May 26, 2022
Break the rules at your peril. People will say mean things about your dog, your wife, your girlfriend, or all three.
In case your Mother or Governess never told you, you're from Utah, or you were stoned all seven years at Choate, let us remind you to never thank anyone for something truly important--a meeting, referral or a dinner--with anything but a prompt handwritten thank-you note. No valid excuses exist for not doing it. Too few of us practice gratitude--in either business or our "other" lives--enough. Some say the practice of saying thanks is good for the soul. Others swear it's good for revenues, too.
Many, many business people and some lawyers with the highest standards taste (i.e., wear socks to meetings or court) think that no written thank-you note means no class--as harsh and low-tech as that may sound.
Typed is okay--but handwritten is better. Even if you are not convinced that thank-you notes are noticed and appreciated (they are), pretend that we know more than you (we do), and do it anyway (thank us later).
Good stationery. We suggest Crane's on the lower end, or something better, like stationery from Tiffany's, or a Tiffany-style knock-off, on the higher end. A "studio card", maybe. Just make it plain. Simple. Initials on it at most.
If you get personalized stuff, have a return envelope address to a home or business--but without the business mentioned. It's personal. Leave Acme Law Firm off it.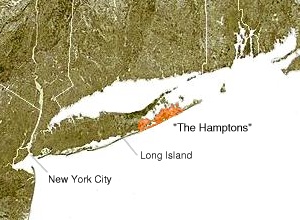 Posted by Holden Oliver (Kitzbühel Desk). Permalink | Comments (0)
May 25, 2022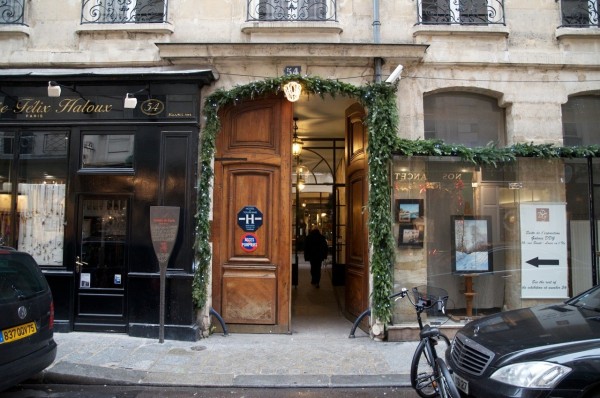 Hotel du Jeu de Paume, 54 Rue Saint-Louis en l'Île, 75004 Paris
Posted by JD Hull. Permalink | Comments (0)
Written intro by T. J. O'Hara
"John Daniel Hull, IV, founder and partner of the D.C. law firm of Hull McGuire PC, joins T.J. O'Hara, host of Deconstructed, to share his political experiences and observations from inside the Beltway. Mr. Hull is a distinguished attorney who, as a Democrat, served as a Legislative Assistant to a congressional Republican before beginning his career as a litigating attorney."
"In recent years, his political affiliation has shifted to a more conservative point of view, and he explains what drove his change of heart. He cites the tenor of the media in Washington, D.C. and how it has impacted the way with which events and individuals are often portrayed."
"Mr. Hull describes the similarities and differences he personally observed in the Black Lives Matter protests he attended as well as the January 6th rally that served as a precursor to the insurrection at the Capitol later that day. His observations of the attendees and some of the groups that drove the behavior of the crowds are quite interesting in each case. As a former journalist, his "takeaways" are quite compelling."
"Then, Mr. Hull does a "deep dive" into "free speech" differentiating the actual element of that phrase and its misplaced use. T.J. quizzes him on "freedom of the press" as well, and he dissects that issue as well."
"From Antifa to the Proud Boys, Mr. Hull has had an opportunity to directly observe the behaviors of both and the aftermaths of their actions. He describes what the media reported relative to the facts versus the impact of any partisan spin on national perspectives. Learn how an actual observer evaluates the actions he saw, the people he met, and the way each was presented to the public. Some may be in complete alignment with what you might suspect. Others may stun you with what the genuine details reveal… particularly with respect to the law."
"Leave your political biases at the door and enter the world of someone who lives in D.C. and regularly experiences history as it occurs. Then, ask why this isn't what you may have read or seen from either side of the aisle."
Broadcast November 17, 2021
Posted by JD Hull. Permalink | Comments (0)
May 24, 2022
Or you may view it as a classic of anthropology. Whatever you call it, it is serious scholarship and in a class by itself. Mircea Eliade (1907-1986) was a famously-erudite and highly regarded University of Chicago religion professor and writer. His study "Shamanism" (about 600 pages in my 2004 edition pictured below) was first published in 1951. It covers 2500 years of shamanism all over the planet, including the Americas, Siberia, China, Indonesia and Tibet. Consider reading all or part of this deeply interesting and often strange study of the drive for a spirit-life that comes up from the Earth and dwells in the infinite.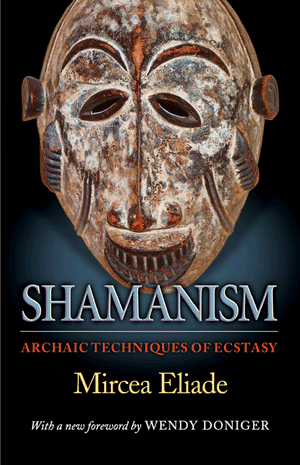 Posted by JD Hull. Permalink | Comments (0)
I would have won them all if my clients hadn't kept reloading and firing.
~ Richard Racehorse Haynes, 2009

Below: Haynes in 1979. War hero, Texan, trial legend, risk-taker and wit, Haynes died in 2017 at the age of 90.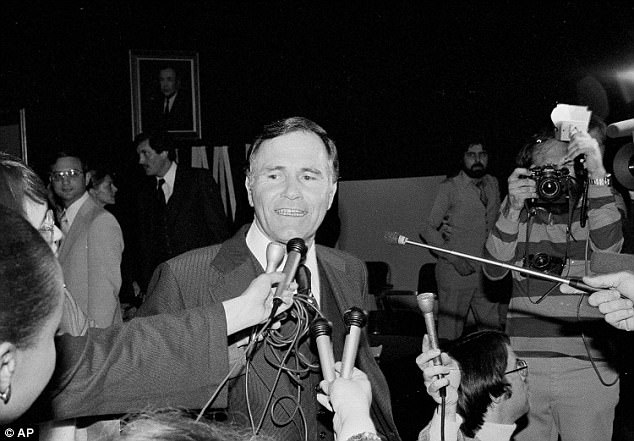 Posted by JD Hull. Permalink | Comments (0)
Several years ago our hero Partner Emeritus commented in response to an Above the Law piece on summer associate offers:
It's a sad world we live in where kids think they are having the time of their lives by raising bottles of Korbel champagne adorned with cheap sparklers. The video [in the ATL article] is proof that law firms are not celebrating like it was 1984 or 2007 for that matter.

When I was a younger partner, I would take a handful of summer associates to Smith & Wollensky or Peter Luger's in Brooklyn and then party hard at the VIP lounge at Flash Dancers ('80s) or Scores ('90s). Most of the summer associates were caught in compromising positions during these soirees. For example, I had many Polaroids with SAs who were photographed in salacious positions with female entertainers. I even photographed a few doing lines of coke in the VIP lounge.

Once the summer associates became associates I would bring them into my office and give them copies of the Polaroids and remind them that I was the last person they ever wanted to cross if they wanted to keep their job or law license. Most of these folks became partners, which proves my methods for inspiring peak performance were quite effective.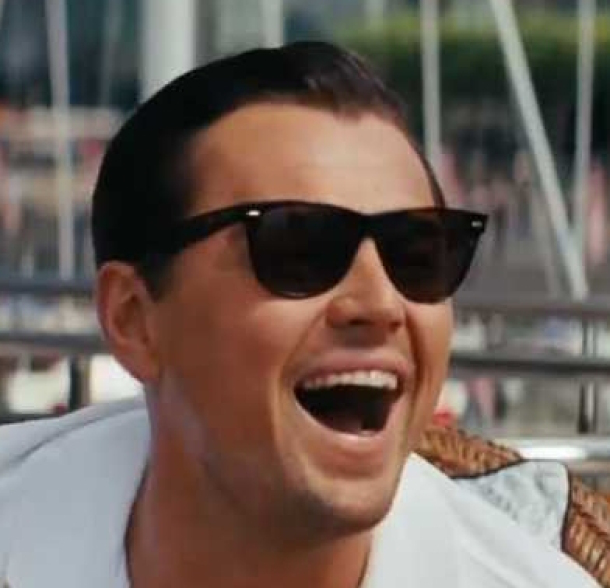 Photo taken in 1986 believed to be PE instructing summer associates Photo: Paramount Pictures).
Original post: Summer 2015
Posted by JD Hull. Permalink | Comments (0)
May 23, 2022
Posted by JD Hull. Permalink | Comments (0)
May 22, 2022
Daniel O'Connell (1775-1847), "Liberator of Ireland", led a movement that forced the British to pass the Catholic Emancipation Act of 1829, allowing Catholics to become members of the British House of Commons. As a leader, O'Connell had moxie, brains, drive, patience, organizational skills, and big personality. More about him here and here. O'Connell was also a consummate and legendary trial lawyer, a bit of an actor, and way-fun just to be around. In a set of lectures published in 1901, John L. Stoddard said of him:
He was a typical Irishman of the best stock--wily, witty, eloquent, emotional and magnetic. His arrival in town was often an occasion for public rejoicing. His clever repartees were passed from lip to lip, until the island shook with laughter.

In court, he sometimes kept the spectators, jury, judge and even the prisoner, alternating between tears and roars of merriment. Celtic to the core, his subtle mind knew every trick peculiar to the Irish character, and he divined instinctively the shrewdest subterfuges of a shifty witness.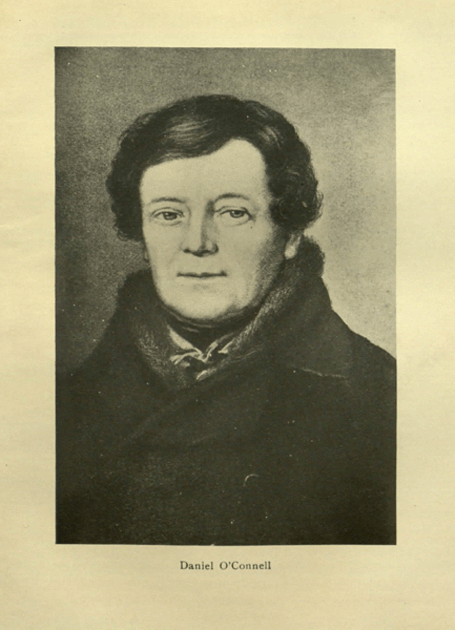 Posted by Holden Oliver (Kitzbühel Desk). Permalink | Comments (0)
Anthony Burgess's frightening 1962 dystopian novel Clockwork Orange and satire is not my favorite book. Its spectacular 1971 adaptation to Hollywood blockbuster, starring Malcolm McDowell as the sociopathic droog leader Alex DeLarge, is not my favorite Stanley Kubrick movie, either. But Burgess, a Brit who died in 1993, was a simply amazing human being who may have regarded what his now most famous work as simply a short if odd detour in his career. Burgess (1917-1993), in addition to being a celebrated writer, he was an accomplished playwright, critic, producer, linguist, translator and composer, with over 200 musical scores to his credit. Polymath--the term some of us use when Renaissance man would be an understatement, may be the right category for Burgess.
God did not make many of them.
When I was a junior in college, I went to hear Burgess, then in his mid-50s, talk extemporaneously to maybe 250 undergraduate students and answer questions. He was up there for an hour at most. He was, hands down, the most fluent, articulate human being I had ever heard speak the English language. Burgess did this without pretension, glibness or any apparent awareness of his gift for seizing exactly the right word for every nuance and sentiment out of his mouth. And his speech, rhythms and inflections were the same fielding our often precocious questions as when he was speaking continuously without notes for the first 45 minutes at the Page Auditorium lectern.
"Natural" is too wimpy and understated a word to describe what he was doing. "Symphonic" maybe? That suggests that he was somehow being carried with the sound or import of his own voice. He wasn't. I can't summon up any right words for what Burgess could do. And, of course, I am not Burgess. I've still heard no live speaker with the quality of the command of the English language Anthony Burgess had. (I heard William Buckley speak twice the following year and, as brilliant as Wild Bill was with words, it just wasn't the same.) I wish I had an audio tape of that fall evening. Burgess was joy to see and hear.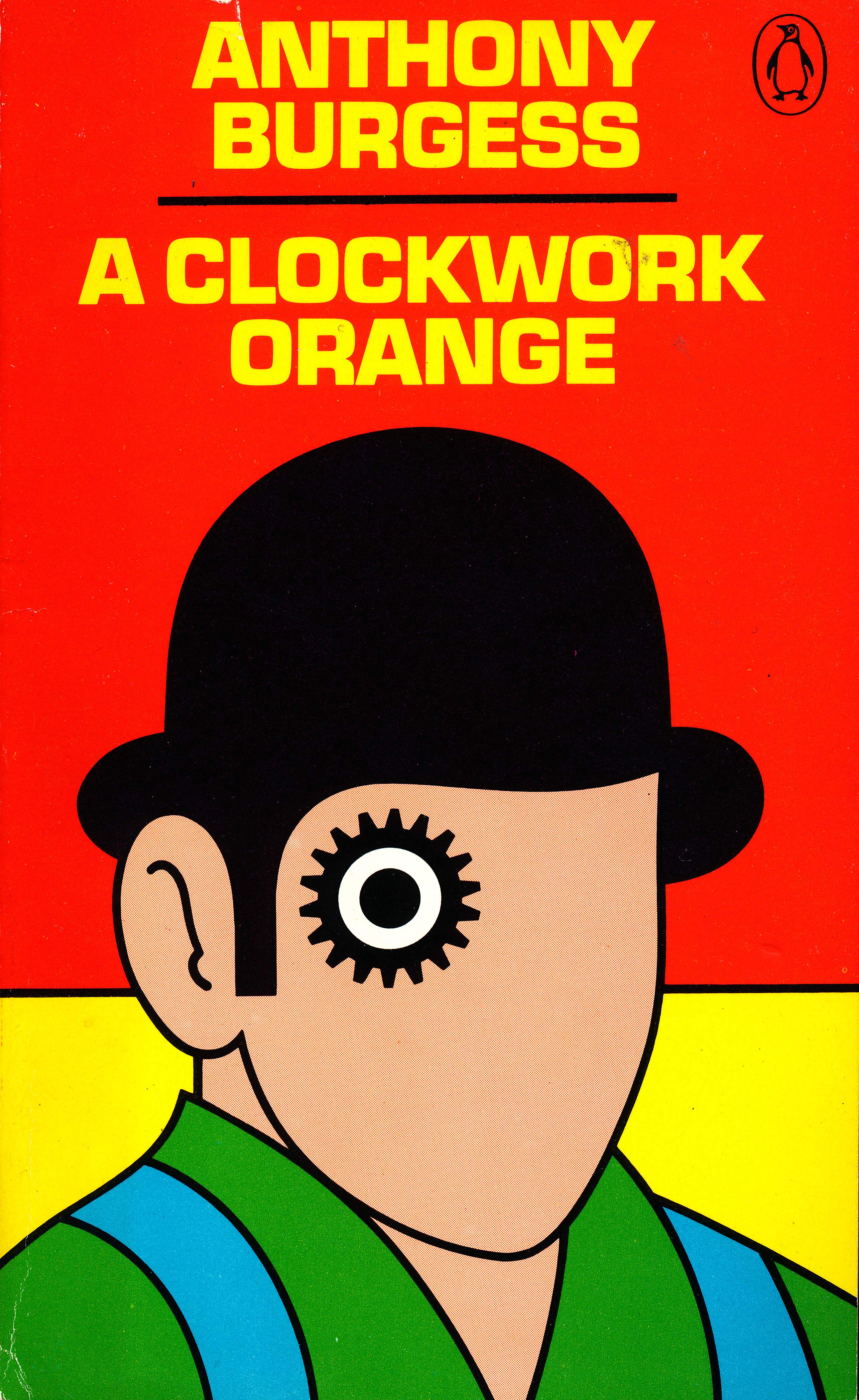 Original: May 23, 2015
Posted by JD Hull. Permalink | Comments (0)
Actor, Writer, Renaissance Man, Polymath: London's Stephen Fry.
Posted by JD Hull. Permalink | Comments (0)
May 20, 2022
If you work for a peer firm, you will encounter me or someone very much like me. [Y]ou cannot avoid the essence of my character if you aspire to succeed... I or some form of my embodiment will exist to make your existence as uncomfortable and unpleasant as it can be. Welcome to the legal profession you self-entitled nimrods have created.

--Partner Emeritus, commenting at Above The Law, 2009
To the dismay of many, Partner Emeritus, the urbane, well-heeled lawyer, writer, satirist, culture critic, enemy of the militantly mediocre and hands-down Dean Swift of Above the Law's wise if wonderfully deranged Commentariat, has caught this blog's attention. With humility and honor, we today announce that "Best of Partner Emeritus" will be a feature and its own category here at What About Clients/Paris? Probably forever.
Among other subjects, we will spotlight PE's views on dogs, lawyers, brothels, sexual techniques and remedial programs for broken GenY JDs with Tourettes, Sydenham's chorea and/or lifelong spine problems.
We begin simply. We love a short but busy comment PE just made about his dog Simeon and his love for dogs--which for our money are about the best thing on this fourth-rate planet anyway. It follows from yesterday's ATL piece, Prosecutor's Pooch Spawns Epic Email Bitchfest by ATL's founder, ageless boy wonder and polymath David Lat:
Everyone here on ATL knows I am a dog lover. In the early '90s, a German colleague suggested that I own a dog so I can understand how to be patient with associates. I purchased my first Afghan hound, the late Algernon, in 1995 and I trained him to be a show dog champion. Algernon then sired my current canine companion, Simeon, who was a favorite to win the 2008 Westminster Dog Show before someone sabotaged his chances by slipping contaminated food in his kennel the night before the competition commenced.

This all being said, the AUSA who complains about doing his job on the weekend is in the wrong here. The workplace is not his home and he simply cannot act as if he were home (e.g., take off his mustard stained chinos and walk around in his underwear, etc.). Moreover, what if the dog bites a co-worker? Can the co-worker file a workman's compensation claim or does the lout who brought his dog to the office have separate liability insurance for the dog? As much as I detest government bureaucrats, I have to side with the dragon lady office manager in this dogfight.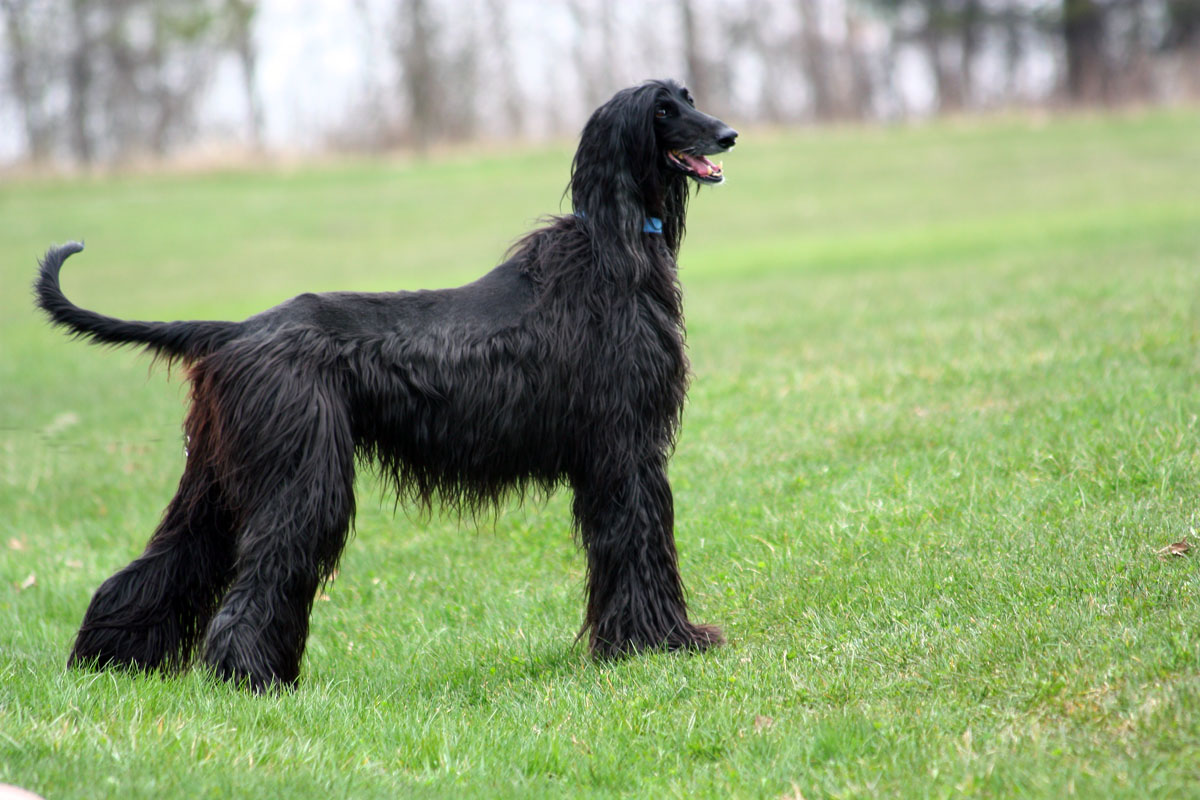 Simeon cruising London's Hyde Park?
The Best of Partner Emeritus: Introduction/No. 1
Original post September 15, 2015
Posted by JD Hull. Permalink | Comments (1)
May 19, 2022
This is slavery, not to speak one's thought.
— Eurípides (480-406 BC)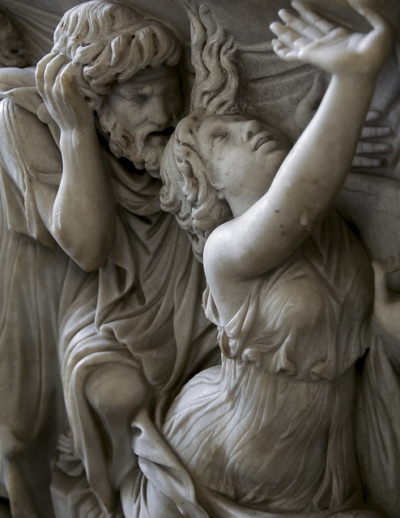 Posted by JD Hull. Permalink | Comments (0)
I have only made this letter longer because I have not had the time to make it shorter.
― Blaise Pascal (1623-1662), The Provincial Letters, Letter 16, 1657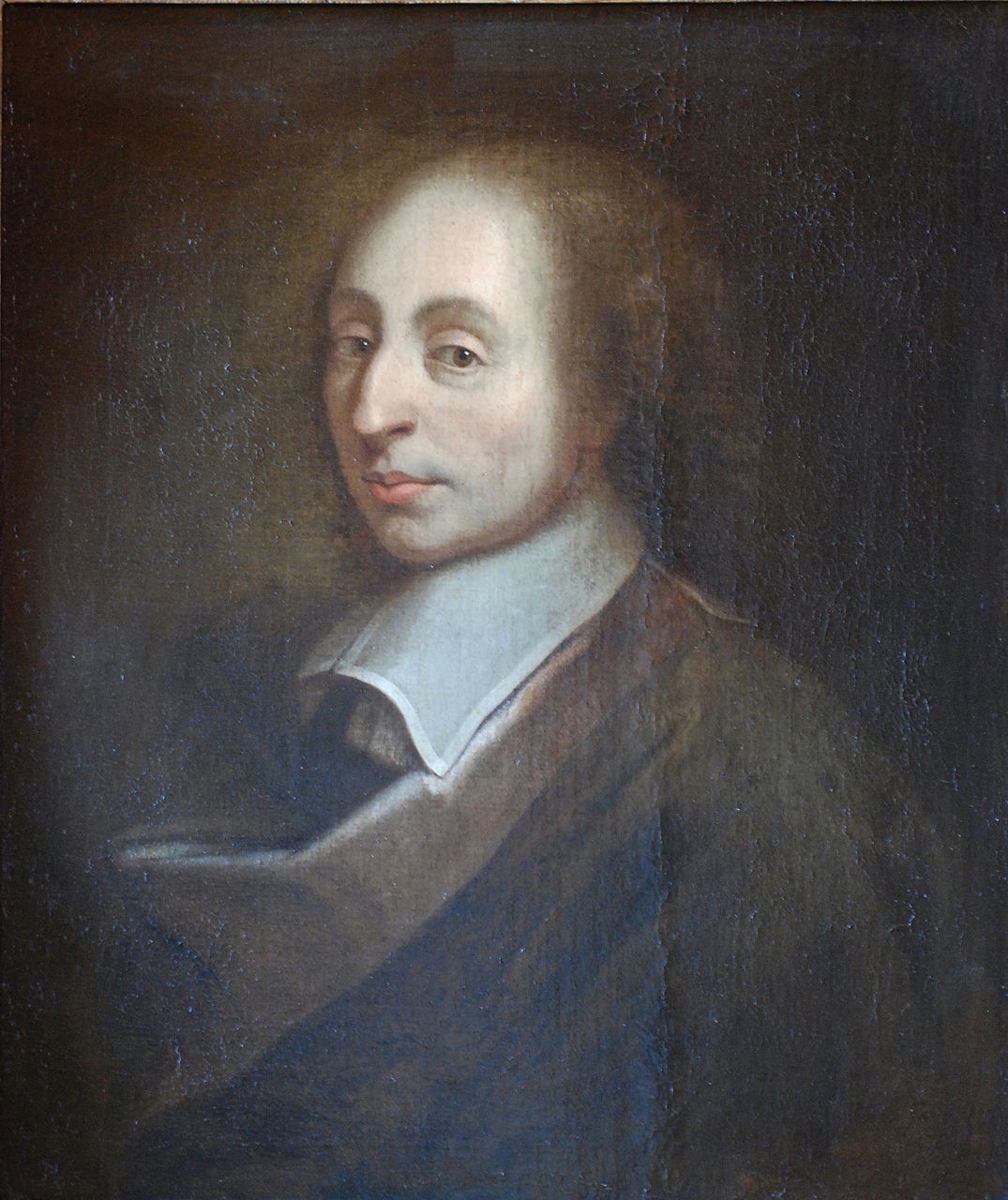 By François II Quesnel for Gérard Edelinck, 1691

Posted by JD Hull. Permalink | Comments (0)
May 18, 2022
On this day in 1631, in Dorchester, Massachusetts, British lawyer John Winthrop became first Governor of Massachusetts. Winthrop was born near the village of Groton, in Suffolk, England, in 1587. He was one of the leading figures in the founding of Massachusetts Bay Colony, the second major settlement in New England following Plymouth Colony. Winthrop's writings and talks about the fledging Puritan colony as a new "city upon a hill" were influential in the religious and political life of Massachusetts Bay and neighboring colonies as New England expanded.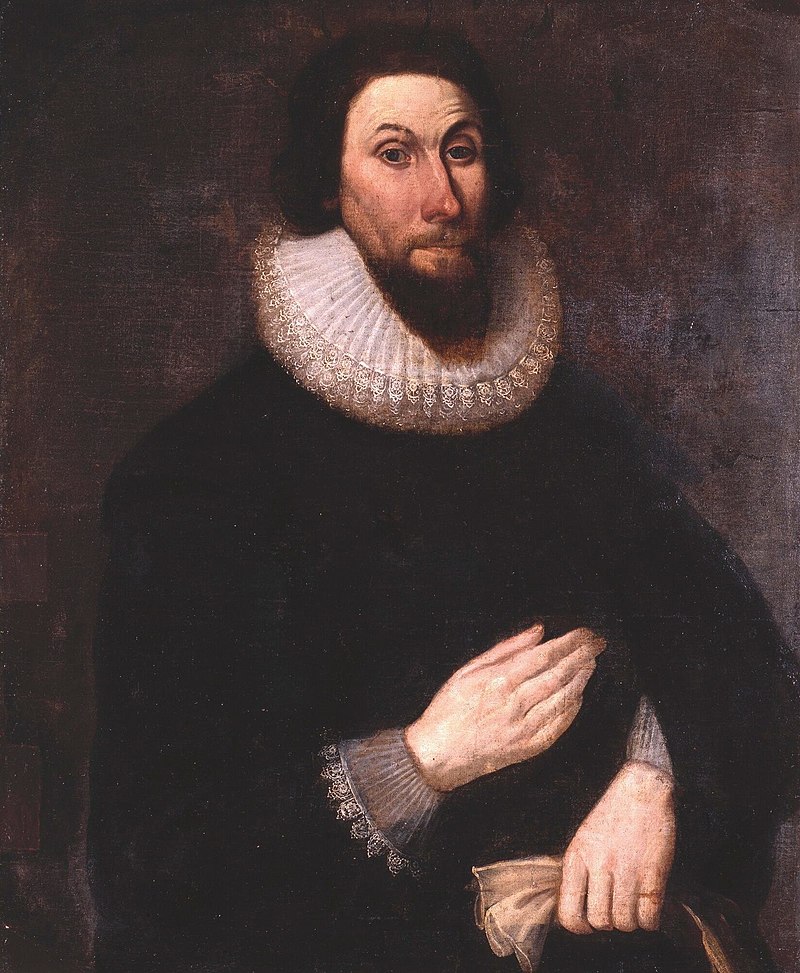 Winthrop, in painting done circa 1630, by unknown artist
Posted by JD Hull. Permalink | Comments (0)
May 17, 2022
"There's not a man in a carload of you."
- John Daniel Hull III (May 17, 1928 - December 12, 2012)
Happy birthday, Big John.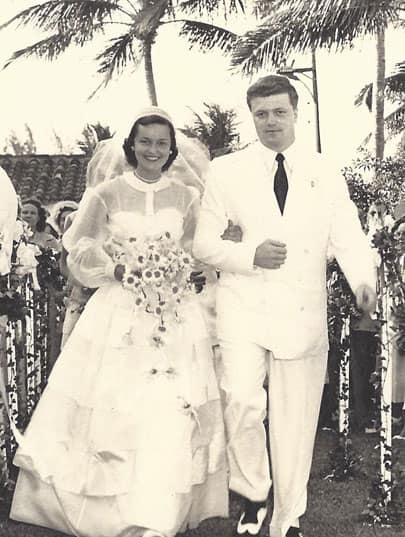 Posted by JD Hull. Permalink | Comments (0)
May 16, 2022
‪You can't wait for Inspiration. You have to go after it with a club.
‪— Jack London (1876-1916)‬
London in 1905‬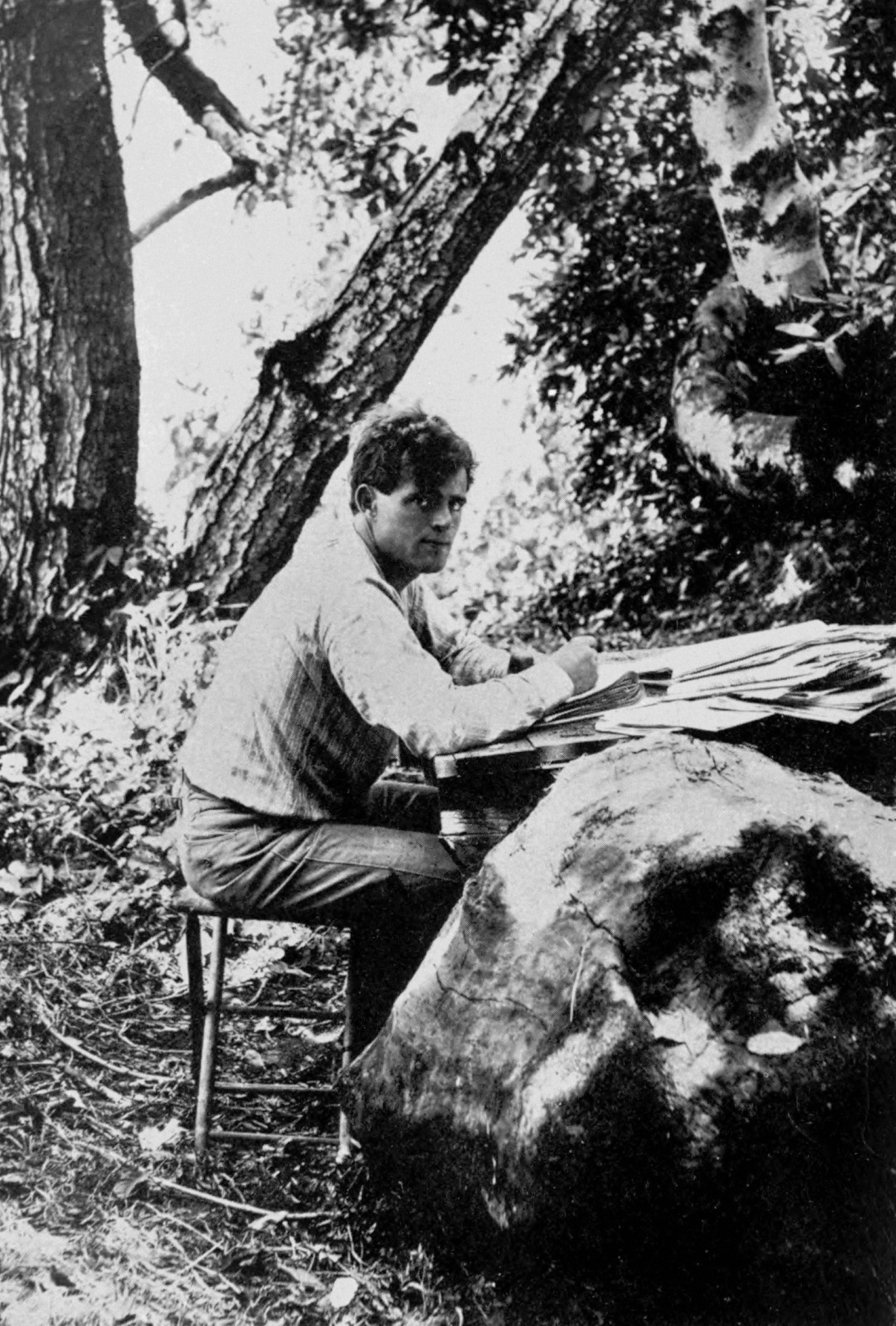 Posted by JD Hull. Permalink | Comments (0)
Yes, I am a Jew, and when the ancestors of the right honorable gentleman were brutal savages in an unknown island, mine were priests in the temple of Solomon. --Benjamin Disraeli (1804-1881), Parliament, 1835.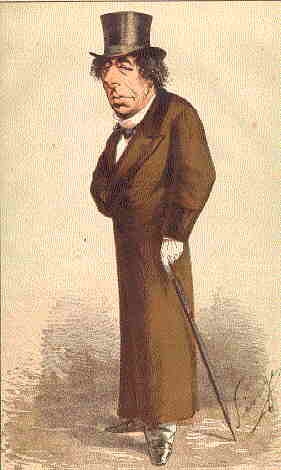 Posted by Holden Oliver (Kitzbühel Desk). Permalink | Comments (0)
May 15, 2022
The difference between a job and a career is the difference between forty and sixty hours a week.
Robert Frost (1874-1963) spent his life as a poet, student, teacher, newspaper reporter, farmer, factory worker, father, husband and accomplished Yankee. He was awarded the Pulitzer Prize four times.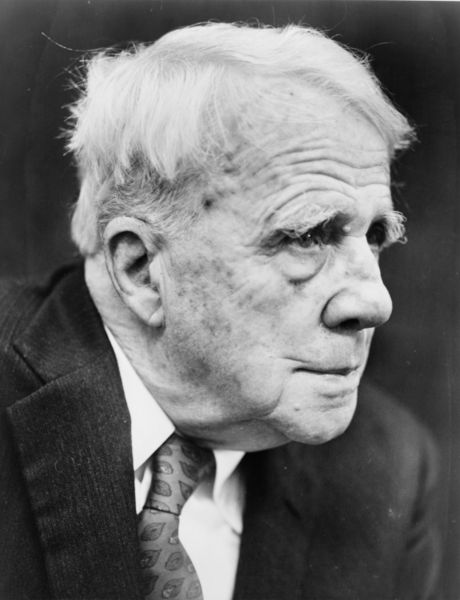 (New York World-Telegram & Sun)
Posted by JD Hull. Permalink | Comments (0)
May 14, 2022
Eternity is a mere moment--just long enough for a joke.

--Hermann Hesse's version of Goethe, dead, possessed of a superior perspective, and speaking to Harry Haller, in Steppenwolf (1927).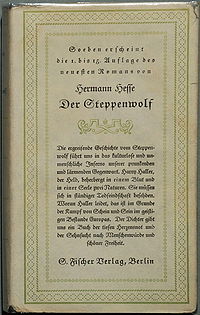 Posted by JD Hull. Permalink | Comments (1)
May 13, 2022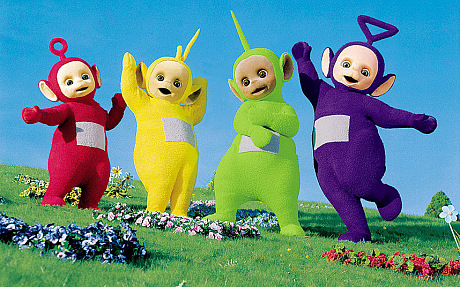 Image: Ragdoll Productions for BBC TV
What kind of human makes a great lawyer?
I don't mean a go-through-the-motions lawyer, a tell-you-what-the law-is lawyer (dipstick variety) or even a yeoman lawyer here. I mean a solid and effective advocate-adviser you can count on when money, reputation, freedom and sometimes life itself is at stake.
People who work every day for 40 years for each client as if it's their first day working on their first real client assignment. Sure, some of the details get to be tedious or old hat after a while--but those juices are always flowing. They are always tuned into their responsibilities to others. They take great pride in it. People, if you will, who were born to be lawyers.
"Nice, smart" kids, maybe?
No. In fact, "nice, smart" kids including scads of first-borns who were always great students, maybe elected Senior Class President in high school or on the debating team in college--they come in droves to the legal profession every year and have done that for generations--almost always make shitty lawyers.
"Smart" is a prerequisite. "Nice" is okay--"happy" is more important--but you meet few sane clients who insist on "nice".
To be an effective lawyer, you need a lot more going on, whether you are doing litigation, transactional work, regulatory matters and even legislative/lobbying kinds of projects. I'm not an expert on personality types. But in my view you probably ought to have all of the following: (1) more energy than most people have, (2) stamina (good physical health, perhaps better than average health), (3) persistence, (4) ambition, (5) resilience, (6) competitiveness and a (7) mean streak a mile wide you can turn off and on. And that's for starters. Here are two more: (8) a natural tendency to thrive on and even relish conflict (no, not "embrace", I said relish) and (9) a natural tendency to regard "stress as kind of fuel".
So with that in mind, we've renamed our blog, starting two days ago--until the day after Labor Day--What About Clients/Paris? will be known as "It's Not About the Lawyers, Teacups." As most of our seven or eight regular readers we've picked up since our launch 10 years ago already know, we think there is currently in the legal profession an alarmingly undue emphasis on concepts like:
(a) lawyer comfort and satisfaction generally,
(b) lawyer self-esteem,
(c) lawyer "resilience" (N.B. "lawyer resilience"; this is a subtopic if there ever was one that is certain to make a lot of sophisticated clients look suddenly like they've lost several pints of blood the first time they hear it),
(d) lawyer "mindfulness" and other pop-Zen faux-Eastern notions of well-being, calm, repose, serenity and right state of mind which are taught by people who have no idea what they're talking about to often youngish lawyers who don't know the difference and which would have Alan Watts, Eknath Easwaran or Gautama Himself rolling agonizingly in their graves;
(e) lawyer mental health, and
(f) the new "Lawyer Patienthood", especially underemployed or unemployed younger lawyers who are desperate to make the profession "fit them" even if in the best of economic times it would be painfully apparent to them and many others that they are wonderful, important and talented creatures who deserve to be happy but were simply not cut out to be lawyers in the first place. "Nice, smart kids" can certainly do many other things.
I think that the wrong humans have been entering law school for some time now, from the oldest Baby Boomers to the youngest of Gen-Ys. Somehow we need to attract those who are born with the basic mental, emotional and physical makings of the kind of person clients and customers can rely on with confidence. There are lots of these folks--and we need to start attracting them to this profession. For the last three decades, at least, they have not appeared in great numbers. Let's develop more sophisticated ways of identifying them--and for the sake of clients everywhere somehow start getting them here.
Original post: September 3, 2015
Posted by JD Hull. Permalink | Comments (2)
May 10, 2022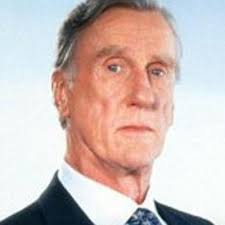 Last week, in the comments of an article at Above the Law by Shannon Achimalbe entitled Guess Who Else is Reading Your Legal Blog?, our muse, hero and law god Partner Emeritus was asked out of the blue (and by yours truly) about half-Windsor knots versus full-Windsor knots in straight ties for men. He answered:
Full Windsor is credited. If you were with a "10" model, would you give her a "half" or "full" effort?
As subsequent comments that day reflect, I and many others were grateful for the answer and advice.
But that apparently got the Great Man thinking about bow-ties, which unbeknown (hopefully) to him I've worn myself frequently over the past 30 years. An hour later he also commented:
For the record, I always thought males who donned bow ties (exception: Nation of Islam) and half Windsor knotted ties were queer and it was a subtle call sign to other like minded depraved monsters. So Dan, perhaps the folks you see on K Street sporting the half Windsor are looking to swallow or ride the baloney pony; after all, AmeriKa has been on the buggery express ever since the Kommissar seized the reins of power.
So I am rethinking bow ties. And to be honest, I felt funny when I wore a bow tie one day last week and two days this week. Normally I don't care about what anyone says. But with PE, it's just different. As you know, Rhodes scholars, SCOTUS clerks, polymaths and Renaissance men around the world would kill for his fleeting approval on anything. Word is that even Brad Pitt looks to PE on how to dress his children.
I keep thinking. Bow ties. Is there something wrong with me?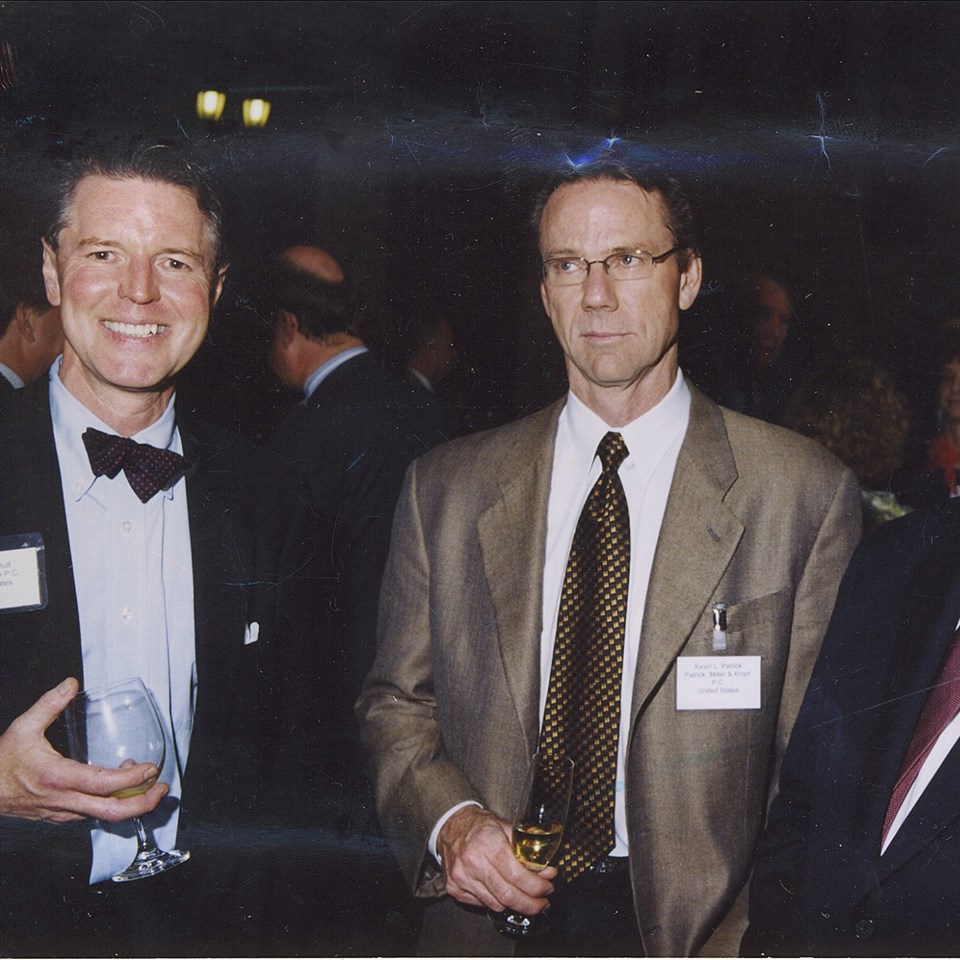 J. Daniel Hull, Budapest, before the Great Neutering.
Original post: 12/24/2015
Posted by JD Hull. Permalink | Comments (0)
May 09, 2022
Without invention nothing is well spaced,
unless the mind change, unless
the stars are new measured, according
to their relative positions, the
line will not change, the necessity
will not matriculate: unless there is
a new mind there cannot be a new
line, the old will go on
repeating itself with recurring
deadliness.
William Carlos Williams in Paterson, Book 2 ("Sunday in the Park")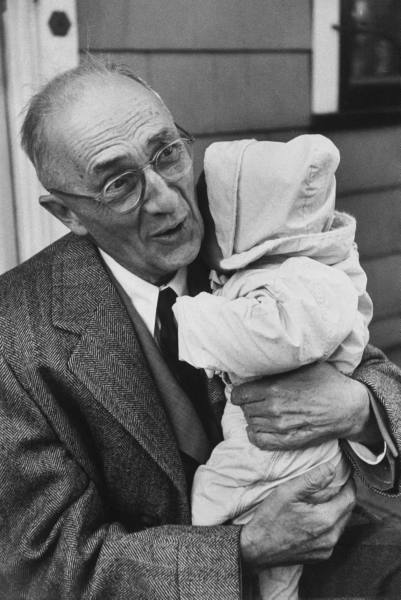 Posted by JD Hull. Permalink | Comments (0)
May 08, 2022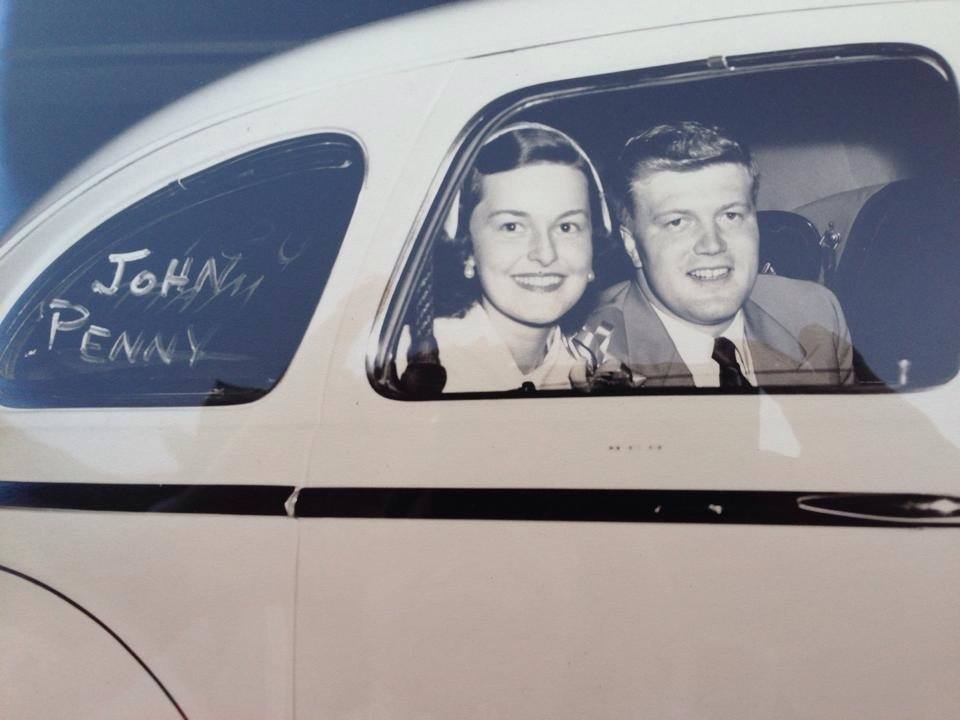 July 1, 1950
My mother--to us, "Mom"--was and is that mom all the other kids in the neighborhoods we lived in wanted to be their mom. In Grand Rapids, Detroit, Chicago and finally Cincinnati. Before that, way before, she and her ancestors were part of one of the most romantic stories ever told. I imagine first thousands, and then tens of thousands, and then even more, of people out of Suffolk via Ipswich to Groton and other towns and slowly invading America, Massachusetts, Canada, and Three Oaks, Michigan.
But she never let on as we grew up that her family--and therefore mine--had been in America so long. We'd only heard about Hulls or Holles--German Protestant minsters and farmer stock in the Palatine who come over on a ship from Rotterdam in the just-yesterday mid-1700s. I had to piece it together myself with some colonial organization records prepared in the late 1940s (at the request of a patron great aunt in Jacksonville, Florida who threw my parents' wedding in 1950) she had kept from everyone and finally gave me; it's actually typed before my birth and condensed to 6 pages. And a little help from Google on the part of Suffolk they came from via Ipswich. It turns out Mom all along was a Colonial Dame.
Her family came from the still-tiny village of Lindsey, England, to Massachusetts in 1634. This is mainstream early Yank history. (I visit Lindsey, in Suffolk, in 2003. Her family's name is still on some of the stones in the churchyard, and in recent records of weddings still kept in the church.)
Exactly three centuries later, a photogenic only child is growing up in Chicago. It's the Depression. She starts working as a model when she is quite young. She's a bit quiet and sweet. And tall. Her own mother is strong, "well-raised", and with an Auntie Mame/stage mother quality she had until her death in 1970. In the late 1930s and 40s, the agencies love Mom's "all-American" girl next door face and smile. In photos, commercial or not, they jump off a page at you. Without makeup, she comes by a young yet "all grown-up" look at a very young age.
I am looking at one of them hung in my home right now.
Her face: Strength. Spirit. Fun. Femininity. A real but completely natural Charisma. In this one agency photo, that she's classically beautiful is nearly besides the point. At thirteen, she's an experienced model. Looks aren't everything--but in the 1940s they are still the pinnacle for a girl or woman. Times are hard. You're female? You're an off-the-charts pretty girl from Evanston? You've a natural figure? Well, use it, honey. She has some other breaks. She's good at language--and college bound. A pretty good athlete. A relative in the American South offers to pays for much of her education.
And then there's this one: she actually spends much of her teen and early adult years trying to gain weight. Milkshakes and candy bars. Anything is okay--and that continued. Here's someone put on earth to compensate for some of the rest of us: she has brains, smarts and charm. And an enviable--no maddening--metabolism. She can't gain weight. She even tries. I have the same gift/problem as a kid. I drink milkshakes with her. But I am 11 and she is 35.
But mainly, and here's The Gift: she loves people. I mean, she really, really loves them.
Today, in her eighties, she is still tall, almost 5'10", angular, with dark hair, and fresh, friendly, athletic, striking. In boarding school and college, she is always the homecoming queen, or "May Queen", or something--but that rare and somewhat quiet one without enemies.
All my life, I've heard both men and women remark how beautiful she is--and how nice she is to them.
People talk about the two qualities almost interchangeably--as if they go together. Usually, folks, they do not. With the exception of her, and just one other person, I consider humans without enemies as sad, low and worthless. They're either spineless soulless schemers or straight-up lily white wimps who must be 'liked' by everyone, and won't play in The Game of Real Life. But not Mom.
She is modest, and very private about her own needs, my brother and sister and I learn over time. The eldest, I am most 40 when I first see her entire modelling portfolio--scores of 1940s and 1950s glossies and pictures in magazines I heard about growing up. It is all stunning covering 15 years. Yet she quits it all early--because of us.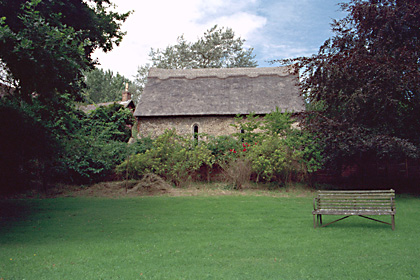 Lindsey, England 2003. Some Holdens (from Houlden, probably a Norman name, at some point) left here for Massachusetts in 1634.

A late-coming family beef: Sorry, Dad, and Mom--but why not haul out those pictures earlier? I love black and whites of my Dad playing Hoosier basketball and football, both at Shortridge and college. And then color came slowly to the pictures in the post-college 1960 pictures. Who would not love the glories of Tide, Jif, Bounty and Charmin? Who isn't glued once they start looking through them to our albums of fishing trips and Pointe Aux Barques years? Vacations with 3 cousins named McCracken. A few male Holdens from Michigan. The pictures show how few in number--but how amazingly healthy--the last three generations of our family had become. One aunt. One uncle. The neighborhoods in La Grange, Grand Rapids, Detroit, then Chicago again.
Finally lots of images of Cincinnati: the promised land and, as it turned out, a class act. A true City-State with real city government that attracted talent. True, Cincy's a bit stiff but hardworking. True, it seems like we're a "tolerated minority" again. In Highland Park, Chicago, we weren't Jewish. In Cincinnati, we weren't Catholic--or of the "old German 'Zinzinnati stock". But nothing beats these Indian Hill schools. Like Braeside, another life-changer. It's the teachers--and the kids. The luck on us. Even my grandparents (the youngest of the four was born in 1900) are lucky enough to graduate from college And Mom tells us to notice it all. And I do.
In the pictures, she always looks as if she is quietly celebrating. Is she in prayer?
There are even some some black and white photos of my first real home: Aberdeen Proving Grounds. G.W. Hospital. Washington Circle. Beginnings I can't quite see. Anyway, lots of images: places and people we met. Musical instruments. Tennis rackets. Teachers for both. Much later Marco Island. Naples. French Lick. Kiawah summers with a new grandkid each one. Even meeting in Paris (my parents and me only; they were my first docents and guides). The 50-year anniversary trip. A 100th birthday party for a grandparent in Springfield, Missouri. Hey, I was there, too. We all were. Great photos--and I treasure them.
But when your smart French-speaking mom men are whispering about all through high school and college looks, and talks, better than "either Hepburn", and so many people like her, show me that stuff at sixteen, okay? Why the silence? Because she's a Greatest Generation-era woman? Here is the main event and fact of our lives: Our mother, Mom, is never interested in herself. Not ever. (It bothers us all). The past-glories portfolio can stay in the trunks, she must have thought to herself.
Beginning at 25, things change. She now loves noisy children and sloppy dogs. Too energetic and too physical, she still does things too quickly. I got this from her: an odd mixture of athleticism and metabolism that yields accidents.
But she, unlike me, always moves too fast for the sake of others. Fond of the troubled, those with raw deals, the strays, she must get things done for them. This, to me, is drive at its purest. She sizes them (and the rest of us) up in seconds. Notwithstanding the judgment you do get, everyone gets a pass. Street people, the mailman, animals and executives and wives.
Yes, our animals, too. She thinks of them as friends. Real friends. Word's been out for some time that Mom speaks several dialects of American Dog.
Each of the above creatures, human or not, is part of Life. All are equally considered. At our house it is always Christmas Eve. "Here," her voice seems to say in our house, "we will consider you. That is what we do here? Got it?" And with a determined let's-go smile: "Let's get this done. Now, please." Or "We have a problem to solve."
She has a very private but active spiritual life, and a natural class and ease with others. She is comfortable with, and genuinely interested in, everyone she meets, anywhere in the world. She wants to know them. She interviews you--but only out of curiosity, genuine interest and an enduring love for humankind most of us lose by 25.
Bear with me. I like movies, and they are often part of my firm's work. Think for a moment of the characters in the 1939 movie "Gone with the Wind". Imagine in one person a fusion of Melanie's love and compassion with Scarlett's resolve and strength.
Are these gifts to us all? Or challenges? Is God throwing down a gauntlet here? It doesn't matter. I want to age that well. I want to care about others that much. I want my laugh, like hers, to ring with the joy and humor of unfinished growth and adventure.
She has put up with me, and my father, and I wish I could be more like her. As the eldest, I am far more of a pain-in-the-ass than either my brother or sister, even though we are all just 2 years apart. (Fair warning: If you eat with me, I may make you finish your vegetables. I will tell you what I think. Maybe who to marry. Who to divorce. Whatever will help you that day.) I compete with my Dad only for a mother-and-wife's worry and angst.
Mom's led a very charmed life, which she views with gratitude, humility and grace. Nothing is taken for granted. She knows. My father, also an American success story (hard work does work), was a big part of that.
We three kids were, too. And our friends, new neighborhoods, adult friends, other people's noisy kids, animals, the happiest dogs on earth, oceans, rivers, lakes, always perch and smallmouth bass, some less edible or less noble fish, ravines, Mountain Grove, Chevy Chase, Port Austin, Alpena, 8 Mile Road, Pleasant Ridge, the Braeside and later Indian Hill schools, Duke (all three changed my life), North Deere Park, church in Glencoe for us red-haired protestants, Drake Road, the Cosmos Club, Mr. Whipple commercials, tennis, basketball, golf, more animals, more dogs, 8 grandchildren, 3 great-grandchildren foster kids, even foster people--all manner of events and creatures including, of course, human strays.
But she. She lights up all rooms--not just ours.
Happy Mother's Day, Penny Hull. Chicago Girl. Boarding School Sweetie. Ferry Hall May Queen. DePauw Campus Crush. Fashion Model. Keeper of Cockers. Keeper-Carer-Feeder-Trainer of John Hull III. Athlete. Task Master. Social Worker. Patrician Role Model. Angel to Strays and Mutts. Colonial Dame. Last Hull with natural class. Super-Mommy.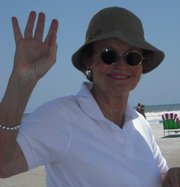 Posted by JD Hull. Permalink | Comments (0)
May 07, 2022
Cuff links, stick pin. When I step out I'm gonna do you in.

--Gibbons, Hill and Beard

Raoul Duke (1937-2005)
Posted by Holden Oliver (Kitzbühel Desk). Permalink | Comments (0)
May 06, 2022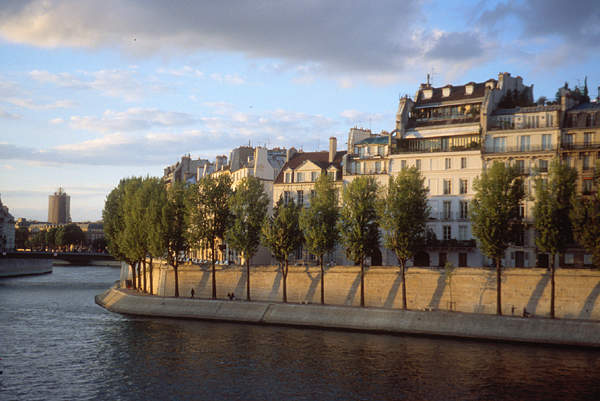 Île Saint-Louis on the Seine, seen from a famous bridge.
Americans, the Alpha-humans, the elect and the "winners" in modern world history, are not well-rounded in our knowledge of the world, its people, and how we all got to this point on earth. Art, literature, the humanities, world history and political theory are not just for the rich, the elite, intellectual, and people who attended Choate and Oberlin. These things are the best part of all of us; they can inform, stir and improve every moment. If America could put real education before "jobs", we would astonish--and charm--the entire world.
Education is about more than just getting a job. Cultural literacy has never been an American strength. Oddly, even American professionals, and executives in leadership positions, continue to be satisfied with becoming, and remaining, in effect, "techs". Four years of college or university training. Seven years. Eight years. More. We are not "well-educated" in a traditional or historical sense.
If you don't regularly read this blog--we have a small but steady non-wanker following--here's a suggestion. Before reading further, skim "Thinking Warriors " and "Ernest, the French Aren't Like You and Me". If these posts make you angry, cause a tizzy, give you a headache, or make you pull a hamstring, just try another blog.
Put another way, Americans, the Alpha-humans, the elect and the "winners" in modern world history, are not well-rounded in our knowledge of the world, its people, and how we all got to this point on earth. Browse the American blogs of the Internet for a few hours. Mostly bad neighborhoods--and getting worse and dumber every month. We are insular and at best (being charitable here) semi-literate as a people. We are uninformed about the history, political roots, ideas and art of the West.
Sure, our schools and universities are called "the envy of the world"--and it's all a crock. We are delusional about our true educational achievement for the rank-and-file. We're a pretty dumb lot--and that includes the vast majority of our white collars and execs. The Net, ironically to some, has only made the situation worse; it imparts the idea that everyone (1) has great value and (2) has something very valuable to share. Neither is true. Neither has ever been true.
In short, very few people seem to know what they are thinking and talking about. But that's not important to most of us. We are 300 million "talkers" and know-it-alls, most of whom have four (4) die-hard hobbies: 1. Sitting, 2. Eating, 3. Watching Bad Television, and 4. A Relentless And Seemingly Eternal National Wankfest: Hanging Out With And Talking To The Same People Over And Over Again. Most of us never travel further than Lake Erie. It shows.
The result: not knowing very much, thinking we know everything, having a limited frame of reference about the World--and 80% of us are now Big Enough To Have Our Own Zip Codes.
The future? Well, it's not looking too good. Consider our human resources.
Some view the 18-35 generation as already broken down, and functionally retarded, with lots more budding failures coming up behind them flying the giddy colors of Sloth and McLife. The pattern mentioned above--in which American students at all levels are given poor grounding in global, cultural and historical "basics"--is even worse for these kids. We have dumbed them down silly.
Our short-term solution for younger adults? We've told them all along that they are "just fine". But they are not fine. They are a bust and--please don't lie to yourselves, your customers, co-workers or shareholders--they are dangerous to have in places of work where quality problem-solving is the main daily event. Or on any terrain where you cannot have a "bad day". Mostly drains and bad investments. Our firm will no longer hire them without probation periods--and very tough ones (which can still be a lot of fun for everyone). Nothing less is fair to our clients and co-workers.
Can Americans change any of this? Sure. If we could just learn some things, and put education before jobs, we would astonish and charm the entire world. We would produce better people. We'd have better employees. (Partners across the country again would be able to invite associates to lunch with clients who can read.)
Art, literature, the humanities, world history and political theory aren't just for the rich, the elite or the intellectual. They are the best part of all of us; they can inform, stir and improve every moment.
Posted by JD Hull. Permalink | Comments (0)
"If you are going to tell the truth be funny or they will kill you."
— Billy Wilder, American Filmmaker (1906-2002)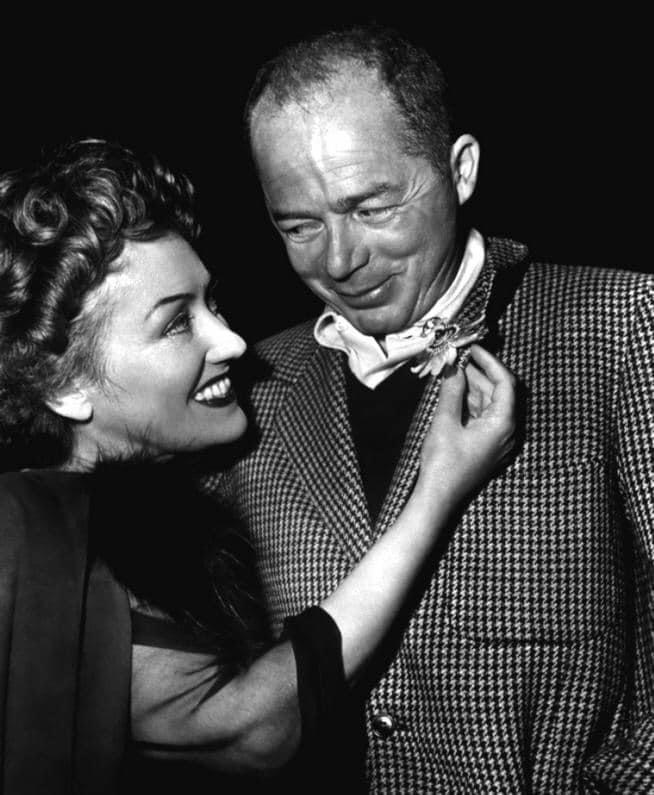 Posted by JD Hull. Permalink | Comments (0)
May 05, 2022
William Beard Hull (1837-1929). Born Augusta County, Virginia. In 1858, as oldest son, Bill, 21, on saddle horse served as his family's scout to move his parents Dan and "Mae" and his six brothers and sisters to Kansas. They were not super-rich but from strain of the Hull family of German Lutheran farmers who had been settled in Middlebrook, Virginia since 1750. They freed the three slaves they owned before the trip west. They took two wagons, including a special "contraption" built by Dan, and driven by one of their servants from Middlebrook. Although they were headed to Kansas, they liked what is now Mountain Grove, Missouri. They stayed there. In 1861 Bill went back to Virginia to fight for the Confederacy, and he ended the war with the Missouri 10th Infantry, or Steen's Regiment. Bill helped the family gets on its feet after it lost small farms in both Virginia and Missouri during the war. His father in law—John Holt—had been shot by bushwhackers while working his fields near Mountain Grove; John Holt died hours later by bleeding to death on the kitchen floor of his small house with his family around him. His son in law Bill died at 91 in Oklahoma at a Confederate Soldiers home. Bill must have seen amazing things and changes in the American South. He married. He had at six kids, including my great-grandfather, John Daniel Hull I.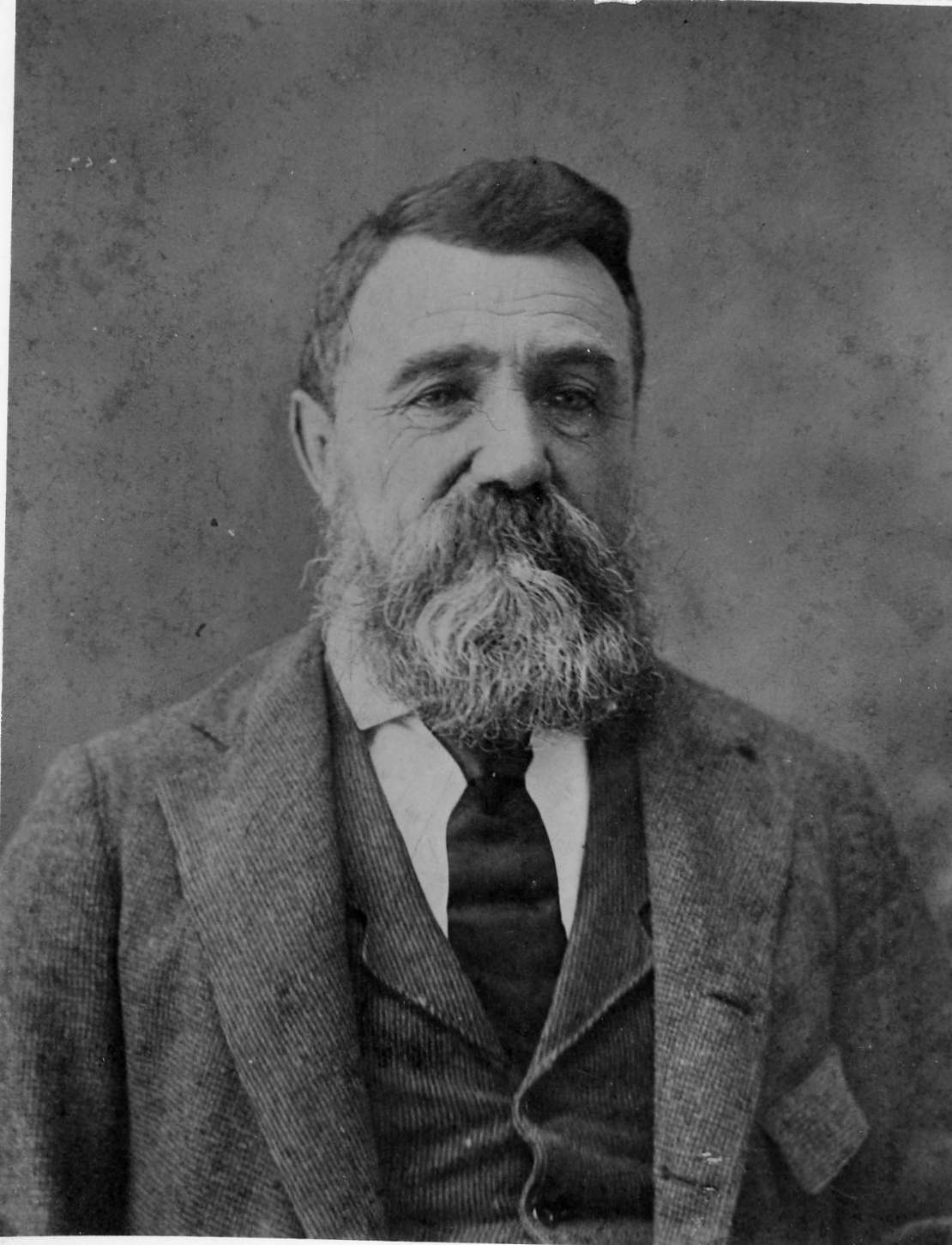 Posted by JD Hull. Permalink | Comments (0)
May 04, 2022
Books are fatal: they are the curse of the human race. Nine-tenths of existing books are nonsense, and the clever books are the refutation of that nonsense.

--Benjamin Disraeli (1804-1881)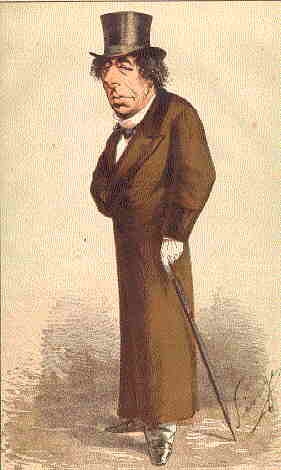 "Dizzy"
Posted by JD Hull. Permalink | Comments (0)
May 03, 2022
Yes, they have far more class.
--with apologies to the Fitzgerald-Hemingway exchange.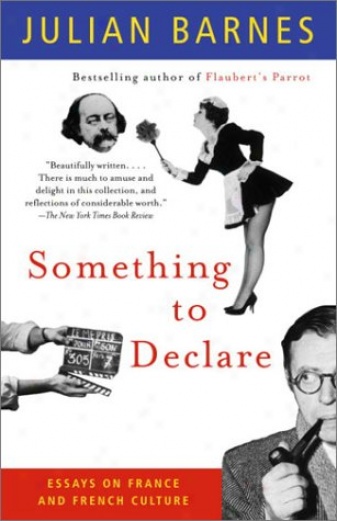 Like their natural enemy, the English, Parisians are wonderful--but neither nation's citizens are openly "friendly". When the English and French encounter Yanks abroad, they just can't get why Americans are so outgoing, or why they would even want to be. Most Americans are openly curious and warm everywhere they go.
Both the English and the French, however, would rather choke to death than ask a question about something they don't know, and they bristle at at the overly-familiar tone they associate with American tourists and businessmen. True, the reserved English are getting better at customer service. But a Parisian retail-level employee is still likely to treat basic customer service as horribly degrading to his or her person-hood: "I know it's my job, I know you aren't like the other Americans, but you are still bothering me, sir."
Despite my own predominately English roots--I've got smaller bits of German, Welsh, Irish and French, and dabs of any of the four can make you hopelessly eccentric and irritating in completely different ways--the French are my still favorite. They are flirtatious and serious, volatile and sturdy, civilized and feral, logical and irrational. But they do teach their children of all social classes that education and being steeped in the best of Western culture is not something like, as Brit author Julian Barnes once suggested in Something to Declare, an optional feature to a car. Art is a necessity, not a luxury. The French are
designed by God to seem as provokingly dissimilar from the British as possible. Catholic, Cartesian, Mediterranean; Machiavellian in politics, Jesuitical in argument, Casanovan in sex; relaxed about pleasure, and treating the arts as central to life, rather than some add-on, like a set of alloy wheels.

So the humanities, ideas and old verities from great men and women now gone are essential for living and enjoying life as a Whole Person. Art isn't just for the rich, the elite or the intellectual. Moreover, the French are not runners and cowards--don't make the mistake of buying into the notion that they shrink from adversity. Throughout most of their history, they've been calculating, competitive, courageous and war-like. They are intelligently patriotic. And they'll beat you with argument, and arms, if they have to. But their real gods are Reason and Art. My sense is that, in the next few decades, the French will manage to save us all from ourselves, as they can be counted on to remind humans of what's important--and who we all really are. Watch them.
Posted by JD Hull. Permalink | Comments (0)
The satirist is to be regarded as our physician, not our enemy.

--Henry Fielding, 1707-1754
Physicians--like lawyers--may no longer be the great community leaders and societal architects they once were or people had hoped they could be. Both professions now breed technicians. As things get more complex, that, of course, makes sense, and we could do worse. But you still get what Fielding was trying to say.
Satire down through the ages never has had the power, on its own, to make people change things. Satire does clarify and make us think. But the law needs certainty, clarity and steadiness of tone--all kept at a consistent wave-length so we do not lose our place. We need to know the speaker or writer is 100% sober. It's not always fun. It's steady. You can rely on it.
However, you do get excited and think you are about to see some great and epic satire and commentary every time you read a pleading which begins "COMES NOW...", a letter which begins (and our favorite) "Enclosed herewith please find..." or contract which uses "said" frequently. You are disappointed when you realize it's intended to be a serious document.
Legal writing. Legalese. Can't we just "say it"?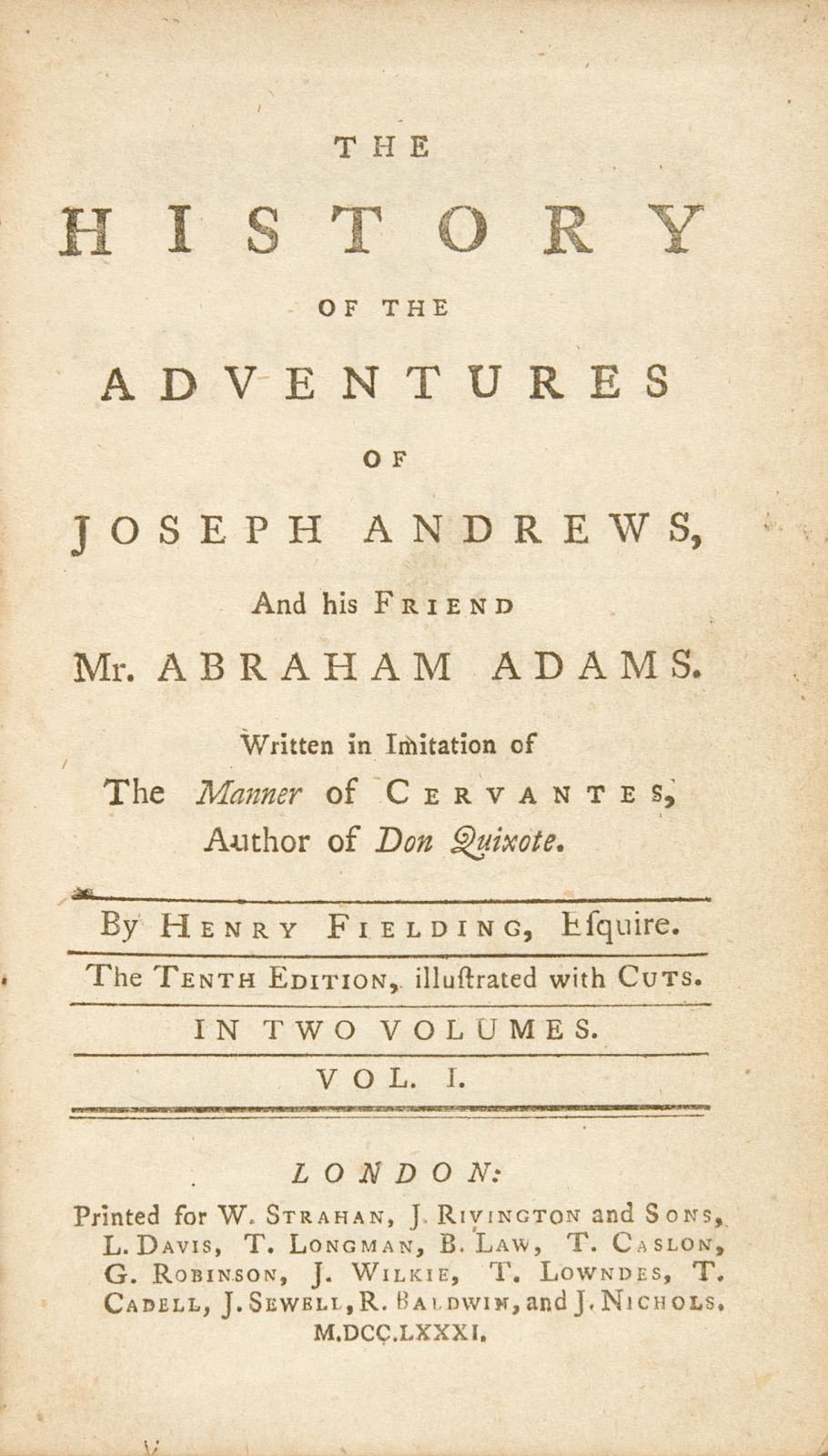 From past WAC/P? posts circa 2008
Posted by Holden Oliver (Kitzbühel Desk). Permalink | Comments (0)
May 01, 2022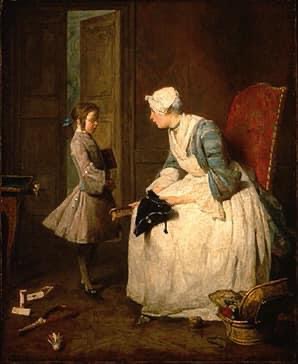 Posted by JD Hull. Permalink | Comments (0)
April 29, 2022
The most civilized nations of modern Europe issued from the woods of Germany; in the rude institutions of those Barbarians we [received] the original principles of our present laws and manners.

--Edward Gibbon, The Decline and Fall of the Roman Empire, Chapter IX (1782)

The northern European tribes that became the German people--even as they emerged to become different and often scary strong modern nations, and leaders in world commerce--haven't always have "freedom" in the way Brits, the French and Americans think of it. They also loved Order--and still do. They tend to agree amongst themselves most on issues of how things should be "ordered". And Order can cut into real freedom. So instead of "freedom", Germans have had Philosophy, Literature, Poetry, Music and, more infrequently, Humor. German peoples had a serious sense of tribal government since antiquity in scattered villages and towns for hundreds of miles. But most of us like it better when they stick to Commerce--and to the many Arts in which they do shine.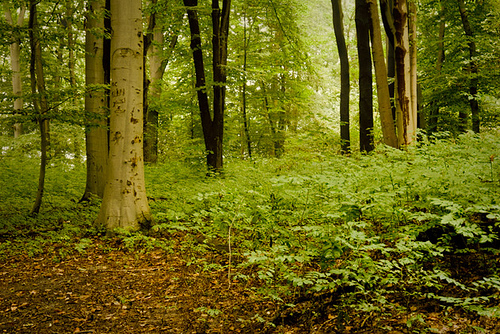 A Deutsche forest
Posted by JD Hull. Permalink | Comments (0)
April 28, 2022
Let's hear it for those who create. Babies, books, music, art, new ideas. New forms and new minds.
Below: Romain Rolland, 1866-1944. Nobel Prize in Literature 1915.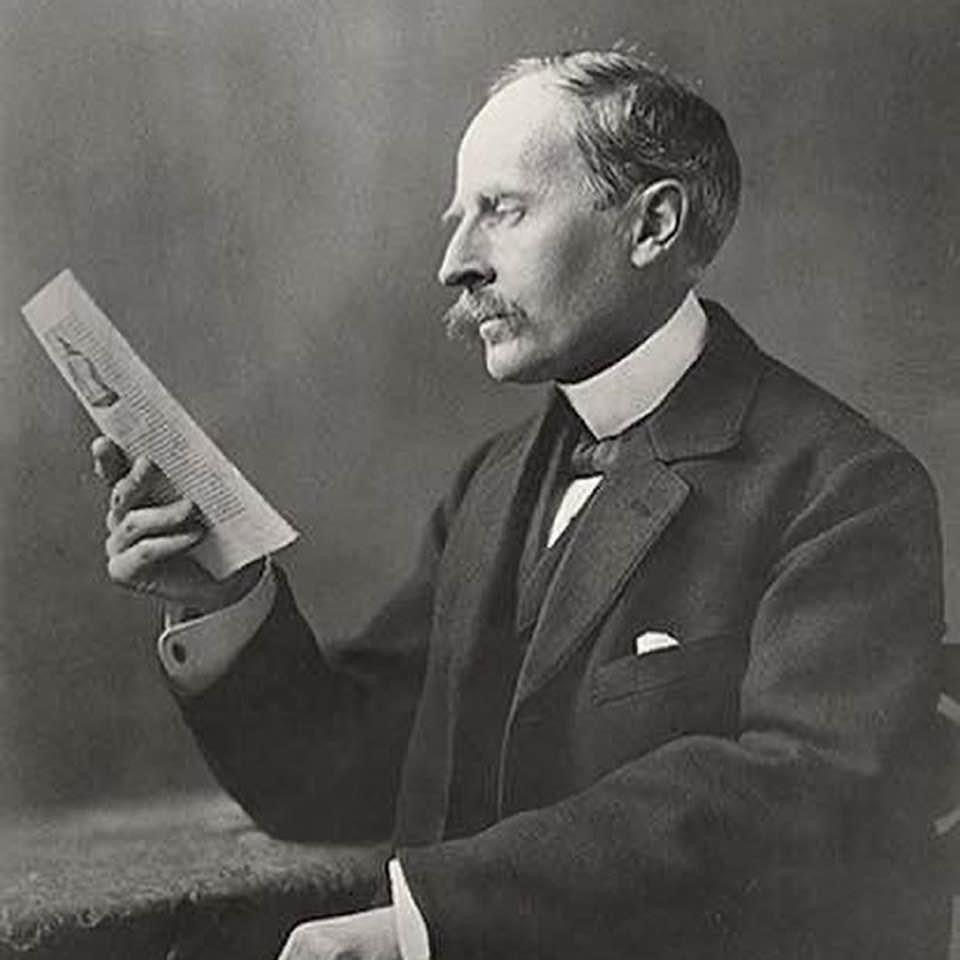 Posted by JD Hull. Permalink | Comments (0)
April 27, 2022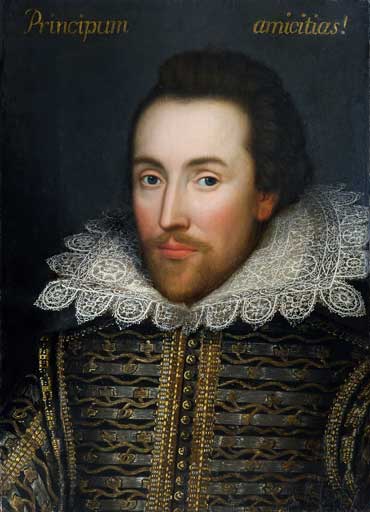 HORATIO
O day and night, but this is wondrous strange!
HAMLET
And therefore as a stranger give it welcome.
There are more things in heaven and earth, Horatio,
Than are dreamt of in your philosophy.
Hamlet, Act 1. Scene V.
William Shakespeare (1564-1616)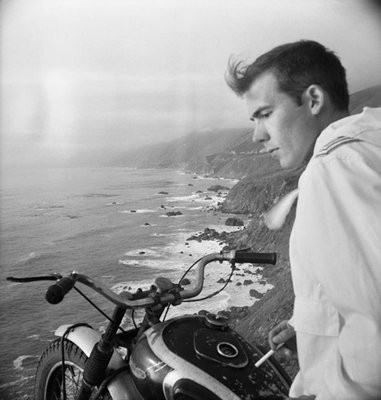 "Maybe there is no Heaven."
Generation of Swine: Tales of Shame & Degradation in the '80's.
Hunter Stockton Thompson (1937-2005)
And Heaven on Earth? That's up to us, right?
Welcome to Blawg Review No. 318, which follows Texas trial lawyer Mark Bennett's inspiring No. 317 at the well-regarded Defending People. My name is Dan Hull. I practice law to (1) make money, (2) ensure that every day will be different than the one before, (3) use everything I have practicing law so I can feel alive, (4) serve sophisticated purchasers of legal services who "get it"--corporate clients with in-house counsel normally represented by much larger firms--and put them first, and (5) treat my law practice and firm as both a shop and a laboratory for new ideas.
G
"Immersion" is what I seek in life and work. So that my life is full, and full of surprise. For me, this is exactly what William Shakespeare (or whoever authored the works bearing his name) and Hunter Thompson had in common. It is the gift, and courage, to get us to fully participate in the story along with its creator. The Singer, if you will, becomes the Song.
April of course is National Poetry Month. Today, April 23, is the day on which William Shakespeare was very likely born and also (strange as it seems) most definitely the day on which he also died. Happy 448th Birthday, Sir--and thank you. In your plays, characters, story and theme strut, bellow, work, play, dart and dive in and out together with all the surprise and verve of real life. As in Thompson's work generations later, you are always "there". With us. In fact, the sense of writer participation in the work of both Shakespeare and Thompson shoots through each line. In Thompson's case--"as your attorney, I advise you to take a hit out of the little brown bottle in my shaving kit"--writer involvement is impossible to ignore as he throws himself into the narrative. The capacity for detachment, while occasionally important and present in the works of both, is just one tool in the arsenal of storytelling. These two authors are fully-engaged. In the story. With us. Now. Immersed.
I want to be that kind of lawyer, too.
Six years ago, in Blawg Review #43, Boston's Diane Levin gave us a fine Shakespeare edition which celebrates a man whose 38 plays, 154 sonnets and other poems changed the English tongue forever and made it work harder, bend more, stretch mightily and finally give England a language that could keep up with its cascading, unrelenting and wonderfully vibrant and ancient imagination. He used words, made new words and experimented with word-combinations so that both the writing and the author were fully-engaged, participating, immersed in the story, risk-taking. It was not like anything that had gone before it. Read, for example, the entire Hamlet scene above.
Hunter Thompson--I have inadvertently channeled this journalist for nearly three decades since I covered for a college daily an infamous speech he gave--took participatory one step further in his feisty-funny yet oddly clear-eyed new journalism. But, for his time, William Shakespeare's body of work revolutionized what the English language could do. Changed forever how we saw ourselves. His work demonstrated in and of itself what humans could do to change the world. Simply put, Shakespeare, like Geoffrey Chaucer before him, made English cool. Very cool.
And all of you? I hope all of you will do the same thing with your law practice--and with the entire law profession itself. Please push the envelope a bit for us all.
But first things first, as they told me when I exited my Final LL.M Program. Shakespeare's Works? Who wrote them? Francis Bacon or Edward de Vere, 17th Earl of Oxford, are my two personal favorites for the honor. Perhaps a number of people or a combination wrote them. But not Shakespeare. The chances that the historical person, a well-meaning actor-bumpkin from Stratford named William Shakespeare, wrote all these assorted, richly-layered erudite and intricate gems in a working life in which he retired at 49 is about as likely as learning in a few years that Billy Carter, Jimmy's brother, invented the Internet, thought up Twitter, and did both theoretical and initial lab work resulting in three Nobel Prizes in Physics over a 20-year period. Or, staying with rogue presidential brothers, that Roger Clinton brokered several Middle Eastern cease fires, engineered Procter & Gamble's Gillette acquisition, and still had time to join the special forces, get buff and shoot Osama bin Laden.
If he were living today, Will Shakespeare would reside as a community theater local "star" amongst my many cousins in eastern Tennessee in a house with a front porch decorated by all-year-long Christmas tree lights and featuring a really big Coke Machine. My childhood friend Ernie from Glen Burnie, who has an English degree from Yale, and is now a partner and trial lawyer in a well-known DC-based law firm, dismisses the historical Will Shakespeare more comprehensively, if crudely: "Kind of guy who'd try to blow himself with a Dust Buster, if you ask me." Note: Just heard that Ernie lost his slot again at The University Club.
So Shakespeare couldn't have written "Shakespeare". But Someone Cool, Brave and Hard-Working did--and he, she or it changed Everything: character, story, our sense of an inner life, consciousness itself, words--and how they could sing.
So let's celebrate those who do things, whoever they are, famous or unsung, and especially those who do great things. Which are almost always difficult, frustrating things. A gentleman from South Carolina, trial lawyer Bobby G. Frederick, reminds us at Trial Theory that today is also the 112th anniversary of Teddy Roosevelt's "Citizenship In A Republic" speech delivered at the Sorbonne, Paris, France, 23 April, 1910. It is an Ode to Quality long-loved by hard-working full-time lawyers worldwide. Excerpt:
It is not the critic who counts; not the man who points out how the strong man stumbles, or where the doer of deeds could have done them better. The credit belongs to the man who is actually in the arena, whose face is marred by dust and sweat and blood; who strives valiantly; who errs, who comes short again and again, because there is no effort without error and shortcoming; but who does actually strive to do the deeds; who knows great enthusiasms, the great devotions; who spends himself in a worthy cause; who at the best knows in the end the triumph of high achievement, and who at the worst, if he fails, at least fails while daring greatly, so that his place shall never be with those cold and timid souls who neither know victory nor defeat.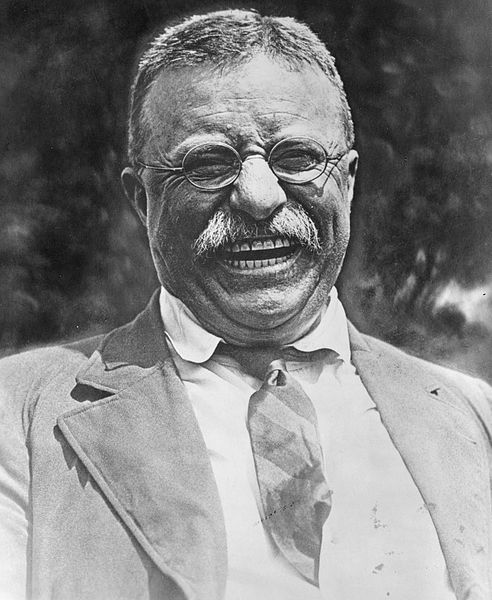 You get the idea. This Edition of Blawg Review for lawyers who get up and do it every day. Let's start with three "non-virtual" friends of mine. Patrick Lamb, the Chicago business trial lawyer and law firm innovator who got me interested in blogging back in 2005, is a "trench lawyer" if there ever was one. We share similar career paths and a real drive to build a completely new kind of law firm for higher-end clients. I've spent more time personally with Pat than any other lawyer who writes. For several years, and directly due to our connection through blogging, our respective law firms were main drivers together in the same invitation-only international business law consortium based in Austria. We are still members together of a second invitation-only group based in Charleston. We've served on each other's panels on the subjects of higher-end customer service, law practice, and litigation. Pat has great business sense (rare in lawyers) and a fabulous legal mind. See his commentary in "WSJ on ever increasing hourly rate: anyone else get a sense of deja vu?" at his always-provocative In Search of Perfect Client Service. He is one of a handful of people who is changing our profession.
Brit pundit, law professor and velvet-voiced Charon QC, another innovator and doer I met in London in 2007, is one of the funniest and most erudite human beings alive, in or out of the law. If Pat Lamb got me writing again, Charon kept me doing it because he always made blogging, well, great fun. And there were all these great young female "assistants" around him when we met in Mayfair. Anyway, a useful and serious guest post on the UK Facebook litigation by Stephens Scowns Solicitors comes our way in "Careless talk costs jobs". The UK now has 30 million Facebook users. In Preece v. Wetherspoon, an employment tribunal held that a pub manager was fairly dismissed for gross misconduct after she used Facebook during working time to make comments about two difficult customers. You say you had your privacy settings on? Sorry, Sweetie, not a defense. It's still public domain.
The ultimate New York City trench lawyer, and non-virtual friend, is criminal defense lawyer Scott Greenfield at Simple Justice. Scott's made legal blogging--there is no other way to say this--important. Scott, like any number of great lawyers, and great men, is a straight-up pain in the ass. Verbatim quote: "Not trying to be difficult. I just am." He owes me lunch. He owes me at least $5. But I would, and will, refer any corporate criminal investigation I encounter to any general counsel I know to this man. In serving clients, which is the hardest thing on earth to do well, he gets the importance of: speed, lightning application of law to fact, being right there and being organized. He knows how to talk to the most sophisticated clients in the world when they need a little tough love. Hear him, for example, charm Cambridge, Massachusetts, Harvard Yard and Harvard itself in this one: "Taxing the Frugal Future". Talk about immersion in the subject matter.
Another Brit doer, David Allen Green, aka Jack of Kent, is a lawyer-blogger with an impressive record of investigative journalism. He asks "should there be a legal blogging prize?, based on his experience last year of reviewing 2000 blogposts for the George Orwell political blogging prize. One of his sources for this thoughtful piece? Our man Charon QC.
Back in the States, well-known Miami trial lawyer Brian Tannebaum writes at "The Practice", his "combat pay" column at Above the Law, "It's Not Always About the Clients", about abusive clients. It's at once a brave and common sense article that educated me about other practices, especially in the criminal defense area. I did not like the title--I can think of a few others that might fit better here--but I liked what he had to say. He made me think.
Another Alpha Dog, Innovator and Doer: Fellow Midwesterner and Seattle-based Dan Harris writes China Law Blog. Like Greenfield and Tannebaum, he lawyers--and writes--every day. If you work, or want to work, in Greater China, follow Dan. See "The Apple-Proview China Trademark Litigation. It's Gonna Settle. Bet On It". Can you ever imagine Dan not telling a client what he really thinks? I can't.
Super-Athlete and New York PI lawyer Eric Turkewitz covers the Boston Marathon, The Importance of Drinking Water, and my second favorite poet in The Boston Marathon (Highway to Hell)". This Don Rumsfeld (disclosure: I like and admire the guy) quote and triple-haiku, frankly, has always made sense to me:
There are known knowns. These are things we know that we know. There are known unknowns. That is to say, there are things that we know we don't know. But there are also unknown unknowns. There are things we don't know we don't know.
And humorist-lawyer Kevin Underhill of Shook, Hardy & Bacon, a name which is at once lyrical and kind of funny-sounding, but I am not sure why, has written "Plaintiff: This Soap Did Not Attract Women as Promised" at his Lowering the Bar. In my next lawyer life, I would like to do some serious class action work in male pheromone or enhancement products that fail.
Mega-Doers in the Profession:
See the ABA Journal's interesting piece, which echos my thoughts on how powerful GCs have become, called The Rise of General Counsel". "The supply of sophisticated business lawyers has increased beyond demand, increasing the power of a few hundred general counsel who control the budgets," the article notes. And I think that is a very good thing for the right outside lawyers who can make the transition from specialists to "quarterbacks" and project managers.
At Above The Law, find out what lawyers worldwide are among the most influential people in the world on the Time 100 list.
At Jamison Koehler's Koehler Law, see a post addressed to the dreaded Slackoisie as infants. It's entitled "Advice To An Incoming 1L: Humble Yourself Before The Law. Surrender".
AttorneyatWork has something that I, for one, can use: "Staying Healthy: 10 Tips for Traveling Lawyers".

The Economist and the Judge on the Bigger Picture, Services, Subsidies: Near and sadly dear to my heart is a must-read by Decline of U.S. Manufacturing by Richard Posner of the enduring Becker-Posner Blog, where Judge Posner hits a few Rust Belt nails on the head. Excerpt:
Becker points to the analogy of agriculture. Employment in agriculture has plummeted, leading to anxieties spurred by agricultural companies about the decline of the "family farm" and the loss of the imagined virtues of the independent farmer, to combat which agriculture continues to be heavily subsidized. The subsidies are widely recognized to be a pure social waste, and the same would be true of subsidizing manufacturing. Like manufacturing, American agriculture is thriving with its historically small labor force.
Finally, here's a soulful, erudite and off-beat article by Steve McConnell, one of the writers of Dechert LLP's Drug and Device Law called "The Long Goodbye".
What About Paris/Clients? is grateful for the opportunity to host Blawg Review a third time. Blawg Review needs to sign up future hosts. It's always an experience. If you are game, get in touch with Ed, the Editor 'n' Chef. The next scheduled Blawg Review will be on May 21 and hosted by Cyberlaw Central, by Kevin Thompson, of Chicago's Davis McGrath LLC.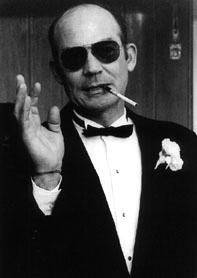 Original post: April 23, 2012 In memory of John (aka Ed. Post)

Posted by JD Hull. Permalink | Comments (0)
April 26, 2022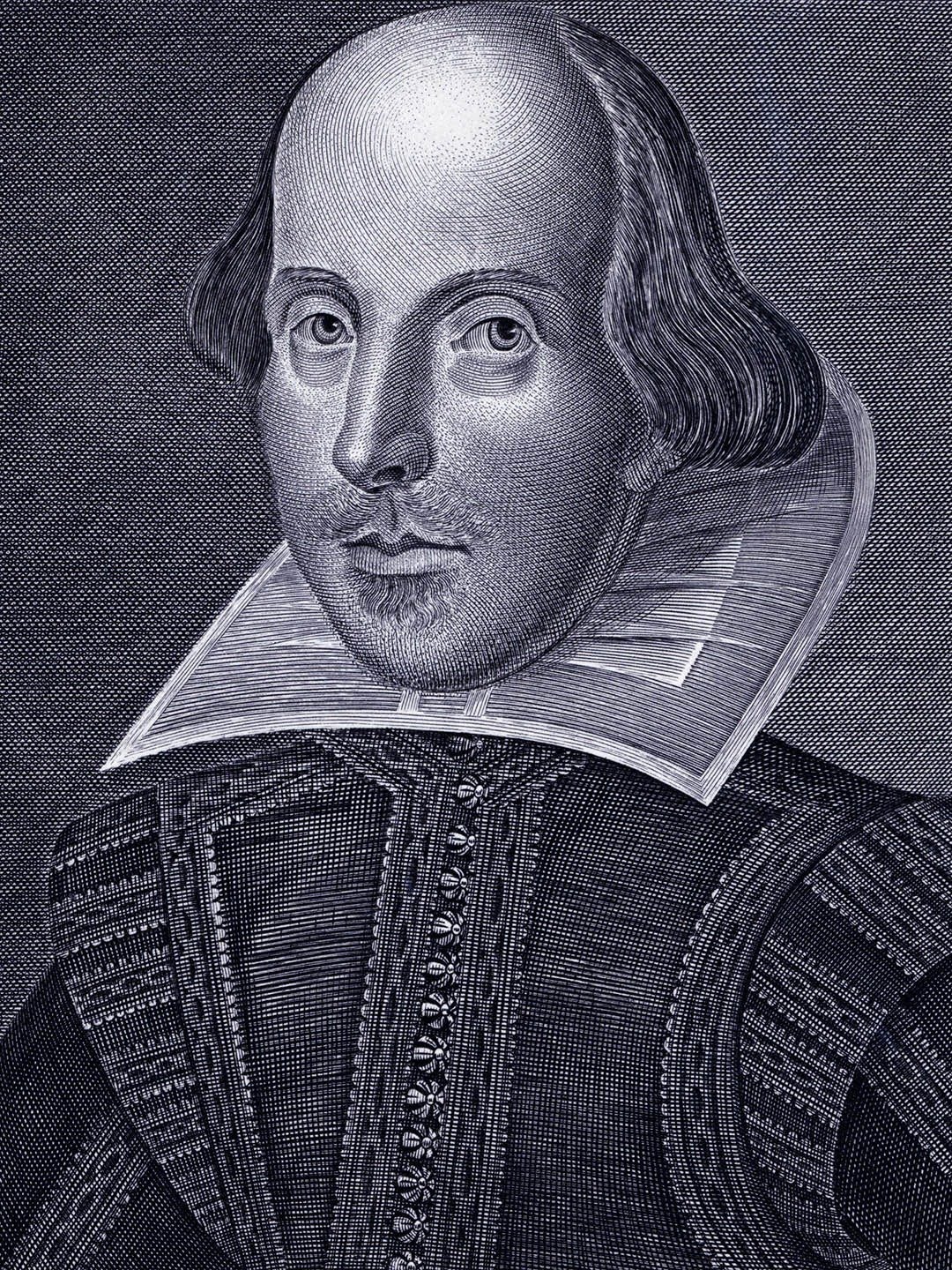 Posted by JD Hull. Permalink | Comments (0)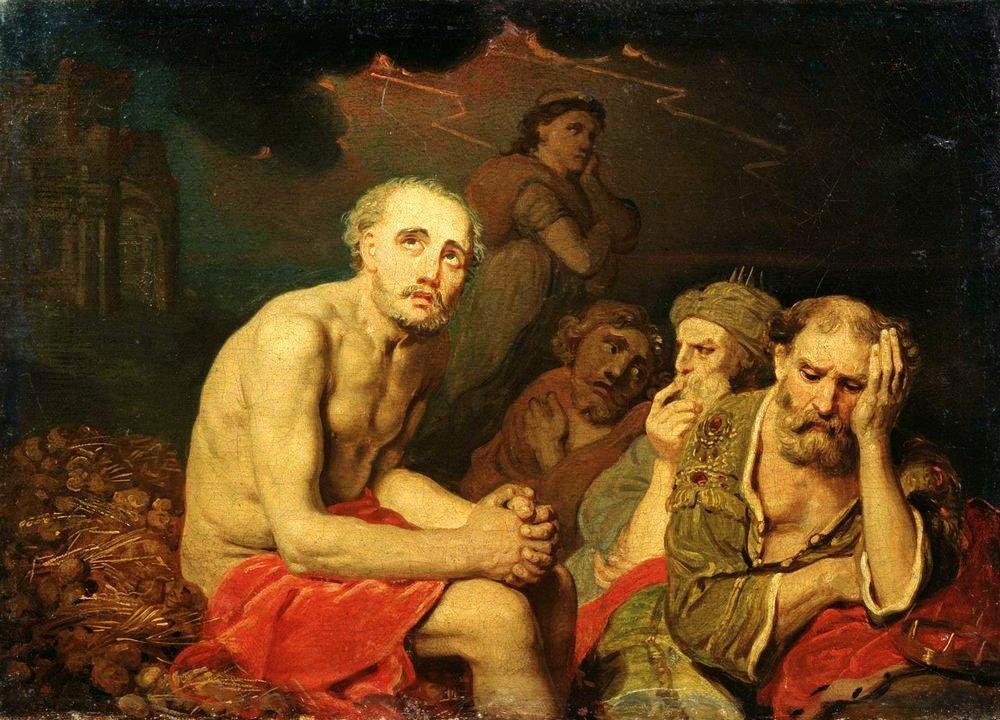 Posted by JD Hull. Permalink | Comments (0)
April 25, 2022
Each Spring, we send you the complete text of a circa-1595 comedy by Shakespeare, Love's Labour's Lost. You can read it aloud--or, even better, act it out. First performed before Queen Elizabeth at her Court in 1597 (as "Loues Labors Loſt"), it was likely written for performance before culturally-literate law students [Editor's Note: Long ago, well-rounded professionals existed] and barristers-in-training--who would appreciate its sophistication and wit--at the Inns of Court in still over-percolating Legal London. And, most certainly, it was performed at Gray's Inn, where Elizabeth was the "patron". Interestingly, the play begins with a vow by several men to forswear pleasures of the flesh and the company of fast women during a three-year period of study and reflection. And to "train our intellects to vain delight". They fail happily.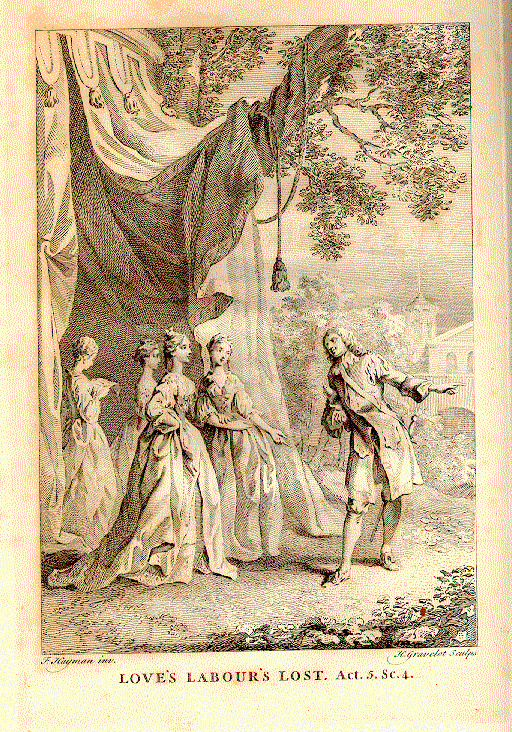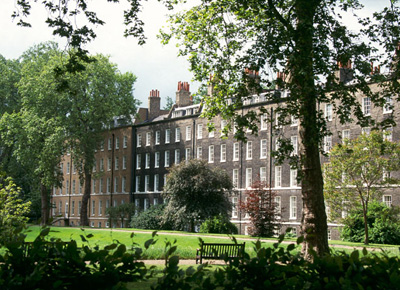 Posted by Holden Oliver (Kitzbühel Desk). Permalink | Comments (0)
April 24, 2022
If you have nothing nice to say, come sit by me.
-- Alice Roosevelt Longworth
Died on February 20, 1980 at 96.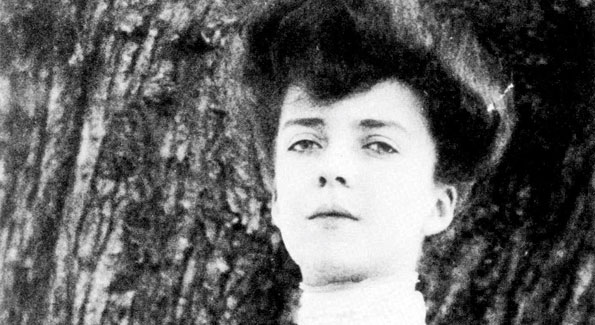 Posted by JD Hull. Permalink | Comments (0)
April 23, 2022
See from some years ago a post by Dan Ernst in Legal History Blog on "Law and English Literature". Ernst reviews and introduces two papers by Eric Heinze, of University of London School of Law. On the first Heinze paper:
Legal scholars' interest in Shakespeare has often focused on conventional legal rules and procedures, such as those of The Merchant of Venice or Measure for Measure. Those plays certainly reveal systemic injustice, but within stable, prosperous societies, which enjoy a generally well-functioning legal order.

By contrast, Shakespeare's first historical tetralogy explores the conditions for the very possibility of a legal system, in terms not unlike those described by Hobbes a half-century later. The first tetralogy's deeply collapsed, quasi-anarchic society lacks any functioning legal regime. Its power politics are not, as in many of Shakespeare's other plays, merely latent, surreptitiously lurking beneath the patina of an otherwise functioning legal order. They pervade all of society.

Dissenting from a long critical tradition, this article suggests that the figure of Henry VI does not merely represent antiquated medievalism or inept rule. Through Henry's constant recourse to legal process, arbitration, and anti-militarism, the first tetralogy goes beyond questions about how to establish a functioning legal order. It examines the possibility, and meaning, of a just one.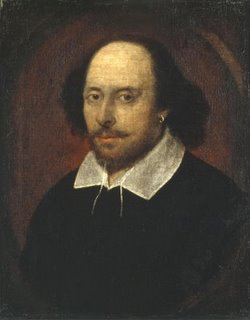 Posted by Holden Oliver (Kitzbühel Desk). Permalink | Comments (0)
Jack Kerouac's 97th birthday was on Saturday, April 17. Almost missed it. Since you all talk about the work that made him famous "On The Road" so much at parties and in bars, it's high time you read it. Truman Capote called it "typing". I call it "reflective" and "ambitious" with moments of greatness in language. Here is the full if imperfect text:
On The Road

PART ONE
I first met Dean not long after my wife and I split up. I had just gotten over a serious illness that I won't bother to talk about, except that it had something to do with the miserably weary split-up and my feeling that everything was dead. With the coming of Dean Moriarty began the part of my life you could call my life on the road. Before that I'd often dreamed of going West to see the country, always vaguely planning and never taking off. Dean is the perfect guy for the road because he actually was born on the road, when his parents were passing through Salt Lake City in 1926, in a jalopy, on their way to Los Angeles. First reports of him came to me through Chad King, who'd shown me a few letters from him written in a New Mexico reform school. I was tremendously interested in the letters because they so naively and sweetly asked Chad to teach him all about Nietzsche and all the wonderful intellectual things that Chad knew. At one point Carlo and I talked about the letters and wondered if we would ever meet the strange Dean Moriarty. This is all far back, when Dean was not the way he is today, when he was a young jail kid shrouded in mystery. Then news came that Dean was out of reform school and was coming to New York for the first time; also there was talk that he had just married a girl called Marylou.
One day I was hanging around the campus and Chad and Tim Gray told me Dean was staying in a cold-water pad in East Harlem, the Spanish Harlem. Dean had arrived the night before, the first time in New York, with his beautiful little sharp chick Marylou; they got off the Greyhound bus at 50th Street and cut around the comer looking for a place to eat and went right in Hector's, and since then Hector's cafeteria has always been a big symbol of New York for Dean. They spent money on beautiful big glazed cakes and creampuffs.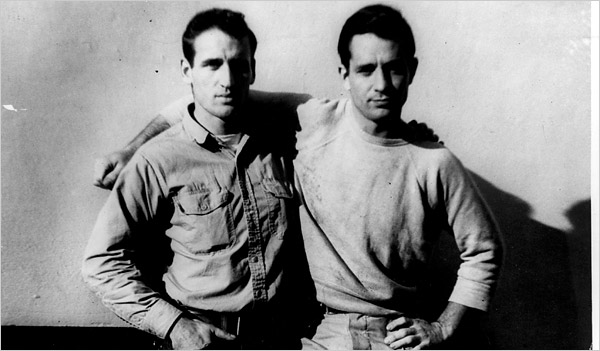 Above: Neal Cassady (Dean Moriarty) and Jack Kerouac
Posted by JD Hull. Permalink | Comments (0)
April 22, 2022
Today is Earth Day, No. 52. The first was on April 22, 1970.
It was founded by the late U.S. Senator Gaylord Nelson (D-Wis.), and organized and led by Denis Hayes, National Coordinator for the 1970 Earth Day, and since then a mainstay leader, thinker and writer in the environmentalism movement.
Senator Nelson was a lawyer, outdoorsman, true Wisconsin character, ex-governor and hardworking legislator. To get an idea of him, see my 2005 remembrance of "The Earth Day Senator", which appeared in Environmental Protection Magazine after his death in July of 2005. In Nelson's very first speech as a senator--in March of 1963--he had argued that reductions in America's air and water quality to be a pressing national issue. .
"We need a comprehensive and nationwide program to save the natural resources of America," he continued. "Our most priceless natural resources are being destroyed."
Step right up, folks. This was new and different 1960s-era stuff. Conservation and protection of natural a resources--once the province of civics classes, the scouting movements, and a few scattered organizations like the Sierra Club--was about to become national, emotional and political.
Six years later, Nelson tapped Hayes to launch the first Earth Day. Denis Hayes has been student body president at Stanford University, and an activist against the war in Viet Nam. After Stanford, Hayes was attending Harvard's Kennedy School of Government when Nelson in 1970 hired him to spearhead the first Earth Day.
Hayes himself became a leader, solar power advocate, author and main driver in the then-new environmental movement. See this past post on his widely-discussed new book (with his wife Gail Boyer Hayes) "Cowed: The Hidden Impact of 93 Million Cows on America's Health, Economy, Politics, Culture, and Environment."
Earth Day is now observed in 193 countries.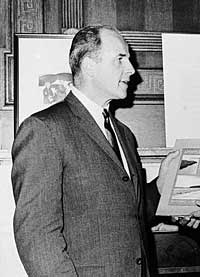 Nelson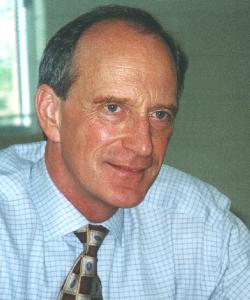 Hayes
Posted by JD Hull. Permalink | Comments (0)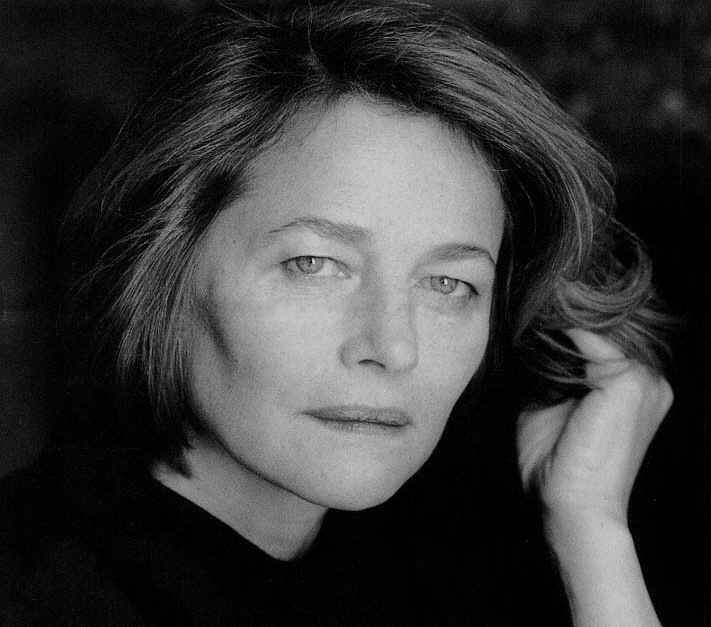 Posted by JD Hull. Permalink | Comments (0)
April 21, 2022
Don't tell me the moon is shining; show me the glint of light on broken glass.

--Anton Chekhov (1860-1904)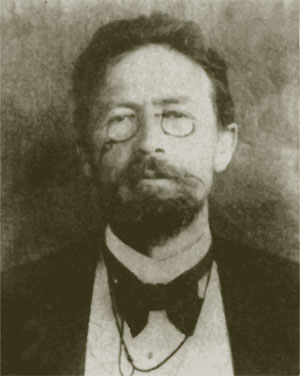 Posted by JD Hull. Permalink | Comments (0)
Neither the tiny rural village of Lindsey nor the surrounding countryside has changed much since 1634, when one side of my family called Holden left there via Ipswich on the River Orwell for Massachusetts and, in time, a new "Groton", named after another small village near Lindsey. Three hundred and eighty-six years later, Lindsey is pastoral, green, mainly un-peopled and fairly remote. No visible overt 21st century commerce. Some farming. No tourists.
St Peter, a rough Anglican church, at one time Catholic, the one my ancestors attended, built in the 1300s, and even older church ruin, St James (1200s), are the only man-made constants. Still a "parish", Lindsey is on the B1115 Hadleigh-to-Bury road.
This is part of East Anglia--coveted, held and loved for so long by the Danes. The region's been victor and victim over and over again. Mainstream tribes from all over Europe battled here for centuries. It is storied. It is still beautiful. Nothing compares to it.
And it is a key "feeder" region in the English migration to America. From 1625 to 1640, Charles I had tried to rule England without calling the Puritan-dominated Parliament. Puritan dissenters, lots of them, lived in the area around Lindsey, and
from here hundreds of families fled across the Atlantic to the new world. The Winthrops, of tiny Groton, would become founders of the State of Massachusetts. But most of the settlers were poor, working families, and they would devote themselves to quiet, prayerful unpersecuted lives, and of work hard to build new communities. Of course, they would never see Suffolk or the valley of the gentle Brett again.

--Simon Knott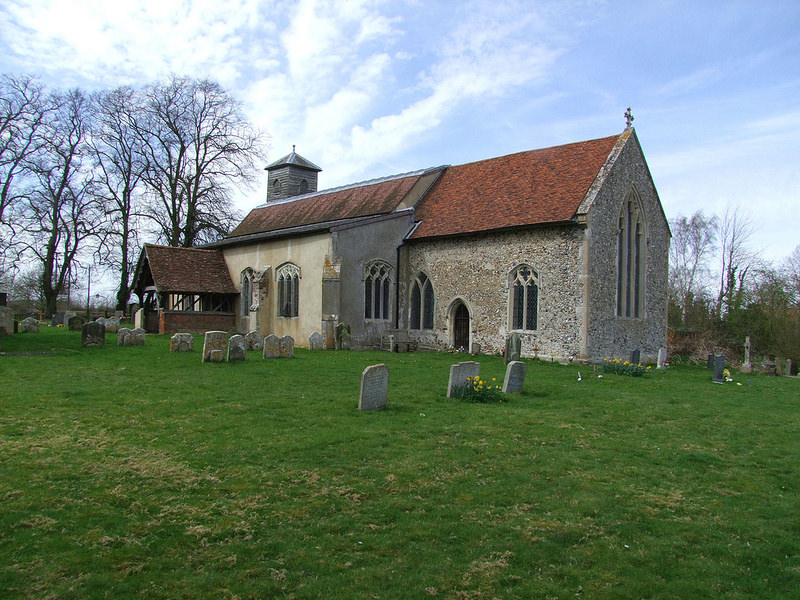 St. Peter in Lindsey
Posted by JD Hull. Permalink | Comments (0)
April 20, 2022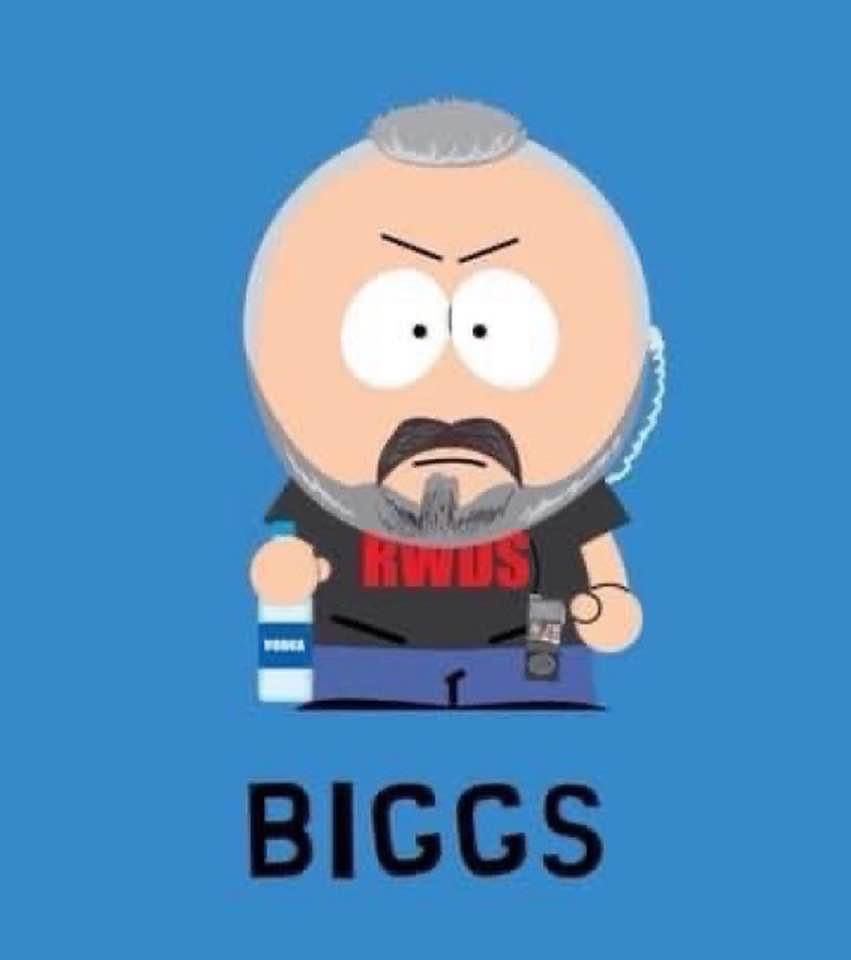 Feel free to write my admired friend and January 6 client Joe Biggs. This week he begins his second year of pretrial detention.
Joseph R. Biggs
Alexandria Detention Center
2001 Mill Rd
Alexandria, VA 22314
Posted by JD Hull. Permalink | Comments (0)
An older woman is a jewel in the life of a man.

--Milan Kundera (1929- ) in "Immortality", 1990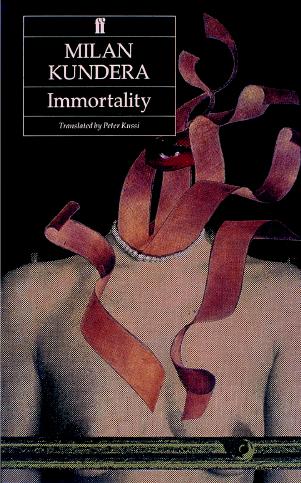 One critic: The book will make you "maybe even a better lover".
Posted by JD Hull. Permalink | Comments (0)
April 19, 2022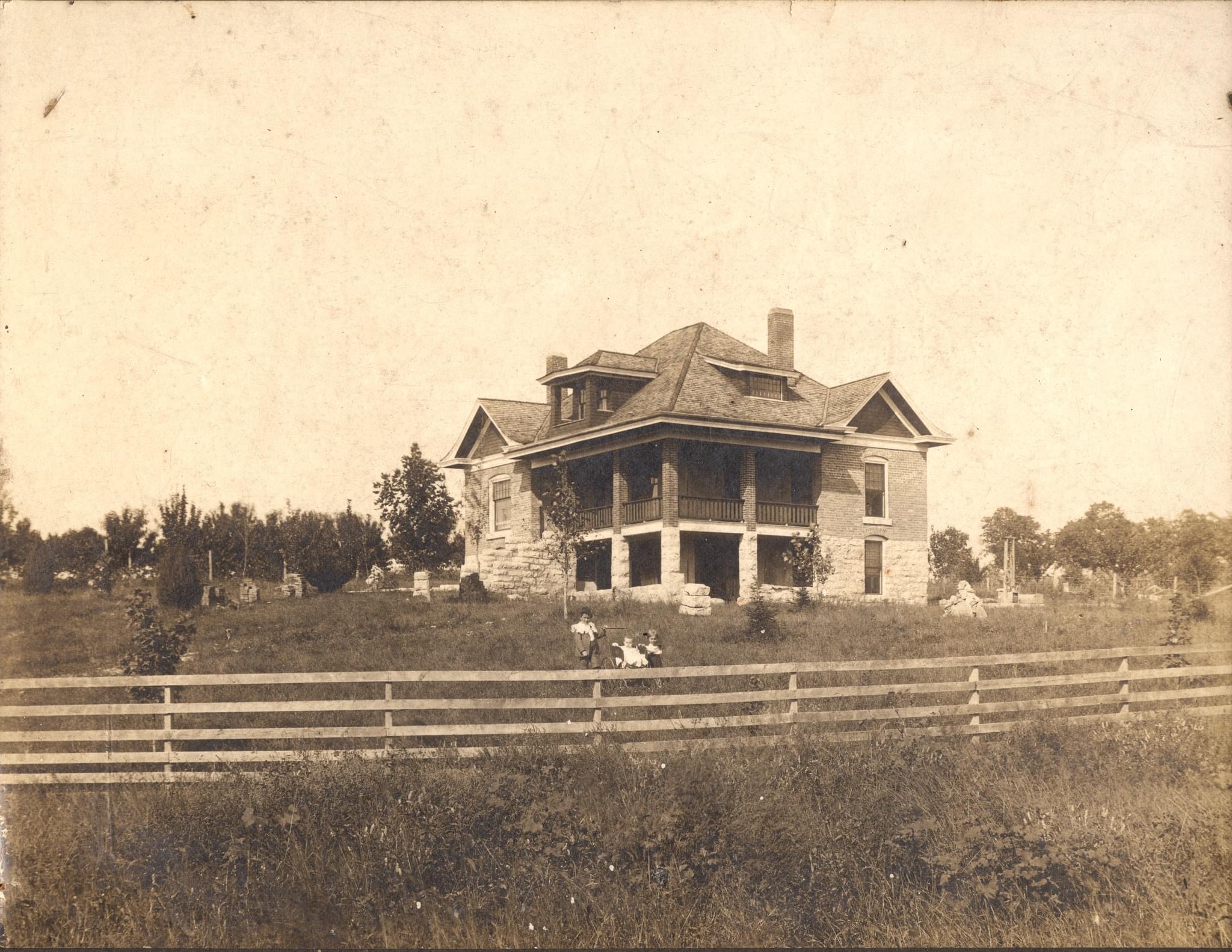 Posted by JD Hull. Permalink | Comments (0)
April 18, 2022
"He who makes a beast of himself gets rid of the pain of being a man."
--Samuel Johnson, 1709-1784 London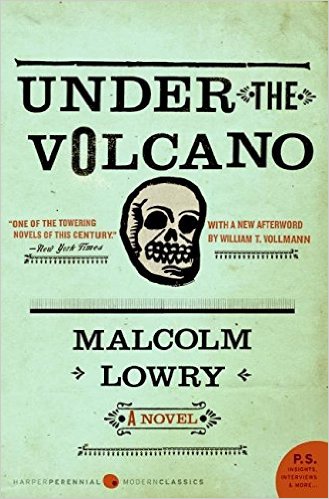 Posted by JD Hull. Permalink | Comments (0)
April 17, 2022
What do members of Congress really do, anyway?
What have they done traditionally? True, staffs are bigger now--but much of life on The Last Plantation is the same as 50 years ago. What values, if any, are shared by those on work in Capitol Hill?
The Brookings Institution first published "The Congressman: His Work as He Sees It" by Charles L. Clapp in 1963 (507 pages, Anchor). Congressional fellow, policy wonk and former Capitol Hill aide, Clapp was one of the first Washington "old hands" to study and write about the way a legislator actually thinks and works--as opposed to "how Congress works" generally--in the American Congress.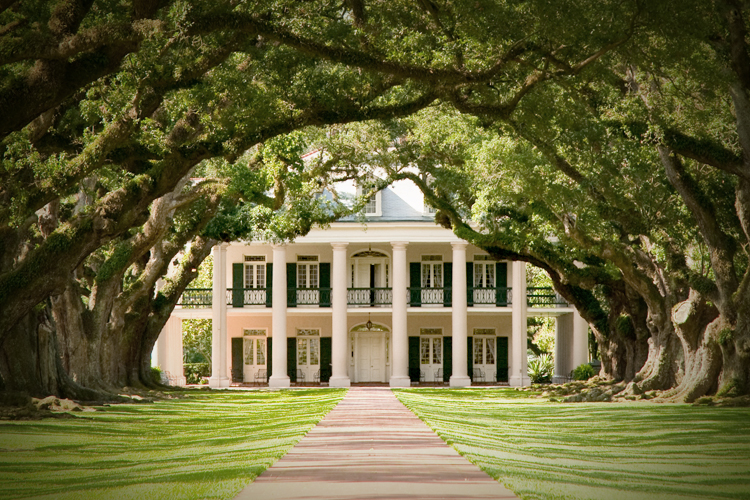 Posted by JD Hull. Permalink | Comments (1)
April 02, 2022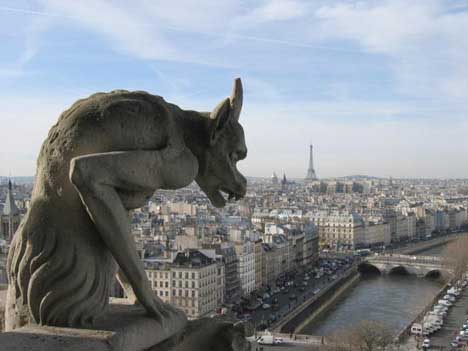 1. Represent only clients you like.
2. The client is the main event.
3. Make sure everyone in your firm knows the client is the main event.
4. Deliver legal work that changes the way clients think about lawyers.
5. Over-communicate: bombard, copy and confirm.
6. When you work, you are marketing.
7. Know the client.
8. Think like the client--help control costs.
9. Be there for clients--24/7.
10. Be accurate, thorough and timely--but not perfect.
11. Treat each co-worker like he or she is your best client.
12. Have fun.
Copyright 2005-2022 John Daniel Hull and Julie Elizabeth McGuire. All Rights Reserved.

Posted by JD Hull. Permalink | Comments (0)
April 01, 2022
4/1/2022 I apologize to everyone for labeling Judge Jackson high-end free-pass affirmative action Ivy League kitchen help. That was wrong. We should continue to honor, promote and celebrate minority mediocrities when far more talented, far more harder working, and far more accomplished people of all colors without effeminate male partners are far more deserving to serve on SCOTUS. I hope my apology is accepted.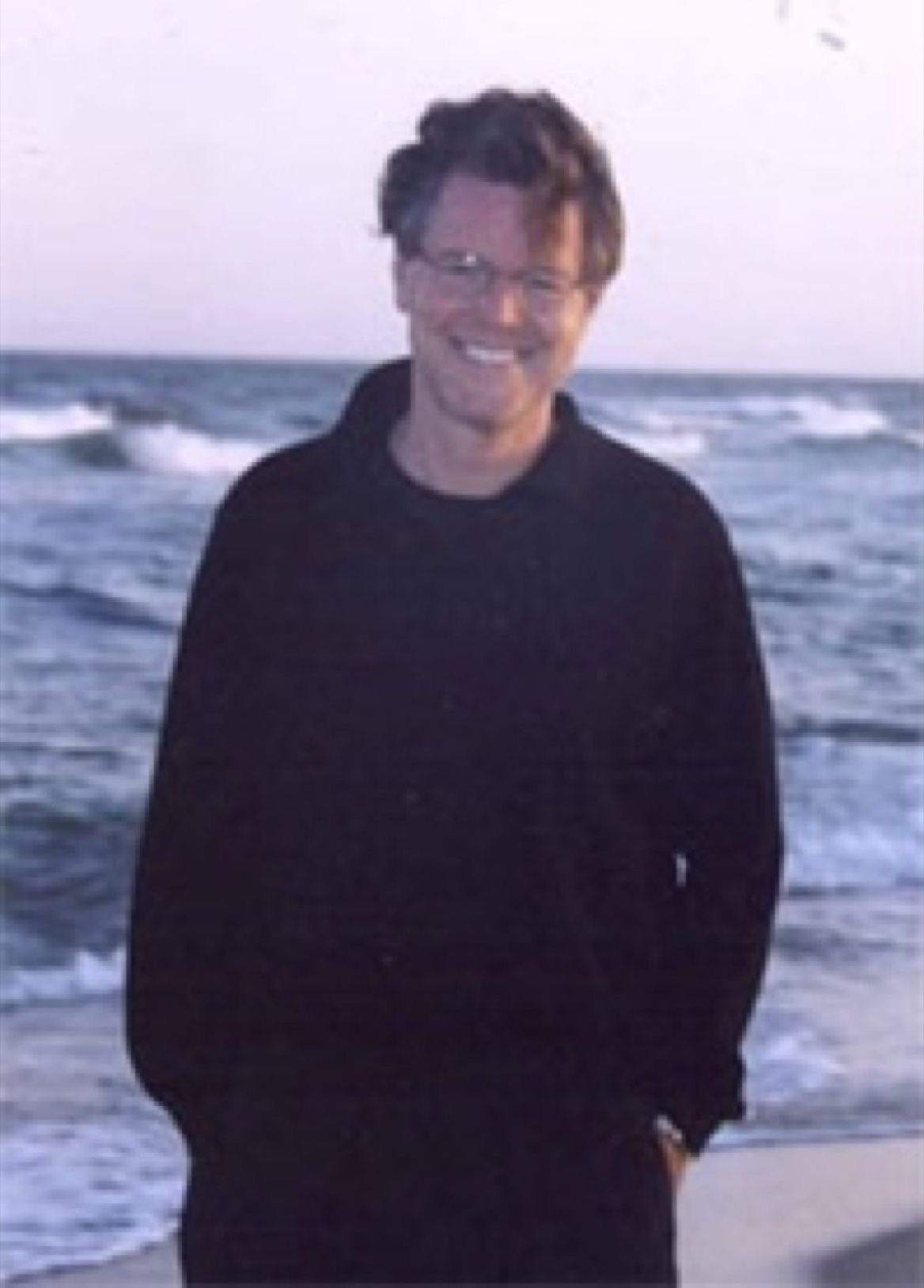 Posted by JD Hull. Permalink | Comments (0)
March 31, 2022
"John Daniel Hull, IV, founder and partner of the D.C. law firm of Hull McQuire PC, joins T.J. O'Hara, host of Deconstructed, to share his political experiences and observations from inside the Beltway. Mr. Hull is a distinguished attorney who, as a Democrat, served as a Legislative Assistant to a congressional Republican before beginning his career as a litigating attorney.
In recent years, his political affiliation has shifted to a more conservative point of view, and he explains what drove his change of heart. He cites the tenor of the media in Washington, D.C. and how it has impacted the way with which events and individuals are often portrayed.
Mr. Hull describes the similarities and differences he personally observed in the Black Lives Matter protests he attended as well as the January 6th rally that served as a precursor to the insurrection at the Capitol later that day. His observations of the attendees and some of the groups that drove the behavior of the crowds are quite interesting in each case. As a former journalist, his "takeaways" are quite compelling.
Then, Mr. Hull does a "deep dive" into "free speech" differentiating the actual element of that phrase and its misplaced use. T.J. quizzes him on "freedom of the press" as well, and he dissects that issue as well.
From Antifa to the Proud Boys, Mr. Hull has had an opportunity to directly observe the behaviors of both and the aftermaths of their actions. He describes what the media reported relative to the facts versus the impact of any partisan spin on national perspectives. Learn how an actual observer evaluates the actions he saw, the people he met, and the way each was presented to the public. Some may be in complete alignment with what you might suspect. Others may stun you with what the genuine details reveal… particularly with respect to the law.
Leave your political biases at the door and enter the world of someone who lives in D.C. and regularly experiences history as it occurs. Then, ask why this isn't what you may have read or seen from either side of the aisle."
Posted by JD Hull. Permalink | Comments (0)
March 30, 2022
Now hear this. Not supporting civil rights, women's rights or gay rights 100% 24/7 does not make you a racist, misogynist or a homophobe. It makes you a person who thinks on his/her own. It separates you from the mindless, anonymous, cowardly mob. Be a person. Not a fashion follower. Think on your own. And sign your name to it.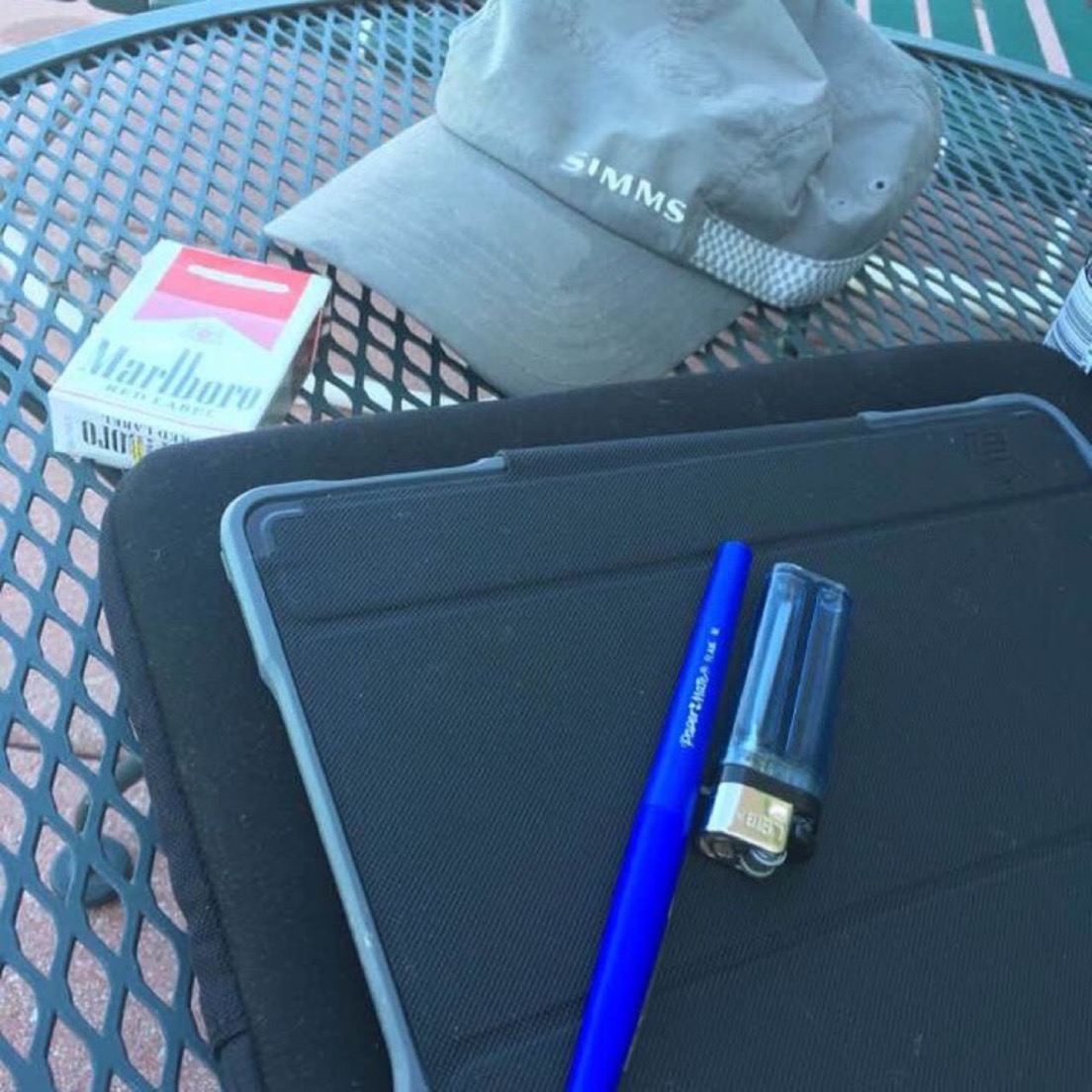 Posted by JD Hull. Permalink | Comments (0)
March 29, 2022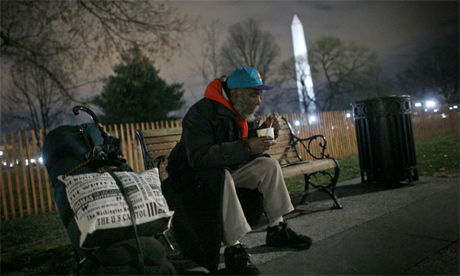 Damn. It's getting cold again in the northern hemisphere. Cold as a witch's tit, Jack.
The purpose of this post—which over the years I keep annoyingly if faithfully revising—is simple. To keep these homeless humans alive during the 30 coldest nights of the year by doing something simple and effective for others. And without holding pressers about what great people we are when it's cold and we help.
Those nights are coming back.
Bear with me.
As a Yankee, Eagle Scout, outdoorsy dude, lifelong camper and all-weather philanderer, let me assure you that spending a night outside in colder weather has unique challenges. Even in the Fall. And generally in the period October through March.
Exposure. The Elements. And hypothermia. Call "it" what you will. Authors Jack London and Hans Christian Andersen each wrote well-known stories about it. And you can die from hypothermia well above 32 degrees F.
You say you would really like to help the urban homeless on both cold and super-cold American Northeastern and Midwestern nights? Chilly, plain cold and the bitterly cold, there are unpredictable nights that many cities are prepared to accommodate more homeless residents at shelters but for a number of reasons (both good and bad) thousands of Americas's rough sleepers take their chances outside?
Good. So see our inaugural post about our One Night, Person (March 5, 2015) campaign and our follow-up March 7, 2015 post. No, we don't have time to go over all of this again; we're working stiffs like you. Just read the posts.
Once again, and in short, here is the idea and the rules:
You're a Yuppie, professional or other generic dweeb between the ages of 22 and 82.You live in towns like New York City, Philly, Boston, Baltimore, Indianapolis, Cleveland, Wilmington, DC or Chicago.
Or similar cities in Europe. Or Asia. Generally? Think Northern Hemisphere. Planet Earth. Wherever Yuppies roam. You may live in the suburbs or in a downtown neighborhood of these cities. But if you work during the day in a downtown area of any of them, you and yours will go forth and do this:
1. Pick out and ask a homeless woman or man what articles of warm clothing she or he needs that you already have at home or in storage--thermal gloves, wool scarfs, warm hats and beanies, big sweaters, winter coats, thermal underwear, socks, etc.
2. Ask just one person at a time.
3. Agree on a time to meet (preferably at the same place) later that day or the next day.
4. Find the winter stuff you have at home or in storage.
5. Bring said stuff to the homeless woman or man as agreed.
6. Nine out of ten times, your new friend will be there when you show up.
7. Wait for forecasts of the next super-cold night--and repeat.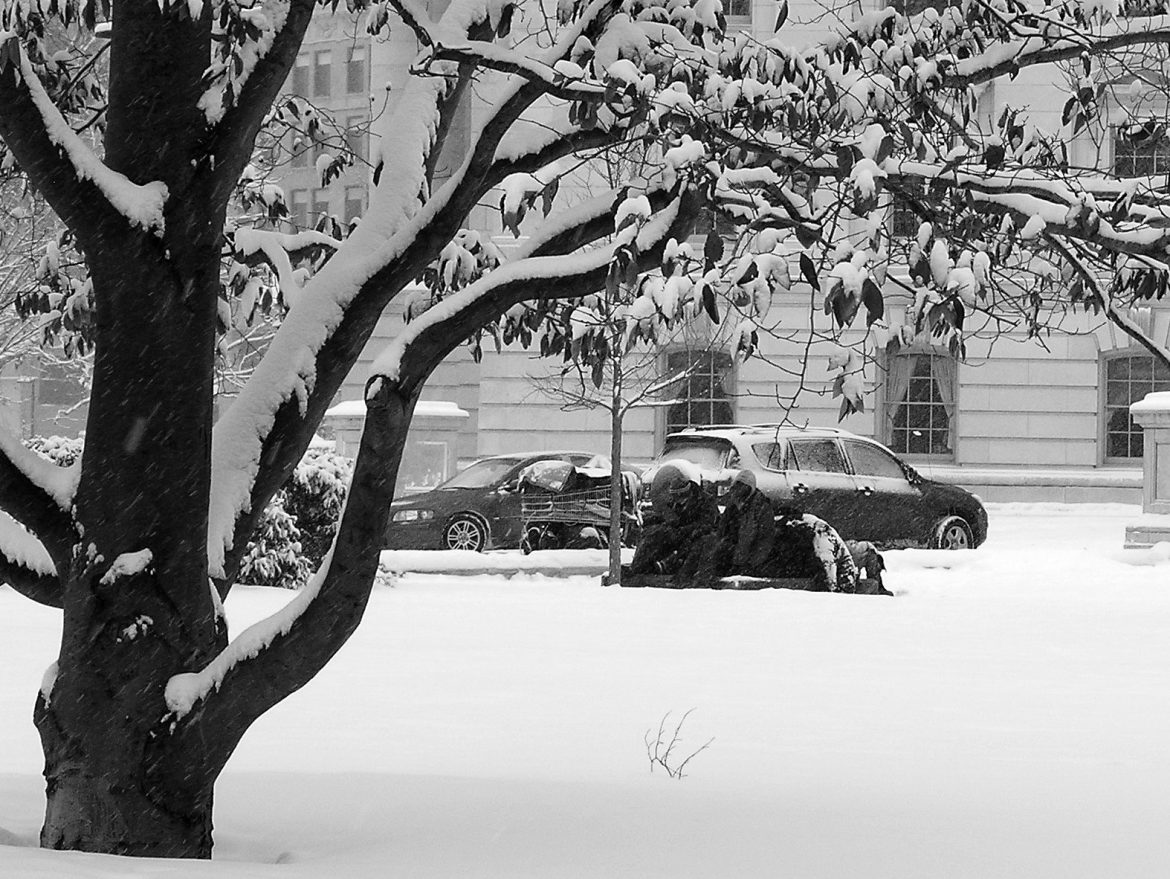 Posted by JD Hull. Permalink | Comments (0)
Since the summer of 2005, this blog has showcased a number of pet issues and themes. We'll keep doing that,
One has been the importance of thinking independently about law, government, politicians and political ideologies. Or about The Upanishads. The Sun Also Rises, Huck Finn. My friend Ernie from Glen Burnie, who is a seer.

Or thinking independently about Anything.
There are these days lots of good, and arguably "bad" notions and ideas--nationally and internationally--all along the political and cultural spectrums, and there is no reason to pick one party, camp or pol to follow on all ideas.
After all, people, not ideologies, solve public problems.
You don't need a label. You need not be a Democrat, Republican, Libertarian, Anarchist or Nihilst. You can "mix and match" both pols and ideas. Me? I've changed, if subtly, and in ways that trouble a friend here and there. But my thinking is pretty much the same as it was when I was in my 20s. As a "liberal", I never really trusted Big Labor. I've never liked the "politically correct" speech regimen many traditional liberals unfortunately embraced. To the contrary, I've always admired free speech--and I revel in it. But the main change is that in 2017 I registered Republican for the first time. Not much else is different.
Most of us do have a Political-Civil Rights-Human Rights-Social Justice resume, CV or profile (hereinafter "Political CV"). I use "political" broadly here to describe anything related to participation in public affairs where some social purpose was fully served beyond my own self-aggrandizement, ego or pleasure. More than one purpose is okay; few of us do anything out a pure heart to "will one thing." So below I've fashioned my Political CV. Forget about Dem or GOP or Libertarian scripts. I've listed things that I did in large part "for the public good." For example, things I'm not including are Senior Class President (mix of duties and agendas), Eagle Scout (the same), working in a union-shop factory (Keebler's, in my case), membership in student or church groups with some but not primary political or social welfare slant, merely being asked to run for Congress (and saying no), merely voting, serving on an elected but non-partisan Zoning Board for a community of 40,000 or going to see Jerry Rubin, Timothy Leary or Milo speak at the Cow Palace. Or throwing a huge pickle at an on-stage Iggy Stooge (and hitting him).
But passing out leaflets for a political candidate, demonstrating against POTUS candidate and Alabama Governor George Wallace or working regularly with the urban homeless? Oh yeah. Those are "political". They reflected my idea of furthering "the public good" at the time I did I them. You get the idea. There's got to be a cause, some heat, some passion in an activity that helps others. Doesn't matter if it's a national issue or not. Doesn't matter if there's rhetoric involved.
Anyway, I've been an activist in everything I've ever done--and particularly with respect to groups I've joined or with which I've identified. So, and since I was 16, here is my political resume in chronological order. All of this is part of me now. All of it I'm proud of and still believe in. I'll update it as I remember things things.
1. Campaigned twice for Jerry Springer (Ohio-D), for runs for Congress and City Council in Cincinnati.
2. Campaigned more briefly but earnestly for Howard Metzenbaum, U.S. Senator (Ohio-D)
3. Worked with Armstrong United Methodist Church in Indian Hill, Ohio on several long-term projects for inner-city kids in Cincinnati, Ohio. Some with my mother (Head Start). Some in connection with working toward God & Country Award for BSA. (I was an Eagle Scout.)
4. Worked twice at as counselor at a camp for handicapped kids at summer camp in Cincinnati.
5. My party's candidate for 1970 Governor of Ohio Boys State. I was "liberal" party candidate and lost to a black kid from Sandusky. Ohio named Tony Harris. The race made news on television and in newspapers all Ohio Midwest. I lost.
6. Student Reporter, Duke University Daily Chronicle. Civil Rights Beat, Durham. (1972-73)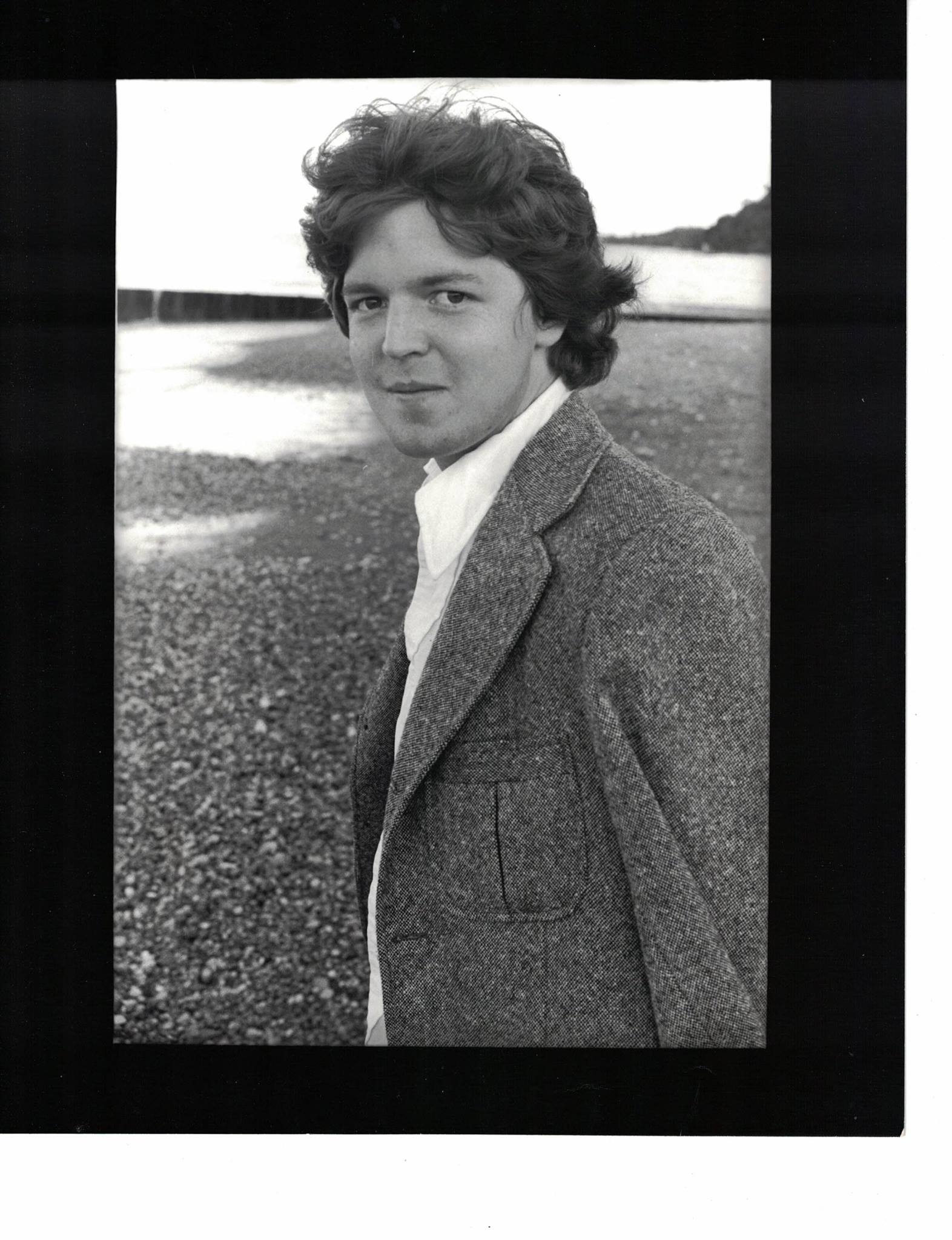 7. Demonstrator, anti-Vietnam war movement. Several marches, demonstrations, including Moratorium in D.C. Demonstrated against POTUS candidate George C. Wallace in Michigan in runup to Michigan primary.
8. Wrote "Soul City: A Dream--Will it come true?" feature for Duke daily Chronicle. March 1974. Interviewed among others Floyd McKissick, one of founders of Soul City, the first model black city in America. Paper won acclaim and 2 awards for this reporting.
9. Aide, Sen. Gaylord Nelson (Wis.-D) (1974-1975, parts of 1976) Spearheaded demonstration project passed in Congress in preventative health care for Menominee Indian tribes in Wisconsin.
10. Worked for Lawyers Committee Under CIvil Rights suing VA furniture makers under Title VII. Class action suit. Covington & Burling.
11. Worked off and on but actively for 2 years helping probe possible violations of Voting Rights Act by large Ohio city. Department of Justice/Legal Aid Society.
12. Awarded 1-year poverty law fellowship in Toledo, Ohio. Turned down to move back to DC.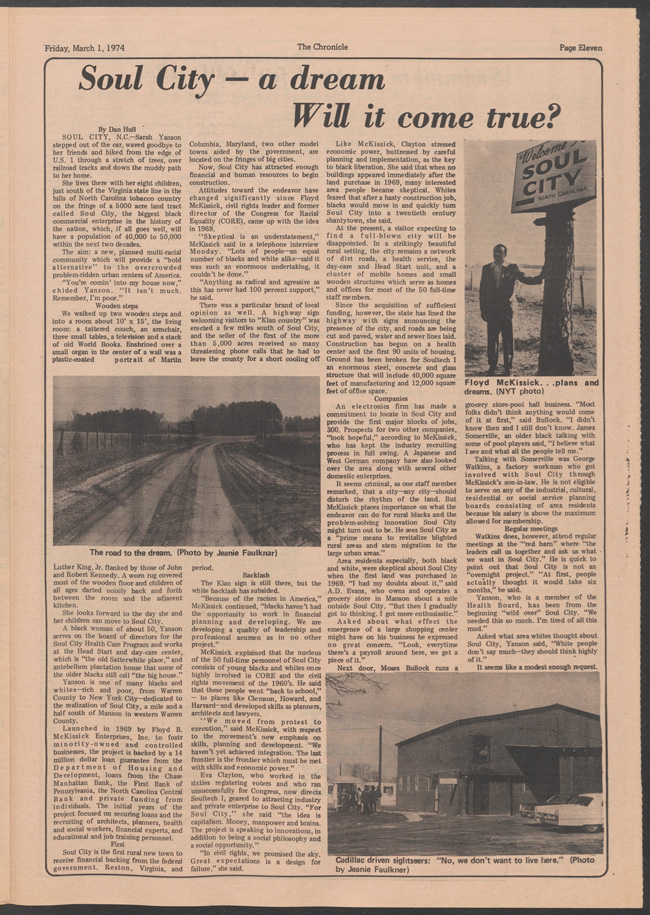 14. Two of three law review articles on racial discrimination under Constitution. Zoning and Voting. Two awards.
15. Two feature articles appearing in major paper Sunday magazine. First on zoning in a small Ohio River town, New Richmond, Ohio. Second about a 1st Amendment and zoning crusader named John Coyne in rural Clermont County, Ohio.
16. Aide, Representative Bill Gradison (R-Ohio) 1978-1981. Health. Energy. Natural Resources,
17. Treasurer 2003 State Assembly Campaign for CA Democrat, Karen Heumann.
18. Wesley Clark for President (2003-2004). Chief San Diego Fundraiser and (briefly) CA Convention Delegate.
19. Board of Directors, North San Diego County Democrats (2002-2012)
20. Hillary Clinton for President, 2008, 2016.
21. Co-Founded (with Peter B. Friedman) One Night/One Person Winter Homeless Program in Northern America & Europe 2015. Now in year 6.
22. Defense counsel for two mainstay leaders of the Proud Boys.
Original: April 3, 2019
Updated: January 30, 2022
Posted by JD Hull. Permalink | Comments (0)
March 27, 2022

WJC and me, January 1, 2009, high noon, Charleston

1. Never swive anyone named Zoe, Brigit or Natasha.
2. Let no one leave anything in your home or hotel room.
3. All British women are named Lucy, Pippa or Jane.
4. Most British women don't like British men.
5. Every Woman's ex- is a Narcissist. No exceptions.
6. The Bluebook: A Uniform System of Citation, the most widely used legal citation system in the United States, was first published in 1926. It is always important.
7. Legal interviews don't tell you much.
8. Have a coworker in same room if you interview someone.
9. Don't jump to hire law grads with blue collar backgrounds. Some think they've arrived and are done.
10. Women make better associate lawyers.
11. On documents, Rule 34 (Production of Documents and Things) and Rule 45 (Subpoena) of the Federal Rules of Civil Procedure do very different things. Know what they are.
12. Dogs are the best thing about this planet.
13. Cats not dogs if you travel.
14. Great looking women think they're ugly.
15. Pay attention to little things.
16. Irish, Welsh, Finnish, Ethiopian and Afro-American women are heroes. Forever in charge. Enduring.
17. A disproportionate number of Irish people are drunks.
18. A disproportionate number of Irish people are verbally or lyrically gifted.
19. Jewish doctors do not understand Irish, English, German or Russian drunks.
20. Jews and Italians are the best drinkers. They have the genes. They have rules.
21. The Jews are It. A consistently awesome and world changing tribe for 2500 years.
22. Well dressed Russian women are cheap, treacherous and insane.
The Cardsharps, Caravaggio, c. 1594
23. For decades the wrong people have gone to law school.
24. Lawyers are less well educated, less well rounded and less culturally literate every decade.
25. Many lawyers dislike lawyering.
26. There are at about 40 exceptional American colleges and universities.
27. Do one absurd or silly thing every day.
28. Never be impressed by Phi Beta Kappas.
29. Always be impressed by Marshall scholars, Rhodes scholars and Williams grads.
30. Have at least 3 impeccable suits.
31. Don't wear bow ties every day. Almost every day is fine.
32. Cuffs on all long pants except jeans and tuxedo trousers.

Posted by JD Hull. Permalink | Comments (0)
The Strip, Sunset Boulevard, West Hollywood. As the fictional movie character John Milton said, law done right is a "backstage pass to the world." We've a client doing good things in Africa with an office here. How many lawyers have a practice with client meetings two blocks from the Viper Room and The Whiskey? Probably quite a few. But I grew up in the Midwest--where TGIF restaurants are considered to be pretty wild, and it's eccentric to wear a trench coat and tasseled loafers on the same day. So this kind of meeting venue may be my notion of gratitude.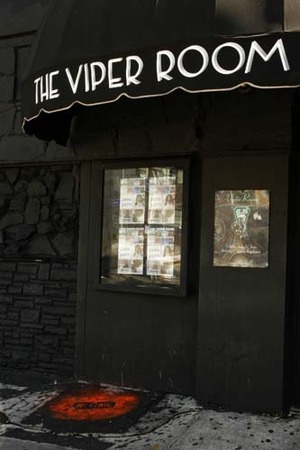 Posted by JD Hull. Permalink | Comments (0)