September 30, 2023
(ORDER LIST: 600 U.S.)
FRIDAY, SEPTEMBER 29, 2023
CERTIORARI GRANTED
22-277 MOODY, ATT'Y GEN. OF FL, ET AL. V. NETCHOICE, LLC, ET AL.
22-555 NETCHOICE, LLC, ET AL. V. PAXTON, ATT'Y GEN. OF TX
The petitions for writs of certiorari are granted limited to Questions 1 and 2 presented by the Solicitor General in her brief for the United States as amicus curiae.
22-899 SMITH, JASON V. ARIZONA
22-913 DEVILLIER, RICHARD, ET AL. V. TEXAS
22-1008 CORNER POST, INC. V. BD. OF GOVERNORS, FRS
22-1074 SHEETZ, GEORGE V. COUNTY OF EL DORADO, CA
The petitions for writs of certiorari are granted.
22-1078 WARNER CHAPPELL MUSIC, ET AL. V. NEALY, SHERMAN, ET AL.
The petition for a writ of certiorari is granted limited to the following question: Whether, under the discovery accrual rule applied by the circuit courts and the Copyright Act'sstatute of limitations for civil actions, 17 U. S. C. §507(b), a copyright plaintiff can recover damages for acts that allegedly occurred more than three years before the filing of a lawsuit.
22-1165 MACQUARIE INFRASTRUCTURE, ET AL. V. MOAB PARTNERS, L.P., ET AL.
22-1178 FBI, ET AL. V. FIKRE, YONAS
22-1238 UNITED STATES TRUSTEE V. JOHN Q. HAMMONS FALL, ET AL.
The petitions for writs of certiorari are granted.
22-7386 McINTOSH, LOUIS V. UNITED STATES
The motion of petitioner for leave to proceed in forma 1 pauperis is granted. The petition for a writ of certiorari is granted limited to Question 1 presented by the petition.
23-51 BISSONNETTE, NEAL, ET AL. V. LePAGE BAKERIES PARK ST., ET AL.
The petition for a writ of certiorari is granted.
Posted by JD Hull. Permalink | Comments (0)
September 29, 2023
It's scary. If you're working, you're marketing--and that is Rule 6 of the 12 Rules.
Posted by JD Hull. Permalink | Comments (0)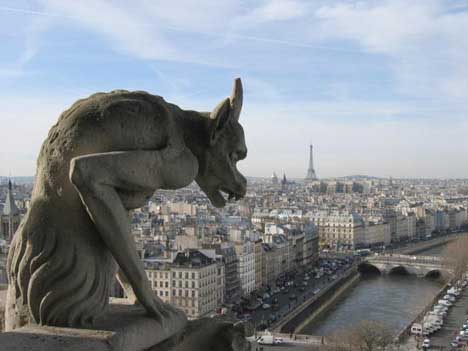 1. Represent only clients you like.
2. The client is the main event.
3. Make sure everyone in your firm knows the client is the main event.
4. Deliver legal work that changes the way clients think about lawyers.
5. Over-communicate: bombard, copy and confirm.
6. When you work, you are marketing.
7. Know the client.
8. Think like the client--help control costs.
9. Be there for clients--24/7.
10. Be accurate, thorough and timely--but not perfect.
11. Treat each co-worker like he or she is your best client.
12. Have fun.
Copyright 2006-2020 John Daniel Hull, IV. All Rights Reserved.

Posted by JD Hull. Permalink | Comments (0)
September 28, 2023
For me, it beats Big Sur and the Austrian Alps. My favorite place in the world, it is desolate in the winter and still beautiful. Not too many people live here year round: about 10, they say, and even that may be a U.S. Census error. No one around. PAB sits on the northern-most point of the Michigan Thumb, between Port Austin and Grindstone City, on Lake Huron. It was built as a resort community for St. Louis and Detroit business people in the mid-1890s. When I was growing up and we moved about after leaving the DC area--Chicago, Grand Rapids, Detroit, Chicago again, and finally Cincinnati--we spent June and July here no matter where we lived. Had my first "businesses" here (teaching tennis and later a carwash with my brother). This was the only constant place in my childhood. I still dream about the cliffs and the lake and smallmouth bass and our four dogs and my friends. Edgar Guest, the people's poet, a kind of lyrical Will Rogers, owned a cottage on the main still-nameless road. I used to sit on his porch with my first girlfriend, with whom I am still in touch. I've been here in the winter before, when I was in law school; yet being here during any season is hard to describe.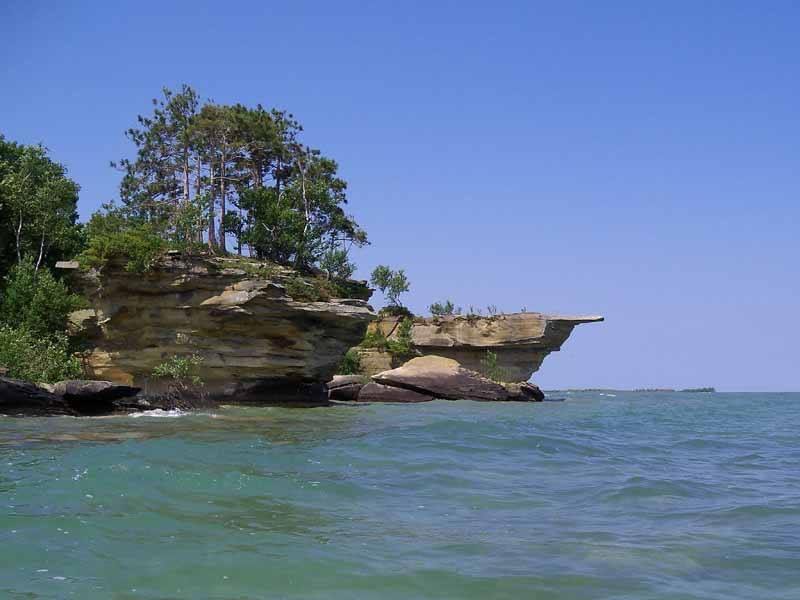 Posted by JD Hull. Permalink | Comments (3)
September 27, 2023
September 1960 and I was 7. We had just moved from Detroit (Pleasant Ridge) to Chicago (Highland Park). Just started 2nd grade. It's all my parents and grandparents could talk about. The candidates. And the media flashlight. Everything had changed. Mom voted for Nixon. Dad for Kennedy. It was like a coin toss. On TV Nixon was smart but weirder than anyone had thought. Much classier than Nixon, and he knew it, Kennedy (he thought Nixon was a graceless nerd he could beat) was smarter than anyone had thought, and then there were the women and girls. Women and girls of all manner— from Tufts to trailer parks—went nuts over JFK. All of them. H/T Mr. O'Hara.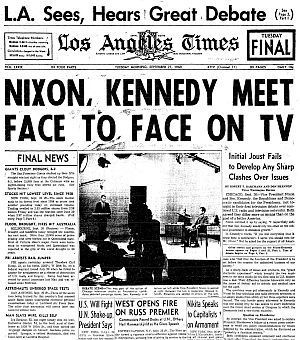 Posted by JD Hull. Permalink | Comments (0)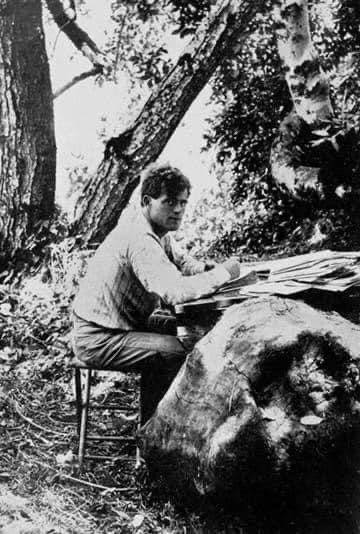 Good morning. Jack London and I want to thank BLM, American Antifa, the major TV networks, NYT, WaPo and the modern Dem party for driving more people to rabid conservative politics and culture than Goldwater, the Reagan revolution and Wild Bill Buckley combined. Nice work, y'all.

Posted by JD Hull. Permalink | Comments (0)
September 26, 2023
Is it bus station skank month at FB and Instagram? Keep getting these messages and follows from 20 year olds named Nadine, Rickylee and Boneeta ask me how I am and say they're looking for "a good man but as many as possible is ok 2…." Wtf.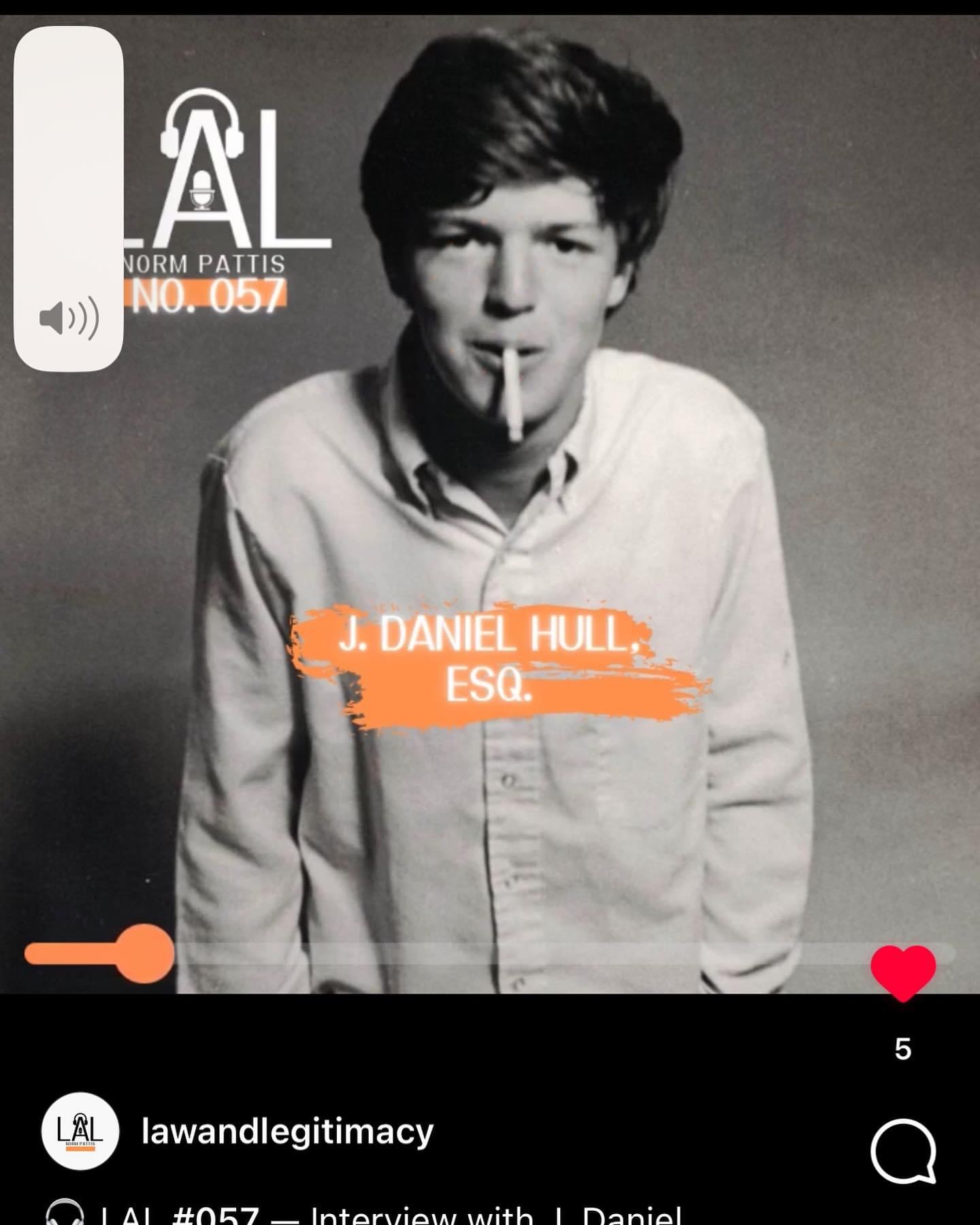 Posted by JD Hull. Permalink | Comments (0)
September 25, 2023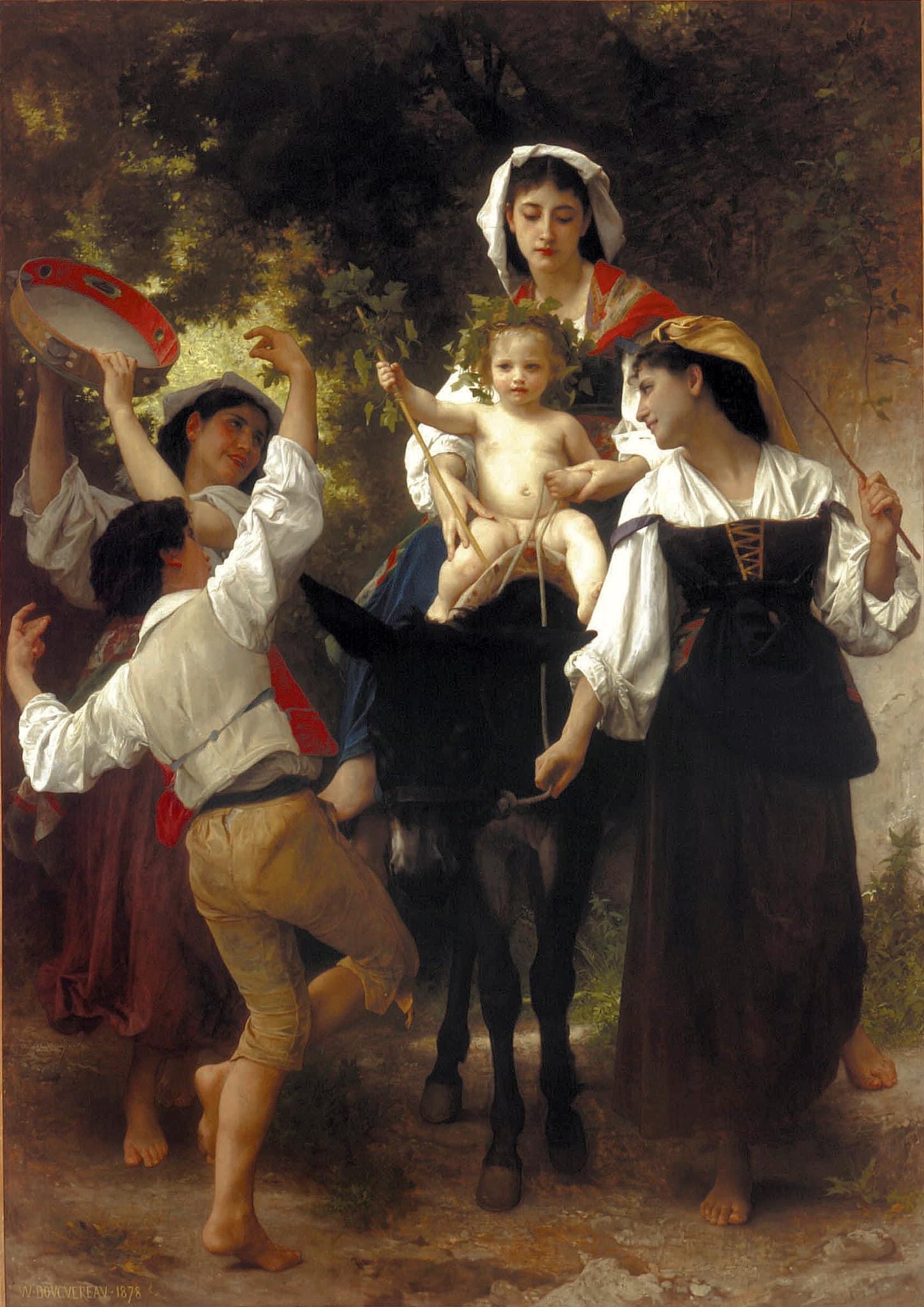 William-Adolphe Bouguereau (1825-1905) - Return from the Harvest (1878)
Posted by JD Hull. Permalink | Comments (0)
Here's a gem on American immigration since 1607 written by UC Berkeley prof and progressive Ronald Takaki. Not a hateful anti-racism book by an affirmative action nut job or MAGA propaganda by some low-info right wing dink. Won an American Book Award. First released 1993 and sporadically updated. Even Howard Zinn liked it. Kudos Prof. Takaki. Just finished it. Buy and read this book. 530 pages. Non-activist scholarship.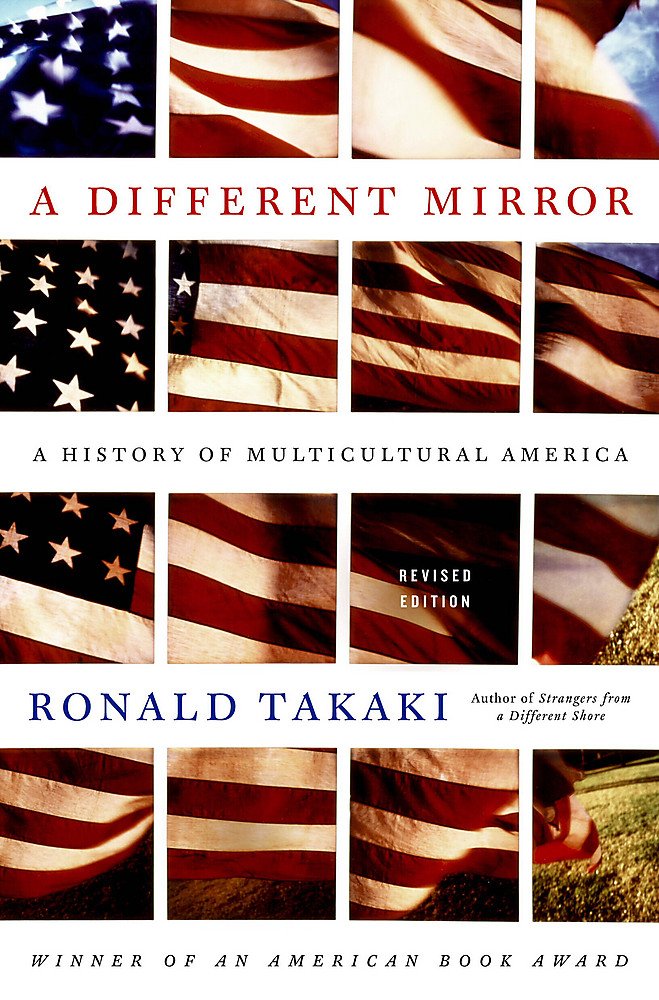 Posted by JD Hull. Permalink | Comments (0)
September 24, 2023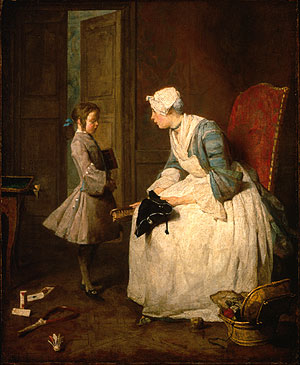 Typed is okay--but handwritten is better. Even if you are not convinced that thank-you notes are noticed and appreciated (they are), pretend that we know more than you (we do), and do it anyway (thank us later). Good stationery. We suggest Crane's on the lower end, or something better, like stationery from Tiffany's, or a Tiffany-style knock-off, on the higher end. A "studio card", maybe. Plain. Simple. Initials on it at most.
If you get personalized stuff, have a return envelope address to a home or business--but without the business mentioned. It's personal. Leave Acme Law Firm off it.
If you get mentioned or "linked-to" on the Internet? However, "electronic thank-yous" by e-mails to express thanks for links, comments or mentions in posts or articles on the Internet--i.e., three different people link to your blog every day, you are working full time for clients, busy firing looter-style staff and associates, and writing op-ed pieces entitled "Summer 2015: The Mood of the Midwest"--are totally okay.
Short, sweet, and press "send".
Blogging about you or your ideas is, of course, very nice--but it's not like they bought you dinner, or invited you up to Newport for the weekend. Besides, you'll always miss a few kudos thrown at you in the digital ether.
But what if you are trashed in the ether? A "reverse" thank-you? Sure, you may be insulted, purposely mis-paraphrased, misinterpreted, or just inadvertently misquoted. It happens. Remember, some bloggers and pseudo-journalists are (1) angry, (2) disorganized, or (3) essentially unemployed. Our suggestion? Let 'em have it. And you can be rude. You've earned it.
Anyway, let's get back to manners. If you don't regularly thank people for links or mentions of you or your firm's blog or website, you are fouling your own nest.
Not thanking people in the blogosphere is (1) arrogant and (2) dumb. It adds to the notion that (3) bloggers are insular, passive-aggressive lightweights lacking in people skills.
So develop some habits about all thank-yous for everything--and make handwritten the default position. If you don't, bad things will happen:
1. No one will give you any more business, or invite you to The Hamptons.
2. People will say mean things about your dog, your wife, your girlfriend, or about all three. Worse, they trash you.
3. If you went to Brown, snide people will remind you and your friends that Brown used to be the safety school for the Ivies.
4. If you were at Duke, they'll re-float the completely untrue story that Duke exists only because Princeton had too much honor and class to accept Buck Duke's filthy tobacco money and re-name Princeton Duke.
5. If Princeton, they'll just say you were always kind of light in the Cole Haans, too, and were once even seen dancing at an "alternative lifestyle" bar in the city--dressed in full leather biker garb--so what can you expect?
You get the idea. So thank people in writing. Handwritten as a general rule. E-mail only for a cyber-mention.
Finally, if your site is so successful that your links, e-mails and comments are through the roof, hire someone else to do the thank-yous--written or electronic--for you.
Original post November 14, 2017
Posted by JD Hull. Permalink | Comments (0)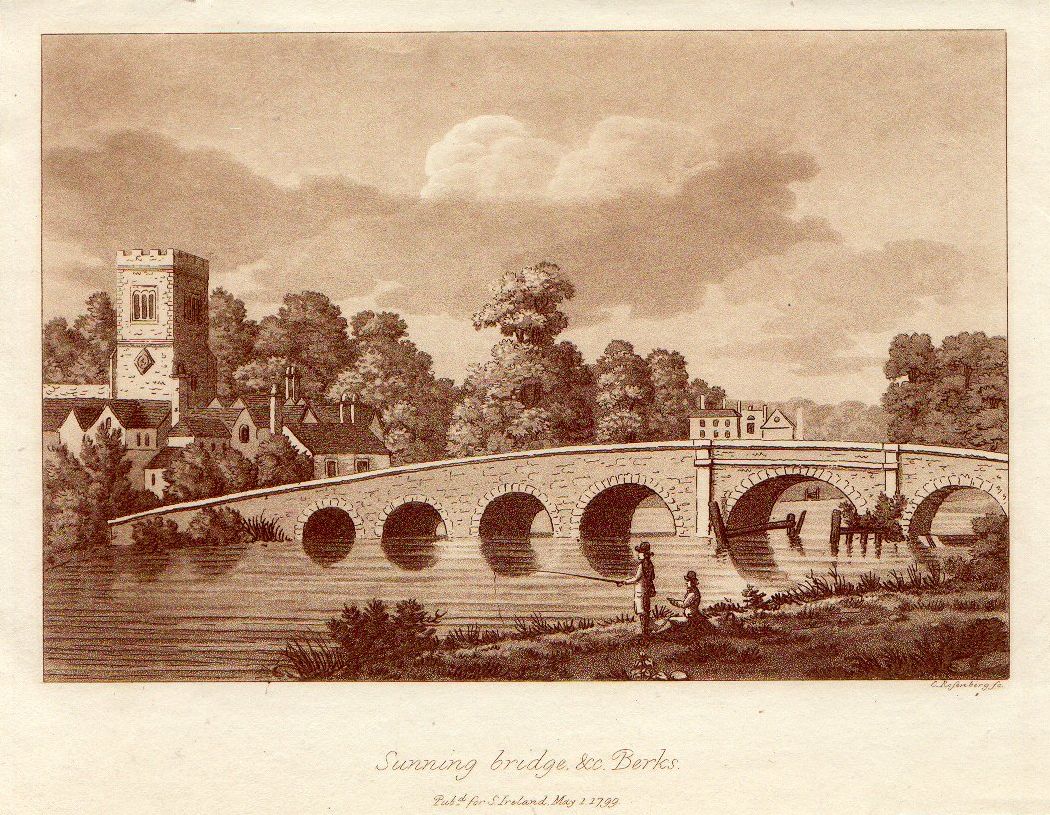 Posted by JD Hull. Permalink | Comments (0)
September 23, 2023
La Druidesse, 1868, Alexandre Cabanel (1823–1889), Musée des Beaux-Arts de Béziers.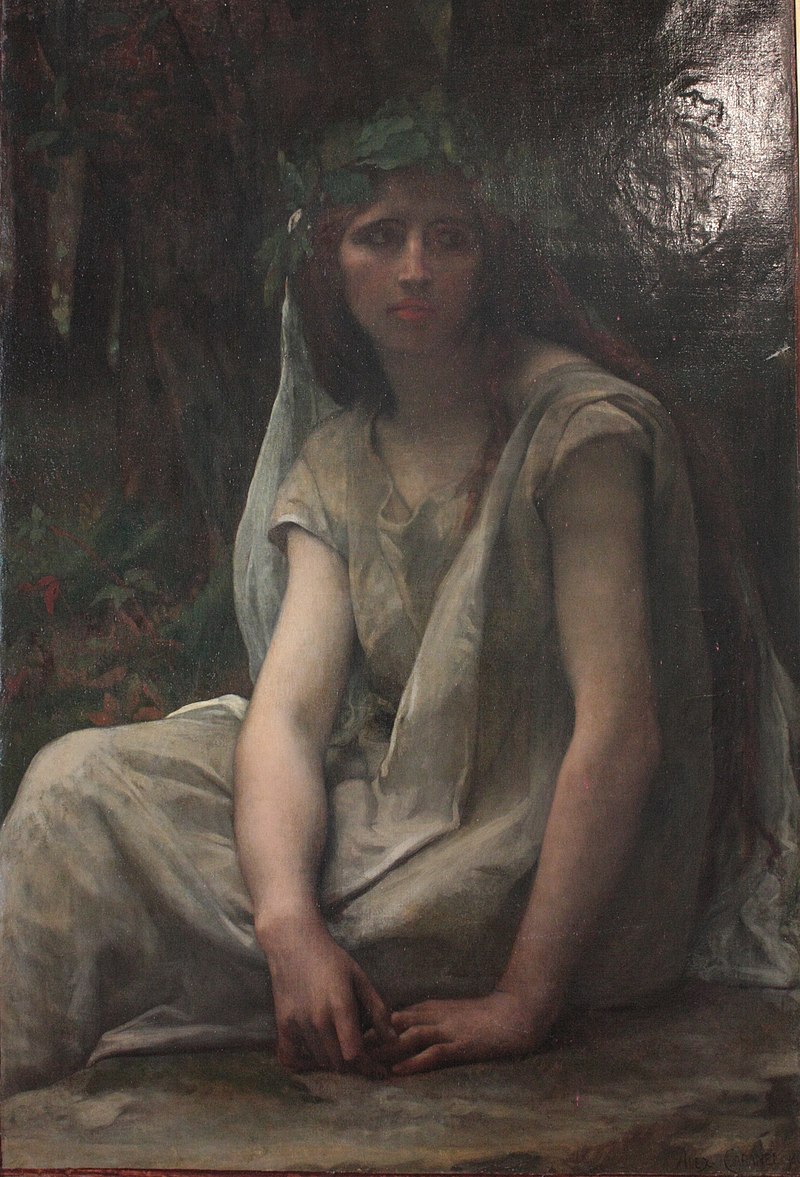 Posted by JD Hull. Permalink | Comments (0)
September 22, 2023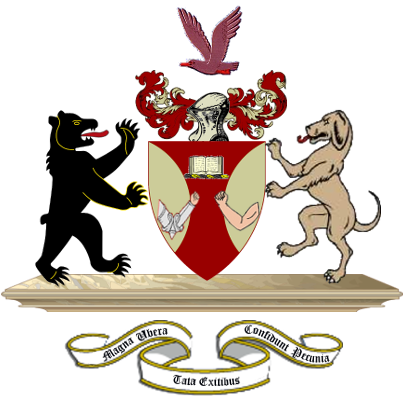 Fall equinox tomorrow at about 3 am. Indulge Druid friends and acquaintances. You've been told.
Posted by JD Hull. Permalink | Comments (0)
September 21, 2023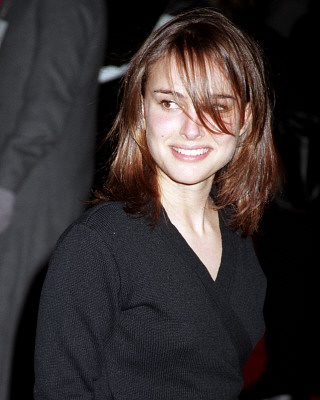 "You don't need the money with a face like that." Born in Jerusalem in the summer of 1981, she is a citizen of both Israel and America, And wow. Natalie Portman has just turned 32. Based on a performance she gave at age 28, she won the best actress Oscar for her performance in Black Swan. She's also a 2003 Harvard grad. A film and stage actress at an early age (she was "discovered" at the age of 10), she was a serious and precocious child. Ambitious. She has loved languages since she was a schoolgirl growing up in New York and DC. She's studied French, Japanese, German and Arabic. She's been in our WAC/P Pantheon since 2015.
Posted by JD Hull. Permalink | Comments (0)
This is slavery, not to speak one's thought.
— Eurípides (480-406 BC)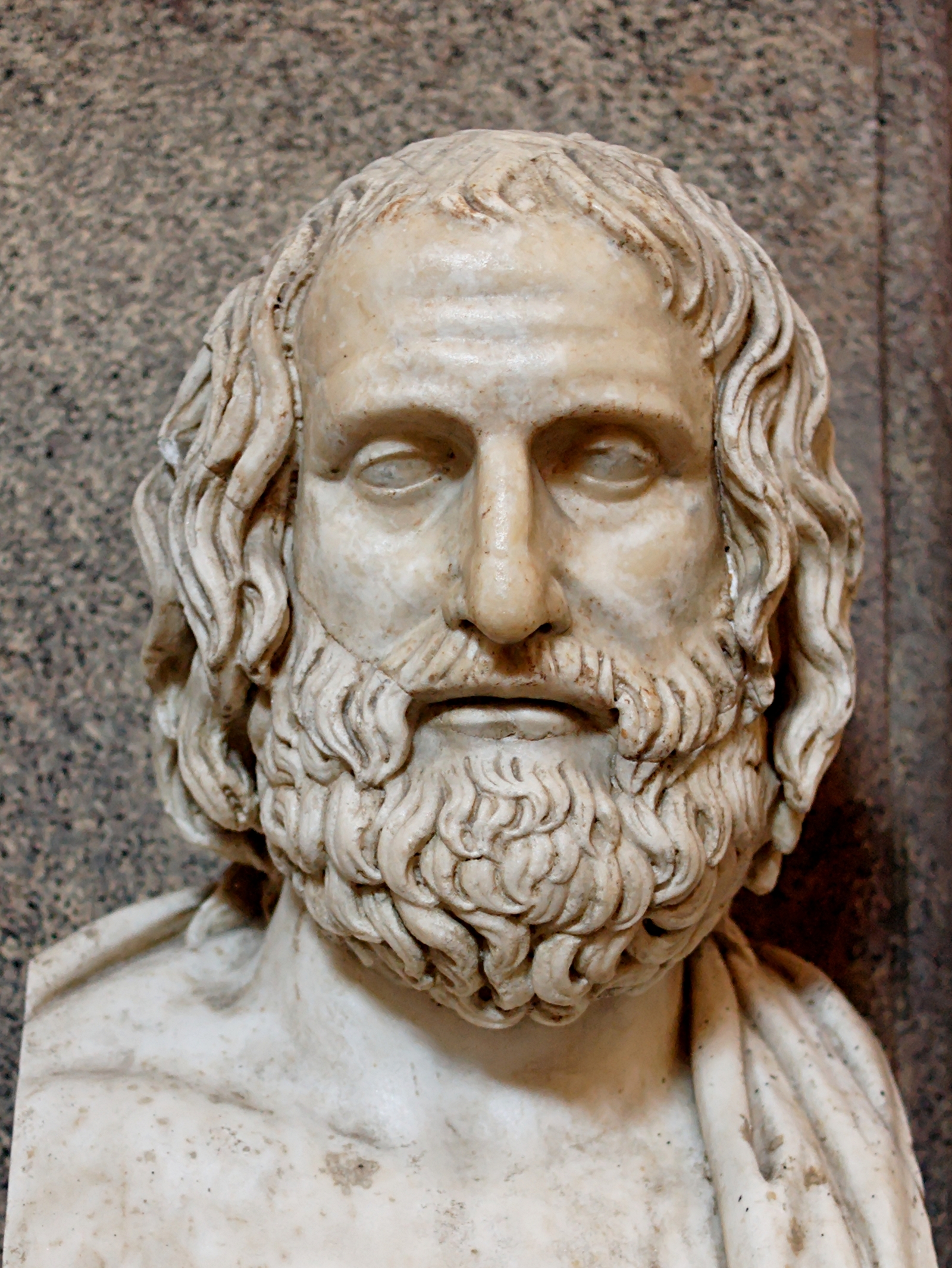 Posted by JD Hull. Permalink | Comments (0)
September 20, 2023
Ten soldiers wisely led, will beat one hundred without a head.

--Euripides (480-406 BC)

Posted by JD Hull. Permalink | Comments (0)
NYT is worried Duke is running out of these. When I was at Duke, low-income students were always willing to do errands and laundry and deliver handwritten apologies to coeds you'd insulted the night before and what not. Make beds. Get cigarettes. Beer runs on foot to Durham. By all means, let's keep them coming.
Posted by JD Hull. Permalink | Comments (0)
September 19, 2023
We live in a world that never sleeps.
Most mornings, lawyers at my firm get e-mails from people in all manner of time zones: Hanjo in Bonn, Michael in London, Giulio in Rome, Paul in Cardiff, Angel in Madrid, Claudia in Pretoria, Ed in Beijing, Christian in Taipei, Greg in Sydney and finally Eric, a DC trial lawyer. Two or three times a year, I see Eric, a partner in an international litigation boutique of 35 lawyers. But I've never seen him in the US. Ever. In the eight years I've known him, Eric has had a plate full of international arbitrations. He could be anywhere when he e-mails--just probably not in this hemisphere. His client could be German with a claim against a Dutch company at a Brussels arbitration venue applying English or American law.
Lawyers sell services--and services are increasingly sold across international borders. In fact, services generally are becoming the new game. In 2004, services, sold alone or as support features to the sale of good and products, accounted for over 65% of the gross domestic product (GDP) in the US, 50% of the United Kingdom's GDP and 90% of Hong Kong's. Our clients sell both goods and services. The growing "global economy", the expansion of the services sector, the Internet and the resulting ability to partner with people and entities all over the world permit our smallest clients to do business abroad. And lawyers in all jurisdictions can act for interests outside their borders. You, me, our clients and our partners are now international players. Every day we meet new ideas, new markets, new regulatory schemes, new traders and new customs. Our new world may not be exactly "flat" yet. But it's certainly become busier and smaller very quickly.
In Blawg Review #65, we'd like to introduce you to some people we've met. All of them are listed on the left-hand side of our site if you scroll down a bit on a directory we first published on our May 26 post The Legal World Outside America: Non-US Blawgs. The blogs on your left fall into 2 overall categories: (1) legal weblogs which originate outside of the United States and (2) blogs from all over which comment on international law generally, or on a particular subject matter, jurisdiction or region of the world. You can't meet all these people in one day. But here's a few:
Hail, Britannia!
Meet first Delia Venables, a well-known consultant in East Sussex, in the southeastern corner of England. "Delia central" is Legal Resources in the UK and Ireland. Our favorite is Blogs, News Feeds, Podcasts, Video Blogs and Wikis with UK and Irish Content. Delia also offers an Internet Newsletter for Lawyers. My friend Justin Patten at Human Law, subtitled "Law, Technology and People" combines, in a novel and interesting way, IP and Employment Law. This is an active, well-written and often provocative blog by a lawyer in Hertfordshire, just north of Greater London. Justin is one of the few non-American members of Law.com's Legal Blog Watch. See his recent post "How Interactive Do You Want to Go?", musing whether blogging lawyers can help create new terms, conditions and billing policies in the legal services market by using the blogosphere to assess and scrutinize them. And Nick Holmes's Binary Law, previously "What's New on the UK Legal Web?", is consistently excellent and alert to new developments. See Nick's post "Sincere flattery or blatant affrontery?" on copy theft. For fun, charm and wit, also see Charon QC...the Blawg, who is the product of the imagination of Mike Semple Piggot.
Brits Who Love Tech. How can you not love a people who prize eccentricity, love poetry and words and still--judging from their number of Nobel Prize winners over the past 50 years--excel at science and technology? Meet Geeklawyer, an IP lawyer who once did R&D in the US for a company in the "evil American empire" and who blogs about IP, civil liberties, the UK legal system, and "angry liberal" things. He's got a motorcycle called The Terrible and Inexorable Wrath of God, a co-writer named "Ruthie" and--well, just go his site. Words fail me--but never Geeklawyer. A wonderful combination of the substantive and the absurd. See especially his and/or "Ruthie's" recent posts "Darling we're all working class now" or "You Cannot Fucking Swear in Dover". And TechnoLlama, published by Andres Guadamuz in Edinburgh, Scotland, will be blogging this week from Australia, where Andres is attending a conference on "Unlocking IP". Department of I'd Like to Buy the World a Coke--or a Pepsi--Whatever: British blogger Jeremy Phillips, who is popular on more than one continent, turns his eye toward Atlanta and weighs in on the Great Coke Heist in last week's last news at his IPKat-fishing for IP stories for YOU. His post is It's Not The Secret, Silly!
France
France, my second favorite country, and which in my view has more in common with the US than any other nation, had a bad day yesterday at the World Cup in Berlin at the hands of Italy. We'll start by going to straight to Ca'Paxatagore, with its permanent home-page and truly spectacular view of...the Grand Canal in Venice, of all places. So beautiful though that it's got to cheer anyone up. But blog-wise, the French have lots to be happy about other than the fact that all of the French blogs we've listed to your left are beautiful to look at even though you don't read French anymore. The French still have attitude, too. They wait patiently while we Yanks and Brits either learn or re-learn our French, which is still an official United Nations language. We, for our part, wait patiently while they translate more things into English. In the meantime, we must be happy with Droit en Enfer, with another great title page, and the quote:
God Bless Law

"Law is the ultimate backstage pass. There are more students in law schools than there are lawyers walking the Earth."

– John Milton/Satan (L'Associé du Diable)
Germany
Three German Fulbright Scholarship alums in Hamburg, Berlin and Seattle publish the Atlantic Review, a press digest on trans-Atlantic affairs which won the 2006 award for the Best German Blog in the 2nd Annual European Weblogs Awards sponsored by none other than A Fistful of Euros. AR was founded in July 2003 out of a concern for the deterioration of the US-German relationship. Note the last two posts: German-American Relations on the Eve of President Bush's Visit and What? Germans Sing Nazi Anthem in World Cup Stadium?. There are other fine German blogs, many available in English. One favorite is Transblawg, by Margaret Marks, a British solicitor and translator who lives in Bavaria. Another is the German-American Law Journal, published by a consortium of mainly German lawyer-writers. See last month's post "Forum Shopping in Germany", which in discussing "Internet torts" likens the issue to the one faced by American courts. Nanotechnology Law, by Mohamad Mova Al 'Afghani, in Goettingen, assesses "legal implications of nanoscale technologies and the emerging molecular nanotechnology". Hey, no problem.
Italy
Bellissimo! Nice going in Berlin! Italy wins the World Cup: Italy Beats France for Title on Penalty Kicks. Enough said. Harvard publishes the Harvard International Review, which for its 100th post ever brings us Why the FIFA World Cup Is and Should Be a Big Deal. It begins:
In an increasingly integrated world with few platforms for international engagement other than war, trade, tourism and sterile political unions, it is understandable that the quadrennial FIFA World Cup has become a major avenue for countries to display their national pride, project their "national character" if there is such a thing, and to unify their diverse populations around a cause.
European Union
There are several sites, some listed on your left, which cover the European Union and European law and politics generally. The TransAtlantic Assembly covers an interesting mix of European and American international and constitutional law subjects, with an emphasis on the new European constitution. Recently TAA opined a little on "Election Year Politics, American Style", which is an interesting read. Also worth visiting is ECJBlog, by Allard Knook in the Netherlands, a Ph.D candidate at the University of Utrecht who covers the European Court of Justice in Luxembourg.
Iraq
We've tried to find Iraqi law sites--even American military justice or State Department ones. No luck. The University of Pittsburgh School of Law's Jurist Legal News and Research did post "Senior US Iraq general finds Marine commanders at fault in Haditha probe". And then there's Baghdad's Salam Pax, of The Daily Absurdity Report (previously, "Shut Up You Fat Whiner"). Salam Pax has had several blogs since 2002. See his "Democracy Day" post earlier this year on the anniversary of Iraq's first voting experience on January 31, 2005. See his latest post in early June. He says he's working on two video blogs, trying to blog about what's going on in Iraq these days. Excerpts:
A friend of mine, after seeing how desperate and frustrated I was getting trying to get someone to talk on camera, said that I should go to the Kadhimiya district. People will talk there he said. Right. I haven't been there for ages and I had no reason to believe that it will be different there, but I was getting desperate. I decided to go there the day after a bomb exploded by a bus in that neighbourhood and killed 13 people.

In case you didn't know Kadhimiya is a Shia district, I have a Sunni family name. The knot in my stomach was getting tighter the closer we got to the check point through which we get into the market area near the Kadhimiya Shrine. What if they ask me for my Iraqi ID? They had an explosion here yesterday and I have a Sunni family name? No this is not paranoia. I have the wrong name and I need to get myself a new forged ID with a Shia name. Anyway, I was lucky they were happy with my NUJ card (the first time I was really happy I had it on me, I usually fear that if people see it they think I'm a foreign journalist).

Once inside I had the biggest eye opener. I saw the future of Iraq, or at least Baghdad. Inside the barricade and past the checkpoint was a piece of the old Baghdad. Shops full of people, all relaxed and smiling. Everybody wants to talk and tell me how their lives are and I even got invited to have tea and accepted the invitation without thinking that this man saw my camera and he is just delaying me until the kidnappers arrive.
Just for fun, try e-mailing Salam Pax like we did and see if afterwards you get funny little clicks on your phone every time you talk to your Mom in Cincinnati.
China
Visit Seattle-based Dan Harris's China Law Blog--China Law for Business. Just do it. Dan's already an old China hand--and no one does a better job of day-in day-out reporting and commenting about business, government and culture in this incredibly powerful, important and exceedingly complex part of the world. And see Rich Kuslan's Asia Business Intelligence. The focus here is on China, but Rich covers most of Asia. For an interesting primer on multi-cultural manners and a clue why you need real experts in Asia, see Rich's post Sino-British Joint-Venture Dissolved for Rudeness? Similarly, Asia Business Law, based in San Francisco, is another fine resource, which featured on July 4 the post North Korea Intentionally Provokes USA While Iran is Waiting in the Wings--What is China's Role? and a follow-up on July 6 Prognosticating About The North Korean Missile Situation. For some time now, this blog has linked to another fine resource, Chinese Law Prof Blog, edited by GW Law professor Donald Clarke.
Singapore
We can find just one, Singapore Law Blog, but it's very nicely done. Frequent and to-the-point coverage of legal news and developments in this very old center of trade. Note the recent posts on a free trade agreement with Korea and proposed rules addressing lawyers who defraud clients.
Australia and New Zealand
Next week's Blawg Review host, David Jacobson, is an experienced Australian commercial lawyer who founded Jacobson Consulting. David now publishes David Jacobson's External Insights, which focuses on helping businesses plan and develop policies and tackle complex projects, with a special emphasis on dealing with the ever-expanding maze of government regulations with which all businesses in developed nations must deal. This is a first-rate site from a broad-gauged lawyer. He writes on everything from customer service subjects to the risk of bad publicity in litigation and venture capital models. Oikos, by David Jeffreys, an environmental lawyer, is a blog about ecology, environmental law and related economic issues. If you are interested in fossil fuels, greenhouse gases and in the global warming "hoax", do see Climate Change Litigation in Australia. On client service and relations, Liz Harris has a new blog called Allocatur. In "Are You Defaming Your Client?", she points out that's it's bad enough to have an adversary relationship with your client--and even worse when that comes out in litigation during e-discovery. Finally, Wellington, New Zealand's Geoff Sharp has a blog you'll just have to experience yourself. It's called mediator blah..blah. Great graphics, too. See Geoff's post last month "Meet the Fockers".
Canada
One of the most comprehensive resources for client service ideas and education anywhere in the world can be found at the Canadian Bar Association's CBA Practice Link. And American-lawyer bloggers are familiar with Gerry Riskin's well-known Amazing Firms, Amazing Practices and Toronto-based technology lawyer Rob Hyndman technology. Rob has a terrific recent post entitled Now Bloggers Really Can Be Journalists. Academic blogging is also strong in Canada, too. The University of Toronto Law Faculty Blog is an active and often provocative one. Recently, three UT professors wrote three different commentaries in three different newspapers on a recent Canadian "spousal misconduct" decision you can pick up on here. And Canadian lawyers are batting around the same issues which occupy American legal debate--see "Too Much 'Truthiness' in Judicial Activism Debate". Blawg Review's precocious editors also have introduced us to Michael Geist, the Canada Research Chair of Internet and E-Commerce Law at the University of Ottawa, who focuses almost entirely on IT privacy issues, such as monitoring by ISPs of customer communications. There are quite a few substantive specialty blogs, for example, Michael Fitzgibbon's Thoughts From a Management Lawyer, David Fraser's Canadian Privacy Law Blog, Simon Fodden's popular Slaw, "a co-operative weblog about Canadian legal research and IT" and Christine Mingie's interesting Gaming Law International, a subject which has received increasing coverage at International Bar Association meetings over the past three years.
Other Resources: International Law, Economics and Policy
The American Society of International Law has publishes the "ERG", known formally as the ASIL Guide to Electronic Resources for International Law. Around since 1997, ASIL's "ERG" is a fabulous site which escaped us--thanks to the Blawg Review editors for pointing it out.
United States
Independence Day in the US last week prompted the usual range of commentary from patriotic to highly critical of American policies here and abroad. On balance, we are happy with and therefore reprise here last year's highly respected July 4th Jeffersonian Blawg Review (#13), by the Editor of Blawg Review. This year, on July 5th, ex-Enron chief Ken Lay died. No shortage of commentary here either, but some of the best was in Peter Lattman's WSJ Law Blog in Lay's Death: Questions and Answers and a later collection of reactions to Lay's demise and its effect on Enron litigation. Another very fine and thoughtful post belonged to Tom Kirkendall at Houston's Clear Thinkers entitled Ken Lay and the Enron Myth. Peter Henning, at his well-respected White Collar Crime Prof Blog, explained the quite-dispositive legal effect of Lay's passing on the criminal proceedings against him in Ken Lay Dies of a Heart Attack, also referred to in Lattman's posts. Larry Ribstein, a professor at the University of Illinois College of Law, at Ideoblog, prompted a stir by treating Lay insightfully but somewhat sympathetically, as reflected here and here. Do crimes in the "foolish" category really support, in Lay's case, a life sentence in prison? Dave Hoffman at Concurring Opinions came to Ribstein's defense in The Academic Business Judgment Rule. And last week another interesting "event" occurred--it went unnoticed by nearly everyone but the Secrecy News from the Federation of American Scientists Project on Government Secrecy. The Freedom of Information Act (FOIA), the US statute presumptively requiring release of public record to petitioning citizens, turned 40 on July 4. FOIA is still about as "American" as a statute can get--and it has been replicated by nations all over the globe since Lyndon Johnson signed it into law on July 4, 1966.
"International" Lawyers? Say what?
What's an international lawyer, anyway? A lawyer who knows certain aspects of international law? Or a lawyer, as one joke used to go, "who is just an international kind of person"? Well, maybe both definitions apply these days. It's changing. In America, there's still a longstanding, relatively small, elite and irreplaceable bar of "real" international lawyers. These are your partners down the hall who represent domestic and foreign interests before several US agencies and forums responsible for tariff, trade and customs laws: the Department of Commerce, the International Trade Commission, the Trade Representative's Office, the Court of International Trade, the Court of Appeals for the Federal Circuit and the Customs Service. You may hear them talking about antidumping and countervailing duty law, export controls and unfair trade practices. Another segment of this group does complex transactions involving treaties and laws of jurisdictions abroad. Some have always worked abroad. Others somehow mix diplomacy and business. More recently, many lobby before and/or litigate against foreign governments, and some do commercial arbitrations. Todd Weiler, historically one of the real deals, asks "Am I Still An International Trade Lawyer?" one week ago in International Law and Economic Policy Blog. Excerpt: "I run in two circles: (1) historically and academically, I know a lottery of trade law types (trade remedy lawyers, WTO scholars and enthusiasts, etc.); but (2) currently I spend my time with international commercial arbitration lawyers." Todd, to answer your question, your hybrid status in the future may be the rule.
8
Final Notes and Blawg Review #66.
We hope Blawg Review #65 was interesting--or at least gave you an idea or two. In recent years, "international law" has become a fluid concept that changes even as we were writing this. There are lots of ways to learn more. For starters, the London-based International Bar Association's annual meeting this year will be held 17-22 September 2006 in Chicago, USA. Details are here.
At this blog, we'd like to help "expand the digital conversation" afforded by the blogosphere and keep it full, fresh, inclusive, useful and reflective of our new world. Right now, though, the conversation remains lopsided. Not enough people in the conversation. What About Clients? would love to hear about legal or "international" (you decide) weblogs you can recommend in any language from or about Latin American, eastern European, Africa and Mideastern jurisdictions, and Russia. And we claim no turf here. So start including your own favorite non-US blawgs or blogs about non-US subjects on your blogrolls. Spread the word a little.
With that important request, we conclude Blawg Review #65. We thank the editors of Blawg Review and the creative if mysterious anonymous Editor 'n' Chef for asking us to do this, even if at the last minute. It was an honor. All errors or omissions are due to this hosting blog alone. If you have a site or post you recommend, e-mail us at jdhull@hullmcguire.com and we'll attend to it as quickly as we can.
Blawg Review has information about next week's host, and instructions how to get your blawg posts reviewed in upcoming issues.
Publication date: 7/10/2006
Posted by JD Hull. Permalink | Comments (3)
September 18, 2023
I am irritated by my own writing. I am like a violinist whose ear is true, but whose fingers refuse to reproduce precisely the sound he hears within.

--Gustave Flaubert (1821-1880)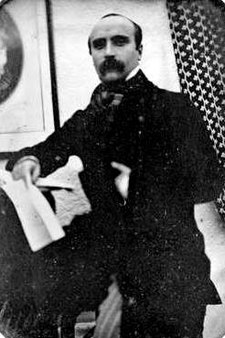 Posted by JD Hull. Permalink | Comments (0)
So cool. My high school was #197. My law school way up there. And Dook is #7. Am so blassed. No whit privelodge.
Posted by JD Hull. Permalink | Comments (0)
September 16, 2023

WJC and writer, January 1, 2009, noon, Charleston

1. Date no one named Zoe, Brigit or Natasha.
2. Let no one leave anything in your home or hotel room.
3. Don't do the au pairs.
4. All British women are named Lucy, Pippa or Jane.
5. British women rarely like British men.
6. The Bluebook: A Uniform System of Citation, the most widely used legal citation system in the United States, was first published in 1926. It is always important.
7. Legal and woke interviews don't tell you much.
8. Have a co-worker in same room if you interview someone.
9. Don't jump to hire law grads with blue collar backgrounds. Some think they've arrived and are done.
10. Women make better associate lawyers.
11. On documents, Rule 34 (Production of Documents and Things) and Rule 45 (Subpoena) of the Federal Rules of Civil Procedure do very different things. Know what they are.
12. Dogs are the best thing about this planet.
13. Cats not dogs if you travel.
14. Great looking women think they're ugly.
15. Pay attention to little things.
16. Irish, Welsh, Finnish, Ethiopian and Afro-American women are heroes. Forever in charge. Enduring.
17. A disproportionate number of Irish people are drunks.
18. A disproportionate number of Irish people are verbally or lyrically gifted.
19. Jewish doctors do not understand Irish, English, German or Russian drunks.
20. Jews and Italians are the best drinkers. They have the genes. They have rules.
21. The Jews are It. A consistently awesome and world changing tribe for 2500 years.
22. Well dressed Russian women are cheap, treacherous and insane.
The Cardsharps, Caravaggio, c. 1594
23. For decades the wrong people have gone to law school.
24. Lawyers are less well educated, less well rounded and less culturally literate every decade.
25. Narcissists get stuff done.
26. There are at about 40 exceptional American colleges and universities.
27. Do one absurd or silly thing every day.
28. Never be impressed by Phi Beta Kappas.
29. Always be impressed by Marshall scholars, Rhodes scholars and Williams grads.
30. Have at least 3 impeccable suits.
31. Don't wear bow ties every day. Almost every day is fine.
32. Cuffs on all long pants except jeans and tuxedo trousers.
33. Wear khaki pants and suits or seersucker suits in Summer. Summer is Memorial Day to Labor Day.
34. Twice a month dress like a pimp from a New Orleans whorehouse.
35. Know who you are. Learn your family history on both sides back five generations.
36. Talk to people on elevators. All of them.
37. Don't do Europe with other Americans.
38. Just 2 cats.
39. Embrace Sheehan's Rule: "If I don't remember it, I didn't do it."
40. When in Rome, do as many Romans as you can. ~ Hugh Grant (b. 1960)
41. Always attribute. Especially when you think no one will notice.
42. More than one person can have the same original thought.
43. Never let anyone tell you how to feel, think, act, write or speak.
44. Never let anyone tell you who you are.
45. One juror will always surprise you big time. Learn who that is before you close
46. Always talk to jurors post-verdict.
47. Never communicate in any manner ever with that one female juror who seemed to like you a lot.
48. Women are meaner, more vindictive and more treacherous than men.
49. The dumbest woman is 100 times more complex than the smartest man.
50. Most men are simple. There is not much going on.
51. Rule 36 (Requests for Admissions), my friend.
52. Rule 56(d) (When facts are unavailable to the non-movant) is misunderstood.
53. Civil RICO is an unintended consequence. Use it the right way.
54. Seldom watch television.
55. Every Mom suffers.
56. Your Mom is your best friend.
57. Buenos Aires has the best looking people on this planet. Hands down.
58. Great lovemaking cannot be learned.
59. Love can be learned.
60. There are no lapsed or recovering Catholics.
61. Don't buy cheap shoes.
62. Shoe trees. Cedar.
63. Jewish women rarely have great legs.
64. Japanese women are the best helpmates.
65. Slightly insane WASP women are the best lovers.
66. People born after 1980: they should not have babies, jobs or dogs.
67. Brown shoes go well with gray suits. No one knows why.
68. Your handkerchief should never match your tie.
69. Nothing takes 10 minutes.
70. Being Right is Expensive.
71. No prayer is imperfect.
72. The best prayer says thank you.
73. Not caring what people think is a Superpower.
74. The English look down on anyone non-English. This will not stop.
75. The French and Irish are playful.
76. Eastern Europeans are not playful.
77. When your mouth is dry, you know you're plenty high. ~ George Thorogood
78. Don't tell people you just met your problems.
79. Copy someone on every letter.
80. Never write a letter. Never throw one away. ~ Unknown
81. Many Jewish men are overly-suspicious. There are reasons for it. Work with it.
82. Many Irish men talk too much. There are no reasons for it. Work with it.
83. Never needlessly anger the Irish, the Welsh, Scots or Sicilians.
84. Be nice to people who just had a downfall. Don't pile on. They'll be back.
85. Avoid people with no enemies.
86. Beware of the Lily White. ~ J. Dan Hull, Jr. (1900-1988)
87. Employees who say they'll double-check never checked the first time.
88. Tighten up. Like Archie Bell & The Drells.
89. Jimmy Page and Eric Clapton worked harder than you did.
90. Attitude is more important than facts.
91. Colleagues and coworkers either help you or they hold you back.
92. Persian women make way too much noise.
93. Tribes are always important.
94. Dogs have owners. Cats have staff. ~ Ellen Jane Bry (b. 1956)
95. Nothing is more important than a first kiss.
96. Don't hire broke or broken people. Bad.
97. Write prompt handwritten thank you notes.
98. The arts are central to life. They are not optional. ~ Julian Barnes (b. 1946)
99. Plan for surprises.
100. Resist perfectionism.
101. Each person has a thousand selves. ~ Hermann Hesse (1877-1962)
102. Men say the vilest possible things to each other they don't mean.
103. Women say the nicest possible things to each other they don't mean.
104. Everyone you meet is not in your mood.
105. You will never know anyone's entire story.
106. End all talks, meetings and writings on a high note.
107. Trust no one in Budapest.
Posted by JD Hull. Permalink | Comments (0)
September 13, 2023
You cannot afford to act for business clients you do not like and respect. Rule One: Represent Only Clients You "Like". Life's short. The profession is demanding enough. From our annoying but dead-on accurate, world-famous, wise and must-follow 12 Rules of Client Service. Excerpt from Rule 1:
By "like", I mean it loosely: to derive for whatever reason real pleasure and satisfaction while doing legal work for a individual or organization.

My firm shies away from individuals as clients, regardless of his or her resources. We usually represent businesses. So in the case of an organization, we "like" the client because overall we somehow feel comfortable with or maybe even admire the personality, business culture or goals of that client, personally like/admire the client reps and general counsel, or both.

My firm "likes" business clients which are experienced, sophisticated users of legal services. When we perform well, the client appreciates us and signals that appreciation. So then we like the client even more, and want to do an even better job or keep doing the good job we are doing so we can derive more real pleasure from the engagement, and obtain more work.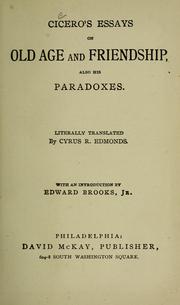 Posted by JD Hull. Permalink | Comments (0)
Ok?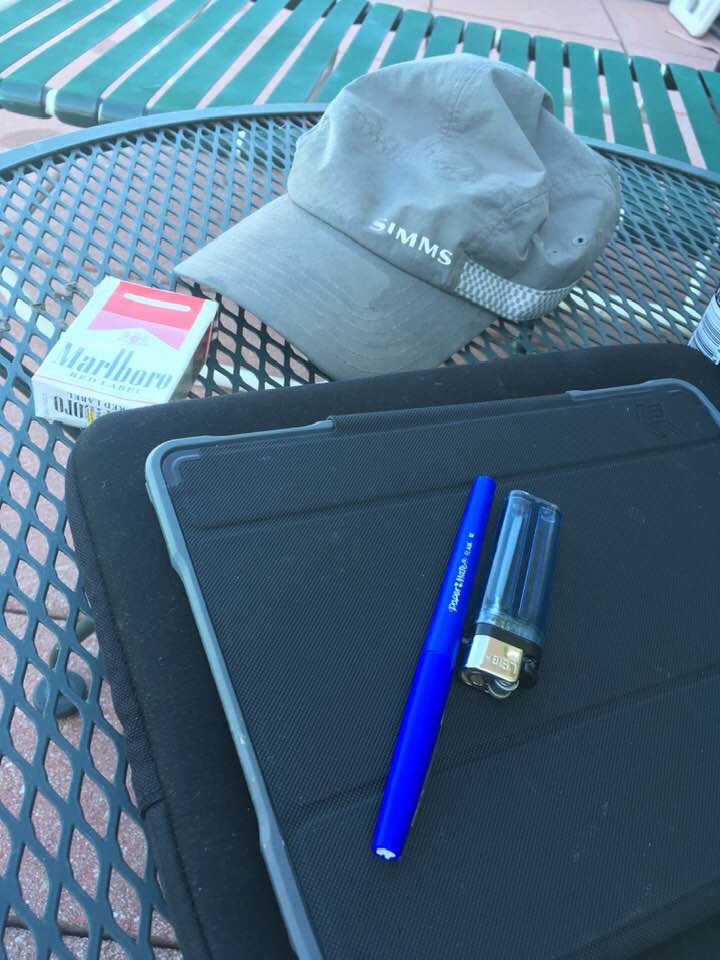 Posted by JD Hull. Permalink | Comments (0)
September 12, 2023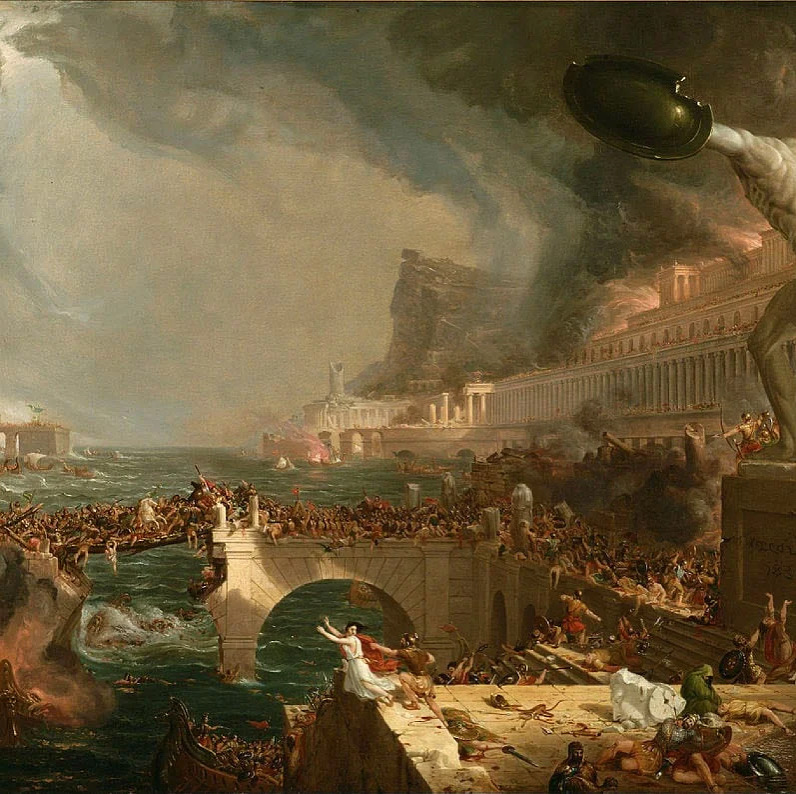 Posted by JD Hull. Permalink | Comments (0)
September 11, 2023
There is no joy except in creation. There are no living beings but those who create. All the rest are shadows, hovering over the earth, strangers to life. All the joys of life are the joys of creation: love, genius, action.
--Romain Rolland (1866-1944), Nobel Prize winner, in "Lightning Strikes Christophe"
Posted by JD Hull. Permalink | Comments (0)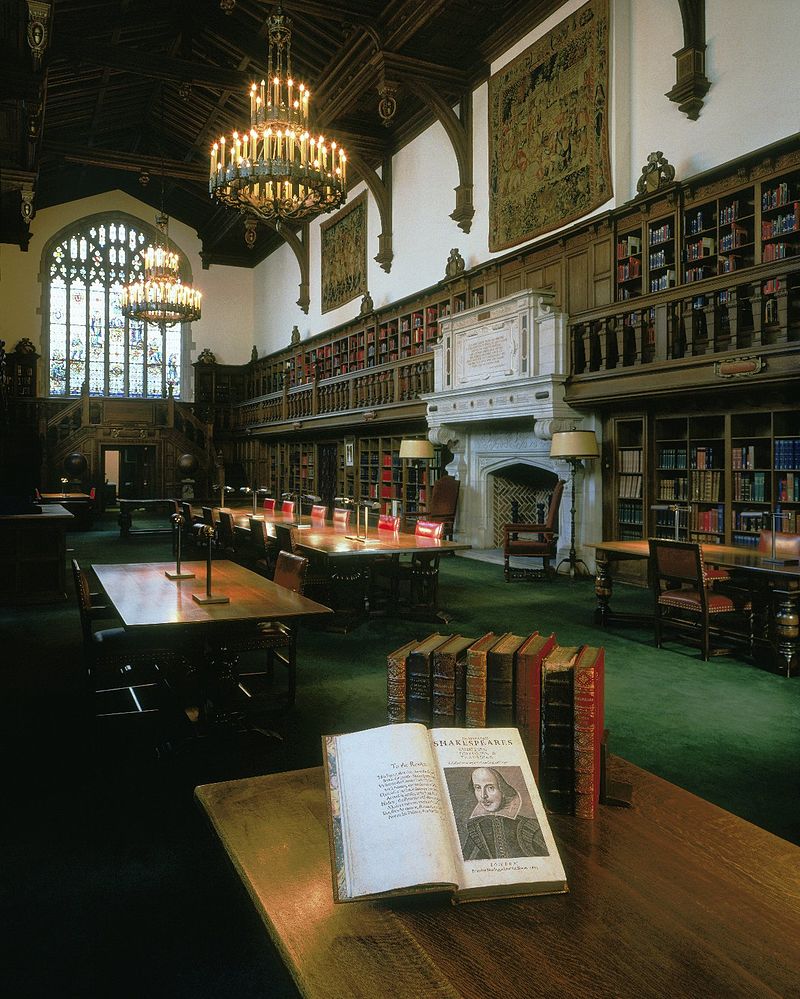 Reading Room at the Folger Shakespeare Library

Posted by JD Hull. Permalink | Comments (0)
September 10, 2023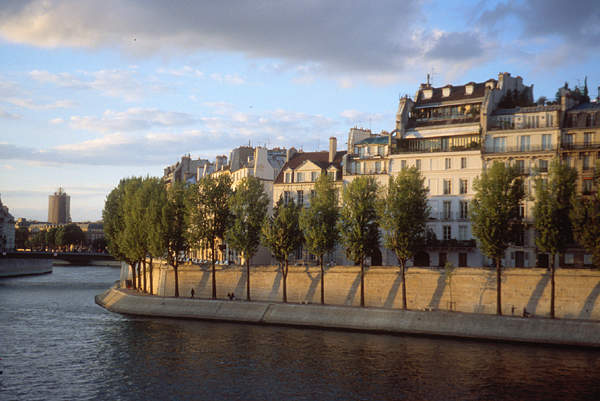 Île Saint-Louis on the Seine, seen from a famous bridge.
Americans, the Alpha-humans, the elect and the "winners" in modern world history, are not well-rounded in our knowledge of the world, its people, and how we all got to this point on earth. Art, literature, the humanities, world history and political theory are not just for the rich, the elite, intellectual, and people who attended Choate and Oberlin. These things are the best part of all of us; they can inform, stir and improve every moment. If America could put real education before "jobs", we would astonish--and charm--the entire world.
Education is about more than just getting a job. Cultural literacy has never been an American strength. Oddly, even American professionals, and executives in leadership positions, continue to be satisfied with becoming, and remaining, in effect, "techs". Four years of college or university training. Seven years. Eight years. More. We are not "well-educated" in a traditional or historical sense.
If you don't regularly read this blog--we have a small but steady non-wanker following--here's a suggestion. Before reading further, skim "Thinking Warriors " and "Ernest, the French Aren't Like You and Me". If these posts make you angry, cause a tizzy, give you a headache, or make you pull a hamstring, just try another blog.
Put another way, Americans, the Alpha-humans, the elect and the "winners" in modern world history, are not well-rounded in our knowledge of the world, its people, and how we all got to this point on earth. Browse the American blogs of the Internet for a few hours. Mostly bad neighborhoods--and getting worse and dumber every month. We are insular and at best (being charitable here) semi-literate as a people. We are uninformed about the history, political roots, ideas and art of the West.
Sure, our schools and universities are called "the envy of the world"--and it's all a crock. We are delusional about our true educational achievement for the rank-and-file. We're a pretty dumb lot--and that includes the vast majority of our white collars and execs. The Net, ironically to some, has only made the situation worse; it imparts the idea that everyone (1) has great value and (2) has something very valuable to share. Neither is true. Neither has ever been true.
In short, very few people seem to know what they are thinking and talking about. But that's not important to most of us. We are 300 million "talkers" and know-it-alls, most of whom have four (4) die-hard hobbies: 1. Sitting, 2. Eating, 3. Watching Bad Television, and 4. A Relentless And Seemingly Eternal National Wankfest: Hanging Out With And Talking To The Same People Over And Over Again. Most of us never travel further than Lake Erie. It shows.
The result: not knowing very much, thinking we know everything, having a limited frame of reference about the World--and 80% of us are now Big Enough To Have Our Own Zip Codes.
The future? Well, it's not looking too good. Consider our human resources.
Some view the 18-35 generation as already broken down, and functionally retarded, with lots more budding failures coming up behind them flying the giddy colors of Sloth and McLife. The pattern mentioned above--in which American students at all levels are given poor grounding in global, cultural and historical "basics"--is even worse for these kids. We have dumbed them down silly.
Our short-term solution for younger adults? We've told them all along that they are "just fine". But they are not fine. They are a bust and--please don't lie to yourselves, your customers, co-workers or shareholders--they are dangerous to have in places of work where quality problem-solving is the main daily event. Or on any terrain where you cannot have a "bad day". Mostly drains and bad investments. Our firm will no longer hire them without probation periods--and very tough ones (which can still be a lot of fun for everyone). Nothing less is fair to our clients and co-workers.
Can Americans change any of this? Sure. If we could just learn some things, and put education before jobs, we would astonish and charm the entire world. We would produce better people. We'd have better employees. (Partners across the country again would be able to invite associates to lunch with clients who can read.)
Art, literature, the humanities, world history and political theory aren't just for the rich, the elite or the intellectual. They are the best part of all of us; they can inform, stir and improve every moment.
Original WAC/P? post September 3, 2008
Posted by JD Hull. Permalink | Comments (0)
September 09, 2023
Don't tell me the moon is shining; show me the glint of light on broken glass. -- Anton Chekhov (1860-1904)
Portrait of Anton Chekhov by Isaac Levitan (1886)
Posted by JD Hull. Permalink | Comments (0) | TrackBack (0)
You can't wait for inspiration; you have to go after it with a club.
— Jack London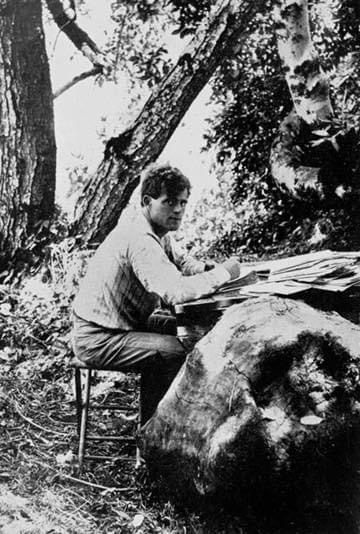 Posted by JD Hull. Permalink | Comments (0)
September 07, 2023
O God, I could be bounded in a nutshell, and count myself a king of infinite space.

- Hamlet Act 2, Scene 2.
El Aleph is a story by Argentina's hands-down dean of letters Jorges Luis Borges first published in 1945 and revised from time to time through 1974. It is still the most amazing short story I've ever read. I and two other--and far more gifted--Indian Hill (Ohio) High School classmates read El Aleph in Spanish in 1970 with Mr. Fogle in our "Spanish V" class. In the story The Aleph is a point in space that subsumes all other points in space and shows you all that is occurring in the Universe at once. Is that far-in or what?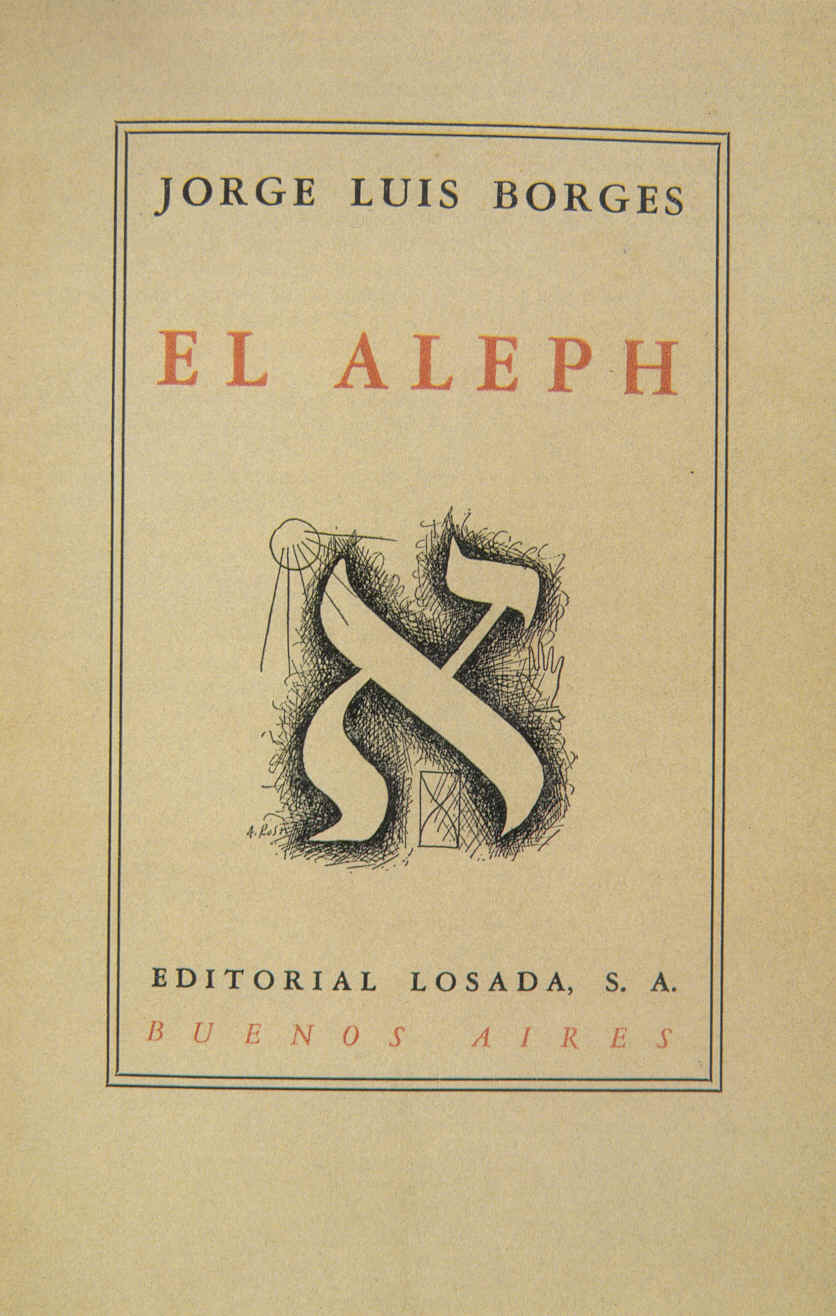 "Este palacio es fábrica de los dioses, pensé primeramente. Exploré los inhabitados recintos y corregí: Los dioses que lo edificaron han muerto. Noté sus peculiaridades y dije: Los dioses que lo edificaron estaban locos. Lo djie, bien lo sé, con una incomprensible reprobación que era casi un remordimiento, con más horror intelectual que miedo sensible."

Posted by JD Hull. Permalink | Comments (0)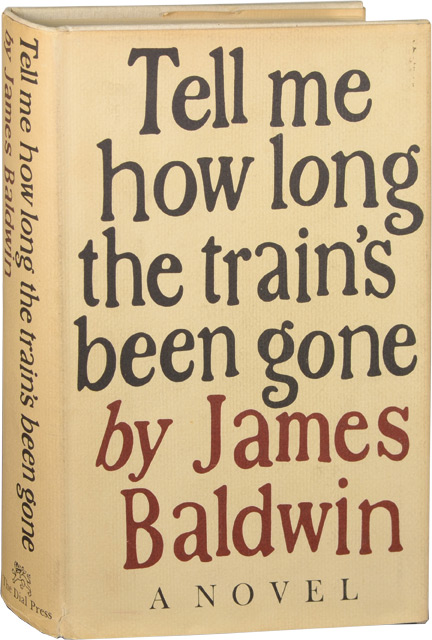 An essayist at heart, American novelist, poet and playwright James Baldwin (1924-1987) wrote his experimental fourth novel about the life of Leo Proudhammer, a black stage actor raised in Harlem who moves to Greenwich Village. Proudhammer has a heart attack on stage. Published in 1968, and panned by critics but widely read, "Tell Me How Long The Train's Been Gone" is an incredibly intense coming of age story set the 1930s and 1940s about racial prejudice, the American experiment, family, faith and sexuality.
Posted by JD Hull. Permalink | Comments (0)
September 06, 2023
Below is a photograph of Georgetown near Key Bridge (the bridge barely out of the picture on the right) on the Potomac River and Georgetown University taken from Virginia. Barely hidden and on M Street, which runs parallel to the river, are the terrifying stone stair steps used in the movie The Exorcist. A few hundred feet east down the shore--but also out of the picture--is northern side of the Key Bridge, finished in 1923. The building on the shore is the Washington Canoe Club (WCC), established in 1904, founded by members of the Potomac Boat Club (PBC).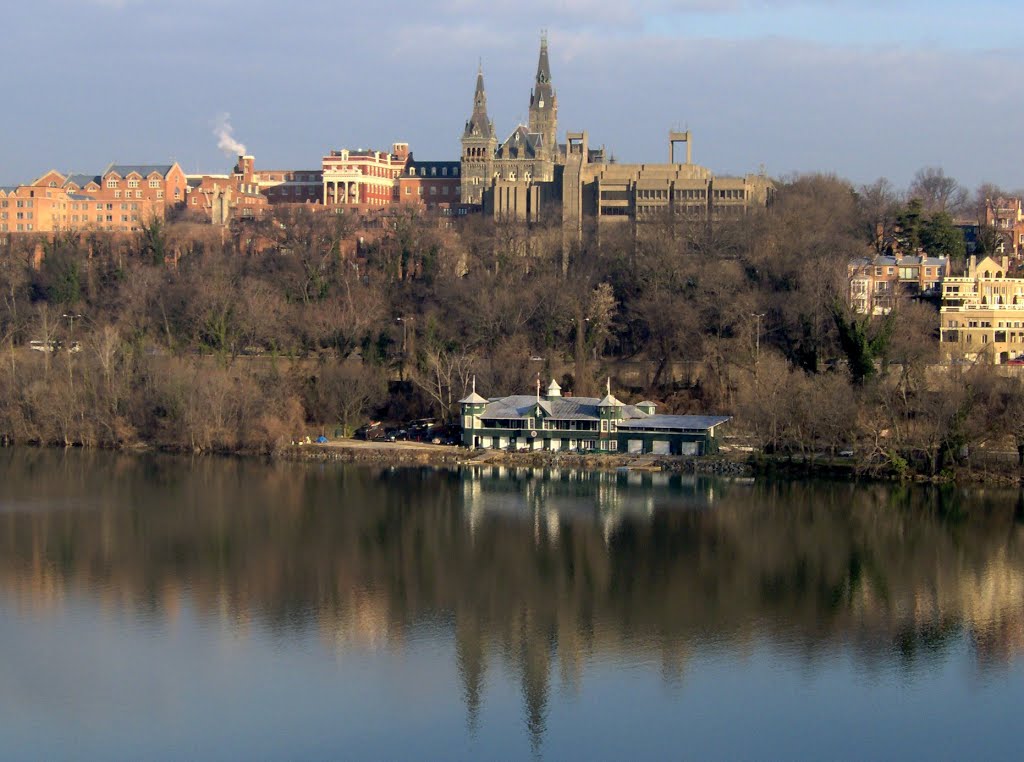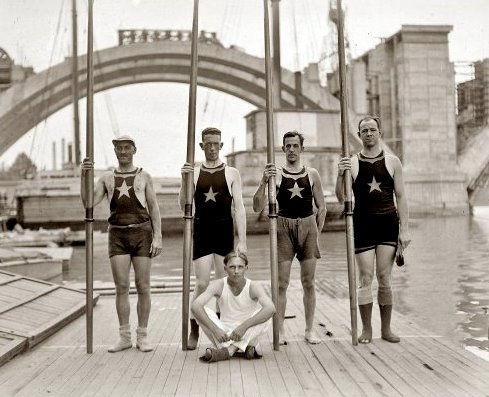 Potomac Boat Club members in 1921. Behind them is Key Bridge under construction.


The Potomac Boat Club, about 100 meters east of the WCC.

Posted by JD Hull. Permalink | Comments (0)
No passion in the world is equal to the passion to alter someone else's draft.

--H.G. Wells (1866-1946)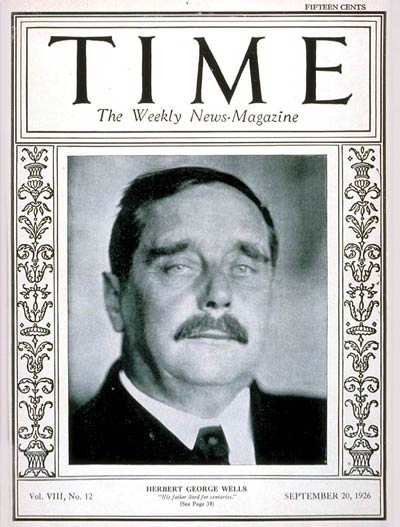 Posted by JD Hull. Permalink | Comments (0)
September 05, 2023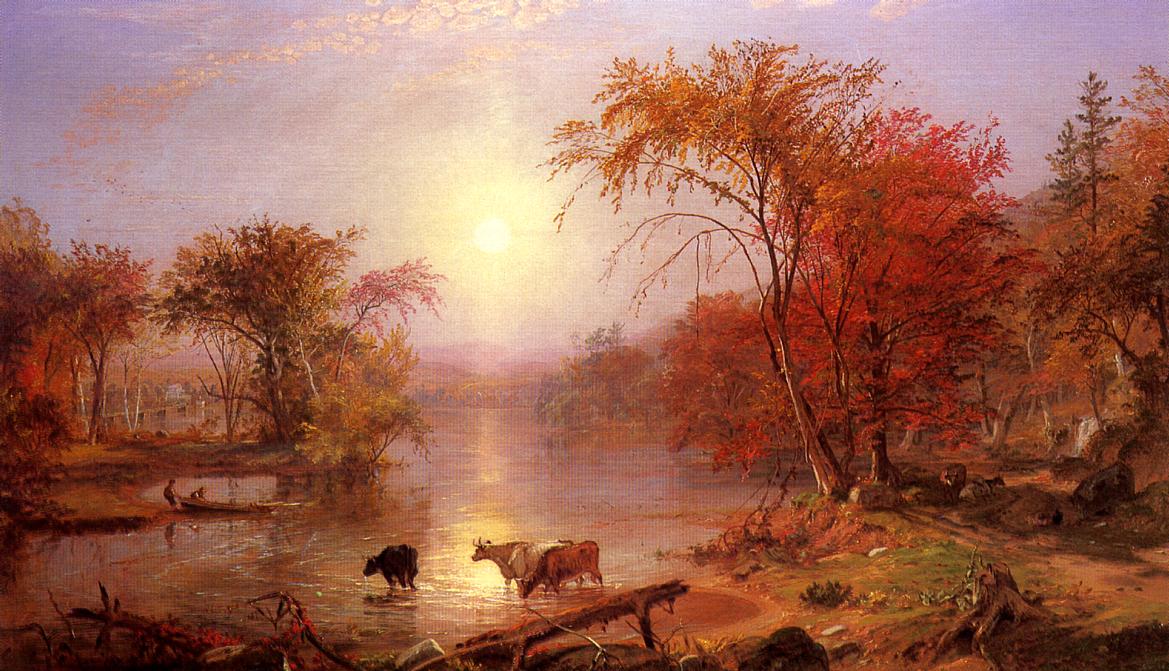 Posted by JD Hull. Permalink | Comments (0)
September 04, 2023
Here is the complete text of a circa-1595 comedy by Shakespeare, Love's Labour's Lost. You can read it aloud--or, even better, act it out. First performed before Queen Elizabeth at her Court in 1597 (as "Loues Labors Loſt"), it was likely written for performance before culturally-literate law students and barristers-in-training. The notion was that such well-rounded humans would appreciate its sophistication and wit at the Inns of Court in still over-percolating Legal London. And, most certainly, it was performed at Gray's Inn, where Elizabeth was the "patron". Interestingly, the play begins with a vow by several men to forswear pleasures of the flesh and the company of fast women during a three-year period of study and reflection. And to "train our intellects to vain delight".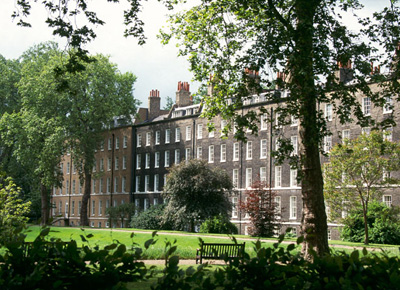 Posted by JD Hull. Permalink | Comments (0)
Rule 8 is Think Like the Client--Help Control Costs. The 2006 Explanatory Note for Rule 8--we reluctantly decided that an Advisory Committee Notes regime was a bit grandiose--begins this way:
Ask an associate lawyer or paralegal what a "profit" is. You will get two kinds of answers. Both answers are "correct" but neither of them helps anyone in your firm think like the client. The answers will be something like this. (1) "A profit is money remaining after deducting costs from receipts." This is the correct young transactional/tax lawyer answer. Or (2) "it's money left over at the end of the hunt." This is the correct fire-breathing young litigator answer.

The right answer?

A profit is a reward for being efficient. And until a lawyer, paralegal or staffer gets that, she or he will never know how a client--or a law firm partner--thinks.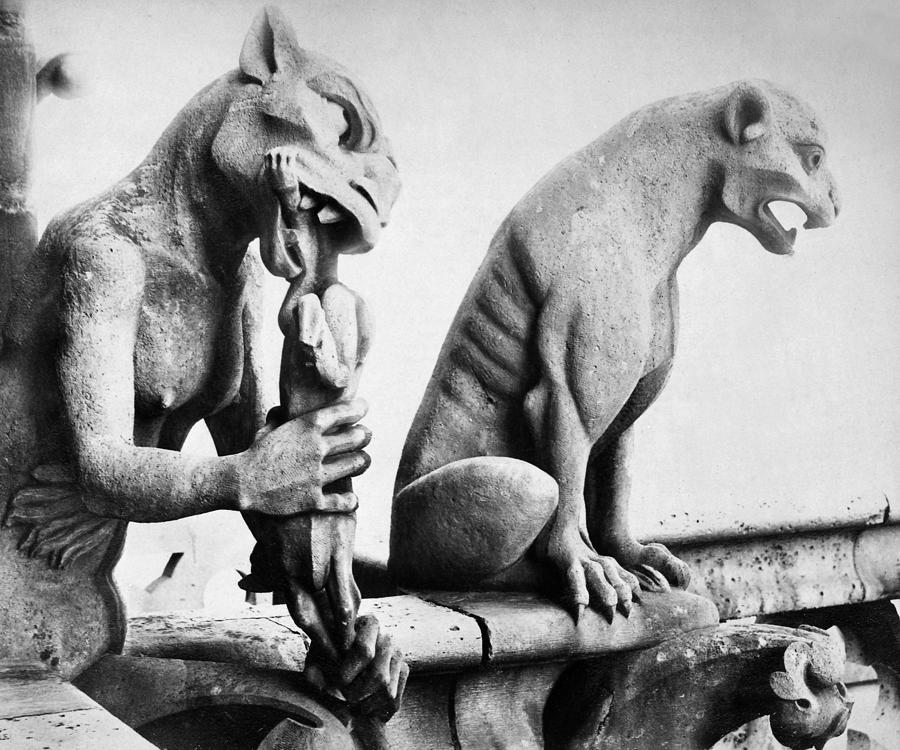 Posted by JD Hull. Permalink | Comments (0)
September 03, 2023
Blake [Alec Baldwin]: Nice guy? Good father?

--Glengarry Glen Ross, David Mamet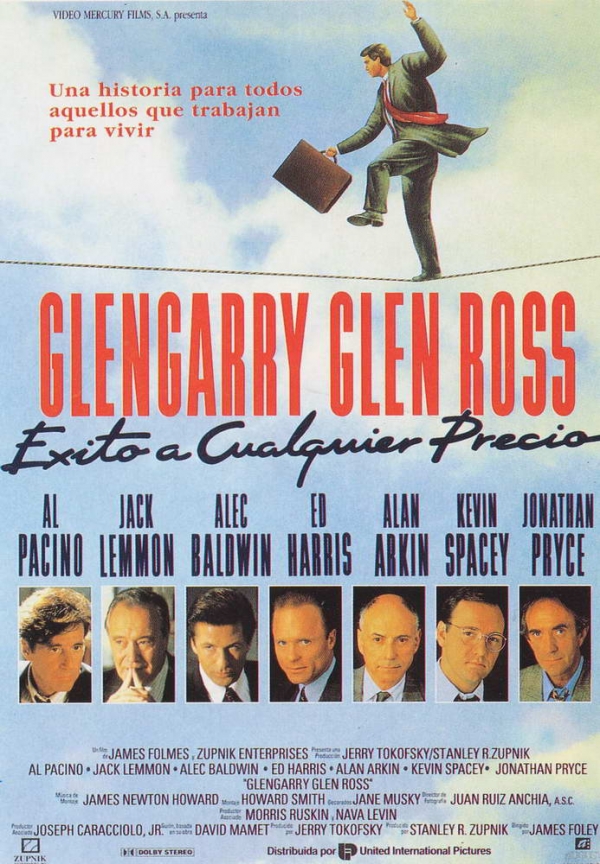 Posted by JD Hull. Permalink | Comments (0)
September 01, 2023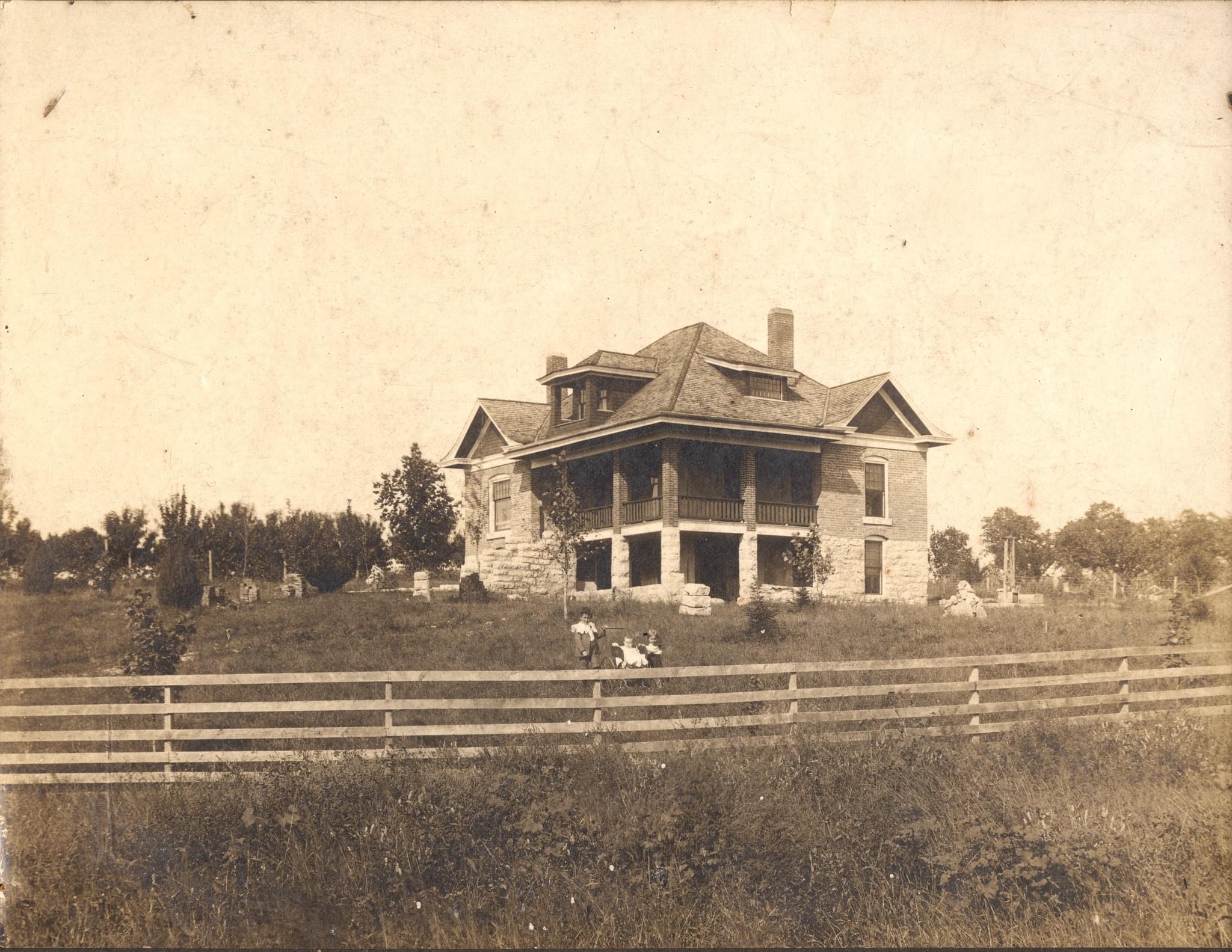 Posted by JD Hull. Permalink | Comments (0)
@Geeklawyer on Dan Hull and What About Clients/Paris?
"Hull? A depraved evil sociopathic neocon beast pretending to love clients to get into their wallets. Then there's his dark side."
—Geeklawyer, London, 2009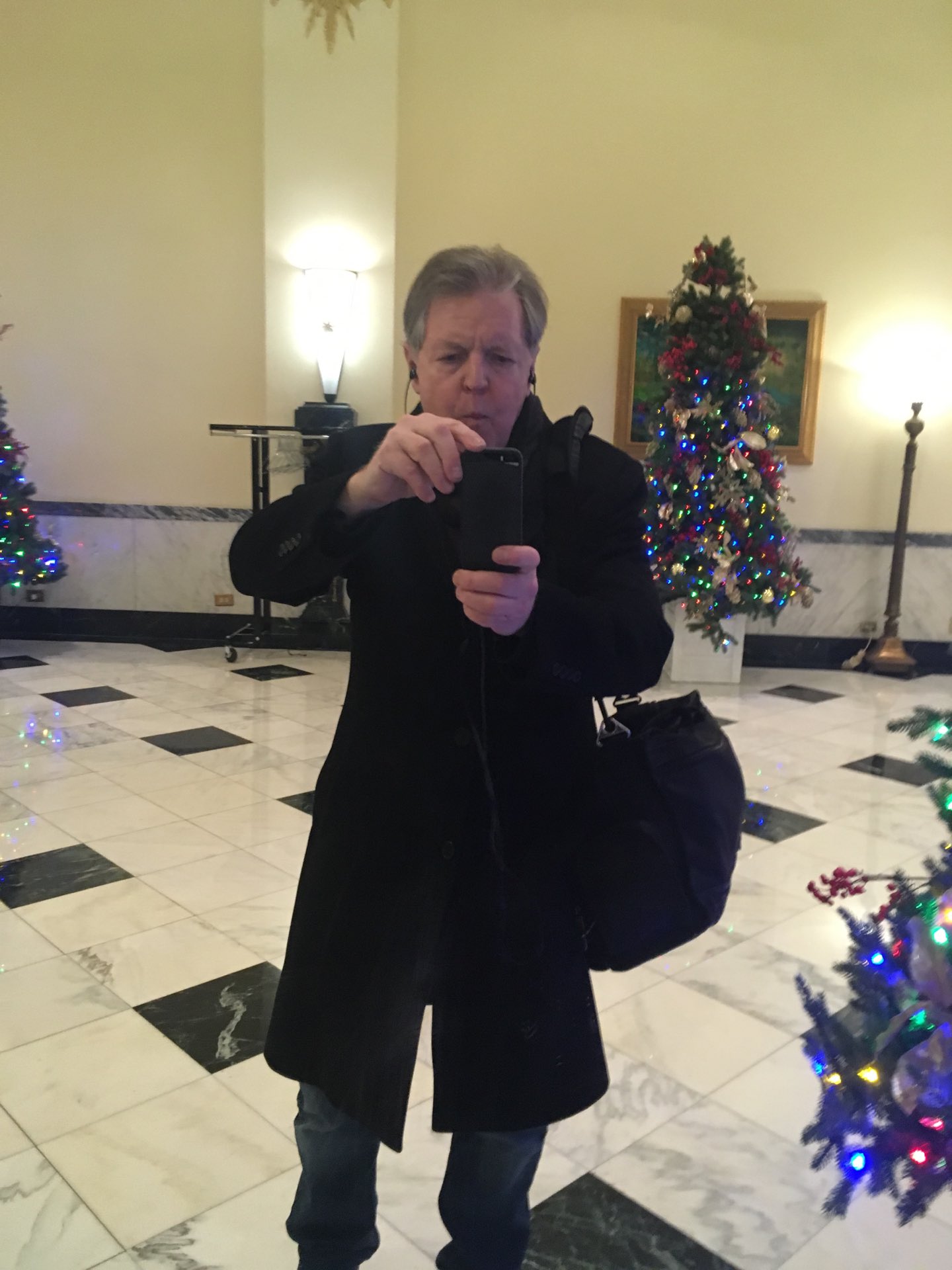 Posted by JD Hull. Permalink | Comments (0)
August 31, 2023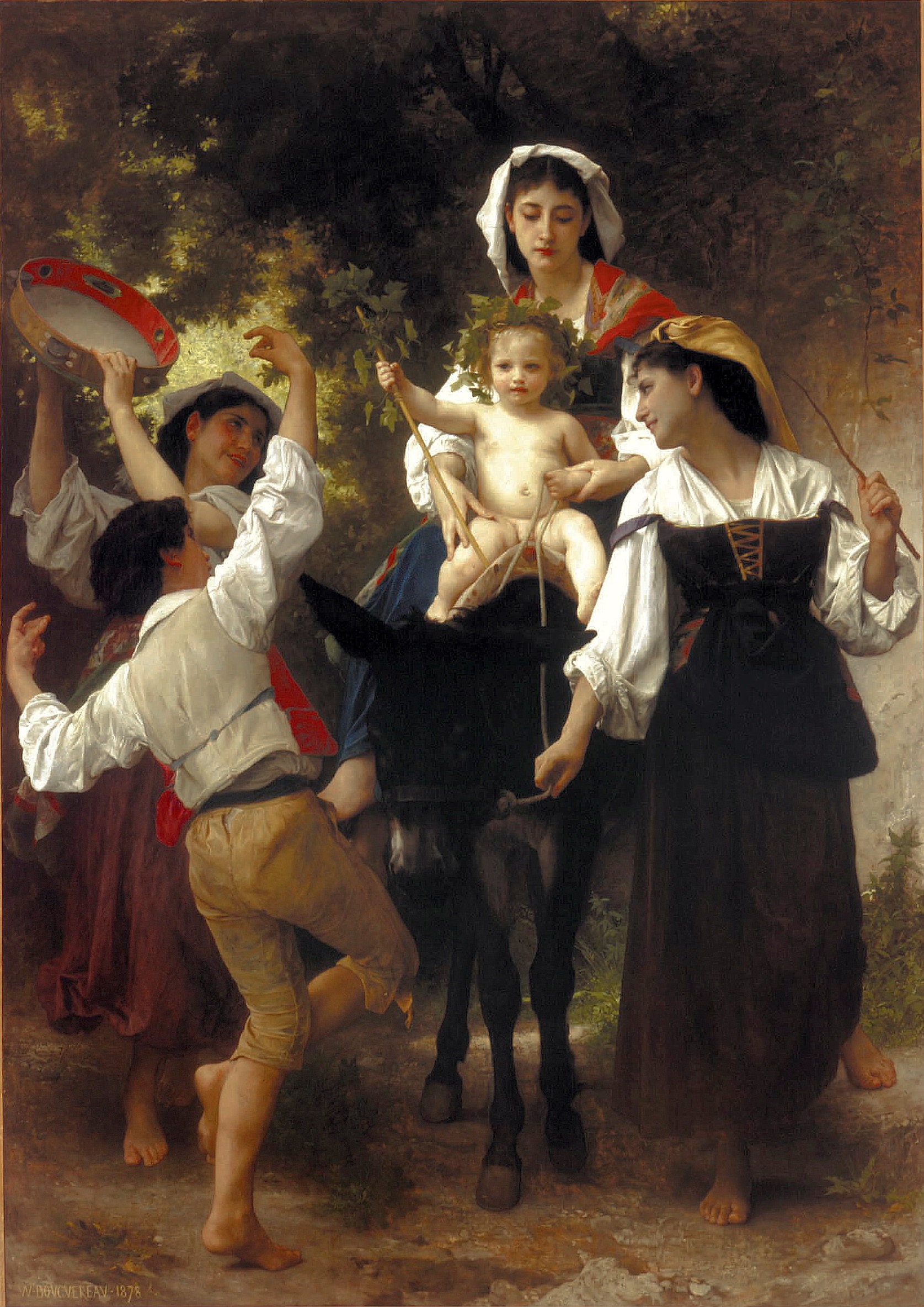 William-Adolphe Bouguereau (1825-1905), Return from the Harvest, 1878. Cummer Art Museum, Jacksonville
Posted by JD Hull. Permalink | Comments (0)
Eternity is a mere moment--just long enough for a joke.

--Hermann Hesse's version of Goethe, dead, possessed of a superior perspective, and speaking to Harry Haller, in Steppenwolf (1927).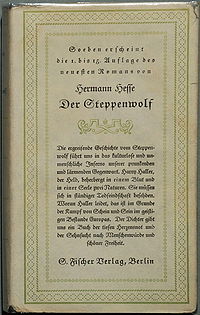 Posted by JD Hull. Permalink | Comments (1)
August 30, 2023
For a long time I've thought that American business schools and the training programs of global and often publicly-traded companies do a much, much better job than do law firms of training recruits to value and adhere to the structure of a plan on an item for action.
Do we lawyers know how to get things done, done right and done on time? Do we even value that? I wonder.
I am not talking here about the simple "keeping face" and survival requirements of meeting client deal or court deadlines, or even about the cliches of working hard, creative thinking, "out of the box", working smart or being persistent. I mean structure, a real standard, and "practicing structure" every day--the discipline of (1) having a plan or strategy for any one project, client or non-client, (2) meeting internal project deadlines no matter what, and (3) applying the will to work that plan and timetable.
"Structure" is not just the hard process of getting things done. It's a frame of mind and a value which must be sold to others in your shop--like the importance of making that 5 minute call to a client about a loose end at the end of the worst day you can remember, even while you could do it the next morning at 8:00. It's realizing that letting anything but emergency tasks "slide" makes you inefficient, unlikely to meet your real goals, and tired.
Posted by JD Hull. Permalink | Comments (0)
August 29, 2023
Lucien Carr: Beat icon, pro, original, work ethic rich kid, excitable boy. I met Beat badboy legend Carr once and briefly when he was much older than in the image below and working in DC for one of the wire services where he had flourished for nearly five decades. Way talented, charming guy. And serious American history icon. Everyone even a little hip should know about his story. In the photo below, Carr is on the right with hand on hip. Research him properly, however you learn stuff; you will not be disappointed, I promise. And that's of course Memory Babe Jack Kerouac on your left. Two friends. Both gifted in different ways and eventually noticed by The World. But Carr? Lucien Carr, who died in 2005, had the luck on him. In spades. Kerouac would have killed for Carr's luck.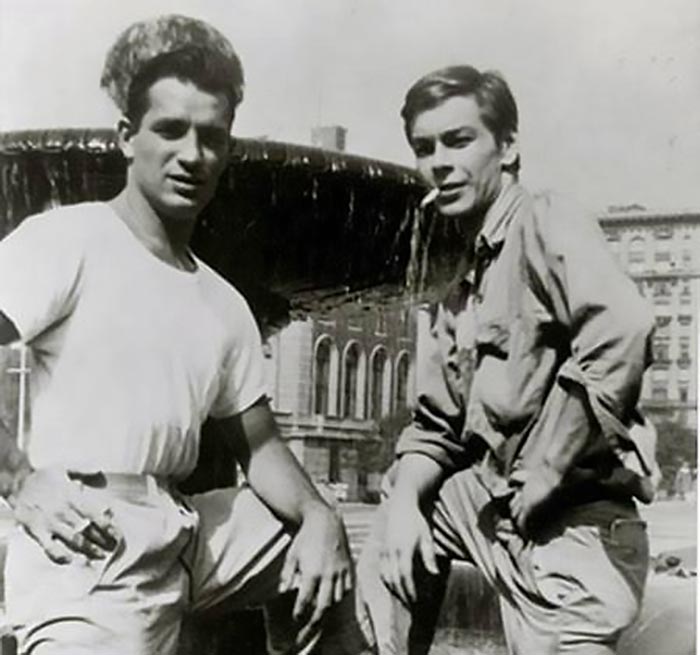 Posted by JD Hull. Permalink | Comments (0)
August 28, 2023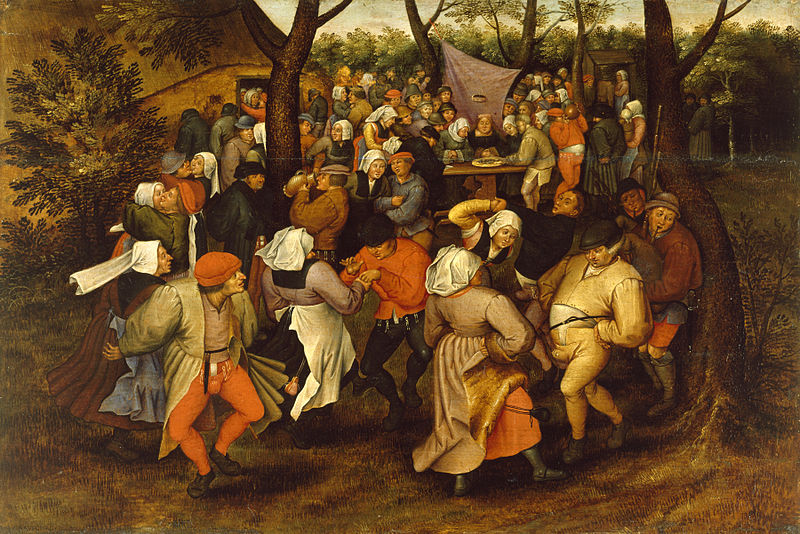 Posted by JD Hull. Permalink | Comments (0)
My eighth grade English teacher at the Indian Hill, Ohio school system was the late Lynwood Van Aken. He introduced me and the class to this poem. It's Lord Byron's "The Prisoner of Chillon." That was in 1967. I will never forget the poem, Mr Van Aken or the many other gifts of the Indian Hill schools. All three changed my life. The poem? Written 1816. It's about a family of political prisoners in Switzerland in the 1500s. It begins: "My hair is grey but not with years. Nor grew it white in a single night…"
The Prisoner of Chillon
BY LORD BYRON (GEORGE GORDON)
My hair is grey, but not with years,
Nor grew it white
In a single night,
As men's have grown from sudden fears:
My limbs are bow'd, though not with toil,
But rusted with a vile repose,
For they have been a dungeon's spoil,
And mine has been the fate of those
To whom the goodly earth and air
Are bann'd, and barr'd—forbidden fare;
But this was for my father's faith
I suffer'd chains and courted death;
That father perish'd at the stake
For tenets he would not forsake;
And for the same his lineal race
In darkness found a dwelling place;
We were seven—who now are one,
Six in youth, and one in age,
Finish'd as they had begun,
Proud of Persecution's rage;
One in fire, and two in field,
Their belief with blood have seal'd,
Dying as their father died,
For the God their foes denied;—
Three were in a dungeon cast,
Of whom this wreck is left the last.
There are seven pillars of Gothic mould,
In Chillon's dungeons deep and old,
There are seven columns, massy and grey,
Dim with a dull imprison'd ray,
A sunbeam which hath lost its way,
And through the crevice and the cleft
Of the thick wall is fallen and left;
Creeping o'er the floor so damp,
Like a marsh's meteor lamp:
And in each pillar there is a ring,
And in each ring there is a chain;
That iron is a cankering thing,
For in these limbs its teeth remain,
With marks that will not wear away,
Till I have done with this new day,
Which now is painful to these eyes,
Which have not seen the sun so rise
For years—I cannot count them o'er,
I lost their long and heavy score
When my last brother droop'd and died,
And I lay living by his side.
They chain'd us each to a column stone,
And we were three—yet, each alone;
We could not move a single pace,
We could not see each other's face,
But with that pale and livid light
That made us strangers in our sight:
And thus together—yet apart,
Fetter'd in hand, but join'd in heart,
'Twas still some solace in the dearth
Of the pure elements of earth,
To hearken to each other's speech,
And each turn comforter to each
With some new hope, or legend old,
Or song heroically bold;
But even these at length grew cold.
Our voices took a dreary tone,
An echo of the dungeon stone,
A grating sound, not full and free,
As they of yore were wont to be:
It might be fancy—but to me
They never sounded like our own.
I was the eldest of the three
And to uphold and cheer the rest
I ought to do—and did my best—
And each did well in his degree.
The youngest, whom my father loved,
Because our mother's brow was given
To him, with eyes as blue as heaven—
For him my soul was sorely moved:
And truly might it be distress'd
To see such bird in such a nest;
For he was beautiful as day—
(When day was beautiful to me
As to young eagles, being free)—
A polar day, which will not see
A sunset till its summer's gone,
Its sleepless summer of long light,
The snow-clad offspring of the sun:
And thus he was as pure and bright,
And in his natural spirit gay,
With tears for nought but others' ills,
And then they flow'd like mountain rills,
Unless he could assuage the woe
Which he abhorr'd to view below.
The other was as pure of mind,
But form'd to combat with his kind;
Strong in his frame, and of a mood
Which 'gainst the world in war had stood,
And perish'd in the foremost rank
With joy:—but not in chains to pine:
His spirit wither'd with their clank,
I saw it silently decline—
And so perchance in sooth did mine:
But yet I forced it on to cheer
Those relics of a home so dear.
He was a hunter of the hills,
Had followed there the deer and wolf;
To him this dungeon was a gulf,
And fetter'd feet the worst of ills.
Lake Leman lies by Chillon's walls:
A thousand feet in depth below
Its massy waters meet and flow;
Thus much the fathom-line was sent
From Chillon's snow-white battlement,
Which round about the wave inthralls:
A double dungeon wall and wave
Have made—and like a living grave
Below the surface of the lake
The dark vault lies wherein we lay:
We heard it ripple night and day;
Sounding o'er our heads it knock'd;
And I have felt the winter's spray
Wash through the bars when winds were high
And wanton in the happy sky;
And then the very rock hath rock'd,
And I have felt it shake, unshock'd,
Because I could have smiled to see
The death that would have set me free.
I said my nearer brother pined,
I said his mighty heart declined,
He loathed and put away his food;
It was not that 'twas coarse and rude,
For we were used to hunter's fare,
And for the like had little care:
The milk drawn from the mountain goat
Was changed for water from the moat,
Our bread was such as captives' tears
Have moisten'd many a thousand years,
Since man first pent his fellow men
Like brutes within an iron den;
But what were these to us or him?
These wasted not his heart or limb;
My brother's soul was of that mould
Which in a palace had grown cold,
Had his free breathing been denied
The range of the steep mountain's side;
But why delay the truth?—he died.
I saw, and could not hold his head,
Nor reach his dying hand—nor dead,—
Though hard I strove, but strove in vain,
To rend and gnash my bonds in twain.
He died—and they unlock'd his chain,
And scoop'd for him a shallow grave
Even from the cold earth of our cave.
I begg'd them, as a boon, to lay
His corse in dust whereon the day
Might shine—it was a foolish thought,
But then within my brain it wrought,
That even in death his freeborn breast
In such a dungeon could not rest.
I might have spared my idle prayer—
They coldly laugh'd—and laid him there:
The flat and turfless earth above
The being we so much did love;
His empty chain above it leant,
Such Murder's fitting monument!

Posted by JD Hull. Permalink | Comments (0)
August 26, 2023
"All life is Junior High." Retired network TV journalist Tom Brokaw said that. He was right. How did they find so many hopelessly tiny human beings to be in Milwaukee at one spot at the same time Wednesday night? 
Below: Brokaw with Ethel Kennedy fundraising in 1976.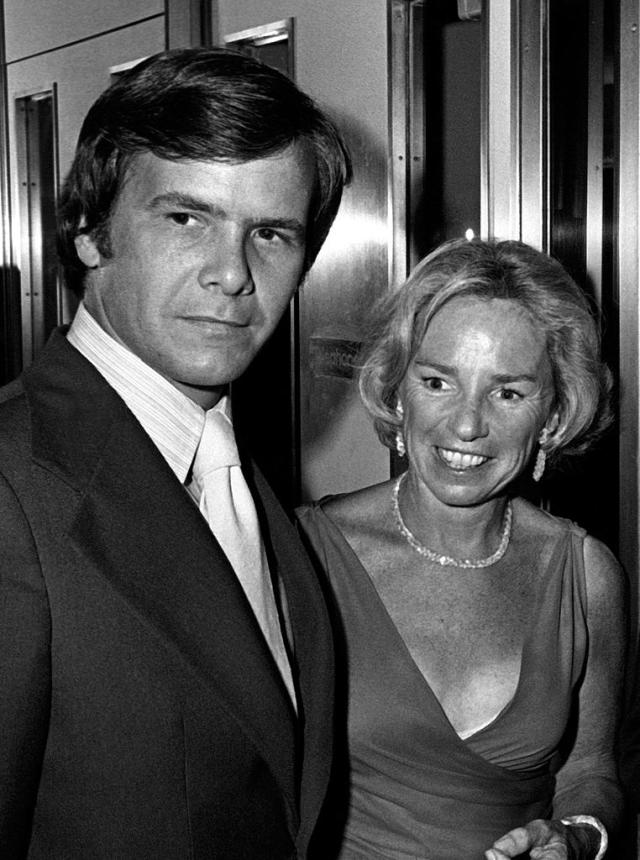 Posted by JD Hull. Permalink | Comments (0)
August 25, 2023
O famous Kent
What country hath this isle that can compare with thee?

--Michael Drayton (1563-1631), in Polyolbion
I've been here several times and will return as many times as I can. London lawyer friends live here in this village and civil parish of the City of Canterbury district of Kent, England: a sane and civilized rural way station on the path from Cardiff or London to Paris. Barham is above all ancient, pastoral and undisturbed. Population 1200. It was spelled Bioraham in 799, after Beora, a Saxon chief. The Anglican village church dates to the 1100s and was likely built over a Saxon church which existed at least by 809. Barham is not far from Canterbury--and local legend has it that one of knights who killed Thomas Becket had an estate here.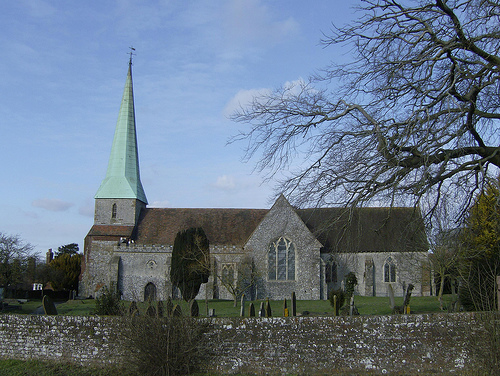 Posted by JD Hull. Permalink | Comments (0)
The Shepherd of the Hills, by Harold Bell Wright, 1907, 1st edition cover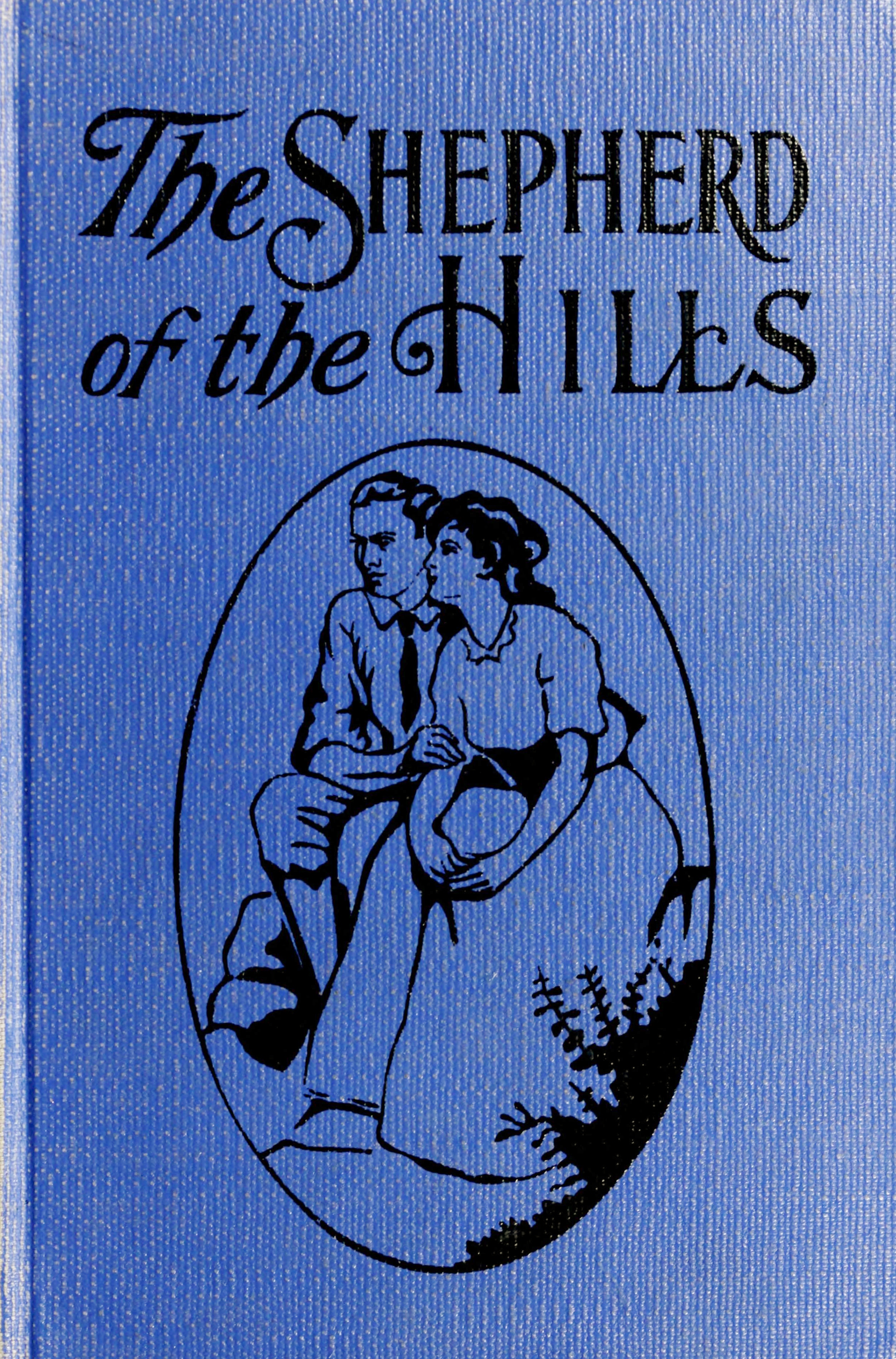 Posted by JD Hull. Permalink | Comments (0)
August 24, 2023
Books are fatal: they are the curse of the human race. Nine-tenths of existing books are nonsense, and the clever books are the refutation of that nonsense.

--Benjamin Disraeli (1804-1881)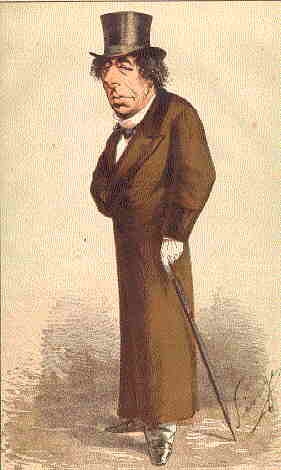 "Dizzy"
Posted by Rob Bodine. Permalink | Comments (0)
August 23, 2023
Travel Tip: Special Dutch Travel Note if you are walking the city early one morning with your older but always cheerful Aunt Nina and Uncle Bob from Sioux City, and the three of you decide to start your day with a darn strong cup of Joe: "A coffee shop means a place where cannabis is openly sold and smoked, while only café means a coffee and tea drinking place." Hull McGuire, its founders and about 75% of Choate's class of 1976 recommend The Betty Boop.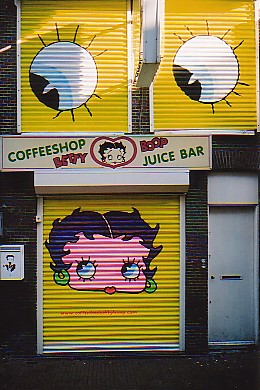 The Betty Boop Coffee Shop, first claimed by WAC/WAP? for America in September 1992.
Posted by Rob Bodine. Permalink | Comments (0)
August 22, 2023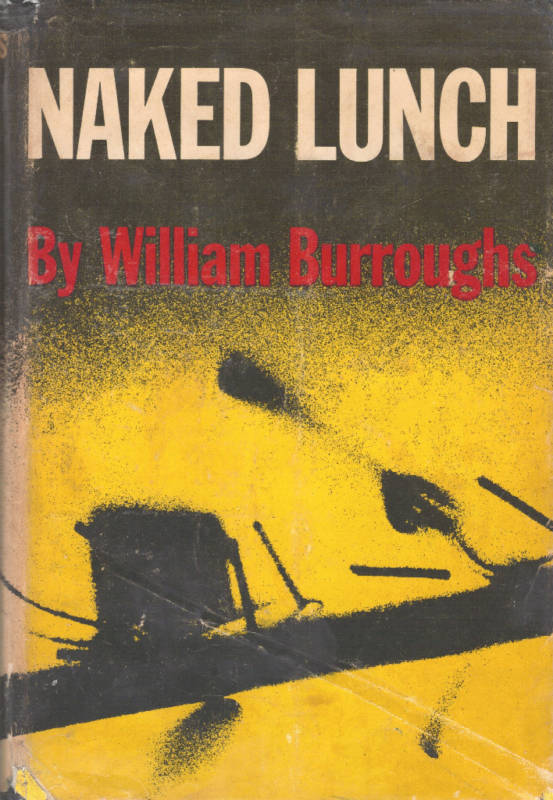 Posted by JD Hull. Permalink | Comments (0)
August 21, 2023
Posted by JD Hull. Permalink | Comments (0)
Since the summer of 2005, this blog has showcased a number of pet issues and themes. We'll keep doing that.
One topic has been the importance of thinking independently about law, government, politicians and political ideologies. Or about The Upanishads. The Sun Also Rises, Huck Finn. About my friend Ernie from Glen Burnie, who is a seer. The Art of Seduction. The Old Testament. Parker Posey.

Or thinking independently about Anything.
There are these days lots of good, and arguably "bad" notions and ideas--nationally and internationally--all along the political and cultural spectrums, and there is no reason to pick one party, camp or pol to follow on all ideas.
After all, people, not ideologies, solve public problems.
You don't need a label. You need not be a Democrat, Republican, Libertarian, Anarchist or Nihilist. You can "mix and match" both pols and ideas. Me? I've changed, if subtly, and in ways that trouble a friend here and there. But my thinking is pretty much the same as it was when I was in my 20s. As a "liberal", I never really trusted Big Labor. I've never liked the "politically correct" speech regimen many traditional liberals unfortunately embraced. To the contrary, I've always admired free speech--and I revel in it. But the main change is that in 2017 I registered Republican for the first time. Not much else is different.
Most of us do have a Political-Civil Rights-Human Rights-Social Justice resume, CV or profile (hereinafter "Political CV"). I use "political" broadly here to describe anything related to participation in public affairs where some social purpose was fully served beyond my own self-aggrandizement, ego or pleasure. More than one purpose is okay; few of us do anything out a pure heart to "will one thing." So below I've fashioned my Political CV. Forget about Dem or GOP or Libertarian scripts. I've listed things that I did in large part "for the public good." For example, things I'm not including are Senior Class President (mix of duties and agendas), Eagle Scout (the same), working in a union-shop factory (Keebler's, in my case), membership in student or church groups with some but not primary political or social welfare slant, merely being asked to run for Congress (and saying no), merely voting, serving on an elected but non-partisan Zoning Board for a community of 40,000 or going to see Jerry Rubin, Timothy Leary or Milo speak at the Cow Palace. Or throwing a huge pickle at an on-stage Iggy Stooge (and hitting him).
But passing out leaflets for a political candidate, demonstrating against POTUS candidate and Alabama Governor George Wallace or working regularly with the urban homeless? Oh yeah. Those are "political". They reflected my idea of furthering "the public good" at the time I did I them. You get the idea. There's got to be a cause, some heat, some passion in an activity that helps others. Doesn't matter if it's a national issue or not. Doesn't matter if there's rhetoric involved.
Anyway, I've been an activist in everything I've ever done--and particularly with respect to groups I've joined or with which I've identified. So, and since I was 16, here is my political resume in chronological order. All of this is part of me now. All of it I'm proud of and still believe in. I'll update it as I remember things things.
1. Campaigned twice for Jerry Springer (Ohio-D), for runs for Congress and City Council in Cincinnati.
2. Campaigned more briefly but earnestly for Howard Metzenbaum, U.S. Senator (Ohio-D)
3. Worked with Armstrong United Methodist Church in Indian Hill, Ohio on several long-term projects for inner-city kids in Cincinnati, Ohio. Some with my mother (Head Start). Some in connection with working toward God & Country Award for BSA. (I was an Eagle Scout.)
4. Worked twice at as counselor at a camp for handicapped kids at summer camp in Cincinnati.
5. My party's candidate for 1970 Governor of Ohio Boys State. I was "liberal" party candidate and lost to a black kid from Sandusky. Ohio named Tony Harris. The race made news on television and in newspapers all Ohio Midwest. I lost.
6. Student Reporter, Duke University Daily Chronicle. Civil Rights Beat, Durham. (1972-73)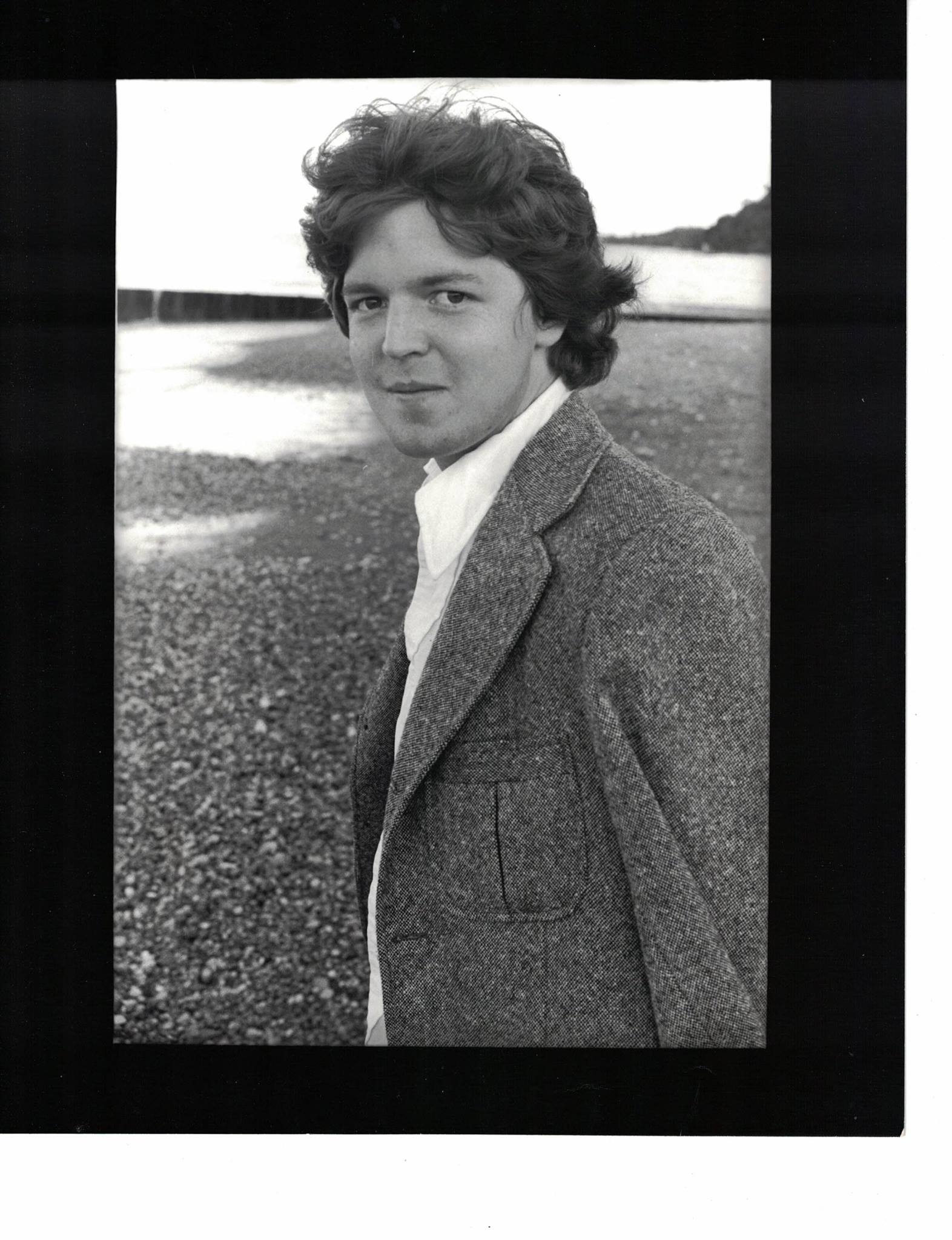 7. Demonstrator, anti-Vietnam war movement. Several marches, demonstrations, including Moratorium in D.C. Demonstrated against POTUS candidate George C. Wallace in Michigan in runup to Michigan primary.
8. Wrote "Soul City: A Dream--Will it come true?" feature for Duke daily Chronicle. March 1974. Interviewed among others Floyd McKissick, one of founders of Soul City, the first model black city in America. Paper won acclaim and 2 awards for this reporting.
9. Aide, Sen. Gaylord Nelson (Wis.-D) (1974-1975, parts of 1976) Spearheaded demonstration project passed in Congress in preventative health care for Menominee Indian tribes in Wisconsin.
10. Worked for Lawyers Committee Under CIvil Rights suing VA furniture makers under Title VII. Class action suit. Covington & Burling.
11. Worked off and on but actively for 2 years helping probe possible violations of Voting Rights Act by large Ohio city. Department of Justice/Legal Aid Society.
12. Awarded 1-year poverty law fellowship in Toledo, Ohio. Turned down to move back to DC.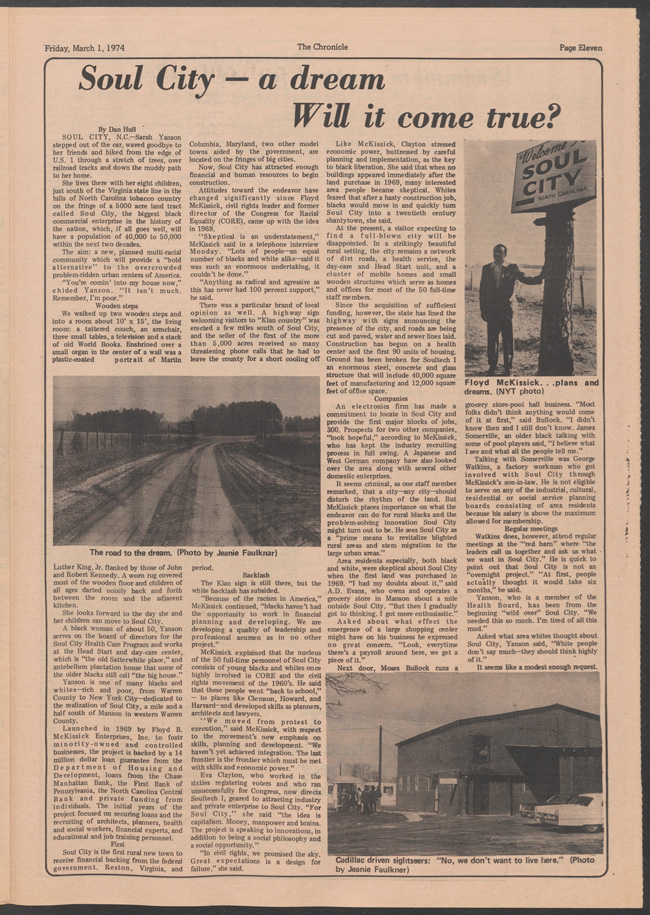 14. Two of three law review articles on racial discrimination under Constitution. Zoning and Voting. Two awards.
15. Two feature articles appearing in major paper Sunday magazine. First on zoning in a small Ohio River town, New Richmond, Ohio. Second about a 1st Amendment and zoning crusader named John Coyne in rural Clermont County, Ohio.
16. Aide, Representative Bill Gradison (R-Ohio) 1978-1981. Health. Energy. Natural Resources,
17. Treasurer 2003 State Assembly Campaign for CA Democrat, Karen Heumann.
18. Wesley Clark for President (2003-2004). Chief San Diego Fundraiser and (briefly) CA Convention Delegate.
19. Board of Directors, North San Diego County Democrats (2002-2012)
20. Hillary Clinton for President, 2008, 2016.
21. Co-Founded (with Peter B. Friedman) One Night/One Person Winter Homeless Program in Northern America & Europe 2015. Now in year 6.
22. Defense counsel for two mainstay leaders of the Proud Boys, before both courts and Congress, re: January 6, 2021 events.
Original: April 3, 2019
Updated: June 13, 2023
Posted by JD Hull. Permalink | Comments (0)
August 20, 2023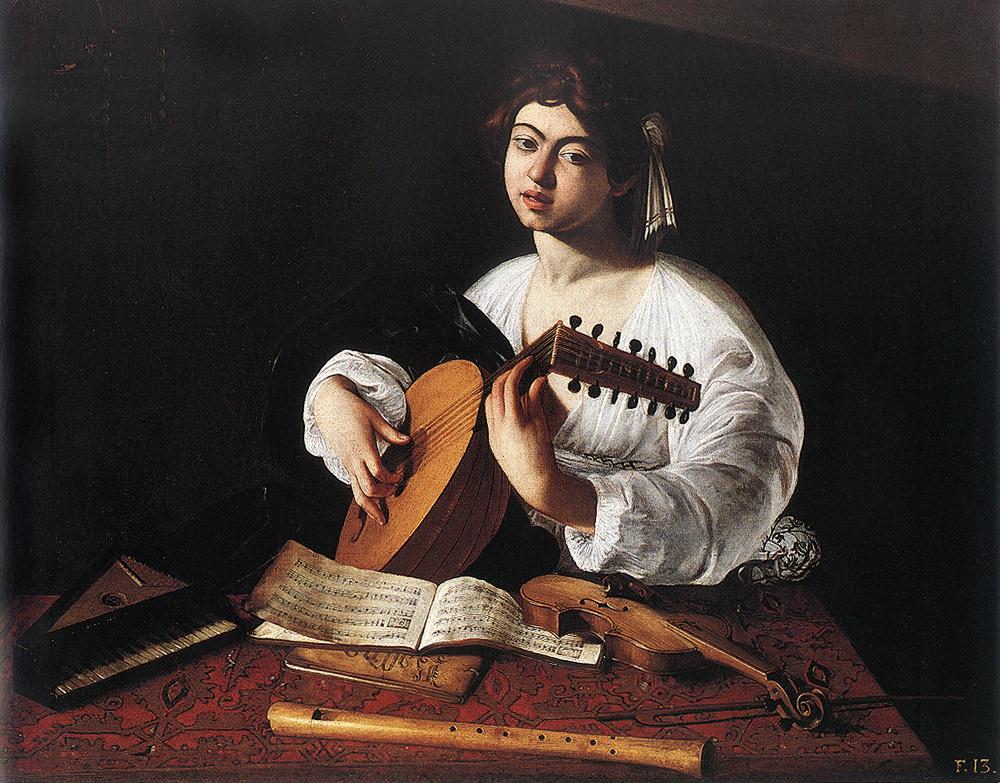 Caravaggio, "The Lute Player", c. 1596, Wildenstein Collection, Metropolitan Museum of Art, New York. The Italian Baroque master (1571-1610) composed three versions of his madrigal on lost love. In addition to this one (Wildenstein), a second is in the Hermitage Museum, St. Petersburg, Russia, and a third — which did not come to light until 2007 — is in Badminton House, a large country house in Badminton, Gloucestershire, England.
Posted by JD Hull. Permalink | Comments (0)
August 18, 2023
Around 1620, Jacques Fouquières painted Germany's Heidelberg Castle, a famous structure in both German history and art, in "Hortus Palatinus" (below). Although the Castle has been in splendid ruin for most of its history, artists still flock to its foundations, gardens and terracing. Camera-toting American lawyers do, too. I've spent several hours at the Castle on each of my three trips to Heidelberg--and I am sure I'll go again. Nearly 130 years ago, Heidelberg Castle was a hit with Americans. Samuel Langhorne Clemens, better known as writer and humorist Mark Twain, wrote about the storied castle in Appendix B to his famous "A Tramp Abroad" (1880).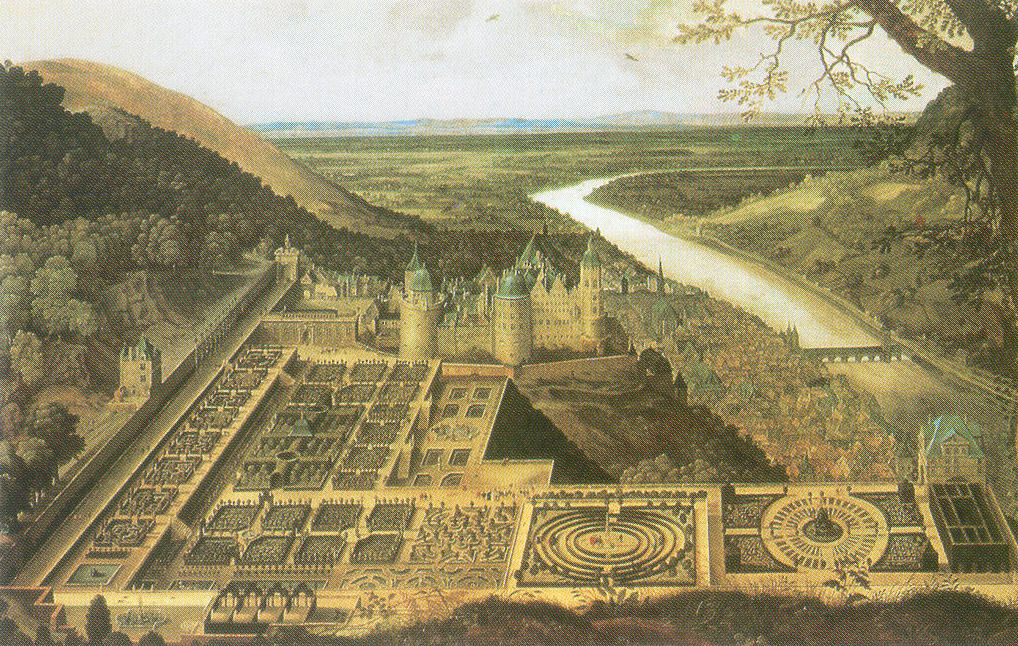 Posted by JD Hull. Permalink | Comments (0)
August 17, 2023
It's that time of year again. Summer interns, law clerks and of course "summer associates"—i.e., third year law students eyeing a shot at the big time via 10-week clerkships at larger "peer" law firms in the Americas and Europe—flood the biggest cities and test their mettle. Some of us look forward to that annual summer help more than others. It was nearly four years ago that our patrician friend and mentor Partner Emeritus, a legend for decades in Manhattan's corporate law circles, commented in response to an Above the Law piece (with an accompanying video of some hard summer partying) on summer associate offers by ATL mainstay blogger and editor Staci Zaretsky:
Ms. Zaretski, thank you for posting that pathetic video you labeled "celebration." It's a sad world we live in where kids think they are having the time of their lives by raising bottles of Korbel champagne adorned with cheap sparklers. The video [in the ATL article] is proof that law firms are not celebrating like it was 1984 or 2007 for that matter.

When I was a younger partner, I would take a handful of summer associates to Smith & Wollensky or Peter Luger's in Brooklyn and then party hard at the VIP lounge at Flash Dancers ('80s) or Scores ('90s). Most of the summer associates were caught in compromising positions during these soirees. For example, I had many Polaroids with SAs who were photographed in salacious positions with female entertainers. I even photographed a few doing lines of coke in the VIP lounge.

Once the summer associates became associates I would bring them into my office and give them copies of the Polaroids and remind them that I was the last person they ever wanted to cross if they wanted to keep their job or law license. Most of these folks became partners, which proves my methods for inspiring peak performance were quite effective.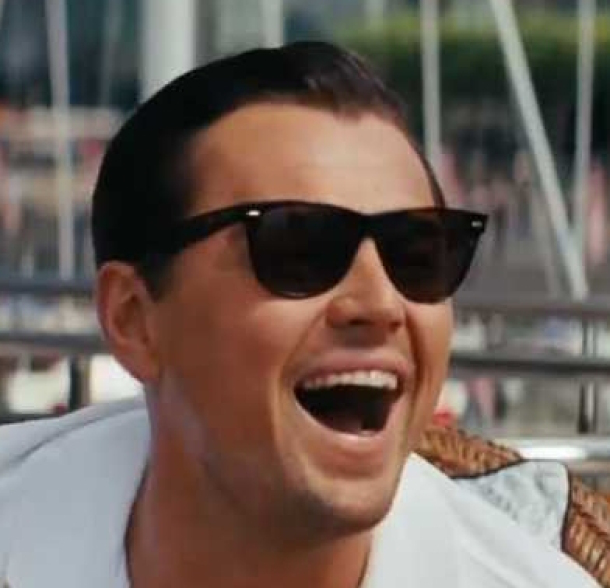 Photo taken in 1986 believed to be PE instructing summer associates.
Original post: June 3, 2016
Posted by Holden Oliver (Kitzbühel Desk). Permalink | Comments (1)
August 16, 2023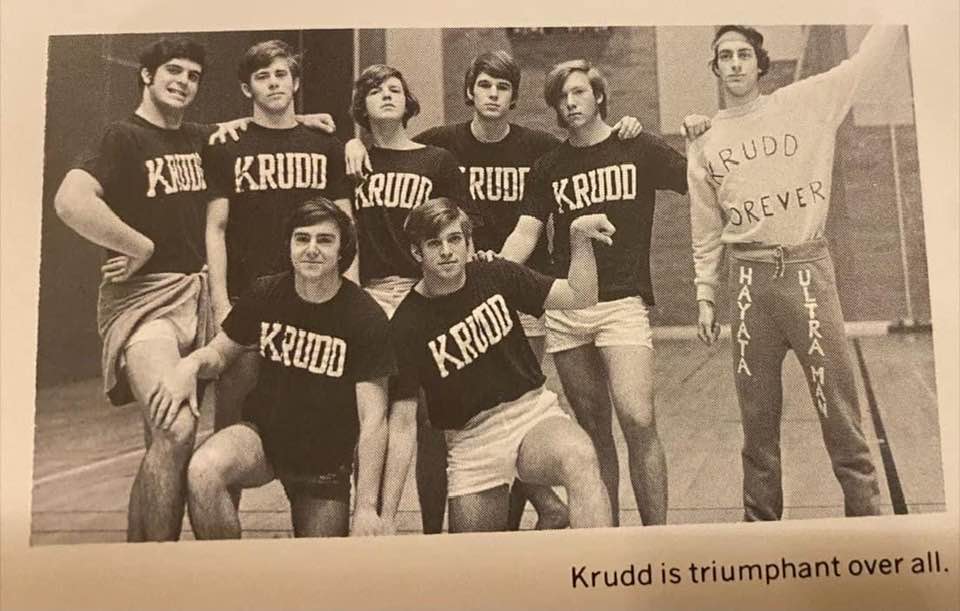 Posted by JD Hull. Permalink | Comments (0)
August 14, 2023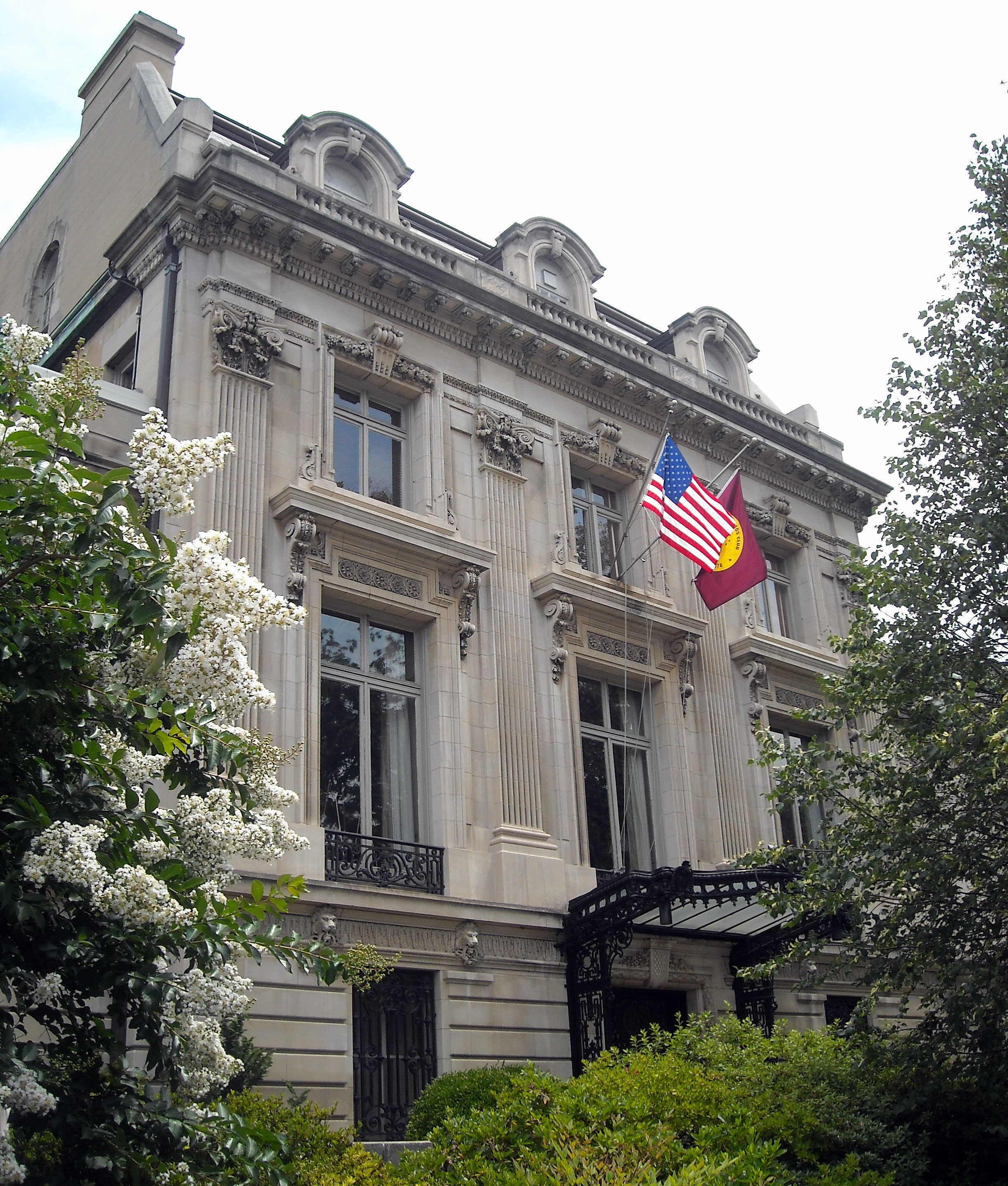 A private social club for men and women distinguished in "science, literature and the arts," a learned profession or public service. Est. 1878.
Forty-one years ago today I had my wedding reception here. Thank you for that educator, author, statesman Dr. J. Dan Hull, Jr. (1900-1988). You still put family first. You taught me things no one else could teach.
Posted by JD Hull. Permalink | Comments (0)
August 13, 2023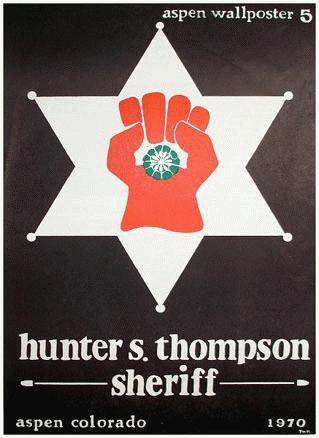 Kurtz. He got off the boat. He split from the whole goddamn program.

--Captain Willard, Apocalypse Now (1979)
Thompson had a way of keeping anyone unfriendly to the very idea of him beyond even mere curiosity. Just unaware. In that case, you were a nice person doing the best you could. You didn't "need it"--anymore than you needed to become good friends with Andy Warhol, Ralph Nader, Harry Dean Stanton, or Dr. John the Night Tripper, whoever they were.

--A Fan
Twenty years ago, when I was an associate in D.C. sweating everything, I worried a lot about something hanging in my office: a framed black, white and red "Hunter S. Thompson for Sheriff" election poster for a 1970 election in Aspen, Colorado.
The poster bore a Harvard Strike fist. Inside the fist there appeared to be what someone explained was a drawing of a plant which bad or crazy people chewed on to "get high". But I quickly realized that anyone who actually knew about Thompson and his books and articles on presidential politics, Las Vegas and the Kentucky Derby--the event in his hometown of Louisville was "decadent and depraved"--would likely like me for having it.
I was right. The poster meant nothing to most people who visited my office, and it even helped me make friends. In the 1970s and 1980s, people read and loved him or had never heard of him.
So you either "knew" HST--or you didn't.
He either delighted, or was too disturbing to explore. A talented and comical writer, he drank too much, really did like chemicals, hated Richard Nixon, upset people on the press entourage, freaked out editors, showed up drunk for "speeches", and arranged for Ed Muskie to be severely menaced on a train by one seriously funny outlaw rich kid named Peter Sheridan.
He liked weapons. He was once accused of firing a military rocket at a snowmobile. According to a friend of mine who worked for one of the TV news networks, Thompson once mysteriously and suddenly showed a handgun to Secret Service agents and reporters sitting in a booth in a famously silly Capitol Hill singles bar, mumbling "just in case there's a firefight..."
Even with that public life, Thompson had a way of keeping anyone unfriendly to the very idea of him beyond even mere curiosity. Just unaware. In that case, you were a nice person doing the best you could. You didn't "need it"--anymore than you needed to become good friends with Andy Warhol, Ralph Nader, Harry Dean Stanton, or Dr. John the Night Tripper, whoever they were.
Even after Thompson became a character in Garry Trudeau's Doonesbury, saw two movies based on his work, and died by his own hand in early 2005, most people didn't have a clue or want to. One exception in later years: "beer hippies" and GenX stoners finally discovered Thompson--"Gonzo, drugs, liberal stances, hey Hunter's my man"--and my guess is that he secretly looked down on them.
Well, anyone can be in his club at this point. But I needed it all along. He was an angry but fine writer, a humorist, an innovator--and a big hillbilly like me who grew up on the Mason-Dixon line and all along just wanted to fall in love. He still makes me laugh and cry.
Maybe there is no Heaven.

Or maybe this is all pure gibberish — a product of the demented imagination of a lazy drunken hillbilly with a heart full of hate who has found a way to live out where the real winds blow — to sleep late, have fun, get wild, drink whiskey, and drive fast on empty streets with nothing in mind except falling in love and not getting arrested.
Original post: 11.29.2013
Posted by JD Hull. Permalink | Comments (0)
August 12, 2023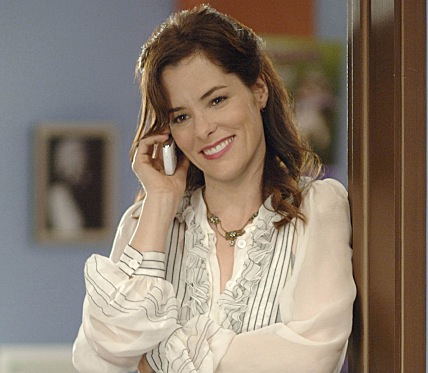 "You don't need the money with a face like that."

Posted by JD Hull. Permalink | Comments (0)
My friend Hermann, still braving Berlin after all these years, notes that "Germans Push To Introduce Espionage Etiquette Manual". Excerpt:
Folks in Germany are always very anxious about social etiquette and behaving correctly in public. The "Knigge," for instance, is a famous book about social rules and how one should behave in practically all situations. When it comes to seating arrangements at table, for instance:

1. Couples that aren't married always sit together.
2. Married couples normally don't sit abreast.
3. Not until the homemaker wants to sit on the table the guests are allowed to sit, too.
4. The dish rests on the table until the last guest has eaten his meal.

Now, in the wake of all this undue excitement going on about the Obama administration's benevolent "Merkelphone" eavesdropping program, Germany has decided to take the initiative when it comes to etiquette in certain private (or private eye) matters, too. During a two-day summit in Brussels, the Germans have suggested the introduction of an internationally recognized Espionage Etiquette Manual to be followed geflissentlich (studiously) by all superpowers on earth.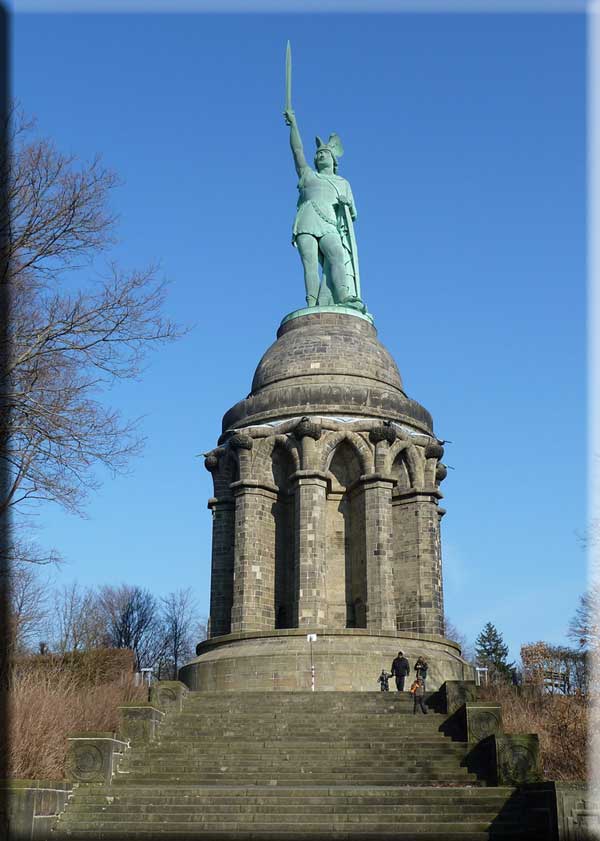 The "other" Herman, or Arminius, was a leader of Roman Auxiliary Cavalry. In 9 AD, in the three-day battle known as the Varus Schlact, which took place in a dense forest, he switched sides, led the destruction of three Roman Legions (about 10,000 in number) and stopped Roman expansion into what is now Germany.
Source: WAC/P? post of October 29, 2013
Posted by JD Hull. Permalink | Comments (0)
August 10, 2023
"Oppression Coffee" is a startup I've joked about but I am now thinking seriously about launching it. Unlike "fair trade" coffee products you see in Trader Joe's or Whole Foods, beans will originate from the most sorry and hopelessly oppressed parts of the Third World. What do you guys think?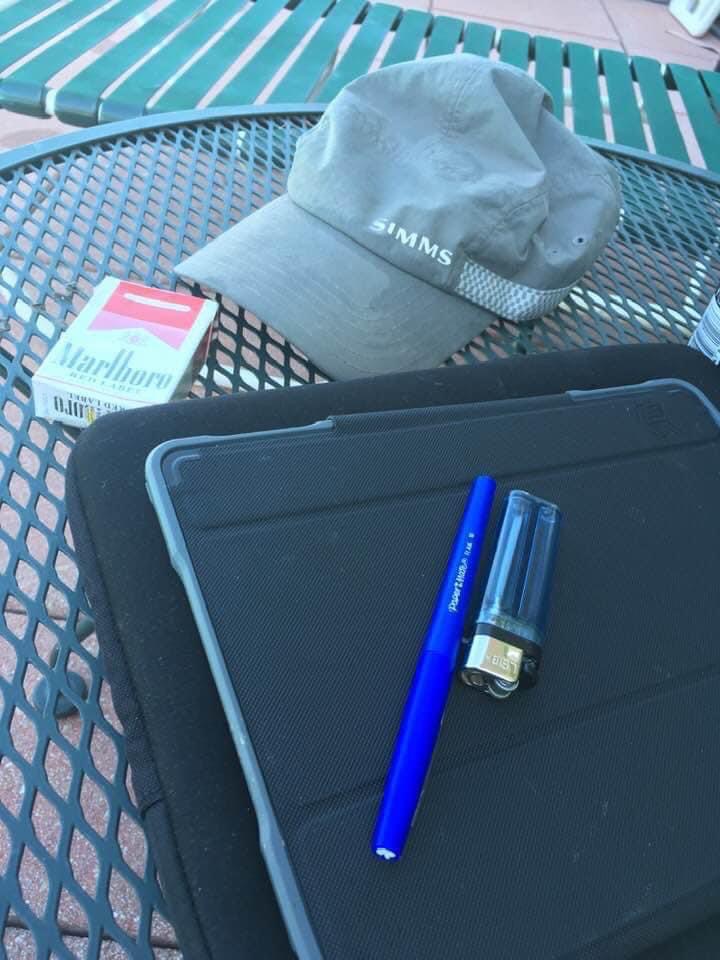 Posted by JD Hull. Permalink | Comments (0)
August 09, 2023
Grigori Yefimovich Rasputin (1869-1916).
Wanderer. Holy Man. Mystic. Drunk.
Insider. Healer. Player. Stud.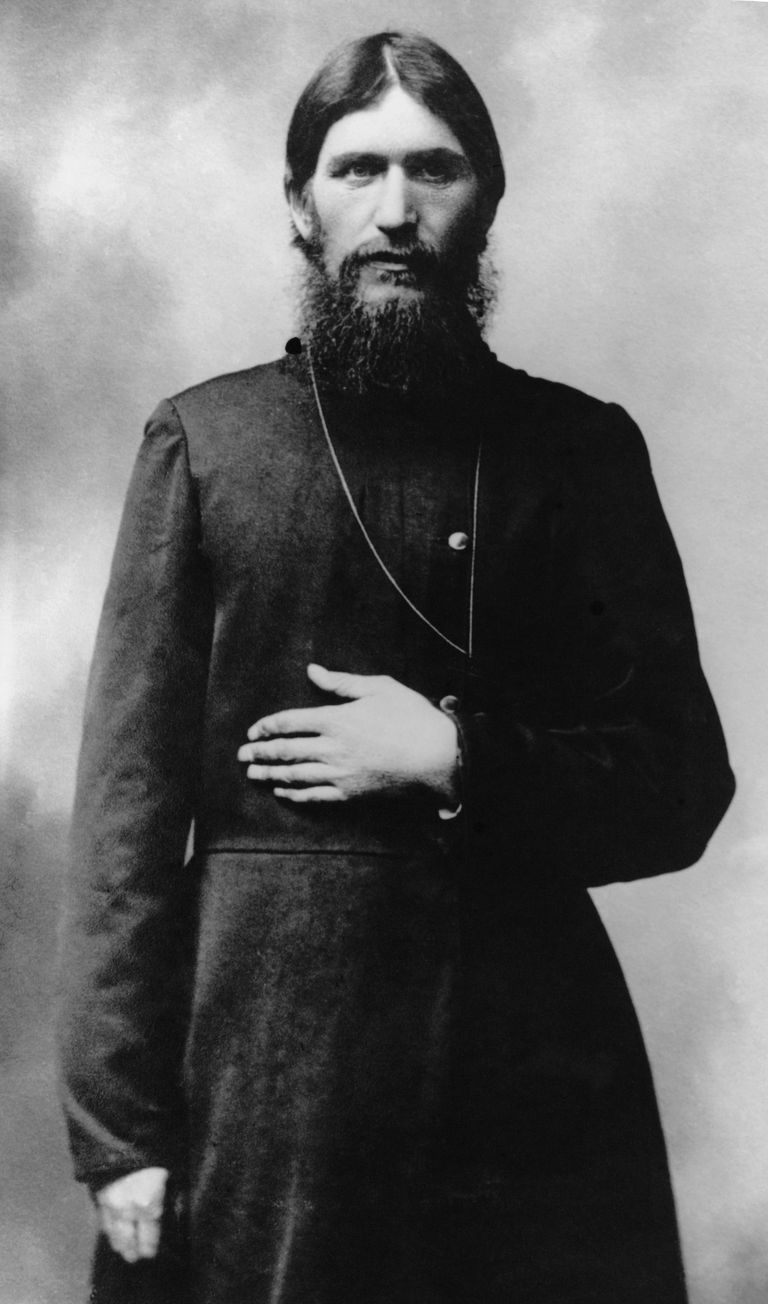 Posted by JD Hull. Permalink | Comments (0)
August 08, 2023

Old Dutch Church in Sleepy Hollow, Tarrytown, New York
Posted by JD Hull. Permalink | Comments (0)
August 07, 2023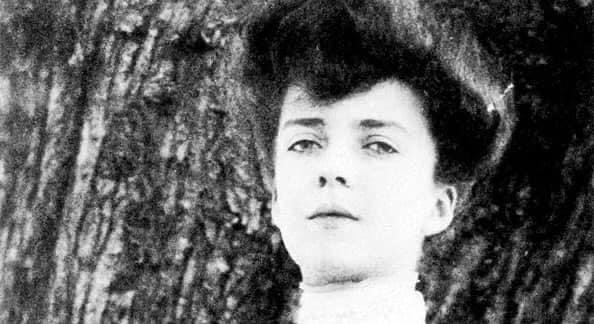 Posted by JD Hull. Permalink | Comments (0)
August 06, 2023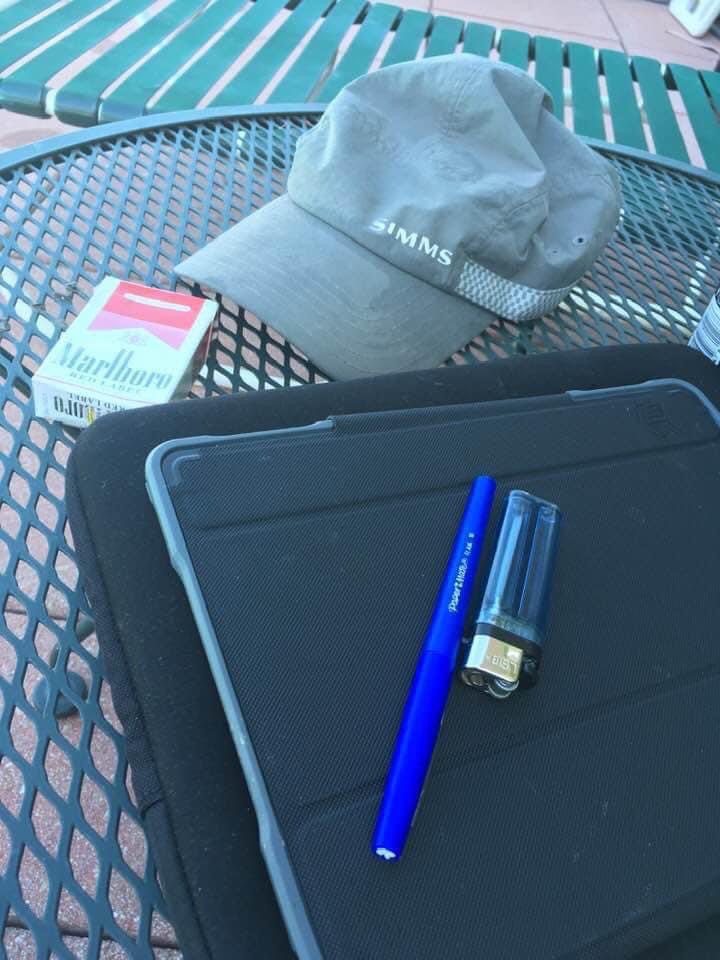 Is it now a requirement for males in DC to come off like Mr. Rogers? What's happening to basic dudes and traditional dudeness? I'm starting to lisp and sashay here. Even the dogs are showtunes.
Posted by JD Hull. Permalink | Comments (0)
August 05, 2023
Return of EFGB and the Seven Habits. Lawyers who won't take a stand is a time-honored tradition. Ernie from Glen Burnie, a life-long friend of mine, is not such a creature. It's just his nature. He'll stand up for people who pay him--and people he just met on the subway. You can read Ernie's story. It's about an old parchment he claims was discovered in Alexandria, Virginia, around the same time we both began practicing law in the District. Do see "The Seven Habits of Highly Useless Corporate Lawyers". This is a true story, mostly. So listen up.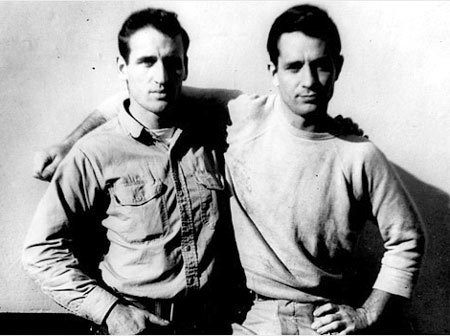 Stand-Up Guys: Ernie, a dead-ringer for 1950s icon Neal Cassady, and the author, during their pre-lawyer years in Washington, D.C.
Posted by JD Hull. Permalink | Comments (0)
August 04, 2023
I would have won them all if my clients hadn't kept reloading and firing.

~ Richard Racehorse Haynes, 2009

Below: Haynes in 1979. War hero, Texan, trial legend, risk-taker and wit, Haynes died in 2017 at the age of 90.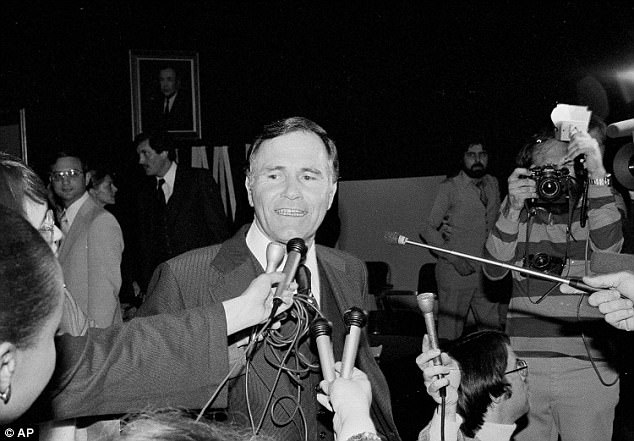 Posted by JD Hull. Permalink | Comments (0)
August 03, 2023

Should I go to see Barbie or not? Be reminded that I'm way sensitive and trigger easily like my great-great grandad Virginian Wm. Beard Hull (1837-1929) pictured below. I'm also distantly related to Hoosier legend Bobby Knight.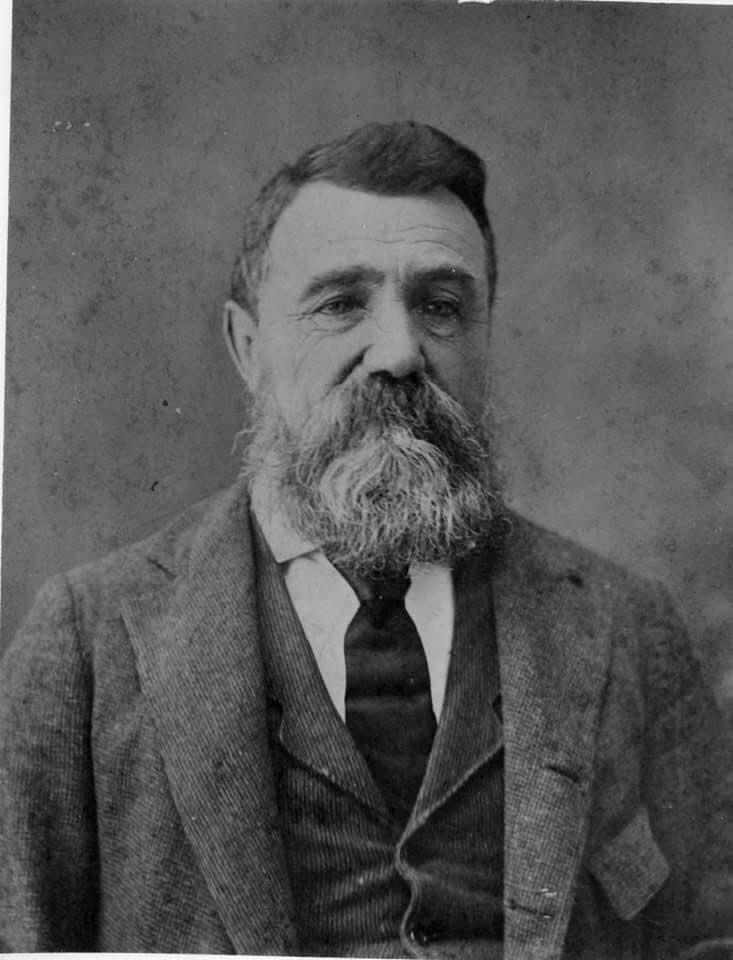 Posted by JD Hull. Permalink | Comments (0)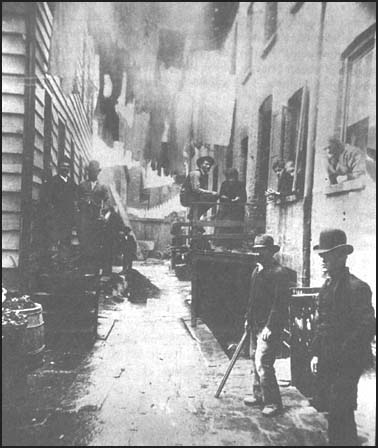 The photograph above was taken in 1890 by Jacob Riis. This is Bandits' Roost, an alley in Hell's Kitchen, then in its second century. It was taken long before the midtown Manhattan neighborhood got cute and trendy again. The work, images and outcry of Riis were famous at the time. So was this photograph.
But Hell's Kitchen actually started out cute and even pastoral. Three hundred years ago there were farms. Then came suburbs, and it was not really a "bad" neighborhood until around the time of the Civil War. Movies and novels maybe over-covered that second 150 years. Hell's Kitchen kept changing but stayed famous: from Irish and German immigrant sub-city to gangland neighborhood to actors' quarter to, these days, more of a yuppie heaven.
People feared the second round of "cute"--the gentrification of recent years--would destroy it. It didn't. It's still authentic in pulse and atmosphere. A few (not many) old families could afford to stay. Real estate brokers years ago came up with the new labels of Clinton and "Midtown West"--but those did not work. They could never replace the real name, the one that no one can even trace.
Sure, older neighborhoods, like older people, have personalities.
Personally, I think of the area as smaller and more compact than most descriptions. For me, it does not start until just north of the Lincoln Tunnel at 40th and then goes up to 57th Street. Its width, of course: West of 8th all the way to the Hudson. Yet it always seems worlds away from Times Square, right next door, and Midtown East.
If you are in Manhattan some weekend, stroll around there on a Sunday morning early, when it groans, complains and even growls like its old self. You will not head east. You won't even think about leaving Hell's Kitchen for a while. Too seductive. The uneasy mixes of Irish, German, Italian, and Everyone Else that dominated it--especially in the last 150 years--left certain imprints and energies. You can still feel and hear them in the stone of the buildings and street.
Posted by JD Hull. Permalink | Comments (0)
August 02, 2023
You may have dramatic cheekbones, pouty lips, Chiclet-white teeth, the neck of a gazelle, four feet of legs, a French manicure, and a serious rack of mamm. But if your insides aren't pretty, your outsides don't really mean that much...and there's no time like the present to go in for soul surgery.

--Andrew Creighton Stone, Editor-in-Chief, Los Angeles Confidential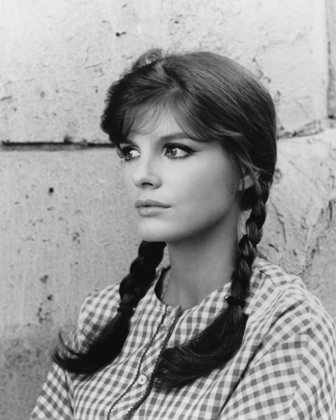 Katharine Ross
Posted by JD Hull. Permalink | Comments (0)
August 01, 2023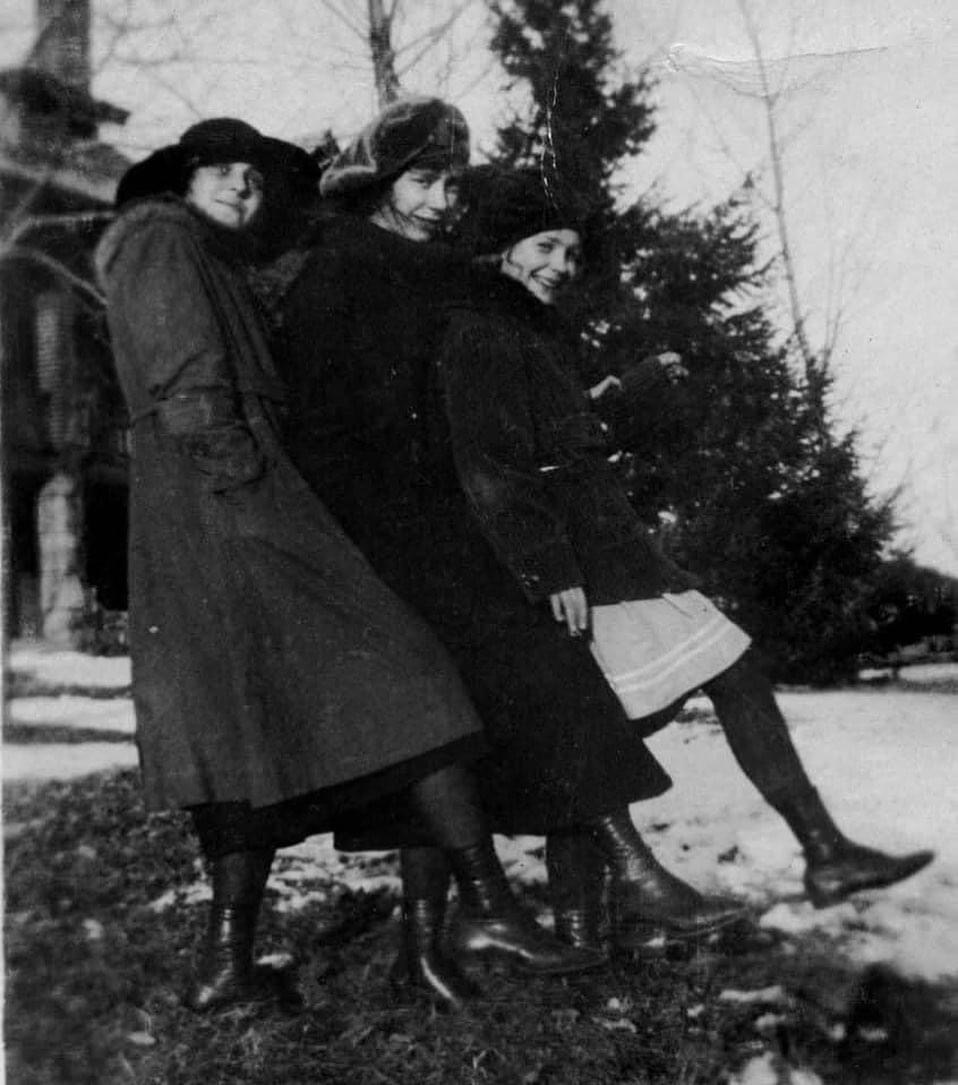 Posted by JD Hull. Permalink | Comments (0)

They don't know what love is.
Posted by JD Hull. Permalink | Comments (0)
July 31, 2023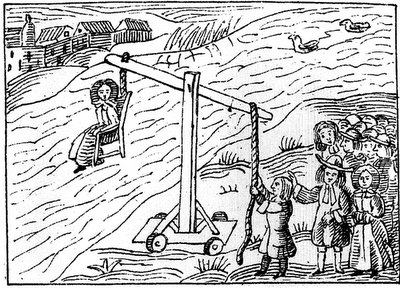 Posted by JD Hull. Permalink | Comments (0)