December 08, 2022
Books are fatal: they are the curse of the human race. Nine-tenths of existing books are nonsense, and the clever books are the refutation of that nonsense.

--Benjamin Disraeli (1804-1881)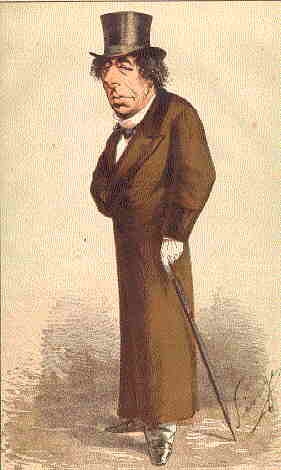 Posted by JD Hull. Permalink | Comments (0)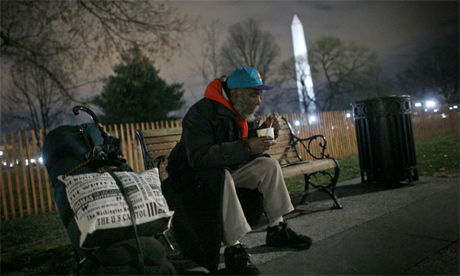 The purpose of this post—which we keep revising every time we post it—is simple. To keep humans alive during the 30 coldest nights of the year by doing something simple and effective for others without holding pressers about what great people we are when it's cold as a witch's tit downtown and in city parks.
Bear with me.
As a Yankee, Eagle Scout, outdoorsy dude, lifelong camper and all-weather philanderer, let me assure you that spending a night outside in colder weather has unique challenges. Even in the Fall. And generally in the period October through March.
Exposure. The Elements. And hypothermia. Call "it" what you will. Authors Jack London and Hans Christian Andersen each wrote well-known stories about it. And you can die from hypothermia well above 32 degrees F.
You say you would really like to help the urban homeless on both cold and super-cold American Northeastern and Midwestern nights? Chilly, plain cold and the bitterly cold, there are unpredictable nights that many cities are prepared to accommodate more homeless residents at shelters but for a number of reasons (both good and bad) thousands of Americas's rough sleepers take their chances outside?
Good. So see our inaugural post about our One Night, Person (March 5, 2015) campaign and our follow-up March 7, 2015 post. No, we don't have time to go over all of this again; we're working stiffs like you. Just read the posts.
Once again, and in short, here is the idea and the rules:
You're a Yuppie, professional or other generic dweeb between the ages of 22 and 82.You live in towns like New York City, Philly, Boston, Baltimore, Indianapolis, Cleveland, Wilmington, DC or Chicago.
Or similar cities in Europe. Or Asia. Generally? Think Northern Hemisphere. Planet Earth. Wherever Yuppies roam. You may live in the suburbs or in a downtown neighborhood of these cities. But if you work during the day in a downtown area of any of them, you and yours will go forth and do this:
1. Pick out and ask a homeless woman or man what articles of warm clothing she or he needs that you already have at home or in storage--thermal gloves, wool scarfs, warm hats and beanies, big sweaters, winter coats, thermal underwear, socks, etc.
2. Ask just one person at a time.
3. Agree on a time to meet (preferably at the same place) later that day or the next day.
4. Find the winter stuff you have at home or in storage.
5. Bring said stuff to the homeless woman or man as agreed.
6. Nine out of ten times, your new friend will be there when you show up.
7. Wait for forecasts of the next super-cold night--and repeat.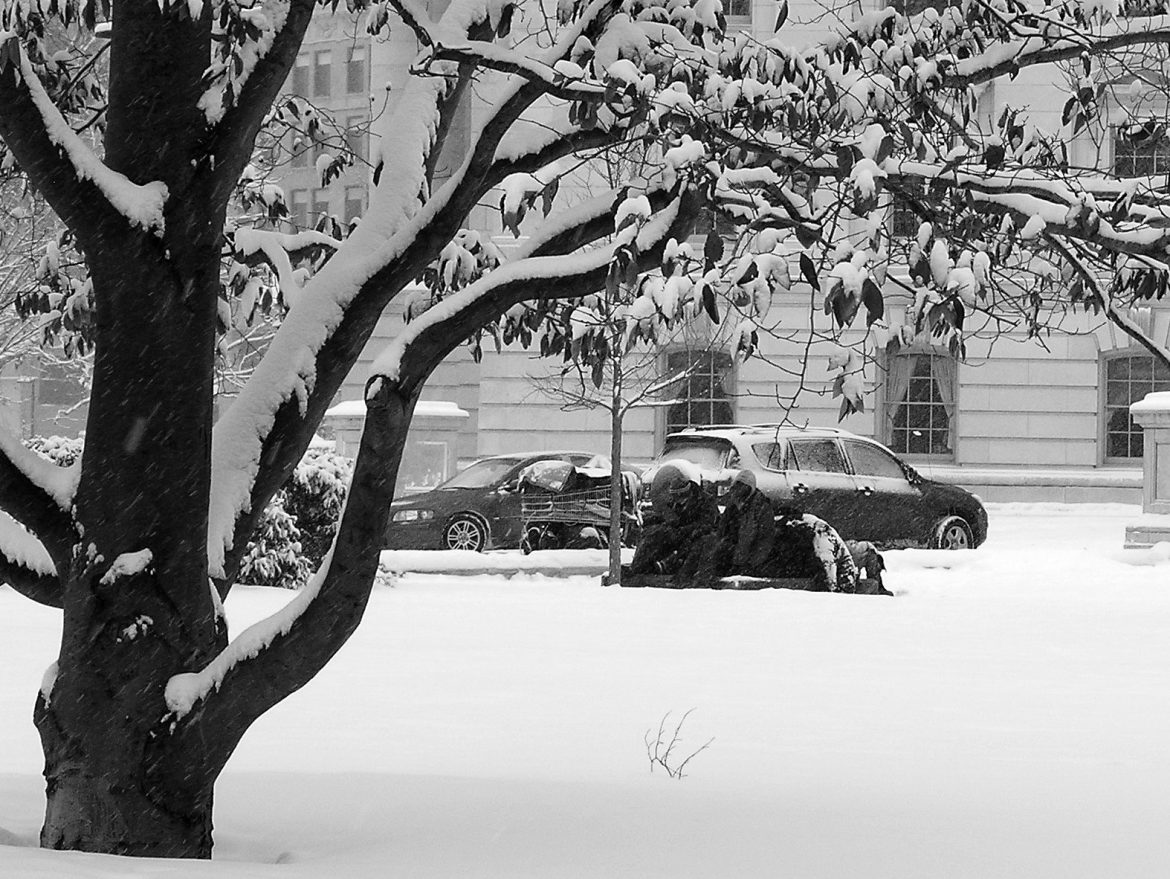 Posted by JD Hull. Permalink | Comments (1)
December 07, 2022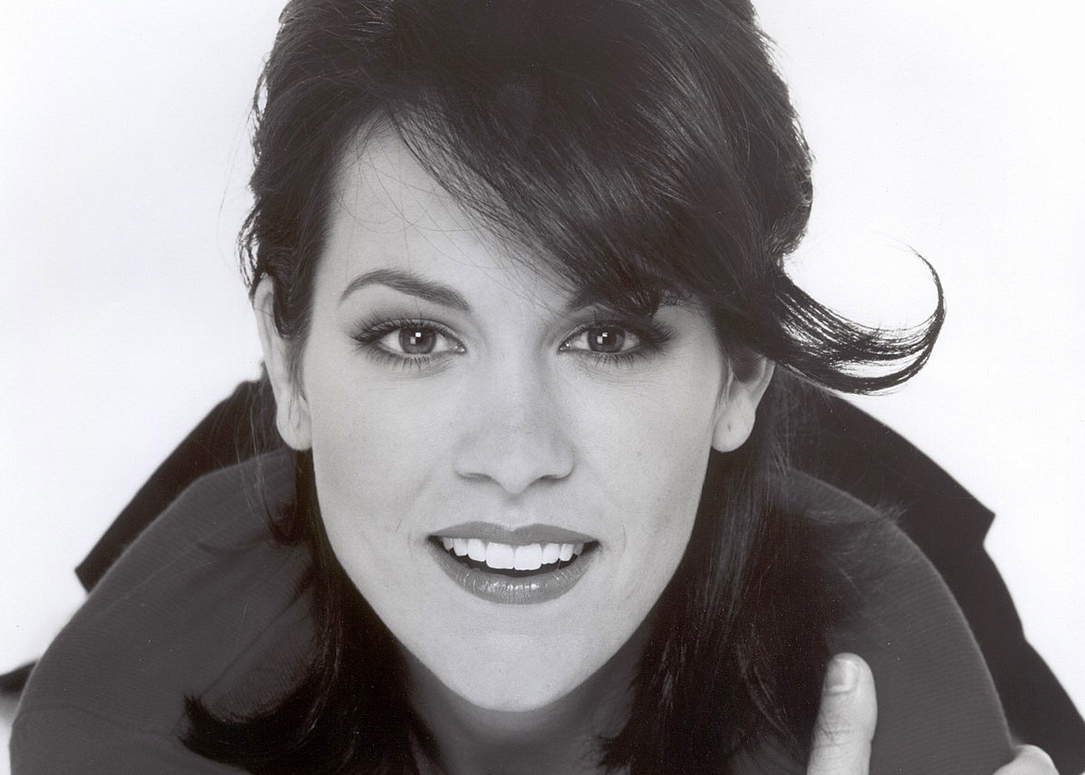 Posted by JD Hull. Permalink | Comments (0)
December 04, 2022

I miss southern Ohio around Christmas time. The Village of Indian Hill, all 220 years of it, will never be gone. It will never change that much. It's like a mirror I keep holding up to myself. No one had a better childhood than Dan Hull growing up in Detroit, Chicago and finally (age 9) Cincinnati. No one lucked out more being born to great (and colorful) hardworking parents. And no one except maybe Dad did or said more "memorable" things year after year at the Eveland's annual New Years Eve party in that big white house Potter Stewart once owned back in the woods off Shawnee Run. Always thought there should be award for that.
Merry Christmas, all you Buckeyes. You know who you are.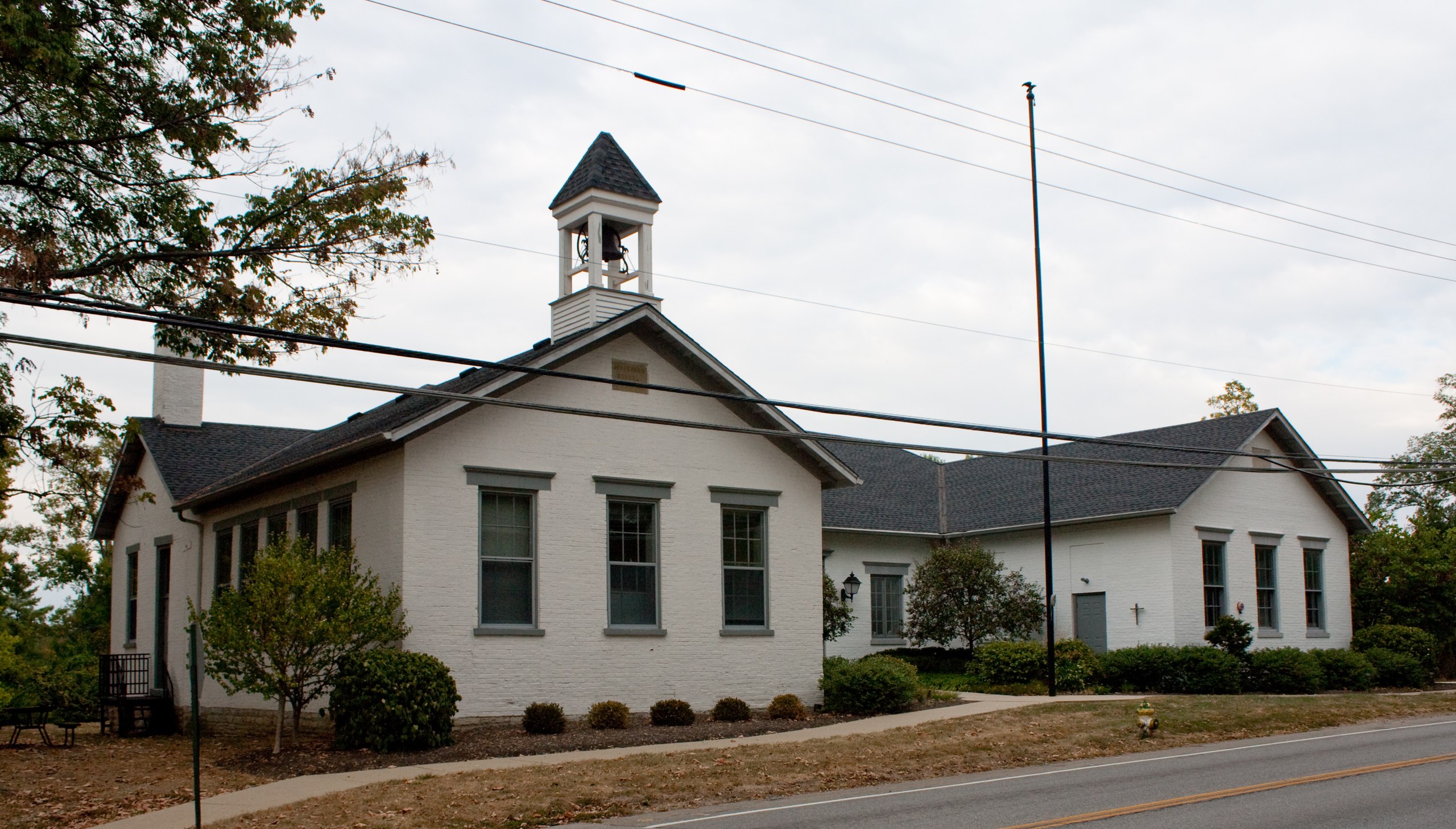 Posted by JD Hull. Permalink | Comments (0)
December 02, 2022
People will not wait to be introduced and will even begin to speak with strangers as they stand in a line, sit next to each other at an event, or gather in a crowd.

--Commisceo Global, a London-based consultancy on what to expect in America
One of my best Brit friends is a City (central London) lawyer who lives part of the time in Kent. He and his wife live in a very old village which is about the same population it was 1000 years ago: about 200. To a degree, and at only certain times, I like making him uncomfortable with my American colonial manners, and in some situations work at it pretty hard. In most respects, however, I do as my European hosts do wherever I am and wherever they take me. But there are exceptions. For one thing, I refuse to park my friendliness and open curiosity about people, places and things. I can't help it. Even when I am trying to tone things down.
Like the time I upset everyone by chatting up my Kent friend's butcher early one quiet Saturday morning while the butcher was cutting up something that we would prepare later for dinner. Just the three of us. No one else was in the store. It was quite tiny but had a prosperous look. The butcher was clearly proud of his shop. I started asking the butcher about the store, how business and even his hat, which I complimented him on. Which took me only about 30 seconds. The butcher looked a bit frantic, said nothing and turned to my friend for help or an explanation. The butcher got both. My friend quickly said something like "He's an American...very friendly you know...what are we to do?"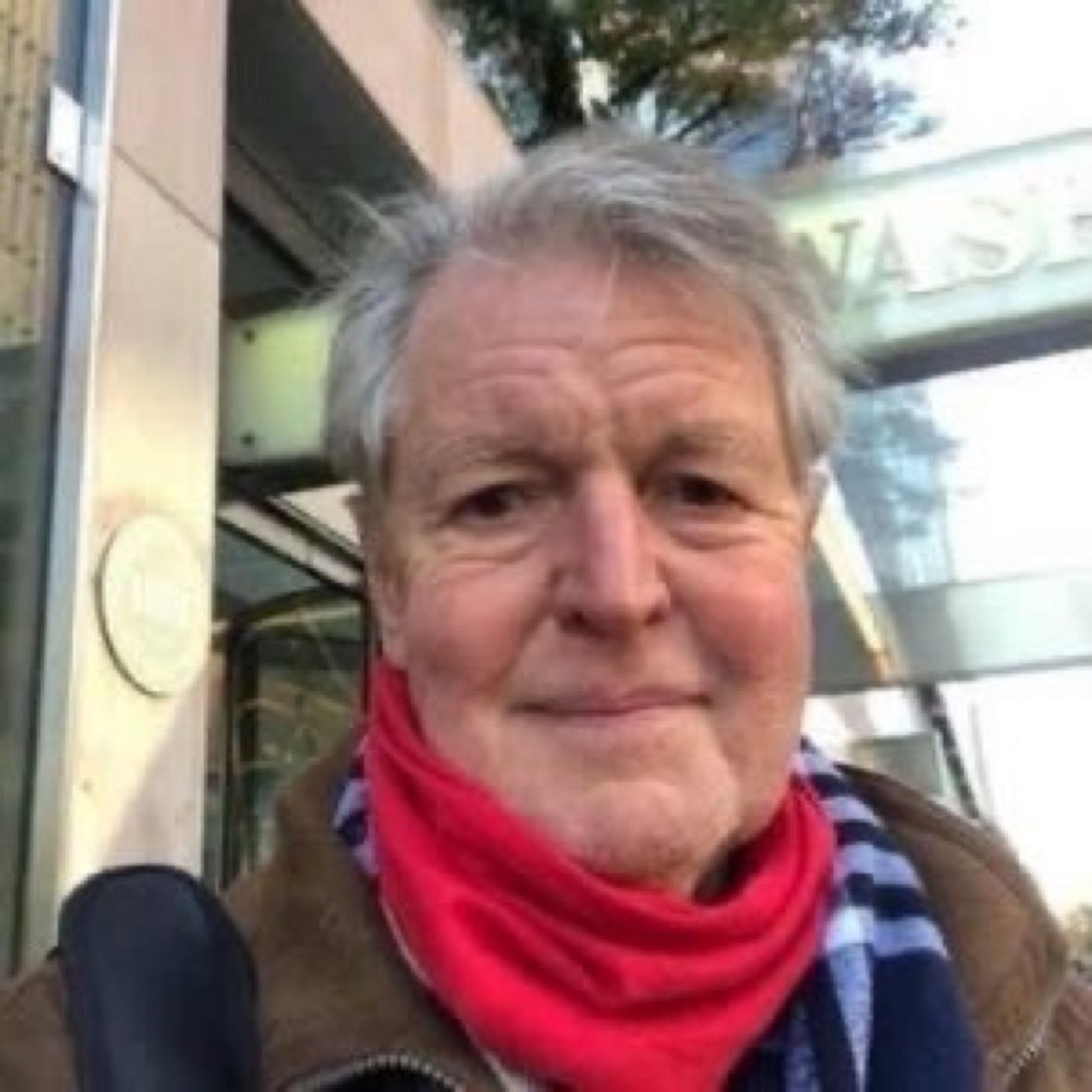 It's true. American manners drives Brits, Germans and most northern Europeans nuts: American informality, openness, curiosity non-stop cheerfulness and friendliness. Over on their side of the pond, even a very self-assured and accomplished southern England executive, consultant, lawyer or other professional, for example, would rather choke to death than talk to strangers in a subway or ask how to get to a bank or money exchange. But wide-open is what Americans are and have always been; if you want to do business in the U.S., you need to step up. Or at least tolerate us. When we Yanks are over there, you guys can complain and be mortified all you want. And you do.
There is no end to multi-cultural etiquette primers on "doing business internationally", and most of them are of course drivel. The best advice in a nutshell? Go where you need to go, and watch your American hosts carefully as you work--but do "go native". Be prepared to amp yourself up just a notch. The website of UK-based Commisceo Global Consultancy does a nice job of laying out the overall business atmosphere here in a few sentences:
American friendliness and informality is legendary. People will not wait to be introduced and will even begin to speak with strangers as they stand in a line, sit next to each other at an event, or gather in a crowd.

Americans are direct in the way they communicate. They value logic and linear thinking [note: not sure I agree with foregoing clause] and expect people to speak clearly and in a straightforward manner. Time is money in the U.S. so people tend to get to the point quickly and are annoyed by beating around the bush.

Communicating virtually (i.e. through email, SMS, Skype, etc) is very common with very little protocol or formality in the interaction. If you are from a culture that is more subtle in communication style, try not to be insulted by the directness.
Original WAC/P post February 21, 2015
Posted by JD Hull. Permalink | Comments (0)
November 29, 2022
It's not about the lawyers anymore. No one cares you're a lawyer. Not impressive. A big so-what. In America, they made it easy to become a lawyer. Some day, everyone, including your waitress in Richmond, Kentucky, will be a lawyer. So get a head start on those you can. Distinguish yourself by serving clients. And get higher standards.
See Rule 9: Be There For Clients--24/7 from our Mr. Rogers-like but deadly serious 12 Rules.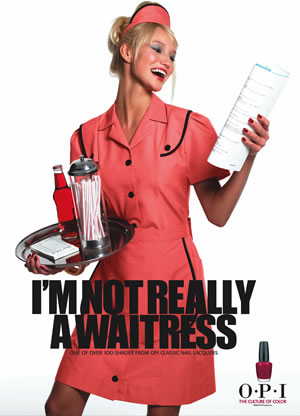 Posted by Holden Oliver (Kitzbühel Desk). Permalink | Comments (0)
Laid out like a modern grid-form metropolis, Père Lachaise has the feel of a town--truly, a city of the dead--with tidy paved and cobbled "streets," complete with cast-iron signposts.

--Alistair Horne, in Seven Ages of Paris (Alfred A. Knopf 2002)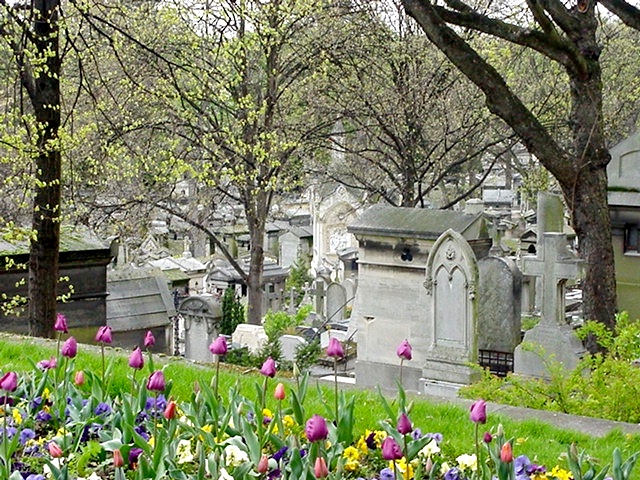 Père Lachaise Cemetery, 20th arrondissement.
Posted by JD Hull. Permalink | Comments (0)
November 27, 2022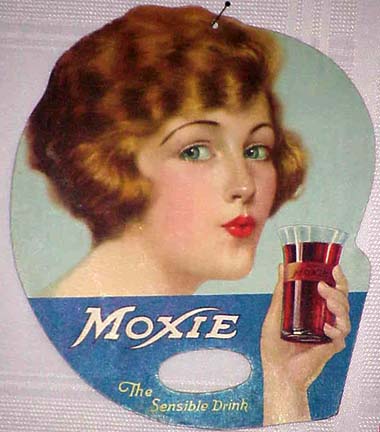 Posted by Holden Oliver (Kitzbühel Desk). Permalink | Comments (0)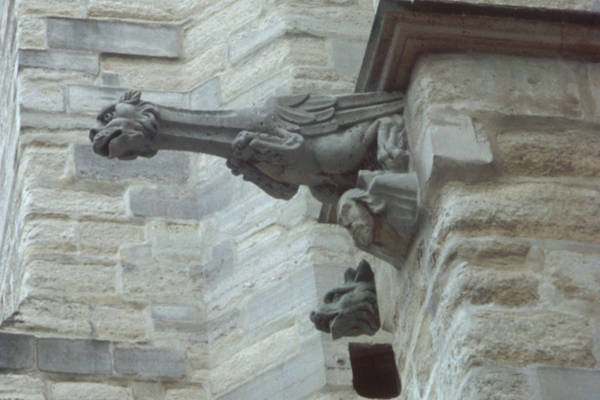 Basilique de Saint-Denis, north side, built 1137-1281

Posted by JD Hull. Permalink | Comments (0)
November 26, 2022
"There's no point in being Irish if you don't know that the world is going to break your heart eventually."

--Daniel Patrick Moynihan, Assistant Secretary for Labor, a few days after November 22, 1963.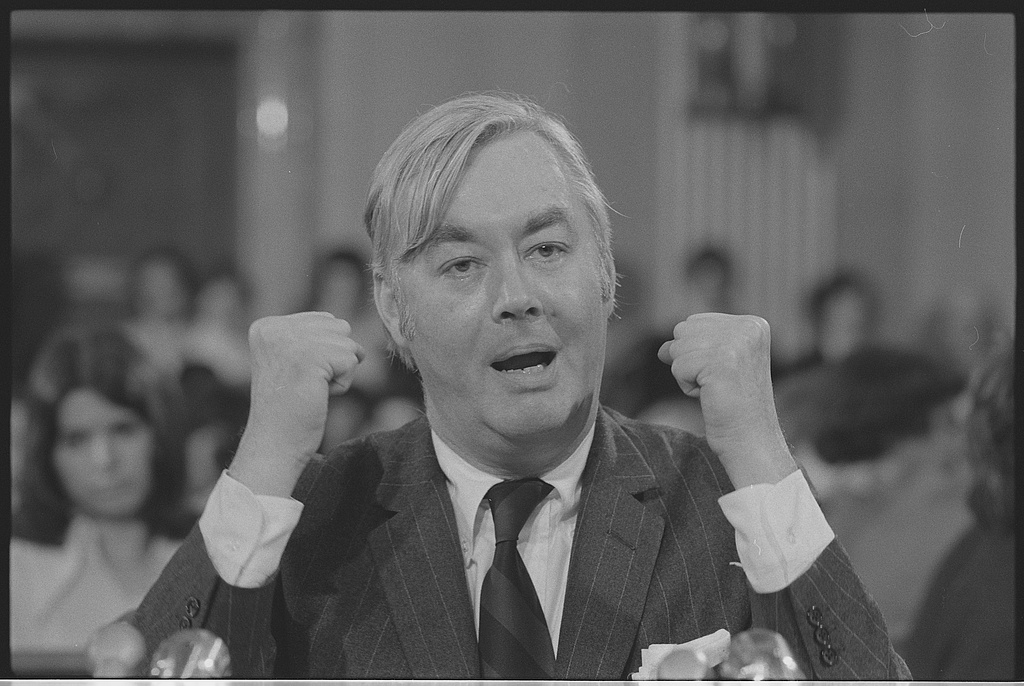 Posted by JD Hull. Permalink | Comments (0)
November 25, 2022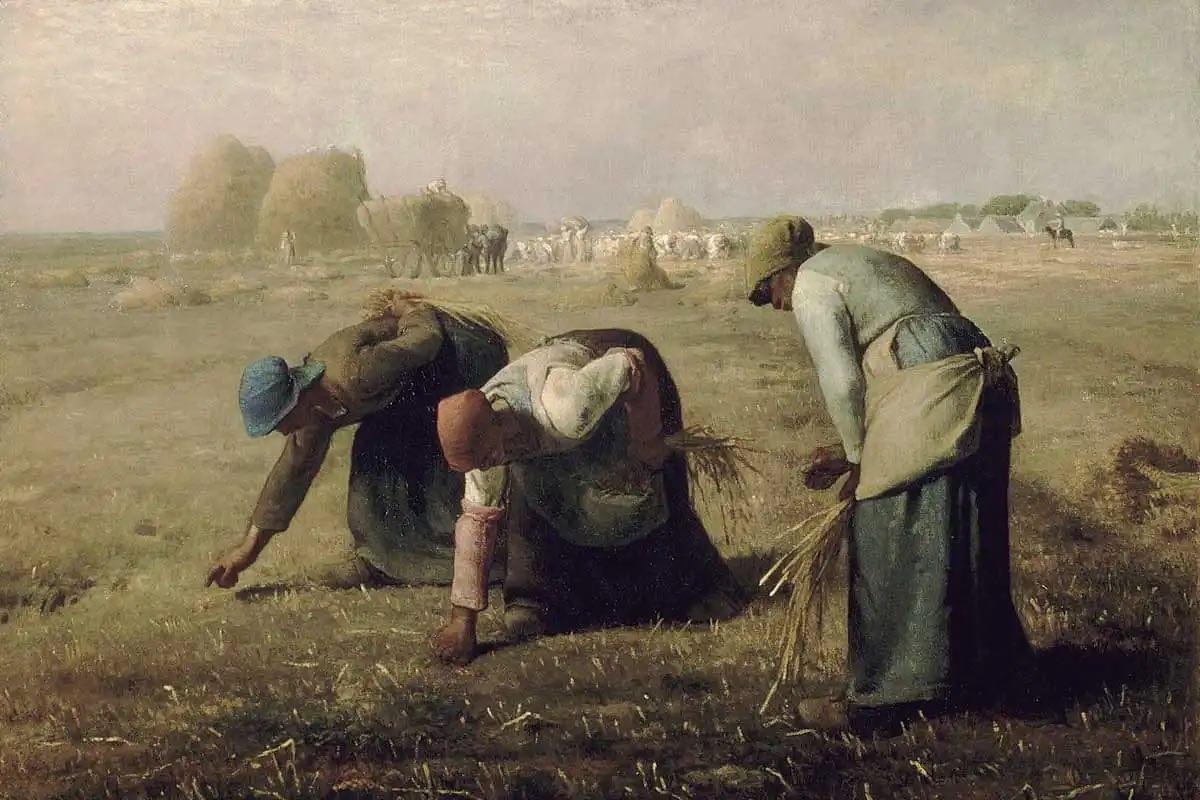 Posted by JD Hull. Permalink | Comments (0)
Eternity is a mere moment--just long enough for a joke.

--Hermann Hesse's version of Goethe, dead, possessed of a superior perspective, and speaking to Harry Haller, in Steppenwolf (1927).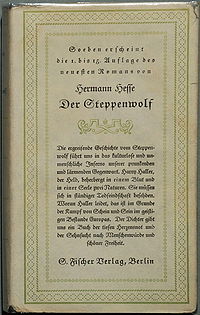 Posted by JD Hull. Permalink | Comments (1)
November 24, 2022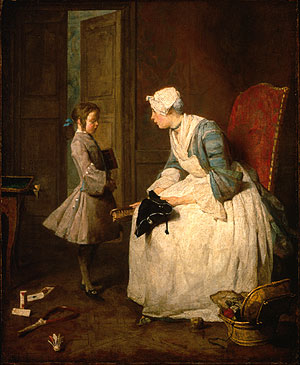 Typed is okay--but handwritten is better. Even if you are not convinced that thank-you notes are noticed and appreciated (they are), pretend that we know more than you (we do), and do it anyway (thank us later). Good stationery. We suggest Crane's on the lower end, or something better, like stationery from Tiffany's, or a Tiffany-style knock-off, on the higher end. A "studio card", maybe. Plain. Simple. Initials on it at most.
If you get personalized stuff, have a return envelope address to a home or business--but without the business mentioned. It's personal. Leave Acme Law Firm off it.
If you get mentioned or "linked-to" on the Internet? However, "electronic thank-yous" by e-mails to express thanks for links, comments or mentions in posts or articles on the Internet--i.e., three different people link to your blog every day, you are working full time for clients, busy firing looter-style staff and associates, and writing op-ed pieces entitled "Summer 2015: The Mood of the Midwest"--are totally okay.
Short, sweet, and press "send".
Blogging about you or your ideas is, of course, very nice--but it's not like they bought you dinner, or invited you up to Newport for the weekend. Besides, you'll always miss a few kudos thrown at you in the digital ether.
But what if you are trashed in the ether? A "reverse" thank-you? Sure, you may be insulted, purposely mis-paraphrased, misinterpreted, or just inadvertently misquoted. It happens. Remember, some bloggers and pseudo-journalists are (1) angry, (2) disorganized, or (3) essentially unemployed. Our suggestion? Let 'em have it. And you can be rude. You've earned it.
Anyway, let's get back to manners. If you don't regularly thank people for links or mentions of you or your firm's blog or website, you are fouling your own nest.
Not thanking people in the blogosphere is (1) arrogant and (2) dumb. It adds to the notion that (3) bloggers are insular, passive-aggressive lightweights lacking in people skills.
So develop some habits about all thank-yous for everything--and make handwritten the default position. If you don't, bad things will happen:
1. No one will give you any more business, or invite you to The Hamptons.
2. People will say mean things about your dog, your wife, your girlfriend, or about all three. Worse, they trash you.
3. If you went to Brown, snide people will remind you and your friends that Brown used to be the safety school for the Ivies.
4. If you were at Duke, they'll re-float the completely untrue story that Duke exists only because Princeton had too much honor and class to accept Buck Duke's filthy tobacco money and re-name Princeton Duke.
5. If Princeton, they'll just say you were always kind of light in the Cole Haans, too, and were once even seen dancing at an "alternative lifestyle" bar in the city--dressed in full leather biker garb--so what can you expect?
You get the idea. So thank people in writing. Handwritten as a general rule. E-mail only for a cyber-mention.
Finally, if your site is so successful that your links, e-mails and comments are through the roof, hire someone else to do the thank-yous--written or electronic--for you.
Original post November 14, 2017
Posted by JD Hull. Permalink | Comments (0)
November 22, 2022
Today marks the 59tjanniversary of President Kennedy's assassination in downtown Dallas, Texas. He was 46 years old. Below is my favorite photograph of him, likely taken in late 1942. He'd have been 25. Even Kennedy's harshest critics and GOP stalwarts who had worked hard for his opponent Richard Nixon in the 1960 election would admit a few things about Kennedy the man. He wrote and spoke well. He was witty and sophisticated. He was charismatic. He carried himself effortlessly and with a remarkable poise. I love watching videos of his 1961-1963 press conferences. A natural class and self-deprecating humor. I think he really liked being president.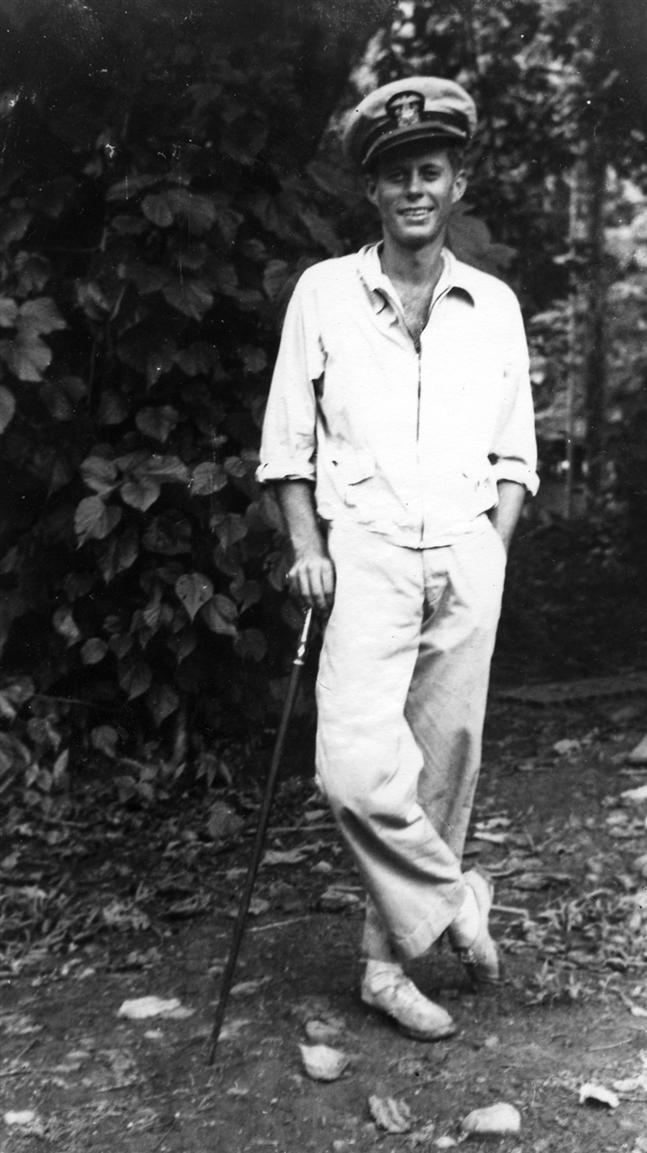 A stick in me hand and a tear in me eye
A doleful damsel I heard cry,
Johnny I hardly knew ye.

--from "Johnny, I Hardly Knew Ye", popular Irish anti-war song written in early 1800s.
Posted by JD Hull. Permalink | Comments (0)
November 21, 2022
But Tuesday's just as bad. Wednesday's even worse. Thursday's awful sad. The eagle flies on Friday, but Saturday I go out to play. Sunday I go to church and kneel down and pray. And I say, "Lord have mercy, Lord have mercy on me. Lord have mercy, Lord have mercy on me. Just trying to find my baby, won't you please send her on back to me."

--T.Bone Walker
Posted by JD Hull. Permalink | Comments (0)
November 20, 2022
An older woman is a jewel in the life of a man.

--Milan Kundera (1929- ) in "Immortality", 1990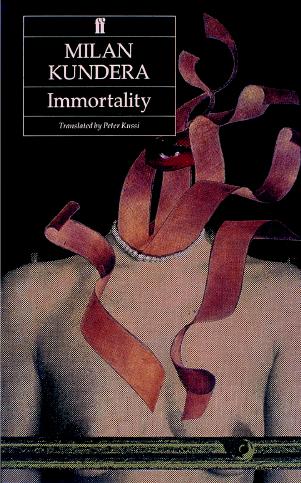 One critic: The book will make you "maybe even a better lover".
Posted by JD Hull. Permalink | Comments (0)
November 19, 2022
He who makes a beast of himself gets rid of the pain of being a man.

--Samuel Johnson, 1709-1784, London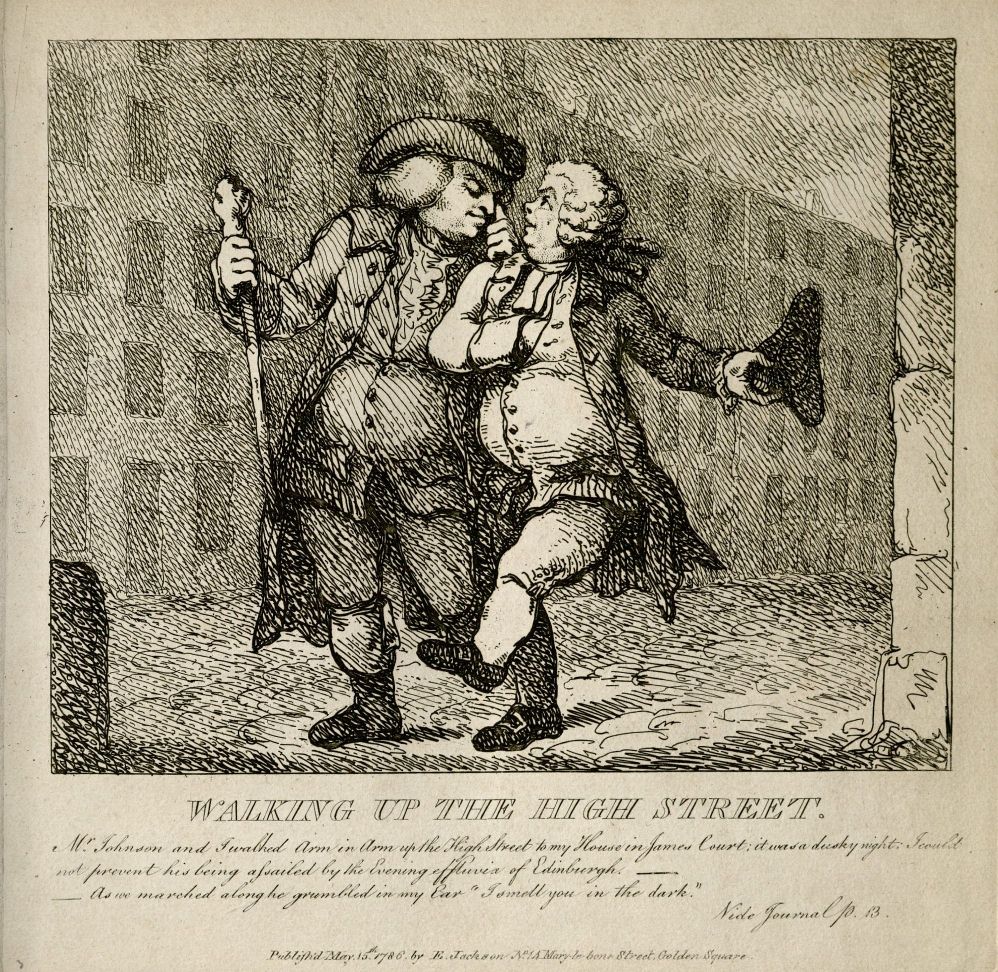 Posted by JD Hull. Permalink | Comments (0)
O famous Kent
What country hath this isle that can compare with thee?

--Michael Drayton (1563-1631), in Polyolbion
I've been here several times and will return as many times as I can. London lawyer friends live here in this village and civil parish of the City of Canterbury district of Kent, England: a sane and civilized rural way station on the path from Cardiff or London to Paris. Barham is above all ancient, pastoral and undisturbed. Population 1200. It was spelled Bioraham in 799, after Beora, a Saxon chief. The Anglican village church dates to the 1100s and was likely built over a Saxon church which existed at least by 809. Barham is not far from Canterbury--and local legend has it that one of knights who killed Thomas Becket had an estate here.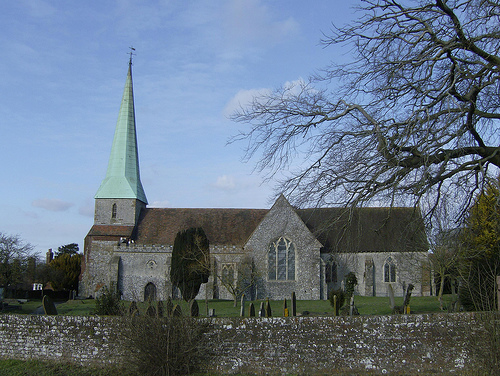 Posted by JD Hull. Permalink | Comments (0)
November 18, 2022
I cannot be silent. I have had to struggle against a storm of political hate and malice which few men ever experienced.

--Young MP Benjamin Disraeli (1804-1881), asking Robert Peel for a post in the Peel Ministry in an 1841 letter. Peel refused him.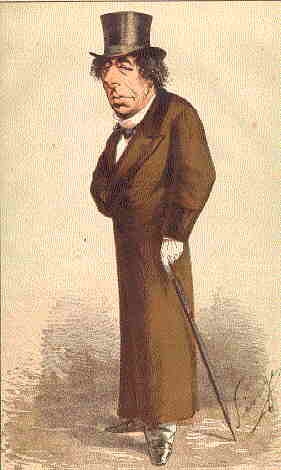 "Dizzy"
Posted by JD Hull. Permalink | Comments (0)
Since 1866, Speakers' Corner in London's Hyde Park (northeast corner near Marble Arch) has been important in Britain's demonstrations, protests and debate. In 1872, the area was specifically set aside for those purposes. Here are among the best and most eccentric daily shows in London. Marx, Lenin and Orwell all spoke at Speakers' Corner there on Sundays, the traditional speaking day. But most speakers you hear there are obscure, animated and marvelously quirky. Any subject is fair game. For the dark history of this area of Hyde Park as the execution place know as Tyburn Gallows for nearly six centuries--everyone condemned to die could make a final speech--see the website of the Royal Parks. Below: uncredited photo from a Sunday in 1930s.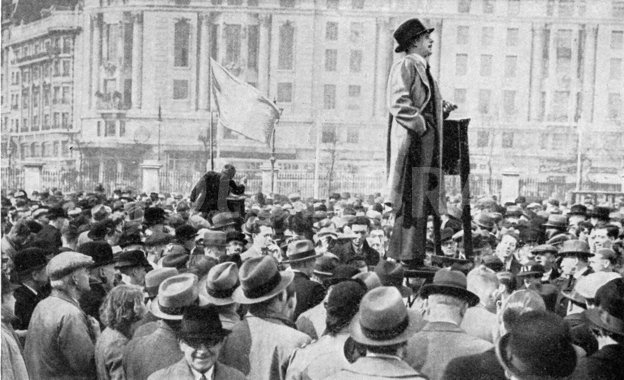 Posted by JD Hull. Permalink | Comments (0)
November 16, 2022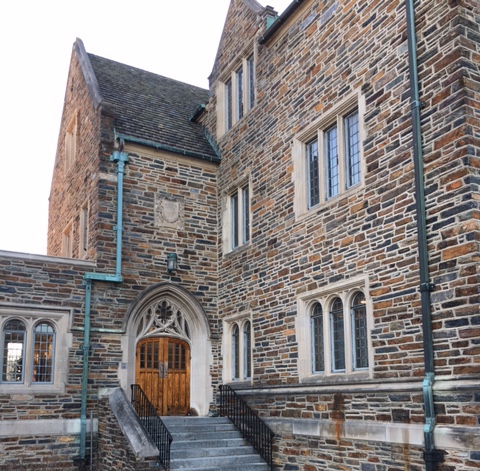 The Daily Chronicle, est. 1905

Posted by JD Hull. Permalink | Comments (0)
Posted by JD Hull. Permalink | Comments (0)
November 15, 2022
Based on actual experience lawyering, we wrote and published 12 Rules of Client Service in installments during a six-month period starting in October 2005. The 12 rules do seem to have legs. We are flattered. In whole or in part, they regularly appear in publications and sites for lawyers and non-lawyers (e.g., accounting and real estate). Some folks who discuss, quote or mention them like all 12 rules. Others like one or two in particular.
Our favorite? It's Rule Four: Deliver Legal Work That Change the Way Clients Think About Lawyers. It's our "Harry Beckwith" rule. Harry Beckwith, who first ignited the thinking of many professional services thinkers in "Selling the Invisible", was a huge influence on how we could make changes in everyone's lawyering--and the idea here is really his, not ours. An excerpt from Rule 4:
Why try "to exceed expectations" when the overall lawyer standard is perceived as low to mediocre? If your clients are all Fortune 500 stand-outs, and the GCs' seem to love you and your firm, is that because your service delivery is so good--or because other lawyers they use are so "bad" on service? Why have a low standard, or one that merely makes you look incrementally more responsive and on top of things than the boutique on the next floor up? Why not overhaul and re-create the whole game?

If you read the better writers on selling and delivering services, like Harry Beckwith in Selling The Invisible, you pick up on this simple idea: Rather than under-promise/over-deliver, why not change the way people think of lawyers generally and what they can expect from them generally? Get good clients--those clients you like and want--to keep coming back to you by communicating in all aspects of your work that you care deeply about your lawyering for them, you want to serve their interests on an ongoing basis and that it's a privilege to be their lawyer. Show them you fit no lawyer mold.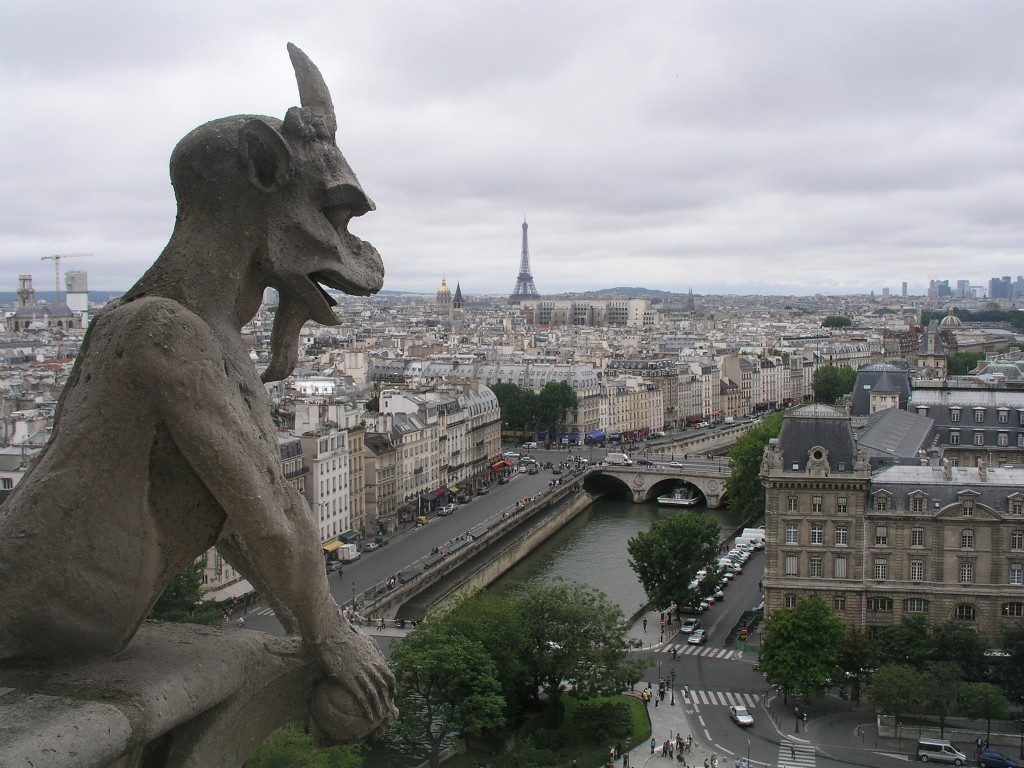 g
Posted by JD Hull. Permalink | Comments (0)
November 14, 2022
Posted by JD Hull. Permalink | Comments (0)
November 13, 2022
There is no joy except in creation. There are no living beings but those who create. All the rest are shadows, hovering over the earth, strangers to life. All the joys of life are the joys of creation: love, genius, action.
--Romain Rolland (1866-1944), Nobel Prize winner, in "Lightning Strikes Christophe"
Posted by JD Hull. Permalink | Comments (0)
November 12, 2022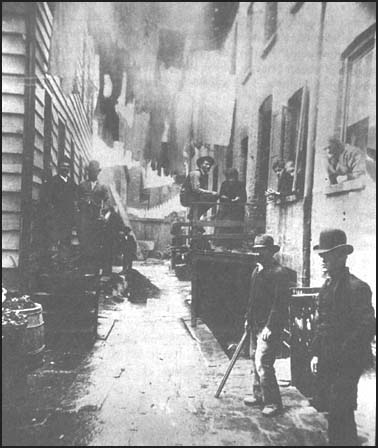 The photograph above was taken in 1890 by Jacob Riis. This is Bandits' Roost, an alley in Hell's Kitchen, then in its second century. It was taken long before the midtown Manhattan neighborhood got cute and trendy again. The work, images and outcry of Riis were famous at the time. So was this photograph.
But Hell's Kitchen actually started out cute and even pastoral. Three hundred years ago there were farms. Then came suburbs, and it was not really a "bad" neighborhood until around the time of the Civil War. Movies and novels maybe over-covered that second 150 years. Hell's Kitchen kept changing but stayed famous: from Irish and German immigrant sub-city to gangland neighborhood to actors' quarter to, these days, more of a yuppie heaven.
People feared the second round of "cute"--the gentrification of recent years--would destroy it. It didn't. It's still authentic in pulse and atmosphere. A few (not many) old families could afford to stay. Real estate brokers years ago came up with the new labels of Clinton and "Midtown West"--but those did not work. They could never replace the real name, the one that no one can even trace.
Sure, older neighborhoods, like older people, have personalities.
Personally, I think of the area as smaller and more compact than most descriptions. For me, it does not start until just north of the Lincoln Tunnel at 40th and then goes up to 57th Street. Its width, of course: West of 8th all the way to the Hudson. Yet it always seems worlds away from Times Square, right next door, and Midtown East.
If you are in Manhattan some weekend, stroll around there on a Sunday morning early, when it groans, complains and even growls like its old self. You will not head east. You won't even think about leaving Hell's Kitchen for a while. Too seductive. The uneasy mixes of Irish, German, Italian, and Everyone Else that dominated it--especially in the last 150 years--left certain imprints and energies. You can still feel and hear them in the stone of the buildings and street.
Posted by JD Hull. Permalink | Comments (0)
November 11, 2022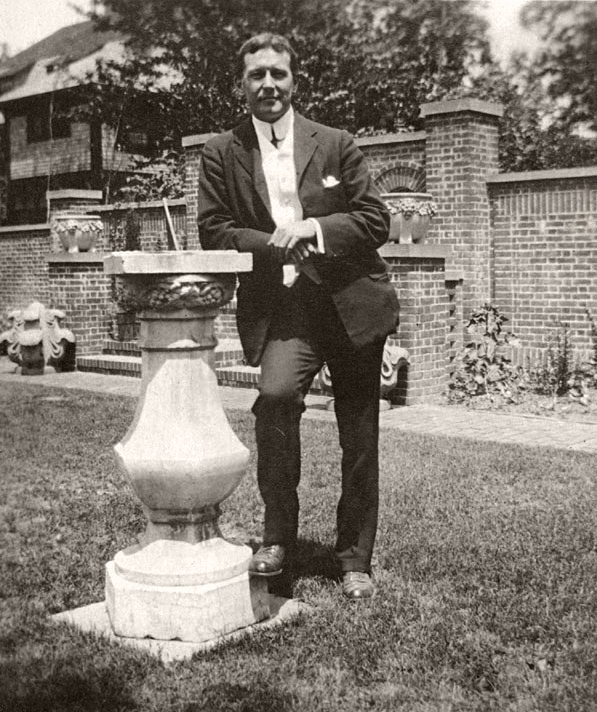 McCrae in 1912
Veterans Day—or Poppy Day in the U.K. and Europe—is always on November 11.
We Americans on Veterans Day honor all U.S. military veterans. However, it was originally only a day set aside by the participating combatant countries to honor the dead of World War I, or The Great War, and to celebrate the Armistice with Germany which had commenced November 11, 1918 at 11:00 am.
Britain and the Commonwealth nations still enthusiastically yet solemnly observe it to honor military veterans who died in the line of duty. The name Poppy Day, and the holiday's moving symbolism you see in British homes and streets today, come from a famous three-stanza poem by Lt. John Alexander McCrae, a Canadian soldier and physician, believed to be written on May 3, 1915. Early in the war, and in his forties, McCrae served as a front-line surgeon, including in the Second Battle of Ypres (April 21-May 25, 1915).
The poem first appeared in Punch in December of 1915, while McCrae was still alive. In early 1918, he died of pneumonia while still commanding a Canadian military hospital in northern France.

In Flanders Fields
In Flanders fields the poppies blow
Between the crosses, row on row,
That mark our place; and in the sky
The larks, still bravely singing, fly
Scarce heard amid the guns below.
We are the Dead. Short days ago
We lived, felt dawn, saw sunset glow,
Loved and were loved, and now we lie,
In Flanders fields.
Take up our quarrel with the foe:
To you from failing hands we throw
The torch; be yours to hold it high.
If ye break faith with us who die
We shall not sleep, though poppies grow
In Flanders fields.
--John Alexander McCrae (1872–1918) Poet, physician, Lieutenant Colonel of the Canadian Expeditionary Force.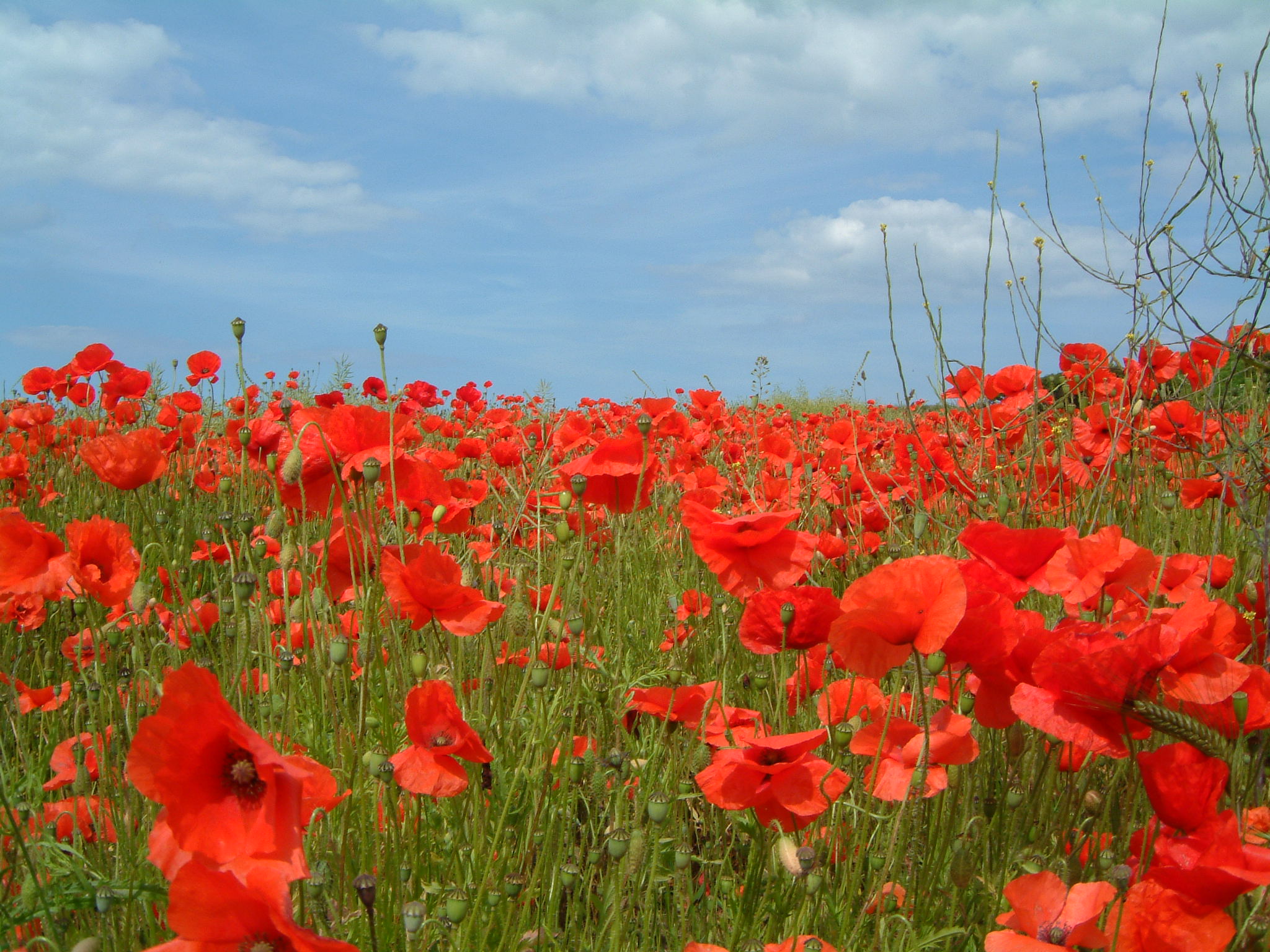 Posted by JD Hull. Permalink | Comments (0)
November 10, 2022
Thank you for Free Verse, young Arthur Rimbaud.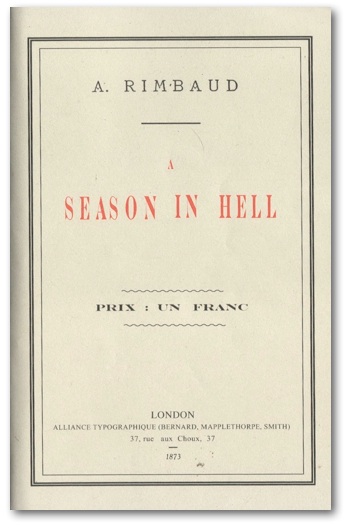 Posted by JD Hull. Permalink | Comments (0)
November 09, 2022
I need a woman about twice my height.
Statuesque.
Raven-tressed.
A goddess of the night.

--John Barlow and Bob Wier, "I Need a Miracle"
Patrician. Five foot eleven. Stanford and Yale. 72 years old.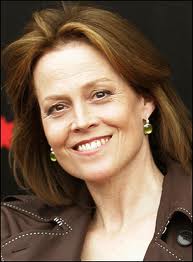 Susan Alexandra Weaver in 2008
Posted by Holden Oliver (Kitzbühel Desk). Permalink | Comments (0)
When I step out I'm gonna do you in.

--Gibbons, Hill and Beard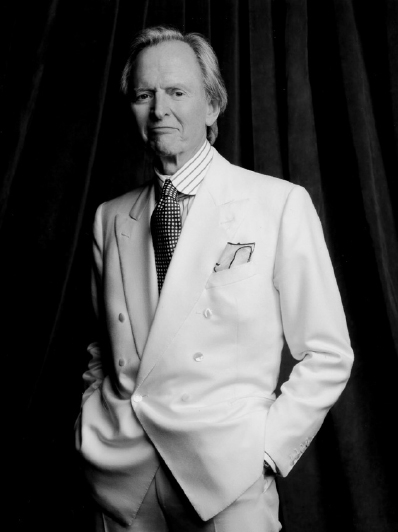 Man in Full: Tom Wolfe. Prince of journalism, risk-taker, Virginian, original. "Every girl crazy 'bout a sharp dressed man."
Posted by JD Hull. Permalink | Comments (0)
November 08, 2022
Our world-famous 12 Rules of Client Service. Revel in their wisdom. Ignore them at your peril. Teach them to the help. Require your family to memorize them. Argue about them. Improve them.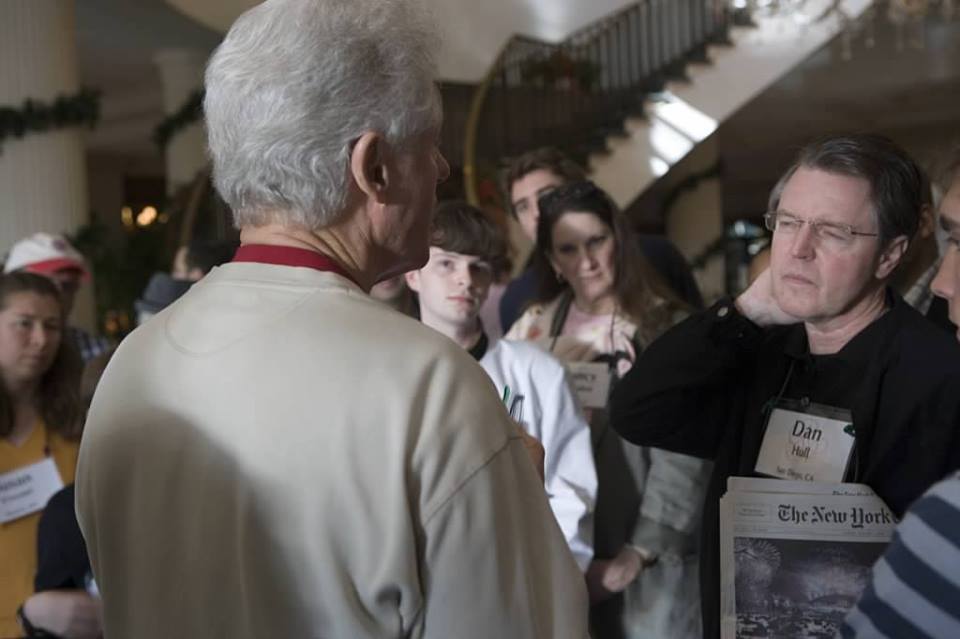 Posted by Holden Oliver (Kitzbühel Desk). Permalink | Comments (0)
When I want to read a good book, I write one.

--Benjamin Disraeli (1804-1881)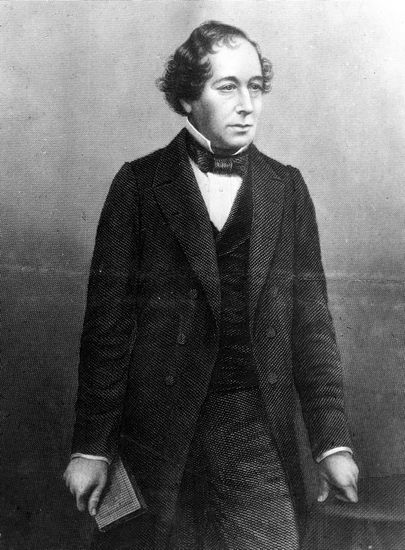 Posted by JD Hull. Permalink | Comments (0)
November 07, 2022
I met Beat badboy legend Lucien Carr once and briefly when he was working in DC for one of the wire services. Way talented, charming guy. And serious American history icon. Everyone even a little hip should know about his story. Carr's on the right below. Google him or research him properly, however you learn stuff. That's Memory Babe Kerouac on your left.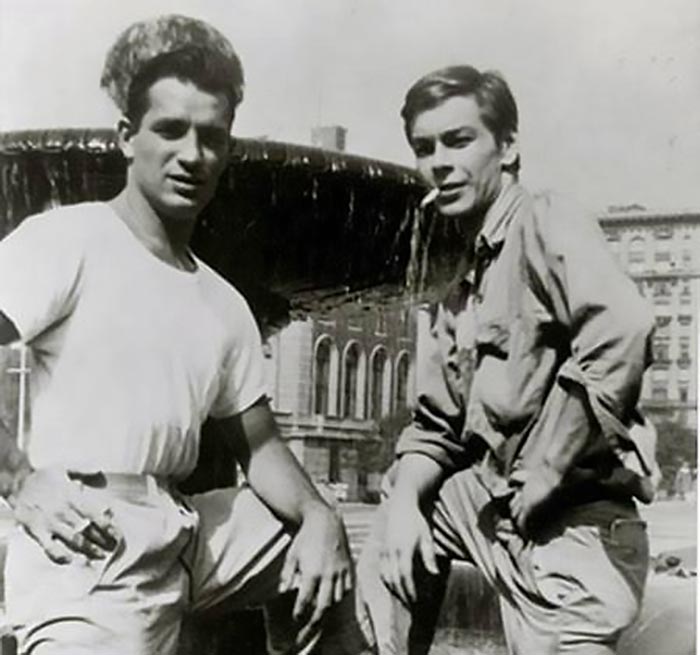 Posted by JD Hull. Permalink | Comments (0)
November 06, 2022
A funny, fearless and densely layered poem (1960s super-critic Karl Shapiro said the "baroque" style used made it funnier and more ironic), Melvin B. Tolson's Harlem Gallery was first published in 1965, shortly before Tolson's death in 1966. Nearly 160 pages long, it showcases and comments upon a wide variety of humans living in that pulsating, screaming, dancing and crying New York City neighborhood from the time of the Harlem Renaissance in the 1920s through the 1950s.
Twenty years before Harlem Gallery, Tolson had finally found the widespread recognition and praise through his customary shorter and more conventional verse forms. But Harlem Gallery surprised readers and critics with its novelty and verve.
A separate poem was crafted for each human subject in the gallery, based on encounters and informal interviews Tolson conducted when he lived in New York for a full year. In each poem, however, Tolson, who was ethnically both African-American and native American, continued to opine about race, and about the difficulty of squaring the actual experiences of American minorities with the idea of equality promised by the American experiment. True, the form of Harlem Gallery suggests that it is as least loosely modeled on Edgar Lee Master's Spoon River Anthology--to which Tolson's steady parade of characters has been favorably compared. Tolson's gallery characters, however, speak the many colorful and often-warring dialects one could hear on the Harlem streets.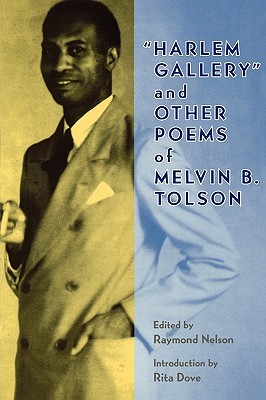 Posted by JD Hull. Permalink | Comments (0)
November 05, 2022
Without invention nothing is well spaced,
unless the mind change, unless
the stars are new measured, according
to their relative positions, the
line will not change, the necessity
will not matriculate: unless there is
a new mind there cannot be a new
line, the old will go on
repeating itself with recurring
deadliness.
William Carlos Williams in Paterson, Book 2 ("Sunday in the Park")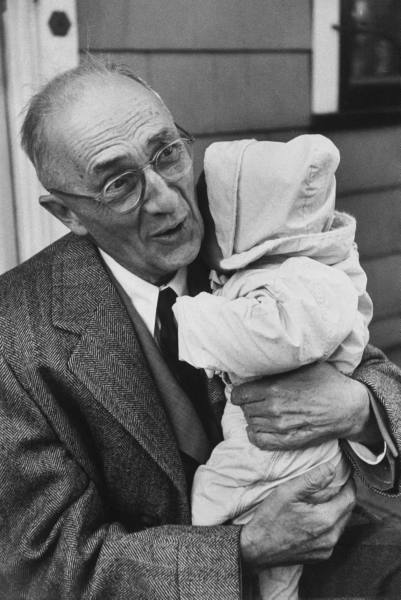 Posted by JD Hull. Permalink | Comments (0)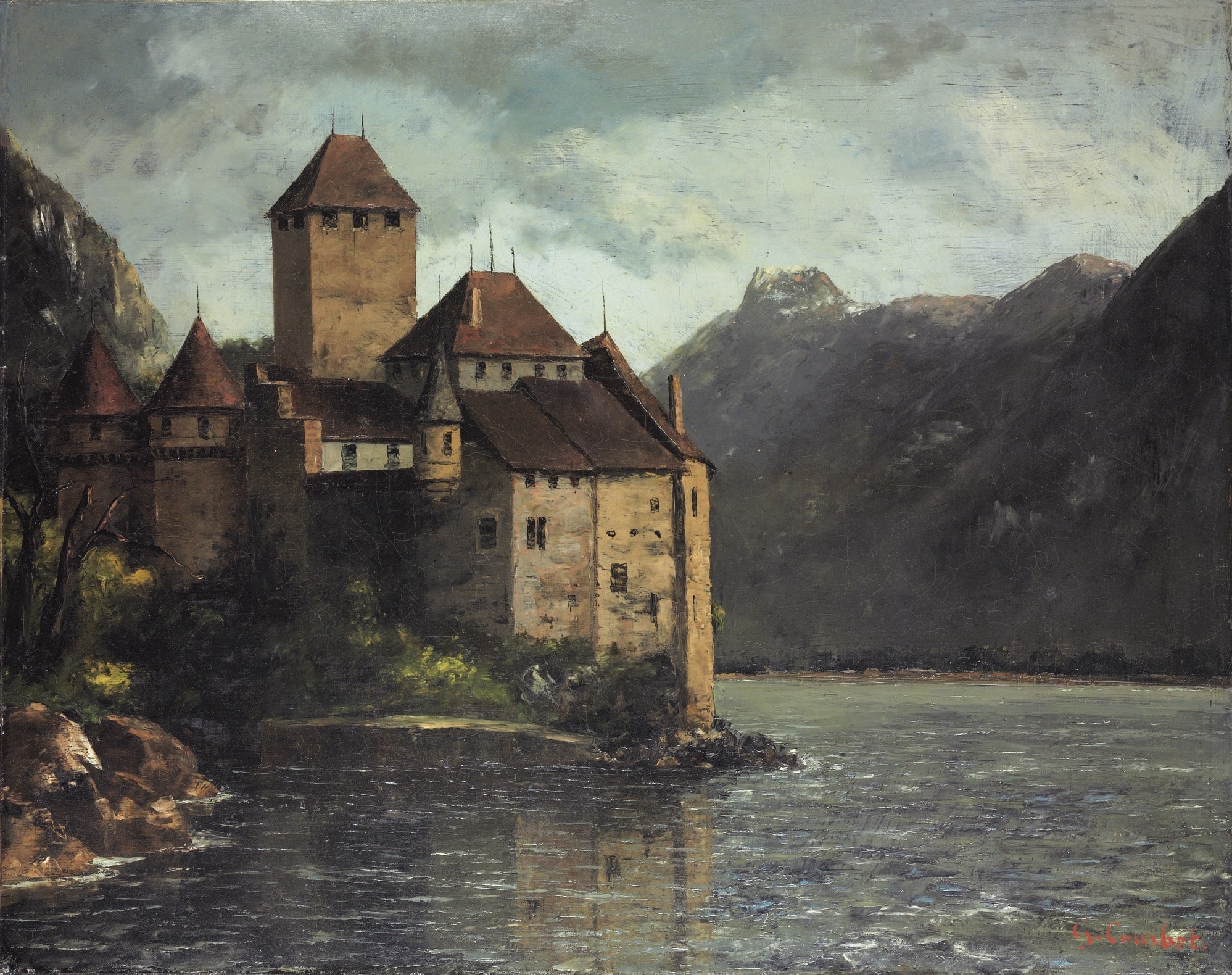 Posted by JD Hull. Permalink | Comments (0)
November 04, 2022
You can't wait for inspiration. You have to go after it with a club.

--Jack London (1876-1916)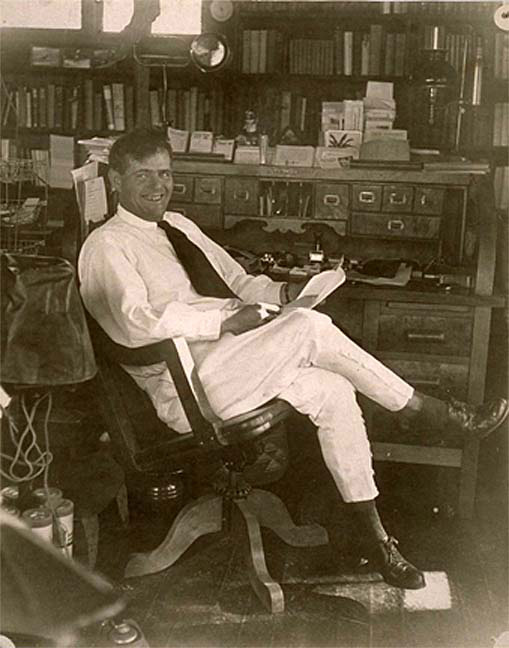 Posted by JD Hull. Permalink | Comments (0)
November 03, 2022
Writing in 1841, Emerson, essayist, poet and deeply spiritual Transcendentalist, is almost derisive about our progress. Hamstrung by tradition, routine and yearnings for safety, we (non-Emersonian mere mortals) cannot or will not grow:
To us, in our lapsed estate, resting, not advancing, resisting, not cooperating with the divine expansion, this growth comes by shocks. We cannot part with our friends. We cannot let our angels go. We do not see that they only go out that archangels may come in.

We are idolaters of the Old. We do not believe in the riches of the soul, in its proper eternity and omnipresence. We do not believe there is any force in to-day to rival or recreate that beautiful yesterday. We linger in the ruins of the old tent

--Ralph Waldo Emerson (1803-1882): Essays, First Series, "Compensation" (1841)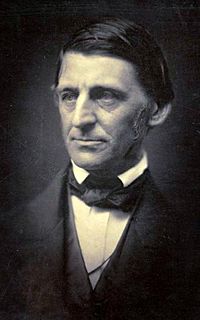 Emerson in 1857
Thompson, writing about 130 years later, while covering the turbulent, exhausting contest for the Democratic presidential nomination, including George McGovern's star-crossed campaign against Richard Nixon for the White House, is far more charitable, struggling to be emphatic with 20th century Everyman, and funny, as always--but he seems to reach the same conclusion:
Once they let you get away with running around for ten years like a king hoodlum, you tend to forget now and then that about half the people you meet live from one day to the next in a state of such fear and uncertainty that about half the time they honestly doubt their own sanity. These are not the kind of people who really need to get hung up in depressing political trips. They are not ready for it. Their boats are rocking so badly that all they want to do is get level long enough to think straight and avoid the next nightmare.

--Thompson in Fear and Loathing on the Campaign Trail '72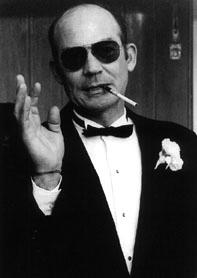 Thompson circa 2003. He died in 2005.

Posted by JD Hull. Permalink | Comments (0)
School teacher, seamstress, businesswoman, community organizer, Chicago girl and Ireland-born, Mary Harris "Mother Jones" (1837-1930) had big ones. What a resume, most of it built after she turned 50.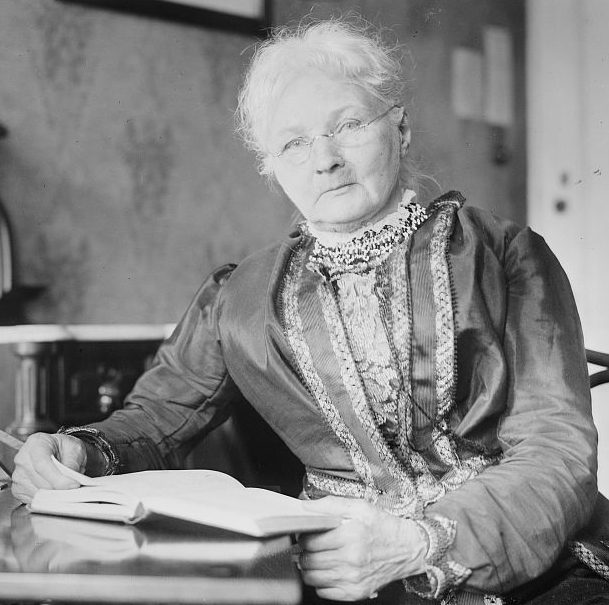 Denounced on the U.S. Senate floor as the "grandmother of all agitators."
Posted by JD Hull. Permalink | Comments (0)
November 02, 2022
Posted by JD Hull. Permalink | Comments (0)
November 01, 2022
Speaking of Halloween and the musical occult. Cincinnati, Ohio. Saw my first live rock show here in summer of 1969. The late Dr. John. Was with my best friend Greg Fritz. We were 16. The Gris Gris man/Night Tripper was scary and loud and wonderful and strange. With his back up singers. Maybe 400 in the club, which had been a bank in Clifton. "Til I burn up." Found out later Dr. John had been a session musician with The Beach Boys. Piano. Saw him again in San Diego in 2005.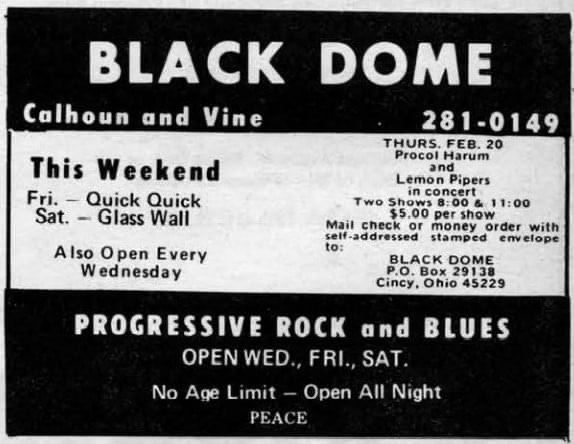 Posted by JD Hull. Permalink | Comments (0)
Allhallowtide is a big deal. Celtic. Pagan. Catholic. A celebration-observance of Everything. Seasons. Fear, Harvest. Having enough food. Druids in the moonlight. Changes. The love of family. The Cosmos. Turning your enemies into newts. This is Day 2 of 3. Modernly, All Saints' Day, a Christian observance begun in the 4th century to honor the lives of saints, most of them famous, and quite a few martyrs. The day however is not just for Roman Catholics. Lutherans, Anglicans, Methodists and a few other quasi-civilized Protestant groups at least recognize. All Saints' Day on November 1 comes the day after All Hallows' Eve or All Saints' Eve, aka Halloween. Tomorrow, Day 3 of Allhallowtide, is All Souls' Day. We turn our thoughts and prays to the regular people who've died.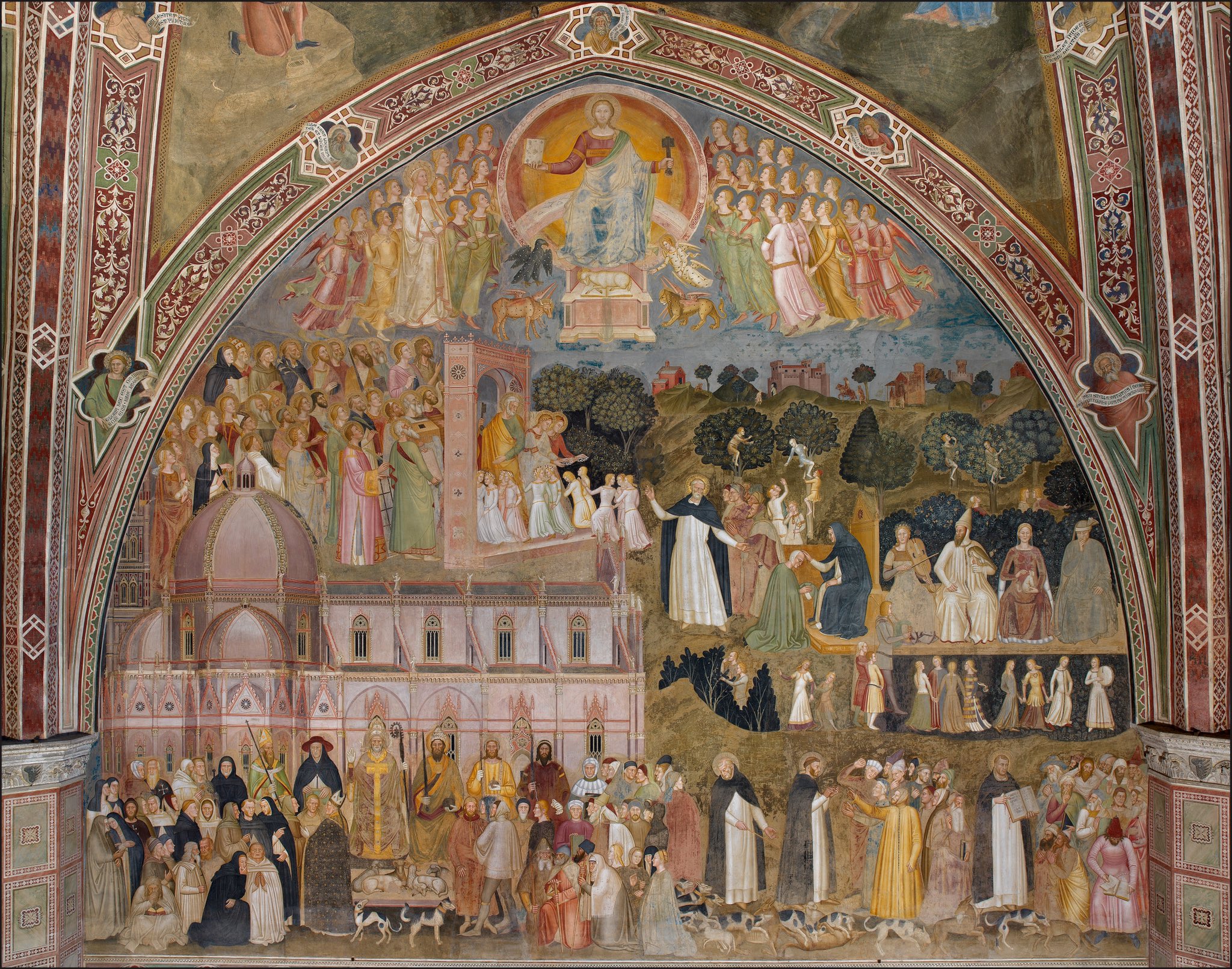 "The Church Militant and the Church Triumphant," Andrea da Firenze, at the Santa Maria Novella church, Florence, Italy, fresco, 1365.

Posted by JD Hull. Permalink | Comments (0)
October 31, 2022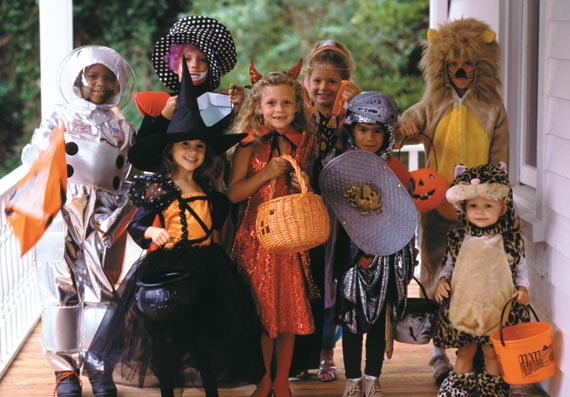 Posted by JD Hull. Permalink | Comments (0)
Posted by JD Hull. Permalink | Comments (0)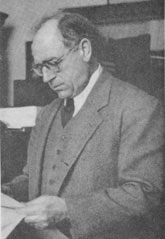 Karl Nickerson Llewellyn
You expect me to tell you that you should be earnest about your work, and get your back into it for dear old Siwash, and that he who lets work slide will stumble by the way.
The above of course is from the opening chapter of the The Bramble Bush: On Our Law and Its Study (1931), which sprung from a series of introductory lectures Karl Llewellyn (1893–1962) gave to first-year law students during the 1929-30 academic year, when he was appointed the first Betts Professor of Jurisprudence at Columbia. The book's title is from a poem "The Bramble Bush" by Robert Penn Warren, excerpted here:
There was a man in our town
and he was wondrous wise:
he jumped into a bramble bush
and scratched out both his eyes--

and when he found that he was blind,
with all his might and maine,
He jumped into another one,
and scratched them in again.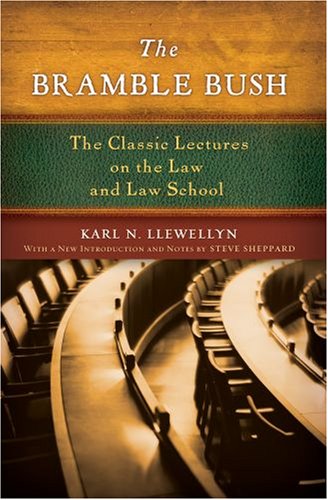 Posted by JD Hull. Permalink | Comments (0)
October 30, 2022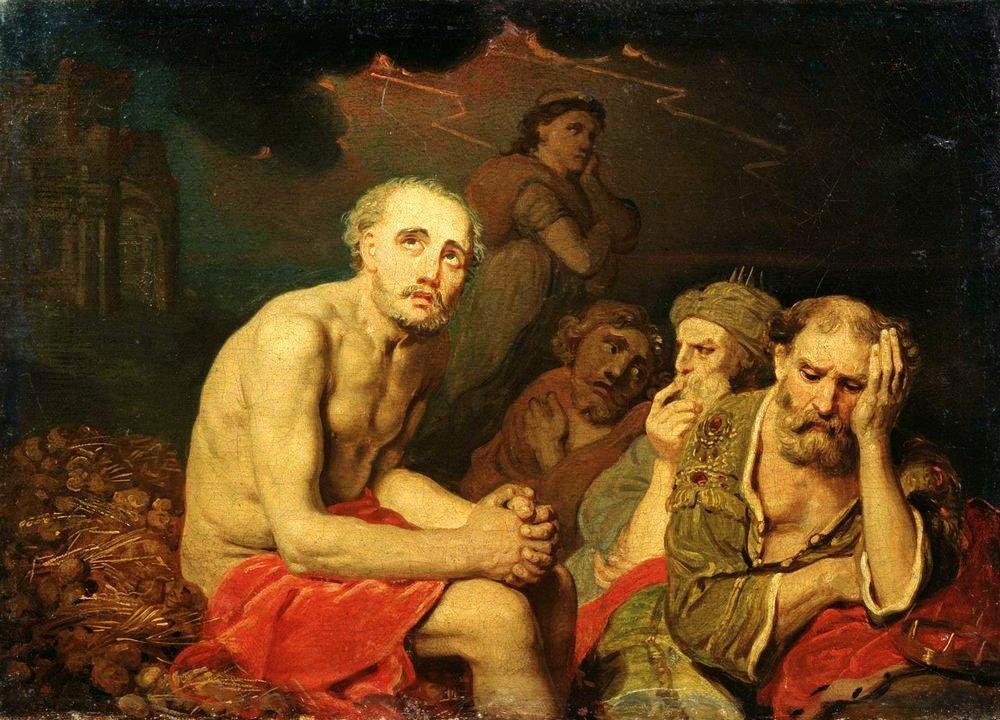 Posted by JD Hull. Permalink | Comments (0)
October 29, 2022
Kudos to my once-respected and once-beloved Democratic Party. You have abandoned 95% of the American people. You putzes.
—Partner Emeritus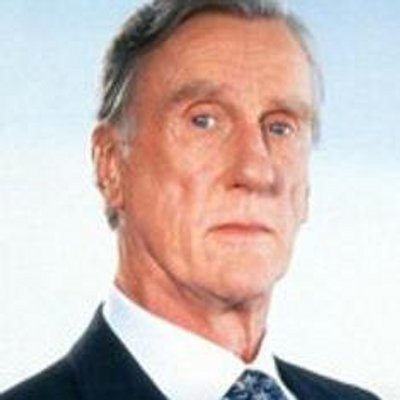 Posted by JD Hull. Permalink | Comments (0)
October 28, 2022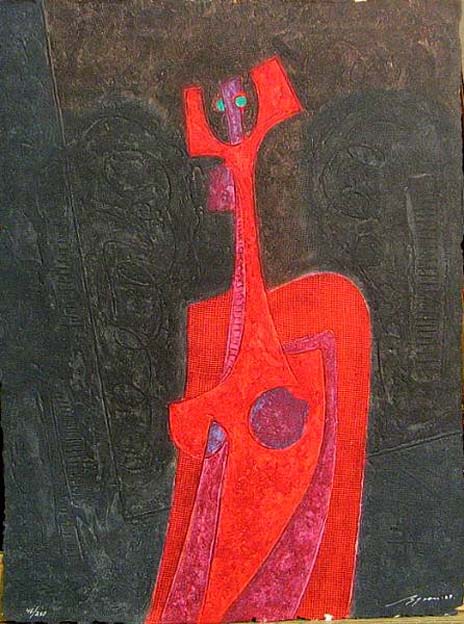 "Rosa", 1989, Byron Galvez (1941-2009)
Posted by JD Hull. Permalink | Comments (0)
Missourian John Daniel Hull I (1866-1953) was my great-grandfather. John's own father was a farmer, accomplished horseman and Confederate soldier who on saddlehorse just before the war helped move the Hull family from Virginia to Missouri. His son John, a businessman in Mountain Grove, MO, never attended college but worked his ass off, bought a bank and a drug store, raised 4 kids as a widower and saw my grandfather graduate from Yale. Old John Hull crowed about my birth in 1953 and I got to meet him before he died. Below in turn is the grave of his own great-grandfather Virginian Daniel E. Hull, Sr. (1768-1854). With 12 years separating their lives, they unfortunately never met. They were, respectively, 87 and 85 at death. I first visited Daniel's grave on May 6, 2015. It's still beautifully kept by Lutheran church people in Middlebrook, Virginia I don't know and still have not met.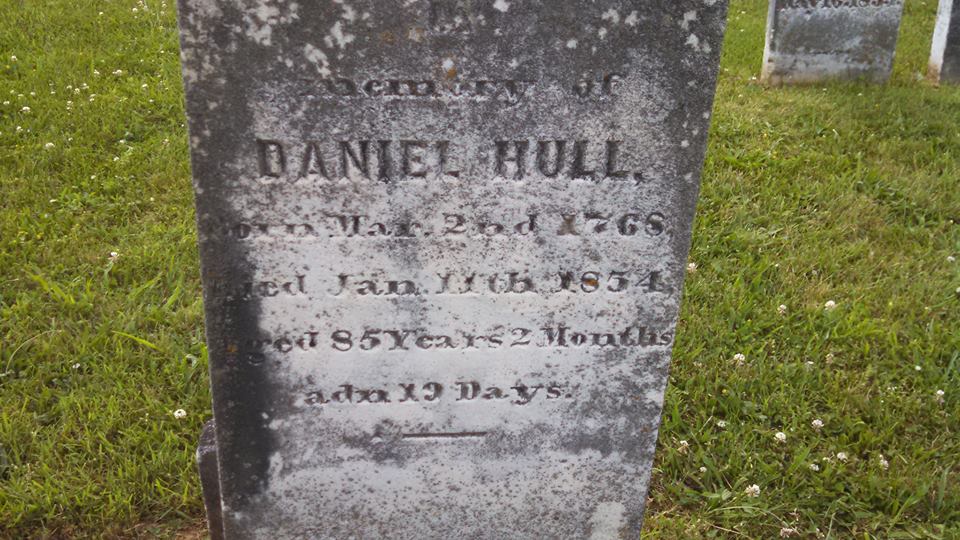 Posted by JD Hull. Permalink | Comments (0)
October 27, 2022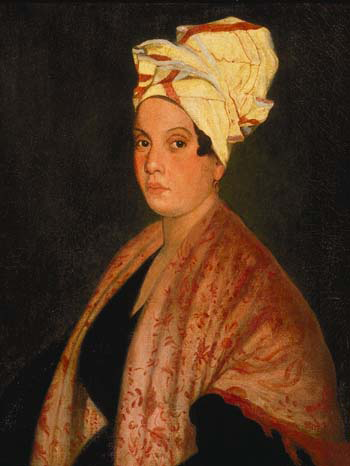 A New Orleans Tale: Gene Dwyer's "She Walks On Gilded Splinters"
New Orleans-based lawyer Gene Dwyer is a gifted writer who deserves to be a household name. Buy and read this book. From Dwyer's website:
Marie Laveau of New Orleans is recognized as one of the most influential women of 19th Century North America. The life and legend of this Voodoo Priestess has been clouded in mystery. Her followers in the American South witnessed her supernatural powers of healing and casting spells prior to the Civil War and then during Reconstruction. Her legend, including her immortality, is even stronger and more complex. Thousands come to her New Orleans mausoleum every year to ask favors and pay homage.

"She Walks On Gilded Splinters" is the never before told story of the life and legend of Marie Laveau. Explore 16th Century Africa and New Orleans. with a riveting opening chapter in Selma, Alabama on March 7, 1965, a watershed day in the American Civil Rights movement. The novel is a unique, intricate murder mystery following retribution for the sins of past generations set against the history and consequences of the slave trade.
Posted by JD Hull. Permalink | Comments (0)
October 25, 2022
Posted by JD Hull. Permalink | Comments (0)
October 24, 2022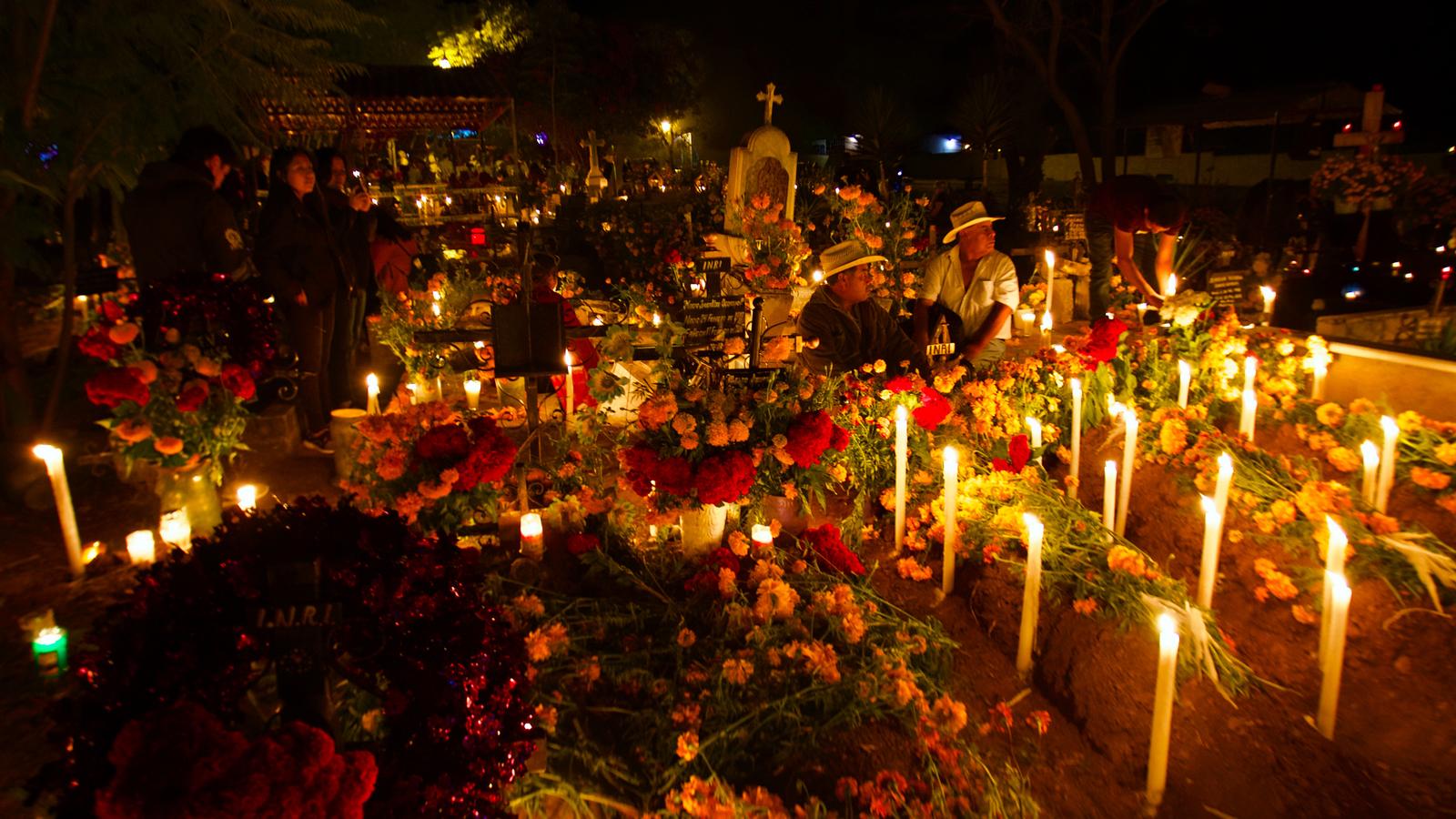 Posted by JD Hull. Permalink | Comments (0)
Excerpt from the famous November 1974 Playboy Magazine interview with writer and humorist Hunter S. Thompson conducted by Craig Vetter, a well-regarded writer and storyteller himself.
PLAYBOY: ....this morning you've had two bloody marys, three beers and about four spoons of some white substance and you've been up for only an hour. You don't deny that you're heavily into drugs, do you?

THOMPSON: No, why should I deny it? I like drugs. Somebody gave me this white powder last night. I suspect it's cocaine, but there's only one way to find out...

PLAYBOY: What do you like best?

THOMPSON: Probably mescaline and mushrooms: That's a genuine high. It's not just an up -- you know, like speed, which is really just a motor high. When you get into psychedelics like mescaline and mushrooms, it's a very clear kind of high, an interior high. But really, when you're dealing with psychedelics, there's only one king drug, when you get down to it, and that's acid. About twice a year you should blow your fucking tubes out with a tremendous hit of really good acid. Take 72 hours and just go completely amok, break it all down.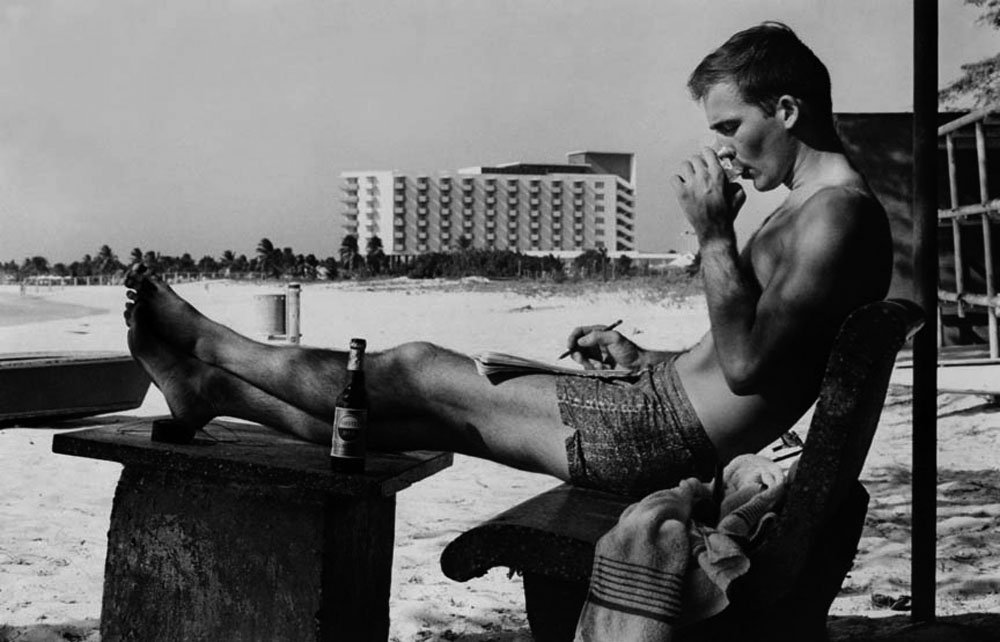 Posted by JD Hull. Permalink | Comments (0)
October 23, 2022
If you have nothing nice to say, come sit by me.
-- Alice Roosevelt Longworth
Died on February 20, 1980 at 96.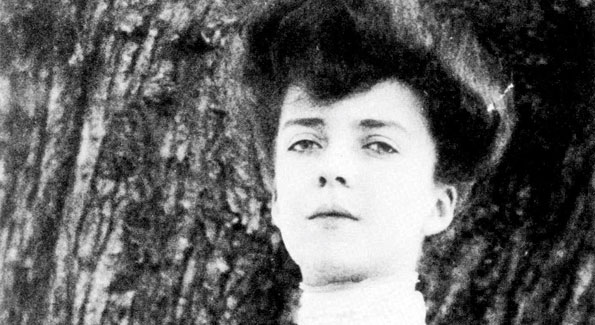 Posted by JD Hull. Permalink | Comments (0)
October 22, 2022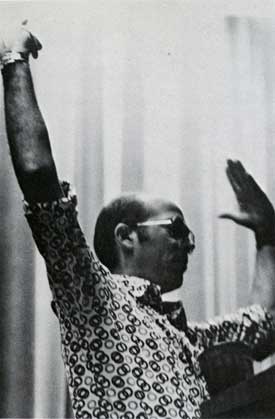 Editor's Note: The following is a verbatim reproduction of an article appearing in The Chronicle, Duke University's student daily on October 23, 1974. Page Auditorium is on Duke's West campus.
Thompson, Audience Clash in Page Chaos
By Dan Hull
"Is there any coherence in this thing? I feel like I'm in a fucking slaughterhouse in Chicago early in the morning."
DURHAM, N.C.--In a pathetic attempt to slide something coherent through his staccato mumble, Gonzo journalist Dr. Hunter S. Thompson was met last night at Page Auditorium with a bevy of jeers, curses, and a request by the Duke University Union to leave the stage.
According to Union spokespersons, it was expected that the slightly inebriated Thompson would drive away the audience if his talk turned out particularly monotonous.
Frustrated by the dialogue between the disjointed speaker and the belligerent audience, some did leave while others, many of whom were as well-oiled as Thompson, remained until the journalist was escorted off the stage.
Beer cans and joints
Beer cans and an occasional joint passed among the rows of the auditorium as Thompson, forty minutes late and looking more like a lanky tourist than a radical journalist, poked across the stage to the podium.
Slouching there, Thompson began: "I have no speech, nothing to say. I feel like a piece of meat," referring to his marketing by his lecture agency.
Having tossed aside the index cards on which were written questions from the audience, Thompson received few serious oral questions from the audience.
"What I'd really like to be in is an argument" he said.
When a baby cried Thompson mumbled, "That's the most coherent fucking thing I've heard all night."
In most cases, serious questions, and Thompson's responses to them were inaudible or incoherent.
Visibly put off by the belligerent Duke audience whom he repeatedly referred to as "beer hippies," Thompson was most relaxed and clear when talking about Richard Nixon.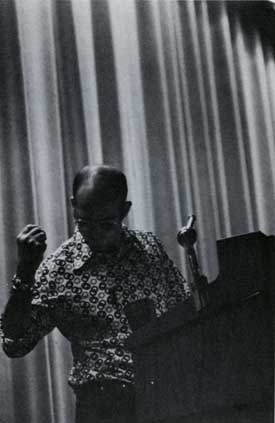 Photos: The Chronicle.
Posted by JD Hull. Permalink | Comments (0)
October 21, 2022
Since the summer of 2005, this blog has showcased a number of pet issues and themes. We'll keep doing that.
One topic has been the importance of thinking independently about law, government, politicians and political ideologies. Or about The Upanishads. The Sun Also Rises, Huck Finn. About my friend Ernie from Glen Burnie, who is a seer. The Art of Seduction. The Old Testament. Parker Posey.

Or thinking independently about Anything.
There are these days lots of good, and arguably "bad" notions and ideas--nationally and internationally--all along the political and cultural spectrums, and there is no reason to pick one party, camp or pol to follow on all ideas.
After all, people, not ideologies, solve public problems.
You don't need a label. You need not be a Democrat, Republican, Libertarian, Anarchist or Nihilist. You can "mix and match" both pols and ideas. Me? I've changed, if subtly, and in ways that trouble a friend here and there. But my thinking is pretty much the same as it was when I was in my 20s. As a "liberal", I never really trusted Big Labor. I've never liked the "politically correct" speech regimen many traditional liberals unfortunately embraced. To the contrary, I've always admired free speech--and I revel in it. But the main change is that in 2017 I registered Republican for the first time. Not much else is different.
Most of us do have a Political-Civil Rights-Human Rights-Social Justice resume, CV or profile (hereinafter "Political CV"). I use "political" broadly here to describe anything related to participation in public affairs where some social purpose was fully served beyond my own self-aggrandizement, ego or pleasure. More than one purpose is okay; few of us do anything out a pure heart to "will one thing." So below I've fashioned my Political CV. Forget about Dem or GOP or Libertarian scripts. I've listed things that I did in large part "for the public good." For example, things I'm not including are Senior Class President (mix of duties and agendas), Eagle Scout (the same), working in a union-shop factory (Keebler's, in my case), membership in student or church groups with some but not primary political or social welfare slant, merely being asked to run for Congress (and saying no), merely voting, serving on an elected but non-partisan Zoning Board for a community of 40,000 or going to see Jerry Rubin, Timothy Leary or Milo speak at the Cow Palace. Or throwing a huge pickle at an on-stage Iggy Stooge (and hitting him).
But passing out leaflets for a political candidate, demonstrating against POTUS candidate and Alabama Governor George Wallace or working regularly with the urban homeless? Oh yeah. Those are "political". They reflected my idea of furthering "the public good" at the time I did I them. You get the idea. There's got to be a cause, some heat, some passion in an activity that helps others. Doesn't matter if it's a national issue or not. Doesn't matter if there's rhetoric involved.
Anyway, I've been an activist in everything I've ever done--and particularly with respect to groups I've joined or with which I've identified. So, and since I was 16, here is my political resume in chronological order. All of this is part of me now. All of it I'm proud of and still believe in. I'll update it as I remember things things.
1. Campaigned twice for Jerry Springer (Ohio-D), for runs for Congress and City Council in Cincinnati.
2. Campaigned more briefly but earnestly for Howard Metzenbaum, U.S. Senator (Ohio-D)
3. Worked with Armstrong United Methodist Church in Indian Hill, Ohio on several long-term projects for inner-city kids in Cincinnati, Ohio. Some with my mother (Head Start). Some in connection with working toward God & Country Award for BSA. (I was an Eagle Scout.)
4. Worked twice at as counselor at a camp for handicapped kids at summer camp in Cincinnati.
5. My party's candidate for 1970 Governor of Ohio Boys State. I was "liberal" party candidate and lost to a black kid from Sandusky. Ohio named Tony Harris. The race made news on television and in newspapers all Ohio Midwest. I lost.
6. Student Reporter, Duke University Daily Chronicle. Civil Rights Beat, Durham. (1972-73)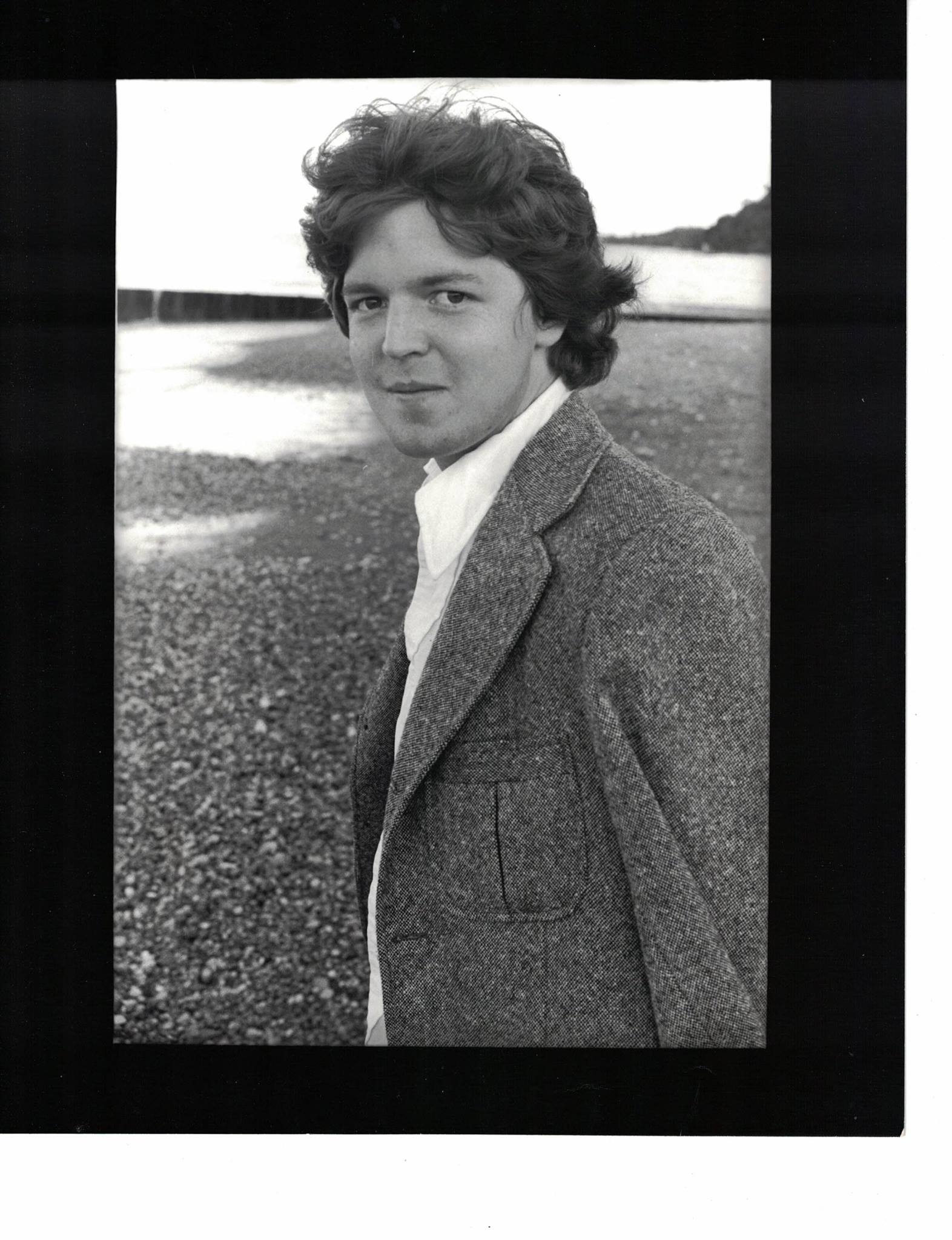 7. Demonstrator, anti-Vietnam war movement. Several marches, demonstrations, including Moratorium in D.C. Demonstrated against POTUS candidate George C. Wallace in Michigan in runup to Michigan primary.
8. Wrote "Soul City: A Dream--Will it come true?" feature for Duke daily Chronicle. March 1974. Interviewed among others Floyd McKissick, one of founders of Soul City, the first model black city in America. Paper won acclaim and 2 awards for this reporting.
9. Aide, Sen. Gaylord Nelson (Wis.-D) (1974-1975, parts of 1976) Spearheaded demonstration project passed in Congress in preventative health care for Menominee Indian tribes in Wisconsin.
10. Worked for Lawyers Committee Under CIvil Rights suing VA furniture makers under Title VII. Class action suit. Covington & Burling.
11. Worked off and on but actively for 2 years helping probe possible violations of Voting Rights Act by large Ohio city. Department of Justice/Legal Aid Society.
12. Awarded 1-year poverty law fellowship in Toledo, Ohio. Turned down to move back to DC.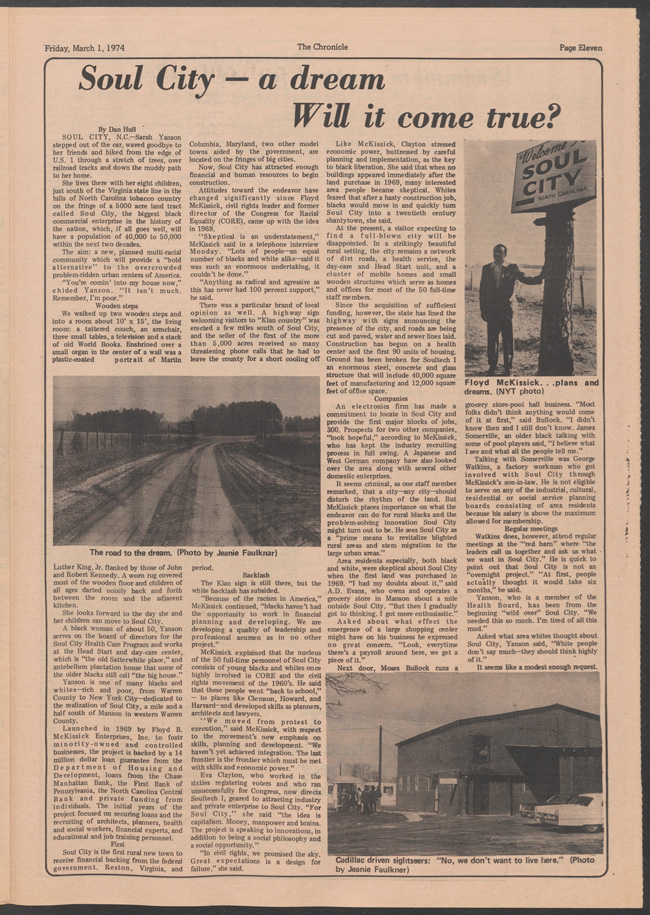 14. Two of three law review articles on racial discrimination under Constitution. Zoning and Voting. Two awards.
15. Two feature articles appearing in major paper Sunday magazine. First on zoning in a small Ohio River town, New Richmond, Ohio. Second about a 1st Amendment and zoning crusader named John Coyne in rural Clermont County, Ohio.
16. Aide, Representative Bill Gradison (R-Ohio) 1978-1981. Health. Energy. Natural Resources,
17. Treasurer 2003 State Assembly Campaign for CA Democrat, Karen Heumann.
18. Wesley Clark for President (2003-2004). Chief San Diego Fundraiser and (briefly) CA Convention Delegate.
19. Board of Directors, North San Diego County Democrats (2002-2012)
20. Hillary Clinton for President, 2008, 2016.
21. Co-Founded (with Peter B. Friedman) One Night/One Person Winter Homeless Program in Northern America & Europe 2015. Now in year 6.
22. Defense counsel for two mainstay leaders of the Proud Boys, before both courts and Congress, re: January 6, 2021 events.
Original: April 3, 2019
Updated: July 21, 2022
Posted by JD Hull. Permalink | Comments (0)
October 20, 2022
Daniel O'Connell (1775-1847), "Liberator of Ireland", led a movement that forced the British to pass the Catholic Emancipation Act of 1829, allowing Catholics to become members of the British House of Commons. As a leader, O'Connell had moxie, brains, drive, patience, organizational skills, and big personality. More about him here and here. O'Connell was also a consummate and legendary trial lawyer, a bit of an actor, and way-fun just to be around. In a set of lectures published in 1901, John L. Stoddard said of him:
He was a typical Irishman of the best stock--wily, witty, eloquent, emotional and magnetic. His arrival in town was often an occasion for public rejoicing. His clever repartees were passed from lip to lip, until the island shook with laughter.

In court, he sometimes kept the spectators, jury, judge and even the prisoner, alternating between tears and roars of merriment. Celtic to the core, his subtle mind knew every trick peculiar to the Irish character, and he divined instinctively the shrewdest subterfuges of a shifty witness.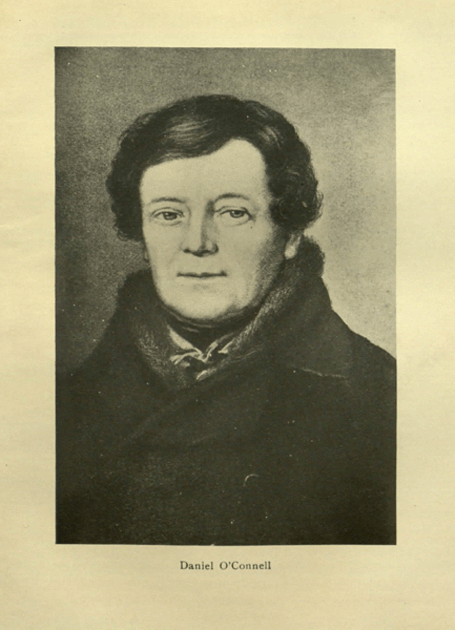 Posted by Holden Oliver (Kitzbühel Desk). Permalink | Comments (0)
As with London, and with the County of Suffolk to the north, from where my mother's family came to Massachusetts via Ipswich 388 years ago, I am completely and hopelessly in love with Kent, mainly the eastern ("Men of Kent") part. The County of Kent is the southeastern doorway to the British Isles--it has even more history, legend and myth than London. Lots, and maybe even too much, has happened here during the past 2500 years. Eventually, in 51 BC, Julius Caesar called it Cantium, as home of the Cantiaci. Augustine founded what became the Anglican Church here in about 600 AD. And of course Thomas Becket, Chaucer's "holy blissful martyr", was killed here (Canterbury) in 1170.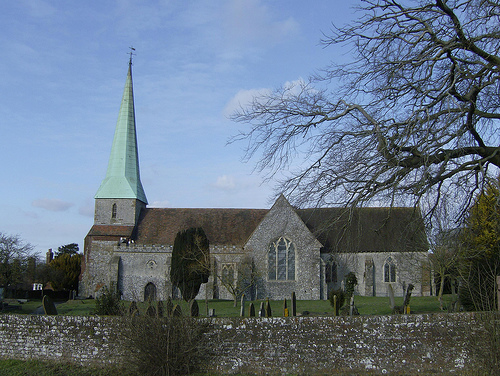 St. John the Baptist, The Street, Barham, Kent
Posted by JD Hull. Permalink | Comments (0)
October 19, 2022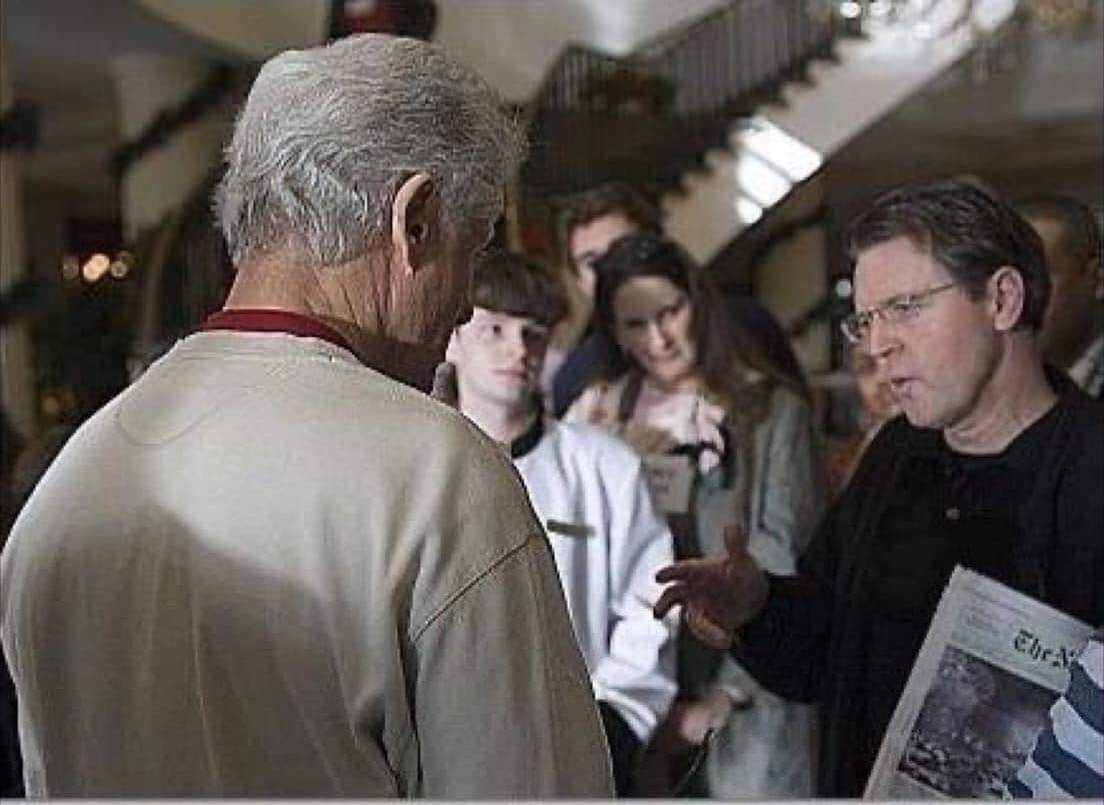 Posted by JD Hull. Permalink | Comments (0)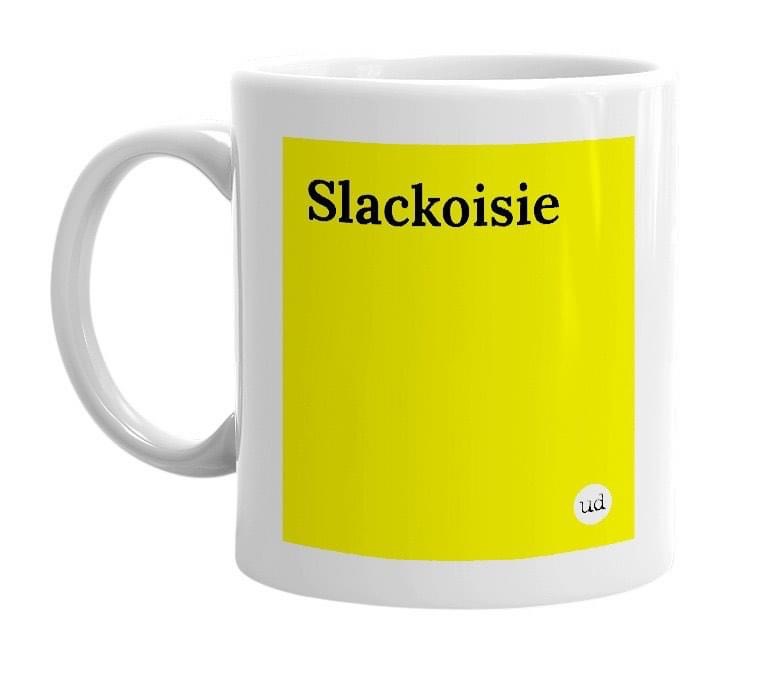 Posted by JD Hull. Permalink | Comments (0)
"Law Biz: What About Clients? Dan Hull is no pussy. If lawyers laid eggs and hatched their young, Randazza would have been in Hull's nest. Highly educated and a spirited advocate for his clients, he sees, and has long seen, that the legal marketplace for attorneys old and new is driven by value and versatility, rather than pieces of paper from exclusive schools that don't teach you anything about legal practice."
MJR, Legal Satyricon, December 10, 2010
Posted by JD Hull. Permalink | Comments (0)
October 18, 2022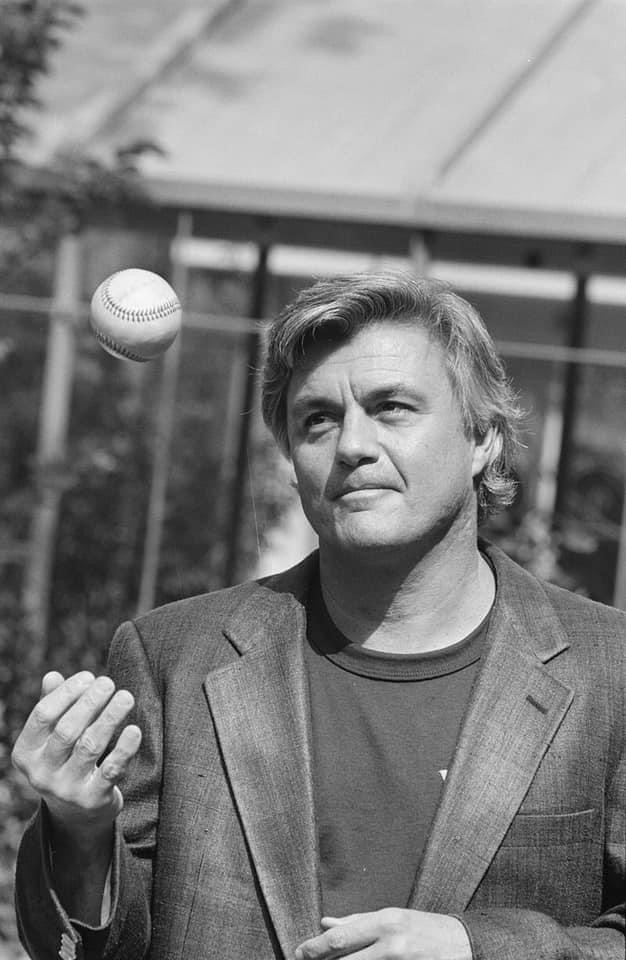 Posted by JD Hull. Permalink | Comments (0)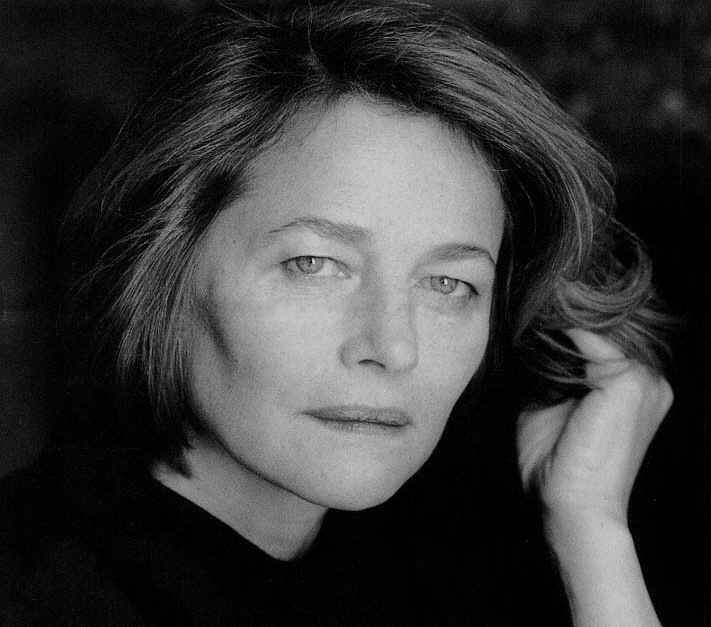 Posted by JD Hull. Permalink | Comments (0)
October 17, 2022
Neither the tiny rural village of Lindsey nor the surrounding countryside has changed much since 1634, when one side of my family called Holden left there via Ipswich on the River Orwell for Massachusetts and, in time, a new "Groton", named after another small village near Lindsey. Three hundred and eighty-six years later, Lindsey is pastoral, green, mainly un-peopled and fairly remote. No visible overt 21st century commerce. Some farming. No tourists.
St Peter, a rough Anglican church, at one time Catholic, the one my ancestors attended, built in the 1300s, and even older church ruin, St James (1200s), are the only man-made constants. Still a "parish", Lindsey is on the B1115 Hadleigh-to-Bury road.
This is part of East Anglia--coveted, held and loved for so long by the Danes. The region's been victor and victim over and over again. Mainstream tribes from all over Europe battled here for centuries. It is storied. It is still beautiful. Nothing compares to it.
And it is a key "feeder" region in the English migration to America. From 1625 to 1640, Charles I had tried to rule England without calling the Puritan-dominated Parliament. Puritan dissenters, lots of them, lived in the area around Lindsey, and
from here hundreds of families fled across the Atlantic to the new world. The Winthrops, of tiny Groton, would become founders of the State of Massachusetts. But most of the settlers were poor, working families, and they would devote themselves to quiet, prayerful unpersecuted lives, and of work hard to build new communities. Of course, they would never see Suffolk or the valley of the gentle Brett again.

--Simon Knott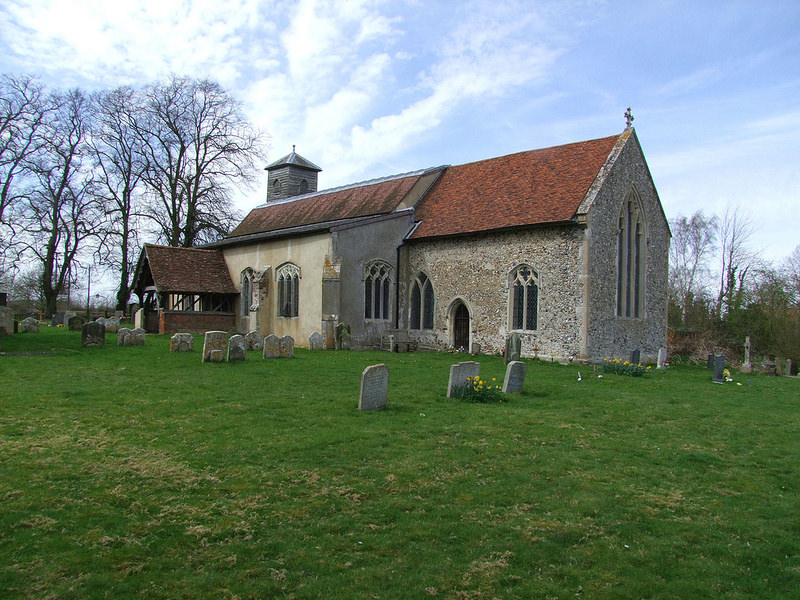 St. Peter in Lindsey
Posted by JD Hull. Permalink | Comments (0)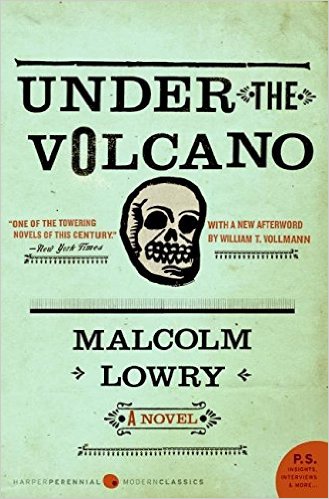 Lowry's great romp about an alcoholic British consul in a small Mexican town was published in 1947. The story is set on All Souls' Day--or the Day of the Dead--on November 2, 1938 in Quauhnahuac, Mexico.
Posted by JD Hull. Permalink | Comments (0)
October 16, 2022
Donate $ to Joe Biggs's Legal Defense Fund or I'll come to your house. I'm not kidding this time.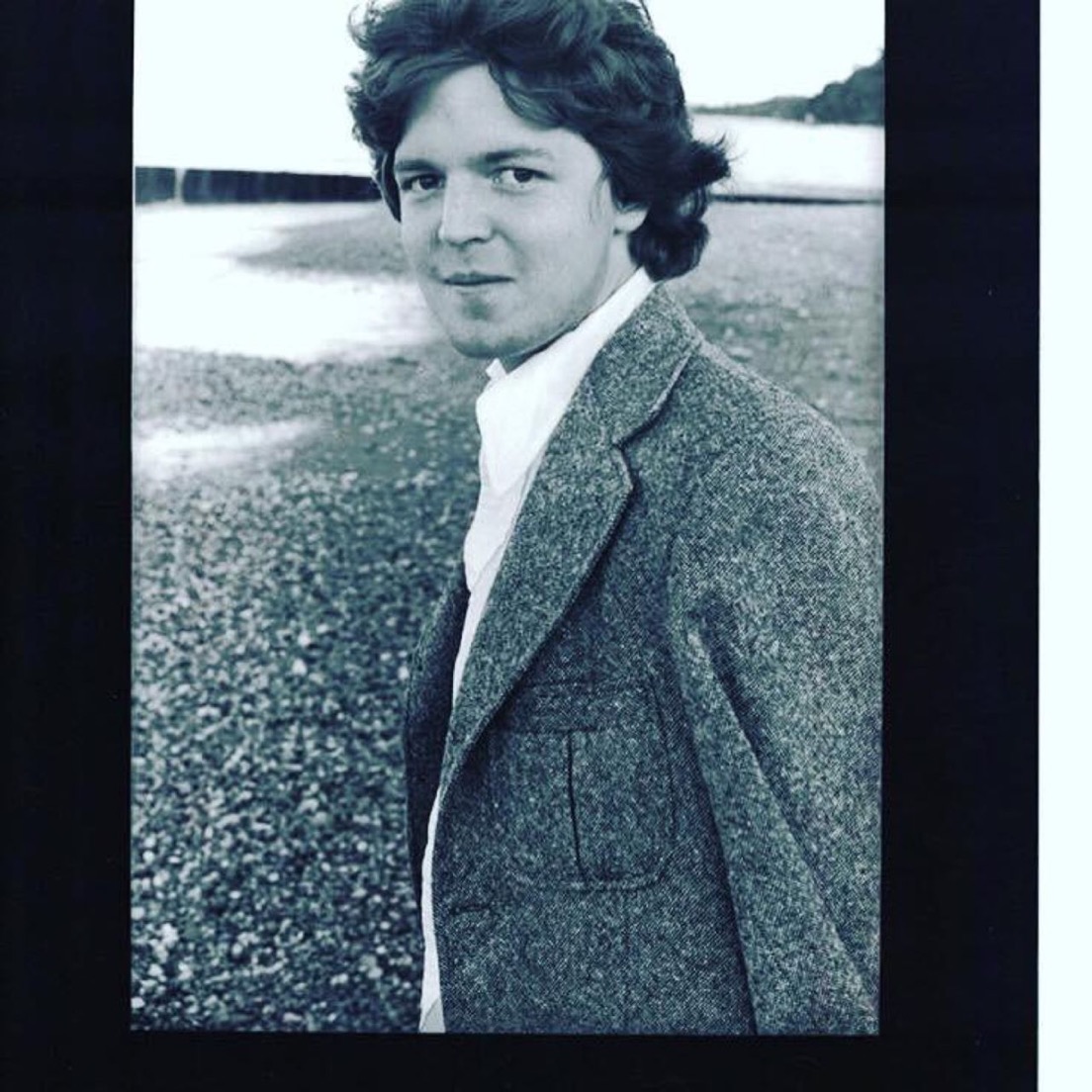 Posted by JD Hull. Permalink | Comments (0)
October 15, 2022
Don't tell me the moon is shining; show me the glint of light on broken glass. --Anton Chekhov (1860-1904)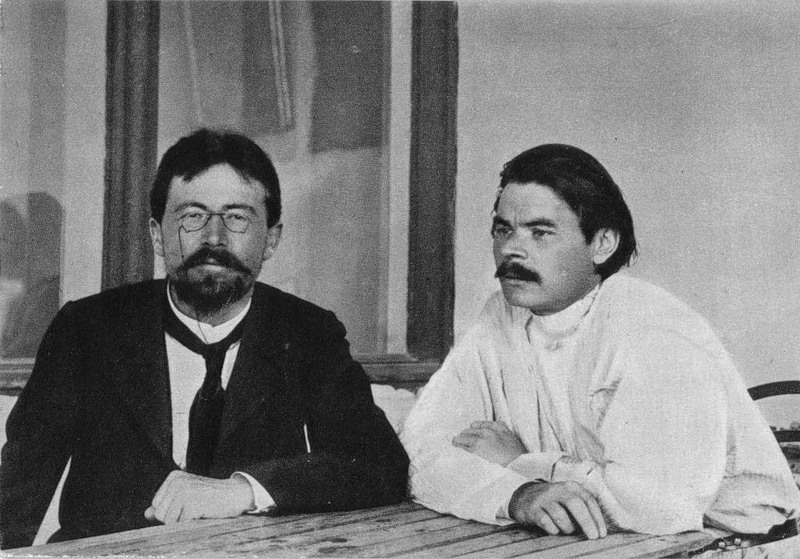 Chekhov with Maxim Gorky in Yalta, probably 1900
Posted by JD Hull. Permalink | Comments (0)
October 14, 2022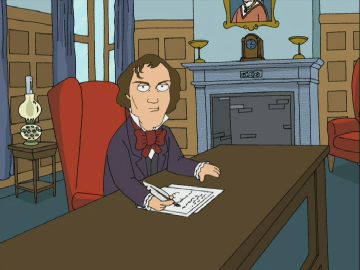 Young Ben Disraeli: "I rust like a Damascus sabre in the sheath of a poltroon."
Is being a good lawyer enough?
Consider what the young, precocious, mega-talented, persistent and world class pain-in-the-ass Benjamin Disraeli (1804-1881) thought--years before becoming Prime Minster of England--as he abandoned his legal career before it really started, in favor of writing and politics. According to one biographer, he exclaimed:
The Bar: pooh! law and bad tricks till we are forty, and then, with the most brilliant success, the prospect of gout and a coronet. Besides, to succeed as an advocate, I must be a great lawyer, and to be a great lawyer, I must give up my chance of being a great man.

--A. Maurois, Disraeli (Random House 1928)
Sidelined? Hobbled? Self-discarded in the great race of life? Maybe it's true. Hard-driving lawyer friends (both in-house and in law firms) do articulate a feeling of being "sidelined"--yet they are very proud of what they do as lawyers. They may think: Why merely advise--when you could lead, create boldly, and command? And do that every day? Lots of lawyers are Type-As. Yes, some of us who advise great companies really end up as officers, CEOs, and COOs? Sure, many more of us run for office.
But most of us are at best mousy posturing technicians. Should more and more of us throw our golfing hat in the ring of other life, the fields of commerce, and bigger--or at least different--ponds? Does law school and the profession make many of us so risk-averse, passive and routinely academic in our approach to life that it knocks the will and energy to lead out of us?
Or were we just that way from the beginning?
Original post: 5.28.06
Posted by JD Hull. Permalink | Comments (0)
October 13, 2022
The MC5 truly believed in the power of rock & roll to change the world.

--Rolling Stone
Below is the MC5's Wayne Kramer singing "Ramblin' Rose" at Wayne State University in Detroit in July 1970, two months after the shootings own May 4, 1970 at Kent State. Note that Patti Smith's husband, Fred "Sonic" Smith, now deceased, is the non-dancing guitarist in the dark cowboy shirt. One critic: "The MC5 brought out the animal in every audience."
Posted by Holden Oliver (Kitzbühel Desk). Permalink | Comments (0)
October 12, 2022
He was a loner with an intimate bond to humanity, a rebel who was suffused with reverence. An imaginative, impertinent patent clerk became the mind reader of the creator of the universe, the locksmith of mysteries of the atom and the universe.

--Walter Issacson, in Einstein: His Life and Universe (Simon & Schuster, 2007)


Children come with Imagination. It's standard issue.

--Holden Oliver in 2009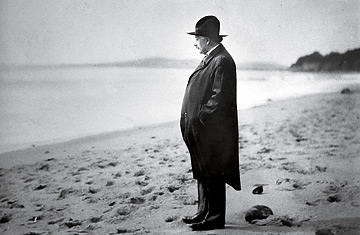 "E" at the beach: Another fresh take.
Try this at home and work: The Holy Surprise of a Child's First Look. Forget for a moment, if you can, about Clients and Paris. This blog is at heart about Quality, Old Verities, and Values--the things no business, government, non-profit group, religion, politician or leader (a) wants to give you or (b) can give you. No, not even family and friends can. You have to find them on your own. Work and Service, whether you are paid for them or not, are inseparable from these things.
At the blog, at our firm, and in our lives, we seek--in the largest sense--serious overachievers, and aficionados of life, past and present: identifying them, learning from them, having them as friends, hiring them and above all, never holding them back. It is often hard to find these people--or even to remember that they once existed. We do, after all, live in a cookie-cutter world. Originality, intuition, authentic spirituality, and even taste are not valued--these traits are often feared and attacked--in most of the West. This is especially true in America, where we continue to be geographically, culturally and (some think) cosmically isolated. The United States, despite its successes, high standard of living and exciting possibilities, has become world headquarters of both moral pretension and dumbing life down. Besides, fresh thinking leads to painful recognitions. It's easier to let something else do the thinking for us.
"Fragmentation" is a word some people (including those with better credentials than the undersigned to write this) have used for decades to describe modern humans all over the world: lots of wonderful, intricate and even elegant pieces--but no whole. So, in our search for coherence, we look for clues. We look to television, advertising, and malls. To work, and to professional organizations. To secondary schools, universities, and any number of religions (none of the latter seem "special"--they say identical intuitive and common sense good things, but just say them differently), and to an array of other well-meaning institutions. In fairness, all of these have their moments (hey, we all like our insular clubs).
Posted by JD Hull. Permalink | Comments (0)
October 11, 2022
What we hope ever to do with ease, we must learn first to do with diligence.

--Samuel Johnson (1709-1784)
Posted by Holden Oliver (Kitzbühel Desk). Permalink | Comments (0)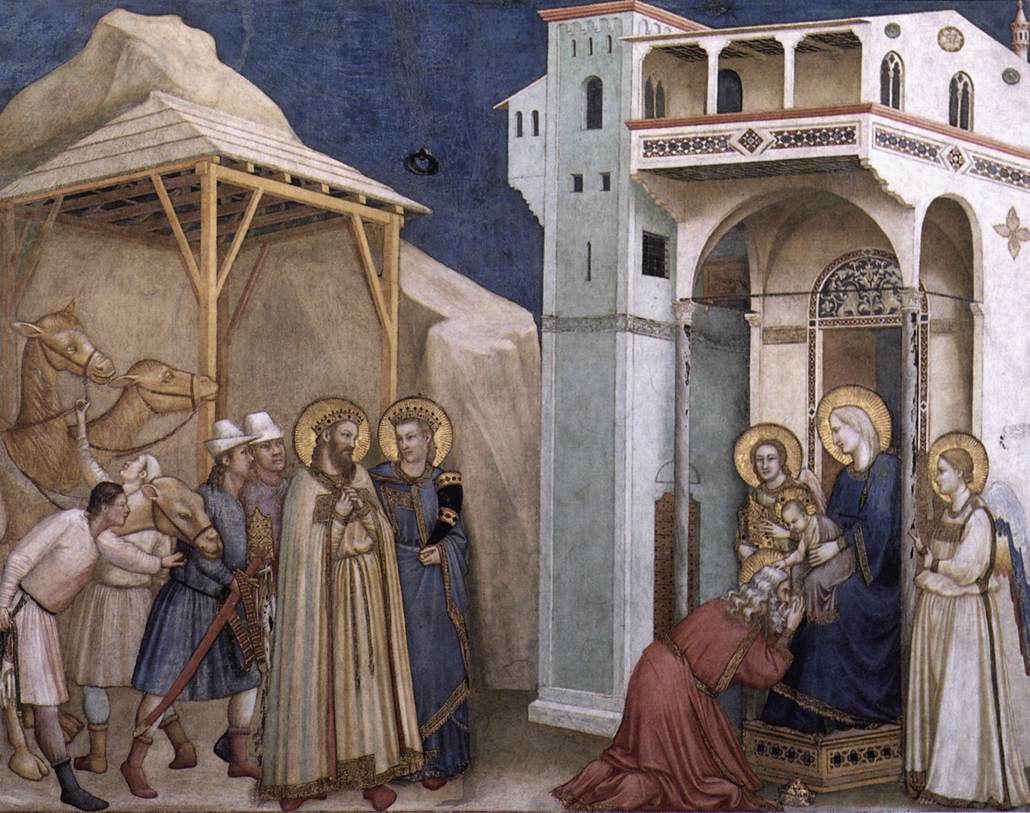 Posted by JD Hull. Permalink | Comments (0)
October 10, 2022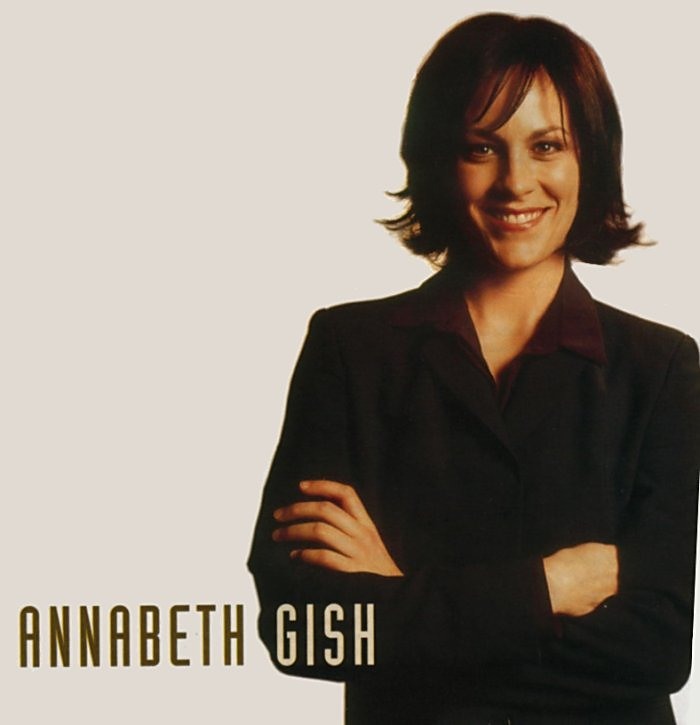 Posted by Holden Oliver (Kitzbühel Desk). Permalink | Comments (0)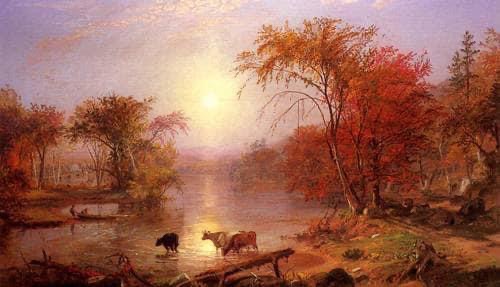 Posted by JD Hull. Permalink | Comments (0)
October 09, 2022
Famous long ago. In the fall of 2007, a Carnegie Mellon study identified this blog (www.whataboutclients.com) as one of the one-hundred most informative blogs in the world. We ranked 60 out of 100. See, in Writers Write, this article: "Carnegie Mellon Study Ranks Most Informative Blogs" (October 24, 2007). We'd like to thank the little people.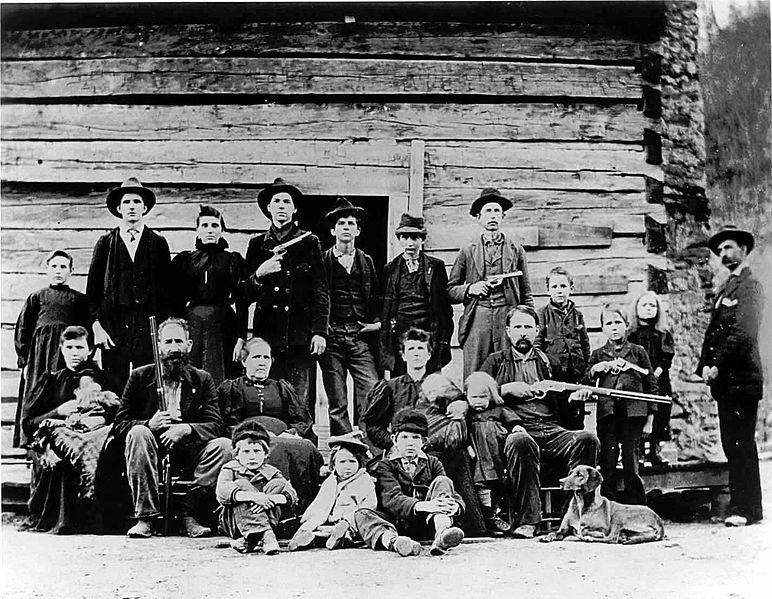 Posted by JD Hull. Permalink | Comments (0)