February 05, 2023
Posted by Holden Oliver (Kitzbühel Desk). Permalink | Comments (0)
The only artists I have ever known who are personally delightful are bad artists. Good artists exist simply in what they make, and consequently are perfectly uninteresting in what they are. A great poet, a really great poet, is the most unpoetical of all creatures. But inferior poets are absolutely fascinating. The worse their rhymes are, the more picturesque they look. The mere fact of having published a book of second-rate sonnets makes a man quite irresistible. He lives the poetry that he cannot write. The others write the poetry that they dare not realize.

--Lord Henry Wotton, in The Picture of Dorian Gray, Oscar Wilde (1890)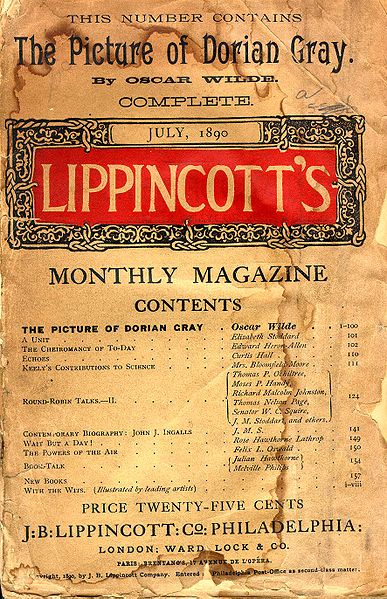 Posted by JD Hull. Permalink | Comments (0)
February 04, 2023
I met Beat badboy legend Lucien Carr once and briefly when he was working in DC for one of the wire services. Way talented, charming guy. And serious American history icon. Everyone even a little hip should know about his story. Carr's on the right below. Google him or research him properly, however you learn stuff. That's Memory Babe Kerouac on your left.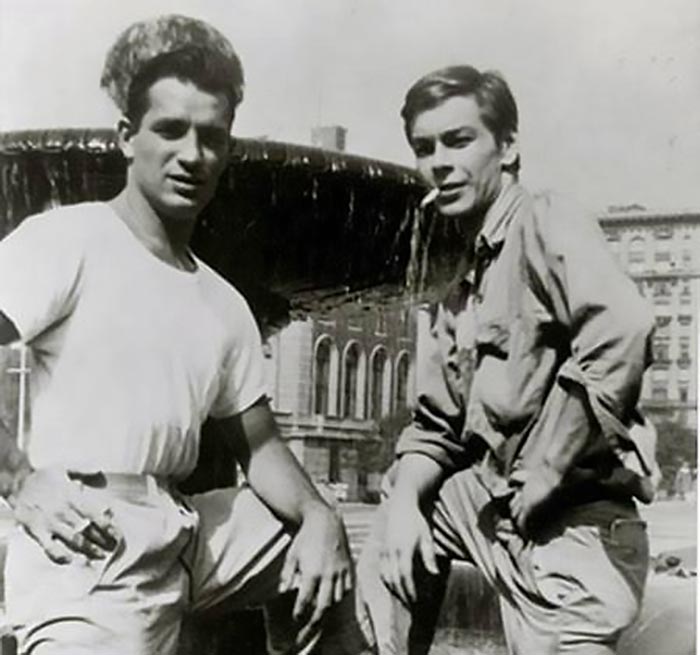 Posted by JD Hull. Permalink | Comments (0)
Since the summer of 2005, this blog has showcased a number of pet issues and themes. We'll keep doing that.
One topic has been the importance of thinking independently about law, government, politicians and political ideologies. Or about The Upanishads. The Sun Also Rises, Huck Finn. About my friend Ernie from Glen Burnie, who is a seer. The Art of Seduction. The Old Testament. Parker Posey.

Or thinking independently about Anything.
There are these days lots of good, and arguably "bad" notions and ideas--nationally and internationally--all along the political and cultural spectrums, and there is no reason to pick one party, camp or pol to follow on all ideas.
After all, people, not ideologies, solve public problems.
You don't need a label. You need not be a Democrat, Republican, Libertarian, Anarchist or Nihilist. You can "mix and match" both pols and ideas. Me? I've changed, if subtly, and in ways that trouble a friend here and there. But my thinking is pretty much the same as it was when I was in my 20s. As a "liberal", I never really trusted Big Labor. I've never liked the "politically correct" speech regimen many traditional liberals unfortunately embraced. To the contrary, I've always admired free speech--and I revel in it. But the main change is that in 2017 I registered Republican for the first time. Not much else is different.
Most of us do have a Political-Civil Rights-Human Rights-Social Justice resume, CV or profile (hereinafter "Political CV"). I use "political" broadly here to describe anything related to participation in public affairs where some social purpose was fully served beyond my own self-aggrandizement, ego or pleasure. More than one purpose is okay; few of us do anything out a pure heart to "will one thing." So below I've fashioned my Political CV. Forget about Dem or GOP or Libertarian scripts. I've listed things that I did in large part "for the public good." For example, things I'm not including are Senior Class President (mix of duties and agendas), Eagle Scout (the same), working in a union-shop factory (Keebler's, in my case), membership in student or church groups with some but not primary political or social welfare slant, merely being asked to run for Congress (and saying no), merely voting, serving on an elected but non-partisan Zoning Board for a community of 40,000 or going to see Jerry Rubin, Timothy Leary or Milo speak at the Cow Palace. Or throwing a huge pickle at an on-stage Iggy Stooge (and hitting him).
But passing out leaflets for a political candidate, demonstrating against POTUS candidate and Alabama Governor George Wallace or working regularly with the urban homeless? Oh yeah. Those are "political". They reflected my idea of furthering "the public good" at the time I did I them. You get the idea. There's got to be a cause, some heat, some passion in an activity that helps others. Doesn't matter if it's a national issue or not. Doesn't matter if there's rhetoric involved.
Anyway, I've been an activist in everything I've ever done--and particularly with respect to groups I've joined or with which I've identified. So, and since I was 16, here is my political resume in chronological order. All of this is part of me now. All of it I'm proud of and still believe in. I'll update it as I remember things things.
1. Campaigned twice for Jerry Springer (Ohio-D), for runs for Congress and City Council in Cincinnati.
2. Campaigned more briefly but earnestly for Howard Metzenbaum, U.S. Senator (Ohio-D)
3. Worked with Armstrong United Methodist Church in Indian Hill, Ohio on several long-term projects for inner-city kids in Cincinnati, Ohio. Some with my mother (Head Start). Some in connection with working toward God & Country Award for BSA. (I was an Eagle Scout.)
4. Worked twice at as counselor at a camp for handicapped kids at summer camp in Cincinnati.
5. My party's candidate for 1970 Governor of Ohio Boys State. I was "liberal" party candidate and lost to a black kid from Sandusky. Ohio named Tony Harris. The race made news on television and in newspapers all Ohio Midwest. I lost.
6. Student Reporter, Duke University Daily Chronicle. Civil Rights Beat, Durham. (1972-73)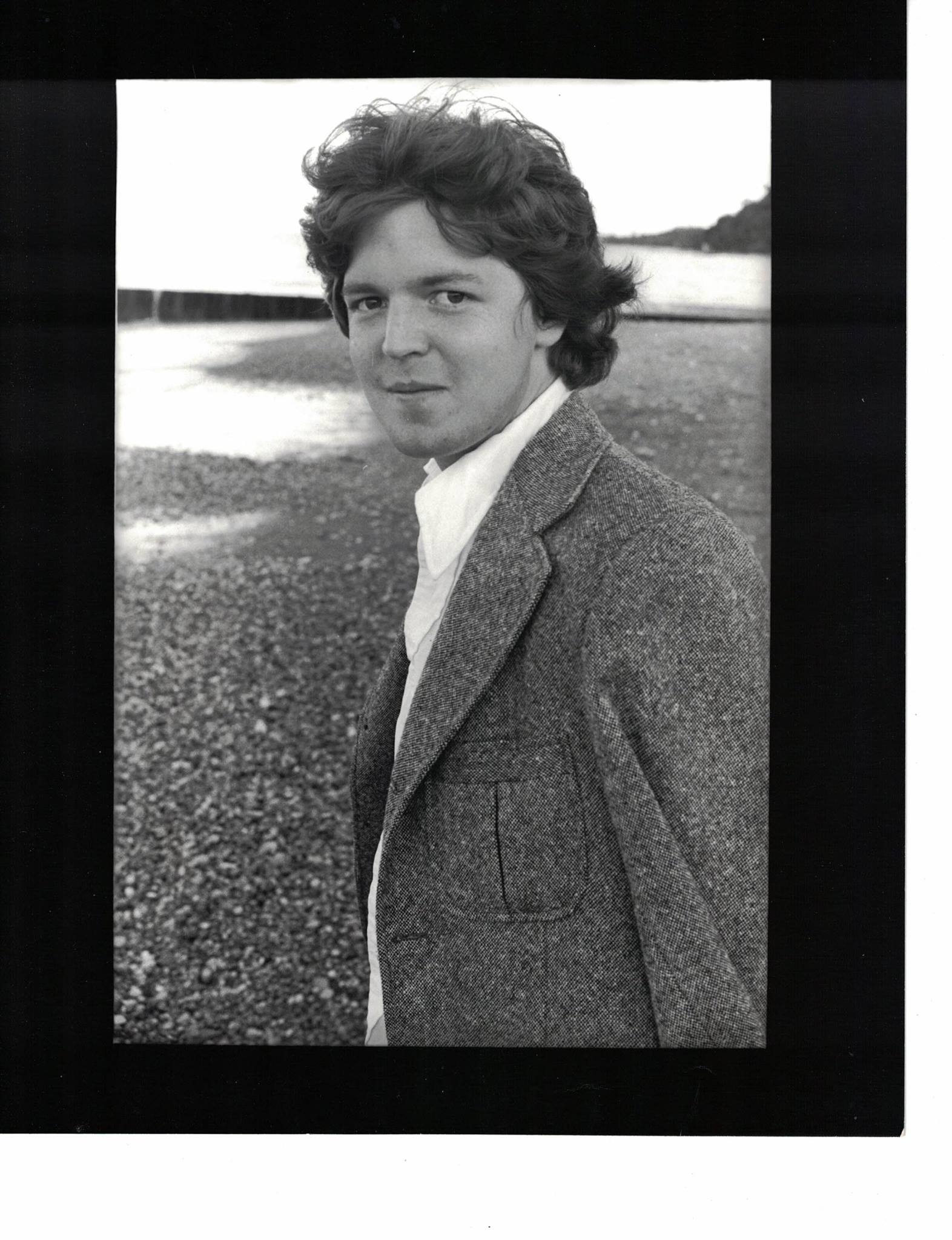 7. Demonstrator, anti-Vietnam war movement. Several marches, demonstrations, including Moratorium in D.C. Demonstrated against POTUS candidate George C. Wallace in Michigan in runup to Michigan primary.
8. Wrote "Soul City: A Dream--Will it come true?" feature for Duke daily Chronicle. March 1974. Interviewed among others Floyd McKissick, one of founders of Soul City, the first model black city in America. Paper won acclaim and 2 awards for this reporting.
9. Aide, Sen. Gaylord Nelson (Wis.-D) (1974-1975, parts of 1976) Spearheaded demonstration project passed in Congress in preventative health care for Menominee Indian tribes in Wisconsin.
10. Worked for Lawyers Committee Under CIvil Rights suing VA furniture makers under Title VII. Class action suit. Covington & Burling.
11. Worked off and on but actively for 2 years helping probe possible violations of Voting Rights Act by large Ohio city. Department of Justice/Legal Aid Society.
12. Awarded 1-year poverty law fellowship in Toledo, Ohio. Turned down to move back to DC.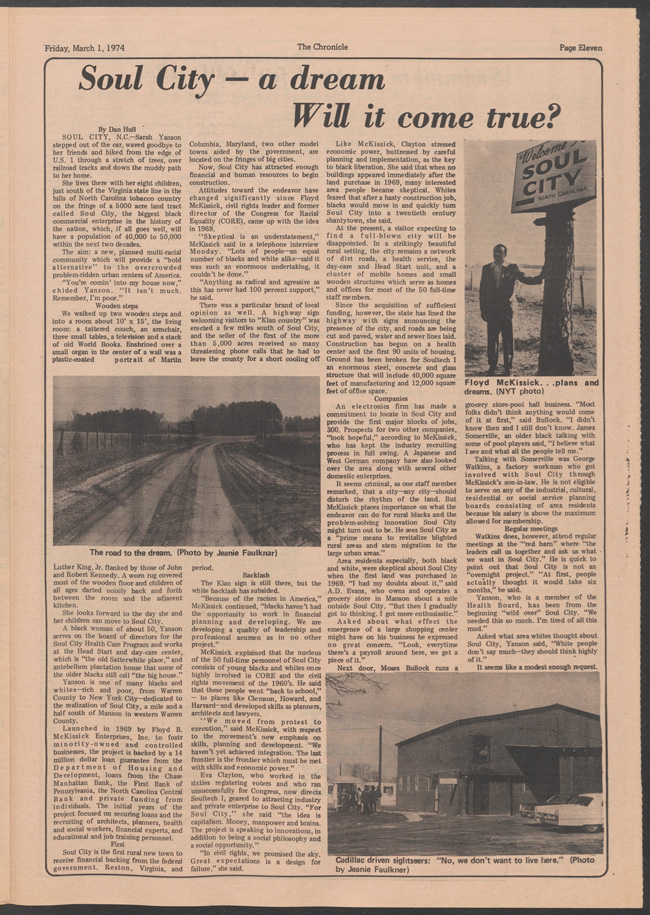 14. Two of three law review articles on racial discrimination under Constitution. Zoning and Voting. Two awards.
15. Two feature articles appearing in major paper Sunday magazine. First on zoning in a small Ohio River town, New Richmond, Ohio. Second about a 1st Amendment and zoning crusader named John Coyne in rural Clermont County, Ohio.
16. Aide, Representative Bill Gradison (R-Ohio) 1978-1981. Health. Energy. Natural Resources,
17. Treasurer 2003 State Assembly Campaign for CA Democrat, Karen Heumann.
18. Wesley Clark for President (2003-2004). Chief San Diego Fundraiser and (briefly) CA Convention Delegate.
19. Board of Directors, North San Diego County Democrats (2002-2012)
20. Hillary Clinton for President, 2008, 2016.
21. Co-Founded (with Peter B. Friedman) One Night/One Person Winter Homeless Program in Northern America & Europe 2015. Now in year 6.
22. Defense counsel for two mainstay leaders of the Proud Boys, before both courts and Congress, re: January 6, 2021 events.
Original: April 3, 2019
Updated: July 21, 2022
Posted by JD Hull. Permalink | Comments (0)
February 03, 2023
Excerpt from the famous November 1974 Playboy Magazine interview with writer and humorist Hunter S. Thompson conducted by Craig Vetter, a well-regarded writer and storyteller himself.
PLAYBOY: ....this morning you've had two bloody marys, three beers and about four spoons of some white substance and you've been up for only an hour. You don't deny that you're heavily into drugs, do you?

THOMPSON: No, why should I deny it? I like drugs. Somebody gave me this white powder last night. I suspect it's cocaine, but there's only one way to find out...

PLAYBOY: What do you like best?

THOMPSON: Probably mescaline and mushrooms: That's a genuine high. It's not just an up -- you know, like speed, which is really just a motor high. When you get into psychedelics like mescaline and mushrooms, it's a very clear kind of high, an interior high. But really, when you're dealing with psychedelics, there's only one king drug, when you get down to it, and that's acid. About twice a year you should blow your fucking tubes out with a tremendous hit of really good acid. Take 72 hours and just go completely amok, break it all down.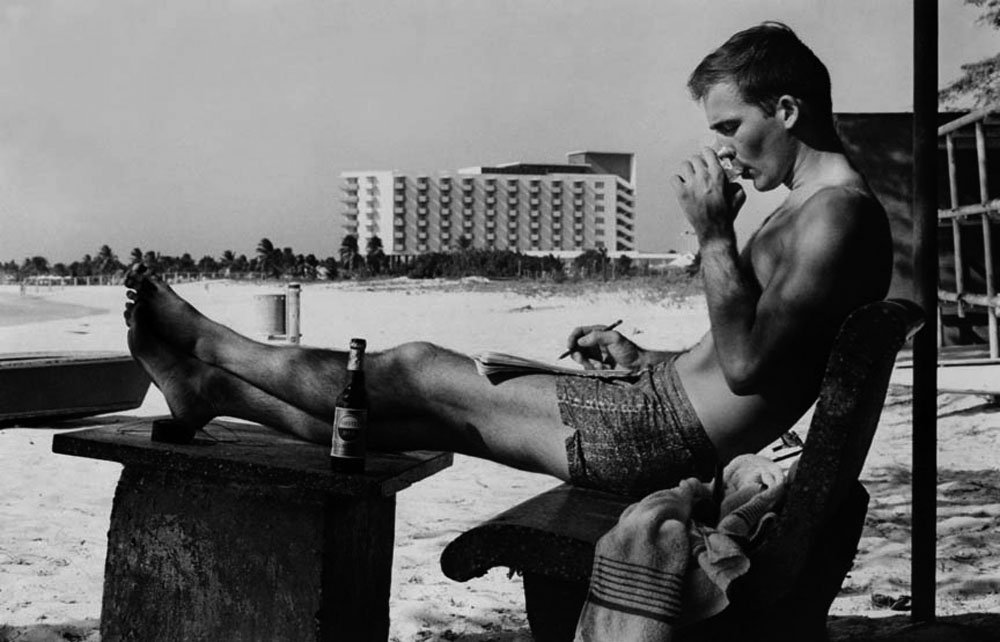 Posted by JD Hull. Permalink | Comments (0)
February 02, 2023
Every normal man must be tempted, at times, to spit on his hands, hoist the black flag, and begin slitting throats.
— H. L. Mencken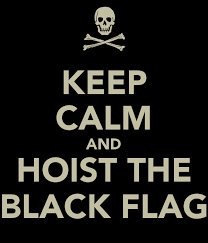 Posted by JD Hull. Permalink | Comments (0)
A wise man's country is the world.

--Aristippus (435-360 BC), as quoted by Diogenes Laertius, Lives of Eminent Philosophers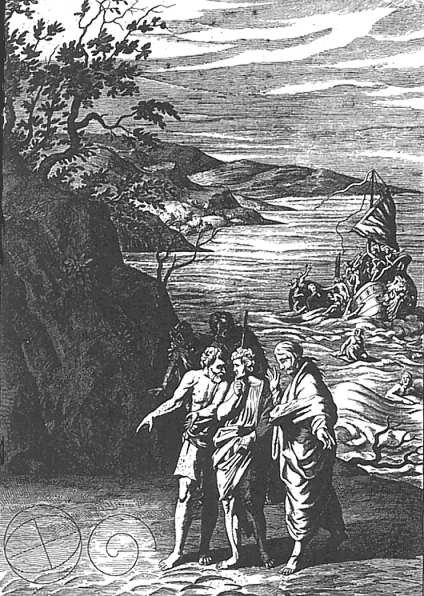 Posted by Holden Oliver (Kitzbühel Desk). Permalink | Comments (0)
Happy New Year. In 2023, and daily, stop apologizing for being open-minded, being outspoken, seeing all sides of an issue and being against the goofy fashion of that day. Think on your own. Get off your knees and let people know who you really are. Fight junior high mob culture. Tell the world you're done with it. Risk something.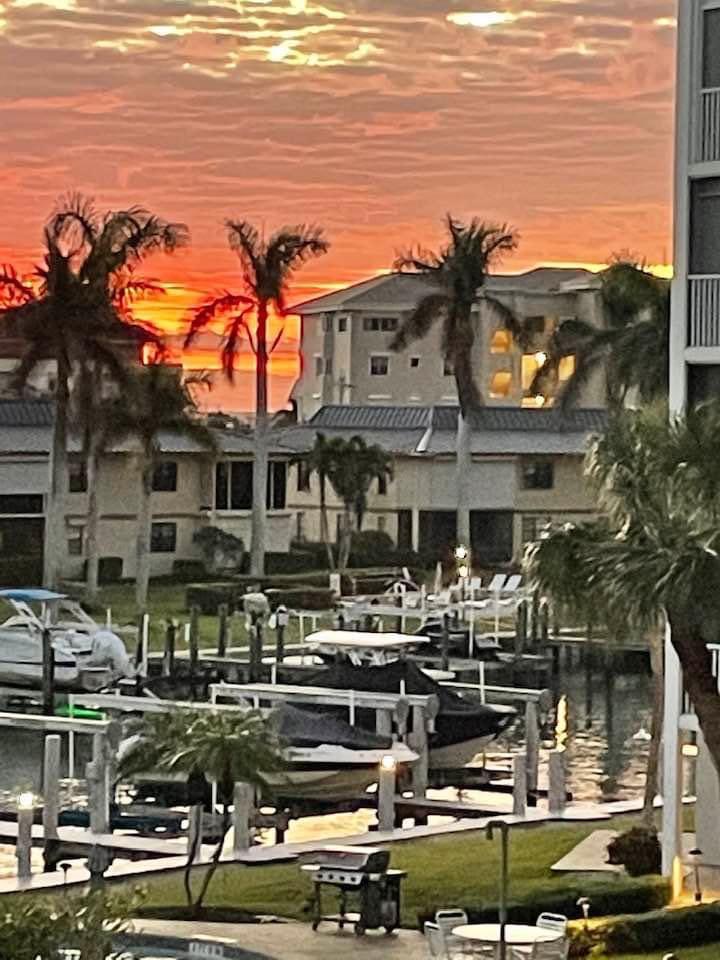 Original post 1/1/2023

Posted by JD Hull. Permalink | Comments (0)
February 01, 2023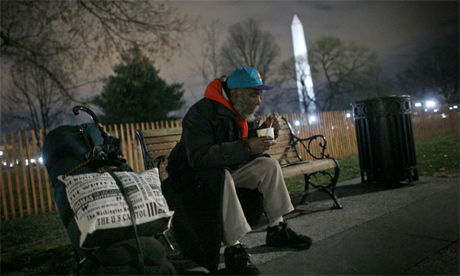 The purpose of this post—which we keep revising every time we post it—is simple. To keep humans alive during the 30 coldest nights of the year by doing something simple and effective for others without holding pressers about what great people we are when it's cold as a witch's tit downtown and in city parks.
Bear with me.
As a Yankee, Eagle Scout, outdoorsy dude, lifelong camper and all-weather philanderer, let me assure you that spending a night outside in colder weather has unique challenges. Even in the Fall. And generally in the period October through March.
Exposure. The Elements. And hypothermia. Call "it" what you will. Authors Jack London and Hans Christian Andersen each wrote well-known stories about it. And you can die from hypothermia well above 32 degrees F.
You say you would really like to help the urban homeless on both cold and super-cold American Northeastern and Midwestern nights? Chilly, plain cold and the bitterly cold, there are unpredictable nights that many cities are prepared to accommodate more homeless residents at shelters but for a number of reasons (both good and bad) thousands of Americas's rough sleepers take their chances outside?
Good. So see our inaugural post about our One Night, Person (March 5, 2015) campaign and our follow-up March 7, 2015 post. No, we don't have time to go over all of this again; we're working stiffs like you. Just read the posts.
Once again, and in short, here is the idea and the rules:
You're a Yuppie, professional or other generic dweeb between the ages of 22 and 82.You live in towns like New York City, Philly, Boston, Baltimore, Indianapolis, Cleveland, Wilmington, DC or Chicago.
Or similar cities in Europe. Or Asia. Generally? Think Northern Hemisphere. Planet Earth. Wherever Yuppies roam. You may live in the suburbs or in a downtown neighborhood of these cities. But if you work during the day in a downtown area of any of them, you and yours will go forth and do this:
1. Pick out and ask a homeless woman or man what articles of warm clothing she or he needs that you already have at home or in storage--thermal gloves, wool scarfs, warm hats and beanies, big sweaters, winter coats, thermal underwear, socks, etc.
2. Ask just one person at a time.
3. Agree on a time to meet (preferably at the same place) later that day or the next day.
4. Find the winter stuff you have at home or in storage.
5. Bring said stuff to the homeless woman or man as agreed.
6. Nine out of ten times, your new friend will be there when you show up.
7. Wait for forecasts of the next super-cold night--and repeat.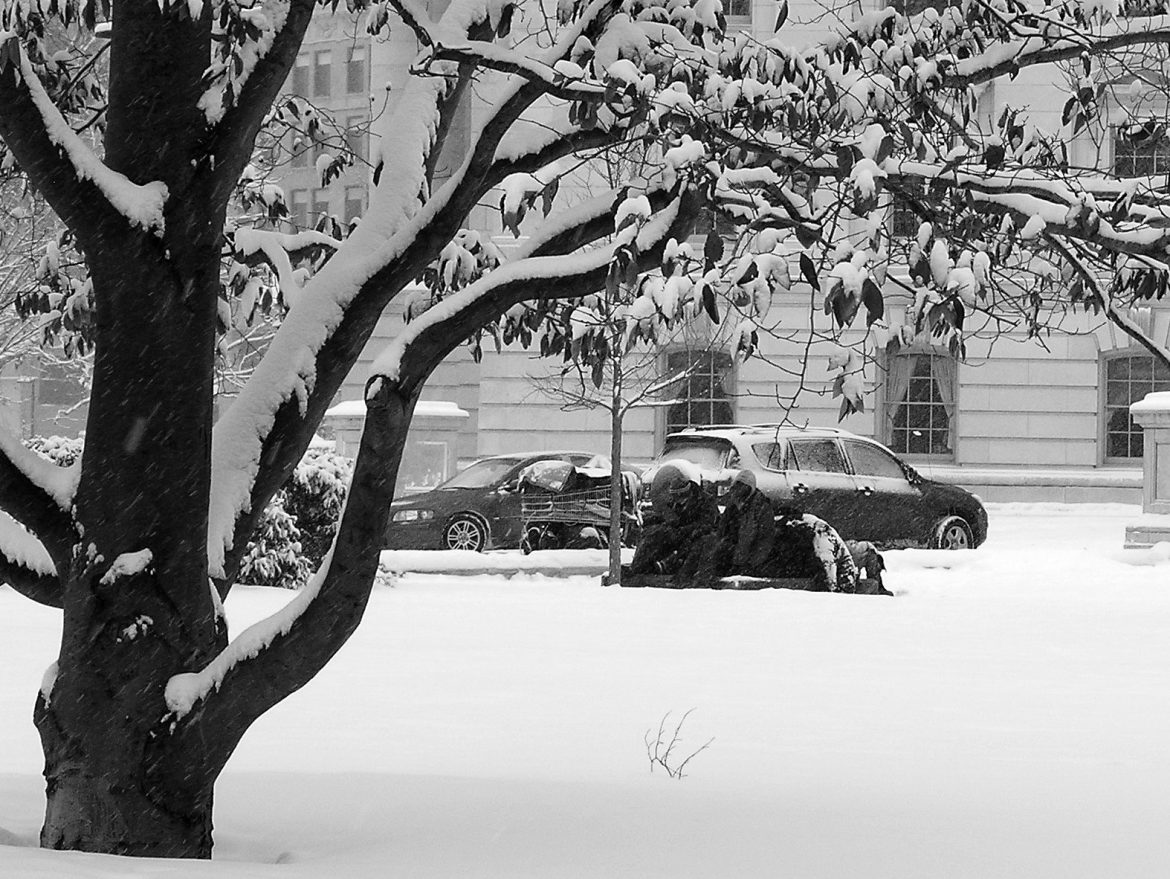 Posted by JD Hull. Permalink | Comments (1)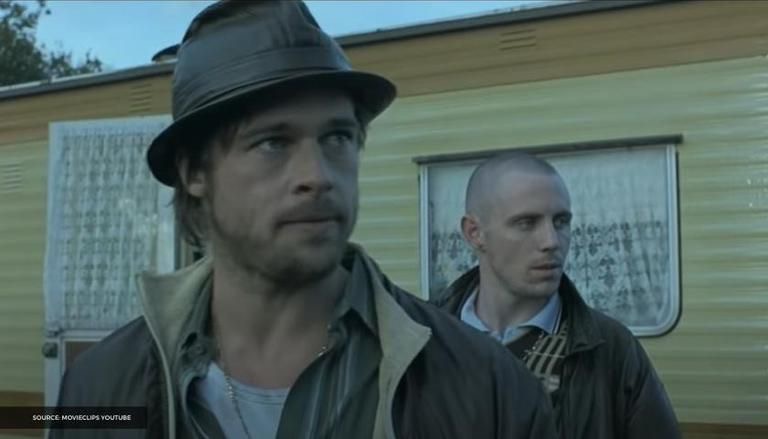 Never Forget. Avenge Mickey O'Neil's Mum.

Posted by JD Hull. Permalink | Comments (0)
We all like to feel special, unique and, at times, superior. It doesn't mean we are insular, evil or bonkers. It doesn't mean you need to meet with your shrink Dr. Quaalude four rather two times a week. It means we are flawed, insecure, competitive and desperate for the Universe to acknowledge, and somehow validate, each one of us.
Narcissist. Narcissism. Narcissistic. These have been hot labels in the past few years. Lots of articles and pop psychology pieces in which writers bandy these terms around. There's been some name-calling, too. Boomers and Millennials are called narcissistic. So are certain bosses, public figures, artists, entertainers.
To name a few famous people who've been so accused: Pablo Picasso, Eva Peron, Warren Beatty, Sharon Stone, Charlie Chaplin, Margaret Thatcher, Christian Barnard, Donald Trump and William Shatner. Even Elvis. Then there are legions of more obscure folks who we see as uber-selfish, unfeeling, too full of confidence, grandiose. And a few who just make us feel uncomfortable or we just don't like.
What going on here? Is Narcissism the new Cooties, the dreaded but fictional disease you got from opposite sex classmates on the playground? If it is, let's find some other way to trash people. Let's trade in the entire narcissism lexicon for something that's fairer and we can all understand.
Because we are in over our heads, folks.
In conversation and writing, lots of non-experts--I am not an expert on this, are you?--employ the narcissism lexicon glibly snd confidently to describe all kinds of bad behavior as if everyone knows exactly what they mean. One problem with this is that nearly everyone who does it (like Tony Blair's talented friend in the article linked to below) seems to have no idea what they're talking about. Even worse, people who use the terminology often lump everyone with narcissistic traits together without making distinctions between "healthy" narcissists, garden variety egotists and deeply malfunctioning humans.
Not making those distinctions is not just silly, sad, ignorant and irresponsible. Given the powerful stigma narcissism carries with some people who are just as clueless, it's a dangerous assessment.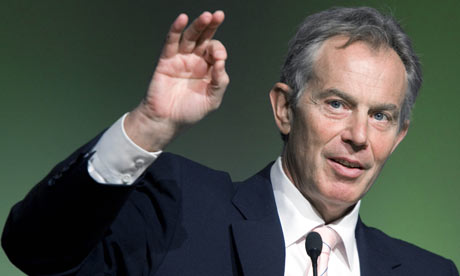 Retired Alpha male pol having fun. Narcissist? (Adrian Wyld/AP)
You may think, as I do, that the American Psychiatric Association (APA) and other mental health authorities--which at this point have made almost every activity, eccentricity and wondrous human foible a "disorder" or condition which requires, or will soon require, professional treatment--went slightly batshit itself years ago. My favorite is the relatively recent addition to the Diagnostic and Statistical Manual of Mental Disorders (DSM) of caffeinism. There are five (5) types of caffeinism. One is Caffeine Withdrawal, which for a few years now has been a mental disorder. I expect to see jetlag very soon.
However, the APA and these other bodies continue to have the power to flag and define sickness and disorders. The power to define mental illness in our society is the power to suggest what is moral, immoral, good, bad, acceptable, unacceptable. With respect to medical expertise especially, we are at heart compliant and conformist. We remain happy to let others do the thinking for us.
And narcissists in the public mind are very bad. In addition to the usual suspects noted above, some of the worst villains and head cases in human history make the famous/infamous people list: Stalin, Hitler, Lee Harvey Oswald, Ted Bundy, Joseph Mengele, O.J. Simpson, Jim Jones, Ike Turner and, last but not least, Simon Cowell.
Although I will never be an expert on anything scientific, I did do some homework. Apparently, we should think of narcissists in three groups. The first group includes each human being who has ever lived. We all have a touch of narcissism--and we need it to survive. It's healthy.
The second group is actual narcissists. These are people who score high on tests based on traits (symptoms) listed in the DSM. Think politicians, many execs and entrepreneurs, 1980s-era bond traders, actors, writers, surgeons, go-getters, workaholics, a good chunk of the freshman class at Dartmouth College, all AUSAs and nearly every effective trial lawyer you will ever meet. You get the idea.*
The third group is comprised of those with a clinical diagnosis of Narcissistic Personality Disorder (NPD). These are the few, the miserable, the hardcore. See my listing in the paragraph above. It's the same kind of folks--but now, according to the psychiatric community, they're stuck in the wild blue yonder, and can't get out. Their selfishness and self-absorption prevent them from ever having a meaningful relationship with another human being.
The traits for this group: (1) expectation to be recognized as superior and special, without superior accomplishments, (2) expectation of constant attention, admiration and positive reinforcement from others, (3) envy of others and believes others envy him/her, (4) preoccupation with thoughts and fantasies of great success, enormous attractiveness, power, intelligence, (4) lacks the ability to empathize with the feelings or desires of others, (5) arrogant in attitudes and behavior and (6) expectation of special treatment that are unrealistic.
The problem? On any given day, the above traits/symptoms for NPD describe most of your "enemies", and certainly every one of the insane, miserable and unreasonable opposing counsel you are putting up with. It's the candidate you are running against. It's the woman who just dumped you.
In my reading, lack of empathy stands out as a key trait shared by at least those in the second and third groups. To be honest, in my life I've met no one with zero or little empathy. However, lots of people I know seem to have trouble, at least initially, of "feeling the pain" of others. Most of them are men. I doubt that anyone who has read this far considers empathy to be a male trait. It's clearly not. So are most men narcissists?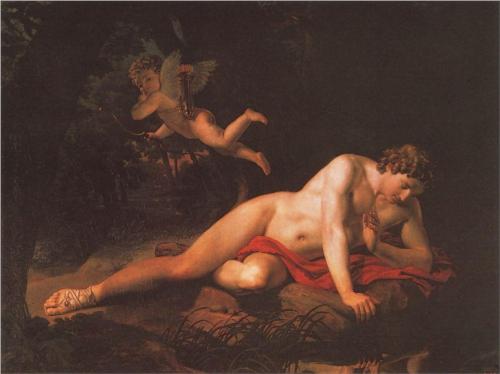 The Narcissus, Karl Bryullov, Russian, 1819
Posted by JD Hull. Permalink | Comments (1)
Lawyering? A cruel and shallow money trench, a long plastic hallway where thieves and pimps run free, and good men die like dogs. And then there's a negative side.

--Holden Oliver, Salzburg, Austria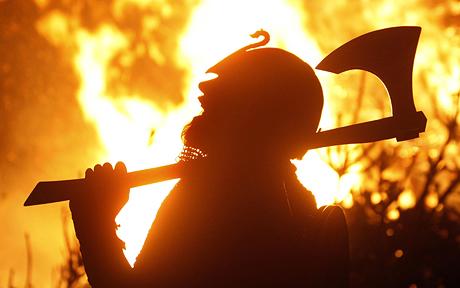 Posted by JD Hull. Permalink | Comments (0)
January 31, 2023
The satirist is to be regarded as our physician, not our enemy.

--Henry Fielding, 1707-1754
Physicians--like lawyers--may no longer be the great community of leaders and societal architects they once were or people had hoped they could be. Both professions now breed technicians. As things get more complex, that, of course, makes sense, and we could do worse. But you still get what Fielding was trying to say.
Satire down through the ages never has had the power, on its own, to make people change things. Satire does clarify and make us think. But the law needs certainty, clarity and steadiness of tone--all kept at a consistent wave-length so we do not lose our place. We need to know the speaker or writer is 100% sober. It's not always fun. It's steady. You can rely on it.
However, you do get excited and think you are about to see some great and epic satire and commentary every time you read a pleading which begins "COMES NOW...", a letter which begins (and our favorite) "Enclosed herewith please find..." or contract which uses "said" frequently. You are disappointed when you realize it's intended to be a serious document.
Legal writing. Legalese. Can't we just "say it"?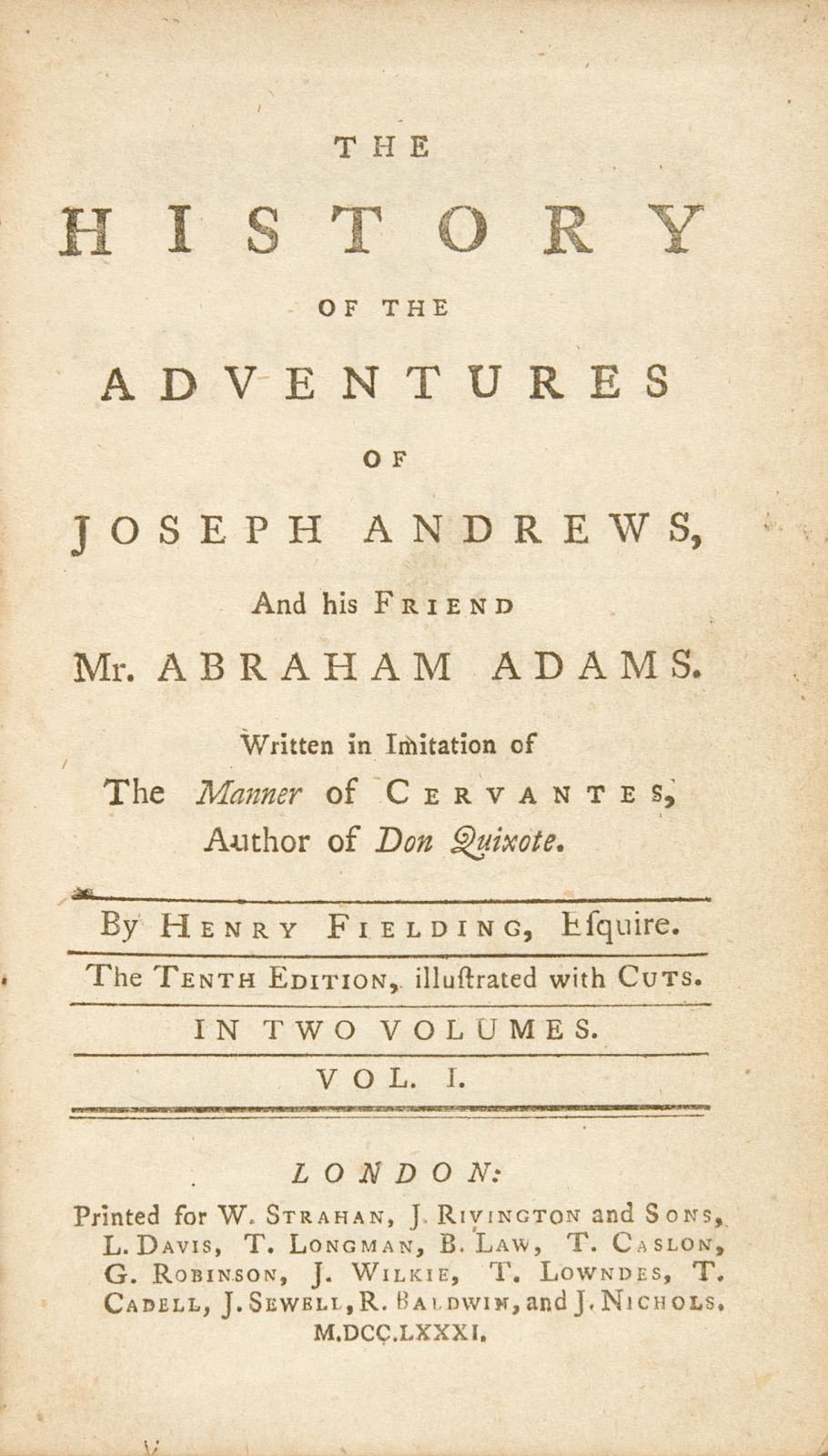 From past WAC/P? posts circa 2008
Posted by Holden Oliver (Kitzbühel Desk). Permalink | Comments (0)
Prescient. Accurate. Inspiring. Irritating. Even upsetting. But they are not about you. Born right here in 2006, and part of Hull McGuire cosmos since the 1990s, the 12 Rules of Client Service try to align client and lawyer interests, and do a good job of that. They require discipline, persistence, attitude and a mind-set of enforcement. And big ones, frankly. Have a nice day.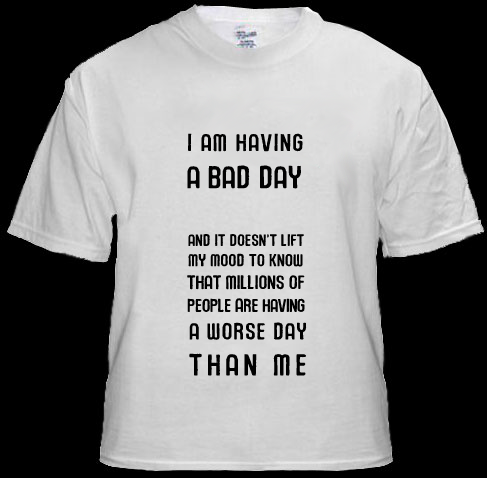 Posted by JD Hull. Permalink | Comments (0)
January 30, 2023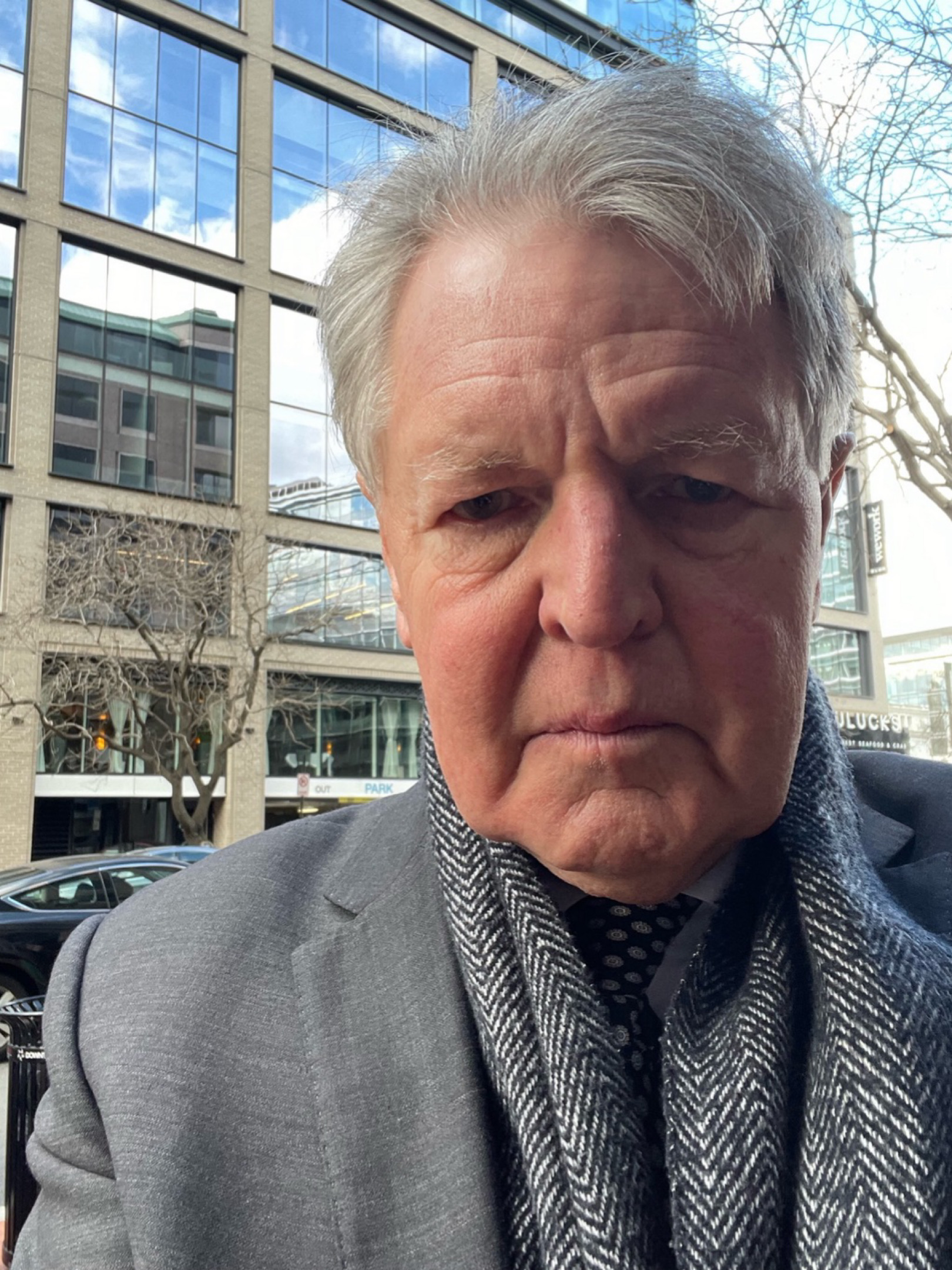 Posted by JD Hull. Permalink | Comments (0)
January 29, 2023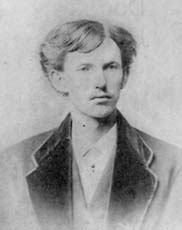 John Henry Holliday in 1872. Graduation photo.
He despised and, whenever he could, preferred to engage bullies. He had a knee-jerk resistance to following the crowd in anything. He thought for himself. He argued with everyone (including the Earp family) about everything. He liked underdogs.
The Gift of Loyalty, Being There, Standing Up. Nine-tenths of what has been said or written about him, including Hollywood's versions, is hype. Doc Holliday wasn't a great shot, or anything like an artist with that big knife he carried around with him. He didn't kill scores of people. He wasn't drunk 24/7. Not everyone hated or feared him. Yes, he could be as mean as a snake.
But when you clear away the Old West myth, he's still a tragic but compelling and often admirable loner. Biographers do agree that John Henry Holliday (1851-1887) was fiercely loyal and could be counted on to stand up for friends--not just the Earp family--and a few others who might need a bold if flamboyant assist.
To be honest, I wish more lawyers--too many of us are cowards and wimps--had Doc's pluck, his ever-readiness to "be there" for you and his fine madness. Most of us? We don't come by strong character, action or decisiveness naturally. Face it: as a group, we are barely above-average Dorks. We've raised holding back, and even common cowardice, to an acceptable art.
Like many lawyers-to-be, Doc grew up comfortably and was well-educated. He was raised in Georgia as a popular and bright youngster in a close, supportive and fairly well-to-do family in which, among other things, he learned about card games. His clan's fortunes were badly set back, but not destroyed, by the Civil War and the subsequent occupation by Union soldiers.
He started out adulthood in 1872 as a 20-year-old graduate of a fine dental surgery school in Philadelphia. But Holliday caught Tuberculosis from either his stepmother or a patient in his first year of practice. At 22, still the beginning of his dental practice, he was diagnosed as "consumptive"--and told that he had but a few months to live.
This shock, coupled with what some researchers believe was a star-crossed love affair with a first cousin, made Holliday move West for his health. Dentistry quickly took a back seat to gambling. He became a binge-drinking rogue with only a few friends, professional gambler, resident wit, expert womanizer and prankster who was somehow menacing to most of the people he met, even at a weight of around 140 pounds. Although he was clearly an emotional and in some respects volatile man, most reports have him clear-headed, quick-witted and even strangely calm in violent situations the moment they erupted.
This was a bit of Social Critic and Philosopher in Holliday, too. I've read three bios now on Doc. (The best, to me, is Doc Holliday by Gary L. Roberts, John Wiley & Sons (2006)). Even when drunk, or when he had lost his temper (both happened a lot), Holliday was clear-eyed in a number of respects.
He wouldn't beat up on weaklings. He despised--and, whenever he could, preferred to engage--straight-up bullies and self-hating creeps. He had a knee-jerk resistance to following the crowd in anything. He thought for himself; he argued with everyone (including the Earp family) about everything. He liked underdogs. And even when cornered--or was about to be hauled off to jail (also happened a lot)--he had something caustic and often incredibly funny to say.
Tuberculosis did finally claim him in Colorado at age 37. There is no end to the lore about what he did and said, or to the speculation about what made him tick in those last 15 years. But even the most sober historical sources on Holliday do agree on one thing. Over and over again, if a friend--in a few cases a total stranger--needed him, he was there immediately.
Instinctive. No hesitation. An angry yet adept explosion. None of the pathetic step-by-step "analysis" of modern white collars that should shame us deeply every time and never does. You didn't need to ask Doc to help. Doc didn't need to think about it. He just did it.
Posted by JD Hull. Permalink | Comments (1)
January 28, 2023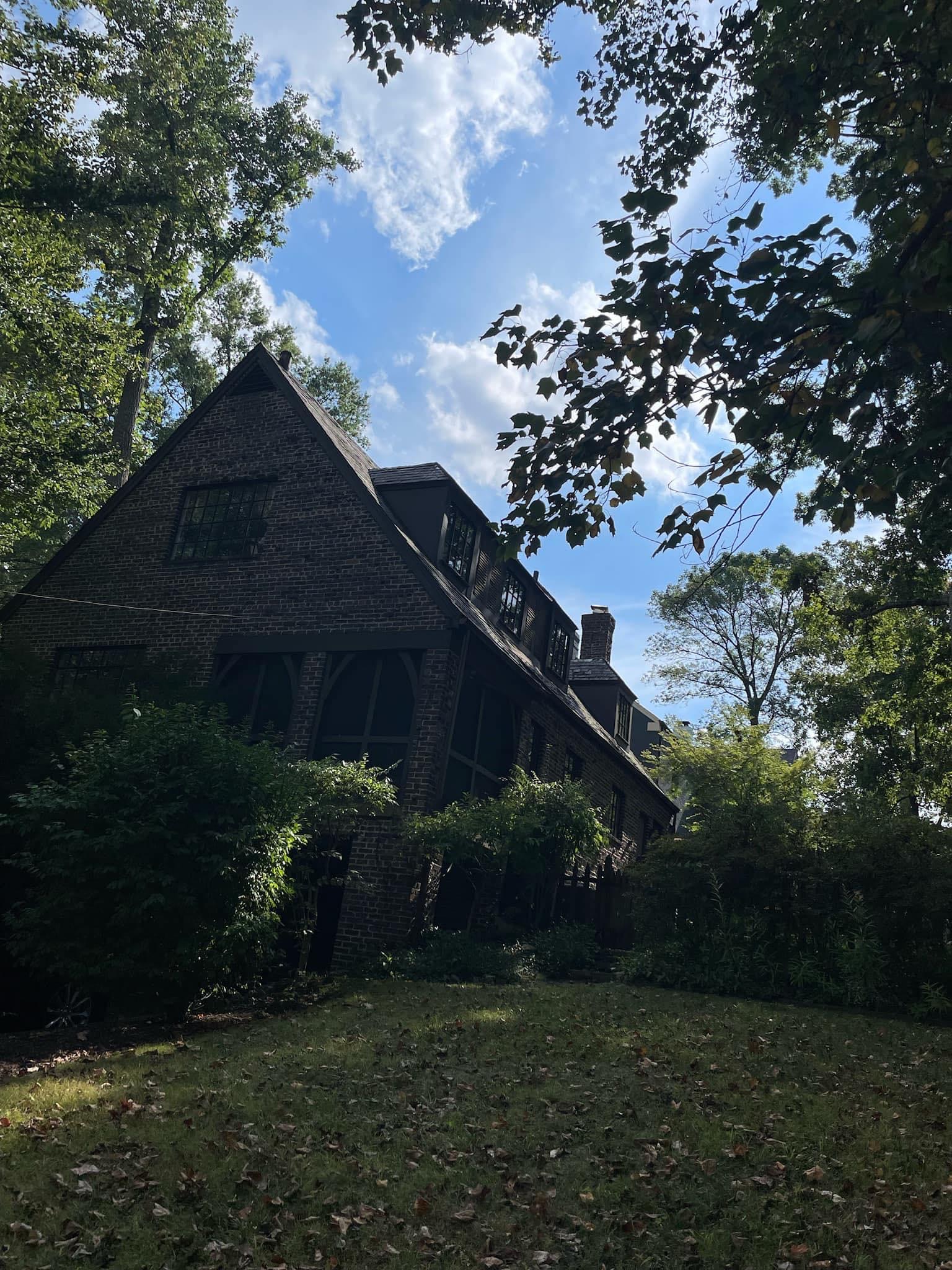 This was once my grandpop's house in DC. He and my alpha-as-hell grandmother Alene Oliver Hull lived there circa 1950-1966. I even lived there a short while in 1953. I miss the house. I miss them. Like my Dad John Hull also wished, I wish I could be more like Dr. J. Dan Hull, Jr. None of us will ever touch his kindness, patience, persistence, intellect, strength, and genuine class. I snapped this photo and others on September 3, 2022.
Posted by JD Hull. Permalink | Comments (0)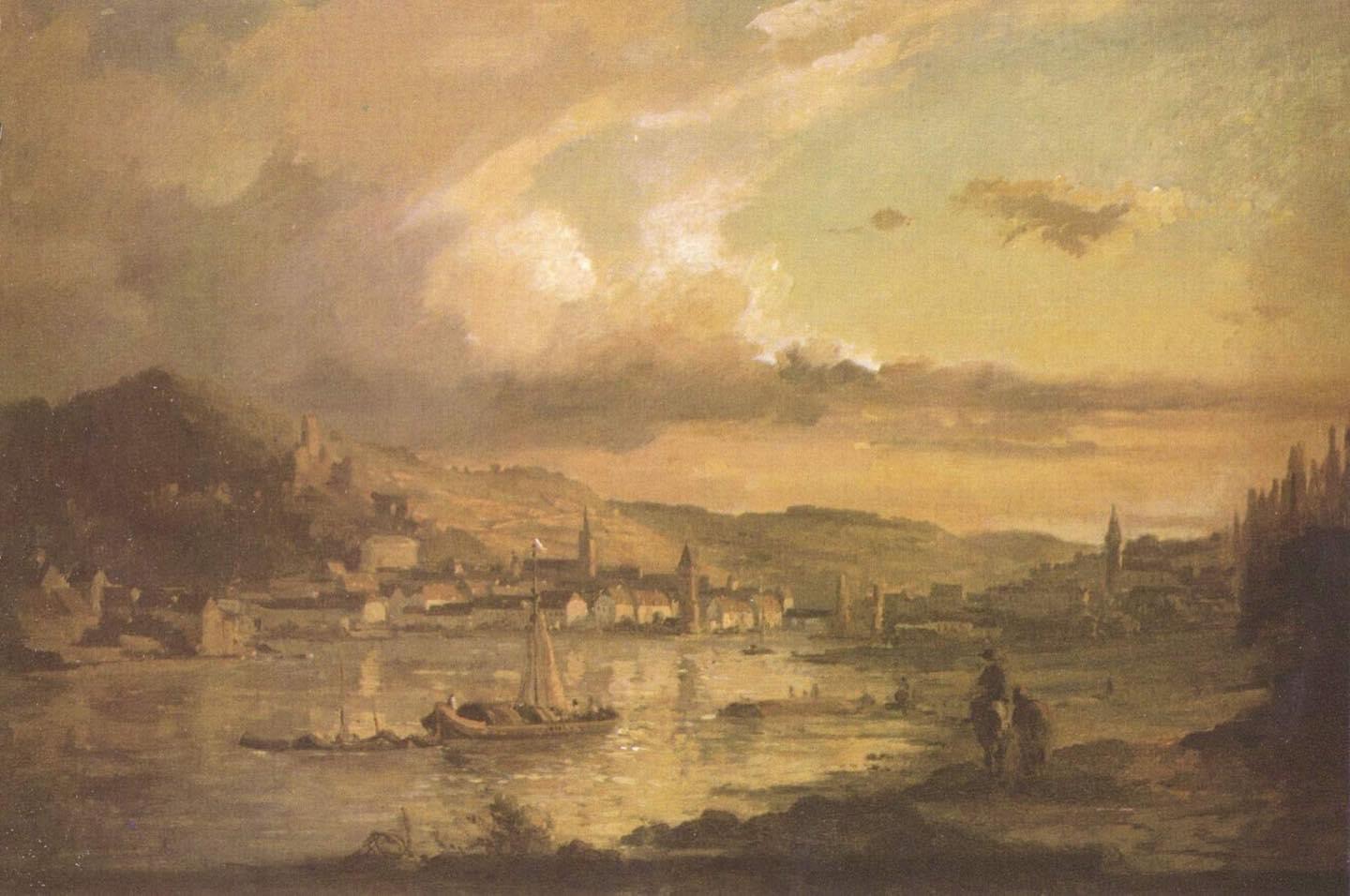 Posted by JD Hull. Permalink | Comments (0)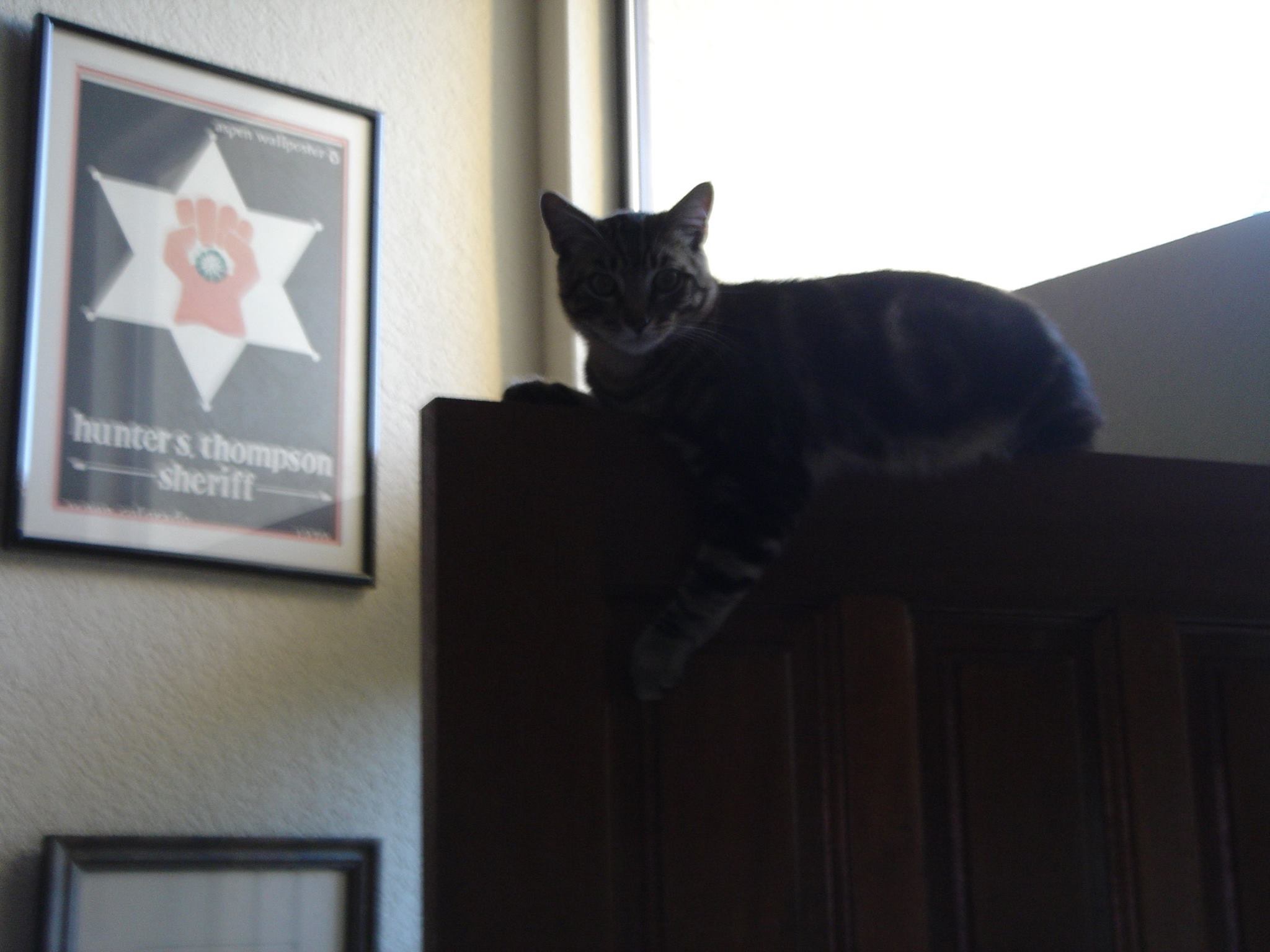 Posted by JD Hull. Permalink | Comments (0)
January 27, 2023
It's American trial season again. The period just after any holidays. Count on it most jurisdictions. But we now have fewer civil trials--in both American state trial courts and federal district courts--than we did fifty years ago. But we still have them. And lots of them have jurors. In America, we have so many different types of civil disputes in courts of record heard by juries that most Europeans, especially Germans, think we've gone a bit far with the right to a jury trial, and due process generally, if not completely around the proverbial bend. We waste too much time and money, some say. Maybe they're right. But under our federal and state systems, jurors are here to stay. We are dug in.
No matter how elitist or egalitarian you are on the subject of jurors here in the States, please understand something.
Jurors are not dumb. They miss little. They watch you and your team--lawyers, fact witnesses, expert witnesses, consultants, law firm employees and even partisan well-wishers you may have invited--in the courtroom, in the back of the courtroom, in hallways, in restrooms, in parking lots and in restaurants.
In short, they are watching you and yours. You get the idea.
Here's something you already know. Jurors will always surprise you in their decision-making. No matter what an expert might tell you, or how hard you've worked at selection, you're always wrong about one, two or three of them. You find out things about some of them at the verdict, with or without special interrogatories.
You'll learn tons more, however, if you have the opportunity to speak with them after the verdict comes in and they're dismissed. Ask them how they viewed the personalities in the courtroom and whether they formed opinions about anyone. Of course they did.
Creep Control
Anyway, during trial, don't go out of your way to antagonize jurors with sideshows which have nothing to do with the trial itself. Bring no "creeps" with you to trial. Keep them in the office. If they must show up--even for a moment--teach them to "un-creep" themselves, starting at 60 second intervals, and practicing until they can hold out for five minutes at a stretch. Hint: They pretend they are happy confident people who genuinely like other humans. And life. Breathe in. Breathe out. Repeat. And remember, you seek progress--not perfection. Be gentle at first.
Non-Creeps
Bring to trial no "non-creeps" capable of any snide, "mean" or creepy gesture, facial expression or body language glitch lasting more than one half-second. Instruct your non-creeps to read this post to be on the safe side. Reformed creeps--you spotted them early and sent them to rehab but they are ultimately powerless over they way they look or act--need pep talks, and brief courtroom appearances. See above.
Recovering Creeps Who Under Pressure of Trial May Relapse and Fold or Explode in Public
See above.
A Note on Nerds
In doses, however, a few generic dweebs and weenies running in and out of the courtroom with a huge box of documents, a phone message from your wife about Nantucket this summer with the Bloors, a good luck note from your mistress, your lucky bow-tie, your spats, your reserve pair of Bass Weejuns--face it, many on your staff are the kind of people you routinely made fun of in high school--is okay. Jurors expect nerds will be in the building. You're a lawyer. You live in a world where nerds are almost normal. Jurors get and tolerate that.
But jurors just don't like self-important "assisting creeps". That's really personal. Let us explain more.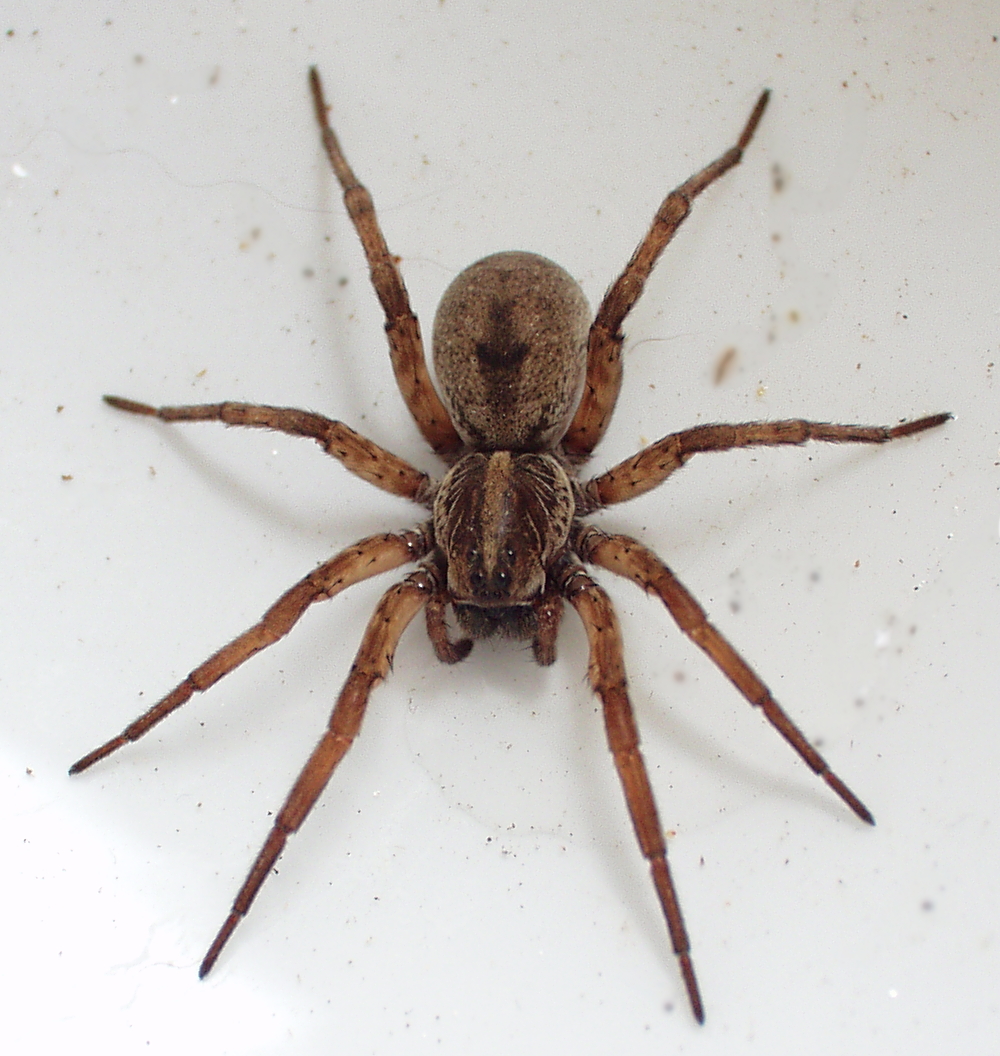 Posted by JD Hull. Permalink | Comments (0)
January 26, 2023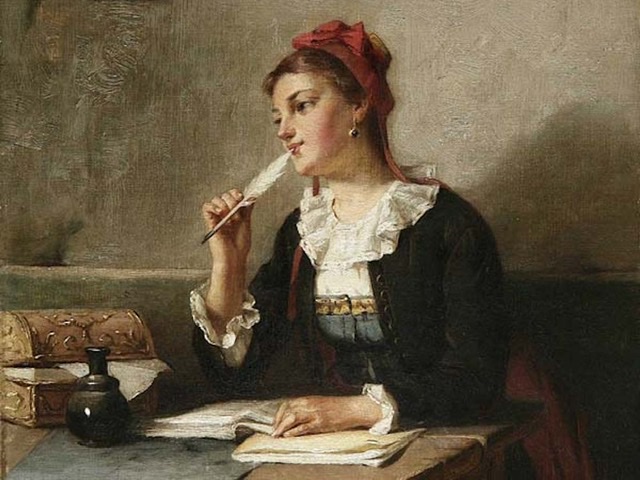 AUGUST MÜLLER, LIEBESGLÜCK – DER TAGEBUCHEINTRAG (DETAIL), CA. 1885
Posted by JD Hull. Permalink | Comments (0)
If you work for a peer firm, you will encounter me or someone very much like me. [Y]ou cannot avoid the essence of my character if you aspire to succeed... I or some form of my embodiment will exist to make your existence as uncomfortable and unpleasant as it can be. Welcome to the legal profession you self-entitled nimrods have created.

--Partner Emeritus, commenting at Above The Law, 2009
To the dismay of many, Partner Emeritus, the urbane, well-heeled lawyer, writer, satirist, culture critic, enemy of the militantly mediocre and hands-down Dean Swift of Above the Law's wise if wonderfully deranged Commentariat, has caught this blog's attention. With humility and honor, we today announce that "Best of Partner Emeritus" will be a feature and its own category here at What About Clients/Paris? Probably forever.
Among other subjects, we will spotlight PE's views on dogs, lawyers, brothels, sexual techniques and remedial programs for broken GenY JDs with Tourettes, Sydenham's chorea and/or lifelong spine problems.
We begin simply. We love a short but busy comment PE just made about his dog Simeon and his love for dogs--which for our money are about the best thing on this fourth-rate planet anyway. It follows from yesterday's ATL piece, Prosecutor's Pooch Spawns Epic Email Bitchfest by ATL's founder, ageless boy wonder and polymath David Lat:
Everyone here on ATL knows I am a dog lover. In the early '90s, a German colleague suggested that I own a dog so I can understand how to be patient with associates. I purchased my first Afghan hound, the late Algernon, in 1995 and I trained him to be a show dog champion. Algernon then sired my current canine companion, Simeon, who was a favorite to win the 2008 Westminster Dog Show before someone sabotaged his chances by slipping contaminated food in his kennel the night before the competition commenced.

This all being said, the AUSA who complains about doing his job on the weekend is in the wrong here. The workplace is not his home and he simply cannot act as if he were home (e.g., take off his mustard stained chinos and walk around in his underwear, etc.). Moreover, what if the dog bites a co-worker? Can the co-worker file a workman's compensation claim or does the lout who brought his dog to the office have separate liability insurance for the dog? As much as I detest government bureaucrats, I have to side with the dragon lady office manager in this dogfight.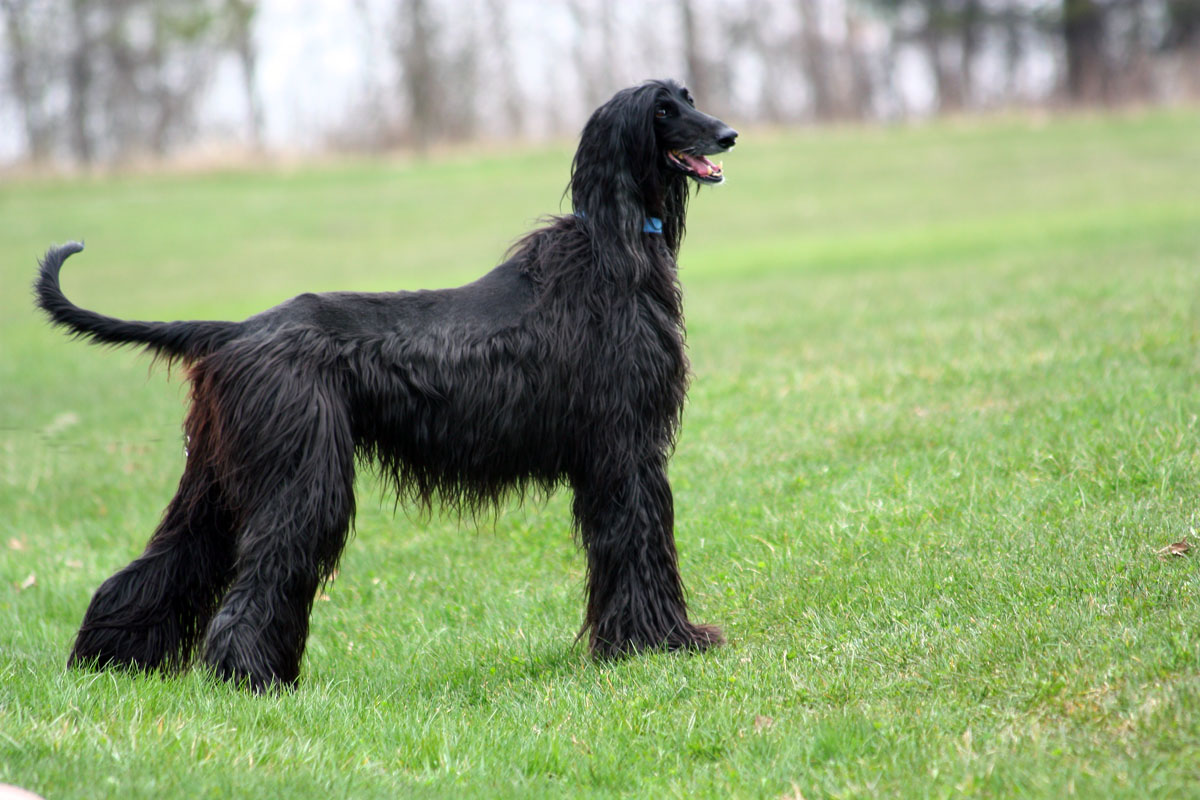 Simeon cruising London's Hyde Park?
The Best of Partner Emeritus: Introduction/No. 1
Original post September 15, 2015
Posted by JD Hull. Permalink | Comments (1)
Rule Seven: Know the Client
The "12 Rules of Client Service" I have been posting one-by-one starting on November 19 [2006] appear in a booklet Julie McGuire and I prepared internally 5 years ago for associates and non-lawyer staff. We just call it Hull McGuire Practice Guide* (*or how to become a productive associate or paralegal). In the Guide, we call the same rules "Blackletter Rules for Practicing Law". The idea is that each of the twelve overall practice rules harks back to the idea that the client comes first. Clients, clients, clients. For us, that is practicing law. Except for some rewording, the 2 sets of rules are substantially the same. The first six rules are reproduced here.
Several lawyer-bloggers I respect have posted--and in some very eloquent and interesting ways--on the idea of Rule 7, really knowing the client and its culture. I think they say it all. See Tom Kane, Patrick Lamb, Tom Collins and Arnie Herz. Some of the discussion lately was triggered by the nerve jangling report of complaints of some GCs at a Fulton County, Georgia CLE conference in early December 2005. I've chimed in on that, too--here and here.
The client, it seems, actually wants you to know him, her or it. Take time out to learn the stock price, industry, day-to-day culture, players and overall goals of your client. Visit their offices and plants. Do it free of charge. Associates in particular need to develop the habit of finding out about and keeping up with clients (and a client's trials and tribulations) in and out of the areas they are working in. Learn about your client--and keep learning about it. Devise a system to keep abreast.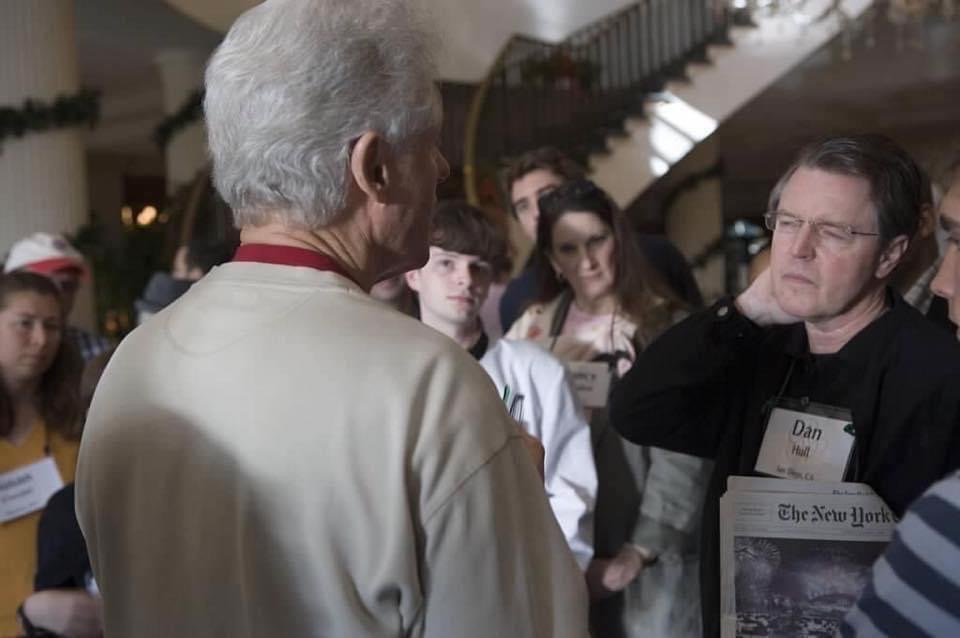 Posted by JD Hull. Permalink | Comments (0)
January 25, 2023
Work like hell--and advertise.

--Ted Turner (1938- )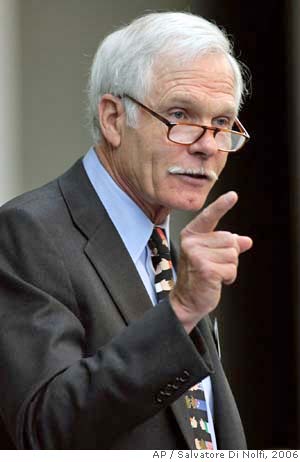 Posted by Holden Oliver (Kitzbühel Desk). Permalink | Comments (0)
January 24, 2023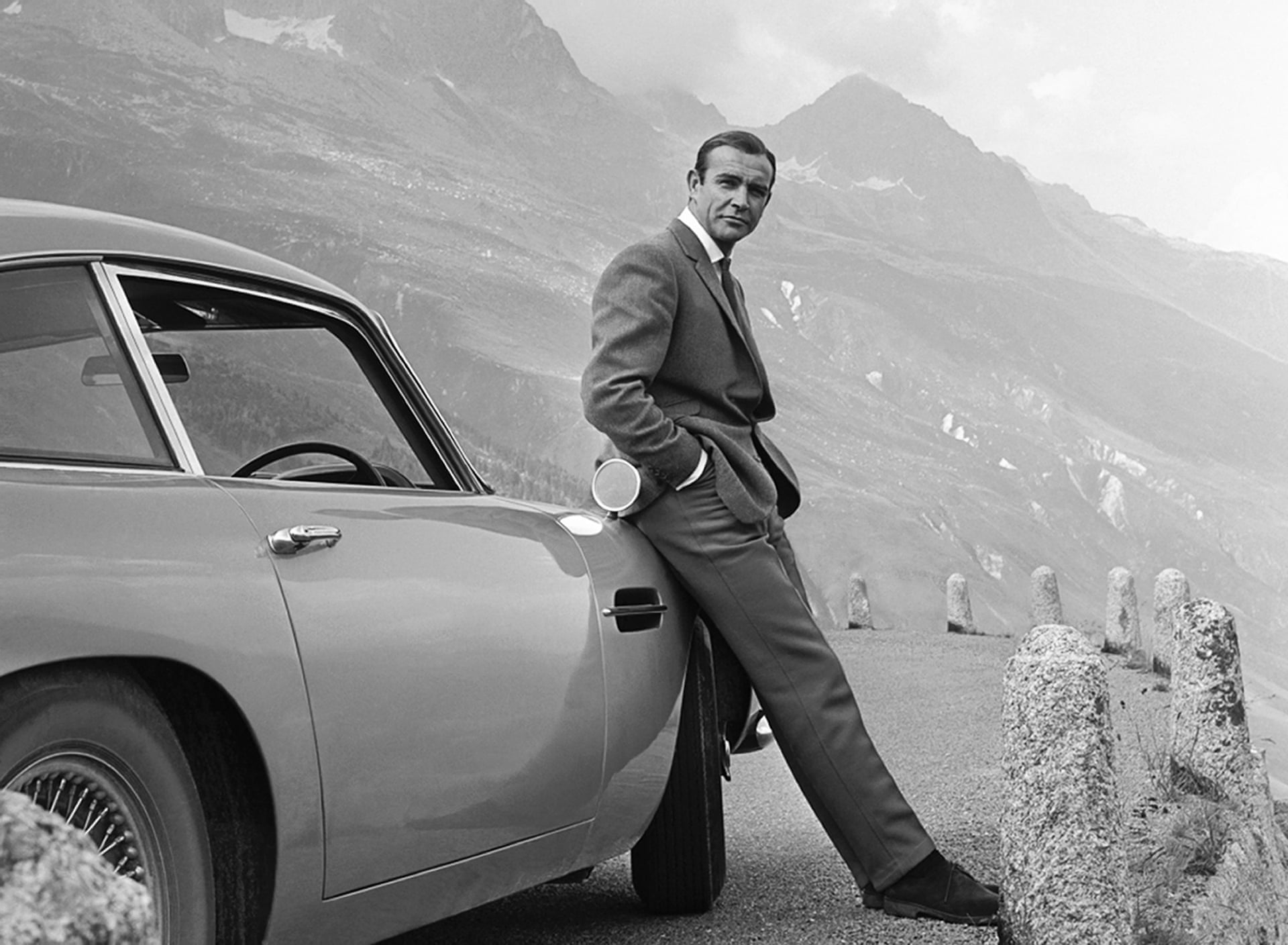 Posted by JD Hull. Permalink | Comments (0)
January 23, 2023
Books are fatal: they are the curse of the human race. Nine-tenths of existing books are nonsense, and the clever books are the refutation of that nonsense.

--Benjamin Disraeli (1804-1881)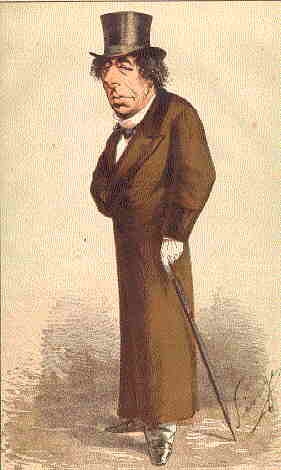 "Dizzy"
Posted by JD Hull. Permalink | Comments (0)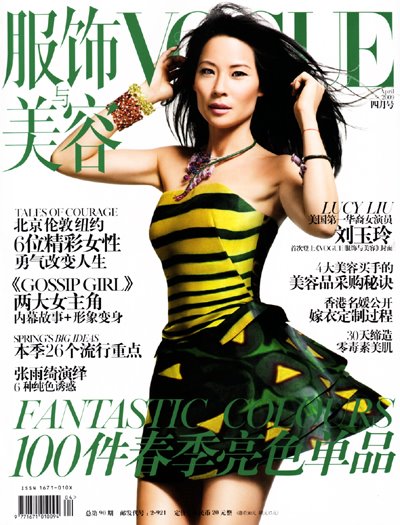 Posted by JD Hull. Permalink | Comments (0)
January 22, 2023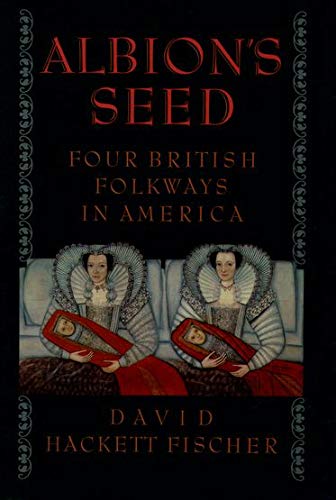 Posted by JD Hull. Permalink | Comments (0)
January 21, 2023
Our world-famous 12 Rules of Client Service. Revel in their wisdom. Ignore them at your peril. Teach them to the help. Require your family to memorize them. Argue about them. Improve them.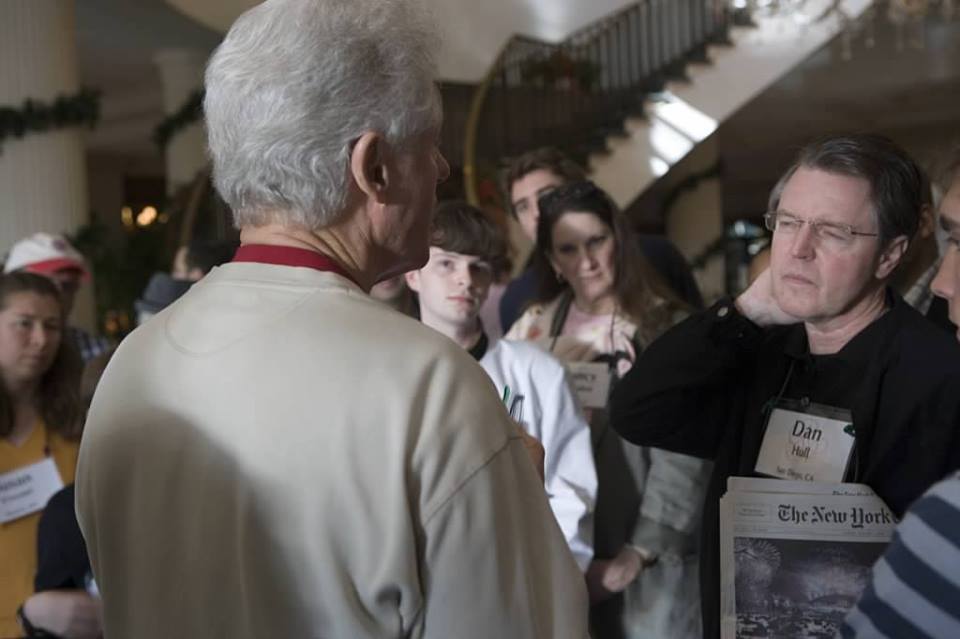 Posted by Holden Oliver (Kitzbühel Desk). Permalink | Comments (0)
January 20, 2023
Apud Monasterium de Scone positus est lapis pergrandis in ecclesia Dei, juxta manum altare, concavus quidam ad modum rotundae cathedreaie confectus, in quo future reges loco quasi coronatis.

--14th century English cleric Walter Hemingford
An oblong block of red sandstone known as The Stone of Scone (or Scottish coronation stone) was already ancient and storied when Edward I "captured" it" in 1296 as a spoils of war. Edward took it to Westminster Abbey. There it was fitted into a wooden chair, known as King Edward's Chair. Most subsequent English sovereigns have been crowned on it.
The combative and opinionated Edward, who spent much of his reign taming and subjugating the Scots, and hated them, once referred to the Stone as "a turd".
Seven hundred years after Edward lifted the Stone from the Scots, on July 3, 1996, the British House of Commons finally ordered that the Stone would be returned. It was handed over to Scotland in November of that year at the England-Scotland border and taken to Edinburgh Castle. It will remain in Scotland except for future coronations at Westminster Abbey in London.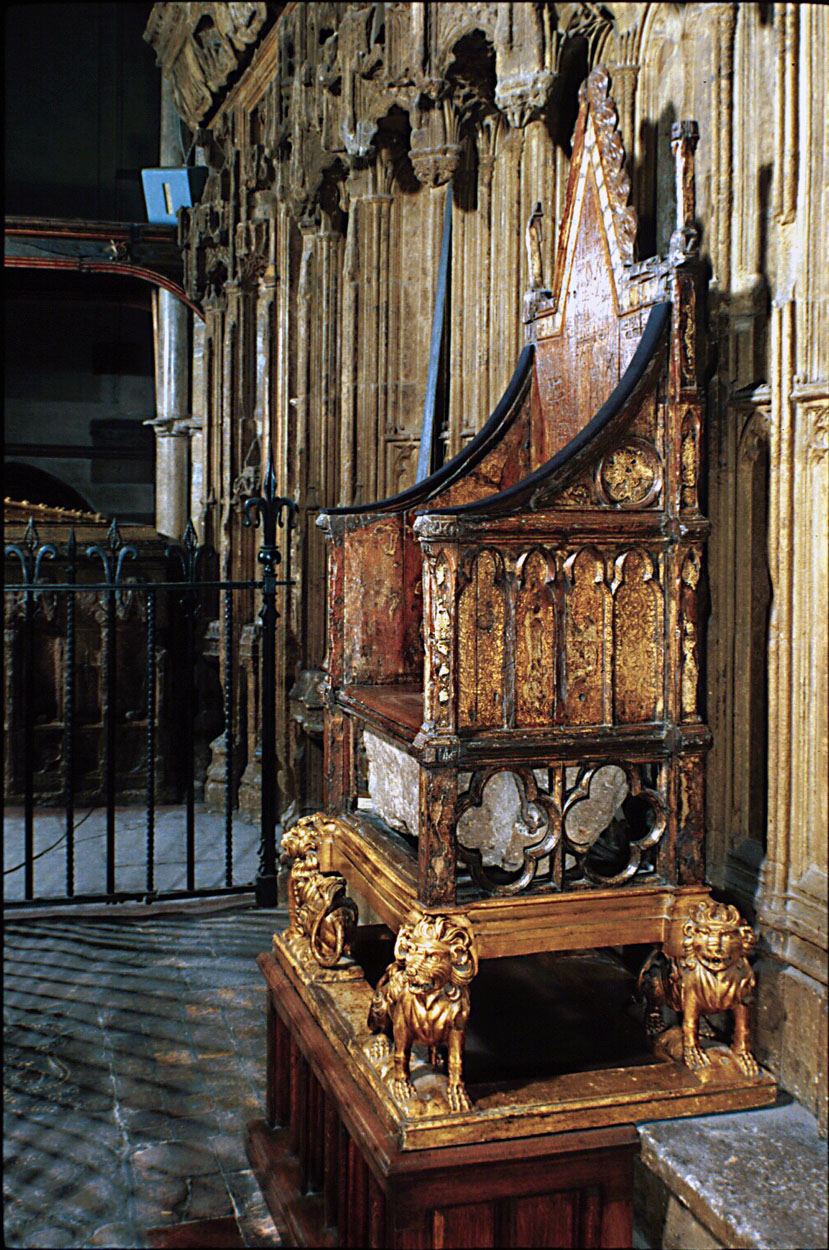 Posted by JD Hull. Permalink | Comments (0)
As with London, and with the County of Suffolk to the north, from where my mother's family came to Massachusetts via Ipswich 388 years ago, I am completely and hopelessly in love with Kent, mainly the eastern ("Men of Kent") part. The County of Kent is the southeastern doorway to the British Isles--it has even more history, legend and myth than London. Lots, and maybe even too much, has happened here during the past 2500 years. Eventually, in 51 BC, Julius Caesar called it Cantium, as home of the Cantiaci. Augustine founded what became the Anglican Church here in about 600 AD. And of course Thomas Becket, Chaucer's "holy blissful martyr", was killed here (Canterbury) in 1170.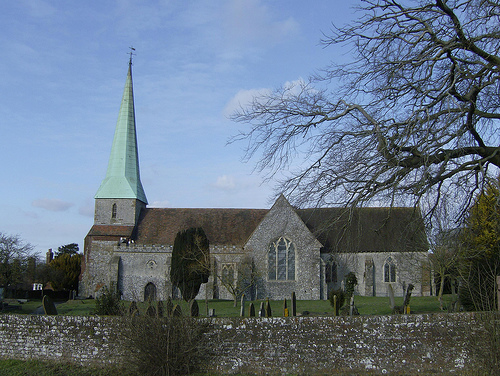 St. John the Baptist, The Street, Barham, Kent
Posted by JD Hull. Permalink | Comments (0)
January 19, 2023
Missourian John Daniel Hull I (1866-1953) was my great-grandfather. John's own father was a farmer, accomplished horseman and Confederate soldier who on saddlehorse just before the war helped move the Hull family from Virginia to Missouri. His son John, a businessman in Mountain Grove, MO, never attended college but worked his ass off, bought a bank and a drug store, raised 4 kids as a widower and saw my grandfather graduate from Yale. Old John Hull crowed about my birth in 1953 and I got to meet him before he died. Below in turn is the grave of his own great-grandfather Virginian Daniel E. Hull, Sr. (1768-1854). With 12 years separating their lives, they unfortunately never met. They were, respectively, 87 and 85 at death. I first visited Daniel's grave on May 6, 2015. It's still beautifully kept by Lutheran church people in Middlebrook, Virginia I don't know and still have not met.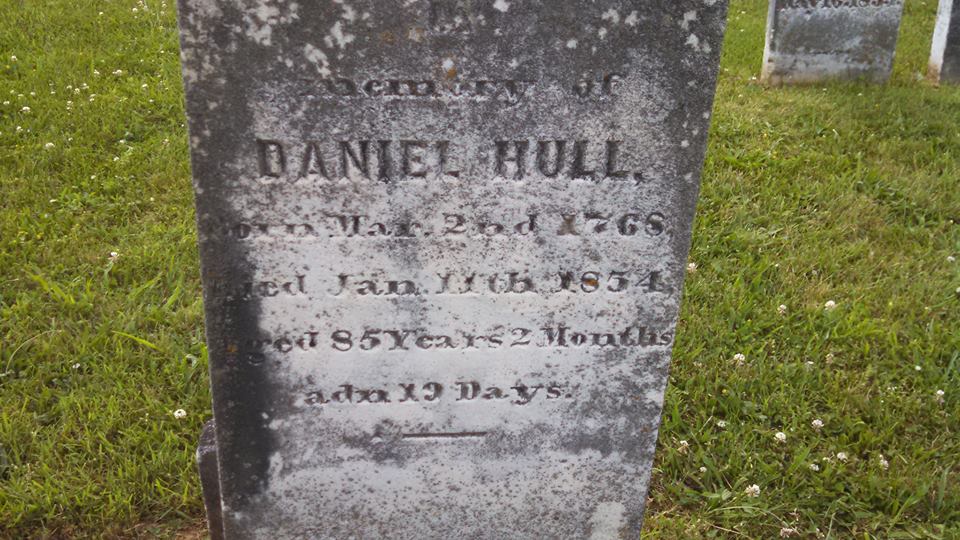 Posted by JD Hull. Permalink | Comments (0)
January 18, 2023
Written intro by T. J. O'Hara
"John Daniel Hull, IV, founder and partner of the D.C. law firm of Hull McGuire PC, joins T.J. O'Hara, host of Deconstructed, to share his political experiences and observations from inside the Beltway. Mr. Hull is a distinguished attorney who, as a Democrat, served as a Legislative Assistant to a congressional Republican before beginning his career as a litigating attorney."
"In recent years, his political affiliation has shifted to a more conservative point of view, and he explains what drove his change of heart. He cites the tenor of the media in Washington, D.C. and how it has impacted the way with which events and individuals are often portrayed."
"Mr. Hull describes the similarities and differences he personally observed in the Black Lives Matter protests he attended as well as the January 6th rally that served as a precursor to the insurrection at the Capitol later that day. His observations of the attendees and some of the groups that drove the behavior of the crowds are quite interesting in each case. As a former journalist, his "takeaways" are quite compelling."
"Then, Mr. Hull does a "deep dive" into "free speech" differentiating the actual element of that phrase and its misplaced use. T.J. quizzes him on "freedom of the press" as well, and he dissects that issue as well."
"From Antifa to the Proud Boys, Mr. Hull has had an opportunity to directly observe the behaviors of both and the aftermaths of their actions. He describes what the media reported relative to the facts versus the impact of any partisan spin on national perspectives. Learn how an actual observer evaluates the actions he saw, the people he met, and the way each was presented to the public. Some may be in complete alignment with what you might suspect. Others may stun you with what the genuine details reveal… particularly with respect to the law."
"Leave your political biases at the door and enter the world of someone who lives in D.C. and regularly experiences history as it occurs. Then, ask why this isn't what you may have read or seen from either side of the aisle."
Broadcast November 17, 2021
Posted by JD Hull. Permalink | Comments (0)
January 17, 2023
No passion in the world is equal to the passion to alter someone else's draft.

--H.G. Wells (1866-1946)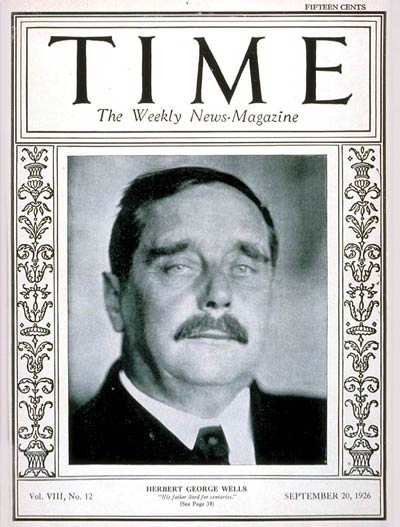 Posted by JD Hull. Permalink | Comments (0)
"....the day would come again when, for the bane and the enlightening of men, it would rouse up its rats again and send them forth to die in a happy city."
— The Plague (1948)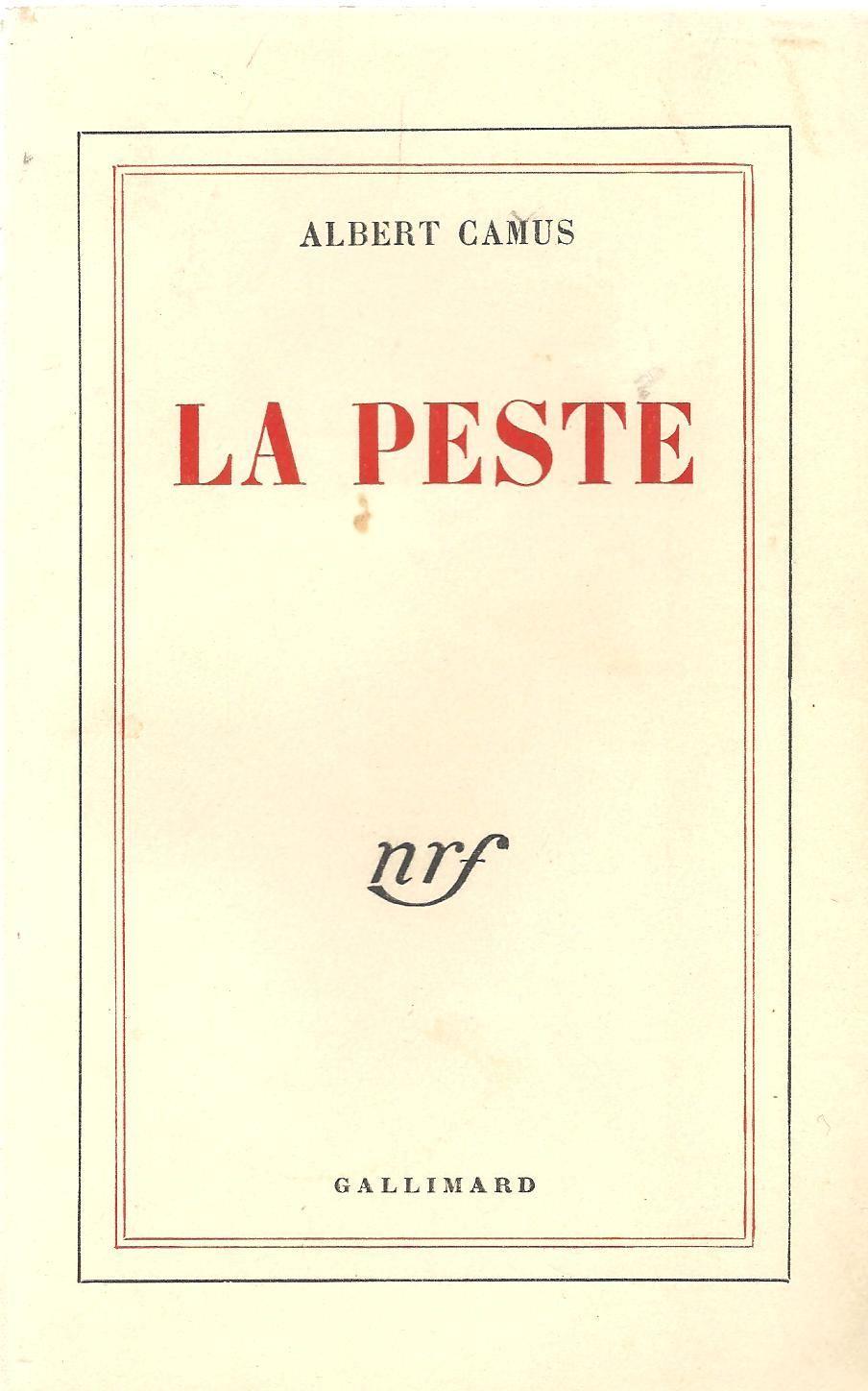 Posted by JD Hull. Permalink | Comments (0)
January 16, 2023
Above: King, about 28, in 1957 at his home in Montgomery, Alabama. Had he lived, King would have turned 94 yesterday. In 1964, at the age of 35, he won the Nobel Peace Prize. He was 39 when he was killed.

Posted by JD Hull. Permalink | Comments (0)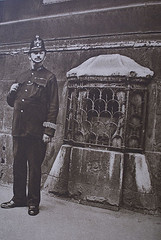 We've written about it before. I have a thing about it--probably because for now I live a lot of the time in California in an "old" 22-year-old home. Back East, in DC, NYC and Nantucket, and other parts of the U.S. where people do not use "party" as a verb, there's much older stuff, of course, sometimes going back to the 1600s--but nothing like you stumble upon every moment in dear old Albion and Western Europe. Sorry, rock and cave paintings and U.S. mound-builder relics don't cut it for me as much; so alert the Oberlin College faculty, the BIA and NPR--and then sue me. I like old books, old homes, old things; but they need to be the relics of real goofy-looking Europeans like me.
The Stone is important to me because it's mysterious and fires the imagination--not because it's way old. There's a myth that the Stone was part of an altar built by Brutus of Troy, the legendary founder of London. Not true in any respect--but the Stone is Dang Olde, older than Boudica, Tacitus, Disraeli or Keith Richards, and at the very minimum, an enduring symbol of the Authority of The City since London Roman times. So we're talking about at least 2000 years of Stoneness. Some scholars think 3000 years.
Anyway, finding It is easy: you head east, down Fleet Street, past Dr. Johnson's house, past St. Paul's a block north, staying on Fleet Street (not Lane) which becomes Ludgate Hill (past intersection with Old Bailey), which becomes Cannon Street, to 111 Cannon, across from the tube station.
Got it? You'll miss It if you're not careful. You may give an oath to It if you like. The Stone likes that.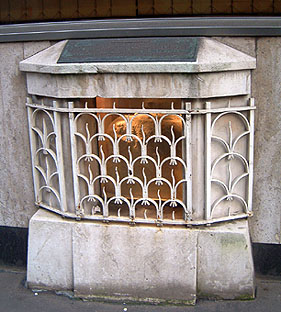 Original: 8-29-08

Posted by JD Hull. Permalink | Comments (0)
First heard you Jeff on vinyl when I was 14. You were a virtuoso innovator and genius who always suprised. Thanks for being in my life's soundtrack. Everywhere all the time. Ohio. North Carolina. Pennsylvania. Europe SoCal.
Posted by JD Hull. Permalink | Comments (0)
January 15, 2023
O famous Kent
What country hath this isle that can compare with thee?

--Michael Drayton (1563-1631), in Polyolbion
I've been here several times and will return as many times as I can. London lawyer friends live here in this village and civil parish of the City of Canterbury district of Kent, England: a sane and civilized rural way station on the path from Cardiff or London to Paris. Barham is above all ancient, pastoral and undisturbed. Population 1200. It was spelled Bioraham in 799, after Beora, a Saxon chief. The Anglican village church dates to the 1100s and was likely built over a Saxon church which existed at least by 809. Barham is not far from Canterbury--and local legend has it that one of knights who killed Thomas Becket had an estate here.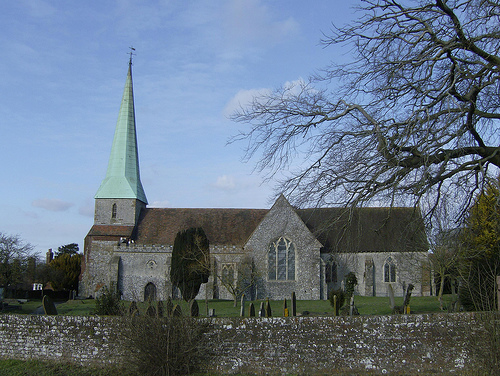 Posted by JD Hull. Permalink | Comments (0)
January 14, 2023
Ditch your American companions and learn something. Yank tourists think Ile St. Louis is about an ice cream shop at its edge near Notre Dame. It's really not. You can slurp ice cream all you want when you're back in Elkhart or Sioux City. You are in Paris right now. This is your life, and life's short. Please walk around, okay? As a village it's over 2000 years old. Escape your American Bubble tourist group. Escape, if you must, your family and friends. Go it alone. Hang out with no one. Or meet a South African woman named Zoe who's lived across from Cluny for eight years, plays the viola and has never visited Cleveland or Chicago. Talk to her. Tell her about those places. And about your life. Learn something. Change your life.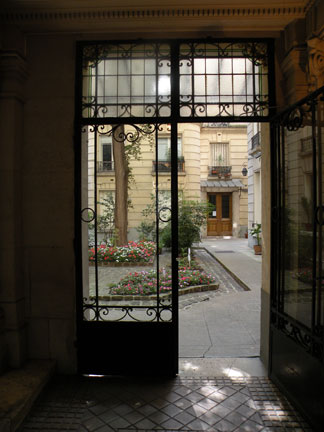 By Richard Nahem of I Prefer Paris
Posted by JD Hull. Permalink | Comments (0)
January 13, 2023
It's not about the lawyers anymore. No one cares you're a lawyer. Not impressive. A big so-what. In America, they made it easy to become a lawyer. Some day, everyone, including your waitress in Richmond, Kentucky, will be a lawyer. So get a head start on those you can. Distinguish yourself by serving clients. And get higher standards.
See Rule 9: Be There For Clients--24/7 from our Mr. Rogers-like but deadly serious 12 Rules.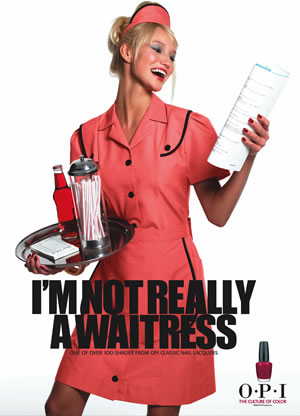 Posted by Holden Oliver (Kitzbühel Desk). Permalink | Comments (0)
January 12, 2023
Writing in 1841, Emerson, essayist, poet and deeply spiritual Transcendentalist, is almost derisive about our progress. Hamstrung by tradition, routine and yearnings for safety, we (non-Emersonian mere mortals) cannot or will not grow:
To us, in our lapsed estate, resting, not advancing, resisting, not cooperating with the divine expansion, this growth comes by shocks. We cannot part with our friends. We cannot let our angels go. We do not see that they only go out that archangels may come in.

We are idolaters of the Old. We do not believe in the riches of the soul, in its proper eternity and omnipresence. We do not believe there is any force in to-day to rival or recreate that beautiful yesterday. We linger in the ruins of the old tent

--Ralph Waldo Emerson (1803-1882): Essays, First Series, "Compensation" (1841)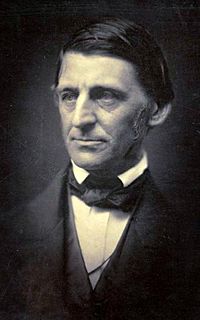 Emerson in 1857
Thompson, writing about 130 years later, while covering the turbulent, exhausting contest for the Democratic presidential nomination, including George McGovern's star-crossed campaign against Richard Nixon for the White House, is far more charitable, struggling to be emphatic with 20th century Everyman, and funny, as always--but he seems to reach the same conclusion:
Once they let you get away with running around for ten years like a king hoodlum, you tend to forget now and then that about half the people you meet live from one day to the next in a state of such fear and uncertainty that about half the time they honestly doubt their own sanity. These are not the kind of people who really need to get hung up in depressing political trips. They are not ready for it. Their boats are rocking so badly that all they want to do is get level long enough to think straight and avoid the next nightmare.

--Thompson in Fear and Loathing on the Campaign Trail '72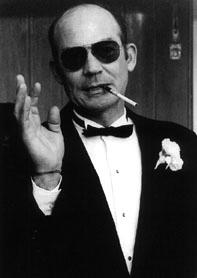 Thompson circa 2003. He died in 2005.

Posted by JD Hull. Permalink | Comments (0)
January 11, 2023
Daniel O'Connell (1775-1847), "Liberator of Ireland", led a movement that forced the British to pass the Catholic Emancipation Act of 1829, allowing Catholics to become members of the British House of Commons. As a leader, O'Connell had moxie, brains, drive, patience, organizational skills, and big personality. More about him here and here. O'Connell was also a consummate and legendary trial lawyer, a bit of an actor, and way-fun just to be around. In a set of lectures published in 1901, John L. Stoddard said of him:
He was a typical Irishman of the best stock--wily, witty, eloquent, emotional and magnetic. His arrival in town was often an occasion for public rejoicing. His clever repartees were passed from lip to lip, until the island shook with laughter.

In court, he sometimes kept the spectators, jury, judge and even the prisoner, alternating between tears and roars of merriment. Celtic to the core, his subtle mind knew every trick peculiar to the Irish character, and he divined instinctively the shrewdest subterfuges of a shifty witness.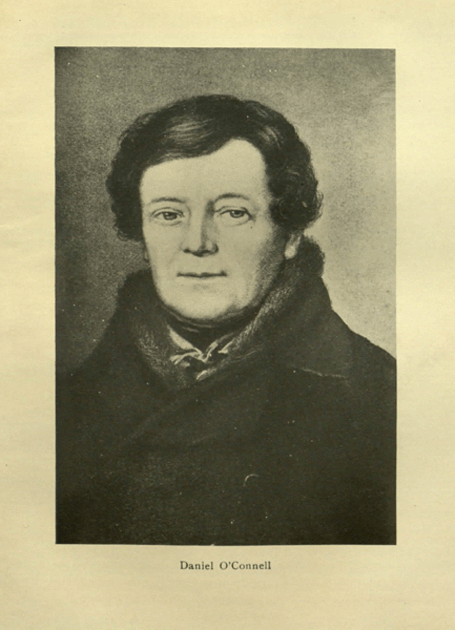 Posted by Holden Oliver (Kitzbühel Desk). Permalink | Comments (0)
January 10, 2023
Don't tell me the moon is shining; show me the glint of light on broken glass. --Anton Chekhov (1860-1904)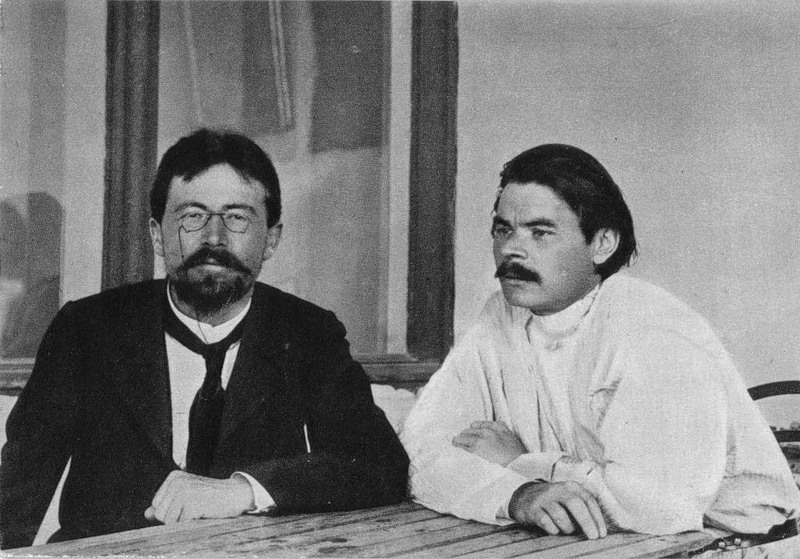 Chekhov with Maxim Gorky in Yalta, probably 1900
Posted by JD Hull. Permalink | Comments (0)
January 09, 2023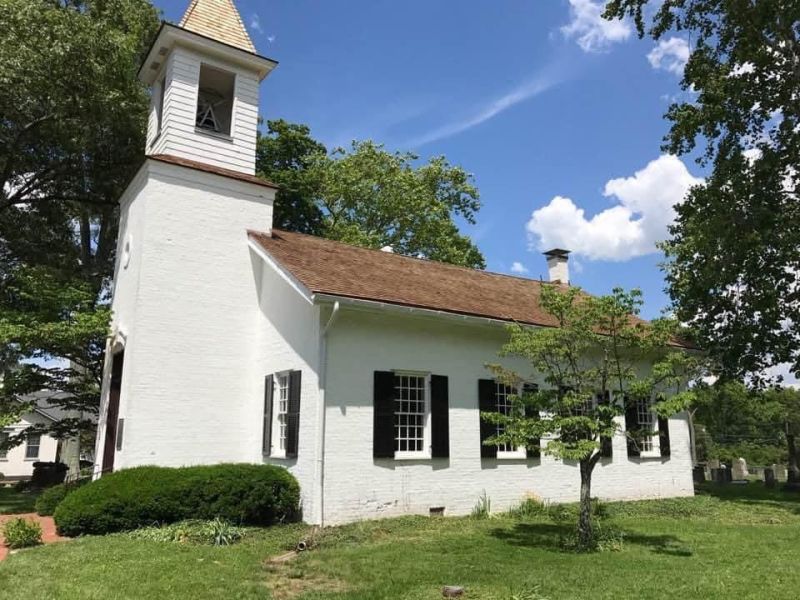 Posted by JD Hull. Permalink | Comments (0)
January 08, 2023
We live in a world that never sleeps.
Most mornings, lawyers at my firm get e-mails from people in all manner of time zones: Hanjo in Bonn, Michael in London, Giulio in Rome, Paul in Cardiff, Angel in Madrid, Claudia in Pretoria, Ed in Beijing, Christian in Taipei, Greg in Sydney and finally Eric, a DC trial lawyer. Two or three times a year, I see Eric, a partner in an international litigation boutique of 35 lawyers. But I've never seen him in the US. Ever. In the eight years I've known him, Eric has had a plate full of international arbitrations. He could be anywhere when he e-mails--just probably not in this hemisphere. His client could be German with a claim against a Dutch company at a Brussels arbitration venue applying English or American law.
Lawyers sell services--and services are increasingly sold across international borders. In fact, services generally are becoming the new game. In 2004, services, sold alone or as support features to the sale of good and products, accounted for over 65% of the gross domestic product (GDP) in the US, 50% of the United Kingdom's GDP and 90% of Hong Kong's. Our clients sell both goods and services. The growing "global economy", the expansion of the services sector, the Internet and the resulting ability to partner with people and entities all over the world permit our smallest clients to do business abroad. And lawyers in all jurisdictions can act for interests outside their borders. You, me, our clients and our partners are now international players. Every day we meet new ideas, new markets, new regulatory schemes, new traders and new customs. Our new world may not be exactly "flat" yet. But it's certainly become busier and smaller very quickly.
In Blawg Review #65, we'd like to introduce you to some people we've met. All of them are listed on the left-hand side of our site if you scroll down a bit on a directory we first published on our May 26 post The Legal World Outside America: Non-US Blawgs. The blogs on your left fall into 2 overall categories: (1) legal weblogs which originate outside of the United States and (2) blogs from all over which comment on international law generally, or on a particular subject matter, jurisdiction or region of the world. You can't meet all these people in one day. But here's a few:
Hail, Britannia!
Meet first Delia Venables, a well-known consultant in East Sussex, in the southeastern corner of England. "Delia central" is Legal Resources in the UK and Ireland. Our favorite is Blogs, News Feeds, Podcasts, Video Blogs and Wikis with UK and Irish Content. Delia also offers an Internet Newsletter for Lawyers. My friend Justin Patten at Human Law, subtitled "Law, Technology and People" combines, in a novel and interesting way, IP and Employment Law. This is an active, well-written and often provocative blog by a lawyer in Hertfordshire, just north of Greater London. Justin is one of the few non-American members of Law.com's Legal Blog Watch. See his recent post "How Interactive Do You Want to Go?", musing whether blogging lawyers can help create new terms, conditions and billing policies in the legal services market by using the blogosphere to assess and scrutinize them. And Nick Holmes's Binary Law, previously "What's New on the UK Legal Web?", is consistently excellent and alert to new developments. See Nick's post "Sincere flattery or blatant affrontery?" on copy theft. For fun, charm and wit, also see Charon QC...the Blawg, who is the product of the imagination of Mike Semple Piggot.
Brits Who Love Tech. How can you not love a people who prize eccentricity, love poetry and words and still--judging from their number of Nobel Prize winners over the past 50 years--excel at science and technology? Meet Geeklawyer, an IP lawyer who once did R&D in the US for a company in the "evil American empire" and who blogs about IP, civil liberties, the UK legal system, and "angry liberal" things. He's got a motorcycle called The Terrible and Inexorable Wrath of God, a co-writer named "Ruthie" and--well, just go his site. Words fail me--but never Geeklawyer. A wonderful combination of the substantive and the absurd. See especially his and/or "Ruthie's" recent posts "Darling we're all working class now" or "You Cannot Fucking Swear in Dover". And TechnoLlama, published by Andres Guadamuz in Edinburgh, Scotland, will be blogging this week from Australia, where Andres is attending a conference on "Unlocking IP". Department of I'd Like to Buy the World a Coke--or a Pepsi--Whatever: British blogger Jeremy Phillips, who is popular on more than one continent, turns his eye toward Atlanta and weighs in on the Great Coke Heist in last week's last news at his IPKat-fishing for IP stories for YOU. His post is It's Not The Secret, Silly!
France
France, my second favorite country, and which in my view has more in common with the US than any other nation, had a bad day yesterday at the World Cup in Berlin at the hands of Italy. We'll start by going to straight to Ca'Paxatagore, with its permanent home-page and truly spectacular view of...the Grand Canal in Venice, of all places. So beautiful though that it's got to cheer anyone up. But blog-wise, the French have lots to be happy about other than the fact that all of the French blogs we've listed to your left are beautiful to look at even though you don't read French anymore. The French still have attitude, too. They wait patiently while we Yanks and Brits either learn or re-learn our French, which is still an official United Nations language. We, for our part, wait patiently while they translate more things into English. In the meantime, we must be happy with Droit en Enfer, with another great title page, and the quote:
God Bless Law

"Law is the ultimate backstage pass. There are more students in law schools than there are lawyers walking the Earth."

– John Milton/Satan (L'Associé du Diable)
Germany
Three German Fulbright Scholarship alums in Hamburg, Berlin and Seattle publish the Atlantic Review, a press digest on trans-Atlantic affairs which won the 2006 award for the Best German Blog in the 2nd Annual European Weblogs Awards sponsored by none other than A Fistful of Euros. AR was founded in July 2003 out of a concern for the deterioration of the US-German relationship. Note the last two posts: German-American Relations on the Eve of President Bush's Visit and What? Germans Sing Nazi Anthem in World Cup Stadium?. There are other fine German blogs, many available in English. One favorite is Transblawg, by Margaret Marks, a British solicitor and translator who lives in Bavaria. Another is the German-American Law Journal, published by a consortium of mainly German lawyer-writers. See last month's post "Forum Shopping in Germany", which in discussing "Internet torts" likens the issue to the one faced by American courts. Nanotechnology Law, by Mohamad Mova Al 'Afghani, in Goettingen, assesses "legal implications of nanoscale technologies and the emerging molecular nanotechnology". Hey, no problem.
Italy
Bellissimo! Nice going in Berlin! Italy wins the World Cup: Italy Beats France for Title on Penalty Kicks. Enough said. Harvard publishes the Harvard International Review, which for its 100th post ever brings us Why the FIFA World Cup Is and Should Be a Big Deal. It begins:
In an increasingly integrated world with few platforms for international engagement other than war, trade, tourism and sterile political unions, it is understandable that the quadrennial FIFA World Cup has become a major avenue for countries to display their national pride, project their "national character" if there is such a thing, and to unify their diverse populations around a cause.
European Union
There are several sites, some listed on your left, which cover the European Union and European law and politics generally. The TransAtlantic Assembly covers an interesting mix of European and American international and constitutional law subjects, with an emphasis on the new European constitution. Recently TAA opined a little on "Election Year Politics, American Style", which is an interesting read. Also worth visiting is ECJBlog, by Allard Knook in the Netherlands, a Ph.D candidate at the University of Utrecht who covers the European Court of Justice in Luxembourg.
Iraq
We've tried to find Iraqi law sites--even American military justice or State Department ones. No luck. The University of Pittsburgh School of Law's Jurist Legal News and Research did post "Senior US Iraq general finds Marine commanders at fault in Haditha probe". And then there's Baghdad's Salam Pax, of The Daily Absurdity Report (previously, "Shut Up You Fat Whiner"). Salam Pax has had several blogs since 2002. See his "Democracy Day" post earlier this year on the anniversary of Iraq's first voting experience on January 31, 2005. See his latest post in early June. He says he's working on two video blogs, trying to blog about what's going on in Iraq these days. Excerpts:
A friend of mine, after seeing how desperate and frustrated I was getting trying to get someone to talk on camera, said that I should go to the Kadhimiya district. People will talk there he said. Right. I haven't been there for ages and I had no reason to believe that it will be different there, but I was getting desperate. I decided to go there the day after a bomb exploded by a bus in that neighbourhood and killed 13 people.

In case you didn't know Kadhimiya is a Shia district, I have a Sunni family name. The knot in my stomach was getting tighter the closer we got to the check point through which we get into the market area near the Kadhimiya Shrine. What if they ask me for my Iraqi ID? They had an explosion here yesterday and I have a Sunni family name? No this is not paranoia. I have the wrong name and I need to get myself a new forged ID with a Shia name. Anyway, I was lucky they were happy with my NUJ card (the first time I was really happy I had it on me, I usually fear that if people see it they think I'm a foreign journalist).

Once inside I had the biggest eye opener. I saw the future of Iraq, or at least Baghdad. Inside the barricade and past the checkpoint was a piece of the old Baghdad. Shops full of people, all relaxed and smiling. Everybody wants to talk and tell me how their lives are and I even got invited to have tea and accepted the invitation without thinking that this man saw my camera and he is just delaying me until the kidnappers arrive.
Just for fun, try e-mailing Salam Pax like we did and see if afterwards you get funny little clicks on your phone every time you talk to your Mom in Cincinnati.
China
Visit Seattle-based Dan Harris's China Law Blog--China Law for Business. Just do it. Dan's already an old China hand--and no one does a better job of day-in day-out reporting and commenting about business, government and culture in this incredibly powerful, important and exceedingly complex part of the world. And see Rich Kuslan's Asia Business Intelligence. The focus here is on China, but Rich covers most of Asia. For an interesting primer on multi-cultural manners and a clue why you need real experts in Asia, see Rich's post Sino-British Joint-Venture Dissolved for Rudeness? Similarly, Asia Business Law, based in San Francisco, is another fine resource, which featured on July 4 the post North Korea Intentionally Provokes USA While Iran is Waiting in the Wings--What is China's Role? and a follow-up on July 6 Prognosticating About The North Korean Missile Situation. For some time now, this blog has linked to another fine resource, Chinese Law Prof Blog, edited by GW Law professor Donald Clarke.
Singapore
We can find just one, Singapore Law Blog, but it's very nicely done. Frequent and to-the-point coverage of legal news and developments in this very old center of trade. Note the recent posts on a free trade agreement with Korea and proposed rules addressing lawyers who defraud clients.
Australia and New Zealand
Next week's Blawg Review host, David Jacobson, is an experienced Australian commercial lawyer who founded Jacobson Consulting. David now publishes David Jacobson's External Insights, which focuses on helping businesses plan and develop policies and tackle complex projects, with a special emphasis on dealing with the ever-expanding maze of government regulations with which all businesses in developed nations must deal. This is a first-rate site from a broad-gauged lawyer. He writes on everything from customer service subjects to the risk of bad publicity in litigation and venture capital models. Oikos, by David Jeffreys, an environmental lawyer, is a blog about ecology, environmental law and related economic issues. If you are interested in fossil fuels, greenhouse gases and in the global warming "hoax", do see Climate Change Litigation in Australia. On client service and relations, Liz Harris has a new blog called Allocatur. In "Are You Defaming Your Client?", she points out that's it's bad enough to have an adversary relationship with your client--and even worse when that comes out in litigation during e-discovery. Finally, Wellington, New Zealand's Geoff Sharp has a blog you'll just have to experience yourself. It's called mediator blah..blah. Great graphics, too. See Geoff's post last month "Meet the Fockers".
Canada
One of the most comprehensive resources for client service ideas and education anywhere in the world can be found at the Canadian Bar Association's CBA Practice Link. And American-lawyer bloggers are familiar with Gerry Riskin's well-known Amazing Firms, Amazing Practices and Toronto-based technology lawyer Rob Hyndman technology. Rob has a terrific recent post entitled Now Bloggers Really Can Be Journalists. Academic blogging is also strong in Canada, too. The University of Toronto Law Faculty Blog is an active and often provocative one. Recently, three UT professors wrote three different commentaries in three different newspapers on a recent Canadian "spousal misconduct" decision you can pick up on here. And Canadian lawyers are batting around the same issues which occupy American legal debate--see "Too Much 'Truthiness' in Judicial Activism Debate". Blawg Review's precocious editors also have introduced us to Michael Geist, the Canada Research Chair of Internet and E-Commerce Law at the University of Ottawa, who focuses almost entirely on IT privacy issues, such as monitoring by ISPs of customer communications. There are quite a few substantive specialty blogs, for example, Michael Fitzgibbon's Thoughts From a Management Lawyer, David Fraser's Canadian Privacy Law Blog, Simon Fodden's popular Slaw, "a co-operative weblog about Canadian legal research and IT" and Christine Mingie's interesting Gaming Law International, a subject which has received increasing coverage at International Bar Association meetings over the past three years.
Other Resources: International Law, Economics and Policy
The American Society of International Law has publishes the "ERG", known formally as the ASIL Guide to Electronic Resources for International Law. Around since 1997, ASIL's "ERG" is a fabulous site which escaped us--thanks to the Blawg Review editors for pointing it out.
United States
Independence Day in the US last week prompted the usual range of commentary from patriotic to highly critical of American policies here and abroad. On balance, we are happy with and therefore reprise here last year's highly respected July 4th Jeffersonian Blawg Review (#13), by the Editor of Blawg Review. This year, on July 5th, ex-Enron chief Ken Lay died. No shortage of commentary here either, but some of the best was in Peter Lattman's WSJ Law Blog in Lay's Death: Questions and Answers and a later collection of reactions to Lay's demise and its effect on Enron litigation. Another very fine and thoughtful post belonged to Tom Kirkendall at Houston's Clear Thinkers entitled Ken Lay and the Enron Myth. Peter Henning, at his well-respected White Collar Crime Prof Blog, explained the quite-dispositive legal effect of Lay's passing on the criminal proceedings against him in Ken Lay Dies of a Heart Attack, also referred to in Lattman's posts. Larry Ribstein, a professor at the University of Illinois College of Law, at Ideoblog, prompted a stir by treating Lay insightfully but somewhat sympathetically, as reflected here and here. Do crimes in the "foolish" category really support, in Lay's case, a life sentence in prison? Dave Hoffman at Concurring Opinions came to Ribstein's defense in The Academic Business Judgment Rule. And last week another interesting "event" occurred--it went unnoticed by nearly everyone but the Secrecy News from the Federation of American Scientists Project on Government Secrecy. The Freedom of Information Act (FOIA), the US statute presumptively requiring release of public record to petitioning citizens, turned 40 on July 4. FOIA is still about as "American" as a statute can get--and it has been replicated by nations all over the globe since Lyndon Johnson signed it into law on July 4, 1966.
"International" Lawyers? Say what?
What's an international lawyer, anyway? A lawyer who knows certain aspects of international law? Or a lawyer, as one joke used to go, "who is just an international kind of person"? Well, maybe both definitions apply these days. It's changing. In America, there's still a longstanding, relatively small, elite and irreplaceable bar of "real" international lawyers. These are your partners down the hall who represent domestic and foreign interests before several US agencies and forums responsible for tariff, trade and customs laws: the Department of Commerce, the International Trade Commission, the Trade Representative's Office, the Court of International Trade, the Court of Appeals for the Federal Circuit and the Customs Service. You may hear them talking about antidumping and countervailing duty law, export controls and unfair trade practices. Another segment of this group does complex transactions involving treaties and laws of jurisdictions abroad. Some have always worked abroad. Others somehow mix diplomacy and business. More recently, many lobby before and/or litigate against foreign governments, and some do commercial arbitrations. Todd Weiler, historically one of the real deals, asks "Am I Still An International Trade Lawyer?" one week ago in International Law and Economic Policy Blog. Excerpt: "I run in two circles: (1) historically and academically, I know a lottery of trade law types (trade remedy lawyers, WTO scholars and enthusiasts, etc.); but (2) currently I spend my time with international commercial arbitration lawyers." Todd, to answer your question, your hybrid status in the future may be the rule.
8
Final Notes and Blawg Review #66.
We hope Blawg Review #65 was interesting--or at least gave you an idea or two. In recent years, "international law" has become a fluid concept that changes even as we were writing this. There are lots of ways to learn more. For starters, the London-based International Bar Association's annual meeting this year will be held 17-22 September 2006 in Chicago, USA. Details are here.
At this blog, we'd like to help "expand the digital conversation" afforded by the blogosphere and keep it full, fresh, inclusive, useful and reflective of our new world. Right now, though, the conversation remains lopsided. Not enough people in the conversation. What About Clients? would love to hear about legal or "international" (you decide) weblogs you can recommend in any language from or about Latin American, eastern European, Africa and Mideastern jurisdictions, and Russia. And we claim no turf here. So start including your own favorite non-US blawgs or blogs about non-US subjects on your blogrolls. Spread the word a little.
With that important request, we conclude Blawg Review #65. We thank the editors of Blawg Review and the creative if mysterious anonymous Editor 'n' Chef for asking us to do this, even if at the last minute. It was an honor. All errors or omissions are due to this hosting blog alone. If you have a site or post you recommend, e-mail us at jdhull@hullmcguire.com and we'll attend to it as quickly as we can.
Blawg Review has information about next week's host, and instructions how to get your blawg posts reviewed in upcoming issues.
Publication date: 7/10/2006
Posted by JD Hull. Permalink | Comments (3)
January 07, 2023
My eighth grade English teacher at the Indian Hill, Ohio school system was the late Lynwood Van Aken. He introduced me and the class to this poem. It's Lord Byron's "The Prisoner of Chillon." That was in 1967. I will never forget the poem, Mr Van Aken or the many other gifts of the Indian Hill schools. All three changed my life. The poem? Written 1816. It's about a family of political prisoners in Switzerland in the 1500s. It begins: "My hair is grey but not with years. Nor grew it white in a single night…"
The Prisoner of Chillon
BY LORD BYRON (GEORGE GORDON)
My hair is grey, but not with years,
Nor grew it white
In a single night,
As men's have grown from sudden fears:
My limbs are bow'd, though not with toil,
But rusted with a vile repose,
For they have been a dungeon's spoil,
And mine has been the fate of those
To whom the goodly earth and air
Are bann'd, and barr'd—forbidden fare;
But this was for my father's faith
I suffer'd chains and courted death;
That father perish'd at the stake
For tenets he would not forsake;
And for the same his lineal race
In darkness found a dwelling place;
We were seven—who now are one,
Six in youth, and one in age,
Finish'd as they had begun,
Proud of Persecution's rage;
One in fire, and two in field,
Their belief with blood have seal'd,
Dying as their father died,
For the God their foes denied;—
Three were in a dungeon cast,
Of whom this wreck is left the last.
There are seven pillars of Gothic mould,
In Chillon's dungeons deep and old,
There are seven columns, massy and grey,
Dim with a dull imprison'd ray,
A sunbeam which hath lost its way,
And through the crevice and the cleft
Of the thick wall is fallen and left;
Creeping o'er the floor so damp,
Like a marsh's meteor lamp:
And in each pillar there is a ring,
And in each ring there is a chain;
That iron is a cankering thing,
For in these limbs its teeth remain,
With marks that will not wear away,
Till I have done with this new day,
Which now is painful to these eyes,
Which have not seen the sun so rise
For years—I cannot count them o'er,
I lost their long and heavy score
When my last brother droop'd and died,
And I lay living by his side.
They chain'd us each to a column stone,
And we were three—yet, each alone;
We could not move a single pace,
We could not see each other's face,
But with that pale and livid light
That made us strangers in our sight:
And thus together—yet apart,
Fetter'd in hand, but join'd in heart,
'Twas still some solace in the dearth
Of the pure elements of earth,
To hearken to each other's speech,
And each turn comforter to each
With some new hope, or legend old,
Or song heroically bold;
But even these at length grew cold.
Our voices took a dreary tone,
An echo of the dungeon stone,
A grating sound, not full and free,
As they of yore were wont to be:
It might be fancy—but to me
They never sounded like our own.
I was the eldest of the three
And to uphold and cheer the rest
I ought to do—and did my best—
And each did well in his degree.
The youngest, whom my father loved,
Because our mother's brow was given
To him, with eyes as blue as heaven—
For him my soul was sorely moved:
And truly might it be distress'd
To see such bird in such a nest;
For he was beautiful as day—
(When day was beautiful to me
As to young eagles, being free)—
A polar day, which will not see
A sunset till its summer's gone,
Its sleepless summer of long light,
The snow-clad offspring of the sun:
And thus he was as pure and bright,
And in his natural spirit gay,
With tears for nought but others' ills,
And then they flow'd like mountain rills,
Unless he could assuage the woe
Which he abhorr'd to view below.
The other was as pure of mind,
But form'd to combat with his kind;
Strong in his frame, and of a mood
Which 'gainst the world in war had stood,
And perish'd in the foremost rank
With joy:—but not in chains to pine:
His spirit wither'd with their clank,
I saw it silently decline—
And so perchance in sooth did mine:
But yet I forced it on to cheer
Those relics of a home so dear.
He was a hunter of the hills,
Had followed there the deer and wolf;
To him this dungeon was a gulf,
And fetter'd feet the worst of ills.
Lake Leman lies by Chillon's walls:
A thousand feet in depth below
Its massy waters meet and flow;
Thus much the fathom-line was sent
From Chillon's snow-white battlement,
Which round about the wave inthralls:
A double dungeon wall and wave
Have made—and like a living grave
Below the surface of the lake
The dark vault lies wherein we lay:
We heard it ripple night and day;
Sounding o'er our heads it knock'd;
And I have felt the winter's spray
Wash through the bars when winds were high
And wanton in the happy sky;
And then the very rock hath rock'd,
And I have felt it shake, unshock'd,
Because I could have smiled to see
The death that would have set me free.
I said my nearer brother pined,
I said his mighty heart declined,
He loathed and put away his food;
It was not that 'twas coarse and rude,
For we were used to hunter's fare,
And for the like had little care:
The milk drawn from the mountain goat
Was changed for water from the moat,
Our bread was such as captives' tears
Have moisten'd many a thousand years,
Since man first pent his fellow men
Like brutes within an iron den;
But what were these to us or him?
These wasted not his heart or limb;
My brother's soul was of that mould
Which in a palace had grown cold,
Had his free breathing been denied
The range of the steep mountain's side;
But why delay the truth?—he died.
I saw, and could not hold his head,
Nor reach his dying hand—nor dead,—
Though hard I strove, but strove in vain,
To rend and gnash my bonds in twain.
He died—and they unlock'd his chain,
And scoop'd for him a shallow grave
Even from the cold earth of our cave.
I begg'd them, as a boon, to lay
His corse in dust whereon the day
Might shine—it was a foolish thought,
But then within my brain it wrought,
That even in death his freeborn breast
In such a dungeon could not rest.
I might have spared my idle prayer—
They coldly laugh'd—and laid him there:
The flat and turfless earth above
The being we so much did love;
His empty chain above it leant,
Such Murder's fitting monument!

Posted by JD Hull. Permalink | Comments (0)
January 7, 2023. Merry Christmas to my many new friends in the American Ethiopian community. You folks inspire us all. Family focused. Educated. Work ethic. Class. SpiritualIty And way gorgeous women with the most exciting eyes. Thank you.
Posted by JD Hull. Permalink | Comments (0)
January 05, 2023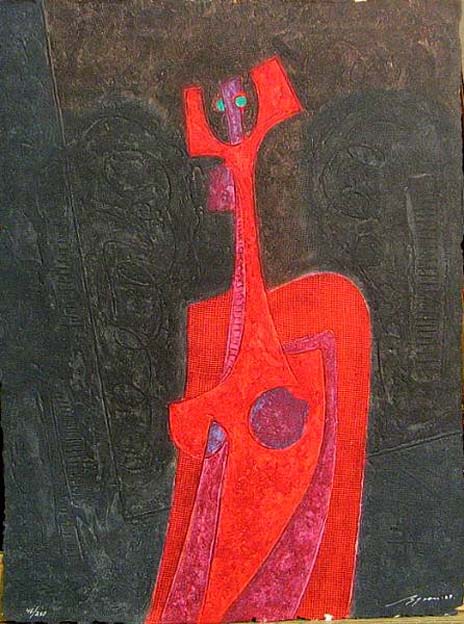 "Rosa", 1989, Byron Galvez (1941-2009)
Posted by JD Hull. Permalink | Comments (0)
January 04, 2023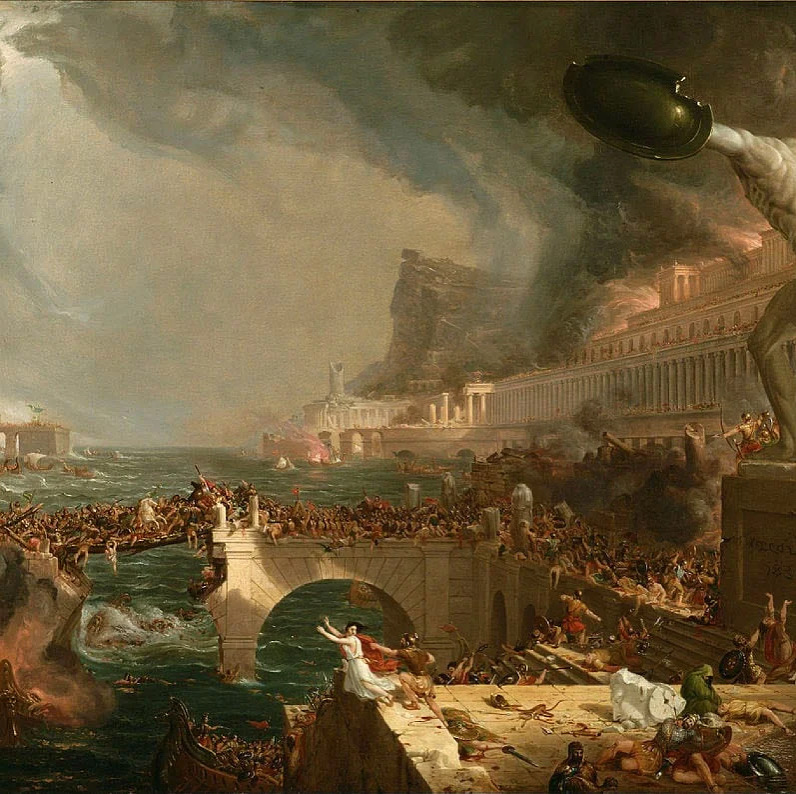 Posted by JD Hull. Permalink | Comments (0)
I have only made this letter longer because I have not had the time to make it shorter.
― Blaise Pascal (1623-1662), The Provincial Letters, Letter 16, 1657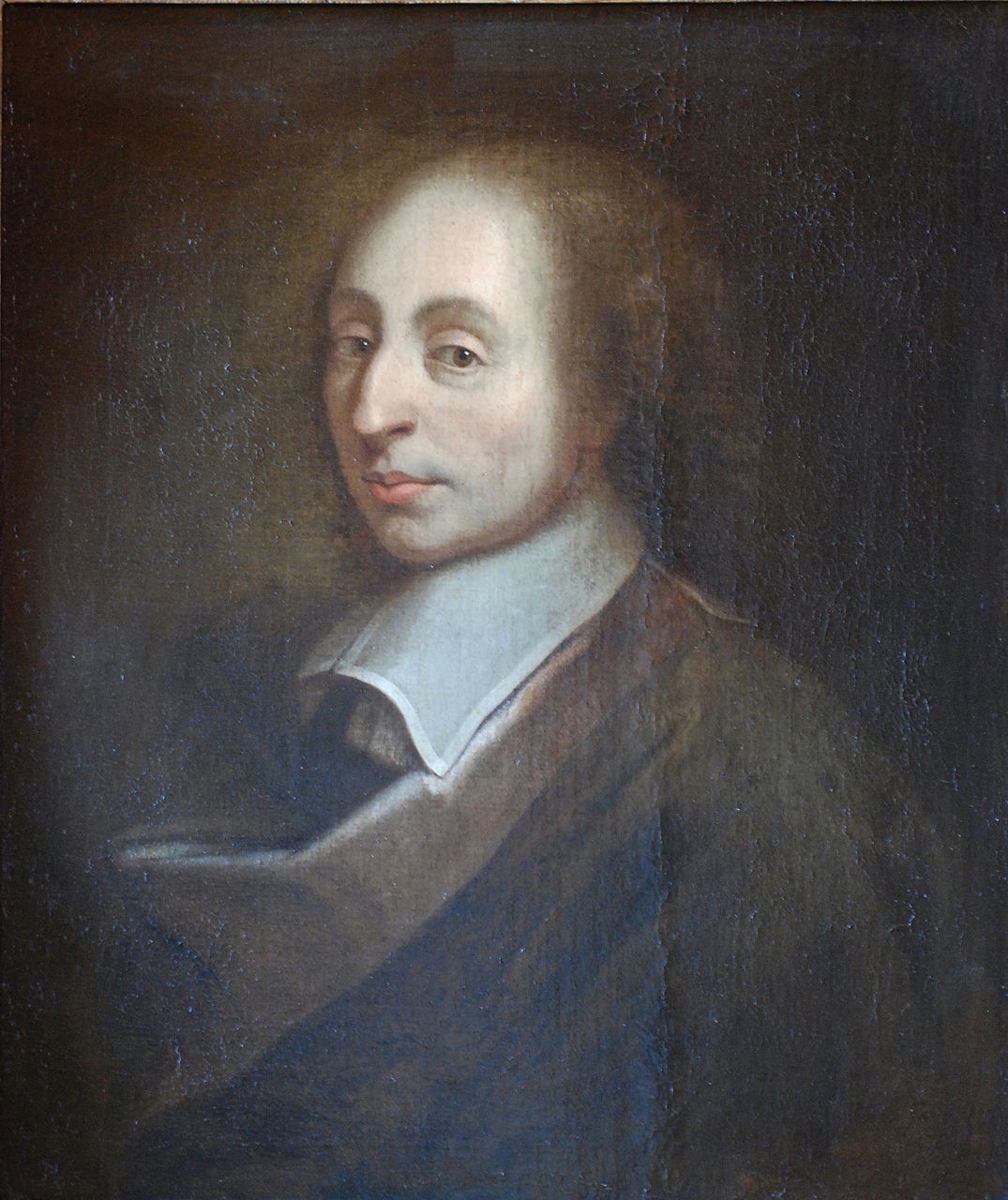 By François II Quesnel for Gérard Edelinck, 1691

Posted by JD Hull. Permalink | Comments (0)
January 02, 2023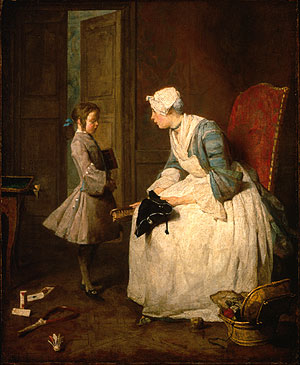 Typed is okay--but handwritten is better. Even if you are not convinced that thank-you notes are noticed and appreciated (they are), pretend that we know more than you (we do), and do it anyway (thank us later). Good stationery. We suggest Crane's on the lower end, or something better, like stationery from Tiffany's, or a Tiffany-style knock-off, on the higher end. A "studio card", maybe. Plain. Simple. Initials on it at most.
If you get personalized stuff, have a return envelope address to a home or business--but without the business mentioned. It's personal. Leave Acme Law Firm off it.
If you get mentioned or "linked-to" on the Internet? However, "electronic thank-yous" by e-mails to express thanks for links, comments or mentions in posts or articles on the Internet--i.e., three different people link to your blog every day, you are working full time for clients, busy firing looter-style staff and associates, and writing op-ed pieces entitled "Summer 2015: The Mood of the Midwest"--are totally okay.
Short, sweet, and press "send".
Blogging about you or your ideas is, of course, very nice--but it's not like they bought you dinner, or invited you up to Newport for the weekend. Besides, you'll always miss a few kudos thrown at you in the digital ether.
But what if you are trashed in the ether? A "reverse" thank-you? Sure, you may be insulted, purposely mis-paraphrased, misinterpreted, or just inadvertently misquoted. It happens. Remember, some bloggers and pseudo-journalists are (1) angry, (2) disorganized, or (3) essentially unemployed. Our suggestion? Let 'em have it. And you can be rude. You've earned it.
Anyway, let's get back to manners. If you don't regularly thank people for links or mentions of you or your firm's blog or website, you are fouling your own nest.
Not thanking people in the blogosphere is (1) arrogant and (2) dumb. It adds to the notion that (3) bloggers are insular, passive-aggressive lightweights lacking in people skills.
So develop some habits about all thank-yous for everything--and make handwritten the default position. If you don't, bad things will happen:
1. No one will give you any more business, or invite you to The Hamptons.
2. People will say mean things about your dog, your wife, your girlfriend, or about all three. Worse, they trash you.
3. If you went to Brown, snide people will remind you and your friends that Brown used to be the safety school for the Ivies.
4. If you were at Duke, they'll re-float the completely untrue story that Duke exists only because Princeton had too much honor and class to accept Buck Duke's filthy tobacco money and re-name Princeton Duke.
5. If Princeton, they'll just say you were always kind of light in the Cole Haans, too, and were once even seen dancing at an "alternative lifestyle" bar in the city--dressed in full leather biker garb--so what can you expect?
You get the idea. So thank people in writing. Handwritten as a general rule. E-mail only for a cyber-mention.
Finally, if your site is so successful that your links, e-mails and comments are through the roof, hire someone else to do the thank-yous--written or electronic--for you.
Original post November 14, 2017
Posted by JD Hull. Permalink | Comments (0)
January 01, 2023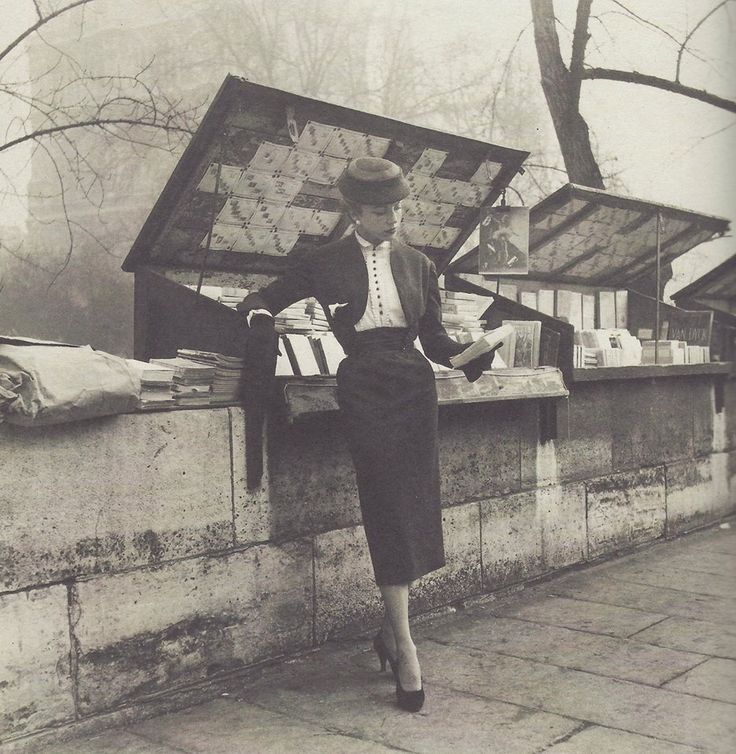 Let's bring back Real Women. Women with Everything.
Posted by JD Hull. Permalink | Comments (0)
This is slavery, not to speak one's thought.
— Eurípides (480-406 BC)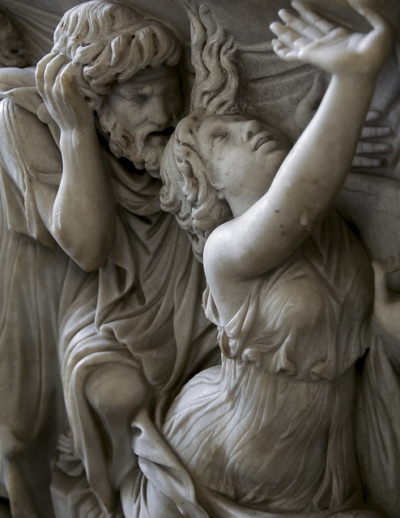 Posted by JD Hull. Permalink | Comments (0)
December 31, 2022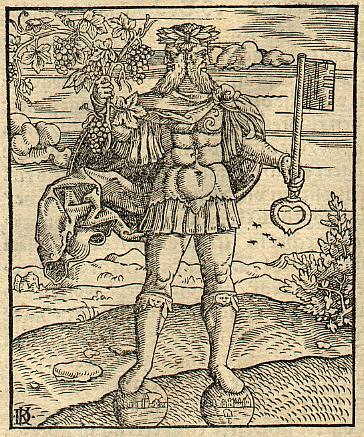 Posted by JD Hull. Permalink | Comments (0)
School teacher, seamstress, businesswoman, community organizer, Chicago girl and Ireland-born, Mary Harris "Mother Jones" (1837-1930) had big ones. What a resume, most of it built after she turned 50.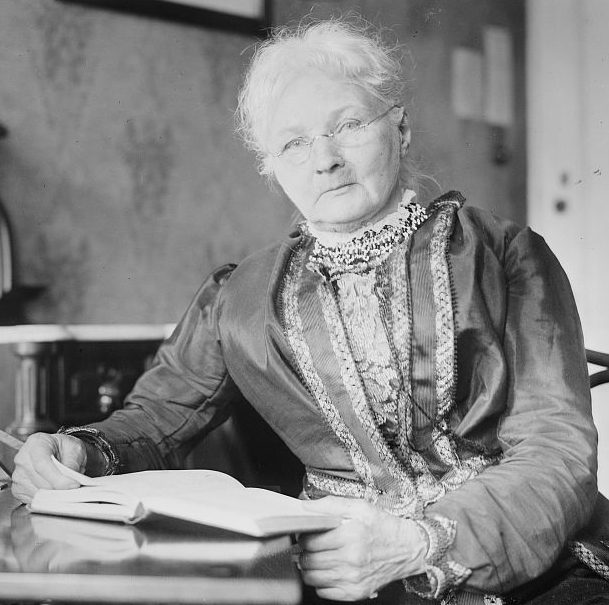 Denounced on the U.S. Senate floor as the "grandmother of all agitators."
Posted by JD Hull. Permalink | Comments (0)
December 30, 2022
Based on actual experience lawyering, we wrote and published 12 Rules of Client Service in installments during a six-month period starting in October 2005. The 12 rules do seem to have legs. We are flattered. In whole or in part, they regularly appear in publications and sites for lawyers and non-lawyers (e.g., accounting and real estate). Some folks who discuss, quote or mention them like all 12 rules. Others like one or two in particular.
Our favorite? It's Rule Four: Deliver Legal Work That Change the Way Clients Think About Lawyers. It's our "Harry Beckwith" rule. Harry Beckwith, who first ignited the thinking of many professional services thinkers in "Selling the Invisible", was a huge influence on how we could make changes in everyone's lawyering--and the idea here is really his, not ours. An excerpt from Rule 4:
Why try "to exceed expectations" when the overall lawyer standard is perceived as low to mediocre? If your clients are all Fortune 500 stand-outs, and the GCs' seem to love you and your firm, is that because your service delivery is so good--or because other lawyers they use are so "bad" on service? Why have a low standard, or one that merely makes you look incrementally more responsive and on top of things than the boutique on the next floor up? Why not overhaul and re-create the whole game?

If you read the better writers on selling and delivering services, like Harry Beckwith in Selling The Invisible, you pick up on this simple idea: Rather than under-promise/over-deliver, why not change the way people think of lawyers generally and what they can expect from them generally? Get good clients--those clients you like and want--to keep coming back to you by communicating in all aspects of your work that you care deeply about your lawyering for them, you want to serve their interests on an ongoing basis and that it's a privilege to be their lawyer. Show them you fit no lawyer mold.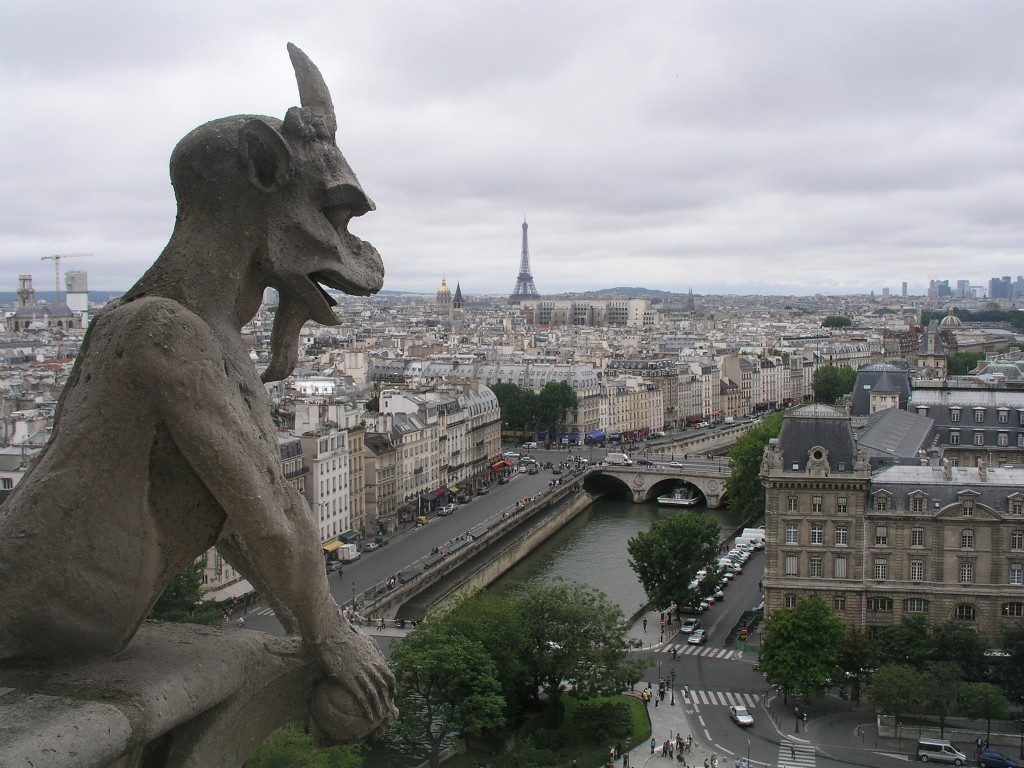 g
Posted by JD Hull. Permalink | Comments (0)
December 29, 2022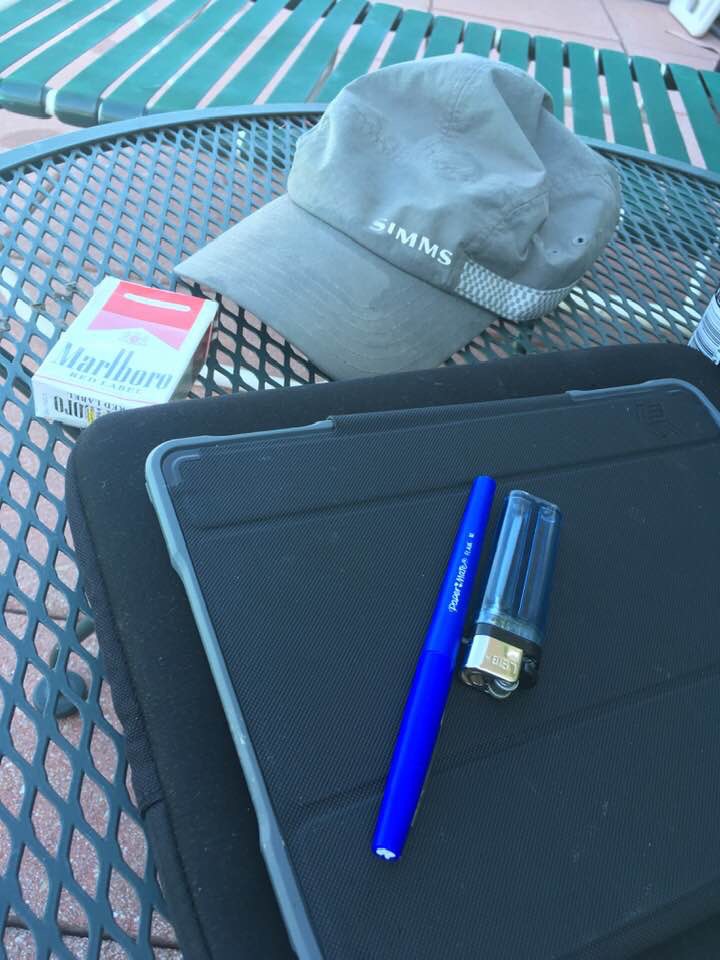 When will my beloved AA get back to getting people clean and sober to participate in real life?
Posted by JD Hull. Permalink | Comments (1)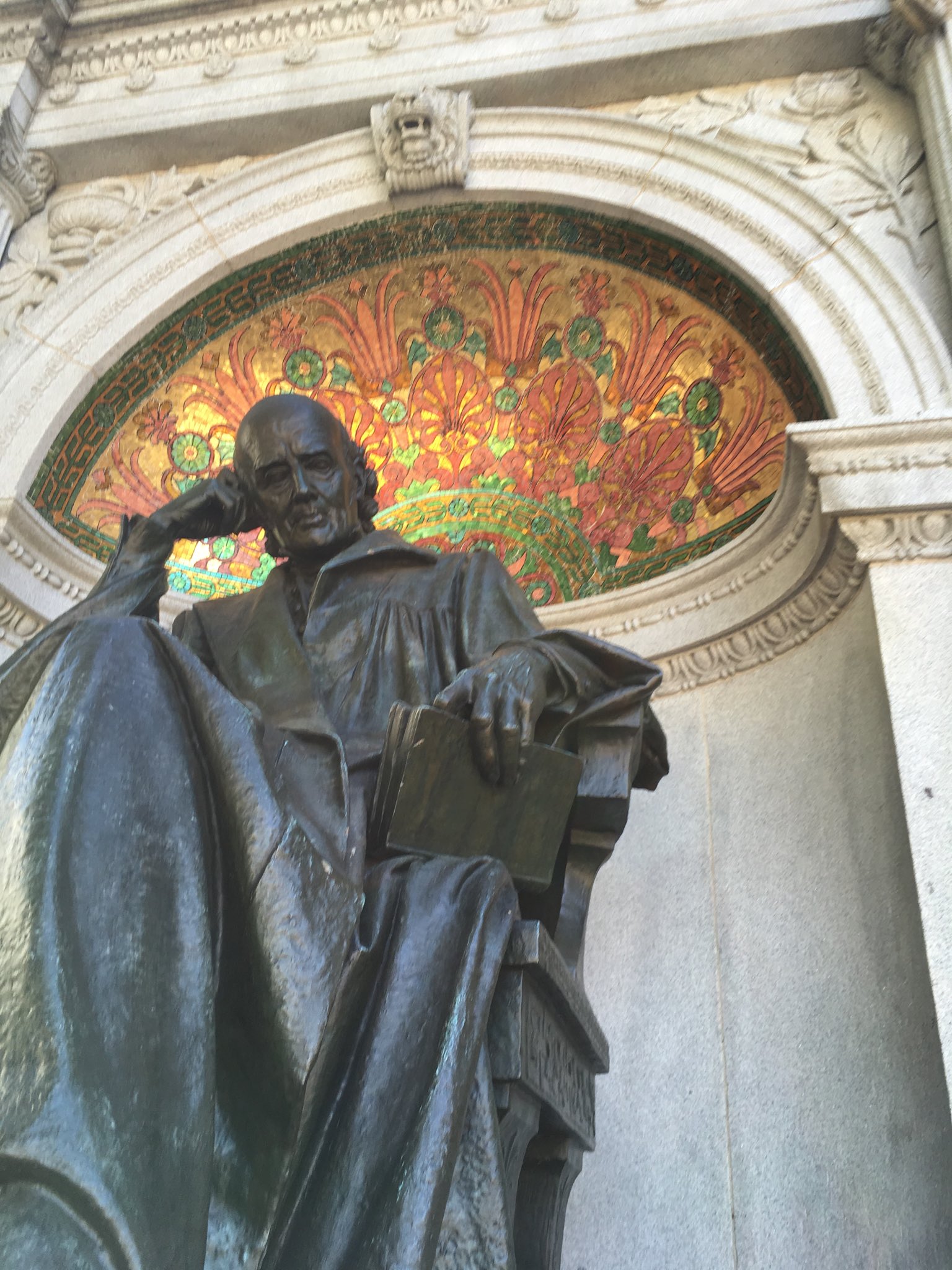 Posted by JD Hull. Permalink | Comments (0)
December 28, 2022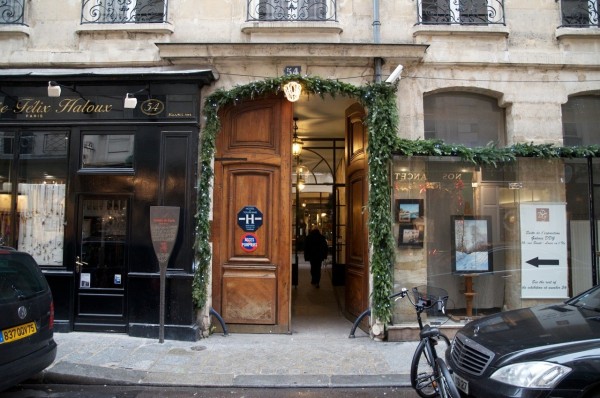 Hotel du Jeu de Paume, 54 Rue Saint-Louis en l'Île, 75004 Paris
Posted by JD Hull. Permalink | Comments (0)
December 27, 2022
Long ago, I was a troubled but energetic young Midwesterner who found fun, love, hard work, humility, a little sanity, some power, friends and enemies--and kept them all--by practicing law in our nation's capitol. Rule 12 is from the grating but highly correct Rules of Client Service.
Anyone can do Rule 12. And everyone practicing law must.
First, be born good-looking, athletic, and way-charming into an affluent WASP family that settled here almost four centuries ago. Have family money. Date only twins or actresses who go to Smith. Second, go to school, work hard, make some more money. Third, build your own firm. Fire all but one pessimist. Get a grandiose notion of your targeted client base--and keep them coming back so you don't have to "market". Finally, start up your own "blog", even though you're not at all sure what a "blog" is--but you sure think a "blog" sounds suspiciously show-tunes and at best nerdy and passive-aggressive. Have someone teach you how to "work" the blog. Say anything. Ignite relationship-killing arguments in upstate New York towns you'll never visit; upset inept fellow suits you see every day. Paint older lawyers as Dorks, younger lawyers as Looters.
Seriously? Do Have Fun. If you're a lawyer, and you're not having fun, you're doing something wrong.
So are you? Having fun?
While you are thinking, a confession: I loved college, and the liberal arts I studied there, because I am in love with ideas. Law school, however, was a different story. It came at me so fast I couldn't see any grand design, purpose or poetry. Except for the companionship of some truly unique and innovative classmates and profs, a girl from Shaker Heights named Amy, the drinking beer part, my administrative law and trade regs courses, some good part-time jobs, and somehow making Law Review, I hated law school with Olympian passions. It was stale and uncreative.
I even quit--twice, for a week each time. I told anyone who would tolerate me for the entire 2 years and eight months and 3 days that I was an "artist" of some sort, imprisoned and daily being abused by talented but sadistic academics who were paid, and paid well, to abuse me. I envied my college friends at J-school at Columbia, in the Peace Corps, traveling in Europe or in Alaska or Florence writing unpublished novels. I felt stagnant. And of course by the time I graduated at the age of 25, I was unhappy, out of shape, addicted to coffee, cigarettes, Hunter Thompson, Henry Miller and all the usual excesses of my generation--in short, a world-class ass.
So I moved to my birthplace Washington, D.C., where I would fit in. Sort of. I was so sure I would hate practicing law as much as law school that I deferred practicing law for nearly 3 years--in the form of being a hard-working, entertaining but equally difficult and troubled Legislative Assistant on Capitol Hill. There I was once served with a small claims complaint for "back-rent" by an angry DC live-in ex-girlfriend in front of my amused U.S. Representative boss, another amused congressman and the not-so-amused but intrigued senior staff of the House Ways and Means Committee at the 96th Congress. But everything changes with time and a different lens for viewing.
Had it not been for a friend from college who was happily clerking at the Supreme Court--who inadvertently shamed me one day in a conversation at the Tune Inn he has likely forgotten--I might never gone into private practice. So I left Capitol Hill and took a job in 1981 practicing law as one of DC's hundreds of "associates" in the branch office of a Midwestern law firm on 15th Street, N.W.
Everything--and I mean everything--changed for me. It was the same way new life sprung up inside me when the Duke undergraduate admissions people changed my life in 1971. Each day was different. I treated all the difficulties--and it was hard on me and mine--of being an associate as a challenge, and a even a privilege, and ever since then I have felt like it's an honor to do what lawyers do. In 1992, I started my own firm. I like the people I work with, the excitement of talented adversaries, a new project or case and the satisfaction of solving high-level problems for high-end clients, who I really like. And they even pay me for it. If you don't feel that way right away, give yourself time. If that fails, try another firm or another part of the profession. For many people, a different mentor, a new firm or a move to government or in-house counsel--even for a short while--can help you get your "sea legs" and make all the difference.
It's supposed to be fun. American law is extremely varied, elastic and constantly presenting new practice areas--especially in the larger cities. It has something for everyone. I am convinced of this. Please keep the faith and keep looking until you find it. Put another way, don't quit before the miracle occurs. It's there, and it's all inside you, in front of you. Simple--but still hard. It's a privilege and joy to do what lawyers do when they do it right.
And it really is fun.
So...any questions?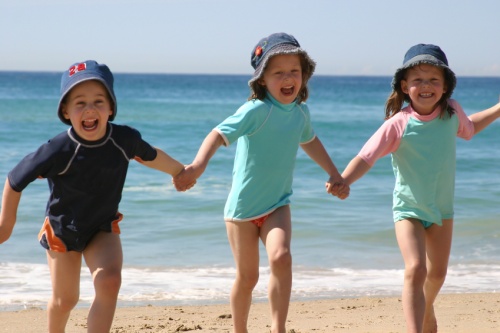 Dan Hull in 1967 with the Pennington Twins.
Original post April 2007.
Posted by JD Hull. Permalink | Comments (0)
"I was simmering, simmering, simmering. Emerson brought me to a boil."
--Walt Whitman (1819-1892)
Writer Jack London thought you could not wait for it. You needed, he thought, to go out and hunt inspiration with a club. Walt Whitman, however, was luckier. He was a relatively young man when Ralph Waldo Emerson was thinking and writing. Emerson set off the young printer and hack writer, hurling him into an exuberant and celebratory realm, where no one American had ever been.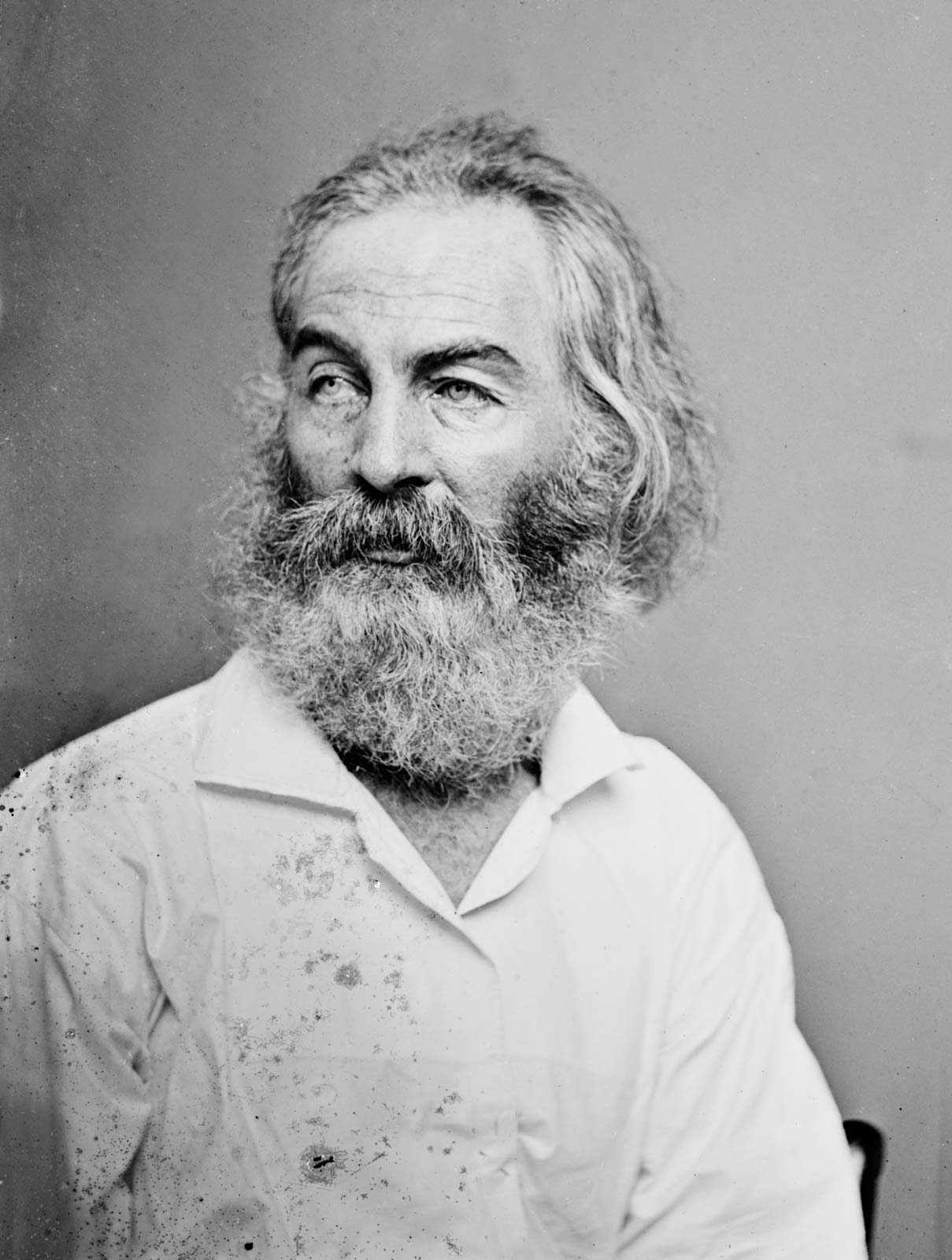 Posted by JD Hull. Permalink | Comments (0)
December 26, 2022
Thank you Dad forever for calling me at the San Diego airport while boarding a seconds-later cancelled US Air flight to DC at 6:30 AM my time 9-11-01 and asking me to stay in close touch with you and telling me my brother Dave was also in an airport 1500 miles away at that moment and was also okay. I am still touched by it. It was a short call. You were back in Cincinnati that day and 73. I knew you loved me.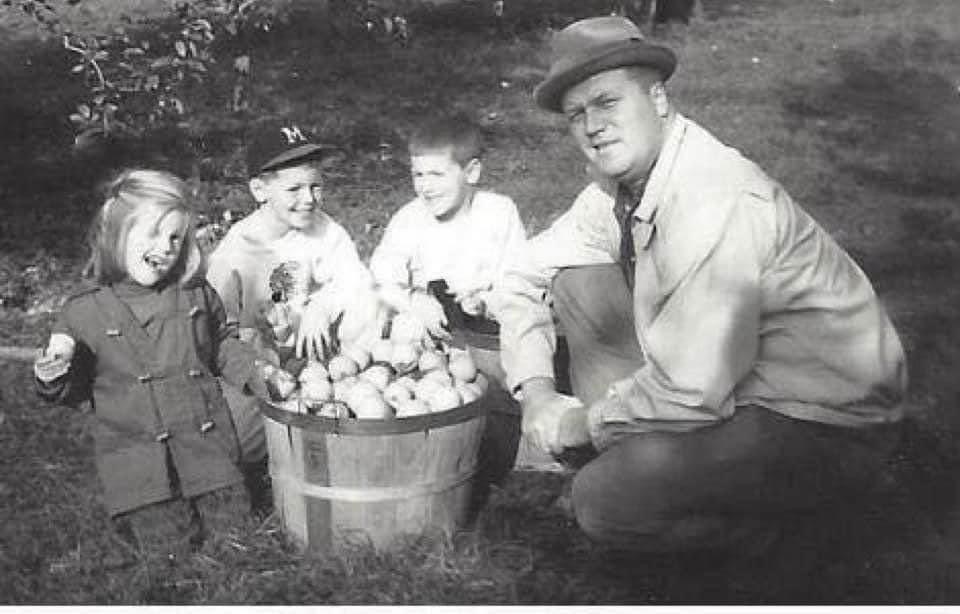 Posted by JD Hull. Permalink | Comments (0)
December 25, 2022
Posted by JD Hull. Permalink | Comments (0)
December 24, 2022
Swift was a Titan in rebellion against Heaven.

-- John L. Stoddard, 1901
Anglo-Irish, Angry and Brave: See one of our past tributes to Dean Swift (1667–1745) in "Heroes and Leaders: Anyone out there with soul and sand?"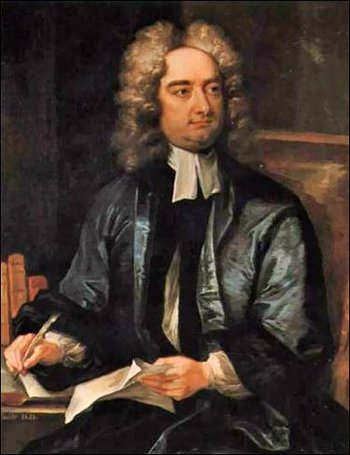 Posted by JD Hull. Permalink | Comments (0)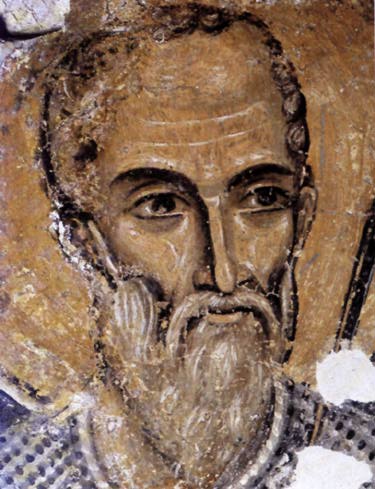 Died December 6, 343 AD

Happy Holidays.
A word about the real Santa is in order, and we are happy to report that the real Santa is not a misty pagan or Druid hangover, as is so often the case with Christmas lore. He is based on a real and really admirable guy. The Bishop of Myra--or Santa Claus to most of the world--lived around 270-343 AD in what is now the Lycian region of Turkey. Both of Nicholas's parents died during an outbreak of the plague, leaving him a great sum of money.
This Byzantine trust-fund baby entered the clergy, and became popular for his kindness, generosity, willingness to take on Rome on behalf of Myra, the town he served, and many instances of anonymous and secret gift-giving that his fortune made possible. After he died, the area around Myra became a major pilgrimage center dotted with new churches, including a church named after Nicholas, which is still popular with visitors to this region of Turkey.
Anonymous giving, by the way, is the best kind. I like to believe that the life of St. Nicholas was a major inspiration for Magnificent Obsession, the acclaimed 1929 novel by Lloyd C. Douglas, which twice was made into a movie. One theme of Douglas's book is the importance of giving, and other acts of kindness, without wanting or expecting any type of private or public recognition.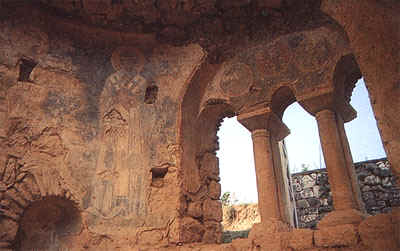 Fresco of St. Nicholas in the Church of St. Nicholas in Demre, Turkey
Posted by JD Hull. Permalink | Comments (0)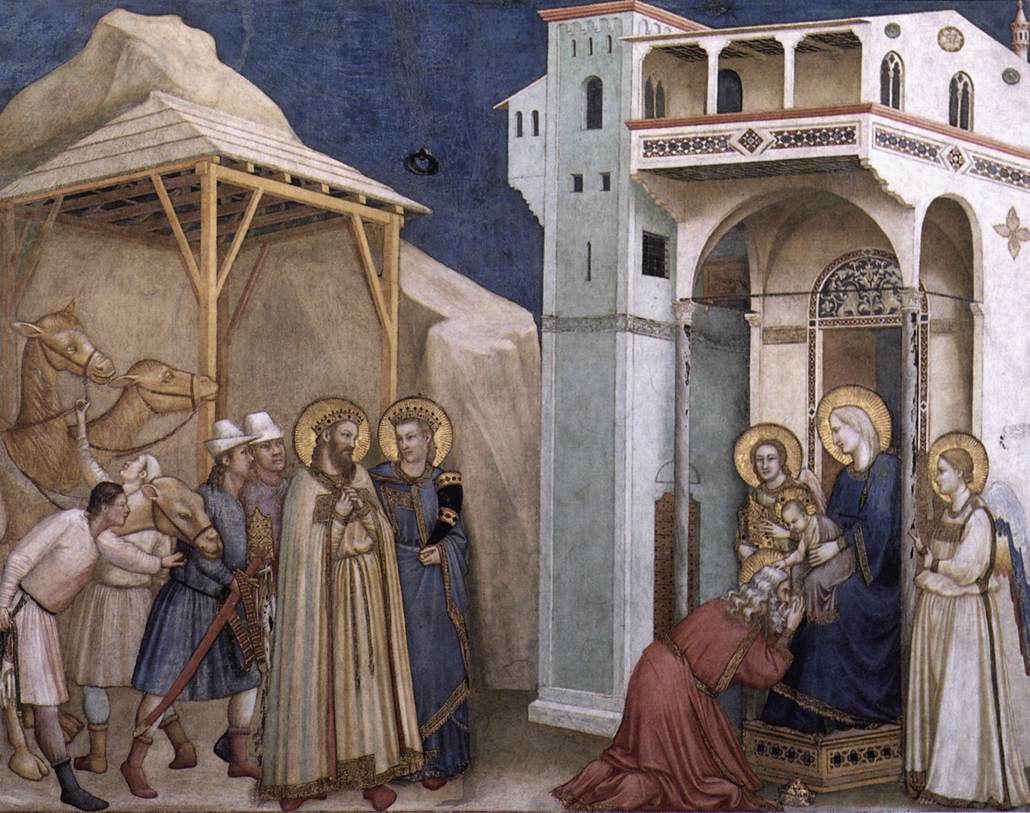 Posted by JD Hull. Permalink | Comments (0)
December 22, 2022
I miss southern Ohio around Christmas time. The Village of Indian Hill, all 220 years of it, will never be gone. It will never change that much. It's the mirror I keep holding up to myself. No one had a better childhood than Dan Hull growing up in Detroit, Chicago and finally (age 9) Cincinnati. No one lucked out more being born to great (and colorful) hardworking parents. And no one except maybe Dad did or said more "memorable" things year after year at the Eveland's annual New Years Eve party in that big white house Potter Stewart once owned back in the woods off Shawnee Run. Always thought there should be award for that.
Merry Christmas, all you Buckeyes. You know who you are.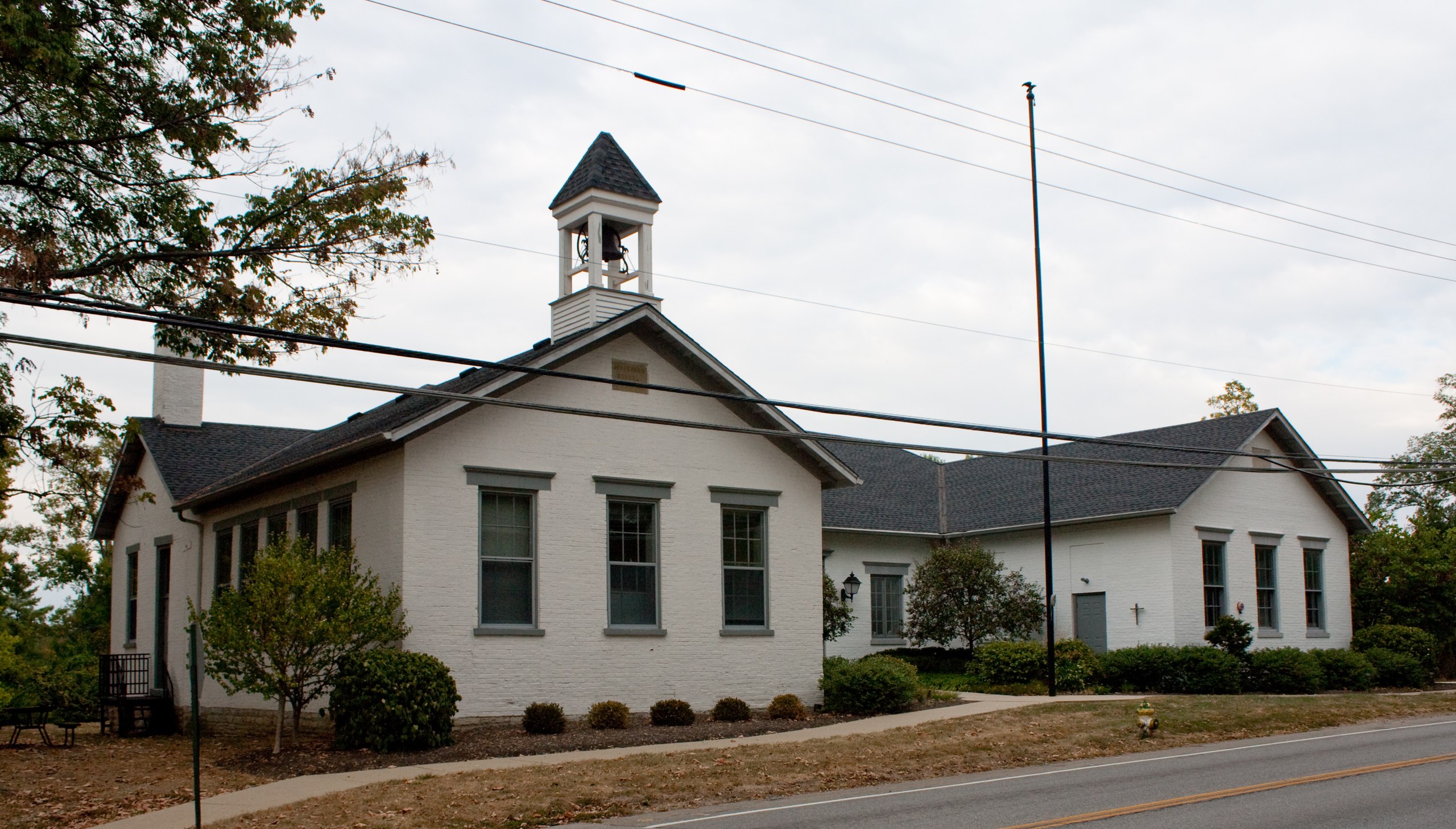 Posted by JD Hull. Permalink | Comments (0)
"We have no one to guide us. Our only guide is our homesickness." —H. Hesse, Steppenwolf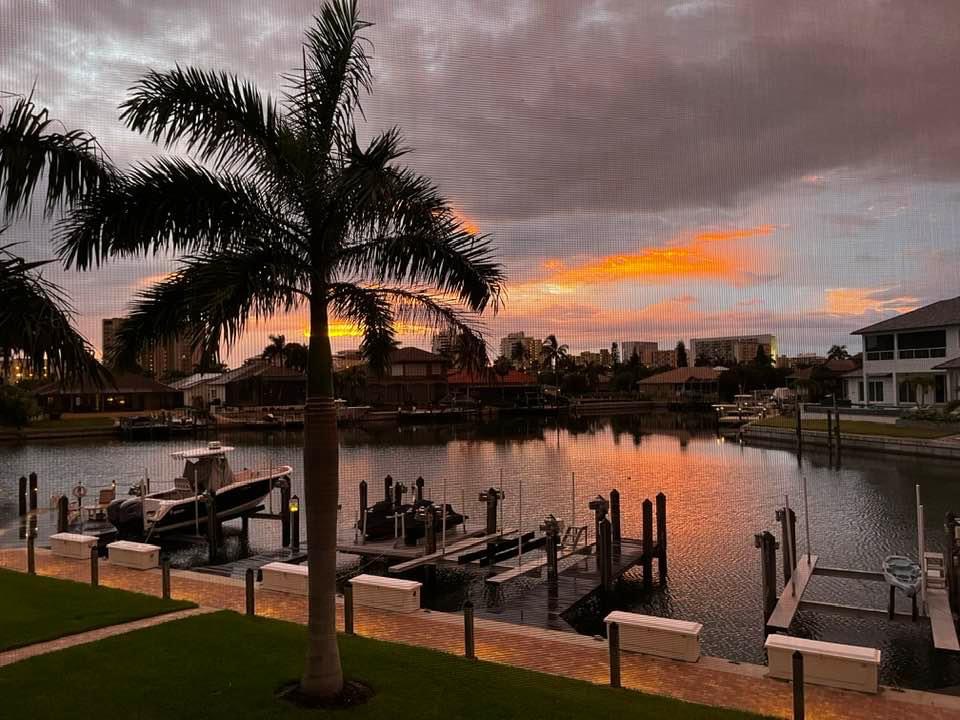 Posted by JD Hull. Permalink | Comments (0)
December 21, 2022
If you have nothing nice to say, come sit by me.
-- Alice Roosevelt Longworth
Died on February 20, 1980 at 96.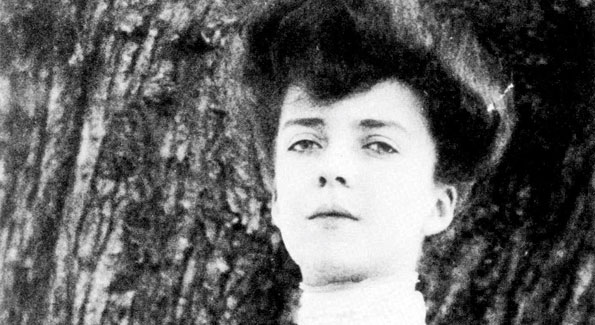 Posted by JD Hull. Permalink | Comments (0)
There is no joy except in creation. There are no living beings but those who create. All the rest are shadows, hovering over the earth, strangers to life. All the joys of life are the joys of creation: love, genius, action.
--Romain Rolland (1866-1944), Nobel Prize winner, in "Lightning Strikes Christophe"
Posted by JD Hull. Permalink | Comments (0)
December 18, 2022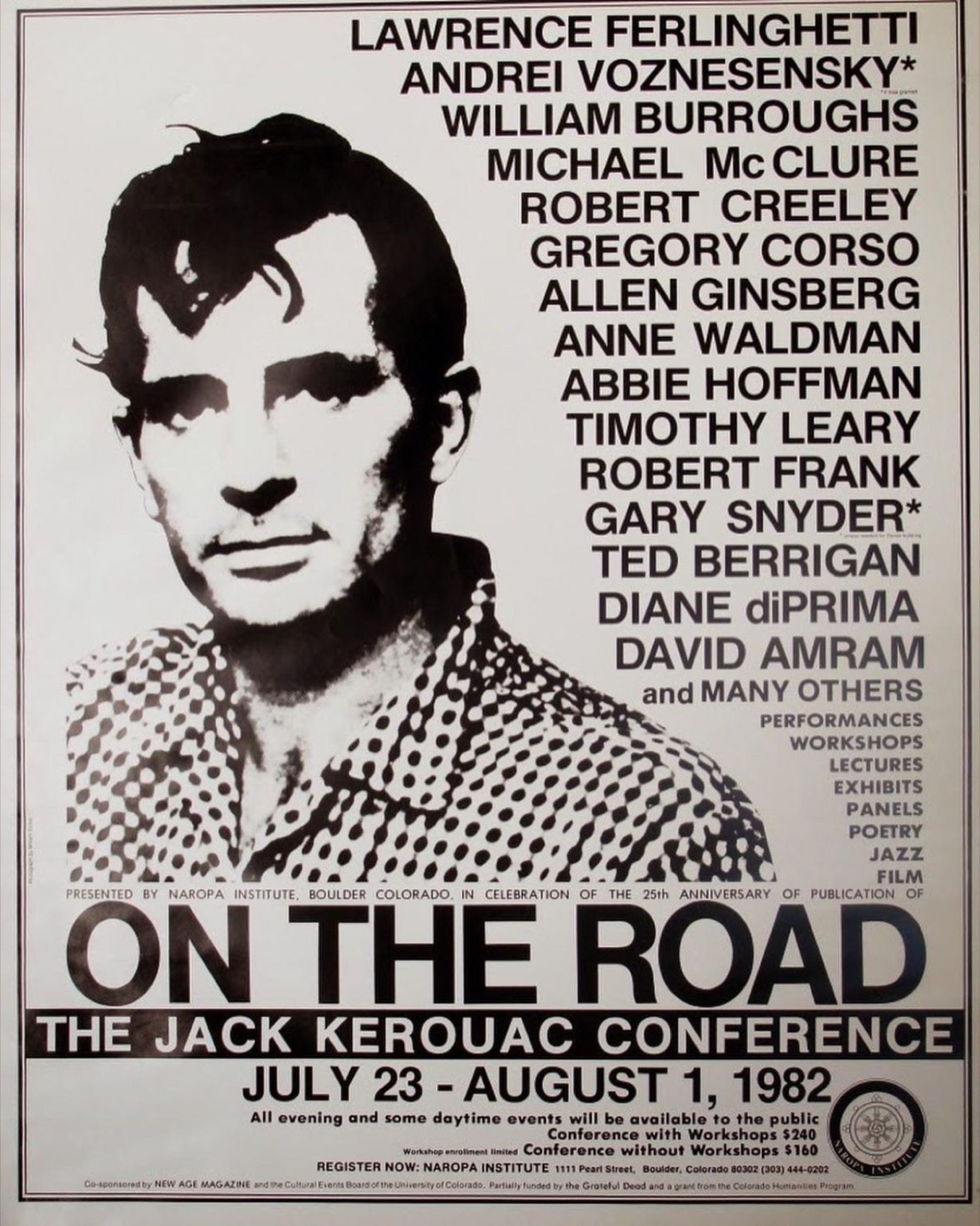 Posted by JD Hull. Permalink | Comments (0)
December 14, 2022
I cannot be silent. I have had to struggle against a storm of political hate and malice which few men ever experienced.

--Young MP Benjamin Disraeli (1804-1881), asking Robert Peel for a post in the Peel Ministry in an 1841 letter. Peel refused him.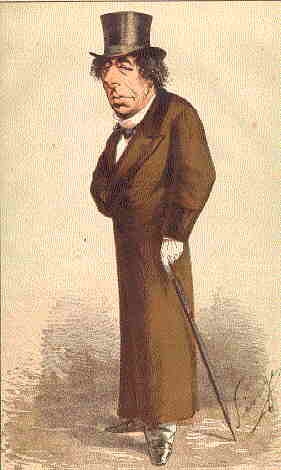 "Dizzy"
Posted by JD Hull. Permalink | Comments (0)
December 13, 2022
Is anything human-made more beautiful? Below is Folio 292r (circa 800) of The Book of Kells, an illuminated manuscript of the four Gospels of the New Testament. This page opens the Gospel of John. Illustrations in the Book of Kells mix pagan, Celtic and Christian symbols and motifs covering nearly 8000 years of Irish history. The result is an ancient montage of mixed media that's playful, quirky, sexual, mystical and yet deeply Christian. A masterwork of Western calligraphy. 680 pages of the book survives. Housed at Trinity College Library in Dublin.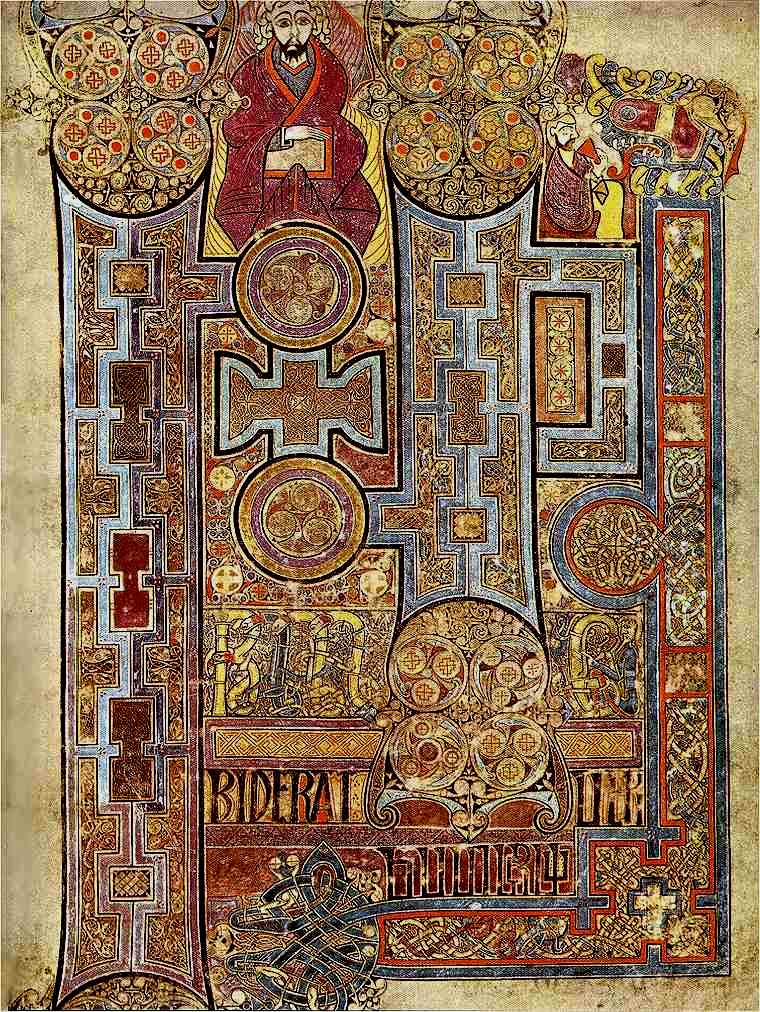 Posted by JD Hull. Permalink | Comments (0)
December 12, 2022
Melissa Jane Holt Hull (1845-1918). She was my great-great grandmother. Several living Hulls have a resemblance to Melissa. Born and died in Mountain Grove, MO. Of English stock in America since early 1700s. Raised 7 Hulls, including my great-grandfather John Daniel Hull I. Lost her home twice during the Civil War. Her father John Holt (I am in effect in part named after him) was killed at age 48 working in his fields in 1862. Shot in the back. His murder was never solved but thought to be by either uniformed renegade Union or Confederate soldiers, or "bushwhackers." Died amongst family on kitchen floor of his house. Bled to death. Melissa was 16. In post-war years, she helped get my family through its worst years since our arrival in Virginia from Germany in 1750.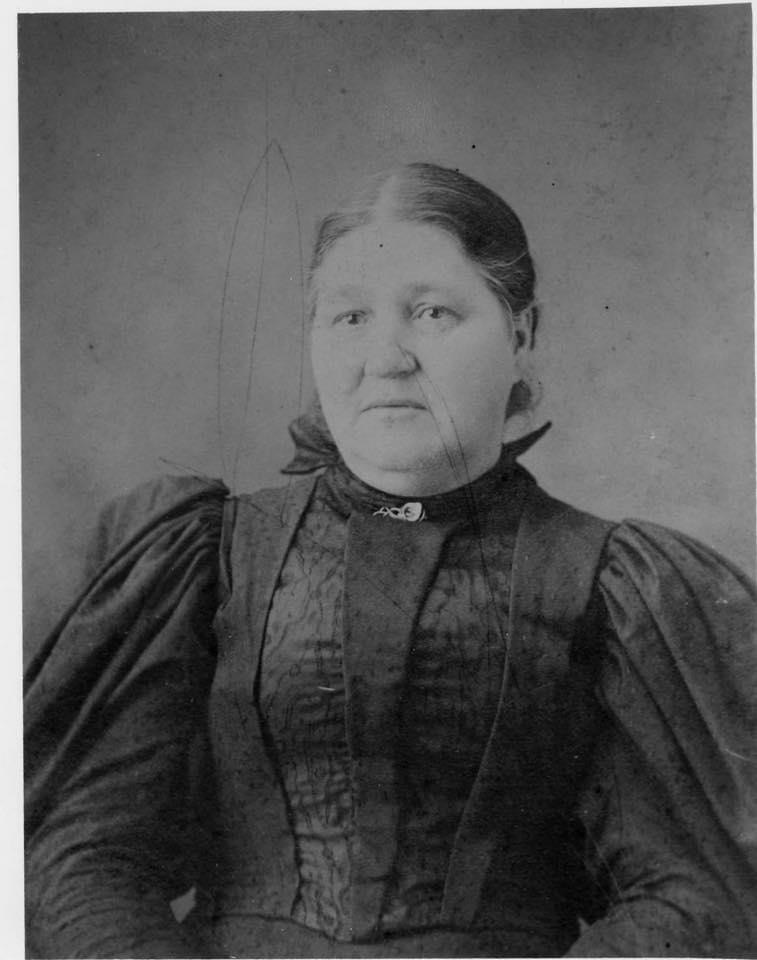 Posted by JD Hull. Permalink | Comments (0)
December 11, 2022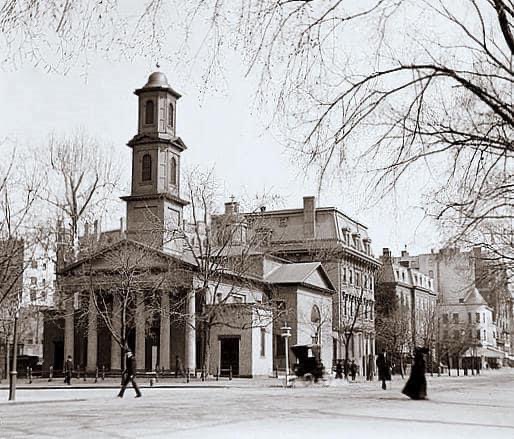 Posted by JD Hull. Permalink | Comments (0)
December 08, 2022
Books are fatal: they are the curse of the human race. Nine-tenths of existing books are nonsense, and the clever books are the refutation of that nonsense.

--Benjamin Disraeli (1804-1881)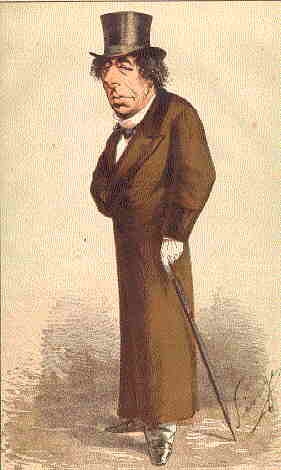 Posted by JD Hull. Permalink | Comments (0)
December 07, 2022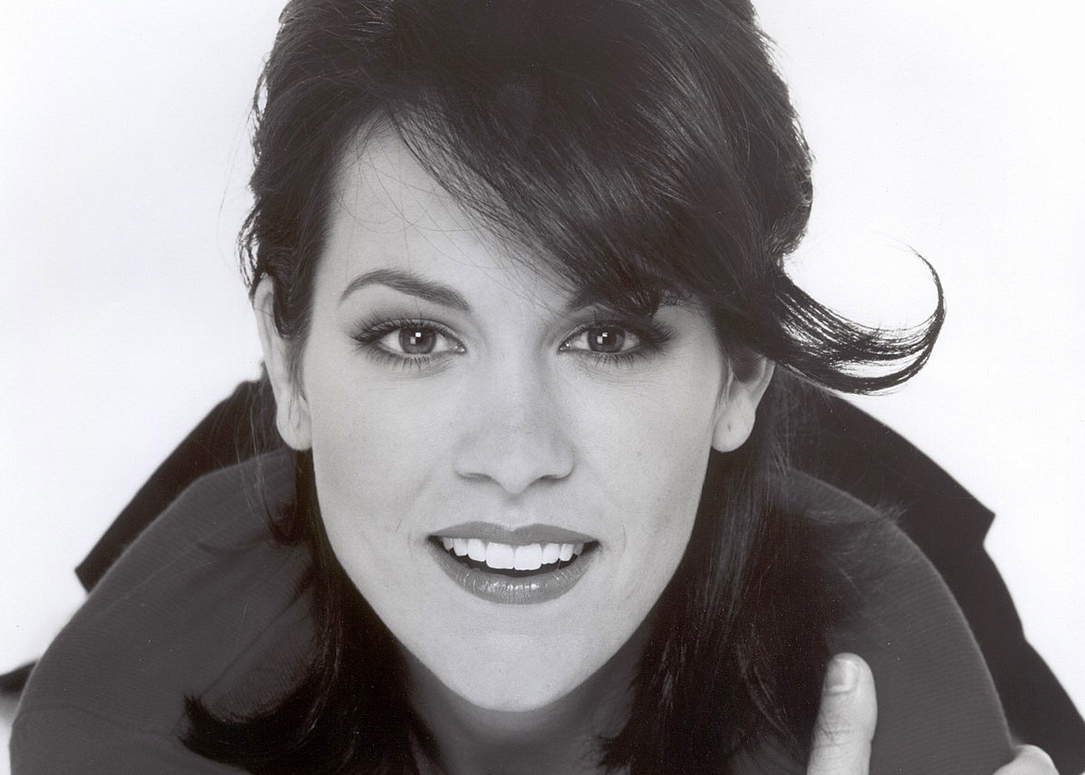 Posted by JD Hull. Permalink | Comments (0)