« Minnesota U.S. Senate race: Recount over 725 votes. | Main | "The Globalization of the Legal Profession" »
November 06, 2008
Our vote for White House Chief of Staff.
It's Chicago North Side Congressman, boy wonder and pit bull Rahm Emanuel, former White House staffer, and from the most amazing and increasingly-celebrated batch of Chicago kids in one family you could dream up. See Washingtonion.com. Emanuel has the added advantage of not being a lawyer. He swears wonderfully, we hear--maybe better than the famously irreverent Ben Bradlee, former Washington Post editor. He has never even heard of Work-Life Balance, or thinks it's a foo-foo drink you can order in Lincoln Park. Openly rude to slackers. And wonderfully un-PC. Democrats badly need a guy like that. We hear Obama has offered and he will accept. This is fun. Pinch us.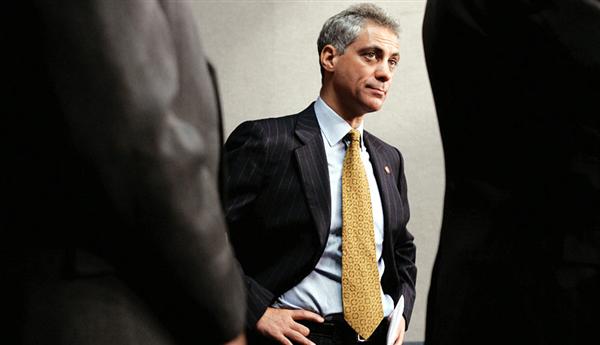 Posted by Holden Oliver (Kitzbühel Desk) at November 6, 2008 10:02 PM
Comments
Consider yourself pinched!
Posted by: Chris Abraham at November 7, 2008 01:03 PM
Post a comment
Thanks for signing in, . Now you can comment. (sign out)
(If you haven't left a comment here before, you may need to be approved by the site owner before your comment will appear. Until then, it won't appear on the entry. Thanks for waiting.)