December 10, 2016
He who makes a beast of himself gets rid of the pain of being a man.

--Samuel Johnson, 1709-1784, London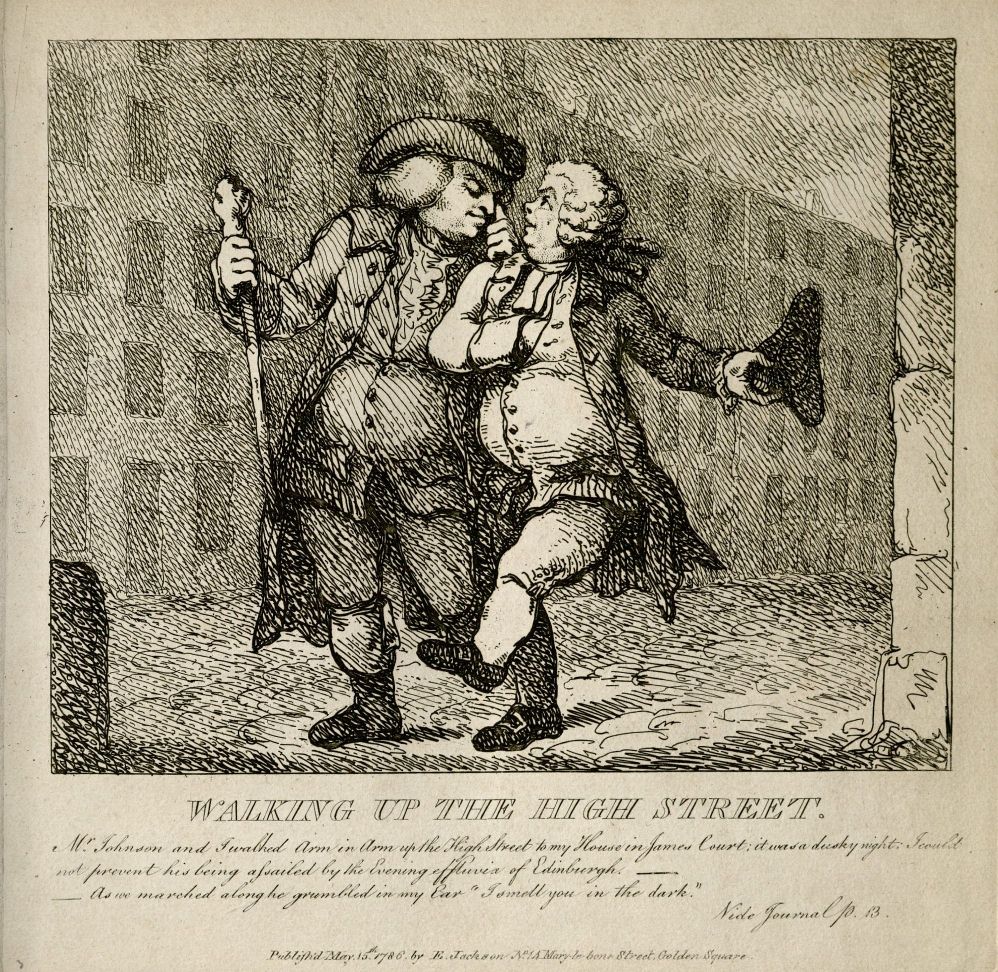 Posted by JD Hull. Permalink | Comments (0)
December 09, 2016
Posted by Holden Oliver (Kitzbühel Desk). Permalink | Comments (0)
December 07, 2016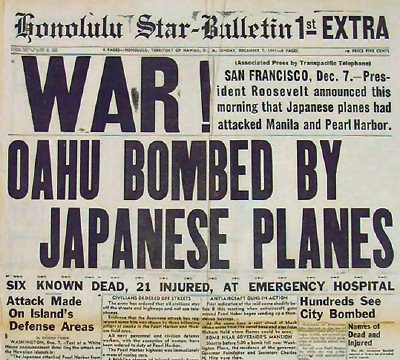 Posted by JD Hull. Permalink | Comments (0)
Never write a letter, never throw one away.

--Attributed to the late private investigator and consultant Thomas Corbally, two medieval priests, and three U.S. mayors.
For reasons which go back to 1974, WAC? misses Hunter Thompson. This son of Louisville put some of his best and funniest stuff in personal letters--and he wrote volumes and volumes of them. Over 20,000. I've read some off and on for years; my favorites (and the funniest) are his with boss Jann Wenner, Rolling Stone magazine's founder and editor, in the 1970s and 1980s. Others are published in Thompson's books over the years. See this clip from a Charlie Rose interview, undated, but his Rose's with Thompson, likely about 1997. HST talks about letter-writing here.
Posted by JD Hull. Permalink | Comments (0)
December 06, 2016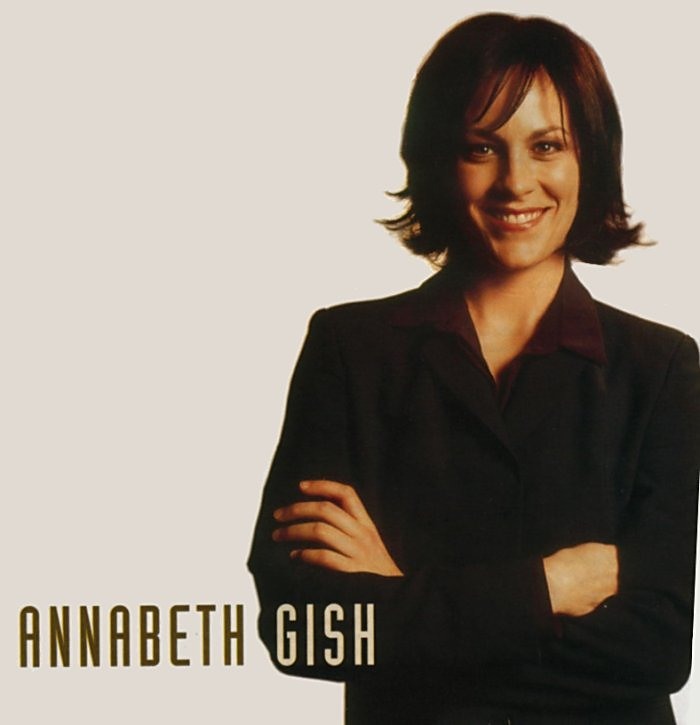 Posted by Holden Oliver (Kitzbühel Desk). Permalink | Comments (0)
Our world-famous 12 Rules of Client Service. Revel in their wisdom. Ignore them at your peril. Teach them to your coworkers. Argue about them. Improve them.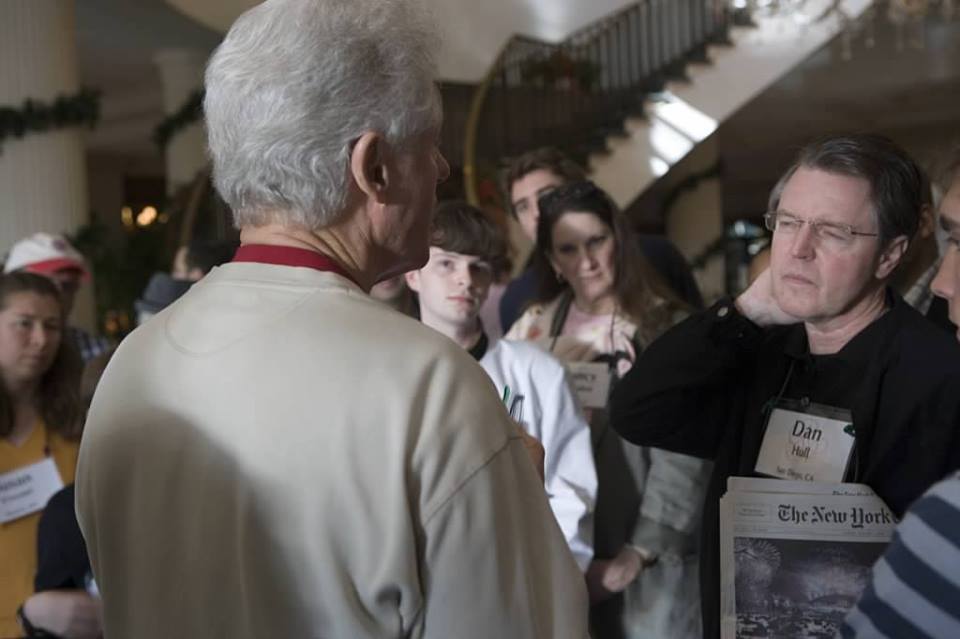 Posted by Holden Oliver (Kitzbühel Desk). Permalink | Comments (0)
December 05, 2016
Education is not just about getting a job.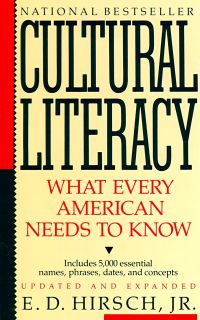 Posted by JD Hull. Permalink | Comments (0)
December 04, 2016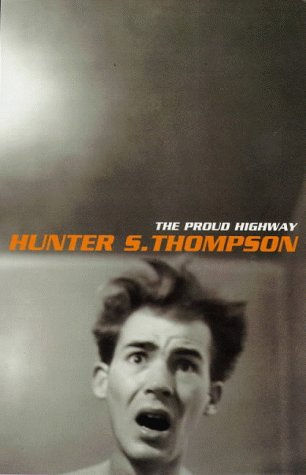 Posted by JD Hull. Permalink | Comments (0)
Photo by the charming and talented Tara Bradford at Puce de Vanves, one of the largest flea markets in Paris, in the 14th arrondissement.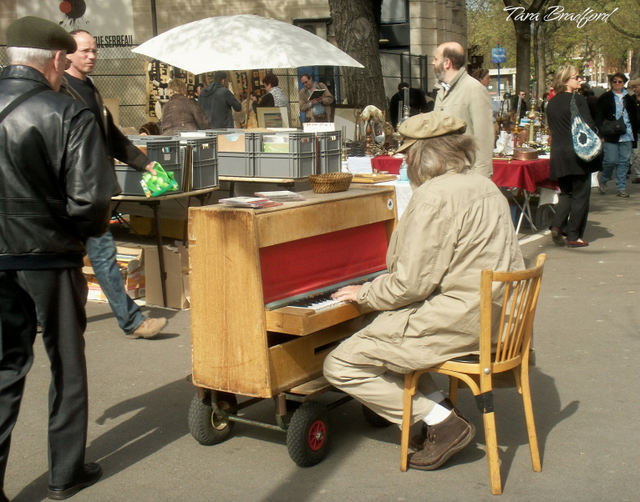 `

Posted by JD Hull. Permalink | Comments (0)
December 03, 2016
Go somewhere different. Meet someone different. Aldeburgh, Suffolk, East Anglia. Always a festival.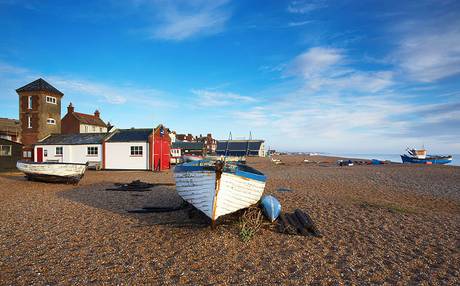 Posted by JD Hull. Permalink | Comments (0)
December 02, 2016
Some of you are familiar with One Night, One Person, the program to help homeless outdoor sleepers on the 30 or so coldest nights a year when hypothermia thresholds are exceeded in certain American and European cities. This is year 3 of One Night, One Person. Cleveland lawyer Peter Friedman and I started it in the winter of 2014-2015. It's really simple. Bear with me a moment.
In short, it's a keep-people-alive initiative for the coldest nights.
As an (a) Eagle Scout, (b) Lifelong Camper and (c) All-Weather Philanderer, I assure you that sleeping in cold or the snow is not all that fun. At times, it's not even a choice. Jack London and Hans Christian Andersen wrote enduring stories about death from hypothermia. Happens above freezing temps, too. So consider more than ever (and right now) One Night, One Person. Instructions below.
You're a Yuppie, professional or other generic dweeb between the ages of 22 and 82. You live in towns like New York City, Philly, Boston, Baltimore, Indianapolis, Cleveland, Wilmington, DC or Chicago. You may live in the suburbs or in a downtown neighborhood of these cities. But if you work during the day in a downtown area of any of them, you and yours will go forth and do this:
1. Pick out and ask a homeless woman or man what articles of warm clothing she or he needs that you already have at home or in storage--thermal gloves, wool scarfs, warm hats and beanies, big sweaters, winter coats, thermal underwear, socks, etc.
2. Ask just one person at a time.
3. Agree on a time to meet (preferably at the same place) later that day or the next day.
4. Find the winter stuff you have at home or in storage.
5. Bring said stuff to the homeless woman or man as agreed.
6. Nine out of ten times, your new friend will be there when you show up.
7. Wait for forecasts of the next super-cold night--and repeat.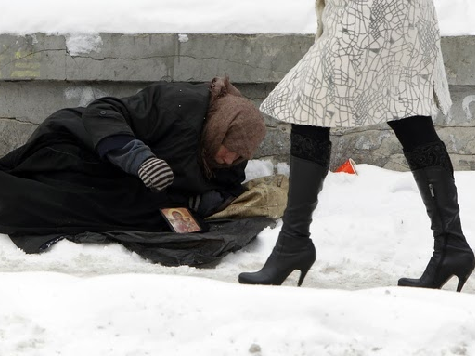 Posted by JD Hull. Permalink | Comments (0)
Don't tell me the moon is shining; show me the glint of light on broken glass.

--Anton Chekhov (1860-1904)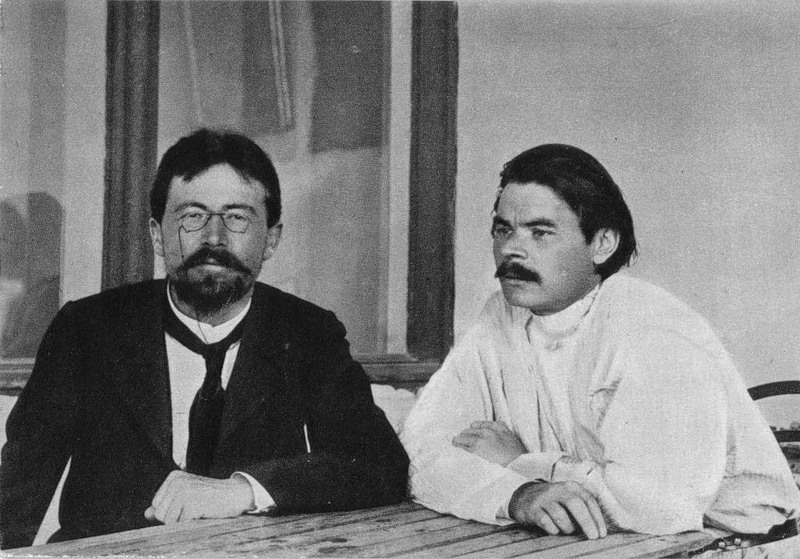 Chekhov with Maxim Gorky in Yalta, probably 1900
Posted by JD Hull. Permalink | Comments (0)
December 01, 2016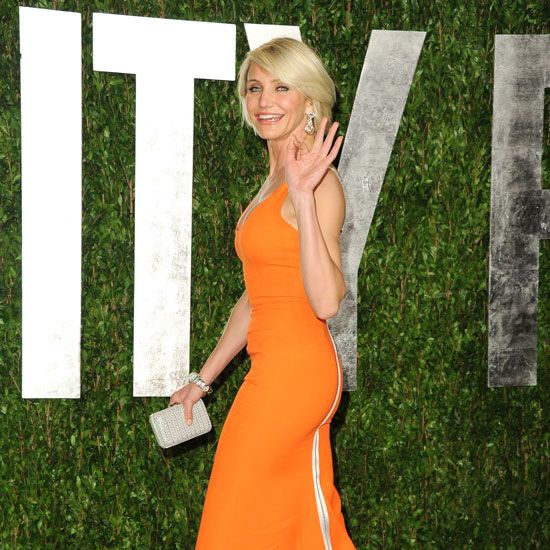 NRDC's Hinerfeld: "They win lawsuits."
Several years ago, I wrote "Has the NRDC Gone Hollywood?" at the request of Environmental Protection Magazine, where I had a bi-monthly column and feature commitment. Based on my trip to the Robert Redford house in Santa Monica, California, and my interviews with environmental activists and strategists with offices there, "Has the NRDC Gone Hollywood?" is about white-hat environmental attorneys at the Los Angeles office of the well-regarded Natural Resources Defense Council, a national public interest lobby now in its 45th year. I'm told the piece is still hip and funny. We are not certain if it was ever linked to by this blog. So I am sharing this with you now.
Has the NRDC Gone Hollywood?

By J. Daniel Hull

SANTA MONICA, Calif. -- Daniel Hinerfeld, the young, ultra-articulate director of communications for the Southern California office of the Natural Resources Defense Council ("NRDC"), agreed to let me drop by in mid-September to interview him and some other NRDC staffers so I could write this installment.

I was slightly nervous about visiting. It was a little unseemly, I thought, for me to mingle brazenly with the Los Angeles office of the smartest, hippest, and arguably most successful public interest group in the world. I grew up in the Midwest, and as an environmental lawyer, I have represented chiefly companies -- some quite large and many of them processors, transporters, or storers of fossil fuels.

While several clients have been laudably progressive in their environmental quality management, more than a few of them allegedly violated their National Pollution Discharge Elimination System permits or were driven into consent orders under the Clean Water Act, Comprehensive Environmental Response, Compensation, and Liability Act, or Resource Conservation Recovery Act.

Plenty troubling was one ex-client: an operator of 50 underground storage tanks outside of Pittsburgh with a history of alleged groundwater contamination violations and a compliance program which, in the good years, consisted of sporadically checking properties to see if the ground had caught fire.

So, I wasn't really sure if I had the cultural, political, or professional qualifications to visit the NRDC's Los Angeles office and write this article. But the energetic Hinerfeld was quick to point out that, as a single issue, protection of the environment often transcends politics and culture wars.

"It's really a bi-partisan issue," he noted. "Everyone wants clean air and clean water." Hinerfeld, of course, is right. Although it's true that environmental compliance costs on occasion have put good companies out of business and good people out of jobs, strictly speaking, we all -- Republicans, Democrats, Independents, whatever -- want a healthy planet.



Posted by JD Hull. Permalink | Comments (0)
November 30, 2016
John Daniel Hull, II. 1900 - 1988. My grandfather--always a class act. I spent most of his last 15 or so Thanksgivings with him in Missouri with just him & my grandmother Alene, who died at 102. J. Dan had quiet energy, poise & quality. Elegant. Amazingly accomplished. Author, educator, Kennedy administration mainstay. Cosmos Club. Ozark boy who wanted to go to Yale & much more. He did it all.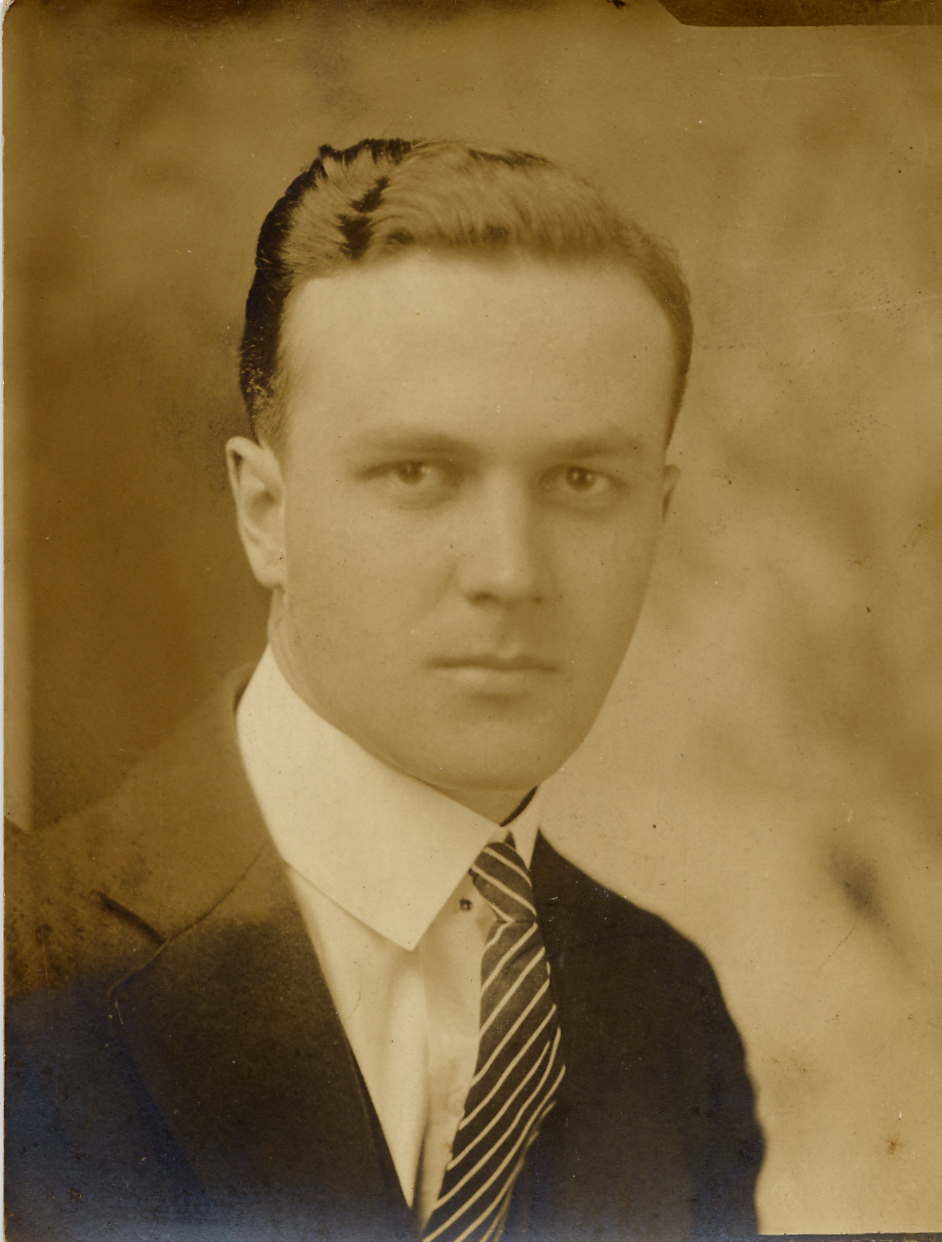 Posted by JD Hull. Permalink | Comments (0)
Good morning, fellow American workers. Now in our 228th year of America. Which free speech, expression and ideas can I have today? Is there a list?
Posted by JD Hull. Permalink | Comments (0)
November 28, 2016
I didn't vote for Trump. However, even if unwittingly--which I frankly doubt was the case--Trump has done tons of good things for elections, election coverage & free speech. Let's give him 6 months or so before asking the House of Representatives to impeach him. Maybe he'll do some more good things. On purpose. Unwittingly. He's showed tons of class and restraint lately. Let's give him a chance.
Posted by JD Hull. Permalink | Comments (0)
November 27, 2016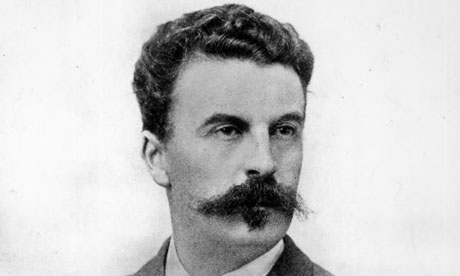 Bel-Ami: Guy de Maupassant, 1850-1893
Posted by JD Hull. Permalink | Comments (0)
November 25, 2016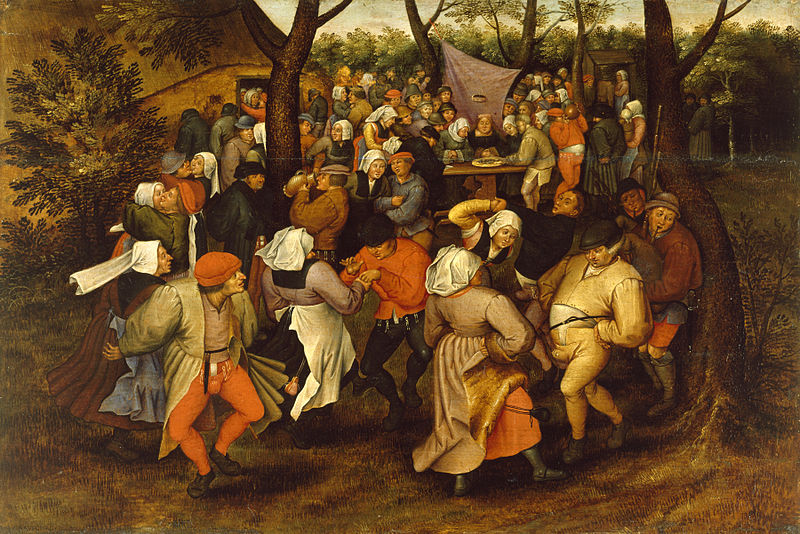 Posted by JD Hull. Permalink | Comments (0)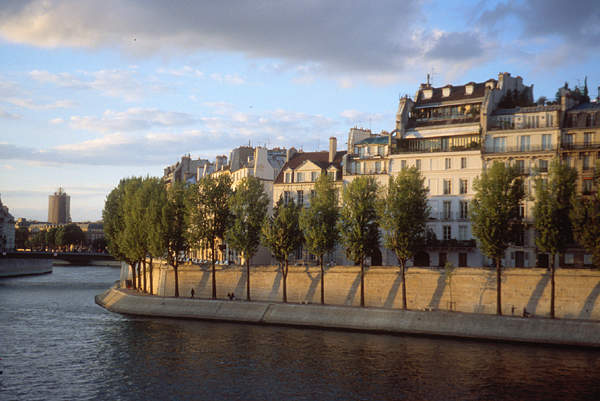 Île Saint-Louis on the Seine, seen from a famous bridge.
Americans, the Alpha-humans, the elect and the "winners" in modern world history, are not well-rounded in our knowledge of the world, its people, and how we all got to this point on earth. Art, literature, the humanities, world history and political theory are not just for the rich, the elite, intellectual, and people who attended Choate and Oberlin. These things are the best part of all of us; they can inform, stir and improve every moment. If America could put real education before "jobs", we would astonish--and charm--the entire world.
Education is about more than just getting a job. Cultural literacy has never been an American strength. Oddly, even American professionals, and executives in leadership positions, continue to be satisfied with becoming, and remaining, in effect, "techs". Four years of college or university training. Seven years. Eight years. More. We are not "well-educated" in a traditional or historical sense.
If you don't regularly read this blog--we have a small but steady non-wanker following--here's a suggestion. Before reading further, skim "Thinking Warriors " and "Ernest, the French Aren't Like You and Me". If these posts make you angry, cause a tizzy, give you a headache, or make you pull a hamstring, just try another blog.
Put another way, Americans, the Alpha-humans, the elect and the "winners" in modern world history, are not well-rounded in our knowledge of the world, its people, and how we all got to this point on earth. Browse the American blogs of the Internet for a few hours. Mostly bad neighborhoods--and getting worse and dumber every month. We are insular and at best (being charitable here) semi-literate as a people. We are uninformed about the history, political roots, ideas and art of the West.
Posted by JD Hull. Permalink | Comments (0)
November 24, 2016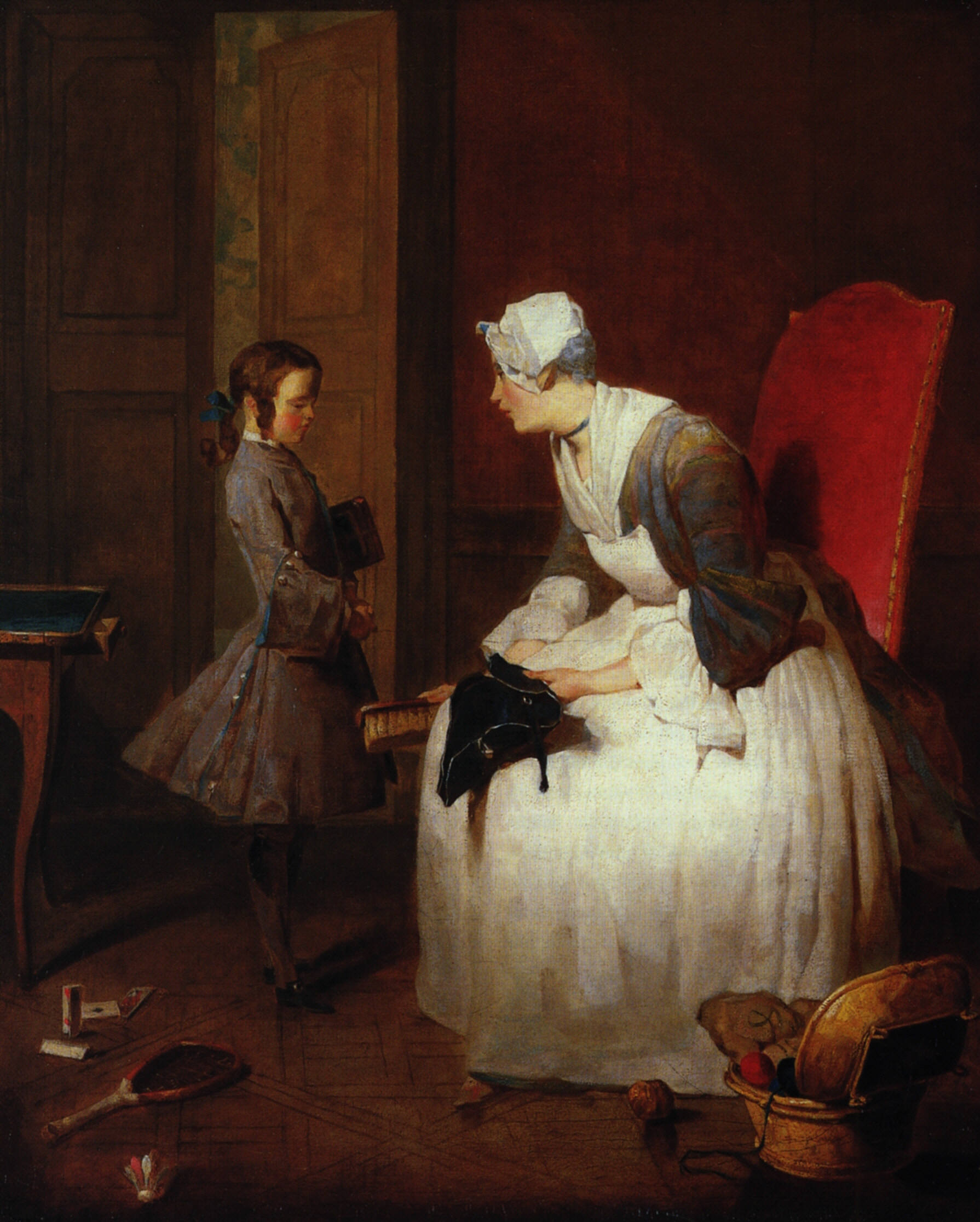 The Governess, 1739, Jean-Baptiste-Simeon Chardin (1699-1779)
If you went to Duke, folks will re-float the vile and completely untrue story that Duke exists only because Princeton had too much honor and class to accept Buck Duke's filthy tobacco money and re-name Princeton Duke.
Happy Thanksgiving.
In case your Governess never told you, you're from Utah, or you were stoned all nine years at Andover, remember that when thanking anyone for something important--a meeting, referral or a dinner--do it and do it promptly with a handwritten thank-you note. We all fail here from time to time. Yet no valid excuses exist for not writing short prompt notes.
Too few of us practice gratitude, in either business or our "other" lives, enough. Some say the practice of saying thanks is good for the soul. Others swear it's good for revenues, too. Many business people and some lawyers with the highest standards taste (i.e., wear socks to meetings or court) think that no written thank-you note means no class--as harsh and low-tech as that may sound.
Typed is okay--but handwritten is better. Even if you are not convinced that thank-you notes are noticed and appreciated (they are), pretend that we know more than you (we do), and do it anyway (thank us later). Good stationery. We suggest Crane's on the lower end, or something better, like stationery from Tiffany's, or a Tiffany-style knock-off, on the higher end. A "studio card", maybe. Plain. Simple. Initials on it at most.
If you get personalized stuff, have a return envelope address to a home or business--but without the business mentioned. It's personal. Leave Acme Law Firm off it.
If you get mentioned or "linked-to" on the Internet? However, "electronic thank-yous" by e-mails to express thanks for links, comments or mentions in posts or articles on the Internet--i.e., three different people link to your blog every day, you are working full time for clients, busy firing GenY staff and associates, and writing op-ed pieces entitled "Winter 2017: The Post-Election Mood of the Midwest"--are totally okay.
Short, sweet, and press "send".
Blogging about you or your ideas is, of course, very nice--but it's not like they bought you dinner, or invited you up to Newport for the weekend. Besides, you'll always miss a few kudos thrown at you in the digital ether.
But what if you are trashed in the ether? A "reverse" thank-you? Sure, you may be insulted, purposely mis-paraphrased, misinterpreted, or just inadvertently misquoted. It happens. Remember, some bloggers and pseudo-journalists are (1) angry, (2) disorganized, or (3) essentially unemployed. And there are often good reasons for all three. Three approaches:
First, ignore them. Who cares? You are busy.
Second, if you are dissed or insulted in cyberspace, and you are in the right mood, respond smartly with: "Wendell, Dude, if I were you--or someone remotely like you--I would not like me either."
Third, study the techniques of our friend Scott Greenfield, a full-time trial lawyer and widely-read blogger who manages to juggle, keep at bay and often humiliate legions of aggressive and often anonymous fire-breathing "experts" without breaking a sweat.
Anyway, let's get back to manners. If you don't regularly thank people for links or mentions of you or your firm's blog or website, you are fouling your own nest.
Not thanking people in the blogosphere is (1) arrogant and (2) dumb. It adds to the notion that (3) bloggers are insular, passive-aggressive lightweights lacking in people skills.
So develop some habits about all thank-yous for everything--and make handwritten the default position. If you don't, bad things will happen:
1. No one will give you any more business, or invite you to The Hamptons.
2. People will say mean things about your dog, your wife, your girlfriend, or about all three. Worse, they trash you.
3. If you went to Brown, snide people will remind you and your friends that Brown used to be the safety school for the Ivies.
4. If you were at Duke, they'll re-float the completely untrue story that Duke exists only because Princeton had too much honor and class to accept Buck Duke's filthy tobacco money and re-name Princeton Duke.
5. If Princeton, they'll just say you were always kind of light in the Cole Haans, too, and were once even seen dancing at an "alternative lifestyle" bar in the city--dressed in full leather biker garb--so what can you expect?
You get the idea. So thank people in writing. Handwritten as a general rule. E-mail only for a cyber-mention.
Finally, if your site is so successful that your links, e-mails and comments are through the roof, hire someone else to do the thank-yous--written or electronic--for you.
Posted by JD Hull. Permalink | Comments (1)
November 23, 2016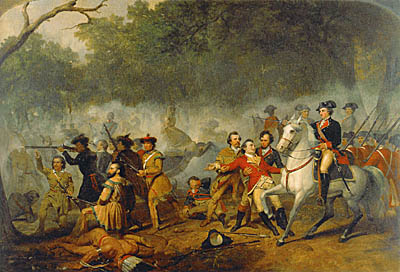 The early-in-the-case Rule 56 motion. Note the well-dressed Brit General Counsel taking a bullet.
Rule 56
.....
(d) When Facts Are Unavailable to the Nonmovant. If a nonmovant shows by affidavit or declaration that, for specified reasons, it cannot present facts essential to justify its opposition, the court may:

(1) defer considering the motion or deny it;
(2) allow time to obtain affidavits or declarations or to take discovery; or
(3) issue any other appropriate order.
Trial lawyers, in-house counsel and law students know that Rule 56 of the Federal Rules of Civil Procedure, or summary judgment, gives a litigant an opportunity to win on its claims or dispose of the opponent's claims relatively quickly and without trial. Accompanied by sworn affidavits, and most often discovery responses, a Rule 56 motion tries to show that there is no real dispute about key facts and that the movant is entitled to judgment under the law. If the trial court grants it, the movant wins on those claims.
But what if a summary judgment motion is brought against your client suddenly and early in the case and the local rules of the district court don't give you much time to develop and prepare an opposition? After all, Rule 56 lets a party who has brought a claim file for summary judgment after 20 days, and defendants can file "at any time".
It happens pretty frequently. Both plaintiffs and defendants make the motion early on. Defendants do it the most. No matter who moves early, or how it is eventually resolved by the district court, it's very disruptive. It will fluster even the most battle-hardened-been-there-seen-that GC or in-house counsel. It's an expensive little sideshow, too. Everyone in the responding camp hates life for a while.
Subdivision (d) of Rule 56, "When Facts Are Unavailable to the Nonmovant", provides a safeguard against premature grants of summary judgment. Some good lawyers seem either to not know about--or to not use--subdivision (d) of Rule 56. In short, you file your own motion and affidavit--there are weighty sanctions if you misuse the rule, so be careful--stating affidavits by persons with knowledge needed to oppose the motion are "not available", and stating why. (More senior lawyers may know this provision as Rule 56(f); it was re-lettered in the 2010 amendments to the federal rules.)
The federal district court can then (1) deny the request and make you oppose the motion, (2) refuse to grant the motion or do what you really want it to do: (3) grant a continuance so that you can develop facts and, better yet, take depositions or conduct other discovery. Granted, it's a rule that delays, but if used correctly, Rule 56(d) can give you the breathing room and time you need to develop the client's case--not to mention avoiding the granting of summary judgment.
Posted by JD Hull. Permalink | Comments (0)
November 22, 2016
A stick in me hand and a tear in me eye
A doleful damsel I heard cry,
Johnny I hardly knew ye.

--from "Johnny, I Hardly Knew Ye", a popular Irish anti-war song written in early 1800s.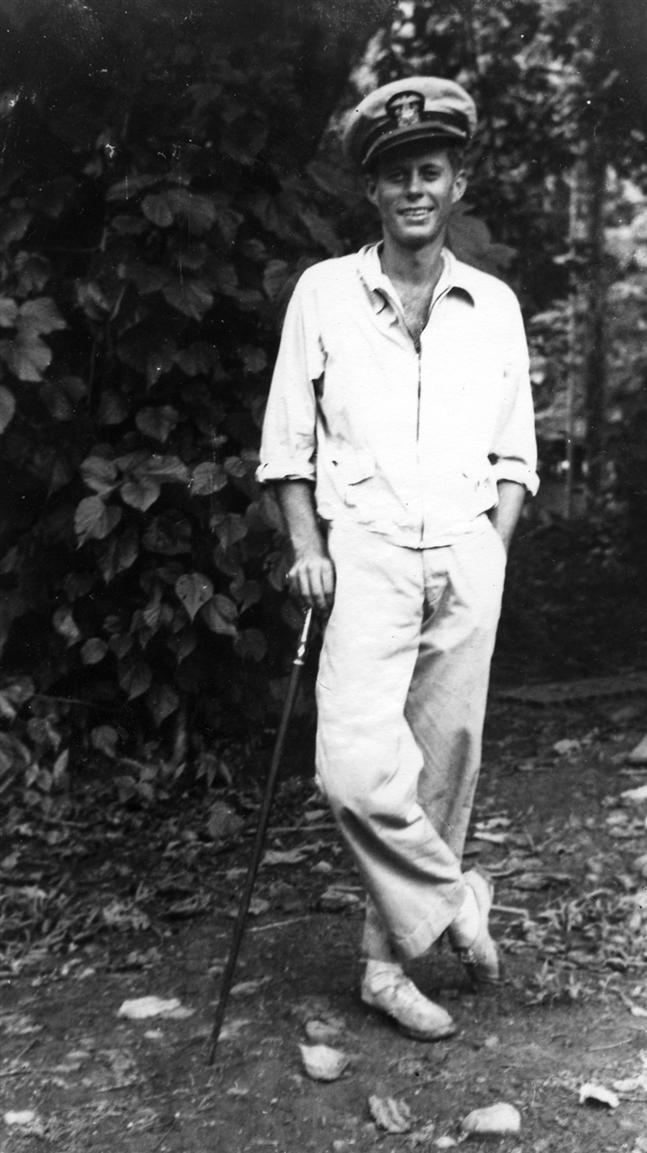 John Fitzgerald Kennedy, May 29, 1917 - November 22, 1963. Our post this day last year.
Posted by JD Hull. Permalink | Comments (0)
November 21, 2016
Lawyers who won't take a stand is a time-honored tradition. Ernie from Glen Burnie, a lawyer and a life-long friend of mine, is not such a creature. It's just his nature. He's an activist in all matters. He'll stand up for people who pay him--and for people he just met on the subway. In late 1995, when the championship Netherlands Women's National Volleyball Team were staying at the Mayflower, Ernie, I and two lawyers from the DC office of [firm name deleted] met the four tallest at Clyde's.....sorry, we're getting sidetracked.
There are so many wonderful stories about Ernie from Glen Burnie. But read first the very short story about Ernie's big find circa 1990. We first reported on it in June of 2006. It's about an old parchment he claims was discovered in Alexandria, Virginia, around the same time we both began practicing law in the District. Do see The Seven Habits of Highly Useless Corporate Lawyers. This is a true story, mostly. So listen up.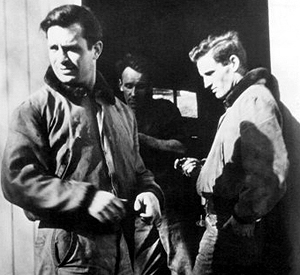 Stand-up guys: The author, then a dead-ringer for writer Jack Kerouac, and EFGB in their pre-lawyer and pre-Netherlands Women's National Volleyball Team years.
Posted by JD Hull. Permalink | Comments (0)
November 20, 2016
The Book of Kells: Is there anything more beautiful? Below is Folio 292r (circa 800) of The Book of Kells, an illuminated manuscript of the four Gospels of the New Testament. It's housed at Trinity College Library, in Dublin, Ireland. This page opens the Gospel of John. Illustrations in the Book of Kells are bursting with pre-Christian, pagan and Celtic symbols and motifs that had evolving, mixing and merging in Ireland for nearly 8000 years before Christianity. The effect is a religious document of mixed media that ranges from the playful, sexual and mystical to the deeply devout and mainstream Christian. 680 pages of the work survives.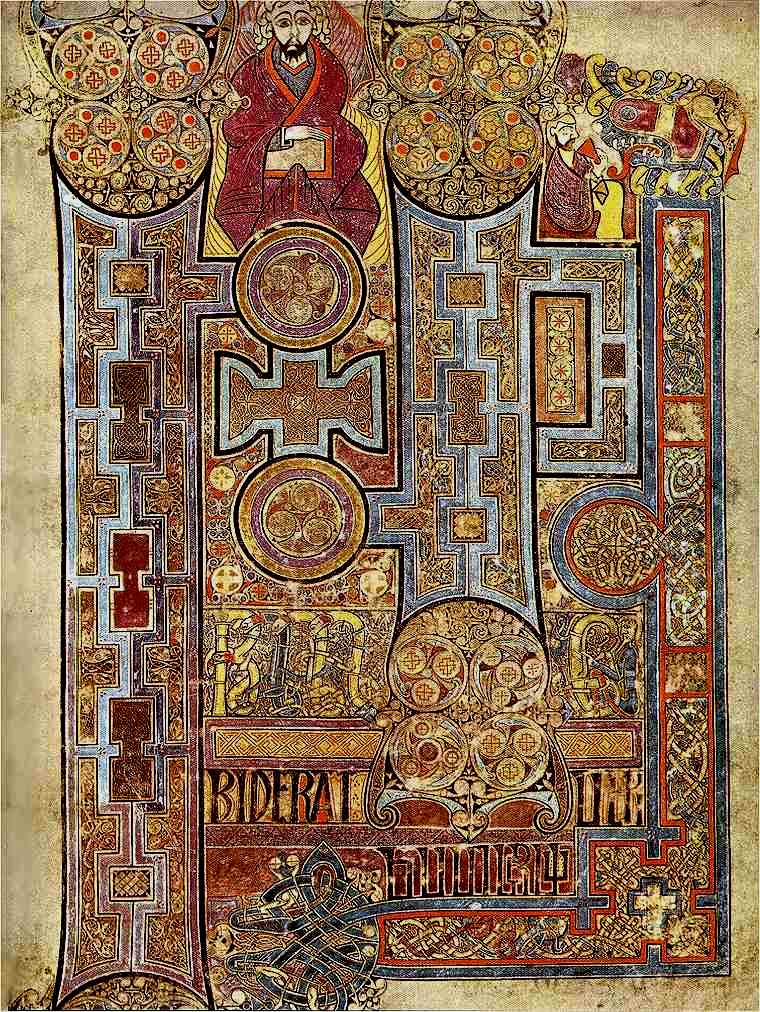 Posted by JD Hull. Permalink | Comments (0)
November 19, 2016
Want something you can use now, GCs, in-house and firm litigation shops? In late 2014, New York City-based CPR (International Institute for Conflict Prevention & Resolution) released its Rules for Administered Arbitration of International Disputes for use in cross-border business disputes. I was introduced to CPR years ago by Michael McIlwarth, a well-known in-house GE lawyer, author and expert on cross-border resolution based in Florence, Italy. As an organization and resource, CPR is a general counsel's dream. It champions super-quick, efficient and sane resolution of business-to-business disputes internationally. One of the best-kept secrets in international business litigation.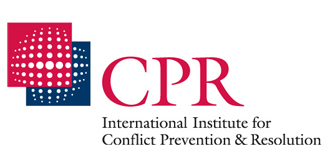 Posted by JD Hull. Permalink | Comments (0)
He's a talented guy. Enough is enough. Let's see what he can do. Like most White House operatives, Trump's senior strategist may turn out to be more pragmatic and less of an ideologue than we think. If he turns out to be an oppressive neo-con firebrand, there are lots of checks and balances. He's part of a democratic government, not a dictatorship, bund or junta. Give this Boomer a shot.
Posted by JD Hull. Permalink | Comments (0)
November 18, 2016
Thank you for free verse, young Arthur Rimbaud. We owe you a great debt.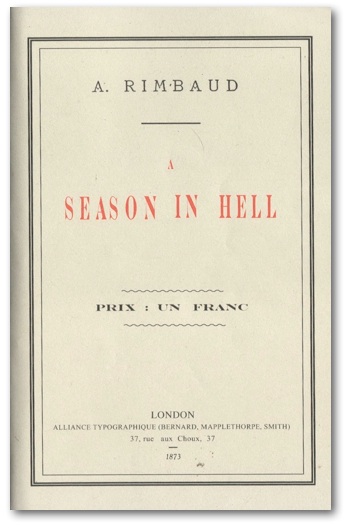 Posted by JD Hull. Permalink | Comments (0)
November 17, 2016
O God, I could be bounded in a nutshell, and count myself a king of infinite space.

- Hamlet Act 2, Scene 2.
El Aleph is a story by Argentina's hands-down dean of letters Jorges Luis Borges first published in 1945 and revised from time to time through 1974. It is the most amazing short story I've ever read. I and two other--and far more gifted--Indian Hill (Ohio) High School classmates read El Aleph in Spanish in 1970 with Mr. Fogle in our "Spanish V" class. In the story The Aleph is a point in space that subsumes all other points in space and shows you all that is occurring in the Universe at once. Is that far-in or what?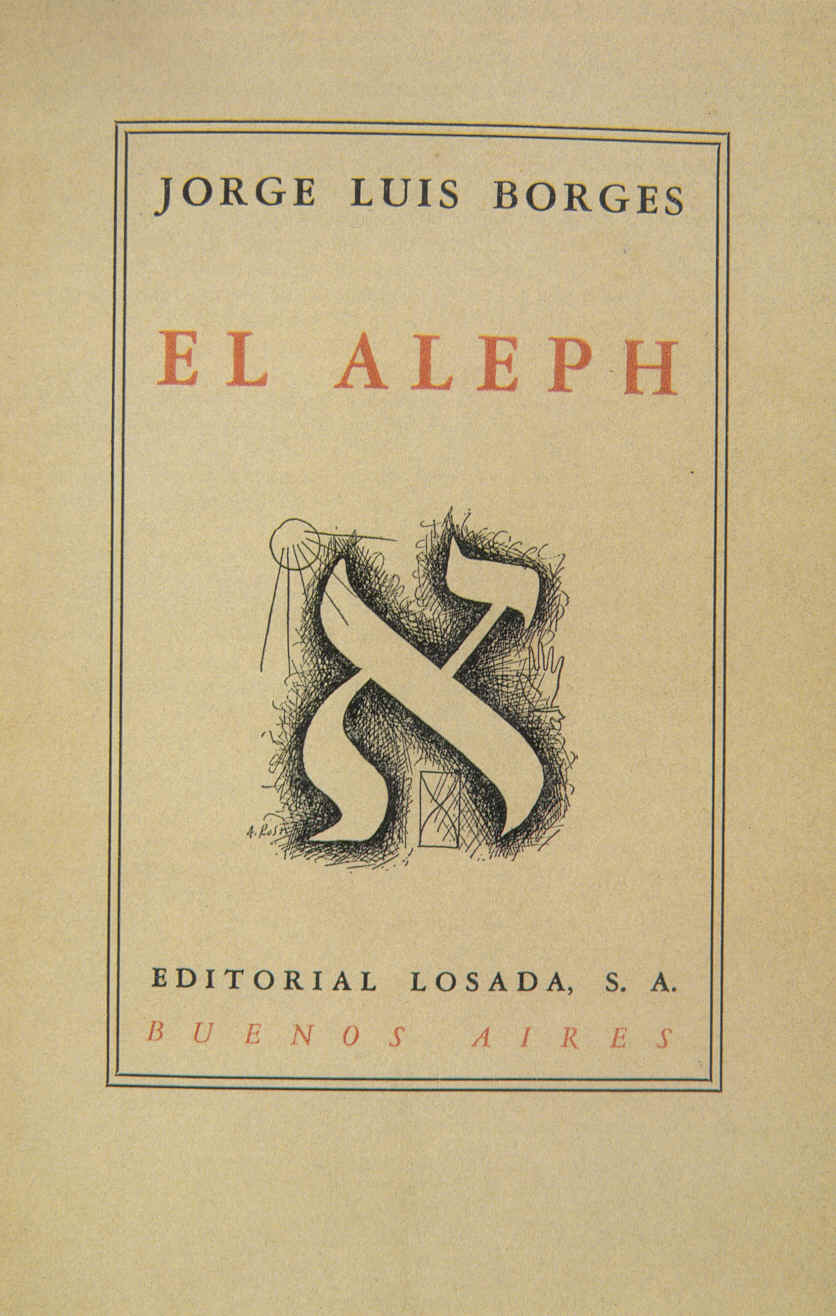 "Este palacio es fábrica de los dioses, pensé primeramente. Exploré los inhabitados recintos y corregí: Los dioses que lo edificaron han muerto. Noté sus peculiaridades y dije: Los dioses que lo edificaron estaban locos. Lo djie, bien lo sé, con una incomprensible reprobación que era casi un remordimiento, con más horror intelectual que miedo sensible."

Posted by JD Hull. Permalink | Comments (0)
November 16, 2016
You can't wait for inspiration. You have to go after it with a club.

--Jack London (1876-1916)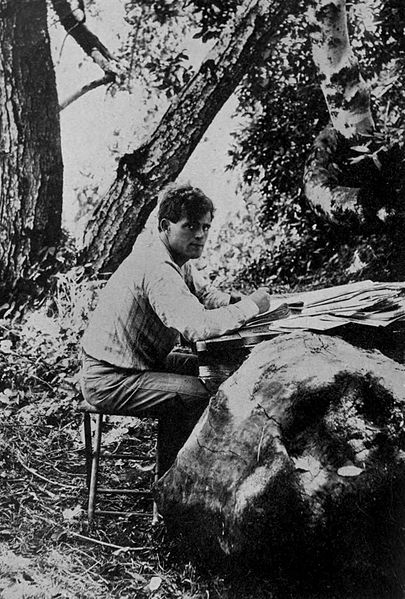 John Griffith "Jack" London in 1905

Posted by JD Hull. Permalink | Comments (0)
November 15, 2016
A few more words about our world-famous The 12 Rules of Client Service, first published here in April of 2006. Think of these rules as a 12-step program for suits and their employees: lawyers, accountants, consultants, execs, technicians and countless other occupations now laboring to provide solutions to customers in the new global services economy. The goal of the 12 Rules is to align the interests of clients/customers and service providers to the fullest extent possible.* We think they do that well. Finally, the rules (while badass, make no mistake) are not perfect. Got suggestions or criticisms? We'd love to hear them.
*The 12 Rules were not written for yah-yah "happy atmosphere" shops like, say, Starbucks or Disney World. The rules are not about being friendly, nice, obsequious or servile with the client or customer.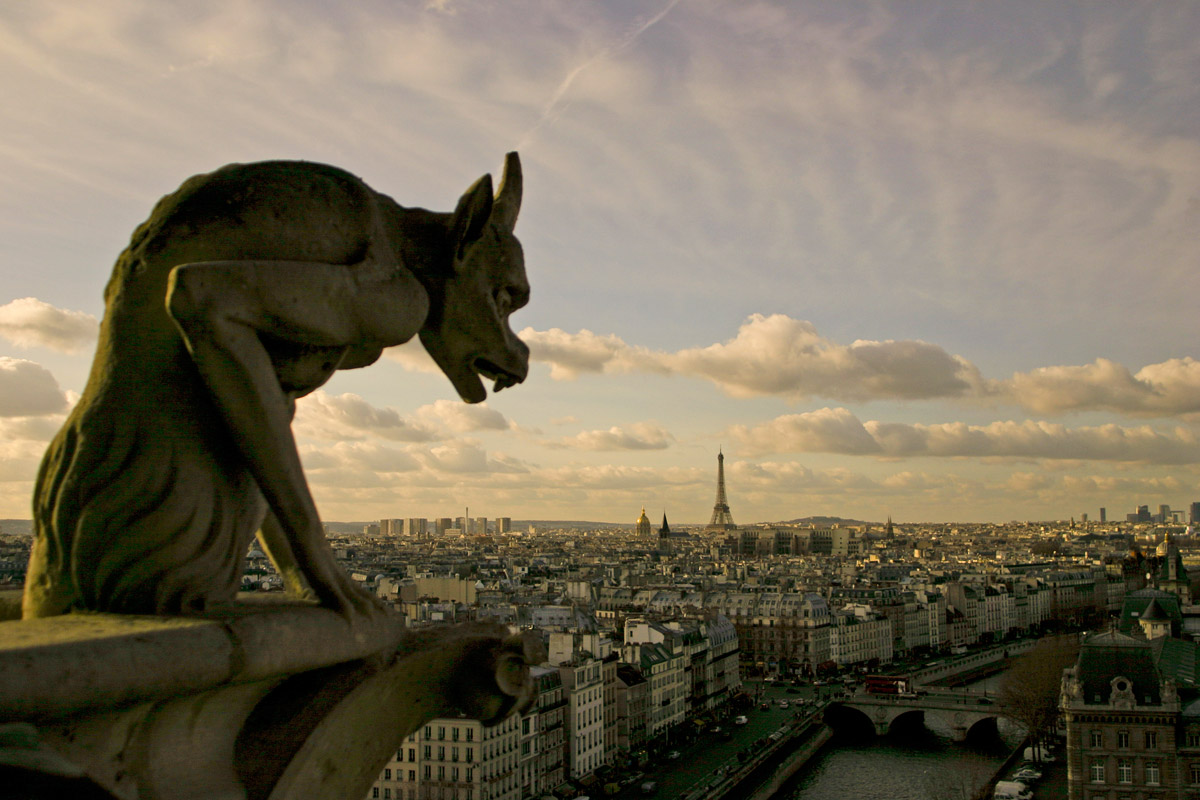 Posted by JD Hull. Permalink | Comments (0)
November 14, 2016
Excerpt from the famous November 1974 Playboy Magazine interview with writer and humorist Hunter S. Thompson conducted by Craig Vetter, a well-regarded writer and storyteller himself.
PLAYBOY: ....this morning you've had two bloody marys, three beers and about four spoons of some white substance and you've been up for only an hour. You don't deny that you're heavily into drugs, do you?

THOMPSON: No, why should I deny it? I like drugs. Somebody gave me this white powder last night. I suspect it's cocaine, but there's only one way to find out...

PLAYBOY: What do you like best?

THOMPSON: Probably mescaline and mushrooms: That's a genuine high. It's not just an up -- you know, like speed, which is really just a motor high. When you get into psychedelics like mescaline and mushrooms, it's a very clear kind of high, an interior high. But really, when you're dealing with psychedelics, there's only one king drug, when you get down to it, and that's acid. About twice a year you should blow your fucking tubes out with a tremendous hit of really good acid. Take 72 hours and just go completely amok, break it all down.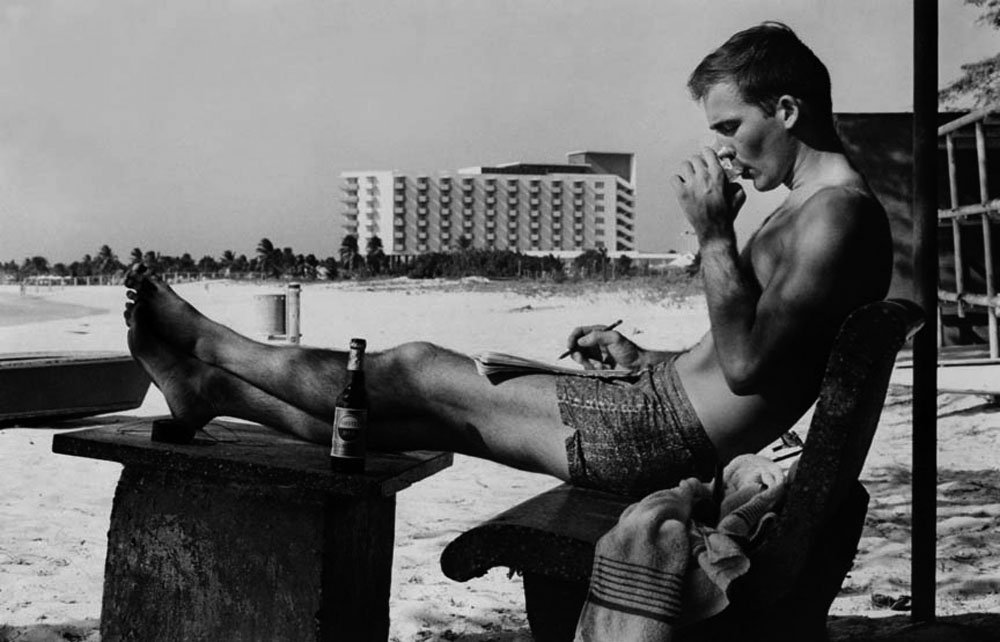 Posted by JD Hull. Permalink | Comments (0)
November 13, 2016
What do members of Congress really do, anyway?
What have they done traditionally? True, staffs are bigger now--but much of life on The Last Plantation is the same as 50 years ago. What values, if any, are shared by those on work in Capitol Hill?
The Brookings Institution first published "The Congressman: His Work as He Sees It" by Charles L. Clapp in 1963 (507 pages, Anchor). Congressional fellow, policy wonk and former Capitol Hill aide, Clapp was one of the first Washington "old hands" to study and write about the way a legislator actually thinks and works--as opposed to "how Congress works" generally--in the American Congress.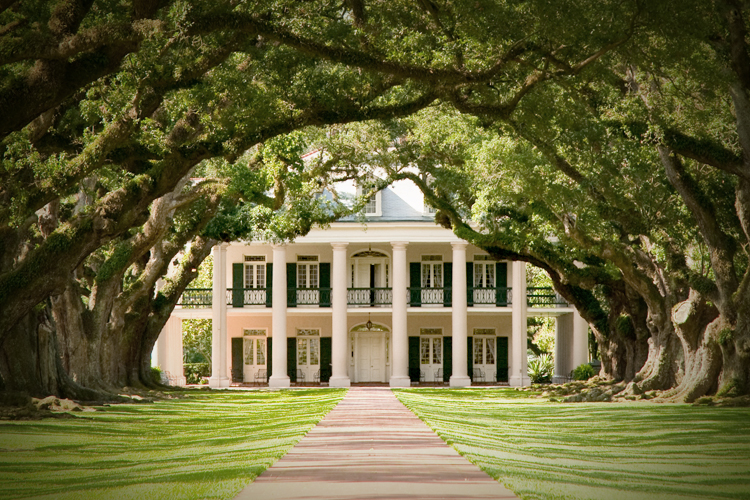 Posted by JD Hull. Permalink | Comments (1)
November 11, 2016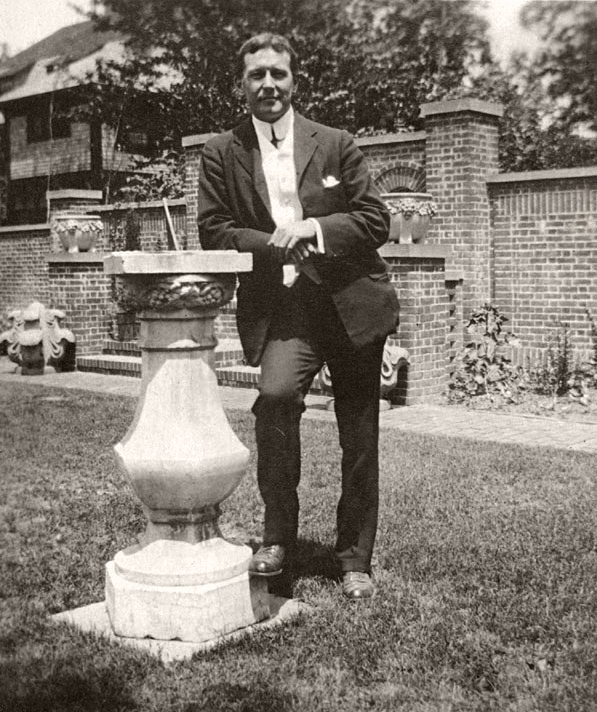 McCrae in 1912
Today, November 11, America's Veterans Day, honors all U.S. military veterans. However, it was originally only a day set aside by the participating combatant countries to honor the dead of World War I, or The Great War, and to celebrate the Armistice with Germany which had commenced November 11, 1918 at 11:00 am. As Remembrance Day, also called Poppy Day, the Commonwealth nations today still honor military veterans who died in the line of duty.
The name Poppy Day, and the holiday's moving symbolism you see in British homes and streets today and on Remembrance Sunday (always the preceding Sunday to the 11th) derive solely from a famous three-stanza poem by Lt. John Alexander McCrae, a Canadian soldier and physician, believed to be written on May 3, 1915. Early in the war, and in his forties, McCrae served as a front-line surgeon, including in the Second Battle of Ypres (April 21-May 25, 1915).
The poem first appeared in Punch in December of 1915, while McCrae was still alive. In early 1918, he died of pneumonia while still commanding a Canadian military hospital in northern France.

In Flanders Fields
In Flanders fields the poppies blow
Between the crosses, row on row,
That mark our place; and in the sky
The larks, still bravely singing, fly
Scarce heard amid the guns below.
We are the Dead. Short days ago
We lived, felt dawn, saw sunset glow,
Loved and were loved, and now we lie,
In Flanders fields.
Take up our quarrel with the foe:
To you from failing hands we throw
The torch; be yours to hold it high.
If ye break faith with us who die
We shall not sleep, though poppies grow
In Flanders fields.
--John Alexander McCrae (1872–1918) Poet, physician, Lieutenant Colonel of the Canadian Expeditionary Force.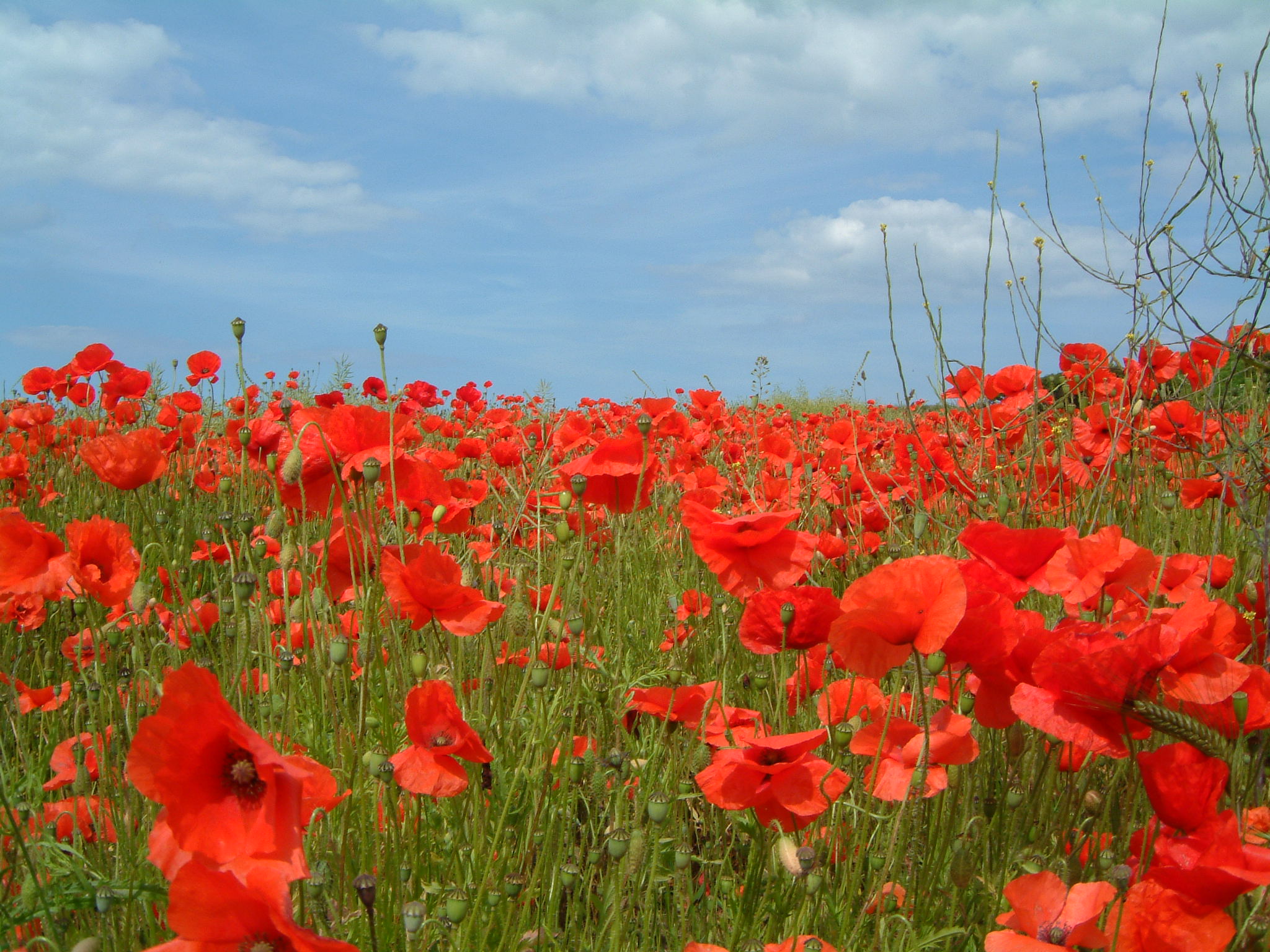 Posted by JD Hull. Permalink | Comments (0)
November 08, 2016
Nobody will ever deprive the American people of the right to vote except the American people themselves and the only way they could do this is by not voting.

-- FDR (1882-1945) Patrician, Activist, Charmer, Leader, Bad-Ass.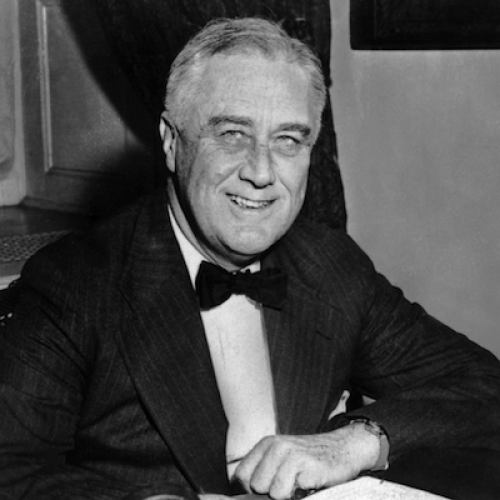 Posted by JD Hull. Permalink | Comments (0)