October 10, 2015
Posted by JD Hull. Permalink | Comments (0)
October 09, 2015
Want something you can use now, GCs, in-house and firm litigation shops? Late last year, New York City-based CPR (International Institute for Conflict Prevention & Resolution) released its Rules for Administered Arbitration of International Disputes for use in cross-border business disputes. They were effective December 1, 2014. I was introduced to CPR years ago by Michael McIlwarth, a well-known in-house GE lawyer, author and expert on cross-border resolution based in Florence, Italy. As an organization and resource, CPR is a general counsel's dream. It champions super-quick, efficient and sane resolution of business-to-business disputes internationally. One of the best-kept secrets in international business litigation.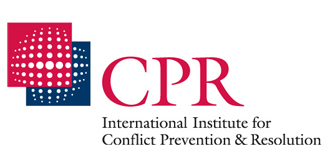 Posted by JD Hull. Permalink | Comments (0)
To the District of Columbia's oversupply of rotund GenY professional women, especially lawyers:
1. Whoa. What's going on? You girls beefin' up, or what? Ladies in their twenties and thirties typically emulate Audrey Hepburn--not Kim Davis. This is Washington, D.C. It's the East Coast--not Flint, Cincinnati or Omaha. Listen. Young women here need not be big enough to have their own zip codes. Dang.
2. Yes, I know that law students during those three years are famously unfit--yes, same with the guys--and it's hard to get through school, interviews, take the bar exam and start that plum job looking like a total Betty. However, being fleshy, fat or generally dumpy and unhealthy are not yet suspect classes for 5th and 14th Amendment purposes. No ADA safe harbor or affirmative action bootstrapping yet.
3. Yes, you will work, live, look and feel better if you exercise 30 minutes four times a week.
4. No, I don't want to date you folks. You're too young. And you're too busy and happy pursuing your infamous sport-hobby of slowly, incrementally, steadily finishing the job of neutering your spineless same-aged boyfriends to be doing 10Ks and triathlons every weekend. I get it.
5. But, ladies, you're putting the Big Hurt on my vision. Bike rentals, gyms & jogging paths are at every corner in this world class city. Try the crystal meth. Dirt cheap, I hear. Something. Blimey.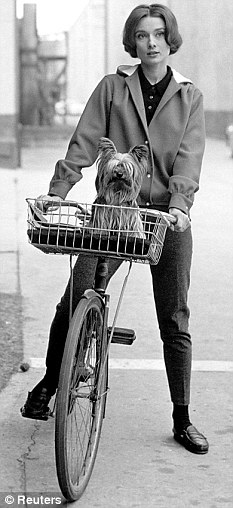 Audrey Hepburn riding a bike.
Posted by JD Hull. Permalink | Comments (0)
October 08, 2015
You were born an original. Don't die a copy.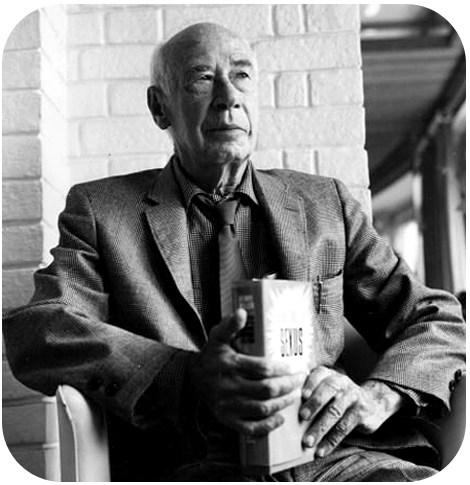 Posted by Holden Oliver (Kitzbühel Desk). Permalink | Comments (0)
The Strip, Sunset Boulevard, West Hollywood. As the fictional movie character John Milton said, law done right is a "backstage pass to the world." We've a client doing good things in Africa with an office here. How many lawyers have a practice with client meetings two blocks from the Viper Room and The Whiskey? Probably quite a few. But I grew up in the Midwest--where TGIF restaurants are considered to be pretty wild, and it's eccentric to wear a trench coat and tasseled loafers on the same day. So this kind of meeting venue may be my notion of gratitude.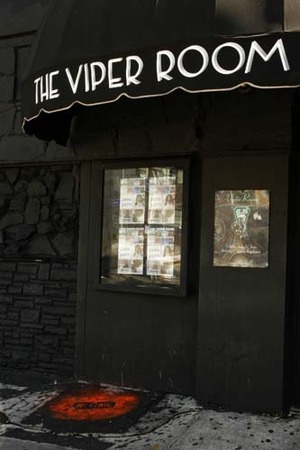 Posted by JD Hull. Permalink | Comments (0)
October 07, 2015
If you do, visit Double Bridge Publishing. Double Bridge uses crowdsourcing to get unpublished books critiqued, edited, cover-designed, published, marketed, sold and distributed. I am general counsel to start-up DB, which published six titles in 2015. This quarter we are interested particularly in biographical works about sport-philandering Baby Boomers who claim they helped deliver the first baby born at Woodstock or swived either Grace Slick or Alvin Lee before either was famous or developed a drinking problem. That should be legions of you. What's not to like here?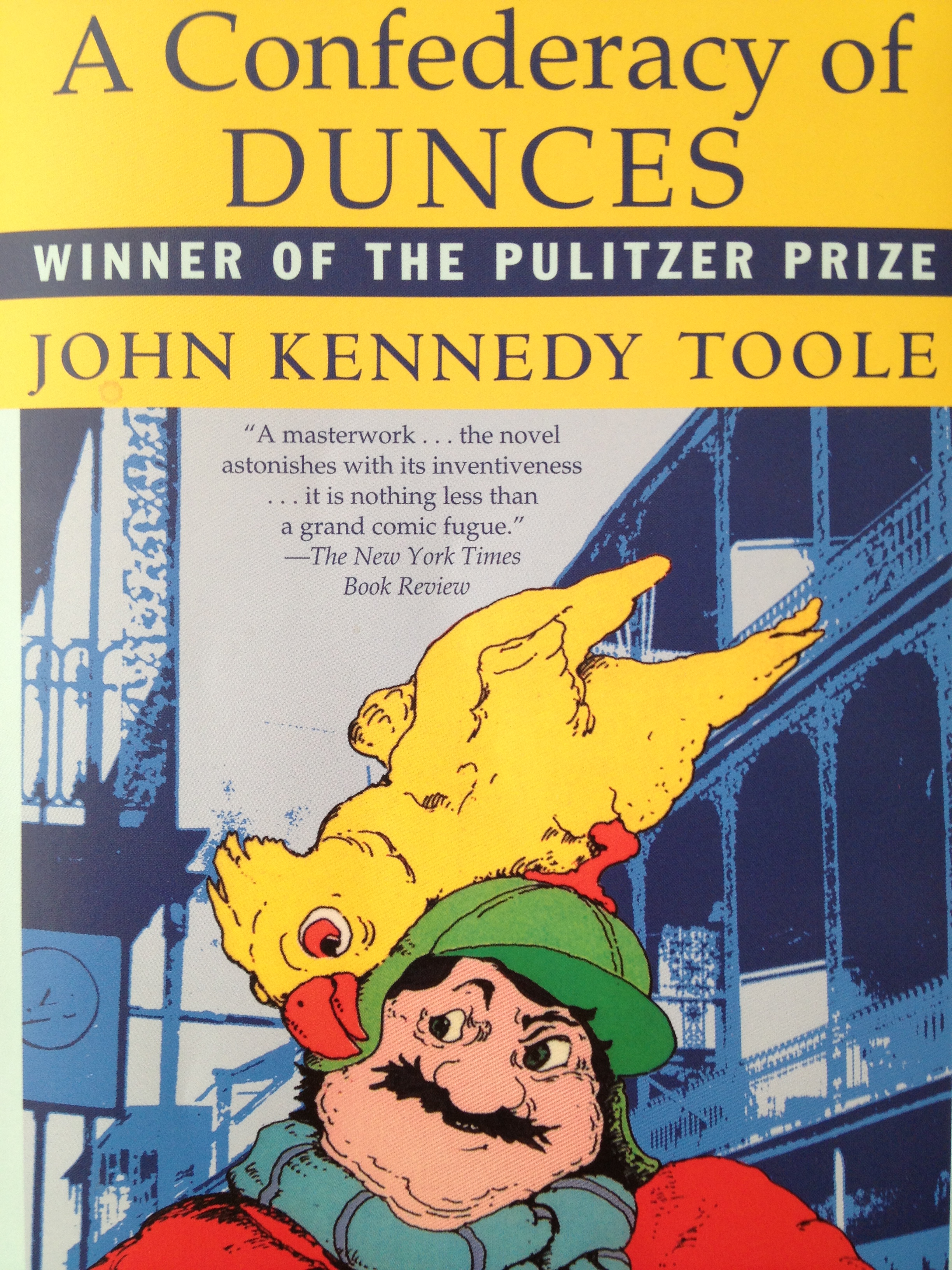 Posted by JD Hull. Permalink | Comments (0)
October 06, 2015
Nobody will ever deprive the American people of the right to vote except the American people themselves and the only way they could do this is by not voting.

-- FDR (1882-1945) Patrician, Activist, Charmer, Leader, Bad-Ass.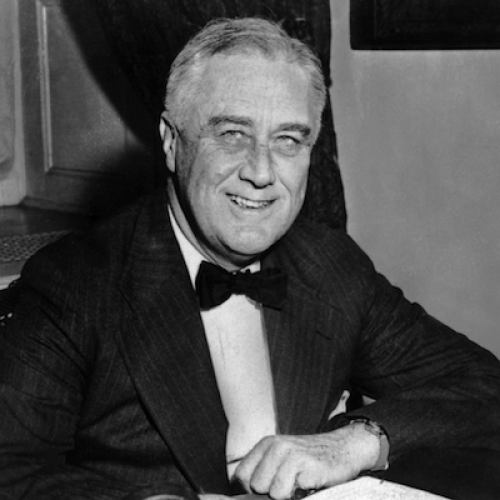 Posted by JD Hull. Permalink | Comments (0)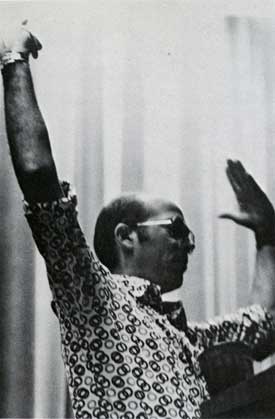 Editor's Note: The following is a verbatim reproduction of an article appearing in The Chronicle, Duke University's student daily on October 23, 1974. Page Auditorium is on Duke's West campus.
Thompson, Audience Clash in Page Chaos
By Dan Hull
"Is there any coherence in this thing? I feel like I'm in a fucking slaughterhouse in Chicago early in the morning."
DURHAM, N.C.--In a pathetic attempt to slide something coherent through his staccato mumble, Gonzo journalist Dr. Hunter S. Thompson was met last night at Page Auditorium with a bevy of jeers, curses, and a request by the Duke University Union to leave the stage.
According to Union spokespersons, it was expected that the slightly inebriated Thompson would drive away the audience if his talk turned out particularly monotonous.
Frustrated by the dialogue between the disjointed speaker and the belligerent audience, some did leave while others, many of whom were as well-oiled as Thompson, remained until the journalist was escorted off the stage.
Beer cans and joints
Beer cans and an occasional joint passed among the rows of the auditorium as Thompson, forty minutes late and looking more like a lanky tourist than a radical journalist, poked across the stage to the podium.
Slouching there, Thompson began: "I have no speech, nothing to say. I feel like a piece of meat," referring to his marketing by his lecture agency.
Having tossed aside the index cards on which were written questions from the audience, Thompson received few serious oral questions from the audience.
"What I'd really like to be in is an argument" he said.
When a baby cried Thompson mumbled, "That's the most coherent fucking thing I've heard all night."
In most cases, serious questions, and Thompson's responses to them were inaudible or incoherent.
Visibly put off by the belligerent Duke audience whom he repeatedly referred to as "beer hippies," Thompson was most relaxed and clear when talking about Richard Nixon.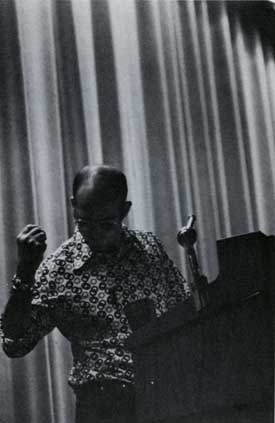 Photos: The Chronicle.
Posted by JD Hull. Permalink | Comments (0)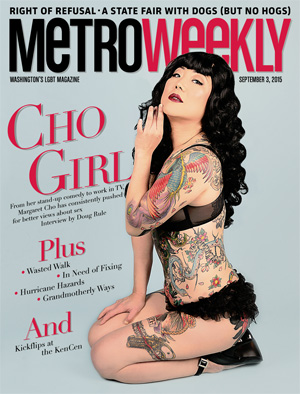 Hoosier Daddy? Not. Gross us out more, Margaret.
Posted by JD Hull. Permalink | Comments (0)
October 05, 2015
When I see old friends out at restaurants checking their iPads for texts or e-mails, see strangers walking the streets of the greatest cities on earth looking down at their smart phone screens or see couples under the proverbial apple tree talking on the phone (hopefully not with each other), I wonder what others probably wonder: is the Internet a new reality, a better one, a worse one or just a different one? What is the Net really doing to everyone and every thing? What does it teach every day to all of us? What are we gaining and losing? If you feel the same occasional angst, consider buying and reading Tom Keen's The Internet is not the Answer. This is an honorable book and worth your serious attention.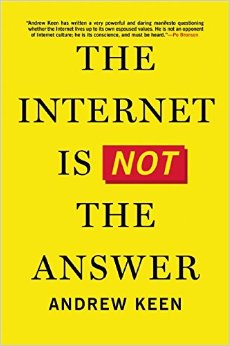 Posted by JD Hull. Permalink | Comments (0)
Posted by JD Hull. Permalink | Comments (0)
October 04, 2015
Just 20 years ago, before The Great Neutering had squeezed the last bit of edge and play out of Western males, a first-chair lawyer in the middle of a four-week commercial trial defending the hallowed likes of P&G, GM or IBM in the Southern District of Manhattan could still walk a few blocks north and set all his chickens free during a short court recess:
If it weren't for the massage parlors on Mulberry and Bayard Streets, I would not have been a successful trial attorney. I cannot count the numerous times I trekked to those establishments during a short recess or lunch break in the middle of a trial. After my happy ending, I would come back to court reinvigorated and re-energized. I really miss the pre-Giuliani days of NYC.

--Partner Emeritus, October 2, 2015 at Above The Law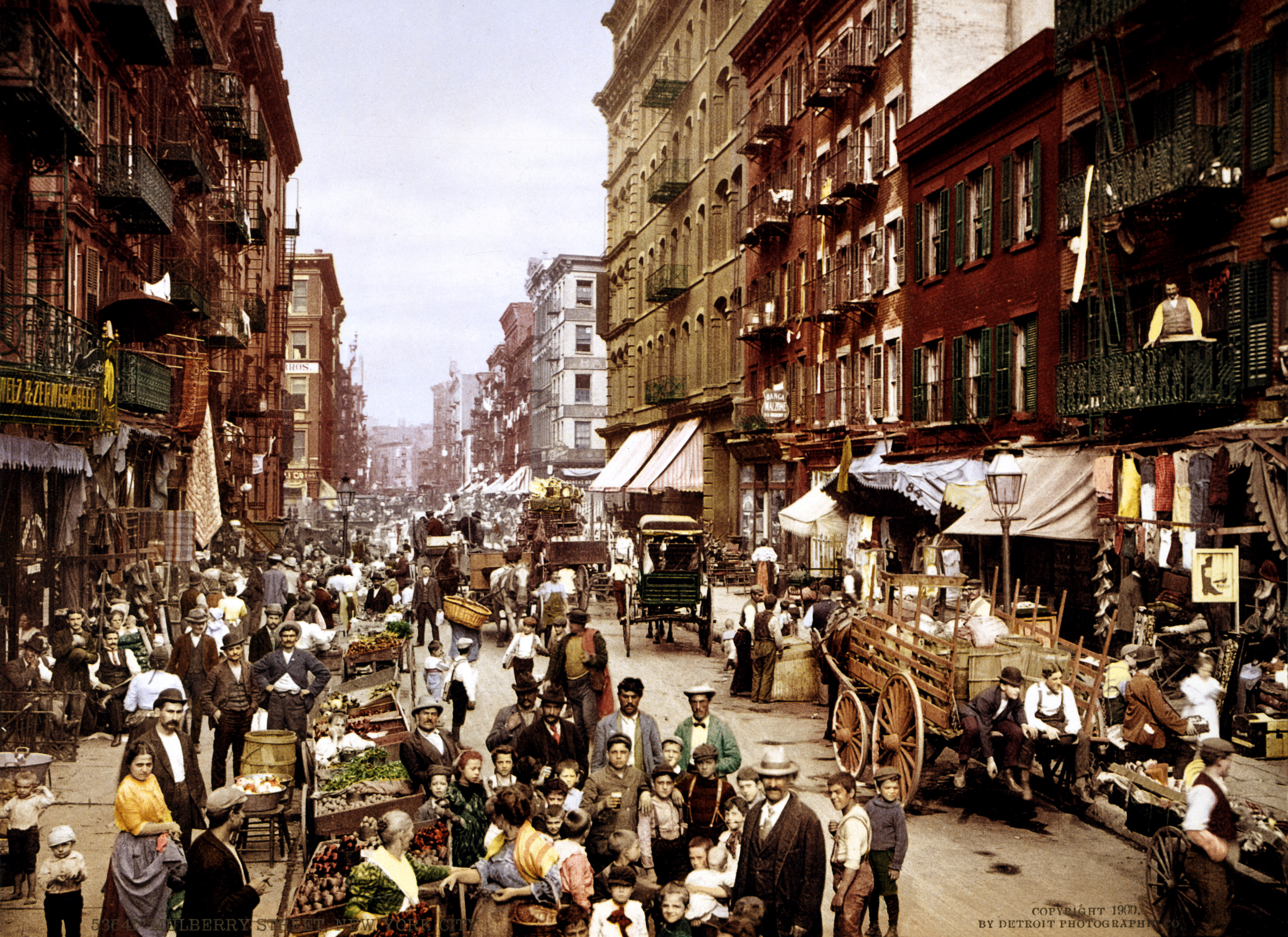 Before Guiliani and The Great Neutering: Mulberry Street, NYC, c. 1900.

Posted by JD Hull. Permalink | Comments (0)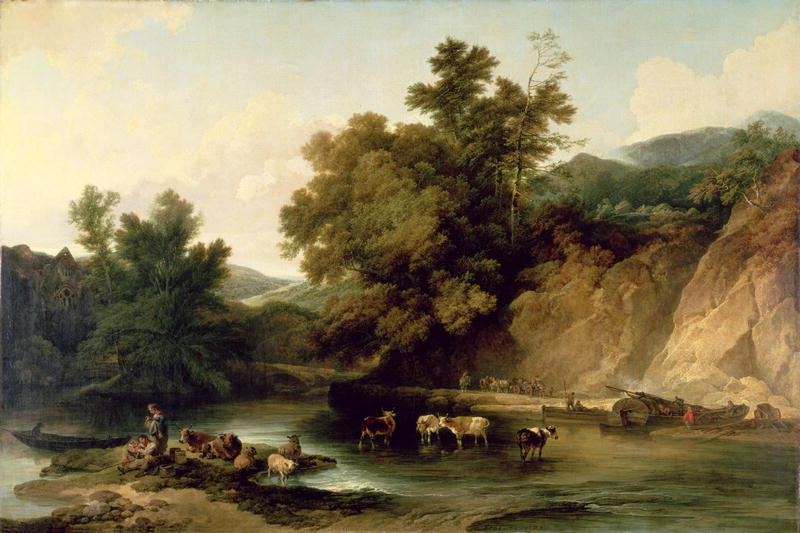 The River Wye at Tintern Abbey, 1805, Philip James Loutherbourg.

Posted by JD Hull. Permalink | Comments (0)
Majority rule only works if you're also considering individual rights. You can't have five wolves and one sheep voting on what to have for supper.

--Larry Flynt (b. 1942)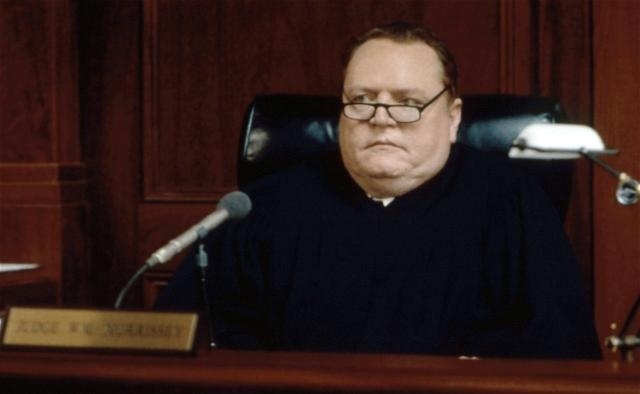 (Columbia Pictures)

Posted by JD Hull. Permalink | Comments (0)
October 03, 2015
Despite my unsavory limousine liberal past, I've become an ardent fan of the Washington Examiner, a decade-old right-leaning weekly/online publication with smarts, calm and class. I'm especially fond of its energy and environment coverage by John Siciliano. See "The push to end the 40-year-old ban on oil exports heats up". Excerpts:
The energy industry is making a hard shift from lobbying against ozone regulations to lifting the 40-year-old ban on crude oil exports, in anticipation of a vote next week in the House to repeal the ban.

The industry was engaged for weeks in an eleventh-hour push against costly Environmental Protection Agency rules to reduce smog-forming ozone emissions that it says would harm energy and infrastructure development across the country. Now, energy groups have replaced that campaign with a push to get Congress to repeal the oil-export ban.

Around the country, the group Producers for American Crude Oil Exports will be shelling out advertising bucks for a television blitz to be shown during this weekend's college football games. The ad says President Obama's nuclear deal with Iran undermines U.S. oil and gas producers by lifting sanctions on the Persian Gulf country and allowing it to begin selling Iranian oil in the global market.

At the same time, groups are fighting against repealing the ban. Ralph Nader's Public Citizen consumer advocacy group is actively protesting lifting the ban, while refiners represented by the CRUDE Coalition continue to press lawmakers against repealing it. The coalition says lifting the ban would raise gasoline prices, while making the country more dependent on imports, including those from Iran.

The House bill was expected to come up for a vote last week, but the resignation of House Speaker John Boehner of Ohio forced the GOP leadership to push it back. Aides say they are hopeful the bill will be brought to the floor ahead of the Columbus Day holiday [of] Oct. 12.
Posted by JD Hull. Permalink | Comments (0)
October 02, 2015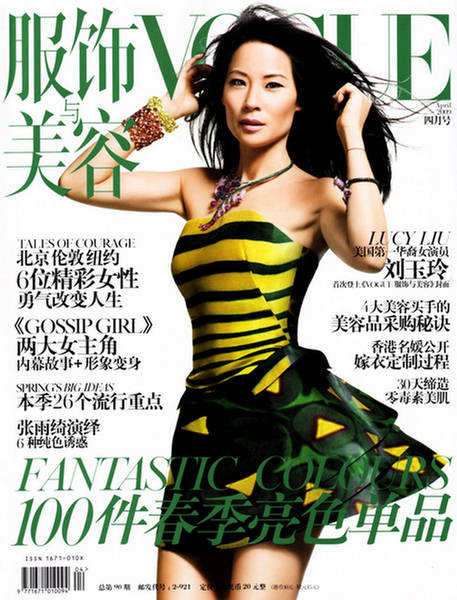 Lucy Liu Vogue China April 2009

Posted by JD Hull. Permalink | Comments (0)
This past week there was an especially excellent and eye-opening piece from my fellow Midwesterner and friend (and one-on-one basketball-challenged homeboy) Dan Harris, China business lawyer: "Maybe Owe Money To China? Don't Go There." As usual from Dan Harris, this Is stuff business law can use. No. Maybe even today. Excerpt:
Most of the hostage cases my firm has handled have involved American businesspeople whose company allegedly owes money to a Chinese company. The American businessperson is being held hostage in an effort by the Chinese company to get paid. Around half the time the American company admits to owing the money, but (quite believably) claims not to have the money to pay off its debt all at once.

The other half of the time, the American company insists that it does not owe the Chinese company anything near the amount claimed by the Chinese company. The disputed amount usually stems from the Chinese company having provided the American company with bad product for which the American company is not willing to pay full price.

The American held hostage usually has had his or her passport taken by the company to whom a debt is allegedly owed and is then kept under fairly loose security in a mid- to lower-tier Chinese hotel, usually in the second- or third-tier city in which the Chinese company is located. After a week or so, the hostage usually comes to realize that he or she is not going to be physically mistreated but by the third or fourth month, they become pretty desperate to get out.
Well done. But it's time for our game, Dan. Hoosier Angels--with jump shots just like mine--walk with me every day.
*And other humans and brands.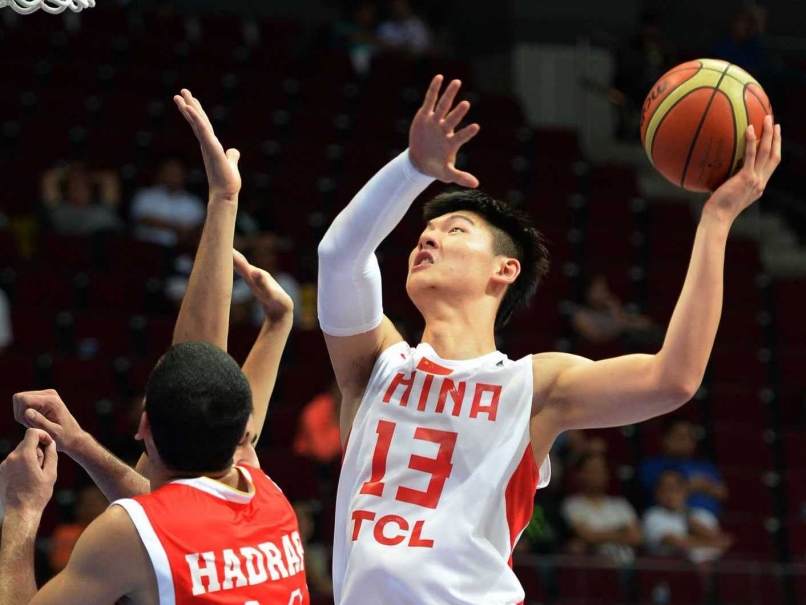 Owe money to a China business? Headed there? Don't get boxed-out from your scheduled return. You with me?
Posted by JD Hull. Permalink | Comments (0)
October 01, 2015
Ideology is a uniquely unhelpful way to get anything done.
When years ago I worked on Capitol Hill, no one seemed to hate you because you thought differently. No one got emotional because you were an R or a D. That has changed. I'm frequently in House or Senate Committee meetings and hearings these days for clients on IP, environmental, infrastructure and judiciary issues. Mostly Rayburn HOB. Some days Dirksen SOB. About half of these events are showcases--GOP showcases, these days--for strutting the majority's stuff, ideological posturing and poorly concealed anti-Obama rhetoric or overtures, both express and implied. Frankly, I can see Ds doing the same thing in one or two possible future Congresses; give them some time to catch up. I don't always love my President but I don't think he's Satan, either. Sometimes I'm in Russell SOB, where years ago I had my first job involving a chair, desk and telephone. I followed Sen. Kennedy's Health subcommittee around. I was amazed how people tried to get along in bill mark-ups and hearings. I was proud to be there in the same room. Around 1980, things became personal with many. Ideology is a uniquely unhelpful way to get anything done. Refusal to compromise sounds good but it's better reserved for ancient epic yarns.
Mending Wall (1915)

By Robert Frost

Something there is that doesn't love a wall,
That sends the frozen-ground-swell under it,
And spills the upper boulders in the sun,
And makes gaps even two can pass abreast.
The work of hunters is another thing:
I have come after them and made repair
Where they have left not one stone on a stone,
But they would have the rabbit out of hiding,
To please the yelping dogs. The gaps I mean,
No one has seen them made or heard them made,
But at spring mending-time we find them there.
I let my neighbor know beyond the hill;
And on a day we meet to walk the line
And set the wall between us once again.
We keep the wall between us as we go.
To each the boulders that have fallen to each.
And some are loaves and some so nearly balls
We have to use a spell to make them balance:
'Stay where you are until our backs are turned!'
We wear our fingers rough with handling them.
Oh, just another kind of out-door game,
One on a side. It comes to little more:
There where it is we do not need the wall:
He is all pine and I am apple orchard.
My apple trees will never get across
And eat the cones under his pines, I tell him.
He only says, 'Good fences make good neighbors'.
Spring is the mischief in me, and I wonder
If I could put a notion in his head:
'Why do they make good neighbors? Isn't it
Where there are cows?
But here there are no cows.
Before I built a wall I'd ask to know
What I was walling in or walling out,
And to whom I was likely to give offence.
Something there is that doesn't love a wall,
That wants it down.' I could say 'Elves' to him,
But it's not elves exactly, and I'd rather
He said it for himself. I see him there
Bringing a stone grasped firmly by the top
In each hand, like an old-stone savage armed.
He moves in darkness as it seems to me~
Not of woods only and the shade of trees.
He will not go behind his father's saying,
And he likes having thought of it so well
He says again, "Good fences make good neighbors."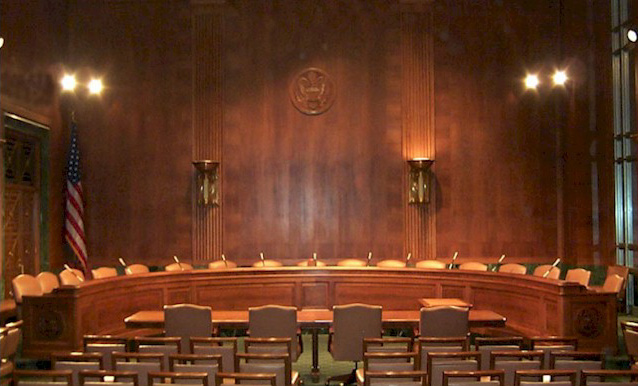 Dirksen Senate Office Building (SOB) Committee Room 226.
Posted by JD Hull. Permalink | Comments (0)
If voting changed anything, they'd make it illegal.

--Emma Goldman (1869–1940) Anarchist, Activist, Writer, Leader, Bad-Ass.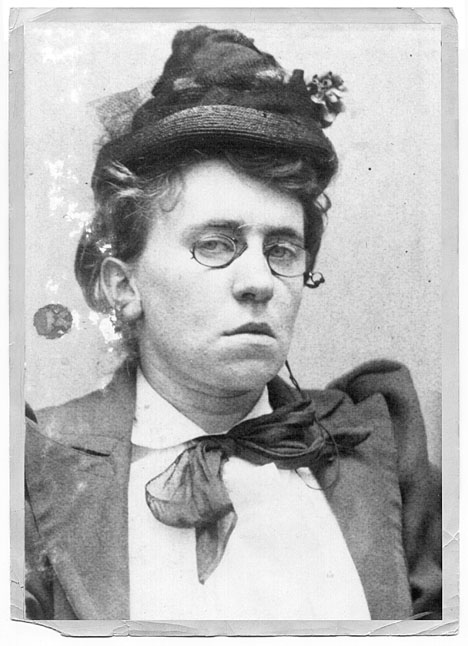 Posted by JD Hull. Permalink | Comments (0)
September 30, 2015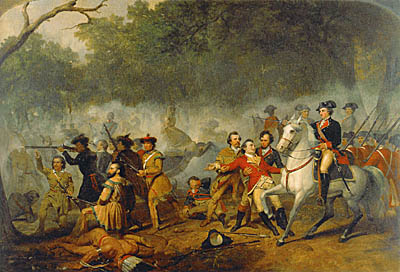 The early-in-the-case Rule 56 motion. Note the well-dressed Brit General Counsel taking a bullet.
Rule 56
.....
(d) When Facts Are Unavailable to the Nonmovant. If a nonmovant shows by affidavit or declaration that, for specified reasons, it cannot present facts essential to justify its opposition, the court may:

(1) defer considering the motion or deny it;
(2) allow time to obtain affidavits or declarations or to take discovery; or
(3) issue any other appropriate order.
Trial lawyers, in-house counsel and law students know that Rule 56 of the Federal Rules of Civil Procedure, or summary judgment, gives a litigant an opportunity to win on its claims or dispose of the opponent's claims relatively quickly and without trial. Accompanied by sworn affidavits, and most often discovery responses, a Rule 56 motion tries to show that there is no real dispute about key facts and that the movant is entitled to judgment under the law. If the trial court grants it, the movant wins on those claims.
But what if a summary judgment motion is brought against your client suddenly and early in the case and the local rules of the district court don't give you much time to develop and prepare an opposition? After all, Rule 56 lets a party who has brought a claim file for summary judgment after 20 days, and defendants can file "at any time".
It happens pretty frequently. Both plaintiffs and defendants make the motion early on. Defendants do it the most. No matter who moves early, or how it is eventually resolved by the district court, it's very disruptive. It will fluster even the most battle-hardened-been-there-seen-that GC or in-house counsel. It's an expensive little sideshow, too. Everyone in the responding camp hates life for a while.
Subdivision (d) of Rule 56, "When Facts Are Unavailable to the Nonmovant", provides a safeguard against premature grants of summary judgment. Some good lawyers seem either to not know about--or to not use--subdivision (d) of Rule 56. In short, you file your own motion and affidavit--there are weighty sanctions if you misuse the rule, so be careful--stating affidavits by persons with knowledge needed to oppose the motion are "not available", and stating why. (More senior lawyers may know this provision as Rule 56(f); it was re-lettered in the 2010 amendments to the federal rules.)
The federal district court can then (1) deny the request and make you oppose the motion, (2) refuse to grant the motion or do what you really want it to do: (3) grant a continuance so that you can develop facts and, better yet, take depositions or conduct other discovery. Granted, it's a rule that delays, but if used correctly, Rule 56(d) can give you the breathing room and time you need to develop the client's case--not to mention avoiding the granting of summary judgment.
Posted by JD Hull. Permalink | Comments (0)
September 29, 2015
Hull for President 2016. WTF not? I'm fed up. How about you? Walker out. Carson around the bend. Carly has about 4 weeks left in sun. The Donald? Fun but no bueno. 16 others going nowhere.
Time for Hull Exploratory Committee? Why not? You know, years ago I helped work up and file one of these things for Dick Thornburg, then in his mid-60s. Was a young DC partner then working for the late Republican kingmaker Evans Rose Jr., my senior partner. Wasn't that hard to do. Can one of the looters--uh, associates, rather--get me that form?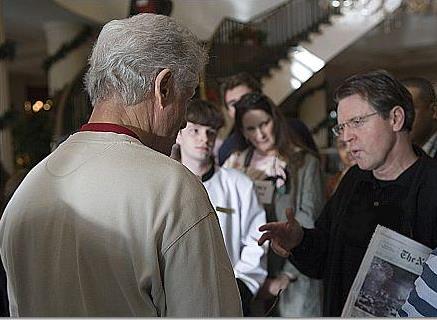 Good crops. Motherhood. Sweetness. Light. Thin women. Nicer stews.

Posted by JD Hull. Permalink | Comments (2)
September 28, 2015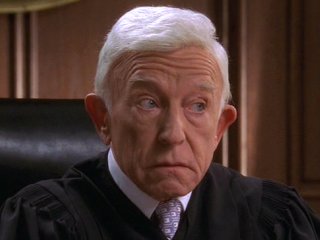 You hosin' us, Mr. Hull?
Rule 27 of the U.S. Federal Rules of Civil Procedure is "Depositions to Perpetuate Testimony". It's not invoked that often. Subdivision (a) covers "Before an Action Is Filed":
(1) Petition. A person who wants to perpetuate testimony about any matter cognizable in a United States court may file a verified petition in the district court for the district where any expected adverse party resides. The petition must ask for an order authorizing the petitioner to depose the named persons in order to perpetuate their testimony. The petition must be titled in the petitioner's name and must show:

(A) that the petitioner expects to be a party to an action cognizable in a United States court but cannot presently bring it or cause it to be brought;

(B) the subject matter of the expected action and the petitioner's interest;

(C) the facts that the petitioner wants to establish by the proposed testimony and the reasons to perpetuate it;

(D) the names or a description of the persons whom the petitioner expects to be adverse parties and their addresses, so far as known; and

(E) the name, address, and expected substance of the testimony of each deponent.

(2) Notice and Service. At least 21 days before the hearing date, the petitioner must serve each expected adverse party with a copy of the petition and a notice stating the time and place of the hearing. The notice may be served either inside or outside the district or state in the manner provided in Rule 4. If that service cannot be made with reasonable diligence on an expected adverse party, the court may order service by publication or otherwise. The court must appoint an attorney to represent persons not served in the manner provided in Rule 4 and to cross-examine the deponent if an unserved person is not otherwise represented. If any expected adverse party is a minor or is incompetent, Rule 17(c) applies.

(3) Order and Examination. If satisfied that perpetuating the testimony may prevent a failure or delay of justice, the court must issue an order that designates or describes the persons whose depositions may be taken, specifies the subject matter of the examinations, and states whether the depositions will be taken orally or by written interrogatories. The depositions may then be taken under these rules, and the court may issue orders like those authorized by Rules 34 and 35. A reference in these rules to the court where an action is pending means, for purposes of this rule, the court where the petition for the deposition was filed.

(4) Using the Deposition. A deposition to perpetuate testimony may be used under Rule 32(a) in any later-filed district-court action involving the same subject matter if the deposition either was taken under these rules or, although not so taken, would be admissible in evidence in the courts of the state where it was taken.
And subdivision (c), equally as vague in some respects (but see the Committee Notes), states:
(c) Perpetuation by an Action. This rule does not limit a court's power to entertain an action to perpetuate testimony.
Posted by JD Hull. Permalink | Comments (0)
If you work for a peer firm, you will encounter me or someone very much like me. I or some form of my embodiment will exist to make your existence as uncomfortable and unpleasant as it can be.

-- Partner Emeritus, New York City, September 3, 2009
I've loved practicing law. After three years of working on Capitol Hill, I became one of two associates in the small DC branch office of a now-defunct Pennsylvania firm. They gave me a wonderfully eclectic mix of work to do: environmental litigation, energy law, U.S. Supreme Court practice and lobbying for coal companies and banks. In two years the DC office merged with a bigger DC-based firm. We went from 10 to 35 lawyers. And I went from a window office on Eye and 15th, N.W. off McPherson Square to a smaller no-window office three blocks down the street at International Square. I was a 4th or 5th year associate. I didn't complain. I drew a picture of a sun and posted it on the wall.
Meanwhile, up in New York City, and at about the same time, Partner Emeritus' white shoe firm was negotiating a lease renewal--and the Great Man would have gone one step further:
Back in the early '80s when my firm negotiated its lease renewal, I ardently advocated to take less space as I thought placing associates in offices was a waste of resources. Offices are for closers and relevant playmakers who need personalized space to entertain clients. Given that young associates are not permitted to directly interact with clients, there is simply no need for them to have offices.

One of my pet peeves when I was at the firm was the contumacious habit of associates who closed their doors. Whenever I saw an associate's door closed, I assumed he/she was doing one of the following: 1) taking a nap; 2) checking their private email account (e.g., Ashley Madison, etc.); 3) masturbating; 4) engaging in personal phone calls; or, 5) watching internet porn.

As far as I am concerned, associates do not require privacy unless they are on the commode. I personally took a note of all the associates who closed their doors and would often reprimand them or make a notation on their annual review. If it were up to me, I would have had the building maintenance crew remove the doors off of the hinges but I was outvoted on the matter.

I prefer that associates and non-equity partners share the window cubicles. This way, the partners and staff can easily monitor how busy associates are. Moreover, the window cubicles will keep associates on their toes and prevent them from slacking off.

And please spare me the argument that window cubicles dehumanizes associates by making them feel like zoo animals on display. Unlike the animals in the zoo, trust me, no one wants to waste time watching troglodytes push paper.
--Comment by Partner Emeritus to an article by my friend boy wonder David Lat on August 28, 2015 at Above the Law entitled "More Bad News For Biglaw Associates?"

Third-year associates share 'premium' window cubicle in 1987 (J. Riis).
[Best of Partner Emeritus (#6) Copyright 2015 J. Daniel Hull, Ellen Jane Bry, ____ Doe]
Posted by JD Hull. Permalink | Comments (0)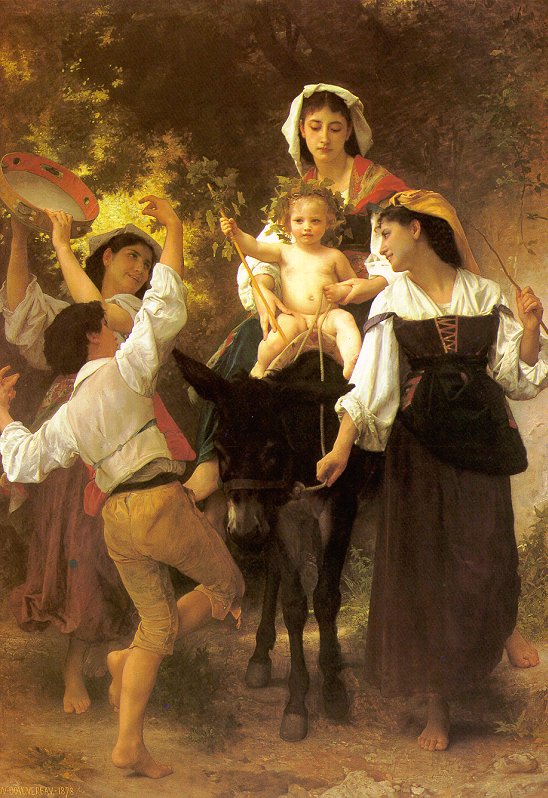 William-Adolphe Bouguereau, c.1878, Cummer Museum, Jacksonville.

Posted by JD Hull. Permalink | Comments (0)
Pre-trial pro-trip for adepts. Some days lobbing the "C" word into brief chat about obvious differences between Rules 34 and 45 with a talented if lazy 35-year-old female opposing counsel plaintiff's lawyer gets more done than 10 Baby Boomers on Crack. Consult manual closely before attempting this.
Posted by JD Hull. Permalink | Comments (0)
A 21-minute discussion 29 years ago about "filthy rock lyrics" with right-leaning Zappa, "conservative" Novak, "liberal" Braden and a respected if tad-demented Washington Times reporter on CNN's Crossfire. Also featuring the U.S. Const. amend. I, the function of government and, well, Real Life. What's offensive? It changes with the scopes, kaleidoscopes and gyres of time. And pretty quickly. E.g., remind yourselves that in 1900 an Oberlin or Harvard prof with the most liberal possible views on race would be viewed as a racist pariah on September 28, 2015. Expand your minds this week, and get off your knees, Campers. Thank you late Duke history prof and changing South expert Lawrence Goodwyn.
Posted by JD Hull. Permalink | Comments (0)
September 27, 2015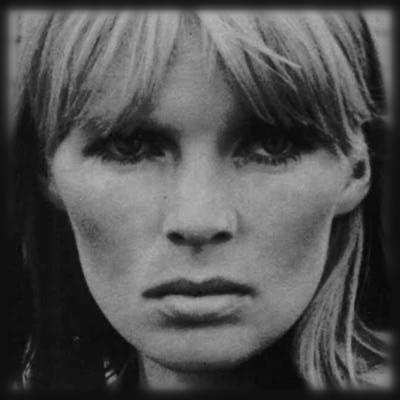 Born Christa Päffgen in Cologne (1938-1988)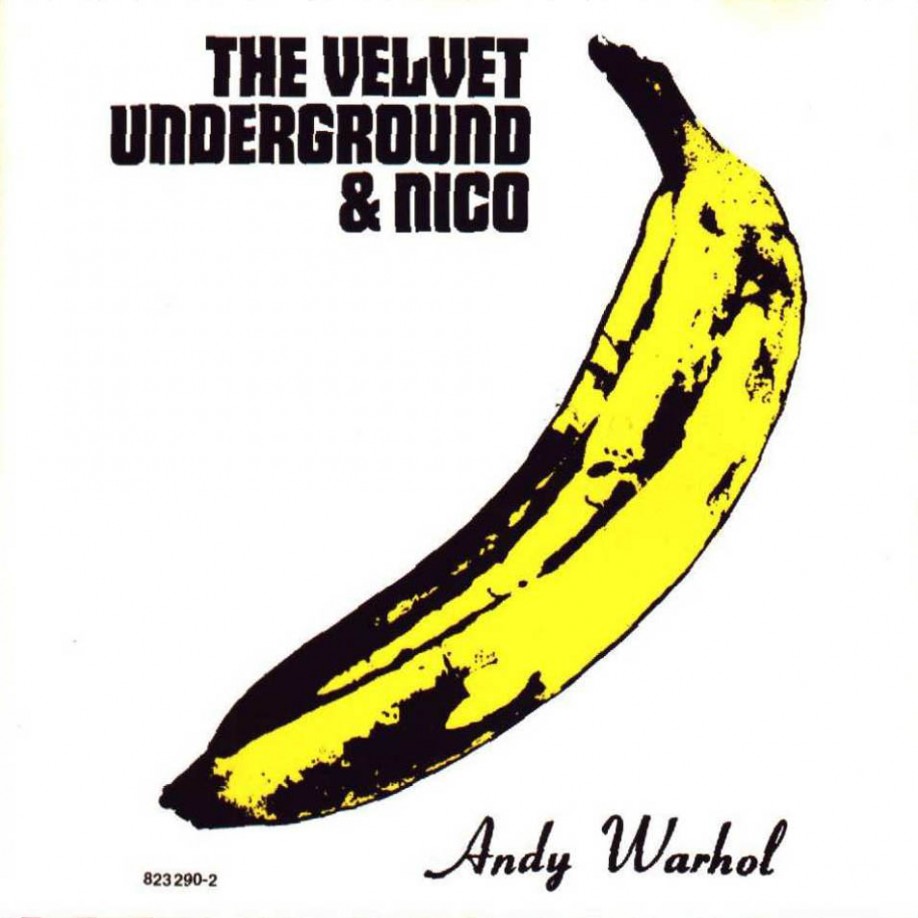 Posted by JD Hull. Permalink | Comments (0)
September 26, 2015
Released in 1970, "Famous Long Ago: My Life and Hard Times with Liberation News Service" is still the funniest and wisest read on the mostly failed revolution of the 1960s. Ray Mungo was a co-founder of the Liberation News Service, the counterculture's own wire service used by hundreds of underground and campus newspapers. He was also of the few leaders spawned by the anti-war movement of the late sixties who refused to take himself too seriously. Now in his late-60s himself, he is still writing.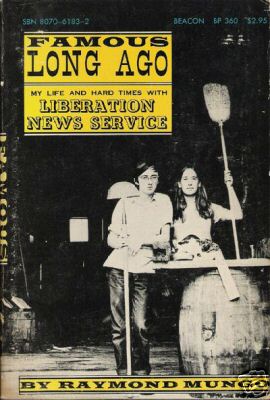 Posted by JD Hull. Permalink | Comments (0)
September 24, 2015
Says author, comic, scholar, linguist, cyclist, philosopher and DC-based polymath Joshua Pierce: "This book is about stuff that annoys me, like waiting in lines, babies, boring sports, and job interviews. It's also about awesome things such as animals and boiled peanuts."
It's Funny. You can get it on Amazon. I've 4 copies and no you can't have one.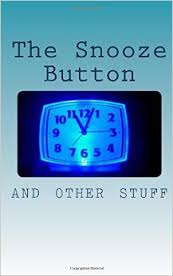 Posted by JD Hull. Permalink | Comments (0)
I like the cut of this pontiff's zucchetto. Forget for a moment his speech before Congress earlier this morning. At 11:15 am EST Pope Francis will leave Capitol Hill and do something people will actually remember: dine with DC's homeless at St. Patrick's on 10th Street, N.W., a 10 minute walk from my office. I'm going over there now. I dislike religions--but I like Francis' focus on Homelessness, a global problem which people of all cultural and political stripes in all nations and economies are going to have to face.
UPDATE: Francis. This guy got to me. And then he blessed our food. At noon today on 10th Street, Northwest, in my city: "The son of God came into this world a homeless person." Blew me away.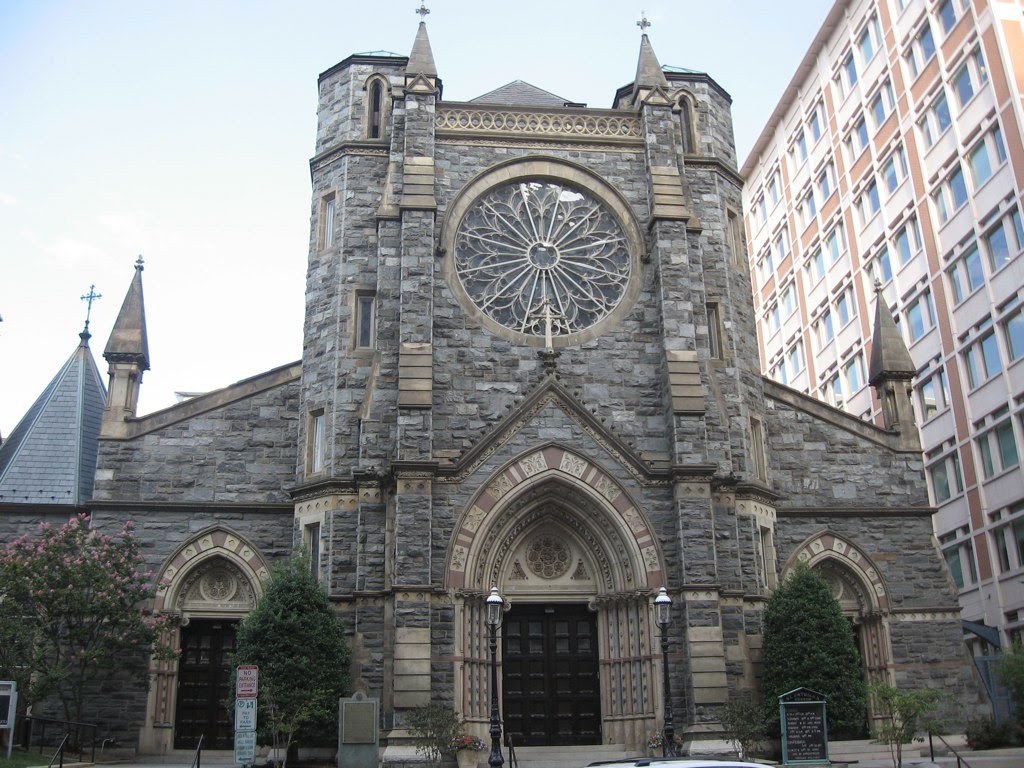 St. Patrick's Church, 10th & G Streets, N.W., Washington, D.C.
Posted by JD Hull. Permalink | Comments (1)
Lawyers who won't take a stand is a time-honored tradition. Ernie from Glen Burnie, a lawyer and a life-long friend of mine, is not such a creature. It's just his nature. He's an activist in all matters. He'll stand up for people who pay him--and for people he just met on the subway. In late 1995, when the championship Netherlands Women's National Volleyball Team were staying at the Mayflower, Ernie, I and two lawyer from the DC office of [firm name deleted] met the four tallest at Clyde's.....sorry, we're getting sidetracked. There are so many wonderful stories about Ernie from Glen Burnie (EFGB). But read first the very short story about Ernie's big find circa 1990. We first reported on it in June of 2006. It's about an old parchment he claims was discovered in Alexandria, Virginia, around the same time we both began practicing law in the District. Do see The Seven Habits of Highly Useless Corporate Lawyers. This is a true story, mostly. So listen up.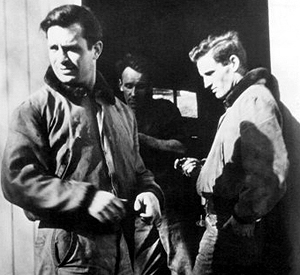 Stand-up guys: The author, then a dead-ringer for writer Jack Kerouac, and EFGB in their pre-lawyer and pre-Netherlands Women's National Volleyball Team years.
Posted by JD Hull. Permalink | Comments (0)
September 23, 2015
After two days of delays, the New Zealand court hearing to decide whether German file-sharing 'outlaw' Kim Dotcom should face copyright infringement charges in the United States will begin in earnest tomorrow, September 24. Los Angeles-based Billboard Magazine late yesterday:
The FBI is seeking the extradition of Dotcom, now a New Zealand resident, to the U.S. on charges of conspiracy to commit copyright infringement, racketeering and money laundering, stemming from his Megaupload business, which was shut down by U.S authorities after Dotcom's dramatic arrest in 2012.

The business had reportedly netted Dotcom and his associates $175 million.

The extradition proceedings start after three years of legal wrangling, two supreme court cases and 10 delays in the proceedings, the most recent of which was earlier this month when Dotcom made a last-ditch bid to the court of appeal to have the extradition hearing postponed again.

According to local reports, Monday's District Court hearing [September 21] was attended by a sea of lawyers and reporters, as well as Dotcom supporters.

"This case is not just about me. This case is about how much control we allow US corporations and the US government to have over the Internet," Dotcom said on Twitter ahead of the hearing. "The judges on this case can become the champions for billions of Internet users or a handful of US content billionaires. #Hope."

Dotcom's colleagues Mathias Ortmann, Finn Batato and Bram van der Kolk also are facing extradition.

The case, which is expected to last around four weeks, will not determine if the four are guilty, but only whether they should face the charges brought by the FBI in what it has called the "Mega conspiracy" in the U.S.
Posted by JD Hull. Permalink | Comments (0)
He was a loner with an intimate bond to humanity, a rebel who was suffused with reverence. An imaginative, impertinent patent clerk became the mind reader of the creator of the universe, the locksmith of mysteries of the atom and the universe.

--Walter Issacson, in Einstein: His Life and Universe (Simon & Schuster, 2007)


Children come with Imagination. It's standard issue.

--Holden Oliver in 2009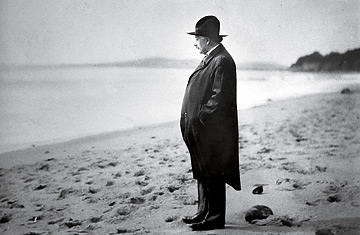 "E" at the beach: Another fresh take.
Try this at home and work: The Holy Surprise of a Child's First Look. Forget for a moment, if you can, about Clients and Paris. This blog is at heart about Quality, Old Verities, and Values--the things no business, government, non-profit group, religion, politician or leader (a) wants to give you or (b) can give you. No, not even family and friends can. You have to find them on your own. Work and Service, whether you are paid for them or not, are inseparable from these things.
At the blog, at our firm, and in our lives, we seek--in the largest sense--serious overachievers, and aficionados of life, past and present: identifying them, learning from them, having them as friends, hiring them and above all, never holding them back. It is often hard to find these people--or even to remember that they once existed. We do, after all, live in a cookie-cutter world. Originality, intuition, authentic spirituality, and even taste are not valued--these traits are often feared and attacked--in most of the West. This is especially true in America, where we continue to be geographically, culturally and (some think) cosmically isolated. The United States, despite its successes, high standard of living and exciting possibilities, has become world headquarters of both moral pretension and dumbing life down. Besides, fresh thinking leads to painful recognitions. It's easier to let something else do the thinking for us.
"Fragmentation" is a word some people (including those with better credentials than the undersigned to write this) have used for decades to describe modern humans all over the world: lots of wonderful, intricate and even elegant pieces--but no whole. So, in our search for coherence, we look for clues. We look to television, advertising, and malls. To work, and to professional organizations. To secondary schools, universities, and any number of religions (none of the latter seem "special"--they say identical intuitive and common sense good things, but just say them differently), and to an array of other well-meaning institutions. In fairness, all of these have their moments (hey, we all like our insular clubs).
Posted by JD Hull. Permalink | Comments (0)
September 22, 2015
It is hard to find this track of the divine in the midst of this life we lead.

Hermann Hesse, Steppenwolf (1927)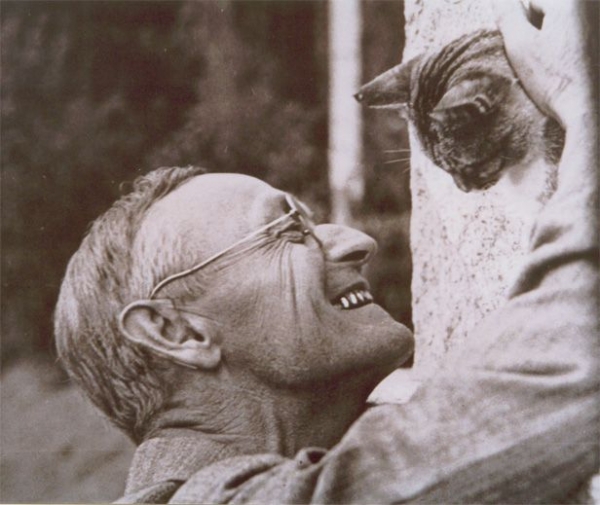 Posted by JD Hull. Permalink | Comments (0)
Guess I'm hooked. Who is she? She would have been born around 1956 at latest, I think.
Posted by JD Hull. Permalink | Comments (2)
September 21, 2015


239 rue Saint-Honoré.
Posted by JD Hull. Permalink | Comments (0)

Parker County Courthouse, Weatherford, Texas, USA. Art, authenticity and ambiance may be best features of American county courts.
Posted by JD Hull. Permalink | Comments (0)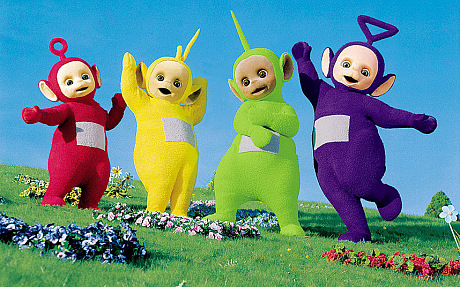 Image: Ragdoll Productions for BBC TV

What kind of human makes a great lawyer?
I don't mean a go-through-the-motions lawyer, a tell-you-what-the law-is lawyer (dipstick variety) or even a yeoman lawyer here. I mean a solid and effective advocate-adviser you can count on when money, reputation, freedom and sometimes life itself is at stake.
People who work every day for 40 years for each client as if it's their first day working on their first real client assignment. Sure, some of the details get to be tedious or old hat after a while--but those juices are always flowing. They are always tuned into their responsibilities to others. They take great pride in it. People, if you will, who were born to be lawyers.
"Nice, smart" kids, maybe?
No. In fact, "nice, smart" kids including scads of first-borns who were always great students, maybe elected Senior Class President in high school or on the debating team in college--they come in droves to the legal profession every year and have done that for generations--almost always make shitty lawyers.
"Smart" is a prerequisite. "Nice" is okay--"happy" is more important--but you meet few sane clients who insist on "nice".
To be an effective lawyer, you need a lot more going on, whether you are doing litigation, transactional work, regulatory matters and even legislative/lobbying kinds of projects. I'm not an expert on personality types. But in my view you probably ought to have all of the following: (1) more energy than most people have, (2) stamina (good physical health, perhaps better than average health), (3) persistence, (4) ambition, (5) resilience, (6) competitiveness and a (7) mean streak a mile wide you can turn off and on. And that's for starters. Here are two more: (8) a natural tendency to thrive on and even relish conflict (no, not "embrace", I said relish) and (9) a natural tendency to regard "stress as kind of fuel".
So with that in mind, we've renamed our blog, starting two days ago--until the day after Labor Day--What About Clients/Paris? will be known as "It's Not About the Lawyers, Teacups." As most of our seven or eight regular readers we've picked up since our launch 10 years ago already know, we think there is currently in the legal profession an alarmingly undue emphasis on concepts like:
(a) lawyer comfort and satisfaction generally,
(b) lawyer self-esteem,
(c) lawyer "resilience" (N.B. "lawyer resilience"; this is a subtopic if there ever was one that is certain to make a lot of sophisticated clients look suddenly like they've lost several pints of blood the first time they hear it),
(d) lawyer "mindfulness" and other pop-Zen faux-Eastern notions of well-being, calm, repose, serenity and right state of mind which are taught by people who have no idea what they're talking about to often youngish lawyers who don't know the difference and which would have Alan Watts, Eknath Easwaran or Gautama Himself rolling agonizingly in their graves;
(e) lawyer mental health, and
(f) the new "Lawyer Patienthood", especially underemployed or unemployed younger lawyers who are desperate to make the profession "fit them" even if in the best of economic times it would be painfully apparent to them and many others that they are wonderful, important and talented creatures who deserve to be happy but were simply not cut out to be lawyers in the first place. "Nice, smart kids" can certainly do many other things.
I think that the wrong humans have been entering law school for some time now, from the oldest Baby Boomers to the youngest of Gen-Ys. Somehow we need to attract those who are born with the basic mental, emotional and physical makings of the kind of person clients and customers can rely on with confidence. There are lots of these folks--and we need to start attracting them to this profession. For the last three decades, at least, they have not appeared in great numbers. Let's develop more sophisticated ways of identifying them--and for the sake of clients everywhere somehow start getting them here.
Posted by JD Hull. Permalink | Comments (2)

Get off your knees, guys.
Posted by JD Hull. Permalink | Comments (0)
September 18, 2015
I guarantee you one thing. If you work for a peer firm, you will encounter me or someone very much like me. Either way, you cannot avoid the essence of my character if you aspire to succeed at a peer firm. I or some form of my embodiment will exist to make your existence as uncomfortable and unpleasant as it can be.

-- Partner Emeritus, New York City, September 3, 2009
Faithful Above The Law readers know that a 1967 polo injury two weeks before his deployment to Officer Candidate School at Fort Benning, Georgia sidelined Partner Emeritus, later a celebrated patrician New York City law partner, and now revered Dean of the ATL Commentariat, for the entire Vietnam War. This deprived America not only of hundreds more enemy kills during the war's escalation years also of an early and victorious end to the war. "My endgame would have been to round up all the hippie stoners and opium addicts in the States and parachuted them into Vietcong territory," he recently explained. "I would have used the MK Ultra Program to convince the paratroopers that the Vietcong had stolen their drugs and that the opium fields would be their prize for killing every last member of Charlie." Like every great jungle fighter, major corporate exec and bet-the-company trial lawyer, and every generation of males in my own family in America since 1634, Partner Emeritus took the setback in stride and, in a word, improvised.
Here is a bit of military trivia for you. During the early part of the Vietnam War, I used to go to Fort Totten and Fort Hamilton when families and girlfriends were seeing off their "boys" getting shipped to 'Nam. I befriended many young nubile women under the guise that I was a returning veteran who just finished a tour in 'Nam. I almost feel ashamed to admit that I seduced many of these women. It was really easy, especially when I would tell them that the average American G.I. fornicated with diseased Vietnamese whores 3 or 4 times a week.

During an intimate interlude, "Cassandra" received a phone call from her G.I. boyfriend named John, who was on R&R in Singapore. She proceeded to have a conversation with John as she performed fellatio on me. Unfortunately, I could not discipline myself during climax and I exulted loudly in ecstasy. Well John heard me and angrily demanded an explanation. "Cassie" told John that her girlfriend "Jody" was visiting her and she was moaning over menstrual cramps.

A few years later, I discovered that I was immortalized in military folklore when drill instructors warn recruits that while they are suffering in boot camp, their girlfriends back home are being taken care of "Jody."

Ain't no sense in goin' home, Jody's got your girl and gone. Ain't no sense in feeling blue, Jody's got her sister, too.

Posted by JD Hull. Permalink | Comments (0)
September 17, 2015
Go somewhere different. Meet someone different. Aldeburgh, Suffolk, East Anglia. Always a festival.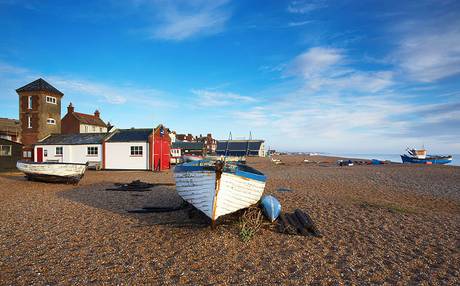 Posted by JD Hull. Permalink | Comments (0)
I ain't gonna work for Maggie's ma no more. No, I ain't gonna work for Maggie's ma no more. Well, she talks to all the servants about man and God and law. and everybody says she's the brains behind pa. She's sixty-eight, but she says she's twenty-four. No, I ain't gonna work for Maggie's ma no more.
Posted by JD Hull. Permalink | Comments (0)
September 16, 2015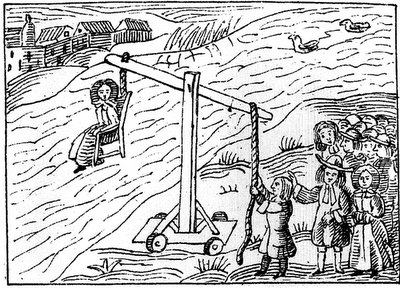 Posted by JD Hull. Permalink | Comments (0)
September 14, 2015
Clients want to be part of that. Watching and enjoying the "well-oiled" team is an image which sticks in the client mind, memory and senses. They will want more.
The 12 Rules of Client Service. The rules themselves have stayed the same. However, we keep adding to our expansions, takes, riffs and explanations on them (which follow each of the 12 rules themselves), and will continue to do so. The second to last rule is Rule 11: Treat each co-worker like he or she is your best client. What's this Rule 11 all about?
Three things mainly, and much of this is personal and a confession.
First, in our workplaces, we need great people and we need to treat them with respect--not just buttering up. No, they are never as important as clients. But we do need to give employees prompt feedback--the good and the bad. Above all, we want them to grow and be happy.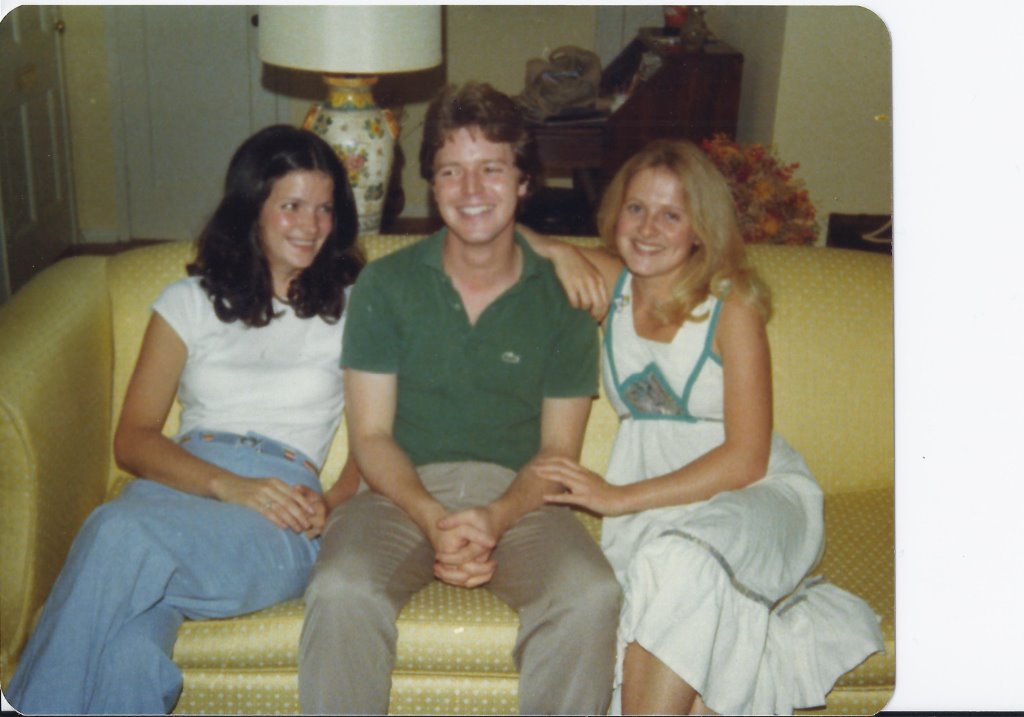 Two smiling women during my associate days. Neither ever worked for me.
Posted by JD Hull. Permalink | Comments (0)
You may dream in American. But you still live in the world. Salzburg, Austria. Far from being a museum piece (e.g., Venice, sadly), and being a favorite on the tourist's short list of cute small Alpine cities (e.g., Kitzbuhel, perky but less storied) in Europe, Salzburg is best appreciated by digging deeply, no pun intended, and with a reverence. Celts settled Salzburg, where they mined salt. The salt commerce never stopped--and in later centuries barges floated tons and tons of it on the Salzach River to points all over Europe. By the 8th century, salt barges were subject to a toll. Rome had claimed Salzburg around 15 BC. Much later, around 800, Charlemagne ate and slept here. It was capital of the Austro-Hungarian territory between 1866 and 1918. Apart from Mozart, art, salt, ancient Celtic culture, St. Peter's (below) and restaurants carved into cliffs, this staid Austrian city is home to the International Business Law Consortium, an established (1996) group of over 100 first-rate law and accounting firms in strategic cities worldwide. What more could a new age road warrior and her clients ever want? Well, frankly, Mainz, Germany is pretty cool--but we'll save that for a future post.

St. Peters in Salzburg.
Posted by JD Hull. Permalink | Comments (0)
September 12, 2015
This one (see below) could be collector's item on cover alone so head down to the news stands now if you don't subscribe. The short article accompanying it is similarly remarkable for its tone of genuine terror and disbelief that America could let Donald Trump set the tone of our new pseudo-populism this election cycle. The Economist staff apparently finds Trump more objectionable as a pol and a person than any GOP candidate ever. If you dislike Brits--or like me you just like to goof on or wind up your British friends a few times a year--this is one of your best moments. Donald Trump has gotten to them and good.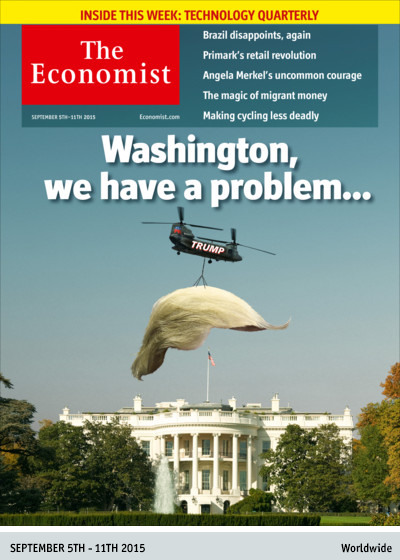 Posted by JD Hull. Permalink | Comments (1)
September 10, 2015
No one cares more about clients than Chicago trial lawyer, fellow Irish-American storyteller, legal profession critic and Renaissance man Patrick Lamb; Pat was--long before any other practitioner-blogger out there--fixed on clients as the North Star. Client service orientation is not a gimmick with him--or with any of his partners at Valorem.
I personally owe Pat. I and four others would not have started What About Clients? in August 2005 and write about lawyering daily were it not for Pat's example and advice beforehand and during. Pat and I are both products of the associate-partner big law firm training track. While we do not certainly see eye-to-eye on everything in law and life, we do have lots in common. We famously differ on billing--no need to get into that here--but over the years have been on the same page consistently on the client.
Ironically, establishing and insisting upon law firm cultures where clients are first--and from which all else must flow--is a natural professional and business instinct for Pat (and me). But it is for almost no other lawyers or law firms I know. Other firms talk about it. Write about it. Proclaim it. But they don't do it--and in truth client service regimes are simple but they are much, much harder to establish and maintain than they look. Client-first cultures require discipline, work and enforcement.
My sense is that Pat and I would still love to try a case together. We both revel in the rules of evidence and the art of storytelling for business clients in American federal courts. We even like the discovery process, providing it's efficient. Generally, Pat may have a better business head, both as a managing law partner and a trial lawyer, than do I. But as a trial lawyer, I'd wager that at least my closings are more logically compelling and emotionally gripping--an unusual combination--than any trial performance Pat has ever seen. Make no mistake. I am evilly persuasive with any woman juror who is, say, 85 or older. I'm also funnier, slightly better-looking and a much, much shallower human being than Pat. Some jurors do appreciate these qualities. I've worked hard for them all, Jack.
But I digress. Last week at his award-winning In Search of Perfect Client Service, Pat in "Valorem Law Group's Why" takes a thoughtful but also brave look at the demise and collapse of once well-respected Dewey LeBoeuf. Do read the whole piece; it's eloquent and at points quite moving. Here are some excerpts I especially liked:
One lesson learned from this state of affairs is that, lip service aside, client well-being is irrelevant in most law firms. Countless examples prove that firms placing their own interests above clients' interests has become part of the firms' DNA: they just can't change it without killing themselves. In no particular order, here are just a few:

1. Hourly billing

2. Bonuses based on hours

3. Compensation guarantees.

4. Compensation based on revenue rather than profit.

5. Compensation that ignores client satisfaction.

6. Large partner offices and high downtown rents.

7. Expensive artwork.

8. Mergers. And then justifying them by saying it helps clients.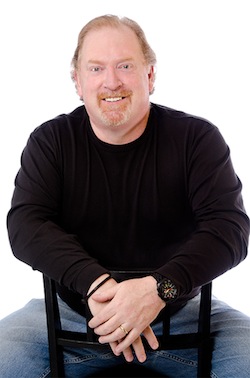 Valorem's Patrick J. Lamb
Posted by JD Hull. Permalink | Comments (0)