October 14, 2019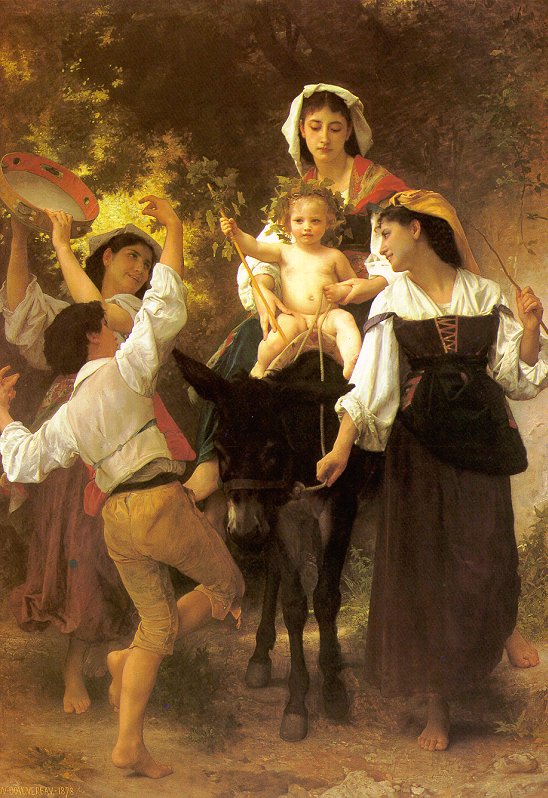 Cummer Museum, Jacksonville, Florida

Posted by JD Hull. Permalink | Comments (0)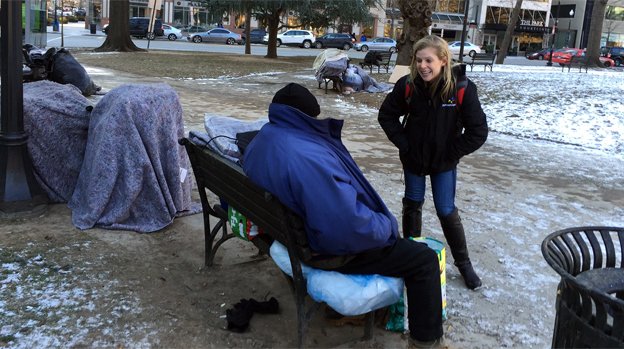 Hypothermia. Exposure. The Elements. Whatever you want to call it. Jack London and Hans Christian Andersen each wrote well-known stories about it. And you can die from hypothermia well above 32 degrees F.
You say you would really like to help the urban homeless on both cold and super-cold Northeastern and Midwestern nights? Both plain cold and the bitterly cold, often unpredictable nights that many cities are prepared to accommodate more homeless residents at shelters but for a number of reasons (both good and bad) thousands of Americas's rough sleepers take their chances outside?
Good. So see our inaugural post about our One Night, Person (March 5, 2015) campaign and our follow-up March 7, 2015 post. No, we don't have time to go over all of this again; we're working stiffs like you. Just read the posts.
Once again, and in short, here is the idea and the rules:
You're a Yuppie, professional or other generic dweeb between the ages of 22 and 82.You live in towns like New York City, Philly, Boston, Baltimore, Indianapolis, Cleveland, Wilmington, DC or Chicago. Or similar cities in Europe. Or Asia. Generally? Think Northern Hemisphere. Planet Earth. Wherever Yuppies roam. You may live in the suburbs or in a downtown neighborhood of these cities. But if you work during the day in a downtown area of any of them, you and yours will go forth and do this:
1. Pick out and ask a homeless woman or man what articles of warm clothing she or he needs that you already have at home or in storage--thermal gloves, wool scarfs, warm hats and beanies, big sweaters, winter coats, thermal underwear, socks, etc.
2. Ask just one person at a time.
3. Agree on a time to meet (preferably at the same place) later that day or the next day.
4. Find the winter stuff you have at home or in storage.
5. Bring said stuff to the homeless woman or man as agreed.
6. Nine out of ten times, your new friend will be there when you show up.
7. Wait for forecasts of the next super-cold night--and repeat.
Posted by JD Hull. Permalink | Comments (1)
October 13, 2019
...are right here. Revel in their Wisdom. Ignore them at your Peril. Teach them to The Help.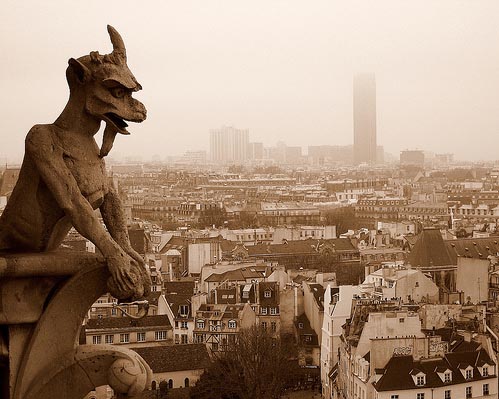 Posted by JD Hull. Permalink | Comments (0)
October 12, 2019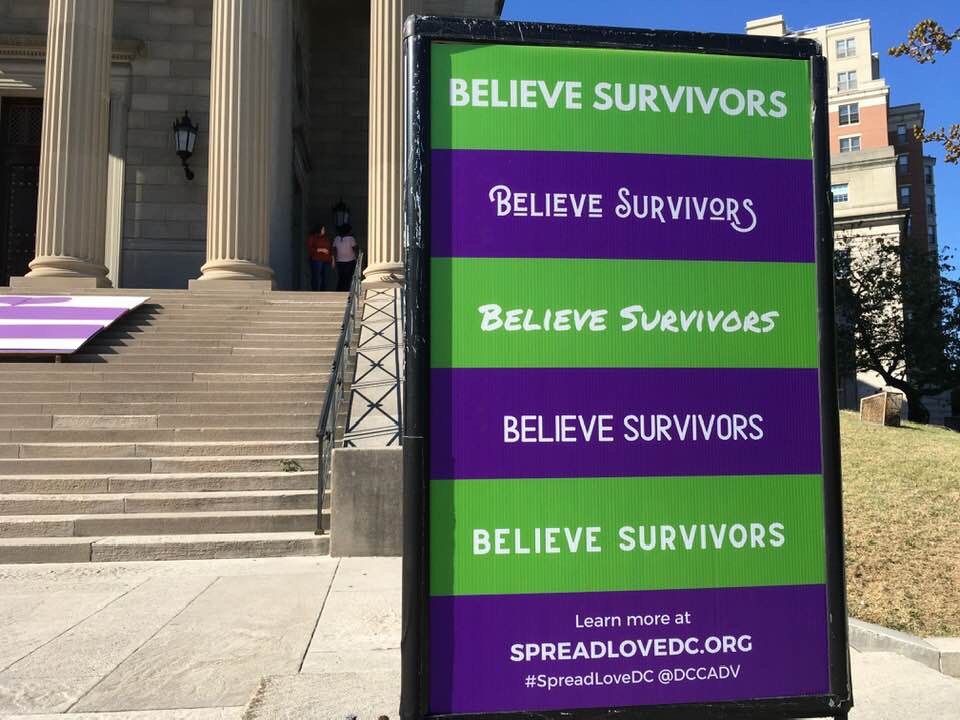 Posted by JD Hull. Permalink | Comments (0)
October 11, 2019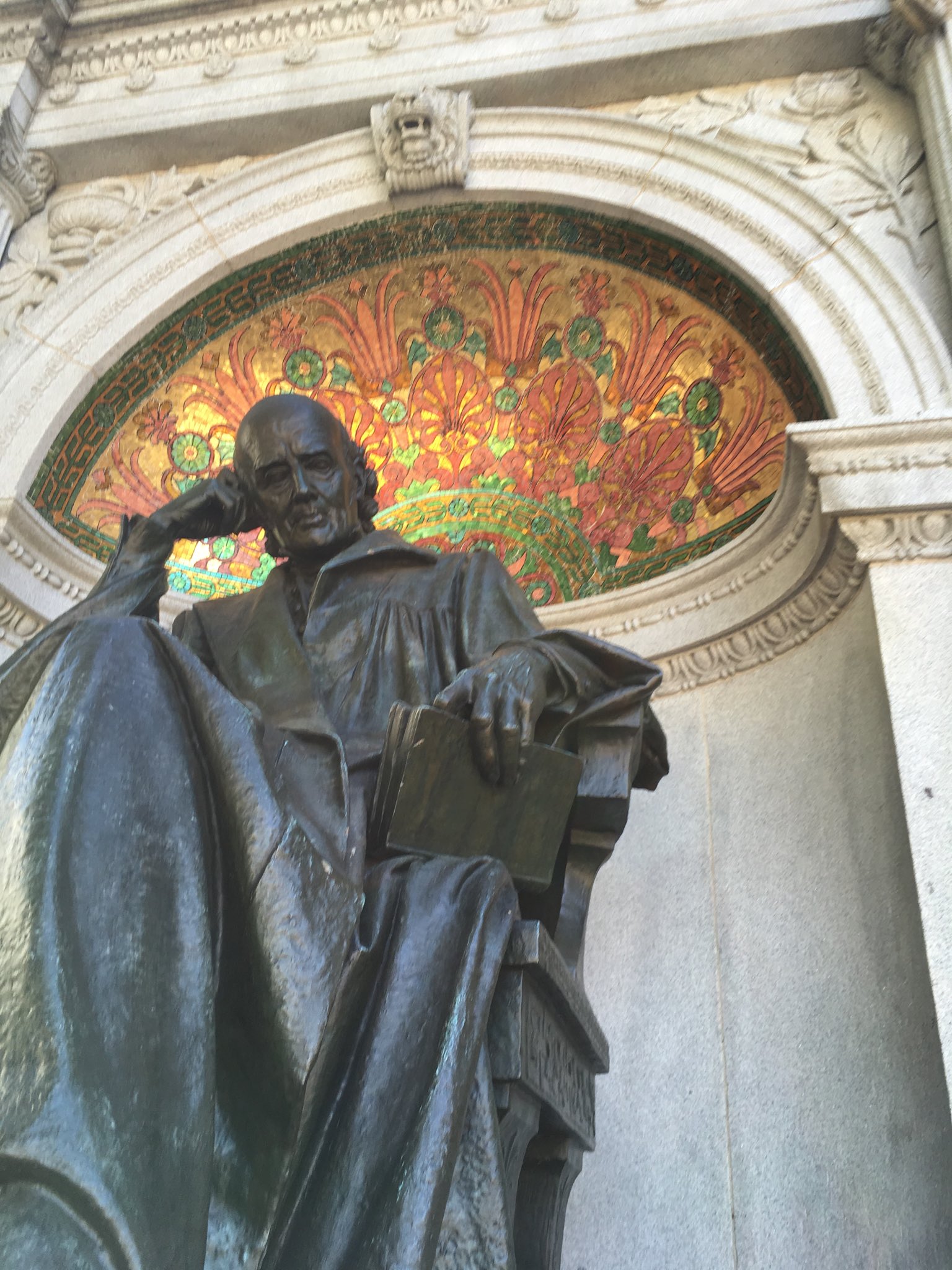 Posted by JD Hull. Permalink | Comments (0)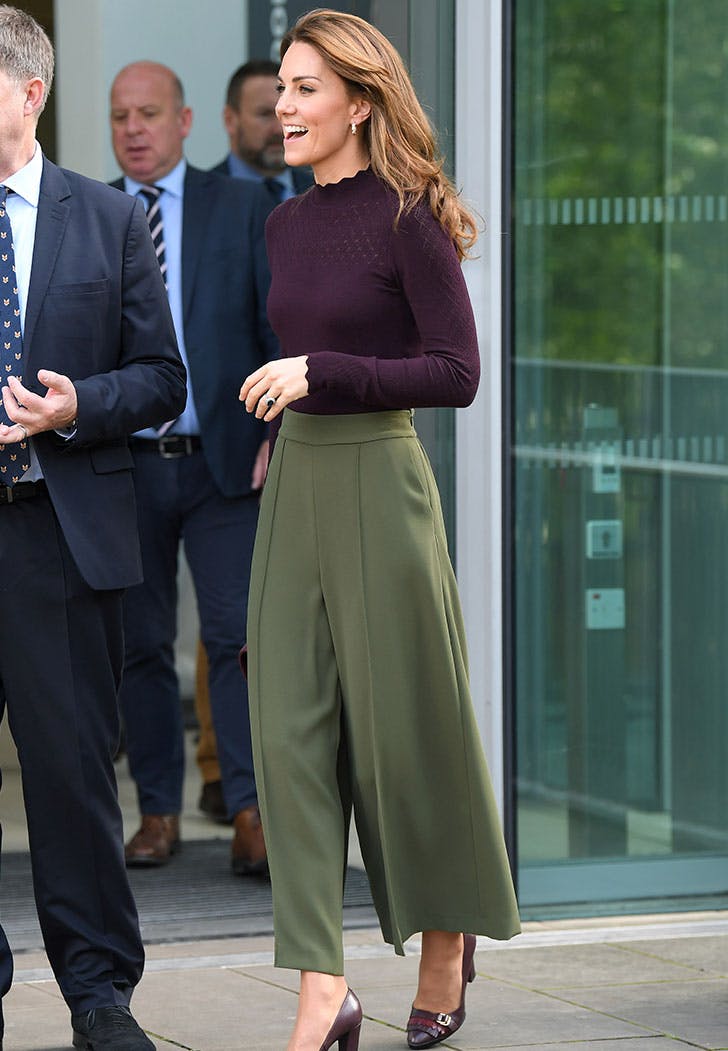 Posted by JD Hull. Permalink | Comments (0)
Obscenity. Offensiveness. What words are bad? What ideas or standards are bad? Consider a 21-minute discussion 32 years ago about "filthy rock lyrics" with (truth be told) right-leaning Zappa, "conservative" Novak, "liberal" Braden and a respected if tad-demented Washington Times reporter on CNN's Crossfire. Also featuring the U.S. Const. amend. I, the function of government and, well, Real Life. What's offensive? It of course changes with shifting perceptions in the kaleidoscopes and gyres of time. And quickly. Now forget about "obscenity" for a moment. Switch to "bigotry" and "racism." Do remind yourselves that in, say, 1900 an Oberlin or Harvard prof with the most liberal possible views on race would be viewed as a "racist" pariah on April 13, 2018. Expand your minds today a bit, and get off your knees, Campers. Thank you the late Duke history prof and changing South expert Lawrence Goodwyn.
Posted by JD Hull. Permalink | Comments (0)
October 10, 2019
If you have nothing nice to say, come sit by me.

-- Alice Roosevelt Longworth
Died on February 20, 1980 at 96.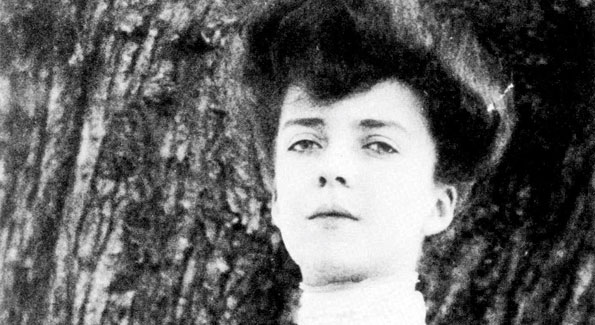 Posted by JD Hull. Permalink | Comments (0)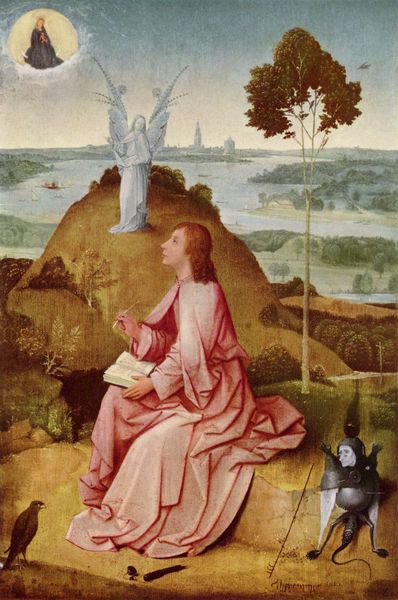 Looking into the Void. Saint John of Patmos writes the Book of Revelation in this Hieronymus Bosch painting (1505). Whoever wrote Revelation--no one really knows--was out-there. One King-Hell Flake. But he could write and tell stories. Make no mistake.
Posted by JD Hull. Permalink | Comments (0)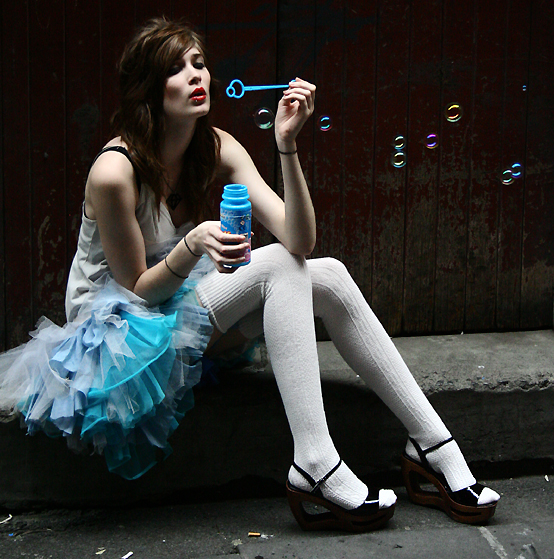 Crystal, blowing off work again--and just when you need her.
Not exciting. Just useful. In October of 1976, Congress passed a barely-noticed housekeeping addition to Title 28, the wide-ranging tome inside the U.S. Code governing federal courts, the Justice Department, jurisdiction, venue, procedure and, ultimately, virtually all types of evidence. 28 U.S.C. Section 1746 is curiously entitled "Unsworn declarations under penalty of per­jury".
It allows a federal court affiant or witness to prepare and execute a "declaration"--in lieu of a conventional affidavit--and do that without appearing before a notary. Under Section 1746, the declaration has the same force and effect of a notarized affidavit. Read the 160 word provision--but in most cases it's simple. At a minimum, the witness at the conclusion of her statement needs to do this:
"I declare (or certify, verify, or state) under penalty of perjury that the foregoing is true and correct. Executed on (date). (Signature)".
A "unsworn" declaration with the oath required by section 1746 can be used almost any time you need an affidavit, e.g., an affidavit supporting (or opposing) a summary judgment motion.
Posted by JD Hull. Permalink | Comments (0)
Hey America,
1. Please stop celebrating the weak & marginalized. We get it.
2. Let's hear it for the strong & healthy for a few weeks.
3. Because they get us where we need to go. Not the sick, sad, marginal, pathetic, f*cked-up & gimped-out.
Posted by JD Hull. Permalink | Comments (0)
October 09, 2019
Around 1620, Jacques Fouquières painted Germany's Heidelberg Castle, a famous structure in both German history and art, in "Hortus Palatinus" (below). Although the Castle has been in splendid ruin for most of its history, artists still flock to its foundations, gardens and terracing. Camera-toting American lawyers do, too. I've spent several hours at the Castle on each of my three trips to Heidelberg--and I am sure I'll go again. Nearly 130 years ago, Heidelberg Castle was a hit with Americans. Samuel Langhorne Clemens, better known as writer and humorist Mark Twain, wrote about the storied castle in Appendix B to his famous "A Tramp Abroad" (1880).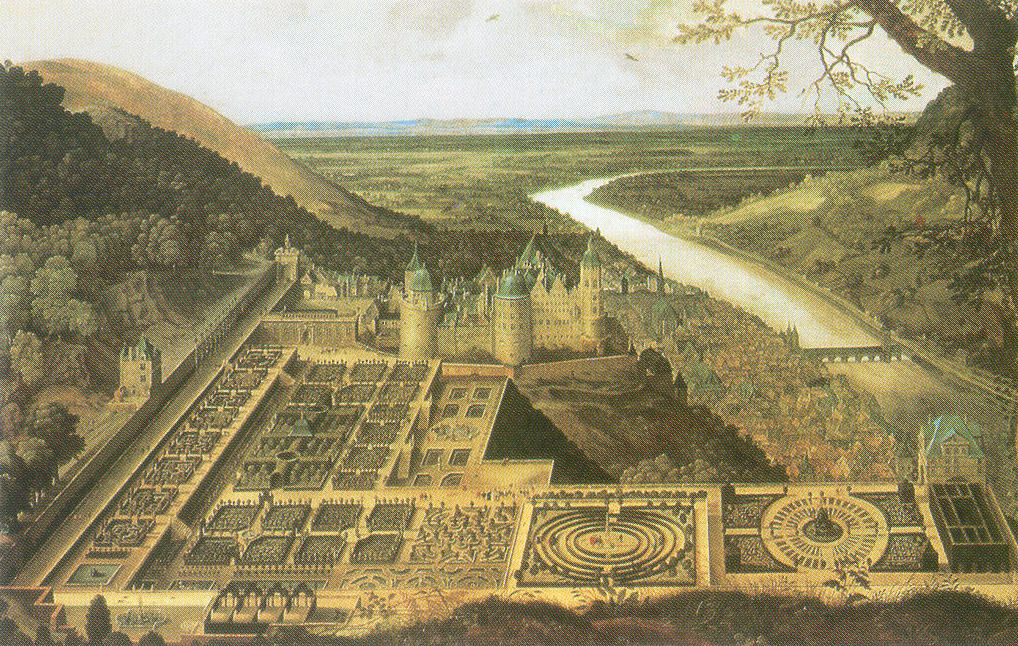 Posted by JD Hull. Permalink | Comments (0)
October 08, 2019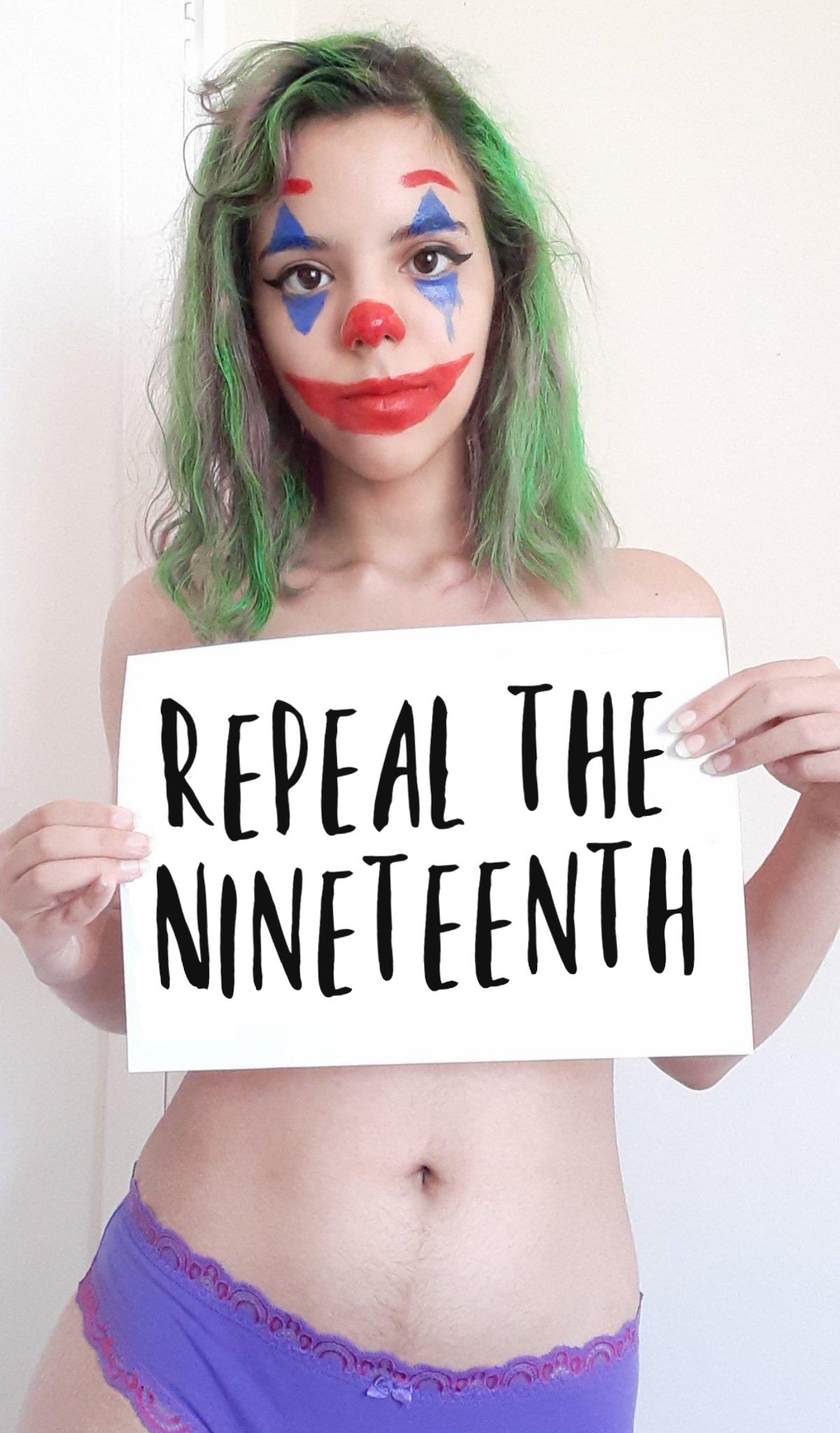 Posted by JD Hull. Permalink | Comments (0)
October 07, 2019
Posted by JD Hull. Permalink | Comments (0)
Do some common sense work before you take a deposition. And please don't squander the client's budget out of sheer laziness. You are paid to work on planning discovery, too. See this one.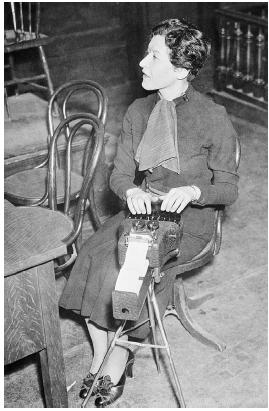 "Do these guys ever think before they work?"
Posted by JD Hull. Permalink | Comments (0)
October 06, 2019
Jack Kerouac sometimes got the thrill and promise of simply being alive pitch perfect. The famous "mad to be saved" passage happens the first chapter On The Road, and very early on.
...the only people for me are the mad ones, the ones who are mad to live, mad to talk, mad to be saved, desirous of everything at the same time, the ones who never yawn or say a commonplace thing, but burn, burn, burn like fabulous yellow roman candles exploding like spiders across the stars.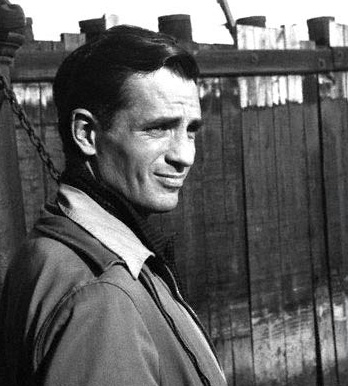 Posted by JD Hull. Permalink | Comments (0)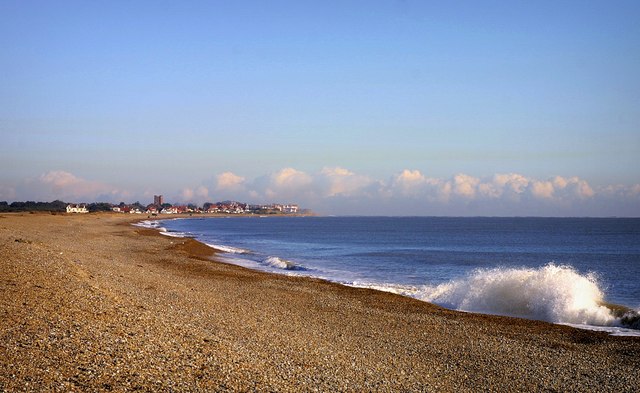 More precisely, it's in Suffolk, East Anglia, England, on the coast, and jutting out into the North Sea. Due east: The Netherlands, where lots of the DNA here originated over 1000 years ago. Pronounced "All-bruh". I've been here four times, starting in 2003. If you are in London, and you have an extra day, do something different and drive or take a train northeast to Aldeburgh, a Suffolk secret well-kept from Americans. The home and muse of the great Bertie Lomas, a much-loved and gifted poet, writer and editor who died at 87 in 2011. And if you are a beach lover--or a merely a lover of the beach--you and yours would do well to heed the little round stones beneath you.

Posted by JD Hull. Permalink | Comments (0)
October 05, 2019
Laid out like a modern grid-form metropolis, Père Lachaise has the feel of a town--truly, a city of the dead--with tidy paved and cobbled "streets," complete with cast-iron signposts.

--Alistair Horne, in Seven Ages of Paris (Alfred A. Knopf 2002)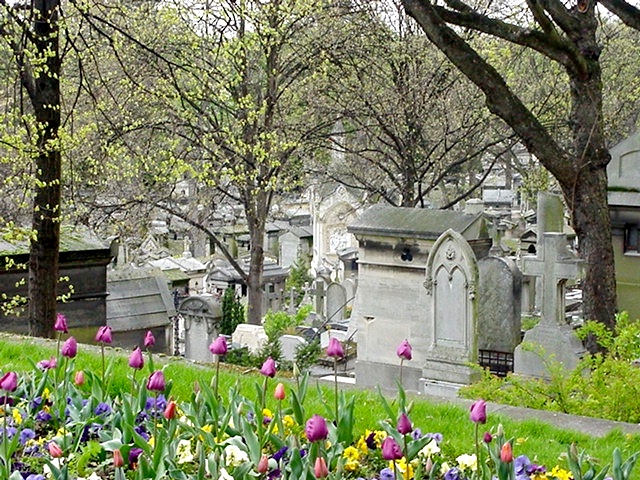 Père Lachaise Cemetery, 20th arrondissement.
Posted by JD Hull. Permalink | Comments (0)
October 04, 2019
The 12 Rules, that's who. Sometimes all you need is what one favorite poet called a New Mind. These now classic if eternally annoying 12 Rules will get you there, friend:
1. Represent only clients you like.
2. The client is the main event.
3. Make sure everyone in your firm knows the client is the main event.
4. Deliver legal work that changes the way clients think about lawyers.
5. Over-communicate: bombard, copy and confirm.
6. When you work, you are marketing.
7. Know the client.
8. Think like the client--help control costs.
9. Be there for clients--24/7.
10. Be accurate, thorough and timely--but not perfect.
11. Treat each co-worker like he or she is your best client.
12. Have fun.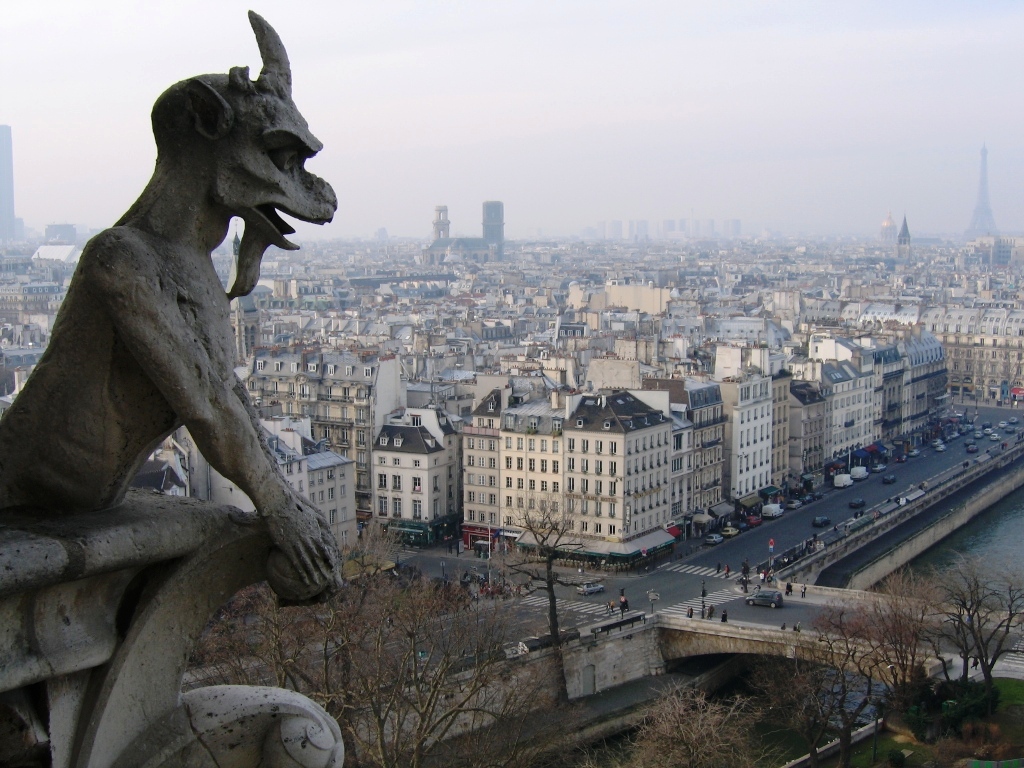 Posted by JD Hull. Permalink | Comments (0)
October 03, 2019
The comparisons between Rome and the U.S. are exciting and instructive. --What About Clients?

When in Rome, do as many Romans as you possibly can. --Hugh Grant
Rome. I don't like working here--charitably put, work-life balance is totally out of balance in some regions of Italy--but I love being in Rome. You can walk in this city. You can frolic in it. You can play all day long in and paround the The Forum and Palatine Hill, where antiquities are still being found. There's a guy with a shop at the Piazza Navona--2000 years ago the Piazza was a Roman circus (i.e., track) you can still see if you try--who sells me these unique old prints, beautifully framed, that I bought for my father in Cincinnati. I go to that shop on every trip. The Tiber River is still gorgeous and, like the Seine in Paris, steeped in history, and a bit melancholy and mysterious. Lots happened here--maybe too much--and it's as if the river can remember it all.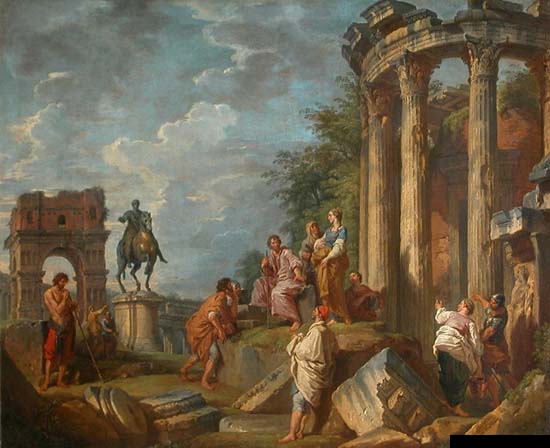 Pannini (1743): Ruins, Chiostre, Statue of Marc-Aurèle
In the West, our strongest ideas and institutions, including what became English law, were conceived or preserved by Rome. The increasingly-made comparisons between Rome and the U.S.--no, they are certainly not new--are still exciting and instructive. The Romans were competent if grandiose empire builders who borrowed their best ideas and forms from a previously dominant Greece, while America's cultural debt is chiefly to western Europe. Like Rome, America tended to overextend itself in all spheres. Like Rome, America was globally aggressive. (Other peoples resented it.) You get the idea.
But you can't see, experience and "do" Rome on one trip--same thing with New York, London or Paris--and you shouldn't try. Our advice: do several trips, and "live in it" each and every visit, taking small bites. And spend your trip with anyone but those from the same nation and culture as your own. If you go there with Americans, break out of that bubble. Politely say goodbye--and disappear into the streets on your own.
Posted by JD Hull. Permalink | Comments (0)
October 02, 2019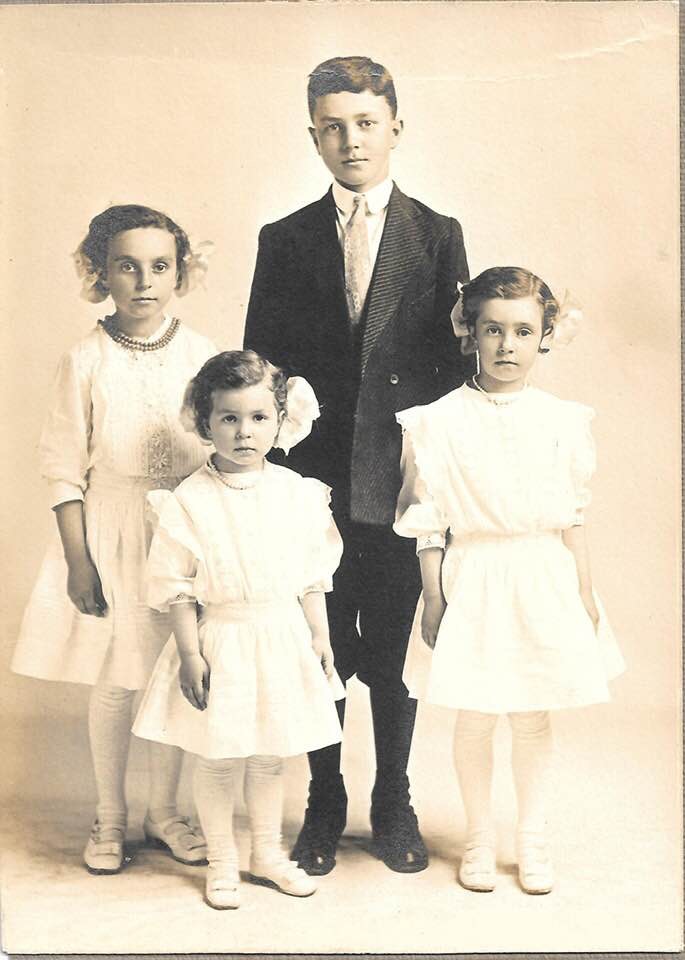 Posted by JD Hull. Permalink | Comments (0)
October 01, 2019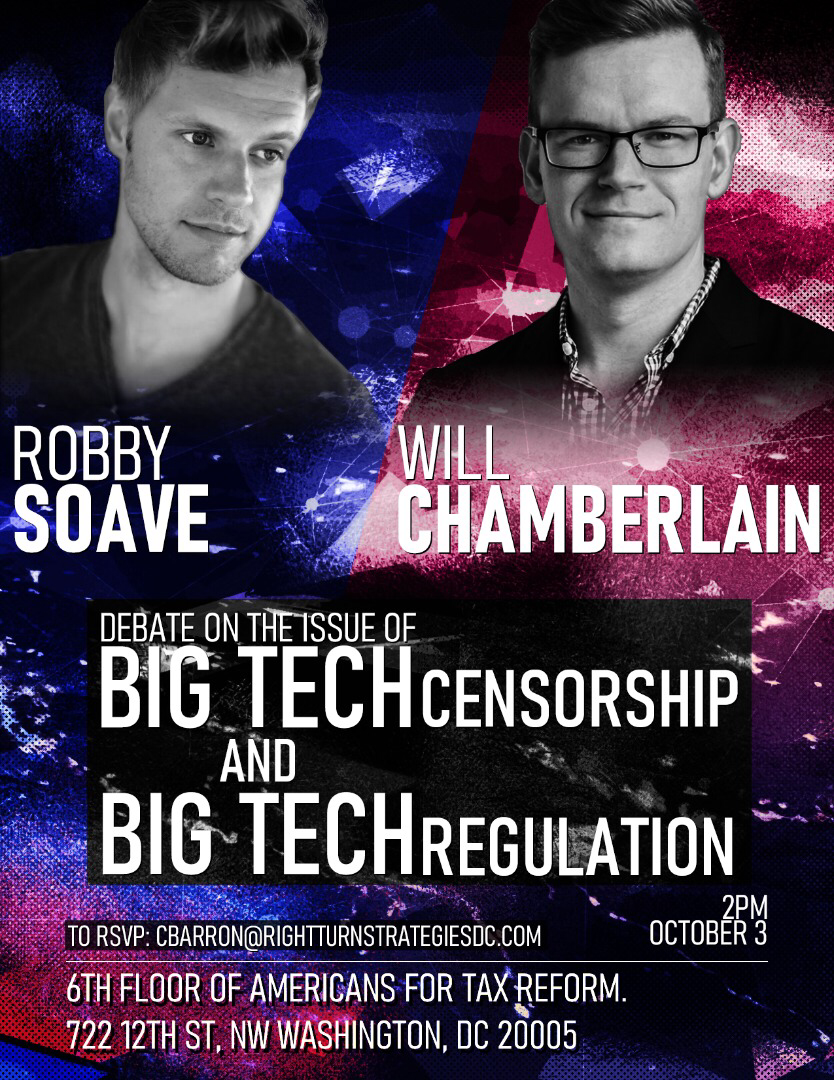 Posted by JD Hull. Permalink | Comments (0)
September 30, 2019
"Nothing on Earth is more important than a pretty girl. Everything else is doo-doo."
—Holden McQuitty Oliver, 2019, Salzburg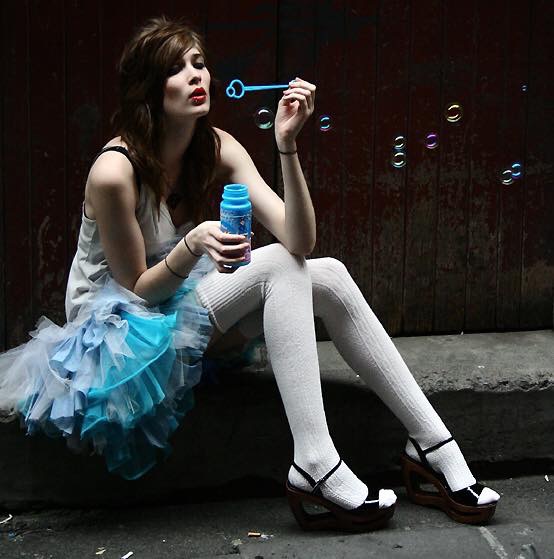 Posted by JD Hull. Permalink | Comments (0)
Read Paul Fussell's 1983 book "Class: A Guide through the American Status System." No finer, funnier or painfully accurate book on the subject. Fussell was a Penn professor, WWII combat veteran and (gulp) WASP's WASP. Read it at your peril. It might bum you out.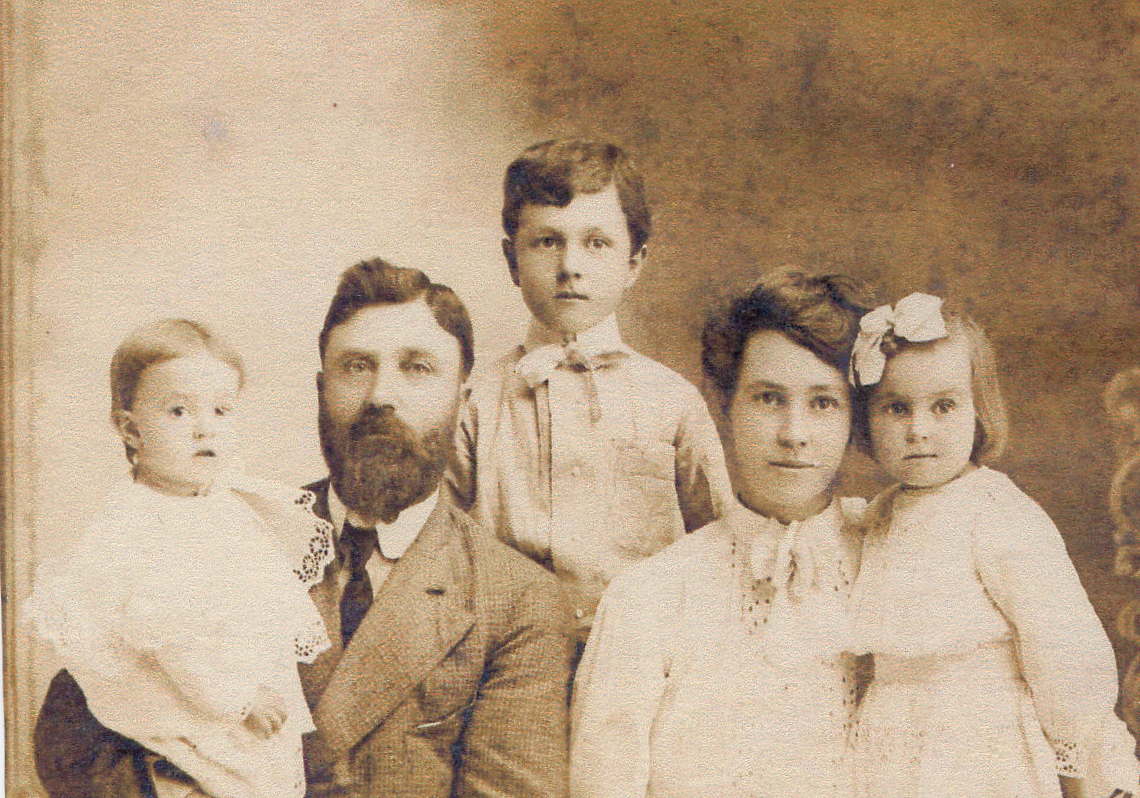 Posted by JD Hull. Permalink | Comments (0)
September 29, 2019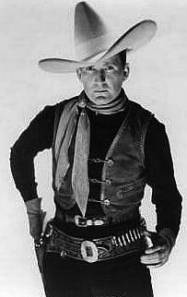 Everyone in your shop has to buy into CS like a cult, like a religion--like an angry sermon that lifted them out of their pews at The Church of the Final Thunder. If employees will not, or cannot, get rid of those stiffs first. And do feel good about firing them.
Real client service--i.e., know-how consistently delivered as an experience the customer likes and wants more of--is by now a global cliché. Hey, you must say you are "into" it--but do you even know what it is? It sounds easy, and intuitive to the speaker and listener.
"Client and customer service...how hard could that be?"
Very. Making a client be safe and feel safe at the same time is as hard an order to fill as we can imagine. Whether you're a lawyer, accountant, hooker, fishing guide, house painter, drug dealer, or mom-and-pop corner store owner, superior work alone won't keep a good client or customer coming back.
Clients want something more. You have to figure out what that is.
And then everyone in your shop--yes, everyone--has to buy into CS like a cult, like a religion, like an angry sermon that took them out of their pews at The Church of the Final Thunder.
"Yes, yes, got that covered." One problem is self-deception: (1) most service providers think they know what CS is, but they don't; and (2) if they really do know, they don't know how to discipline their organizations to make CS stick.
(WAC?, by the way, does know what and how; the reason we give away our "secrets" is that we are confident that virtually none of you will ever be able to get and deliver client service. Yes, we are making fun of all you. All you "smart" people--embittered that you are not rich or powerful enough--who don't get other humans. You folks are hopelessly "get-the-net" delusional about CS. No intuition, no guts, no gospel--and no discipline.)
"All hat, no cattle." The second and more immediate problem is deceiving clients themselves. At a minimum, even if you don't have a clue what CS really is, do you say you provide it when you don't? Is CS a little joke at your shop? A ruse, maybe? Something for the website? For that first pitch? Well, there are voices in the wilderness besides ours on that one. And one of our favorites is Tom Kane at The Legal Marketing Blog. See again his post from June 2008, "Don't Let Client Service Be Merely Lip Service" and the related links.
Posted by JD Hull. Permalink | Comments (0)
September 27, 2019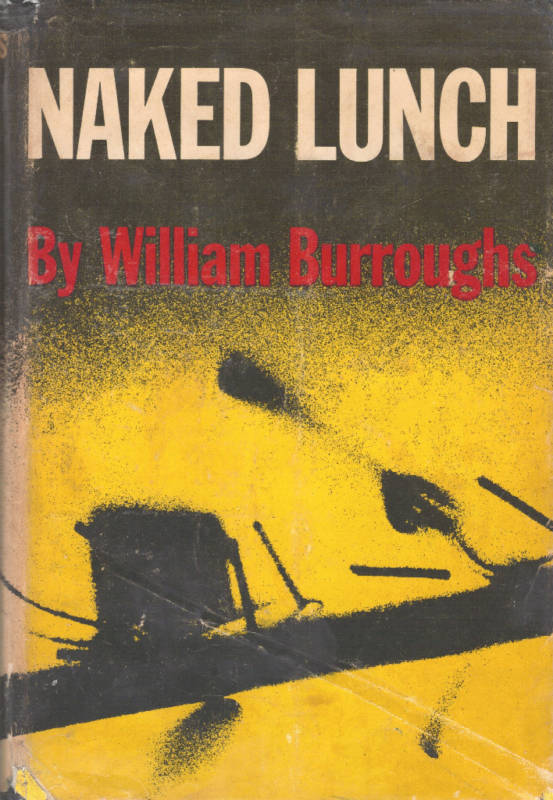 Posted by JD Hull. Permalink | Comments (0)
September 26, 2019
I need a woman about twice my height.
Statuesque.
Raven-tressed.
A goddess of the night.

--John Barlow and Bob Wier, "I Need a Miracle"
Patrician. Five foot eleven. Stanford and Yale. 69 years old.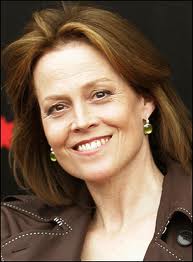 Susan Alexandra Weaver in 2008
Posted by Holden Oliver (Kitzbühel Desk). Permalink | Comments (0)
September 25, 2019
It's not school. It's no longer about you.
(See Rules 1-6 here and at the links Rules 7, 8 and 9.)
Practicing law is getting it right, saying it right and winning--all with a gun to your head. Being "accurate, thorough and timely" are qualities most of us had in the 6th grade, right? Back when everyone told us we were geniuses and destined for great things? Well, school's out--now it's about real rights, real duties, real money and personal freedom. That's a weight, and it should be.
Suddenly facts are everything--and the actual law less important than you ever imagined. In time you learn to research, think and put things together better and faster. You develop instincts. You learn there is really no boilerplate and no "cookie-cutter" work. You learn there are no "right answers"--but several approaches and solutions to any problem. You are being asked to pick one. But at first, and maybe for a few years, being accurate, thorough and on time is not easy to do.
"I Have Clients?!" One day, you start to visualize your clients as real companies and real people with real problems. These are your clients--not your parents or professors--and they are all different. You "feel their pain", and it's now yours, too.
Mistakes. If you work with the right mentors and senior people, they will allow you to make mistakes. You need freedom to make mistakes. You'll be reminded, however, not to let those mistakes out of the office. It's a balancing act, a hard one.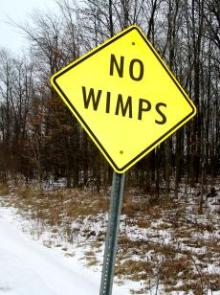 Really bad days? Your problem, Amber. You are expected to be a professional and put clients first on your worst damn day. A parent is sick, you are coming down with something yourself, your boyfriend is cheating on you, both of your boyfriends are cheating on you (and maybe with each other), your teenage kids "hate" you, and this morning you had to abandon that 12-year-old Honda you had in law school on the 14th Street Bridge.
And minutes before your big afternoon meeting or court appearance, a GC or co-worker calls you with the worst possible development, something unexpected and beyond your control, in a project for your favorite client.
These things will happen. And happen together.
You think you're pretty tough. But you sag visibly--like an animal taking a bullet. And in five minutes, you have to be at your very best. Again, it's not about school. It's no longer about you. You're beaten--but you have to get up and fight for someone other than yourself.
You up for this? Because, in our experience, very few of your peers are.
Bucking Up, Using Fear. And while you can't work in a state of constant worry, fear and paralysis, talking yourself into heroics, getting a little paranoid and even embracing a little fear won't hurt you, and may even help. You are being paid both (1) to be accurate, thorough, timely and (2) to just plain "not screw up".
"Thorough" means "anticipating", too. What makes you really good in a few years is being able to "see the future" and spot a ripple effect in a flash. To take a small example, if your client is in an active dispute with the government or on the brink of a full-blown litigation with a competitor, the client's and many of your own letters and e-mails aren't just letters and e-mails.
Whoa, they are potential exhibits, too. They can be used for you or against you. So they need to be written advisedly and clearly so that they advance your position and so that a judge, jury or someone 5 years from now can look at it cold and figure out what's going on. No "talking to yourself" here; think "future unintended consequences" when you think and write.
"But Not Perfect." Not talking about mistakes here. I refer to the paralysis of high standards. I know something about the second part of Rule 10--because I tended to violate it when I was younger. And I still want to.
Perfectionism is the Great Destroyer of Great Young Associates. Don't go there. Don't be so stiff and scared you can't even turn anything in because you want it "perfect" and you keep asking other lawyers and courts for extensions. It's not school, and it's no longer about you. Think instead about Rule 8: Think Like The Client--and Help Control Costs. Balance efficiency with "being perfect", and err on the side of holding down costs. If a client or senior lawyer in your firm wants your work to be "perfect", and for you to charge for it, believe me, they will let you know.
Finally, and I almost forgot: always use the Blue Book/Maroon Book for your citations. No one gets a pass on that one.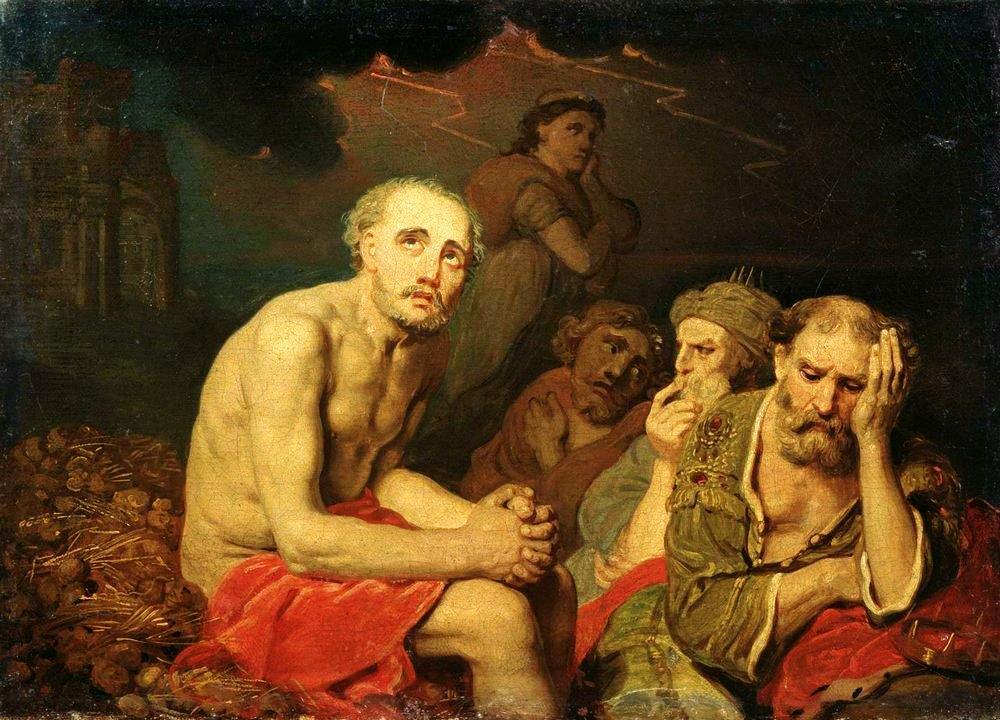 You conventionally religious? We are not. But some days lawyering you will just have to "get your Job thing on". You suffer. But you still perform. Job and His Friends, Vladimir Borovikovsky, 1810s.
Posted by JD Hull. Permalink | Comments (0)
September 23, 2019
Posted by JD Hull. Permalink | Comments (0)
September 20, 2019
Boomers are still It. It will be a while until we see that kind of moxie again. All out. Every day. Until the last dog dies. Boomers will walk through walls to get stuff done.
Posted by JD Hull. Permalink | Comments (0)
September 16, 2019
NOTE and WARNING: A youngish attractive person (by normal people standards) between 18 and 25 from her photo recently "friended" me on Facebook. I apparently accepted thinking she had some personal connection to me; she does not. Today she privately messaged me to chat via Facebook Messenger. We chatted while I was still at my office--I'm a youngish energetic Boomer lawyer; we're all like this, even on Friday nights--in my last half-hour at work. I unfriended her at 7:26 PM. Look, there is nothing more dangerous/ unsexy than this kind of human you meet on the Net. Okay, a bit funny to me maybe. However, if you're a regular homely and/or sexually-frustrated married guy unskilled in philandering, or a part-time or novice cad, this is NOT fun, funny or safe. Do not try this at home; you'll just screw it up, end up on a Chris Hansen NBC show. Am correcting typos/punctuation of her English prose for clarity in this post. Otherwise verbatim:
(Chat Conversation Begin 6:56PM)
HER: Hi
ME: Hi, what's up? Can I help you?
[longish pause]
HER: How are you doing?
ME: Fine. And you?
HER: I am doing well. I am looking for a good man.
ME: That would not be me. I have had 2 or maybe 3 wives and scores of girlfriends and cheated on every one of them. Besides you are way too young for me. Way.
[moderate pause]
HER: You mean you cheated on your wives and GFs?
ME: Yes. Every one of them. I think there's something wrong with me.
[No pause at all but then this non-sequitur response...]
HER: But I believe with love 2 people can overcome age and distance.
ME: Well, I don't. I'm looking for (1) Smith College, (2) brilliance, (3) wit, (4) Anglo-Gaelic breeding, (5) athleticism, (6) world-class beauty, (7) a flat in London and (8) really big trust funds. And (9) right here in DC. Must have all 9.
[another longish pause]
HER: Really?
ME: Yes. Absolutely. How did we get to be FB friends? I may be the wrong Dan Hull. There are lots of Dan Hulls and most are lazy hillbillies like me. Half of us are in jail.
[short pause]
HER: Uhhh...ok.
[Chat Conversation End 7:25pm]
Posted by JD Hull. Permalink | Comments (0)
September 15, 2019
Right altar. North side. The Church of the Epiphany (Episcopalian). Built 1844. 13th and G Streets, Northwest. United States.Senator Jefferson F. Davis (D-Mississippi) and his family worshiped here in Pew No. 14 from 1846 until 1861. 2:30 PM June 5, 2019.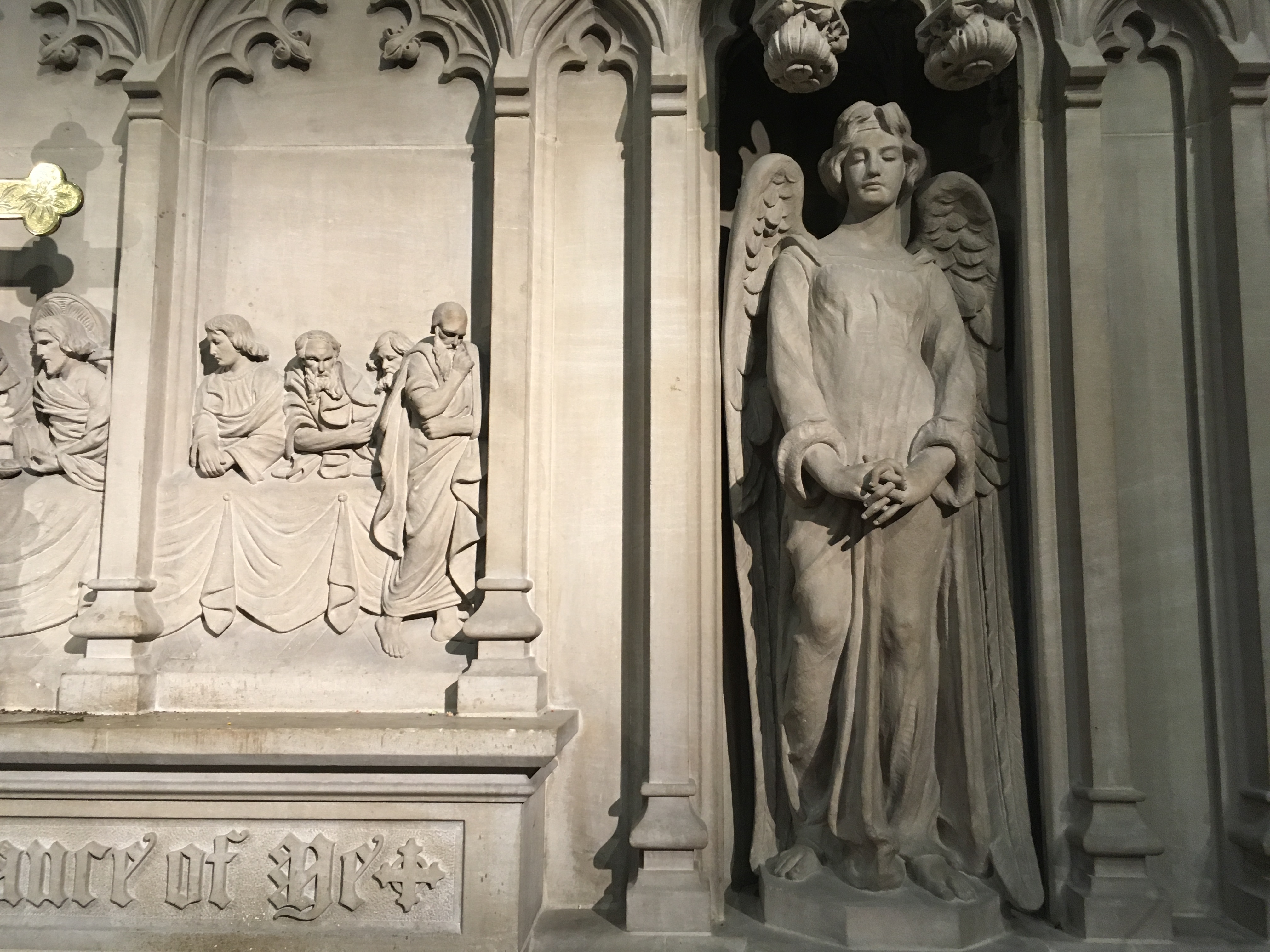 Posted by JD Hull. Permalink | Comments (0)
In this illustration (here's one from the 1400s) of an important Greek myth, Paris, the Trojan prince, judges a beauty contest. The goddesses Hera, Athena, and Aphrodite compete for a golden apple.
Posted by Holden Oliver (Kitzbühel Desk). Permalink | Comments (0)
Jacob Riis (1849–1914) was a Danish American reformer, journalist and photographer. He is still famous for his photos of New York City's slums and their uneasy mix of new Americans--especially those taken in Hell's Kitchen and around Five Points. Below in the 1890s is Mulberry "Bend" (then sometimes "Lane") in lower Manhattan and within the Five Points. It's now Mulberry Street, which runs through Chinatown and Little Italy.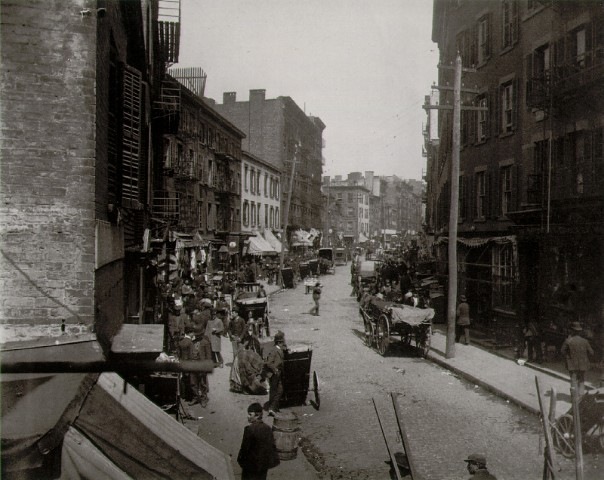 Posted by JD Hull. Permalink | Comments (0)
September 14, 2019
What do members of Congress really do, anyway?
What have they done traditionally? True, staffs are bigger now--but much of life on The Last Plantation is the same as 50 years ago. What values, if any, are shared by those on work in Capitol Hill?
The Brookings Institution first published "The Congressman: His Work as He Sees It" by Charles L. Clapp in 1963 (507 pages, Anchor). Congressional fellow, policy wonk and former Capitol Hill aide, Clapp was one of the first Washington "old hands" to study and write about the way a legislator actually thinks and works--as opposed to "how Congress works" generally--in the American Congress.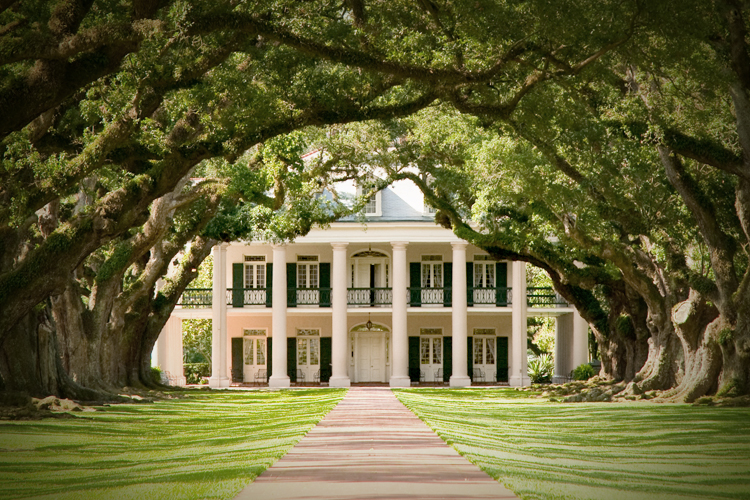 Posted by JD Hull. Permalink | Comments (1)
Return of EFGB and the Seven Habits. Lawyers who won't take a stand is a time-honored tradition. Ernie from Glen Burnie, a life-long friend of mine, is not such a creature. It's just his nature. He'll stand up for people who pay him--and people he just met on the subway. You can read Ernie's story. It's about an old parchment he claims was discovered in Alexandria, Virginia, around the same time we both began practicing law in the District. Do see "The Seven Habits of Highly Useless Corporate Lawyers". This is a true story, mostly. So listen up.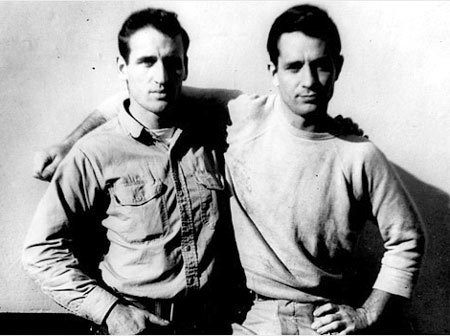 Stand-Up Guys: Ernie, a dead-ringer for 1950s icon Neal Cassady, and the author, during their pre-lawyer years in Washington, D.C.
Posted by JD Hull. Permalink | Comments (0)