September 20, 2017
A few more words about our world-famous The 12 Rules of Client Service, first published here in April of 2006. Think of these rules as a 12-step program for suits and their employees: lawyers, accountants, consultants, execs, technicians and countless other occupations now laboring to provide solutions to customers in the new global services economy. The goal of the 12 Rules is to align the interests of clients/customers and service providers to the fullest extent possible.* We think they do that well. Finally, the rules (while badass, make no mistake) are not perfect. Got suggestions or criticisms? We'd love to hear them.
*The 12 Rules were not written for yah-yah "happy atmosphere" shops like, say, Starbucks or Disney World. The rules are not about being friendly, nice, obsequious or servile with the client or customer.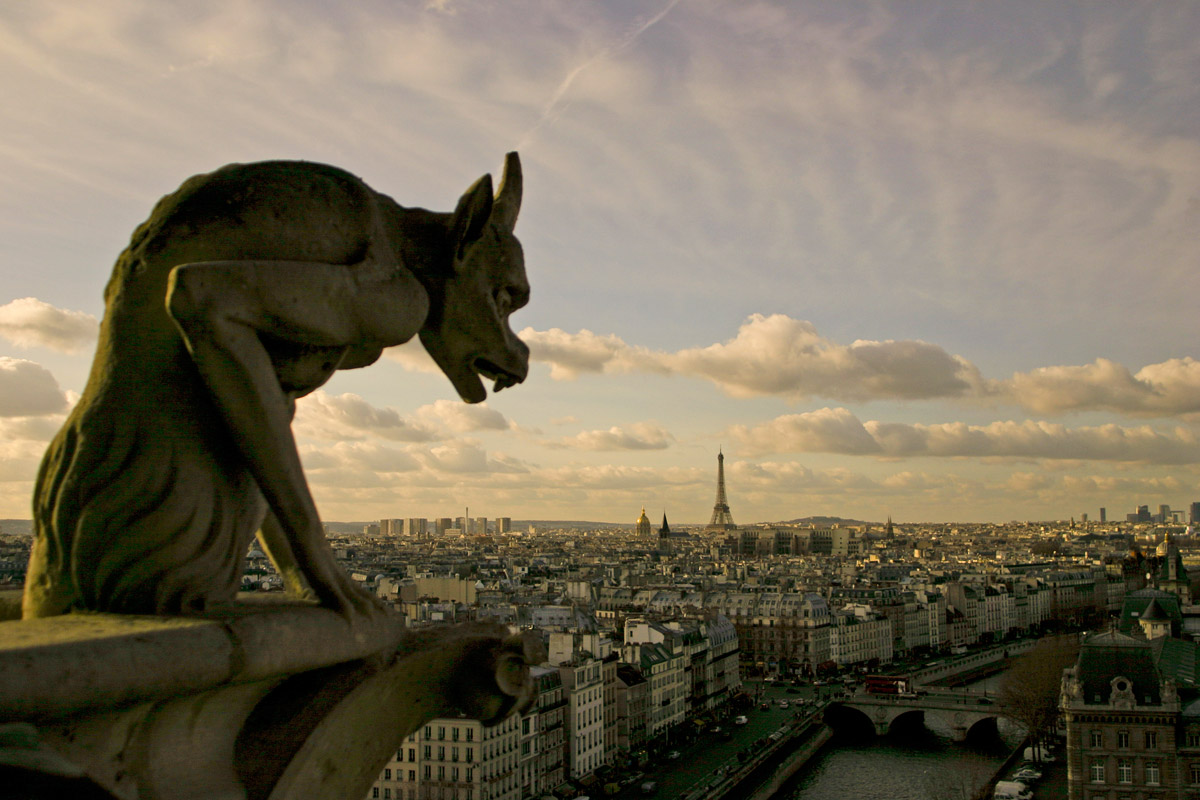 Posted by JD Hull. Permalink | Comments (0)
September 19, 2017
Get your Druid-Pagan learn on. In two days? Celebrate the Autumnal Equinox. Cultures and religions worldwide do get weird this time of year. They always have. It's called Mabon, Foghar, Alban Elfed, Harvest Home, Second Harvest, Fruit Harvest (especially SF), and Wine Harvest (Boston). What's Mabon, anyway?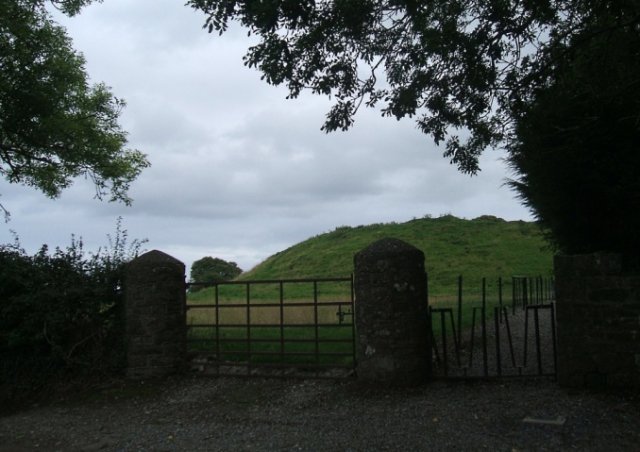 Posted by JD Hull. Permalink | Comments (0)
Without invention nothing is well spaced,
unless the mind change, unless
the stars are new measured, according
to their relative positions, the
line will not change, the necessity
will not matriculate: unless there is
a new mind there cannot be a new
line, the old will go on
repeating itself with recurring
deadliness.
William Carlos Williams in Paterson, Book 2 ("Sunday in the Park")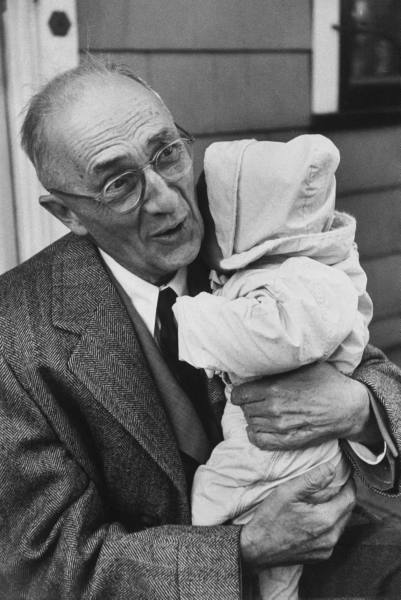 Posted by JD Hull. Permalink | Comments (0)
September 18, 2017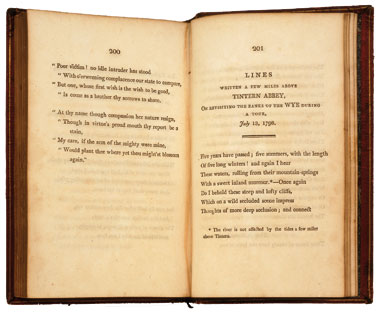 Writing--any kind of writing--is hard work. The most inspired "work moments" I've had are in this category: watching someone struggle with getting to the right word or phrase under pressure and when they are tired. The first time I saw it was watching a college daily editor--my roommate both in college and in DC for a while--struggle at 4:00 AM over a few words in the final sentences of a student reporter's story covering a public figure's on-campus speech.
He was also a student stringer for a well-known newspaper, and knew his bosses far away would see his article on the event. He had already phoned in the facts to an editor in Manhattan--and he had been careful to get those facts right.

Posted by JD Hull. Permalink | Comments (0)
We no longer require humor in poets. We demand salvation. Of that commodity, Wordsworth still supplies the purest sort.

--Mark Van Doren, 1950, commenting on the subtle graduation of William Wordsworth (1770-1850) from his role as "nature poet" to one of philosopher who offered hope and reassurance to troubled Europe.
All his life, Wordsworth preferred the beauty and solitude of the outdoors to London and the most literary cities on the Continent. His poetry was seeing, feeling and emotional, its inspiration springing from northwest England's famous Lake District, where he was born, wrote and spent most of his life. In his younger years especially, the upheavals in France between 1789 and 1799, and his extensive travels through Europe, made Wordsworth sad, cynical and pessimistic about man and society. Writing 100 years after Wordsworth's death, Mark Van Doren (1894-1972), the remarkably influential Columbia English professor, himself a poet who won the Pulitzer Prize in 1940, gave Wordsworth high marks for his power in his later years "to soothe and console an age fallen victim to philosophic despair."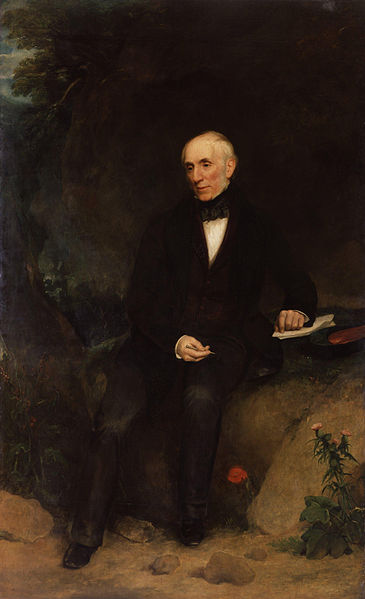 Wordsworth in the Lake District
Posted by JD Hull. Permalink | Comments (0)
It is American trial season again. September and October are always packed with trials. We now have fewer civil trials--in both American state trial courts and federal district courts--than we did fifty years ago. But we still have them. And lots of them have jurors. In America, we have so many different types of civil disputes in courts of record heard by juries that most Europeans, especially Germans, think we've gone a bit far with the right to a jury trial, and due process generally, if not completely around the proverbial bend. We waste too much time and money, some say. Maybe they're right. But under our federal and state systems, jurors are here to stay. We are dug in.
No matter how elitist or egalitarian you are on the subject of jurors here in the States, please understand something.
Jurors are not dumb. They miss little. They watch you and your team--lawyers, fact witnesses, expert witnesses, consultants, law firm employees and even partisan well-wishers you may have invited--in the courtroom, in the back of the courtroom, in hallways, in restrooms, in parking lots and in restaurants.
In short, they are watching you and yours. You get the idea.
Here's something you already know. Jurors will always surprise you in their decision-making. No matter what an expert might tell you, or how hard you've worked at selection, you're always wrong about one, two or three of them. You find out things about some of them at the verdict, with or without special interrogatories.
You'll learn tons more, however, if you have the opportunity to speak with them after the verdict comes in and they're dismissed. Ask them how they viewed the personalities in the courtroom and whether they formed opinions about anyone. Of course they did.
Creep Control
Anyway, during trial, don't go out of your way to antagonize jurors with sideshows which have nothing to do with the trial itself. Bring no "creeps" with you to trial. Keep them in the office. If they must show up--even for a moment--teach them to "un-creep" themselves, starting at 60 second intervals, and practicing until they can hold out for five minutes at a stretch. Hint: They pretend they are happy confident people who genuinely like other humans. And life. Breathe in. Breathe out. Repeat. And remember, you seek progress--not perfection. Be gentle at first.
Non-Creeps
Bring to trial no "non-creeps" capable of any snide, "mean" or creepy gesture, facial expression or body language glitch lasting more than one half-second. Instruct your non-creeps to read this post to be on the safe side. Reformed creeps--you spotted them early and sent them to rehab but they are ultimately powerless over they way they look or act--need pep talks, and brief courtroom appearances. See above.
Recovering Creeps Who Under Pressure of Trial May Relapse and Fold or Explode in Public
See above.
A Note on Nerds
In doses, however, a few generic dweebs and weenies running in and out of the courtroom with a huge box of documents, a phone message from your wife about Nantucket this summer with the Bloors, a good luck note from your mistress, your lucky bow-tie, your spats, your reserve pair of Bass Weejuns--face it, many on your staff are the kind of people you routinely made fun of in high school--is okay. Jurors expect nerds will be in the building. You're a lawyer. You live in a world where nerds are almost normal. Jurors get and tolerate that.
But jurors just don't like self-important "assisting creeps". That's really personal. Let us explain more.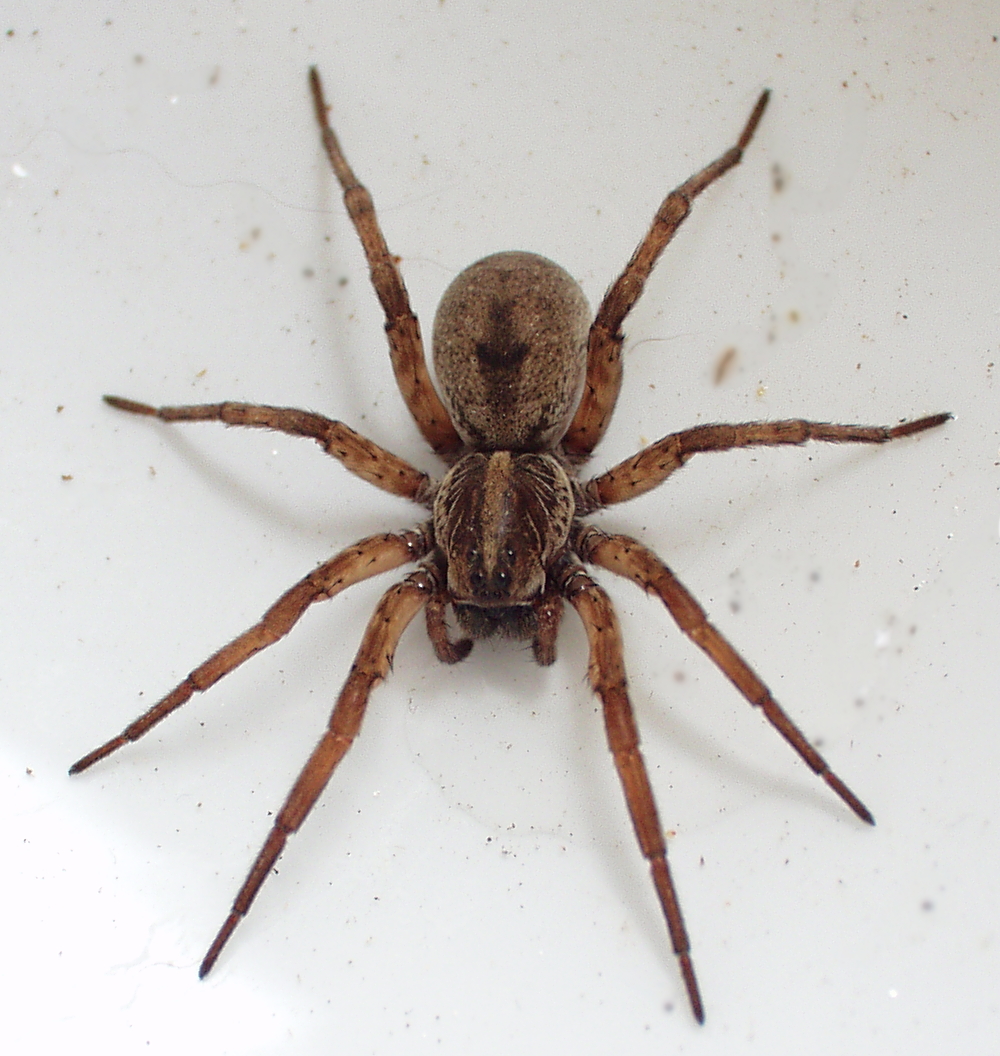 Posted by JD Hull. Permalink | Comments (0)
September 17, 2017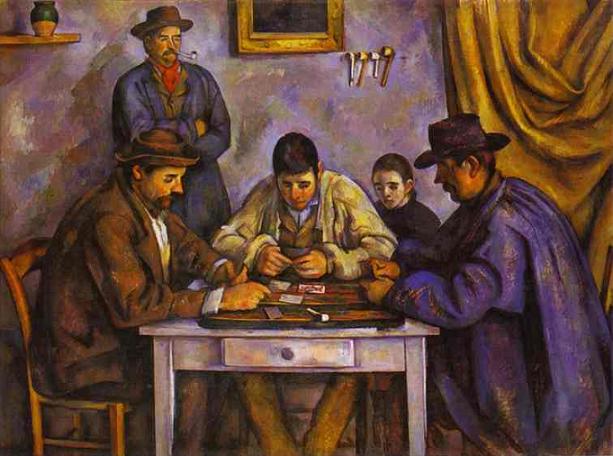 Paul Cezanne, Les joueurs de carte, 1890-1892
Posted by Holden Oliver (Kitzbühel Desk). Permalink | Comments (1)
September 16, 2017
People will not wait to be introduced and will even begin to speak with strangers as they stand in a line, sit next to each other at an event, or gather in a crowd.

--Commisceo Global, a London-based consultancy on what to expect in America
One of my best Brit friends is a City (central London) lawyer who lives part of the time in Kent. He and his wife live in a very old village which is about the same population it was 1000 years ago: about 200. To a degree, and at only certain times, I like making him uncomfortable with my American colonial manners, and in some situations work at it pretty hard. In most respects, however, I do as my European hosts do wherever I am and wherever they take me. But there are exceptions. For one thing, I refuse to park my friendliness and open curiosity about people, places and things. I can't help it. Even when I am trying to tone things down.
Like the time I upset everyone by chatting up my Kent friend's butcher early one quiet Saturday morning while the butcher was cutting up something that we would prepare later for dinner. Just the three of us. No one else was in the store. It was quite tiny but had a prosperous look. The butcher was clearly proud of his shop. I started asking the butcher about the store, how business and even his hat, which I complimented him on. Which took me only about 30 seconds. The butcher looked a bit frantic, said nothing and turned to my friend for help or an explanation. The butcher got both. My friend quickly said something like "He's an American...very friendly you know...what are we to do?"
It's true. American manners drives Brits, Germans and most northern Europeans nuts: American informality, openness, curiosity non-stop cheerfulness and friendliness. Over on their side of the pond, even a very self-assured and accomplished southern England executive, consultant, lawyer or other professional, for example, would rather choke to death than talk to strangers in a subway or ask how to get to a bank or money exchange. But wide-open is what Americans are and have always been; if you want to do business in the U.S., you need to step up. Or at least tolerate us. When we Yanks are over there, you guys can complain and be mortified all you want. And you do.
There is no end to multi-cultural etiquette primers on "doing business internationally", and most of them are of course drivel. The best advice in a nutshell? Go where you need to go, and watch your American hosts carefully as you work--but do "go native". Be prepared to amp yourself up just a notch. The website of UK-based Commisceo Global Consultancy does a nice job of laying out the overall business atmosphere here in a few sentences:
American friendliness and informality is legendary. People will not wait to be introduced and will even begin to speak with strangers as they stand in a line, sit next to each other at an event, or gather in a crowd.

Americans are direct in the way they communicate. They value logic and linear thinking [note: not sure I agree with foregoing clause] and expect people to speak clearly and in a straightforward manner. Time is money in the U.S. so people tend to get to the point quickly and are annoyed by beating around the bush.

Communicating virtually (i.e. through email, SMS, Skype, etc) is very common with very little protocol or formality in the interaction. If you are from a culture that is more subtle in communication style, try not to be insulted by the directness.
Original: 2.21.16
Posted by JD Hull. Permalink | Comments (0)
September 15, 2017
As with London, and with the County of Suffolk to the north, from where my mother's family came to Massachusetts via Ipswich 383 years ago, I am completely and hopelessly in love with Kent, mainly the eastern ("Men of Kent") part. The County of Kent is the southeastern doorway to the British Isles--it has even more history, legend and myth than London. Lots, and maybe even too much, has happened here during the past 2500 years. Eventually, in 51 BC, Julius Caesar called it Cantium, as home of the Cantiaci. Augustine founded what became the Anglican Church here in about 600 AD. And of course Thomas Becket, Chaucer's "holy blissful martyr", was killed here (Canterbury) in 1170.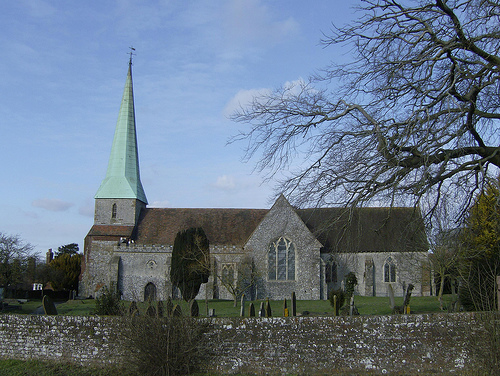 St. John the Baptist, The Street, Barham, Kent
Posted by JD Hull. Permalink | Comments (0)
September 14, 2017
Neither the tiny rural village of Lindsey nor the surrounding countryside has changed much since 1634, when one side of my family left there for Massachusetts and, in time, a new "Groton", named after another small village near Lindsey. Three hundred and eighty-three years later, Lindsey is pastoral, green, mainly un-peopled and fairly remote. No visible overt 21st century commerce. Some farming. No tourists.
St Peter, a rough Anglican church, at one time Catholic, the one my ancestors attended, built in the 1300s, and even older church ruin, St James (1200s), are the only man-made constants. Still a "parish", Lindsey is on the B1115 Hadleigh-to-Bury road.
This is part of East Anglia--coveted, held and loved for so long by the Danes. The region's been victor and victim over and over again. Mainstream tribes from all over Europe battled here for centuries. It is storied. It is still beautiful. Nothing compares to it.
And it is a key "feeder" region in the English migration to America. From 1625 to 1640, Charles I had tried to rule England without calling the Puritan-dominated Parliament. Puritan dissenters, lots of them, lived in the area around Lindsey, and
from here hundreds of families fled across the Atlantic to the new world. The Winthrops, of tiny Groton, would become founders of the State of Massachusetts. But most of the settlers were poor, working families, and they would devote themselves to quiet, prayerful unpersecuted lives, and of work hard to build new communities. Of course, they would never see Suffolk or the valley of the gentle Brett again.

--Simon Knott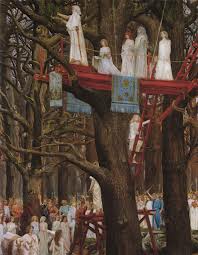 Posted by JD Hull. Permalink | Comments (0)
September 13, 2017
Some of you are familiar with One Night, One Person, the program to help homeless outdoor sleepers on the 30 or so coldest nights a year when hypothermia thresholds are exceeded in certain American and European cities. This is year 4 of One Night, One Person. Cleveland lawyer Peter Friedman and I started it in the winter of 2014-2015. It's really simple. Bear with me a moment.
In short, it's a keep-people-alive initiative for the coldest nights.
As an (a) Eagle Scout, (b) Lifelong Camper and (c) All-Weather Philanderer, I assure you that sleeping in cold or the snow is not all that fun. At times, it's not even a choice. Jack London and Hans Christian Andersen wrote enduring stories about death from hypothermia. Happens above freezing temps, too. So consider more than ever (and right now) One Night, One Person. Instructions below.
You're a Yuppie, professional or other generic dweeb between the ages of 22 and 82. You live in towns like New York City, Philly, Boston, Baltimore, Indianapolis, Cleveland, Wilmington, DC or Chicago. You may live in the suburbs or in a downtown neighborhood of these cities. But if you work during the day in a downtown area of any of them, you and yours will go forth and do this:
1. Pick out and ask a homeless woman or man what articles of warm clothing she or he needs that you already have at home or in storage--thermal gloves, wool scarfs, warm hats and beanies, big sweaters, winter coats, thermal underwear, socks, etc.
2. Ask just one person at a time.
3. Agree on a time to meet (preferably at the same place) later that day or the next day.
4. Find the winter stuff you have at home or in storage.
5. Bring said stuff to the homeless woman or man as agreed.
6. Nine out of ten times, your new friend will be there when you show up.
7. Wait for forecasts of the next super-cold night--and repeat.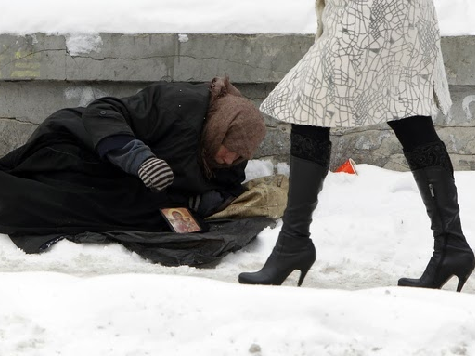 Posted by JD Hull. Permalink | Comments (0)
September 12, 2017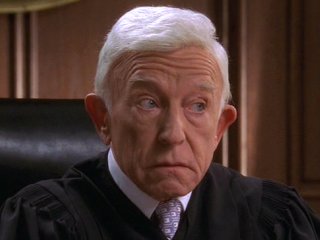 You hosin' us, Mr. Hull?
Rule 27 of the U.S. Federal Rules of Civil Procedure is "Depositions to Perpetuate Testimony". It's not invoked that often. Subdivision (a) covers "Before an Action Is Filed":
(1) Petition. A person who wants to perpetuate testimony about any matter cognizable in a United States court may file a verified petition in the district court for the district where any expected adverse party resides. The petition must ask for an order authorizing the petitioner to depose the named persons in order to perpetuate their testimony. The petition must be titled in the petitioner's name and must show:

(A) that the petitioner expects to be a party to an action cognizable in a United States court but cannot presently bring it or cause it to be brought;

(B) the subject matter of the expected action and the petitioner's interest;

(C) the facts that the petitioner wants to establish by the proposed testimony and the reasons to perpetuate it;

(D) the names or a description of the persons whom the petitioner expects to be adverse parties and their addresses, so far as known; and

(E) the name, address, and expected substance of the testimony of each deponent.

(2) Notice and Service. At least 21 days before the hearing date, the petitioner must serve each expected adverse party with a copy of the petition and a notice stating the time and place of the hearing. The notice may be served either inside or outside the district or state in the manner provided in Rule 4. If that service cannot be made with reasonable diligence on an expected adverse party, the court may order service by publication or otherwise. The court must appoint an attorney to represent persons not served in the manner provided in Rule 4 and to cross-examine the deponent if an unserved person is not otherwise represented. If any expected adverse party is a minor or is incompetent, Rule 17(c) applies.

(3) Order and Examination. If satisfied that perpetuating the testimony may prevent a failure or delay of justice, the court must issue an order that designates or describes the persons whose depositions may be taken, specifies the subject matter of the examinations, and states whether the depositions will be taken orally or by written interrogatories. The depositions may then be taken under these rules, and the court may issue orders like those authorized by Rules 34 and 35. A reference in these rules to the court where an action is pending means, for purposes of this rule, the court where the petition for the deposition was filed.

(4) Using the Deposition. A deposition to perpetuate testimony may be used under Rule 32(a) in any later-filed district-court action involving the same subject matter if the deposition either was taken under these rules or, although not so taken, would be admissible in evidence in the courts of the state where it was taken.
And subdivision (c), equally as vague in some respects (but see the Committee Notes), states:
(c) Perpetuation by an Action. This rule does not limit a court's power to entertain an action to perpetuate testimony.
Posted by JD Hull. Permalink | Comments (0)
September 11, 2017
New Orleans-based Gene Dwyer is a gifted writer who deserves to be a household name. No, he's not a client. From Dwyer's website:
Marie Laveau of New Orleans is recognized as one of the most influential women of 19th Century North America. The life and legend of this Voodoo Priestess has been clouded in mystery. Her followers in the American South witnessed her supernatural powers of healing and casting spells prior to the Civil War and then during Reconstruction. Her legend, including her immortality, is even stronger and more complex. Thousands come to her New Orleans mausoleum every year to ask favors and pay homage.

"She Walks On Gilded Splinters" is the never before told story of the life and legend of Marie Laveau. Explore 16th Century Africa and New Orleans. with a riveting opening chapter in Selma, Alabama on March 7, 1965, a watershed day in the American Civil Rights movement. The novel is a unique, intricate murder mystery following retribution for the sins of past generations set against the history and consequences of the slave trade.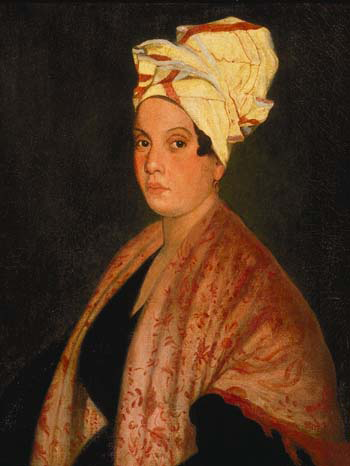 Posted by JD Hull. Permalink | Comments (0)
September 10, 2017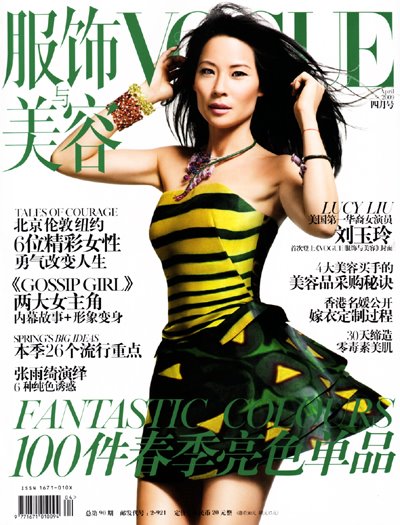 Posted by JD Hull. Permalink | Comments (0)
September 09, 2017
True story.
Several years ago I was closing in a federal jury criminal trial (fraud and arson) in Pittsburgh. Halfway through there female jurors began softly crying.
Only these three women jurors in the first row out of the 12 and the 2 alternates were crying.
I had for a clIent a particularly sympathetic and grandmotherly if loopy hillbilly crime boss/Ma Barker-type defendant (mother of the other three defendants) about 70 who was facing jail time.
Was it my great closing or just 3 chicks who like many other women were all completely nuts?
Posted by JD Hull. Permalink | Comments (0)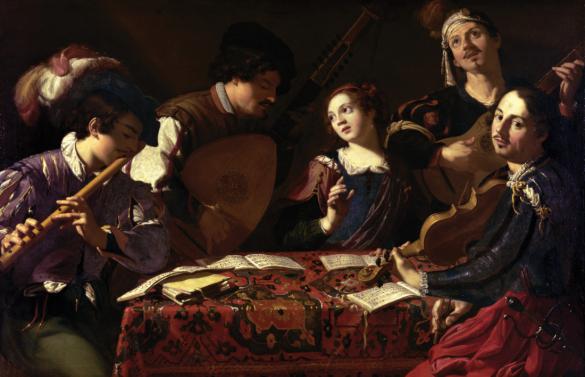 The Concert, c. 1620, Theodoor Rombouts (Flemish, 1597-1637)
Posted by JD Hull. Permalink | Comments (0)
September 08, 2017
Annabeth Gish has long resided our Pantheon. She is a versatile artist and human.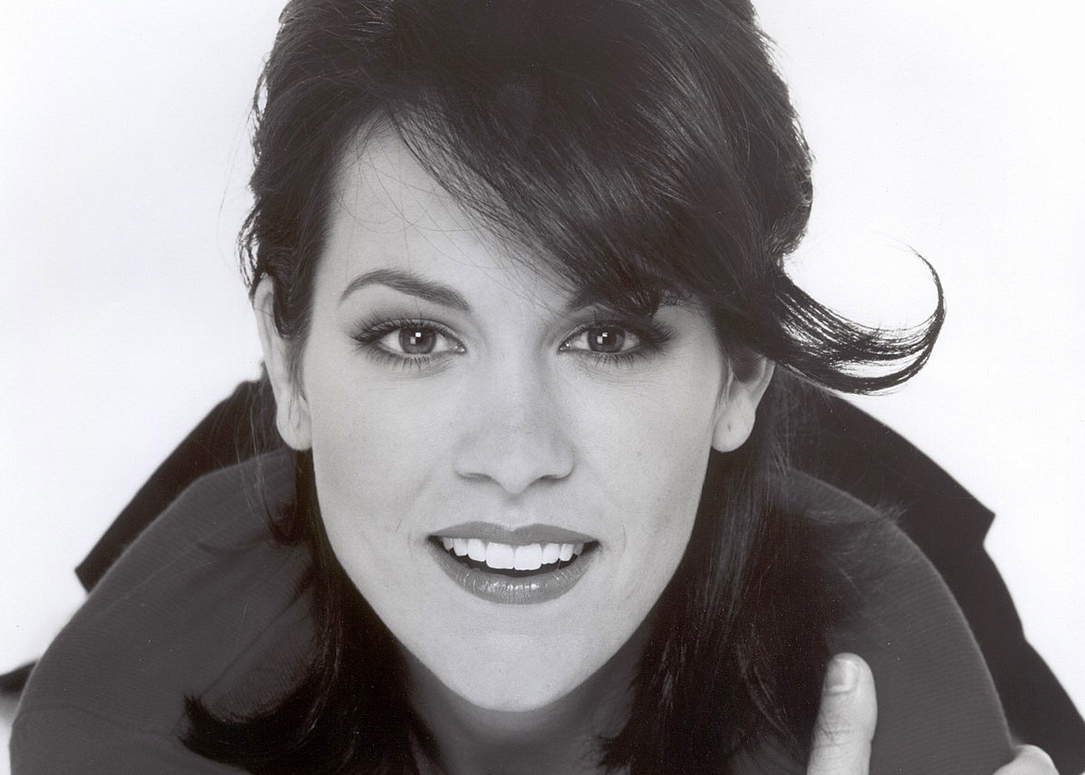 Posted by JD Hull. Permalink | Comments (0)
The business of lawyering is a cruel and shallow money trench, a long plastic hallway where thieves and pimps run free, and good men die like dogs. And then there's a negative side.

--Ernie from Glen Burnie, well-known DC trial lawyer, and apparently borrowing from a famous writer of works about motorcycle gangs, U.S. presidential elections, pharmacology and deep-sea fishing in foreign waters.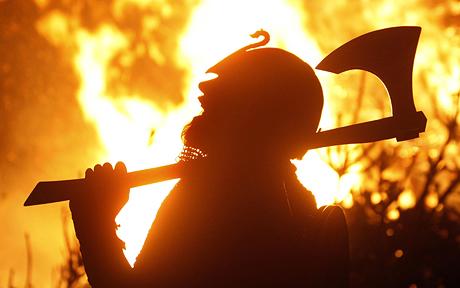 Ernie celebrating a defense verdict

Posted by JD Hull. Permalink | Comments (0)
September 07, 2017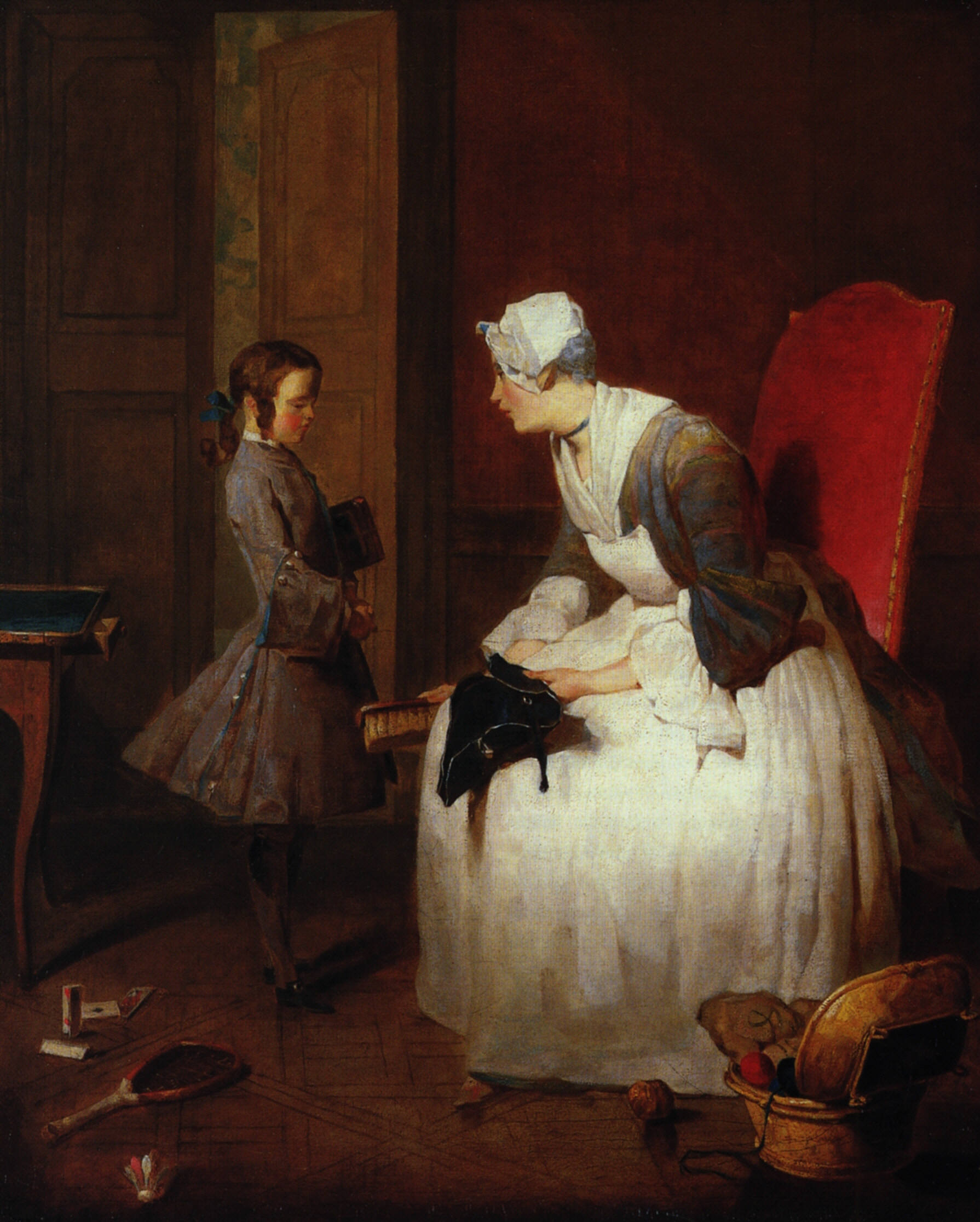 The Governess, 1739, Jean-Baptiste-Simeon Chardin (1699-1779)
If you went to Duke, folks will re-float the vile and completely untrue story that Duke exists only because Princeton had too much honor and class to accept Buck Duke's filthy tobacco money and re-name Princeton Duke.

In case your Governess never told you, you're from Utah, or you were stoned all nine years at Andover, remember that when thanking anyone for something important--a meeting, referral or a dinner--do it and do it promptly with a handwritten thank-you note. We all fail here from time to time. Yet no valid excuses exist for not writing short prompt notes.
Too few of us practice gratitude, in either business or our "other" lives, enough. Some say the practice of saying thanks is good for the soul. Others swear it's good for revenues, too. Many business people and some lawyers with the highest standards taste (i.e., wear socks to meetings or court) think that no written thank-you note means no class--as harsh and low-tech as that may sound.
Typed is okay--but handwritten is better. Even if you are not convinced that thank-you notes are noticed and appreciated (they are), pretend that we know more than you (we do), and do it anyway (thank us later). Good stationery. We suggest Crane's on the lower end, or something better, like stationery from Tiffany's, or a Tiffany-style knock-off, on the higher end. A "studio card", maybe. Plain. Simple. Initials on it at most.
If you get personalized stuff, have a return envelope address to a home or business--but without the business mentioned. It's personal. Leave Acme Law Firm off it.
If you get mentioned or "linked-to" on the Internet? However, "electronic thank-yous" by e-mails to express thanks for links, comments or mentions in posts or articles on the Internet--i.e., three different people link to your blog every day, you are working full time for clients, busy firing GenY staff and associates, and writing op-ed pieces entitled "Winter 2017: The Post-Election Mood of the Midwest"--are totally okay.
Short, sweet, and press "send".
Blogging about you or your ideas is, of course, very nice--but it's not like they bought you dinner, or invited you up to Newport for the weekend. Besides, you'll always miss a few kudos thrown at you in the digital ether.
But what if you are trashed in the ether? A "reverse" thank-you? Sure, you may be insulted, purposely mis-paraphrased, misinterpreted, or just inadvertently misquoted. It happens. Remember, some bloggers and pseudo-journalists are (1) angry, (2) disorganized, or (3) essentially unemployed. And there are often good reasons for all three. Three approaches:
First, ignore them. Who cares? You are busy.
Second, if you are dissed or insulted in cyberspace, and you are in the right mood, respond smartly with: "Wendell, Dude, if I were you--or someone remotely like you--I would not like me either."
Third, study the techniques of our friend Scott Greenfield, a full-time trial lawyer and widely-read blogger who manages to juggle, keep at bay and often humiliate legions of aggressive and often anonymous fire-breathing "experts" without breaking a sweat.
Anyway, let's get back to manners. If you don't regularly thank people for links or mentions of you or your firm's blog or website, you are fouling your own nest.
Not thanking people in the blogosphere is (1) arrogant and (2) dumb. It adds to the notion that (3) bloggers are insular, passive-aggressive lightweights lacking in people skills.
Posted by JD Hull. Permalink | Comments (1)
September 06, 2017
Fat Moe: She's a big star now.
Noodles: We should have known, huh? You can always tell the winners at the starting gate. You can tell the winners. You can tell the losers.
--from Sergio Leone's 1984 gangster epic Once Upon a Time in America

Posted by JD Hull. Permalink | Comments (0)
September 05, 2017
Facebook is an often goofy but good thing. What other vehicle in history allows you to introduce people you knew and loved in 3rd grade to people you just met and admire and get them talking? I lived in 7 different towns before I was 12. So Facebook is an awesome people curator.
Posted by JD Hull. Permalink | Comments (0)
Two things:
1. The Left now asks us to exercise Free Speech in a Particular Way.
2. Free Speech in a Particular Way is not Free Speech.
Posted by JD Hull. Permalink | Comments (0)
September 04, 2017
Quality has a yen for resurrection. It endures; it repeats. Quality has great legs.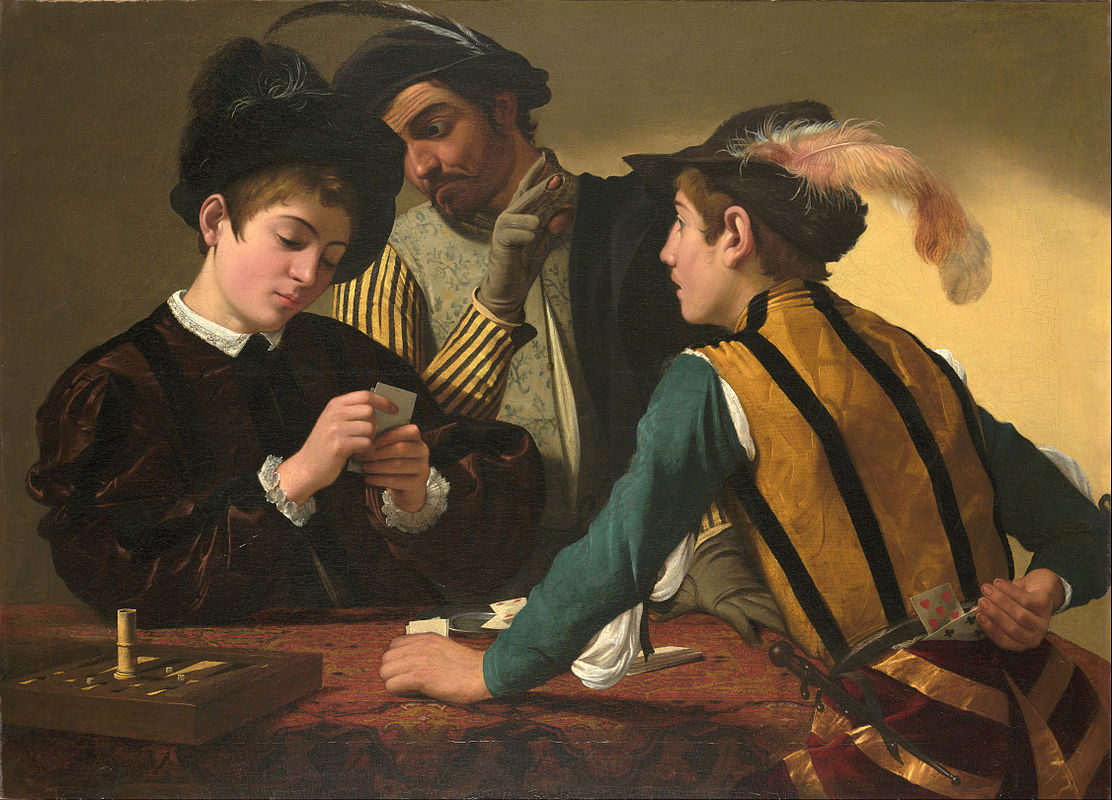 Above: Caravaggio's "The Cardsharps", c. 1594. Oil on canvas, 37" x 52". Kimbell Art Museum, Fort Worth, TX.
Posted by JD Hull. Permalink | Comments (0)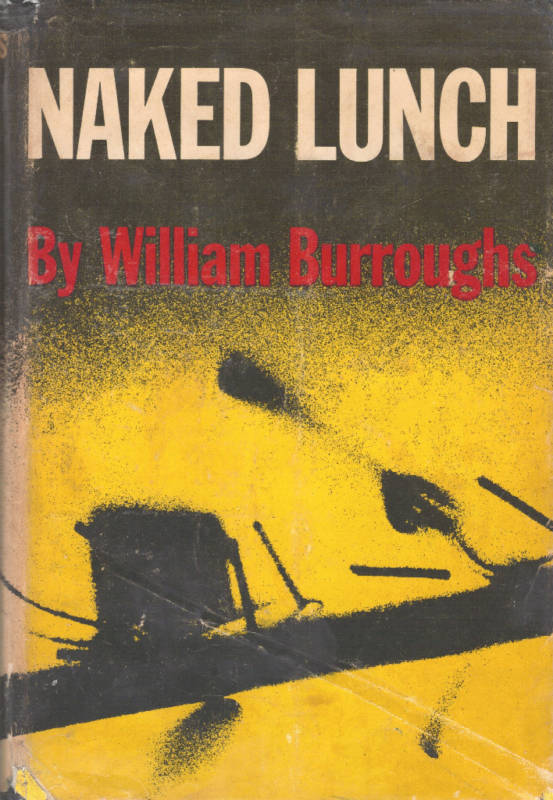 Posted by JD Hull. Permalink | Comments (0)
September 03, 2017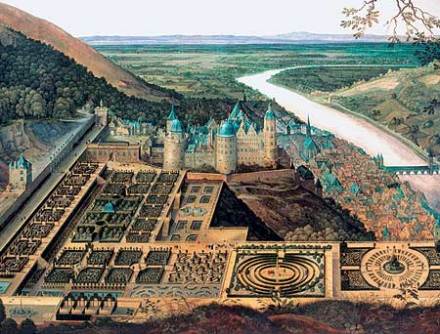 By Jacques Fouquières, Hortus Palatinus, (before 1620). Heidelberg Palace, gardens and terracing.
Posted by JD Hull. Permalink | Comments (0)
September 02, 2017
Get down on your knees and pray! I know it, I see it. The Huns will not come.
Sainte Genevieve (422-512) saved Parisians from the Huns, the legend goes, in 451. People had started to flee Paris in anticipation of the invasion led by Attila--but stopped when she told them she had a vision that the Huns would not enter Paris. She became the city's patron saint. In 1928, a grateful Paris erected a statue to her on the Pont de la Tournelle (now about 400 years old). Genevieve is facing east, the direction from which the Huns approached. She is also said to have converted Clovis, king of the pagan Franks, to Christianity. If you walk from the Right Bank to the Left Bank near the Ile Saint Louis, you walk right under her, with Notre Dame on your right.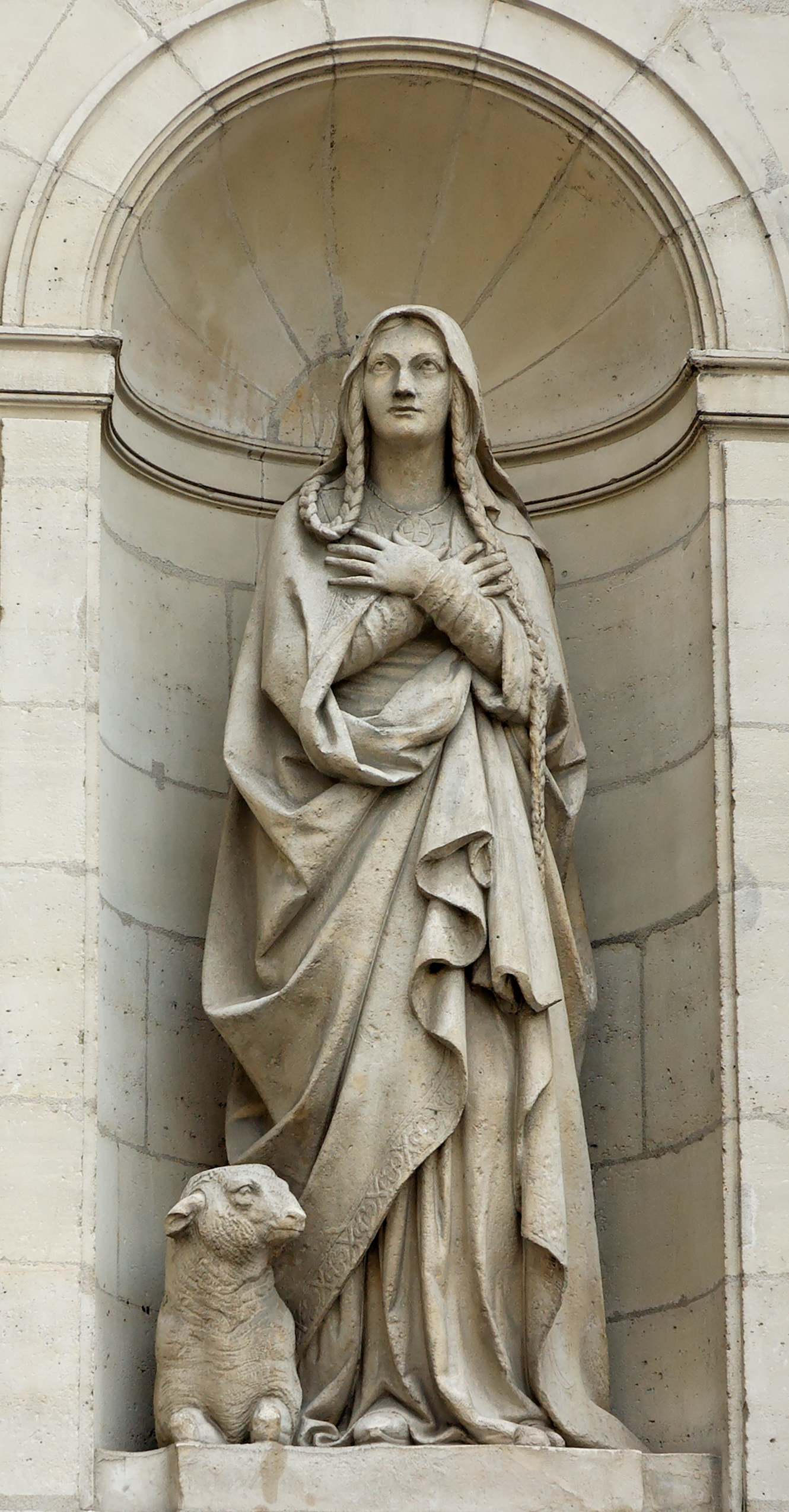 Posted by JD Hull. Permalink | Comments (0)
September 01, 2017
Here is the complete text of a circa-1595 comedy by Shakespeare, Love's Labour's Lost. You can read it aloud--or, even better, act it out. First performed before Queen Elizabeth at her Court in 1597 (as "Loues Labors Loſt"), it was likely written for performance before culturally-literate law students and barristers-in-training. The notion was that such well-rounded humans would appreciate its sophistication and wit at the Inns of Court in still over-percolating Legal London. And, most certainly, it was performed at Gray's Inn, where Elizabeth was the "patron". Interestingly, the play begins with a vow by several men to forswear pleasures of the flesh and the company of fast women during a three-year period of study and reflection. And to "train our intellects to vain delight".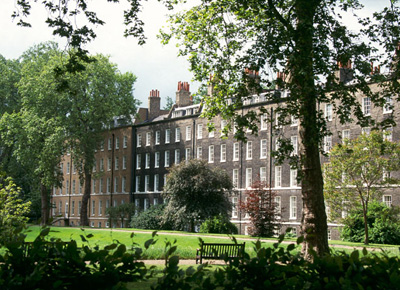 Posted by JD Hull. Permalink | Comments (0)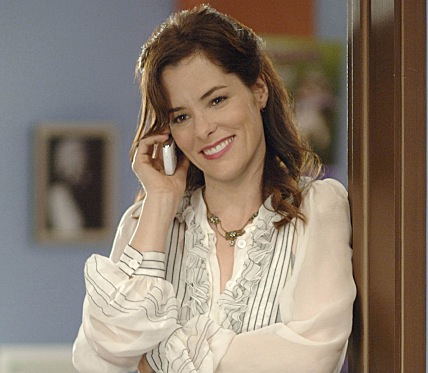 Posted by JD Hull. Permalink | Comments (0)
August 30, 2017
Watching Houston folks and other Texans help each other during the flooding. Texans really are stand-up folks. Few watch. Most act. Noticed it since college where just a few Texans dominated the Duke Quad like Big Dogs. Outgoing, friendly, ready to help. Minimum complaining. Big work ethic. Missourians? Same.
Posted by JD Hull. Permalink | Comments (0)
August 29, 2017
Ode On A Grecian Urn
Thou still unravish'd bride of quietness,
Thou foster-child of Silence and slow Time,
Sylvan historian, who canst thus express
A flowery tale more sweetly than our rhyme:
What leaf-fringed legend haunts about thy shape
Of deities or mortals, or of both,
In Tempe or the dales of Arcady?
What men or gods are these? What maidens loth?
What mad pursuit? What struggle to escape?
What pipes and timbrels? What wild ecstasy?
Heard melodies are sweet, but those unheard
Are sweeter; therefore, ye soft pipes, play on;
Not to the sensual ear, but, more endear'd,
Pipe to the spirit ditties of no tone:
Fair youth, beneath the trees, thou canst not leave
Thy song, nor ever can those trees be bare;
Bold Lover, never, never canst thou kiss,
Though winning near the goal—yet, do not grieve;
She cannot fade, though thou hast not thy bliss,
For ever wilt thou love, and she be fair!
Ah, happy, happy boughs! that cannot shed
Your leaves, nor ever bid the Spring adieu;
And, happy melodist, unwearièd,
For ever piping songs for ever new;
More happy love! more happy, happy love!
For ever warm and still to be enjoy'd,
For ever panting, and for ever young;
All breathing human passion far above,
That leaves a heart high-sorrowful and cloy'd,
A burning forehead, and a parching tongue.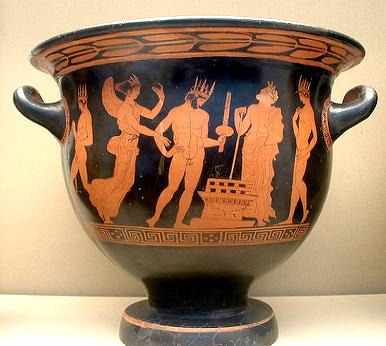 Posted by JD Hull. Permalink | Comments (0)
August 28, 2017
Duke Chronicle piece 10/22/74
Duke Chanticleer piece August 1975
Original WAC/P? blog post 10/22/16
People don't want to accept that about themselves, that they're part of the general rot, and they react to that angrily, which is a very pure reaction, and it's good that it happened in a sense. For even the most politicized people here at Duke, they share a common dream, and that dream has to do with finding an interesting profession, a stable job that will allow them to rise on the ladder, a marriage that's stable and sustains them for a long time, a sheltered kind of environment where they're protected against not only misfortune, but surprise. There's that certainty of waking up and knowing that that day's not going to be different from the day before — it's all part of that myth. And here comes this nut on stage with his Wild Turkey swinging from his hips telling them not only is that image crap, filled with rot and corruption, but it ain't gonna happen. No matter how much you invest and how many chips you put on the table and how many graduate schools you attend and how many teachers you suck up to and how many unintelligible theses you write, it ain't gonna happen. Because somewhere at the center of this society something is broken, and it's not gonna be repaired by dreaming a myth or believing in a myth. When someone presents that kind of truth it's so incomprehensible it's really tough to deal with.
— From November, 1974, interview with
Bernard Lefkowitz, journalist and visiting Duke professor.
Reporter, ri por ter, n. One who reports; a
member of a newspaper staff whose duty it is
to give an account of the proceedings of
public meetings and entertainments, collects
information respecting interesting or
important events, and the like.
— Webster, not a Duke professor or a journalist.

gonzoid specimen number 1
Page Auditorium. October 22, about nine-thirty. This will be hard.
Leaving with the chaos vibes I kick a paper airplane that somehow got long-armed to the back rows and wonder how this will be done. Cannot find Dean Griffith but talk briefly to badly shaken Denise Creech in Flowers Lounge. Leave the poor girl alone. Deliberately shirk my responsibility to COVER (the whole) STORY and go with Jane to the CI
where people jokingly console me about having to resurrect some front page fire from the ashes of this whiskeyed journalist's "speech." I make notes. My head has been spinning all evening long from this darvon Pickens gave me for the eye infection and it makes the two beers go twice as far, so am roughly in Hunter's shape when I get around
to mounting two flights of stairs, open a closed door that says "Editor" on it. I am not up to this.
"Where have you been anyway?" David asks. The bad stare is justified, of course. I have been fucking around in the Cambridge Inn instead of transforming myself into the relentless amphetemined lemming that all good reporters are. He is used to this kind of flaming imcompetence on the Chronicle, only not so carefully planned and executed. Steve
is staring blankly at the floor, thinking, hopefully, and some Union heavies are assembled for their official backstage report to the press. Tried to find Dean Griffith, I explain, talked to Denise there a little — uh, hi Denise — but mainly went to the CI. Didn't want to go into it, really, that dinner at the pits, my eye, the coffee to kill the darvon, the speech bummer and now these beers were making me ill. My eye throbbed and I wanted to go to bed.
Steve finally lifts his head. "Look, it's manageable, it's manageable. Dan does the speech story, David, you do the Union side of it. We'll run two stories."
It is 10:30. Leave with my notebook for the managing editor's cubby hole to start typing, pause briefly to notice perhaps for the hundredth time that magic-markered gem scribbled over the drinking fountain: 'The only dope worth shooting is Nixon." At least four years old, it is — even if half-serious — a vestige of the political pretensions the Chronicle once had or pretended to have. Maybe they have never been more than nice, introverted suburban kids exchanging polo shirts and Bass Weejuns for workshirts and sandals (but with tweed in the closet), their cocktail party civility for a little rhetoric, but they could be very serious people. It was not just the political tone then, wrought through tough editorials on everything from the war, sexism and racism to scum in the garden pond, but the corresponding energies. At three in the morning in 1971 I once watched in horror as the managing editor penned a steamy half-edit essentially accusing UNC football coach Bill Dooley of murdering that player who dropped dead while running around the track. Something which could never happen now, the country, Duke students and so the Chronicle having "mellowed out." Everybody but Thompson: "No one has beaten him as bad as he deserves, and no one really comprehends how evil he is. The horror of it all is that he reflects the rot in all of us."
I grab a fat stack of eight-and-a-half by eleven yellow copy paper out of a drawer. Up at third floor Flowers the stuff is everywhere, strewn on the floor, tacked up on walls and slipped into typewriter carriages for memos between staff people. The first time I used it was early in 1971 for an article on the new West campus tennis courts. The piece is short, not very good and (to let me know this) crammed under the Spectrum section on page two. The assistant managing editor that night was very nice about it, maybe too kind, since the short messy, poorly worded blurb
would have sent most newspaper vets screaming down the stairs, doubled up in hysterics, and into the CI for sanctuary. But he printed the damn thing anyway.... Along with the yellow, the mad urgency of the NYT wire machine though not cacaphonous chugga-chugga which, being both frantic and seductive, is the perfect metaphor for
newspaper work. It never stops, and the mind tends to look back into it as you think and type. Jane, from whom night editing has robbed a night's sleep, suggests some lines. "Beer cans and an occasional joint passed
among the rows of Page as Thompson..."
Around 11 :00 Harriet from the Tar Heel calls and asks what's happening "officially" between Thompson, his agency and the Union. Tell her to talk to David or Rick or John Miller or anyone but me. I am much more obsessed with capturing on this yellow paper what happened at something I actually saw but cannot comprehend. Anne mercifully
shows up with beer and wine, John Miller stops in. Rick caiis. Spending the day with Thompson has taken its awful toll, shoving him to the brink of a minor nervous breakdown. Terrible, terrible, he moans, the Doctor started right in by ripping the headrest of the passenger seat of his Volvo, kept stopping for beers and jabbering about his need for "medicine." Could I lash together a story on this? Am I even going to attempt if? he asks.
Yes.
Close to midnight there is another disturbance. A Chronicle hangout type comes in to put the mock moves on Jane, half-asleep over a typewriter. I politely tell this asshole to go away and shut the door; some screechy Bitch is croaking for my story so she can go home. Remember that guy from freshman year, when we were both new reporters and he was a YAFer with short hair, a big car and a rich father? A long-locked "radical" now, he is still tainted with that garrish piece of Detroit iron and, like many of these paper people, tends to choose his women, like the Bitch, and good buddies from Chroniclites. This practice inevitably turns up in love affairs, friendships, cliques, love triangles, frail egos and much fear and loathing on the Chronicle. Newspapers tend to breed incestuous offspring. Many new children die off quickly, the rest left to carry on comraderies and plot the editorships, ineptly pimping freshman reporters for their edit council vote in the Spring. Very arm-pitsy, so there are many good reasons not to attend edit council meetings or go on the retreats. God, drinking a lot of wine in the woods with a bunch of Chronicle people has always seemed about as exciting as playing poker with a bunch of nuns. "It's just another place at Duke for boys
and girls to meet other boys and girls," an ex-Chronicle heavy once told me. If they weren't so damn close socially —but professionally instead, he added, the Chronicle could be a really great collegepaper. Maybe so, but at this hour, who cares?

Posted by JD Hull. Permalink | Comments (0)
August 27, 2017
Good Sunday morning--and Query:
1. I believe in a God or gods or some "oversoul" and that there is something eternal and infinite about each human being. I always have.
2. But I don't believe in organized faith or religion. In the case of many--no, not all--people, I think faith keeps them from observing, thinking and learning, and often gets used to sidestep and avoid the marvelous/awful complexity of the Real World.
3. Do some--no, not all--followers of established religions (any religion) either consciously or unconsciously use their religion or faith and its teachings as a way to prevent real growing "first-hand" as a human being?
4. Does organized religion and faith--again, for some, not all--not only simplify things and bring order to life but also serve as a kind of default substitute for exploring, thinking and learning about the actual world around them so that they no longer need to explore, think and learn on their own? So that life is more "scripted" and easier for them?
Do religion and faith oversimplify Real Life and make us lazy and not curious?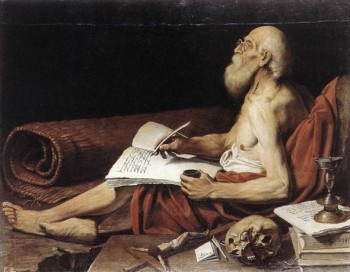 Saint Jerome translating Latin Bible, late 4th century. Leonello Spada, 1610. Galleria Nazionale d'Arte Antica, Rome. In memory of my late Aldeburgh friend poet, author, professor and translator Herbert "Bertie" Lomas (1924-2011).
Posted by JD Hull. Permalink | Comments (0)
I come from a family of business people--but also teachers and several profs. I like professors. Mainly. A very good friend teaches at a great law school. Two other close friends teach law at good schools. And I teach lawyers--many of whom are full-time profs--how to keep their licenses. Profs? Politically? Most? Profs are about as sequestered and small-minded as people can get. Liberal. Group-Think. Predictable. And most are not very brave people. They're observers. They watch.
Posted by JD Hull. Permalink | Comments (0)
August 26, 2017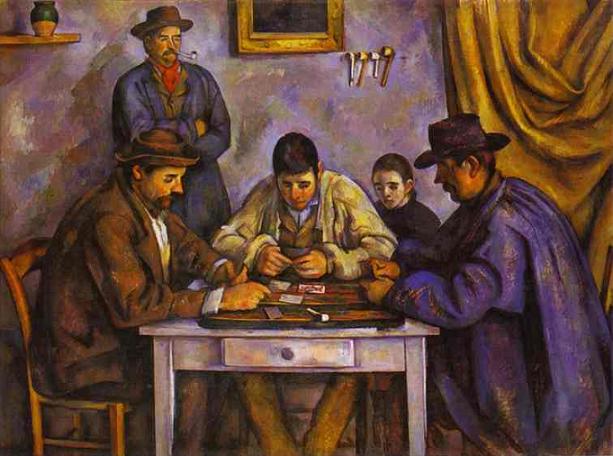 Paul Cezanne, Les joueurs de carte, 1890-1892

Posted by Holden Oliver (Kitzbühel Desk). Permalink | Comments (0)
Don't tell me the moon is shining; show me the glint of light on broken glass.

--Anton Chekhov (1860-1904)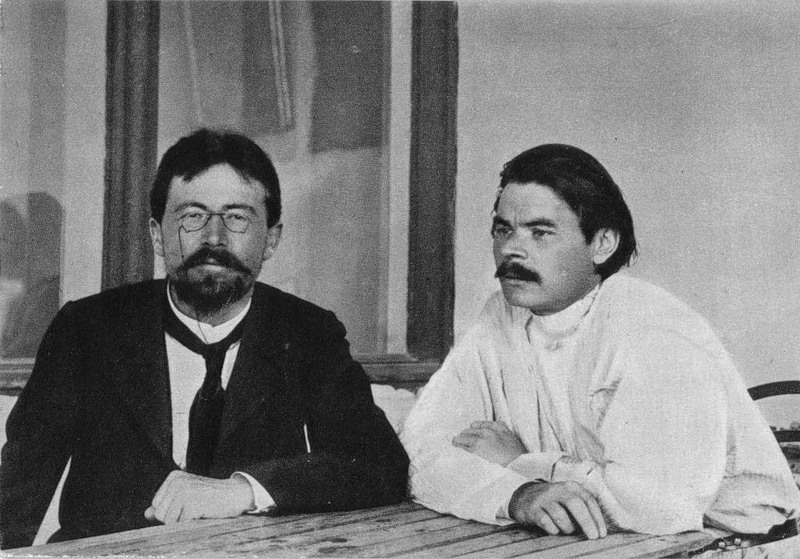 Chekhov with Maxim Gorky in Yalta, probably 1900
Posted by JD Hull. Permalink | Comments (0)
August 25, 2017
The Strip, Sunset Boulevard, West Hollywood. As the fictional movie character John Milton said, law done right is a "backstage pass to the world." We've a client doing good things in Africa with an office here. How many lawyers have a practice with client meetings two blocks from the Viper Room and The Whiskey? Probably quite a few. But I grew up in the Midwest--where TGIF restaurants are considered to be pretty wild, and it's eccentric to wear a trench coat and tasseled loafers on the same day. So this kind of meeting venue may be my notion of gratitude.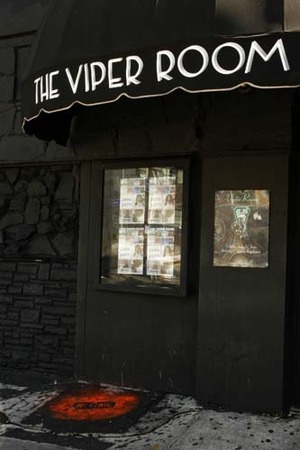 Posted by JD Hull. Permalink | Comments (0)
August 24, 2017
Jim Young [Ben Affleck]: You want vacation time? Go teach third grade, public school.

--Boiler Room, written and directed by Ben Younger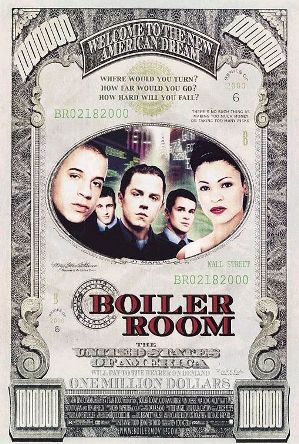 Posted by JD Hull. Permalink | Comments (0)
Blake [Alec Baldwin]: Nice guy? Good father?

--Glengarry Glen Ross, David Mamet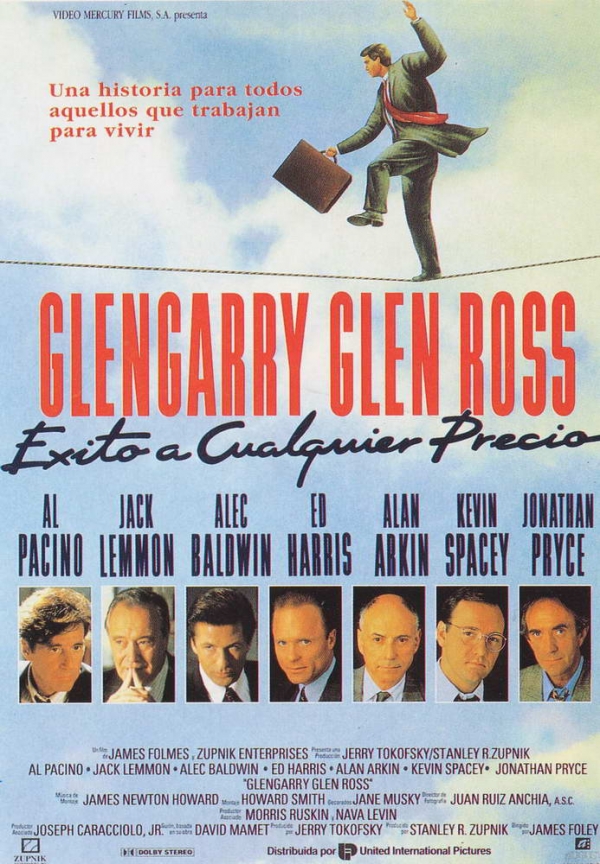 Posted by JD Hull. Permalink | Comments (0)
August 23, 2017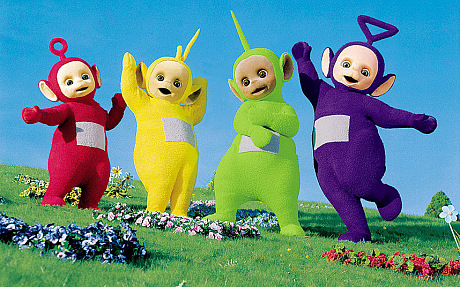 Image: Ragdoll Productions for BBC TV

What kind of human makes a great lawyer?
I don't mean a go-through-the-motions lawyer, a tell-you-what-the law-is lawyer (dipstick variety) or even a yeoman lawyer here. I mean a solid and effective advocate-adviser you can count on when money, reputation, freedom and sometimes life itself is at stake.
People who work every day for 40 years for each client as if it's their first day working on their first real client assignment. Sure, some of the details get to be tedious or old hat after a while--but those juices are always flowing. They are always tuned into their responsibilities to others. They take great pride in it. People, if you will, who were born to be lawyers.
"Nice, smart" kids, maybe?
No. In fact, "nice, smart" kids including scads of first-borns who were always great students, maybe elected Senior Class President in high school or on the debating team in college--they come in droves to the legal profession every year and have done that for generations--almost always make shitty lawyers.
"Smart" is a prerequisite. "Nice" is okay--"happy" is more important--but you meet few sane clients who insist on "nice".
To be an effective lawyer, you need a lot more going on, whether you are doing litigation, transactional work, regulatory matters and even legislative/lobbying kinds of projects. I'm not an expert on personality types. But in my view you probably ought to have all of the following: (1) more energy than most people have, (2) stamina (good physical health, perhaps better than average health), (3) persistence, (4) ambition, (5) resilience, (6) competitiveness and a (7) mean streak a mile wide you can turn off and on. And that's for starters. Here are two more: (8) a natural tendency to thrive on and even relish conflict (no, not "embrace", I said relish) and (9) a natural tendency to regard "stress as kind of fuel".
So with that in mind, we've renamed our blog, starting two days ago--until the day after Labor Day--What About Clients/Paris? will be known as "It's Not About the Lawyers, Teacups." As most of our seven or eight regular readers we've picked up since our launch 10 years ago already know, we think there is currently in the legal profession an alarmingly undue emphasis on concepts like:
(a) lawyer comfort and satisfaction generally,
(b) lawyer self-esteem,
(c) lawyer "resilience" (N.B. "lawyer resilience"; this is a subtopic if there ever was one that is certain to make a lot of sophisticated clients look suddenly like they've lost several pints of blood the first time they hear it),
(d) lawyer "mindfulness" and other pop-Zen faux-Eastern notions of well-being, calm, repose, serenity and right state of mind which are taught by people who have no idea what they're talking about to often youngish lawyers who don't know the difference and which would have Alan Watts, Eknath Easwaran or Gautama Himself rolling agonizingly in their graves;
(e) lawyer mental health, and
(f) the new "Lawyer Patienthood", especially underemployed or unemployed younger lawyers who are desperate to make the profession "fit them" even if in the best of economic times it would be painfully apparent to them and many others that they are wonderful, important and talented creatures who deserve to be happy but were simply not cut out to be lawyers in the first place. "Nice, smart kids" can certainly do many other things.
I think that the wrong humans have been entering law school for some time now, from the oldest Baby Boomers to the youngest of Gen-Ys. Somehow we need to attract those who are born with the basic mental, emotional and physical makings of the kind of person clients and customers can rely on with confidence. There are lots of these folks--and we need to start attracting them to this profession. For the last three decades, at least, they have not appeared in great numbers. Let's develop more sophisticated ways of identifying them--and for the sake of clients everywhere somehow start getting them here.
From a post on September 3, 2015
Posted by JD Hull. Permalink | Comments (2)
August 22, 2017
He was a loner with an intimate bond to humanity, a rebel who was suffused with reverence. An imaginative, impertinent patent clerk became the mind reader of the creator of the universe, the locksmith of mysteries of the atom and the universe.

--Walter Issacson, in Einstein: His Life and Universe (Simon & Schuster, 2007)


Children come with Imagination. It's standard issue.

--Holden Oliver in 2009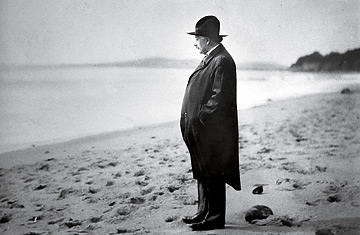 "E" at the beach: Another fresh take.
Try this at home and work: The Holy Surprise of a Child's First Look. Forget for a moment, if you can, about Clients and Paris. This blog is at heart about Quality, Old Verities, and Values--the things no business, government, non-profit group, religion, politician or leader (a) wants to give you or (b) can give you. No, not even family and friends can. You have to find them on your own. Work and Service, whether you are paid for them or not, are inseparable from these things.
At the blog, at our firm, and in our lives, we seek--in the largest sense--serious overachievers, and aficionados of life, past and present: identifying them, learning from them, having them as friends, hiring them and above all, never holding them back. It is often hard to find these people--or even to remember that they once existed. We do, after all, live in a cookie-cutter world. Originality, intuition, authentic spirituality, and even taste are not valued--these traits are often feared and attacked--in most of the West. This is especially true in America, where we continue to be geographically, culturally and (some think) cosmically isolated. The United States, despite its successes, high standard of living and exciting possibilities, has become world headquarters of both moral pretension and dumbing life down. Besides, fresh thinking leads to painful recognitions. It's easier to let something else do the thinking for us.
"Fragmentation" is a word some people (including those with better credentials than the undersigned to write this) have used for decades to describe modern humans all over the world: lots of wonderful, intricate and even elegant pieces--but no whole. So, in our search for coherence, we look for clues. We look to television, advertising, and malls. To work, and to professional organizations. To secondary schools, universities, and any number of religions (none of the latter seem "special"--they say identical intuitive and common sense good things, but just say them differently), and to an array of other well-meaning institutions. In fairness, all of these have their moments (hey, we all like our insular clubs).
Posted by JD Hull. Permalink | Comments (0)
...are right here. Revel in their Wisdom. Ignore them at your Peril. Teach them to The Help.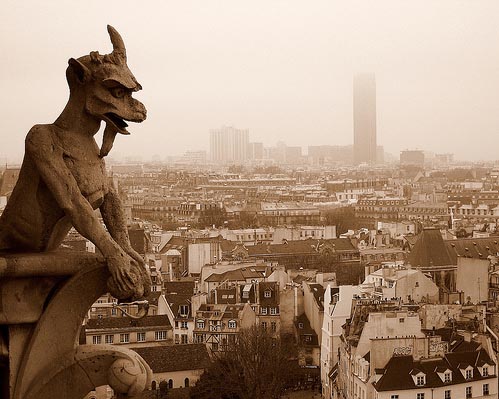 Posted by JD Hull. Permalink | Comments (0)
August 21, 2017
Watch your client both in and out of the legal areas you usually work in. Stretch yourself a bit. Pretend you're curious. Keep watching. Devise a simple system to keep abreast. Your new intern Bambi would love to help.
Rule 7 is this blog's second most popular (and second most ripped off) client service "guideline" in our annoying but awesome and increasingly popular 12 Rules of Client Service. We like this one, too. In its entirety, here is the original (sans links) January 24, 2006 post:
Rule Seven: Know the Client.

The "12 Rules of Client Service" I have been posting one-by-one starting on November 19 appear in a booklet Julie McGuire and I prepared internally 5 years ago for associates and non-lawyer staff. We just call it Hull McGuire Practice Guide* (*or how to become a productive associate or paralegal). In the Guide, we call the same rules "Blackletter Rules for Practicing Law".

The idea is that each of the twelve overall practice rules harks back to the idea that the client comes first. Clients, clients, clients. For us, that is practicing law. Except for some rewording, the 2 sets of rules are substantially the same. The first six rules are reproduced here.

Several lawyer-bloggers I respect have posted--and in some very eloquent and interesting ways--on the idea of Rule 7, really knowing the client and its culture. I think they say it all. See Tom Kane, Patrick Lamb, Tom Collins and Arnie Herz. Some of the discussion lately was triggered by the nerve jangling report of complaints of some GCs at a Fulton County, Georgia CLE conference in early December 2005. I've chimed in on that, too--here and here.

The client, it seems, actually wants you to know him, her or it. Take time out to learn the stock price, industry, day-to-day culture, players and overall goals of your client. Visit their offices and plants. Do it free of charge. I think associates in particular need to develop the habit of finding out about and keeping up with clients and their trials and tribulations in and out of the areas you are working in. Learn about your client--and keep learning about it. Devise a system to keep abreast.




Satisfied In-House Counsel.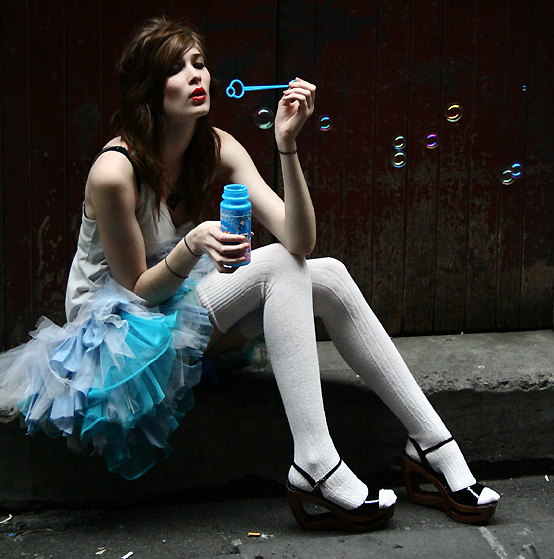 Bambi the Intern.
Posted by JD Hull. Permalink | Comments (0)