April 27, 2015
Here's an imperfect but ballsy article in The New Republic I wish I had written. "Elite Universities Are Turning Our Kids Into Corporate Stooges" by 30-something 2002 Duke grad Bryan Williams, a Washington, D.C.- based economist. Williams asks all the right questions about what our best colleges and universities should be making a priority. Encouraging and developing outlaws (my term, for lack of a better one here)--doers, thinkers, artists and writers with genuinely new big ideas--is one. No, getting to be CEO of a pre-built GM or Apple, which mega-talented Duke grads Rick Wagoner and Tim Cook have recently done--is not what I had in mind here.
It's weird that most of these, say, 30 to 40, 'elite' schools in America, have a reputation for free thought or leftist thought. Duke, where I went as well, and I do still love, is the perfect poster boy here. Duke graduates top talent straight into the bourgeois inner sanctums. This is okay with me folks--but you do need more. A good liberal arts education ought to fire the imagination. Produce more Dalis, Buckminster Fullers, Updikes, Styrons, Demings, Heideggers, Sartres. It may not be happening as much. I see the lower standard in Duke grads, in other grads and on resumes. And it's upsetting mainly because hardly anyone is disappointed by it. Except for Williams, the 2002 Duke grad who wrote the TNR piece. Bravo.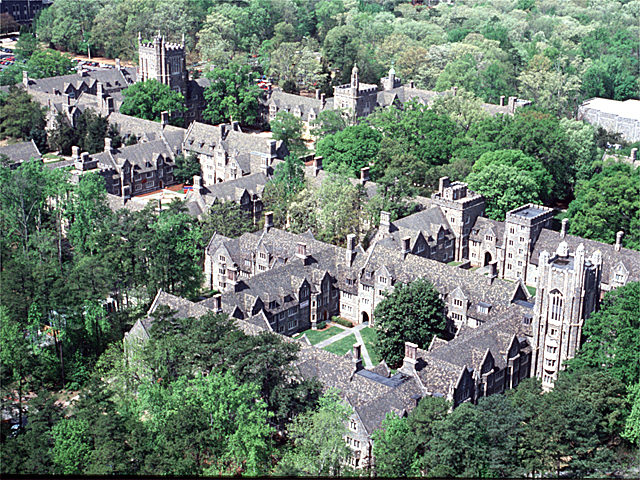 Gothic Wonderland: Duke's West Campus
Posted by JD Hull. Permalink | Comments (0)
April 26, 2015
Can we please stop saying "shoot you an email"? It's like GI Joe watched CNBC by mistake or something. How about "send" or "email" as a verb?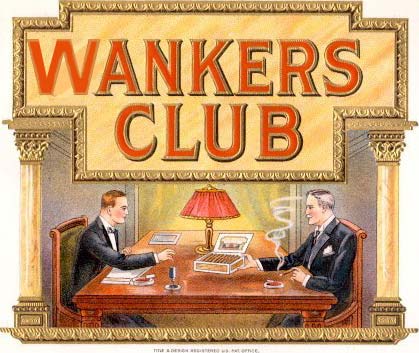 Posted by JD Hull. Permalink | Comments (0)
April 24, 2015
src="https://www.youtube.com/embed/ZRBsgRYPR-4" frameborder="0" allowfullscreen>
Posted by JD Hull. Permalink | Comments (0)
April 23, 2015
Supreme Ambitions, David Lat, Hardback, December 2014, ABA, 284 pages, $18.00. Not only can the protracted lawyer-blogger phenom known as David Lat write fiction, Mr. Lat apparently mastered early on--this is his first novel--developing characters and having them talk and move around in believable ways. Terrific story and great respect for how he pitches it at the reader. I thought it would be good--but not quite this good. Get Supreme Ambitions, Justin and Chelsea, and read it. It moves fast. Please write another, David. And for your second novel, I will be pleased to help you find a real publisher. Bravo, sir.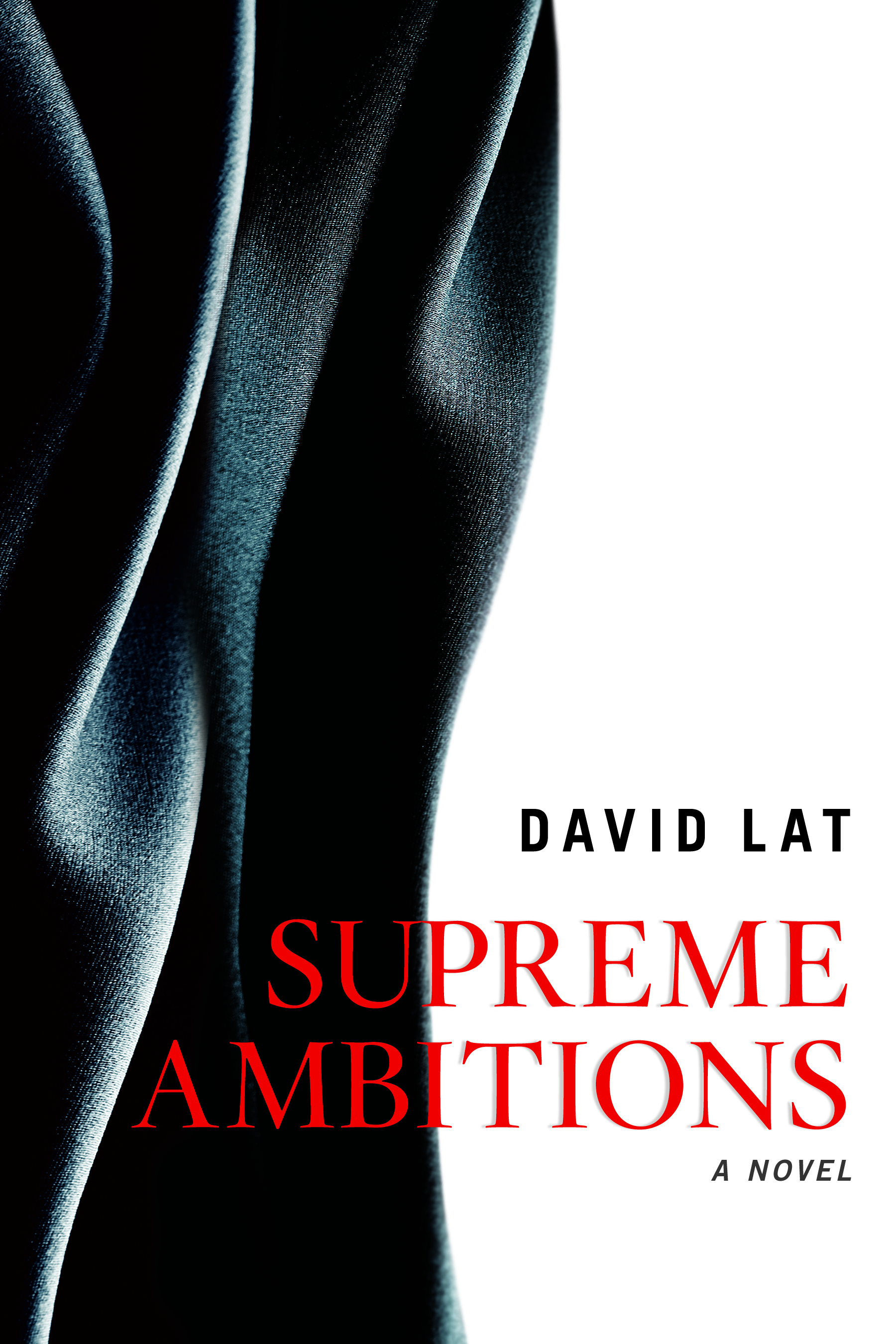 Posted by JD Hull. Permalink | Comments (0)
Rule 11: Treat each co-worker like he or she is your best client. From our April 3, 2006 original post:
So here are three points on Rule 11--my personal new non-litigation "Rule 11".
First, in our workplaces, we need great people and we need to treat them with respect--not just buttering up. We need to give them prompt feedback--the good and the bad. Above all, we need them to grow and be happy.
Second, I have a short fuse. I am focused on what I am doing, and I am not always perfectly nice. To bad guys. To good guys. To people I admire, respect, like and love. And since 1981, I have had approximately 25 secretaries. Half of the 20 who didn't work out thought I was crazy, and the other half, well...I learned the hard way. Big Sally, one of my first assistants in the ASAE building on 15th and Eye Streets, once threw a Washington, DC yellow pages book at me that crashed into the wall a foot from my head, destroying several plants, another lawyer's dictaphone and cracking the frame on my "Hunter Thompson for Sheriff" wall poster which I hung on the wall outside my office (the partners were too straight to know what it really was). Both of us were to blame--but repairing the relationship took months. It should have never happened. Big Sally was not my first choice as an assistant, a partner hired her and assigned her to me, and I was a 32-year-old lawyer under enormous pressures to advance a large client's agenda and prove myself and my firm in the DC court systems--but she had her own distractions in life. And I needed her. Whatever I said to her in those 3 angry seconds about my dissatisfaction with her work or work ethic cost me a lot.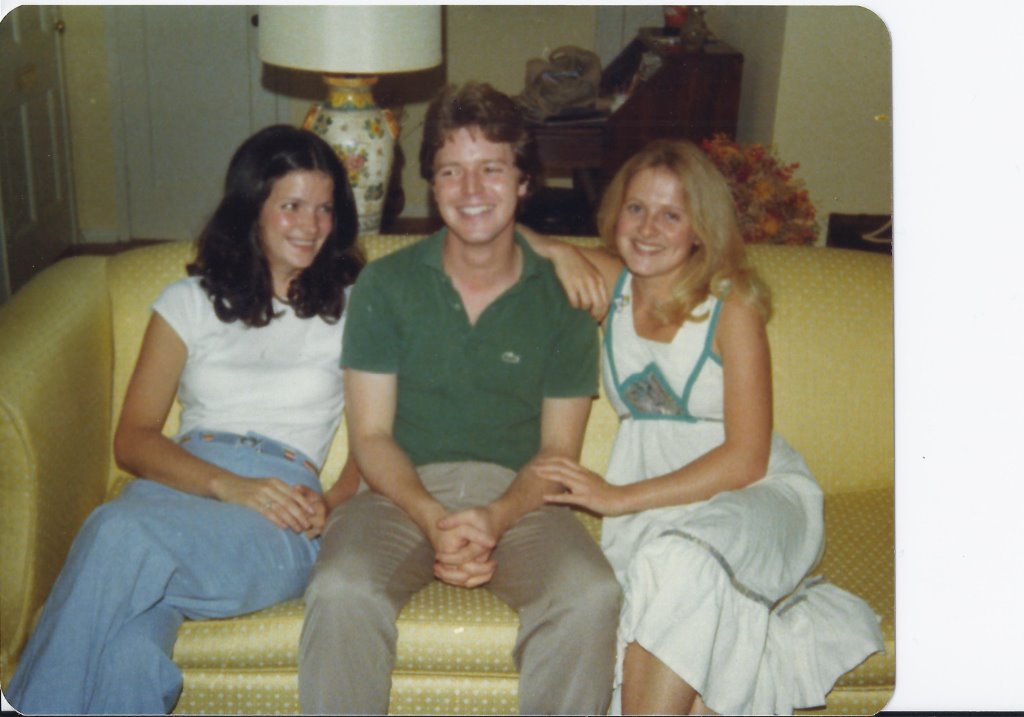 Two happy and apparently thin women with me during my associate days. Clearly, neither had ever worked for me.
Posted by JD Hull. Permalink | Comments (0)
April 22, 2015
Today is Earth Day, Edition 46. The first was on April 22, 1970. It was founded by the late U.S. Senator Gaylord Nelson (D-Wis.), and organized and led by Denis Hayes, National Coordinator for the 1970 Earth Day, and since then a mainstay leader, thinker and writer in the environmentalism movement.
Senator Nelson was a lawyer, outdoorsman, true Wisconsin character, ex-governor and hardworking legislator. To get an idea of him, see my 2005 remembrance of "The Earth Day Senator", which appeared in Environmental Protection Magazine after his death in July of 2005. In Nelson's very first speech as a senator--in March of 1963--he had argued that reductions in America's air and water quality to be a pressing national issue.
"We need a comprehensive and nationwide program to save the natural resources of America," he continued. "Our most priceless natural resources are being destroyed."
Step right up, folks. This was new and different 1960s-era stuff. Conservation and protection of natural a resources--once the province of civics classes, the scouting movements, and a few scattered organizations like the Sierra Club--was about to become national, emotional and political.
Six years later, Nelson tapped Hayes to launch the first Earth Day. Denis Hayes has been student body president at Stanford University, and an activist against the war in Viet Nam. After Stanford, Hayes was attending Harvard's Kennedy School of Government when Nelson in 1970 hired him to spearhead the first Earth Day.
Hayes himself became a leader, solar power advocate, author and main driver in the then-new environmental movement. See yesterday's post on his new and widely-discussed new book (with his wife Gail Boyer Hayes) "Cowed: The Hidden Impact of 93 Million Cows on America's Health, Economy, Politics, Culture, and Environment."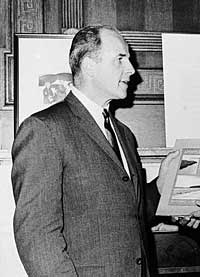 Nelson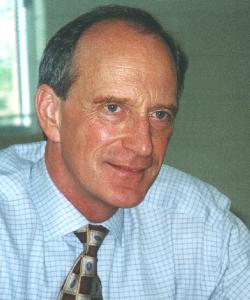 Hayes
Posted by JD Hull. Permalink | Comments (0)
April 21, 2015
Tomorrow, April 22, is Earth Day. It was the idea over 45 years ago of a Wisconsin lawyer, outdoorsman and ex-governor named Gaylord Nelson I first worked for when I was 21. I hope I write about Earth Day this week. But at the very least I wanted to note that Denis Hayes--Denis Hayes was the Nelson-drafted organizer-in-chief of the first Earth Day in 1970, and has been a huge voice in a number of niches of environmental policy ever since--and his wife Gail Boyer Hayes have written "Cowed: The Hidden Impact of 93 Million Cows on America's Health, Economy, Politics, Culture, and Environment" (Norton, 400 pp., $27.95). "Cowed" was released last month and is catching the kudos and attention of pretty much every American media outlet.
Google it and see. But don't google it too much. I want you to read it. I also note that environmental issues in America--for reasons which I loathe--are generally political even though, and to be fair, even the WSJ reviewer of "Cowed" begrudgingly gave it a big thumbs up (big points). And the Oberlin guy (no points). And hey the Salon guy (points). Anyway, I bought the book in late March from a bunch of Gen-Y hippies who run a cafe-bookstore on 14th Street called Busboys & Poets who were amazed that I was actually alive at the first Earth Day in 1970. Frankly, I'm surprised no one asked me if I knew Jerry Garcia--or Tiny Tim--and it took me 2 weeks before I could go back to Busboys & Poets again.
You can buy "Cowed" at Barnes & Noble, too. I of course read "Cowed". No matter what your politics may be these days--I am famously mercurial politically, and I spent 10 unexpected minutes yesterday with Donald Rumsfeld and his wife Joyce of 60 years, and was in Alpha Male heaven--this is a book every CEO, environmentalist, environmental lawyer, academic, politician, educator and hell any North American who can read without moving their lips should buy. Parts of it surprised me. Most of it added immeasurably to my personal life-long archive for environmental law and policy. All of it is likely to be part of the American conversation on our natural resources for years to come.
Posted by JD Hull. Permalink | Comments (0)
Rule One: Represent Only Clients You "Like". Life's short. The profession is demanding enough. From our annoying but dead-on accurate, world-famous, wise and must-follow 12 Rules of Client Service.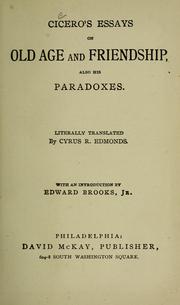 Posted by JD Hull. Permalink | Comments (0)
April 19, 2015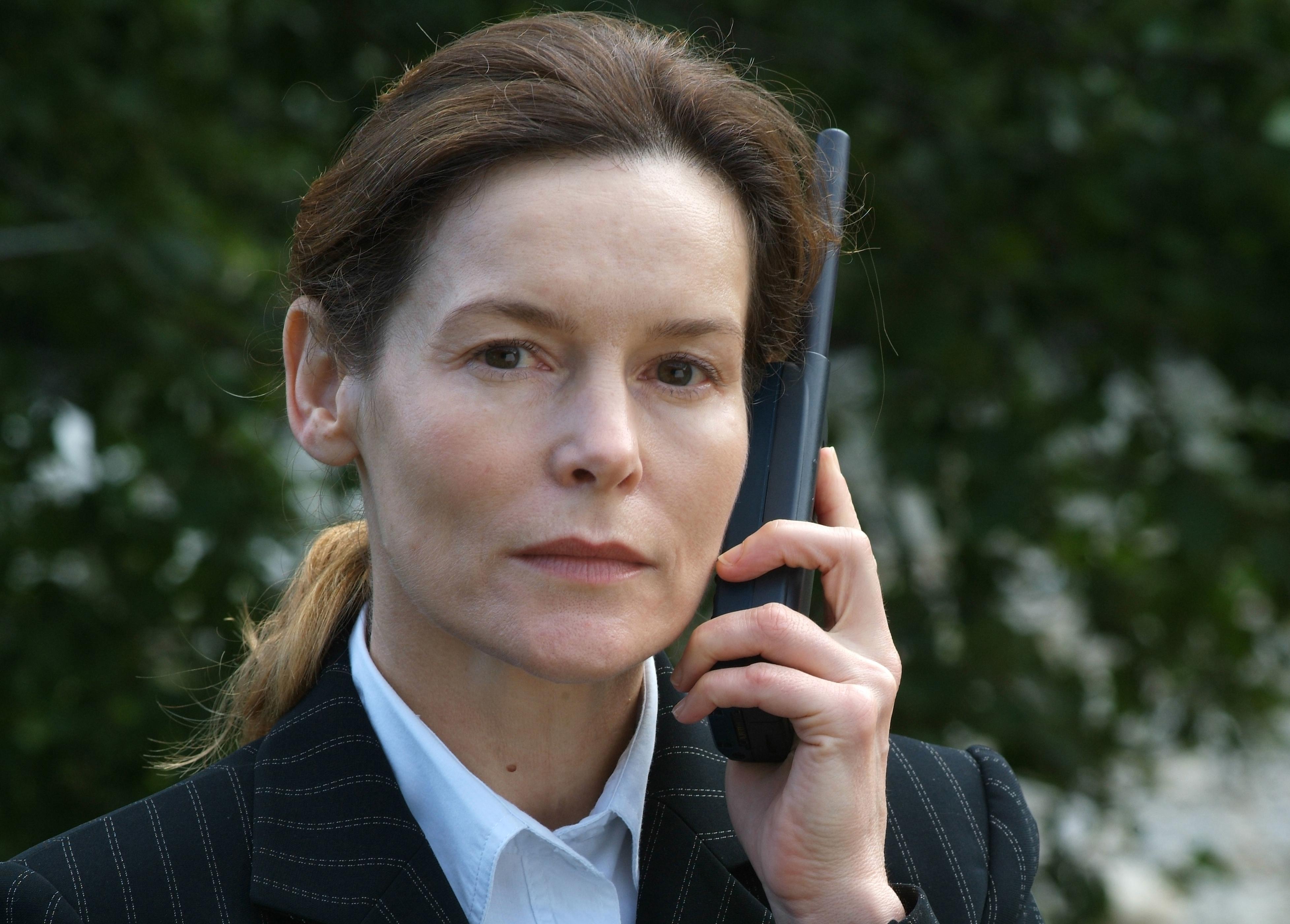 I have not met South Africa-born movie, television and stage actress Alice Krige but have admired her and her movies for almost 30 years. I would like to see her on stage some day. I am in awe of working dramatic actresses based on the difficulty of their craft alone--and have been lucky to spend a lot of time with one in particular. To be noticed and hired, to keep working in serious paying roles down through the years, to make a living, to endure, even for the very gifted, is not a reality for most. You must be more than pretty, more than mega-hardworking, more than resilient, more than cheerful, strong, tough, well-regarded, respected and liked. You must be Lucky, too. Uncommon and shining talent is a prerequisite. All your competitors have it. A tough, unforgiving profession you must love deeply and almost unconditionally to merely stay the course in many, many moments during a long career.
Posted by JD Hull. Permalink | Comments (0)
April 17, 2015
See The Washington Post this week.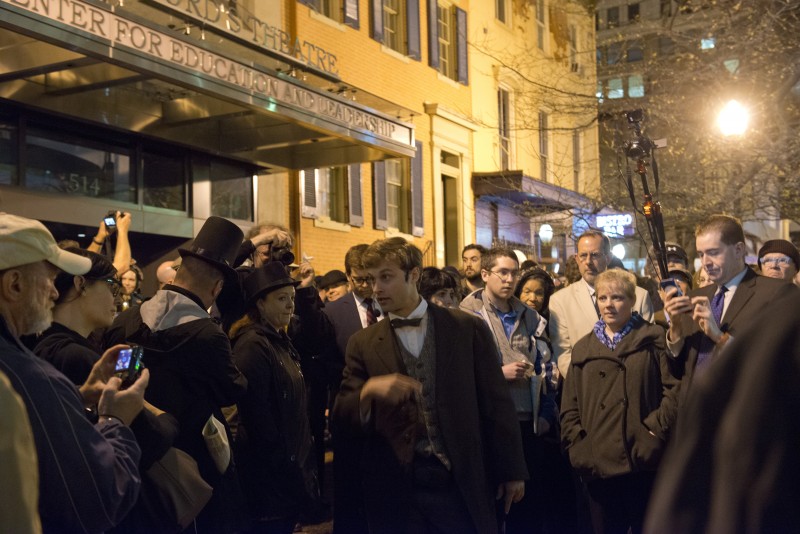 Posted by JD Hull. Permalink | Comments (0)
April 16, 2015
Without invention nothing is well spaced,
unless the mind change, unless
the stars are new measured, according
to their relative positions, the
line will not change, the necessity
will not matriculate: unless there is
a new mind there cannot be a new
line, the old will go on
repeating itself with recurring
deadliness.
William Carlos Williams in Paterson, Book 2 ("Sunday in the Park")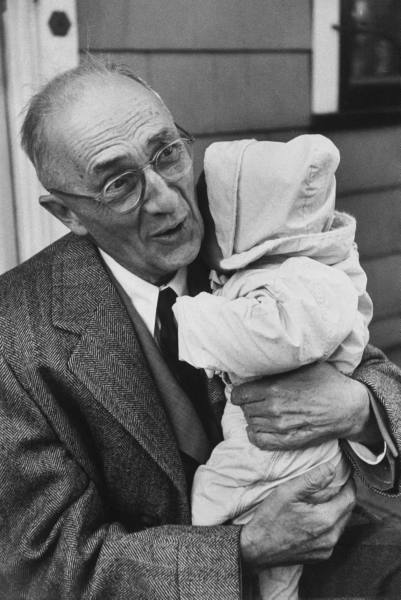 Posted by JD Hull. Permalink | Comments (0)
April 15, 2015
Posted by JD Hull. Permalink | Comments (0)
April 13, 2015
Just a reminder that, just a few months ago, New York City-based CPR (International Institute for Conflict Prevention & Resolution) released its Rules for Administered Arbitration of International Disputes for use in cross-border business disputes. They were effective December 1, 2014. I was first introduced to CPR ten years ago by Michael McIlwarth, a well-known in-house GE lawyer, author and expert on cross-border resolution based in Florence, Italy. As an organization and resource, CPR is a general counsel's dream. It champions super-quick, efficient and sane resolution of business-to-business disputes internationally. One of the best-kept secrets in international business litigation.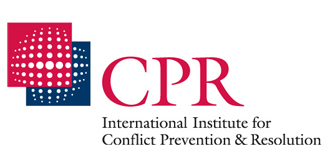 Posted by JD Hull. Permalink | Comments (0)
April 12, 2015
Let's nix corporate wankspeak and start speaking like human beings who value originality in language. Examples of wankspeak: empower, next level, unpack that, core competency and calling garden variety problems "challenges " . Get the net, folks. We are starting to sound like Anita Hill or Steve Covey on acid. We can do better.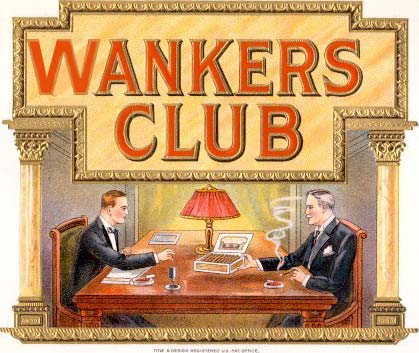 Posted by JD Hull. Permalink | Comments (0)
April 06, 2015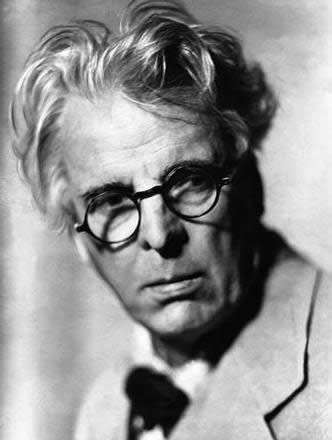 On Easter Monday, April 24, 1916, Irish republican leaders staged an Easter Rising against British rule in Ireland. The uprising, the most significant Irish revolt since 1798, took place mainly in Dublin. It was unsuccessful. The British eventually executed 16 people, including most of the uprising's leaders, for treason. In the five months that followed, William Butler Yeats, poet, pol, patriot and mystic, wrote and completed "Easter, 1916":
I have met them at close of day
Coming with vivid faces
From counter or desk among grey
Eighteenth-century houses.
I have passed with a nod of the head
Or polite meaningless words,
Or have lingered awhile and said
Polite meaningless words,
And thought before I had done
Of a mocking tale or a gibe
To please a companion
Around the fire at the club,
Being certain that they and I
But lived where motley is worn:
All changed, changed utterly:
A terrible beauty is born.
That woman's days were spent
In ignorant good-will,
Her nights in argument
Until her voice grew shrill.
What voice more sweet than hers
When, young and beautiful,
She rode to harriers?
This man had kept a school
And rode our winged horse;
This other his helper and friend
Was coming into his force;
He might have won fame in the end,
So sensitive his nature seemed,
So daring and sweet his thought.
This other man I had dreamed
A drunken, vainglorious lout.
He had done most bitter wrong
To some who are near my heart,
Yet I number him in the song;
He, too, has resigned his part
In the casual comedy;
He, too, has been changed in his turn,
Transformed utterly:
A terrible beauty is born.
Posted by Holden Oliver (Kitzbühel Desk). Permalink | Comments (0)
April 04, 2015
Hillary really running? At this point, I hope it's true.
1. It's her "turn". And yes that means something in the US. Not too many American leaders are ready for the both (1) the street fight of presidential election and (2) then leading.
Case in point: Dem candidate I was a delegate for in 2002: charming and tough Rhodes scholar NATO military leader General Wesley Clark. A friend of mine said, "Wesley and [his wife] Gert were the perfect dog food--but the dogs didn't like it." Great candidate and warrior's warrior who couldn't survive primaries.
2. Hillary is The Uber-Manager. No one would manage USA better.
3. No folks, HRC not that liberal--certainly not as liberal as husband Bill or President Obama. Not even close. Check out her real roots. She grew up in a comfortable and moderate GOP-voting family in a Midwestern city.
4. Don't think of her as too political. She is no ideologue. She's at heart a pragmatist: the ultimate Boomer achiever who likes things that work as much as she likes recognition and power.
5. She is smarter (i.e., proficiency at Western logic) than any of our last 5 presidents.
What's not to like here, sports fans? Or, put another way, you got something better?
Posted by JD Hull. Permalink | Comments (0)
April 01, 2015
Hat tip to the peripatetic Scott Greenfield at Simple Justice, and his post Return of the Happy, where I saw the below 'comedy' bit on Gen-Ys in the workplace. It may be April 1--a day when all content is taken as possibly untrue in honor of April Fool's Day--but we should get something straight here. The video you are about to see? It is very true to life and, when I first viewed it, I had problems seeing it as satire. Satire since the days of Dean Swift--remember "A Modest Proposal"?--relies heavily on, among other things, exaggeration ((i.e., literary hyperbole if you went to Kenyon). In my view, there is little if any exaggeration in the comedy bits you are about to see.

http://blog.simplejustice.us/2015/03/22/the-return-of-the-happy/
Posted by JD Hull. Permalink | Comments (0)
March 30, 2015
Happy 70th Birthday Eric Patrick "God" Clapton (b. March 30 1945). I first heard you on Yardbirds tracks I started collecting at 13 but 2 weeks after my 15th birthday on March 10, 1968 you played a live version of Crossroads lasting 4:16 in the first show at Bill Graham's boomer cathedral called the Fillmore West which made it on to Wheels of Fire album and changed the way I heard rock forever. I've heard it hundreds of times and get chills down my spine when I listen as I must a few times every year. It's fitting there is no videotape of what happened; it's never bothered me. That day, Eric Clapton, you earned your nickname, made me believe in magic and blew my tubes out. You were out of your head, more than usual with your two co-genius band mates. Only God-turned-Banshee can play like that. You know it I know it. They don't know what love is, sir.

Cream - Crossroads (Live At The Fillmore... by creamuploader
Posted by JD Hull. Permalink | Comments (0)
Don't tell me the moon is shining; show me the glint of light on broken glass.

--Anton Chekhov (1860-1904)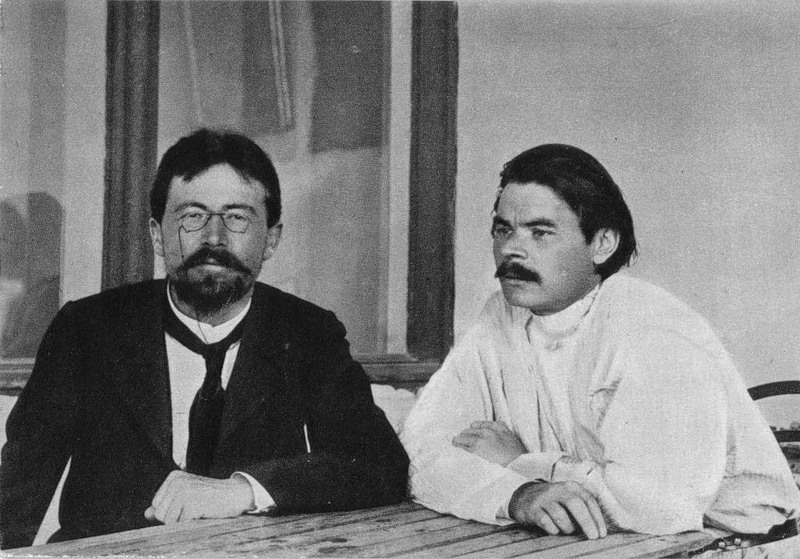 Chekhov with Maxim Gorky in Yalta, probably 1900
Posted by JD Hull. Permalink | Comments (0)
March 29, 2015
Washington, D.C.-based Double Bridge Publishing announced yesterday that its first imprint--"It's Like This, Jim", a book of poetry by Canadian writer and muralist Jack O'Brien--will be released May 1 (e-book) and June 1 (print). Launched six months ago by Richard O'Brien, Double Bridge features a crowdsourcing model for publishing, including the editing process. In addition, the company offers a popular written evaluation service in which for a nominal fee any writer--established or novice--is provided with probing and independent evaluations (or critiques) by three experienced editors, reviewers or other publishing industry veterans.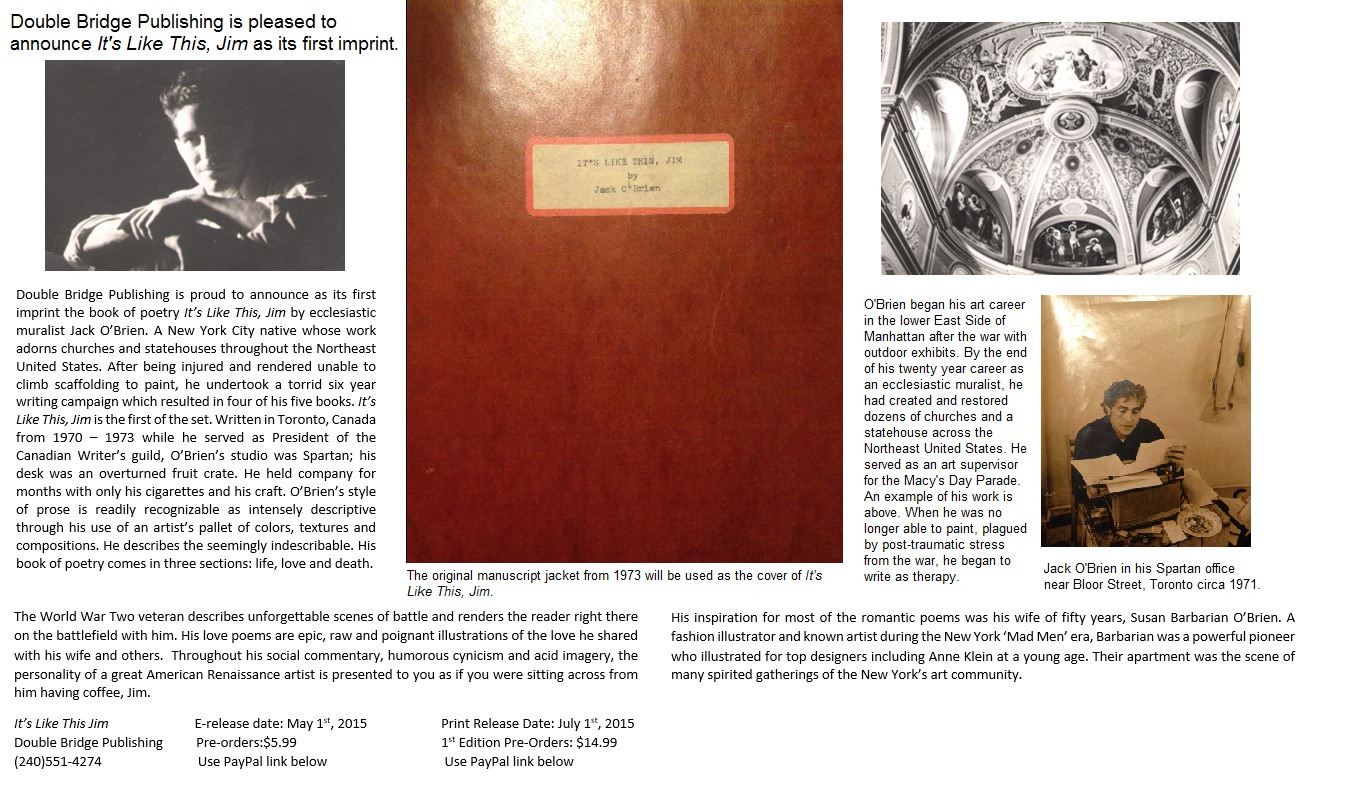 Posted by JD Hull. Permalink | Comments (0)