October 26, 2016
You cannot afford to act for business clients you do not like and respect. Rule One: Represent Only Clients You "Like". Life's short. The profession is demanding enough. From our annoying but dead-on accurate, world-famous, wise and must-follow 12 Rules of Client Service. Excerpt from Rule 1:
By "like", I mean it loosely: to derive for whatever reason real pleasure and satisfaction while doing legal work for a individual or organization.

My firm shies away from individuals as clients, regardless of his or her resources. We usually represent businesses. So in the case of an organization, we "like" the client because overall we somehow feel comfortable with or maybe even admire the personality, business culture or goals of that client, personally like/admire the client reps and general counsel, or both.

My firm "likes" business clients which are experienced, sophisticated users of legal services. When we perform well, the client appreciates us and signals that appreciation. So then we like the client even more, and want to do an even better job or keep doing the good job we are doing so we can derive more real pleasure from the engagement, and obtain more work.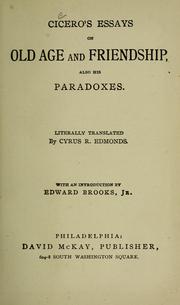 Posted by JD Hull. Permalink | Comments (0)
October 25, 2016
Don't tell me the moon is shining; show me the glint of light on broken glass.

--Anton Chekhov (1860-1904)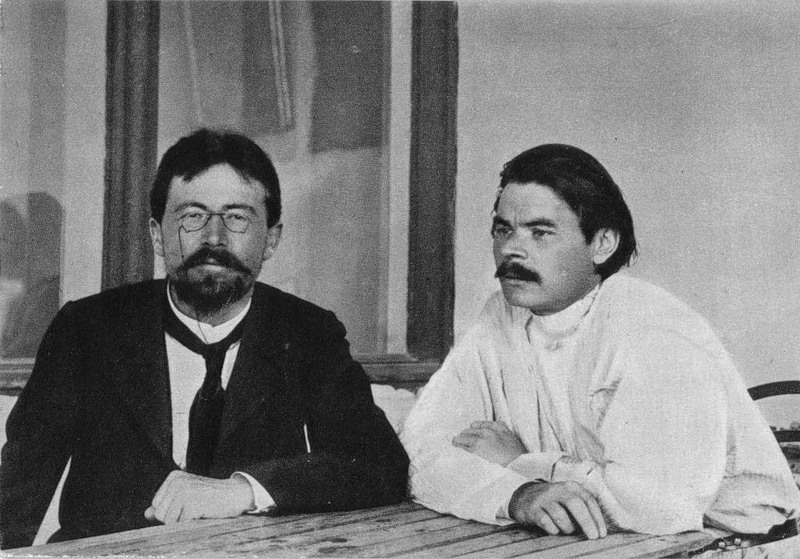 Chekhov with Maxim Gorky in Yalta, probably 1900
Posted by JD Hull. Permalink | Comments (0)
Yes, bullied young lawyers. I know. Get the Net. See this post today at ATL Surrogate led by Partner Emeritus: Should Law Firms Create "Safe Spaces" for Associates/Jr. Partners who are Terrified of Bullying a/k/a "Microaggressions?"
Posted by JD Hull. Permalink | Comments (0)
October 24, 2016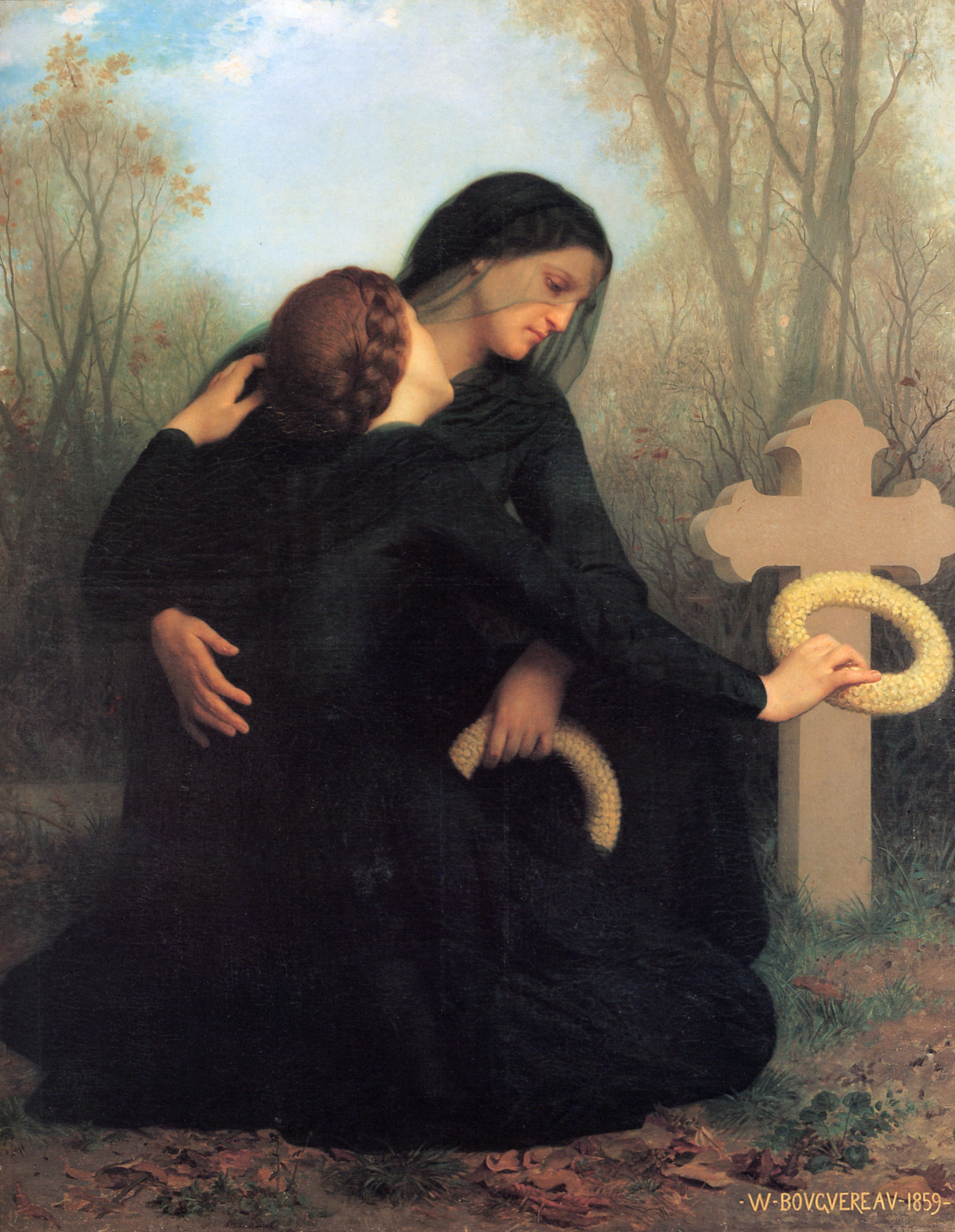 The Day of the Dead (1859), William-Adolphe Bouguereau (1825-1905)
Posted by JD Hull. Permalink | Comments (0)
After the 2016 Election cycle comes to a close, major news outlets--the establishment press and cable news networks--need to engage in some some private and public soul-searching about why the news media exists and its best role. And I expect it will.
It's no secret that journalists are often old-stye liberals and vote that way. But the moral panicking against Trump has been a shameful moment for our free press. Yes, objective journalism is hard and ultimately impossible. And H.L. Mencken was right: the press should afflict the comfortable and comfort the afflicted. But in reporting facts the media should try to "get it right." Report an event? Feature pieces? Write them. Endeavor to let readers decide. Save opinion as much as possible for your opinion pages.
I'm still voting for HRC. She is the best POTUS candidate in my lifetime. And she is, frankly, very much like Trump in all the best ways. But no candidate deserves the piling on against an adversary she's benefitted from we've seen in this election. HRC didn't need overtly-biased journalism to win.
Take a long walk, American free press. Think about what the press should be and should not be. You can do better than this.
Posted by JD Hull. Permalink | Comments (0)
October 22, 2016
The Strip, Sunset Boulevard, West Hollywood. As the fictional movie character John Milton said, law done right is a "backstage pass to the world." We've a client doing good things in Africa with an office here. How many lawyers have a practice with client meetings two blocks from the Viper Room and The Whiskey? Probably quite a few. But I grew up in the Midwest--where TGIF restaurants are considered to be pretty wild, and it's eccentric to wear a trench coat and tasseled loafers on the same day. So this kind of meeting venue may be my notion of gratitude.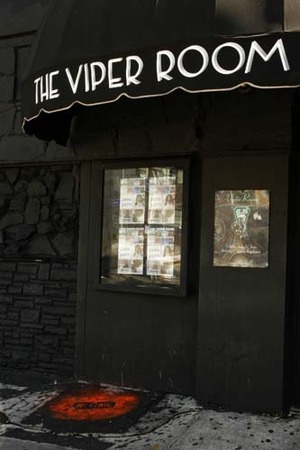 Posted by JD Hull. Permalink | Comments (0)
October 21, 2016
This is slavery: not to speak one's thought.

Euripides, stand-up Greek (480-406 B.C.)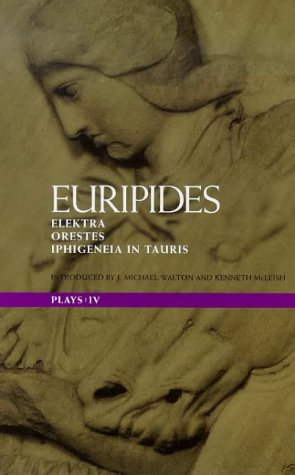 Posted by JD Hull. Permalink | Comments (0)
Each month, for TRT-CLE, I teach three live CLE (Continuing Legal Education) courses to lawyers all over the country. On
Depositions, Lobbying and Blogging. They are participatory courses, each lasting for two hours. Two lawyers I met recently are a husband and wife team, Derek and Amanda Connor. Their firm, Connor & Connor, based in Las Vegas, Nevada, does a compelling mix of regulatory, transactional work and litigation. I don't shill for lawyers much, but the Connors may have built something unique: a well-thought out law firm based on great lawyering for valued clients in several niche areas. They also write three practical, straightforward blogs that actually make sense. Keep the firm in mind--for work in and out of Nevada.
Posted by JD Hull. Permalink | Comments (0)
October 20, 2016
No passion in the world is equal to the passion to alter someone else's draft.

--H.G. Wells (1866-1946)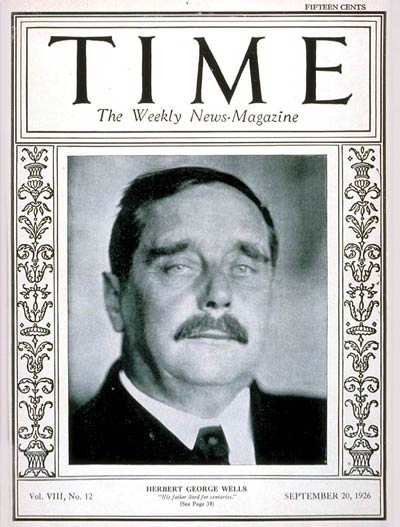 Posted by JD Hull. Permalink | Comments (0)
Several years ago, my friend and Renaissance man Ray Ward at his superb the (new) legal writer flagged a nicely done nuts-and-bolts resource for answering written interrogatories by Manhattan's Judge Gerald Lebovits which appeared in the January 2012 New York State Bar Association Journal.
Posted by JD Hull. Permalink | Comments (0)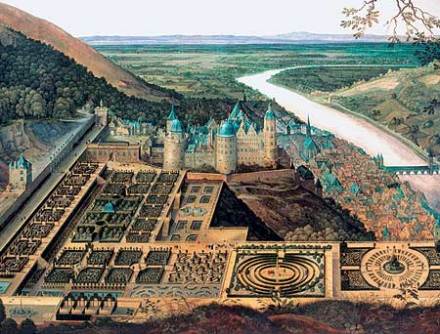 By Jacques Fouquières, Hortus Palatinus, (before 1620). Heidelberg Palace, gardens and terracing.
Posted by JD Hull. Permalink | Comments (0)
October 19, 2016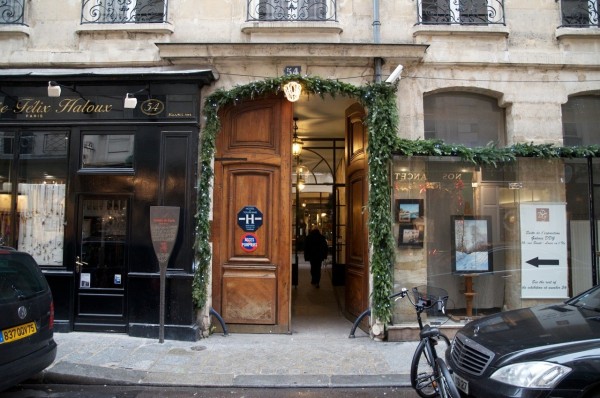 Hotel du Jeu de Paume, 54 Rue Saint-Louis en l'Île, 75004 Paris
Posted by JD Hull. Permalink | Comments (0)
Some of you are familiar with One Night, One Person, the program to help homeless outdoor sleepers on the 30 or so coldest nights a year when hypothermia thresholds are exceeded in certain American and European cities. This is year 3 of One Night, One Person. Cleveland lawyer Peter Friedman and I started it in the winter of 2014-2015. It's really simple. Bear with me a moment. In short, it's a keep-people-alive initiative for the coldest nights.
As an (a) Eagle Scout, (b) Lifelong Camper and (c) All-Weather Philanderer, I assure you that sleeping in cold or the snow is not all that fun. At times, it's not even a choice. Jack London and Hans Christian Andersen wrote enduring stories about death from hypothermia. Happens above freezing temps, too. So consider more than ever (and right now) "One Night/One Person" in view of Big Ass northeastern snow storm. Details below in "There's Cold Rough Sleepers in Yuppie Land Again: Fly Your Real Colors for 'One Night, One Person'". Instructions below:
You're a Yuppie, professional or other generic dweeb between the ages of 22 and 82. You live in towns like New York City, Philly, Boston, Baltimore, Indianapolis, Cleveland, Wilmington, DC or Chicago. You may live in the suburbs or in a downtown neighborhood of these cities. But if you work during the day in a downtown area of any of them, you and yours will go forth and do this:
1. Pick out and ask a homeless woman or man what articles of warm clothing she or he needs that you already have at home or in storage--thermal gloves, wool scarfs, warm hats and beanies, big sweaters, winter coats, thermal underwear, socks, etc.
2. Ask just one person at a time.
3. Agree on a time to meet (preferably at the same place) later that day or the next day.
4. Find the winter stuff you have at home or in storage.
5. Bring said stuff to the homeless woman or man as agreed.
6. Nine out of ten times, your new friend will be there when you show up.
7. Wait for forecasts of the next super-cold night--and repeat.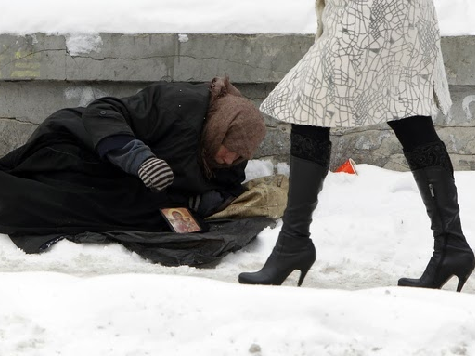 Posted by JD Hull. Permalink | Comments (0)
My grandfather was born in 1900. He died in 1988. I still miss him. He grew up in the Ozarks in a town called Mountain Grove and, at a very young age, started taking degrees at the University of Missouri, Chicago and Yale. In my family in the 1920s, going to college would have been a very big deal, and granddad was the first in his branch to do that. He was of the sixth American generation of a family of German farmers who arrived in Philadelphia in the early 1700s and started out life Lancaster, Pennsylvania. They later moved to Middlebrook, Virginia where they would stay for 100 years. They moved to southern Missouri, where he would grow up, in the 1850s. My grandfather was at heart a schoolteacher. He also managed people, authored books and eventually became a government official in the Eisenhower and Kennedy administrations. He traveled extensively in his HEW position. He taught me things no one else in my family could teach. And he gave me the Great Books. This giving started after he had finished his career in Washington, D.C., and had returned to Springfield, Missouri. Most were written centuries ago, and lived in his library long before I was born. He seemed to love Cicero's known works as much as any of his books. Now, I have all those volumes. They are, to me, like parts of him--and like very old friends of his in my care who've finally agreed to live with me indefinitely.
*from past posts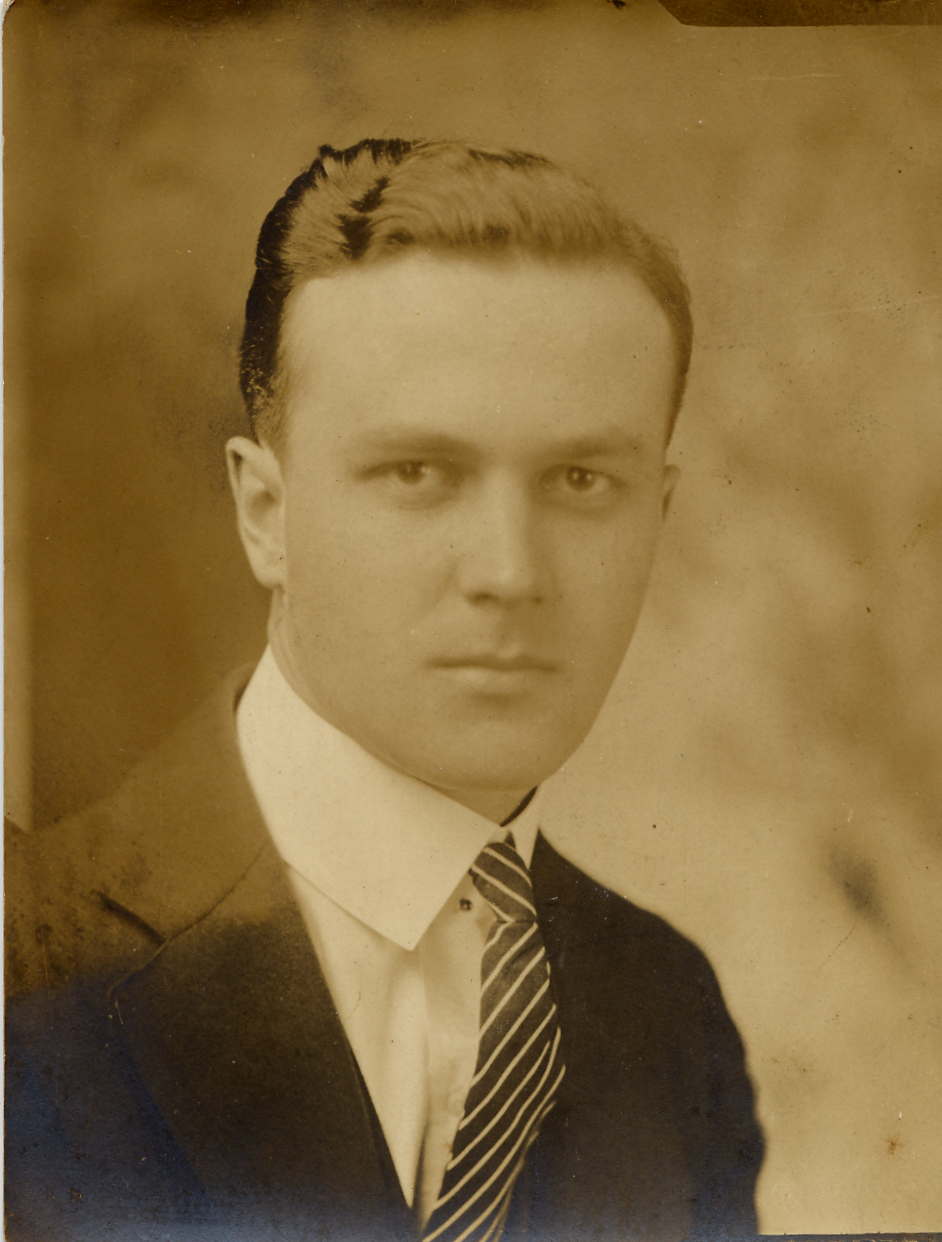 J. Dan Hull II in 1933
Posted by JD Hull. Permalink | Comments (0)
October 18, 2016
Lawyers who won't take a stand is a time-honored tradition. Ernie from Glen Burnie, a lawyer and a life-long friend of mine, is not such a creature. It's just his nature. He's an activist in all matters. He'll stand up for people who pay him--and for people he just met on the subway. In late 1995, when the championship Netherlands Women's National Volleyball Team were staying at the Mayflower, Ernie, I and two lawyers from the DC office of [firm name deleted] met the four tallest at Clyde's.....sorry, we're getting sidetracked.
There are so many wonderful stories about Ernie from Glen Burnie. But read first the very short story about Ernie's big find circa 1990. We first reported on it in June of 2006. It's about an old parchment he claims was discovered in Alexandria, Virginia, around the same time we both began practicing law in the District. Do see The Seven Habits of Highly Useless Corporate Lawyers. This is a true story, mostly. So listen up.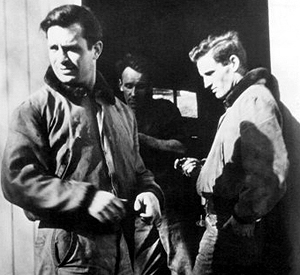 Stand-up guys: The author, then a dead-ringer for writer Jack Kerouac, and EFGB in their pre-lawyer and pre-Netherlands Women's National Volleyball Team years.
Posted by JD Hull. Permalink | Comments (0)
The most civilized nations of modern Europe issued from the woods of Germany; in the rude institutions of those Barbarians we [received] the original principles of our present laws and manners.

--Edward Gibbon, The Decline and Fall of the Roman Empire, Chapter IX (1782)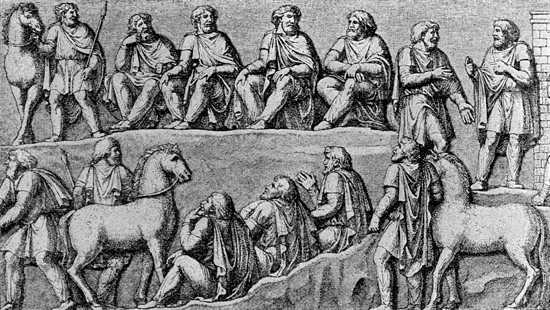 Posted by JD Hull. Permalink | Comments (0)
October 17, 2016
Posted by JD Hull. Permalink | Comments (0)
October 16, 2016
Eternity is a mere moment--just long enough for a joke.

--Hermann Hesse's version of Goethe, dead, possessed of a superior perspective, and speaking to Harry Haller, in Steppenwolf (1927).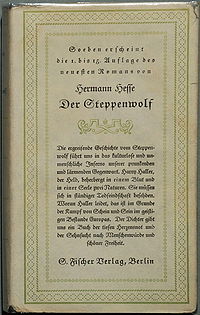 Posted by JD Hull. Permalink | Comments (0)
October 15, 2016
No matter who is elected POTUS on November 8, expect in 2017:
1. Increased American culture wars.
2. Increased Congressional deadlock.
3. A war between POTUS and Congress over the SCOTUS nominee to replace Justice Scalia that will rival the nomination wars surrounding either Robert Bork or Clarence Thomas.
Posted by JD Hull. Permalink | Comments (0)
October 14, 2016
See in today's The Atlantic Why the Supreme Court Matters More to Republicans than Trump. Two exceprts:
Conservatives have prized the Supreme Court as much if not more than Congress and the presidency for decades. But the degree to which it is driving activists and party leaders this year is without precedent. In the Senate, Majority Leader Mitch McConnell has kept the late Justice Antonin Scalia's seat open for an astonishing eight months and counting just so that a Republican president—any Republican—might have the opportunity to fill it. And it's not just Scalia. Justices Ruth Bader Ginsburg (age 83), Anthony Kennedy (80), and Stephen Breyer (78) could all retire during the next president's term.

*******

And for 25 years before Scalia's death in February, the justices have, on balance, been friendly to the GOP. Republicans haven't had the presidency or Congress for much of that time, but the Court has tilted conservative. And as they face an uncertain future in which demographic trends will make the nation younger, more diverse, and thus more favorable to Democrats, conservatives view the Supreme Court as a final bulwark they must defend at almost any cost.

"We are only one justice away from losing our most basic rights, and the next president will appoint as many as four new justices," Cruz wrote in the Facebook post announcing his belated endorsement of Trump. The "basic rights" he was referencing include the right to bear arms, religious liberty, and free speech—as conservatives see them. And of course, the conservative dream of overturning Roe v. Wade would die for another decade or more if the court shifts left.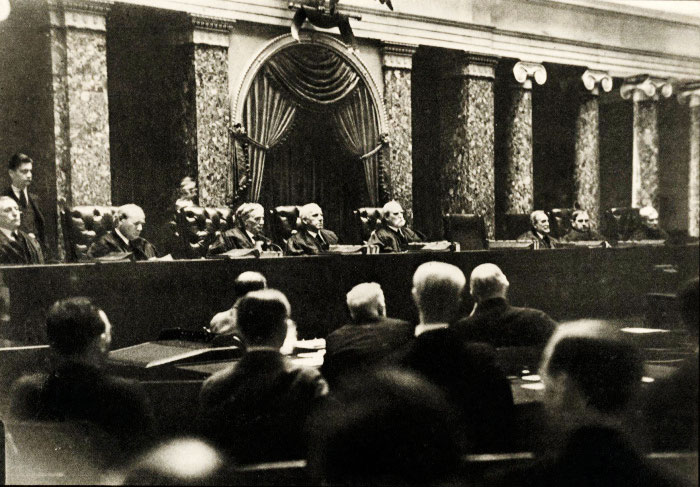 The U.S. Supreme Court in 1930s.

Posted by JD Hull. Permalink | Comments (0)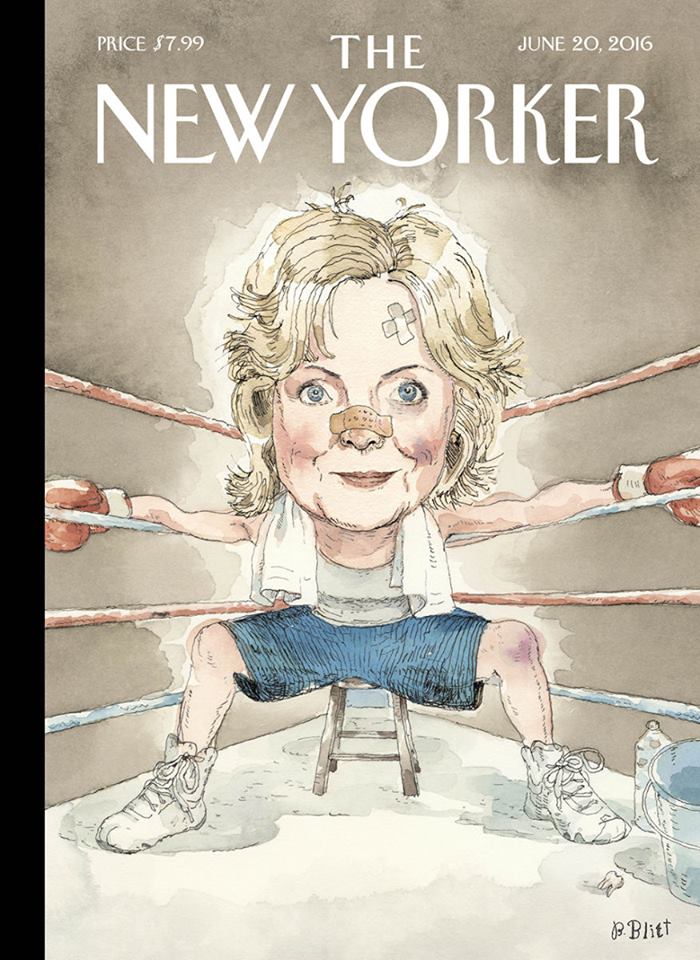 Original: June 17, 2016

Posted by JD Hull. Permalink | Comments (0)
October 13, 2016
513. If you're the praying sort, all prayers are good enough. No prayer is imperfect.
--Holden Oliver, 1987
Posted by JD Hull. Permalink | Comments (0)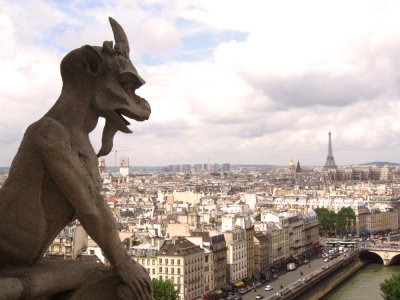 When you work, you are marketing. You are constantly sending the customer small but powerful ads. Rule Six comes from our hopelessly arrogant and deeply infuriating but consistently right, practical, and world-famous 12 Rules of Client Service.
Posted by Holden Oliver (Kitzbühel Desk). Permalink | Comments (0)
October 12, 2016
Below is a photograph of Georgetown near Key Bridge (the bridge barely out of the picture on the right) on the Potomac River and Georgetown University taken from Virginia. Barely hidden and on M Street, which runs parallel to the river, are the terrifying stone stair steps used in the movie The Exorcist. A few hundred feet east down the shore--but also out of the picture--is northern side of the Key Bridge, finished in 1923. The building on the shore is the Washington Canoe Club (WCC), established in 1904, founded by members of the Potomac Boat Club (PBC).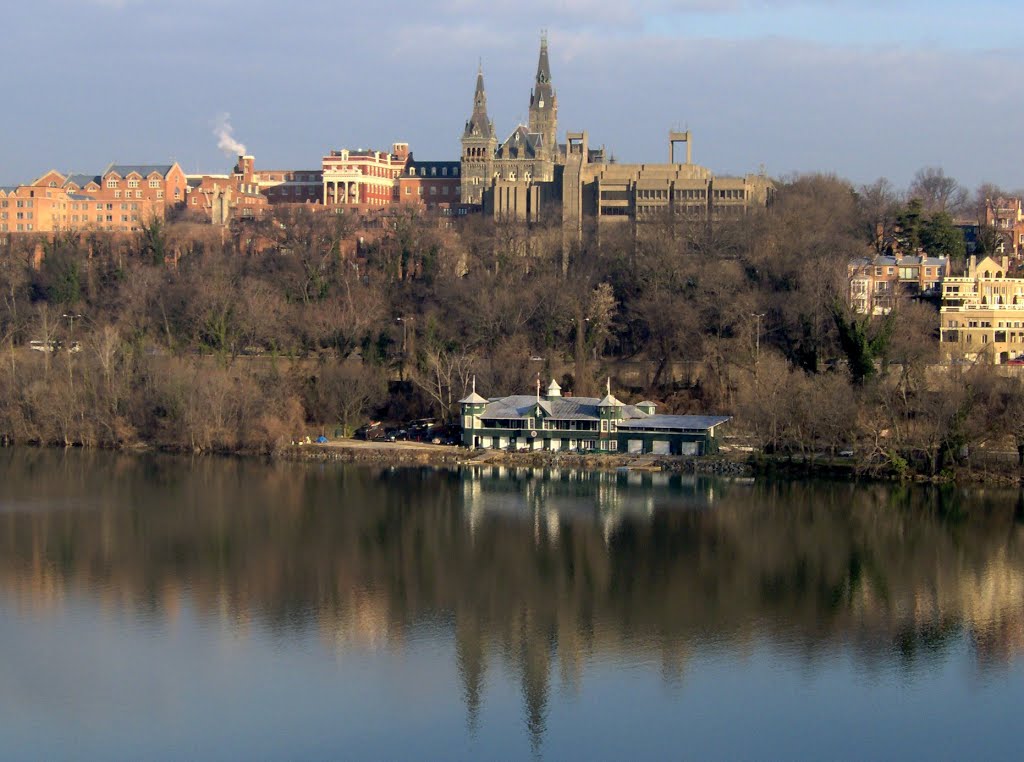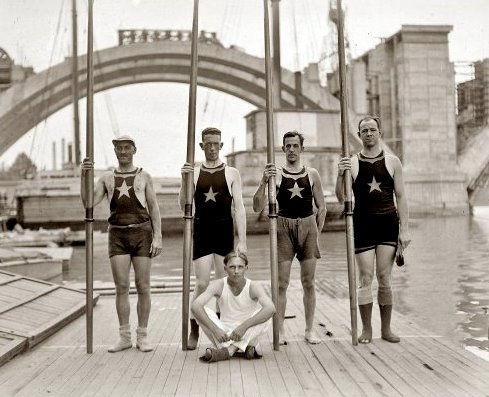 Potomac Boat Club members in 1921. Behind them is Key Bridge under construction.


The Potomac Boat Club, about 100 meters east of the WCC.

Posted by JD Hull. Permalink | Comments (0)
With 27 days to go, all Hillary Rodham Clinton needs to do is run out the clock. Stick to real issues. Talk like a President.
Trump, for all his contributions in the last 15 months to election coverage, speech and what issues we are allowed to talk about (I think those contributions are long term productive and good), cannot win the 2016 POTUS Election.
Two huge Caveats to a HRC win:
1. Nothing Too Weird can happen to her campaign.
2. There can be no major terrorist attacks on American soil.

Big Ben clock tower, north end of Palace of Westminster.
Posted by JD Hull. Permalink | Comments (0)
October 10, 2016
Paris was a bold man who presum'd
To judge the beauty of a Goddess.

--John Dryden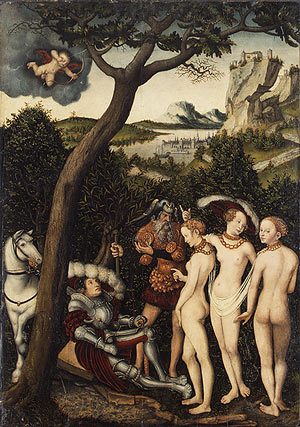 The Judgment of Paris, Lucas Cranach the Elder (1472-1553)
Posted by JD Hull. Permalink | Comments (0)
Credit where it's due. As expected, both candidates were much better last night overall than they were in the first debate. But it was Trump's evening. However, after Friday's Trump Uber-Alpha Male video tape--which I'm still not sure what to think about---all Trump could do was get level again. He accomplished that. He bounced back. HRC? She was strong, seemed healthy (at least to me) and had moments where she was presidential. With 29 days to go, it's not over.
Posted by JD Hull. Permalink | Comments (0)
Over-Communicate: Bombard, Copy Confirm. It's from our annoying but dead-on accurate 12 Rules. And it's short.
Rule Five: "Over-Communicate": Bombard, Copy and Confirm

I am indebted to Jay Foonberg for the inspiration for Rule 5--both "bombarding" and the idea of keeping clients continuously informed. Nearly all of my better thoughts about practice management are influenced by Foonberg. The notion of "bombarding" clients with paper and information does have obvious exceptions. For instance, you work with a GC who trusts you and wants you to leave her alone. She doesn't want you to copy her on every transmittal letter or e-mail. Fair enough. Just be 100% sure you know what she wants and doesn't want. But aside from that, this is a "can't miss" rule--and I am amazed that many good lawyers express surprise that my firm informs the client of everything at each step of the way, and copies our clients on everything.
Again, our eternal debt to Jay Foonberg, who had a birthday this week, for this rule. We just changed the words a bit. Happy Birthday to the first lawyer we know to sit down and think about how clients think.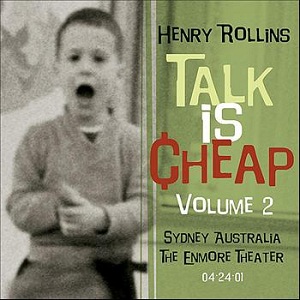 Over-Communicate--but keep it short and don't spazz it up.
Posted by JD Hull. Permalink | Comments (0)
October 09, 2016
A photo from Paris-based A Clear Blue Sky.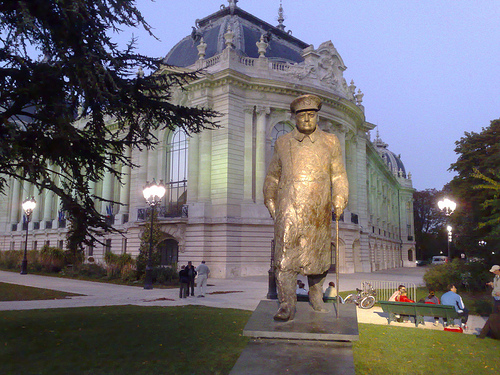 Winston Churchill in front of the Petit Palais, Av. Winston-Churchill, 8th Arrondissement.
Posted by JD Hull. Permalink | Comments (0)
October 08, 2016
You were born an original. Don't die a copy.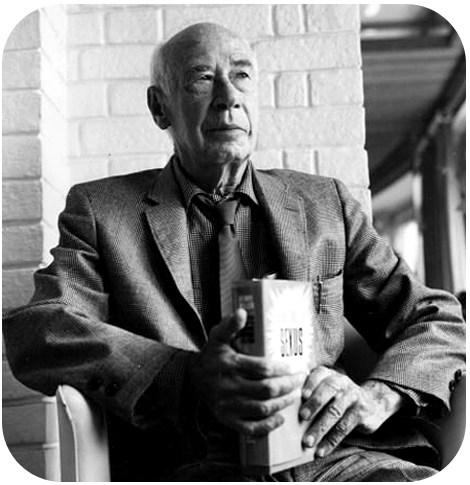 Posted by Holden Oliver (Kitzbühel Desk). Permalink | Comments (0)
October 07, 2016
"The Secret of Marie" is a new novel of art history set in Claude Monet's Giverny, France. It is two love stories set in the same village: a modern-day romance between a French architect and American writer in 2004, and one between storied American impressionist painter Theodore Robinson and his Parisian model, known to this day only as "Marie," 100 years earlier. "The Secret of Marie" is the third novel by my friend Rebecca Bricker, an American expat based in Florence, Italy.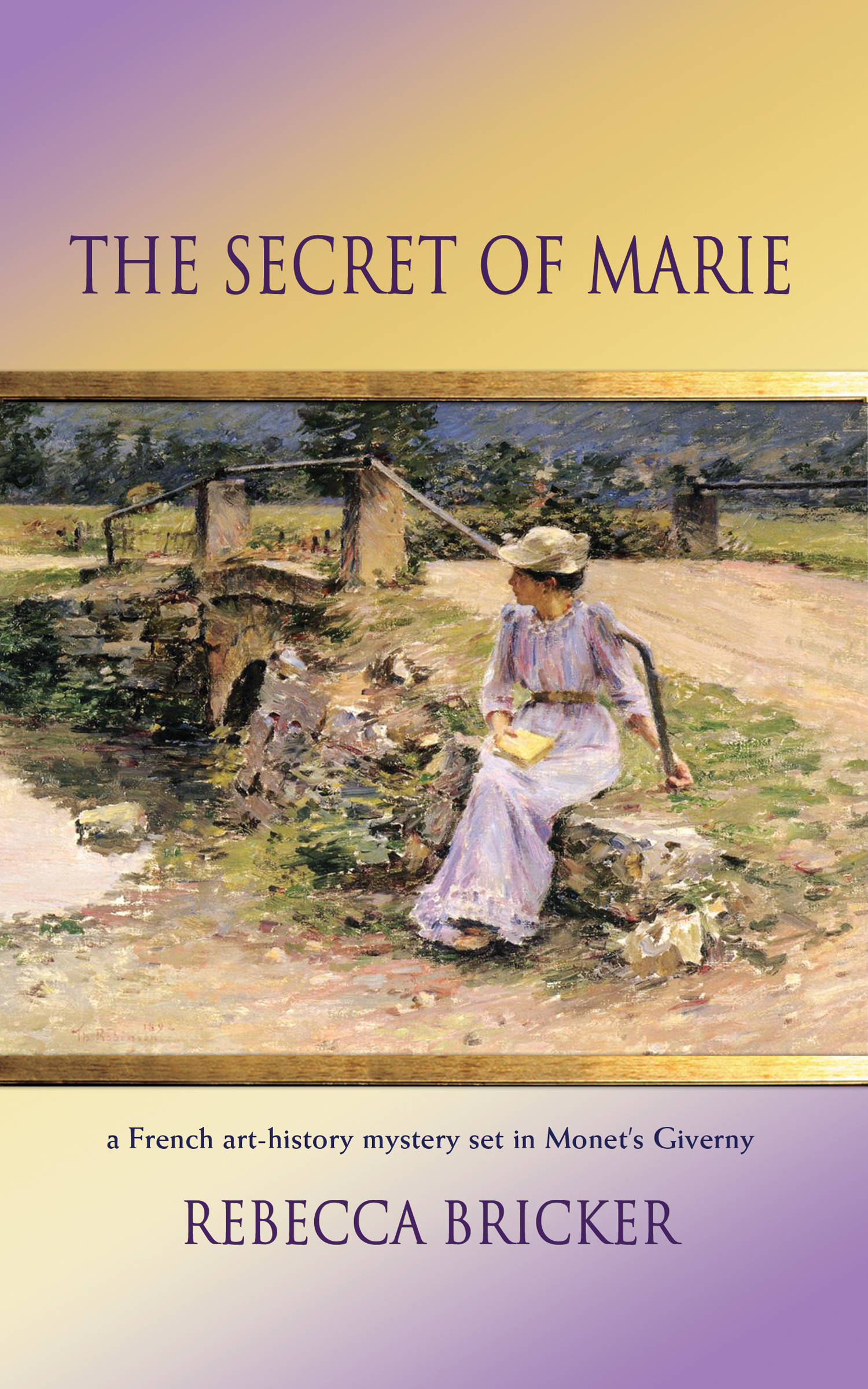 Posted by JD Hull. Permalink | Comments (0)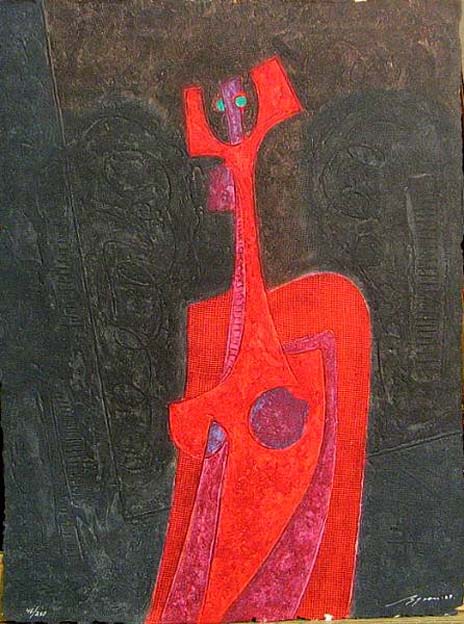 "Rosa", 1989, Byron Galvez (1941-2009)
Posted by JD Hull. Permalink | Comments (0)
"O Rare Ben Jonson"

--Words on the gravesite slab of English dramatist and poet Ben Jonson (1572-1637) in Westminster Abbey. Jonson was buried upright, i.e., standing up.
Twenty-five years ago, before The Great Neutering, before attorney gene pools started to dilute, when service professionals were well-rounded, if not classically-educated Renaissance people, when it meant a great deal to be a lawyer, and indeed to be a man, we had practitioners like Partner Emeritus. That is the nom de plume of a retired Brahmin New York City lawyer with an impressive following on the internet and who many culturally illiterate people--i.e., most lawyers these days (sorry, but that is the perfect truth)--apparently simply do not get. He's intimidating and spine-tinglingly scary to the maggotry, a comedic genius and WASP Yoda to the urbane.
Whoever he is--I sense pretty much everything about the way he portrays himself is authentic save his real name--PE has been there and done that (his legal breadth intrigues me) in upper-tier corporate law. And, perhaps, in life. Like me, he is an accomplished and unapologetic philanderer, and occasional cad. Color him, too, a bit picaresque. He is well-read and well-traveled. Two bonus CV points. He acquired and trained two Afghan show hounds. He even played polo, for fuck's sake. And like me, he does love the law, and this profession, which he worries about. At this stage, Partner Emeritus is also an accomplished satirist. A Lenny Bruce for those with Mayflower DNA. Governor-for-Life of Upper Caucasia. A Dean Swift for modern Manhattan.
PE entertains in two distinct, interchanging, modes. You commend his taste, and judgment, when he shifts gears from Satirist to Learned Critic. (You don't know when that is? That shifting? Your problem. Start getting a real education by attending the theatre, visiting art museums and reading Tom Jones, Candide, Huckleberry Finn. Devour Miller, Kubrick, Pope, Orwell. Behold Nabokov, Heller, Huxley, Mencken. View Pieter Bruegel. Listen to Gilbert & Sullivan. Will take years--but it's worth it.) Ninety-five percent of the time--no, I do not agree with his every assessment--he's right on the money about people, places and things. His writing is art. Class art. Informed art. Funny art. He disturbs, and brilliantly.
PE's best gift? It is his instinct for detecting two related (I think) qualities he detests: hypocrisy and mediocrity.
Watch him each week expose the growing cadre of bad actors--i.e., twinkies, teacups, imposters, poseurs, plagiarists, thieves--who regularly shill on ATL's eclectic pages, Partner Emeritus has an instinct for the jugular that is dead-on, lightning fast and funny. If you think--and not merely react--you will learn something. You may feel a bit uncomfortable about how you stack up in this universe. But you should learn something about yourself. Otherwise, try not to blow a tube, or pull a hamstring, laughing.
You can read him and howl along with me most weekdays to his comments to certain articles at Above the Law. For many people, PE is the best thing about David Lat's celebrated and storied website. Excerpts from one wistful ATL comment last week:
Prior to owning a 1981 DeLorean DMC 12, I owned a gorgeous 1979 BMW M1. One Saturday, while my wife was with her family at Martha's Vineyard, I took my car into the city and decided to visit the old Copacabana. There, I met a woman named "Sophia." We drank Dom Perignon and danced Salsa and some disco (I was a maven on the dance floor and could have given John Travolta a run for his money during his "Saturday Night Fever" phase). During that evening, Sophia slipped a drug into my drink. The next thing I know, I woke up with a throbbing headache and my lower body was in pain. Apparently, I had crashed my vehicle into a divider on the Long Island Expressway and Sophia was unconscious next to me. A police cruiser drove by and stopped. I explained to the officer that I had been drugged by the latina woman next to me and that she had robbed me (I made sure to place my wallet in her purse before she regained consciousness).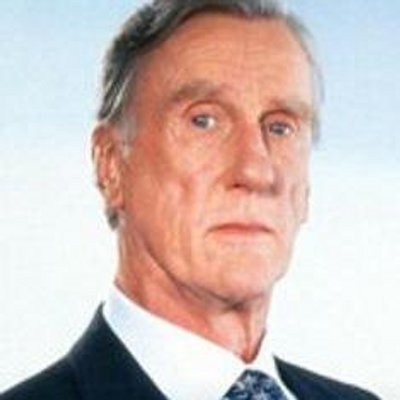 Posted by JD Hull. Permalink | Comments (0)
October 06, 2016
Nobody will ever deprive the American people of the right to vote except the American people themselves and the only way they could do this is by not voting.

-- FDR (1882-1945) Patrician, Activist, Charmer, Leader, Bad-Ass.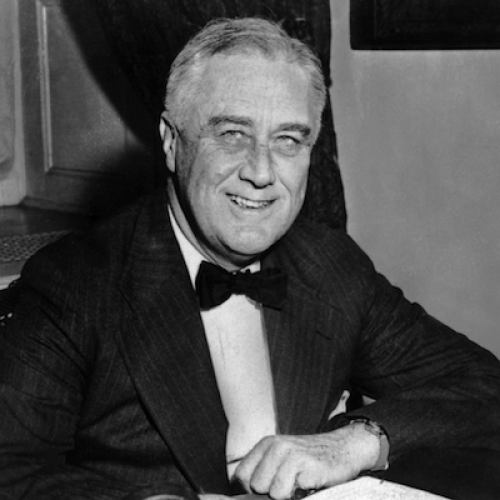 Posted by JD Hull. Permalink | Comments (0)
October 05, 2016
We are asked to recognize that authors are congenitally irresponsible, that frequently they are so sorely pressed for funds that they are willing to sell their work for a mere pittance, and therefore assignments made by them should not be upheld.

--Justice Frankfurter, writing in Fisher Music Co. v. Witmark, 318 U.S. 643, 656 (1943)

37 years in Hell: French Poet-Badass Arthur Rimbaud at age 17, 1871.
Posted by JD Hull. Permalink | Comments (0)
I am still voting for Hillary Clinton. But Pence stepped up in the Vice-Presidential debates last night. He was gathered, genuine and at times even presidential. Both candidates were prepared. Neither said anything dumb. Kaine does have that neutered-male weenie patrol new age lackey quality. But both Pence and Kaine are decent if somewhat lackluster pols who could be POTUS if they had to be.
Posted by JD Hull. Permalink | Comments (0)
October 04, 2016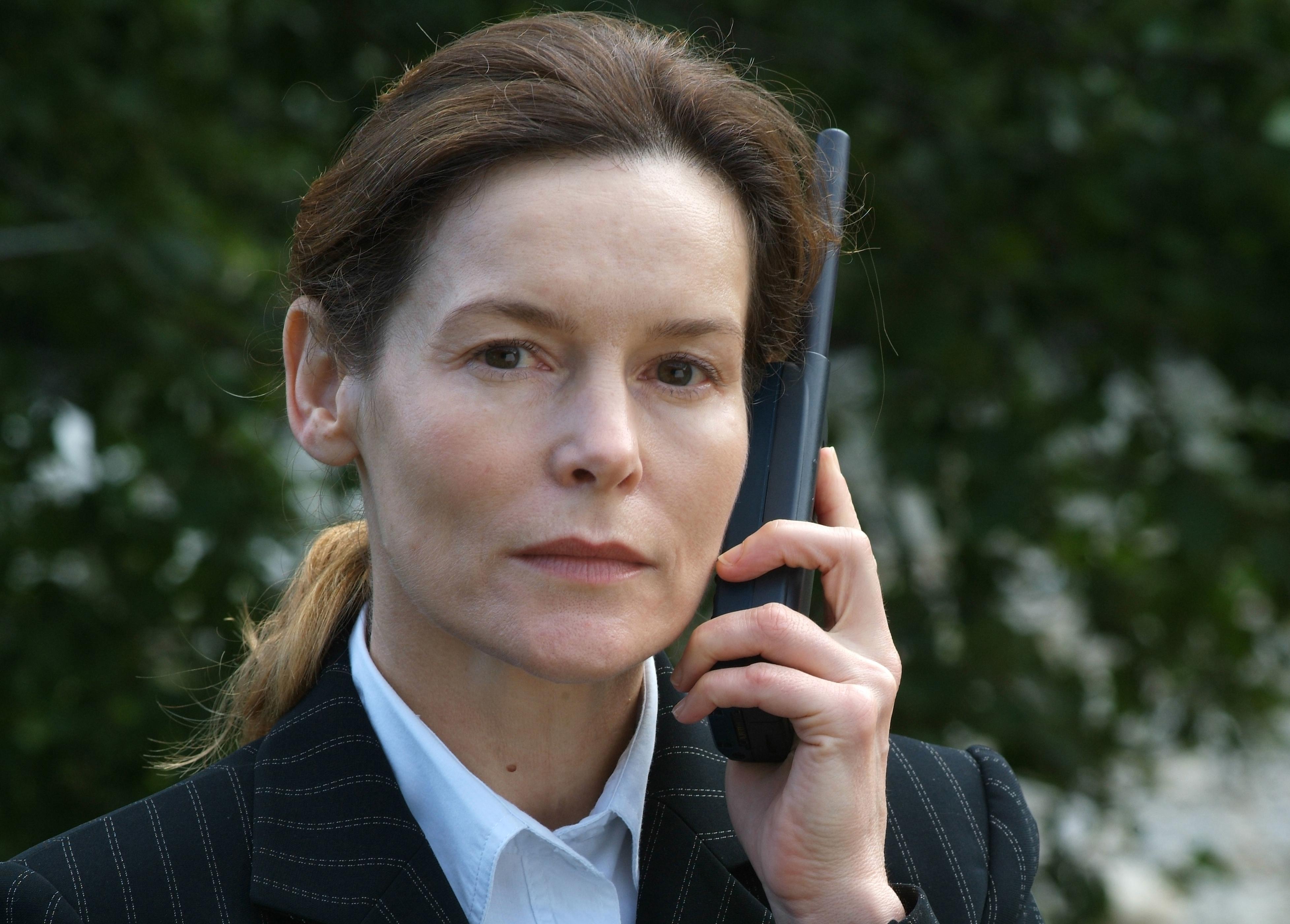 I have not met South Africa-born movie, television and stage actress Alice Krige but have admired her and her movies for almost 30 years. I would like to see her on stage some day. I am in awe of working dramatic actresses based on the difficulty of their craft alone--and have been lucky to spend a lot of time with one in particular. To be noticed and hired, to keep working in serious paying roles down through the years, to make a living, to endure, even for the very gifted, is not a reality for most. You must be more than pretty, more than mega-hardworking, more than resilient, more than cheerful, strong, tough, well-regarded, respected and liked. You must be Lucky, too. Uncommon and shining talent is a prerequisite. All your competitors have it. A tough, unforgiving profession you must love deeply and almost unconditionally to merely stay the course in many, many moments during a long career.
Posted by JD Hull. Permalink | Comments (0)
Remarks late last year made by one Partner Emeritus in comments to "Old Lady Lawyer: Ageism Knows No Age", a post by Jill Switzer, at David Lat's enduring Above the Law:
When I was at the firm, I made it known that junior associates were prohibited from talking to me unless I initiated the conversation. There was a simple reason for this policy. I was there to make money and generate business.

Talking with associates was a waste of time as I was not there to assist with their professional development. The firm had other programs for that.

The firm is a business, it is not a goddamn camp Snoopy or the psychic friends network. If you want to network for business under the guise of being "social," do it on your time, not mine.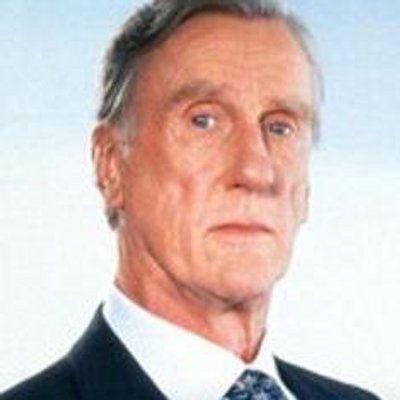 Best of PE 3.19.2016
Posted by JD Hull. Permalink | Comments (0)
October 03, 2016
Posted by JD Hull. Permalink | Comments (0)
You can't wait for inspiration. You have to go after it with a club.

--Jack London (1876-1916)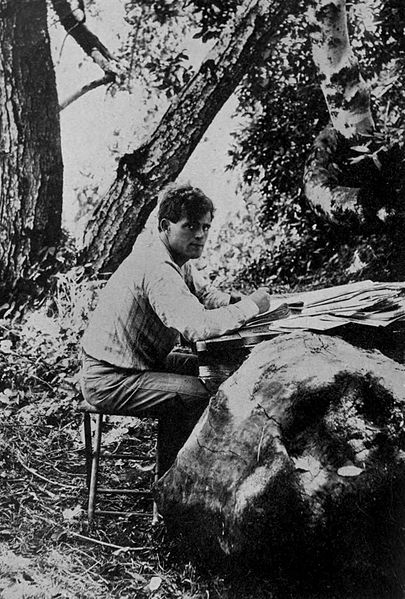 John Griffith "Jack" London in 1905

Posted by JD Hull. Permalink | Comments (0)
October 02, 2016
He who makes a beast of himself gets rid of the pain of being a man.

--Samuel Johnson, 1709-1784, London

Billy (Brad Davis) loses it and kills Rifki in Alan Parker's "Midnight Express" (Columbia 1978).

Posted by JD Hull. Permalink | Comments (0)
October 01, 2016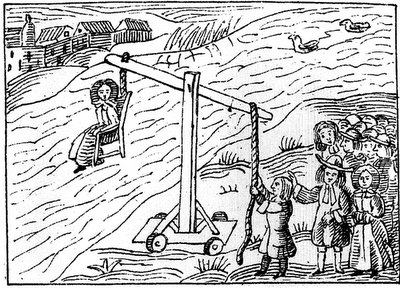 Posted by JD Hull. Permalink | Comments (0)
September 30, 2016
Out of the quarrel with others we make rhetoric; out of the quarrel with ourselves we make poetry.

--W.B. Yeats (1865–1939)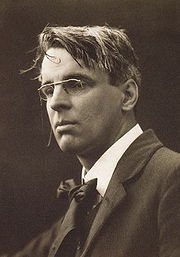 Posted by JD Hull. Permalink | Comments (0)
And from comments made yesterday at ATLS.
1. The Business Sense-Challenged Litigator. Tries business cases. Has zero business sense, biz talent, biz experience, biz understanding or biz chops. GCs often learn too late.
2. The Risk-Averse Weenie. Most of us.
3. The Secretly Embittered Lawyer. Hates lawyering but likes dressing up. Suddenly likes lawyering career after 3 beers with buddies on Friday afternoon. Claims to have read The Bramble Bush. Always mentions he's a lawyer to anyone he meets. Anyone. Everyone. House pets.
4. Litigation Partner Who Has Never Picked a Jury. Settles a lot. Spotted easily at first status conference.
5. The Polymath Transactional Lawyer. Quiet, creative, hardworking, reasonably contentiousness--and actually smart. Regularly embarrassed by the mediocrity, semi-literacy & shallowness of most litigators. Could be a tax lawyer, too; many are surprisingly well-educated, cultivated, accomplished, well-traveled and well-rounded.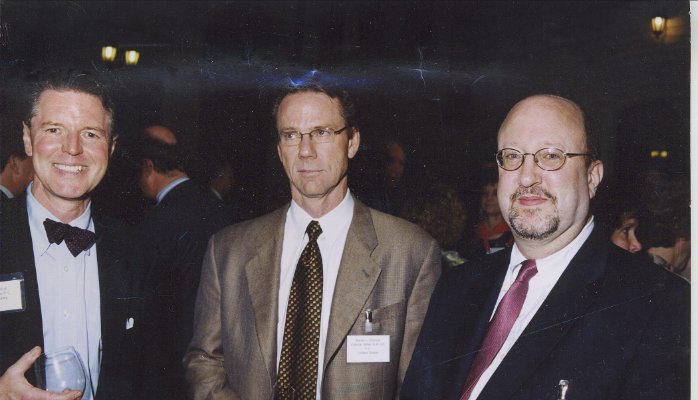 Non-stereotypical American business lawyers, Budapest 2009.
Posted by JD Hull. Permalink | Comments (0)
Watch your client both in and out of the legal areas you usually work in. Stretch yourself a bit. Pretend you're curious. Keep watching. Devise a simple system to keep abreast. Your new intern Bambi would love to help.
Rule 7 is this blog's second most popular (and second most ripped off) client service "guideline" in our annoying but awesome and increasingly popular 12 Rules of Client Service. We like this one, too. In its entirety, here is the original (sans links) January 24, 2006 post:
Rule Seven: Know the Client.

The "12 Rules of Client Service" I have been posting one-by-one starting on November 19 appear in a booklet Julie McGuire and I prepared internally 5 years ago for associates and non-lawyer staff. We just call it Hull McGuire Practice Guide* (*or how to become a productive associate or paralegal). In the Guide, we call the same rules "Blackletter Rules for Practicing Law".

The idea is that each of the twelve overall practice rules harks back to the idea that the client comes first. Clients, clients, clients. For us, that is practicing law. Except for some rewording, the 2 sets of rules are substantially the same. The first six rules are reproduced here.

Several lawyer-bloggers I respect have posted--and in some very eloquent and interesting ways--on the idea of Rule 7, really knowing the client and its culture. I think they say it all. See Tom Kane, Patrick Lamb, Tom Collins and Arnie Herz. Some of the discussion lately was triggered by the nerve jangling report of complaints of some GCs at a Fulton County, Georgia CLE conference in early December 2005. I've chimed in on that, too--here and here.

The client, it seems, actually wants you to know him, her or it. Take time out to learn the stock price, industry, day-to-day culture, players and overall goals of your client. Visit their offices and plants. Do it free of charge. I think associates in particular need to develop the habit of finding out about and keeping up with clients and their trials and tribulations in and out of the areas you are working in. Learn about your client--and keep learning about it. Devise a system to keep abreast.




Satisfied In-House Counsel.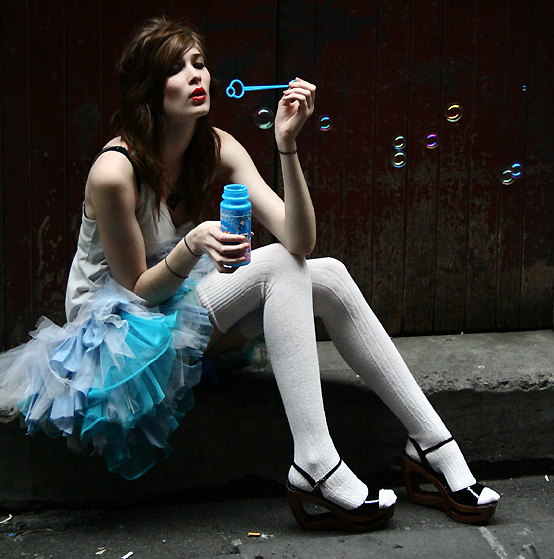 Bambi the Intern.
Posted by JD Hull. Permalink | Comments (0)
September 29, 2016
Don't mean to go all Sartre on you guys but I'm always amused at the concept of "making bad choices" in life. How many of us on this earth really make any important "choices" AT ALL? Don't most people just do (a) as their parents did, (b) as society does or (c) what someone else tells them to do? Aren't most of us really on our knees most of the time? Crawling around like curs for a cue or sign of what next step to take? How many of us lead authentic and original lives? How many of us have ever had a truly original thought in our entire lives? End of Sartre. Back to regular bourgeois blog programming.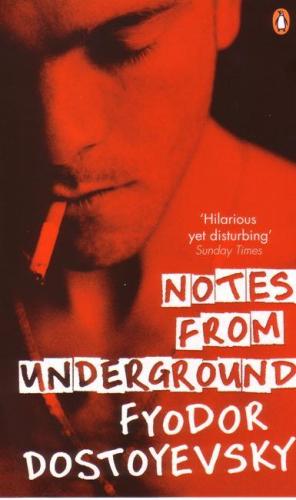 How many of us have ever made an important choice at all?
Posted by JD Hull. Permalink | Comments (0)
Put aside your party line, your ideology and anything else you use to avoid thinking on your own. School teacher, seamstress, businesswoman, community organizer, Chicago girl and Ireland-born, Mary Harris "Mother Jones" (1837-1930) had big ones. What a resume, most of it from after she turned 50.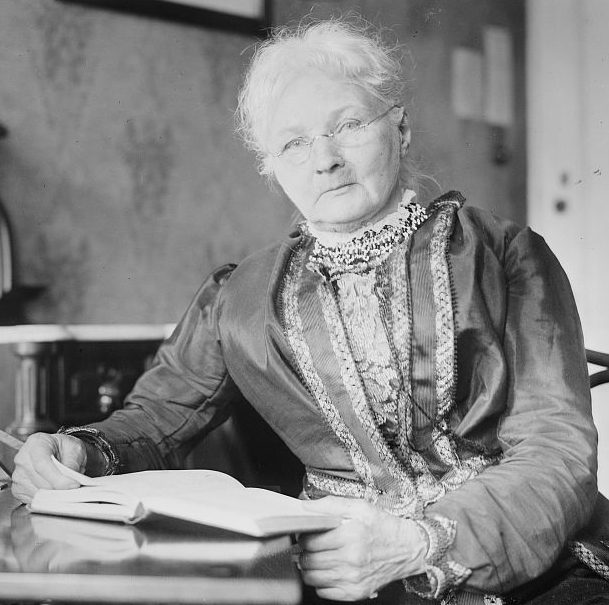 Denounced on the U.S. Senate floor as the "grandmother of all agitators."
Posted by JD Hull. Permalink | Comments (0)
September 27, 2016
Credit where it's due re: last night's historic first 2016 POTUS debate in New York City. The evening belonged to HRC. She often played Trump like a piano. But neither were at his or her best. Expect better performances in October. He will be more charming. She will be less scripted. See this morning's ATLS discussion Who Won the First Debate?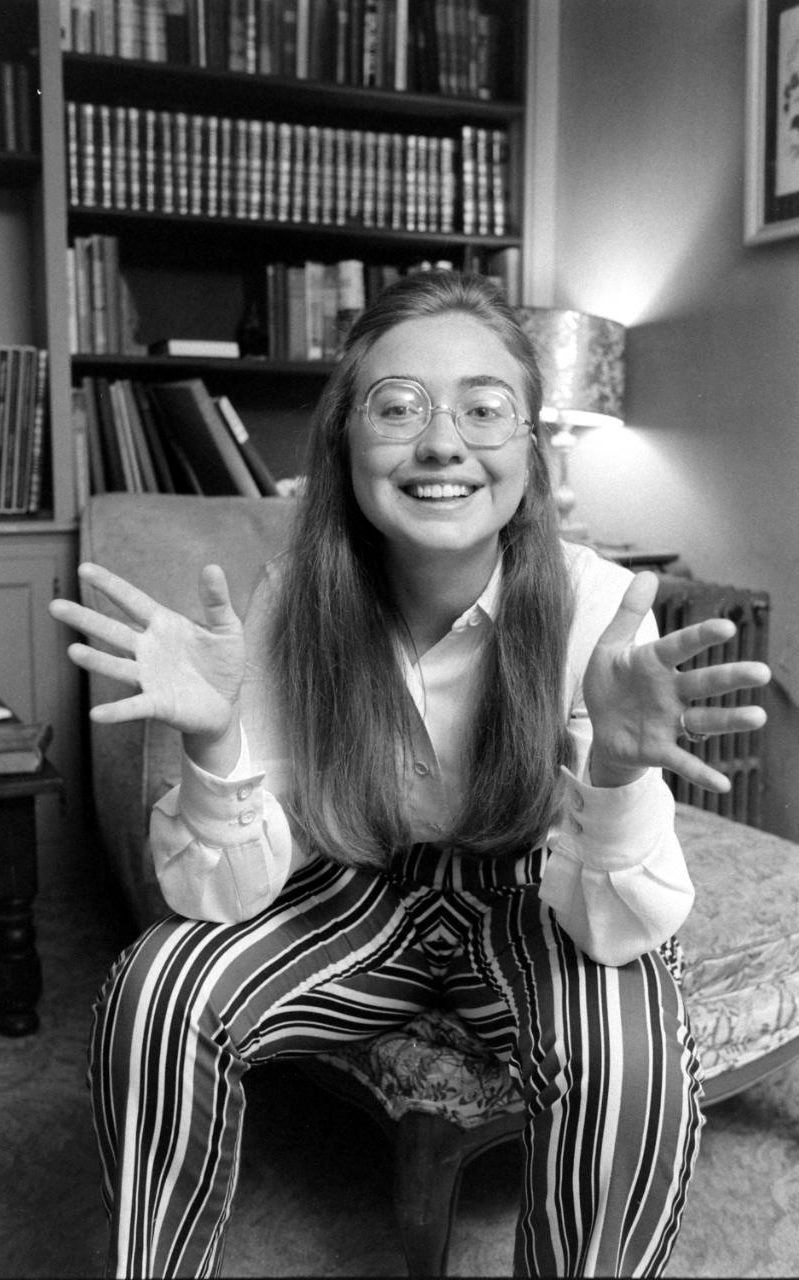 Hillary Rodham, Wellesley College, 1969. Life Magazine.
Posted by JD Hull. Permalink | Comments (0)
September 26, 2016
If voting changed anything, they'd make it illegal.

--Emma Goldman (1869–1940) Anarchist, Activist, Writer, Leader, Bad-Ass.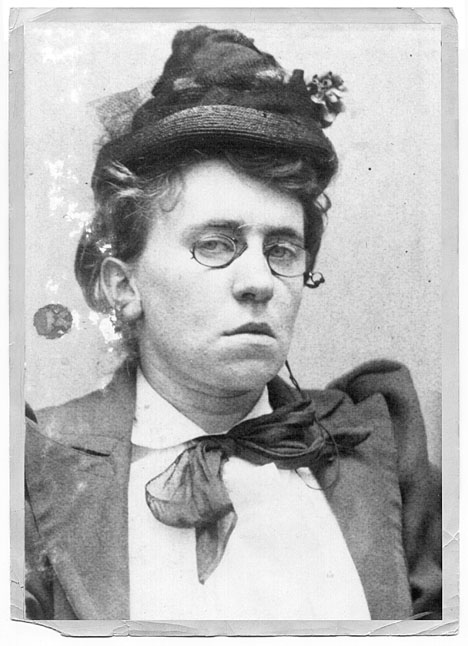 Posted by JD Hull. Permalink | Comments (0)
If you work for a peer firm, you will encounter me or someone very much like me. I or some form of my embodiment will exist to make your existence as uncomfortable and unpleasant as it can be.

-- Partner Emeritus, New York City, September 3, 2009
I've loved practicing law. After three years of working on Capitol Hill, I became one of two associates in the small DC branch office of a now-defunct Pennsylvania firm. They gave me a wonderfully eclectic mix of work to do: environmental litigation, energy law, U.S. Supreme Court practice and lobbying for coal companies and banks. In two years the DC office merged with a bigger DC-based firm. We went from 10 to 35 lawyers. And I went from a window office on Eye and 15th, N.W. off McPherson Square to a smaller no-window office three blocks down the street at International Square. I was a 4th or 5th year associate. I didn't complain. I drew a picture of a sun and posted it on the wall.
Meanwhile, up in New York City, and at about the same time, Partner Emeritus' white shoe firm was negotiating a lease renewal--and the Great Man would have gone one step further:
Back in the early '80s when my firm negotiated its lease renewal, I ardently advocated to take less space as I thought placing associates in offices was a waste of resources. Offices are for closers and relevant playmakers who need personalized space to entertain clients. Given that young associates are not permitted to directly interact with clients, there is simply no need for them to have offices.

One of my pet peeves when I was at the firm was the contumacious habit of associates who closed their doors. Whenever I saw an associate's door closed, I assumed he/she was doing one of the following: 1) taking a nap; 2) checking their private email account (e.g., Ashley Madison, etc.); 3) masturbating; 4) engaging in personal phone calls; or, 5) watching internet porn.

As far as I am concerned, associates do not require privacy unless they are on the commode. I personally took a note of all the associates who closed their doors and would often reprimand them or make a notation on their annual review. If it were up to me, I would have had the building maintenance crew remove the doors off of the hinges but I was outvoted on the matter.

I prefer that associates and non-equity partners share the window cubicles. This way, the partners and staff can easily monitor how busy associates are. Moreover, the window cubicles will keep associates on their toes and prevent them from slacking off.

And please spare me the argument that window cubicles dehumanizes associates by making them feel like zoo animals on display. Unlike the animals in the zoo, trust me, no one wants to waste time watching troglodytes push paper.
--Comment by Partner Emeritus to an article by my friend boy wonder David Lat on August 28, 2015 at Above the Law entitled "More Bad News For Biglaw Associates?"

3rd year associates share 'premium' window cubicle in 1987 (J. Riis).
Copyright 2015 J. Daniel Hull, Ellen Jane Bry, ____ Doe. Best of Partner Emeritus (#6)
Posted by JD Hull. Permalink | Comments (0)
Amazing Saturday college football news. And in South Bend. Whoa. When I was a Duke student, few ever attended football games. Soccer and of course basketball is what drew student crowds.
Posted by JD Hull. Permalink | Comments (0)