May 02, 2016
Thank you, Arthur Rimbaud. We owe you.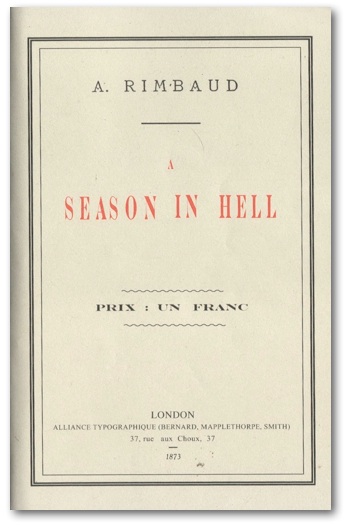 Posted by JD Hull. Permalink | Comments (0)
May 01, 2016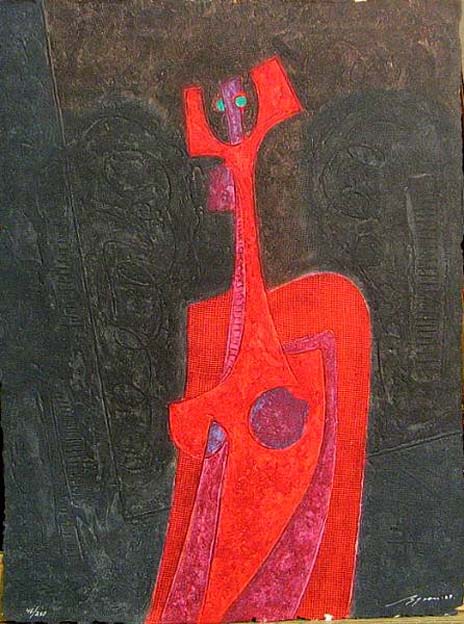 "Rosa", 1989, Byron Galvez (1941-2009)
Posted by JD Hull. Permalink | Comments (0)
May Day is a bit unique among the many old pagan holidays. For 2,200 years, at least in Europe, it's had a long and colorful run on its own, albeit in different forms. But unlike other pagan celebrations, May Day in Europe was never Christianized or abandoned as Christianity spread throughout Europe. It somehow managed to survive and flourish on its own. The first May Day holiday we know much about began in republican Rome about 250 BC. It was a one-day spring festival in honor of the goddess Flora, a fertility deity. Eventually the holiday grew to six days of special events and serious reveling, on April 28-May 3. Known as the Floralia in Roman religion for nearly 600 years, Rome's May Day was a "peoples" or plebeian holiday that took place at the Temple of Flora. (If you've been to Rome even once, you likely looked over the ground where the temple once stood. It's on the edge of the Aventine, a few hundred yards southwest of the Circus Maximus and Palatine Hill.) The Floralia featured drinking, mock gladiator games, animal sacrifices, "the pelting of the crowd" with vegetables (the first food fights?), dancing, nakedness, prostitutes (sex workers were specifically included and often featured), dancing naked prostitutes, theatre, colorful costumes and drinking. Below, one of the the greatest painters of the 1700s gives us a baroque take on the festival and its raw, fun and feral spirit.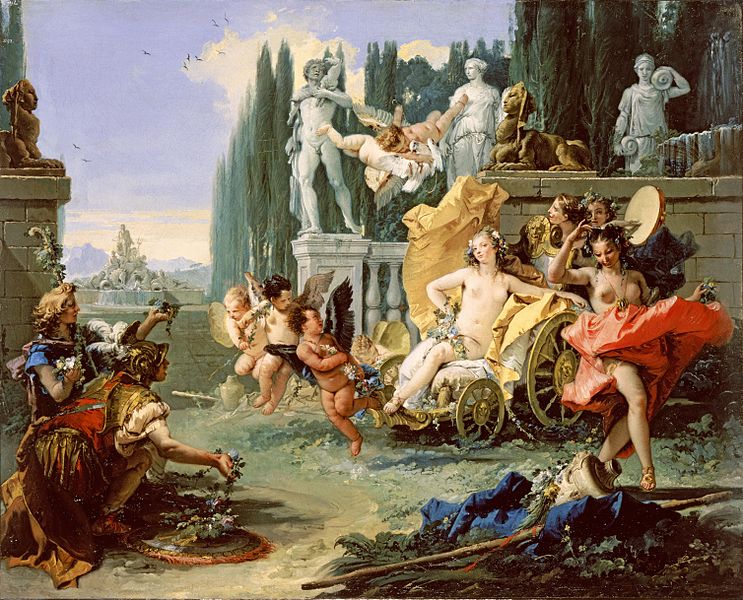 "The Empire of Flora", 1744, Giovanni Battista Tiepolo (1696–1770). The scene is supposedly based on Ovid's description of The Floralia.
Posted by JD Hull. Permalink | Comments (0)
April 30, 2016
For years I've dissed the West's Great Neutering, in my case a discovery based primarily on the increase in younger effeminate but straight male lawyers over the past 15 years. I'm still voting for HRC if given the chance. Best POTUS candidate in my lifetime. But part of me wants to support Donald Trump. I do like his nod to traditional maleness. And I never knew how deep and bad The Great Neutering was until I watched the panicky reaction to Trump's candidacy. Boomer parenting and 3rd wave Feminism created a miserable class of neutered males. Many of these young men are uncomfortable with and ashamed of Being Male. We need to stop this.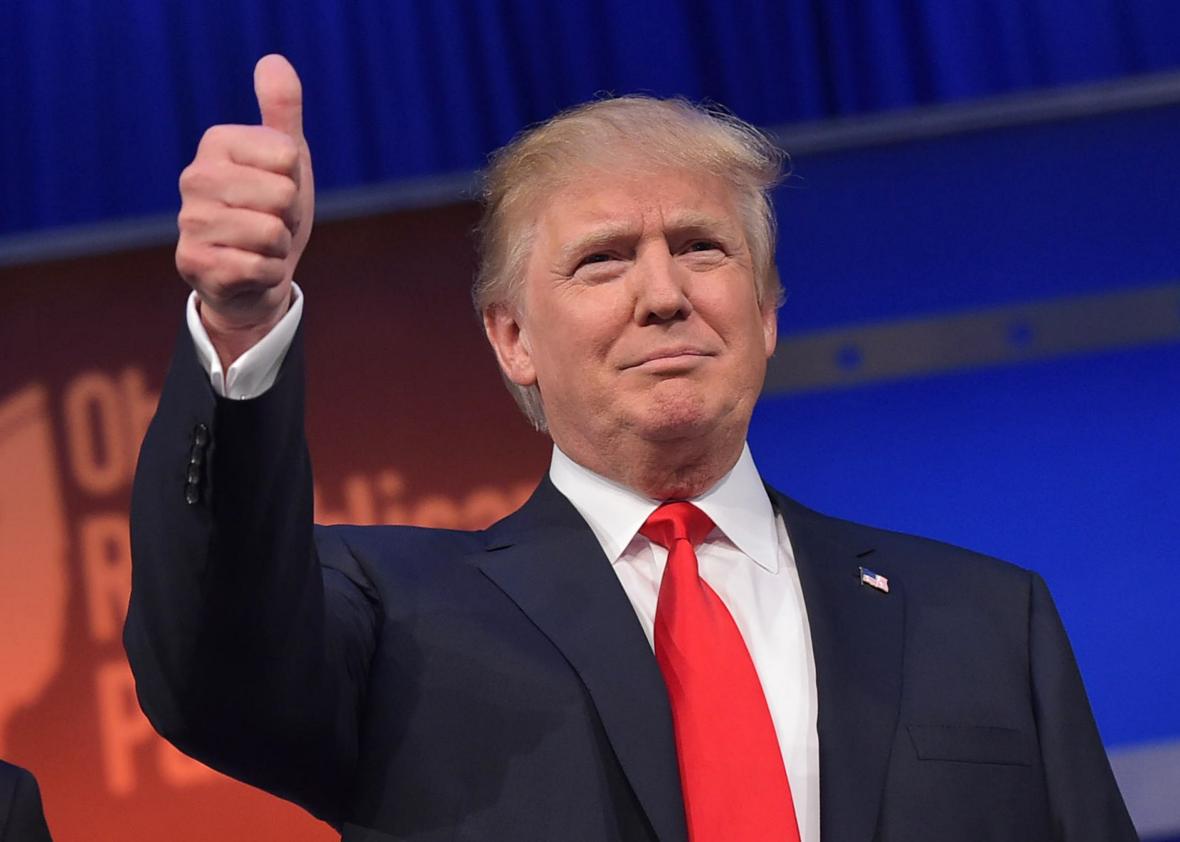 Posted by JD Hull. Permalink | Comments (0)
April 28, 2016
Prescient. Accurate. Inspiring. Irritating. Even upsetting. But they are not about you. Born right here in 2006, and part of Hull McGuire cosmos since the 1990s, the 12 Rules of Client Service try to align client and lawyer interests, and do a good job of that. They require discipline, persistence, attitude and a mind-set of enforcement. And big ones, frankly. Have a nice day.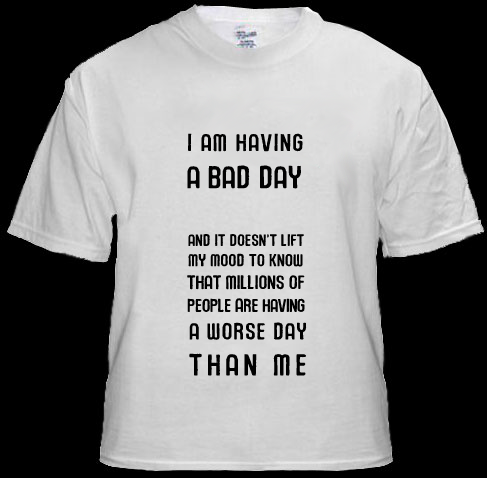 Posted by JD Hull. Permalink | Comments (0)
April 27, 2016
Going back down
To Kansas, too.
Bring back a little girl,
Just like you.
Posted by JD Hull. Permalink | Comments (0)
April 26, 2016
Posted by JD Hull. Permalink | Comments (0)
April 25, 2016

McGovern in 2012.

Posted by JD Hull. Permalink | Comments (0)
April 24, 2016
The most civilized nations of modern Europe issued from the woods of Germany; in the rude institutions of those Barbarians we [received] the original principles of our present laws and manners.

--Edward Gibbon, The Decline and Fall of the Roman Empire, Chapter IX (1782)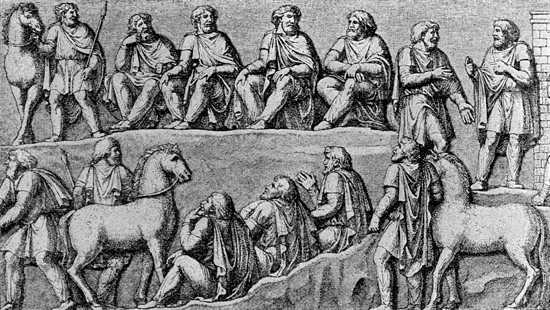 Posted by JD Hull. Permalink | Comments (0)
April 23, 2016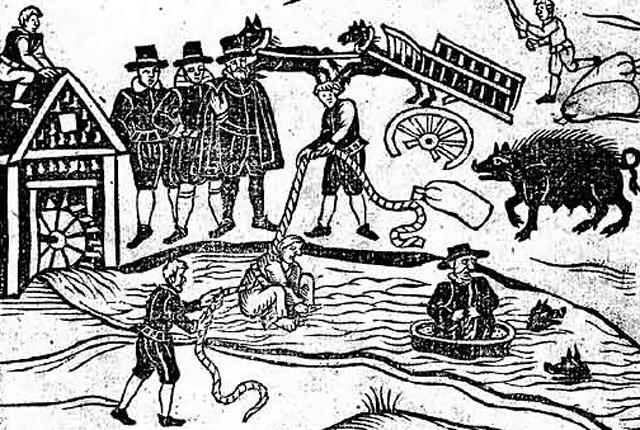 And see A History of 'Trial by Ordeal' at Mental Floss.

Posted by JD Hull. Permalink | Comments (0)
...are right here. Revel in their Wisdom. Ignore them at your Peril. Teach them to The Help.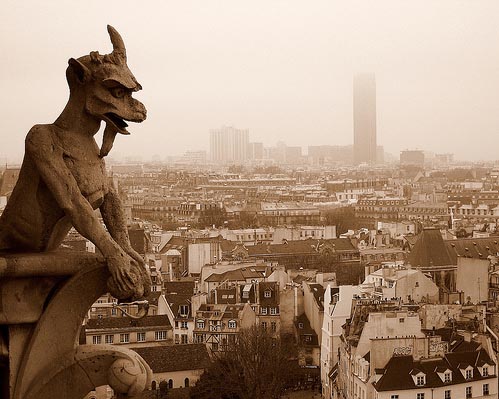 Posted by JD Hull. Permalink | Comments (0)

Thoughtful book by an Irishman about my favorite tribe.

Posted by JD Hull. Permalink | Comments (0)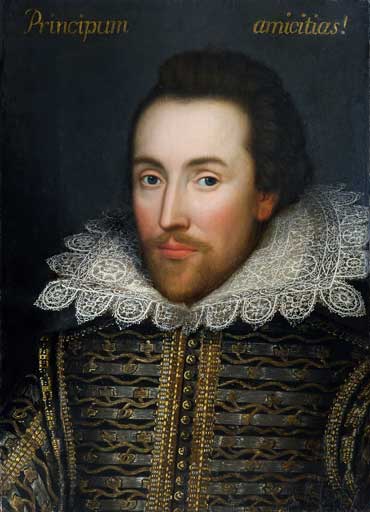 HORATIO
O day and night, but this is wondrous strange!
HAMLET
And therefore as a stranger give it welcome.
There are more things in heaven and earth, Horatio,
Than are dreamt of in your philosophy.
Hamlet, Act 1. Scene V.
William Shakespeare (1564-1616)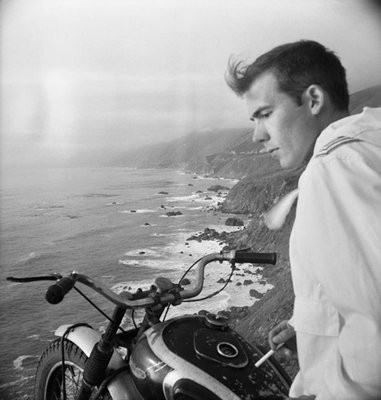 "Maybe there is no Heaven."
Generation of Swine: Tales of Shame & Degradation in the '80's.
Hunter Stockton Thompson (1937-2005)
And Heaven on Earth? That's up to us, right?
Welcome to Blawg Review No. 318, which follows Texas trial lawyer Mark Bennett's inspiring No. 317 at the well-regarded Defending People. My name is Dan Hull. I practice law to (1) make money, (2) ensure that every day will be different than the one before, (3) use everything I have practicing law so I can feel alive, (4) serve sophisticated purchasers of legal services who "get it"--corporate clients with in-house counsel normally represented by much larger firms--and put them first, and (5) treat my law practice and firm as both a shop and a laboratory for new ideas.
"Immersion" is what I seek in life and work. So that my life is full, and full of surprise. For me, this is exactly what William Shakespeare (or whoever authored the works bearing his name) and Hunter Thompson had in common. It is the gift, and courage, to get us to fully participate in the story along with its creator. The Singer, if you will, becomes the Song.
April of course is National Poetry Month. Today, April 23, is the day on which William Shakespeare was very likely born and also (strange as it seems) most definitely the day on which he also died. Happy 448th Birthday, Sir--and thank you. In your plays, characters, story and theme strut, bellow, work, play, dart and dive in and out together with all the surprise and verve of real life. As in Thompson's work generations later, you are always "there". With us. In fact, the sense of writer participation in the work of both Shakespeare and Thompson shoots through each line. In Thompson's case--"as your attorney, I advise you to take a hit out of the little brown bottle in my shaving kit"--writer involvement is impossible to ignore as he throws himself into the narrative. The capacity for detachment, while occasionally important and present in the works of both, is just one tool in the arsenal of storytelling. These two authors are fully-engaged. In the story. With us. Now. Immersed.
I want to be that kind of lawyer, too.
Six years ago, in Blawg Review #43, Boston's Diane Levin gave us a fine Shakespeare edition which celebrates a man whose 38 plays, 154 sonnets and other poems changed the English tongue forever and made it work harder, bend more, stretch mightily and finally give England a language that could keep up with its cascading, unrelenting and wonderfully vibrant and ancient imagination. He used words, made new words and experimented with word-combinations so that both the writing and the author were fully-engaged, participating, immersed in the story, risk-taking. It was not like anything that had gone before it. Read, for example, the entire Hamlet scene above.
Hunter Thompson--I have inadvertently channeled this journalist for nearly three decades since I covered for a college daily an infamous speech he gave--took participatory one step further in his feisty-funny yet oddly clear-eyed new journalism. But, for his time, William Shakespeare's body of work revolutionized what the English language could do. Changed forever how we saw ourselves. His work demonstrated in and of itself what humans could do to change the world. Simply put, Shakespeare, like Geoffrey Chaucer before him, made English cool. Very cool.
And all of you? I hope all of you will do the same thing with your law practice--and with the entire law profession itself. Please push the envelope a bit for us all.
But first things first, as they told me when I exited my Final LL.M Program. Shakespeare's Works? Who wrote them? Francis Bacon or Edward de Vere, 17th Earl of Oxford, are my two personal favorites for the honor. Perhaps a number of people or a combination wrote them. But not Shakespeare. The chances that the historical person, a well-meaning actor-bumpkin from Stratford named William Shakespeare, wrote all these assorted, richly-layered erudite and intricate gems in a working life in which he retired at 49 is about as likely as learning in a few years that Billy Carter, Jimmy's brother, invented the Internet, thought up Twitter, and did both theoretical and initial lab work resulting in three Nobel Prizes in Physics over a 20-year period. Or, staying with rogue presidential brothers, that Roger Clinton brokered several Middle Eastern cease fires, engineered Procter & Gamble's Gillette acquisition, and still had time to join the special forces, get buff and shoot Osama bin Laden.
If he were living today, Will Shakespeare would reside as a community theater local "star" amongst my many cousins in eastern Tennessee in a house with a front porch decorated by all-year-long Christmas tree lights and featuring a really big Coke Machine. My childhood friend Ernie from Glen Burnie, who has an English degree from Yale, and is now a partner and trial lawyer in a well-known DC-based law firm, dismisses the historical Will Shakespeare more comprehensively, if crudely: "Kind of guy who'd try to blow himself with a Dust Buster, if you ask me." Note: Just heard that Ernie lost his slot again at The University Club.
So Shakespeare couldn't have written "Shakespeare". But Someone Cool, Brave and Hard-Working did--and he, she or it changed Everything: character, story, our sense of an inner life, consciousness itself, words--and how they could sing.
So let's celebrate those who do things, whoever they are, famous or unsung, and especially those who do great things. Which are almost always difficult, frustrating things. A gentleman from South Carolina, trial lawyer Bobby G. Frederick, reminds us at Trial Theory that today is also the 112th anniversary of Teddy Roosevelt's "Citizenship In A Republic" speech delivered at the Sorbonne, Paris, France, 23 April, 1910. It is an Ode to Quality long-loved by hard-working full-time lawyers worldwide. Excerpt:
It is not the critic who counts; not the man who points out how the strong man stumbles, or where the doer of deeds could have done them better. The credit belongs to the man who is actually in the arena, whose face is marred by dust and sweat and blood; who strives valiantly; who errs, who comes short again and again, because there is no effort without error and shortcoming; but who does actually strive to do the deeds; who knows great enthusiasms, the great devotions; who spends himself in a worthy cause; who at the best knows in the end the triumph of high achievement, and who at the worst, if he fails, at least fails while daring greatly, so that his place shall never be with those cold and timid souls who neither know victory nor defeat.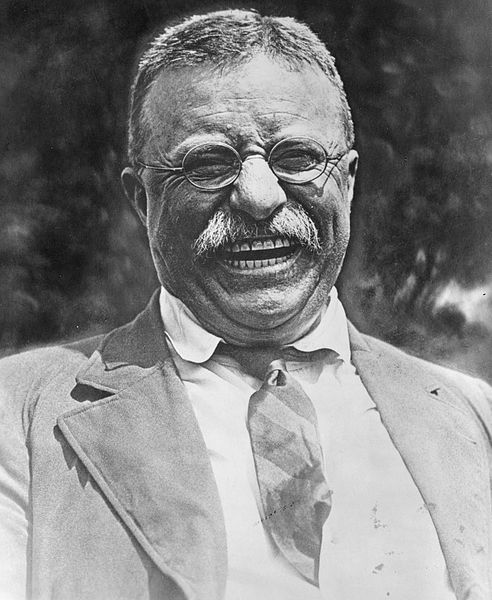 You get the idea. This Edition of Blawg Review for lawyers who get up and do it every day. Let's start with three "non-virtual" friends of mine. Patrick Lamb, the Chicago business trial lawyer and law firm innovator who got me interested in blogging back in 2005, is a "trench lawyer" if there ever was one. We share similar career paths and a real drive to build a completely new kind of law firm for higher-end clients. I've spent more time personally with Pat than any other lawyer who writes. For several years, and directly due to our connection through blogging, our respective law firms were main drivers together in the same invitation-only international business law consortium based in Austria. We are still members together of a second invitation-only group based in Charleston. We've served on each other's panels on the subjects of higher-end customer service, law practice, and litigation. Pat has great business sense (rare in lawyers) and a fabulous legal mind. See his commentary in "WSJ on ever increasing hourly rate: anyone else get a sense of deja vu?" at his always-provocative In Search of Perfect Client Service. He is one of a handful of people who is changing our profession.
Brit pundit, law professor and velvet-voiced Charon QC, another innovator and doer I met in London in 2007, is one of the funniest and most erudite human beings alive, in or out of the law. If Pat Lamb got me writing again, Charon kept me doing it because he always made blogging, well, great fun. And there were all these great young female "assistants" around him when we met in Mayfair. Anyway, a useful and serious guest post on the UK Facebook litigation by Stephens Scowns Solicitors comes our way in "Careless talk costs jobs". The UK now has 30 million Facebook users. In Preece v. Wetherspoon, an employment tribunal held that a pub manager was fairly dismissed for gross misconduct after she used Facebook during working time to make comments about two difficult customers. You say you had your privacy settings on? Sorry, Sweetie, not a defense. It's still public domain.
The ultimate New York City trench lawyer, and non-virtual friend, is criminal defense lawyer Scott Greenfield at Simple Justice. Scott's made legal blogging--there is no other way to say this--important. Scott, like any number of great lawyers, and great men, is a straight-up pain in the ass. Verbatim quote: "Not trying to be difficult. I just am." He owes me lunch. He owes me at least $5. But I would, and will, refer any corporate criminal investigation I encounter to any general counsel I know to this man. In serving clients, which is the hardest thing on earth to do well, he gets the importance of: speed, lightning application of law to fact, being right there and being organized. He knows how to talk to the most sophisticated clients in the world when they need a little tough love. Hear him, for example, charm Cambridge, Massachusetts, Harvard Yard and Harvard itself in this one: "Taxing the Frugal Future". Talk about immersion in the subject matter.
Another Brit doer, David Allen Green, aka Jack of Kent, is a lawyer-blogger with an impressive record of investigative journalism. He asks "should there be a legal blogging prize?, based on his experience last year of reviewing 2000 blogposts for the George Orwell political blogging prize. One of his sources for this thoughtful piece? Our man Charon QC.
Back in the States, well-known Miami trial lawyer Brian Tannebaum writes at "The Practice", his "combat pay" column at Above the Law, "It's Not Always About the Clients", about abusive clients. It's at once a brave and common sense article that educated me about other practices, especially in the criminal defense area. I did not like the title--I can think of a few others that might fit better here--but I liked what he had to say. He made me think.
Another Alpha Dog, Innovator and Doer: Fellow Midwesterner and Seattle-based Dan Harris writes China Law Blog. Like Greenfield and Tannebaum, he lawyers--and writes--every day. If you work, or want to work, in Greater China, follow Dan. See "The Apple-Proview China Trademark Litigation. It's Gonna Settle. Bet On It". Can you ever imagine Dan not telling a client what he really thinks? I can't.
Super-Athlete and New York PI lawyer Eric Turkewitz covers the Boston Marathon, The Importance of Drinking Water, and my second favorite poet in The Boston Marathon (Highway to Hell)". This Don Rumsfeld (disclosure: I like and admire the guy) quote and triple-haiku, frankly, has always made sense to me:
There are known knowns. These are things we know that we know. There are known unknowns. That is to say, there are things that we know we don't know. But there are also unknown unknowns. There are things we don't know we don't know.
And humorist-lawyer Kevin Underhill of Shook, Hardy & Bacon, a name which is at once lyrical and kind of funny-sounding, but I am not sure why, has written "Plaintiff: This Soap Did Not Attract Women as Promised" at his Lowering the Bar. In my next lawyer life, I would like to do some serious class action work in male pheromone or enhancement products that fail.
Mega-Doers in the Profession:
See the ABA Journal's interesting piece, which echos my thoughts on how powerful GCs have become, called The Rise of General Counsel". "The supply of sophisticated business lawyers has increased beyond demand, increasing the power of a few hundred general counsel who control the budgets," the article notes. And I think that is a very good thing for the right outside lawyers who can make the transition from specialists to "quarterbacks" and project managers.
At Above The Law, find out what lawyers worldwide are among the most influential people in the world on the Time 100 list.
At Jamison Koehler's Koehler Law, see a post addressed to the dreaded Slackoisie as infants. It's entitled "Advice To An Incoming 1L: Humble Yourself Before The Law. Surrender".
AttorneyatWork has something that I, for one, can use: "Staying Healthy: 10 Tips for Traveling Lawyers".

The Economist and the Judge on the Bigger Picture, Services, Subsidies: Near and sadly dear to my heart is a must-read by Decline of U.S. Manufacturing by Richard Posner of the enduring Becker-Posner Blog, where Judge Posner hits a few Rust Belt nails on the head. Excerpt:
Becker points to the analogy of agriculture. Employment in agriculture has plummeted, leading to anxieties spurred by agricultural companies about the decline of the "family farm" and the loss of the imagined virtues of the independent farmer, to combat which agriculture continues to be heavily subsidized. The subsidies are widely recognized to be a pure social waste, and the same would be true of subsidizing manufacturing. Like manufacturing, American agriculture is thriving with its historically small labor force.
Finally, here's a soulful, erudite and off-beat article by Steve McConnell, one of the writers of Dechert LLP's Drug and Device Law called "The Long Goodbye".
What About Paris/Clients? is grateful for the opportunity to host Blawg Review a third time. Blawg Review needs to sign up future hosts. It's always an experience. If you are game, get in touch with Ed, the Editor 'n' Chef. The next scheduled Blawg Review will be on May 21 and hosted by Cyberlaw Central, by Kevin Thompson, of Chicago's Davis McGrath LLC.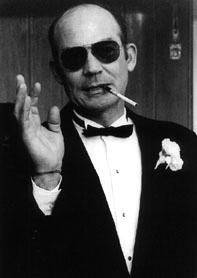 Original post: April 23, 2012 In memory of John (aka Ed. Post)

Posted by JD Hull. Permalink | Comments (0)
April 22, 2016
Today is Earth Day, Edition 47. The first was on April 22, 1970. It was founded by the late U.S. Senator Gaylord Nelson (D-Wis.), and organized and led by Denis Hayes, National Coordinator for the 1970 Earth Day, and since then a mainstay leader, thinker and writer in the environmentalism movement.
Senator Nelson was a lawyer, outdoorsman, true Wisconsin character, ex-governor and hardworking legislator. To get an idea of him, see my 2005 remembrance of "The Earth Day Senator", which appeared in Environmental Protection Magazine after his death in July of 2005. In Nelson's very first speech as a senator--in March of 1963--he had argued that reductions in America's air and water quality to be a pressing national issue.
"We need a comprehensive and nationwide program to save the natural resources of America," he continued. "Our most priceless natural resources are being destroyed."
Step right up, folks. This was new and different 1960s-era stuff. Conservation and protection of natural a resources--once the province of civics classes, the scouting movements, and a few scattered organizations like the Sierra Club--was about to become national, emotional and political.
Six years later, Nelson tapped Hayes to launch the first Earth Day. Denis Hayes has been student body president at Stanford University, and an activist against the war in Viet Nam. After Stanford, Hayes was attending Harvard's Kennedy School of Government when Nelson in 1970 hired him to spearhead the first Earth Day.
Hayes himself became a leader, solar power advocate, author and main driver in the then-new environmental movement. See yesterday's post on his new and widely-discussed new book (with his wife Gail Boyer Hayes) "Cowed: The Hidden Impact of 93 Million Cows on America's Health, Economy, Politics, Culture, and Environment."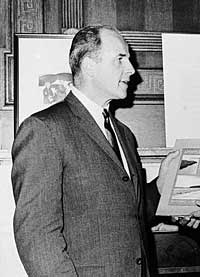 Nelson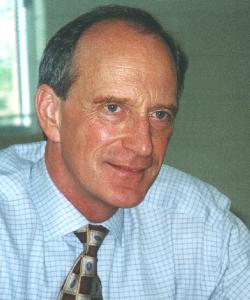 Hayes
Posted by JD Hull. Permalink | Comments (0)
April 21, 2016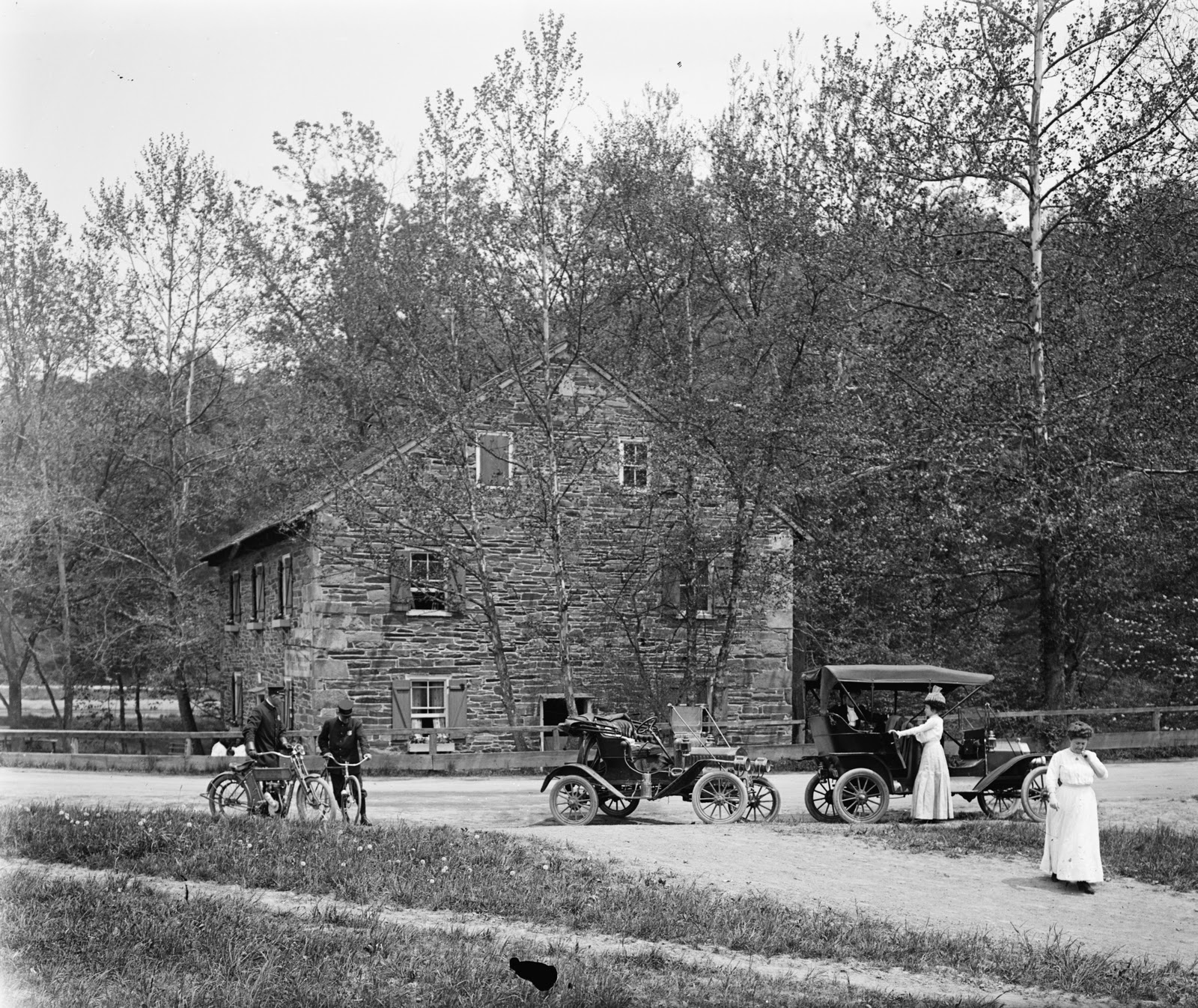 Above: Peirce Mill in 1918, already nearly a century old, located at the key Washington, D.C. crossroads of Tilden Street and Beach Drive on Rock Creek Park. Below: One view of the mill and part of its extensive grounds since the 2011 restoration. The mill now runs again where it started. Issac Peirce built it in either 1820 or 1829. Friends of Peirce Mill offer this quick but thorough history of its operations and uses in the last two centuries. Journalist, author and environmentalist Steven Joyce Dryden helped other locals with the restoration. Dryden later wrote extensively about the mill's long history in Peirce Mill: 200 Years in the Nation's Capital (Bergamot 2009), 108 pages. Dryden, a former UPI reporter stationed in Europe, is also author of The Trade Warriors: USTR and the American Crusade for Free Trade.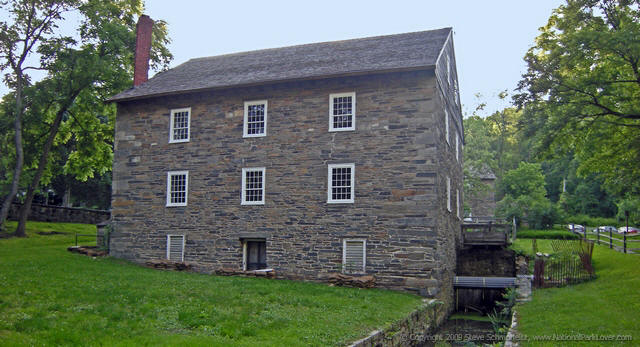 Posted by JD Hull. Permalink | Comments (0)
"O Rare Ben Jonson"

--Words on the gravesite slab of English dramatist and poet Ben Jonson (1572-1637) in Westminster Abbey. Jonson was buried upright, i.e., standing up.
Twenty-five years ago, before The Great Neutering, before attorney gene pools started to dilute, when service professionals were well-rounded, if not classically-educated Renaissance people, when it meant a great deal to be a lawyer, and indeed to be a man, we had practitioners like Partner Emeritus. That is the nom de plume of a retired Brahmin New York City lawyer with an impressive following on the internet and who many culturally illiterate people--i.e., most lawyers these days (sorry, but that is the perfect truth)--apparently simply do not get. He's intimidating and spine-tinglingly scary to the maggotry, a comedic genius and WASP Yoda to the urbane.
Whoever he is--I sense pretty much everything about the way he portrays himself is authentic save his real name--PE has been there and done that (his legal breadth intrigues me) in upper-tier corporate law. And, perhaps, in life. Like me, he is an accomplished and unapologetic philanderer, and occasional cad. Color him, too, a bit picaresque. He is well-read and well-traveled. Two bonus CV points. He acquired and trained two Afghan show hounds. He even played polo, for fuck's sake. And like me, he does love the law, and this profession, which he worries about. At this stage, Partner Emeritus is also an accomplished satirist. A Lenny Bruce for those with Mayflower DNA. Governor-for-Life of Upper Caucasia. A Dean Swift for modern Manhattan.
PE entertains in two distinct, interchanging, modes. You commend his taste, and judgment, when he shifts gears from Satirist to Learned Critic. (You don't know when that is? That shifting? Your problem. Start getting a real education by attending the theatre, visiting art museums and reading Tom Jones, Candide, Huckleberry Finn. Devour Miller, Kubrick, Pope, Orwell. Behold Nabokov, Heller, Huxley, Mencken. View Pieter Bruegel. Listen to Gilbert & Sullivan. Will take years--but it's worth it.) Ninety-five percent of the time--no, I do not agree with his every assessment--he's right on the money about people, places and things. His writing is art. Class art. Informed art. Funny art. He disturbs, and brilliantly.
PE's best gift? It is his instinct for detecting two related (I think) qualities he detests: hypocrisy and mediocrity.
Watch him each week expose the growing cadre of bad actors--i.e., twinkies, teacups, imposters, poseurs, plagiarists, thieves--who regularly shill on ATL's eclectic pages, Partner Emeritus has an instinct for the jugular that is dead-on, lightning fast and funny. If you think--and not merely react--you will learn something. You may feel a bit uncomfortable about how you stack up in this universe. But you should learn something about yourself. Otherwise, try not to blow a tube, or pull a hamstring, laughing.
You can read him and howl along with me most weekdays to his comments to certain articles at Above the Law. For many people, PE is the best thing about David Lat's celebrated and storied website. Excerpts from one wistful ATL comment last week:
Prior to owning a 1981 DeLorean DMC 12, I owned a gorgeous 1979 BMW M1. One Saturday, while my wife was with her family at Martha's Vineyard, I took my car into the city and decided to visit the old Copacabana. There, I met a woman named "Sophia." We drank Dom Perignon and danced Salsa and some disco (I was a maven on the dance floor and could have given John Travolta a run for his money during his "Saturday Night Fever" phase). During that evening, Sophia slipped a drug into my drink. The next thing I know, I woke up with a throbbing headache and my lower body was in pain. Apparently, I had crashed my vehicle into a divider on the Long Island Expressway and Sophia was unconscious next to me. A police cruiser drove by and stopped. I explained to the officer that I had been drugged by the latina woman next to me and that she had robbed me (I made sure to place my wallet in her purse before she regained consciousness).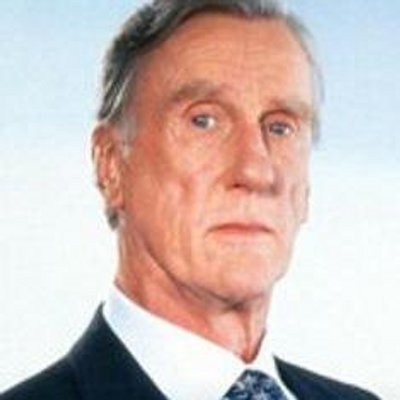 Posted by JD Hull. Permalink | Comments (0)

Lyrics in post's title by J. Bonham, J. Jones, J. Patrick. (Flames of Albion Music, Inc.)
Posted by JD Hull. Permalink | Comments (0)
April 20, 2016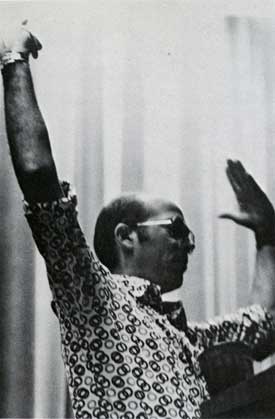 Editor's Note: The following is a verbatim reproduction of an article appearing in The Chronicle, Duke University's student daily on October 23, 1974. Page Auditorium is on Duke's West campus.
Thompson, Audience Clash in Page Chaos
By Dan Hull
"Is there any coherence in this thing? I feel like I'm in a fucking slaughterhouse in Chicago early in the morning."
DURHAM, N.C.--In a pathetic attempt to slide something coherent through his staccato mumble, Gonzo journalist Dr. Hunter S. Thompson was met last night at Page Auditorium with a bevy of jeers, curses, and a request by the Duke University Union to leave the stage.
According to Union spokespersons, it was expected that the slightly inebriated Thompson would drive away the audience if his talk turned out particularly monotonous.
Frustrated by the dialogue between the disjointed speaker and the belligerent audience, some did leave while others, many of whom were as well-oiled as Thompson, remained until the journalist was escorted off the stage.
Beer cans and joints
Beer cans and an occasional joint passed among the rows of the auditorium as Thompson, forty minutes late and looking more like a lanky tourist than a radical journalist, poked across the stage to the podium.
Slouching there, Thompson began: "I have no speech, nothing to say. I feel like a piece of meat," referring to his marketing by his lecture agency.
Having tossed aside the index cards on which were written questions from the audience, Thompson received few serious oral questions from the audience.
"What I'd really like to be in is an argument" he said.
When a baby cried Thompson mumbled, "That's the most coherent fucking thing I've heard all night."
In most cases, serious questions, and Thompson's responses to them were inaudible or incoherent.
Visibly put off by the belligerent Duke audience whom he repeatedly referred to as "beer hippies," Thompson was most relaxed and clear when talking about Richard Nixon.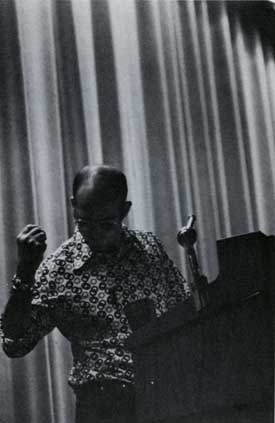 Photos: The Chronicle.
Posted by JD Hull. Permalink | Comments (0)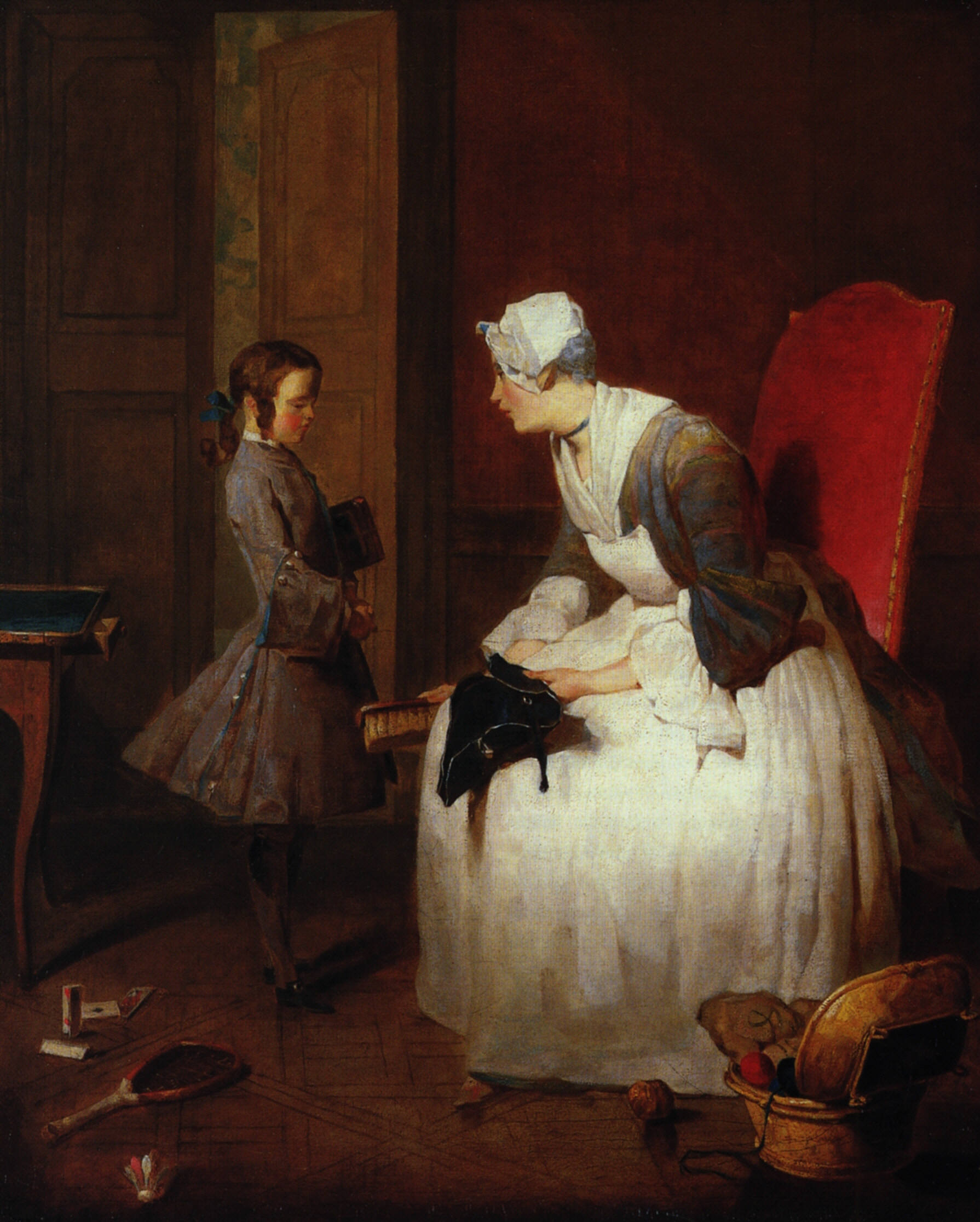 The Governess, 1739, Jean-Baptiste-Simeon Chardin (1699-1779)
If you went to Duke, folks will re-float the vile and completely untrue story that Duke exists only because Princeton had too much honor and class to accept Buck Duke's filthy tobacco money and re-name Princeton Duke.
Happy Thanksgiving.
In case your Governess never told you, you're from Utah, or you were stoned all nine years at Andover, remember that when thanking anyone for something important--a meeting, referral or a dinner--do it and do it promptly with a handwritten thank-you note. We all fail here from time to time. Yet no valid excuses exist for not writing short prompt notes.
Too few of us practice gratitude, in either business or our "other" lives, enough. Some say the practice of saying thanks is good for the soul. Others swear it's good for revenues, too. Many business people and some lawyers with the highest standards taste (i.e., wear socks to meetings or court) think that no written thank-you note means no class--as harsh and low-tech as that may sound.
Typed is okay--but handwritten is better. Even if you are not convinced that thank-you notes are noticed and appreciated (they are), pretend that we know more than you (we do), and do it anyway (thank us later). Good stationery. We suggest Crane's on the lower end, or something better, like stationery from Tiffany's, or a Tiffany-style knock-off, on the higher end. A "studio card", maybe. Plain. Simple. Initials on it at most.
If you get personalized stuff, have a return envelope address to a home or business--but without the business mentioned. It's personal. Leave Acme Law Firm off it.
If you get mentioned or "linked-to" on the Internet? However, "electronic thank-yous" by e-mails to express thanks for links, comments or mentions in posts or articles on the Internet--i.e., three different people link to your blog every day, you are working full time for clients, busy firing GenY staff and associates, and writing op-ed pieces entitled "Winter 2015: The Mood of the Midwest"--are totally okay.
Short, sweet, and press "send".
Blogging about you or your ideas is, of course, very nice--but it's not like they bought you dinner, or invited you up to Newport for the weekend. Besides, you'll always miss a few kudos thrown at you in the digital ether.
But what if you are trashed in the ether? A "reverse" thank-you? Sure, you may be insulted, purposely mis-paraphrased, misinterpreted, or just inadvertently misquoted. It happens. Remember, some bloggers and pseudo-journalists are (1) angry, (2) disorganized, or (3) essentially unemployed. And there are often good reasons for all three. Three approaches:
First, ignore them. Who cares? You are busy.
Second, if you are dissed or insulted in cyberspace, and you are in the right mood, respond smartly with: "Wendell, Dude, if I were you--or someone remotely like you--I would not like me either."
Third, study the techniques of our friend Scott Greenfield, a full-time trial lawyer and widely-read blogger who manages to juggle, keep at bay and often humiliate legions of aggressive and often anonymous fire-breathing "experts" without breaking a sweat.
Anyway, let's get back to manners. If you don't regularly thank people for links or mentions of you or your firm's blog or website, you are fouling your own nest.
Not thanking people in the blogosphere is (1) arrogant and (2) dumb. It adds to the notion that (3) bloggers are insular, passive-aggressive lightweights lacking in people skills.
So develop some habits about all thank-yous for everything--and make handwritten the default position. If you don't, bad things will happen:
1. No one will give you any more business, or invite you to The Hamptons.
2. People will say mean things about your dog, your wife, your girlfriend, or about all three. Worse, they trash you.
3. If you went to Brown, snide people will remind you and your friends that Brown used to be the safety school for the Ivies.
4. If you were at Duke, they'll re-float the completely untrue story that Duke exists only because Princeton had too much honor and class to accept Buck Duke's filthy tobacco money and re-name Princeton Duke.
5. If Princeton, they'll just say you were always kind of light in the Cole Haans, too, and were once even seen dancing at an "alternative lifestyle" bar in the city--dressed in full leather biker garb--so what can you expect?
You get the idea. So thank people in writing. Handwritten as a general rule. E-mail only for a cyber-mention.
Finally, if your site is so successful that your links, e-mails and comments are through the roof, hire someone else to do the thank-yous--written or electronic--for you.
Posted by JD Hull. Permalink | Comments (0)
April 18, 2016
Ode On A Grecian Urn
Thou still unravish'd bride of quietness,
Thou foster-child of Silence and slow Time,
Sylvan historian, who canst thus express
A flowery tale more sweetly than our rhyme:
What leaf-fringed legend haunts about thy shape
Of deities or mortals, or of both,
In Tempe or the dales of Arcady?
What men or gods are these? What maidens loth?
What mad pursuit? What struggle to escape?
What pipes and timbrels? What wild ecstasy?
Heard melodies are sweet, but those unheard
Are sweeter; therefore, ye soft pipes, play on;
Not to the sensual ear, but, more endear'd,
Pipe to the spirit ditties of no tone:
Fair youth, beneath the trees, thou canst not leave
Thy song, nor ever can those trees be bare;
Bold Lover, never, never canst thou kiss,
Though winning near the goal—yet, do not grieve;
She cannot fade, though thou hast not thy bliss,
For ever wilt thou love, and she be fair!
Ah, happy, happy boughs! that cannot shed
Your leaves, nor ever bid the Spring adieu;
And, happy melodist, unwearièd,
For ever piping songs for ever new;
More happy love! more happy, happy love!
For ever warm and still to be enjoy'd,
For ever panting, and for ever young;
All breathing human passion far above,
That leaves a heart high-sorrowful and cloy'd,
A burning forehead, and a parching tongue.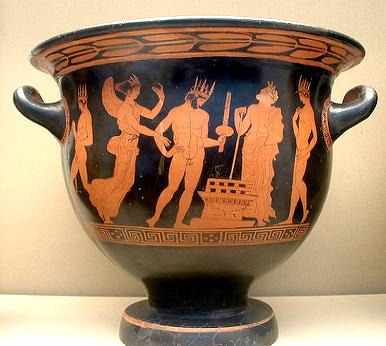 Posted by JD Hull. Permalink | Comments (0)
April 17, 2016
At his new home at ATL Surrogate this week, Partner Emeritus discussed mindfulness:
These days, I practice mindfulness by going to an Oriental massage parlor adorned in a silk kimono. I usually go for the "kneading" massage on my staff. For extra stimulation, I have the madame of the house play 2 Live Crew's "Me so horny" in the background. Best $25 spent in NYC ever.
Posted by JD Hull. Permalink | Comments (0)
April 16, 2016
From Fear and Loathing on the Campaign Trail '72:
What happened, according to Chitty, was that "the Boohoo reached up from the track and got hold of Muskie's pants-leg waving an empty martini glass through the bars around the caboose platform with his other hand and screaming: 'Get your lying ass back inside and make me another drink, you worthless old fart!"

"It was really embarrassing," Chitty told me later on the phone. "The Boohoo kept reaching up and grabbing Muskie's legs, yelling for more gin...Muskie tried to ignore him, but the Boohoo kept after him and after a while it got so bad that even Rubin backed off."

"The Boohoo," of course, was the same vicious drunkard who had terrorized the Muskie train all the way from Palm Beach, and he was still wearing a press badge that said "Hunter S. Thompson - Rolling Stone."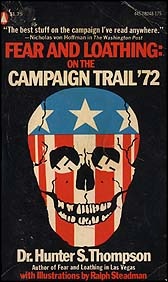 Posted by JD Hull. Permalink | Comments (0)
April 15, 2016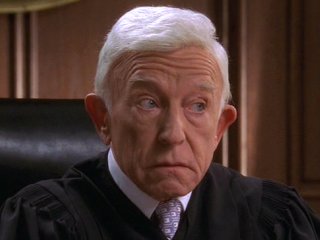 You hosin' us, Mr. Hull?
Rule 27 of the U.S. Federal Rules of Civil Procedure is "Depositions to Perpetuate Testimony". It's not invoked that often. Subdivision (a) covers "Before an Action Is Filed":
(1) Petition. A person who wants to perpetuate testimony about any matter cognizable in a United States court may file a verified petition in the district court for the district where any expected adverse party resides. The petition must ask for an order authorizing the petitioner to depose the named persons in order to perpetuate their testimony. The petition must be titled in the petitioner's name and must show:

(A) that the petitioner expects to be a party to an action cognizable in a United States court but cannot presently bring it or cause it to be brought;

(B) the subject matter of the expected action and the petitioner's interest;

(C) the facts that the petitioner wants to establish by the proposed testimony and the reasons to perpetuate it;

(D) the names or a description of the persons whom the petitioner expects to be adverse parties and their addresses, so far as known; and

(E) the name, address, and expected substance of the testimony of each deponent.

(2) Notice and Service. At least 21 days before the hearing date, the petitioner must serve each expected adverse party with a copy of the petition and a notice stating the time and place of the hearing. The notice may be served either inside or outside the district or state in the manner provided in Rule 4. If that service cannot be made with reasonable diligence on an expected adverse party, the court may order service by publication or otherwise. The court must appoint an attorney to represent persons not served in the manner provided in Rule 4 and to cross-examine the deponent if an unserved person is not otherwise represented. If any expected adverse party is a minor or is incompetent, Rule 17(c) applies.

(3) Order and Examination. If satisfied that perpetuating the testimony may prevent a failure or delay of justice, the court must issue an order that designates or describes the persons whose depositions may be taken, specifies the subject matter of the examinations, and states whether the depositions will be taken orally or by written interrogatories. The depositions may then be taken under these rules, and the court may issue orders like those authorized by Rules 34 and 35. A reference in these rules to the court where an action is pending means, for purposes of this rule, the court where the petition for the deposition was filed.

(4) Using the Deposition. A deposition to perpetuate testimony may be used under Rule 32(a) in any later-filed district-court action involving the same subject matter if the deposition either was taken under these rules or, although not so taken, would be admissible in evidence in the courts of the state where it was taken.
And subdivision (c), equally as vague in some respects (but see the Committee Notes), states:
(c) Perpetuation by an Action. This rule does not limit a court's power to entertain an action to perpetuate testimony.
Posted by JD Hull. Permalink | Comments (0)
Posted by JD Hull. Permalink | Comments (0)
April 14, 2016
Lips like cherries and the brow of a queen,
Come on, flash it in my eyes.
You said you dug me since you were thirteen,
Then you giggle as you heave and sigh.
--R. Plant, J. Patrick, Albion Inc.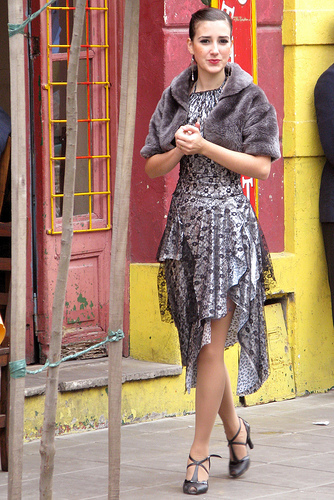 Through the circus of the Buenos Aires queens.
Posted by JD Hull. Permalink | Comments (0)
April 13, 2016
Books are fatal: they are the curse of the human race. Nine-tenths of existing books are nonsense, and the clever books are the refutation of that nonsense.

--Benjamin Disraeli (1804-1881)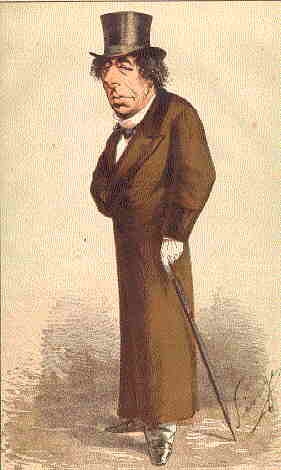 "Dizzy"
Posted by JD Hull. Permalink | Comments (0)
Clients pay for excellent--not for perfect. Excellent is way harder. Clients 99.5% of the time are not paying you to be perfect. Clients don't want perfect. In the rare instances they do want perfect, they will let you know. So clients want excellent. Be excellent, not perfect. Got it? See, e.g., Rule 10: Be Accurate, Thorough and Timely--But Not Perfect of our repetitive and irritating but life-changing 12 Rules of Client Service.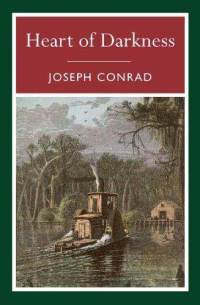 Perfectionism: The horror, the horror.
Posted by JD Hull. Permalink | Comments (0)
April 12, 2016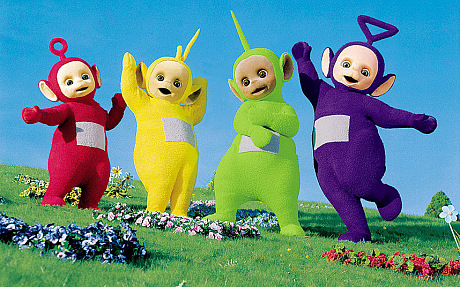 Image: Ragdoll Productions for BBC TV

What kind of human makes a great lawyer?
I don't mean a go-through-the-motions lawyer, a tell-you-what-the law-is lawyer (dipstick variety) or even a yeoman lawyer here. I mean a solid and effective advocate-adviser you can count on when money, reputation, freedom and sometimes life itself is at stake.
People who work every day for 40 years for each client as if it's their first day working on their first real client assignment. Sure, some of the details get to be tedious or old hat after a while--but those juices are always flowing. They are always tuned into their responsibilities to others. They take great pride in it. People, if you will, who were born to be lawyers.
"Nice, smart" kids, maybe?
No. In fact, "nice, smart" kids including scads of first-borns who were always great students, maybe elected Senior Class President in high school or on the debating team in college--they come in droves to the legal profession every year and have done that for generations--almost always make shitty lawyers.
"Smart" is a prerequisite. "Nice" is okay--"happy" is more important--but you meet few sane clients who insist on "nice".
To be an effective lawyer, you need a lot more going on, whether you are doing litigation, transactional work, regulatory matters and even legislative/lobbying kinds of projects. I'm not an expert on personality types. But in my view you probably ought to have all of the following: (1) more energy than most people have, (2) stamina (good physical health, perhaps better than average health), (3) persistence, (4) ambition, (5) resilience, (6) competitiveness and a (7) mean streak a mile wide you can turn off and on. And that's for starters. Here are two more: (8) a natural tendency to thrive on and even relish conflict (no, not "embrace", I said relish) and (9) a natural tendency to regard "stress as kind of fuel".
So with that in mind, we've renamed our blog, starting two days ago--until the day after Labor Day--What About Clients/Paris? will be known as "It's Not About the Lawyers, Teacups." As most of our seven or eight regular readers we've picked up since our launch 10 years ago already know, we think there is currently in the legal profession an alarmingly undue emphasis on concepts like:
(a) lawyer comfort and satisfaction generally,
(b) lawyer self-esteem,
(c) lawyer "resilience" (N.B. "lawyer resilience"; this is a subtopic if there ever was one that is certain to make a lot of sophisticated clients look suddenly like they've lost several pints of blood the first time they hear it),
(d) lawyer "mindfulness" and other pop-Zen faux-Eastern notions of well-being, calm, repose, serenity and right state of mind which are taught by people who have no idea what they're talking about to often youngish lawyers who don't know the difference and which would have Alan Watts, Eknath Easwaran or Gautama Himself rolling agonizingly in their graves;
(e) lawyer mental health, and
(f) the new "Lawyer Patienthood", especially underemployed or unemployed younger lawyers who are desperate to make the profession "fit them" even if in the best of economic times it would be painfully apparent to them and many others that they are wonderful, important and talented creatures who deserve to be happy but were simply not cut out to be lawyers in the first place. "Nice, smart kids" can certainly do many other things.
I think that the wrong humans have been entering law school for some time now, from the oldest Baby Boomers to the youngest of Gen-Ys. Somehow we need to attract those who are born with the basic mental, emotional and physical makings of the kind of person clients and customers can rely on with confidence. There are lots of these folks--and we need to start attracting them to this profession. For the last three decades, at least, they have not appeared in great numbers. Let's develop more sophisticated ways of identifying them--and for the sake of clients everywhere somehow start getting them here.
[From a post on September 3, 2015]
Posted by JD Hull. Permalink | Comments (2)
April 11, 2016
CIA Director John Brennan is wrong. Whether or not waterboarding is "torture," it and other harsh interrogation techniques have their time and place during wartime. See "Director Brennan: CIA Won't Waterboard Again--Even if Ordered by Future President."
Posted by JD Hull. Permalink | Comments (0)
April 09, 2016
Each Spring we send you the complete text of a circa-1595 comedy by Shakespeare, Love's Labour's Lost. You can read it aloud--or, even better, act it out. First performed before Queen Elizabeth at her Court in 1597 (as "Loues Labors Loſt"), it was likely written for performance before culturally-literate law students and barristers-in-training. The notion was that such well-rounded humans would appreciate its sophistication and wit at the Inns of Court in still over-percolating Legal London. And, most certainly, it was performed at Gray's Inn, where Elizabeth was the "patron". Interestingly, the play begins with a vow by several men to forswear pleasures of the flesh and the company of fast women during a three-year period of study and reflection. And to "train our intellects to vain delight".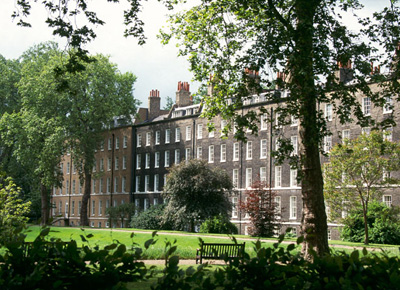 Posted by JD Hull. Permalink | Comments (0)
April 08, 2016
O God, I could be bounded in a nutshell, and count myself a king of infinite space.

- Hamlet Act 2, Scene 2.
El Aleph is a story by Argentina's hands-down dean of letters Jorges Luis Borges first published in 1945 and revised from time to time through 1974. It is the most amazing short story I've ever read. I and two other--and far more gifted--Indian Hill (Ohio) High School classmates read El Aleph in Spanish in 1970 with Mr. Fogle in our "Spanish V" class. In the story The Aleph is a point in space that subsumes all other points in space and shows you all that is occurring in the Universe at once. Is that far-in or what?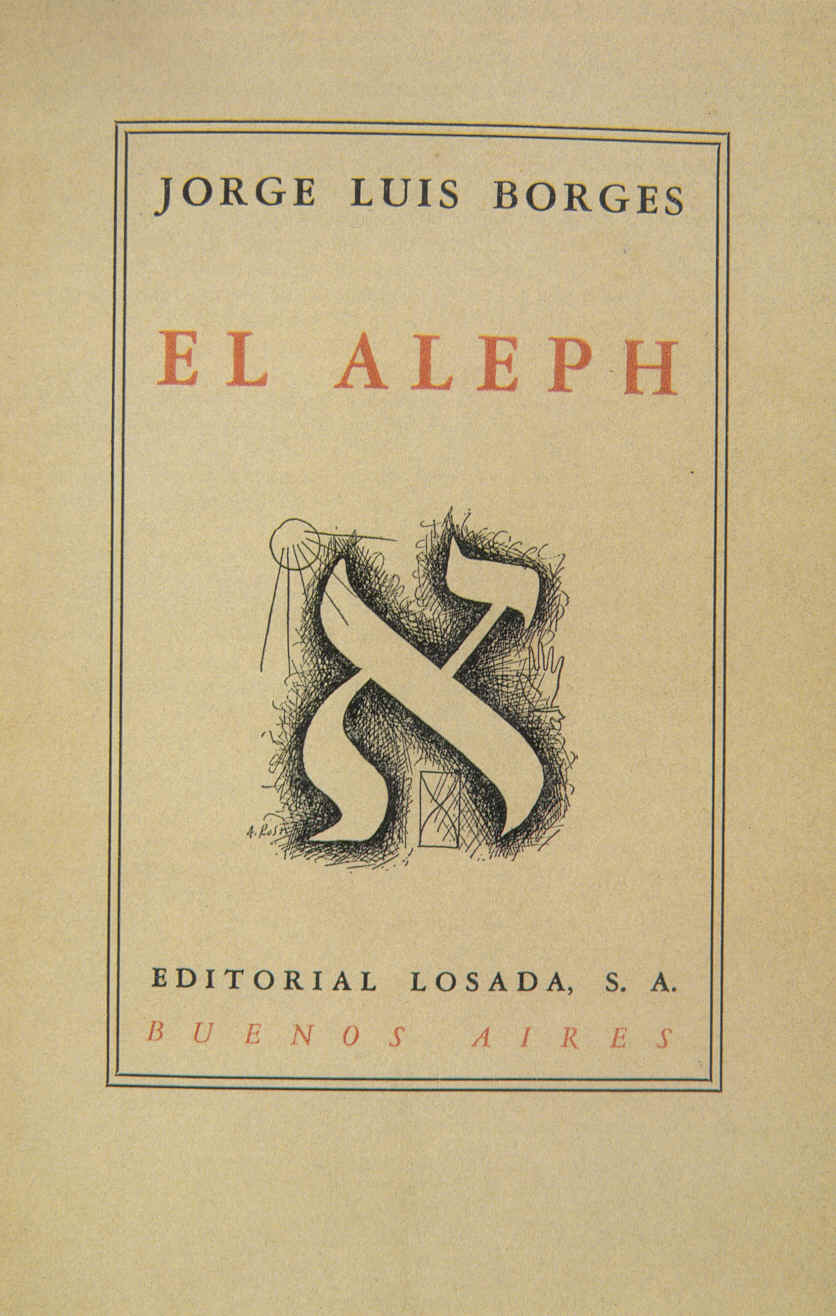 "Este palacio es fábrica de los dioses, pensé primeramente. Exploré los inhabitados recintos y corregí: Los dioses que lo edificaron han muerto. Noté sus peculiaridades y dije: Los dioses que lo edificaron estaban locos. Lo djie, bien lo sé, con una incomprensible reprobación que era casi un remordimiento, con más horror intelectual que miedo sensible."

Posted by JD Hull. Permalink | Comments (0)
April 07, 2016
Every work day thousands of Washingtonians pass an imposing six-foot statue mounted on an impressive pedestal a few feet away from 14th Street (right or northbound lane) on Franklin Square, on 14th and K Streets, Northwest. It is of Captain John Barry, a Wexford, Ireland-born U.S. naval officer who quickly became one of George Washington's wartime favorites. Two hundred and forty years ago today, 31-year-old Captain Barry and his crew had just slipped his warship the Lexington through a British blockade on the Delaware River. The Lexington encountered, defeated and captured the British sloop Edward, a tender to the frigate Liverpool. Barry took the Edward into Philadelphia, turned it over to the Continental Army, repaired his ship the Lexington and put out to sea again.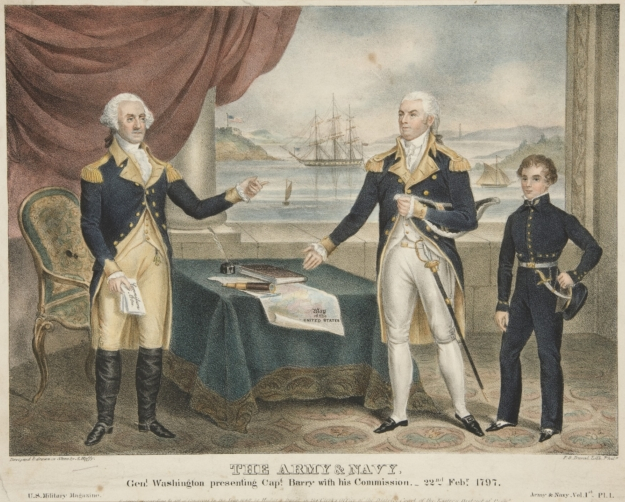 "Washington presents Captain Barry with his Commission [1797]", 1839, Alfred M. Hoffy, American (1790-1860), Yale Art Gallery.
Posted by JD Hull. Permalink | Comments (0)
April 06, 2016
While Trump and Clinton are my favorite GOP and Democratic Party candidates, I think it's good that both suffered defeats in Wisconsin yesterday. Hey, this is America, campers. Each POTUS election every four years should be a horserace. If possible there should be no early-on pre-convention shoe-in in either major party. Healthier.
Posted by JD Hull. Permalink | Comments (0)
April 05, 2016
If you've a talent for Winging It, great. Use it when you must. But don't make it a procedure. Prepare.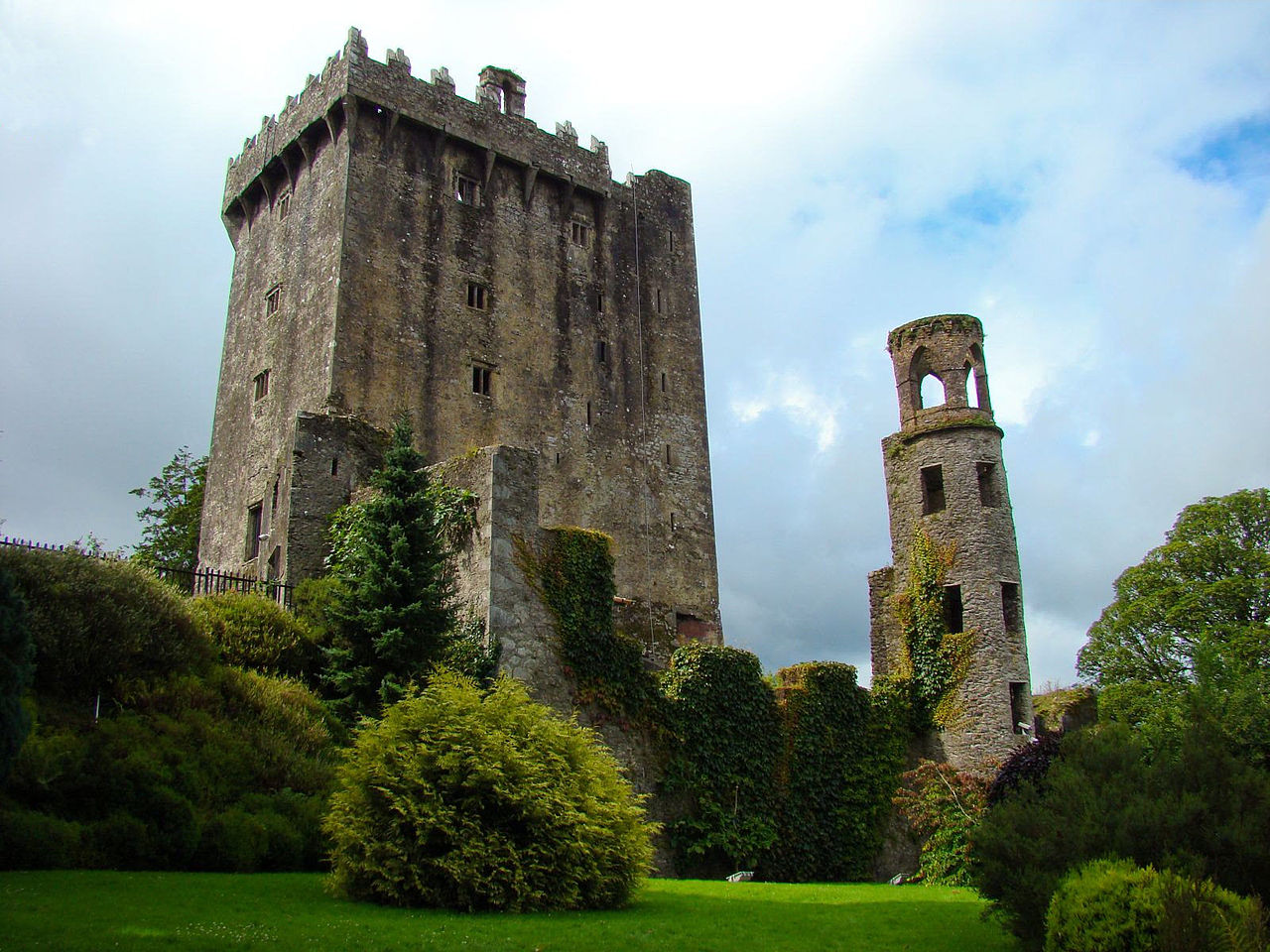 Blarney Castle, Cork, Ireland
Posted by JD Hull. Permalink | Comments (0)
Tuesday's just as bad.
"Sundays I go to church.
I get down on my knees.
I begin to pray.
And this is what I say:
Lord, have mercy. Lord, have mercy on me.
Lord, have mercy. Lord, have mercy on me.
Just trying to find my baby.
Won't someone please send her home to me?"
Posted by JD Hull. Permalink | Comments (0)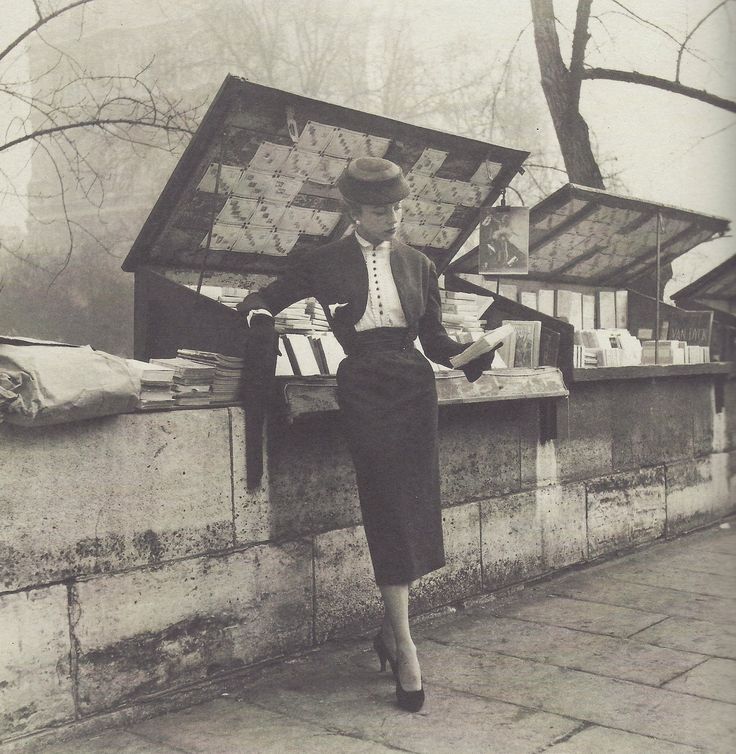 Paris 1952: Willy Maywald, Mannequin en tailleur quai Saint-Michel.

1. Never swive anyone named Zoe, Brigit or Natasha.
2. Let no one leave anything at your house.
3. Don't buy cheap shoes.
4. Shoe trees. Cedar. The most expensive.
5. Sorry. The Havard Bluebook is always important.
6. British women don't really like British men.
7. Have a coworker in same room if you interview someone.
8. Completely legal interviews are not very informative.
9. Don't jump to hire law grads with blue collar backgrounds. Some think they've arrived and are done.
10. Women make better associate lawyers.
11. On documents Rules 34 and 45 do different things. Know what.
12. If you travel, cats not dogs.
13. Very attractive women think they're ugly.
14. Very attractive men are delusional.
15. Irish, Welsh, Finnish and Afro-American women are totally and forever in charge. They are heroes.
16. A disproportionate number of Irish people are drunks.
17. A disproportionate number of Irish people are verbally and lyrically gifted.
18. Jewish doctors do not get Irish, English or German drunks. Have a cookie instead?
19. Jews and Italians are the best drinkers. They have rules. They have the genes.
20. The Jews really are it. Consistently awesome and world-changing tribe for 2500 years.
21. Well-dressed Russian women are cheap, treacherous and insane.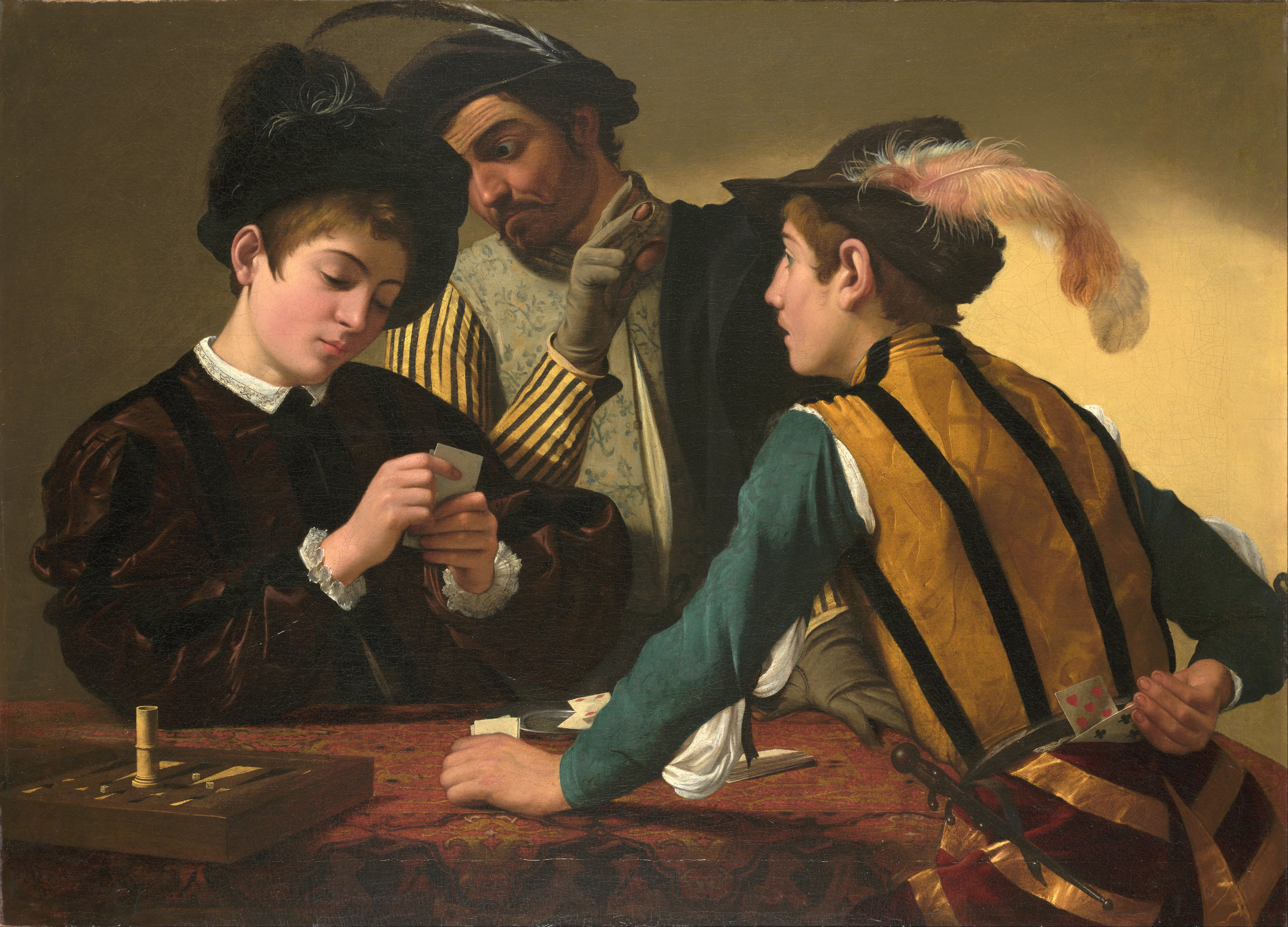 The Cardsharps, Caravaggio, c. 1594
Posted by JD Hull. Permalink | Comments (0)