July 01, 2015
Beckwith was a huge influence on how we could make changes in everyone's lawyering--and the idea here is really his, not ours.
Thank you, Harry Beckwith. At this blog, we never set out to be customer/client service experts or gurus. And indeed we are not experts or gurus on the subject. Based on actual experience lawyering, we wrote and published 12 Rules of Client Service in installments during a six-month period starting in October 2005. The 12 rules do seem to have legs. We are flattered. In whole or in part, they regularly appear in publications and sites for lawyers and non-lawyers (e.g., accounting and real estate). Some folks who discuss, quote or mention them like all 12 rules. Others like one or two in particular.
Our favorite? It's Rule Four: Deliver Legal Work That Change the Way Clients Think About Lawyers. It's our "Harry Beckwith" rule. Harry Beckwith, who first ignited the thinking of many professional services thinkers in "Selling the Invisible", was a huge influence on how we could make changes in everyone's lawyering--and the idea here is really his, not ours. An excerpt from Rule 4:
Why try "to exceed expectations" when the overall lawyer standard is perceived as low to mediocre? If your clients are all Fortune 500 stand-outs, and the GCs' seem to love you and your firm, is that because your service delivery is so good--or because other lawyers they use are so "bad" on service? Why have a low standard, or one that merely makes you look incrementally more responsive and on top of things than the boutique on the next floor up? Why not overhaul and re-create the whole game?

If you read the better writers on selling and delivering services, like Harry Beckwith in Selling The Invisible, you pick up on this simple idea: Rather than under-promise/over-deliver, why not change the way people think of lawyers generally and what they can expect from them generally? Get good clients--those clients you like and want--to keep coming back to you by communicating in all aspects of your work that you care deeply about your lawyering for them, you want to serve their interests on an ongoing basis and that it's a privilege to be their lawyer. Show them you fit no lawyer mold.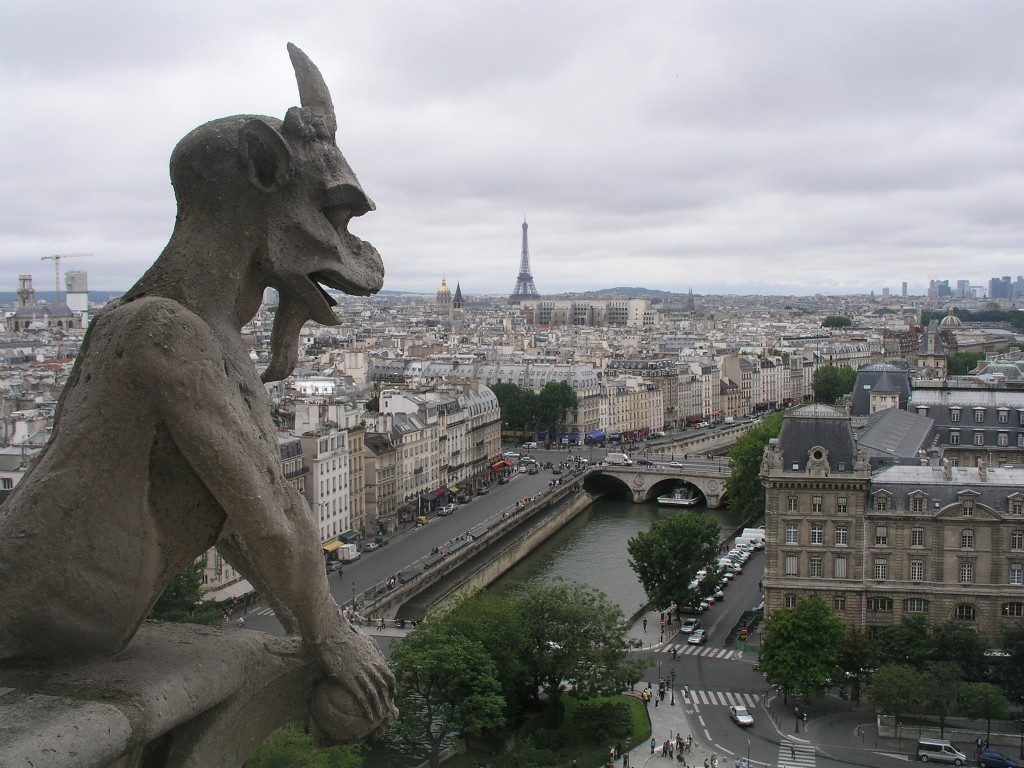 Posted by JD Hull. Permalink | Comments (0)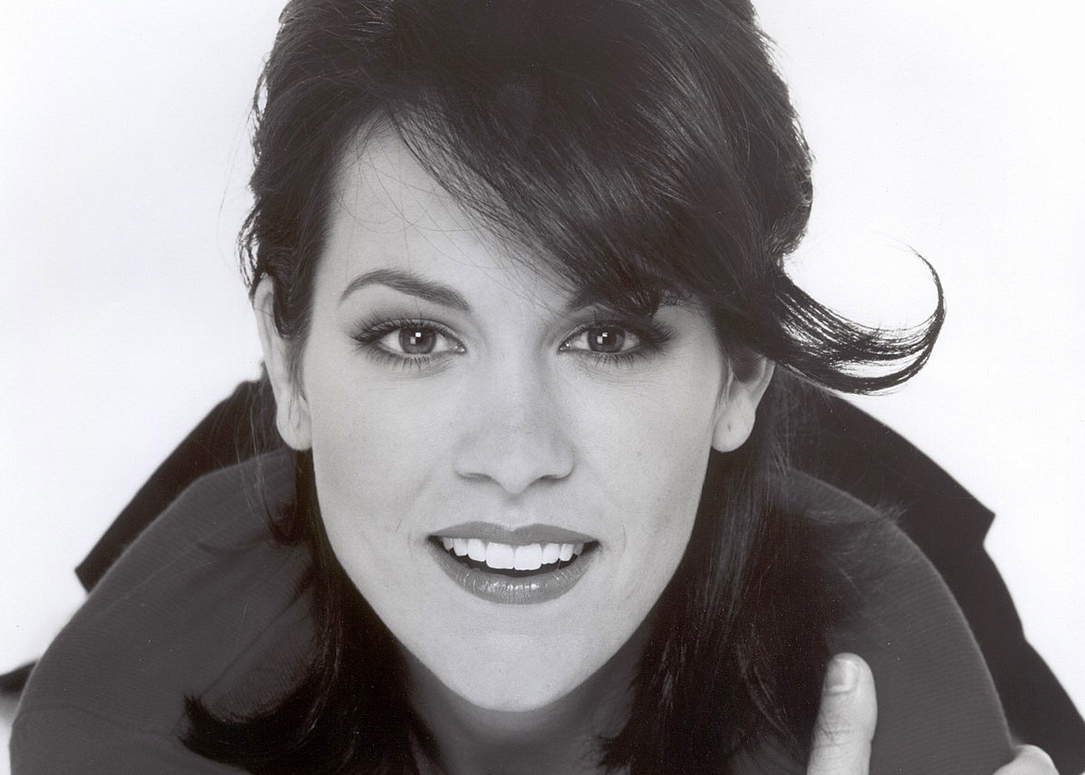 Posted by JD Hull. Permalink | Comments (0)
June 29, 2015
Well, for starters, education is not just about getting a job.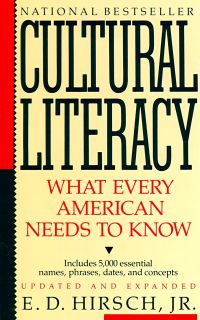 Posted by Holden Oliver (Kitzbühel Desk). Permalink | Comments (0)
June 28, 2015
Crowdsourcing publisher Double Bridge Publishing was launched less than a year ago by Washington, D.C. businessman Richard O'Brien. A Long Road Home, a first novel by longtime journalist Dennis Maley, is one of six new titles O'Brien's upstart company has out this summer. Set initially in Savannah, Georgia, Maley's is a coming of age story featuring Jenny Harris, an ambitious but struggling young singer who, after losing her mother to cancer, find herself more alone, lost and unsure of herself than ever. Jenny unexpectedly meets her biological father, the debauched and isolated Irish-American writer T.K Connolly. The pair find themselves together in New Orleans, where each must attempt to find the strength to repair a damaged life.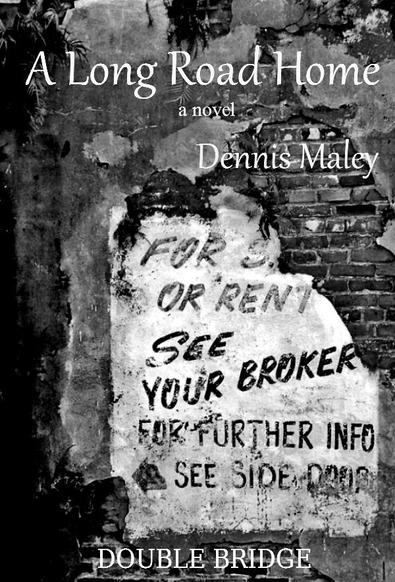 Posted by JD Hull. Permalink | Comments (0)
June 26, 2015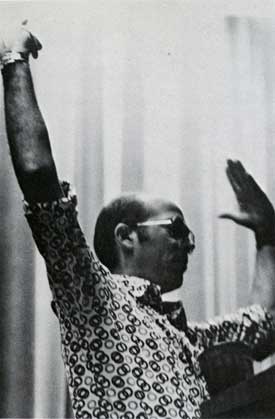 Editor's Note: The following is a verbatim reproduction of an article appearing in The Chronicle, Duke University's student daily on October 23, 1974. Page Auditorium is on Duke's West campus.
Thompson, Audience Clash in Page Chaos
By Dan Hull
"Is there any coherence in this thing? I feel like I'm in a fucking slaughterhouse in Chicago early in the morning."
DURHAM, N.C.--In a pathetic attempt to slide something coherent through his staccato mumble, Gonzo journalist Dr. Hunter S. Thompson was met last night at Page Auditorium with a bevy of jeers, curses, and a request by the Duke University Union to leave the stage.
According to Union spokespersons, it was expected that the slightly inebriated Thompson would drive away the audience if his talk turned out particularly monotonous.
Frustrated by the dialogue between the disjointed speaker and the belligerent audience, some did leave while others, many of whom were as well-oiled as Thompson, remained until the journalist was escorted off the stage.
Beer cans and joints
Beer cans and an occasional joint passed among the rows of the auditorium as Thompson, forty minutes late and looking more like a lanky tourist than a radical journalist, poked across the stage to the podium.
Slouching there, Thompson began: "I have no speech, nothing to say. I feel like a piece of meat," referring to his marketing by his lecture agency.
Having tossed aside the index cards on which were written questions from the audience, Thompson received few serious oral questions from the audience.
"What I'd really like to be in is an argument" he said.
When a baby cried Thompson mumbled, "That's the most coherent fucking thing I've heard all night."
In most cases, serious questions, and Thompson's responses to them were inaudible or incoherent.
Visibly put off by the belligerent Duke audience whom he repeatedly referred to as "beer hippies."
Thompson was most relaxed and clear when talking about Richard Nixon.

"Nobody's beaten him as bad as he deserves," Thompson emphasized.
"And nobody really comprehends how evil he is. The real horror of it all is that he reflects the rot in all of us."
"Hell, we elected him. The bastard won by the greatest majority since George Washington."
Thompson then suddenly urged the audience to "go out and vote."
Maintaining that the 1968 Democratic Convention in Chicago "kicked off an era," Thompson recalled somewhat disjointedly that before going there he took along his motorcycle helmet left over from his Hell's Angels days. (In the sixties he rode with the Angels in order to research a book on the group).
"After I got there, I found out why I had brought it with me," he said.
During the forty minute encounter (he was asked to leave at about 9:30), Thompson commented briefly on other subjects.
The 1976 Democratic Presidential candidate: "Mondale."
Terry Sanford's [former North Carolina governor and then Duke president] possibly candidacy: "I hope not."
Gary Hart, the Democratic candidate for Senate in Colorado: "He'll win, but he's a sell-out."
England: "A coal mine in the Atlantic. Next to a potato farm."
When asked a serious but largely inaudible question concerning the rise of consumer politics, Thompson yanked the shotgun-style microphone off the podium attempting to focus it in the direction of the questioner, a good 25 yards away.
"Violence is always sort of a self-satisfying thing," he added.
It was at this point, reportedly, that the Union people began to seriously considered pulling Thompson from the stage.
Asked by someone whether the Rockefeller family was encouraging "cannibalism in South America," an incredulous Thompson tossed up the remainder of his Wild Turkey onto the velvet curtain behind him, and scattered the rest of his unused index cards.
Amidst jeering and confusion, Union program advisor Linda Simmons escorted Thompson off stage.
Afterwards Thompson talked for an hour with about 100 students in the garden behind Page Auditorium.
Post mortems on Thompson's abbreviated Duke debut varied. One rather inebriated disciple was overheard saying, "I thought it was great, anyway. Just great."
"But another student remarked, "I'm totally embarrassed -- for everyone."
A third student commented, "This was fantastic — guerrilla theater, theater of the absurd — - all in one night. Good times at Duke."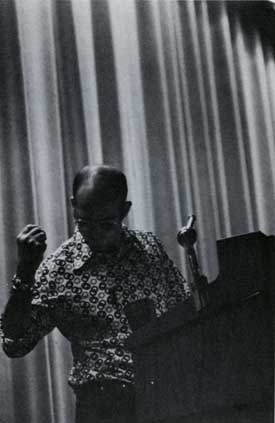 Photos: The Chronicle.
Posted by JD Hull. Permalink | Comments (0)
June 24, 2015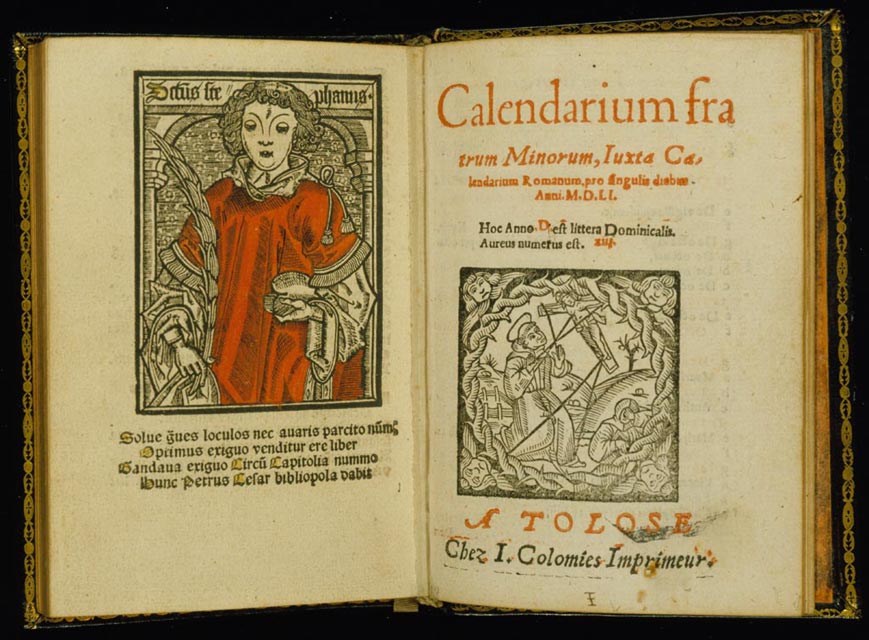 We're still a week away from the hot weather period between July 1 and August 15 that early Greeks and Romans roughly 25 centuries ago named after the Dog Star, or Sirius, the brightest star in the heavens. But this week and last week, which covers mid-to-late June 2015, we think cities across the globe with temperatures in the 90s may qualify early for Dog Star/Sirius status with little difficulty.
Be reminded, however, that the "dog days of summer" coming early this year isn't just about the heat. You feeling okay there, Jack? If you are uncomfortable due to the heat and humidity alone, no problem. It does look like Al Gore was right about something.
But if you are walking around your town or city not only sweltering but also confused, overly-emotional, a bit paranoid and perhaps seeing mythical animals, penguins, weasels or other fauna you know for a fact are not real or certainly not native or known to survive in Metro Detroit--and finally you are not too much of a whack-job or flake to begin with--you may do well to head for a short summer respite at a local looney bin or garden-variety detox. Three or four days may be all you need.
There are also some highly-recommended, reputation-saving out-patient programs where you can meet not only men and women for dating purposes but also a healthy chunk of the city's Irish big law partners who would much rather try six-week breach of contract and UCC Article 2 cases than spend time learning the names of their own children back in Swampoodle.
Indeed, dog days are not just about crazy hot summers. They are in league with Chaos Itself: "the seas boiled, wine turned sour, dogs grew mad and all creatures became languid, causing to man burning fevers, hysterics and phrensies". See (above) Brady's Clavis Calendarium, 1813.
Woof, y'all.

Posted by JD Hull. Permalink | Comments (0)
June 21, 2015
Two days after Christmas of 2012, John Hull, my father, died suddenly, unexpectedly. He had not been ill, or feeling ill, in the weeks or days before. For that matter, other than a head cold every 3 or 4 years, he had not to my knowledge been ill at any time during his 84 years. I went over to my parents' condo with my brother David after getting a call from our mother that something had just happened she didn't understand. She said that after dinner Dad suddenly mentioned to her he felt strangely, and collapsed in a big easy chair with his head on his chest as he headed toward his bedroom.
I did cardiopulmonary resuscitation (CPR) on Dad for what seemed like a very long time while we waited for an ambulance. He seemed to respond once. But seeing that the muscles in his face and around his mouth remained in a state of total collapse for at least a half hour, and were continuing to form a facial expression that was beyond sad and lifeless, I suspected that he was gone forever. I think everyone else in the room knew just from that. Any response from him now was either in my head or more likely his body's swansong of liquids, gases and tissues shutting down together.
Dad died on my last night of a week-long stay with him and my mother at a condo they've had for 20 years on Florida's gulf coast. Born May 17, 1928, he was 84 years and 7 months old. Eighty-four is an age that when reached by most driven, Alpha-male retired corporate executives loved and admired by three generations of family and friends--even after a long illness--we will all applaud and celebrate. Surviving family and friends are comforted with accolades and kudos directed to the fresh memory of a life fully, happily and productively lived. Well done, sir, we are saying to the deceased and family. Nothing for you or yours to be ashamed of. You're a stud for the ages, valued friend.
And so in Dad's case, it's been hard to convey to anyone how disappointing, strange and premature his death seemed, even as he was approaching his 85th birthday. Of course, if anyone outside the family, or outside my parents' small community, simply read the obituary I and others wrote for him the day after he died, you would surely say to yourself, this man John Daniel Hull, III, lived quite a life: 6'3" and 220 pounds in his younger years, an outstanding athletic career in both football and basketball at storied Shortridge High School (Indianapolis) and in college at DePauw, a successful and genuinely exciting 40-plus year career at P&G, his building a new brand called Charmin, the astonishing variety of people, from mighty to meek, he knew and influenced, his world travel (often with our mother), the long and idyllic--there is no better word than idyllic to describe year after year of June-July in a timeless Michigan community called Pointe Aux Barques, or to describe the outlandishly isolated fishing weeks in Alaska, Beliz or Panama--summers, holidays and trips abroad and, finally, the most important thing in his life, his storybook 62-year marriage to an authentic American beauty, true humanitarian and can-do super-mommy from Chicago everyone just called "Penny". Oh. And grandchildren. There were eight.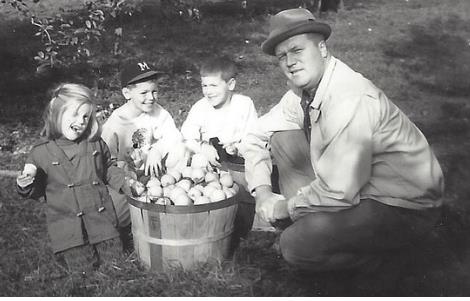 So what's not to like, admire and even envy this man's life? Well, for me, many of my family and others, Dad's life ended way too soon. It was somehow unfinished. Unfair. Too soon.
Yes, sir. Eighty-four. Eighty-four to most people is an advanced and admirable senior credential. To me, and likely to others who loved Dad and found his lack of health issues admirable and intimidating, it was a major disappointment and medical aberration, not to mention the name of the western Pennsylvania town near the Pittsburgh airport where one of our railway-building clients decided to put its national headquarters. True, Dad did exhibit some small but obvious declines you see in all aging people at those last two Christmases in Cincinnati and Marco Island. A high school football field injury to one of his feet had continued to make walking without a cane or walker painful and, despite working regularly with trainers in both Ohio and Florida, he wasn't shedding the extra 30 or 40 pounds that made walking increasingly painful.
Otherwise? Otherwise, Dan seemed to everyone to be doing just fine. Dad said throughout his life, and had said it again and to me during that visit, that he always "felt good" physically. An hour or two before he died, I left him to eat alone with my mother so I could spend time with my brother, who had just arrived, before my departure early the next morning. He was standing up, drink in hand, making fun of an MSNBC reporter, even though he liked the MSNBC anchors. He told me to have a good time out to dinner with my brother David, and that he would see me in the morning before I headed to the airport.
I had every reason to think I'd see him on the morning of December 28th, and for many Christmas visits to come. Dad should have had the best genes of any male Hull/Holl/Hohl in America since a mix of farmers with that name arrived here from the German Palatine in 1750. Dad's own father (JDH II) died at 87, his grandfather (JDH I) at 87, and his great-grandfather at 91. The first male in his line to be born in the colonies was a Daniel Hull, Dad's great-great-great-grandfather, who died at 85 in 1854. Finally, Dad's own pistol of a mom (Alene Oliver Hull) had died in 1998 at 101 with a narrative of health, perfect homemaker, school teacher, bourbon fancier, Southern Democrat, fun and humor until her last week. Ironically, Dad died younger than all but one of his American direct male ancestors going back eight generations. 270 years. That, folks, is just wrong.
More importantly, it was a good life. Dad struck everyone he ever met as strong, full of fun and happy. He was, as many have said in the past two years, "good company". His wit and storytelling were, well, hilarious and on occasion hopelessly wicked. Like many P&G people, Dad was a disciplined thinker and an excellent and succinct writer. He spoke simply, looked for the right word and used as few words as possible. He let inflection, emotion and humor do most of the work.
But he was also, in my view, gifted, and gifted extravagantly, in language. You picked up on this mainly in his speech. By all this, I mean gifted poetically and lyrically. He had uncanny feels for language and speech and he used that gift daily. His speech could be beautifully sounded out, and balanced, bursting all over you as tightly-constructed but witty, playful verse. It was often in a joke or a come-back. Hiding behind the funniness was a creature with an ear for words and how words could work together to make pleasing or compelling sounds, and especially sounds tailored to the idea expressed. He did not, however, and perhaps for understandable reasons, fully develop this smoldering talent. Was he aware of this? Yes, I think so, and he skillfully hid it.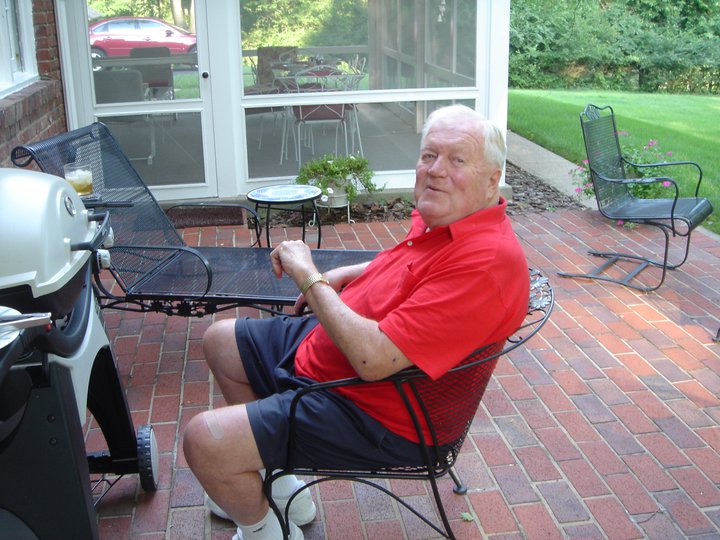 Related to his sense of language, I was eternally amused that this world-class story-teller I grew up with thought of himself as 100% German stock--and nothing else, not Scottish, Irish or French and he was also all 3 in big doses--despite (a) a paternal grandmother being named McQuitty, (b) a face like the map of Ireland (c) the ability to talk about anything to anyone and (d) a simply out-sized verbal audacity that the Irish invented and still own that made you want to buy him another bourbon and run him for Congress. Me? I know I'm a small-part Irish. Irish is powerful stuff, though. I've felt its power and play every day of my life. Devil Irish. It blows away nearly everything, and often it's not good. So for years after I left home, I'd do a lot of the heavy Gaelic lifting to keep bonding with my not-Irish Dad. We met often for fun and often unpredictable week night dinners in cities where one or both of us would be working. We kept that up, too--until I stopped drinking in 1986.
[Special Nature v. Nurture note.] I happen to think that while both are important, genes are way more important than environment. Way more. Most of me, thanks to my Mom, seems to be East Anglia-descended, or British, an amalgam of most tribes in northern Europe, and then some, including old Roman, and in me it's similarly powerful, just saner. Then there is big dose of French from Dad and my elegant Granddad J. Dan which I like to think of as the Who's Your Daddy? gene or Name's Hull, Buy You A Drink? gene. The remaining, say, 35% of me is German and apparently dormant; anyone will tell you there is nothing actively German about me or Dad. Dad and I both make true rule-following linear-thinking Germanic types panicky and crazy, and do it of course on purpose. The rationale: anyone can do Western Logic; real men play mix it up and mess with your head just a bit.]
Like me, Dad had a temper, and was opinionated. Like me, he was often, if not on a day-to-day basis, a pain in the ass who could care less what people thought. Like me, he disliked religion but had lots of friends in organized religion, and like me he instead worshiped beautiful and outrageously photogenic boarding school girls with energy, moxie and patrician sensibilities--and in his case fortunately there could be only one. I fought with Dad on every bullet point in life for a half-century. To be honest, he was more like a fun big brother than a dad. He also could throw you off track by making you angry in a heartbeat and with little effort, which in time I got good at, too.
Did I have "closure" with him? Did a lack of closure make his death seem premature. Yes, I had closure with him. We had a scorched-earth rapport. No, and again, lack of closure or remorse was NOT the reason I and others felt "cheated" two-and-a-half years ago. He should have lived at least another 10 years. Had Dad himself done this or not done that, worked a little harder to solve his creeping mobility issues or perhaps made a slight lifestyle change here or there, I think he might be with us today and still doing the things he loved. Besides, I do like in-person debates, folks. I need him here and not wherever he was sent, if anywhere, which was likely not heaven. Dad and I addressed every possible issue from a fleeting news item on a West African nation to to our differing views of how the the Hull family was stacking up so far in America. We agreed on very little. An exception: both of us wanted to be more like his own dad, and my grandfather, the quiet, strong and often world-changing Dr. J. Dan Hull.
But the status quo? Most of the time Dad didn't like me, and I didn't like Dad. Any type of disagreement, express or implied, would do to alienate him. And in particular, as much as Dad hated Yes Men (and he did), it can be said he fairly demanded Yes Kids. I think it killed him every time you did not adopt his view on world issues or politics or marriage or child-raising or the correct necktie. It hurt him if you didn't agree with him on pretty much Anything, or didn't brag on him or took up a different career. Especially lawyering--which he was right about. (Lawyers, it turns out, are indeed mainly side-liners and wimps. Hopefully I've been a warrior and an true advocate.)
But we loved each other, I think. Dad was interesting, and Dad was entertaining. He was a powerful, funny and sometimes frightening piece of work. He could use used that Ozark country boy personality like a weapon. I still want to argue with him. I still want to know what he thinks. And I can't always explain it, but I miss him almost every day.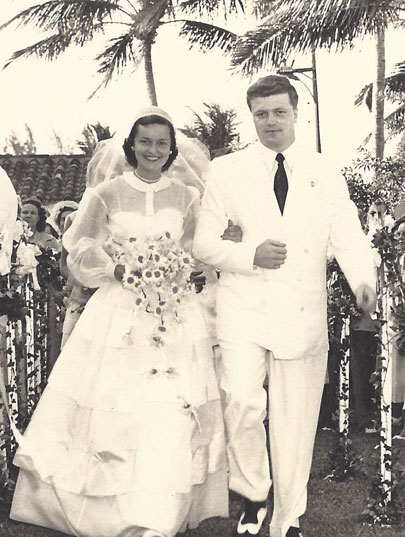 Posted by JD Hull. Permalink | Comments (0)
June 19, 2015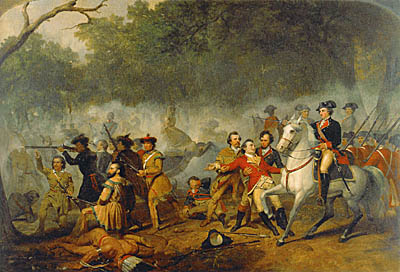 The early-in-the-case Rule 56 motion. Note the well-dressed Brit General Counsel taking a bullet.
Rule 56
.....
(d) When Facts Are Unavailable to the Nonmovant. If a nonmovant shows by affidavit or declaration that, for specified reasons, it cannot present facts essential to justify its opposition, the court may:

(1) defer considering the motion or deny it;
(2) allow time to obtain affidavits or declarations or to take discovery; or
(3) issue any other appropriate order.
Trial lawyers, in-house counsel and law students know that Rule 56 of the Federal Rules of Civil Procedure, or summary judgment, gives a litigant an opportunity to win on its claims or dispose of the opponent's claims relatively quickly and without trial. Accompanied by sworn affidavits, and most often discovery responses, a Rule 56 motion tries to show that there is no real dispute about key facts and that the movant is entitled to judgment under the law. If the trial court grants it, the movant wins on those claims.
But what if a summary judgment motion is brought against your client suddenly and early in the case and the local rules of the district court don't give you much time to develop and prepare an opposition? After all, Rule 56 lets a party who has brought a claim file for summary judgment after 20 days, and defendants can file "at any time".
It happens pretty frequently. Both plaintiffs and defendants make the motion early on. Defendants do it the most. No matter who moves early, or how it is eventually resolved by the district court, it's very disruptive. It will fluster even the most battle-hardened-been-there-seen-that GC or in-house counsel. It's an expensive little sideshow, too. Everyone in the responding camp hates life for a while.
Subdivision (d) of Rule 56, "When Facts Are Unavailable to the Nonmovant", provides a safeguard against premature grants of summary judgment. Some good lawyers seem either to not know about--or to not use--subdivision (d) of Rule 56. In short, you file your own motion and affidavit--there are weighty sanctions if you misuse the rule, so be careful--stating affidavits by persons with knowledge needed to oppose the motion are "not available", and stating why. (More senior lawyers may know this provision as Rule 56(f); it was re-lettered in the 2010 amendments to the federal rules.)
The federal district court can then (1) deny the request and make you oppose the motion, (2) refuse to grant the motion or do what you really want it to do: (3) grant a continuance so that you can develop facts and, better yet, take depositions or conduct other discovery. Granted, it's a rule that delays, but if used correctly, Rule 56(d) can give you the breathing room and time you need to develop the client's case--not to mention avoiding the granting of summary judgment.
Posted by JD Hull. Permalink | Comments (0)
June 18, 2015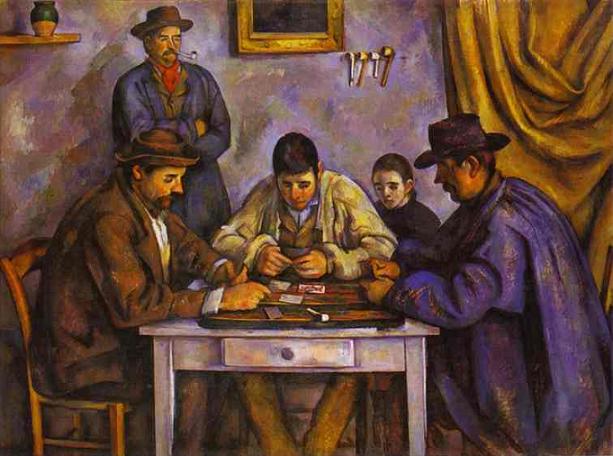 Paul Cezanne, Les joueurs de carte, 1890-1892
Posted by Holden Oliver (Kitzbühel Desk). Permalink | Comments (0)
June 16, 2015
An astonishingly versatile actress and human being.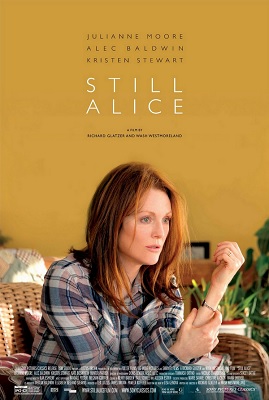 Posted by JD Hull. Permalink | Comments (0)
There's no point in being Irish if you don't know that the world is going to break your heart eventually. I guess that we thought we had a little more time.

--Daniel Patrick Moynihan, then-Assistant Secretary for Labor, a few days after November 22, 1963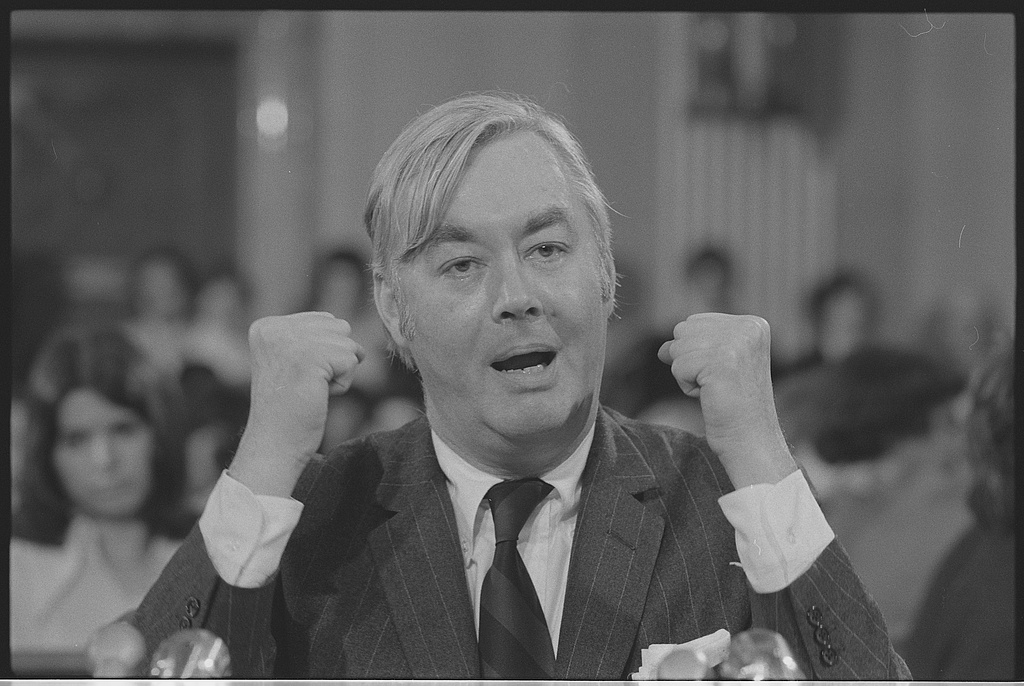 Posted by JD Hull. Permalink | Comments (0)
It is American trial season again. The weeks before Memorial Day are always packed with trials. We now have fewer civil trials--in both American state trial courts and federal district courts--than we did fifty years ago. But we still have them. And lots of them have jurors. In America, we have so many different types of civil disputes in courts of record heard by juries that most Europeans, especially Germans, think we've gone a bit far with the right to a jury trial, and due process generally, if not completely around the proverbial bend. We waste too much time and money, some say. Maybe they're right. But under our federal and state systems, jurors are here to stay. We are dug in.
No matter how elitist or egalitarian you are on the subject of jurors here in the States, please understand something.
Jurors are not dumb. They miss little. They watch you and your team--lawyers, fact witnesses, expert witnesses, consultants, law firm employees and even partisan well-wishers you may have invited--in the courtroom, in the back of the courtroom, in hallways, in restrooms, in parking lots and in restaurants.
In short, they are watching you and yours. You get the idea.
Here's something you already know. Jurors will always surprise you in their decision-making. No matter what an expert might tell you, or how hard you've worked at selection, you're always wrong about one, two or three of them. You find out things about some of them at the verdict, with or without special interrogatories.
You'll learn tons more, however, if you have the opportunity to speak with them after the verdict comes in and they're dismissed. Ask them how they viewed the personalities in the courtroom and whether they formed opinions about anyone. Of course they did.
Creep Control
Anyway, during trial, don't go out of your way to antagonize jurors with sideshows which have nothing to do with the trial itself. Bring no "creeps" with you to trial. Keep them in the office. If they must show up--even for a moment--teach them to "un-creep" themselves, starting at 60 second intervals, and practicing until they can hold out for five minutes at a stretch. Hint: They pretend they are happy confident people who genuinely like other humans. And life. Breathe in. Breathe out. Repeat. And remember, you seek progress--not perfection. Be gentle at first.
Non-Creeps
Bring to trial no "non-creeps" capable of any snide, "mean" or creepy gesture, facial expression or body language glitch lasting more than one half-second. Instruct your non-creeps to read this post to be on the safe side. Reformed creeps--you spotted them early and sent them to rehab but they are ultimately powerless over they way they look or act--need pep talks, and brief courtroom appearances. See above.
Recovering Creeps Who Under Pressure of Trial May Relapse and Fold or Explode in Public
See above.
A Note on Nerds
In doses, however, a few generic dweebs and weenies running in and out of the courtroom with a huge box of documents, a phone message from your wife about Nantucket this summer with the Bloors, a good luck note from your mistress, your lucky bow-tie, your spats, your reserve pair of Bass Weejuns--face it, many on your staff are the kind of people you routinely made fun of in high school--is okay. Jurors expect nerds will be in the building. You're a lawyer. You live in a world where nerds are almost normal. Jurors get and tolerate that.
But jurors just don't like self-important "assisting creeps". That's really personal. Let us explain more.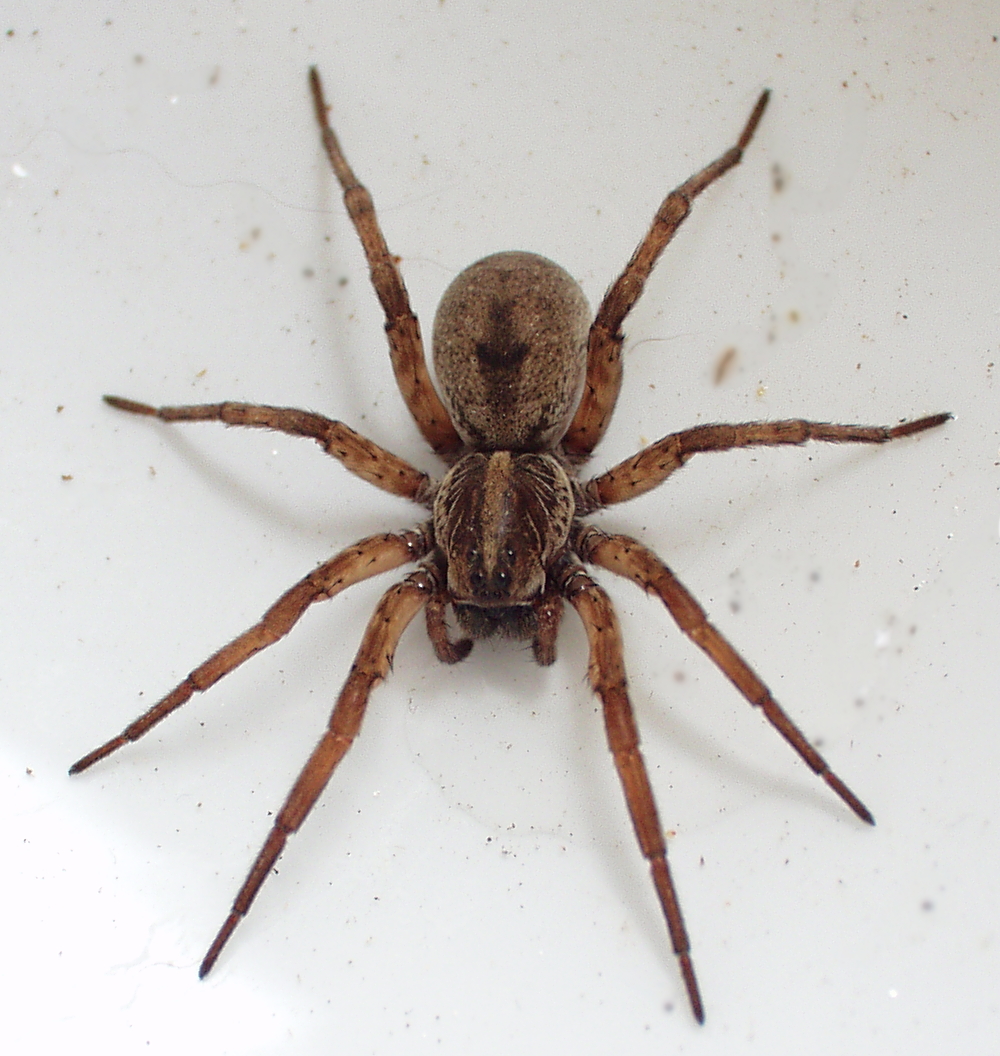 Posted by JD Hull. Permalink | Comments (0)
June 14, 2015
Excerpt from the famous November 1974 Playboy Magazine interview with writer and humorist Hunter S. Thompson conducted by Craig Vetter, a well-regarded writer and storyteller himself.
PLAYBOY: ....this morning you've had two bloody marys, three beers and about four spoons of some white substance and you've been up for only an hour. You don't deny that you're heavily into drugs, do you?

THOMPSON: No, why should I deny it? I like drugs. Somebody gave me this white powder last night. I suspect it's cocaine, but there's only one way to find out...

PLAYBOY: What do you like best?

THOMPSON: Probably mescaline and mushrooms: That's a genuine high. It's not just an up -- you know, like speed, which is really just a motor high. When you get into psychedelics like mescaline and mushrooms, it's a very clear kind of high, an interior high. But really, when you're dealing with psychedelics, there's only one king drug, when you get down to it, and that's acid. About twice a year you should blow your fucking tubes out with a tremendous hit of really good acid. Take 72 hours and just go completely amok, break it all down.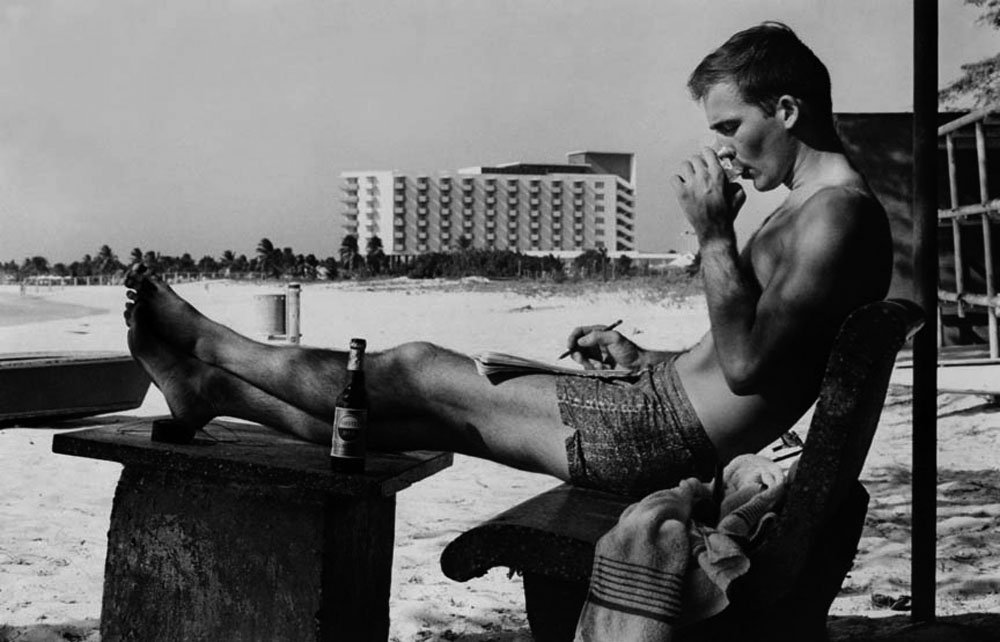 Posted by JD Hull. Permalink | Comments (0)
June 13, 2015

MC: For the next three hours your mothers wouldn't like it. Please welcome back to England Led Zeppelin.
Posted by JD Hull. Permalink | Comments (0)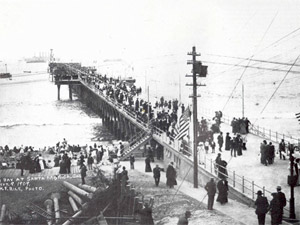 Posted by JD Hull. Permalink | Comments (0)
Posted by JD Hull. Permalink | Comments (0)
Each mid-June through July you are greatly missed.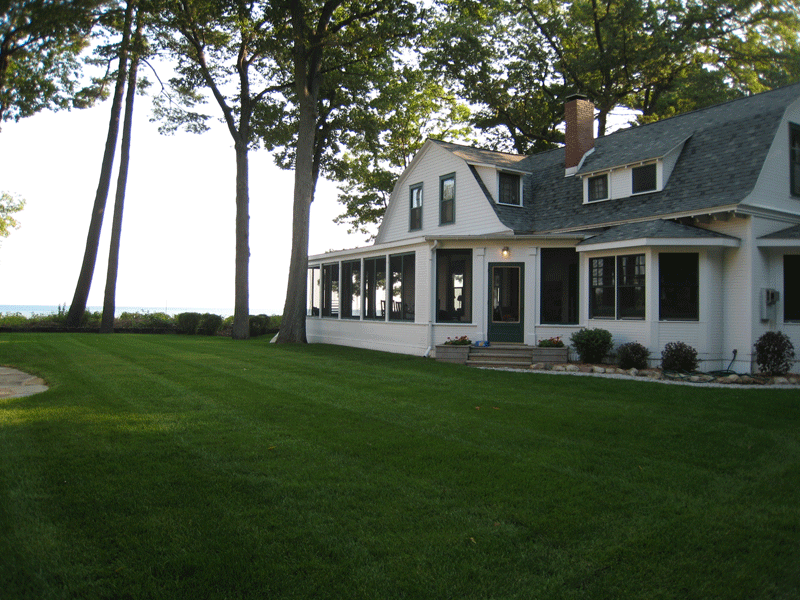 Posted by JD Hull. Permalink | Comments (0)
June 12, 2015
Two weeks ago, London-born actress Carey Hannah Mulligan turned 30. She's already a stage and screen standout internationally, and a national treasure in England. Mulligan was nominated in 2009 for an Oscar as Best Actress based on work she did at 23. She is now making audiences smile, laugh, disapprove, gasp, and fall in love with her--together with her three fictional 19th century suitors--in yet another new film version of Thomas Hardy's 1874 novel Far From The Madding Crowd. His fourth novel, this is probably Hardy's best story, and the work that made him famous. If you haven't read it, you're an asshole. Just kidding and making sure you're still reading. If you haven't read it, you're missing something. If you were assigned to read it, and actually did read it in high school or college, read it again. It is at once a study of love, adversity and sudden changes beyond our control or skills.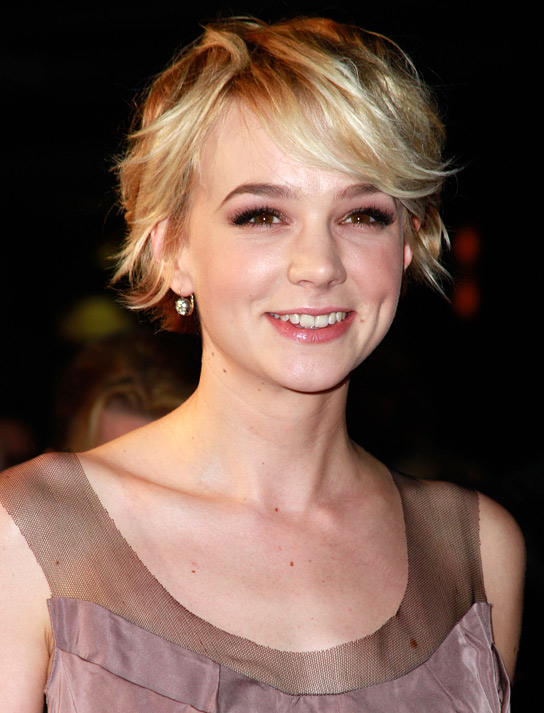 Posted by JD Hull. Permalink | Comments (0)
June 11, 2015
Watch your client both in and out of the legal areas you usually work in. Stretch yourself a bit. Pretend you're curious. Keep watching. Devise a simple system to keep abreast. Your new intern Bambi would love to help.
Rule 7 is this blog's second most popular (and second most ripped off) client service "guideline" in our annoying but awesome and increasingly popular 12 Rules of Client Service. We like this one, too. In its entirety, here is the original (sans links) January 24, 2006 post:
Rule Seven: Know the Client.

The "12 Rules of Client Service" I have been posting one-by-one starting on November 19 appear in a booklet Julie McGuire and I prepared internally 5 years ago for associates and non-lawyer staff. We just call it Hull McGuire Practice Guide* (*or how to become a productive associate or paralegal). In the Guide, we call the same rules "Blackletter Rules for Practicing Law".

The idea is that each of the twelve overall practice rules harks back to the idea that the client comes first. Clients, clients, clients. For us, that is practicing law. Except for some rewording, the 2 sets of rules are substantially the same. The first six rules are reproduced here.

Several lawyer-bloggers I respect have posted--and in some very eloquent and interesting ways--on the idea of Rule 7, really knowing the client and its culture. I think they say it all. See Tom Kane, Patrick Lamb, Tom Collins and Arnie Herz. Some of the discussion lately was triggered by the nerve jangling report of complaints of some GCs at a Fulton County, Georgia CLE conference in early December 2005. I've chimed in on that, too--here and here.

The client, it seems, actually wants you to know him, her or it. Take time out to learn the stock price, industry, day-to-day culture, players and overall goals of your client. Visit their offices and plants. Do it free of charge. I think associates in particular need to develop the habit of finding out about and keeping up with clients and their trials and tribulations in and out of the areas you are working in. Learn about your client--and keep learning about it. Devise a system to keep abreast.




Satisfied In-House Counsel.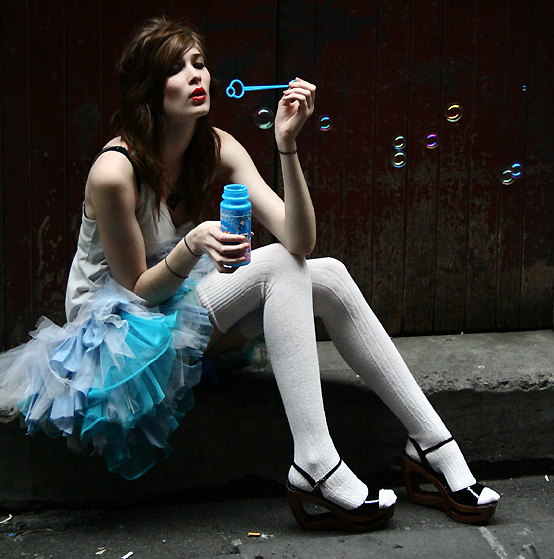 Bambi the Intern.
Posted by JD Hull. Permalink | Comments (0)
June 10, 2015
The 12 Rules, that's who. Sometimes all you need is what one favorite poet called a New Mind. These now classic if eternally annoying 12 Rules will get you there, friend:
1. Represent only clients you like.
2. The client is the main event.
3. Make sure everyone in your firm knows the client is the main event.
4. Deliver legal work that changes the way clients think about lawyers.
5. Over-communicate: bombard, copy and confirm.
6. When you work, you are marketing.
7. Know the client.
8. Think like the client--help control costs.
9. Be there for clients--24/7.
10. Be accurate, thorough and timely--but not perfect.
11. Treat each co-worker like he or she is your best client.
12. Have fun.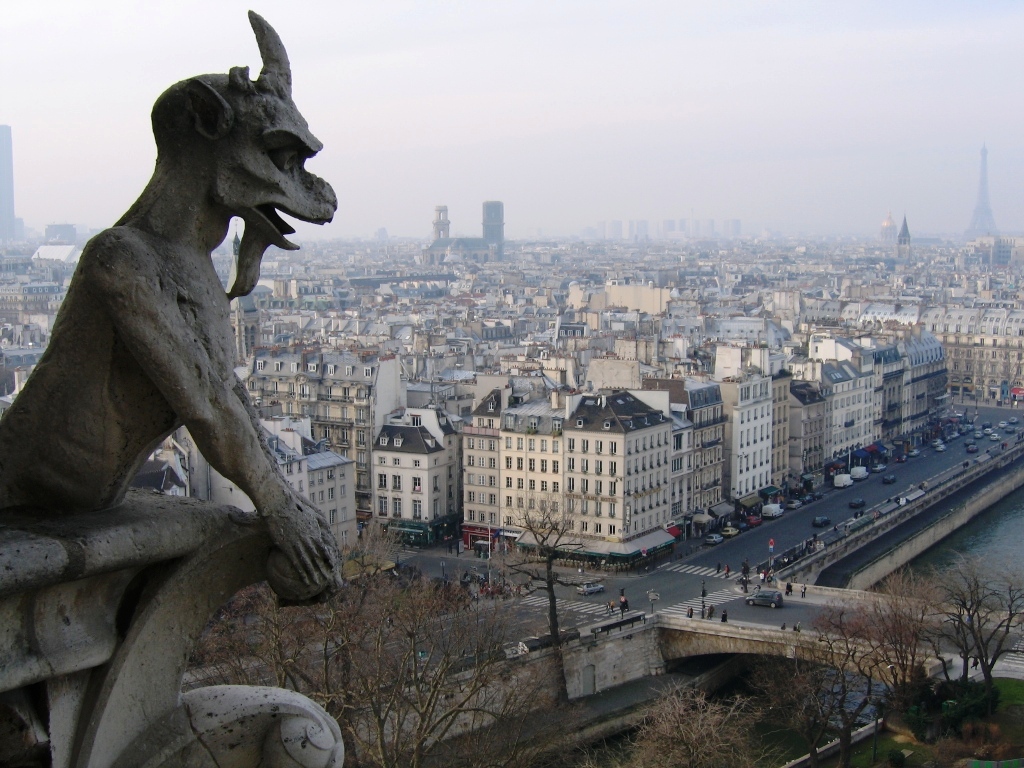 Posted by JD Hull. Permalink | Comments (0)
June 08, 2015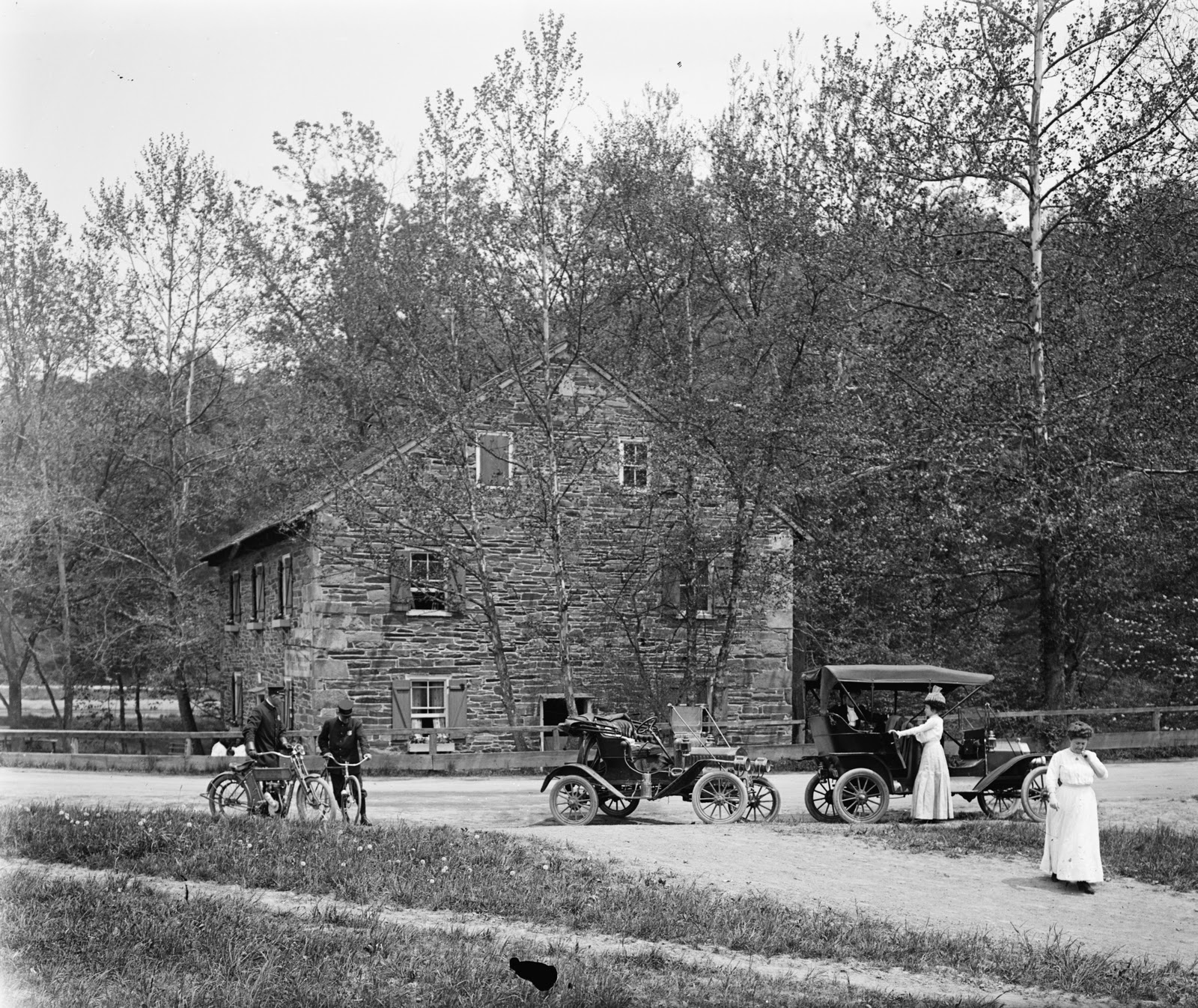 Above: Peirce Mill in 1918. Issac Peirce, a millwright, built it in either 1820 or 1829. The mill runs again where it started: Tilden Street & Beach Drive, Northwest, in Rock Creek Park, Washington, D.C. Journalist and environmentalist Steven Joyce Dryden helped other locals to restore Peirce Mill. He later wrote about the mill and its history in Peirce Mill: 200 Years in the Nation's Capital (Bergamot 2009), 108 pages. Dryden, a former UPI reporter stationed in Europe, is also author of The Trade Warriors: USTR and the American Crusade for Free Trade.
Posted by JD Hull. Permalink | Comments (0)
June 07, 2015
He who makes a beast of himself gets rid of the pain of being a man.

--Samuel Johnson, 1709-1784, London

Billy (Brad Davis) loses it and kills Rifki in Alan Parker's "Midnight Express" (Columbia 1978).

Posted by JD Hull. Permalink | Comments (0)
My grandfather was born in 1900. He died in 1988. I still miss him. He grew up in the Ozarks in a town called Mountain Grove and, at a very young age, started taking degrees at the University of Missouri, Chicago and Yale. In my family in the 1920s, going to college would have been a very big deal, and granddad was the first in his branch to do that. He was of the sixth American generation of a family of German farmers who arrived in Philadelphia in the early 1700s and started out life Lancaster, Pennsylvania. They later moved to Middlebrook, Virginia where they would stay for 100 years. They moved to southern Missouri, where he would grow up, in the 1850s. My grandfather was at heart a schoolteacher. He also managed people, authored books and eventually became a government official in the Eisenhower and Kennedy administrations. He traveled extensively in his HEW position. He taught me things no one else in my family could teach. And he gave me the Great Books. This giving started after he had finished his career in Washington, D.C., and had returned to Springfield, Missouri. Most were written centuries ago, and lived in his library long before I was born. He seemed to love Cicero's known works as much as any of his books. Now, I have all those volumes. They are, to me, like parts of him--and like very old friends of his in my care who've finally agreed to live with me indefinitely.
*from past posts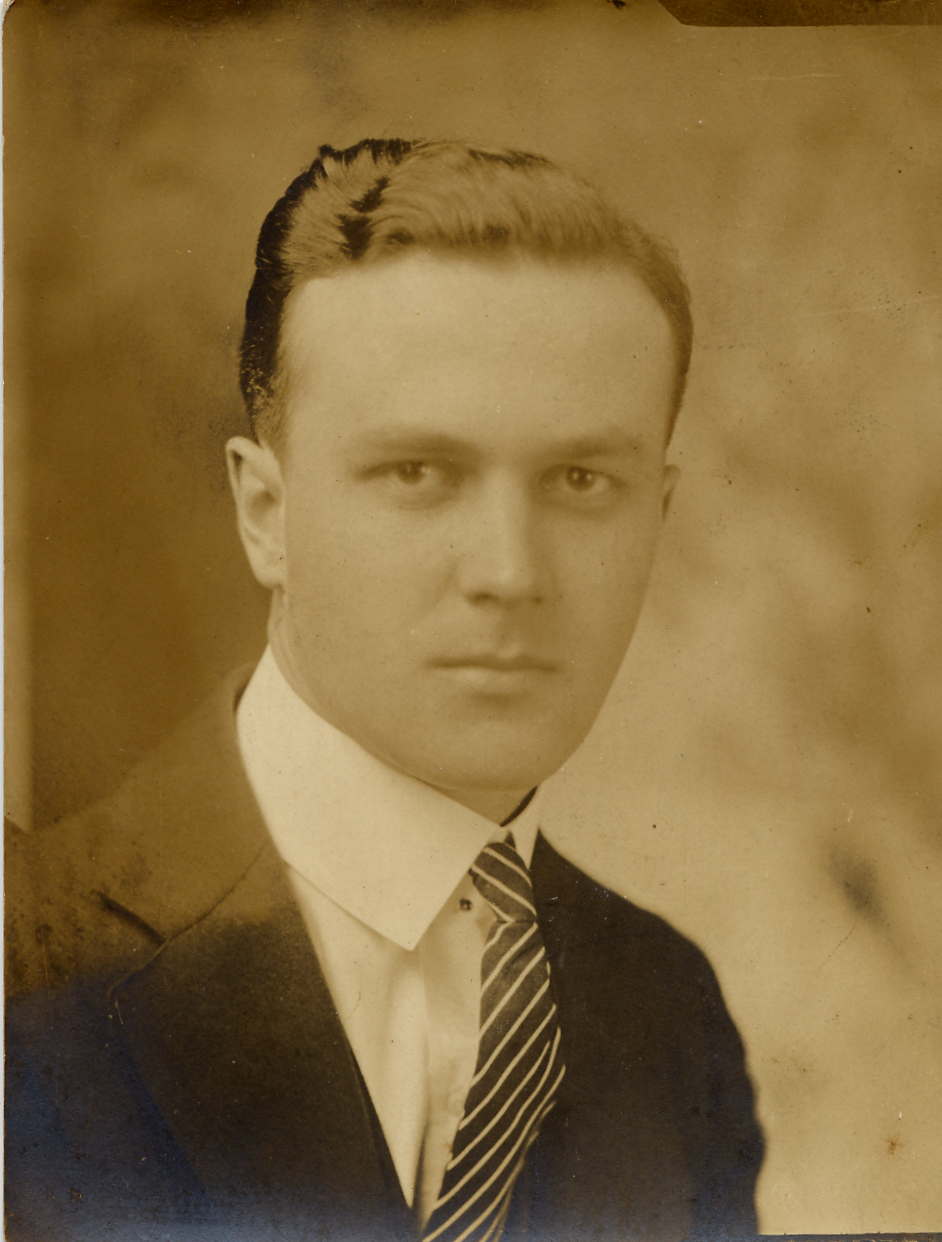 J. Dan Hull II in 1933
Posted by JD Hull. Permalink | Comments (0)
June 06, 2015
On June 6, 1944, 160,000 troops from America, Canada, Britain, Canada and Poland landed on a 50-mile stretch of the Normandy coast of France. D-Day was the first day of Operation Overlord, which ended on August 30. Over 29,000 troops were killed in the engagement. Hungarian war photographer Robert Capa (1913-1954) asked to be amongst the first wave on the Normandy beach. Below is one the eleven Capa photographs of the fighting on Omaha Beach which survive, most taken right after landing. The helmeted GI in the water was identified as Private Huston S. Riley, who survived the war and died at age 90 in a Seattle hospital in 2011. Capa was also half-submerged and under fire when he took Hu Riley's photograph. He took another 100 photographs in the next 90 minutes--but they were ruined before being developed back in America. Capa died in 1954 in Vietnam covering the First Indochina War. He was 40.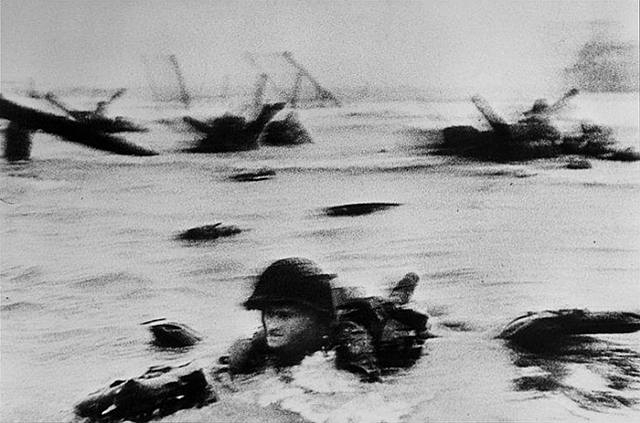 Posted by JD Hull. Permalink | Comments (0)
June 05, 2015
First, see our post Round 2: "One Night, One Person" and related links. As those links show, we're still testing the waters here for what we white collars of four generations might do for people we literally trip over every day in the world's larger business districts. Query: If a motivated homeless person can't get online, how does she find a job? That's, after all, the first place to start these days. Yes, we realize that public libraries have free access to the Net. For years we've all been seeing homeless people in both big city downtowns and "nice" suburbs from New York City to Poway, Rancho Bernardo and Carmel Mountain California, right? But is there enough access and hardware to help everyone who needs it? And for many applications don't doesn't she need a U.S. mail drop, too? For regular mail, there is no Bass Pro family camping version of it, as far as I know.
Hey, I don't like these questions either. But living in the Dupont Circle-Logan area of DC I see about 50 homeless people every day and night. Most aren't crazy, drunks or addicts.* How do I know? I talk to them--which should surprise no one. I talk to everyone. And I know crazies, drunks and addicts when I engage them, folks. Anyway, most I meet are clean, well-clothed and well-groomed given their circumstances. Many are amazingly well-organized, too. So what if a "deserving and motivated" rough sleeper wants a job? Thanks to lawyer's lawyer and my favorite limousine liberal Peter Friedman for the idea, this NYT article and making me more behind in my work for other limousine liberals.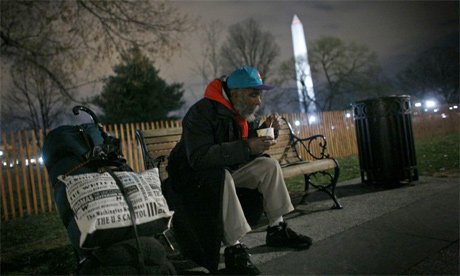 Posted by JD Hull. Permalink | Comments (0)
June 04, 2015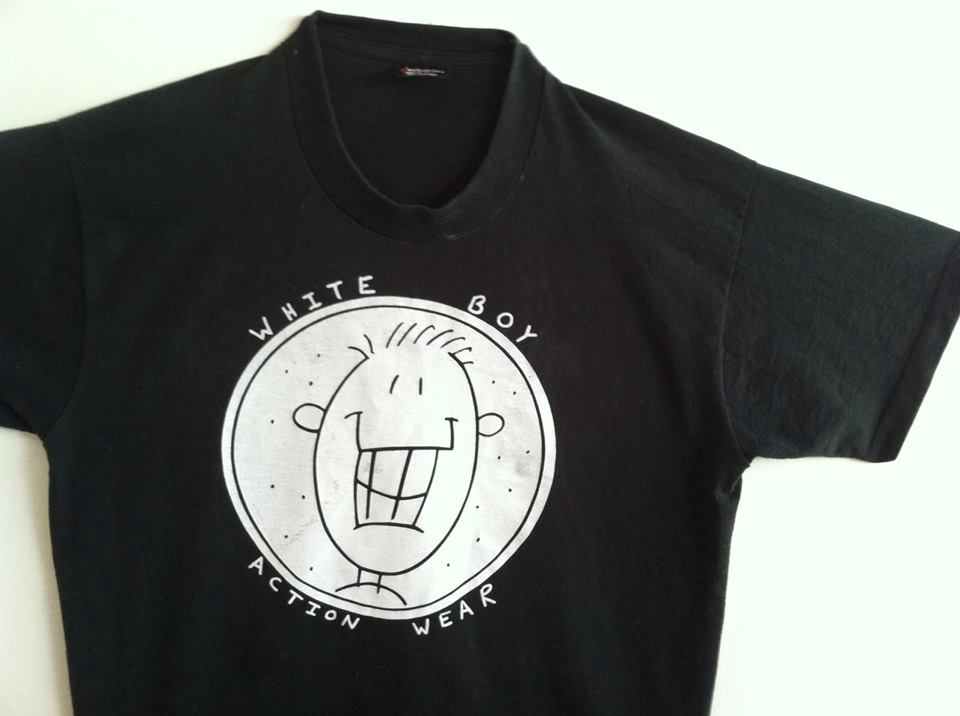 Twenty years ago I started a company called Black Dog to sell tees, sweatshirts, jackets and the like under the name of "White Boy Action Wear". The WBAW logo and "White Boy" (see T-shirt image above) would have appeared on every product.
We shelved the company and the clothing line when we realized something while selling a few items initially to obtain trade and service marks: very few people outside of the largest U.S. cities and some fun (but insular) snowboarding, skateboarding and extreme sports communities (a) "got it"--the name, that is--and (b) felt comfortable with it and the "concept", such as it is. Lots of people said they felt uncomfortable with White Boy Action Wear--the words, the concept, the tee shirt--and in ways they could not always explain to us. Me? I think it's funny (read: hysterical) and always have.
But I'm not everyone. Color me lucky. I've had a fine education. I've travelled. Met people. I even went to debutante balls, including the Bicentennial one at the Idle Hour Country Club in Lexington, Kentucky. I met Phil Donahue once, and he let me park his car. Met a creature named Maeve in Mainz and one called Miss Lucy on Île Saint-Louis. I'm semi-literate but have high standards, hopefully. I already know, for example, that "Flaubert" does not refer to a way to prepare food.
In short, and seriously, I do get, like and prize (a) irony and (2) satire, and usually no matter how edgy. You get the idea.
Help me out:
1. Does, for example, the T-shirt product above offend you?
2. Would you buy it?
3. Would you keep or wear it if it were a present?
4. Would you let your kids wear it?
5. Would you wear it at your country club? An Irish bar?
6. Would you wear it into the "Soul Lounge" in Madisonville, Ohio, a Cincinnati suburb of mainly black (or Afro-American) residents? Or at a mainly white working class bar in nearby the suburb of Norwood?
7. Even if you have no problems with it, and think it's wonderful and funny, what problems do you see other people having with it?
8. Have things (and sensibilities) changed or loosened up enough for people to understand the mild fun and satire connected the "White Boy Action Wear" idea and the goofy White Boy who would appear on every product?
Posted by JD Hull. Permalink | Comments (0)
June 03, 2015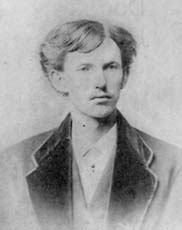 John Henry Holliday in 1872.
He despised and, whenever he could, preferred to engage bullies. He had a knee-jerk resistance to following the crowd in anything. He thought for himself. He argued with everyone (including the Earp family) about everything. He liked underdogs.
The Gift of Loyalty, Being There, Standing Up. Nine-tenths of what has been said or written about him, including Hollywood's versions, is hype. Doc Holliday wasn't a great shot, or anything like an artist with that big knife he carried around with him. He didn't kill scores of people. He wasn't drunk 24/7. Not everyone hated or feared him. Yes, he could be as mean as a snake.
But when you clear away the Old West myth, he's still a tragic but compelling and often admirable loner. Biographers do agree that John Henry Holliday (1851-1887) was fiercely loyal and could be counted on to stand up for friends--not just the Earp family--and a few others who might need a bold if flamboyant assist.

Posted by JD Hull. Permalink | Comments (0)