January 22, 2018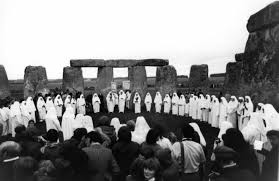 Lots of conversations with persons who approach your firm with a legal issue do not result in your getting hired. The matter might be too small, too insubstantial or not the kind of law you do. You usually know in the first few minutes. But very often the time from the initial call or meeting to saying "no" is protracted. You may need to review documents, or speak with someone they asked you to contact. However, that may take a few days, and involve a few conversations and emails.
In those cases in which you need to put off saying no, write a declination letter. Email. Regular mail. Something. Put it in writing that you are not her attorney. It's easy. It simply says you are confirming that you and your firm are NOT going to represent him, her or it in the matter at hand. It does not say why. It does not need to say why.
If the would-be client is an "unsophisticated user of legal services" or, in your view, a stone crazy person, the declination letter is especially important. You may even want to write one if there was only a short phone call or meeting to evaluate the matter followed by an immediate verbal "no". Again, if there may be any misunderstanding, write a declination letter. And do it quickly.
Frequent questions:
1. Do you really need to do this from time to time?
Answer: Yes. At least 4 or 5 times for would-be clients in a large or BigLaw firm during your career. In the smallest firms count on doing it at least 50 times in the course of a career. If you do plaintiff's PI or represent Mom and Pops business clients, you may do it more.
2. Who do you send them to and when?
Answer: (a) To would-be clients in situations where you take more time than usual to evaluate the matter they bring to you before saying no, (b) to unsophisticated users of legal services or, and most likely, (c) to crazy people who might tend to rely on your legal representation going forward despite the fact that you have declined the representation. Do it as soon as possible.
3. Why? Why would you ever need to send a declination letter?
Answer: Because unsophisticated and crazy clients are legion. They may not listen well. Or no one will represent them--and they may be so desperate for someone to move forward with their marginal or "dog" case that they in effect hijack you and your firm in hopes that you feel duty-bound to act or that you will change your mind. This is particularly true if a jurisdictional deadline is looming.
Posted by JD Hull. Permalink | Comments (0)
January 21, 2018
There is no joy except in creation. There are no living beings but those who create. All the rest are shadows, hovering over the earth, strangers to life. All the joys of life are the joys of creation: love, genius, action...

--Romain Rolland (1866-1944), Nobel Prize winner, in "Lightning Strikes Christophe".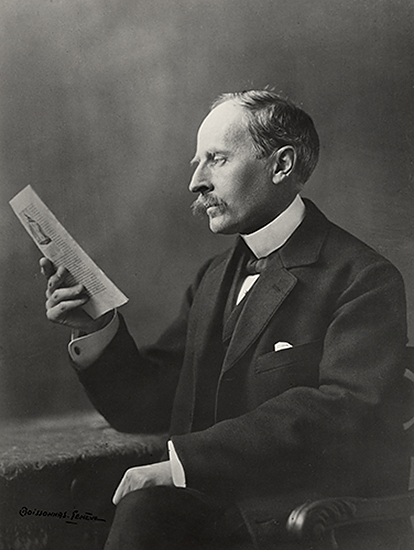 Posted by Holden Oliver (Kitzbühel Desk). Permalink | Comments (0)
O famous Kent
What country hath this isle that can compare with thee?

--Michael Drayton (1563-1631), in Polyolbion
I've been here several times and will return as many times as I can. London lawyer friends live here in this village and civil parish of the City of Canterbury district of Kent, England: a sane and civilized rural way station on the path from Cardiff or London to Paris. Barham is above all ancient, pastoral and undisturbed. Population 1200. It was spelled Bioraham in 799, after Beora, a Saxon chief. The Anglican village church dates to the 1100s and was likely built over a Saxon church which existed at least by 809. Barham is not far from Canterbury--and local legend has it that one of knights who killed Thomas Becket had an estate here.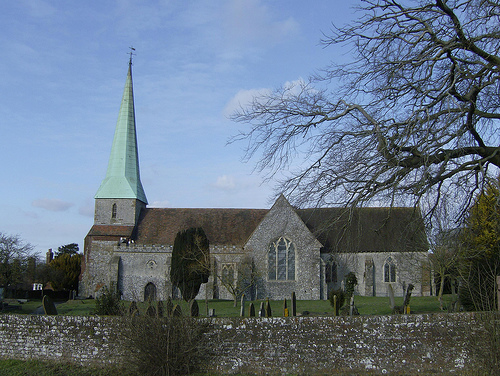 Posted by JD Hull. Permalink | Comments (0)
January 20, 2018
People will not wait to be introduced and will even begin to speak with strangers as they stand in a line, sit next to each other at an event, or gather in a crowd.

--Commisceo Global, a London-based consultancy on what to expect in America
One of my best Brit friends is a City (central London) lawyer who lives part of the time in Kent. He and his wife live in a very old village which is about the same population it was 1000 years ago: about 200. To a degree, and at only certain times, I like making him uncomfortable with my American colonial manners, and in some situations work at it pretty hard. In most respects, however, I do as my European hosts do wherever I am and wherever they take me. But there are exceptions. For one thing, I refuse to park my friendliness and open curiosity about people, places and things. I can't help it. Even when I am trying to tone things down.
Like the time I upset everyone by chatting up my Kent friend's butcher early one quiet Saturday morning while the butcher was cutting up something that we would prepare later for dinner. Just the three of us. No one else was in the store. It was quite tiny but had a prosperous look. The butcher was clearly proud of his shop. I started asking the butcher about the store, how business and even his hat, which I complimented him on. Which took me only about 30 seconds. The butcher looked a bit frantic, said nothing and turned to my friend for help or an explanation. The butcher got both. My friend quickly said something like "He's an American...very friendly you know...what are we to do?"
It's true. American manners drives Brits, Germans and most northern Europeans nuts: American informality, openness, curiosity non-stop cheerfulness and friendliness. Over on their side of the pond, even a very self-assured and accomplished southern England executive, consultant, lawyer or other professional, for example, would rather choke to death than talk to strangers in a subway or ask how to get to a bank or money exchange. But wide-open is what Americans are and have always been; if you want to do business in the U.S., you need to step up. Or at least tolerate us. When we Yanks are over there, you guys can complain and be mortified all you want. And you do.
There is no end to multi-cultural etiquette primers on "doing business internationally", and most of them are of course drivel. The best advice in a nutshell? Go where you need to go, and watch your American hosts carefully as you work--but do "go native". Be prepared to amp yourself up just a notch. The website of UK-based Commisceo Global Consultancy does a nice job of laying out the overall business atmosphere here in a few sentences:
American friendliness and informality is legendary. People will not wait to be introduced and will even begin to speak with strangers as they stand in a line, sit next to each other at an event, or gather in a crowd.

Americans are direct in the way they communicate. They value logic and linear thinking [note: not sure I agree with foregoing clause] and expect people to speak clearly and in a straightforward manner. Time is money in the U.S. so people tend to get to the point quickly and are annoyed by beating around the bush.

Communicating virtually (i.e. through email, SMS, Skype, etc) is very common with very little protocol or formality in the interaction. If you are from a culture that is more subtle in communication style, try not to be insulted by the directness.
Original WAC/P post February 21, 2015
Posted by JD Hull. Permalink | Comments (0)
January 19, 2018
Our world-famous 12 Rules of Client Service. Revel in their wisdom. Ignore them at your peril. Teach them to your coworkers. Argue about them. Improve them.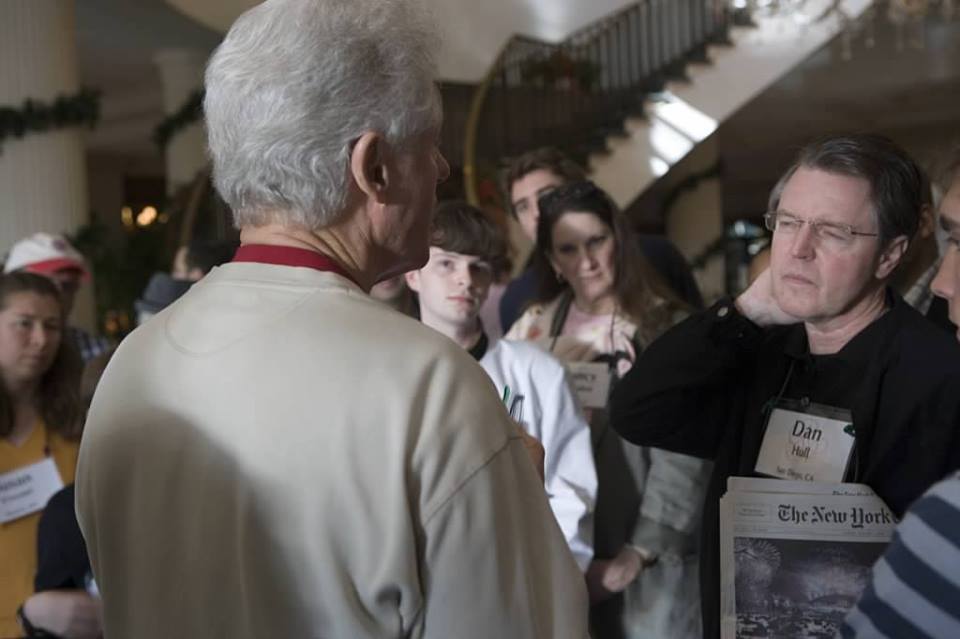 Posted by Holden Oliver (Kitzbühel Desk). Permalink | Comments (0)
Neither the tiny rural village of Lindsey nor the surrounding countryside has changed much since 1634, when one side of my family called Holden left there via Ipswich on the River Orwell for Massachusetts and, in time, a new "Groton", named after another small village near Lindsey. Three hundred and eighty-four years later, Lindsey is pastoral, green, mainly un-peopled and fairly remote. No visible overt 21st century commerce. Some farming. No tourists.
St Peter, a rough Anglican church, at one time Catholic, the one my ancestors attended, built in the 1300s, and even older church ruin, St James (1200s), are the only man-made constants. Still a "parish", Lindsey is on the B1115 Hadleigh-to-Bury road.
This is part of East Anglia--coveted, held and loved for so long by the Danes. The region's been victor and victim over and over again. Mainstream tribes from all over Europe battled here for centuries. It is storied. It is still beautiful. Nothing compares to it.
And it is a key "feeder" region in the English migration to America. From 1625 to 1640, Charles I had tried to rule England without calling the Puritan-dominated Parliament. Puritan dissenters, lots of them, lived in the area around Lindsey, and
from here hundreds of families fled across the Atlantic to the new world. The Winthrops, of tiny Groton, would become founders of the State of Massachusetts. But most of the settlers were poor, working families, and they would devote themselves to quiet, prayerful unpersecuted lives, and of work hard to build new communities. Of course, they would never see Suffolk or the valley of the gentle Brett again.

--Simon Knott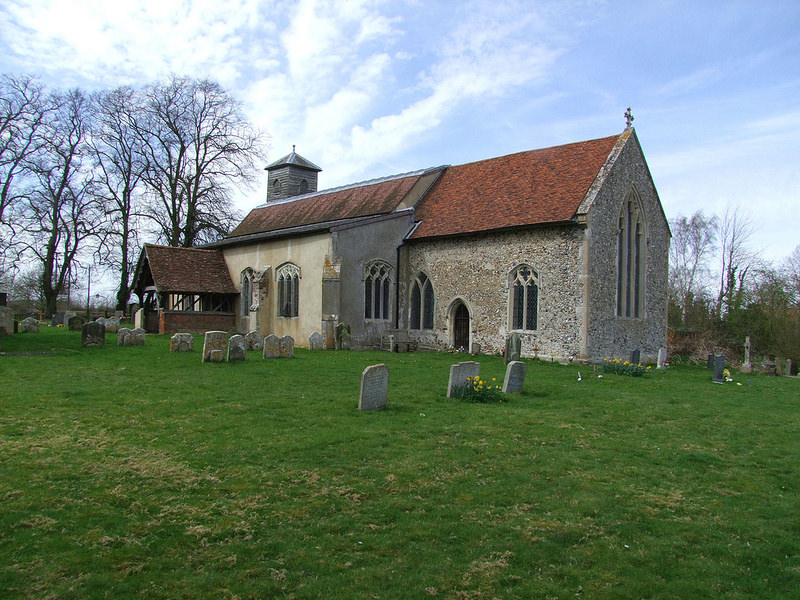 St. Peter in Lindsey
Posted by JD Hull. Permalink | Comments (0)
It is hard to find this track of the divine in the midst of this life we lead.

Hermann Hesse, Steppenwolf (1927)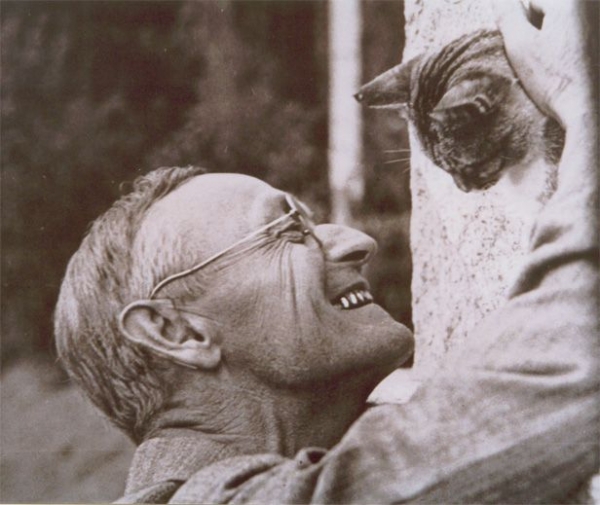 Posted by JD Hull. Permalink | Comments (0)
January 17, 2018
He who makes a beast of himself gets rid of the pain of being a man.

--Samuel Johnson, 1709-1784, London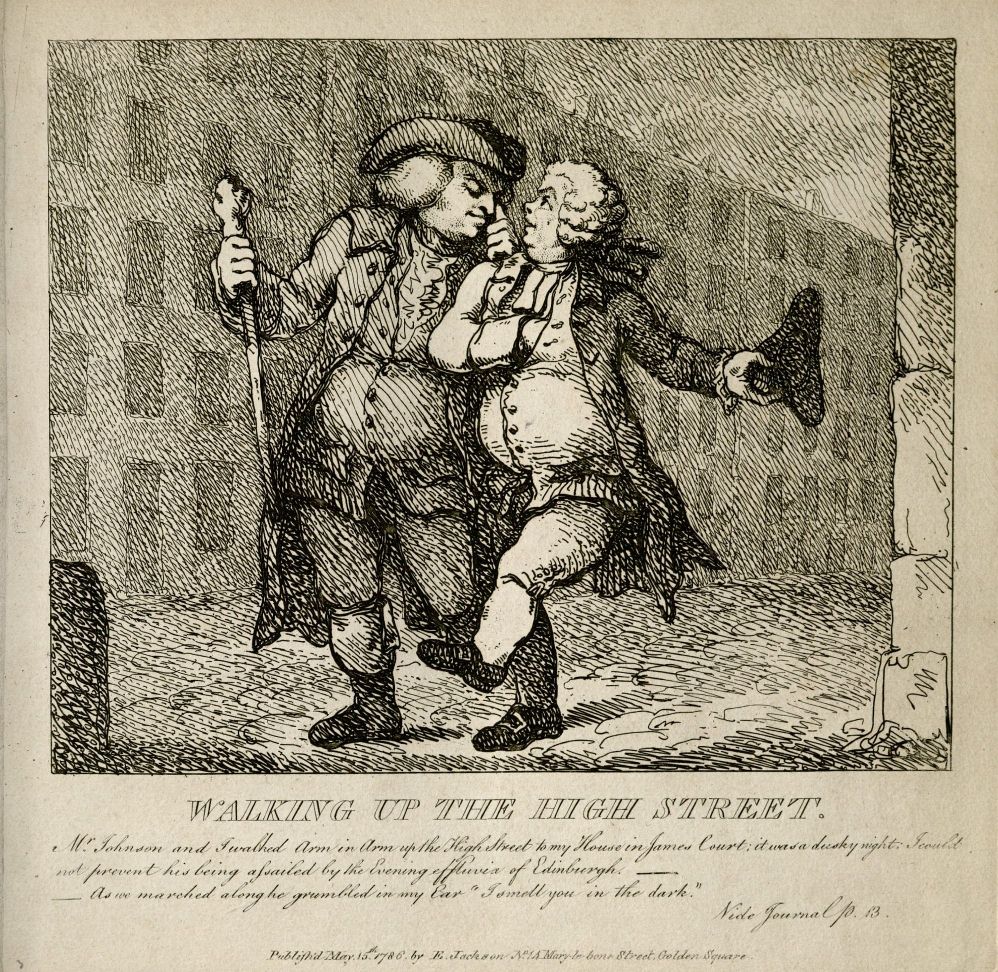 Posted by JD Hull. Permalink | Comments (0)
Half my life is an act of revision.

--John Irving (1942-)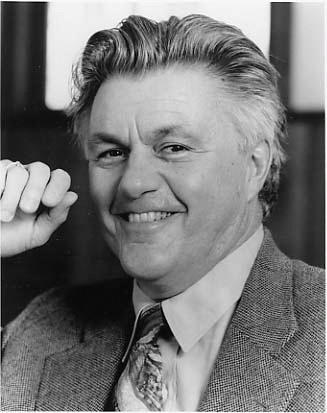 Posted by JD Hull. Permalink | Comments (0)
January 16, 2018
We no longer require humor in poets. We demand salvation. Of that commodity, Wordsworth still supplies the purest sort.

--Mark Van Doren, 1950, commenting on the subtle graduation of William Wordsworth (1770-1850) from his role as "nature poet" to one of philosopher who offered hope and reassurance to troubled Europe.
All his life, Wordsworth preferred the beauty and solitude of the outdoors to London and the most literary cities on the Continent. His poetry was seeing, feeling and emotional, its inspiration springing from northwest England's famous Lake District, where he was born, wrote and spent most of his life. In his younger years especially, the upheavals in France between 1789 and 1799, and his extensive travels through Europe, made Wordsworth sad, cynical and pessimistic about man and society. Writing 100 years after Wordsworth's death, Mark Van Doren (1894-1972), the remarkably influential Columbia English professor, himself a poet who won the Pulitzer Prize in 1940, gave Wordsworth high marks for his power in his later years "to soothe and console an age fallen victim to philosophic despair."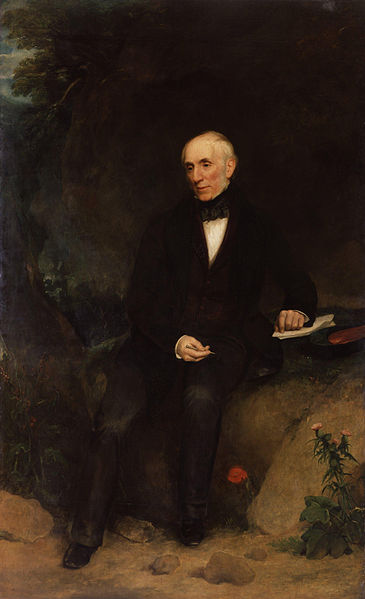 Wordsworth in the Lake District
Posted by JD Hull. Permalink | Comments (0)
January 15, 2018
Above: King, about 28, in 1957 at his home in Montgomery, Alabama. Had he lived, King would have turned 89 today. In 1964, at the age of 35, he won the Nobel Peace Prize. He was 39 when he was killed.

Posted by JD Hull. Permalink | Comments (0)
January 14, 2018
I would have won them all if my clients hadn't kept reloading and firing.

--Richard "Racehorse" Haynes, in March 2009 ABA Journal article by Mark Curriden.
War hero (he was decorated ex-Marine who fought in the Battle of Iwo Jima), trial legend, worker and wit, Haynes, died last year at the age of 90.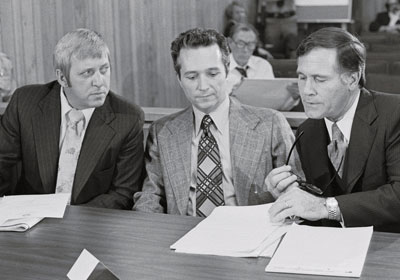 Posted by JD Hull. Permalink | Comments (0)
From our post on January 14, 2016:


Shiloh Nouvel Jolie-Pitt (b. May 27, 2006)
Mega-talented actors and Hollywood power couple Brad Pitt and Angelia Jolie have a very beautiful daughter named Shiloh, who is 8 years old. For the last two years, Shiloh has asked her parents to call her "John". Which I support from a human rights perspective. Plus hey that's my real first name, too. Fine selection, sweetie. Anyway, Shiloh recently wore a kick-ass little boy's suit to a screening. Which is also fine with me. Her parents have indicated that Shiloh/John may indeed identify with the male gender--or, at a minimum, be gender neutral--and will support her in any course she takes. Bravo Pitt and Jolie for setting this example. What's not to like here?
This may be the right time to let you all know that I think of myself as a black woman activist. That's right, a crusading Afro-American female with a passion for civil and human rights. It's been going on for some time now. This identification may be due to my Washington, D.C. roots (I was born just blocks away from the neighborhoods where Duke Ellington grew up and the poet Langston Hughes lived for many years) or maybe the fact I covered the community civil rights beat for my college's daily newspaper. Or that two of the three law review articles I wrote in law school concerned, respectively, the subjects of housing discrimination and federal voting rights. But no matter how it happened, I do need to come clean. This is my moment. From this point forward, I would like you to call me the following: Shanona Janae Angela Davis Harriet Tubman Hull.
Thanks for your understanding. More to come.
Posted by JD Hull. Permalink | Comments (0)
January 13, 2018
It's American trial season again. The period after the Christmas holidays. But we now have fewer civil trials--in both American state trial courts and federal district courts--than we did fifty years ago. But we still have them. And lots of them have jurors. In America, we have so many different types of civil disputes in courts of record heard by juries that most Europeans, especially Germans, think we've gone a bit far with the right to a jury trial, and due process generally, if not completely around the proverbial bend. We waste too much time and money, some say. Maybe they're right. But under our federal and state systems, jurors are here to stay. We are dug in.
No matter how elitist or egalitarian you are on the subject of jurors here in the States, please understand something.
Jurors are not dumb. They miss little. They watch you and your team--lawyers, fact witnesses, expert witnesses, consultants, law firm employees and even partisan well-wishers you may have invited--in the courtroom, in the back of the courtroom, in hallways, in restrooms, in parking lots and in restaurants.
In short, they are watching you and yours. You get the idea.
Here's something you already know. Jurors will always surprise you in their decision-making. No matter what an expert might tell you, or how hard you've worked at selection, you're always wrong about one, two or three of them. You find out things about some of them at the verdict, with or without special interrogatories.
You'll learn tons more, however, if you have the opportunity to speak with them after the verdict comes in and they're dismissed. Ask them how they viewed the personalities in the courtroom and whether they formed opinions about anyone. Of course they did.
Creep Control
Anyway, during trial, don't go out of your way to antagonize jurors with sideshows which have nothing to do with the trial itself. Bring no "creeps" with you to trial. Keep them in the office. If they must show up--even for a moment--teach them to "un-creep" themselves, starting at 60 second intervals, and practicing until they can hold out for five minutes at a stretch. Hint: They pretend they are happy confident people who genuinely like other humans. And life. Breathe in. Breathe out. Repeat. And remember, you seek progress--not perfection. Be gentle at first.
Non-Creeps
Bring to trial no "non-creeps" capable of any snide, "mean" or creepy gesture, facial expression or body language glitch lasting more than one half-second. Instruct your non-creeps to read this post to be on the safe side. Reformed creeps--you spotted them early and sent them to rehab but they are ultimately powerless over they way they look or act--need pep talks, and brief courtroom appearances. See above.
Recovering Creeps Who Under Pressure of Trial May Relapse and Fold or Explode in Public
See above.
A Note on Nerds
In doses, however, a few generic dweebs and weenies running in and out of the courtroom with a huge box of documents, a phone message from your wife about Nantucket this summer with the Bloors, a good luck note from your mistress, your lucky bow-tie, your spats, your reserve pair of Bass Weejuns--face it, many on your staff are the kind of people you routinely made fun of in high school--is okay. Jurors expect nerds will be in the building. You're a lawyer. You live in a world where nerds are almost normal. Jurors get and tolerate that.
But jurors just don't like self-important "assisting creeps". That's really personal. Let us explain more.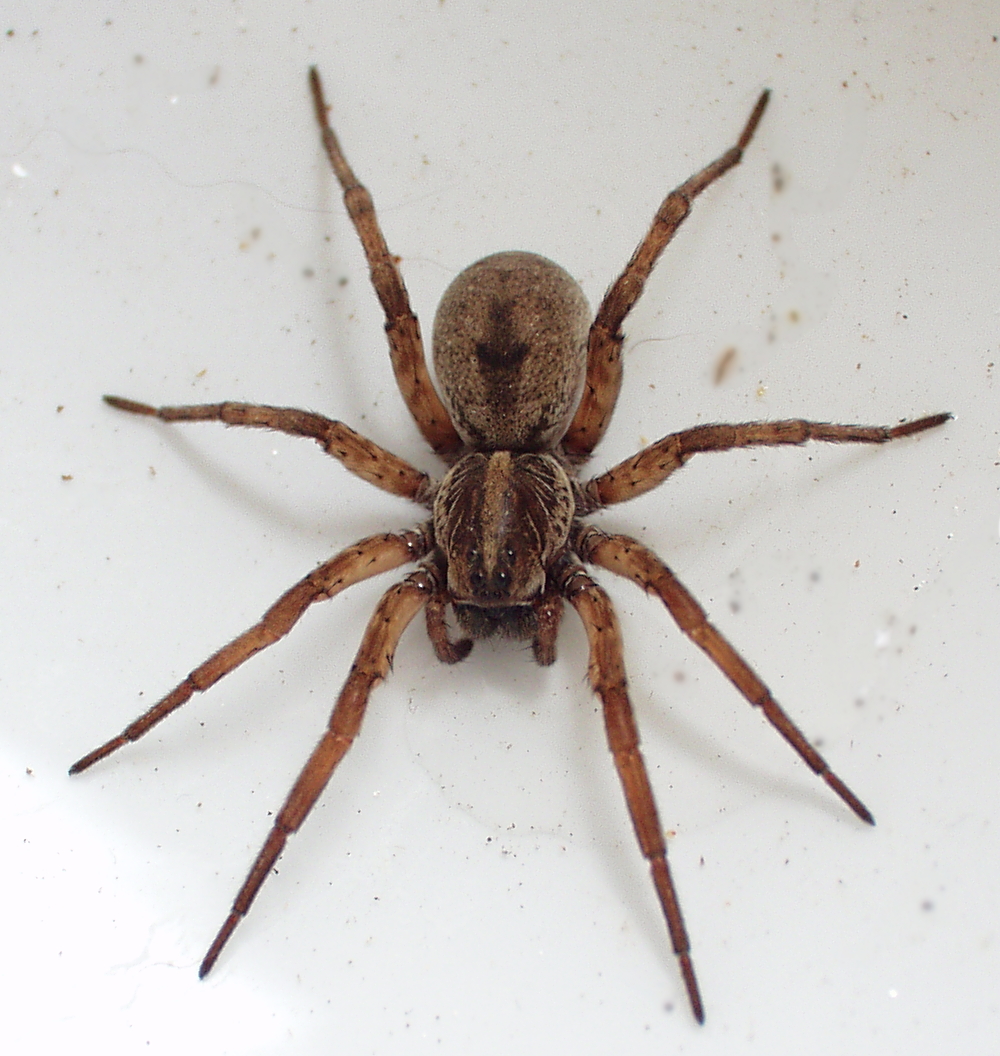 Posted by JD Hull. Permalink | Comments (0)
January 12, 2018
Don't tell me the moon is shining; show me the glint of light on broken glass.

--Anton Chekhov (1860-1904)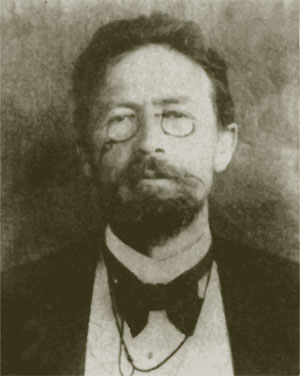 Posted by JD Hull. Permalink | Comments (0)
January 10, 2018
An objection must be stated concisely in a nonargumentative and nonsuggestive manner.

--from Rule 30(c)(2), Fed. R. Civ. P.
Defending lawyers who testify are bad. And let he or she without sin cast the first stapler. In defending in a deposition, giving speeches and coaching your witness on the record is "bad" because it may be suggestive of the answer the witness should give. We could go on and on and on about this--but we'll just be quiet and let you read it.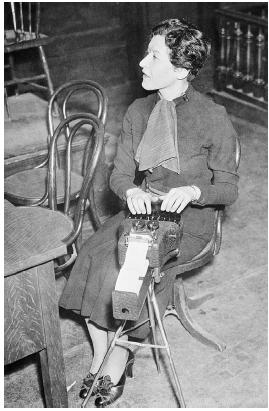 (Does this guy ever shut up?)
Posted by JD Hull. Permalink | Comments (0)
Trials are always about people.
Even high-stakes business v. business cases before federal trial courts or arbitrations panels abroad will lead your staff to an American Legion hall, a local official, a fire chief, or a beat reporter for a small newspaper.
Before you schedule a deposition, do some informal investigation. Next time a new case begins, resist rushing into written discovery and depositions. Step back from the discovery routine--you'll get into that bubble soon enough--and learn a few things on your own.
This is not a new idea. Over 20 years ago, James McElhaney, a gifted lawyer, writer and teacher of trial tactics, and the ABA Litigation Section, first published McElhaney's Trial Notebook, now in its fourth edition. Discovery, McElhaney noted, is a good way to learn what a witness will say, or to bind a party or witness to a particular version of the facts. But, he continued, it is also "a very inefficient way to get information."
Let us add to that:
Most of the formal discovery you see is worse than inefficient. It is often unimaginative, cookie-cutter, straight-up lazy, wasteful, client-unfriendly and a hopelessly dumb-ass way to learn much of the background information, and many of the facts, that will frame and flesh out your case. This is especially true of depositions, and (for that matter) any other live sworn testimony. If you really don't have to "wing it", don't.
So, hey, think a bit on your own. Prepare--but do that differently.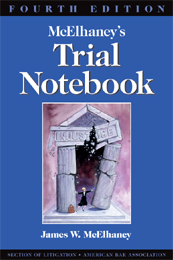 Posted by JD Hull. Permalink | Comments (0)
If you work for a peer firm, you will encounter me or someone very much like me. [Y]ou cannot avoid the essence of my character if you aspire to succeed... I or some form of my embodiment will exist to make your existence as uncomfortable and unpleasant as it can be. Welcome to the legal profession you self-entitled nimrods have created.

--Partner Emeritus, commenting at Above The Law, 2009
To the dismay of many, Partner Emeritus, the urbane, well-heeled lawyer, writer, satirist, culture critic, enemy of the militantly mediocre and hands-down Dean Swift of Above the Law's wise if wonderfully deranged Commentariat, has caught this blog's attention. With humility and honor, we today announce that "Best of Partner Emeritus" will be a feature and its own category here at What About Clients/Paris? Probably forever.
Among other subjects, we will spotlight PE's views on dogs, lawyers, brothels, sexual techniques and remedial programs for broken GenY JDs with Tourettes, Sydenham's chorea and/or lifelong spine problems.
We begin simply. We love a short but busy comment PE just made about his dog Simeon and his love for dogs--which for our money are about the best thing on this fourth-rate planet anyway. It follows from yesterday's ATL piece, Prosecutor's Pooch Spawns Epic Email Bitchfest by ATL's founder, ageless boy wonder and polymath David Lat:
Everyone here on ATL knows I am a dog lover. In the early '90s, a German colleague suggested that I own a dog so I can understand how to be patient with associates. I purchased my first Afghan hound, the late Algernon, in 1995 and I trained him to be a show dog champion. Algernon then sired my current canine companion, Simeon, who was a favorite to win the 2008 Westminster Dog Show before someone sabotaged his chances by slipping contaminated food in his kennel the night before the competition commenced.

This all being said, the AUSA who complains about doing his job on the weekend is in the wrong here. The workplace is not his home and he simply cannot act as if he were home (e.g., take off his mustard stained chinos and walk around in his underwear, etc.). Moreover, what if the dog bites a co-worker? Can the co-worker file a workman's compensation claim or does the lout who brought his dog to the office have separate liability insurance for the dog? As much as I detest government bureaucrats, I have to side with the dragon lady office manager in this dogfight.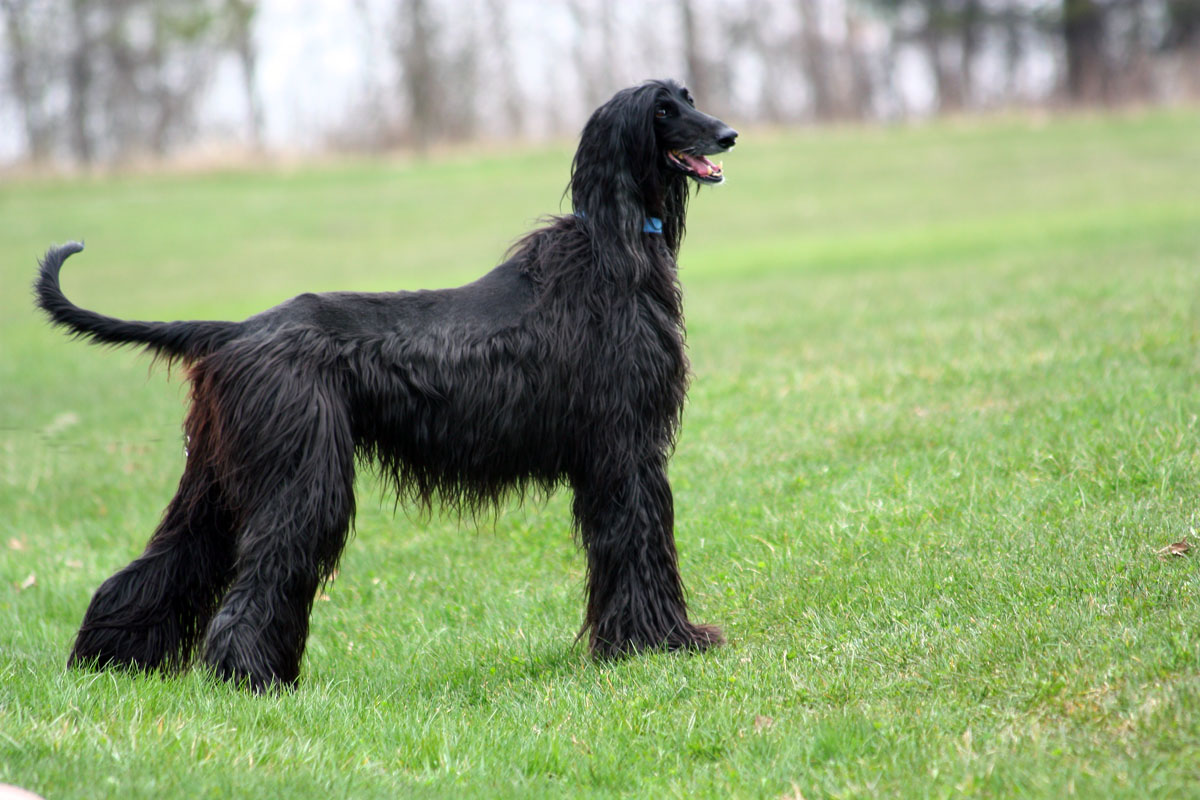 Simeon cruising London's Hyde Park?
The Best of Partner Emeritus: Introduction/No. 1
Posted by JD Hull. Permalink | Comments (1)
January 09, 2018
You and your firm are judged by every piece of writing that goes out the door.

--A wise person, possibly Dan White, lawyer-writer-humorist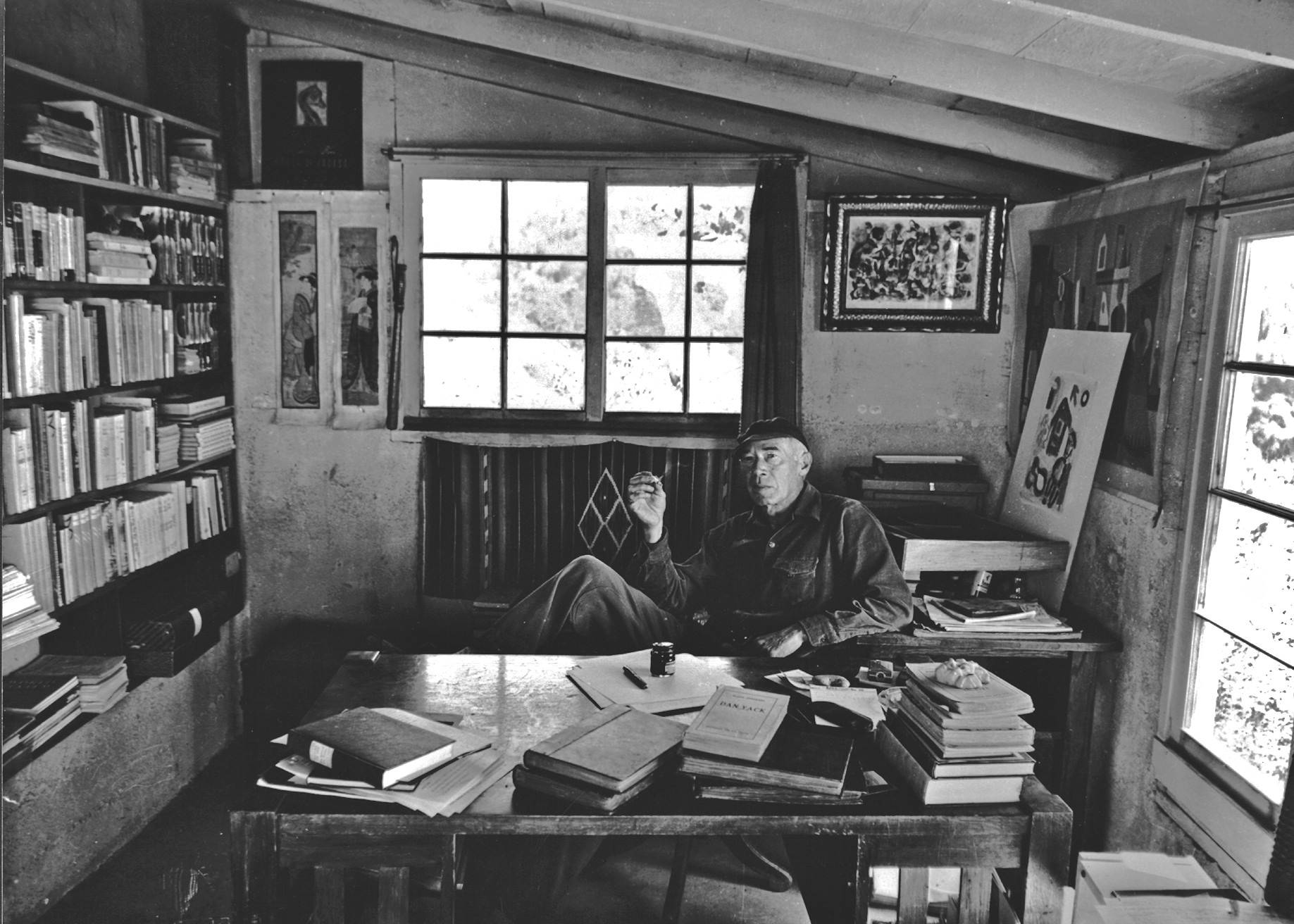 Henry Miller, American writer (1891-1980)

Posted by Holden Oliver (Kitzbühel Desk). Permalink | Comments (0)
Lips like cherries and the brow of a queen,
Come on, flash it in my eyes.
You said you dug me since you were thirteen,
Then you giggle as you heave and sigh.
--R. Plant, J. Patrick, Albion Inc.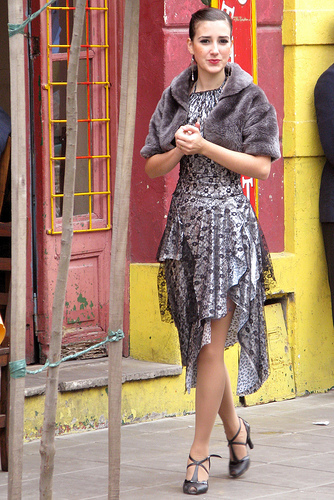 Through the circus of the Buenos Aires queens.

Posted by JD Hull. Permalink | Comments (0)
January 08, 2018
Since the mid-1930s, the Big Dog in Knoxville has been the federally-owned Tennessee Valley Authority (TVA), America's biggest public power provider. $11.8 billion annually with 12,000 employees. TVA's service area: Tennessee, parts of Alabama, Mississippi and Kentucky, and smaller pieces of Georgia, North Carolina and Virginia.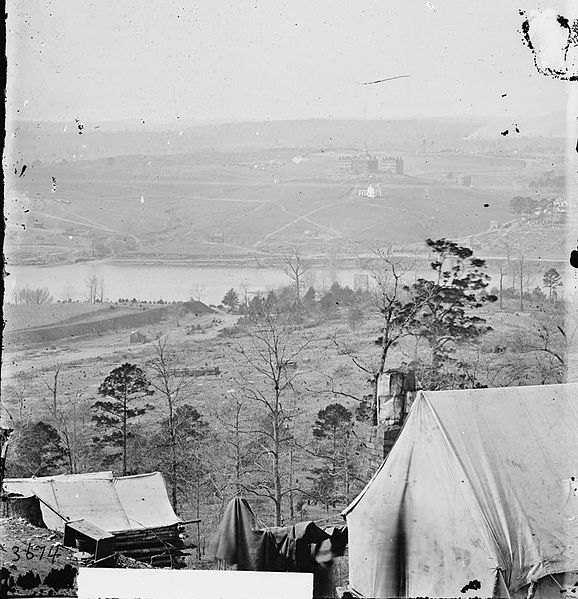 Knoxville from the south bank of the Tennessee River after the end of Siege of Knoxville. Photo: George N. Barnard, December 1863.
Posted by Holden Oliver (Kitzbühel Desk). Permalink | Comments (0)
A photo from Paris-based A Clear Blue Sky.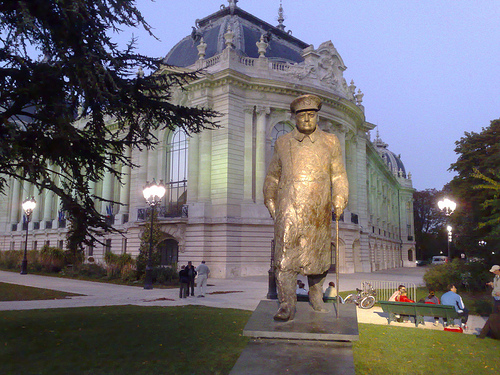 Winston Churchill in front of the Petit Palais, Av. Winston-Churchill, 8th Arrondissement.
Posted by JD Hull. Permalink | Comments (0)
January 07, 2018
Do some common sense work before you take a deposition. And please don't squander the client's budget out of sheer laziness. You are paid to work on planning discovery, too. See this one.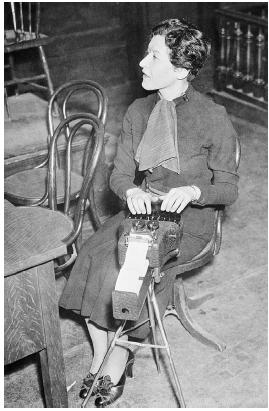 "Do these guys ever think before they work?"
Posted by JD Hull. Permalink | Comments (0)
Good morning, Buckeyes. Well, to be fair, The Pretenders' classic "My City Was Gone" (better known by its snarky, ironic refrain "Hey Ho/Way to go/Ohio") in the live recent performance below is about the Akron-Cleveland megapolis in northeastern Ohio where the band's leader, Chrissie Hynde, grew up the 1960s and 1970s. In the 1982 song, Hynde complains about the environmental and other damage that industrialization eventually did over the decades to the region and her "pretty countryside".
Things got better, though, by the end of the 1980s. As in the similar case of steel-making Pittsburgh, Ohio's northeast reinvented itself as a center of business services, banking, smaller busineses, health care, sports and even the arts. And Cleveland, of course, is the Rock 'n Roll Capital of the World. But the rust belt still starts here, and anyone can see the scars on the land: a reminder of the area's historical importance in as a blue collar stronghold in shipping, refining, processing, and automobile parts manufacturing, and the social price paid for it.
"My City was Gone" is not about or directed at Cincinnati, which was the last of several hometowns I had growing up in the Midwest. Cincy is more white collar--it has always been primarily a town of professionals and business people. It is also smaller, more conservative, and less industrial than Akron-Cleveland. It's civilized and pretty, if nothing else. Also, it actually sits on the Mason-Dixon line. The Queen City, with its rolling topography, forested hills and bluffs overlooking the Ohio River, is on the northern edge of the American South, tucked away in the extreme southwest corner of Ohio. It's more relaxed than other Northern cities. Cincinnati people speak with a faint southern drawl.
In their own ways, of course, Cleveland and Cincinnati are unique, vibrant and great American towns. But we do think that in a fight between these two cities--you know, like a fist fight in the street as in days gone by--that gritty and blustery Cleveland would beat up smart, respectful Cincinnati. (Yeah, we think about these things, including who could beat up who in the office.) Chrissie Hynde? She lives mainly in London these days. Finally, "Vas you ever in Zinzinnati?" is a book by Dick Perry, a great Cincinnatian. Now that we have all that straight, many thanks to one-time Buckeye Ray Ward for his fine ear and generosity.

Akron's Chrissie Hynde laments the loss of her past Ohio in a powerful rock anthem she's performed for thirty years and only she can make work.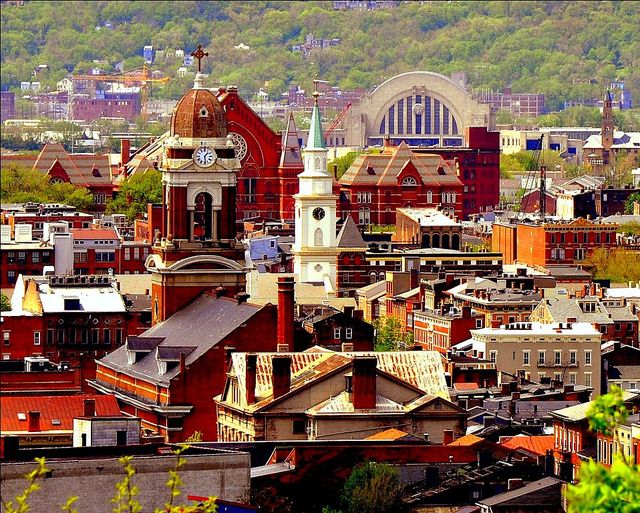 Cincinnati's famous Over-the-Rhine district, an architectural and multicultural wonder of nearly 900 older buildings in one 'hood.
Posted by JD Hull. Permalink | Comments (0)
January 06, 2018
You can't wait for inspiration. You have to go after it with a club.

--Jack London (1876-1916)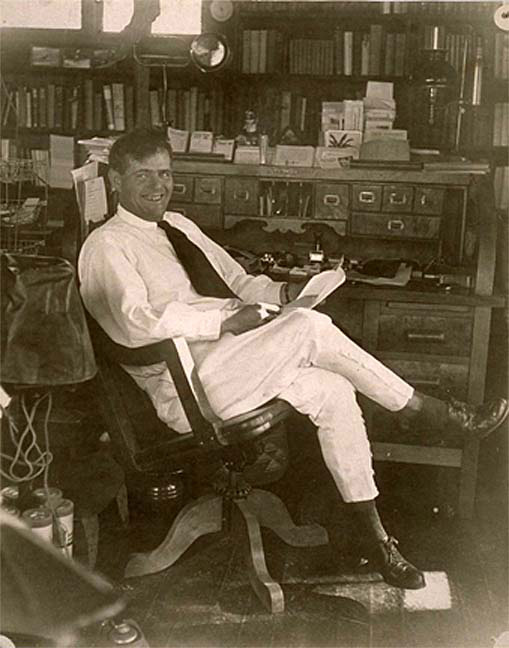 Posted by JD Hull. Permalink | Comments (0)
January 05, 2018
When I step out I'm gonna do you in.

--Gibbons, Hill and Beard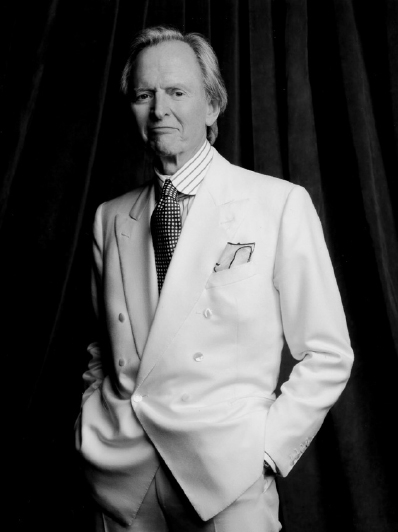 Man in Full: Tom Wolfe. Prince of journalism, risk-taker, Virginian, original. "Every girl crazy 'bout a sharp dressed man."
Posted by JD Hull. Permalink | Comments (0)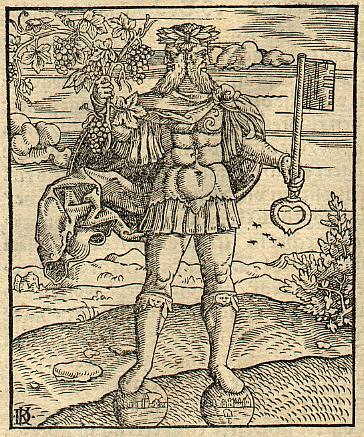 Posted by JD Hull. Permalink | Comments (0)
January 04, 2018
The Book of Kells: Is there anything more beautiful? Below is Folio 292r (circa 800) of The Book of Kells, an illuminated manuscript of the four Gospels of the New Testament. It's housed at Trinity College Library, in Dublin, Ireland. This page opens the Gospel of John. Illustrations in the Book of Kells are bursting with pre-Christian, pagan and Celtic symbols and motifs that had evolving, mixing and merging in Ireland for nearly 8000 years before Christianity. The result is a religious document and montage of mixed media that is at once playful, quirky, sexual, mystical and a deeply devout mainstream Christian tract. 680 pages of the work survives.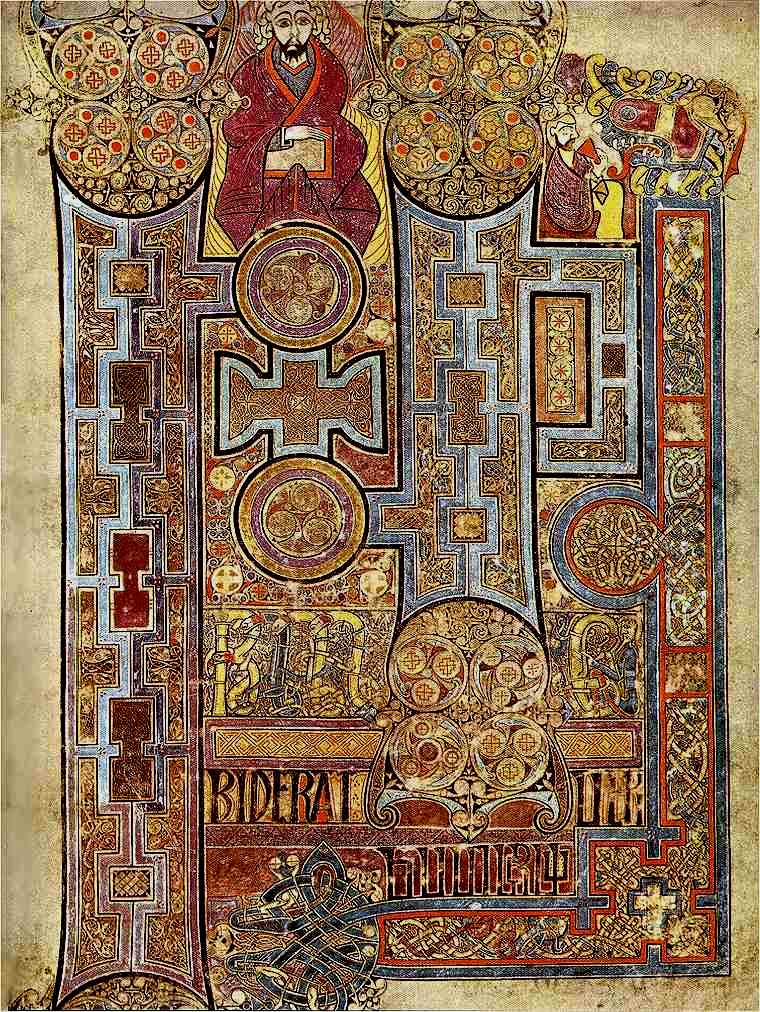 Posted by JD Hull. Permalink | Comments (0)
I've mentioned the small but elegant Cummer Art Museum and Gardens here sporadically, usually in connection with a particularly famous piece in its admired collection. Other times you saw older photos of its founders taken in the early 1900s. I'll give the Cummer its due at some point.
For now? The Cummer was once the home of my mother's Aunt Nina Holden Cummer in central Jacksonville, Florida. It was built in 1904 by Nina and her husband Arthur on 2.5 acres on the St. Johns River. The couple began buying art almost immediately after moving in. Arthur died in 1943. After his death, Nina continued the acquisitions, slowly and studiously expanding and diversifying the collection. Parts of it now date back to 2000 BC.
"Aunt Nina" lived at what is now the Museum until her death in 1957. My parents spent the night before their wedding here in July 1950. There are now some 6000 objects in the collection. The gardens date back to the original gardens built to complement the house. The Cummer continues to grow its collection. It attracts about 130,000 visitors a year.
Posted by JD Hull. Permalink | Comments (0)
January 03, 2018
Education is not just about getting a job.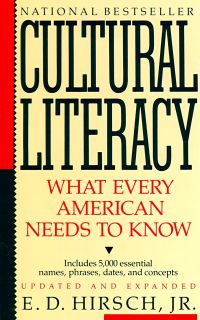 Posted by JD Hull. Permalink | Comments (0)
January 02, 2018
Eternity is a mere moment--just long enough for a joke.

--Hermann Hesse's version of Goethe, dead, possessed of a superior perspective, and speaking to Harry Haller, in Steppenwolf (1927).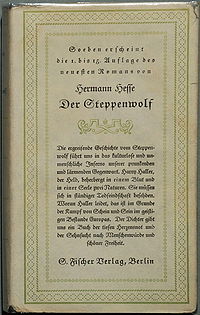 Posted by JD Hull. Permalink | Comments (0)
January 01, 2018
Rule 8 is Think Like the Client--Help Control Costs. The 2006 Explanatory Note for Rule 8--we reluctantly decided that an Advisory Committee Notes regime was a bit grandiose--begins this way:
Ask an associate lawyer or paralegal what a "profit" is. You will get two kinds of answers. Both answers are "correct" but neither of them helps anyone in your firm think like the client. The answers will be something like this. (1) "A profit is money remaining after deducting costs from receipts." This is the correct young transactional/tax lawyer answer. Or (2) "it's money left over at the end of the hunt." This is the correct fire-breathing young litigator answer.

The right answer?

A profit is a reward for being efficient. And until a lawyer, paralegal or staffer gets that, she or he will never know how a client--or a law firm partner--thinks.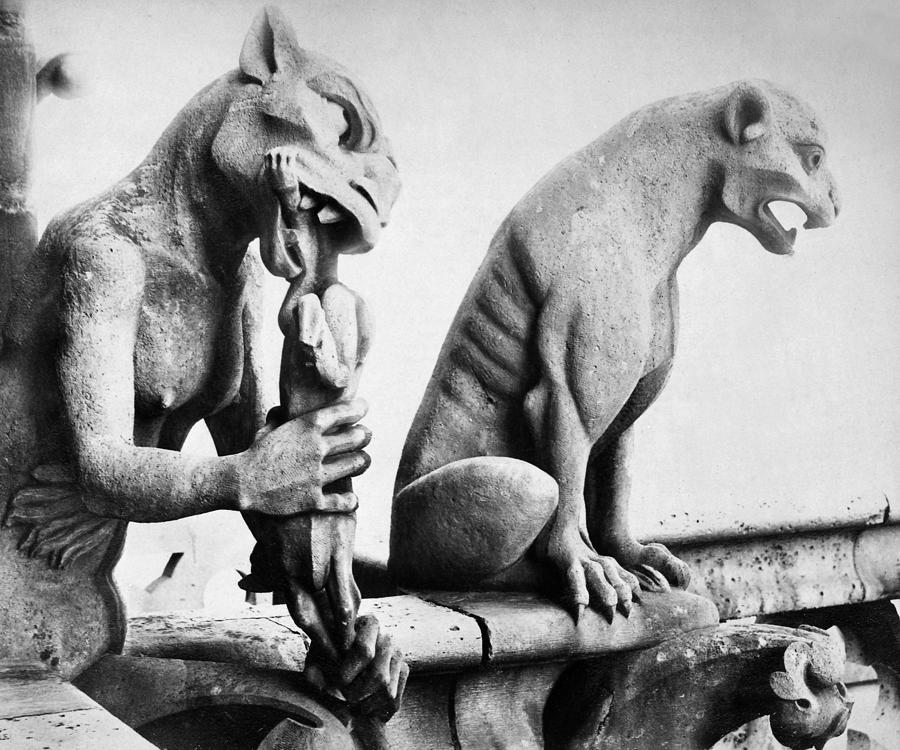 Posted by JD Hull. Permalink | Comments (0)
December 31, 2017
I am irritated by my own writing. I am like a violinist whose ear is true, but whose fingers refuse to reproduce precisely the sound he hears within.

--Gustave Flaubert (1821-1880)
Posted by Holden Oliver (Kitzbühel Desk). Permalink | Comments (0)
December 30, 2017
O God, I could be bounded in a nutshell, and count myself a king of infinite space.

- Hamlet Act 2, Scene 2.
El Aleph is a story by Argentina's hands-down dean of letters Jorges Luis Borges first published in 1945 and revised from time to time through 1974. It is the most amazing short story I've ever read. I and two other--and far more gifted--Indian Hill (Ohio) High School classmates read El Aleph in Spanish in 1970 with Mr. Fogle in our "Spanish V" class. In the story The Aleph is a point in space that subsumes all other points in space and shows you all that is occurring in the Universe at once. Is that far-in or what?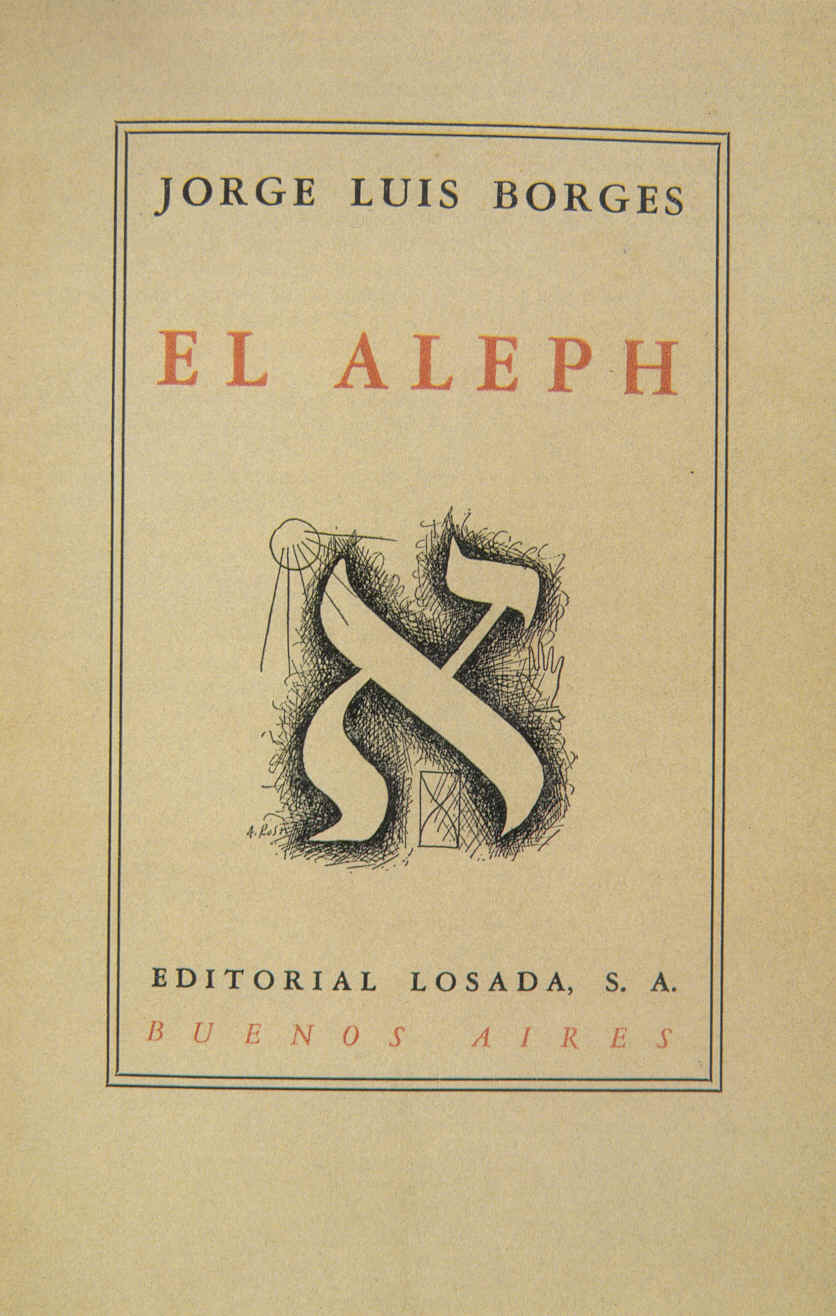 "Este palacio es fábrica de los dioses, pensé primeramente. Exploré los inhabitados recintos y corregí: Los dioses que lo edificaron han muerto. Noté sus peculiaridades y dije: Los dioses que lo edificaron estaban locos. Lo djie, bien lo sé, con una incomprensible reprobación que era casi un remordimiento, con más horror intelectual que miedo sensible."

Posted by JD Hull. Permalink | Comments (0)
Dwfyn darogan dewin drywon. For aging Druids in America's Midwest.
Posted by Holden Oliver (Kitzbühel Desk). Permalink | Comments (0)
December 29, 2017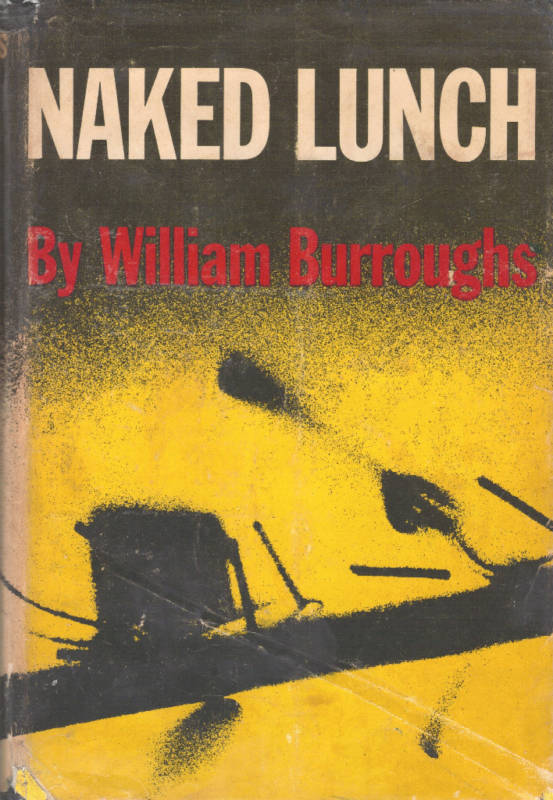 Posted by JD Hull. Permalink | Comments (0)
December 28, 2017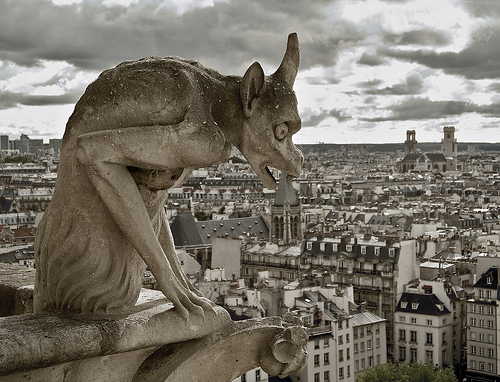 Pretty obvious, huh? It's easy here to get your mind Right. Right? Well, no. Putting clients first is much harder than it looks. See Rule Two: The Client Is The Main Event at our annoying if true, way-righteous and world famous. 12 Rules of Client Service.
Posted by JD Hull. Permalink | Comments (0)
When I want to read a good book, I write one.

--Benjamin Disraeli (1804-1881)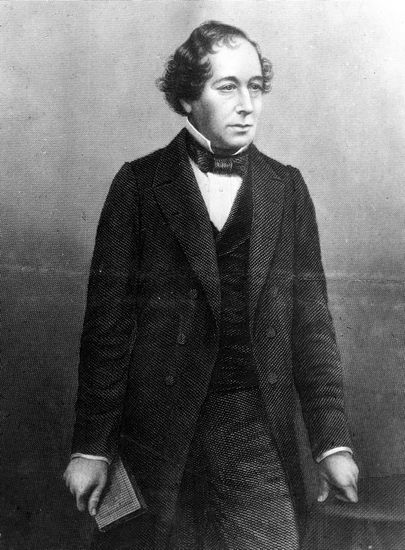 Posted by JD Hull. Permalink | Comments (0)
Out of the quarrel with others we make rhetoric; out of the quarrel with ourselves we make poetry.

--W.B. Yeats (1865–1939)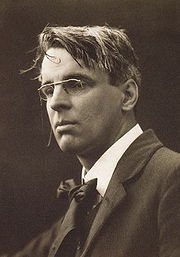 Posted by JD Hull. Permalink | Comments (0)
For a long time I've thought that American business schools and the training programs of global and often publicly-traded companies do a much, much better job than do law firms of training recruits to value and adhere to the structure of a plan on an item for action.
Do we lawyers know how to get things done, done right and done on time? Do we even value that? I wonder.
I am not talking here about the simple "keeping face" and survival requirements of meeting client deal or court deadlines, or even about the cliches of working hard, creative thinking, "out of the box", working smart or being persistent. I mean structure, a real standard, and "practicing structure" every day--the discipline of (1) having a plan or strategy for any one project, client or non-client, (2) meeting internal project deadlines no matter what, and (3) applying the will to work that plan and timetable.
"Structure" is not just the hard process of getting things done. It's a frame of mind and a value which must be sold to others in your shop--like the importance of making that 5 minute call to a client about a loose end at the end of the worst day you can remember, even while you could do it the next morning at 8:00. It's realizing that letting anything but emergency tasks "slide" makes you inefficient, unlikely to meet your real goals, and tired.
Posted by JD Hull. Permalink | Comments (0)
December 27, 2017
The difference between a job and a career is the difference between forty and sixty hours a week.

--Robert Frost, Poet and Yankee. He won the Pulitzer Prize four times.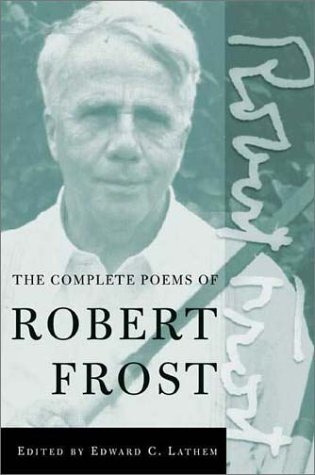 Posted by Holden Oliver (Kitzbühel Desk). Permalink | Comments (0)
What do members of Congress really do, anyway?
What have they done traditionally? True, staffs are bigger now--but much of life on The Last Plantation is the same as 50 years ago. What values, if any, are shared by those on work in Capitol Hill?
The Brookings Institution first published "The Congressman: His Work as He Sees It" by Charles L. Clapp in 1963 (507 pages, Anchor). Congressional fellow, policy wonk and former Capitol Hill aide, Clapp was one of the first Washington "old hands" to study and write about the way a legislator actually thinks and works--as opposed to "how Congress works" generally--in the American Congress.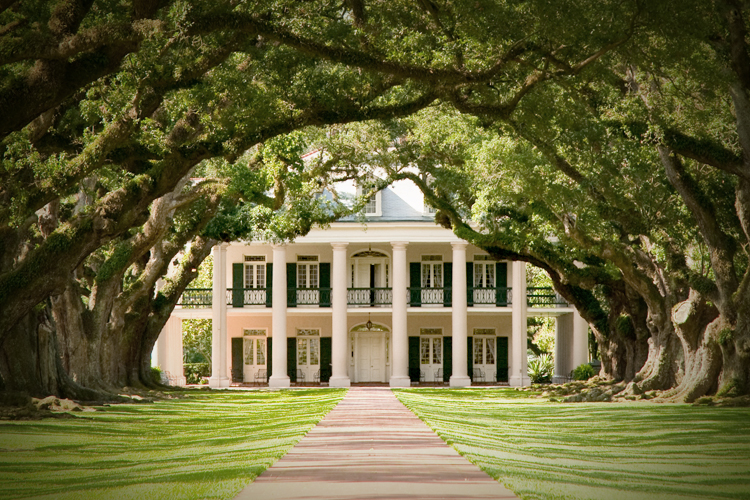 Posted by JD Hull. Permalink | Comments (1)
There's no point in being Irish if you don't know that the world is going to break your heart eventually. I guess that we thought we had a little more time.

--Daniel Patrick Moynihan, then-Assistant Secretary for Labor, a few days after November 22, 1963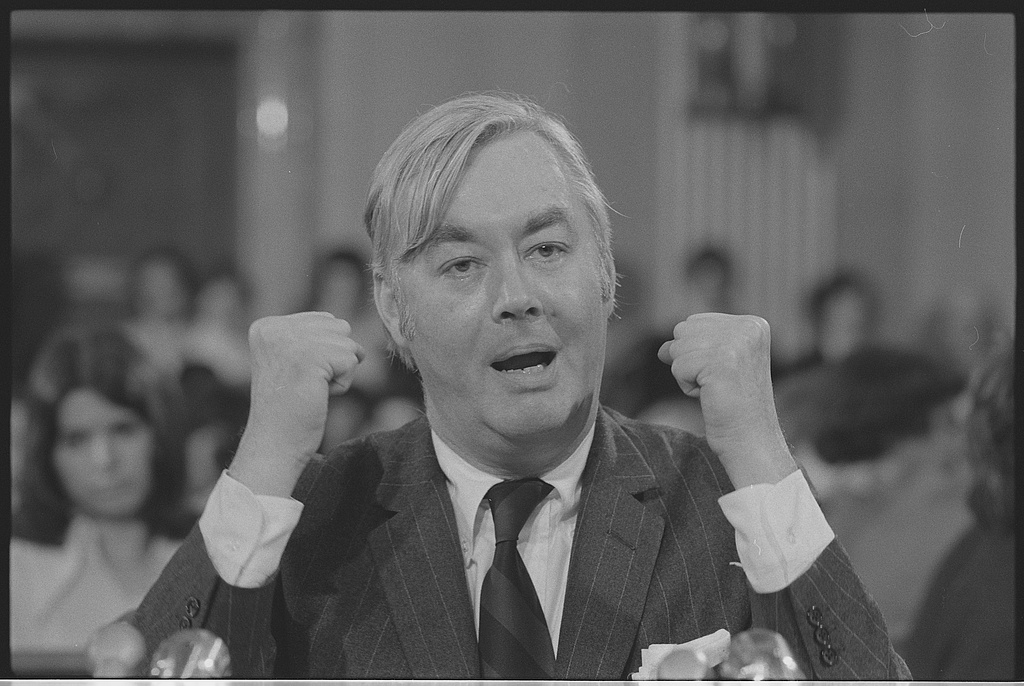 Posted by JD Hull. Permalink | Comments (0)
December 26, 2017
The Dweebs. The Dweebs. Perfectionism is the downside of Type-A. While a great starting point, and wonderful instinct, the drive to get things absolutely 100% right in every gory detail is also a curse: of eldest children, professionals, knowledge workers, most lawyers, all spouses, your Mom, and the geek classes, or Techwazee. Ah, devil perfectionism. The horror, the horror. Too much, and you need rehab. Your colleagues start questioning your judgment. Listen up, Justin: Clients 99% of the time are not paying you to be perfect. They don't want it. Be excellent, not perfect. See, e.g., "Rule 10: Be Accurate, Thorough and Timely--But Not Perfect".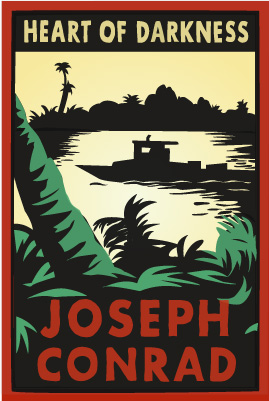 Posted by Holden Oliver (Kitzbühel Desk). Permalink | Comments (0)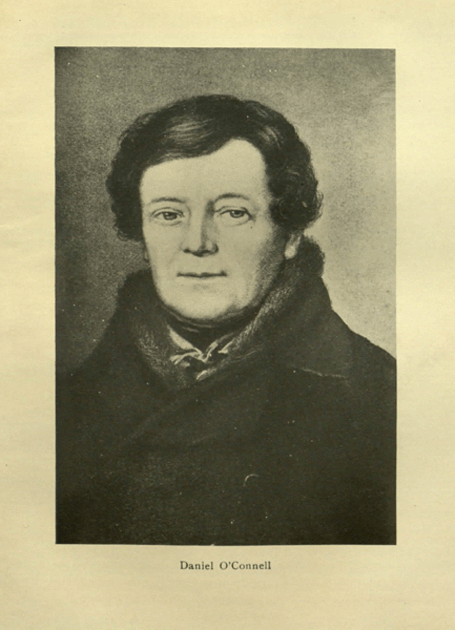 Daniel O'Connell (1775-1847), MP, Lord Mayor of Dublin, "Liberator of Ireland", and trial lawyer's trial lawyer, led a movement that forced the British to pass the Catholic Emancipation Act of 1829, allowing Catholics to become members of the British House of Commons.
He may have done more for Ireland than anyone after him. The English, of course, found him infuriating. O'Connell was at heart a consummate trial lawyer, and by nature both actor and gadfly.
In a set of lectures John L. Stoddard published in 1901, he said of him:
He was a typical Irishman of the best stock--wily, witty, eloquent, emotional and magnetic. His arrival in town was often an occasion for public rejoicing. His clever repartees were passed from lip to lip, until the island shook with laughter.

In court, he sometimes kept the spectators, jury, judge and even the prisoner, alternating between tears and roars of merriment. Celtic to the core, his subtle mind knew every trick peculiar to the Irish character, and he divined instinctively the shrewdest subterfuges of a shifty witness.
Posted by Holden Oliver (Kitzbühel Desk). Permalink | Comments (0)
December 25, 2017
Since 1866, Speakers' Corner in London's Hyde Park (northeast corner near Marble Arch) has been important in Britain's demonstrations, protests and debate. In 1872, the area was specifically set aside for those purposes. Here are among the best and most eccentric daily shows in London. Marx, Lenin and Orwell all spoke at Speakers'Corner there on Sundays, the traditional speaking day. For the dark history of this area of Hyde Park as the execution place know as Tyburn Gallows for nearly six centuries--everyone condemned to die could make a final speech--see the website of the Royal Parks. Below: uncredited photo from a Sunday in 1930s.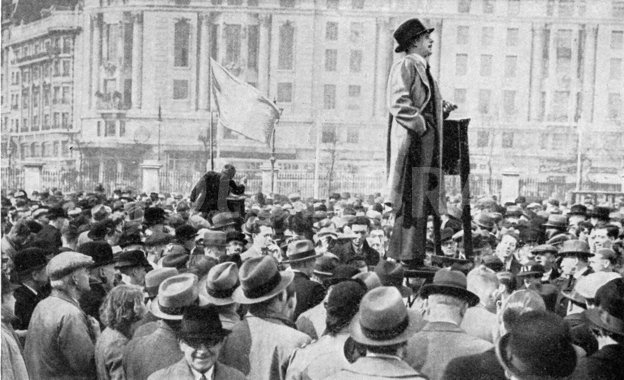 Posted by JD Hull. Permalink | Comments (0)
December 24, 2017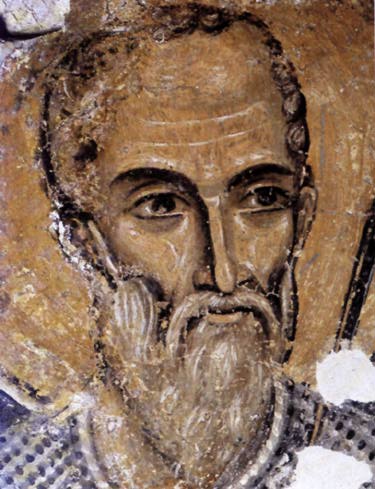 Happy Holidays from What About Paris? Our best wishes for you and yours--and for whatever celebrations or rites you find time for this week. A word about the real Santa, however, is in order, and we are happy to report that the real Santa is not a misty pagan or Druid hangover, as is so often the case with Christmas lore. He is based on a real and really admirable guy. The Bishop of Myra--or Santa Claus to most of the world--lived around 270-345 AD in what is now the Lycian region of Turkey. Both of Nicholas's parents died during an outbreak of the plague, leaving him a great sum of money. This Byzantine trust-fund baby entered the clergy, and became popular for his kindness, generosity, willingness to take on Rome on behalf of Myra, the town he served, and many instances of anonymous and secret gift-giving that his fortune made possible. After he died, the area around Myra became a major pilgrimage center dotted with new churches, including a church named after Nicholas, which is still popular with visitors to this region of Turkey. Anonymous giving, by the way, is the best kind. I like to believe that the life of St. Nicholas was a major inspiration for Magnificent Obsession, the acclaimed 1929 novel by Lloyd C. Douglas, which twice was made into a movie. One theme of Douglas's book is the importance of giving, and other acts of kindness, without wanting or expecting any type of private or public recognition.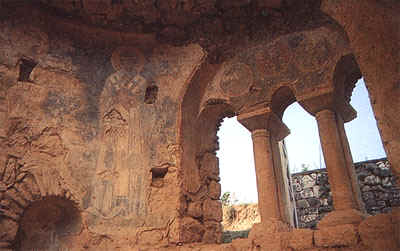 Fresco of St. Nicholas in the Church of St. Nicholas in Demre, Turkey
Posted by JD Hull. Permalink | Comments (0)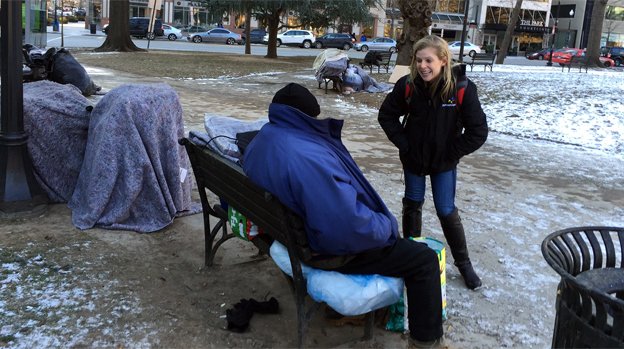 You say you would really like to help the urban homeless on both cold and super-cold Northeastern and Midwestern nights? Both plain cold and the bitterly cold, often unpredictable nights that many cities are prepared to accommodate more homeless residents at shelters but for a number of reasons (both good and bad) thousands of Americas's rough sleepers take their chances outside?
Good. So see our inaugural post about our One Night, Person (March 5, 2015) campaign and our follow-up March 7, 2015 post. No, we don't have time to go over all of this again; we're working stiffs like you. Just read the posts.
Once again, and in short, here is the idea and the rules:
You're a Yuppie, professional or other generic dweeb between the ages of 22 and 82.You live in towns like New York City, Philly, Boston, Baltimore, Indianapolis, Cleveland, Wilmington, DC or Chicago. Or similar cities in Europe. Or Asia. Generally? Think Northern Hemisphere. Planet Earth. Wherever Yuppies roam. You may live in the suburbs or in a downtown neighborhood of these cities. But if you work during the day in a downtown area of any of them, you and yours will go forth and do this:
1. Pick out and ask a homeless woman or man what articles of warm clothing she or he needs that you already have at home or in storage--thermal gloves, wool scarfs, warm hats and beanies, big sweaters, winter coats, thermal underwear, socks, etc.
2. Ask just one person at a time.
3. Agree on a time to meet (preferably at the same place) later that day or the next day.
4. Find the iwinter stuff you have at home or in storage.
5. Bring said stuff to the homeless woman or man as agreed.
6. Nine out of ten times, your new friend will be there when you show up.
7. Wait for forecasts of the next super-cold night--and repeat.
Posted by JD Hull. Permalink | Comments (0)
December 23, 2017
Speaking of snow. Kitzbühel is a medieval town in the province of Tyrol, Austria, near the river Kitzbühler Ache. The Illyrians, a war-like from the Balkans, mined copper around here starting between 1100 BC and 800 BC. Around 15 BC the Roman Emperor Augustus occupied and claimed this area--by that time the old Celtic province of Noricum--which included the Austrian Alps. After the fall of the western Roman Empire, the Bavarii tribe settled in the Kitzbühel region (around 800).
So Kitzbühel is old, with a 12th century wall around much of it. It's small (around 8500 people), beautiful, historical, and a bit slow--but loads of fun for those with pluck. In modern times, and before non-Austrians found it and made even it more famous for skiing, the region was a resort for wealthy and proper Austrians from towns like Vienna.
But Kitzbühel has loosened up a bit. Well, a lot. It now has decent jazz. Drinking happens. It's inexpensive to live or visit here. It's surprisingly quiet. You can write your novel or textbook. You can miss editors' deadlines--and count on forgiveness. Oh, you can ski. And you can watch some of the best skiers in the world.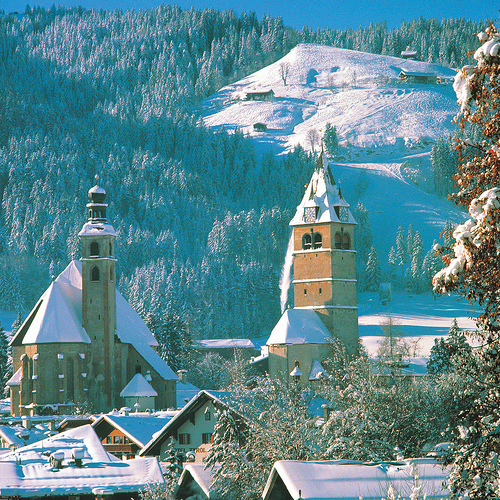 Posted by Holden Oliver (Kitzbühel Desk). Permalink | Comments (0)