November 11, 2019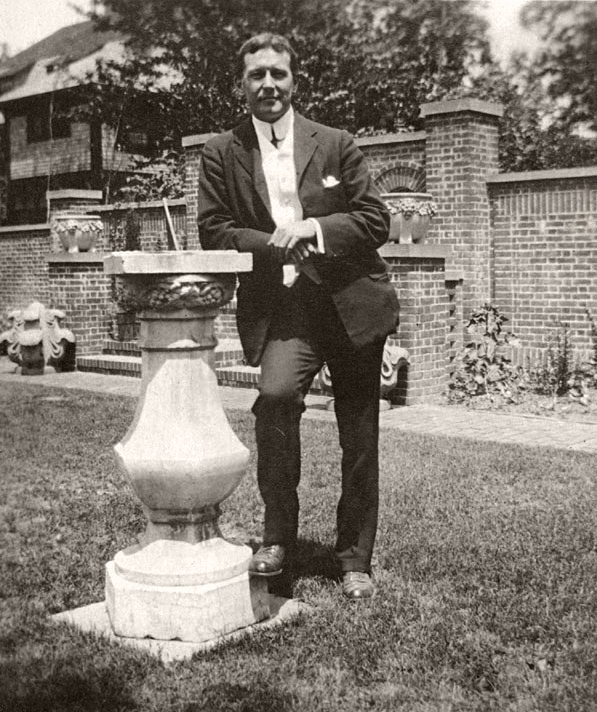 McCrae in 1912
Veterans Day—or Poppy Day in the U.K. and Europe—is always on November 11.
We Americans on Veterans Day honor all U.S. military veterans. However, it was originally only a day set aside by the participating combatant countries to honor the dead of World War I, or The Great War, and to celebrate the Armistice with Germany which had commenced November 11, 1918 at 11:00 am.
Britain and the Commonwealth nations still enthusiastically yet solemnly observe it to honor military veterans who died in the line of duty. The name Poppy Day, and the holiday's moving symbolism you see in British homes and streets today, come from a famous three-stanza poem by Lt. John Alexander McCrae, a Canadian soldier and physician, believed to be written on May 3, 1915. Early in the war, and in his forties, McCrae served as a front-line surgeon, including in the Second Battle of Ypres (April 21-May 25, 1915).
The poem first appeared in Punch in December of 1915, while McCrae was still alive. In early 1918, he died of pneumonia while still commanding a Canadian military hospital in northern France.

In Flanders Fields
In Flanders fields the poppies blow
Between the crosses, row on row,
That mark our place; and in the sky
The larks, still bravely singing, fly
Scarce heard amid the guns below.
We are the Dead. Short days ago
We lived, felt dawn, saw sunset glow,
Loved and were loved, and now we lie,
In Flanders fields.
Take up our quarrel with the foe:
To you from failing hands we throw
The torch; be yours to hold it high.
If ye break faith with us who die
We shall not sleep, though poppies grow
In Flanders fields.
--John Alexander McCrae (1872–1918) Poet, physician, Lieutenant Colonel of the Canadian Expeditionary Force.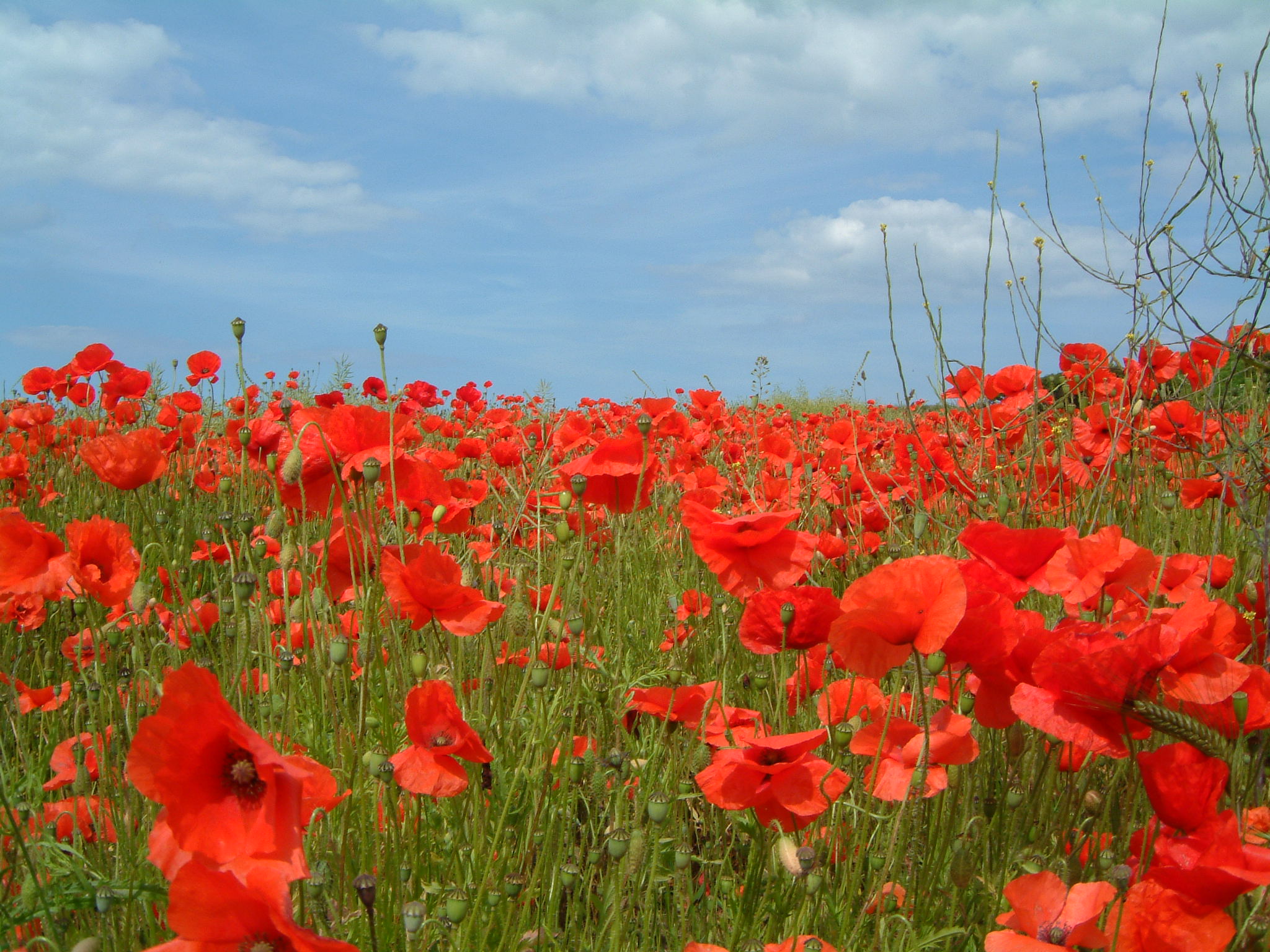 Posted by JD Hull. Permalink | Comments (0)
November 09, 2019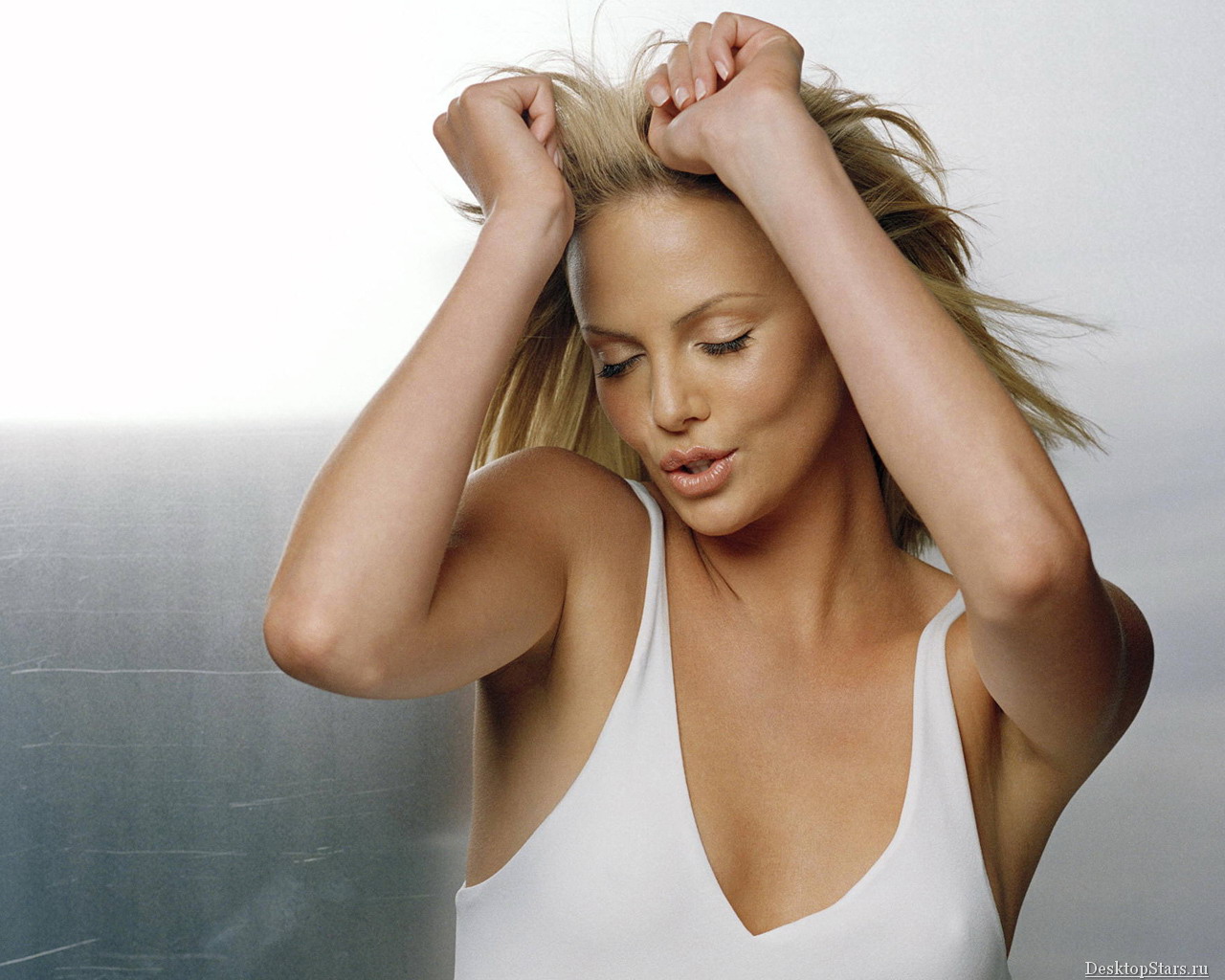 South Africa's Charlize Theron is now in our Pantheon.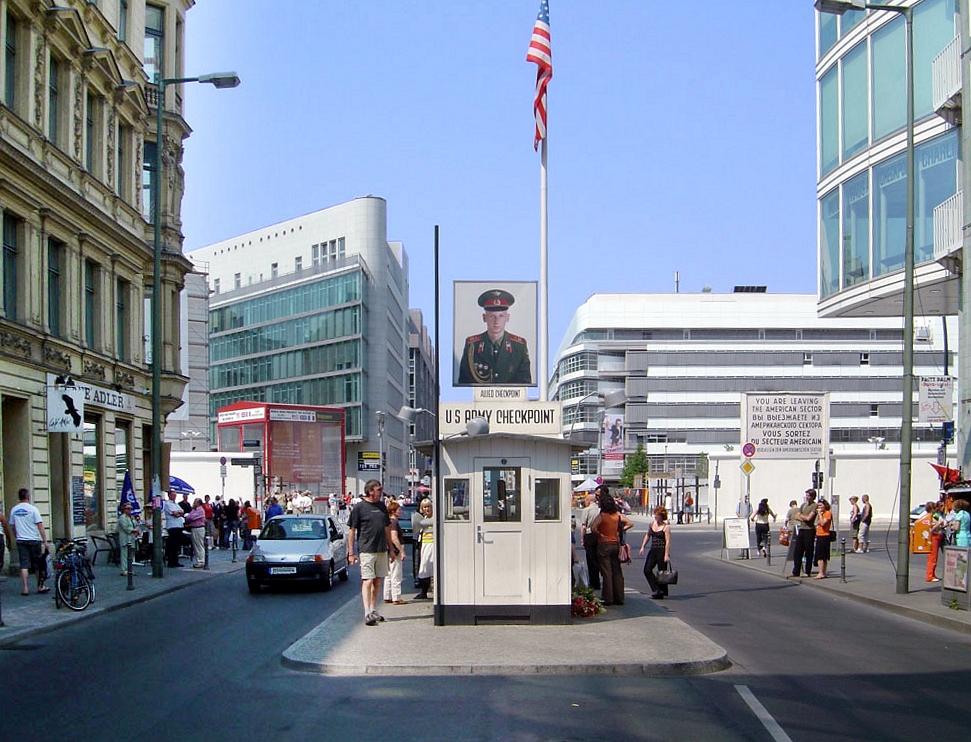 Checkpoint Charlie, Berlin, circa 2004.
Posted by JD Hull. Permalink | Comments (0)
November 08, 2019
Someone I met when I was 18 sent me this picture. It's of where I lived on Capitol Hill after I was married. Federal style townhouse now about 130 years old painted the same regal blue. First-floor apartment. Just married, and both 29, a young associate and his smart, kind and so beautiful law student wife--the one who went to William and Mary, danced, played the violin, looked like Ali McGraw, was a vision and had worked as a buyer at Garfinckel's--lived there. Both driven. Both senior class presidents. 304 East Capitol is one block from the Folger Theater. Two blocks from SCOTUS. Three from the Capitol dome. Four from the subway. The neighborhood brims over with cocky, interesting, well-read, well-rounded and ambitious people. Pre-marriage girlfriends in the bars here and in Georgetown pouring beer on my head or leaving for Israel for something I'm sure I did or said. Hungover Sundays. The miracle of Spam. World-class academics, actors, musicians, statesmen and political pros just passing through. Gay men on bikes cruising me most summer days on way home from work. The Field and Stream splendor of the Tune Inn. Young men with names like Arvin from Salt Lake not only drinking like pros but trying to pick up waitresses with brogues named Maeve who would only eat them alive and humiliate them--in public--by critiquing their lovemaking the next day. The neighborhood has, say, 30 AA and NA meetings a week. Three rehabs. Interns named Muffin and Sugar. Resident members of Congress with their guards down. And within lunging distance of 10 churches, 8 parks, 12 secondary schools and maybe 60 restaurants and bars with names from D.C. history like Jenkins Hill and Tunnicliff's. Funny bartenders. Mean waitresses. Is this a great 'hood or what?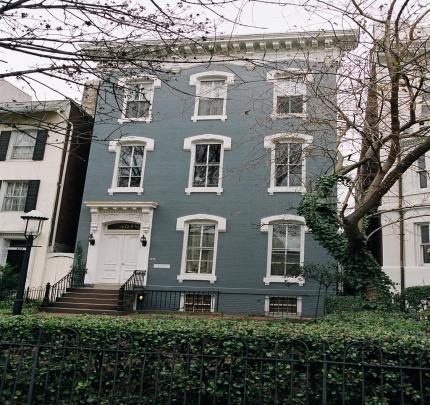 Posted by JD Hull. Permalink | Comments (0)
An astonishingly versatile actress and human being.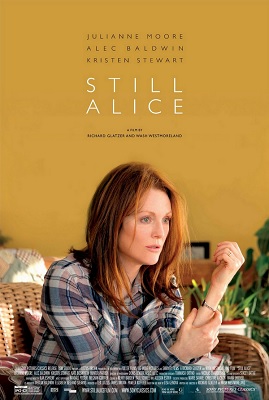 Posted by JD Hull. Permalink | Comments (0)
November 07, 2019
"Language. Mankind's greatest invention is Language. That we'd keep limiting any of it in any way to control behavior, thought or morality is the real obscenity. It makes one sick to know that, albeit with good intentions, we're doing just that."
— Holden Oliver, Salzburg, 2008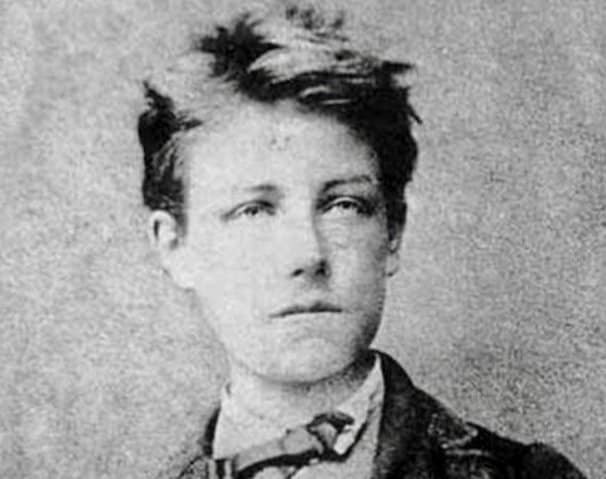 Posted by JD Hull. Permalink | Comments (0)
November 06, 2019
Just one thing improves a sunny brisk Fall day in a world class city in Europe or the Americas. The lunchtime bells of a dozen churches at once. No one dismisses them. Centuries of noon chimes. Centuries.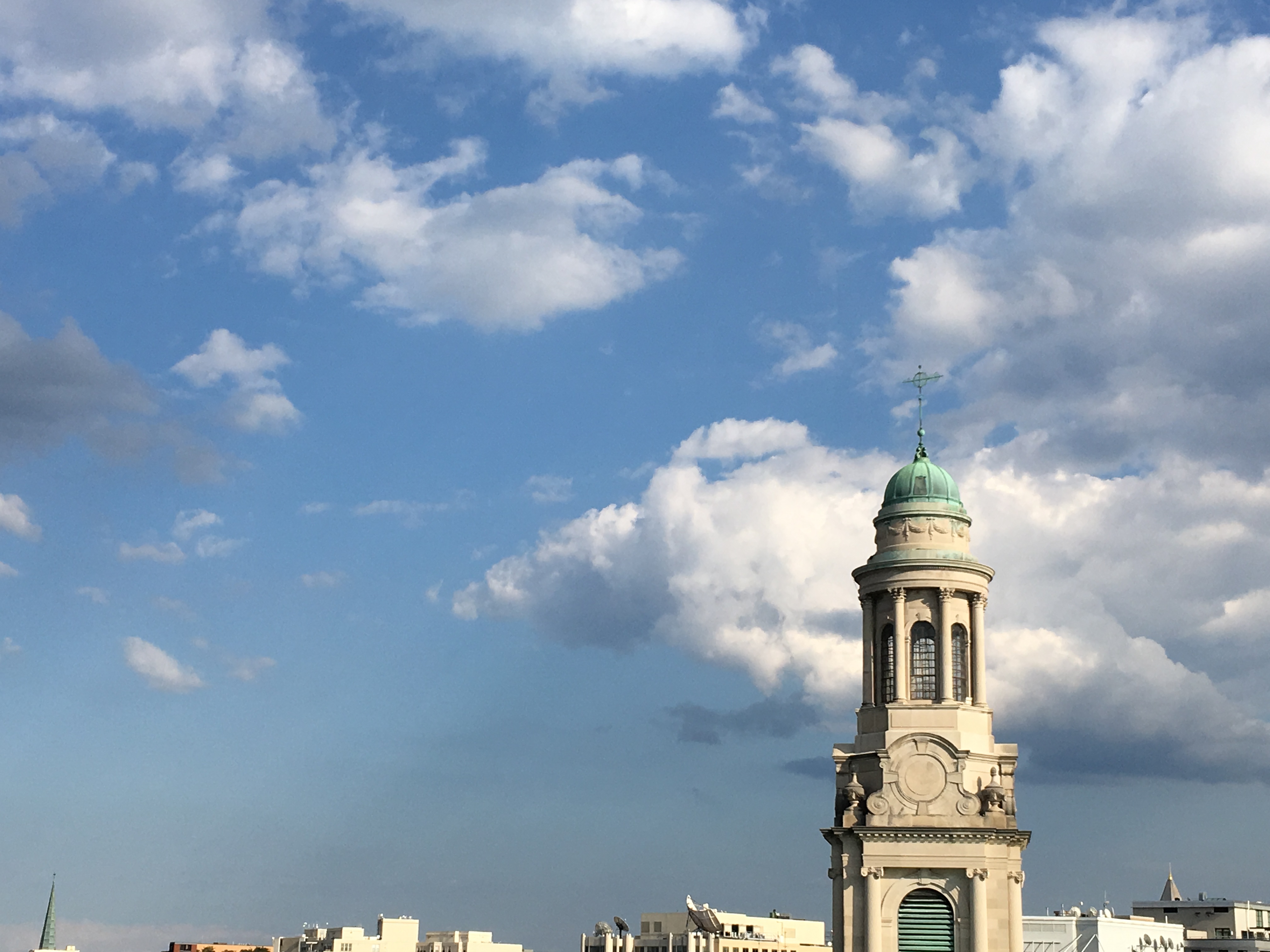 Posted by JD Hull. Permalink | Comments (0)
923. Work is never about Employees.
Employees while important are always third.
Repeat after me:
1. Customers.
2. Employers who serve them.
3. Employees.
Posted by JD Hull. Permalink | Comments (0)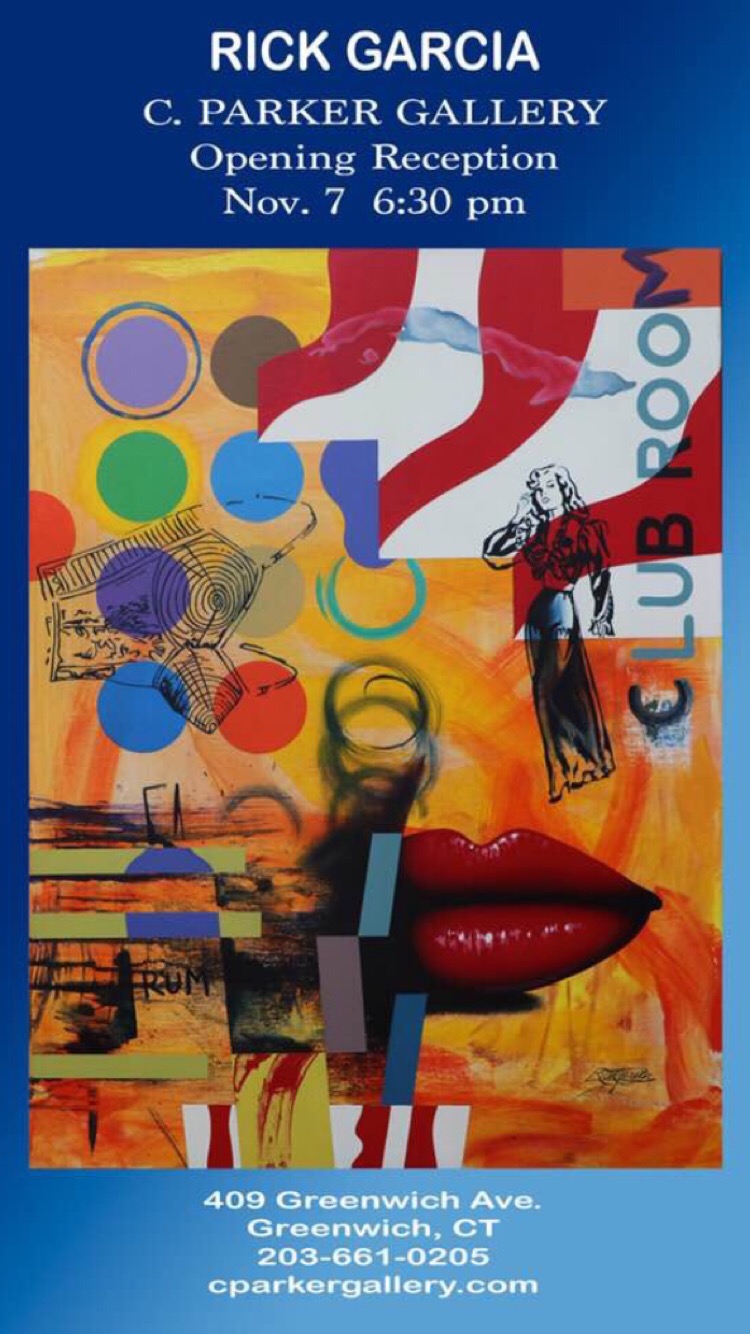 Posted by JD Hull. Permalink | Comments (0)
November 05, 2019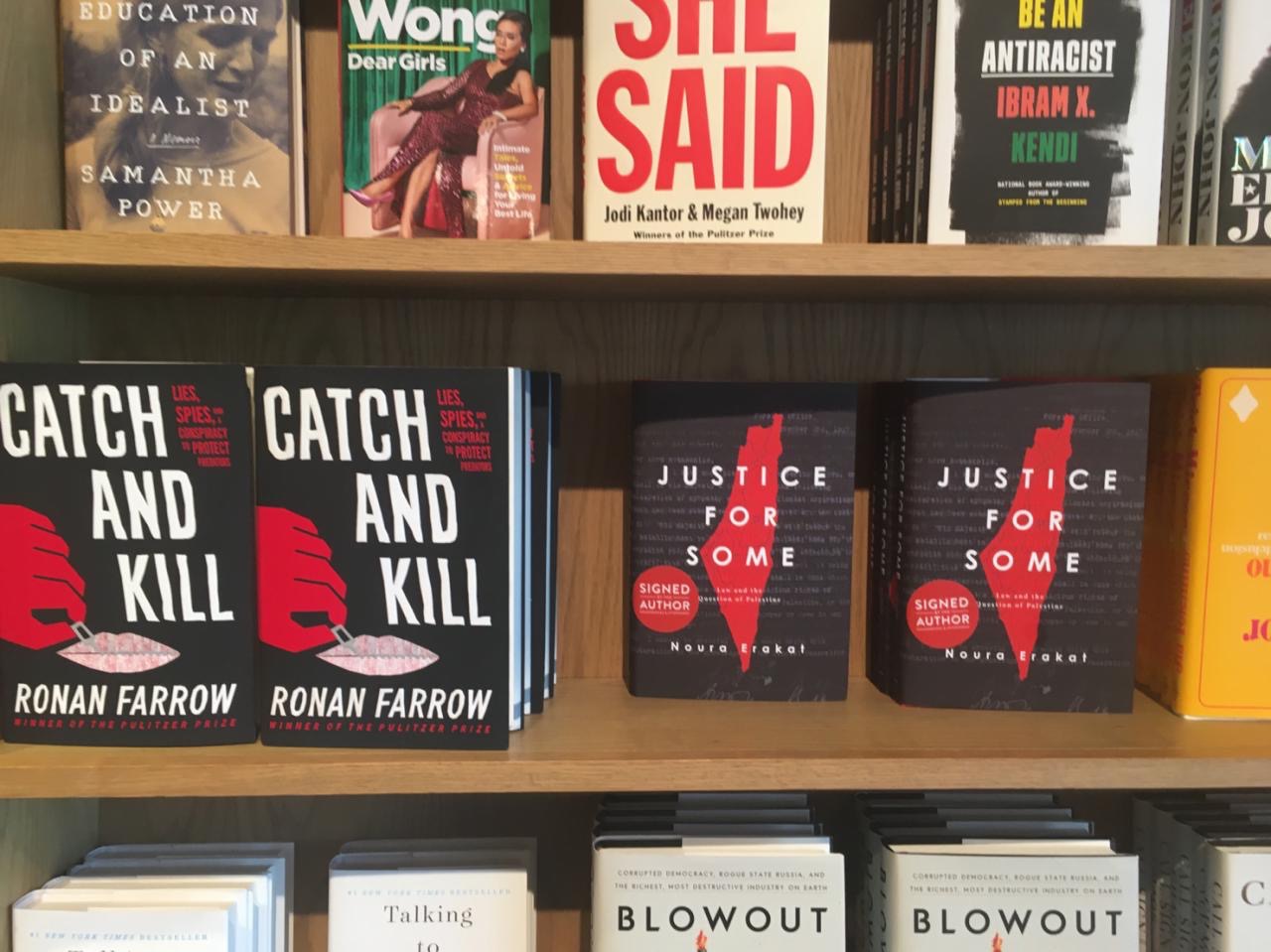 MenBad WomenGood section of my local bookstore. This section of the store is much larger and is even more handwringing, self-righteous and morally smug-superior than this.
Posted by JD Hull. Permalink | Comments (0)
November 04, 2019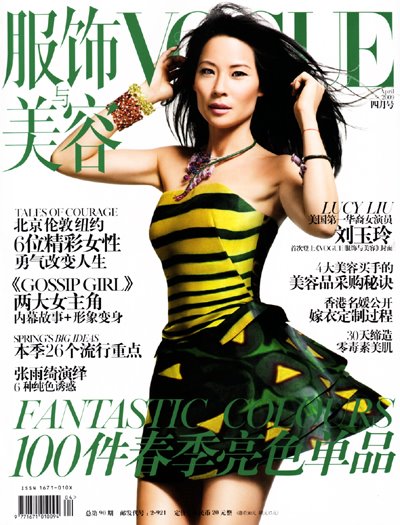 Posted by JD Hull. Permalink | Comments (0)
November 03, 2019
It's not about the lawyers anymore. No one cares you're a lawyer. Not impressive. A big so-what. In America, they made it easy to become a lawyer. Some day, everyone, including your waitress in Richmond, Kentucky, will be a lawyer. So get a head start on those you can. Distinguish yourself by serving clients. And get higher standards.
See Rule 9: Be There For Clients--24/7 from our Mr. Rogers-like but deadly serious 12 Rules.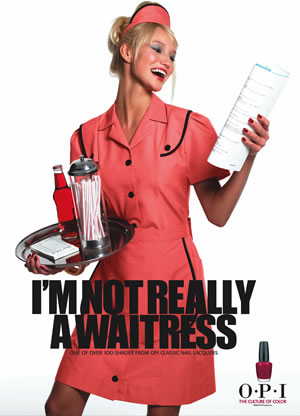 Posted by Holden Oliver (Kitzbühel Desk). Permalink | Comments (0)
Ten soldiers wisely led, will beat one hundred without a head.

--Euripides (480-406 BC)

Posted by JD Hull. Permalink | Comments (0)
They're picking up prisoners--and putting them in a pen. All she wants to do is dance.

--Danny Kortchmar/WB Music Corp. ASCAP (1984)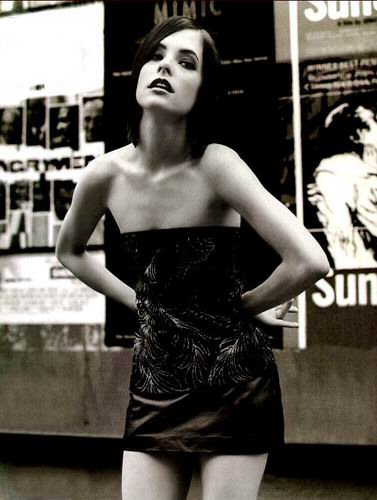 Get "Party Girl" (1995) and watch her dance in the last scene. Add Ms. Posey to our Roman Pantheon.
Posted by JD Hull. Permalink | Comments (0)
Beckwith was a huge influence on how we could make changes in everyone's lawyering--and the idea here is really his, not ours.
Thank you, Harry Beckwith. At this blog, we never set out to be customer/client service experts or gurus. And indeed we are not experts or gurus on the subject. Based on actual experience lawyering, we wrote and published 12 Rules of Client Service in installments during a six-month period starting in October 2005. The 12 rules do seem to have legs. We are flattered. In whole or in part, they regularly appear in publications and sites for lawyers and non-lawyers (e.g., accounting and real estate). Some folks who discuss, quote or mention them like all 12 rules. Others like one or two in particular.
Our favorite? It's Rule Four: Deliver Legal Work That Change the Way Clients Think About Lawyers. It's our "Harry Beckwith" rule. Harry Beckwith, who first ignited the thinking of many professional services thinkers in "Selling the Invisible", was a huge influence on how we could make changes in everyone's lawyering--and the idea here is really his, not ours. An excerpt from Rule 4:
Why try "to exceed expectations" when the overall lawyer standard is perceived as low to mediocre? If your clients are all Fortune 500 stand-outs, and the GCs' seem to love you and your firm, is that because your service delivery is so good--or because other lawyers they use are so "bad" on service? Why have a low standard, or one that merely makes you look incrementally more responsive and on top of things than the boutique on the next floor up? Why not overhaul and re-create the whole game?

If you read the better writers on selling and delivering services, like Harry Beckwith in Selling The Invisible, you pick up on this simple idea: Rather than under-promise/over-deliver, why not change the way people think of lawyers generally and what they can expect from them generally? Get good clients--those clients you like and want--to keep coming back to you by communicating in all aspects of your work that you care deeply about your lawyering for them, you want to serve their interests on an ongoing basis and that it's a privilege to be their lawyer. Show them you fit no lawyer mold.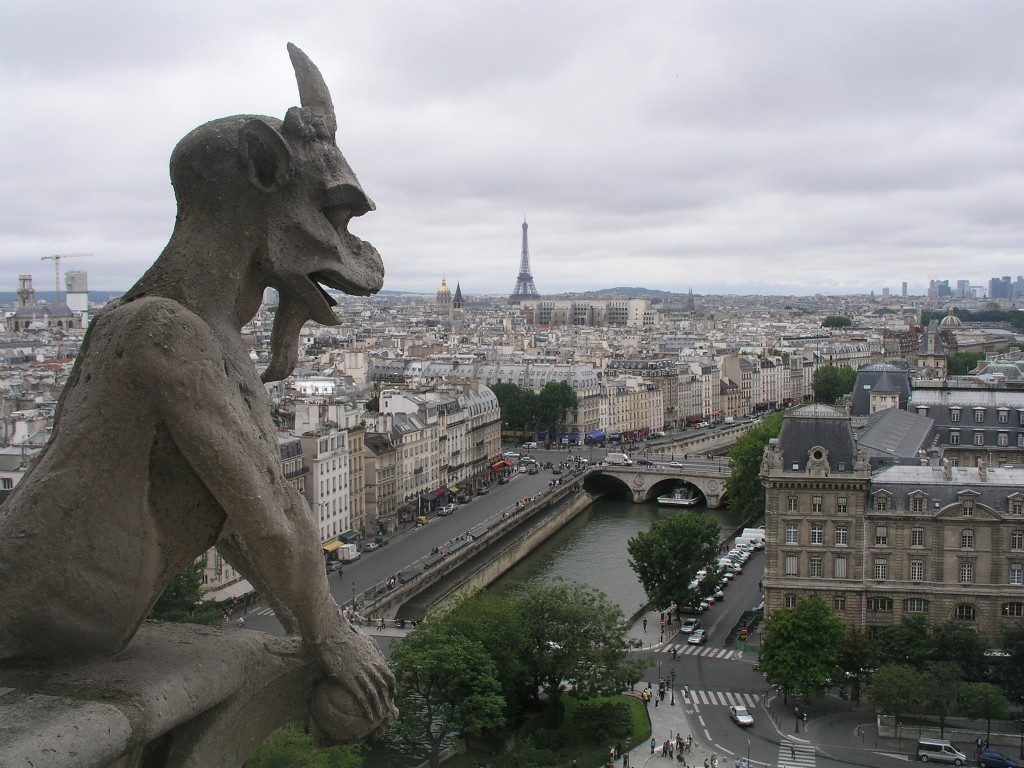 Posted by JD Hull. Permalink | Comments (0)
November 02, 2019
William-Adolphe Bouguereau (1825–1905)
The Day of the Dead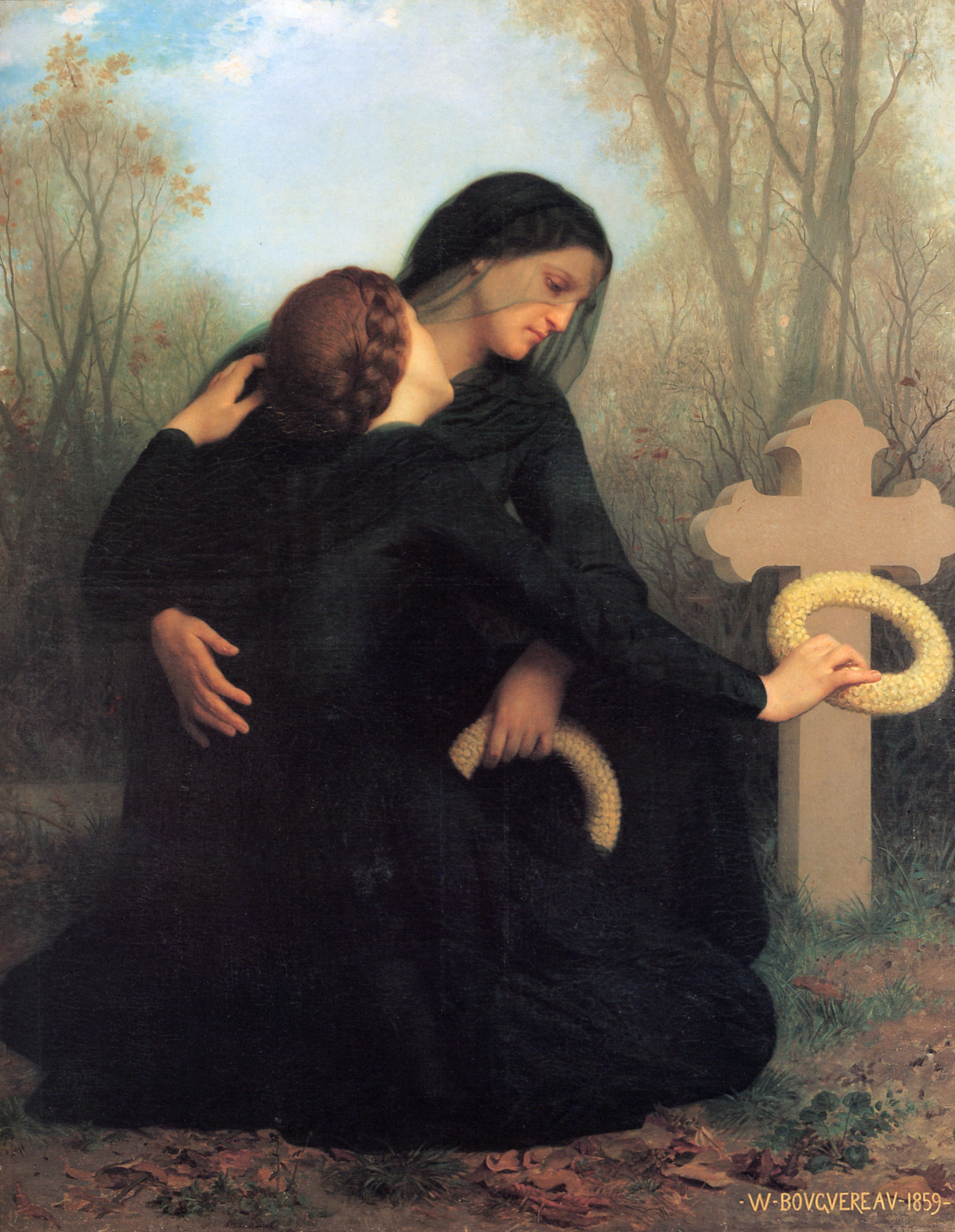 Posted by JD Hull. Permalink | Comments (0)
Don't tell me the moon is shining; show me the glint of light on broken glass.

--Anton Chekhov (1860-1904)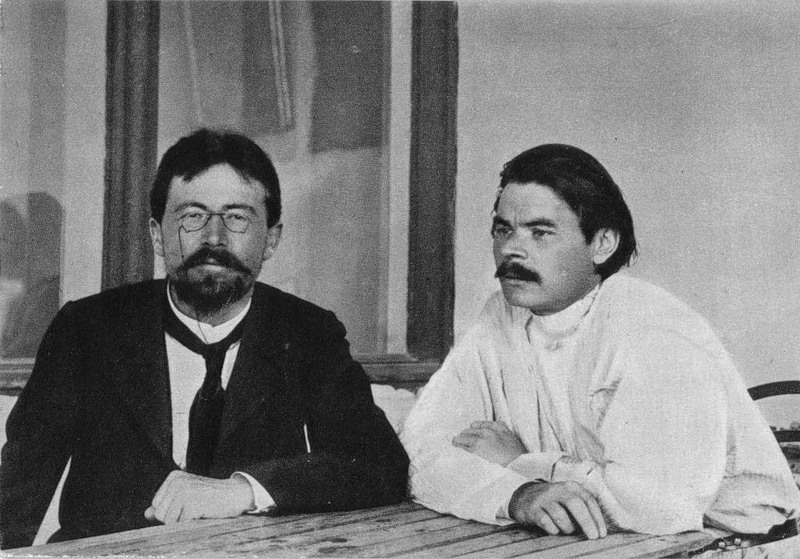 Chekhov with Maxim Gorky in Yalta, probably 1900
Posted by JD Hull. Permalink | Comments (0)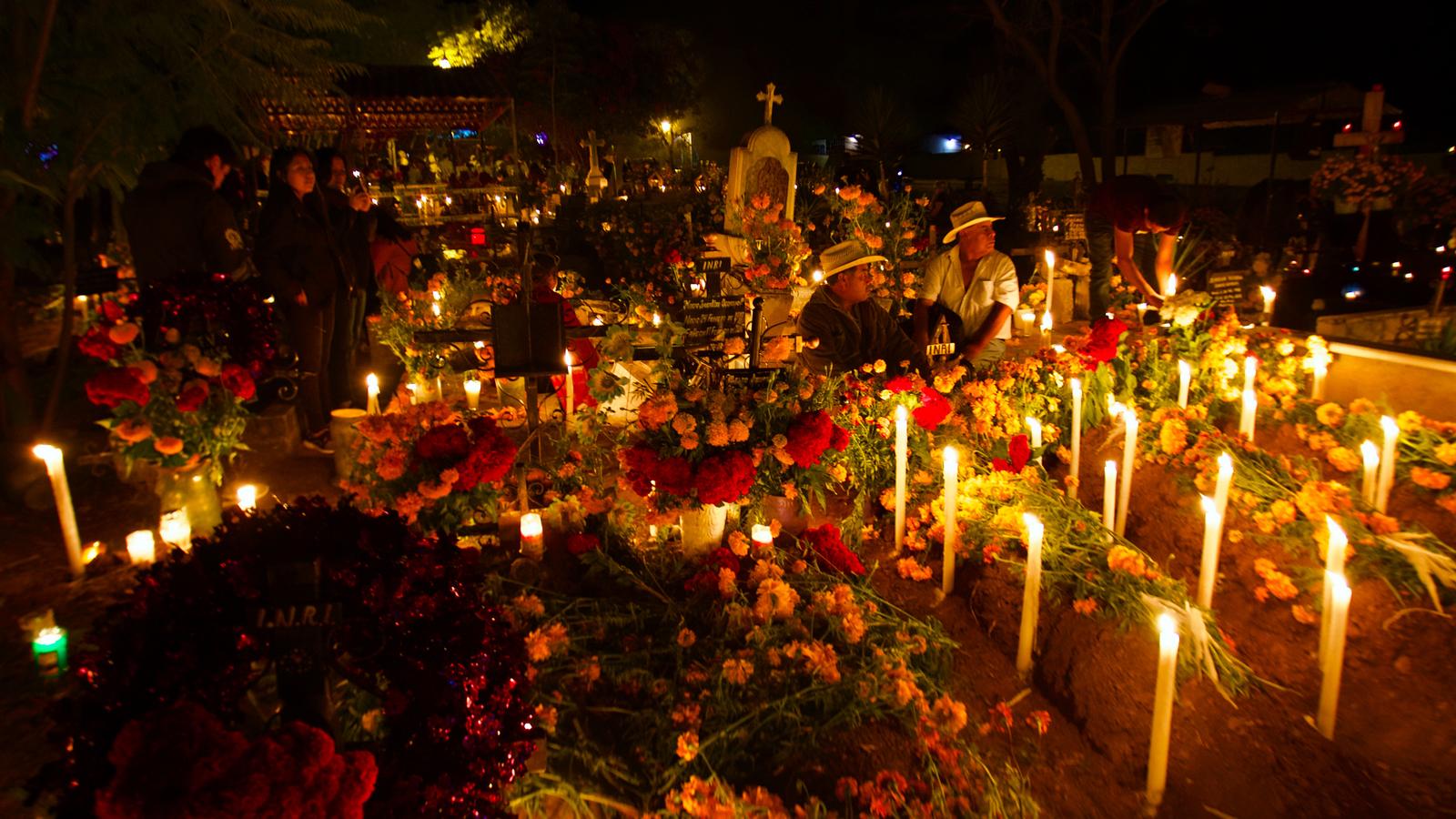 Posted by JD Hull. Permalink | Comments (0)
November 01, 2019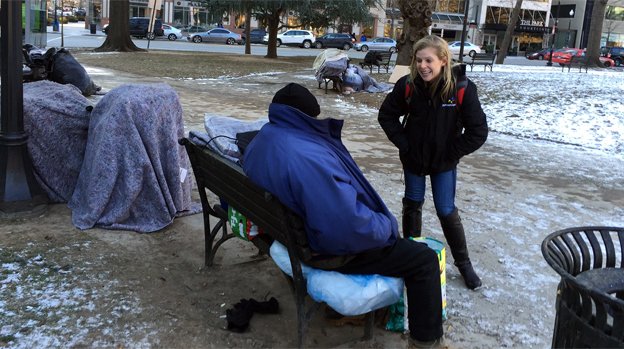 Hypothermia. Exposure. The Elements. Whatever you want to call it. Jack London and Hans Christian Andersen each wrote well-known stories about it. And you can die from hypothermia well above 32 degrees F.
You say you would really like to help the urban homeless on both cold and super-cold Northeastern and Midwestern nights? Both plain cold and the bitterly cold, often unpredictable nights that many cities are prepared to accommodate more homeless residents at shelters but for a number of reasons (both good and bad) thousands of Americas's rough sleepers take their chances outside?
Good. So see our inaugural post about our One Night, Person (March 5, 2015) campaign and our follow-up March 7, 2015 post. No, we don't have time to go over all of this again; we're working stiffs like you. Just read the posts.
Once again, and in short, here is the idea and the rules:
You're a Yuppie, professional or other generic dweeb between the ages of 22 and 82.You live in towns like New York City, Philly, Boston, Baltimore, Indianapolis, Cleveland, Wilmington, DC or Chicago. Or similar cities in Europe. Or Asia. Generally? Think Northern Hemisphere. Planet Earth. Wherever Yuppies roam. You may live in the suburbs or in a downtown neighborhood of these cities. But if you work during the day in a downtown area of any of them, you and yours will go forth and do this:
1. Pick out and ask a homeless woman or man what articles of warm clothing she or he needs that you already have at home or in storage--thermal gloves, wool scarfs, warm hats and beanies, big sweaters, winter coats, thermal underwear, socks, etc.
2. Ask just one person at a time.
3. Agree on a time to meet (preferably at the same place) later that day or the next day.
4. Find the winter stuff you have at home or in storage.
5. Bring said stuff to the homeless woman or man as agreed.
6. Nine out of ten times, your new friend will be there when you show up.
7. Wait for forecasts of the next super-cold night--and repeat.
Posted by JD Hull. Permalink | Comments (1)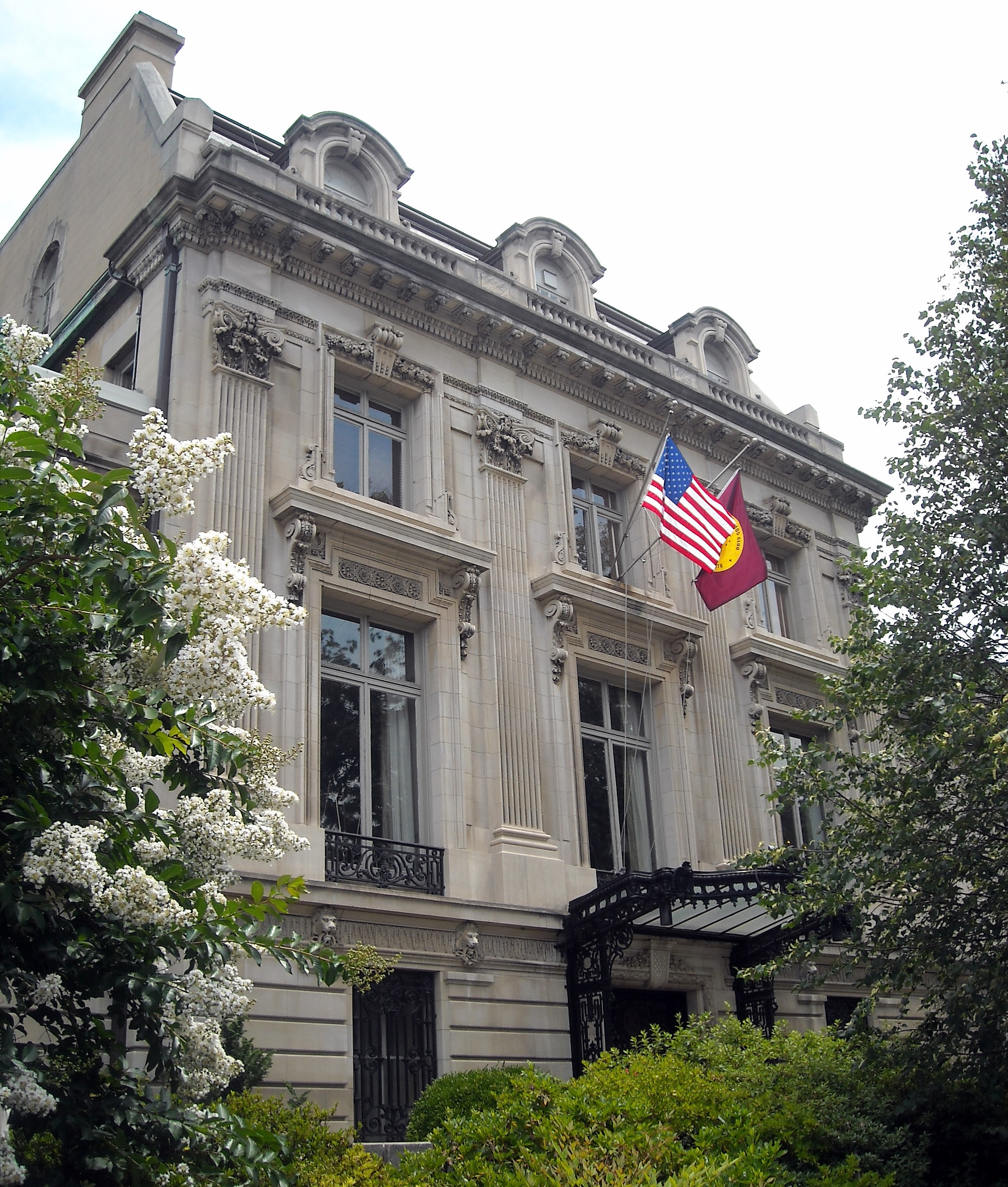 ‪The Cosmos Club. My grandfather's retreat. The scene of my wedding. The place of definitions. You needed way more than money to get in here. Way. Thanks, Grandpop. I still miss you. I'm still trying to get it right. I will. ‬
Posted by JD Hull. Permalink | Comments (0)
Today is All Saint's Day, a Christian (here, read Roman Catholic) feast day. It is also known as All Hallows Day, Hallowmas and Feast of All Saints. See today's the National Catholic Register.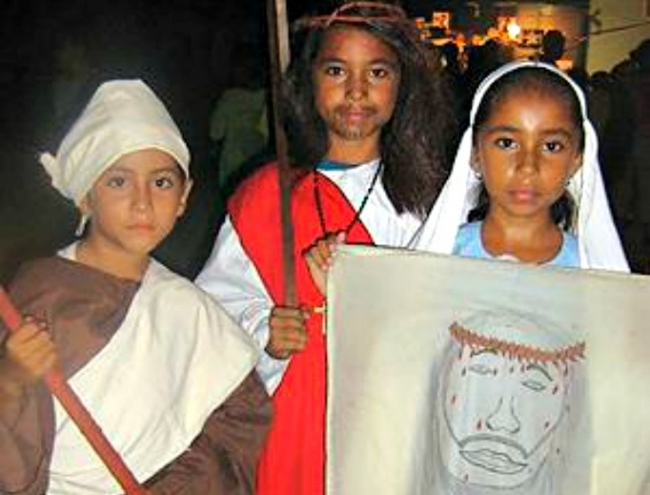 Children in Belize dressed as their favorite saints for Halloween.
Posted by JD Hull. Permalink | Comments (0)
October 31, 2019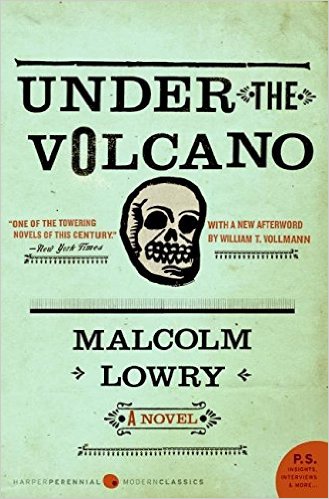 Lowry's great novel about an alcoholic British consul in a small Mexican town was published in 1947. The story is set on All Souls' Day--or the Day of the Dead--on November 2, 1938 in Quauhnahuac, Mexico.
Posted by JD Hull. Permalink | Comments (0)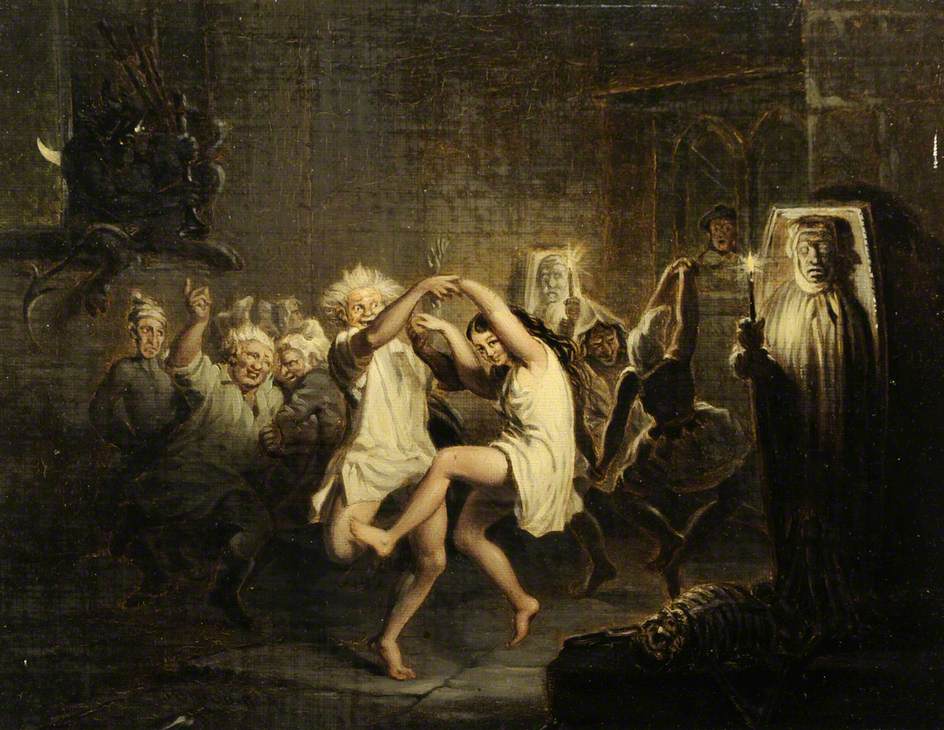 John Faed, Tam O'Shanter and the Witches, 1872.

Posted by JD Hull. Permalink | Comments (0)
Yes, "read the rule..." The Federal Rules of Civil Procedure are remarkable and, well, amazing. They vibrate, hum and glow with the hard work of the few who have worked on them over the years. In your first year. Tenth year. Twentieth year. Fortieth year of practice. They are shorter and better (i.e., much easier to grasp) than any non-FRCP-based state counterparts. There are flaws and ambiguities--but precious few. You notice something different every time. You never take them for granted. Look. At. Them. Every. Time. Read the Advisory Committee Notes, too. They, too, are to the point--and lean. Start with the Rule. Read the Note. And Onward.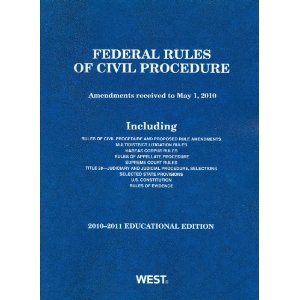 Posted by Holden Oliver (Kitzbühel Desk). Permalink | Comments (0)
October 30, 2019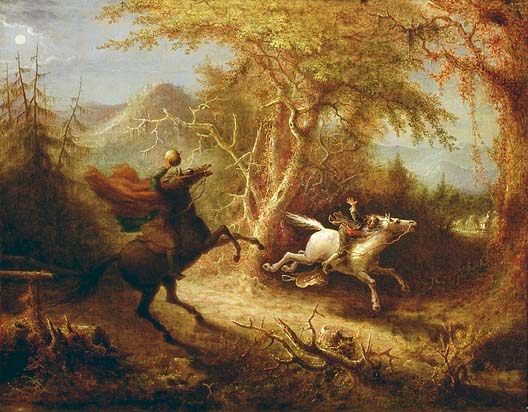 The Headless Horseman Pursuing Ichabod Crane, 1858, by John Quidor (1801-1881) Smithsonian, Washington, D.C.

Posted by JD Hull. Permalink | Comments (1) | TrackBack (7958)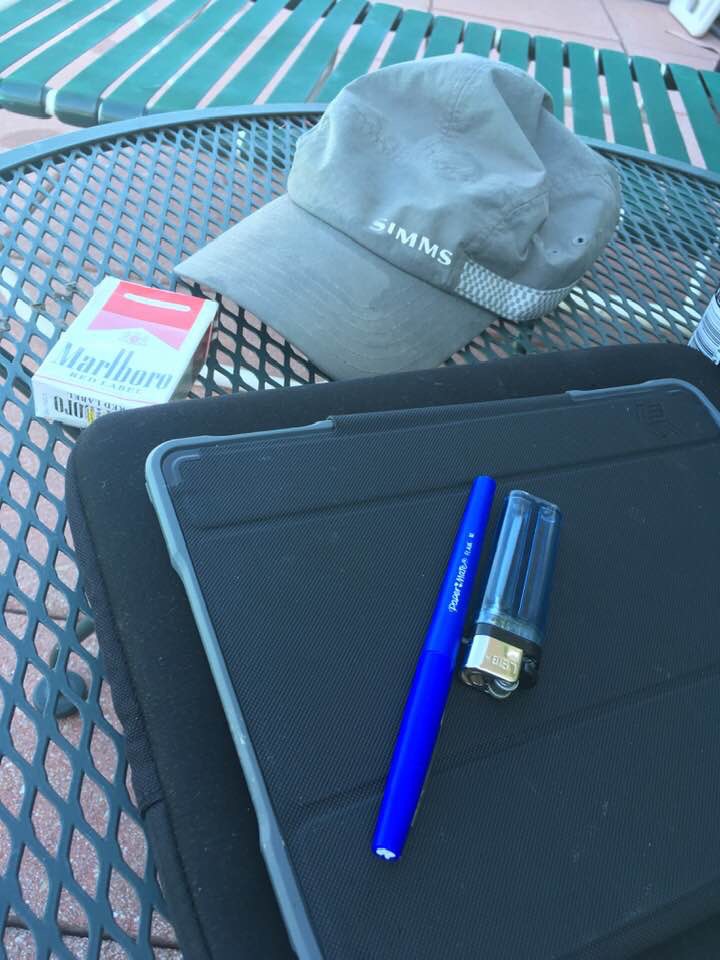 Posted by JD Hull. Permalink | Comments (0)
October 29, 2019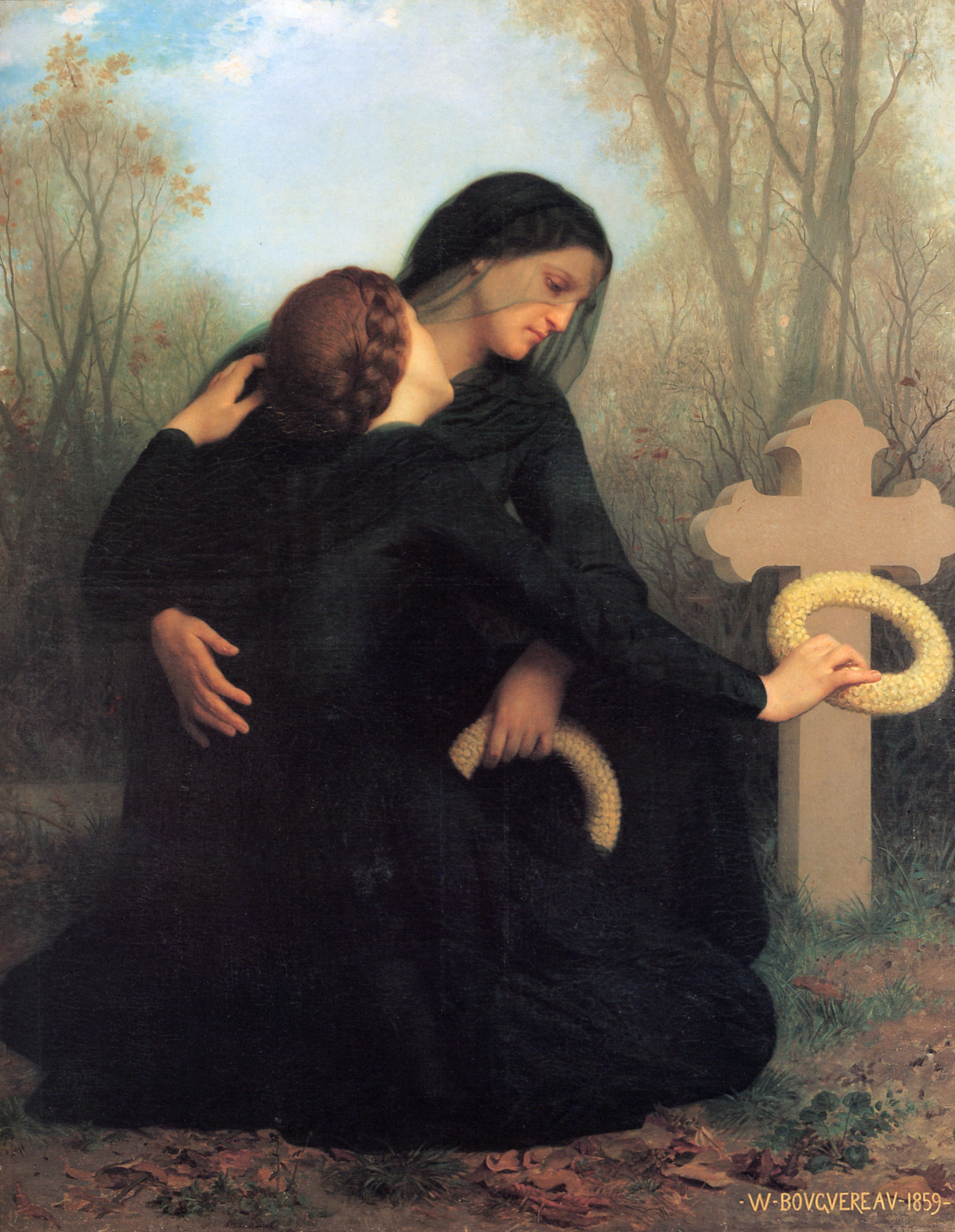 The Day of the Dead (1859), William-Adolphe Bouguereau
Posted by JD Hull. Permalink | Comments (0)
More than a tower or a statue, or an artist's or soldier's name on a plaque or street post, the green bookstalls of Paris are the city's most apt and enduring mark. It's hard to say what's better: the hundreds of paintings and etchings of les bouquinistes in the last 400 years, the thousands of photos of them in the past 100, or one glimpse on any day you could almost take them for granted.
Posted by JD Hull. Permalink | Comments (0)
Daniel O'Connell (1775-1847), "Liberator of Ireland", led a movement that forced the British to pass the Catholic Emancipation Act of 1829, allowing Catholics to become members of the British House of Commons. As a leader, O'Connell had moxie, brains, drive, patience, organizational skills, and big personality. More about him here and here. O'Connell was also a consummate and legendary trial lawyer, a bit of an actor, and way-fun just to be around. In a set of lectures published in 1901, John L. Stoddard said of him:
He was a typical Irishman of the best stock--wily, witty, eloquent, emotional and magnetic. His arrival in town was often an occasion for public rejoicing. His clever repartees were passed from lip to lip, until the island shook with laughter.

In court, he sometimes kept the spectators, jury, judge and even the prisoner, alternating between tears and roars of merriment. Celtic to the core, his subtle mind knew every trick peculiar to the Irish character, and he divined instinctively the shrewdest subterfuges of a shifty witness.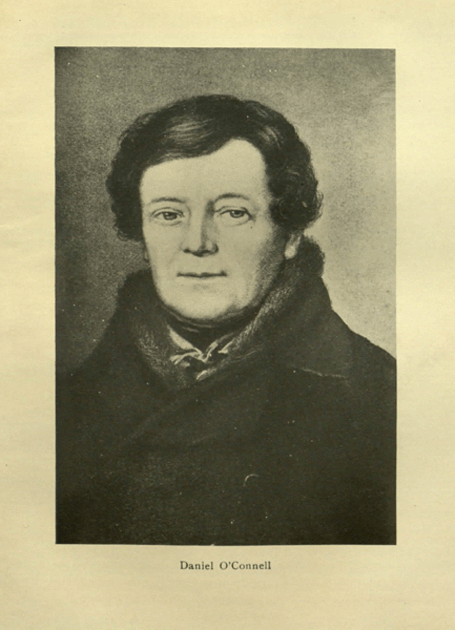 Posted by Holden Oliver (Kitzbühel Desk). Permalink | Comments (0)
October 28, 2019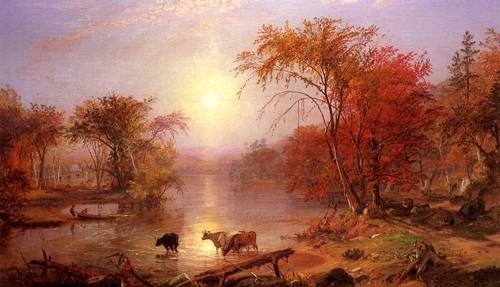 Indian Summer, Hudson River 1861, Albert Bierstadt, oil on canvas, 24 x 41 inches.
Posted by JD Hull. Permalink | Comments (0)

Hermann the German, or Arminius, was a leader of Roman Auxiliary Cavalry in the 9th Century AD. In the three-day battle known as the Varus Schlact, which took place in a dense forest, he switched sides, led the destruction of three Roman Legions (about 10,000 in number) and stopped Roman expansion into what is now Germany.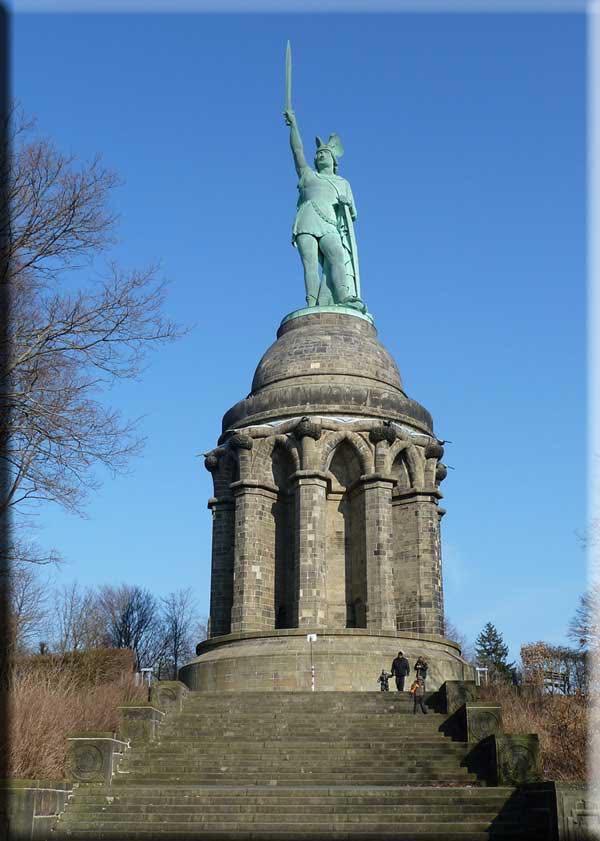 Posted by JD Hull. Permalink | Comments (0)
October 27, 2019
Only serious degenerates get kicked out of Capitol Hill bars like the Tune Inn. Ninja grade. HST whipped out a handgun here one night and showed a bunch of customers. Including some off-duty Secret Service agents. "Just in case there's a firefight. Nothing serious." They let him stay.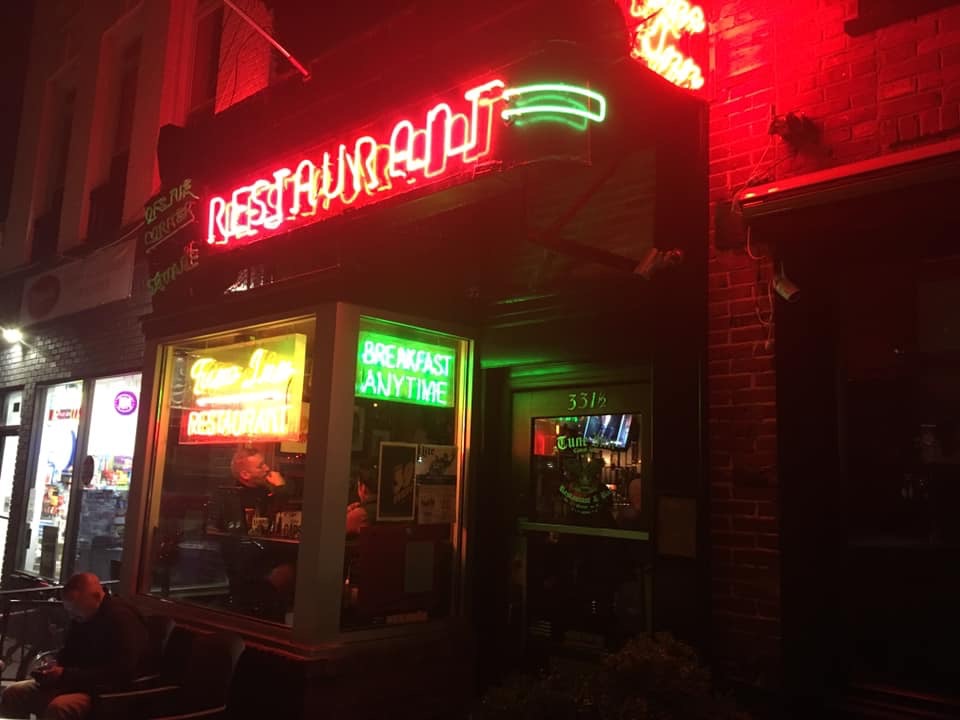 Posted by JD Hull. Permalink | Comments (0)
October 26, 2019
When I step out I'm gonna do you in.

--Gibbons, Hill and Beard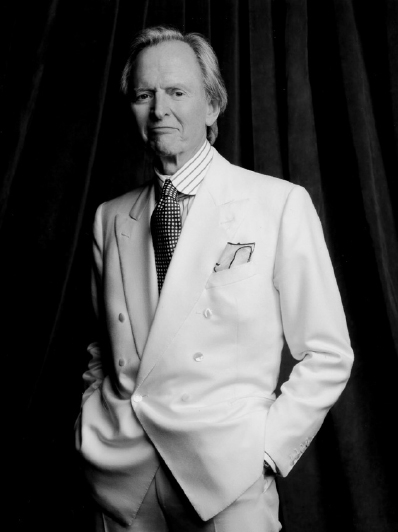 Man in Full: Tom Wolfe. Prince of journalism, risk-taker, Virginian, original. "Every girl crazy 'bout a sharp dressed man."
Posted by JD Hull. Permalink | Comments (0)
"I would have won them all if my clients hadn't kept reloading and firing."

--Richard "Racehorse" Haynes, in March 2009 ABA Journal article by Mark Curriden.
War hero (he was decorated ex-Marine who fought in the Battle of Iwo Jima), trial legend, worker and wit, Haynes, died in 2017 at the age of 90.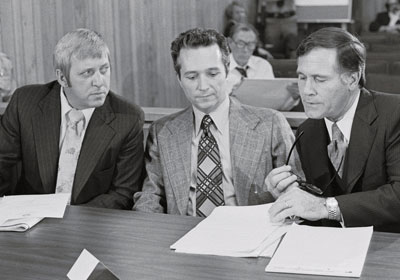 Posted by JD Hull. Permalink | Comments (0)
New Orleans-based Gene Dwyer is a gifted writer who deserves to be a household name. And I'm going to try to help him do that. You can you help in this crusade by buying and reading "She Walks on Gilded Splinters." From Dwyer's website:
Marie Laveau of New Orleans is recognized as one of the most influential women of 19th Century North America. The life and legend of this Voodoo Priestess has been clouded in mystery. Her followers in the American South witnessed her supernatural powers of healing and casting spells prior to the Civil War and then during Reconstruction. Her legend, including her immortality, is even stronger and more complex. Thousands come to her New Orleans mausoleum every year to ask favors and pay homage.

"She Walks On Gilded Splinters" is the never before told story of the life and legend of Marie Laveau. Explore 16th Century Africa and New Orleans. with a riveting opening chapter in Selma, Alabama on March 7, 1965, a watershed day in the American Civil Rights movement. The novel is a unique, intricate murder mystery following retribution for the sins of past generations set against the history and consequences of the slave trade.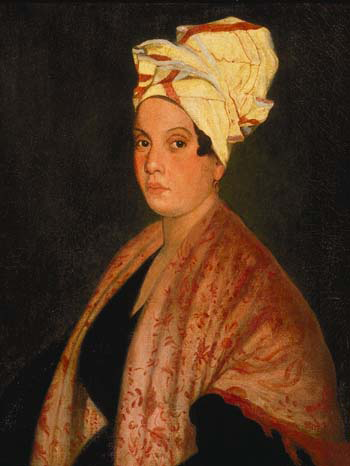 Posted by JD Hull. Permalink | Comments (0)
October 25, 2019
Do some common sense work before you take a deposition. And please don't squander the client's budget out of sheer laziness. You are paid to work on planning discovery, too. See this one.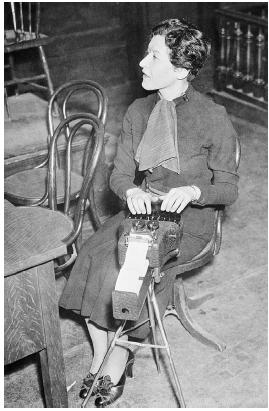 "Do these guys ever think before they work?"
Posted by JD Hull. Permalink | Comments (0)
October 24, 2019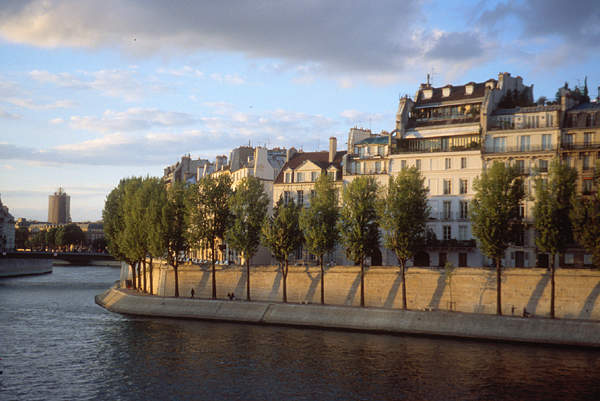 Île Saint-Louis on the Seine, seen from a famous bridge.
Americans, the Alpha-humans, the elect and the "winners" in modern world history, are not well-rounded in our knowledge of the world, its people, and how we all got to this point on earth. Art, literature, the humanities, world history and political theory are not just for the rich, the elite, intellectual, and people who attended Choate and Oberlin. These things are the best part of all of us; they can inform, stir and improve every moment. If America could put real education before "jobs", we would astonish--and charm--the entire world.
Education is about more than just getting a job. Cultural literacy has never been an American strength. Oddly, even American professionals, and executives in leadership positions, continue to be satisfied with becoming, and remaining, in effect, "techs". Four years of college or university training. Seven years. Eight years. More. We are not "well-educated" in a traditional or historical sense.
If you don't regularly read this blog--we have a small but steady non-wanker following--here's a suggestion. Before reading further, skim "Thinking Warriors " and "Ernest, the French Aren't Like You and Me". If these posts make you angry, cause a tizzy, give you a headache, or make you pull a hamstring, just try another blog.
Put another way, Americans, the Alpha-humans, the elect and the "winners" in modern world history, are not well-rounded in our knowledge of the world, its people, and how we all got to this point on earth. Browse the American blogs of the Internet for a few hours. Mostly bad neighborhoods--and getting worse and dumber every month. We are insular and at best (being charitable here) semi-literate as a people. We are uninformed about the history, political roots, ideas and art of the West.
Sure, our schools and universities are called "the envy of the world"--and it's all a crock. We are delusional about our true educational achievement for the rank-and-file. We're a pretty dumb lot--and that includes the vast majority of our white collars and execs. The Net, ironically to some, has only made the situation worse; it imparts the idea that everyone (1) has great value and (2) has something very valuable to share. Neither is true. Neither has ever been true.
In short, very few people seem to know what they are thinking and talking about. But that's not important to most of us. We are 300 million "talkers" and know-it-alls, most of whom have four (4) die-hard hobbies: 1. Sitting, 2. Eating, 3. Watching Bad Television, and 4. A Relentless And Seemingly Eternal National Wankfest: Hanging Out With And Talking To The Same People Over And Over Again. Most of us never travel further than Lake Erie. It shows.
The result: not knowing very much, thinking we know everything, having a limited frame of reference about the World--and 80% of us are now Big Enough To Have Our Own Zip Codes.
The future? Well, it's not looking too good. Consider our human resources.
Some view the 18-35 generation as already broken down, and functionally retarded, with lots more budding failures coming up behind them flying the giddy colors of Sloth and McLife. The pattern mentioned above--in which American students at all levels are given poor grounding in global, cultural and historical "basics"--is even worse for these kids. We have dumbed them down silly.
Our short-term solution for younger adults? We've told them all along that they are "just fine". But they are not fine. They are a bust and--please don't lie to yourselves, your customers, co-workers or shareholders--they are dangerous to have in places of work where quality problem-solving is the main daily event. Or on any terrain where you cannot have a "bad day". Mostly drains and bad investments. Our firm will no longer hire them without probation periods--and very tough ones (which can still be a lot of fun for everyone). Nothing less is fair to our clients and co-workers.
Can Americans change any of this? Sure. If we could just learn some things, and put education before jobs, we would astonish and charm the entire world. We would produce better people. We'd have better employees. (Partners across the country again would be able to invite associates to lunch with clients who can read.)
Art, literature, the humanities, world history and political theory aren't just for the rich, the elite or the intellectual. They are the best part of all of us; they can inform, stir and improve every moment.
Posted by JD Hull. Permalink | Comments (0)
Duke Chronicle piece 10/23/74
Duke Chanticleer piece August 1975
Original WAC/P? blog post 10/22/16
People don't want to accept that about themselves, that they're part of the general rot, and they react to that angrily, which is a very pure reaction, and it's good that it happened in a sense. For even the most politicized people here at Duke, they share a common dream, and that dream has to do with finding an interesting profession, a stable job that will allow them to rise on the ladder, a marriage that's stable and sustains them for a long time, a sheltered kind of environment where they're protected against not only misfortune, but surprise. There's that certainty of waking up and knowing that that day's not going to be different from the day before — it's all part of that myth. And here comes this nut on stage with his Wild Turkey swinging from his hips telling them not only is that image crap, filled with rot and corruption, but it ain't gonna happen. No matter how much you invest and how many chips you put on the table and how many graduate schools you attend and how many teachers you suck up to and how many unintelligible theses you write, it ain't gonna happen. Because somewhere at the center of this society something is broken, and it's not gonna be repaired by dreaming a myth or believing in a myth. When someone presents that kind of truth it's so incomprehensible it's really tough to deal with.
— From November, 1974, interview with
Bernard Lefkowitz, journalist and visiting Duke professor.
Reporter, ri por ter, n. One who reports; a
member of a newspaper staff whose duty it is
to give an account of the proceedings of
public meetings and entertainments, collects
information respecting interesting or
important events, and the like.
— Webster, not a Duke professor or a journalist.

gonzoid specimen number 1
Page Auditorium. October 22, about nine-thirty. This will be hard.
Leaving with the chaos vibes I kick a paper airplane that somehow got long-armed to the back rows and wonder how this will be done. Cannot find Dean Griffith but talk briefly to badly shaken Denise Creech in Flowers Lounge. Leave the poor girl alone. Deliberately shirk my responsibility to COVER (the whole) STORY and go with Jane to the CI
where people jokingly console me about having to resurrect some front page fire from the ashes of this whiskeyed journalist's "speech." I make notes. My head has been spinning all evening long from this darvon Pickens gave me for the eye infection and it makes the two beers go twice as far, so am roughly in Hunter's shape when I get around
to mounting two flights of stairs, open a closed door that says "Editor" on it. I am not up to this.
"Where have you been anyway?" David asks. The bad stare is justified, of course. I have been fucking around in the Cambridge Inn instead of transforming myself into the relentless amphetemined lemming that all good reporters are. He is used to this kind of flaming imcompetence on the Chronicle, only not so carefully planned and executed. Steve
is staring blankly at the floor, thinking, hopefully, and some Union heavies are assembled for their official backstage report to the press. Tried to find Dean Griffith, I explain, talked to Denise there a little — uh, hi Denise — but mainly went to the CI. Didn't want to go into it, really, that dinner at the pits, my eye, the coffee to kill the darvon, the speech bummer and now these beers were making me ill. My eye throbbed and I wanted to go to bed.
Steve finally lifts his head. "Look, it's manageable, it's manageable. Dan does the speech story, David, you do the Union side of it. We'll run two stories."
It is 10:30. Leave with my notebook for the managing editor's cubby hole to start typing, pause briefly to notice perhaps for the hundredth time that magic-markered gem scribbled over the drinking fountain: 'The only dope worth shooting is Nixon." At least four years old, it is — even if half-serious — a vestige of the political pretensions the Chronicle once had or pretended to have. Maybe they have never been more than nice, introverted suburban kids exchanging polo shirts and Bass Weejuns for workshirts and sandals (but with tweed in the closet), their cocktail party civility for a little rhetoric, but they could be very serious people. It was not just the political tone then, wrought through tough editorials on everything from the war, sexism and racism to scum in the garden pond, but the corresponding energies. At three in the morning in 1971 I once watched in horror as the managing editor penned a steamy half-edit essentially accusing UNC football coach Bill Dooley of murdering that player who dropped dead while running around the track. Something which could never happen now, the country, Duke students and so the Chronicle having "mellowed out." Everybody but Thompson: "No one has beaten him as bad as he deserves, and no one really comprehends how evil he is. The horror of it all is that he reflects the rot in all of us."
I grab a fat stack of eight-and-a-half by eleven yellow copy paper out of a drawer. Up at third floor Flowers the stuff is everywhere, strewn on the floor, tacked up on walls and slipped into typewriter carriages for memos between staff people. The first time I used it was early in 1971 for an article on the new West campus tennis courts. The piece is short, not very good and (to let me know this) crammed under the Spectrum section on page two. The assistant managing editor that night was very nice about it, maybe too kind, since the short messy, poorly worded blurb
would have sent most newspaper vets screaming down the stairs, doubled up in hysterics, and into the CI for sanctuary. But he printed the damn thing anyway.... Along with the yellow, the mad urgency of the NYT wire machine though not cacaphonous chugga-chugga which, being both frantic and seductive, is the perfect metaphor for
newspaper work. It never stops, and the mind tends to look back into it as you think and type. Jane, from whom night editing has robbed a night's sleep, suggests some lines. "Beer cans and an occasional joint passed
among the rows of Page as Thompson..."
Around 11 :00 Harriet from the Tar Heel calls and asks what's happening "officially" between Thompson, his agency and the Union. Tell her to talk to David or Rick or John Miller or anyone but me. I am much more obsessed with capturing on this yellow paper what happened at something I actually saw but cannot comprehend. Anne mercifully
shows up with beer and wine, John Miller stops in. Rick caiis. Spending the day with Thompson has taken its awful toll, shoving him to the brink of a minor nervous breakdown. Terrible, terrible, he moans, the Doctor started right in by ripping the headrest of the passenger seat of his Volvo, kept stopping for beers and jabbering about his need for "medicine." Could I lash together a story on this? Am I even going to attempt if? he asks.
Yes.
Close to midnight there is another disturbance. A Chronicle hangout type comes in to put the mock moves on Jane, half-asleep over a typewriter. I politely tell this asshole to go away and shut the door; some screechy Bitch is croaking for my story so she can go home. Remember that guy from freshman year, when we were both new reporters and he was a YAFer with short hair, a big car and a rich father? A long-locked "radical" now, he is still tainted with that garrish piece of Detroit iron and, like many of these paper people, tends to choose his women, like the Bitch, and good buddies from Chroniclites. This practice inevitably turns up in love affairs, friendships, cliques, love triangles, frail egos and much fear and loathing on the Chronicle. Newspapers tend to breed incestuous offspring. Many new children die off quickly, the rest left to carry on comraderies and plot the editorships, ineptly pimping freshman reporters for their edit council vote in the Spring. Very arm-pitsy, so there are many good reasons not to attend edit council meetings or go on the retreats. God, drinking a lot of wine in the woods with a bunch of Chronicle people has always seemed about as exciting as playing poker with a bunch of nuns. "It's just another place at Duke for boys
and girls to meet other boys and girls," an ex-Chronicle heavy once told me. If they weren't so damn close socially —but professionally instead, he added, the Chronicle could be a really great collegepaper. Maybe so, but at this hour, who cares?

Posted by JD Hull. Permalink | Comments (0)
October 23, 2019
Watch your client both in and out of the legal areas you usually work in. Stretch yourself a bit. Pretend you're curious. Keep watching. Devise a simple system to keep abreast. Your new intern Bambi would love to help.
Rule 7 is this blog's second most popular (and second most ripped off) client service "guideline" in our annoying but awesome and increasingly popular 12 Rules of Client Service. We like this one, too. In its entirety, here is the original (sans links) January 24, 2006 post:
Rule Seven: Know the Client.

The "12 Rules of Client Service" I have been posting one-by-one starting on November 19 appear in a booklet Julie McGuire and I prepared internally 5 years ago for associates and non-lawyer staff. We just call it Hull McGuire Practice Guide* (*or how to become a productive associate or paralegal). In the Guide, we call the same rules "Blackletter Rules for Practicing Law".

The idea is that each of the twelve overall practice rules harks back to the idea that the client comes first. Clients, clients, clients. For us, that is practicing law. Except for some rewording, the 2 sets of rules are substantially the same. The first six rules are reproduced here.

Several lawyer-bloggers I respect have posted--and in some very eloquent and interesting ways--on the idea of Rule 7, really knowing the client and its culture. I think they say it all. See Tom Kane, Patrick Lamb, Tom Collins and Arnie Herz. Some of the discussion lately was triggered by the nerve jangling report of complaints of some GCs at a Fulton County, Georgia CLE conference in early December 2005. I've chimed in on that, too--here and here.

The client, it seems, actually wants you to know him, her or it. Take time out to learn the stock price, industry, day-to-day culture, players and overall goals of your client. Visit their offices and plants. Do it free of charge. I think associates in particular need to develop the habit of finding out about and keeping up with clients and their trials and tribulations in and out of the areas you are working in. Learn about your client--and keep learning about it. Devise a system to keep abreast.




Satisfied In-House Counsel.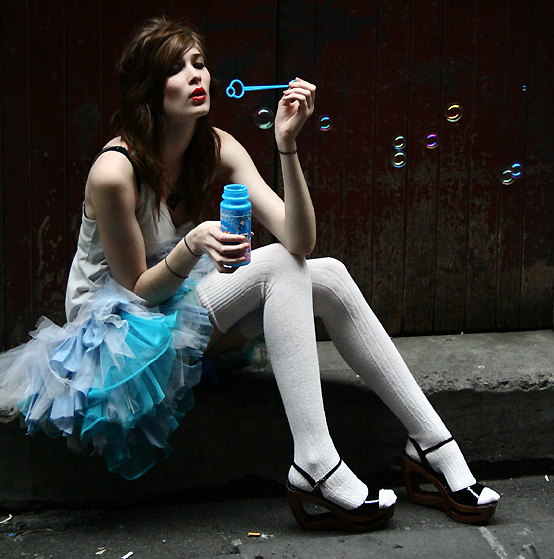 Bambi the Intern.
Posted by JD Hull. Permalink | Comments (0)
October 22, 2019
The Strip, Sunset Boulevard, West Hollywood. As the fictional movie character John Milton said, law done right is a "backstage pass to the world." We've a client doing good things in Africa with an office here. How many lawyers have a practice with client meetings two blocks from the Viper Room and The Whiskey? Probably quite a few. But I grew up in the Midwest--where TGIF restaurants are considered to be pretty wild, and it's eccentric to wear a trench coat and tasseled loafers on the same day. So this kind of meeting venue may be my notion of gratitude.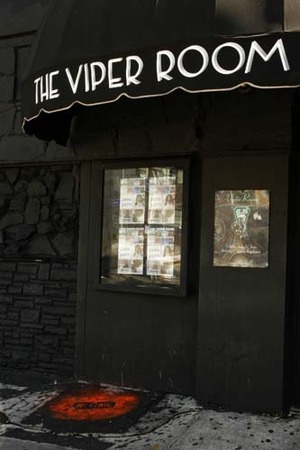 Posted by JD Hull. Permalink | Comments (0)
At once playful and dead-serious, Paris is "the city where artists love and starve together, shock the bourgeoisie, then die tragically young." Visit Girls' Guide to Paris and read Cynthia Rose's "Arthur Rimbaud: The Poet as Pop Star."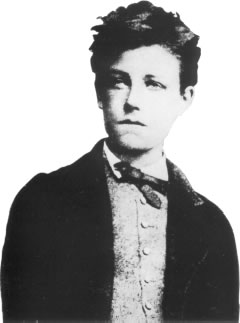 Posted by JD Hull. Permalink | Comments (0)
Today is the 45th anniversary of my covering Hunter Thompson's 1974 speech at Duke University as a reporter-associate editor of the Duke Daily Chronicle. HST (1937-2005)
Posted by JD Hull. Permalink | Comments (0)
October 21, 2019
You cannot afford to act for business clients you do not like and respect. Rule One: Represent Only Clients You "Like". Life's short. The profession is demanding enough. From our annoying but dead-on accurate, world-famous, wise and must-follow 12 Rules of Client Service. Excerpt from Rule 1:
By "like", I mean it loosely: to derive for whatever reason real pleasure and satisfaction while doing legal work for a individual or organization.

My firm shies away from individuals as clients, regardless of his or her resources. We usually represent businesses. So in the case of an organization, we "like" the client because overall we somehow feel comfortable with or maybe even admire the personality, business culture or goals of that client, personally like/admire the client reps and general counsel, or both.

My firm "likes" business clients which are experienced, sophisticated users of legal services. When we perform well, the client appreciates us and signals that appreciation. So then we like the client even more, and want to do an even better job or keep doing the good job we are doing so we can derive more real pleasure from the engagement, and obtain more work.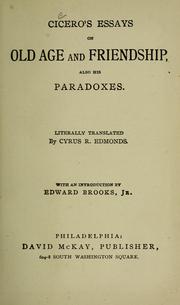 Posted by JD Hull. Permalink | Comments (0)
I am irritated by my own writing. I am like a violinist whose ear is true, but whose fingers refuse to reproduce precisely the sound he hears within.

--Gustave Flaubert (1821-1880)
Posted by JD Hull. Permalink | Comments (0)
If you work for a peer firm, you will encounter me or someone very much like me. [Y]ou cannot avoid the essence of my character if you aspire to succeed... I or some form of my embodiment will exist to make your existence as uncomfortable and unpleasant as it can be. Welcome to the legal profession you self-entitled nimrods have created.

--Partner Emeritus, commenting at Above The Law, 2009
To the dismay of many, Partner Emeritus, the urbane, well-heeled lawyer, writer, satirist, culture critic, enemy of the militantly mediocre and hands-down Dean Swift of Above the Law's wise if wonderfully deranged Commentariat, has caught this blog's attention. With humility and honor, we today announce that "Best of Partner Emeritus" will be a feature and its own category here at What About Clients/Paris? Probably forever.
Among other subjects, we will spotlight PE's views on dogs, lawyers, brothels, sexual techniques and remedial programs for broken GenY JDs with Tourettes, Sydenham's chorea and/or lifelong spine problems.
We begin simply. We love a short but busy comment PE just made about his dog Simeon and his love for dogs--which for our money are about the best thing on this fourth-rate planet anyway. It follows from yesterday's ATL piece, Prosecutor's Pooch Spawns Epic Email Bitchfest by ATL's founder, ageless boy wonder and polymath David Lat:
Everyone here on ATL knows I am a dog lover. In the early '90s, a German colleague suggested that I own a dog so I can understand how to be patient with associates. I purchased my first Afghan hound, the late Algernon, in 1995 and I trained him to be a show dog champion. Algernon then sired my current canine companion, Simeon, who was a favorite to win the 2008 Westminster Dog Show before someone sabotaged his chances by slipping contaminated food in his kennel the night before the competition commenced.

This all being said, the AUSA who complains about doing his job on the weekend is in the wrong here. The workplace is not his home and he simply cannot act as if he were home (e.g., take off his mustard stained chinos and walk around in his underwear, etc.). Moreover, what if the dog bites a co-worker? Can the co-worker file a workman's compensation claim or does the lout who brought his dog to the office have separate liability insurance for the dog? As much as I detest government bureaucrats, I have to side with the dragon lady office manager in this dogfight.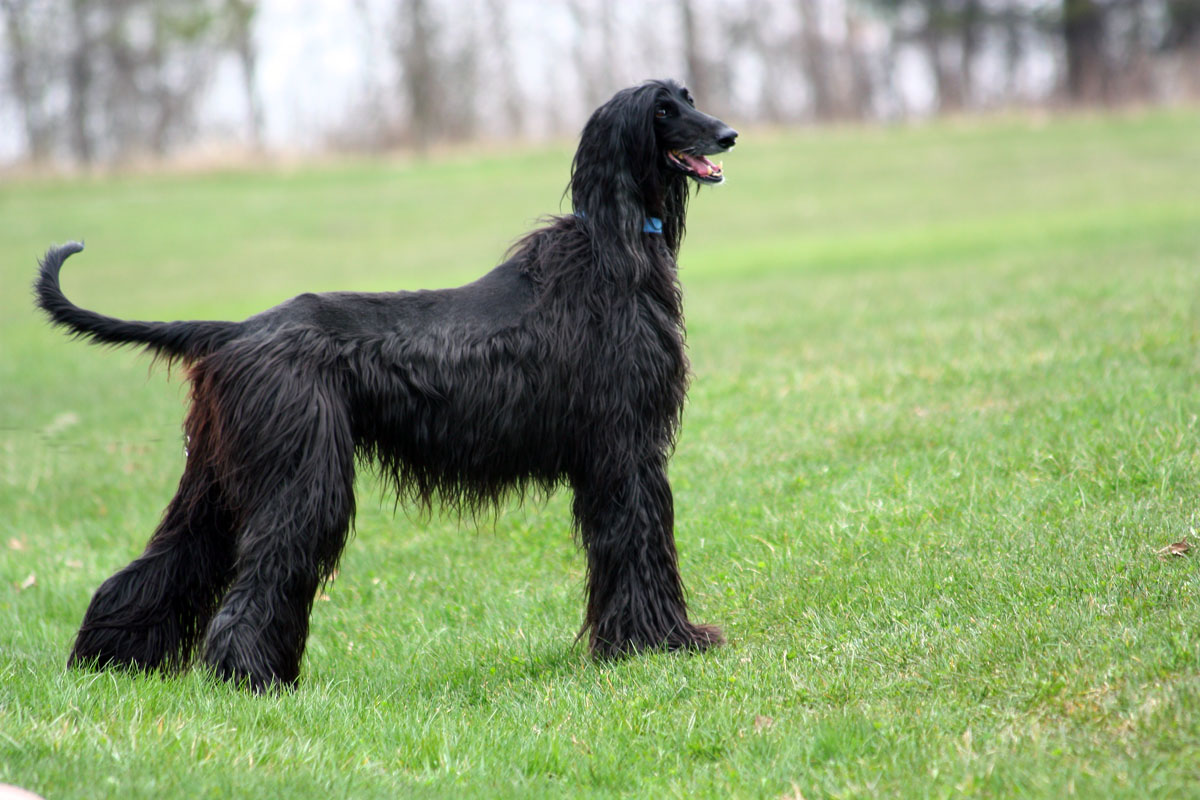 Simeon cruising London's Hyde Park?
The Best of Partner Emeritus: Introduction/No. 1
Posted by JD Hull. Permalink | Comments (1)
October 20, 2019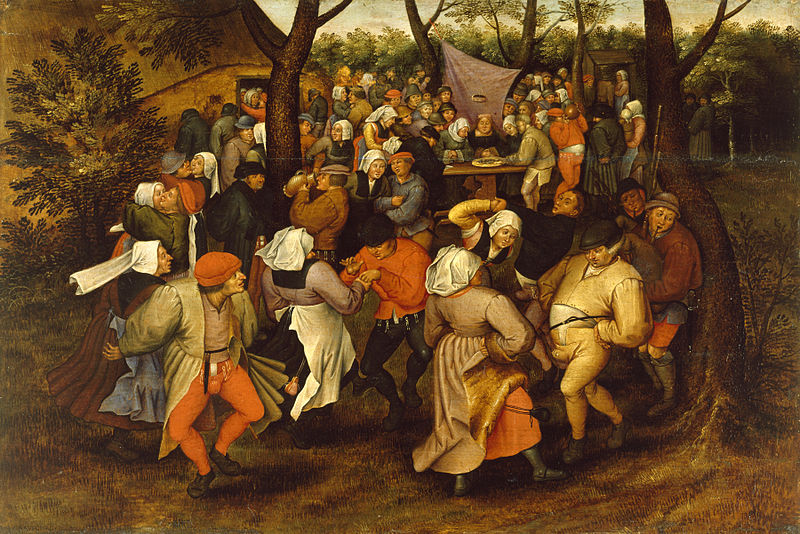 Posted by JD Hull. Permalink | Comments (0)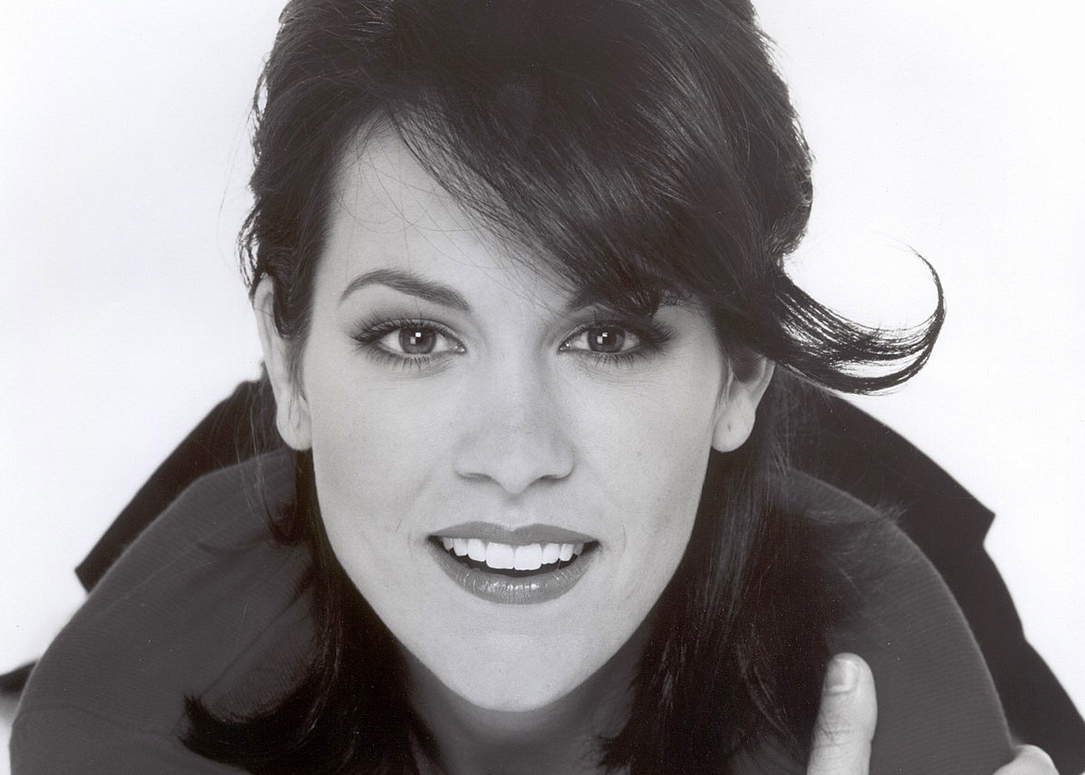 Posted by JD Hull. Permalink | Comments (0)
October 19, 2019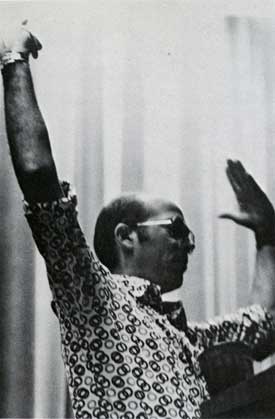 Editor's Note: The following is a verbatim reproduction of an article appearing in The Chronicle, Duke University's student daily on October 23, 1974. Page Auditorium is on Duke's West campus.
Thompson, Audience Clash in Page Chaos
By Dan Hull
"Is there any coherence in this thing? I feel like I'm in a fucking slaughterhouse in Chicago early in the morning."
DURHAM, N.C.--In a pathetic attempt to slide something coherent through his staccato mumble, Gonzo journalist Dr. Hunter S. Thompson was met last night at Page Auditorium with a bevy of jeers, curses, and a request by the Duke University Union to leave the stage.
According to Union spokespersons, it was expected that the slightly inebriated Thompson would drive away the audience if his talk turned out particularly monotonous.
Frustrated by the dialogue between the disjointed speaker and the belligerent audience, some did leave while others, many of whom were as well-oiled as Thompson, remained until the journalist was escorted off the stage.
Beer cans and joints
Beer cans and an occasional joint passed among the rows of the auditorium as Thompson, forty minutes late and looking more like a lanky tourist than a radical journalist, poked across the stage to the podium.
Slouching there, Thompson began: "I have no speech, nothing to say. I feel like a piece of meat," referring to his marketing by his lecture agency.
Having tossed aside the index cards on which were written questions from the audience, Thompson received few serious oral questions from the audience.
"What I'd really like to be in is an argument" he said.
When a baby cried Thompson mumbled, "That's the most coherent fucking thing I've heard all night."
In most cases, serious questions, and Thompson's responses to them were inaudible or incoherent.
Visibly put off by the belligerent Duke audience whom he repeatedly referred to as "beer hippies," Thompson was most relaxed and clear when talking about Richard Nixon.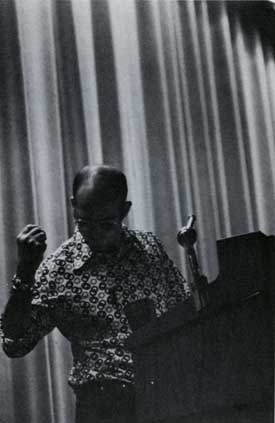 Photos: The Chronicle.
Posted by JD Hull. Permalink | Comments (0)
October 18, 2019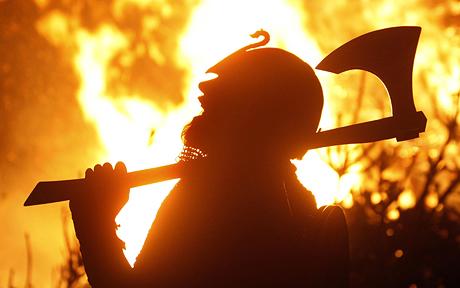 Wild Men. Wild Women. Wild Men and Wild Women are people who listen only to the little voice in their head. They get things done. They build things. Uncertainty and turbulence--in the economy, stock markets, governments, the weather, bad odds, you name it--only get their juices flowing. True, they often have dark and self-destructive sides—but we seem to like giving them a pass. They come with evey political and cultural stripe. They don't care what you think. Ever.
1. Christopher Columbus
2. Ted Turner
3. Dr. Johnson
4. Dr. Thompson
5. Theodore Roosevelt
6. Henry Ford
7. Michelangelo
8. Ayn Rand
9. Walt Disney
10. Japan
11. Boudica
12. Winston Churchill
13. Benjamin Disraeli
14. Arianna Huffington
15. Bucky Fuller
16. Nino Scalia
17. Bill Buckley
18. Bill Clinton
19. Steve Jobs
20. Ben Franklin
21. Nick Nolte
22. Jerry Lee Lewis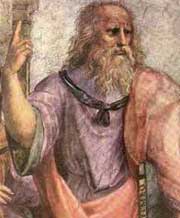 Plato (#27) was way Wild. Read the Timaeus.
23. The Welsh
24. Jann Wenner
25. Audie Murphy
26. Rasputin
27. Plato
28. Catherine the Great
29. Val Kilmer (way wilder than Jim Morrison)
30. Harry Dean Stanton
31. LBJ
32. Julius Caesar
33. Peter O'Toole
34. John Lennon
35. Joseph P. Kennedy, Sr.
36. Peter Sheridan
37. Christopher Hitchens
38. George Patton
39. Warren Beatty
40. Jack Nicholson
41. W.B. Yeats
42. Rahm Emanuel
43. Robert Mitchum
44. Joan of Arc and Charles Barkley (tie)
45. Dylan Thomas
46. "E"
47. Boswell
48. Ben Jonson
49. Mae West
50. Daniel Pinchbeck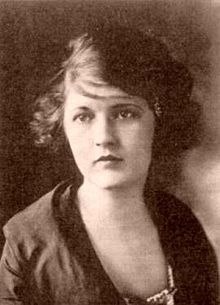 Zelda Fitzgerald (#90) was Wild. So was her childhood friend Tallulah Bankhead (#91).
51. Daniel O'Connell
52. Quentin Crisp
53. David Boies
54. Holden Oliver
55. St. John of Patmos
56. John Henry "Doc" Holliday
57. Genghis Khan
58. Alexander
59. Charles Bukowski
60. Gordon Liddy
61. Malcolm Lowry
63. Keith Moon
64. Jonathan Swift
65. Babe Ruth
66. Chrissie Hynde
67. Donald Rumsfeld
68. Warren Zevon
69. Kim Jong-un
70. Billy Martin
71. Joe Namath
72. Guy de Maupassant
73. Grace Slick
74. Edna St. Vincent Millay
75. Mickey Mantle
76. François Villon
77. Friedrich Nietzsche
78. Rep. Bob Eckhardt (Texas-D) (gifted, eloquent, exotic)
79. Al Neuharth
80. Ray Davies
81. Marc Randazza
82. Skippy the Head
83. Alec Baldwin
84. John Huston
85. Australia
86. Oscar Wilde
87. Oscar Levant
88. Ava Gardner
89. Frank Sinatra
90. Zelda Fitzgerald
91. Tallulah Bankhead
92. Jordan Peterson
93. Frances Farmer
94. Richard Burton
95. Partner Emeritus
96. Margaret Thatcher
97. Racehorse Haynes
98. Ben Bradlee
99. Davey Crockett
100. William Randolph Hearst
101. Steve Bannon
102. Donald Trump
103. Mike Cernovich
104. Scott Greenfield
105. Clark Hat
106. Elvoy Raines
107. Bobby Knight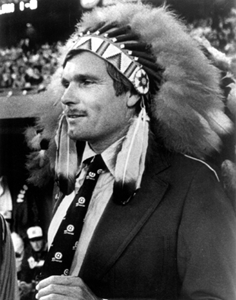 Meet Ted (#2). He never cared what you thought.
[post updated again on August 2, 2019]
Posted by JD Hull. Permalink | Comments (0)
An older woman is a jewel in the life of a man.

--Milan Kundera (1929- ) in "Immortality", 1990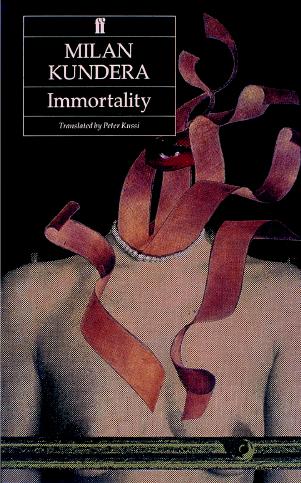 One critic: The book will make you "maybe even a better lover".
Posted by JD Hull. Permalink | Comments (0)
October 17, 2019
There is no joy except in creation. There are no living beings but those who create. All the rest are shadows, hovering over the earth, strangers to life. All the joys of life are the joys of creation: love, genius, action...

--Romain Rolland (1866-1944), Nobel Prize winner, in "Lightning Strikes Christophe".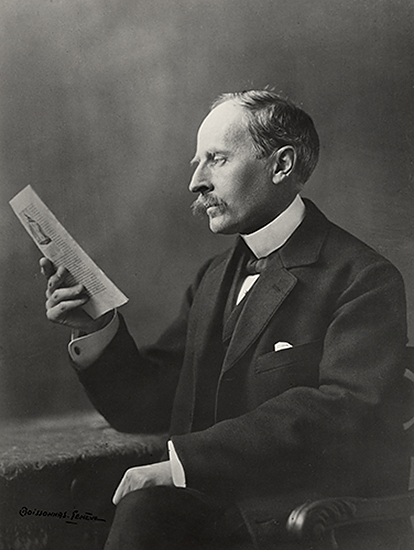 Posted by Holden Oliver (Kitzbühel Desk). Permalink | Comments (0)
Paris was a bold man who presum'd
To judge the beauty of a Goddess.

--John Dryden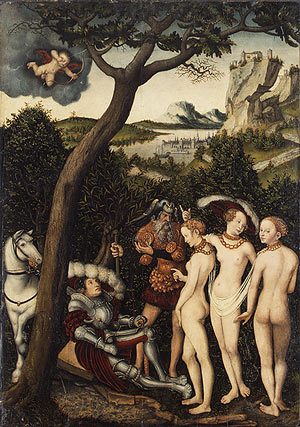 The Judgment of Paris, Lucas Cranach the Elder (1472-1553)
Posted by JD Hull. Permalink | Comments (0)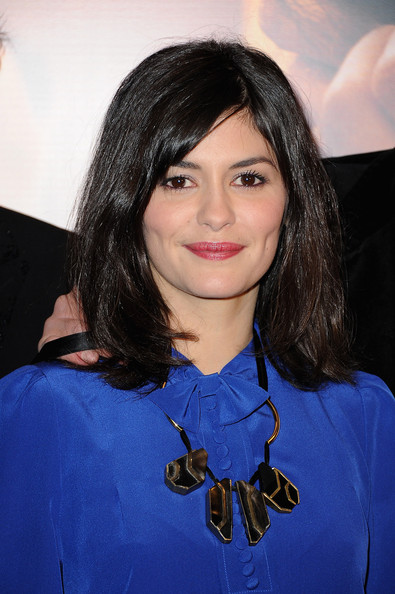 Source: Pascal Le Segretain/Getty Images Europe (2011)
Posted by JD Hull. Permalink | Comments (0)
October 16, 2019
You look like a city. You feel like a religion.

--L. Nyro, 1969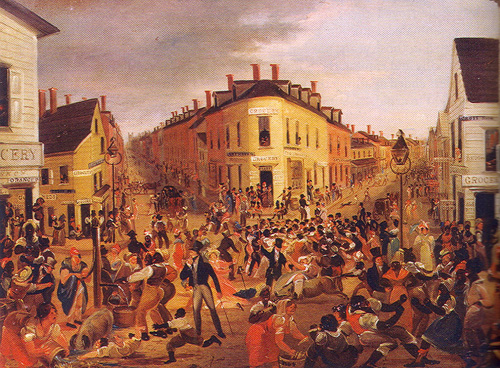 Five Points, George Catlin, 1827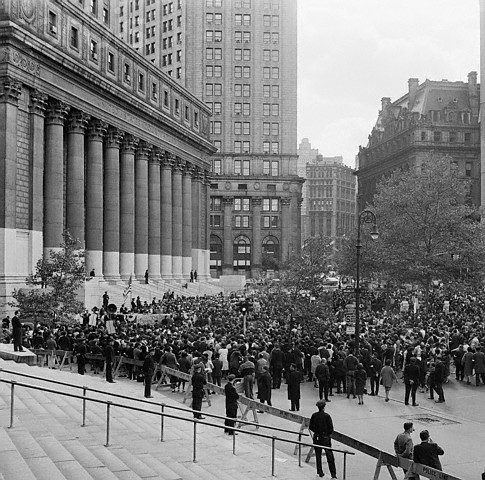 Foley Square, 1963 (Bettmann/CORBIS)
Posted by Rob Bodine. Permalink | Comments (0)
October 15, 2019
Never write a letter, never throw one away.

--Attributed to the late private investigator and consultant Thomas Corbally, two medieval priests, and three U.S. mayors.
For reasons which go back to 1974, I miss Hunter Thompson. This son of Louisville put some of his best and funniest stuff in personal letters--and he wrote volumes and volumes of them. Over 20,000. I've read some off and on for years; my favorites (and the funniest) are his with boss Jann Wenner, Rolling Stone magazine's founder and editor, in the 1970s and 1980s. Others are published in Thompson's books over the years. See this clip from a Charlie Rose interview, undated, but his Rose's with Thompson, likely about 1997. HST talks about letter-writing here.
Posted by JD Hull. Permalink | Comments (0)
October 14, 2019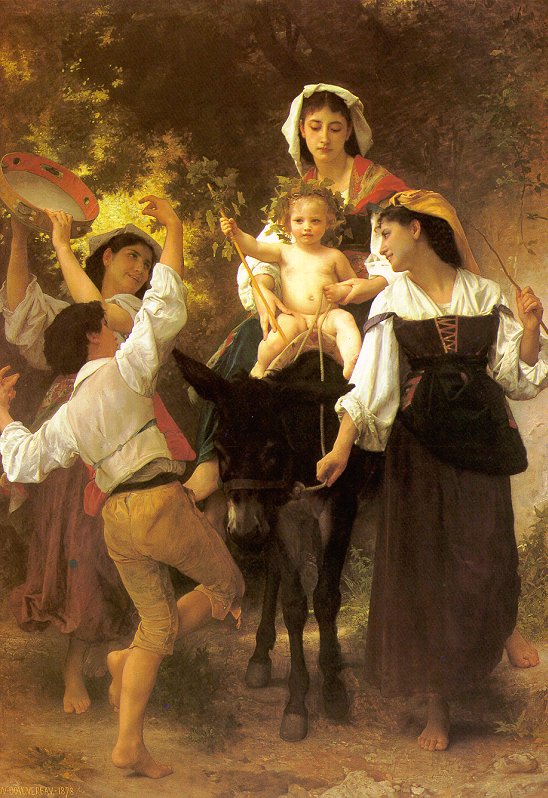 Cummer Museum, Jacksonville, Florida

Posted by JD Hull. Permalink | Comments (0)
October 13, 2019
...are right here. Revel in their Wisdom. Ignore them at your Peril. Teach them to The Help.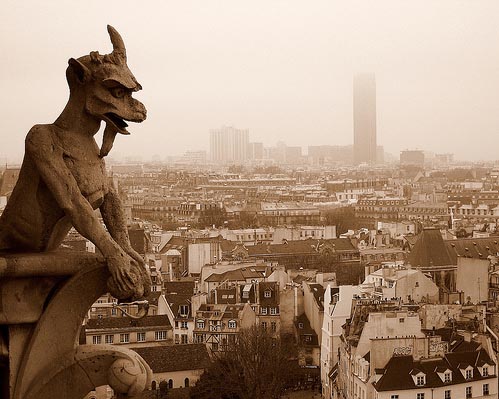 Posted by JD Hull. Permalink | Comments (0)