July 08, 2020
Every day 'white liberals' destroy more ideas, words, history and good people than Pol Pot. Get off your knees. Stand up to them.
#ResistWhiteTrashLiberals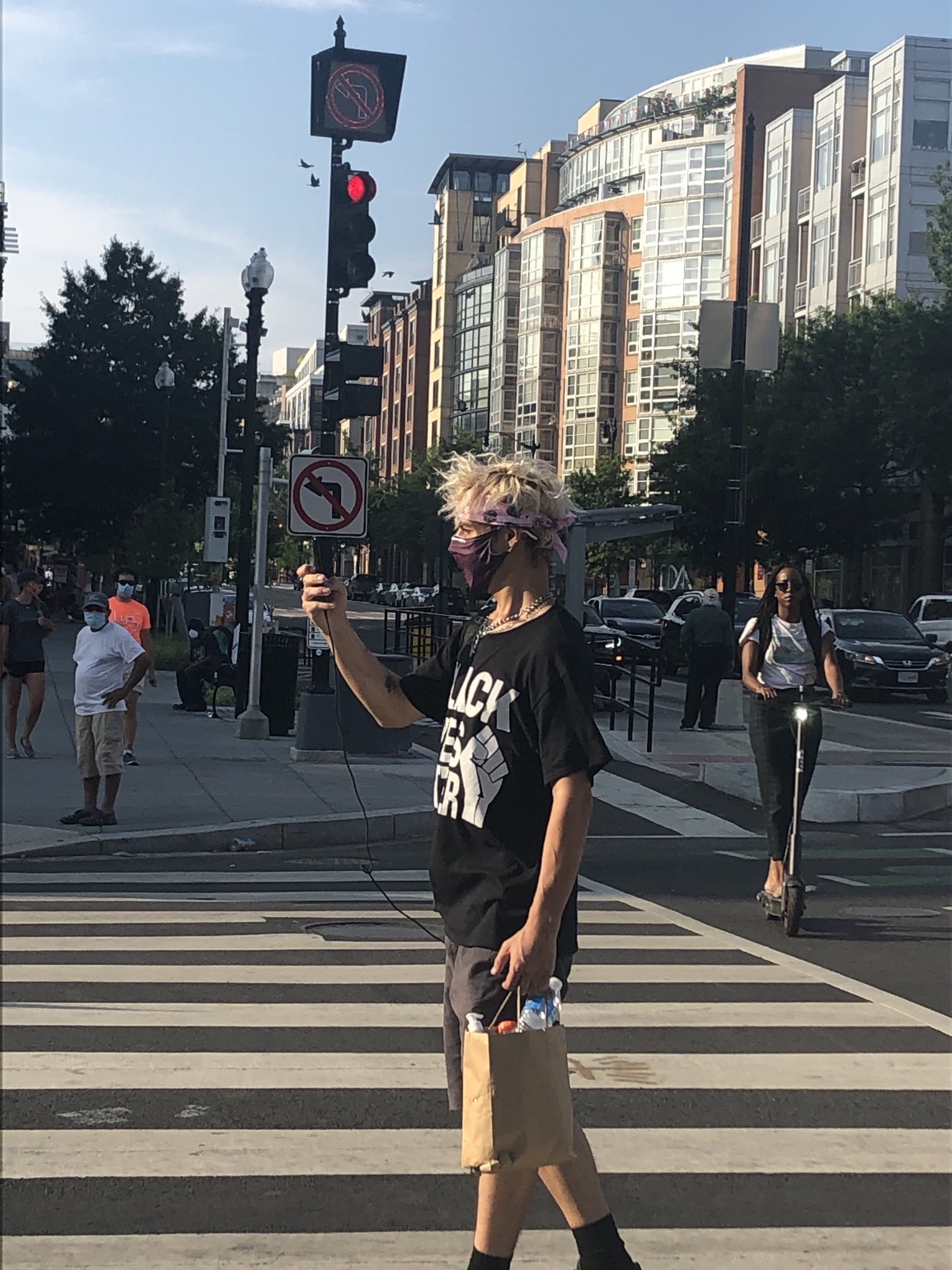 Posted by JD Hull. Permalink | Comments (0)
July 07, 2020
Eternity is a mere moment--just long enough for a joke.

--Hermann Hesse's version of Goethe, dead, possessed of a superior perspective, and speaking to Harry Haller, in Steppenwolf (1927).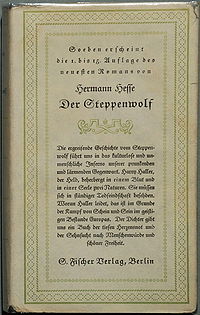 Posted by JD Hull. Permalink | Comments (1)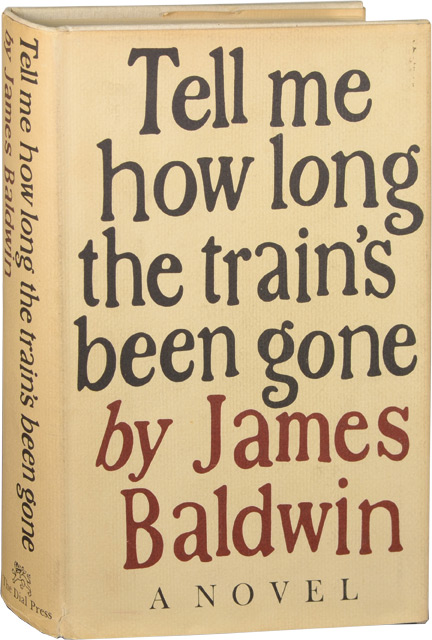 An essayist at heart, American novelist, poet and playwright James Baldwin (1924-1987) wrote his experimental fourth novel about the life of Leo Proudhammer, a black stage actor raised in Harlem who moves to Greenwich Village. Proudhammer has a heart attack on stage. Published in 1968, and panned by critics but widely read, "Tell Me How Long The Train's Been Gone" is an incredibly intense coming of age story set the 1930s and 1940s about racial prejudice, the American experiment, family, faith and sexuality.
Posted by JD Hull. Permalink | Comments (0)
Over-Communicate: Bombard, Copy Confirm. It's from our annoying but dead-on accurate 12 Rules. And it's short.
Rule Five: "Over-Communicate": Bombard, Copy and Confirm

I am indebted to Jay Foonberg for the inspiration for Rule 5--both "bombarding" and the idea of keeping clients continuously informed. Nearly all of my better thoughts about practice management are influenced by Foonberg. The notion of "bombarding" clients with paper and information does have obvious exceptions. For instance, you work with a GC who trusts you and wants you to leave her alone. She doesn't want you to copy her on every transmittal letter or e-mail. Fair enough. Just be 100% sure you know what she wants and doesn't want. But aside from that, this is a "can't miss" rule--and I am amazed that many good lawyers express surprise that my firm informs the client of everything at each step of the way, and copies our clients on everything.
Again, our eternal debt to Jay Foonberg for this rule. We just changed the words a bit. Thanks Jay for being the first lawyer to sit down and think about how clients really think.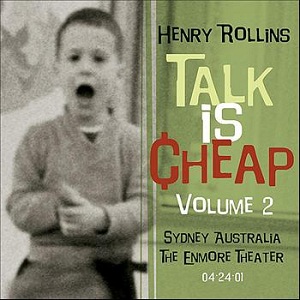 Over-Communicate--but keep it short and don't spazz it up.
Posted by JD Hull. Permalink | Comments (0)
July 06, 2020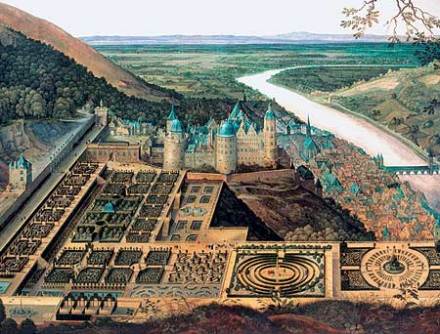 By Jacques Fouquières, Hortus Palatinus, (before 1620). Heidelberg Palace, gardens and terracing.
Posted by JD Hull. Permalink | Comments (0)
Based on actual experience lawyering, we wrote and published 12 Rules of Client Service in installments during a six-month period starting in October 2005. The 12 rules do seem to have legs. We are flattered. In whole or in part, they regularly appear in publications and sites for lawyers and non-lawyers (e.g., accounting and real estate). Some folks who discuss, quote or mention them like all 12 rules. Others like one or two in particular.
Our favorite? It's Rule Four: Deliver Legal Work That Change the Way Clients Think About Lawyers. It's our "Harry Beckwith" rule. Harry Beckwith, who first ignited the thinking of many professional services thinkers in "Selling the Invisible", was a huge influence on how we could make changes in everyone's lawyering--and the idea here is really his, not ours. An excerpt from Rule 4:
Why try "to exceed expectations" when the overall lawyer standard is perceived as low to mediocre? If your clients are all Fortune 500 stand-outs, and the GCs' seem to love you and your firm, is that because your service delivery is so good--or because other lawyers they use are so "bad" on service? Why have a low standard, or one that merely makes you look incrementally more responsive and on top of things than the boutique on the next floor up? Why not overhaul and re-create the whole game?

If you read the better writers on selling and delivering services, like Harry Beckwith in Selling The Invisible, you pick up on this simple idea: Rather than under-promise/over-deliver, why not change the way people think of lawyers generally and what they can expect from them generally? Get good clients--those clients you like and want--to keep coming back to you by communicating in all aspects of your work that you care deeply about your lawyering for them, you want to serve their interests on an ongoing basis and that it's a privilege to be their lawyer. Show them you fit no lawyer mold.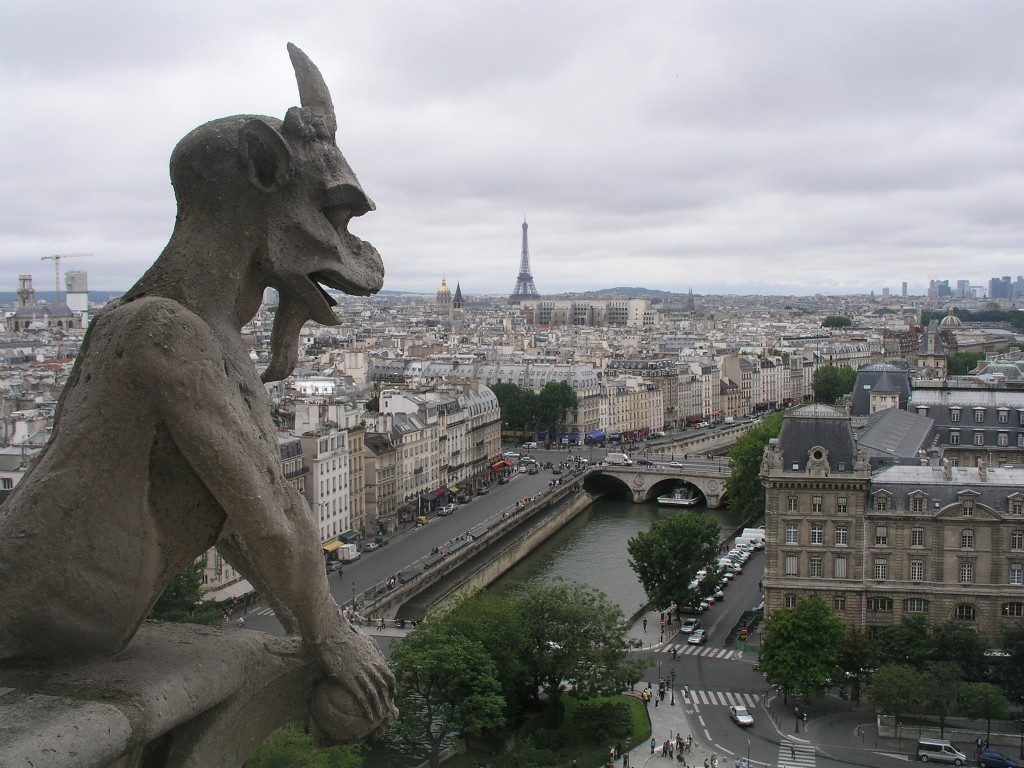 Posted by JD Hull. Permalink | Comments (0)
July 05, 2020
Can we talk about BLM? I'm a lifelong classic liberal. Voted mainly Dem (until recently) my whole life, worked on Hill for Dem Senator, raised $ for national Dem candidates, active in civil and human rights since I was 21. Even wrote professionally about C/H rights. I didn't vote for Trump. Black Lives Matter (BLM) started up 7 summers ago. BLM is not "liberal." BLM is a textbook Fascist organization. BLM at this point is only partly Black-run. BLM gets by on color and race pandering. BLM is, ironically, racist itself. BLM detests the vast majority of Americans. BLM is anti-freedom. BLM wants Americans to think, speak and act alike. Exactly alike, too. I implore you. Don't buy into it. Fight it. #ResistBLM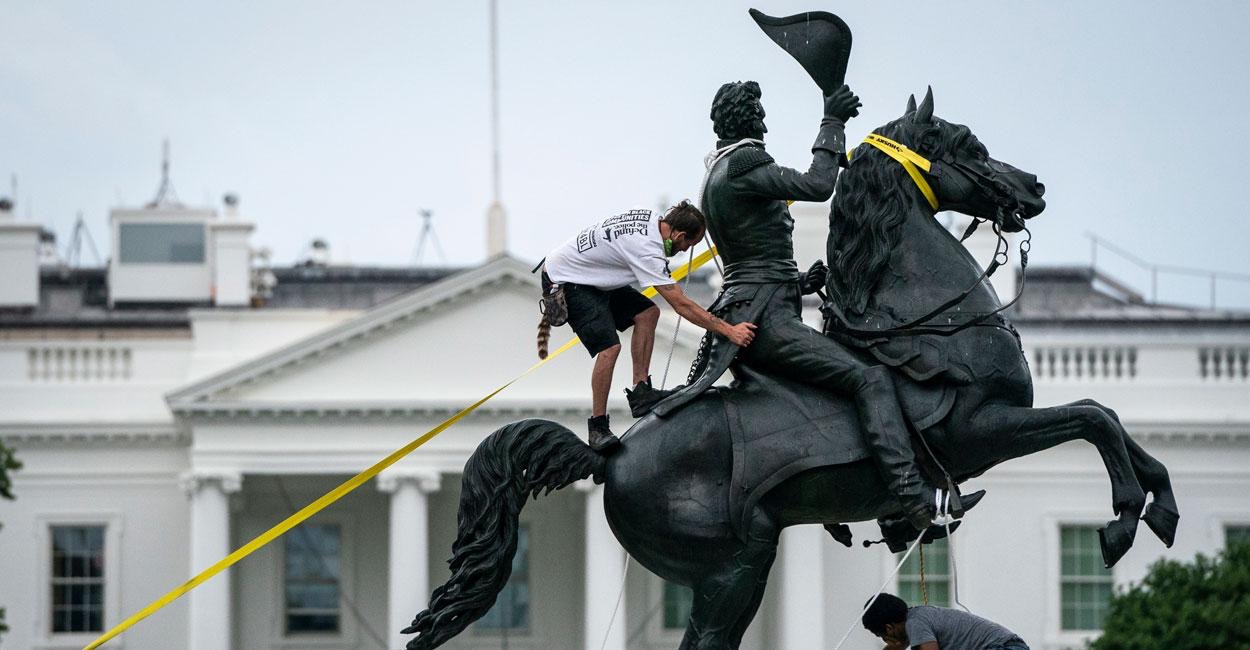 Posted by JD Hull. Permalink | Comments (0)
July 04, 2020

Americans are born outlaws. 2020? Year 231 of our current form of business. Still a very new nation. Happy 4th, Everyone.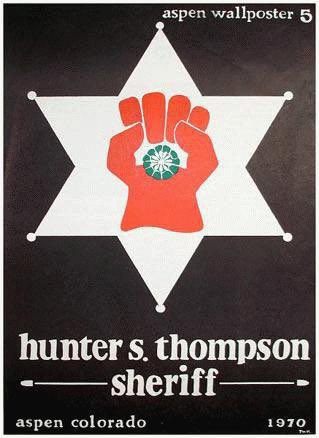 Posted by JD Hull. Permalink | Comments (0)
July 03, 2020
157 years. July 3, 1863. 2:05 to 2:30 PM. Gettysburg. Mainly a march. Not a charge. A hot day. Over 1100 CSA men died in that cornfield alone headed toward Emmitsburg Rd. 1,123 to be exact. In 25 minutes. They don't know what love is. They've no idea. I love you all.

Below: Pickett's march from the Confederate line looking toward the Union lines. Ziegler's Grove on the left; clump of trees on right. By Edwin Forbes (1839-1895)
Posted by JD Hull. Permalink | Comments (0)
Day 3 of Gettysburg. I had ancestors on both sides of the Civil War. Scores of them. I walked Pickett's charge through the old cornfield one cold autumn day alone 15 years ago. No one was around. No people. No vehicles. I had tears in my eyes when I reached the Angle.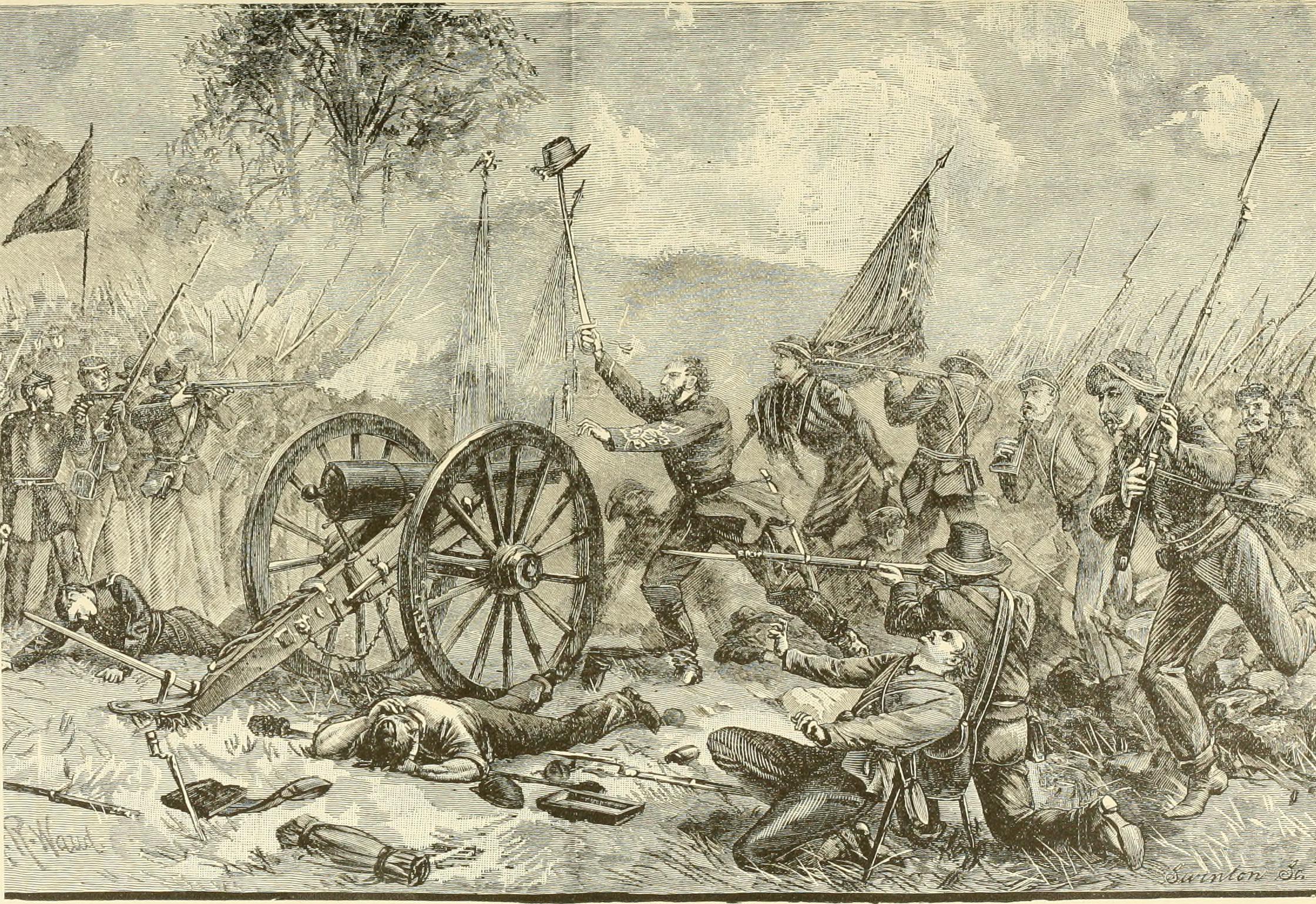 Posted by JD Hull. Permalink | Comments (0)
July 02, 2020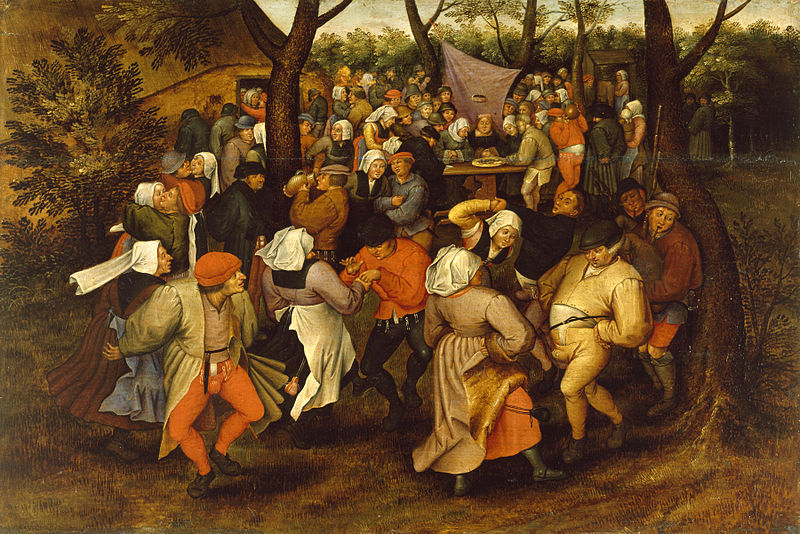 Posted by JD Hull. Permalink | Comments (0)
July 01, 2020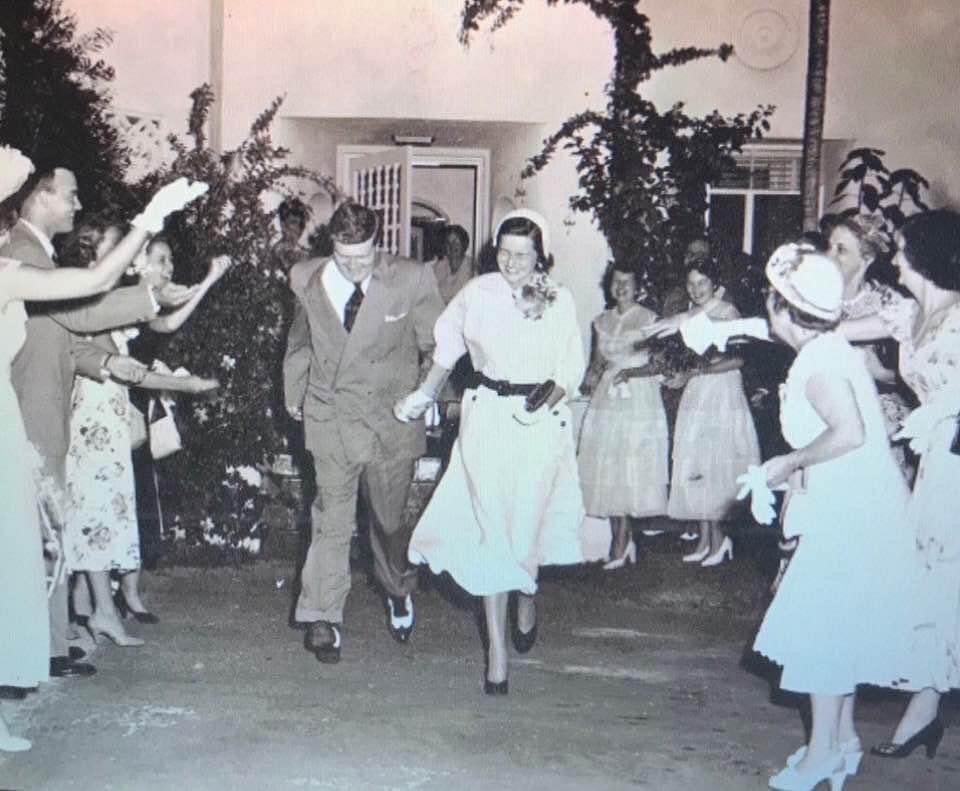 Posted by JD Hull. Permalink | Comments (0)
June 30, 2020
There is no joy except in creation. There are no living beings but those who create. All the rest are shadows, hovering over the earth, strangers to life. All the joys of life are the joys of creation: love, genius, action...
--Romain Rolland (1866-1944), Nobel Prize winner, in "Lightning Strikes Christophe"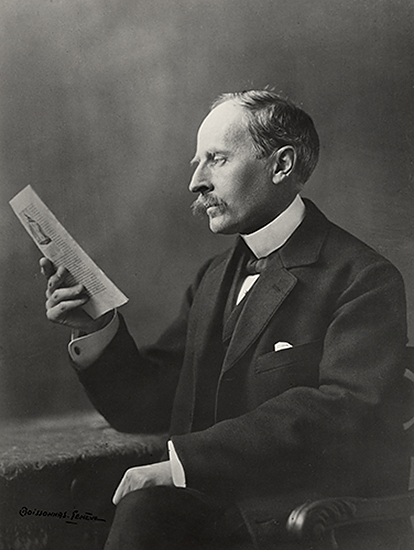 Posted by JD Hull. Permalink | Comments (0)
Jean Kennedy Smith (1927-2020). RIP. I liked her. I liked her feisty lawyer's lawyer husband Steve, too. Quiet, tough behind-the-scenes upbeat can-do people. She's the last of Joe and Rose's kids to leave us. Only her late brother Ted was younger.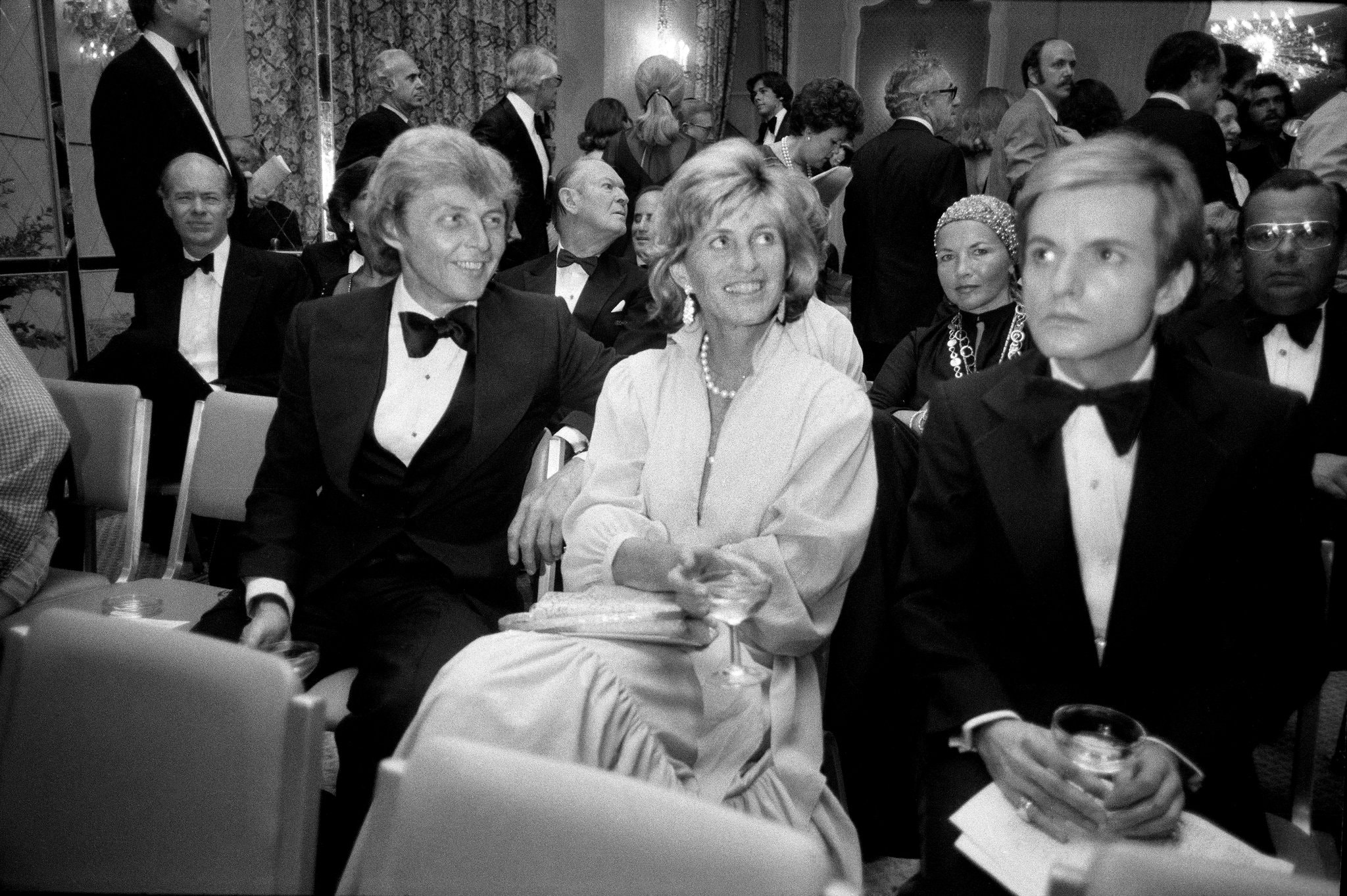 Posted by JD Hull. Permalink | Comments (0)
June 29, 2020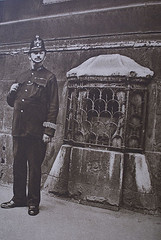 We've written about it before. I have a thing about it--probably because for now I live a lot of the time in California in an "old" 22-year-old home. Back East, in DC, NYC and Nantucket, and other parts of the U.S. where people do not use "party" as a verb, there's much older stuff, of course, sometimes going back to the 1600s--but nothing like you stumble upon every moment in dear old Albion and Western Europe. Sorry, rock and cave paintings and U.S. mound-builder relics don't cut it for me as much; so alert the Oberlin College faculty, the BIA and NPR--and then sue me. I like old books, old homes, old things; but they need to be the relics of real goofy-looking Europeans like me.
The Stone is important to me because it's mysterious and fires the imagination--not because it's way old. There's a myth that the Stone was part of an altar built by Brutus of Troy, the legendary founder of London. Not true in any respect--but the Stone is Dang Olde, older than Boudica, Tacitus, Disraeli or Keith Richards, and at the very minimum, an enduring symbol of the Authority of The City since London Roman times. So we're talking about at least 2000 years of Stoneness. Some scholars think 3000 years.
Anyway, finding It is easy: you head east, down Fleet Street, past Dr. Johnson's house, past St. Paul's a block north, staying on Fleet Street (not Lane) which becomes Ludgate Hill (past intersection with Old Bailey), which becomes Cannon Street, to 111 Cannon, across from the tube station.
Got it? You'll miss It if you're not careful. You may give an oath to It if you like. The Stone likes that.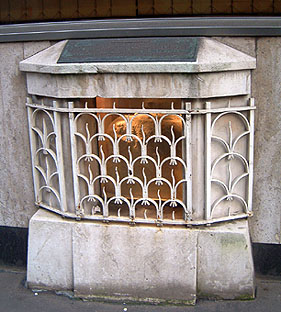 Original: 8-29-08

Posted by JD Hull. Permalink | Comments (0)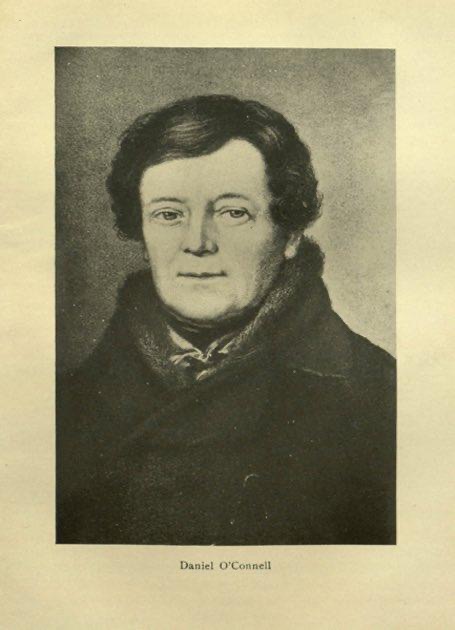 Posted by JD Hull. Permalink | Comments (0)
June 28, 2020
All women become like their mothers. That is their tragedy. No man does, and that is his.

― Oscar Wilde, The Importance of Being Earnest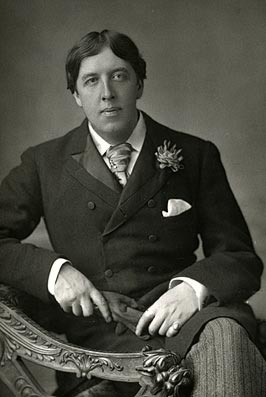 Posted by JD Hull. Permalink | Comments (0)
Education is not just about getting a job.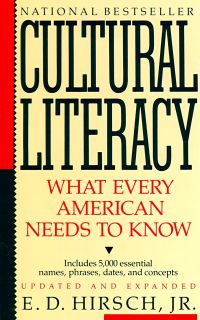 Posted by JD Hull. Permalink | Comments (0)
"'Tis needful that the most immodest word/Be look'd upon and learn'd."
— Wild Bill Shakespeare, King Henry IV, Part II
Image: HST at Duke University, Page Auditorium, October 1974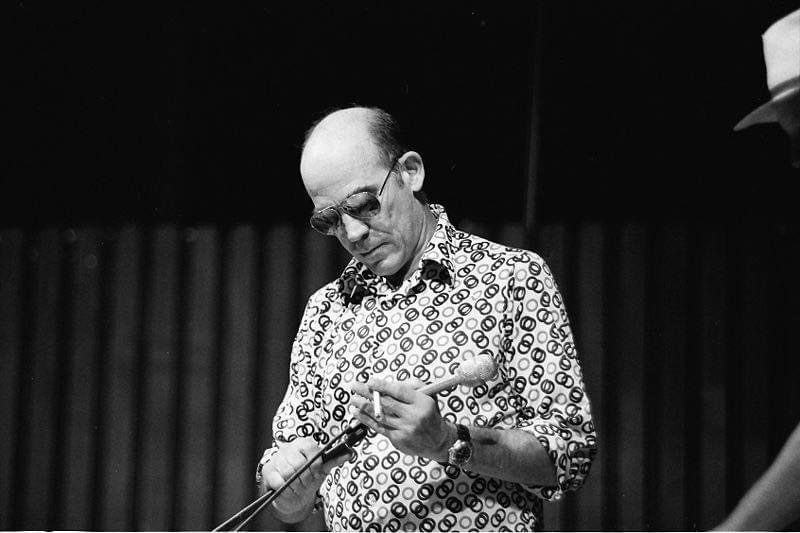 Posted by JD Hull. Permalink | Comments (0)
June 27, 2020

Melissa Jane Holt Hull (1845-1918). Born and died in Mountain Grove, MO. Of English stock in America since early 1700s. Raised 7 Hulls, including my great-grandfather John Daniel Hull I. Lost her home twice during the Civil War. Her father John Holt was killed at age 48 working in his fields in 1862. Shot in the back. Died amongst family on kitchen floor of his house. Bled to death. She was 16. In post-war years, she helped get my family through its worst years since our arrival in Virginia from Germany in 1750.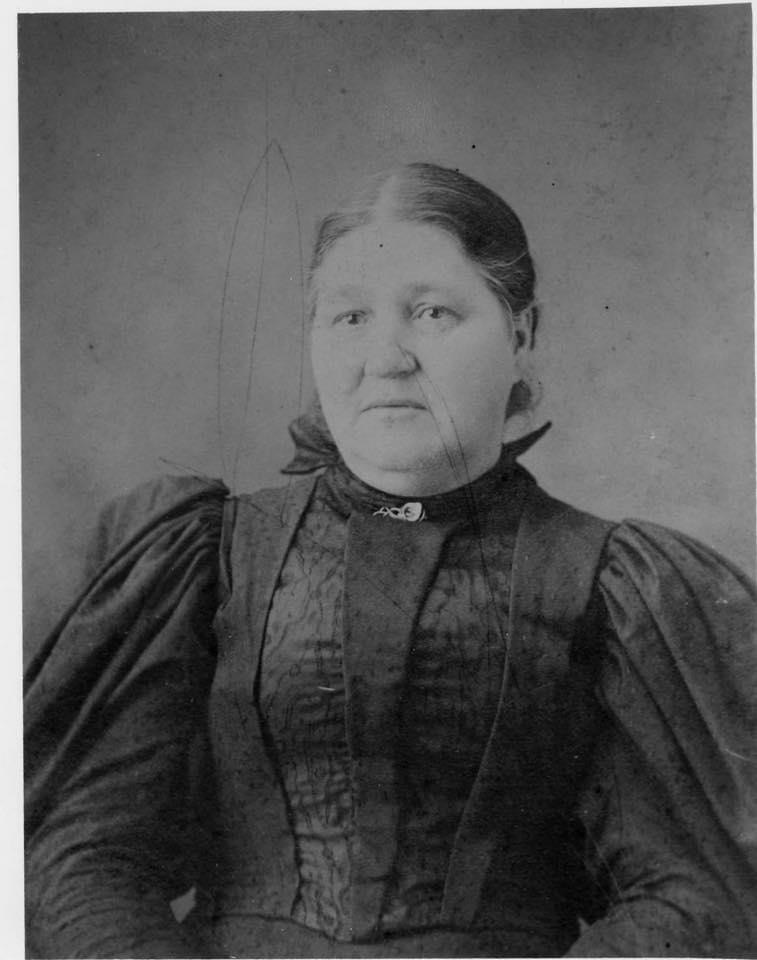 Posted by JD Hull. Permalink | Comments (0)
June 26, 2020
My Other CV: Dem then, GOP now. But always the same guy.
Over the years this blog has showcased a number of pet issues and themes. And apart from customer service, litigation strategies, lawyering abroad and cultural literacy. One of them has been the importance of thinking independently about law, government, politicians and political ideologies.
Or thinking about Anything. There are these days lots of good, and arguably "bad" notions and ideas--nationally and internationally--all along the political spectrum, and there is no reason to pick one party, camp or pol to follow on all ideas.
After all, people, not ideologies, solve public problems.
You don't need a label. You need not be a Democrat, Republican, Libertarian, Anarchist or Nihilst. You can "mix and match" both pols and ideas. Me? I've changed, if subtly, and in ways that trouble a friend here and there. But my thinking is pretty much the same as it was when I was in my 20s. As a "liberal", I never trusted Big Labor. I've never liked the "politically correct" speech regimen many traditional liberals unfortunately embraced. To the contrary, I've always admired free speech--and I revel in it. But the main change is that last year I registered Republican for the first time. Not much else is different.
Most of us do have a Political-Civil Rights-Human Rights-Social Justice resume, CV or profile (hereinafter "Political CV"). I use "political" broadly here to describe anything related to participation in public affairs where some social purpose was fully served beyond my own self-aggrandizement, ego or pleasure. More than one purpose is okay; few of us do anything out a pure heart to "will one thing." So below I've fashioned my Political CV. Forget about Dem or GOP or Libertarian scripts. I've listed things that I did in large part "for the public good." For example, things I'm not including are Senior Class President (mix of duties and agendas), Eagle Scout (the same), working in a union-shop factory (Keebler's, in my case), membership in student or church groups with some but not primary political or social welfare slant, merely being asked to run for Congress (and saying no), merely voting, serving on an elected but non-partisan Zoning Board for a community of 40,000 or going to see Jerry Rubin, Timothy Leary or Milo speak at the Cow Palace. Or throwing a huge pickle at an on-stage Iggy Stooge (and hitting him).
But passing out leaflets for a political candidate, demonstrating against POTUS candidate and Alabama Governor George Wallace or working regularly with the urban homeless? Oh yeah. Those are "political". They reflected my idea of furthering "the public good" at the time I did I them. You get the idea. There's got to be a cause, some heat, some passion in an activity that helps others. Doesn't matter if it's a national issue or not. Doesn't matter if there's rhetoric involved.
Anyway, I've been an "activist" in everything I've ever done--and particularly with respect to groups I've joined or with which I've identified. So since I was 16, here is my political resume in chronological order. I'll update it as I remember things things:
1. Campaigned twice for Jerry Springer (Ohio-D), for runs for Congress and City Council in Cincinnati.
2. Campaigned more briefly but earnestly for Howard Metzenbaum, U.S. Senator (Ohio-D)
3. Worked with Armstrong United Methodist Church in Indian Hill, Ohio on several long-term projects for inner-city kids in Cincinnati, Ohio. Some with my mother (Head Start). Some in connection with working toward God & Country Award for BSA. (I was Boy Scout.)
4. Worked twice at as counselor at a camp for inner-city handicapped kids at summer camp in Cincinnati.
5. My party's candidate for 1970 Governor of Ohio Boys State. I was "liberal" party candidate and lost to a black kid from Sandusky. Ohio named Tony Harris. The race made news on television and in newspapers all over Ohio.
6. Student Reporter, Duke University Daily Chronicle. Civil Rights Beat, Durham. (1972-73)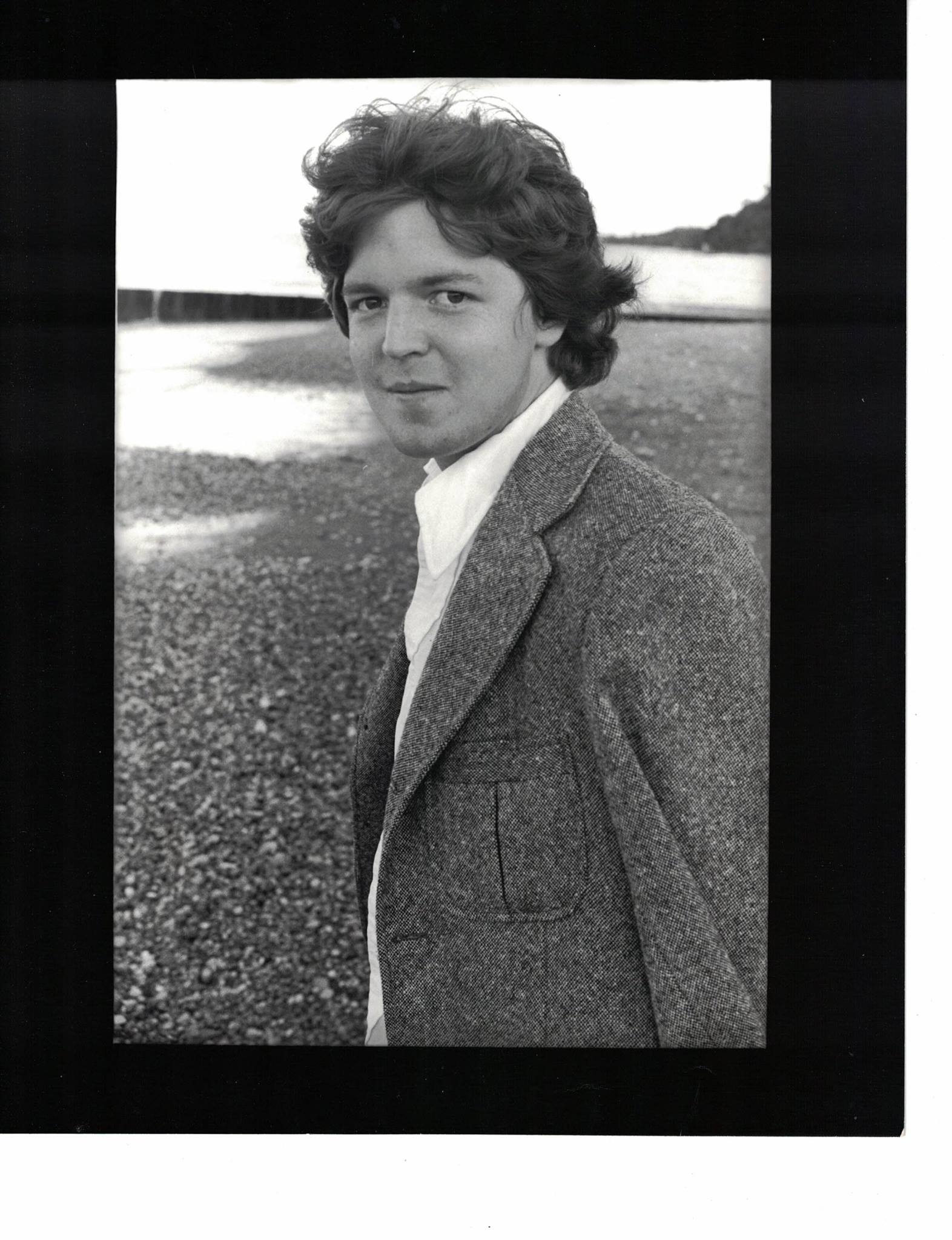 7. Demonstrator, anti-Vietnam war movement. Several marches, demonstrations, including Moratorium in D.C. Demonstrated against POTUS candidate George C. Wallace.
8. Wrote "Soul City: A Dream--Will it come true?" feature for Duke daily Chronicle. March 1974. Interviewed among others Floyd McKissick, one of founders of Soul City, the first model black city in America. Paper won acclaim and 2 awards for this reporting.
9. Aide, Sen. Gaylord Nelson (Wis.-D) (1974-1975, parts of 1976) Spearheaded demonstration project passed in Congress in preventative health care for Menominee Indian tribes in Wisconsin.
10. Worked for Lawyers Committee Under CIvil Rights suing VA furniture makers under Title VII. Class action suit. Covington & Burling.
11. Worked off and on but actively for 2 years helping probe possible violations of Voting Rights Act by large Ohio city. Department of Justice/Legal Aid Society.
12. Awarded 1-year poverty law fellowship in Toledo, Ohio. Turned down to move back to DC.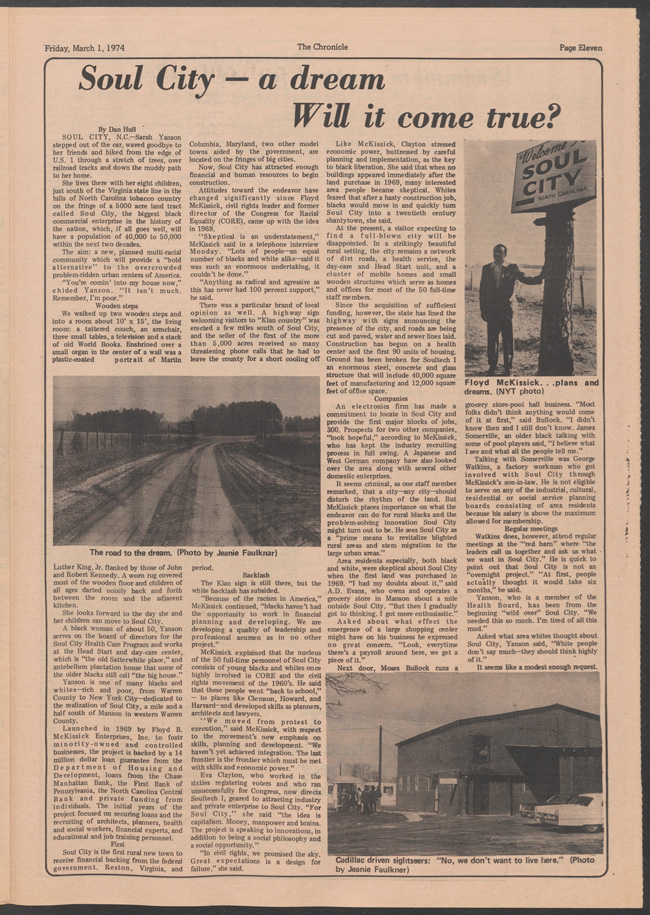 14. Two of three law review articles on racial discrimination under Constitution. Zoning and Voting.
15. Two feature articles appearing in major paper Sunday magazine. First on zoning in a small Ohio River town, New Richmond, Ohio. Second about a 1st Amendment and zoning crusader named John Coyne in rural Clermont County, Ohio.
16. Aide, Representative Bill Gradison (R-Ohio) 1978-1981. Health. Energy. Natural Resources,
17. Treasurer 2003 State Assembly Campaign for CA Democrat, Karen Heumann.
18. Chief San Diego Fundraiser and (briefly) CA Convention Delegate. Wesley Clark for President (2003-2004)
19. Board of Directors, North San Diego County Democrats (2002-2012)
20. Hillary Clinton for President, 2008, 2016.
21. Co-Founded (with Peter B. Friedman) One Night/One Person Winter Homeless Program in Northern America & Europe 2015.
Original: April 3, 2019
Posted by JD Hull. Permalink | Comments (0)
It's #FreeThoughtFriday.
For an entire day?
Pretend that you think on your own.
Below: Kerouac and Carr in NYC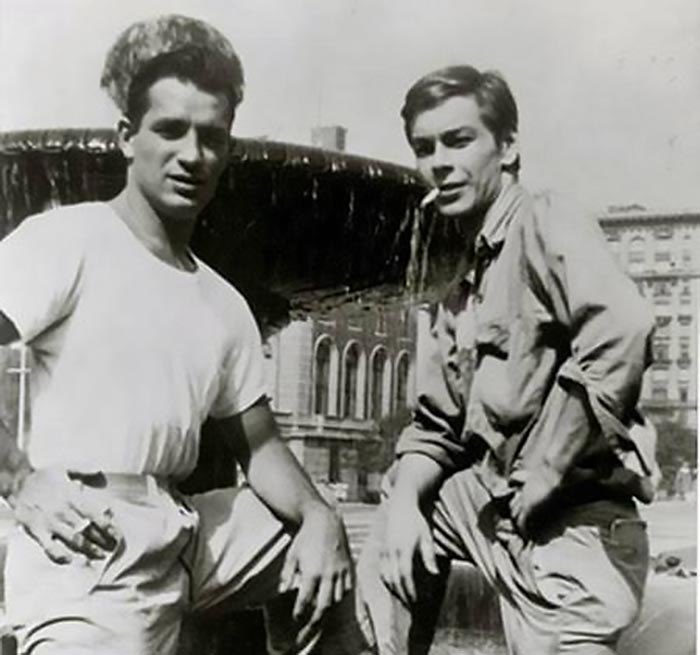 Posted by JD Hull. Permalink | Comments (0)
I am irritated by my own writing. I am like a violinist whose ear is true, but whose fingers refuse to reproduce precisely the sound he hears within.

--Gustave Flaubert (1821-1880)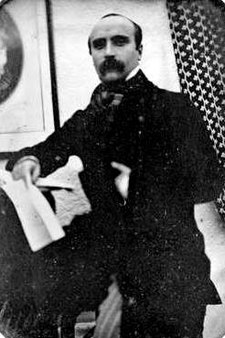 Posted by JD Hull. Permalink | Comments (0)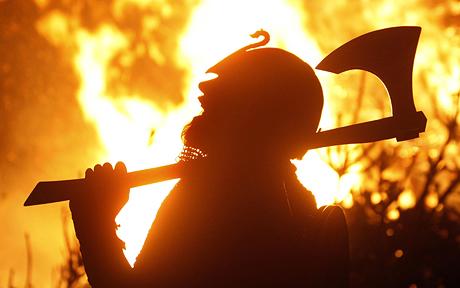 Wild Men. Wild Women. Wild Men and Wild Women are people who listen only to the little voice in their head. They get things done. They build things. Uncertainty and turbulence--in the economy, stock markets, governments, the weather, bad odds, you name it--only get their juices flowing. True, they often have dark and self-destructive sides—but we seem to like giving them a pass. They come with evey political and cultural stripe. They don't care what you think. Ever.
1. Christopher Columbus
2. Ted Turner
3. Dr. Johnson
4. Dr. Thompson
5. Theodore Roosevelt
6. Henry Ford
7. Michelangelo
8. Ayn Rand
9. Walt Disney
10. Japan
11. Boudica
12. Winston Churchill
13. Benjamin Disraeli
14. Arianna Huffington
15. Bucky Fuller
16. Nino Scalia
17. Bill Buckley
18. Bill Clinton
19. Steve Jobs
20. Ben Franklin
21. Nick Nolte
22. Jerry Lee Lewis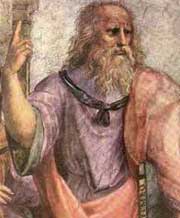 Plato (#27) was way Wild. Read the Timaeus.
23. The Welsh
24. Jann Wenner
25. Audie Murphy
26. Rasputin
27. Plato
28. Catherine the Great
29. Val Kilmer (way wilder than Jim Morrison)
30. Harry Dean Stanton
31. LBJ
32. Julius Caesar
33. Peter O'Toole
34. John Lennon
35. Joseph P. Kennedy, Sr.
36. Peter Sheridan
37. Christopher Hitchens
38. George Patton
39. Warren Beatty
40. Jack Nicholson
41. W.B. Yeats
42. Brigham Young
43. Robert Mitchum
44. Joan of Arc and Charles Barkley (tie)
45. Dylan Thomas
46. "E"
47. Boswell
48. Ben Jonson
49. Mae West
50. Daniel Pinchbeck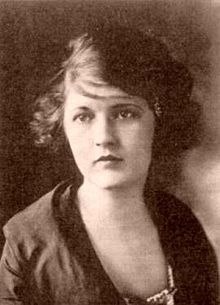 Zelda Fitzgerald (#90) was Wild. So was her childhood friend Tallulah Bankhead (#91).
51. Daniel O'Connell
52. Quentin Crisp
53. David Boies
54. Holden Oliver
55. St. John of Patmos
56. John Henry "Doc" Holliday
57. Genghis Khan
58. Alexander
59. Charles Bukowski
60. Gordon Liddy
61. Malcolm Lowry
63. Keith Moon
64. Jonathan Swift
65. Babe Ruth
66. Chrissie Hynde
67. Donald Rumsfeld
68. Warren Zevon
69. Kim Jong-un
70. Billy Martin
71. JDH IV
72. Guy de Maupassant
73. Grace Slick
74. Edna St. Vincent Millay
75. Mickey Mantle
76. François Villon
77. Friedrich Nietzsche
78. Rep. Bob Eckhardt (Texas-D) (gifted, eloquent, exotic)
79. Al Neuharth
80. Ray Davies
81. Marc Randazza
82. Skippy the Head
83. Alec Baldwin
84. John Huston
85. Australia
86. Oscar Wilde
87. Oscar Levant
88. Ava Gardner
89. Frank Sinatra
90. Zelda Fitzgerald
91. Tallulah Bankhead
92. Norm Pattis
93. Frances Farmer
94. Richard Burton
95. Partner Emeritus
96. Margaret Thatcher
97. Racehorse Haynes
98. Ben Bradlee
99. Davey Crockett
100. William Randolph Hearst
101. Steve Bannon
102. Donald Trump
103. Mike Cernovich
104. Scott Greenfield
105. Norm Pattis
106. Elvoy Raines
107. Bobby Knight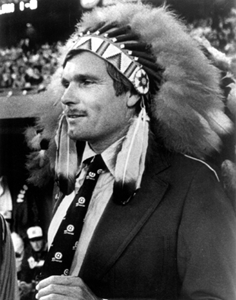 Meet Ted (#2). He never cared what you thought.

Posted by JD Hull. Permalink | Comments (0)
June 25, 2020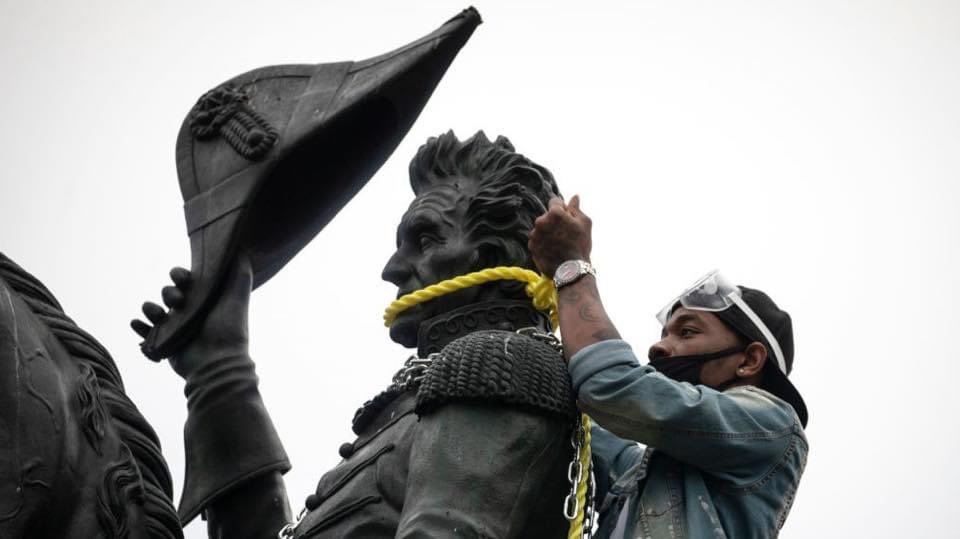 Posted by JD Hull. Permalink | Comments (0)
June 24, 2020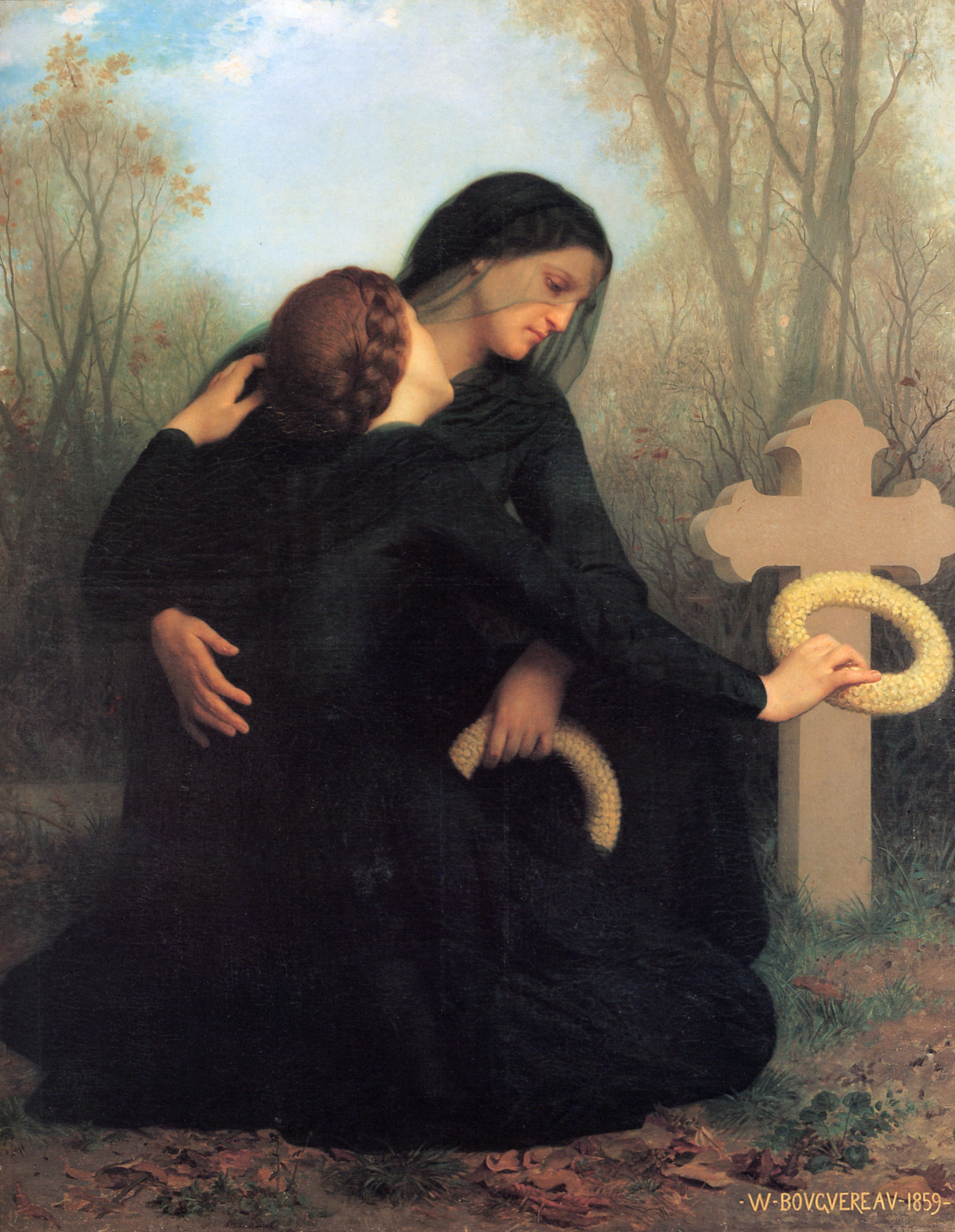 The Day of the Dead (1859), William-Adolphe Bouguereau
Posted by JD Hull. Permalink | Comments (0)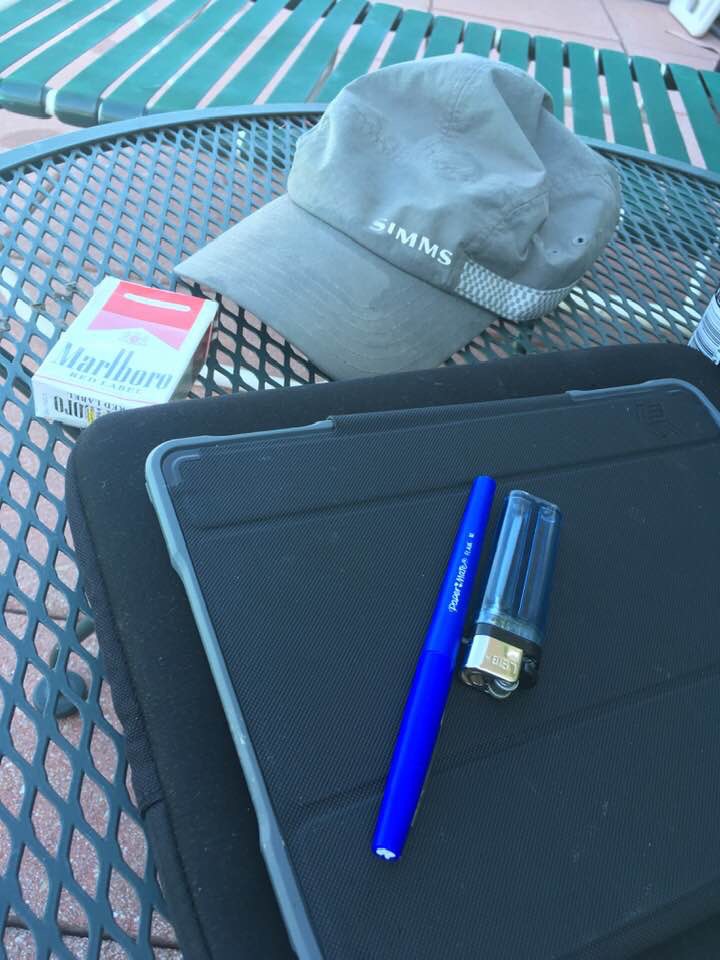 Posted by JD Hull. Permalink | Comments (1)
June 23, 2020
If you have nothing nice to say, come sit by me.

-- Alice Roosevelt Longworth
Died on February 20, 1980 at 96.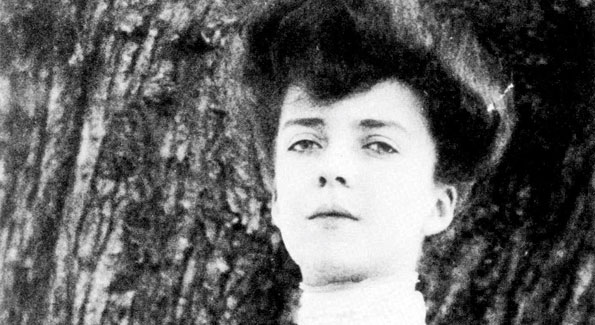 Posted by JD Hull. Permalink | Comments (0)
Established in 1859 as the "Potomac Barge Club", the Potomac Boat Club is a rowing club on the Potomac River that sits on half an acre along Georgetown's southwestern border. It hosts several hundred members: recreational rowers, Washington-Lee High School crew team and professional athletes. Two members, Larry Hough and Tony Johnson, won the silver medal in coxless pairs at the 1968 Summer Olympics in Mexico City. The club's current building (below) dates to 1908.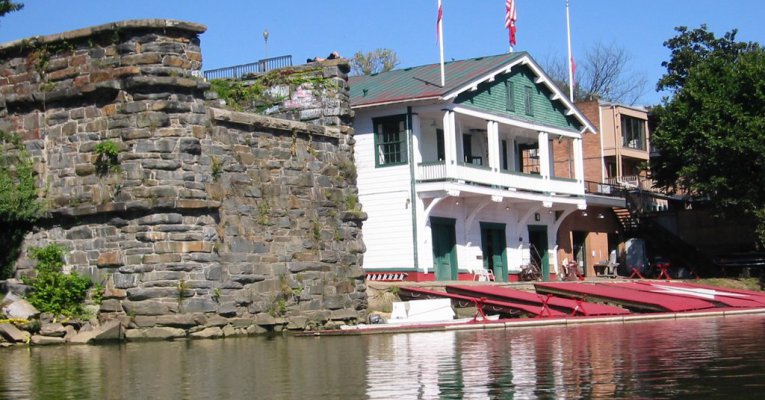 Posted by JD Hull. Permalink | Comments (0)
June 22, 2020
Quality has a yen for resurrection. It endures; it repeats. Quality has great legs.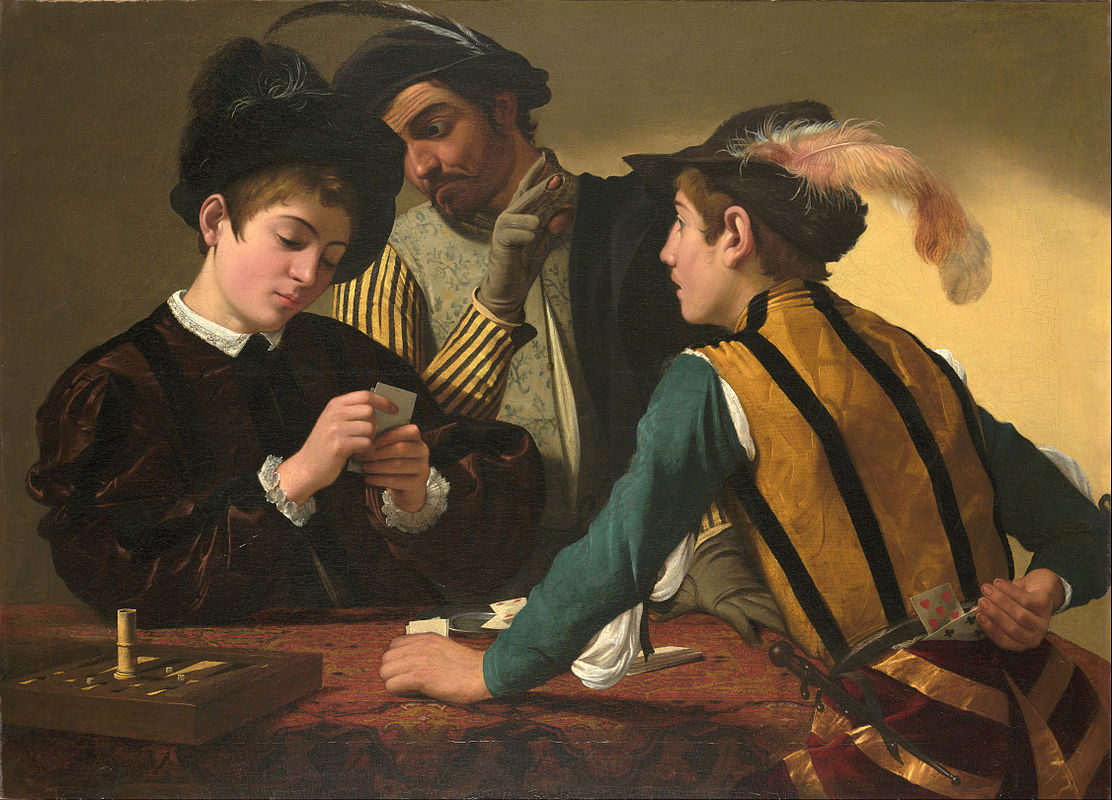 Caravaggio's "The Cardsharps", c. 1594. Oil on canvas, 37" x 52". Kimbell Art Museum, Fort Worth, TX.
Posted by JD Hull. Permalink | Comments (0)
June 18, 2020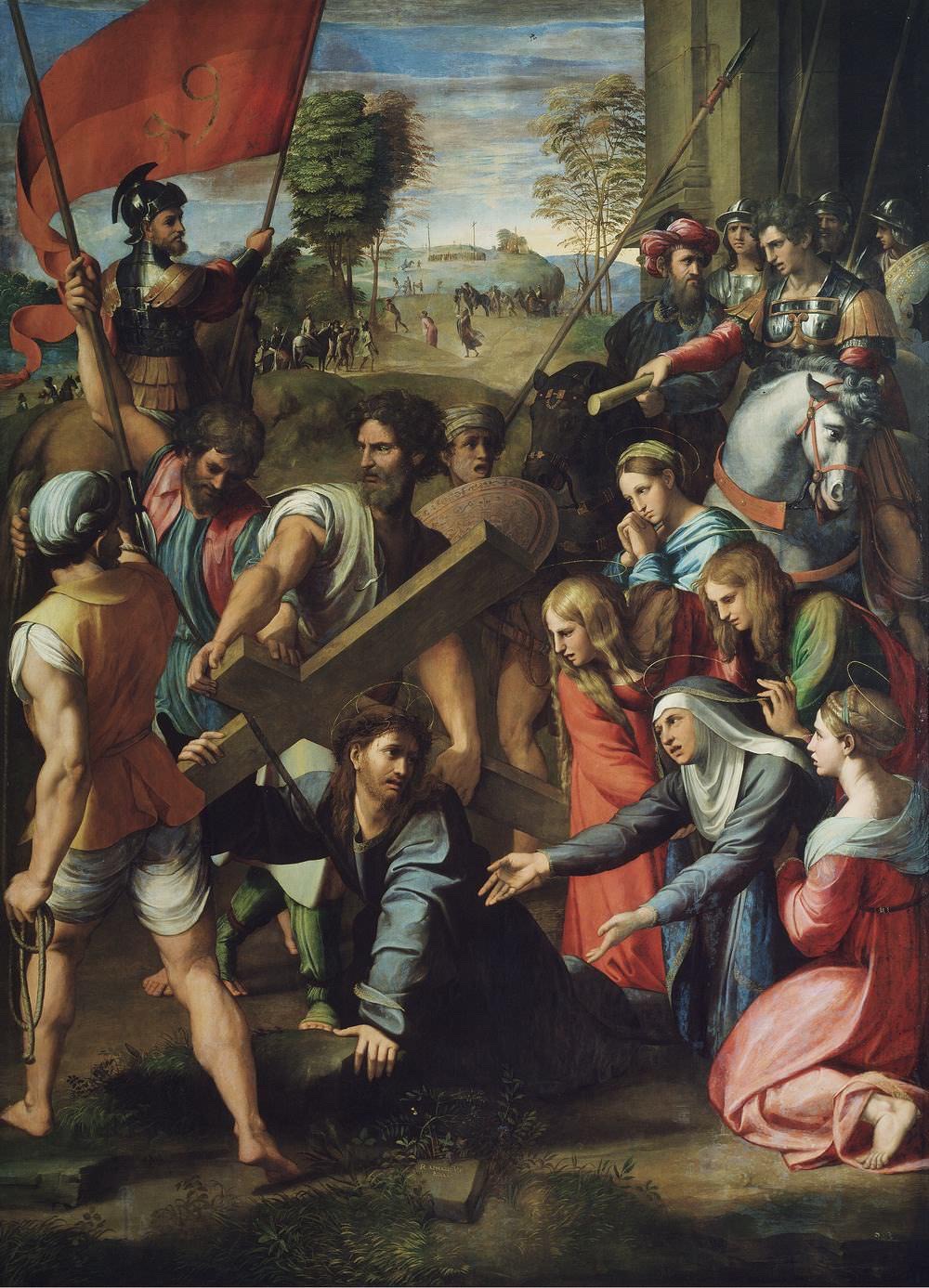 Posted by JD Hull. Permalink | Comments (0)
Get off your knees today. Resist the Mob. Be in the World. Think on your own. All that.
Posted by JD Hull. Permalink | Comments (0)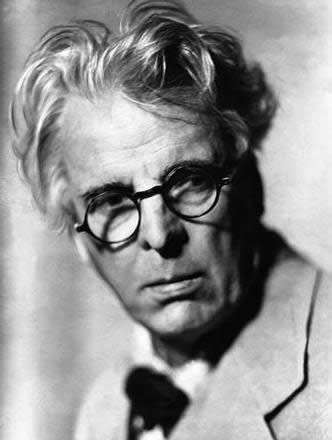 On Easter Monday, April 24, 1916, Irish republican leaders staged an Easter Rising against British rule in Ireland. The uprising, the most significant Irish revolt since 1798, took place mainly in Dublin. It was unsuccessful. The British eventually executed 16 people, including most of the uprising's leaders, for treason. In the five months that followed, William Butler Yeats, poet, pol, patriot and mystic, wrote and completed "Easter, 1916":
I have met them at close of day
Coming with vivid faces
From counter or desk among grey
Eighteenth-century houses.
I have passed with a nod of the head
Or polite meaningless words,
Or have lingered awhile and said
Polite meaningless words,
And thought before I had done
Of a mocking tale or a gibe
To please a companion
Around the fire at the club,
Being certain that they and I
But lived where motley is worn:
All changed, changed utterly:
A terrible beauty is born.
That woman's days were spent
In ignorant good-will,
Her nights in argument
Until her voice grew shrill.
What voice more sweet than hers
When, young and beautiful,
She rode to harriers?
This man had kept a school
And rode our winged horse;
This other his helper and friend
Was coming into his force;
He might have won fame in the end,
So sensitive his nature seemed,
So daring and sweet his thought.
This other man I had dreamed
A drunken, vainglorious lout.
He had done most bitter wrong
To some who are near my heart,
Yet I number him in the song;
He, too, has resigned his part
In the casual comedy;
He, too, has been changed in his turn,
Transformed utterly:
A terrible beauty is born.
Posted by Holden Oliver (Kitzbühel Desk). Permalink | Comments (0)
June 17, 2020
There is no joy except in creation. There are no living beings but those who create. All the rest are shadows, hovering over the earth, strangers to life. All the joys of life are the joys of creation: love, genius, action...

--Romain Rolland (1866-1944), Nobel Prize winner, in "Lightning Strikes Christophe".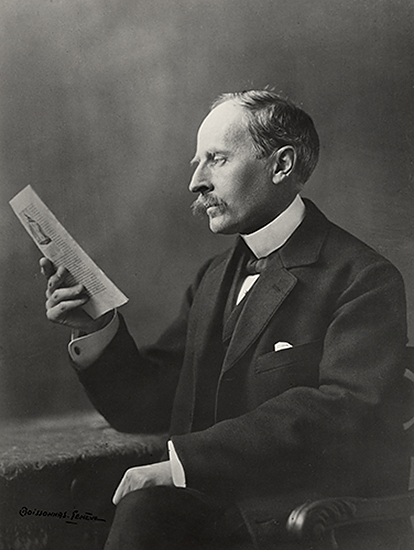 Posted by Holden Oliver (Kitzbühel Desk). Permalink | Comments (0)
150 years of white liberals enabling a failed culture is long enough. Let American blacks come up with a plan and do some real work for a change. I'm tired of Afro-American bullshit, excuses, self-lies, laziness, lack of discipline and self-pity. Get to work y'all. I'm done.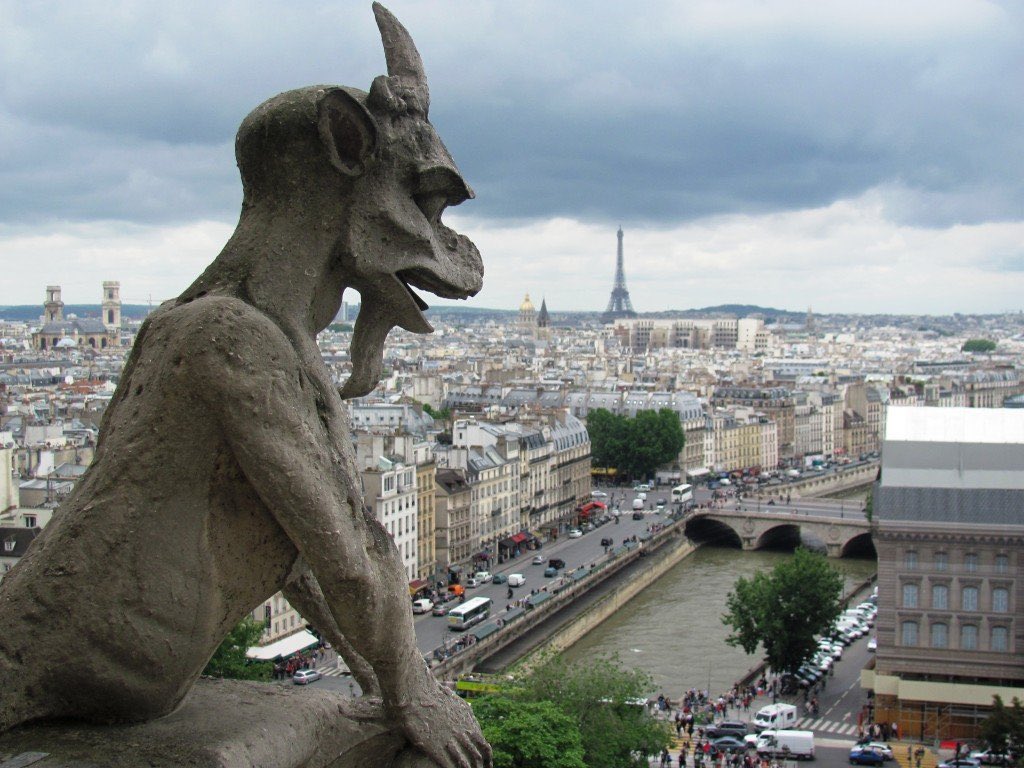 Posted by JD Hull. Permalink | Comments (0)
June 16, 2020
Please support our cops. Do not support BLM ("Black Lives Matter")—a world class scumbag organization with scumbag leaders since its scumbag start 7 summers ago. However, the US Bureau of Land Management "BLM" is very cool and not scumbags. Support good cops. Condemn bad killings. Love black people. And good crops. Support Motherhood. But Black Lives Matter is a major piece of shit.
Posted by JD Hull. Permalink | Comments (0)
June 15, 2020
Today, June 15, the great human rights document known to most of us as the Magna Carta--also the Magna Charta or the Great Charter--celebrates its 805th birthday. The Charter was of course imposed by feudal barons on the English King John Lackland at the banks of the Thames near Windsor, England, on June 15, 1215. By limiting the king's absolute power, and protecting the rights of at least some of his subjects, the document wisely signed that day by King John (1199-1216) became a critical building block in both English and American constitutional law.
The Magna Carta did two groundbreaking things. It acknowledged that punishment of citizens must be under the law of the land. More generally, it also gave rise to a settled notion, and expectation, that a monarch should not and cannot act on a completely arbitrary basis. What spurred the barons to confront King John? Answer: Taxes, mainly, without notice, over and over again, to pay for John's lackluster military campaigns on the continent.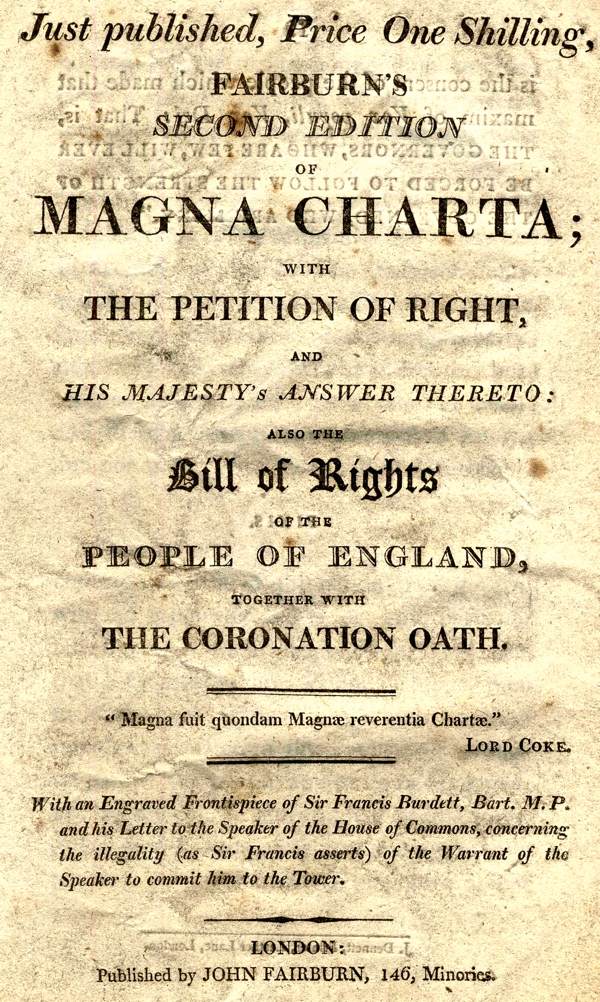 A reprinting in London in 1600s.

Posted by JD Hull. Permalink | Comments (0)
June 13, 2020
William Beard Hull (1837-1929). Born Augusta County, Virginia. In 1858, as oldest son, Bill, 21, on saddle horse served as his family's scout to move his parents Dan and "Mae" and his six brothers and sisters to Kansas. They were not super-rich but from strain of the Hull family of German Lutheran farmers who had been settled in Middlebrook, Virginia since 1750. They freed the three slaves they owned before the trip west. They took two wagons, including a special "contraption" built by Dan, and driven by one of their servants from Middlebrook. Although they were headed to Kansas, they liked what is now Mountain Grove, Missouri. They stayed there. In 1861 Bill went back to Virginia to fight for the Confederacy, and he ended the war with the Missouri 10th Infantry, or Steen's Regiment. He died at 91 in Oklahoma at a Confederate Soldiers home. He must have seen amazing things and changes in the American South. He married. He had at six kids, including my great-grandfather, John Daniel Hull I.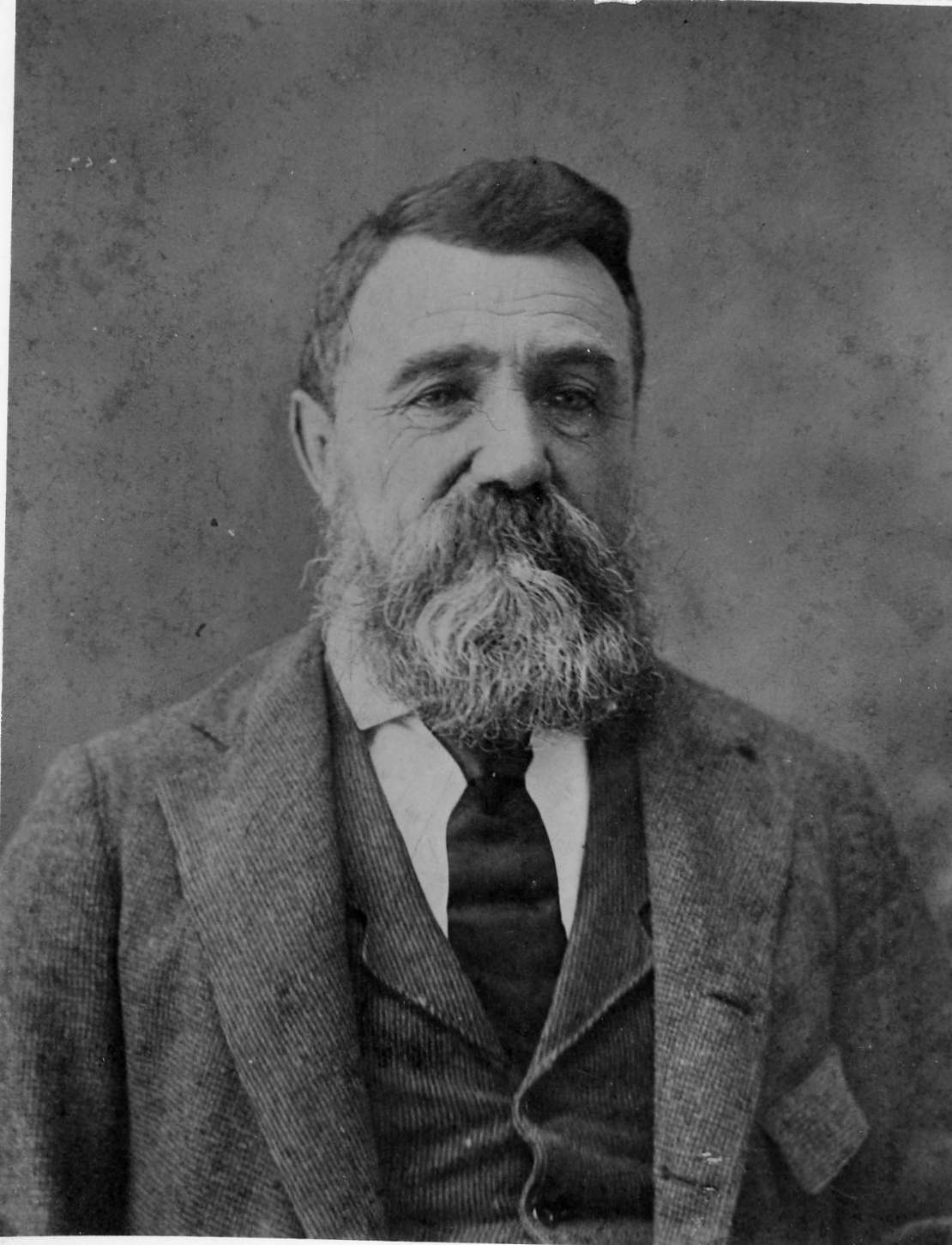 Posted by JD Hull. Permalink | Comments (0)
June 12, 2020
It's #FreeSpeechFriday
Resist the Mob.
Be ashamed of your silence.
Get off your knees.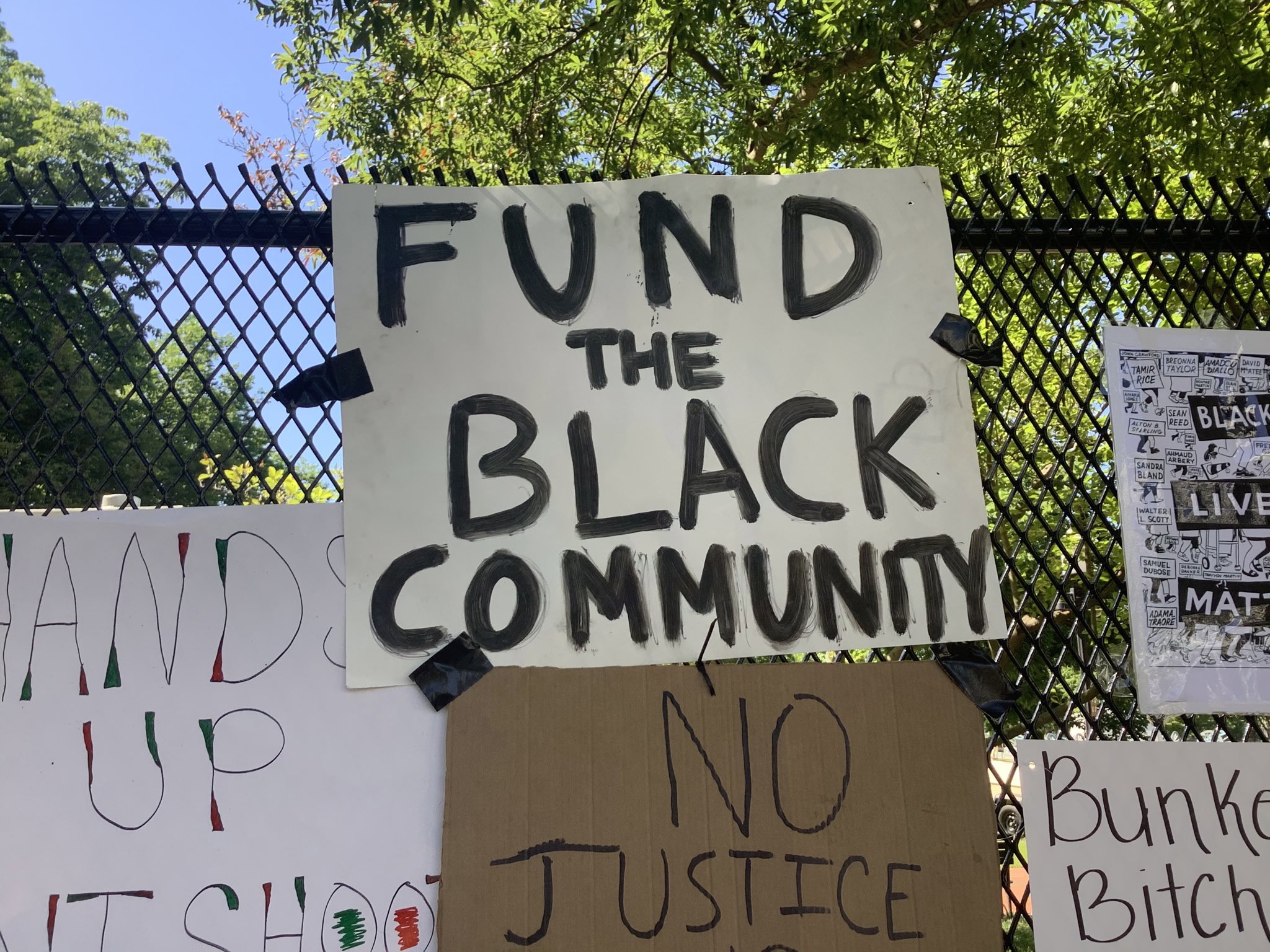 Posted by JD Hull. Permalink | Comments (0)
June 10, 2020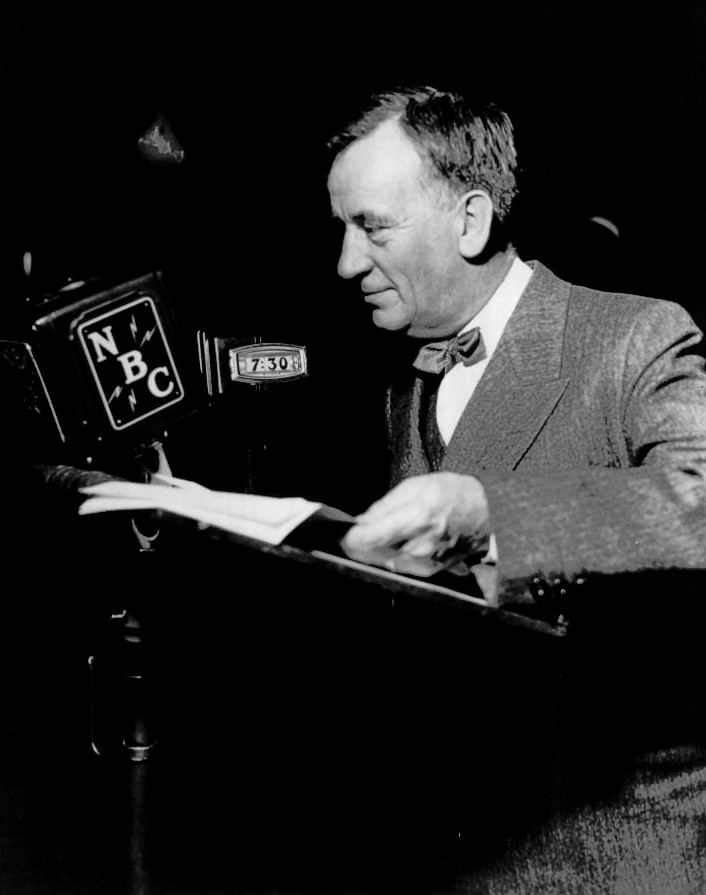 Guest in Detroit, 1935
Enormously popular for the first half of the 20th century, Detroit's Edgar A. Guest (1881-1959) charmed America with simple and often funny upbeat poems celebrating Midwestern common sense and optimism. No. He's not my favorite poet. But I've a special connection to Guest. He owned a house in a small but storied Michigan summer community where I spent Junes and Julys of the 1960s growing up in Michigan, Illinois and Ohio. He died just before my family's first visit there. His house on Lake Huron was purchased by parents of one of my Detroit classmates. So I often played near and sometimes in that huge dark house made of large dark logs with the largest porch I'd ever seen at the top of Cliff Road. Guest was always closely connected to the place. It seems odd we never met. He was greatly loved and always somehow still alive in that place. At least it seemed that way to me.There was old golf course—one of Michigan's first coursed—nearby that my brother and I learned on. Guest played the game as wrote several fairly schmaltzy but fun poems about golf. This one appeared in 1919 as part of his highly popular "A Path Toward Home".
"A Lesson From Golf"
He couldn't use his driver any better on the tee
Than the chap that he was licking, who just happened to be me;
I could hit them with a brassie just as straight and just as far,
But I piled up several sevens while he made a few in par;
And he trimmed me to a finish, and I know the reason why:
He could keep his temper better when he dubbed a shot than I.
His mashie stroke is choppy, without any follow through;
I doubt if he will ever, on a short hole, cop a two,
But his putts are straight and deadly, and he doesn't even frown
When he's tried to hole a long one and just fails to get it down.
On the fourteenth green I faded; there he put me on the shelf,
And it's not to his discredit when I say I licked myself.
He never whined or whimpered when a shot of his went wrong;
Never kicked about his troubles, but just plodded right along.
When he flubbed an easy iron, though I knew that he was vexed,
He merely shrugged his shoulders, and then coolly played the next,
While I flew into a frenzy over every dub I made
And was loud in my complaining at the dismal game I played.
Golf is like the game of living; it will show up what you are;
If you take your troubles badly you will never play to par.
You may be a fine performer when your skies are bright and blue
But disaster is the acid that shall prove the worth of you;
So just meet your disappointments with a cheery sort of grin,
For the man who keeps his temper is the man that's sure to win.
Posted by JD Hull. Permalink | Comments (0)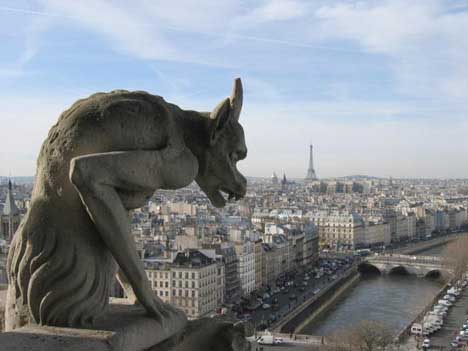 1. Represent only clients you like.
2. The client is the main event.
3. Make sure everyone in your firm knows the client is the main event.
4. Deliver legal work that changes the way clients think about lawyers.
5. Over-communicate: bombard, copy and confirm.
6. When you work, you are marketing.
7. Know the client.
8. Think like the client--help control costs.
9. Be there for clients--24/7.
10. Be accurate, thorough and timely--but not perfect.
11. Treat each co-worker like he or she is your best client.
12. Have fun.
Copyright 2006-2020 John Daniel Hull. All Rights Reserved.

Posted by JD Hull. Permalink | Comments (0)
June 09, 2020
Long ago, I was a troubled but energetic young Midwesterner who found fun, love, hard work, humility, a little sanity, some power, friends and enemies--and kept them all--by practicing law in our nation's capitol. Rule 12 is from the grating but highly correct Rules of Client Service.
Anyone can do Rule 12.
First, be born good-looking, athletic, and way-charming into an affluent WASP family that settled here almost four centuries ago. Have family money. Date only twins or actresses who go to Smith. Second, go to school, work hard, make some more money. Third, build your own firm. Fire all but one pessimist. Get a grandiose notion of your targeted client base--and keep them coming back so you don't have to "market". Finally, start up your own "blog", even though you're not at all sure what a "blog" is--but you sure think a "blog" sounds suspiciously show-tunes and at best nerdy and passive-aggressive. Have someone teach you how to "work" the blog. Say anything. Ignite relationship-killing arguments in upstate New York towns you'll never visit; upset inept fellow suits you see every day. Paint older lawyers as Dorks, younger lawyers as Looters.
Seriously? Do Have Fun. If you're a professional, and you're not having fun, you're doing something wrong.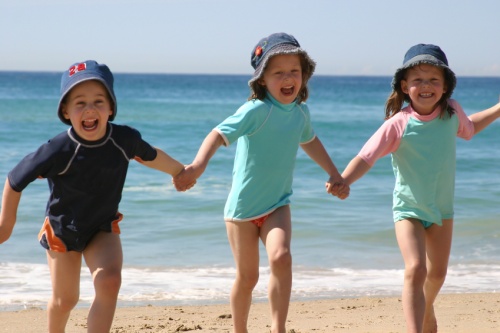 Dan Hull in 1967 with the Pennington Twins.
Posted by JD Hull. Permalink | Comments (0)
People will not wait to be introduced and will even begin to speak with strangers as they stand in a line, sit next to each other at an event, or gather in a crowd.

--Commisceo Global, a London-based consultancy on what to expect in America
One of my best Brit friends is a City (central London) lawyer who lives part of the time in Kent. He and his wife live in a very old village which is about the same population it was 1000 years ago: about 200. To a degree, and at only certain times, I like making him uncomfortable with my American colonial manners, and in some situations work at it pretty hard. In most respects, however, I do as my European hosts do wherever I am and wherever they take me. But there are exceptions. For one thing, I refuse to park my friendliness and open curiosity about people, places and things. I can't help it. Even when I am trying to tone things down.
Like the time I upset everyone by chatting up my Kent friend's butcher early one quiet Saturday morning while the butcher was cutting up something that we would prepare later for dinner. Just the three of us. No one else was in the store. It was quite tiny but had a prosperous look. The butcher was clearly proud of his shop. I started asking the butcher about the store, how business and even his hat, which I complimented him on. Which took me only about 30 seconds. The butcher looked a bit frantic, said nothing and turned to my friend for help or an explanation. The butcher got both. My friend quickly said something like "He's an American...very friendly you know...what are we to do?"
It's true. American manners drives Brits, Germans and most northern Europeans nuts: American informality, openness, curiosity non-stop cheerfulness and friendliness. Over on their side of the pond, even a very self-assured and accomplished southern England executive, consultant, lawyer or other professional, for example, would rather choke to death than talk to strangers in a subway or ask how to get to a bank or money exchange. But wide-open is what Americans are and have always been; if you want to do business in the U.S., you need to step up. Or at least tolerate us. When we Yanks are over there, you guys can complain and be mortified all you want. And you do.
There is no end to multi-cultural etiquette primers on "doing business internationally", and most of them are of course drivel. The best advice in a nutshell? Go where you need to go, and watch your American hosts carefully as you work--but do "go native". Be prepared to amp yourself up just a notch. The website of UK-based Commisceo Global Consultancy does a nice job of laying out the overall business atmosphere here in a few sentences:
American friendliness and informality is legendary. People will not wait to be introduced and will even begin to speak with strangers as they stand in a line, sit next to each other at an event, or gather in a crowd.

Americans are direct in the way they communicate. They value logic and linear thinking [note: not sure I agree with foregoing clause] and expect people to speak clearly and in a straightforward manner. Time is money in the U.S. so people tend to get to the point quickly and are annoyed by beating around the bush.

Communicating virtually (i.e. through email, SMS, Skype, etc) is very common with very little protocol or formality in the interaction. If you are from a culture that is more subtle in communication style, try not to be insulted by the directness.
Original WAC/P post February 21, 2015
Posted by JD Hull. Permalink | Comments (0)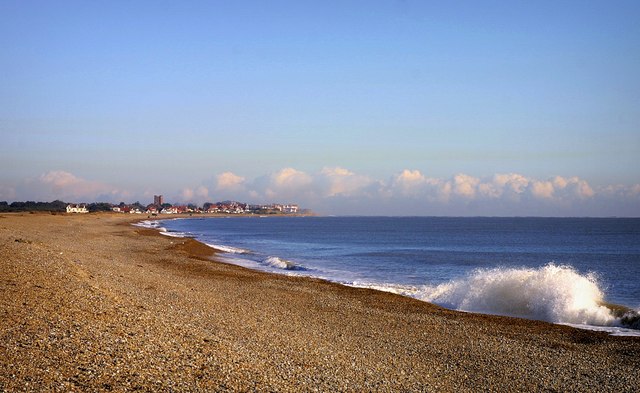 More precisely, it's in Suffolk, East Anglia, England, on the coast, and jutting out into the North Sea. Due east: The Netherlands, where lots of the DNA here originated over 1000 years ago. Pronounced "All-bruh". I've been here four times, starting in 2003. If you are in London, and you have an extra day, do something different and drive or take a train northeast to Aldeburgh, a Suffolk secret well-kept from Americans. The home and muse of the great Bertie Lomas, a much-loved and gifted poet, writer and editor who died at 87 in 2011. And if you are a beach lover--or a merely a lover on the beach--you and yours would do well to heed the little round stones beneath you.

Posted by JD Hull. Permalink | Comments (0)
June 08, 2020
Ok?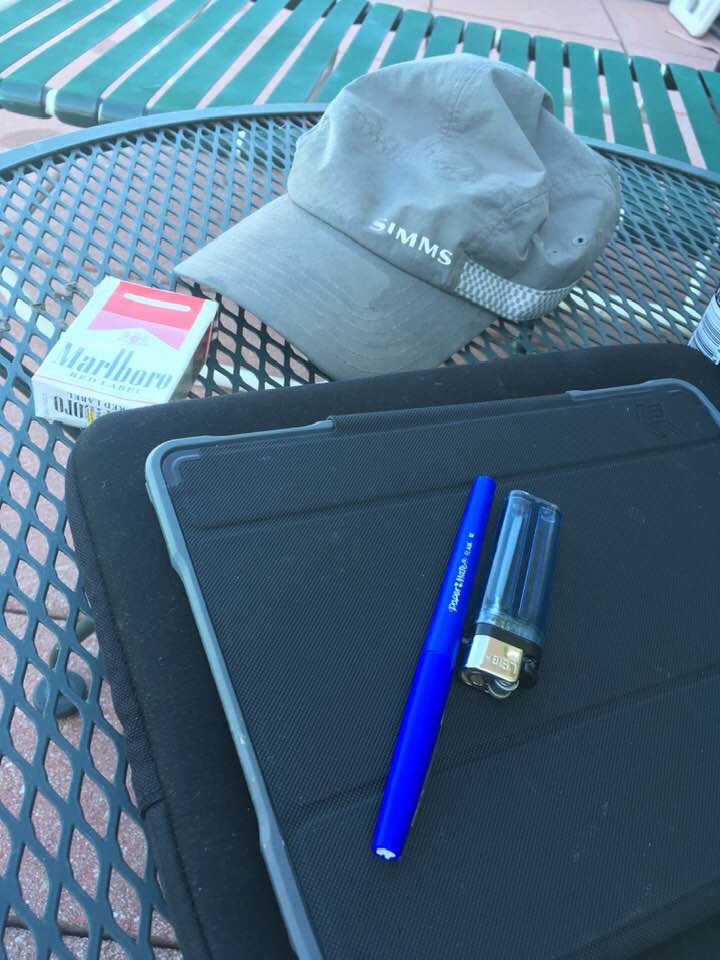 Posted by JD Hull. Permalink | Comments (0)
For a long time I've thought that American business schools and the training programs of global and often publicly-traded companies do a much, much better job than do law firms of training recruits to value and adhere to the structure of a plan on an item for action.
Do we lawyers know how to get things done, done right and done on time? Do we even value that? I wonder.
I am not talking here about the simple "keeping face" and survival requirements of meeting client deal or court deadlines, or even about the cliches of working hard, creative thinking, "out of the box", working smart or being persistent. I mean structure, a real standard, and "practicing structure" every day--the discipline of (1) having a plan or strategy for any one project, client or non-client, (2) meeting internal project deadlines no matter what, and (3) applying the will to work that plan and timetable.
"Structure" is not just the hard process of getting things done. It's a frame of mind and a value which must be sold to others in your shop--like the importance of making that 5 minute call to a client about a loose end at the end of the worst day you can remember, even while you could do it the next morning at 8:00. It's realizing that letting anything but emergency tasks "slide" makes you inefficient, unlikely to meet your real goals, and tired.
Posted by JD Hull. Permalink | Comments (0)