September 01, 2016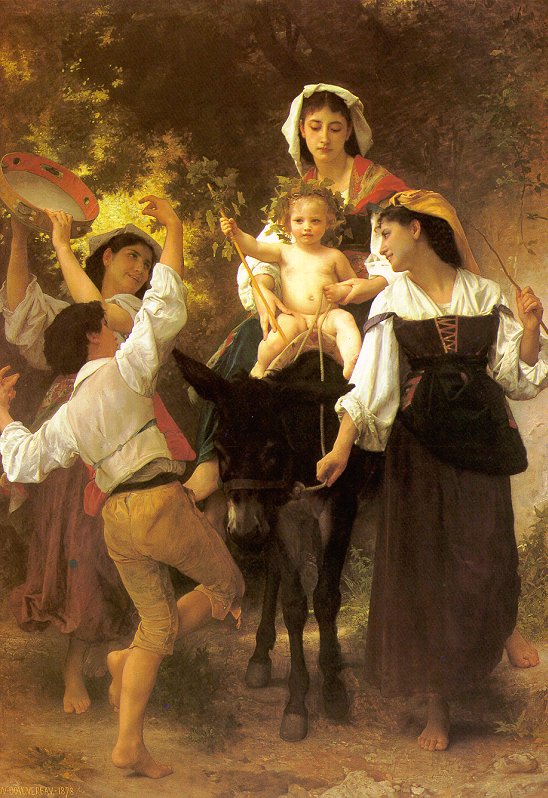 William-Adolphe Bouguereau, c.1878, Cummer Museum, Jacksonville.

Posted by JD Hull. Permalink | Comments (0)
Without invention nothing is well spaced,
unless the mind change, unless
the stars are new measured, according
to their relative positions, the
line will not change, the necessity
will not matriculate: unless there is
a new mind there cannot be a new
line, the old will go on
repeating itself with recurring
deadliness.
William Carlos Williams in Paterson, Book 2 ("Sunday in the Park")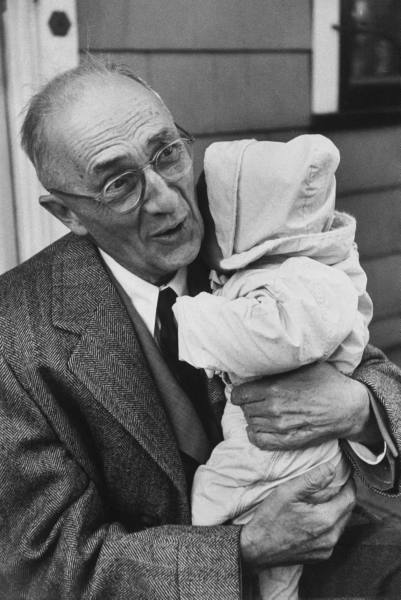 Posted by JD Hull. Permalink | Comments (0)
August 31, 2016
Eternity is a mere moment--just long enough for a joke.

--Hermann Hesse's version of Goethe, dead, possessed of a superior perspective, and speaking to Harry Haller, in Steppenwolf (1927).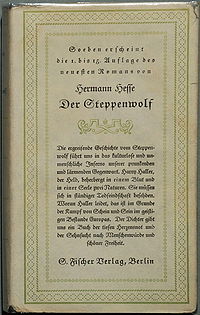 Posted by JD Hull. Permalink | Comments (0)
August 30, 2016
Lawyers who won't take a stand is a time-honored tradition. Ernie from Glen Burnie, a lawyer and a life-long friend of mine, is not such a creature. It's just his nature. He's an activist in all matters. He'll stand up for people who pay him--and for people he just met on the subway. In late 1995, when the championship Netherlands Women's National Volleyball Team were staying at the Mayflower, Ernie, I and two lawyers from the DC office of [firm name deleted] met the four tallest at Clyde's.....sorry, we're getting sidetracked.
There are so many wonderful stories about Ernie from Glen Burnie. But read first the very short story about Ernie's big find circa 1990. We first reported on it in June of 2006. It's about an old parchment he claims was discovered in Alexandria, Virginia, around the same time we both began practicing law in the District. Do see The Seven Habits of Highly Useless Corporate Lawyers. This is a true story, mostly. So listen up.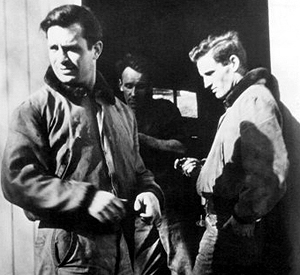 Stand-up guys: The author, then a dead-ringer for writer Jack Kerouac, and EFGB in their pre-lawyer and pre-Netherlands Women's National Volleyball Team years.
Posted by JD Hull. Permalink | Comments (0)
Detroit, July 19, 1970
Posted by JD Hull. Permalink | Comments (0)
August 29, 2016
We are asked to recognize that authors are congenitally irresponsible, that frequently they are so sorely pressed for funds that they are willing to sell their work for a mere pittance, and therefore assignments made by them should not be upheld.

--Justice Frankfurter, writing in Fisher Music Co. v. Witmark, 318 U.S. 643, 656 (1943)

37 years in Hell: French Poet-Badass Arthur Rimbaud at age 17, 1871.
Posted by JD Hull. Permalink | Comments (0)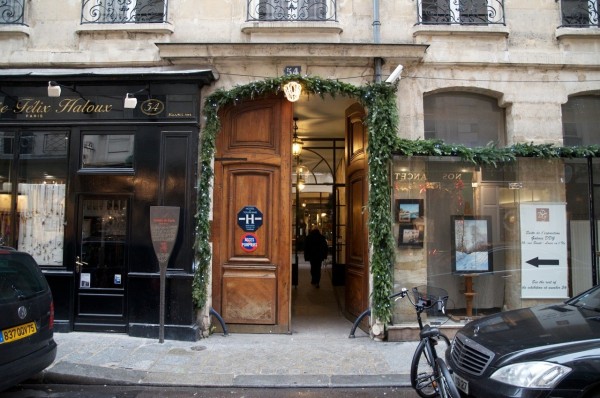 Hotel du Jeu de Paume, 54 Rue Saint-Louis en l'Île, 75004 Paris
Posted by JD Hull. Permalink | Comments (0)
August 28, 2016
Photo by the charming and talented Tara Bradford at Puce de Vanves, one of the largest flea markets in Paris, in the 14th arrondissement.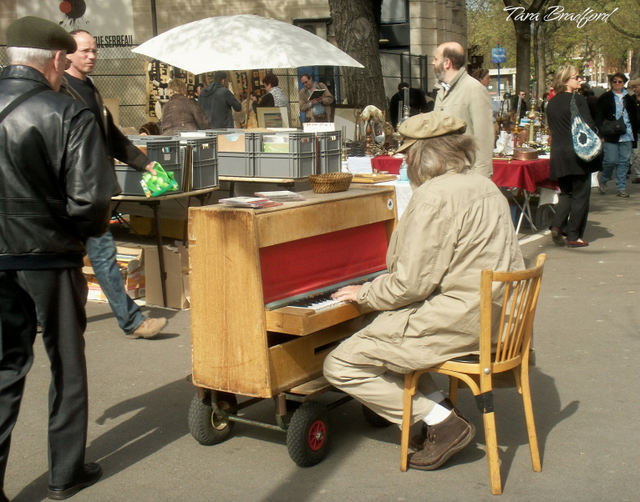 `

Posted by JD Hull. Permalink | Comments (0)
August 27, 2016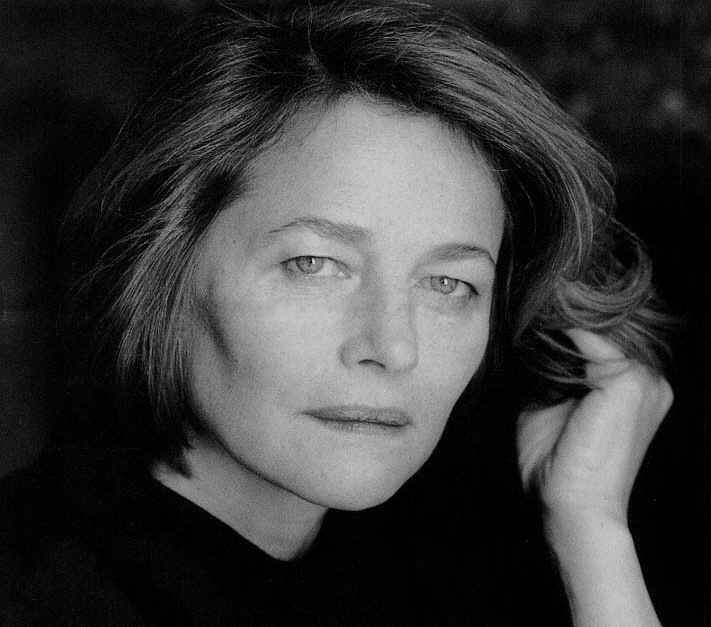 Greetings from Austria, everyone. And Happy Thanksgiving.
Great gifts, persistence and drive are hard to beat. If you don't know who Charlotte Rampling is, you're culturally illiterate. So do find out.
Ah, Charlotte. You made up for many of the rest of us.
Posted by Holden Oliver (Kitzbühel Desk). Permalink | Comments (0)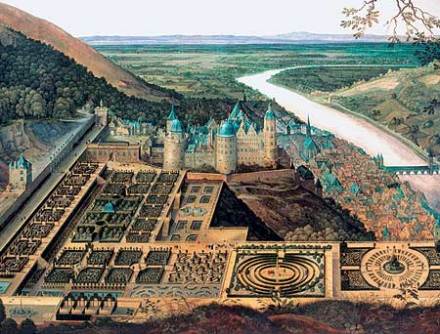 By Jacques Fouquières, Hortus Palatinus, (before 1620). Heidelberg Palace, gardens and terracing.
Posted by JD Hull. Permalink | Comments (0)
August 26, 2016
It is hard to find this track of the divine in the midst of this life we lead.

Hermann Hesse, Steppenwolf (1927)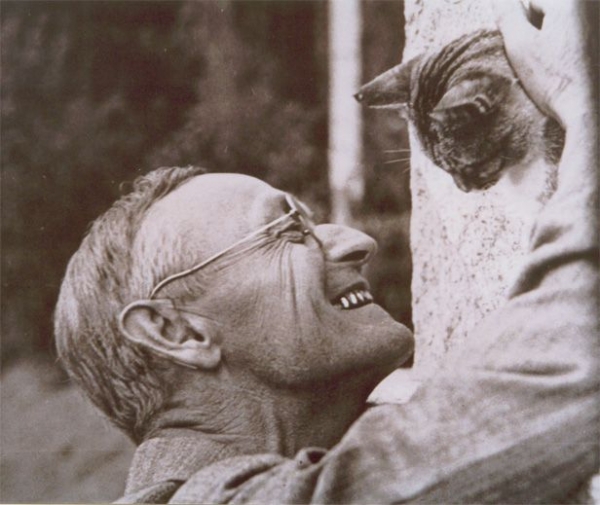 Posted by JD Hull. Permalink | Comments (0)
A funny, fearless and densely layered poem (1960s super-critic Karl Shapiro said the "baroque" style used made it funnier and more ironic), Melvin B. Tolson's Harlem Gallery was first published in 1965, shortly before Tolson's death in 1966. Nearly 160 pages long, it showcases and comments upon a wide variety of humans living in that pulsating, screaming, dancing and crying New York City neighborhood from the time of the Harlem Renaissance in the 1920s through the 1950s. Twenty years before Harlem Gallery, Tolson had finally found the widespread recognition and praise through his customary shorter and more conventional verse forms. But Harlem Gallery surprised readers and critics with its novelty and verve.
A separate poem was crafted for each human subject in the gallery, based on encounters and informal interviews Tolson conducted when he lived in New York for a full year. In each poem, however, Tolson, who was ethnically both African-American and native American, continued to opine about race, and about the difficulty of squaring the actual experiences of American minorities with the idea of equality promised by the American experiment. True, the form of Harlem Gallery suggests that it is as least loosely modeled on Edgar Lee Master's Spoon River Anthology--to which Tolson's steady parade of characters has been favorably compared. Tolson's gallery characters, however, speak the many colorful and often-warring dialects one could hear on the Harlem streets.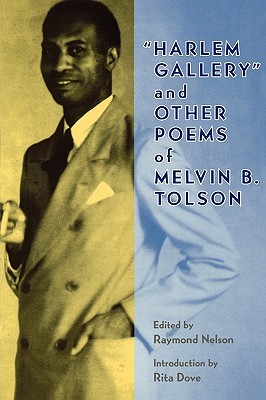 Posted by JD Hull. Permalink | Comments (0)
August 25, 2016
Clients want to be part of that. Watching and enjoying the "well-oiled" team is an image which sticks in the client mind, memory and senses. They will want more.
The 12 Rules of Client Service. The rules themselves have stayed the same. However, we keep adding to our expansions, takes, riffs and explanations on them (which follow each of the 12 rules themselves), and will continue to do so. The second to last rule is Rule 11: Treat each co-worker like he or she is your best client. What's this Rule 11 all about?
Three things mainly, and much of this is personal and a confession.
First, in our workplaces, we need great people and we need to treat them with respect--not just buttering up. No, they are never as important as clients. But we do need to give employees prompt feedback--the good and the bad. Above all, we want them to grow and be happy.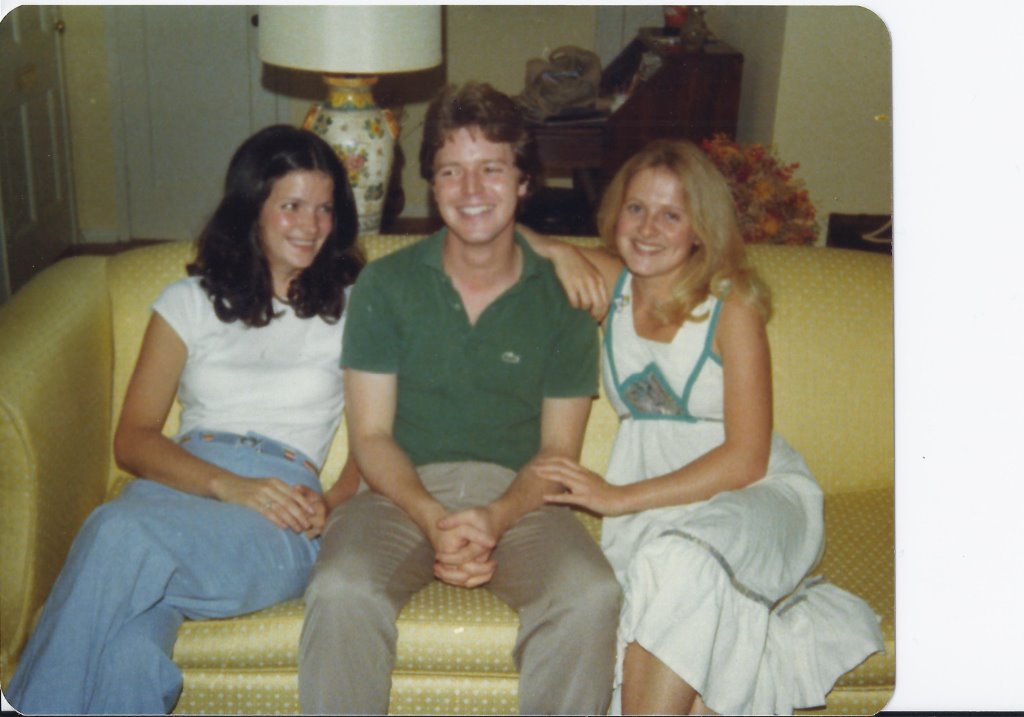 Two smiling women during my associate days. Neither ever worked for me.
Posted by JD Hull. Permalink | Comments (0)
August 24, 2016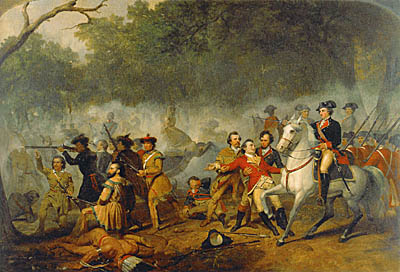 The early-in-the-case Rule 56 motion. Note the well-dressed Brit General Counsel taking a bullet.
Rule 56
.....
(d) When Facts Are Unavailable to the Nonmovant. If a nonmovant shows by affidavit or declaration that, for specified reasons, it cannot present facts essential to justify its opposition, the court may:

(1) defer considering the motion or deny it;
(2) allow time to obtain affidavits or declarations or to take discovery; or
(3) issue any other appropriate order.
Trial lawyers, in-house counsel and law students know that Rule 56 of the Federal Rules of Civil Procedure, or summary judgment, gives a litigant an opportunity to win on its claims or dispose of the opponent's claims relatively quickly and without trial. Accompanied by sworn affidavits, and most often discovery responses, a Rule 56 motion tries to show that there is no real dispute about key facts and that the movant is entitled to judgment under the law. If the trial court grants it, the movant wins on those claims.
But what if a summary judgment motion is brought against your client suddenly and early in the case and the local rules of the district court don't give you much time to develop and prepare an opposition? After all, Rule 56 lets a party who has brought a claim file for summary judgment after 20 days, and defendants can file "at any time".
It happens pretty frequently. Both plaintiffs and defendants make the motion early on. Defendants do it the most. No matter who moves early, or how it is eventually resolved by the district court, it's very disruptive. It will fluster even the most battle-hardened-been-there-seen-that GC or in-house counsel. It's an expensive little sideshow, too. Everyone in the responding camp hates life for a while.
Subdivision (d) of Rule 56, "When Facts Are Unavailable to the Nonmovant", provides a safeguard against premature grants of summary judgment. Some good lawyers seem either to not know about--or to not use--subdivision (d) of Rule 56. In short, you file your own motion and affidavit--there are weighty sanctions if you misuse the rule, so be careful--stating affidavits by persons with knowledge needed to oppose the motion are "not available", and stating why. (More senior lawyers may know this provision as Rule 56(f); it was re-lettered in the 2010 amendments to the federal rules.)
The federal district court can then (1) deny the request and make you oppose the motion, (2) refuse to grant the motion or do what you really want it to do: (3) grant a continuance so that you can develop facts and, better yet, take depositions or conduct other discovery. Granted, it's a rule that delays, but if used correctly, Rule 56(d) can give you the breathing room and time you need to develop the client's case--not to mention avoiding the granting of summary judgment.
Posted by JD Hull. Permalink | Comments (0)
August 23, 2016
He was a loner with an intimate bond to humanity, a rebel who was suffused with reverence. An imaginative, impertinent patent clerk became the mind reader of the creator of the universe, the locksmith of mysteries of the atom and the universe.

--Walter Issacson, in Einstein: His Life and Universe (Simon & Schuster, 2007)


Children come with Imagination. It's standard issue.

--Holden Oliver in 2009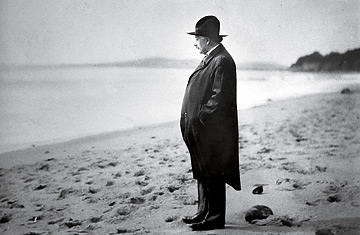 "E" at the beach: Another fresh take.
Try this at home and work: The Holy Surprise of a Child's First Look. Forget for a moment, if you can, about Clients and Paris. This blog is at heart about Quality, Old Verities, and Values--the things no business, government, non-profit group, religion, politician or leader (a) wants to give you or (b) can give you. No, not even family and friends can. You have to find them on your own. Work and Service, whether you are paid for them or not, are inseparable from these things.
At the blog, at our firm, and in our lives, we seek--in the largest sense--serious overachievers, and aficionados of life, past and present: identifying them, learning from them, having them as friends, hiring them and above all, never holding them back. It is often hard to find these people--or even to remember that they once existed. We do, after all, live in a cookie-cutter world. Originality, intuition, authentic spirituality, and even taste are not valued--these traits are often feared and attacked--in most of the West. This is especially true in America, where we continue to be geographically, culturally and (some think) cosmically isolated. The United States, despite its successes, high standard of living and exciting possibilities, has become world headquarters of both moral pretension and dumbing life down. Besides, fresh thinking leads to painful recognitions. It's easier to let something else do the thinking for us.
"Fragmentation" is a word some people (including those with better credentials than the undersigned to write this) have used for decades to describe modern humans all over the world: lots of wonderful, intricate and even elegant pieces--but no whole. So, in our search for coherence, we look for clues. We look to television, advertising, and malls. To work, and to professional organizations. To secondary schools, universities, and any number of religions (none of the latter seem "special"--they say identical intuitive and common sense good things, but just say them differently), and to an array of other well-meaning institutions. In fairness, all of these have their moments (hey, we all like our insular clubs).
Posted by JD Hull. Permalink | Comments (0)
August 22, 2016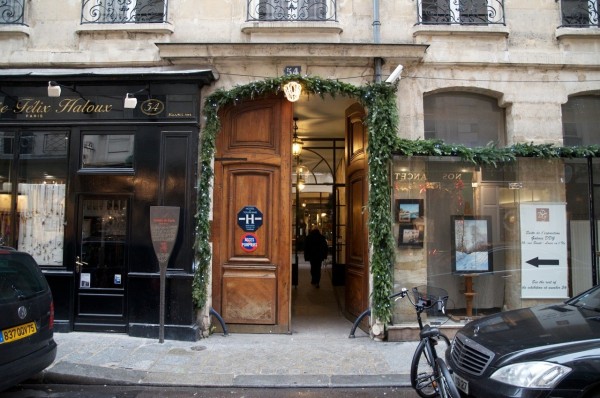 Hotel du Jeu de Paume, 54 Rue Saint-Louis en l'Île, 75004 Paris
Posted by JD Hull. Permalink | Comments (0)
Our world-famous 12 Rules of Client Service. Revel in their wisdom. Ignore them at your peril. Teach them to your coworkers. Argue about them. Improve them.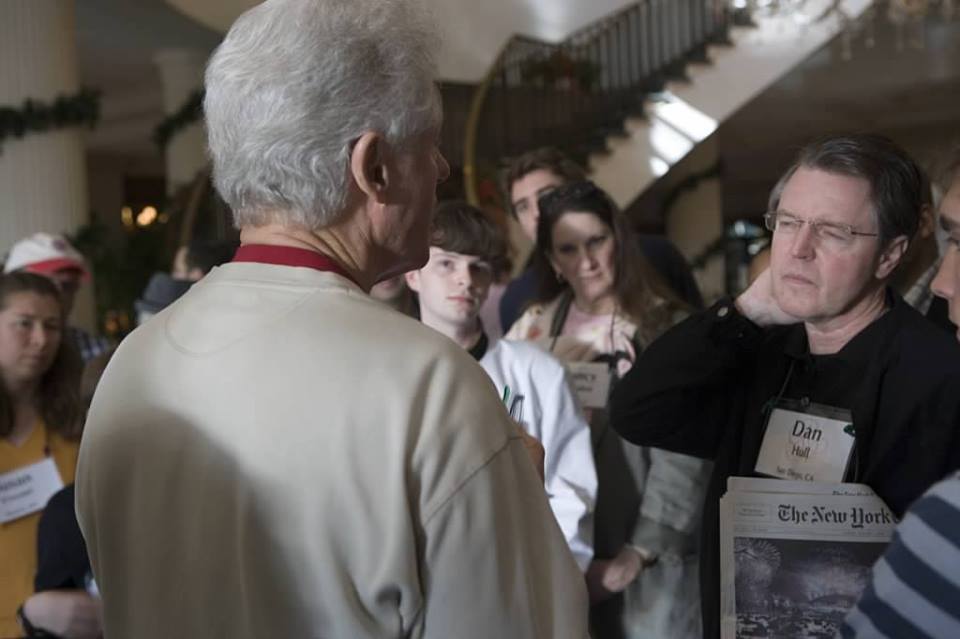 Posted by Holden Oliver (Kitzbühel Desk). Permalink | Comments (0)
August 21, 2016
Daniel O'Connell (1775-1847), the "Liberator of Ireland", led a movement that forced the British to pass the Catholic Emancipation Act of 1829, allowing Catholics to become members of the British House of Commons. History knows him as a witty, eloquent and formidable politician, and the Member of Parliament for Clare. The English found him infuriating. But O'Connell was first and foremost a consummate and thorough trial lawyer, called to the bar at age 23 in 1798. As a cross-examiner, one modern writer has said, "he had no equal at the Irish bar." And not surprisingly O'Connell was a bit of a showman. In lectures published in 1901, Prof. John L. Stoddard said of him:
He was a typical Irishman of the best stock--wily, witty, eloquent, emotional and magnetic. His arrival in town was often an occasion for public rejoicing. His clever repartees were passed from lip to lip, until the island shook with laughter.

In court, he sometimes kept the spectators, jury, judge and even the prisoner, alternating between tears and roars of merriment. Celtic to the core, his subtle mind knew every trick peculiar to the Irish character, and he divined instinctively the shrewdest subterfuges of a shifty witness.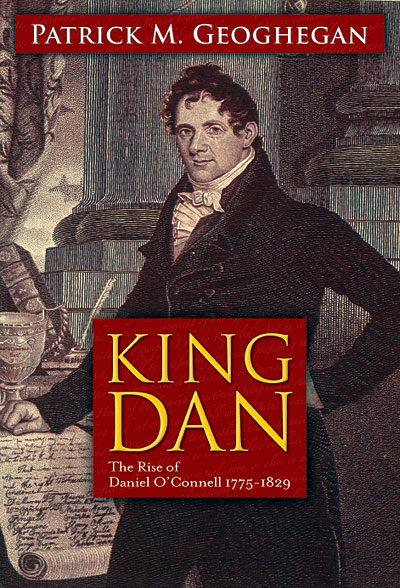 Posted by JD Hull. Permalink | Comments (0)
August 20, 2016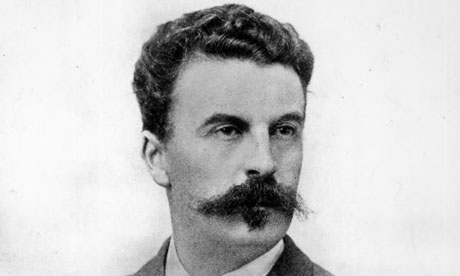 Bel-Ami: Guy de Maupassant, 1850-1893
Posted by JD Hull. Permalink | Comments (0)
Education is not just about getting a job.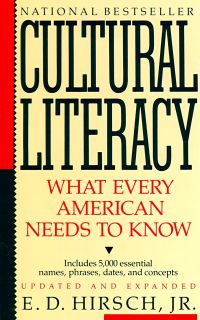 Posted by JD Hull. Permalink | Comments (0)
August 19, 2016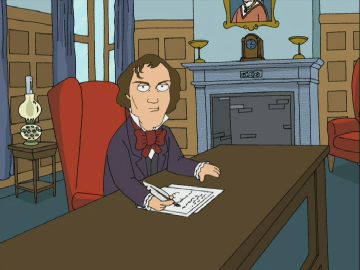 Young Ben Disraeli: "I rust like a Damascus sabre in the sheath of a poltroon."
Is being a good lawyer enough?
Consider what the young, precocious, mega-talented, persistent and world class pain-in-the-ass Benjamin Disraeli (1804-1881) thought--years before becoming Prime Minster of England--as he abandoned his legal career before it really started, in favor of writing and politics. According to one biographer, he exclaimed:
The Bar: pooh! law and bad tricks till we are forty, and then, with the most brilliant success, the prospect of gout and a coronet. Besides, to succeed as an advocate, I must be a great lawyer, and to be a great lawyer, I must give up my chance of being a great man.

--A. Maurois, Disraeli (Random House 1928)
Sidelined? Hobbled? Self-discarded in the great race of life? Maybe it's true. Hard-driving lawyer friends (both in-house and in law firms) do articulate a feeling of being "sidelined"--yet they are very proud of what they do as lawyers. They may think: Why merely advise--when you could lead, create boldly, and command? And do that every day? Lots of lawyers are Type-As. Yes, some of us who advise great companies really end up as officers, CEOs, and COOs? Sure, many more of us run for office.
But most of us are at best mousy posturing technicians. Should more and more of us throw our golfing hat in the ring of other life, the fields of commerce, and bigger--or at least different--ponds? Does law school and the profession make many of us so risk-averse, passive and routinely academic in our approach to life that it knocks the will and energy to lead out of us? Or were we just that way from the beginning?
Lawyers used to lead. Will that ever happen again?
(Image above: Family Guy Wiki)
Posted by JD Hull. Permalink | Comments (0)
Posted by JD Hull. Permalink | Comments (0)
August 18, 2016
Excerpt from the famous November 1974 Playboy Magazine interview with writer and humorist Hunter S. Thompson conducted by Craig Vetter, a well-regarded writer and storyteller himself.
PLAYBOY: ....this morning you've had two bloody marys, three beers and about four spoons of some white substance and you've been up for only an hour. You don't deny that you're heavily into drugs, do you?

THOMPSON: No, why should I deny it? I like drugs. Somebody gave me this white powder last night. I suspect it's cocaine, but there's only one way to find out...

PLAYBOY: What do you like best?

THOMPSON: Probably mescaline and mushrooms: That's a genuine high. It's not just an up -- you know, like speed, which is really just a motor high. When you get into psychedelics like mescaline and mushrooms, it's a very clear kind of high, an interior high. But really, when you're dealing with psychedelics, there's only one king drug, when you get down to it, and that's acid. About twice a year you should blow your fucking tubes out with a tremendous hit of really good acid. Take 72 hours and just go completely amok, break it all down.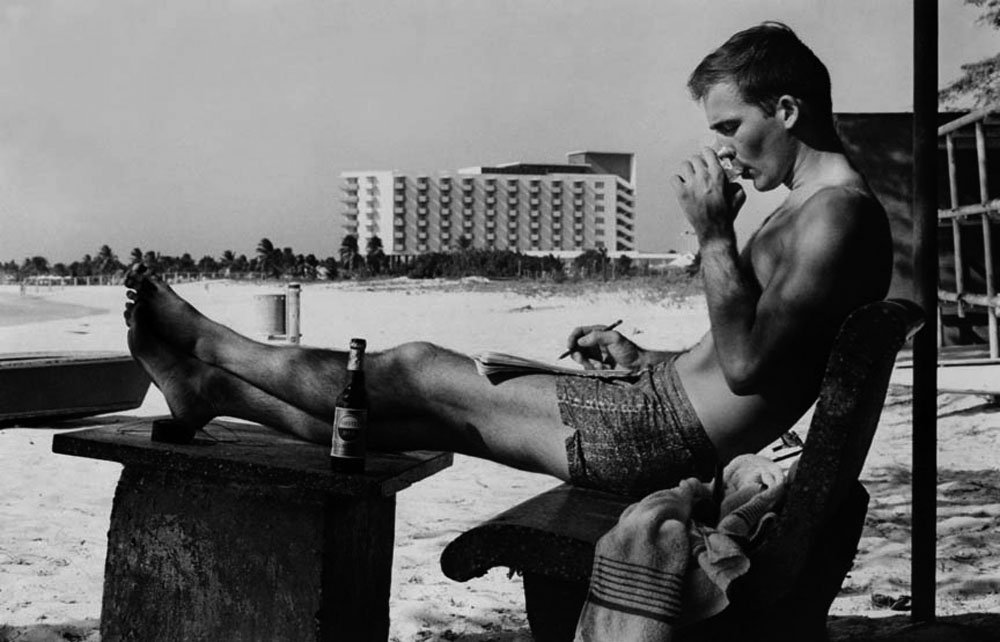 Posted by JD Hull. Permalink | Comments (0)
D.C.-based Timothy Trainer is one a handful of intellectual property lawyers globally who can put international IP rights enforcement in plain but compelling language so that even your Mom in Indianapolis, that smart 14-year-old age son at St. Albans, regulars at Kelly's Irish Times and even insurance defense lawyers can quickly pick up and use. Earlier this year, Trainer, who also authors (with Vicki Allums) a leading treatise on customs enforcement of IP rights, released "Potato Chips to Computer Chips: The War on Fake Stuff. Shortchanging IPR's Benefits to Economic Growth and Development?" In it Trainer argues that, given the failure of IP rights enforcement internationally over the past 20 years, governments, IP owners and trade groups must put as much effort into education programs on IP rights benefits they have on enforcement activity.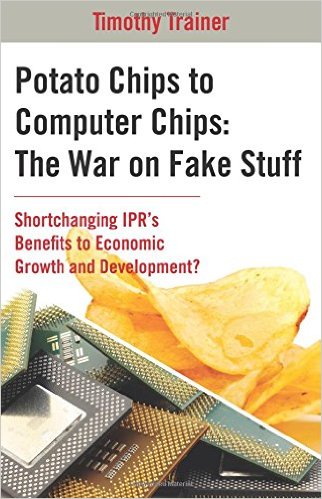 Posted by JD Hull. Permalink | Comments (0)
"The Secret of Marie" is a new novel of art history set in Claude Monet's Giverny, France. It is two love stories set in the same village: a modern-day romance between a French architect and American writer in 2004, and one between storied American impressionist painter Theodore Robinson and his Parisian model, known to this day only as "Marie," 100 years earlier. "The Secret of Marie" is the third novel by my friend Rebecca Bricker, an American expat based in Florence, Italy.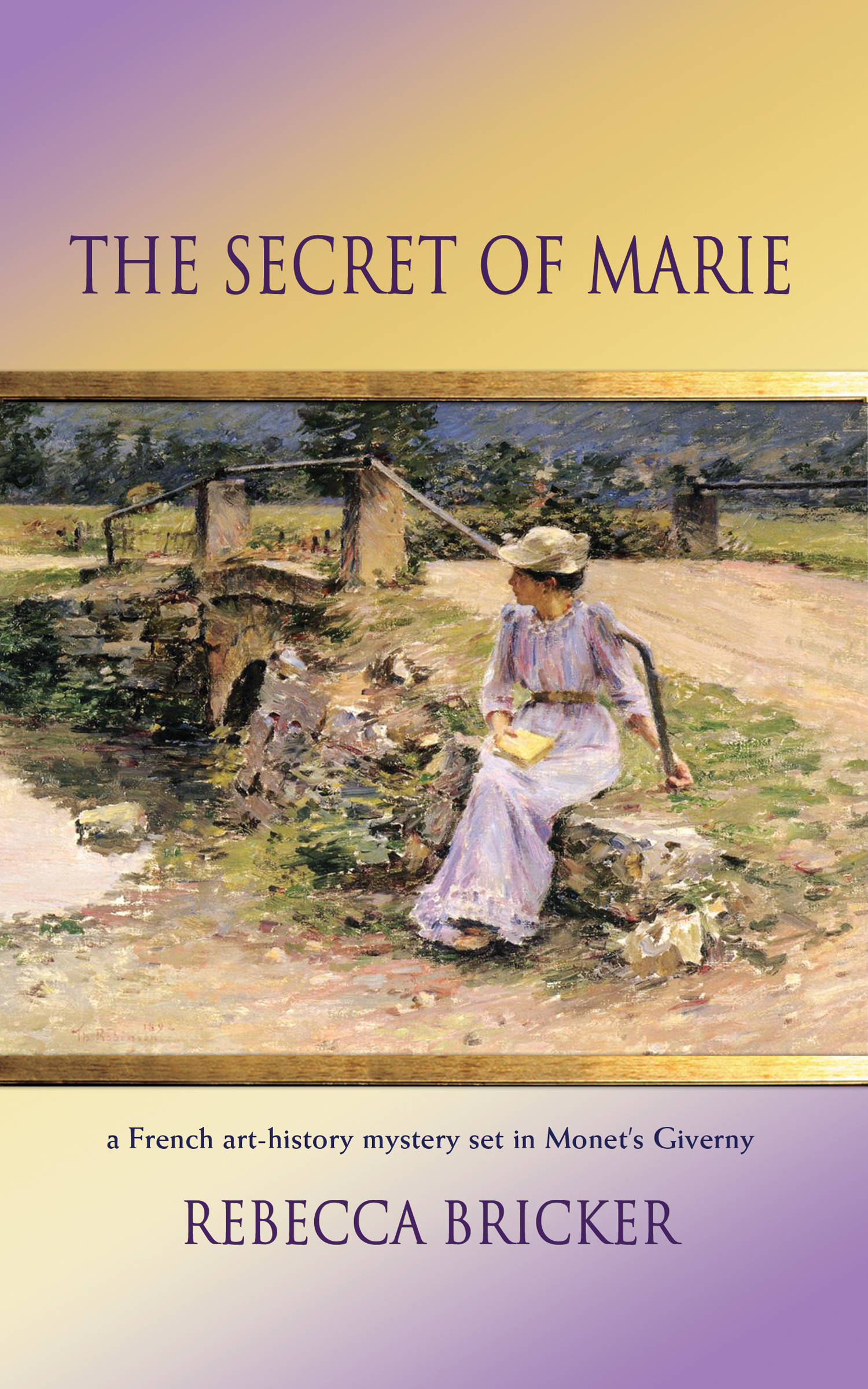 Posted by JD Hull. Permalink | Comments (0)
August 17, 2016
Partner Emeritus, the much-beloved Dean Swift of Above The Law Surrogate (ATLS), reports on strange and depraved behavior--even by American lawyer standards--at one of the Internet's lawyer forums. See PE's article yesterday on The Banning of Steven Dean.
Posted by JD Hull. Permalink | Comments (0)
Going back down
To Kansas, too.
Bring back a little girl,
Just like you.
Posted by JD Hull. Permalink | Comments (0)
Rule 8 is Think Like the Client--Help Control Costs. The 2006 Explanatory Note for Rule 8--we reluctantly decided that an Advisory Committee Notes regime was a bit grandiose--begins this way:
Ask an associate lawyer or paralegal what a "profit" is. You will get two kinds of answers. Both answers are "correct" but neither of them helps anyone in your firm think like the client. The answers will be something like this. (1) "A profit is money remaining after deducting costs from receipts." This is the correct young transactional/tax lawyer answer. Or (2) "it's money left over at the end of the hunt." This is the correct fire-breathing young litigator answer.

The right answer?

A profit is a reward for being efficient. And until a lawyer, paralegal or staffer gets that, she or he will never know how a client--or a law firm partner--thinks.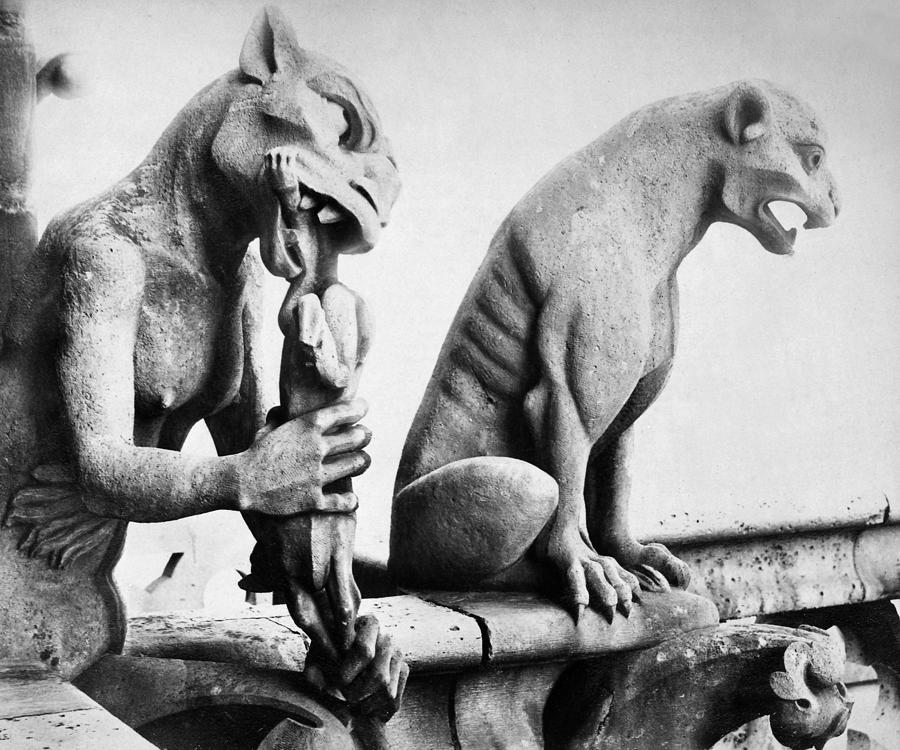 Posted by JD Hull. Permalink | Comments (0)
August 16, 2016
This is interesting. As I've worried, and as you might have expected, America does not own the New Populism. The entire developed, blue collar, educated and white collar world is pissed off. Cover article for last week's The Epoch Times, which is starting to hit its stride. Middle Class Threatens Globalization.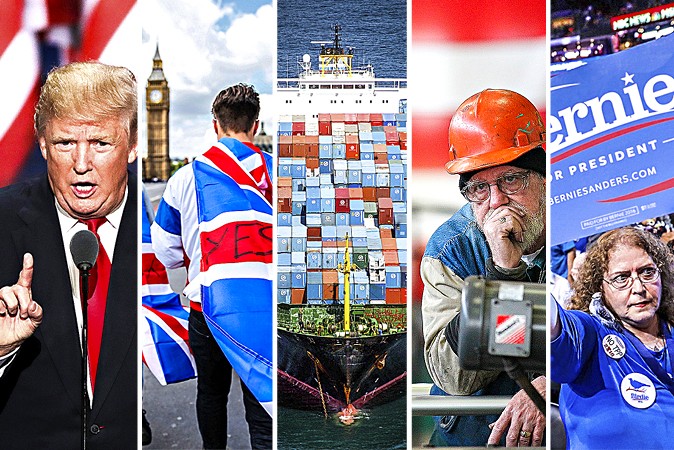 Photo: Epoch Times
Posted by JD Hull. Permalink | Comments (0)
Each mid-June through July you are greatly missed.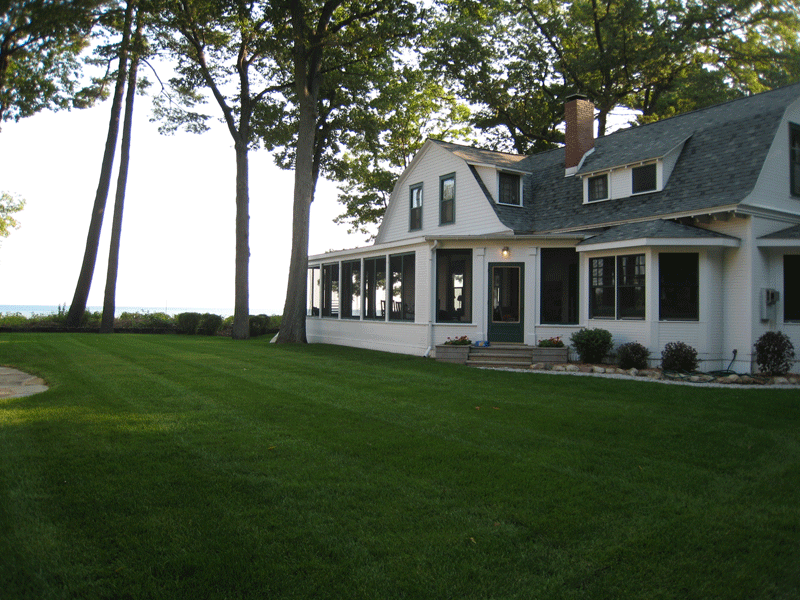 Posted by JD Hull. Permalink | Comments (0)
August 15, 2016
The Strip, Sunset Boulevard, West Hollywood. As the fictional movie character John Milton said, law done right is a "backstage pass to the world." We've a client doing good things in Africa with an office here. How many lawyers have a practice with client meetings two blocks from the Viper Room and The Whiskey? Probably quite a few. But I grew up in the Midwest--where TGIF restaurants are considered to be pretty wild, and it's eccentric to wear a trench coat and tasseled loafers on the same day. So this kind of meeting venue may be my notion of gratitude.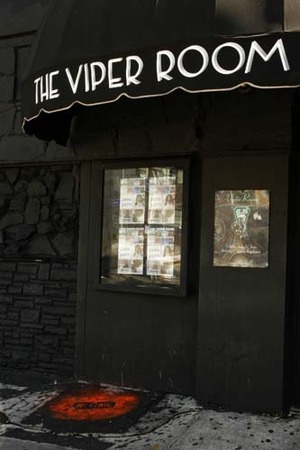 Posted by JD Hull. Permalink | Comments (0)
What do members of Congress really do, anyway?
What have they done traditionally? True, staffs are bigger now--but much of life on The Last Plantation is the same as 50 years ago. What values, if any, are shared by those on work in Capitol Hill?
The Brookings Institution first published "The Congressman: His Work as He Sees It" by Charles L. Clapp in 1963 (507 pages, Anchor). Congressional fellow, policy wonk and former Capitol Hill aide, Clapp was one of the first Washington "old hands" to study and write about the way a legislator actually thinks and works--as opposed to "how Congress works" generally--in the American Congress.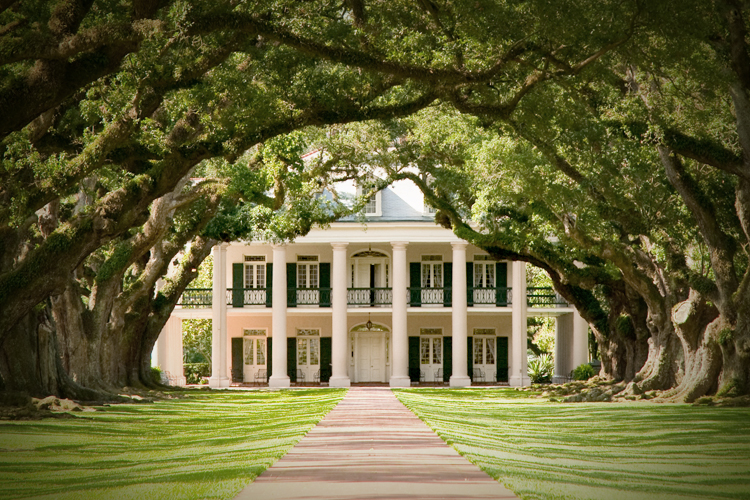 Posted by JD Hull. Permalink | Comments (1)
August 14, 2016
Put aside your party line, your ideology and anything else you use to avoid thinking on your own. School teacher, seamstress, businesswoman, community organizer, Chicago girl and Ireland-born, Mary Harris "Mother Jones" (1837-1930) had big ones. What a resume, most of it from after she turned 50.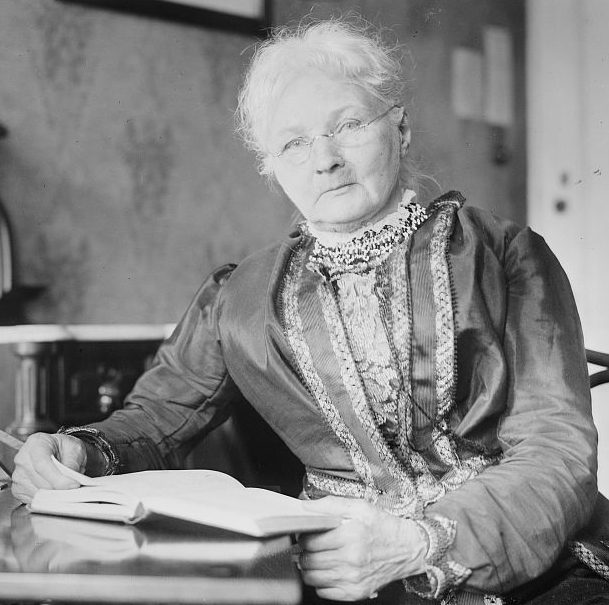 Denounced on the U.S. Senate floor as the "grandmother of all agitators."
Posted by JD Hull. Permalink | Comments (0)
August 12, 2016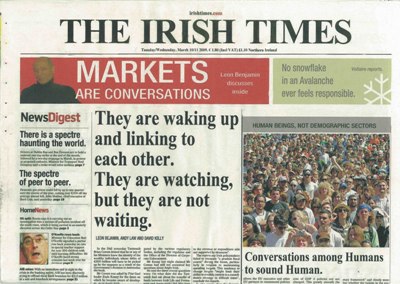 You'd act weird too if you hadn't had a beer 30 years.
On July 12, 1986, around 1:30 AM EST, on F Street N.W., I had my last drink. Probably a beer--likely a Heineken. But no one really knows. I still miss beer. Like right now.
By "last drink" I mean my last beer, Heineken, Bass Ale, Guinness, Jameson, Scotch, Bourbon, vodka, Bombay gin, red wine, hooch, intoxicant or inebriant of any kind. (Now I don't even like alcohol to be in food, even great food, and "cooked off", as the waiters keep saying.) Where this happened was a wonderfully depraved Irish bar my friends--i.e. cocky litigators, journalists, Hill workers, network news people, and serious degenerates with serious jobs--and I really loved. It was midway between my house on Capitol Hill and my job on Eye Street.
Like all Washington, D.C. bars, it had straight-up trial lawyers, deal lawyers, politicians, writers, students, professors, diplomats, and a novelist or two. But this was no "fern bar". It was whispered that the IRA raised money and ran guns through the place. It was common to see people in suits asleep on the floor. The waiters and waitresses had brogues from places like Tralee and Cork. The day bartenders were belligerent--and often drunk by noon.
My kind of saloon. Perfect venue for the last drink: an amazingly grace-less bar. As a goof, we'd often tell tourists we met on Saturdays that it was a "family" restaurant, and that everyone sang wholesome songs at the place on Saturday nights starting around midnight, when the place became a real problem for even the people who worked there.
Not fights--just odd scenes: like word-slurring diplomats dressed in bathrobes and cowboy hats, and reckless pols with Irish surnames openly fondling au pair girls named Brigit or Maeve. Or an editor for a D.C. newspaper furiously charging in from the summer humidity to "claim" his notoriously independent wife, and seeming to grip a small firearm. No one notices him or it right away; the crowd is well over-served, and hours ago the help had arrived at that special campground beyond the sun.
Last days of Bombay. So the venue I had chosen was "perfect". Despite my mission early that morning, the place was still somehow exciting in its dark, edgy, and irreverent fun. But there is nothing remarkable about why I quit. No huge losses yet (sure, I could see them coming). I had a great job, and was headed toward a partnership. My childhood had been lucky--and fun. I could not have asked for more loving parents, siblings and friends. Nothing to drink about. I just liked it way too much.
Born different, I guess. It isolated me, even with people around. That isolation, and knowing that drinking had somehow separated me from the rest of the Universe, was enough. It's a lucky, and unusual, break to have that suddenly hit you. Sure, it's hard to quit doing something you love, and nine out of ten times you're pretty good at--even if it's killing you. You may experience for the first time "exclusion", albeit a somewhat self-imposed one. You're still a boring white collar WASP--but finally in a real minority. You never thought that would happen. You feel left out. But you learn a few things, too. I
I still miss beer, almost every day. Yet lots of people, including adventuresome trial lawyers or reporters with one dash of the wrong DNA, do finally give up booze, drugs or whatever else controls their life, so they can tap into and use the gifts they have--and grow. I was lucky. Not to just wake up--but to have the problem in the first place. If you hit it head on, you grow in ways you would never grow if you did not have "it". That is what people can never get. And they shouldn't. So I don't try to explain.
Born different, maybe. Born lucky, too.
Thanks Larry, Fritz, Ev Rose, Valerie, Helen--and Jeremiah Bresnahan.
And birthday, Alicia.
Original and base post: July 12, 2008
Posted by JD Hull. Permalink | Comments (0)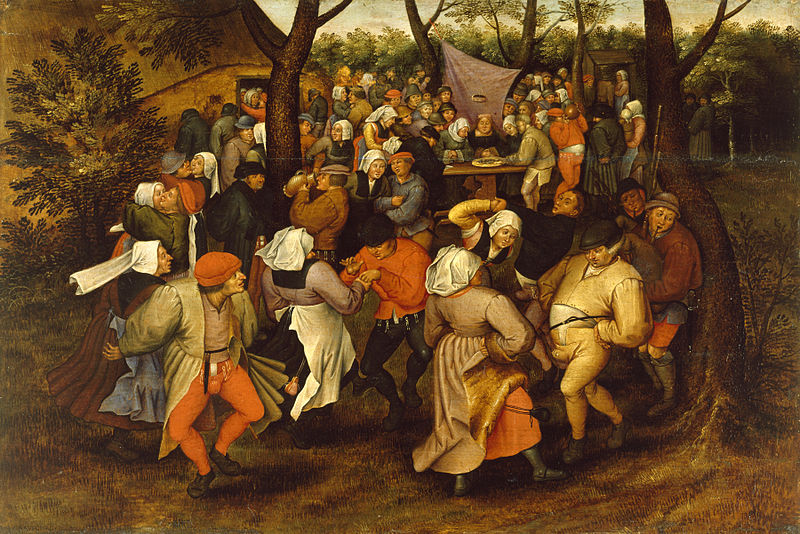 Posted by JD Hull. Permalink | Comments (0)
You may dream in American. But you still live in the world.
Salzburg, Austria. Far from being a museum piece (e.g., Venice, sadly), and being a favorite on the tourist's short list of cute small Alpine cities (e.g., Kitzbuhel, perky but less storied) in Europe, Salzburg is best appreciated by digging deeply, no pun intended, and with a reverence. Celts settled Salzburg, where they mined salt. The salt commerce never stopped--and in later centuries barges floated tons and tons of it on the Salzach River to points all over Europe. By the 8th century, salt barges were subject to a toll. Rome had claimed Salzburg around 15 BC. Much later, around 800, Charlemagne ate and slept here. It was capital of the Austro-Hungarian territory between 1866 and 1918. Apart from Mozart, art, salt, ancient Celtic culture, St. Peter's (below) and restaurants carved into cliffs, this staid Austrian city is home to the International Business Law Consortium, an established (1996) group of over 100 first-rate law and accounting firms in strategic cities worldwide. What more could a new age road warrior and her clients ever want? Well, frankly, Mainz, Germany is pretty cool--but we'll save that for a future post.

St. Peters in Salzburg.
Posted by JD Hull. Permalink | Comments (0)
August 11, 2016
Nobody will ever deprive the American people of the right to vote except the American people themselves and the only way they could do this is by not voting.

-- FDR (1882-1945) Patrician, Activist, Charmer, Leader, Bad-Ass.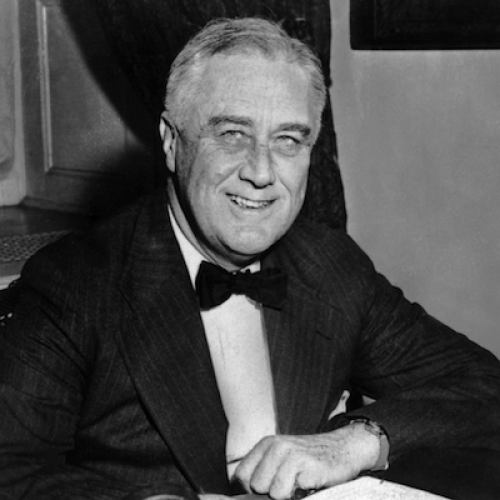 Posted by JD Hull. Permalink | Comments (0)
August 10, 2016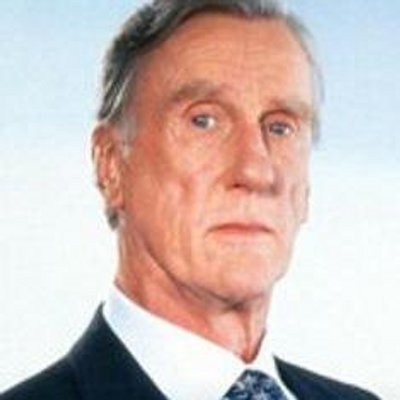 If you work for a peer firm, you will encounter me or someone very much like me. [Y]ou cannot avoid the essence of my character if you aspire to succeed... I or some form of my embodiment will exist to make your existence as uncomfortable and unpleasant as it can be. Welcome to the legal profession you self-entitled nimrods have created.

--Partner Emeritus, commenting at Above The Law, 2009
There is a reason that my late Union Street, Nantucket neighbor David Halberstam did not devote a chapter or two in his highly admired The Best and the Brightest to my friend Partner Emeritus, celebrated Dean of Above the Law's Commentariat. Sometimes, a Polo injury at Meadowbrook will change the course of world history--and not for the better:
I remember the Summer before the Tet Offensive so vividly.

I recall entering the MEPS station at Fort Hamilton in Brooklyn where I took my physical examination, which was a requirement prior to being shipped out to OCS. I wanted to serve my country and kick g**k posterior so badly that I even let a proctologist stick his index finger in my rectum while I coughed. Alas, a Polo accident caused me to incur a hairline fracture in my pelvis and I was disqualified from service just two weeks from my deployment date.

I am confident that had I gone to 'Nam, I would have deployed a strategy that would have won that war. They don't teach this at the Army War College but my endgame to the Vietnam War would have been to round up all the hippie stoners and opium addicts in the States and parachuted them into Vietcong territory. I would have used the MK Ultra Program to convince the paratroopers that the Vietcong had stolen their drugs and that the opium fields would be their prize for killing every last member of Charlie.

West Point would have been renamed after me but I accept that God had other plans for me (i.e., conquering the legal profession and establishing myself as a legal icon).

--PE comment to 3 Things Law Students And Young Lawyers Can Learn From Podcaster-In-Chief Marc Maron, ATL June 26, 2015.
Even more than about Charlie, what Partner Emeritus worries about most is gene pool dilution and mediocrity in the legal profession. We will get to that soon enough. First, though, we'll do a few posts about PE's younger years, including a few sexual adventures during the 1960s-1980s. In the meantime, below is the famous negotiation between Yank actor Matthew Modine as "Joker" and British actress Papillon Soo Soo as "the Da Nang hooker" in Stanley Kubrick's 1987 war satire Full Metal Jacket.
Posted by JD Hull. Permalink | Comments (0)
August 09, 2016
Or you may view it as a classic of anthropology. Whatever you call it, it is serious scholarship and in a class by itself. Mircea Eliade (1907-1986) was a famously-erudite and highly regarded University of Chicago religion professor and writer. His study "Shamanism" (about 600 pages in my 2004 edition pictured below) was first published in 1951. It covers 2500 years of shamanism all over the planet, including the Americas, Siberia, China, Indonesia and Tibet. Consider reading all or part of this deeply interesting and often strange study of the drive for a spirit-life that comes up from the Earth and dwells in the infinite.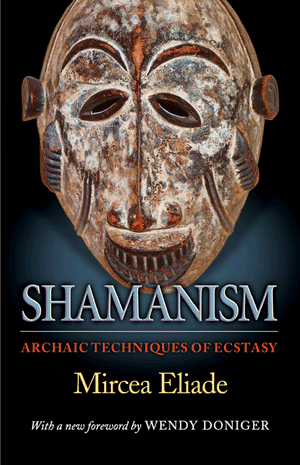 Posted by JD Hull. Permalink | Comments (0)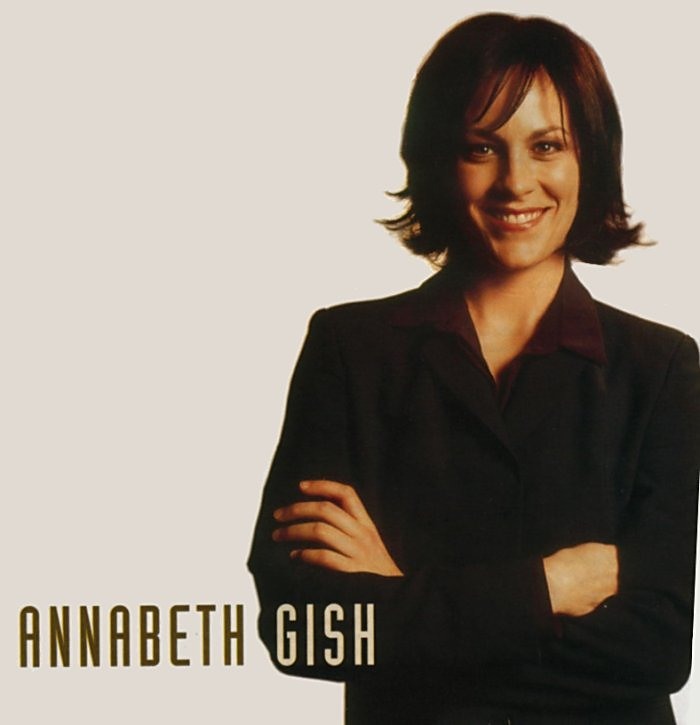 Posted by Holden Oliver (Kitzbühel Desk). Permalink | Comments (0)
August 08, 2016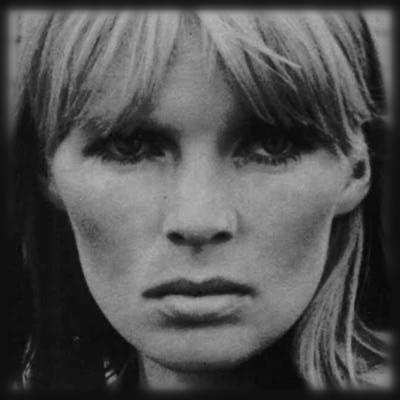 Born Christa Päffgen in Cologne (1938-1988)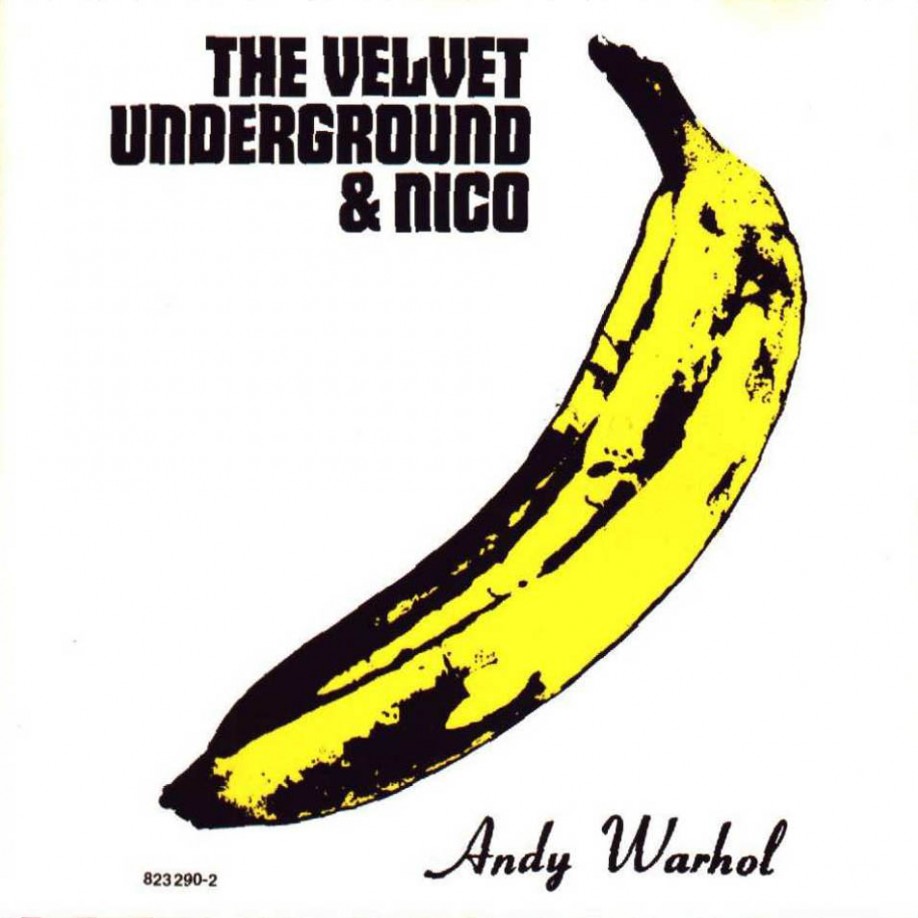 Posted by JD Hull. Permalink | Comments (0)
August 06, 2016
Guess I'm hooked. Who is she? She would have been born around 1956 at latest, I think.
Posted by JD Hull. Permalink | Comments (2)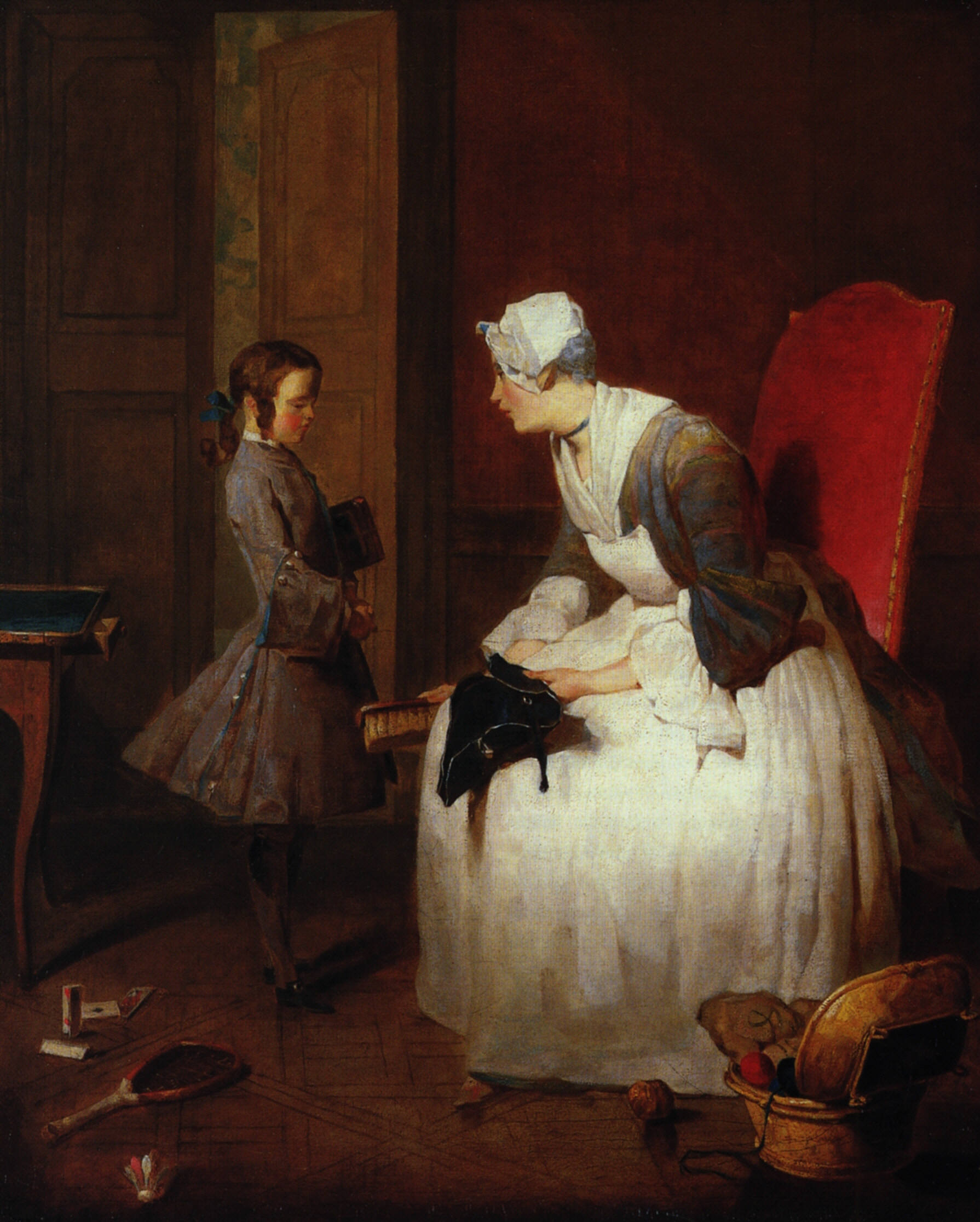 The Governess, 1739, Jean-Baptiste-Simeon Chardin (1699-1779)
If you went to Duke, folks will re-float the vile and completely untrue story that Duke exists only because Princeton had too much honor and class to accept Buck Duke's filthy tobacco money and re-name Princeton Duke.
Happy Thanksgiving.
In case your Governess never told you, you're from Utah, or you were stoned all nine years at Andover, remember that when thanking anyone for something important--a meeting, referral or a dinner--do it and do it promptly with a handwritten thank-you note. We all fail here from time to time. Yet no valid excuses exist for not writing short prompt notes.
Too few of us practice gratitude, in either business or our "other" lives, enough. Some say the practice of saying thanks is good for the soul. Others swear it's good for revenues, too. Many business people and some lawyers with the highest standards taste (i.e., wear socks to meetings or court) think that no written thank-you note means no class--as harsh and low-tech as that may sound.
Typed is okay--but handwritten is better. Even if you are not convinced that thank-you notes are noticed and appreciated (they are), pretend that we know more than you (we do), and do it anyway (thank us later). Good stationery. We suggest Crane's on the lower end, or something better, like stationery from Tiffany's, or a Tiffany-style knock-off, on the higher end. A "studio card", maybe. Plain. Simple. Initials on it at most.
If you get personalized stuff, have a return envelope address to a home or business--but without the business mentioned. It's personal. Leave Acme Law Firm off it.
If you get mentioned or "linked-to" on the Internet? However, "electronic thank-yous" by e-mails to express thanks for links, comments or mentions in posts or articles on the Internet--i.e., three different people link to your blog every day, you are working full time for clients, busy firing GenY staff and associates, and writing op-ed pieces entitled "Winter 2015: The Mood of the Midwest"--are totally okay.
Short, sweet, and press "send".
Blogging about you or your ideas is, of course, very nice--but it's not like they bought you dinner, or invited you up to Newport for the weekend. Besides, you'll always miss a few kudos thrown at you in the digital ether.
But what if you are trashed in the ether? A "reverse" thank-you? Sure, you may be insulted, purposely mis-paraphrased, misinterpreted, or just inadvertently misquoted. It happens. Remember, some bloggers and pseudo-journalists are (1) angry, (2) disorganized, or (3) essentially unemployed. And there are often good reasons for all three. Three approaches:
First, ignore them. Who cares? You are busy.
Second, if you are dissed or insulted in cyberspace, and you are in the right mood, respond smartly with: "Wendell, Dude, if I were you--or someone remotely like you--I would not like me either."
Third, study the techniques of our friend Scott Greenfield, a full-time trial lawyer and widely-read blogger who manages to juggle, keep at bay and often humiliate legions of aggressive and often anonymous fire-breathing "experts" without breaking a sweat.
Anyway, let's get back to manners. If you don't regularly thank people for links or mentions of you or your firm's blog or website, you are fouling your own nest.
Not thanking people in the blogosphere is (1) arrogant and (2) dumb. It adds to the notion that (3) bloggers are insular, passive-aggressive lightweights lacking in people skills.
So develop some habits about all thank-yous for everything--and make handwritten the default position. If you don't, bad things will happen:
1. No one will give you any more business, or invite you to The Hamptons.
2. People will say mean things about your dog, your wife, your girlfriend, or about all three. Worse, they trash you.
3. If you went to Brown, snide people will remind you and your friends that Brown used to be the safety school for the Ivies.
4. If you were at Duke, they'll re-float the completely untrue story that Duke exists only because Princeton had too much honor and class to accept Buck Duke's filthy tobacco money and re-name Princeton Duke.
5. If Princeton, they'll just say you were always kind of light in the Cole Haans, too, and were once even seen dancing at an "alternative lifestyle" bar in the city--dressed in full leather biker garb--so what can you expect?
You get the idea. So thank people in writing. Handwritten as a general rule. E-mail only for a cyber-mention.
Finally, if your site is so successful that your links, e-mails and comments are through the roof, hire someone else to do the thank-yous--written or electronic--for you.
Posted by JD Hull. Permalink | Comments (0)
August 05, 2016
Posted by JD Hull. Permalink | Comments (0)
The most civilized nations of modern Europe issued from the woods of Germany; in the rude institutions of those Barbarians we [received] the original principles of our present laws and manners.

--Edward Gibbon, The Decline and Fall of the Roman Empire, Chapter IX (1782)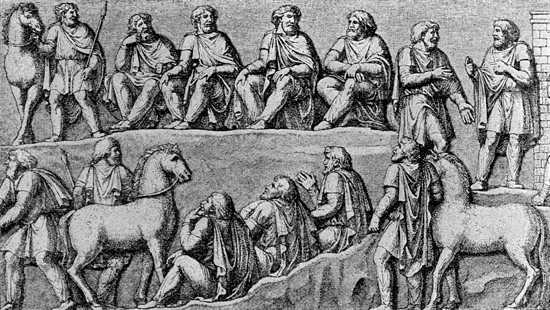 Posted by JD Hull. Permalink | Comments (0)
August 04, 2016
Ode On A Grecian Urn
Thou still unravish'd bride of quietness,
Thou foster-child of Silence and slow Time,
Sylvan historian, who canst thus express
A flowery tale more sweetly than our rhyme:
What leaf-fringed legend haunts about thy shape
Of deities or mortals, or of both,
In Tempe or the dales of Arcady?
What men or gods are these? What maidens loth?
What mad pursuit? What struggle to escape?
What pipes and timbrels? What wild ecstasy?
Heard melodies are sweet, but those unheard
Are sweeter; therefore, ye soft pipes, play on;
Not to the sensual ear, but, more endear'd,
Pipe to the spirit ditties of no tone:
Fair youth, beneath the trees, thou canst not leave
Thy song, nor ever can those trees be bare;
Bold Lover, never, never canst thou kiss,
Though winning near the goal—yet, do not grieve;
She cannot fade, though thou hast not thy bliss,
For ever wilt thou love, and she be fair!
Ah, happy, happy boughs! that cannot shed
Your leaves, nor ever bid the Spring adieu;
And, happy melodist, unwearièd,
For ever piping songs for ever new;
More happy love! more happy, happy love!
For ever warm and still to be enjoy'd,
For ever panting, and for ever young;
All breathing human passion far above,
That leaves a heart high-sorrowful and cloy'd,
A burning forehead, and a parching tongue.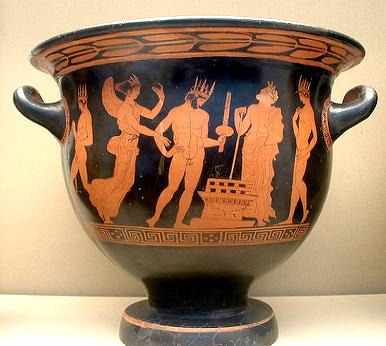 Posted by JD Hull. Permalink | Comments (0)
August 03, 2016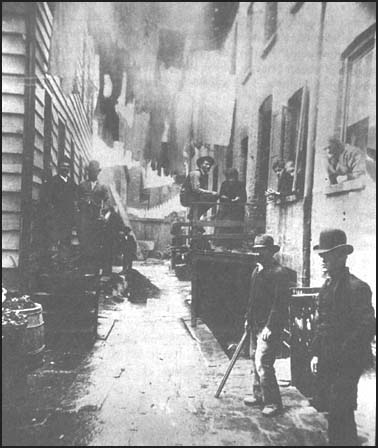 Jacob Riis photo of Bandits' Roost (1890)
Old neighborhoods, like old people, have strong personalities. And they are feisty as Hell.
The above photograph of an alley in Hell's Kitchen, then in its second century, was taken long before the midtown Manhattan neighborhood got cute and trendy again. The work, images and outcry of Jacob Riis were famous at the time. So was this photograph.
But Hell's Kitchen actually started out cute and even pastoral. Three hundred years ago there were farms. Then came suburbs, and it was not really a "bad" neighborhood until around the time of the Civil War. Movies and novels maybe over-covered that second 150 years. Hell's Kitchen kept changing but stayed famous: from Irish and German immigrant sub-city to gangland neighborhood to actors' quarter to, these days, more of a yuppie heaven.
People feared the second round of "cute"--the gentrification of recent years--would destroy it. It didn't. It's still authentic in pulse and atmosphere. A few (not many) old families could afford to stay. Real estate brokers years ago came up with the new labels of Clinton and "Midtown West"--but those did not work. They could never replace the real name, the one that no one can even trace.
Yeah, older neighborhoods, like older people, have personalities--and they are feisty as Hell.
Personally, I think of the area as smaller and more compact than most descriptions. For me, it does not start until just north of the Lincoln Tunnel at 40th and then goes up to 57th Street. Its width, of course: West of 8th all the way to the Hudson. Yet it always seems worlds away from Times Square, right next door, and Midtown East.
If you are in Manhattan some weekend, stroll around there on a Sunday morning early, when it groans, complains and even growls like its old self. You will not head east. You won't even think about leaving Hell's Kitchen for a while. Too seductive. The uneasy mixes of Irish, German, Italian, and Everyone Else that dominated it--especially in the last 150 years--left certain imprints and energies. You can still feel and hear them in the stone of the buildings and street.
Posted by JD Hull. Permalink | Comments (0)
August 02, 2016
Lips like cherries and the brow of a queen,
Come on, flash it in my eyes.
You said you dug me since you were thirteen,
Then you giggle as you heave and sigh.
--R. Plant, J. Patrick, Albion Inc.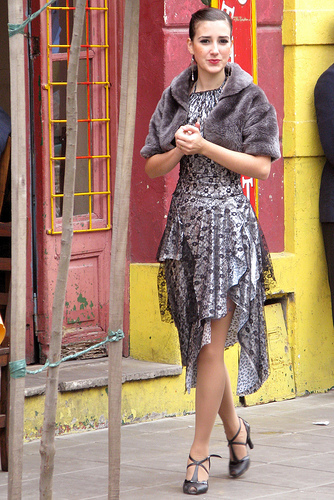 Through the circus of the Buenos Aires queens.
Posted by JD Hull. Permalink | Comments (0)