July 24, 2017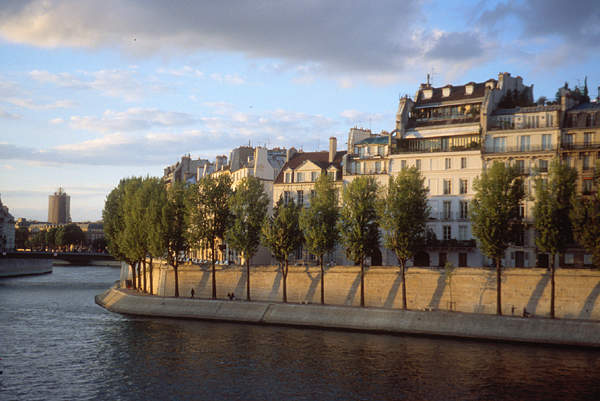 Île Saint-Louis on the Seine, seen from a famous bridge.
Americans, the Alpha-humans, the elect and the "winners" in modern world history, are not well-rounded in our knowledge of the world, its people, and how we all got to this point on earth. Art, literature, the humanities, world history and political theory are not just for the rich, the elite, intellectual, and people who attended Choate and Oberlin. These things are the best part of all of us; they can inform, stir and improve every moment. If America could put real education before "jobs", we would astonish--and charm--the entire world.
Education is about more than just getting a job. Cultural literacy has never been an American strength. Oddly, even American professionals, and executives in leadership positions, continue to be satisfied with becoming, and remaining, in effect, "techs". Four years of college or university training. Seven years. Eight years. More. We are not "well-educated" in a traditional or historical sense.
If you don't regularly read this blog--we have a small but steady non-wanker following--here's a suggestion. Before reading further, skim "Thinking Warriors " and "Ernest, the French Aren't Like You and Me". If these posts make you angry, cause a tizzy, give you a headache, or make you pull a hamstring, just try another blog.
Put another way, Americans, the Alpha-humans, the elect and the "winners" in modern world history, are not well-rounded in our knowledge of the world, its people, and how we all got to this point on earth. Browse the American blogs of the Internet for a few hours. Mostly bad neighborhoods--and getting worse and dumber every month. We are insular and at best (being charitable here) semi-literate as a people. We are uninformed about the history, political roots, ideas and art of the West.
Posted by JD Hull. Permalink | Comments (0)
July 23, 2017
There's no point in being Irish if you don't know that the world is going to break your heart eventually.

I guess that we thought we had a little more time.

--Daniel Patrick Moynihan, then-Assistant Secretary for Labor, a few days after November 22, 1963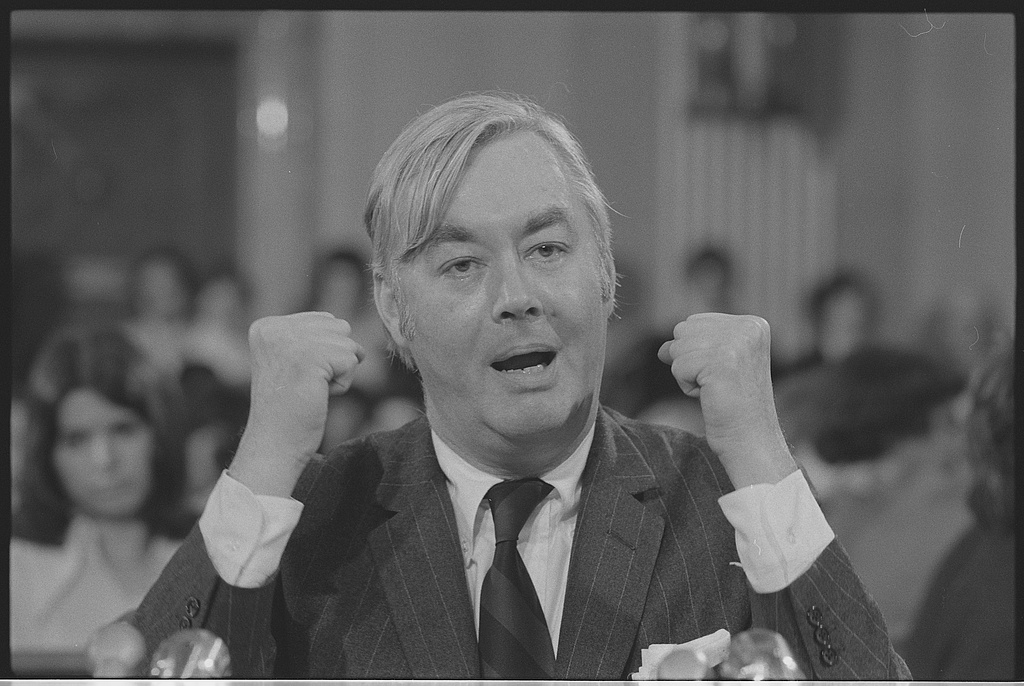 Posted by JD Hull. Permalink | Comments (0)
Majority rule only works if you're also considering individual rights. You can't have five wolves and one sheep voting on what to have for supper.

--Larry Flynt (b. 1942)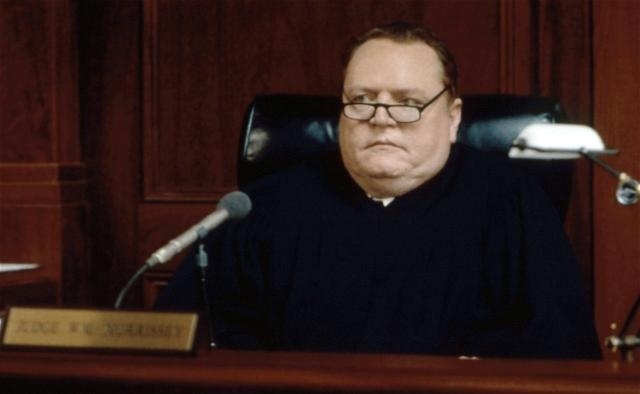 (Columbia Pictures)

Posted by JD Hull. Permalink | Comments (0)
July 21, 2017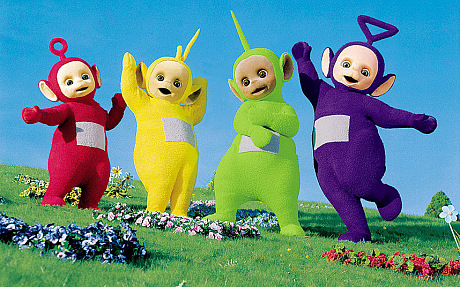 Image: Ragdoll Productions for BBC TV

What kind of human makes a great lawyer?
I don't mean a go-through-the-motions lawyer, a tell-you-what-the law-is lawyer (dipstick variety) or even a yeoman lawyer here. I mean a solid and effective advocate-adviser you can count on when money, reputation, freedom and sometimes life itself is at stake.
People who work every day for 40 years for each client as if it's their first day working on their first real client assignment. Sure, some of the details get to be tedious or old hat after a while--but those juices are always flowing. They are always tuned into their responsibilities to others. They take great pride in it. People, if you will, who were born to be lawyers.
"Nice, smart" kids, maybe?
No. In fact, "nice, smart" kids including scads of first-borns who were always great students, maybe elected Senior Class President in high school or on the debating team in college--they come in droves to the legal profession every year and have done that for generations--almost always make shitty lawyers.
"Smart" is a prerequisite. "Nice" is okay--"happy" is more important--but you meet few sane clients who insist on "nice".
To be an effective lawyer, you need a lot more going on, whether you are doing litigation, transactional work, regulatory matters and even legislative/lobbying kinds of projects. I'm not an expert on personality types. But in my view you probably ought to have all of the following: (1) more energy than most people have, (2) stamina (good physical health, perhaps better than average health), (3) persistence, (4) ambition, (5) resilience, (6) competitiveness and a (7) mean streak a mile wide you can turn off and on. And that's for starters. Here are two more: (8) a natural tendency to thrive on and even relish conflict (no, not "embrace", I said relish) and (9) a natural tendency to regard "stress as kind of fuel".
So with that in mind, we've renamed our blog, starting two days ago--until the day after Labor Day--What About Clients/Paris? will be known as "It's Not About the Lawyers, Teacups." As most of our seven or eight regular readers we've picked up since our launch 10 years ago already know, we think there is currently in the legal profession an alarmingly undue emphasis on concepts like:
(a) lawyer comfort and satisfaction generally,
(b) lawyer self-esteem,
(c) lawyer "resilience" (N.B. "lawyer resilience"; this is a subtopic if there ever was one that is certain to make a lot of sophisticated clients look suddenly like they've lost several pints of blood the first time they hear it),
(d) lawyer "mindfulness" and other pop-Zen faux-Eastern notions of well-being, calm, repose, serenity and right state of mind which are taught by people who have no idea what they're talking about to often youngish lawyers who don't know the difference and which would have Alan Watts, Eknath Easwaran or Gautama Himself rolling agonizingly in their graves;
(e) lawyer mental health, and
(f) the new "Lawyer Patienthood", especially underemployed or unemployed younger lawyers who are desperate to make the profession "fit them" even if in the best of economic times it would be painfully apparent to them and many others that they are wonderful, important and talented creatures who deserve to be happy but were simply not cut out to be lawyers in the first place. "Nice, smart kids" can certainly do many other things.
I think that the wrong humans have been entering law school for some time now, from the oldest Baby Boomers to the youngest of Gen-Ys. Somehow we need to attract those who are born with the basic mental, emotional and physical makings of the kind of person clients and customers can rely on with confidence. There are lots of these folks--and we need to start attracting them to this profession. For the last three decades, at least, they have not appeared in great numbers. Let's develop more sophisticated ways of identifying them--and for the sake of clients everywhere somehow start getting them here.
[From a post on September 3, 2015]
Posted by JD Hull. Permalink | Comments (2)
July 20, 2017
Books are fatal: they are the curse of the human race. Nine-tenths of existing books are nonsense, and the clever books are the refutation of that nonsense.

--Benjamin Disraeli (1804-1881)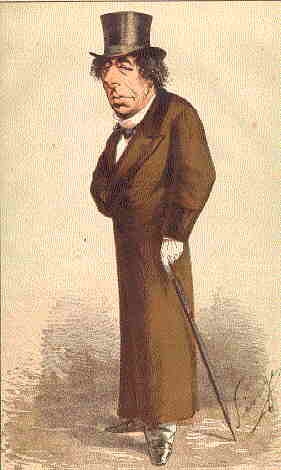 "Dizzy"
Posted by JD Hull. Permalink | Comments (0)
You and your firm are judged by every piece of writing that goes out the door.

--A wise person, possibly Dan White, lawyer-writer-humorist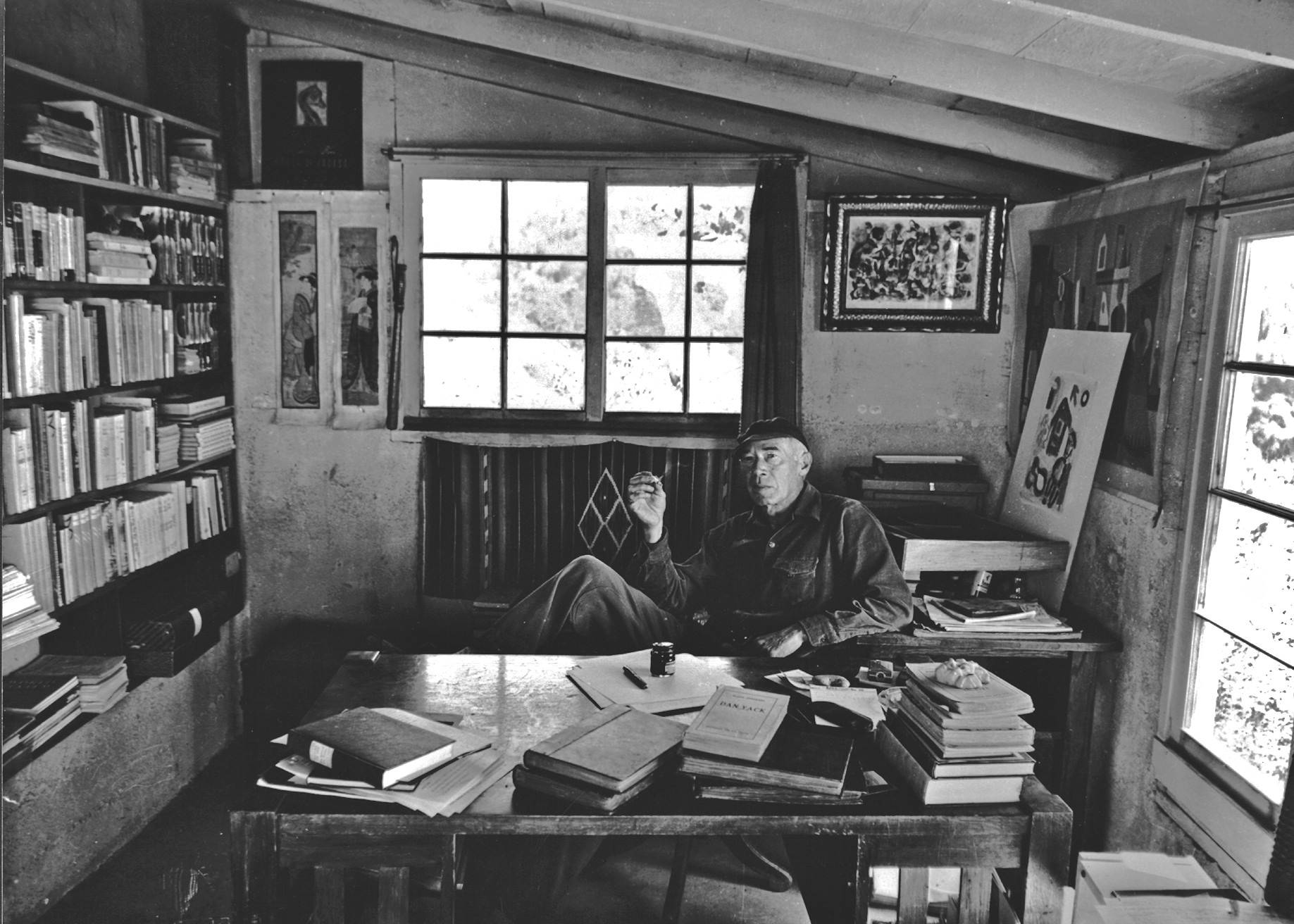 Henry Miller, American writer (1891-1980)

Posted by JD Hull. Permalink | Comments (0)
July 19, 2017
Kerouac sometimes got the thrill and promise of simply being alive pitch perfect. The famous "mad to be saved" passage happens early on, in the first chapter On The Road.
...the only people for me are the mad ones, the ones who are mad to live, mad to talk, mad to be saved, desirous of everything at the same time, the ones who never yawn or say a commonplace thing, but burn, burn, burn like fabulous yellow roman candles exploding like spiders across the stars.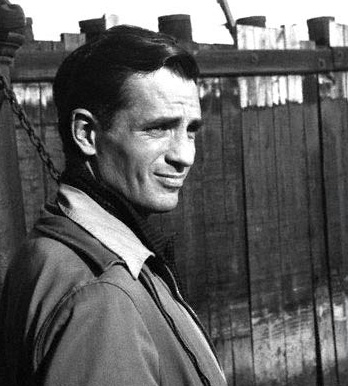 Posted by JD Hull. Permalink | Comments (0)
July 18, 2017
The only artists I have ever known who are personally delightful are bad artists. Good artists exist simply in what they make, and consequently are perfectly uninteresting in what they are. A great poet, a really great poet, is the most unpoetical of all creatures. But inferior poets are absolutely fascinating. The worse their rhymes are, the more picturesque they look. The mere fact of having published a book of second-rate sonnets makes a man quite irresistible. He lives the poetry that he cannot write. The others write the poetry that they dare not realize.

--Lord Henry Wotton, in The Picture of Dorian Gray, Oscar Wilde (1890)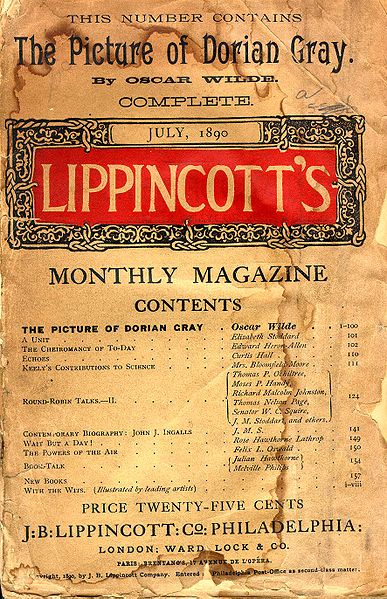 Posted by JD Hull. Permalink | Comments (0)
July 17, 2017
You cannot afford to act for business clients you do not like and respect. Rule One: Represent Only Clients You "Like". Life's short. The profession is demanding enough. From our annoying but dead-on accurate, world-famous, wise and must-follow 12 Rules of Client Service. Excerpt from Rule 1:
By "like", I mean it loosely: to derive for whatever reason real pleasure and satisfaction while doing legal work for a individual or organization.

My firm shies away from individuals as clients, regardless of his or her resources. We usually represent businesses. So in the case of an organization, we "like" the client because overall we somehow feel comfortable with or maybe even admire the personality, business culture or goals of that client, personally like/admire the client reps and general counsel, or both.

My firm "likes" business clients which are experienced, sophisticated users of legal services. When we perform well, the client appreciates us and signals that appreciation. So then we like the client even more, and want to do an even better job or keep doing the good job we are doing so we can derive more real pleasure from the engagement, and obtain more work.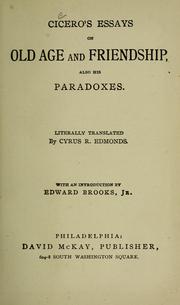 Posted by JD Hull. Permalink | Comments (0)
...are right here. Revel in their Wisdom. Ignore them at your Peril. Teach them to The Help.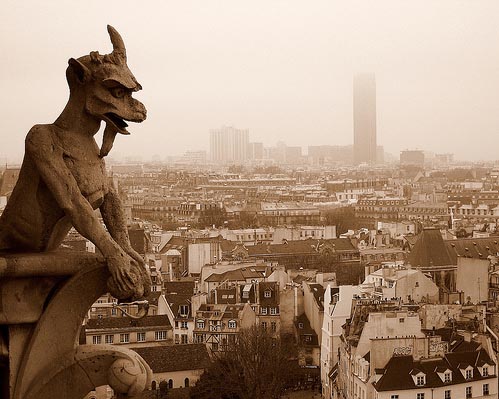 Posted by JD Hull. Permalink | Comments (0)
July 16, 2017
Well, no. It's not good. It's not great, either.
You have enemies? Good. That means you've stood up for something, sometime in your life.

--Winston Churchill
Here's some of the best advice on hiring, staffing and re-staffing anyone can give. Please don't stand behind, endorse or recommend a candidate for employment, partnership or board membership--especially candidates over say, the age of 35--on grounds that he or she "has no enemies" or something to that effect. This is not a compliment. Hearing that someone is "a team player" isn't troublesome because it runs the spectrum of Elwood P. Dowd (from the 1950 Jimmy Stewart film "Harvey," about a beloved if quirky man who drinks with his imaginary 6 foot tall rabbit), Willy Wonka and Marie Osmond (all too nice) to Leona Helmsley, Leatherface and one far-out mother named Robert Edward (Ted) Turner III (not known for nice). But saying someone has "no enemies"? It's an insult. It means that he or she hasn't even been in the game, Jack. No bueno.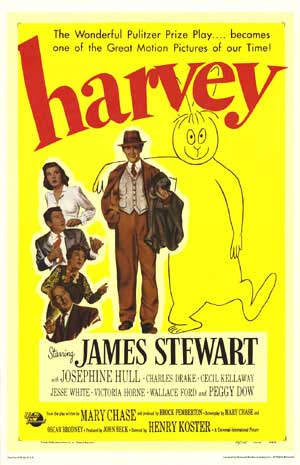 Do share a drink with Elwood P. Dowd and his pal Harvey. But don't work with either of them.
Posted by JD Hull. Permalink | Comments (1)
July 14, 2017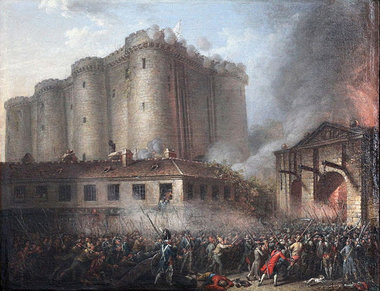 Taking of the Bastille, anonymous artist, circa 1791, oil on canvas, Musée de la Révolution, Château de Vizille.

Posted by JD Hull. Permalink | Comments (0)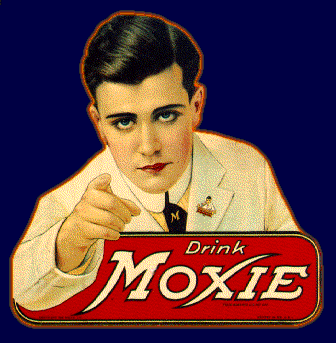 Your business, your rules. Get off your knees. Demand things of yourself--and of others. (1) What did you do this past week? (2) What did your employees do for you this week? (3) What did you all do for customers and clients?
Posted by Holden Oliver (Kitzbühel Desk). Permalink | Comments (0)
July 13, 2017
You may dream in American. But you still live in the world.
Salzburg, Austria. Far from being a museum piece (e.g., Venice, sadly), and being a favorite on the tourist's short list of cute small Alpine cities (e.g., Kitzbuhel, perky but less storied) in Europe, Salzburg is best appreciated by digging deeply, no pun intended, and with a reverence. Celts settled Salzburg, where they mined salt. The salt commerce never stopped--and in later centuries barges floated tons and tons of it on the Salzach River to points all over Europe. By the 8th century, salt barges were subject to a toll. Rome had claimed Salzburg around 15 BC. Much later, around 800, Charlemagne ate and slept here. It was capital of the Austro-Hungarian territory between 1866 and 1918. Apart from Mozart, art, salt, ancient Celtic culture, St. Peter's (below) and restaurants carved into cliffs, this staid Austrian city is home to the International Business Law Consortium, an established (1996) group of over 100 first-rate law and accounting firms in strategic cities worldwide. What more could a new age road warrior and her clients ever want? Well, frankly, Mainz, Germany is pretty cool--but we'll save that for a future post.

St. Peters in Salzburg.
Original post: May 18, 2010.
Posted by JD Hull. Permalink | Comments (0)
July 12, 2017
Get down on your knees and pray! I know it, I see it. The Huns will not come.
Sainte Genevieve (422-512) saved Parisians from the Huns, the legend goes, in 451. People had started to flee Paris in anticipation of the invasion led by Attila--but stopped when she told them she had a vision that the Huns would not enter Paris. She became the city's patron saint. In 1928, a grateful Paris erected a statue to her on the Pont de la Tournelle (now about 400 years old). Genevieve is facing east, the direction from which the Huns approached. She is also said to have converted Clovis, king of the pagan Franks, to Christianity. If you walk from the Right Bank to the Left Bank near the Ile Saint Louis, you walk right under her, with Notre Dame on your right.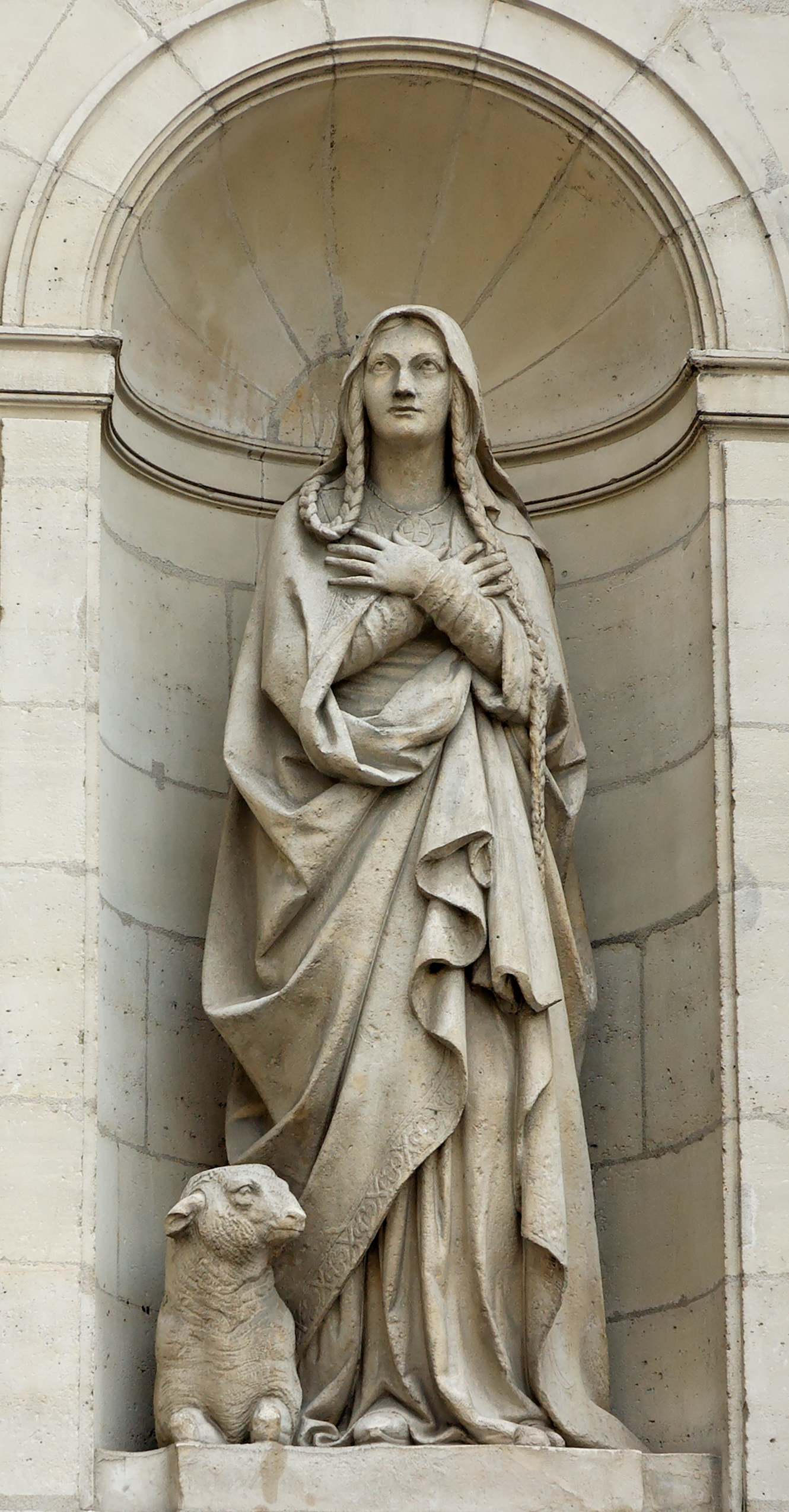 Posted by JD Hull. Permalink | Comments (0)
An older woman is a jewel in the life of a man.

--Milan Kundera (1929- ) in "Immortality", 1990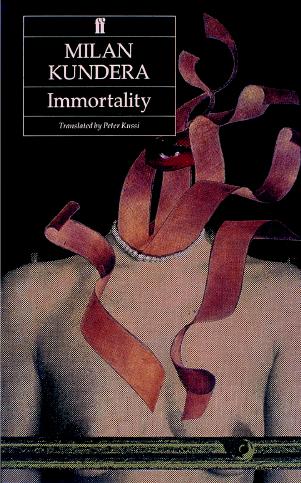 One critic: The book will make you "maybe even a better lover".
Posted by JD Hull. Permalink | Comments (0)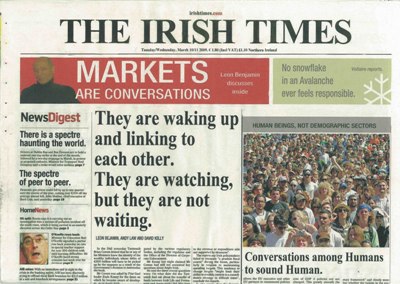 You'd act weird too if you hadn't had a beer 31 years.
On July 12, 1986, around 1:30 AM EST, on F Street N.W., I had my last drink. Probably a beer--likely a Heineken. But no one really knows. I still miss beer. Like right now.
By "last drink" I mean my last beer, Heineken, Bass Ale, Guinness, Jameson, Scotch, Bourbon, vodka, Bombay gin, red wine, hooch, intoxicant or inebriant of any kind. (Now I don't even like alcohol to be in food, even great food, and "cooked off", as the waiters keep saying.) Where this happened was a wonderfully depraved Irish bar my friends--i.e. cocky litigators, journalists, Hill workers, network news people, and serious degenerates with serious jobs--and I really loved. It was midway between my house on Capitol Hill and my job on Eye Street.
Like all Washington, D.C. bars, it had straight-up trial lawyers, deal lawyers, politicians, writers, students, professors, diplomats, and a novelist or two. But this was no "fern bar". It was whispered that the IRA raised money and ran guns through the place. It was common to see people in suits asleep on the floor. The waiters and waitresses had brogues from places like Tralee and Cork. The day bartenders were belligerent--and often drunk by noon.
My kind of saloon. Perfect venue for the last drink: an amazingly grace-less bar. As a goof, we'd often tell tourists we met on Saturdays that it was a "family" restaurant, and that everyone sang wholesome songs at the place on Saturday nights starting around midnight, when the place became a real problem for even the people who worked there.
Not fights--just odd scenes: like word-slurring diplomats dressed in bathrobes and cowboy hats, and reckless pols with Irish surnames openly fondling au pair girls named Brigit or Maeve. Or an editor for a D.C. newspaper furiously charging in from the summer humidity to "claim" his notoriously independent wife, and seeming to grip a small firearm. No one notices him or it right away; the crowd is well over-served, and hours ago the help had arrived at that special campground beyond the sun.
Last days of Bombay. So the venue I had chosen was "perfect". Despite my mission early that morning, the place was still somehow exciting in its dark, edgy, and irreverent fun. But there is nothing remarkable about why I quit. No huge losses yet (sure, I could see them coming). I had a great job, and was headed toward a partnership. My childhood had been lucky--and fun. I could not have asked for more loving parents, siblings and friends. Nothing to drink about. I just liked it way too much.
Born different, I guess. It isolated me, even with people around. That isolation, and knowing that drinking had somehow separated me from the rest of the Universe, was enough. It's a lucky, and unusual, break to have that suddenly hit you. Sure, it's hard to quit doing something you love, and nine out of ten times you're pretty good at--even if it's killing you. You may experience for the first time "exclusion", albeit a somewhat self-imposed one. You're still a boring white collar WASP--but finally in a real minority. You never thought that would happen. You feel left out. But you learn a few things, too. I
I still miss beer, almost every day. Yet lots of people, including adventuresome trial lawyers or reporters with one dash of the wrong DNA, do finally give up booze, drugs or whatever else controls their life, so they can tap into and use the gifts they have--and grow. I was lucky. Not to just wake up--but to have the problem in the first place. If you hit it head on, you grow in ways you would never grow if you did not have "it". That is what people can never get. And they shouldn't. So I don't try to explain.
Born different, maybe. Born lucky, too.
Thanks Larry, Fritz, Ev Rose, Valerie, Helen--and Jeremiah Bresnahan.
Original post: July 12, 2008
Posted by JD Hull. Permalink | Comments (0)
July 11, 2017
Clients 99.5% of the time are not paying you to be perfect. Clients don't want perfect. In the rare instances they do want perfect, they will let you know. So clients want excellent. Be excellent, not perfect. See, e.g., "Rule 10: Be Accurate, Thorough and Timely--But Not Perfect" of our world-famous and irritating but life-changing 12 Rules of Client Service.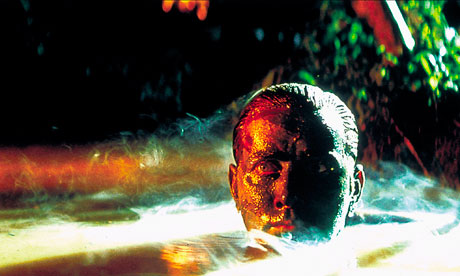 Perfectionism: The horror, the horror. Above: Martin Sheen in Apocalypse Now (photo: Miramax).
Posted by JD Hull. Permalink | Comments (0)
Half my life is an act of revision.

--John Irving (1942-)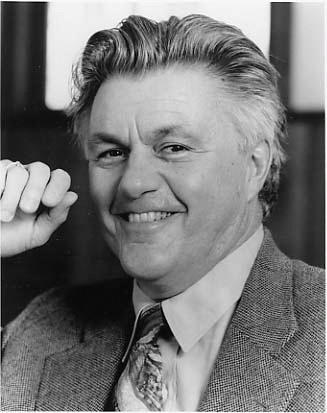 Posted by JD Hull. Permalink | Comments (0)
July 10, 2017
I'm not a very good writer--but I'm an excellent rewriter.

--James A. Michener, 1907-1997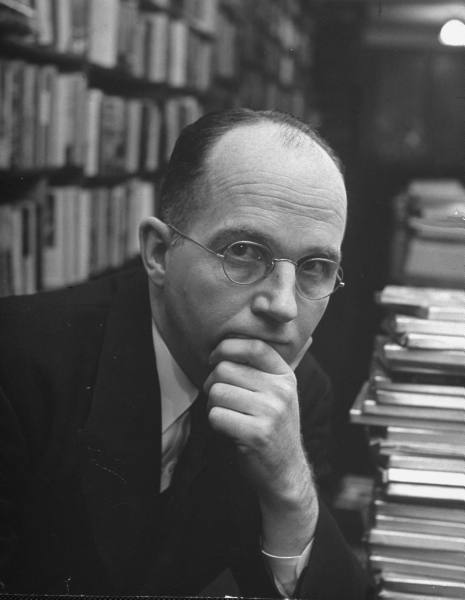 Michener, April 1951, Nina Leen (Life Magazine)
Posted by JD Hull. Permalink | Comments (0)
July 09, 2017
Apart from women who take care of themselves, lawyers who read more than CLE catalogues and a sizable part of the populace who have traveled to places other than King's Island or Lake Erie, the Washington, D.C. area offers Something Else. It does "old" quite well--and even keeps what few authentic American antiquities there are in this country open to the public and open at night. And that is happening more and more; fewer places are locked up after dark.
I lived in Alexandria--including Old Town, which was part of the District of Columbia from 1791 to 1846--as a student, as an employee of Congress and as a young lawyer. Last night I missed a plane back to California. But I did get the churchyard of Christ Church (completed in 1773) to myself for an hour before heading back to my new and suddenly-acquired hotel on N. Alfred and King streets. Rather than go back into DC, I decided to visit the old neighborhood, at least for a night. I am actually glad this morning that I missed last night's plane.
It was about 11 PM when I got to Christ Church, about 3 blocks from the hotel. I sat on a stone bench. No one, of course, could have come away with a still picture, a video or a soundtrack which captures the grounds, the garden lighting, the occasional faraway noises of a great city finally quieting down, the smells of a fall night, the ancient trees, the white alley cat who adopted me, a very old graveyard that fairly whispers to you, and exterior walls of the ghostly stone sanctuary in which Washington and Robert E. Lee spent quite a few Sundays, and in which even Roosevelt and Churchill prayed together in 1942. You need to go there and sense these things for yourself.
If you don't travel for work, I feel a bit sorry for you. If you do travel regularly, mix it every day/night with something authentic and inspiring from wherever you are and whether or not you are alone. Stretch the day out more. Go to bed later. You may not get back there for a good while. You know what I mean?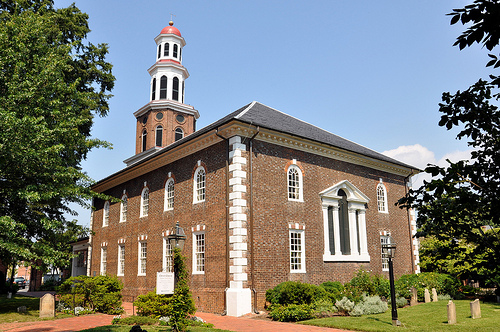 Orginal post: November 4, 2011. I lived in Soufhern California at the time.
Posted by JD Hull. Permalink | Comments (0)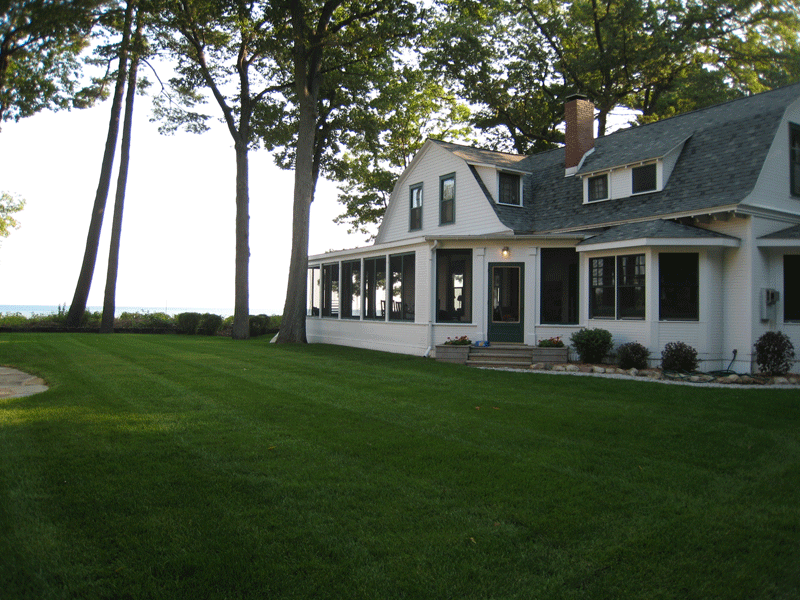 Posted by JD Hull. Permalink | Comments (0)
July 08, 2017
From a comment I made at Disqus ATLS last week in reponse to a great short opinion post by a lawyer I admire:
"Well done. Well written. Lawyers are at their best when they talk about things other than just the law. Keep doing this. It's why I ever got on line. Blogged. Read other blogs. To see lawyers with personality and actual talent. And you personally are the only reason I ever went to comments at old ATL. I want to see lawyers as humans with style, flair, wit and verve. And having lived real lives. Lawyers are not special anymore. They don't lead anymore. Vast vast majority are followers with sideline lives. Minor players. The Profession now? It's a complicated caste system with an increasingly diluted gene pool. But what you do here is special. Class. Keep doing it."

Posted by JD Hull. Permalink | Comments (0)
July 07, 2017
Watch your client both in and out of the legal areas you usually work in. Stretch yourself a bit. Pretend you're curious. Keep watching. Devise a simple system to keep abreast. Your new intern Bambi would love to help.
Rule 7 is this blog's second most popular (and second most ripped off) client service "guideline" in our annoying but awesome and increasingly popular 12 Rules of Client Service. We like this one, too. In its entirety, here is the original (sans links) January 24, 2006 post:
Rule Seven: Know the Client.

The "12 Rules of Client Service" I have been posting one-by-one starting on November 19 appear in a booklet Julie McGuire and I prepared internally 5 years ago for associates and non-lawyer staff. We just call it Hull McGuire Practice Guide* (*or how to become a productive associate or paralegal). In the Guide, we call the same rules "Blackletter Rules for Practicing Law".

The idea is that each of the twelve overall practice rules harks back to the idea that the client comes first. Clients, clients, clients. For us, that is practicing law. Except for some rewording, the 2 sets of rules are substantially the same. The first six rules are reproduced here.

Several lawyer-bloggers I respect have posted--and in some very eloquent and interesting ways--on the idea of Rule 7, really knowing the client and its culture. I think they say it all. See Tom Kane, Patrick Lamb, Tom Collins and Arnie Herz. Some of the discussion lately was triggered by the nerve jangling report of complaints of some GCs at a Fulton County, Georgia CLE conference in early December 2005. I've chimed in on that, too--here and here.

The client, it seems, actually wants you to know him, her or it. Take time out to learn the stock price, industry, day-to-day culture, players and overall goals of your client. Visit their offices and plants. Do it free of charge. I think associates in particular need to develop the habit of finding out about and keeping up with clients and their trials and tribulations in and out of the areas you are working in. Learn about your client--and keep learning about it. Devise a system to keep abreast.




Satisfied In-House Counsel.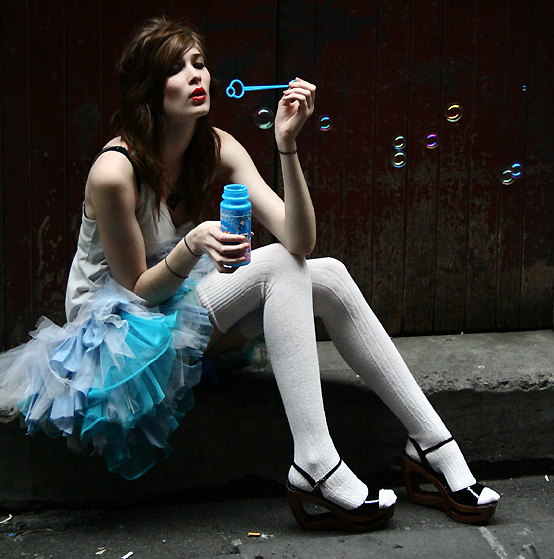 Bambi the Intern.
Posted by JD Hull. Permalink | Comments (0)
July 06, 2017
The world is a book. Those who do not travel read only a page.

--Marcel Proust, 1871–1922, French novelist, critic.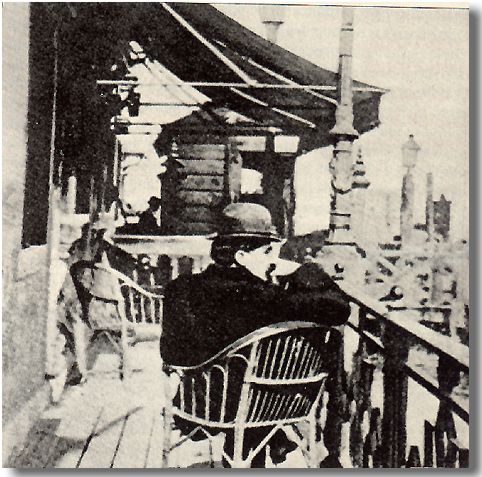 Proust in Venice.
Posted by Holden Oliver (Kitzbühel Desk). Permalink | Comments (0)
In a nutshell? Liberal overreaching for decades toward "mandatory moral evolution" in the US and Europe woke up millions tired of being called Racist, Sexist and Homophobic.
It got Don Trump elected. And it's just taking hold.
Posted by JD Hull. Permalink | Comments (0)
July 05, 2017
Beckwith was a huge influence on how we could make changes in everyone's lawyering--and the idea here is really his, not ours.
Thank you, Harry Beckwith. At this blog, we never set out to be customer/client service experts or gurus. And indeed we are not experts or gurus on the subject. Based on actual experience lawyering, we wrote and published 12 Rules of Client Service in installments during a six-month period starting in October 2005. The 12 rules do seem to have legs. We are flattered. In whole or in part, they regularly appear in publications and sites for lawyers and non-lawyers (e.g., accounting and real estate). Some folks who discuss, quote or mention them like all 12 rules. Others like one or two in particular.
Our favorite? It's Rule Four: Deliver Legal Work That Change the Way Clients Think About Lawyers. It's our "Harry Beckwith" rule. Harry Beckwith, who first ignited the thinking of many professional services thinkers in "Selling the Invisible", was a huge influence on how we could make changes in everyone's lawyering--and the idea here is really his, not ours. An excerpt from Rule 4:
Why try "to exceed expectations" when the overall lawyer standard is perceived as low to mediocre? If your clients are all Fortune 500 stand-outs, and the GCs' seem to love you and your firm, is that because your service delivery is so good--or because other lawyers they use are so "bad" on service? Why have a low standard, or one that merely makes you look incrementally more responsive and on top of things than the boutique on the next floor up? Why not overhaul and re-create the whole game?

If you read the better writers on selling and delivering services, like Harry Beckwith in Selling The Invisible, you pick up on this simple idea: Rather than under-promise/over-deliver, why not change the way people think of lawyers generally and what they can expect from them generally? Get good clients--those clients you like and want--to keep coming back to you by communicating in all aspects of your work that you care deeply about your lawyering for them, you want to serve their interests on an ongoing basis and that it's a privilege to be their lawyer. Show them you fit no lawyer mold.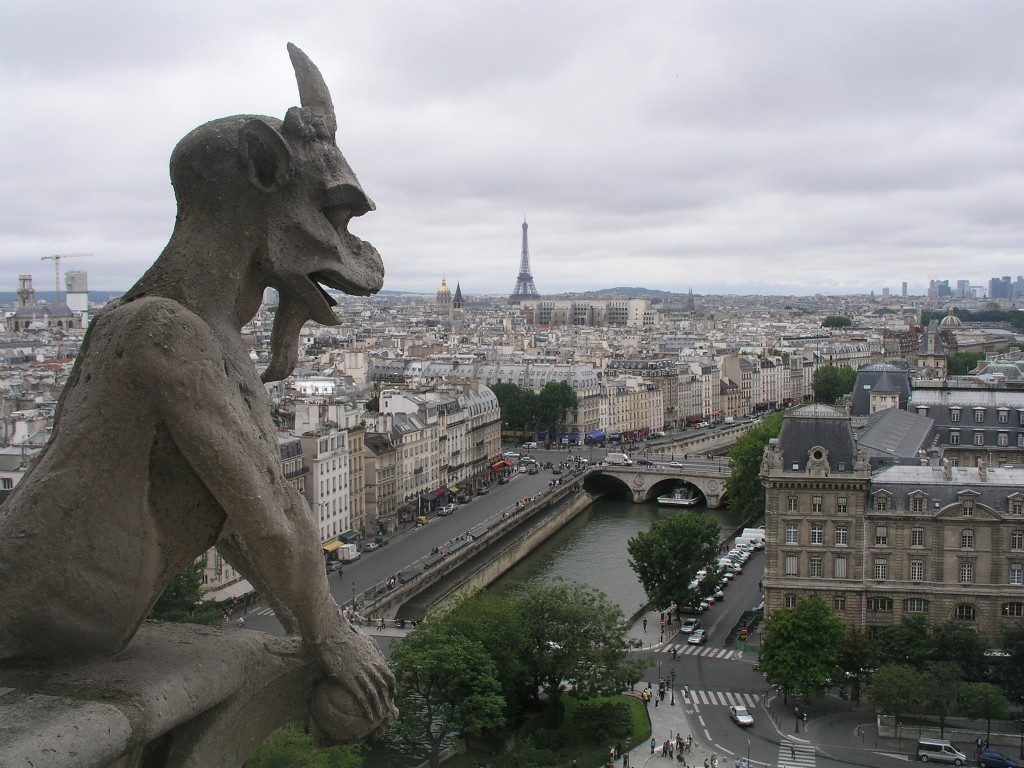 Posted by JD Hull. Permalink | Comments (0)
July 04, 2017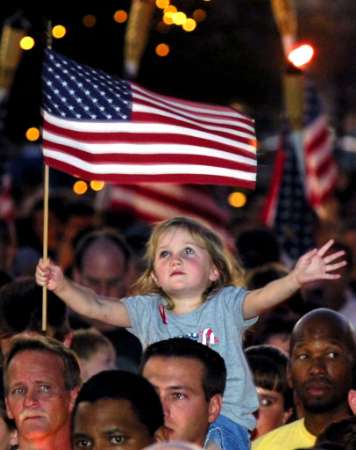 Posted by JD Hull. Permalink | Comments (0)
July 03, 2017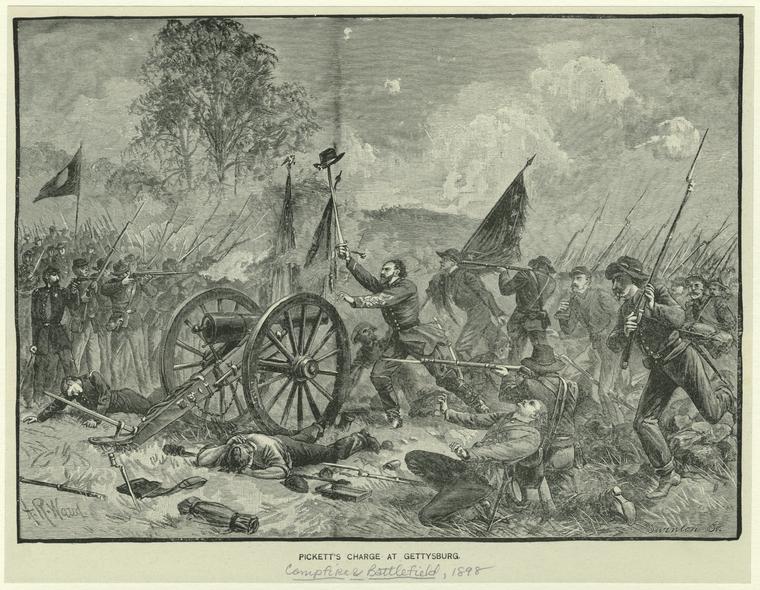 Posted by Holden Oliver (Kitzbühel Desk). Permalink | Comments (0)
At Saatchi & Saatchi, Paul Arden's ad campaigns changed everything for British Airways.
Posted by JD Hull. Permalink | Comments (0)
July 02, 2017
A 21-minute discussion over 30 years ago about "filthy rock lyrics" with right-leaning Zappa, "conservative" Novak, "liberal" Braden and a respected if tad-demented Washington Times reporter on CNN's Crossfire. Also featuring the U.S. Const. amend. I, the function of government and, well, Real Life. What's offensive? It changes with the scopes, kaleidoscopes and gyres of time. And pretty quickly. E.g., remind yourselves that in 1900 an Oberlin or Harvard prof with the most liberal possible views on race would be viewed as a racist pariah on September 28, 2015. Expand your minds this week, and get off your knees, Campers. Thank you the late Duke history prof and changing South expert Lawrence Goodwyn.
Posted by JD Hull. Permalink | Comments (0)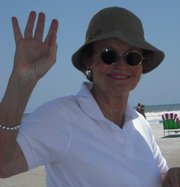 Happy Birthday, and much love, to Penny Hull. Chicago Girl. Uber-Mom. Last of the Grande Dames. Tolerator of Difficult Men. Source of my Hollywood good looks, charm and annoying patrician manner. Healthy, energetic, blessed with longevity, you will likely supervise at my funeral. We love you, Mom. Have the best day today.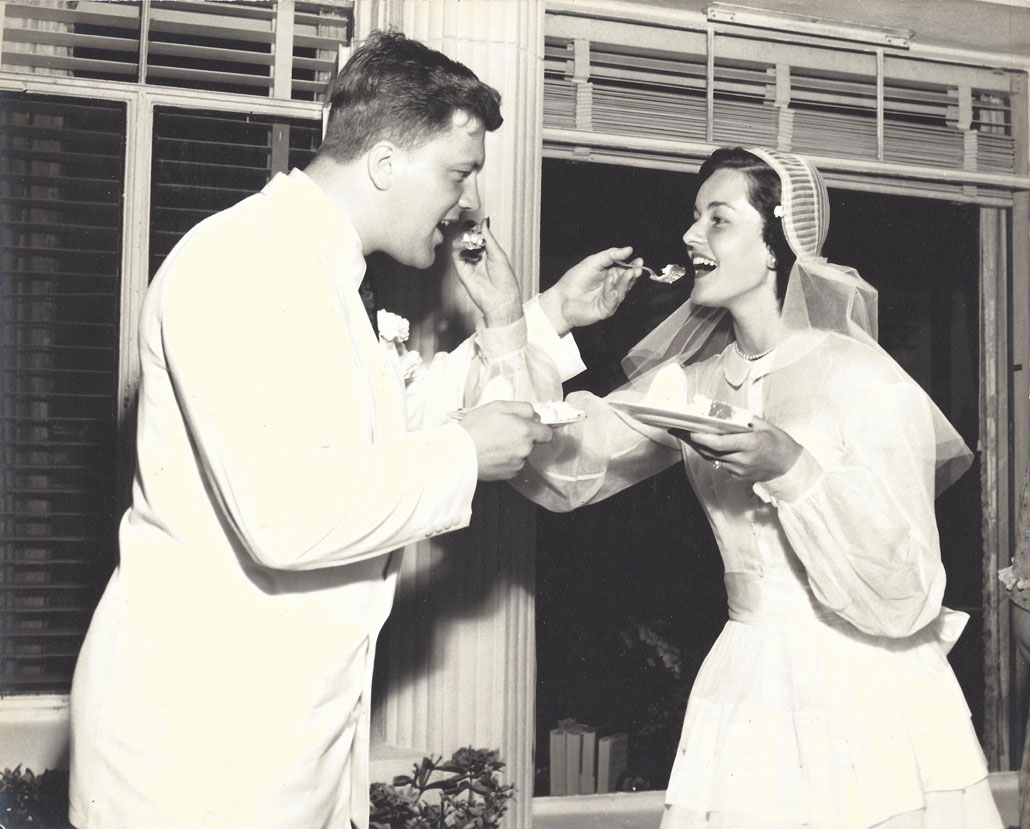 Posted by JD Hull. Permalink | Comments (0)
July 01, 2017
For a long time I've thought that American business schools and the training programs of global and often publicly-traded companies do a much, much better job than do law firms of training recruits to value and adhere to the structure of a plan on an item for action.
Do we lawyers know how to get things done, done right and done on time? Do we even value that? I wonder.
I am not talking here about the simple "keeping face" and survival requirements of meeting client deal or court deadlines, or even about the cliches of working hard, creative thinking, "out of the box", working smart or being persistent. I mean structure, a real standard, and "practicing structure" every day--the discipline of (1) having a plan or strategy for any one project, client or non-client, (2) meeting internal project deadlines no matter what, and (3) applying the will to work that plan and timetable.
"Structure" is not just the hard process of getting things done. It's a frame of mind and a value which must be sold to others in your shop--like the importance of making that 5 minute call to a client about a loose end at the end of the worst day you can remember, even while you could do it the next morning at 8:00. It's realizing that letting anything but emergency tasks "slide" makes you inefficient, unlikely to meet your real goals, and tired.
Posted by JD Hull. Permalink | Comments (0)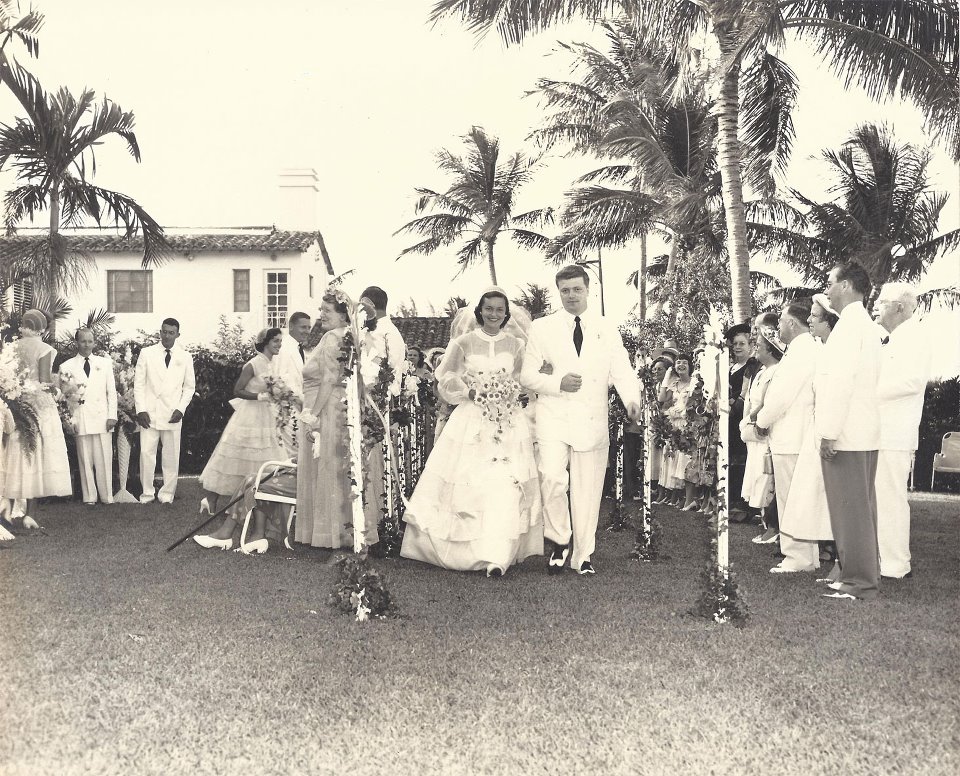 John D. Hull III and Arlene ("Penny") Reemer Hull
Rivo Alto Island, Miami, Florida July 1, 1950
Posted by JD Hull. Permalink | Comments (0)
June 30, 2017
Don't mean to beat a dead horse. But I've a serious question. Anytime soon will there be an American Bar Association (ABA) Commission on Men in the Profession?
Posted by JD Hull. Permalink | Comments (0)
June 29, 2017
The majority view answer? Don't do it, kid. It can only hurt.
Unless business is just standing there in front of you 5 feet away--like the homely cotillion girl who no one is asking to dance--I suggest you never tell anyone you're a lawyer. It will immediately limit--even if in favorable ways--how you are perceived for the rest of the conversation.

--From comment made earlier this year at ATL Surrogate to "Survival Tips for Today's Lawyer, Part I: Professional Non-Disclosure," a Partner Emeritus post.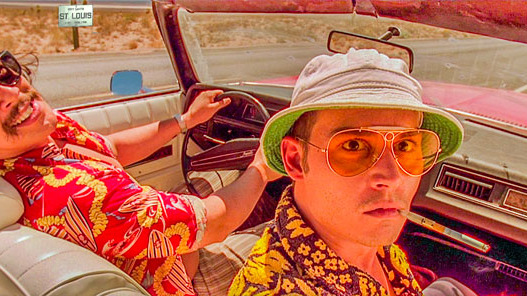 Image: Universal Pictures

Posted by JD Hull. Permalink | Comments (0)
June 28, 2017
No passion in the world is equal to the passion to alter someone else's draft.

--H.G. Wells (1866-1946)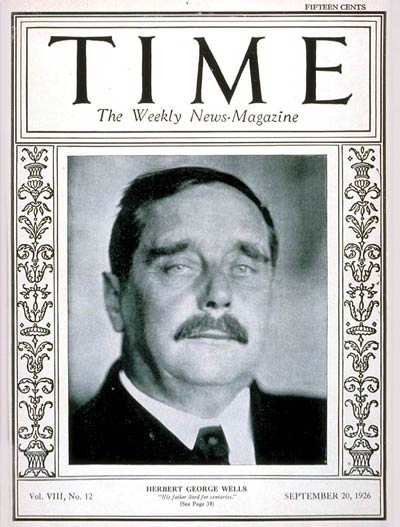 Posted by JD Hull. Permalink | Comments (0)
At my previous firm I was on the Marketing Committee. We went through a phase where we talked about cross-selling by our partners of other partners in different specialties. The buzzword for this back then was "synergy." We conducted a written poll of partners and found out--to most people's embarrassment--that experienced lawyers who had been partners for years had no idea what their partners did other than "transactional," "tax," "commercial litigation," "IP," etc. Because more detailed knowledge of actual experience was seldom shared, no one could see client "fits" unless it hit them over the head.
For example, a litigator who worked primarily with energy clients had no idea whether or not the tax people had (and in fact they did) the expertise to advise on the implications of tax-related legislation affecting natural gas companies that the U.S. House Ways and Means or Senate Finance committees had recently approved or were considering. And the tax lawyers might not know that their utility clients could use the services of experienced oil and gas litigation people--their own partners--in certain states on specific "take or pay" issues. Opportunities were missed.
Firms with more than one practice area need to develop simple but lasting education programs--which include and legitimize "dumb-question" sessions about what people do. Selling involves asking good questions, and seeing fits. You need a better question than: "Hey, like to meet our head intellectual property lawyer?! She's first-rate, and she loves hockey!" Learn what your co-workers do. Keep up with what they are doing.
Posted by JD Hull. Permalink | Comments (0)
June 27, 2017
Jim Young [Ben Affleck]: You want vacation time? Go teach third grade, public school.

--Boiler Room, written and directed by Ben Younger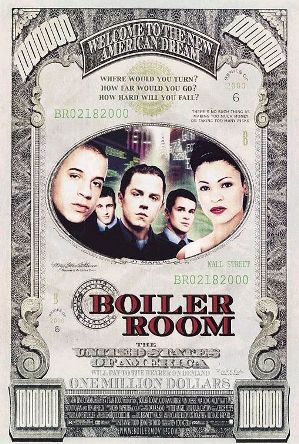 Posted by JD Hull. Permalink | Comments (0)
Blake [Alec Baldwin]: Nice guy? Good father?

--Glengarry Glen Ross, David Mamet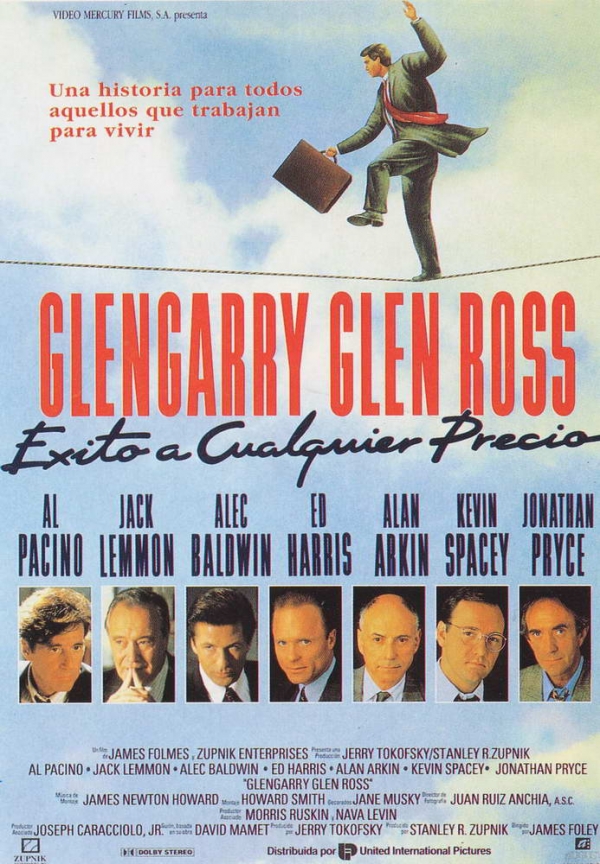 Posted by JD Hull. Permalink | Comments (0)
June 26, 2017
Thank you for free verse, young Arthur Rimbaud. We owe you a great debt.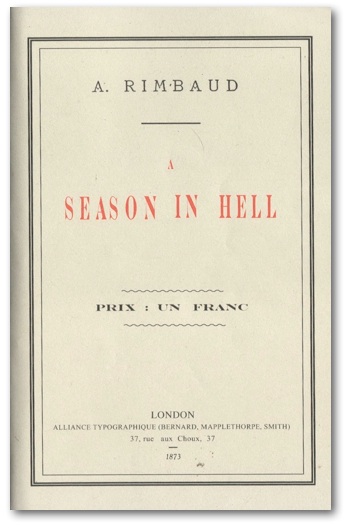 Posted by JD Hull. Permalink | Comments (0)
June 25, 2017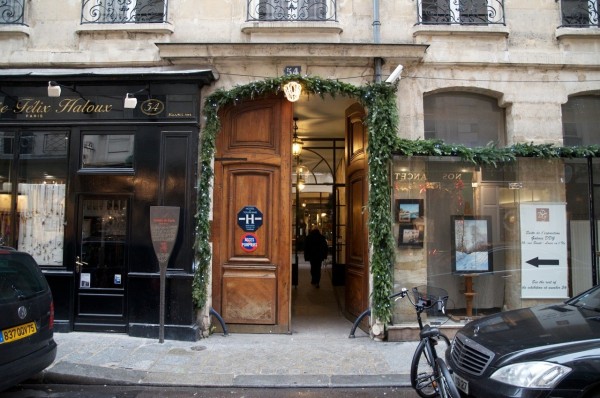 Hotel du Jeu de Paume, 54 Rue Saint-Louis en l'Île, 75004 Paris
Posted by JD Hull. Permalink | Comments (0)
Photo by the charming and talented Tara Bradford at Puce de Vanves, one of the largest flea markets in Paris, in the 14th arrondissement.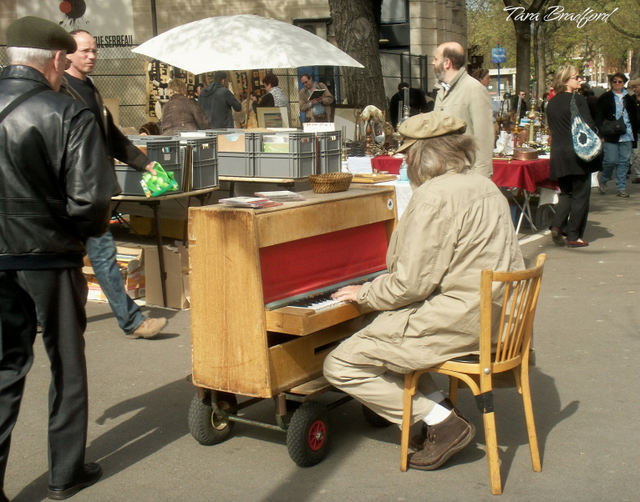 `

Posted by JD Hull. Permalink | Comments (0)
June 24, 2017
The comparisons between Rome and the U.S. are exciting and instructive. --What About Clients?

When in Rome, do as many Romans as you possibly can. --Hugh Grant
Rome. I don't like working here--charitably put, work-life balance is totally out of balance in some regions of Italy--but I love being in Rome. You can walk in this city. You can frolic in it. You can play all day long in and around the The Forum and Palatine Hill, where antiquities are still being found. There's a guy with a shop at the Piazza Navona--2000 years ago the Piazza was a Roman circus (i.e., track) you can still see if you try--who sells me these unique old prints, beautifully framed, that I bought for my father in Cincinnati. I go to that shop on every trip. The Tiber River is still gorgeous and, like the Seine in Paris, steeped in history, and a bit melancholy and mysterious. Lots happened here--maybe too much--and it's as if the river can remember it all.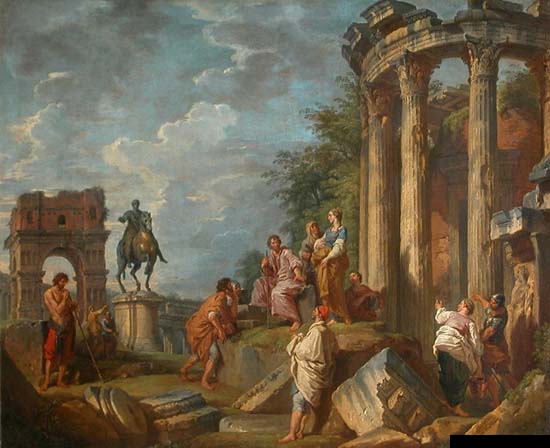 Pannini (1743): Ruins, Chiostre, Statue of Marc-Aurèle
In the West, our strongest ideas and institutions, including what became English law, were conceived or preserved by Rome. The increasingly-made comparisons between Rome and the U.S.--no, they are certainly not new--are still exciting and instructive. The Romans were competent if grandiose empire builders who borrowed their best ideas and forms from a previously dominant Greece, while America's cultural debt is chiefly to western Europe. Like Rome, America tended to overextend itself in all spheres. Like Rome, America was globally aggressive. (Other peoples resented it.) You get the idea.
But you can't see, experience and "do" Rome on one trip--same thing with New York, London or Paris--and you shouldn't try. Our advice: do several trips, and "live in it" each and every visit, taking small bites. And spend your trip with anyone but those from the same nation and culture as your own. If you go there with Americans, break out of that bubble. Politely say goodbye--and disappear into the streets on your own.
[Original post: September 15, 2013]
Posted by JD Hull. Permalink | Comments (0)