March 23, 2018
Released in 1970, "Famous Long Ago: My Life and Hard Times with Liberation News Service" is still the funniest and wisest read on the mostly failed revolution of the 1960s. Ray Mungo was a co-founder of the Liberation News Service, the counterculture's own wire service used by hundreds of underground and campus newspapers. He was also of the few leaders spawned by the anti-war movement of the 1960s who refused to take himself too seriously. Now in his early seventies, he has authored over a dozen books.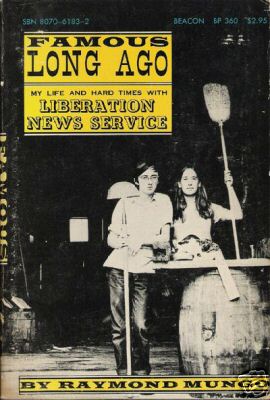 Posted by JD Hull. Permalink | Comments (0)
Yes, "read the rule..." The Federal Rules of Civil Procedure are remarkable and, well, amazing. They vibrate, hum and glow with the hard work of the few who have worked on them over the years. In your first year. Tenth year. Twentieth year. Fortieth year of practice. They are shorter and better (i.e., much easier to grasp) than any non-FRCP-based state counterparts. There are flaws and ambiguities--but precious few. You notice something different every time. You never take them for granted. Look. At. Them. Every. Time. Read the Advisory Committee Notes, too. They, too, are to the point--and lean. Start with the Rule. Read the Note. And Onward.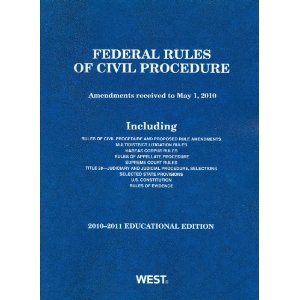 Posted by Holden Oliver (Kitzbühel Desk). Permalink | Comments (0)
March 22, 2018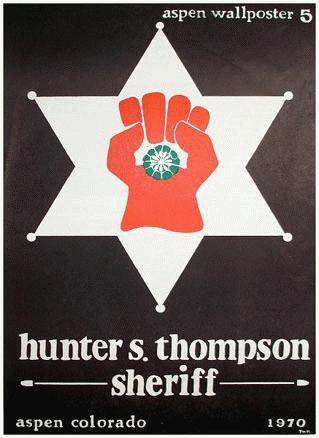 Kurtz. He got off the boat. He split from the whole goddamn program.

--Captain Willard, Apocalypse Now (1979)
Thompson had a way of keeping anyone unfriendly to the very idea of him beyond even mere curiosity. Just unaware. In that case, you were a nice person doing the best you could. You didn't "need it"--anymore than you needed to become good friends with Andy Warhol, Ralph Nader, Harry Dean Stanton, or Dr. John the Night Tripper, whoever they were.

--A Fan
Twenty years ago, when I was an associate in D.C. sweating everything, I worried a lot about something hanging in my office: a framed black, white and red "Hunter S. Thompson for Sheriff" election poster for a 1970 election in Aspen, Colorado.
The poster bore a Harvard Strike fist. Inside the fist there appeared to be what someone explained was a drawing of a plant which bad or crazy people chewed on to "get high". But I quickly realized that anyone who actually knew about Thompson and his books and articles on presidential politics, Las Vegas and the Kentucky Derby--the event in his hometown of Louisville was "decadent and depraved"--would likely like me for having it.
I was right. The poster meant nothing to most people who visited my office, and it even helped me make friends. In the 1970s and 1980s, people read and loved him or had never heard of him.
So you either "knew" HST--or you didn't.
He either delighted, or was too disturbing to explore. A talented and comical writer, he drank too much, really did like chemicals, hated Richard Nixon, upset people on the press entourage, freaked out editors, showed up drunk for "speeches", and arranged for Ed Muskie to be severely menaced on a train by one seriously funny outlaw rich kid named Peter Sheridan.
He liked weapons. He was once accused of firing a military rocket at a snowmobile. According to a friend of mine who worked for one of the TV news networks, Thompson once mysteriously and suddenly showed a handgun to Secret Service agents and reporters sitting in a booth in a famously silly Capitol Hill singles bar, mumbling "just in case there's a firefight..."
Even with that public life, Thompson had a way of keeping anyone unfriendly to the very idea of him beyond even mere curiosity. Just unaware. In that case, you were a nice person doing the best you could. You didn't "need it"--anymore than you needed to become good friends with Andy Warhol, Ralph Nader, Harry Dean Stanton, or Dr. John the Night Tripper, whoever they were.
Even after Thompson became a character in Garry Trudeau's Doonesbury, saw two movies based on his work, and died by his own hand in early 2005, most people didn't have a clue or want to. One exception in later years: "beer hippies" and GenX stoners finally discovered Thompson--"Gonzo, drugs, liberal stances, hey Hunter's my man"--and my guess is that he secretly looked down on them.
Well, anyone can be in his club at this point. But I needed it all along. He was an angry but fine writer, a humorist, an innovator--and a big hillbilly like me who grew up on the Mason-Dixon line and all along just wanted to fall in love. He still makes me laugh and cry.
Maybe there is no Heaven.

Or maybe this is all pure gibberish — a product of the demented imagination of a lazy drunken hillbilly with a heart full of hate who has found a way to live out where the real winds blow — to sleep late, have fun, get wild, drink whiskey, and drive fast on empty streets with nothing in mind except falling in love and not getting arrested.
Posted by JD Hull. Permalink | Comments (0)
March 21, 2018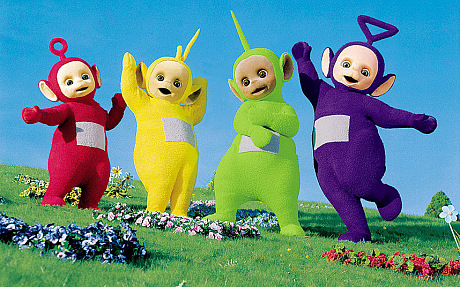 Image: Ragdoll Productions for BBC TV


What kind of human makes a great lawyer?

I don't mean a go-through-the-motions lawyer, a tell-you-what-the law-is lawyer (dipstick variety) or even a yeoman lawyer here. I mean a solid and effective advocate-adviser you can count on when money, reputation, freedom and sometimes life itself is at stake.

People who work every day for 40 years for each client as if it's their first day working on their first real client assignment. Sure, some of the details get to be tedious or old hat after a while--but those juices are always flowing. They are always tuned into their responsibilities to others. They take great pride in it. People, if you will, who were born to be lawyers.

"Nice, smart" kids, maybe?

No. In fact, "nice, smart" kids including scads of first-borns who were always great students, maybe elected Senior Class President in high school or on the debating team in college--they come in droves to the legal profession every year and have done that for generations--almost always make shitty lawyers.

"Smart" is a prerequisite. "Nice" is okay--"happy" is more important--but you meet few sane clients who insist on "nice".

To be an effective lawyer, you need a lot more going on, whether you are doing litigation, transactional work, regulatory matters and even legislative/lobbying kinds of projects. I'm not an expert on personality types. But in my view you probably ought to have all of the following: (1) more energy than most people have, (2) stamina (good physical health, perhaps better than average health), (3) persistence, (4) ambition, (5) resilience, (6) competitiveness and a (7) mean streak a mile wide you can turn off and on. And that's for starters. Here are two more: (8) a natural tendency to thrive on and even relish conflict (no, not "embrace", I said relish) and (9) a natural tendency to regard "stress as kind of fuel".

So with that in mind, we've renamed our blog, starting two days ago--until the day after Labor Day--What About Clients/Paris? will be known as "It's Not About the Lawyers, Teacups." As most of our seven or eight regular readers we've picked up since our launch 10 years ago already know, we think there is currently in the legal profession an alarmingly undue emphasis on concepts like:

(a) lawyer comfort and satisfaction generally,

(b) lawyer self-esteem,

(c) lawyer "resilience" (N.B. "lawyer resilience"; this is a subtopic if there ever was one that is certain to make a lot of sophisticated clients look suddenly like they've lost several pints of blood the first time they hear it),

(d) lawyer "mindfulness" and other pop-Zen faux-Eastern notions of well-being, calm, repose, serenity and right state of mind which are taught by people who have no idea what they're talking about to often youngish lawyers who don't know the difference and which would have Alan Watts, Eknath Easwaran or Gautama Himself rolling agonizingly in their graves;

(e) lawyer mental health, and

(f) the new "Lawyer Patienthood", especially underemployed or unemployed younger lawyers who are desperate to make the profession "fit them" even if in the best of economic times it would be painfully apparent to them and many others that they are wonderful, important and talented creatures who deserve to be happy but were simply not cut out to be lawyers in the first place. "Nice, smart kids" can certainly do many other things.

I think that the wrong humans have been entering law school for some time now, from the oldest Baby Boomers to the youngest of Gen-Ys. Somehow we need to attract those who are born with the basic mental, emotional and physical makings of the kind of person clients and customers can rely on with confidence. There are lots of these folks--and we need to start attracting them to this profession. For the last three decades, at least, they have not appeared in great numbers. Let's develop more sophisticated ways of identifying them--and for the sake of clients everywhere somehow start getting them here.

From a post on September 3, 2015

Posted by JD Hull. Permalink | Comments (2)
March 20, 2018
Over the years this blog has had a number of pet issues and themes apart from customer service, litigation strategies, lawyering abroad and cultural literacy. One of them has been the importance of thinking independently about law, government, politicians and political ideologies. Or about Anything. There are these days lots of good, and arguably "bad" notions and ideas--nationally and internationally--all along the political spectrum, and there is no reason to pick one party, camp or pol to follow on all ideas.

After all, people, not ideologies, solve public problems. You don't need a label. You need not be a Democrat, Republican, Libertarian, Anarchist or Nihilst. You can "mix and match" both pols and ideas. Me? I've changed, if subtly, and in ways that trouble a friend here and there. But my thinking is pretty much the same as it was when I was in my 20s. As a "liberal", I never trusted Big Labor. I've never liked the "politically correct" speech regimen many traditional liberals unfortunately embraced. To the contrary, I've always admired free speech--and I revel in it. But the main change is that last year I registered Republican for the first time. Not much else is different.

Most of us do have a Political-Civil Rights-Human Rights-Social Justice resume, CV or profile (hereinafter "Political CV"). I use "political" broadly here to describe anything related to participation in public affairs where some social purpose was fully served beyond my own self-aggrandizement, ego or pleasure. More than one purpose is okay; few of us do anything out a pure heart to "will one thing." So below I've fashioned my Political CV. Forget about Dem or GOP or Libertarian scripts. I've listed things that I did in large part "for the public good." For example, things I'm not including are Senior Class President (mix of duties and agendas), Eagle Scout (the same), working in a union-shop factory (Keebler's, in my case), membership in student or church groups with some but not primary political or social welfare slant, merely being asked to run for Congress (and saying no), merely voting, serving on an elected but non-partisan Zoning Board for a community of 40,000 or going to see Jerry Rubin, Timothy Leary or Milo speak at the Cow Palace. Or throwing a huge pickle at an on-stage Iggy Stooge (and hitting him).

But passing out leaflets for a political candidate, demonstrating against POTUS candidate and Alabama Governor George Wallace or working regularly with the urban homeless? Oh yeah. Those are "political". They reflected my idea of furthering "the public good" at the time I did I them. You get the idea. There's got to be a cause, some heat, some passion in an activity that helps others. Doesn't matter if it's a national issue or not. Doesn't matter if there's rhetoric involved.

Anyway, I've been an "activist" in everything I've ever done--and particularly with respect to groups I've joined or with which I've identified. So since I was 16, here is my political resume in chronological order. I'll update it as I remember things things:

1. Campaigned twice for Jerry Springer (Ohio-D), for runs for Congress and City Council in Cincinnati.

2. Campaigned more briefly but earnestly for Howard Metzenbaum, U.S. Senator (Ohio-D)

3. Worked with Armstrong United Methodist Church in Indian Hill, Ohio on several long-term projects for inner-city kids in Cincinnati, Ohio. Some with my mother (Head Start). Some in connection with working toward God & Country Award for BSA. (I was Boy Scout.)

4. Worked twice at as counselor at a camp for inner-city handicapped kids at summer camp in Cincinnati.

5. My party's candidate for 1970 Governor of Ohio Boys State. I was "liberal" party candidate and lost to a black kid from Sandusky. Ohio named Tony Harris. The race made news on television and in newspapers all over Ohio.

6. Student Reporter, Duke University Daily Chronicle. Civil Rights beat, Durham. (1972-73)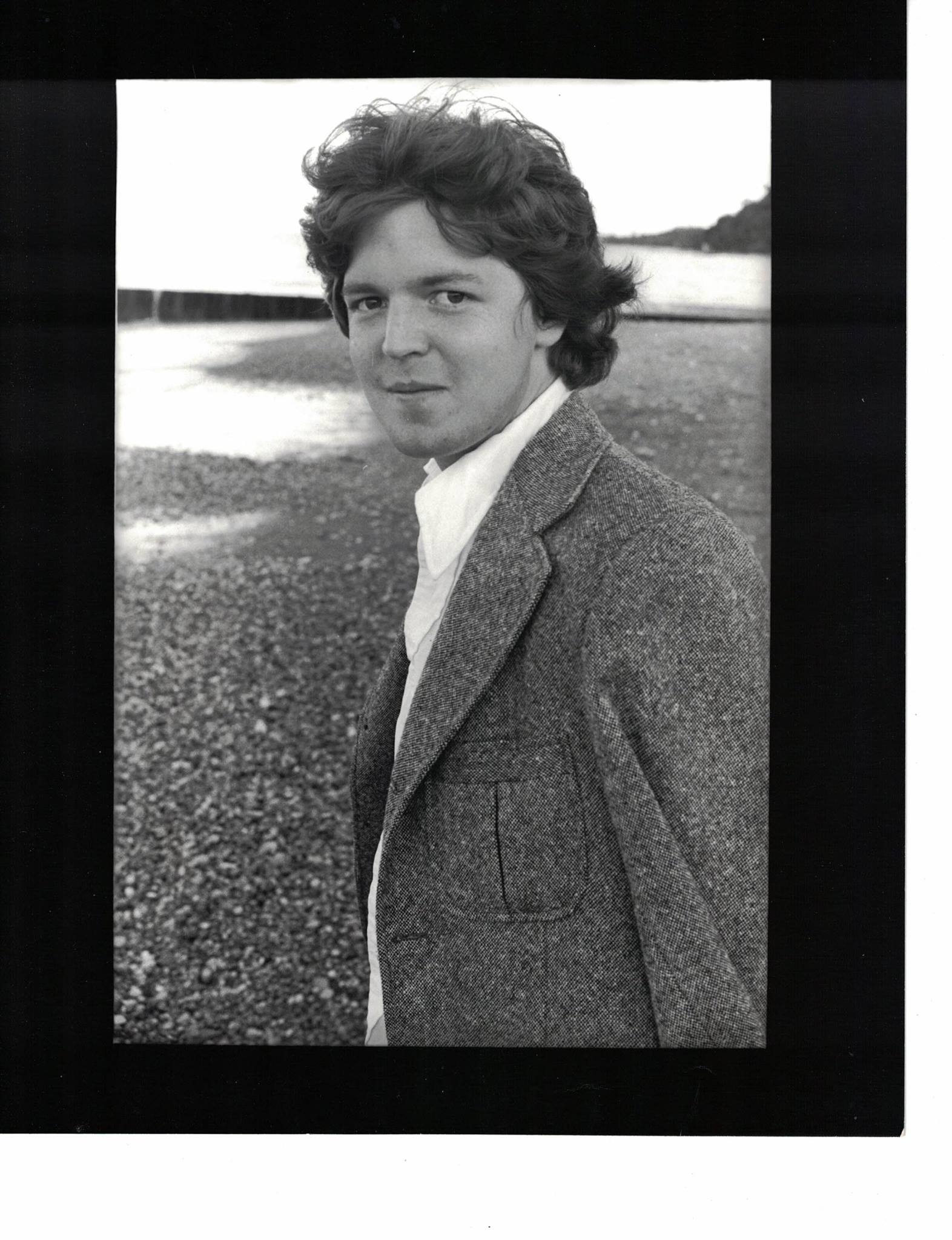 Dem then, GOP now. But still a classic liberal, and always the same guy.

Posted by JD Hull. Permalink | Comments (0)
Eternity is a mere moment--just long enough for a joke.

--Hermann Hesse's version of Goethe, dead, possessed of a superior perspective, and speaking to Harry Haller, in Steppenwolf (1927).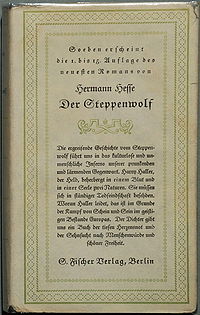 Posted by JD Hull. Permalink | Comments (0)
March 19, 2018
You can't wait for inspiration. You have to go after it with a club.

--Jack London (1876-1916)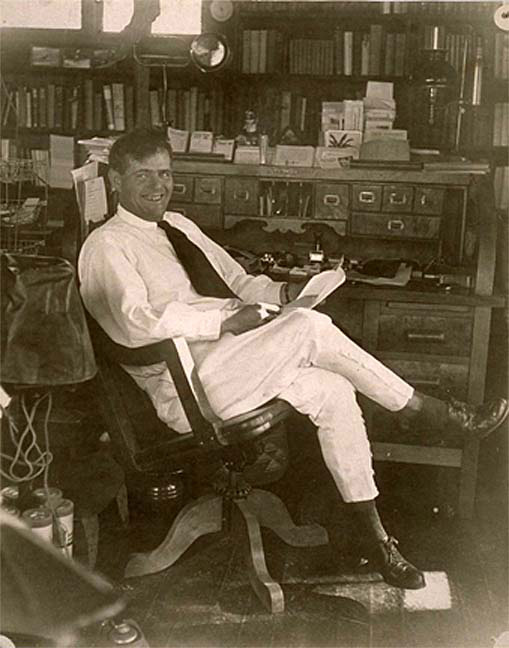 Posted by JD Hull. Permalink | Comments (0)
March 18, 2018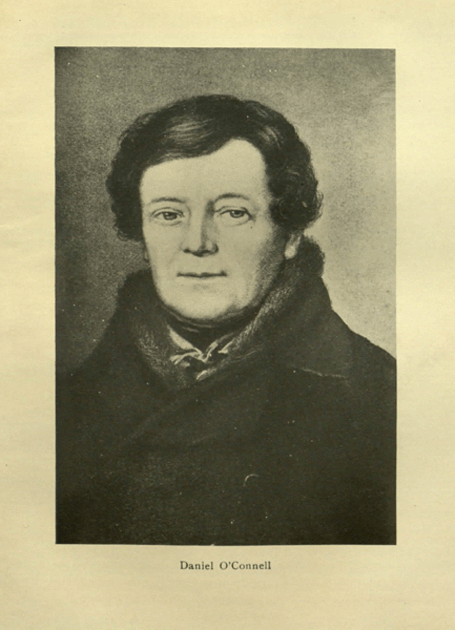 Daniel O'Connell (1775-1847), MP, Lord Mayor of Dublin, "Liberator of Ireland", and trial lawyer's trial lawyer, led a movement that forced the British to pass the Catholic Emancipation Act of 1829, allowing Catholics to become members of the British House of Commons.

He may have done more for Ireland than anyone after him. The English, of course, found him infuriating. O'Connell was at heart a consummate trial lawyer, and by nature both actor and gadfly.

In a set of lectures John L. Stoddard published in 1901, he said of him:
He was a typical Irishman of the best stock--wily, witty, eloquent, emotional and magnetic. His arrival in town was often an occasion for public rejoicing. His clever repartees were passed from lip to lip, until the island shook with laughter.

In court, he sometimes kept the spectators, jury, judge and even the prisoner, alternating between tears and roars of merriment. Celtic to the core, his subtle mind knew every trick peculiar to the Irish character, and he divined instinctively the shrewdest subterfuges of a shifty witness.
Posted by Holden Oliver (Kitzbühel Desk). Permalink | Comments (0)
March 17, 2018
New Orleans-based Gene Dwyer is a gifted writer who deserves to be a household name. And I'm going to try to help him do that. You can you help in this crusade by buying and reading "She Walks on Gilded Splinters." From Dwyer's website:
Marie Laveau of New Orleans is recognized as one of the most influential women of 19th Century North America. The life and legend of this Voodoo Priestess has been clouded in mystery. Her followers in the American South witnessed her supernatural powers of healing and casting spells prior to the Civil War and then during Reconstruction. Her legend, including her immortality, is even stronger and more complex. Thousands come to her New Orleans mausoleum every year to ask favors and pay homage.

"She Walks On Gilded Splinters" is the never before told story of the life and legend of Marie Laveau. Explore 16th Century Africa and New Orleans. with a riveting opening chapter in Selma, Alabama on March 7, 1965, a watershed day in the American Civil Rights movement. The novel is a unique, intricate murder mystery following retribution for the sins of past generations set against the history and consequences of the slave trade.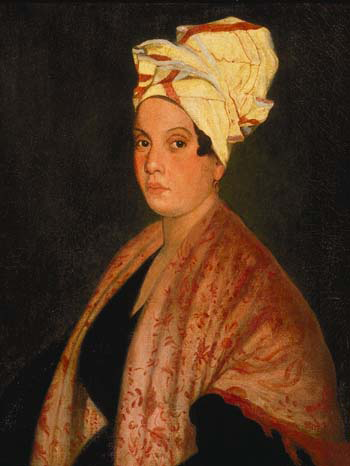 Posted by JD Hull. Permalink | Comments (0)
Swift was a Titan in rebellion against Heaven.

-- John L. Stoddard, 1901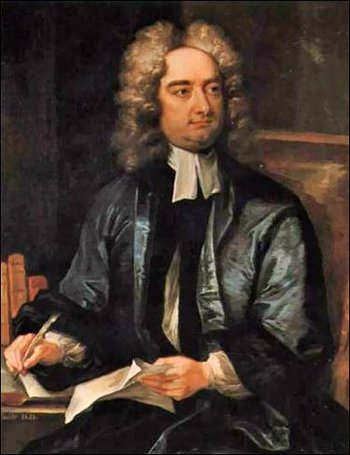 Anglo-Irish, Angry and Brave: See one of our past tributes to Dean Swift (1667–1745) in "Heroes and Leaders: Anyone out there with soul and sand?"

Posted by JD Hull. Permalink | Comments (0)
March 16, 2018
The difference between a job and a career is the difference between forty and sixty hours a week.
Robert Frost (1874-1963) spent his life as a poet, student, teacher, newspaper reporter, farmer, factory worker, father, husband and accomplished Yankee. He was awarded the Pulitzer Prize four times.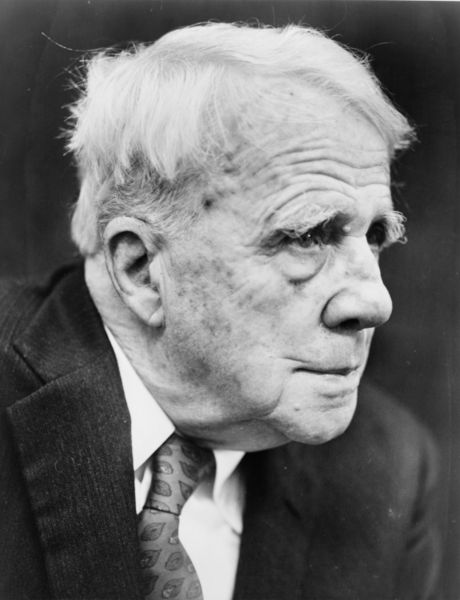 (New York World-Telegram & Sun)

Posted by JD Hull. Permalink | Comments (0)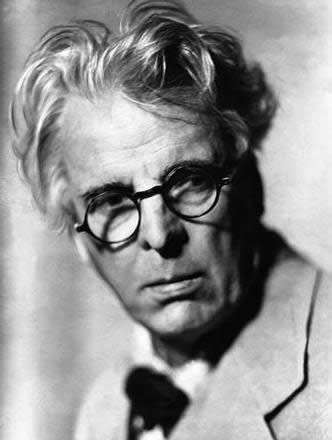 On Easter Monday, April 24, 1916, Irish republican leaders staged an Easter Rising against British rule in Ireland. The uprising, the most significant Irish revolt since 1798, took place mainly in Dublin. It was unsuccessful. The British eventually executed 16 people, including most of the uprising's leaders, for treason. In the five months that followed, William Butler Yeats, poet, pol, patriot and mystic, wrote and completed "Easter, 1916":

I have met them at close of day
Coming with vivid faces
From counter or desk among grey
Eighteenth-century houses.
I have passed with a nod of the head
Or polite meaningless words,
Or have lingered awhile and said
Polite meaningless words,
And thought before I had done
Of a mocking tale or a gibe
To please a companion
Around the fire at the club,
Being certain that they and I
But lived where motley is worn:
All changed, changed utterly:
A terrible beauty is born.

That woman's days were spent
In ignorant good-will,
Her nights in argument
Until her voice grew shrill.
What voice more sweet than hers
When, young and beautiful,
She rode to harriers?
This man had kept a school
And rode our winged horse;
This other his helper and friend
Was coming into his force;
He might have won fame in the end,
So sensitive his nature seemed,
So daring and sweet his thought.
This other man I had dreamed
A drunken, vainglorious lout.
He had done most bitter wrong
To some who are near my heart,
Yet I number him in the song;
He, too, has resigned his part
In the casual comedy;
He, too, has been changed in his turn,
Transformed utterly:
A terrible beauty is born.

Posted by Holden Oliver (Kitzbühel Desk). Permalink | Comments (0)
March 15, 2018
First, when the pirates demanded a ransom of twenty talents, Caesar burst out laughing. They did not know, he said, who it was that they had captured, and he volunteered to pay fifty...

--Plutarch, on young Caesar
Today is the Ides of March, death date of Gaius Julius Caesar (July 13, 100 BC-March 15, 44 BC), general, politician, schemer, explorer, writer, alpha male, womanizer, patrician and, as we begin to observe St. Patrick's day, no friend of Gaelic peoples. Grandiose, flawed, and truly great, he made Rome an empire. Caesar conquered what is now France and Belgium--and got Rome more interested in taking on an assortment of Celtic tribes in Britain after his death.

An egomaniac, he was both charming vain dandy, and a skilled military leader, with a surprising compassionate streak. A century after his death, the Greek historian Plutarch wrote an enduring bio. Plutarch even mixed it up with armchair psychoanalysis, treating Caesar's life in "parallel" with that of Alexander the Great, another wildly self-assured fellow. The term Ides of March ("March 15") has nothing to do with our hero; "ides" means middle in the earliest Roman calendar, which some say was devised by Romulus, the mythical founder of Rome.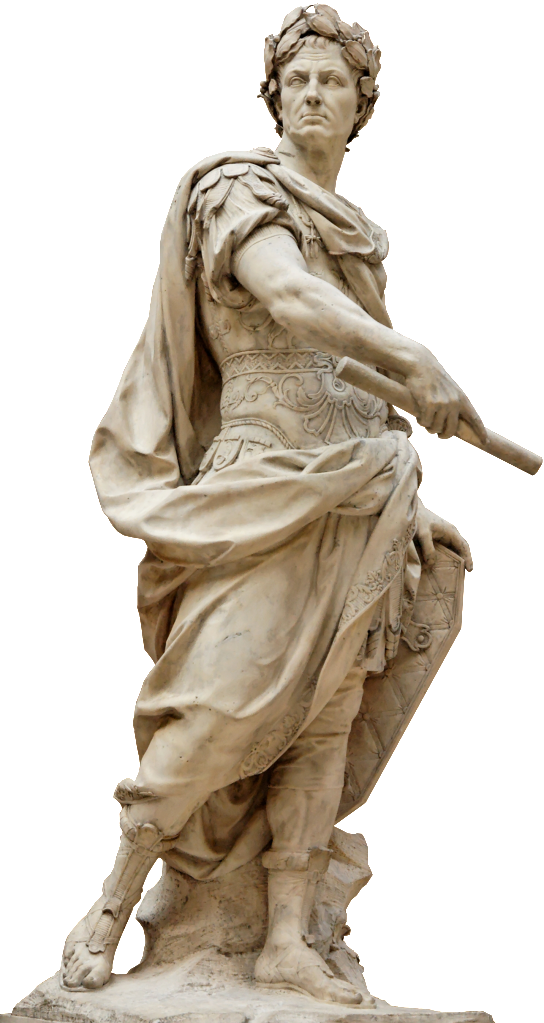 Nicolas Coustou, 1713, Louvre: You talking to me?


Posted by JD Hull. Permalink | Comments (0)
There's no point in being Irish if you don't know that the world is going to break your heart eventually.

I guess that we thought we had a little more time.

--Daniel Patrick Moynihan, then-Assistant Secretary for Labor, a few days after November 22, 1963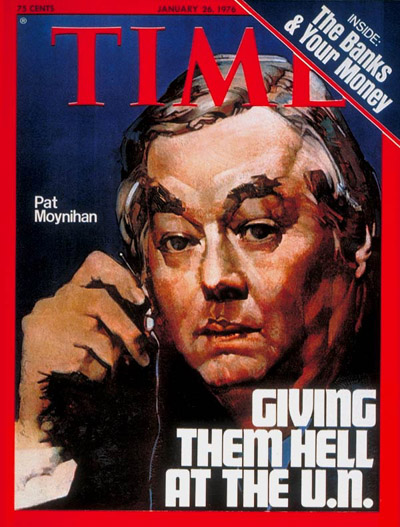 January 26, 1976, Time Magazine. Moynihan was then the United States Ambassador to United Nations.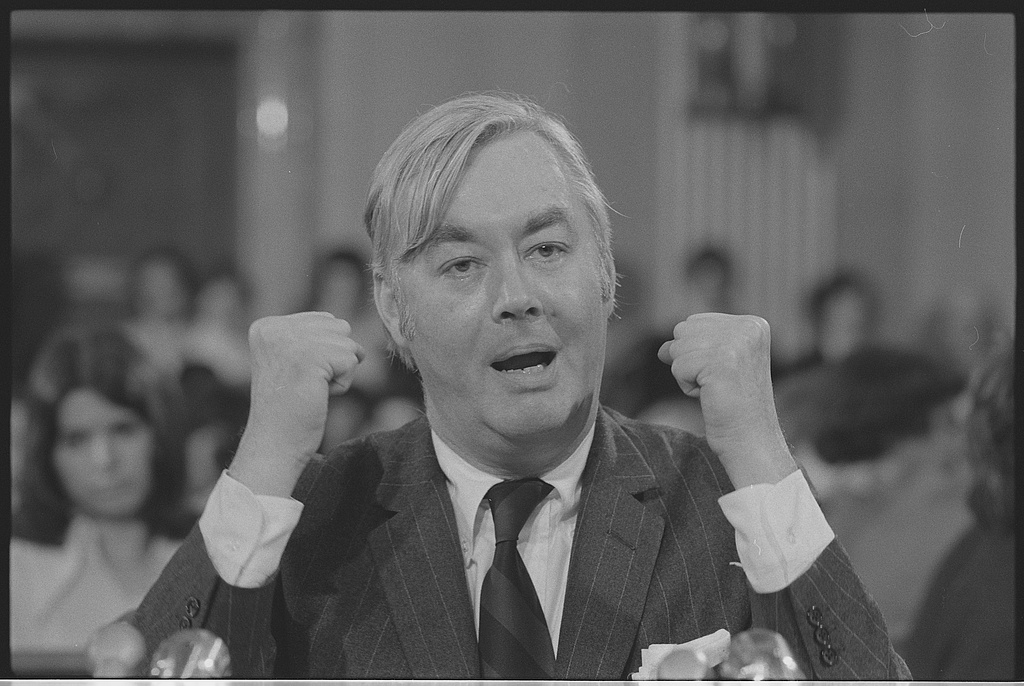 Posted by JD Hull. Permalink | Comments (0)

Prescient. Accurate. Inspiring. Irritating. Even upsetting. But they are not about you. Born right here in 2006, and part of Hull McGuire cosmos since the 1990s, the 12 Rules of Client Service try to align client and lawyer interests, and do a good job of that. They require discipline, persistence, attitude and a mind-set of enforcement. And big ones, frankly. Have a nice day.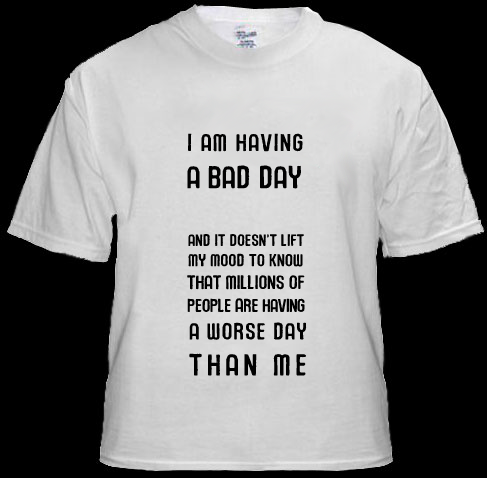 Posted by JD Hull. Permalink | Comments (0)
March 14, 2018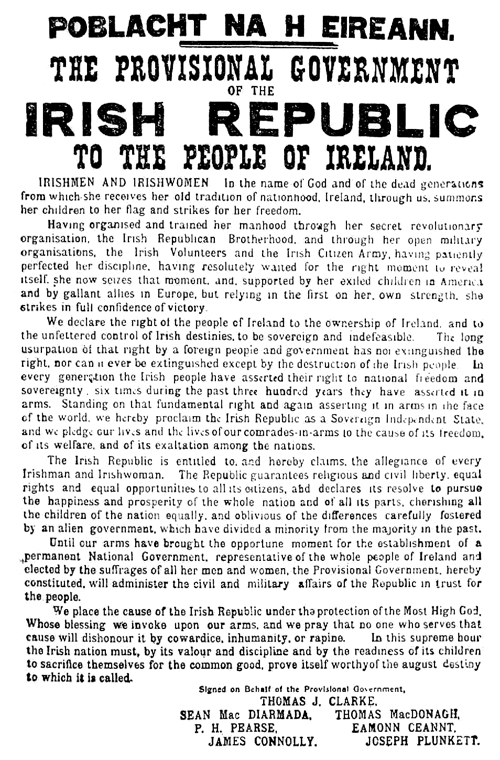 ("Proclamation of the Republic", April 24, 1916)

Posted by JD Hull. Permalink | Comments (0)

Saint Patrick's Day is on Saturday.

For starters, be advised that real Irish-American males do not wear green on March 17. They do the same things they do any other day, to wit:

A. Get up
B. Inhale aspirin
C. Dress as usual: Dockers, clean "Guinness"-emblazoned golf shirts if there's an important meeting

D. Work, kind of
E. Read, with difficulty (don't count on Ulysses)
F. Head to a real bar (not ones with faux-Irish names like "The Dubliner" or the generic "Irish Bar")

G. Tell stories
H. Listen to some music (rarely Irish tunes)
I. Get drunk; and
J. Fall down on the floor.

I happen to know I'm Irish--maybe too Irish--and as Irish as they come. One great-grandmother, a Belfast Protestant named McQuitty, provides most of the DNA there. In my case, that's 7% of my genetic makeup and, believe me, it's enough. If you're not a slam dunk at proving you're Really Irish--e.g., your parents' names are Flanagan and Murphy, and those are their first names--and want to know for sure if you've got All The Wrong Stuff, here's a test you can take and decide for yourself:

1. All your brothers and sisters are in Alcoholics Anonymous.

2. You talk incessantly and in your sleep and for no reason.

3. Captivated audiences--e.g., juries and Rhodes and Marshall scholarship selection committees--take months and often years to realize that nothing you said made sense.

4. Your idea of foreplay is '"I'm home! Brace yourself, Brigit!"

5. Distant relatives in County Cork list "wearing trousers" and "dwarf-tossing" on resumes.

6. You once read "Angela's Ashes" and secretly dread the first day your wife or girlfriend humiliates you in front of your kids, your mates and the rest of the neighborhood.

7. For years after your last appointment psychiatrists beg you to take your money back.

8. You've spent 20 minutes on the phone giving long-distance relatives about to visit you a detailed report on the weather. You hang up, look out the window and see if you were right.

9. You make fun of Welsh people because they drink too much.

10. You're available at any time to speak at any length about any subject.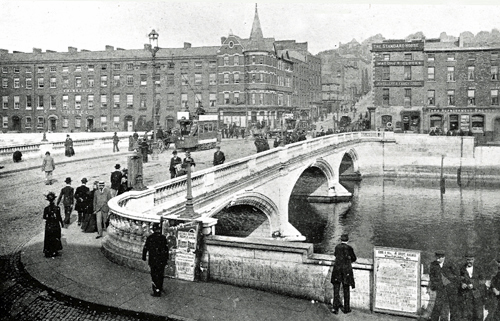 Pont Saint-Patrick, Cork 1900

Posted by JD Hull. Permalink | Comments (0)

This is a week for The Irish. We drink pretty poorly but write pretty well. The Romans were afraid of us. We're Druid & Pagan at heart. Catholicism made lots of us nuts. And a tad 3rd World. But we were 1st-rate Oppressors once we got to America & Australia. We're improving.

Posted by JD Hull. Permalink | Comments (0)
March 13, 2018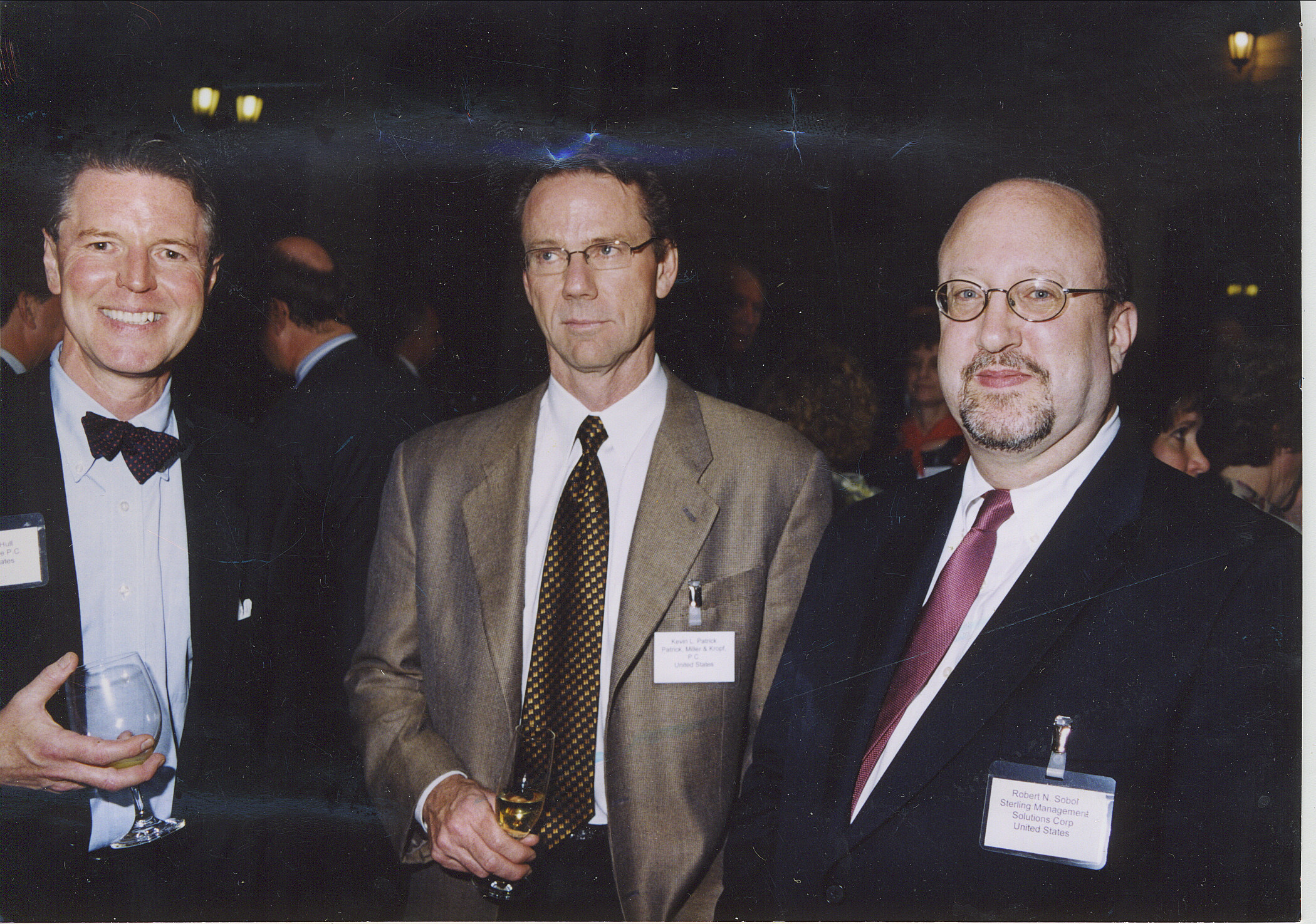 Posted by JD Hull. Permalink | Comments (0)
March 12, 2018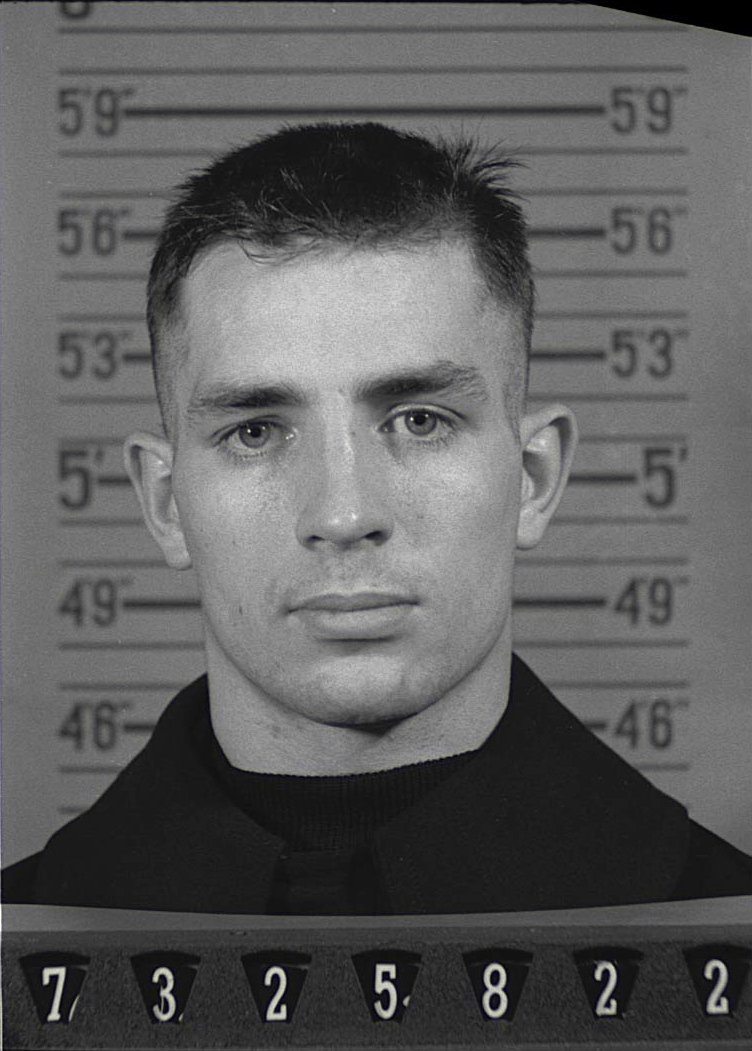 Mad to live.

Jean-Louis Lebris de Kérouac
March 12, 1922 – October 21, 1969
American Novelist, Poet, Trailblazer.

Posted by JD Hull. Permalink | Comments (0)
March 11, 2018
"Welcome back, Monsieur Hool." This is Hôtel du Jeu de Paume, the non-oath version. Erected in the 17th century, it once housed a tennis court built by Louis XIII, king from 1610 to 1643. Beams from the early 1600s cross the ceilings. An interior garden. The walls: old books, newer original art. Neither Left or Right bank. Save for your 5th trip to Paris. The longstanding and competent staff takes a "working" dim view of both Americans and Brits. They are wonderfully rude, Paris smart, and Yankee-style industrious. A haughty Labrador even lives here full-time. This is Hull McGuire's hands-down favorite since 2003. Brits never stay here twice. Too French. Be late to breakfast at your peril. The staff does not merely leer and grin when it is says "no" or "impossible!". They laugh, too.
Posted by JD Hull. Permalink | Comments (0)

John Daniel Hull, II, 1900 - 1988. My grandfather - always a class act. I spent his last 15 or so Thanksgivings with him in Missouri with just him & my grandmother Alene, who died in 1998 at 102. J. Dan had quiet energy, poise & quality. Elegant. Amazingly accomplished. Author, educator, JFK administration mainstay. Cosmos Club. Ozark boy who wanted to go to Yale and much more. He did it all. Born March 11.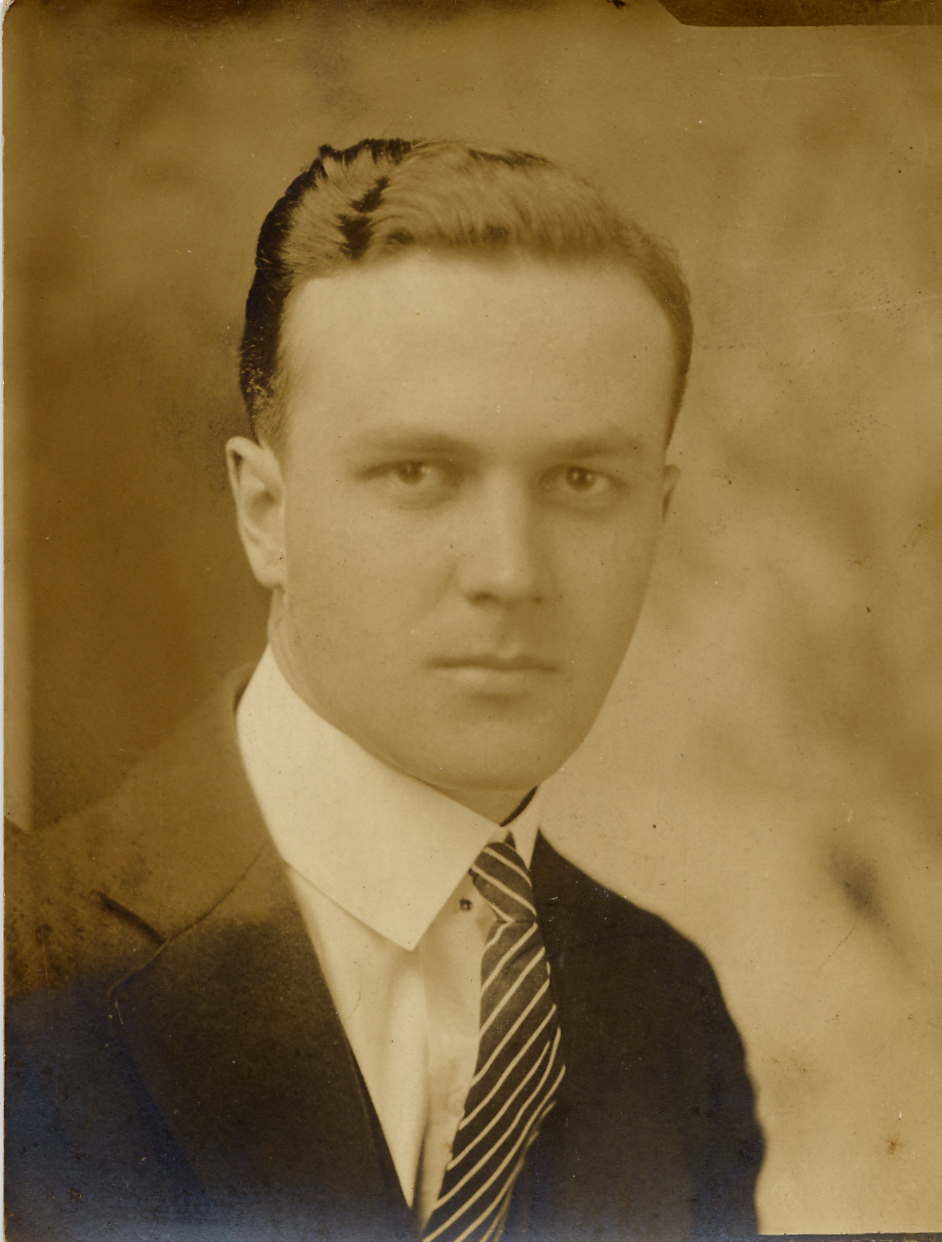 John Daniel Hull, II, 1933, New Haven, Connecticut

Posted by JD Hull. Permalink | Comments (0)
March 10, 2018
What do members of Congress really do, anyway?

What have they done traditionally? True, staffs are bigger now--but much of life on The Last Plantation is the same as 50 years ago. What values, if any, are shared by those on work in Capitol Hill?

The Brookings Institution first published "The Congressman: His Work as He Sees It" by Charles L. Clapp in 1963 (507 pages, Anchor). Congressional fellow, policy wonk and former Capitol Hill aide, Clapp was one of the first Washington "old hands" to study and write about the way a legislator actually thinks and works--as opposed to "how Congress works" generally--in the American Congress.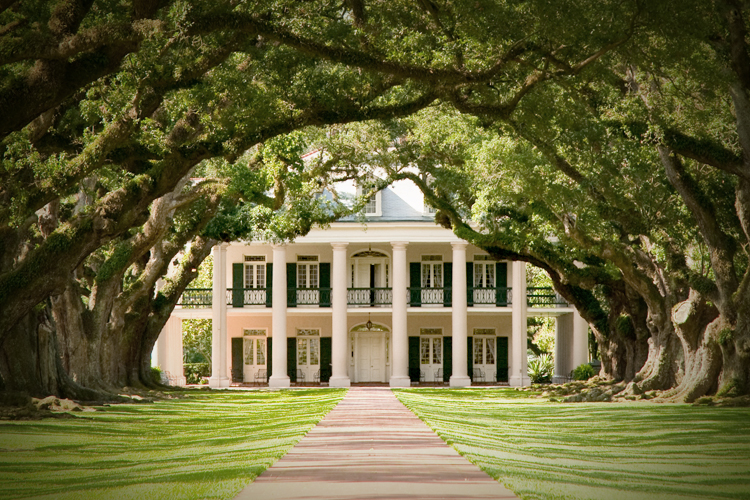 Posted by JD Hull. Permalink | Comments (1)

"The idea was never to elect/not elect/approve/disapprove of Donald Trump as POTUS in the short-term (4 to 8 years). The idea is what Trumpism and any movement like it can do to restore the West to cultural sanity in the next 50 years or more."

—Some Boomer WASP

Posted by JD Hull. Permalink | Comments (0)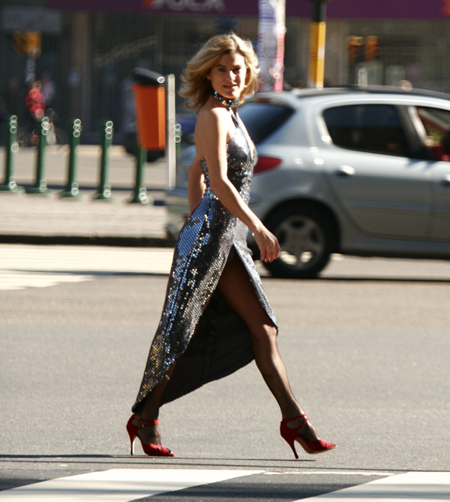 Headmistress, Mystery School, 2004

Posted by JD Hull. Permalink | Comments (0)
March 09, 2018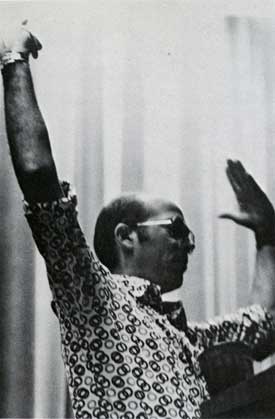 Editor's Note: The following is a verbatim reproduction of an article appearing in The Chronicle, Duke University's student daily on October 23, 1974. Page Auditorium is on Duke's West campus.

Thompson, Audience Clash in Page Chaos

By Dan Hull

"Is there any coherence in this thing? I feel like I'm in a fucking slaughterhouse in Chicago early in the morning."

DURHAM, N.C.--In a pathetic attempt to slide something coherent through his staccato mumble, Gonzo journalist Dr. Hunter S. Thompson was met last night at Page Auditorium with a bevy of jeers, curses, and a request by the Duke University Union to leave the stage.

According to Union spokespersons, it was expected that the slightly inebriated Thompson would drive away the audience if his talk turned out particularly monotonous.

Frustrated by the dialogue between the disjointed speaker and the belligerent audience, some did leave while others, many of whom were as well-oiled as Thompson, remained until the journalist was escorted off the stage.

Beer cans and joints

Beer cans and an occasional joint passed among the rows of the auditorium as Thompson, forty minutes late and looking more like a lanky tourist than a radical journalist, poked across the stage to the podium.

Slouching there, Thompson began: "I have no speech, nothing to say. I feel like a piece of meat," referring to his marketing by his lecture agency.

Having tossed aside the index cards on which were written questions from the audience, Thompson received few serious oral questions from the audience.

"What I'd really like to be in is an argument" he said.

When a baby cried Thompson mumbled, "That's the most coherent fucking thing I've heard all night."

In most cases, serious questions, and Thompson's responses to them were inaudible or incoherent.

Visibly put off by the belligerent Duke audience whom he repeatedly referred to as "beer hippies," Thompson was most relaxed and clear when talking about Richard Nixon.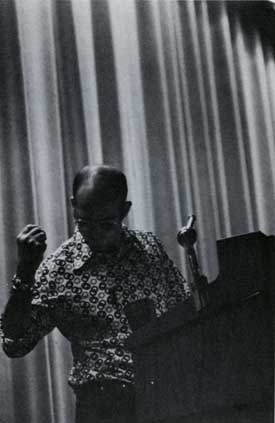 Photos: The Chronicle.

Posted by JD Hull. Permalink | Comments (0)
Ten soldiers wisely led, will beat one hundred without a head.

--Euripides (480-406 BC)




Posted by JD Hull. Permalink | Comments (0)
March 08, 2018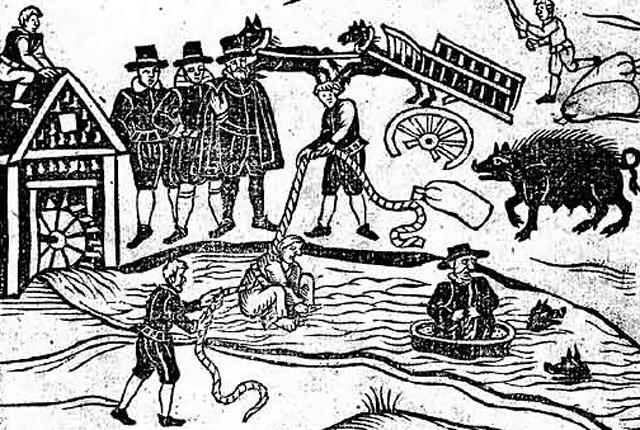 And see A History of 'Trial by Ordeal' at Mental Floss.


Posted by JD Hull. Permalink | Comments (0)

America may very well be the last hope for survival of The West. There is still some Speech here. If our culture wars—pitting the Merit-Centric against the Equality-Centric—get worse, how many of you fire-breathing partisans are willing to take the fight to our streets & fields?

Posted by JD Hull. Permalink | Comments (0)
March 07, 2018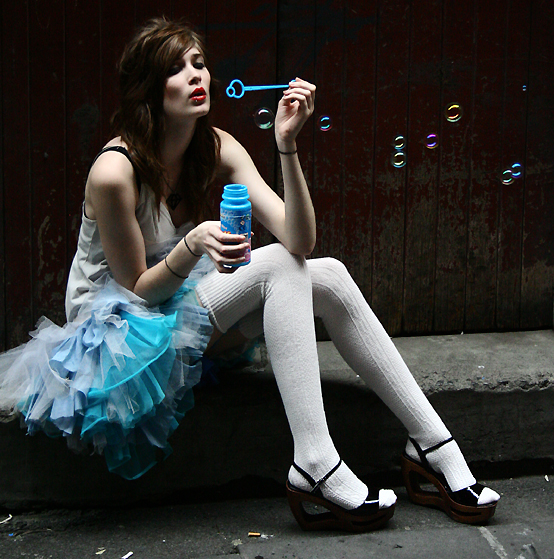 Crystal, blowing off work again--and just when you need her.

Not exciting. Just useful. In October of 1976, Congress passed a barely-noticed housekeeping addition to Title 28, the wide-ranging tome inside the U.S. Code governing federal courts, the Justice Department, jurisdiction, venue, procedure and, ultimately, virtually all types of evidence. 28 U.S.C. Section 1746 is curiously entitled "Unsworn declarations under penalty of per­jury".

It allows a federal court affiant or witness to prepare and execute a "declaration"--in lieu of a conventional affidavit--and do that without appearing before a notary. Under Section 1746, the declaration has the same force and effect of a notarized affidavit. Read the 160 word provision--but in most cases it's simple. At a minimum, the witness at the conclusion of her statement needs to do this:
"I declare (or certify, verify, or state) under penalty of perjury that the foregoing is true and correct. Executed on (date). (Signature)".
A "unsworn" declaration with the oath required by section 1746 can be used almost any time you need an affidavit, e.g., an affidavit supporting (or opposing) a summary judgment motion.

Posted by JD Hull. Permalink | Comments (0)

I like old smaller hotels. But there is nothing quite like The Mayflower on Connecticut & DeSales, NW. The lobby is long and huge (bigger than most city blocks) but pitched to human scale. Just in a room Charles Lindbergh once spoke in. Opened in 1925.

Posted by JD Hull. Permalink | Comments (0)
March 06, 2018
FRE 612 provides that if a witness uses a writing "to refresh memory", either while or before testifying, the adverse party is "entitled to have the writing produced at the hearing, to inspect it, to cross-examine the witness" on the document. Good trial lawyers overlook that FRE 612 applies to depositions as well as to trials. Federal decisions have applied the rule to depositions based upon Fed.R.Civ.P. 30(c). So ask a deponent if he or she looked at documents before the deposition other than those being produced at the deposition. If the answer is "yes", request that they be produced. Go to the judge. You can have them produced during or after the deposition. Often the best documents are the ones that never make it to the deposition, like handwritten records that even opposing counsel doesn't know about.

Posted by JD Hull. Permalink | Comments (0)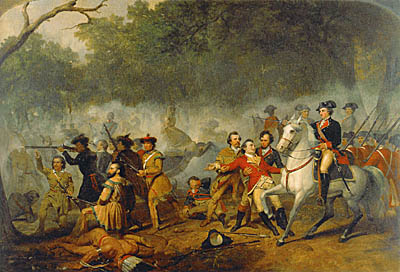 The early-in-the-case Rule 56 motion. Note the well-dressed Brit General Counsel taking a bullet.
Rule 56
.....
(d) When Facts Are Unavailable to the Nonmovant. If a nonmovant shows by affidavit or declaration that, for specified reasons, it cannot present facts essential to justify its opposition, the court may:

(1) defer considering the motion or deny it;
(2) allow time to obtain affidavits or declarations or to take discovery; or
(3) issue any other appropriate order.
Trial lawyers, in-house counsel and law students know that Rule 56 of the Federal Rules of Civil Procedure, or summary judgment, gives a litigant an opportunity to win on its claims or dispose of the opponent's claims relatively quickly and without trial. Accompanied by sworn affidavits, and most often discovery responses, a Rule 56 motion tries to show that there is no real dispute about key facts and that the movant is entitled to judgment under the law. If the trial court grants it, the movant wins on those claims.

But what if a summary judgment motion is brought against your client suddenly and early in the case and the local rules of the district court don't give you much time to develop and prepare an opposition? After all, Rule 56 lets a party who has brought a claim file for summary judgment after 20 days, and defendants can file "at any time".

It happens pretty frequently. Both plaintiffs and defendants make the motion early on. Defendants do it the most. No matter who moves early, or how it is eventually resolved by the district court, it's very disruptive. It will fluster even the most battle-hardened-been-there-seen-that GC or in-house counsel. It's an expensive little sideshow, too. Everyone in the responding camp hates life for a while.

Subdivision (d) of Rule 56, "When Facts Are Unavailable to the Nonmovant", provides a safeguard against premature grants of summary judgment. Some good lawyers seem either to not know about--or to not use--subdivision (d) of Rule 56. In short, you file your own motion and affidavit--there are weighty sanctions if you misuse the rule, so be careful--stating affidavits by persons with knowledge needed to oppose the motion are "not available", and stating why. (More senior lawyers may know this provision as Rule 56(f); it was re-lettered in the 2010 amendments to the federal rules.)

The federal district court can then (1) deny the request and make you oppose the motion, (2) refuse to grant the motion or do what you really want it to do: (3) grant a continuance so that you can develop facts and, better yet, take depositions or conduct other discovery. Granted, it's a rule that delays, but if used correctly, Rule 56(d) can give you the breathing room and time you need to develop the client's case--not to mention avoiding the granting of summary judgment.

Posted by JD Hull. Permalink | Comments (0)
March 05, 2018
Want something you can use now, GCs, in-house and firm litigation shops? Three years ago, New York City-based CPR (International Institute for Conflict Prevention & Resolution) released its Rules for Administered Arbitration of International Disputes for use in cross-border business disputes. I was introduced to CPR years ago by Michael McIlwarth, a well-known in-house GE lawyer, author and expert on cross-border resolution based in Florence, Italy. As an organization and a resource, CPR is a general counsel's dream. It champions super-quick, efficient and sane resolution of business-to-business disputes internationally. One of the best-kept secrets in international business litigation.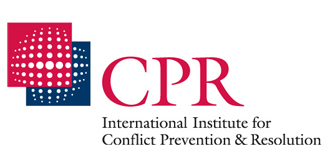 Posted by JD Hull. Permalink | Comments (0)

Well, for starters, education is not just about getting a job.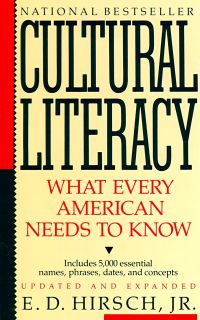 Posted by Holden Oliver (Kitzbühel Desk). Permalink | Comments (0)

Good morning, Buckeyes. Well, to be fair, The Pretenders' classic "My City Was Gone" (better known by its snarky, ironic refrain "Hey Ho/Way to go/Ohio") in the live recent performance below is about the Akron-Cleveland megapolis in northeastern Ohio where the band's leader, Chrissie Hynde, grew up the 1960s and 1970s. In the 1982 song, Hynde complains about the environmental and other damage that industrialization eventually did over the decades to the region and her "pretty countryside".

Things got better, though, by the end of the 1980s. As in the similar case of steel-making Pittsburgh, Ohio's northeast reinvented itself as a center of business services, banking, smaller busineses, health care, sports and even the arts. And Cleveland, of course, is the Rock 'n Roll Capital of the World. But the rust belt still starts here, and anyone can see the scars on the land: a reminder of the area's historical importance in as a blue collar stronghold in shipping, refining, processing, and automobile parts manufacturing, and the social price paid for it.

"My City was Gone" is not about or directed at Cincinnati, which was the last of several hometowns I had growing up in the Midwest. Cincy is more white collar--it has always been primarily a town of professionals and business people. It is also smaller, more conservative, and less industrial than Akron-Cleveland. It's civilized and pretty, if nothing else. Also, it actually sits on the Mason-Dixon line. The Queen City, with its rolling topography, forested hills and bluffs overlooking the Ohio River, is on the northern edge of the American South, tucked away in the extreme southwest corner of Ohio. It's more relaxed than other Northern cities. Cincinnati people speak with a faint southern drawl.

In their own ways, of course, Cleveland and Cincinnati are unique, vibrant and great American towns. But we do think that in a fight between these two cities--you know, like a fist fight in the street as in days gone by--that gritty and blustery Cleveland would beat up smart, respectful Cincinnati. (Yeah, we think about these things, including who could beat up who in the office.) Chrissie Hynde? She lives mainly in London these days. Finally, "Vas you ever in Zinzinnati?" is a book by Dick Perry, a great Cincinnatian. Now that we have all that straight, many thanks to one-time Buckeye Ray Ward for his fine ear and generosity.


Akron's Chrissie Hynde laments the loss of her past Ohio in a powerful rock anthem she's performed for thirty years and only she can make work.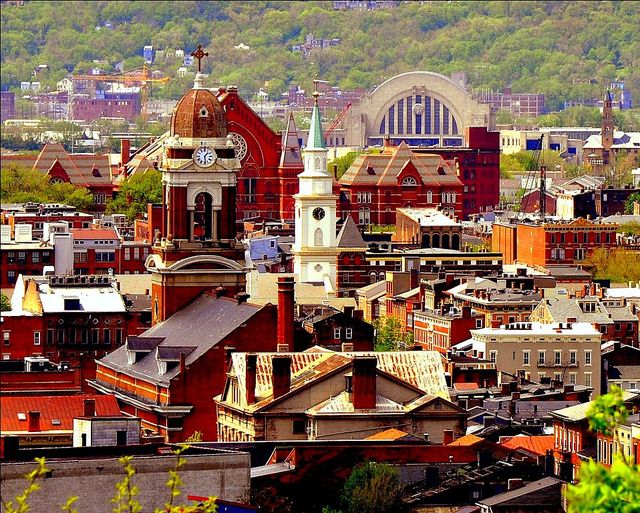 Cincinnati's famous Over-the-Rhine district, an architectural and multicultural wonder of nearly 900 older buildings in one 'hood.

Posted by JD Hull. Permalink | Comments (0)
March 04, 2018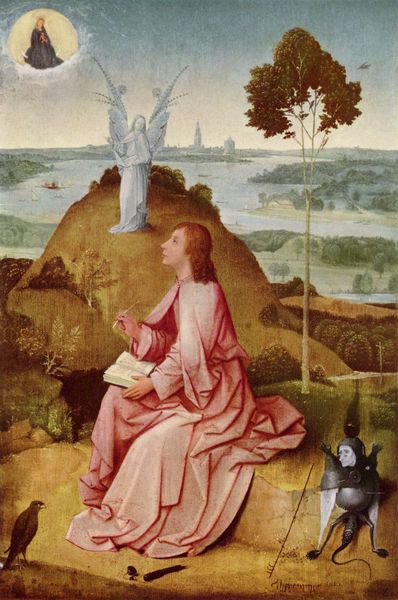 Posted by JD Hull. Permalink | Comments (0)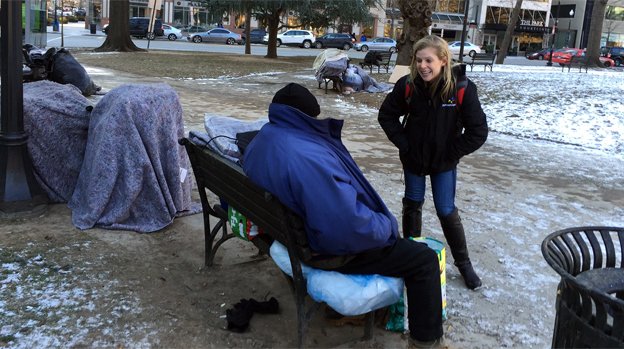 You say you would really like to help the urban homeless on both cold and super-cold Northeastern and Midwestern nights? Both plain cold and the bitterly cold, often unpredictable nights that many cities are prepared to accommodate more homeless residents at shelters but for a number of reasons (both good and bad) thousands of Americas's rough sleepers take their chances outside?

Good. So see our inaugural post about our One Night, Person (March 5, 2015) campaign and our follow-up March 7, 2015 post. No, we don't have time to go over all of this again; we're working stiffs like you. Just read the posts.

Once again, and in short, here is the idea and the rules:

You're a Yuppie, professional or other generic dweeb between the ages of 22 and 82.You live in towns like New York City, Philly, Boston, Baltimore, Indianapolis, Cleveland, Wilmington, DC or Chicago. Or similar cities in Europe. Or Asia. Generally? Think Northern Hemisphere. Planet Earth. Wherever Yuppies roam. You may live in the suburbs or in a downtown neighborhood of these cities. But if you work during the day in a downtown area of any of them, you and yours will go forth and do this:

1. Pick out and ask a homeless woman or man what articles of warm clothing she or he needs that you already have at home or in storage--thermal gloves, wool scarfs, warm hats and beanies, big sweaters, winter coats, thermal underwear, socks, etc.

2. Ask just one person at a time.

3. Agree on a time to meet (preferably at the same place) later that day or the next day.

4. Find the iwinter stuff you have at home or in storage.

5. Bring said stuff to the homeless woman or man as agreed.

6. Nine out of ten times, your new friend will be there when you show up.

7. Wait for forecasts of the next super-cold night--and repeat.

Posted by JD Hull. Permalink | Comments (0)
March 03, 2018
The world is a book. Those who do not travel read only a page.

--Marcel Proust, 1871–1922, French novelist, critic.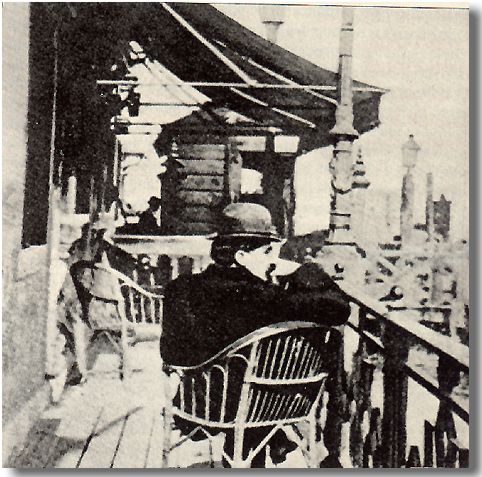 Proust in Venice.

Posted by Holden Oliver (Kitzbühel Desk). Permalink | Comments (0)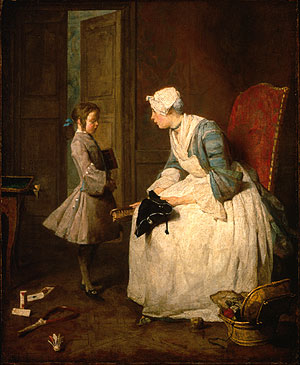 The Governess, 1739, Jean-Baptiste-Simeon Chardin (1699-1779)

In case your Governess never told you, you're from Mountain Grove, Missouri* or you were stoned all seven years at Hotchkiss, remember that when thanking anyone for something important--a meeting, referral or a dinner--do it and do it promptly with a handwritten thank-you note. We all fail here from time to time. Yet no valid excuses exist for not writing short prompt notes.

Too few of us practice gratitude, in either business or our "other" lives, enough. Some say the practice of saying thanks is good for the soul. Others swear it's good for revenues, too. Many business people and some lawyers with the highest standards taste (i.e., wear socks to meetings or court) think that no written thank-you note means no class--as harsh and low-tech as that may sound.

Typed is okay--but handwritten is better. Even if you are not convinced that thank-you notes are noticed and appreciated (they are), pretend that we know more than you (we do), and do it anyway (thank us later). Good stationery. We suggest Crane's on the lower end, or something better, like stationery from Tiffany's, or a Tiffany-style knock-off, on the higher end. A "studio card", maybe. Plain. Simple. Initials on it at most.

Posted by JD Hull. Permalink | Comments (0)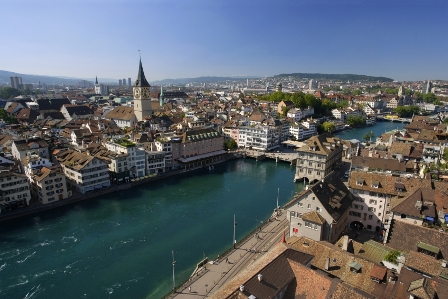 Mann, Joyce, Jung, Wagner and Einstein each lived here in District 1. Zürich, first established as a Roman customs post, and now a truly global city, also claims a living and breathing Tina Turner, unless she left since my last visit four years ago. Not Paris-beautiful or London-exciting, but solid, reliably Western-style commercial, and nearly too North American by the year 2000.

Posted by JD Hull. Permalink | Comments (0)
March 02, 2018
War is the last of all things to go according to schedule.

-- Thucydides (460 BC - 395 BC) in The History of the Peloponnesian War.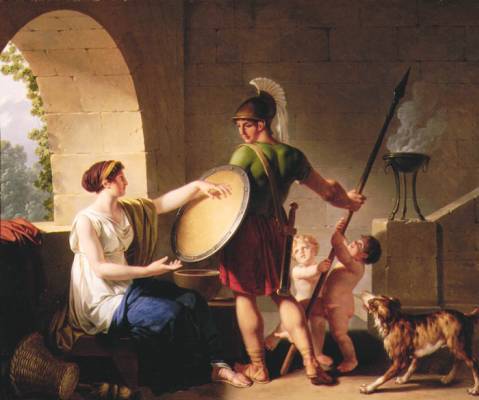 Spartan Woman Giving a Shield to Her Son, 1805, Jean-Jacques-François Le Barbier. In the lore and legend of Sparta, when a son left home for the armed forces, his mother said: "Fight well and fairly. Return with your shield or on it."

Posted by Holden Oliver (Kitzbühel Desk). Permalink | Comments (0)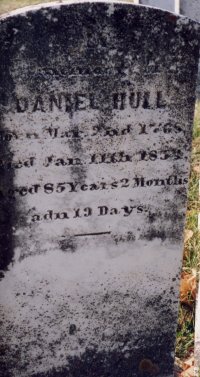 Daniel E. Hull Sr. Born & died in Middlebrook, Augusta County, Virginia.
(March 2, 1768 - January 11, 1854)


Posted by JD Hull. Permalink | Comments (0)
March 01, 2018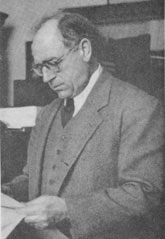 Karl Nickerson Llewellyn
You expect me to tell you that you should be earnest about your work, and get your back into it for dear old Siwash, and that he who lets work slide will stumble by the way.
The above of course is from the opening chapter of the The Bramble Bush: On Our Law and Its Study (1931), which sprung from a series of introductory lectures Karl Llewellyn (1893–1962) gave to first-year law students during the 1929-30 academic year, when he was appointed the first Betts Professor of Jurisprudence at Columbia. The book's title is from a poem "The Bramble Bush" by Robert Penn Warren, excerpted here:
There was a man in our town
and he was wondrous wise:
he jumped into a bramble bush
and scratched out both his eyes--

and when he found that he was blind,
with all his might and maine,
He jumped into another one,
and scratched them in again.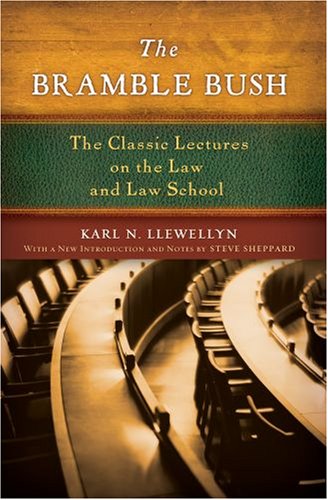 Posted by JD Hull. Permalink | Comments (0)

Near the end of his career, 2 younger P&G exec friends spotted him leaving work on the down escalator about 4:00 PM on a weekday. This happened:

"Jesus, John, this is P&G. Headquarters. Half-day for you?"

"Hi guys. I would have left a lot earlier but I feel asleep at my desk."


John Daniel Hull III
May 17, 1928 - December 27, 2012

Posted by JD Hull. Permalink | Comments (0)

At my previous firm I was on the Marketing Committee. We went through a phase where we talked about cross-selling by our partners of other partners in different specialties. The buzzword for this back then was "synergy." We conducted a written poll of partners and found out--to most people's embarrassment--that experienced lawyers who had been partners for years had no idea what their partners did other than "transactional," "tax," "commercial litigation," "IP," etc. Because more detailed knowledge of actual experience was seldom shared, no one could see client "fits" unless it hit them over the head.

For example, a litigator who worked primarily with energy clients had no idea whether or not the tax people had (and in fact they did) the expertise to advise on the implications of tax-related legislation affecting natural gas companies that the U.S. House Ways and Means or Senate Finance committees had recently approved or were considering. And the tax lawyers might not know that their utility clients could use the services of experienced oil and gas litigation people--their own partners--in certain states on specific "take or pay" issues. Opportunities were missed.

Firms with more than one practice area need to develop simple but lasting education programs--which include and legitimize "dumb-question" sessions about what people do. Selling involves asking good questions, and seeing fits. You need a better question than: "Hey, like to meet our head intellectual property lawyer?! She's first-rate, and she loves hockey!" Learn what your co-workers do. Keep up with what they are doing.

Posted by JD Hull. Permalink | Comments (0)
February 28, 2018
Every time a GenY employee is sacked I get stirrings.

Posted by JD Hull. Permalink | Comments (0)
February 27, 2018
When I want to read a good book, I write one.

--Benjamin Disraeli (1804-1881)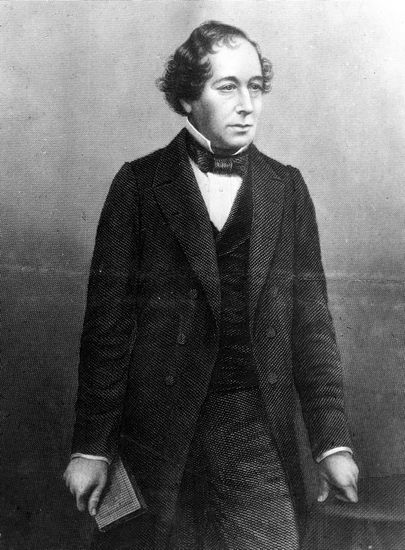 Posted by JD Hull. Permalink | Comments (0)
If you have nothing nice to say, come sit by me.

-- Alice Roosevelt Longworth
Died on February 20, 1980 at 96.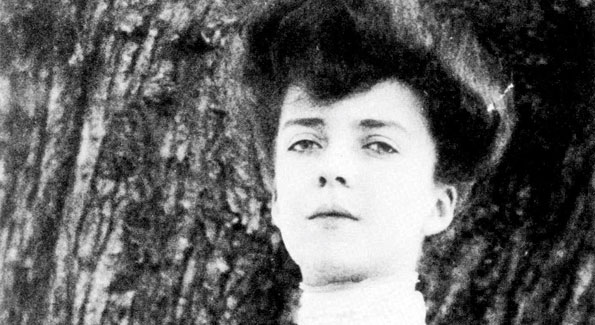 Posted by JD Hull. Permalink | Comments (0)
February 26, 2018
A funny, fearless and densely layered poem (1960s super-critic Karl Shapiro said the "baroque" style used made it funnier and more ironic), Melvin B. Tolson's Harlem Gallery was first published in 1965, shortly before Tolson's death in 1966. Nearly 160 pages long, it showcases and comments upon a wide variety of humans living in that pulsating, screaming, dancing and crying New York City neighborhood from the time of the Harlem Renaissance in the 1920s through the 1950s.

Twenty years before Harlem Gallery, Tolson had finally found the widespread recognition and praise through his customary shorter and more conventional verse forms. But Harlem Gallery surprised readers and critics with its novelty and verve.

A separate poem was crafted for each human subject in the gallery, based on encounters and informal interviews Tolson conducted when he lived in New York for a full year. In each poem, however, Tolson, who was ethnically both African-American and native American, continued to opine about race, and about the difficulty of squaring the actual experiences of American minorities with the idea of equality promised by the American experiment. True, the form of Harlem Gallery suggests that it is as least loosely modeled on Edgar Lee Master's Spoon River Anthology--to which Tolson's steady parade of characters has been favorably compared. Tolson's gallery characters, however, speak the many colorful and often-warring dialects one could hear on the Harlem streets.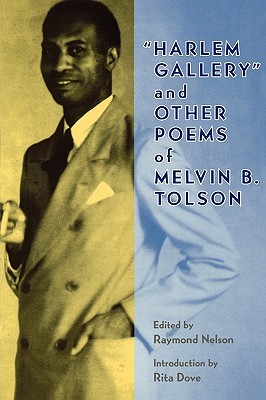 Posted by JD Hull. Permalink | Comments (0)

Good Morning, American Comrade Workers.

America has been in business 229 years.

What specific Ideas are we allowed to discuss today?

What specific Words are we permitted to use?

Who has The List?

Posted by JD Hull. Permalink | Comments (0)
February 25, 2018
Yes, I am a Jew, and when the ancestors of the right honorable gentleman were brutal savages in an unknown island, mine were priests in the temple of Solomon.

--Benjamin Disraeli (1804-1881), Parliament, 1835.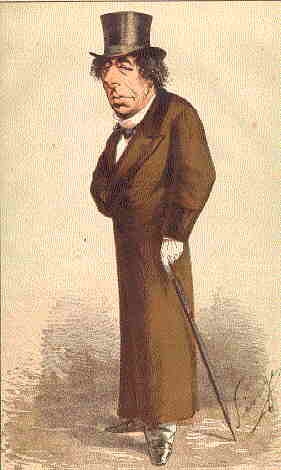 Posted by Holden Oliver (Kitzbühel Desk). Permalink | Comments (0)

513. If you're the praying sort, all prayers are good enough. No prayer is imperfect.

--Holden Oliver, 1987

Posted by JD Hull. Permalink | Comments (0)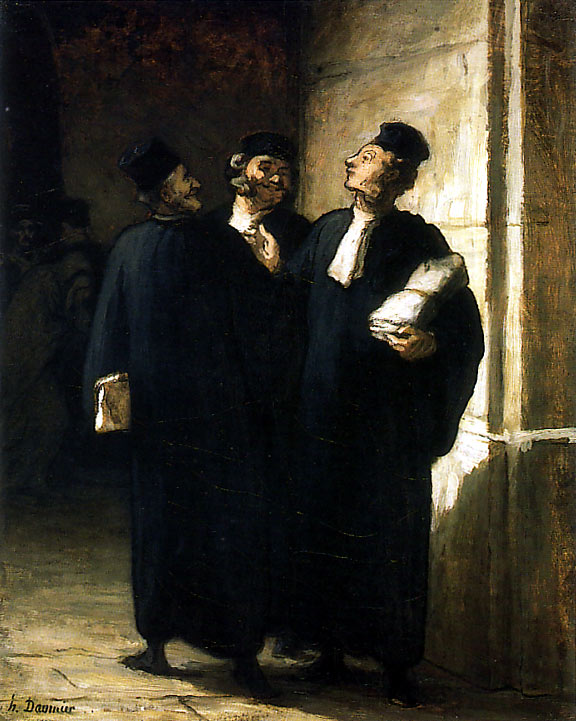 "The Lawyers", circa 1855, Honoré Daumier (1808-1879)
Our new associate. Nice guy, smart guy, and I really liked him--I still do. I always make it a point to take his cab whenever I'm in Flint.
Written discovery practice shouldn't be a joke. Not that long ago, in Manhattan's fabled Southern District, a fed-up federal judge, throwing up his hands during arguments by lawyers on a motion to compel discovery responses, referred to certain answers to interrogatories in the dispute as "slick lawyer answers to lazy lawyer interrogatories".

We do feel his pain. Feel free to color this all quite silly, and annoying, if you want--but we love and respect written discovery during the pretrial process in American federal courts.

In our firm, for a brief period of time, a fundamentally talented second year associate with the makings of a very good trial lawyer worked in our Pittsburgh office, after having spent one year at another firm.

One day, he complained to me that we were putting too much thought and effort into a set of interrogatories under Rule 33, Fed. R. Civ. P. So naturally I listened very carefully.

The new hire very patiently, calmly and slowly--so I could digest a great truth he'd discovered--explained to me that the exercise of serving interrogatories and other written discovery upon counsel for plaintiff was a "routine" and primarily "a way for lawyers to bill time so they could make money".

Nothing more, he said.

Posted by Rob Bodine. Permalink | Comments (0)
February 24, 2018
Trials are always about people.

Even high-stakes business v. business cases before federal trial courts or arbitrations panels abroad will lead your staff to an American Legion hall, a local official, a fire chief, or a beat reporter for a small newspaper.

Before you schedule a deposition, do some informal investigation. Next time a new case begins, resist rushing into written discovery and depositions. Step back from the discovery routine--you'll get into that bubble soon enough--and learn a few things on your own.

This is not a new idea. Over 20 years ago, James McElhaney, a gifted lawyer, writer and teacher of trial tactics, and the ABA Litigation Section, first published McElhaney's Trial Notebook, now in its fourth edition. Discovery, McElhaney noted, is a good way to learn what a witness will say, or to bind a party or witness to a particular version of the facts. But, he continued, it is also "a very inefficient way to get information."

Let us add to that:

Most of the formal discovery you see is worse than inefficient. It is often unimaginative, cookie-cutter, straight-up lazy, wasteful, client-unfriendly and a hopelessly dumb-ass way to learn much of the background information, and many of the facts, that will frame and flesh out your case. This is especially true of depositions, and (for that matter) any other live sworn testimony. If you really don't have to "wing it", don't.

So, hey, think a bit on your own. Prepare--but do that differently.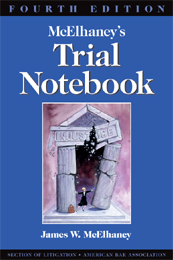 Posted by JD Hull. Permalink | Comments (0)
An objection must be stated concisely in a nonargumentative and nonsuggestive manner.

--from Rule 30(c)(2), Fed. R. Civ. P.
Defending lawyers who testify are bad. And let he or she without sin cast the first stapler. In defending in a deposition, giving speeches and coaching your witness on the record is "bad" because it may be suggestive of the answer the witness should give. We could go on and on and on about this--but we'll just be quiet and let you read it.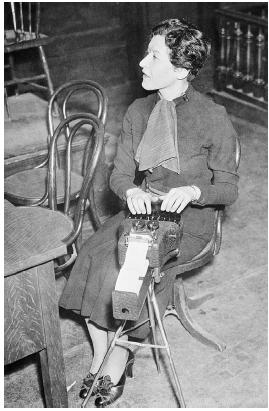 (Does this guy ever shut up?)

Posted by JD Hull. Permalink | Comments (0)
February 23, 2018
‪My Twitter post this morning and most Friday morinings for the last year:


Good morning American-European comrade workers. ‬

‪It's #FreeSpeechFriday. ‬

‪Today? ‬

‪Today you won't be needing (a) an approved Cultural Script or (b) a Politically-Correct Word List for any of your Speech & Ideas. ‬

‪Have fun with the King's English.‬


Posted by JD Hull. Permalink | Comments (0)
February 22, 2018
Get down on your knees and pray! I know it, I see it. The Huns will not come.
Sainte Genevieve (422-512) saved Parisians from the Huns, the legend goes, in 451. People had started to flee Paris in anticipation of the invasion led by Attila--but stopped when she told them she had a vision that the Huns would not enter Paris. She became the city's patron saint. In 1928, a grateful Paris erected a statue to her on the Pont de la Tournelle (now about 400 years old). Genevieve is facing east, the direction from which the Huns approached. She is also said to have converted Clovis, king of the pagan Franks, to Christianity. If you walk from the Right Bank to the Left Bank near the Ile Saint Louis, you walk right under her, with Notre Dame on your right.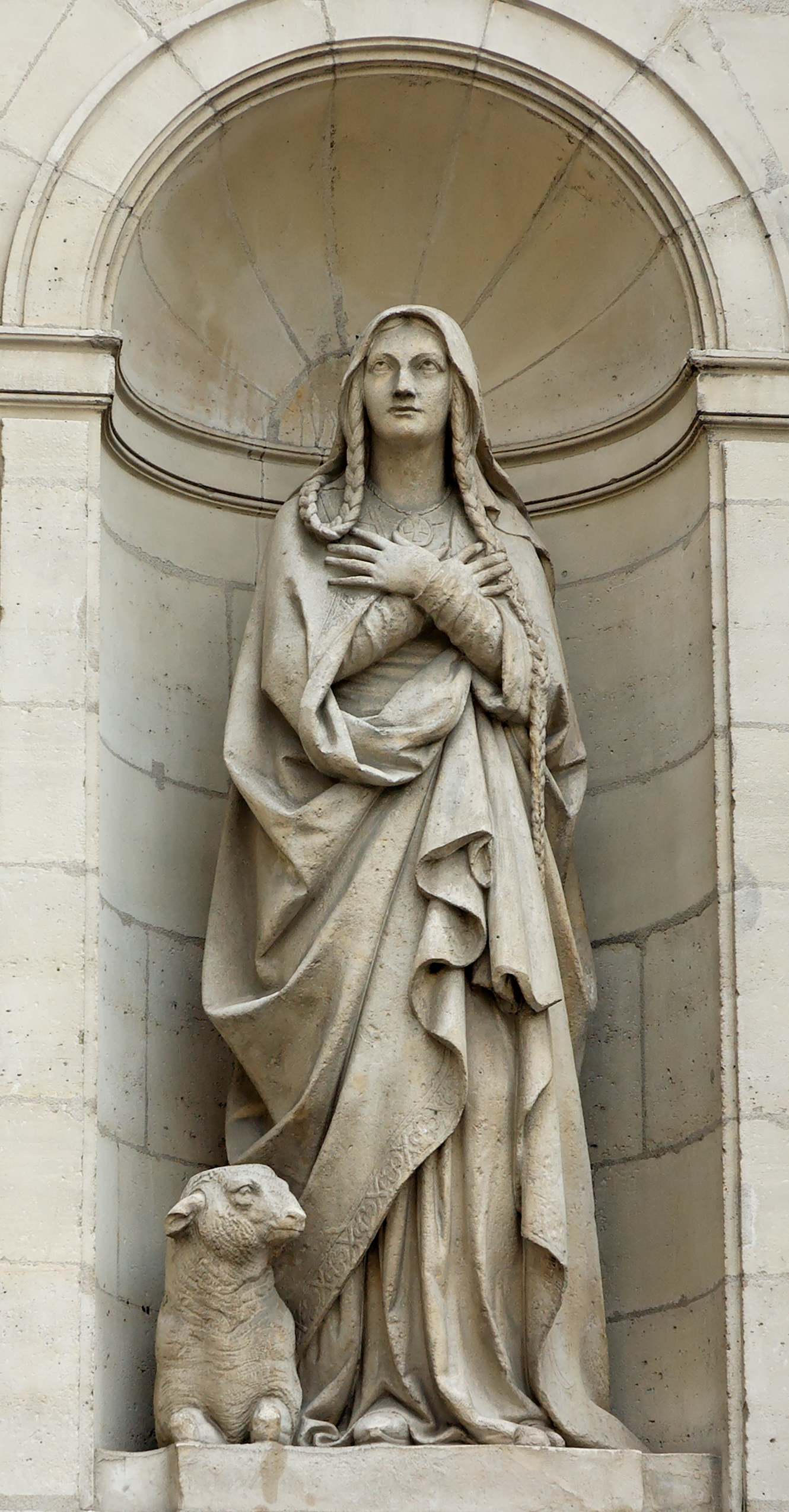 Posted by JD Hull. Permalink | Comments (0)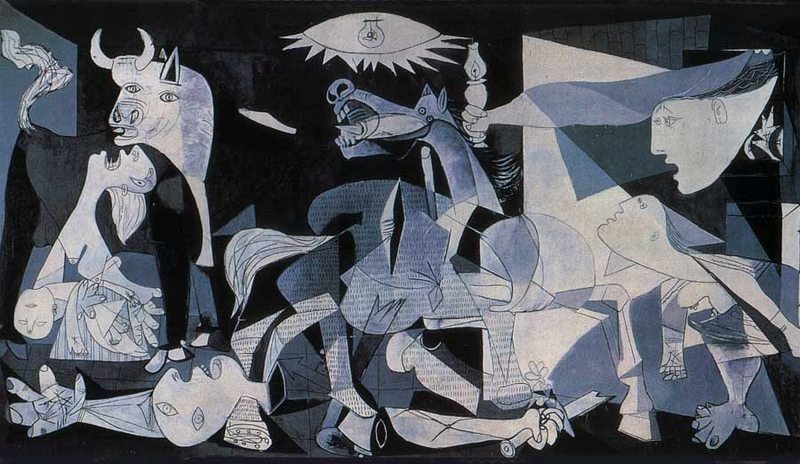 Here's a WWII story I first heard in 1992 in Paris from a struggling young Irish painter named Richard hustling his drinks and living by his wit, humor, charm and talent on a few choice blocks of the Right Bank. I never found out what happened to Richard. But ever since I've thought about this simple and apparently fairly well-known Picasso story, and more and more since 2005.

In the Fall of that year, Julie McGuire and I were together in Madrid. We made time to see Guernica, very likely Pablo Picasso's most famous painting, and some other great modern Spanish works, at the Museo Reina Sofia in central Madrid. Picasso painted Guernica in 1937 after both German and Italian bombers shelled Guernica, in Spain's Basque Country, on April 26 of that year, during the Spanish Civil War. The bombing by Germany and Italy happened at the request of Spanish Nationalist forces. The painting is an outcry, protest and lament of the self-assured, polite, smooth and famously composed Picasso.

The smallest details of the story seem to change. But historians and journalists seem to agree on the following:

In 1942, during the 1940-1944 German occupation of Paris, German officers often visited Picasso's Paris studio at a time when some of his paintings were being burned as decadent. On one visit, an aggressive Gestapo officer found a simple postcard with an image of Guernica in the studio. The officer confronted the painter, and held before Picasso's face the postcard with its breathtaking indictments of war, national pride, meaningless death, pointless suffering, waste, government hypocrisy, inflamed leadership and self-destruction.

"Did you do this?", the officer asked.

"No, sir. You did."

Posted by JD Hull. Permalink | Comments (0)
February 21, 2018
There is no joy except in creation. There are no living beings but those who create. All the rest are shadows, hovering over the earth, strangers to life. All the joys of life are the joys of creation: love, genius, action...

--Romain Rolland (1866-1944), Nobel Prize winner, in "Lightning Strikes Christophe".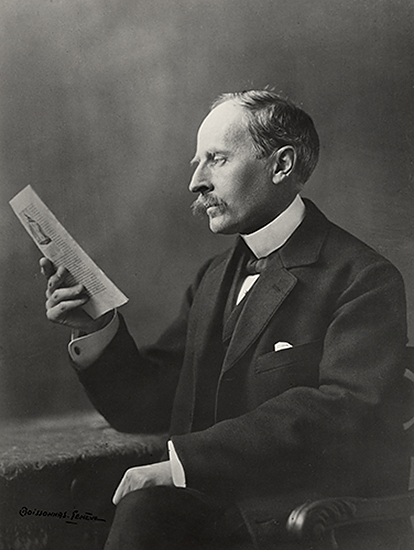 Posted by Holden Oliver (Kitzbühel Desk). Permalink | Comments (0)

Whenever I have a business or personal problem I can't solve? I run it by emotional high school students who hate the President.

Posted by JD Hull. Permalink | Comments (0)