October 22, 2020
The Strip, Sunset Boulevard, West Hollywood. As the fictional movie character John Milton said, law done right is a "backstage pass to the world." We've a client doing good things in Africa with an office here. How many lawyers have a practice with client meetings two blocks from the Viper Room and The Whiskey? Probably quite a few. But I grew up in the Midwest--where TGIF restaurants are considered to be pretty wild, and it's eccentric to wear a trench coat and tasseled loafers on the same day. So this kind of meeting venue may be my notion of gratitude.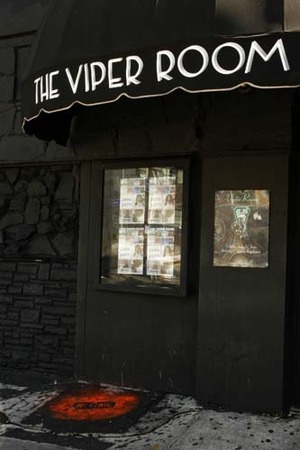 Posted by JD Hull. Permalink | Comments (0)
October 20, 2020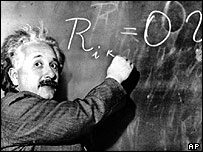 Do lawyers know how to get things done, done right and done on time? Do we even value that?
I wonder.
No, I am not talking here about the simple "keeping face" or survival requirements of meeting client deal or court deadlines, or even about the clichés of "working hard", creative thinking, "out of the box" thinking, being persistent, or "working smart".
I mean structure--a real standard for working--and "practicing structure" every day. It's the discipline of: (1) having a plan or strategy for any one project (client or non-client), (2) meeting internal project deadlines (not just "jurisdictional" ones) no matter what, and (3) insisting that everyone in your shop "buy into" the discipline of keeping to that overall plan or strategy and timetable.
"Structure" is not just the hard process of getting things done. It's a frame of mind and a value which must be sold to others in your shop--like the importance of making that 5 minute call to a client about a loose end at the end of the worst day you can remember, even while you could do it the next morning at 8:00. It's realizing that letting anything but emergency tasks "slide" makes you inefficient, unlikely to meet your real goals, and tired.
Do you go into work every day with an idea of what needs to be done on each project, and knowing the difference between "important" and "urgent"?
Example: Monday is your deadline to have the final changes and notes to your web designer on your new firm website, an important but not urgent project you've talked about at internal meetings for months. So far, for once, you have been on track.
But on Monday a longstanding client calls with two new projects; the new projects are exciting but not THAT urgent in the sense they need to cut into internal deadlines and other goals for Monday. You need to take some first steps, though, to get on top of the new matters for your client. After all, these folks are the main event.
So we have a key ongoing internal project v. new client project. Which gets the most attention that day? Which slides?
Answer: they both get attention, and neither slides. The website (long-term important) and the new client project (short term important) are both critical projects.
Years ago, the Stephen Coveys and Edwards Demings out there pointed out that business people burn themselves out by waiting around only for "the urgent" in a kind of manic crisis management that keeps other important things from ever getting done or ONLY getting them done when they morph into a crisis.
For lawyers, other examples would be only respecting deadlines like transaction closing dates and court-filing deadlines--to hell with everything else.
For a long time I've thought that American business schools and the training programs of global and often publicly-traded companies do a much, much better job than do law firms of training recruits to value and adhere to the structure of a plan on an item for action. It's almost as if law school and firms deem us all such "professionals" and "artists" that we are beyond learning skills of project planning and execution.
What a crock. Because you're a lawyer, or other professional (MD, CPA, engineer, broker), you now have a license to be incompetent, semi-competent, or a chronic screw-up on the details of getting much (if not most) of your work done? You're special? An artiste?
Of course not.
Not learning the value of pushing non-urgent but important things along at a steady pace has cost us dearly. As motivated as lawyers often are, our discipline for sticking to anything and seeing it through is often poor; again, unless it's urgent, we just don't see its value. Do our best clients run their businesses that way?
This attitude is the norm, and we lawyers--who rarely innovate or take a leadership position on anything in commerce--are just fine, thank you, with it. After all, "all the other law firms" are mediocre on the discipline of getting things done, and have "crisis-only" mentalities. "Why shouldn't we be that way?"
So we waste time blowing off important, but longer-term projects. Worst of all, we send to others in our firms, and especially to younger lawyers, the message:
"No worries--just work on a barely adequate level; don't do things until you have to; and if it's not urgent, let it slide."
* earlier JDH posts, beginning 2007.

Posted by JD Hull. Permalink | Comments (0)
October 19, 2020
Below is a photograph of Georgetown near Key Bridge (the bridge barely out of the picture on the right) on the Potomac River and Georgetown University taken from Virginia. Barely hidden and on M Street, which runs parallel to the river, are the terrifying stone stair steps used in the movie The Exorcist. A few hundred feet east down the shore--but also out of the picture--is northern side of the Key Bridge, finished in 1923. The building on the shore is the Washington Canoe Club (WCC), established in 1904, founded by members of the Potomac Boat Club (PBC).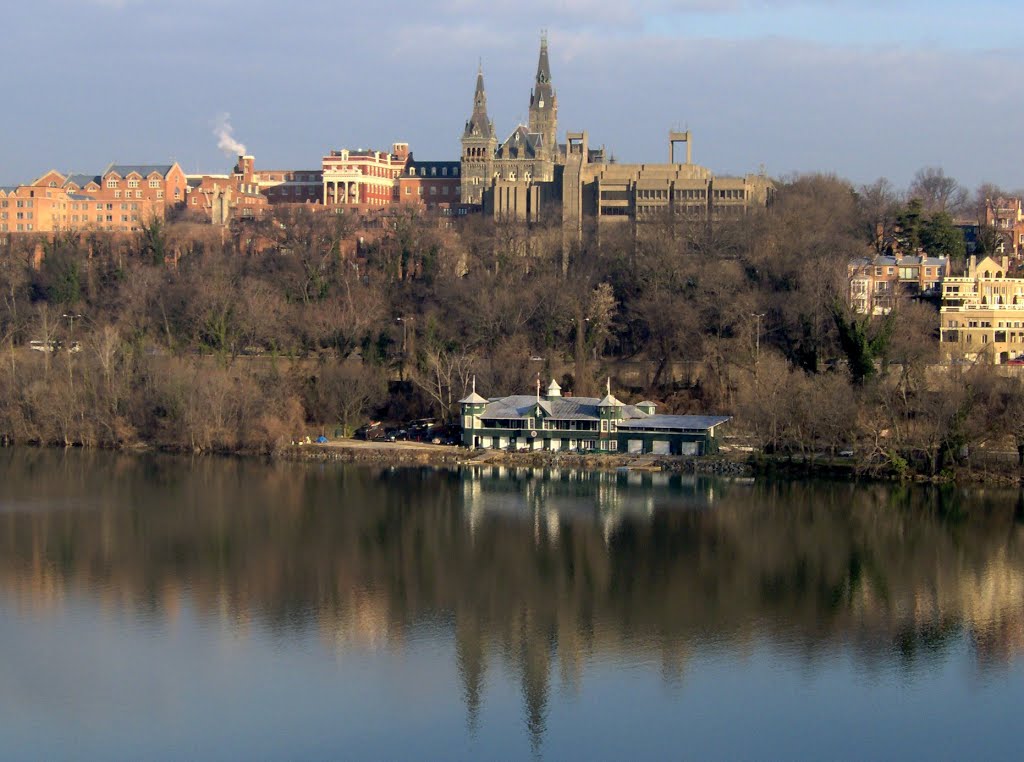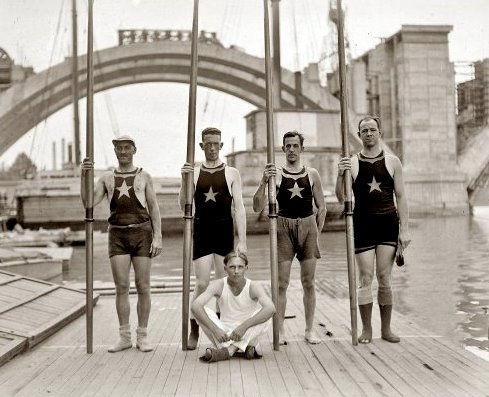 Potomac Boat Club members in 1921. Behind them is Key Bridge under construction.


The Potomac Boat Club, about 100 meters east of the WCC.

Posted by JD Hull. Permalink | Comments (0)
Posted by Rob Bodine. Permalink | Comments (0)
October 18, 2020

I'm honored to have gifted lawyer-writers as friends and couldn't be prouder of Renaissance man Edward Larson, who I first met in Charleston in 2005. Ed in 1997 finished this book about the 1925 Scopes trial in Dayton, Tennessee. An understatement to say it was well-received.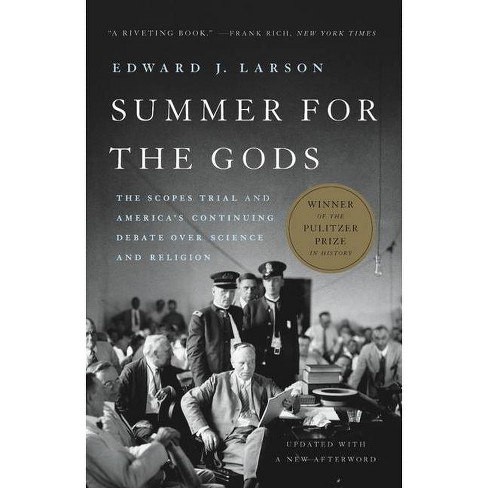 Posted by JD Hull. Permalink | Comments (0)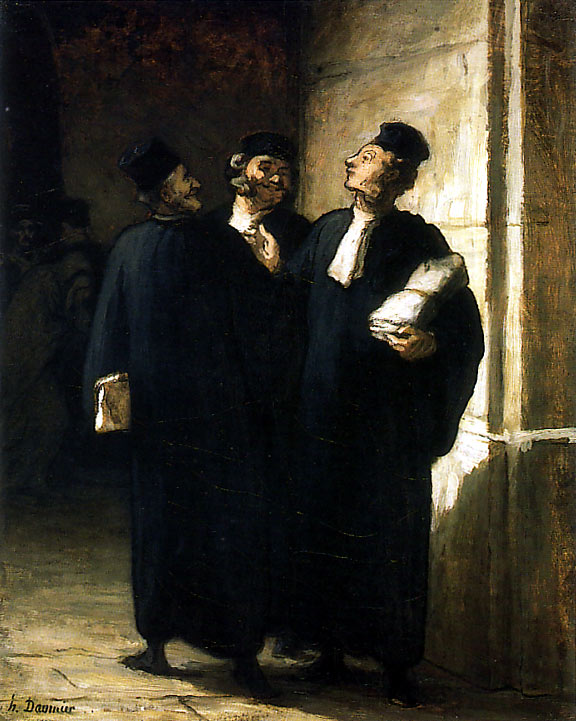 "The Lawyers", circa 1855, Honoré Daumier (1808-1879)
Are the three gentlemen in this famous sketch client-centric or "lawyer-oriented"? We will never know.
WLCs, maybe?
A WLC is a Weak or Wimpy Local Counsel engaged by your firm and/or your client for litigation or other contentious matters who, after being hired, instinctively, routinely, and most often inadvertantly place their relationships with local lawyers and other players in their jurisdiction ahead of the interests of your shared client, which is almost always "an outsider".
Signature noise: "I have to practice in this town." They are akin to rocks, plants, and household appliances. They are legion. They don't get it. Avoid them. See our October 2008 piece "Weak/Wimpy Local Counsel: The Next Epidemic?".
Original post: August 21, 2009
Posted by JD Hull. Permalink | Comments (0)
October 17, 2020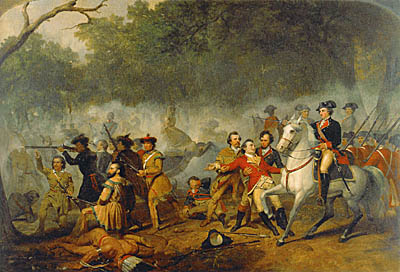 Early-in-the-case Rule 56 motion. Note well-dressed Brit General Counsel taking a bullet.
Rule 56

(d) When Facts Are Unavailable to the Nonmovant. If a nonmovant shows by affidavit or declaration that, for specified reasons, it cannot present facts essential to justify its opposition, the court may:

(1) defer considering the motion or deny it;
(2) allow time to obtain affidavits or declarations or to take discovery; or
(3) issue any other appropriate order.
Trial lawyers, in-house counsel and law students know that Rule 56 of the Federal Rules of Civil Procedure, or summary judgment, gives a litigant an opportunity to win on its claims or dispose of the opponent's claims relatively quickly and without trial. Accompanied by sworn affidavits, and most often discovery responses, a Rule 56 motion tries to show that there is no real dispute about key facts and that the movant is entitled to judgment under the law. If the trial court grants it, the movant wins on those claims.
But what if a summary judgment motion is brought against your client suddenly and early in the case and the local rules of the district court don't give you much time to develop and prepare an opposition? After all, Rule 56 lets a party who has brought a claim file for summary judgment after 20 days, and defendants can file "at any time".
It happens pretty frequently. Both plaintiffs and defendants make the motion early on. Defendants do it the most. No matter who moves early, or how it is eventually resolved by the district court, it's very disruptive. It will fluster even the most battle-hardened-been-there-seen-that GC or in-house counsel. It's an expensive little sideshow, too. Everyone in the responding camp hates life for a while.
Subdivision (d) of Rule 56, "When Facts Are Unavailable to the Nonmovant", provides a safeguard against premature grants of summary judgment. Some good lawyers seem either to not know about--or to not use--subdivision (d) of Rule 56. In short, you file your own motion and affidavit--there are weighty sanctions if you misuse the rule, so be careful--stating affidavits by persons with knowledge needed to oppose the motion are "not available", and stating why. (More senior lawyers may know this provision as Rule 56(f); it was re-lettered in the 2010 amendments to the federal rules.)
The federal district court can then (1) deny the request and make you oppose the motion, (2) refuse to grant the motion or do what you really want it to do: (3) grant a continuance so that you can develop facts and, better yet, take depositions or conduct other discovery. Granted, it's a rule that delays, but if used correctly, Rule 56(d) can give you the breathing room and time you need to develop the client's case--not to mention avoiding the granting of summary judgment.
Posted by JD Hull. Permalink | Comments (0)
October 16, 2020
Daniel O'Connell (1775-1847), "Liberator of Ireland", led a movement that forced the British to pass the Catholic Emancipation Act of 1829, allowing Catholics to become members of the British House of Commons. As a leader, O'Connell had moxie, brains, drive, patience, organizational skills, and big personality. More about him here and here. O'Connell was also a consummate and legendary trial lawyer, a bit of an actor, and way-fun just to be around. In a set of lectures published in 1901, John L. Stoddard said of him:
He was a typical Irishman of the best stock--wily, witty, eloquent, emotional and magnetic. His arrival in town was often an occasion for public rejoicing. His clever repartees were passed from lip to lip, until the island shook with laughter.

In court, he sometimes kept the spectators, jury, judge and even the prisoner, alternating between tears and roars of merriment. Celtic to the core, his subtle mind knew every trick peculiar to the Irish character, and he divined instinctively the shrewdest subterfuges of a shifty witness.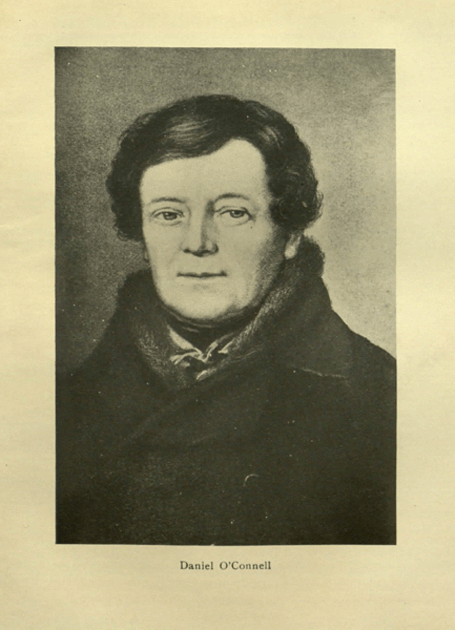 Posted by Holden Oliver (Kitzbühel Desk). Permalink | Comments (0)
They're picking up prisoners--and putting them in a pen. All she wants to do is dance.

--Danny Kortchmar/WB Music Corp. ASCAP (1984)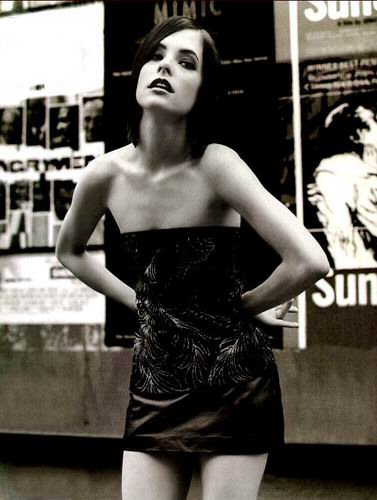 Get "Party Girl" (1995) and watch her dance in the last scene. Add Ms. Posey to our Roman Pantheon.
Posted by JD Hull. Permalink | Comments (0)
October 15, 2020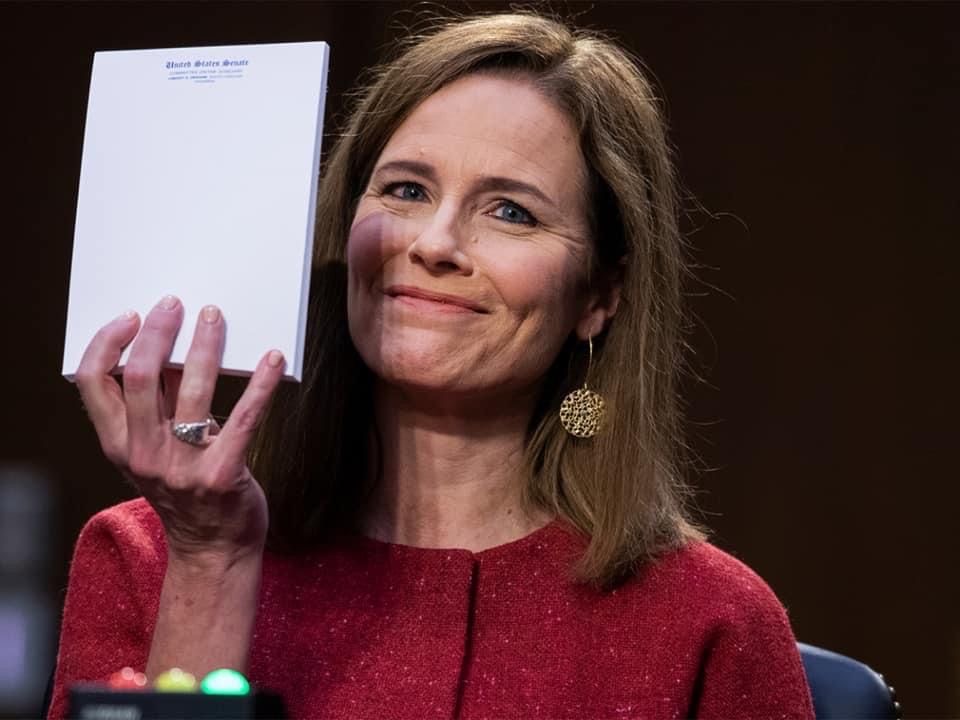 Posted by JD Hull. Permalink | Comments (0)
October 14, 2020
Long ago, I was a troubled but energetic young Midwesterner who found fun, love, hard work, humility, a little sanity, some power, friends and enemies--and kept them all--by practicing law in our nation's capitol. Rule 12 is from the grating but highly correct Rules of Client Service.
Anyone can do Rule 12.
First, be born good-looking, athletic, and way-charming into an affluent WASP family that settled here almost four centuries ago. Have family money. Date only twins or actresses who go to Smith. Second, go to school, work hard, make some more money. Third, build your own firm. Fire all but one pessimist. Get a grandiose notion of your targeted client base--and keep them coming back so you don't have to "market". Finally, start up your own "blog", even though you're not at all sure what a "blog" is--but you sure think a "blog" sounds suspiciously show-tunes and at best nerdy and passive-aggressive. Have someone teach you how to "work" the blog. Say anything. Ignite relationship-killing arguments in upstate New York towns you'll never visit; upset inept fellow suits you see every day. Paint older lawyers as Dorks, younger lawyers as Looters.
Seriously? Do Have Fun. If you're a lawyer, and you're not having fun, you're doing something wrong.
So are you? Having fun?
While you are thinking, a confession: I loved college, and the liberal arts I studied there, because I am in love with ideas. Law school, however, was a different story. It came at me so fast I couldn't see any grand design, purpose or poetry. Except for the companionship of some truly unique and innovative classmates and profs, a girl from Shaker Heights named Amy, the drinking beer part, my administrative law and trade regs courses, some good part-time jobs, and somehow making Law Review, I hated law school with Olympian passions. It was stale and uncreative.
I even quit--twice, for a week each time. I told anyone who would tolerate me for the entire 2 years and eight months and 3 days that I was an "artist" of some sort, imprisoned and daily being abused by talented but sadistic academics who were paid, and paid well, to abuse me. I envied my college friends at J-school at Columbia, in the Peace Corps, traveling in Europe or in Alaska or Florence writing unpublished novels. I felt stagnant. And of course by the time I graduated at the age of 25, I was unhappy, out of shape, addicted to coffee, cigarettes, Hunter Thompson, Henry Miller and all the usual excesses of my generation--in short, a world-class ass.
So I moved to my birthplace Washington, D.C., where I would fit in. Sort of. I was so sure I would hate practicing law as much as law school that I deferred practicing law for nearly 3 years--in the form of being a hard-working, entertaining but equally difficult and troubled Legislative Assistant on Capitol Hill. There I was once served with a small claims complaint for "back-rent" by an angry DC live-in ex-girlfriend in front of my amused U.S. Representative boss, another amused congressman and the not-so-amused but intrigued senior staff of the House Ways and Means Committee at the 96th Congress. But everything changes with time and a different lens for viewing.
Had it not been for a friend from college who was happily clerking at the Supreme Court--who inadvertently shamed me one day in a conversation at the Tune Inn he has likely forgotten--I might never gone into private practice. So I left Capitol Hill and took a job in 1981 practicing law as one of DC's hundreds of "associates" in the branch office of a Midwestern law firm on 15th Street, N.W.
Everything--and I mean everything--changed for me. It was the same way new life sprung up inside me when the Duke undergraduate admissions people changed my life in 1971. Each day was different. I treated all the difficulties--and it was hard on me and mine--of being an associate as a challenge, and a even a privilege, and ever since then I have felt like it's an honor to do what lawyers do. In 1992, I started my own firm. I like the people I work with, the excitement of talented adversaries, a new project or case and the satisfaction of solving high-level problems for high-end clients, who I really like. And they even pay me for it. If you don't feel that way right away, give yourself time. If that fails, try another firm or another part of the profession. For many people, a different mentor, a new firm or a move to government or in-house counsel--even for a short while--can help you get your "sea legs" and make all the difference.
It's supposed to be fun. American law is extremely varied, elastic and constantly presenting new practice areas--especially in the larger cities. It has something for everyone. I am convinced of this. Please keep the faith and keep looking until you find it. Put another way, don't quit before the miracle occurs. It's there, and it's all inside you, in front of you. Simple--but still hard. It's a privilege and joy to do what lawyers do when they do it right.
And it really is fun.
So...any questions?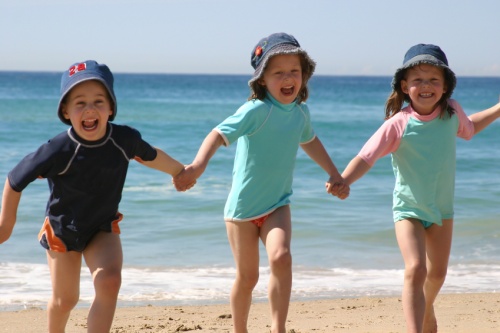 Dan Hull in 1967 with the Pennington Twins.
Original post April 2007.
Posted by JD Hull. Permalink | Comments (0)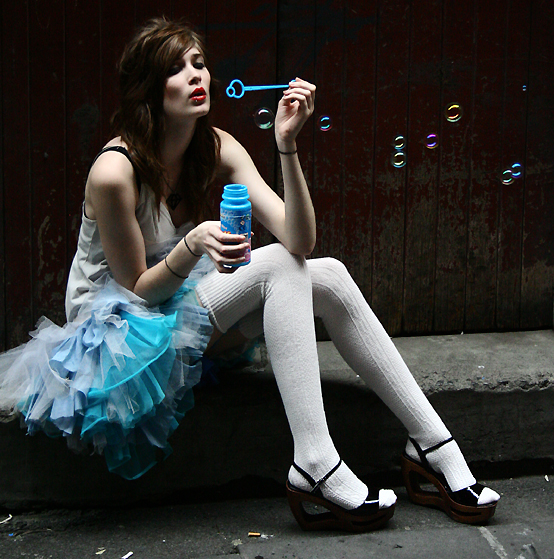 Crystal, blowing off work again--and just when you need her.
Not exciting. Just useful. In October of 1976, Congress passed a barely-noticed housekeeping addition to Title 28, the wide-ranging tome inside the U.S. Code governing federal courts, the Justice Department, jurisdiction, venue, procedure and, ultimately, virtually all types of evidence. 28 U.S.C. Section 1746 is curiously entitled "Unsworn declarations under penalty of per­jury".
It allows a federal court affiant or witness to prepare and execute a "declaration"--in lieu of a conventional affidavit--and do that without appearing before a notary. Under Section 1746, the declaration has the same force and effect of a notarized affidavit. Read the 160 word provision--but in most cases it's simple. At a minimum, the witness at the conclusion of her statement needs to do this:
"I declare (or certify, verify, or state) under penalty of perjury that the foregoing is true and correct. Executed on (date). (Signature)".
A "unsworn" declaration with the oath required by section 1746 can be used almost any time you need an affidavit, e.g., an affidavit supporting (or opposing) a summary judgment motion.
Posted by JD Hull. Permalink | Comments (0)
October 13, 2020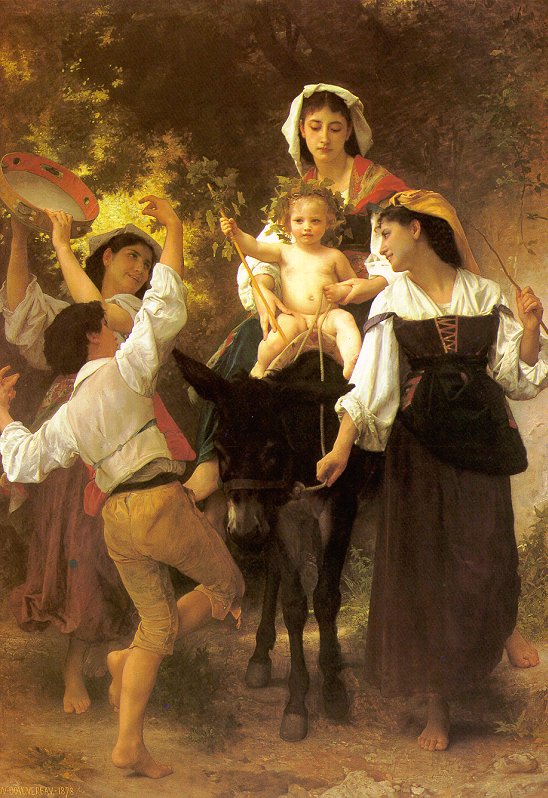 William-Adolphe Bouguereau
"Return from the Harvest"
1878
Cummer Museum and Gardens
Jacksonville

Posted by JD Hull. Permalink | Comments (0)
October 12, 2020
Paris was a bold man who presum'd
To judge the beauty of a Goddess.

--John Dryden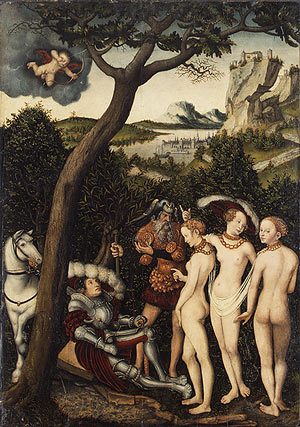 The Judgment of Paris, Lucas Cranach the Elder (1472-1553)
Posted by JD Hull. Permalink | Comments (0)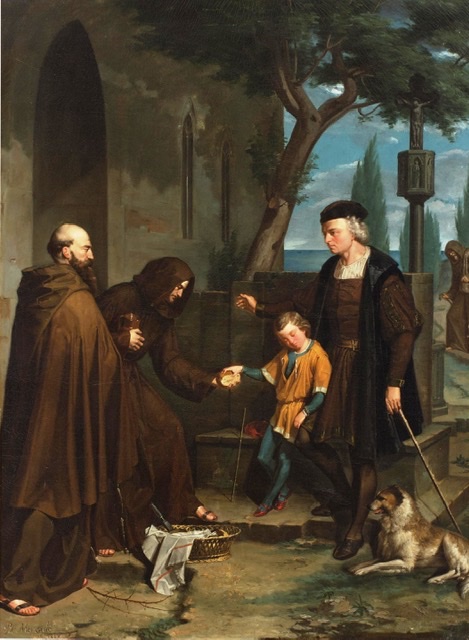 Posted by JD Hull. Permalink | Comments (0)
October 11, 2020
The 12 Rules, that's who. Sometimes all you need is what one favorite poet called a New Mind. These now classic if eternally annoying 12 Rules will get you there, friend:
1. Represent only clients you like.
2. The client is the main event.
3. Make sure everyone in your firm knows the client is the main event.
4. Deliver legal work that changes the way clients think about lawyers.
5. Over-communicate: bombard, copy and confirm.
6. When you work, you are marketing.
7. Know the client.
8. Think like the client--help control costs.
9. Be there for clients--24/7.
10. Be accurate, thorough and timely--but not perfect.
11. Treat each co-worker like he or she is your best client.
12. Have fun.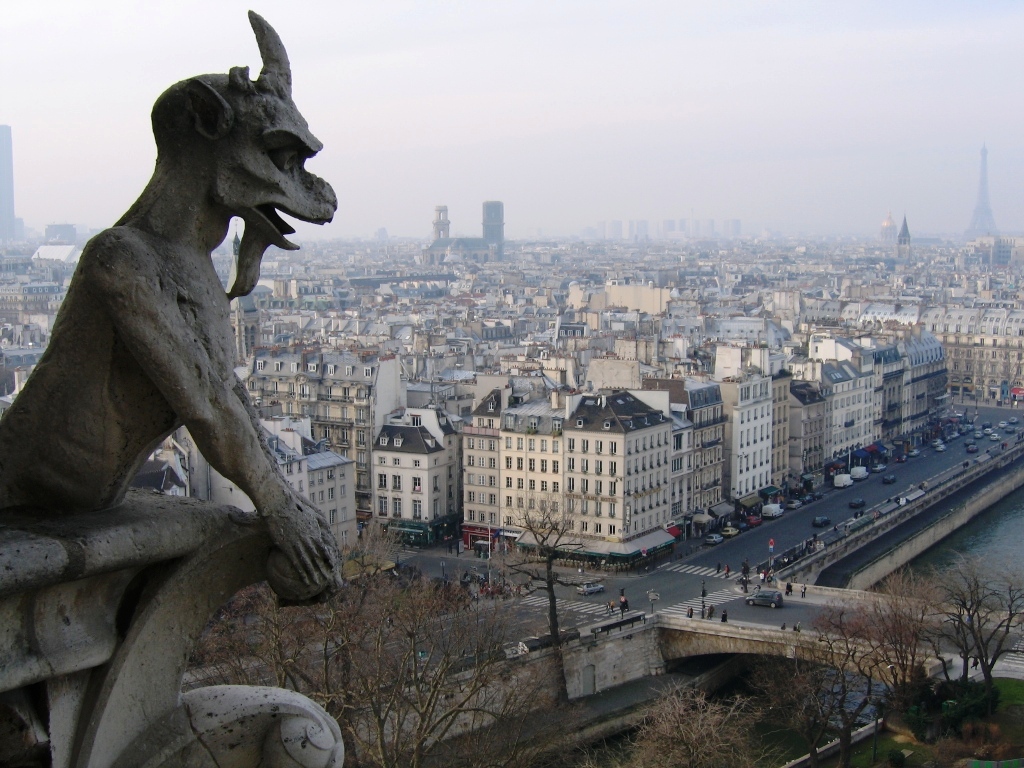 Posted by JD Hull. Permalink | Comments (0)
Missourian John Daniel Hull I (1866-1953) was my great-grandfather. He crowed about my birth and I got to meet him before he died.
Below in turn is the grave of his own great-grandfather Virginian Daniel E. Hull, Sr. (1768-1854). With 12 years separating their lives, they unfortunately never met. They were, respectively, 87 and 85 at death. I first visited Daniel's grave on May 6, 2015. It's still beautifully kept by Lutheran church people I don't know and have not met.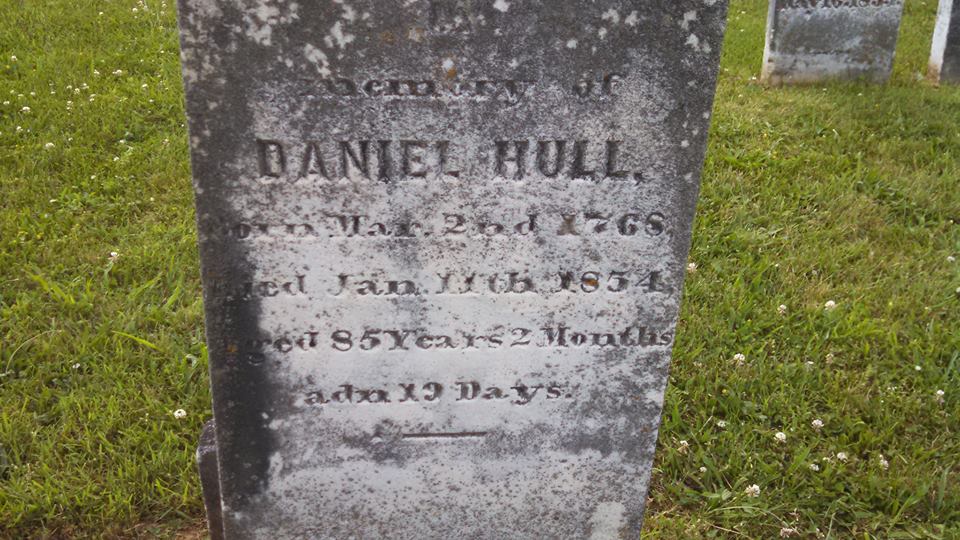 Posted by JD Hull. Permalink | Comments (0)
October 10, 2020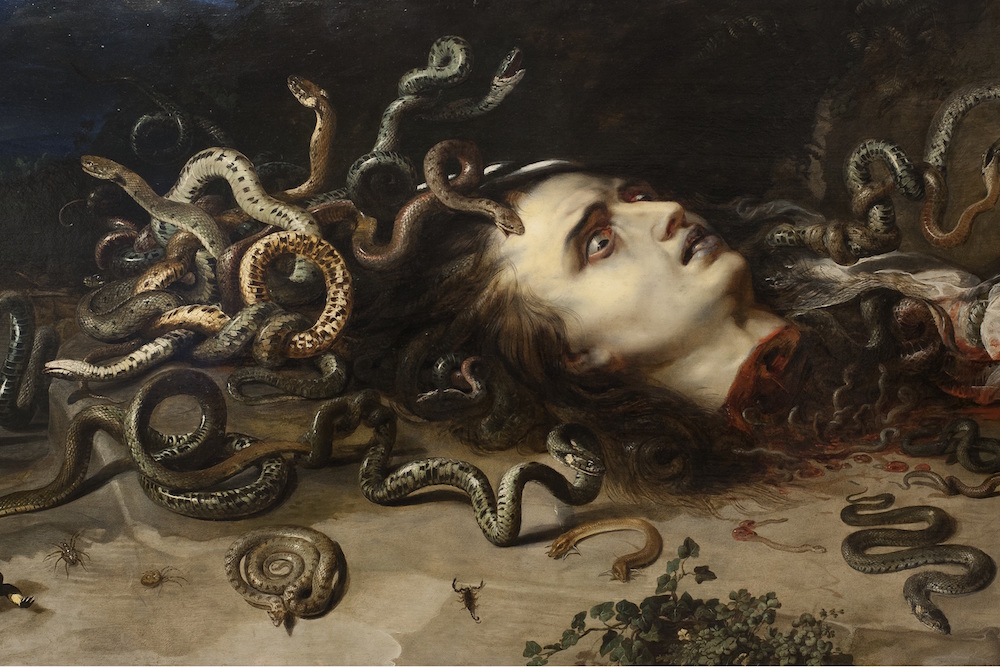 PETER PAUL RUBENS AND FRANS SNYDERS, "HOOFD VAN MEDUSA," 1617
Posted by JD Hull. Permalink | Comments (0)
October 09, 2020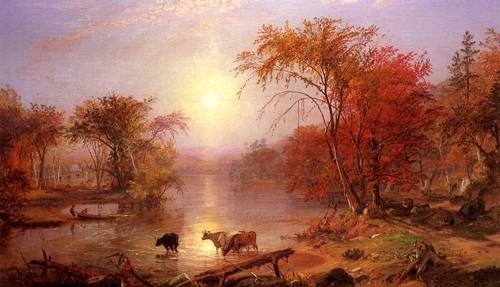 Indian Summer, Hudson River 1861, Albert Bierstadt
Posted by JD Hull. Permalink | Comments (0)
Eternity is a mere moment--just long enough for a joke.

--Hermann Hesse's version of Goethe, dead, possessed of a superior perspective, and speaking to Harry Haller, in Steppenwolf (1927).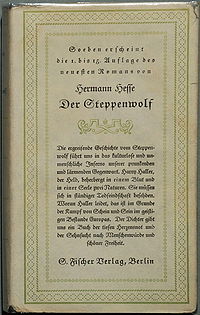 Posted by JD Hull. Permalink | Comments (1)
October 08, 2020
Tramps Like Us: Heidelberg Castle.
Around 1620, Jacques Fouquières painted Germany's Heidelberg Castle, a famous structure in both German history and art, in "Hortus Palatinus" (below). Although the Castle has been in splendid ruin for most of its history, artists still flock to its foundations, gardens and terracing. Camera-toting American lawyers do, too. I've spent several hours at the Castle on each of my four trips to Heidelberg--and I am sure I'll go again. Nearly 140 years ago, Heidelberg Castle was a hit with Americans. Samuel Langhorne Clemens, better known as writer and humorist Mark Twain, wrote about the storied castle in Appendix B to his famous "A Tramp Abroad" (1880).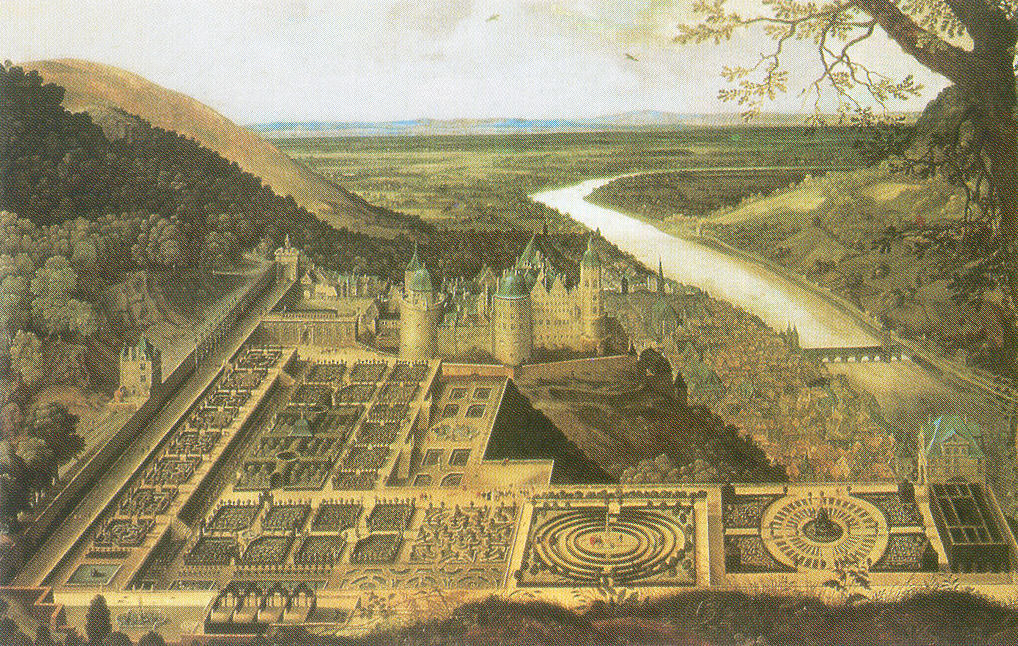 Posted by JD Hull. Permalink | Comments (0)
October 07, 2020
Don't tell me the moon is shining; show me the glint of light on broken glass.

--Anton Chekhov (1860-1904)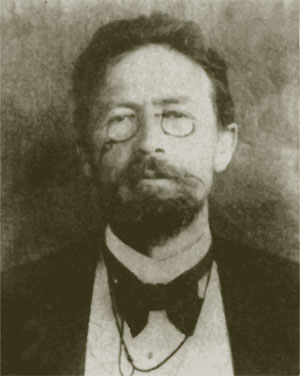 Posted by JD Hull. Permalink | Comments (0)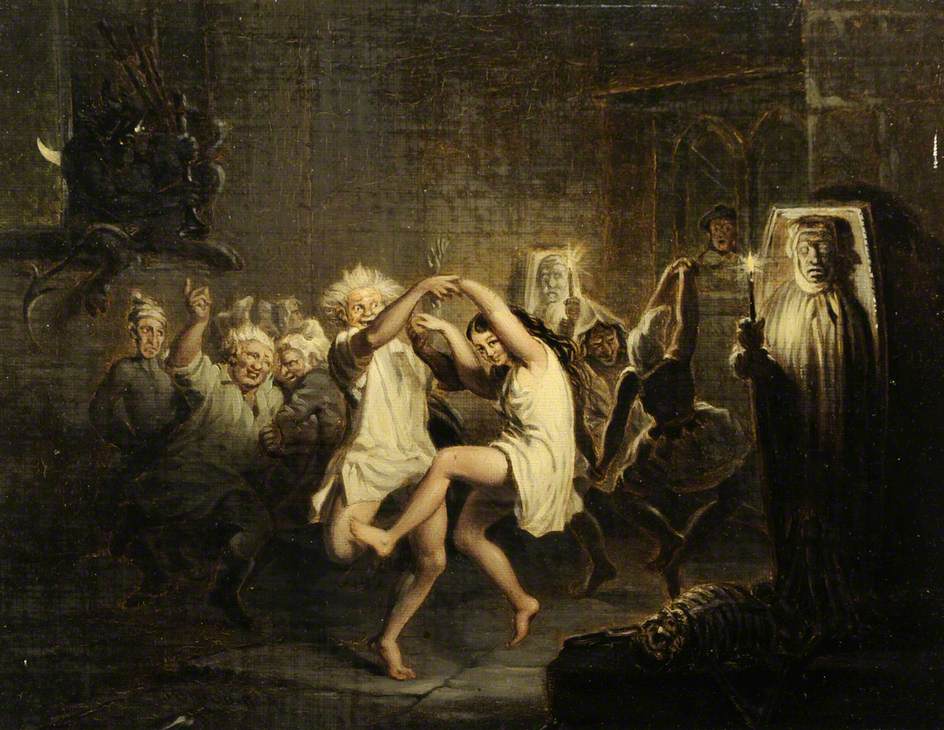 John Faed, Tam O'Shanter and the Witches, 1872.

Posted by JD Hull. Permalink | Comments (0)
October 06, 2020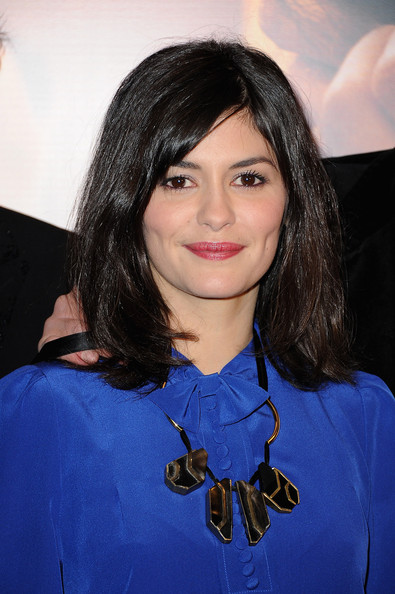 Source: Pascal Le Segretain/Getty Images Europe (2011)
Posted by JD Hull. Permalink | Comments (0)
Well, well, well, so I can die easy.
Superlatives work here. Jimmy Page playing the first 3 numbers in shades and a grandiose, full Victorian morning coat is one of the coolest things I have ever seen and I may start a new religion based on his regal bearing and get-up alone. This is a 2007 concert with Jones, Plant and Page in their sixties and the late John Bonham's son Jason, on drums, maybe 40. I've never seen a live performance on video this good by any band, or seen 4 people having this much fun being excellent. If you're a Boomer who doesn't get this, you may be already dead.
Posted by JD Hull. Permalink | Comments (0)
J. Dan Hull of What About Clients/Paris?
"A depraved evil sociopathic neocon beast pretending to love clients to get into their wallets. Then there's his dark side".
—Geeklawyer (London)
Posted by JD Hull. Permalink | Comments (0)
October 05, 2020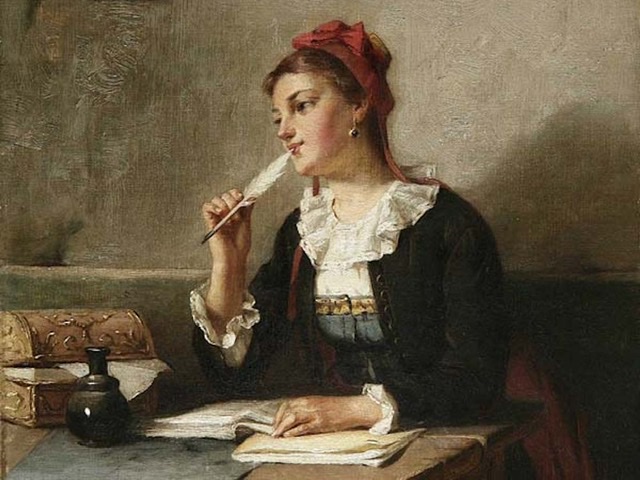 AUGUST MÜLLER, LIEBESGLÜCK – DER TAGEBUCHEINTRAG (DETAIL), CA. 1885
Posted by JD Hull. Permalink | Comments (0)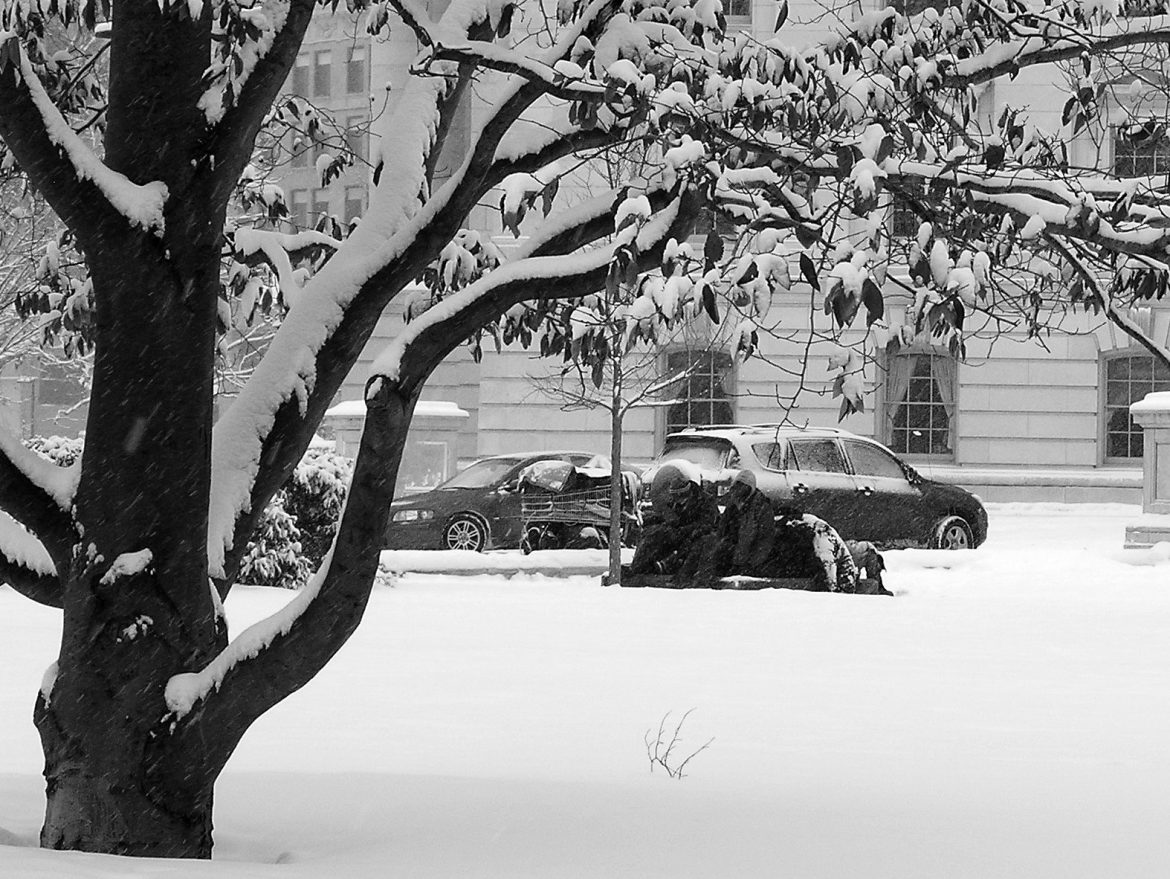 Early October 2020 and it's getting cold again. Cold. Not too cold yet—but still cold enough to literally kill you. Yes, kill you. The chances of that happening of course increase as we head toward the winter weeks.
And the weather has been as flakey as ever in the last few years. Hell, it's the only thing anyone can agree on.
Bear with me.
As a Yankee, Eagle Scout, outdoorsy dude, lifelong camper and all-weather philanderer, let me assure you that spending a night outside in colder weather has unique challenges. Even in the Fall. And generally in the period October through March.
Exposure. The Elements. And hypothermia. Call "it" what you will. Authors Jack London and Hans Christian Andersen each wrote well-known stories about it. And you can die from hypothermia well above 32 degrees F.
You say you would really like to help the urban homeless on both cold and super-cold American Northeastern and Midwestern nights? Chilly, plain cold and the bitterly cold, there are unpredictable nights that many cities are prepared to accommodate more homeless residents at shelters but for a number of reasons (both good and bad) thousands of Americas's rough sleepers take their chances outside?
Good. So see our inaugural post about our One Night, Person (March 5, 2015) campaign and our follow-up March 7, 2015 post. No, we don't have time to go over all of this again; we're working stiffs like you. Just read the posts.
Once again, and in short, here is the idea and the rules:
Posted by JD Hull. Permalink | Comments (1)
Duke Chronicle piece 10/23/74
Duke Chanticleer piece August 1975
Original WAC/P? blog post 10/22/16
People don't want to accept that about themselves, that they're part of the general rot, and they react to that angrily, which is a very pure reaction, and it's good that it happened in a sense. For even the most politicized people here at Duke, they share a common dream, and that dream has to do with finding an interesting profession, a stable job that will allow them to rise on the ladder, a marriage that's stable and sustains them for a long time, a sheltered kind of environment where they're protected against not only misfortune, but surprise. There's that certainty of waking up and knowing that that day's not going to be different from the day before — it's all part of that myth. And here comes this nut on stage with his Wild Turkey swinging from his hips telling them not only is that image crap, filled with rot and corruption, but it ain't gonna happen. No matter how much you invest and how many chips you put on the table and how many graduate schools you attend and how many teachers you suck up to and how many unintelligible theses you write, it ain't gonna happen. Because somewhere at the center of this society something is broken, and it's not gonna be repaired by dreaming a myth or believing in a myth. When someone presents that kind of truth it's so incomprehensible it's really tough to deal with.
— From November, 1974, interview with
Bernard Lefkowitz, journalist and visiting Duke professor.
Reporter, ri por ter, n. One who reports; a
member of a newspaper staff whose duty it is
to give an account of the proceedings of
public meetings and entertainments, collects
information respecting interesting or
important events, and the like.
— Webster, not a Duke professor or a journalist.

gonzoid specimen number 1
Page Auditorium. October 22, about nine-thirty. This will be hard.
Leaving with the chaos vibes I kick a paper airplane that somehow got long-armed to the back rows and wonder how this will be done. Cannot find Dean Griffith but talk briefly to badly shaken Denise Creech in Flowers Lounge. Leave the poor girl alone. Deliberately shirk my responsibility to COVER (the whole) STORY and go with Jane to the CI
where people jokingly console me about having to resurrect some front page fire from the ashes of this whiskeyed journalist's "speech." I make notes. My head has been spinning all evening long from this darvon Pickens gave me for the eye infection and it makes the two beers go twice as far, so am roughly in Hunter's shape when I get around
to mounting two flights of stairs, open a closed door that says "Editor" on it. I am not up to this.
"Where have you been anyway?" David asks. The bad stare is justified, of course. I have been fucking around in the Cambridge Inn instead of transforming myself into the relentless amphetemined lemming that all good reporters are. He is used to this kind of flaming imcompetence on the Chronicle, only not so carefully planned and executed. Steve
is staring blankly at the floor, thinking, hopefully, and some Union heavies are assembled for their official backstage report to the press. Tried to find Dean Griffith, I explain, talked to Denise there a little — uh, hi Denise — but mainly went to the CI. Didn't want to go into it, really, that dinner at the pits, my eye, the coffee to kill the darvon, the speech bummer and now these beers were making me ill. My eye throbbed and I wanted to go to bed.
Steve finally lifts his head. "Look, it's manageable, it's manageable. Dan does the speech story, David, you do the Union side of it. We'll run two stories."
It is 10:30. Leave with my notebook for the managing editor's cubby hole to start typing, pause briefly to notice perhaps for the hundredth time that magic-markered gem scribbled over the drinking fountain: 'The only dope worth shooting is Nixon." At least four years old, it is — even if half-serious — a vestige of the political pretensions the Chronicle once had or pretended to have. Maybe they have never been more than nice, introverted suburban kids exchanging polo shirts and Bass Weejuns for workshirts and sandals (but with tweed in the closet), their cocktail party civility for a little rhetoric, but they could be very serious people. It was not just the political tone then, wrought through tough editorials on everything from the war, sexism and racism to scum in the garden pond, but the corresponding energies. At three in the morning in 1971 I once watched in horror as the managing editor penned a steamy half-edit essentially accusing UNC football coach Bill Dooley of murdering that player who dropped dead while running around the track. Something which could never happen now, the country, Duke students and so the Chronicle having "mellowed out." Everybody but Thompson: "No one has beaten him as bad as he deserves, and no one really comprehends how evil he is. The horror of it all is that he reflects the rot in all of us."
I grab a fat stack of eight-and-a-half by eleven yellow copy paper out of a drawer. Up at third floor Flowers the stuff is everywhere, strewn on the floor, tacked up on walls and slipped into typewriter carriages for memos between staff people. The first time I used it was early in 1971 for an article on the new West campus tennis courts. The piece is short, not very good and (to let me know this) crammed under the Spectrum section on page two. The assistant managing editor that night was very nice about it, maybe too kind, since the short messy, poorly worded blurb
would have sent most newspaper vets screaming down the stairs, doubled up in hysterics, and into the CI for sanctuary. But he printed the damn thing anyway.... Along with the yellow, the mad urgency of the NYT wire machine though not cacaphonous chugga-chugga which, being both frantic and seductive, is the perfect metaphor for
newspaper work. It never stops, and the mind tends to look back into it as you think and type. Jane, from whom night editing has robbed a night's sleep, suggests some lines. "Beer cans and an occasional joint passed
among the rows of Page as Thompson..."
Around 11 :00 Harriet from the Tar Heel calls and asks what's happening "officially" between Thompson, his agency and the Union. Tell her to talk to David or Rick or John Miller or anyone but me. I am much more obsessed with capturing on this yellow paper what happened at something I actually saw but cannot comprehend. Anne mercifully
shows up with beer and wine, John Miller stops in. Rick caiis. Spending the day with Thompson has taken its awful toll, shoving him to the brink of a minor nervous breakdown. Terrible, terrible, he moans, the Doctor started right in by ripping the headrest of the passenger seat of his Volvo, kept stopping for beers and jabbering about his need for "medicine." Could I lash together a story on this? Am I even going to attempt if? he asks.
Yes.
Close to midnight there is another disturbance. A Chronicle hangout type comes in to put the mock moves on Jane, half-asleep over a typewriter. I politely tell this asshole to go away and shut the door; some screechy Bitch is croaking for my story so she can go home. Remember that guy from freshman year, when we were both new reporters and he was a YAFer with short hair, a big car and a rich father? A long-locked "radical" now, he is still tainted with that garrish piece of Detroit iron and, like many of these paper people, tends to choose his women, like the Bitch, and good buddies from Chroniclites. This practice inevitably turns up in love affairs, friendships, cliques, love triangles, frail egos and much fear and loathing on the Chronicle. Newspapers tend to breed incestuous offspring. Many new children die off quickly, the rest left to carry on comraderies and plot the editorships, ineptly pimping freshman reporters for their edit council vote in the Spring. Very arm-pitsy, so there are many good reasons not to attend edit council meetings or go on the retreats. God, drinking a lot of wine in the woods with a bunch of Chronicle people has always seemed about as exciting as playing poker with a bunch of nuns. "It's just another place at Duke for boys
and girls to meet other boys and girls," an ex-Chronicle heavy once told me. If they weren't so damn close socially —but professionally instead, he added, the Chronicle could be a really great collegepaper. Maybe so, but at this hour, who cares?

Posted by JD Hull. Permalink | Comments (0)
October 04, 2020
At once playful and dead-serious, Paris is "the city where artists love and starve together, shock the bourgeoisie, then die tragically young." Visit Girls' Guide to Paris and read Cynthia Rose's "Arthur Rimbaud: The Poet as Pop Star."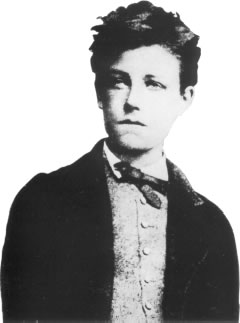 Posted by JD Hull. Permalink | Comments (0)
Although actor Sterling Hayden (1916-1986) was not in love with Hollywood or acting, he was a highly regarded actor who was cast in westerns, action films and film noir for over forty years, usually as a leading man. He was also a spy, war hero, seeker, sailor, adventurer, rebel, gifted writer and eccentric's eccentric, all six foot five of him. He was authentic. Never contrived, posed, phony or obliged to be different. Never sucking up. A pure lover of being alive. Read his biography, artful screed and best work, in "Wanderer" (1977).
Posted by JD Hull. Permalink | Comments (0)
I miss growing up in Indian Hill, Ohio. A community that protected its own. If I were driving around at 17 and the local cops stopped me, this:
"Why it's Dan Hull. John Hull's eldest. Got any beer, dope or cocaine there in your Daddy's car?"
"No, sir."
"Would you like some?"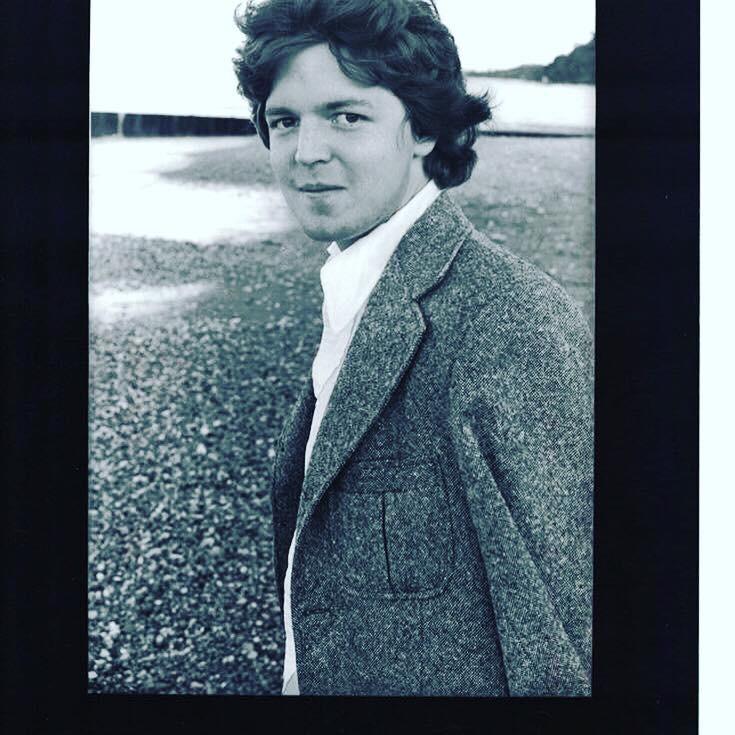 Posted by JD Hull. Permalink | Comments (0)
October 03, 2020
I cannot be silent. I have had to struggle against a storm of political hate and malice which few men ever experienced.

--Young MP Benjamin Disraeli (1804-1881), asking Robert Peel for a post in the Peel Ministry in an 1841 letter. Peel refused him.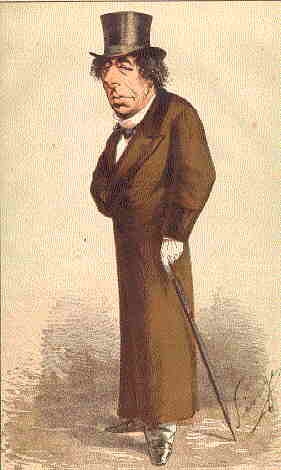 "Dizzy"
Posted by JD Hull. Permalink | Comments (0)
October 02, 2020
More than a tower or a statue, or an artist's or soldier's name on a plaque or street post, the green bookstalls of Paris are the city's most apt and enduring mark. It's hard to say what's better: the hundreds of paintings and etchings of les bouquinistes in the last 400 years, the thousands of photos of them in the past 100, or one glimpse on any day you could almost take them for granted.
Posted by JD Hull. Permalink | Comments (0)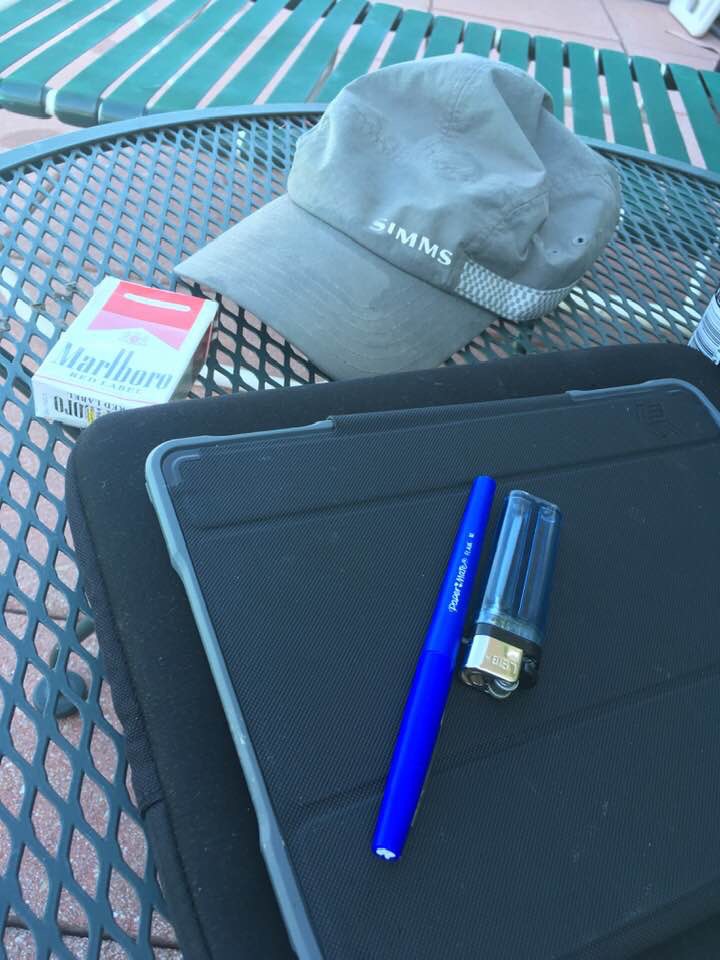 Posted by JD Hull. Permalink | Comments (1)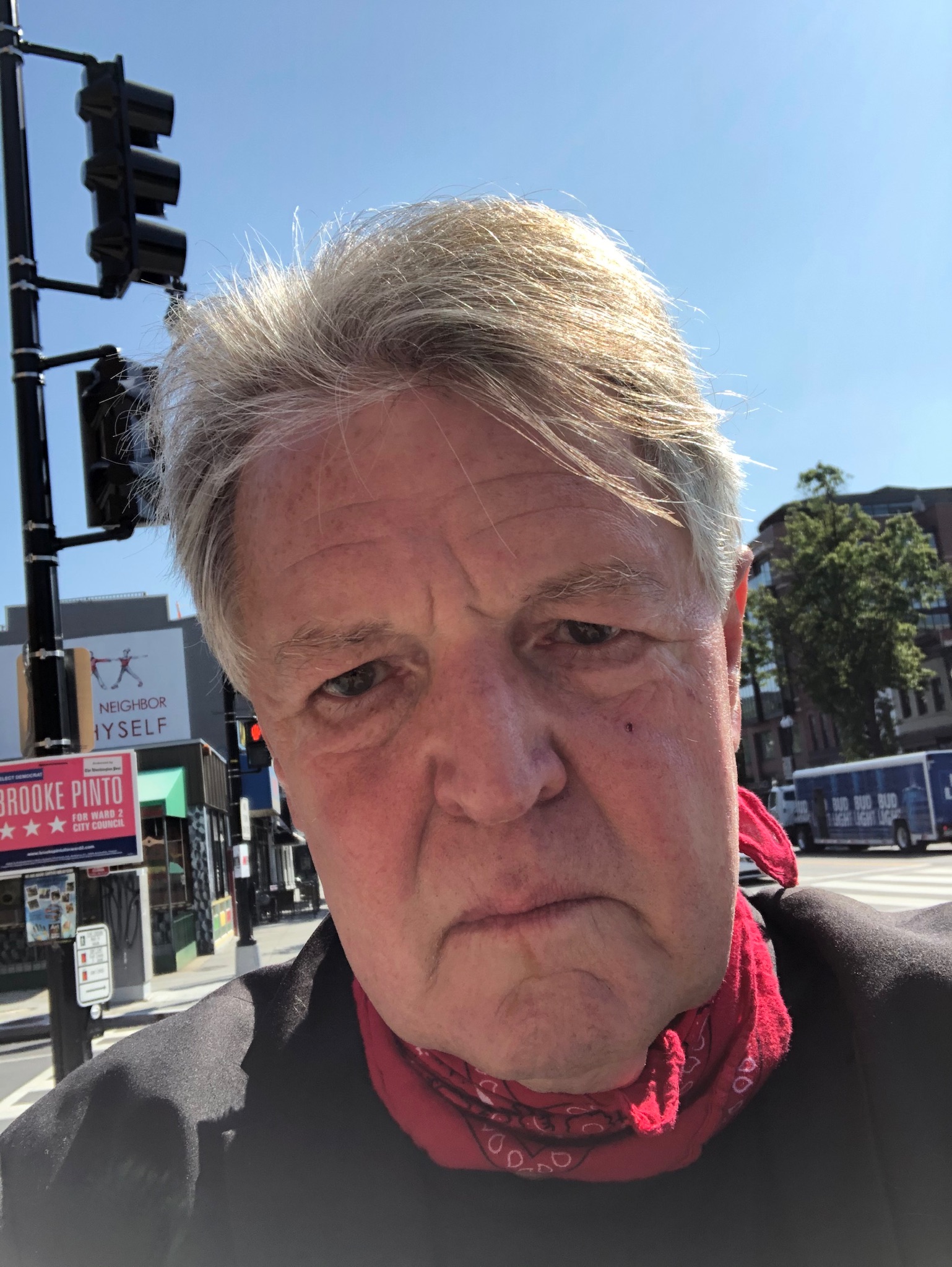 Thank you one Kevin Driscoll, tech wizard, in Pittsburgh and the World.
Posted by JD Hull. Permalink | Comments (0)