December 09, 2019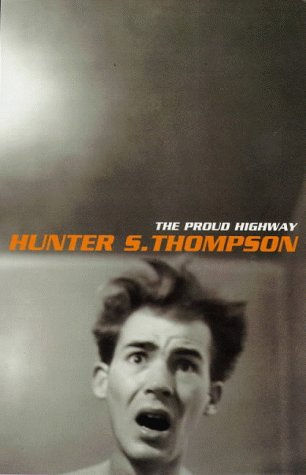 Posted by JD Hull. Permalink | Comments (0)
December 08, 2019
Don't tell me the moon is shining; show me the glint of light on broken glass.

--Anton Chekhov (1860-1904)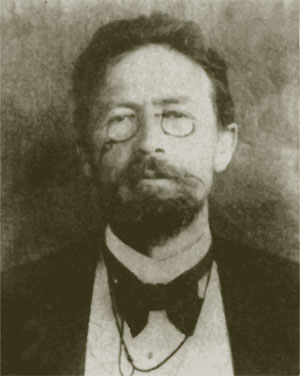 Posted by JD Hull. Permalink | Comments (0)
Right altar. North side. The Church of the Epiphany (Episcopalian). Built 1844. 13th and G Streets, Northwest. United States.Senator Jefferson F. Davis (D-Mississippi) and his family worshiped here in Pew No. 14 from 1846 until 1861. 2:30 PM June 5, 2019.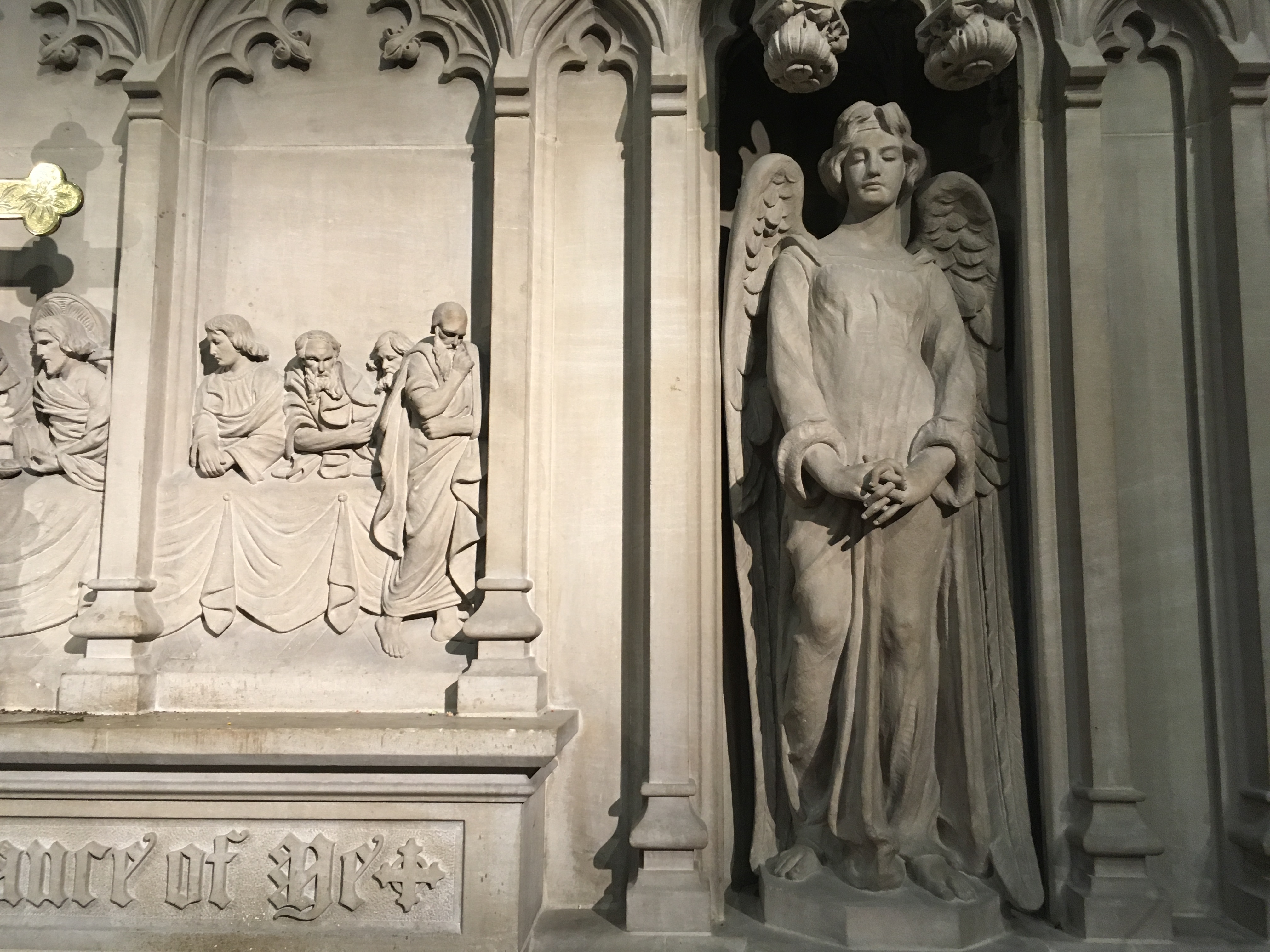 Posted by JD Hull. Permalink | Comments (0)
December 07, 2019
Lawyers who won't take a stand is a time-honored tradition. Ernie from Glen Burnie, a lawyer and a life-long friend of mine, is not such a creature. It's just his nature. He's an activist in all matters. He'll stand up for people who pay him--and for people he just met on the subway. In late 1995, when the championship Netherlands Women's National Volleyball Team were staying at the Mayflower, Ernie, I and two lawyers from the DC office of [firm name deleted] met the four tallest at Clyde's.....sorry, we're getting sidetracked.
There are so many wonderful stories about Ernie from Glen Burnie. But read first the very short story about Ernie's big find circa 1990. We first reported on it in June of 2006. It's about an old parchment he claims was discovered in Alexandria, Virginia, around the same time we both began practicing law in the District. Do see The Seven Habits of Highly Useless Corporate Lawyers. This is a true story, mostly. So listen up.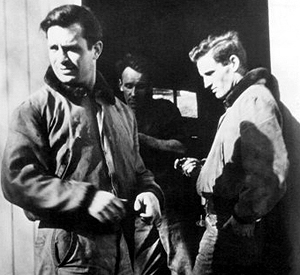 Stand-up guys: The author, then a dead-ringer for writer Jack Kerouac, and EFGB in their pre-lawyer and pre-Netherlands Women's National Volleyball Team years.
Posted by JD Hull. Permalink | Comments (0)
December 06, 2019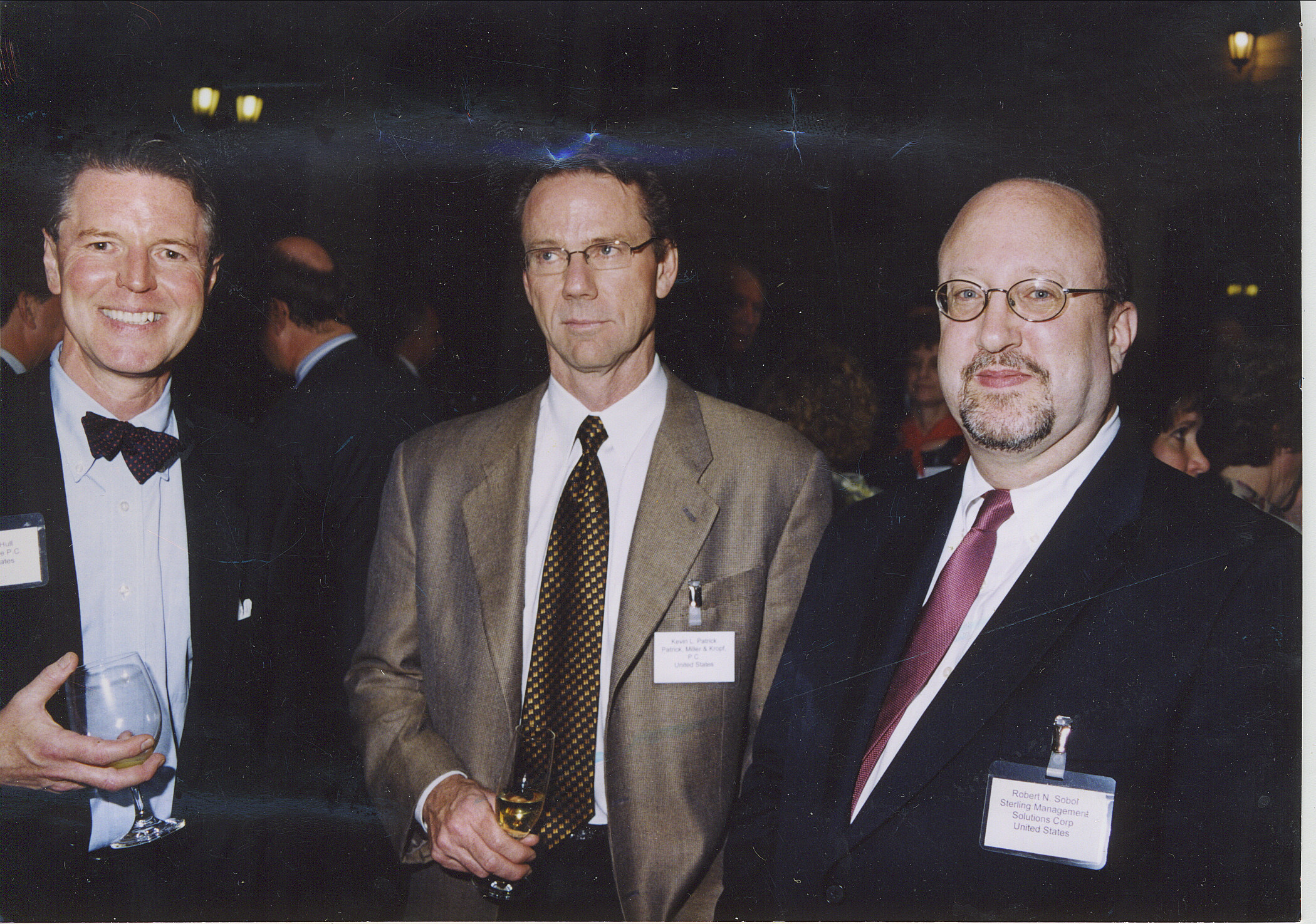 Posted by JD Hull. Permalink | Comments (0)
December 05, 2019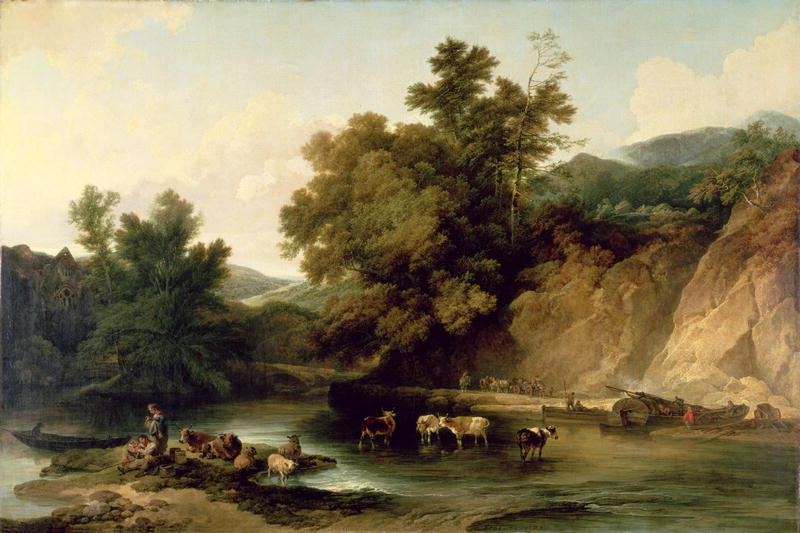 The River Wye at Tintern Abbey, 1805, Philip James Loutherbourg.

Posted by JD Hull. Permalink | Comments (0)
Clients pay for excellent--not for perfect. Excellent is way harder.
Clients 99.5% of the time are not paying you to be perfect. Clients don't want perfect. In the rare instances they do want perfect, they will let you know. So clients want excellent. Be excellent, not perfect. Got it? See, e.g., Rule 10: Be Accurate, Thorough and Timely--But Not Perfect of our repetitive and irritating but life-changing 12 Rules of Client Service.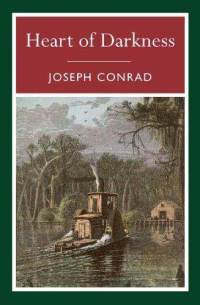 The Horror. The Horror.
Posted by JD Hull. Permalink | Comments (0)
December 04, 2019
Education is not just about getting a job.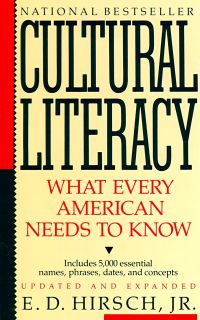 Posted by JD Hull. Permalink | Comments (0)
Jacob Riis (1849–1914) was a Danish American reformer, journalist and photographer. He is still famous for his photos of New York City's slums and their uneasy mix of new Americans--especially those taken in Hell's Kitchen and around Five Points. Below in the 1890s is Mulberry "Bend" (then sometimes "Lane") in lower Manhattan and within the Five Points. It's now Mulberry Street, which runs through Chinatown and Little Italy.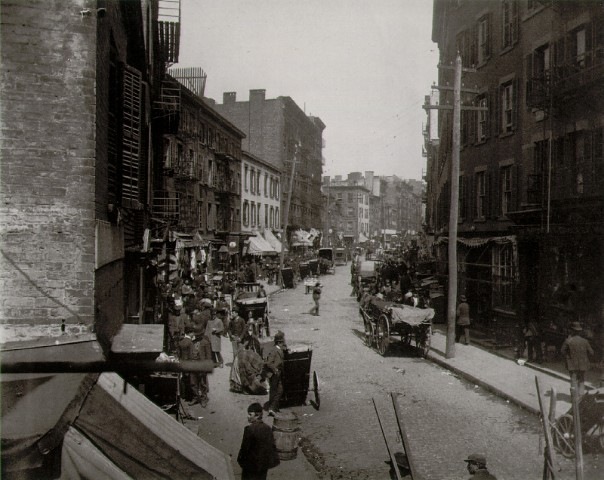 Posted by JD Hull. Permalink | Comments (0)
December 03, 2019
Daniel O'Connell (1775-1847), the "Liberator of Ireland", led a movement that forced the British to pass the Catholic Emancipation Act of 1829, allowing Catholics to become members of the British House of Commons. History knows him as a witty, eloquent and formidable politician, and the Member of Parliament for Clare. The English found him infuriating. But O'Connell was first and foremost a consummate and thorough trial lawyer, called to the bar at age 23 in 1798. As a cross-examiner, one modern writer has said, "he had no equal at the Irish bar." And not surprisingly O'Connell was a bit of a showman. In lectures published in 1901, Prof. John L. Stoddard said of him:
He was a typical Irishman of the best stock--wily, witty, eloquent, emotional and magnetic. His arrival in town was often an occasion for public rejoicing. His clever repartees were passed from lip to lip, until the island shook with laughter.

In court, he sometimes kept the spectators, jury, judge and even the prisoner, alternating between tears and roars of merriment. Celtic to the core, his subtle mind knew every trick peculiar to the Irish character, and he divined instinctively the shrewdest subterfuges of a shifty witness.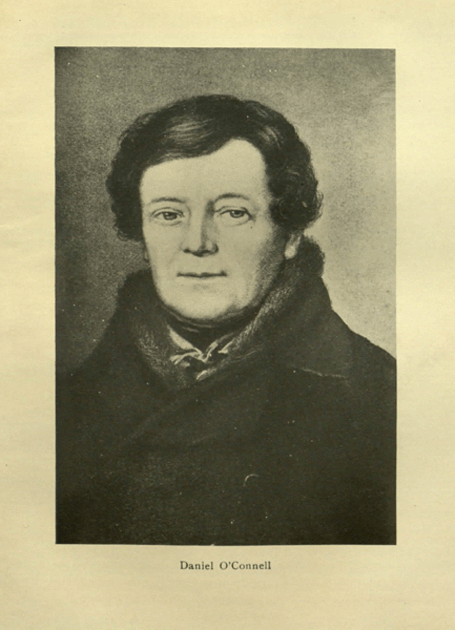 Posted by JD Hull. Permalink | Comments (0)
When I want to read a good book, I write one.

--Benjamin Disraeli (1804-1881)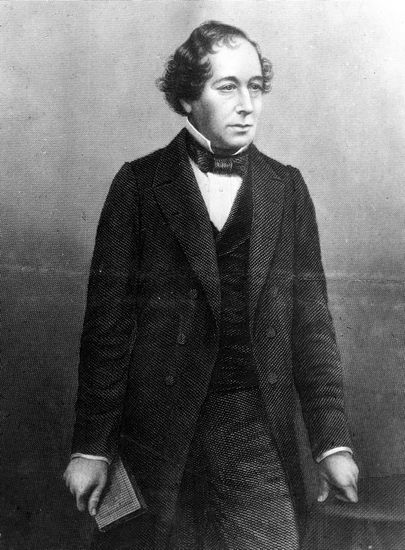 Posted by JD Hull. Permalink | Comments (0)
December 02, 2019
Here is some American cultural and client service history you may not be aware of if you came of age after The Great Neutering. So from a funny if nostalgic exchange back in January at David Lat's Above the Law in comments to Former Biglaw Partner Who Got Wasted On Plane And Caused Flight Diversion Charged With Airplane Assault:
[Partner Emeritus to Dan Hull]

"I miss the old days of flying first class on Pan Am. The stewardesses were very friendly, smoking a cigar was not taboo and slapping a flight attendant's posterior was greeted with a 'you're a feisty one aren't you?'"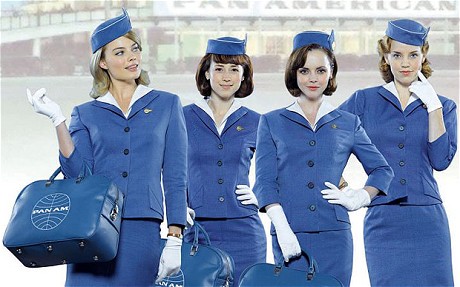 Posted by JD Hull. Permalink | Comments (0)
December 01, 2019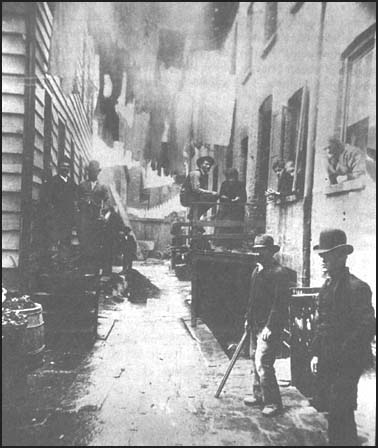 The photograph above was taken in 1890 by Jacob Riis. This is Bandits' Roost, an alley in Hell's Kitchen, then in its second century. It was taken long before the midtown Manhattan neighborhood got cute and trendy again. The work, images and outcry of Riis were famous at the time. So was this photograph.
But Hell's Kitchen actually started out cute and even pastoral. Three hundred years ago there were farms. Then came suburbs, and it was not really a "bad" neighborhood until around the time of the Civil War. Movies and novels maybe over-covered that second 150 years. Hell's Kitchen kept changing but stayed famous: from Irish and German immigrant sub-city to gangland neighborhood to actors' quarter to, these days, more of a yuppie heaven.
People feared the second round of "cute"--the gentrification of recent years--would destroy it. It didn't. It's still authentic in pulse and atmosphere. A few (not many) old families could afford to stay. Real estate brokers years ago came up with the new labels of Clinton and "Midtown West"--but those did not work. They could never replace the real name, the one that no one can even trace.
Sure, older neighborhoods, like older people, have personalities.
Personally, I think of the area as smaller and more compact than most descriptions. For me, it does not start until just north of the Lincoln Tunnel at 40th and then goes up to 57th Street. Its width, of course: West of 8th all the way to the Hudson. Yet it always seems worlds away from Times Square, right next door, and Midtown East.
If you are in Manhattan some weekend, stroll around there on a Sunday morning early, when it groans, complains and even growls like its old self. You will not head east. You won't even think about leaving Hell's Kitchen for a while. Too seductive. The uneasy mixes of Irish, German, Italian, and Everyone Else that dominated it--especially in the last 150 years--left certain imprints and energies. You can still feel and hear them in the stone of the buildings and street.
Posted by JD Hull. Permalink | Comments (0)
If you have nothing nice to say, come sit by me.

-- Alice Roosevelt Longworth
Died on February 20, 1980 at 96.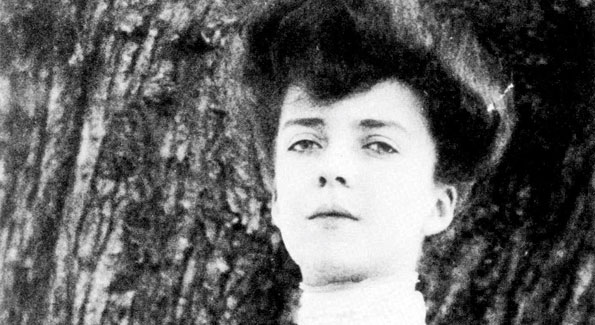 Posted by JD Hull. Permalink | Comments (0)
Great characters never go out of date.

When the lights go down and the curtain rises on the magic square of life, Ibsen's men and women will always hold the audience in their spell.

--S. L. Flaxman, January 1959, on dramatist Henrik Ibsen (1828-1906)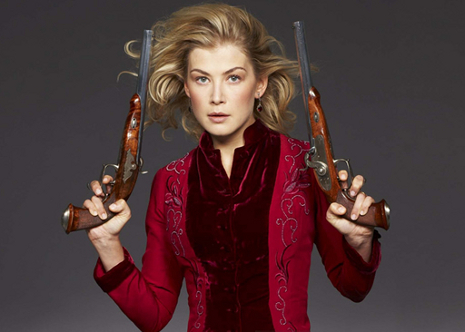 Making Blind Men See: Rosamund Pike in 2010 as Hedda Gabler at London's Richmond Theatre. Photo: John Swannell.

Posted by Holden Oliver (Kitzbühel Desk). Permalink | Comments (0)
November 30, 2019
John Daniel Hull, II (1900 - 1988). J. Dan Hull was my grandfather. I spent most of his last 15 or so Thanksgivings southern Missouri with him & my grandmother Alene, who died at 101 in 1998. Soft spoken. Poised. Elegant. Amazingly accomplished. Author, educator, Eisenhower and Kennedy administrations mainstay. DC's Cosmos Club. Ozark boy who wanted to go to Yale & much more. He did it all.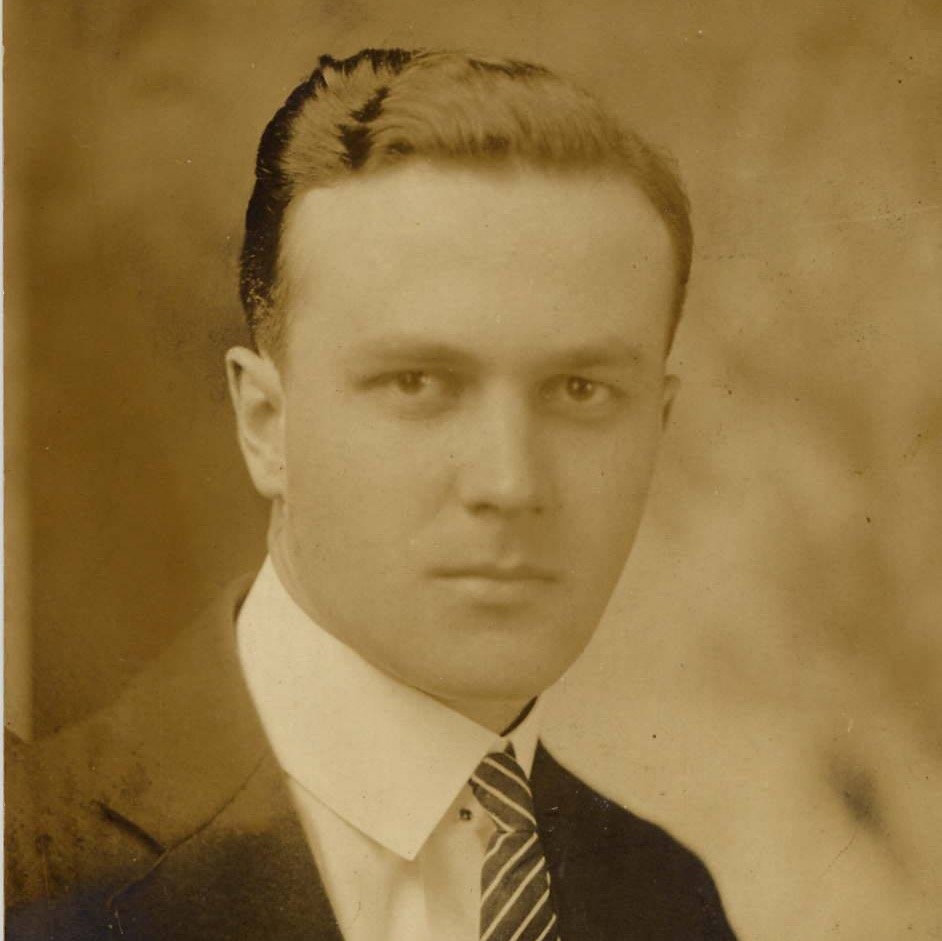 Posted by JD Hull. Permalink | Comments (0)
November 29, 2019
1. Represent only clients you 'like'.
2. The client is the main event.
3. Make sure everyone in your firm knows the client is the main event.
4. Deliver legal work that changes the way clients think about lawyers.
5. Over-communicate: bombard, copy and confirm.
6. When you work, you are marketing.
7. Know the client.
8. Think like the client--help control costs.
9. Be there for clients--24/7.
10. Be accurate, thorough and timely--but not perfect.
11. Treat each co-worker like he or she is your best client.
12. Have fun.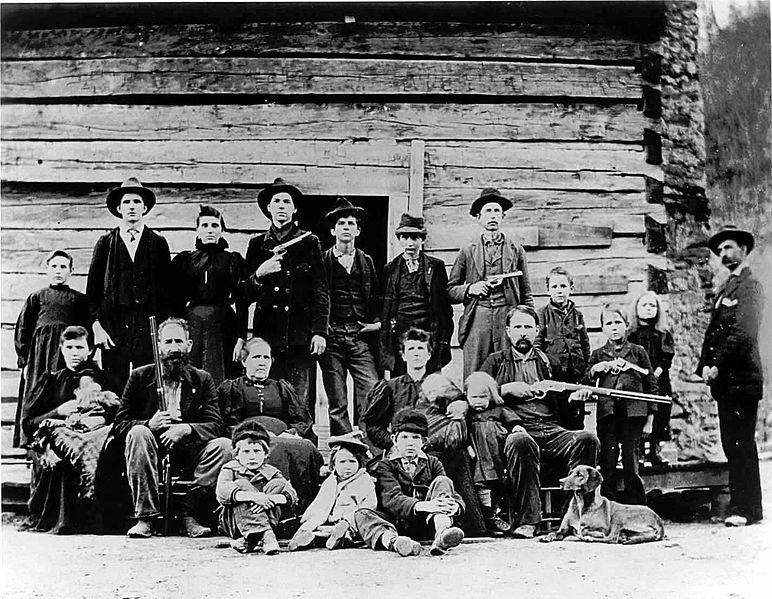 Copyright 2005-2019 J. Daniel Hull.
Posted by JD Hull. Permalink | Comments (0)
November 27, 2019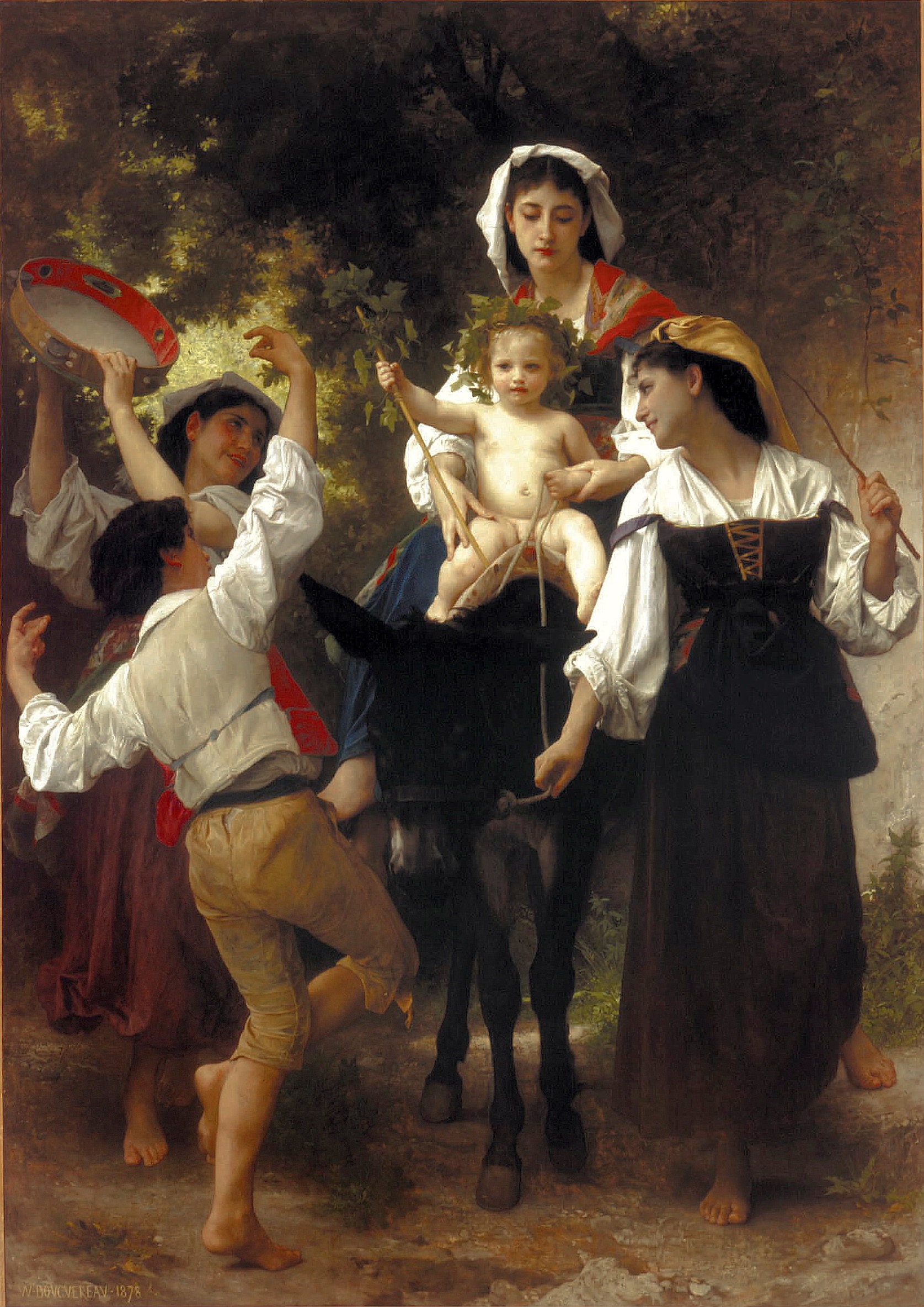 William-Adolphe Bouguereau (1825-1905), Return from the Harvest (1878)
Posted by JD Hull. Permalink | Comments (0)
There is no joy except in creation. There are no living beings but those who create. All the rest are shadows, hovering over the earth, strangers to life. All the joys of life are the joys of creation: love, genius, action...

--Romain Rolland (1866-1944), Nobel Prize winner, in "Lightning Strikes Christophe".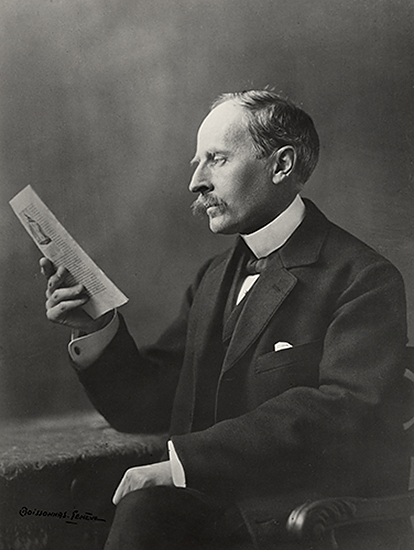 Posted by Holden Oliver (Kitzbühel Desk). Permalink | Comments (0)
Without invention nothing is well spaced,
unless the mind change, unless
the stars are new measured, according
to their relative positions, the
line will not change, the necessity
will not matriculate: unless there is
a new mind there cannot be a new
line, the old will go on
repeating itself with recurring
deadliness.
William Carlos Williams in Paterson, Book 2 ("Sunday in the Park")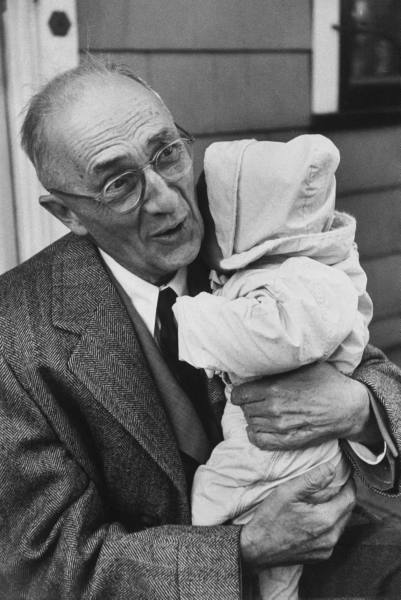 Posted by JD Hull. Permalink | Comments (0)
"If you work for a law firm, you and your firm are judged by every piece of writing that goes out the door."

—A Wise Person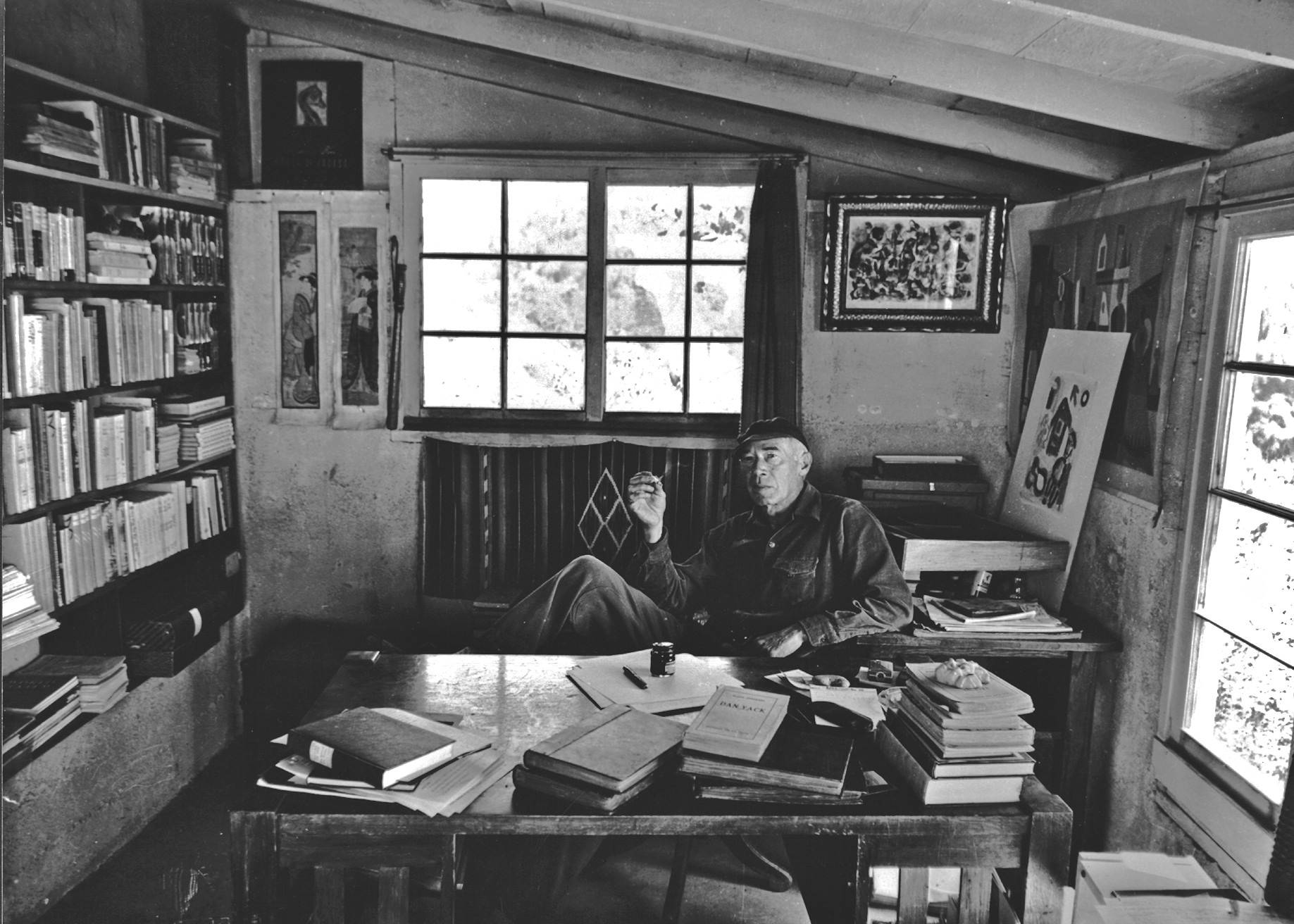 Henry Miller, American writer (1891-1980)

Posted by Holden Oliver (Kitzbühel Desk). Permalink | Comments (0)
November 26, 2019
There's no point in being Irish if you don't know that the world is going to break your heart eventually. I guess that we thought we had a little more time.

--Daniel Patrick Moynihan, then-Assistant Secretary for Labor, a few days after November 22, 1963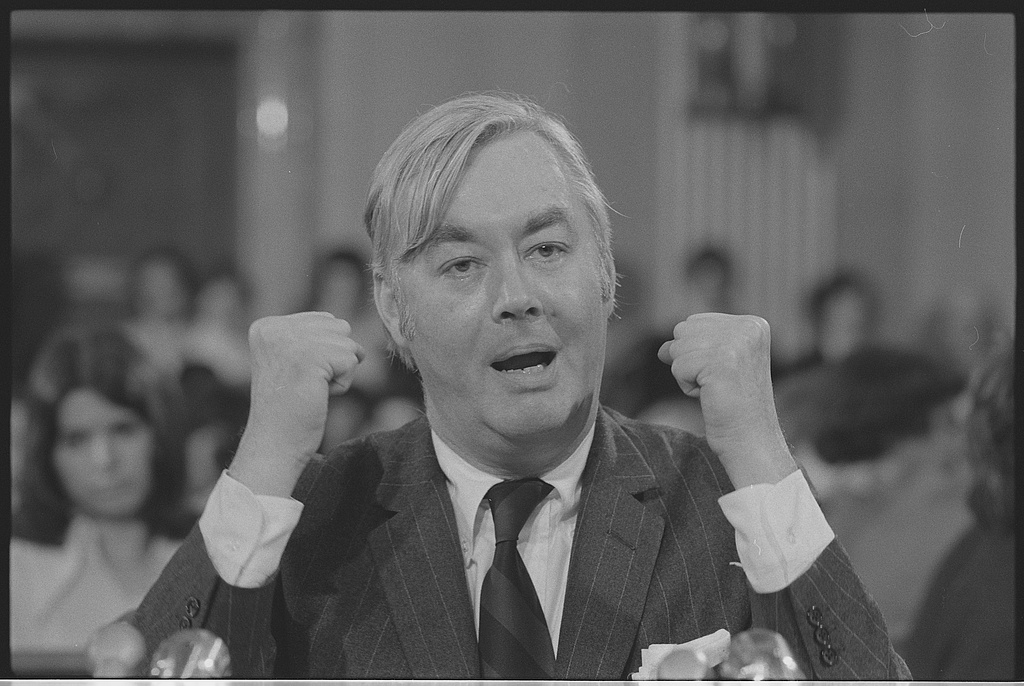 Posted by JD Hull. Permalink | Comments (0)
November 25, 2019
I cannot be silent. I have had to struggle against a storm of political hate and malice which few men ever experienced.

--Young MP Benjamin Disraeli (1804-1881), asking Robert Peel for a post in the Peel Ministry in an 1841 letter. Peel refused him.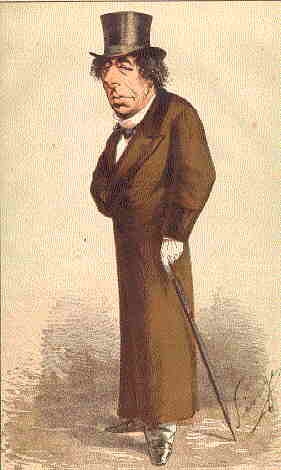 "Dizzy"
Posted by JD Hull. Permalink | Comments (0)
Clients want to be part of that. Watching and enjoying the "well-oiled" team is an image which sticks in the client mind, memory and senses. They will want more.
The 12 Rules of Client Service. The rules themselves have stayed the same. However, we keep adding to our expansions, takes, riffs and explanations on them (which follow each of the 12 rules themselves), and will continue to do so. The second to last rule is Rule 11: Treat each co-worker like he or she is your best client. What's this Rule 11 all about?
Three things mainly, and much of this is personal and a confession.
First, in our workplaces, we need great people and we need to treat them with respect--not just buttering up. No, they are never as important as clients. But we do need to give employees prompt feedback--the good and the bad. Above all, we want them to grow and be happy.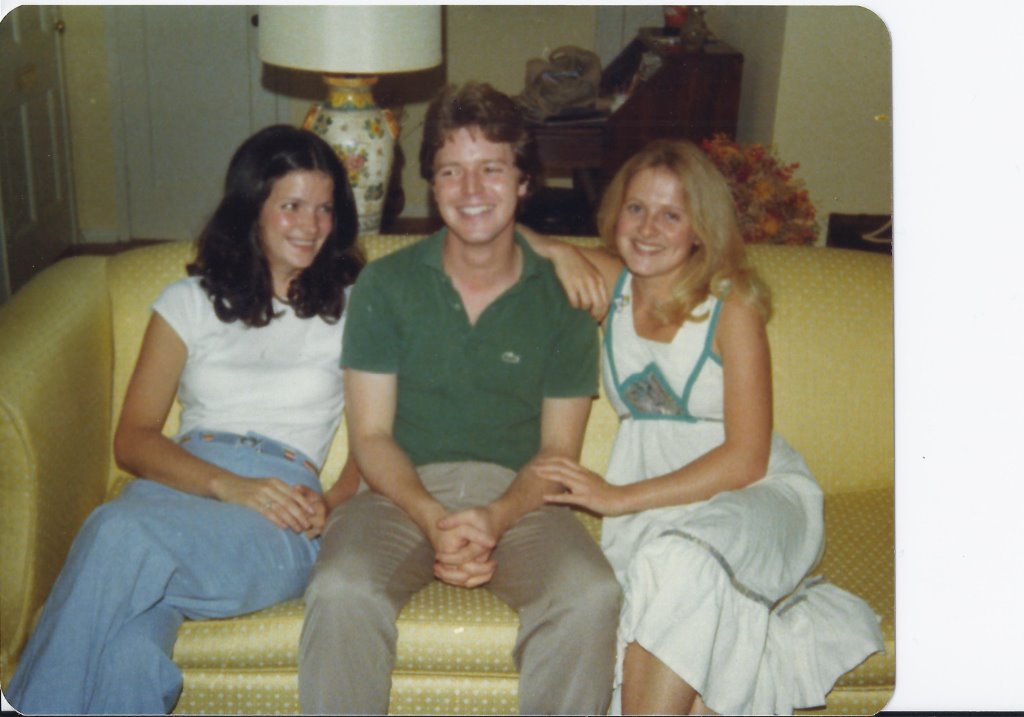 Two smiling women during my associate days. Neither ever worked for me.
Posted by JD Hull. Permalink | Comments (0)
November 24, 2019
Posted by JD Hull. Permalink | Comments (0)
November 23, 2019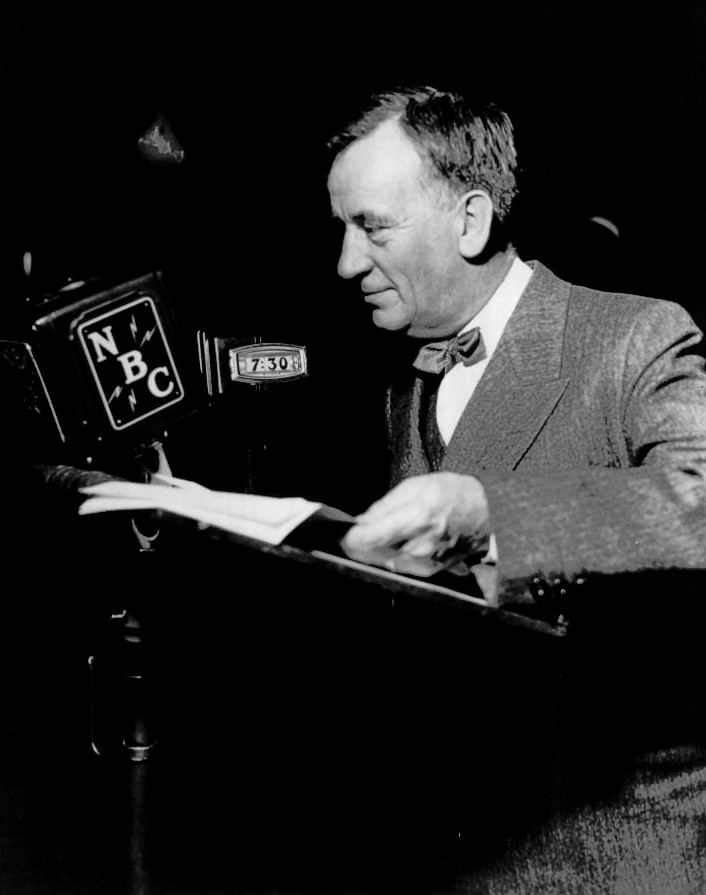 Guest in Detroit, 1935
Enormously popular for the first half of the 20th century, Detroit's Edgar A. Guest (1881-1959) charmed America with simple and often funny upbeat poems celebrating Midwestern common sense and optimism. No. He's not my favorite poet. But I've a special connection to Guest. He owned a house in a small but storied Michigan summer community where I spent Junes and Julys of the 1960s growing up in Michigan, Illinois and Ohio. He died just before my family's first visit there. His house on Lake Huron was purchased by parents of one of my Detroit classmates. So I often played near and sometimes in that huge dark house made of large dark logs with the largest porch I'd ever seen at the top of Cliff Road. Guest was always closely connected to the place. It seems odd we never met. He was greatly loved and always somehow still alive in that place. At least it seemed that way to me.There was old golf course—one of Michigan's first coursed—nearby that my brother and I learned on. Guest played the game as wrote several fairly schmaltzy but fun poems about golf. This one appeared in 1919 as part of his highly popular "A Path Toward Home".
"A Lesson From Golf"
He couldn't use his driver any better on the tee
Than the chap that he was licking, who just happened to be me;
I could hit them with a brassie just as straight and just as far,
But I piled up several sevens while he made a few in par;
And he trimmed me to a finish, and I know the reason why:
He could keep his temper better when he dubbed a shot than I.
His mashie stroke is choppy, without any follow through;
I doubt if he will ever, on a short hole, cop a two,
But his putts are straight and deadly, and he doesn't even frown
When he's tried to hole a long one and just fails to get it down.
On the fourteenth green I faded; there he put me on the shelf,
And it's not to his discredit when I say I licked myself.
He never whined or whimpered when a shot of his went wrong;
Never kicked about his troubles, but just plodded right along.
When he flubbed an easy iron, though I knew that he was vexed,
He merely shrugged his shoulders, and then coolly played the next,
While I flew into a frenzy over every dub I made
And was loud in my complaining at the dismal game I played.
Golf is like the game of living; it will show up what you are;
If you take your troubles badly you will never play to par.
You may be a fine performer when your skies are bright and blue
But disaster is the acid that shall prove the worth of you;
So just meet your disappointments with a cheery sort of grin,
For the man who keeps his temper is the man that's sure to win.
Posted by JD Hull. Permalink | Comments (0)
November 22, 2019
Today marks the 56th anniversary of President John F. Kennedy's assassination in downtown Dallas, Texas. Kennedy was 46 years old. He was born May 29, 1917. He died on November 22, 1963. A Friday.
Sure, a Friday. When we first heard I was in a grade school science class of about 25 students in Cincinnati, Ohio where my family had moved from Chicago eighteen months before. I was sitting next to my best friend Chip Conway in the farthest lab table in the back row. The class for us was the first after lunch period. The teacher was the popular and hardworking Robert Terwilliger, or Mr. "T". Half-way through it the principal broke into our class over the loud speaker system. In just a few sentences she slowly but solemnly told us that the president had just been murdered in Dallas during his visit there. School was let out early. Few students lived close enough to school to walk home. So we all headed immediately to the Indian Middle School's two dozen yellow buses.
I don't remember one thing anyone said to one another. Or even if anyone did say anything. There was not much noise. The 600 or so 4th, 5th and 6th graders moving in the halls and stairs of the sprawling two-story building (that during the 1950s had served as the community's high school) and on the walkways leading to the buses that were already dutifully pulling up to the long curb three hours early were earnest and quiet.
I don't remember anything about the two-mile bus ride home. I just know it took me to our house on Miami Road in front of the big beautiful old stone water tower.
Below is my favorite photograph of John Fitzgerald Kennedy, taken in late 1942. He was then 25.
A stick in me hand and a tear in me eye
A doleful damsel I heard cry,
Johnny I hardly knew ye.

--from "Johnny, I Hardly Knew Ye", popular Irish anti-war song written in early 1800s.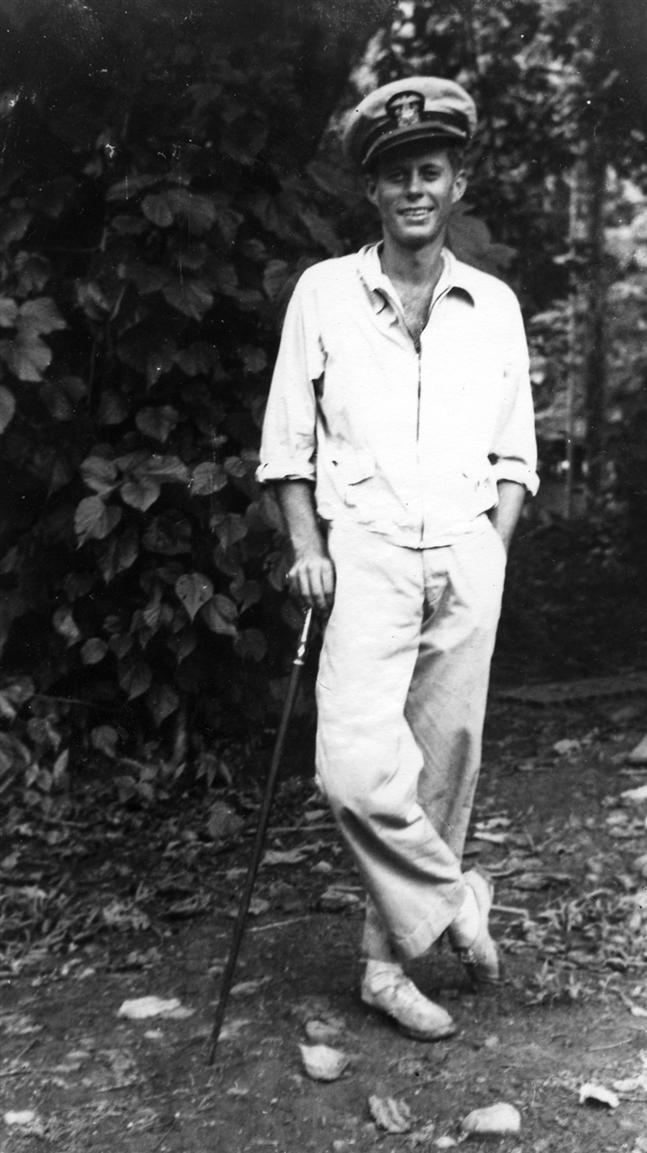 Posted by JD Hull. Permalink | Comments (0)
November 21, 2019
Beckwith was a huge influence on how we could make changes in everyone's lawyering--and the idea here is really his, not ours.
Thank you, Harry Beckwith. At this blog, we never set out to be customer/client service experts or gurus. And indeed we are not experts or gurus on the subject. Based on actual experience lawyering, we wrote and published 12 Rules of Client Service in installments during a six-month period starting in October 2005. The 12 rules do seem to have legs. We are flattered. In whole or in part, they regularly appear in publications and sites for lawyers and non-lawyers (e.g., accounting and real estate). Some folks who discuss, quote or mention them like all 12 rules. Others like one or two in particular.
Our favorite? It's Rule Four: Deliver Legal Work That Change the Way Clients Think About Lawyers. It's our "Harry Beckwith" rule. Harry Beckwith, who first ignited the thinking of many professional services thinkers in "Selling the Invisible", was a huge influence on how we could make changes in everyone's lawyering--and the idea here is really his, not ours. An excerpt from Rule 4:
Why try "to exceed expectations" when the overall lawyer standard is perceived as low to mediocre? If your clients are all Fortune 500 stand-outs, and the GCs' seem to love you and your firm, is that because your service delivery is so good--or because other lawyers they use are so "bad" on service? Why have a low standard, or one that merely makes you look incrementally more responsive and on top of things than the boutique on the next floor up? Why not overhaul and re-create the whole game?

If you read the better writers on selling and delivering services, like Harry Beckwith in Selling The Invisible, you pick up on this simple idea: Rather than under-promise/over-deliver, why not change the way people think of lawyers generally and what they can expect from them generally? Get good clients--those clients you like and want--to keep coming back to you by communicating in all aspects of your work that you care deeply about your lawyering for them, you want to serve their interests on an ongoing basis and that it's a privilege to be their lawyer. Show them you fit no lawyer mold.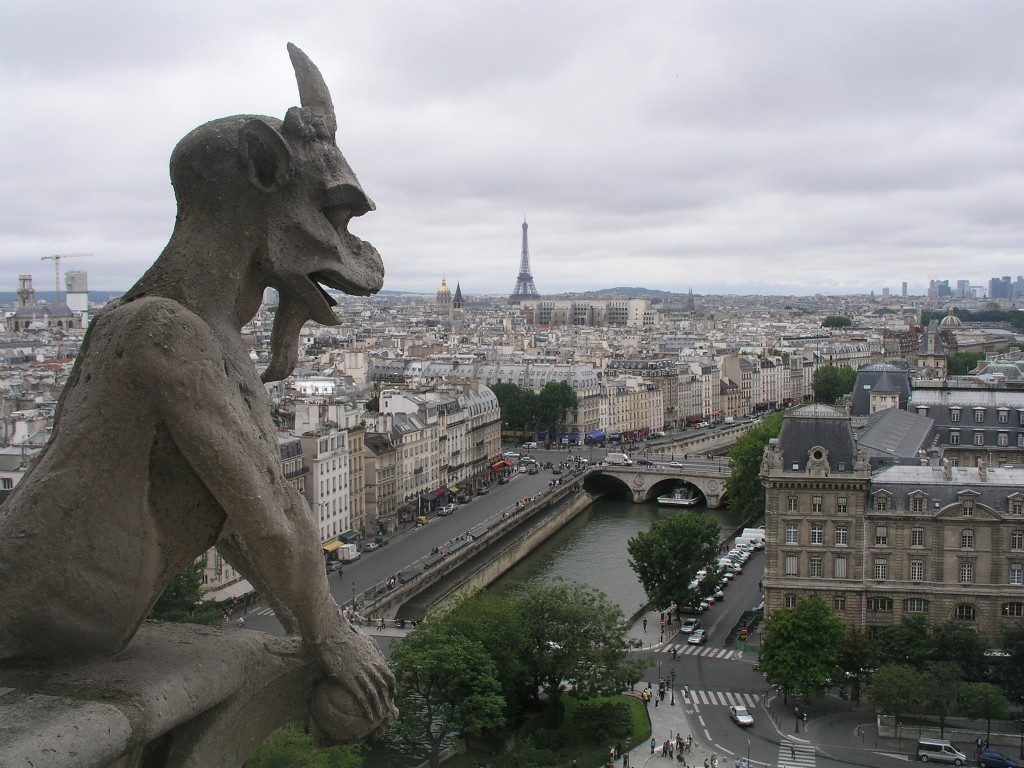 Posted by JD Hull. Permalink | Comments (0)
November 20, 2019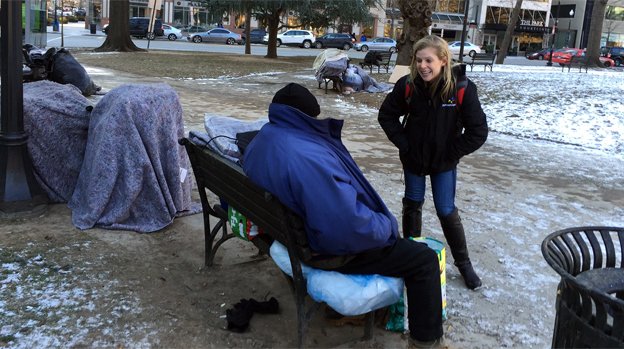 Hypothermia. Exposure. The Elements. Whatever you want to call it. Jack London and Hans Christian Andersen each wrote well-known stories about it. And you can die from hypothermia well above 32 degrees F.
You say you would really like to help the urban homeless on both cold and super-cold Northeastern and Midwestern nights? Both plain cold and the bitterly cold, often unpredictable nights that many cities are prepared to accommodate more homeless residents at shelters but for a number of reasons (both good and bad) thousands of Americas's rough sleepers take their chances outside?
Good. So see our inaugural post about our One Night, Person (March 5, 2015) campaign and our follow-up March 7, 2015 post. No, we don't have time to go over all of this again; we're working stiffs like you. Just read the posts.
Once again, and in short, here is the idea and the rules:
You're a Yuppie, professional or other generic dweeb between the ages of 22 and 82.You live in towns like New York City, Philly, Boston, Baltimore, Indianapolis, Cleveland, Wilmington, DC or Chicago. Or similar cities in Europe. Or Asia. Generally? Think Northern Hemisphere. Planet Earth. Wherever Yuppies roam. You may live in the suburbs or in a downtown neighborhood of these cities. But if you work during the day in a downtown area of any of them, you and yours will go forth and do this:
1. Pick out and ask a homeless woman or man what articles of warm clothing she or he needs that you already have at home or in storage--thermal gloves, wool scarfs, warm hats and beanies, big sweaters, winter coats, thermal underwear, socks, etc.
2. Ask just one person at a time.
3. Agree on a time to meet (preferably at the same place) later that day or the next day.
4. Find the winter stuff you have at home or in storage.
5. Bring said stuff to the homeless woman or man as agreed.
6. Nine out of ten times, your new friend will be there when you show up.
7. Wait for forecasts of the next super-cold night--and repeat.
Posted by JD Hull. Permalink | Comments (1)
November 19, 2019
Half my life is an act of revision.

--John Irving (1942-)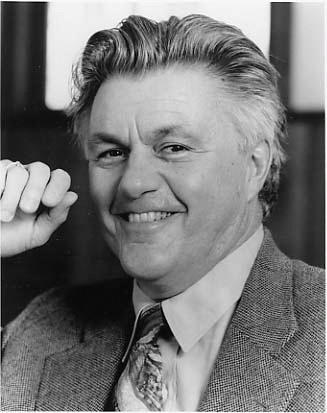 Posted by JD Hull. Permalink | Comments (0)
I am irritated by my own writing. I am like a violinist whose ear is true, but whose fingers refuse to reproduce precisely the sound he hears within.

--Gustave Flaubert (1821-1880)
Posted by JD Hull. Permalink | Comments (0)
November 18, 2019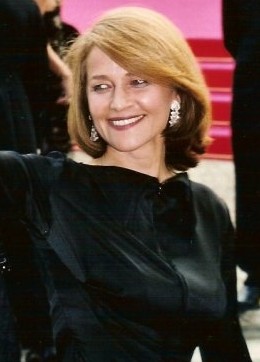 Cannes Film Festival 2001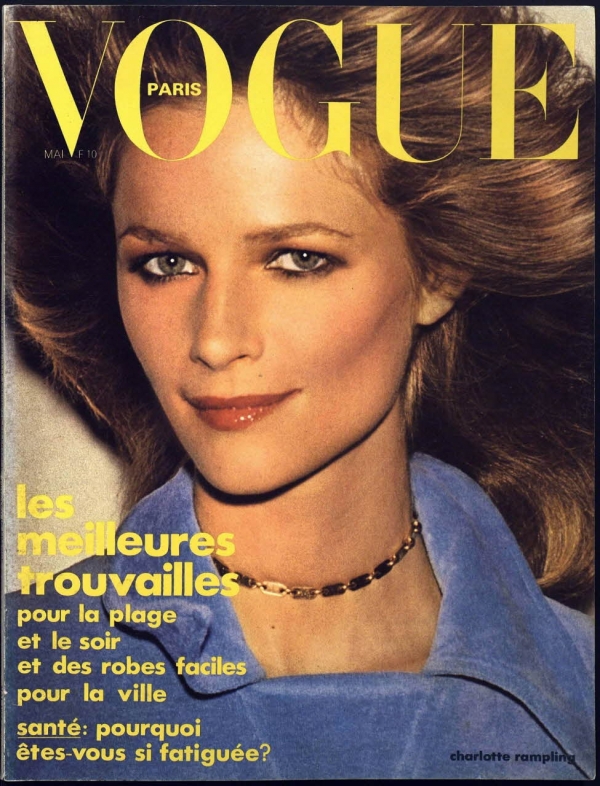 Circa 1975

Posted by JD Hull. Permalink | Comments (0)
It's not school. It's no longer about you.
(See Rules 1-6 here and at the links Rules 7, 8 and 9.)
Practicing law is getting it right, saying it right and winning--all with a gun to your head. Being "accurate, thorough and timely" are qualities most of us had in the 6th grade, right? Back when everyone told us we were geniuses and destined for great things? Well, school's out--now it's about real rights, real duties, real money and personal freedom. That's a weight, and it should be.
Suddenly facts are everything--and the actual law less important than you ever imagined. In time you learn to research, think and put things together better and faster. You develop instincts. You learn there is really no boilerplate and no "cookie-cutter" work. You learn there are no "right answers"--but several approaches and solutions to any problem. You are being asked to pick one. But at first, and maybe for a few years, being accurate, thorough and on time is not easy to do.
"I Have Clients?!" One day, you start to visualize your clients as real companies and real people with real problems. These are your clients--not your parents or professors--and they are all different. You "feel their pain", and it's now yours, too.
Mistakes. If you work with the right mentors and senior people, they will allow you to make mistakes. You need freedom to make mistakes. You'll be reminded, however, not to let those mistakes out of the office. It's a balancing act, a hard one.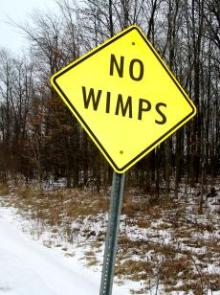 Really bad days? Your problem, Amber. You are expected to be a professional and put clients first on your worst damn day. A parent is sick, you are coming down with something yourself, your boyfriend is cheating on you, both of your boyfriends are cheating on you (and maybe with each other), your teenage kids "hate" you, and this morning you had to abandon that 12-year-old Honda you had in law school on the 14th Street Bridge.
And minutes before your big afternoon meeting or court appearance, a GC or co-worker calls you with the worst possible development, something unexpected and beyond your control, in a project for your favorite client.
These things will happen. And happen together.
You think you're pretty tough. But you sag visibly--like an animal taking a bullet. And in five minutes, you have to be at your very best. Again, it's not about school. It's no longer about you. You're beaten--but you have to get up and fight for someone other than yourself.
You up for this? Because, in our experience, very few of your peers are.
Bucking Up, Using Fear. And while you can't work in a state of constant worry, fear and paralysis, talking yourself into heroics, getting a little paranoid and even embracing a little fear won't hurt you, and may even help. You are being paid both (1) to be accurate, thorough, timely and (2) to just plain "not screw up".
"Thorough" means "anticipating", too. What makes you really good in a few years is being able to "see the future" and spot a ripple effect in a flash. To take a small example, if your client is in an active dispute with the government or on the brink of a full-blown litigation with a competitor, the client's and many of your own letters and e-mails aren't just letters and e-mails.
Whoa, they are potential exhibits, too. They can be used for you or against you. So they need to be written advisedly and clearly so that they advance your position and so that a judge, jury or someone 5 years from now can look at it cold and figure out what's going on. No "talking to yourself" here; think "future unintended consequences" when you think and write.
"But Not Perfect." Not talking about mistakes here. I refer to the paralysis of high standards. I know something about the second part of Rule 10--because I tended to violate it when I was younger. And I still want to.
Perfectionism is the Great Destroyer of Great Young Associates. Don't go there. Don't be so stiff and scared you can't even turn anything in because you want it "perfect" and you keep asking other lawyers and courts for extensions. It's not school, and it's no longer about you. Think instead about Rule 8: Think Like The Client--and Help Control Costs. Balance efficiency with "being perfect", and err on the side of holding down costs. If a client or senior lawyer in your firm wants your work to be "perfect", and for you to charge for it, believe me, they will let you know.
Finally, and I almost forgot: always use the Blue Book/Maroon Book for your citations. No one gets a pass on that one.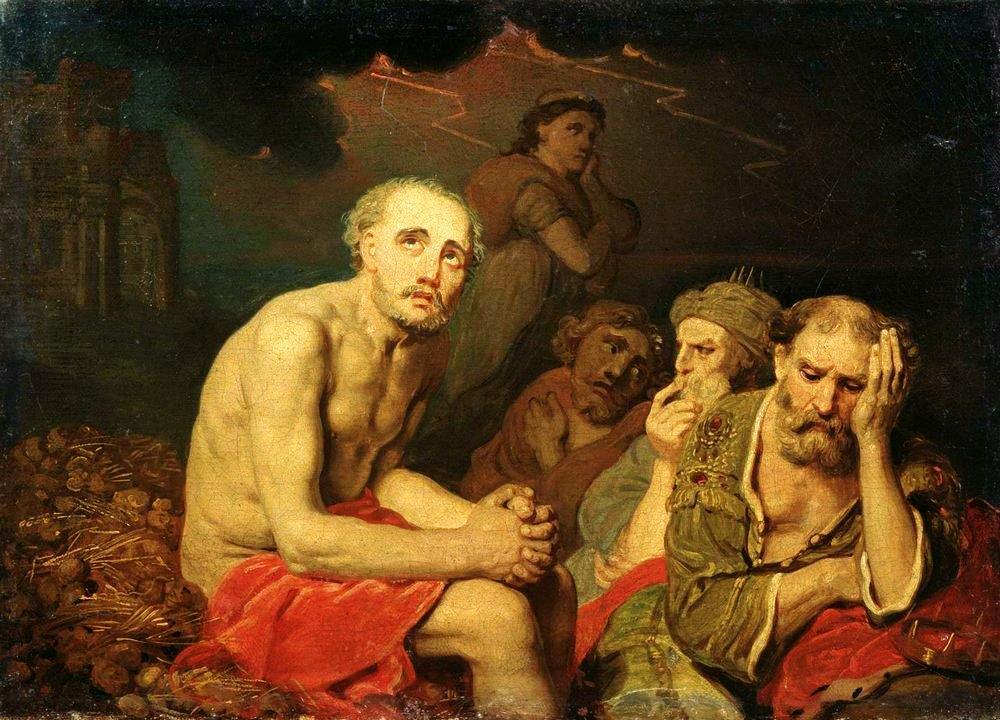 You conventionally religious? We are not. But some days lawyering you will just have to "get your Job thing on". You suffer. But you still perform. Job and His Friends, Vladimir Borovikovsky, 1810s.
Posted by JD Hull. Permalink | Comments (0)
November 17, 2019
Me today in bad mood on elevator with unknown GenY with her new rescued dog who jumps up on me...
HER: I'm so sorry! We just got him! He hasn't had much training!
ME: It's a DOG, Honey! A gorgeous boy DOG. It wants to jump, run, go outside, get drunk and hump everything. It's a dog!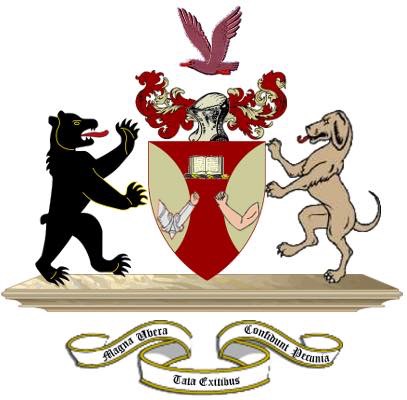 Posted by JD Hull. Permalink | Comments (0)
Why are most HR Departments based on "snitch culture" of women, gays and effeminate men?
Posted by JD Hull. Permalink | Comments (0)
November 15, 2019
...are right here. Revel in their Wisdom. Ignore them at your Peril. Teach them to The Help.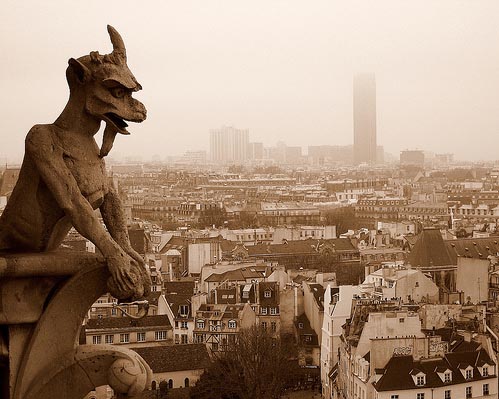 Posted by JD Hull. Permalink | Comments (0)
November 14, 2019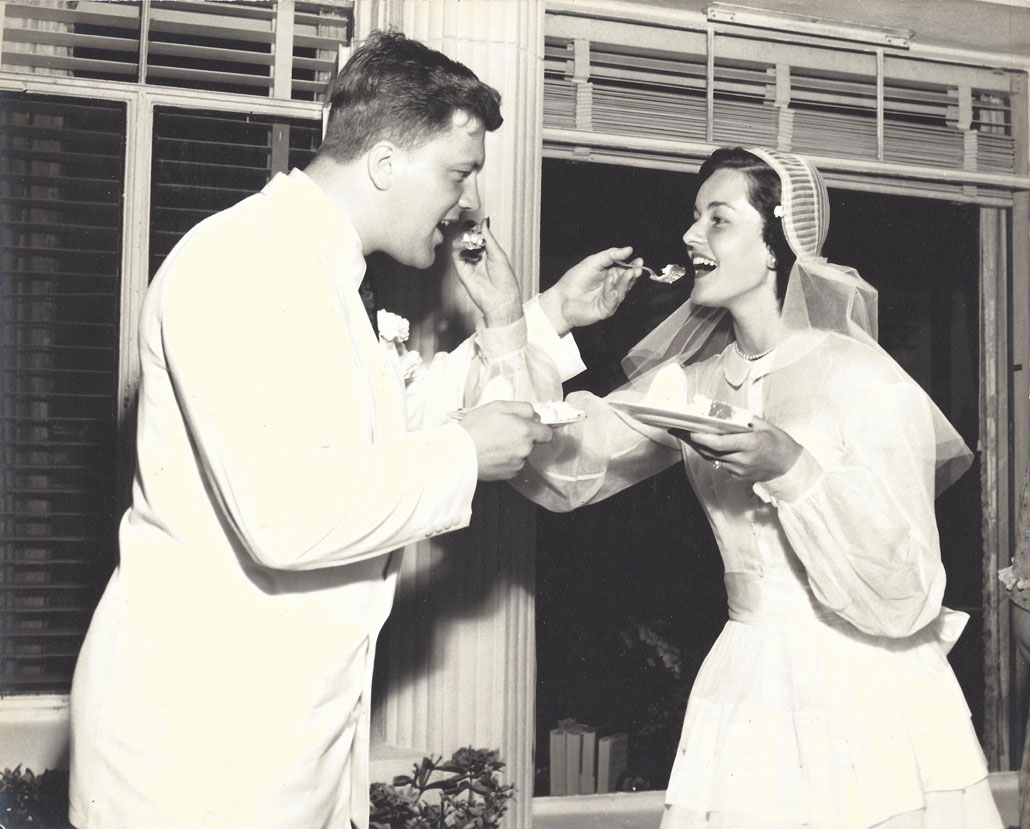 Posted by JD Hull. Permalink | Comments (0)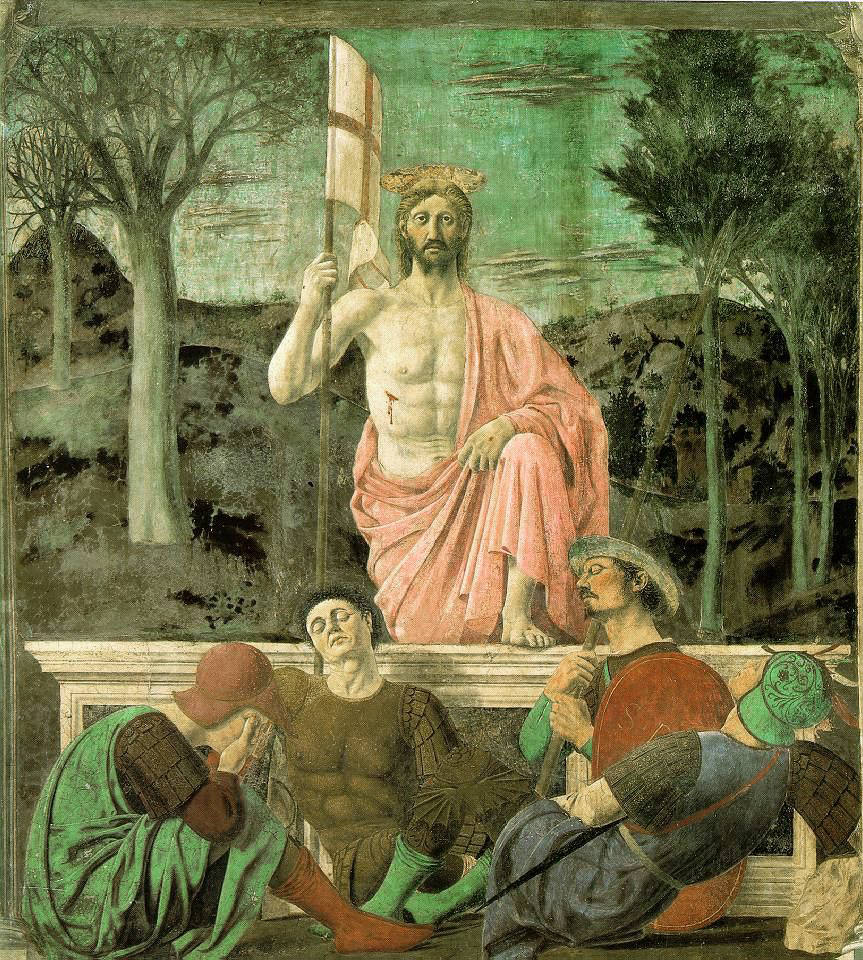 Posted by JD Hull. Permalink | Comments (1)
November 13, 2019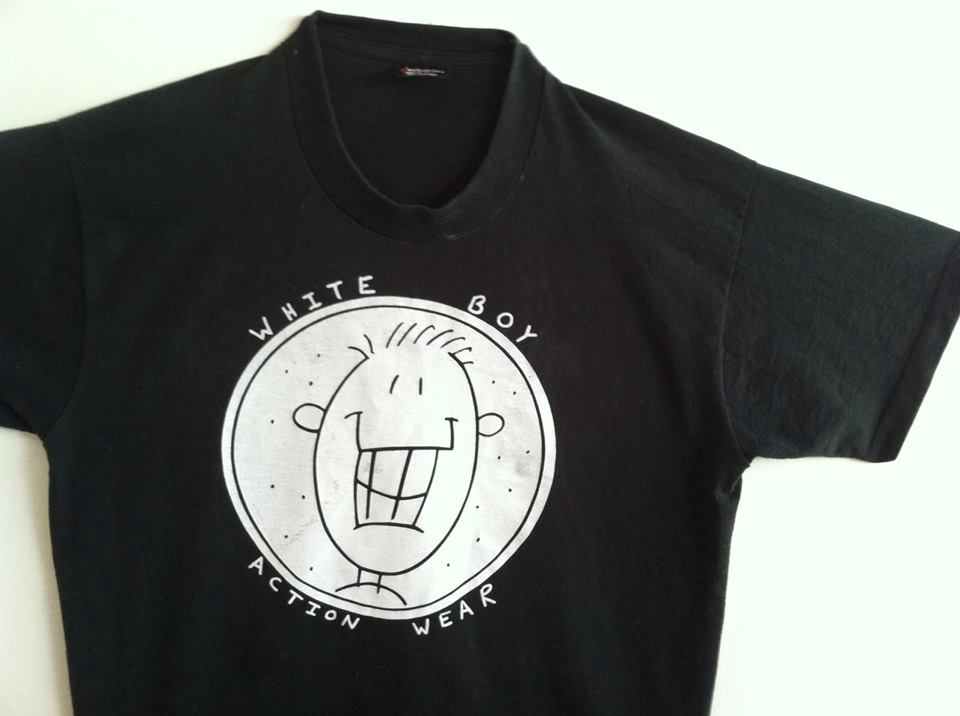 Twenty-one years ago I started a company called Black Dog to sell tees, sweatshirts, jackets and the like under the name of "White Boy Action Wear". The WBAW logo and "White Boy" (see T-shirt image above) would have appeared on every product.
We shelved the company and the clothing line when we realized something while selling a few items initially to obtain trade and service marks: very few people outside of the largest U.S. cities and some fun (but insular) snowboarding, skateboarding and extreme sports communities (a) "got it"--the name, that is--and (b) felt comfortable with it and the "concept", such as it is. Lots of people said they felt uncomfortable with White Boy Action Wear--the words, the concept, the tee shirt--and in ways they could not always explain to us. Me? I think it's funny (read: hysterical) and always have.
It makes fun of white people, by the way.
And although I'm a white guy, I think anyone can make fun of white people. I don't believe in "cultural appropriation."
Help me out:
1. Does, for example, the T-shirt product above offend you?
2. Would you buy it?
3. Would you keep or wear it if it were a present?
4. Would you let your kids wear it?
5. Would you wear it at your country club? An Irish bar?
6. Would you wear it into the "Soul Lounge" in Madisonville, Ohio, a Cincinnati suburb of mainly black (or Afro-American) residents? Or at a mainly white working class bar in nearby the suburb of Norwood?
7. Even if you have no problems with it, and think it's wonderful and funny, what problems do you see other people having with it?
8. Have things (and sensibilities) changed or loosened up enough for people to understand the mild fun and satire connected the "White Boy Action Wear" idea and the goofy White Boy who would appear on every product?
Posted by JD Hull. Permalink | Comments (0)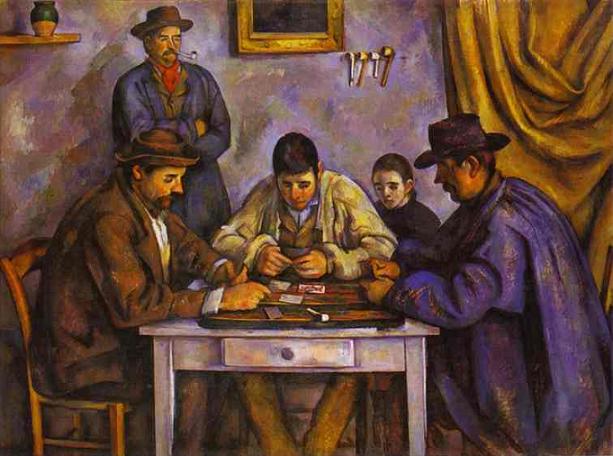 Paul Cezanne, Les joueurs de carte, 1890-1892

Posted by Holden Oliver (Kitzbühel Desk). Permalink | Comments (0)
What do members of Congress really do, anyway?
What have they done traditionally? True, staffs are bigger now--but much of life on The Last Plantation is the same as 50 years ago. What values, if any, are shared by those on work in Capitol Hill?
The Brookings Institution first published "The Congressman: His Work as He Sees It" by Charles L. Clapp in 1963 (507 pages, Anchor). Congressional fellow, policy wonk and former Capitol Hill aide, Clapp was one of the first Washington "old hands" to study and write about the way a legislator actually thinks and works--as opposed to "how Congress works" generally--in the American Congress.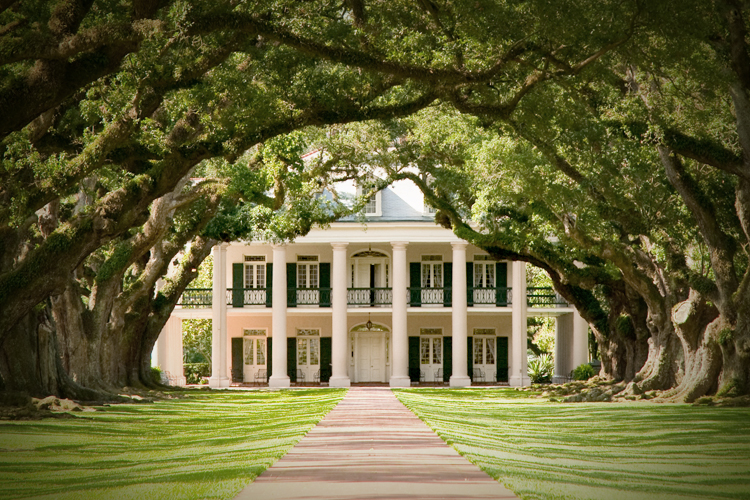 Posted by JD Hull. Permalink | Comments (1)
November 12, 2019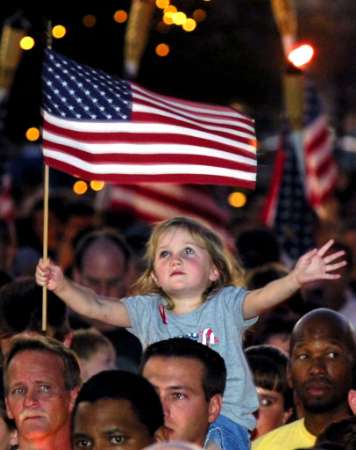 Posted by JD Hull. Permalink | Comments (0)

DCMAGA Meetup: Happy Hour at The Trump Hotel
Tonight November 12
6:00 pm to 9:30 pm
1100 Pennsylvania Ave NW
Washington, DC 20004
United States
Now more diverse than ever...😀
Posted by JD Hull. Permalink | Comments (0)
Rule 8 is Think Like the Client--Help Control Costs. The 2006 Explanatory Note for Rule 8--we reluctantly decided that an Advisory Committee Notes regime was a bit grandiose--begins this way:
Ask an associate lawyer or paralegal what a "profit" is. You will get two kinds of answers. Both answers are "correct" but neither of them helps anyone in your firm think like the client. The answers will be something like this. (1) "A profit is money remaining after deducting costs from receipts." This is the correct young transactional/tax lawyer answer. Or (2) "it's money left over at the end of the hunt." This is the correct fire-breathing young litigator answer.

The right answer?

A profit is a reward for being efficient. And until a lawyer, paralegal or staffer gets that, she or he will never know how a client--or a law firm partner--thinks.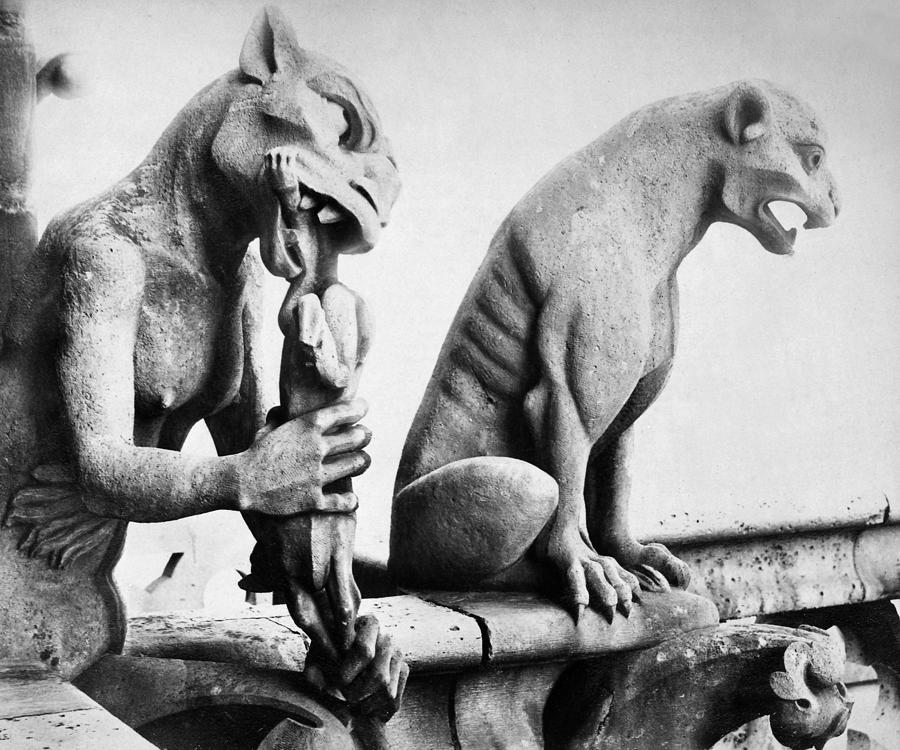 Posted by JD Hull. Permalink | Comments (0)
November 11, 2019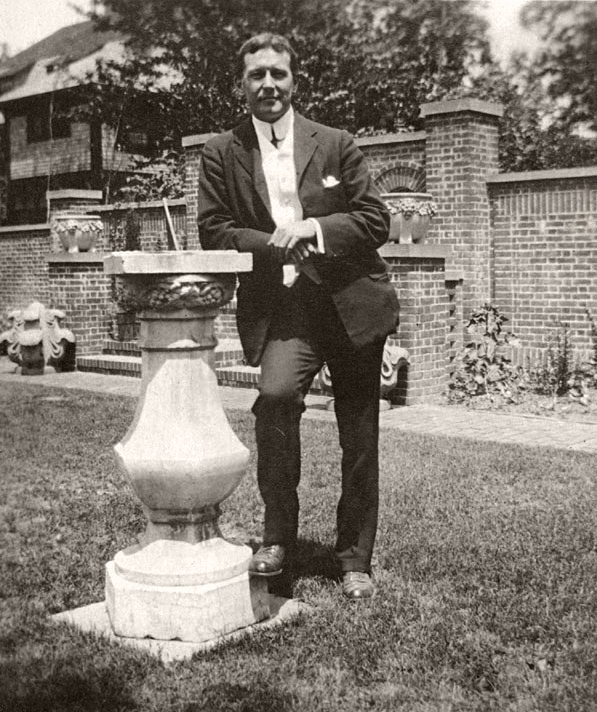 McCrae in 1912
Veterans Day—or Poppy Day in the U.K. and Europe—is always on November 11.
We Americans on Veterans Day honor all U.S. military veterans. However, it was originally only a day set aside by the participating combatant countries to honor the dead of World War I, or The Great War, and to celebrate the Armistice with Germany which had commenced November 11, 1918 at 11:00 am.
Britain and the Commonwealth nations still enthusiastically yet solemnly observe it to honor military veterans who died in the line of duty. The name Poppy Day, and the holiday's moving symbolism you see in British homes and streets today, come from a famous three-stanza poem by Lt. John Alexander McCrae, a Canadian soldier and physician, believed to be written on May 3, 1915. Early in the war, and in his forties, McCrae served as a front-line surgeon, including in the Second Battle of Ypres (April 21-May 25, 1915).
The poem first appeared in Punch in December of 1915, while McCrae was still alive. In early 1918, he died of pneumonia while still commanding a Canadian military hospital in northern France.

In Flanders Fields
In Flanders fields the poppies blow
Between the crosses, row on row,
That mark our place; and in the sky
The larks, still bravely singing, fly
Scarce heard amid the guns below.
We are the Dead. Short days ago
We lived, felt dawn, saw sunset glow,
Loved and were loved, and now we lie,
In Flanders fields.
Take up our quarrel with the foe:
To you from failing hands we throw
The torch; be yours to hold it high.
If ye break faith with us who die
We shall not sleep, though poppies grow
In Flanders fields.
--John Alexander McCrae (1872–1918) Poet, physician, Lieutenant Colonel of the Canadian Expeditionary Force.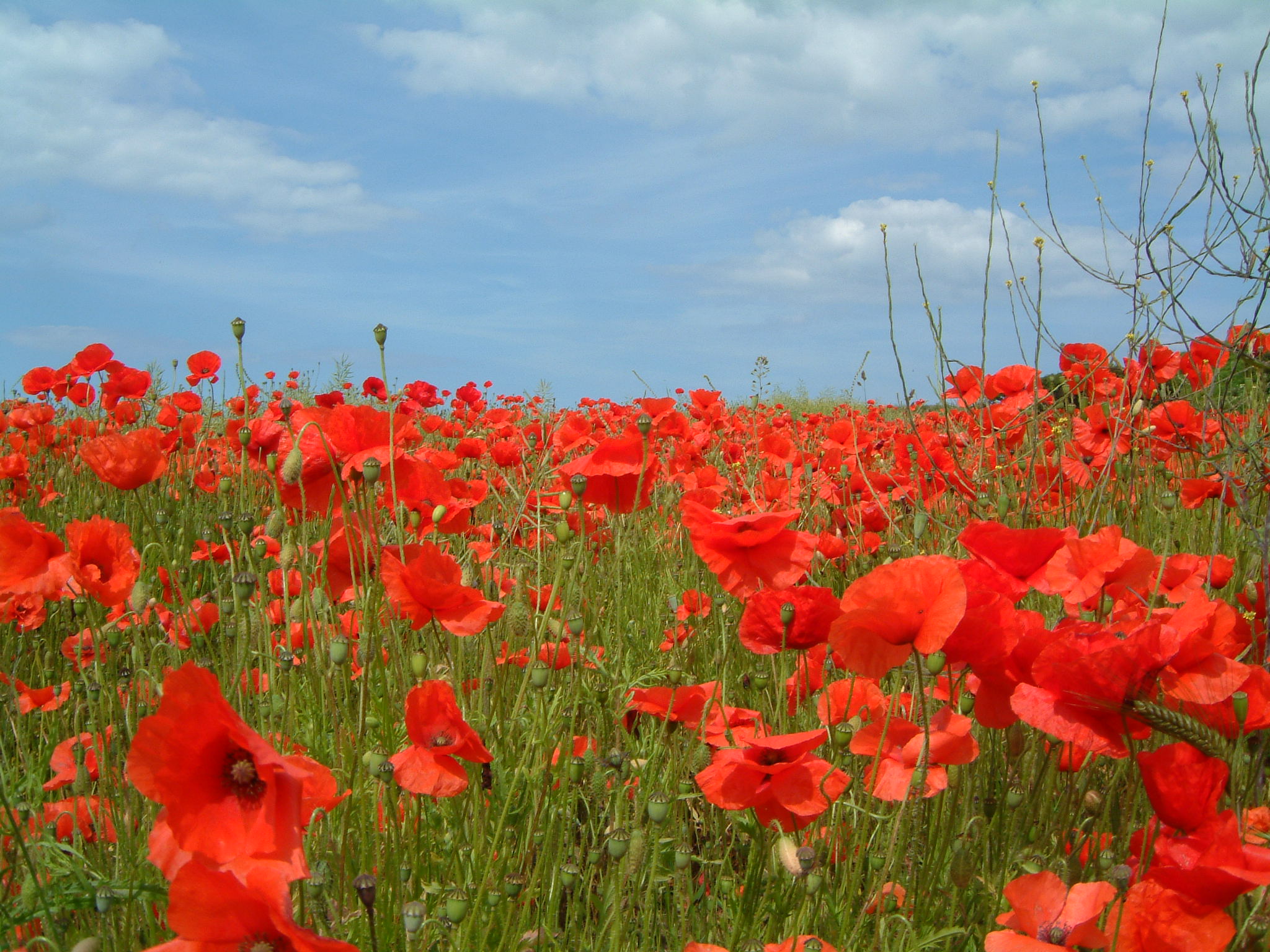 Posted by JD Hull. Permalink | Comments (0)
November 09, 2019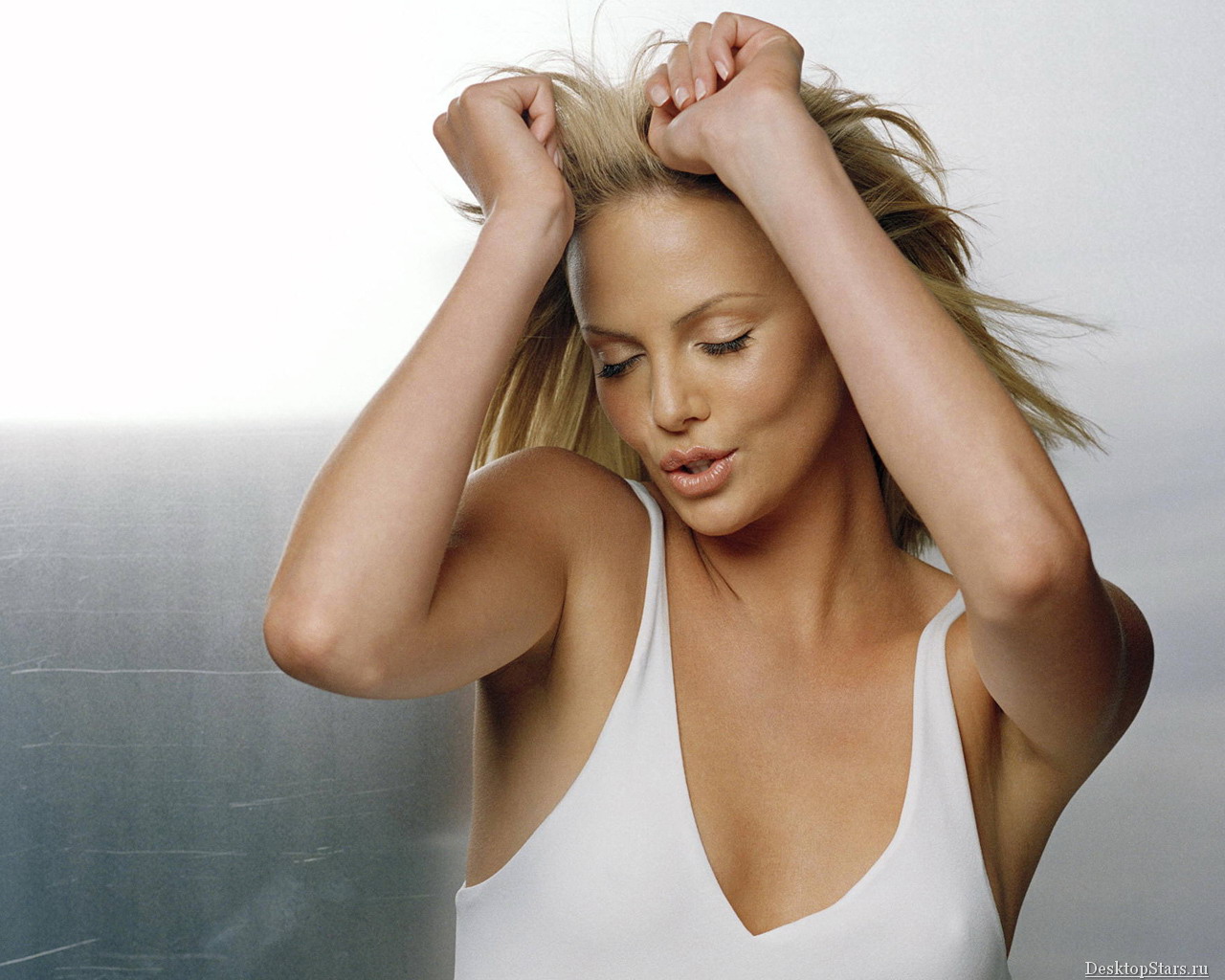 South Africa's Charlize Theron is now in our Pantheon.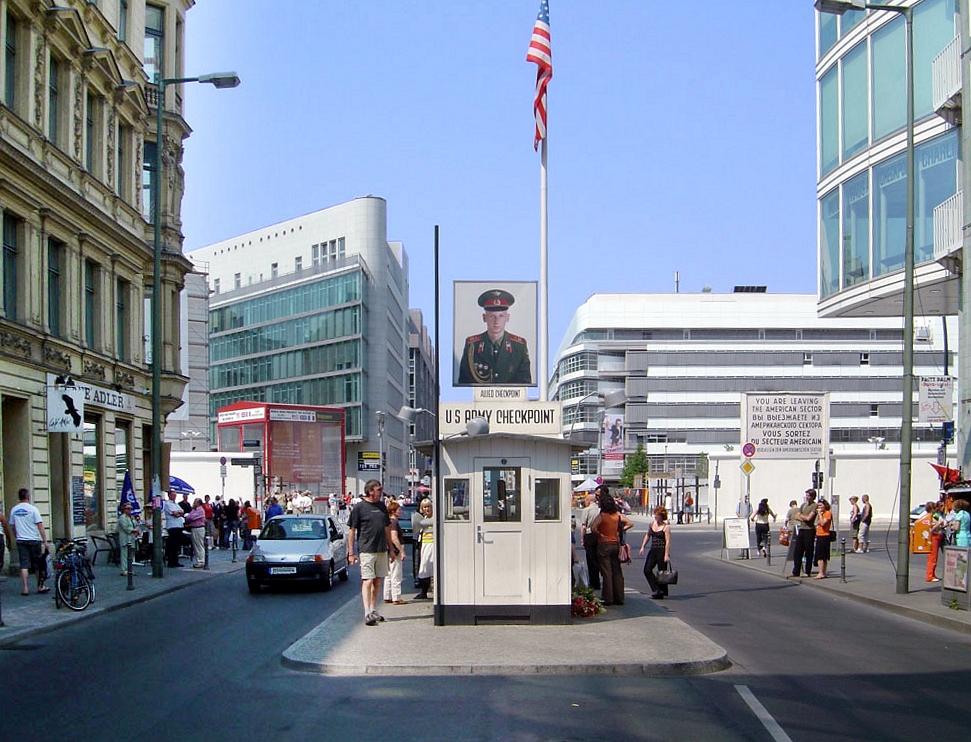 Checkpoint Charlie, Berlin, circa 2004.
Posted by JD Hull. Permalink | Comments (0)