March 30, 2020
Seriously? Want to help right now?
Call someone you haven't heard from in a while.
Ask them how they are.
Don't tell us about it.
Don't tell us. Don't put it on your CV. Don't blog about it.
Just do that once a day.
You're welcome.
Posted by JD Hull. Permalink | Comments (0)
March 29, 2020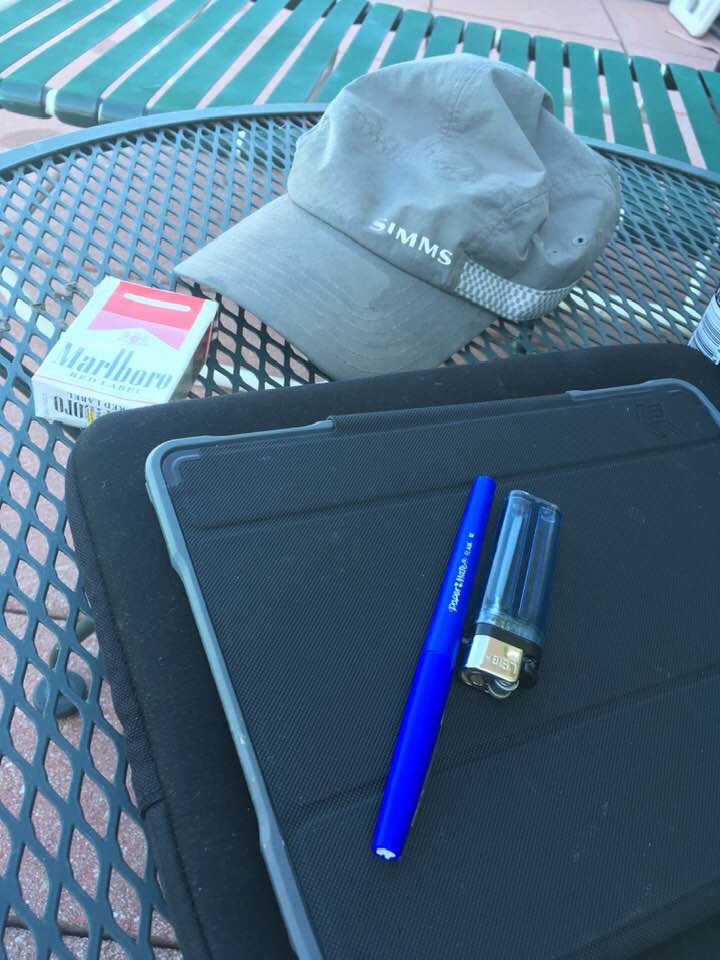 Posted by JD Hull. Permalink | Comments (0)
March 28, 2020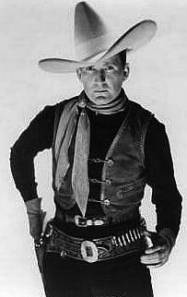 Everyone in your shop has to buy into CS like a cult, like a religion--like an angry sermon that lifted them out of their pews at The Church of the Final Thunder. If employees will not, or cannot, get rid of those stiffs first. And do feel good about firing them.
Real client service--i.e., know-how consistently delivered as an experience the customer likes and wants more of--is by now a global cliché. Hey, you must say you are "into" it--but do you even know what it is? It sounds easy, and intuitive to the speaker and listener.
"Client and customer service...how hard could that be?"
Very. Making a client be safe and feel safe at the same time is as hard an order to fill as we can imagine. Whether you're a lawyer, accountant, hooker, fishing guide, house painter, drug dealer, or mom-and-pop corner store owner, superior work alone won't keep a good client or customer coming back.
Clients want something more. You have to figure out what that is.
And then everyone in your shop--yes, everyone--has to buy into CS like a cult, like a religion, like an angry sermon that took them out of their pews at The Church of the Final Thunder.
"Yes, yes, got that covered." One problem is self-deception: (1) most service providers think they know what CS is, but they don't; and (2) if they really do know, they don't know how to discipline their organizations to make CS stick.
(WAC?, by the way, does know what and how; the reason we give away our "secrets" is that we are confident that virtually none of you will ever be able to get and deliver client service. Yes, we are making fun of all you. All you "smart" people--embittered that you are not rich or powerful enough--who don't get other humans. You folks are hopelessly "get-the-net" delusional about CS. No intuition, no guts, no gospel--and no discipline.)
"All hat, no cattle." The second and more immediate problem is deceiving clients themselves. At a minimum, even if you don't have a clue what CS really is, do you say you provide it when you don't? Is CS a little joke at your shop? A ruse, maybe? Something for the website? For that first pitch? Well, there are voices in the wilderness besides ours on that one. And one of our favorites is Tom Kane at The Legal Marketing Blog. See again his post from June 2008, "Don't Let Client Service Be Merely Lip Service" and the related links.
Posted by JD Hull. Permalink | Comments (0)
March 26, 2020
Sometimes you have to look reality in the eye and deny it.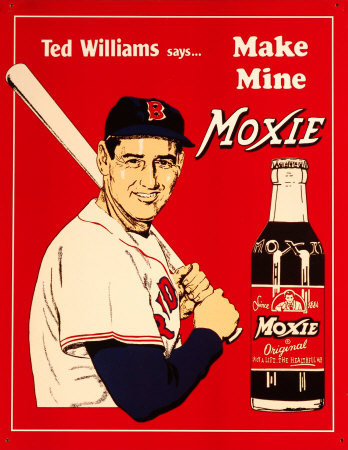 Posted by JD Hull. Permalink | Comments (0)
He who makes a beast of himself gets rid of the pain of being a man.

--Samuel Johnson, 1709-1784, London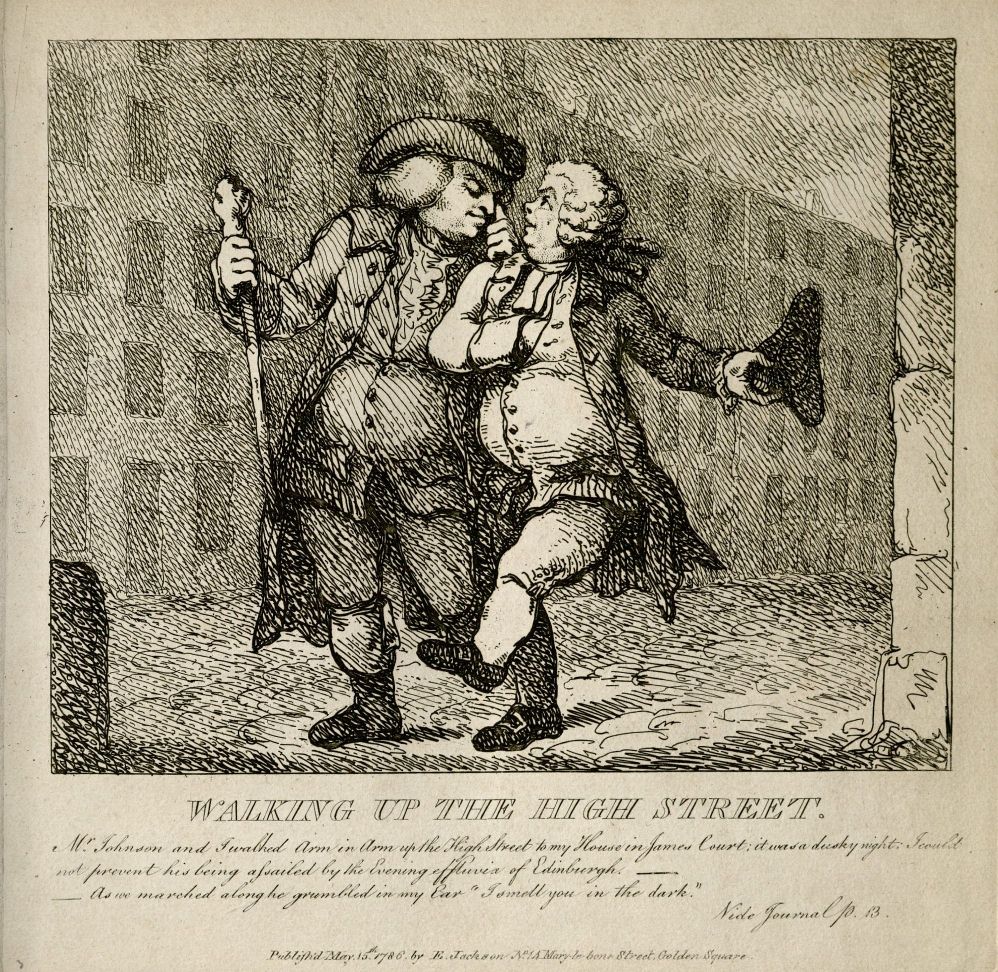 Posted by JD Hull. Permalink | Comments (0)
March 23, 2020
Ditch your American companions and learn something. Yank tourists think Ile St. Louis is about an ice cream shop at its edge near Notre Dame. It's really not. You can slurp ice cream all you want when you're back in Elkhart or Sioux City. You are in Paris right now. This is your life, and life's short. Please walk around, okay? As a village it's over 2000 years old. Escape your American Bubble tourist group. Escape, if you must, your family and friends. Go it alone. Hang out with no one. Or meet a South African woman named Zoe who's lived across from Cluny for eight years, plays the viola and has never visited Cleveland or Chicago. Talk to her. Tell her about those places. And about your life. Learn something. Change your life.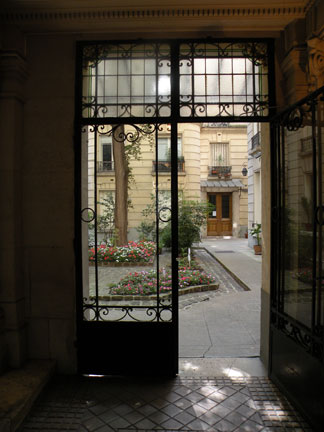 By Richard Nahem of I Prefer Paris
Posted by JD Hull. Permalink | Comments (0)
An objection must be stated concisely in a nonargumentative and nonsuggestive manner.

--from Rule 30(c)(2), Fed. R. Civ. P.
Defending lawyers who testify are bad. And let he or she without sin cast the first stapler. In defending in a deposition, giving speeches and coaching your witness on the record is "bad" because it may be suggestive of the answer the witness should give. We could go on and on and on about this--but we'll just be quiet and let you read it.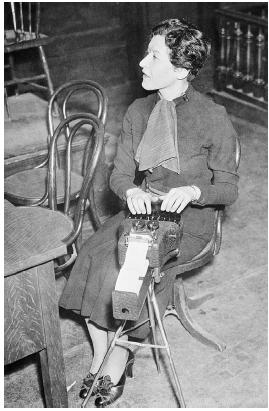 (Does this guy ever shut up?)
Posted by JD Hull. Permalink | Comments (0)
March 22, 2020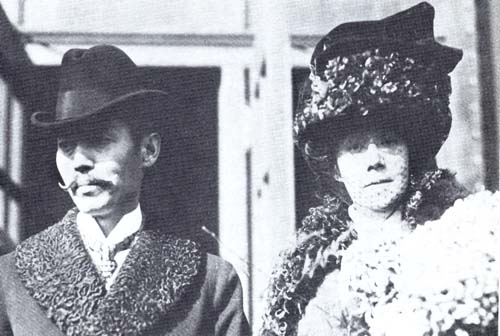 Tokyo Mayor Yukio Ozaki and his wife in Washington on March 27, 1912. On that day, the couple presented the City of Washington with 3000 Japanese Yoshino cherry trees.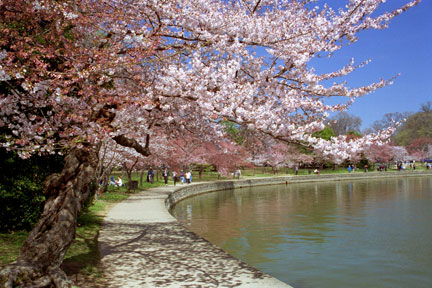 Peak bloom this year in DC—when approximately 70 percent or more of the blooms are open—was Friday, March 20. The Yoshino blooms will hold up for another week.

Posted by JD Hull. Permalink | Comments (0)
March 21, 2020

Sainte Genevieve (422-512) saved Parisians from the Huns, the legend goes, in 451. People had started to flee Paris in anticipation of the invasion led by Attila--but stopped when she told them she had a vision that the Huns would not enter Paris. "Get down on your knees and pray! I know it, I see it. The Huns will not come." She became the city's patron saint. In 1928, a grateful Paris erected a statue to her on the Pont de la Tournelle (now about 400 years old). Genevieve is facing east, the direction from which the Huns approached. She is also said to have converted Clovis, king of the pagan Franks, to Christianity. If you walk from the Right Bank to the Left Bank near the Ile Saint Louis, you walk right under her, with Notre Dame on your right.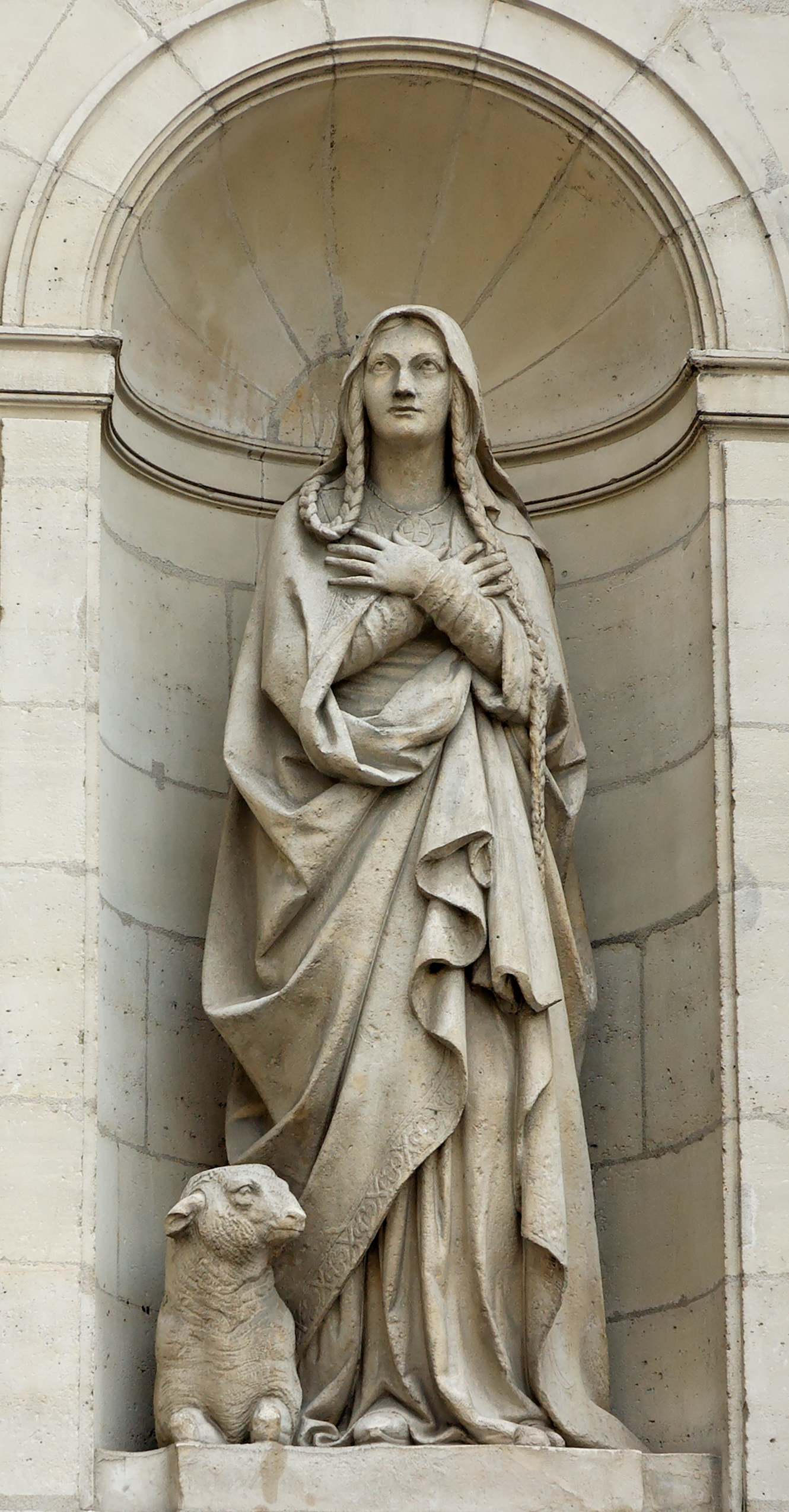 Posted by JD Hull. Permalink | Comments (0)
Anyway, yesterday, March 20, Spring ignored Mankind and arrived as usual. Happy Equinox to my fellow Druids, Life Worshipers and Optimists. They don't know what love is, Jack.
Below: Frederic Leighton, "The Return of Persephone," 1891.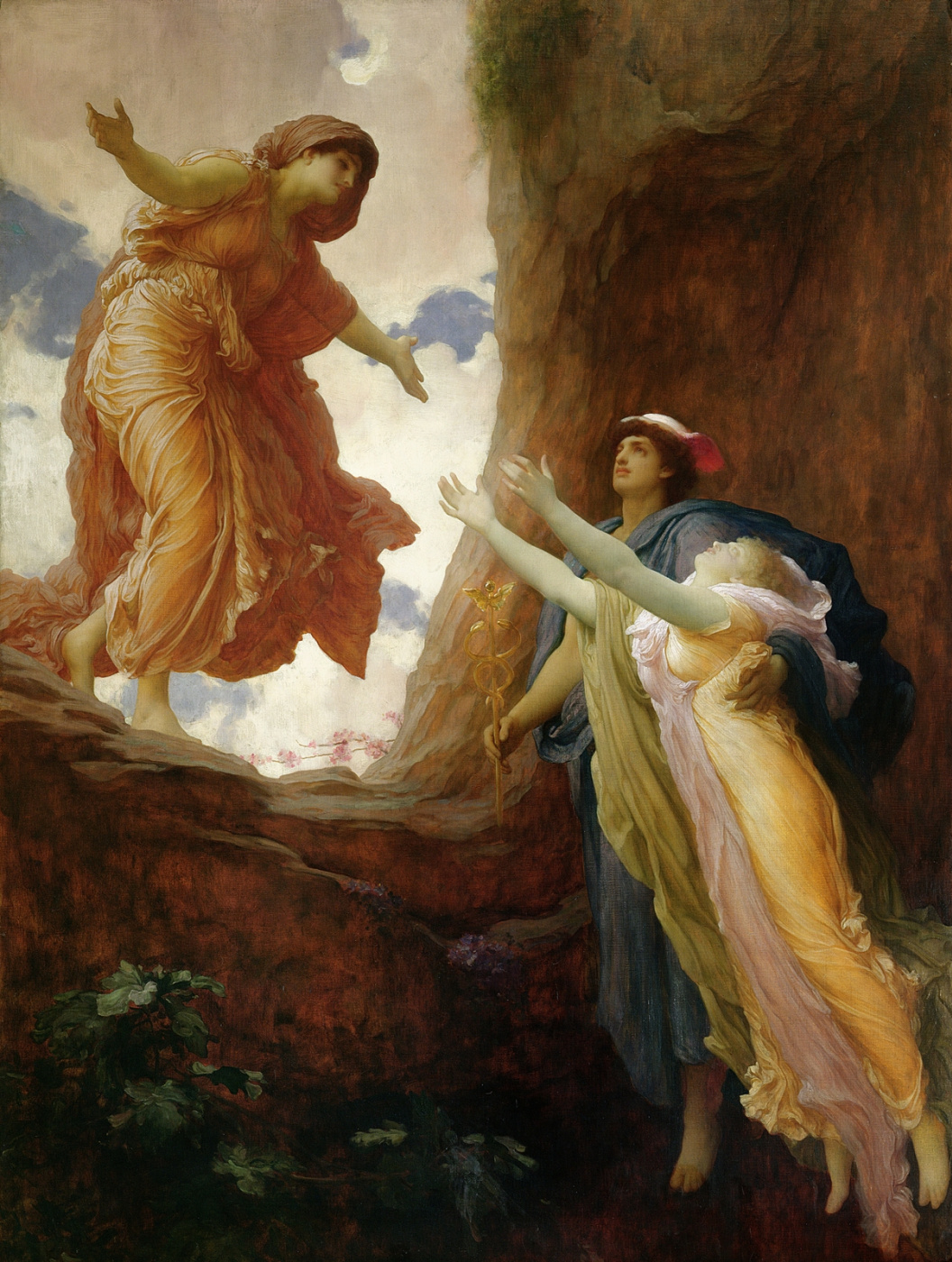 Posted by JD Hull. Permalink | Comments (0)
March 20, 2020
"I would have won them all if my clients hadn't kept reloading and firing."

--Richard "Racehorse" Haynes, in March 2009 ABA Journal article by Mark Curriden.
War hero (he was decorated ex-Marine who fought in the Battle of Iwo Jima), trial legend, worker and wit, Haynes, died in 2017 at the age of 90.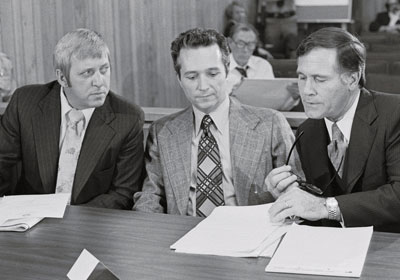 Posted by JD Hull. Permalink | Comments (0)
Posted by JD Hull. Permalink | Comments (0)
March 19, 2020
There is no joy except in creation. There are no living beings but those who create. All the rest are shadows, hovering over the earth, strangers to life. All the joys of life are the joys of creation: love, genius, action...

--Romain Rolland (1866-1944), Nobel Prize winner, in "Lightning Strikes Christophe".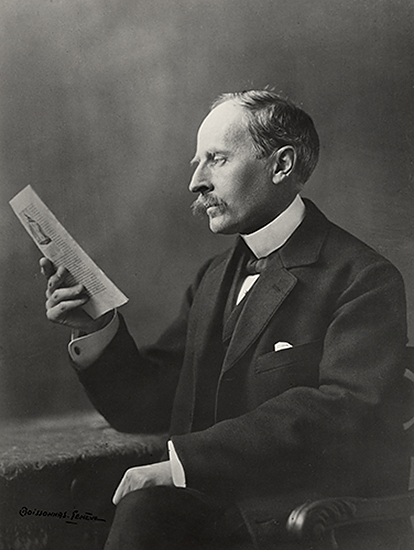 Posted by Holden Oliver (Kitzbühel Desk). Permalink | Comments (0)
March 18, 2020
I believe in God, Planning, Work and and Human Bravado. Don't listen to woke culture pundits on the utility of Bravado. Bravado is primal. We're wired for it. Men and Women. Even children. It worked for Beowulf, Odysseus and Ted Turner. It can work for you. And it's Fun.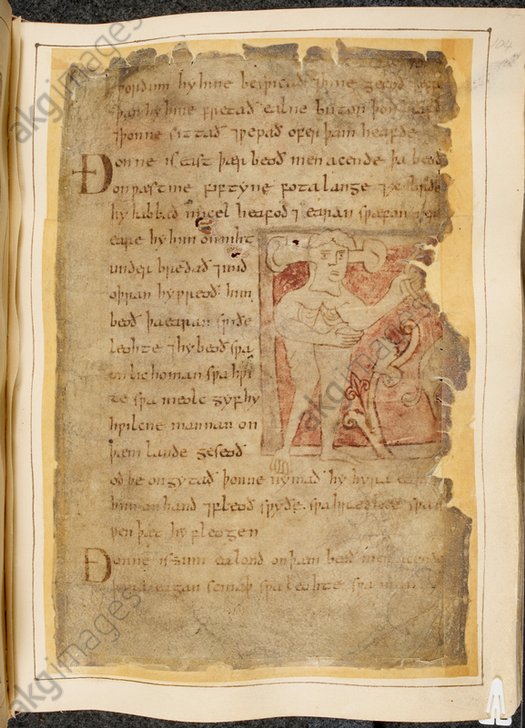 Posted by JD Hull. Permalink | Comments (0)
I was simmering, simmering, simmering. Emerson brought me to a boil.

--Walt Whitman (1819-1892)
Walt Whitman was a young printer and hack writer in New York City when Ralph Waldo Emerson was at the peak of his writing. Emerson ignited him.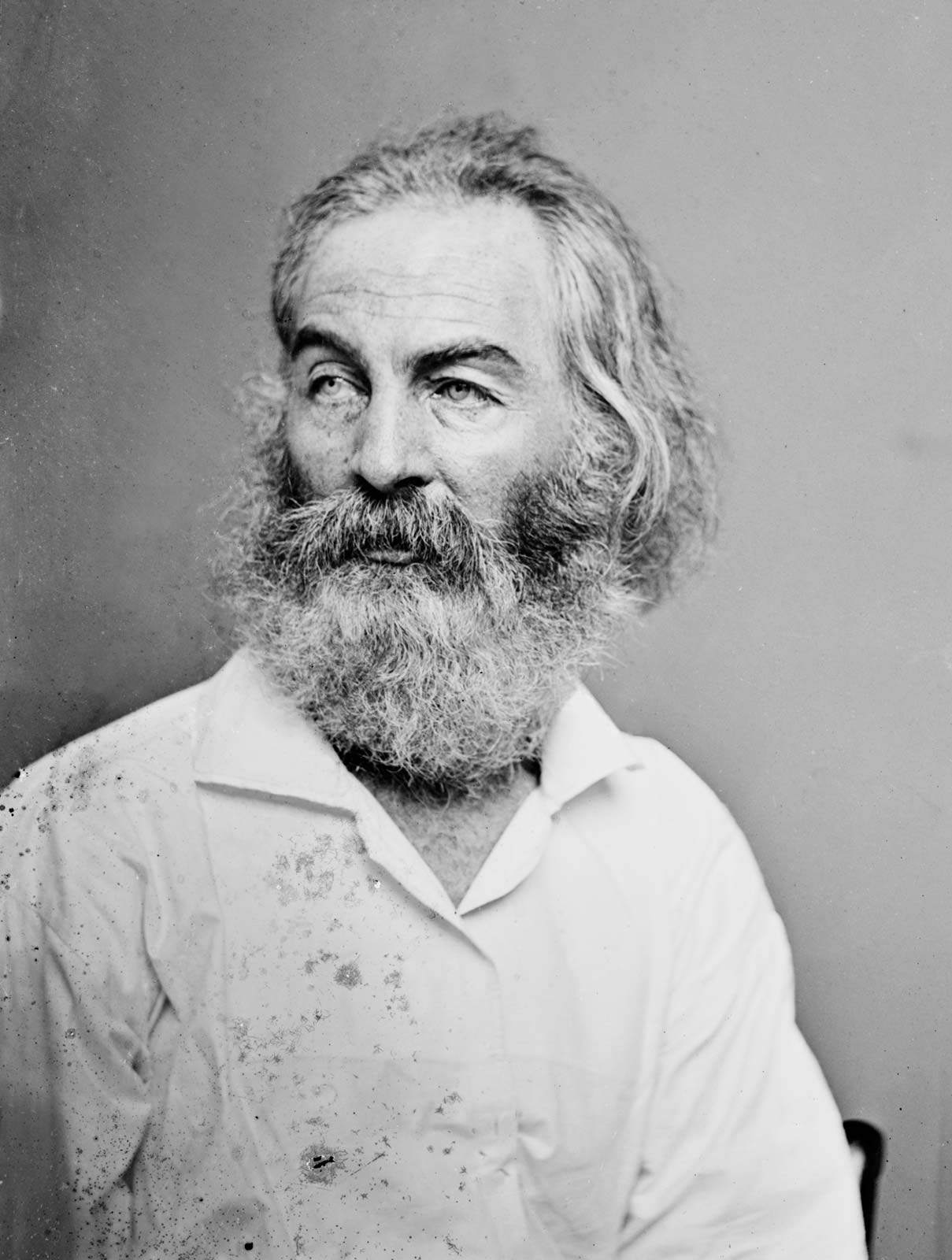 Posted by JD Hull. Permalink | Comments (0)
The Strip, Sunset Boulevard, West Hollywood. As the fictional movie character John Milton said, law done right is a "backstage pass to the world." We've a client doing good things in Africa with an office here. How many lawyers have a practice with client meetings two blocks from the Viper Room and The Whiskey? Probably quite a few. But I grew up in the Midwest--where TGIF restaurants are considered to be pretty wild, and it's eccentric to wear a trench coat and tasseled loafers on the same day. So this kind of meeting venue may be my notion of gratitude.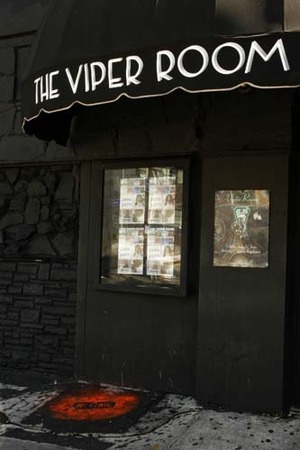 Posted by JD Hull. Permalink | Comments (0)
March 17, 2020
"The purpose of the Irish guy is to drink and wear trousers."

--Irish Woman, Dublin, to Dan Hull, 2011
But there's more. Never underestimate Irish guys. Today--St. Patrick's Day--is in honor of a Brit captured and sold into slavery by Irish marauders to the chieftain Mil uh in the year 403 to work tending animals in what is now the County of Antrim. After six years, he escaped and returned to England, later becoming a cleric. He eventually returned to northern and western Ireland, and changed that country forever. He is generally credited with turning the Irish from Celtic pagans to Christians. Patrick died on March 17--in either 493 or 460. Never underestimate Irish guys.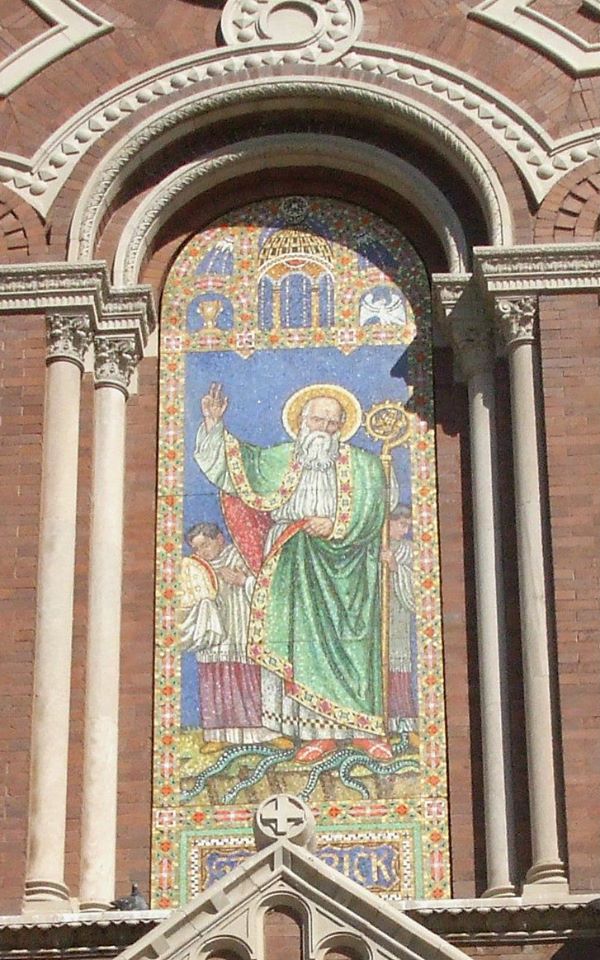 Posted by Holden Oliver (Kitzbühel Desk). Permalink | Comments (0)
March 16, 2020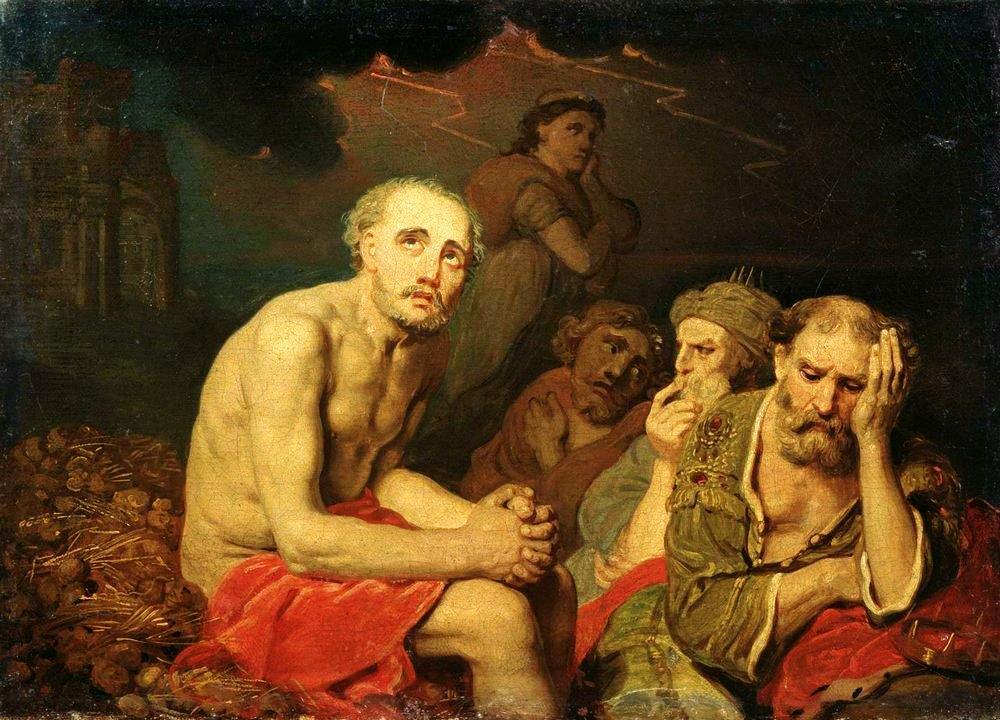 Job and His Friends, Vladimir Borovikovsky, 1810
There are bad days. A parent is sick. A child gets stitches. You are coming down with the flu. You learn your girlfriend is cheating on you. In fact, both of your girlfriends are cheating on you. But at least not with each other.
Rule 10: Be Accurate, Thorough and Timely--But Not Perfect. Practicing law is getting it right, saying it right and winning--all with a gun to your head. Being accurate, thorough and timely are qualities most of us had in the 6th grade, right? Back when everyone told us we were geniuses and destined for great things? But school's out--now it's about real rights, real duties, real money and personal freedom. That's a weight, and it should be. Suddenly facts are everything--and the actual law less important than you ever imagined. In time you learn to research, think and put things together better and faster. You develop instincts.
You learn there is really no boilerplate and no cookie-cutter work. There are few forms. You learn there are no right answers--but several approaches and solutions to any problem. You are being asked to pick one. But at first, and maybe for a few years, being accurate, thorough and on time is not easy to do.
'I Have Clients?' One day, you start to visualize your clients as real companies and real people with real problems. These are your clients--not your parents or professors--and they are all different. You feel their pain, and it's now yours, too.
Mistakes. If you work with the right mentors and senior people, they will allow you to make mistakes. You need freedom to make mistakes. You'll be reminded, however, not to let those mistakes out of the office and hurt any client. It's a balancing act, a hard one.
Bad days? So sorry. But your problem, Justin. You are expected to be 'professional'--no, that is not about being polite and courtly with other lawyers--and put clients first on your worst day. And it's going to happen. Expect it. You have a difficult day ahead of you. A critical court hearing or motion. A jurisdictional deadline to file something. A meeting. A pitch to a new would-be client. But a parent is sick. You are coming down with something yourself. Your boyfriend is cheating on you. Your teenage kids hate you. Or maybe this morning you had to abandon that 12-year-old Honda you had in law school on the 14th Street Bridge. Minutes before your big afternoon meeting or court appearance, a GC or co-worker calls you with the worst possible news.
These things will happen. You sag visibly--like an animal taking a bullet. You're beaten, beaten completely--and now you have to get up and fight or act for someone other than yourself. In five minutes, you have to be at your very best. You up for this? Because, in our experience, very few of your peers are.
Bucking up. Using fear. While you can't work in a state of constant worry, fear and paralysis, talking yourself into heroics, getting a little paranoid and even embracing a little fear won't hurt you, and may even help. You are being paid both (1) to be accurate, thorough, timely and (2) to just plain not screw up.
Thorough means 'anticipating,' too. What makes you really good in a few years is being able to "see the future" and spot a ripple effect in a flash. To take a small example, if your client is in an active dispute with the government or on the brink of a full-blown litigation with a competitor, the client's and many of your own letters and e-mails aren't just letters and e-mails. Whoa, letters. Emails. They are potential exhibits, too. They can be used for you or against you. So they need to be written advisedly and clearly so that they advance your position and so that a judge, jury or someone 5 years from now can look at it cold and figure out what's going on. No talking to yourself here; think about future unintended consequences when you think and write.
But Not Perfect. Not talking about mistakes here. I refer to the paralysis of high standards. I know something about the second part of Rule 10--because I tended to violate it when I was younger. And I still want to.
Perfectionism is the great destroyer of young lawyers. Don't go there. Don't be so stiff and scared you can't even turn anything in because you want it "perfect" and you keep asking other lawyers and courts for extensions. It's not school, and it's no longer about you. Think instead about Rule 8: Think Like The Client--and Help Control Costs. Balance efficiency with "being perfect", and err on the side of holding down costs. If a client or senior lawyer in your firm wants your work to be perfect, and for you to charge for it, believe me, they will let you know.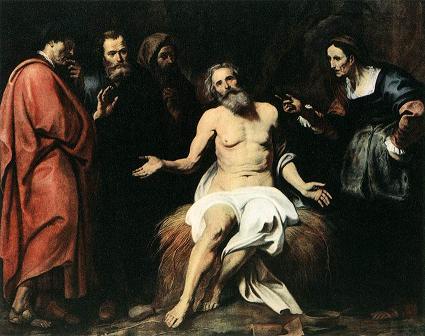 "Patient Job" by Gerard Seghers (1591–1651), National Gallery, Prague.
Original WAC/P? post: April 3, 2011
Posted by JD Hull. Permalink | Comments (0)
March 15, 2020
When the pirates demanded a ransom of twenty talents, Caesar burst out laughing. They did not know, he said, who it was that they had captured, and he volunteered to pay fifty...

--Plutarch, on young Caesar, writing in about AD 100
Today is the Ides of March, death date of Gaius Julius Caesar (July 13, 100 BC - March 15, 44 BC), general, politician, schemer, explorer, writer, alpha male, womanizer, patrician and, as we begin to observe St. Patrick's day, no friend of Gaelic peoples. Ambitious and supremely confident, Ceasar made Rome an empire. He conquered what is now France and Belgium--and got Rome more interested in taking on an assortment of Celtic tribes in Britain after his death. He was both a charming vain dandy, and a skilled military leader, and one with a surprising compassionate streak. A century after his death, the Greek historian Plutarch wrote an enduring bio. Plutarch even mixed it up with armchair psychoanalysis, treating Caesar's life in "parallel" with that of Alexander the Great, another wildly self-assured fellow. The term Ides of March ("March 15") has nothing to do with our hero; "ides" means middle in the earliest Roman calendar, which some say was devised by Romulus, the mythical founder of Rome.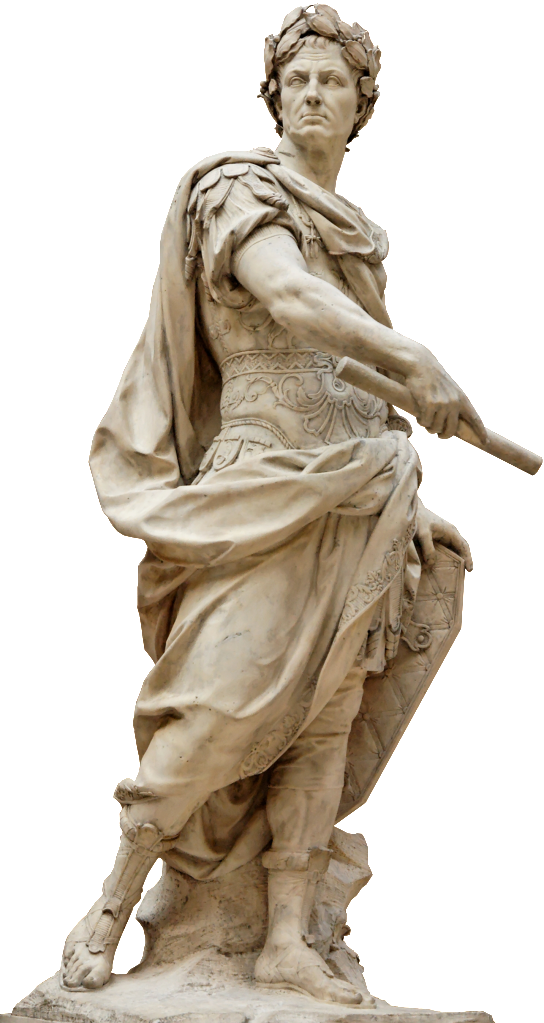 Nicolas Coustou, 1713, Louvre: You talking to me?

Posted by JD Hull. Permalink | Comments (0)
March 14, 2020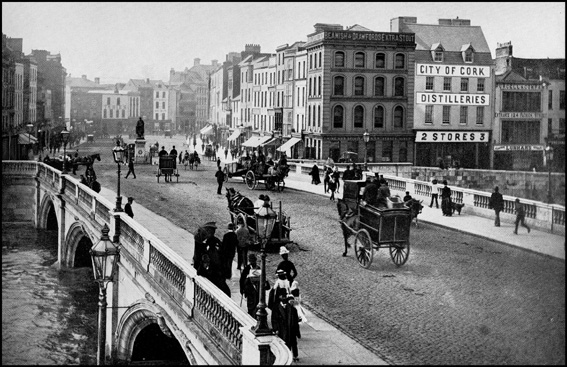 I bind to myself today
The power of Heaven,
The light of the sun,
The brightness of the moon,
The splendour of fire,
The flashing of lightning,
The swiftness of wind,
The depth of sea,
The stability of earth,
The firmness of rocks.
I bind to myself today
The strong virtue of an invocation of the Trinity,
I believe the Trinity in the Unity
The Creator of the Universe.
from "St. Patrick's Breastplate", or The Lorica of Patrick
Posted by Holden Oliver (Kitzbühel Desk). Permalink | Comments (0)
March 13, 2020
Is anything human-made more beautiful? Below is Folio 292r (circa 800) of The Book of Kells, an illuminated manuscript of the four Gospels of the New Testament. This page opens the Gospel of John. Illustrations in the Book of Kells mix pagan, Celtic and Christian symbols and motifs covering nearly 8000 years of Irish history. The result is an ancient montage of mixed media that's playful, quirky, sexual, mystical and yet deeply Christian. A masterwork of Western calligraphy. 680 pages of the book survives. Housed at Trinity College Library in Dublin.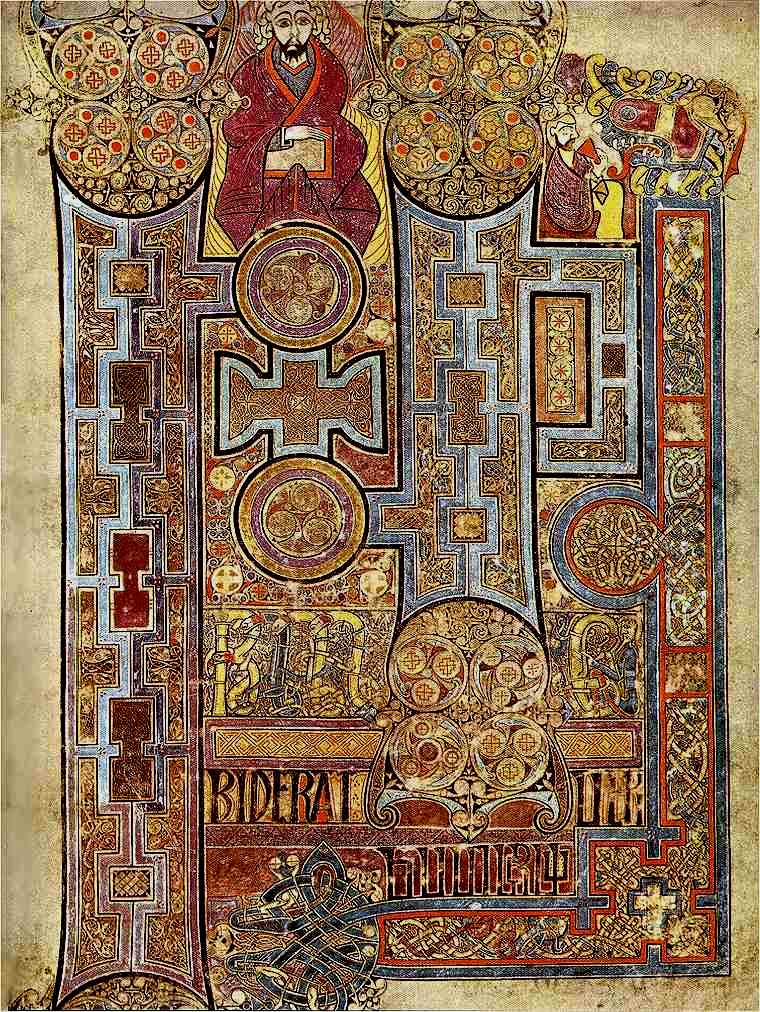 Posted by JD Hull. Permalink | Comments (0)
March 12, 2020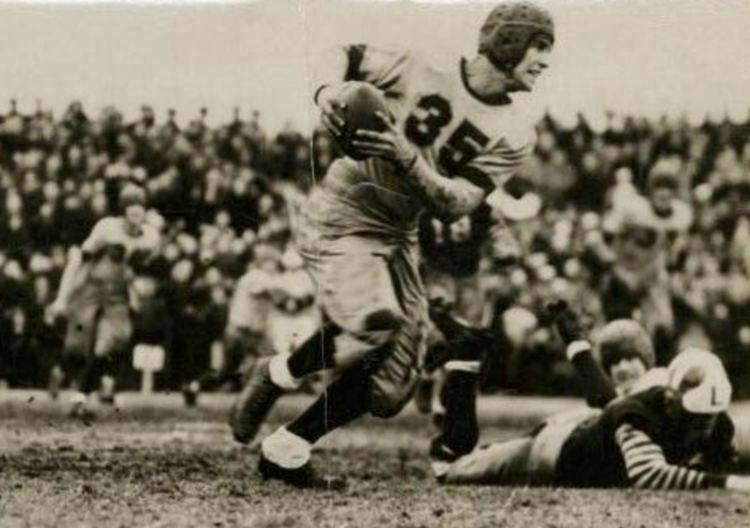 Posted by JD Hull. Permalink | Comments (0)

You're a servant. Whatever your client does, find out about it. And find out in 3-D.
Rule Seven is from our wise, world-famous, tortuous and highly irritating 12 Rules which make their appearance here in some form roughly 50 times a year. Excerpt from Rule Seven:
The client, it seems, actually wants you to know him, her or it. Take time out to learn the stock price, industry, day-to-day culture, players and overall goals of your client. Visit their offices and plants.

Do it free of charge.

Associates in particular need to develop the habit of finding out about and keeping up with clients and their trials and tribulations in and out of the areas you are working in. Learn about your client--and keep learning about it.

Devise a system to keep abreast.
Posted by Holden Oliver (Kitzbühel Desk). Permalink | Comments (0)
It's scary. If you're working, you're marketing--and that is Rule 6 of the 12 Rules.
Posted by JD Hull. Permalink | Comments (0)
March 11, 2020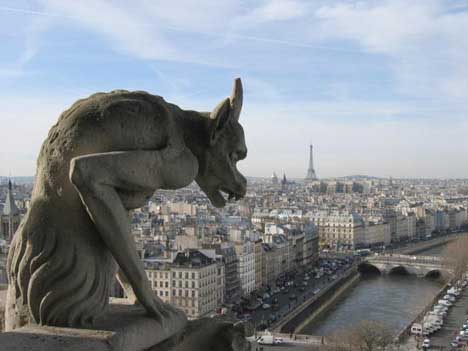 1. Represent only clients you like.
2. The client is the main event.
3. Make sure everyone in your firm knows the client is the main event.
4. Deliver legal work that changes the way clients think about lawyers.
5. Over-communicate: bombard, copy and confirm.
6. When you work, you are marketing.
7. Know the client.
8. Think like the client--help control costs.
9. Be there for clients--24/7.
10. Be accurate, thorough and timely--but not perfect.
11. Treat each co-worker like he or she is your best client.
12. Have fun.
Copyright 2006-2020 John Daniel Hull, IV. All Rights Reserved.

Posted by JD Hull. Permalink | Comments (0)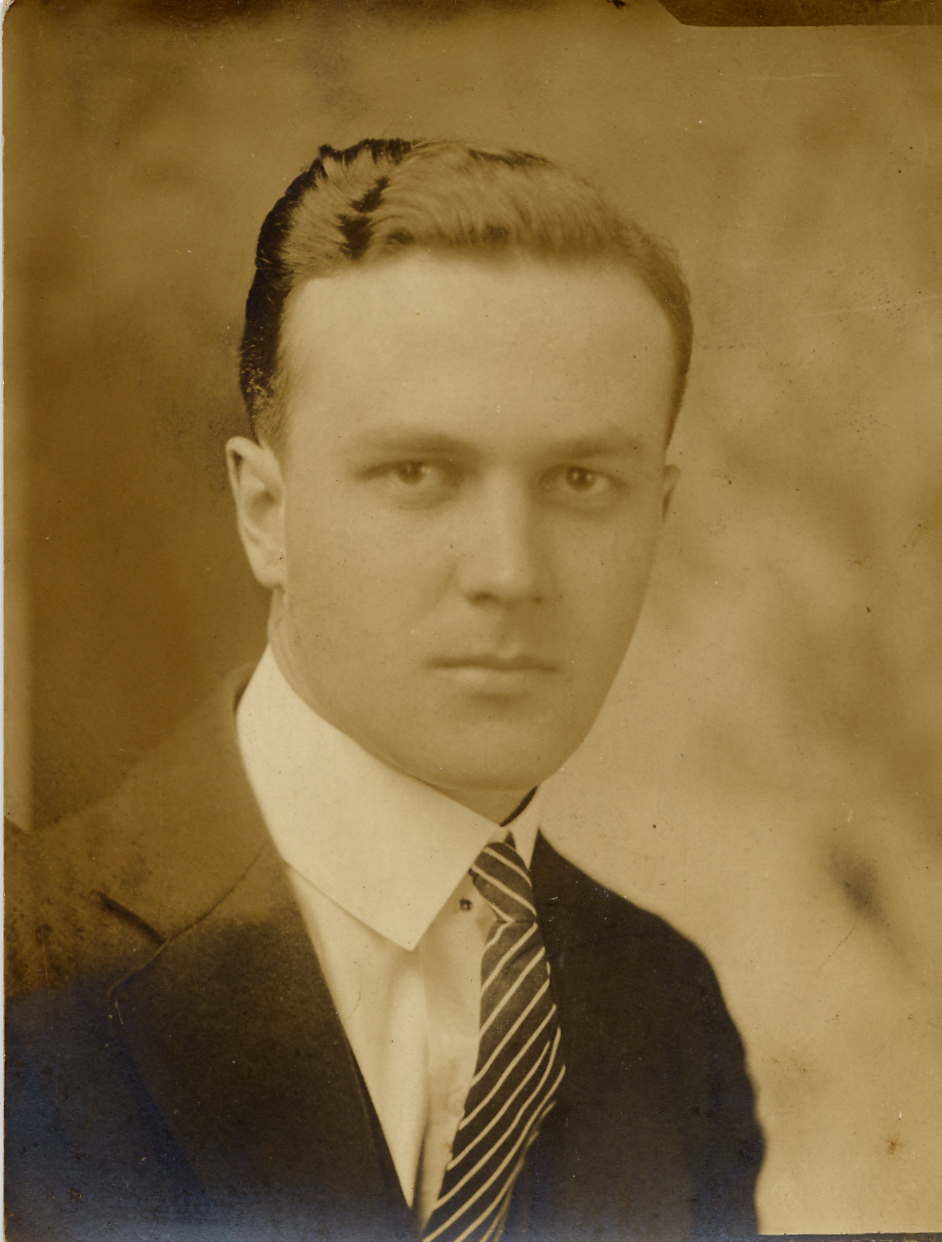 Happy birthday, Grandpop. I still miss you.

Posted by JD Hull. Permalink | Comments (0)
March 10, 2020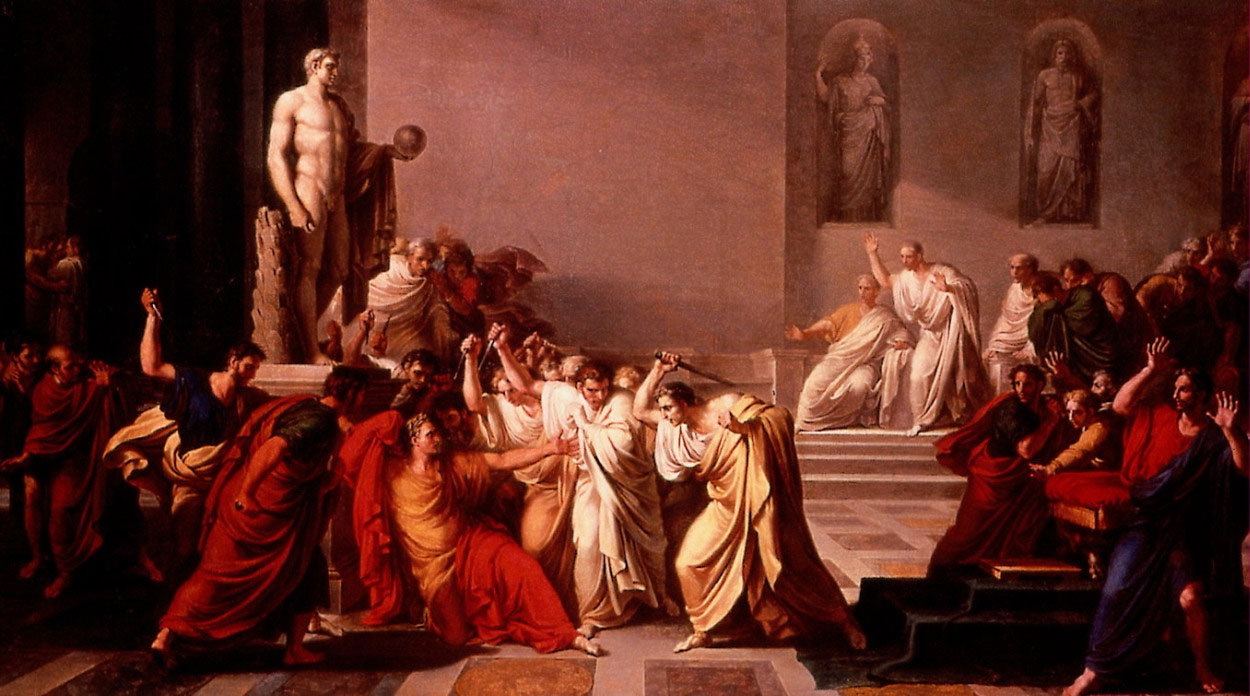 D. March 15, 44 BC. Above: Vincenzo Camuccini, Mort de Caesar, 1798.
Posted by JD Hull. Permalink | Comments (0)
Half my life is an act of revision.

--John Irving (1942-)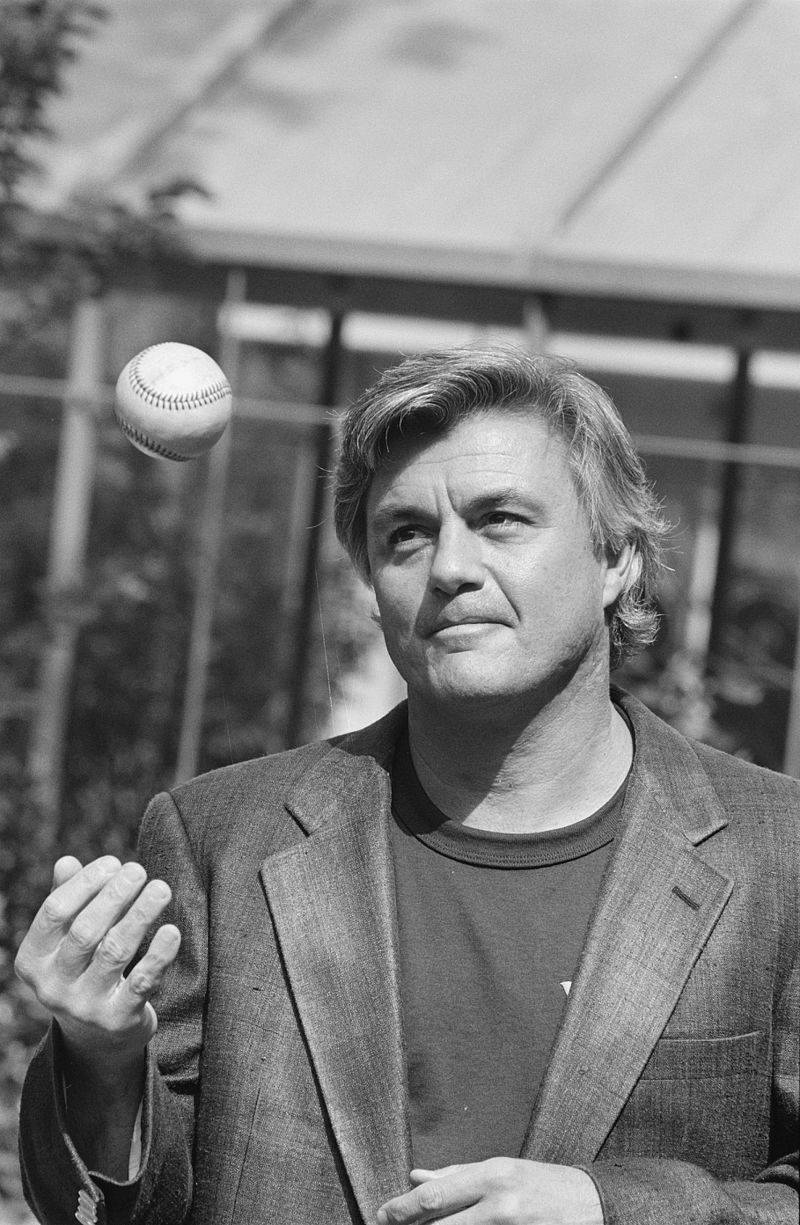 Irving in the Netherlands, 1989
Posted by Holden Oliver (Kitzbühel Desk). Permalink | Comments (0)
Flag waving
Lowry-loving
Boundry shoving
Cottonmilled...
Bomb-rocked
Unbroken...

--from Carole Houlston's 2004 poem "Manchester"
Manchester, Britain's Second City, is feistier and rawer than London. Imagine another second city, Chicago, only smaller (in population, Manchester's center city is roughly 510,000, and its urban area is 2.6 million). But also a bit tougher. Proud blue collar towns like Cleveland, Pittsburgh and Baltimore also come to mind. No nonsense and shamelessly tough and gritty, Manchester's history in the last 200 years is one of tireless industrial expansion and a hardworking populace. The city was at the center of the Industrial Revolution that started in England in 19th century. Manchester became a major manufacturer worldwide, particularly in textiles, expanding steadily for decades. Manchester even had a school of thought based on free trade and laissez faire economic principles named after it ("Manchester School"), coined by England Prime Minister Benjamin Disraeli. In recent years, Manchester became primarily services-based. This new economy emerged as the fastest growing one in England, as well as one of the fastest growing economies in Europe. Maybe that's why no one in Manchester ever seems to yearn to move to London. Or to any other town. The City has everything--including a tradition of prospering on its own. Gritty Manchester. It's a "mean old town to live in by yourself".


Johnny Winter: Mean Town Blues
Posted by Holden Oliver (Kitzbühel Desk). Permalink | Comments (0)
March 09, 2020
"Yes, they irritate but have more class."
--With apologies to the Fitzgerald-Hemingway exchange.

Like their natural enemy the English, the French are of course wonderful--but neither nation's citizens are openly "friendly." When the English and French encounter Yanks abroad, they can't get why Americans are so outgoing, or why they would even want to be. Many Americans (I am one of them) are openly curious, warm and effusive everywhere they go. It can be mildly disruptive. We Yanks do like to chatter a bit and ask questions. Most Northern Europeans, on the other hand, would rather choke to death than ask a question about anything, and routinely bristle at at the overly-familiar tone they associate with American tourists and businessmen.
This is especially true of Brits and the French. Sure, the English, who are more more relaxed and self-deprecating than the French, are getting better at chit-chat and we've been seeing this for years in customer service at the retail level in England's biggest cities (even in London) and villages. But a Parisian shop, store or hotel employee is still likely to treat basic customer service as horribly degrading to his or her person-hood. I.e., "I know it's my job, madame, but I will keep my distance still." Despite my own English roots--I've got smaller bits of German, Welsh, Irish and French, and dabs of any of the four can make you hopelessly eccentric and irritating in completely different ways--the French are my still favorite. They are flirtatious and serious, volatile and sturdy, civilized and feral, logical and irrational. But they do want their children of all social classes steeped in the best of Western culture.
Art, the Humanities and the Great Ideas is a necessity, not a luxury. The French, British Francophile Julian Barnes writes, are "designed by God to seem as provokingly dissimilar from the British as possible. Catholic, Cartesian, Mediterranean; Machiavellian in politics, Jesuitical in argument, Casanovan in sex; relaxed about pleasure, and treating the arts as central to life, rather than some add-on, like a set of alloy wheels."
So the humanities, ideas and old verities from great men and women now gone are essential for living and enjoying life as a Whole Person. Art isn't just for the rich, the elite or the intellectual. Moreover, the French are not runners and cowards--don't make the mistake of buying into the notion that they shrink from adversity. Throughout most of their history, they've been calculating, competitive, courageous and war-like. They are intelligently patriotic. And they'll beat you with argument, and arms, if they have to. But their real gods are Reason and Art. My sense is that, in the next few decades, the French will manage to save us all from ourselves, as they can be counted on to remind humans of what's important--and who we all really are.
Watch them.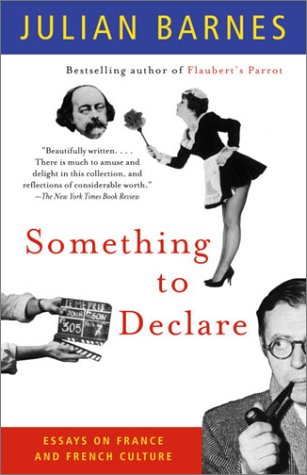 Original Post: March 6, 2009
Posted by JD Hull. Permalink | Comments (0)
March 07, 2020
Flying is not the fun it used to be. If you came of age after The Great Neutering, here's some great American cultural and client service history you may have missed. See the nostalgic exchanges between commenters back in January of 2016--back when it had comments--at David Lat's Above the Law in "Former Biglaw Partner Who Got Wasted On Plane And Caused Flight Diversion Charged With Airplane Assault." Seventy-eight comments. Below is a sampling:
I miss the old days of flying first class on Pan Am. The stewardesses were very friendly, smoking a cigar was not taboo and slapping a flight attendant's posterior was greeted with a "you're a feisty one aren't you?" Nowadays, you get placed on the "no fly" list for innocuous conduct.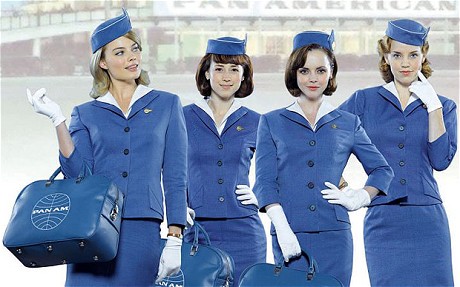 Posted by JD Hull. Permalink | Comments (0)
March 06, 2020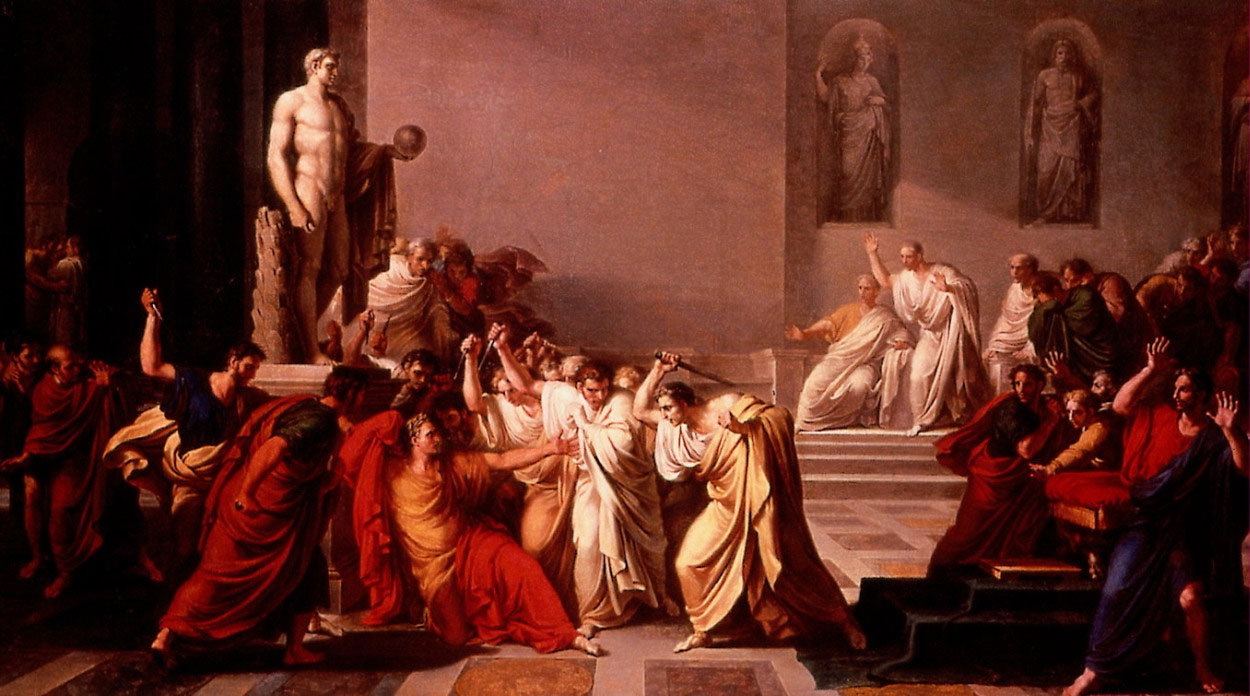 Posted by JD Hull. Permalink | Comments (0)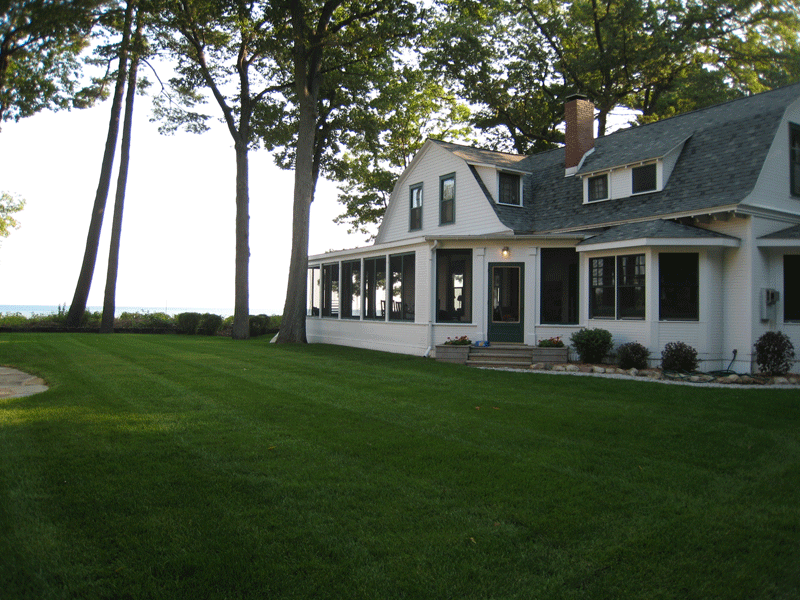 Posted by JD Hull. Permalink | Comments (0)
Although actor Sterling Hayden (1916-1986) was not in love with Hollywood or acting, he was a highly regarded actor who was cast in westerns, action films and film noir for over forty years, usually as a leading man. He was also a spy, war hero, seeker, sailor, adventurer, rebel, gifted writer and eccentric's eccentric, all six foot five of him. He was authentic. Never contrived, posed, phony or obliged to be different. Never sucking up. A pure lover of being alive. Read his biography, artful screed and best work, in "Wanderer" (1977).
Posted by JD Hull. Permalink | Comments (0)
This is slavery, not to speak one's thought.
— Eurípides (480-406 BC)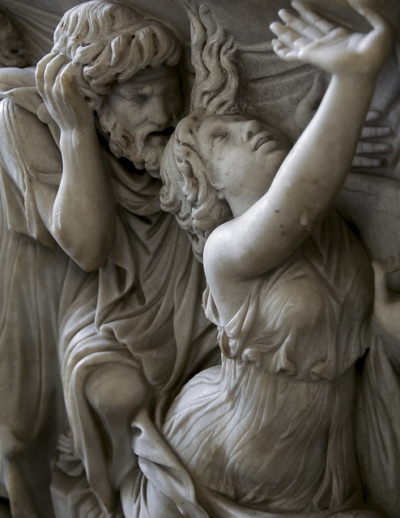 Posted by JD Hull. Permalink | Comments (0)
March 05, 2020
If you work for a peer firm, you will encounter me or someone very much like me. [Y]ou cannot avoid the essence of my character if you aspire to succeed... I or some form of my embodiment will exist to make your existence as uncomfortable and unpleasant as it can be. Welcome to the legal profession you self-entitled nimrods have created.

--Partner Emeritus, Above The Law, 2009

'O Rare Ben Jonson'

--Words on the gravesite slab of eccentric English dramatist and poet Ben Jonson (1572-1637) in Westminster Abbey. Jonson also was buried upright.
Twenty-five years ago, before The Great Neutering, before attorney gene pools started to dilute, when service professionals were well-rounded, if not classically-educated Renaissance people, when it meant a great deal to be a lawyer, and indeed to be a man, we had practitioners like Partner Emeritus. That is the nom de plume of a retired Brahmin New York City lawyer with an impressive following on the internet and who many culturally illiterate people--i.e., most lawyers these days (sorry, but that is the perfect truth)--apparently simply do not get. He's intimidating and spine-tinglingly scary to the maggotry, a comedic genius and WASP Yoda to the urbane.
Whoever he is--I sense pretty much everything about the way he portrays himself is authentic save his real name--PE has been there and done that (his legal breadth intrigues me) in upper-tier corporate law. And, perhaps, in life. Like me, he is an accomplished and unapologetic philanderer. A cad. Color him, too, a bit picaresque. Well-read. Well-traveled. He acquired and trained two Afghan show hounds. He even played polo, for fuck's sake. And like me, he does love the law, and this profession, which he worries about. Partner Emeritus is also an accomplished satirist. A Lenny Bruce for those with Mayflower DNA. Governor-for-Life of Upper Caucasia. A Dean Swift for modern Manhattan.
PE entertains in two distinct, interchanging, modes. You commend his taste, and judgment, when he shifts gears from Satirist to Learned Critic. (You don't know when that is? That shifting? Your problem. Start getting a real education by attending the theatre, visiting art museums and reading Tom Jones, Candide, Huckleberry Finn. Devour Miller, Kubrick, Pope, Orwell. Behold Nabokov, Heller, Huxley, Mencken. View Pieter Bruegel. Listen to Gilbert & Sullivan. Will take years--but it's worth it.) Ninety-five percent of the time--no, I do not agree with his every assessment--he's right on the money about people, places and things. His writing is art. Class art. Informed art. Funny art. He disturbs, and brilliantly.
PE's best gift? It is his instinct for detecting two related (I think) qualities he detests: hypocrisy and mediocrity.
Watch him each week expose the growing cadre of bad actors--i.e., twinkies, teacups, imposters, poseurs, plagiarists, thieves--who regularly shill on ATL's eclectic pages, Partner Emeritus has an instinct for the jugular that is dead-on, lightning fast and funny. If you think--and not merely react--you will learn something. You may feel a bit uncomfortable about how you stack up in this universe. But you should learn something about yourself. Otherwise, try not to blow a tube, or pull a hamstring, laughing.
You can read him and howl along with me most weekdays to his comments to certain articles at Above the Law. For many people, PE is the best thing about David Lat's celebrated and storied website. Excerpts from one wistful ATL comment last week:
Prior to owning a 1981 DeLorean DMC 12, I owned a gorgeous 1979 BMW M1. One Saturday, while my wife was with her family at Martha's Vineyard, I took my car into the city and decided to visit the old Copacabana. There, I met a woman named "Sophia." We drank Dom Perignon and danced Salsa and some disco (I was a maven on the dance floor and could have given John Travolta a run for his money during his "Saturday Night Fever" phase). During that evening, Sophia slipped a drug into my drink. The next thing I know, I woke up with a throbbing headache and my lower body was in pain. Apparently, I had crashed my vehicle into a divider on the Long Island Expressway and Sophia was unconscious next to me. A police cruiser drove by and stopped. I explained to the officer that I had been drugged by the latina woman next to me and that she had robbed me (I made sure to place my wallet in her purse before she regained consciousness).

We were taken to the local police station where I filed a report against Sophia. My BMW M1 was totaled and impounded. After a few hours, Sophia and I were awkwardly outside the police station at 5AM. I was in excruciating pain but I had hungry eyes for her so I brokered a deal with Sophia. I offered to drop the charges against her if she agreed to get in a cab with me and go back to my estate and make love to me. She agreed. I will never forget that night. I should have gone to an emergency room (pro-tip: cocaine is more effective at numbing pain than morphine) but all I could think of was being with Sophia, who resembled a young Maria Conchita Alonso.

What I would do to be 37 again.

There are times when I think whether I regret that night. A vintage 1979 BMW M1 would fetch me a cool $750K today but then I would have no memory of Sophia. You could say Sophia was probably one of the most expensive hookers in the history of mankind (despite that my insurance carrier covered the NADA value of that beast of a vehicle at the time, it did not compensate me for the future vintage value of that car which I believe only 500 were made), well next to the women who divorce their wealthy husbands and take them to the cleaners.
Note: Original post July 6, 2015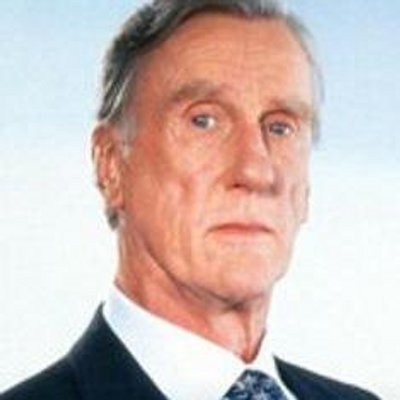 Partner Emeritus, New York City. Circa 2008.
Posted by JD Hull. Permalink | Comments (0)
FRE 612 provides that if a witness uses a writing "to refresh memory", either while or before testifying, the adverse party is "entitled to have the writing produced at the hearing, to inspect it, to cross-examine the witness" on the document. Good trial lawyers overlook that FRE 612 applies to depositions as well as to trials. Federal decisions have applied the rule to depositions based upon Fed.R.Civ.P. 30(c). So ask a deponent if he or she looked at documents before the deposition other than those being produced at the deposition. If the answer is "yes", request that they be produced. Go to the judge. You can have them produced during or after the deposition. Often the best documents are the ones that never make it to the deposition, like handwritten records that even opposing counsel doesn't know about.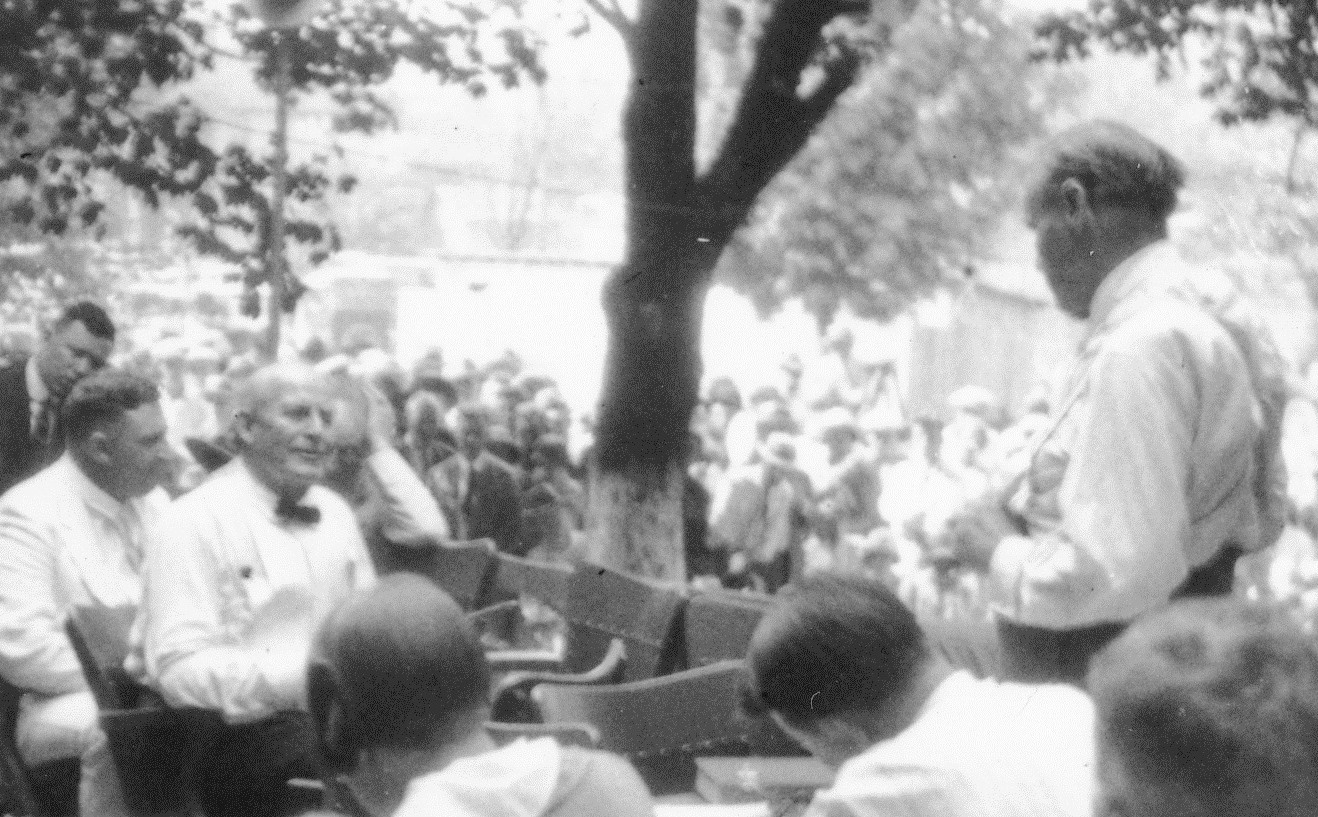 Scopes trial, outdoor proceedings, July 20, 1925
Posted by JD Hull. Permalink | Comments (0)
I have only made this letter longer because I have not had the time to make it shorter.
― Blaise Pascal (1623-1662), The Provincial Letters, Letter 16, 1657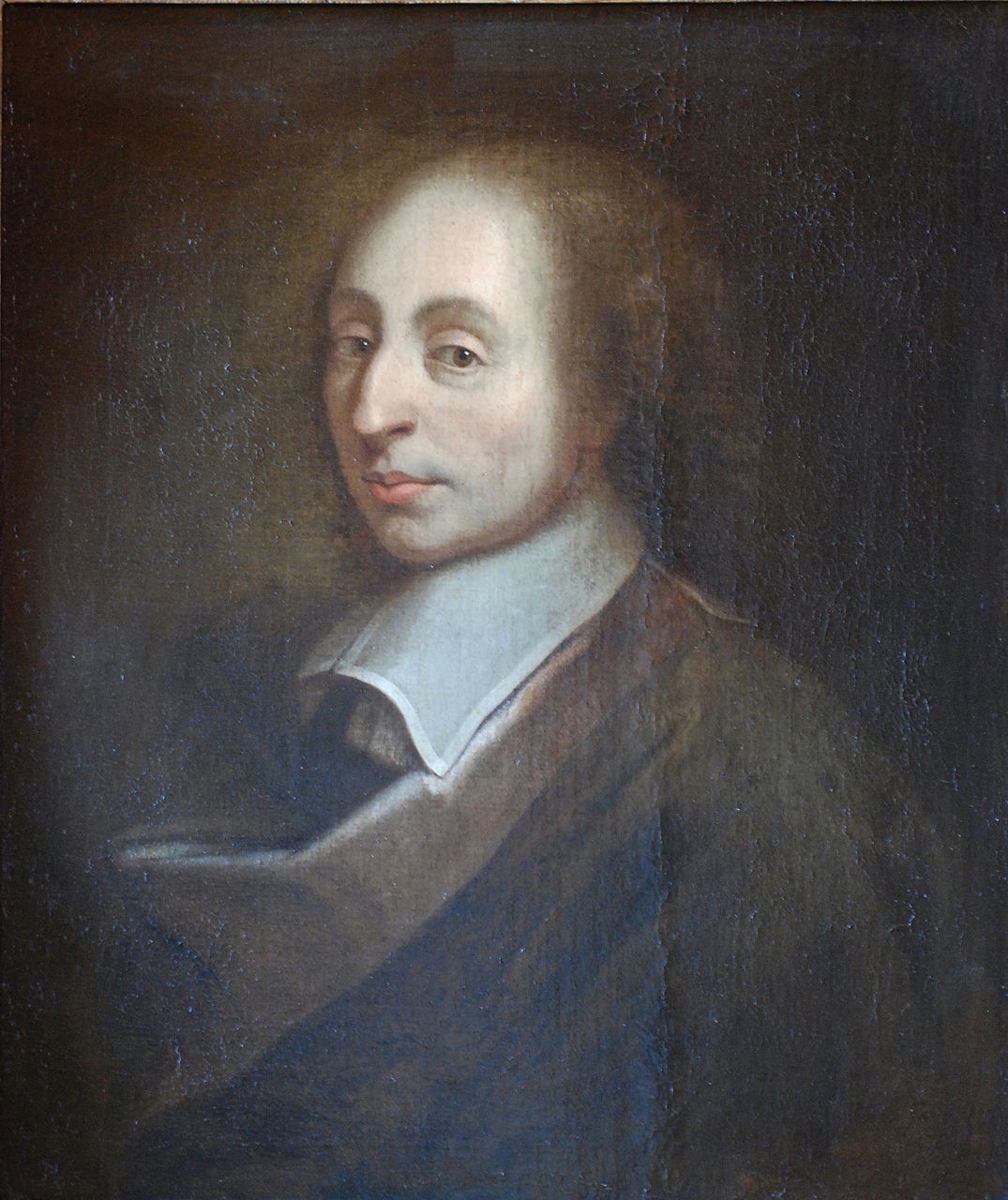 By François II Quesnel for Gérard Edelinck, 1691

Posted by JD Hull. Permalink | Comments (0)
March 04, 2020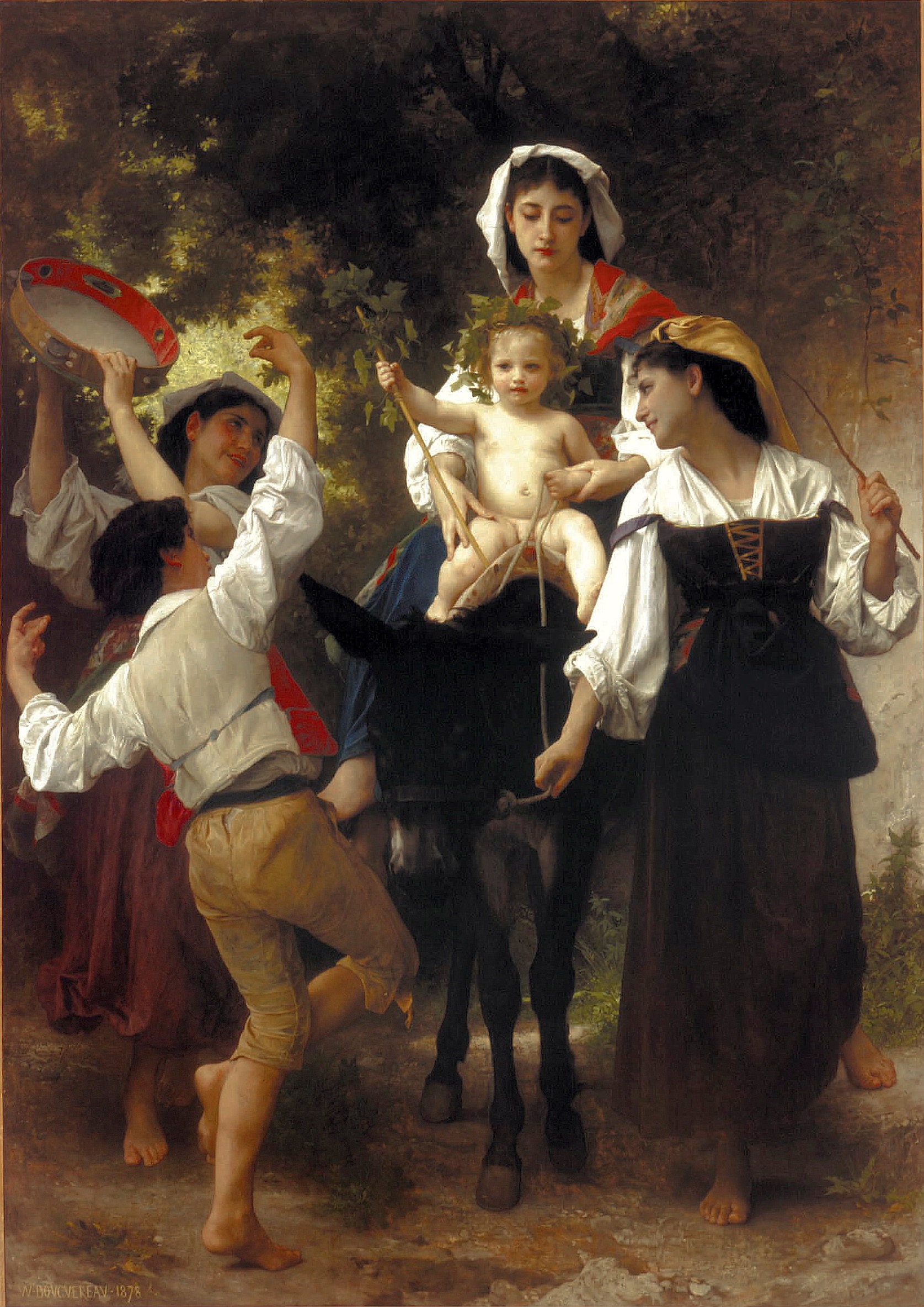 William-Adolphe Bouguereau (1825-1905), Return from the Harvest, 1878. Cummer Art Museum, Jacksonville
Posted by JD Hull. Permalink | Comments (0)
March 03, 2020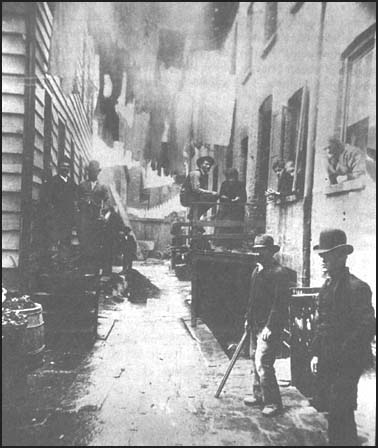 Jacob Riis photo of Bandits' Roost (1890)
Old neighborhoods, like old people, have strong personalities. And they are feisty as Hell.
The above photograph of an alley in Hell's Kitchen, then in its second century, was taken long before the midtown Manhattan neighborhood got cute and trendy again. The work, images and outcry of Jacob Riis were famous at the time. So was this photograph.
But Hell's Kitchen actually started out cute and even pastoral. Three hundred years ago there were farms. Then came suburbs, and it was not really a "bad" neighborhood until around the time of the Civil War. Movies and novels maybe over-covered that second 150 years. Hell's Kitchen kept changing but stayed famous: from Irish and German immigrant sub-city to gangland neighborhood to actors' quarter to, these days, more of a yuppie heaven.
People feared the second round of "cute"--the gentrification of recent years--would destroy it. It didn't. It's still authentic in pulse and atmosphere. A few (not many) old families could afford to stay. Real estate brokers years ago came up with the new labels of Clinton and "Midtown West"--but those did not work. They could never replace the real name, the one that no one can even trace.
Yeah, older neighborhoods, like older people, have personalities--and they are feisty as Hell.
Personally, I think of the area as smaller and more compact than most descriptions. For me, it does not start until just north of the Lincoln Tunnel at 40th and then goes up to 57th Street. Its width, of course: West of 8th all the way to the Hudson. Yet it always seems worlds away from Times Square, right next door, and Midtown East.
If you are in Manhattan some weekend, stroll around there on a Sunday morning early, when it groans, complains and even growls like its old self. You will not head east. You won't even think about leaving Hell's Kitchen for a while. Too seductive. The uneasy mixes of Irish, German, Italian, and Everyone Else that dominated it--especially in the last 150 years--left certain imprints and energies. You can still feel and hear them in the stone of the buildings and street.
Posted by JD Hull. Permalink | Comments (0)
NOTE and WARNING: A youngish attractive person (by normal people standards) between 18 and 25 from her photo recently "friended" me on Facebook. I apparently accepted thinking she had some personal connection to me; she does not. Today she privately messaged me to chat via Facebook Messenger. We chatted while I was still at my office--I'm a youngish energetic Boomer lawyer; we're all like this, even on Friday nights--in my last half-hour at work. I unfriended her at 7:26 PM. Look, there is nothing more dangerous/ unsexy than this kind of human you meet on the Net. Okay, a bit funny to me maybe. However, if you're a regular homely and/or sexually-frustrated married guy unskilled in philandering, or a part-time or novice cad, this is NOT fun, funny or safe. Do not try this at home; you'll just screw it up, end up on a Chris Hansen NBC show. Am correcting typos/punctuation of her English prose for clarity in this post. Otherwise verbatim:
(Chat Conversation Begin 6:56PM)
HER: Hi
ME: Hi, what's up? Can I help you?
[longish pause]
HER: How are you doing?
ME: Fine. And you?
HER: I am doing well. I am looking for a good man.
ME: That would not be me. I have had 2 or maybe 3 wives and scores of girlfriends and cheated on every one of them. Besides you are way too young for me. Way.
[moderate pause]
HER: You mean you cheated on your wives and GFs?
ME: Yes. Every one of them. I think there's something wrong with me.
[No pause at all but then this non-sequitur response...]
HER: But I believe with love 2 people can overcome age and distance.
ME: Well, I don't. I'm looking for (1) Smith College, (2) brilliance, (3) wit, (4) Anglo-Gaelic breeding, (5) athleticism, (6) world-class beauty, (7) a flat in London and (8) really big trust funds. And (9) right here in DC. Must have all 9.
[another longish pause]
HER: Really?
ME: Yes. Absolutely. How did we get to be FB friends? I may be the wrong Dan Hull. There are lots of Dan Hulls and most are lazy hillbillies like me. Half of us are in jail.
[short pause]
HER: Uhhh...ok.
[Chat Conversation End 7:25pm]
Original post: September 5, 2018
Posted by JD Hull. Permalink | Comments (0)
Clients pay for excellent--not for perfect. Excellent is way harder.
Clients 99.5% of the time are not paying you to be perfect. Clients don't want perfect. In the rare instances they do want perfect, they will let you know. So clients want excellent. Be excellent, not perfect. Got it? See, e.g., Rule 10: Be Accurate, Thorough and Timely--But Not Perfect of our repetitive and irritating but life-changing 12 Rules of Client Service.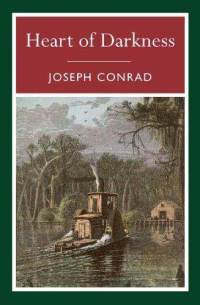 The Horror. The Horror.
Posted by JD Hull. Permalink | Comments (0)
March 02, 2020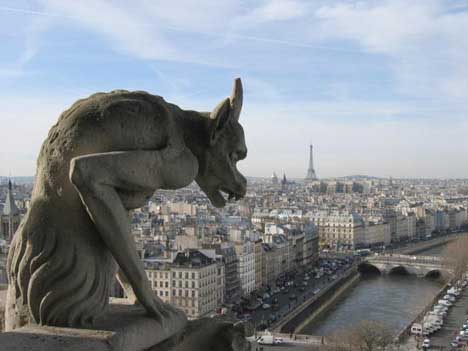 1. Represent only clients you like.
2. The client is the main event.
3. Make sure everyone in your firm knows the client is the main event.
4. Deliver legal work that changes the way clients think about lawyers.
5. Over-communicate: bombard, copy and confirm.
6. When you work, you are marketing.
7. Know the client.
8. Think like the client--help control costs.
9. Be there for clients--24/7.
10. Be accurate, thorough and timely--but not perfect.
11. Treat each co-worker like he or she is your best client.
12. Have fun.
Copyright 2006-2020 John Daniel Hull. All Rights Reserved.

Posted by JD Hull. Permalink | Comments (0)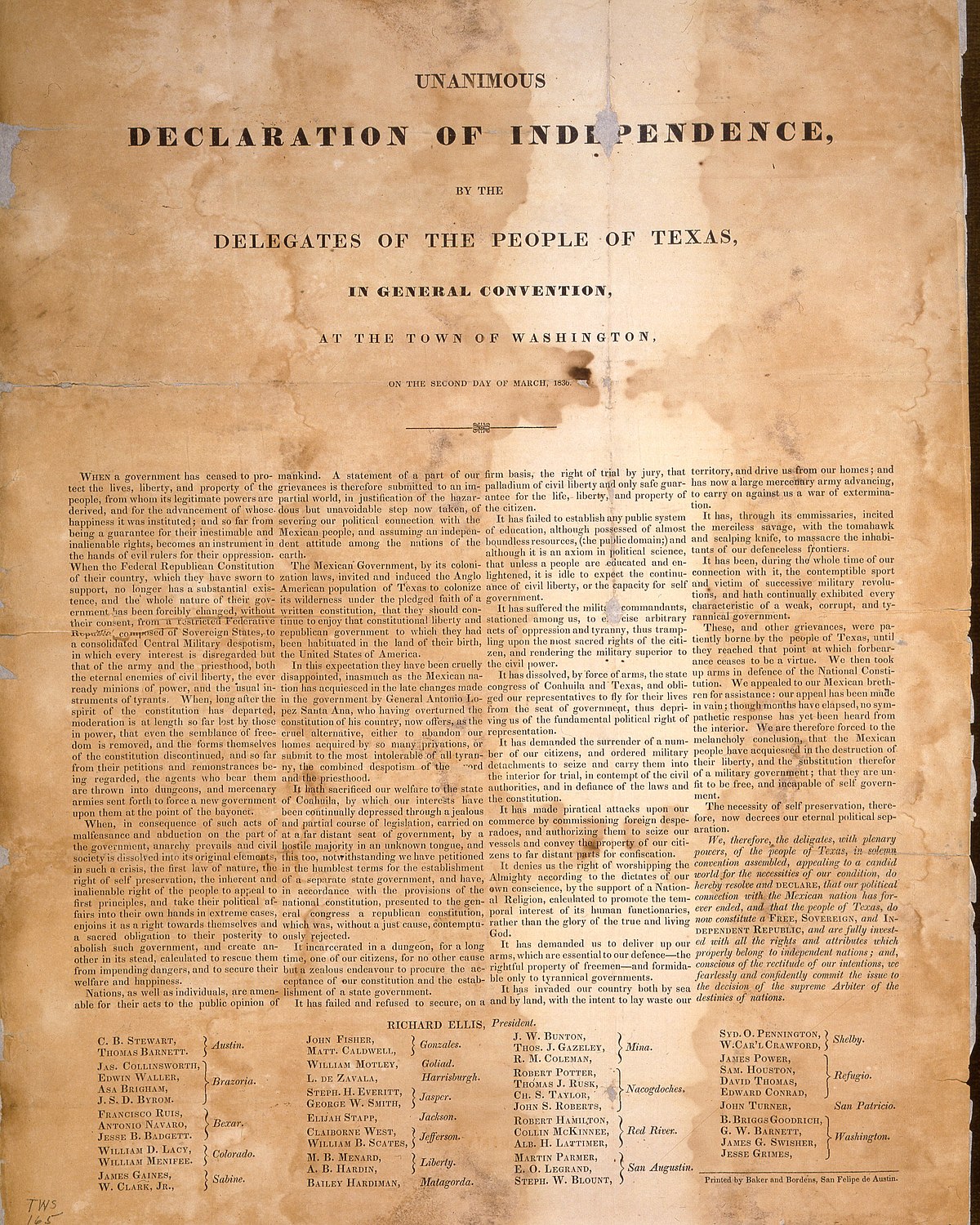 Texas Declaration of Independence, March 2, 1836

Posted by JD Hull. Permalink | Comments (0)
February 29, 2020
Got sand? Parker Posey does. Rent "Party Girl" (1995). Watch her dance at the end. She's among the first in our Pantheon.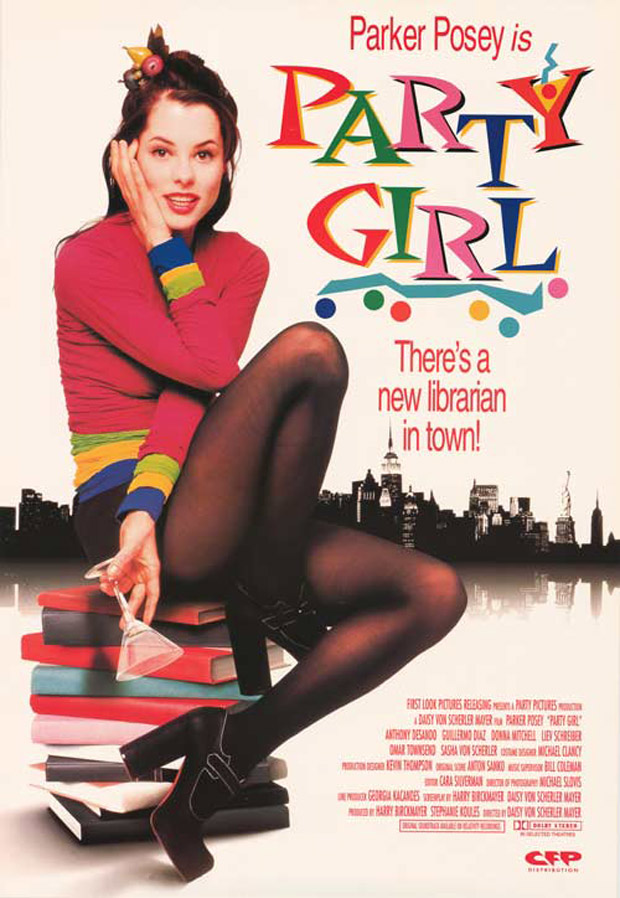 Pretty Bohemian Girl Next Door
Posted by JD Hull. Permalink | Comments (0)
The hour doesn't matter. The gates never close. I daily walk by them during the workweek and maybe several times a day on Saturday or Sunday. This is the smallish Courtyard—it even has it own smallish Outdoor Chapel—at the entrance to the offices of the National City Christian Church. 5 Thomas Circle, N.W. Built 1930. Neoclassical. The architect was John Russell Pope. Pope loved big, no-ignore, national center city projects. The Jefferson Memorial, completed in the early 1940s, is another Pope building. National City Christian was Texan Lyndon Johnson's church. LBJ's state funeral was here in 1973. Worshippers in this nearly-200 year Presbyterian offshoot often have strong Southern roots. Think Presbyterians who like full-immersion baptism. They are also non-obnoxious inner-city activists of varying political and cultural bents. Educated. Devout. Musically sophisticated. Upbeat. They like people. Not every church does. Bonus? They love Dogs, too. In a big dog way. One spring Sunday a year you can get your dogs blessed on the DC church steps. A dog blessing. One of the warmest and funniest annual scenes in DC.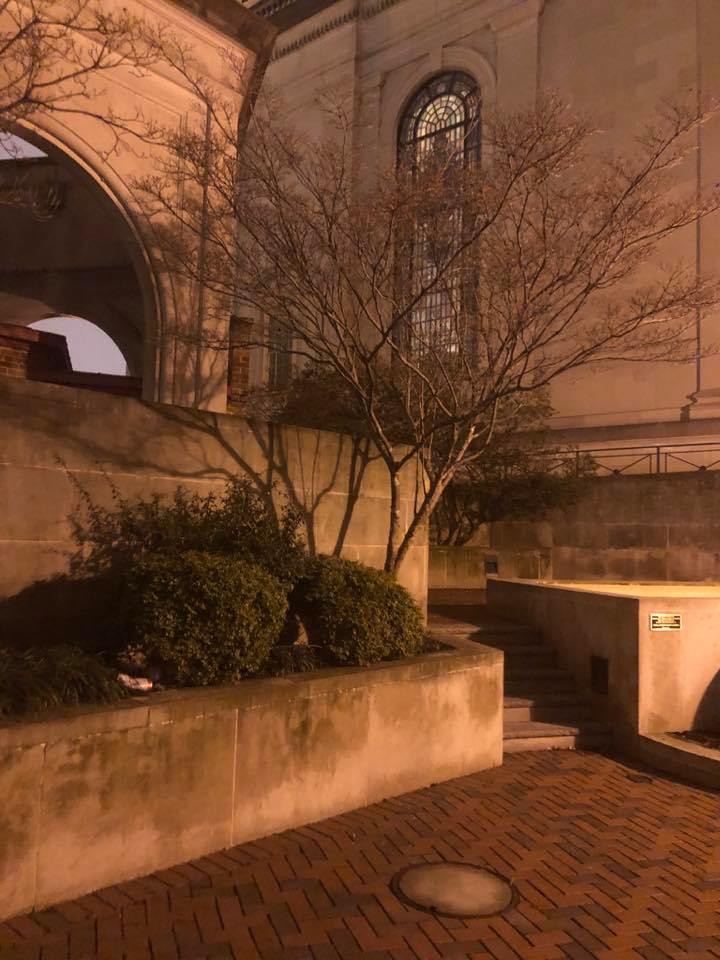 Posted by JD Hull. Permalink | Comments (0)