October 15, 2017
Without invention nothing is well spaced,
unless the mind change, unless
the stars are new measured, according
to their relative positions, the
line will not change, the necessity
will not matriculate: unless there is
a new mind there cannot be a new
line, the old will go on
repeating itself with recurring
deadliness.
William Carlos Williams in Paterson, Book 2 ("Sunday in the Park")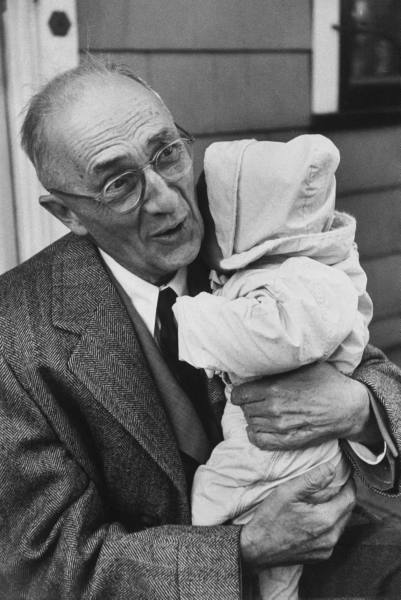 Posted by JD Hull. Permalink | Comments (0)
October 14, 2017
Note: The blog does this every year. Original 2017 edition appeared March 7.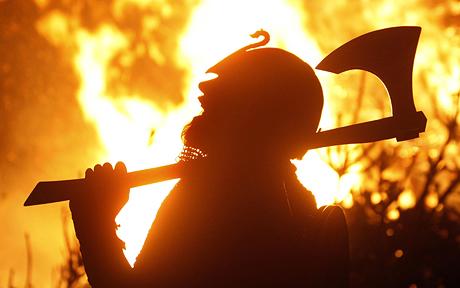 Wild Men. Wild Women. The Rankings 1 through 106 as this blog sees them in 2017. Wild Men and Wild Women are people who listen only to the little voice in their head. They get things done. They build things. They don't care what you think. Uncertainty and turbulence--in the economy, stock markets, governments, the weather, bad odds, you name it--only get their juices flowing. True, they often have dark and self-destructive sides, but we seem to like giving them a pass. A few lawyers on this list--but not enough. Lawyers. Are we just risk-averse uber-weenies? Sideline players? Bag carriers? Are we not Men, and Women?
1. Ben Franklin
2. Ted Turner
3. Dr. Johnson
4. Dr. Thompson
5. Theodore Roosevelt
6. Carl Bernstein
7. Michelangelo
8. Ayn Rand
9. Ana Marie Cox
10. Japan
11. Boudica
12. Winston Churchill
12. Benjamin Disraeli
14. Arianna Huffington
15. Bucky Fuller
16. Nino Scalia
17. Bill Buckley
18. Bill Clinton
19. Steve Jobs
20. Christopher Columbus
21. Nick Nolte
22. Jerry Lee Lewis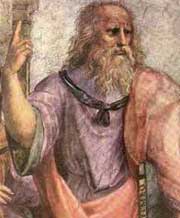 Plato (#27) was way Wild. Read the Timaeus.
23. The Welsh
24. Jann Wenner
25. Sean Penn
26. Ken Wilbur
27. Plato
28. Catherine the Great
29. Val Kilmer (way wilder than Jim Morrison)
30. Harry Dean Stanton
31. Scott Greenfield
32. Julius Caesar
33. Pete Seeger
34. John Lennon
35. Joseph P. Kennedy, Sr.
36. Peter Sheridan
37. Christopher Hitchens
38. Jerry Brown
39. Warren Beatty
40. Jack Nicholson
41. John the Baptist
42. Rahm Emanuel
43. Robert Mitchum
44. Joan of Arc and Charles Barkley (tie)
45. Dylan Thomas
46. Quentin Crisp
46. "E"
47. Boswell (he was Wild, too)
48. Ben Jonson
49. Mae West
50. Daniel Pinchbeck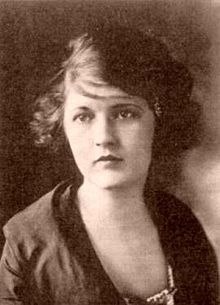 Zelda Fitzgerald (#90) was Wild. So was her childhood friend Tallulah Bankhead (#91).
51. Daniel O'Connell
53. David Boies
54. Elizabeth Wurtzel
55. St. John of Patmos
56. John Henry "Doc" Holliday
57. Genghis Khan
58. Alexander
59. Charles Bukowski
60. Gordon Liddy
61. Malcolm Lowry
63. Keith Moon
64. Charlie Munger
65. Babe Ruth
66. Chrissie Hynde
67. Colin Farell
68. Warren Zevon
69. Kim Jong-un (unknowable but one far-out little dude)
70. Billy Martin
71. Joe Namath
72. Guy de Maupassant
73. Grace Slick
74. Edna St. Vincent Millay
75. Mickey Mantle
76. François Villon
77. Friedrich Nietzsche
78. Rep. Bob Eckhardt (Texas-D) (gifted, eloquent, exotic)
79. Rachel Maddow
80. Ray Davies
81. Marc Randazza
82. Jennifer Randaza
83. Alec Baldwin
84. John Huston
85. Australia
86. Gertrude Stein
87. Oscar Levant
88. Ava Gardner
89. Frank Sinatra
90. Zelda Fitzgerald
91. Tallulah Bankhead
92. Ted Kennedy
93. Frances Farmer
94. Richard Burton
95. Elizabeth Taylor
96. Marion Barry
97. Racehorse Haynes
98. Ben Bradlee
99. Davey Crockett
100. William Randolph Hearst
101. Steve Bannon
102. Donald Trump
103. Smokestack Lightning III
104. Ronald Coleman
105. Clark Hat
106. The Scofflaw Mayor of New Orleans
107. Bobby Knight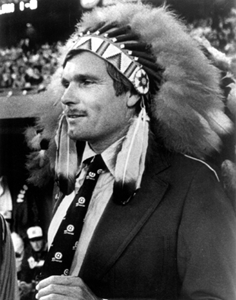 Meet Ted (#2). He never cared what you thought.
Posted by JD Hull. Permalink | Comments (0)
October 13, 2017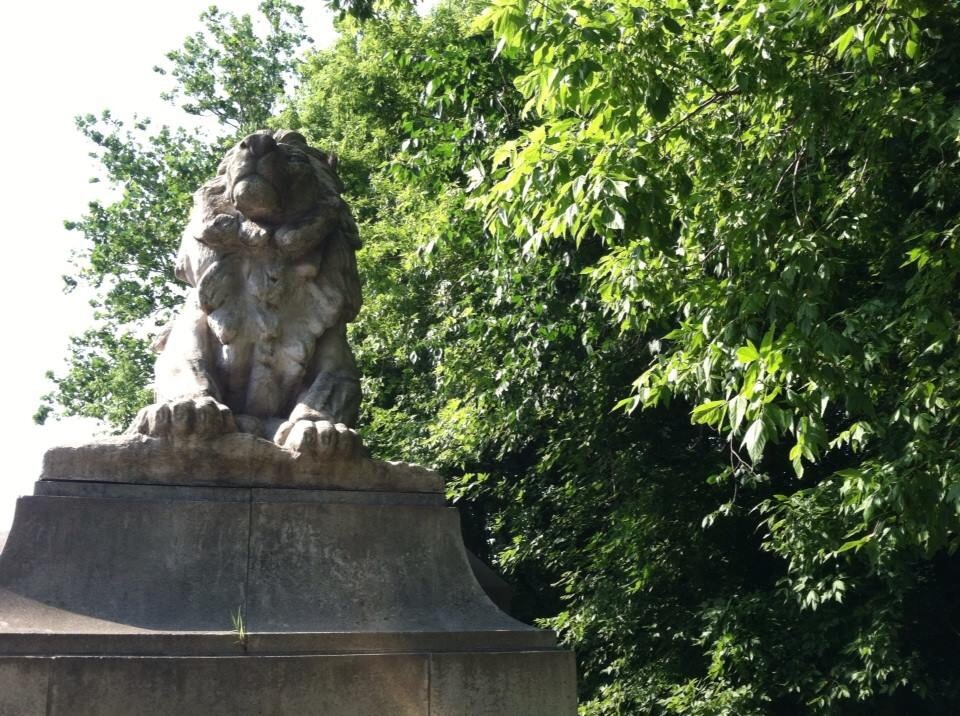 Lion No. 4, looking north up Connecticut Avenue.
Posted by JD Hull. Permalink | Comments (0)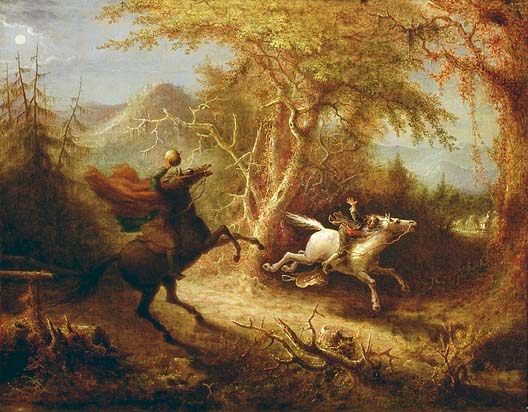 The Headless Horseman Pursuing Ichabod Crane, 1858, by John Quidor (1801-1881) Smithsonian, Washington, D.C.

Posted by JD Hull. Permalink | Comments (1) | TrackBack (2656)
October 12, 2017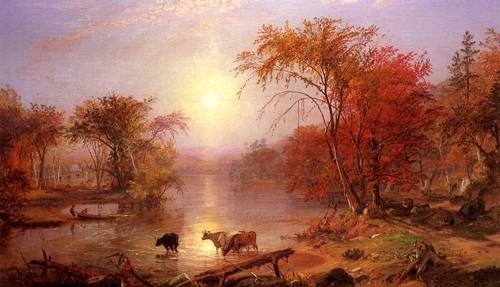 Indian Summer, Hudson River 1861, Albert Bierstadt, oil on canvas, 24 x 41 inches.
Posted by JD Hull. Permalink | Comments (0)
Go somewhere different. Meet someone different. Aldeburgh, Suffolk, East Anglia. Always a festival.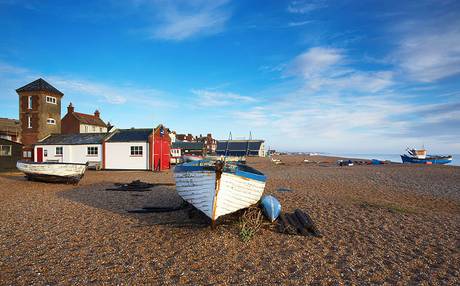 Posted by JD Hull. Permalink | Comments (0)
October 11, 2017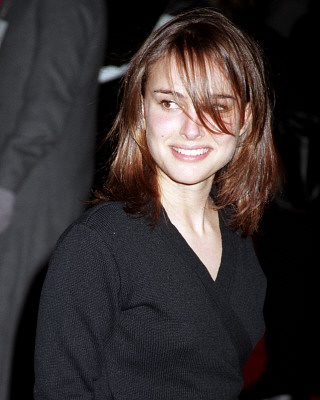 You don't need the money with a face like that. Born in Israel, she's only 36. Veteran film and stage actress. Harvard grad with blue Ashkenazi blood. Easy one. Enter our Cosmos and Pantheon.
Posted by JD Hull. Permalink | Comments (0)
October 10, 2017
What do members of Congress really do, anyway?
What have they done traditionally? True, staffs are bigger now--but much of life on The Last Plantation is the same as 50 years ago. What values, if any, are shared by those on work in Capitol Hill?
The Brookings Institution first published "The Congressman: His Work as He Sees It" by Charles L. Clapp in 1963 (507 pages, Anchor). Congressional fellow, policy wonk and former Capitol Hill aide, Clapp was one of the first Washington "old hands" to study and write about the way a legislator actually thinks and works--as opposed to "how Congress works" generally--in the American Congress.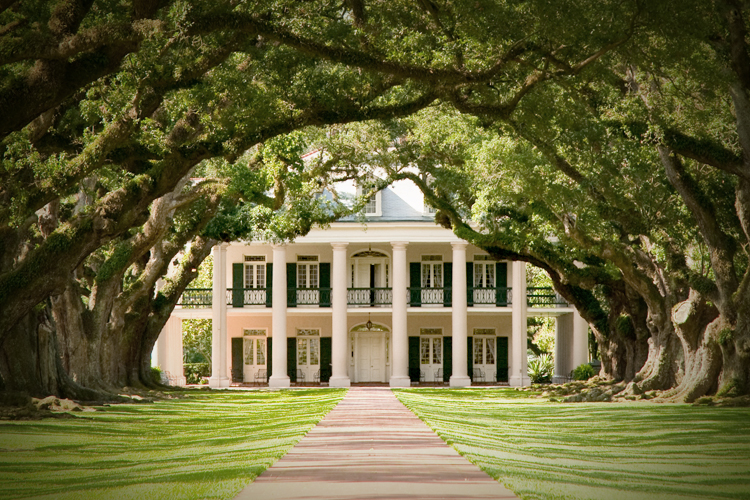 Posted by JD Hull. Permalink | Comments (1)
October 09, 2017
Ditch your American companions and learn something. Yank tourists think Ile St. Louis is about an ice cream shop at its edge near Notre Dame. It's really not. You can slurp ice cream all you want when you're back in Elkhart or Sioux City. You are in Paris right now. This is your life, and life's short. Please walk around, okay? As a village it's over 2000 years old. Escape your American Bubble tourist group. Escape, if you must, your family and friends. Go it alone. Sit, walk or talk to someone around on your own. Or meet a South African woman named Zoe who's lived across from Cluny for eight years, plays the viola and has never visited Cleveland or Chicago. Talk to her. Tell her about those places. And about your life. Learn something. Change your life.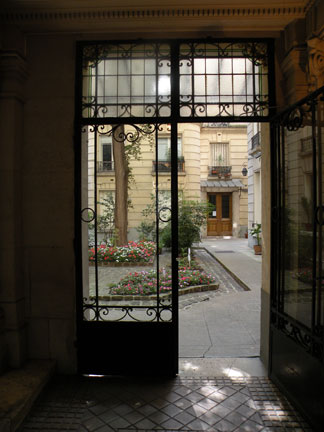 By Richard Nahem of I Prefer Paris
Posted by JD Hull. Permalink | Comments (0)
October 08, 2017
"O Rare Ben Jonson"

--Words on the gravesite slab of English dramatist and poet Ben Jonson (1572-1637) in Westminster Abbey. Jonson was buried upright, i.e., standing up.
Twenty-five years ago, before The Great Neutering, before attorney gene pools started to dilute, when service professionals were well-rounded, if not classically-educated Renaissance people, when it meant a great deal to be a lawyer, and indeed to be a man, we had practitioners like Partner Emeritus. That is the nom de plume of a retired Brahmin New York City lawyer with an impressive following on the internet and who many culturally illiterate people--i.e., most lawyers these days (sorry, but that is the perfect truth)--apparently simply do not get. He's intimidating and spine-tinglingly scary to the maggotry, a comedic genius and WASP Yoda to the urbane.
Whoever he is--I sense pretty much everything about the way he portrays himself is authentic save his real name--PE has been there and done that (his legal breadth intrigues me) in upper-tier corporate law. And, perhaps, in life. Like me, he is an accomplished and unapologetic philanderer, and occasional cad. Color him, too, a bit picaresque. He is well-read and well-traveled. Two bonus CV points. He acquired and trained two Afghan show hounds. He even played polo, for fuck's sake. And like me, he does love the law, and this profession, which he worries about. At this stage, Partner Emeritus is also an accomplished satirist. A Lenny Bruce for those with Mayflower DNA. Governor-for-Life of Upper Caucasia. A Dean Swift for modern Manhattan.
PE entertains in two distinct, interchanging, modes. You commend his taste, and judgment, when he shifts gears from Satirist to Learned Critic. (You don't know when that is? That shifting? Your problem. Start getting a real education by attending the theatre, visiting art museums and reading Tom Jones, Candide, Huckleberry Finn. Devour Miller, Kubrick, Pope, Orwell. Behold Nabokov, Heller, Huxley, Mencken. View Pieter Bruegel. Listen to Gilbert & Sullivan. Will take years--but it's worth it.) Ninety-five percent of the time--no, I do not agree with his every assessment--he's right on the money about people, places and things. His writing is art. Class art. Informed art. Funny art. He disturbs, and brilliantly.
PE's best gift? It is his instinct for detecting two related (I think) qualities he detests: hypocrisy and mediocrity.
Watch him each week expose the growing cadre of bad actors--i.e., twinkies, teacups, imposters, poseurs, plagiarists, thieves--who regularly shill on ATL's eclectic pages, Partner Emeritus has an instinct for the jugular that is dead-on, lightning fast and funny. If you think--and not merely react--you will learn something. You may feel a bit uncomfortable about how you stack up in this universe. But you should learn something about yourself. Otherwise, try not to blow a tube, or pull a hamstring, laughing.
You can read him and howl along with me most weekdays to his comments to certain articles at Above the Law. For many people, PE is the best thing about David Lat's celebrated and storied website. Excerpts from one wistful ATL comment last week:
Prior to owning a 1981 DeLorean DMC 12, I owned a gorgeous 1979 BMW M1. One Saturday, while my wife was with her family at Martha's Vineyard, I took my car into the city and decided to visit the old Copacabana. There, I met a woman named "Sophia." We drank Dom Perignon and danced Salsa and some disco (I was a maven on the dance floor and could have given John Travolta a run for his money during his "Saturday Night Fever" phase). During that evening, Sophia slipped a drug into my drink. The next thing I know, I woke up with a throbbing headache and my lower body was in pain. Apparently, I had crashed my vehicle into a divider on the Long Island Expressway and Sophia was unconscious next to me. A police cruiser drove by and stopped. I explained to the officer that I had been drugged by the latina woman next to me and that she had robbed me (I made sure to place my wallet in her purse before she regained consciousness).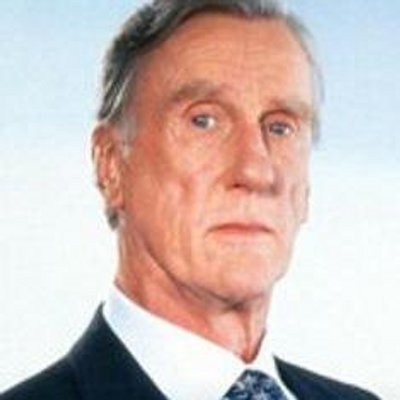 Posted by JD Hull. Permalink | Comments (0)
October 07, 2017
Posted by JD Hull. Permalink | Comments (0)
A 21-minute discussion over 30 years ago about "filthy rock lyrics" with right-leaning Zappa, "conservative" Novak, "liberal" Braden and a respected if tad-demented Washington Times reporter on CNN's Crossfire. Also featuring the U.S. Const. amend. I, the function of government and, well, Real Life. What's offensive? It changes with the scopes, kaleidoscopes and gyres of time. And pretty quickly. E.g., remind yourselves that in 1900 an Oberlin or Harvard prof with the most liberal possible views on race would be viewed as a racist pariah on September 28, 2015. Expand your minds this week, and get off your knees, Campers. Thank you the late Duke history prof and changing South expert Lawrence Goodwyn.
Posted by JD Hull. Permalink | Comments (0)
October 06, 2017
This is slavery: not to speak one's thought.

Euripides, stand-up Greek (480-406 B.C.)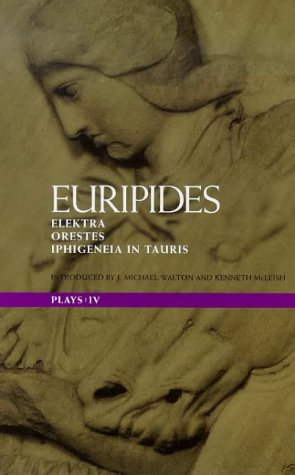 Posted by JD Hull. Permalink | Comments (0)
Mother died and left me reckless,
Daddy died and left me wild.
No, I'm not good lookin',
I'm some sweet woman's angel child.

--William Samuel McTier (1898–1959)
Posted by JD Hull. Permalink | Comments (0)

It's a mean old town to live in by yourself.
Posted by JD Hull. Permalink | Comments (0)
October 05, 2017
We no longer require humor in poets. We demand salvation. Of that commodity, Wordsworth still supplies the purest sort.

--Mark Van Doren, 1950, commenting on the subtle graduation of William Wordsworth (1770-1850) from his role as "nature poet" to one of philosopher who offered hope and reassurance to troubled Europe.
All his life, Wordsworth preferred the beauty and solitude of the outdoors to London and the most literary cities on the Continent. His poetry was seeing, feeling and emotional, its inspiration springing from northwest England's famous Lake District, where he was born, wrote and spent most of his life. In his younger years especially, the upheavals in France between 1789 and 1799, and his extensive travels through Europe, made Wordsworth sad, cynical and pessimistic about man and society. Writing 100 years after Wordsworth's death, Mark Van Doren (1894-1972), the remarkably influential Columbia English professor, himself a poet who won the Pulitzer Prize in 1940, gave Wordsworth high marks for his power in his later years "to soothe and console an age fallen victim to philosophic despair."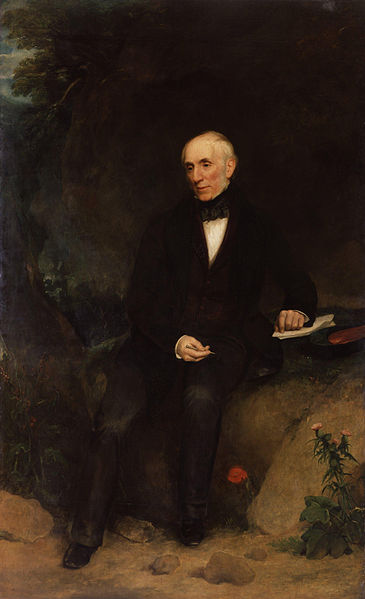 Wordsworth in the Lake District
Posted by JD Hull. Permalink | Comments (0)
October 04, 2017
Or does it just seem that way?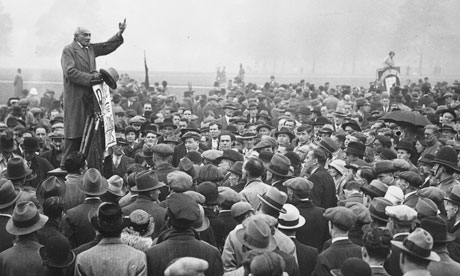 Speaker's Corner, Hyde Park, London

Posted by JD Hull. Permalink | Comments (0)
October 03, 2017
Paris was a bold man who presum'd
To judge the beauty of a Goddess.

--John Dryden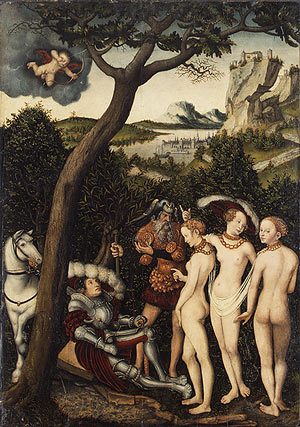 The Judgment of Paris, Lucas Cranach the Elder (1472-1553)
Posted by JD Hull. Permalink | Comments (0)
October 02, 2017
For a long time I've thought that American business schools and the training programs of global and often publicly-traded companies do a much, much better job than do law firms of training recruits to value and adhere to the structure of a plan on an item for action.
Do we lawyers know how to get things done, done right and done on time? Do we even value that? I wonder.
I am not talking here about the simple "keeping face" and survival requirements of meeting client deal or court deadlines, or even about the cliches of working hard, creative thinking, "out of the box", working smart or being persistent. I mean structure, a real standard, and "practicing structure" every day--the discipline of (1) having a plan or strategy for any one project, client or non-client, (2) meeting internal project deadlines no matter what, and (3) applying the will to work that plan and timetable.
"Structure" is not just the hard process of getting things done. It's a frame of mind and a value which must be sold to others in your shop--like the importance of making that 5 minute call to a client about a loose end at the end of the worst day you can remember, even while you could do it the next morning at 8:00. It's realizing that letting anything but emergency tasks "slide" makes you inefficient, unlikely to meet your real goals, and tired.
Posted by JD Hull. Permalink | Comments (0)
September 30, 2017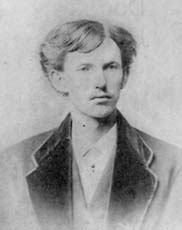 John Henry Holliday in 1872.
He despised and, whenever he could, preferred to engage bullies. He had a knee-jerk resistance to following the crowd in anything. He thought for himself. He argued with everyone (including the Earp family) about everything. He liked underdogs.
The Gift of Loyalty, Being There, Standing Up. Nine-tenths of what has been said or written about him, including Hollywood's versions, is hype. Doc Holliday wasn't a great shot, or anything like an artist with that big knife he carried around with him. He didn't kill scores of people. He wasn't drunk 24/7. Not everyone hated or feared him. Yes, he could be as mean as a snake.
But when you clear away the Old West myth, he's still a tragic but compelling and often admirable loner. Biographers do agree that John Henry Holliday (1851-1887) was fiercely loyal and could be counted on to stand up for friends--not just the Earp family--and a few others who might need a bold if flamboyant assist.
To be honest, I wish more lawyers--too many of us are cowards and wimps--had Doc's pluck, his ever-readiness to "be there" for you and his fine madness. Most of us? We don't come by strong character, action or decisiveness naturally. Face it: as a group, we are barely above-average Dorks. We've raised holding back, and even common cowardice, to an acceptable art.
Like many lawyers-to-be, Doc grew up comfortably and was well-educated. He was raised in Georgia as a popular and bright youngster in a close, supportive and fairly well-to-do family in which, among other things, he learned about card games. His clan's fortunes were badly set back, but not destroyed, by the Civil War and the subsequent occupation by Union soldiers.
He started out adulthood in 1872 as a 20-year-old graduate of a fine dental surgery school in Philadelphia. But Holliday caught Tuberculosis from either his stepmother or a patient in his first year of practice. At 22, still the beginning of his dental practice, he was diagnosed as "consumptive"--and told that he had but a few months to live.
This shock, coupled with what some researchers believe was a star-crossed love affair with a first cousin, made Holliday move West for his health. Dentistry quickly took a back seat to gambling. He became a binge-drinking rogue with only a few friends, professional gambler, resident wit, expert womanizer and prankster who was somehow menacing to most of the people he met, even at a weight of around 140 pounds. Although he was clearly an emotional and in some respects volatile man, most reports have him clear-headed, quick-witted and even strangely calm in violent situations the moment they erupted.
This was a bit of Social Critic and Philosopher in Holliday, too. I've read three bios now on Doc. (The best, to me, is Doc Holliday by Gary L. Roberts, John Wiley & Sons (2006)). Even when drunk, or when he had lost his temper (both happened a lot), Holliday was clear-eyed in a number of respects.
He wouldn't beat up on weaklings. He despised--and, whenever he could, preferred to engage--straight-up bullies and self-hating creeps. He had a knee-jerk resistance to following the crowd in anything. He thought for himself; he argued with everyone (including the Earp family) about everything. He liked underdogs. And even when cornered--or was about to be hauled off to jail (also happened a lot)--he had something caustic and often incredibly funny to say.
Tuberculosis did finally claim him in Colorado at age 37. There is no end to the lore about what he did and said, or to the speculation about what made him tick in those last 15 years. But even the most sober historical sources on Holliday do agree on one thing. Over and over again, if a friend--in a few cases a total stranger--needed him, he was there immediately.
Instinctive. No hesitation. An angry yet adept explosion. None of the pathetic step-by-step "analysis" of modern white collars that should shame us deeply every time and never does. You didn't need to ask Doc to help. Doc didn't need to think about it.
He just did it.
Posted by JD Hull. Permalink | Comments (0)
The jury's still out. But Trump isn't that bad a guy. We've had more presidents like him in the past 230 years than we've had like Obama. And I think Trump has a much better work ethic than Obama. I didn't vote for Trump. But he does seem to be the right guy to push the pendulum back. Unbridled political and cultural "liberalism" for the past few decades has arguably done America a great disservice. America can't keep telling people how to think, be, talk and act. Enough is enough.
Posted by JD Hull. Permalink | Comments (0)
September 29, 2017
The comparisons between Rome and the U.S. are exciting and instructive. --What About Clients?

When in Rome, do as many Romans as you possibly can. --Hugh Grant
Rome. I don't like working here--charitably put, work-life balance is totally out of balance in some regions of Italy--but I love being in Rome. You can walk in this city. You can frolic in it. You can play all day long in and around the The Forum and Palatine Hill, where antiquities are still being found. There's a guy with a shop at the Piazza Navona--2000 years ago the Piazza was a Roman circus (i.e., track) you can still see if you try--who sells me these unique old prints, beautifully framed, that I bought for my father in Cincinnati. I go to that shop on every trip. The Tiber River is still gorgeous and, like the Seine in Paris, steeped in history, and a bit melancholy and mysterious. Lots happened here--maybe too much--and it's as if the river can remember it all.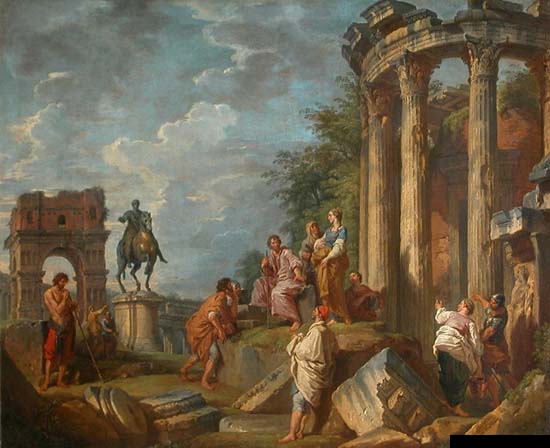 Pannini (1743): Ruins, Chiostre, Statue of Marc-Aurèle
In the West, our strongest ideas and institutions, including what became English law, were conceived or preserved by Rome. The increasingly-made comparisons between Rome and the U.S.--no, they are certainly not new--are still exciting and instructive. The Romans were competent if grandiose empire builders who borrowed their best ideas and forms from a previously dominant Greece, while America's cultural debt is chiefly to western Europe. Like Rome, America tended to overextend itself in all spheres. Like Rome, America was globally aggressive. (Other peoples resented it.) You get the idea.
But you can't see, experience and "do" Rome on one trip--same thing with New York, London or Paris--and you shouldn't try. Our advice: do several trips, and "live in it" each and every visit, taking small bites. And spend your trip with anyone but those from the same nation and culture as your own. If you go there with Americans, break out of that bubble. Politely say goodbye--and disappear into the streets on your own.
Original post: September 15, 2013
Posted by JD Hull. Permalink | Comments (0)
Don't tell me the moon is shining; show me the glint of light on broken glass.

--Anton Chekhov (1860-1904)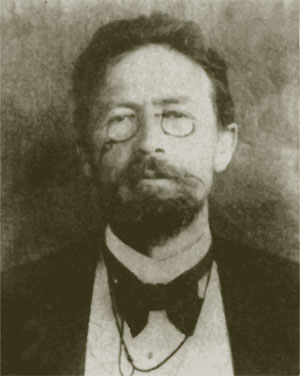 Posted by JD Hull. Permalink | Comments (0)
Some of you are familiar with One Night, One Person, the program to help homeless outdoor sleepers on the 30 or so coldest nights a year when hypothermia thresholds are exceeded in certain American and European cities. This is year 4 of One Night, One Person. Cleveland lawyer Peter Friedman and I started it in the winter of 2014-2015. It's really simple. Bear with me a moment.
In short, it's a keep-people-alive initiative for the coldest nights.
As an (a) Eagle Scout, (b) Lifelong Camper and (c) All-Weather Philanderer, I assure you that sleeping in cold or the snow is not all that fun. At times, it's not even a choice. Jack London and Hans Christian Andersen wrote enduring stories about death from hypothermia. Happens above freezing temps, too. So consider more than ever (and right now) One Night, One Person. Instructions below.
You're a Yuppie, professional or other generic dweeb between the ages of 22 and 82. You live in towns like New York City, Philly, Boston, Baltimore, Indianapolis, Cleveland, Wilmington, DC or Chicago. You may live in the suburbs or in a downtown neighborhood of these cities. But if you work during the day in a downtown area of any of them, you and yours will go forth and do this:
1. Pick out and ask a homeless woman or man what articles of warm clothing she or he needs that you already have at home or in storage--thermal gloves, wool scarfs, warm hats and beanies, big sweaters, winter coats, thermal underwear, socks, etc.
2. Ask just one person at a time.
3. Agree on a time to meet (preferably at the same place) later that day or the next day.
4. Find the winter stuff you have at home or in storage.
5. Bring said stuff to the homeless woman or man as agreed.
6. Nine out of ten times, your new friend will be there when you show up.
7. Wait for forecasts of the next super-cold night--and repeat.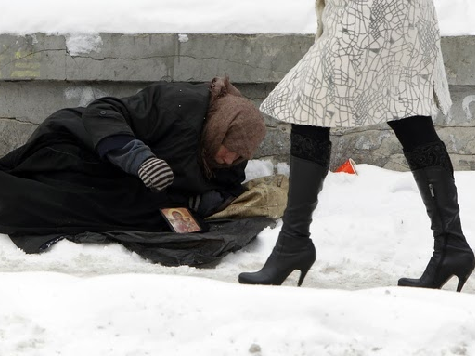 Posted by JD Hull. Permalink | Comments (0)
September 28, 2017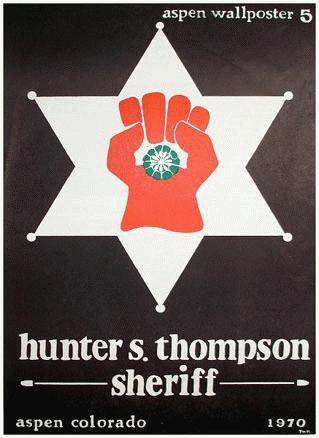 Kurtz. He got off the boat. He split from the whole goddamn program.

--Captain Willard, Apocalypse Now (1979)
Thompson had a way of keeping anyone unfriendly to the very idea of him beyond even mere curiosity. Just unaware. In that case, you were a nice person doing the best you could. You didn't "need it"--anymore than you needed to become good friends with Andy Warhol, Ralph Nader, Harry Dean Stanton, or Dr. John the Night Tripper, whoever they were.

--A Fan
Twenty years ago, when I was an associate in D.C. sweating everything, I worried a lot about something hanging in my office: a framed black, white and red "Hunter S. Thompson for Sheriff" election poster for a 1970 election in Aspen, Colorado.
The poster bore a Harvard Strike fist. Inside the fist there appeared to be what someone explained was a drawing of a plant which bad or crazy people chewed on to "get high". But I quickly realized that anyone who actually knew about Thompson and his books and articles on presidential politics, Las Vegas and the Kentucky Derby--the event in his hometown of Louisville was "decadent and depraved"--would likely like me for having it.
I was right. The poster meant nothing to most people who visited my office, and it even helped me make friends. In the 1970s and 1980s, people read and loved him or had never heard of him.
So you either "knew" HST--or you didn't.
He either delighted, or was too disturbing to explore. A talented and comical writer, he drank too much, really did like chemicals, hated Richard Nixon, upset people on the press entourage, freaked out editors, showed up drunk for "speeches", and arranged for Ed Muskie to be severely menaced on a train by one seriously funny outlaw rich kid named Peter Sheridan.
He liked weapons. He was once accused of firing a military rocket at a snowmobile. According to a friend of mine who worked for one of the TV news networks, Thompson once mysteriously and suddenly showed a handgun to Secret Service agents and reporters sitting in a booth in a famously silly Capitol Hill singles bar, mumbling "just in case there's a firefight..."
Even with that public life, Thompson had a way of keeping anyone unfriendly to the very idea of him beyond even mere curiosity. Just unaware. In that case, you were a nice person doing the best you could. You didn't "need it"--anymore than you needed to become good friends with Andy Warhol, Ralph Nader, Harry Dean Stanton, or Dr. John the Night Tripper, whoever they were.
Even after Thompson became a character in Garry Trudeau's Doonesbury, saw two movies based on his work, and died by his own hand in early 2005, most people didn't have a clue or want to. One exception in later years: "beer hippies" and GenX stoners finally discovered Thompson--"Gonzo, drugs, liberal stances, hey Hunter's my man"--and my guess is that he secretly looked down on them.
Well, anyone can be in his club at this point. But I needed it all along. He was an angry but fine writer, a humorist, an innovator--and a big hillbilly like me who grew up on the Mason-Dixon line and all along just wanted to fall in love. He still makes me laugh and cry.
Maybe there is no Heaven.

Or maybe this is all pure gibberish — a product of the demented imagination of a lazy drunken hillbilly with a heart full of hate who has found a way to live out where the real winds blow — to sleep late, have fun, get wild, drink whiskey, and drive fast on empty streets with nothing in mind except falling in love and not getting arrested.
Posted by JD Hull. Permalink | Comments (0)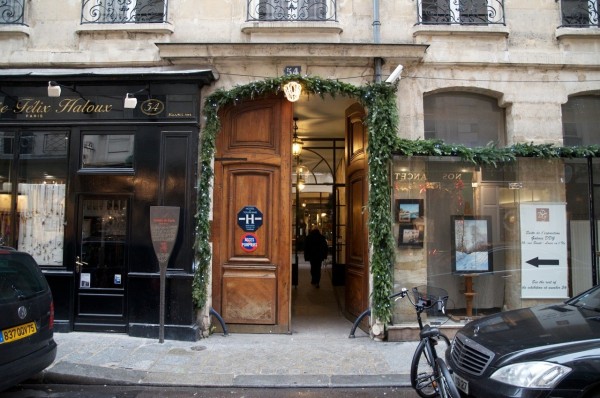 Hotel du Jeu de Paume, 54 Rue Saint-Louis en l'Île, 75004 Paris

Posted by JD Hull. Permalink | Comments (0)

At my previous firm I was on the Marketing Committee. We went through a phase where we talked about cross-selling by our partners of other partners in different specialties. The buzzword for this back then was "synergy." We conducted a written poll of partners and found out--to most people's embarrassment--that experienced lawyers who had been partners for years had no idea what their partners did other than "transactional," "tax," "commercial litigation," "IP," etc. Because more detailed knowledge of actual experience was seldom shared, no one could see client "fits" unless it hit them over the head.

For example, a litigator who worked primarily with energy clients had no idea whether or not the tax people had (and in fact they did) the expertise to advise on the implications of tax-related legislation affecting natural gas companies that the U.S. House Ways and Means or Senate Finance committees had recently approved or were considering. And the tax lawyers might not know that their utility clients could use the services of experienced oil and gas litigation people--their own partners--in certain states on specific "take or pay" issues. Opportunities were missed.

Firms with more than one practice area need to develop simple but lasting education programs--which include and legitimize "dumb-question" sessions about what people do. Selling involves asking good questions, and seeing fits. You need a better question than: "Hey, like to meet our head intellectual property lawyer?! She's first-rate, and she loves hockey!" Learn what your co-workers do. Keep up with what they are doing.

Posted by JD Hull. Permalink | Comments (0)
September 27, 2017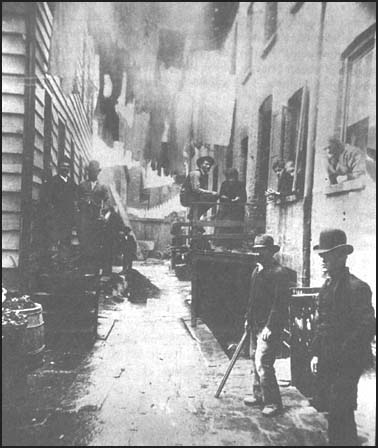 Jacob Riis photo of Bandits' Roost (1890)
Old neighborhoods, like old people, have strong personalities. And they are feisty as Hell.
The above photograph of an alley in Hell's Kitchen, then in its second century, was taken long before the midtown Manhattan neighborhood got cute and trendy again. The work, images and outcry of Jacob Riis were famous at the time. So was this photograph.

But Hell's Kitchen actually started out cute and even pastoral. Three hundred years ago there were farms. Then came suburbs, and it was not really a "bad" neighborhood until around the time of the Civil War. Movies and novels maybe over-covered that second 150 years. Hell's Kitchen kept changing but stayed famous: from Irish and German immigrant sub-city to gangland neighborhood to actors' quarter to, these days, more of a yuppie heaven.

People feared the second round of "cute"--the gentrification of recent years--would destroy it. It didn't. It's still authentic in pulse and atmosphere. A few (not many) old families could afford to stay. Real estate brokers years ago came up with the new labels of Clinton and "Midtown West"--but those did not work. They could never replace the real name, the one that no one can even trace.

Yeah, older neighborhoods, like older people, have personalities--and they are feisty as Hell.

Personally, I think of the area as smaller and more compact than most descriptions. For me, it does not start until just north of the Lincoln Tunnel at 40th and then goes up to 57th Street. Its width, of course: West of 8th all the way to the Hudson. Yet it always seems worlds away from Times Square, right next door, and Midtown East.

If you are in Manhattan some weekend, stroll around there on a Sunday morning early, when it groans, complains and even growls like its old self. You will not head east. You won't even think about leaving Hell's Kitchen for a while. Too seductive. The uneasy mixes of Irish, German, Italian, and Everyone Else that dominated it--especially in the last 150 years--left certain imprints and energies. You can still feel and hear them in the stone of the buildings and street.

Posted by JD Hull. Permalink | Comments (0)
The only artists I have ever known who are personally delightful are bad artists. Good artists exist simply in what they make, and consequently are perfectly uninteresting in what they are. A great poet, a really great poet, is the most unpoetical of all creatures. But inferior poets are absolutely fascinating. The worse their rhymes are, the more picturesque they look. The mere fact of having published a book of second-rate sonnets makes a man quite irresistible. He lives the poetry that he cannot write. The others write the poetry that they dare not realize.

--Lord Henry Wotton, in The Picture of Dorian Gray, Oscar Wilde (1890)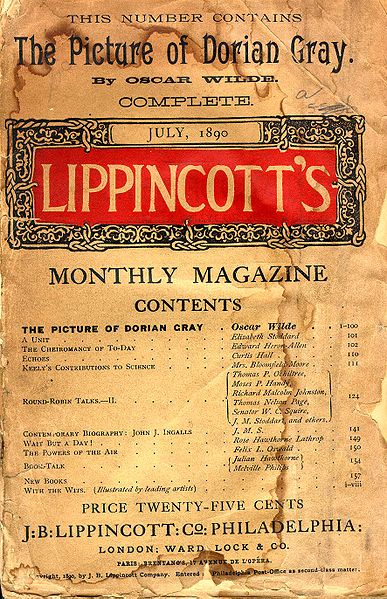 Posted by JD Hull. Permalink | Comments (0)
September 26, 2017
Apud Monasterium de Scone positus est lapis pergrandis in ecclesia Dei, juxta manum altare, concavus quidam ad modum rotundae cathedreaie confectus, in quo future reges loco quasi coronatis.

--14th century English cleric Walter Hemingford
An oblong block of red sandstone known as The Stone of Scone (or Scottish coronation stone) was already ancient and storied when Edward I "captured" it" in 1296 as a spoils of war. Edward took it to Westminster Abbey. There it was fitted into a wooden chair, known as King Edward's Chair. Most subsequent English sovereigns have been crowned on it.

The combative and opinionated Edward, who spent much of his reign taming and subjugating the Scots, and hated them, once referred to the Stone as "a turd".

Seven hundred years after Edward lifted the Stone from the Scots, on July 3, 1996, the British House of Commons finally ordered that the Stone would be returned. It was handed over to Scotland in November of that year at the England-Scotland border and taken to Edinburgh Castle. It will remain in Scotland except for future coronations at Westminster Abbey in London.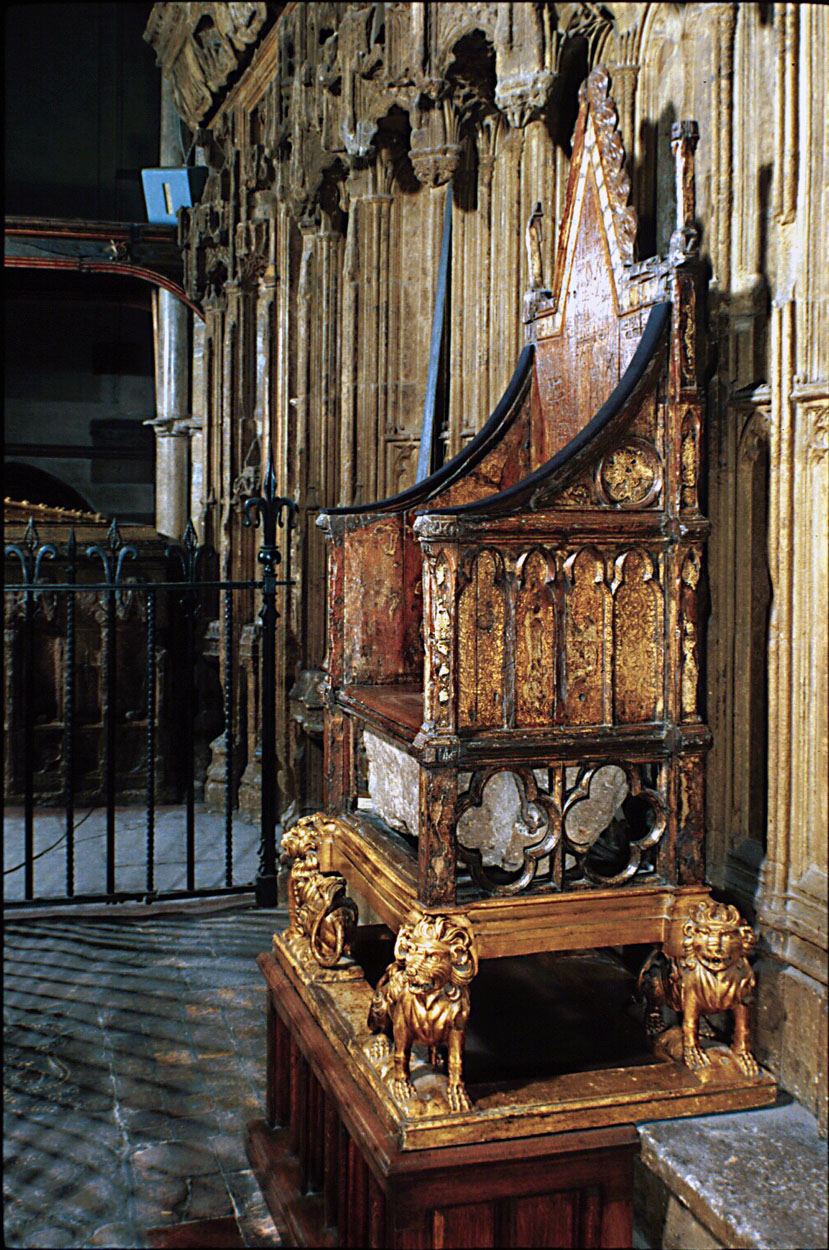 Posted by JD Hull. Permalink | Comments (0)

Long ago, I was a troubled but energetic young Midwesterner who found fun, love, hard work, humility, a little sanity, some power, friends and enemies--and kept them all--by practicing law in our nation's capitol. Rule 12 is from the grating but highly correct Rules of Client Service.

Anyone can do Rule 12.

First, be born good-looking, athletic, and way-charming into an affluent WASP family that settled here almost four centuries ago. Have family money. Date only twins or actresses who go to Smith. Second, go to school, work hard, make some more money. Third, build your own firm. Fire all but one pessimist. Get a grandiose notion of your targeted client base--and keep them coming back so you don't have to "market". Finally, start up your own "blog", even though you're not at all sure what a "blog" is--but you sure think a "blog" sounds suspiciously show-tunes and at best nerdy and passive-aggressive. Have someone teach you how to "work" the blog. Say anything. Ignite relationship-killing arguments in upstate New York towns you'll never visit; upset inept fellow suits you see every day. Paint older lawyers as Dorks, younger lawyers as Looters.

Seriously? Do Have Fun. If you're a professional, and you're not having fun, you're doing something wrong.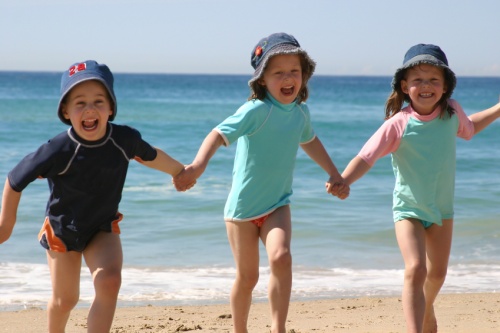 Dan Hull in 1967 with the Pennington Twins.

Posted by JD Hull. Permalink | Comments (0)
September 24, 2017
Have a good Sunday.

And whether NFL players kneel, stand or even come out of the tunnel, it's their call.

You can like it or not like it.

Posted by JD Hull. Permalink | Comments (0)
September 23, 2017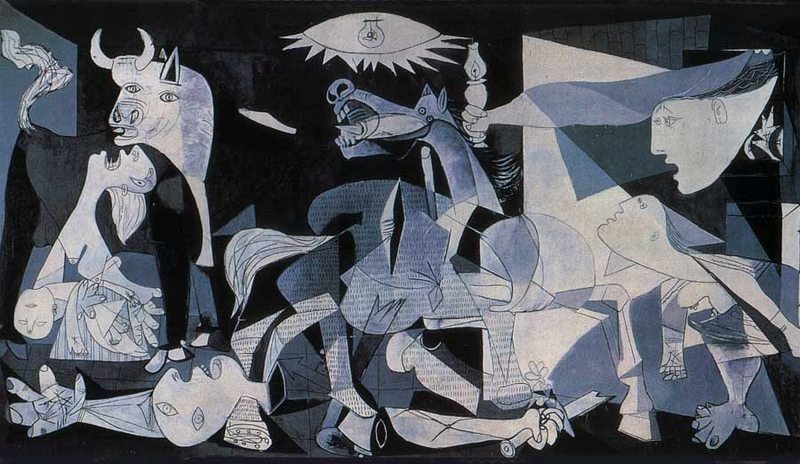 Here's a WWII story I first heard in 1992 in Paris from a struggling young Irish painter named Richard hustling his drinks and living by his wit, humor, charm and talent on a few choice blocks of the Right Bank. I never found out what happened to Richard. But ever since I've thought about this simple and apparently fairly well-known Picasso story, and more and more since 2005.

In the Fall of that year, Julie McGuire and I were together in Madrid. We made time to see Guernica, very likely Pablo Picasso's most famous painting, and some other great modern Spanish works, at the Museo Reina Sofia in central Madrid. Picasso painted Guernica in 1937 after both German and Italian bombers shelled Guernica, in Spain's Basque Country, on April 26 of that year, during the Spanish Civil War. The bombing by Germany and Italy happened at the request of Spanish Nationalist forces. The painting is an outcry, protest and lament of the self-assured, polite, smooth and famously composed Picasso.

The smallest details of the story seem to change. But historians and journalists seem to agree on the following:

In 1942, during the 1940-1944 German occupation of Paris, German officers often visited Picasso's Paris studio at a time when some of his paintings were being burned as decadent. On one visit, an aggressive Gestapo officer found a simple postcard with an image of Guernica in the studio. The officer confronted the painter, and held before Picasso's face the postcard with its breathtaking indictments of war, national pride, meaningless death, pointless suffering, waste, government hypocrisy, inflamed leadership and self-destruction.

"Did you do this?", the officer asked.

"No, sir. You did."

Posted by JD Hull. Permalink | Comments (0)

A comment yesterday (with apologies to a great writer, Jay McInerney):

"Definitely ok to cry to land great women. After my divorce in DC 20 years ago Ernie, a few others and I had this one thing down. We were all single in our early 30s. In my case, it went like this. Working alone, of course, I'd tell slightly tipsy stunning debutante women in Georgetown, Capitol Hill and Old Town bars that I was a little bummed out but making the best of it. That I was a recent widower. Then I'd actually tear up a little and say that during a recent trip to Paris--vacation or honeymoon, the latter if I was in good form--my beautiful kind Smith-educated young wife was killed when she was shopping alone on the Right Bank and was caught in a crossfire between Palestinian terrorists and French police. I'm not kidding. Worked really well. Never failed."

Posted by JD Hull. Permalink | Comments (0)
September 22, 2017
For me, it beats Big Sur and the Austrian Alps. My favorite place in the world, it is desolate in the winter and still beautiful. Not too many people live here year round: about 10, they say, and even that may be a U.S. Census error. No one around. PAB sits on the northern-most point of the Michigan Thumb, between Port Austin and Grindstone City, on Lake Huron. It was built as a resort community for St. Louis and Detroit business people in the mid-1890s.

Posted by JD Hull. Permalink | Comments (3)

My grandfather was born in 1900. He died in 1988. I still miss him. He grew up in the Ozarks in a town called Mountain Grove and, at a very young age, started taking degrees at the University of Missouri, Chicago and Yale. In my family in the 1920s, going to college would have been a very big deal, and granddad was the first in his branch to do that. He was of the sixth American generation of a family of German farmers who arrived in Philadelphia in the early 1700s and started out life Lancaster, Pennsylvania. They later moved to Middlebrook, Virginia where they would stay for 100 years. In the 1850s, they oved to southern Missouri where, 50 years later, grandad would be born and grow up. My grandfather was at heart a schoolteacher. He was principal of Shortridge High School in Indianapolis during the mid-1940s. He also managed people, authored books and eventually became a government official in the Eisenhower and Kennedy administrations. He traveled globally and extensively in his HEW position. "J. Dan" Hull wrote a standard text on high school administration that was used for decades. In the 1950s, he was elected to Cosmos Club in Washington. He taught me things no one else in my family could teach. And he gave me the Great Books. This giving started after he had finished his career in Washington, D.C., and had returned to Springfield, Missouri. Most were written centuries ago, and lived in his library long before I was born. He seemed to love Cicero's known works as much as any of his books. Now, I have all those volumes. They are, to me, like parts of him--and like very old friends of his in my care who've finally agreed to live with me indefinitely.

*from past posts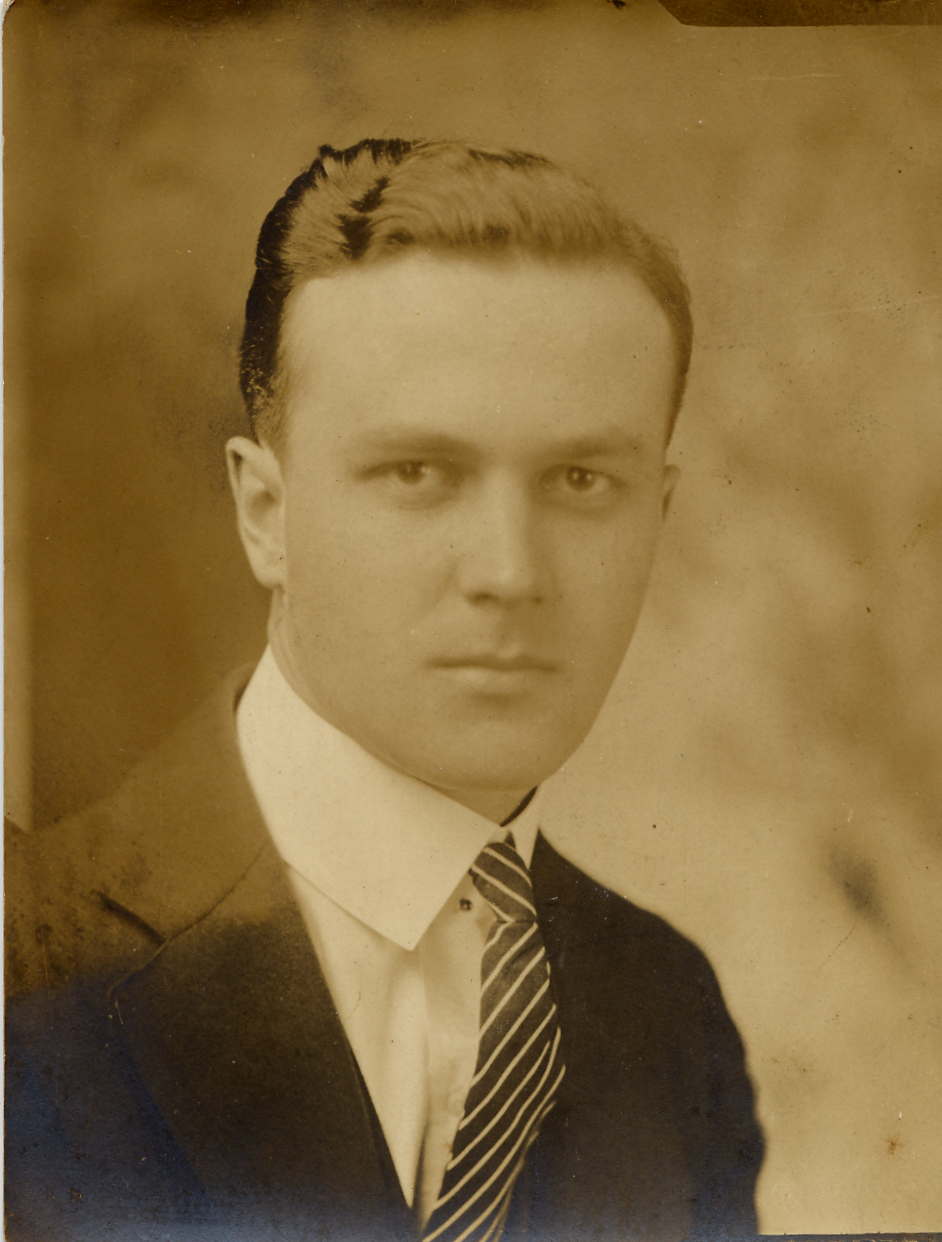 J. Dan Hull II in 1933

Posted by JD Hull. Permalink | Comments (0)
September 21, 2017
William Beard Hull (1837-1929). Born Augusta County, Virginia. In 1858, as oldest son, Bill, 21, on saddle horse served as his family's scout to move his parents Dan and "Mae" and his six brothers and sisters to Kansas. They were not super-rich but from strain of the Hull family of German Lutheran farmers who had been settled in Middlebrook, Virginia since 1750. They freed the three slaves they owned before the trip west. They took two wagons, including a special "contraption" built by Dan, and driven by one of their servants from Middlebrook. Although they were headed to Kansas, they liked what is now Mountain Grove, Missouri. They stayed there. In 1861 Bill went back to Virginia to fight for the Confederacy, and he ended the war with the Missouri 10th Infantry, or Steen's Regiment. He died at 91 in Oklahoma at a Confederate Soldiers home. He must have seen amazing things and changes in the American South. He married. He had at six kids, including my great-grandfather, John Daniel Hull I.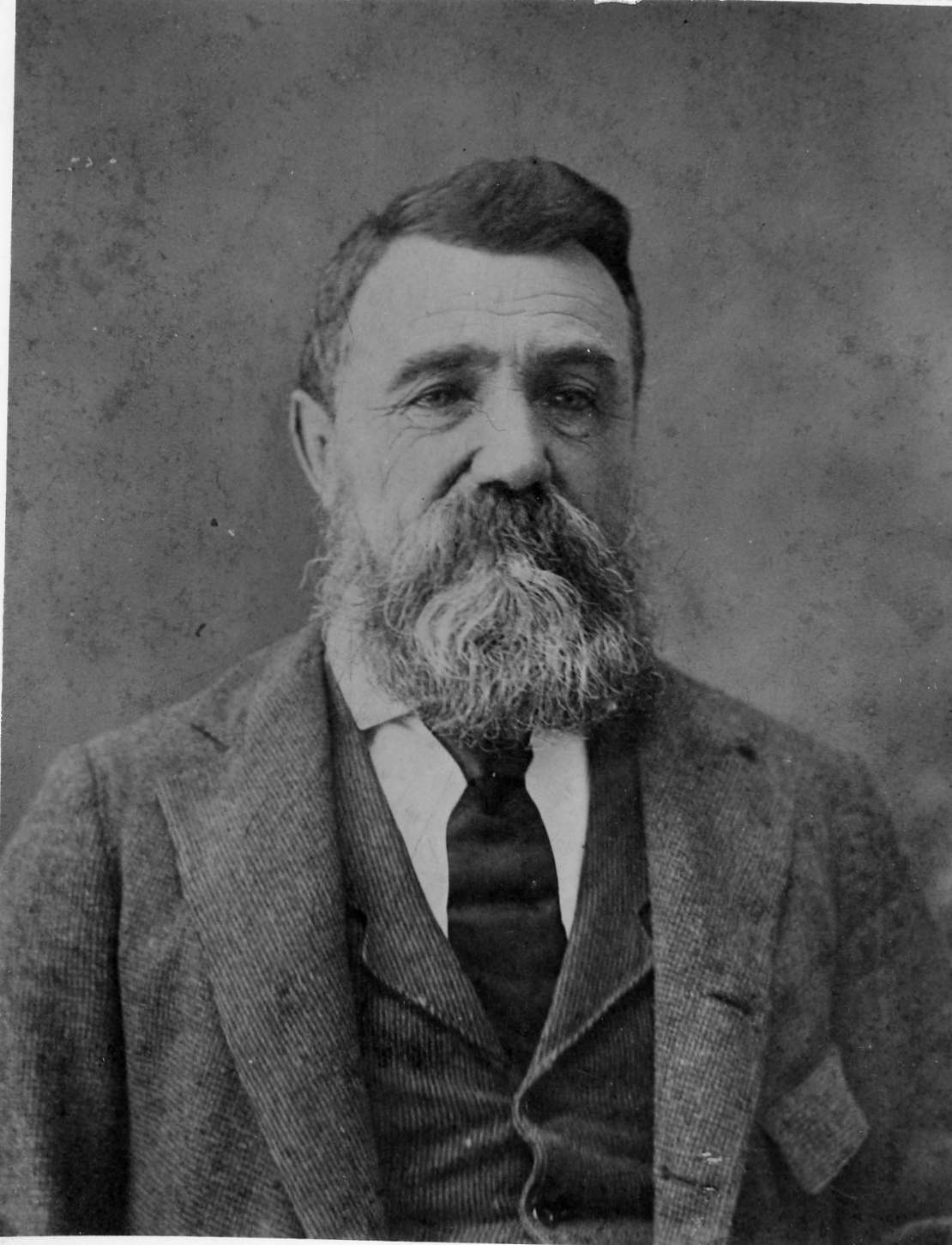 Posted by JD Hull. Permalink | Comments (0)
September 20, 2017
A few more words about our world-famous The 12 Rules of Client Service, first published here in April of 2006. Think of these rules as a 12-step program for suits and their employees: lawyers, accountants, consultants, execs, technicians and countless other occupations now laboring to provide solutions to customers in the new global services economy. The goal of the 12 Rules is to align the interests of clients/customers and service providers to the fullest extent possible.* We think they do that well. Finally, the rules (while badass, make no mistake) are not perfect. Got suggestions or criticisms? We'd love to hear them.

*The 12 Rules were not written for yah-yah "happy atmosphere" shops like, say, Starbucks or Disney World. The rules are not about being friendly, nice, obsequious or servile with the client or customer.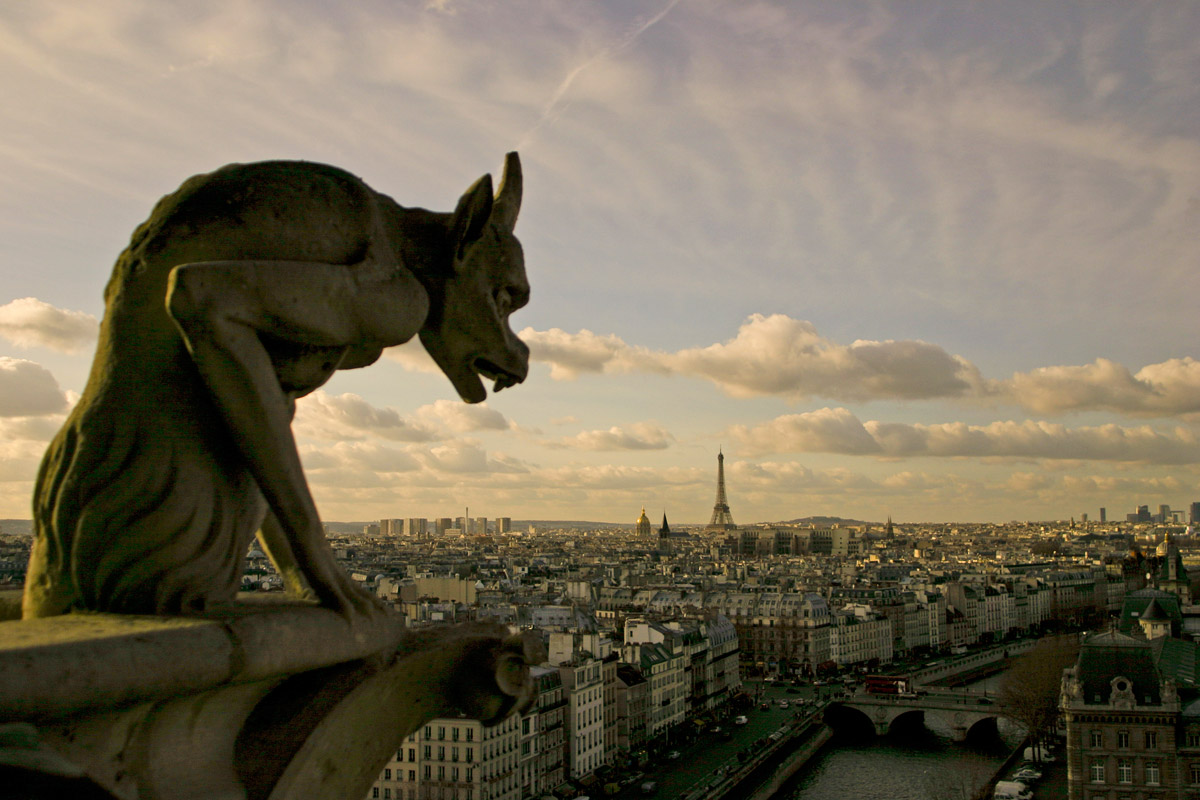 Posted by JD Hull. Permalink | Comments (0)
September 19, 2017
Get your Druid-Pagan learn on. In two days? Celebrate the Autumnal Equinox. Cultures and religions worldwide do get weird this time of year. They always have. It's called Mabon, Foghar, Alban Elfed, Harvest Home, Second Harvest, Fruit Harvest (especially SF), and Wine Harvest (Boston). What's Mabon, anyway?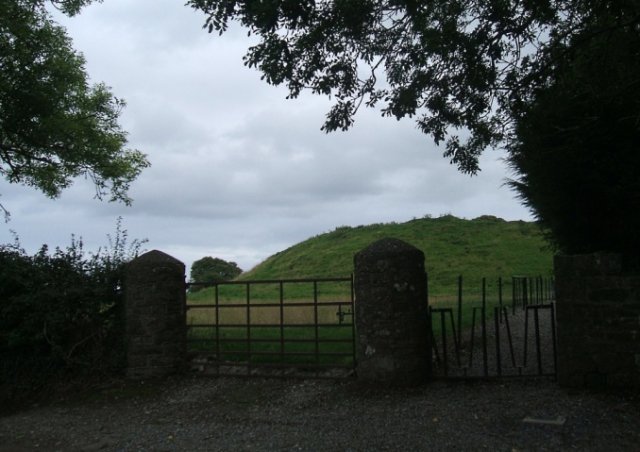 Posted by JD Hull. Permalink | Comments (0)
September 18, 2017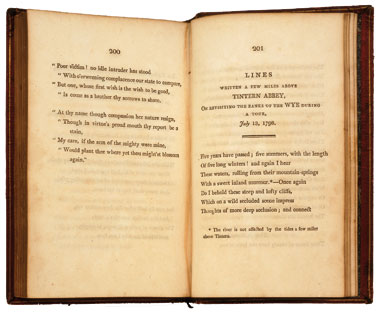 Writing--any kind of writing--is hard work. The most inspired "work moments" I've had are in this category: watching someone struggle with getting to the right word or phrase under pressure and when they are tired. The first time I saw it was watching a college daily editor--my roommate both in college and in DC for a while--struggle at 4:00 AM over a few words in the final sentences of a student reporter's story covering a public figure's on-campus speech.

He was also a student stringer for a well-known newspaper, and knew his bosses far away would see his article on the event. He had already phoned in the facts to an editor in Manhattan--and he had been careful to get those facts right.


Posted by JD Hull. Permalink | Comments (0)

It is American trial season again. September and October are always packed with trials. We now have fewer civil trials--in both American state trial courts and federal district courts--than we did fifty years ago. But we still have them. And lots of them have jurors. In America, we have so many different types of civil disputes in courts of record heard by juries that most Europeans, especially Germans, think we've gone a bit far with the right to a jury trial, and due process generally, if not completely around the proverbial bend. We waste too much time and money, some say. Maybe they're right. But under our federal and state systems, jurors are here to stay. We are dug in.

No matter how elitist or egalitarian you are on the subject of jurors here in the States, please understand something.

Jurors are not dumb. They miss little. They watch you and your team--lawyers, fact witnesses, expert witnesses, consultants, law firm employees and even partisan well-wishers you may have invited--in the courtroom, in the back of the courtroom, in hallways, in restrooms, in parking lots and in restaurants.

In short, they are watching you and yours. You get the idea.

Here's something you already know. Jurors will always surprise you in their decision-making. No matter what an expert might tell you, or how hard you've worked at selection, you're always wrong about one, two or three of them. You find out things about some of them at the verdict, with or without special interrogatories.

You'll learn tons more, however, if you have the opportunity to speak with them after the verdict comes in and they're dismissed. Ask them how they viewed the personalities in the courtroom and whether they formed opinions about anyone. Of course they did.

Creep Control

Anyway, during trial, don't go out of your way to antagonize jurors with sideshows which have nothing to do with the trial itself. Bring no "creeps" with you to trial. Keep them in the office. If they must show up--even for a moment--teach them to "un-creep" themselves, starting at 60 second intervals, and practicing until they can hold out for five minutes at a stretch. Hint: They pretend they are happy confident people who genuinely like other humans. And life. Breathe in. Breathe out. Repeat. And remember, you seek progress--not perfection. Be gentle at first.

Non-Creeps

Bring to trial no "non-creeps" capable of any snide, "mean" or creepy gesture, facial expression or body language glitch lasting more than one half-second. Instruct your non-creeps to read this post to be on the safe side. Reformed creeps--you spotted them early and sent them to rehab but they are ultimately powerless over they way they look or act--need pep talks, and brief courtroom appearances. See above.

Recovering Creeps Who Under Pressure of Trial May Relapse and Fold or Explode in Public

See above.

A Note on Nerds

In doses, however, a few generic dweebs and weenies running in and out of the courtroom with a huge box of documents, a phone message from your wife about Nantucket this summer with the Bloors, a good luck note from your mistress, your lucky bow-tie, your spats, your reserve pair of Bass Weejuns--face it, many on your staff are the kind of people you routinely made fun of in high school--is okay. Jurors expect nerds will be in the building. You're a lawyer. You live in a world where nerds are almost normal. Jurors get and tolerate that.

But jurors just don't like self-important "assisting creeps". That's really personal. Let us explain more.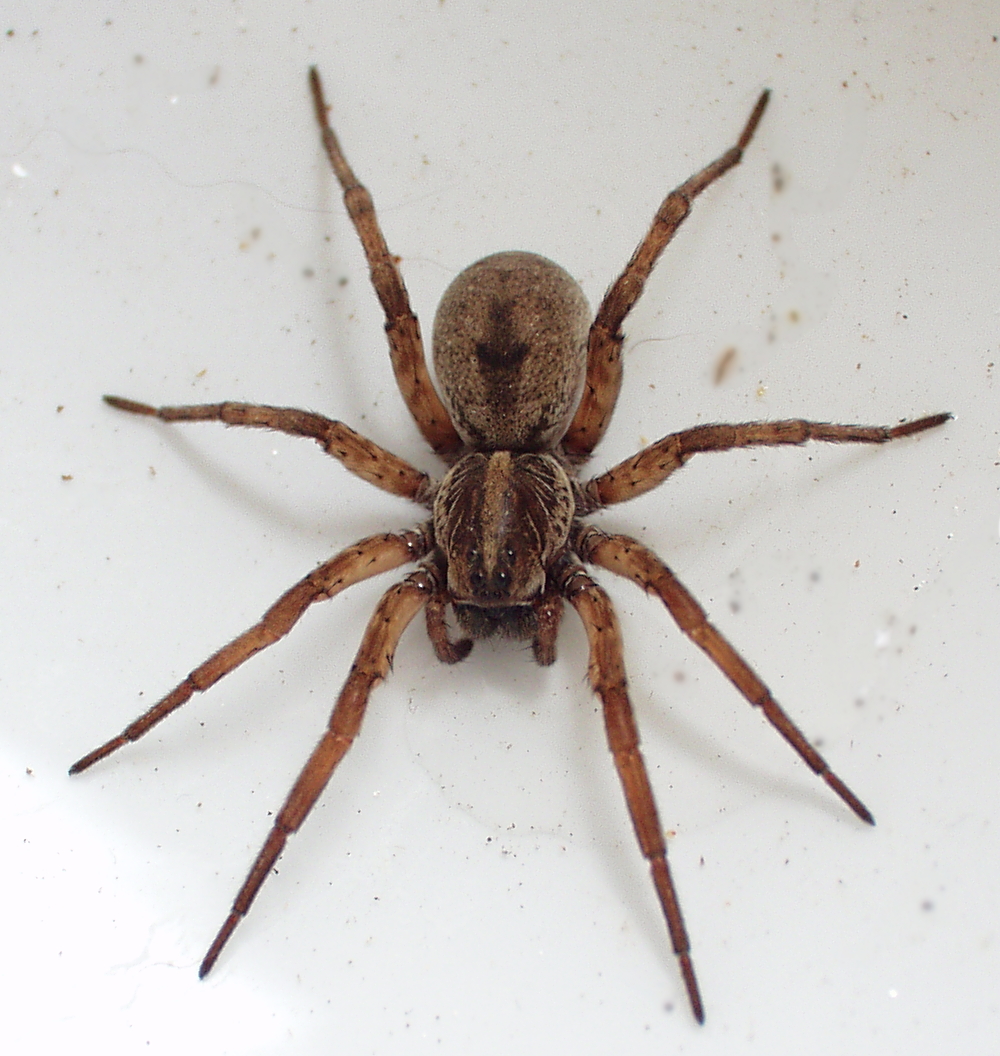 Posted by JD Hull. Permalink | Comments (0)
September 17, 2017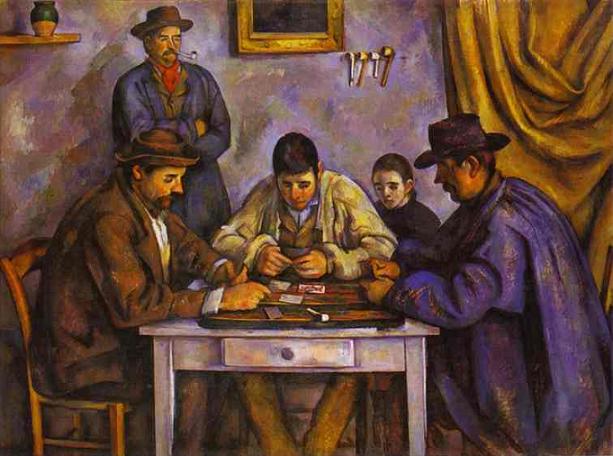 Paul Cezanne, Les joueurs de carte, 1890-1892

Posted by Holden Oliver (Kitzbühel Desk). Permalink | Comments (1)
September 16, 2017
People will not wait to be introduced and will even begin to speak with strangers as they stand in a line, sit next to each other at an event, or gather in a crowd.

--Commisceo Global, a London-based consultancy on what to expect in America
One of my best Brit friends is a City (central London) lawyer who lives part of the time in Kent. He and his wife live in a very old village which is about the same population it was 1000 years ago: about 200. To a degree, and at only certain times, I like making him uncomfortable with my American colonial manners, and in some situations work at it pretty hard. In most respects, however, I do as my European hosts do wherever I am and wherever they take me. But there are exceptions. For one thing, I refuse to park my friendliness and open curiosity about people, places and things. I can't help it. Even when I am trying to tone things down.

Like the time I upset everyone by chatting up my Kent friend's butcher early one quiet Saturday morning while the butcher was cutting up something that we would prepare later for dinner. Just the three of us. No one else was in the store. It was quite tiny but had a prosperous look. The butcher was clearly proud of his shop. I started asking the butcher about the store, how business and even his hat, which I complimented him on. Which took me only about 30 seconds. The butcher looked a bit frantic, said nothing and turned to my friend for help or an explanation. The butcher got both. My friend quickly said something like "He's an American...very friendly you know...what are we to do?"

It's true. American manners drives Brits, Germans and most northern Europeans nuts: American informality, openness, curiosity non-stop cheerfulness and friendliness. Over on their side of the pond, even a very self-assured and accomplished southern England executive, consultant, lawyer or other professional, for example, would rather choke to death than talk to strangers in a subway or ask how to get to a bank or money exchange. But wide-open is what Americans are and have always been; if you want to do business in the U.S., you need to step up. Or at least tolerate us. When we Yanks are over there, you guys can complain and be mortified all you want. And you do.

There is no end to multi-cultural etiquette primers on "doing business internationally", and most of them are of course drivel. The best advice in a nutshell? Go where you need to go, and watch your American hosts carefully as you work--but do "go native". Be prepared to amp yourself up just a notch. The website of UK-based Commisceo Global Consultancy does a nice job of laying out the overall business atmosphere here in a few sentences:
American friendliness and informality is legendary. People will not wait to be introduced and will even begin to speak with strangers as they stand in a line, sit next to each other at an event, or gather in a crowd.

Americans are direct in the way they communicate. They value logic and linear thinking [note: not sure I agree with foregoing clause] and expect people to speak clearly and in a straightforward manner. Time is money in the U.S. so people tend to get to the point quickly and are annoyed by beating around the bush.

Communicating virtually (i.e. through email, SMS, Skype, etc) is very common with very little protocol or formality in the interaction. If you are from a culture that is more subtle in communication style, try not to be insulted by the directness.
Original: 2.21.16

Posted by JD Hull. Permalink | Comments (0)