January 17, 2021
The 12 Rules, that's who. Sometimes all you need is what one favorite poet called a New Mind. These now classic if eternally annoying 12 Rules will get you there, friend:
1. Represent only clients you like.
2. The client is the main event.
3. Make sure everyone in your firm knows the client is the main event.
4. Deliver legal work that changes the way clients think about lawyers.
5. Over-communicate: bombard, copy and confirm.
6. When you work, you are marketing.
7. Know the client.
8. Think like the client--help control costs.
9. Be there for clients--24/7.
10. Be accurate, thorough and timely--but not perfect.
11. Treat each co-worker like he or she is your best client.
12. Have fun.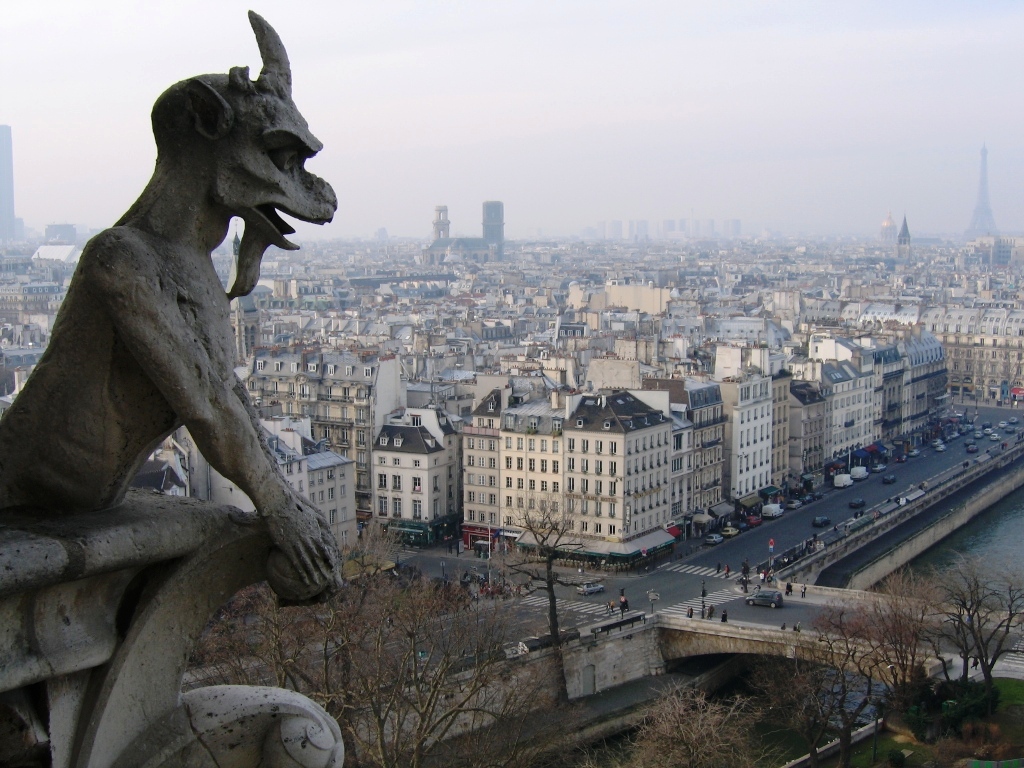 Posted by JD Hull. Permalink | Comments (0)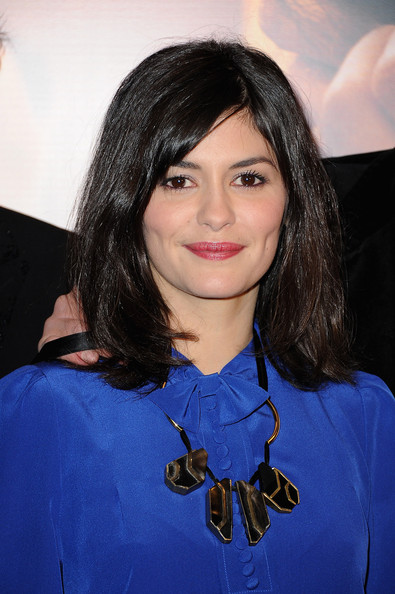 Source: Pascal Le Segretain/Getty Images Europe (2011)
Posted by JD Hull. Permalink | Comments (0)
Flying is not the fun it used to be. If you came of age after The Great Neutering, here's some great American cultural and client service history you may have missed. See the nostalgic exchanges between commenters back in January of 2016--back when it had comments--at David Lat's Above the Law in "Former Biglaw Partner Who Got Wasted On Plane And Caused Flight Diversion Charged With Airplane Assault." Seventy-eight comments. Below is a sampling:
I miss the old days of flying first class on Pan Am. The stewardesses were very friendly, smoking a cigar was not taboo and slapping a flight attendant's posterior was greeted with a "you're a feisty one aren't you?" Nowadays, you get placed on the "no fly" list for innocuous conduct.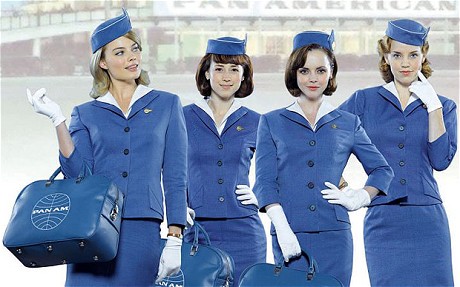 Posted by JD Hull. Permalink | Comments (0)
January 16, 2021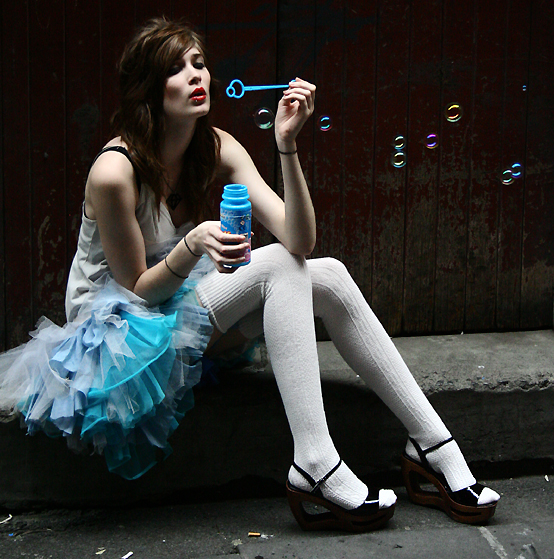 Crystal, blowing off work again--and just when you need her.
Not exciting. Just useful. In October of 1976, Congress passed a barely-noticed housekeeping addition to Title 28, the wide-ranging tome inside the U.S. Code governing federal courts, the Justice Department, jurisdiction, venue, procedure and, ultimately, virtually all types of evidence. 28 U.S.C. Section 1746 is curiously entitled "Unsworn declarations under penalty of per­jury".
It allows a federal court affiant or witness to prepare and execute a "declaration"--in lieu of a conventional affidavit--and do that without appearing before a notary. Under Section 1746, the declaration has the same force and effect of a notarized affidavit. Read the 160 word provision--but in most cases it's simple. At a minimum, the witness at the conclusion of her statement needs to do this:
"I declare (or certify, verify, or state) under penalty of perjury that the foregoing is true and correct. Executed on (date). (Signature)".
A "unsworn" declaration with the oath required by section 1746 can be used almost any time you need an affidavit, e.g., an affidavit supporting (or opposing) a summary judgment motion.
Posted by JD Hull. Permalink | Comments (0)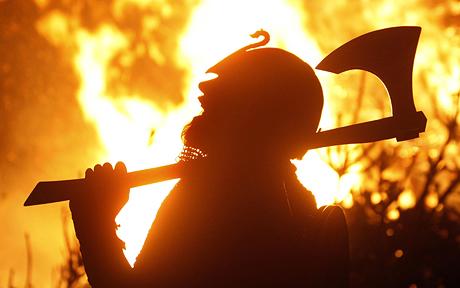 Wild Men. Wild Women. Wild Men and Wild Women are people who listen only to the little voice in their head. They get things done. They build things. Uncertainty and turbulence--in the economy, stock markets, governments, the weather, "pandemics," bad odds, you name it--only get their juices flowing. True, they often have dark and self-destructive sides—but we seem to like giving them a pass. They come with evey political and cultural stripe.
They don't care what you think.
Ever.
And here they are for 2021:
1. Christopher Columbus
2. Ted Turner
3. Dr. Johnson
4. Dr. Thompson
5. Theodore Roosevelt
6. Henry Ford
7. Michelangelo
8. Ayn Rand
9. Walt Disney
10. Japan
11. Boudica
12. Winston Churchill
13. Benjamin Disraeli
14. Arianna Huffington
15. Bucky Fuller
16. Nino Scalia
17. Bill Buckley
18. Bill Clinton
19. Steve Jobs
20. Ben Franklin
21. Nick Nolte
22. Jerry Lee Lewis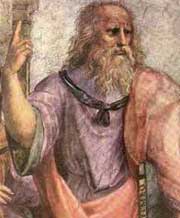 Plato (#27) was way Wild. Read the Timaeus.
23. The Welsh
24. Jann Wenner
25. Audie Murphy
26. Rasputin
27. Plato
28. Catherine the Great
29. Val Kilmer (way wilder than Jim Morrison)
30. Harry Dean Stanton
31. LBJ
32. Julius Caesar
33. Peter O'Toole
34. John Lennon
35. Joseph P. Kennedy, Sr.
36. Peter Sheridan
37. Christopher Hitchens
38. George Patton
39. Warren Beatty
40. Jack Nicholson
41. W.B. Yeats
42. Brigham Young
43. Lucien Carr
44. Joan of Arc and Charles Barkley (tie)
45. Dylan Thomas
46. "E"
47. Boswell
48. Ben Jonson
49. Mae West
50. Daniel Pinchbeck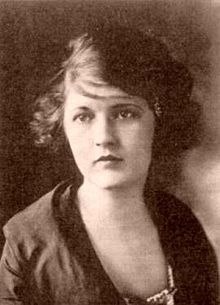 Zelda Fitzgerald (#90) was Wild. So was her childhood friend Tallulah Bankhead (#91).
51. Daniel O'Connell
52. Quentin Crisp
53. David Boies
54. Holden Oliver
55. St. John of Patmos
56. John Henry "Doc" Holliday
57. Genghis Khan
58. Alexander
59. Charles Bukowski
60. Gordon Liddy
61. Malcolm Lowry
63. Keith Moon
64. Jonathan Swift
65. Babe Ruth
66. Chrissie Hynde
67. Donald Rumsfeld
68. Warren Zevon
69. Kim Jong-un
70. Billy Martin
71. Wm Beard Hull
72. Guy de Maupassant
73. Grace Slick
74. Edna St. Vincent Millay
75. Mickey Mantle
76. François Villon
77. Friedrich Nietzsche
78. Rep. Bob Eckhardt (Texas-D) (gifted, eloquent, exotic)
79. Al Neuharth
80. Ray Davies
81. Marc Randazza
82. Skippy the Head
83. Alec Baldwin
84. John Huston
85. Australia
86. Oscar Wilde
87. Oscar Levant
88. Ava Gardner
89. Frank Sinatra
90. Zelda Fitzgerald
91. Tallulah Bankhead
92. Vladimir Putin
93. Frances Farmer
94. Richard Burton
95. Partner Emeritus
96. Margaret Thatcher
97. Racehorse Haynes
98. Ben Bradlee
99. Davey Crockett
100. William Randolph Hearst
101. Steve Bannon
102. Donald Trump
103. Mike Cernovich
104. Scott Greenfield
105. Norm Pattis
106. Elvoy Raines
107. Bobby Knight
108. Johnny Winter
109. Robert Mitchum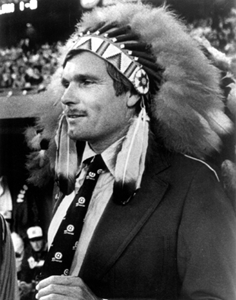 Meet Ted (#2). He never cared what you thought.

Posted by JD Hull. Permalink | Comments (0)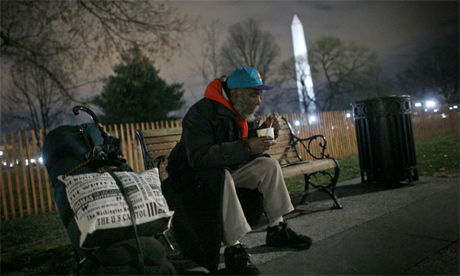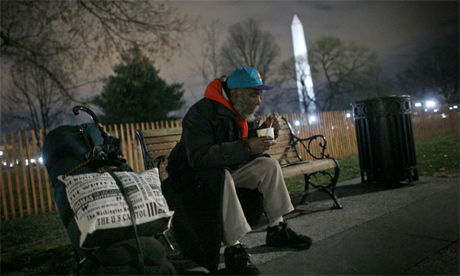 Cold. Not too cold yet—but still cold enough to literally kill you. Yes, kill you. The chances of that happening of course increase as we head toward the winter weeks.
And the weather has been as flakey as ever in the last few years. Hell, it's the only thing anyone can agree on.
Bear with me.
As a Yankee, Eagle Scout, outdoorsy dude, lifelong camper and all-weather philanderer, let me assure you that spending a night outside in colder weather has unique challenges. Even in the Fall. And generally in the period October through March.
Exposure. The Elements. And hypothermia. Call "it" what you will. Authors Jack London and Hans Christian Andersen each wrote well-known stories about it. And you can die from hypothermia well above 32 degrees F.
You say you would really like to help the urban homeless on both cold and super-cold American Northeastern and Midwestern nights? Chilly, plain cold and the bitterly cold, there are unpredictable nights that many cities are prepared to accommodate more homeless residents at shelters but for a number of reasons (both good and bad) thousands of Americas's rough sleepers take their chances outside?
Good. So see our inaugural post about our One Night, Person (March 5, 2015) campaign and our follow-up March 7, 2015 post. No, we don't have time to go over all of this again; we're working stiffs like you. Just read the posts.
Once again, and in short, here is the idea and the rules:
Posted by JD Hull. Permalink | Comments (1)
January 15, 2021
True life phone chat today with Peter the Way Effeminate Customer Service Rep at Beltway Parking.
PETER:
Thank you for your payment today, Mr Hull. I so hope you and your wonderful family have a relaxing and safe weekend. Above all, stay safe!
ME:
Kiss my ass, Peter. Really.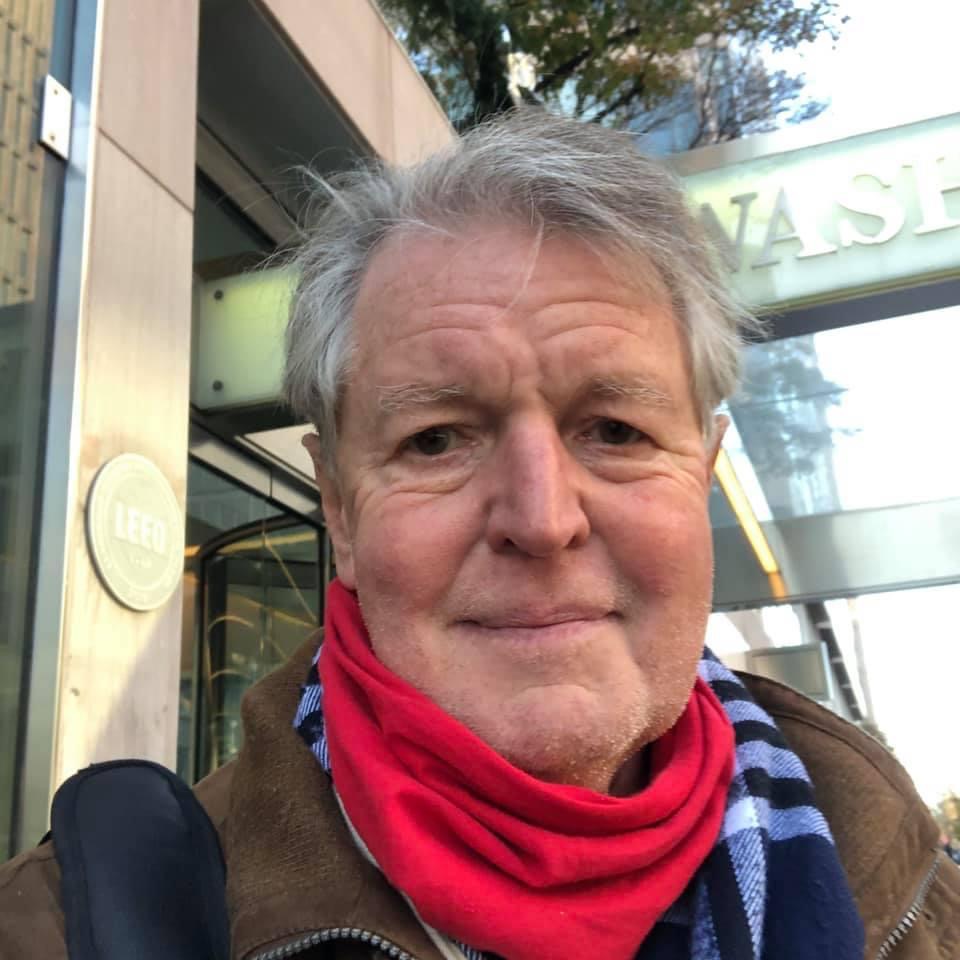 Posted by JD Hull. Permalink | Comments (0)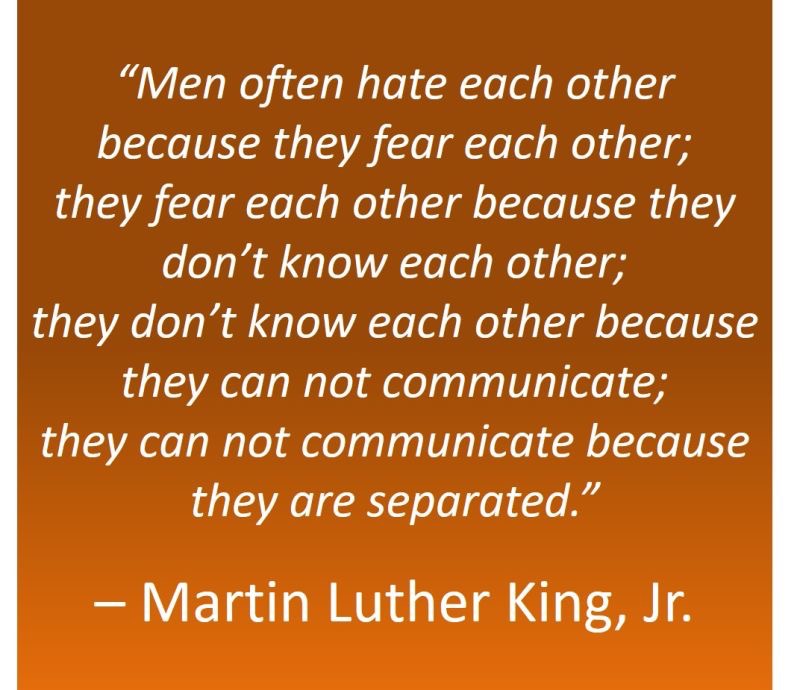 Posted by JD Hull. Permalink | Comments (0)
January 14, 2021
What strange phenomena we find in great cities. All we have to do is to stroll about with our eyes open.

--Charles Baudelaire (1821-1867)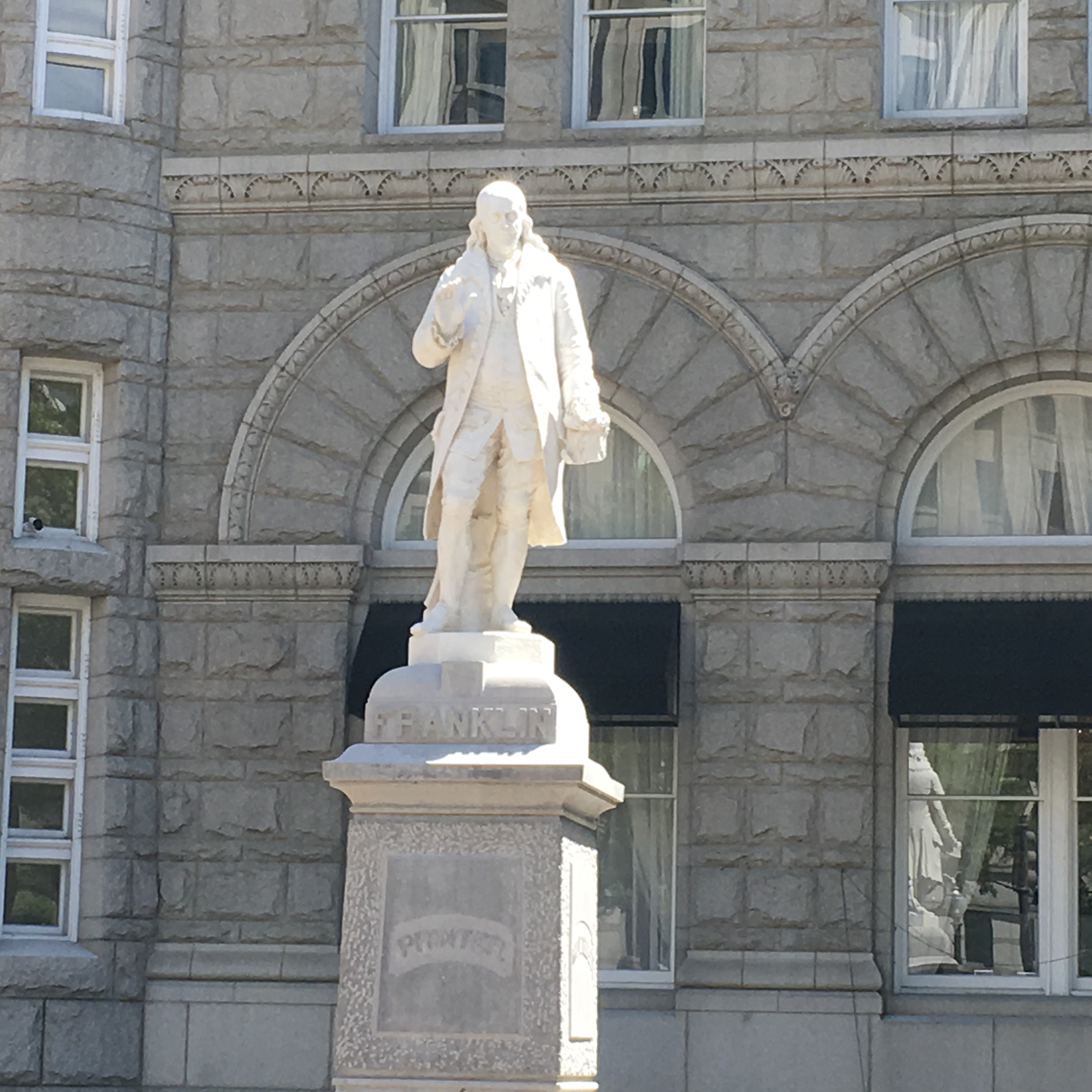 Benjamin Franklin, a Carrara marble statue in the District of Columbia by Jacques Jouvenal (1829-1905), a German American sculptor. The statue was dedicated on January 17, 1889, at 10th Street and Pennsylvania Avenue. It was moved in 1980 to its current site at the Post Office Pavillon at 1100 Pennsylvania Avenue. Photo: May 21, 2019
Posted by JD Hull. Permalink | Comments (0)
I'm honored to have gifted lawyer-writers as friends and couldn't be prouder of Renaissance man Edward Larson, who I first met in Charleston in 2005. Ed in 1997 finished this book about the 1925 Scopes trial in Dayton, Tennessee. An understatement to say it was well-received.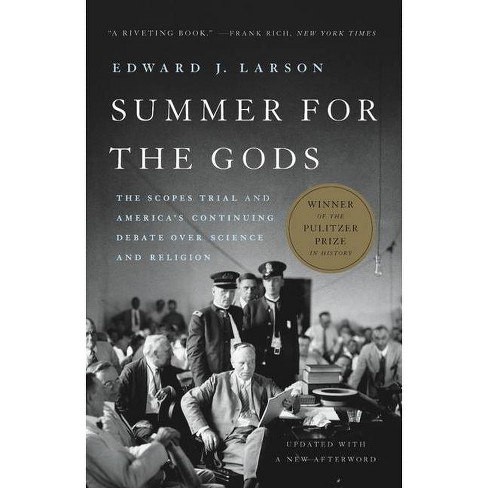 Posted by JD Hull. Permalink | Comments (0)
January 13, 2021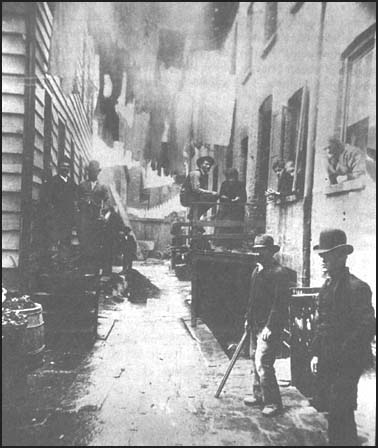 The photograph above was taken in 1890 by Jacob Riis. This is Bandits' Roost, an alley in Hell's Kitchen, then in its second century. It was taken long before the midtown Manhattan neighborhood got cute and trendy again. The work, images and outcry of Riis were famous at the time. So was this photograph.
But Hell's Kitchen actually started out cute and even pastoral. Three hundred years ago there were farms. Then came suburbs, and it was not really a "bad" neighborhood until around the time of the Civil War. Movies and novels maybe over-covered that second 150 years. Hell's Kitchen kept changing but stayed famous: from Irish and German immigrant sub-city to gangland neighborhood to actors' quarter to, these days, more of a yuppie heaven.
People feared the second round of "cute"--the gentrification of recent years--would destroy it. It didn't. It's still authentic in pulse and atmosphere. A few (not many) old families could afford to stay. Real estate brokers years ago came up with the new labels of Clinton and "Midtown West"--but those did not work. They could never replace the real name, the one that no one can even trace.
Sure, older neighborhoods, like older people, have personalities.
Personally, I think of the area as smaller and more compact than most descriptions. For me, it does not start until just north of the Lincoln Tunnel at 40th and then goes up to 57th Street. Its width, of course: West of 8th all the way to the Hudson. Yet it always seems worlds away from Times Square, right next door, and Midtown East.
If you are in Manhattan some weekend, stroll around there on a Sunday morning early, when it groans, complains and even growls like its old self. You will not head east. You won't even think about leaving Hell's Kitchen for a while. Too seductive. The uneasy mixes of Irish, German, Italian, and Everyone Else that dominated it--especially in the last 150 years--left certain imprints and energies. You can still feel and hear them in the stone of the buildings and street.
Posted by JD Hull. Permalink | Comments (0)
Rule 8 is Think Like the Client--Help Control Costs. The 2006 Explanatory Note for Rule 8--we reluctantly decided that an Advisory Committee Notes regime was a bit grandiose--begins this way:
Ask an associate lawyer or paralegal what a "profit" is. You will get two kinds of answers. Both answers are "correct" but neither of them helps anyone in your firm think like the client. The answers will be something like this. (1) "A profit is money remaining after deducting costs from receipts." This is the correct young transactional/tax lawyer answer. Or (2) "it's money left over at the end of the hunt." This is the correct fire-breathing young litigator answer.

The right answer?

A profit is a reward for being efficient. And until a lawyer, paralegal or staffer gets that, she or he will never know how a client--or a law firm partner--thinks.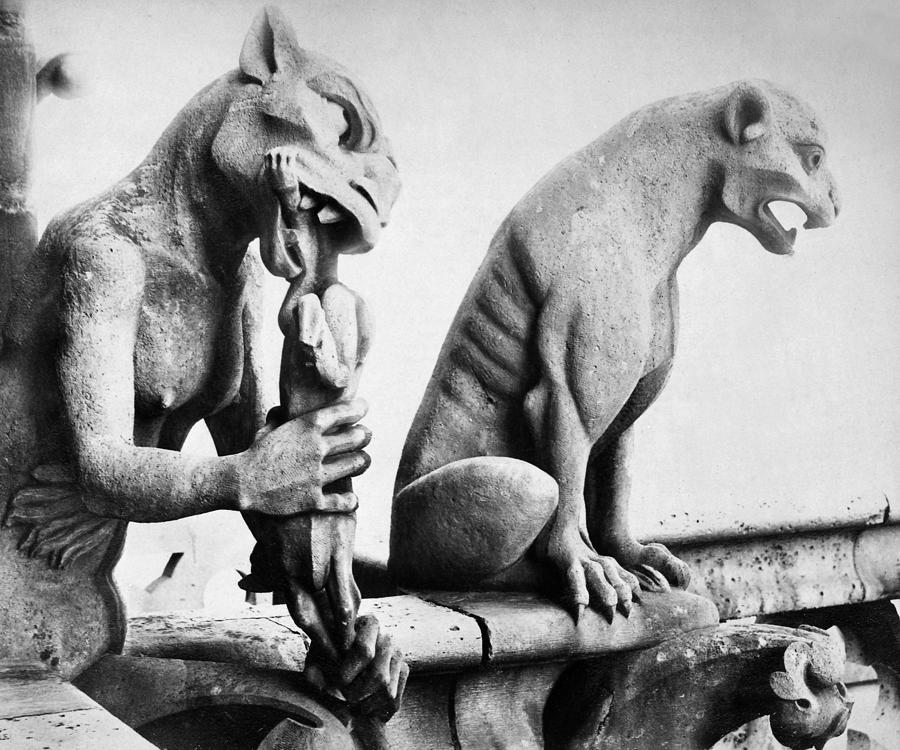 Posted by JD Hull. Permalink | Comments (0)
January 12, 2021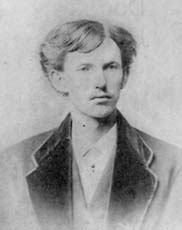 John Henry Holliday in 1872. Graduation photo.
He despised and, whenever he could, preferred to engage bullies. He had a knee-jerk resistance to following the crowd in anything. He thought for himself. He argued with everyone (including the Earp family) about everything. He liked underdogs.
The Gift of Loyalty, Being There, Standing Up. Nine-tenths of what has been said or written about him, including Hollywood's versions, is hype. Doc Holliday wasn't a great shot, or anything like an artist with that big knife he carried around with him. He didn't kill scores of people. He wasn't drunk 24/7. Not everyone hated or feared him. Yes, he could be as mean as a snake.
But when you clear away the Old West myth, he's still a tragic but compelling and often admirable loner. Biographers do agree that John Henry Holliday (1851-1887) was fiercely loyal and could be counted on to stand up for friends--not just the Earp family--and a few others who might need a bold if flamboyant assist.
To be honest, I wish more lawyers--too many of us are cowards and wimps--had Doc's pluck, his ever-readiness to "be there" for you and his fine madness. Most of us? We don't come by strong character, action or decisiveness naturally. Face it: as a group, we are barely above-average Dorks. We've raised holding back, and even common cowardice, to an acceptable art.
Like many lawyers-to-be, Doc grew up comfortably and was well-educated. He was raised in Georgia as a popular and bright youngster in a close, supportive and fairly well-to-do family in which, among other things, he learned about card games. His clan's fortunes were badly set back, but not destroyed, by the Civil War and the subsequent occupation by Union soldiers.
He started out adulthood in 1872 as a 20-year-old graduate of a fine dental surgery school in Philadelphia. But Holliday caught Tuberculosis from either his stepmother or a patient in his first year of practice. At 22, still the beginning of his dental practice, he was diagnosed as "consumptive"--and told that he had but a few months to live.
This shock, coupled with what some researchers believe was a star-crossed love affair with a first cousin, made Holliday move West for his health. Dentistry quickly took a back seat to gambling. He became a binge-drinking rogue with only a few friends, professional gambler, resident wit, expert womanizer and prankster who was somehow menacing to most of the people he met, even at a weight of around 140 pounds. Although he was clearly an emotional and in some respects volatile man, most reports have him clear-headed, quick-witted and even strangely calm in violent situations the moment they erupted.
This was a bit of Social Critic and Philosopher in Holliday, too. I've read three bios now on Doc. (The best, to me, is Doc Holliday by Gary L. Roberts, John Wiley & Sons (2006)). Even when drunk, or when he had lost his temper (both happened a lot), Holliday was clear-eyed in a number of respects.
He wouldn't beat up on weaklings. He despised--and, whenever he could, preferred to engage--straight-up bullies and self-hating creeps. He had a knee-jerk resistance to following the crowd in anything. He thought for himself; he argued with everyone (including the Earp family) about everything. He liked underdogs. And even when cornered--or was about to be hauled off to jail (also happened a lot)--he had something caustic and often incredibly funny to say.
Tuberculosis did finally claim him in Colorado at age 37. There is no end to the lore about what he did and said, or to the speculation about what made him tick in those last 15 years. But even the most sober historical sources on Holliday do agree on one thing. Over and over again, if a friend--in a few cases a total stranger--needed him, he was there immediately.
Instinctive. No hesitation. An angry yet adept explosion. None of the pathetic step-by-step "analysis" of modern white collars that should shame us deeply every time and never does. You didn't need to ask Doc to help. Doc didn't need to think about it. He just did it.
Posted by JD Hull. Permalink | Comments (1)
"Hello Madge? It's me Emily. I'm over here at my house with 2 feds. You come over now and vouch for me? I'm clean."
Cleveland woman eyed in Capitol riot gets FBI visit - Fox News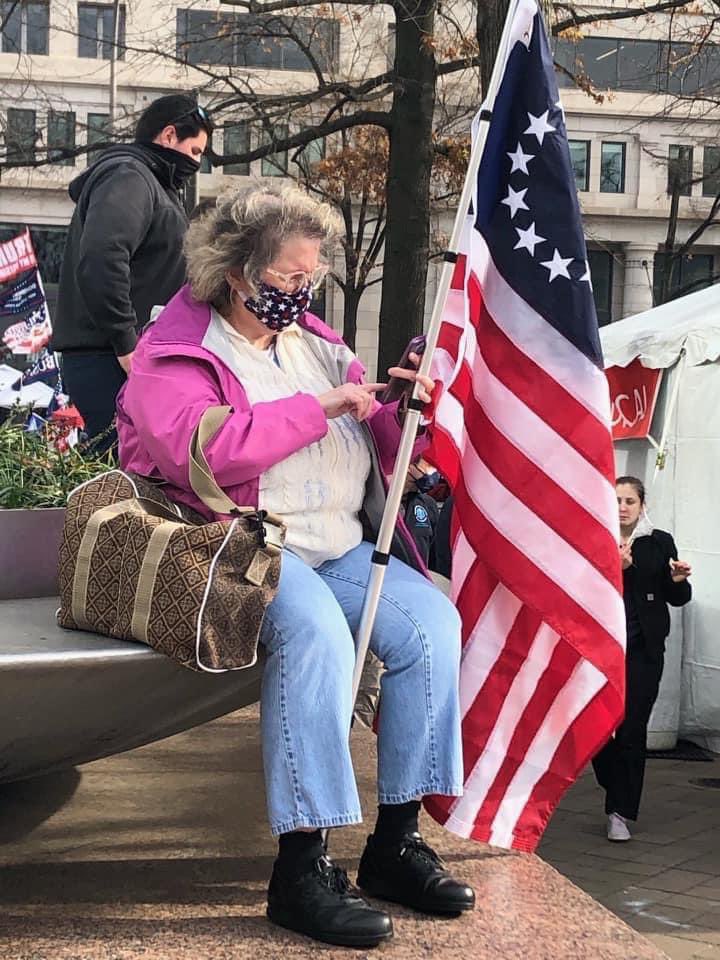 Posted by JD Hull. Permalink | Comments (0)
January 10, 2021
By sweeping systematic censorship, Twitter, Facebook, Google et al. just handed we Baddies the best weapon ever. Big Tech is about to see much of America—as my Yalie Ozark Granddad would say—"outside the cabin and pissing in."
Below: J. Daniel Hull II (1900-1988)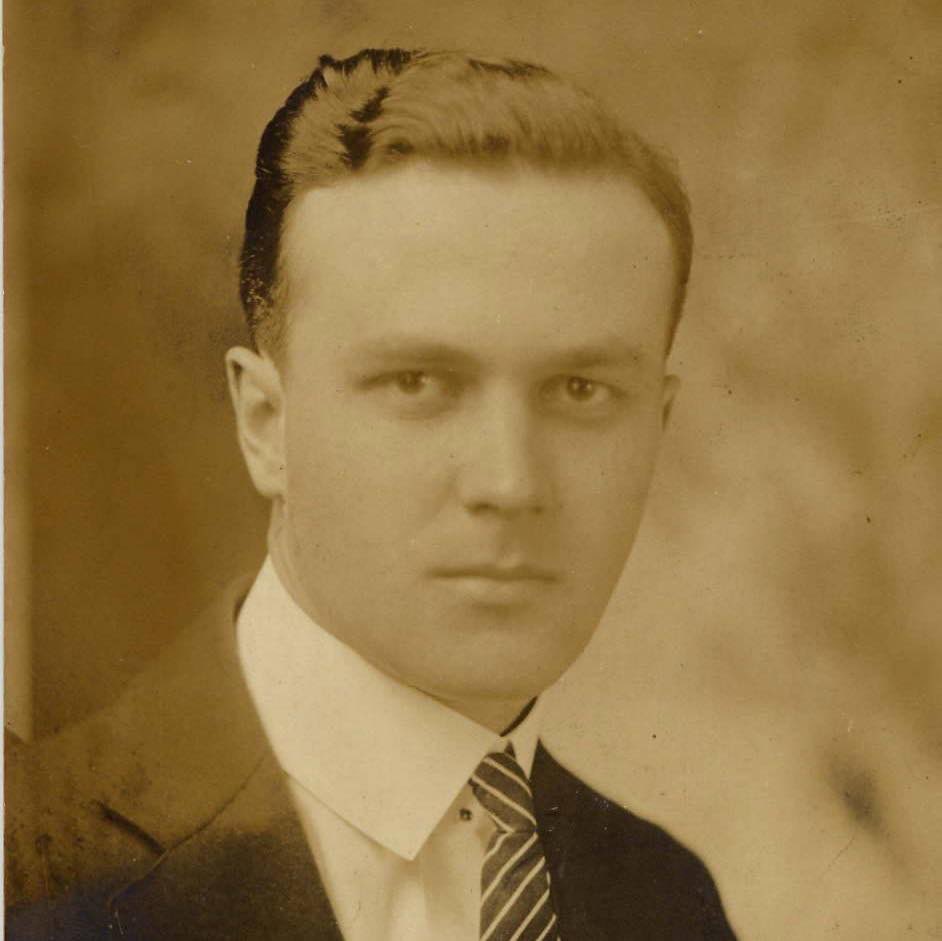 Posted by JD Hull. Permalink | Comments (0)
January 09, 2021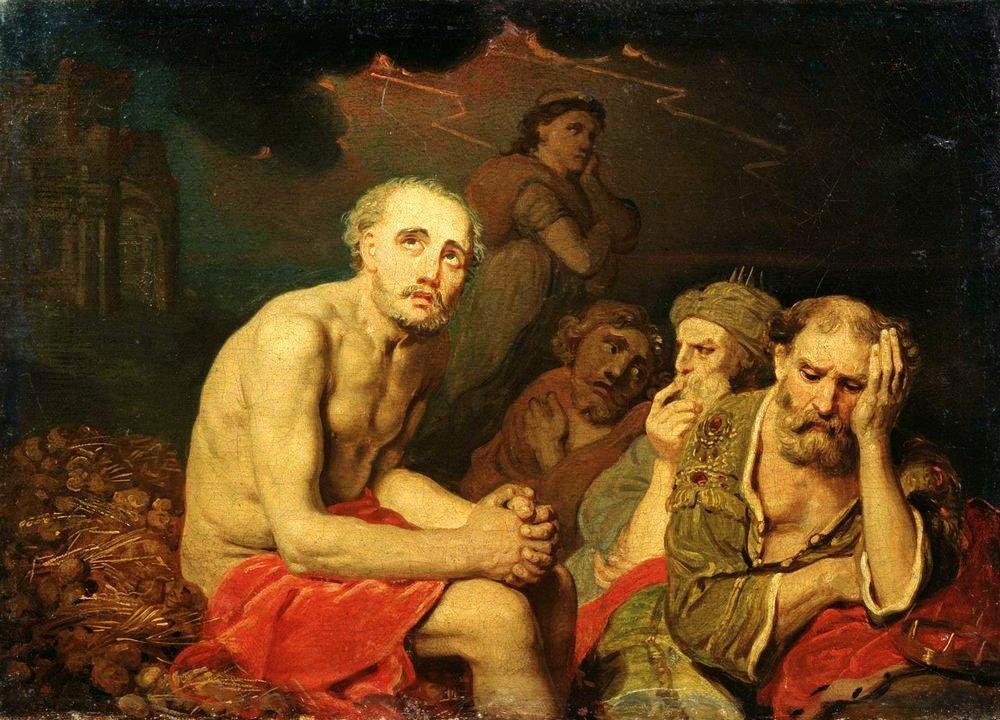 Posted by JD Hull. Permalink | Comments (0)
It's not school. It's no longer about you.
(See Rules 1-6 here and at the links Rules 7, 8 and 9.)
Practicing law is getting it right, saying it right and winning--all with a gun to your head. Being "accurate, thorough and timely" are qualities most of us had in the 6th grade, right? Back when everyone told us we were geniuses and destined for great things? Well, school's out--now it's about real rights, real duties, real money and personal freedom. That's a weight, and it should be.
Suddenly facts are everything--and the actual law less important than you ever imagined. In time you learn to research, think and put things together better and faster. You develop instincts. You learn there is really no boilerplate and no "cookie-cutter" work. You learn there are no "right answers"--but several approaches and solutions to any problem. You are being asked to pick one. But at first, and maybe for a few years, being accurate, thorough and on time is not easy to do.
"I Have Clients?!" One day, you start to visualize your clients as real companies and real people with real problems. These are your clients--not your parents or professors--and they are all different. You "feel their pain", and it's now yours, too.
Mistakes. If you work with the right mentors and senior people, they will allow you to make mistakes. You need freedom to make mistakes. You'll be reminded, however, not to let those mistakes out of the office. It's a balancing act, a hard one.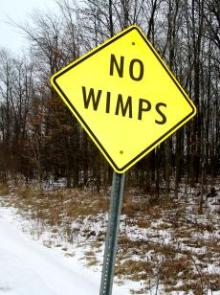 Really bad days? Your problem, Amber. You are expected to be a professional and put clients first on your worst damn day. A parent is sick, you are coming down with something yourself, your boyfriend is cheating on you, both of your boyfriends are cheating on you (and maybe with each other), your teenage kids "hate" you, and this morning you had to abandon that 12-year-old Honda you had in law school on the 14th Street Bridge.
And minutes before your big afternoon meeting or court appearance, a GC or co-worker calls you with the worst possible development, something unexpected and beyond your control, in a project for your favorite client.
These things will happen. And happen together.
You think you're pretty tough. But you sag visibly--like an animal taking a bullet. And in five minutes, you have to be at your very best. Again, it's not about school. It's no longer about you. You're beaten--but you have to get up and fight for someone other than yourself.
You up for this? Because, in our experience, very few of your peers are.
Bucking Up, Using Fear. And while you can't work in a state of constant worry, fear and paralysis, talking yourself into heroics, getting a little paranoid and even embracing a little fear won't hurt you, and may even help. You are being paid both (1) to be accurate, thorough, timely and (2) to just plain "not screw up".
"Thorough" means "anticipating", too. What makes you really good in a few years is being able to "see the future" and spot a ripple effect in a flash. To take a small example, if your client is in an active dispute with the government or on the brink of a full-blown litigation with a competitor, the client's and many of your own letters and e-mails aren't just letters and e-mails.
Whoa, they are potential exhibits, too. They can be used for you or against you. So they need to be written advisedly and clearly so that they advance your position and so that a judge, jury or someone 5 years from now can look at it cold and figure out what's going on. No "talking to yourself" here; think "future unintended consequences" when you think and write.
"But Not Perfect." Not talking about mistakes here. I refer to the paralysis of high standards. I know something about the second part of Rule 10--because I tended to violate it when I was younger. And I still want to.
Perfectionism is the Great Destroyer of Great Young Associates. Don't go there. Don't be so stiff and scared you can't even turn anything in because you want it "perfect" and you keep asking other lawyers and courts for extensions. It's not school, and it's no longer about you. Think instead about Rule 8: Think Like The Client--and Help Control Costs. Balance efficiency with "being perfect", and err on the side of holding down costs. If a client or senior lawyer in your firm wants your work to be "perfect", and for you to charge for it, believe me, they will let you know.
Finally, and I almost forgot: always use the Blue Book/Maroon Book for your citations. No one gets a pass on that one.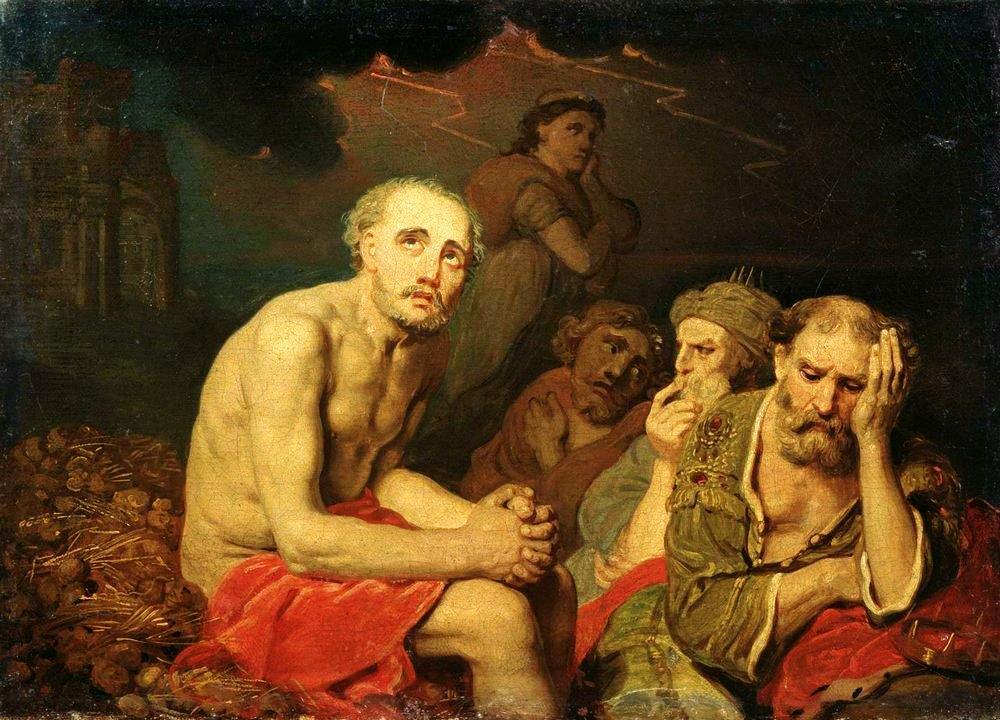 You conventionally religious? We are not. But some days lawyering you will just have to "get your Job thing on". You suffer. But you still perform. Job and His Friends, Vladimir Borovikovsky, 1810s.
Posted by JD Hull. Permalink | Comments (0)
January 08, 2021
Over the past 15 years, this blog has hopefully showcased a number of pet issues and themes. And apart from customer service, litigation strategies, lawyering abroad and cultural literacy, one has been the importance of thinking independently about law, government, politicians and political ideologies.
Or thinking independently about Anything.
There are these days lots of good, and arguably "bad" notions and ideas--nationally and internationally--all along the political and cultural spectrums, and there is no reason to pick one party, camp or pol to follow on all ideas.
After all, people, not ideologies, solve public problems.
You don't need a label. You need not be a Democrat, Republican, Libertarian, Anarchist or Nihilst. You can "mix and match" both pols and ideas. Me? I've changed, if subtly, and in ways that trouble a friend here and there. But my thinking is pretty much the same as it was when I was in my 20s. As a "liberal", I never really trusted Big Labor. I've never liked the "politically correct" speech regimen many traditional liberals unfortunately embraced. To the contrary, I've always admired free speech--and I revel in it. But the main change is that in 2017 I registered Republican for the first time. Not much else is different.
Most of us do have a Political-Civil Rights-Human Rights-Social Justice resume, CV or profile (hereinafter "Political CV"). I use "political" broadly here to describe anything related to participation in public affairs where some social purpose was fully served beyond my own self-aggrandizement, ego or pleasure. More than one purpose is okay; few of us do anything out a pure heart to "will one thing." So below I've fashioned my Political CV. Forget about Dem or GOP or Libertarian scripts. I've listed things that I did in large part "for the public good." For example, things I'm not including are Senior Class President (mix of duties and agendas), Eagle Scout (the same), working in a union-shop factory (Keebler's, in my case), membership in student or church groups with some but not primary political or social welfare slant, merely being asked to run for Congress (and saying no), merely voting, serving on an elected but non-partisan Zoning Board for a community of 40,000 or going to see Jerry Rubin, Timothy Leary or Milo speak at the Cow Palace. Or throwing a huge pickle at an on-stage Iggy Stooge (and hitting him).
But passing out leaflets for a political candidate, demonstrating against POTUS candidate and Alabama Governor George Wallace or working regularly with the urban homeless? Oh yeah. Those are "political". They reflected my idea of furthering "the public good" at the time I did I them. You get the idea. There's got to be a cause, some heat, some passion in an activity that helps others. Doesn't matter if it's a national issue or not. Doesn't matter if there's rhetoric involved.
Anyway, I've been an activist in everything I've ever done--and particularly with respect to groups I've joined or with which I've identified. So, and since I was 16, here is my political resume in chronological order. All of this is part of me now. All of it I'm proud of and still believe in. I'll update it as I remember things things.
1. Campaigned twice for Jerry Springer (Ohio-D), for runs for Congress and City Council in Cincinnati.
2. Campaigned more briefly but earnestly for Howard Metzenbaum, U.S. Senator (Ohio-D)
3. Worked with Armstrong United Methodist Church in Indian Hill, Ohio on several long-term projects for inner-city kids in Cincinnati, Ohio. Some with my mother (Head Start). Some in connection with working toward God & Country Award for BSA. (I was Boy Scout.)
4. Worked twice at as counselor at a camp for inner-city handicapped kids at summer camp in Cincinnati.
5. My party's candidate for 1970 Governor of Ohio Boys State. I was "liberal" party candidate and lost to a black kid from Sandusky. Ohio named Tony Harris. The race made news on television and in newspapers all over Ohio.
6. Student Reporter, Duke University Daily Chronicle. Civil Rights Beat, Durham. (1972-73)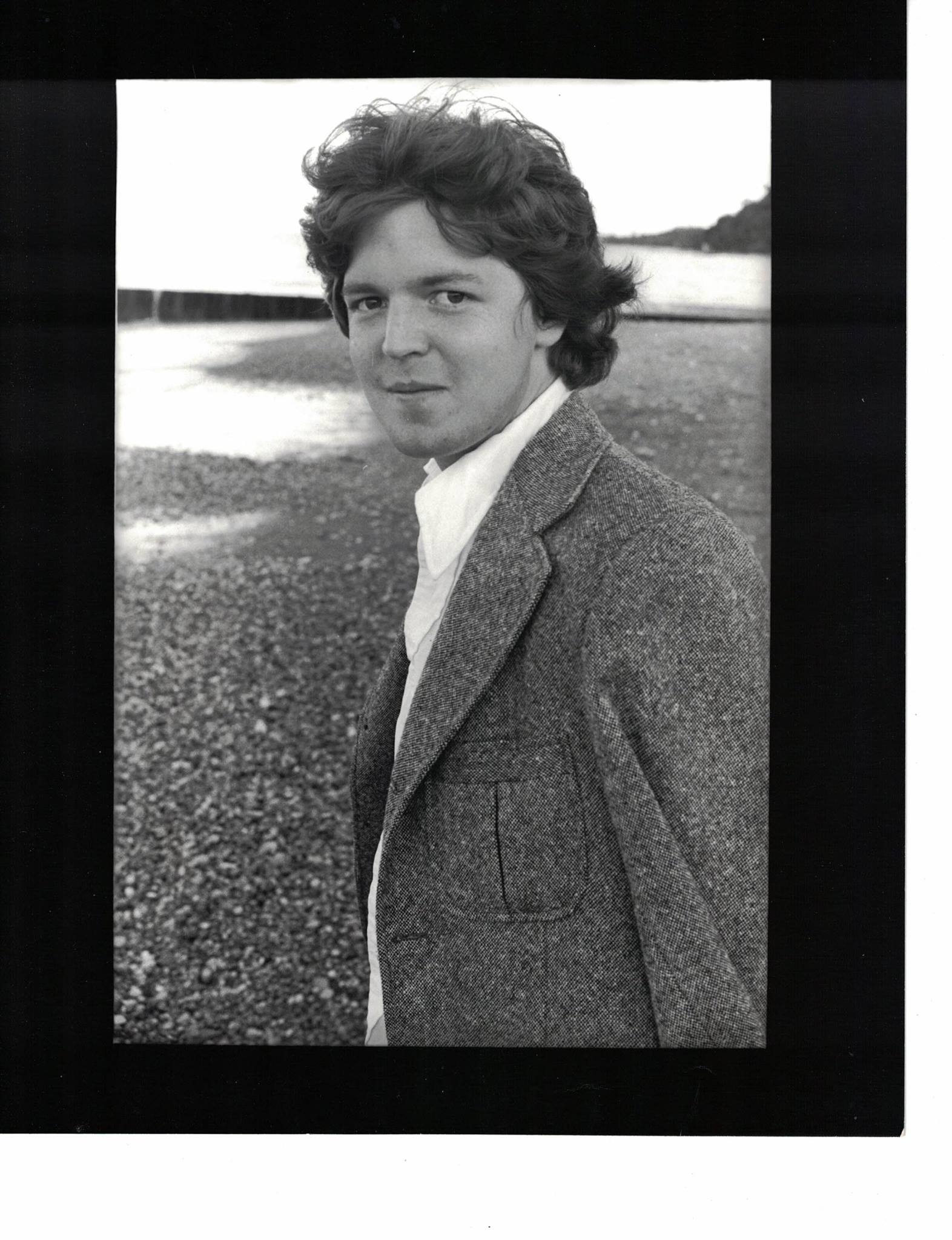 7. Demonstrator, anti-Vietnam war movement. Several marches, demonstrations, including Moratorium in D.C. Demonstrated against POTUS candidate George C. Wallace.
8. Wrote "Soul City: A Dream--Will it come true?" feature for Duke daily Chronicle. March 1974. Interviewed among others Floyd McKissick, one of founders of Soul City, the first model black city in America. Paper won acclaim and 2 awards for this reporting.
9. Aide, Sen. Gaylord Nelson (Wis.-D) (1974-1975, parts of 1976) Spearheaded demonstration project passed in Congress in preventative health care for Menominee Indian tribes in Wisconsin.
10. Worked for Lawyers Committee Under CIvil Rights suing VA furniture makers under Title VII. Class action suit. Covington & Burling.
11. Worked off and on but actively for 2 years helping probe possible violations of Voting Rights Act by large Ohio city. Department of Justice/Legal Aid Society.
12. Awarded 1-year poverty law fellowship in Toledo, Ohio. Turned down to move back to DC.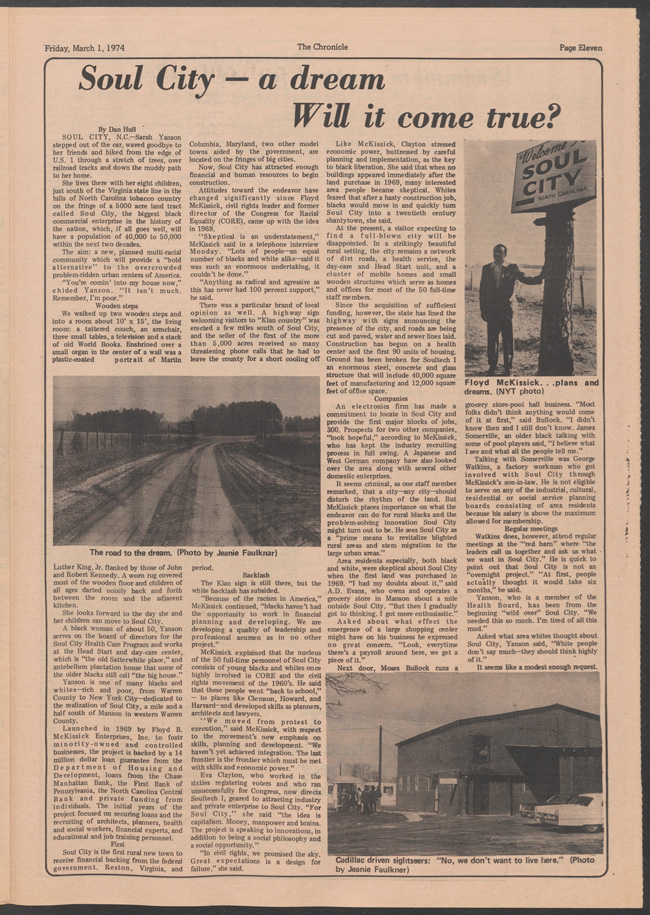 14. Two of three law review articles on racial discrimination under Constitution. Zoning and Voting.
15. Two feature articles appearing in major paper Sunday magazine. First on zoning in a small Ohio River town, New Richmond, Ohio. Second about a 1st Amendment and zoning crusader named John Coyne in rural Clermont County, Ohio.
16. Aide, Representative Bill Gradison (R-Ohio) 1978-1981. Health. Energy. Natural Resources,
17. Treasurer 2003 State Assembly Campaign for CA Democrat, Karen Heumann.
18. Chief San Diego Fundraiser and (briefly) CA Convention Delegate. Wesley Clark for President (2003-2004)
19. Board of Directors, North San Diego County Democrats (2002-2012)
20. Hillary Clinton for President, 2008, 2016.
21. Co-Founded (with Peter B. Friedman) One Night/One Person Winter Homeless Program in Northern America & Europe 2015.
Original: April 3, 2019
Posted by JD Hull. Permalink | Comments (0)

Want to get technical?
Donald John Trump is what happens when my friend Hillary Rodham Clinton ignores and even repudiates American families of all manner who've been here for generations and in recent decades patiently gave the benefit of the doubt to Progressivism.
Reap it.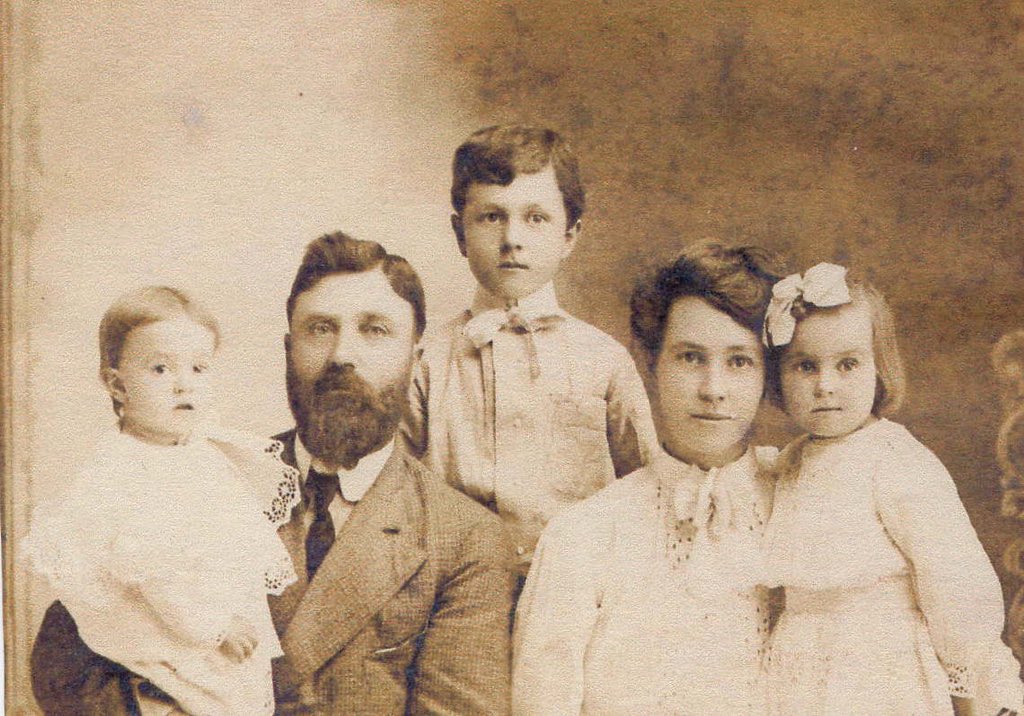 Posted by JD Hull. Permalink | Comments (0)
January 07, 2021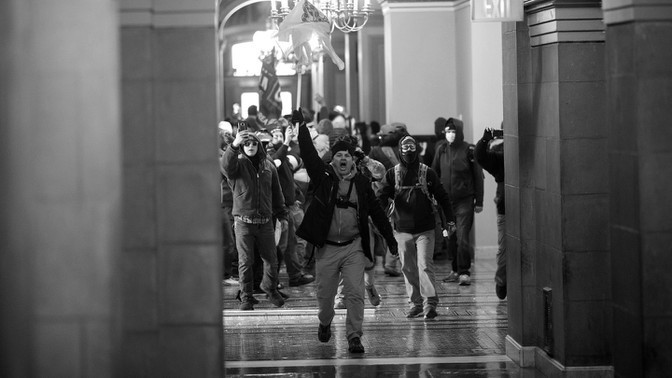 I didn't sign up for this. I didn't change my party registration from D to R in early 2017 for this. I worked in this building twice in my 20s—for both Senate and House, both Ds and Rs—and it means a lot to me. I lived under its shadow for 15 years. I 'grew up' near it. Got married 2 blocks from it. Worked, played, drank, sobered up, loved near it. I even know how the tunnels work on both sides. You don't charge it. You don't let people in without the usual checks. Very few of the miles of Trump people yesterday I spent 6 hours with had anything to do with it. But we don't let this happen here. Ever.
Posted by JD Hull. Permalink | Comments (0)
January 06, 2021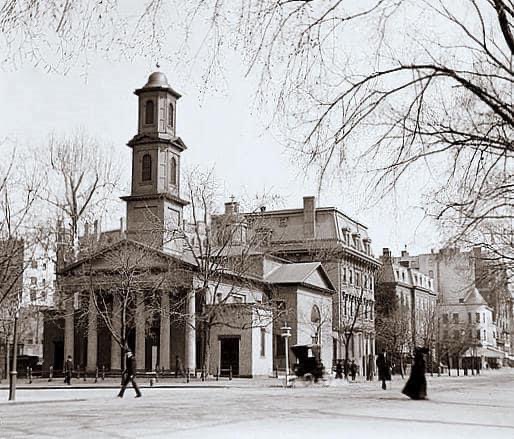 Posted by JD Hull. Permalink | Comments (0)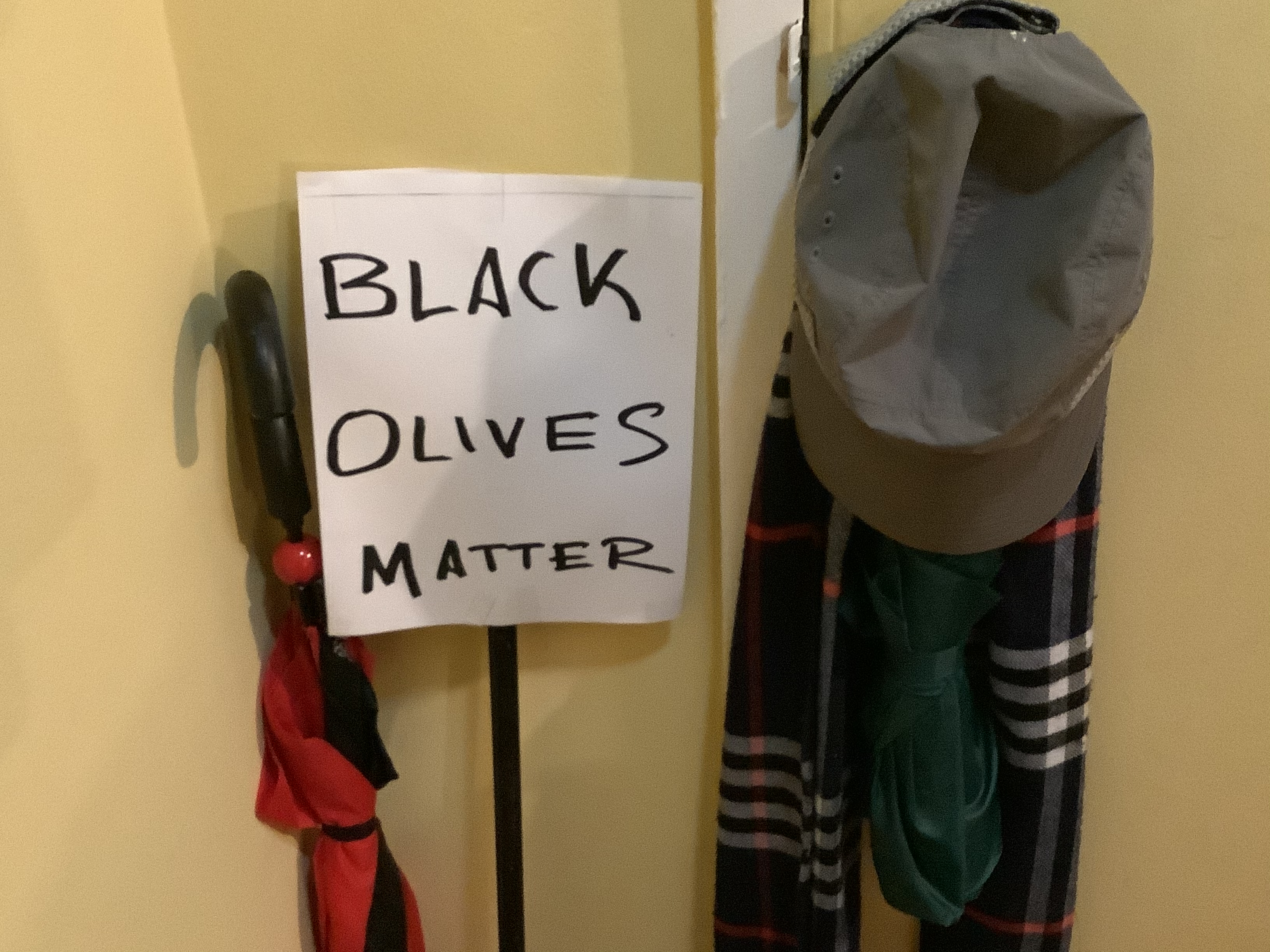 Posted by JD Hull. Permalink | Comments (0)
January 05, 2021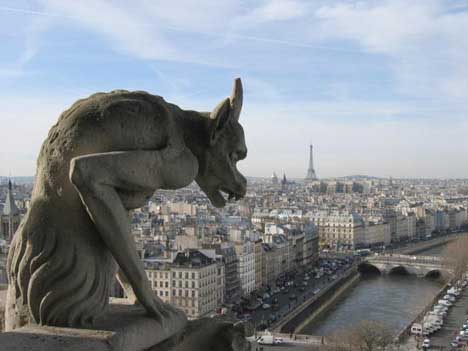 1. Represent only clients you like.
2. The client is the main event.
3. Make sure everyone in your firm knows the client is the main event.
4. Deliver legal work that changes the way clients think about lawyers.
5. Over-communicate: bombard, copy and confirm.
6. When you work, you are marketing.
7. Know the client.
8. Think like the client--help control costs.
9. Be there for clients--24/7.
10. Be accurate, thorough and timely--but not perfect.
11. Treat each co-worker like he or she is your best client.
12. Have fun.
Copyright 2006-2020 John Daniel Hull. All Rights Reserved.

Posted by JD Hull. Permalink | Comments (0)
January 04, 2021

Resist 2021 McCarthyism. American "liberalism" is no longer liberal. Intolerant, prissy, humorless, proudly illiterate, textbook Fascist. Wake up. Get off your knees. Stand up to the Mob.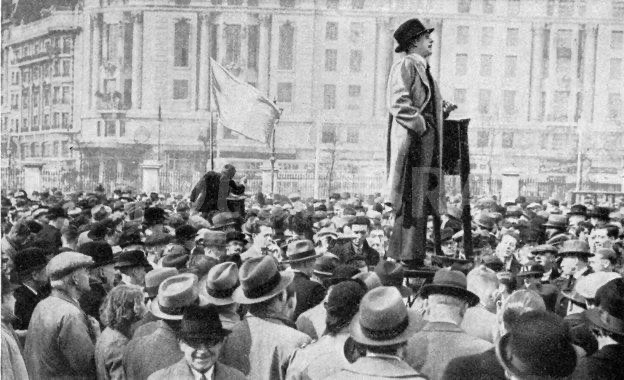 Posted by JD Hull. Permalink | Comments (0)
January 03, 2021
This was a friend, client and mentor since 1985. Always amazed he never became POTUS. Closest thing to Abe Lincoln I've ever seen. Character, charm and brains. Formidable work ethic. Gifted lawyer.
He died on Christmas Eve.
"Richard Thornburgh, Former Governor and Attorney General, Dies at 88"
Posted by JD Hull. Permalink | Comments (0)
January 02, 2021
Happy New Year. Time to get back to work.
Remember clients?
Clients 99.5% of the time are not paying you to be perfect. Clients don't want perfect. In the rare instances they do want perfect, they will let you know. So clients want excellent. Be excellent, not perfect. See, e.g., "Rule 10: Be Accurate, Thorough and Timely--But Not Perfect" of our world-famous and irritating but life-changing 12 Rules of Client Service.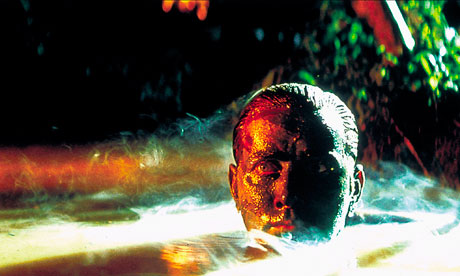 Perfectionism: The horror, the horror. Above: Martin Sheen in Apocalypse Now (photo: Miramax).
Posted by JD Hull. Permalink | Comments (0)
"Narcissism" is the New Cooties.
1. No one knows what it is.
2. Anyone can talk about it.
3. Everyone you don't like has it.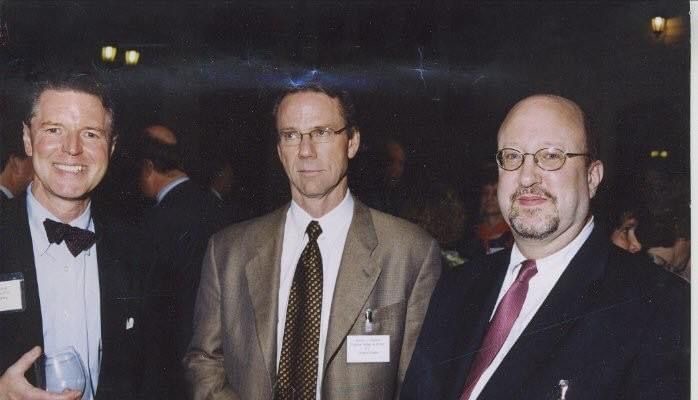 Posted by JD Hull. Permalink | Comments (0)
December 31, 2020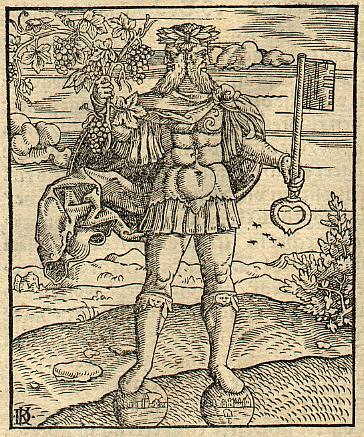 Posted by JD Hull. Permalink | Comments (0)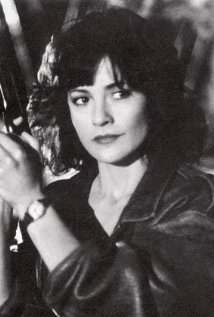 Posted by JD Hull. Permalink | Comments (0)
The Strip, Sunset Boulevard, West Hollywood. As the fictional movie character John Milton said, law done right is a "backstage pass to the world." We've a client doing good things in Africa with an office here. How many lawyers have a practice with client meetings two blocks from the Viper Room and The Whiskey? Probably quite a few. But I grew up in the Midwest--where TGIF restaurants are considered to be pretty wild, and it's eccentric to wear a trench coat and tasseled loafers on the same day. So this kind of meeting venue may be my notion of gratitude.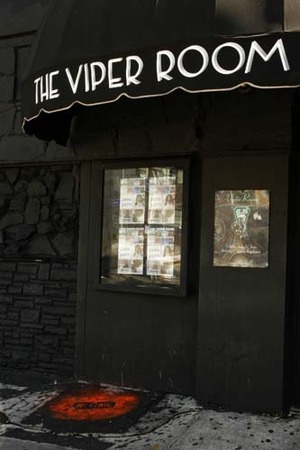 Posted by JD Hull. Permalink | Comments (0)
December 30, 2020
Eternity is a mere moment--just long enough for a joke.

--Hermann Hesse's version of Goethe, dead, possessed of a superior perspective, and speaking to Harry Haller, in Steppenwolf (1927).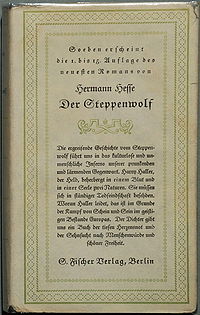 Posted by JD Hull. Permalink | Comments (1)
December 28, 2020
Sainte Genevieve (422-512) saved Parisians from the Huns, the legend goes, in 451. People had started to flee Paris in anticipation of the invasion led by Attila--but stopped when she told them she had a vision that the Huns would not enter Paris. "Get down on your knees and pray! I know it, I see it. The Huns will not come." She became the city's patron saint. In 1928, a grateful Paris erected a statue to her on the Pont de la Tournelle (now about 400 years old). Genevieve is facing east, the direction from which the Huns approached. She is also said to have converted Clovis, king of the pagan Franks, to Christianity. If you walk from the Right Bank to the Left Bank near the Ile Saint Louis, you walk right under her, with Notre Dame on your right.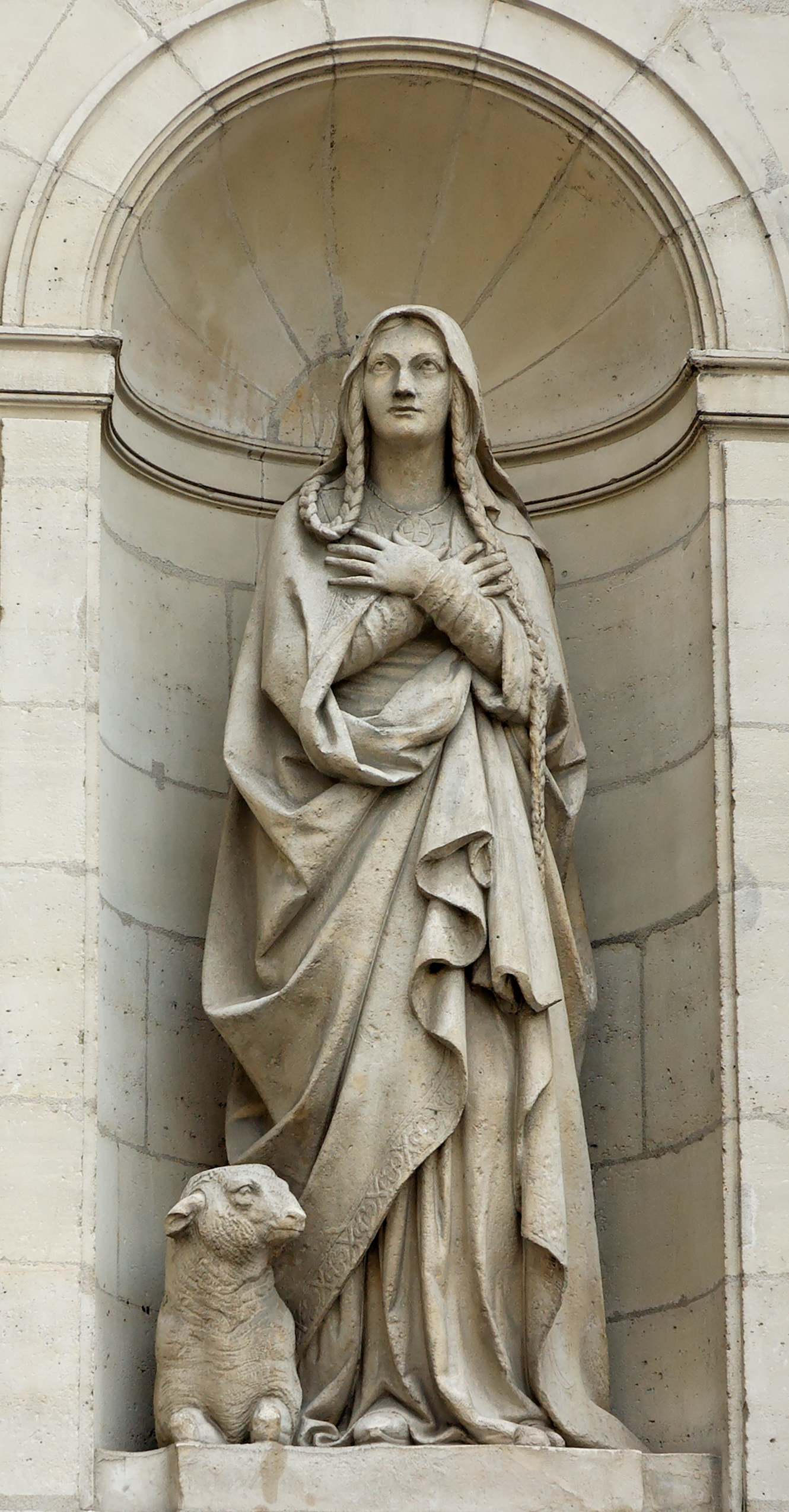 Posted by JD Hull. Permalink | Comments (0)
It's all most of you have left.

Posted by JD Hull. Permalink | Comments (0)
December 27, 2020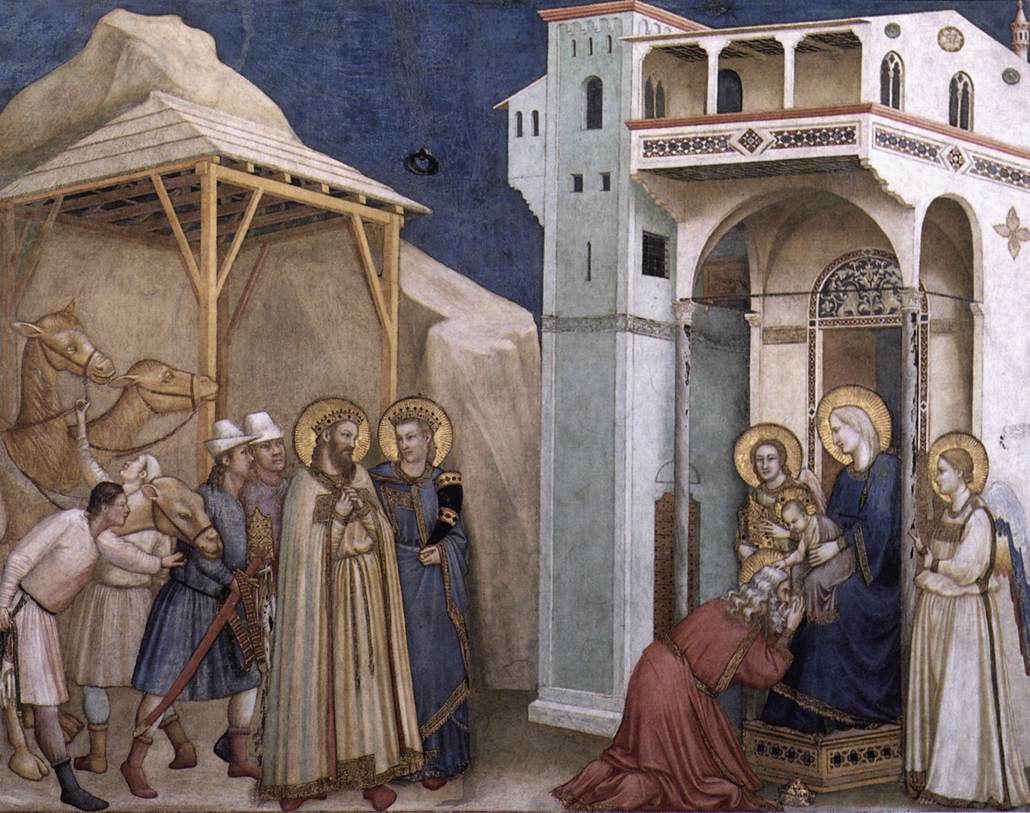 Posted by JD Hull. Permalink | Comments (0)
December 26, 2020
Still Smoldering in 3 Languages.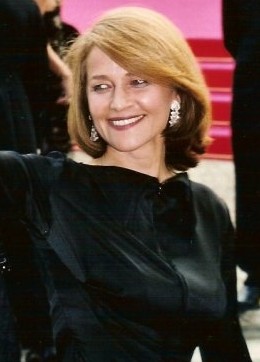 Cannes Film Festival 2001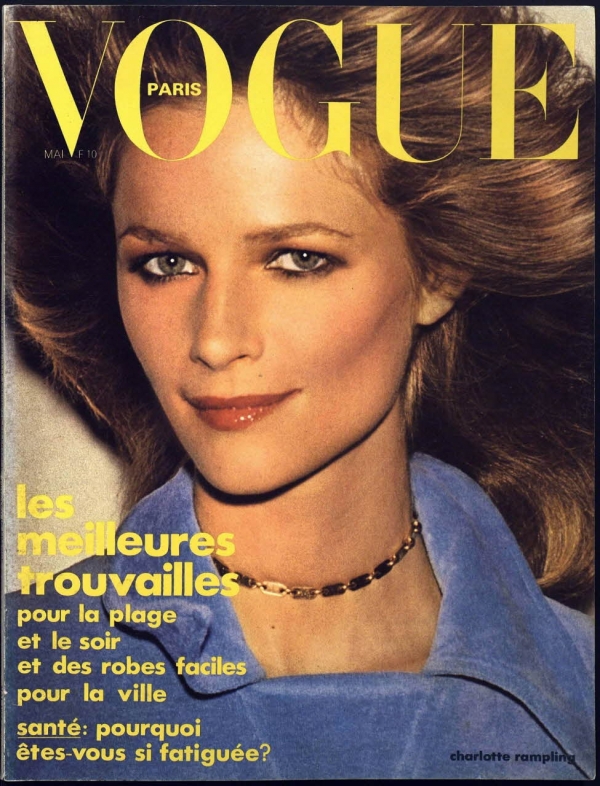 Circa 1975

Posted by JD Hull. Permalink | Comments (0)
Break the rules at your peril. People will say mean things about your dog, your wife, your girlfriend, or all three.
In case your Mother or Governess never told you, you're from Utah, or you were stoned all seven years at Choate, let us remind you to never thank anyone for something truly important--a meeting, referral or a dinner--with anything but a prompt handwritten thank-you note. No valid excuses exist for not doing it. Too few of us practice gratitude--in either business or our "other" lives--enough. Some say the practice of saying thanks is good for the soul. Others swear it's good for revenues, too.
Many, many business people and some lawyers with the highest standards taste (i.e., wear socks to meetings or court) think that no written thank-you note means no class--as harsh and low-tech as that may sound.
Typed is okay--but handwritten is better. Even if you are not convinced that thank-you notes are noticed and appreciated (they are), pretend that we know more than you (we do), and do it anyway (thank us later).
Good stationery. We suggest Crane's on the lower end, or something better, like stationery from Tiffany's, or a Tiffany-style knock-off, on the higher end. A "studio card", maybe. Just make it plain. Simple. Initials on it at most.
If you get personalized stuff, have a return envelope address to a home or business--but without the business mentioned. It's personal. Leave Acme Law Firm off it.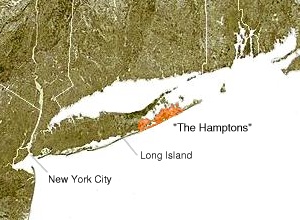 Posted by Holden Oliver (Kitzbühel Desk). Permalink | Comments (0)
December 25, 2020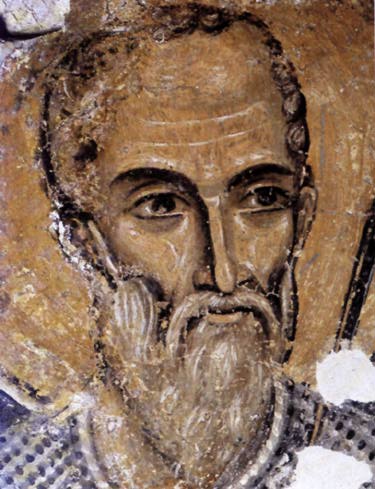 Died December 6, 343 AD

Happy Holidays.
A word about the real Santa is in order, and we are happy to report that the real Santa is not a misty pagan or Druid hangover, as is so often the case with Christmas lore. He is based on a real and really admirable guy. The Bishop of Myra--or Santa Claus to most of the world--lived around 270-343 AD in what is now the Lycian region of Turkey. Both of Nicholas's parents died during an outbreak of the plague, leaving him a great sum of money.
This Byzantine trust-fund baby entered the clergy, and became popular for his kindness, generosity, willingness to take on Rome on behalf of Myra, the town he served, and many instances of anonymous and secret gift-giving that his fortune made possible. After he died, the area around Myra became a major pilgrimage center dotted with new churches, including a church named after Nicholas, which is still popular with visitors to this region of Turkey.
Anonymous giving, by the way, is the best kind. I like to believe that the life of St. Nicholas was a major inspiration for Magnificent Obsession, the acclaimed 1929 novel by Lloyd C. Douglas, which twice was made into a movie. One theme of Douglas's book is the importance of giving, and other acts of kindness, without wanting or expecting any type of private or public recognition.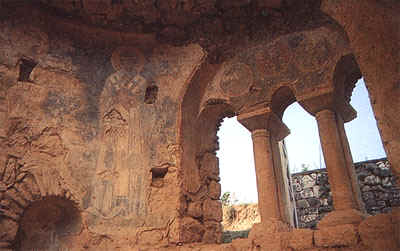 Fresco of St. Nicholas in the Church of St. Nicholas in Demre, Turkey
Posted by JD Hull. Permalink | Comments (0)
December 24, 2020
Saw him twice. Spring/Fall 1970. Ludlow Garage in Cincinnati. Leslie West wasn't Clapton but sometimes he was close. His bassist-producer Felix Papalardi (who once produced Cream) thought he was better than Clapton. West was having fun when he played. Loud playful fun. Only the MC5 brought out more pure animal in an audience. Undersung Jersey fat kid who started with "The Wharf Rats." And he could sing, too.
"Leslie West, Wailer Guitarist-Singer Rocker, Is Dead at 75"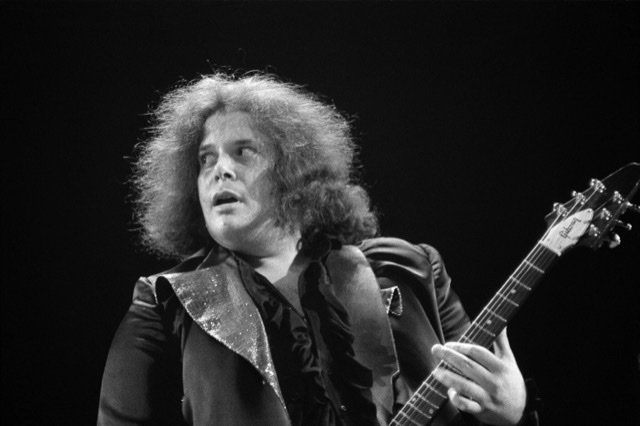 Posted by JD Hull. Permalink | Comments (0)
December 23, 2020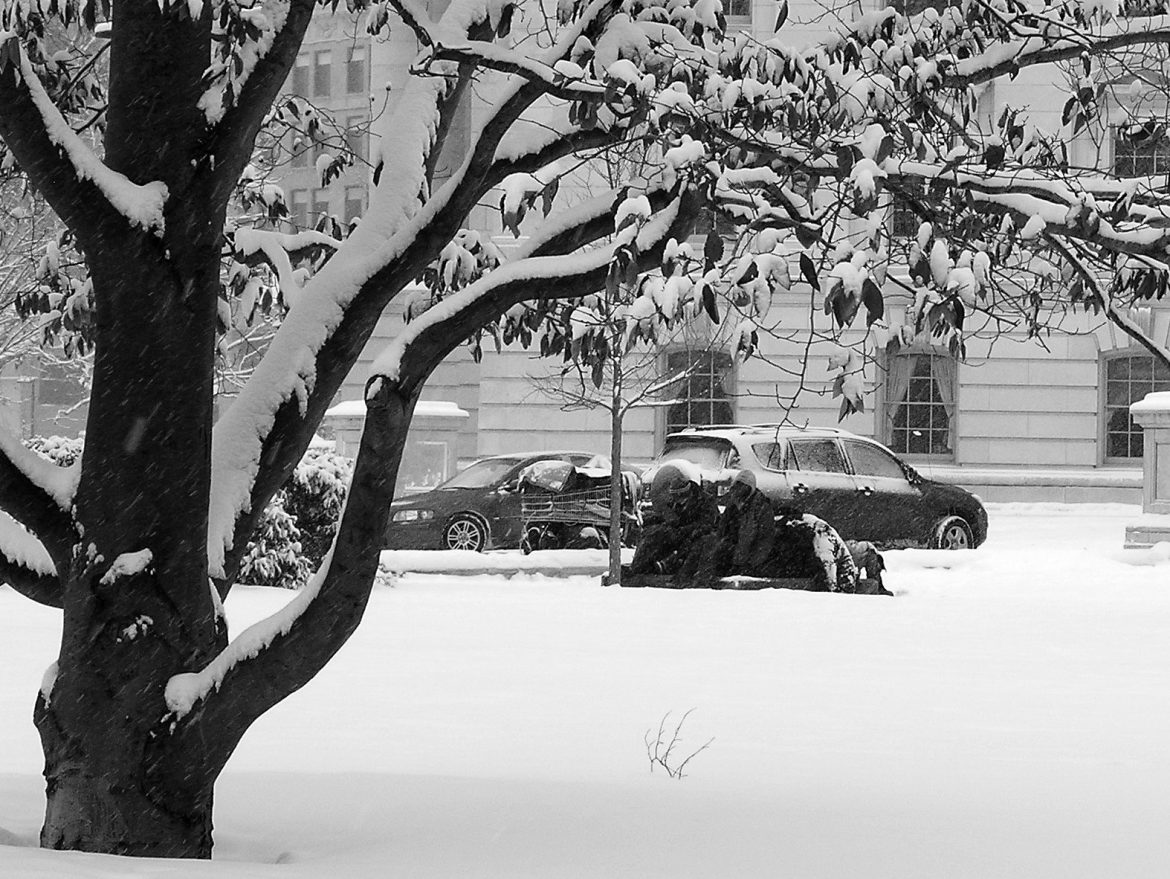 Posted by JD Hull. Permalink | Comments (0)
December 22, 2020
Long ago, I was a troubled but energetic young Midwesterner who found fun, love, hard work, humility, a little sanity, some power, friends and enemies--and kept them all--by practicing law in our nation's capitol. Rule 12 is from the grating but highly correct Rules of Client Service.
Anyone can do Rule 12.
First, be born good-looking, athletic, and way-charming into an affluent WASP family that settled here almost four centuries ago. Have family money. Date only twins or actresses who go to Smith. Second, go to school, work hard, make some more money. Third, build your own firm. Fire all but one pessimist. Get a grandiose notion of your targeted client base--and keep them coming back so you don't have to "market". Finally, start up your own "blog", even though you're not at all sure what a "blog" is--but you sure think a "blog" sounds suspiciously show-tunes and at best nerdy and passive-aggressive. Have someone teach you how to "work" the blog. Say anything. Ignite relationship-killing arguments in upstate New York towns you'll never visit; upset inept fellow suits you see every day. Paint older lawyers as Dorks, younger lawyers as Looters.
Seriously? Do Have Fun. If you're a lawyer, and you're not having fun, you're doing something wrong.
So are you? Having fun?
While you are thinking, a confession: I loved college, and the liberal arts I studied there, because I am in love with ideas. Law school, however, was a different story. It came at me so fast I couldn't see any grand design, purpose or poetry. Except for the companionship of some truly unique and innovative classmates and profs, a girl from Shaker Heights named Amy, the drinking beer part, my administrative law and trade regs courses, some good part-time jobs, and somehow making Law Review, I hated law school with Olympian passions. It was stale and uncreative.
I even quit--twice, for a week each time. I told anyone who would tolerate me for the entire 2 years and eight months and 3 days that I was an "artist" of some sort, imprisoned and daily being abused by talented but sadistic academics who were paid, and paid well, to abuse me. I envied my college friends at J-school at Columbia, in the Peace Corps, traveling in Europe or in Alaska or Florence writing unpublished novels. I felt stagnant. And of course by the time I graduated at the age of 25, I was unhappy, out of shape, addicted to coffee, cigarettes, Hunter Thompson, Henry Miller and all the usual excesses of my generation--in short, a world-class ass.
So I moved to my birthplace Washington, D.C., where I would fit in. Sort of. I was so sure I would hate practicing law as much as law school that I deferred practicing law for nearly 3 years--in the form of being a hard-working, entertaining but equally difficult and troubled Legislative Assistant on Capitol Hill. There I was once served with a small claims complaint for "back-rent" by an angry DC live-in ex-girlfriend in front of my amused U.S. Representative boss, another amused congressman and the not-so-amused but intrigued senior staff of the House Ways and Means Committee at the 96th Congress. But everything changes with time and a different lens for viewing.
Had it not been for a friend from college who was happily clerking at the Supreme Court--who inadvertently shamed me one day in a conversation at the Tune Inn he has likely forgotten--I might never gone into private practice. So I left Capitol Hill and took a job in 1981 practicing law as one of DC's hundreds of "associates" in the branch office of a Midwestern law firm on 15th Street, N.W.
Everything--and I mean everything--changed for me. It was the same way new life sprung up inside me when the Duke undergraduate admissions people changed my life in 1971. Each day was different. I treated all the difficulties--and it was hard on me and mine--of being an associate as a challenge, and a even a privilege, and ever since then I have felt like it's an honor to do what lawyers do. In 1992, I started my own firm. I like the people I work with, the excitement of talented adversaries, a new project or case and the satisfaction of solving high-level problems for high-end clients, who I really like. And they even pay me for it. If you don't feel that way right away, give yourself time. If that fails, try another firm or another part of the profession. For many people, a different mentor, a new firm or a move to government or in-house counsel--even for a short while--can help you get your "sea legs" and make all the difference.
It's supposed to be fun. American law is extremely varied, elastic and constantly presenting new practice areas--especially in the larger cities. It has something for everyone. I am convinced of this. Please keep the faith and keep looking until you find it. Put another way, don't quit before the miracle occurs. It's there, and it's all inside you, in front of you. Simple--but still hard. It's a privilege and joy to do what lawyers do when they do it right.
And it really is fun.
So...any questions?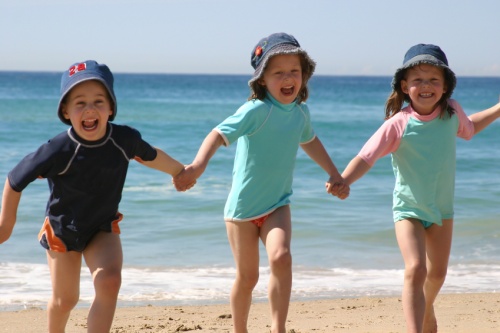 Dan Hull in 1967 with the Pennington Twins.
Original post April 2007.
Posted by JD Hull. Permalink | Comments (0)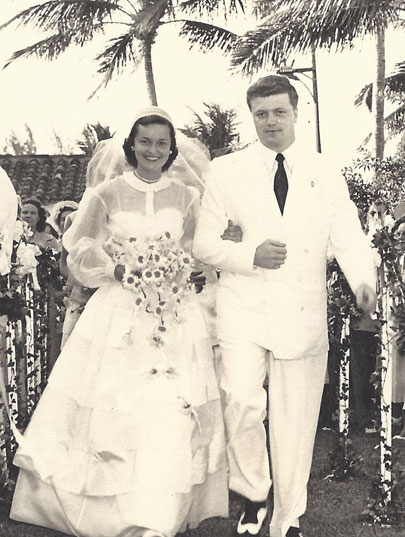 "Best day's work I ever did was marry your Mom."

Obituary in Ohio, Indiana and Florida papers December 31, 2012:

John D. Hull, of Cincinnati, Ohio, and Marco Island, Florida, a longtime executive of the Procter & Gamble Distributing Company, died on December 27, 2012 in Marco Island, Florida. He was 84. The cause of death was sudden cardiac arrest.
He is survived by his wife of 62 years, Arlene "Penny" Hull, and their children, J. Daniel Hull of San Diego, David A. Hull (Maureen) of Cincinnati and Rebecca Gorman (David) of Atlanta, daughter-in-law Pamela Larsen (Dan), and seven grandchildren: David Hull, Jr., Kelley Hull, Katie Hull, David Gorman, Jr. (Erin), Chris Gorman, Carrie Gorman, and James Gorman. He is also survived by a sister, Nancy Hull McCracken, of Robinson, Illinois.
John was born in Springfield, Missouri in 1928. His parents were J. Dan Hull, an educator, and Alene Oliver, a home economics teacher. John graduated from Indianapolis's Shortridge High School in 1945. He attended Wabash College, and DePauw University in Greencastle, Indiana, graduating in 1949. In both high school and college, he excelled in varsity football and basketball. At DePauw, he met Penny Reemer, his future wife. John and Penny were married in 1950.
After graduating from DePauw, John began a 41-year career with Procter & Gamble in sales. When P&G purchased the Charmin Paper Company in 1959, John played a key role leading the integration of Charmin into P&G. He stayed in the Paper Division for the balance of his career in several executive roles. He trained, coached and mentored many P&G people throughout his career. He was known for his unpretentious management style, and willingness to share his knowledge and experience with others. John Hull had an impact on countless P&G people over the years.
During the Korean War, and between 1952 and 1954, he served in the U.S. Army, and was honorably discharged.
John and Penny raised their family in Aberdeen, Maryland, Chicago, Grand Rapids, Detroit and Cincinnati. All his life, John was a sportsman who loved lakes and the sea. He was a dedicated fisherman and was especially enthusiastic about fishing trips to Central America, Alaska and lakes and streams in the U.S. where smallmouth bass ran. He enjoyed golf, and was an avid tennis player. John and Penny were members of Cincinnati's Kenwood Country Club.
John Hull was known to everyone he met as a larger-than-life personality, curious about the world he lived in, and an engaging storyteller.
A short memorial service celebrating John's life will be conducted by family and close friends at Marco Island on New Year's Eve. In the Spring of 2013, on a date to be announced by the family, there will be second memorial service in Cincinnati, and John's ashes will be interred at Old Armstrong Chapel Cemetery in Indian Hill, Ohio.
--Dan Hull, David Hull, Maureen McHale-Hull and Nancy Hull McCracken
Posted by JD Hull. Permalink | Comments (0)
Over-Communicate: Bombard, Copy Confirm. It's from our annoying but dead-on accurate 12 Rules. And it's short.
Rule Five: "Over-Communicate": Bombard, Copy and Confirm

I am indebted to Jay Foonberg for the inspiration for Rule 5--both "bombarding" and the idea of keeping clients continuously informed. Nearly all of my better thoughts about practice management are influenced by Foonberg. The notion of "bombarding" clients with paper and information does have obvious exceptions. For instance, you work with a GC who trusts you and wants you to leave her alone. She doesn't want you to copy her on every transmittal letter or e-mail. Fair enough. Just be 100% sure you know what she wants and doesn't want. But aside from that, this is a "can't miss" rule--and I am amazed that many good lawyers express surprise that my firm informs the client of everything at each step of the way, and copies our clients on everything.
Again, our eternal debt to Jay Foonberg for this rule. We just changed the words a bit. Thanks Jay for being the first lawyer to sit down and think about how clients really think.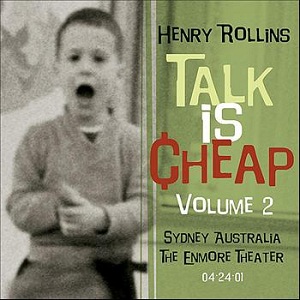 Over-Communicate--but keep it short and don't spazz it up.
Posted by JD Hull. Permalink | Comments (0)
December 21, 2020
Posted by JD Hull. Permalink | Comments (0)
December 20, 2020
My once-beloved Washington Post this past week:
"America's biggest companies are flourishing during the pandemic and putting thousands of people out of work..."
Then quit fighting Nature. Stop shutting down the World to save Lames, Sickies, Seniors and Fatties. This is all Nuts. I'm technically in a risk group. Do NOT shut down the world because of me. If I get sick and die, so be it. But my wanting to shut down the world would be selfish and cowardly. Start the World back up.
"Hello Mom. No jobs. No work. No food. Two of your infant grandkids starved this week in Ohio but our family's COVID compliance here saved four panhandlers, two obese BLM-Antifa trans people, a junkie and some chick about 107 years old. Keep the faith. Wear your mask, Mom. Ok?"
Posted by JD Hull. Permalink | Comments (0)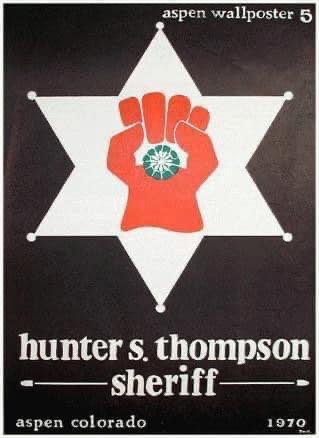 Posted by JD Hull. Permalink | Comments (0)
December 19, 2020

"If you're going to tell the The Truth be funny or they'll kill you."
— Billy Wilder (1906-2002)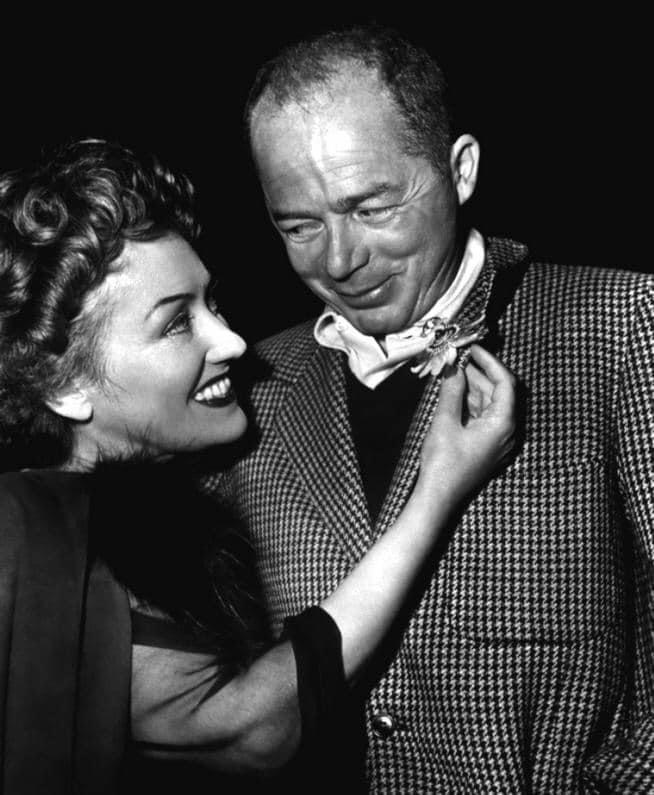 Posted by JD Hull. Permalink | Comments (0)
December 18, 2020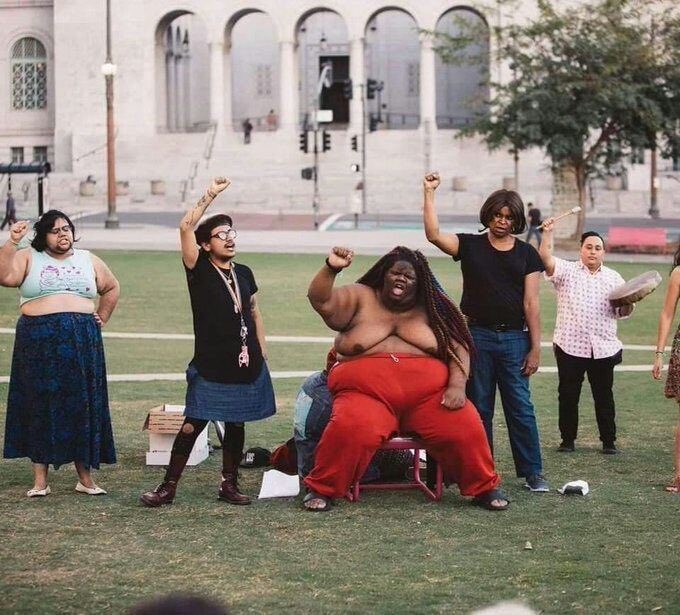 The New Western World.
1. Doer-Builders Down and Out.
2. Mutant-Looters Large and In Charge.
Posted by JD Hull. Permalink | Comments (0)
December 16, 2020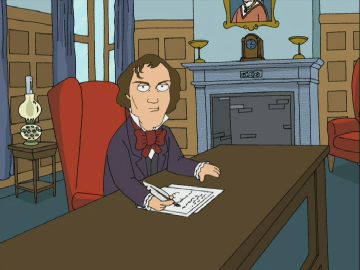 Young Ben Disraeli: "I rust like a Damascus sabre in the sheath of a poltroon."
Is being a good lawyer enough?
Consider what the young, precocious, mega-talented, persistent and world class pain-in-the-ass Benjamin Disraeli (1804-1881) thought--years before becoming Prime Minster of England--as he abandoned his legal career before it really started, in favor of writing and politics. According to one biographer, he exclaimed:
The Bar: pooh! law and bad tricks till we are forty, and then, with the most brilliant success, the prospect of gout and a coronet. Besides, to succeed as an advocate, I must be a great lawyer, and to be a great lawyer, I must give up my chance of being a great man.

--A. Maurois, Disraeli (Random House 1928)
Sidelined? Hobbled? Self-discarded in the great race of life? Maybe it's true. Hard-driving lawyer friends (both in-house and in law firms) do articulate a feeling of being "sidelined"--yet they are very proud of what they do as lawyers. They may think: Why merely advise--when you could lead, create boldly, and command? And do that every day? Lots of lawyers are Type-As. Yes, some of us who advise great companies really end up as officers, CEOs, and COOs? Sure, many more of us run for office.
But most of us are at best mousy posturing technicians. Should more and more of us throw our golfing hat in the ring of other life, the fields of commerce, and bigger--or at least different--ponds? Does law school and the profession make many of us so risk-averse, passive and routinely academic in our approach to life that it knocks the will and energy to lead out of us? Or were we just that way from the beginning?
Lawyers used to lead. Will that ever happen again?
(Image above: Family Guy Wiki)
Posted by JD Hull. Permalink | Comments (0)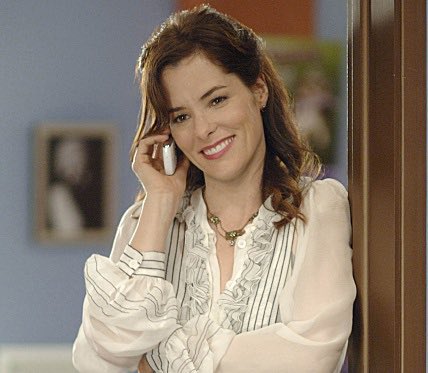 Ms. Parker Posey

Posted by JD Hull. Permalink | Comments (0)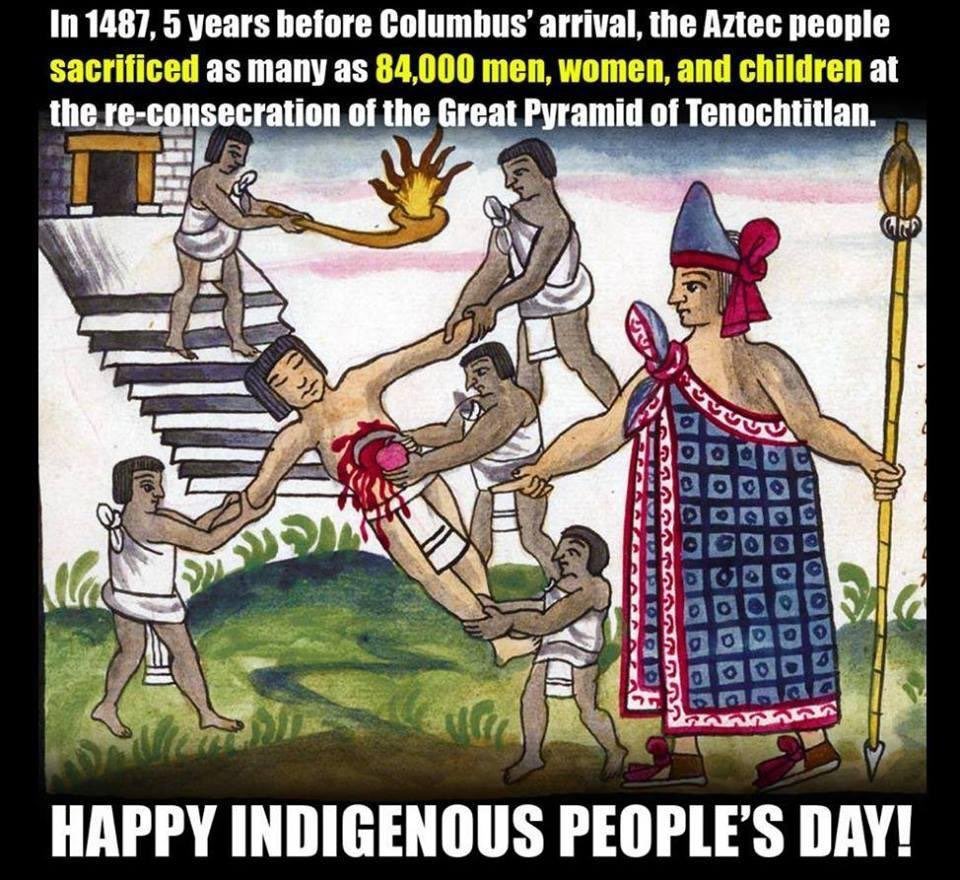 Posted by JD Hull. Permalink | Comments (0)
December 14, 2020
"The comparisons between ancient Rome and present-day America are exciting and instructive."

~ Dan Hull, 2013

"When in Rome, do as many Romans as you possibly can."

~ Hugh Grant, 2013
Rome. I don't like working here--charitably put, work-life balance is totally out of balance in some regions of Italy--but I love being in Rome. You can walk in this city. You can frolic in it. You can play all day long in and around the The Forum and Palatine Hill, where antiquities are still being found. There's a guy with a shop at the Piazza Navona--2000 years ago the Piazza was a Roman circus (i.e., track) you can still see if you try--who sells me these unique old prints, beautifully framed, that I bought for my father in Cincinnati. I go to that shop on every trip. The Tiber River is still gorgeous and, like the Seine in Paris, steeped in history, and a bit melancholy and mysterious. Lots happened here--maybe too much--and it's as if the river can remember it all.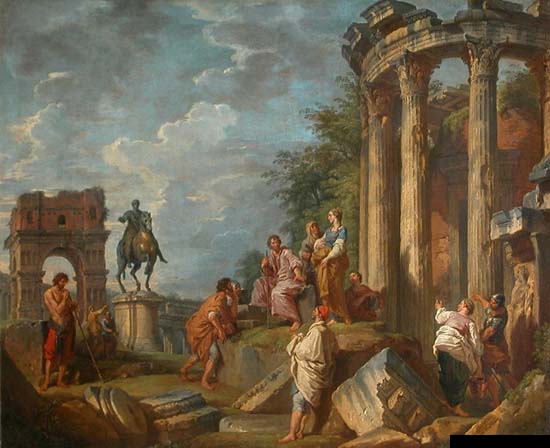 Pannini (1743): Ruins, Chiostre, Statue of Marc-Aurèle
In the West, our strongest ideas and institutions, including what became English law, were conceived or preserved by Rome. The increasingly-made comparisons between Rome and the U.S.--no, they are certainly not new--are still exciting and instructive. The Romans were competent if grandiose empire builders who borrowed their best ideas and forms from a previously dominant Greece, while America's cultural debt is chiefly to western Europe. Like Rome, America tended to overextend itself in all spheres. Like Rome, America was globally aggressive. (Other peoples resented it.) You get the idea.
But you can't see, experience and "do" Rome on one trip--same thing with New York, London or Paris--and you shouldn't try. Our advice: do several trips, and "live in it" each and every visit, taking small bites. And spend your trip with anyone but those from the same nation and culture as your own. If you go there with Americans, break out of that bubble. Politely say goodbye--and disappear into the streets on your own.
Original post: September 15, 2013
Posted by JD Hull. Permalink | Comments (0)

I just redid a blood sample series as first batch came back as Not Human. Lab said that doesn't happen a lot. Lab also wouldn't say which animal it was. Said "mammal, probably."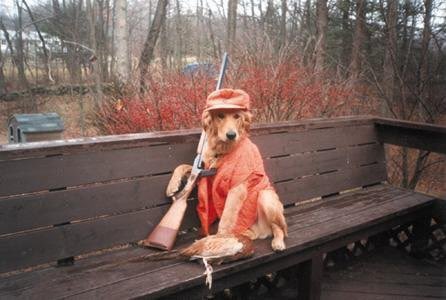 Posted by JD Hull. Permalink | Comments (0)
December 13, 2020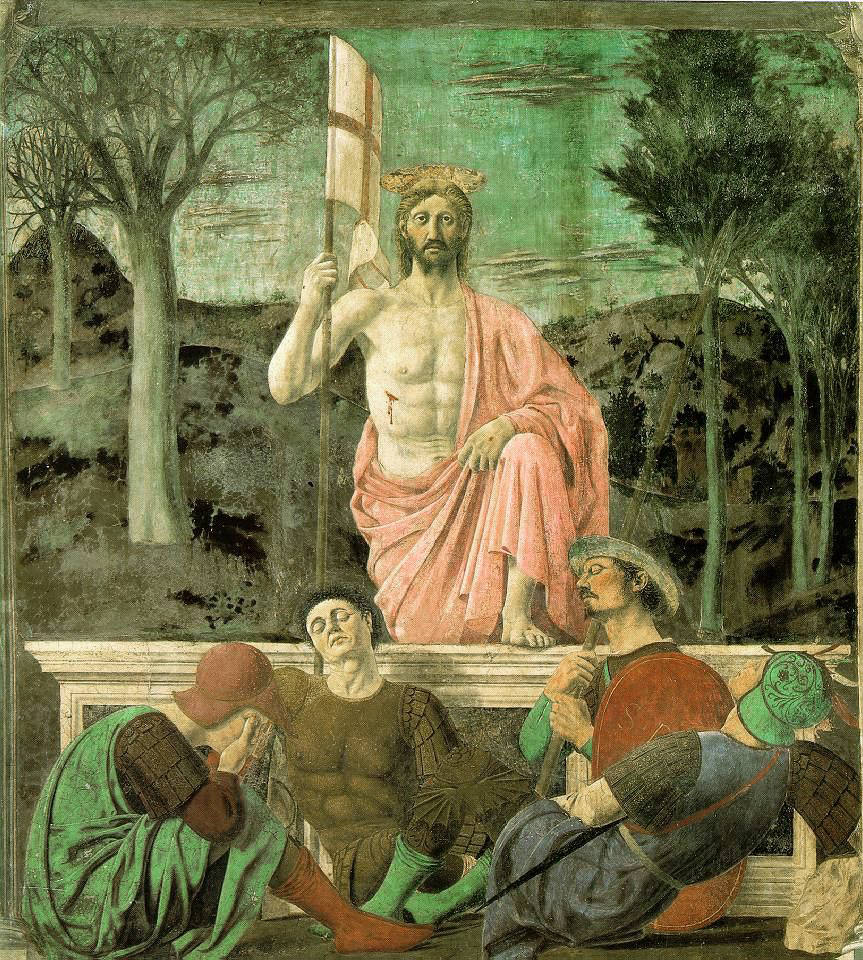 Posted by JD Hull. Permalink | Comments (1)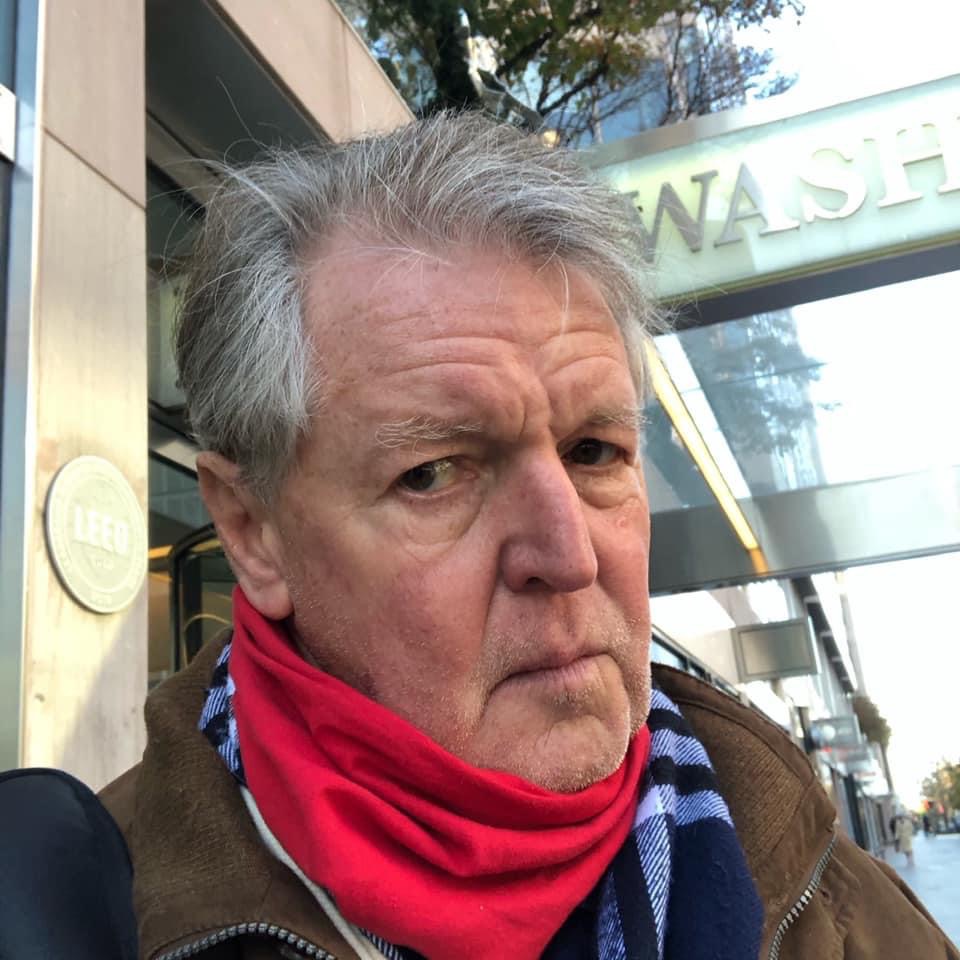 Me seeing sub-literate BLM-Antifa Muppets yesterday afternoon. For the record, the evil working class civics-hip Proud Boys had 17 times more class and character.
Posted by JD Hull. Permalink | Comments (0)
December 12, 2020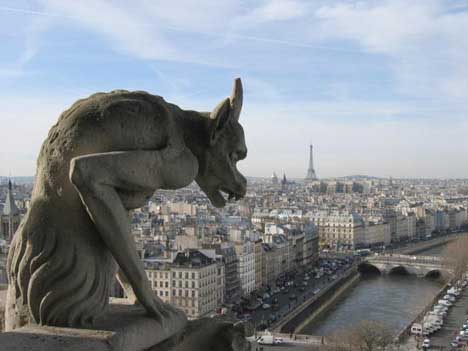 1. Represent only clients you like.
2. The client is the main event.
3. Make sure everyone in your firm knows the client is the main event.
4. Deliver legal work that changes the way clients think about lawyers.
5. Over-communicate: bombard, copy and confirm.
6. When you work, you are marketing.
7. Know the client.
8. Think like the client--help control costs.
9. Be there for clients--24/7.
10. Be accurate, thorough and timely--but not perfect.
11. Treat each co-worker like he or she is your best client.
12. Have fun.
Copyright 2006-2020 John Daniel Hull, IV. All Rights Reserved.

Posted by JD Hull. Permalink | Comments (0)
J. Dan Hull of What About Clients/Paris?
"A depraved evil sociopathic neocon beast pretending to love clients to get into their wallets. Then there's his dark side".
—Geeklawyer (London)
Posted by JD Hull. Permalink | Comments (0)
December 10, 2020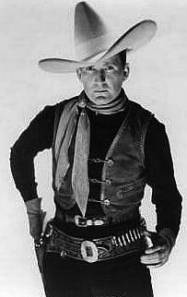 Everyone in your shop has to buy into CS like a cult, like a religion--like an angry sermon that lifted them out of their pews at The Church of the Final Thunder. If employees will not, or cannot, get rid of those stiffs first. And do feel good about firing them.
Real client service--i.e., know-how consistently delivered as an experience the customer likes and wants more of--is by now a global cliché. Hey, you must say you are "into" it--but do you even know what it is? It sounds easy, and intuitive to the speaker and listener.
"Client and customer service...how hard could that be?"
Very. Making a client be safe and feel safe at the same time is as hard an order to fill as we can imagine. Whether you're a lawyer, accountant, hooker, fishing guide, house painter, drug dealer, or mom-and-pop corner store owner, superior work alone won't keep a good client or customer coming back.
Clients want something more. You have to figure out what that is.
And then everyone in your shop--yes, everyone--has to buy into CS like a cult, like a religion, like an angry sermon that took them out of their pews at The Church of the Final Thunder.
"Yes, yes, got that covered." One problem is self-deception: (1) most service providers think they know what CS is, but they don't; and (2) if they really do know, they don't know how to discipline their organizations to make CS stick.
(WAC?, by the way, does know what and how; the reason we give away our "secrets" is that we are confident that virtually none of you will ever be able to get and deliver client service. Yes, we are making fun of all you. All you "smart" people--embittered that you are not rich or powerful enough--who don't get other humans. You folks are hopelessly "get-the-net" delusional about CS. No intuition, no guts, no gospel--and no discipline.)
"All hat, no cattle." The second and more immediate problem is deceiving clients themselves. At a minimum, even if you don't have a clue what CS really is, do you say you provide it when you don't? Is CS a little joke at your shop? A ruse, maybe? Something for the website? For that first pitch? Well, there are voices in the wilderness besides ours on that one. And one of our favorites is Tom Kane at The Legal Marketing Blog. See again his post from June 2008, "Don't Let Client Service Be Merely Lip Service" and the related links.
Posted by JD Hull. Permalink | Comments (0)
John Daniel Hull, II (1900 - 1988).
Always an honor to write about the Hulls. There is so much to tell. Dad's four still-living first cousins—after P&G's Big John D. Hull III died in December 2012— gave me wonderful written records about 9 American generations of German Lutheran Hulls/Holls in Virginia and later Missouri since 1750. To Philly via Rotterdam. I even have the name of the ship and its captain.
Hulls. I know all their names. I have most of their stories. Many inspiring. Some heartbreaking. Some human. I keep writing snippets. Wish sometimes my beloved law practice wasn't so taxing. I've barely started.
Dr. J. Dan Hull was my grandfather. And damn he's missed.
I spent most of his last 15 or so Thanksgivings southern Missouri with him and my grandmother Alene, who died at 101 in 1998. Dan Hull. Soft spoken. Poised. Elegant. Amazingly accomplished. Author, educator, Eisenhower and Kennedy administrations mainstay. DC's Cosmos Club. Ozark boy who wanted to go to Yale and much more. Degrees from Universities of Chicago and Michigan, too. First American Hull/Holl to my knowledge to attend college.
He could even sing. He dressed elegantly. Spoke slowly. Alene said after he died that he had "the prettiest hands." He taught me things no one else could teach. Like "beware of the Lilly White, Dan."
He did it all.
I have his books.
I have his melancholy.
I miss him every day.
More to come on Grandpop.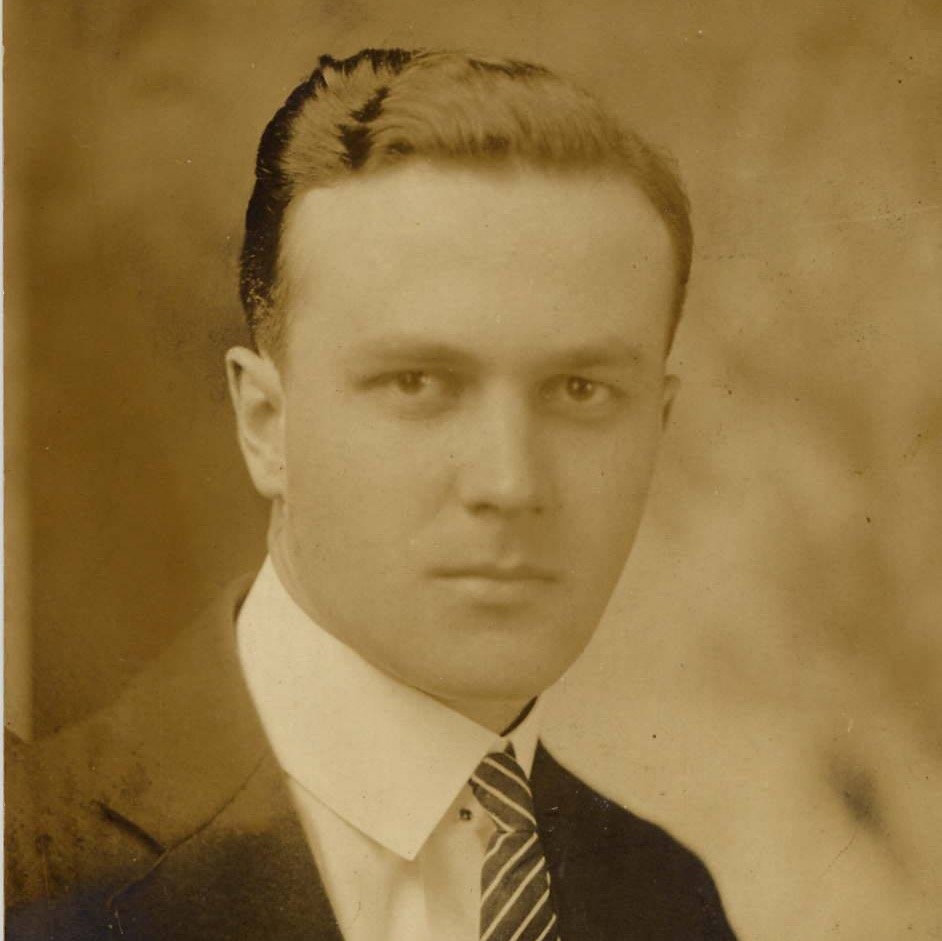 Posted by JD Hull. Permalink | Comments (0)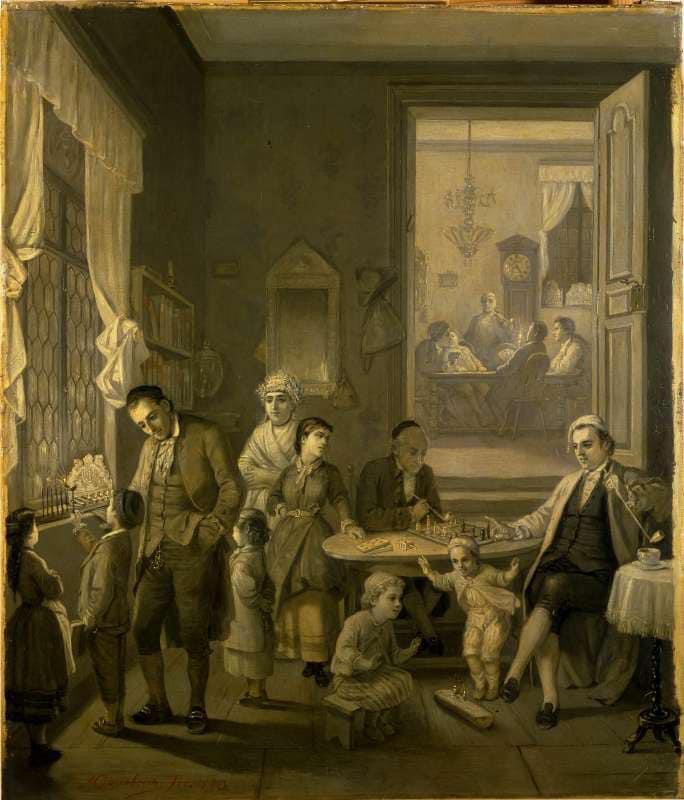 Posted by JD Hull. Permalink | Comments (0)
Are lawyers just kidding themselves about delivering true service to clients?
Reviews on lawyers always have ranged from architects of great nations and the world's commercial markets to necessary evils who add little value to any project. We are said to be manipulators with at best convenient notions of truth. And horror stories about our botched or inattentive services are legion.
True service to clients: are we delivering this and, if we aren't, can we talk about why?
1. Do we lawyers have a "we versus them" or adversarial mentality about clients when our main focus should be doing the job we promised to do and protecting clients from third parties or bad events -- the real "them" -- which would harm our clients?
2. Has lawyer camaraderie evolved into such clubiness that we have lost sight of the client's primacy?
3. Do we regularly lie to and slight our clients? (Professionally, is that really any different than cheating on our spouses?)
4. Are there built-in barriers which prevent true service to the client? Are contingency fee arrangements with clients a built-in conflict of interest which can never be justified -- even in the name of "access to the court system?" When we work for the insureds of insurance companies, are we fair to the real clients -- the insureds? Will we ever put the interests of the insureds first?
5. Are lawyer jokes funny to us because they sound like the truth?
6. Has the overpopulation of markets with lawyers forced us into a free-for-all?
7. Do many of us wind up selling clients short because we are disillusioned or burned out?
8. In short, did we forget the main event -- the clients themselves?
What do you really think?

Date: 8.1.2005
Posted by JD Hull. Permalink | Comments (0)
December 09, 2020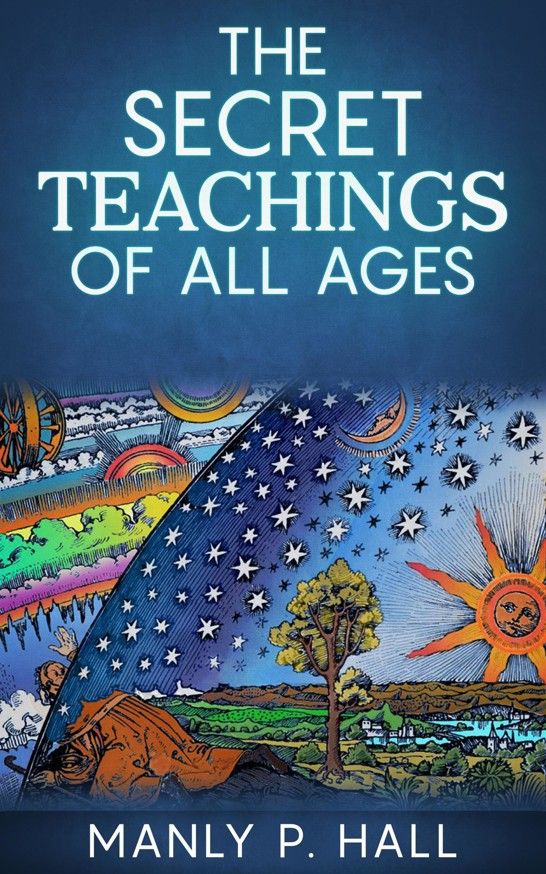 Posted by JD Hull. Permalink | Comments (0)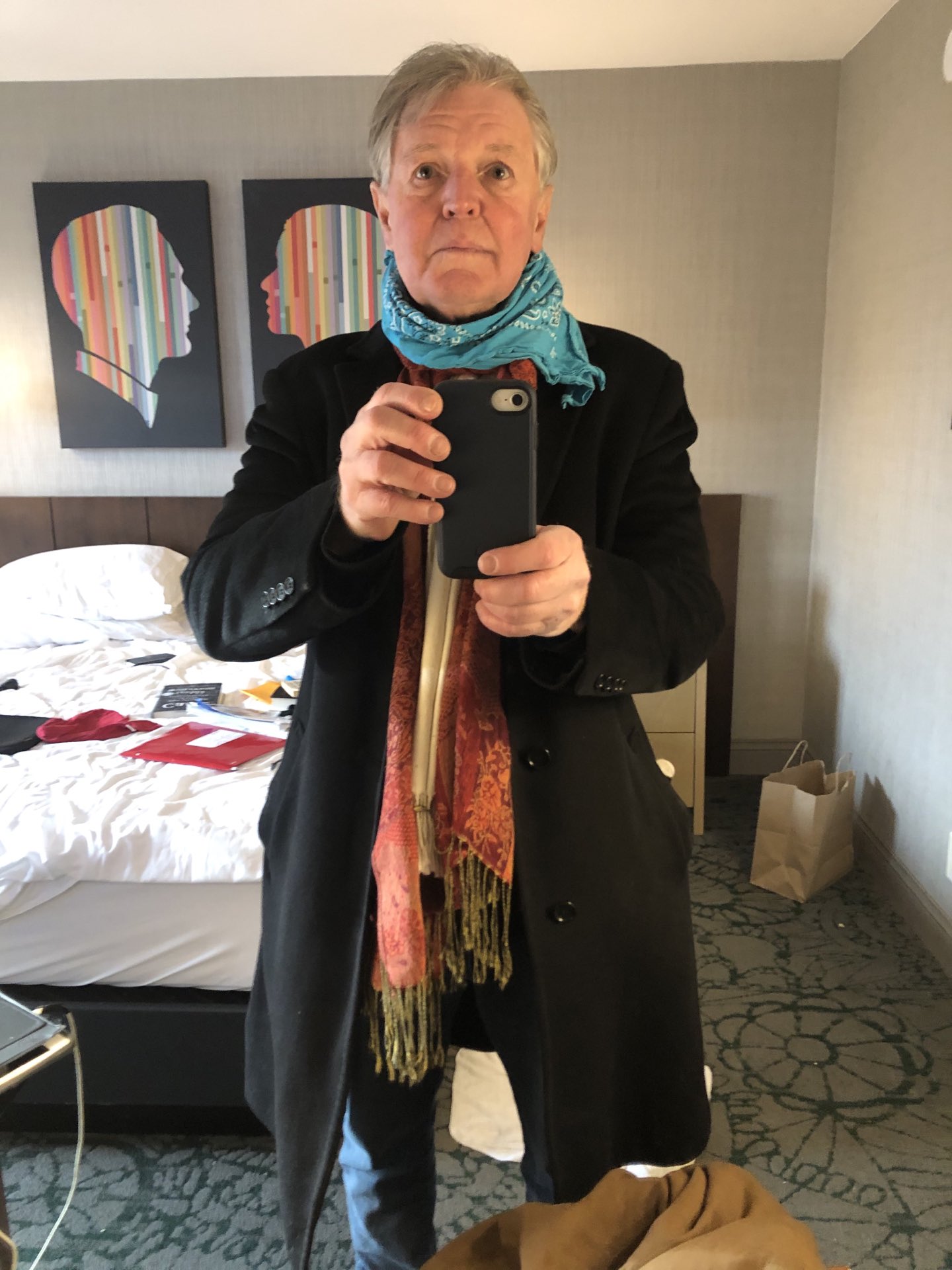 Me in my "gender-fluid friendly" hotel this morning. I'm under siege here. Even the hotel handyman here is a Nicaraguan trans-dude or something. Elevators play Boy George. Soy in coffees. Am starting to sashay. Sing showtimes. Urge to rehab old buildings.
Posted by JD Hull. Permalink | Comments (0)
December 08, 2020
Based on actual experience lawyering, we wrote and published 12 Rules of Client Service in installments during a six-month period starting in October 2005. The 12 rules do seem to have legs. We are flattered. In whole or in part, they regularly appear in publications and sites for lawyers and non-lawyers (e.g., accounting and real estate). Some folks who discuss, quote or mention them like all 12 rules. Others like one or two in particular.
Our favorite? It's Rule Four: Deliver Legal Work That Change the Way Clients Think About Lawyers. It's our "Harry Beckwith" rule. Harry Beckwith, who first ignited the thinking of many professional services thinkers in "Selling the Invisible", was a huge influence on how we could make changes in everyone's lawyering--and the idea here is really his, not ours. An excerpt from Rule 4:
Why try "to exceed expectations" when the overall lawyer standard is perceived as low to mediocre? If your clients are all Fortune 500 stand-outs, and the GCs' seem to love you and your firm, is that because your service delivery is so good--or because other lawyers they use are so "bad" on service? Why have a low standard, or one that merely makes you look incrementally more responsive and on top of things than the boutique on the next floor up? Why not overhaul and re-create the whole game?

If you read the better writers on selling and delivering services, like Harry Beckwith in Selling The Invisible, you pick up on this simple idea: Rather than under-promise/over-deliver, why not change the way people think of lawyers generally and what they can expect from them generally? Get good clients--those clients you like and want--to keep coming back to you by communicating in all aspects of your work that you care deeply about your lawyering for them, you want to serve their interests on an ongoing basis and that it's a privilege to be their lawyer. Show them you fit no lawyer mold.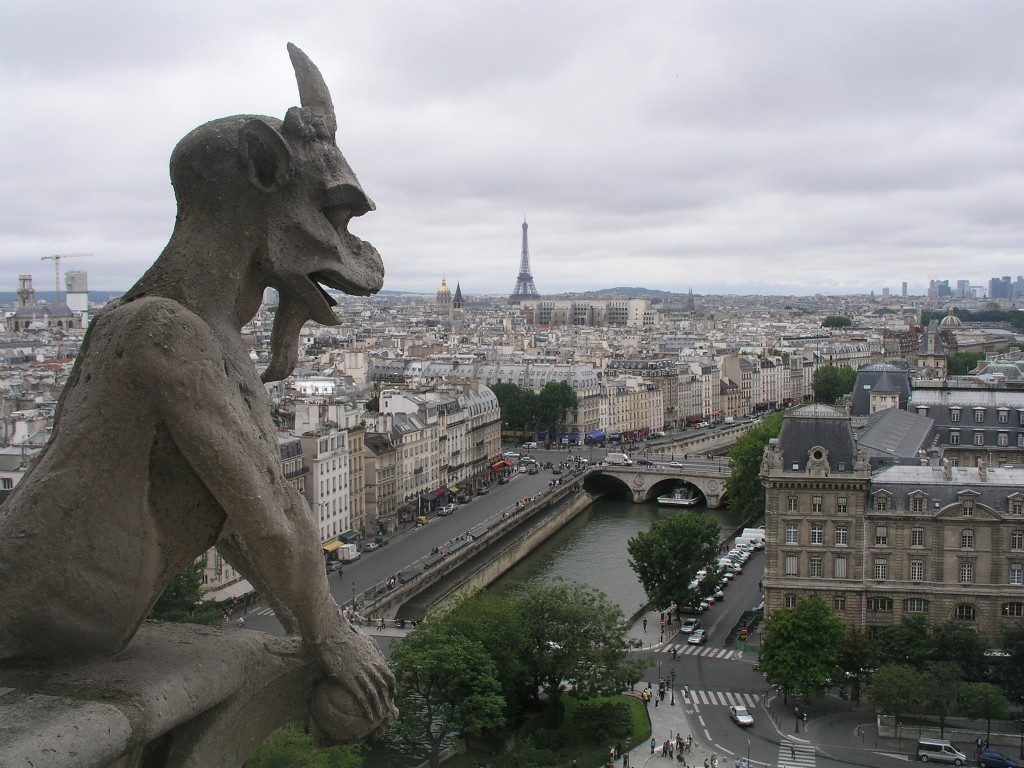 Posted by JD Hull. Permalink | Comments (0)
December 07, 2020
Lawyers who won't take a stand is a time-honored tradition. Ernie from Glen Burnie, a lawyer and a life-long friend of mine, is not such a creature. It's just his nature. He's an activist in all matters. He'll stand up for people who pay him--and for people he just met on the subway. In late 1995, when the championship Netherlands Women's National Volleyball Team were staying at the Mayflower, Ernie, I and two lawyers from the DC office of [firm name deleted] met the four tallest at Clyde's.....sorry, we're getting sidetracked.
There are so many wonderful stories about Ernie from Glen Burnie. But read first the very short story about Ernie's big find circa 1990. We first reported on it in June of 2006. It's about an old parchment he claims was discovered in Alexandria, Virginia, around the same time we both began practicing law in the District. Do see The Seven Habits of Highly Useless Corporate Lawyers. This is a true story, mostly. So listen up.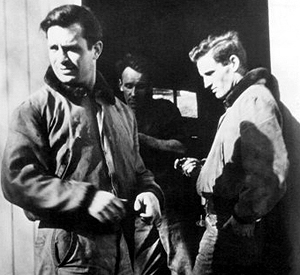 Stand-up guys: The author, then a dead-ringer for writer Jack Kerouac, and EFGB in their pre-lawyer and pre-Netherlands Women's National Volleyball Team years.
Posted by JD Hull. Permalink | Comments (0)
@Geeklawyer on Dan Hull and What About Clients/Paris?
"Hull? A depraved evil sociopathic neocon beast pretending to love clients to get into their wallets. Then there's his dark side."
—Geeklawyer, London, 2009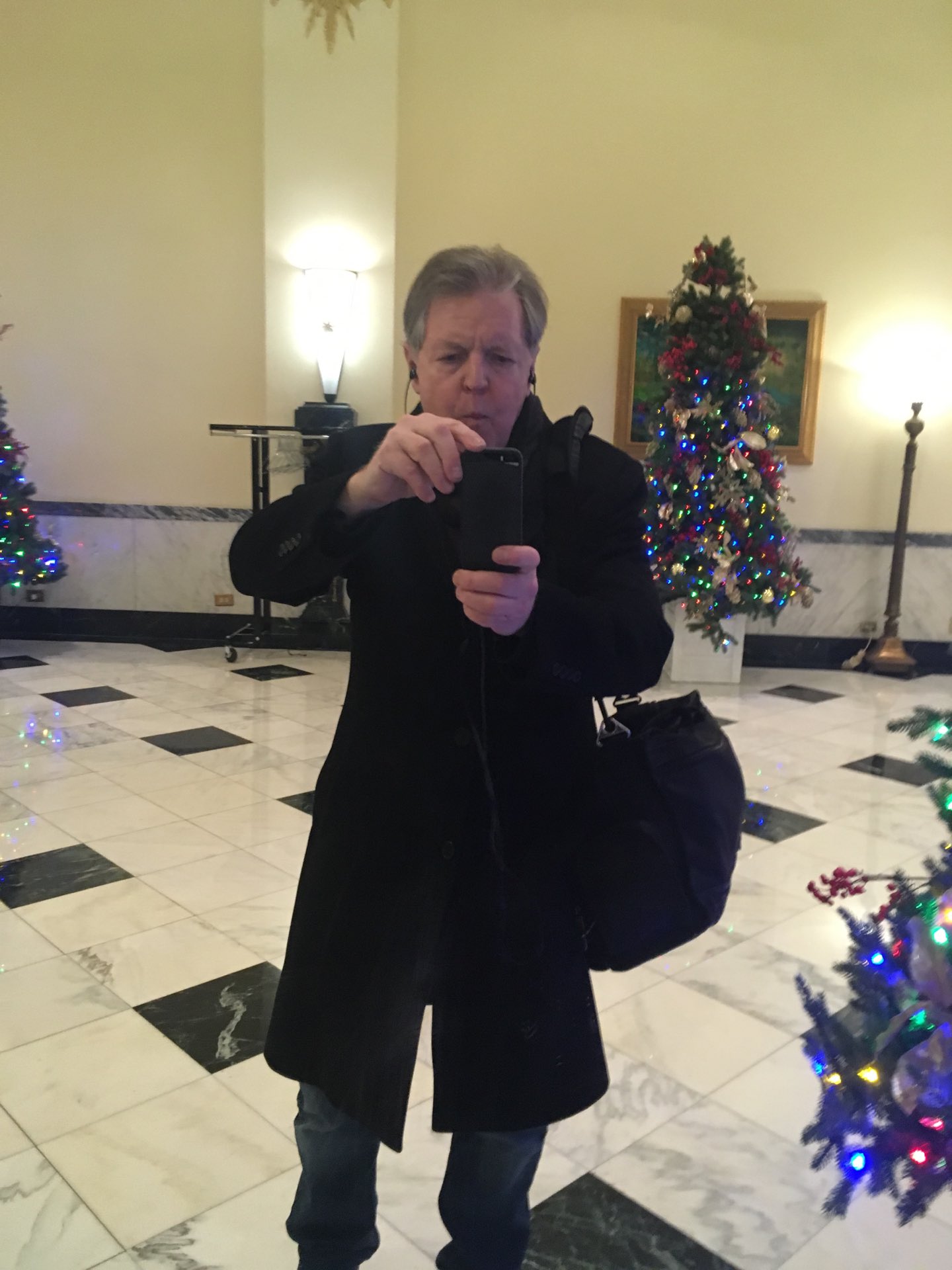 Posted by JD Hull. Permalink | Comments (0)
December 06, 2020
Don't tell me the moon is shining; show me the glint of light on broken glass.

--Anton Chekhov (1860-1904)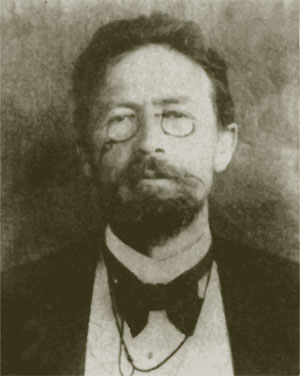 Posted by JD Hull. Permalink | Comments (0)
December 05, 2020

Millennials, don't train your dogs.
Dogs are supposed to be noble, savage and wild.
We don't want dogs to end up like you.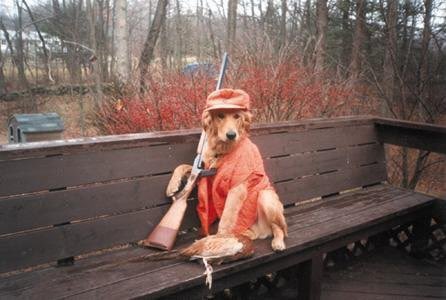 Posted by JD Hull. Permalink | Comments (0)
December 03, 2020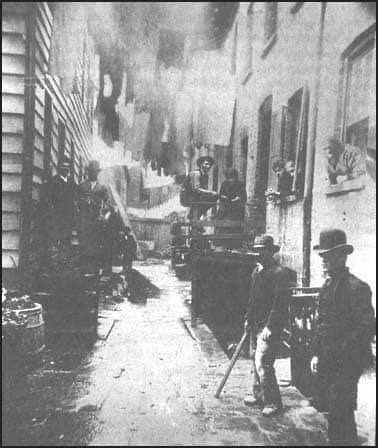 Posted by JD Hull. Permalink | Comments (0)
December 01, 2020
Below is a photograph of Georgetown near Key Bridge (the bridge barely out of the picture on the right) on the Potomac River and Georgetown University taken from Virginia. Barely hidden and on M Street, which runs parallel to the river, are the terrifying stone stair steps used in the movie The Exorcist. A few hundred feet east down the shore--but also out of the picture--is northern side of the Key Bridge, finished in 1923. The building on the shore is the Washington Canoe Club (WCC), established in 1904, founded by members of the Potomac Boat Club (PBC).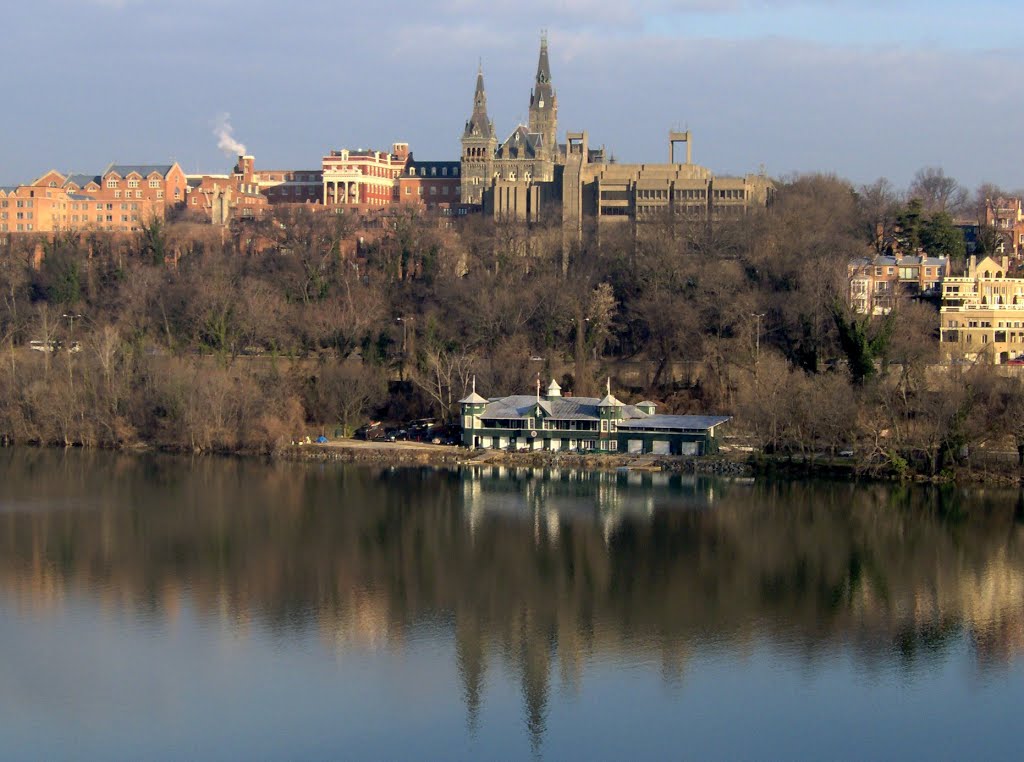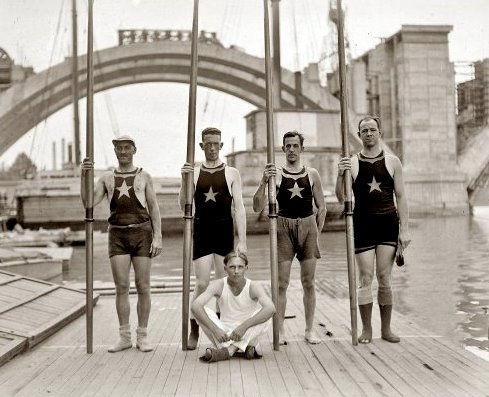 Potomac Boat Club members in 1921. Behind them is Key Bridge under construction.


The Potomac Boat Club, about 100 meters east of the WCC.

Posted by JD Hull. Permalink | Comments (0)
November 28, 2020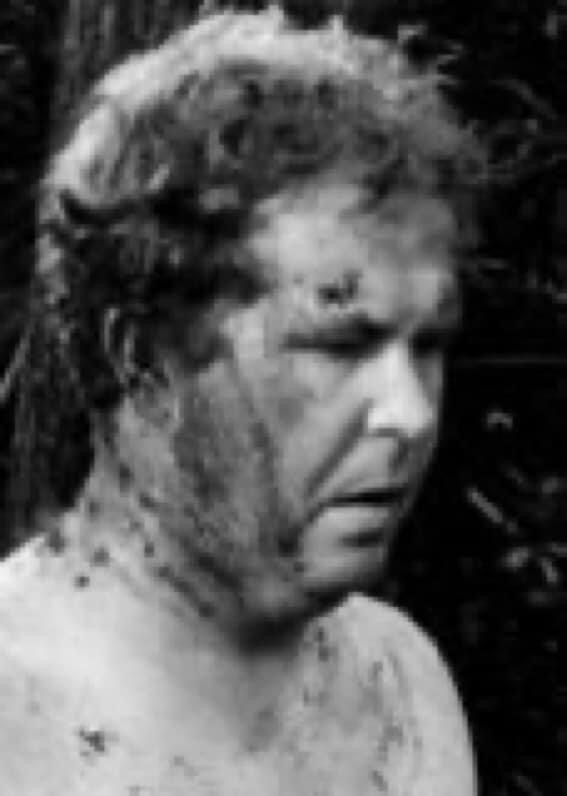 Posted by JD Hull. Permalink | Comments (0)
November 27, 2020
Out of the quarrel with others we make rhetoric; out of the quarrel with ourselves we make poetry.

--W.B. Yeats (1865–1939)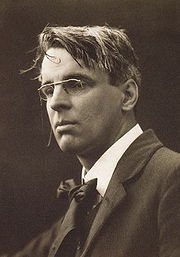 Posted by JD Hull. Permalink | Comments (0)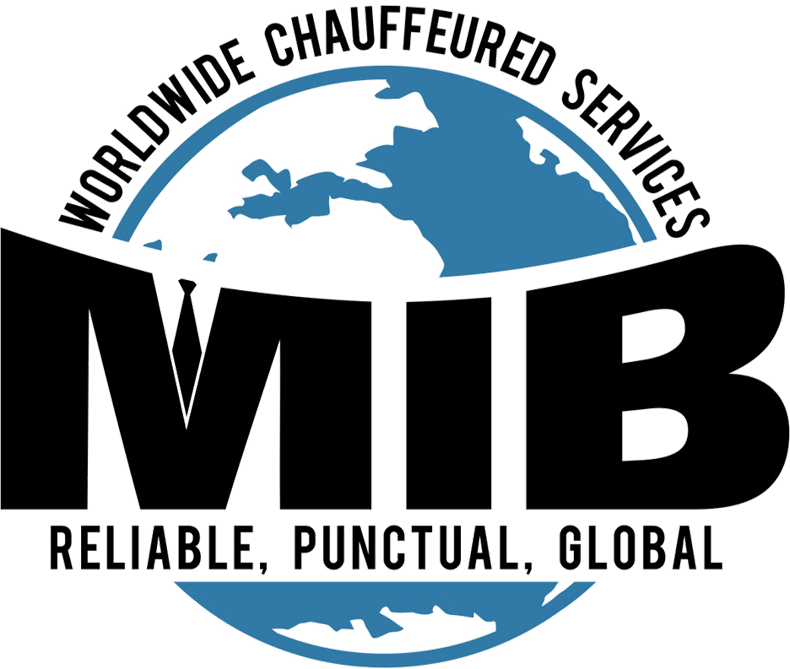 Posted by JD Hull. Permalink | Comments (0)
November 26, 2020
Happy Thanksgiving. Have fun. Feed your tribe. Work hard. Advertise. And flyfish.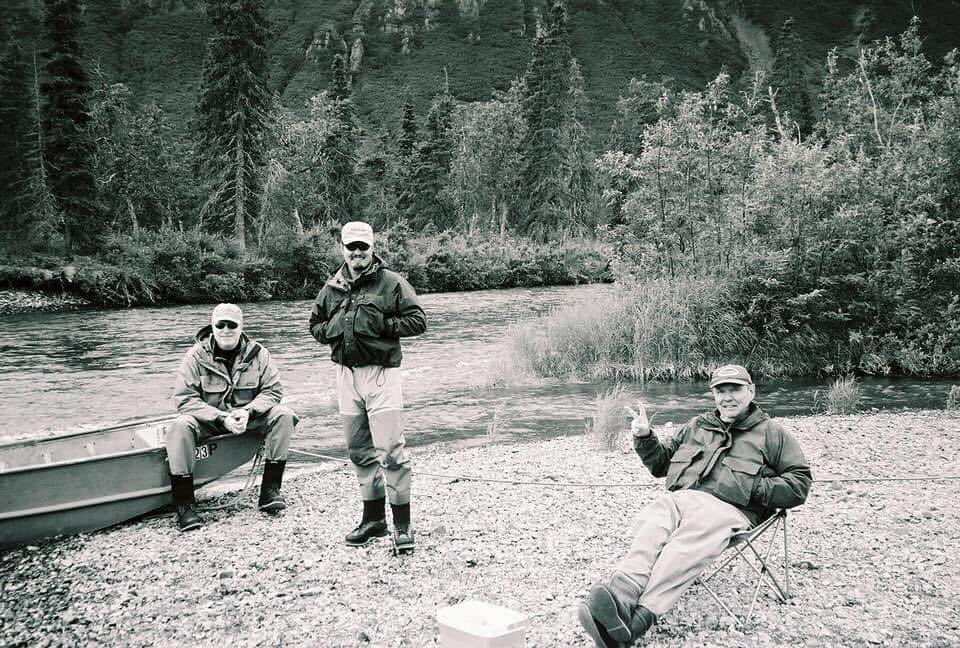 Posted by JD Hull. Permalink | Comments (0)
November 25, 2020
Until about 4 years ago I was a loyal, active and effective moderate Democrat. I raised money for Dem POTUS candidates. Tolerated Dems when they demanded speech orthodoxy and abandoned free thought. Voted for HRC. Even worked for her. Sat on Dem boards in California when I lived there. Organized Dems in part of SoCal where there were few who'd even admit it. But watching the transition in 2016 and 2017 changed all that for me. President-elect Trump was treated in November 2016 through early January 2017 like human garbage. Cruelly trashed and pilloried on the way in. It was shameful. Progressives talked impeachment starting mid-November. Let Don Trump treat the Media, SJW Muppets, the Academic Community and Goofy Dems like the anti-liberty robot creeps they are on the way out. Trump's a Huntin' Dog. They hate that. Oh God do they hate it. He made his predecessor Barack Obama look like a do-nothing, wimpy shadow. All hat. No cattle. Trump was imperfect but worked his ass off for us.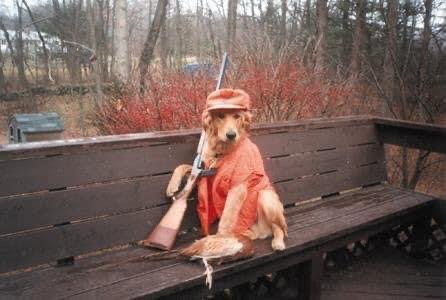 Posted by JD Hull. Permalink | Comments (0)
November 22, 2020
Today marks the 57th anniversary of President Kennedy's assassination in downtown Dallas, Texas. He was 46 years old. Below is my favorite photograph of him, likely taken in late 1942. He'd have been 25. Even Kennedy's harshest critics and GOP stalwarts who had worked hard for his opponent Richard Nixon in the 1960 election would admit five things about Kennedy the man. He wrote and spoke well. He was witty and sophisticated. He was charismatic. He carried himself effortlessly and with a remarkable poise. He inspired young people to achieve and lead. I love watching videos of his 1961-1963 press conferences. A natural class and self-deprecating humor. I think he really liked being president.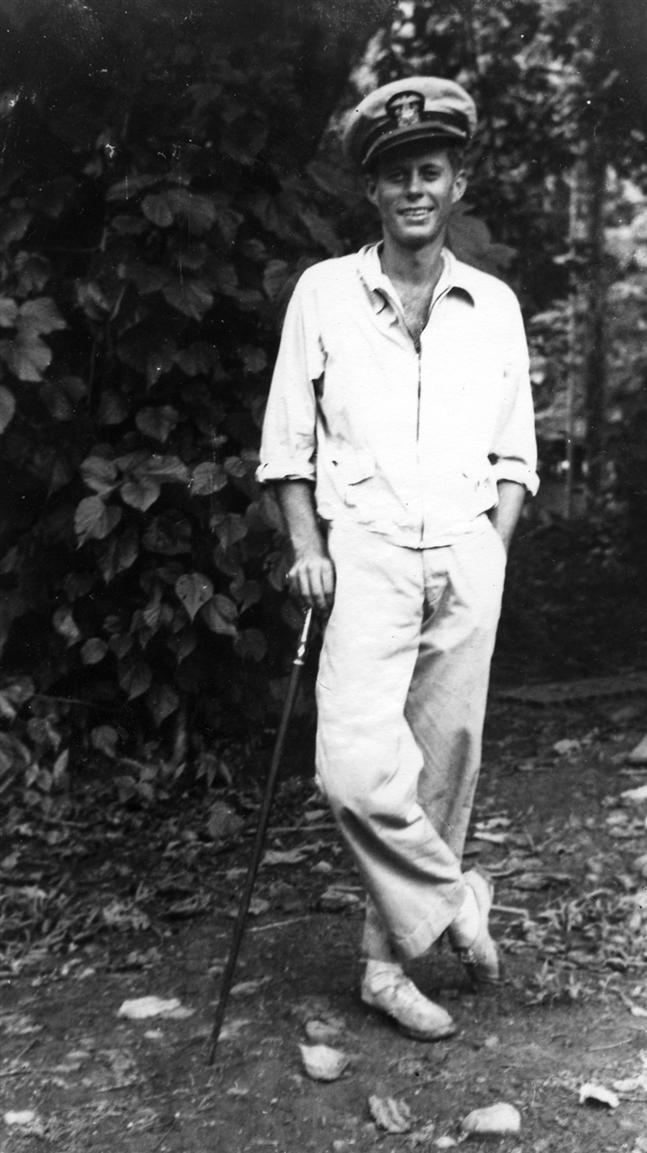 A stick in me hand and a tear in me eye
A doleful damsel I heard cry,
Johnny I hardly knew ye.

--from "Johnny, I Hardly Knew Ye", popular Irish anti-war song written in early 1800s.
Posted by JD Hull. Permalink | Comments (0)
November 21, 2020
When I want to read a good book, I write one.

--Benjamin Disraeli (1804-1881)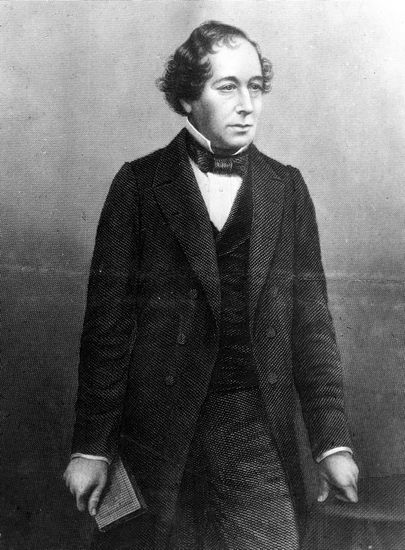 Posted by JD Hull. Permalink | Comments (0)