August 21, 2019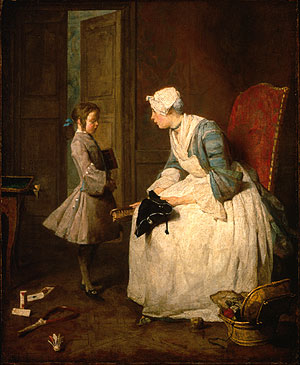 Typed is okay--but handwritten is better. Even if you are not convinced that thank-you notes are noticed and appreciated (they are), pretend that we know more than you (we do), and do it anyway (thank us later). Good stationery. We suggest Crane's on the lower end, or something better, like stationery from Tiffany's, or a Tiffany-style knock-off, on the higher end. A "studio card", maybe. Plain. Simple. Initials on it at most.
If you get personalized stuff, have a return envelope address to a home or business--but without the business mentioned. It's personal. Leave Acme Law Firm off it.
If you get mentioned or "linked-to" on the Internet? However, "electronic thank-yous" by e-mails to express thanks for links, comments or mentions in posts or articles on the Internet--i.e., three different people link to your blog every day, you are working full time for clients, busy firing looter-style staff and associates, and writing op-ed pieces entitled "Summer 2015: The Mood of the Midwest"--are totally okay.
Short, sweet, and press "send".
Blogging about you or your ideas is, of course, very nice--but it's not like they bought you dinner, or invited you up to Newport for the weekend. Besides, you'll always miss a few kudos thrown at you in the digital ether.
But what if you are trashed in the ether? A "reverse" thank-you? Sure, you may be insulted, purposely mis-paraphrased, misinterpreted, or just inadvertently misquoted. It happens. Remember, some bloggers and pseudo-journalists are (1) angry, (2) disorganized, or (3) essentially unemployed. Our suggestion? Let 'em have it. And you can be rude. You've earned it.
Anyway, let's get back to manners. If you don't regularly thank people for links or mentions of you or your firm's blog or website, you are fouling your own nest.
Not thanking people in the blogosphere is (1) arrogant and (2) dumb. It adds to the notion that (3) bloggers are insular, passive-aggressive lightweights lacking in people skills.
So develop some habits about all thank-yous for everything--and make handwritten the default position. If you don't, bad things will happen:
1. No one will give you any more business, or invite you to The Hamptons.
2. People will say mean things about your dog, your wife, your girlfriend, or about all three. Worse, they trash you.
3. If you went to Brown, snide people will remind you and your friends that Brown used to be the safety school for the Ivies.
4. If you were at Duke, they'll re-float the completely untrue story that Duke exists only because Princeton had too much honor and class to accept Buck Duke's filthy tobacco money and re-name Princeton Duke.
5. If Princeton, they'll just say you were always kind of light in the Cole Haans, too, and were once even seen dancing at an "alternative lifestyle" bar in the city--dressed in full leather biker garb--so what can you expect?
You get the idea. So thank people in writing. Handwritten as a general rule. E-mail only for a cyber-mention.
Finally, if your site is so successful that your links, e-mails and comments are through the roof, hire someone else to do the thank-yous--written or electronic--for you.
Posted by JD Hull. Permalink | Comments (0)
August 20, 2019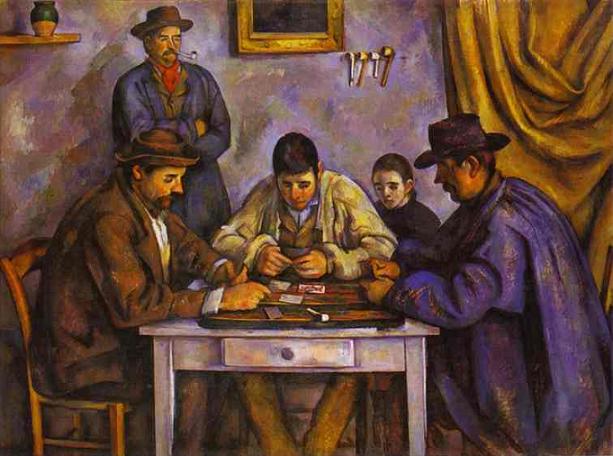 Paul Cezanne, Les joueurs de carte, 1890-1892
Posted by Holden Oliver (Kitzbühel Desk). Permalink | Comments (1)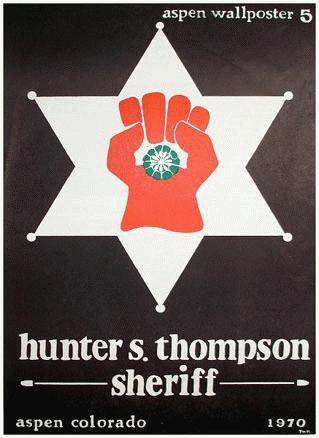 Kurtz. He got off the boat. He split from the whole goddamn program.

--Captain Willard, Apocalypse Now (1979)
Thompson had a way of keeping anyone unfriendly to the very idea of him beyond even mere curiosity. Just unaware. In that case, you were a nice person doing the best you could. You didn't "need it"--anymore than you needed to become good friends with Andy Warhol, Ralph Nader, Harry Dean Stanton, or Dr. John the Night Tripper, whoever they were.

--A Fan
Twenty years ago, when I was an associate in D.C. sweating everything, I worried a lot about something hanging in my office: a framed black, white and red "Hunter S. Thompson for Sheriff" election poster for a 1970 election in Aspen, Colorado.
The poster bore a Harvard Strike fist. Inside the fist there appeared to be what someone explained was a drawing of a plant which bad or crazy people chewed on to "get high". But I quickly realized that anyone who actually knew about Thompson and his books and articles on presidential politics, Las Vegas and the Kentucky Derby--the event in his hometown of Louisville was "decadent and depraved"--would likely like me for having it.
I was right. The poster meant nothing to most people who visited my office, and it even helped me make friends. In the 1970s and 1980s, people read and loved him or had never heard of him.
So you either "knew" HST--or you didn't.
He either delighted, or was too disturbing to explore. A talented and comical writer, he drank too much, really did like chemicals, hated Richard Nixon, upset people on the press entourage, freaked out editors, showed up drunk for "speeches", and arranged for Ed Muskie to be severely menaced on a train by one seriously funny outlaw rich kid named Peter Sheridan.
He liked weapons. He was once accused of firing a military rocket at a snowmobile. According to a friend of mine who worked for one of the TV news networks, Thompson once mysteriously and suddenly showed a handgun to Secret Service agents and reporters sitting in a booth in a famously silly Capitol Hill singles bar, mumbling "just in case there's a firefight..."
Even with that public life, Thompson had a way of keeping anyone unfriendly to the very idea of him beyond even mere curiosity. Just unaware. In that case, you were a nice person doing the best you could. You didn't "need it"--anymore than you needed to become good friends with Andy Warhol, Ralph Nader, Harry Dean Stanton, or Dr. John the Night Tripper, whoever they were.
Even after Thompson became a character in Garry Trudeau's Doonesbury, saw two movies based on his work, and died by his own hand in early 2005, most people didn't have a clue or want to. One exception in later years: "beer hippies" and GenX stoners finally discovered Thompson--"Gonzo, drugs, liberal stances, hey Hunter's my man"--and my guess is that he secretly looked down on them.
Well, anyone can be in his club at this point. But I needed it all along. He was an angry but fine writer, a humorist, an innovator--and a big hillbilly like me who grew up on the Mason-Dixon line and all along just wanted to fall in love. He still makes me laugh and cry.
Maybe there is no Heaven.

Or maybe this is all pure gibberish — a product of the demented imagination of a lazy drunken hillbilly with a heart full of hate who has found a way to live out where the real winds blow — to sleep late, have fun, get wild, drink whiskey, and drive fast on empty streets with nothing in mind except falling in love and not getting arrested.
Posted by JD Hull. Permalink | Comments (0)
Cuff links, stick pin. When I step out I'm gonna do you in.

--Gibbons, Hill and Beard

Raoul Duke (1937-2005)

Posted by Holden Oliver (Kitzbühel Desk). Permalink | Comments (0)
August 19, 2019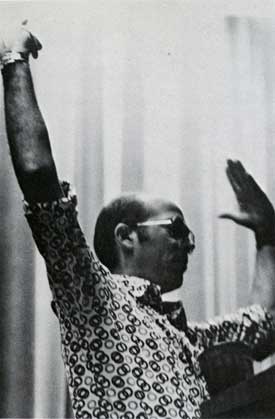 Editor's Note: The following is a verbatim reproduction of an article appearing in The Chronicle, Duke University's student daily on October 23, 1974. Page Auditorium is on Duke's West campus.

Thompson, Audience Clash in Page Chaos

By Dan Hull

"Is there any coherence in this thing? I feel like I'm in a fucking slaughterhouse in Chicago early in the morning."

DURHAM, N.C.--In a pathetic attempt to slide something coherent through his staccato mumble, Gonzo journalist Dr. Hunter S. Thompson was met last night at Page Auditorium with a bevy of jeers, curses, and a request by the Duke University Union to leave the stage.

According to Union spokespersons, it was expected that the slightly inebriated Thompson would drive away the audience if his talk turned out particularly monotonous.

Frustrated by the dialogue between the disjointed speaker and the belligerent audience, some did leave while others, many of whom were as well-oiled as Thompson, remained until the journalist was escorted off the stage.

Beer cans and joints

Beer cans and an occasional joint passed among the rows of the auditorium as Thompson, forty minutes late and looking more like a lanky tourist than a radical journalist, poked across the stage to the podium.

Slouching there, Thompson began: "I have no speech, nothing to say. I feel like a piece of meat," referring to his marketing by his lecture agency.

Having tossed aside the index cards on which were written questions from the audience, Thompson received few serious oral questions from the audience.

"What I'd really like to be in is an argument" he said.

When a baby cried Thompson mumbled, "That's the most coherent fucking thing I've heard all night."

In most cases, serious questions, and Thompson's responses to them were inaudible or incoherent.

Visibly put off by the belligerent Duke audience whom he repeatedly referred to as "beer hippies," Thompson was most relaxed and clear when talking about Richard Nixon.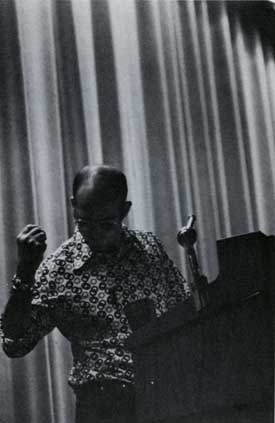 Photos: The Chronicle.

Posted by JD Hull. Permalink | Comments (0)

Thank you for Free Verse, young Arthur Rimbaud.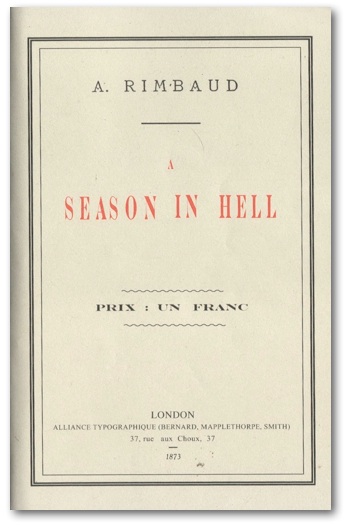 Posted by JD Hull. Permalink | Comments (0)
August 18, 2019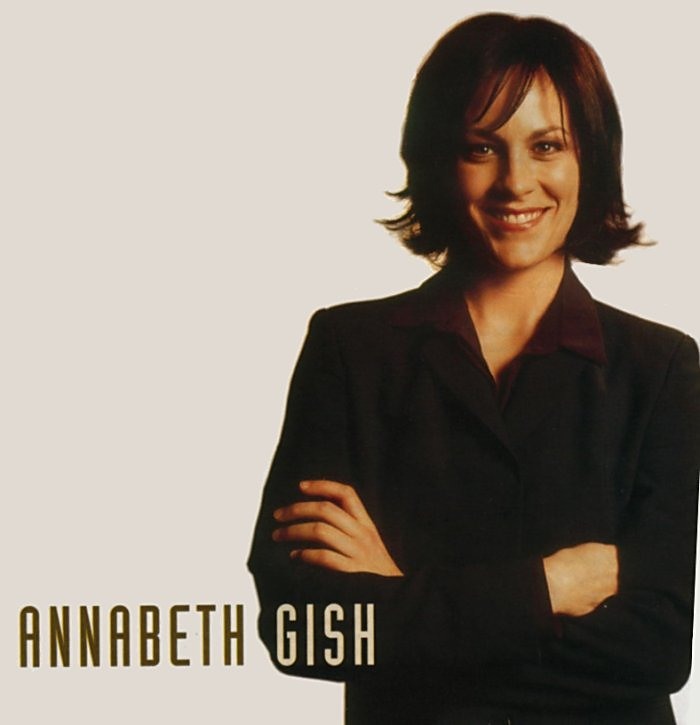 Posted by Holden Oliver (Kitzbühel Desk). Permalink | Comments (0)
Out of the quarrel with others we make rhetoric; out of the quarrel with ourselves we make poetry.

--W.B. Yeats (1865–1939)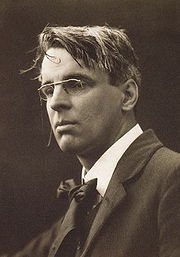 Posted by JD Hull. Permalink | Comments (0)
August 16, 2019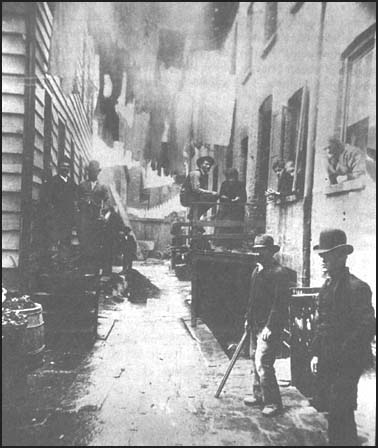 Jacob Riis photo of Bandits' Roost (1890)
Old neighborhoods, like old people, have strong personalities. And they are feisty as Hell.
The above photograph of an alley in Hell's Kitchen, then in its second century, was taken long before the midtown Manhattan neighborhood got cute and trendy again. The work, images and outcry of Jacob Riis were famous at the time. So was this photograph.

But Hell's Kitchen actually started out cute and even pastoral. Three hundred years ago there were farms. Then came suburbs, and it was not really a "bad" neighborhood until around the time of the Civil War. Movies and novels maybe over-covered that second 150 years. Hell's Kitchen kept changing but stayed famous: from Irish and German immigrant sub-city to gangland neighborhood to actors' quarter to, these days, more of a yuppie heaven.

People feared the second round of "cute"--the gentrification of recent years--would destroy it. It didn't. It's still authentic in pulse and atmosphere. A few (not many) old families could afford to stay. Real estate brokers years ago came up with the new labels of Clinton and "Midtown West"--but those did not work. They could never replace the real name, the one that no one can even trace.

Yeah, older neighborhoods, like older people, have personalities--and they are feisty as Hell.

Personally, I think of the area as smaller and more compact than most descriptions. For me, it does not start until just north of the Lincoln Tunnel at 40th and then goes up to 57th Street. Its width, of course: West of 8th all the way to the Hudson. Yet it always seems worlds away from Times Square, right next door, and Midtown East.

If you are in Manhattan some weekend, stroll around there on a Sunday morning early, when it groans, complains and even growls like its old self. You will not head east. You won't even think about leaving Hell's Kitchen for a while. Too seductive. The uneasy mixes of Irish, German, Italian, and Everyone Else that dominated it--especially in the last 150 years--left certain imprints and energies. You can still feel and hear them in the stone of the buildings and street.

Posted by JD Hull. Permalink | Comments (0)
August 15, 2019
He who makes a beast of himself gets rid of the pain of being a man.

--Samuel Johnson, 1709-1784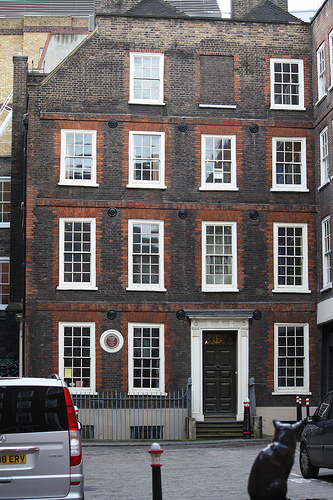 North of Fleet Street: 17 Gough Square. Built 1700.

Posted by JD Hull. Permalink | Comments (0)
We no longer require humor in poets. We demand salvation. Of that commodity, Wordsworth still supplies the purest sort.

--Mark Van Doren, 1950, commenting on the subtle graduation of William Wordsworth (1770-1850) from his role as "nature poet" to one of philosopher who offered hope and reassurance to troubled Europe.
All his life, Wordsworth preferred the beauty and solitude of the outdoors to London and the most literary cities on the Continent. His poetry was seeing, feeling and emotional, its inspiration springing from northwest England's famous Lake District, where he was born, wrote and spent most of his life. In his younger years especially, the upheavals in France between 1789 and 1799, and his extensive travels through Europe, made Wordsworth sad, cynical and pessimistic about man and society. Writing 100 years after Wordsworth's death, Mark Van Doren (1894-1972), the remarkably influential Columbia English professor, himself a poet who won the Pulitzer Prize in 1940, gave Wordsworth high marks for his power in his later years "to soothe and console an age fallen victim to philosophic despair."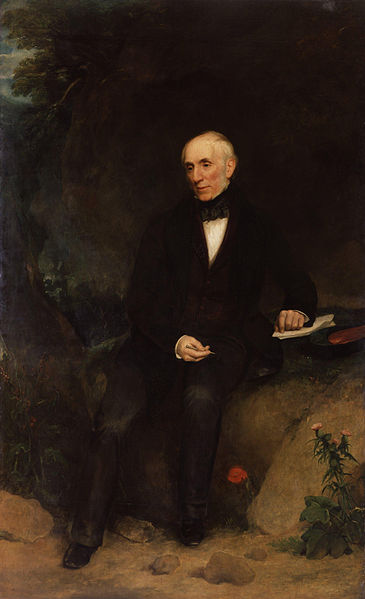 Wordsworth in the Lake District

Posted by JD Hull. Permalink | Comments (0)
August 14, 2019
Don't tell me the moon is shining; show me the glint of light on broken glass.

--Anton Chekhov (1860-1904)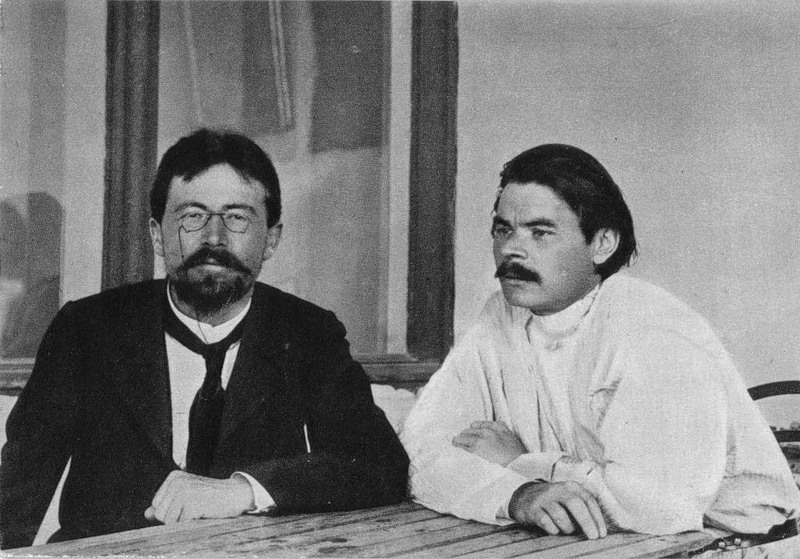 Chekhov with Maxim Gorky in Yalta, probably 1900

Posted by JD Hull. Permalink | Comments (0)
August 13, 2019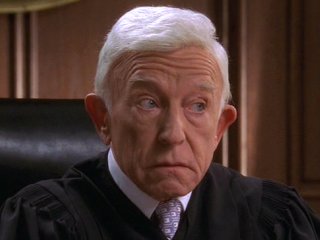 You hosin' us, Mr. Hull?

Rule 27 of the U.S. Federal Rules of Civil Procedure is "Depositions to Perpetuate Testimony". It's not invoked that often. Subdivision (a) covers "Before an Action Is Filed":
(1) Petition. A person who wants to perpetuate testimony about any matter cognizable in a United States court may file a verified petition in the district court for the district where any expected adverse party resides. The petition must ask for an order authorizing the petitioner to depose the named persons in order to perpetuate their testimony. The petition must be titled in the petitioner's name and must show:

(A) that the petitioner expects to be a party to an action cognizable in a United States court but cannot presently bring it or cause it to be brought;

(B) the subject matter of the expected action and the petitioner's interest;

(C) the facts that the petitioner wants to establish by the proposed testimony and the reasons to perpetuate it;

(D) the names or a description of the persons whom the petitioner expects to be adverse parties and their addresses, so far as known; and

(E) the name, address, and expected substance of the testimony of each deponent.

(2) Notice and Service. At least 21 days before the hearing date, the petitioner must serve each expected adverse party with a copy of the petition and a notice stating the time and place of the hearing. The notice may be served either inside or outside the district or state in the manner provided in Rule 4. If that service cannot be made with reasonable diligence on an expected adverse party, the court may order service by publication or otherwise. The court must appoint an attorney to represent persons not served in the manner provided in Rule 4 and to cross-examine the deponent if an unserved person is not otherwise represented. If any expected adverse party is a minor or is incompetent, Rule 17(c) applies.

(3) Order and Examination. If satisfied that perpetuating the testimony may prevent a failure or delay of justice, the court must issue an order that designates or describes the persons whose depositions may be taken, specifies the subject matter of the examinations, and states whether the depositions will be taken orally or by written interrogatories. The depositions may then be taken under these rules, and the court may issue orders like those authorized by Rules 34 and 35. A reference in these rules to the court where an action is pending means, for purposes of this rule, the court where the petition for the deposition was filed.

(4) Using the Deposition. A deposition to perpetuate testimony may be used under Rule 32(a) in any later-filed district-court action involving the same subject matter if the deposition either was taken under these rules or, although not so taken, would be admissible in evidence in the courts of the state where it was taken.
And subdivision (c), equally as vague in some respects (but see the Committee Notes), states:
(c) Perpetuation by an Action. This rule does not limit a court's power to entertain an action to perpetuate testimony.
Posted by JD Hull. Permalink | Comments (0)
August 12, 2019
How did it come to pass that the current POTUS—hands down one of the best in my lifetime and who I ironically didn't even vote for—is so hated by so many? We finally got a hunting dog and half the world hates him. Go figure.

Posted by JD Hull. Permalink | Comments (0)
August 11, 2019
An older woman is a jewel in the life of a man.

--Milan Kundera (1929- ) in "Immortality", 1990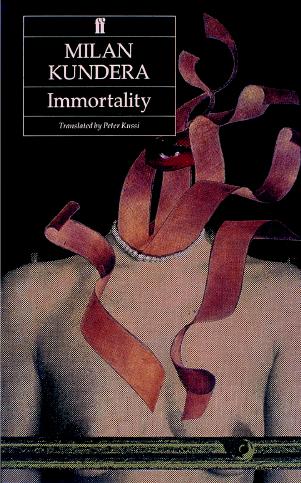 One critic: The book will make you "maybe even a better lover".

Posted by JD Hull. Permalink | Comments (0)
August 10, 2019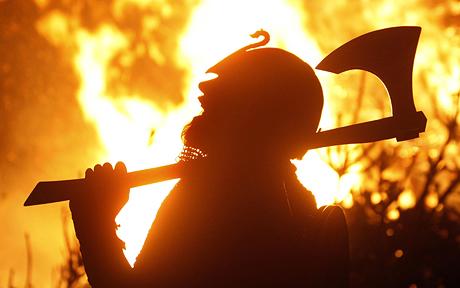 Wild Men. Wild Women. Wild Men and Wild Women are people who listen only to the little voice in their head. They get things done. They build things. Uncertainty and turbulence--in the economy, stock markets, governments, the weather, bad odds, you name it--only get their juices flowing. True, they often have dark and self-destructive sides—but we seem to like giving them a pass. They come with evey political and cultural stripe. They don't care what you think. Ever.

1. Christopher Columbus
2. Ted Turner
3. Dr. Johnson
4. Dr. Thompson
5. Theodore Roosevelt
6. Henry Ford
7. Michelangelo
8. Ayn Rand
9. Walt Disney
10. Japan
11. Boudica
12. Winston Churchill
13. Benjamin Disraeli
14. Arianna Huffington
15. Bucky Fuller
16. Nino Scalia
17. Bill Buckley
18. Bill Clinton
19. Steve Jobs
20. Ben Franklin
21. Nick Nolte
22. Jerry Lee Lewis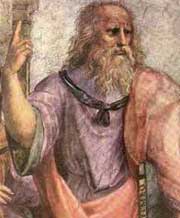 Plato (#27) was way Wild. Read the Timaeus.

23. The Welsh
24. Jann Wenner
25. Audie Murphy
26. Rasputin
27. Plato
28. Catherine the Great
29. Val Kilmer (way wilder than Jim Morrison)
30. Harry Dean Stanton
31. LBJ
32. Julius Caesar
33. Peter O'Toole
34. John Lennon
35. Joseph P. Kennedy, Sr.
36. Peter Sheridan
37. Christopher Hitchens
38. George Patton
39. Warren Beatty
40. Jack Nicholson
41. W.B. Yeats
42. Rahm Emanuel
43. Robert Mitchum
44. Joan of Arc and Charles Barkley (tie)
45. Dylan Thomas
46. "E"
47. Boswell
48. Ben Jonson
49. Mae West
50. Daniel Pinchbeck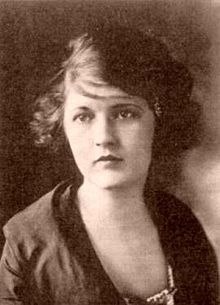 Zelda Fitzgerald (#90) was Wild. So was her childhood friend Tallulah Bankhead (#91).

51. Daniel O'Connell
52. Quentin Crisp
53. David Boies
54. Holden Oliver
55. St. John of Patmos
56. John Henry "Doc" Holliday
57. Genghis Khan
58. Alexander
59. Charles Bukowski
60. Gordon Liddy
61. Malcolm Lowry
63. Keith Moon
64. Jonathan Swift
65. Babe Ruth
66. Chrissie Hynde
67. Donald Rumsfeld
68. Warren Zevon
69. Kim Jong-un
70. Billy Martin
71. Joe Namath
72. Guy de Maupassant
73. Grace Slick
74. Edna St. Vincent Millay
75. Mickey Mantle
76. François Villon
77. Friedrich Nietzsche
78. Rep. Bob Eckhardt (Texas-D) (gifted, eloquent, exotic)
79. Al Neuharth
80. Ray Davies
81. Marc Randazza
82. Skippy the Head
83. Alec Baldwin
84. John Huston
85. Australia
86. Oscar Wilde
87. Oscar Levant
88. Ava Gardner
89. Frank Sinatra
90. Zelda Fitzgerald
91. Tallulah Bankhead
92. Jordan Peterson
93. Frances Farmer
94. Richard Burton
95. Partner Emeritus
96. Margaret Thatcher
97. Racehorse Haynes
98. Ben Bradlee
99. Davey Crockett
100. William Randolph Hearst
101. Steve Bannon
102. Donald Trump
103. Mike Cernovich
104. Scott Greenfield
105. Clark Hat
106. Elvoy Raines
107. Bobby Knight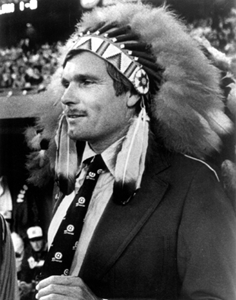 Meet Ted (#2). He never cared what you thought.

[post updated again on August 2, 2019]

Posted by JD Hull. Permalink | Comments (0)
August 09, 2019
A man with his belly full of the classics is an enemy of the human race.

— Henry Miller, Tropic of Cancer (1934)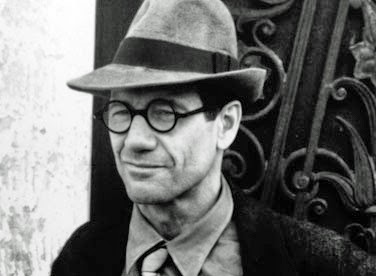 Posted by JD Hull. Permalink | Comments (0)

Go somewhere different. Meet someone different. Aldeburgh, Suffolk, East Anglia. Always a festival.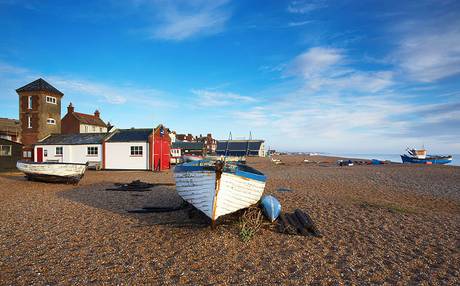 Posted by JD Hull. Permalink | Comments (0)

FRE 612 provides that if a witness uses a writing "to refresh memory", either while or before testifying, the adverse party is "entitled to have the writing produced at the hearing, to inspect it, to cross-examine the witness" on the document. Good trial lawyers overlook that FRE 612 applies to depositions as well as to trials. Federal decisions have applied the rule to depositions based upon Fed.R.Civ.P. 30(c). So ask a deponent if he or she looked at documents before the deposition other than those being produced at the deposition. If the answer is "yes", request that they be produced. Go to the judge. You can have them produced during or after the deposition. Often the best documents are the ones that never make it to the deposition, like handwritten records that even opposing counsel doesn't know about.

Posted by JD Hull. Permalink | Comments (0)
August 08, 2019
Good morning.

Is it now against the law or something to tell a woman on the streets dressed to the nines that she has a great ass?

Because it shouldn't be.

Men should start congratulating women with great asses that they obviously worked hard to get, are proud of and display and exhibit in public.

The many hypocrisies and double standards of Western women must end. Enough is enough.

Compliment the worthy on their butts.

Posted by JD Hull. Permalink | Comments (0)
August 07, 2019
It's not school. It's no longer about you.
(See Rules 1-6 here and at the links Rules 7, 8 and 9.)

Practicing law is getting it right, saying it right and winning--all with a gun to your head. Being "accurate, thorough and timely" are qualities most of us had in the 6th grade, right? Back when everyone told us we were geniuses and destined for great things? Well, school's out--now it's about real rights, real duties, real money and personal freedom. That's a weight, and it should be.

Suddenly facts are everything--and the actual law less important than you ever imagined. In time you learn to research, think and put things together better and faster. You develop instincts. You learn there is really no boilerplate and no "cookie-cutter" work. You learn there are no "right answers"--but several approaches and solutions to any problem. You are being asked to pick one. But at first, and maybe for a few years, being accurate, thorough and on time is not easy to do.

"I Have Clients?!" One day, you start to visualize your clients as real companies and real people with real problems. These are your clients--not your parents or professors--and they are all different. You "feel their pain", and it's now yours, too.

Mistakes. If you work with the right mentors and senior people, they will allow you to make mistakes. You need freedom to make mistakes. You'll be reminded, however, not to let those mistakes out of the office. It's a balancing act, a hard one.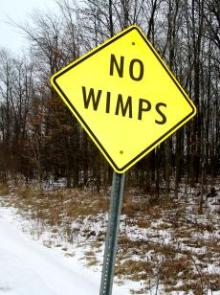 Really bad days? Your problem, Amber. You are expected to be a professional and put clients first on your worst damn day. A parent is sick, you are coming down with something yourself, your boyfriend is cheating on you, both of your boyfriends are cheating on you (and maybe with each other), your teenage kids "hate" you, and this morning you had to abandon that 12-year-old Honda you had in law school on the 14th Street Bridge.

And minutes before your big afternoon meeting or court appearance, a GC or co-worker calls you with the worst possible development, something unexpected and beyond your control, in a project for your favorite client.

These things will happen. And happen together.

You think you're pretty tough. But you sag visibly--like an animal taking a bullet. And in five minutes, you have to be at your very best. Again, it's not about school. It's no longer about you. You're beaten--but you have to get up and fight for someone other than yourself.

You up for this? Because, in our experience, very few of your peers are.

Bucking Up, Using Fear. And while you can't work in a state of constant worry, fear and paralysis, talking yourself into heroics, getting a little paranoid and even embracing a little fear won't hurt you, and may even help. You are being paid both (1) to be accurate, thorough, timely and (2) to just plain "not screw up".

"Thorough" means "anticipating", too. What makes you really good in a few years is being able to "see the future" and spot a ripple effect in a flash. To take a small example, if your client is in an active dispute with the government or on the brink of a full-blown litigation with a competitor, the client's and many of your own letters and e-mails aren't just letters and e-mails.

Whoa, they are potential exhibits, too. They can be used for you or against you. So they need to be written advisedly and clearly so that they advance your position and so that a judge, jury or someone 5 years from now can look at it cold and figure out what's going on. No "talking to yourself" here; think "future unintended consequences" when you think and write.

"But Not Perfect." Not talking about mistakes here. I refer to the paralysis of high standards. I know something about the second part of Rule 10--because I tended to violate it when I was younger. And I still want to.

Perfectionism is the Great Destroyer of Great Young Associates. Don't go there. Don't be so stiff and scared you can't even turn anything in because you want it "perfect" and you keep asking other lawyers and courts for extensions. It's not school, and it's no longer about you. Think instead about Rule 8: Think Like The Client--and Help Control Costs. Balance efficiency with "being perfect", and err on the side of holding down costs. If a client or senior lawyer in your firm wants your work to be "perfect", and for you to charge for it, believe me, they will let you know.

Finally, and I almost forgot: always use the Blue Book/Maroon Book for your citations. No one gets a pass on that one.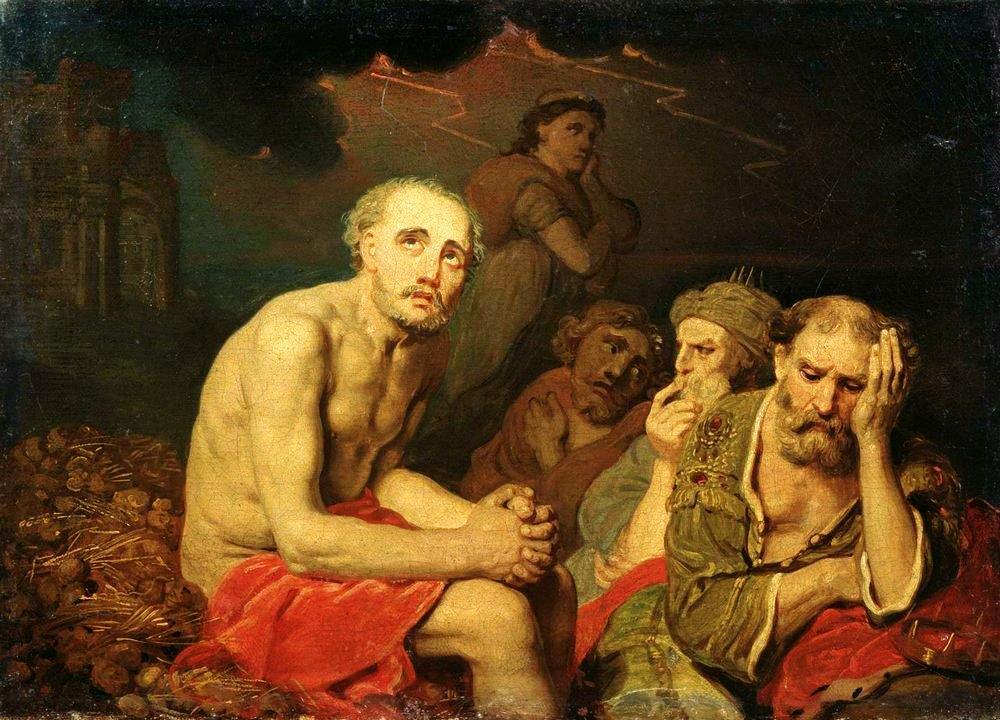 You conventionally religious? We are not. But some days lawyering you will just have to "get your Job thing on". You suffer. But you still perform. Job and His Friends, Vladimir Borovikovsky, 1810s.

Posted by JD Hull. Permalink | Comments (0)
O famous Kent
What country hath this isle that can compare with thee?

--Michael Drayton (1563-1631), in Polyolbion
I've been here several times and will return as many times as I can. London lawyer friends live here in this village and civil parish of the City of Canterbury district of Kent, England: a sane and civilized rural way station on the path from Cardiff or London to Paris. Barham is above all ancient, pastoral and undisturbed. Population 1200. It was spelled Bioraham in 799, after Beora, a Saxon chief. The Anglican village church dates to the 1100s and was likely built over a Saxon church which existed at least by 809. Barham is not far from Canterbury--and local legend has it that one of knights who killed Thomas Becket had an estate here.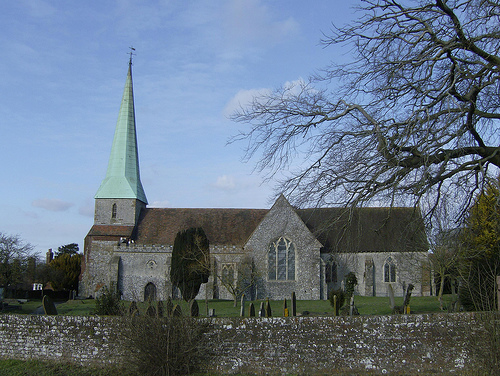 Posted by JD Hull. Permalink | Comments (0)
Without invention nothing is well spaced,
unless the mind change, unless
the stars are new measured, according
to their relative positions, the
line will not change, the necessity
will not matriculate: unless there is
a new mind there cannot be a new
line, the old will go on
repeating itself with recurring
deadliness.
William Carlos Williams in Paterson, Book 2 ("Sunday in the Park")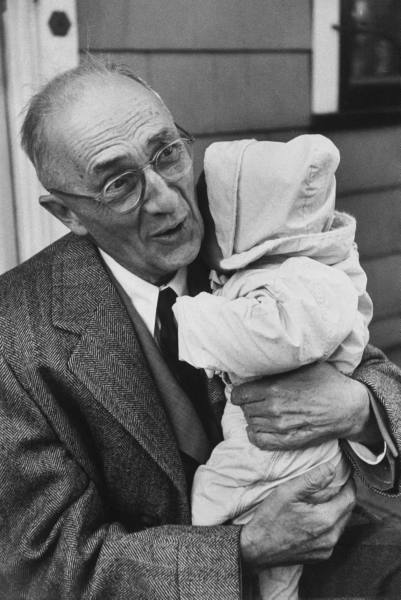 Posted by JD Hull. Permalink | Comments (0)
August 06, 2019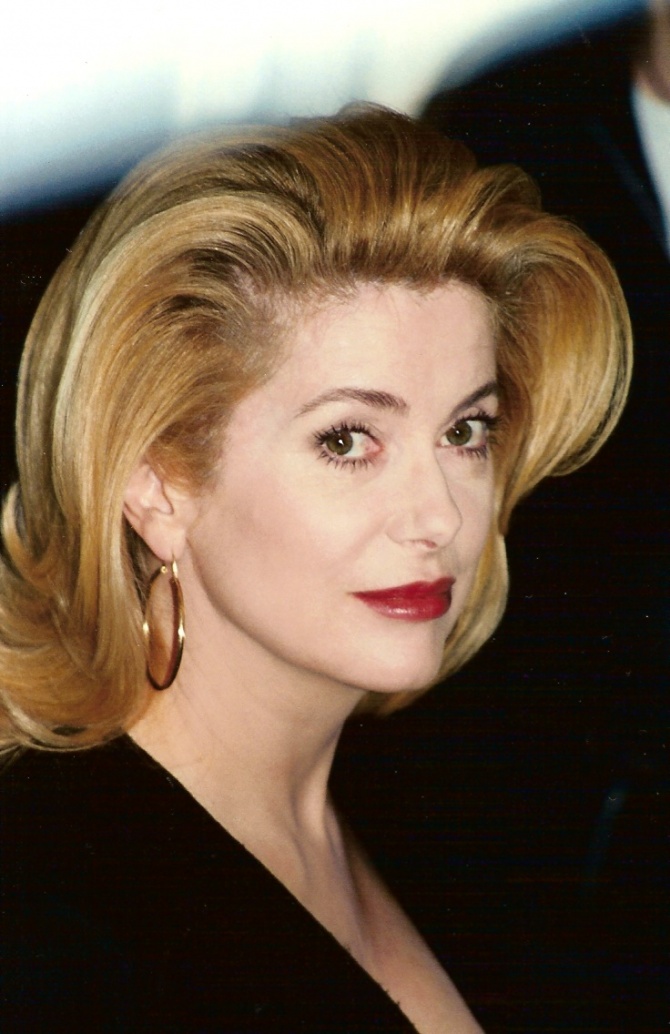 Catherine Deneuve, 52, in 1995.


Posted by JD Hull. Permalink | Comments (0)

Over-Communicate: Bombard, Copy Confirm. It's from our annoying but dead-on accurate 12 Rules. And it's short.
Rule Five: "Over-Communicate": Bombard, Copy and Confirm

I am indebted to Jay Foonberg for the inspiration for Rule 5--both "bombarding" and the idea of keeping clients continuously informed. Nearly all of my better thoughts about practice management are influenced by Foonberg. The notion of "bombarding" clients with paper and information does have obvious exceptions. For instance, you work with a GC who trusts you and wants you to leave her alone. She doesn't want you to copy her on every transmittal letter or e-mail. Fair enough. Just be 100% sure you know what she wants and doesn't want. But aside from that, this is a "can't miss" rule--and I am amazed that many good lawyers express surprise that my firm informs the client of everything at each step of the way, and copies our clients on everything.
Again, our eternal debt to Jay Foonberg for this rule. We just changed the words a bit. Thanks Jay for being the first lawyer to sit down and think about how clients really think.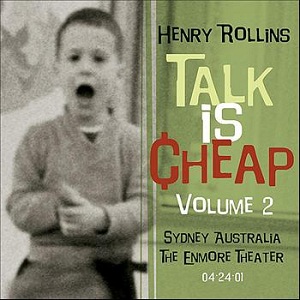 Over-Communicate--but keep it short and don't spazz it up.

Posted by JD Hull. Permalink | Comments (0)

1. Represent only clients you 'like'.

2. The client is the main event.

3. Make sure everyone in your firm knows the client is the main event.

4. Deliver legal work that changes the way clients think about lawyers.

5. Over-communicate: bombard, copy and confirm.

6. When you work, you are marketing.

7. Know the client.

8. Think like the client--help control costs.

9. Be there for clients--24/7.

10. Be accurate, thorough and timely--but not perfect.

11. Treat each co-worker like he or she is your best client.

12. Have fun.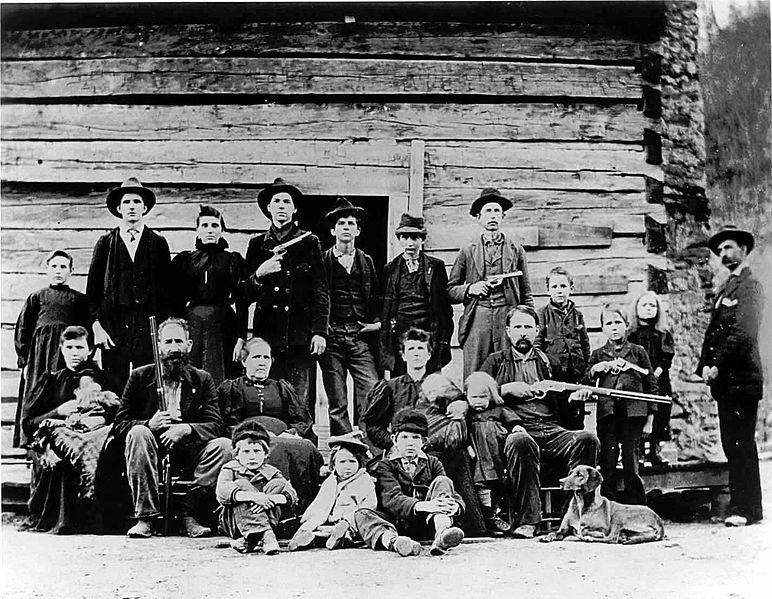 Copyright 2005-2014 J. Daniel Hull.

Posted by JD Hull. Permalink | Comments (0)
August 05, 2019
What we hope ever to do with ease, we must learn first to do with diligence.

--Samuel Johnson (1709-1784)
Posted by Holden Oliver (Kitzbühel Desk). Permalink | Comments (0)

Neither the tiny rural village of Lindsey nor the surrounding countryside has changed much since 1634, when one side of my family called Holden left there via Ipswich on the River Orwell for Massachusetts and, in time, a new "Groton", named after another small village near Lindsey. Three hundred and eighty-four years later, Lindsey is pastoral, green, mainly un-peopled and fairly remote. No visible overt 21st century commerce. Some farming. No tourists.

St Peter, a rough Anglican church, at one time Catholic, the one my ancestors attended, built in the 1300s, and even older church ruin, St James (1200s), are the only man-made constants. Still a "parish", Lindsey is on the B1115 Hadleigh-to-Bury road.

This is part of East Anglia--coveted, held and loved for so long by the Danes. The region's been victor and victim over and over again. Mainstream tribes from all over Europe battled here for centuries. It is storied. It is still beautiful. Nothing compares to it.

And it is a key "feeder" region in the English migration to America. From 1625 to 1640, Charles I had tried to rule England without calling the Puritan-dominated Parliament. Puritan dissenters, lots of them, lived in the area around Lindsey, and
from here hundreds of families fled across the Atlantic to the new world. The Winthrops, of tiny Groton, would become founders of the State of Massachusetts. But most of the settlers were poor, working families, and they would devote themselves to quiet, prayerful unpersecuted lives, and of work hard to build new communities. Of course, they would never see Suffolk or the valley of the gentle Brett again.

--Simon Knott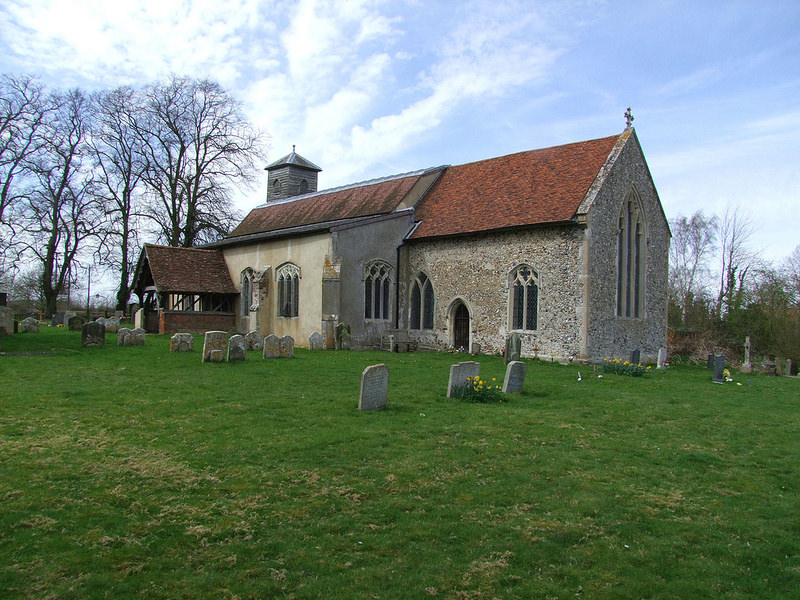 St. Peter in Lindsey

Posted by JD Hull. Permalink | Comments (0)
August 04, 2019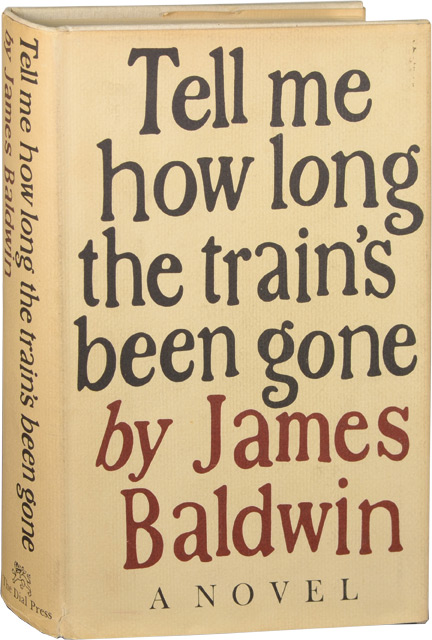 An essayist at heart, American novelist, poet and playwright James Baldwin (1924-1987) wrote his experimental fourth novel about the life of Leo Proudhammer, a black stage actor raised in Harlem who moves to Greenwich Village. Proudhammer has a heart attack on stage. Published in 1968, and panned by critics but widely read, "Tell Me How Long The Train's Been Gone" is an incredibly intense coming of age story set the 1930s and 1940s about racial prejudice, the American experiment, family, faith and sexuality.

Posted by JD Hull. Permalink | Comments (0)
August 03, 2019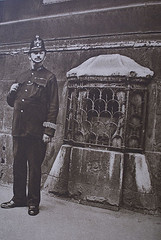 We've written about it before. I have a thing about it--probably because for now I live a lot of the time in California in an "old" 22-year-old home. Back East, in DC, NYC and Nantucket, and other parts of the U.S. where people do not use "party" as a verb, there's much older stuff, of course, sometimes going back to the 1600s--but nothing like you stumble upon every moment in dear old Albion and Western Europe. Sorry, rock and cave paintings and U.S. mound-builder relics don't cut it for me as much; so alert the Oberlin College faculty, the BIA and NPR--and then sue me. I like old books, old homes, old things; but they need to be the relics of real goofy-looking Europeans like me.

The Stone is important to me because it's mysterious and fires the imagination--not because it's way old. There's a myth that the Stone was part of an altar built by Brutus of Troy, the legendary founder of London. Not true in any respect--but the Stone is Dang Olde, older than Boudica, Tacitus, Disraeli or Keith Richards, and at the very minimum, an enduring symbol of the Authority of The City since London Roman times. So we're talking about at least 2000 years of Stoneness. Some scholars think 3000 years.

Anyway, finding It is easy: you head east, down Fleet Street, past Dr. Johnson's house, past St. Paul's a block north, staying on Fleet Street (not Lane) which becomes Ludgate Hill (past intersection with Old Bailey), which becomes Cannon Street, to 111 Cannon, across from the tube station.

Got it? You'll miss It if you're not careful. You may give an oath to It if you like. The Stone likes that.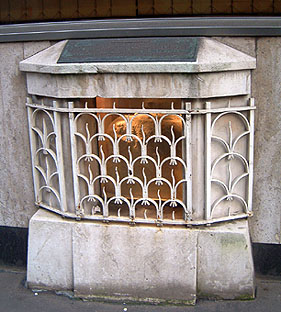 Original: 8-29-08


Posted by JD Hull. Permalink | Comments (0)
August 02, 2019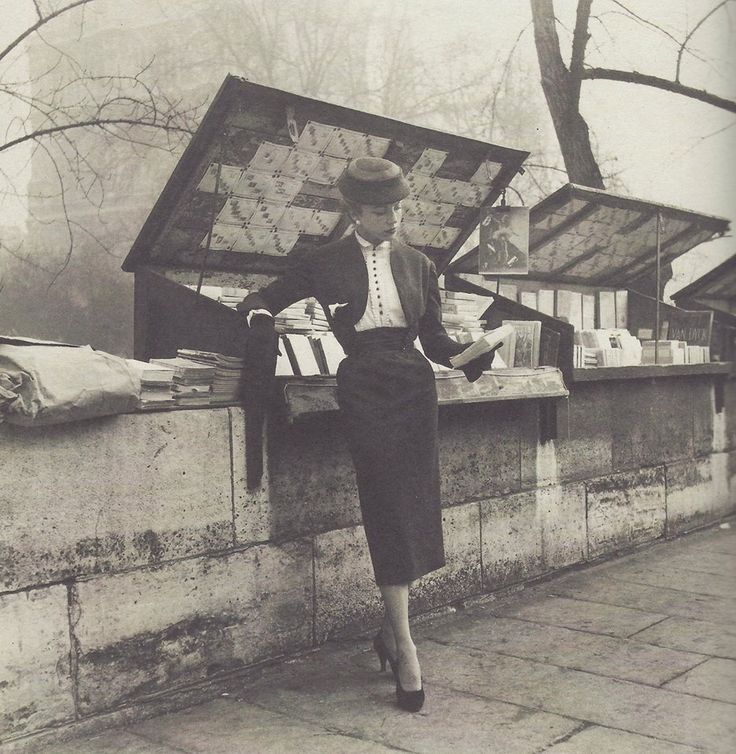 Let's bring back Real Women. Women with Everything. Isn't it time?

Posted by JD Hull. Permalink | Comments (0)
August 01, 2019
Get down on your knees and pray! I know it, I see it. The Huns will not come.
Sainte Genevieve (422-512) saved Parisians from the Huns, the legend goes, in 451. People had started to flee Paris in anticipation of the invasion led by Attila--but stopped when she told them she had a vision that the Huns would not enter Paris. She became the city's patron saint. In 1928, a grateful Paris erected a statue to her on the Pont de la Tournelle (now about 400 years old). Genevieve is facing east, the direction from which the Huns approached. She is also said to have converted Clovis, king of the pagan Franks, to Christianity. If you walk from the Right Bank to the Left Bank near the Ile Saint Louis, you walk right under her, with Notre Dame on your right.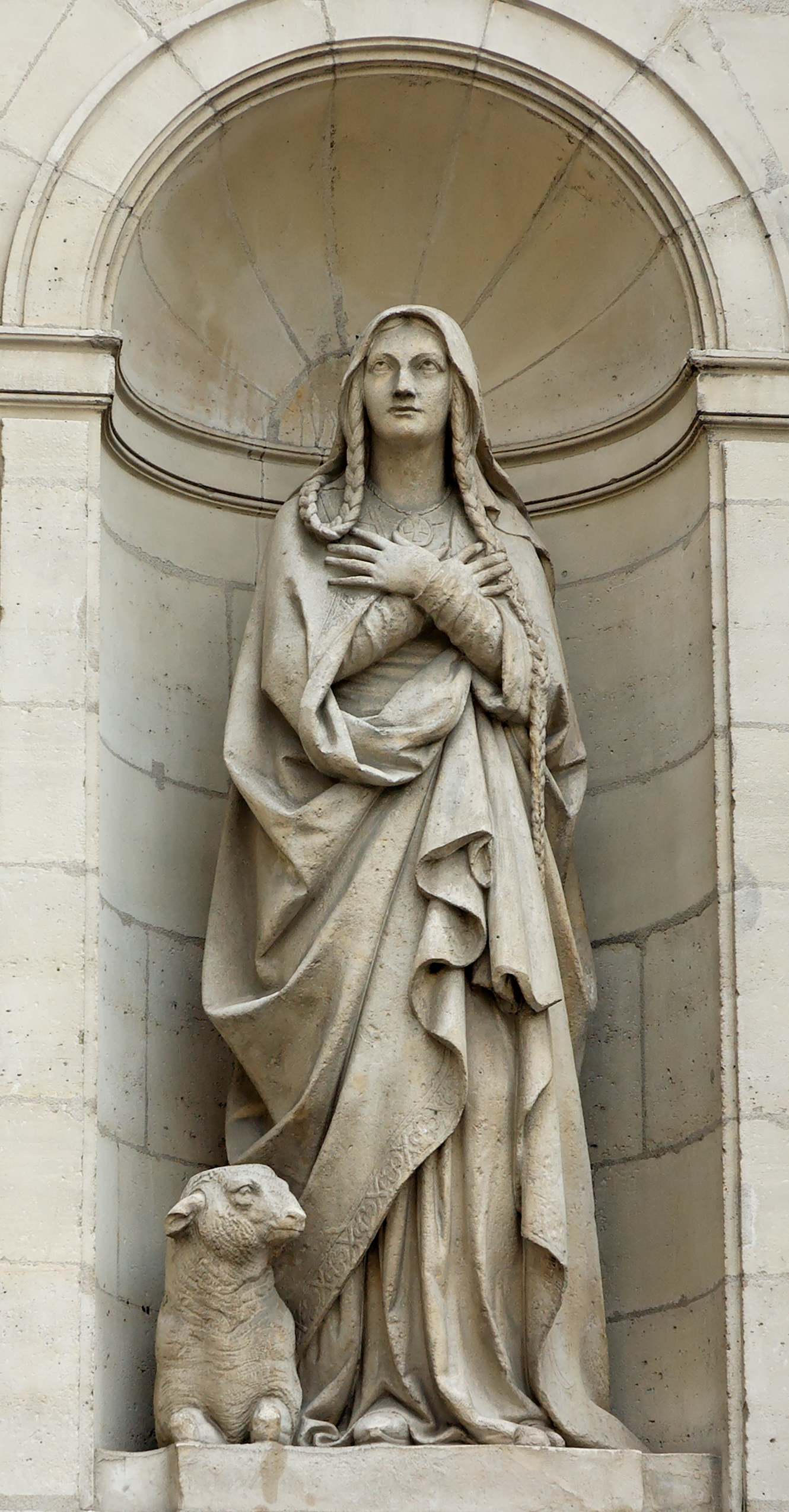 Posted by JD Hull. Permalink | Comments (0)

Return of EFGB and the Seven Habits. Lawyers who won't take a stand is a time-honored tradition. Ernie from Glen Burnie, a life-long friend of mine, is not such a creature. It's just his nature. He'll stand up for people who pay him--and people he just met on the subway. You can read Ernie's story. It's about an old parchment he claims was discovered in Alexandria, Virginia, around the same time we both began practicing law in the District. Do see "The Seven Habits of Highly Useless Corporate Lawyers". This is a true story, mostly. So listen up.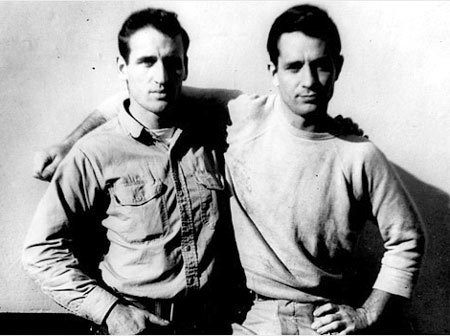 Stand-Up Guys: Ernie, a dead-ringer for 1950s icon Neal Cassady, and the author, during their pre-lawyer years in Washington, D.C.

Posted by JD Hull. Permalink | Comments (0)
July 31, 2019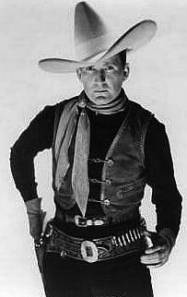 Everyone in your shop has to buy into CS like a cult, like a religion--like an angry sermon that lifted them out of their pews at The Church of the Final Thunder. If employees will not, or cannot, get rid of those stiffs first. And do feel good about firing them.
Real client service--i.e., know-how consistently delivered as an experience the customer likes and wants more of--is by now a global cliché. Hey, you must say you are "into" it--but do you even know what it is? It sounds easy, and intuitive to the speaker and listener.

"Client and customer service...how hard could that be?"

Very. Making a client be safe and feel safe at the same time is as hard an order to fill as we can imagine. Whether you're a lawyer, accountant, hooker, fishing guide, house painter, drug dealer, or mom-and-pop corner store owner, superior work alone won't keep a good client or customer coming back.

Clients want something more. You have to figure out what that is.

And then everyone in your shop--yes, everyone--has to buy into CS like a cult, like a religion, like an angry sermon that took them out of their pews at The Church of the Final Thunder.

"Yes, yes, got that covered." One problem is self-deception: (1) most service providers think they know what CS is, but they don't; and (2) if they really do know, they don't know how to discipline their organizations to make CS stick.

(WAC?, by the way, does know what and how; the reason we give away our "secrets" is that we are confident that virtually none of you will ever be able to get and deliver client service. Yes, we are making fun of all you. All you "smart" people--embittered that you are not rich or powerful enough--who don't get other humans. You folks are hopelessly "get-the-net" delusional about CS. No intuition, no guts, no gospel--and no discipline.)

"All hat, no cattle." The second and more immediate problem is deceiving clients themselves. At a minimum, even if you don't have a clue what CS really is, do you say you provide it when you don't? Is CS a little joke at your shop? A ruse, maybe? Something for the website? For that first pitch? Well, there are voices in the wilderness besides ours on that one. And one of our favorites is Tom Kane at The Legal Marketing Blog. See again his post from June 2008, "Don't Let Client Service Be Merely Lip Service" and the related links.

Posted by JD Hull. Permalink | Comments (0)

Elections for POTUS are when Americans air stuff out.

We bat around every idea.

Much of what's said would get you jailed or killed in other countries.

We discuss it all: from energy tax credits to dark demonic energy.

During these cycles I'm the most proud of being American.

Posted by JD Hull. Permalink | Comments (0)
July 30, 2019
More than a tower or a statue, or an artist's or soldier's name on a plaque or street post, the green bookstalls of Paris are the city's most apt and enduring mark. It's hard to say what's better: the hundreds of paintings and etchings of les bouquinistes in the last 400 years, the thousands of photos of them in the past 100, or one glimpse on any day you could almost take them for granted.
Posted by JD Hull. Permalink | Comments (0)
Posted by Rob Bodine. Permalink | Comments (0)
July 29, 2019
Growing tired of the American double standard that immunizes blacks, women, homosexuals, Muslims, immigrants, street people, winos and every minority of any kind from any form of criticism.

Aren't you?

Not one of these groups is special.

Posted by JD Hull. Permalink | Comments (0)

What do members of Congress really do, anyway?

What have they done traditionally? True, staffs are bigger now--but much of life on The Last Plantation is the same as 50 years ago. What values, if any, are shared by those on work in Capitol Hill?

The Brookings Institution first published "The Congressman: His Work as He Sees It" by Charles L. Clapp in 1963 (507 pages, Anchor). Congressional fellow, policy wonk and former Capitol Hill aide, Clapp was one of the first Washington "old hands" to study and write about the way a legislator actually thinks and works--as opposed to "how Congress works" generally--in the American Congress.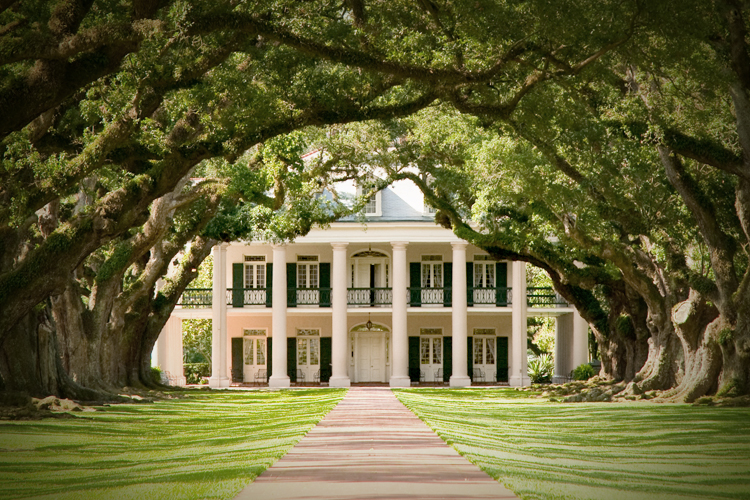 Posted by JD Hull. Permalink | Comments (1)
July 27, 2019
William Beard Hull (1837-1929). Born Augusta County, Virginia. In 1858, as oldest son, Bill, 21, on saddle horse served as his family's scout to move his parents Dan and "Mae" and his six brothers and sisters to Kansas. They were not super-rich but from strain of the Hull family of German Lutheran farmers who had been settled in Middlebrook, Virginia since 1750. They freed the three slaves they owned before the trip west. They took two wagons, including a special "contraption" built by Dan, and driven by one of their servants from Middlebrook. Although they were headed to Kansas, they liked what is now Mountain Grove, Missouri. They stayed there. In 1861 Bill went back to Virginia to fight for the Confederacy, and he ended the war with the Missouri 10th Infantry, or Steen's Regiment. He died at 91 in Oklahoma at a Confederate Soldiers home. He must have seen amazing things and changes in the American South. He married. He had at six kids, including my great-grandfather, John Daniel Hull I.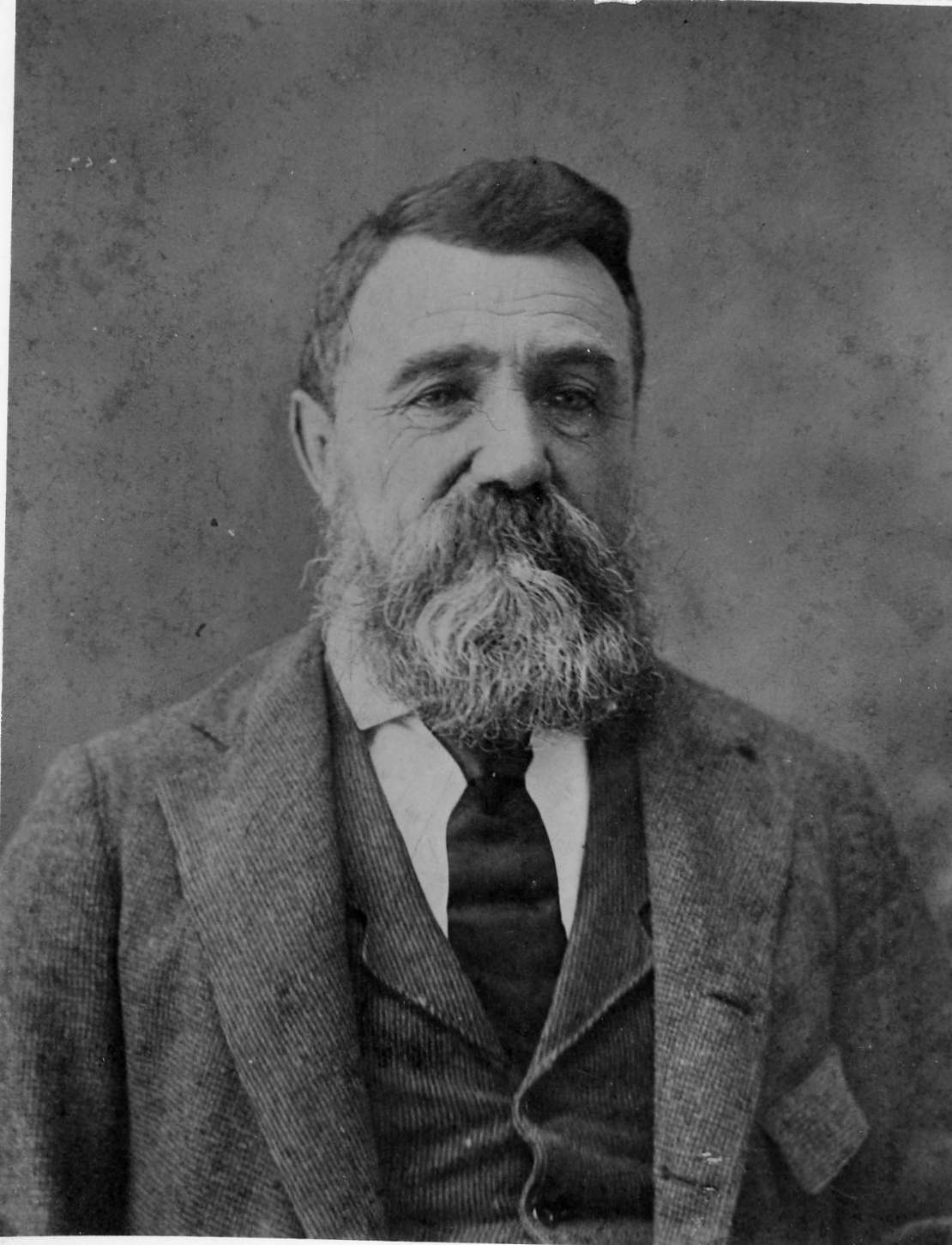 Posted by JD Hull. Permalink | Comments (0)

Rule 11: Treat Each Co-Worker Like He or She Is Your Best Client.* Or, Why did Big Sally throw a DC phone book an associate? I still need to get better at this rule. People, of course, are every business's most important asset. So here are three very personal "aspects" of Rule 11, from the 12 Rules. The above is my non-litigation "Rule 11".

And these are, as it were, the "advisory committee notes":

First, in our workplaces, we need great people and we need to treat them with respect--not just buttering up. We need to give them prompt feedback--the good and the bad.

Above all, we need them to grow and be happy. Which frankly is not (like never) your problem unless you let it be. Failure to grow: it's their problem, unless you impede their growth.

(Note to Employers: Please get used to the above. Maybe repeat in over and over again. Get off your knees first. Good. And now say: "Any hire's mediocrity and lack of aspirations is not my fault. It's only my fault if I keep them." Repeat, you big Boomer weenie. Yeah, that's it.)

Second, I have a short fuse. I am focused on what I am doing, and I am not always perfectly nice. To bad guys. To good guys. To people I admire, respect, like and love. And since 1981, I have had approximately 25 secretaries. Okay maybe 35.

Posted by JD Hull. Permalink | Comments (0)
July 26, 2019
Read Paul Fussell's 1983 book "Class: A Guide through the American Status System." No finer, funnier or painfully accurate book on the subject. Fussell was a Penn professor, WWII combat veteran and (gulp) WASP's WASP. Read it at your peril. It might bum you out.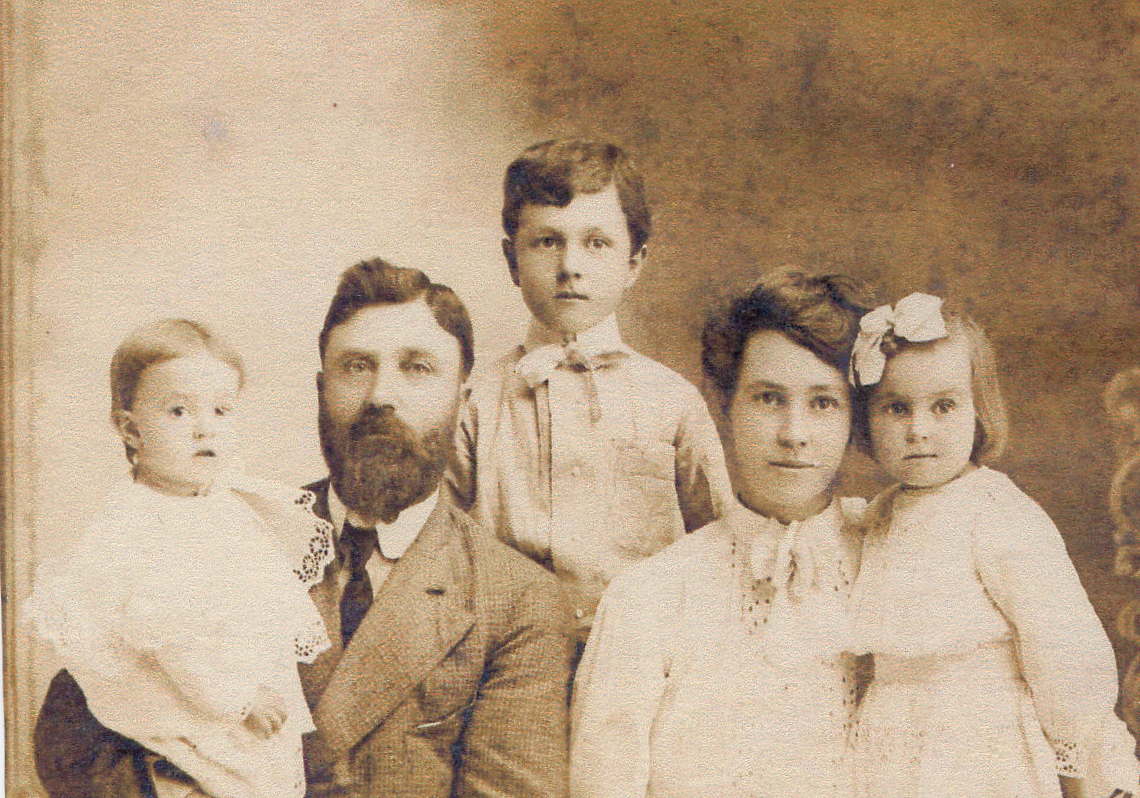 Posted by JD Hull. Permalink | Comments (0)
July 25, 2019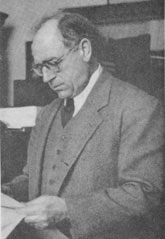 Karl Nickerson Llewellyn
You expect me to tell you that you should be earnest about your work, and get your back into it for dear old Siwash, and that he who lets work slide will stumble by the way.
The above of course is from the opening chapter of the The Bramble Bush: On Our Law and Its Study (1931), which sprung from a series of introductory lectures Karl Llewellyn (1893–1962) gave to first-year law students during the 1929-30 academic year, when he was appointed the first Betts Professor of Jurisprudence at Columbia. The book's title is from a poem "The Bramble Bush" by Robert Penn Warren, excerpted here:
There was a man in our town
and he was wondrous wise:
he jumped into a bramble bush
and scratched out both his eyes--

and when he found that he was blind,
with all his might and maine,
He jumped into another one,
and scratched them in again.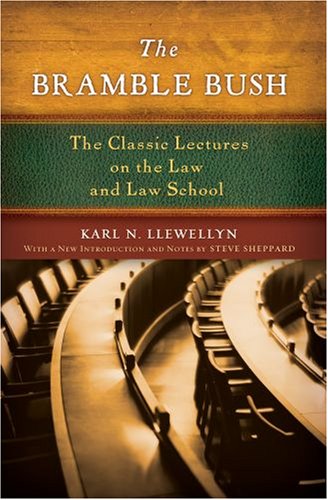 Posted by JD Hull. Permalink | Comments (0)
More people have died for their drink and their dope than have died for their religion or their country. The craving for ethyl alcohol and the opiates has been stronger, in these millions, than the love of God, of home, of children.

--Aldous Huxley, "Drugs That Shape Men's Minds", The Saturday Evening Post, October 18, 1958
Posted by JD Hull. Permalink | Comments (0)

Rule Three: Ensure That Everyone In Your Firm Knows That The Client Is the Main Event.

Conveying what you are doing for clients and how you will accomplish that needs to be transmitted clearly to everyone in your firm: from the big picture to small details: what does the law firm do, who are the clients, what do the clients do, in what city is the general counsel's office, who works with the GC on that project, does she like e-mails or phone calls for short-answer projects? One way to start this process with a new employee is by having her or him read a short, amusingly-written confidential "Practice Guide" (with almost no procedures or "rules") on the firm's overall goals, your firm's service vision, client descriptions and genuinely useful ways to work--before the first day of work. Everyone must know.

Posted by JD Hull. Permalink | Comments (0)
July 24, 2019
Next time I have a week off I'll not stay in DC. Got many odds and ends done—but made rafts of enemies barely working at it. So if I've offended anyone in real or digital life? Your problem, Jack. 😀

Posted by JD Hull. Permalink | Comments (0)
July 23, 2019
Our world-famous 12 Rules of Client Service. Revel in their wisdom. Ignore them at your peril. Teach them to your coworkers. Argue about them. Improve them.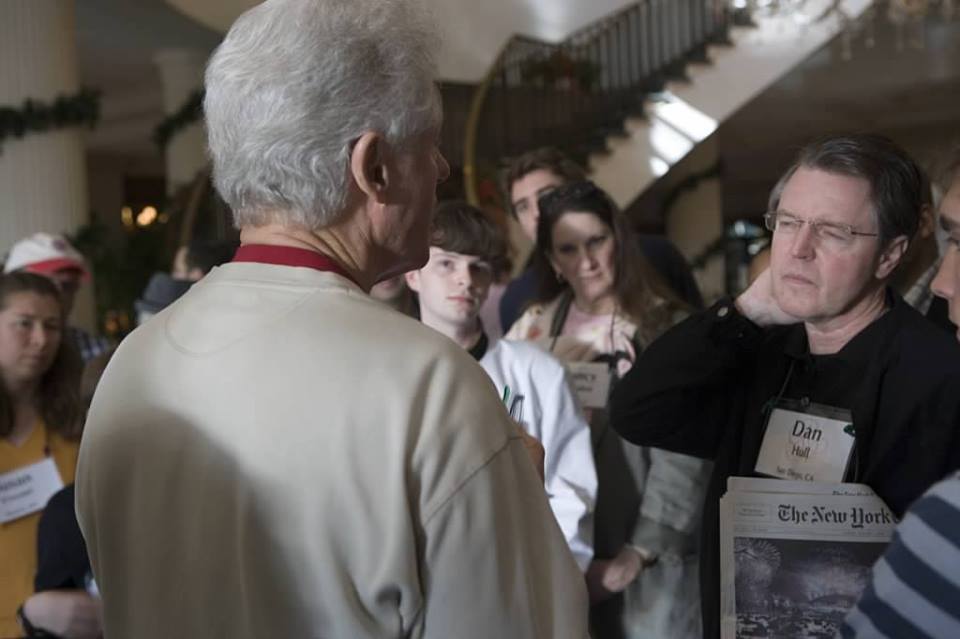 Posted by Holden Oliver (Kitzbühel Desk). Permalink | Comments (0)

"Feminism is the final bitter retreat of women who can't compete in the heterosexual marketplace: an ideology of the unwanted."

35 years ago the above statement was at best nasty, false and even comical. Feminism was embraced by doers/achievers of both sexes.

Now? It is true.

Posted by JD Hull. Permalink | Comments (0)