April 22, 2018
Today is Earth Day, No. 49. The first was on April 22, 1970. It was founded by the late U.S. Senator Gaylord Nelson (D-Wis.), and organized and led by Denis Hayes, National Coordinator for the 1970 Earth Day, and since then a mainstay leader, thinker and writer in the environmentalism movement.
Senator Nelson was a lawyer, outdoorsman, true Wisconsin character, ex-governor and hardworking legislator. To get an idea of him, see my 2005 remembrance of "The Earth Day Senator", which appeared in Environmental Protection Magazine after his death in July of 2005. In Nelson's very first speech as a senator--in March of 1963--he had argued that reductions in America's air and water quality to be a pressing national issue. .
"We need a comprehensive and nationwide program to save the natural resources of America," he continued. "Our most priceless natural resources are being destroyed."
Step right up, folks. This was new and different 1960s-era stuff. Conservation and protection of natural a resources--once the province of civics classes, the scouting movements, and a few scattered organizations like the Sierra Club--was about to become national, emotional and political.
Six years later, Nelson tapped Hayes to launch the first Earth Day. Denis Hayes has been student body president at Stanford University, and an activist against the war in Viet Nam. After Stanford, Hayes was attending Harvard's Kennedy School of Government when Nelson in 1970 hired him to spearhead the first Earth Day.
Hayes himself became a leader, solar power advocate, author and main driver in the then-new environmental movement. See this past post on his widely-discussed new book (with his wife Gail Boyer Hayes) "Cowed: The Hidden Impact of 93 Million Cows on America's Health, Economy, Politics, Culture, and Environment."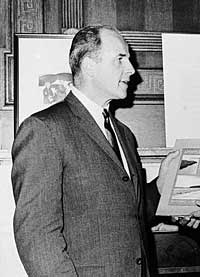 Nelson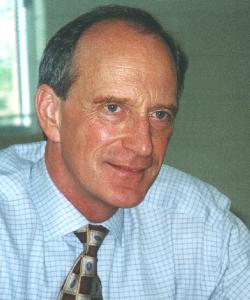 Hayes
Posted by JD Hull. Permalink | Comments (0)
The world is a book. Those who do not travel read only a page.

--Marcel Proust, 1871–1922, French novelist, critic.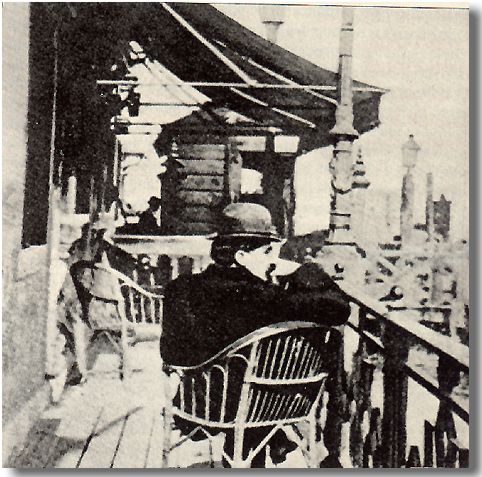 Proust in Venice.
Posted by Holden Oliver (Kitzbühel Desk). Permalink | Comments (0)
I am irritated by my own writing. I am like a violinist whose ear is true, but whose fingers refuse to reproduce precisely the sound he hears within.

--Gustave Flaubert (1821-1880)
Posted by Holden Oliver (Kitzbühel Desk). Permalink | Comments (0)
Ditch your American companions and learn something. Yank tourists think Ile St. Louis is about an ice cream shop at its edge near Notre Dame. It's really not. You can slurp ice cream all you want when you're back in Elkhart or Sioux City. You are in Paris right now. This is your life, and life's short. Please walk around, okay? As a village it's over 2000 years old. Escape your American Bubble tourist group. Escape, if you must, your family and friends. Go it alone. Hang out with no one. Or meet a South African woman named Zoe who's lived across from Cluny for eight years, plays the viola and has never visited Cleveland or Chicago. Talk to her. Tell her about those places. And about your life. Learn something. Change your life.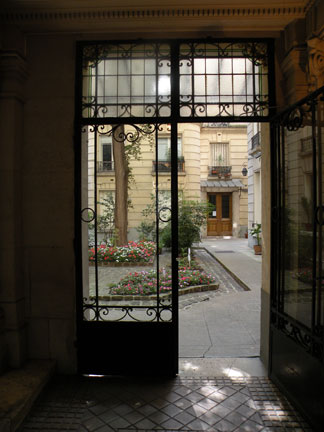 By Richard Nahem of I Prefer Paris
Posted by JD Hull. Permalink | Comments (0)
Posted by Holden Oliver (Kitzbühel Desk). Permalink | Comments (0)
April 21, 2018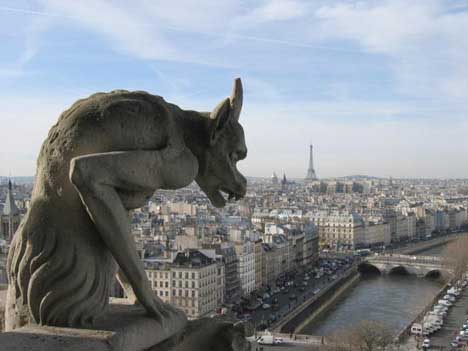 1. Represent only clients you like.
2. The client is the main event.
3. Make sure everyone in your firm knows the client is the main event.
4. Deliver legal work that changes the way clients think about lawyers.
5. Over-communicate: bombard, copy and confirm.
6. When you work, you are marketing.
7. Know the client.
8. Think like the client--help control costs.
9. Be there for clients--24/7.
10. Be accurate, thorough and timely--but not perfect.
11. Treat each co-worker like he or she is your best client.
12. Have fun.
Copyright 2006-2018 John Daniel Hull. All Rights Reserved.

Posted by JD Hull. Permalink | Comments (0)
April 20, 2018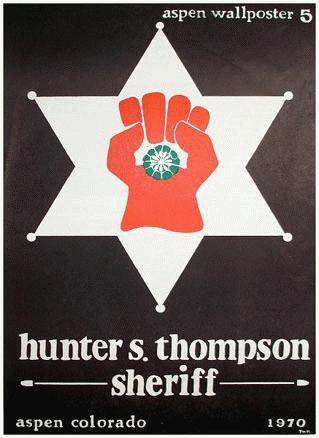 Kurtz. He got off the boat. He split from the whole goddamn program.

--Captain Willard, Apocalypse Now (1979)
Thompson had a way of keeping anyone unfriendly to the very idea of him beyond even mere curiosity. Just unaware. In that case, you were a nice person doing the best you could. You didn't "need it"--anymore than you needed to become good friends with Andy Warhol, Ralph Nader, Harry Dean Stanton, or Dr. John the Night Tripper, whoever they were.

--A Fan
Twenty years ago, when I was an associate in D.C. sweating everything, I worried a lot about something hanging in my office: a framed black, white and red "Hunter S. Thompson for Sheriff" election poster for a 1970 election in Aspen, Colorado.
The poster bore a Harvard Strike fist. Inside the fist there appeared to be what someone explained was a drawing of a plant which bad or crazy people chewed on to "get high". But I quickly realized that anyone who actually knew about Thompson and his books and articles on presidential politics, Las Vegas and the Kentucky Derby--the event in his hometown of Louisville was "decadent and depraved"--would likely like me for having it.
I was right. The poster meant nothing to most people who visited my office, and it even helped me make friends. In the 1970s and 1980s, people read and loved him or had never heard of him.
So you either "knew" HST--or you didn't.
He either delighted, or was too disturbing to explore. A talented and comical writer, he drank too much, really did like chemicals, hated Richard Nixon, upset people on the press entourage, freaked out editors, showed up drunk for "speeches", and arranged for Ed Muskie to be severely menaced on a train by one seriously funny outlaw rich kid named Peter Sheridan.
He liked weapons. He was once accused of firing a military rocket at a snowmobile. According to a friend of mine who worked for one of the TV news networks, Thompson once mysteriously and suddenly showed a handgun to Secret Service agents and reporters sitting in a booth in a famously silly Capitol Hill singles bar, mumbling "just in case there's a firefight..."
Even with that public life, Thompson had a way of keeping anyone unfriendly to the very idea of him beyond even mere curiosity. Just unaware. In that case, you were a nice person doing the best you could. You didn't "need it"--anymore than you needed to become good friends with Andy Warhol, Ralph Nader, Harry Dean Stanton, or Dr. John the Night Tripper, whoever they were.
Even after Thompson became a character in Garry Trudeau's Doonesbury, saw two movies based on his work, and died by his own hand in early 2005, most people didn't have a clue or want to. One exception in later years: "beer hippies" and GenX stoners finally discovered Thompson--"Gonzo, drugs, liberal stances, hey Hunter's my man"--and my guess is that he secretly looked down on them.
Well, anyone can be in his club at this point. But I needed it all along. He was an angry but fine writer, a humorist, an innovator--and a big hillbilly like me who grew up on the Mason-Dixon line and all along just wanted to fall in love. He still makes me laugh and cry.
Maybe there is no Heaven.

Or maybe this is all pure gibberish — a product of the demented imagination of a lazy drunken hillbilly with a heart full of hate who has found a way to live out where the real winds blow — to sleep late, have fun, get wild, drink whiskey, and drive fast on empty streets with nothing in mind except falling in love and not getting arrested.
Posted by JD Hull. Permalink | Comments (0)
Books are fatal: they are the curse of the human race. Nine-tenths of existing books are nonsense, and the clever books are the refutation of that nonsense.

--Benjamin Disraeli (1804-1881)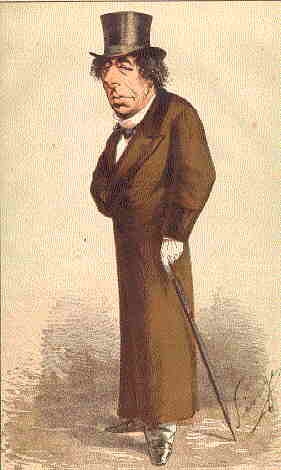 "Dizzy"

Posted by JD Hull. Permalink | Comments (0)
April 19, 2018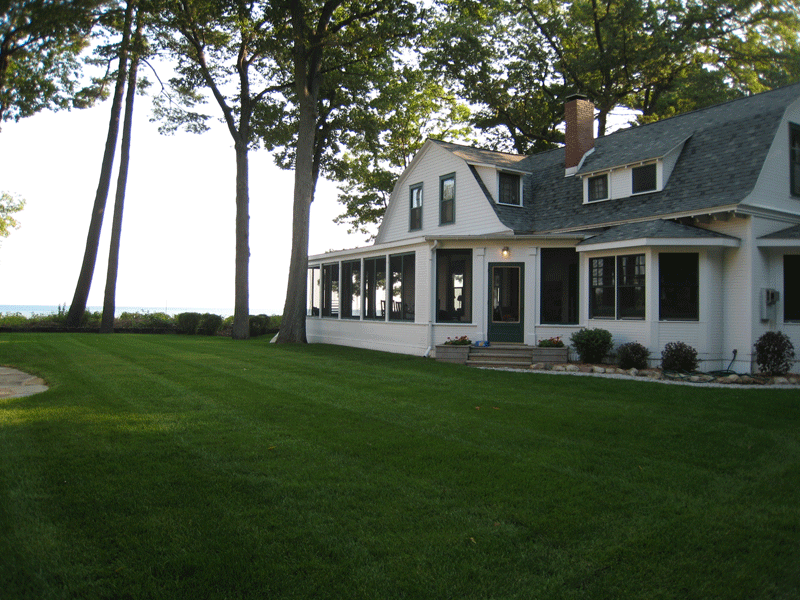 Posted by JD Hull. Permalink | Comments (0)
The comparisons between Rome and the U.S. are exciting and instructive. --What About Clients?

When in Rome, do as many Romans as you possibly can. --Hugh Grant
Rome. I don't like working here--charitably put, work-life balance is totally out of balance in some regions of Italy--but I love being in Rome. You can walk in this city. You can frolic in it. You can play all day long in and around the The Forum and Palatine Hill, where antiquities are still being found. There's a guy with a shop at the Piazza Navona--2000 years ago the Piazza was a Roman circus (i.e., track) you can still see if you try--who sells me these unique old prints, beautifully framed, that I bought for my father in Cincinnati. I go to that shop on every trip. The Tiber River is still gorgeous and, like the Seine in Paris, steeped in history, and a bit melancholy and mysterious. Lots happened here--maybe too much--and it's as if the river can remember it all.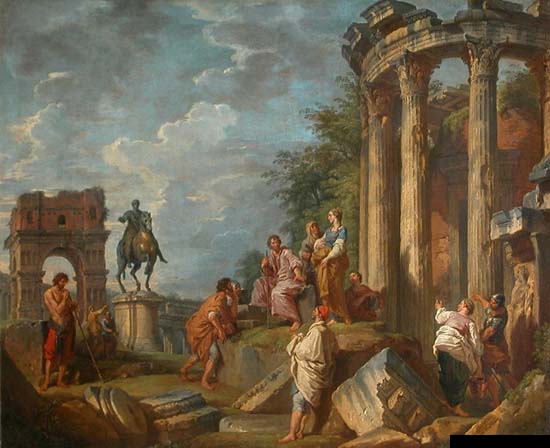 Pannini (1743): Ruins, Chiostre, Statue of Marc-Aurèle

In the West, our strongest ideas and institutions, including what became English law, were conceived or preserved by Rome. The increasingly-made comparisons between Rome and the U.S.--no, they are certainly not new--are still exciting and instructive. The Romans were competent if grandiose empire builders who borrowed their best ideas and forms from a previously dominant Greece, while America's cultural debt is chiefly to western Europe. Like Rome, America tended to overextend itself in all spheres. Like Rome, America was globally aggressive. (Other peoples resented it.) You get the idea.

But you can't see, experience and "do" Rome on one trip--same thing with New York, London or Paris--and you shouldn't try. Our advice: do several trips, and "live in it" each and every visit, taking small bites. And spend your trip with anyone but those from the same nation and culture as your own. If you go there with Americans, break out of that bubble. Politely say goodbye--and disappear into the streets on your own.

Original post: September 15, 2013

Posted by JD Hull. Permalink | Comments (0)
Beckwith was a huge influence on how we could make changes in everyone's lawyering--and the idea here is really his, not ours.
Thank you, Harry Beckwith. At this blog, we never set out to be customer/client service experts or gurus. And indeed we are not experts or gurus on the subject. Based on actual experience lawyering, we wrote and published 12 Rules of Client Service in installments during a six-month period starting in October 2005. The 12 rules do seem to have legs. We are flattered. In whole or in part, they regularly appear in publications and sites for lawyers and non-lawyers (e.g., accounting and real estate). Some folks who discuss, quote or mention them like all 12 rules. Others like one or two in particular.

Our favorite? It's Rule Four: Deliver Legal Work That Change the Way Clients Think About Lawyers. It's our "Harry Beckwith" rule. Harry Beckwith, who first ignited the thinking of many professional services thinkers in "Selling the Invisible", was a huge influence on how we could make changes in everyone's lawyering--and the idea here is really his, not ours. An excerpt from Rule 4:
Why try "to exceed expectations" when the overall lawyer standard is perceived as low to mediocre? If your clients are all Fortune 500 stand-outs, and the GCs' seem to love you and your firm, is that because your service delivery is so good--or because other lawyers they use are so "bad" on service? Why have a low standard, or one that merely makes you look incrementally more responsive and on top of things than the boutique on the next floor up? Why not overhaul and re-create the whole game?

If you read the better writers on selling and delivering services, like Harry Beckwith in Selling The Invisible, you pick up on this simple idea: Rather than under-promise/over-deliver, why not change the way people think of lawyers generally and what they can expect from them generally? Get good clients--those clients you like and want--to keep coming back to you by communicating in all aspects of your work that you care deeply about your lawyering for them, you want to serve their interests on an ongoing basis and that it's a privilege to be their lawyer. Show them you fit no lawyer mold.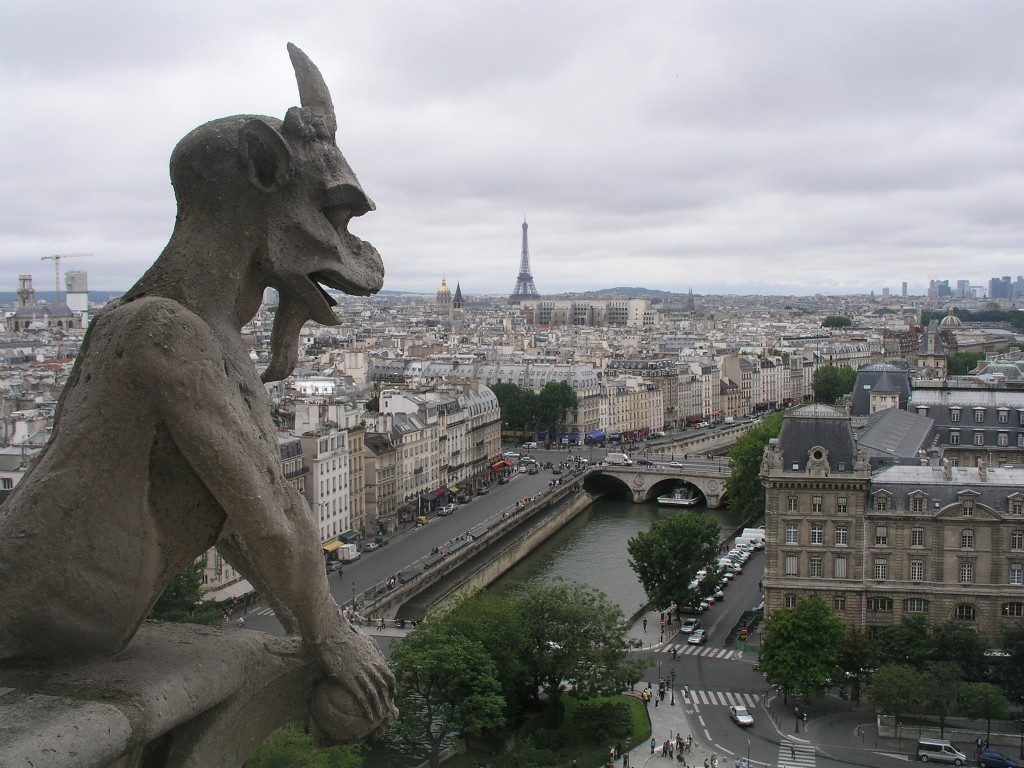 Posted by JD Hull. Permalink | Comments (0)
April 18, 2018
You were born an original. Don't die a copy.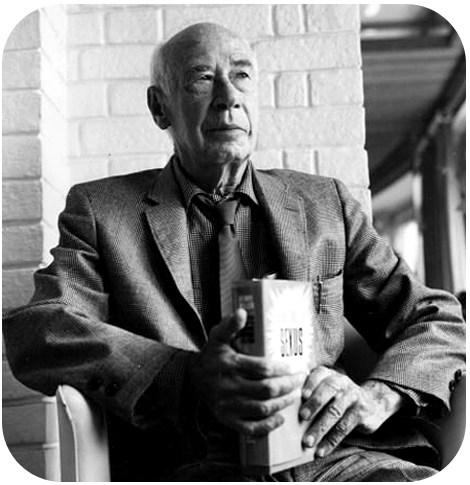 Posted by Holden Oliver (Kitzbühel Desk). Permalink | Comments (0)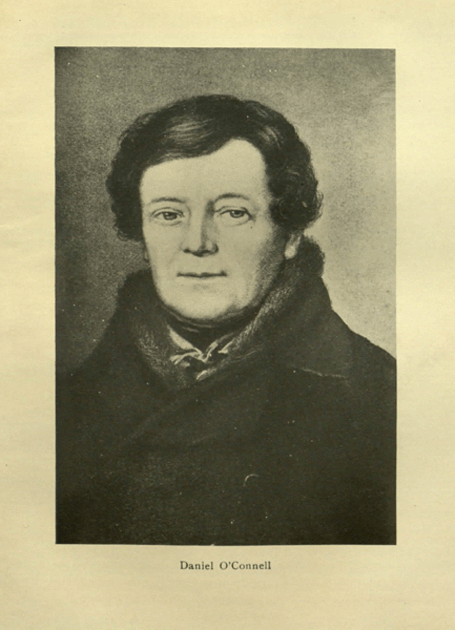 Daniel O'Connell (1775-1847), MP, Lord Mayor of Dublin, "Liberator of Ireland", and trial lawyer's trial lawyer, led a movement that forced the British to pass the Catholic Emancipation Act of 1829, allowing Catholics to become members of the British House of Commons.

He may have done more for Ireland than anyone after him. The English, of course, found him infuriating. O'Connell was at heart a consummate trial lawyer, and by nature both actor and gadfly.

In a set of lectures John L. Stoddard published in 1901, he said of him:
He was a typical Irishman of the best stock--wily, witty, eloquent, emotional and magnetic. His arrival in town was often an occasion for public rejoicing. His clever repartees were passed from lip to lip, until the island shook with laughter.

In court, he sometimes kept the spectators, jury, judge and even the prisoner, alternating between tears and roars of merriment. Celtic to the core, his subtle mind knew every trick peculiar to the Irish character, and he divined instinctively the shrewdest subterfuges of a shifty witness.
Posted by Holden Oliver (Kitzbühel Desk). Permalink | Comments (0) | TrackBack (0)

Clients pay for excellent--not for perfect. Excellent is way harder.

Clients 99.5% of the time are not paying you to be perfect. Clients don't want perfect. In the rare instances they do want perfect, they will let you know. So clients want excellent. Be excellent, not perfect. Got it? See, e.g., Rule 10: Be Accurate, Thorough and Timely--But Not Perfect of our repetitive and irritating but life-changing 12 Rules of Client Service.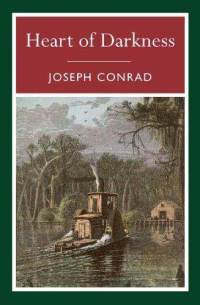 The Horror. The Horror.

Posted by JD Hull. Permalink | Comments (0)
April 17, 2018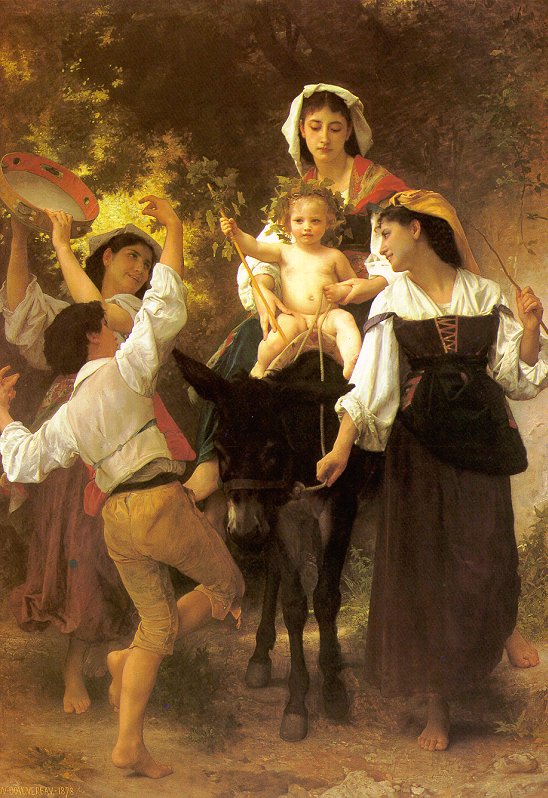 William-Adolphe Bouguereau, c.1878, Cummer Museum, Jacksonville.


Posted by JD Hull. Permalink | Comments (0)
April 16, 2018
Rule 11: Treat Each Co-Worker Like He or She Is Your Best Client.* Or, Why did Big Sally throw a DC phone book an associate? I still need to get better at this rule. People, of course, are every business's most important asset. So here are three very personal "aspects" of Rule 11, from the 12 Rules. The above is my non-litigation "Rule 11".

And these are, as it were, the "advisory committee notes":

First, in our workplaces, we need great people and we need to treat them with respect--not just buttering up. We need to give them prompt feedback--the good and the bad.

Above all, we need them to grow and be happy. Which frankly is not (like never) your problem unless you let it be. Failure to grow: it's their problem, unless you impede their growth.

(Note to Employers: Please get used to the above. Maybe repeat in over and over again. Get off your knees first. Good. And now say: "Any hire's mediocrity and lack of aspirations is not my fault. It's only my fault if I keep them." Repeat, you big Boomer weenie. Yeah, that's it.)

Second, I have a short fuse. I am focused on what I am doing, and I am not always perfectly nice. To bad guys. To good guys. To people I admire, respect, like and love. And since 1981, I have had approximately 25 secretaries. Okay maybe 35.

Posted by JD Hull. Permalink | Comments (0)
April 15, 2018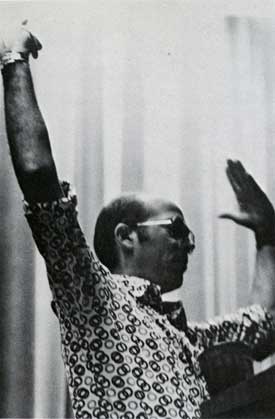 Editor's Note: The following is a verbatim reproduction of an article appearing in The Chronicle, Duke University's student daily on October 23, 1974. Page Auditorium is on Duke's West campus.

Thompson, Audience Clash in Page Chaos

By Dan Hull

"Is there any coherence in this thing? I feel like I'm in a fucking slaughterhouse in Chicago early in the morning."

DURHAM, N.C.--In a pathetic attempt to slide something coherent through his staccato mumble, Gonzo journalist Dr. Hunter S. Thompson was met last night at Page Auditorium with a bevy of jeers, curses, and a request by the Duke University Union to leave the stage.

According to Union spokespersons, it was expected that the slightly inebriated Thompson would drive away the audience if his talk turned out particularly monotonous.

Frustrated by the dialogue between the disjointed speaker and the belligerent audience, some did leave while others, many of whom were as well-oiled as Thompson, remained until the journalist was escorted off the stage.

Beer cans and joints

Beer cans and an occasional joint passed among the rows of the auditorium as Thompson, forty minutes late and looking more like a lanky tourist than a radical journalist, poked across the stage to the podium.

Slouching there, Thompson began: "I have no speech, nothing to say. I feel like a piece of meat," referring to his marketing by his lecture agency.

Having tossed aside the index cards on which were written questions from the audience, Thompson received few serious oral questions from the audience.

"What I'd really like to be in is an argument" he said.

When a baby cried Thompson mumbled, "That's the most coherent fucking thing I've heard all night."

In most cases, serious questions, and Thompson's responses to them were inaudible or incoherent.

Visibly put off by the belligerent Duke audience whom he repeatedly referred to as "beer hippies," Thompson was most relaxed and clear when talking about Richard Nixon.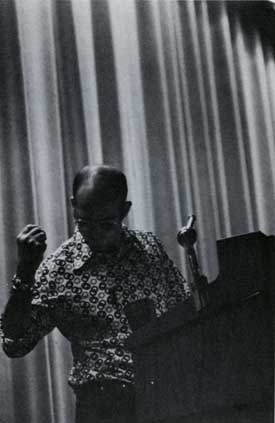 Photos: The Chronicle.

Posted by JD Hull. Permalink | Comments (0)
April 14, 2018
Obscenity. Offensiveness. What words are bad? What ideas or standards are bad? Consider a 21-minute discussion 32 years ago about "filthy rock lyrics" with (truth be told) right-leaning Zappa, "conservative" Novak, "liberal" Braden and a respected if tad-demented Washington Times reporter on CNN's Crossfire. Also featuring the U.S. Const. amend. I, the function of government and, well, Real Life. What's offensive? It of course changes with shifting perceptions in the kaleidoscopes and gyres of time. And quickly. Now forget about "obscenity" for a moment. Switch to "bigotry" and "racism." Do remind yourselves that in, say, 1900 an Oberlin or Harvard prof with the most liberal possible views on race would be viewed as a "racist" pariah on April 13, 2018. Expand your minds today a bit, and get off your knees, Campers. Thank you the late Duke history prof and changing South expert Lawrence Goodwyn.




Posted by JD Hull. Permalink | Comments (0)

More than a tower or a statue, or an artist's or soldier's name on a plaque or street post, the green bookstalls of Paris are the city's most apt and enduring mark. It's hard to say what's better: the hundreds of paintings and etchings of les bouquinistes in the last 400 years, the thousands of photos of them in the past 100, or one glimpse on any day you could almost take them for granted.
Posted by JD Hull. Permalink | Comments (0)

‪Thank you everyone in the Americas and Europe who participated in "One Night, One Person" for the 4th consecutive winter. Meet-ups with rough sleepers, clothing handed to them, getting the word out, anything you did. A simple no-frills program for the winter homeless. Much appreciated. ‬

http://www.whataboutclients.com/archives/005099.html

Posted by JD Hull. Permalink | Comments (0)
April 13, 2018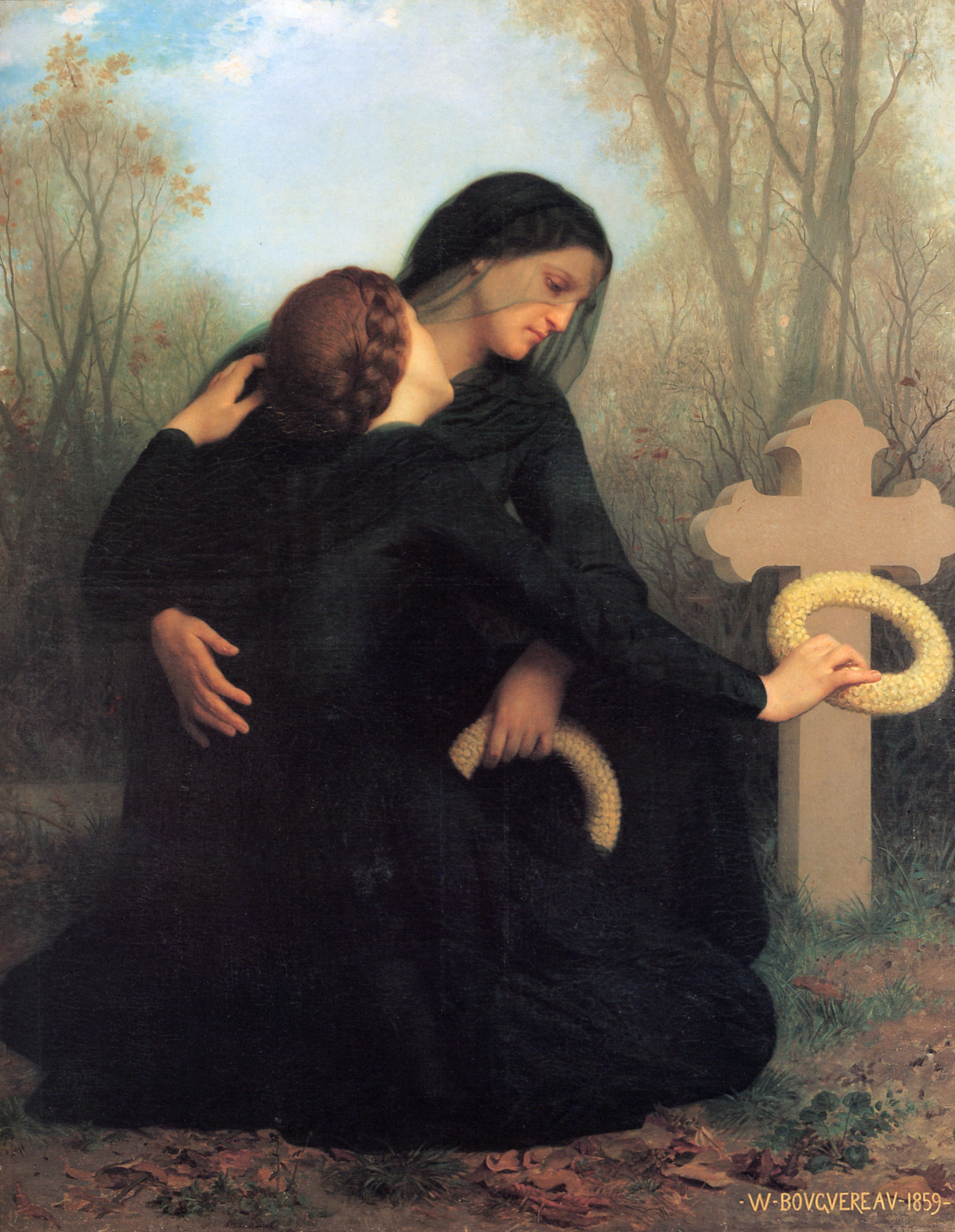 The Day of the Dead (1859), William-Adolphe Bouguereau

Posted by JD Hull. Permalink | Comments (0)
April 12, 2018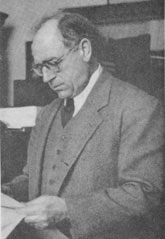 Karl Nickerson Llewellyn
You expect me to tell you that you should be earnest about your work, and get your back into it for dear old Siwash, and that he who lets work slide will stumble by the way.
The above of course is from the opening chapter of the The Bramble Bush: On Our Law and Its Study (1931), which sprung from a series of introductory lectures Karl Llewellyn (1893–1962) gave to first-year law students during the 1929-30 academic year, when he was appointed the first Betts Professor of Jurisprudence at Columbia. The book's title is from a poem "The Bramble Bush" by Robert Penn Warren, excerpted here:
There was a man in our town
and he was wondrous wise:
he jumped into a bramble bush
and scratched out both his eyes--

and when he found that he was blind,
with all his might and maine,
He jumped into another one,
and scratched them in again.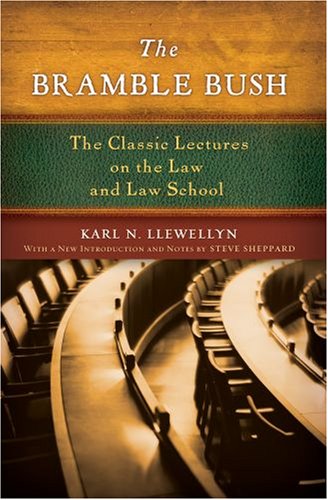 Posted by Holden Oliver (Kitzbühel Desk). Permalink | Comments (0)
April 11, 2018
Don't tell me the moon is shining; show me the glint of light on broken glass.

--Anton Chekhov (1860-1904)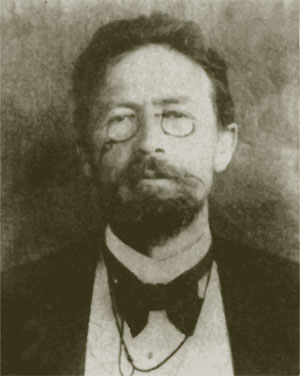 Posted by JD Hull. Permalink | Comments (0)
April 10, 2018
Laid out like a modern grid-form metropolis, Père Lachaise has the feel of a town--truly, a city of the dead--with tidy paved and cobbled "streets," complete with cast-iron signposts.

--Alistair Horne, in Seven Ages of Paris (Alfred A. Knopf 2002)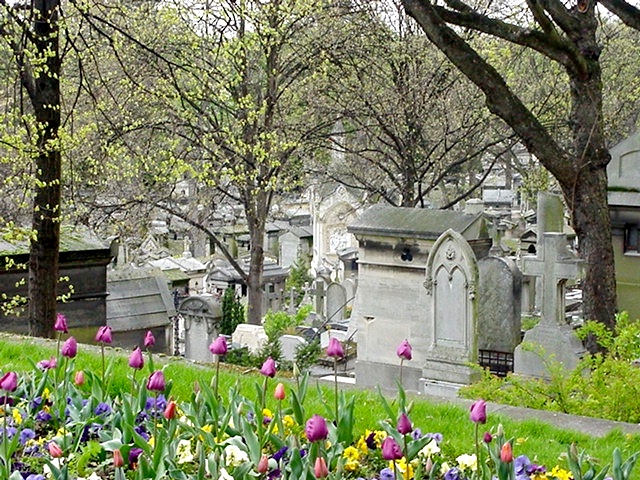 Père Lachaise Cemetery, 20th arrondissement.

Posted by JD Hull. Permalink | Comments (0)
April 09, 2018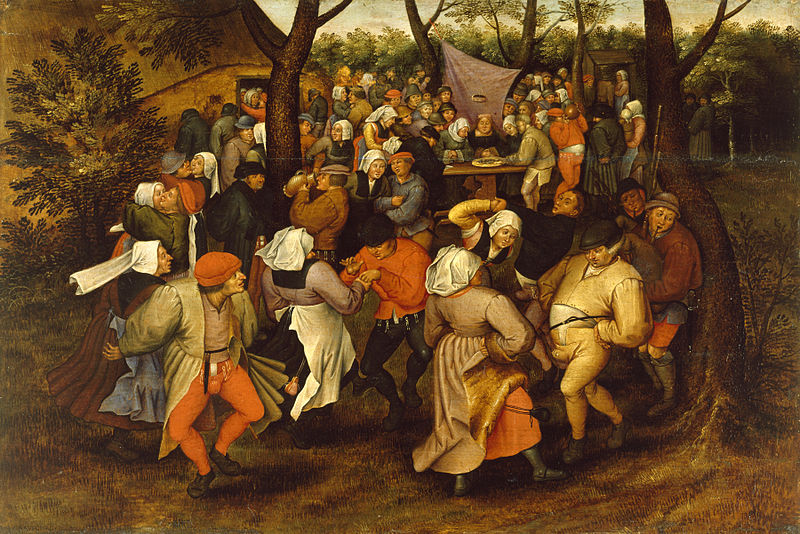 Posted by JD Hull. Permalink | Comments (0)
April 08, 2018
Below is a photograph of Georgetown near Key Bridge (the bridge barely out of the picture on the right) on the Potomac River and Georgetown University taken from Virginia. Barely hidden and on M Street, which runs parallel to the river, are the terrifying stone stair steps used in the movie The Exorcist. A few hundred feet east down the shore--but also out of the picture--is northern side of the Key Bridge, finished in 1923. The building on the shore is the Washington Canoe Club (WCC), established in 1904, founded by members of the Potomac Boat Club (PBC).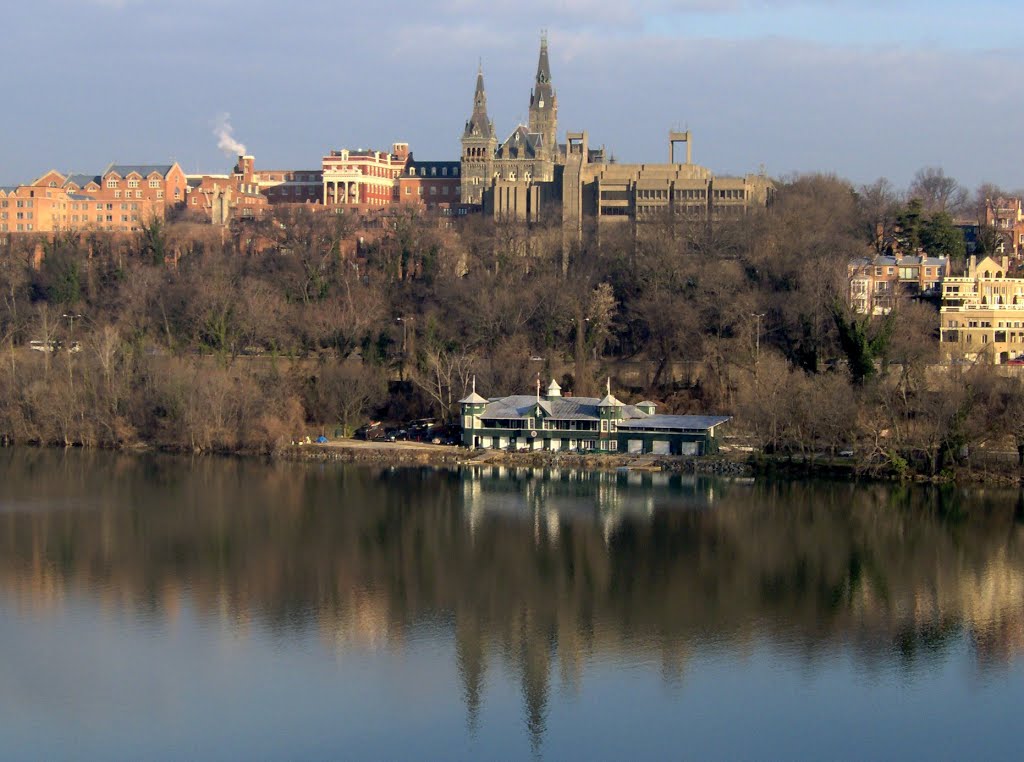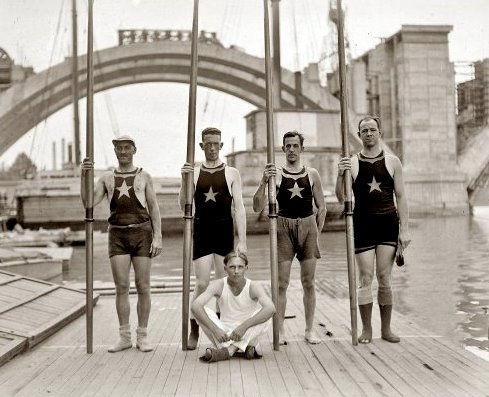 Potomac Boat Club members in 1921. Behind them is Key Bridge under construction.


The Potomac Boat Club, about 100 meters east of the WCC.


Posted by JD Hull. Permalink | Comments (0)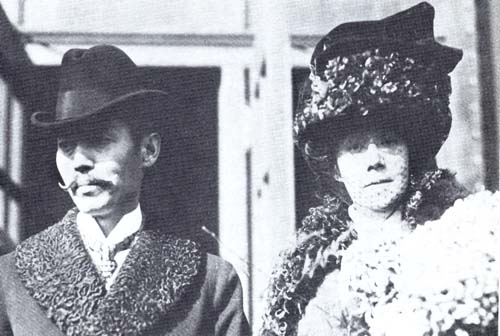 Tokyo Mayor Yukio Ozaki and his wife in Washington on March 27, 1912. On that day, the couple presented the City of Washington with 3000 Japanese cherry trees.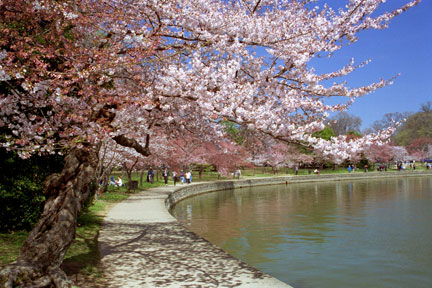 Peak bloom begins today and ends April 12.

Posted by JD Hull. Permalink | Comments (0)
April 07, 2018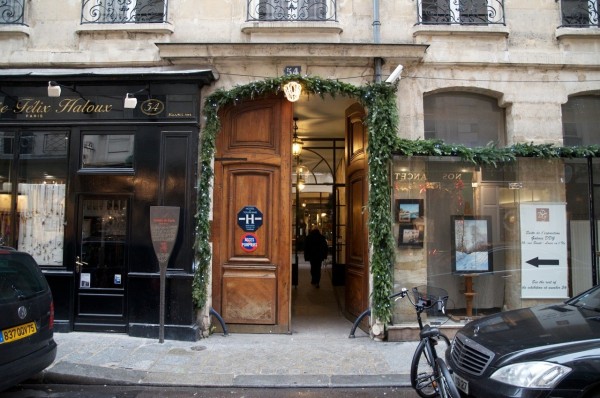 Hotel du Jeu de Paume, 54 Rue Saint-Louis en l'Île, 75004 Paris

Posted by JD Hull. Permalink | Comments (0)

Went to a couple of his practices when I was in high school. Authentic bluesman in the staid Queen City.

Posted by JD Hull. Permalink | Comments (0)
April 06, 2018
"I would have won them all if my clients hadn't kept reloading and firing."

--Richard "Racehorse" Haynes, in March 2009 ABA Journal article by Mark Curriden.
War hero (he was decorated ex-Marine who fought in the Battle of Iwo Jima), trial legend, worker and wit, Haynes, died last year at the age of 90.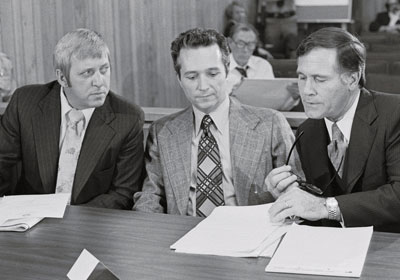 Posted by JD Hull. Permalink | Comments (0)

It's American trial season again. The period after any holidays. Easter holidays included. But we now have fewer civil trials--in both American state trial courts and federal district courts--than we did fifty years ago. But we still have them. And lots of them have jurors. In America, we have so many different types of civil disputes in courts of record heard by juries that most Europeans, especially Germans, think we've gone a bit far with the right to a jury trial, and due process generally, if not completely around the proverbial bend. We waste too much time and money, some say. Maybe they're right. But under our federal and state systems, jurors are here to stay. We are dug in.

No matter how elitist or egalitarian you are on the subject of jurors here in the States, please understand something.

Jurors are not dumb. They miss little. They watch you and your team--lawyers, fact witnesses, expert witnesses, consultants, law firm employees and even partisan well-wishers you may have invited--in the courtroom, in the back of the courtroom, in hallways, in restrooms, in parking lots and in restaurants.

In short, they are watching you and yours. You get the idea.

Here's something you already know. Jurors will always surprise you in their decision-making. No matter what an expert might tell you, or how hard you've worked at selection, you're always wrong about one, two or three of them. You find out things about some of them at the verdict, with or without special interrogatories.

You'll learn tons more, however, if you have the opportunity to speak with them after the verdict comes in and they're dismissed. Ask them how they viewed the personalities in the courtroom and whether they formed opinions about anyone. Of course they did.

Creep Control

Anyway, during trial, don't go out of your way to antagonize jurors with sideshows which have nothing to do with the trial itself. Bring no "creeps" with you to trial. Keep them in the office. If they must show up--even for a moment--teach them to "un-creep" themselves, starting at 60 second intervals, and practicing until they can hold out for five minutes at a stretch. Hint: They pretend they are happy confident people who genuinely like other humans. And life. Breathe in. Breathe out. Repeat. And remember, you seek progress--not perfection. Be gentle at first.

Non-Creeps

Bring to trial no "non-creeps" capable of any snide, "mean" or creepy gesture, facial expression or body language glitch lasting more than one half-second. Instruct your non-creeps to read this post to be on the safe side. Reformed creeps--you spotted them early and sent them to rehab but they are ultimately powerless over they way they look or act--need pep talks, and brief courtroom appearances. See above.

Recovering Creeps Who Under Pressure of Trial May Relapse and Fold or Explode in Public

See above.

A Note on Nerds

In doses, however, a few generic dweebs and weenies running in and out of the courtroom with a huge box of documents, a phone message from your wife about Nantucket this summer with the Bloors, a good luck note from your mistress, your lucky bow-tie, your spats, your reserve pair of Bass Weejuns--face it, many on your staff are the kind of people you routinely made fun of in high school--is okay. Jurors expect nerds will be in the building. You're a lawyer. You live in a world where nerds are almost normal. Jurors get and tolerate that.

But jurors just don't like self-important "assisting creeps". That's really personal. Let us explain more.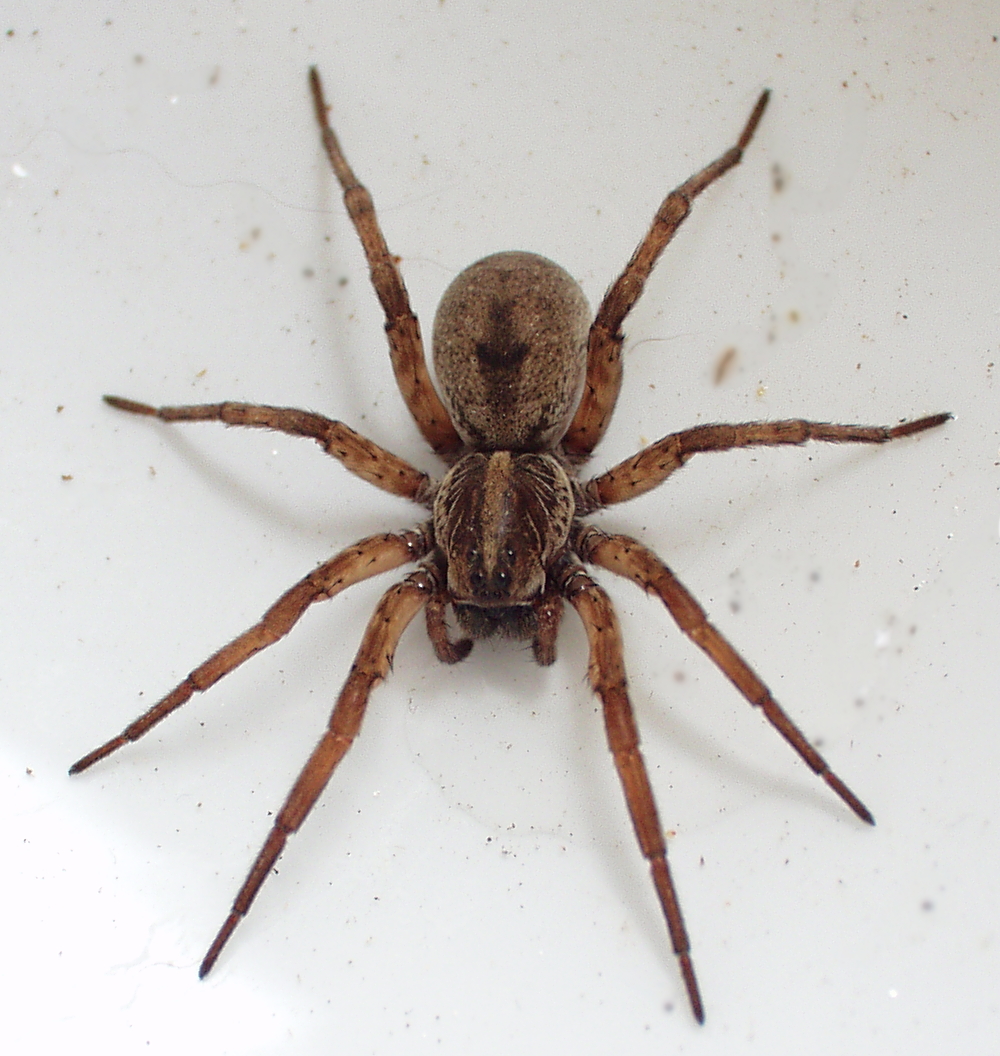 Posted by JD Hull. Permalink | Comments (0)
April 05, 2018
Get down on your knees and pray! I know it, I see it. The Huns will not come.
Sainte Genevieve (422-512) saved Parisians from the Huns, the legend goes, in 451. People had started to flee Paris in anticipation of the invasion led by Attila--but stopped when she told them she had a vision that the Huns would not enter Paris. She became the city's patron saint. In 1928, a grateful Paris erected a statue to her on the Pont de la Tournelle (now about 400 years old). Genevieve is facing east, the direction from which the Huns approached. She is also said to have converted Clovis, king of the pagan Franks, to Christianity. If you walk from the Right Bank to the Left Bank near the Ile Saint Louis, you walk right under her, with Notre Dame on your right.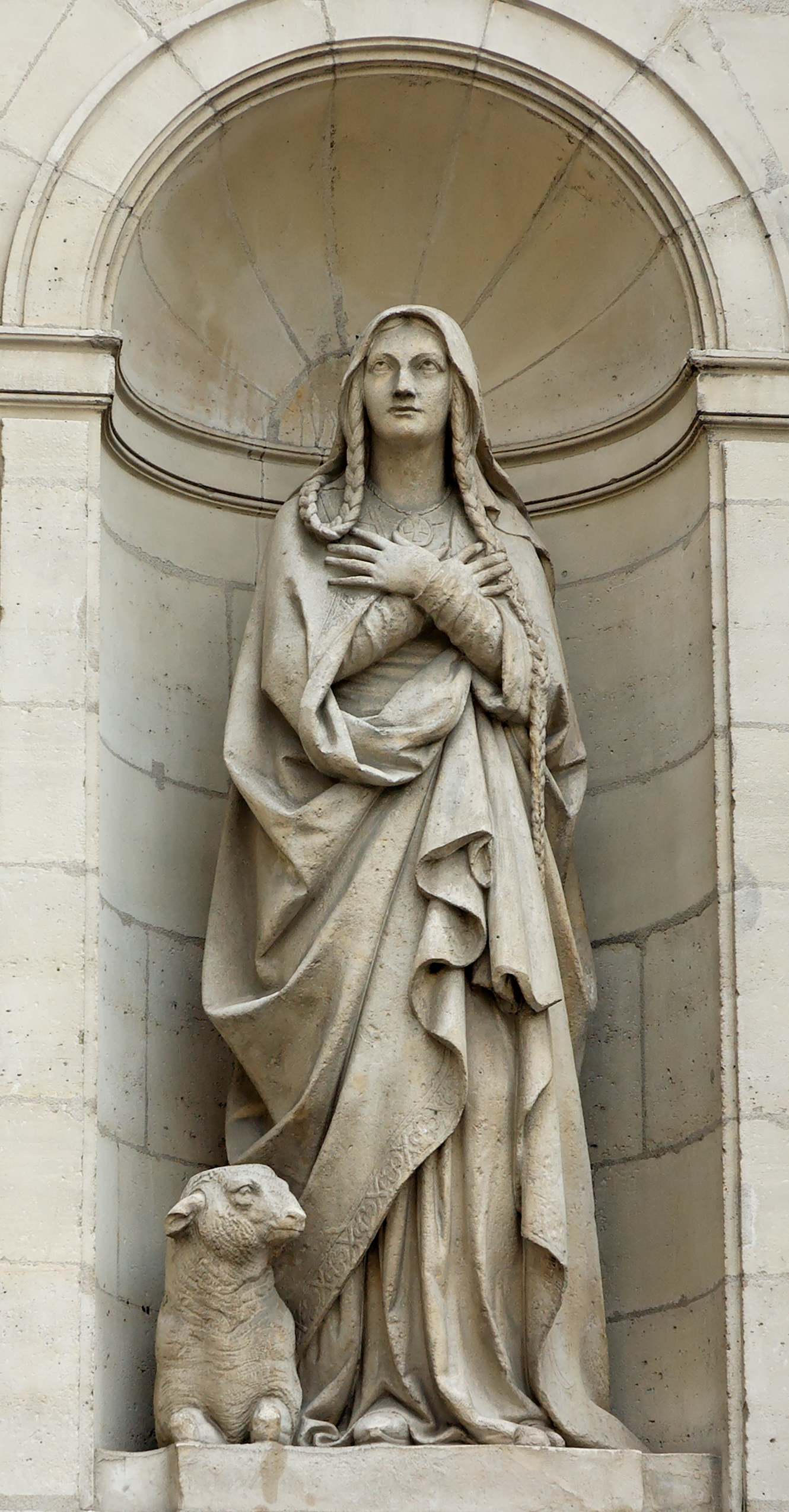 Posted by JD Hull. Permalink | Comments (0)
April 04, 2018
Yes, "read the rule..." The Federal Rules of Civil Procedure are remarkable and, well, amazing. They vibrate, hum and glow with the hard work of the few who have worked on them over the years. In your first year. Tenth year. Twentieth year. Fortieth year of practice. They are shorter and better (i.e., much easier to grasp) than any non-FRCP-based state counterparts. There are flaws and ambiguities--but precious few. You notice something different every time. You never take them for granted. Look. At. Them. Every. Time. Read the Advisory Committee Notes, too. They, too, are to the point--and lean. Start with the Rule. Read the Note. And Onward.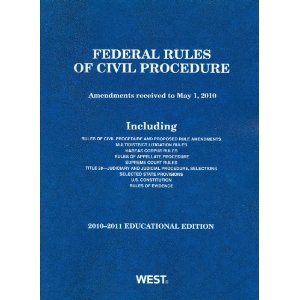 Posted by Holden Oliver (Kitzbühel Desk). Permalink | Comments (0)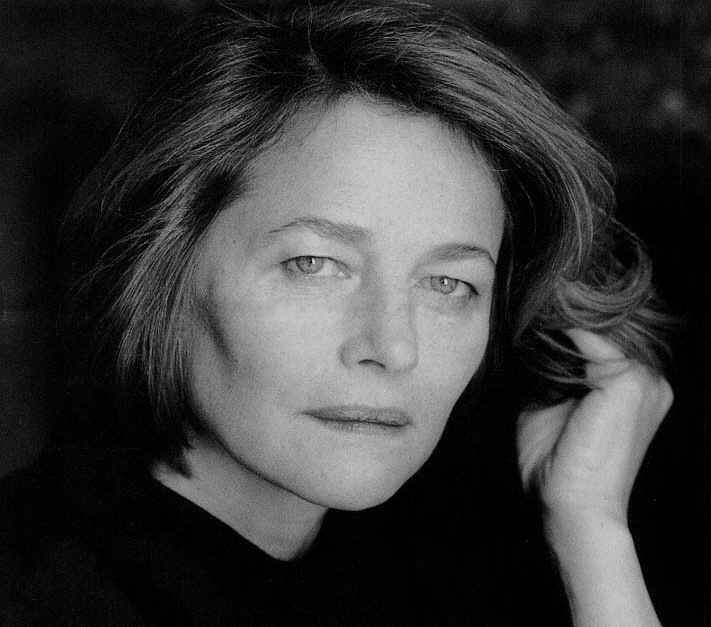 Posted by JD Hull. Permalink | Comments (0)
Without invention nothing is well spaced,
unless the mind change, unless
the stars are new measured, according
to their relative positions, the
line will not change, the necessity
will not matriculate: unless there is
a new mind there cannot be a new
line, the old will go on
repeating itself with recurring
deadliness.
William Carlos Williams in Paterson, Book 2 ("Sunday in the Park")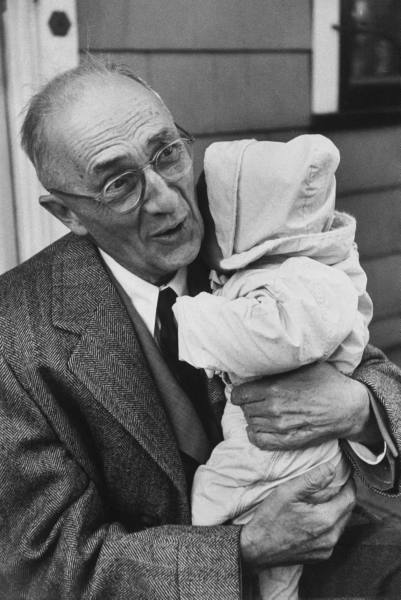 Posted by JD Hull. Permalink | Comments (0)
April 03, 2018
Each Spring, we send you the complete text of a circa-1595 comedy by Shakespeare, Love's Labour's Lost. You can read it aloud--or, even better, act it out. First performed before Queen Elizabeth at her Court in 1597 (as "Loues Labors Loſt"), it was likely written for performance before culturally-literate law students [Editor's Note: Long ago, well-rounded professionals existed] and barristers-in-training--who would appreciate its sophistication and wit--at the Inns of Court in still over-percolating Legal London. And, most certainly, it was performed at Gray's Inn, where Elizabeth was the "patron". Interestingly, the play begins with a vow by several men to forswear pleasures of the flesh and the company of fast women during a three-year period of study and reflection. And to "train our intellects to vain delight". They fail happily.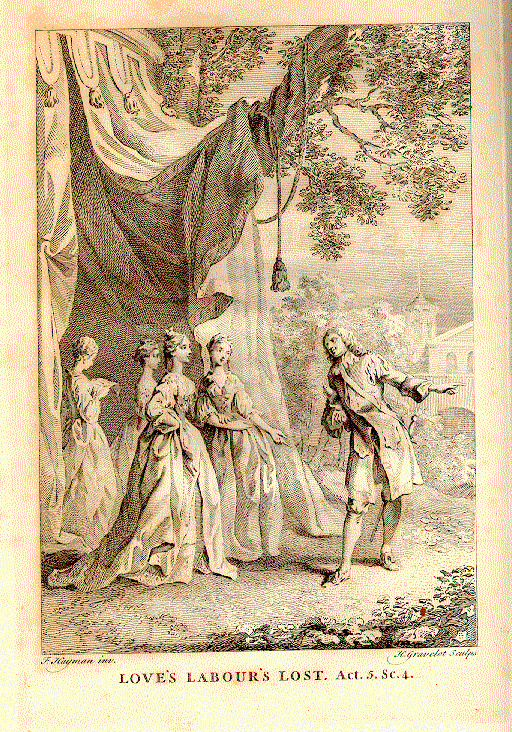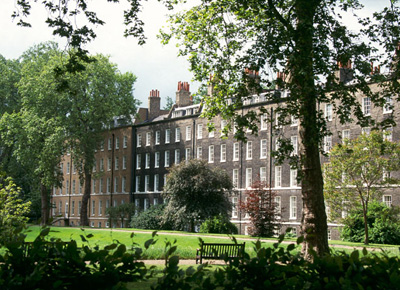 Posted by Holden Oliver (Kitzbühel Desk). Permalink | Comments (0)
April 02, 2018
War is the last of all things to go according to schedule.

-- Thucydides (460 BC - 395 BC) in The History of the Peloponnesian War.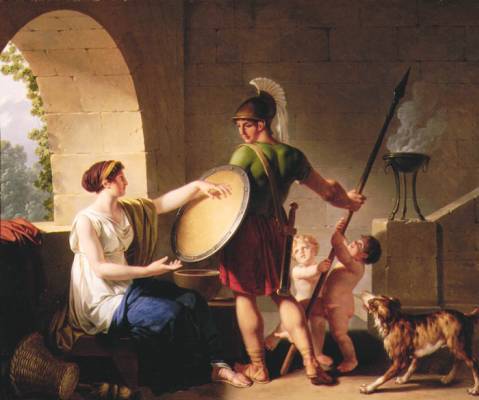 Spartan Woman Giving a Shield to Her Son, 1805, Jean-Jacques-François Le Barbier. In the lore and legend of Sparta, when a son left home for the armed forces, his mother said: "Fight well and fairly. Return with your shield or on it."

Posted by Holden Oliver (Kitzbühel Desk). Permalink | Comments (0)
Ten soldiers wisely led, will beat one hundred without a head.

--Euripides (480-406 BC)




Posted by JD Hull. Permalink | Comments (0)
March 31, 2018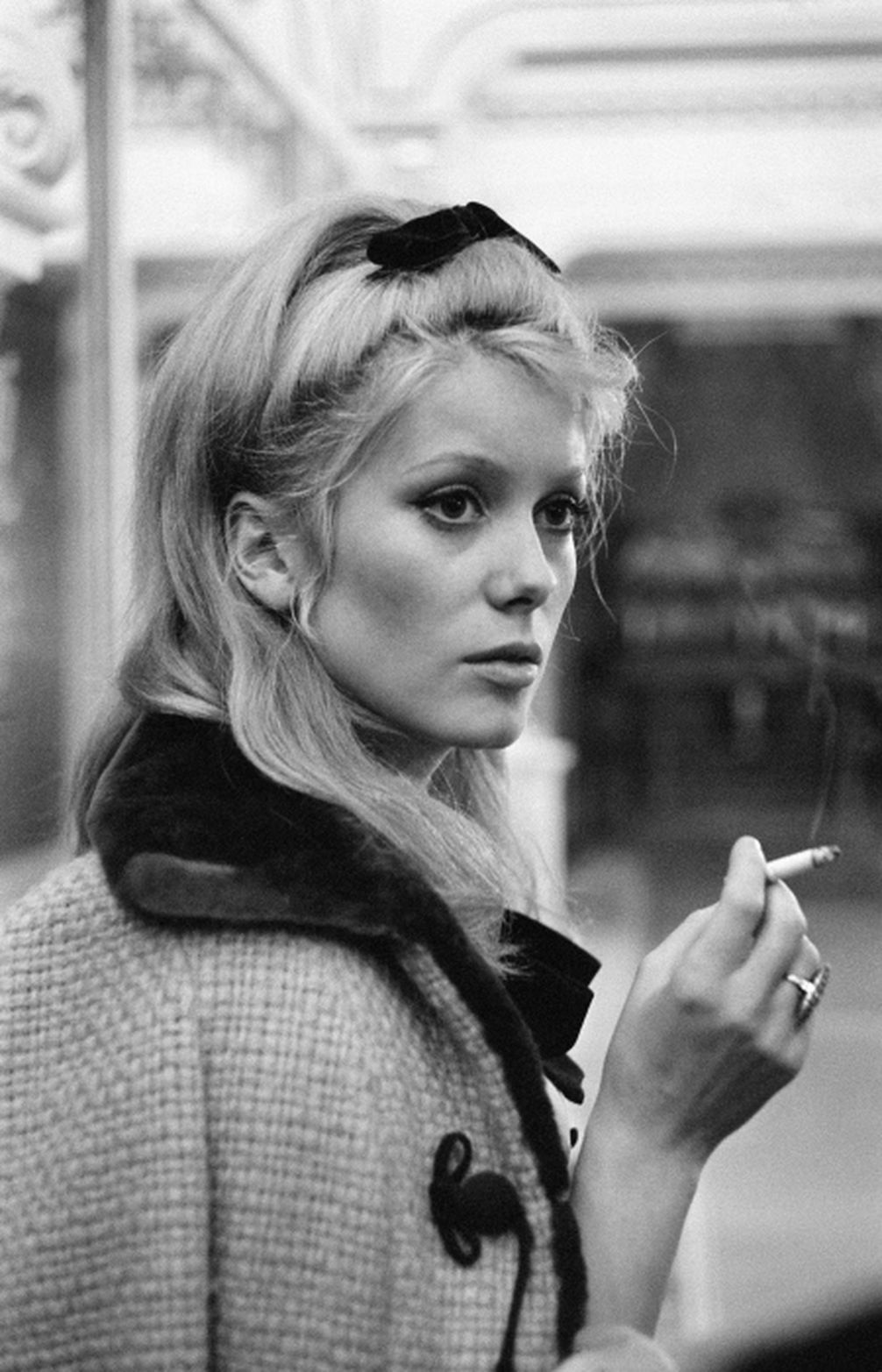 Posted by JD Hull. Permalink | Comments (0)
Cuff links, stick pin. When I step out I'm gonna do you in.

--Gibbons, Hill and Beard

Raoul Duke (1937-2005)

Posted by Holden Oliver (Kitzbühel Desk). Permalink | Comments (0)
March 29, 2018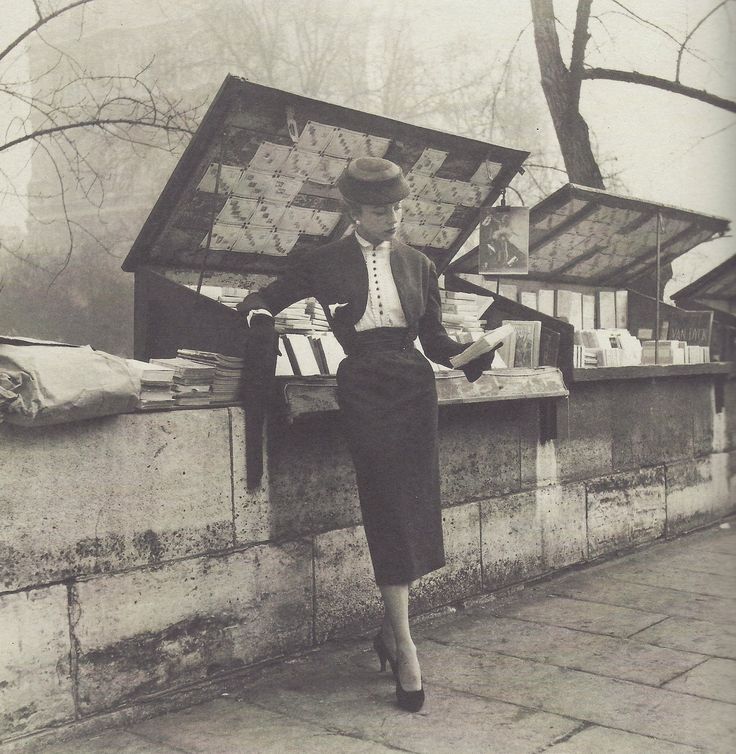 Paris 1952: Willy Maywald, Mannequin en tailleur quai Saint-Michel.


1. Never swive anyone named Zoe, Brigit or Natasha.

2. Let no one leave anything at your house.

3. Don't buy cheap shoes.

4. Shoe trees. Cedar. The most expensive.

5. Sorry. The Havard Bluebook is always important.

6. British women don't really like British men.

7. Have a coworker in same room if you interview someone.

8. Completely legal interviews are not very informative.

9. Don't jump to hire law grads with blue collar backgrounds. Some think they've arrived and are done.

10. Women make better associate lawyers.

11. On documents Rules 34 and 45 do different things. Know what.

12. If you travel, cats not dogs.

13. Very attractive women think they're ugly.

14. Very attractive men are delusional.

15. Irish, Welsh, Finnish and Afro-American women are totally and forever in charge. They are heroes.

16. A disproportionate number of Irish people are drunks.

17. A disproportionate number of Irish people are verbally and lyrically gifted.

18. Jewish doctors do not get Irish, English or German drunks. Have a cookie instead?

19. Jews and Italians are the best drinkers. They have rules. They have the genes.

20. The Jews really are it. Consistently awesome and world-changing tribe for 2500 years.

21. Well-dressed Russian women are cheap, treacherous and insane.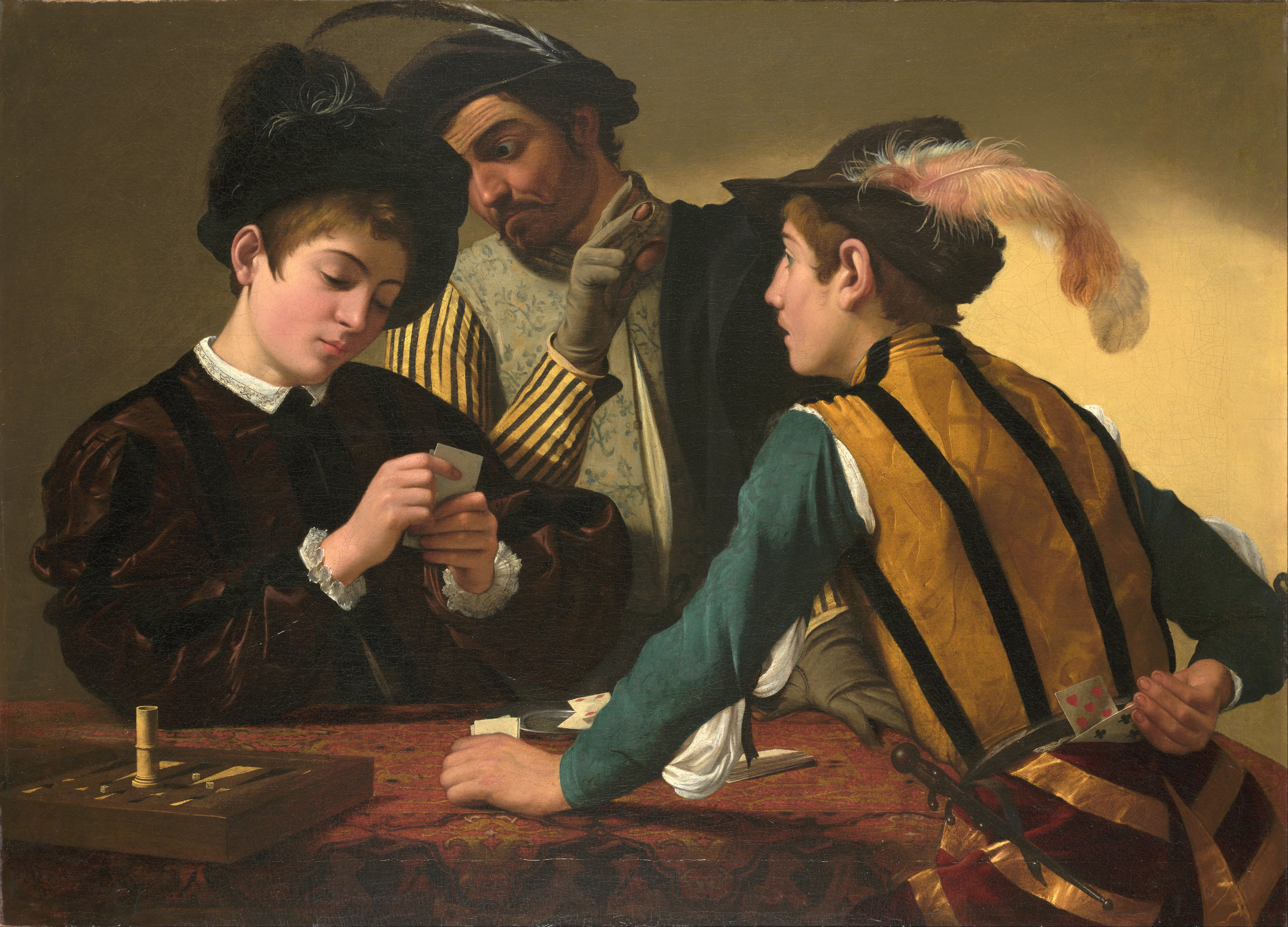 The Cardsharps, Caravaggio, c. 1594

22. Most lawyers dislike being lawyers. It shows.

23. Lawyers are less well-rounded every decade.

24. Super-smart and super-nice kids--without lots more--make lousy lawyers.

25. There are at most 35 truly excellent American colleges and universities. It shows when you meet their grads.

27. Parisian men are not as insecure, jealous or violent as other men. Let's just talk about this, Luc, okay?

28. Never be impressed by Phi Beta Kappas.

29. Always be impressed by Marshall scholars, Rhodes scholars and Wesleyan grads.

30. Have at least 4 impeccable suits. They should be expensive but need not be tailored.

31. Don't wear bow ties every day. Almost every day is fine.

32. Cuffs on all long pants except jeans and tuxes. Khaki? Summer only.

33. Twice a month you should dress like a pimp from a New Orleans whorehouse.

34. Saabs can be driven forever. They like to go fast.

35. Know who you are. Learn if you can family history back 8 generations at least.

36. Talk to people on elevators. All of them.

37. Don't do Europe with other Americans.

38. Just 2 cats.

39. Most people are very happy going through life as Turds. Get used to it.

40. When in Rome, do as many Romans as you can. ~ Hugh Grant, Brit actor

41. Always attribute--especially when you think no one will notice. They do.

42. Sometimes more than one person thinks up the same unique thing.

43. Don't let people tell you who you are.

44. The Internet teems with folks telling you what you must do/think/say/write. Get off your knees.

45. Always talk to jurors post-verdict.

46. One juror will always surprise you big time. Learn who that is before you close.

47. Don't communicate in any manner ever with that one female juror who seemed to like you a lot.

48. Women are meaner, more vindictive and more treacherous than men.

49. The dumbest woman is 100 times more complex than the smartest man.

50. Most men are easy to suss. Not much going on with most of them.

51. Rule 36, Fed.R.Civ.P., my friend.

52. Rule 56(d) is misunderstood.

53. Civil RICO is an unintended consequence.

54. Seldom watch television.

55. Dads don't get a pass for merely siring. So what?

56. All moms suffer.

57. Your mom is your best friend.

58. Buenos Aires has the best-looking people on this planet.

59. Lovemaking probably cannot be learned.

60. Love can be learned.

61. There are no lapsed or recovering Catholics. This is not bad.

62. Jewish women rarely have great legs.

63. Japanese woman have the best legs.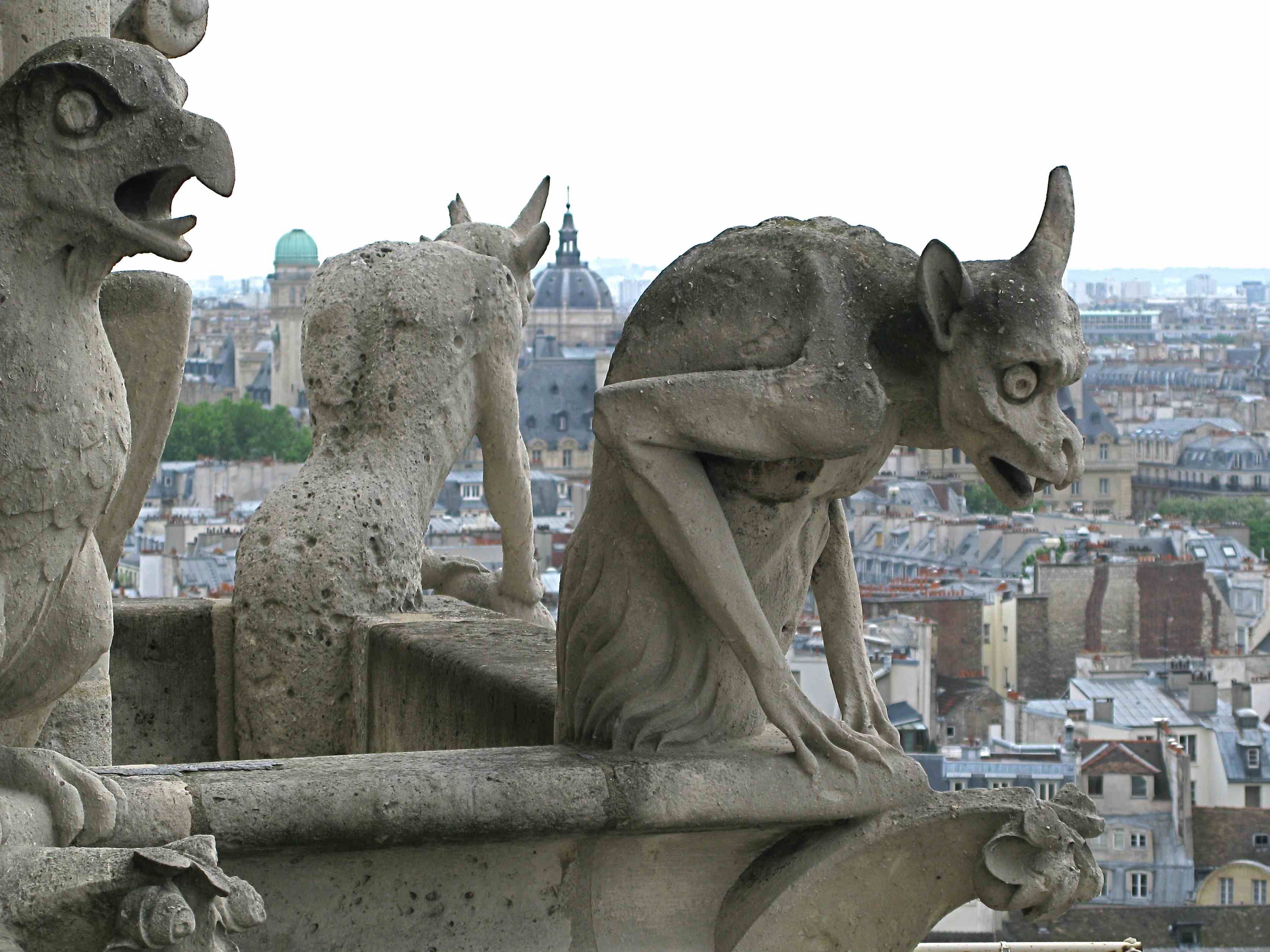 64. Jewish women are good lovers.

65. Japanese women are the best helpmates.

66. Hopelessly insane WASP women are the best lovers.

67. Fewer people should become parents or lawyers.

68. Brown shoes go well with grey suits. No one knows why.

69. Your handkerchief should never match your tie.

70. We need to bring suspenders back.

71. Being right is expensive.

72. The Dutch have no use for Italians.

73. Most Italians view Germans as classless.

74. The English diss anyone who is not English. This will not stop.

75. The French are playful.

76. The Irish are playful, but in a different way.

77. Women in Prague are not playful.

78. Trust no one in Budapest.

79. Don't tell people you just met your problems. They don't care. They shouldn't care.

80. Copy someone on every letter.

81. "Never write a letter. Never throw one away."

82. Many Jewish men are overly-suspicious. There's a good reason for this. Work with it.

83. Irish guys talk too much. There's no reason for it. Work with it.

84. Keep an open mind. Your cat could be an ET.

85. Be nice to important people who just had a downfall. Don't pile on. They'll be back.

86. Beware of the lily white.

88. Beware of people with no enemies.

89. Tighten up, like Archie Bell & The Drells.

90. Jimmy Page & Eric Clapton worked a lot harder than you did.

91. 100% screaming in-your-face male homosexuals are not okay. Tell them to fuck off.

92. 100% screaming in-your-face religious evangelists are not okay. Tell them to fuck off.

93. Persian women make too much noise.

94. There are 3128 people worldwide who can drink or say the word "fuck" properly. You're not one of them.

95. "Dogs have owners. Cats have staff."

96. Nothing is more important than a first kiss.

97. Lots of women kiss badly.

98. Write hand-written thank you notes.

99. The Arts are "central to life, rather than an add-on, like some set of alloy wheels." --Julian Barnes.

100. Coffee and sugar drive Everything.

101. Ritual and trivia are important.

103. Try not to raise ritual and trivia to an art form.

104. Little things are important. Figure out which ones.

105. Zimmerman was right. You gotta serve somebody.

Posted by JD Hull. Permalink | Comments (0)
If you work for a peer firm, you will encounter me or someone very much like me. I or some form of my embodiment will exist to make your existence as uncomfortable and unpleasant as it can be.

-- Partner Emeritus, New York City, September 3, 2009
I've loved practicing law. After three years of working on Capitol Hill, I became one of two associates in the small DC branch office of a now-defunct Pennsylvania firm. They gave me a wonderfully eclectic mix of work to do: environmental litigation, energy law, U.S. Supreme Court practice and lobbying for coal companies and banks. In two years the DC office merged with a bigger DC-based firm. We went from 10 to 35 lawyers. And I went from a window office on Eye and 15th, N.W. off McPherson Square to a smaller no-window office three blocks down the street at International Square. I was a 4th or 5th year associate. I didn't complain. I drew a picture of a sun and posted it on the wall.

Meanwhile, up in New York City, and at about the same time, Partner Emeritus' white shoe firm was negotiating a lease renewal--and the Great Man would have gone one step further:
Back in the early '80s when my firm negotiated its lease renewal, I ardently advocated to take less space as I thought placing associates in offices was a waste of resources. Offices are for closers and relevant playmakers who need personalized space to entertain clients. Given that young associates are not permitted to directly interact with clients, there is simply no need for them to have offices.

One of my pet peeves when I was at the firm was the contumacious habit of associates who closed their doors. Whenever I saw an associate's door closed, I assumed he/she was doing one of the following: 1) taking a nap; 2) checking their private email account (e.g., Ashley Madison, etc.); 3) masturbating; 4) engaging in personal phone calls; or, 5) watching internet porn.

As far as I am concerned, associates do not require privacy unless they are on the commode. I personally took a note of all the associates who closed their doors and would often reprimand them or make a notation on their annual review. If it were up to me, I would have had the building maintenance crew remove the doors off of the hinges but I was outvoted on the matter.

I prefer that associates and non-equity partners share the window cubicles. This way, the partners and staff can easily monitor how busy associates are. Moreover, the window cubicles will keep associates on their toes and prevent them from slacking off.

And please spare me the argument that window cubicles dehumanizes associates by making them feel like zoo animals on display. Unlike the animals in the zoo, trust me, no one wants to waste time watching troglodytes push paper.
--Comment by Partner Emeritus to an article by my friend boy wonder David Lat on August 28, 2015 at Above the Law entitled "More Bad News For Biglaw Associates?"




3rd year associates share 'premium' window cubicle in 1987 (J. Riis).

Copyright 2015 J. Daniel Hull, Ellen Jane Bry, ____ Doe. Best of Partner Emeritus (#6)

Posted by JD Hull. Permalink | Comments (0)
March 28, 2018
If you work for a peer firm, you will encounter me or someone very much like me. [Y]ou cannot avoid the essence of my character if you aspire to succeed... I or some form of my embodiment will exist to make your existence as uncomfortable and unpleasant as it can be. Welcome to the legal profession you self-entitled nimrods have created.

--Partner Emeritus, commenting at Above The Law, 2009
To the dismay of many, Partner Emeritus, the urbane, well-heeled lawyer, writer, satirist, culture critic, enemy of the militantly mediocre and hands-down Dean Swift of Above the Law's wise if wonderfully deranged Commentariat, has caught this blog's attention. With humility and honor, we today announce that "Best of Partner Emeritus" will be a feature and its own category here at What About Clients/Paris? Probably forever.

Among other subjects, we will spotlight PE's views on dogs, lawyers, brothels, sexual techniques and remedial programs for broken GenY JDs with Tourettes, Sydenham's chorea and/or lifelong spine problems.

We begin simply. We love a short but busy comment PE just made about his dog Simeon and his love for dogs--which for our money are about the best thing on this fourth-rate planet anyway. It follows from yesterday's ATL piece, Prosecutor's Pooch Spawns Epic Email Bitchfest by ATL's founder, ageless boy wonder and polymath David Lat:
Everyone here on ATL knows I am a dog lover. In the early '90s, a German colleague suggested that I own a dog so I can understand how to be patient with associates. I purchased my first Afghan hound, the late Algernon, in 1995 and I trained him to be a show dog champion. Algernon then sired my current canine companion, Simeon, who was a favorite to win the 2008 Westminster Dog Show before someone sabotaged his chances by slipping contaminated food in his kennel the night before the competition commenced.

This all being said, the AUSA who complains about doing his job on the weekend is in the wrong here. The workplace is not his home and he simply cannot act as if he were home (e.g., take off his mustard stained chinos and walk around in his underwear, etc.). Moreover, what if the dog bites a co-worker? Can the co-worker file a workman's compensation claim or does the lout who brought his dog to the office have separate liability insurance for the dog? As much as I detest government bureaucrats, I have to side with the dragon lady office manager in this dogfight.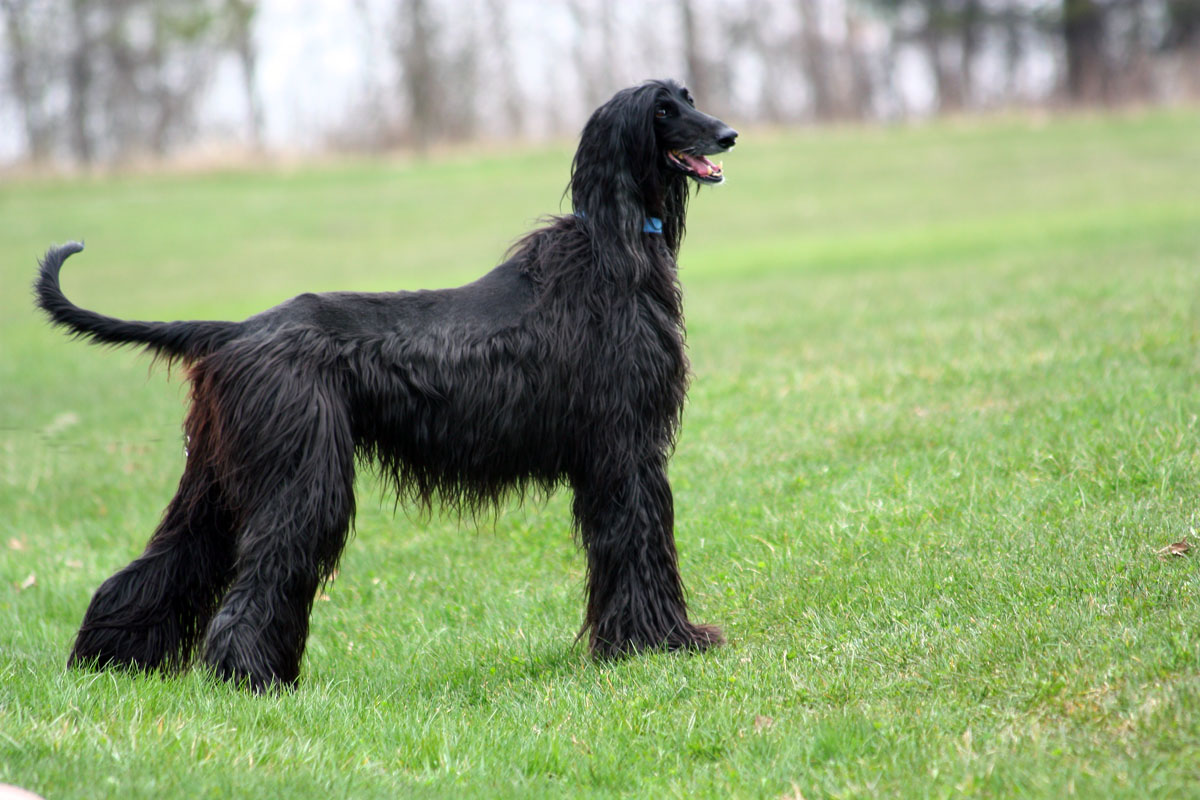 Simeon cruising London's Hyde Park?

The Best of Partner Emeritus: Introduction/No. 1

Posted by JD Hull. Permalink | Comments (1)
March 27, 2018
What we hope ever to do with ease, we must learn first to do with diligence.

--Samuel Johnson (1709-1784)
Posted by Holden Oliver (Kitzbühel Desk). Permalink | Comments (0)

New Orleans-based Gene Dwyer is a gifted writer who deserves to be a household name. And I'm going to try to help him do that. You can you help in this crusade by buying and reading "She Walks on Gilded Splinters." From Dwyer's website:
Marie Laveau of New Orleans is recognized as one of the most influential women of 19th Century North America. The life and legend of this Voodoo Priestess has been clouded in mystery. Her followers in the American South witnessed her supernatural powers of healing and casting spells prior to the Civil War and then during Reconstruction. Her legend, including her immortality, is even stronger and more complex. Thousands come to her New Orleans mausoleum every year to ask favors and pay homage.

"She Walks On Gilded Splinters" is the never before told story of the life and legend of Marie Laveau. Explore 16th Century Africa and New Orleans. with a riveting opening chapter in Selma, Alabama on March 7, 1965, a watershed day in the American Civil Rights movement. The novel is a unique, intricate murder mystery following retribution for the sins of past generations set against the history and consequences of the slave trade.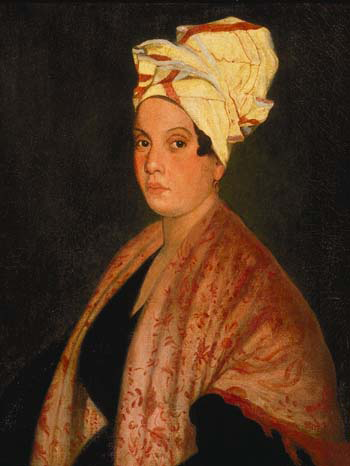 Posted by JD Hull. Permalink | Comments (0)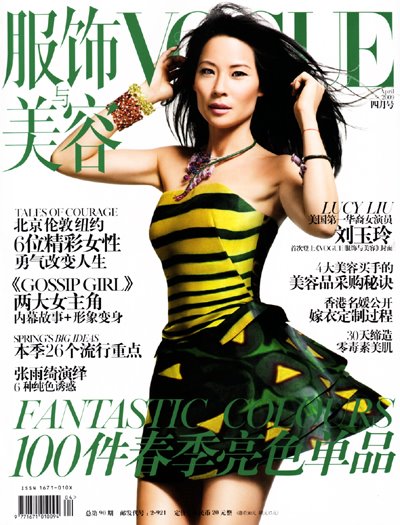 Posted by JD Hull. Permalink | Comments (0)
March 25, 2018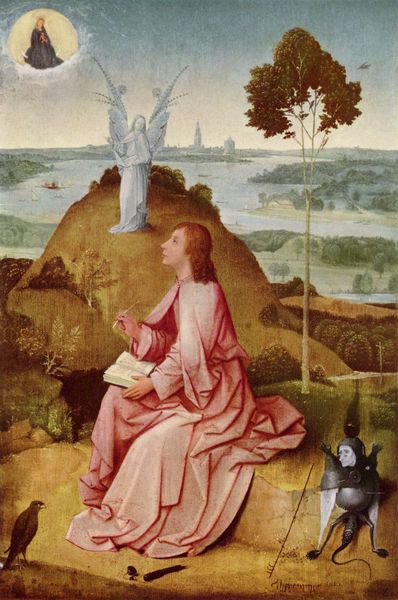 Posted by JD Hull. Permalink | Comments (0)
March 24, 2018
A photo from Paris-based A Clear Blue Sky.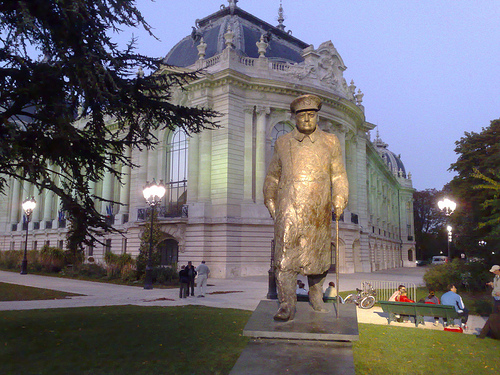 Winston Churchill in front of the Petit Palais, Av. Winston-Churchill, 8th Arrondissement.

Posted by JD Hull. Permalink | Comments (0)
March 23, 2018
Released in 1970, "Famous Long Ago: My Life and Hard Times with Liberation News Service" is still the funniest and wisest read on the mostly failed revolution of the 1960s. Ray Mungo was a co-founder of the Liberation News Service, the counterculture's own wire service used by hundreds of underground and campus newspapers. He was also of the few leaders spawned by the anti-war movement of the 1960s who refused to take himself too seriously. Now in his early seventies, he has authored over a dozen books.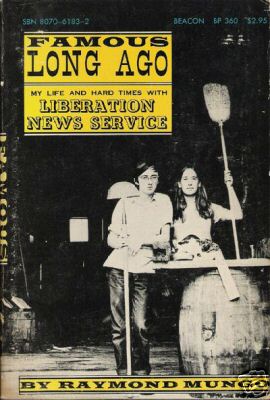 Posted by JD Hull. Permalink | Comments (0)