June 24, 2021
"If you have nothing nice to say, come sit by me."
-- Alice Roosevelt Longworth
Died on February 20, 1980 at 96.
Posted by JD Hull. Permalink | Comments (0)
June 23, 2021
It's ironic, but true, and no exaggeration—and frankly a brilliant ruse—that BLM-Antifa are Fascist at their core and the biggest threat to America and the West since Germany's Third Reich. Debate BLM-Antifa—but destroy them, too. BLM-Antifa is the real enemy. They believe in "Good Tyranny" and controlling via a central government nearly every aspect of human life. Learn. Wake up. Shed your silly middle class guilt that BLM-Antifa relies on to control you. Right now? They have half of America in the palm of their hand.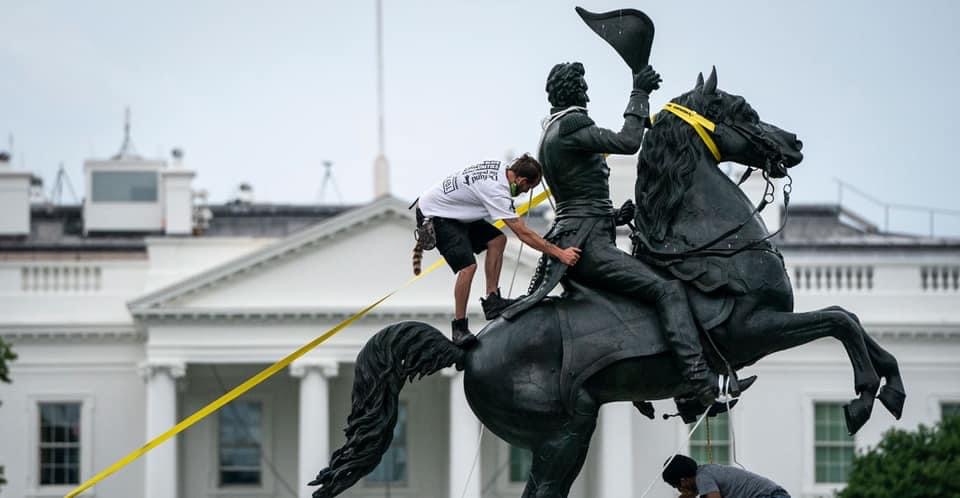 Posted by JD Hull. Permalink | Comments (0)
June 22, 2021
Just one thing improves a sunny brisk Fall day in a world class city in Europe or the Americas. The lunchtime bells of a dozen churches at once. No one dismisses them. Centuries of noon chimes. Centuries.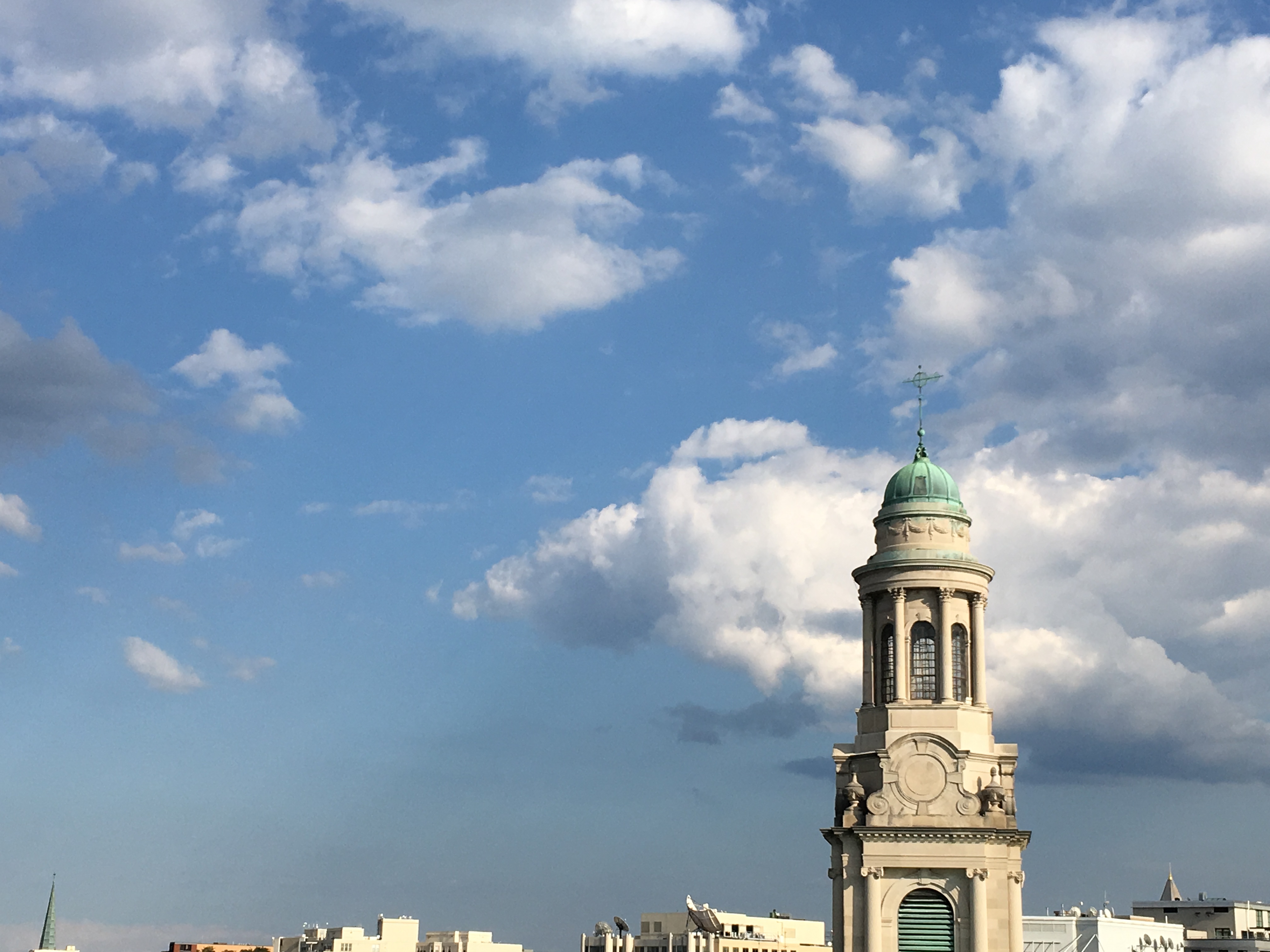 Posted by JD Hull. Permalink | Comments (0)
Midsummer and Magic Time.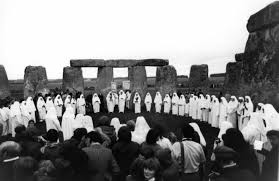 Posted by JD Hull. Permalink | Comments (0)
June 21, 2021
Two days ago our hero Partner Emeritus commented in response to an Above the Law piece on summer associate offers:
It's a sad world we live in where kids think they are having the time of their lives by raising bottles of Korbel champagne adorned with cheap sparklers. The video [in the ATL article] is proof that law firms are not celebrating like it was 1984 or 2007 for that matter.

When I was a younger partner, I would take a handful of summer associates to Smith & Wollensky or Peter Luger's in Brooklyn and then party hard at the VIP lounge at Flash Dancers ('80s) or Scores ('90s). Most of the summer associates were caught in compromising positions during these soirees. For example, I had many Polaroids with SAs who were photographed in salacious positions with female entertainers. I even photographed a few doing lines of coke in the VIP lounge.

Once the summer associates became associates I would bring them into my office and give them copies of the Polaroids and remind them that I was the last person they ever wanted to cross if they wanted to keep their job or law license. Most of these folks became partners, which proves my methods for inspiring peak performance were quite effective.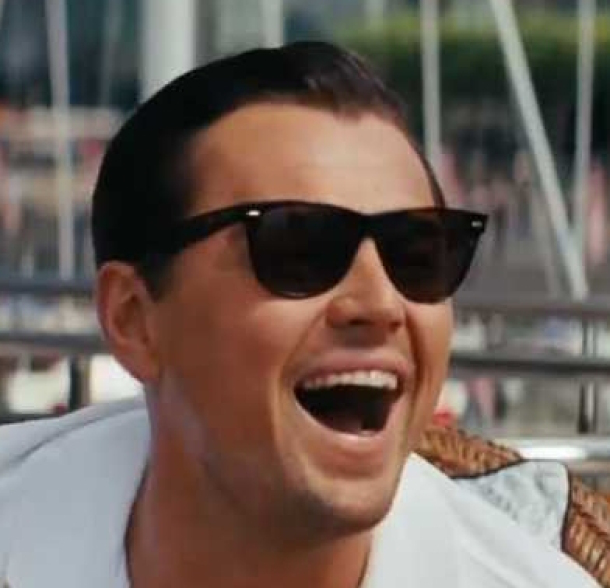 Photo taken in 1986 believed to be PE instructing summer associates Photo: Paramount Pictures).
Original post: Summer 2015
Posted by JD Hull. Permalink | Comments (0)
June 20, 2021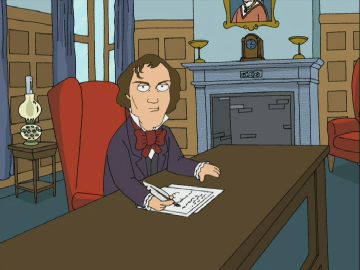 Young Ben Disraeli: "I rust like a Damascus sabre in the sheath of a poltroon."
Is being a good lawyer enough?
Consider what the young, precocious, mega-talented, persistent and world class pain-in-the-ass Benjamin Disraeli (1804-1881) thought--years before becoming Prime Minster of England--as he abandoned his legal career before it really started, in favor of writing and politics. According to one biographer, he exclaimed:
The Bar: pooh! law and bad tricks till we are forty, and then, with the most brilliant success, the prospect of gout and a coronet. Besides, to succeed as an advocate, I must be a great lawyer, and to be a great lawyer, I must give up my chance of being a great man.

--A. Maurois, Disraeli (Random House 1928)
Sidelined? Hobbled? Self-discarded in the great race of life? Maybe it's true. Hard-driving lawyer friends (both in-house and in law firms) do articulate a feeling of being "sidelined"--yet they are very proud of what they do as lawyers. They may think: Why merely advise--when you could lead, create boldly, and command? And do that every day? Lots of lawyers are Type-As. Yes, some of us who advise great companies really end up as officers, CEOs, and COOs? Sure, many more of us run for office.
But most of us are at best mousy posturing technicians. Should more and more of us throw our golfing hat in the ring of other life, the fields of commerce, and bigger--or at least different--ponds? Does law school and the profession make many of us so risk-averse, passive and routinely academic in our approach to life that it knocks the will and energy to lead out of us? Or were we just that way from the beginning?
Lawyers used to lead. Will that ever happen again?
(Image above: Family Guy Wiki)
Posted by JD Hull. Permalink | Comments (0)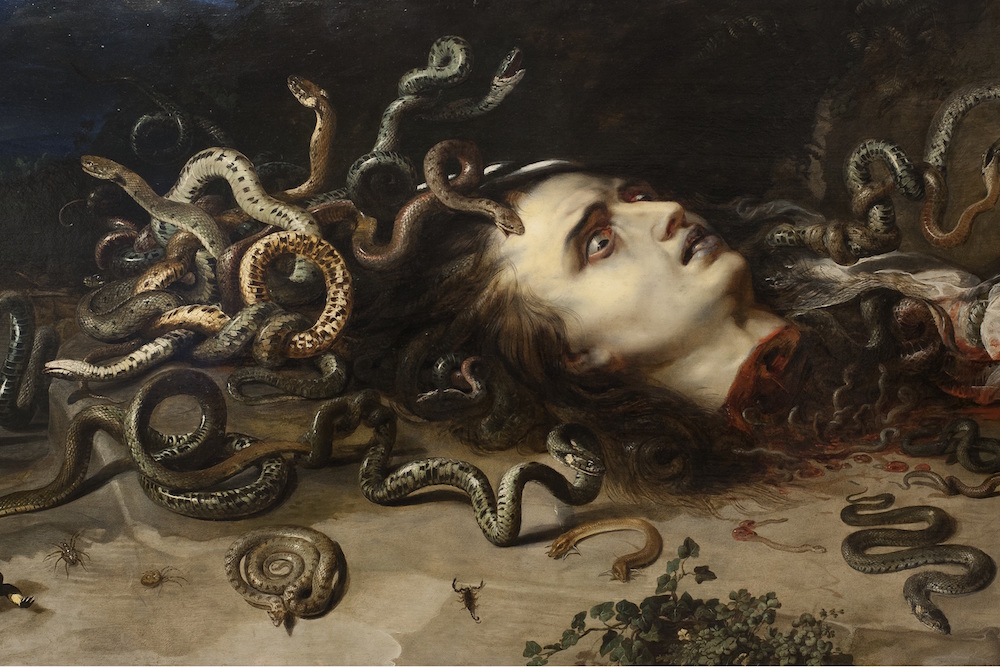 PETER PAUL RUBENS AND FRANS SNYDERS, "HOOFD VAN MEDUSA," 1617
Posted by JD Hull. Permalink | Comments (0)
Right altar. North side. The Church of the Epiphany (Episcopalian). Built 1844. 13th and G Streets, Northwest. United States.Senator Jefferson F. Davis (D-Mississippi) and his family worshiped here in Pew No. 14 from 1846 until 1861. 2:30 PM June 5, 2019.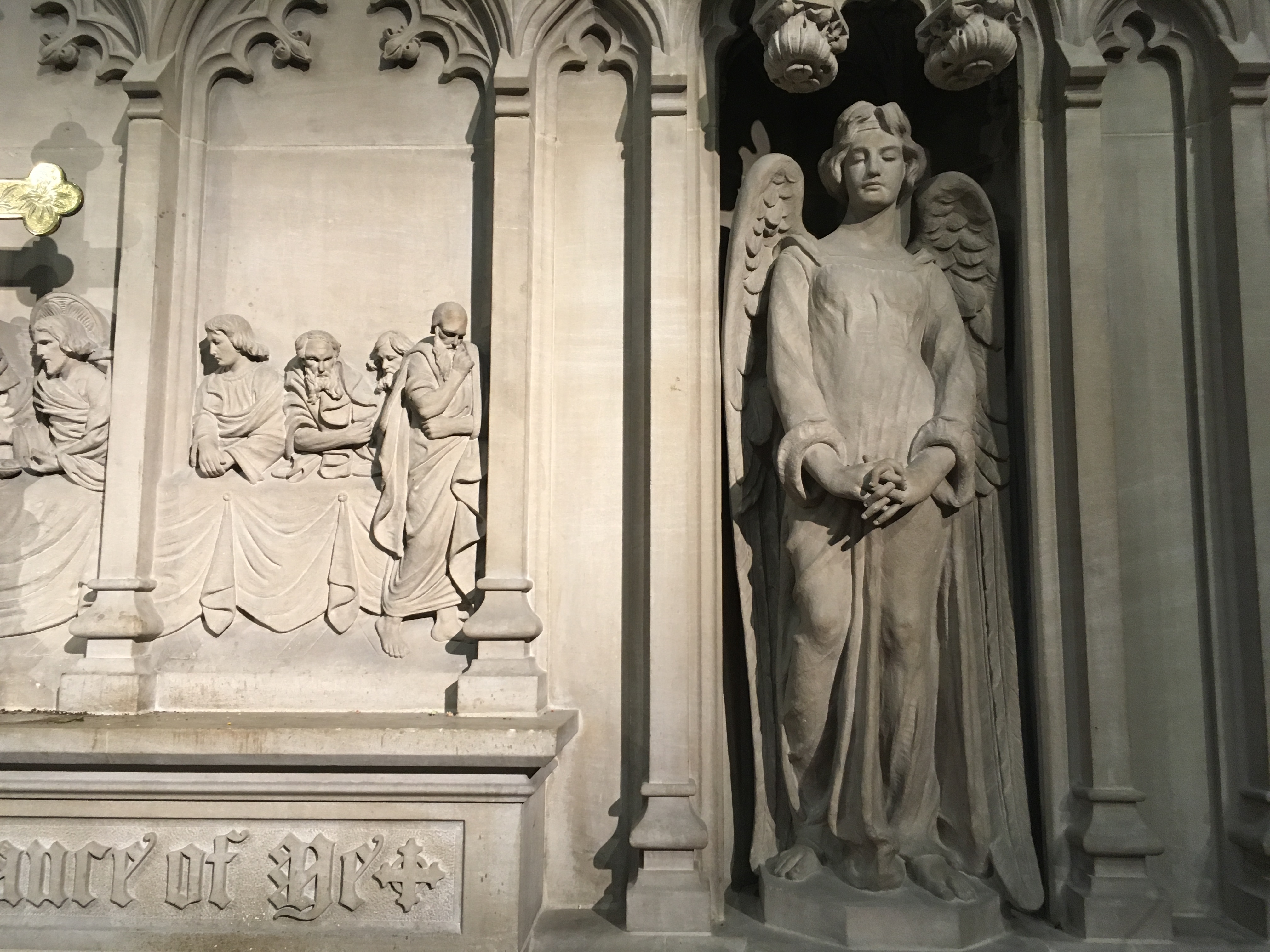 Posted by JD Hull. Permalink | Comments (0)
June 19, 2021

Posted by JD Hull. Permalink | Comments (0)
June 18, 2021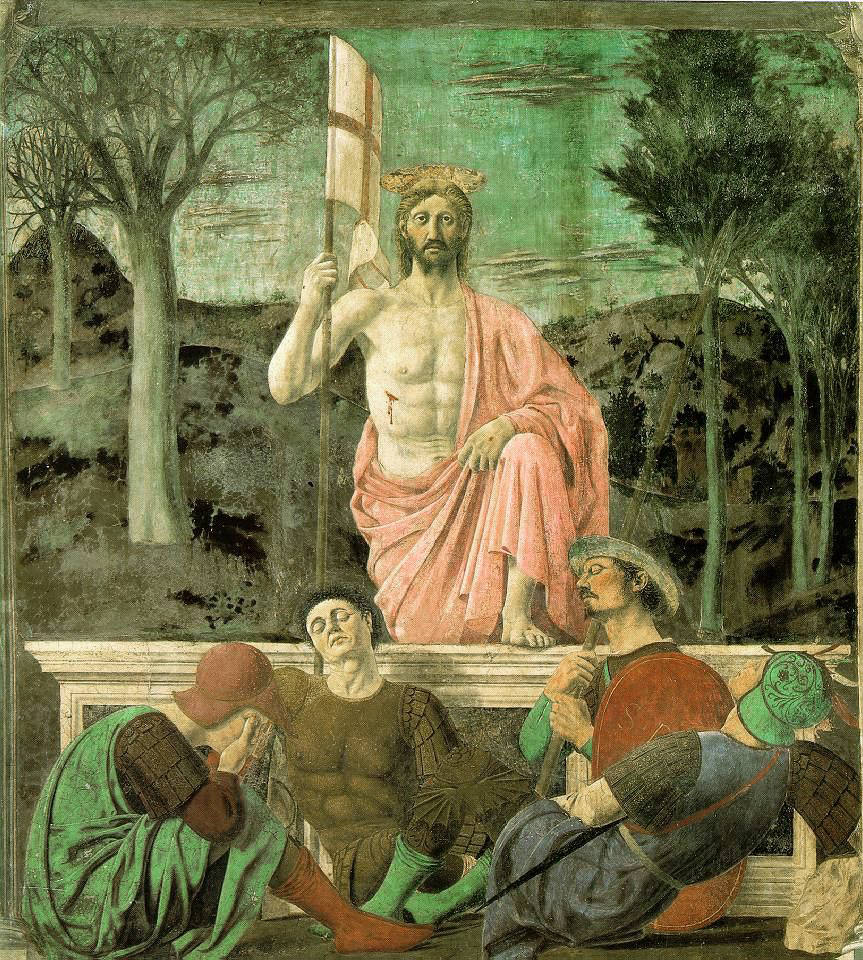 Posted by JD Hull. Permalink | Comments (1)
June 17, 2021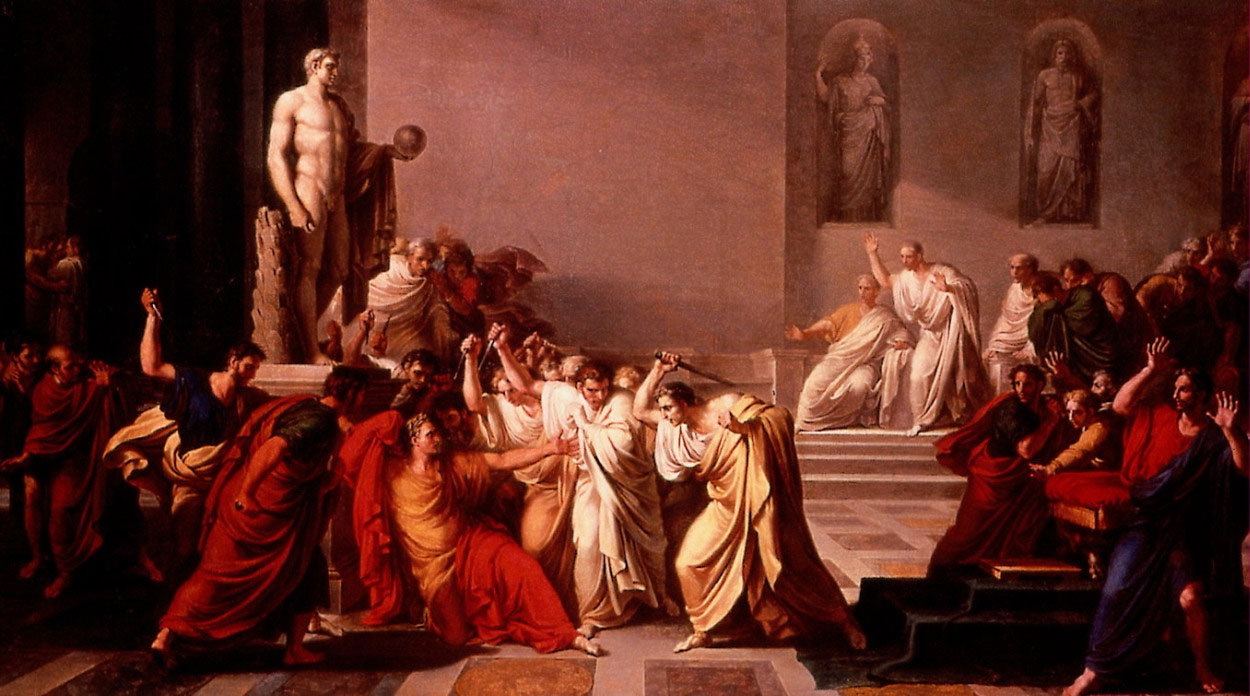 D. March 15, 44 BC. Above: Vincenzo Camuccini, Mort de Caesar, 1798.
Posted by JD Hull. Permalink | Comments (0)
I was simmering, simmering, simmering. Emerson brought me to a boil.

--Walt Whitman (1819-1892)
Walt Whitman was a young printer and hack writer in New York City when Ralph Waldo Emerson was at the peak of his writing. Emerson ignited him.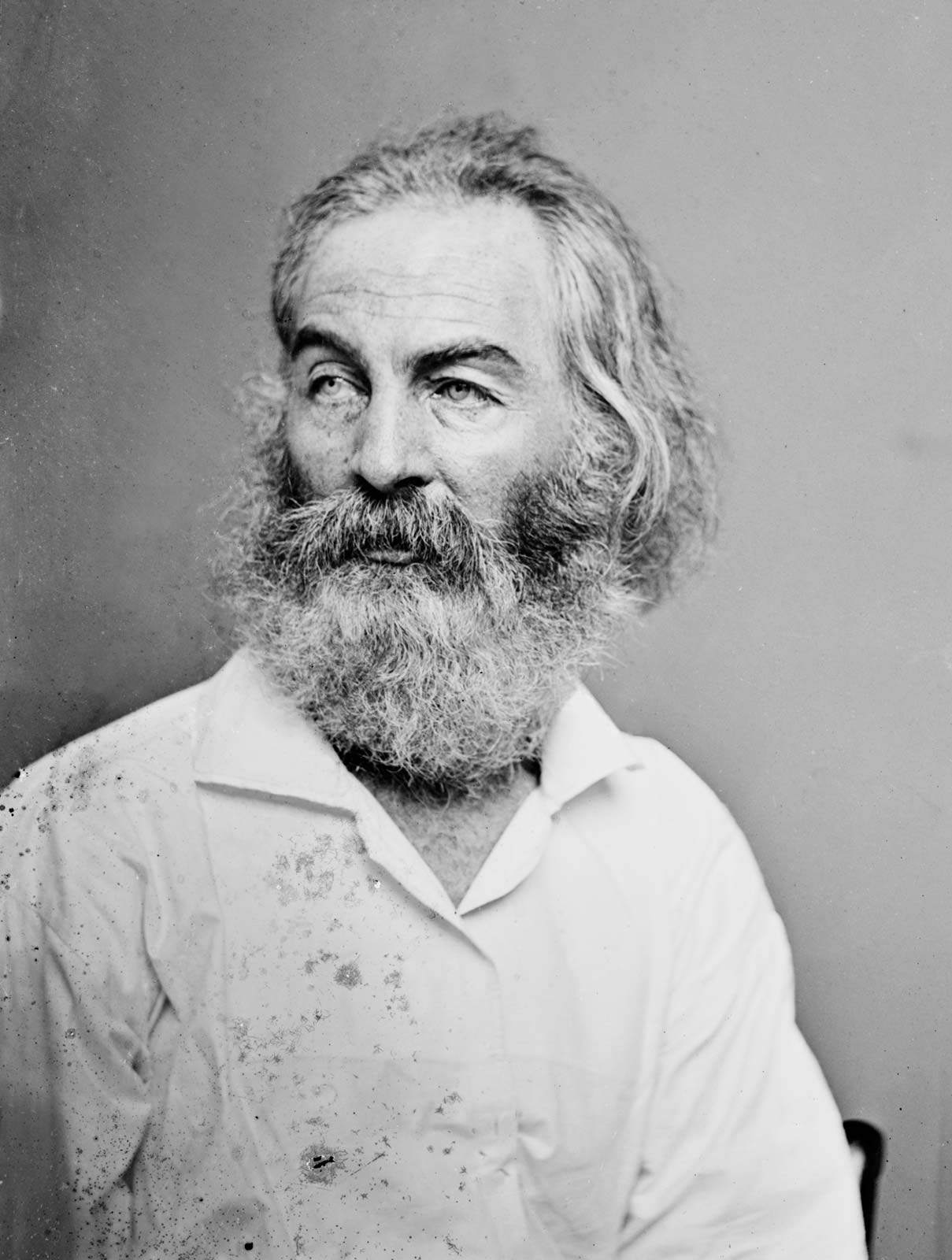 Posted by JD Hull. Permalink | Comments (0)
June 16, 2021
People will not wait to be introduced and will even begin to speak with strangers as they stand in a line, sit next to each other at an event, or gather in a crowd.

--Commisceo Global, a London-based consultancy on what to expect in America
One of my best Brit friends is a City (central London) lawyer who lives part of the time in Kent. He and his wife live in a very old village which is about the same population it was 1000 years ago: about 200. To a degree, and at only certain times, I like making him uncomfortable with my American colonial manners, and in some situations work at it pretty hard. In most respects, however, I do as my European hosts do wherever I am and wherever they take me. But there are exceptions. For one thing, I refuse to park my friendliness and open curiosity about people, places and things. I can't help it. Even when I am trying to tone things down.
Like the time I upset everyone by chatting up my Kent friend's butcher early one quiet Saturday morning while the butcher was cutting up something that we would prepare later for dinner. Just the three of us. No one else was in the store. It was quite tiny but had a prosperous look. The butcher was clearly proud of his shop. I started asking the butcher about the store, how business and even his hat, which I complimented him on. Which took me only about 30 seconds. The butcher looked a bit frantic, said nothing and turned to my friend for help or an explanation. The butcher got both. My friend quickly said something like "He's an American...very friendly you know...what are we to do?"
It's true. American manners drives Brits, Germans and most northern Europeans nuts: American informality, openness, curiosity non-stop cheerfulness and friendliness. Over on their side of the pond, even a very self-assured and accomplished southern England executive, consultant, lawyer or other professional, for example, would rather choke to death than talk to strangers in a subway or ask how to get to a bank or money exchange. But wide-open is what Americans are and have always been; if you want to do business in the U.S., you need to step up. Or at least tolerate us. When we Yanks are over there, you guys can complain and be mortified all you want. And you do.
There is no end to multi-cultural etiquette primers on "doing business internationally", and most of them are of course drivel. The best advice in a nutshell? Go where you need to go, and watch your American hosts carefully as you work--but do "go native". Be prepared to amp yourself up just a notch. The website of UK-based Commisceo Global Consultancy does a nice job of laying out the overall business atmosphere here in a few sentences:
American friendliness and informality is legendary. People will not wait to be introduced and will even begin to speak with strangers as they stand in a line, sit next to each other at an event, or gather in a crowd.

Americans are direct in the way they communicate. They value logic and linear thinking [note: not sure I agree with foregoing clause] and expect people to speak clearly and in a straightforward manner. Time is money in the U.S. so people tend to get to the point quickly and are annoyed by beating around the bush.

Communicating virtually (i.e. through email, SMS, Skype, etc) is very common with very little protocol or formality in the interaction. If you are from a culture that is more subtle in communication style, try not to be insulted by the directness.
Original WAC/P post February 21, 2015
Posted by JD Hull. Permalink | Comments (0)
Missourian John Daniel Hull I (1866-1953) was my great-grandfather. He crowed about my birth and I got to meet him before he died. Below in turn is the grave of his own great-grandfather Virginian Daniel E. Hull, Sr. (1768-1854). With 12 years separating their lives, they unfortunately never met. They were, respectively, 87 and 85 at death. I first visited Daniel's grave on May 6, 2015. It's still beautifully kept by Lutheran church people I don't know and have not met.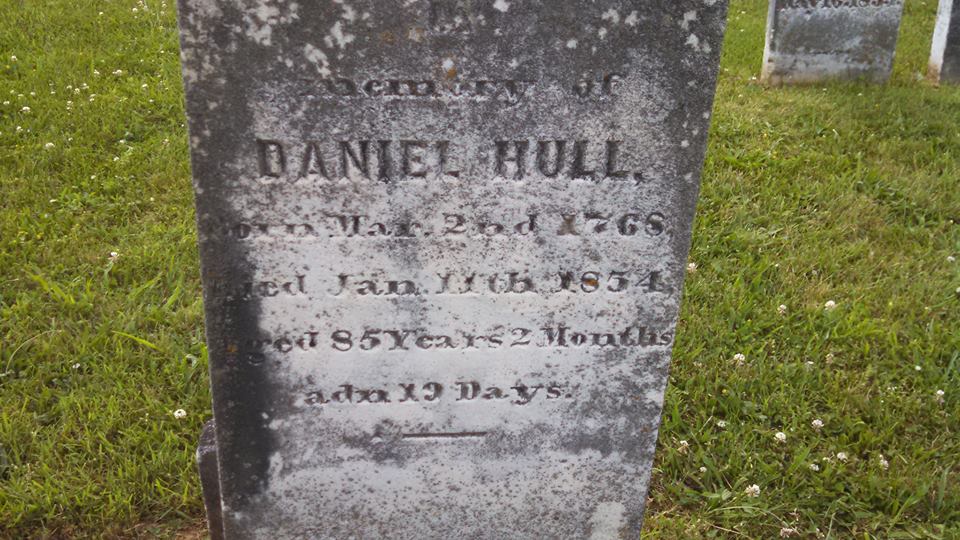 Posted by JD Hull. Permalink | Comments (0)
June 14, 2021
Break the rules at your peril. People will say mean things about your dog, your wife, your girlfriend, or all three.
In case your Mother or Governess never told you, you're from Utah, or you were stoned all seven years at Choate, let us remind you to never thank anyone for something truly important--a meeting, referral or a dinner--with anything but a prompt handwritten thank-you note. No valid excuses exist for not doing it. Too few of us practice gratitude--in either business or our "other" lives--enough. Some say the practice of saying thanks is good for the soul. Others swear it's good for revenues, too.
Many, many business people and some lawyers with the highest standards taste (i.e., wear socks to meetings or court) think that no written thank-you note means no class--as harsh and low-tech as that may sound.
Typed is okay--but handwritten is better. Even if you are not convinced that thank-you notes are noticed and appreciated (they are), pretend that we know more than you (we do), and do it anyway (thank us later).
Good stationery. We suggest Crane's on the lower end, or something better, like stationery from Tiffany's, or a Tiffany-style knock-off, on the higher end. A "studio card", maybe. Just make it plain. Simple. Initials on it at most.
If you get personalized stuff, have a return envelope address to a home or business--but without the business mentioned. It's personal. Leave Acme Law Firm off it.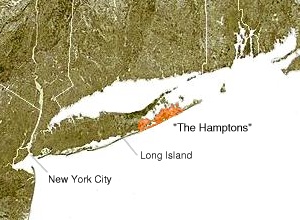 Posted by Holden Oliver (Kitzbühel Desk). Permalink | Comments (0)
I'm not a lifelong GOP person or right winger. I'm still an old-style liberal. I love Speech. I still talk to everyone. But I'm 100% convinced that the American "Mom and Pop Right" is growing in leaps and bounds. Educated. Articulate. Willing to speak out. This is a relatively new thing. The seeds were planted around mid-2015. A massive population that will not hide anymore. They no longer take cues from the media or our usual authorities. And they are permanently pissed off and vigilant. They no longer care what names you call them. Get ready. They are legion. Dang.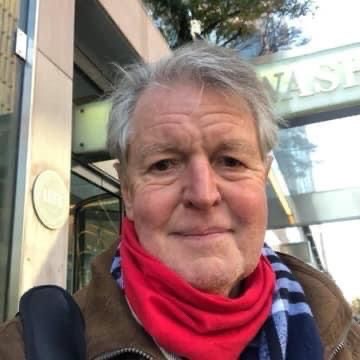 Posted by JD Hull. Permalink | Comments (0)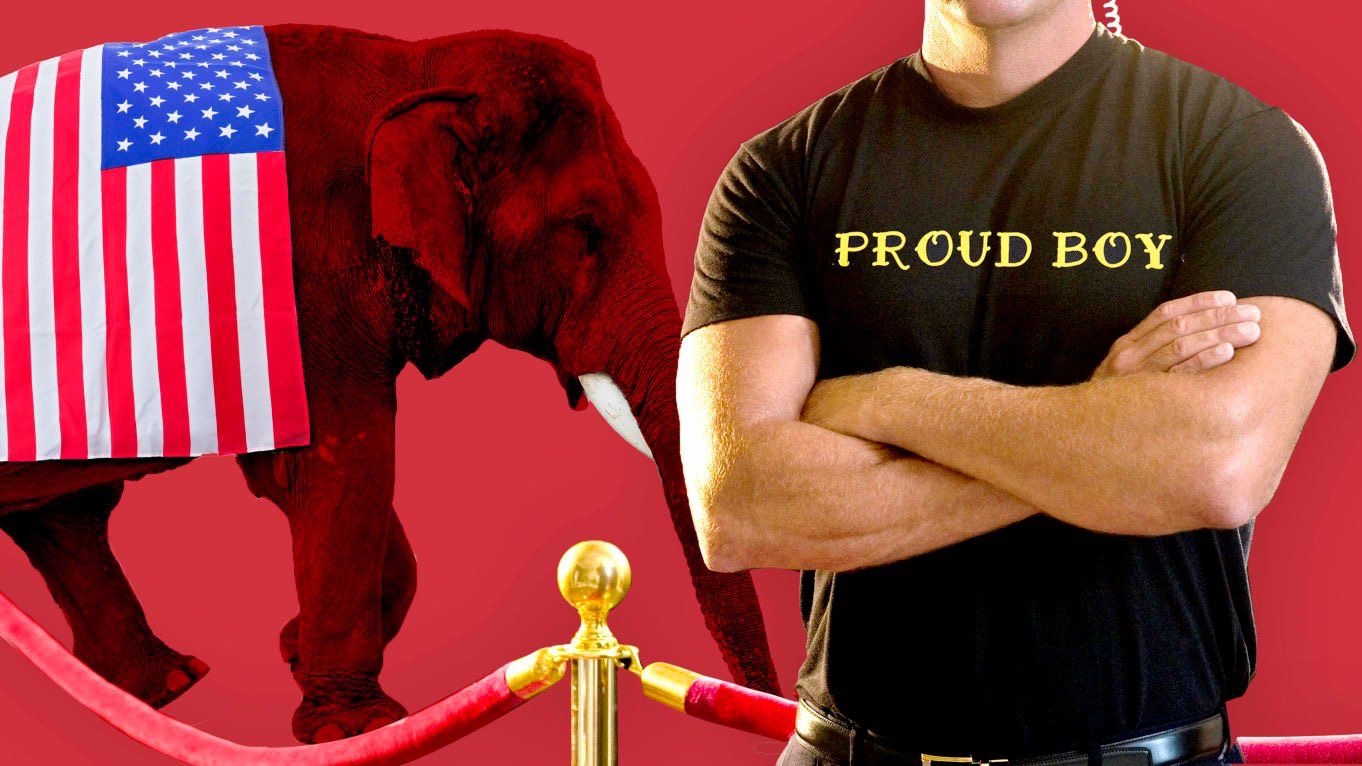 Posted by JD Hull. Permalink | Comments (0)
June 13, 2021

We Irish spread drunkenness, bullshit and sloth everywhere for 400 years.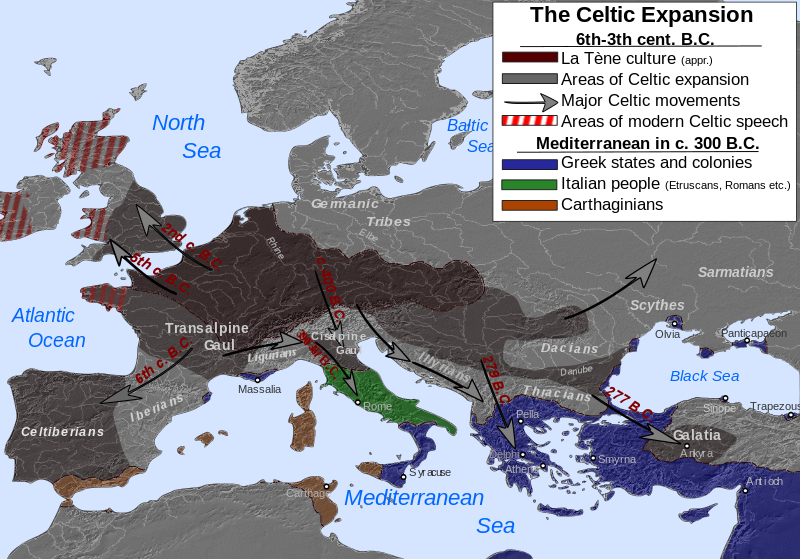 Posted by JD Hull. Permalink | Comments (0)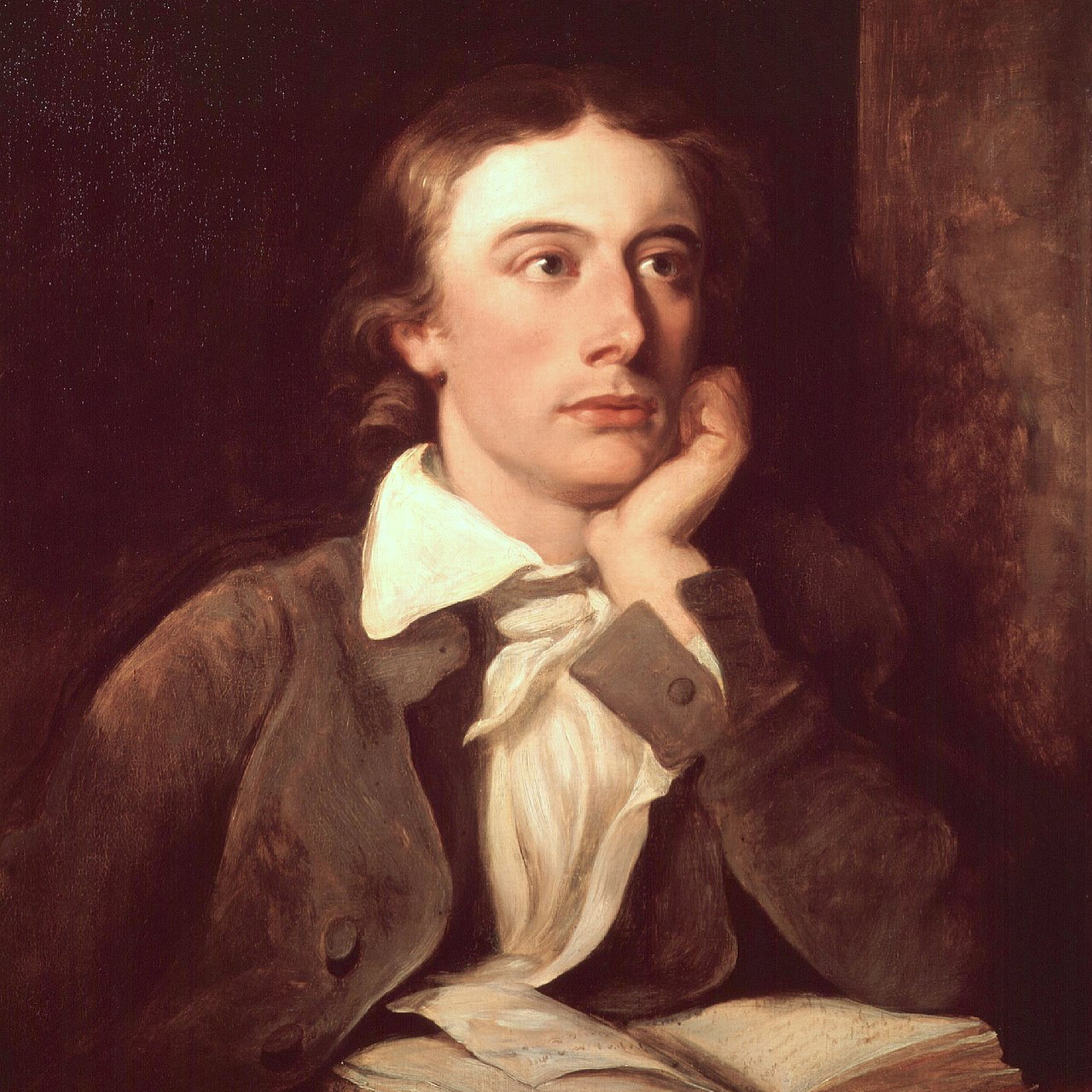 John Keats (1795-1821) by William Hilton, 1822
Oil on canvass 25" x 20"
National Portrait Gallery, London

Posted by JD Hull. Permalink | Comments (0)
June 12, 2021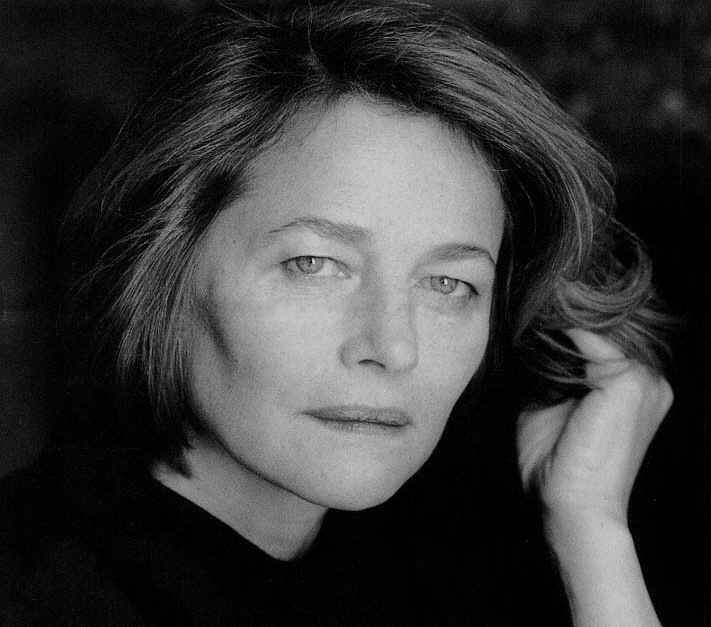 Posted by JD Hull. Permalink | Comments (0)
Has there been in recent American history a public figure as pathetic, patronizing and hopelessly dishonest as Dr. Anthony Fauci? I rarely intensely dislike any public figure. But Fauci is human garbage of the first order. How can I put this?
Below: Me when I don't like someone

Posted by JD Hull. Permalink | Comments (0)
June 10, 2021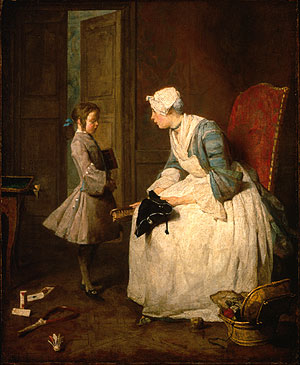 Posted by JD Hull. Permalink | Comments (0)
A man with his belly full of the classics is an enemy of the human race.
— Henry Miller, Tropic of Cancer (1934)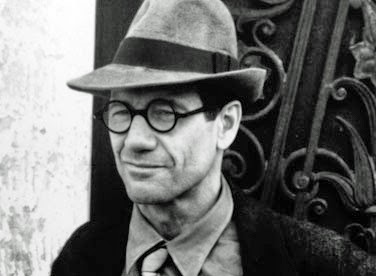 Posted by JD Hull. Permalink | Comments (0)
June 09, 2021
St John's is an Episcopal church. One block from the White House, it had its first service 206 years ago this October. I glimpse it or walk by it almost every day. Last year this time BLM-Antifa set fire to this church near White House and main stream media barely mentioned it. Generic Haters, American-born Black racists, angry gender misfits, obese radical lesbians, dudes with beards and tits, sub-literate "Marxists", four disturbed young female members of Congress, and other Rage Retards want it burned to the ground. They do. No exaggeration. Get off your knees, everyone. Those who are silent and not willing to jump in the fight are worse than even BLM-Antifa itself. Do something. Fight the New Fascism. Fight those who've manipulated you and tried to make you ashamed of who you are.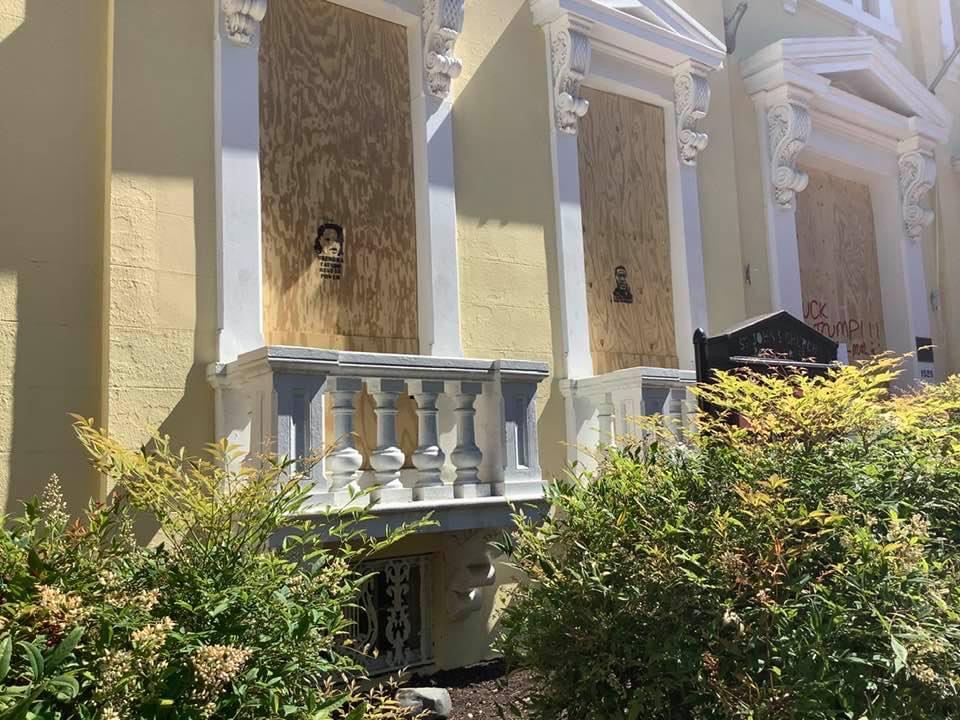 Posted by JD Hull. Permalink | Comments (0)
June 07, 2021
William Beard Hull (1837-1929). Born Augusta County, Virginia. In 1858, as oldest son, Bill, 21, on saddle horse served as his family's scout to move his parents Dan and "Mae" and his six brothers and sisters to Kansas. They were not super-rich but from strain of the Hull family of German Lutheran farmers who had been settled in Middlebrook, Virginia since 1750. They freed the three slaves they owned before the trip west. They took two wagons, including a special "contraption" built by Dan, and driven by one of their servants from Middlebrook. Although they were headed to Kansas, they liked what is now Mountain Grove, Missouri. They stayed there. In 1861 Bill went back to Virginia to fight for the Confederacy, and he ended the war with the Missouri 10th Infantry, or Steen's Regiment. He died at 91 in Oklahoma at a Confederate Soldiers home. He must have seen amazing things and changes in the American South. He married. He had at six kids, including my great-grandfather, John Daniel Hull I.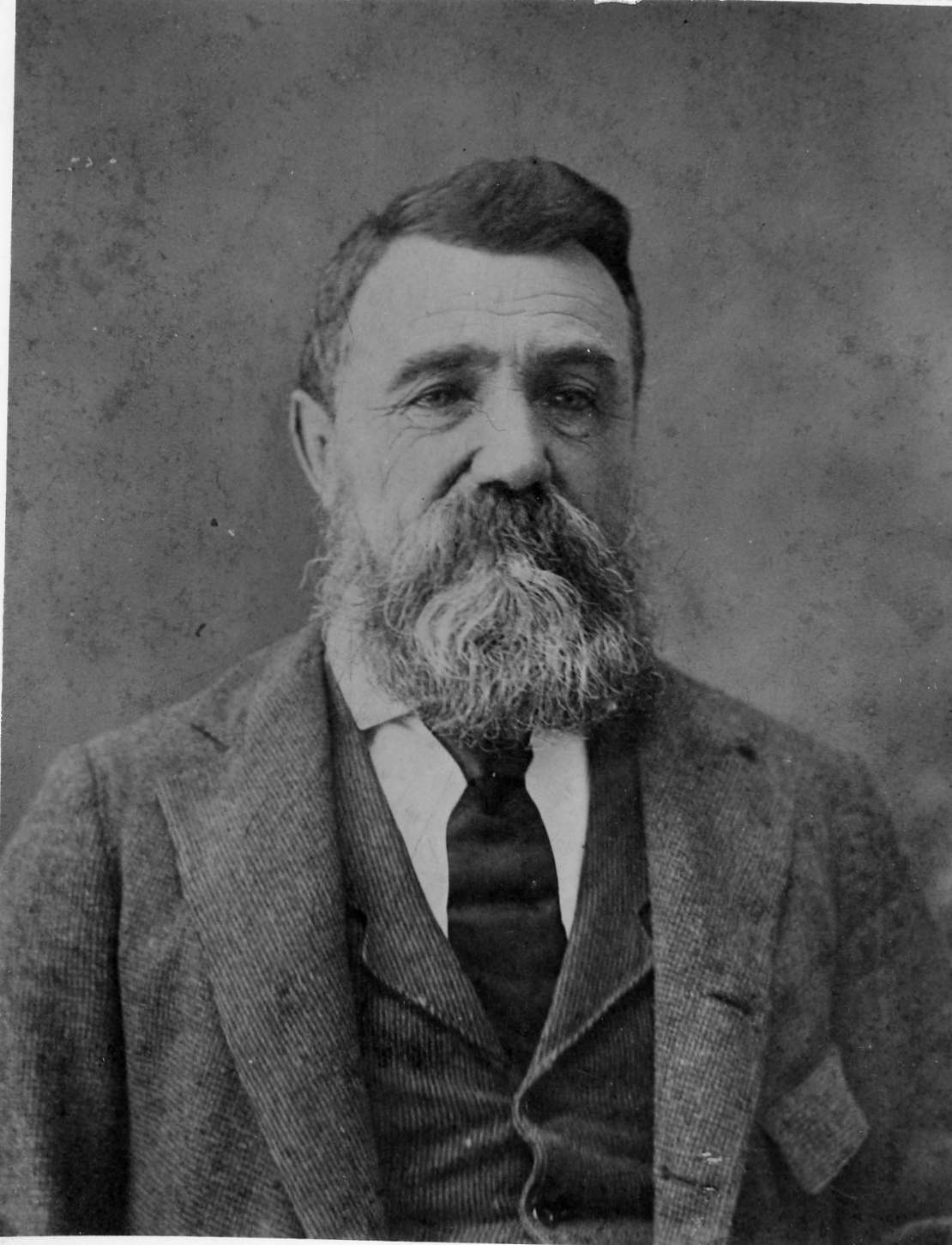 Posted by JD Hull. Permalink | Comments (0)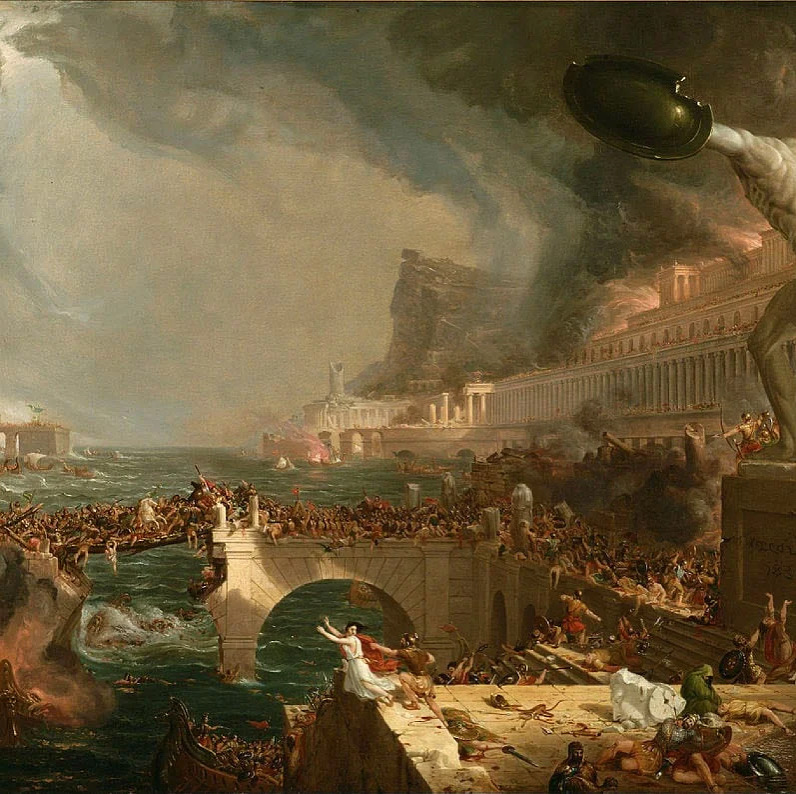 Thomas Cole
"The Consummation of Empire: Destruction"
1835–6
New York Historical Society
Posted by JD Hull. Permalink | Comments (0)
June 06, 2021

June 6 is a great day to ask you to join me in the War Against Wokeness. My once beloved Left has lost it. It's dangerous. The Left wants you to feel, speak, write and act as they do. This is Real Fascism. Fight it. With all you have. Illiberal, Prissy, Small Minded, "Good Tyranny" Wokeness is Fascist. It must end. No one Earth can tell you (a) how or (b) how fast you should 'evolve'. That message in and of itself is Authoritarian, Dictatorial, Arrogant and Fascist. "I know better, I'm morally superior and you better get in line." Don't buy this ever. But you can't be a chickenshit. Start with Speech. Real liberals, real conservatives, real Americans love speech and expression. Use it. Start there. Almost none of you are. People are afraid to stand up to this. Let them call you racist, sexist, homophobic. They will. But get off your knees.
Posted by JD Hull. Permalink | Comments (0)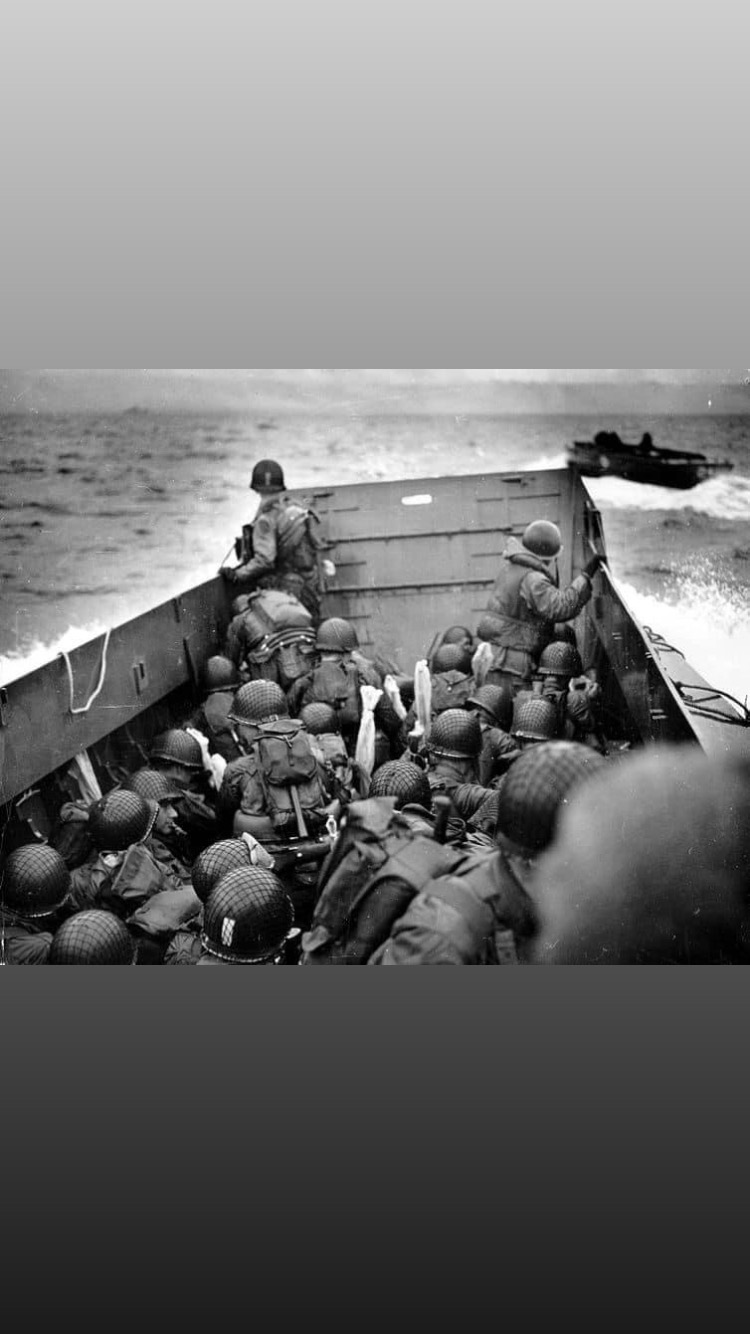 Posted by JD Hull. Permalink | Comments (0)
June 05, 2021
I need a woman about twice my height.
Statuesque.
Raven-tressed.
A goddess of the night.

--John Barlow and Bob Wier, "I Need a Miracle"
Patrician. Five foot eleven. Stanford and Yale. 70 years old.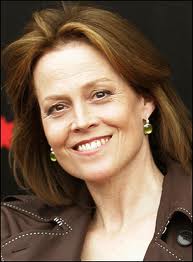 Susan Alexandra Weaver in 2008
Posted by Holden Oliver (Kitzbühel Desk). Permalink | Comments (0)
June 04, 2021

WJC and me, January 1, 2009, high noon, Charleston

1. Never swive anyone named Zoe, Brigit or Natasha.
2. Let no one leave anything in your home or hotel room.
3. All British women are named Lucy, Pippa or Jane.
4. Most British women don't like British men.
5. Every Woman's ex- is a Narcissist. No exceptions.
6. The Bluebook: A Uniform System of Citation, the most widely used legal citation system in the United States, was first published in 1926. It is always important.
7. Legal interviews don't tell you much.
8. Have a coworker in same room if you interview someone.
9. Don't jump to hire law grads with blue collar backgrounds. Some think they've arrived and are done.
10. Women make better associate lawyers.
11. On documents, Rule 34 (Production of Documents and Things) and Rule 45 (Subpoena) of the Federal Rules of Civil Procedure do very different things. Know what they are.
12. Dogs are the best thing about this planet.
13. Cats not dogs if you travel.
14. Great looking women think they're ugly.
15. Pay attention to little things.
16. Irish, Welsh, Finnish, Ethiopian and Afro-American women are heroes. Forever in charge. Enduring.
17. A disproportionate number of Irish people are drunks.
18. A disproportionate number of Irish people are verbally or lyrically gifted.
19. Jewish doctors do not understand Irish, English, German or Russian drunks.
20. Jews and Italians are the best drinkers. They have the genes. They have rules.
21. The Jews are It. A consistently awesome and world changing tribe for 2500 years.
22. Well dressed Russian women are cheap, treacherous and insane.
The Cardsharps, Caravaggio, c. 1594
23. For decades the wrong people have gone to law school.
24. Lawyers are less well educated, less well rounded and less culturally literate every decade.
25. Many lawyers dislike lawyering.
26. There are at about 40 exceptional American colleges and universities.
27. Do one absurd or silly thing every day.
28. Never be impressed by Phi Beta Kappas.
29. Always be impressed by Marshall scholars, Rhodes scholars and Williams grads.
30. Have at least 3 impeccable suits.
31. Don't wear bow ties every day. Almost every day is fine.
32. Cuffs on all long pants except jeans and tuxedo trousers.

Posted by JD Hull. Permalink | Comments (0)

Fifty years ago today, Friday, June 4, 1971, I was honored to graduate from Indian Hill High School. Indian Hill, Ohio. An ancient suburb of Cincinnati. IHHS is still excellent. The faculty, students and families there changed my life. Thank you, all.
Posted by JD Hull. Permalink | Comments (0)
June 03, 2021

There is no joy except in creation. There are no living beings but those who create. All the rest are shadows, hovering over the earth, strangers to life. All the joys of life are the joys of creation: love, genius, action.
--Romain Rolland (1866-1944), Nobel Prize winner, in "Lightning Strikes Christophe"
Posted by JD Hull. Permalink | Comments (0)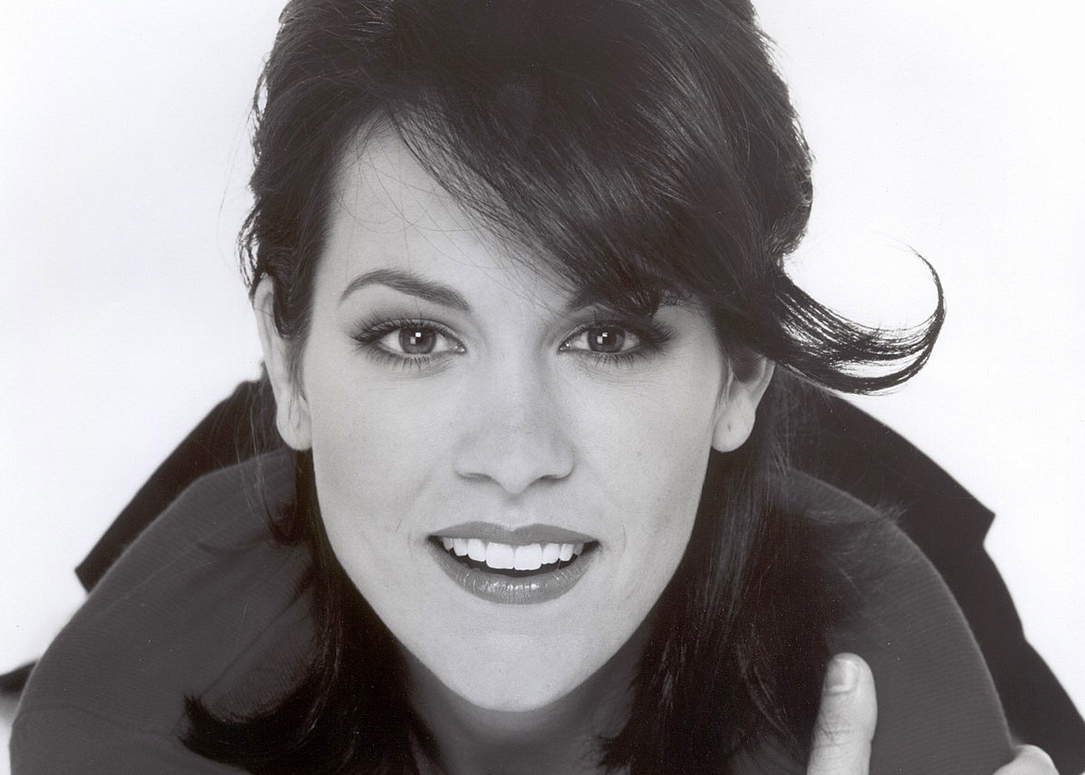 Posted by JD Hull. Permalink | Comments (0)
I guarantee you one thing. If you work for a peer firm, you will encounter me or someone very much like me. Either way, you cannot avoid the essence of my character if you aspire to succeed at a peer firm. I or some form of my embodiment will exist to make your existence as uncomfortable and unpleasant as it can be.

-- Partner Emeritus, New York City, September 3, 2009
Faithful Above The Law readers know that a 1967 polo injury two weeks before his deployment to Officer Candidate School at Fort Benning, Georgia sidelined Partner Emeritus, later a celebrated patrician New York City law partner, and now revered Dean of the ATL Commentariat, for the entire Vietnam War. This deprived America not only of hundreds more enemy kills during the war's escalation years also of an early and victorious end to the war. "My endgame would have been to round up all the hippie stoners and opium addicts in the States and parachuted them into Vietcong territory," he recently explained. "I would have used the MK Ultra Program to convince the paratroopers that the Vietcong had stolen their drugs and that the opium fields would be their prize for killing every last member of Charlie." Like every great jungle fighter, major corporate exec and bet-the-company trial lawyer, and every generation of males in my own family in America since 1634, Partner Emeritus took the setback in stride and, in a word, improvised.
Here is a bit of military trivia for you. During the early part of the Vietnam War, I used to go to Fort Totten and Fort Hamilton when families and girlfriends were seeing off their "boys" getting shipped to 'Nam. I befriended many young nubile women under the guise that I was a returning veteran who just finished a tour in 'Nam. I almost feel ashamed to admit that I seduced many of these women. It was really easy, especially when I would tell them that the average American G.I. fornicated with diseased Vietnamese whores 3 or 4 times a week.

During an intimate interlude, "Cassandra" received a phone call from her G.I. boyfriend named John, who was on R&R in Singapore. She proceeded to have a conversation with John as she performed fellatio on me. Unfortunately, I could not discipline myself during climax and I exulted loudly in ecstasy. Well John heard me and angrily demanded an explanation. "Cassie" told John that her girlfriend "Jody" was visiting her and she was moaning over menstrual cramps.

A few years later, I discovered that I was immortalized in military folklore when drill instructors warn recruits that while they are suffering in boot camp, their girlfriends back home are being taken care of "Jody."

Ain't no sense in goin' home, Jody's got your girl and gone. Ain't no sense in feeling blue, Jody's got her sister, too.

Posted by JD Hull. Permalink | Comments (0)
June 02, 2021

I miss growing up in Indian Hill, Ohio. A community that protected its own. If I were driving at night down Drake Road at 17 in a Galaxy 500 with the top down on Friday night and the local cops—the Indian Hill Rangers—stopped me, this:
"Why it's Dan Hull. John Hull's eldest. You got any beer or dope there in your daddy's car?"
"No, sir."
"Would you like some?"
Below: One Captain Black circa 1926. Seriously? These were good men and women.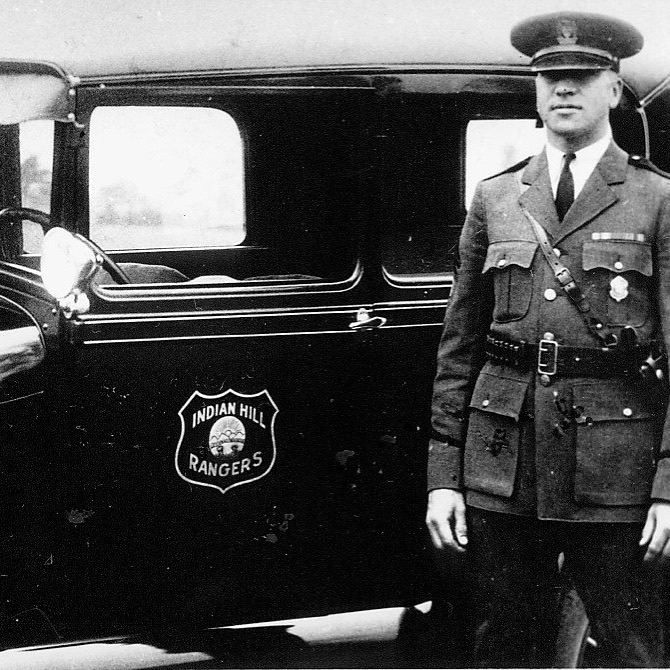 Posted by JD Hull. Permalink | Comments (0)
June 01, 2021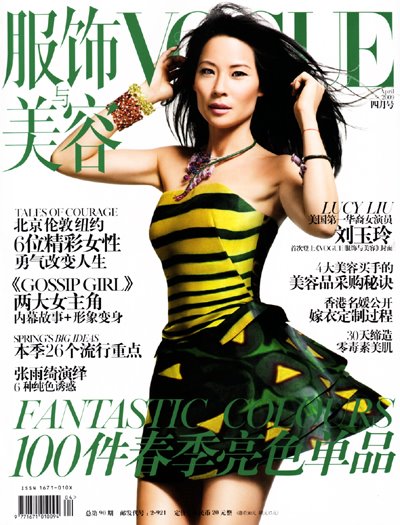 Posted by JD Hull. Permalink | Comments (0)

"Don't cross me. Anything I don't like is Racist, Sexist or Homophobic."
— Holden Oliver, Salzburg, 2016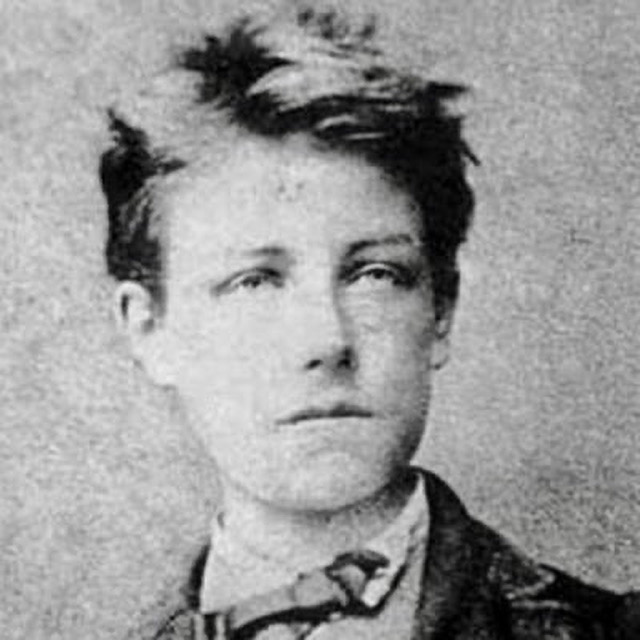 Posted by JD Hull. Permalink | Comments (0)
May 31, 2021

I'm tired of hearing from The Marginalized and The Oppressed. Screw them. Most just take up space. Today let's venerate and remember people who have fought for us to keep us strong and purposeful. Just for today. Ok?
Posted by JD Hull. Permalink | Comments (0)
May 30, 2021
Since 1866, Speakers' Corner in London's Hyde Park (northeast corner near Marble Arch) has been important in Britain's demonstrations, protests and debate. In 1872, the area was specifically set aside for those purposes. Here are among the best and most eccentric daily shows in London. Marx, Lenin and Orwell all spoke at Speakers' Corner there on Sundays, the traditional speaking day. For the dark history of this area of Hyde Park as the execution place know as Tyburn Gallows for nearly six centuries--everyone condemned to die could make a final speech--see the website of the Royal Parks. Below: uncredited photo from a Sunday in 1930s.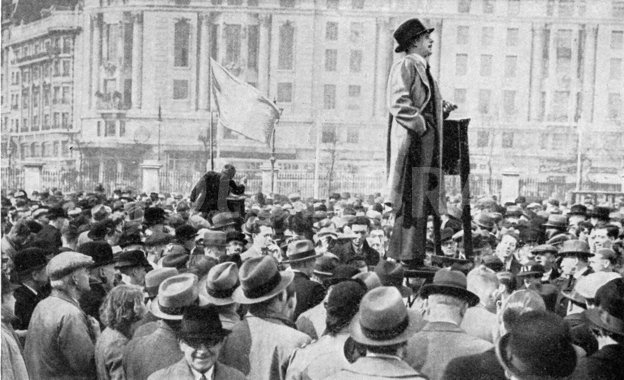 Posted by JD Hull. Permalink | Comments (0)
May 29, 2021
For Yanks, Memorial Day is about resolute if terrified men and women, innocents all, who died, often alone, horribly and in confusion, in American military engagements.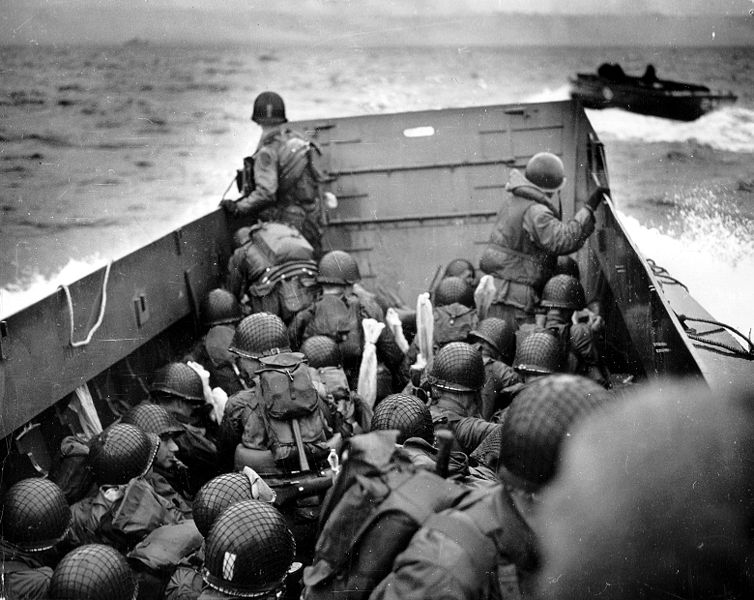 June 6, 1944. U.S. army officer watching Norman coast as his landing craft approaches Omaha Beach.

Posted by JD Hull. Permalink | Comments (0)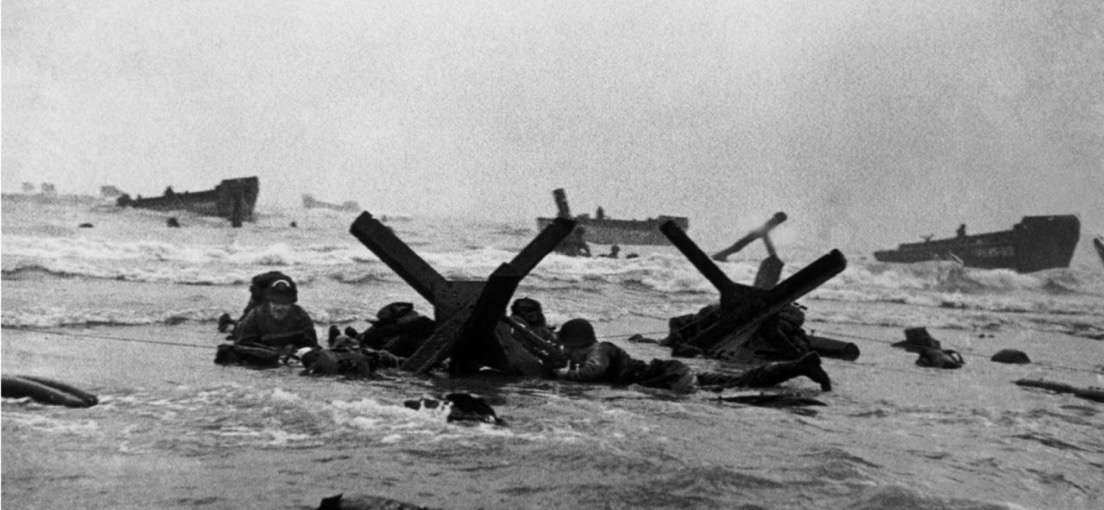 Posted by JD Hull. Permalink | Comments (0)
May 28, 2021

Most Americans cherish speech and expression. But they don't like being told how and how fast to morally evolve. The more genuinely fascist and anti-democracy platforms like Twitter and Facebook—yes, not unlike Antifa itself Twitter and FB are fascist-leaning and aggressively so—suppress long-suffering alternative (Republican, conservative, libertarian and non-woke) citizen views, the more severe the backlash will be. Twitter and Facebook don't get Speech, Democracy and most Americans. They never have. They only believe in prissy, morally correct lockstep. They believe in "good tryany." Tyranny with manners. Twitter and Facebook are making things worse. They don't get it. Moral Pretension is the real public health crisis.
Posted by JD Hull. Permalink | Comments (0)
‪"You can't wait for Inspiration. You have to go after it with a club."‬
‪— Jack London (1876-1916)‬

‪Image: London in 1905‬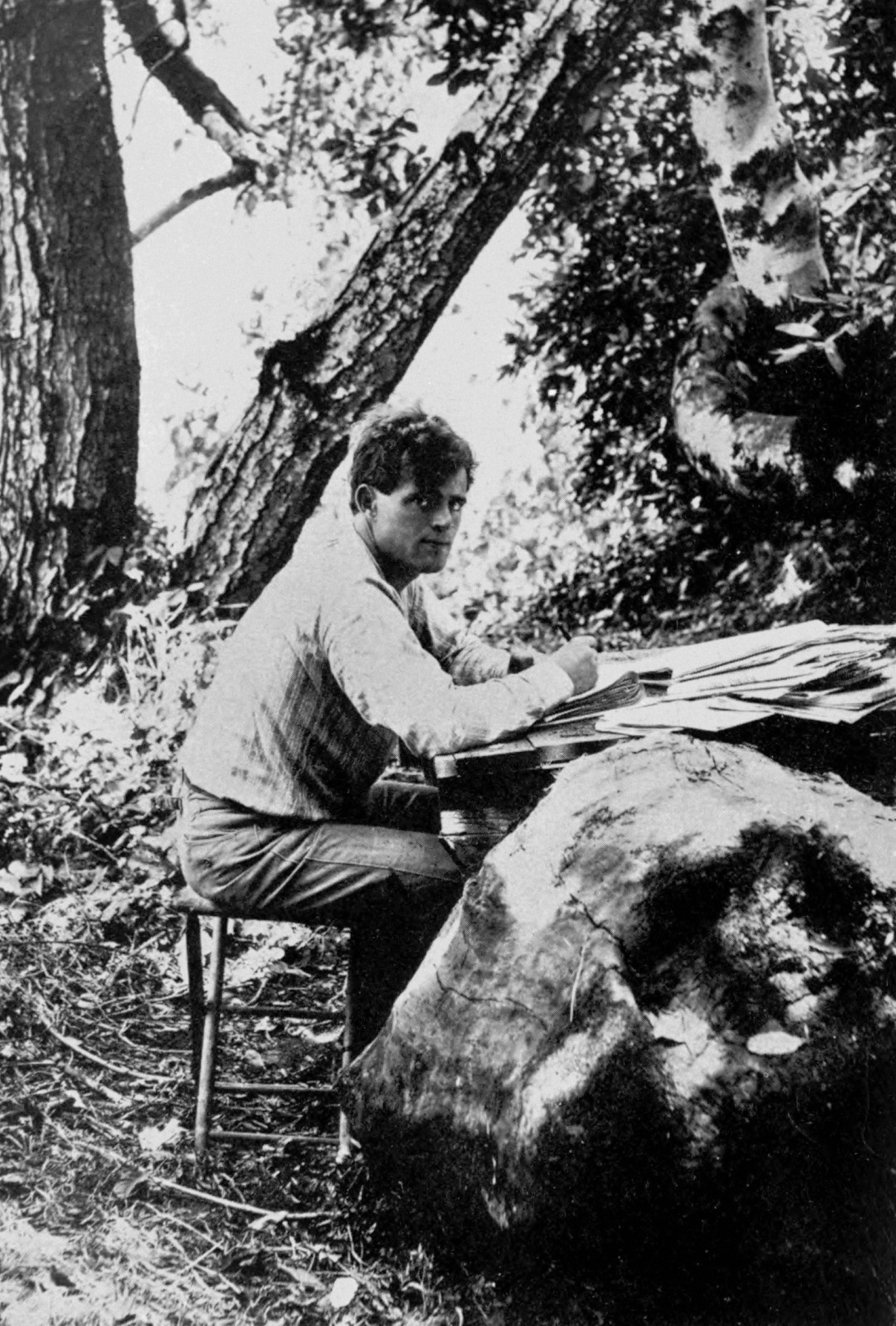 Posted by JD Hull. Permalink | Comments (0)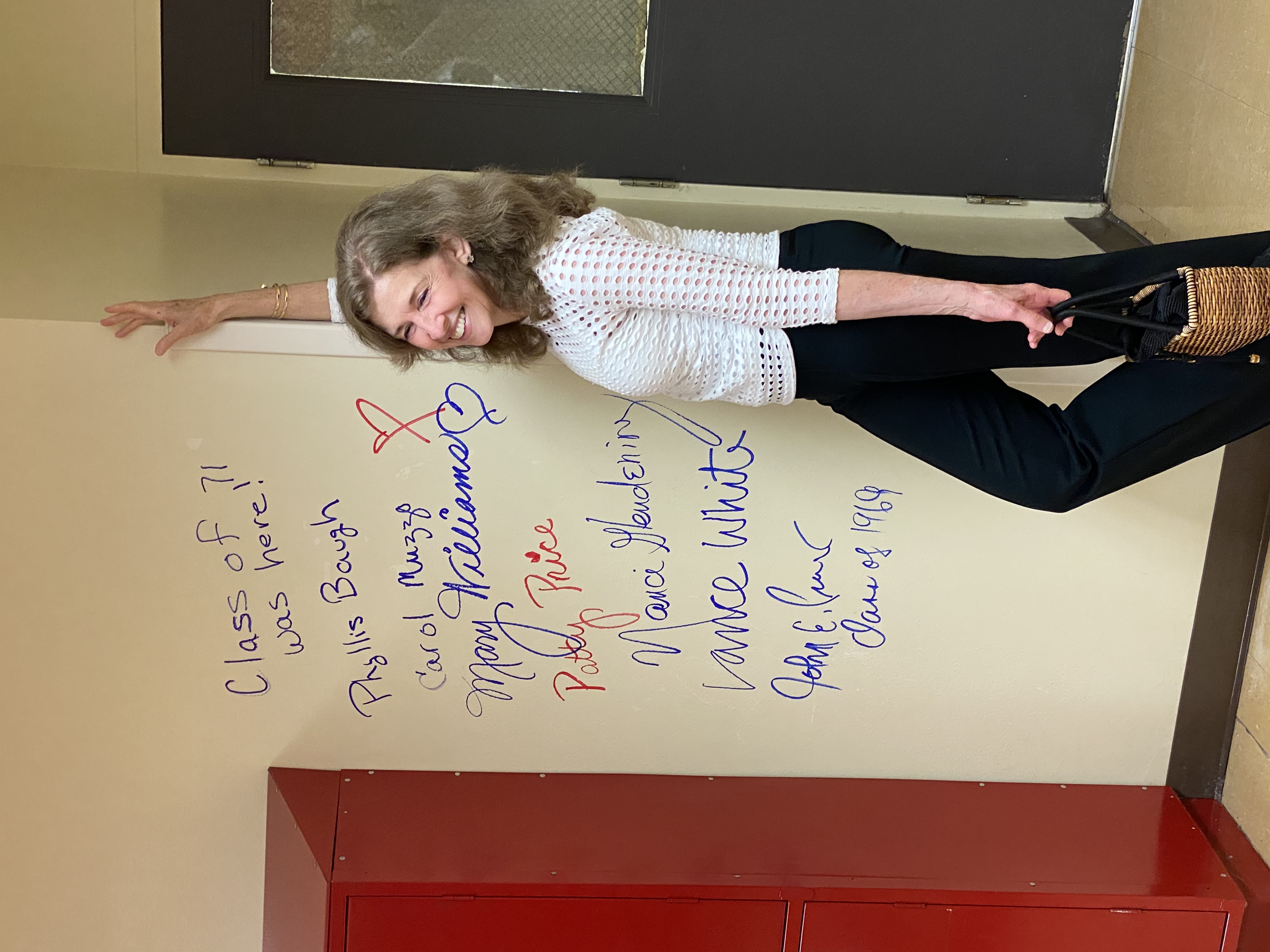 Posted by JD Hull. Permalink | Comments (0)
May 27, 2021
When I step out I'm gonna do you in.

--Gibbons, Hill and Beard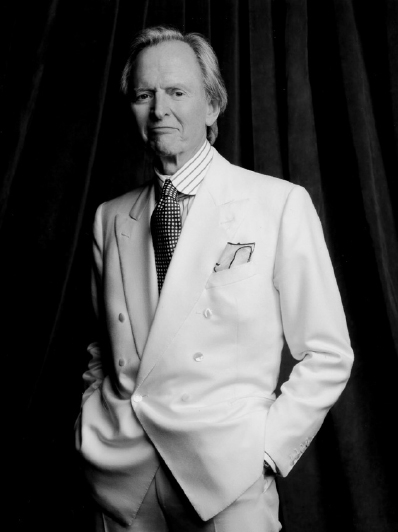 Man in Full: Tom Wolfe. Prince of journalism, risk-taker, Virginian, original. "Every girl crazy 'bout a sharp dressed man."
Posted by JD Hull. Permalink | Comments (0)
May 26, 2021
I'm honored to have gifted lawyer-writers as friends and couldn't be prouder of Renaissance man Edward Larson, who I first met in Charleston in 2005. Ed in 1997 finished this book about the 1925 Scopes trial in Dayton, Tennessee. An understatement to say it was well-received.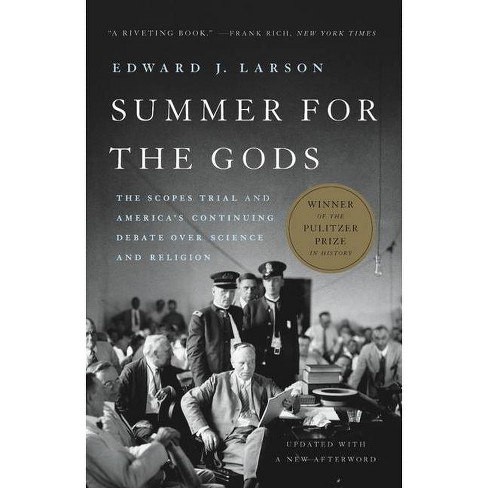 Posted by JD Hull. Permalink | Comments (0)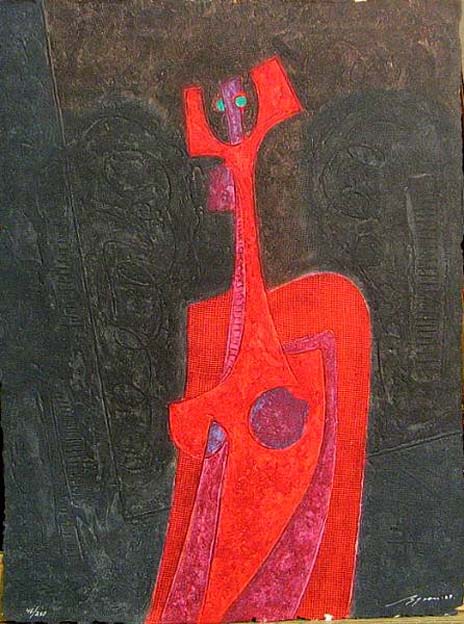 "Rosa", 1989, Byron Galvez (1941-2009)
Posted by JD Hull. Permalink | Comments (0)
May 25, 2021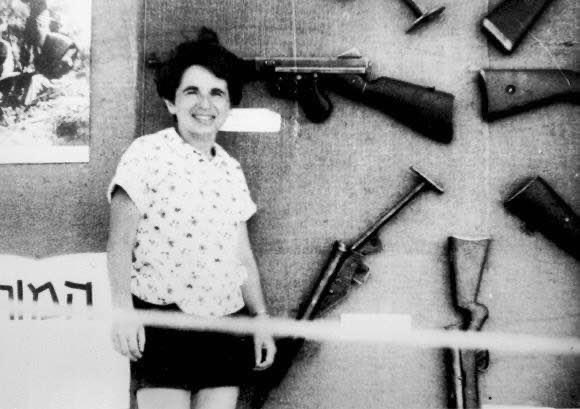 What's not to like? She born Karola Ruth Siegel in Karlstadt, Germany on June 4, 1928. Picture taken before she moved to US and before she spoke a word of English. She is 2 months older than my own Mom. She is a year older than Anne Frank, who was born in June 1929. I met her in 2004 but was thrilled to get her alone for a breakfast in October 2014 in Tarrytown, NY.
People are always surprised that she is not just diminutive but 4'7"--yes, 4'7"--and that she was once a trained and active sniper in Israel. An explosion and serious injuries abruptly ended that phase of her life. (She says she was a good shot.) She is playful, and says provocative things. She of course is culturally liberal but surprisingly conservative in some respects politically.
I asked her near the end of breakfast if I could get her anything else but within seconds 2 waiters and a busboy were fawning over her with the same question and she told them what she wanted. A victorious and beaming server brought it to our table. Some famous people might have been embarrassed at the fuss made over her. She smiled mischievously at me and just said: "It's nice to be Dr. Ruth."
Posted by JD Hull. Permalink | Comments (0)
May 24, 2021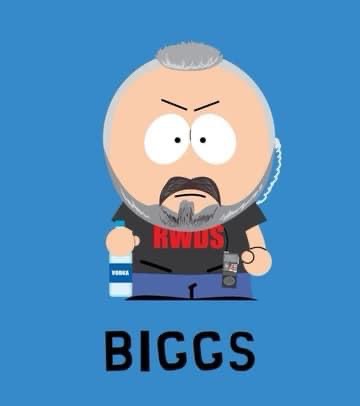 Posted by JD Hull. Permalink | Comments (0)
May 23, 2021

Trees
BY JOYCE KILMER (1913)
I think that I shall never see
A poem lovely as a tree.
A tree whose hungry mouth is prest
Against the earth's sweet flowing breast;
A tree that looks at God all day,
And lifts her leafy arms to pray;
A tree that may in Summer wear
A nest of robins in her hair;
Upon whose bosom snow has lain;
Who intimately lives with rain.
Poems are made by fools like me,
But only God can make a tree.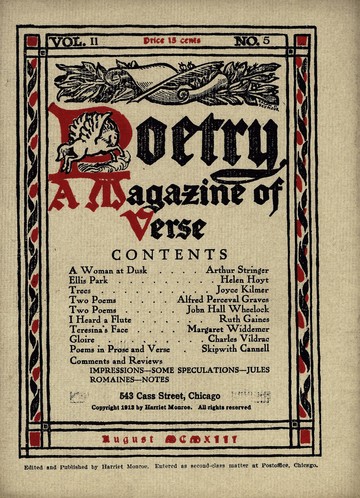 Posted by JD Hull. Permalink | Comments (0)
May 22, 2021
This is slavery, not to speak one's thought.
— Eurípides (480-406 BC)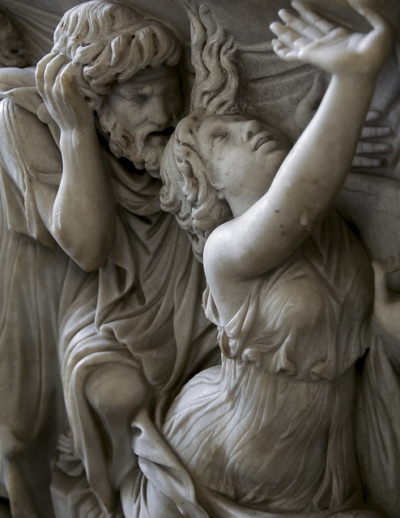 Posted by JD Hull. Permalink | Comments (0)
What strange phenomena we find in great cities. All we have to do is to stroll about with our eyes open.

--Charles Baudelaire (1821-1867)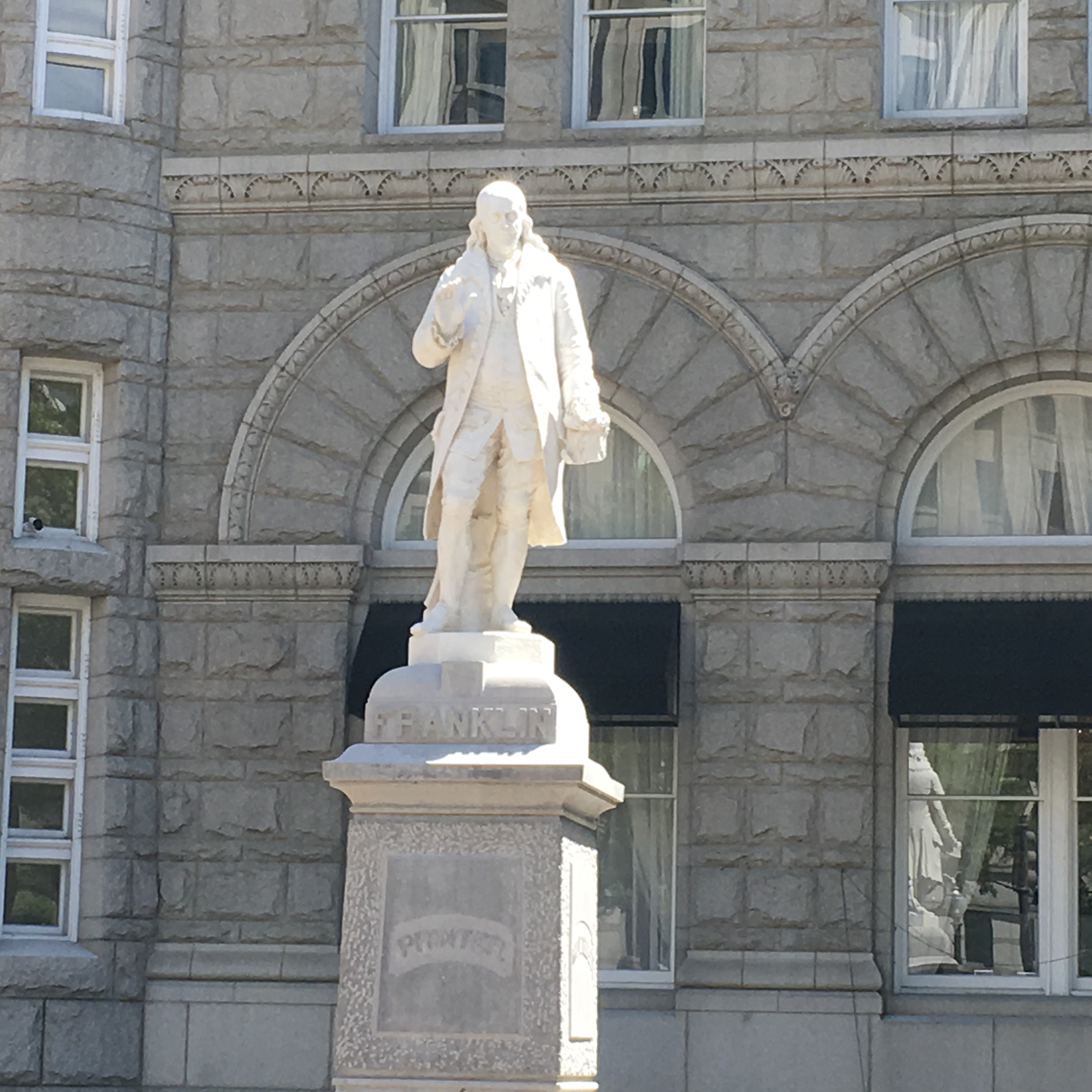 Benjamin Franklin, a Carrara marble statue in the District of Columbia by Jacques Jouvenal (1829-1905), a German American sculptor. The statue was dedicated on January 17, 1889, at 10th Street and Pennsylvania Avenue. It was moved in 1980 to its current site at the Post Office Pavillon at 1100 Pennsylvania Avenue. Photo: May 21, 2019
Posted by JD Hull. Permalink | Comments (0)
May 21, 2021
The Proud Boys are an all-male group that refuses to apologize for Western civilization "which built the modern world." What in God's name is neo-fascist, white nationalist or racist about that, Southern Poverty Law Center?
Below: Raphael, The School of Athens (1511)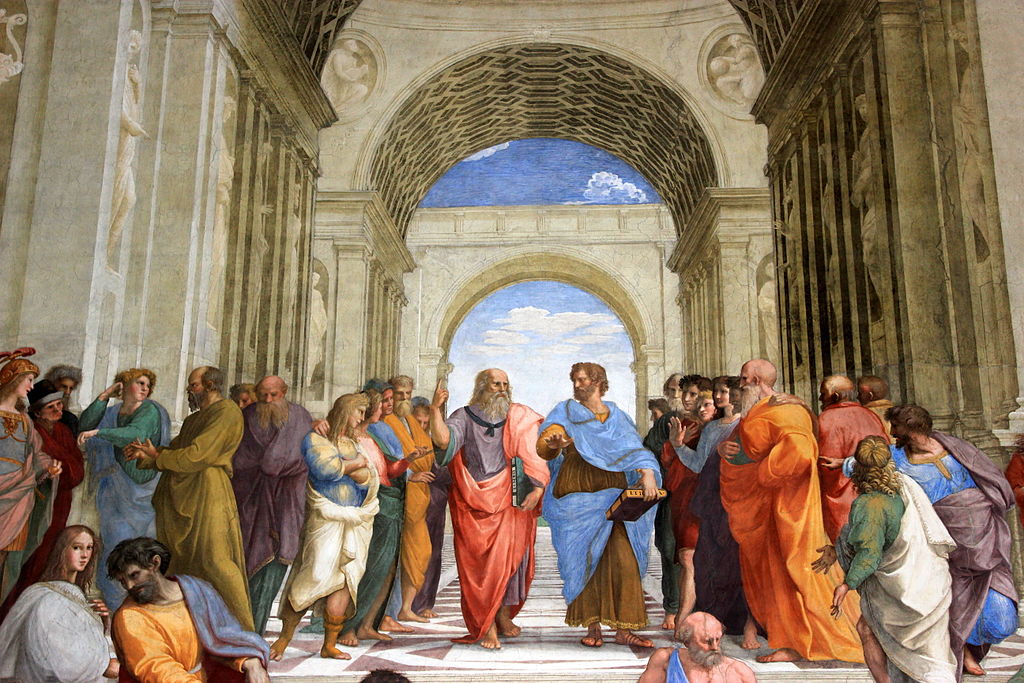 Posted by JD Hull. Permalink | Comments (0)
May 20, 2021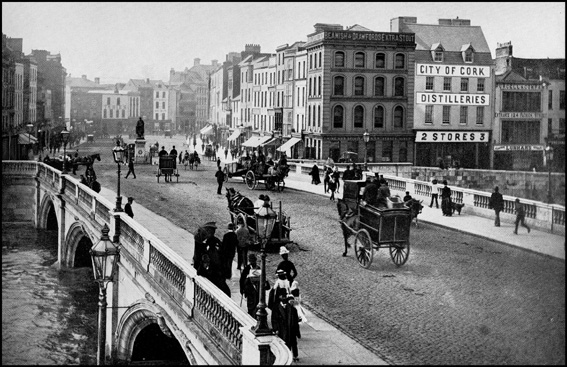 Posted by JD Hull. Permalink | Comments (0)
May 19, 2021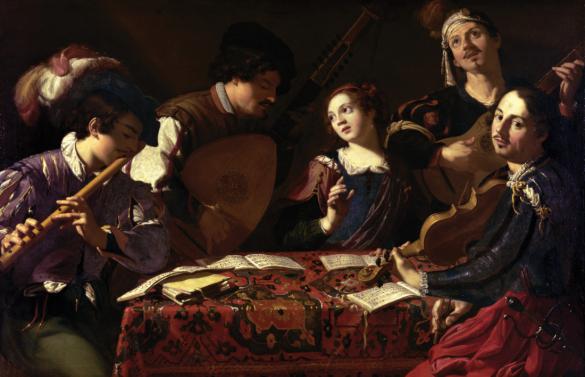 The Concert, c. 1620, Theodoor Rombouts (Flemish, 1597-1637)
Posted by JD Hull. Permalink | Comments (0)
To us, in our lapsed estate, resting, not advancing, resisting, not cooperating with the divine expansion, this growth comes by shocks. We cannot part with our friends. We cannot let our angels go. We do not see that they only go out that archangels may come in.

We are idolaters of the Old. We do not believe in the riches of the soul, in its proper eternity and omnipresence.

We do not believe there is any force in today to rival or recreate that beautiful yesterday.

We linger in the ruins of the old tent.

--Ralph Waldo Emerson (1803-1882): Essays, First Series, "Compensation" (1841)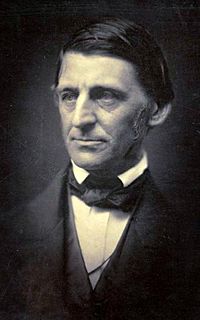 Emerson, 1857. Pain?
Posted by Holden Oliver (Kitzbühel Desk). Permalink | Comments (0)
May 18, 2021
Go somewhere different. Meet someone different. Aldeburgh, Suffolk, East Anglia. Always a festival.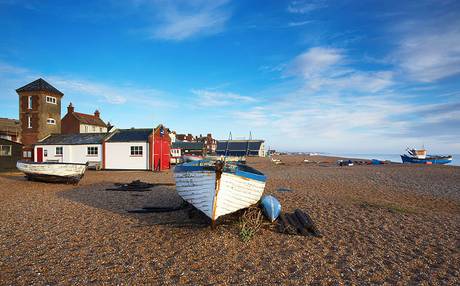 Posted by JD Hull. Permalink | Comments (0)
Neither the tiny rural village of Lindsey nor the surrounding countryside has changed much since 1634, when one side of my family called Holden left there via Ipswich on the River Orwell for Massachusetts and, in time, a new "Groton", named after another small village near Lindsey. Three hundred and eighty-six years later, Lindsey is pastoral, green, mainly un-peopled and fairly remote. No visible overt 21st century commerce. Some farming. No tourists.
St Peter, a rough Anglican church, at one time Catholic, the one my ancestors attended, built in the 1300s, and even older church ruin, St James (1200s), are the only man-made constants. Still a "parish", Lindsey is on the B1115 Hadleigh-to-Bury road.
This is part of East Anglia--coveted, held and loved for so long by the Danes. The region's been victor and victim over and over again. Mainstream tribes from all over Europe battled here for centuries. It is storied. It is still beautiful. Nothing compares to it.
And it is a key "feeder" region in the English migration to America. From 1625 to 1640, Charles I had tried to rule England without calling the Puritan-dominated Parliament. Puritan dissenters, lots of them, lived in the area around Lindsey, and
from here hundreds of families fled across the Atlantic to the new world. The Winthrops, of tiny Groton, would become founders of the State of Massachusetts. But most of the settlers were poor, working families, and they would devote themselves to quiet, prayerful unpersecuted lives, and of work hard to build new communities. Of course, they would never see Suffolk or the valley of the gentle Brett again.

--Simon Knott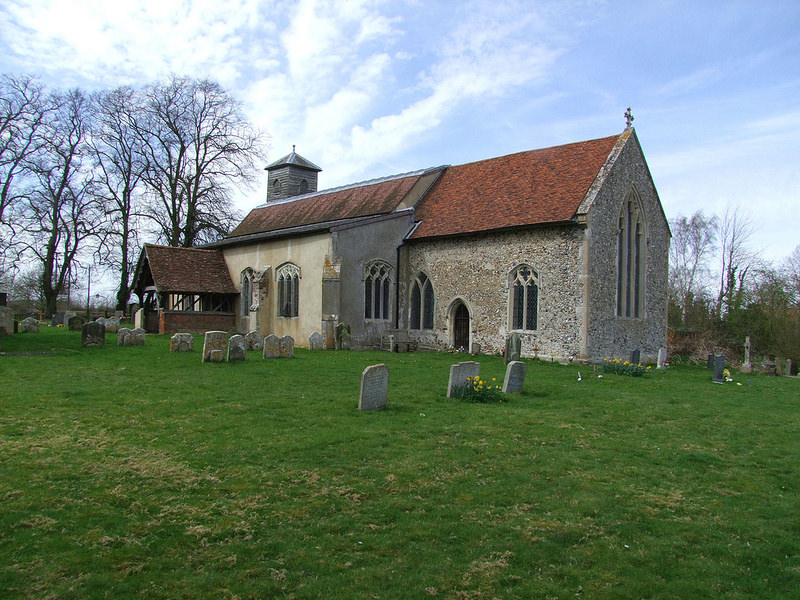 St. Peter in Lindsey
Posted by JD Hull. Permalink | Comments (0)
May 17, 2021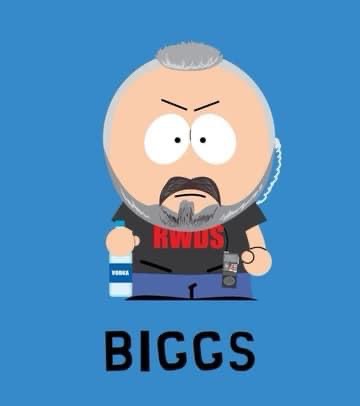 Posted by JD Hull. Permalink | Comments (0)
I met Beat badboy legend Lucien Carr once and briefly when he was working in DC for one of the wire services. Way talented, charming guy. And serious American history icon. Everyone even a little hip should know about his story. Carr's on the right below. Google it or however you learn stuff. That's Memory Babe Kerouac on your left.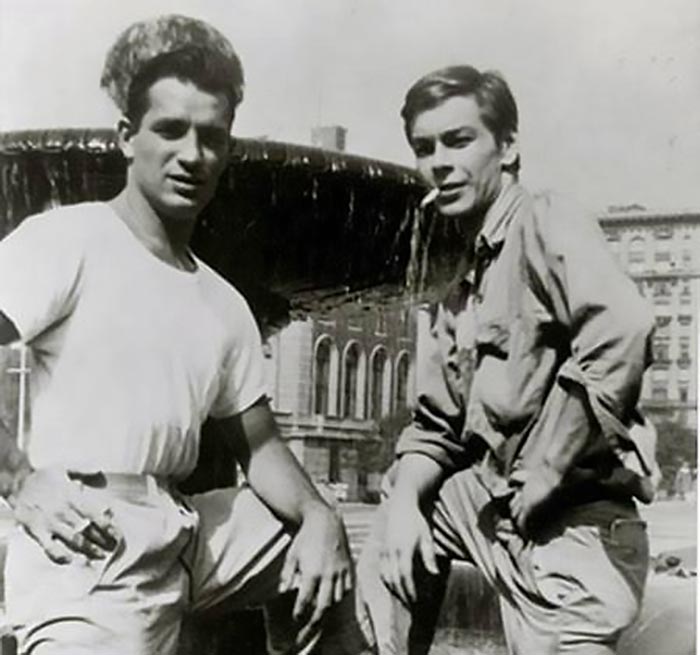 Posted by JD Hull. Permalink | Comments (0)
Let us be grateful to people who make us happy; they are the charming gardeners who make our souls blossom.

-- Marcel Proust, 1871–1922, French novelist and critic.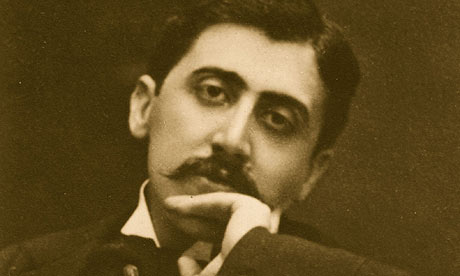 Posted by JD Hull. Permalink | Comments (0)
May 16, 2021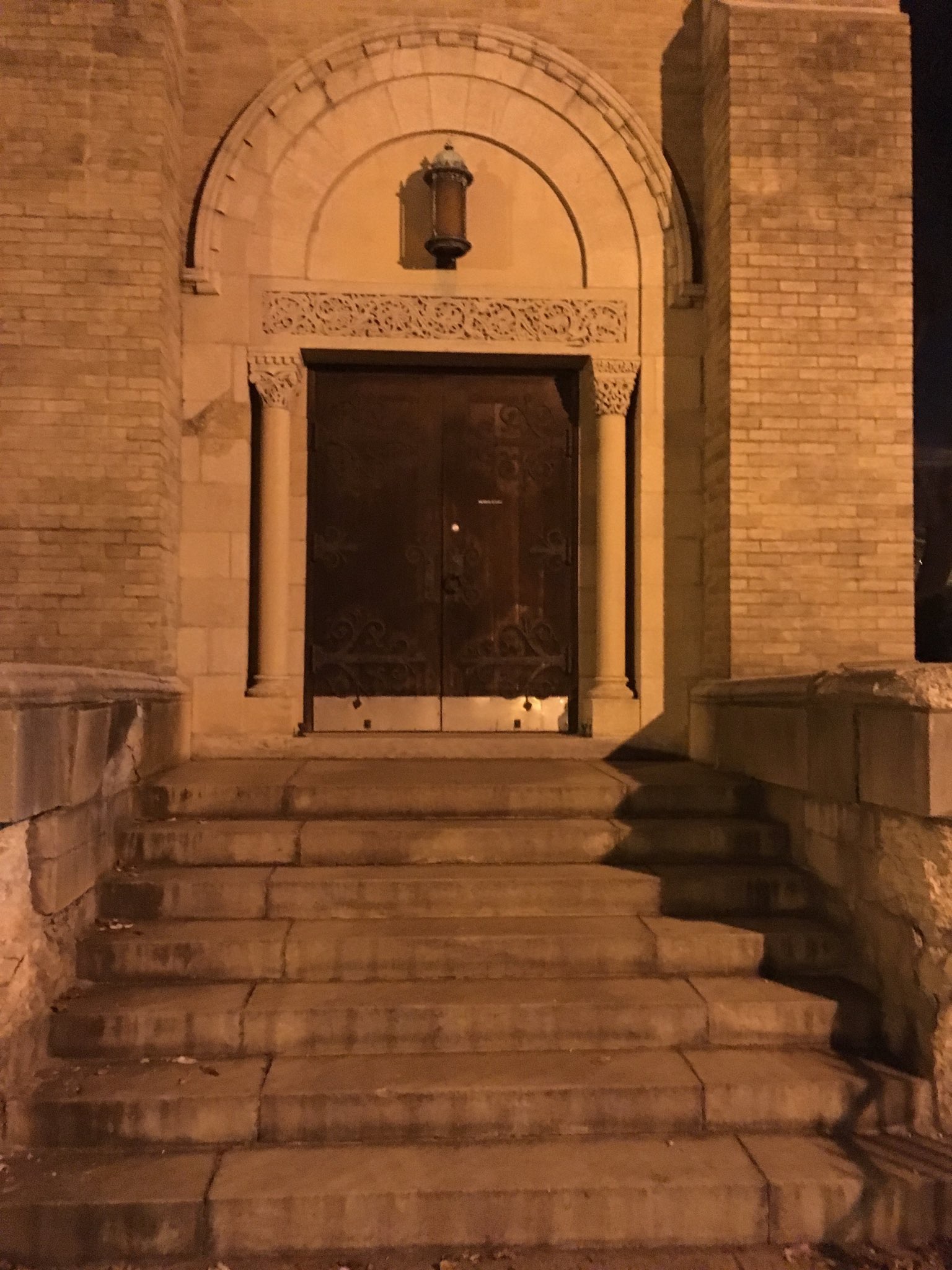 I like churches. The architecture. DC's depth/density in the number and variety of Christian churches is second only to Europe's This is north corner door of St. Thomas Episcopal, built 1875. S and 16th, N.W.. Last night about 10:30 PM. Never noticed it before.
Posted by JD Hull. Permalink | Comments (0)
May 14, 2021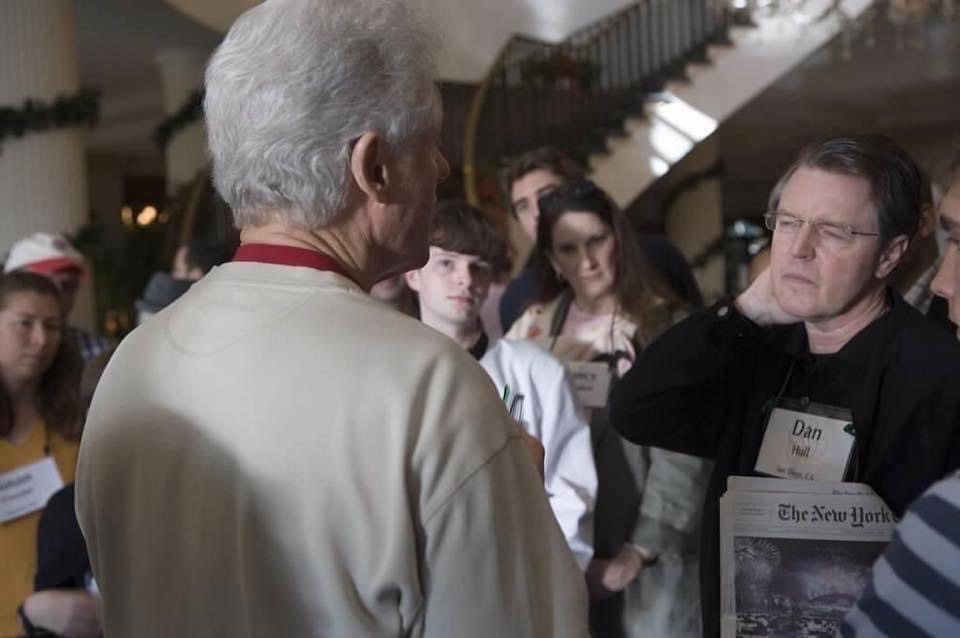 Good morning fellow running dog lackeys of the American WASP-fueled northern European Patriarchy. Everyone else kiss my Anglo-Irish-German-French Viking ass. Have a nice day.
Posted by JD Hull. Permalink | Comments (0)
May 13, 2021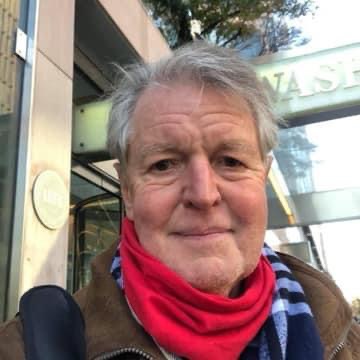 Posted by JD Hull. Permalink | Comments (0)
May 12, 2021
Over the past 15 years, this blog has hopefully showcased a number of pet issues and themes. And apart from customer service, litigation strategies, lawyering abroad and cultural literacy, one has been the importance of thinking independently about law, government, politicians and political ideologies.
Or thinking independently about Anything.
There are these days lots of good, and arguably "bad" notions and ideas--nationally and internationally--all along the political and cultural spectrums, and there is no reason to pick one party, camp or pol to follow on all ideas.
After all, people, not ideologies, solve public problems.
You don't need a label. You need not be a Democrat, Republican, Libertarian, Anarchist or Nihilst. You can "mix and match" both pols and ideas. Me? I've changed, if subtly, and in ways that trouble a friend here and there. But my thinking is pretty much the same as it was when I was in my 20s. As a "liberal", I never really trusted Big Labor. I've never liked the "politically correct" speech regimen many traditional liberals unfortunately embraced. To the contrary, I've always admired free speech--and I revel in it. But the main change is that in 2017 I registered Republican for the first time. Not much else is different.
Most of us do have a Political-Civil Rights-Human Rights-Social Justice resume, CV or profile (hereinafter "Political CV"). I use "political" broadly here to describe anything related to participation in public affairs where some social purpose was fully served beyond my own self-aggrandizement, ego or pleasure. More than one purpose is okay; few of us do anything out a pure heart to "will one thing." So below I've fashioned my Political CV. Forget about Dem or GOP or Libertarian scripts. I've listed things that I did in large part "for the public good." For example, things I'm not including are Senior Class President (mix of duties and agendas), Eagle Scout (the same), working in a union-shop factory (Keebler's, in my case), membership in student or church groups with some but not primary political or social welfare slant, merely being asked to run for Congress (and saying no), merely voting, serving on an elected but non-partisan Zoning Board for a community of 40,000 or going to see Jerry Rubin, Timothy Leary or Milo speak at the Cow Palace. Or throwing a huge pickle at an on-stage Iggy Stooge (and hitting him).
But passing out leaflets for a political candidate, demonstrating against POTUS candidate and Alabama Governor George Wallace or working regularly with the urban homeless? Oh yeah. Those are "political". They reflected my idea of furthering "the public good" at the time I did I them. You get the idea. There's got to be a cause, some heat, some passion in an activity that helps others. Doesn't matter if it's a national issue or not. Doesn't matter if there's rhetoric involved.
Anyway, I've been an activist in everything I've ever done--and particularly with respect to groups I've joined or with which I've identified. So, and since I was 16, here is my political resume in chronological order. All of this is part of me now. All of it I'm proud of and still believe in. I'll update it as I remember things things.
1. Campaigned twice for Jerry Springer (Ohio-D), for runs for Congress and City Council in Cincinnati.
2. Campaigned more briefly but earnestly for Howard Metzenbaum, U.S. Senator (Ohio-D)
3. Worked with Armstrong United Methodist Church in Indian Hill, Ohio on several long-term projects for inner-city kids in Cincinnati, Ohio. Some with my mother (Head Start). Some in connection with working toward God & Country Award for BSA. (I was Boy Scout.)
4. Worked twice at as counselor at a camp for inner-city handicapped kids at summer camp in Cincinnati.
5. My party's candidate for 1970 Governor of Ohio Boys State. I was "liberal" party candidate and lost to a black kid from Sandusky. Ohio named Tony Harris. The race made news on television and in newspapers all over Ohio.
6. Student Reporter, Duke University Daily Chronicle. Civil Rights Beat, Durham. (1972-73)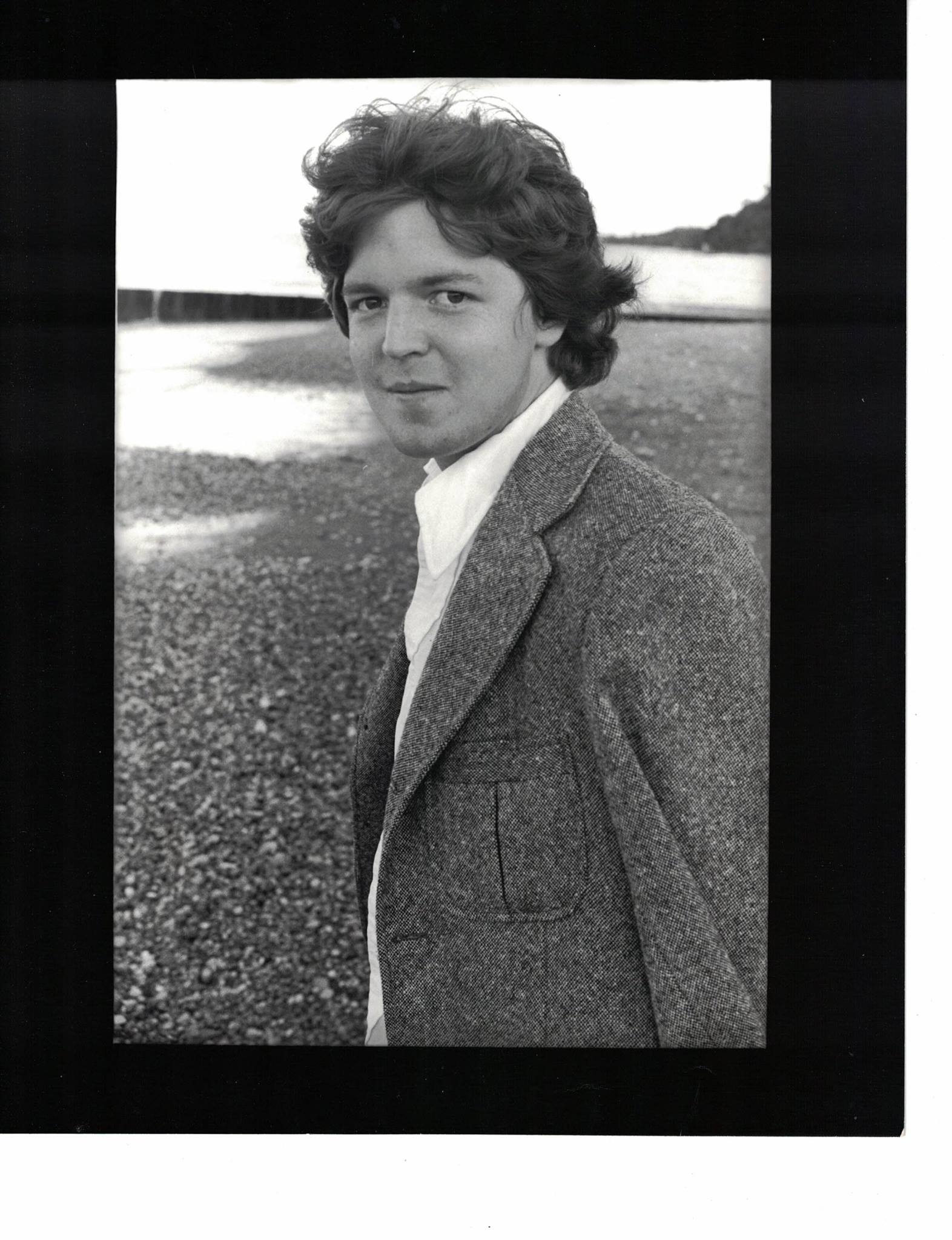 7. Demonstrator, anti-Vietnam war movement. Several marches, demonstrations, including Moratorium in D.C. Demonstrated against POTUS candidate George C. Wallace.
8. Wrote "Soul City: A Dream--Will it come true?" feature for Duke daily Chronicle. March 1974. Interviewed among others Floyd McKissick, one of founders of Soul City, the first model black city in America. Paper won acclaim and 2 awards for this reporting.
9. Aide, Sen. Gaylord Nelson (Wis.-D) (1974-1975, parts of 1976) Spearheaded demonstration project passed in Congress in preventative health care for Menominee Indian tribes in Wisconsin.
10. Worked for Lawyers Committee Under CIvil Rights suing VA furniture makers under Title VII. Class action suit. Covington & Burling.
11. Worked off and on but actively for 2 years helping probe possible violations of Voting Rights Act by large Ohio city. Department of Justice/Legal Aid Society.
12. Awarded 1-year poverty law fellowship in Toledo, Ohio. Turned down to move back to DC.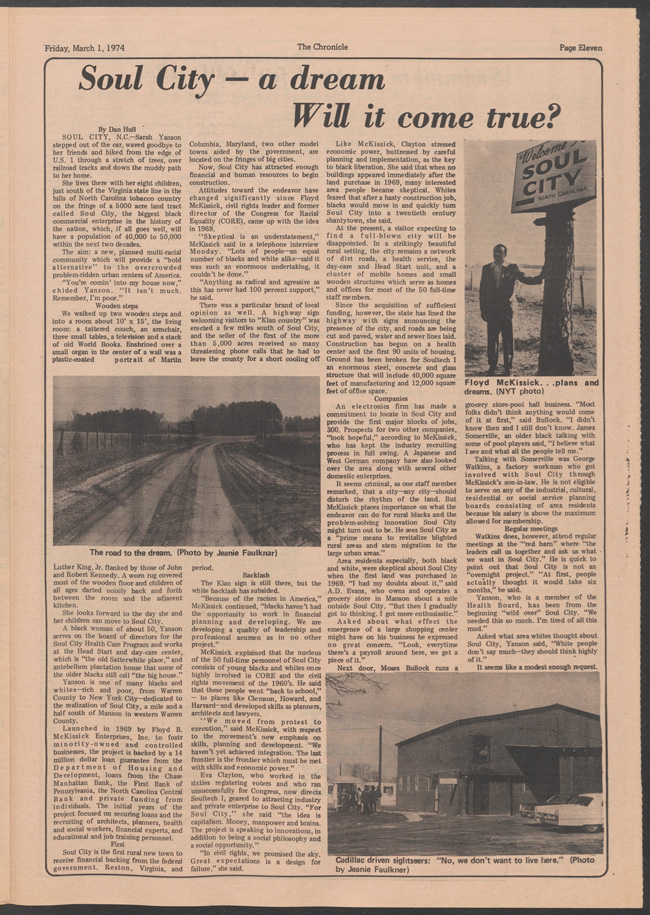 14. Two of three law review articles on racial discrimination under Constitution. Zoning and Voting.
15. Two feature articles appearing in major paper Sunday magazine. First on zoning in a small Ohio River town, New Richmond, Ohio. Second about a 1st Amendment and zoning crusader named John Coyne in rural Clermont County, Ohio.
16. Aide, Representative Bill Gradison (R-Ohio) 1978-1981. Health. Energy. Natural Resources,
17. Treasurer 2003 State Assembly Campaign for CA Democrat, Karen Heumann.
18. Chief San Diego Fundraiser and (briefly) CA Convention Delegate. Wesley Clark for President (2003-2004)
19. Board of Directors, North San Diego County Democrats (2002-2012)
20. Hillary Clinton for President, 2008, 2016.
21. Co-Founded (with Peter B. Friedman) One Night/One Person Winter Homeless Program in Northern America & Europe 2015.
Original: April 3, 2019
Posted by JD Hull. Permalink | Comments (0)
May 11, 2021
Laid out like a modern grid-form metropolis, Père Lachaise has the feel of a town--truly, a city of the dead--with tidy paved and cobbled "streets," complete with cast-iron signposts.

--Alistair Horne, in Seven Ages of Paris (Alfred A. Knopf 2002)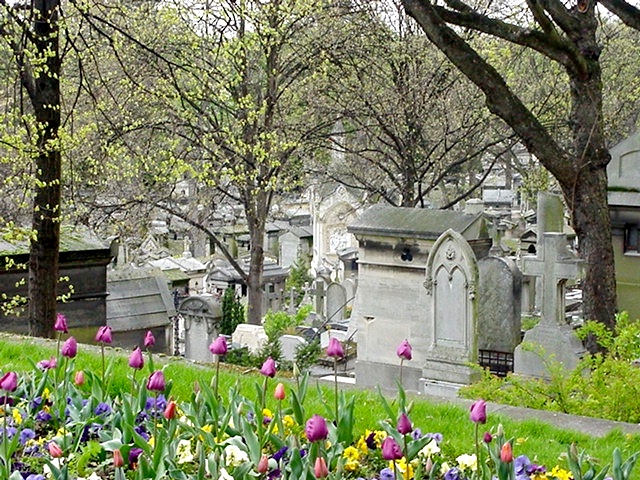 Père Lachaise Cemetery, 20th arrondissement.
Posted by JD Hull. Permalink | Comments (0)
May 10, 2021
All women become like their mothers. That is their tragedy. No man does, and that is his.

― Oscar Wilde, The Importance of Being Earnest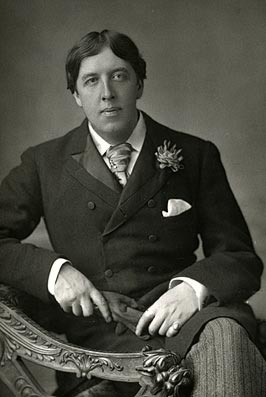 Posted by JD Hull. Permalink | Comments (0)
Without invention nothing is well spaced,
unless the mind change, unless
the stars are new measured, according
to their relative positions, the
line will not change, the necessity
will not matriculate: unless there is
a new mind there cannot be a new
line, the old will go on
repeating itself with recurring
deadliness.
William Carlos Williams in Paterson, Book 2 ("Sunday in the Park")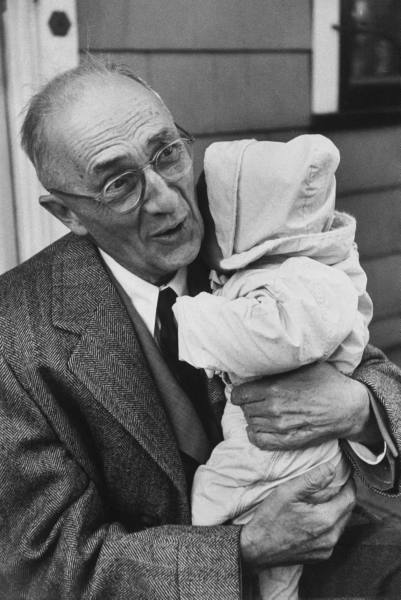 Posted by JD Hull. Permalink | Comments (0)
May 09, 2021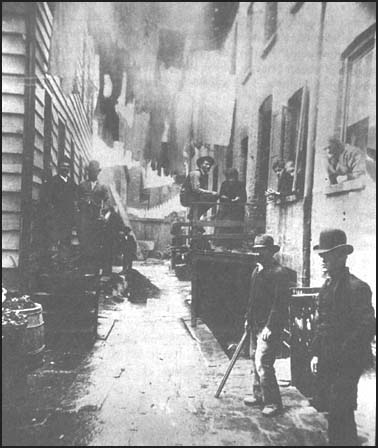 The photograph above was taken in 1890 by Jacob Riis. This is Bandits' Roost, an alley in Hell's Kitchen, then in its second century. It was taken long before the midtown Manhattan neighborhood got cute and trendy again. The work, images and outcry of Riis were famous at the time. So was this photograph.
But Hell's Kitchen actually started out cute and even pastoral. Three hundred years ago there were farms. Then came suburbs, and it was not really a "bad" neighborhood until around the time of the Civil War. Movies and novels maybe over-covered that second 150 years. Hell's Kitchen kept changing but stayed famous: from Irish and German immigrant sub-city to gangland neighborhood to actors' quarter to, these days, more of a yuppie heaven.
People feared the second round of "cute"--the gentrification of recent years--would destroy it. It didn't. It's still authentic in pulse and atmosphere. A few (not many) old families could afford to stay. Real estate brokers years ago came up with the new labels of Clinton and "Midtown West"--but those did not work. They could never replace the real name, the one that no one can even trace.
Sure, older neighborhoods, like older people, have personalities.
Personally, I think of the area as smaller and more compact than most descriptions. For me, it does not start until just north of the Lincoln Tunnel at 40th and then goes up to 57th Street. Its width, of course: West of 8th all the way to the Hudson. Yet it always seems worlds away from Times Square, right next door, and Midtown East.
If you are in Manhattan some weekend, stroll around there on a Sunday morning early, when it groans, complains and even growls like its old self. You will not head east. You won't even think about leaving Hell's Kitchen for a while. Too seductive. The uneasy mixes of Irish, German, Italian, and Everyone Else that dominated it--especially in the last 150 years--left certain imprints and energies. You can still feel and hear them in the stone of the buildings and street.
Posted by JD Hull. Permalink | Comments (0)
May 08, 2021
It's not school. It's no longer about you.
(See Rules 1-6 here and at the links Rules 7, 8 and 9.)
Practicing law is getting it right, saying it right and winning--all with a gun to your head. Being "accurate, thorough and timely" are qualities most of us had in the 6th grade, right? Back when everyone told us we were geniuses and destined for great things? Well, school's out--now it's about real rights, real duties, real money and personal freedom. That's a weight, and it should be.
Suddenly facts are everything--and the actual law less important than you ever imagined. In time you learn to research, think and put things together better and faster. You develop instincts. You learn there is really no boilerplate and no "cookie-cutter" work. You learn there are no "right answers"--but several approaches and solutions to any problem. You are being asked to pick one. But at first, and maybe for a few years, being accurate, thorough and on time is not easy to do.
"I Have Clients?!" One day, you start to visualize your clients as real companies and real people with real problems. These are your clients--not your parents or professors--and they are all different. You "feel their pain", and it's now yours, too.
Mistakes. If you work with the right mentors and senior people, they will allow you to make mistakes. You need freedom to make mistakes. You'll be reminded, however, not to let those mistakes out of the office. It's a balancing act, a hard one.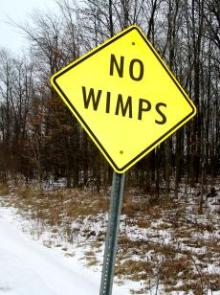 Really bad days? Your problem, Amber. You are expected to be a professional and put clients first on your worst damn day. A parent is sick, you are coming down with something yourself, your boyfriend is cheating on you, both of your boyfriends are cheating on you (and maybe with each other), your teenage kids "hate" you, and this morning you had to abandon that 12-year-old Honda you had in law school on the 14th Street Bridge.
And minutes before your big afternoon meeting or court appearance, a GC or co-worker calls you with the worst possible development, something unexpected and beyond your control, in a project for your favorite client.
These things will happen. And happen together.
You think you're pretty tough. But you sag visibly--like an animal taking a bullet. And in five minutes, you have to be at your very best. Again, it's not about school. It's no longer about you. You're beaten--but you have to get up and fight for someone other than yourself.
You up for this? Because, in our experience, very few of your peers are.
Bucking Up, Using Fear. And while you can't work in a state of constant worry, fear and paralysis, talking yourself into heroics, getting a little paranoid and even embracing a little fear won't hurt you, and may even help. You are being paid both (1) to be accurate, thorough, timely and (2) to just plain "not screw up".
"Thorough" means "anticipating", too. What makes you really good in a few years is being able to "see the future" and spot a ripple effect in a flash. To take a small example, if your client is in an active dispute with the government or on the brink of a full-blown litigation with a competitor, the client's and many of your own letters and e-mails aren't just letters and e-mails.
Whoa, they are potential exhibits, too. They can be used for you or against you. So they need to be written advisedly and clearly so that they advance your position and so that a judge, jury or someone 5 years from now can look at it cold and figure out what's going on. No "talking to yourself" here; think "future unintended consequences" when you think and write.
"But Not Perfect." Not talking about mistakes here. I refer to the paralysis of high standards. I know something about the second part of Rule 10--because I tended to violate it when I was younger. And I still want to.
Perfectionism is the Great Destroyer of Great Young Associates. Don't go there. Don't be so stiff and scared you can't even turn anything in because you want it "perfect" and you keep asking other lawyers and courts for extensions. It's not school, and it's no longer about you. Think instead about Rule 8: Think Like The Client--and Help Control Costs. Balance efficiency with "being perfect", and err on the side of holding down costs. If a client or senior lawyer in your firm wants your work to be "perfect", and for you to charge for it, believe me, they will let you know.
Finally, and I almost forgot: always use the Blue Book/Maroon Book for your citations. No one gets a pass on that one.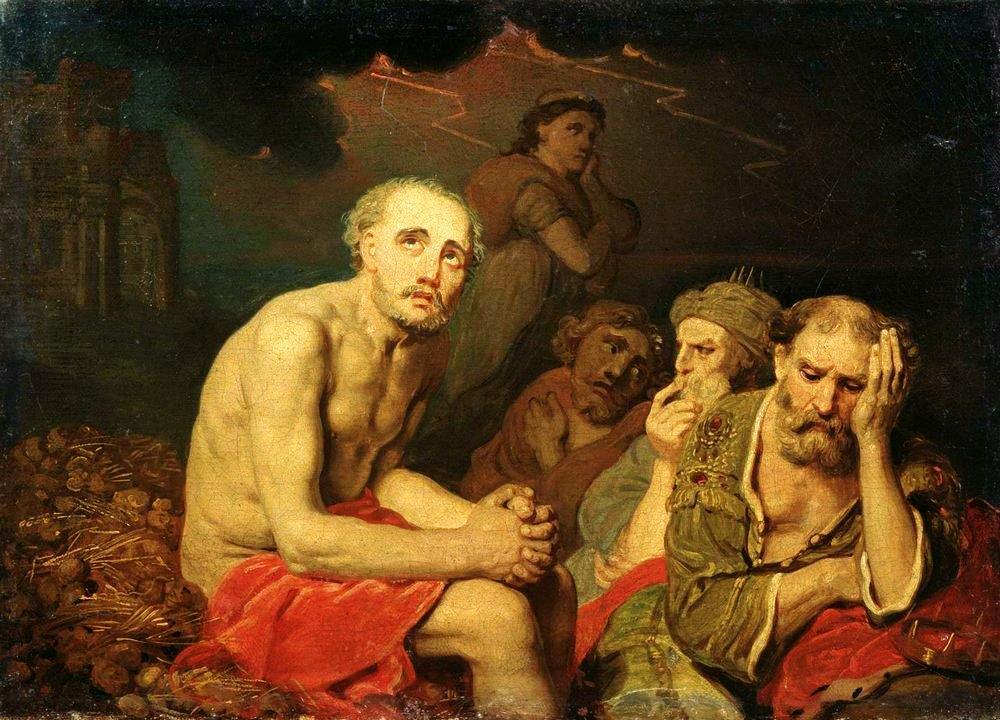 You conventionally religious? We are not. But some days lawyering you will just have to "get your Job thing on". You suffer. But you still perform. Job and His Friends, Vladimir Borovikovsky, 1810s.
Posted by JD Hull. Permalink | Comments (0)
May 06, 2021
Yes, I am a Jew, and when the ancestors of the right honorable gentleman were brutal savages in an unknown island, mine were priests in the temple of Solomon.

--Benjamin Disraeli (1804-1881), Parliament, 1835.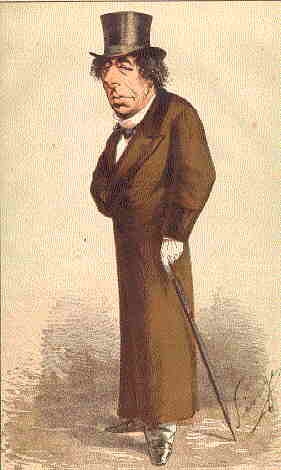 Posted by Holden Oliver (Kitzbühel Desk). Permalink | Comments (0)
May 05, 2021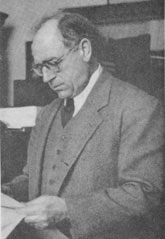 Karl Nickerson Llewellyn
You expect me to tell you that you should be earnest about your work, and get your back into it for dear old Siwash, and that he who lets work slide will stumble by the way.
The above of course is from the opening chapter of the The Bramble Bush: On Our Law and Its Study (1931), which sprung from a series of introductory lectures Karl Llewellyn (1893–1962) gave to first-year law students during the 1929-30 academic year, when he was appointed the first Betts Professor of Jurisprudence at Columbia. The book's title is from a poem "The Bramble Bush" by Robert Penn Warren, excerpted here:
There was a man in our town
and he was wondrous wise:
he jumped into a bramble bush
and scratched out both his eyes--

and when he found that he was blind,
with all his might and maine,
He jumped into another one,
and scratched them in again.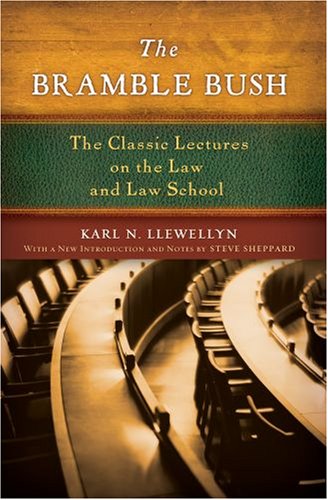 Posted by Holden Oliver (Kitzbühel Desk). Permalink | Comments (0)
Today, other nations in the Americas honor Mexico. In the Battle of Puebla, on May 5, 1862, 4,000 Mexican soldiers defeated a much better-equipped invading French army of 8,000. Since the Battle of Puebla, no nation in the Americas has been invaded by any other European military force.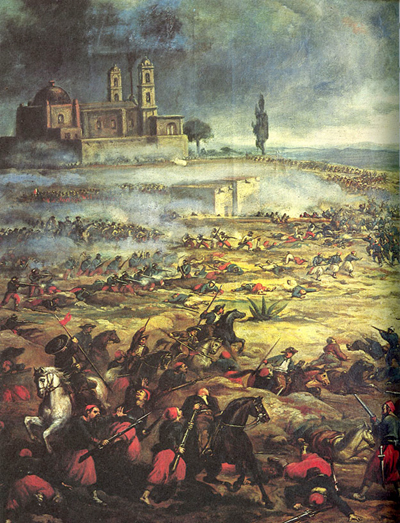 Posted by JD Hull. Permalink | Comments (0)
May 03, 2021
Our world-famous 12 Rules of Client Service. Revel in their wisdom. Ignore them at your peril. Teach them to your coworkers. Argue about them. Improve them.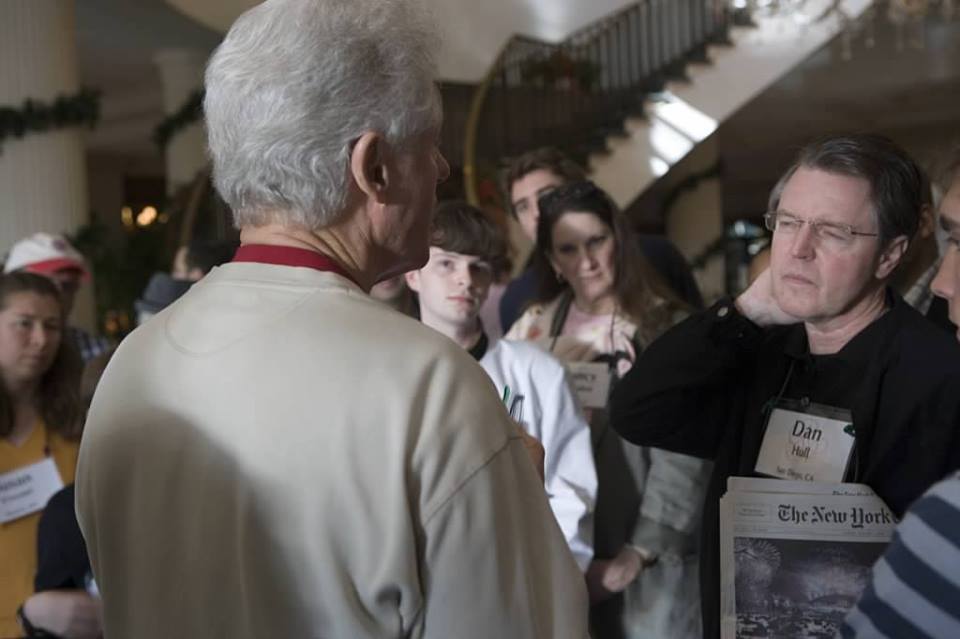 Posted by Holden Oliver (Kitzbühel Desk). Permalink | Comments (0)
May 01, 2021
"If you are going to tell the truth be funny or they will kill you."
— Billy Wilder, American Filmmaker (1906-2002)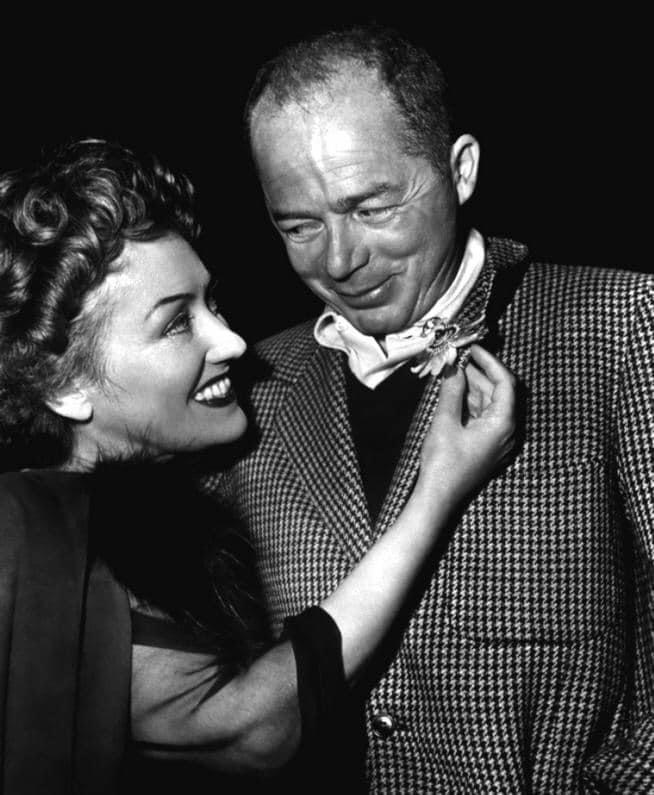 Posted by JD Hull. Permalink | Comments (0)
May Day is a bit unique among the many old pagan holidays. For 2,200 years, at least in Europe, it's had a long and colorful run on its own, albeit in different forms. But unlike other pagan celebrations, May Day in Europe was never Christianized or abandoned as Christianity spread throughout Europe. It somehow managed to survive and flourish on its own. The first May Day holiday we know much about began in republican Rome about 250 BC. It was a one-day spring festival in honor of the goddess Flora, a fertility deity. Eventually the holiday grew to six days of special events and serious reveling, on April 28-May 3. Known as the Floralia in Roman religion for nearly 600 years, Rome's May Day was a "peoples" or plebeian holiday that took place at the Temple of Flora. (If you've been to Rome even once, you likely looked over the ground where the temple once stood. It's on the edge of the Aventine, a few hundred yards southwest of the Circus Maximus and Palatine Hill.) The Floralia featured drinking, mock gladiator games, animal sacrifices, "the pelting of the crowd" with vegetables (the first food fights?), dancing, nakedness, prostitutes (sex workers were specifically included and often featured), dancing naked prostitutes, theatre, colorful costumes and drinking. Below, one of the the greatest painters of the 1700s gives us a baroque take on the festival and its raw, fun and feral spirit.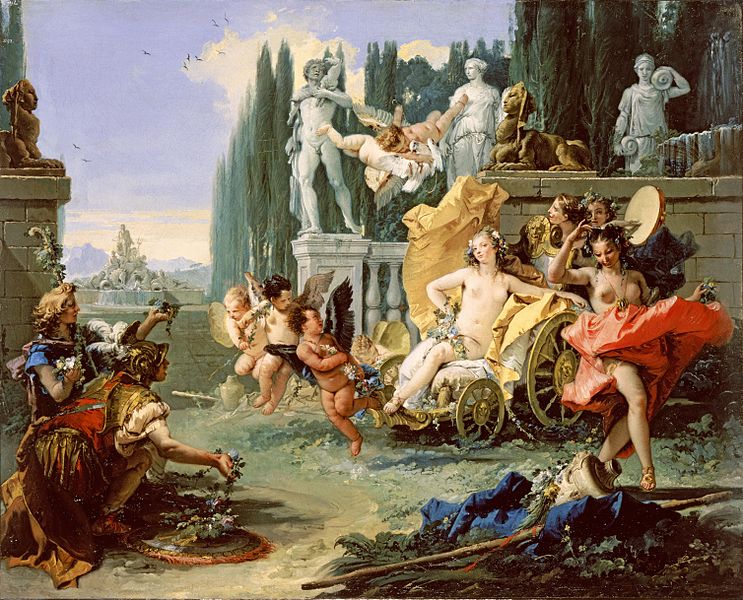 "The Empire of Flora", 1744, Giovanni Battista Tiepolo (1696–1770). The scene is supposedly based on Ovid's description of The Floralia.
Posted by JD Hull. Permalink | Comments (0)
April 29, 2021
Daniel O'Connell (1775-1847), "Liberator of Ireland", led a movement that forced the British to pass the Catholic Emancipation Act of 1829, allowing Catholics to become members of the British House of Commons. As a leader, O'Connell had moxie, brains, drive, patience, organizational skills, and big personality. More about him here and here. O'Connell was also a consummate and legendary trial lawyer, a bit of an actor, and way-fun just to be around. In a set of lectures published in 1901, John L. Stoddard said of him:
He was a typical Irishman of the best stock--wily, witty, eloquent, emotional and magnetic. His arrival in town was often an occasion for public rejoicing. His clever repartees were passed from lip to lip, until the island shook with laughter.

In court, he sometimes kept the spectators, jury, judge and even the prisoner, alternating between tears and roars of merriment. Celtic to the core, his subtle mind knew every trick peculiar to the Irish character, and he divined instinctively the shrewdest subterfuges of a shifty witness.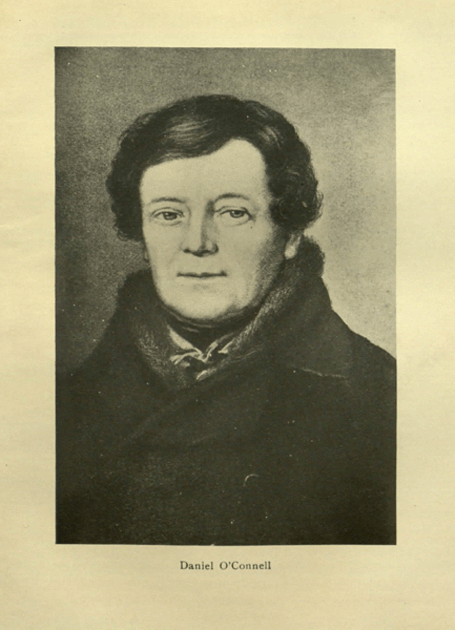 Posted by Holden Oliver (Kitzbühel Desk). Permalink | Comments (0)
April 28, 2021
Posted by JD Hull. Permalink | Comments (0)
April 26, 2021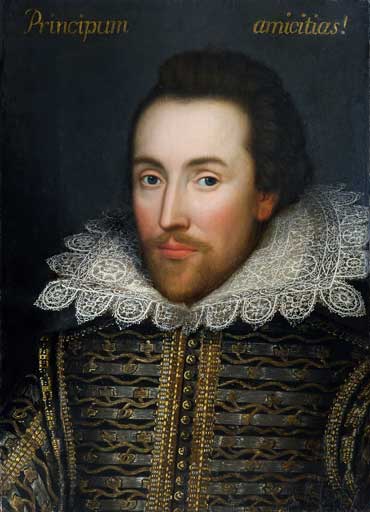 HORATIO
O day and night, but this is wondrous strange!
HAMLET
And therefore as a stranger give it welcome.
There are more things in heaven and earth, Horatio,
Than are dreamt of in your philosophy.
Hamlet, Act 1. Scene V.
William Shakespeare (1564-1616)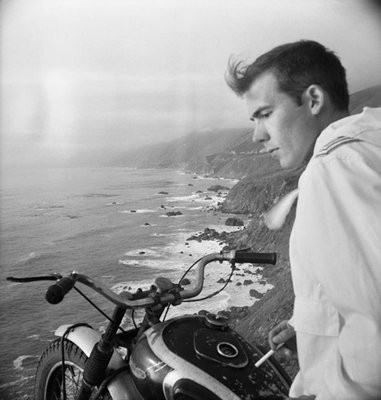 "Maybe there is no Heaven."
Generation of Swine: Tales of Shame & Degradation in the '80's.
Hunter Stockton Thompson (1937-2005)
And Heaven on Earth? That's up to us, right?
Welcome to Blawg Review No. 318, which follows Texas trial lawyer Mark Bennett's inspiring No. 317 at the well-regarded Defending People. My name is Dan Hull. I practice law to (1) make money, (2) ensure that every day will be different than the one before, (3) use everything I have practicing law so I can feel alive, (4) serve sophisticated purchasers of legal services who "get it"--corporate clients with in-house counsel normally represented by much larger firms--and put them first, and (5) treat my law practice and firm as both a shop and a laboratory for new ideas.
G
"Immersion" is what I seek in life and work. So that my life is full, and full of surprise. For me, this is exactly what William Shakespeare (or whoever authored the works bearing his name) and Hunter Thompson had in common. It is the gift, and courage, to get us to fully participate in the story along with its creator. The Singer, if you will, becomes the Song.
April of course is National Poetry Month. Today, April 23, is the day on which William Shakespeare was very likely born and also (strange as it seems) most definitely the day on which he also died. Happy 448th Birthday, Sir--and thank you. In your plays, characters, story and theme strut, bellow, work, play, dart and dive in and out together with all the surprise and verve of real life. As in Thompson's work generations later, you are always "there". With us. In fact, the sense of writer participation in the work of both Shakespeare and Thompson shoots through each line. In Thompson's case--"as your attorney, I advise you to take a hit out of the little brown bottle in my shaving kit"--writer involvement is impossible to ignore as he throws himself into the narrative. The capacity for detachment, while occasionally important and present in the works of both, is just one tool in the arsenal of storytelling. These two authors are fully-engaged. In the story. With us. Now. Immersed.
I want to be that kind of lawyer, too.
Six years ago, in Blawg Review #43, Boston's Diane Levin gave us a fine Shakespeare edition which celebrates a man whose 38 plays, 154 sonnets and other poems changed the English tongue forever and made it work harder, bend more, stretch mightily and finally give England a language that could keep up with its cascading, unrelenting and wonderfully vibrant and ancient imagination. He used words, made new words and experimented with word-combinations so that both the writing and the author were fully-engaged, participating, immersed in the story, risk-taking. It was not like anything that had gone before it. Read, for example, the entire Hamlet scene above.
Hunter Thompson--I have inadvertently channeled this journalist for nearly three decades since I covered for a college daily an infamous speech he gave--took participatory one step further in his feisty-funny yet oddly clear-eyed new journalism. But, for his time, William Shakespeare's body of work revolutionized what the English language could do. Changed forever how we saw ourselves. His work demonstrated in and of itself what humans could do to change the world. Simply put, Shakespeare, like Geoffrey Chaucer before him, made English cool. Very cool.
And all of you? I hope all of you will do the same thing with your law practice--and with the entire law profession itself. Please push the envelope a bit for us all.
But first things first, as they told me when I exited my Final LL.M Program. Shakespeare's Works? Who wrote them? Francis Bacon or Edward de Vere, 17th Earl of Oxford, are my two personal favorites for the honor. Perhaps a number of people or a combination wrote them. But not Shakespeare. The chances that the historical person, a well-meaning actor-bumpkin from Stratford named William Shakespeare, wrote all these assorted, richly-layered erudite and intricate gems in a working life in which he retired at 49 is about as likely as learning in a few years that Billy Carter, Jimmy's brother, invented the Internet, thought up Twitter, and did both theoretical and initial lab work resulting in three Nobel Prizes in Physics over a 20-year period. Or, staying with rogue presidential brothers, that Roger Clinton brokered several Middle Eastern cease fires, engineered Procter & Gamble's Gillette acquisition, and still had time to join the special forces, get buff and shoot Osama bin Laden.
If he were living today, Will Shakespeare would reside as a community theater local "star" amongst my many cousins in eastern Tennessee in a house with a front porch decorated by all-year-long Christmas tree lights and featuring a really big Coke Machine. My childhood friend Ernie from Glen Burnie, who has an English degree from Yale, and is now a partner and trial lawyer in a well-known DC-based law firm, dismisses the historical Will Shakespeare more comprehensively, if crudely: "Kind of guy who'd try to blow himself with a Dust Buster, if you ask me." Note: Just heard that Ernie lost his slot again at The University Club.
So Shakespeare couldn't have written "Shakespeare". But Someone Cool, Brave and Hard-Working did--and he, she or it changed Everything: character, story, our sense of an inner life, consciousness itself, words--and how they could sing.
So let's celebrate those who do things, whoever they are, famous or unsung, and especially those who do great things. Which are almost always difficult, frustrating things. A gentleman from South Carolina, trial lawyer Bobby G. Frederick, reminds us at Trial Theory that today is also the 112th anniversary of Teddy Roosevelt's "Citizenship In A Republic" speech delivered at the Sorbonne, Paris, France, 23 April, 1910. It is an Ode to Quality long-loved by hard-working full-time lawyers worldwide. Excerpt:
It is not the critic who counts; not the man who points out how the strong man stumbles, or where the doer of deeds could have done them better. The credit belongs to the man who is actually in the arena, whose face is marred by dust and sweat and blood; who strives valiantly; who errs, who comes short again and again, because there is no effort without error and shortcoming; but who does actually strive to do the deeds; who knows great enthusiasms, the great devotions; who spends himself in a worthy cause; who at the best knows in the end the triumph of high achievement, and who at the worst, if he fails, at least fails while daring greatly, so that his place shall never be with those cold and timid souls who neither know victory nor defeat.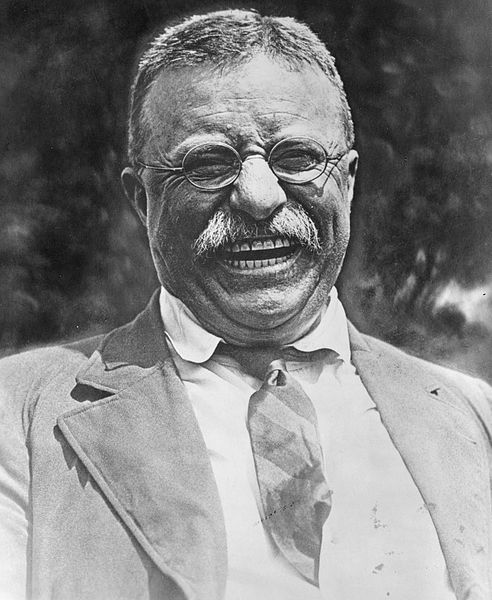 You get the idea. This Edition of Blawg Review for lawyers who get up and do it every day. Let's start with three "non-virtual" friends of mine. Patrick Lamb, the Chicago business trial lawyer and law firm innovator who got me interested in blogging back in 2005, is a "trench lawyer" if there ever was one. We share similar career paths and a real drive to build a completely new kind of law firm for higher-end clients. I've spent more time personally with Pat than any other lawyer who writes. For several years, and directly due to our connection through blogging, our respective law firms were main drivers together in the same invitation-only international business law consortium based in Austria. We are still members together of a second invitation-only group based in Charleston. We've served on each other's panels on the subjects of higher-end customer service, law practice, and litigation. Pat has great business sense (rare in lawyers) and a fabulous legal mind. See his commentary in "WSJ on ever increasing hourly rate: anyone else get a sense of deja vu?" at his always-provocative In Search of Perfect Client Service. He is one of a handful of people who is changing our profession.
Brit pundit, law professor and velvet-voiced Charon QC, another innovator and doer I met in London in 2007, is one of the funniest and most erudite human beings alive, in or out of the law. If Pat Lamb got me writing again, Charon kept me doing it because he always made blogging, well, great fun. And there were all these great young female "assistants" around him when we met in Mayfair. Anyway, a useful and serious guest post on the UK Facebook litigation by Stephens Scowns Solicitors comes our way in "Careless talk costs jobs". The UK now has 30 million Facebook users. In Preece v. Wetherspoon, an employment tribunal held that a pub manager was fairly dismissed for gross misconduct after she used Facebook during working time to make comments about two difficult customers. You say you had your privacy settings on? Sorry, Sweetie, not a defense. It's still public domain.
The ultimate New York City trench lawyer, and non-virtual friend, is criminal defense lawyer Scott Greenfield at Simple Justice. Scott's made legal blogging--there is no other way to say this--important. Scott, like any number of great lawyers, and great men, is a straight-up pain in the ass. Verbatim quote: "Not trying to be difficult. I just am." He owes me lunch. He owes me at least $5. But I would, and will, refer any corporate criminal investigation I encounter to any general counsel I know to this man. In serving clients, which is the hardest thing on earth to do well, he gets the importance of: speed, lightning application of law to fact, being right there and being organized. He knows how to talk to the most sophisticated clients in the world when they need a little tough love. Hear him, for example, charm Cambridge, Massachusetts, Harvard Yard and Harvard itself in this one: "Taxing the Frugal Future". Talk about immersion in the subject matter.
Another Brit doer, David Allen Green, aka Jack of Kent, is a lawyer-blogger with an impressive record of investigative journalism. He asks "should there be a legal blogging prize?, based on his experience last year of reviewing 2000 blogposts for the George Orwell political blogging prize. One of his sources for this thoughtful piece? Our man Charon QC.
Back in the States, well-known Miami trial lawyer Brian Tannebaum writes at "The Practice", his "combat pay" column at Above the Law, "It's Not Always About the Clients", about abusive clients. It's at once a brave and common sense article that educated me about other practices, especially in the criminal defense area. I did not like the title--I can think of a few others that might fit better here--but I liked what he had to say. He made me think.
Another Alpha Dog, Innovator and Doer: Fellow Midwesterner and Seattle-based Dan Harris writes China Law Blog. Like Greenfield and Tannebaum, he lawyers--and writes--every day. If you work, or want to work, in Greater China, follow Dan. See "The Apple-Proview China Trademark Litigation. It's Gonna Settle. Bet On It". Can you ever imagine Dan not telling a client what he really thinks? I can't.
Super-Athlete and New York PI lawyer Eric Turkewitz covers the Boston Marathon, The Importance of Drinking Water, and my second favorite poet in The Boston Marathon (Highway to Hell)". This Don Rumsfeld (disclosure: I like and admire the guy) quote and triple-haiku, frankly, has always made sense to me:
There are known knowns. These are things we know that we know. There are known unknowns. That is to say, there are things that we know we don't know. But there are also unknown unknowns. There are things we don't know we don't know.
And humorist-lawyer Kevin Underhill of Shook, Hardy & Bacon, a name which is at once lyrical and kind of funny-sounding, but I am not sure why, has written "Plaintiff: This Soap Did Not Attract Women as Promised" at his Lowering the Bar. In my next lawyer life, I would like to do some serious class action work in male pheromone or enhancement products that fail.
Mega-Doers in the Profession:
See the ABA Journal's interesting piece, which echos my thoughts on how powerful GCs have become, called The Rise of General Counsel". "The supply of sophisticated business lawyers has increased beyond demand, increasing the power of a few hundred general counsel who control the budgets," the article notes. And I think that is a very good thing for the right outside lawyers who can make the transition from specialists to "quarterbacks" and project managers.
At Above The Law, find out what lawyers worldwide are among the most influential people in the world on the Time 100 list.
At Jamison Koehler's Koehler Law, see a post addressed to the dreaded Slackoisie as infants. It's entitled "Advice To An Incoming 1L: Humble Yourself Before The Law. Surrender".
AttorneyatWork has something that I, for one, can use: "Staying Healthy: 10 Tips for Traveling Lawyers".

The Economist and the Judge on the Bigger Picture, Services, Subsidies: Near and sadly dear to my heart is a must-read by Decline of U.S. Manufacturing by Richard Posner of the enduring Becker-Posner Blog, where Judge Posner hits a few Rust Belt nails on the head. Excerpt:
Becker points to the analogy of agriculture. Employment in agriculture has plummeted, leading to anxieties spurred by agricultural companies about the decline of the "family farm" and the loss of the imagined virtues of the independent farmer, to combat which agriculture continues to be heavily subsidized. The subsidies are widely recognized to be a pure social waste, and the same would be true of subsidizing manufacturing. Like manufacturing, American agriculture is thriving with its historically small labor force.
Finally, here's a soulful, erudite and off-beat article by Steve McConnell, one of the writers of Dechert LLP's Drug and Device Law called "The Long Goodbye".
What About Paris/Clients? is grateful for the opportunity to host Blawg Review a third time. Blawg Review needs to sign up future hosts. It's always an experience. If you are game, get in touch with Ed, the Editor 'n' Chef. The next scheduled Blawg Review will be on May 21 and hosted by Cyberlaw Central, by Kevin Thompson, of Chicago's Davis McGrath LLC.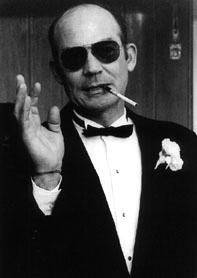 Original post: April 23, 2012 In memory of John (aka Ed. Post)

Posted by JD Hull. Permalink | Comments (0)
April 25, 2021
I am irritated by my own writing. I am like a violinist whose ear is true, but whose fingers refuse to reproduce precisely the sound he hears within.

--Gustave Flaubert (1821-1880)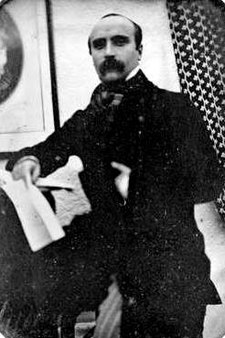 Posted by JD Hull. Permalink | Comments (0)