June 20, 2019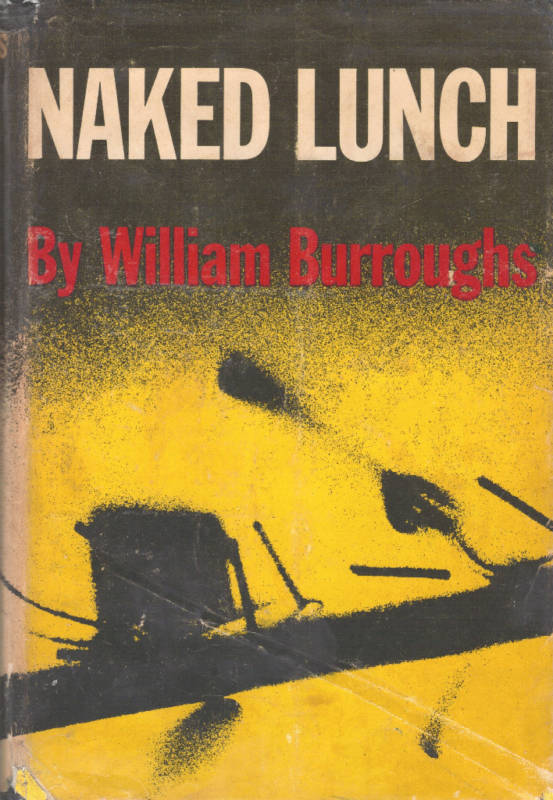 Posted by JD Hull. Permalink | Comments (0)
Happy birthday to Irish revolutionary Wolfe Tone, leader of the 1798 Irish Rebellion and the Father of Irish Republicanism. Wolfe Tone was captured at Letterkenny in late 1798 and died under unclear circumstances in a Dublin jail 2 weeks later. He was 35.
Posted by JD Hull. Permalink | Comments (0)
June 19, 2019
The 12 Rules, that's who. Sometimes all you need is what one favorite poet called a New Mind. These now classic if eternally annoying 12 Rules will get you there, friend:
1. Represent only clients you like.
2. The client is the main event.
3. Make sure everyone in your firm knows the client is the main event.
4. Deliver legal work that changes the way clients think about lawyers.
5. Over-communicate: bombard, copy and confirm.
6. When you work, you are marketing.
7. Know the client.
8. Think like the client--help control costs.
9. Be there for clients--24/7.
10. Be accurate, thorough and timely--but not perfect.
11. Treat each co-worker like he or she is your best client.
12. Have fun.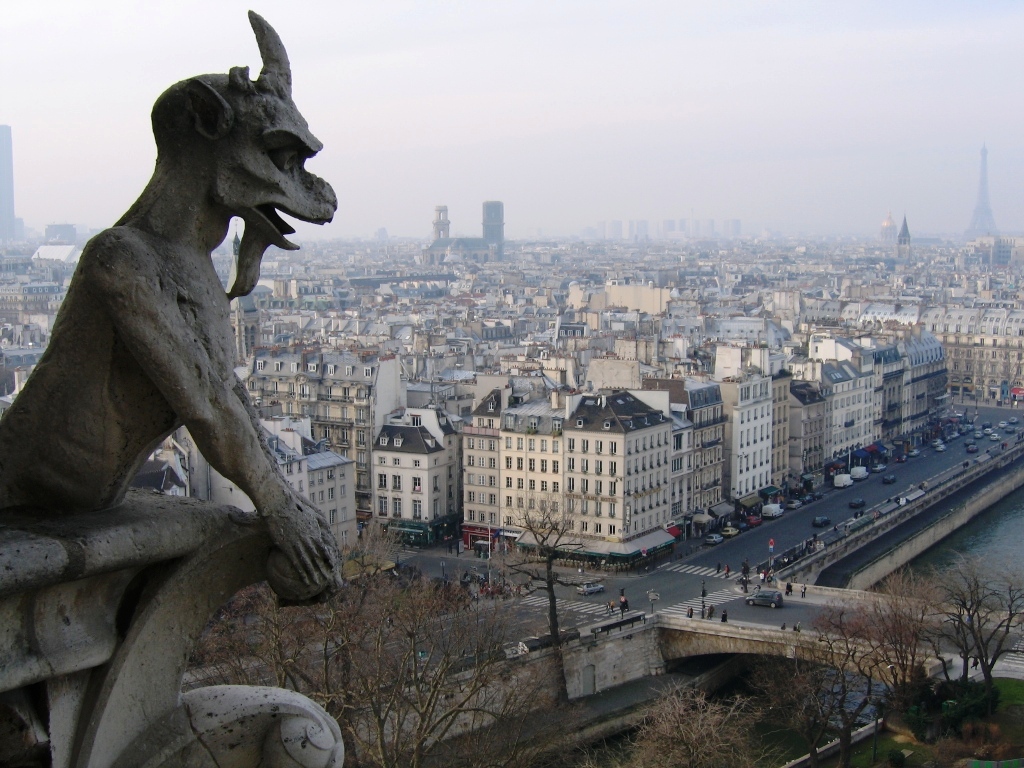 Posted by JD Hull. Permalink | Comments (0)


239 rue Saint-Honoré.
Posted by JD Hull. Permalink | Comments (0)
June 18, 2019
Work like hell--and advertise.

--Ted Turner (1938- )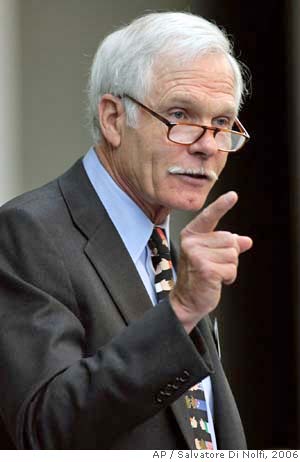 Posted by Holden Oliver (Kitzbühel Desk). Permalink | Comments (0)
What we hope ever to do with ease, we must learn first to do with diligence.

--Samuel Johnson (1709-1784)
Posted by Holden Oliver (Kitzbühel Desk). Permalink | Comments (0)
June 17, 2019
Books are fatal: they are the curse of the human race. Nine-tenths of existing books are nonsense, and the clever books are the refutation of that nonsense.

--Benjamin Disraeli (1804-1881)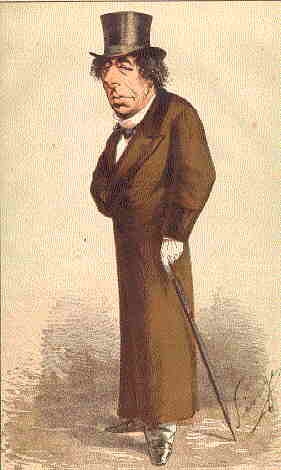 Posted by JD Hull. Permalink | Comments (0)
June 16, 2019
The Book of Kells. Is there anything human-made more beautiful? Below is Folio 292r (circa 800) of The Book of Kells, an illuminated manuscript of the four Gospels of the New Testament. The entire work is housed at Trinity College Library in Dublin. This page opens the Gospel of John. Illustrations in the Book of Kells are bursting with pre-Christian, pagan and Celtic symbols and motifs that had been evolving, mixing and merging in Ireland for nearly 8000 years. The result a ancient montage of mixed media that is playful, quirky, sexual, mystical and a yet still deeply Christian. And a masterwork of Western calligraphy. 680 pages of the work survives.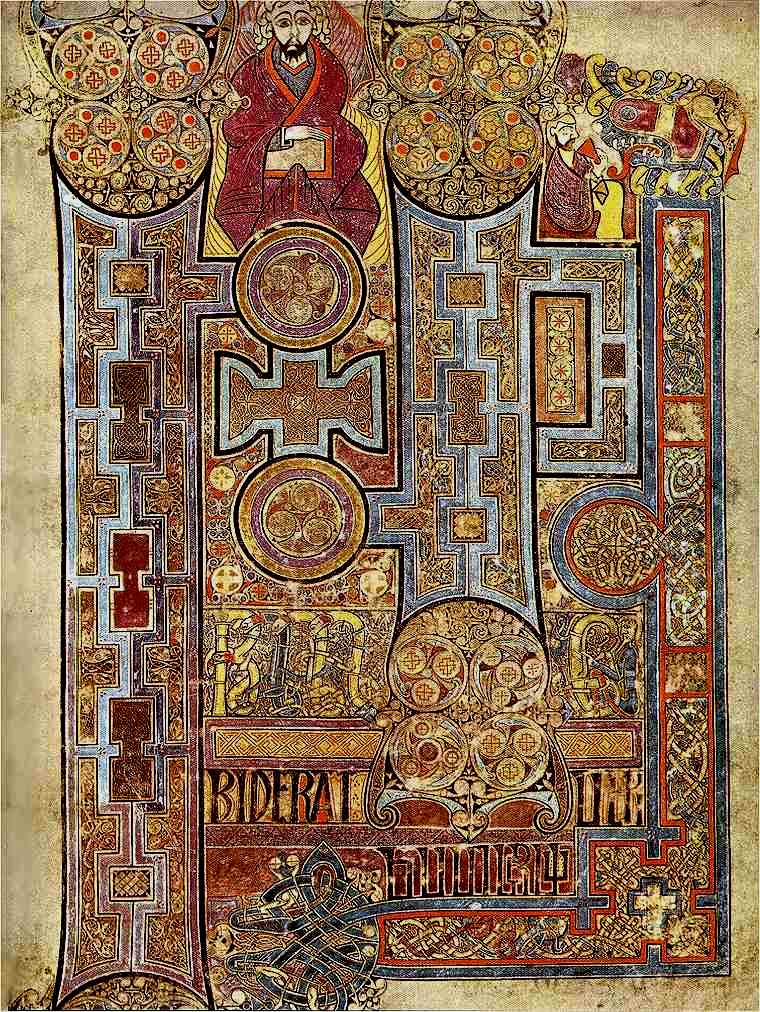 Posted by JD Hull. Permalink | Comments (0)
It's Sunday.
Go Somewhere Different.
Meet Someone Different.
Posted by JD Hull. Permalink | Comments (0)
June 15, 2019
I need a woman about twice my height.
Statuesque.
Raven-tressed.
A goddess of the night.

--John Barlow and Bob Wier, "I Need a Miracle"
Patrician. Five foot eleven. Stanford and Yale. 69 years old.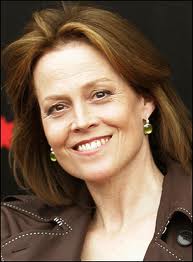 Susan Alexandra Weaver in 2008
Posted by Holden Oliver (Kitzbühel Desk). Permalink | Comments (0)
I've loved "The Bells of Rhymney" since it stood out hauntingly on my first Byrds album when I was about 14. Like any good well-rounded Indian Hill High kid, I looked up its traditional roots in my teenage years. And it meant more and more to me the more I get to hear great church bells of new cities. Anyway, the late folk great Pete Seeger borrowed the lyrics from either the Welsh or the Brits. And Jim-Roger McGuinn got it from old Pete. Some think the song is the first folk rock. I think it's great music and lyrics. I'll play the Byrds version later. And since I come from a musical tribe (both Holdens and Hulls) I would love to hear my talented cousin songwriter-musician-singer Diane Healey perform this. Later I'll come back here and post the song that appears on that 1965 album.
"The Bells of Rhymney"
Oh, what will you give me?
Say the sad bells of Rhymney
Is there hope for the future?
Say the brown bells of Merther
Who made the mine open?
Say the black bells of Rhonda
And who killed the miner?
Say the grim bells of Lina
Who aband' us in court?
Say the bells of Newport
All will be well if-if-if-if-if,
Say the green bells of Cardiff
Why so worried, sister why?
Say the silver bells of Whye
And what will you give me?
Say the sad bells of Rhymney
Oh, what will you give me?
Say the sad bells of Rymney
Is there hope for the future?
Say the brown bells of Merther
Who made the mine open?
Say the black bells of Rhonda
And who killed the miner?
Say the grim bells of Lina
Songwriters: Idris Davies / Pete Seeger
The Bells of Rhymney lyrics © T.R.O. Inc.
Posted by JD Hull. Permalink | Comments (0)
Today, Saturday, June 15, the great human rights document known to most of us as the Magna Carta--also the Magna Charta or the Great Charter--celebrates its 804th birthday. The Charter was of course imposed by feudal barons on the English King John Lackland at the banks of the Thames near Windsor, England, on June 15, 1215. By limiting the king's absolute power, and protecting the rights of at least some of his subjects, the document wisely signed that day by King John (1199-1216) became a critical building block in both English and American constitutional law.
The Magna Carta did two groundbreaking things. It acknowledged that punishment of citizens must be under the law of the land. More generally, it also gave rise to a settled notion, and expectation, that a monarch should not and cannot act on a completely arbitrary basis. What spurred the barons to confront King John? Answer: Taxes, mainly, without notice, over and over again, to pay for John's lackluster military campaigns on the continent.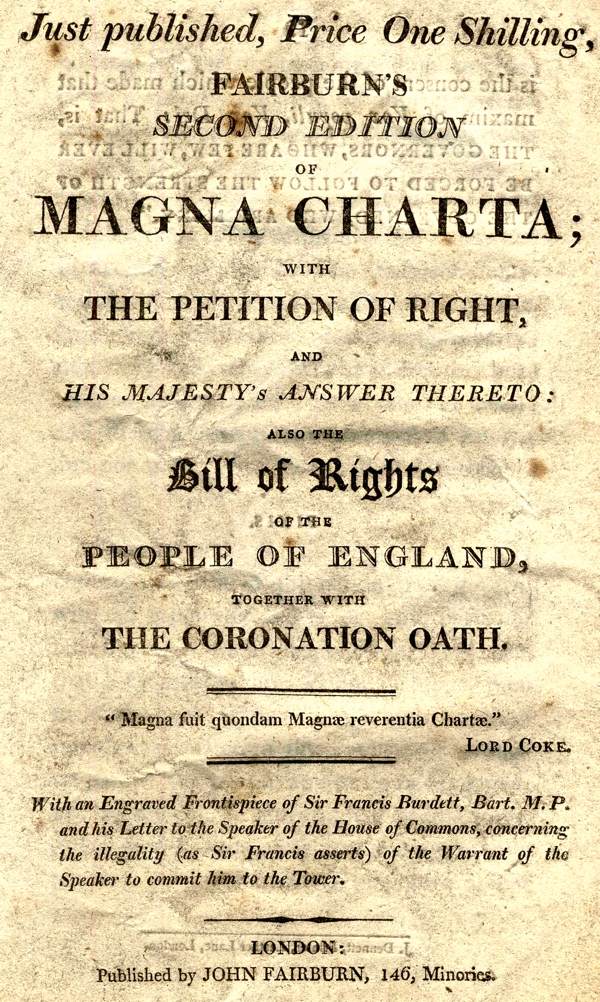 A reprinting in London in 1600s.

Posted by JD Hull. Permalink | Comments (0)
June 14, 2019
Caravaggio's The Cardsharps (c. 1594)

Posted by Holden Oliver (Kitzbühel Desk). Permalink | Comments (0)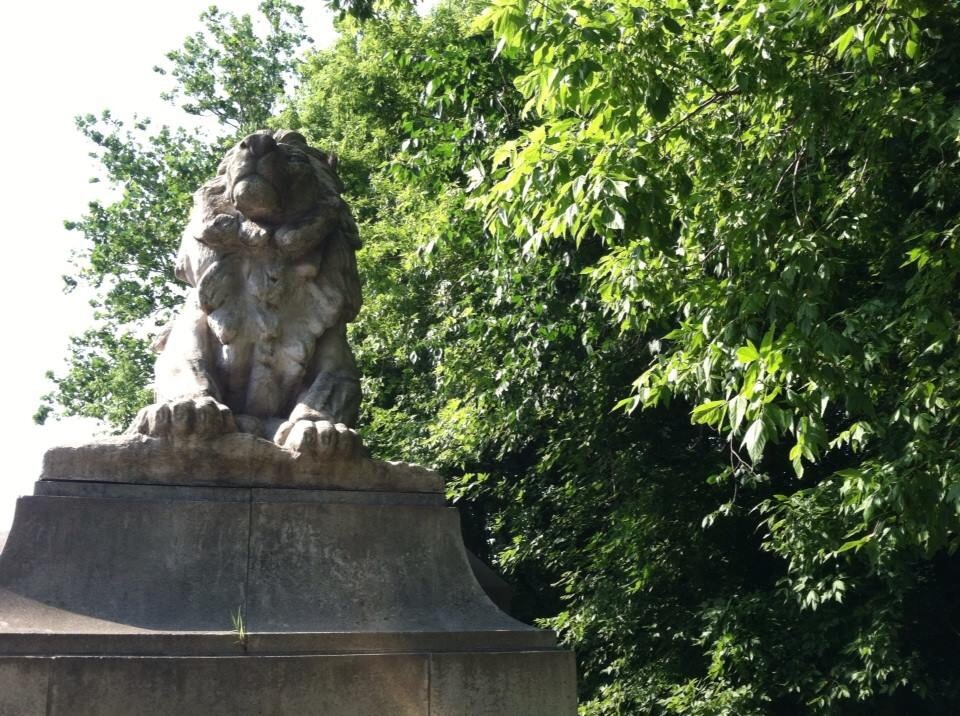 Lion No. 4, looking north up Connecticut Avenue.
Posted by JD Hull. Permalink | Comments (0)
A man with his belly full of the classics is an enemy of the human race.
— Henry Miller, Tropic of Cancer (1934)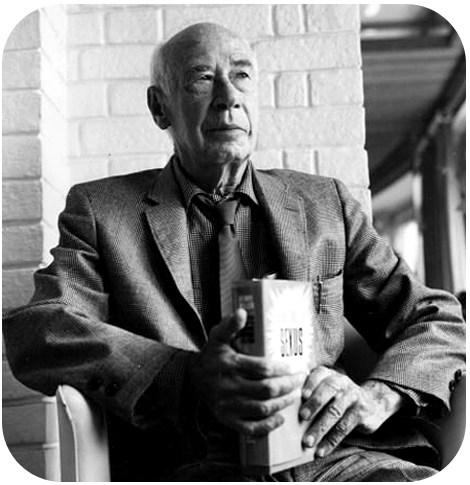 Posted by JD Hull. Permalink | Comments (0)
Rule 8 is Think Like the Client--Help Control Costs. The 2006 Explanatory Note for Rule 8--we reluctantly decided that an Advisory Committee Notes regime was a bit grandiose--begins this way:
Ask an associate lawyer or paralegal what a "profit" is. You will get two kinds of answers. Both answers are "correct" but neither of them helps anyone in your firm think like the client. The answers will be something like this. (1) "A profit is money remaining after deducting costs from receipts." This is the correct young transactional/tax lawyer answer. Or (2) "it's money left over at the end of the hunt." This is the correct fire-breathing young litigator answer.

The right answer?

A profit is a reward for being efficient. And until a lawyer, paralegal or staffer gets that, she or he will never know how a client--or a law firm partner--thinks.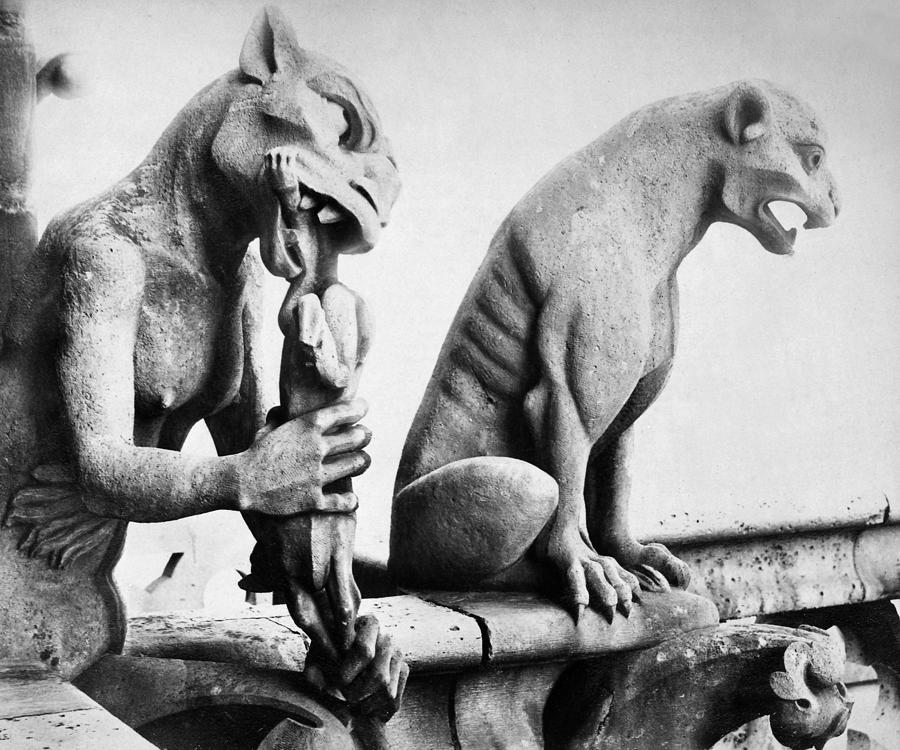 Posted by JD Hull. Permalink | Comments (0)
June 13, 2019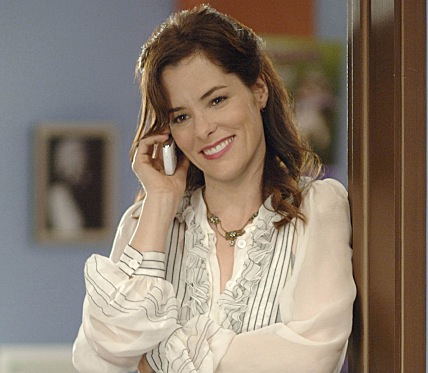 "You don't need the money with a face like that."

Posted by JD Hull. Permalink | Comments (0)
You cannot afford to act for business clients you do not like and respect. Rule One: Represent Only Clients You "Like". Life's short. The profession is demanding enough. From our annoying but dead-on accurate, world-famous, wise and must-follow 12 Rules of Client Service. Excerpt from Rule 1:
By "like", I mean it loosely: to derive for whatever reason real pleasure and satisfaction while doing legal work for a individual or organization.

My firm shies away from individuals as clients, regardless of his or her resources. We usually represent businesses. So in the case of an organization, we "like" the client because overall we somehow feel comfortable with or maybe even admire the personality, business culture or goals of that client, personally like/admire the client reps and general counsel, or both.

My firm "likes" business clients which are experienced, sophisticated users of legal services. When we perform well, the client appreciates us and signals that appreciation. So then we like the client even more, and want to do an even better job or keep doing the good job we are doing so we can derive more real pleasure from the engagement, and obtain more work.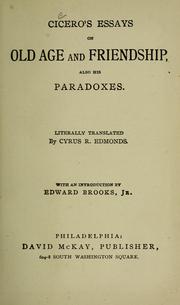 Posted by JD Hull. Permalink | Comments (0)
June 11, 2019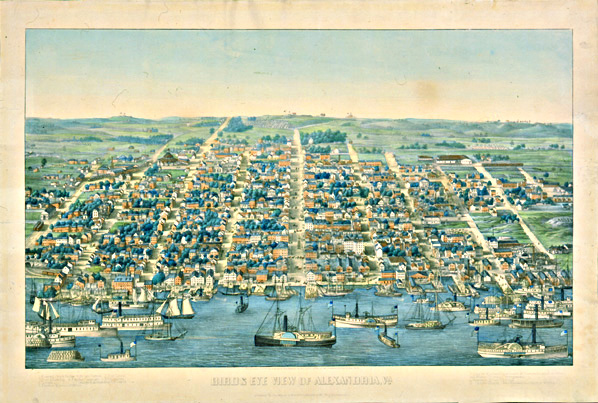 Posted by JD Hull. Permalink | Comments (0)
Swift was a Titan in rebellion against Heaven.

-- John L. Stoddard, 1901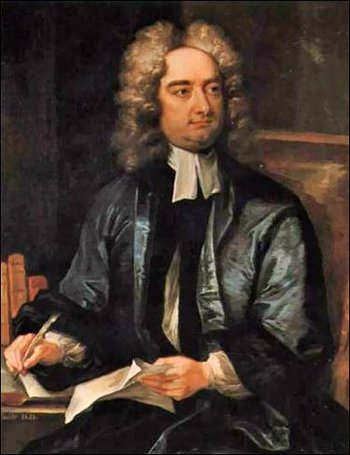 Anglo-Irish, Angry and Brave: See one of our past tributes to Dean Swift (1667–1745) in "Heroes and Leaders: Anyone out there with soul and sand?"
Posted by JD Hull. Permalink | Comments (0)
The only artists I have ever known who are personally delightful are bad artists. Good artists exist simply in what they make, and consequently are perfectly uninteresting in what they are. A great poet, a really great poet, is the most unpoetical of all creatures. But inferior poets are absolutely fascinating. The worse their rhymes are, the more picturesque they look. The mere fact of having published a book of second-rate sonnets makes a man quite irresistible. He lives the poetry that he cannot write. The others write the poetry that they dare not realize.

--Lord Henry Wotton, in The Picture of Dorian Gray, Oscar Wilde (1890)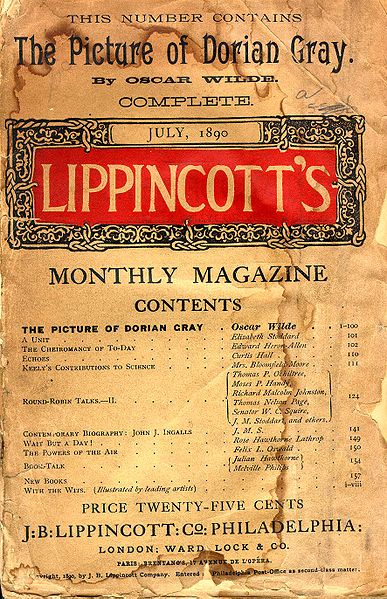 Posted by JD Hull. Permalink | Comments (0)
Excerpt from the famous November 1974 Playboy Magazine interview with writer and humorist Hunter S. Thompson conducted by Craig Vetter, a well-regarded writer and storyteller himself.
PLAYBOY: ....this morning you've had two bloody marys, three beers and about four spoons of some white substance and you've been up for only an hour. You don't deny that you're heavily into drugs, do you?

THOMPSON: No, why should I deny it? I like drugs. Somebody gave me this white powder last night. I suspect it's cocaine, but there's only one way to find out...

PLAYBOY: What do you like best?

THOMPSON: Probably mescaline and mushrooms: That's a genuine high. It's not just an up -- you know, like speed, which is really just a motor high. When you get into psychedelics like mescaline and mushrooms, it's a very clear kind of high, an interior high. But really, when you're dealing with psychedelics, there's only one king drug, when you get down to it, and that's acid. About twice a year you should blow your fucking tubes out with a tremendous hit of really good acid. Take 72 hours and just go completely amok, break it all down.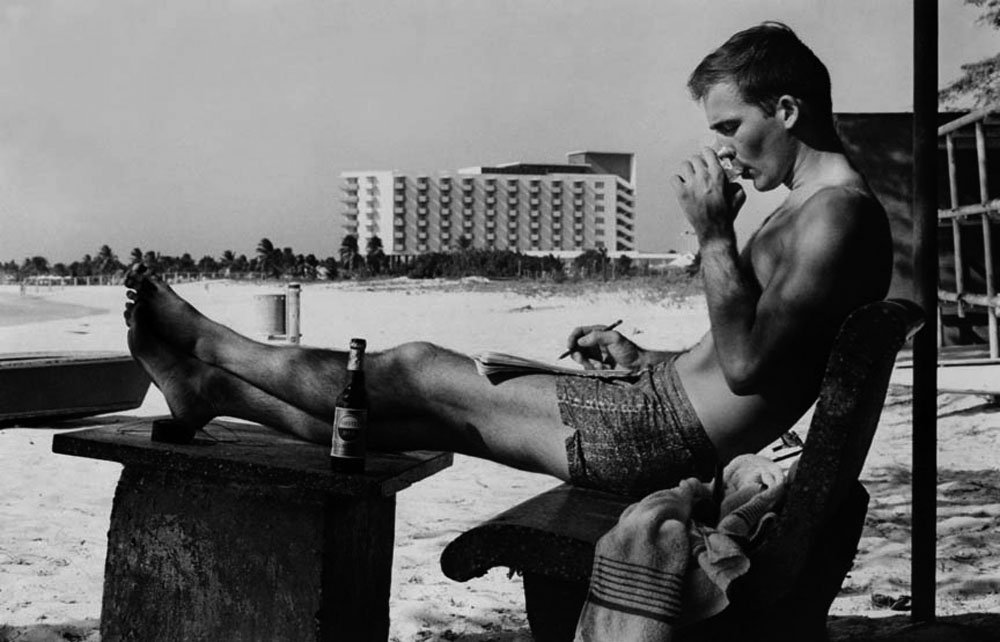 Posted by JD Hull. Permalink | Comments (0)
Over-Communicate: Bombard, Copy Confirm. It's from our annoying but dead-on accurate 12 Rules. And it's short.
Rule Five: "Over-Communicate": Bombard, Copy and Confirm

I am indebted to Jay Foonberg for the inspiration for Rule 5--both "bombarding" and the idea of keeping clients continuously informed. Nearly all of my better thoughts about practice management are influenced by Foonberg. The notion of "bombarding" clients with paper and information does have obvious exceptions. For instance, you work with a GC who trusts you and wants you to leave her alone. She doesn't want you to copy her on every transmittal letter or e-mail. Fair enough. Just be 100% sure you know what she wants and doesn't want. But aside from that, this is a "can't miss" rule--and I am amazed that many good lawyers express surprise that my firm informs the client of everything at each step of the way, and copies our clients on everything.
Again, our eternal debt to Jay Foonberg for this rule. We just changed the words a bit. Thanks Jay for being the first lawyer to sit down and think about how clients really think.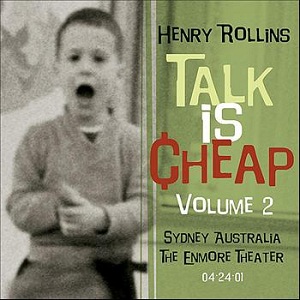 Over-Communicate--but keep it short and don't spazz it up.
Posted by JD Hull. Permalink | Comments (0)
June 10, 2019
Don't tell me the moon is shining; show me the glint of light on broken glass.

--Anton Chekhov (1860-1904)
Posted by JD Hull. Permalink | Comments (0)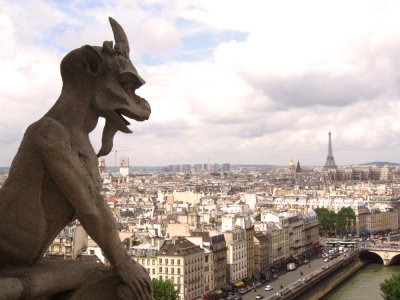 When you work, you are marketing. You are constantly sending the customer small but powerful ads. Rule Six comes from our hopelessly arrogant and deeply infuriating but consistently right, practical, and world-famous 12 Rules of Client Service.
Posted by Holden Oliver (Kitzbühel Desk). Permalink | Comments (0)
June 09, 2019

Charleston is all about The Dance.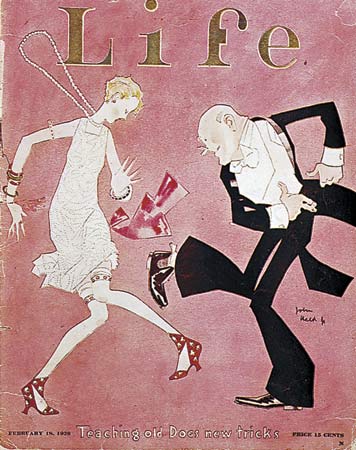 Posted by JD Hull. Permalink | Comments (0)

You're a servant. Whatever your client does, find out about it. And find out in 3-D.
Rule Seven is from our wise, world-famous, tortuous and highly irritating 12 Rules which make their appearance here in some form roughly 50 times a year. Excerpt from Rule Seven:
The client, it seems, actually wants you to know him, her or it. Take time out to learn the stock price, industry, day-to-day culture, players and overall goals of your client. Visit their offices and plants.

Do it free of charge.

Associates in particular need to develop the habit of finding out about and keeping up with clients and their trials and tribulations in and out of the areas you are working in. Learn about your client--and keep learning about it.

Devise a system to keep abreast.
Posted by Holden Oliver (Kitzbühel Desk). Permalink | Comments (0)
June 08, 2019
I am irritated by my own writing. I am like a violinist whose ear is true, but whose fingers refuse to reproduce precisely the sound he hears within.

--Gustave Flaubert (1821-1880)
Posted by Holden Oliver (Kitzbühel Desk). Permalink | Comments (0)
June 07, 2019
There's no point in being Irish if you don't know that the world is going to break your heart eventually.


--Daniel Patrick Moynihan, Assistant Secretary for Labor, a few days after November 22, 1963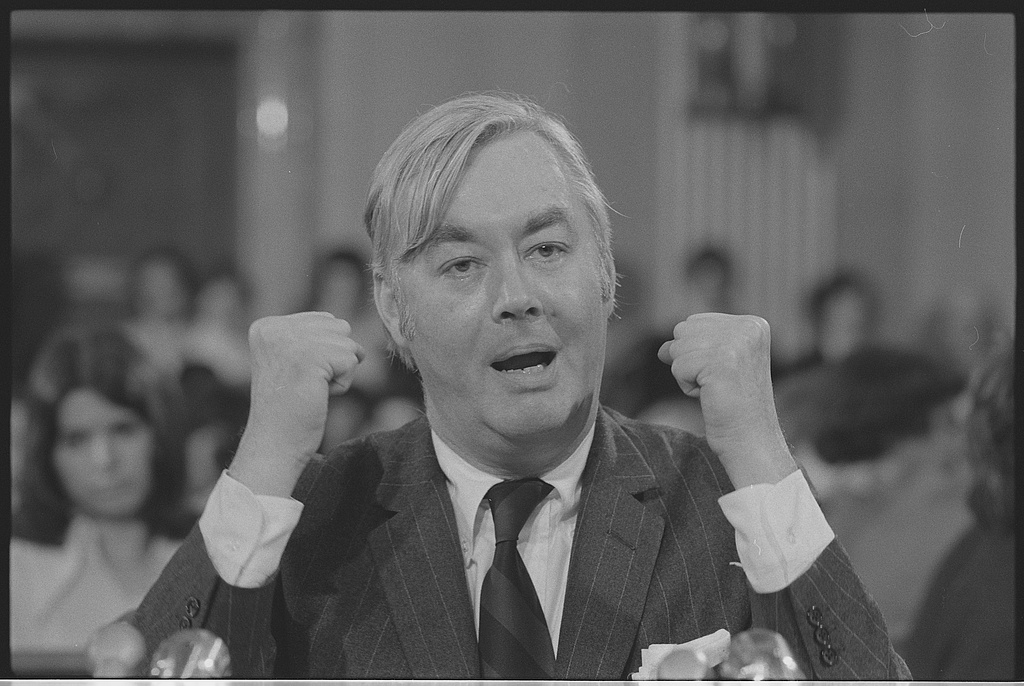 Posted by JD Hull. Permalink | Comments (0)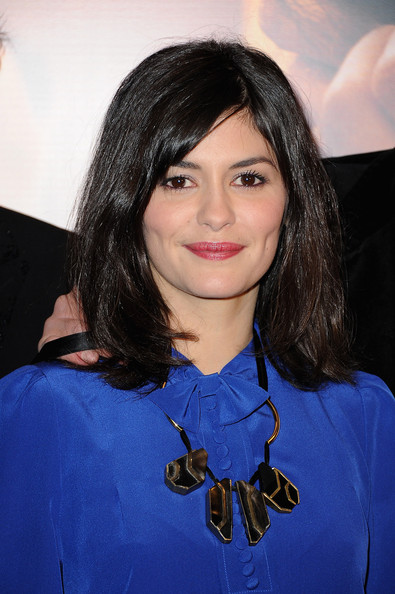 Source: Pascal Le Segretain/Getty Images Europe (2011)
Posted by JD Hull. Permalink | Comments (0)
June 06, 2019
June 6, 2019. I'm not a churchgoer; I don't pray much. But today I'll likely do both. Seventy-five years ago this morning Allied forces commenced the Normandy Landings. D-Day. June 6, 1944. That, folks, is when I was saved. On that day alone, 4,414 Allied combatants died in battle. And 2,501 of the dead were Americans. I don't really know what to say. Thank you so much, all of you.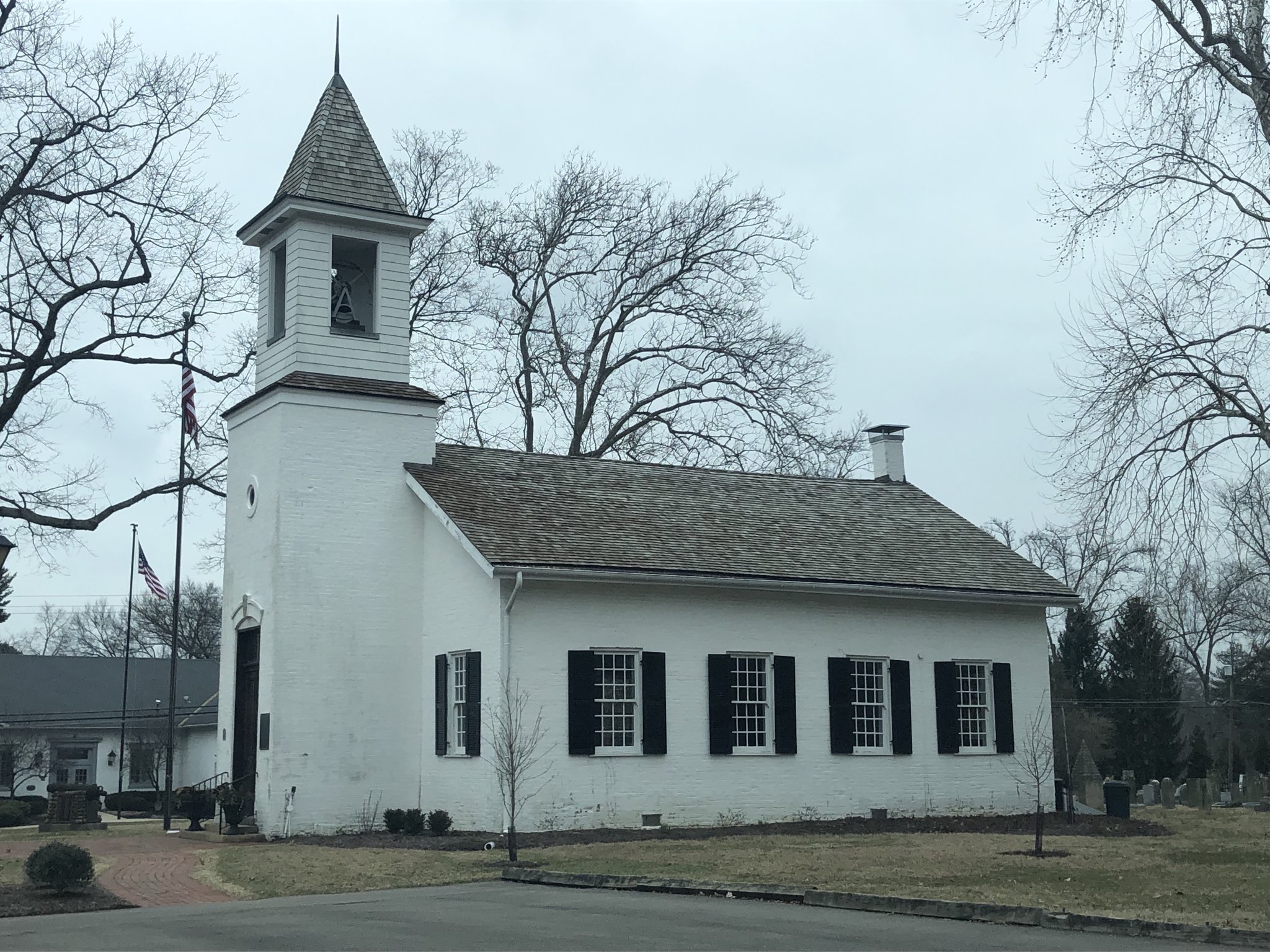 Posted by JD Hull. Permalink | Comments (0)
Right altar. North side. The Church of the Epiphany (Episcopalian). Built 1844. 13th and G Streets, Northwest. United States.Senator Jefferson F. Davis (D-Mississippi) and his family worshiped here in Pew No. 14 from 1846 until 1861. 2:30 PM June 5, 2019.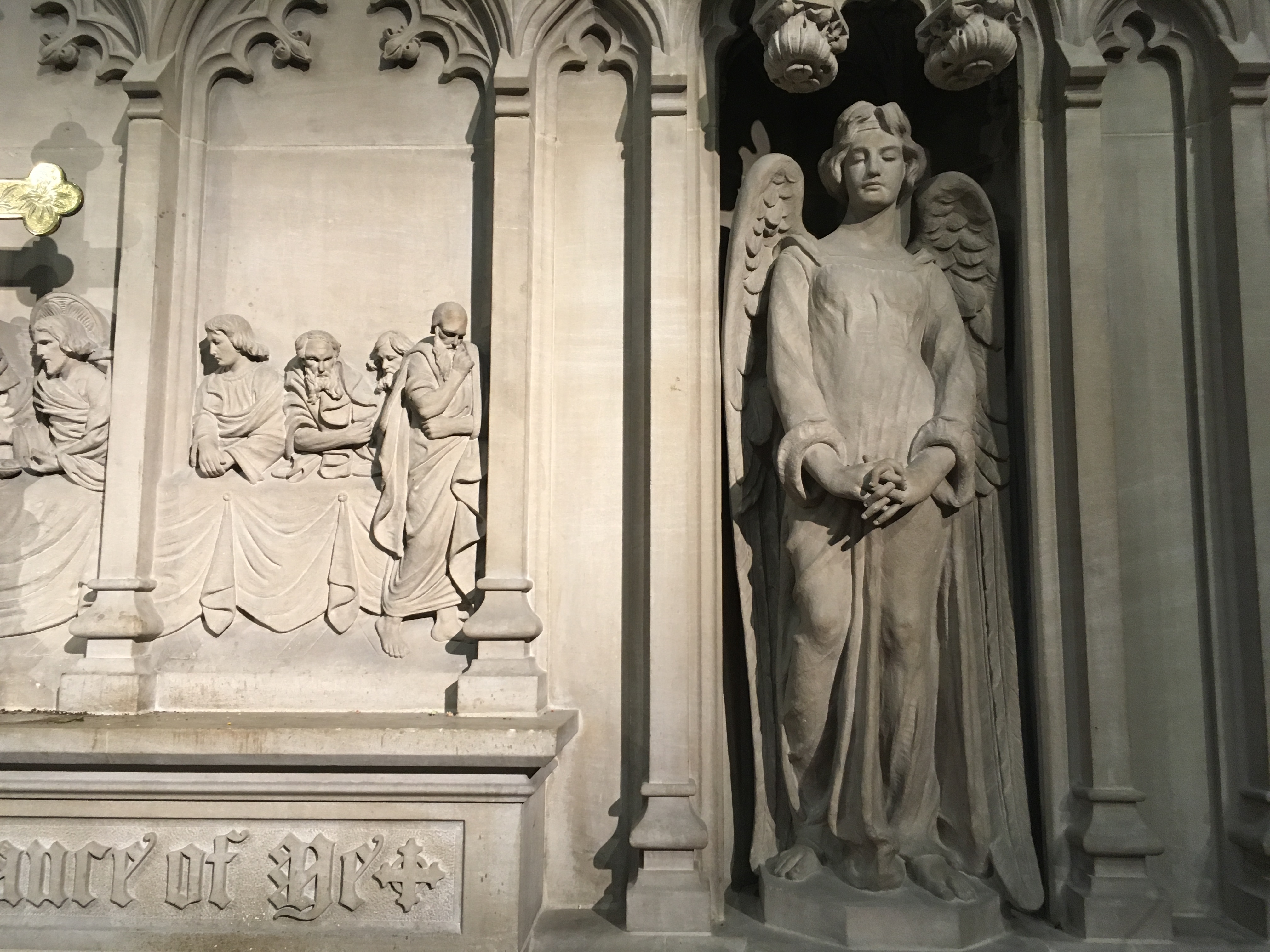 Posted by JD Hull. Permalink | Comments (0)
June 05, 2019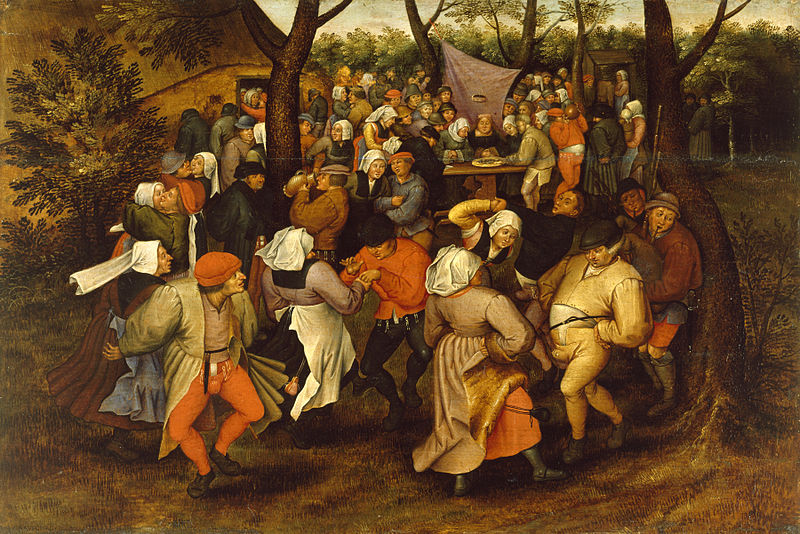 Posted by JD Hull. Permalink | Comments (0)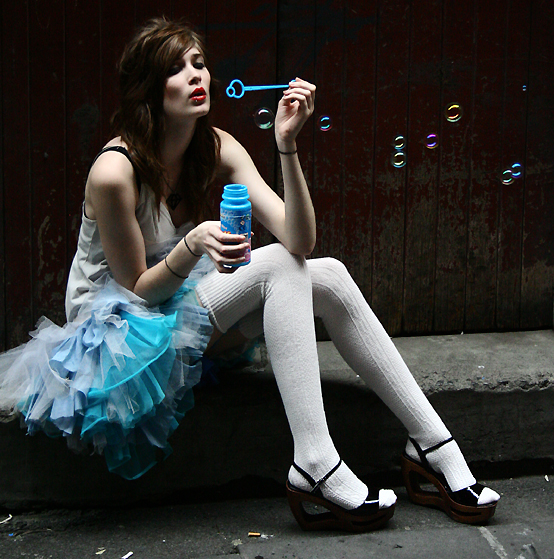 Crystal, blowing off work again--and just when you need her.
Not exciting. Just useful. In October of 1976, Congress passed a barely-noticed housekeeping addition to Title 28, the wide-ranging tome inside the U.S. Code governing federal courts, the Justice Department, jurisdiction, venue, procedure and, ultimately, virtually all types of evidence. 28 U.S.C. Section 1746 is curiously entitled "Unsworn declarations under penalty of per­jury".
It allows a federal court affiant or witness to prepare and execute a "declaration"--in lieu of a conventional affidavit--and do that without appearing before a notary. Under Section 1746, the declaration has the same force and effect of a notarized affidavit. Read the 160 word provision--but in most cases it's simple. At a minimum, the witness at the conclusion of her statement needs to do this:
"I declare (or certify, verify, or state) under penalty of perjury that the foregoing is true and correct. Executed on (date). (Signature)".
A "unsworn" declaration with the oath required by section 1746 can be used almost any time you need an affidavit, e.g., an affidavit supporting (or opposing) a summary judgment motion.
Posted by JD Hull. Permalink | Comments (0)
Thank you for Free Verse, young Arthur Rimbaud.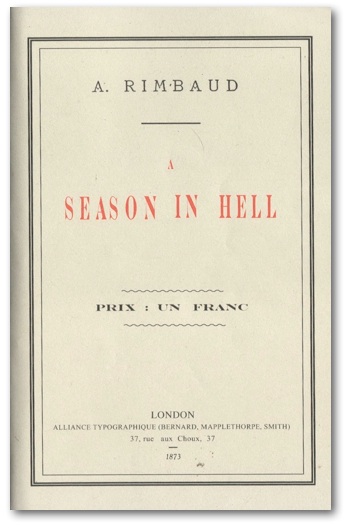 Posted by JD Hull. Permalink | Comments (0)
June 04, 2019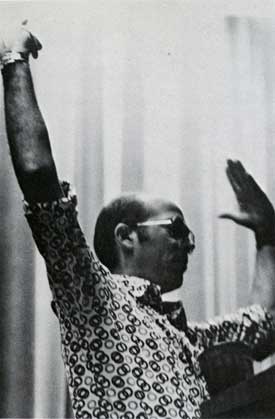 Editor's Note: The following is a verbatim reproduction of an article appearing in The Chronicle, Duke University's student daily on October 23, 1974. Page Auditorium is on Duke's West campus.
Thompson, Audience Clash in Page Chaos
By Dan Hull
"Is there any coherence in this thing? I feel like I'm in a fucking slaughterhouse in Chicago early in the morning."
DURHAM, N.C.--In a pathetic attempt to slide something coherent through his staccato mumble, Gonzo journalist Dr. Hunter S. Thompson was met last night at Page Auditorium with a bevy of jeers, curses, and a request by the Duke University Union to leave the stage.
According to Union spokespersons, it was expected that the slightly inebriated Thompson would drive away the audience if his talk turned out particularly monotonous.
Frustrated by the dialogue between the disjointed speaker and the belligerent audience, some did leave while others, many of whom were as well-oiled as Thompson, remained until the journalist was escorted off the stage.
Beer cans and joints
Beer cans and an occasional joint passed among the rows of the auditorium as Thompson, forty minutes late and looking more like a lanky tourist than a radical journalist, poked across the stage to the podium.
Slouching there, Thompson began: "I have no speech, nothing to say. I feel like a piece of meat," referring to his marketing by his lecture agency.
Having tossed aside the index cards on which were written questions from the audience, Thompson received few serious oral questions from the audience.
"What I'd really like to be in is an argument" he said.
When a baby cried Thompson mumbled, "That's the most coherent fucking thing I've heard all night."
In most cases, serious questions, and Thompson's responses to them were inaudible or incoherent.
Visibly put off by the belligerent Duke audience whom he repeatedly referred to as "beer hippies," Thompson was most relaxed and clear when talking about Richard Nixon.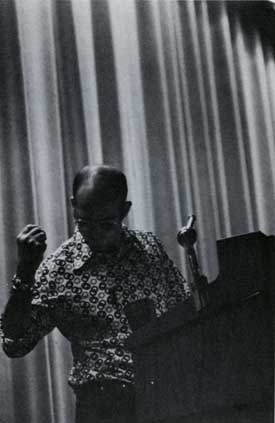 Photos: The Chronicle.
Posted by JD Hull. Permalink | Comments (0)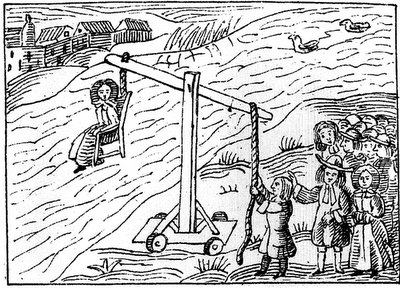 Posted by JD Hull. Permalink | Comments (0)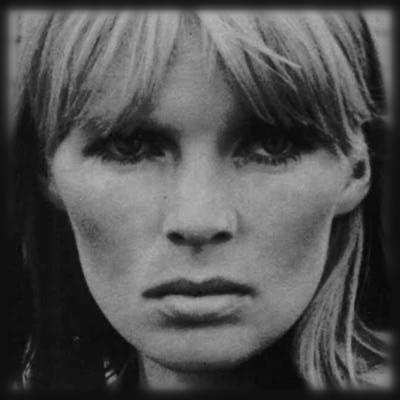 Born Christa Päffgen in Cologne (1938-1988)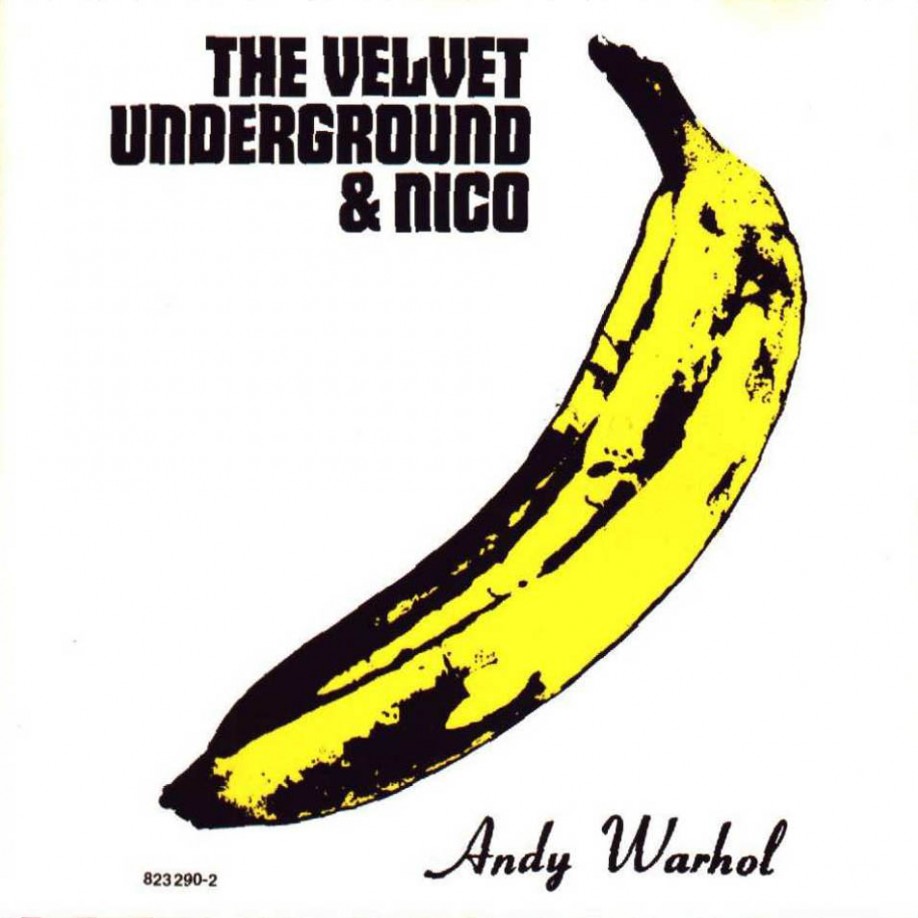 Posted by JD Hull. Permalink | Comments (0)
June 03, 2019
This is one of my favorite days of the year. On June 3, 1539, Spanish explorer Hernando de Soto (1495-1542) stood in Tampa Bay and claimed all of Florida for Spain. De Soto encouraged natives to believe he was a "Sun God" to gain their passivity.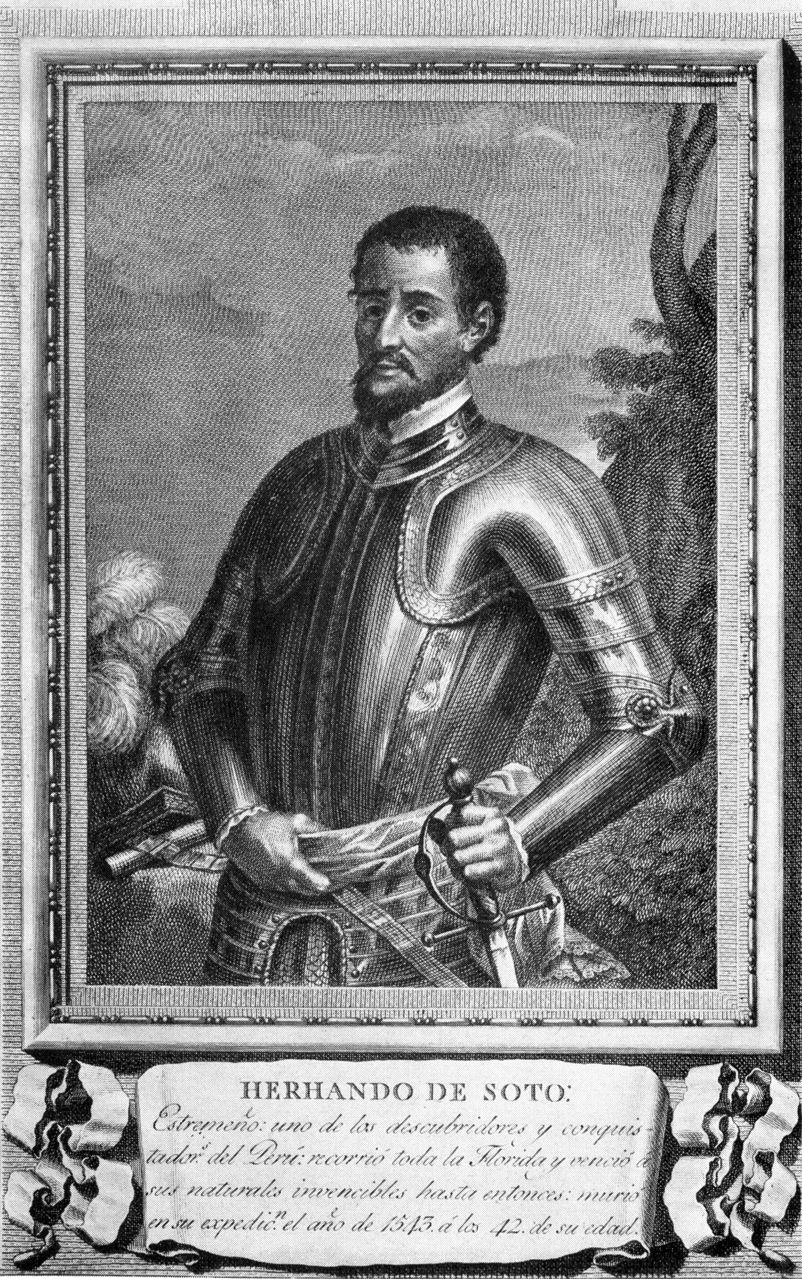 Posted by JD Hull. Permalink | Comments (0)
FRE 612 provides that if a witness uses a writing "to refresh memory", either while or before testifying, the adverse party is "entitled to have the writing produced at the hearing, to inspect it, to cross-examine the witness" on the document. Good trial lawyers overlook that FRE 612 applies to depositions as well as to trials. Federal decisions have applied the rule to depositions based upon Fed.R.Civ.P. 30(c). So ask a deponent if he or she looked at documents before the deposition other than those being produced at the deposition. If the answer is "yes", request that they be produced. Go to the judge. You can have them produced during or after the deposition. Often the best documents are the ones that never make it to the deposition, like handwritten records that even opposing counsel doesn't know about.
Posted by JD Hull. Permalink | Comments (0)
June 02, 2019
Posted by JD Hull. Permalink | Comments (0)
June 01, 2019
Got up early.
Decided not to work/write.
Walked to 14th & S, already teeming with DC white collars.
Had breakfast.
Closely observed my neighbors & fellow Washingtonians.
Here's what I think:
I feel sorry for anyone anywhere who wakes up every day and is NOT me. I do.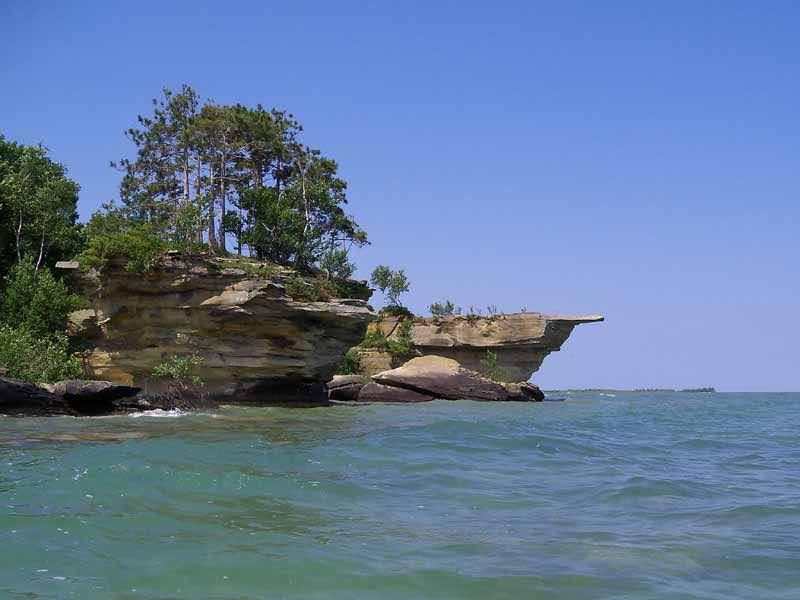 Posted by JD Hull. Permalink | Comments (0)
May 31, 2019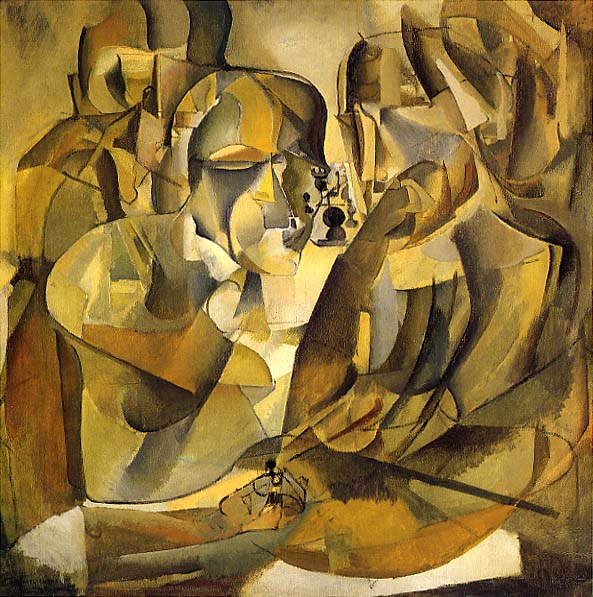 "Portrait of Chess Players" 1911, Marcel Duchamp (1887-1968)
Posted by Holden Oliver (Kitzbühel Desk). Permalink | Comments (0)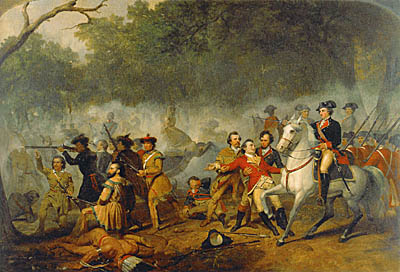 The early-in-the-case Rule 56 motion. Note the well-dressed Brit General Counsel taking a bullet.
Rule 56
.....
(d) When Facts Are Unavailable to the Nonmovant. If a nonmovant shows by affidavit or declaration that, for specified reasons, it cannot present facts essential to justify its opposition, the court may:

(1) defer considering the motion or deny it;
(2) allow time to obtain affidavits or declarations or to take discovery; or
(3) issue any other appropriate order.
Trial lawyers, in-house counsel and law students know that Rule 56 of the Federal Rules of Civil Procedure, or summary judgment, gives a litigant an opportunity to win on its claims or dispose of the opponent's claims relatively quickly and without trial. Accompanied by sworn affidavits, and most often discovery responses, a Rule 56 motion tries to show that there is no real dispute about key facts and that the movant is entitled to judgment under the law. If the trial court grants it, the movant wins on those claims.
But what if a summary judgment motion is brought against your client suddenly and early in the case and the local rules of the district court don't give you much time to develop and prepare an opposition? After all, Rule 56 lets a party who has brought a claim file for summary judgment after 20 days, and defendants can file "at any time".
It happens pretty frequently. Both plaintiffs and defendants make the motion early on. Defendants do it the most. No matter who moves early, or how it is eventually resolved by the district court, it's very disruptive. It will fluster even the most battle-hardened-been-there-seen-that GC or in-house counsel. It's an expensive little sideshow, too. Everyone in the responding camp hates life for a while.
Subdivision (d) of Rule 56, "When Facts Are Unavailable to the Nonmovant", provides a safeguard against premature grants of summary judgment. Some good lawyers seem either to not know about--or to not use--subdivision (d) of Rule 56. In short, you file your own motion and affidavit--there are weighty sanctions if you misuse the rule, so be careful--stating affidavits by persons with knowledge needed to oppose the motion are "not available", and stating why. (More senior lawyers may know this provision as Rule 56(f); it was re-lettered in the 2010 amendments to the federal rules.)
The federal district court can then (1) deny the request and make you oppose the motion, (2) refuse to grant the motion or do what you really want it to do: (3) grant a continuance so that you can develop facts and, better yet, take depositions or conduct other discovery. Granted, it's a rule that delays, but if used correctly, Rule 56(d) can give you the breathing room and time you need to develop the client's case--not to mention avoiding the granting of summary judgment.
Posted by JD Hull. Permalink | Comments (0)
May 30, 2019
The comparisons between Rome and the U.S. are exciting and instructive. --What About Clients?

When in Rome, do as many Romans as you possibly can. --Hugh Grant
Rome. I don't like working here--charitably put, work-life balance is totally out of balance in some regions of Italy--but I love being in Rome. You can walk in this city. You can frolic in it. You can play all day long in and paround the The Forum and Palatine Hill, where antiquities are still being found. There's a guy with a shop at the Piazza Navona--2000 years ago the Piazza was a Roman circus (i.e., track) you can still see if you try--who sells me these unique old prints, beautifully framed, that I bought for my father in Cincinnati. I go to that shop on every trip. The Tiber River is still gorgeous and, like the Seine in Paris, steeped in history, and a bit melancholy and mysterious. Lots happened here--maybe too much--and it's as if the river can remember it all.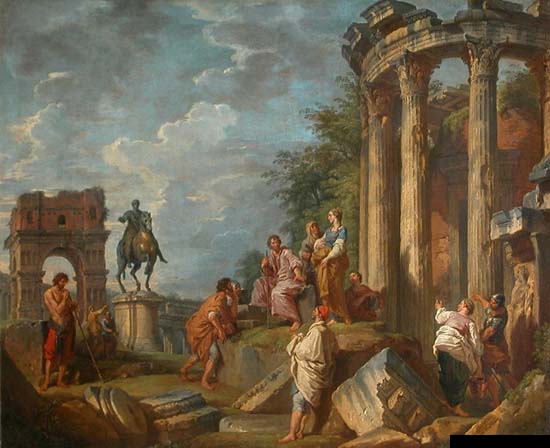 Pannini (1743): Ruins, Chiostre, Statue of Marc-Aurèle
In the West, our strongest ideas and institutions, including what became English law, were conceived or preserved by Rome. The increasingly-made comparisons between Rome and the U.S.--no, they are certainly not new--are still exciting and instructive. The Romans were competent if grandiose empire builders who borrowed their best ideas and forms from a previously dominant Greece, while America's cultural debt is chiefly to western Europe. Like Rome, America tended to overextend itself in all spheres. Like Rome, America was globally aggressive. (Other peoples resented it.) You get the idea.
But you can't see, experience and "do" Rome on one trip--same thing with New York, London or Paris--and you shouldn't try. Our advice: do several trips, and "live in it" each and every visit, taking small bites. And spend your trip with anyone but those from the same nation and culture as your own. If you go there with Americans, break out of that bubble. Politely say goodbye--and disappear into the streets on your own.
Posted by JD Hull. Permalink | Comments (0)
May 29, 2019
There is no joy except in creation. There are no living beings but those who create. All the rest are shadows, hovering over the earth, strangers to life. All the joys of life are the joys of creation: love, genius, action...

--Romain Rolland (1866-1944), Nobel Prize winner, in "Lightning Strikes Christophe".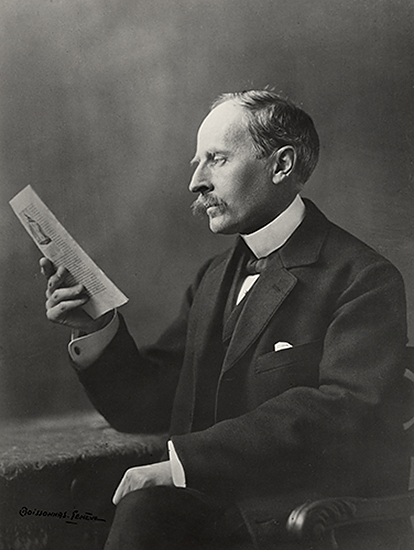 Posted by Holden Oliver (Kitzbühel Desk). Permalink | Comments (0)
Return of EFGB and the Seven Habits. Lawyers who won't take a stand is a time-honored tradition. Ernie from Glen Burnie, a life-long friend of mine, is not such a creature. It's just his nature. He'll stand up for people who pay him--and people he just met on the subway. You can read Ernie's story. It's about an old parchment he claims was discovered in Alexandria, Virginia, around the same time we both began practicing law in the District. Do see "The Seven Habits of Highly Useless Corporate Lawyers". This is a true story, mostly. So listen up.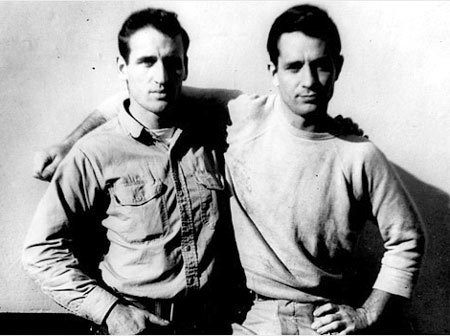 Stand-Up Guys: Ernie, a dead-ringer for 1950s icon Neal Cassady, and the author, during their pre-lawyer years in Washington, D.C.
Posted by JD Hull. Permalink | Comments (0)
May 28, 2019
Let us be grateful to people who make us happy; they are the charming gardeners who make our souls blossom.

-- Marcel Proust, 1871–1922, French novelist and critic.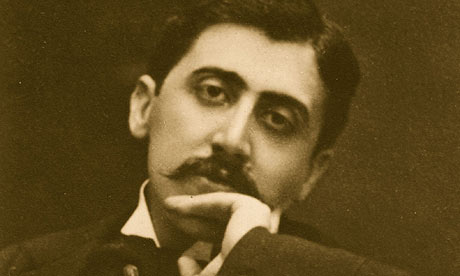 Posted by JD Hull. Permalink | Comments (0)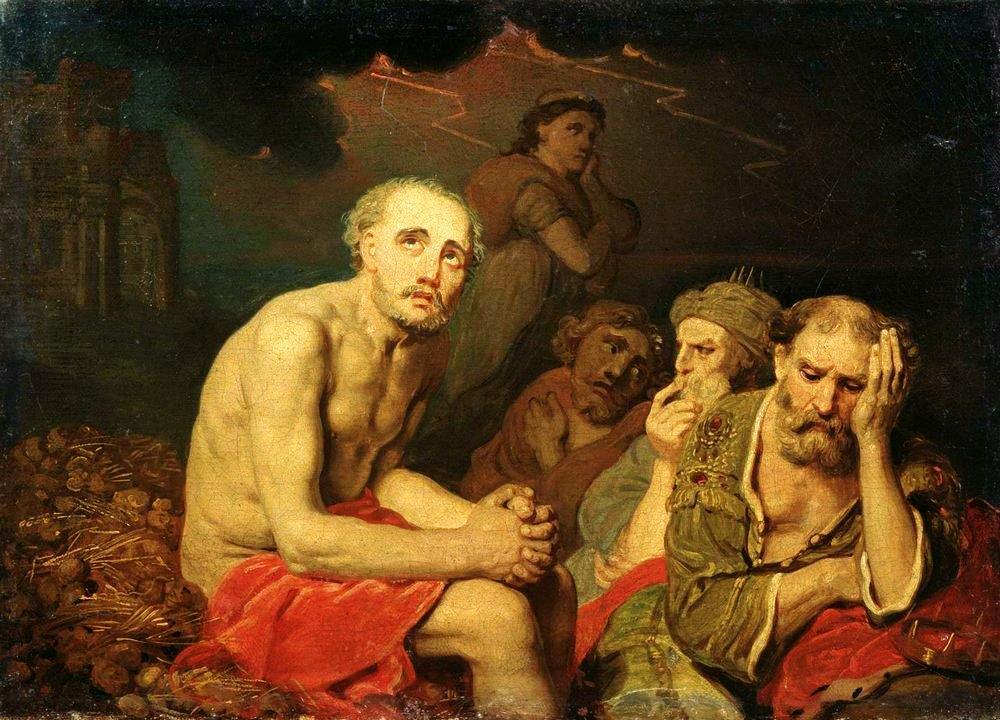 "Job and His Friends" by Vladimir Borovikovsky, 1810s.
There are bad days. A parent is sick. A child gets stitches. You are coming down with the flu. You learn your girlfriend is cheating on you. In fact both of your girlfriends are cheating on you (and not even with each other).
Rule 10: Be Accurate, Thorough and Timely--But Not Perfect. Practicing law is getting it right, saying it right and winning--all with a gun to your head. Being "accurate, thorough and timely" are qualities most of us had in the 6th grade, right? Back when everyone told us we were geniuses and destined for great things?
Well, school's out--now it's about real rights, real duties, real money and personal freedom. That's a weight, and it should be.
Suddenly facts are everything--and the actual law less important than you ever imagined. In time you learn to research, think and put things together better and faster. You develop instincts.
You learn there is really no boilerplate and no "cookie-cutter" work. You learn there are no "right answers"--but several approaches and solutions to any problem. You are being asked to pick one. But at first, and maybe for a few years, being accurate, thorough and on time is not easy to do.
"I Have Clients?!" One day, you start to visualize your clients as real companies and real people with real problems. These are your clients--not your parents or professors--and they are all different. You feel their pain, and it's now yours, too.
Mistakes If you work with the right mentors and senior people, they will allow you to make mistakes. You need freedom to make mistakes. You'll be reminded, however, not to let those mistakes out of the office. It's a balancing act, a hard one.
Really bad days lately? So sorry. But your problem, Justin. You are expected to be "professional"--no, that is not about being polite and courtly with other lawyers--and put clients first on your worst damn day. And it's going to happen.
Posted by JD Hull. Permalink | Comments (1)
May 27, 2019
For us Yanks, Memorial Day is about resolute if terrified men and women, innocents all, who died, often horribly and in confusion, in American military engagements.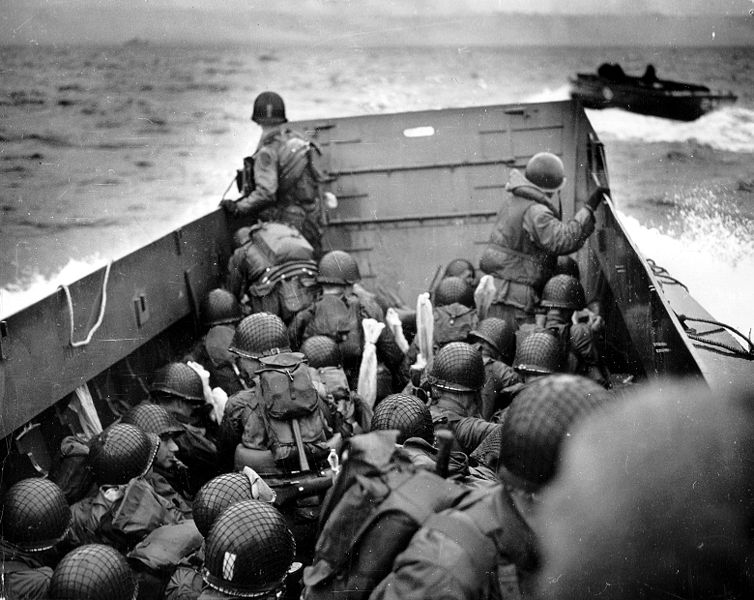 June 6, 1944. U.S. army officer watching Norman coast as his landing craft approaches Omaha Beach.

Posted by JD Hull. Permalink | Comments (0)
May 25, 2019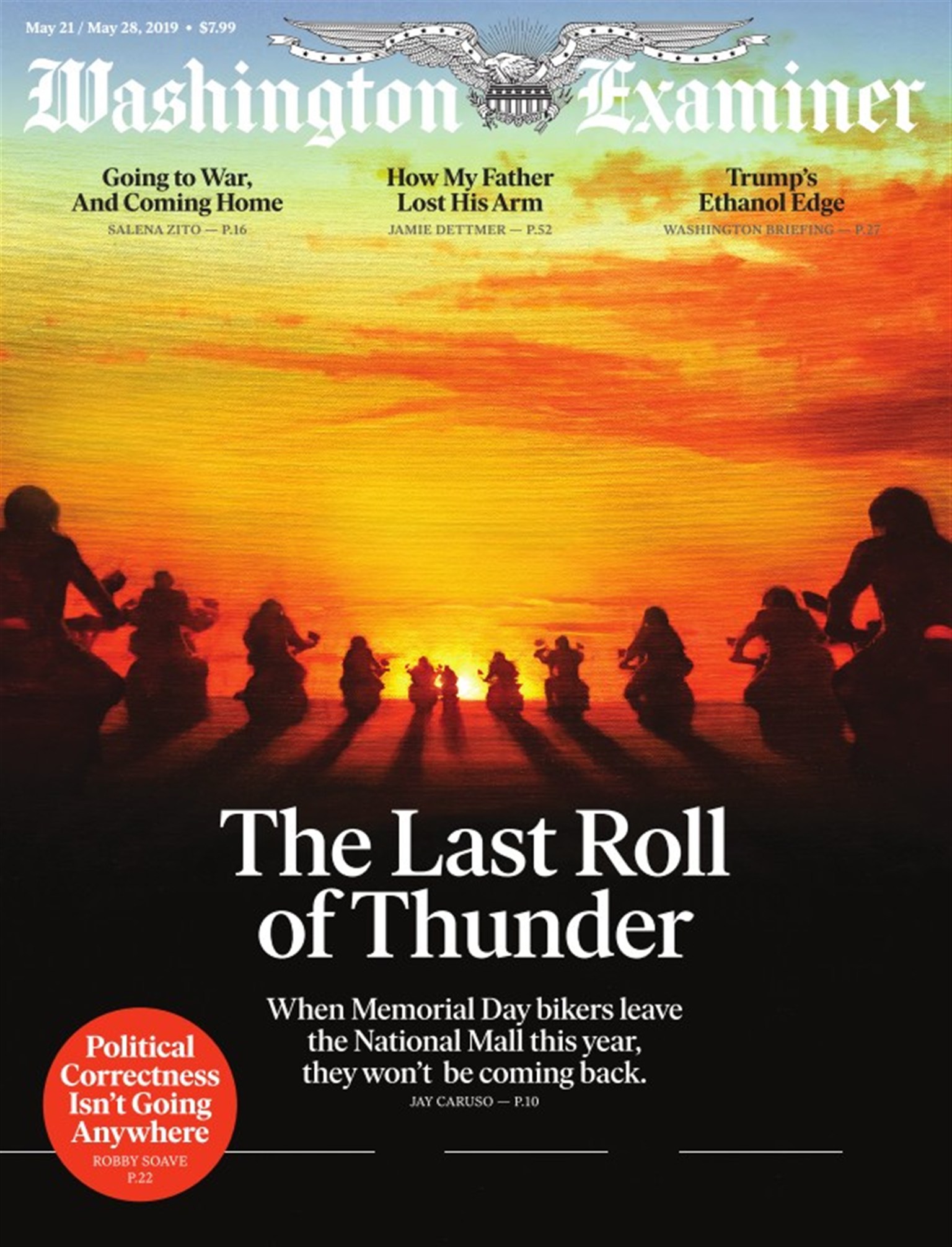 Posted by JD Hull. Permalink | Comments (0)
May 24, 2019
O famous Kent
What country hath this isle that can compare with thee?

--Michael Drayton (1563-1631), in Polyolbion
I've been here several times and will return as many times as I can. London lawyer friends live here in this village and civil parish of the City of Canterbury district of Kent, England: a sane and civilized rural way station on the path from Cardiff or London to Paris. Barham is above all ancient, pastoral and undisturbed. Population 1200. It was spelled Bioraham in 799, after Beora, a Saxon chief. The Anglican village church dates to the 1100s and was likely built over a Saxon church which existed at least by 809. Barham is not far from Canterbury--and local legend has it that one of knights who killed Thomas Becket had an estate here.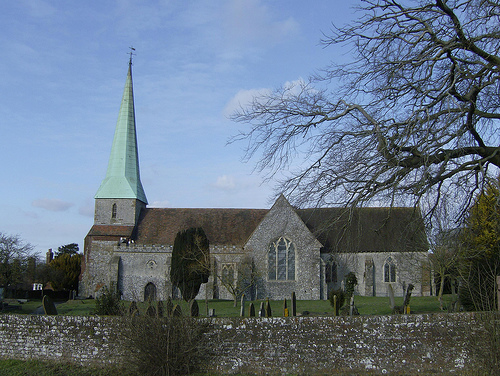 Posted by JD Hull. Permalink | Comments (0)
May 23, 2019
Since 1866, Speakers' Corner in London's Hyde Park (northeast corner near Marble Arch) has been important in Britain's demonstrations, protests and debate. In 1872, the area was specifically set aside for those purposes. Here are among the best and most eccentric daily shows in London. Marx, Lenin and Orwell all spoke at Speakers' Corner there on Sundays, the traditional speaking day. For the dark history of this area of Hyde Park as the execution place know as Tyburn Gallows for nearly six centuries--everyone condemned to die could make a final speech--see the website of the Royal Parks. Below: uncredited photo from a Sunday in 1930s.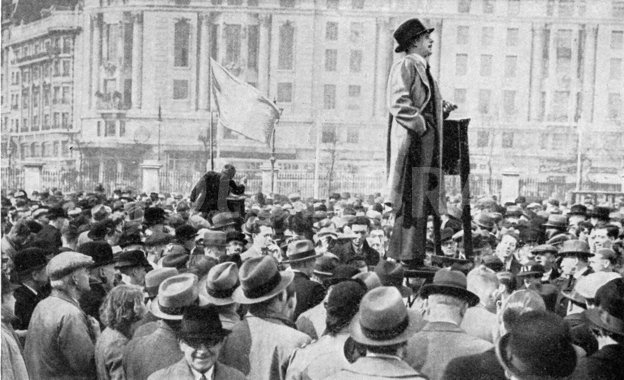 Posted by JD Hull. Permalink | Comments (0)
May 22, 2019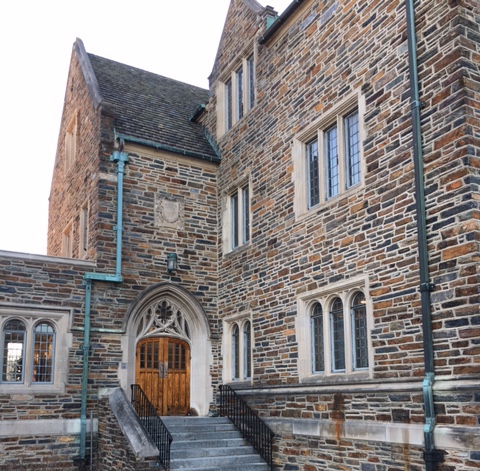 The Chronicle.

Posted by JD Hull. Permalink | Comments (0)
What strange phenomena we find in great cities. All we have to do is to stroll about with our eyes open.

--Charles Baudelaire (1821-1867)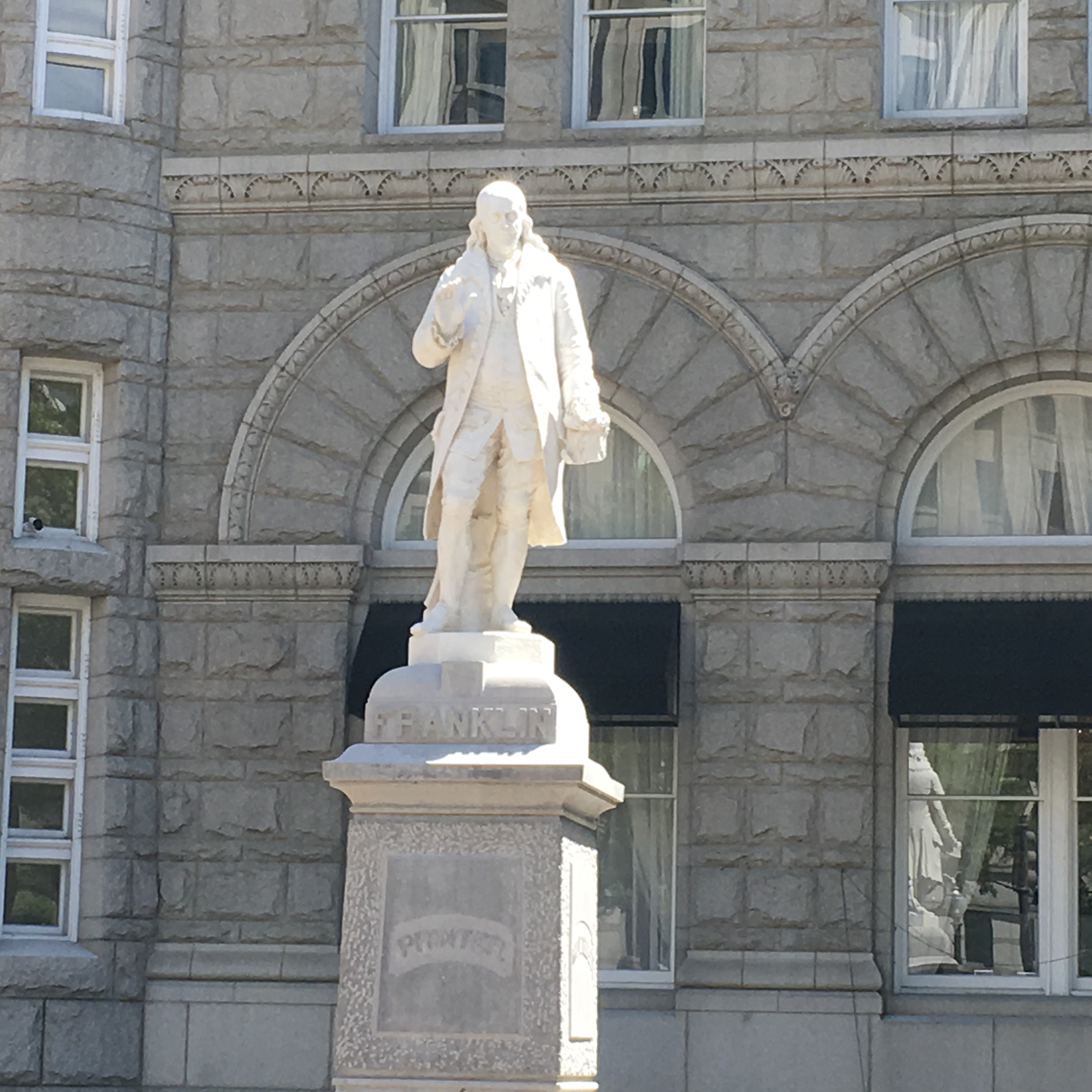 Benjamin Franklin, a Carrara marble statue in the District of Columbia by Jacques Jouvenal (1829-1905), a German American sculptor. The statue was dedicated on January 17, 1889, at 10th Street and Pennsylvania Avenue. It was moved in 1980 to its current site at the Post Office Pavillon at 1100 Pennsylvania Avenue. Photo: May 21, 2019
Posted by JD Hull. Permalink | Comments (0)
May 21, 2019
It's that time of year again. Summer interns, law clerks and of course "summer associates"—i.e., third year law students eyeing a shot at the big time via 10-week clerkships at larger "peer" law firms in the Americas and Europe—flood the biggest cities and test their mettle. Some of us look forward to that annual summer help more than others. It was nearly four years ago that our patrician friend and mentor Partner Emeritus, a legend for decades in Manhattan's corporate law circles, commented in response to an Above the Law piece (with an accompanying video of some hard summer partying) on summer associate offers by ATL mainstay blogger and editor Staci Zaretsky:
Ms. Zaretski, thank you for posting that pathetic video you labeled "celebration." It's a sad world we live in where kids think they are having the time of their lives by raising bottles of Korbel champagne adorned with cheap sparklers. The video [in the ATL article] is proof that law firms are not celebrating like it was 1984 or 2007 for that matter.

When I was a younger partner, I would take a handful of summer associates to Smith & Wollensky or Peter Luger's in Brooklyn and then party hard at the VIP lounge at Flash Dancers ('80s) or Scores ('90s). Most of the summer associates were caught in compromising positions during these soirees. For example, I had many Polaroids with SAs who were photographed in salacious positions with female entertainers. I even photographed a few doing lines of coke in the VIP lounge.

Once the summer associates became associates I would bring them into my office and give them copies of the Polaroids and remind them that I was the last person they ever wanted to cross if they wanted to keep their job or law license. Most of these folks became partners, which proves my methods for inspiring peak performance were quite effective.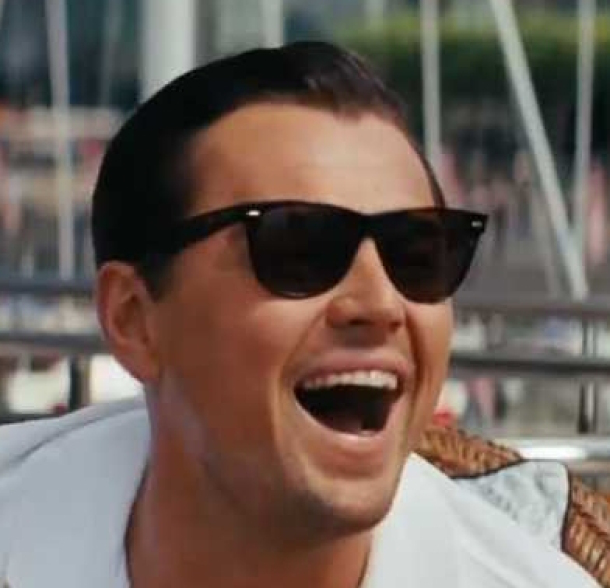 Photo taken in 1986 believed to be PE instructing summer associates.
Posted by Holden Oliver (Kitzbühel Desk). Permalink | Comments (1)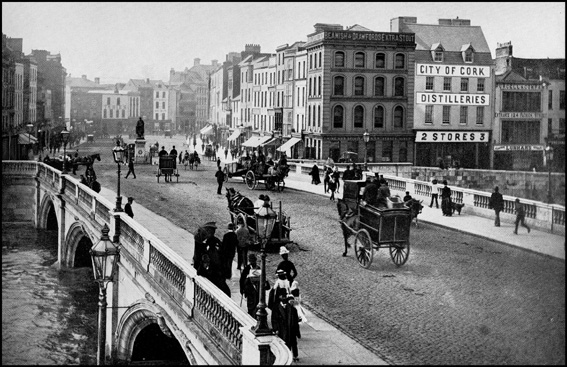 Posted by JD Hull. Permalink | Comments (0)