August 22, 2014
Meet Doublebridge. A crowdsourcing model for publishing. Anyone who's tried to get published---from budding Norman Mailers and John Updikes with their best literary output to students, housewives, lawyers and execs with a completed draft of that war or mystery tome with no place to publish--will like this new app: Doublebridge Publishing. A manuscript is reviewed for a fee by several qualified reviewers who, in effect, screen the publication for quality and drive its next step. DC-area businessman Rich O'Brien launched Doublebridge last month.
Posted by JD Hull. Permalink | Comments (0)
August 21, 2014
Rule One: Represent Only Clients You "Like". Life's short. The profession is demanding enough. From our annoying but dead-on accurate, world-famous, wise and must-follow 12 Rules of Client Service.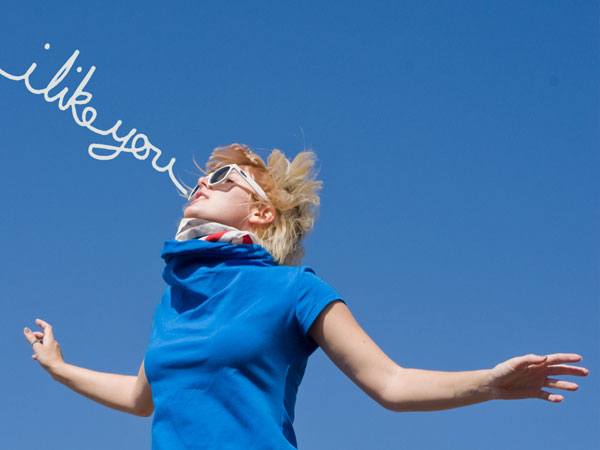 Posted by JD Hull. Permalink | Comments (0)
No passion in the world is equal to the passion to alter someone else's draft.

--H.G. Wells (1866-1946)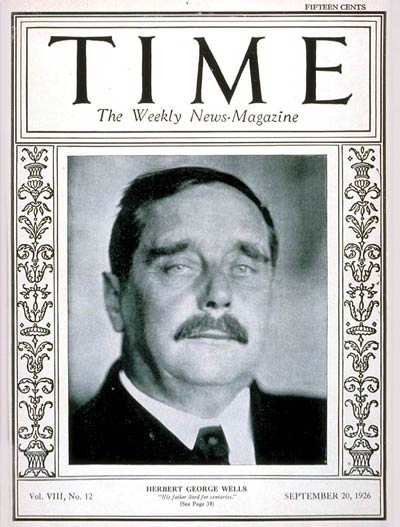 Posted by JD Hull. Permalink | Comments (0)
August 20, 2014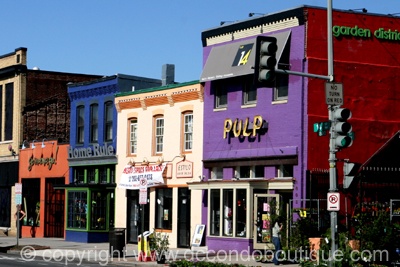 Another DC revitalization. No hookers, though. Where do they go, anyway?

Posted by JD Hull. Permalink | Comments (0)
August 19, 2014

Last night at the Staples Center.
Posted by JD Hull. Permalink | Comments (0)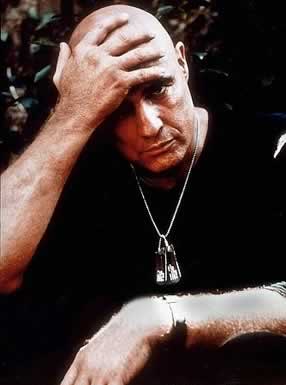 Stressed GC in Southeast Asia: "The Dweebs. The Dweebs."
The downside of Type-A. Perfectionism. A great place to "be from". A wonderful instinct, if controlled. It's also a curse, of: eldest children, professionals, knowledge workers, most lawyers, Felix Unger (Ungar in original Neil Simon play), The Church Lady, all spouses, mistresses, your Mom, and the Dweeb and Geek classes, or Techwazee. The horror, the horror. Too much, and you need rehab. Partners question your judgment. Clients 99% of the time are not paying you to be perfect. They don't want it. Be excellent--not perfect. See "Rule 10: Be Accurate, Thorough and Timely--But Not Perfect" in our infuriating but highly correct and world-famous 12 Rules of Client Service.
(Photo: Paramount Pictures)
Posted by Holden Oliver (Kitzbühel Desk). Permalink | Comments (0)
August 18, 2014
"This book is about stuff that annoys me, like waiting in lines, babies, boring sports, and job interviews. It's also about awesome things such as animals and boiled peanuts."
It's funny. You can get it on Amazon.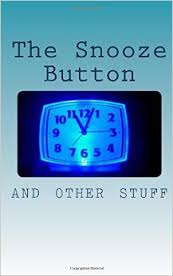 Posted by JD Hull. Permalink | Comments (0)
Chrissie Hynde of The Pretenders lives mainly in London now. Like me, she went to a truly great public high school in the Ohio suburbs, hers being up north in the more industrial Cleveland-Akron megalopolis. I like Ohio. I was lucky to spend half my childhood there. But whenever Hynde and The Pretenders over the past 30 years have performed this song--to be fair, it could be about quite a few Midwestern cities--her voice drips with anger, and you know what she means. It's powerful. Here's one of her tamer renditions.
Posted by JD Hull. Permalink | Comments (0)
August 16, 2014
Don't tell me the moon is shining; show me the glint of light on broken glass.

--Anton Chekhov (1860-1904)

Chekov in Melikhovo, Russia, 1897
Posted by JD Hull. Permalink | Comments (0)
August 15, 2014
Posted by JD Hull. Permalink | Comments (0)
August 14, 2014
Someone I met when I was 18 just sent me this picture. It's of where I lived on Capitol Hill after I was married. Federal style townhouse now about 130 years old painted the same regal blue. First-floor apartment. Just married, and both 29, a young associate and his smart, kind and so beautiful law student wife--the one who went to William and Mary, danced, played the violin, looked like Ali McGraw, was a vision and had worked as a buyer at Garfinckel's--lived there. Both driven. Both senior class presidents. 304 East Capitol is one block from the Folger Theater. Two blocks from SCOTUS. Three from the Capitol dome. Four from the subway. The neighborhood brims over with cocky, interesting, well-read, well-rounded and ambitious people. Pre-marriage girlfriends in the bars here and in Georgetown pouring beer on my head or leaving for Israel for something I'm sure I did or said. Hungover Sundays. The miracle of Spam. World-class academics, actors, musicians, statesmen and political pros just passing through. Gay men on bikes cruising me most summer days on way home from work. The Field and Stream splendor of the Tune Inn. Young men with names like Arvin from Salt Lake not only drinking like pros but trying to pick up waitresses with brogues named Maeve who would only eat them alive and humiliate them--in public--by critiquing their lovemaking the next day. The neighborhood has, say, 30 AA and NA meetings a week. Three rehabs. Interns named Muffin and Sugar. Resident members of Congress with their guards down. And within lunging distance of 10 churches, 8 parks, 12 secondary schools and maybe 60 restaurants and bars with names from D.C. history like Jenkins Hill and Tunnicliff's. Funny bartenders. Mean waitresses. Is this a great 'hood or what?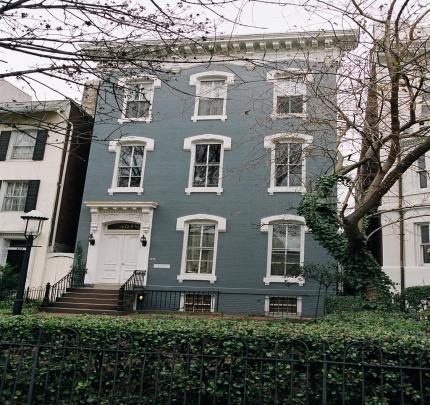 Posted by JD Hull. Permalink | Comments (0)
August 13, 2014
Although Hayden (1916-1986) was not in love with Hollywood or acting, he was a highly regarded actor who was cast in westerns, action films and film noir for over forty years, usually as a leading man. He was also a spy, war hero, seeker, sailor, adventurer, rebel, gifted writer and eccentric's eccentric, all six foot five of him. He was authentic. Never contrived, posed, phony or obliged to be different. Never sucking up. A pure lover of being alive. Read his biography, artful screed and best work, in "Wanderer" (1977).
Posted by JD Hull. Permalink | Comments (0)
August 12, 2014
Rest in Peace, Sir Robin. Man-Child. Preacher. Madman. Rogue. You were truly touched by fire. See NBC coverage.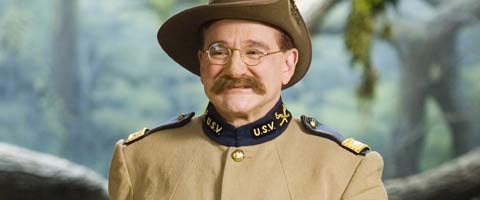 Posted by JD Hull. Permalink | Comments (0)
August 11, 2014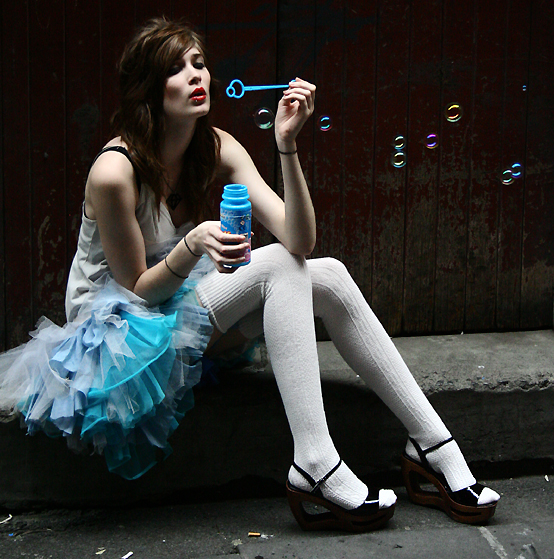 Crystal, blowing off work again--and just when you need her.
Not exciting. Just useful. In October of 1976, Congress passed a barely-noticed housekeeping addition to Title 28, the wide-ranging tome inside the U.S. Code governing federal courts, the Justice Department, jurisdiction, venue, procedure and, ultimately, virtually all types of evidence. 28 U.S.C. Section 1746 is curiously entitled "Unsworn declarations under penalty of per­jury".
It allows a federal court affiant or witness to prepare and execute a "declaration"--in lieu of a conventional affidavit--and do that without appearing before a notary. Under Section 1746, the declaration has the same force and effect of a notarized affidavit. Read the 160 word provision--but in most cases it's simple. At a minimum, the witness at the conclusion of her statement needs to do this:
"I declare (or certify, verify, or state) under penalty of perjury that the foregoing is true and correct. Executed on (date). (Signature)".
A "unsworn" declaration with the oath required by section 1746 can be used almost any time you need an affidavit, e.g., an affidavit supporting (or opposing) a summary judgment motion.
Posted by JD Hull. Permalink | Comments (0)
In Slate today, the article "Sex Offender Laws Have Gone Too Far" argues that both state and federal sex offender registry laws are draconian and wrongly based on "the terrible exceptions" rather than the norm. We agree. Bravo to the three Yale law students--Matt Mellema, Chanakya Sethi and Jane Shim--who wrote it. Part II of this story on what to do about it ("making registries smarter and better") will appear in Slate on August 15. Excerpt from today's piece:
In seeking answers to those questions, over the last several months, we were surprised to find that one of the sharpest—and loudest—critics of the ballooning use of registries is Patty Wetterling [mother of an abducted child missing since 1989]."These registries were a well-intentioned tool to help law enforcement find children more quickly," she told us. "But the world has changed since then." What's changed, Wetterling says, is what science can tell us about the nature of sex offenders.

The logic behind the past push for registries rested on what seem like common sense assumptions. Among the most prominent were, first, sex offenders were believed to be at a high risk for reoffending—once a sex offender, always a sex offender. Second, it was thought that sex offenses against children were commonly committed by strangers. Taken together, the point was that if the police had a list, and the public could access it, children would be safer.

The problem, however, is that a mass of empirical research conducted since the passage of Jacob's Law has cast increasing doubt on all of those premises. For starters, "the assumption that sex offenders are at high risk of recidivism has always been false and continues to be false," said Melissa Hamilton, an expert at the University of Houston Law Center, pointing to multiple studies over the years. "It's a myth."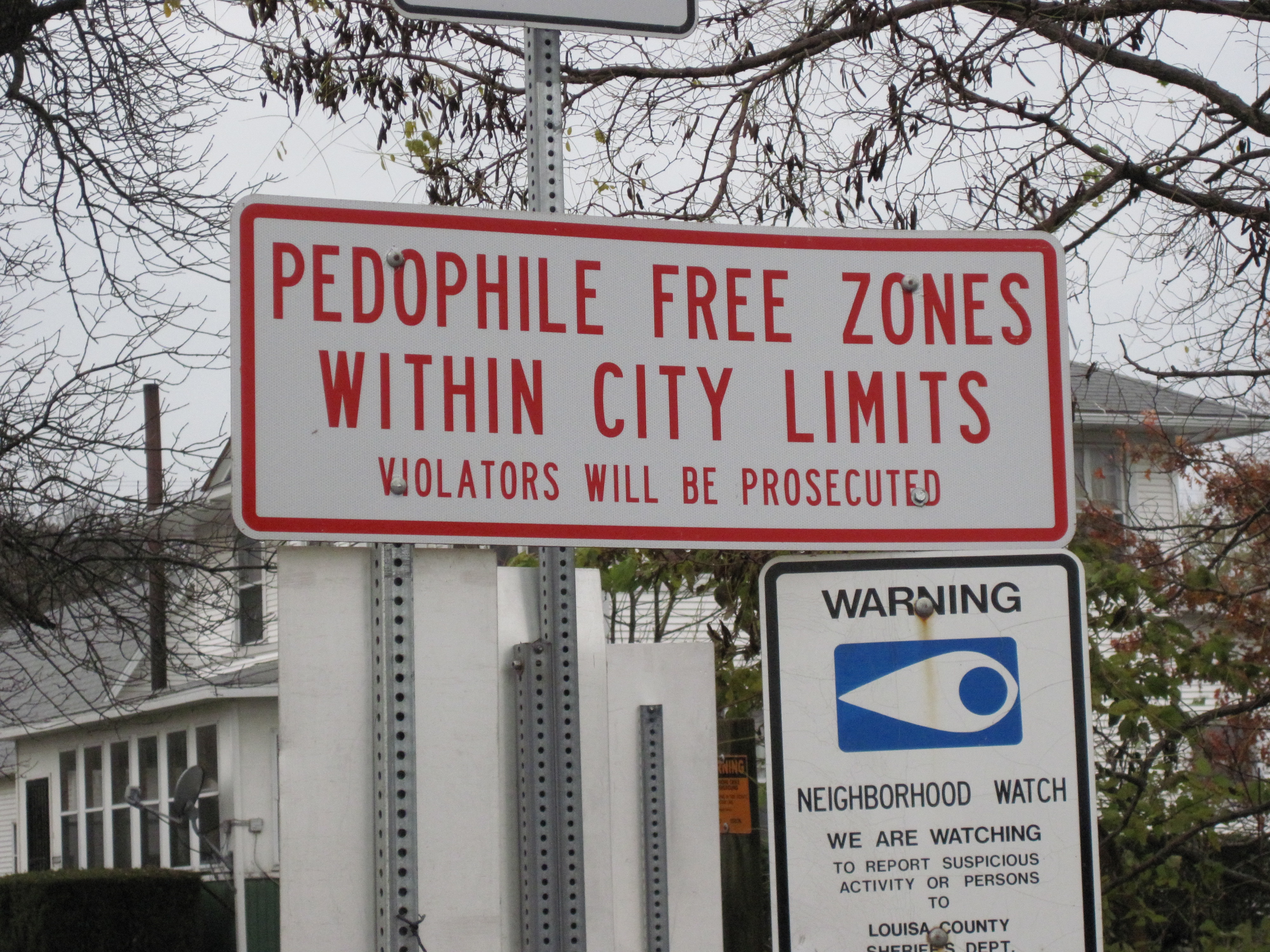 Posted by JD Hull. Permalink | Comments (0)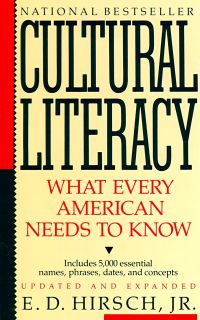 Posted by Holden Oliver (Kitzbühel Desk). Permalink | Comments (0)
The 'hood with a little bit of everybody.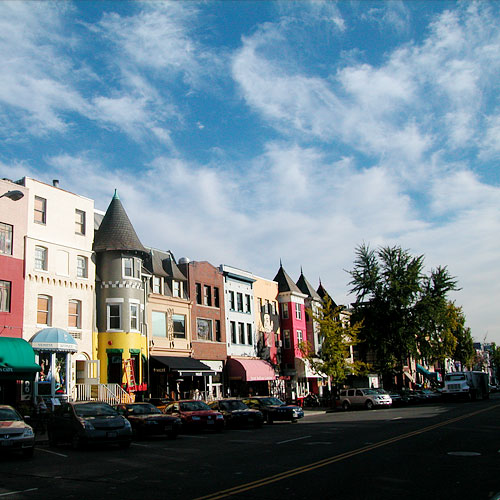 Posted by JD Hull. Permalink | Comments (0)
August 10, 2014

For all you prisoners of rock 'n' roll.
Posted by Holden Oliver (Kitzbühel Desk). Permalink | Comments (0)
He was a loner with an intimate bond to humanity, a rebel who was suffused with reverence. An imaginative, impertinent patent clerk became the mind reader of the creator of the universe, the locksmith of mysteries of the atom and the universe. --Walter Issacson, in Einstein: His Life and Universe (Simon & Schuster, 2007)

Children come with Imagination. It's standard issue. --Holden Oliver in 2009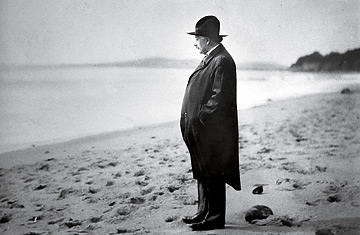 "E" at the beach: Another fresh take.
Try this at home and work: The Holy Surprise of a Child's First Look. Forget for a moment, if you can, about Clients and Paris. WAC/WAP? is at heart about Quality, Old Verities, and Values--the things no business, government, non-profit group, religion, politician or leader (a) wants to give you or (b) can give you. No, not even family and friends can. You have to find them on your own. Work and Service, whether you are paid for them or not, are inseparable from these things.
At this blog, at our firm, and in our lives, we seek (in the largest sense) serious overachievers, and aficionados of life, past and present: identifying them, learning from them, having them as friends, hiring them and, above all, never holding them back. It is often hard to find these people--or even to remember that they once existed. We do, after all, live in a cookie-cutter world. Originality, intuition, authentic spirituality, and even taste are not valued--these traits are often feared and attacked--in most of the West. This is especially true in America, where we continue to be geographically, culturally and (some think) cosmically isolated. The United States, despite its successes, high standard of living and exciting possibilities, has become world headquarters of both moral pretension and dumbing life down. Besides, fresh thinking leads to painful recognitions. It's easier to let something else do the thinking for us.
"Fragmentation" is a word some people (including those with better credentials than the undersigned to write this) have used for decades to describe modern humans all over the world: lots of wonderful, intricate and even elegant pieces--but no whole. So, in our search for coherence, we look for clues. We look to television, advertising, and malls. To work, and to professional organizations. To secondary schools, universities, and any number of religions (none of the latter seem "special"--they say identical intuitive and common sense good things, but just say them differently), and to an array of other well-meaning institutions.
In fairness, all of these have their moments (hey, we all like our insular clubs).
Posted by JD Hull. Permalink | Comments (0)
August 09, 2014
Half my life is an act of revision.

--John Irving (1942-)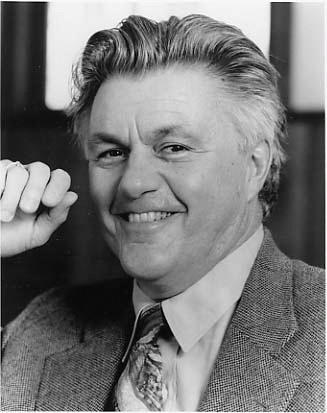 Posted by JD Hull. Permalink | Comments (0)
Detroit, July 19, 1970
Posted by JD Hull. Permalink | Comments (0)
August 08, 2014
See 0:25-0:45
Posted by JD Hull. Permalink | Comments (0)
If there is something about a strategy, a client demand, a candidate for employment, a new firm policy, a document-in-progress or draft of a pleading, brief or contract for a client, and you just can't articulate the problem, your instincts are trying to help you. Articulate it. Discuss it. Fix it now.
(Sorry to be metaphysically clumsy. It happens.)
Posted by JD Hull. Permalink | Comments (0)
August 07, 2014
"He who makes a beast of himself gets rid of the pain of being a man."
--Samuel Johnson
Posted by JD Hull. Permalink | Comments (0)
August 04, 2014
Lawyers who won't take a stand is a time-honored tradition. Ernie from Glen Burnie, a lawyer and a life-long friend of mine, is not such a creature. It's just his nature. He's an activist in all matters. He'll stand up for people who pay him--and for people he just met on the subway. In late 1995, when the championship Netherlands Women's National Volleyball Team were staying at the Mayflower, Ernie, I and two lawyer from the DC office of [firm name deleted] met the four tallest at Clyde's.....sorry, we're getting sidetracked. There are so many wonderful stories about Ernie from Glen Burnie (EFGB). But read first the very short story about Ernie's big find circa 1990. We first reported on it in June of 2006. It's about an old parchment he claims was discovered in Alexandria, Virginia, around the same time we both began practicing law in the District. Do see The Seven Habits of Highly Useless Corporate Lawyers. This is a true story, mostly. So listen up.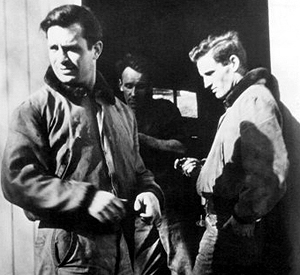 Stand-up guys: The author, then a dead-ringer for writer Jack Kerouac, and EFGB in their pre-lawyer and pre-Netherlands Women's National Volleyball Team years.
Posted by JD Hull. Permalink | Comments (0)
August 03, 2014
An American story. While my fellow James Brown fan Holden Oliver (see post below) has not yet had the opportunity to see the movie because he lives in a Stepford-like rural part of northern Austria which may not have the market to support showing it at local theaters, last night I did see Get On Up, the new movie on the life of James Brown produced by Mick Jagger. I will give it an A-/B+. Cast and music outstanding. Some of the story, even if you know lots about James Brown, is unfortunately a bit confusing and hard to follow. Our suggestion: re-edit that bad boy. Or it could just be me and/or the Ibogaine my doctor made me take before the movie. N.B. Seriously, two things. First, do re-edit this movie so that people can get it. Second, don't underestimate its appeal. I saw Get On Up in whitest part of seriously white and tacky Orange County--and was surprised that most of the audience liked it. I have been wrong about many things...Anyway, good god. On the good foot. Maceo! Maceo! Tim! Tim! Walk for me, Tim.
Posted by JD Hull. Permalink | Comments (0)
August 01, 2014
Welsh Druids were always feisty. They chanted. They were naked. They did not fear death. And they cast spells just before battle.
Pay no mind to all those New Age yahoos and beer hippies from all over the UK and Europe at Stonehenge and Glastonbury this time of year. The Welsh are really it. The real thing. They are the most authentic and toughest of British Druids--and always have been. Tacitus wrote of how Romans soldiers were frightened by, and reluctant to attack, the natives of northwest Wales 2000 years ago. Welsh Druids were not just warriors. They were way-wild, crazy and mystical. They chanted. They were naked. They did not fear death. And they were said to cast spells just before battle. Their priests, especially, were stone nuts, and had "old" knowledge they could and often did use. No conquering Roman grunt wanted to wake up in camp one morning with his mates on the way back to Rome--for a triumph, strong wine and the missed company of sultry sporting women--to learn that he had been turned into a Tawny owl, sand lizard or crested newt at some point during the night. Everyone continued to be amazed with the powerful combination of Welsh grit and Druid magic. We understand that, in the last several centuries, southern England's aristocracy has been giving the modern Welsh, still living large over on the western side of the big island, a run for their money, and making a stab of reclaiming and getting its pagan on, too. We came upon this older, strange unsourced news item. Winston Churchill as a druid priest? Well, why not?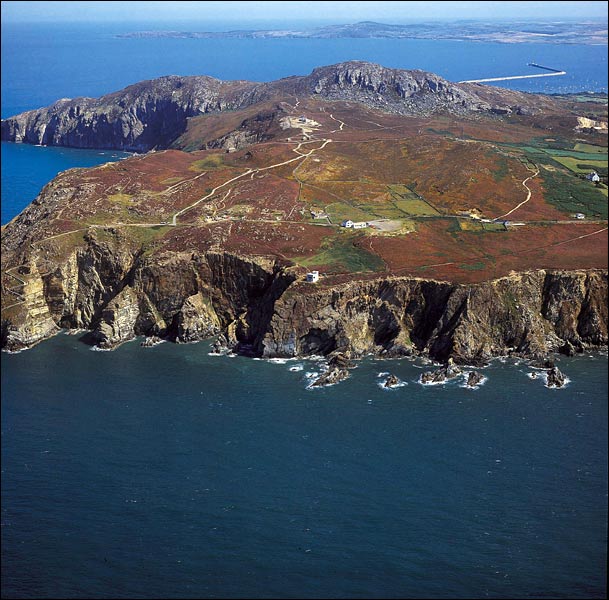 Druid HQ: Island of Anglesey

Posted by Holden Oliver (Kitzbühel Desk). Permalink | Comments (0)
July 31, 2014
Two nights ago in DC's Shaw district, an assorted bunch of us celebrated the birth (July 29), continued existence and never-ending achievements of one Steven Joyce Dryden: father, friend, reporter, editor, world traveler, environmentalist, my college roommate and author of well-regarded Trade Warriors: USTR and the American Crusade for Free Trade, the book on the early days of the U.S. Trade Representative's office. The venue? Eat the Rich, Derek Brown's new oyster bar and restaurant in Shaw. The name alone was perfect for the event, a boomer's birthday. As an undergraduate at Duke, Steve served as Managing Editor of The Chronicle, Duke's student-run daily newspaper, now in its 109th year. I am indebted to him for his early example (i.e., boy wonder) as an editor and as a writer.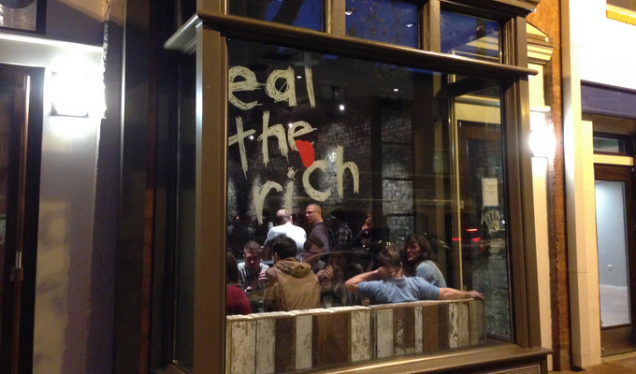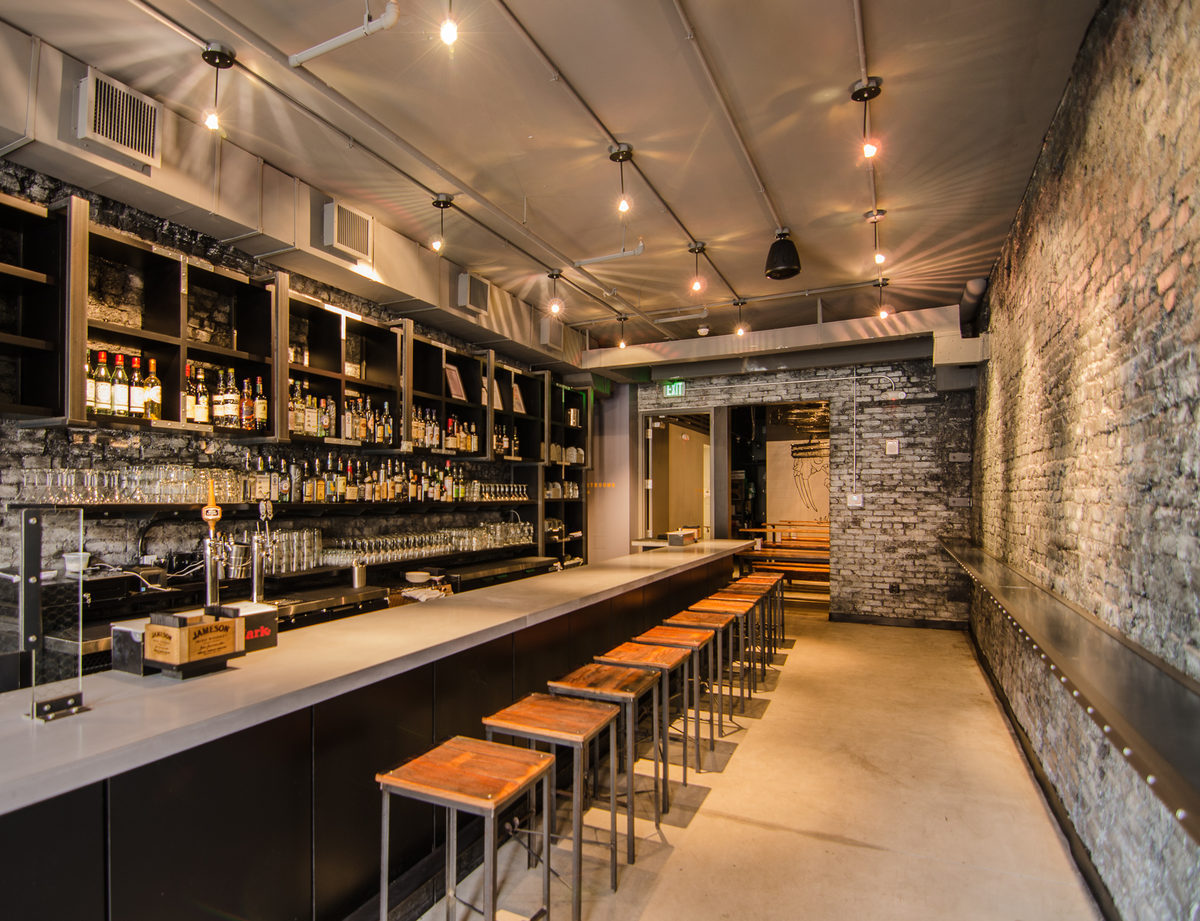 Eat the Rich, 7th Street, N.W. Thank you Lindsay for teaching us the ropes.

Posted by JD Hull. Permalink | Comments (0)
I used to like the GOP more. Whether or not I voted its way on a candidate or an issue, I liked what Republicans brought to the table in the national discourse. We need a two-party system in America. And until House Republicans decided to impeach Bill Clinton in 1998, I had the utmost respect for any articulate bearer of the GOP line. I needed to hear those ideas. But now my enthusiasms are dampened even more. Yesterday, the House 225-201 House voted to authorize a suit against President Obama for failure to implement statue as passed by Congress. See, e.g., today's Politico. Specifically, GOP members of Congress claim they are harmed by the White House's series of reprieves via executive orders on enforcement of a requirement under the Affordable Care Act that employers offer health coverage or pay a penalty--a requirement that most Republicans oppose anyway. At best, the vote gives both Rs and Ds something to spin during the upcoming mid-term Congressional elections. But apart from that, the ideologically-driven vote is embarrassing and petty given the expanded use of executive orders by all modern presidents to tweak statutes. This is a political squabble. Purely political. In addition, it will be difficult for the House to allege in its complaint that the House itself has been injured by any of the president's action. As such, under well-settled constitutional law, no federal court is likely to grant standing to the GOP plaintiffs.

Above: George Thorogood. "And one day in 1998 the GOP members broke real bad and stayed that way."

Posted by JD Hull. Permalink | Comments (0)
July 30, 2014
Daniel O'Connell (1775-1847), the "Liberator of Ireland", led a movement that forced the British to pass the Catholic Emancipation Act of 1829, allowing Catholics to become members of the British House of Commons. History knows him as a witty, eloquent and formidable politician, and the Member of Parliament for Clare. The English found him infuriating.
But O'Connell was first and foremost a consummate and thorough trial lawyer, called to the bar at age 23 in 1798. As a cross-examiner, one modern writer has said, "he had no equal at the Irish bar." And not surprisingly O'Connell was a bit of a showman. In lectures published in 1901, Prof. John L. Stoddard said of him:
He was a typical Irishman of the best stock--wily, witty, eloquent, emotional and magnetic. His arrival in town was often an occasion for public rejoicing. His clever repartees were passed from lip to lip, until the island shook with laughter.

In court, he sometimes kept the spectators, jury, judge and even the prisoner, alternating between tears and roars of merriment. Celtic to the core, his subtle mind knew every trick peculiar to the Irish character, and he divined instinctively the shrewdest subterfuges of a shifty witness.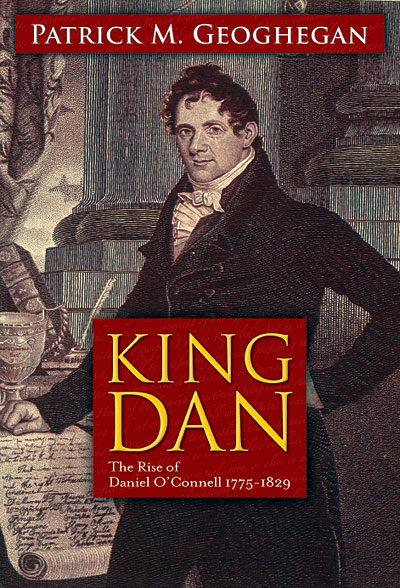 Posted by JD Hull. Permalink | Comments (0)

McGovern in 2012.

Posted by JD Hull. Permalink | Comments (0)
July 29, 2014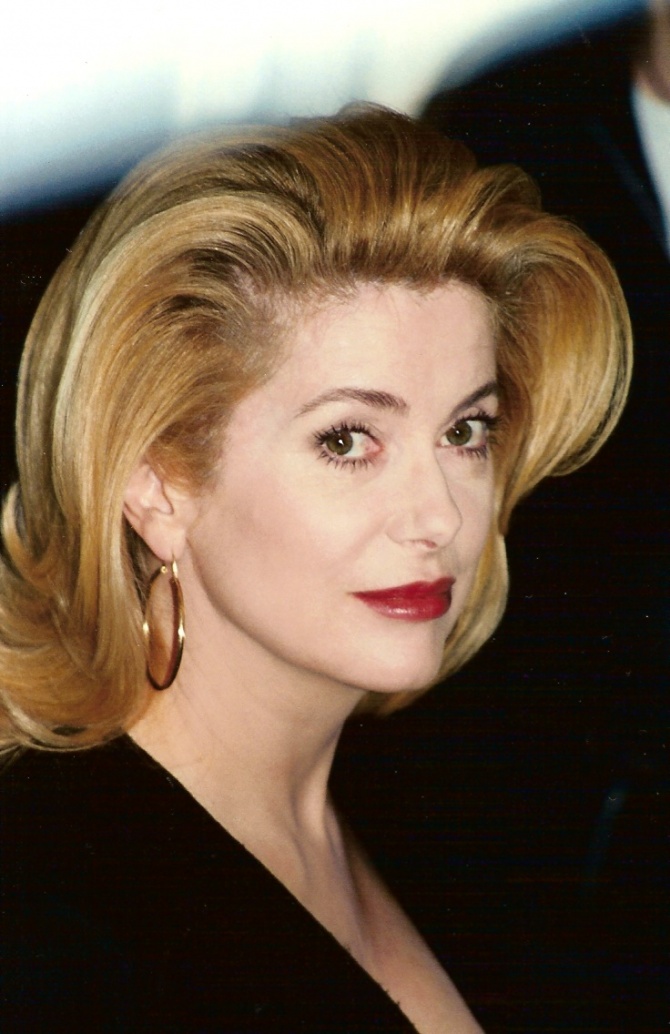 Catherine Deneuve, 52, in 1995.

Posted by JD Hull. Permalink | Comments (0)
July 28, 2014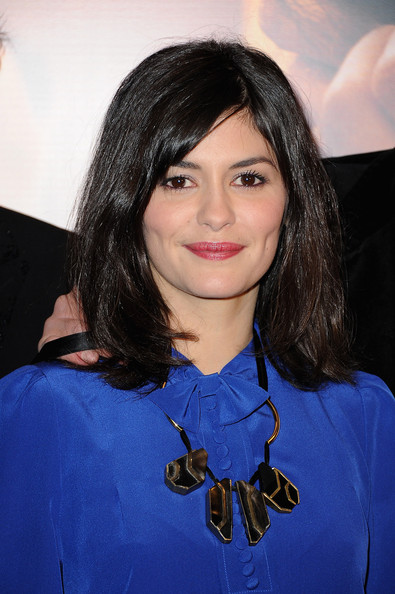 Source: Pascal Le Segretain/Getty Images Europe (2011)
Posted by JD Hull. Permalink | Comments (0)
July 26, 2014
The West as Appeasement Weenies? See Russia, MH17 and the West: A web of lies. Screaming excerpts:
Since the murders of the passengers of MH17 the responses have been almost as limp. The European Union is threatening far-reaching sanctions—but only if Mr Putin fails to co-operate with the investigation or he fails to stop the flow of arms to the separatists. France has said that it will withhold the delivery of a warship to Mr Putin if necessary, but is proceeding with the first of the two vessels on order.

The Germans and Italians claim to want to keep diplomatic avenues open, partly because sanctions would undermine their commercial interests. Britain calls for sanctions, but it is reluctant to harm the City of London's profitable Russian business. America is talking tough but has done nothing new.

Enough. The West should face the uncomfortable truth that Mr Putin's Russia is fundamentally antagonistic. Bridge-building and resets will not persuade him to behave as a normal leader. The West should impose tough sanctions now, pursue his corrupt friends and throw him out of every international talking shop that relies on telling the truth. Anything else is appeasement—and an insult to the innocents on MH17.
Posted by JD Hull. Permalink | Comments (0)
Lord, take me downtown,
I'm just lookin' for some tush.

--Gibbons, Beard & Hill
Posted by JD Hull. Permalink | Comments (0)
July 25, 2014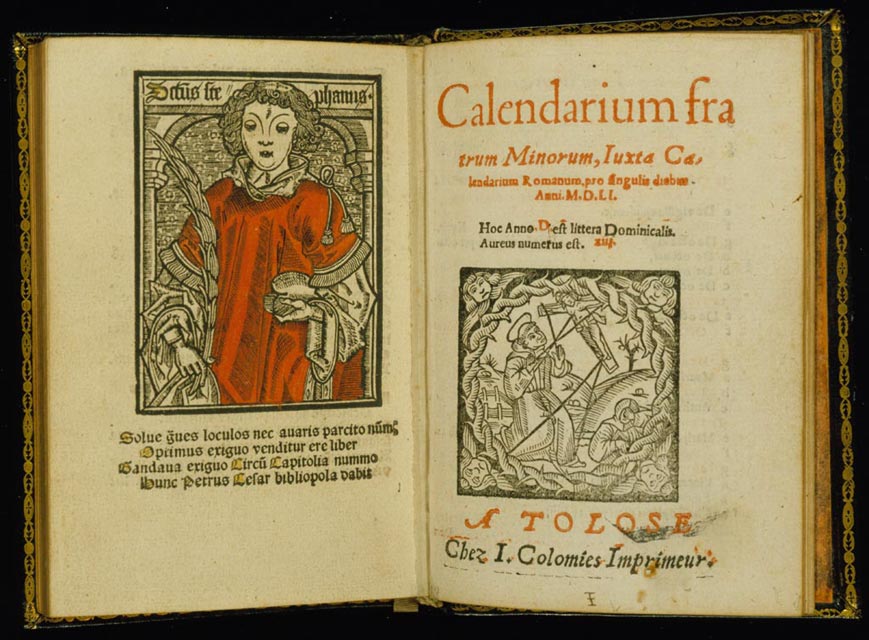 The six week period between July 1 and August 15 was named by the both the ancient Greeks and the early Romans after Sirius the Dog Star, the brightest star in the sky. In the Mediterranean region, the notion of linking that star to oppressively hot summer weather dates back well over 2700 years. But the Dog Days of Summer wasn't just about the heat.
If you are feeling not just hot but a bit strange, maybe confused or otherwise out of sorts this time of year--and you're not too much of a whack-job or flake to begin with--you may be on to something. Dog days of summer, it seems, was also associated with Chaos: "the seas boiled, wine turned sour, dogs grew mad and all creatures became languid, causing to man burning fevers, hysterics and phrensies". Brady's Clavis Calendarium, 1813.
Chaos had a good side, too. Just two thousand years ago, and after he had given up the study of law that his family had foisted on him, Ovid (43 B.C. - 17 A.D.), the playful poet writing during Octavian's long reign, gave us a more famous--and less grim--take on Chaos in Book I of Metamorphoses. Chaos, he thought, might be the best possible starting point for anything worthwhile. But you will need to read Ovid yourself. Preferably alone--in a cool, clean, calm, quiet and well-lighted place.
Posted by JD Hull. Permalink | Comments (0)
July 24, 2014
I'm in Washington, D.C. this week. I usually stay on the other side of the Potomac River in downtown Washington. But this week my hotel is in a part of Arlington, Virginia called Rosslyn, a small unincorporated area which is the closest Virginia neighborhood to the heart of The District. My room has a great view of west Georgetown and Georgetown University's Healy Hall. Barely hidden on M Street, which runs parallel to the river, are the iconic long steps used on the movie "The Exorcist". A few hundred feet east down the shore--but also out of the picture--is northern side of the Key Bridge, built in 1923. The building on the shore is the Potomac Boat Club. Established in 1869, it is the oldest rowing club in Washington.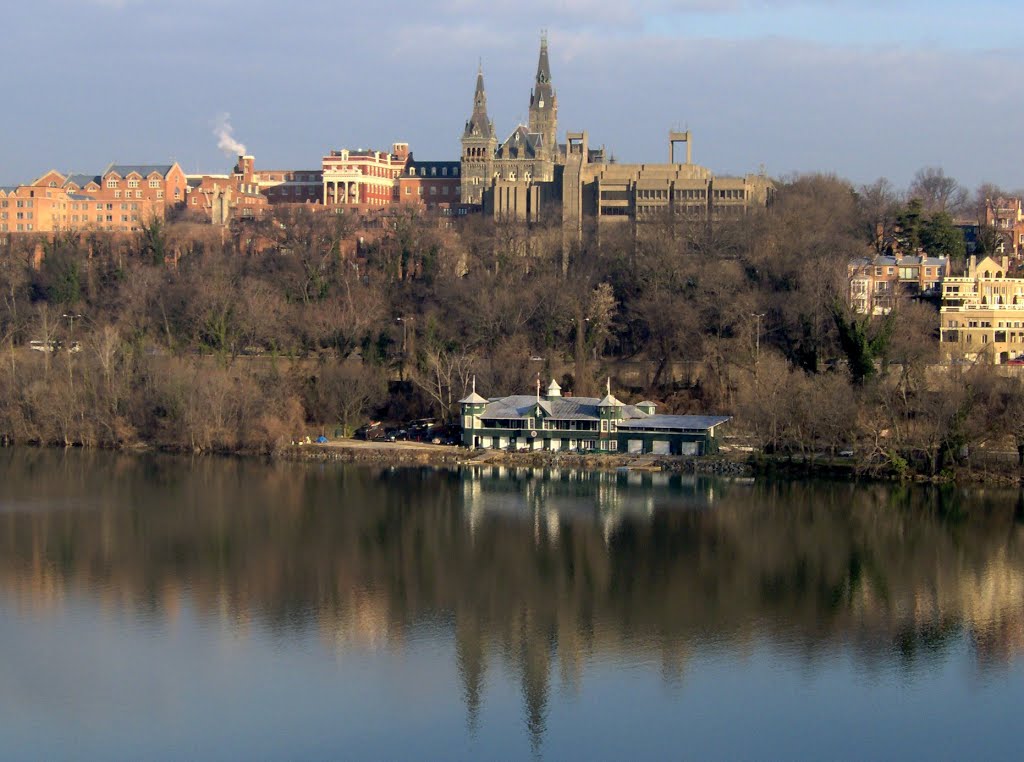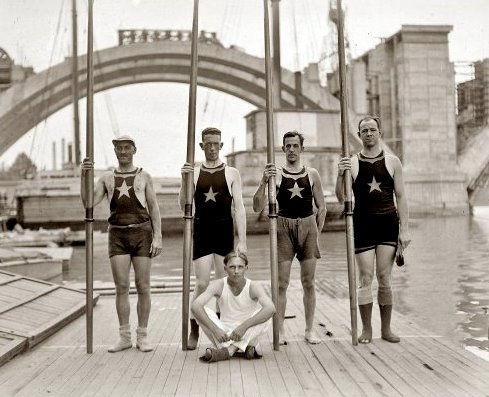 Potomac Boat Club members in 1921. Behind them is the Key Bridge under construction.

Posted by JD Hull. Permalink | Comments (0)