May 30, 2020
Flying is not the fun it used to be. If you came of age after The Great Neutering, here's some great American cultural and client service history you may have missed. See the nostalgic exchanges between commenters back in January of 2016--back when it had comments--at David Lat's Above the Law in "Former Biglaw Partner Who Got Wasted On Plane And Caused Flight Diversion Charged With Airplane Assault." Seventy-eight comments. Below is a sampling:
I miss the old days of flying first class on Pan Am. The stewardesses were very friendly, smoking a cigar was not taboo and slapping a flight attendant's posterior was greeted with a "you're a feisty one aren't you?" Nowadays, you get placed on the "no fly" list for innocuous conduct.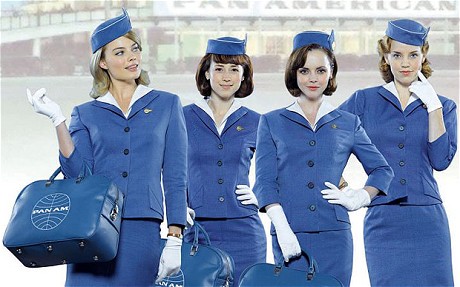 Posted by JD Hull. Permalink | Comments (0)
I have only made this letter longer because I have not had the time to make it shorter.
― Blaise Pascal (1623-1662), The Provincial Letters, Letter 16, 1657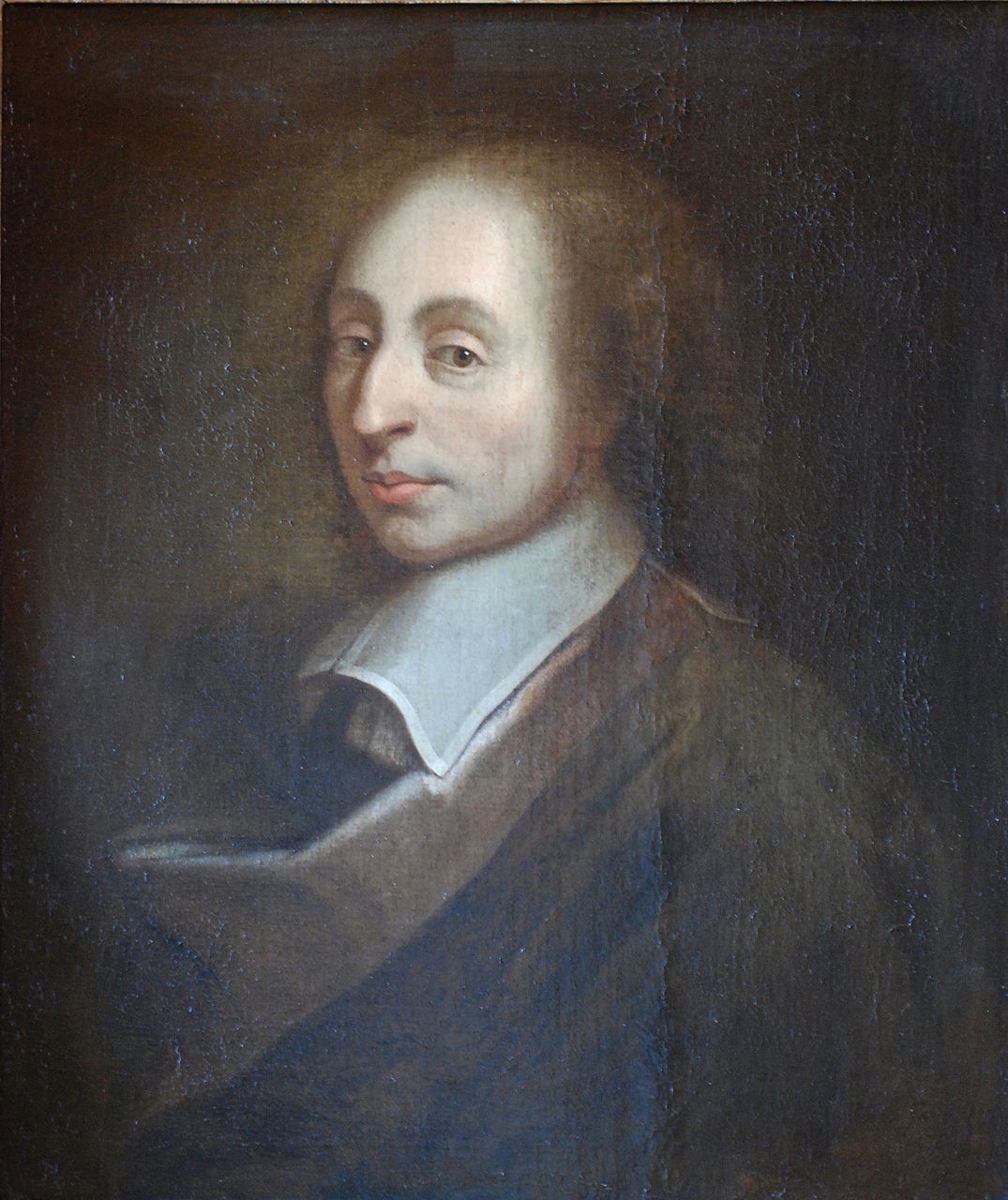 By François II Quesnel for Gérard Edelinck, 1691

Posted by JD Hull. Permalink | Comments (0)
May 29, 2020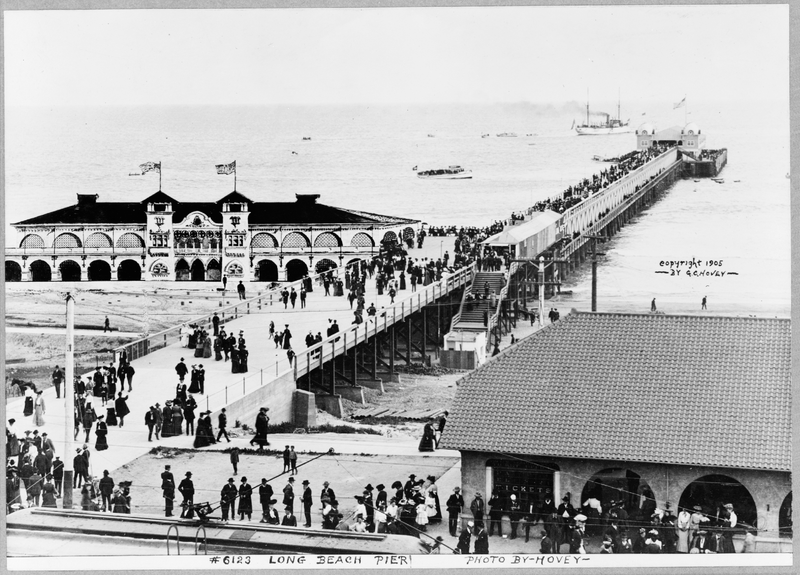 The Pier, 1905
Posted by JD Hull. Permalink | Comments (0)
May 28, 2020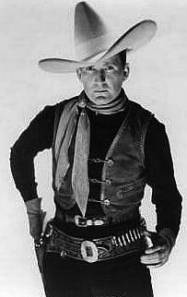 Everyone in your shop has to buy into CS like a cult, like a religion--like an angry sermon that lifted them out of their pews at The Church of the Final Thunder. If employees will not, or cannot, get rid of those stiffs first. And do feel good about firing them.
Real client service--i.e., know-how consistently delivered as an experience the customer likes and wants more of--is by now a global cliché. Hey, you must say you are "into" it--but do you even know what it is? It sounds easy, and intuitive to the speaker and listener.
"Client and customer service...how hard could that be?"
Very. Making a client be safe and feel safe at the same time is as hard an order to fill as we can imagine. Whether you're a lawyer, accountant, hooker, fishing guide, house painter, drug dealer, or mom-and-pop corner store owner, superior work alone won't keep a good client or customer coming back.
Clients want something more. You have to figure out what that is.
And then everyone in your shop--yes, everyone--has to buy into CS like a cult, like a religion, like an angry sermon that took them out of their pews at The Church of the Final Thunder.
"Yes, yes, got that covered." One problem is self-deception: (1) most service providers think they know what CS is, but they don't; and (2) if they really do know, they don't know how to discipline their organizations to make CS stick.
(WAC?, by the way, does know what and how; the reason we give away our "secrets" is that we are confident that virtually none of you will ever be able to get and deliver client service. Yes, we are making fun of all you. All you "smart" people--embittered that you are not rich or powerful enough--who don't get other humans. You folks are hopelessly "get-the-net" delusional about CS. No intuition, no guts, no gospel--and no discipline.)
"All hat, no cattle." The second and more immediate problem is deceiving clients themselves. At a minimum, even if you don't have a clue what CS really is, do you say you provide it when you don't? Is CS a little joke at your shop? A ruse, maybe? Something for the website? For that first pitch? Well, there are voices in the wilderness besides ours on that one. And one of our favorites is Tom Kane at The Legal Marketing Blog. See again his post from June 2008, "Don't Let Client Service Be Merely Lip Service" and the related links.
Posted by JD Hull. Permalink | Comments (0)
It's that time of year again. Summer interns, law clerks and of course "summer associates"—i.e., third year law students eyeing a shot at the big time via 10-week clerkships at larger "peer" law firms in the Americas and Europe—flood the biggest cities and test their mettle. Some of us look forward to that annual summer help more than others. It was nearly four years ago that our patrician friend and mentor Partner Emeritus, a legend for decades in Manhattan's corporate law circles, commented in response to an Above the Law piece (with an accompanying video of some hard summer partying) on summer associate offers by ATL mainstay blogger and editor Staci Zaretsky:
Ms. Zaretski, thank you for posting that pathetic video you labeled "celebration." It's a sad world we live in where kids think they are having the time of their lives by raising bottles of Korbel champagne adorned with cheap sparklers. The video [in the ATL article] is proof that law firms are not celebrating like it was 1984 or 2007 for that matter.

When I was a younger partner, I would take a handful of summer associates to Smith & Wollensky or Peter Luger's in Brooklyn and then party hard at the VIP lounge at Flash Dancers ('80s) or Scores ('90s). Most of the summer associates were caught in compromising positions during these soirees. For example, I had many Polaroids with SAs who were photographed in salacious positions with female entertainers. I even photographed a few doing lines of coke in the VIP lounge.

Once the summer associates became associates I would bring them into my office and give them copies of the Polaroids and remind them that I was the last person they ever wanted to cross if they wanted to keep their job or law license. Most of these folks became partners, which proves my methods for inspiring peak performance were quite effective.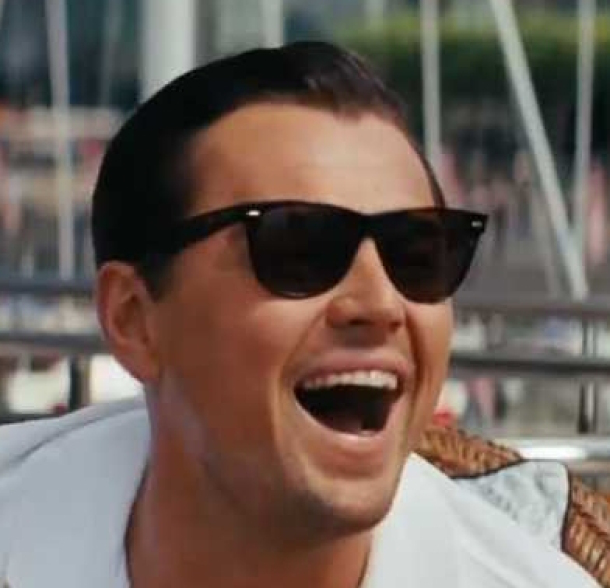 Photo taken in 1986 believed to be PE instructing summer associates.
Original post: June 3, 2016
Posted by Holden Oliver (Kitzbühel Desk). Permalink | Comments (1)
May 27, 2020
The Strip, Sunset Boulevard, West Hollywood. As the fictional movie character John Milton said, law done right is a "backstage pass to the world." We've a client doing good things in Africa with an office here. How many lawyers have a practice with client meetings two blocks from the Viper Room and The Whiskey? Probably quite a few. But I grew up in the Midwest--where TGIF restaurants are considered to be pretty wild, and it's eccentric to wear a trench coat and tasseled loafers on the same day. So this kind of meeting venue may be my notion of gratitude.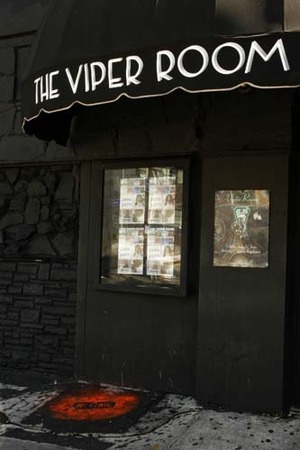 Posted by JD Hull. Permalink | Comments (0)
Rule 8 is Think Like the Client--Help Control Costs. The 2006 Explanatory Note for Rule 8--we reluctantly decided that an Advisory Committee Notes regime was a bit grandiose--begins this way:
Ask an associate lawyer or paralegal what a "profit" is. You will get two kinds of answers. Both answers are "correct" but neither of them helps anyone in your firm think like the client. The answers will be something like this. (1) "A profit is money remaining after deducting costs from receipts." This is the correct young transactional/tax lawyer answer. Or (2) "it's money left over at the end of the hunt." This is the correct fire-breathing young litigator answer.

The right answer?

A profit is a reward for being efficient. And until a lawyer, paralegal or staffer gets that, she or he will never know how a client--or a law firm partner--thinks.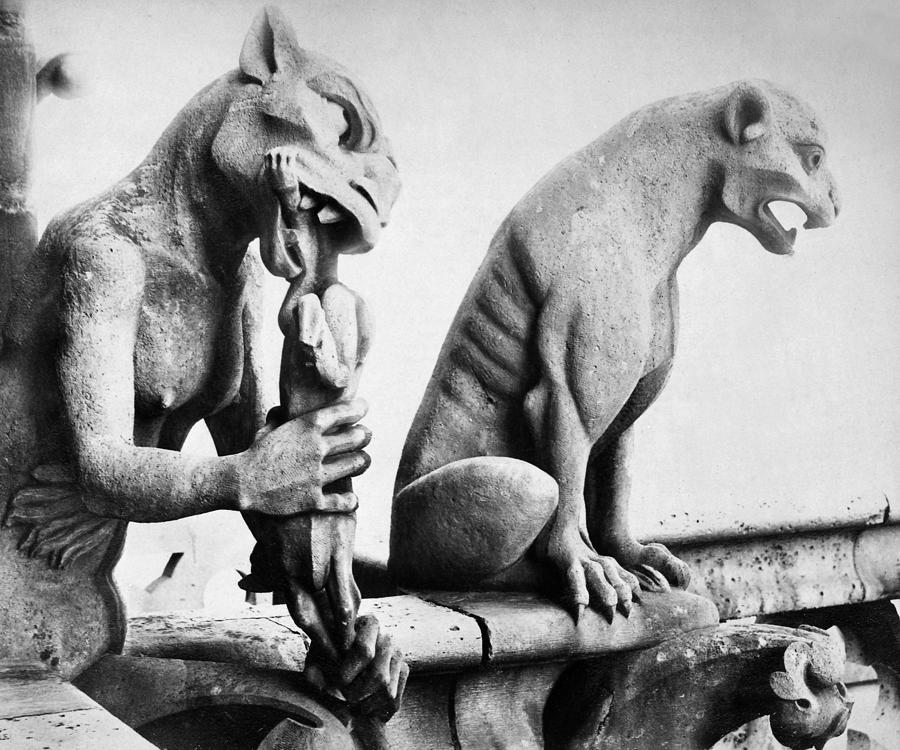 Posted by JD Hull. Permalink | Comments (0)
May 26, 2020
Books are fatal: they are the curse of the human race. Nine-tenths of existing books are nonsense, and the clever books are the refutation of that nonsense.

--Benjamin Disraeli (1804-1881)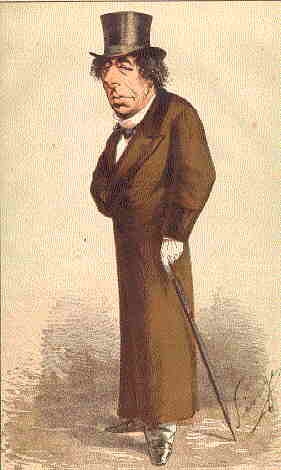 "Dizzy"
Posted by JD Hull. Permalink | Comments (0)
May 25, 2020
It makes little difference how many university degrees or courses a person may own. If he cannot use words to move an idea from one point to another, his education is incomplete.

--Norman Cousins, Editor and Writer (1915-1990)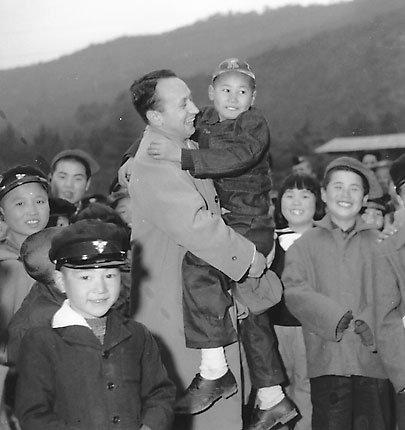 Cousins in 1951 on Ninoshima Island (Chugoku Shimbun)
Posted by JD Hull. Permalink | Comments (0)
Below is a poster for the movie Amarcord, a comedy by Federico Fellini released in 1973. Through the eyes of a teenage boy named Titta, director Fellini looks back at his own childhood growing up in a village in 1930s Fascist Italy. In 1975, Amarcord ("I Remember") won the Oscar for Best Foreign Language Film, and was nominated for two others: Best Director and Best Writing, Original Screenplay.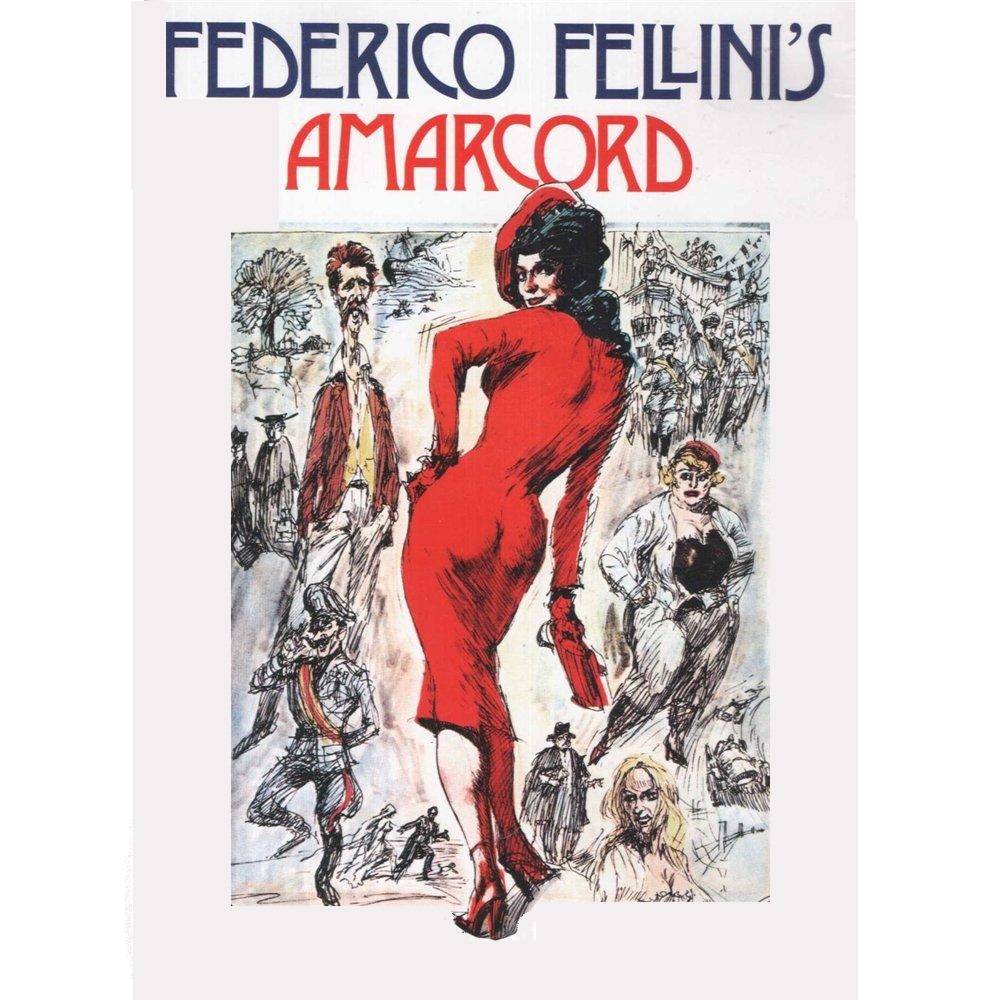 Posted by JD Hull. Permalink | Comments (0)
May 24, 2020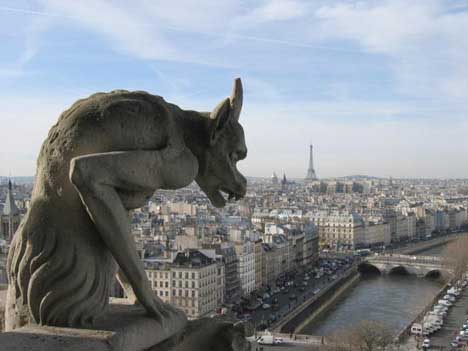 1. Represent only clients you like.
2. The client is the main event.
3. Make sure everyone in your firm knows the client is the main event.
4. Deliver legal work that changes the way clients think about lawyers.
5. Over-communicate: bombard, copy and confirm.
6. When you work, you are marketing.
7. Know the client.
8. Think like the client--help control costs.
9. Be there for clients--24/7.
10. Be accurate, thorough and timely--but not perfect.
11. Treat each co-worker like he or she is your best client.
12. Have fun.
Copyright 2006-2020 John Daniel Hull, IV. All Rights Reserved.

Posted by JD Hull. Permalink | Comments (0)
Half my life is an act of revision.

--John Irving (1942-)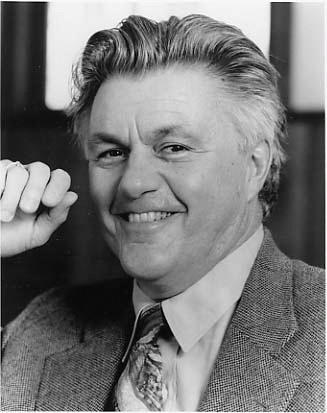 Posted by JD Hull. Permalink | Comments (0)
May 23, 2020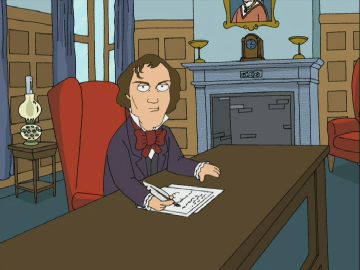 Young Ben Disraeli: "I rust like a Damascus sabre in the sheath of a poltroon."
Is being a good lawyer enough?
Consider what the young, precocious, mega-talented, persistent and world class pain-in-the-ass Benjamin Disraeli (1804-1881) thought--years before becoming Prime Minster of England--as he abandoned his legal career before it really started, in favor of writing and politics. According to one biographer, he exclaimed:
The Bar: pooh! law and bad tricks till we are forty, and then, with the most brilliant success, the prospect of gout and a coronet. Besides, to succeed as an advocate, I must be a great lawyer, and to be a great lawyer, I must give up my chance of being a great man.

--A. Maurois, Disraeli (Random House 1928)
Sidelined? Hobbled? Self-discarded in the great race of life? Maybe it's true. Hard-driving lawyer friends (both in-house and in law firms) do articulate a feeling of being "sidelined"--yet they are very proud of what they do as lawyers. They may think: Why merely advise--when you could lead, create boldly, and command? And do that every day? Lots of lawyers are Type-As. Yes, some of us who advise great companies really end up as officers, CEOs, and COOs? Sure, many more of us run for office.
But most of us are at best mousy posturing technicians. Should more and more of us throw our golfing hat in the ring of other life, the fields of commerce, and bigger--or at least different--ponds? Does law school and the profession make many of us so risk-averse, passive and routinely academic in our approach to life that it knocks the will and energy to lead out of us? Or were we just that way from the beginning?
Lawyers used to lead. Will that ever happen again?
(Image above: Family Guy Wiki)
Posted by JD Hull. Permalink | Comments (0)
Without invention nothing is well spaced,
unless the mind change, unless
the stars are new measured, according
to their relative positions, the
line will not change, the necessity
will not matriculate: unless there is
a new mind there cannot be a new
line, the old will go on
repeating itself with recurring
deadliness.
William Carlos Williams in Paterson, Book 2 ("Sunday in the Park")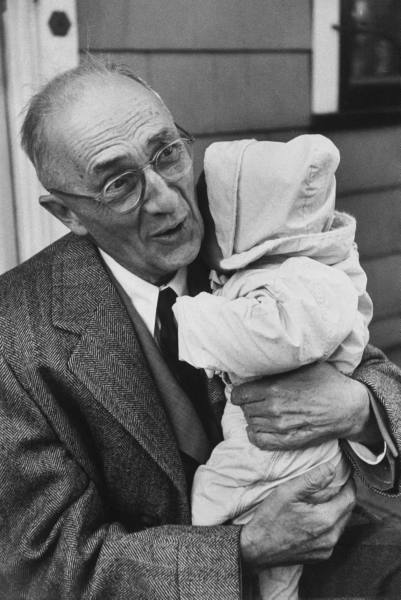 Posted by JD Hull. Permalink | Comments (0)
You can't wait for inspiration. You have to go after it with a club.

--Jack London (1876-1916)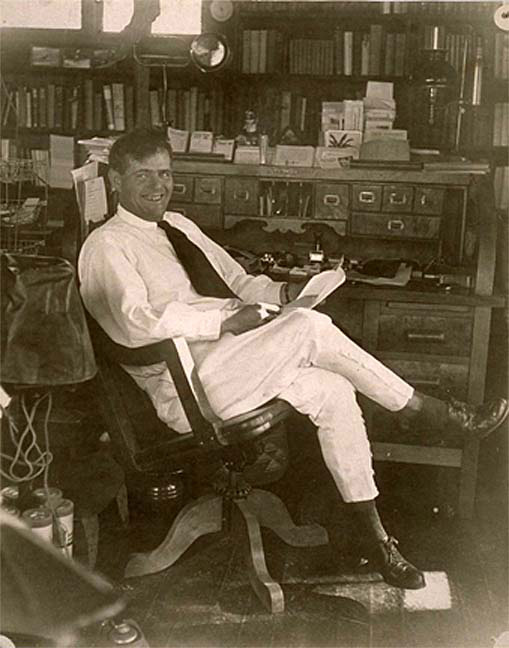 Posted by JD Hull. Permalink | Comments (0)
May 21, 2020
For Yanks, Memorial Day is about resolute if terrified men and women, innocents all, who died, often alone, horribly and in confusion, in American military engagements.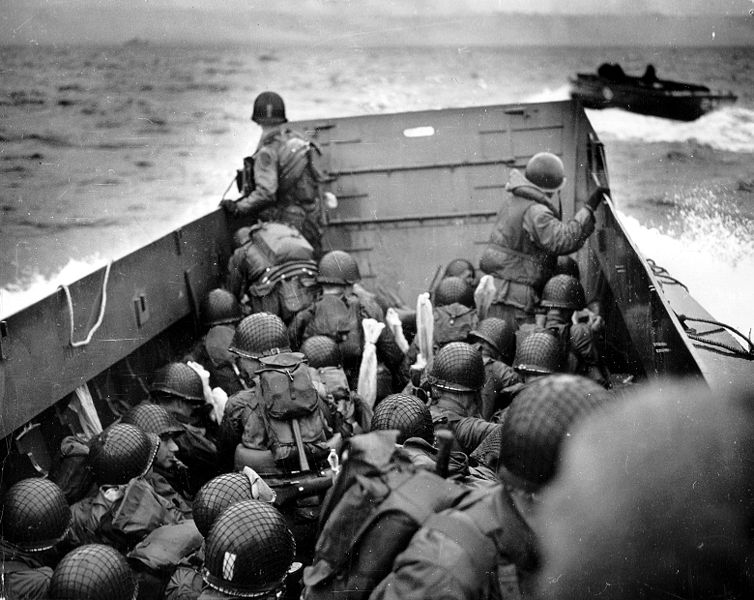 June 6, 1944. U.S. army officer watching Norman coast as his landing craft approaches Omaha Beach.

Posted by JD Hull. Permalink | Comments (0)
May 20, 2020
We no longer require humor in poets. We demand salvation. Of that commodity, Wordsworth still supplies the purest sort.

--Mark Van Doren, 1950, commenting on the subtle graduation of William Wordsworth (1770-1850) from his role as "nature poet" to one of philosopher who offered hope and reassurance to troubled Europe.
All his life, Wordsworth preferred the beauty and solitude of the outdoors to London and the most literary cities on the Continent. His poetry was seeing, feeling and emotional, its inspiration springing from northwest England's famous Lake District, where he was born, wrote and spent most of his life. In his younger years especially, the upheavals in France between 1789 and 1799, and his extensive travels through Europe, made Wordsworth sad, cynical and pessimistic about man and society. Writing 100 years after Wordsworth's death, Mark Van Doren (1894-1972), the remarkably influential Columbia English professor, himself a poet who won the Pulitzer Prize in 1940, gave Wordsworth high marks for his power in his later years "to soothe and console an age fallen victim to philosophic despair."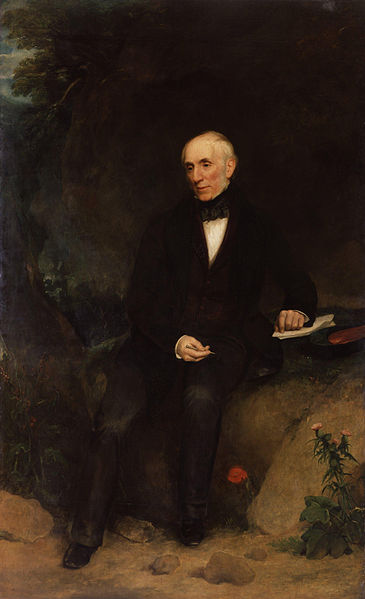 Wordsworth in the Lake District
Posted by JD Hull. Permalink | Comments (0)
If you work for a peer firm, you will encounter me or someone very much like me. [Y]ou cannot avoid the essence of my character if you aspire to succeed... I or some form of my embodiment will exist to make your existence as uncomfortable and unpleasant as it can be. Welcome to the legal profession you self-entitled nimrods have created.

--Partner Emeritus, commenting at Above The Law, 2009
To the dismay of many, Partner Emeritus, the urbane, well-heeled lawyer, writer, satirist, culture critic, enemy of the militantly mediocre and hands-down Dean Swift of Above the Law's wise if wonderfully deranged Commentariat, has caught this blog's attention. With humility and honor, we today announce that "Best of Partner Emeritus" will be a feature and its own category here at What About Clients/Paris? Probably forever.
Among other subjects, we will spotlight PE's views on dogs, lawyers, brothels, sexual techniques and remedial programs for broken GenY JDs with Tourettes, Sydenham's chorea and/or lifelong spine problems.
We begin simply. We love a short but busy comment PE just made about his dog Simeon and his love for dogs--which for our money are about the best thing on this fourth-rate planet anyway. It follows from yesterday's ATL piece, Prosecutor's Pooch Spawns Epic Email Bitchfest by ATL's founder, ageless boy wonder and polymath David Lat:
Everyone here on ATL knows I am a dog lover. In the early '90s, a German colleague suggested that I own a dog so I can understand how to be patient with associates. I purchased my first Afghan hound, the late Algernon, in 1995 and I trained him to be a show dog champion. Algernon then sired my current canine companion, Simeon, who was a favorite to win the 2008 Westminster Dog Show before someone sabotaged his chances by slipping contaminated food in his kennel the night before the competition commenced.

This all being said, the AUSA who complains about doing his job on the weekend is in the wrong here. The workplace is not his home and he simply cannot act as if he were home (e.g., take off his mustard stained chinos and walk around in his underwear, etc.). Moreover, what if the dog bites a co-worker? Can the co-worker file a workman's compensation claim or does the lout who brought his dog to the office have separate liability insurance for the dog? As much as I detest government bureaucrats, I have to side with the dragon lady office manager in this dogfight.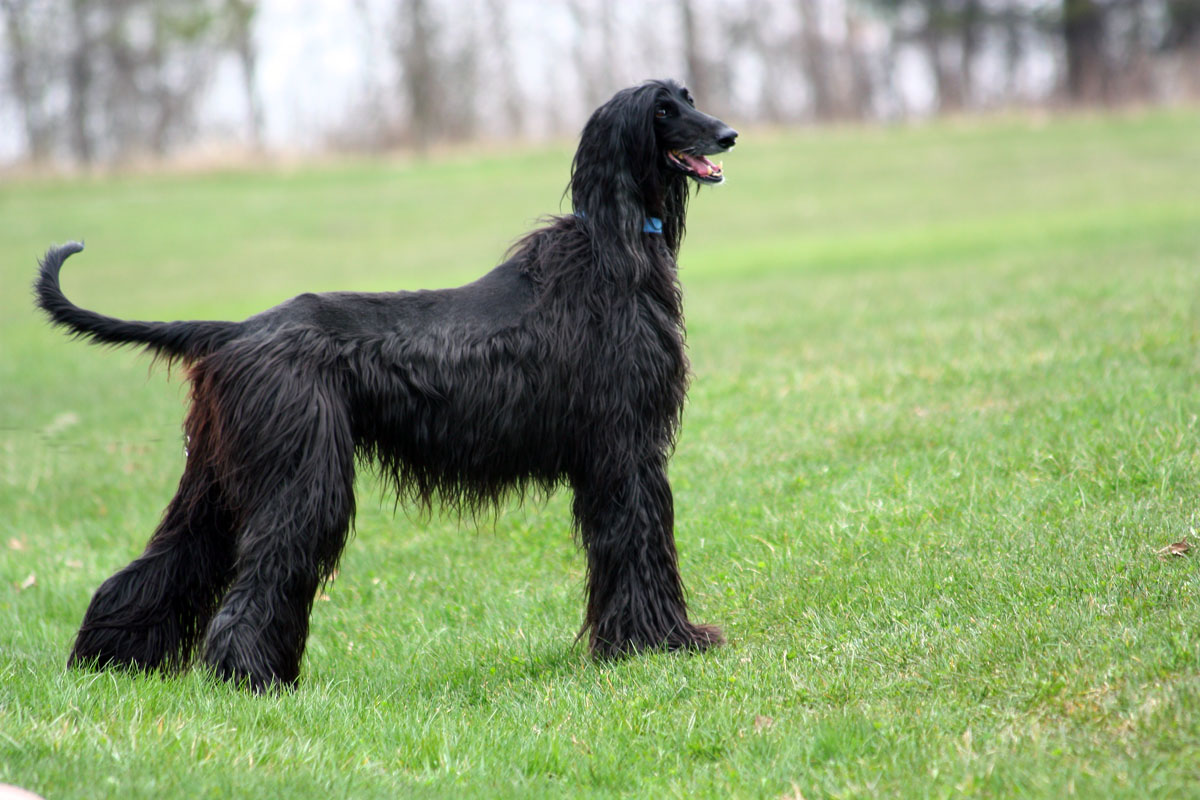 Simeon cruising London's Hyde Park?
The Best of Partner Emeritus: Introduction/No. 1
Original post September 15, 2015
Posted by JD Hull. Permalink | Comments (1)
May 19, 2020
Posted by JD Hull. Permalink | Comments (0)
Apud Monasterium de Scone positus est lapis pergrandis in ecclesia Dei, juxta manum altare, concavus quidam ad modum rotundae cathedreaie confectus, in quo future reges loco quasi coronatis.

--14th century English cleric Walter Hemingford
An oblong block of red sandstone known as The Stone of Scone (or Scottish coronation stone) was already ancient and storied when Edward I "captured" it" in 1296 as a spoils of war. Edward took it to Westminster Abbey. There it was fitted into a wooden chair, known as King Edward's Chair. Most subsequent English sovereigns have been crowned on it.
The combative and opinionated Edward, who spent much of his reign taming and subjugating the Scots, and hated them, once referred to the Stone as "a turd".
Seven hundred years after Edward lifted the Stone from the Scots, on July 3, 1996, the British House of Commons finally ordered that the Stone would be returned. It was handed over to Scotland in November of that year at the England-Scotland border and taken to Edinburgh Castle. It will remain in Scotland except for future coronations at Westminster Abbey in London.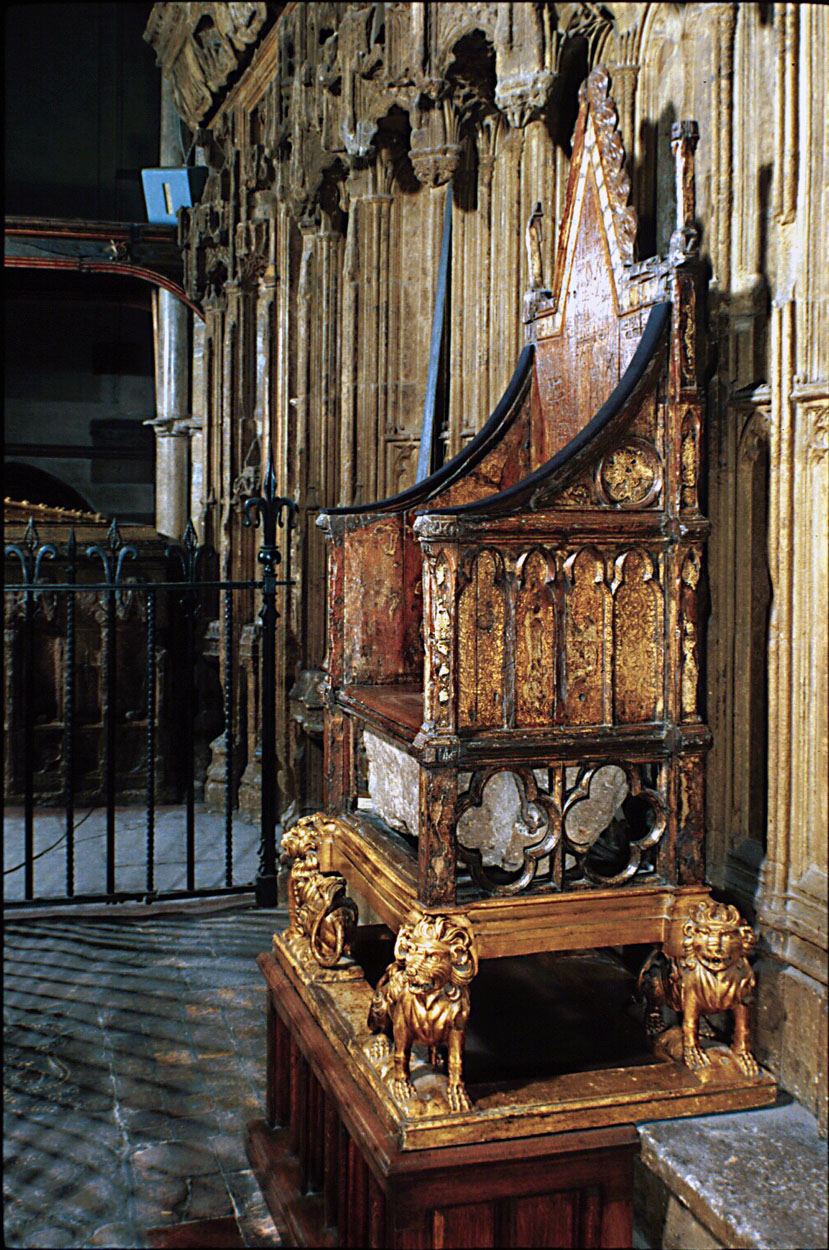 Posted by JD Hull. Permalink | Comments (0)
Clients 99.5% of the time are not paying you to be perfect. Clients don't want perfect. In the rare instances they do want perfect, they will let you know. So clients want excellent. Be excellent, not perfect. See, e.g., "Rule 10: Be Accurate, Thorough and Timely--But Not Perfect" of our world-famous and irritating but life-changing 12 Rules of Client Service.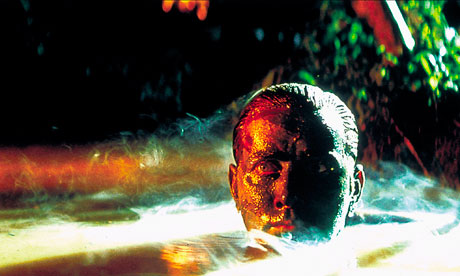 Perfectionism: The horror, the horror. Above: Martin Sheen in Apocalypse Now (photo: Miramax).
Posted by JD Hull. Permalink | Comments (0)
Based on actual experience lawyering, we wrote and published 12 Rules of Client Service in installments during a six-month period starting in October 2005. The 12 rules do seem to have legs. We are flattered. In whole or in part, they regularly appear in publications and sites for lawyers and non-lawyers (e.g., accounting and real estate). Some folks who discuss, quote or mention them like all 12 rules. Others like one or two in particular.
Our favorite? It's Rule Four: Deliver Legal Work That Change the Way Clients Think About Lawyers. It's our "Harry Beckwith" rule. Harry Beckwith, who first ignited the thinking of many professional services thinkers in "Selling the Invisible", was a huge influence on how we could make changes in everyone's lawyering--and the idea here is really his, not ours. An excerpt from Rule 4:
Why try "to exceed expectations" when the overall lawyer standard is perceived as low to mediocre? If your clients are all Fortune 500 stand-outs, and the GCs' seem to love you and your firm, is that because your service delivery is so good--or because other lawyers they use are so "bad" on service? Why have a low standard, or one that merely makes you look incrementally more responsive and on top of things than the boutique on the next floor up? Why not overhaul and re-create the whole game?

If you read the better writers on selling and delivering services, like Harry Beckwith in Selling The Invisible, you pick up on this simple idea: Rather than under-promise/over-deliver, why not change the way people think of lawyers generally and what they can expect from them generally? Get good clients--those clients you like and want--to keep coming back to you by communicating in all aspects of your work that you care deeply about your lawyering for them, you want to serve their interests on an ongoing basis and that it's a privilege to be their lawyer. Show them you fit no lawyer mold.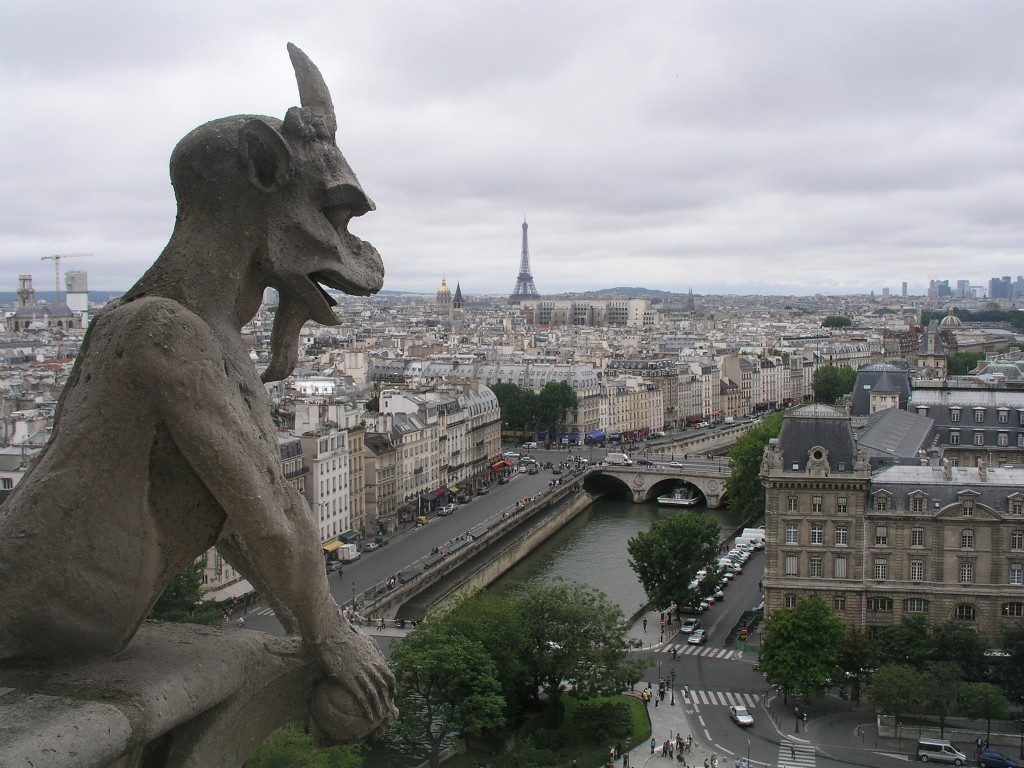 Posted by JD Hull. Permalink | Comments (0)
May 18, 2020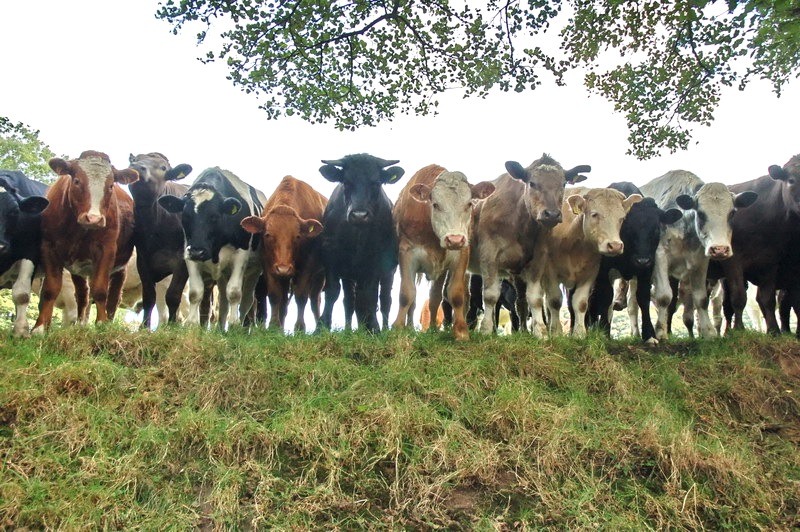 Professionalism? What does it really mean?
So what about "professionalism". Is professionalism a vestige of an insular and ancient pageantry Western lawyers still engage in to feel special in an increasingly commoditized profession? Or does it have some utility?
Maybe the answer is both. But let's at least look at it freshly, and like people living in at least in the 18th century.
On closer inspection, real professionalism--generally thought of as a combination of day-to-day practical courtesies extended to fellow lawyers, and a noble tone in all that is said and done--may have little or nothing to with lawyers, and with benefiting lawyers. And have everything to do with clients, and benefiting clients instead.
Maybe the entire subject as traditionally regarded is either outdated, for lack of a better word, misplaced.
Shouldn't professionalism be 99% about clients? Some questions:
Original Post: September 4, 2011
Posted by Holden Oliver (Kitzbühel Desk). Permalink | Comments (2)
May 17, 2020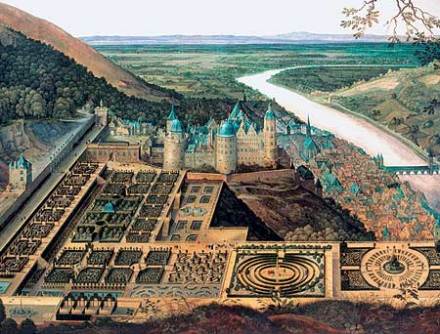 By Jacques Fouquières, Hortus Palatinus, (before 1620). Heidelberg Palace, gardens and terracing.
Posted by JD Hull. Permalink | Comments (0)
Let us be grateful to people who make us happy; they are the charming gardeners who make our souls blossom.

-- Marcel Proust, 1871–1922, French novelist and critic.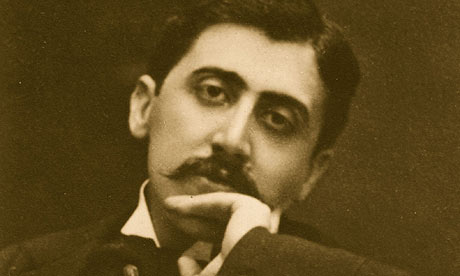 Posted by JD Hull. Permalink | Comments (0)
May 16, 2020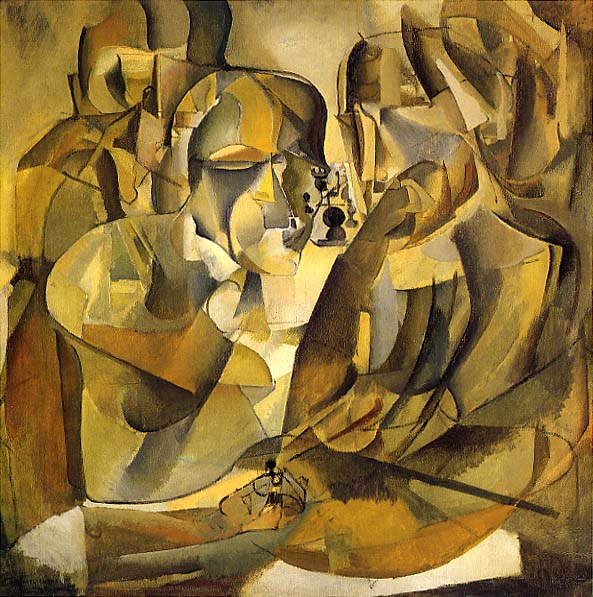 "Portrait of Chess Players" 1911, Marcel Duchamp (1887-1968)
Posted by Holden Oliver (Kitzbühel Desk). Permalink | Comments (0)
Education is not just about getting a job.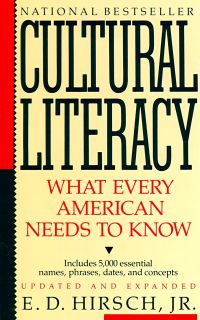 Posted by JD Hull. Permalink | Comments (0)
May 14, 2020
Since 1866, Speakers' Corner in London's Hyde Park (northeast corner near Marble Arch) has been important in Britain's demonstrations, protests and debate. In 1872, the area was specifically set aside for those purposes. Here are among the best and most eccentric daily shows in London. Marx, Lenin and Orwell all spoke at Speakers' Corner there on Sundays, the traditional speaking day. For the dark history of this area of Hyde Park as the execution place know as Tyburn Gallows for nearly six centuries--everyone condemned to die could make a final speech--see the website of the Royal Parks. Below: uncredited photo from a Sunday in 1930s.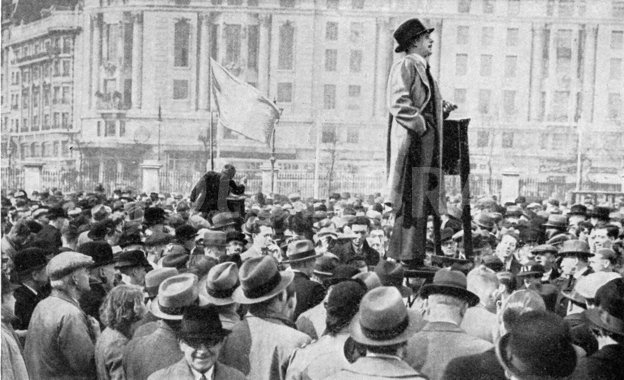 Posted by JD Hull. Permalink | Comments (0)
May 13, 2020
He was a loner with an intimate bond to humanity, a rebel who was suffused with reverence. An imaginative, impertinent patent clerk became the mind reader of the creator of the universe, the locksmith of mysteries of the atom and the universe.

--Walter Issacson, in Einstein: His Life and Universe (Simon & Schuster, 2007)


Children come with Imagination. It's standard issue.

--Holden Oliver in 2009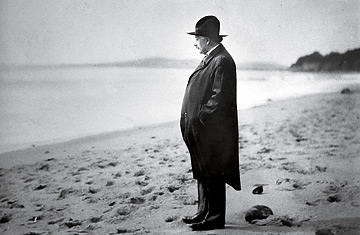 "E" at the beach: Another fresh take.
Try this at home and work: The Holy Surprise of a Child's First Look. Forget for a moment, if you can, about Clients and Paris. This blog is at heart about Quality, Old Verities, and Values--the things no business, government, non-profit group, religion, politician or leader (a) wants to give you or (b) can give you. No, not even family and friends can. You have to find them on your own. Work and Service, whether you are paid for them or not, are inseparable from these things.
At the blog, at our firm, and in our lives, we seek--in the largest sense--serious overachievers, and aficionados of life, past and present: identifying them, learning from them, having them as friends, hiring them and above all, never holding them back. It is often hard to find these people--or even to remember that they once existed. We do, after all, live in a cookie-cutter world. Originality, intuition, authentic spirituality, and even taste are not valued--these traits are often feared and attacked--in most of the West. This is especially true in America, where we continue to be geographically, culturally and (some think) cosmically isolated. The United States, despite its successes, high standard of living and exciting possibilities, has become world headquarters of both moral pretension and dumbing life down. Besides, fresh thinking leads to painful recognitions. It's easier to let something else do the thinking for us.
"Fragmentation" is a word some people (including those with better credentials than the undersigned to write this) have used for decades to describe modern humans all over the world: lots of wonderful, intricate and even elegant pieces--but no whole. So, in our search for coherence, we look for clues. We look to television, advertising, and malls. To work, and to professional organizations. To secondary schools, universities, and any number of religions (none of the latter seem "special"--they say identical intuitive and common sense good things, but just say them differently), and to an array of other well-meaning institutions. In fairness, all of these have their moments (hey, we all like our insular clubs).
Posted by JD Hull. Permalink | Comments (0)
General voting by mail is a HORRIBLE idea—and there is nothing racist or classist about making our citizens show up in person to vote. Voters are pretty dumb. Think of cattle or livestock. If they show up at the polls in 3-D at least we know they are more likely to be aware of what in fact they are actually doing.
Posted by JD Hull. Permalink | Comments (0)
May 11, 2020
Return of EFGB and the Seven Habits. Lawyers who won't take a stand is a time-honored tradition. Ernie from Glen Burnie, a life-long friend of mine, is not such a creature. It's just his nature. He'll stand up for people who pay him--and people he just met on the subway. You can read Ernie's story. It's about an old parchment he claims was discovered in Alexandria, Virginia, around the same time we both began practicing law in the District. Do see "The Seven Habits of Highly Useless Corporate Lawyers". This is a true story, mostly. So listen up.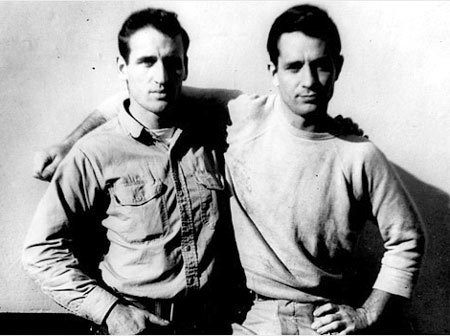 Stand-Up Guys: Ernie, a dead-ringer for 1950s icon Neal Cassady, and the author, during their pre-lawyer years in Washington, D.C.
Posted by JD Hull. Permalink | Comments (0)
May 10, 2020
My mother--to us, "Mom"--was and is that mom all the other kids in the neighborhoods we lived in wanted to be their mom.
Before that, way before, she and her ancestors were part of one of the most romantic stories ever told. I imagine first thousands, and then tens of thousands, and then even more, of people out of Suffolk via Ipswich to Groton and other towns and slowly invading America, Boston, Massachusetts, Canada, and Three Oaks, Michigan.
But she never let on as we grew up that her family--and therefore mine--had been in America so long. We'd only heard about Dad's side of the family: Hulls, at first Holls--German protestant minsters and farmer stock in the Palatine who come over on a ship from Rotterdam in the just-yesterday mid-1700s. In Mom's case, it was easy. A colonial organization had every name and date since 1634. It has been prepared in the late 1940s—at the request of a patron great aunt in Jacksonville, Florida who threw my parents' wedding in 1950. Mom had kept from it everyone but finally gave it me. Typed well before my birth, it was already condensed to 6 pages. Her family came from the still-tiny village of Lindsey, England, to Massachusetts in 1634. This is mainstream early Yank history. (I visit Lindsey, in Suffolk, in 2003. Her family's name is still on some of the stones in the churchyard, and in recent records of weddings still kept in the church.)
Exactly three centuries later, a photogenic only child is growing up in Chicago. It's the Depression. She starts working as a model when she is quite young. She's a bit quiet and sweet. And tall. Her own mother is strong, "well-raised", and with an Auntie Mame/stage mother quality she had until her death in 1970. In the late 1930s and 40s, the agencies love Mom's "all-American" girl next door face and smile. In photos, commercial or not, they jump off a page at you. Without makeup, she comes by a young yet "all grown-up" look at a very young age.
I am looking at one of them hung in my home right now.
Her face: Strength. Spirit. Fun. Femininity. A real but completely natural Charisma. In this one agency photo, that she's classically beautiful is nearly besides the point. At thirteen, she's an experienced model. Looks aren't everything--but in the 1940s they are still the pinnacle for a girl or woman. Times are hard. You're female? You're an off-the-charts pretty girl from Evanston? You've a natural figure? Well, use it, honey. She has some other breaks. She's good at language--and college bound. A pretty good athlete. A relative in the American South offers to pays for much of her education.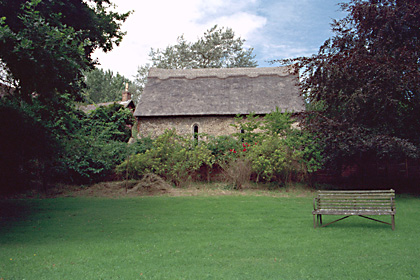 Lindsey, Suffolk, England
And then there's this one: she actually spends much of her teen and early adult years trying to gain weight. Milkshakes and candy bars. Anything is okay--and that continued. Here's someone put on earth to compensate for some of the rest of us: she has brains, smarts and charm. And an enviable--no maddening--metabolism. She can't gain weight. She even tries. I have the same gift/problem as a kid. I drink milkshakes with her. But I am 11 and she is 35.
But mainly, and here's The Gift: she loves people. I mean, she really, really loves them.
Today, in her eighties, she is still tall, almost 5'10", angular, with dark hair, and fresh, friendly, athletic, striking. In boarding school and college, she is always the homecoming queen, or "May Queen", or something--but that rare and somewhat quiet one without enemies.
All my life, I've heard both men and women remark how beautiful she is--and how nice she is to them.
People talk about the two qualities almost interchangeably--as if they go together. Usually, folks, they do not. With the exception of her, and just one other person, I consider humans without enemies as sad, low and worthless. They're either spineless soulless schemers or straight-up lily white wimps who must be 'liked' by everyone, and won't play in The Game of Real Life. But not Mom.
She is modest, and very private about her own needs, my brother and sister and I learn over time. The eldest, I am most 40 when I first see her entire modelling portfolio--scores of 1940s and 1950s glossies and pictures in magazines I heard about growing up. It is all stunning covering 15 years. Yet she quits it all early--because of us.
A late-coming family beef: Sorry, Dad, and Mom--but why not haul out those pictures earlier? I love black and whites of my Dad playing Hoosier basketball and football, both at Shortridge and college. And then color came slowly to the pictures in the post-college 1960 pictures. Who would not love the glories of Tide, Jif, Bounty and Charmin? Who isn't glued once they start looking through them to our albums of fishing trips and Pointe Aux Barques years? Vacations with 3 cousins named McCracken. A few male Holdens from Michigan. The pictures show how few in number--but how amazingly healthy--the last three generations of our family had become. One aunt. One uncle. The neighborhoods in La Grange, Grand Rapids, Detroit, then Chicago again.
Finally lots of images of Cincinnati: the promised land and, as it turned out, a class act. A true City-State with real city government that attracted talent. True, Cincy's a bit stiff but hardworking. True, it seems like we're a "tolerated minority" again. In Highland Park, Chicago, we weren't Jewish. In Cincinnati, we weren't Catholic--or of the "old German 'Zinzinnati stock". But nothing beats these Indian Hill schools. Like Braeside, another life-changer. It's the teachers--and the kids. The luck on us. Even my grandparents (the youngest of the four was born in 1900) are lucky enough to graduate from college And Mom tells us to notice it all. And I do.
In the pictures, she always looks as if she is quietly celebrating. Is she in prayer?
There are even some some black and white photos of my first real home: Aberdeen Proving Grounds. G.W. Hospital. Washington Circle. Beginnings I can't quite see. Anyway, lots of images: places and people we met. Musical instruments. Tennis rackets. Teachers for both. Much later Marco Island. Naples. French Lick. Kiawah summers with a new grandkid each one. Even meeting in Paris (my parents and me only; they were my first docents and guides). The 50-year anniversary trip. A 100th birthday party for a grandparent in Springfield, Missouri. Hey, I was there, too. We all were. Great photos--and I treasure them.
But when your smart French-speaking mom men are whispering about all through high school and college looks, and talks, better than "either Hepburn", and so many people like her, show me that stuff at sixteen, okay? Why the silence? Because she's a Greatest Generation-era woman? Here is the main event and fact of our lives: Our mother, Mom, is never interested in herself. Not ever. (It bothers us all). The past-glories portfolio can stay in the trunks, she must have thought to herself.
Beginning at 25, things change. She now loves noisy children and sloppy dogs. Too energetic and too physical, she still does things too quickly. I got this from her: an odd mixture of athleticism and metabolism that yields accidents.
But she, unlike me, always moves too fast for the sake of others. Fond of the troubled, those with raw deals, the strays, she must get things done for them. This, to me, is drive at its purest. She sizes them (and the rest of us) up in seconds. Notwithstanding the judgment you do get, everyone gets a pass. Street people, the mailman, animals and executives and wives.
Yes, our animals, too. She thinks of them as friends. Real friends. Word's been out for some time that Mom speaks several dialects of American Dog.
Each of the above creatures, human or not, is part of Life. All are equally considered. At our house it is always Christmas Eve. "Here," her voice seems to say in our house, "we will consider you. That is what we do here? Got it?" And with a determined let's-go smile: "Let's get this done. Now, please." Or "We have a problem to solve."
She has a very private but active spiritual life, and a natural class and ease with others. She is comfortable with, and genuinely interested in, everyone she meets, anywhere in the world. She wants to know them. She interviews you--but only out of curiosity, genuine interest and an enduring love for humankind most of us lose by 25.
Bear with me. I like movies, and they are often part of my firm's work. Think for a moment of the characters in the 1939 movie "Gone with the Wind". Imagine in one person a fusion of Melanie's love and compassion with Scarlett's resolve and strength.
Are these gifts to us all? Or challenges? Is God throwing down a gauntlet here? It doesn't matter. I want to age that well. I want to care about others that much. I want my laugh, like hers, to ring with the joy and humor of unfinished growth and adventure.
She has put up with me, and my father, and I wish I could be more like her. As the eldest, I am far more of a pain-in-the-ass than either my brother or sister, even though we are all just 2 years apart. (Fair warning: If you eat with me, I may make you finish your vegetables. I will tell you what I think. Maybe who to marry. Who to divorce. Whatever will help you that day.) I compete with my Dad only for a mother-and-wife's worry and angst.
Mom's led a very charmed life, which she views with gratitude, humility and grace. Nothing is taken for granted. She knows. My father, also an American success story (hard work does work), was a big part of that.
We three kids were, too. And our friends, new neighborhoods, adult friends, other people's noisy kids, animals, the happiest dogs on earth, oceans, rivers, lakes, always perch and smallmouth bass, some less edible or less noble fish, ravines, Mountain Grove, Chevy Chase, Port Austin, Alpena, 8 Mile Road, Pleasant Ridge, the Braeside and later Indian Hill schools, Duke (all three changed my life), North Deere Park, church in Glencoe for us red-haired protestants, Drake Road, the Cosmos Club, Mr. Whipple commercials, tennis, basketball, golf, more animals, more dogs, 8 grandchildren, 9 great-grandchildren (and counting), foster kids, even foster people--all manner of events and creatures including, of course, human strays.
But she. She lights up all rooms--not just ours.
Happy Mother's Day, Penny Hull. Chicago Girl. Boarding School Sweetie. Ferry Hall May Queen. DePauw Campus Crush. Fashion Model. Keeper of Cockers. Keeper-Carer-Feeder-Trainer of John Hull III. Athlete. Task Master. Social Worker. Patrician Role Model. Angel to Strays and Mutts. Colonial Dame. Last Hull with natural class. Super-Mommy.
Posted by JD Hull. Permalink | Comments (1)
May 09, 2020
"....the day would come again when, for the bane and the enlightening of men, it would rouse up its rats again and send them forth to die in a happy city."
— The Plague (1948)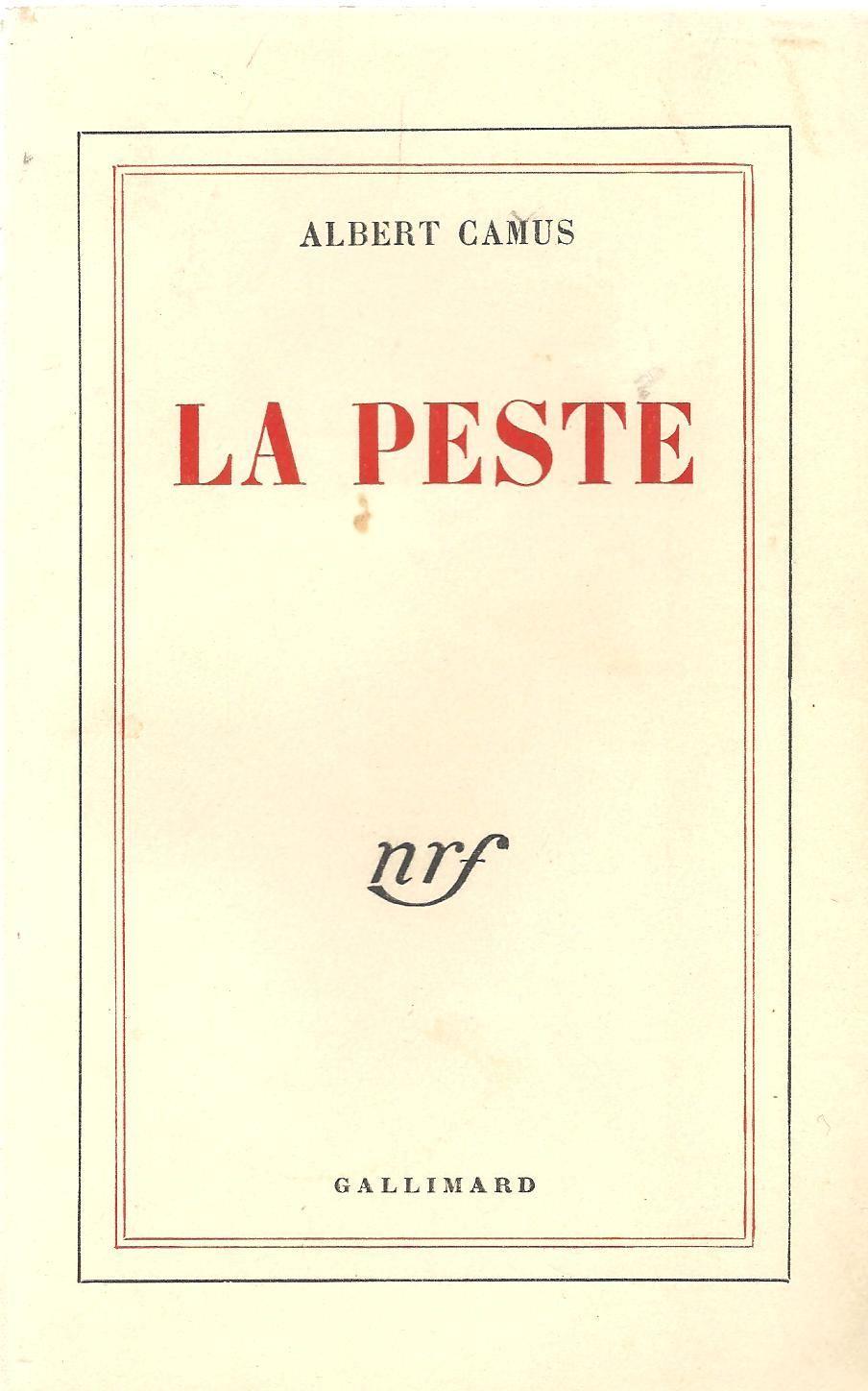 Posted by JD Hull. Permalink | Comments (0)
May 08, 2020
...are right here. Revel in their Wisdom. Ignore them at your Peril. Teach them to The Help.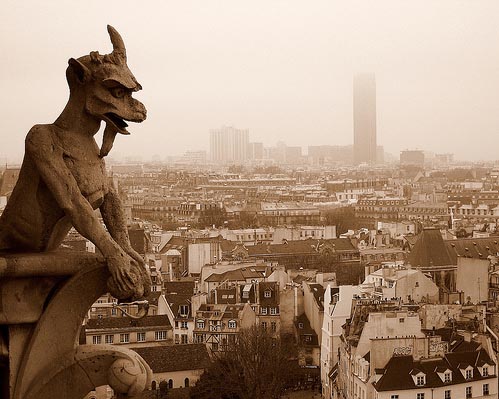 Posted by JD Hull. Permalink | Comments (0)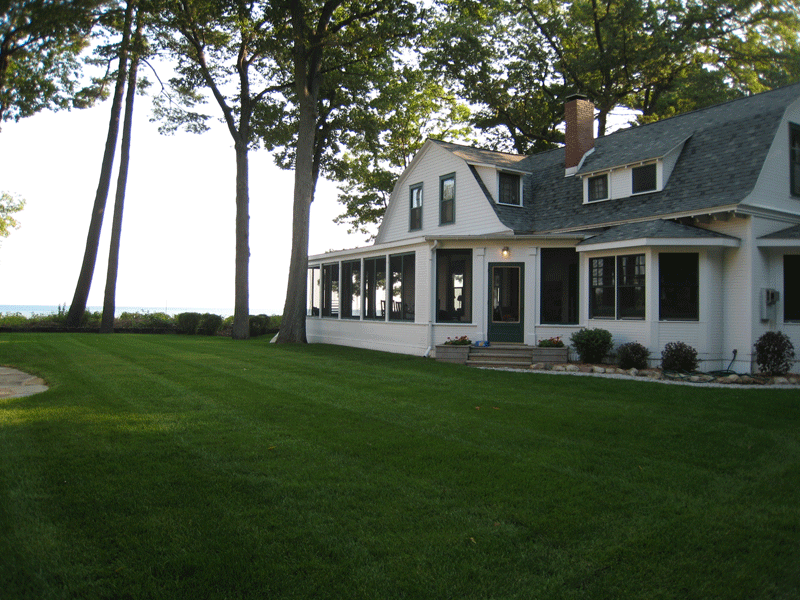 Posted by JD Hull. Permalink | Comments (0)
"Yes, they have more class."
--With apologies to the famous Fitzgerald-Hemingway exchange.

Like their natural enemy the English, the French are of course wonderful--but neither nation's citizens are openly "friendly." When the English and French encounter Yanks abroad, they can't get why Americans are so outgoing, or why they would even want to be. Many Americans (I am one of them) are openly curious, warm and effusive everywhere they go. It can be mildly disruptive. We Yanks do like to chatter a bit and ask questions. Most Northern Europeans, on the other hand, would rather choke to death than ask a question about anything, and routinely bristle at at the overly-familiar tone they associate with American tourists and businessmen.
This is especially true of Brits and the French. Sure, the English, who are more more relaxed and self-deprecating than the French, are getting better at chit-chat and we've been seeing this for years in customer service at the retail level in England's biggest cities (even in London) and villages. But a Parisian shop, store or hotel employee is still likely to treat basic customer service as horribly degrading to his or her person-hood. I.e., "I know it's my job, madame, but I will keep my distance still." Despite my own English roots--I've got smaller bits of German, Welsh, Irish and French, and dabs of any of the four can make you hopelessly eccentric and irritating in completely different ways--the French are my still favorite. They are flirtatious and serious, volatile and sturdy, civilized and feral, logical and irrational. But they do want their children of all social classes steeped in the best of Western culture.
Art, the Humanities and the Great Ideas is a necessity, not a luxury. The French, British Francophile Julian Barnes writes, are "designed by God to seem as provokingly dissimilar from the British as possible. Catholic, Cartesian, Mediterranean; Machiavellian in politics, Jesuitical in argument, Casanovan in sex; relaxed about pleasure, and treating the arts as central to life, rather than some add-on, like a set of alloy wheels."
So the humanities, ideas and old verities from great men and women now gone are essential for living and enjoying life as a Whole Person. Art isn't just for the rich, the elite or the intellectual. Moreover, the French are not runners and cowards--don't make the mistake of buying into the notion that they shrink from adversity. Throughout most of their history, they've been calculating, competitive, courageous and war-like. They are intelligently patriotic. And they'll beat you with argument, and arms, if they have to. But their real gods are Reason and Art. My sense is that, in the next few decades, the French will manage to save us all from ourselves, as they can be counted on to remind humans of what's important--and who we all really are.
Watch them.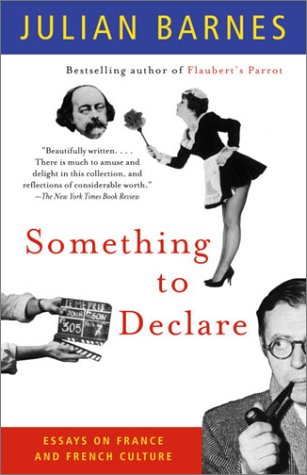 Original Post: March 6, 2009
Posted by JD Hull. Permalink | Comments (0)
May 06, 2020
A man with his belly full of the classics is an enemy of the human race.
— Henry Miller, Tropic of Cancer (1934)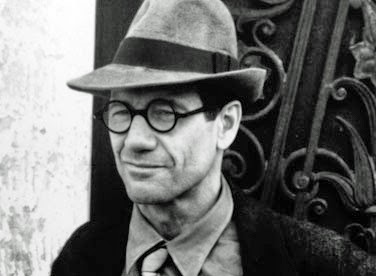 Posted by JD Hull. Permalink | Comments (0)
O God, I could be bounded in a nutshell, and count myself a king of infinite space.

- Hamlet Act 2, Scene 2.
El Aleph is a story by Argentina's hands-down dean of letters Jorges Luis Borges first published in 1945 and revised from time to time through 1974. It is the most amazing short story I've ever read. I and two other--and far more gifted--Indian Hill (Ohio) High School classmates read El Aleph in Spanish in 1970 with Mr. Fogle in our "Spanish V" class. In the story The Aleph is a point in space that subsumes all other points in space and shows you all that is occurring in the Universe at once. Is that far-in or what?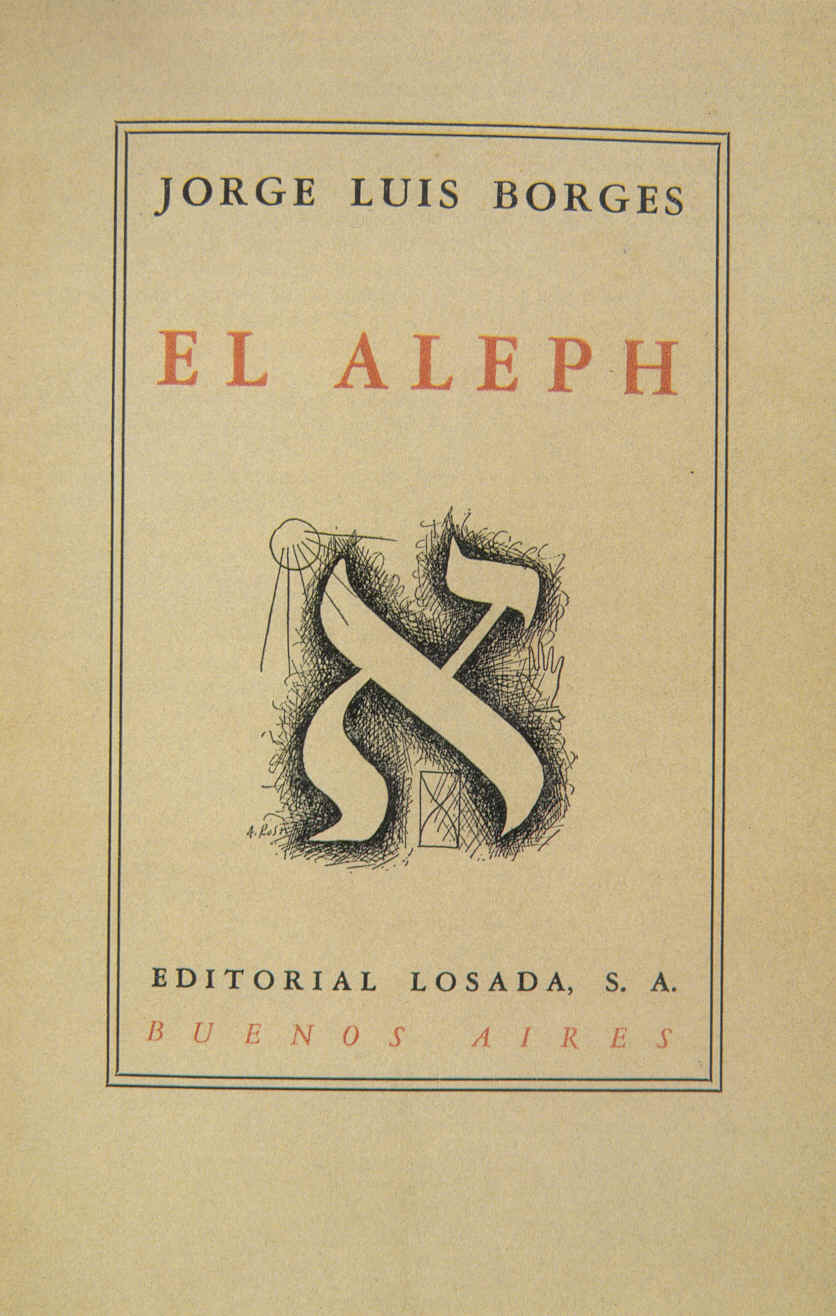 "Este palacio es fábrica de los dioses, pensé primeramente. Exploré los inhabitados recintos y corregí: Los dioses que lo edificaron han muerto. Noté sus peculiaridades y dije: Los dioses que lo edificaron estaban locos. Lo djie, bien lo sé, con una incomprensible reprobación que era casi un remordimiento, con más horror intelectual que miedo sensible."

Posted by JD Hull. Permalink | Comments (0)
This is slavery, not to speak one's thought.
— Eurípides (480-406 BC)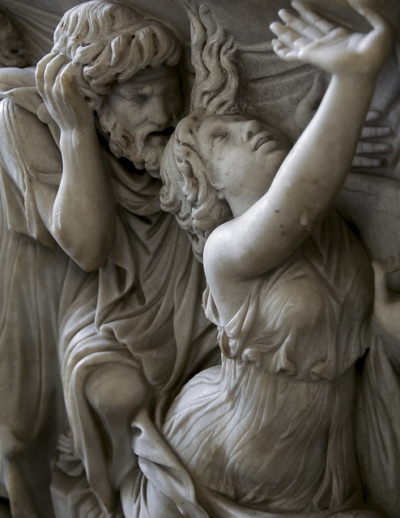 Posted by JD Hull. Permalink | Comments (0)
May 05, 2020
Today, other nations in the Americas honor Mexico. In the Battle of Puebla, on May 5, 1862, 4,000 Mexican soldiers defeated a much better-equipped invading French army of 8,000. Since the Battle of Puebla, no nation in the Americas has been invaded by any other European military force.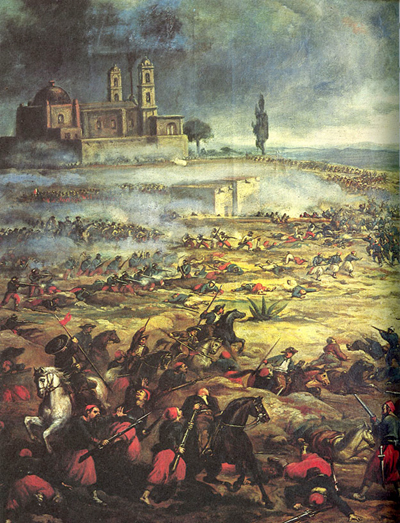 Posted by JD Hull. Permalink | Comments (0)
May 02, 2020
So we're shutting down the World to save immune system mutants, 95 year olds, active drug addicts, people who've never given a husky fuck about their health and life-long Fatties? "Adults" all over DC where I live—with to-die for formal educations—have become depressed, frightened peasants and slaves. Wtf.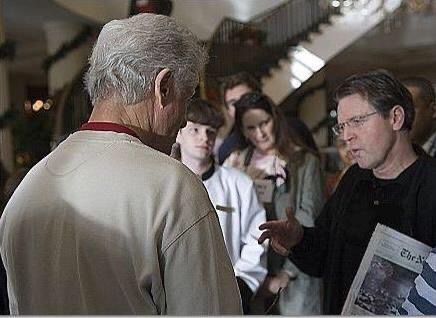 Posted by JD Hull. Permalink | Comments (0)
May 01, 2020
Avoid The Clap.
#JustStayHomeForever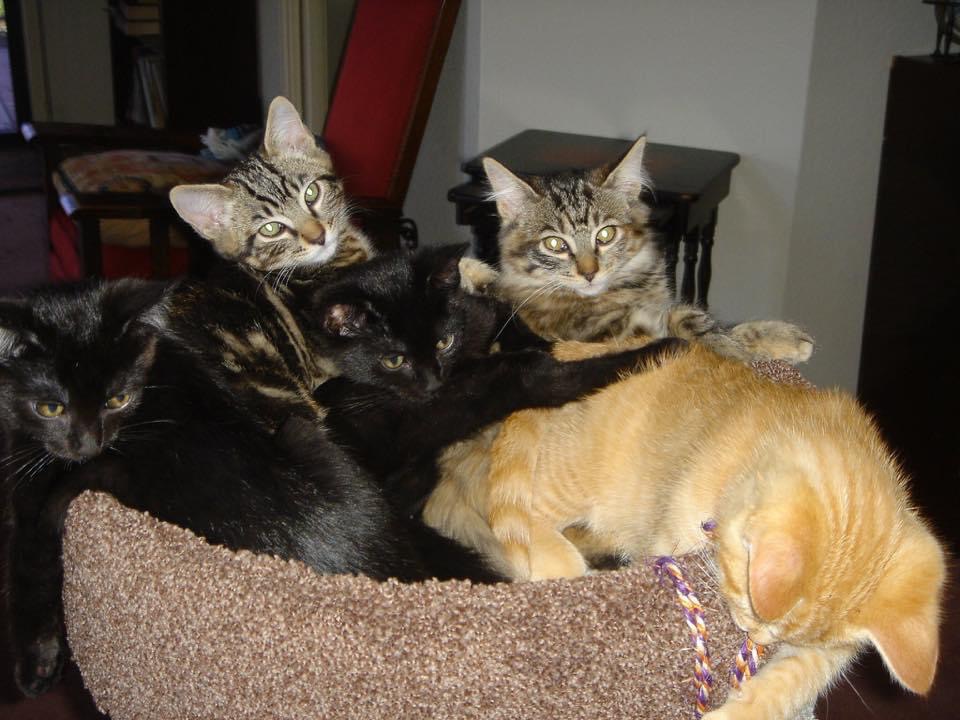 Posted by JD Hull. Permalink | Comments (0)