March 22, 2019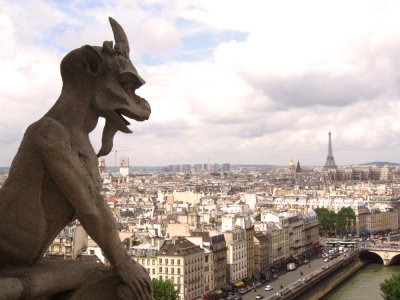 When you work, you are marketing. You are constantly sending the customer small but powerful ads. Rule Six comes from our hopelessly arrogant and deeply infuriating but consistently right, practical, and world-famous 12 Rules of Client Service.
Posted by Holden Oliver (Kitzbühel Desk). Permalink | Comments (0)
March 21, 2019
No matter what they tell you, no matter what they say, Nothing in the Universe is More Pissed-Off than an over-40 professional single heterosexual woman walking in Georgetown in a pouring Spring rain. Nothing.
~ Holden Oliver, 3-21-19
Posted by JD Hull. Permalink | Comments (0)
March 20, 2019
Posted by Rob Bodine. Permalink | Comments (0)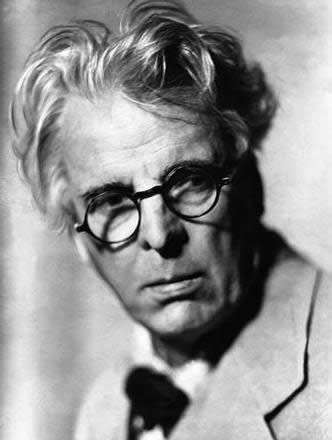 On Easter Monday, April 24, 1916, Irish republican leaders staged an Easter Rising against British rule in Ireland. The uprising, the most significant Irish revolt since 1798, took place mainly in Dublin. It was unsuccessful. The British eventually executed 16 people, including most of the uprising's leaders, for treason. In the five months that followed, William Butler Yeats, poet, pol, patriot and mystic, wrote and completed "Easter, 1916":
I have met them at close of day
Coming with vivid faces
From counter or desk among grey
Eighteenth-century houses.
I have passed with a nod of the head
Or polite meaningless words,
Or have lingered awhile and said
Polite meaningless words,
And thought before I had done
Of a mocking tale or a gibe
To please a companion
Around the fire at the club,
Being certain that they and I
But lived where motley is worn:
All changed, changed utterly:
A terrible beauty is born.
That woman's days were spent
In ignorant good-will,
Her nights in argument
Until her voice grew shrill.
What voice more sweet than hers
When, young and beautiful,
She rode to harriers?
This man had kept a school
And rode our winged horse;
This other his helper and friend
Was coming into his force;
He might have won fame in the end,
So sensitive his nature seemed,
So daring and sweet his thought.
This other man I had dreamed
A drunken, vainglorious lout.
He had done most bitter wrong
To some who are near my heart,
Yet I number him in the song;
He, too, has resigned his part
In the casual comedy;
He, too, has been changed in his turn,
Transformed utterly:
A terrible beauty is born.
Posted by Holden Oliver (Kitzbühel Desk). Permalink | Comments (0)
Posted by Holden Oliver (Kitzbühel Desk). Permalink | Comments (0)
March 19, 2019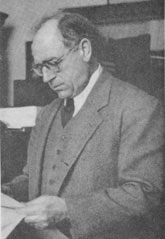 Karl Nickerson Llewellyn
You expect me to tell you that you should be earnest about your work, and get your back into it for dear old Siwash, and that he who lets work slide will stumble by the way.
The above of course is from the opening chapter of the The Bramble Bush: On Our Law and Its Study (1931), which sprung from a series of introductory lectures Karl Llewellyn (1893–1962) gave to first-year law students during the 1929-30 academic year, when he was appointed the first Betts Professor of Jurisprudence at Columbia. The book's title is from a poem "The Bramble Bush" by Robert Penn Warren, excerpted here:
There was a man in our town
and he was wondrous wise:
he jumped into a bramble bush
and scratched out both his eyes--

and when he found that he was blind,
with all his might and maine,
He jumped into another one,
and scratched them in again.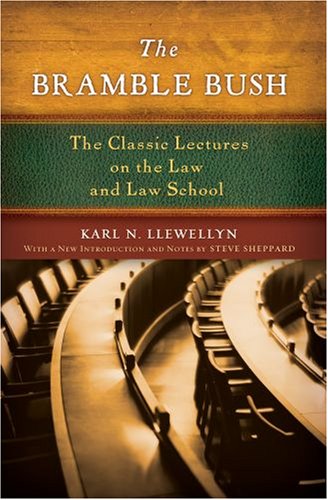 Posted by Holden Oliver (Kitzbühel Desk). Permalink | Comments (0)
March 18, 2019
Half the people you meet live from one day to the next in a state of such fear and uncertainty that about half the time they doubt their own sanity. Their boats are rocking so badly that all they want to do is get level long enough to think straight and avoid the next nightmare.

--HST, Fear and Loathing: On the Campaign Trail '72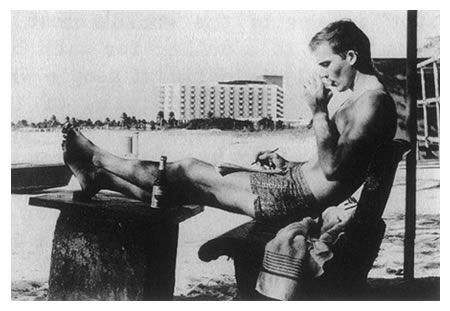 Posted by JD Hull. Permalink | Comments (0)
A man with his belly full of the classics is an enemy of the human race.
— Henry Miller, Tropic of Cancer (1934)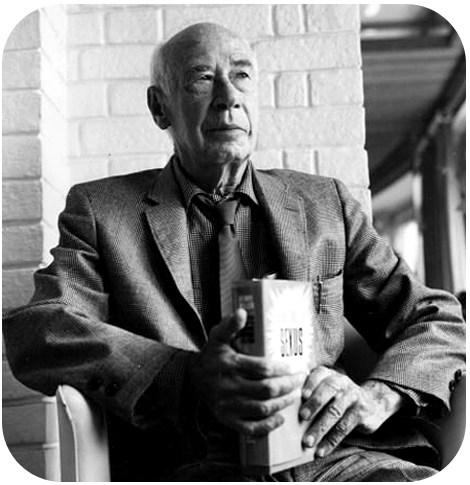 Posted by JD Hull. Permalink | Comments (0)
March 17, 2019
The purpose of the Irish guy is to drink and wear trousers.

--Anonymous Irish Woman
There are of course exceptions to the above view. This day--St. Patrick's Day--is in honor of a Brit captured and sold into slavery by "Irish marauders" to the chieftain Mil uh in the year 403 to work in what is now the County of Antrim. Patrick died on March 17--in either 493 or 460. In the intervening years, Patrick changed Ireland forever. Never underestimate Irish guys.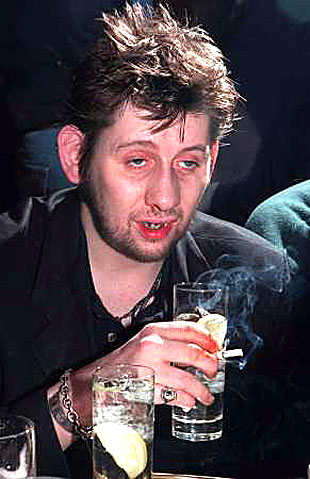 Seamus Oliver, Dublin, Week Days.
Posted by Holden Oliver (Kitzbühel Desk). Permalink | Comments (0)
March 15, 2019
First, when the pirates demanded a ransom of twenty talents, Caesar burst out laughing. They did not know, he said, who it was that they had captured, and he volunteered to pay fifty...

--Plutarch, on young Caesar
Today is the Ides of March, death date of Gaius Julius Caesar (July 13, 100 BC - March 15, 44 BC), general, politician, schemer, explorer, writer, alpha male, womanizer, patrician and, as we begin to observe St. Patrick's day, no friend of Gaelic peoples. Grandiose, flawed, and truly great, he made Rome an empire. Caesar conquered what is now France and Belgium--and got Rome more interested in taking on an assortment of Celtic tribes in Britain after his death.
An egomaniac, he was both charming vain dandy, and a skilled military leader, with a surprising compassionate streak. A century after his death, the Greek historian Plutarch wrote an enduring bio. Plutarch even mixed it up with armchair psychoanalysis, treating Caesar's life in "parallel" with that of Alexander the Great, another wildly self-assured fellow. The term Ides of March ("March 15") has nothing to do with our hero; "ides" means middle in the earliest Roman calendar, which some say was devised by Romulus, the mythical founder of Rome.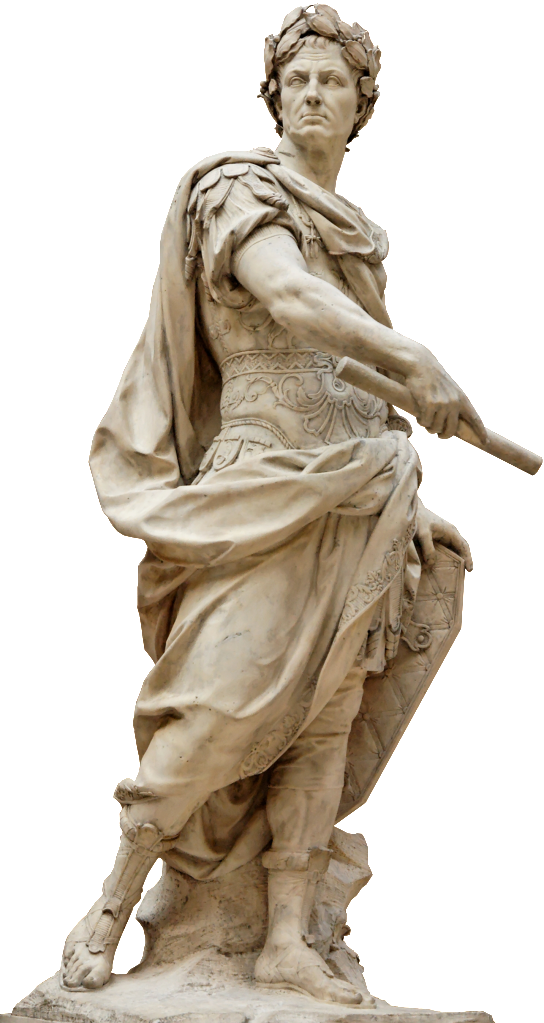 Nicolas Coustou, 1713, Louvre: You talking to me?

Posted by JD Hull. Permalink | Comments (0)
March 14, 2019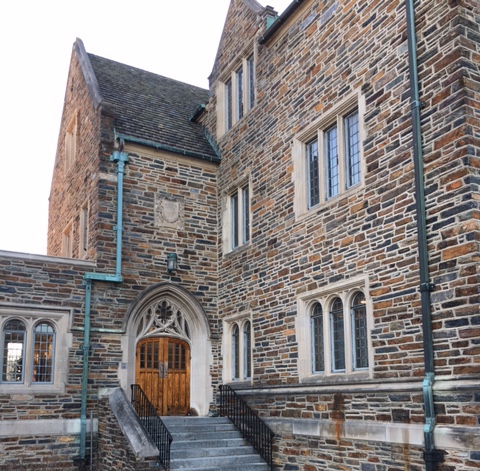 The Chronicle.

Posted by JD Hull. Permalink | Comments (0)
March 12, 2019
Jack Kerouac sometimes got the thrill and promise of simply being alive pitch perfect. The famous "mad to be saved" passage happens the first chapter On The Road, and very early on.
...the only people for me are the mad ones, the ones who are mad to live, mad to talk, mad to be saved, desirous of everything at the same time, the ones who never yawn or say a commonplace thing, but burn, burn, burn like fabulous yellow roman candles exploding like spiders across the stars.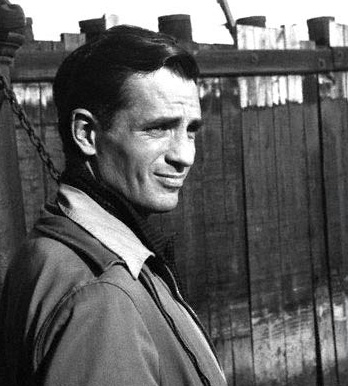 Posted by JD Hull. Permalink | Comments (0)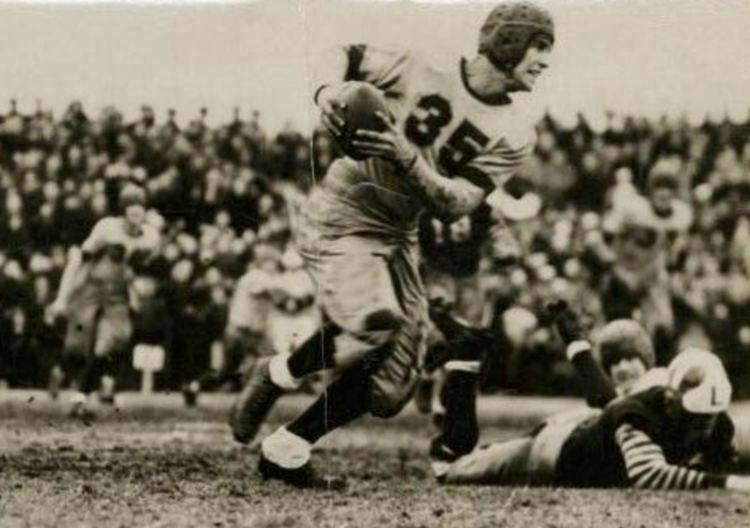 Posted by JD Hull. Permalink | Comments (0)
March 11, 2019
The Book of Kells. Is there anything human-made more beautiful? Below is Folio 292r (circa 800) of The Book of Kells, an illuminated manuscript of the four Gospels of the New Testament. The entire work is housed at Trinity College Library in Dublin. This page opens the Gospel of John. Illustrations in the Book of Kells are bursting with pre-Christian, pagan and Celtic symbols and motifs that had been evolving, mixing and merging in Ireland for nearly 8000 years. The result a ancient montage of mixed media that is playful, quirky, sexual, mystical and a yet still deeply Christian. And a masterwork of Western calligraphy. 680 pages of the work survives.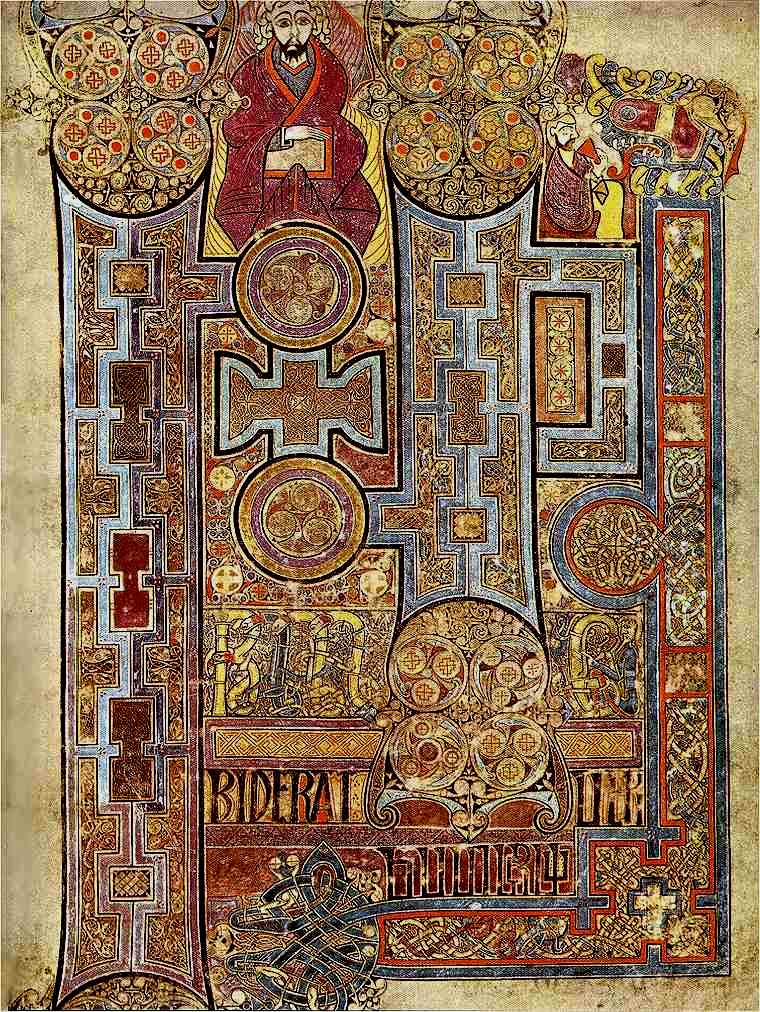 Posted by JD Hull. Permalink | Comments (0)
"I have only made this letter longer because I have not had the time to make it shorter."
― Blaise Pascal (1623-1662), The Provincial Letters, Letter 16, 1657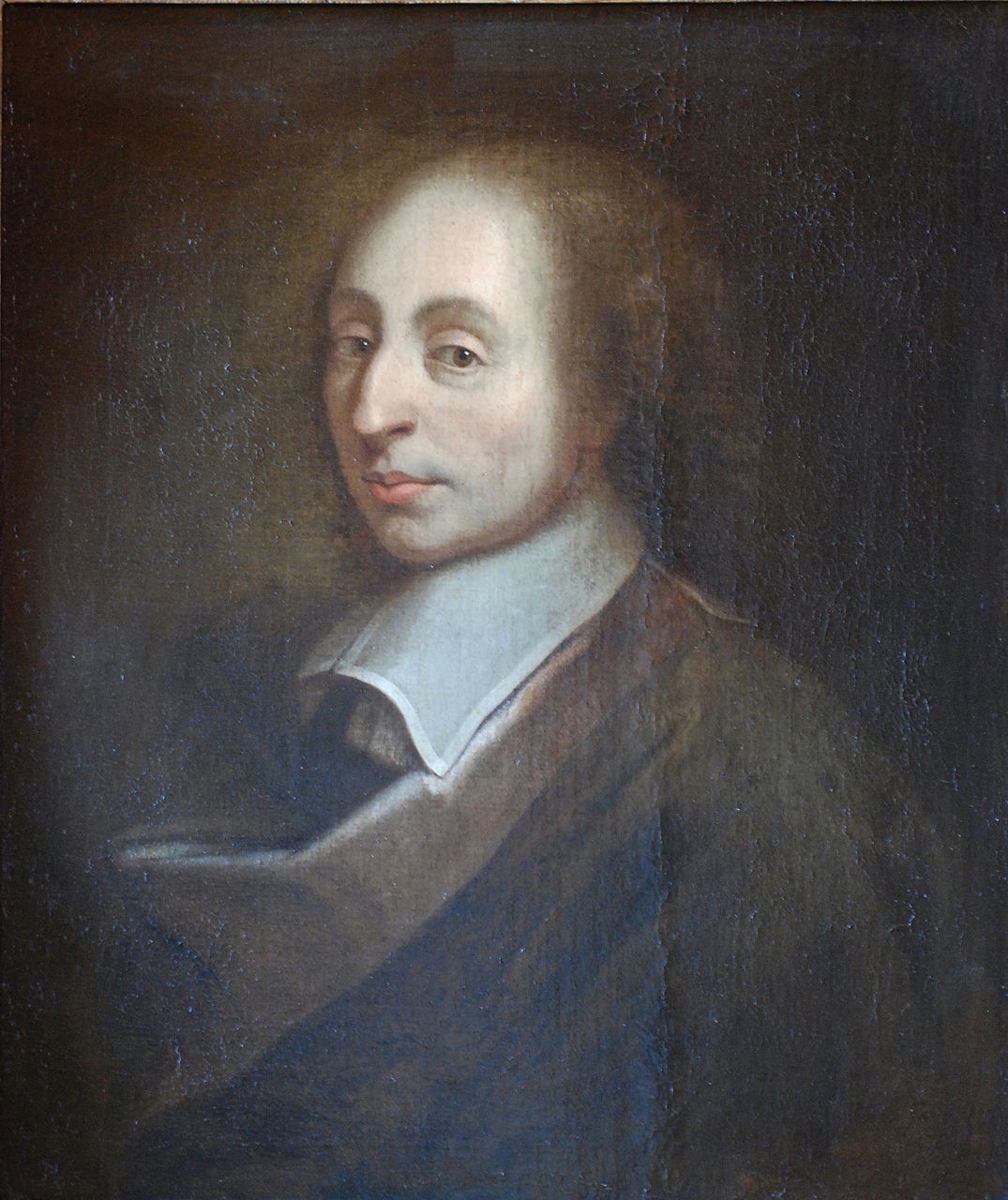 By François II Quesnel for Gérard Edelinck, 1691

Posted by JD Hull. Permalink | Comments (0)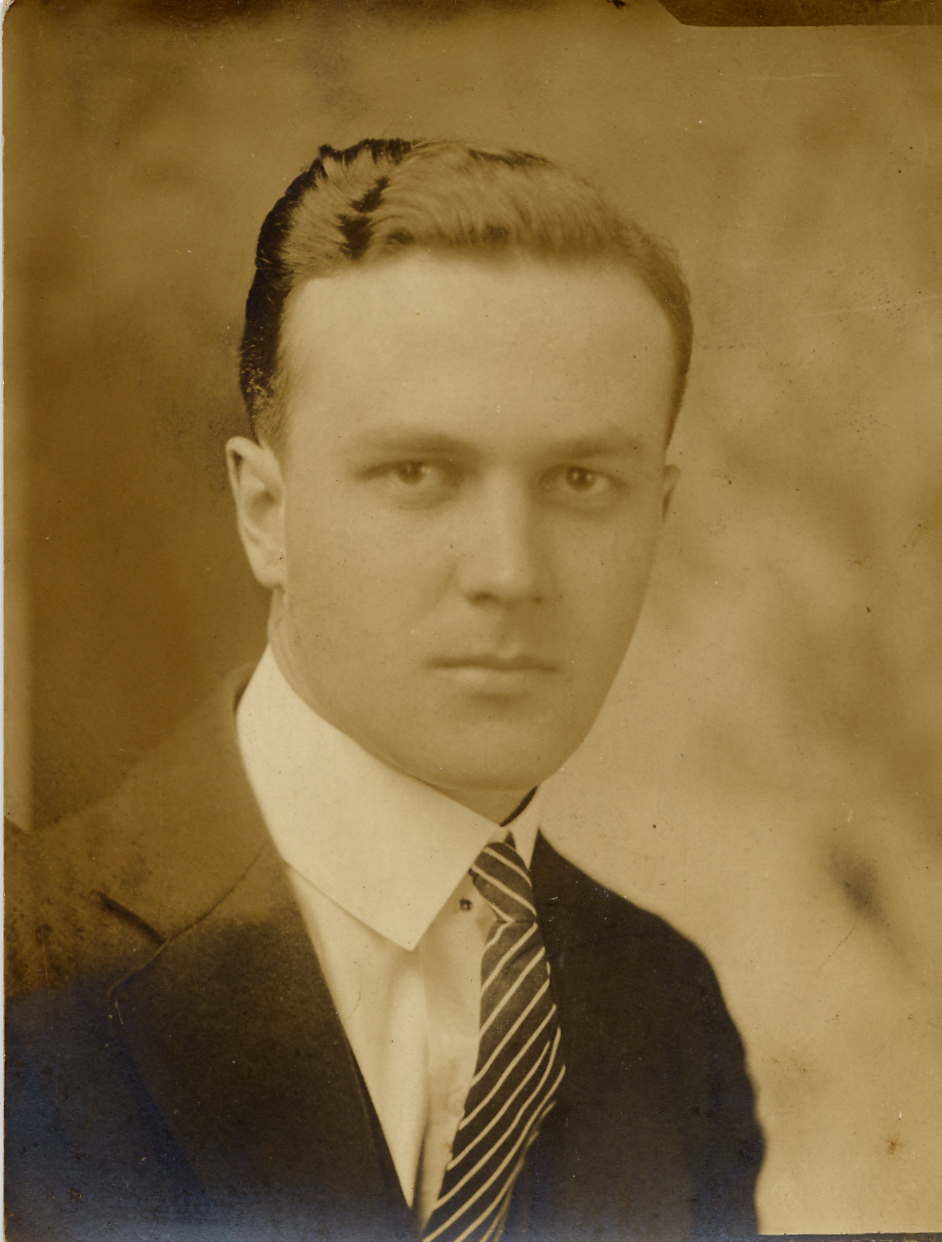 J. Dan Hull, II, 1933. Above is his Yale Ph.D picture. Class act. American dream overachiever and gentlemen's gentlemen. Authentic and honest--and never went out of his way to trumpet either trait. My Grandpop.
The following is my rough working sketch of his life. Bear with me.
Grandpop was the first in the Virginia-Missouri Hull family line to go to college. His dad, self-educated John Hull, had made his first stake as a laborer building railroads out West and ended up owning a drug store and a bank in Mountain Grove, Missouri. Grandpop, who fought with his own dad a lot (as I did with mine), entered University of Missouri at 16 years old and and got his Masters degree from University of Chicago at age 20. Born in Mountain Grove, Missouri, he ended his career as a player in the Truman, Eisenhower and Kennedy administrations, author (including co-authoring the standard text for many years on secondary American education), Renaissance man and member of the Cosmos Club, the merit-based club for D.C.'s intellectual and academic elite.
In America, Grandpop's family of Holls/Hulls were relative newcomers compared to my Mom's side of the family, who got to Massachusetts in 1634. In 1750, his great-great-great grandfather came to fhe colonies as a teen with his own father from Germany. The trip was from Rotterdam to Philadelphia on a ship called "The Brothers." They eventually moved Middlebrook, Virginia. Three generations later, in 1858, just before the Civil War, another earlier Dan Hull, a miller and farmer ('Old Dan Hull'), moved his large family from Virginia to Missouri in a what sounds like an ingenious "tricked-out" family carriage reputedly-handy old Dan had built especially for the trip. Old Dan drove the carriage. A wagon hitched to a four-horse team driven by a Bill Argenbright hauled the family goods. The journey to Missouri took two months. The oldest Bill Hull (age 21)--my great-great grandfather--served on horseback as scout and advance man for supplies and campsites. Old Dan's other two sons, also on saddle horse, helped guide the trip. Just before making the trip, the family freed the slaves (at least 3) they had. They rested once a week to do washing, rest and attend church if possible. His wife, who hopefully I'll write about some other time, was a devout Lutheran, as were all the 108 years of German-descended kin they were leaving back in Middlebrook, Virginia.
Posted by JD Hull. Permalink | Comments (0)
March 09, 2019
Paris was a bold man who presum'd
To judge the beauty of a Goddess.

-John Dryden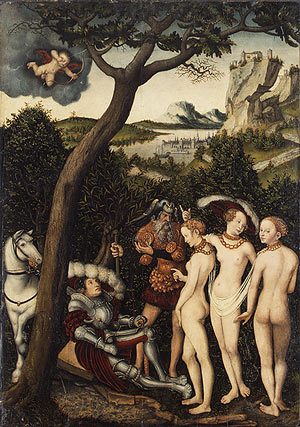 The Judgment of Paris, Lucas Cranach the Elder (1472-1553)
Posted by Holden Oliver (Kitzbühel Desk). Permalink | Comments (0)
"A living language....needs above all else constant transactions of new blood from other tongues. The day the gates go up, that is the day it begins to die."
—H.L. Mencken, The American Language, 1919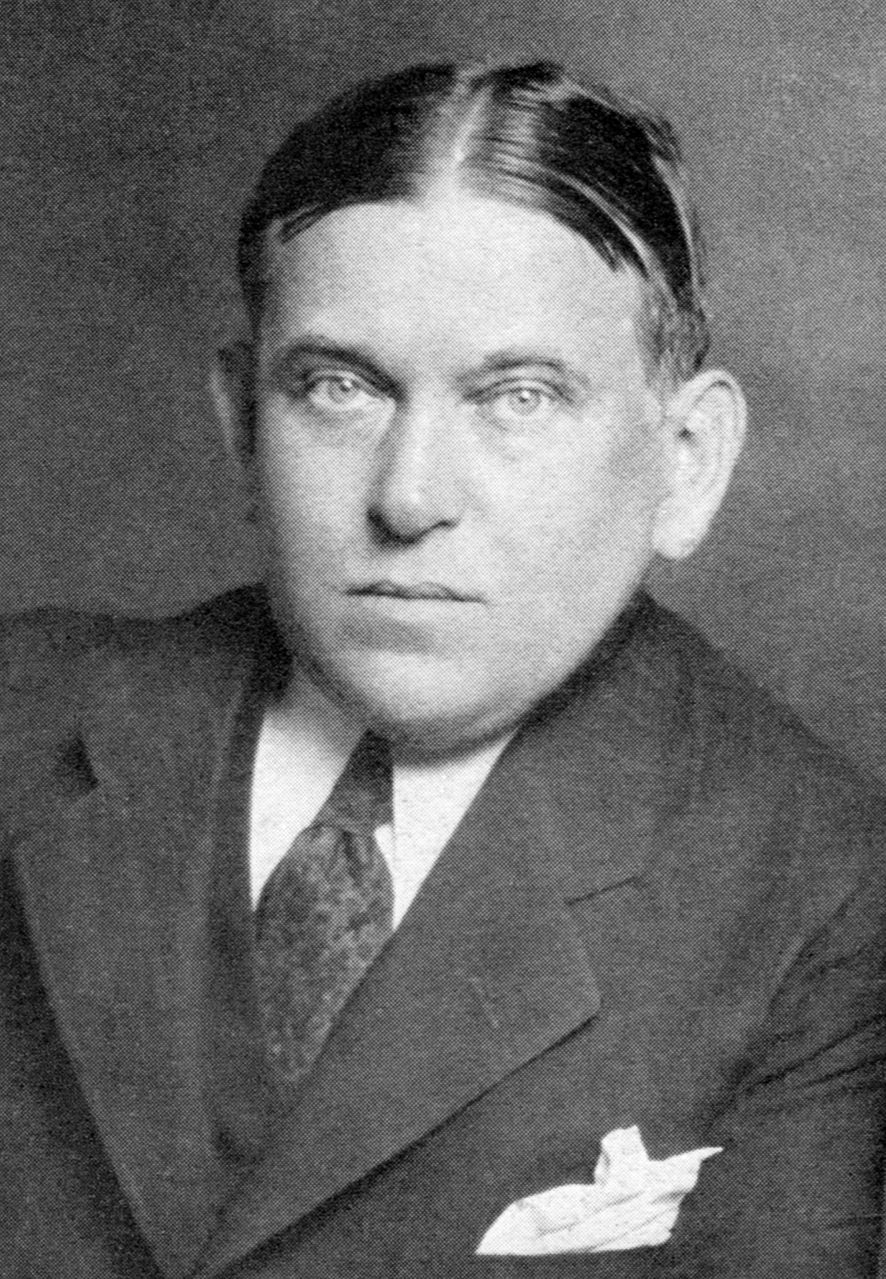 Posted by JD Hull. Permalink | Comments (0)
March 08, 2019
Out of the quarrel with others we make rhetoric; out of the quarrel with ourselves we make poetry.

--W.B. Yeats (1865–1939)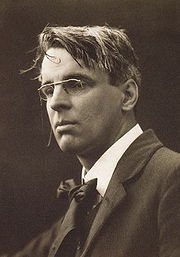 Posted by JD Hull. Permalink | Comments (0)
Over the years this blog has showcased a number of pet issues and themes. And apart from customer service, litigation strategies, lawyering abroad and cultural literacy. One of them has been the importance of thinking independently about law, government, politicians and political ideologies.
Or thinking about Anything. There are these days lots of good, and arguably "bad" notions and ideas--nationally and internationally--all along the political spectrum, and there is no reason to pick one party, camp or pol to follow on all ideas.
After all, people, not ideologies, solve public problems.
You don't need a label. You need not be a Democrat, Republican, Libertarian, Anarchist or Nihilst. You can "mix and match" both pols and ideas. Me? I've changed, if subtly, and in ways that trouble a friend here and there. But my thinking is pretty much the same as it was when I was in my 20s. As a "liberal", I never trusted Big Labor. I've never liked the "politically correct" speech regimen many traditional liberals unfortunately embraced. To the contrary, I've always admired free speech--and I revel in it. But the main change is that last year I registered Republican for the first time. Not much else is different.
Most of us do have a Political-Civil Rights-Human Rights-Social Justice resume, CV or profile (hereinafter "Political CV"). I use "political" broadly here to describe anything related to participation in public affairs where some social purpose was fully served beyond my own self-aggrandizement, ego or pleasure. More than one purpose is okay; few of us do anything out a pure heart to "will one thing." So below I've fashioned my Political CV. Forget about Dem or GOP or Libertarian scripts. I've listed things that I did in large part "for the public good." For example, things I'm not including are Senior Class President (mix of duties and agendas), Eagle Scout (the same), working in a union-shop factory (Keebler's, in my case), membership in student or church groups with some but not primary political or social welfare slant, merely being asked to run for Congress (and saying no), merely voting, serving on an elected but non-partisan Zoning Board for a community of 40,000 or going to see Jerry Rubin, Timothy Leary or Milo speak at the Cow Palace. Or throwing a huge pickle at an on-stage Iggy Stooge (and hitting him).
But passing out leaflets for a political candidate, demonstrating against POTUS candidate and Alabama Governor George Wallace or working regularly with the urban homeless? Oh yeah. Those are "political". They reflected my idea of furthering "the public good" at the time I did I them. You get the idea. There's got to be a cause, some heat, some passion in an activity that helps others. Doesn't matter if it's a national issue or not. Doesn't matter if there's rhetoric involved.
Anyway, I've been an "activist" in everything I've ever done--and particularly with respect to groups I've joined or with which I've identified. So since I was 16, here is my political resume in chronological order. I'll update it as I remember things things:
1. Campaigned twice for Jerry Springer (Ohio-D), for runs for Congress and City Council in Cincinnati.
2. Campaigned more briefly but earnestly for Howard Metzenbaum, U.S. Senator (Ohio-D)
3. Worked with Armstrong United Methodist Church in Indian Hill, Ohio on several long-term projects for inner-city kids in Cincinnati, Ohio. Some with my mother (Head Start). Some in connection with working toward God & Country Award for BSA. (I was Boy Scout.)
4. Worked twice at as counselor at a camp for inner-city handicapped kids at summer camp in Cincinnati.
5. My party's candidate for 1970 Governor of Ohio Boys State. I was "liberal" party candidate and lost to a black kid from Sandusky. Ohio named Tony Harris. The race made news on television and in newspapers all over Ohio.
6. Student Reporter, Duke University Daily Chronicle. Civil Rights beat, Durham. (1972-73)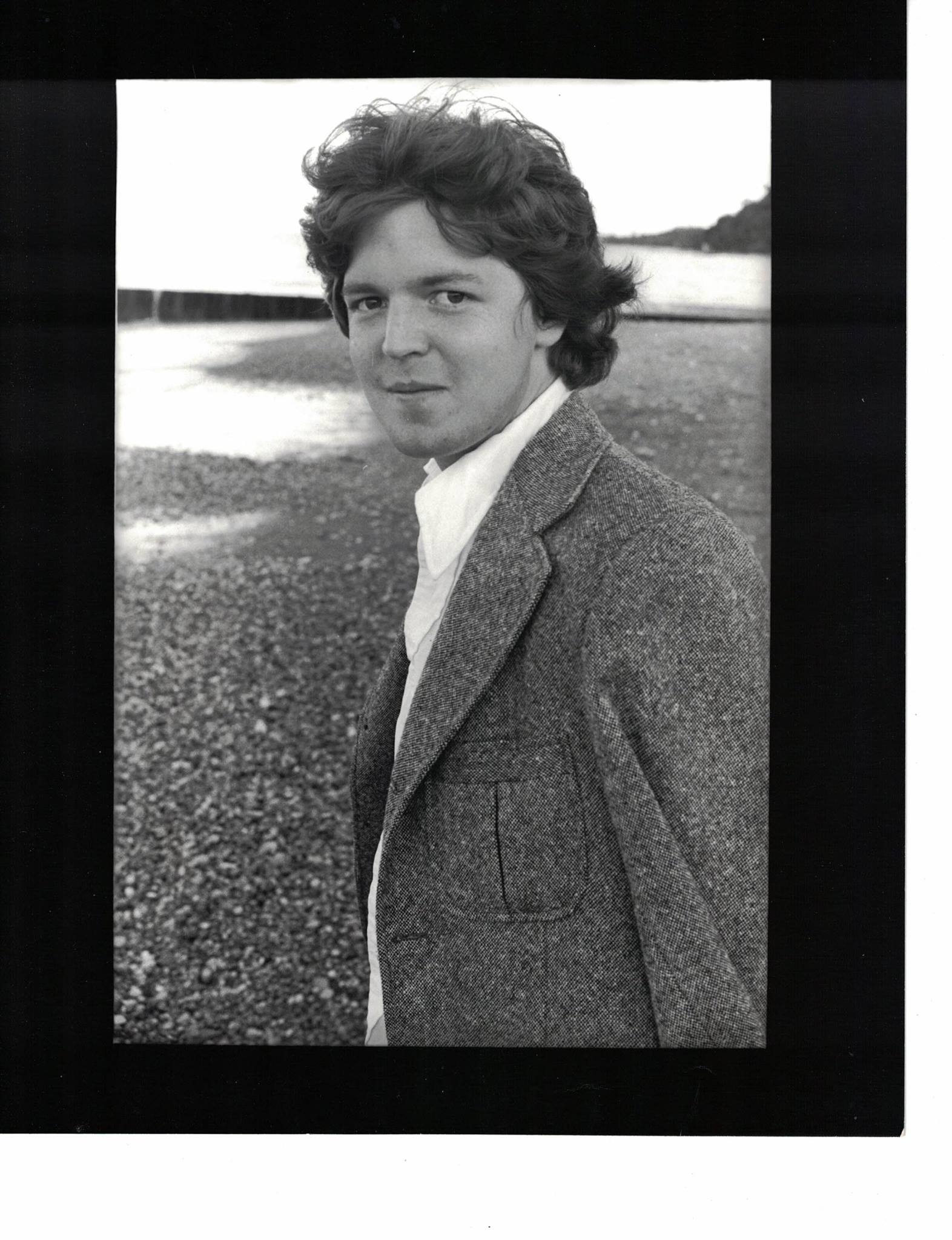 Dem then, GOP now. But still a classic liberal, and always the same guy.
7. Demonstrator, anti-Vietnam war movement. Several marches, demonstrations, including Moratorium in D.C. Demonstrated against POTUS candidate George C. Wallace.
8. Wrote "Soul City: A Dream--Will it come true?" feature for DUDC, March 1974. Interviewed among others Floyd McKissick, one of founders of Soul City, the first model black city in America.
9. Aide, Sen. Gaylord Nelson (Wis.-D) (1974-1975, parts of 1976) Spearheaded demonstration project passed in Congress in preventative health care for Menominee Indian tribes in Wisconsin.
10. Worked for Lawyers Committee Under CIvil Rights suing VA furniture makers under Title VII. Class action suit. Covington & Burling.
11. Worked off and on but actively for 2 years helping probe possible violations of Voting Rights Act by large Ohio city. Department of Justice/Legal Aid Society.
12. Awarded 1-year poverty law fellowship in Toledo, Ohio. Turned down to move back to DC.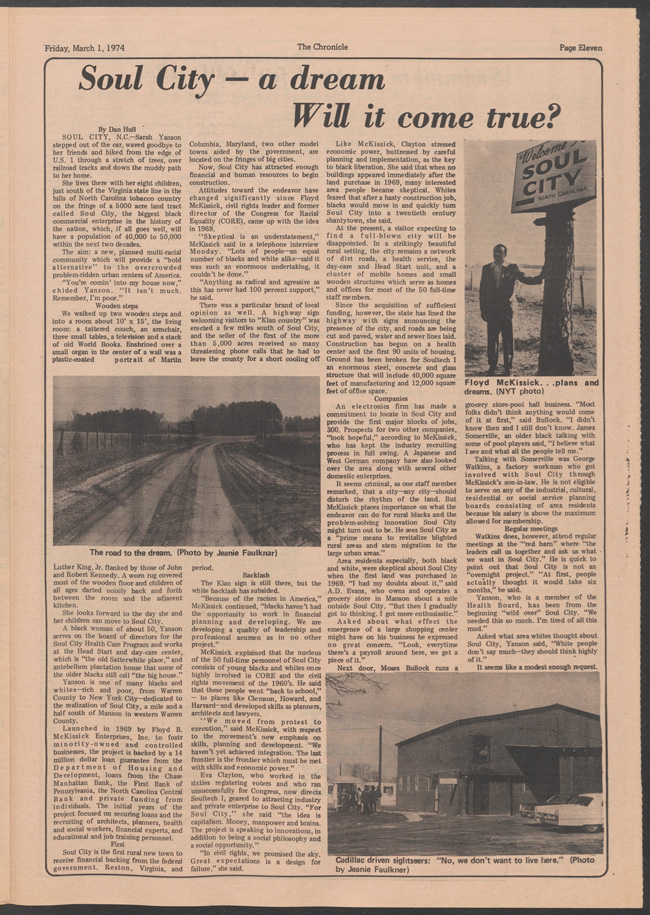 14. Two of three law review articles on racial discrimination under Constitution. Zoning and Voting.
15. Two feature articles appearing in major paper Sunday magazine. First on zoning in a small Ohio River town, New Richmond, Ohio. Second about a 1st Amendment and zoning crusader named John Coyne in rural Clermont County, Ohio.
16. Aide, Representative Bill Gradison (R-Ohio) 1978-1981. Health. Energy. Natural Resources,
17. Treasurer 2003 State Assembly Campaign for CA Democrat, Karen Heumann.
18. Chief San Diego Fundraiser and (briefly) CA Convention Delegate. Wesley Clark for President (2003-2004)
19. Board of Directors, North San Diego County Democrats (2002-2012)
20. Hillary Clinton for President, 2008, 2016.
21. Co-Founded (with Peter B. Friedman) One Night/One Person Winter Homeless Program in Northern America & Europe 2015.
Posted by JD Hull. Permalink | Comments (0)
March 07, 2019
Don't tell me the moon is shining; show me the glint of light on broken glass.

--Anton Chekhov (1860-1904)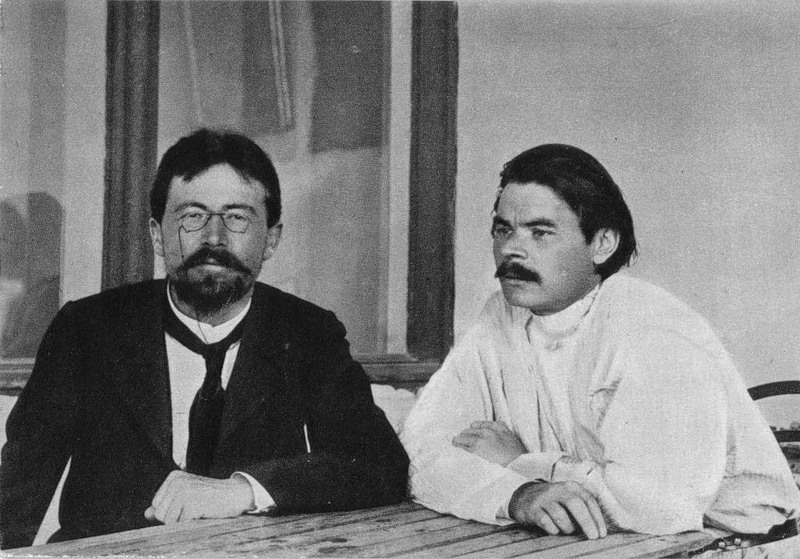 Chekhov with Maxim Gorky in Yalta, probably 1900
Posted by JD Hull. Permalink | Comments (0)
March 06, 2019
March 6. Ash Wednesday. Freezing again in American and European cites. Cold enough to kill you quick if you sleep outside.
So, Campers, we're not done yet.
One Night, One Person helps homeless outdoor sleepers on the 30 or so coldest nights a year when hypothermia thresholds are exceeded in certain American and European cities. This is year 5 of One Night, One Person. Cleveland lawyer Peter Friedman and I started it in the winter of 2014-2015.
In short, it's a keep-people-alive initiative for the coldest nights. As an (a) Eagle Scout, (b) Lifelong Camper and (c) All-Weather Philanderer, I assure you that sleeping in cold or the snow is not all that fun. At times, it's not even a choice. Jack London and Hans Christian Andersen wrote enduring stories about death from hypothermia. Happens above freezing temps, too. So consider more than ever (and right now) One Night, One Person.
The Instructions:
You're a Yuppie, professional or other generic dweeb between the ages of 22 and 82. You live in towns like New York City, Philly, Boston, Baltimore, Indianapolis, Cleveland, Wilmington, DC or Chicago. Or Salzburg, Berlin, Frankfurt, Budapest, Copenhagen, Helsinki, Vienna. You may live in the suburbs or in a downtown neighborhood of these cities. But if you work during the day in a downtown area of any of them, you and yours will go forth and do this:
1. Pick out and ask a homeless woman or man what articles of warm clothing she or he needs that you already have at home or in storage--thermal gloves, wool scarfs, warm hats and beanies, big sweaters, winter coats, thermal underwear, socks, etc.
2. Ask just one person at a time.
3. Agree on a time to meet (preferably at the same place) later that day or the next day.
4. Find the winter stuff you have at home or in storage.
5. Bring said stuff to the homeless woman or man as agreed.
6. Nine out of ten times, your new friend will be there when you show up. By the way, the most appreciated and popular items are: gloves, warm beanies, socks, scarves, winter coats, big sweaters and blankets. Items that many of us seem to have in extra supply.
7. Wait for forecasts of the next super-cold night--and repeat. Resist the urge to "virtue signal." Don't put it on your resume. No need to hold a press conference. No need to even tell a soul. Try it.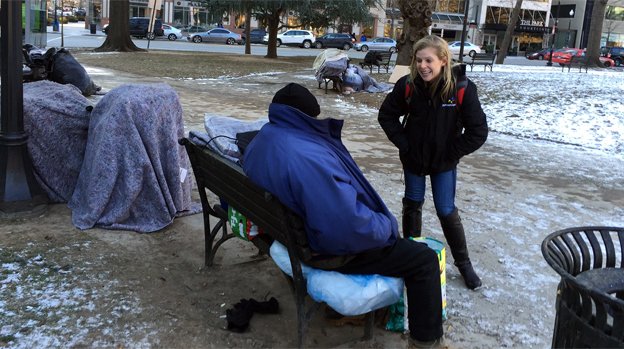 Original post: November 2016
Posted by JD Hull. Permalink | Comments (0)
I could never be a judge. Wrong temperament. I'll admit it.
But I do love being called for jury duty. This has happened in 3 cities up at the bench during jury selection, or voir dire:
ATTORNEY: Mr Hull, we know you're a lawyer. Just one question. Can you listen to all the evidence and make a fair and reasoned decision?
ME: No.
Posted by JD Hull. Permalink | Comments (0)
March 05, 2019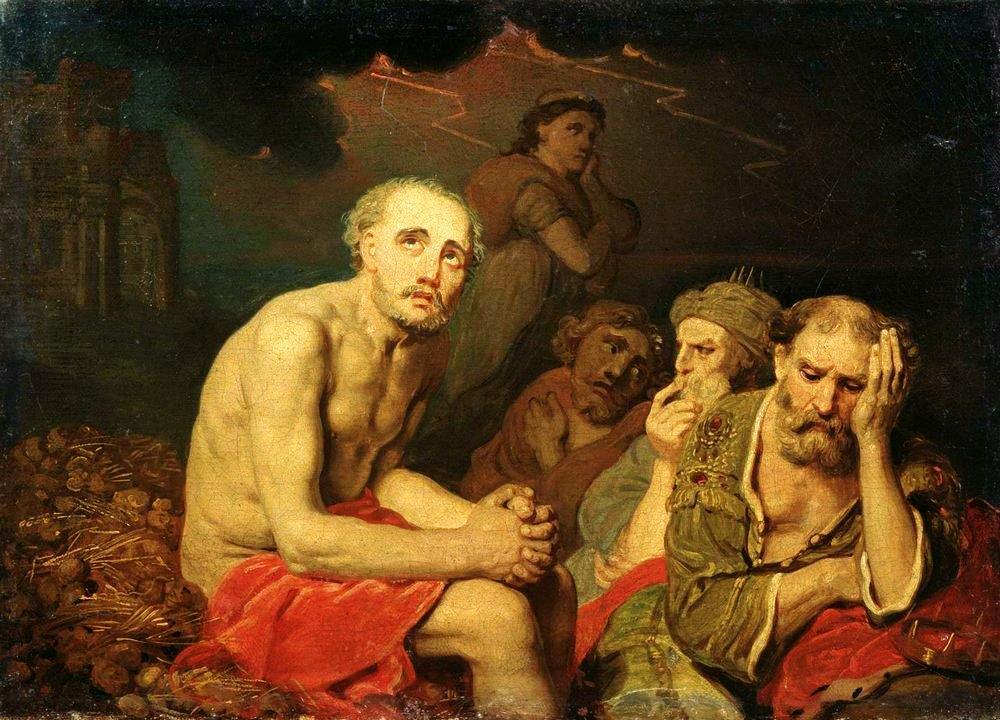 "Job and His Friends" by Vladimir Borovikovsky, 1810s. We're not conventionally religious but we do admire Job. Some days lawyering you will just have to suck it up. You suffer.
There are bad days. A parent is sick. A child gets stitches. You are coming down with the flu. You learn your girlfriend is cheating on you. In fact both of your girlfriends are cheating on you (and not even with each other).
Rule 10: Be Accurate, Thorough and Timely--But Not Perfect. Practicing law is getting it right, saying it right and winning--all with a gun to your head. Being "accurate, thorough and timely" are qualities most of us had in the 6th grade, right? Back when everyone told us we were geniuses and destined for great things?
Well, school's out--now it's about real rights, real duties, real money and personal freedom. That's a weight, and it should be.
Suddenly facts are everything--and the actual law less important than you ever imagined. In time you learn to research, think and put things together better and faster. You develop instincts.
You learn there is really no boilerplate and no "cookie-cutter" work. You learn there are no "right answers"--but several approaches and solutions to any problem. You are being asked to pick one. But at first, and maybe for a few years, being accurate, thorough and on time is not easy to do.
"I Have Clients?!" One day, you start to visualize your clients as real companies and real people with real problems. These are your clients--not your parents or professors--and they are all different. You "feel their pain", and it's now yours, too.
Mistakes. If you work with the right mentors and senior people, they will allow you to make mistakes. You need freedom to make mistakes. You'll be reminded, however, not to let those mistakes out of the office. It's a balancing act, a hard one.
Really bad days lately? So sorry. But your problem, Justin. You are expected to be "professional"--no, that is not about being polite and courtly with other lawyers--and put clients first on your worst damn day. And it's going to happen.
Posted by JD Hull. Permalink | Comments (1)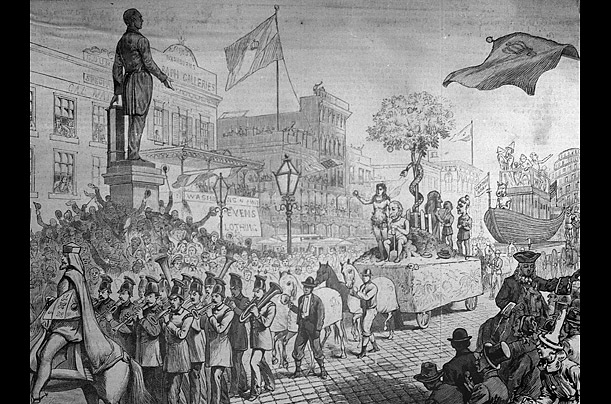 Mardi Gras, New Orleans, Louisiana, 1879
Posted by JD Hull. Permalink | Comments (0)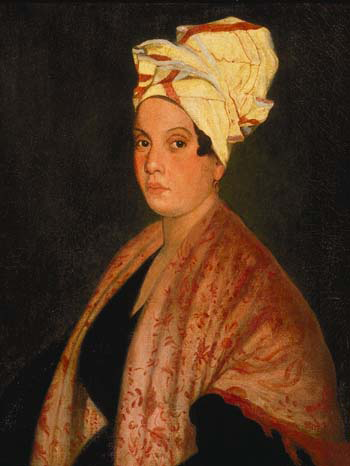 New Orleans-based Gene Dwyer is a gifted writer who deserves to be a household name. Buy and read this book. From Dwyer's website:
Marie Laveau of New Orleans is recognized as one of the most influential women of 19th Century North America. The life and legend of this Voodoo Priestess has been clouded in mystery. Her followers in the American South witnessed her supernatural powers of healing and casting spells prior to the Civil War and then during Reconstruction. Her legend, including her immortality, is even stronger and more complex. Thousands come to her New Orleans mausoleum every year to ask favors and pay homage.

"She Walks On Gilded Splinters" is the never before told story of the life and legend of Marie Laveau. Explore 16th Century Africa and New Orleans. with a riveting opening chapter in Selma, Alabama on March 7, 1965, a watershed day in the American Civil Rights movement. The novel is a unique, intricate murder mystery following retribution for the sins of past generations set against the history and consequences of the slave trade.
Posted by JD Hull. Permalink | Comments (0)
March 04, 2019
Ode On A Grecian Urn
Thou still unravish'd bride of quietness,
Thou foster-child of Silence and slow Time,
Sylvan historian, who canst thus express
A flowery tale more sweetly than our rhyme:
What leaf-fringed legend haunts about thy shape
Of deities or mortals, or of both,
In Tempe or the dales of Arcady?
What men or gods are these? What maidens loth?
What mad pursuit? What struggle to escape?
What pipes and timbrels? What wild ecstasy?
Heard melodies are sweet, but those unheard
Are sweeter; therefore, ye soft pipes, play on;
Not to the sensual ear, but, more endear'd,
Pipe to the spirit ditties of no tone:
Fair youth, beneath the trees, thou canst not leave
Thy song, nor ever can those trees be bare;
Bold Lover, never, never canst thou kiss,
Though winning near the goal—yet, do not grieve;
She cannot fade, though thou hast not thy bliss,
For ever wilt thou love, and she be fair!
Ah, happy, happy boughs! that cannot shed
Your leaves, nor ever bid the Spring adieu;
And, happy melodist, unwearièd,
For ever piping songs for ever new;
More happy love! more happy, happy love!
For ever warm and still to be enjoy'd,
For ever panting, and for ever young;
All breathing human passion far above,
That leaves a heart high-sorrowful and cloy'd,
A burning forehead, and a parching tongue.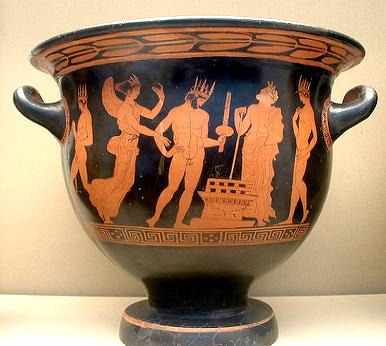 Posted by JD Hull. Permalink | Comments (0)
Laid out like a modern grid-form metropolis, Père Lachaise has the feel of a town--truly, a city of the dead--with tidy paved and cobbled "streets," complete with cast-iron signposts.

--Alistair Horne, in Seven Ages of Paris (Alfred A. Knopf 2002)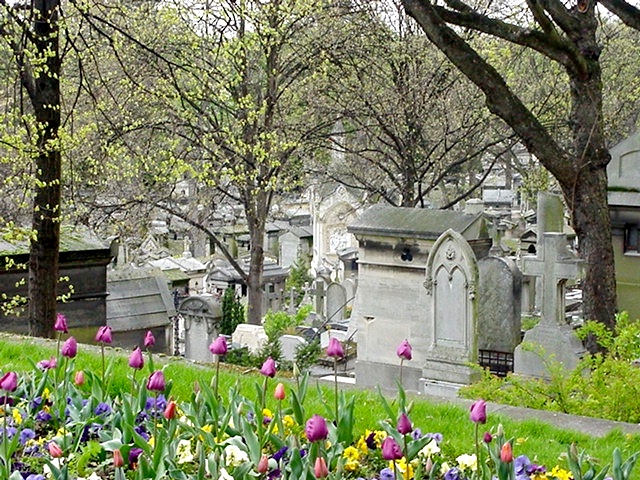 Père Lachaise Cemetery, 20th arrondissement.
Posted by JD Hull. Permalink | Comments (0)
March 03, 2019
It's not about the lawyers anymore. No one cares you're a lawyer. Not impressive. A big so-what. In America, they made it easy to become a lawyer. Some day, everyone, including your waitress in Richmond, Kentucky, will be a lawyer. So get a head start on those you can. Distinguish yourself by serving clients. And get higher standards.
See Rule 9: Be There For Clients--24/7 from our Mr. Rogers-like but deadly serious 12 Rules.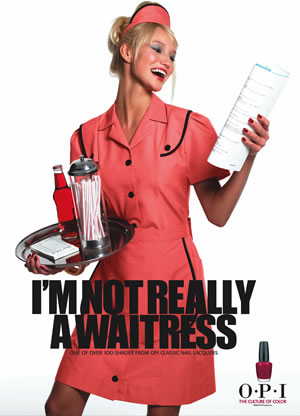 Posted by Holden Oliver (Kitzbühel Desk). Permalink | Comments (0)
Jacob Riis (1849–1914) was a Danish American reformer, journalist and photographer. He is still famous for his photos of New York City's slums and their uneasy mix of new Americans--especially those taken in Hell's Kitchen and around Five Points. Below in the 1890s is Mulberry "Bend" (then sometimes "Lane") in lower Manhattan and within the Five Points. It's now Mulberry Street, which runs through Chinatown and Little Italy.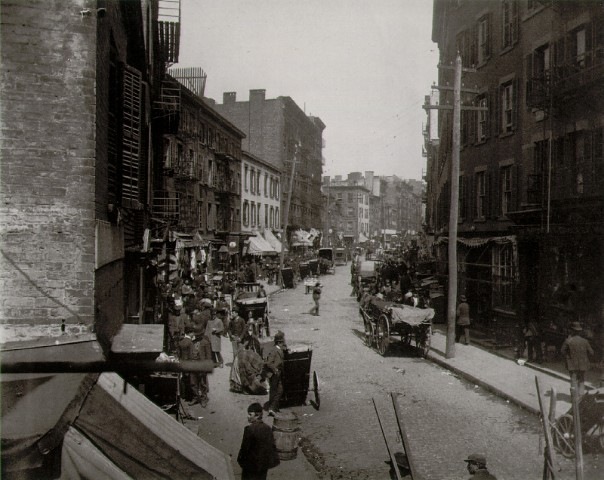 Posted by JD Hull. Permalink | Comments (0)
Get down on your knees and pray! I know it, I see it. The Huns will not come.
Sainte Genevieve (422-512) saved Parisians from the Huns, the legend goes, in 451. People had started to flee Paris in anticipation of the invasion led by Attila--but stopped when she told them she had a vision that the Huns would not enter Paris. She became the city's patron saint. In 1928, a grateful Paris erected a statue to her on the Pont de la Tournelle (now about 400 years old). Genevieve is facing east, the direction from which the Huns approached. She is also said to have converted Clovis, king of the pagan Franks, to Christianity. If you walk from the Right Bank to the Left Bank near the Ile Saint Louis, you walk right under her, with Notre Dame on your right.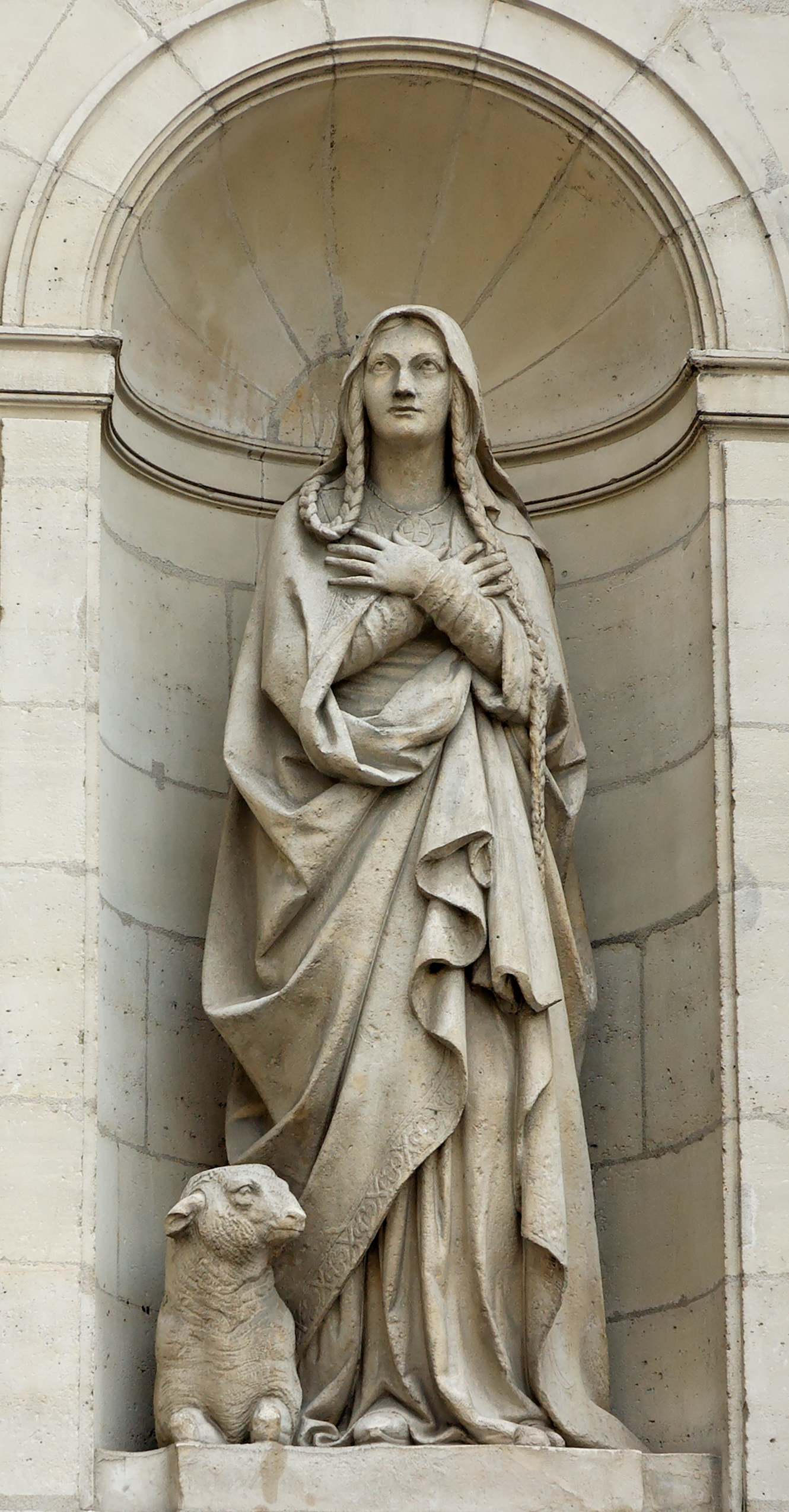 Posted by JD Hull. Permalink | Comments (0)
March 02, 2019
If you have nothing nice to say, come sit by me.

-- Alice Roosevelt Longworth
Died on February 20, 1980 at 96.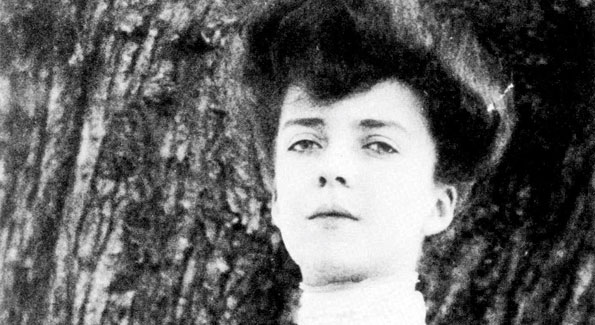 Posted by JD Hull. Permalink | Comments (0)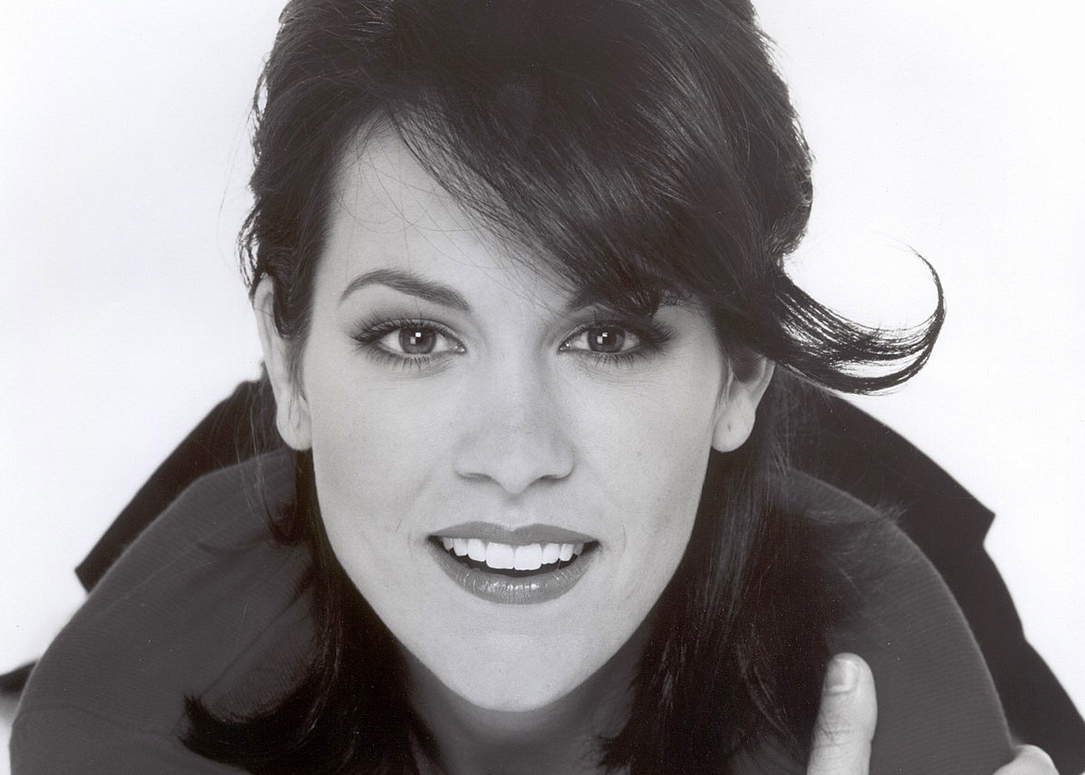 Posted by JD Hull. Permalink | Comments (0)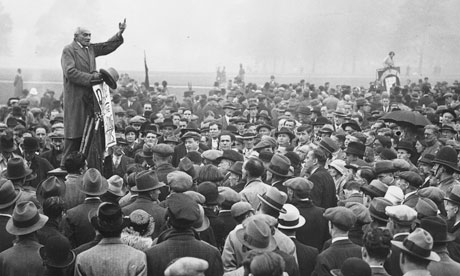 Posted by JD Hull. Permalink | Comments (0)
March 01, 2019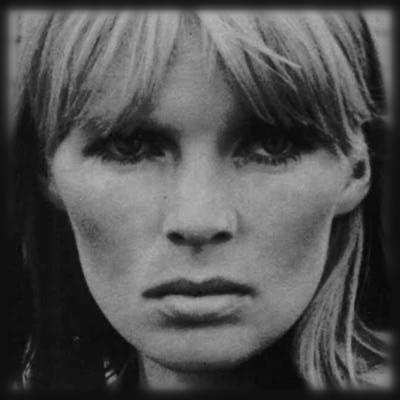 Born Christa Päffgen in Cologne (1938-1988)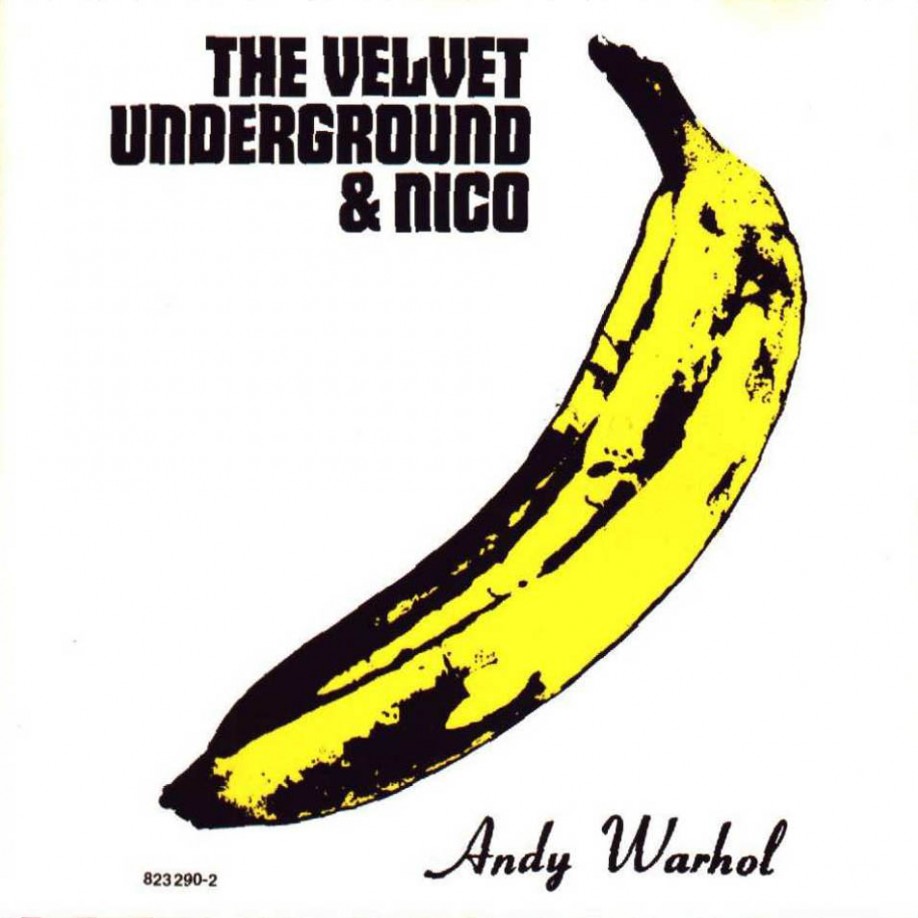 Posted by JD Hull. Permalink | Comments (0)
We no longer require humor in poets. We demand salvation. Of that commodity, Wordsworth still supplies the purest sort.

--Mark Van Doren, 1950, commenting on the subtle graduation of William Wordsworth (1770-1850) from his role as "nature poet" to one of philosopher who offered hope and reassurance to troubled Europe.
All his life, Wordsworth preferred the beauty and solitude of the outdoors to London and the most literary cities on the Continent. His poetry was seeing, feeling and emotional, its inspiration springing from northwest England's famous Lake District, where he was born, wrote and spent most of his life. In his younger years especially, the upheavals in France between 1789 and 1799, and his extensive travels through Europe, made Wordsworth sad, cynical and pessimistic about man and society. Writing 100 years after Wordsworth's death, Mark Van Doren (1894-1972), the remarkably influential Columbia English professor, himself a poet who won the Pulitzer Prize in 1940, gave Wordsworth high marks for his power in his later years "to soothe and console an age fallen victim to philosophic despair."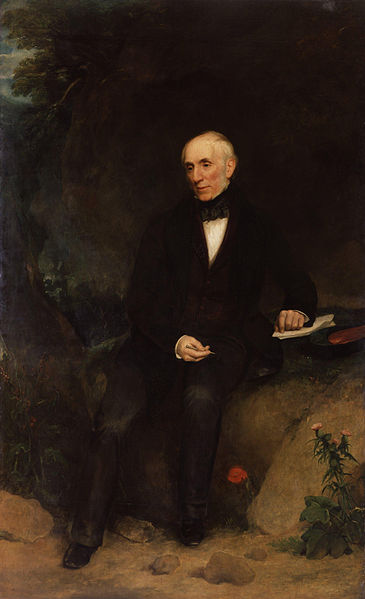 Wordsworth in the Lake District
Posted by JD Hull. Permalink | Comments (0)
February 27, 2019
He who makes a beast of himself gets rid of the pain of being a man.

--Samuel Johnson, 1709-1784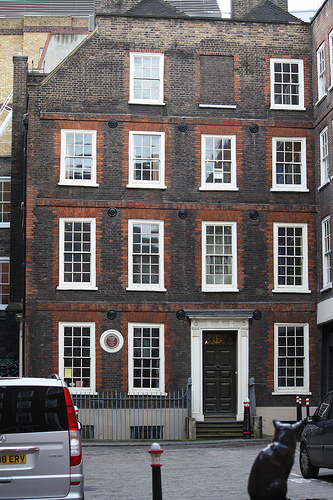 North of Fleet Street: 17 Gough Square. Built 1700.
Posted by JD Hull. Permalink | Comments (0)
February 26, 2019
...are right here. Revel in their Wisdom. Ignore them at your Peril. Teach them to The Help.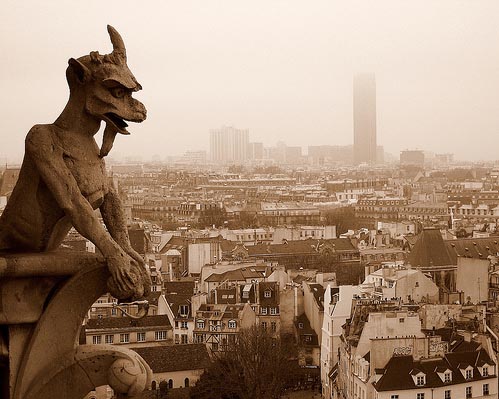 Posted by JD Hull. Permalink | Comments (0)
Trials are always about people.
Even high-stakes business v. business cases before federal trial courts or arbitrations panels abroad will lead your staff to an American Legion hall, a local official, a fire chief, or a beat reporter for a small newspaper.
Before you schedule a deposition, do some informal investigation. Next time a new case begins, resist rushing into written discovery and depositions. Step back from the discovery routine--you'll get into that bubble soon enough--and learn a few things on your own.
This is not a new idea. Over 20 years ago, James McElhaney, a gifted lawyer, writer and teacher of trial tactics, and the ABA Litigation Section, first published McElhaney's Trial Notebook, now in its fourth edition. Discovery, McElhaney noted, is a good way to learn what a witness will say, or to bind a party or witness to a particular version of the facts. But, he continued, it is also "a very inefficient way to get information."
Let us add to that:
Most of the formal discovery you see is worse than inefficient. It is often unimaginative, cookie-cutter, straight-up lazy, wasteful, client-unfriendly and a hopelessly dumb-ass way to learn much of the background information, and many of the facts, that will frame and flesh out your case. This is especially true of depositions, and (for that matter) any other live sworn testimony. If you really don't have to "wing it", don't.
So, hey, think a bit on your own. Prepare--but do that differently.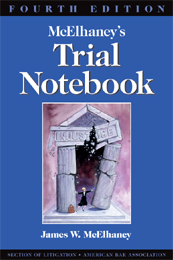 Posted by JD Hull. Permalink | Comments (0)
February 25, 2019
Return of EFGB and the Seven Habits. Lawyers who won't take a stand is a time-honored tradition. Ernie from Glen Burnie, a life-long friend of mine, is not such a creature. It's just his nature. He'll stand up for people who pay him--and people he just met on the subway. You can read Ernie's story. It's about an old parchment he claims was discovered in Alexandria, Virginia, around the same time we both began practicing law in the District. Do see "The Seven Habits of Highly Useless Corporate Lawyers". This is a true story, mostly. So listen up.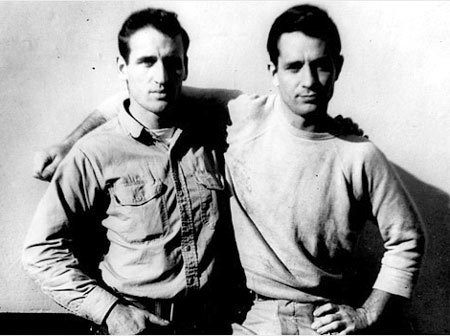 Stand-Up Guys: Ernie, a dead-ringer for 1950s icon Neal Cassady, and the author, during their pre-lawyer years in Washington, D.C.
Posted by JD Hull. Permalink | Comments (0)
Yes, they have far more class.
--with apologies to the Fitzgerald-Hemingway exchange.
Like their natural enemy, the English, Parisians are wonderful--but neither nation's citizens are openly "friendly". When the English and French encounter Yanks abroad, they just can't get why Americans are so outgoing, or why they would even want to be. Most Americans are openly curious and warm everywhere they go.
Both the English and the French, however, would rather choke to death than ask a question about something they don't know, and they bristle at at the overly-familiar tone they associate with American tourists and businessmen. True, the reserved English are getting better at customer service. But a Parisian retail-level employee is still likely to treat basic customer service as horribly degrading to his or her person-hood: "I know it's my job, I know you aren't like the other Americans, but you are still bothering me, sir."
Despite my own predominately English roots--I've got smaller bits of German, Welsh, Irish and French, and dabs of any of the four can make you hopelessly eccentric and irritating in completely different ways--the French are my still favorite. They are flirtatious and serious, volatile and sturdy, civilized and feral, logical and irrational. But they do teach their children of all social classes that education and being steeped in the best of Western culture is not something like, as Brit author Julian Barnes once suggested in Something to Declare, an optional feature to a car.
Art is a necessity, not a luxury.
The French are "designed by God to seem as provokingly dissimilar from the British as possible. Catholic, Cartesian, Mediterranean; Machiavellian in politics, Jesuitical in argument, Casanovan in sex; relaxed about pleasure, and treating the arts as central to life, rather than some add-on, like a set of alloy wheels."
So the humanities, ideas and old verities from great men and women now gone are essential for living and enjoying life as a Whole Person. Art isn't just for the rich, the elite or the intellectual. Moreover, the French are not runners and cowards--don't make the mistake of buying into the notion that they shrink from adversity. Throughout most of their history, they've been calculating, competitive, courageous and war-like. They are intelligently patriotic. And they'll beat you with argument, and arms, if they have to. But their real gods are Reason and Art. My sense is that, in the next few decades, the French will manage to save us all from ourselves, as they can be counted on to remind humans of what's important--and who we all really are.
Watch them.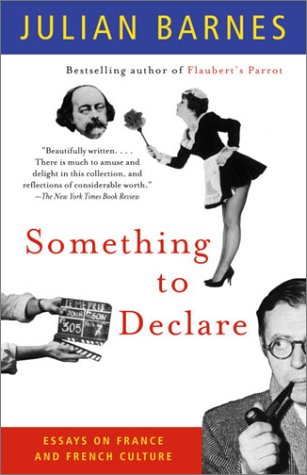 Posted by JD Hull. Permalink | Comments (0)
February 24, 2019
Neither the tiny rural village of Lindsey nor the surrounding countryside has changed much since 1634, when one side of my family called Holden left there via Ipswich on the River Orwell for Massachusetts and, in time, a new "Groton", named after another small village near Lindsey. Three hundred and eighty-four years later, Lindsey is pastoral, green, mainly un-peopled and fairly remote. No visible overt 21st century commerce. Some farming. No tourists.
St Peter, a rough Anglican church, at one time Catholic, the one my ancestors attended, built in the 1300s, and even older church ruin, St James (1200s), are the only man-made constants. Still a "parish", Lindsey is on the B1115 Hadleigh-to-Bury road.
This is part of East Anglia--coveted, held and loved for so long by the Danes. The region's been victor and victim over and over again. Mainstream tribes from all over Europe battled here for centuries. It is storied. It is still beautiful. Nothing compares to it.
And it is a key "feeder" region in the English migration to America. From 1625 to 1640, Charles I had tried to rule England without calling the Puritan-dominated Parliament. Puritan dissenters, lots of them, lived in the area around Lindsey, and
from here hundreds of families fled across the Atlantic to the new world. The Winthrops, of tiny Groton, would become founders of the State of Massachusetts. But most of the settlers were poor, working families, and they would devote themselves to quiet, prayerful unpersecuted lives, and of work hard to build new communities. Of course, they would never see Suffolk or the valley of the gentle Brett again.

--Simon Knott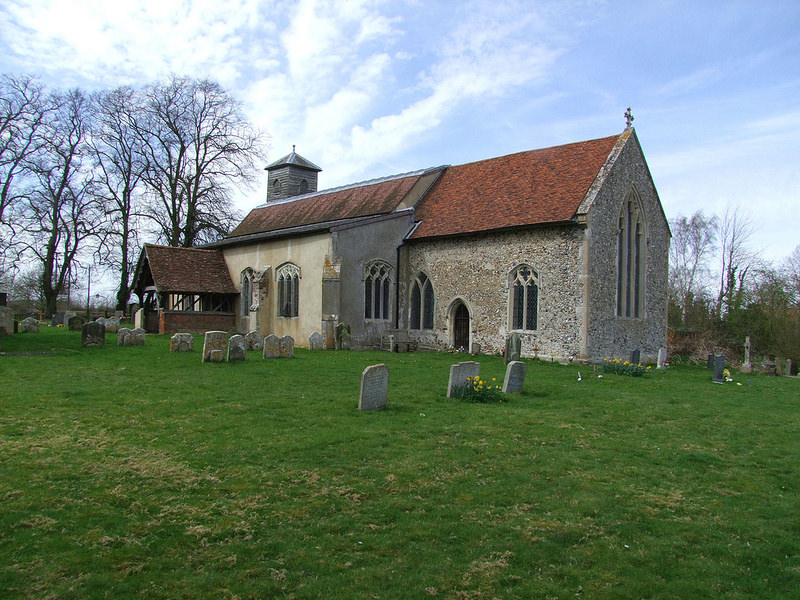 St. Peter in Lindsey
Posted by JD Hull. Permalink | Comments (0)
O famous Kent
What country hath this isle that can compare with thee?

--Michael Drayton (1563-1631), in Polyolbion
I've been here several times and will return as many times as I can. London lawyer friends live here in this village and civil parish of the City of Canterbury district of Kent, England: a sane and civilized rural way station on the path from Cardiff or London to Paris. Barham is above all ancient, pastoral and undisturbed. Population 1200. It was spelled Bioraham in 799, after Beora, a Saxon chief. The Anglican village church dates to the 1100s and was likely built over a Saxon church which existed at least by 809. Barham is not far from Canterbury--and local legend has it that one of knights who killed Thomas Becket had an estate here.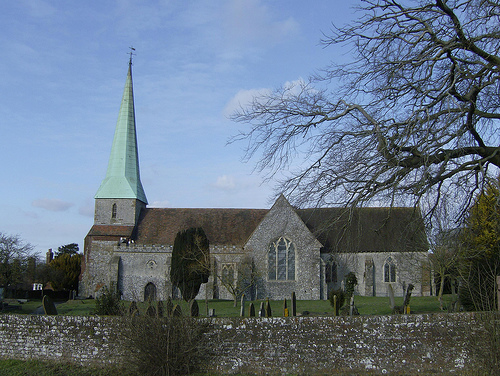 Posted by JD Hull. Permalink | Comments (0)
February 23, 2019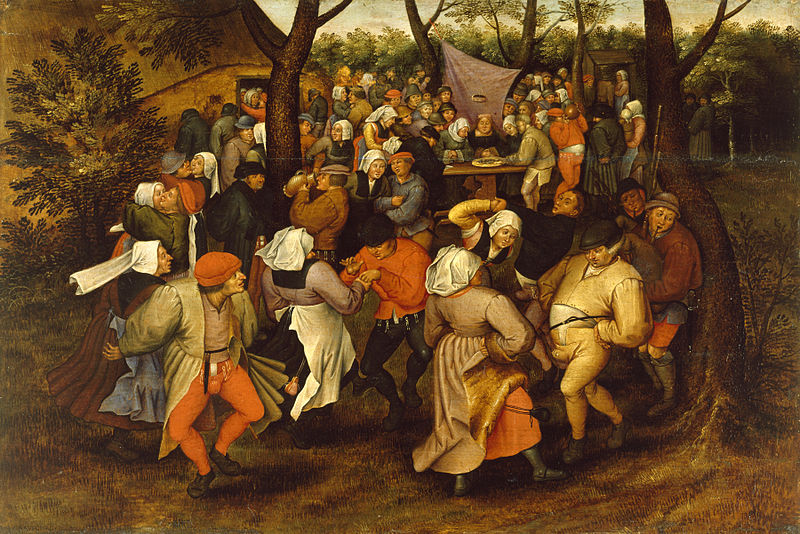 Posted by JD Hull. Permalink | Comments (0)
February 22, 2019
Established in 1859 as the "Potomac Barge Club", the Potomac Boat Club is a rowing club on the Potomac River that sits on half an acre along Georgetown's southwestern border. It hosts several hundred members: recreational rowers, Washington-Lee High School crew team and professional athletes. Two members, Larry Hough and Tony Johnson, won the silver medal in coxless pairs at the 1968 Summer Olympics in Mexico City. The club's current building (below) dates to 1908.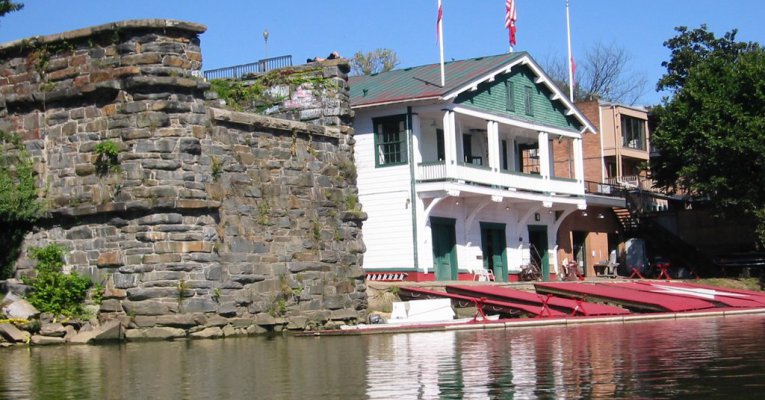 Posted by JD Hull. Permalink | Comments (0)
I am irritated by my own writing. I am like a violinist whose ear is true, but whose fingers refuse to reproduce precisely the sound he hears within.

--Gustave Flaubert (1821-1880)
Posted by JD Hull. Permalink | Comments (0)