January 30, 2015
I ain't gonna work for Maggie's ma no more. No, I ain't gonna work for Maggie's ma no more. Well, she talks to all the servants about man and God and law. and everybody says she's the brains behind pa. She's sixty-eight, but she says she's twenty-four. No, I ain't gonna work for Maggie's ma no more.
Posted by JD Hull. Permalink | Comments (0)
January 29, 2015
I just talked on the phone to the Most Obsequious Senate Committee Staffer Ever (male, likely a young lawyer, but that's not the point) over at the Senate Judiciary Committee where they are doing Day 2 of the Attorney General nomination (Loretta Lynch) hearings. I'd like to write way more about this later. Short version is the staffer was overly-deferential (not just polite or formal) to me and in the way he spoke of other staffers and "the Chairman" (Chuck Grassley). I thought he was going to break into a chorus or two of "Camptown Races", maybe even dance a little. I am seeing this "peasant" behavior a lot. Has Weenie-ness--and I suppose by this I'm talking mainly about white males and a certain continuing emasculation--in White Collar America increased, or is it about the same as, say, 20 years ago? Are we going at breakneck speed from Polite to Pathetic? And why are people connected to the legal profession in particular so spectacularly and embarrassingly groveling?


Thursday is Get Off Your Knees Day.
Posted by JD Hull. Permalink | Comments (0)
January 28, 2015
Bravo, once again. New York City-based CPR (International Institute for Conflict Prevention & Resolution), now in its fourth decade, has released its Rules for Administered Arbitration of International Disputes for use cross-border business disputes. They are effective December 1, 2014. I was first introduced to CPR ten years ago by Michael McIlwarth, a well-known in-house GE lawyer and author on cross-border resolution based in Florence, Italy. As an organization and resource, CPR is a general counsel's dream. It champions super-quick, efficient and sane resolution of business-to-business disputes internationally. It is in our view the best-kept secret in international business litigation. For all its talent, member resources and potential clout worldwide to make business arbitrations "faster, cheaper and better" as originally intended, however, you'd expect more companies working abroad to know about CPR--but they don't. Go figure. One of the few truly innovative and worthwhile legal organizations on the planet.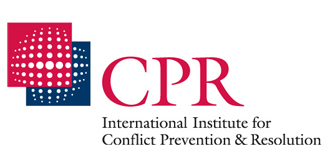 Posted by JD Hull. Permalink | Comments (0)
January 27, 2015
Here is good news for clients if you believe, as this blog does, that even in pre-recession days--say, 8 years ago--there were far, far too many lawyers who disliked what they did. And that hurt, and still hurts, clients. The Lawyerist reports that if you examine Bureau of Labor Statistics numbers, you may be able to conclude that a whopping 25% of currently practicing lawyers will be gone/bail out/have left the building in about 7 years. Is this cool or what?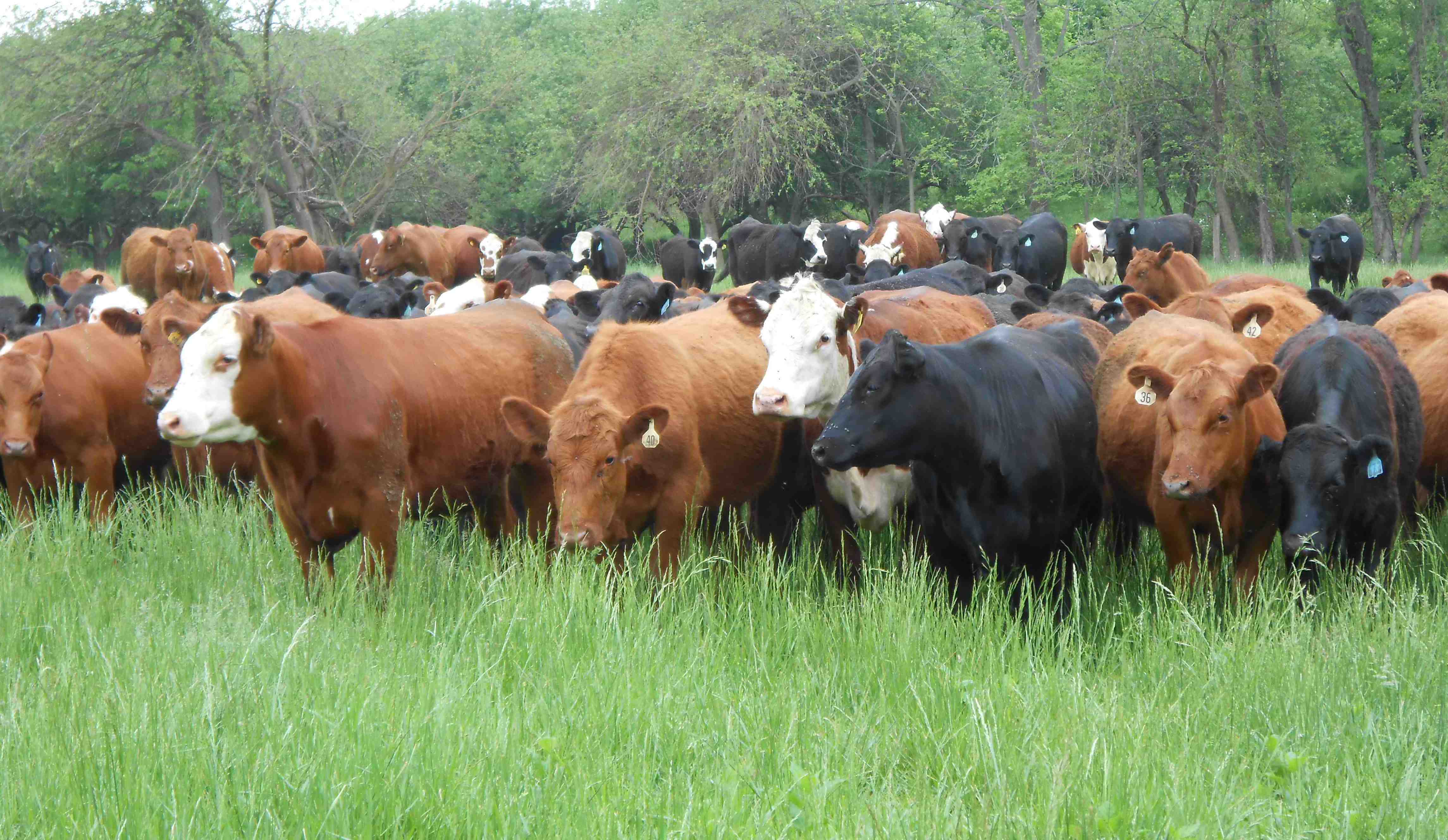 Posted by JD Hull. Permalink | Comments (0)
January 25, 2015
If you do, visit Double Bridge Publishing. Double Bridge uses crowdsourcing to get unpublished books critiqued, edited, cover-designed, published, marketed and distributed.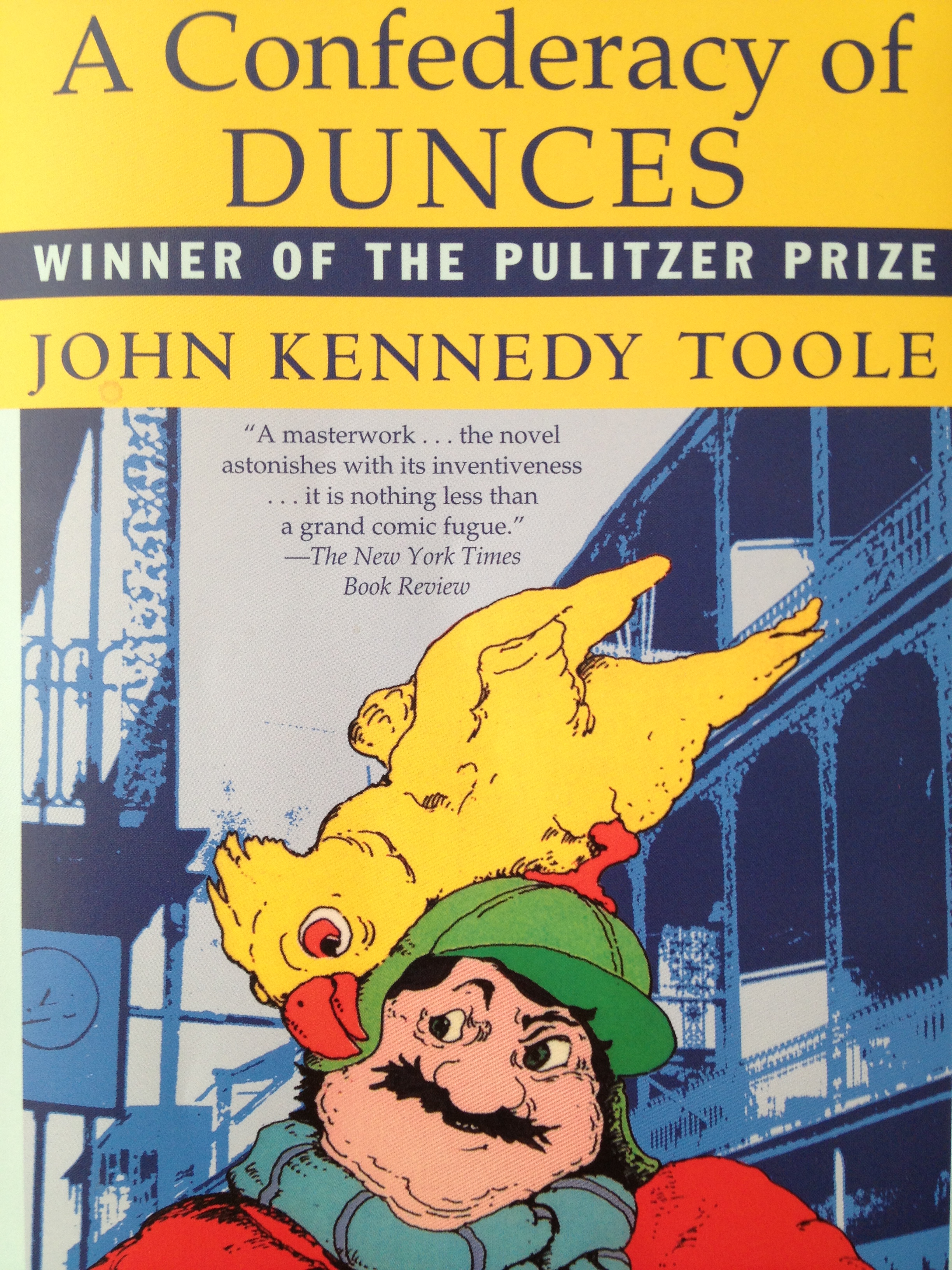 Posted by JD Hull. Permalink | Comments (0)
January 24, 2015
Out of the quarrel with others we make rhetoric; out of the quarrel with ourselves we make poetry.

--W.B. Yeats (1865–1939)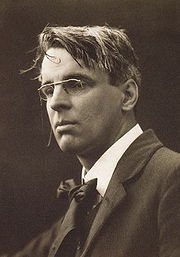 Posted by JD Hull. Permalink | Comments (0)
Rule One: Represent Only Clients You "Like". Life's short. The profession is demanding enough. From our annoying but dead-on accurate, world-famous, wise and must-follow 12 Rules of Client Service.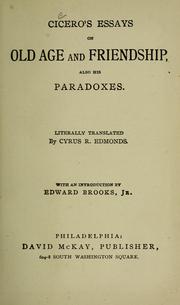 Posted by JD Hull. Permalink | Comments (0)
January 23, 2015
We think her fifth Academy Award nomination is the charm for this astonishingly versatile and hard-working actress, author and human being.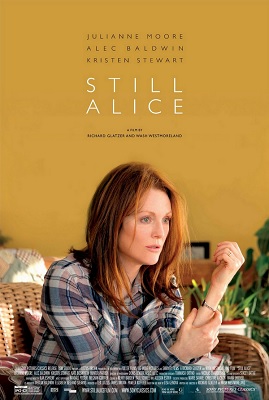 Posted by JD Hull. Permalink | Comments (0)
January 22, 2015
As readers of this blog over the past 10 years know, I'm a swing voter, not a heavy Democrat, worked on the Hill a total of 4 years for two fine and mega-bright men, a Wisconsin senator (D) and later on an Ohio congressman (R). I do have some strong GOP leanings on some issues. And I've had such leanings on a few select fundamental issues ever since a shop foreman at a Cincinnati Keebler-owned cookie factory the summer before my freshman year at Duke told me not "to work so damn hard" on my 8 hour shift building tall stacks of cookies on skids for shipments all over the Midwest lest I make my fellow entry level young union workers doing the same job "look bad." The foreman asked that I complete 38 full skids a day--and not 42. And, no, no, Keebler for the record didn't make line workers dress up as elves; however, a lot of the younger male Caucasian workers were definitely funny-looking, funny as hell and full of beans. They got married around 19 and always seemed to have wives or girlfriends named Opal or Taffy. Anyway, pardon me for sounding catty here. But did our old Cincinnati buddy House Speaker John Boehner--who after Joe Biden is second in the presidential succession line--inhale more Schnapps Tuesday night than usual before the State of the Union address? I swear there are times when I see him on television the guy is ripped straight to the tits. The out-of-synch facial expressions. That walking wounded look. And then again the fuzzy portrait alternates on equal time with the media images in which he appears as the focused and likable guy that he likely is. There are many, many things to admire about the current Speaker if you take the time to learn about him and the obstacles he's overcome--even if you don't like his personality, his politics or his leadership style in the House. But what is going on here?
Posted by JD Hull. Permalink | Comments (0)
January 20, 2015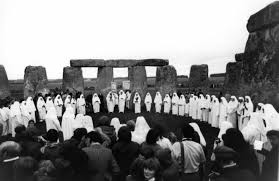 And now, my K Street pimp friend, you're going to write that Answer due tomorrow.

Lots of conversations with persons who approach your firm with a legal issue do not result in your getting hired. The matter might be too small, too insubstantial or not the kind of law you do. You usually know in the first few minutes. But very often the time from the initial call or meeting to saying "no" is protracted. You may need to review documents, or speak with someone they asked you to contact. However, that may take a few days, and involve a few conversations and emails.
In those cases in which you need to put off saying no, write a declination letter. Email. Regular mail. Something. Put it in writing that you are not her attorney. It's easy. It simply says you are confirming that you and your firm are NOT going to represent him, her or it in the matter at hand. It does not say why. It does not need to say why.
If the would-be client is an "unsophisticated user of legal services" or, in your view, a stone crazy person, the declination letter is especially important. You may even want to write one if there was only a short phone call or meeting to evaluate the matter followed by an immediate verbal "no". Again, if there may be any misunderstanding, write a declination letter. And do it quickly.
Frequent questions:
1. Do you really need to do this from time to time?
Answer: Yes. At least 4 or 5 times for would-be clients in a large or BigLaw firm during your career. In the smallest firms count on doing it at least 50 times in the course of a career. If you do plaintiff's PI or represent Mom and Pops business clients, you may do it more.
2. Who do you send them to and when?
Answer: (a) To would-be clients in situations where you take more time than usual to evaluate the matter they bring to you before saying no, (b) to unsophisticated users of legal services or, and most likely, (c) to crazy people who might tend to rely on your legal representation going forward despite the fact that you have declined the representation. Do it as soon as possible.
3. Why? Why would you ever need to send a declination letter?
Answer: Because unsophisticated and crazy clients are legion. They may not listen well. Or no one will represent them--and they may be so desperate for someone to move forward with their marginal or "dog" case that they in effect hijack you and your firm in hopes that you feel duty-bound to act or that you will change your mind. This is particularly true if a jurisdictional deadline is looming.
Posted by JD Hull. Permalink | Comments (0)
January 19, 2015
Renaissance woman Rory Kennedy's documentary I saw and wrote about in September was nominated for an Oscar last week. Rory is the youngest child of slain New York senator Robert Kennedy--easily the most interesting and unique Kennedy male so far (his father Joe included) and the existential hero of millions of baby boomers--who was killed in LA in 1968. She was born a few months after Bobby Kennedy's assassination. At age 46, she is now 4 years older than her dad was at his death. He was 42. Like her Dad, Rory's got sand, passion, sensitivity and talent. Nicely done.
Posted by JD Hull. Permalink | Comments (0)
People will not wait to be introduced and will even begin to speak with strangers as they stand in a line, sit next to each other at an event, or gather in a crowd.

--Kwintessential, a London-based consultancy on what to expect in America
One of my best Brit friends is a City (central London) lawyer who lives part of the time in Kent. He and his wife live in a very old village which is about the same population it was 1000 years ago: about 200. To a degree, and at only certain times, I like making him uncomfortable with my American colonial manners, and in some situations work at it pretty hard. In most respects, however, I do as my European hosts do wherever I am and wherever they take me. But there are exceptions. For one thing, I refuse to park my friendliness and open curiosity about people, places and things. I can't help it. Even when I am trying to tone things down.
Like the time I upset everyone by chatting up my Kent friend's butcher early one quiet Saturday morning while the butcher was cutting up something that we would prepare later for dinner. Just the three of us. No one else was in the store. It was quite tiny but had a prosperous look. The butcher was clearly proud of his shop. I started asking the butcher about the store, how business and even his hat, which I complimented him on. Which took me only about 30 seconds. The butcher looked a bit frantic, said nothing and turned to my friend for help or an explanation. The butcher got both. My friend quickly said something like "He's an American...very friendly you know...what are we to do?"
It's true. American manners drives Brits, Germans and most northern Europeans nuts: American informality, openness, curiosity non-stop cheerfulness and friendliness. Over on their side of the pond, even a very self-assured and accomplished southern England executive, consultant, lawyer or other professional, for example, would rather choke to death than talk to strangers in a subway or ask how to get to a bank or money exchange. But wide-open is what Americans are and have always been; if you want to do business in the U.S., you need to step up. Or at least tolerate us. When we Yanks are over there, you guys can complain and be mortified all you want. And you do.
There is no end to multi-cultural etiquette primers on "doing business internationally", and most of them are of course drivel. The best advice in a nutshell? Go where you need to go, and watch your American hosts carefully as you work--but do "go native". Be prepared to amp yourself up just a notch. The website of UK-based Kwintessential does a nice job of laying out the overall business atmosphere here in a few sentences:
American friendliness and informality is legendary. People will not wait to be introduced and will even begin to speak with strangers as they stand in a line, sit next to each other at an event, or gather in a crowd.

Americans are direct in the way they communicate. They value logic and linear thinking [note: not sure I agree with foregoing clause] and expect people to speak clearly and in a straightforward manner. Time is money in the U.S. so people tend to get to the point quickly and are annoyed by beating around the bush.

Communicating virtually (i.e. through email, SMS, Skype, etc) is very common with very little protocol or formality in the interaction. If you are from a culture that is more subtle in communication style, try not to be insulted by the directness.
Posted by JD Hull. Permalink | Comments (2)
January 17, 2015
Is Rep. Paul Ryan (R-Wis)--the 2012 vice-presidential candidate who ran with Mitch Romney--Captain for Life of the World Cup Weenie Patrol, or what? Watched at work today some interviews with him. Poor guy. He should just get it over with. Start wearing cute red jumpers with matching ballet flats to the office. I can't see him as POTUS at all. I can't even see him as Chair of the House Ways and Means Committee, his new gig. Was over at Longworth HOB, my old building on Wednesday and passed the committee's doors, and got to thinking about him as a man and a leader. I worked for both Rs and Ds when I worked on the Hill. I still vote no party line, supporting both Rs and Ds. But I cannot support Ryan for anything based on my gut that he is a seriously weak and spineless guy. Bet you he even types with a lisp.
Posted by JD Hull. Permalink | Comments (0)
January 16, 2015
I just finished a moderately difficult personal and sensitive legal project for an MD friend about my vintage (who does well for himself) that I could not comfortably delegate to anyone. I was assured it would take roughy an hour of my time but no more.
I finished it last night. Better than expected outcome. It took over 5 hours and the work was of course done at a level I would have done for GE, Alcoa or Balfour Beatty. Just got a note from this gentlemen that said in part "If I can ever return the favor, let me know!"
Yes, you can, Skippy.
How about payment for just one billable hour at our rate for small business, non-profits and other street people? WTF.
Posted by JD Hull. Permalink | Comments (0)
January 13, 2015
Note to Jimmy Page re: his current 25-year-old girlfriend. Jimmy, you're a genius who has worked harder than anyone I know. You're tall, dark, thin, handsome and worth over $150 million. You've swived more women than Billie Jean King. You can date anyone you want until you are about 90. So think Clooney. Date a very kind way-beautiful multi-talented to-die-for woman of any age from any nation with great legs and non-harpie facial expressions about 15 pounds lighter who has her own money. Really, dude. WTF.
Posted by JD Hull. Permalink | Comments (0)
January 12, 2015


Shiloh Nouvel Jolie-Pitt (b. May 27, 2006)
Mega-talented actors and Hollywood power couple Brad Pitt and Angelia Jolie have a very beautiful daughter named Shiloh, who is 8 years old. For the last two years, Shiloh has asked her parents to call her "John". Which I support from a human rights perspective. Plus hey that's my real first name, too. Fine selection, sweetie. Anyway, Shiloh recently wore a kick-ass little boy's suit to a screening. Which is also fine with me. Her parents have indicated that Shiloh/John may indeed identify with the male gender--or, at a minimum, be gender neutral--and will support her in any course she takes. Bravo Pitt and Jolie for setting this example. What's not to like here?
This may be the right time to let you all know that I think of myself as a black woman activist. That's right, a crusading Afro-American female with a passion for civil and human rights. It's been going on for some time now. This identification may be due to my Washington, D.C. roots (I was born just blocks away from the neighborhoods where Duke Ellington grew up and the poet Langston Hughes lived for many years) or maybe the fact I covered the community civil rights beat for my college's daily newspaper. Or that two of the three law review articles I wrote in law school concerned, respectively, the subjects of housing discrimination and federal voting rights. But no matter how it happened, I do need to come clean. This is my moment. From this point forward, I would like you to call me the following: Shanona Janae Angela Davis Harriet Tubman Hull.
Thanks for your understanding. More to come.
Posted by JD Hull. Permalink | Comments (0)
January 10, 2015
Aldeburgh, Suffolk, East Anglia. Always a festival.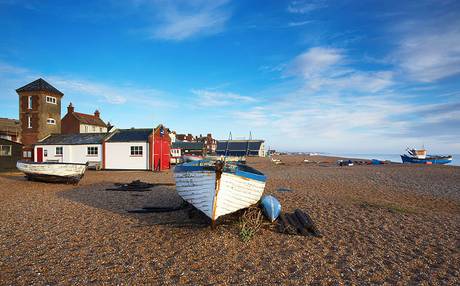 Posted by JD Hull. Permalink | Comments (0)
January 08, 2015
What happened yesterday in Paris was of course horrible: the murder of 12 people, mainly journalists, at the offices of the satirical weekly Charlie Hebdo. Today and the next few are a time for grieving. For the polar ends of media coverage style to date, see today's NYT editorial The Charlie Hebdo Massacre in Paris, which I think gets a few things right. And see Ma Life!!, the blog of Eric Salch. Eventually, however, I hope to try write something longer on the "Je suis Charlie" movement, the gist of which in rough summary form in Facebook (when news breaks, I do summaries, rough drafts and notes on Facebook, apparently) has already made a few people angry. I'm not alone in wondering whether the current "Je suis Charlie" slogan and movement up to now may, in part, be missing the point. Part of what's bothering me is that (1) "free speech" instincts are not intuitive or something we are all born with (i.e., we can't hold the world to that standard yet), and (2) nearly every American, Brit and Parisian this week who secretly gloats about having free speech is in fact a chickenshit who won't exercise free speech rights when it counts. Think about how many times you've used your speech rights at work and in the community. And then think about times you should have--and you did not--because you were "playing it smart".

Posted by JD Hull. Permalink | Comments (0)
January 07, 2015

"It's a shame the way she makes me sweep the floor..."
Still hate your white-collar job ("They abuse me..."), your husband ("He hits me"...), your wife ("She humiliates me...), your family religion ("I don't believe any of this stuff..."), your neighborhood, your situation? Grow a pair and leave/change it. Yeah, I know it's hard.
Posted by JD Hull. Permalink | Comments (0)
January 05, 2015
It's a new year, Justin. It's the perfect time to start developing what one poet called a New Mind by thinking about and trying out our world-famous and annoying but highly correct, inspirational and soulful 12 Rules of Client Service:
1. Represent only clients you like.
2. The client is the main event.
3. Make sure everyone in your firm knows the client is the main event.
4. Deliver legal work that changes the way clients think about lawyers.
5. Over-communicate: bombard, copy and confirm.
6. When you work, you are marketing.
7. Know the client.
8. Think like the client--help control costs.
9. Be there for clients--24/7.
10. Be accurate, thorough and timely--but not perfect.
11. Treat each co-worker like he or she is your best client.
12. Have fun.
Posted by JD Hull. Permalink | Comments (0)
January 04, 2015
Well, for starters, education is not just about getting a job.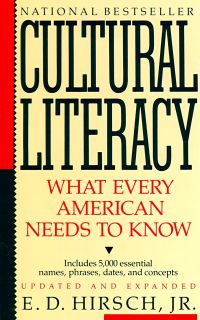 Posted by Holden Oliver (Kitzbühel Desk). Permalink | Comments (0)
January 03, 2015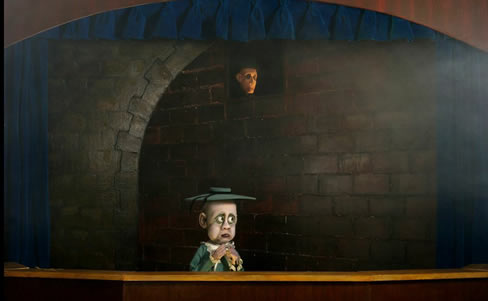 Last 2 days to see highly acclaimed Famous Puppet Death Scenes in at the Wolly Mammoth, 641 D Street, NW, Washington, D.C. This show surely did not come to ultra-conservative San Diego. Is this cool or what? Pinch me.

Posted by JD Hull. Permalink | Comments (0)
A dog, not a boy, is the hero of this story. Animals have as much heart and soul as some kid on a bike. I don't watch much television but I do have Facebook going on all day--often when I am work--even though I still distrust the often-shallow and culturally illiterate Wild West Show that is the Internet. I've never been an early adopter of anything digital except to get work done when co-workers are in different time zones. And I certainly haven't figured out why I'm on Facebook yet. Anyway, here's a Facebook post I did this morning about this article: He didn't die alone: Boy carries neglected dog for half mile, stays by his side which appeared in something called the Examiner based in Denver:
Animals have souls. The animals in my home. The one in this story. The many we see every day. I will quickly regret writing this--99% sure I'll delete it--but this story had tears streaming down my face before I was halfway though reading it. Me: Tough if erudite and well-traveled irreverent fearless aggressive formerly hard-drinking trial lawyer with enough sand, energy and moxie to alter the outcome of 6 Superbowls. Color me a fraud and a sap. The boy in the story? I'm not impressed or moved by him in the least. Any human being should and would do the same. No big deal, kid. So what? Congrats that you can take up space on my planet.
Posted by JD Hull. Permalink | Comments (0)
January 01, 2015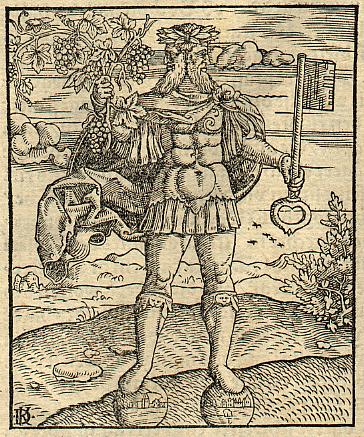 Posted by JD Hull. Permalink | Comments (0)