July 30, 2021
War is the last of all things to go according to schedule.

-- Thucydides (460 BC - 395 BC) in The History of the Peloponnesian War.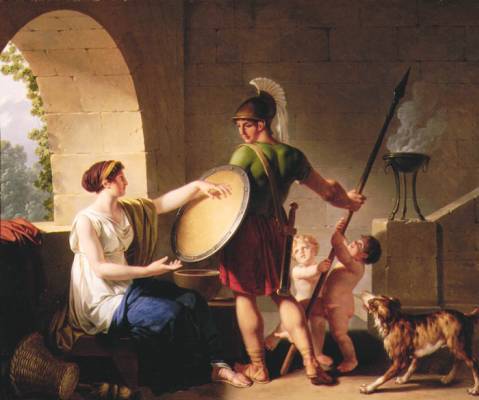 Spartan Woman Giving a Shield to Her Son, 1805, Jean-Jacques-François Le Barbier. In the lore and legend of Sparta, when a son left home for the armed forces, his mother said: "Fight well and fairly. Return with your shield or on it."
Posted by Holden Oliver (Kitzbühel Desk). Permalink | Comments (0)
July 29, 2021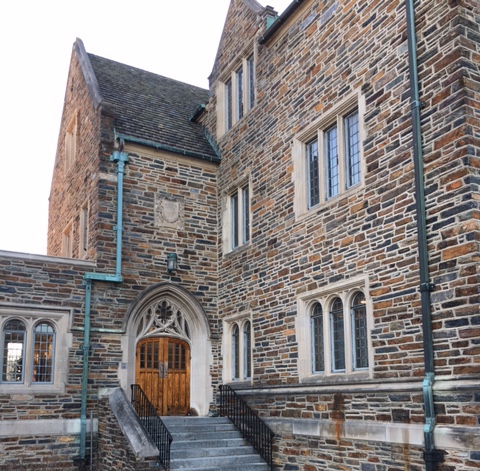 The Daily Chronicle, est. 1905

Posted by JD Hull. Permalink | Comments (0)
Thank you for Free Verse, young Arthur Rimbaud.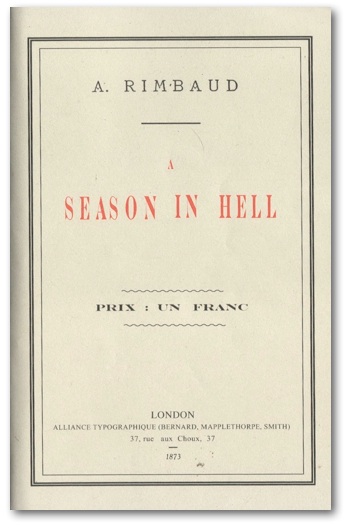 Posted by JD Hull. Permalink | Comments (0)
July 28, 2021
Paris was a bold man who presum'd
To judge the beauty of a Goddess.

-John Dryden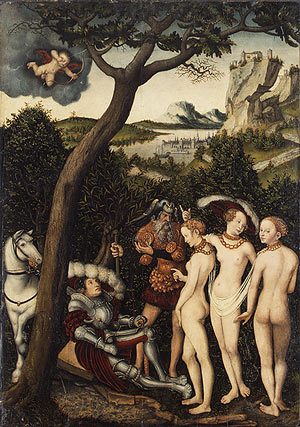 The Judgment of Paris, Lucas Cranach the Elder (1472-1553)
Posted by Holden Oliver (Kitzbühel Desk). Permalink | Comments (0)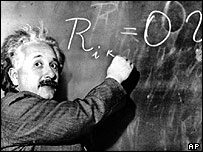 Do lawyers know how to get things done, done right and done on time? Do we even value that?
I wonder.
No, I am not talking here about the simple "keeping face" or survival requirements of meeting client deal or court deadlines, or even about the clichés of "working hard", creative thinking, "out of the box" thinking, being persistent, or "working smart".
I mean structure--a real standard for working--and "practicing structure" every day. It's the discipline of: (1) having a plan or strategy for any one project (client or non-client), (2) meeting internal project deadlines (not just "jurisdictional" ones) no matter what, and (3) insisting that everyone in your shop "buy into" the discipline of keeping to that overall plan or strategy and timetable.
"Structure" is not just the hard process of getting things done. It's a frame of mind and a value which must be sold to others in your shop--like the importance of making that 5 minute call to a client about a loose end at the end of the worst day you can remember, even while you could do it the next morning at 8:00. It's realizing that letting anything but emergency tasks "slide" makes you inefficient, unlikely to meet your real goals, and tired.
Do you go into work every day with an idea of what needs to be done on each project, and knowing the difference between "important" and "urgent"?
Example: Monday is your deadline to have the final changes and notes to your web designer on your new firm website, an important but not urgent project you've talked about at internal meetings for months. So far, for once, you have been on track.
But on Monday a longstanding client calls with two new projects; the new projects are exciting but not THAT urgent in the sense they need to cut into internal deadlines and other goals for Monday. You need to take some first steps, though, to get on top of the new matters for your client. After all, these folks are the main event.
So we have a key ongoing internal project v. new client project. Which gets the most attention that day? Which slides?
Answer: they both get attention, and neither slides. The website (long-term important) and the new client project (short term important) are both critical projects.
Years ago, the Stephen Coveys and Edwards Demings out there pointed out that business people burn themselves out by waiting around only for "the urgent" in a kind of manic crisis management that keeps other important things from ever getting done or ONLY getting them done when they morph into a crisis.
For lawyers, other examples would be only respecting deadlines like transaction closing dates and court-filing deadlines--to hell with everything else.
For a long time I've thought that American business schools and the training programs of global and often publicly-traded companies do a much, much better job than do law firms of training recruits to value and adhere to the structure of a plan on an item for action. It's almost as if law school and firms deem us all such "professionals" and "artists" that we are beyond learning skills of project planning and execution.
What a crock. Because you're a lawyer, or other professional (MD, CPA, engineer, broker), you now have a license to be incompetent, semi-competent, or a chronic screw-up on the details of getting much (if not most) of your work done? You're special? An artiste?
Of course not.
Not learning the value of pushing non-urgent but important things along at a steady pace has cost us dearly. As motivated as lawyers often are, our discipline for sticking to anything and seeing it through is often poor; again, unless it's urgent, we just don't see its value. Do our best clients run their businesses that way?
This attitude is the norm, and we lawyers--who rarely innovate or take a leadership position on anything in commerce--are just fine, thank you, with it. After all, "all the other law firms" are mediocre on the discipline of getting things done, and have "crisis-only" mentalities. "Why shouldn't we be that way?"
So we waste time blowing off important, but longer-term projects. Worst of all, we send to others in our firms, and especially to younger lawyers, the message:
"No worries--just work on a barely adequate level; don't do things until you have to; and if it's not urgent, let it slide."
* earlier JDH posts, beginning 2007.

Posted by JD Hull. Permalink | Comments (0)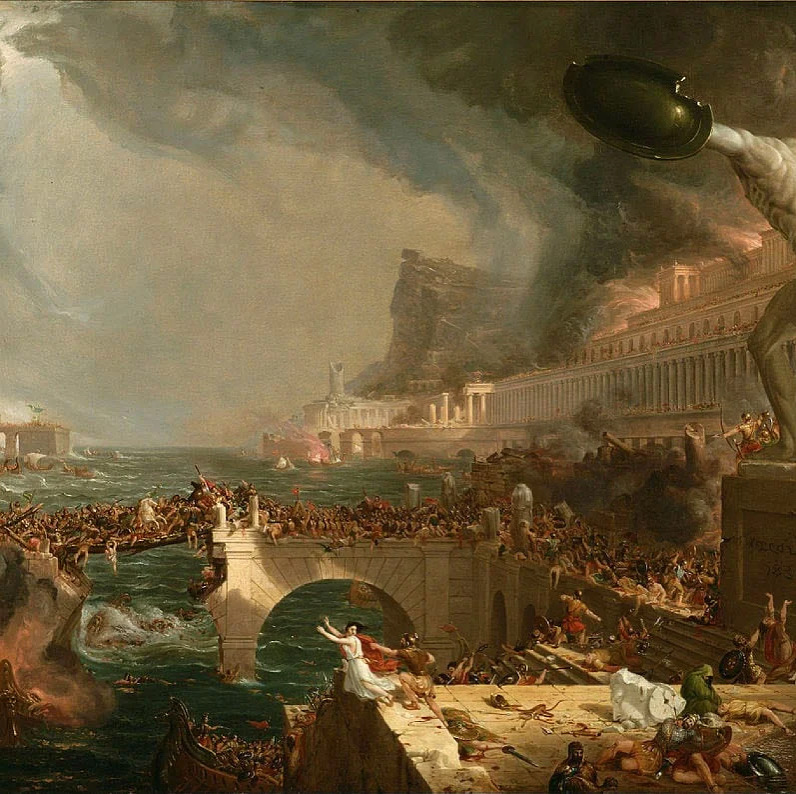 Thomas Cole
"The Consummation of Empire: Destruction"
1835–6
New York Historical Society
Posted by JD Hull. Permalink | Comments (0)
July 26, 2021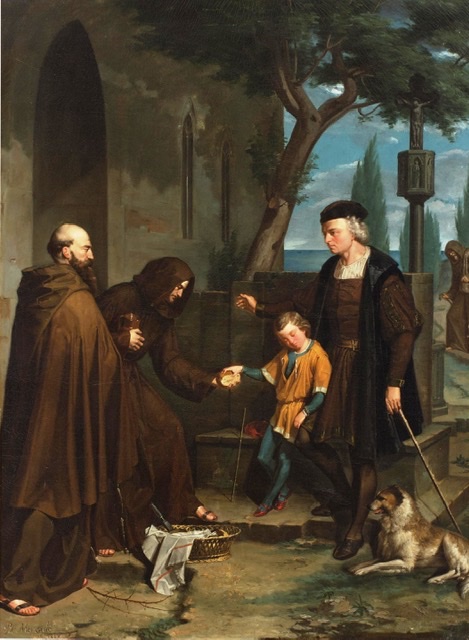 Posted by JD Hull. Permalink | Comments (0)
July 25, 2021
They're picking up prisoners--and putting them in a pen. All she wants to do is dance.

--Danny Kortchmar/WB Music Corp. ASCAP (1984)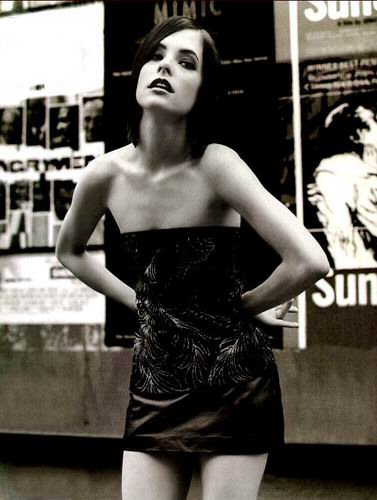 Get "Party Girl" (1995) and watch her dance in the last scene. Add Ms. Posey to our Roman Pantheon.
Posted by JD Hull. Permalink | Comments (0)
Since 1866, Speakers' Corner in London's Hyde Park (northeast corner near Marble Arch) has been important in Britain's demonstrations, protests and debate. In 1872, the area was specifically set aside for those purposes. Here are among the best and most eccentric daily shows in London. Marx, Lenin and Orwell all spoke at Speakers' Corner there on Sundays, the traditional speaking day. For the dark history of this area of Hyde Park as the execution place know as Tyburn Gallows for nearly six centuries--everyone condemned to die could make a final speech--see the website of the Royal Parks. Below: uncredited photo from a Sunday in 1930s.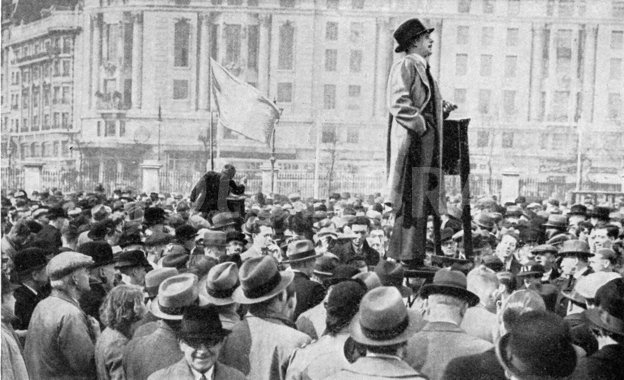 Posted by JD Hull. Permalink | Comments (0)
July 23, 2021
Don't tell me the moon is shining; show me the glint of light on broken glass.

--Anton Chekhov (1860-1904)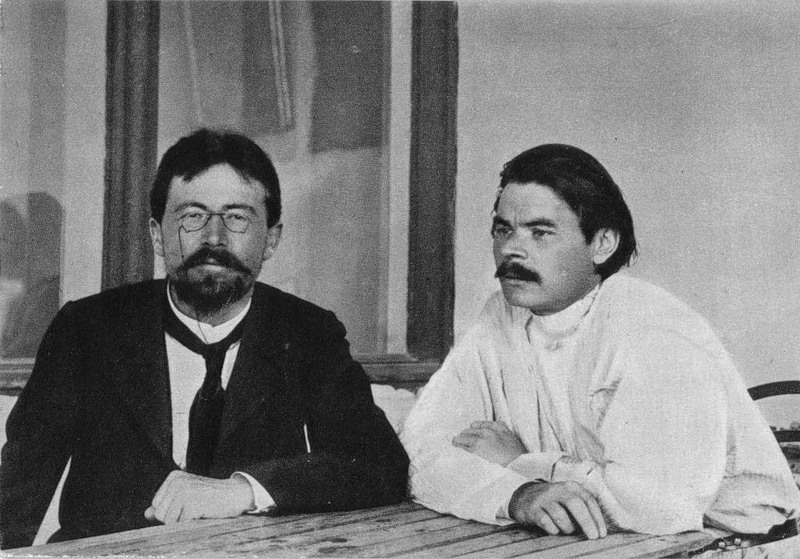 Chekhov with Maxim Gorky in Yalta, probably 1900
Posted by JD Hull. Permalink | Comments (0)
Paul Fussell's 1983 book "Class: A Guide through the American Status System." No finer, funnier or painfully accurate book on the subject. Fussell was a Penn professor, WWII combat veteran and WASP's WASP. Read it at your peril. It might bum you out.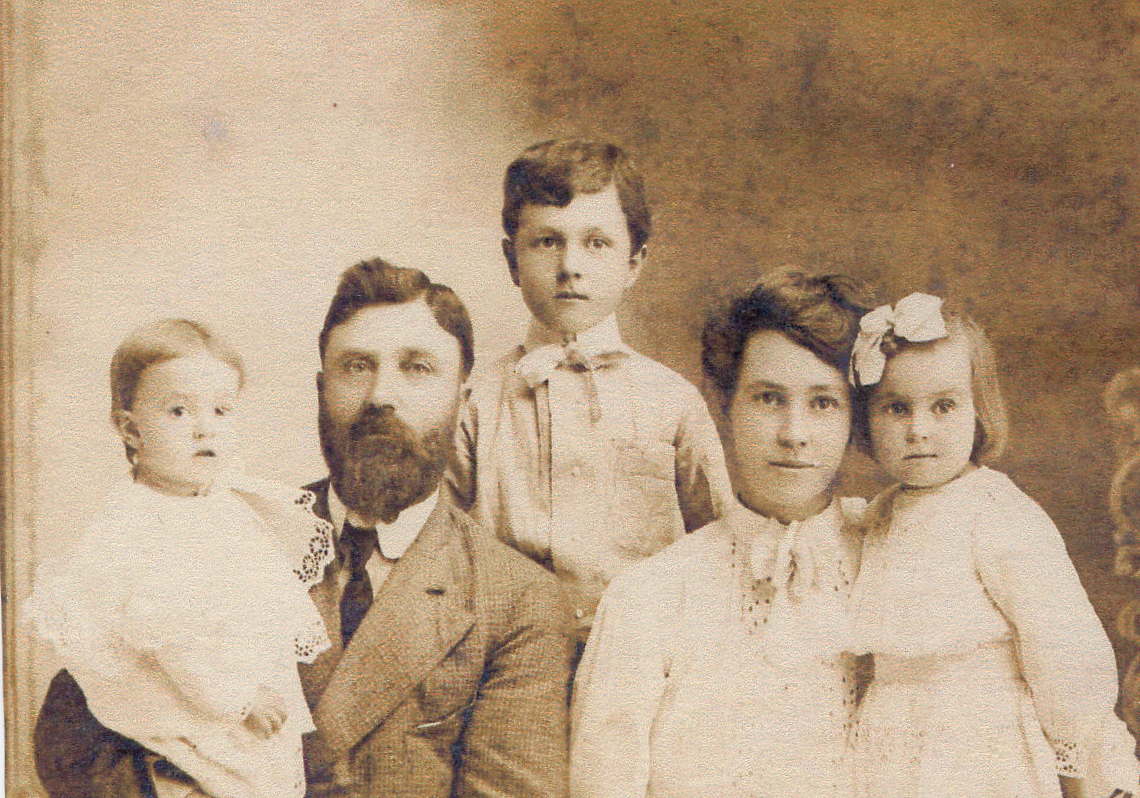 Posted by JD Hull. Permalink | Comments (0)
July 22, 2021
Over the past 15 years, this blog has hopefully showcased a number of pet issues and themes. And apart from customer service, litigation strategies, lawyering abroad and cultural literacy, one has been the importance of thinking independently about law, government, politicians and political ideologies.
Or thinking independently about Anything.
There are these days lots of good, and arguably "bad" notions and ideas--nationally and internationally--all along the political and cultural spectrums, and there is no reason to pick one party, camp or pol to follow on all ideas.
After all, people, not ideologies, solve public problems.
You don't need a label. You need not be a Democrat, Republican, Libertarian, Anarchist or Nihilst. You can "mix and match" both pols and ideas. Me? I've changed, if subtly, and in ways that trouble a friend here and there. But my thinking is pretty much the same as it was when I was in my 20s. As a "liberal", I never really trusted Big Labor. I've never liked the "politically correct" speech regimen many traditional liberals unfortunately embraced. To the contrary, I've always admired free speech--and I revel in it. But the main change is that in 2017 I registered Republican for the first time. Not much else is different.
Most of us do have a Political-Civil Rights-Human Rights-Social Justice resume, CV or profile (hereinafter "Political CV"). I use "political" broadly here to describe anything related to participation in public affairs where some social purpose was fully served beyond my own self-aggrandizement, ego or pleasure. More than one purpose is okay; few of us do anything out a pure heart to "will one thing." So below I've fashioned my Political CV. Forget about Dem or GOP or Libertarian scripts. I've listed things that I did in large part "for the public good." For example, things I'm not including are Senior Class President (mix of duties and agendas), Eagle Scout (the same), working in a union-shop factory (Keebler's, in my case), membership in student or church groups with some but not primary political or social welfare slant, merely being asked to run for Congress (and saying no), merely voting, serving on an elected but non-partisan Zoning Board for a community of 40,000 or going to see Jerry Rubin, Timothy Leary or Milo speak at the Cow Palace. Or throwing a huge pickle at an on-stage Iggy Stooge (and hitting him).
But passing out leaflets for a political candidate, demonstrating against POTUS candidate and Alabama Governor George Wallace or working regularly with the urban homeless? Oh yeah. Those are "political". They reflected my idea of furthering "the public good" at the time I did I them. You get the idea. There's got to be a cause, some heat, some passion in an activity that helps others. Doesn't matter if it's a national issue or not. Doesn't matter if there's rhetoric involved.
Anyway, I've been an activist in everything I've ever done--and particularly with respect to groups I've joined or with which I've identified. So, and since I was 16, here is my political resume in chronological order. All of this is part of me now. All of it I'm proud of and still believe in. I'll update it as I remember things things.
1. Campaigned twice for Jerry Springer (Ohio-D), for runs for Congress and City Council in Cincinnati.
2. Campaigned more briefly but earnestly for Howard Metzenbaum, U.S. Senator (Ohio-D)
3. Worked with Armstrong United Methodist Church in Indian Hill, Ohio on several long-term projects for inner-city kids in Cincinnati, Ohio. Some with my mother (Head Start). Some in connection with working toward God & Country Award for BSA. (I was Boy Scout.)
4. Worked twice at as counselor at a camp for inner-city handicapped kids at summer camp in Cincinnati.
5. My party's candidate for 1970 Governor of Ohio Boys State. I was "liberal" party candidate and lost to a black kid from Sandusky. Ohio named Tony Harris. The race made news on television and in newspapers all over Ohio.
6. Student Reporter, Duke University Daily Chronicle. Civil Rights Beat, Durham. (1972-73)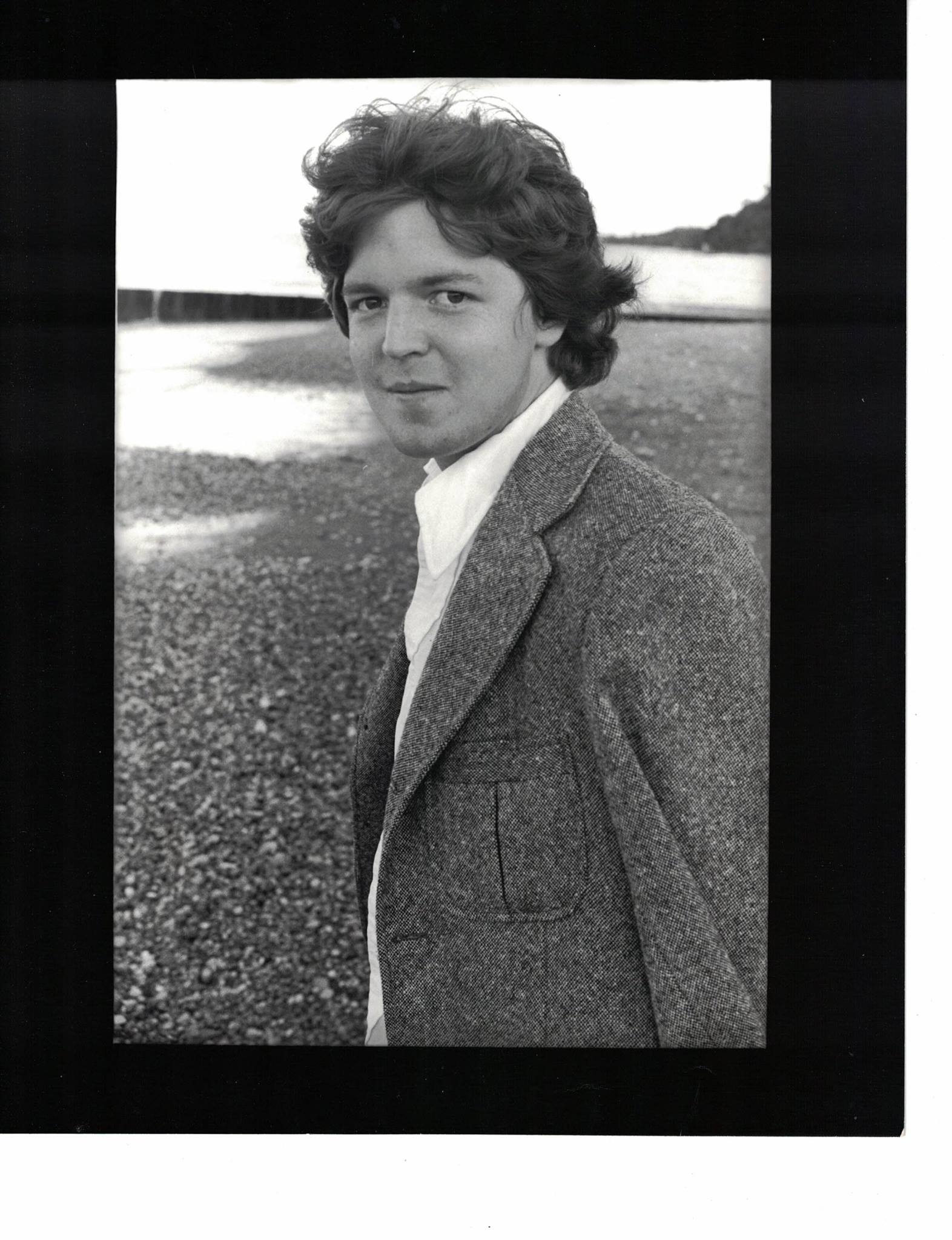 7. Demonstrator, anti-Vietnam war movement. Several marches, demonstrations, including Moratorium in D.C. Demonstrated against POTUS candidate George C. Wallace.
8. Wrote "Soul City: A Dream--Will it come true?" feature for Duke daily Chronicle. March 1974. Interviewed among others Floyd McKissick, one of founders of Soul City, the first model black city in America. Paper won acclaim and 2 awards for this reporting.
9. Aide, Sen. Gaylord Nelson (Wis.-D) (1974-1975, parts of 1976) Spearheaded demonstration project passed in Congress in preventative health care for Menominee Indian tribes in Wisconsin.
10. Worked for Lawyers Committee Under CIvil Rights suing VA furniture makers under Title VII. Class action suit. Covington & Burling.
11. Worked off and on but actively for 2 years helping probe possible violations of Voting Rights Act by large Ohio city. Department of Justice/Legal Aid Society.
12. Awarded 1-year poverty law fellowship in Toledo, Ohio. Turned down to move back to DC.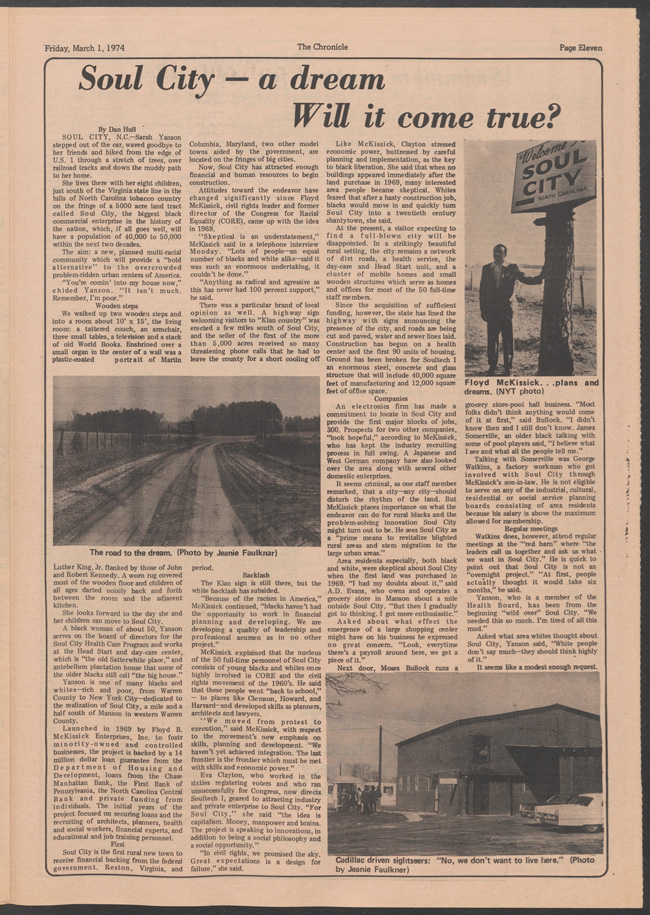 14. Two of three law review articles on racial discrimination under Constitution. Zoning and Voting.
15. Two feature articles appearing in major paper Sunday magazine. First on zoning in a small Ohio River town, New Richmond, Ohio. Second about a 1st Amendment and zoning crusader named John Coyne in rural Clermont County, Ohio.
16. Aide, Representative Bill Gradison (R-Ohio) 1978-1981. Health. Energy. Natural Resources,
17. Treasurer 2003 State Assembly Campaign for CA Democrat, Karen Heumann.
18. Chief San Diego Fundraiser and (briefly) CA Convention Delegate. Wesley Clark for President (2003-2004)
19. Board of Directors, North San Diego County Democrats (2002-2012)
20. Hillary Clinton for President, 2008, 2016.
21. Co-Founded (with Peter B. Friedman) One Night/One Person Winter Homeless Program in Northern America & Europe 2015.
Original: April 3, 2019
Posted by JD Hull. Permalink | Comments (0)
What strange phenomena we find in great cities. All we have to do is to stroll about with our eyes open.

--Charles Baudelaire (1821-1867)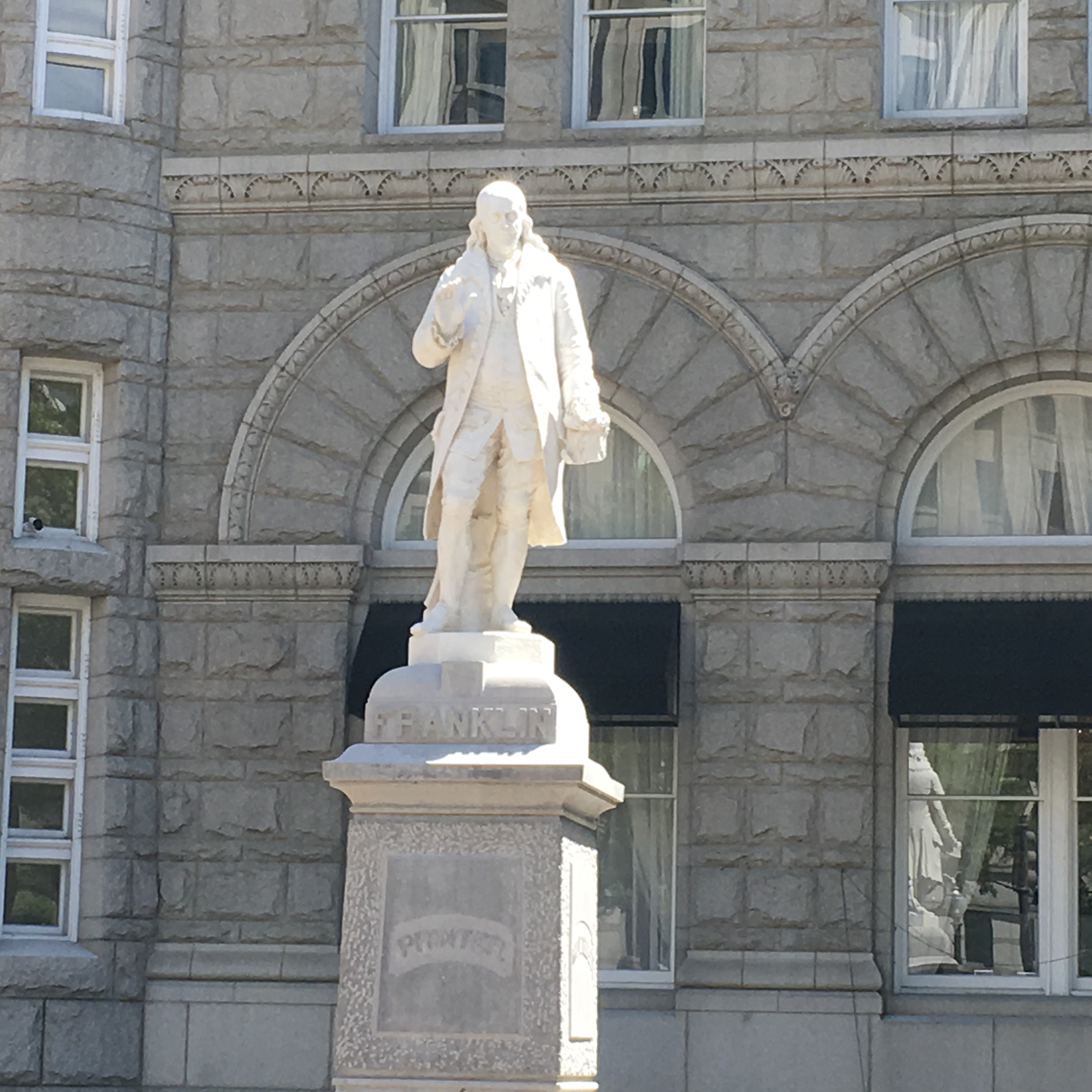 Benjamin Franklin, a Carrara marble statue in the District of Columbia by Jacques Jouvenal (1829-1905), a German American sculptor. The statue was dedicated on January 17, 1889, at 10th Street and Pennsylvania Avenue. It was moved in 1980 to its current site at the Post Office Pavillon at 1100 Pennsylvania Avenue. Photo: May 21, 2019
Posted by JD Hull. Permalink | Comments (0)
July 21, 2021
Laid out like a modern grid-form metropolis, Père Lachaise has the feel of a town--truly, a city of the dead--with tidy paved and cobbled "streets," complete with cast-iron signposts.

--Alistair Horne, in Seven Ages of Paris (Alfred A. Knopf 2002)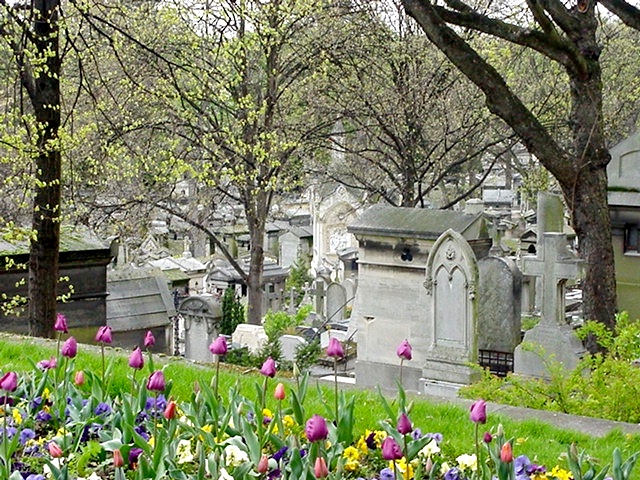 Père Lachaise Cemetery, 20th arrondissement.
Posted by JD Hull. Permalink | Comments (0)
July 20, 2021
New Orleans-based Gene Dwyer is a gifted writer who deserves to be a household name. From Dwyer's website:
Marie Laveau of New Orleans is recognized as one of the most influential women of 19th Century North America. The life and legend of this Voodoo Priestess has been clouded in mystery. Her followers in the American South witnessed her supernatural powers of healing and casting spells prior to the Civil War and then during Reconstruction. Her legend, including her immortality, is even stronger and more complex. Thousands come to her New Orleans mausoleum every year to ask favors and pay homage.

"She Walks On Gilded Splinters" is the never before told story of the life and legend of Marie Laveau. Explore 16th Century Africa and New Orleans. with a riveting opening chapter in Selma, Alabama on March 7, 1965, a watershed day in the American Civil Rights movement. The novel is a unique, intricate murder mystery following retribution for the sins of past generations set against the history and consequences of the slave trade.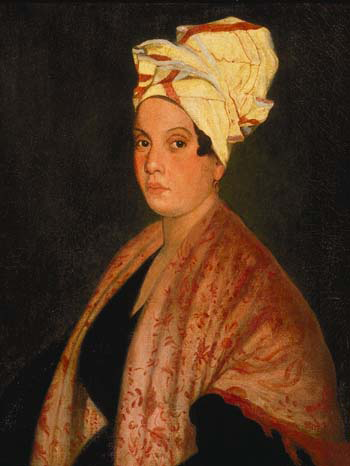 Posted by JD Hull. Permalink | Comments (0)
It's not school. It's no longer about you.
(See Rules 1-6 here and at the links Rules 7, 8 and 9.)
Practicing law is getting it right, saying it right and winning--all with a gun to your head. Being "accurate, thorough and timely" are qualities most of us had in the 6th grade, right? Back when everyone told us we were geniuses and destined for great things? Well, school's out--now it's about real rights, real duties, real money and personal freedom. That's a weight, and it should be.
Suddenly facts are everything--and the actual law less important than you ever imagined. In time you learn to research, think and put things together better and faster. You develop instincts. You learn there is really no boilerplate and no "cookie-cutter" work. You learn there are no "right answers"--but several approaches and solutions to any problem. You are being asked to pick one. But at first, and maybe for a few years, being accurate, thorough and on time is not easy to do.
"I Have Clients?!" One day, you start to visualize your clients as real companies and real people with real problems. These are your clients--not your parents or professors--and they are all different. You "feel their pain", and it's now yours, too.
Mistakes. If you work with the right mentors and senior people, they will allow you to make mistakes. You need freedom to make mistakes. You'll be reminded, however, not to let those mistakes out of the office. It's a balancing act, a hard one.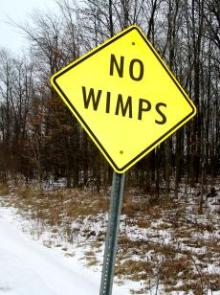 Really bad days? Your problem, Amber. You are expected to be a professional and put clients first on your worst damn day. A parent is sick, you are coming down with something yourself, your boyfriend is cheating on you, both of your boyfriends are cheating on you (and maybe with each other), your teenage kids "hate" you, and this morning you had to abandon that 12-year-old Honda you had in law school on the 14th Street Bridge.
And minutes before your big afternoon meeting or court appearance, a GC or co-worker calls you with the worst possible development, something unexpected and beyond your control, in a project for your favorite client.
These things will happen. And happen together.
You think you're pretty tough. But you sag visibly--like an animal taking a bullet. And in five minutes, you have to be at your very best. Again, it's not about school. It's no longer about you. You're beaten--but you have to get up and fight for someone other than yourself.
You up for this? Because, in our experience, very few of your peers are.
Bucking Up, Using Fear. And while you can't work in a state of constant worry, fear and paralysis, talking yourself into heroics, getting a little paranoid and even embracing a little fear won't hurt you, and may even help. You are being paid both (1) to be accurate, thorough, timely and (2) to just plain "not screw up".
"Thorough" means "anticipating", too. What makes you really good in a few years is being able to "see the future" and spot a ripple effect in a flash. To take a small example, if your client is in an active dispute with the government or on the brink of a full-blown litigation with a competitor, the client's and many of your own letters and e-mails aren't just letters and e-mails.
Whoa, they are potential exhibits, too. They can be used for you or against you. So they need to be written advisedly and clearly so that they advance your position and so that a judge, jury or someone 5 years from now can look at it cold and figure out what's going on. No "talking to yourself" here; think "future unintended consequences" when you think and write.
"But Not Perfect." Not talking about mistakes here. I refer to the paralysis of high standards. I know something about the second part of Rule 10--because I tended to violate it when I was younger. And I still want to.
Perfectionism is the Great Destroyer of Great Young Associates. Don't go there. Don't be so stiff and scared you can't even turn anything in because you want it "perfect" and you keep asking other lawyers and courts for extensions. It's not school, and it's no longer about you. Think instead about Rule 8: Think Like The Client--and Help Control Costs. Balance efficiency with "being perfect", and err on the side of holding down costs. If a client or senior lawyer in your firm wants your work to be "perfect", and for you to charge for it, believe me, they will let you know.
Finally, and I almost forgot: always use the Blue Book/Maroon Book for your citations. No one gets a pass on that one.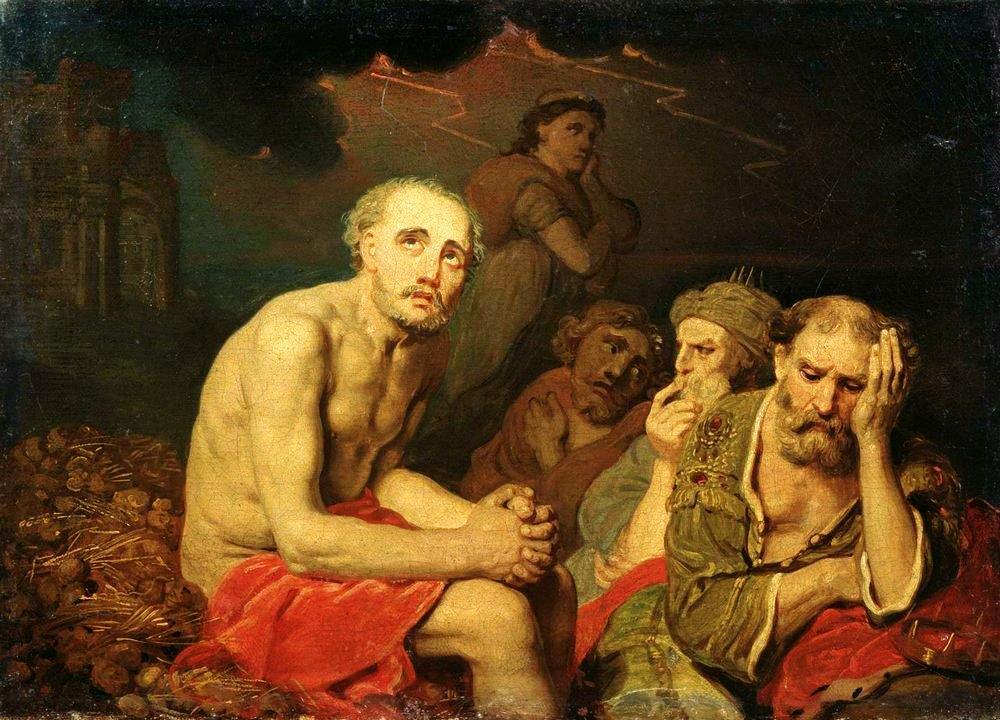 You conventionally religious? We are not. But some days lawyering you will just have to "get your Job thing on". You suffer. But you still perform. Job and His Friends, Vladimir Borovikovsky, 1810s.
Posted by JD Hull. Permalink | Comments (0)
July 19, 2021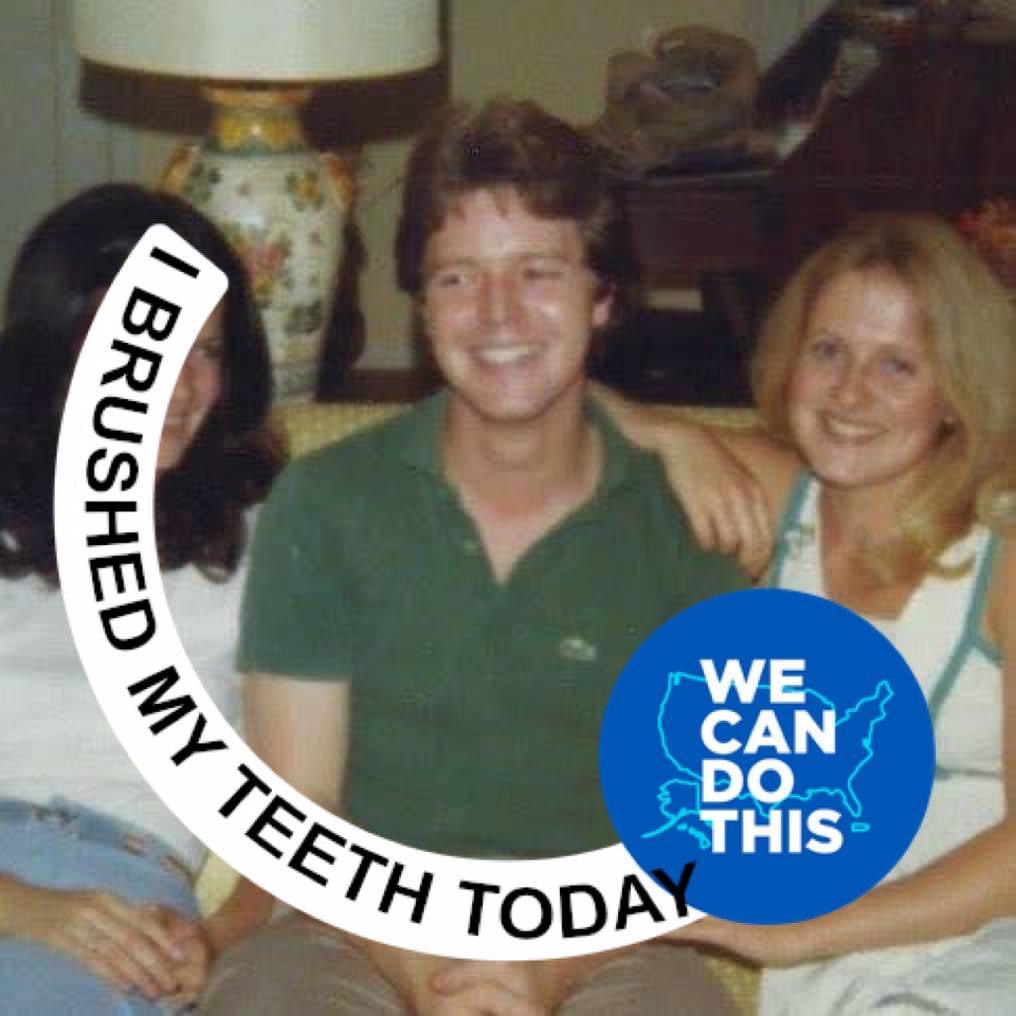 Posted by JD Hull. Permalink | Comments (0)
July 18, 2021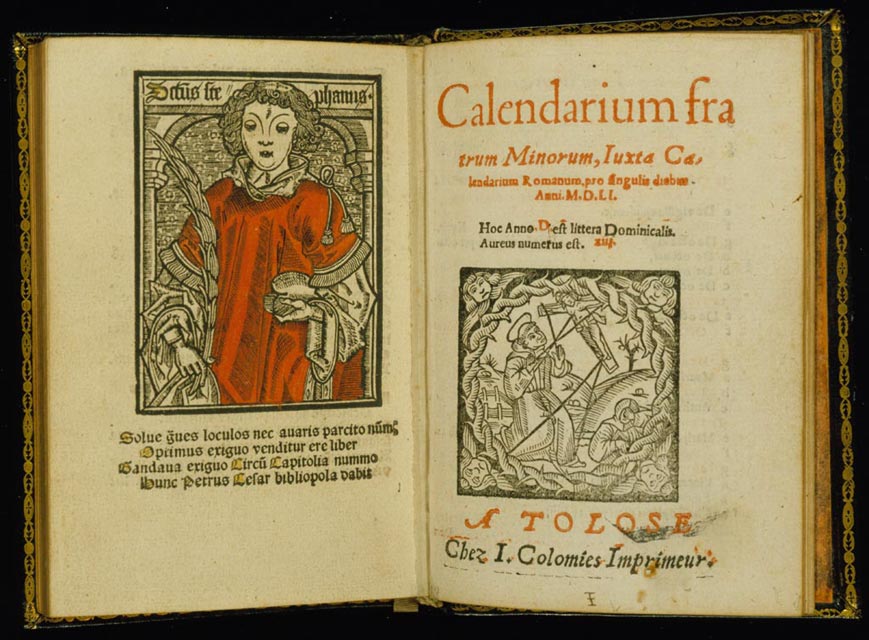 Summer Heat. Day in day out every day. It never stops. Especially, lately, we complain. But it's been going on a while. A long while.
In fact, the six week period between July 1 and August 15 was named by the both the ancient Greeks and the early Romans after Sirius, the Dog Star, the brightest star in the sky. In the Mediterranean region, the notion of linking that star to oppressively hot summer weather dates back well over 2700 years. 27 hot summer centuries.
And these Dog Days of Summer wasn't always just about the heat.
If you are feeling not just hot but a bit strange, maybe confused or otherwise out of sorts this time of year--and you're not too much of a whack-job or flake to begin with--you may be on to something. Dog days of summer was also associated with Chaos: "the seas boiled, wine turned sour, dogs grew mad and all creatures became languid, causing to man burning fevers, hysterics and phrensies." Brady's Clavis Calendarium, 1813.
Chaos had a good side, too. Just two thousand years ago, and after he had given up the study of law that his family had foisted on him, Ovid (43 B.C.-17 A.D.), the playful poet writing during Octavian's long reign, gave us a more famous--and less grim--take on Chaos in Book I of Metamorphoses. Chaos, he thought, might be the best possible starting point for anything worthwhile. But you will need to read Ovid yourself. Preferably alone--in a cool, calm, quiet and well-lighted place.
Posted by JD Hull. Permalink | Comments (0)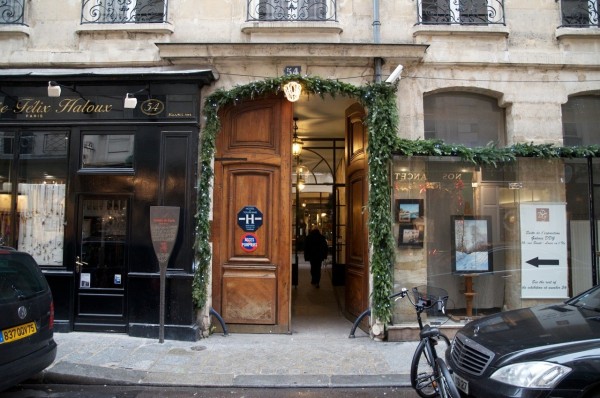 Hotel du Jeu de Paume, 54 Rue Saint-Louis en l'Île, 75004 Paris
Posted by JD Hull. Permalink | Comments (0)
July 15, 2021
1. Be risk-averse at all times. Clients have come to expect this from their lawyers. It's tradition. Honor it.
2. Tell the client only what it can't do. Business clients are run by business people who take risks. They need to be managed, guided, stopped. Don't encourage them.
3. Whatever you do, don't take a stand, and don't make a recommendation. (You don't want to be wrong, do you?)
4. Treat the client as a potential adversary at all times. Keep a distance.
5. Cover yourself. Write a lot to the client. Craft lots of confirming letters which use clauses like "it is our understanding", "our analysis is limited to..." and "we do not express an opinion as to whether..."
6. Churn up extra fees with extra letters and memoranda and tasks. Milk the engagement. (If you are going to be a weenie anyway, you might as well be a sneaky weenie.)
7. As out-house counsel, you are American royalty. Never forget that.
Posted by JD Hull. Permalink | Comments (0)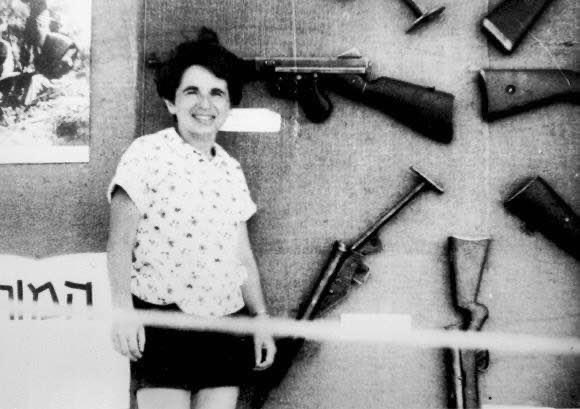 What's not to like? She born Karola Ruth Siegel in Karlstadt, Germany on June 4, 1928. Picture taken before she moved to US and before she spoke a word of English. She is 2 months older than my own Mom. She is a year older than Anne Frank, who was born in June 1929. I met her in 2004 but was thrilled to get her alone for a breakfast in October 2014 in Tarrytown, NY.
People are always surprised that she is not just diminutive but 4'7"--yes, 4'7"--and that she was once a trained and active sniper in Israel. An explosion and serious injuries abruptly ended that phase of her life. (She says she was a good shot.) She is playful, and says provocative things. She of course is culturally liberal but surprisingly conservative in some respects politically.
I asked her near the end of breakfast if I could get her anything else but within seconds 2 waiters and a busboy were fawning over her with the same question and she told them what she wanted. A victorious and beaming server brought it to our table. Some famous people might have been embarrassed at the fuss made over her. She smiled mischievously at me and just said: "It's nice to be Dr. Ruth."
Posted by JD Hull. Permalink | Comments (0)
July 14, 2021
"Is it a revolt?"
"No, Sire. It is a Revolution."
Jean-Baptiste Lallemand
The Storming of the Bastille
July 14, 1789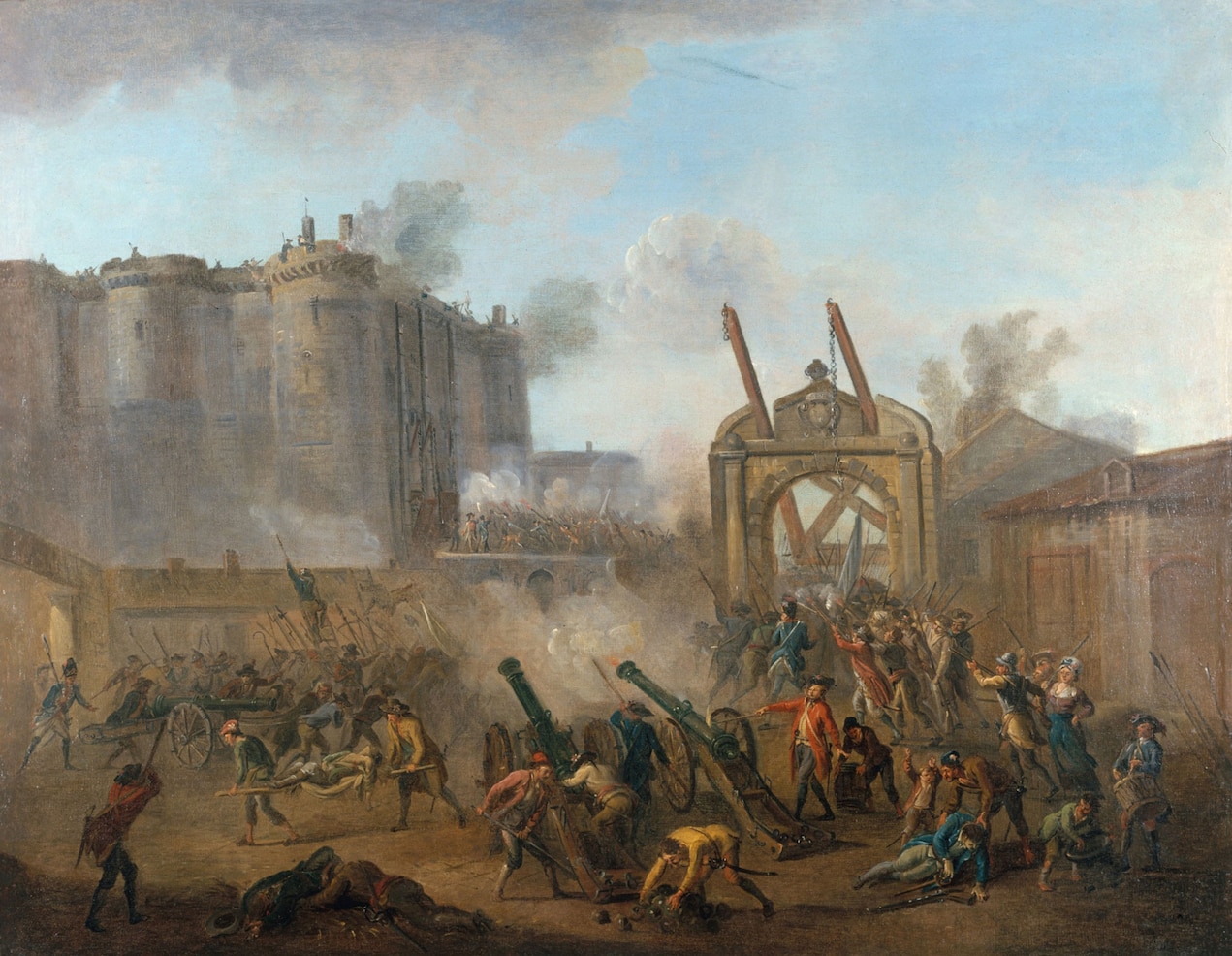 Posted by JD Hull. Permalink | Comments (0)
July 13, 2021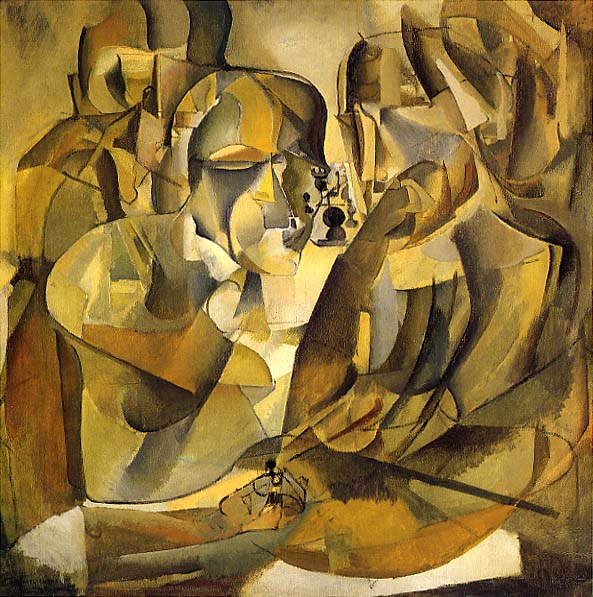 "Portrait of Chess Players" 1911, Marcel Duchamp (1887-1968)
Posted by Holden Oliver (Kitzbühel Desk). Permalink | Comments (0)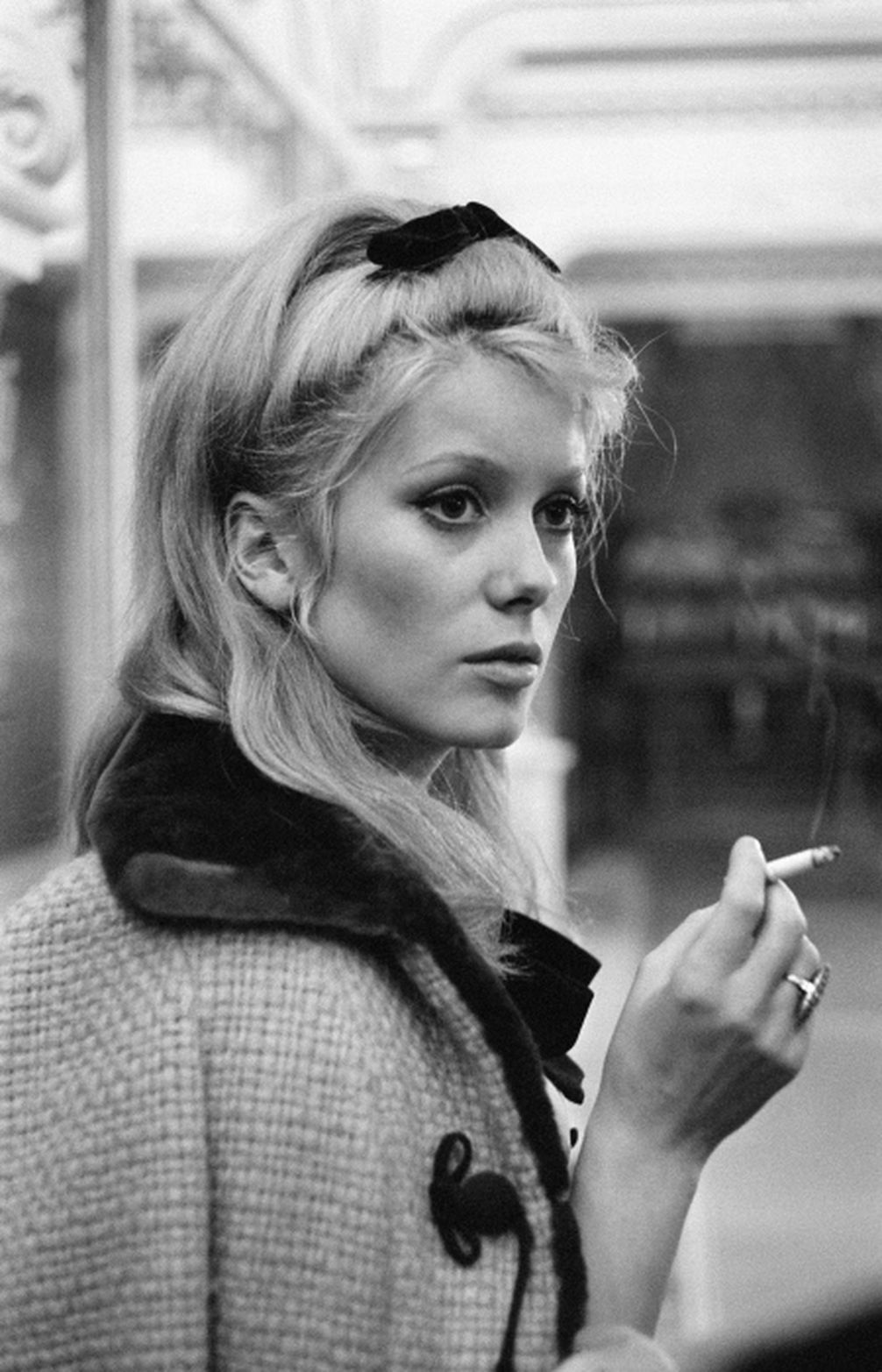 Posted by JD Hull. Permalink | Comments (0)
July 12, 2021
John Daniel Hull, II (1900 - 1988).
Always an honor to write about the Hulls. There is so much to tell. Dad's four still-living first cousins—after P&G's Big John D. Hull III died in December 2012— gave me wonderful written records about 9 American generations of German Lutheran Hulls/Holls in Virginia and later Missouri since 1750. To Philly via Rotterdam. I even have the name of the ship and its captain.
Hulls. I know all their names. I have most of their stories. Many inspiring. Some heartbreaking. Some human. I keep writing snippets. Wish sometimes my beloved law practice wasn't so taxing. I've barely started.
Dr. J. Dan Hull was my grandfather. And damn he's missed.
I spent most of his last 15 or so Thanksgivings southern Missouri with him and my grandmother Alene, who died at 101 in 1998. Dan Hull. Soft spoken. Poised. Elegant. Amazingly accomplished. Author, educator, Eisenhower and Kennedy administrations mainstay. DC's Cosmos Club. Ozark boy who wanted to go to Yale and much more. Degrees from Universities of Chicago and Michigan, too. First American Hull/Holl to my knowledge to attend college.
He could even sing. He dressed elegantly. Spoke slowly. Alene said after he died that he had "the prettiest hands." He taught me things no one else could teach. Like "beware of the Lilly White, Dan."
He did it all.
I have his books.
I have his melancholy.
I miss him every day.
More to come on Grandpop.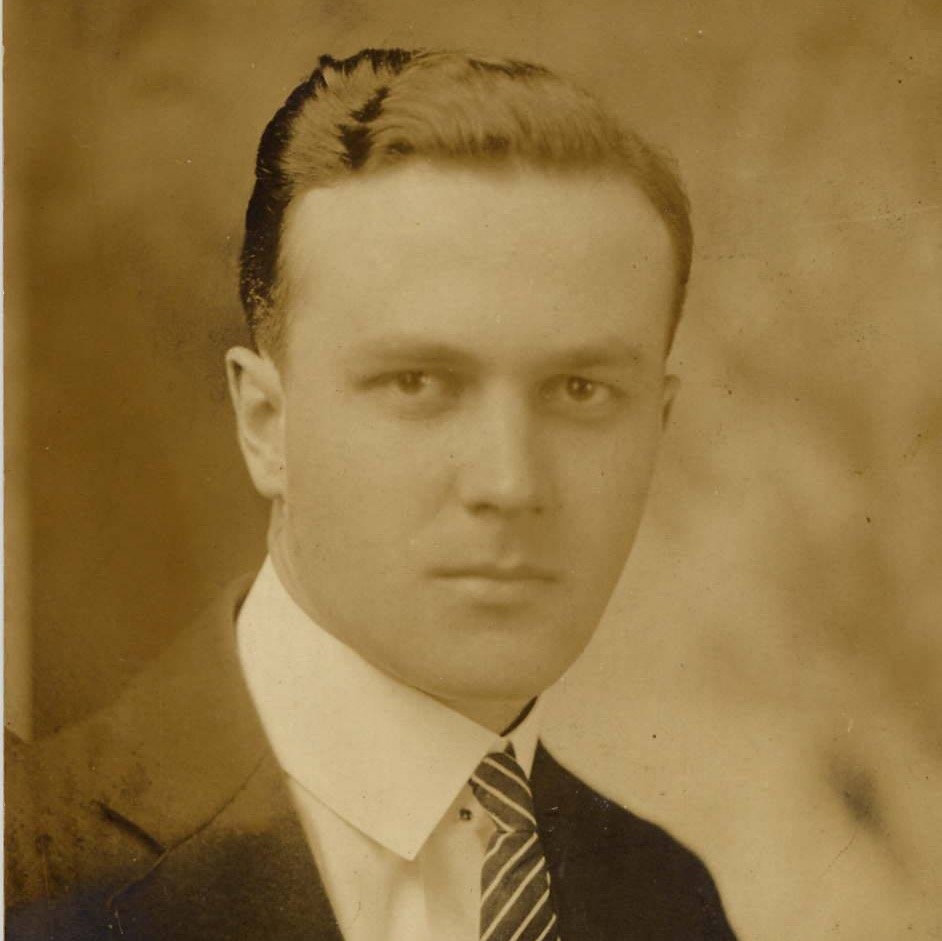 Posted by JD Hull. Permalink | Comments (0)
Flying is not the fun it used to be. If you came of age after The Great Neutering, here's some great American cultural and client service history you may have missed. See the nostalgic exchanges between commenters back in January of 2016--back when it had comments--at David Lat's Above the Law in "Former Biglaw Partner Who Got Wasted On Plane And Caused Flight Diversion Charged With Airplane Assault." Seventy-eight comments. Below is a sampling:
I miss the old days of flying first class on Pan Am. The stewardesses were very friendly, smoking a cigar was not taboo and slapping a flight attendant's posterior was greeted with a "you're a feisty one aren't you?" Nowadays, you get placed on the "no fly" list for innocuous conduct.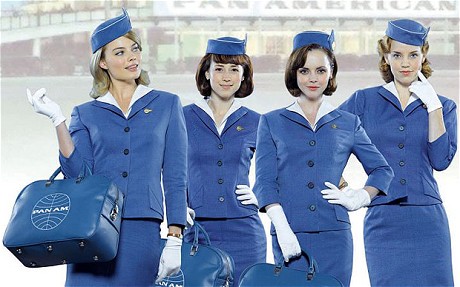 Posted by JD Hull. Permalink | Comments (0)
July 09, 2021
Next week I'll have my 35th anniversary of booze-less life. The day is July 12. Thank you Penny Hull, Valerie, Fritz, Bud and Rozann. Dad, I'm sorry I wrecked 3 cars. OK, four, arguably.

Posted by JD Hull. Permalink | Comments (0)
July 08, 2021
If you work for a peer firm, you will encounter me or someone very much like me. [Y]ou cannot avoid the essence of my character if you aspire to succeed... I or some form of my embodiment will exist to make your existence as uncomfortable and unpleasant as it can be. Welcome to the legal profession you self-entitled nimrods have created.

--Partner Emeritus, Above The Law, 2009

'O Rare Ben Jonson'

--Words on the gravesite slab of eccentric English dramatist and poet Ben Jonson (1572-1637) in Westminster Abbey. Jonson also was buried upright.
Twenty-five years ago, before The Great Neutering, before attorney gene pools started to dilute, when service professionals were well-rounded, if not classically-educated Renaissance people, when it meant a great deal to be a lawyer, and indeed to be a man, we had practitioners like Partner Emeritus. That is the nom de plume of a retired Brahmin New York City lawyer with an impressive following on the internet and who many culturally illiterate people--i.e., most lawyers these days (sorry, but that is the perfect truth)--apparently simply do not get. He's intimidating and spine-tinglingly scary to the maggotry, a comedic genius and WASP Yoda to the urbane.
Whoever he is--I sense pretty much everything about the way he portrays himself is authentic save his real name--PE has been there and done that (his legal breadth intrigues me) in upper-tier corporate law. And, perhaps, in life. Like me, he is an accomplished and unapologetic philanderer. A cad. Color him, too, a bit picaresque. Well-read. Well-traveled. He acquired and trained two Afghan show hounds. He even played polo, for fuck's sake. And like me, he does love the law, and this profession, which he worries about. Partner Emeritus is also an accomplished satirist. A Lenny Bruce for those with Mayflower DNA. Governor-for-Life of Upper Caucasia. A Dean Swift for modern Manhattan.
PE entertains in two distinct, interchanging, modes. You commend his taste, and judgment, when he shifts gears from Satirist to Learned Critic. (You don't know when that is? That shifting? Your problem. Start getting a real education by attending the theatre, visiting art museums and reading Tom Jones, Candide, Huckleberry Finn. Devour Miller, Kubrick, Pope, Orwell. Behold Nabokov, Heller, Huxley, Mencken. View Pieter Bruegel. Listen to Gilbert & Sullivan. Will take years--but it's worth it.) Ninety-five percent of the time--no, I do not agree with his every assessment--he's right on the money about people, places and things. His writing is art. Class art. Informed art. Funny art. He disturbs, and brilliantly.
PE's best gift? It is his instinct for detecting two related (I think) qualities he detests: hypocrisy and mediocrity.
Watch him each week expose the growing cadre of bad actors--i.e., twinkies, teacups, imposters, poseurs, plagiarists, thieves--who regularly shill on ATL's eclectic pages, Partner Emeritus has an instinct for the jugular that is dead-on, lightning fast and funny. If you think--and not merely react--you will learn something. You may feel a bit uncomfortable about how you stack up in this universe. But you should learn something about yourself. Otherwise, try not to blow a tube, or pull a hamstring, laughing.
You can read him and howl along with me most weekdays to his comments to certain articles at Above the Law. For many people, PE is the best thing about David Lat's celebrated and storied website. Excerpts from one wistful ATL comment last week:
Prior to owning a 1981 DeLorean DMC 12, I owned a gorgeous 1979 BMW M1. One Saturday, while my wife was with her family at Martha's Vineyard, I took my car into the city and decided to visit the old Copacabana. There, I met a woman named "Sophia." We drank Dom Perignon and danced Salsa and some disco (I was a maven on the dance floor and could have given John Travolta a run for his money during his "Saturday Night Fever" phase). During that evening, Sophia slipped a drug into my drink. The next thing I know, I woke up with a throbbing headache and my lower body was in pain. Apparently, I had crashed my vehicle into a divider on the Long Island Expressway and Sophia was unconscious next to me. A police cruiser drove by and stopped. I explained to the officer that I had been drugged by the latina woman next to me and that she had robbed me (I made sure to place my wallet in her purse before she regained consciousness).

We were taken to the local police station where I filed a report against Sophia. My BMW M1 was totaled and impounded. After a few hours, Sophia and I were awkwardly outside the police station at 5AM. I was in excruciating pain but I had hungry eyes for her so I brokered a deal with Sophia. I offered to drop the charges against her if she agreed to get in a cab with me and go back to my estate and make love to me. She agreed. I will never forget that night. I should have gone to an emergency room (pro-tip: cocaine is more effective at numbing pain than morphine) but all I could think of was being with Sophia, who resembled a young Maria Conchita Alonso.

What I would do to be 37 again.

There are times when I think whether I regret that night. A vintage 1979 BMW M1 would fetch me a cool $750K today but then I would have no memory of Sophia. You could say Sophia was probably one of the most expensive hookers in the history of mankind (despite that my insurance carrier covered the NADA value of that beast of a vehicle at the time, it did not compensate me for the future vintage value of that car which I believe only 500 were made), well next to the women who divorce their wealthy husbands and take them to the cleaners.
Note: Original post July 6, 2015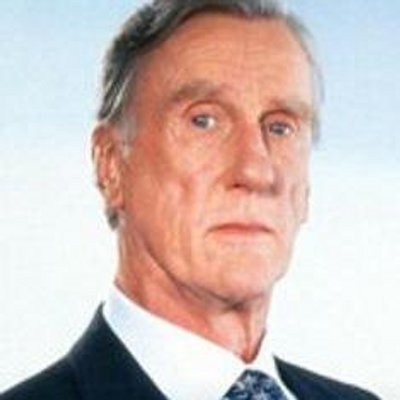 Partner Emeritus, New York City. Circa 2008.
Posted by JD Hull. Permalink | Comments (0)
July 07, 2021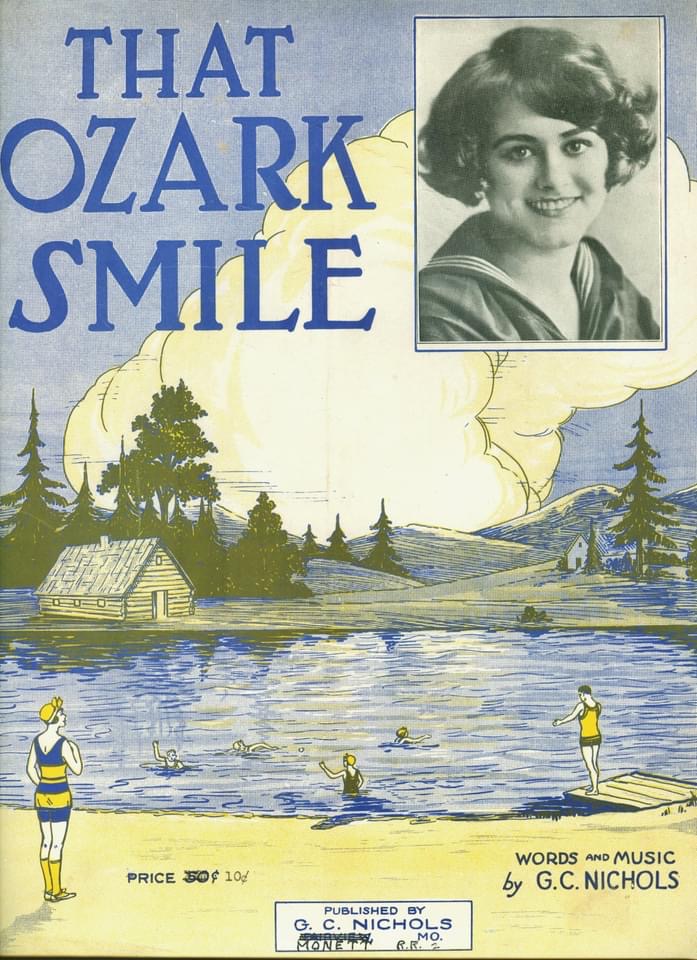 Posted by JD Hull. Permalink | Comments (0)
I'm honored to have gifted lawyer-writers as friends and couldn't be prouder of Renaissance man Edward Larson, who I first met in Charleston in 2005. Ed in 1997 finished this book about the 1925 Scopes trial in Dayton, Tennessee. An understatement to say it was well-received.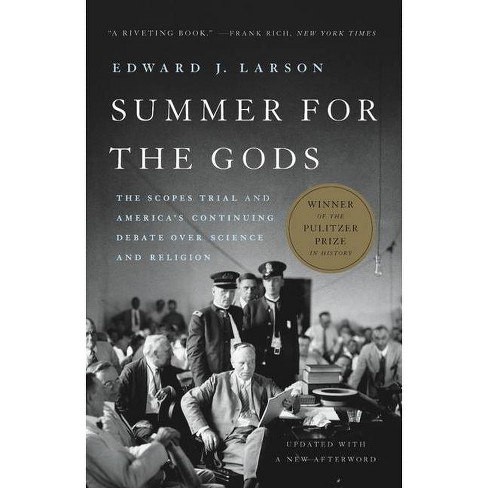 Posted by JD Hull. Permalink | Comments (0)
July 06, 2021
January 6, 2021. Rot in Hell, vile insurrectionists. Never again.
Posted by JD Hull. Permalink | Comments (0)
July 05, 2021
A funny, fearless and densely layered poem (1960s super-critic Karl Shapiro said the "baroque" style used made it funnier and more ironic), Melvin B. Tolson's Harlem Gallery was first published in 1965, shortly before Tolson's death in 1966. Nearly 160 pages long, it showcases and comments upon a wide variety of humans living in that pulsating, screaming, dancing and crying New York City neighborhood from the time of the Harlem Renaissance in the 1920s through the 1950s.
Twenty years before Harlem Gallery, Tolson had finally found the widespread recognition and praise through his customary shorter and more conventional verse forms. But Harlem Gallery surprised readers and critics with its novelty and verve.
A separate poem was crafted for each human subject in the gallery, based on encounters and informal interviews Tolson conducted when he lived in New York for a full year. In each poem, however, Tolson, who was ethnically both African-American and native American, continued to opine about race, and about the difficulty of squaring the actual experiences of American minorities with the idea of equality promised by the American experiment. True, the form of Harlem Gallery suggests that it is as least loosely modeled on Edgar Lee Master's Spoon River Anthology--to which Tolson's steady parade of characters has been favorably compared. Tolson's gallery characters, however, speak the many colorful and often-warring dialects one could hear on the Harlem streets.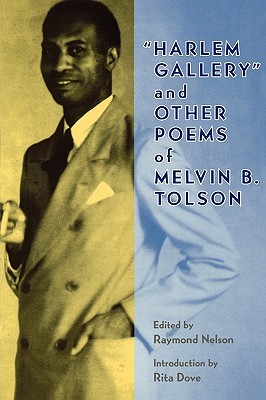 Posted by JD Hull. Permalink | Comments (0)
Is anything human-made more beautiful? Below is Folio 292r (circa 800) of The Book of Kells, an illuminated manuscript of the four Gospels of the New Testament. This page opens the Gospel of John. Illustrations in the Book of Kells mix pagan, Celtic and Christian symbols and motifs covering nearly 8000 years of Irish history. The result is an ancient montage of mixed media that's playful, quirky, sexual, mystical and yet deeply Christian. A masterwork of Western calligraphy. 680 pages of the book survives. Housed at Trinity College Library in Dublin.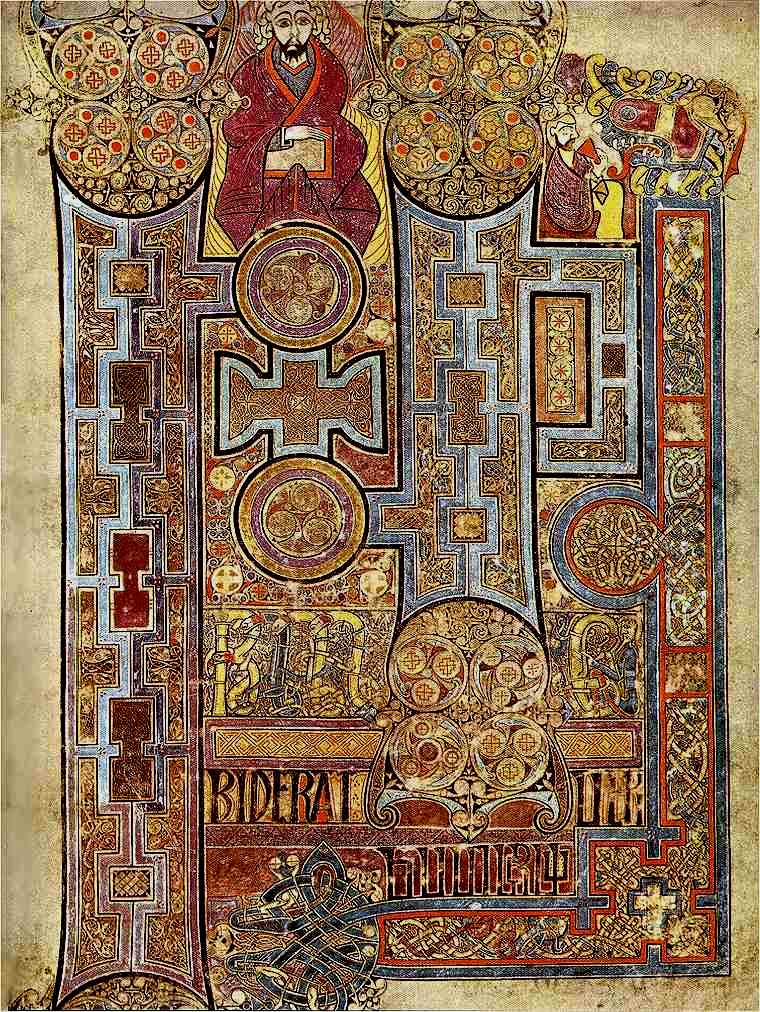 Posted by JD Hull. Permalink | Comments (0)
July 04, 2021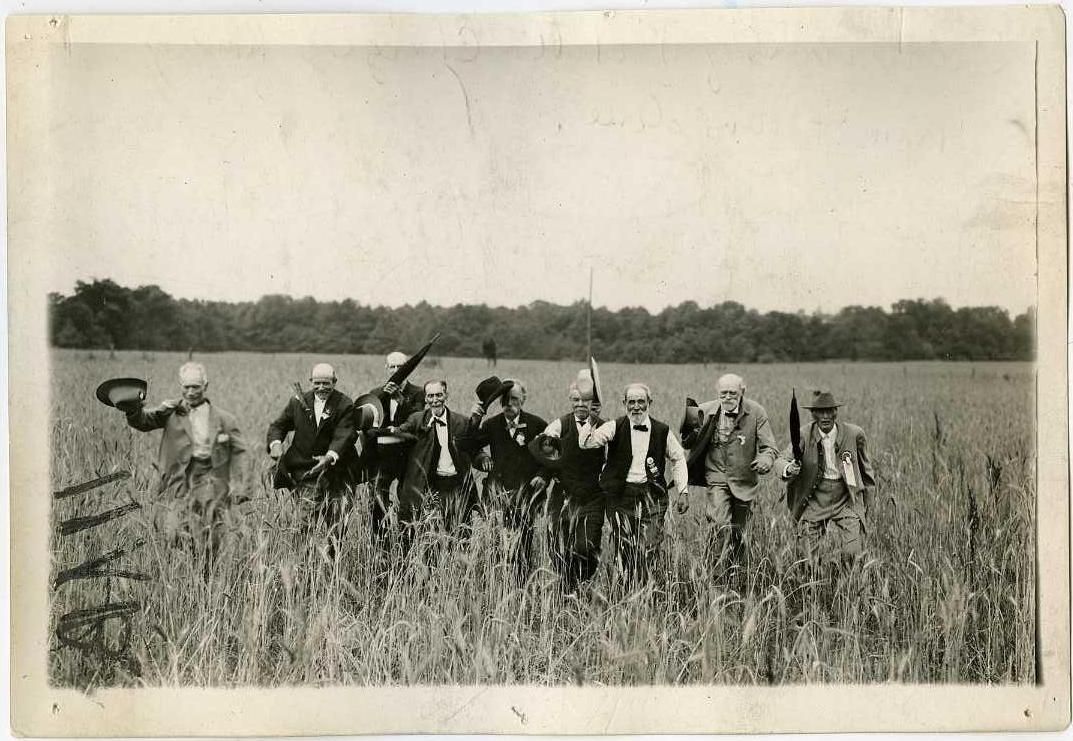 Survivors of Pickett's Charge walk the field their comrades fell upon. Gettysburg 50th anniversary, July 3, 1913.
Posted by JD Hull. Permalink | Comments (0)
July 03, 2021
158 years today. July 3, 1863. 2:00 pm. 87 degrees. Pickett's Charge (aka Pickett's March). Gettysburg. No braver men ever lived. 12,500 Confederate infantrymen. Nine brigades. One mile in length. They marched not charged. 6,555 total (Union and CSA) casualties.
"There was ... a weak point ... where [Cemetery Ridge], sloping westward, formed the depression through which the Emmitsburg road passes. Perceiving that by forcing the Federal lines at that point and turning toward Cemetery Hill [Hays' Division] would be taken in flank and the remainder would be neutralized. ... Lee determined to attack at that point, and the execution was assigned to Longstreet."
—Brigadier General Armistead Lindsay Long, Lee's military secretary in "Memoirs of Robert E. Lee: His Military and Personal History."London: Sampson, Low, Marston, Seale and Rivington, 1886, pp. 287–288.
Posted by JD Hull. Permalink | Comments (0)
July 02, 2021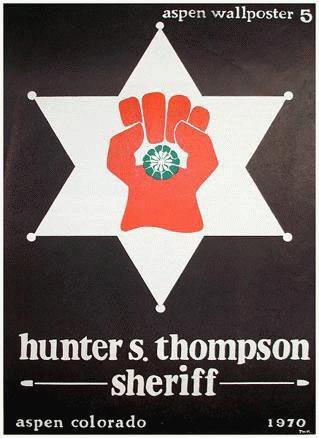 Americans are born outlaws. 2021? Year 232 of our current form of business. Still a very new nation. Happy 4th, Everyone.
Posted by JD Hull. Permalink | Comments (0)
July 01, 2021

Donald Henry Rumsfeld (July 9, 1932 – June 29, 2021). Whether you liked him or not, Don Rumsfeld was a great man. Among our greatest. Chicago (New Trier High School) boy, Princeton wrestler, Congressman, CEO and DOD chief twice. I finally met him and his wife Joyce 5 years ago in DC. Spent some time with them. Rummy was mega-talented, happy, confident, accomplished and didn't care what anyone thought. Ever. It was his Superpower. He was also a big fan of and frequent visitor to Indian Hill, Ohio, where I grew up.
Posted by JD Hull. Permalink | Comments (0)
June 30, 2021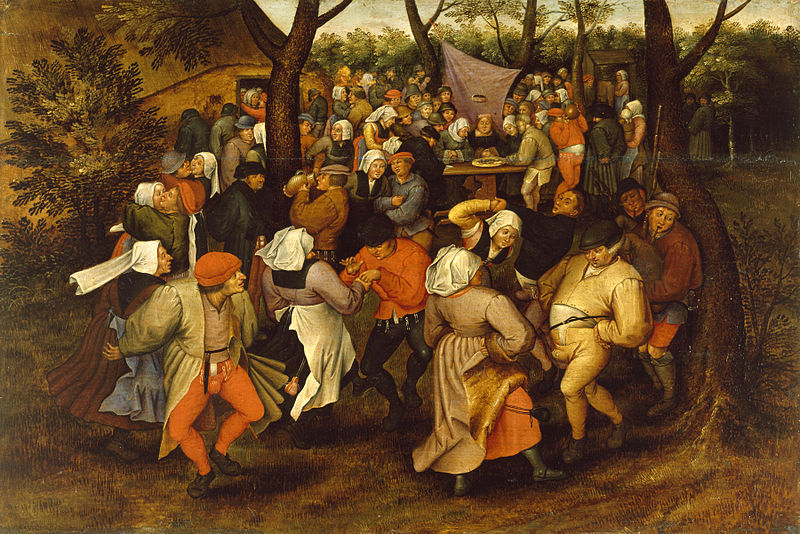 Posted by JD Hull. Permalink | Comments (0)

Posted by JD Hull. Permalink | Comments (0)
Yes, I am a Jew, and when the ancestors of the right honorable gentleman were brutal savages in an unknown island, mine were priests in the temple of Solomon.

--Benjamin Disraeli (1804-1881), Parliament, 1835.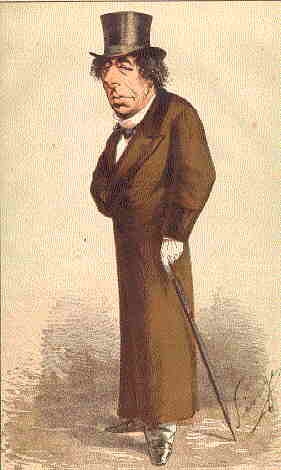 Posted by Holden Oliver (Kitzbühel Desk). Permalink | Comments (0)
June 28, 2021

It over yet? Pride Month? Can July henceforth be Basque Separatist Month? Got it! Basque Separatist Summer! Every summer! Yes!
Posted by JD Hull. Permalink | Comments (0)
My eighth grade English teacher at the Indian Hill, Ohio school system was the late Lynwood Van Aken. He introduced me and the class to this poem. It's Lord Byron's "The Prisoner of Chillon." That was in 1967. I will never forget the poem, Mr Van Aken or the many other gifts of the Indian Hill schools. All three changed my life. The poem? Written 1816. It's about a family of political prisoners in Switzerland in the 1500s. It begins: "My hair is grey but not with years. Nor grew it white in a single night…"
The Prisoner of Chillon
BY LORD BYRON (GEORGE GORDON)
My hair is grey, but not with years,
Nor grew it white
In a single night,
As men's have grown from sudden fears:
My limbs are bow'd, though not with toil,
But rusted with a vile repose,
For they have been a dungeon's spoil,
And mine has been the fate of those
To whom the goodly earth and air
Are bann'd, and barr'd—forbidden fare;
But this was for my father's faith
I suffer'd chains and courted death;
That father perish'd at the stake
For tenets he would not forsake;
And for the same his lineal race
In darkness found a dwelling place;
We were seven—who now are one,
Six in youth, and one in age,
Finish'd as they had begun,
Proud of Persecution's rage;
One in fire, and two in field,
Their belief with blood have seal'd,
Dying as their father died,
For the God their foes denied;—
Three were in a dungeon cast,
Of whom this wreck is left the last.
There are seven pillars of Gothic mould,
In Chillon's dungeons deep and old,
There are seven columns, massy and grey,
Dim with a dull imprison'd ray,
A sunbeam which hath lost its way,
And through the crevice and the cleft
Of the thick wall is fallen and left;
Creeping o'er the floor so damp,
Like a marsh's meteor lamp:
And in each pillar there is a ring,
And in each ring there is a chain;
That iron is a cankering thing,
For in these limbs its teeth remain,
With marks that will not wear away,
Till I have done with this new day,
Which now is painful to these eyes,
Which have not seen the sun so rise
For years—I cannot count them o'er,
I lost their long and heavy score
When my last brother droop'd and died,
And I lay living by his side.
They chain'd us each to a column stone,
And we were three—yet, each alone;
We could not move a single pace,
We could not see each other's face,
But with that pale and livid light
That made us strangers in our sight:
And thus together—yet apart,
Fetter'd in hand, but join'd in heart,
'Twas still some solace in the dearth
Of the pure elements of earth,
To hearken to each other's speech,
And each turn comforter to each
With some new hope, or legend old,
Or song heroically bold;
But even these at length grew cold.
Our voices took a dreary tone,
An echo of the dungeon stone,
A grating sound, not full and free,
As they of yore were wont to be:
It might be fancy—but to me
They never sounded like our own.
I was the eldest of the three
And to uphold and cheer the rest
I ought to do—and did my best—
And each did well in his degree.
The youngest, whom my father loved,
Because our mother's brow was given
To him, with eyes as blue as heaven—
For him my soul was sorely moved:
And truly might it be distress'd
To see such bird in such a nest;
For he was beautiful as day—
(When day was beautiful to me
As to young eagles, being free)—
A polar day, which will not see
A sunset till its summer's gone,
Its sleepless summer of long light,
The snow-clad offspring of the sun:
And thus he was as pure and bright,
And in his natural spirit gay,
With tears for nought but others' ills,
And then they flow'd like mountain rills,
Unless he could assuage the woe
Which he abhorr'd to view below.
The other was as pure of mind,
But form'd to combat with his kind;
Strong in his frame, and of a mood
Which 'gainst the world in war had stood,
And perish'd in the foremost rank
With joy:—but not in chains to pine:
His spirit wither'd with their clank,
I saw it silently decline—
And so perchance in sooth did mine:
But yet I forced it on to cheer
Those relics of a home so dear.
He was a hunter of the hills,
Had followed there the deer and wolf;
To him this dungeon was a gulf,
And fetter'd feet the worst of ills.
Lake Leman lies by Chillon's walls:
A thousand feet in depth below
Its massy waters meet and flow;
Thus much the fathom-line was sent
From Chillon's snow-white battlement,
Which round about the wave inthralls:
A double dungeon wall and wave
Have made—and like a living grave
Below the surface of the lake
The dark vault lies wherein we lay:
We heard it ripple night and day;
Sounding o'er our heads it knock'd;
And I have felt the winter's spray
Wash through the bars when winds were high
And wanton in the happy sky;
And then the very rock hath rock'd,
And I have felt it shake, unshock'd,
Because I could have smiled to see
The death that would have set me free.
I said my nearer brother pined,
I said his mighty heart declined,
He loathed and put away his food;
It was not that 'twas coarse and rude,
For we were used to hunter's fare,
And for the like had little care:
The milk drawn from the mountain goat
Was changed for water from the moat,
Our bread was such as captives' tears
Have moisten'd many a thousand years,
Since man first pent his fellow men
Like brutes within an iron den;
But what were these to us or him?
These wasted not his heart or limb;
My brother's soul was of that mould
Which in a palace had grown cold,
Had his free breathing been denied
The range of the steep mountain's side;
But why delay the truth?—he died.
I saw, and could not hold his head,
Nor reach his dying hand—nor dead,—
Though hard I strove, but strove in vain,
To rend and gnash my bonds in twain.
He died—and they unlock'd his chain,
And scoop'd for him a shallow grave
Even from the cold earth of our cave.
I begg'd them, as a boon, to lay
His corse in dust whereon the day
Might shine—it was a foolish thought,
But then within my brain it wrought,
That even in death his freeborn breast
In such a dungeon could not rest.
I might have spared my idle prayer—
They coldly laugh'd—and laid him there:
The flat and turfless earth above
The being we so much did love;
His empty chain above it leant,
Such Murder's fitting monument!

Posted by JD Hull. Permalink | Comments (0)
June 27, 2021
At once playful and dead-serious, Paris is "the city where artists love and starve together, shock the bourgeoisie, then die tragically young." Visit Girls' Guide to Paris and read Cynthia Rose's "Arthur Rimbaud: The Poet as Pop Star."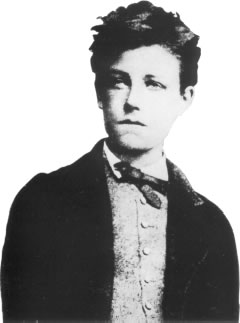 Posted by JD Hull. Permalink | Comments (0)
June 26, 2021
"He was thinking of Hetty Merton. Through vanity he had spared her. In hypocrisy he had worn the mask of goodness. For curiosity's sake he had tried the denial of self."
— Oscar Wilde, 1890

Posted by JD Hull. Permalink | Comments (0)
Can Pride Month end a few days early this year? Its insufferable length and signature obnoxiousness need to end. It's not anti-gay to point out that this has become a no-class time of the year. Can we please celebrate someone or something else? The LGBTQ community is not special. It is losing straight supporters. It is turning people off. Enough. Move on. Move over.
Put another way? We need not be "all in" "all the time" in our support of anyone or anything historically marginalized. I support most things about the LGBTQ community but won't be a mindless participant-slave in what has become a nuance-free team sport. No movement deserves everyone's blind full-time support on penalty of being called a bigot. Or a homophobe. A racist. A misogynist. A name. There are shades of grey. LGBTQ World, please get some class. You're blowing it with most Americans.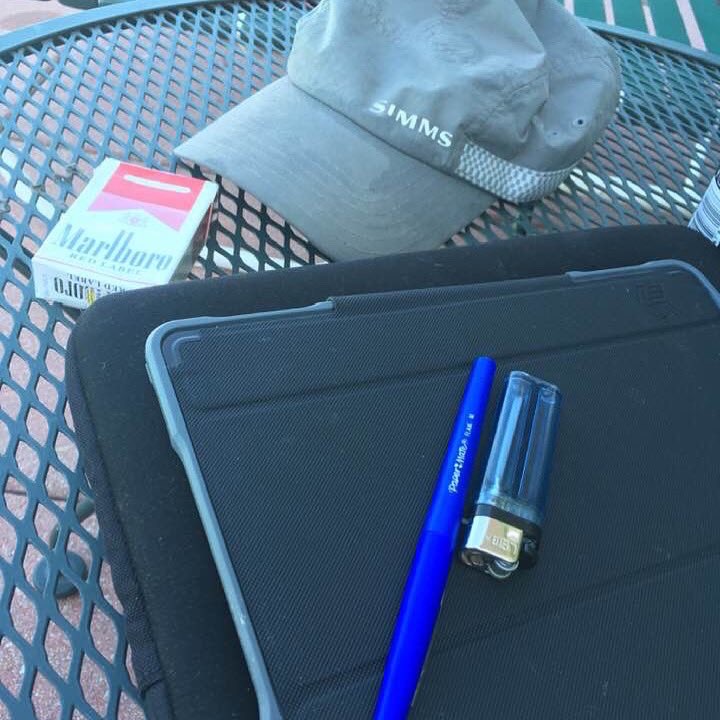 Posted by JD Hull. Permalink | Comments (0)
June 25, 2021
Posted by Rob Bodine. Permalink | Comments (0)
June 24, 2021
"If you have nothing nice to say, come sit by me."
-- Alice Roosevelt Longworth
Died on February 20, 1980 at 96.
Posted by JD Hull. Permalink | Comments (0)
June 23, 2021
It's ironic, but true, and no exaggeration—and frankly a brilliant ruse—that BLM-Antifa are Fascist at their core and the biggest threat to America and the West since Germany's Third Reich. Debate BLM-Antifa—but destroy them, too. BLM-Antifa is the real enemy. They believe in "Good Tyranny" and controlling via a central government nearly every aspect of human life. Learn. Wake up. Shed your silly middle class guilt that BLM-Antifa relies on to control you. Right now? They have half of America in the palm of their hand.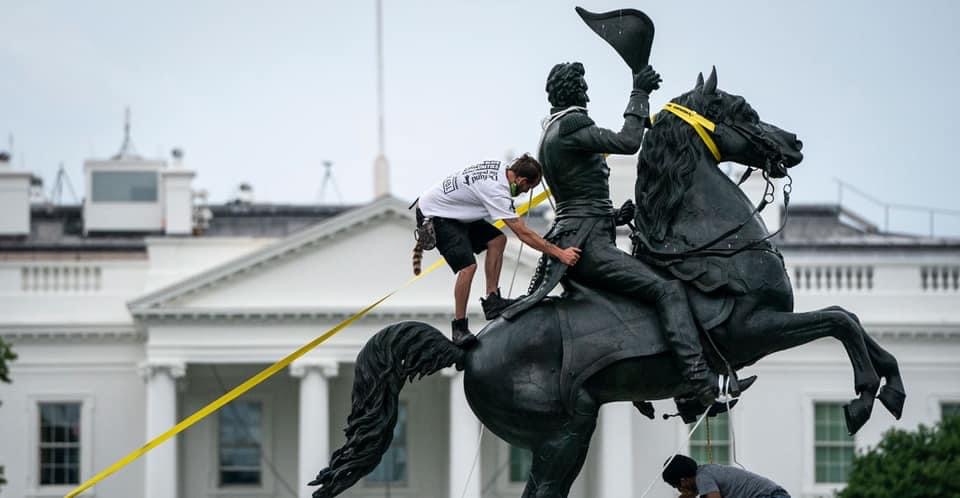 Posted by JD Hull. Permalink | Comments (0)
June 22, 2021
Just one thing improves a sunny brisk Fall day in a world class city in Europe or the Americas. The lunchtime bells of a dozen churches at once. No one dismisses them. Centuries of noon chimes. Centuries.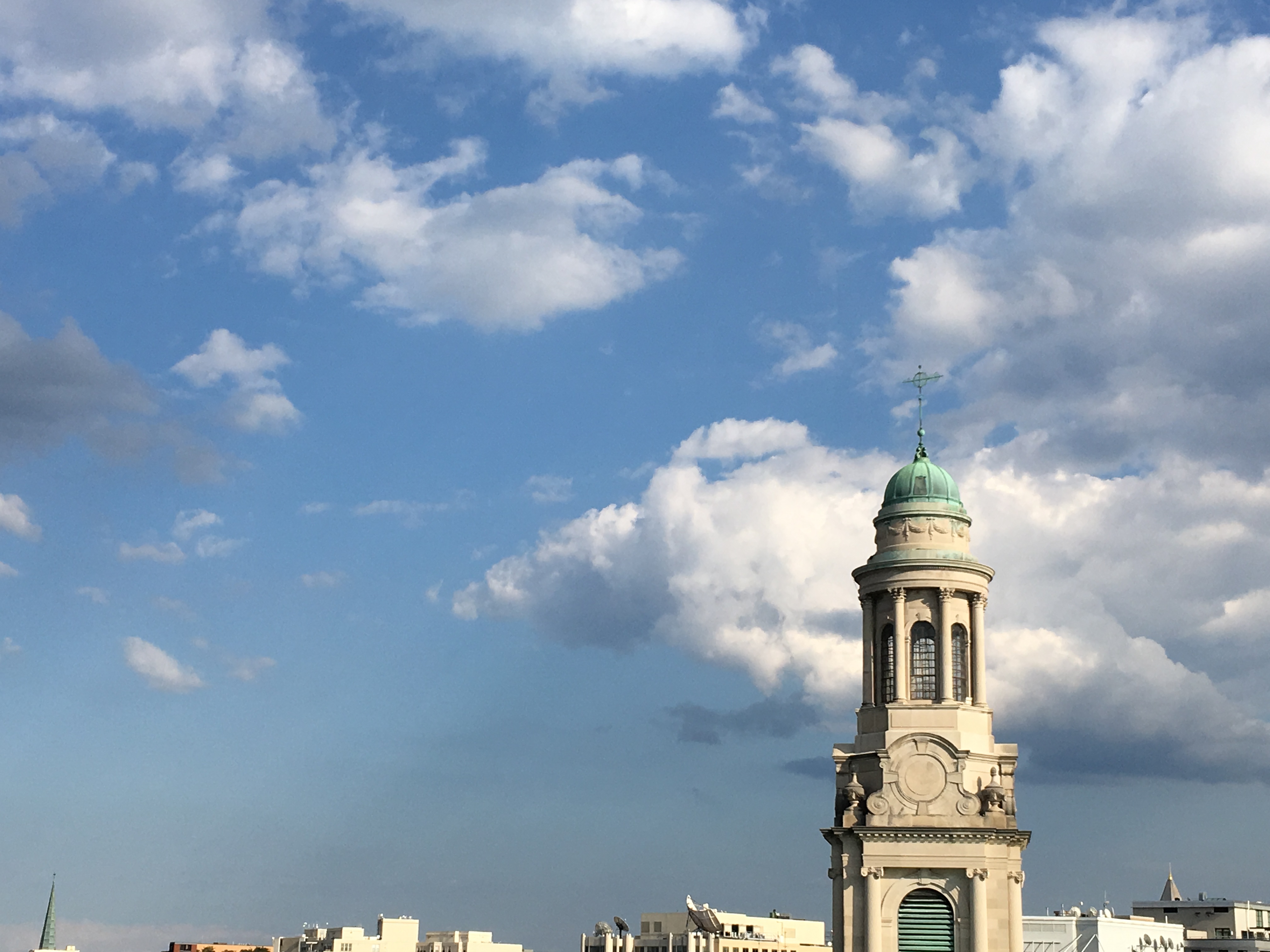 Posted by JD Hull. Permalink | Comments (0)
Midsummer and Magic Time.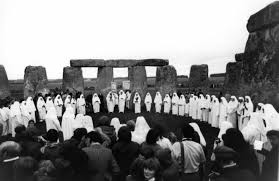 Posted by JD Hull. Permalink | Comments (0)
June 21, 2021
Two days ago our hero Partner Emeritus commented in response to an Above the Law piece on summer associate offers:
It's a sad world we live in where kids think they are having the time of their lives by raising bottles of Korbel champagne adorned with cheap sparklers. The video [in the ATL article] is proof that law firms are not celebrating like it was 1984 or 2007 for that matter.

When I was a younger partner, I would take a handful of summer associates to Smith & Wollensky or Peter Luger's in Brooklyn and then party hard at the VIP lounge at Flash Dancers ('80s) or Scores ('90s). Most of the summer associates were caught in compromising positions during these soirees. For example, I had many Polaroids with SAs who were photographed in salacious positions with female entertainers. I even photographed a few doing lines of coke in the VIP lounge.

Once the summer associates became associates I would bring them into my office and give them copies of the Polaroids and remind them that I was the last person they ever wanted to cross if they wanted to keep their job or law license. Most of these folks became partners, which proves my methods for inspiring peak performance were quite effective.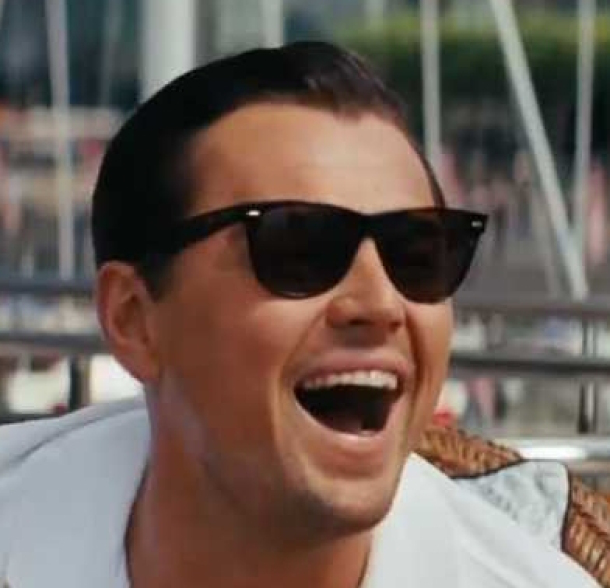 Photo taken in 1986 believed to be PE instructing summer associates Photo: Paramount Pictures).
Original post: Summer 2015
Posted by JD Hull. Permalink | Comments (0)
June 20, 2021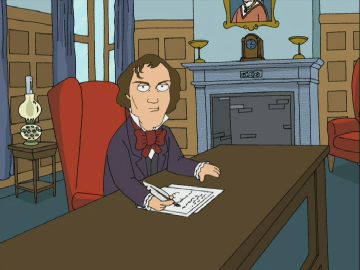 Young Ben Disraeli: "I rust like a Damascus sabre in the sheath of a poltroon."
Is being a good lawyer enough?
Consider what the young, precocious, mega-talented, persistent and world class pain-in-the-ass Benjamin Disraeli (1804-1881) thought--years before becoming Prime Minster of England--as he abandoned his legal career before it really started, in favor of writing and politics. According to one biographer, he exclaimed:
The Bar: pooh! law and bad tricks till we are forty, and then, with the most brilliant success, the prospect of gout and a coronet. Besides, to succeed as an advocate, I must be a great lawyer, and to be a great lawyer, I must give up my chance of being a great man.

--A. Maurois, Disraeli (Random House 1928)
Sidelined? Hobbled? Self-discarded in the great race of life? Maybe it's true. Hard-driving lawyer friends (both in-house and in law firms) do articulate a feeling of being "sidelined"--yet they are very proud of what they do as lawyers. They may think: Why merely advise--when you could lead, create boldly, and command? And do that every day? Lots of lawyers are Type-As. Yes, some of us who advise great companies really end up as officers, CEOs, and COOs? Sure, many more of us run for office.
But most of us are at best mousy posturing technicians. Should more and more of us throw our golfing hat in the ring of other life, the fields of commerce, and bigger--or at least different--ponds? Does law school and the profession make many of us so risk-averse, passive and routinely academic in our approach to life that it knocks the will and energy to lead out of us? Or were we just that way from the beginning?
Lawyers used to lead. Will that ever happen again?
(Image above: Family Guy Wiki)
Posted by JD Hull. Permalink | Comments (0)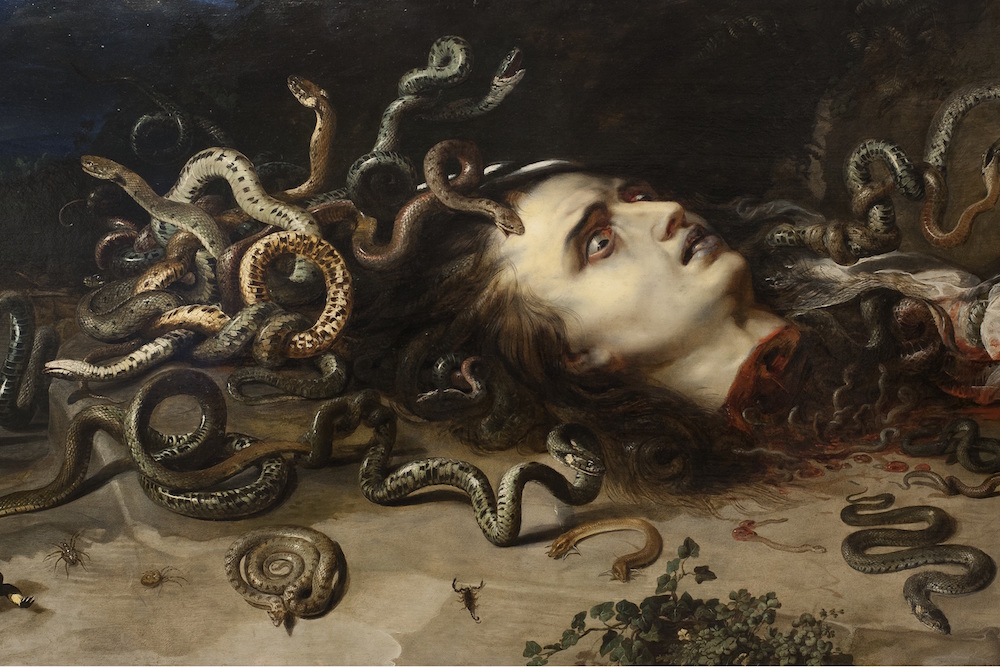 PETER PAUL RUBENS AND FRANS SNYDERS, "HOOFD VAN MEDUSA," 1617
Posted by JD Hull. Permalink | Comments (0)
Right altar. North side. The Church of the Epiphany (Episcopalian). Built 1844. 13th and G Streets, Northwest. United States.Senator Jefferson F. Davis (D-Mississippi) and his family worshiped here in Pew No. 14 from 1846 until 1861. 2:30 PM June 5, 2019.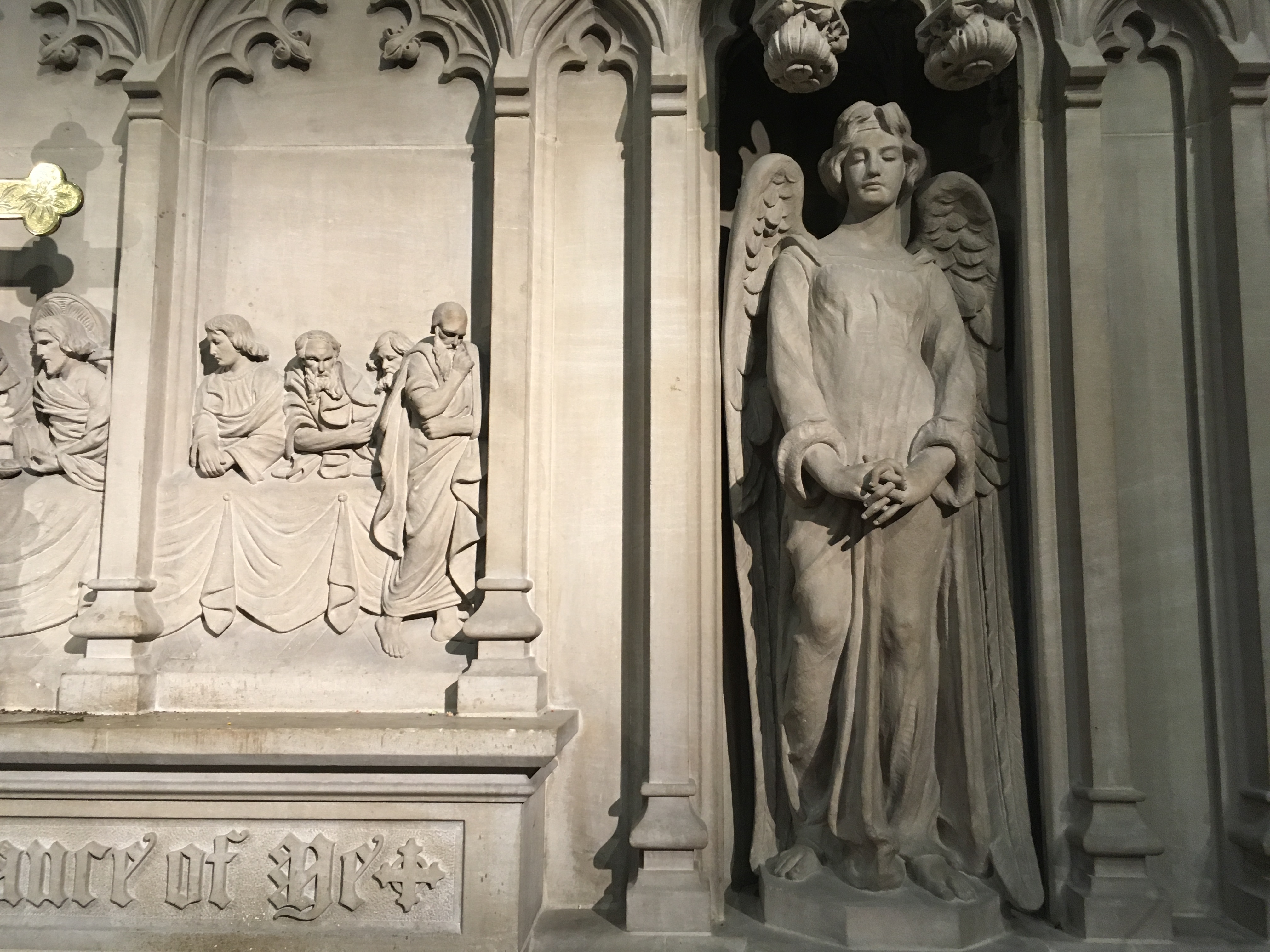 Posted by JD Hull. Permalink | Comments (0)
June 18, 2021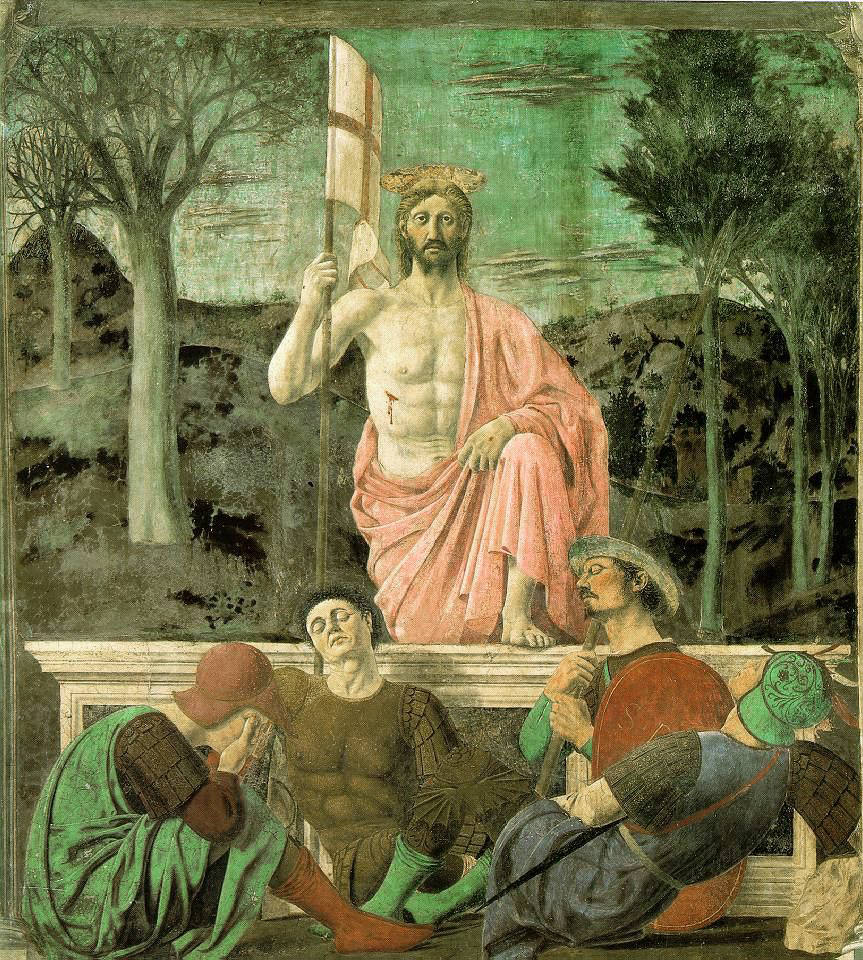 Posted by JD Hull. Permalink | Comments (1)
June 17, 2021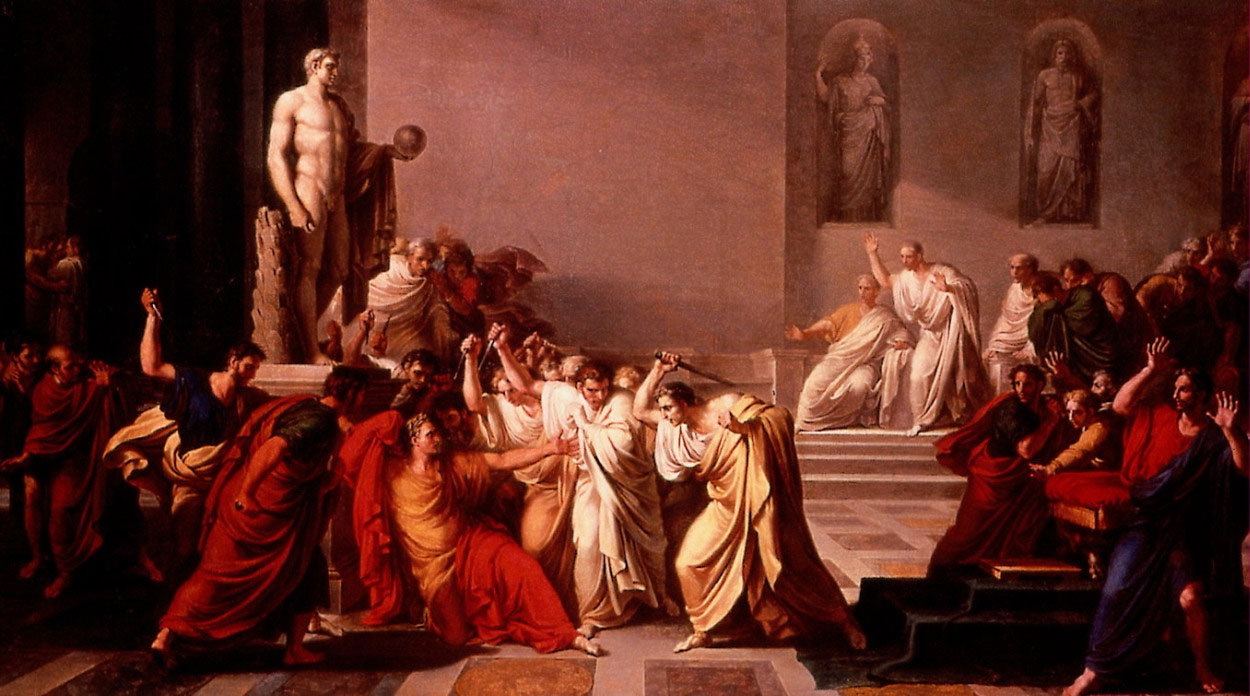 D. March 15, 44 BC. Above: Vincenzo Camuccini, Mort de Caesar, 1798.
Posted by JD Hull. Permalink | Comments (0)
I was simmering, simmering, simmering. Emerson brought me to a boil.

--Walt Whitman (1819-1892)
Walt Whitman was a young printer and hack writer in New York City when Ralph Waldo Emerson was at the peak of his writing. Emerson ignited him.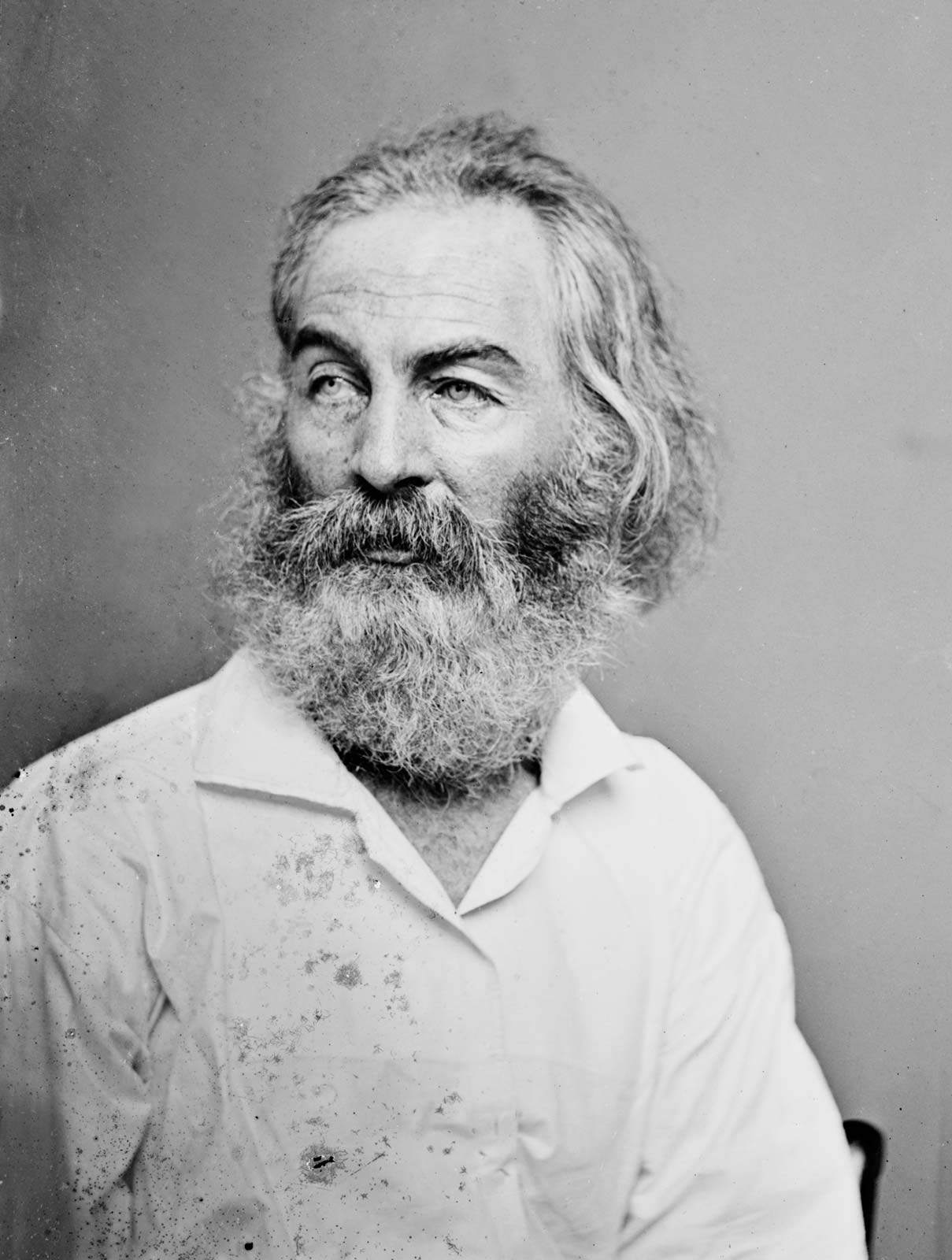 Posted by JD Hull. Permalink | Comments (0)
June 16, 2021
People will not wait to be introduced and will even begin to speak with strangers as they stand in a line, sit next to each other at an event, or gather in a crowd.

--Commisceo Global, a London-based consultancy on what to expect in America
One of my best Brit friends is a City (central London) lawyer who lives part of the time in Kent. He and his wife live in a very old village which is about the same population it was 1000 years ago: about 200. To a degree, and at only certain times, I like making him uncomfortable with my American colonial manners, and in some situations work at it pretty hard. In most respects, however, I do as my European hosts do wherever I am and wherever they take me. But there are exceptions. For one thing, I refuse to park my friendliness and open curiosity about people, places and things. I can't help it. Even when I am trying to tone things down.
Like the time I upset everyone by chatting up my Kent friend's butcher early one quiet Saturday morning while the butcher was cutting up something that we would prepare later for dinner. Just the three of us. No one else was in the store. It was quite tiny but had a prosperous look. The butcher was clearly proud of his shop. I started asking the butcher about the store, how business and even his hat, which I complimented him on. Which took me only about 30 seconds. The butcher looked a bit frantic, said nothing and turned to my friend for help or an explanation. The butcher got both. My friend quickly said something like "He's an American...very friendly you know...what are we to do?"
It's true. American manners drives Brits, Germans and most northern Europeans nuts: American informality, openness, curiosity non-stop cheerfulness and friendliness. Over on their side of the pond, even a very self-assured and accomplished southern England executive, consultant, lawyer or other professional, for example, would rather choke to death than talk to strangers in a subway or ask how to get to a bank or money exchange. But wide-open is what Americans are and have always been; if you want to do business in the U.S., you need to step up. Or at least tolerate us. When we Yanks are over there, you guys can complain and be mortified all you want. And you do.
There is no end to multi-cultural etiquette primers on "doing business internationally", and most of them are of course drivel. The best advice in a nutshell? Go where you need to go, and watch your American hosts carefully as you work--but do "go native". Be prepared to amp yourself up just a notch. The website of UK-based Commisceo Global Consultancy does a nice job of laying out the overall business atmosphere here in a few sentences:
American friendliness and informality is legendary. People will not wait to be introduced and will even begin to speak with strangers as they stand in a line, sit next to each other at an event, or gather in a crowd.

Americans are direct in the way they communicate. They value logic and linear thinking [note: not sure I agree with foregoing clause] and expect people to speak clearly and in a straightforward manner. Time is money in the U.S. so people tend to get to the point quickly and are annoyed by beating around the bush.

Communicating virtually (i.e. through email, SMS, Skype, etc) is very common with very little protocol or formality in the interaction. If you are from a culture that is more subtle in communication style, try not to be insulted by the directness.
Original WAC/P post February 21, 2015
Posted by JD Hull. Permalink | Comments (0)
Missourian John Daniel Hull I (1866-1953) was my great-grandfather. He crowed about my birth and I got to meet him before he died. Below in turn is the grave of his own great-grandfather Virginian Daniel E. Hull, Sr. (1768-1854). With 12 years separating their lives, they unfortunately never met. They were, respectively, 87 and 85 at death. I first visited Daniel's grave on May 6, 2015. It's still beautifully kept by Lutheran church people I don't know and have not met.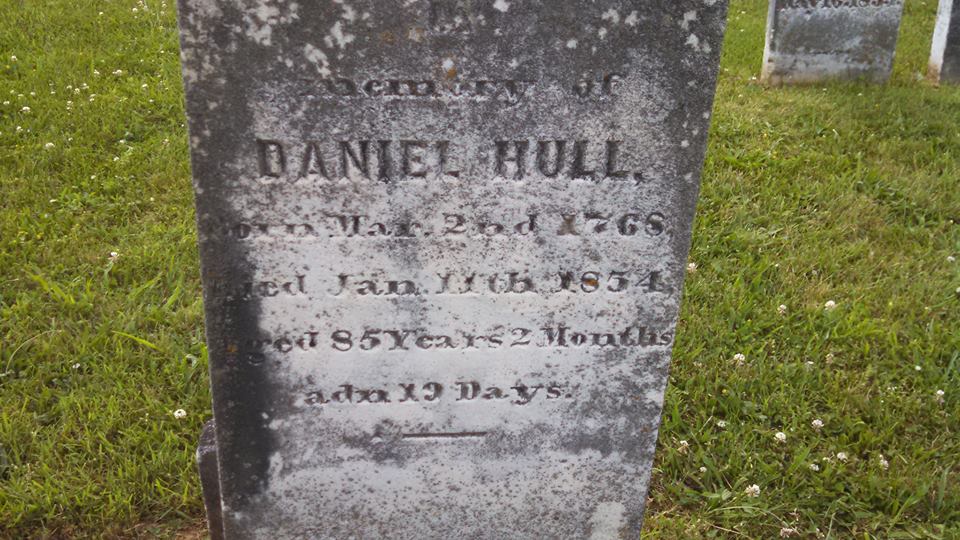 Posted by JD Hull. Permalink | Comments (0)
June 14, 2021
Break the rules at your peril. People will say mean things about your dog, your wife, your girlfriend, or all three.
In case your Mother or Governess never told you, you're from Utah, or you were stoned all seven years at Choate, let us remind you to never thank anyone for something truly important--a meeting, referral or a dinner--with anything but a prompt handwritten thank-you note. No valid excuses exist for not doing it. Too few of us practice gratitude--in either business or our "other" lives--enough. Some say the practice of saying thanks is good for the soul. Others swear it's good for revenues, too.
Many, many business people and some lawyers with the highest standards taste (i.e., wear socks to meetings or court) think that no written thank-you note means no class--as harsh and low-tech as that may sound.
Typed is okay--but handwritten is better. Even if you are not convinced that thank-you notes are noticed and appreciated (they are), pretend that we know more than you (we do), and do it anyway (thank us later).
Good stationery. We suggest Crane's on the lower end, or something better, like stationery from Tiffany's, or a Tiffany-style knock-off, on the higher end. A "studio card", maybe. Just make it plain. Simple. Initials on it at most.
If you get personalized stuff, have a return envelope address to a home or business--but without the business mentioned. It's personal. Leave Acme Law Firm off it.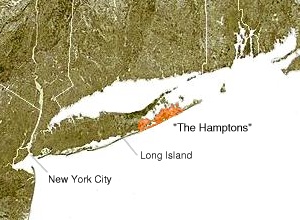 Posted by Holden Oliver (Kitzbühel Desk). Permalink | Comments (0)
I'm not a lifelong GOP person or right winger. I'm still an old-style liberal. I love Speech. I still talk to everyone. But I'm 100% convinced that the American "Mom and Pop Right" is growing in leaps and bounds. Educated. Articulate. Willing to speak out. This is a relatively new thing. The seeds were planted around mid-2015. A massive population that will not hide anymore. They no longer take cues from the media or our usual authorities. And they are permanently pissed off and vigilant. They no longer care what names you call them. Get ready. They are legion. Dang.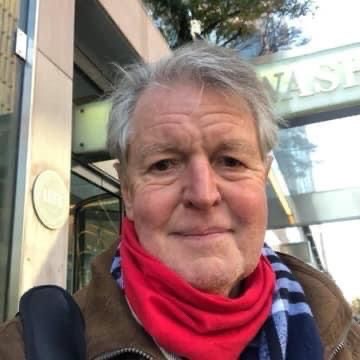 Posted by JD Hull. Permalink | Comments (0)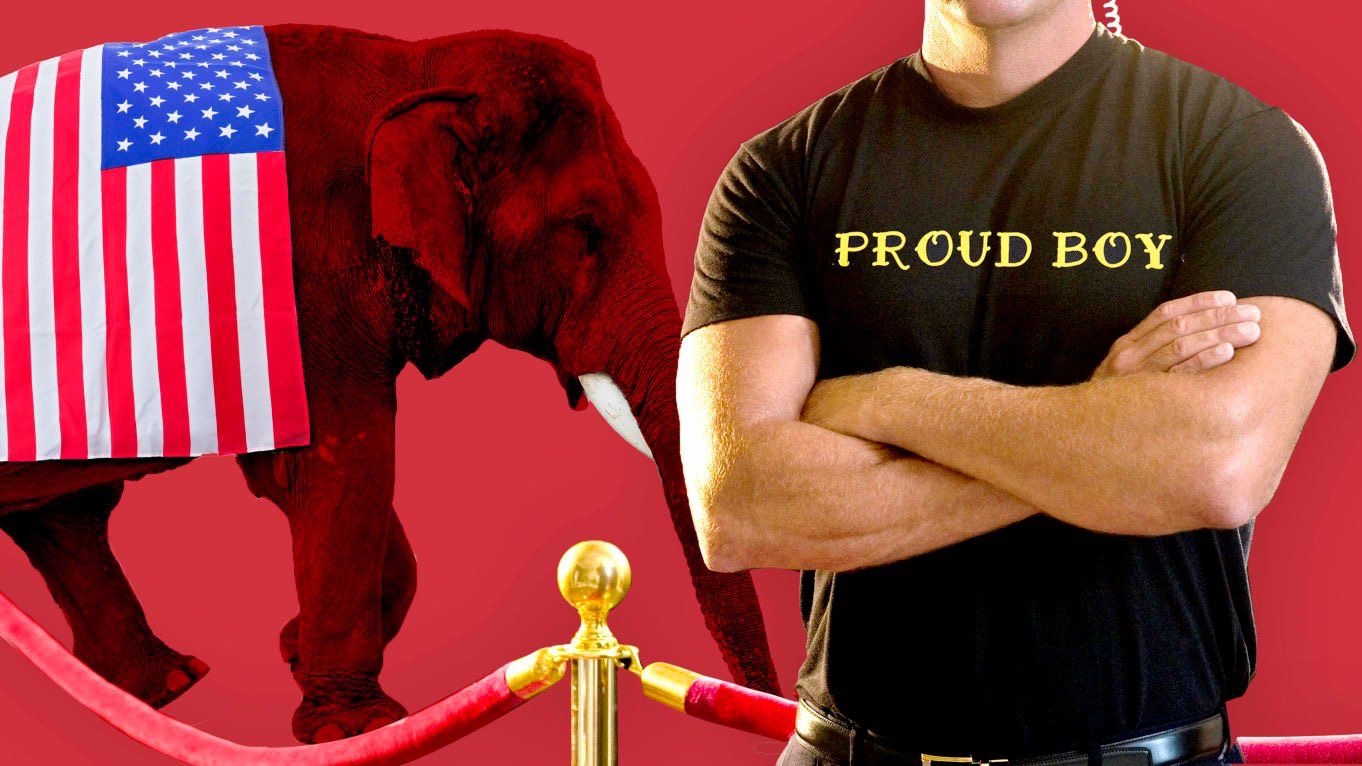 Posted by JD Hull. Permalink | Comments (0)
June 13, 2021

We Irish spread drunkenness, bullshit and sloth everywhere for 400 years.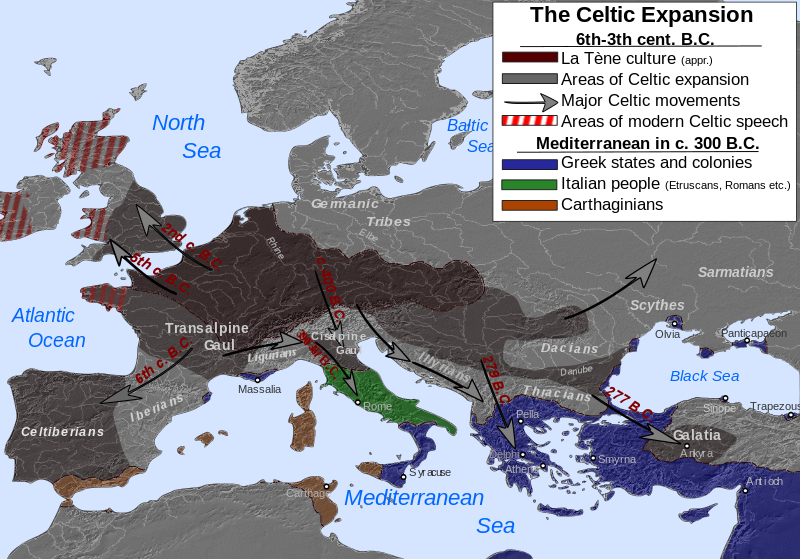 Posted by JD Hull. Permalink | Comments (0)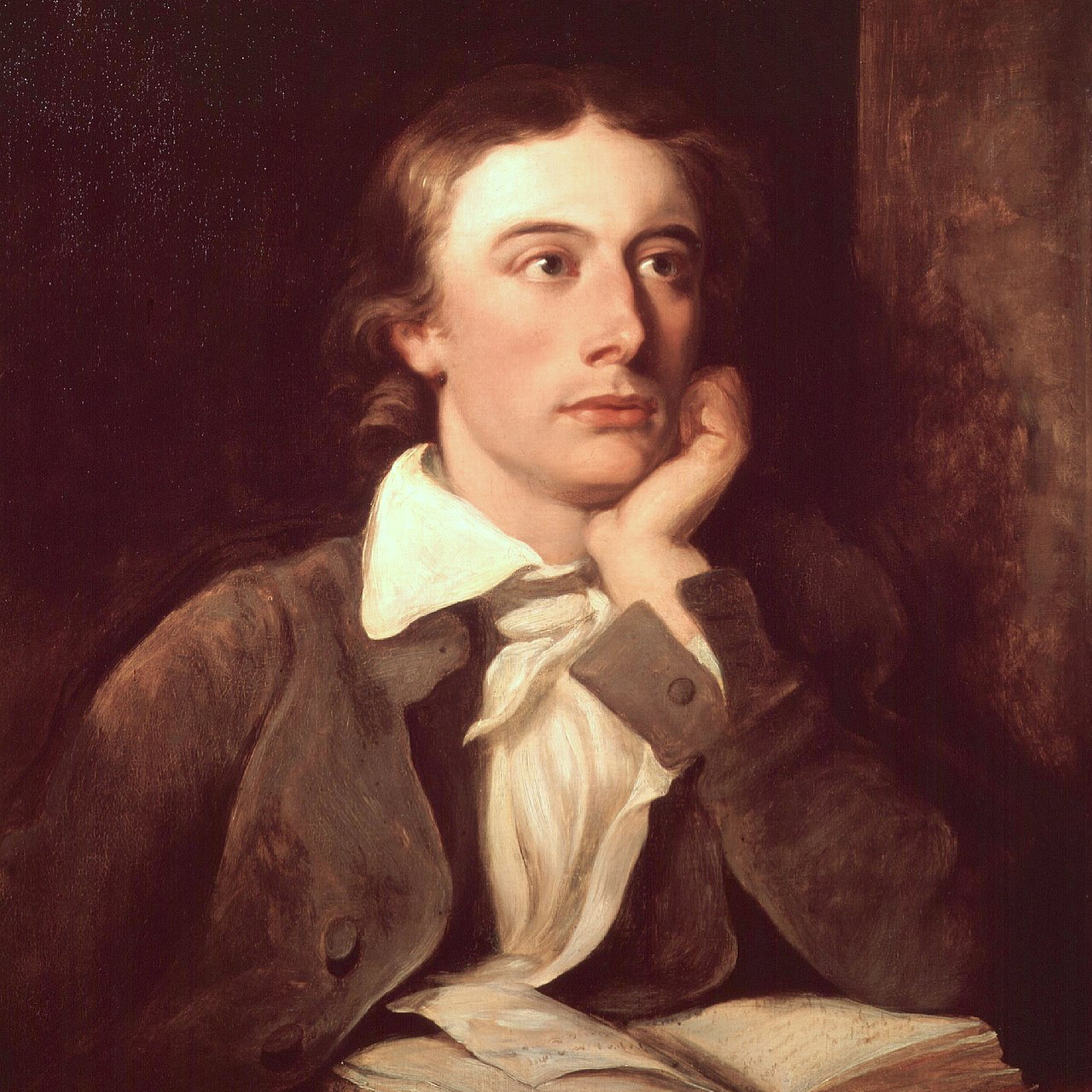 John Keats (1795-1821) by William Hilton, 1822
Oil on canvass 25" x 20"
National Portrait Gallery, London

Posted by JD Hull. Permalink | Comments (0)
June 12, 2021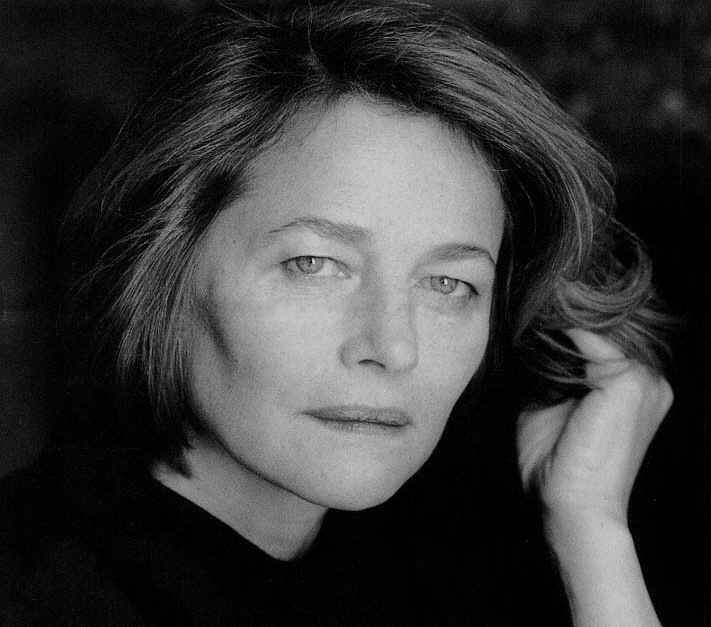 Posted by JD Hull. Permalink | Comments (0)
Has there been in recent American history a public figure as pathetic, patronizing and hopelessly dishonest as Dr. Anthony Fauci? I rarely intensely dislike any public figure. But Fauci is human garbage of the first order. How can I put this?
Below: Me when I don't like someone

Posted by JD Hull. Permalink | Comments (0)
June 10, 2021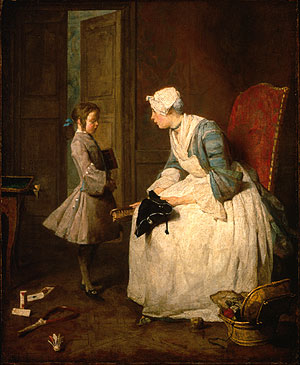 Posted by JD Hull. Permalink | Comments (0)
A man with his belly full of the classics is an enemy of the human race.
— Henry Miller, Tropic of Cancer (1934)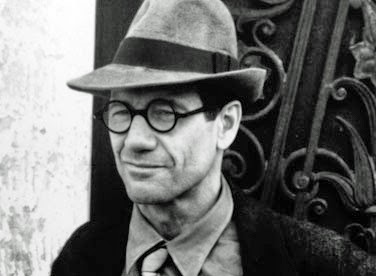 Posted by JD Hull. Permalink | Comments (0)
June 09, 2021
St John's is an Episcopal church. One block from the White House, it had its first service 206 years ago this October. I glimpse it or walk by it almost every day. Last year this time BLM-Antifa set fire to this church near White House and main stream media barely mentioned it. Generic Haters, American-born Black racists, angry gender misfits, obese radical lesbians, dudes with beards and tits, sub-literate "Marxists", four disturbed young female members of Congress, and other Rage Retards want it burned to the ground. They do. No exaggeration. Get off your knees, everyone. Those who are silent and not willing to jump in the fight are worse than even BLM-Antifa itself. Do something. Fight the New Fascism. Fight those who've manipulated you and tried to make you ashamed of who you are.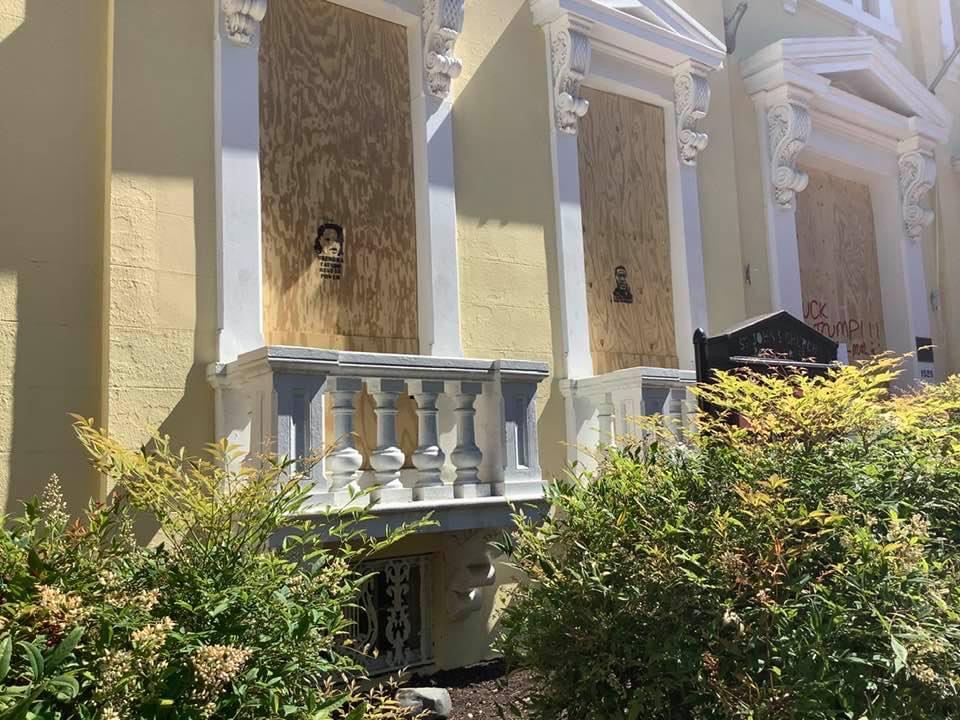 Posted by JD Hull. Permalink | Comments (0)
June 07, 2021
William Beard Hull (1837-1929). Born Augusta County, Virginia. In 1858, as oldest son, Bill, 21, on saddle horse served as his family's scout to move his parents Dan and "Mae" and his six brothers and sisters to Kansas. They were not super-rich but from strain of the Hull family of German Lutheran farmers who had been settled in Middlebrook, Virginia since 1750. They freed the three slaves they owned before the trip west. They took two wagons, including a special "contraption" built by Dan, and driven by one of their servants from Middlebrook. Although they were headed to Kansas, they liked what is now Mountain Grove, Missouri. They stayed there. In 1861 Bill went back to Virginia to fight for the Confederacy, and he ended the war with the Missouri 10th Infantry, or Steen's Regiment. He died at 91 in Oklahoma at a Confederate Soldiers home. He must have seen amazing things and changes in the American South. He married. He had at six kids, including my great-grandfather, John Daniel Hull I.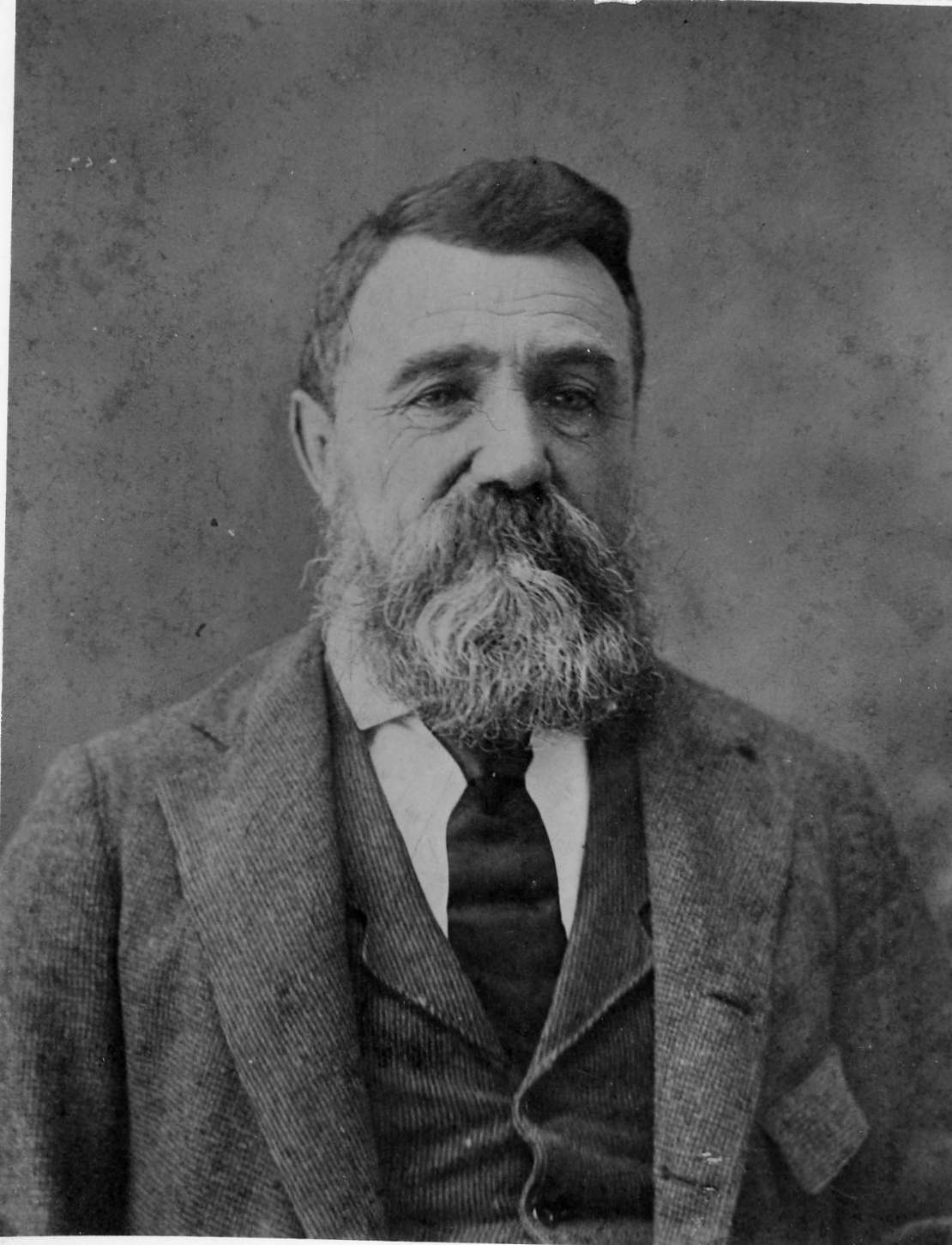 Posted by JD Hull. Permalink | Comments (0)
June 06, 2021

June 6 is a great day to ask you to join me in the War Against Wokeness. My once beloved Left has lost it. It's dangerous. The Left wants you to feel, speak, write and act as they do. This is Real Fascism. Fight it. With all you have. Illiberal, Prissy, Small Minded, "Good Tyranny" Wokeness is Fascist. It must end. No one Earth can tell you (a) how or (b) how fast you should 'evolve'. That message in and of itself is Authoritarian, Dictatorial, Arrogant and Fascist. "I know better, I'm morally superior and you better get in line." Don't buy this ever. But you can't be a chickenshit. Start with Speech. Real liberals, real conservatives, real Americans love speech and expression. Use it. Start there. Almost none of you are. People are afraid to stand up to this. Let them call you racist, sexist, homophobic. They will. But get off your knees.
Posted by JD Hull. Permalink | Comments (0)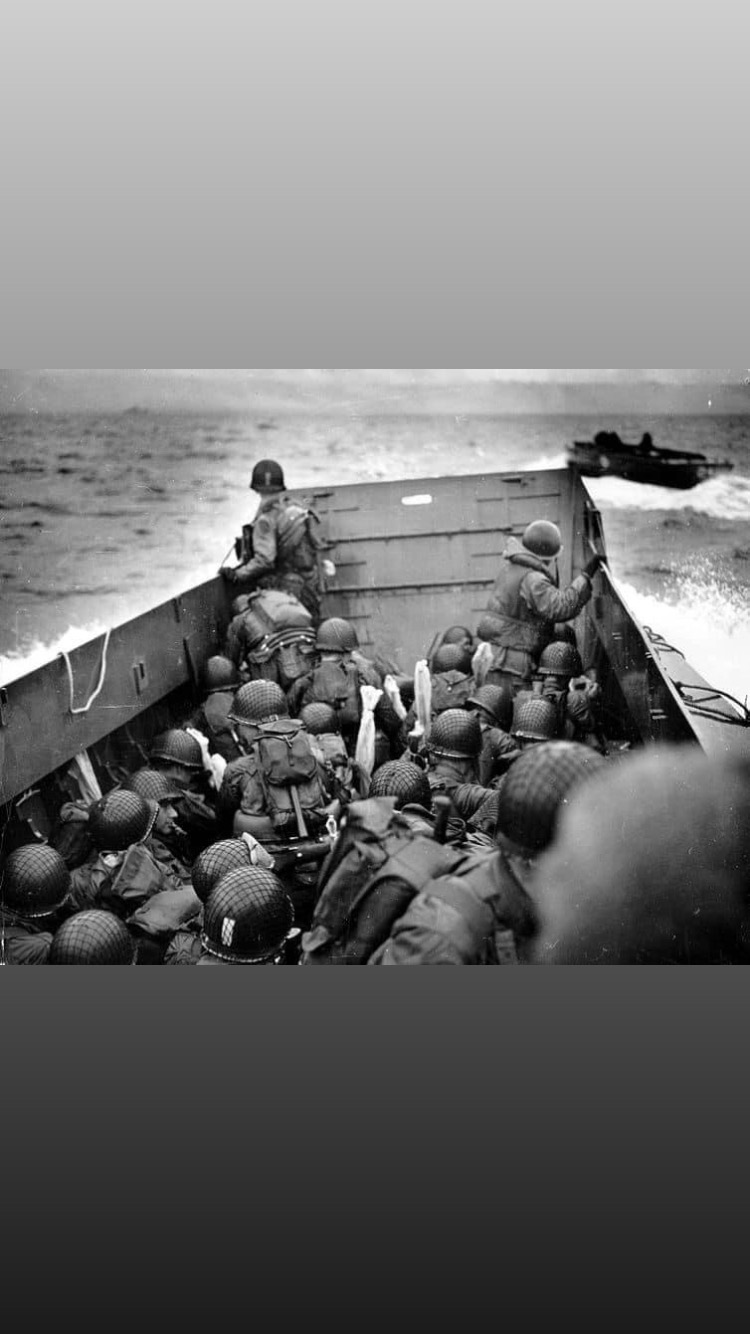 Posted by JD Hull. Permalink | Comments (0)
June 05, 2021
I need a woman about twice my height.
Statuesque.
Raven-tressed.
A goddess of the night.

--John Barlow and Bob Wier, "I Need a Miracle"
Patrician. Five foot eleven. Stanford and Yale. 70 years old.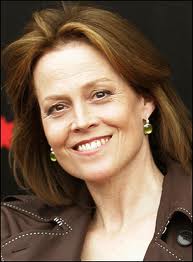 Susan Alexandra Weaver in 2008
Posted by Holden Oliver (Kitzbühel Desk). Permalink | Comments (0)
June 04, 2021

WJC and me, January 1, 2009, high noon, Charleston

1. Never swive anyone named Zoe, Brigit or Natasha.
2. Let no one leave anything in your home or hotel room.
3. All British women are named Lucy, Pippa or Jane.
4. Most British women don't like British men.
5. Every Woman's ex- is a Narcissist. No exceptions.
6. The Bluebook: A Uniform System of Citation, the most widely used legal citation system in the United States, was first published in 1926. It is always important.
7. Legal interviews don't tell you much.
8. Have a coworker in same room if you interview someone.
9. Don't jump to hire law grads with blue collar backgrounds. Some think they've arrived and are done.
10. Women make better associate lawyers.
11. On documents, Rule 34 (Production of Documents and Things) and Rule 45 (Subpoena) of the Federal Rules of Civil Procedure do very different things. Know what they are.
12. Dogs are the best thing about this planet.
13. Cats not dogs if you travel.
14. Great looking women think they're ugly.
15. Pay attention to little things.
16. Irish, Welsh, Finnish, Ethiopian and Afro-American women are heroes. Forever in charge. Enduring.
17. A disproportionate number of Irish people are drunks.
18. A disproportionate number of Irish people are verbally or lyrically gifted.
19. Jewish doctors do not understand Irish, English, German or Russian drunks.
20. Jews and Italians are the best drinkers. They have the genes. They have rules.
21. The Jews are It. A consistently awesome and world changing tribe for 2500 years.
22. Well dressed Russian women are cheap, treacherous and insane.
The Cardsharps, Caravaggio, c. 1594
23. For decades the wrong people have gone to law school.
24. Lawyers are less well educated, less well rounded and less culturally literate every decade.
25. Many lawyers dislike lawyering.
26. There are at about 40 exceptional American colleges and universities.
27. Do one absurd or silly thing every day.
28. Never be impressed by Phi Beta Kappas.
29. Always be impressed by Marshall scholars, Rhodes scholars and Williams grads.
30. Have at least 3 impeccable suits.
31. Don't wear bow ties every day. Almost every day is fine.
32. Cuffs on all long pants except jeans and tuxedo trousers.

Posted by JD Hull. Permalink | Comments (0)

Fifty years ago today, Friday, June 4, 1971, I was honored to graduate from Indian Hill High School. Indian Hill, Ohio. An ancient suburb of Cincinnati. IHHS is still excellent. The faculty, students and families there changed my life. Thank you, all.
Posted by JD Hull. Permalink | Comments (0)
June 03, 2021

There is no joy except in creation. There are no living beings but those who create. All the rest are shadows, hovering over the earth, strangers to life. All the joys of life are the joys of creation: love, genius, action.
--Romain Rolland (1866-1944), Nobel Prize winner, in "Lightning Strikes Christophe"
Posted by JD Hull. Permalink | Comments (0)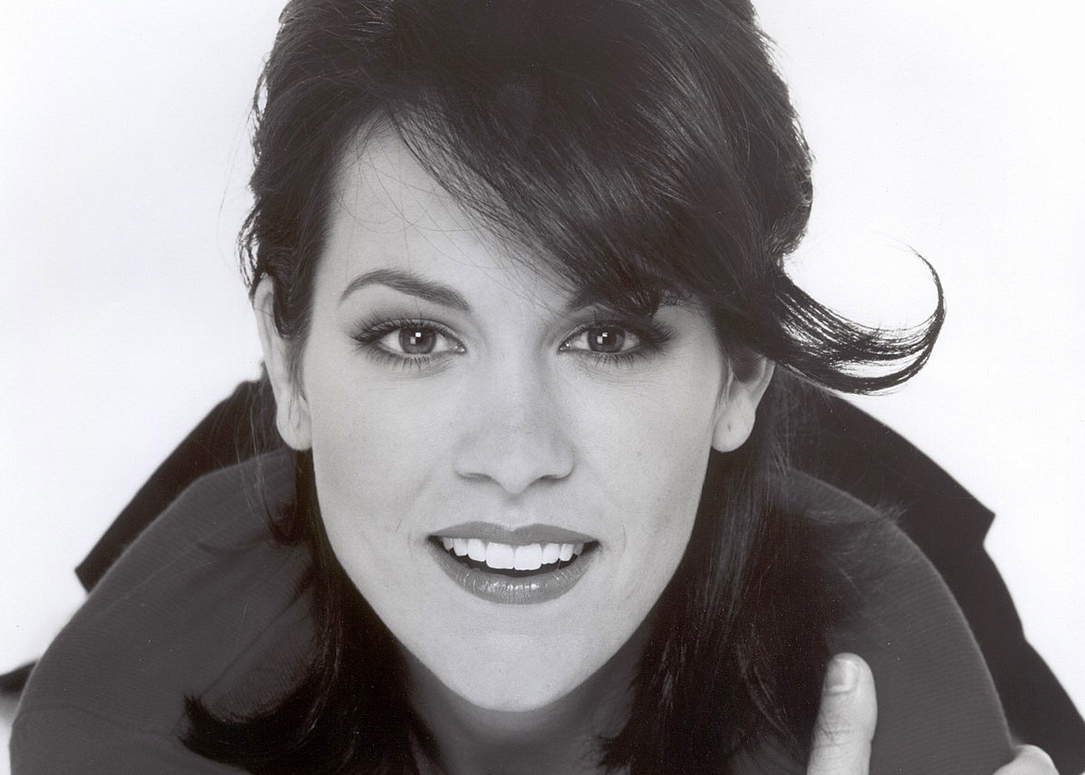 Posted by JD Hull. Permalink | Comments (0)
I guarantee you one thing. If you work for a peer firm, you will encounter me or someone very much like me. Either way, you cannot avoid the essence of my character if you aspire to succeed at a peer firm. I or some form of my embodiment will exist to make your existence as uncomfortable and unpleasant as it can be.

-- Partner Emeritus, New York City, September 3, 2009
Faithful Above The Law readers know that a 1967 polo injury two weeks before his deployment to Officer Candidate School at Fort Benning, Georgia sidelined Partner Emeritus, later a celebrated patrician New York City law partner, and now revered Dean of the ATL Commentariat, for the entire Vietnam War. This deprived America not only of hundreds more enemy kills during the war's escalation years also of an early and victorious end to the war. "My endgame would have been to round up all the hippie stoners and opium addicts in the States and parachuted them into Vietcong territory," he recently explained. "I would have used the MK Ultra Program to convince the paratroopers that the Vietcong had stolen their drugs and that the opium fields would be their prize for killing every last member of Charlie." Like every great jungle fighter, major corporate exec and bet-the-company trial lawyer, and every generation of males in my own family in America since 1634, Partner Emeritus took the setback in stride and, in a word, improvised.
Here is a bit of military trivia for you. During the early part of the Vietnam War, I used to go to Fort Totten and Fort Hamilton when families and girlfriends were seeing off their "boys" getting shipped to 'Nam. I befriended many young nubile women under the guise that I was a returning veteran who just finished a tour in 'Nam. I almost feel ashamed to admit that I seduced many of these women. It was really easy, especially when I would tell them that the average American G.I. fornicated with diseased Vietnamese whores 3 or 4 times a week.

During an intimate interlude, "Cassandra" received a phone call from her G.I. boyfriend named John, who was on R&R in Singapore. She proceeded to have a conversation with John as she performed fellatio on me. Unfortunately, I could not discipline myself during climax and I exulted loudly in ecstasy. Well John heard me and angrily demanded an explanation. "Cassie" told John that her girlfriend "Jody" was visiting her and she was moaning over menstrual cramps.

A few years later, I discovered that I was immortalized in military folklore when drill instructors warn recruits that while they are suffering in boot camp, their girlfriends back home are being taken care of "Jody."

Ain't no sense in goin' home, Jody's got your girl and gone. Ain't no sense in feeling blue, Jody's got her sister, too.

Posted by JD Hull. Permalink | Comments (0)
June 02, 2021

I miss growing up in Indian Hill, Ohio. A community that protected its own. If I were driving at night down Drake Road at 17 in a Galaxy 500 with the top down on Friday night and the local cops—the Indian Hill Rangers—stopped me, this:
"Why it's Dan Hull. John Hull's eldest. You got any beer or dope there in your daddy's car?"
"No, sir."
"Would you like some?"
Below: One Captain Black circa 1926. Seriously? These were good men and women.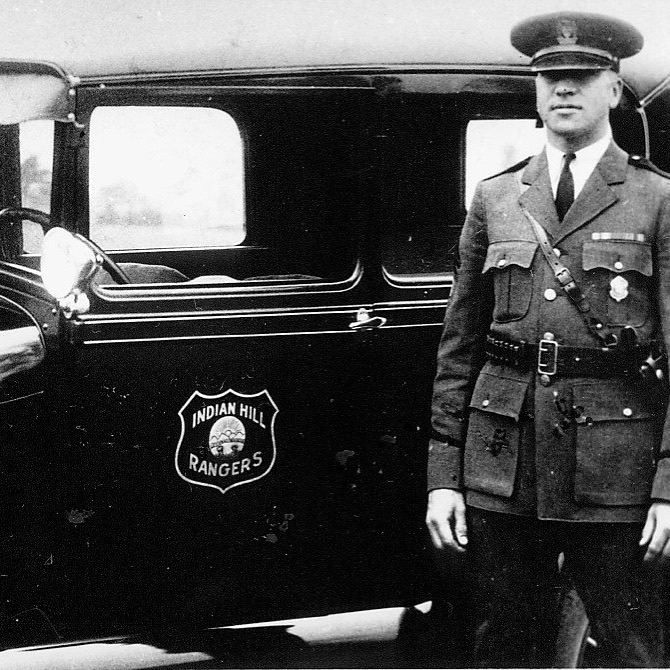 Posted by JD Hull. Permalink | Comments (0)
June 01, 2021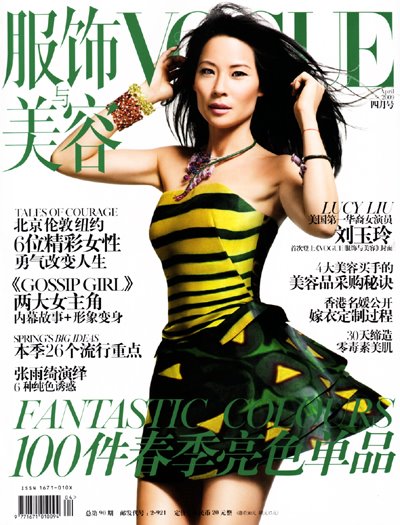 Posted by JD Hull. Permalink | Comments (0)

"Don't cross me. Anything I don't like is Racist, Sexist or Homophobic."
— Holden Oliver, Salzburg, 2016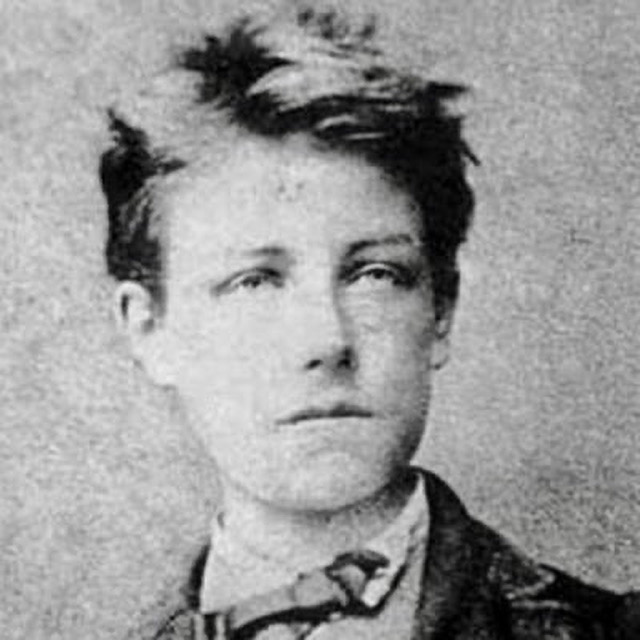 Posted by JD Hull. Permalink | Comments (0)