May 19, 2019
Without invention nothing is well spaced,
unless the mind change, unless
the stars are new measured, according
to their relative positions, the
line will not change, the necessity
will not matriculate: unless there is
a new mind there cannot be a new
line, the old will go on
repeating itself with recurring
deadliness.
William Carlos Williams in Paterson, Book 2 ("Sunday in the Park")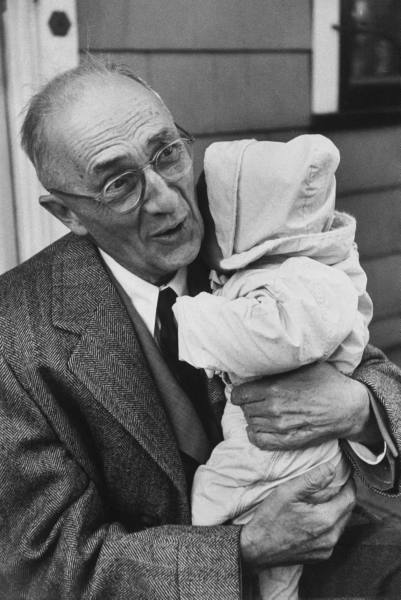 Posted by JD Hull. Permalink | Comments (0)
May 18, 2019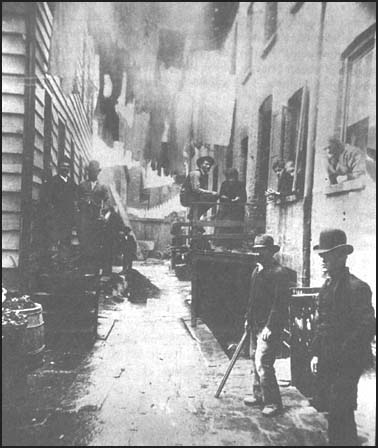 Jacob Riis photo of Bandits' Roost (1890)
Old neighborhoods, like old people, have strong personalities. And they are feisty as Hell.
The above photograph of an alley in Hell's Kitchen, then in its second century, was taken long before the midtown Manhattan neighborhood got cute and trendy again. The work, images and outcry of Jacob Riis were famous at the time. So was this photograph.
But Hell's Kitchen actually started out cute and even pastoral. Three hundred years ago there were farms. Then came suburbs, and it was not really a "bad" neighborhood until around the time of the Civil War. Movies and novels maybe over-covered that second 150 years. Hell's Kitchen kept changing but stayed famous: from Irish and German immigrant sub-city to gangland neighborhood to actors' quarter to, these days, more of a yuppie heaven.
People feared the second round of "cute"--the gentrification of recent years--would destroy it. It didn't. It's still authentic in pulse and atmosphere. A few (not many) old families could afford to stay. Real estate brokers years ago came up with the new labels of Clinton and "Midtown West"--but those did not work. They could never replace the real name, the one that no one can even trace.
Yeah, older neighborhoods, like older people, have personalities--and they are feisty as Hell.
Personally, I think of the area as smaller and more compact than most descriptions. For me, it does not start until just north of the Lincoln Tunnel at 40th and then goes up to 57th Street. Its width, of course: West of 8th all the way to the Hudson. Yet it always seems worlds away from Times Square, right next door, and Midtown East.
If you are in Manhattan some weekend, stroll around there on a Sunday morning early, when it groans, complains and even growls like its old self. You will not head east. You won't even think about leaving Hell's Kitchen for a while. Too seductive. The uneasy mixes of Irish, German, Italian, and Everyone Else that dominated it--especially in the last 150 years--left certain imprints and energies. You can still feel and hear them in the stone of the buildings and street.
Posted by JD Hull. Permalink | Comments (0)
May 17, 2019
The most civilized nations of modern Europe issued from the woods of Germany; in the rude institutions of those Barbarians we [received] the original principles of our present laws and manners.

--Edward Gibbon, The Decline and Fall of the Roman Empire, Chapter IX (1782)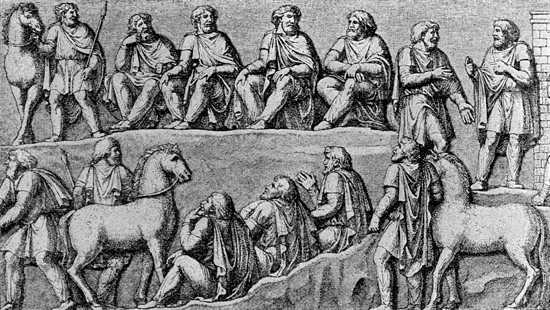 Posted by JD Hull. Permalink | Comments (0)
May 16, 2019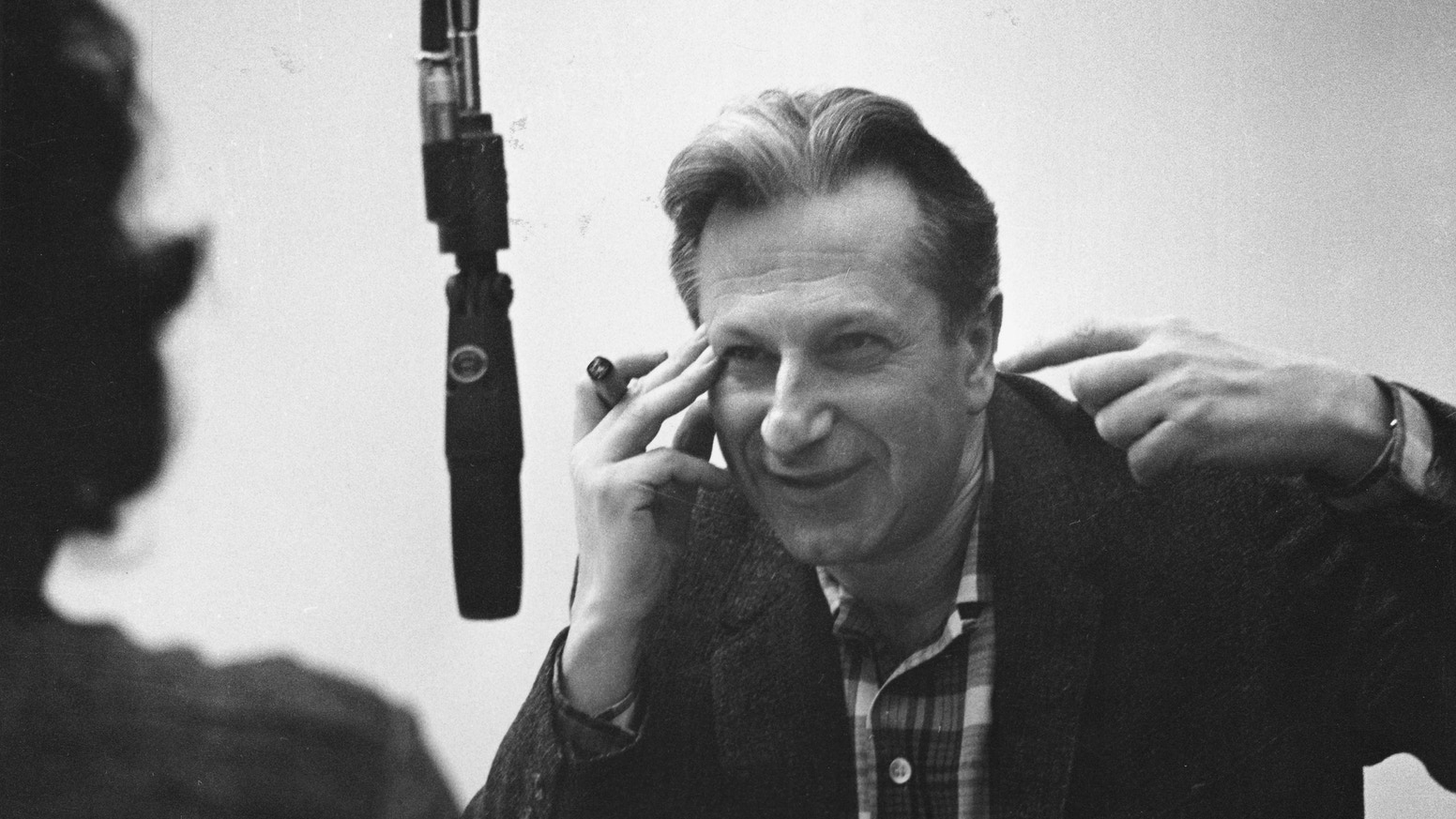 ‪Happy Birthday to "Studs" Terkel (1912-2008). One of my personal heroes. Writer. Lawyer. Oral Historian. Pulitzer Prize winner. Chicagoan. He talked to everyone every day. He influenced every History Department. He made it a point to know all Americans and what they did and thought. ‬
Posted by JD Hull. Permalink | Comments (0)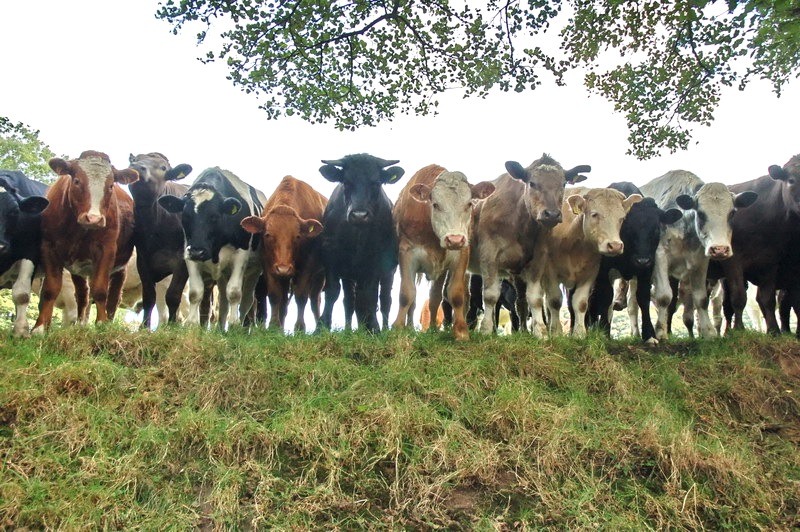 Professionalism? What does it really mean?
So what about "professionalism". Is professionalism a vestige of an insular and ancient pageantry Western lawyers still engage in to feel special in an increasingly commoditized profession? Or does it have some utility?
Maybe the answer is both. But let's at least look at it freshly, and like people living in at least in the 18th century.
On closer inspection, real professionalism--generally thought of as a combination of day-to-day practical courtesies extended to fellow lawyers, and a noble tone in all that is said and done--may have little or nothing to with lawyers, and with benefiting lawyers. And have everything to do with clients, and benefiting clients instead.
Maybe the entire subject as traditionally regarded is either outdated, for lack of a better word, misplaced.
Shouldn't professionalism be 99% about clients? Some questions:
Original Post: September 4, 2011
Posted by Holden Oliver (Kitzbühel Desk). Permalink | Comments (2)
May 15, 2019
Get down on your knees and pray! I know it, I see it. The Huns will not come.
Sainte Genevieve (422-512) saved Parisians from the Huns, the legend goes, in 451. People had started to flee Paris in anticipation of the invasion led by Attila--but stopped when she told them she had a vision that the Huns would not enter Paris. She became the city's patron saint. In 1928, a grateful Paris erected a statue to her on the Pont de la Tournelle (now about 400 years old). Genevieve is facing east, the direction from which the Huns approached. She is also said to have converted Clovis, king of the pagan Franks, to Christianity. If you walk from the Right Bank to the Left Bank near the Ile Saint Louis, you walk right under her, with Notre Dame on your right.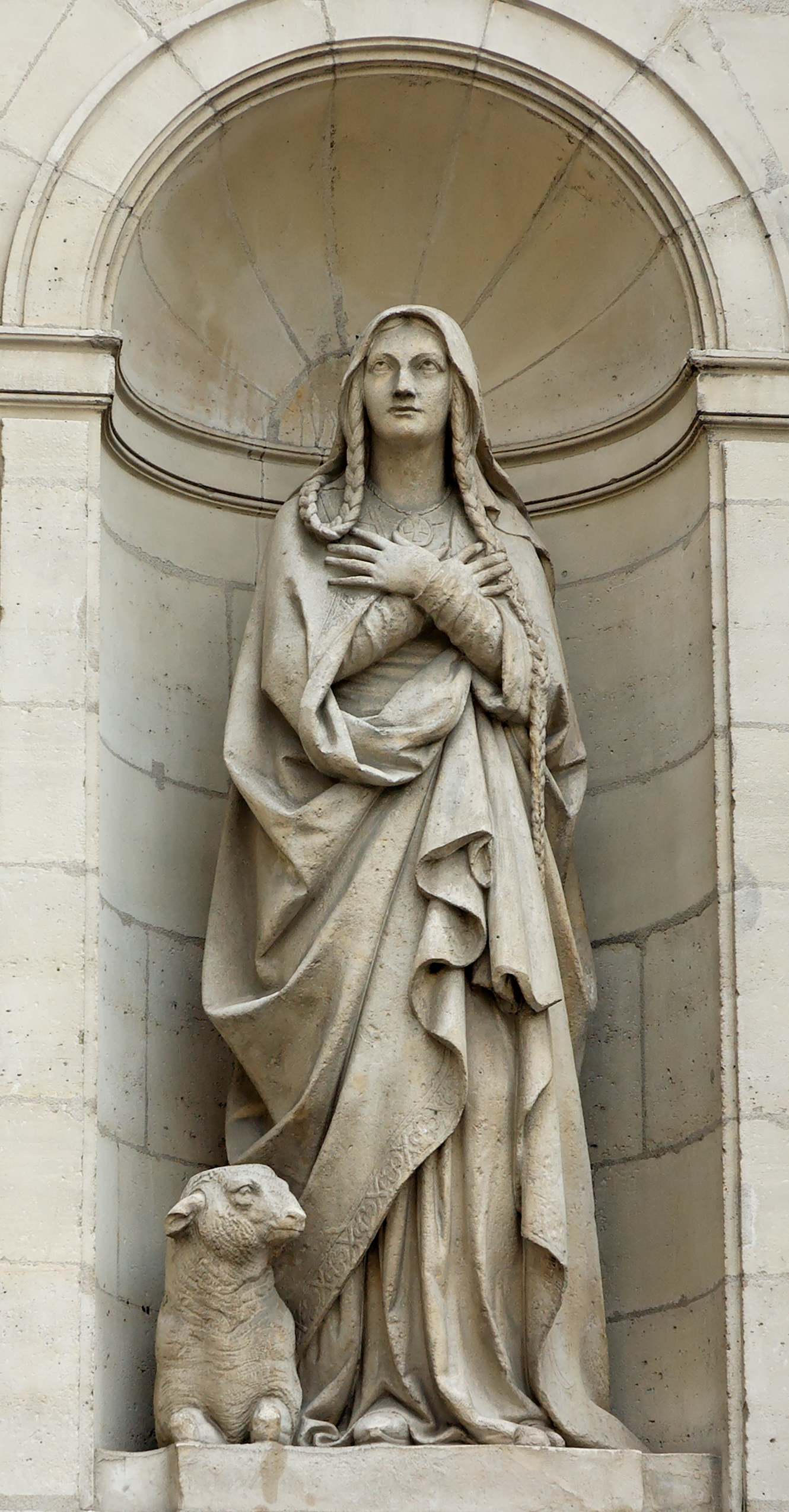 Posted by JD Hull. Permalink | Comments (0)
True Down East Stories.
Dan Hull summer 1985 stops at Maine state store:
ME: Evening, sir. I'd like a case of beer.
HIM: Would you like regular beer or lite beer?
ME: Lite beer.
HIM: Sorry. Don't have no lite beer.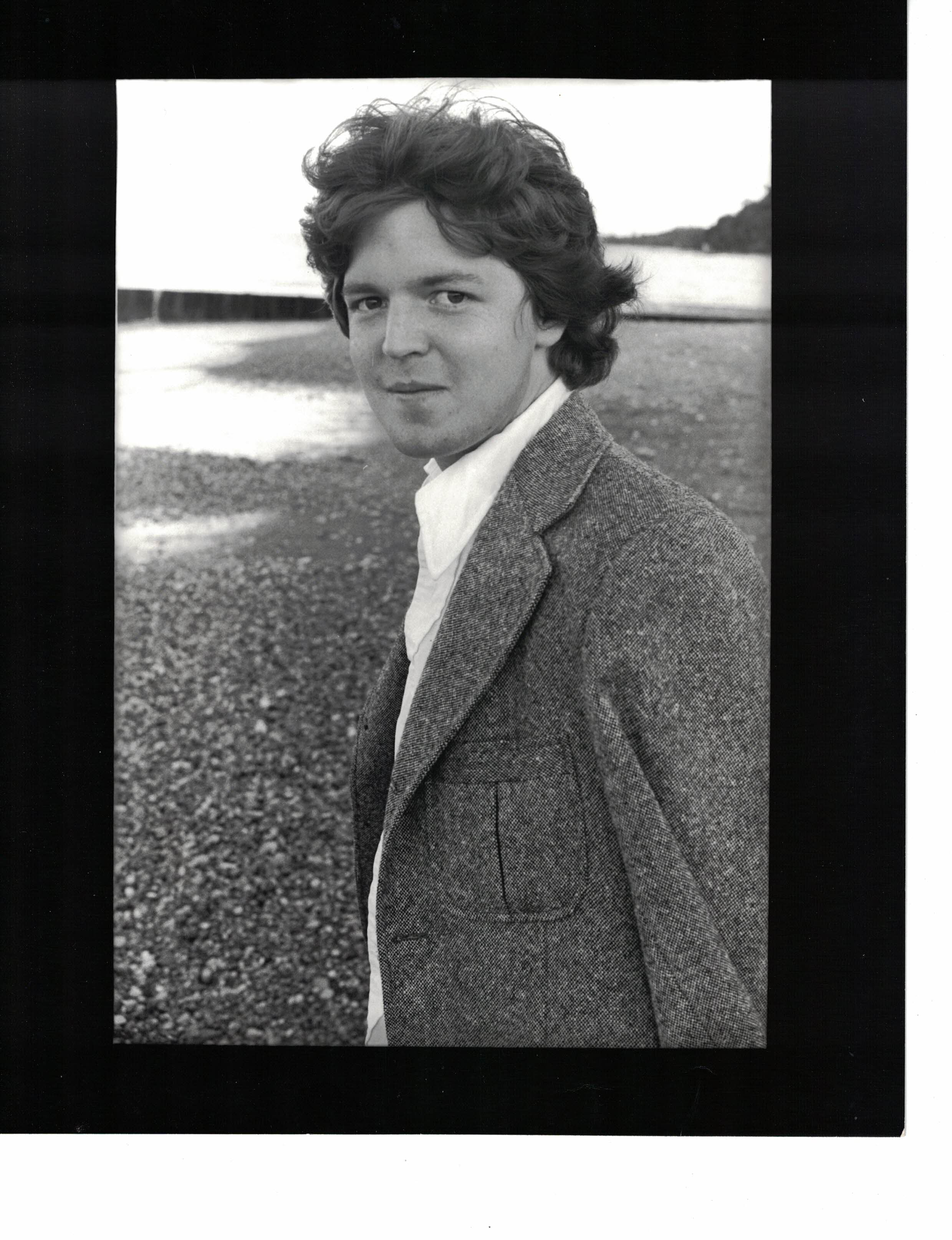 Posted by JD Hull. Permalink | Comments (0)
May 14, 2019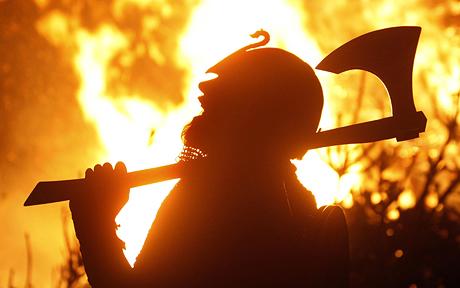 Wild Men. Wild Women. Wild Men and Wild Women are people who listen only to the little voice in their head. They get things done. They build things. Uncertainty and turbulence--in the economy, stock markets, governments, the weather, bad odds, you name it--only get their juices flowing. True, they often have dark and self-destructive sides—but we seem to like giving them a pass. They come with evey political and cultural stripe. They don't care what you think. Ever.
1. Christopher Columbus
2. Ted Turner
3. Dr. Johnson
4. Dr. Thompson
5. Theodore Roosevelt
6. Henry Ford
7. Michelangelo
8. Ayn Rand
9. Walt Disney
10. Japan
11. Boudica
12. Winston Churchill
13. Benjamin Disraeli
14. Arianna Huffington
15. Bucky Fuller
16. Nino Scalia
17. Bill Buckley
18. Bill Clinton
19. Steve Jobs
20. Ben Franklin
21. Nick Nolte
22. Jerry Lee Lewis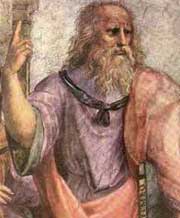 Plato (#27) was way Wild. Read the Timaeus.
23. The Welsh
24. Jann Wenner
25. Audie Murphy
26. Rasputin
27. Plato
28. Catherine the Great
29. Val Kilmer (way wilder than Jim Morrison)
30. Harry Dean Stanton
31. LBJ
32. Julius Caesar
33. Peter O'Toole
34. John Lennon
35. Joseph P. Kennedy, Sr.
36. Peter Sheridan
37. Christopher Hitchens
38. George Patton
39. Warren Beatty
40. Jack Nicholson
41. W.B. Yeats
42. Rahm Emanuel
43. Robert Mitchum
44. Joan of Arc and Charles Barkley (tie)
45. Dylan Thomas
46. "E"
47. Boswell
48. Ben Jonson
49. Mae West
50. Daniel Pinchbeck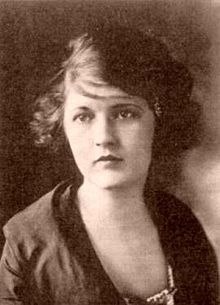 Zelda Fitzgerald (#90) was Wild. So was her childhood friend Tallulah Bankhead (#91).
51. Daniel O'Connell
52. Quentin Crisp
53. David Boies
54. Holden Oliver
55. St. John of Patmos
56. John Henry "Doc" Holliday
57. Genghis Khan
58. Alexander
59. Charles Bukowski
60. Gordon Liddy
61. Malcolm Lowry
63. Keith Moon
64. Jonathan Swift
65. Babe Ruth
66. Chrissie Hynde
67. Donald Rumsfeld
68. Warren Zevon
69. Kim Jong-un
70. Billy Martin
71. Joe Namath
72. Guy de Maupassant
73. Grace Slick
74. Edna St. Vincent Millay
75. Mickey Mantle
76. François Villon
77. Friedrich Nietzsche
78. Rep. Bob Eckhardt (Texas-D) (gifted, eloquent, exotic)
79. Al Neuharth
80. Ray Davies
81. Marc Randazza
82. Skippy the Head
83. Alec Baldwin
84. John Huston
85. Australia
86. Oscar Wilde
87. Oscar Levant
88. Ava Gardner
89. Frank Sinatra
90. Zelda Fitzgerald
91. Tallulah Bankhead
92. Jordan Peterson
93. Frances Farmer
94. Richard Burton
95. Partner Emeritus
96. Margaret Thatcher
97. Racehorse Haynes
98. Ben Bradlee
99. Davey Crockett
100. William Randolph Hearst
101. Steve Bannon
102. Donald Trump
103. Mike Cernovich
104. Scott Greenfield
105. Clark Hat
106. Elvoy Raines
107. Bobby Knight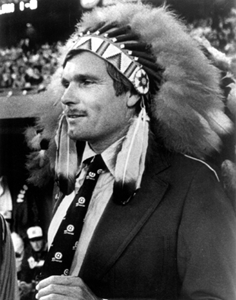 Meet Ted (#2). He never cared what you thought.
[post updated again on January 2, 2019]
Posted by JD Hull. Permalink | Comments (0)
May 13, 2019
Virtual communites are limited but here to stay.
Rules:
1. Use your real name. No fake names.
2. Think first.
3. Be civil.
4. Exceptions to 3.
a. Some public figures
b. Some folks who won't un-cunt themselves
Posted by JD Hull. Permalink | Comments (0)
May 12, 2019
She lights up all rooms--not just ours.
My mother--to us, "mom"--was and is that mom all the other kids in the neighborhoods we lived in wanted to be their mom.
Before that, way before, she and her ancestors were part of one of the most romantic stories ever told. I imagine first thousands, and then tens of thousands, and then even more, of people out of Suffolk via Ipswich to Groton and other towns and slowly invading America, Massachusetts, Canada, and Three Oaks, Michigan.
But she never let on as we grew up that her family--and therefore mine--had been in America so long. We'd only heard about Hulls or Holls--German protestant minsters and farmer stock in the Palatine who come over on a ship from Rotterdam in the just-yesterday mid-1700s. I had to piece it together myself with some colonial organization records prepared in the late 1940s (at the request of a patron great aunt in Jacksonville, Florida who threw my parents' wedding in 1950) she had kept from everyone and finally gave me; it's actually typed before my birth and condensed to 6 pages. And a little help from Google on the part of Suffolk they came from via Ipswich.
Her family came from the still-tiny village of Lindsey, England, to Massachusetts in 1634. This is mainstream early Yank history. (I visit Lindsey, in Suffolk, in 2003. Her family's name is still on some of the stones in the churchyard, and in recent records of weddings still kept in the church.)
Exactly three centuries later, a photogenic only child is growing up in Chicago. It's the Depression. She starts working as a model when she is quite young. She's a bit quiet and sweet. And tall. Her own mother is strong, "well-raised", and with an Auntie Mame/stage mother quality she had until her death in 1970. In the late 1930s and 40s, the agencies love Mom's "all-American" girl next door face and smile. In photos, commercial or not, they jump off a page at you. Without makeup, she comes by a young yet "all grown-up" look at a very young age.
I am looking at one of them hung in my home right now.
Her face: Strength. Spirit. Fun. Femininity. A real but completely natural Charisma. In this one agency photo, that she's classically beautiful is nearly besides the point. At thirteen, she's an experienced model. Looks aren't everything--but in the 1940s they are still the pinnacle for a girl or woman. Times are hard. You're female? You're an off-the-charts pretty girl from Evanston? You've a natural figure? Well, use it, honey. She has some other breaks. She's good at language--and college bound. A pretty good athlete. A relative in the American South offers to pays for much of her education.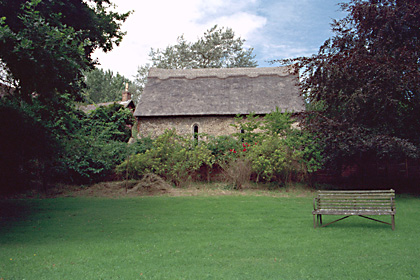 Lindsey, Suffolk, England
And then there's this one: she actually spends much of her teen and early adult years trying to gain weight. Milkshakes and candy bars. Anything is okay--and that continued. Here's someone put on earth to compensate for some of the rest of us: she has brains, smarts and charm. And an enviable--no maddening--metabolism. She can't gain weight. She even tries. I have the same gift/problem as a kid. I drink milkshakes with her. But I am 11 and she is 35.
But mainly, and here's The Gift: she loves people. I mean, she really, really loves them.
Today, in her eighties, she is still tall, almost 5'10", angular, with dark hair, and fresh, friendly, athletic, striking. In boarding school and college, she is always the homecoming queen, or "May Queen", or something--but that rare and somewhat quiet one without enemies.
All my life, I've heard both men and women remark how beautiful she is--and how nice she is to them.
People talk about the two qualities almost interchangeably--as if they go together. Usually, folks, they do not. With the exception of her, and just one other person, I consider humans without enemies as sad, low and worthless. They're either spineless soulless schemers or straight-up lily white wimps who must be 'liked' by everyone, and won't play in The Game of Real Life. But not Mom.
She is modest, and very private about her own needs, my brother and sister and I learn over time. The eldest, I am most 40 when I first see her entire modelling portfolio--scores of 1940s and 1950s glossies and pictures in magazines I heard about growing up. It is all stunning covering 15 years. Yet she quits it all early--because of us.
A late-coming family beef: Sorry, Dad, and Mom--but why not haul out those pictures earlier? I love black and whites of my Dad playing Hoosier basketball and football, both at Shortridge and college. And then color came slowly to the pictures in the post-college 1960 pictures. Who would not love the glories of Tide, Jif, Bounty and Charmin? Who isn't glued once they start looking through them to our albums of fishing trips and Pointe Aux Barques years? Vacations with 3 cousins named McCracken. A few male Holdens from Michigan. The pictures show how few in number--but how amazingly healthy--the last three generations of our family had become. One aunt. One uncle. The neighborhoods in La Grange, Grand Rapids, Detroit, then Chicago again.
Finally lots of images of Cincinnati: the promised land and, as it turned out, a class act. A true City-State with real city government that attracted talent. True, Cincy's a bit stiff but hardworking. True, it seems like we're a "tolerated minority" again. In Highland Park, Chicago, we weren't Jewish. In Cincinnati, we weren't Catholic--or of the "old German 'Zinzinnati stock". But nothing beats these Indian Hill schools. Like Braeside, another life-changer. It's the teachers--and the kids. The luck on us. Even my grandparents (the youngest of the four was born in 1900) are lucky enough to graduate from college And Mom tells us to notice it all. And I do.
In the pictures, she always looks as if she is quietly celebrating. Is she in prayer?
There are even some some black and white photos of my first real home: Aberdeen Proving Grounds. G.W. Hospital. Washington Circle. Beginnings I can't quite see. Anyway, lots of images: places and people we met. Musical instruments. Tennis rackets. Teachers for both. Much later Marco Island. Naples. French Lick. Kiawah summers with a new grandkid each one. Even meeting in Paris (my parents and me only; they were my first docents and guides). The 50-year anniversary trip. A 100th birthday party for a grandparent in Springfield, Missouri. Hey, I was there, too. We all were. Great photos--and I treasure them.
But when your smart French-speaking mom men are whispering about all through high school and college looks, and talks, better than "either Hepburn", and so many people like her, show me that stuff at sixteen, okay? Why the silence? Because she's a Greatest Generation-era woman? Here is the main event and fact of our lives: Our mother, Mom, is never interested in herself. Not ever. (It bothers us all). The past-glories portfolio can stay in the trunks, she must have thought to herself.
Beginning at 25, things change. She now loves noisy children and sloppy dogs. Too energetic and too physical, she still does things too quickly. I got this from her: an odd mixture of athleticism and metabolism that yields accidents.
But she, unlike me, always moves too fast for the sake of others. Fond of the troubled, those with raw deals, the strays, she must get things done for them. This, to me, is drive at its purest. She sizes them (and the rest of us) up in seconds. Notwithstanding the judgment you do get, everyone gets a pass. Street people, the mailman, animals and executives and wives.
Yes, our animals, too. She thinks of them as friends. Real friends. Word's been out for some time that Mom speaks several dialects of American Dog.
Each of the above creatures, human or not, is part of Life. All are equally considered. At our house it is always Christmas Eve. "Here," her voice seems to say in our house, "we will consider you. That is what we do here? Got it?" And with a determined let's-go smile: "Let's get this done. Now, please." Or "We have a problem to solve."
She has a very private but active spiritual life, and a natural class and ease with others. She is comfortable with, and genuinely interested in, everyone she meets, anywhere in the world. She wants to know them. She interviews you--but only out of curiosity, genuine interest and an enduring love for humankind most of us lose by 25.
Bear with me. I like movies, and they are often part of my firm's work. Think for a moment of the characters in the 1939 movie "Gone with the Wind". Imagine in one person a fusion of Melanie's love and compassion with Scarlett's resolve and strength.
Are these gifts to us all? Or challenges? Is God throwing down a gauntlet here? It doesn't matter. I want to age that well. I want to care about others that much. I want my laugh, like hers, to ring with the joy and humor of unfinished growth and adventure.
She has put up with me, and my father, and I wish I could be more like her. As the eldest, I am far more of a pain-in-the-ass than either my brother or sister, even though we are all just 2 years apart. (Fair warning: If you eat with me, I may make you finish your vegetables. I will tell you what I think. Maybe who to marry. Who to divorce. Whatever will help you that day.) I compete with my Dad only for a mother-and-wife's worry and angst.
Mom's led a very charmed life, which she views with gratitude, humility and grace. Nothing is taken for granted. She knows. My father, also an American success story (hard work does work), was a big part of that.
We three kids were, too. And our friends, new neighborhoods, adult friends, other people's noisy kids, animals, the happiest dogs on earth, oceans, rivers, lakes, always perch and smallmouth bass, some less edible or less noble fish, ravines, Mountain Grove, Chevy Chase, Port Austin, Alpena, 8 Mile Road, Pleasant Ridge, the Braeside and later Indian Hill schools, Duke (all three changed my life), North Deere Park, church in Glencoe for us red-haired protestants, Drake Road, the Cosmos Club, Mr. Whipple commercials, tennis, basketball, golf, more animals, more dogs, 8 grandchildren, 9 great-grandchildren (and counting), foster kids, even foster people--all manner of events and creatures including, of course, human strays.
But she. She lights up all rooms--not just ours.
Happy Mother's Day, Penny Hull. Chicago Girl. Boarding School Sweetie. Ferry Hall May Queen. DePauw Campus Crush. Fashion Model. Keeper of Cockers. Keeper-Carer-Feeder-Trainer of John Hull III. Athlete. Task Master. Social Worker. Patrician Role Model. Angel to Strays and Mutts. Colonial Dame. Last Hull with natural class. Super-Mommy.
Posted by JD Hull. Permalink | Comments (1)
I love NPR when they stick to 3rd World poverty news features which ALWAYS begin as follows:
"Pablo and Maria live with their 12 children on a small plot of farming land 150 miles east of Lima. They had never seen a can opener before. This was their first time."
Posted by JD Hull. Permalink | Comments (0)
May 11, 2019
Neither the tiny rural village of Lindsey nor the surrounding countryside has changed much since 1634, when one side of my family called Holden left there via Ipswich on the River Orwell for Massachusetts and, in time, a new "Groton", named after another small village near Lindsey. Three hundred and eighty-four years later, Lindsey is pastoral, green, mainly un-peopled and fairly remote. No visible overt 21st century commerce. Some farming. No tourists.
St Peter, a rough Anglican church, at one time Catholic, the one my ancestors attended, built in the 1300s, and even older church ruin, St James (1200s), are the only man-made constants. Still a "parish", Lindsey is on the B1115 Hadleigh-to-Bury road.
This is part of East Anglia--coveted, held and loved for so long by the Danes. The region's been victor and victim over and over again. Mainstream tribes from all over Europe battled here for centuries. It is storied. It is still beautiful. Nothing compares to it.
And it is a key "feeder" region in the English migration to America. From 1625 to 1640, Charles I had tried to rule England without calling the Puritan-dominated Parliament. Puritan dissenters, lots of them, lived in the area around Lindsey, and
from here hundreds of families fled across the Atlantic to the new world. The Winthrops, of tiny Groton, would become founders of the State of Massachusetts. But most of the settlers were poor, working families, and they would devote themselves to quiet, prayerful unpersecuted lives, and of work hard to build new communities. Of course, they would never see Suffolk or the valley of the gentle Brett again.

--Simon Knott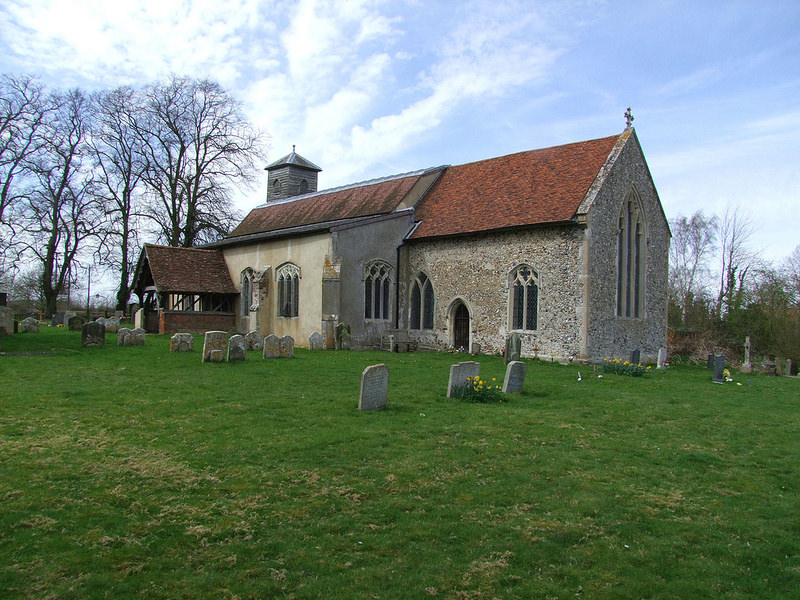 St. Peter in Lindsey
Posted by JD Hull. Permalink | Comments (0)
Do Progressives, the Left and the Democratic Party understand that tens of millions of Americans from all walks of life are willing to give up everything to defeat them culturally and politically or somehow drive them out of American life entirely?
Posted by JD Hull. Permalink | Comments (0)
May 10, 2019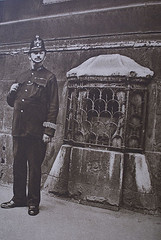 We've written about it before. I have a thing about it--probably because for now I live a lot of the time in California in an "old" 22-year-old home. Back East, in DC, NYC and Nantucket, and other parts of the U.S. where people do not use "party" as a verb, there's much older stuff, of course, sometimes going back to the 1600s--but nothing like you stumble upon every moment in dear old Albion and Western Europe. Sorry, rock and cave paintings and U.S. mound-builder relics don't cut it for me as much; so alert the Oberlin College faculty, the BIA and NPR--and then sue me. I like old books, old homes, old things; but they need to be the relics of real goofy-looking Europeans like me.
The Stone is important to me because it's mysterious and fires the imagination--not because it's way old. There's a myth that the Stone was part of an altar built by Brutus of Troy, the legendary founder of London. Not true in any respect--but the Stone is Dang Olde, older than Boudica, Tacitus, Disraeli or Keith Richards, and at the very minimum, an enduring symbol of the Authority of The City since London Roman times. So we're talking about at least 2000 years of Stoneness. Some scholars think 3000 years.
Anyway, finding It is easy: you head east, down Fleet Street, past Dr. Johnson's house, past St. Paul's a block north, staying on Fleet Street (not Lane) which becomes Ludgate Hill (past intersection with Old Bailey), which becomes Cannon Street, to 111 Cannon, across from the tube station.
Got it? You'll miss It if you're not careful. You may give an oath to It if you like. The Stone likes that.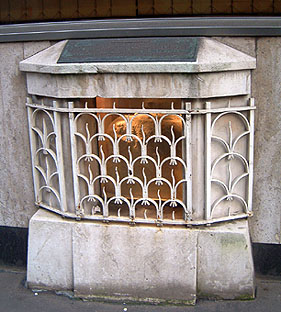 Original: 8-29-08

Posted by JD Hull. Permalink | Comments (0)
"Paris is many things but for 2000 years it has been a symbol of taking risks. In Art and in Life. It's not too late. Many of you don't need to live where ever you are living for every remaining moment of the rest of your life. Take a chance. Get in the game. Burning daylight here."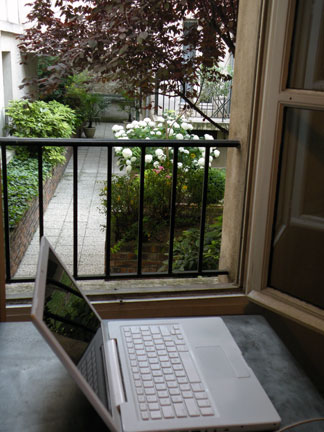 Ex-New Yorker Richard Nahem lives in Marais district and blogs here.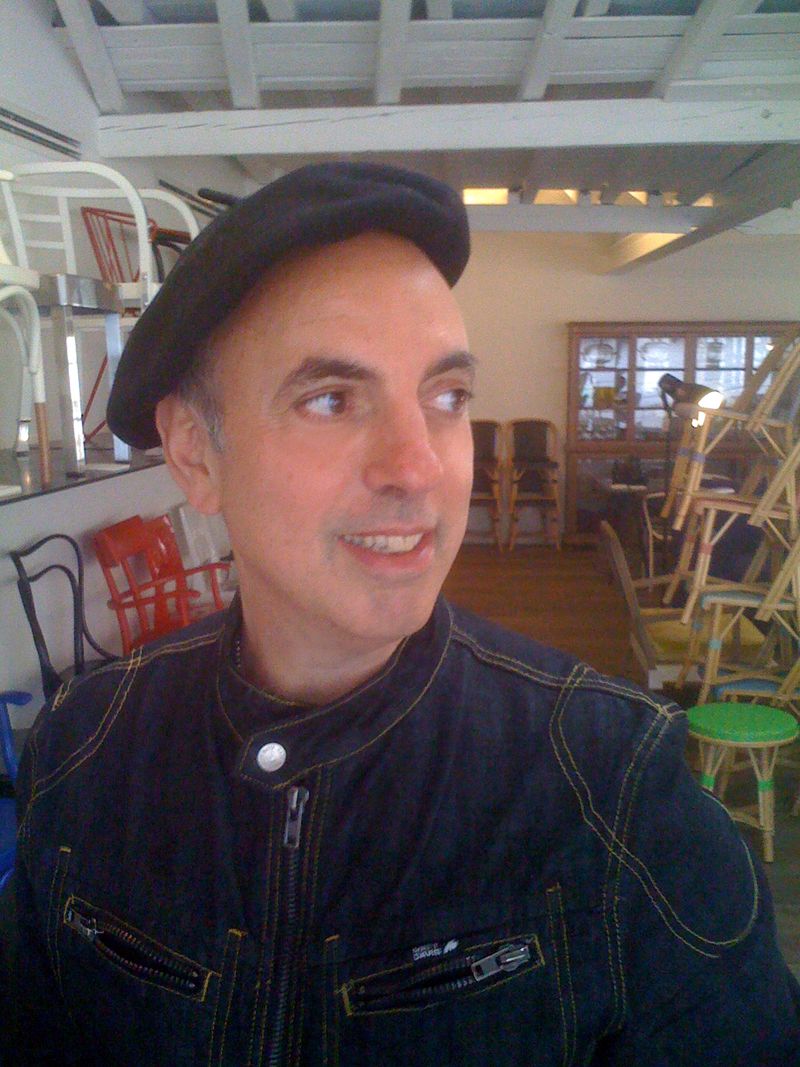 Richard Nahem of I Prefer Paris.
Posted by JD Hull. Permalink | Comments (8)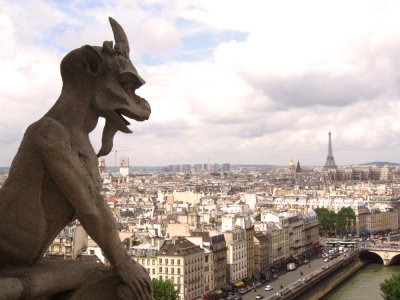 When you work, you are marketing. You are constantly sending the customer small but powerful ads. Rule Six comes from our hopelessly arrogant and deeply infuriating but consistently right, practical, and world-famous 12 Rules of Client Service.
Posted by Holden Oliver (Kitzbühel Desk). Permalink | Comments (0)
May 09, 2019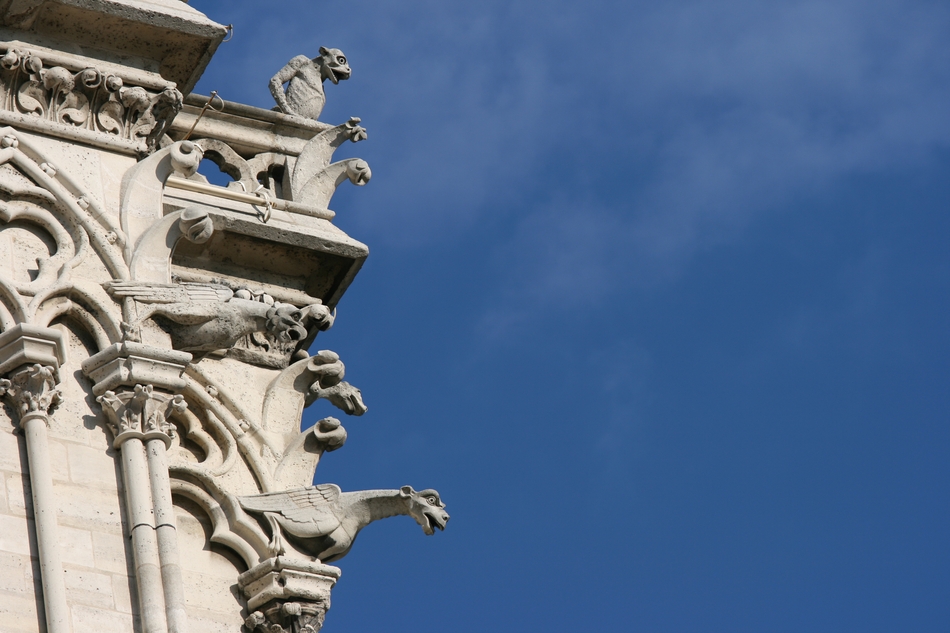 Posted by JD Hull. Permalink | Comments (0)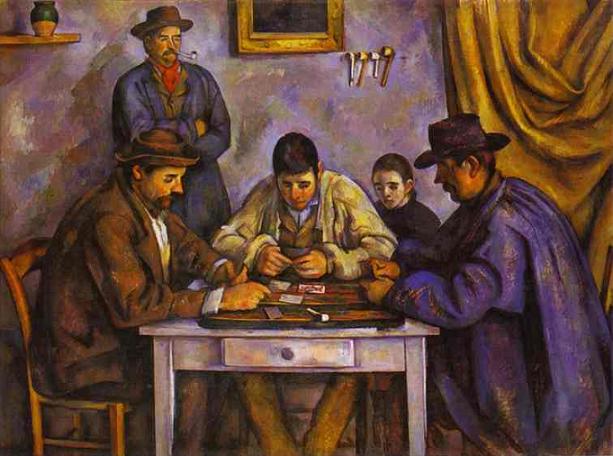 Paul Cezanne, Les joueurs de carte, 1890-1892

Posted by Holden Oliver (Kitzbühel Desk). Permalink | Comments (0)
May 08, 2019
More than a tower or a statue, or an artist's or soldier's name on a plaque or street post, the green bookstalls of Paris are the city's most apt and enduring mark. It's hard to say what's better: the hundreds of paintings and etchings of les bouquinistes in the last 400 years, the thousands of photos of them in the past 100, or one glimpse on any day you could almost take them for granted.
Posted by JD Hull. Permalink | Comments (0)
I watch little TV. I'm immediately turned off by people who do. Especially if they talk about it. But Friends—like Seinfeld—was an insult to the Human Race. Not funny. People as Turds.
Posted by JD Hull. Permalink | Comments (0)
If you work for a peer firm, you will encounter me or someone very much like me. [Y]ou cannot avoid the essence of my character if you aspire to succeed... I or some form of my embodiment will exist to make your existence as uncomfortable and unpleasant as it can be. Welcome to the legal profession you self-entitled nimrods have created.

--Partner Emeritus, commenting at Above The Law, 2009
To the dismay of many, Partner Emeritus, the urbane, well-heeled lawyer, writer, satirist, culture critic, enemy of the militantly mediocre and hands-down Dean Swift of Above the Law's wise if wonderfully deranged Commentariat, has caught this blog's attention. With humility and honor, we today announce that "Best of Partner Emeritus" will be a feature and its own category here at What About Clients/Paris? Probably forever.
Among other subjects, we will spotlight PE's views on dogs, lawyers, brothels, sexual techniques and remedial programs for broken GenY JDs with Tourettes, Sydenham's chorea and/or lifelong spine problems.
We begin simply. We love a short but busy comment PE just made about his dog Simeon and his love for dogs--which for our money are about the best thing on this fourth-rate planet anyway. It follows from yesterday's ATL piece, Prosecutor's Pooch Spawns Epic Email Bitchfest by ATL's founder, ageless boy wonder and polymath David Lat:
Everyone here on ATL knows I am a dog lover. In the early '90s, a German colleague suggested that I own a dog so I can understand how to be patient with associates. I purchased my first Afghan hound, the late Algernon, in 1995 and I trained him to be a show dog champion. Algernon then sired my current canine companion, Simeon, who was a favorite to win the 2008 Westminster Dog Show before someone sabotaged his chances by slipping contaminated food in his kennel the night before the competition commenced.

This all being said, the AUSA who complains about doing his job on the weekend is in the wrong here. The workplace is not his home and he simply cannot act as if he were home (e.g., take off his mustard stained chinos and walk around in his underwear, etc.). Moreover, what if the dog bites a co-worker? Can the co-worker file a workman's compensation claim or does the lout who brought his dog to the office have separate liability insurance for the dog? As much as I detest government bureaucrats, I have to side with the dragon lady office manager in this dogfight.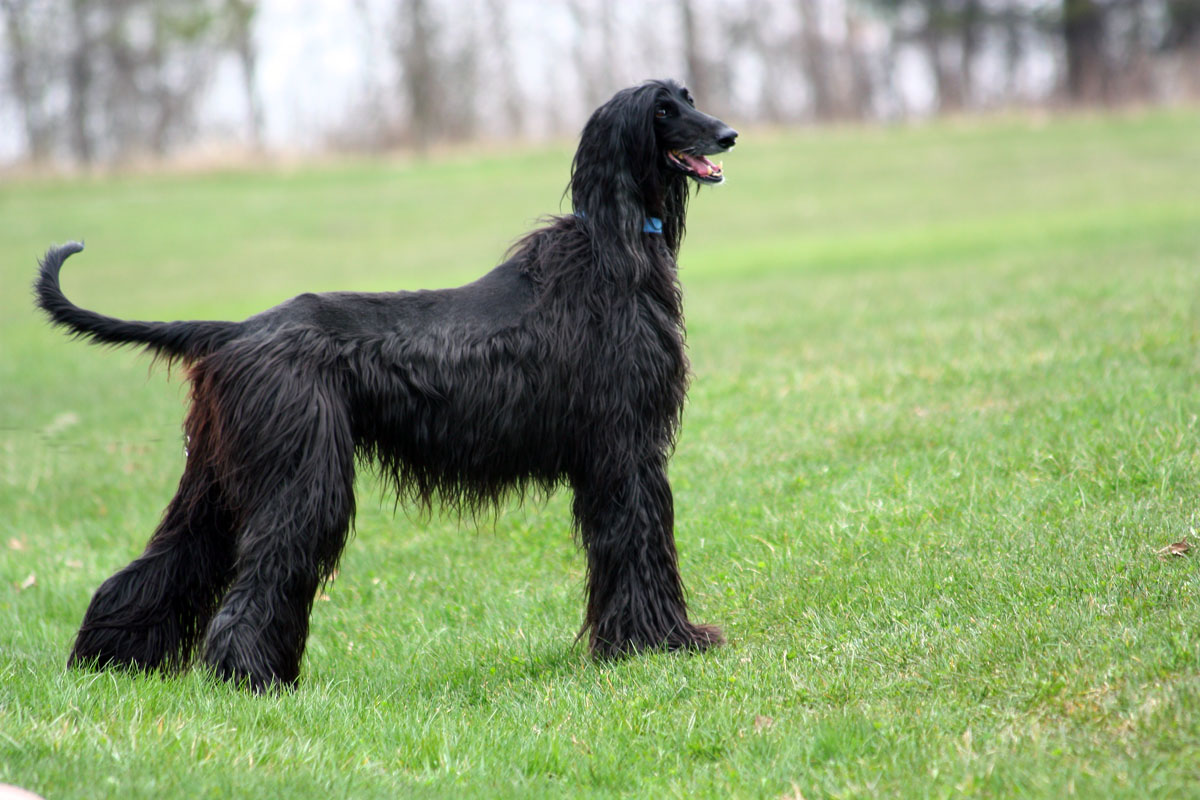 Simeon cruising London's Hyde Park?
The Best of Partner Emeritus: Introduction/No. 1
Posted by JD Hull. Permalink | Comments (1)
May 07, 2019
Photo below by American photojournalist Maryam at My Marrakesh.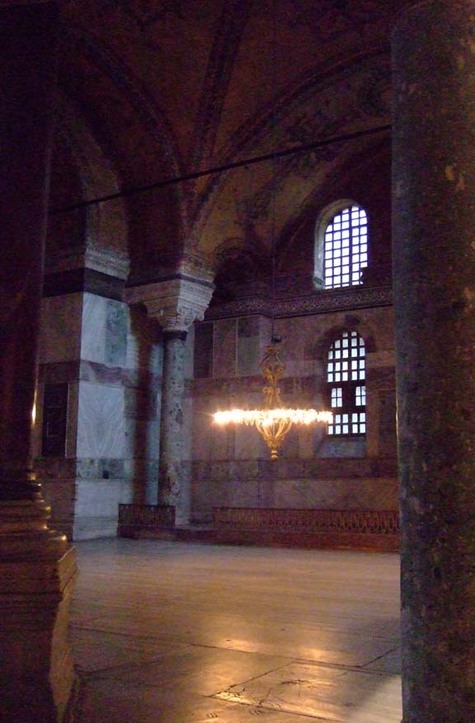 For nearly a thousand years, the Hagia Sophia was the largest cathedral in the world. It was completed in 537 A.D.
Posted by Holden Oliver (Kitzbühel Desk). Permalink | Comments (0)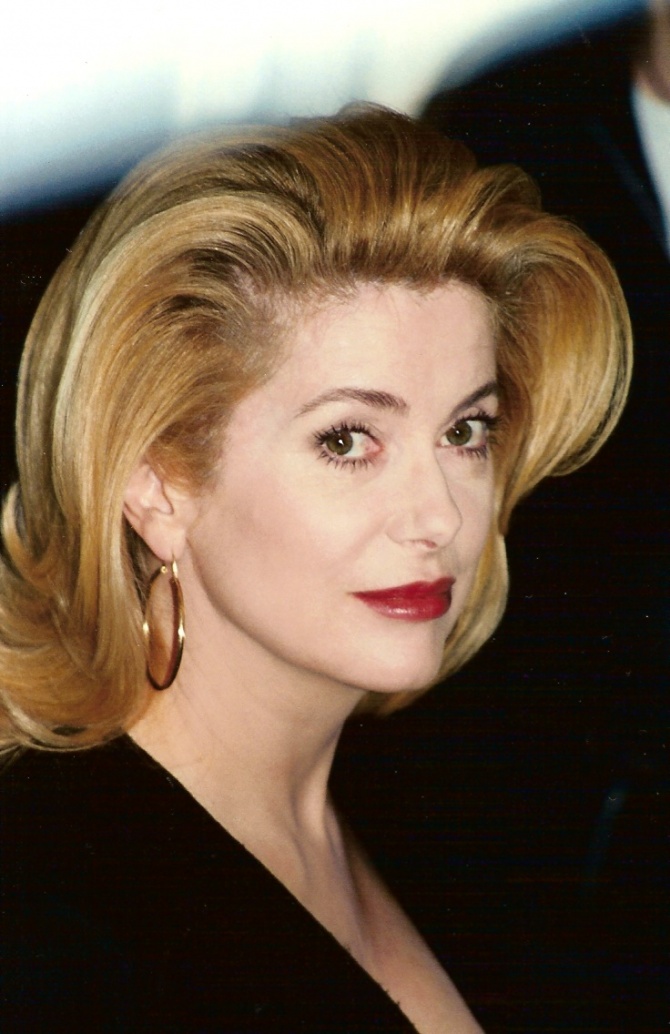 Catherine Deneuve, 52, in 1995.

Posted by JD Hull. Permalink | Comments (0)
Elizabeth McGovern in 2012.

Posted by JD Hull. Permalink | Comments (0)
May 06, 2019
One of my teaching bios says something like: "Mr. Hull was one of the first undergraduate students appointed to Duke's Board of Trustees and also the very first in his family to bounce checks."
Posted by JD Hull. Permalink | Comments (0)
I have performed the necessary butchery. Here is the bleeding corpse.

--Henry James (1843-1916), after a request by the Times Literary Supplement to cut 3 lines from a 5,000 word article.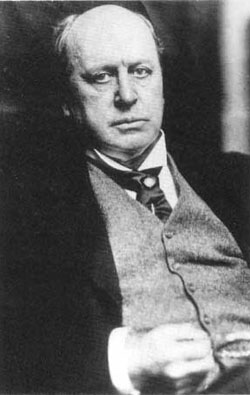 Posted by JD Hull. Permalink | Comments (0)
May 05, 2019
You can't wait for inspiration. You have to go after it with a club.

--Jack London (1876-1916)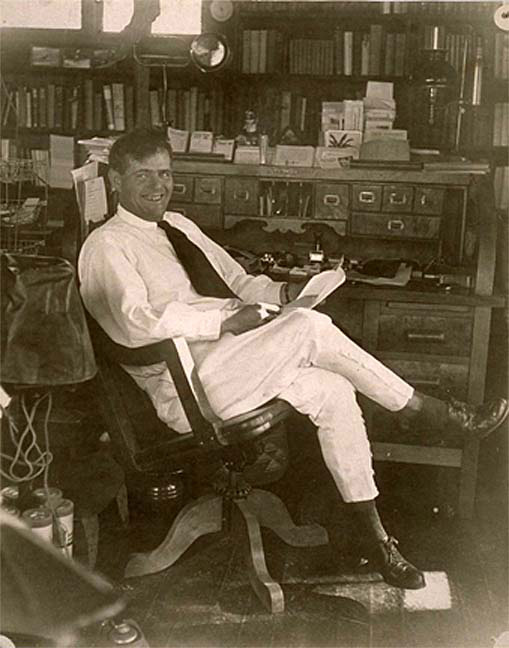 Posted by JD Hull. Permalink | Comments (0)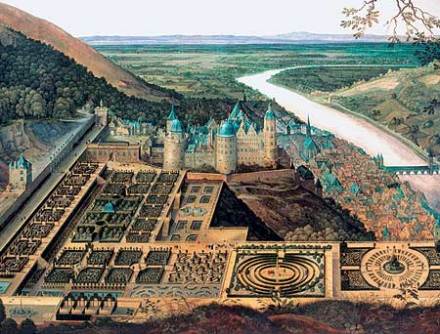 By Jacques Fouquières, Hortus Palatinus, (before 1620). Heidelberg Palace, gardens and terracing.
Posted by JD Hull. Permalink | Comments (0)
May 04, 2019
War is the last of all things to go according to schedule.

-- Thucydides (460 BC - 395 BC) in The History of the Peloponnesian War.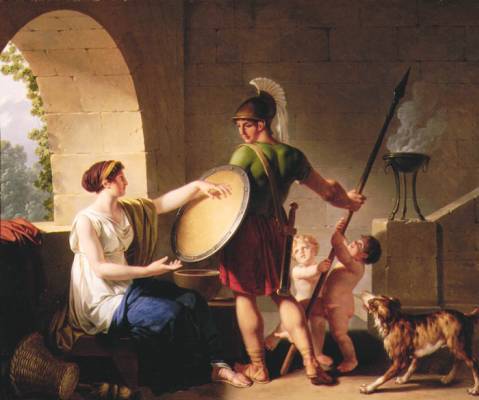 Spartan Woman Giving a Shield to Her Son, 1805, Jean-Jacques-François Le Barbier. In the lore and legend of Sparta, when a son left home for the armed forces, his mother said: "Fight well and fairly. Return with your shield or on it."
Posted by Holden Oliver (Kitzbühel Desk). Permalink | Comments (0)
May 03, 2019
Read Paul Fussell's 1983 book "Class: A Guide through the American Status System." No finer, funnier or painfully accurate book on the subject. Fussell was a Penn professor, WWII combat veteran and (gulp) WASP's WASP. Read it at your peril. It might bum you out.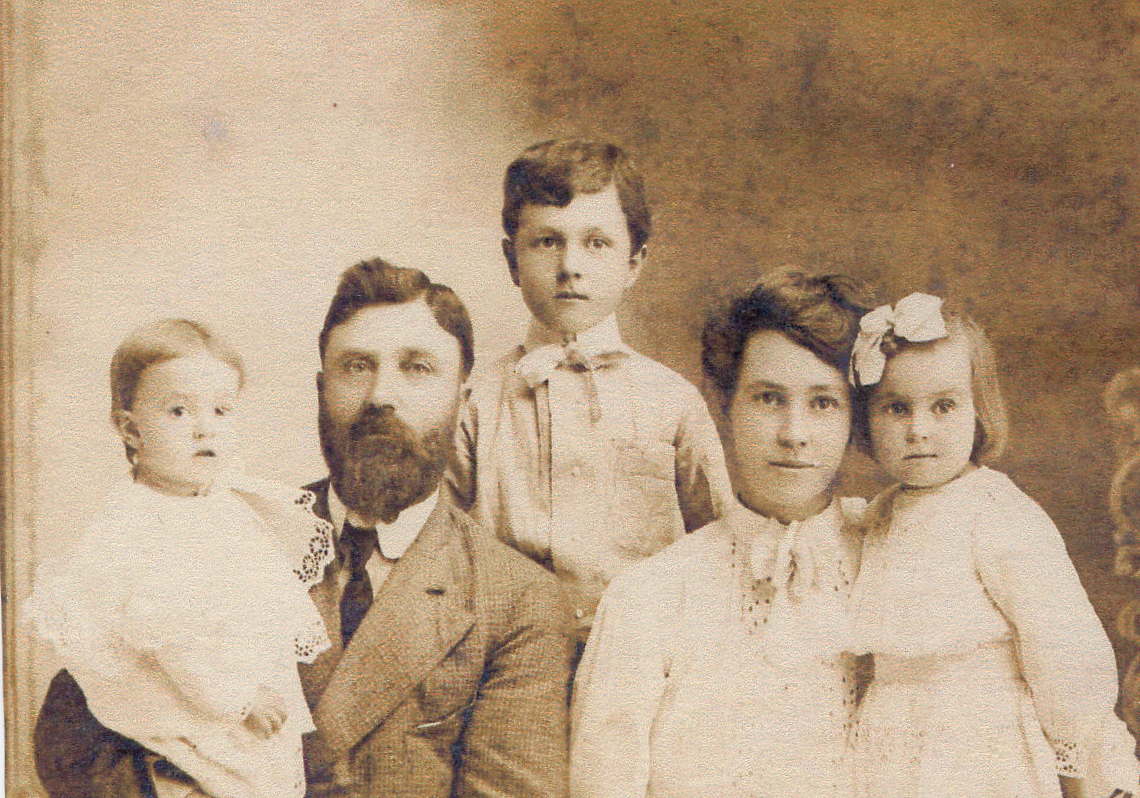 Posted by JD Hull. Permalink | Comments (0)
May 02, 2019
William Beard Hull (1837-1929). Born Augusta County, Virginia. In 1858, as oldest son, Bill, 21, on saddle horse served as his family's scout to move his parents Dan and "Mae" and his six brothers and sisters to Kansas. They were not super-rich but from strain of the Hull family of German Lutheran farmers who had been settled in Middlebrook, Virginia since 1750. They freed the three slaves they owned before the trip west. They took two wagons, including a special "contraption" built by Dan, and driven by one of their servants from Middlebrook. Although they were headed to Kansas, they liked what is now Mountain Grove, Missouri. They stayed there. In 1861 Bill went back to Virginia to fight for the Confederacy, and he ended the war with the Missouri 10th Infantry, or Steen's Regiment. He died at 91 in Oklahoma at a Confederate Soldiers home. He must have seen amazing things and changes in the American South. He married. He had at six kids, including my great-grandfather, John Daniel Hull I.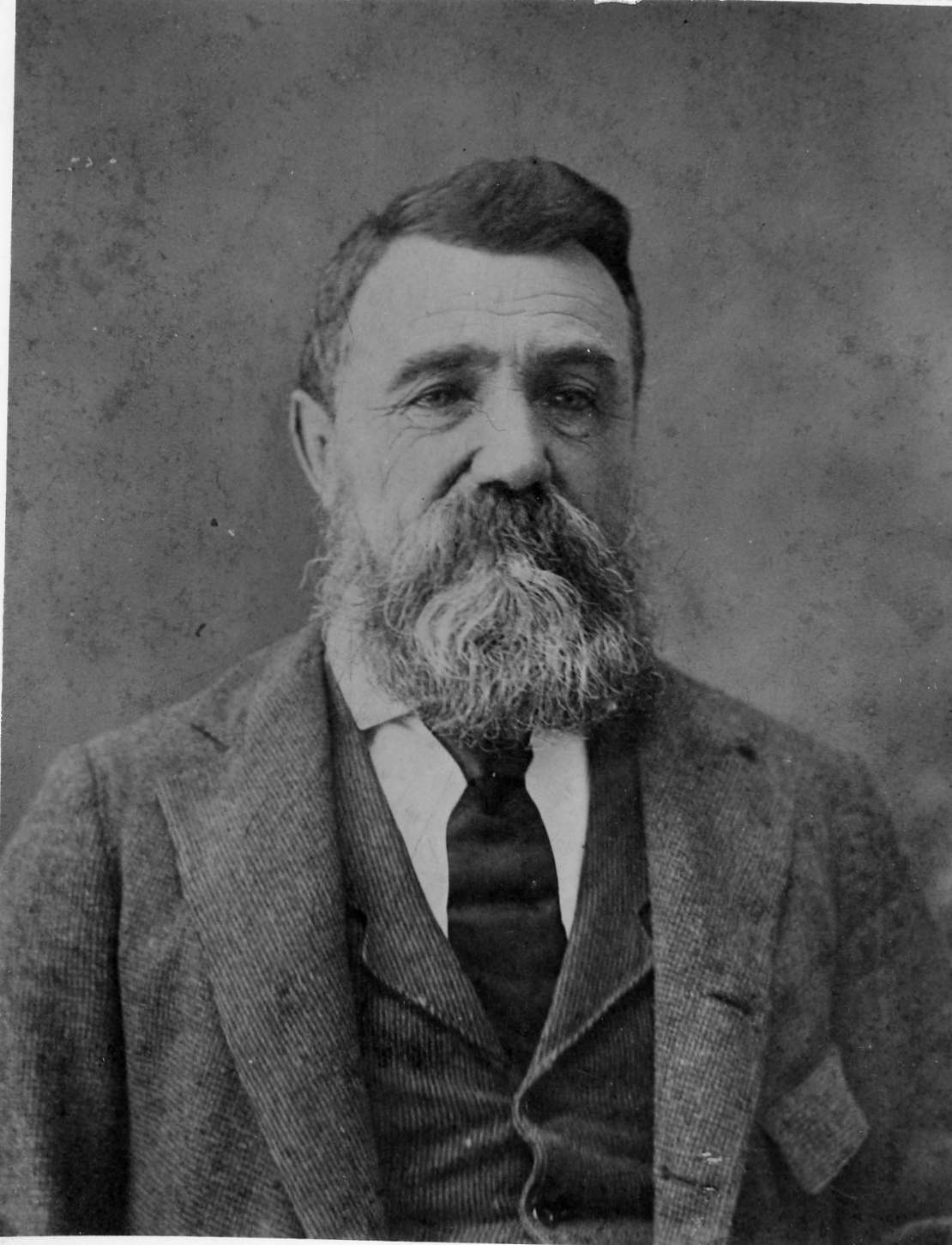 Posted by JD Hull. Permalink | Comments (0)
May 01, 2019
Daniel O'Connell (1775-1847), the "Liberator of Ireland", led a movement that forced the British to pass the Catholic Emancipation Act of 1829, allowing Catholics to become members of the British House of Commons. History knows him as a witty, eloquent and formidable politician, and the Member of Parliament for Clare. The English found him infuriating. But O'Connell was first and foremost a consummate and thorough trial lawyer, called to the bar at age 23 in 1798. As a cross-examiner, one modern writer has said, "he had no equal at the Irish bar." And not surprisingly O'Connell was a bit of a showman. In lectures published in 1901, Prof. John L. Stoddard said of him:
He was a typical Irishman of the best stock--wily, witty, eloquent, emotional and magnetic. His arrival in town was often an occasion for public rejoicing. His clever repartees were passed from lip to lip, until the island shook with laughter.

In court, he sometimes kept the spectators, jury, judge and even the prisoner, alternating between tears and roars of merriment. Celtic to the core, his subtle mind knew every trick peculiar to the Irish character, and he divined instinctively the shrewdest subterfuges of a shifty witness.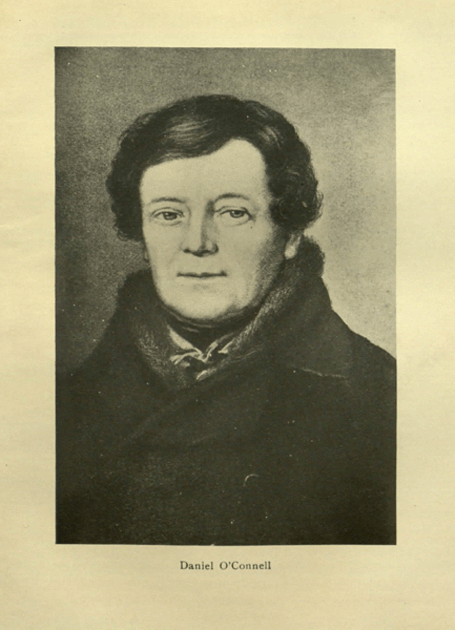 Posted by JD Hull. Permalink | Comments (0)
O, look! the sun begins to rise, the heavens are in a glow;
He shines upon a hundred fields, and all of them I know.
And there I move no longer now, and there his light may shine–
Wild flowers in the valley for other hands than mine.

--from The May Queen, Alfred Tennyson, 1842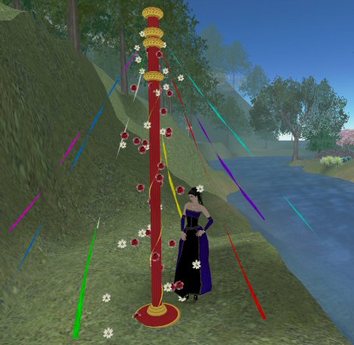 Posted by JD Hull. Permalink | Comments (0)
April 30, 2019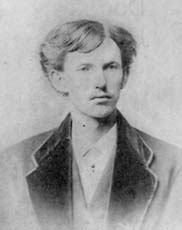 John Henry Holliday in 1872.
He despised and, whenever he could, preferred to engage bullies. He had a knee-jerk resistance to following the crowd in anything. He thought for himself. He argued with everyone (including the Earp family) about everything. He liked underdogs.
The Gift of Loyalty, Being There, Standing Up. Nine-tenths of what has been said or written about him, including Hollywood's versions, is hype. Doc Holliday wasn't a great shot, or anything like an artist with that big knife he carried around with him. He didn't kill scores of people. He wasn't drunk 24/7. Not everyone hated or feared him. Yes, he could be as mean as a snake.
But when you clear away the Old West myth, he's still a tragic but compelling and often admirable loner. Biographers do agree that John Henry Holliday (1851-1887) was fiercely loyal and could be counted on to stand up for friends--not just the Earp family--and a few others who might need a bold if flamboyant assist.
To be honest, I wish more lawyers--too many of us are cowards and wimps--had Doc's pluck, his ever-readiness to "be there" for you and his fine madness. Most of us? We don't come by strong character, action or decisiveness naturally. Face it: as a group, we are barely above-average Dorks. We've raised holding back, and even common cowardice, to an acceptable art.
Like many lawyers-to-be, Doc grew up comfortably and was well-educated. He was raised in Georgia as a popular and bright youngster in a close, supportive and fairly well-to-do family in which, among other things, he learned about card games. His clan's fortunes were badly set back, but not destroyed, by the Civil War and the subsequent occupation by Union soldiers.
He started out adulthood in 1872 as a 20-year-old graduate of a fine dental surgery school in Philadelphia. But Holliday caught Tuberculosis from either his stepmother or a patient in his first year of practice. At 22, still the beginning of his dental practice, he was diagnosed as "consumptive"--and told that he had but a few months to live.
This shock, coupled with what some researchers believe was a star-crossed love affair with a first cousin, made Holliday move West for his health. Dentistry quickly took a back seat to gambling. He became a binge-drinking rogue with only a few friends, professional gambler, resident wit, expert womanizer and prankster who was somehow menacing to most of the people he met, even at a weight of around 140 pounds. Although he was clearly an emotional and in some respects volatile man, most reports have him clear-headed, quick-witted and even strangely calm in violent situations the moment they erupted.
This was a bit of Social Critic and Philosopher in Holliday, too. I've read three bios now on Doc. (The best, to me, is Doc Holliday by Gary L. Roberts, John Wiley & Sons (2006)). Even when drunk, or when he had lost his temper (both happened a lot), Holliday was clear-eyed in a number of respects.
He wouldn't beat up on weaklings. He despised--and, whenever he could, preferred to engage--straight-up bullies and self-hating creeps. He had a knee-jerk resistance to following the crowd in anything. He thought for himself; he argued with everyone (including the Earp family) about everything. He liked underdogs. And even when cornered--or was about to be hauled off to jail (also happened a lot)--he had something caustic and often incredibly funny to say.
Tuberculosis did finally claim him in Colorado at age 37. There is no end to the lore about what he did and said, or to the speculation about what made him tick in those last 15 years. But even the most sober historical sources on Holliday do agree on one thing. Over and over again, if a friend--in a few cases a total stranger--needed him, he was there immediately.
Instinctive. No hesitation. An angry yet adept explosion. None of the pathetic step-by-step "analysis" of modern white collars that should shame us deeply every time and never does. You didn't need to ask Doc to help. Doc didn't need to think about it.
He just did it.
Posted by JD Hull. Permalink | Comments (1)
Re: court decision yesterday that Robert E. Lee and Stonewall Jackson statues preliminarily as war monuments. My family has been in America for 385 years. We have fought in all American wars. We were infantry on both sides in the Civil War 160 years ago based on where our families had lived for generations. These statues are part of our history.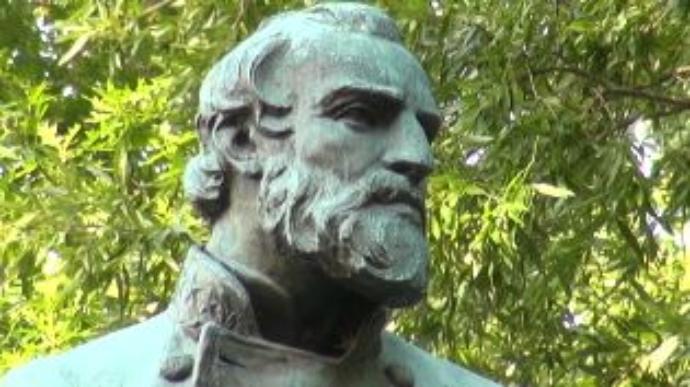 Posted by JD Hull. Permalink | Comments (0)
April 29, 2019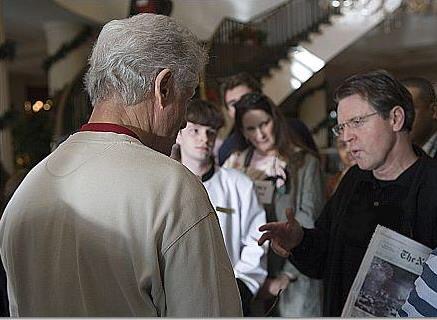 It's Free Speech Week. Tell them what you think. Your Words. Your Ideas. Your Way. Get off your knees. Don't apologize.
Posted by JD Hull. Permalink | Comments (0)
Trials are always about people.
Even high-stakes business v. business cases before federal trial courts or arbitrations panels abroad will lead your staff to an American Legion hall, a local official, a fire chief, or a beat reporter for a small newspaper.
Before you schedule a deposition, do some informal investigation. Next time a new case begins, resist rushing into written discovery and depositions. Step back from the discovery routine--you'll get into that bubble soon enough--and learn a few things on your own.
This is not a new idea. Over 20 years ago, James McElhaney, a gifted lawyer, writer and teacher of trial tactics, and the ABA Litigation Section, first published McElhaney's Trial Notebook, now in its fourth edition. Discovery, McElhaney noted, is a good way to learn what a witness will say, or to bind a party or witness to a particular version of the facts. But, he continued, it is also "a very inefficient way to get information."
Let us add to that:
Most of the formal discovery you see is worse than inefficient. It is often unimaginative, cookie-cutter, straight-up lazy, wasteful, client-unfriendly and a hopelessly dumb-ass way to learn much of the background information, and many of the facts, that will frame and flesh out your case. This is especially true of depositions, and (for that matter) any other live sworn testimony. If you really don't have to "wing it", don't.
So, hey, think a bit on your own. Prepare--but do that differently.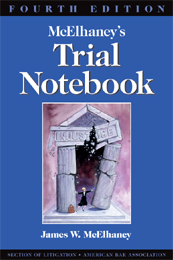 Posted by JD Hull. Permalink | Comments (0)
April 28, 2019
Like Tel Aviv in Israel, Amsterdam's nickname (among others) is Mokum, a Hebrew word for "place" or "city", due to its historically large Jewish population. A favorite European city for Yanks, Amsterdam is poorly understood by Americans, often half-blinded by our Victorian and morally pretentious views of real life. Amsterdam is about beauty, great art, great food, healthy free-thinking people, and genuine class--not just the Sex Museum, social welfare, cathouses along canals in the de Wallen, smoking hash at the Betty Boop coffeehouse, and other indulgences, percs and pleasures. Cosmopolitan, the Dutch like other languages. In the Netherlands, the official ones are Dutch and, in the north, Frisian (which many believe is the closest thing to Old English still spoken). But about 85% of the total population has basic knowledge of English. German and French spoken here, too.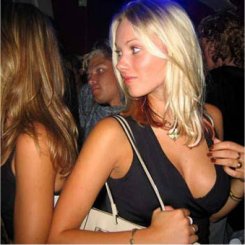 Posted by Holden Oliver (Kitzbühel Desk). Permalink | Comments (0)
If you have nothing nice to say, come sit by me.

-- Alice Roosevelt Longworth
Died on February 20, 1980 at 96.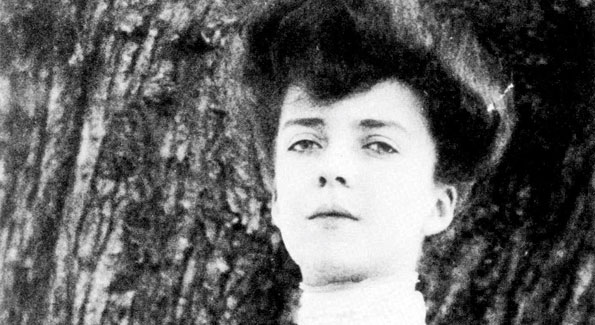 Posted by JD Hull. Permalink | Comments (0)
April 27, 2019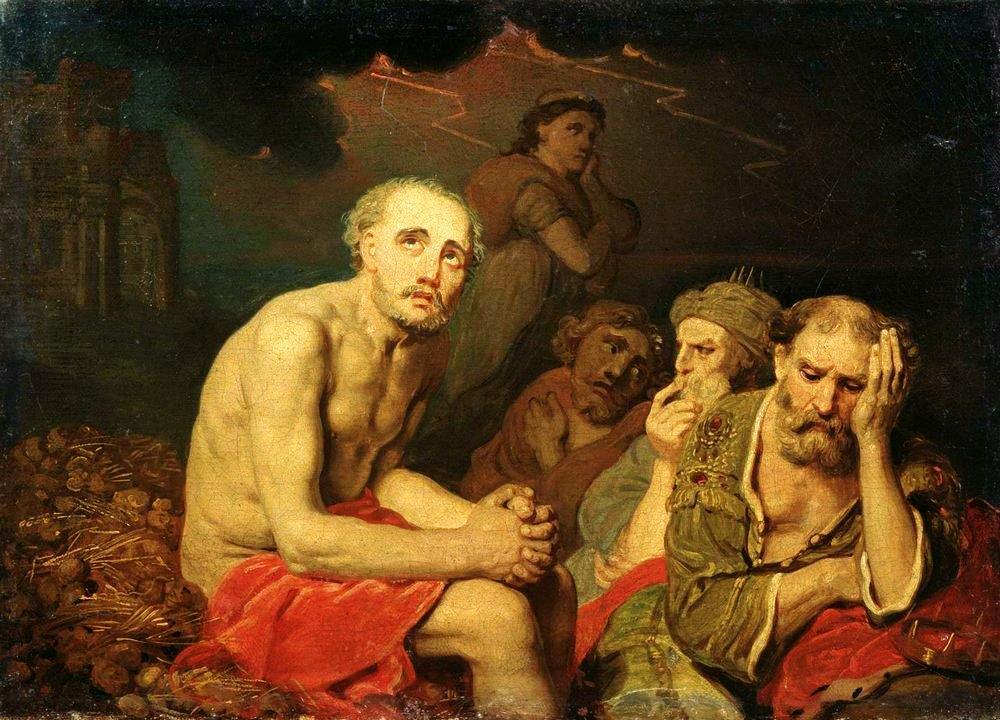 "Job and His Friends" by Vladimir Borovikovsky, 1810s. We're not conventionally religious but we do admire Job. Some days lawyering you will just have to suck it up. You suffer.
There are bad days. A parent is sick. A child gets stitches. You are coming down with the flu. You learn your girlfriend is cheating on you. In fact both of your girlfriends are cheating on you (and not even with each other).
Rule 10: Be Accurate, Thorough and Timely--But Not Perfect. Practicing law is getting it right, saying it right and winning--all with a gun to your head. Being "accurate, thorough and timely" are qualities most of us had in the 6th grade, right? Back when everyone told us we were geniuses and destined for great things?
Well, school's out--now it's about real rights, real duties, real money and personal freedom. That's a weight, and it should be.
Suddenly facts are everything--and the actual law less important than you ever imagined. In time you learn to research, think and put things together better and faster. You develop instincts.
You learn there is really no boilerplate and no "cookie-cutter" work. You learn there are no "right answers"--but several approaches and solutions to any problem. You are being asked to pick one. But at first, and maybe for a few years, being accurate, thorough and on time is not easy to do.
"I Have Clients?!" One day, you start to visualize your clients as real companies and real people with real problems. These are your clients--not your parents or professors--and they are all different. You "feel their pain", and it's now yours, too.
Mistakes. If you work with the right mentors and senior people, they will allow you to make mistakes. You need freedom to make mistakes. You'll be reminded, however, not to let those mistakes out of the office. It's a balancing act, a hard one.
Really bad days lately? So sorry. But your problem, Justin. You are expected to be "professional"--no, that is not about being polite and courtly with other lawyers--and put clients first on your worst damn day. And it's going to happen.
Posted by JD Hull. Permalink | Comments (1)
April 26, 2019
He was a loner with an intimate bond to humanity, a rebel who was suffused with reverence. An imaginative, impertinent patent clerk became the mind reader of the creator of the universe, the locksmith of mysteries of the atom and the universe.

--Walter Issacson, in Einstein: His Life and Universe (Simon & Schuster, 2007)


Children come with Imagination. It's standard issue.

--Holden Oliver in 2009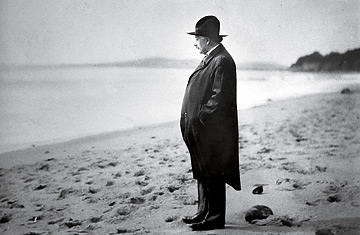 "E" at the beach: Another fresh take.
Try this at home and work: The Holy Surprise of a Child's First Look. Forget for a moment, if you can, about Clients and Paris. This blog is at heart about Quality, Old Verities, and Values--the things no business, government, non-profit group, religion, politician or leader (a) wants to give you or (b) can give you. No, not even family and friends can. You have to find them on your own. Work and Service, whether you are paid for them or not, are inseparable from these things.
At the blog, at our firm, and in our lives, we seek--in the largest sense--serious overachievers, and aficionados of life, past and present: identifying them, learning from them, having them as friends, hiring them and above all, never holding them back. It is often hard to find these people--or even to remember that they once existed. We do, after all, live in a cookie-cutter world. Originality, intuition, authentic spirituality, and even taste are not valued--these traits are often feared and attacked--in most of the West. This is especially true in America, where we continue to be geographically, culturally and (some think) cosmically isolated. The United States, despite its successes, high standard of living and exciting possibilities, has become world headquarters of both moral pretension and dumbing life down. Besides, fresh thinking leads to painful recognitions. It's easier to let something else do the thinking for us.
"Fragmentation" is a word some people (including those with better credentials than the undersigned to write this) have used for decades to describe modern humans all over the world: lots of wonderful, intricate and even elegant pieces--but no whole. So, in our search for coherence, we look for clues. We look to television, advertising, and malls. To work, and to professional organizations. To secondary schools, universities, and any number of religions (none of the latter seem "special"--they say identical intuitive and common sense good things, but just say them differently), and to an array of other well-meaning institutions. In fairness, all of these have their moments (hey, we all like our insular clubs).
Posted by JD Hull. Permalink | Comments (0)
Each Spring, we send you the complete text of a circa-1595 comedy by Shakespeare, Love's Labour's Lost. You can read it aloud--or, even better, act it out. First performed before Queen Elizabeth at her Court in 1597 (as "Loues Labors Loſt"), it was likely written for performance before culturally-literate law students [Editor's Note: Long ago, well-rounded professionals existed] and barristers-in-training--who would appreciate its sophistication and wit--at the Inns of Court in still over-percolating Legal London. And, most certainly, it was performed at Gray's Inn, where Elizabeth was the "patron". Interestingly, the play begins with a vow by several men to forswear pleasures of the flesh and the company of fast women during a three-year period of study and reflection. And to "train our intellects to vain delight". They fail happily.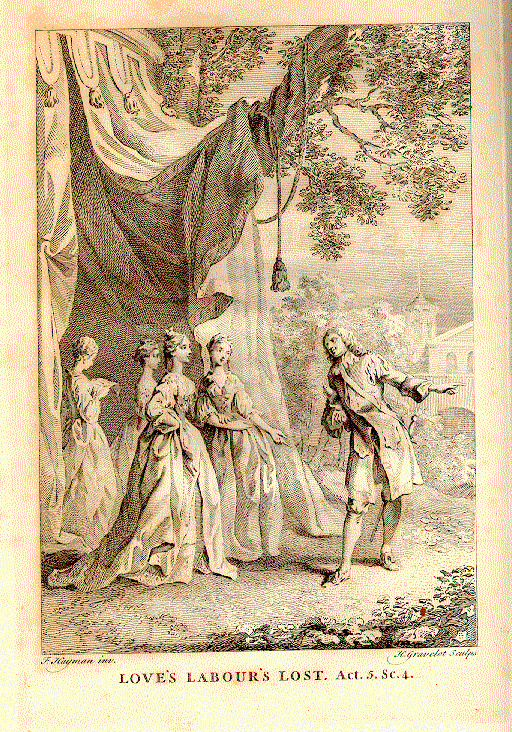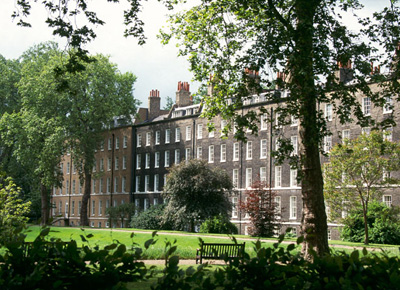 Posted by Holden Oliver (Kitzbühel Desk). Permalink | Comments (0)
He who makes a beast of himself gets rid of the pain of being a man.

--Samuel Johnson, 1709-1784, London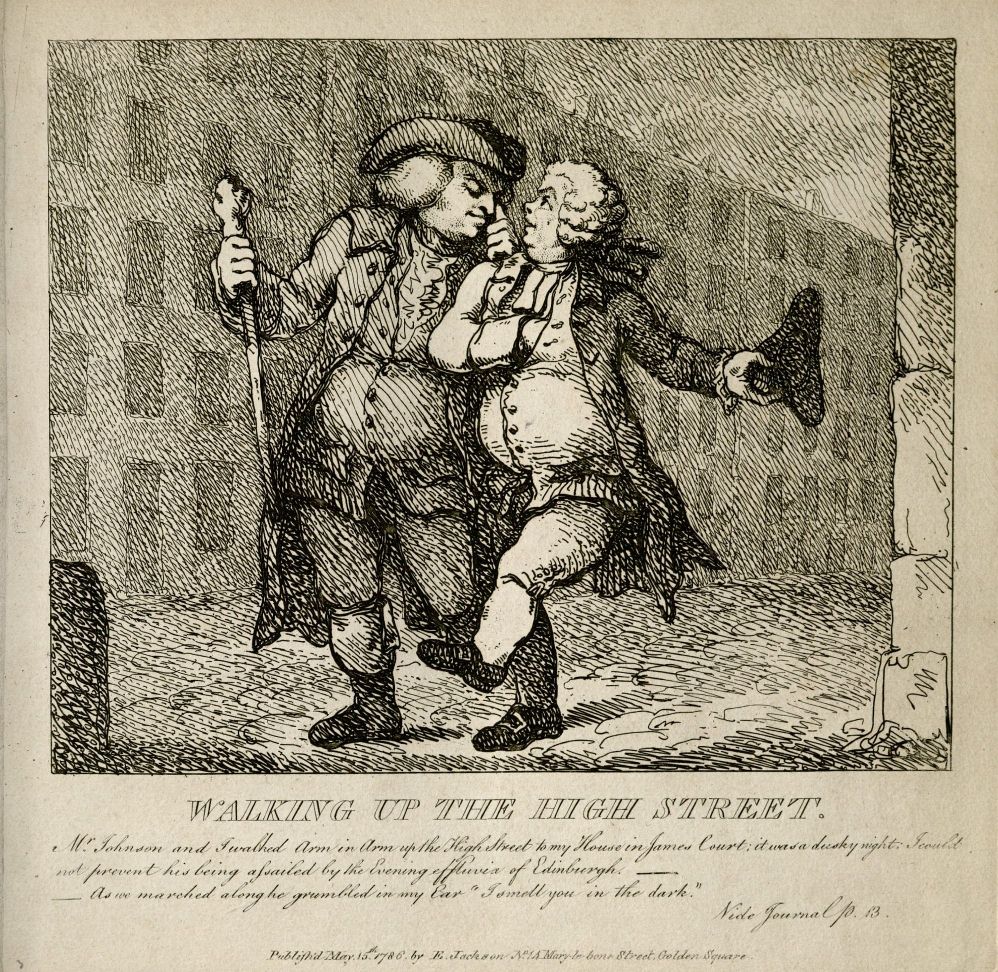 Posted by JD Hull. Permalink | Comments (0)
April 25, 2019
Don't tell me the moon is shining; show me the glint of light on broken glass.

--Anton Chekhov (1860-1904)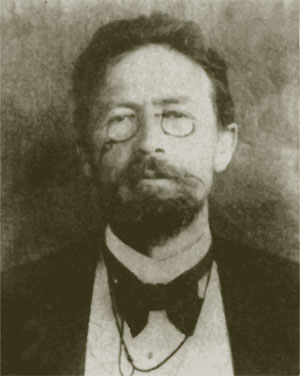 Posted by JD Hull. Permalink | Comments (0)
April 24, 2019
Airplane landing at Heathrow 1993. Hull brothers on board:
ME: Dave, this is so cool! Londontown. I've never been in England before.
DAVE: Dan, you lived in London for the entire year of 1978.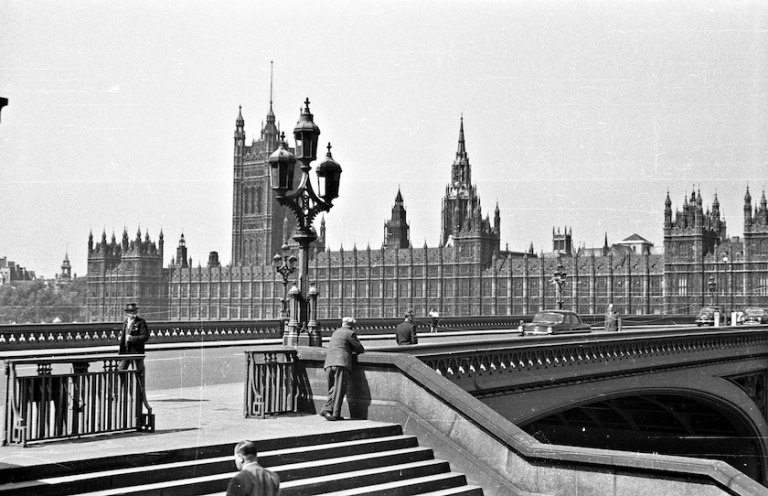 Posted by JD Hull. Permalink | Comments (0)
April 23, 2019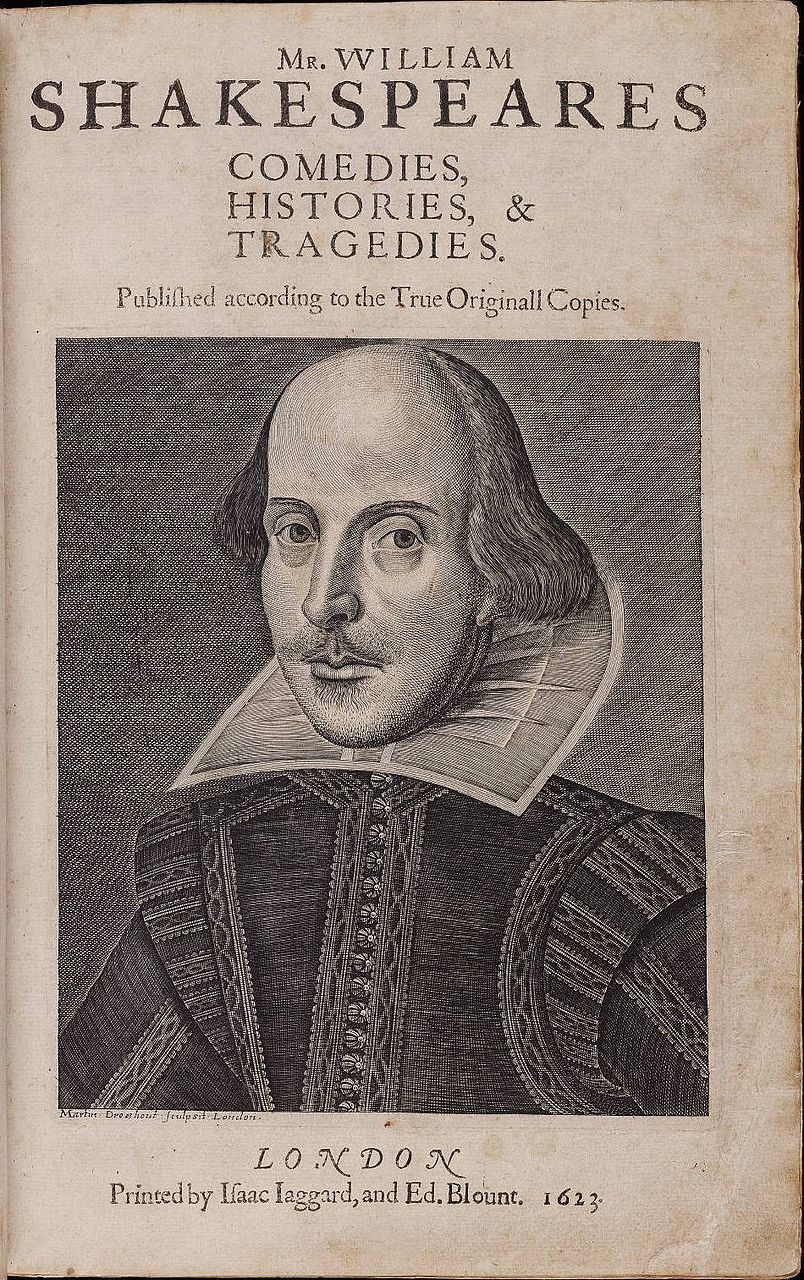 Posted by JD Hull. Permalink | Comments (0)
April 22, 2019
Today is Earth Day, No. 50. The first was on April 22, 1970. It was founded by the late U.S. Senator Gaylord Nelson (D-Wis.), and organized and led by Denis Hayes, National Coordinator for the 1970 Earth Day, and since then a mainstay leader, thinker and writer in the environmentalism movement.
Senator Nelson was a lawyer, outdoorsman, true Wisconsin character, ex-governor and hardworking legislator. To get an idea of him, see my 2005 remembrance of "The Earth Day Senator", which appeared in Environmental Protection Magazine after his death in July of 2005. In Nelson's very first speech as a senator--in March of 1963--he had argued that reductions in America's air and water quality to be a pressing national issue. .
"We need a comprehensive and nationwide program to save the natural resources of America," he continued. "Our most priceless natural resources are being destroyed."
Step right up, folks. This was new and different 1960s-era stuff. Conservation and protection of natural a resources--once the province of civics classes, the scouting movements, and a few scattered organizations like the Sierra Club--was about to become national, emotional and political.
Six years later, Nelson tapped Hayes to launch the first Earth Day. Denis Hayes has been student body president at Stanford University, and an activist against the war in Viet Nam. After Stanford, Hayes was attending Harvard's Kennedy School of Government when Nelson in 1970 hired him to spearhead the first Earth Day.
Hayes himself became a leader, solar power advocate, author and main driver in the then-new environmental movement. See this past post on his widely-discussed new book (with his wife Gail Boyer Hayes) "Cowed: The Hidden Impact of 93 Million Cows on America's Health, Economy, Politics, Culture, and Environment."
Earth Day is now observed in 193 countries.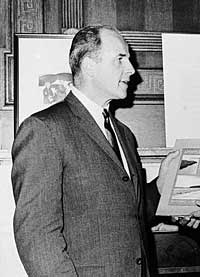 Nelson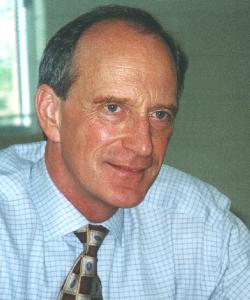 Hayes
Posted by JD Hull. Permalink | Comments (0)
April 21, 2019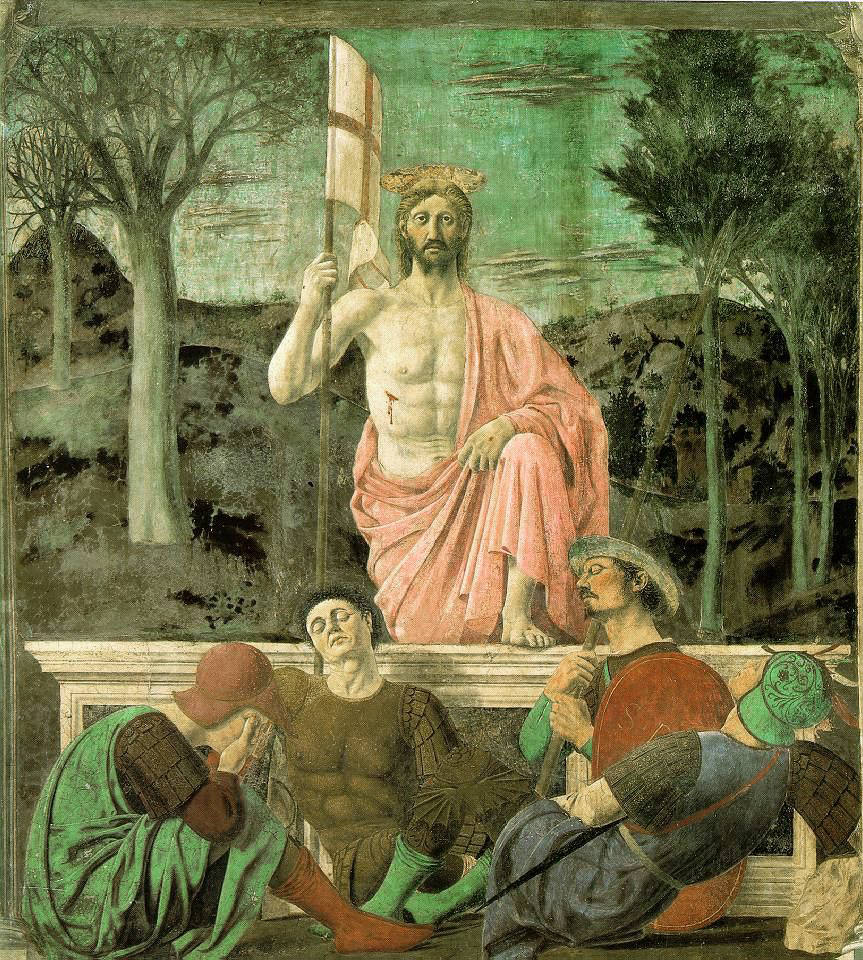 Posted by JD Hull. Permalink | Comments (1)
April 20, 2019
Eternity is a mere moment--just long enough for a joke.

--Hermann Hesse's version of Goethe, dead, possessed of a superior perspective, and speaking to Harry Haller, in Steppenwolf (1927).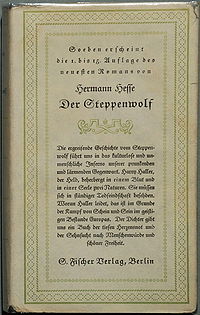 Posted by JD Hull. Permalink | Comments (1)
‪#HolySaturday ‬
‪Why are we here, anyway?‬
‪To Grow. ‬
‪Love. ‬
‪Increase Love.‬
‪Read. ‬
‪Travel. ‬
‪Have Relationships.‬
‪And Fun.‬
‪Television isn't on the short list. Neither is Social Media.‬

Posted by JD Hull. Permalink | Comments (0)