April 25, 2019
What's Your Dream Non-Lawyer Job of Yesteryear?
For me, this is an easy one.
It's the job of one of the apocryphal Guard-Inspector-Examiners at Ellis Island--America's huge immigration station from the 1890s to the 1950s--who altered existing immigrant names or gave out new ones. I can see myself clearly doing this job:
"What? Whatever.... Your new first name is Steve. Why? Why not? Your new last name is Alden, Smythe, Pennington or Hall. Pick one."
What's your dream non-lawyer job of yesteryear?

Posted by JD Hull. Permalink | Comments (0)
April 24, 2019
Airplane landing at Heathrow 1993. Hull brothers on board:
ME: Dave, this is so cool! Londontown. I've never been in England before.
DAVE: Dan, you lived in London for the entire year of 1978.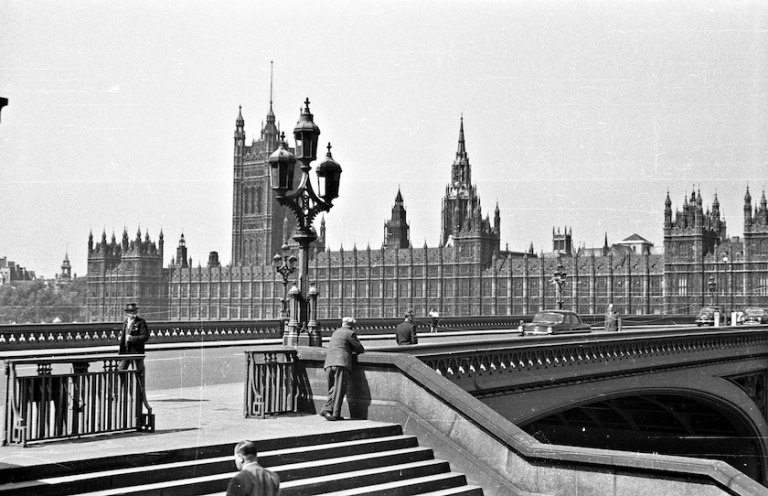 Posted by JD Hull. Permalink | Comments (0)
April 23, 2019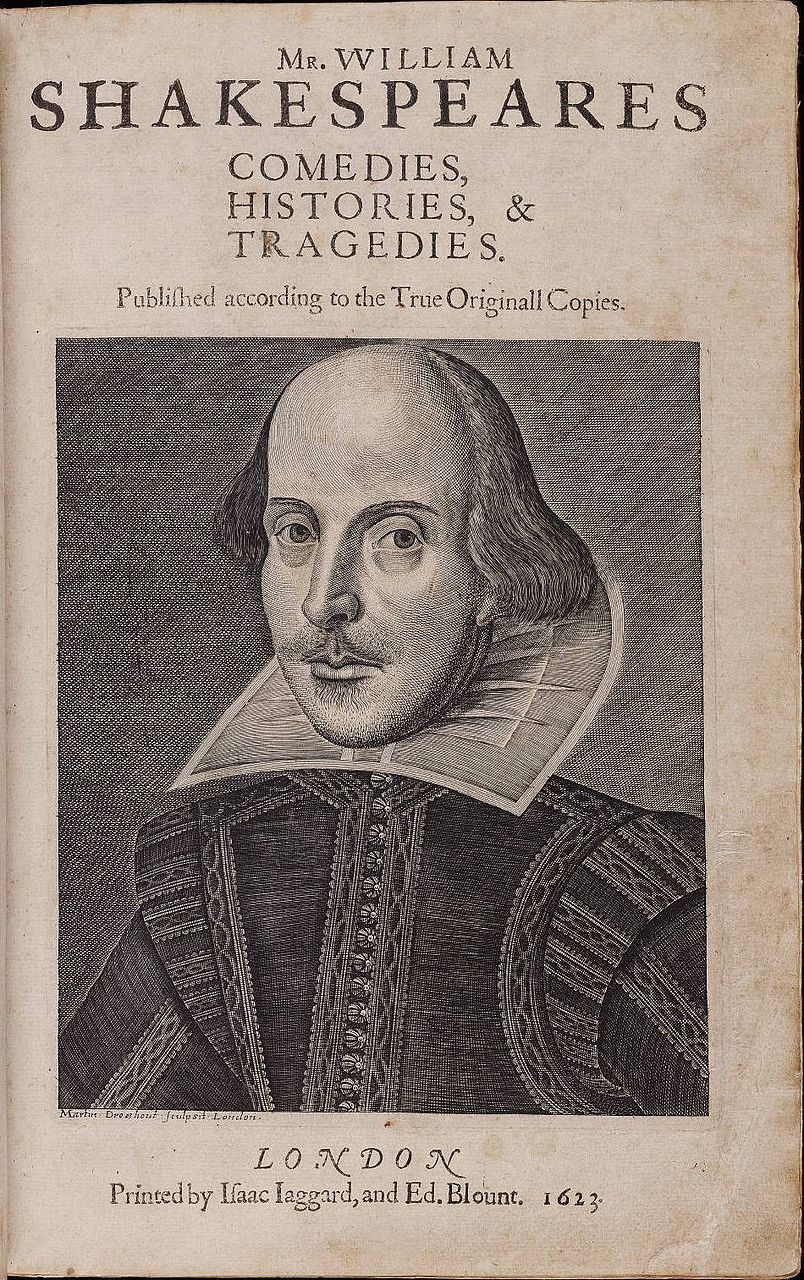 Posted by JD Hull. Permalink | Comments (0)
April 22, 2019
Today is Earth Day, No. 50. The first was on April 22, 1970. It was founded by the late U.S. Senator Gaylord Nelson (D-Wis.), and organized and led by Denis Hayes, National Coordinator for the 1970 Earth Day, and since then a mainstay leader, thinker and writer in the environmentalism movement.
Senator Nelson was a lawyer, outdoorsman, true Wisconsin character, ex-governor and hardworking legislator. To get an idea of him, see my 2005 remembrance of "The Earth Day Senator", which appeared in Environmental Protection Magazine after his death in July of 2005. In Nelson's very first speech as a senator--in March of 1963--he had argued that reductions in America's air and water quality to be a pressing national issue. .
"We need a comprehensive and nationwide program to save the natural resources of America," he continued. "Our most priceless natural resources are being destroyed."
Step right up, folks. This was new and different 1960s-era stuff. Conservation and protection of natural a resources--once the province of civics classes, the scouting movements, and a few scattered organizations like the Sierra Club--was about to become national, emotional and political.
Six years later, Nelson tapped Hayes to launch the first Earth Day. Denis Hayes has been student body president at Stanford University, and an activist against the war in Viet Nam. After Stanford, Hayes was attending Harvard's Kennedy School of Government when Nelson in 1970 hired him to spearhead the first Earth Day.
Hayes himself became a leader, solar power advocate, author and main driver in the then-new environmental movement. See this past post on his widely-discussed new book (with his wife Gail Boyer Hayes) "Cowed: The Hidden Impact of 93 Million Cows on America's Health, Economy, Politics, Culture, and Environment."
Earth Day is now observed in 193 countries.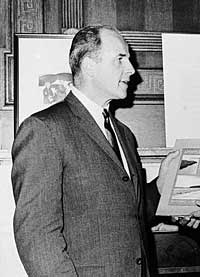 Nelson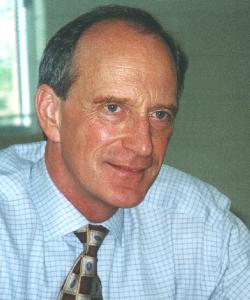 Hayes
Posted by JD Hull. Permalink | Comments (0)
OPPOSING COUNSEL:
Mr Hull, you don't ask a female professional "How's it hanging?"
ME:
Sure you do, Sally. I just did.
Posted by JD Hull. Permalink | Comments (0)
Good Morning, American Comrade Easter Worshippers.
It's Monday, April 22, 2019.
It's actor Jack Nicholson's birthday.
No one ever told Jack how to think, feel, talk, write or act.
This week? Get off your knees. Be like Jack.
Posted by JD Hull. Permalink | Comments (0)
April 21, 2019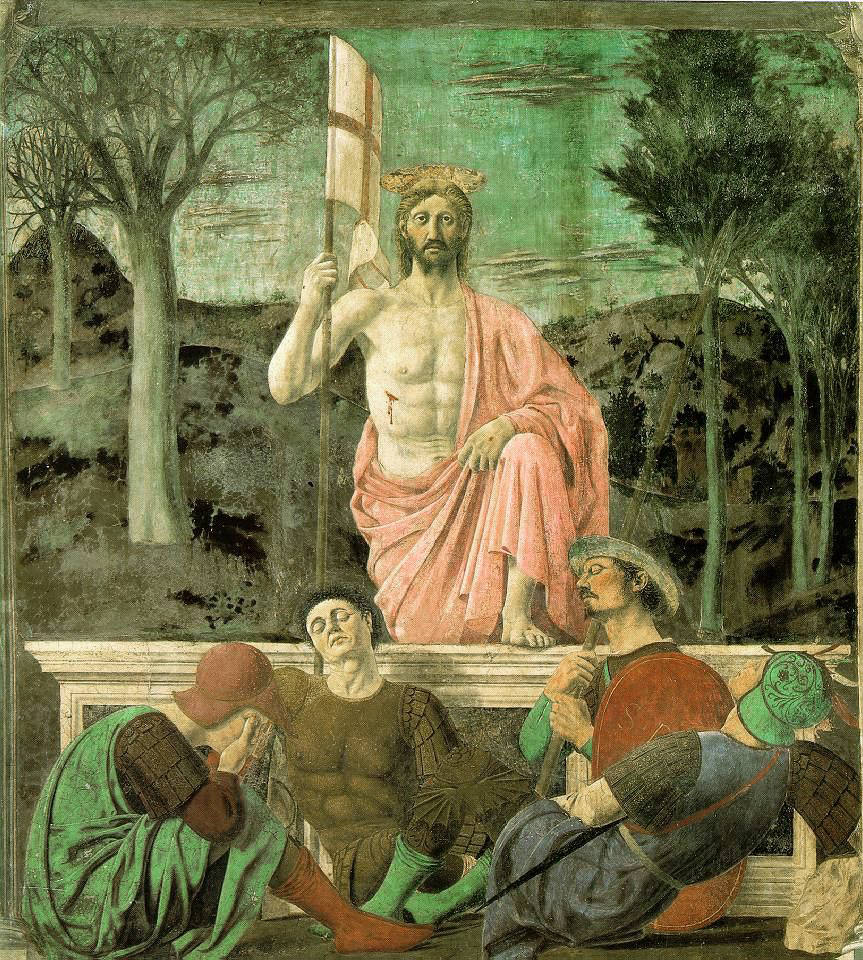 Posted by JD Hull. Permalink | Comments (1)
April 20, 2019
Eternity is a mere moment--just long enough for a joke.

--Hermann Hesse's version of Goethe, dead, possessed of a superior perspective, and speaking to Harry Haller, in Steppenwolf (1927).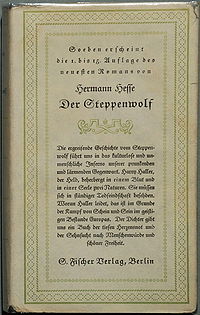 Posted by JD Hull. Permalink | Comments (1)
‪#HolySaturday ‬
‪Why are we here, anyway?‬
‪To Grow. ‬
‪Love. ‬
‪Increase Love.‬
‪Read. ‬
‪Travel. ‬
‪Have Relationships.‬
‪And Fun.‬
‪Television isn't on the short list. Neither is Social Media.‬

Posted by JD Hull. Permalink | Comments (0)
April 19, 2019
Each Spring, we send you the complete text of a circa-1595 comedy by Shakespeare, Love's Labour's Lost. You can read it aloud--or, even better, act it out. First performed before Queen Elizabeth at her Court in 1597 (as "Loues Labors Loſt"), it was likely written for performance before culturally-literate law students [Editor's Note: Long ago, well-rounded professionals existed] and barristers-in-training--who would appreciate its sophistication and wit--at the Inns of Court in still over-percolating Legal London. And, most certainly, it was performed at Gray's Inn, where Elizabeth was the "patron". Interestingly, the play begins with a vow by several men to forswear pleasures of the flesh and the company of fast women during a three-year period of study and reflection. And to "train our intellects to vain delight". They fail happily.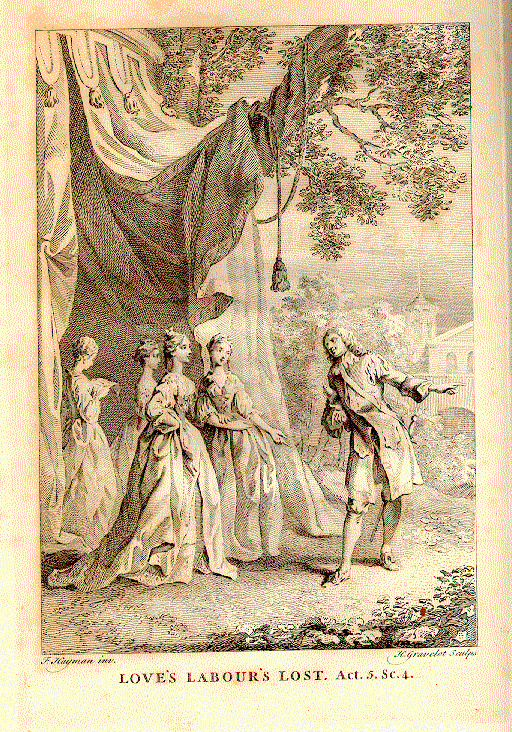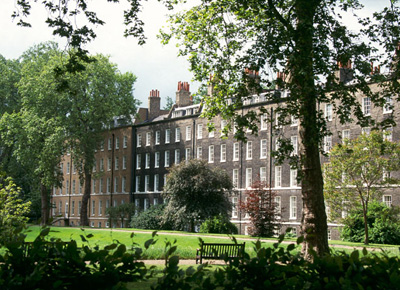 Posted by Holden Oliver (Kitzbühel Desk). Permalink | Comments (0)
April 18, 2019
I need a woman about twice my height.
Statuesque.
Raven-tressed.
A goddess of the night.

--John Barlow and Bob Wier, "I Need a Miracle"
Patrician. Five foot eleven. Stanford and Yale. 69 years old.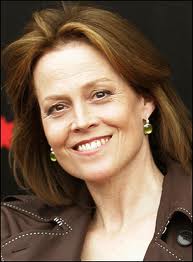 Susan Alexandra Weaver in 2008
Posted by Holden Oliver (Kitzbühel Desk). Permalink | Comments (0)
It's not about learning and parroting a cultural, political or partisan script, either.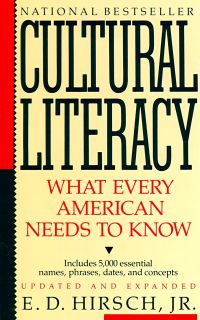 Posted by Holden Oliver (Kitzbühel Desk). Permalink | Comments (0)
Admitting Mistakes at Work in 2019
Boomers: "No errors occurred."
GenX: "It is what it is, Man. Shit happens."
Millennials: "It's Brittany's fault. I'm calling HR, too."
Posted by JD Hull. Permalink | Comments (0)
April 17, 2019
I like Everyone.
As long as they don't pretend they're good at everything.
As long as they don't tell me everyone is equal, tell me all tribes are alike and tell me that women and men are good at the same things.
Posted by JD Hull. Permalink | Comments (0)
April 16, 2019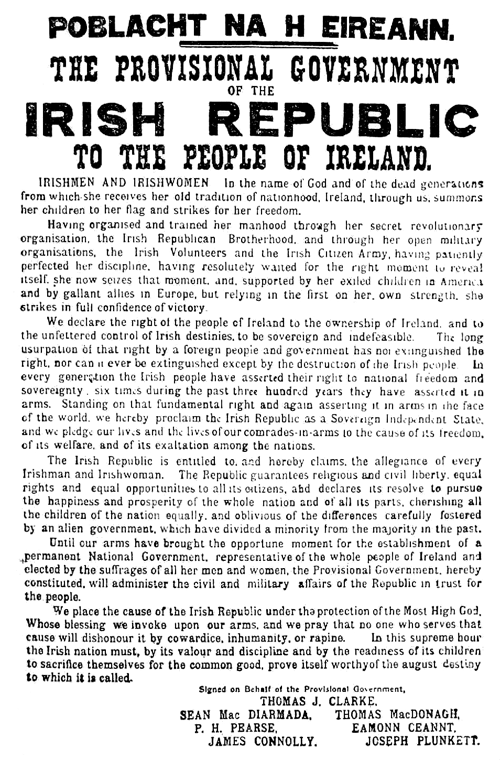 Posted by JD Hull. Permalink | Comments (0)
April 15, 2019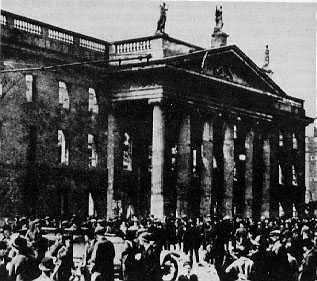 460 killed, 2600 wounded, 16 executions. The proclamation was read by Patrick Pearse outside the General Post Office in Dublin on Sackville Street (since 1924 O'Connell Street)--and the Rising began. It was modeled on a similar if less well-supported proclamation by Robert Emmet in 1803.
However, as one of our readers, Patrick J. Keeley, has pointed out:
The proclamation in 1916 was an actual declaration of a Republic. Emmet is more known for his speech from the dock when he spoke of Ireland one day taking its place (free) among nations of Earth. I don't think he ever actually proclaimed a Republic, he lead what in effect was a mob, sadly inebriated down Thomas Street in 1803. A noble effort and a tragic end to what would surely have been a brilliant legal career.
Posted by Holden Oliver (Kitzbühel Desk). Permalink | Comments (0)
April 14, 2019
Entry of Christ into Jerusalem (1320) by Pietro Lorenzetti.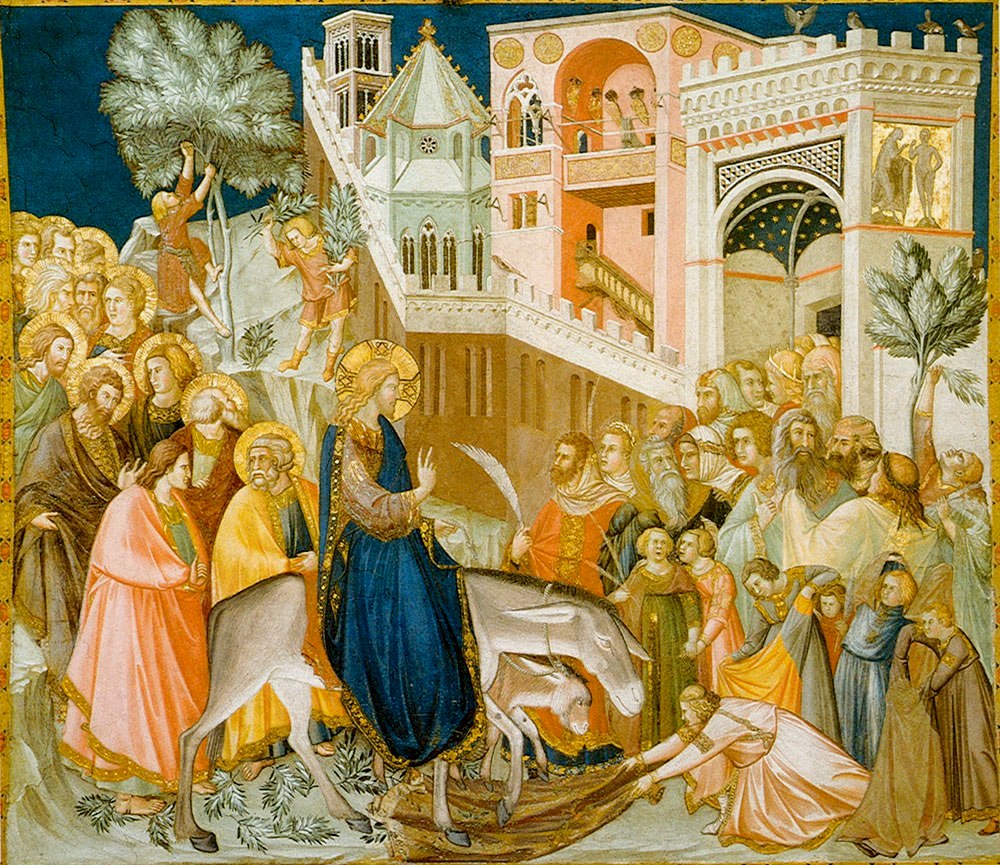 Posted by JD Hull. Permalink | Comments (0)
April 13, 2019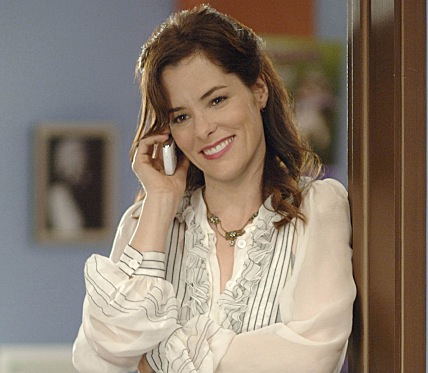 Posted by JD Hull. Permalink | Comments (0)
Let's start out simple. The idea/concept for today? Slavery.
Slavery. Human Bondage. People as Chattel.
Most of us condemn it. But why? What's wrong with Slavery?
Next #FreeSpeechFriday? We'll do Segregation as a human instinct (not a policy). Why not?
#LetMyPeopleTalk
Posted by JD Hull. Permalink | Comments (0)
Posted by Holden Oliver (Kitzbühel Desk). Permalink | Comments (0)
April 12, 2019
Beckwith was a huge influence on how we could make changes in everyone's lawyering--and the idea here is really his, not ours.
Thank you, Harry Beckwith. At this blog, we never set out to be customer/client service experts or gurus. And indeed we are not experts or gurus on the subject. Based on actual experience lawyering, we wrote and published 12 Rules of Client Service in installments during a six-month period starting in October 2005. The 12 rules do seem to have legs. We are flattered. In whole or in part, they regularly appear in publications and sites for lawyers and non-lawyers (e.g., accounting and real estate). Some folks who discuss, quote or mention them like all 12 rules. Others like one or two in particular.
Our favorite? It's Rule Four: Deliver Legal Work That Change the Way Clients Think About Lawyers. It's our "Harry Beckwith" rule. Harry Beckwith, who first ignited the thinking of many professional services thinkers in "Selling the Invisible", was a huge influence on how we could make changes in everyone's lawyering--and the idea here is really his, not ours. An excerpt from Rule 4:
Why try "to exceed expectations" when the overall lawyer standard is perceived as low to mediocre? If your clients are all Fortune 500 stand-outs, and the GCs' seem to love you and your firm, is that because your service delivery is so good--or because other lawyers they use are so "bad" on service? Why have a low standard, or one that merely makes you look incrementally more responsive and on top of things than the boutique on the next floor up? Why not overhaul and re-create the whole game?

If you read the better writers on selling and delivering services, like Harry Beckwith in Selling The Invisible, you pick up on this simple idea: Rather than under-promise/over-deliver, why not change the way people think of lawyers generally and what they can expect from them generally? Get good clients--those clients you like and want--to keep coming back to you by communicating in all aspects of your work that you care deeply about your lawyering for them, you want to serve their interests on an ongoing basis and that it's a privilege to be their lawyer. Show them you fit no lawyer mold.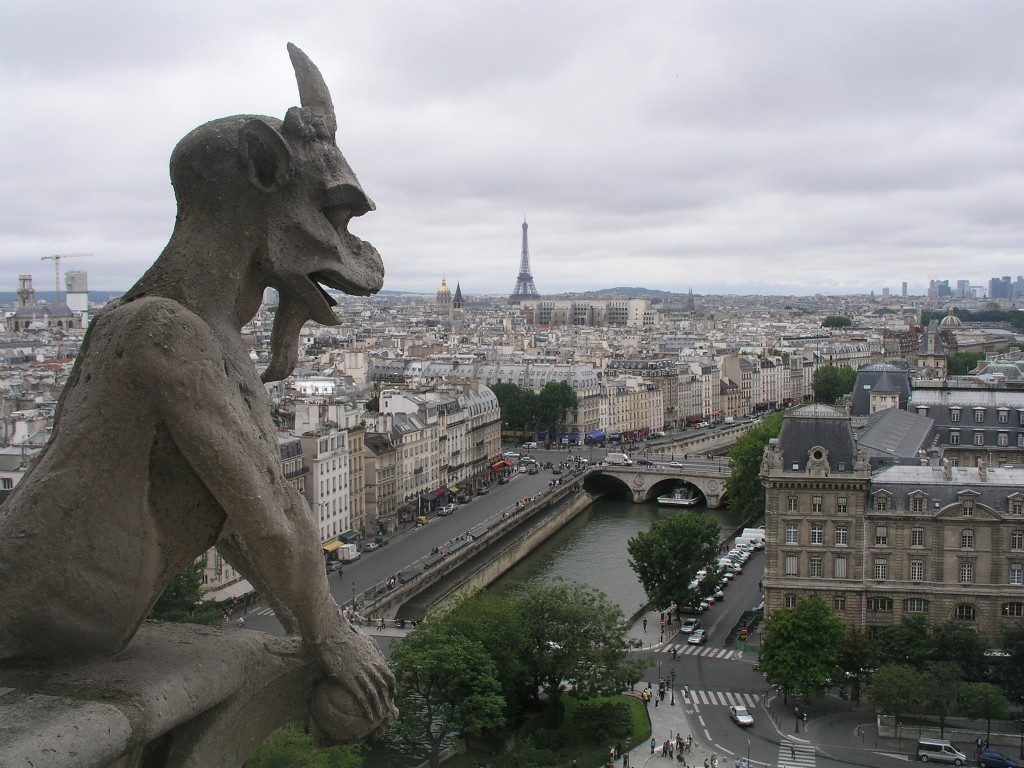 Posted by JD Hull. Permalink | Comments (0)
April 10, 2019
For 4 years I've been concerned about liberal intolerance. Now? I'm just angry.
Biden last week: "It's an English jurisprudential culture, a white man's culture. And it's got to change."
Are you not threatened someone of Biden's stature said this? I am.
Posted by JD Hull. Permalink | Comments (0)
Humans are getting better but DO have dual natures. 99% of us will "invade/conquer" if we can.
The only 2 things I know:
1. We are not here to be "good". We are here to be alive, be who we really are & in the meantime, if possible, "increase" love.
2. You can't speed evolution.
Posted by JD Hull. Permalink | Comments (0)
April 09, 2019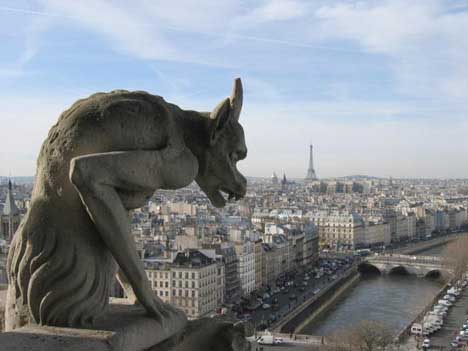 1. Represent only clients you like.
2. The client is the main event.
3. Make sure everyone in your firm knows the client is the main event.
4. Deliver legal work that changes the way clients think about lawyers.
5. Over-communicate: bombard, copy and confirm.
6. When you work, you are marketing.
7. Know the client.
8. Think like the client--help control costs.
9. Be there for clients--24/7.
10. Be accurate, thorough and timely--but not perfect.
11. Treat each co-worker like he or she is your best client.
12. Have fun.
Copyright 2006-2013 John Daniel Hull. All Rights Reserved.

Posted by JD Hull. Permalink | Comments (0)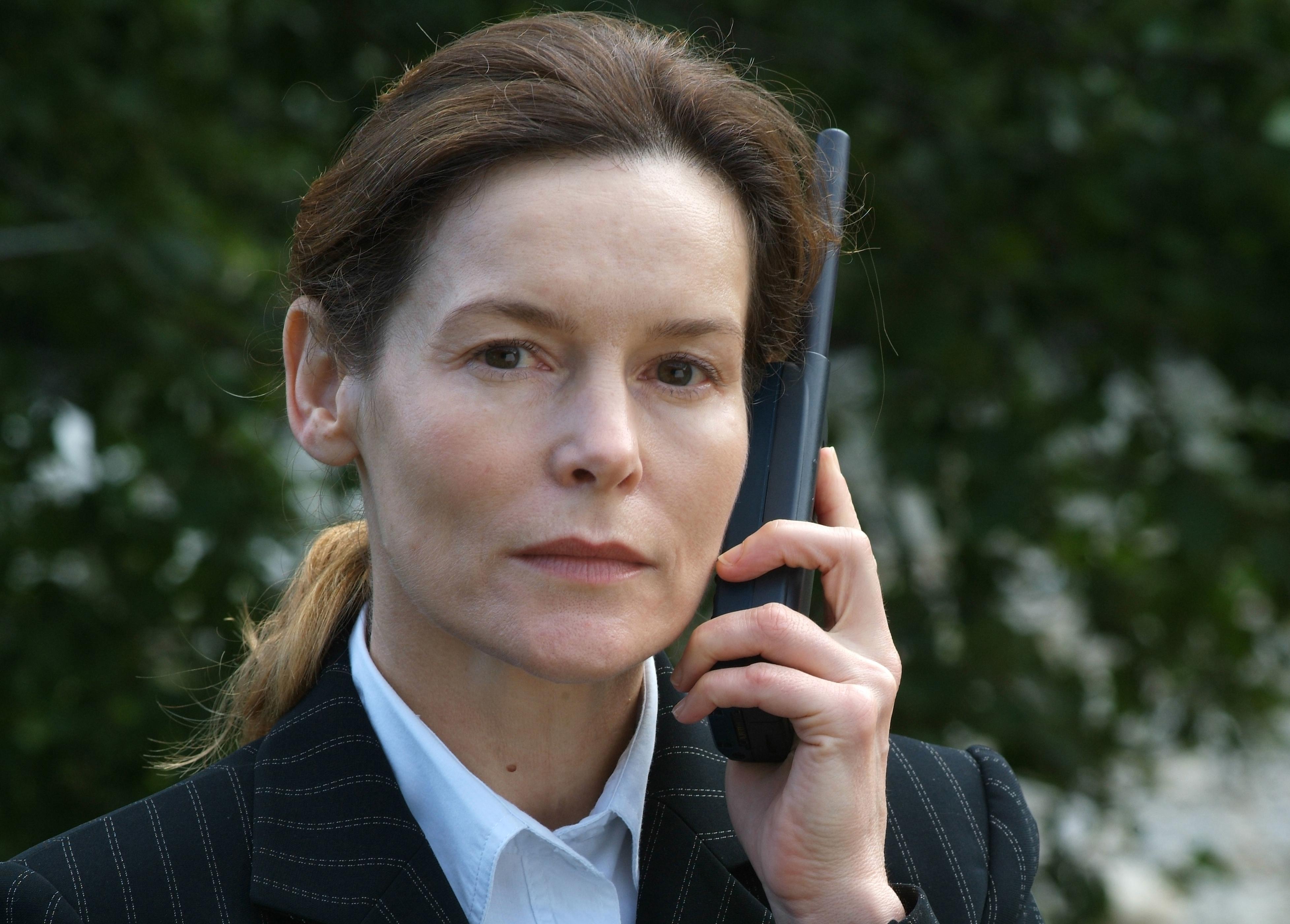 I have not met South Africa-born movie, television and stage actress Alice Krige but have admired her and her movies for almost 30 years. I would like to see her on stage some day. I am in awe of working dramatic actresses based on the difficulty of their craft alone--and have been lucky to spend a lot of time with one in particular. To be noticed and hired, to keep working in serious paying roles down through the years, to make a living, to endure, even for the very gifted, is not a reality for most. You must be more than pretty, more than mega-hardworking, more than resilient, more than cheerful, strong, tough, well-regarded, respected and liked. You must be Lucky, too. Uncommon and shining talent is a prerequisite. All your competitors have it. A tough, unforgiving profession you must love deeply and almost unconditionally to merely stay the course in many, many moments during a long career.
Posted by JD Hull. Permalink | Comments (0)
Tonight: Join DCMAGA Meetup for Drinks at the Trump Hotel.
Tuesday April 9th - 630pm
1100 Pennsylvania Ave NW, Washington, DC 20004, USA
#GetOffYourKnees
Posted by JD Hull. Permalink | Comments (0)
One of the most clicked-on of our annoying but 100% failsafe 12 Rules is Rule 7: Know the Client. Excerpt: "Take time out to learn the stock price, industry, day-to-day culture, players and overall goals of your client. Visit its offices and plants. Do it free of charge."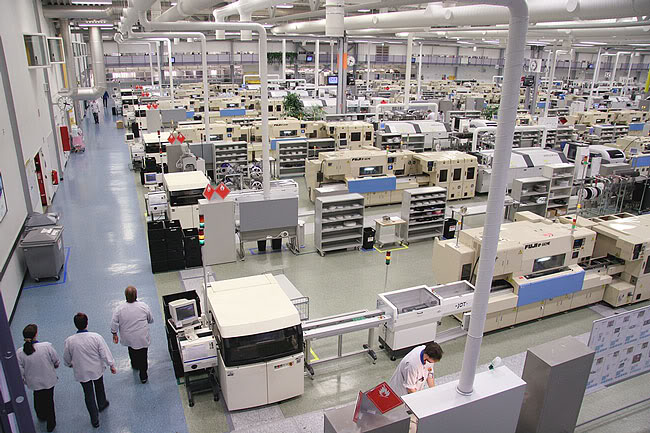 The firm's client has a factory or plant? If so, please visit it. Above: Nokia factory in Finland.
Posted by Holden Oliver (Kitzbühel Desk). Permalink | Comments (0)
April 08, 2019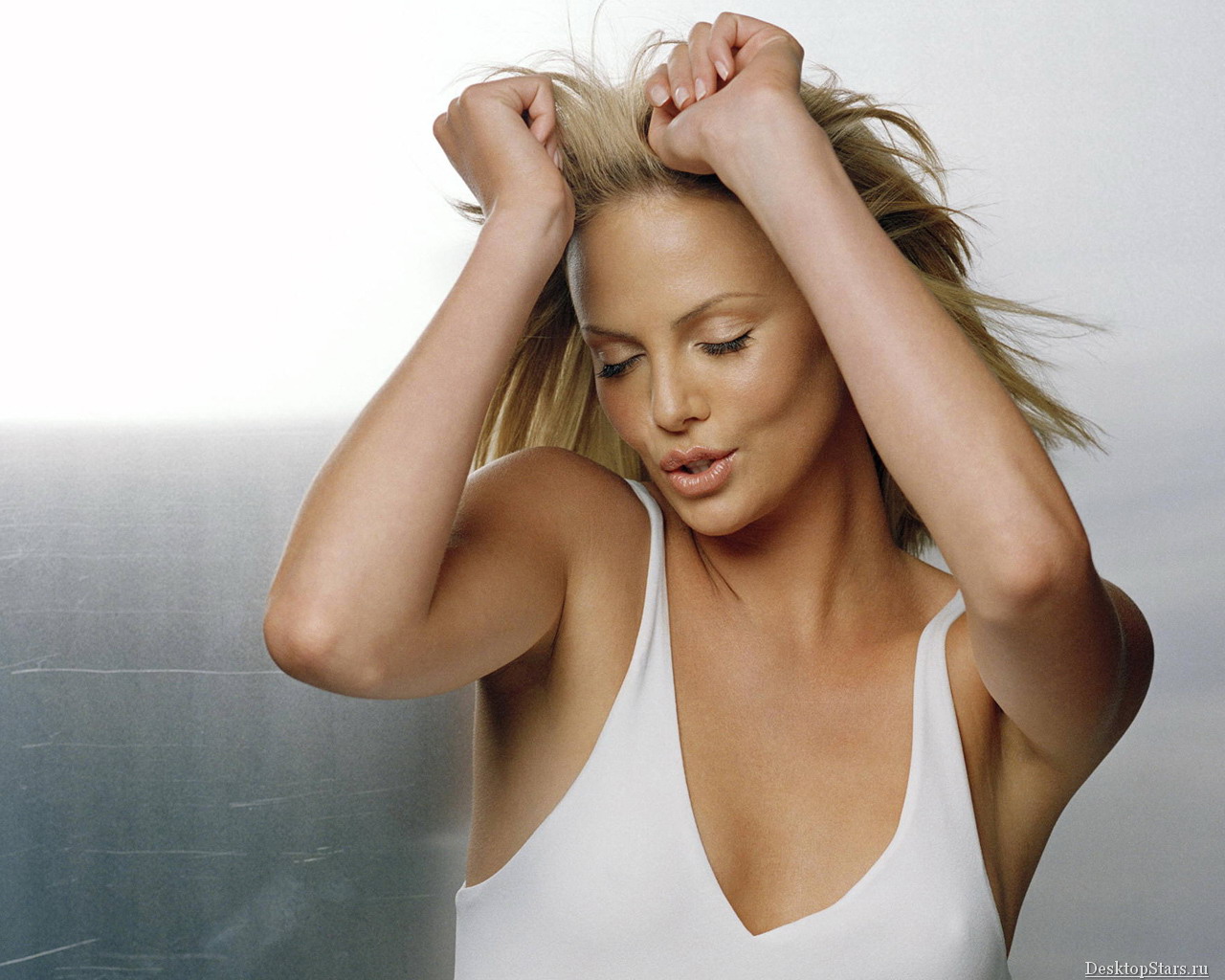 South Africa's Charlize Theron is now in our Pantheon.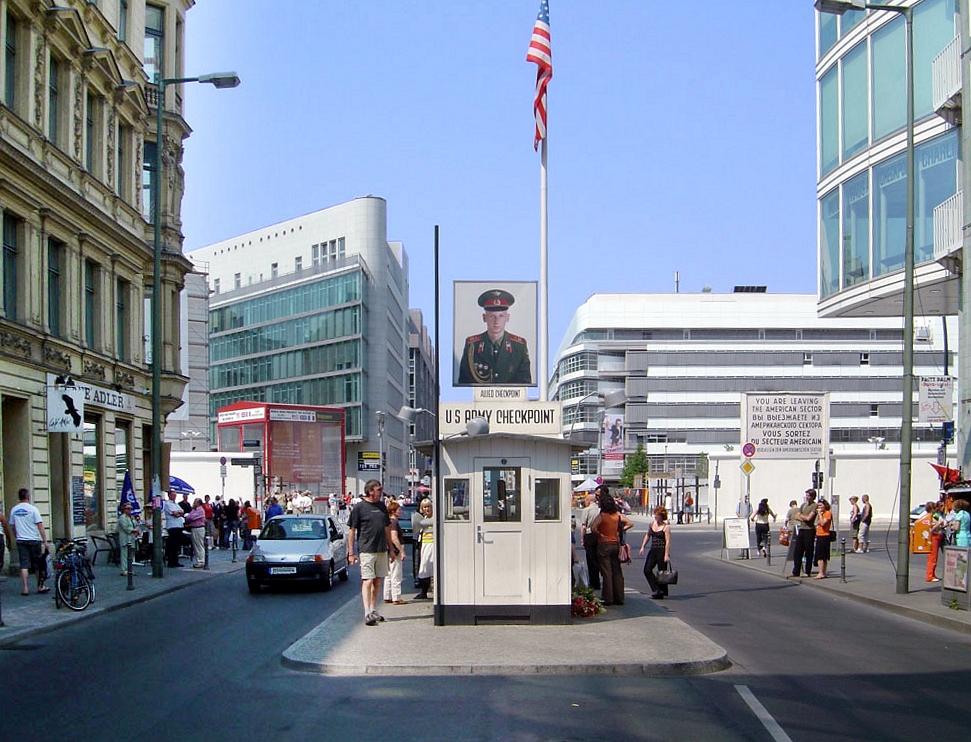 Checkpoint Charlie, Berlin, circa 2004.
Posted by JD Hull. Permalink | Comments (0)
If you have a faith, try to stick with it. It has served many of us, our families and America very well. Even though I don't go to church, and I am not part of an organized religion, I had a fine ecumenical education, growing up in predominantly Jewish, Catholic and mixed suburban neighborhoods. My guess is that a lot of American Protestants raised in several place have that experience. That experience informs every day for me, and generally makes me feel comfortable and confident anywhere with anyone. And more importantly because of it I've always been a spiritual critter. Religion helps. My only advice? Just don't use it as an answer to everything or a substitute for your own thinking process. It can't and should not do it all for us. But if you need to? Go ahead a make it the main event. Done right it does seem to work.
Posted by JD Hull. Permalink | Comments (0)
Sir, it's just no good anymore at ATL since you went away. Now I spend my time just making rhymes of yesterday.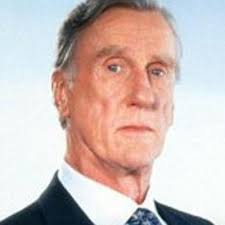 Posted by JD Hull. Permalink | Comments (0)
Nobody will ever deprive the American people of the right to vote except the American people themselves and the only way they could do this is by not voting.

-- FDR (1882-1945) Patrician, Activist, Charmer, Leader, Bad-Ass.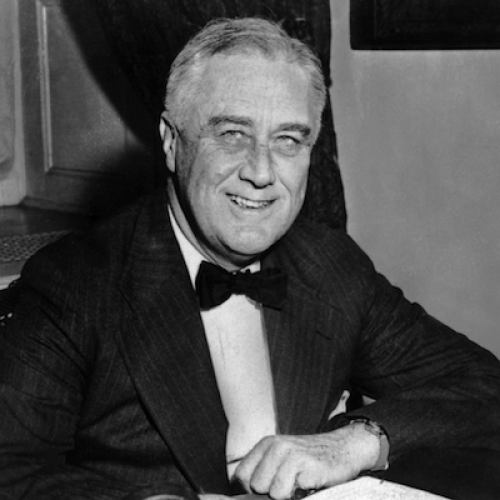 Posted by JD Hull. Permalink | Comments (0)
April 07, 2019
Was somehow persuaded to lead an Alcoholics Anonymous meeting at 8:30 AM. Hope these degenerates appreciate it. And my wisdom for living. Most Sundays I'm just getting to bed about now.
Posted by JD Hull. Permalink | Comments (0)
April 06, 2019
DC has some great dogs. Real dogs. And seriously when I'm walking around outside and see them and say "hey great looking dog!" I really don't need to hear back "thank you" from their goofy owners. Wasn't talking to them.
Posted by JD Hull. Permalink | Comments (0)
April 05, 2019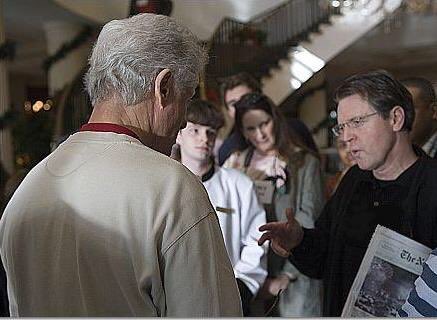 Get off your knees. Your ideas/words your way.

Posted by JD Hull. Permalink | Comments (0)
April 04, 2019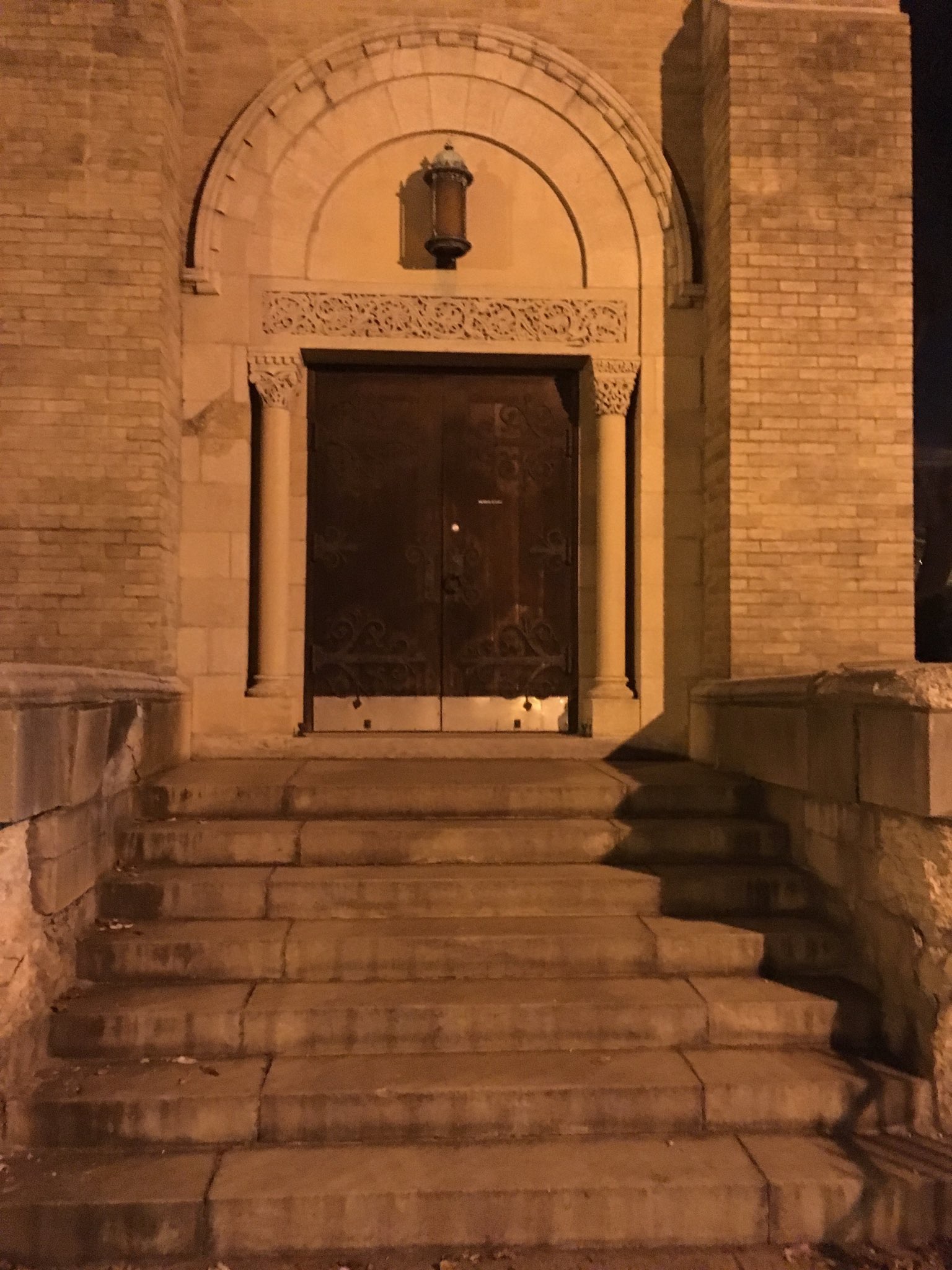 I like churches. The architecture. DC's depth/density in the number and variety of Christian churches is second only to Europe's This is north corner door of St. Thomas Episcopal, built 1875. S and 16th, N.W.. Last night about 10:30 PM. Never noticed it before.
Posted by JD Hull. Permalink | Comments (0)
April 03, 2019
Over the years this blog has showcased a number of pet issues and themes. And apart from customer service, litigation strategies, lawyering abroad and cultural literacy. One of them has been the importance of thinking independently about law, government, politicians and political ideologies.
Or thinking about Anything. There are these days lots of good, and arguably "bad" notions and ideas--nationally and internationally--all along the political spectrum, and there is no reason to pick one party, camp or pol to follow on all ideas.
After all, people, not ideologies, solve public problems.
You don't need a label. You need not be a Democrat, Republican, Libertarian, Anarchist or Nihilst. You can "mix and match" both pols and ideas. Me? I've changed, if subtly, and in ways that trouble a friend here and there. But my thinking is pretty much the same as it was when I was in my 20s. As a "liberal", I never trusted Big Labor. I've never liked the "politically correct" speech regimen many traditional liberals unfortunately embraced. To the contrary, I've always admired free speech--and I revel in it. But the main change is that last year I registered Republican for the first time. Not much else is different.
Most of us do have a Political-Civil Rights-Human Rights-Social Justice resume, CV or profile (hereinafter "Political CV"). I use "political" broadly here to describe anything related to participation in public affairs where some social purpose was fully served beyond my own self-aggrandizement, ego or pleasure. More than one purpose is okay; few of us do anything out a pure heart to "will one thing." So below I've fashioned my Political CV. Forget about Dem or GOP or Libertarian scripts. I've listed things that I did in large part "for the public good." For example, things I'm not including are Senior Class President (mix of duties and agendas), Eagle Scout (the same), working in a union-shop factory (Keebler's, in my case), membership in student or church groups with some but not primary political or social welfare slant, merely being asked to run for Congress (and saying no), merely voting, serving on an elected but non-partisan Zoning Board for a community of 40,000 or going to see Jerry Rubin, Timothy Leary or Milo speak at the Cow Palace. Or throwing a huge pickle at an on-stage Iggy Stooge (and hitting him).
But passing out leaflets for a political candidate, demonstrating against POTUS candidate and Alabama Governor George Wallace or working regularly with the urban homeless? Oh yeah. Those are "political". They reflected my idea of furthering "the public good" at the time I did I them. You get the idea. There's got to be a cause, some heat, some passion in an activity that helps others. Doesn't matter if it's a national issue or not. Doesn't matter if there's rhetoric involved.
Anyway, I've been an "activist" in everything I've ever done--and particularly with respect to groups I've joined or with which I've identified. So since I was 16, here is my political resume in chronological order. I'll update it as I remember things things:
1. Campaigned twice for Jerry Springer (Ohio-D), for runs for Congress and City Council in Cincinnati.
2. Campaigned more briefly but earnestly for Howard Metzenbaum, U.S. Senator (Ohio-D)
3. Worked with Armstrong United Methodist Church in Indian Hill, Ohio on several long-term projects for inner-city kids in Cincinnati, Ohio. Some with my mother (Head Start). Some in connection with working toward God & Country Award for BSA. (I was Boy Scout.)
4. Worked twice at as counselor at a camp for inner-city handicapped kids at summer camp in Cincinnati.
5. My party's candidate for 1970 Governor of Ohio Boys State. I was "liberal" party candidate and lost to a black kid from Sandusky. Ohio named Tony Harris. The race made news on television and in newspapers all over Ohio.
6. Student Reporter, Duke University Daily Chronicle. Civil Rights beat, Durham. (1972-73)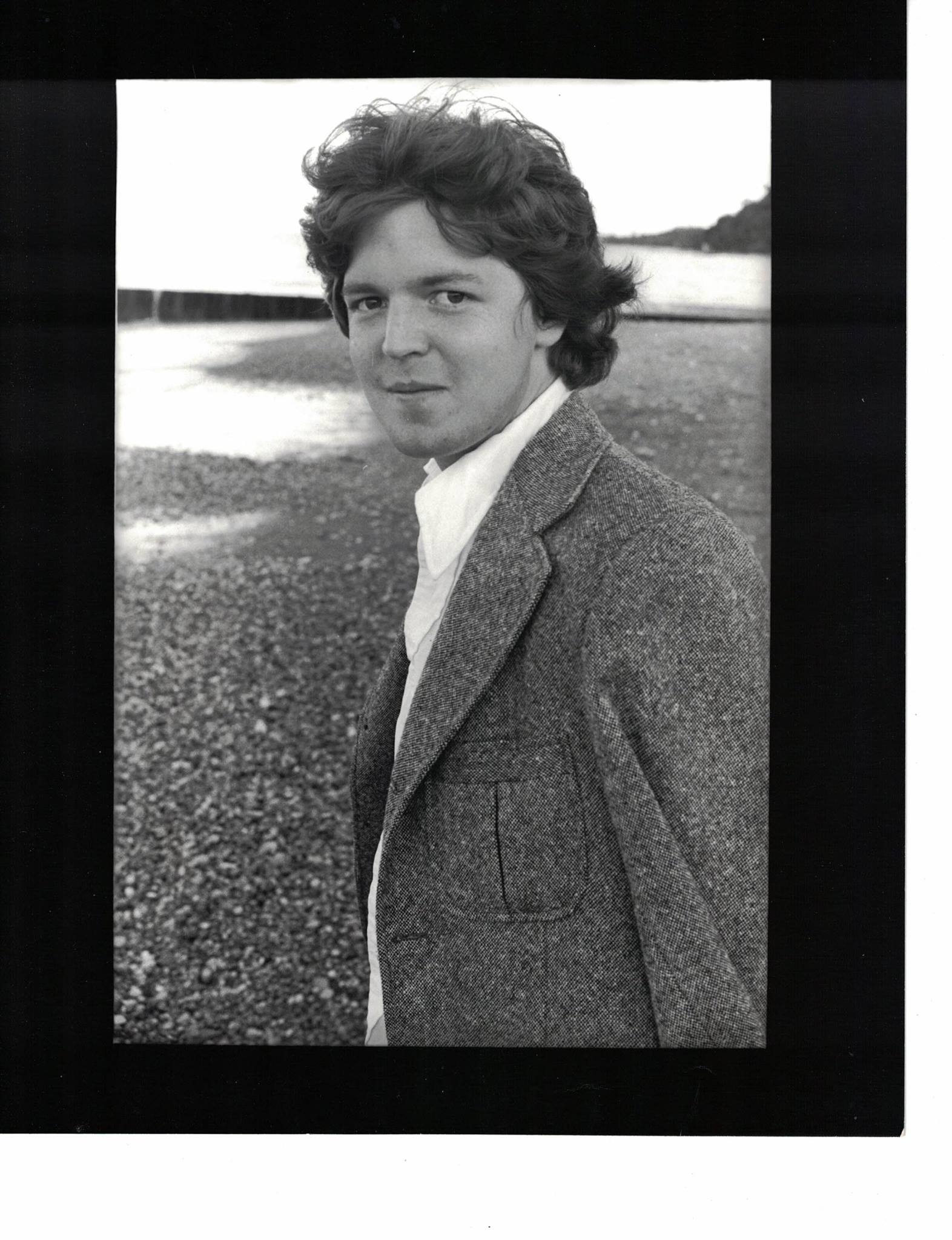 7. Demonstrator, anti-Vietnam war movement. Several marches, demonstrations, including Moratorium in D.C. Demonstrated against POTUS candidate George C. Wallace.
8. Wrote "Soul City: A Dream--Will it come true?" feature for DUDC, March 1974. Interviewed among others Floyd McKissick, one of founders of Soul City, the first model black city in America.
9. Aide, Sen. Gaylord Nelson (Wis.-D) (1974-1975, parts of 1976) Spearheaded demonstration project passed in Congress in preventative health care for Menominee Indian tribes in Wisconsin.
10. Worked for Lawyers Committee Under CIvil Rights suing VA furniture makers under Title VII. Class action suit. Covington & Burling.
11. Worked off and on but actively for 2 years helping probe possible violations of Voting Rights Act by large Ohio city. Department of Justice/Legal Aid Society.
12. Awarded 1-year poverty law fellowship in Toledo, Ohio. Turned down to move back to DC.

Posted by JD Hull. Permalink | Comments (0)
April 02, 2019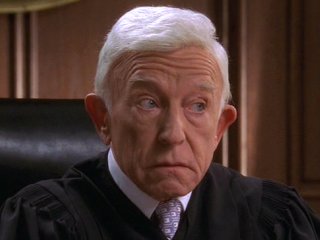 You hosin' us, Mr. Hull?
Rule 27 of the U.S. Federal Rules of Civil Procedure is "Depositions to Perpetuate Testimony". It's not invoked that often. Subdivision (a) covers "Before an Action Is Filed":
(1) Petition. A person who wants to perpetuate testimony about any matter cognizable in a United States court may file a verified petition in the district court for the district where any expected adverse party resides. The petition must ask for an order authorizing the petitioner to depose the named persons in order to perpetuate their testimony. The petition must be titled in the petitioner's name and must show:

(A) that the petitioner expects to be a party to an action cognizable in a United States court but cannot presently bring it or cause it to be brought;

(B) the subject matter of the expected action and the petitioner's interest;

(C) the facts that the petitioner wants to establish by the proposed testimony and the reasons to perpetuate it;

(D) the names or a description of the persons whom the petitioner expects to be adverse parties and their addresses, so far as known; and

(E) the name, address, and expected substance of the testimony of each deponent.

(2) Notice and Service. At least 21 days before the hearing date, the petitioner must serve each expected adverse party with a copy of the petition and a notice stating the time and place of the hearing. The notice may be served either inside or outside the district or state in the manner provided in Rule 4. If that service cannot be made with reasonable diligence on an expected adverse party, the court may order service by publication or otherwise. The court must appoint an attorney to represent persons not served in the manner provided in Rule 4 and to cross-examine the deponent if an unserved person is not otherwise represented. If any expected adverse party is a minor or is incompetent, Rule 17(c) applies.

(3) Order and Examination. If satisfied that perpetuating the testimony may prevent a failure or delay of justice, the court must issue an order that designates or describes the persons whose depositions may be taken, specifies the subject matter of the examinations, and states whether the depositions will be taken orally or by written interrogatories. The depositions may then be taken under these rules, and the court may issue orders like those authorized by Rules 34 and 35. A reference in these rules to the court where an action is pending means, for purposes of this rule, the court where the petition for the deposition was filed.

(4) Using the Deposition. A deposition to perpetuate testimony may be used under Rule 32(a) in any later-filed district-court action involving the same subject matter if the deposition either was taken under these rules or, although not so taken, would be admissible in evidence in the courts of the state where it was taken.
And subdivision (c), equally as vague in some respects (but see the Committee Notes), states:
(c) Perpetuation by an Action. This rule does not limit a court's power to entertain an action to perpetuate testimony.
Posted by JD Hull. Permalink | Comments (0)
April 01, 2019
I've decided to return to the Democratic Party. Got to stop living this lie. It's been fun, though. Met a few interesting people. Well, two.
Posted by JD Hull. Permalink | Comments (0)
March 31, 2019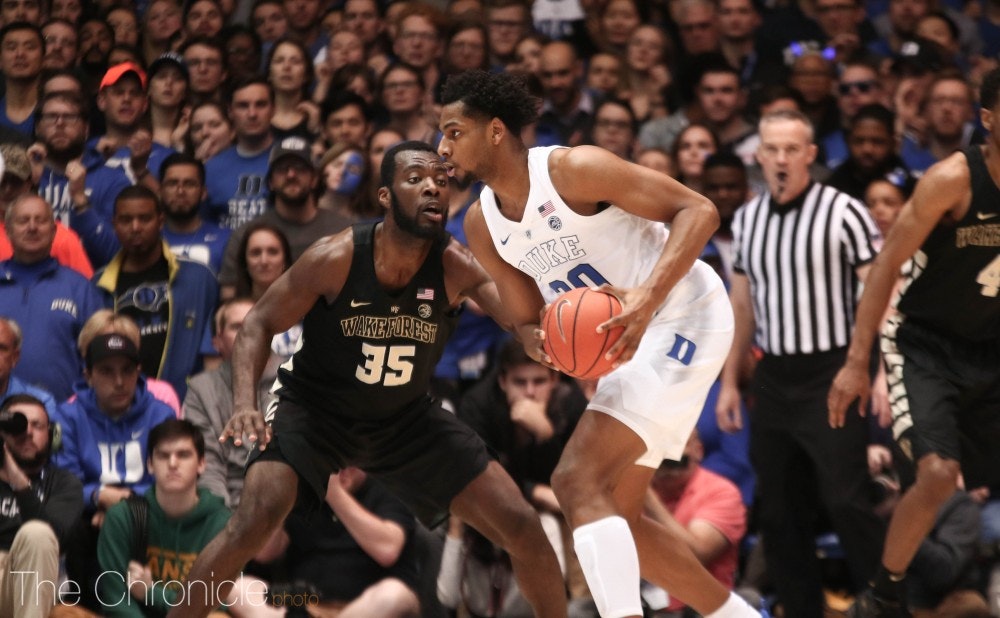 Posted by JD Hull. Permalink | Comments (0)
March 30, 2019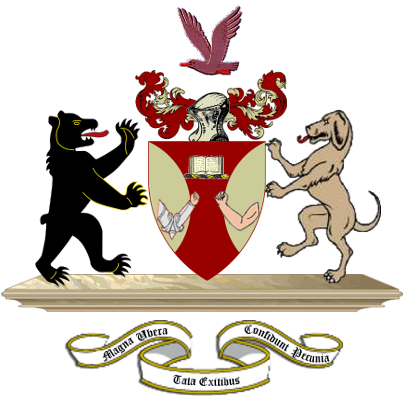 Posted by JD Hull. Permalink | Comments (0)
March 29, 2019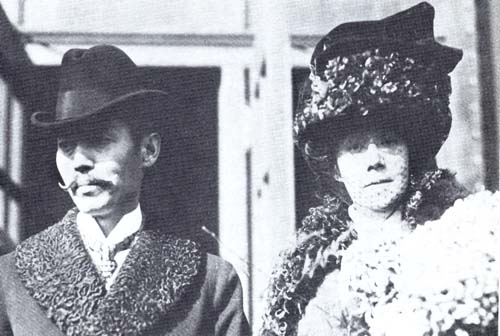 Tokyo Mayor Yukio Ozaki and his wife in Washington on March 27, 1912. On that day, the couple presented the City of Washington with 3000 Japanese Yoshino cherry trees.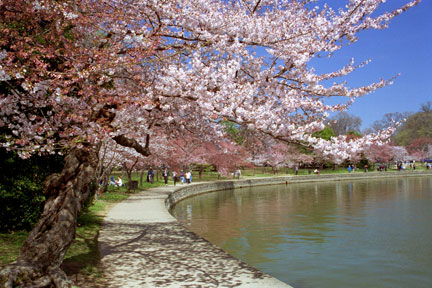 Peak bloom this year in DC—when approximately 70 percent or more of the blooms are open—is April 1. The Yoshino blooms will then hold up for about a week.

Posted by JD Hull. Permalink | Comments (0)
I was on team that won attorneys fees for defending hearing brought by attorneys who fraudulently signed their client's name to an affidavit. Sent Order by bicycle to my client. Cyclist killed by a bus. My secretary cried. Me: "Ruthie, did it get to our client? Or not?" She quit.
Posted by JD Hull. Permalink | Comments (0)
March 28, 2019
The Strip, Sunset Boulevard, West Hollywood. As the fictional movie character John Milton said, law done right is a "backstage pass to the world." We've a client doing good things in Africa with an office here. How many lawyers have a practice with client meetings two blocks from the Viper Room and The Whiskey? Probably quite a few. But I grew up in the Midwest--where TGIF restaurants are considered to be pretty wild, and it's eccentric to wear a trench coat and tasseled loafers on the same day. So this kind of meeting venue may be my notion of gratitude.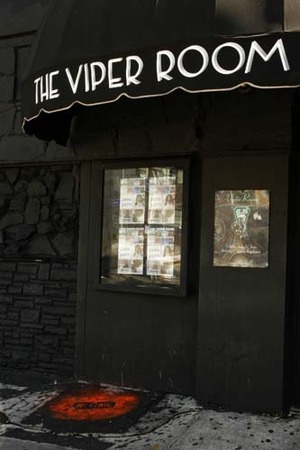 Posted by JD Hull. Permalink | Comments (0)
An objection must be stated concisely in a nonargumentative and nonsuggestive manner.

--from Rule 30(c)(2), Fed. R. Civ. P.
Defending lawyers who testify are bad. And let he or she without sin cast the first stapler. In defending in a deposition, giving speeches and coaching your witness on the record is "bad" because it may be suggestive of the answer the witness should give. We could go on and on and on about this--but we'll just be quiet and let you read it.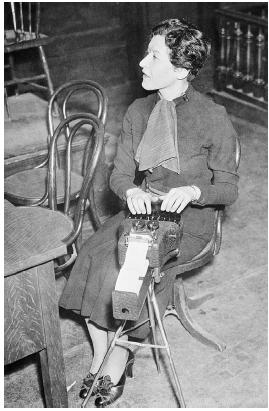 (Does this guy ever shut up?)
Posted by JD Hull. Permalink | Comments (0)
March 26, 2019
The giddy drive to make all American civic strife a team sport or a cartoon — complete with stock heroes and stock villains — is the funniest thing happening in years 2015-2019. Don't miss it.
— Holden M. Oliver, March 26, 2019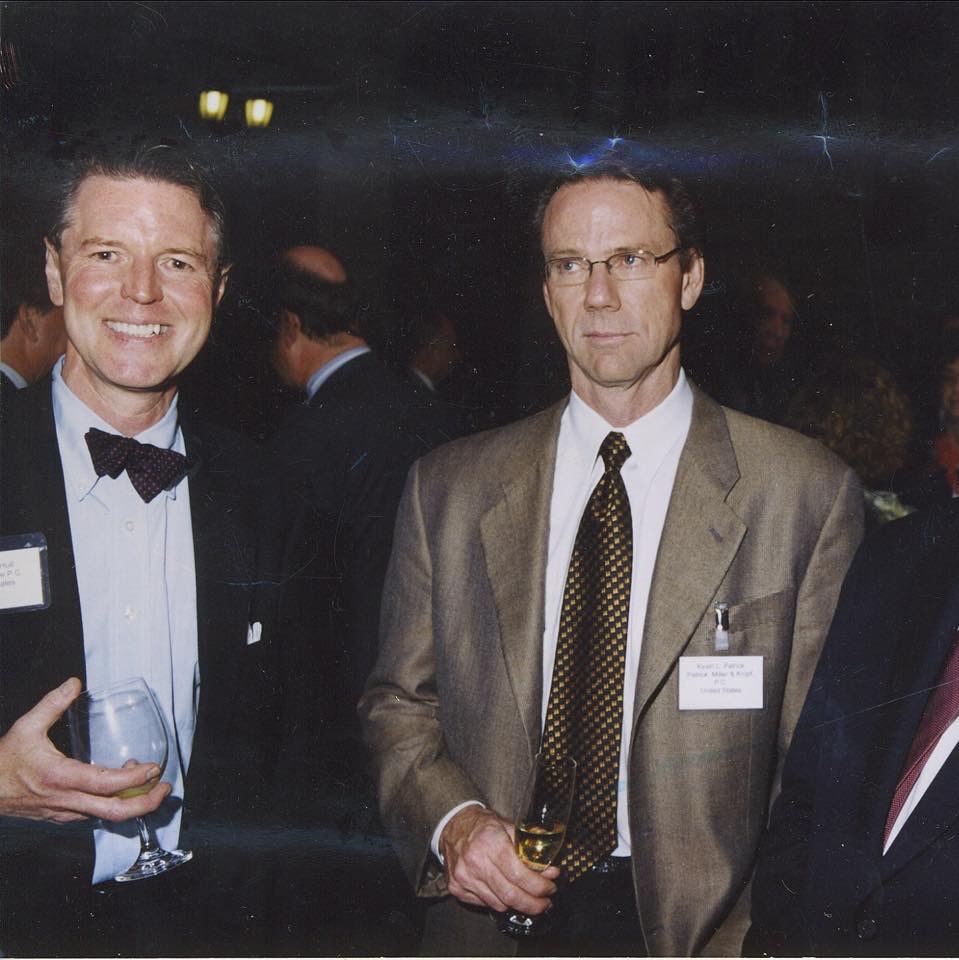 Posted by JD Hull. Permalink | Comments (0)