March 31, 2023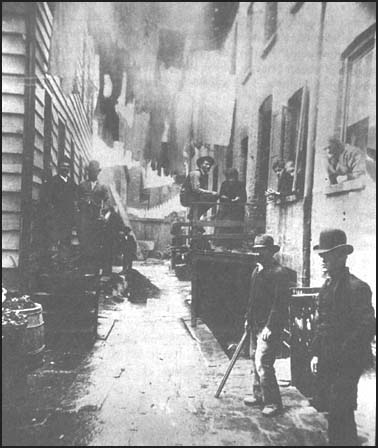 The photograph above was taken in 1890 by Jacob Riis. This is Bandits' Roost, an alley in Hell's Kitchen, then in its second century. It was taken long before the midtown Manhattan neighborhood got cute and trendy again. The work, images and outcry of Riis were famous at the time. So was this photograph.
But Hell's Kitchen actually started out cute and even pastoral. Three hundred years ago there were farms. Then came suburbs, and it was not really a "bad" neighborhood until around the time of the Civil War. Movies and novels maybe over-covered that second 150 years. Hell's Kitchen kept changing but stayed famous: from Irish and German immigrant sub-city to gangland neighborhood to actors' quarter to, these days, more of a yuppie heaven.
People feared the second round of "cute"--the gentrification of recent years--would destroy it. It didn't. It's still authentic in pulse and atmosphere. A few (not many) old families could afford to stay. Real estate brokers years ago came up with the new labels of Clinton and "Midtown West"--but those did not work. They could never replace the real name, the one that no one can even trace.
Sure, older neighborhoods, like older people, have personalities.
Personally, I think of the area as smaller and more compact than most descriptions. For me, it does not start until just north of the Lincoln Tunnel at 40th and then goes up to 57th Street. Its width, of course: West of 8th all the way to the Hudson. Yet it always seems worlds away from Times Square, right next door, and Midtown East.
If you are in Manhattan some weekend, stroll around there on a Sunday morning early, when it groans, complains and even growls like its old self. You will not head east. You won't even think about leaving Hell's Kitchen for a while. Too seductive. The uneasy mixes of Irish, German, Italian, and Everyone Else that dominated it--especially in the last 150 years--left certain imprints and energies. You can still feel and hear them in the stone of the buildings and street.
Posted by JD Hull. Permalink | Comments (0)
March 30, 2023
School teacher, seamstress, businesswoman, community organizer, Chicago girl and Ireland-born, Mary Harris "Mother Jones" (1837-1930) had big ones. What a resume, most of it built after she turned 50.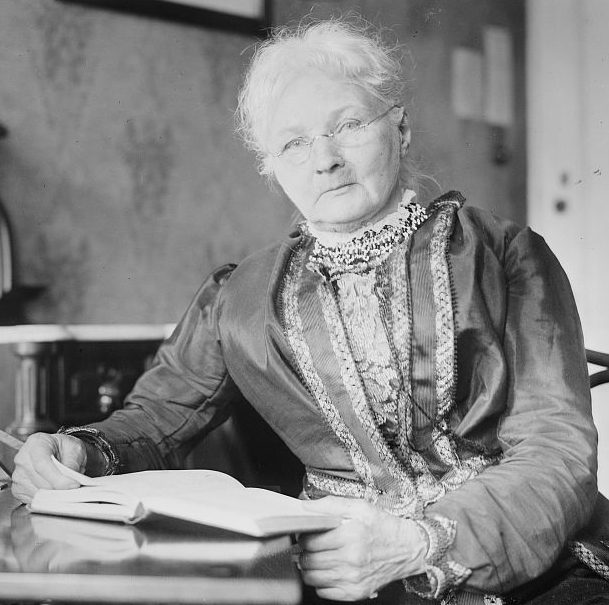 Denounced on the U.S. Senate floor as the "grandmother of all agitators."
Posted by JD Hull. Permalink | Comments (0)
We live in a world that never sleeps.
Most mornings, lawyers at my firm get e-mails from people in all manner of time zones: Hanjo in Bonn, Michael in London, Giulio in Rome, Paul in Cardiff, Angel in Madrid, Claudia in Pretoria, Ed in Beijing, Christian in Taipei, Greg in Sydney and finally Eric, a DC trial lawyer. Two or three times a year, I see Eric, a partner in an international litigation boutique of 35 lawyers. But I've never seen him in the US. Ever. In the eight years I've known him, Eric has had a plate full of international arbitrations. He could be anywhere when he e-mails--just probably not in this hemisphere. His client could be German with a claim against a Dutch company at a Brussels arbitration venue applying English or American law.
Lawyers sell services--and services are increasingly sold across international borders. In fact, services generally are becoming the new game. In 2004, services, sold alone or as support features to the sale of good and products, accounted for over 65% of the gross domestic product (GDP) in the US, 50% of the United Kingdom's GDP and 90% of Hong Kong's. Our clients sell both goods and services. The growing "global economy", the expansion of the services sector, the Internet and the resulting ability to partner with people and entities all over the world permit our smallest clients to do business abroad. And lawyers in all jurisdictions can act for interests outside their borders. You, me, our clients and our partners are now international players. Every day we meet new ideas, new markets, new regulatory schemes, new traders and new customs. Our new world may not be exactly "flat" yet. But it's certainly become busier and smaller very quickly.
In Blawg Review #65, we'd like to introduce you to some people we've met. All of them are listed on the left-hand side of our site if you scroll down a bit on a directory we first published on our May 26 post The Legal World Outside America: Non-US Blawgs. The blogs on your left fall into 2 overall categories: (1) legal weblogs which originate outside of the United States and (2) blogs from all over which comment on international law generally, or on a particular subject matter, jurisdiction or region of the world. You can't meet all these people in one day. But here's a few:
Hail, Britannia!
Meet first Delia Venables, a well-known consultant in East Sussex, in the southeastern corner of England. "Delia central" is Legal Resources in the UK and Ireland. Our favorite is Blogs, News Feeds, Podcasts, Video Blogs and Wikis with UK and Irish Content. Delia also offers an Internet Newsletter for Lawyers. My friend Justin Patten at Human Law, subtitled "Law, Technology and People" combines, in a novel and interesting way, IP and Employment Law. This is an active, well-written and often provocative blog by a lawyer in Hertfordshire, just north of Greater London. Justin is one of the few non-American members of Law.com's Legal Blog Watch. See his recent post "How Interactive Do You Want to Go?", musing whether blogging lawyers can help create new terms, conditions and billing policies in the legal services market by using the blogosphere to assess and scrutinize them. And Nick Holmes's Binary Law, previously "What's New on the UK Legal Web?", is consistently excellent and alert to new developments. See Nick's post "Sincere flattery or blatant affrontery?" on copy theft. For fun, charm and wit, also see Charon QC...the Blawg, who is the product of the imagination of Mike Semple Piggot.
Brits Who Love Tech. How can you not love a people who prize eccentricity, love poetry and words and still--judging from their number of Nobel Prize winners over the past 50 years--excel at science and technology? Meet Geeklawyer, an IP lawyer who once did R&D in the US for a company in the "evil American empire" and who blogs about IP, civil liberties, the UK legal system, and "angry liberal" things. He's got a motorcycle called The Terrible and Inexorable Wrath of God, a co-writer named "Ruthie" and--well, just go his site. Words fail me--but never Geeklawyer. A wonderful combination of the substantive and the absurd. See especially his and/or "Ruthie's" recent posts "Darling we're all working class now" or "You Cannot Fucking Swear in Dover". And TechnoLlama, published by Andres Guadamuz in Edinburgh, Scotland, will be blogging this week from Australia, where Andres is attending a conference on "Unlocking IP". Department of I'd Like to Buy the World a Coke--or a Pepsi--Whatever: British blogger Jeremy Phillips, who is popular on more than one continent, turns his eye toward Atlanta and weighs in on the Great Coke Heist in last week's last news at his IPKat-fishing for IP stories for YOU. His post is It's Not The Secret, Silly!
France
France, my second favorite country, and which in my view has more in common with the US than any other nation, had a bad day yesterday at the World Cup in Berlin at the hands of Italy. We'll start by going to straight to Ca'Paxatagore, with its permanent home-page and truly spectacular view of...the Grand Canal in Venice, of all places. So beautiful though that it's got to cheer anyone up. But blog-wise, the French have lots to be happy about other than the fact that all of the French blogs we've listed to your left are beautiful to look at even though you don't read French anymore. The French still have attitude, too. They wait patiently while we Yanks and Brits either learn or re-learn our French, which is still an official United Nations language. We, for our part, wait patiently while they translate more things into English. In the meantime, we must be happy with Droit en Enfer, with another great title page, and the quote:
God Bless Law

"Law is the ultimate backstage pass. There are more students in law schools than there are lawyers walking the Earth."

– John Milton/Satan (L'Associé du Diable)
Germany
Three German Fulbright Scholarship alums in Hamburg, Berlin and Seattle publish the Atlantic Review, a press digest on trans-Atlantic affairs which won the 2006 award for the Best German Blog in the 2nd Annual European Weblogs Awards sponsored by none other than A Fistful of Euros. AR was founded in July 2003 out of a concern for the deterioration of the US-German relationship. Note the last two posts: German-American Relations on the Eve of President Bush's Visit and What? Germans Sing Nazi Anthem in World Cup Stadium?. There are other fine German blogs, many available in English. One favorite is Transblawg, by Margaret Marks, a British solicitor and translator who lives in Bavaria. Another is the German-American Law Journal, published by a consortium of mainly German lawyer-writers. See last month's post "Forum Shopping in Germany", which in discussing "Internet torts" likens the issue to the one faced by American courts. Nanotechnology Law, by Mohamad Mova Al 'Afghani, in Goettingen, assesses "legal implications of nanoscale technologies and the emerging molecular nanotechnology". Hey, no problem.
Italy
Bellissimo! Nice going in Berlin! Italy wins the World Cup: Italy Beats France for Title on Penalty Kicks. Enough said. Harvard publishes the Harvard International Review, which for its 100th post ever brings us Why the FIFA World Cup Is and Should Be a Big Deal. It begins:
In an increasingly integrated world with few platforms for international engagement other than war, trade, tourism and sterile political unions, it is understandable that the quadrennial FIFA World Cup has become a major avenue for countries to display their national pride, project their "national character" if there is such a thing, and to unify their diverse populations around a cause.
European Union
There are several sites, some listed on your left, which cover the European Union and European law and politics generally. The TransAtlantic Assembly covers an interesting mix of European and American international and constitutional law subjects, with an emphasis on the new European constitution. Recently TAA opined a little on "Election Year Politics, American Style", which is an interesting read. Also worth visiting is ECJBlog, by Allard Knook in the Netherlands, a Ph.D candidate at the University of Utrecht who covers the European Court of Justice in Luxembourg.
Iraq
We've tried to find Iraqi law sites--even American military justice or State Department ones. No luck. The University of Pittsburgh School of Law's Jurist Legal News and Research did post "Senior US Iraq general finds Marine commanders at fault in Haditha probe". And then there's Baghdad's Salam Pax, of The Daily Absurdity Report (previously, "Shut Up You Fat Whiner"). Salam Pax has had several blogs since 2002. See his "Democracy Day" post earlier this year on the anniversary of Iraq's first voting experience on January 31, 2005. See his latest post in early June. He says he's working on two video blogs, trying to blog about what's going on in Iraq these days. Excerpts:
A friend of mine, after seeing how desperate and frustrated I was getting trying to get someone to talk on camera, said that I should go to the Kadhimiya district. People will talk there he said. Right. I haven't been there for ages and I had no reason to believe that it will be different there, but I was getting desperate. I decided to go there the day after a bomb exploded by a bus in that neighbourhood and killed 13 people.

In case you didn't know Kadhimiya is a Shia district, I have a Sunni family name. The knot in my stomach was getting tighter the closer we got to the check point through which we get into the market area near the Kadhimiya Shrine. What if they ask me for my Iraqi ID? They had an explosion here yesterday and I have a Sunni family name? No this is not paranoia. I have the wrong name and I need to get myself a new forged ID with a Shia name. Anyway, I was lucky they were happy with my NUJ card (the first time I was really happy I had it on me, I usually fear that if people see it they think I'm a foreign journalist).

Once inside I had the biggest eye opener. I saw the future of Iraq, or at least Baghdad. Inside the barricade and past the checkpoint was a piece of the old Baghdad. Shops full of people, all relaxed and smiling. Everybody wants to talk and tell me how their lives are and I even got invited to have tea and accepted the invitation without thinking that this man saw my camera and he is just delaying me until the kidnappers arrive.
Just for fun, try e-mailing Salam Pax like we did and see if afterwards you get funny little clicks on your phone every time you talk to your Mom in Cincinnati.
China
Visit Seattle-based Dan Harris's China Law Blog--China Law for Business. Just do it. Dan's already an old China hand--and no one does a better job of day-in day-out reporting and commenting about business, government and culture in this incredibly powerful, important and exceedingly complex part of the world. And see Rich Kuslan's Asia Business Intelligence. The focus here is on China, but Rich covers most of Asia. For an interesting primer on multi-cultural manners and a clue why you need real experts in Asia, see Rich's post Sino-British Joint-Venture Dissolved for Rudeness? Similarly, Asia Business Law, based in San Francisco, is another fine resource, which featured on July 4 the post North Korea Intentionally Provokes USA While Iran is Waiting in the Wings--What is China's Role? and a follow-up on July 6 Prognosticating About The North Korean Missile Situation. For some time now, this blog has linked to another fine resource, Chinese Law Prof Blog, edited by GW Law professor Donald Clarke.
Singapore
We can find just one, Singapore Law Blog, but it's very nicely done. Frequent and to-the-point coverage of legal news and developments in this very old center of trade. Note the recent posts on a free trade agreement with Korea and proposed rules addressing lawyers who defraud clients.
Australia and New Zealand
Next week's Blawg Review host, David Jacobson, is an experienced Australian commercial lawyer who founded Jacobson Consulting. David now publishes David Jacobson's External Insights, which focuses on helping businesses plan and develop policies and tackle complex projects, with a special emphasis on dealing with the ever-expanding maze of government regulations with which all businesses in developed nations must deal. This is a first-rate site from a broad-gauged lawyer. He writes on everything from customer service subjects to the risk of bad publicity in litigation and venture capital models. Oikos, by David Jeffreys, an environmental lawyer, is a blog about ecology, environmental law and related economic issues. If you are interested in fossil fuels, greenhouse gases and in the global warming "hoax", do see Climate Change Litigation in Australia. On client service and relations, Liz Harris has a new blog called Allocatur. In "Are You Defaming Your Client?", she points out that's it's bad enough to have an adversary relationship with your client--and even worse when that comes out in litigation during e-discovery. Finally, Wellington, New Zealand's Geoff Sharp has a blog you'll just have to experience yourself. It's called mediator blah..blah. Great graphics, too. See Geoff's post last month "Meet the Fockers".
Canada
One of the most comprehensive resources for client service ideas and education anywhere in the world can be found at the Canadian Bar Association's CBA Practice Link. And American-lawyer bloggers are familiar with Gerry Riskin's well-known Amazing Firms, Amazing Practices and Toronto-based technology lawyer Rob Hyndman technology. Rob has a terrific recent post entitled Now Bloggers Really Can Be Journalists. Academic blogging is also strong in Canada, too. The University of Toronto Law Faculty Blog is an active and often provocative one. Recently, three UT professors wrote three different commentaries in three different newspapers on a recent Canadian "spousal misconduct" decision you can pick up on here. And Canadian lawyers are batting around the same issues which occupy American legal debate--see "Too Much 'Truthiness' in Judicial Activism Debate". Blawg Review's precocious editors also have introduced us to Michael Geist, the Canada Research Chair of Internet and E-Commerce Law at the University of Ottawa, who focuses almost entirely on IT privacy issues, such as monitoring by ISPs of customer communications. There are quite a few substantive specialty blogs, for example, Michael Fitzgibbon's Thoughts From a Management Lawyer, David Fraser's Canadian Privacy Law Blog, Simon Fodden's popular Slaw, "a co-operative weblog about Canadian legal research and IT" and Christine Mingie's interesting Gaming Law International, a subject which has received increasing coverage at International Bar Association meetings over the past three years.
Other Resources: International Law, Economics and Policy
The American Society of International Law has publishes the "ERG", known formally as the ASIL Guide to Electronic Resources for International Law. Around since 1997, ASIL's "ERG" is a fabulous site which escaped us--thanks to the Blawg Review editors for pointing it out.
United States
Independence Day in the US last week prompted the usual range of commentary from patriotic to highly critical of American policies here and abroad. On balance, we are happy with and therefore reprise here last year's highly respected July 4th Jeffersonian Blawg Review (#13), by the Editor of Blawg Review. This year, on July 5th, ex-Enron chief Ken Lay died. No shortage of commentary here either, but some of the best was in Peter Lattman's WSJ Law Blog in Lay's Death: Questions and Answers and a later collection of reactions to Lay's demise and its effect on Enron litigation. Another very fine and thoughtful post belonged to Tom Kirkendall at Houston's Clear Thinkers entitled Ken Lay and the Enron Myth. Peter Henning, at his well-respected White Collar Crime Prof Blog, explained the quite-dispositive legal effect of Lay's passing on the criminal proceedings against him in Ken Lay Dies of a Heart Attack, also referred to in Lattman's posts. Larry Ribstein, a professor at the University of Illinois College of Law, at Ideoblog, prompted a stir by treating Lay insightfully but somewhat sympathetically, as reflected here and here. Do crimes in the "foolish" category really support, in Lay's case, a life sentence in prison? Dave Hoffman at Concurring Opinions came to Ribstein's defense in The Academic Business Judgment Rule. And last week another interesting "event" occurred--it went unnoticed by nearly everyone but the Secrecy News from the Federation of American Scientists Project on Government Secrecy. The Freedom of Information Act (FOIA), the US statute presumptively requiring release of public record to petitioning citizens, turned 40 on July 4. FOIA is still about as "American" as a statute can get--and it has been replicated by nations all over the globe since Lyndon Johnson signed it into law on July 4, 1966.
"International" Lawyers? Say what?
What's an international lawyer, anyway? A lawyer who knows certain aspects of international law? Or a lawyer, as one joke used to go, "who is just an international kind of person"? Well, maybe both definitions apply these days. It's changing. In America, there's still a longstanding, relatively small, elite and irreplaceable bar of "real" international lawyers. These are your partners down the hall who represent domestic and foreign interests before several US agencies and forums responsible for tariff, trade and customs laws: the Department of Commerce, the International Trade Commission, the Trade Representative's Office, the Court of International Trade, the Court of Appeals for the Federal Circuit and the Customs Service. You may hear them talking about antidumping and countervailing duty law, export controls and unfair trade practices. Another segment of this group does complex transactions involving treaties and laws of jurisdictions abroad. Some have always worked abroad. Others somehow mix diplomacy and business. More recently, many lobby before and/or litigate against foreign governments, and some do commercial arbitrations. Todd Weiler, historically one of the real deals, asks "Am I Still An International Trade Lawyer?" one week ago in International Law and Economic Policy Blog. Excerpt: "I run in two circles: (1) historically and academically, I know a lottery of trade law types (trade remedy lawyers, WTO scholars and enthusiasts, etc.); but (2) currently I spend my time with international commercial arbitration lawyers." Todd, to answer your question, your hybrid status in the future may be the rule.
8
Final Notes and Blawg Review #66.
We hope Blawg Review #65 was interesting--or at least gave you an idea or two. In recent years, "international law" has become a fluid concept that changes even as we were writing this. There are lots of ways to learn more. For starters, the London-based International Bar Association's annual meeting this year will be held 17-22 September 2006 in Chicago, USA. Details are here.
At this blog, we'd like to help "expand the digital conversation" afforded by the blogosphere and keep it full, fresh, inclusive, useful and reflective of our new world. Right now, though, the conversation remains lopsided. Not enough people in the conversation. What About Clients? would love to hear about legal or "international" (you decide) weblogs you can recommend in any language from or about Latin American, eastern European, Africa and Mideastern jurisdictions, and Russia. And we claim no turf here. So start including your own favorite non-US blawgs or blogs about non-US subjects on your blogrolls. Spread the word a little.
With that important request, we conclude Blawg Review #65. We thank the editors of Blawg Review and the creative if mysterious anonymous Editor 'n' Chef for asking us to do this, even if at the last minute. It was an honor. All errors or omissions are due to this hosting blog alone. If you have a site or post you recommend, e-mail us at jdhull@hullmcguire.com and we'll attend to it as quickly as we can.
Blawg Review has information about next week's host, and instructions how to get your blawg posts reviewed in upcoming issues.
Publication date: 7/10/2006
Posted by JD Hull. Permalink | Comments (3)
March 29, 2023
O God, I could be bounded in a nutshell, and count myself a king of infinite space.

- Hamlet Act 2, Scene 2.
El Aleph is a story by Argentina's hands-down dean of letters Jorges Luis Borges first published in 1945 and revised from time to time through 1974. It is the most amazing short story I've ever read. I and two other--and far more gifted--Indian Hill (Ohio) High School classmates read El Aleph in Spanish in 1970 with Mr. Fogle in our "Spanish V" class. In the story The Aleph is a point in space that subsumes all other points in space and shows you all that is occurring in the Universe at once. Is that far-in or what?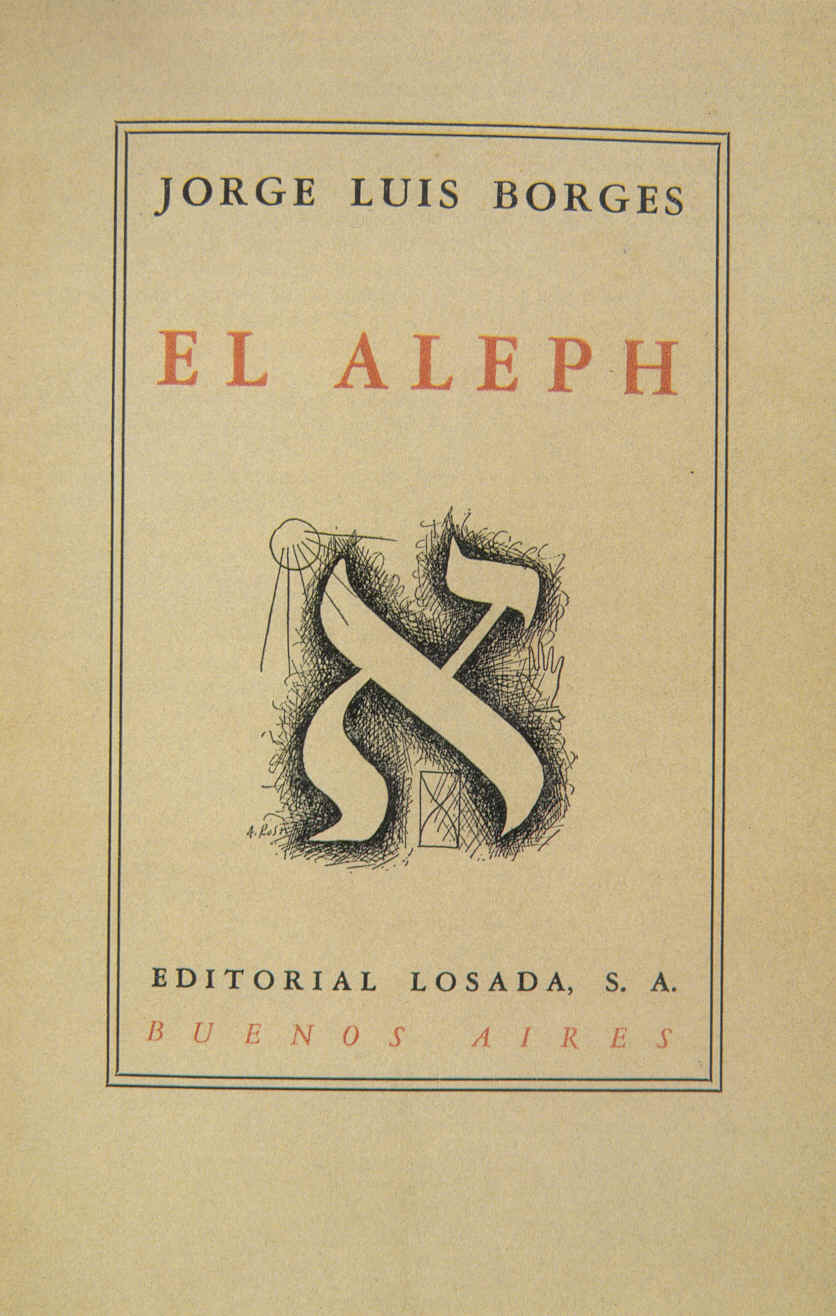 "Este palacio es fábrica de los dioses, pensé primeramente. Exploré los inhabitados recintos y corregí: Los dioses que lo edificaron han muerto. Noté sus peculiaridades y dije: Los dioses que lo edificaron estaban locos. Lo djie, bien lo sé, con una incomprensible reprobación que era casi un remordimiento, con más horror intelectual que miedo sensible."

Posted by JD Hull. Permalink | Comments (0)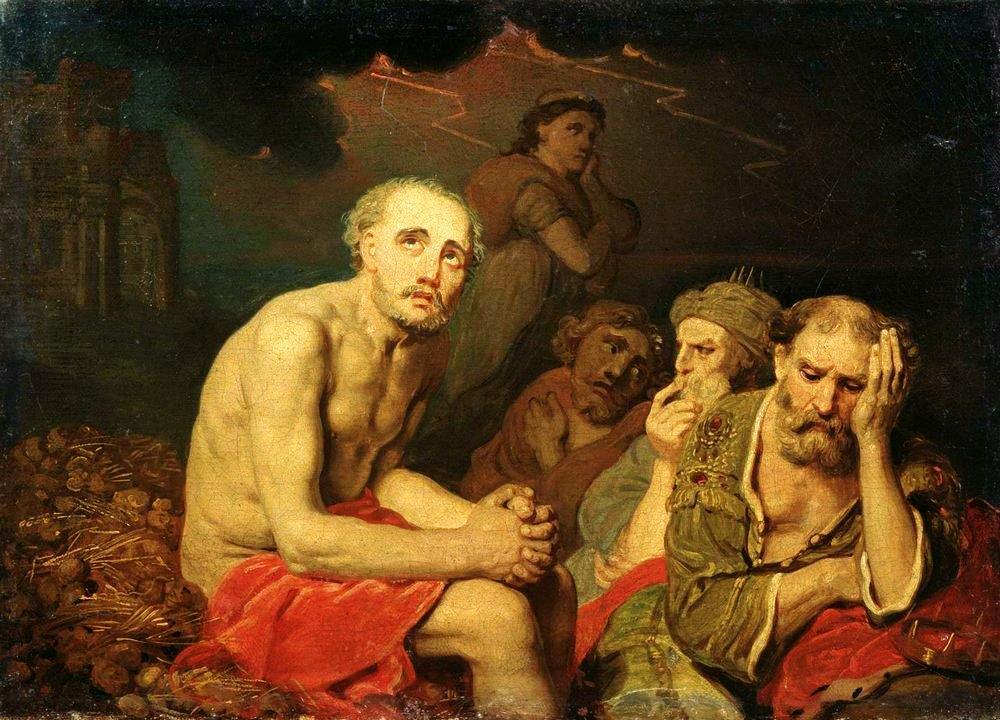 Job and His Friends, Vladimir Borovikovsky, 1810
There are bad days. A parent is sick. A child gets stitches. You are coming down with the flu. You learn your girlfriend is cheating on you. In fact, both of your girlfriends are cheating on you. But at least not with each other.
Rule 10: Be Accurate, Thorough and Timely--But Not Perfect. Practicing law is getting it right, saying it right and winning--all with a gun to your head. Being accurate, thorough and timely are qualities most of us had in the 6th grade, right? Back when everyone told us we were geniuses and destined for great things? But school's out--now it's about real rights, real duties, real money and personal freedom. That's a weight, and it should be. Suddenly facts are everything--and the actual law less important than you ever imagined. In time you learn to research, think and put things together better and faster. You develop instincts.
You learn there is really no boilerplate and no cookie-cutter work. There are few forms. You learn there are no right answers--but several approaches and solutions to any problem. You are being asked to pick one. But at first, and maybe for a few years, being accurate, thorough and on time is not easy to do.
'I Have Clients?' One day, you start to visualize your clients as real companies and real people with real problems. These are your clients--not your parents or professors--and they are all different. You feel their pain, and it's now yours, too.
Mistakes. If you work with the right mentors and senior people, they will allow you to make mistakes. You need freedom to make mistakes. You'll be reminded, however, not to let those mistakes out of the office and hurt any client. It's a balancing act, a hard one.
Bad days? So sorry. But your problem, Justin. You are expected to be 'professional'--no, that is not about being polite and courtly with other lawyers--and put clients first on your worst day. And it's going to happen. Expect it. You have a difficult day ahead of you. A critical court hearing or motion. A jurisdictional deadline to file something. A meeting. A pitch to a new would-be client. But a parent is sick. You are coming down with something yourself. Your boyfriend is cheating on you. Your teenage kids hate you. Or maybe this morning you had to abandon that 12-year-old Honda you had in law school on the 14th Street Bridge. Minutes before your big afternoon meeting or court appearance, a GC or co-worker calls you with the worst possible news.
These things will happen. You sag visibly--like an animal taking a bullet. You're beaten, beaten completely--and now you have to get up and fight or act for someone other than yourself. In five minutes, you have to be at your very best. You up for this? Because, in our experience, very few of your peers are.
Bucking up. Using fear. While you can't work in a state of constant worry, fear and paralysis, talking yourself into heroics, getting a little paranoid and even embracing a little fear won't hurt you, and may even help. You are being paid both (1) to be accurate, thorough, timely and (2) to just plain not screw up.
Thorough means 'anticipating,' too. What makes you really good in a few years is being able to "see the future" and spot a ripple effect in a flash. To take a small example, if your client is in an active dispute with the government or on the brink of a full-blown litigation with a competitor, the client's and many of your own letters and e-mails aren't just letters and e-mails. Whoa, letters. Emails. They are potential exhibits, too. They can be used for you or against you. So they need to be written advisedly and clearly so that they advance your position and so that a judge, jury or someone 5 years from now can look at it cold and figure out what's going on. No talking to yourself here; think about future unintended consequences when you think and write.
But Not Perfect. Not talking about mistakes here. I refer to the paralysis of high standards. I know something about the second part of Rule 10--because I tended to violate it when I was younger. And I still want to.
Perfectionism is the great destroyer of young lawyers. Don't go there. Don't be so stiff and scared you can't even turn anything in because you want it "perfect" and you keep asking other lawyers and courts for extensions. It's not school, and it's no longer about you. Think instead about Rule 8: Think Like The Client--and Help Control Costs. Balance efficiency with "being perfect", and err on the side of holding down costs. If a client or senior lawyer in your firm wants your work to be perfect, and for you to charge for it, believe me, they will let you know.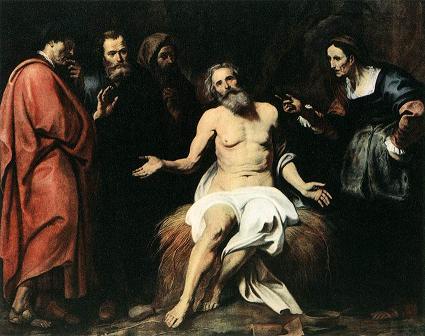 "Patient Job" by Gerard Seghers (1591–1651), National Gallery, Prague.
Original WAC/P? post: April 3, 2011
Posted by JD Hull. Permalink | Comments (0)
Since the summer of 2005, this blog has showcased a number of pet issues and themes. We'll keep doing that.
One topic has been the importance of thinking independently about law, government, politicians and political ideologies. Or about The Upanishads. The Sun Also Rises, Huck Finn. About my friend Ernie from Glen Burnie, who is a seer. The Art of Seduction. The Old Testament. Parker Posey.

Or thinking independently about Anything.
There are these days lots of good, and arguably "bad" notions and ideas--nationally and internationally--all along the political and cultural spectrums, and there is no reason to pick one party, camp or pol to follow on all ideas.
After all, people, not ideologies, solve public problems.
You don't need a label. You need not be a Democrat, Republican, Libertarian, Anarchist or Nihilist. You can "mix and match" both pols and ideas. Me? I've changed, if subtly, and in ways that trouble a friend here and there. But my thinking is pretty much the same as it was when I was in my 20s. As a "liberal", I never really trusted Big Labor. I've never liked the "politically correct" speech regimen many traditional liberals unfortunately embraced. To the contrary, I've always admired free speech--and I revel in it. But the main change is that in 2017 I registered Republican for the first time. Not much else is different.
Most of us do have a Political-Civil Rights-Human Rights-Social Justice resume, CV or profile (hereinafter "Political CV"). I use "political" broadly here to describe anything related to participation in public affairs where some social purpose was fully served beyond my own self-aggrandizement, ego or pleasure. More than one purpose is okay; few of us do anything out a pure heart to "will one thing." So below I've fashioned my Political CV. Forget about Dem or GOP or Libertarian scripts. I've listed things that I did in large part "for the public good." For example, things I'm not including are Senior Class President (mix of duties and agendas), Eagle Scout (the same), working in a union-shop factory (Keebler's, in my case), membership in student or church groups with some but not primary political or social welfare slant, merely being asked to run for Congress (and saying no), merely voting, serving on an elected but non-partisan Zoning Board for a community of 40,000 or going to see Jerry Rubin, Timothy Leary or Milo speak at the Cow Palace. Or throwing a huge pickle at an on-stage Iggy Stooge (and hitting him).
But passing out leaflets for a political candidate, demonstrating against POTUS candidate and Alabama Governor George Wallace or working regularly with the urban homeless? Oh yeah. Those are "political". They reflected my idea of furthering "the public good" at the time I did I them. You get the idea. There's got to be a cause, some heat, some passion in an activity that helps others. Doesn't matter if it's a national issue or not. Doesn't matter if there's rhetoric involved.
Anyway, I've been an activist in everything I've ever done--and particularly with respect to groups I've joined or with which I've identified. So, and since I was 16, here is my political resume in chronological order. All of this is part of me now. All of it I'm proud of and still believe in. I'll update it as I remember things things.
1. Campaigned twice for Jerry Springer (Ohio-D), for runs for Congress and City Council in Cincinnati.
2. Campaigned more briefly but earnestly for Howard Metzenbaum, U.S. Senator (Ohio-D)
3. Worked with Armstrong United Methodist Church in Indian Hill, Ohio on several long-term projects for inner-city kids in Cincinnati, Ohio. Some with my mother (Head Start). Some in connection with working toward God & Country Award for BSA. (I was an Eagle Scout.)
4. Worked twice at as counselor at a camp for handicapped kids at summer camp in Cincinnati.
5. My party's candidate for 1970 Governor of Ohio Boys State. I was "liberal" party candidate and lost to a black kid from Sandusky. Ohio named Tony Harris. The race made news on television and in newspapers all Ohio Midwest. I lost.
6. Student Reporter, Duke University Daily Chronicle. Civil Rights Beat, Durham. (1972-73)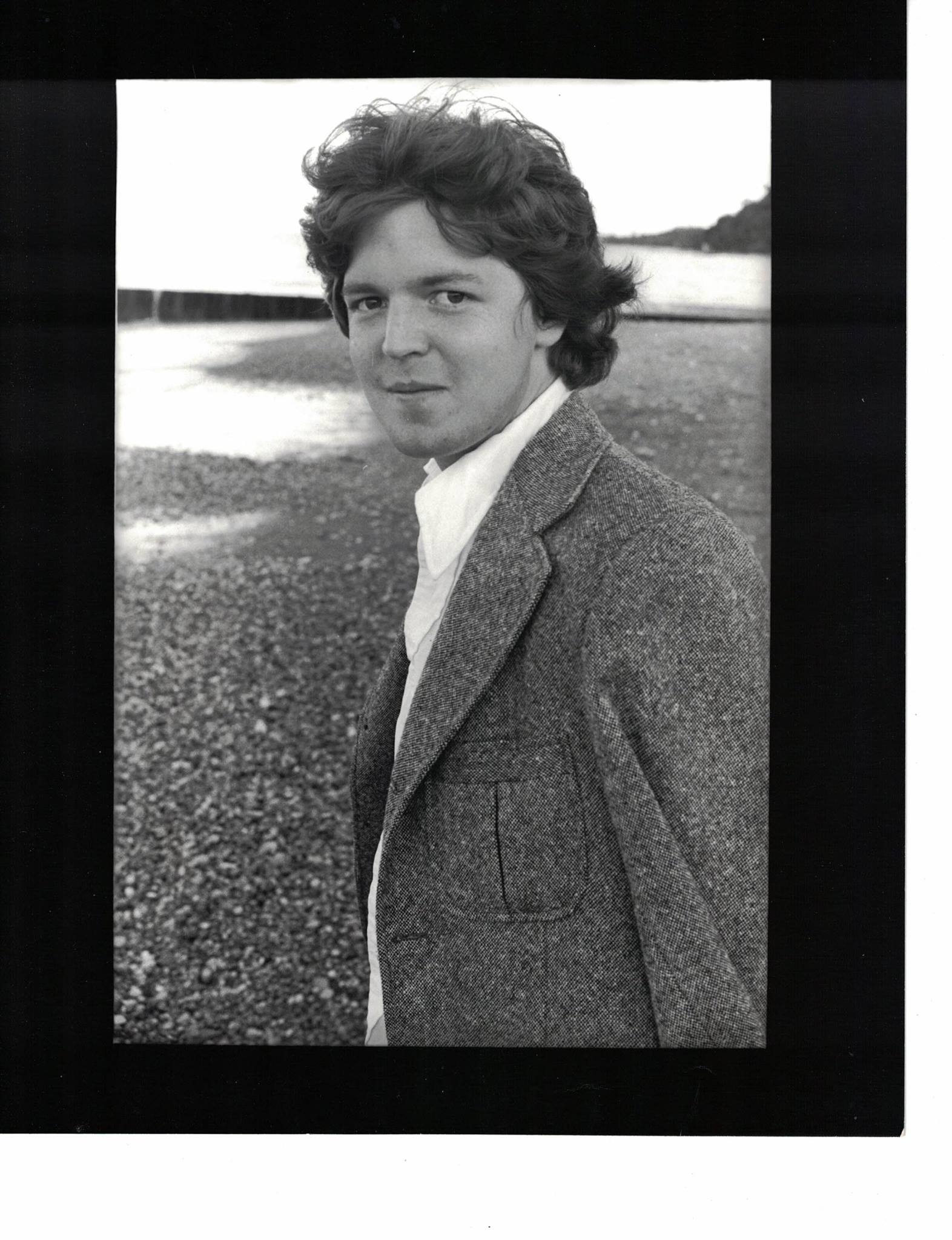 7. Demonstrator, anti-Vietnam war movement. Several marches, demonstrations, including Moratorium in D.C. Demonstrated against POTUS candidate George C. Wallace in Michigan in runup to Michigan primary.
8. Wrote "Soul City: A Dream--Will it come true?" feature for Duke daily Chronicle. March 1974. Interviewed among others Floyd McKissick, one of founders of Soul City, the first model black city in America. Paper won acclaim and 2 awards for this reporting.
9. Aide, Sen. Gaylord Nelson (Wis.-D) (1974-1975, parts of 1976) Spearheaded demonstration project passed in Congress in preventative health care for Menominee Indian tribes in Wisconsin.
10. Worked for Lawyers Committee Under CIvil Rights suing VA furniture makers under Title VII. Class action suit. Covington & Burling.
11. Worked off and on but actively for 2 years helping probe possible violations of Voting Rights Act by large Ohio city. Department of Justice/Legal Aid Society.
12. Awarded 1-year poverty law fellowship in Toledo, Ohio. Turned down to move back to DC.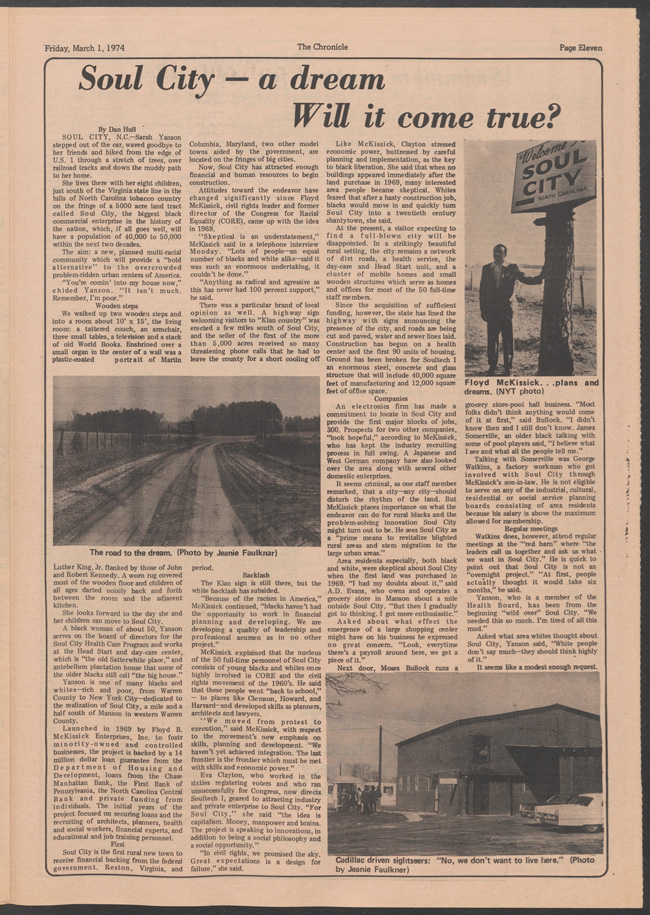 14. Two of three law review articles on racial discrimination under Constitution. Zoning and Voting. Two awards.
15. Two feature articles appearing in major paper Sunday magazine. First on zoning in a small Ohio River town, New Richmond, Ohio. Second about a 1st Amendment and zoning crusader named John Coyne in rural Clermont County, Ohio.
16. Aide, Representative Bill Gradison (R-Ohio) 1978-1981. Health. Energy. Natural Resources,
17. Treasurer 2003 State Assembly Campaign for CA Democrat, Karen Heumann.
18. Wesley Clark for President (2003-2004). Chief San Diego Fundraiser and (briefly) CA Convention Delegate.
19. Board of Directors, North San Diego County Democrats (2002-2012)
20. Hillary Clinton for President, 2008, 2016.
21. Co-Founded (with Peter B. Friedman) One Night/One Person Winter Homeless Program in Northern America & Europe 2015. Now in year 6.
22. Defense counsel for two mainstay leaders of the Proud Boys, before both courts and Congress, re: January 6, 2021 events.
Original: April 3, 2019
Updated: July 21, 2022
Posted by JD Hull. Permalink | Comments (0)
March 28, 2023
Books are fatal: they are the curse of the human race. Nine-tenths of existing books are nonsense, and the clever books are the refutation of that nonsense.

--Benjamin Disraeli (1804-1881)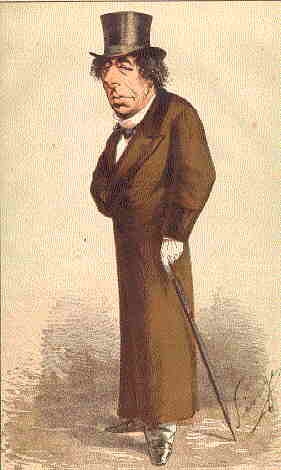 "Dizzy"
Posted by JD Hull. Permalink | Comments (0)
Below is a photo by Clear Blue Sky of the Winston Churchill statue in Paris. In 1998, it was erected and unveiled just outside the Petit Palais. In bronze and by French sculptor Jean Cardot, it stands ten feet high and weighs about 2.5 tons. Cardot modeled it on a photograph taken on November 11, 1944 of Churchill marching down the nearby Champs Elysees with General Charles de Gaulle.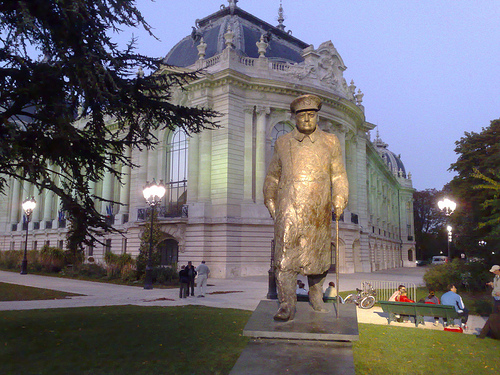 Posted by Holden Oliver (Kitzbühel Desk). Permalink | Comments (0)
March 27, 2023
Sainte Genevieve (422-512) saved Parisians from the Huns, the legend goes, in 451. People had started to flee Paris in anticipation of the invasion led by Attila--but stopped when she told them she had a vision that the Huns would not enter Paris. "Get down on your knees and pray! I know it, I see it. The Huns will not come." She became the city's patron saint. In 1928, a grateful Paris erected a statue to her on the Pont de la Tournelle (now about 400 years old). Genevieve is facing east, the direction from which the Huns approached. She is also said to have converted Clovis, king of the pagan Franks, to Christianity. If you walk from the Right Bank to the Left Bank near the Ile Saint Louis, you walk right under her, with Notre Dame on your right.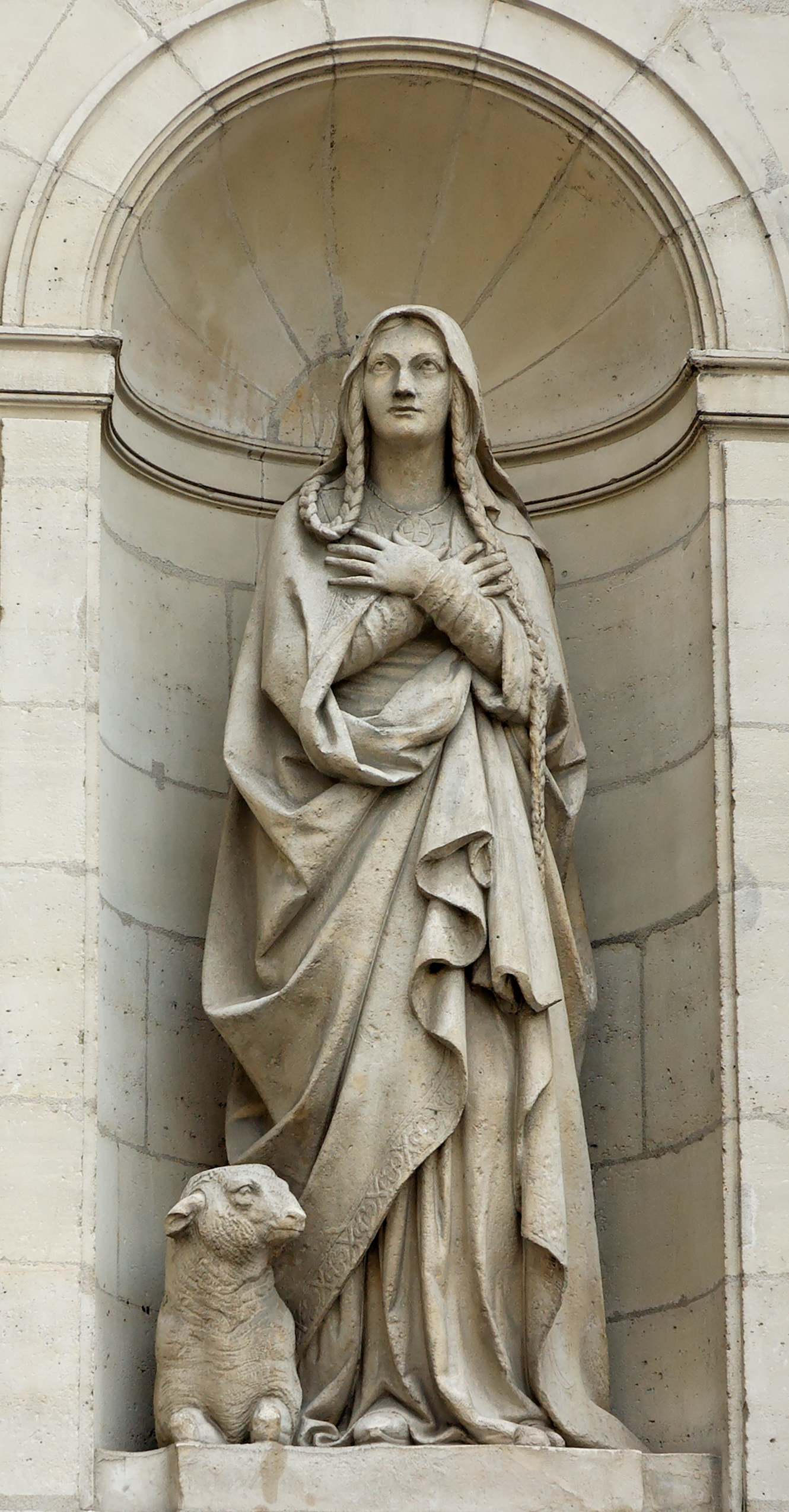 Posted by JD Hull. Permalink | Comments (0)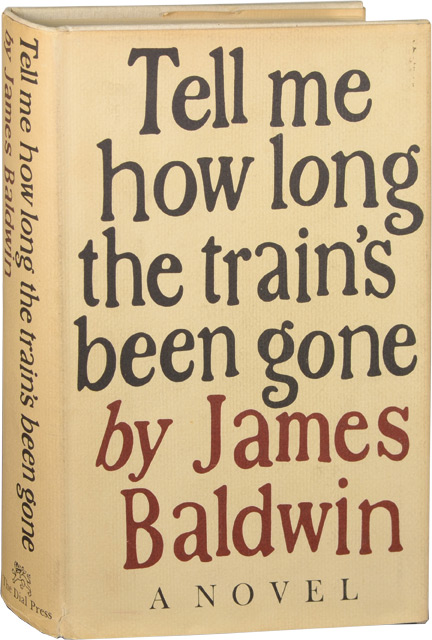 An essayist at heart, American novelist, poet and playwright James Baldwin (1924-1987) wrote his experimental fourth novel about the life of Leo Proudhammer, a black stage actor raised in Harlem who moves to Greenwich Village. Proudhammer has a heart attack on stage. Published in 1968, and panned by critics but widely read, "Tell Me How Long The Train's Been Gone" is an incredibly intense coming of age story set the 1930s and 1940s about racial prejudice, the American experiment, family, faith and sexuality.
Posted by JD Hull. Permalink | Comments (0)
March 26, 2023
Ideology is a uniquely unhelpful way to get anything done.
When years ago I worked on Capitol Hill, no one seemed to hate you because you thought differently. No one got emotional because you were an R or a D. That has changed. I'm frequently in House or Senate Committee meetings and hearings these days for clients on IP, environmental, infrastructure and judiciary issues. Mostly Rayburn HOB. Some days Dirksen SOB. About half of these events are showcases--GOP showcases, these days--for strutting the majority's stuff, ideological posturing and poorly concealed anti-Obama rhetoric or overtures, both express and implied. Frankly, I can see Ds doing the same thing in one or two possible future Congresses; give them some time to catch up. I don't always love my President but I don't think he's Satan, either. Sometimes I'm in Russell SOB, where years ago I had my first job involving a chair, desk and telephone. I followed Sen. Kennedy's Health subcommittee around. I was amazed how people tried to get along in bill mark-ups and hearings. I was proud to be there in the same room. Around 1980, things became personal with many. Ideology is a uniquely unhelpful way to get anything done. Refusal to compromise sounds good but it's better reserved for ancient epic yarns.
Mending Wall (1915)

By Robert Frost

Something there is that doesn't love a wall,
That sends the frozen-ground-swell under it,
And spills the upper boulders in the sun,
And makes gaps even two can pass abreast.
The work of hunters is another thing:
I have come after them and made repair
Where they have left not one stone on a stone,
But they would have the rabbit out of hiding,
To please the yelping dogs. The gaps I mean,
No one has seen them made or heard them made,
But at spring mending-time we find them there.
I let my neighbor know beyond the hill;
And on a day we meet to walk the line
And set the wall between us once again.
We keep the wall between us as we go.
To each the boulders that have fallen to each.
And some are loaves and some so nearly balls
We have to use a spell to make them balance:
'Stay where you are until our backs are turned!'
We wear our fingers rough with handling them.
Oh, just another kind of out-door game,
One on a side. It comes to little more:
There where it is we do not need the wall:
He is all pine and I am apple orchard.
My apple trees will never get across
And eat the cones under his pines, I tell him.
He only says, 'Good fences make good neighbors'.
Spring is the mischief in me, and I wonder
If I could put a notion in his head:
'Why do they make good neighbors? Isn't it
Where there are cows?
But here there are no cows.
Before I built a wall I'd ask to know
What I was walling in or walling out,
And to whom I was likely to give offence.
Something there is that doesn't love a wall,
That wants it down.' I could say 'Elves' to him,
But it's not elves exactly, and I'd rather
He said it for himself. I see him there
Bringing a stone grasped firmly by the top
In each hand, like an old-stone savage armed.
He moves in darkness as it seems to me~
Not of woods only and the shade of trees.
He will not go behind his father's saying,
And he likes having thought of it so well
He says again, "Good fences make good neighbors."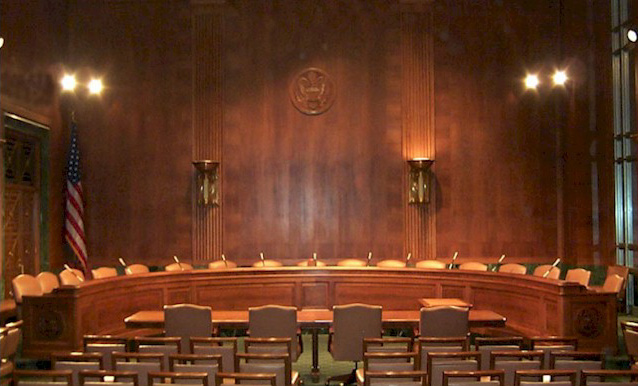 Dirksen Senate Office Building (SOB) Committee Room 226.
Posted by JD Hull. Permalink | Comments (0)
March 25, 2023
Ode On A Grecian Urn
Thou still unravish'd bride of quietness,
Thou foster-child of Silence and slow Time,
Sylvan historian, who canst thus express
A flowery tale more sweetly than our rhyme:
What leaf-fringed legend haunts about thy shape
Of deities or mortals, or of both,
In Tempe or the dales of Arcady?
What men or gods are these? What maidens loth?
What mad pursuit? What struggle to escape?
What pipes and timbrels? What wild ecstasy?
Heard melodies are sweet, but those unheard
Are sweeter; therefore, ye soft pipes, play on;
Not to the sensual ear, but, more endear'd,
Pipe to the spirit ditties of no tone:
Fair youth, beneath the trees, thou canst not leave
Thy song, nor ever can those trees be bare;
Bold Lover, never, never canst thou kiss,
Though winning near the goal—yet, do not grieve;
She cannot fade, though thou hast not thy bliss,
For ever wilt thou love, and she be fair!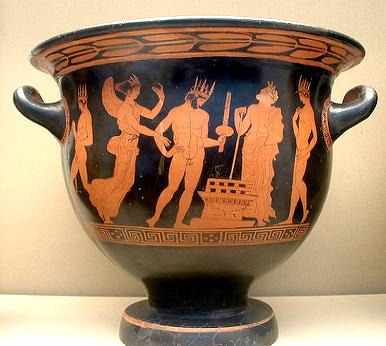 Posted by JD Hull. Permalink | Comments (0)
March 24, 2023
Rule Seven: Know the Client
The "12 Rules of Client Service" I have been posting one-by-one starting on November 19 [2006] appear in a booklet Julie McGuire and I prepared internally 5 years ago for associates and non-lawyer staff. We just call it Hull McGuire Practice Guide* (*or how to become a productive associate or paralegal). In the Guide, we call the same rules "Blackletter Rules for Practicing Law". The idea is that each of the twelve overall practice rules harks back to the idea that the client comes first. Clients, clients, clients. For us, that is practicing law. Except for some rewording, the 2 sets of rules are substantially the same. The first six rules are reproduced here.
Several lawyer-bloggers I respect have posted--and in some very eloquent and interesting ways--on the idea of Rule 7, really knowing the client and its culture. I think they say it all. See Tom Kane, Patrick Lamb, Tom Collins and Arnie Herz. Some of the discussion lately was triggered by the nerve jangling report of complaints of some GCs at a Fulton County, Georgia CLE conference in early December 2005. I've chimed in on that, too--here and here.
The client, it seems, actually wants you to know him, her or it. Take time out to learn the stock price, industry, day-to-day culture, players and overall goals of your client. Visit their offices and plants. Do it free of charge. Associates in particular need to develop the habit of finding out about and keeping up with clients (and a client's trials and tribulations) in and out of the areas they are working in. Learn about your client--and keep learning about it. Devise a system to keep abreast.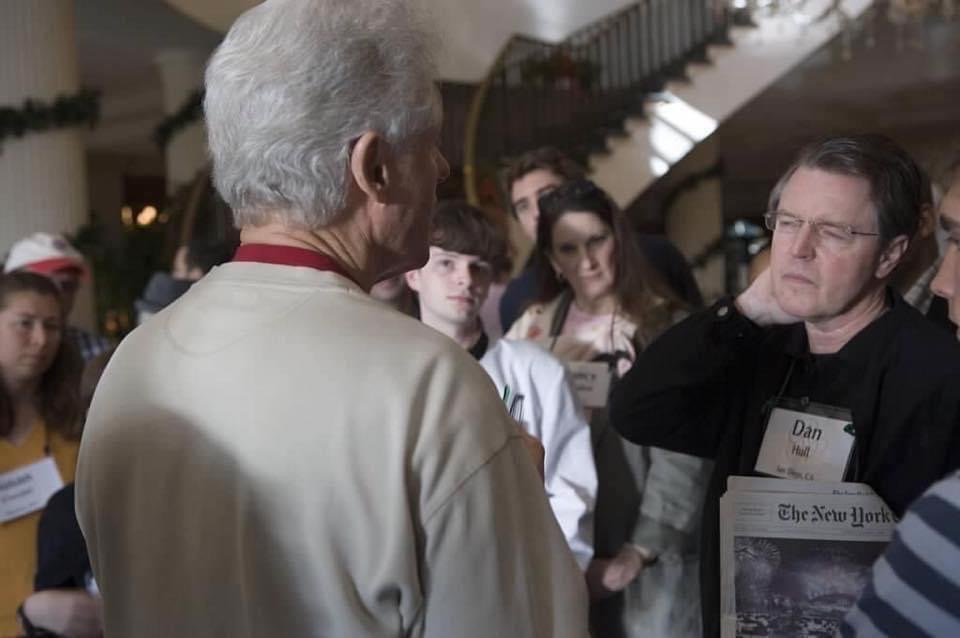 Posted by JD Hull. Permalink | Comments (0)
March 23, 2023
We all like to feel special, unique and, at times, superior. It doesn't mean we are insular, evil or bonkers. It doesn't mean you need to meet with your shrink Dr. Quaalude four rather two times a week. It means we are flawed, insecure, competitive and desperate for the Universe to acknowledge, and somehow validate, each one of us.
Narcissist. Narcissism. Narcissistic. These have been hot labels in the past few years. Lots of articles and pop psychology pieces in which writers bandy these terms around. There's been some name-calling, too. Boomers and Millennials are called narcissistic. So are certain bosses, public figures, artists, entertainers.
To name a few famous people who've been so accused: Pablo Picasso, Eva Peron, Warren Beatty, Sharon Stone, Charlie Chaplin, Margaret Thatcher, Christian Barnard, Donald Trump and William Shatner. Even Elvis. Then there are legions of more obscure folks who we see as uber-selfish, unfeeling, too full of confidence, grandiose. And a few who just make us feel uncomfortable or we just don't like.
What going on here? Is Narcissism the new Cooties, the dreaded but fictional disease you got from opposite sex classmates on the playground? If it is, let's find some other way to trash people. Let's trade in the entire narcissism lexicon for something that's fairer and we can all understand.
Because we are in over our heads, folks.
In conversation and writing, lots of non-experts--I am not an expert on this, are you?--employ the narcissism lexicon glibly and confidently to describe all kinds of bad behavior as if everyone knows exactly what they mean. One problem with this is that nearly everyone who does it (like Tony Blair's talented friend in the article linked to below) seems to have no idea what they're talking about. Even worse, people who use the terminology often lump everyone with narcissistic traits together without making distinctions between "healthy" narcissists, garden variety egotists and deeply malfunctioning humans.
Not making those distinctions is not just silly, sad, ignorant and irresponsible. Given the powerful stigma narcissism carries with some people who are just as clueless, it's a dangerous assessment.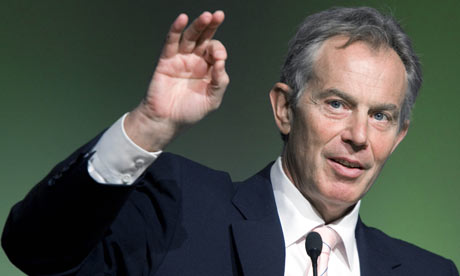 Retired Alpha male pol having fun. Narcissist? (Adrian Wyld/AP)
You may think, as I do, that the American Psychiatric Association (APA) and other mental health authorities--which at this point have made almost every activity, eccentricity and wondrous human foible a "disorder" or condition which requires, or will soon require, professional treatment--went slightly batshit itself years ago. My favorite is the relatively recent addition to the Diagnostic and Statistical Manual of Mental Disorders (DSM) of caffeinism. There are five (5) types of caffeinism. One is Caffeine Withdrawal, which for a few years now has been a mental disorder. I expect to see jetlag very soon.
However, the APA and these other bodies continue to have the power to flag and define sickness and disorders. The power to define mental illness in our society is the power to suggest what is moral, immoral, good, bad, acceptable, unacceptable. With respect to medical expertise especially, we are at heart compliant and conformist. We remain happy to let others do the thinking for us.
And narcissists in the public mind are very bad. In addition to the usual suspects noted above, some of the worst villains and head cases in human history make the famous/infamous people list: Stalin, Hitler, Lee Harvey Oswald, Ted Bundy, Joseph Mengele, O.J. Simpson, Jim Jones, Ike Turner and, last but not least, Simon Cowell.
Although I will never be an expert on anything scientific, I did do some homework. Apparently, we should think of narcissists in three groups. The first group includes each human being who has ever lived. We all have a touch of narcissism--and we need it to survive. It's healthy.
The second group is actual narcissists. These are people who score high on tests based on traits (symptoms) listed in the DSM. Think politicians, many execs and entrepreneurs, 1980s-era bond traders, actors, writers, surgeons, go-getters, workaholics, a good chunk of the freshman class at Dartmouth College, all AUSAs and nearly every effective trial lawyer you will ever meet. You get the idea.*
The third group is comprised of those with a clinical diagnosis of Narcissistic Personality Disorder (NPD). These are the few, the miserable, the hardcore. See my listing in the paragraph above. It's the same kind of folks--but now, according to the psychiatric community, they're stuck in the wild blue yonder, and can't get out. Their selfishness and self-absorption prevent them from ever having a meaningful relationship with another human being.
The traits for this group: (1) expectation to be recognized as superior and special, without superior accomplishments, (2) expectation of constant attention, admiration and positive reinforcement from others, (3) envy of others and believes others envy him/her, (4) preoccupation with thoughts and fantasies of great success, enormous attractiveness, power, intelligence, (4) lacks the ability to empathize with the feelings or desires of others, (5) arrogant in attitudes and behavior and (6) expectation of special treatment that are unrealistic.
The problem? On any given day, the above traits/symptoms for NPD describe most of your "enemies", and certainly every one of the insane, miserable and unreasonable opposing counsel you are putting up with. It's the candidate you are running against. It's the woman who just dumped you.
In my reading, lack of empathy stands out as a key trait shared by at least those in the second and third groups. To be honest, in my life I've met no one with zero or little empathy. However, lots of people I know seem to have trouble, at least initially, of "feeling the pain" of others. Most of them are men. I doubt that anyone who has read this far considers empathy to be a male trait. It's clearly not. So are most men narcissists?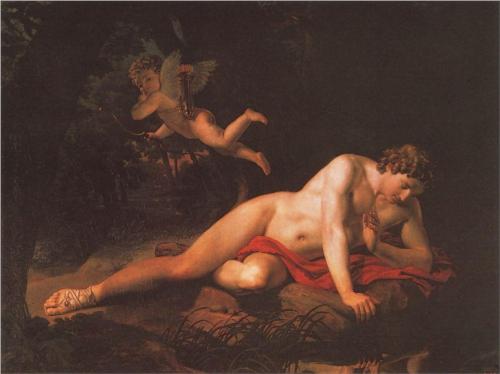 The Narcissus, Karl Bryullov, Russian, 1819
Posted by JD Hull. Permalink | Comments (1)
March 22, 2023
Don't tell me the moon is shining; show me the glint of light on broken glass. --Anton Chekhov (1860-1904)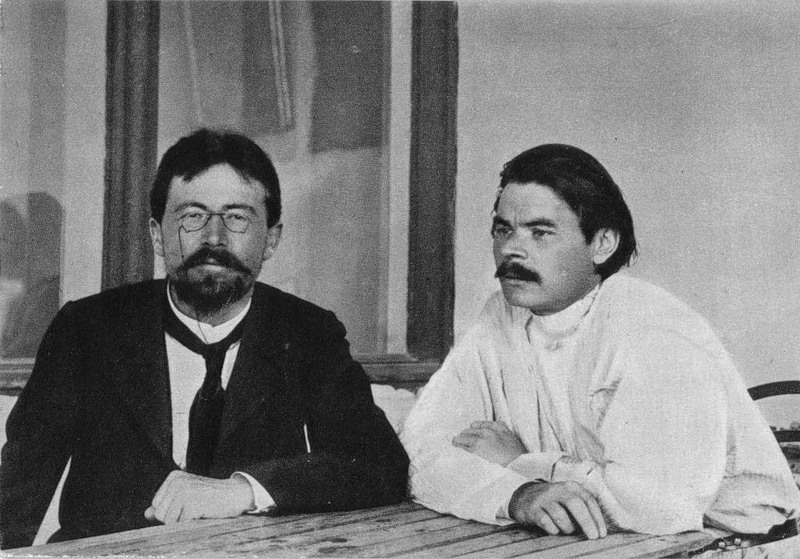 Chekhov with Maxim Gorky in Yalta, probably 1900
Posted by JD Hull. Permalink | Comments (0)
"We have no one to guide us. Our only guide is our homesickness." —H. Hesse, Steppenwolf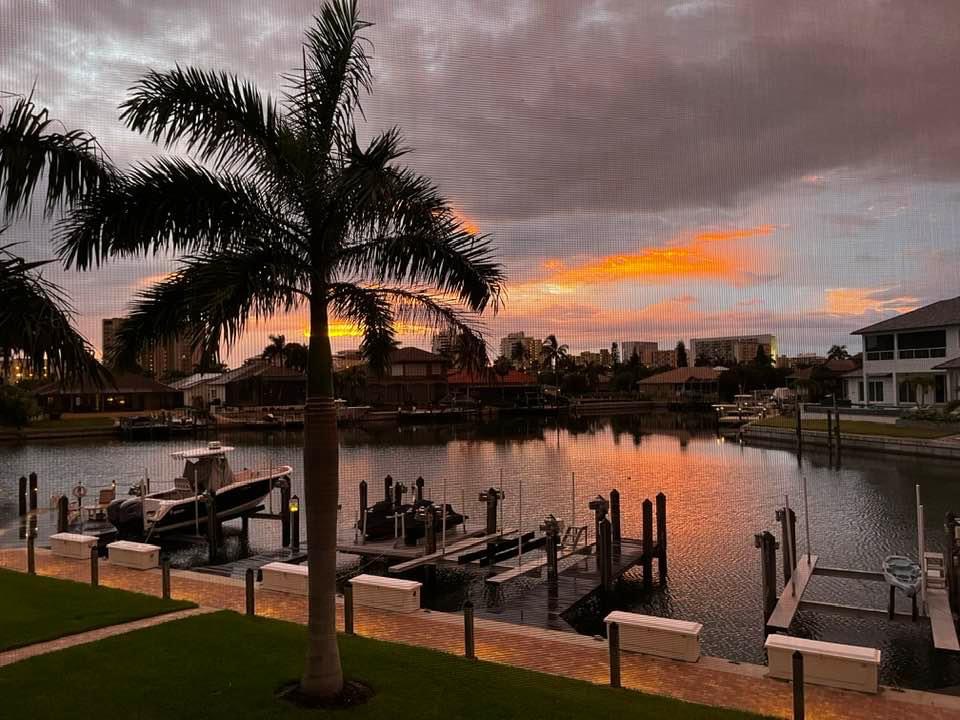 Posted by JD Hull. Permalink | Comments (0)
March 21, 2023
I was simmering, simmering, simmering. Emerson brought me to a boil.

--Walt Whitman (1819-1892)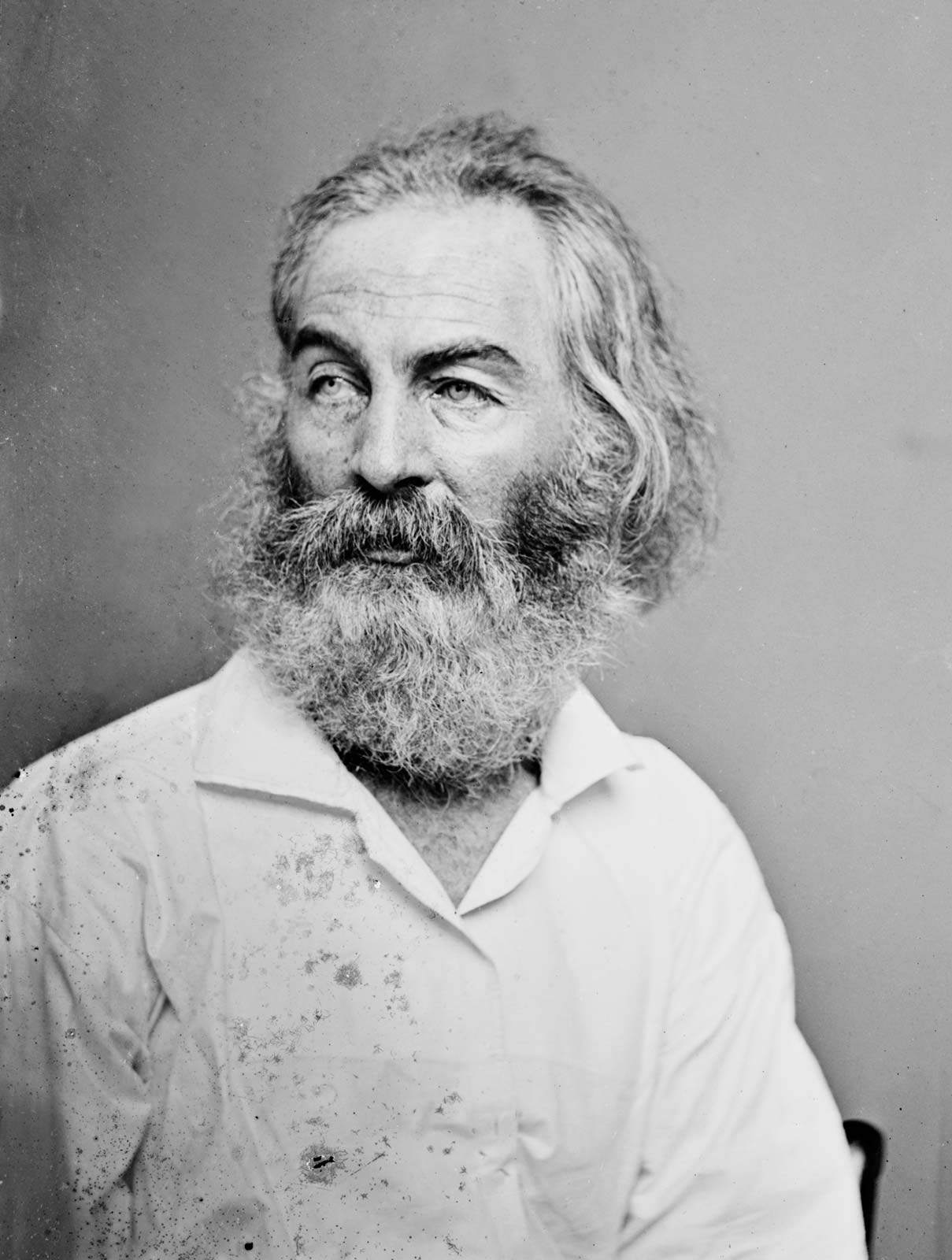 Posted by JD Hull. Permalink | Comments (0)
March 20, 2023
If you have nothing nice to say, come sit by me.
-- Alice Roosevelt Longworth
Died on February 20, 1980 at 96.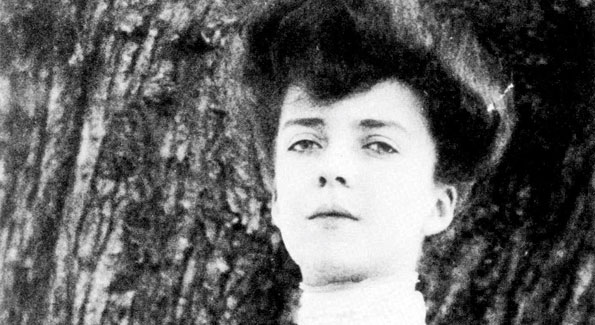 Posted by JD Hull. Permalink | Comments (0)
March 19, 2023
Books are fatal: they are the curse of the human race. Nine-tenths of existing books are nonsense, and the clever books are the refutation of that nonsense.

--Benjamin Disraeli (1804-1881)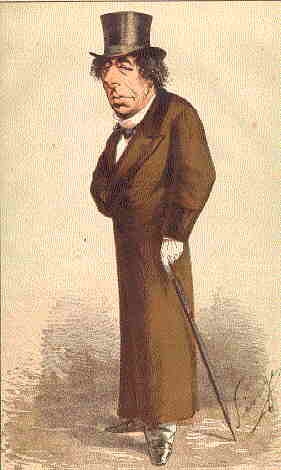 Posted by JD Hull. Permalink | Comments (0)
March 17, 2023
Is anything human-made more beautiful? Below is Folio 292r (circa 800) of The Book of Kells, an illuminated manuscript of the four Gospels of the New Testament. This page opens the Gospel of John. Illustrations in the Book of Kells mix pagan, Celtic and Christian symbols and motifs covering nearly 8000 years of Irish history. The result is an ancient montage of mixed media that's playful, quirky, sexual, mystical and yet deeply Christian. A masterwork of Western calligraphy. 680 pages of the book survives. Housed at Trinity College Library in Dublin.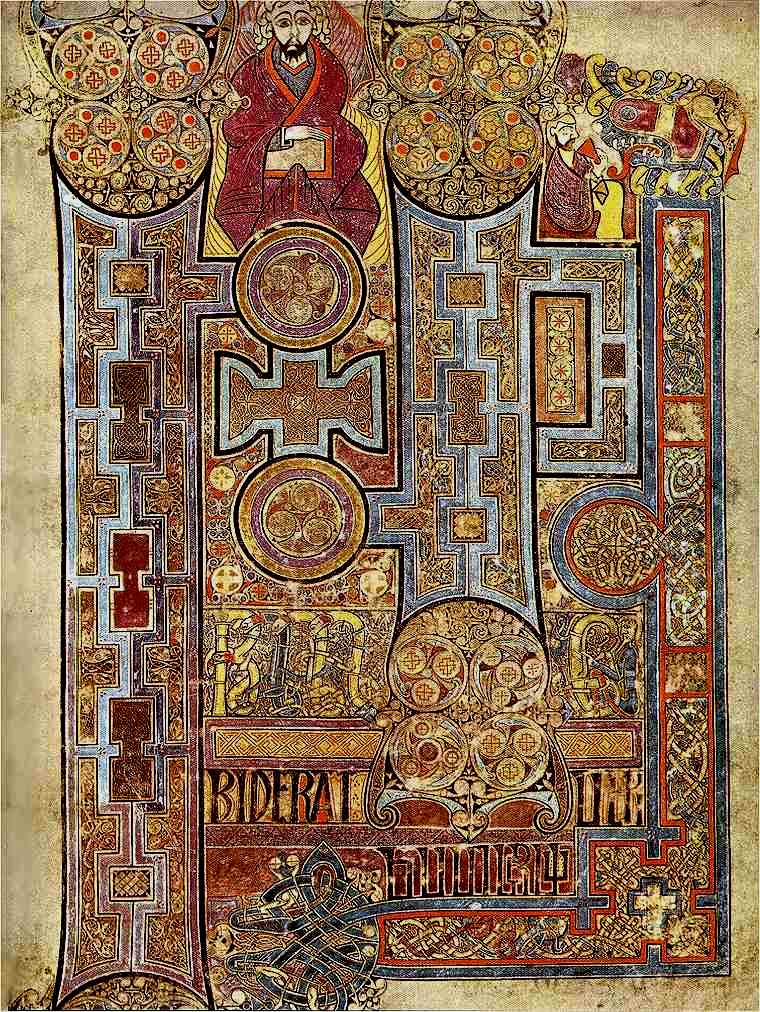 Posted by JD Hull. Permalink | Comments (0)
March 16, 2023
He who makes a beast of himself gets rid of the pain of being a man.

--Samuel Johnson, 1709-1784, London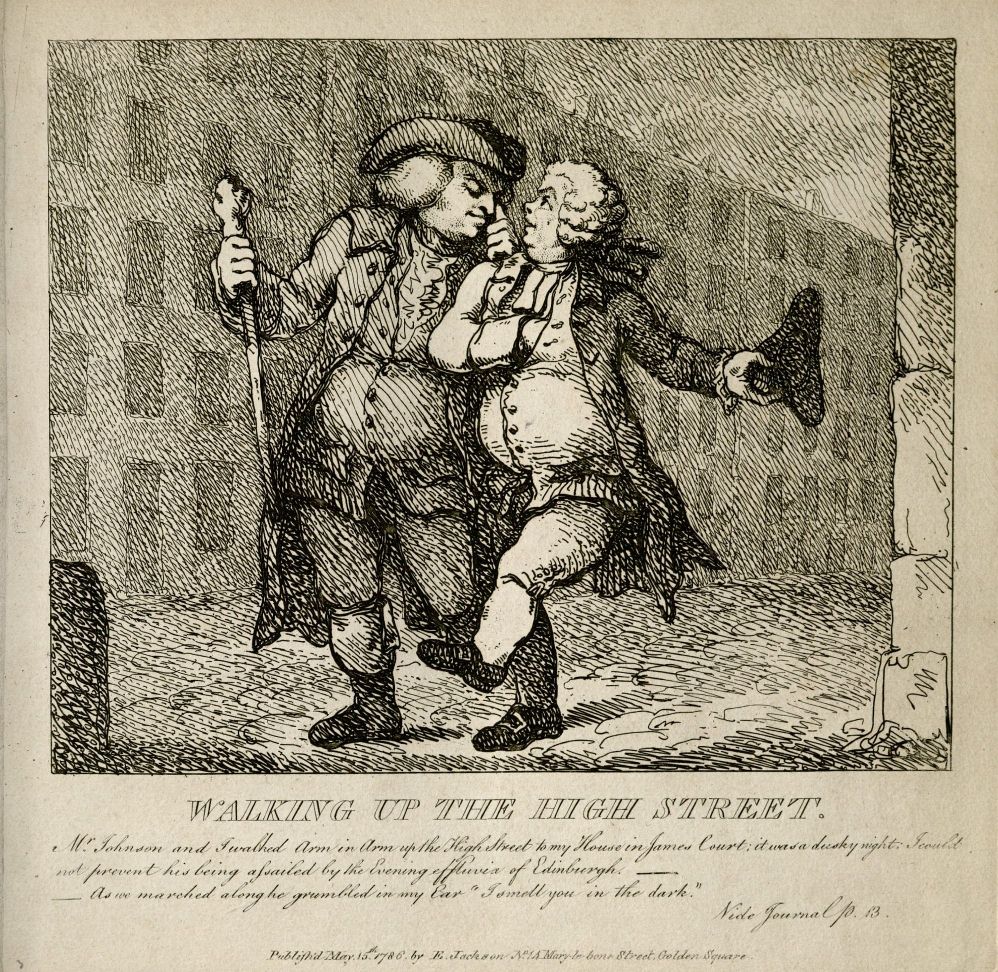 Posted by JD Hull. Permalink | Comments (0)
March 15, 2023
When the pirates demanded a ransom of twenty talents, Caesar burst out laughing. They did not know, he said, who it was that they had captured, and he volunteered to pay fifty...

--Plutarch, on young Caesar, writing in about AD 100
Today is the Ides of March, death date of Gaius Julius Caesar (July 13, 100 BC - March 15, 44 BC), general, politician, schemer, explorer, writer, alpha male, womanizer, patrician and, as we begin to observe St. Patrick's day, no friend of Gaelic peoples. Ambitious and supremely confident, Ceasar made Rome an empire. He conquered what is now France and Belgium--and got Rome more interested in taking on an assortment of Celtic tribes in Britain after his death. He was both a charming vain dandy, and a skilled military leader, and one with a surprising compassionate streak. A century after his death, the Greek historian Plutarch wrote an enduring bio. Plutarch even mixed it up with armchair psychoanalysis, treating Caesar's life in "parallel" with that of Alexander the Great, another wildly self-assured fellow. The term Ides of March ("March 15") has nothing to do with our hero; "ides" means middle in the earliest Roman calendar, which some say was devised by Romulus, the mythical founder of Rome.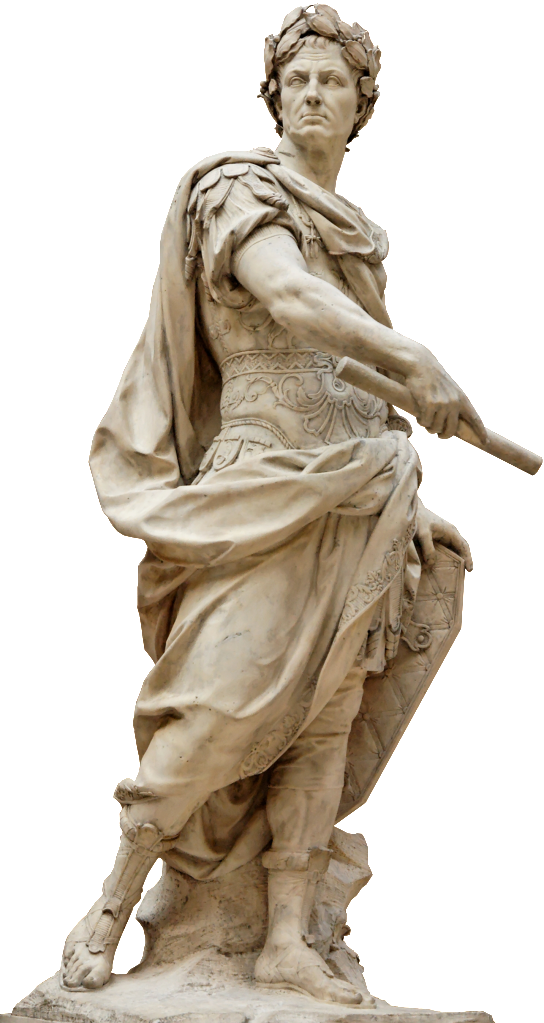 Nicolas Coustou, 1713, Louvre: You talking to me?

Posted by JD Hull. Permalink | Comments (0)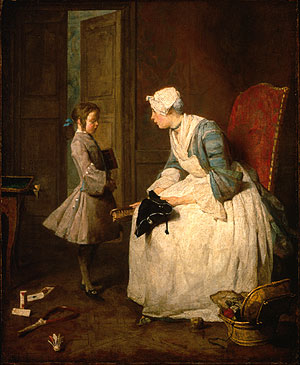 Even if you are not convinced that thank-you notes are noticed and appreciated (they are), pretend that we know more than you (we do), and do it anyway (thank us later). Good stationery. We suggest Crane's on the lower end, or something better, like stationery from Tiffany's, or a Tiffany-style knock-off, on the higher end. A "studio card", maybe. Plain. Simple. Initials on it at most.
If you get personalized stuff, have a return envelope address to a home or business--but without the business mentioned. It's personal. Leave Acme Law Firm off it.

Posted by JD Hull. Permalink | Comments (0)
March 14, 2023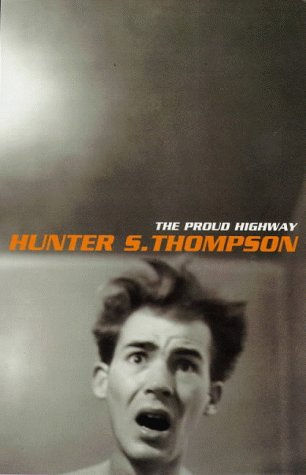 Posted by JD Hull. Permalink | Comments (0)
It's scary. If you're working, you're marketing--and that is Rule 6 of the 12 Rules.
Posted by JD Hull. Permalink | Comments (0)
March 13, 2023
What we hope ever to do with ease, we must learn first to do with diligence.

--Samuel Johnson (1709-1784)
Posted by Holden Oliver (Kitzbühel Desk). Permalink | Comments (0)
The satirist is to be regarded as our physician, not our enemy.

--Henry Fielding, 1707-1754
Physicians--like lawyers--may no longer be the great community of leaders and societal architects they once were or people had hoped they could be. Both professions now breed technicians. As things get more complex, that, of course, makes sense, and we could do worse. But you still get what Fielding was trying to say.
Satire down through the ages never has had the power, on its own, to make people change things. Satire does clarify and make us think. But the law needs certainty, clarity and steadiness of tone--all kept at a consistent wave-length so we do not lose our place. We need to know the speaker or writer is 100% sober. It's not always fun. It's steady. You can rely on it.
However, you do get excited and think you are about to see some great and epic satire and commentary every time you read a pleading which begins "COMES NOW...", a letter which begins (and our favorite) "Enclosed herewith please find..." or contract which uses "said" frequently. You are disappointed when you realize it's intended to be a serious document.
Legal writing. Legalese. Can't we just "say it"?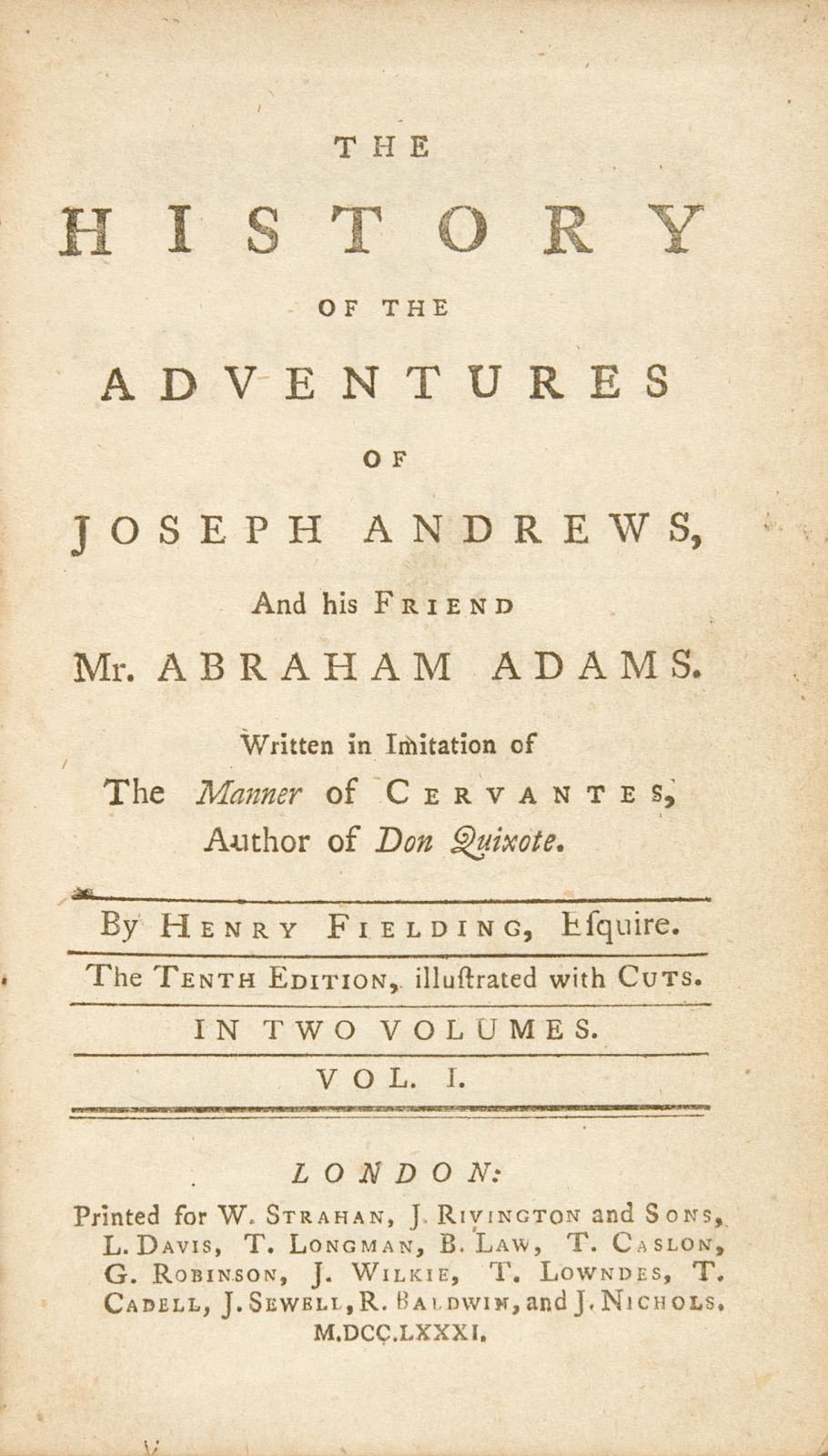 From past WAC/P? posts circa 2008
Posted by Holden Oliver (Kitzbühel Desk). Permalink | Comments (0)
March 11, 2023
Posted by JD Hull. Permalink | Comments (0)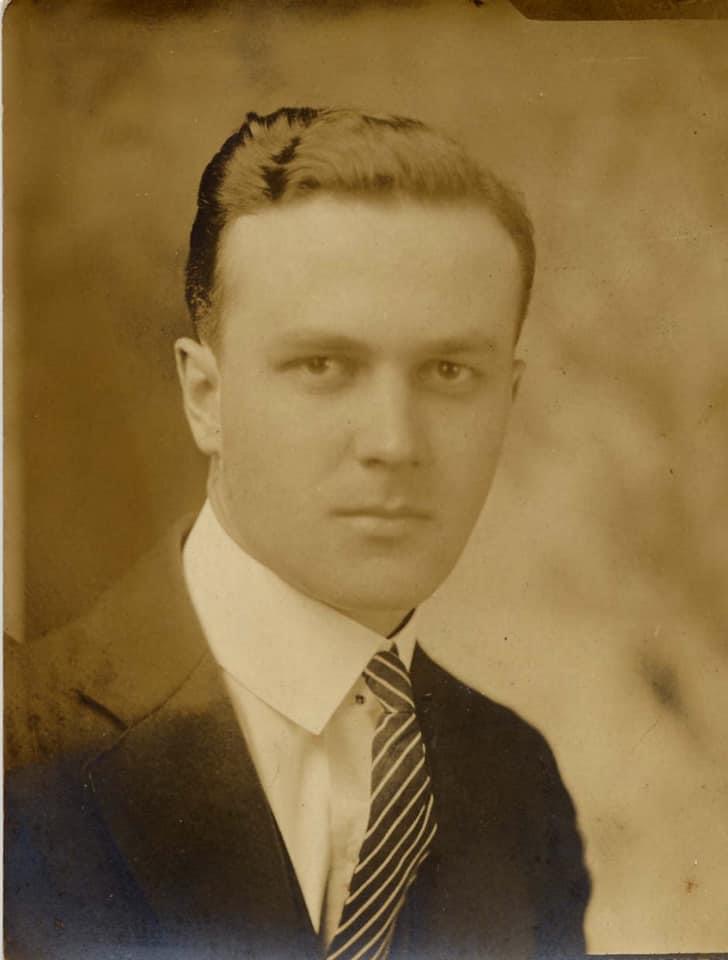 Posted by JD Hull. Permalink | Comments (0)
March 10, 2023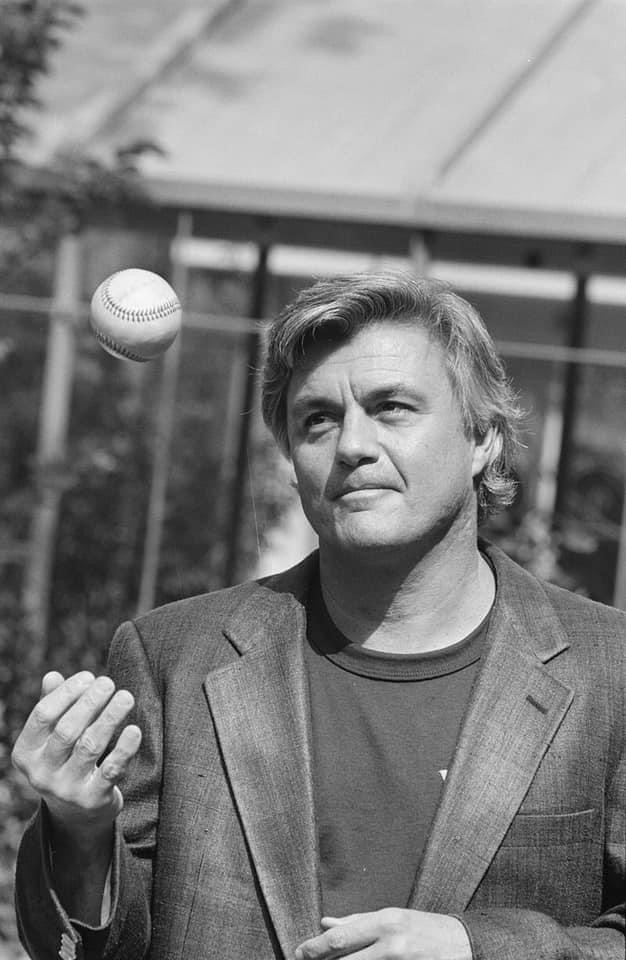 Posted by JD Hull. Permalink | Comments (0)
March 09, 2023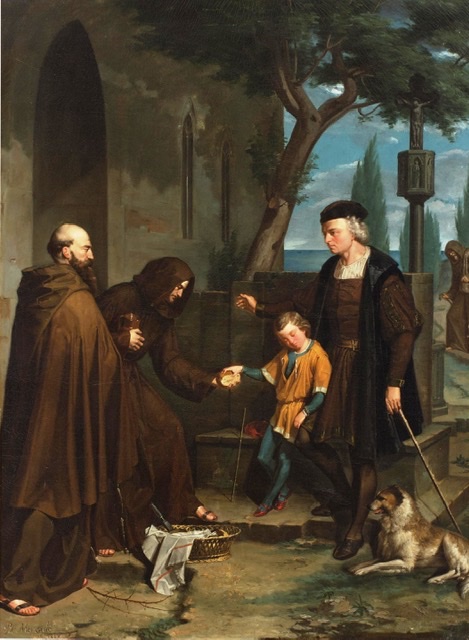 Posted by JD Hull. Permalink | Comments (0)
Center bottom photo: My Great Aunt Helen Hull in 1922. Born 1906. So that makes 4 generations and counting of serious Hull-McCracken hoops talent. My dad John Hull III (b. 1928). My first cousin Mike McCracken (1951). My nephew David Hull, Jr. (1982). And a few lesser lights here and there. Thanks to Mary Helen Allen, her daughter. Just saw this today.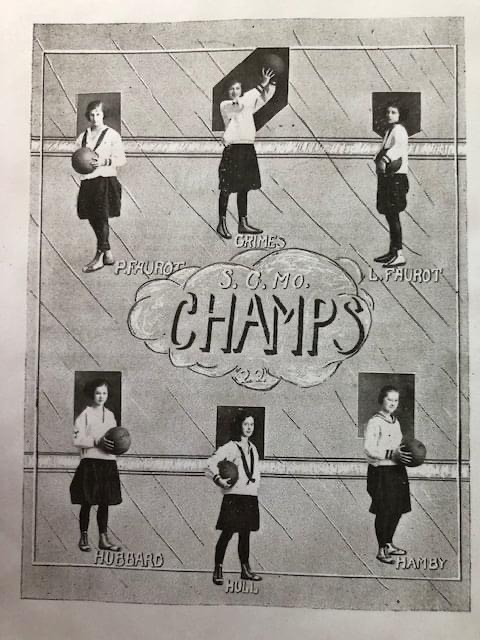 Posted by JD Hull. Permalink | Comments (0)
March 08, 2023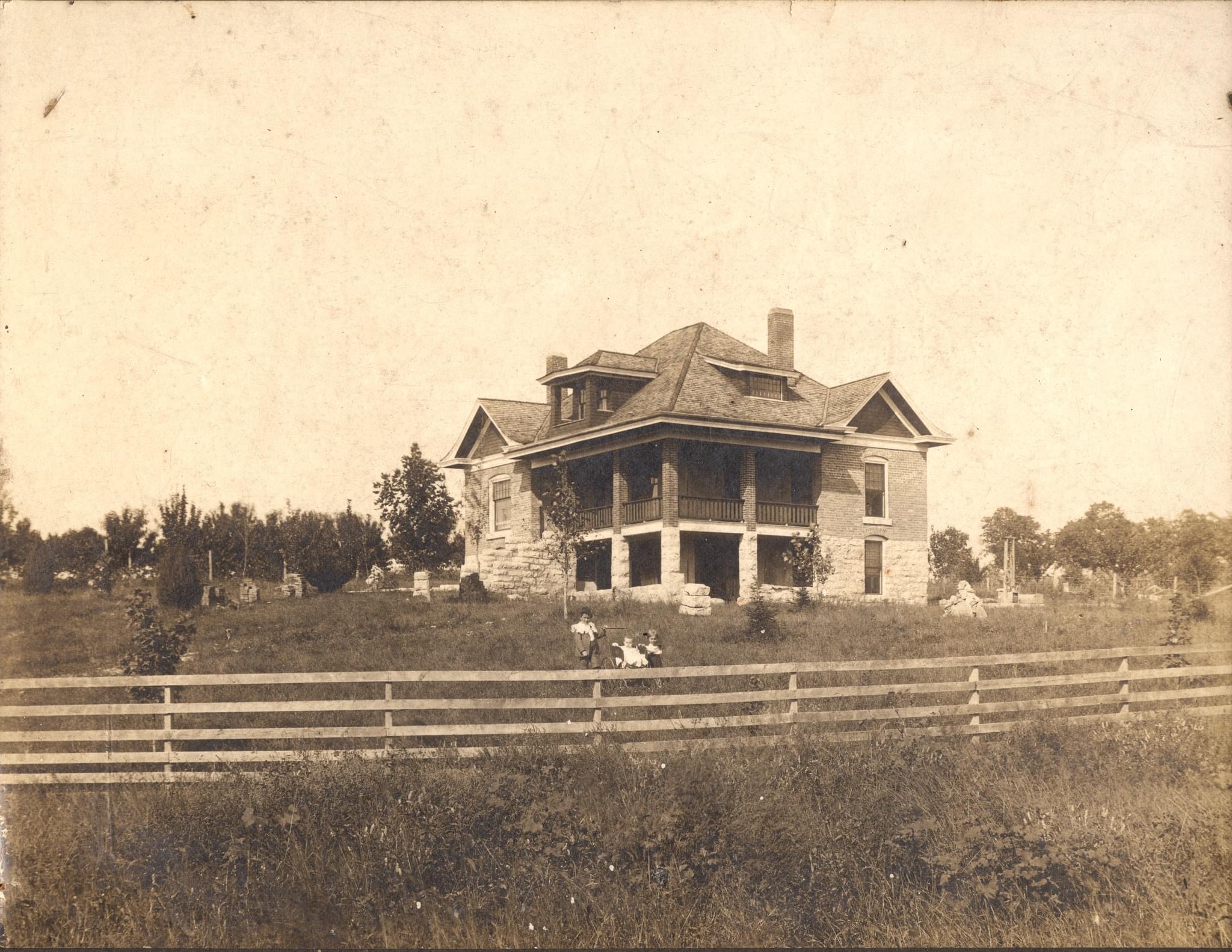 Posted by JD Hull. Permalink | Comments (0)
March 06, 2023
Don't tell me the moon is shining; show me the glint of light on broken glass.

--Anton Chekhov (1860-1904)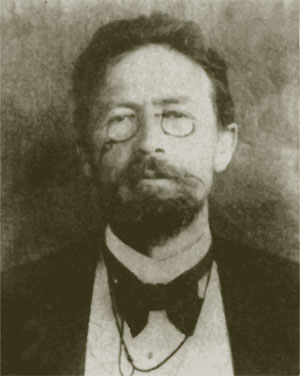 Posted by JD Hull. Permalink | Comments (0)
Established in 1859 as the "Potomac Barge Club", the Potomac Boat Club is a rowing club on the Potomac River that sits on half an acre along Georgetown's southwestern border. It hosts several hundred members: recreational rowers, Washington-Lee High School crew team and professional athletes. Two members, Larry Hough and Tony Johnson, won the silver medal in coxless pairs at the 1968 Summer Olympics in Mexico City. The club's current building (below) dates to 1908.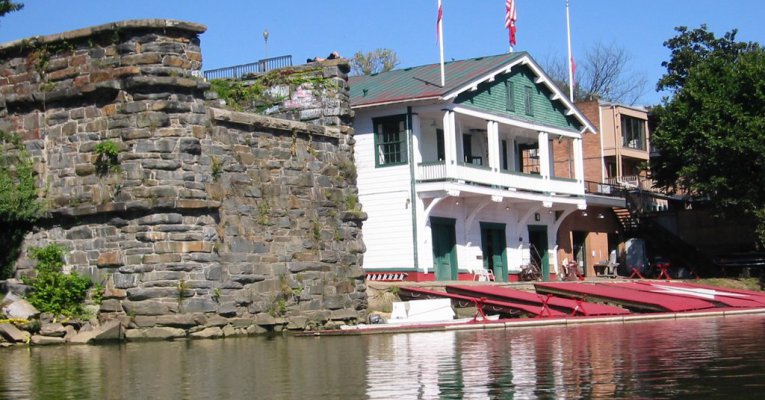 Posted by JD Hull. Permalink | Comments (0)
March 05, 2023
Woke up this morning,
We had them Statesboro blues.
I looked over in the corner,
Grandma and Grandpa had 'em too.
--Blind Willie McTell
Posted by JD Hull. Permalink | Comments (0)
There is no joy except in creation. There are no living beings but those who create. All the rest are shadows, hovering over the earth, strangers to life. All the joys of life are the joys of creation: love, genius, action.
--Romain Rolland (1866-1944), Nobel Prize winner, in "Lightning Strikes Christophe"
Posted by JD Hull. Permalink | Comments (0)
March 04, 2023
"I was simmering, simmering, simmering. Emerson brought me to a boil."
--Walt Whitman (1819-1892)
Writer Jack London thought you could not wait for it. You needed, he thought, to go out and hunt inspiration with a club. Walt Whitman, however, was luckier. He was a relatively young man when Ralph Waldo Emerson was thinking and writing. Emerson set off the young printer and hack writer, hurling him into an exuberant and celebratory realm, where no one American had ever been.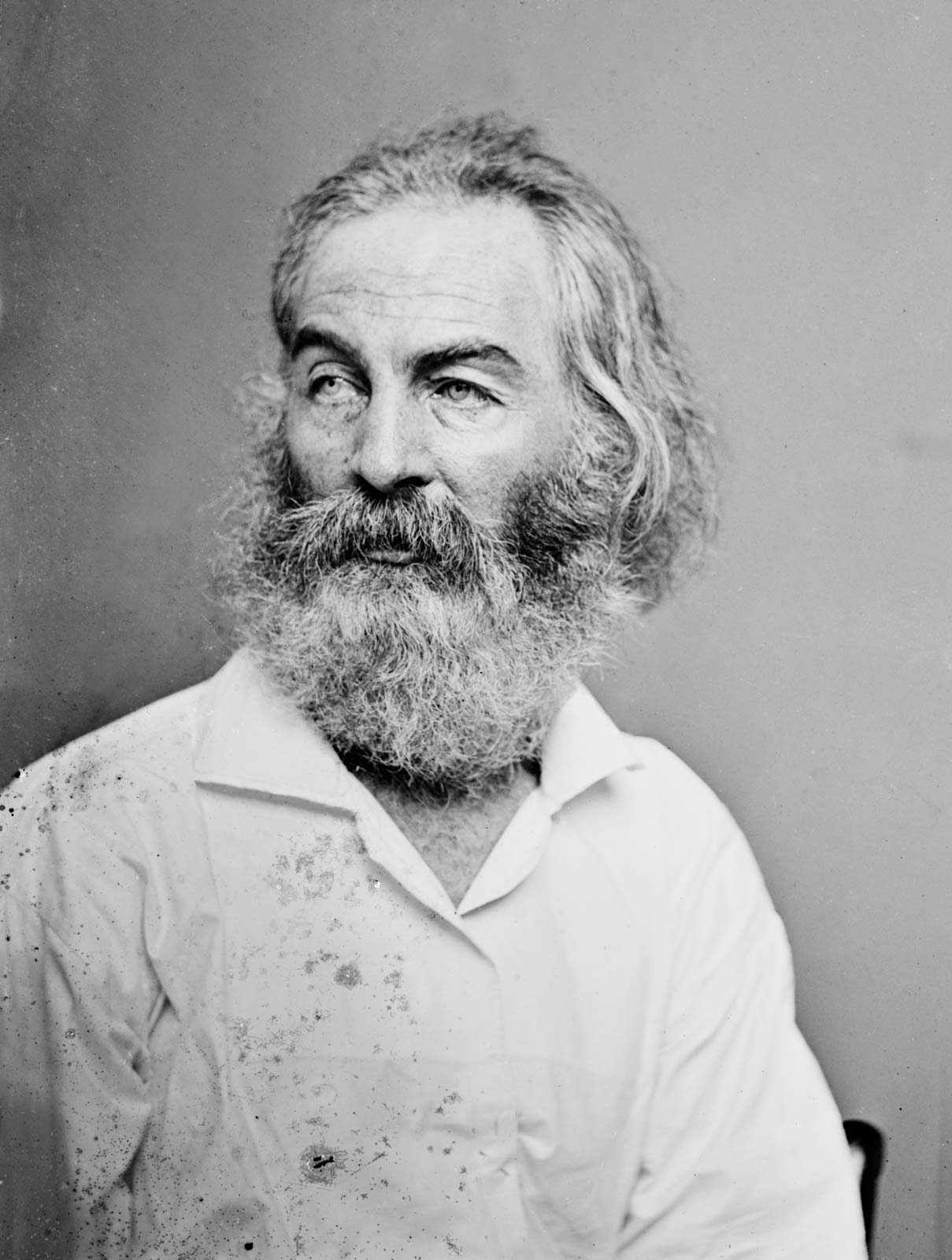 Posted by JD Hull. Permalink | Comments (0)
March 03, 2023
Daniel O'Connell (1775-1847), "Liberator of Ireland", led a movement that forced the British to pass the Catholic Emancipation Act of 1829, allowing Catholics to become members of the British House of Commons. As a leader, O'Connell had moxie, brains, drive, patience, organizational skills, and big personality. More about him here and here. O'Connell was also a consummate and legendary trial lawyer, a bit of an actor, and way-fun just to be around. In a set of lectures published in 1901, John L. Stoddard said of him:
He was a typical Irishman of the best stock--wily, witty, eloquent, emotional and magnetic. His arrival in town was often an occasion for public rejoicing. His clever repartees were passed from lip to lip, until the island shook with laughter.

In court, he sometimes kept the spectators, jury, judge and even the prisoner, alternating between tears and roars of merriment. Celtic to the core, his subtle mind knew every trick peculiar to the Irish character, and he divined instinctively the shrewdest subterfuges of a shifty witness.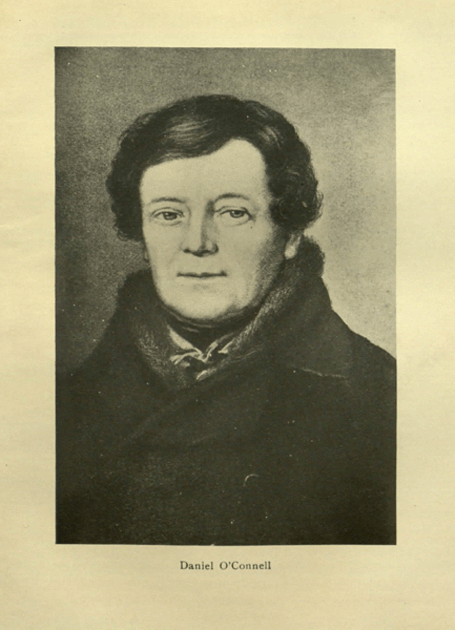 Posted by Holden Oliver (Kitzbühel Desk). Permalink | Comments (0)

WJC and writer, January 1, 2009, noon, Charleston

1. Never date anyone named Zoe, Brigit or Natasha.
2. Let no one leave anything in your home or hotel room.
3. All British women are named Lucy, Pippa or Jane.
4. Most British women don't like British men.
5. Every Woman's ex- is a Narcissist. No exceptions.
6. The Bluebook: A Uniform System of Citation, the most widely used legal citation system in the United States, was first published in 1926. It is always important.
7. Legal interviews don't tell you much.
8. Have a co-worker in same room if you interview someone.
9. Don't jump to hire law grads with blue collar backgrounds. Some think they've arrived and are done.
10. Women make better associate lawyers.
11. On documents, Rule 34 (Production of Documents and Things) and Rule 45 (Subpoena) of the Federal Rules of Civil Procedure do very different things. Know what they are.
12. Dogs are the best thing about this planet.
13. Cats not dogs if you travel.
14. Great looking women think they're ugly.
15. Pay attention to little things.
16. Irish, Welsh, Finnish, Ethiopian and Afro-American women are heroes. Forever in charge. Enduring.
17. A disproportionate number of Irish people are drunks.
18. A disproportionate number of Irish people are verbally or lyrically gifted.
19. Jewish doctors do not understand Irish, English, German or Russian drunks.
20. Jews and Italians are the best drinkers. They have the genes. They have rules.
21. The Jews are It. A consistently awesome and world changing tribe for 2500 years.
22. Well dressed Russian women are cheap, treacherous and insane.
The Cardsharps, Caravaggio, c. 1594
23. For decades the wrong people have gone to law school.
24. Lawyers are less well educated, less well rounded and less culturally literate every decade.
25. Narcissists get stuff done.
26. There are at about 40 exceptional American colleges and universities.
27. Do one absurd or silly thing every day.
28. Never be impressed by Phi Beta Kappas.
29. Always be impressed by Marshall scholars, Rhodes scholars and Williams grads.
30. Have at least 3 impeccable suits.
31. Don't wear bow ties every day. Almost every day is fine.
32. Cuffs on all long pants except jeans and tuxedo trousers.

Posted by JD Hull. Permalink | Comments (0)
March 02, 2023
Excerpt from the famous November 1974 Playboy Magazine interview with writer and humorist Hunter S. Thompson conducted by Craig Vetter, a well-regarded writer and storyteller himself.
PLAYBOY: ....this morning you've had two bloody marys, three beers and about four spoons of some white substance and you've been up for only an hour. You don't deny that you're heavily into drugs, do you?

THOMPSON: No, why should I deny it? I like drugs. Somebody gave me this white powder last night. I suspect it's cocaine, but there's only one way to find out...

PLAYBOY: What do you like best?

THOMPSON: Probably mescaline and mushrooms: That's a genuine high. It's not just an up -- you know, like speed, which is really just a motor high. When you get into psychedelics like mescaline and mushrooms, it's a very clear kind of high, an interior high. But really, when you're dealing with psychedelics, there's only one king drug, when you get down to it, and that's acid. About twice a year you should blow your fucking tubes out with a tremendous hit of really good acid. Take 72 hours and just go completely amok, break it all down.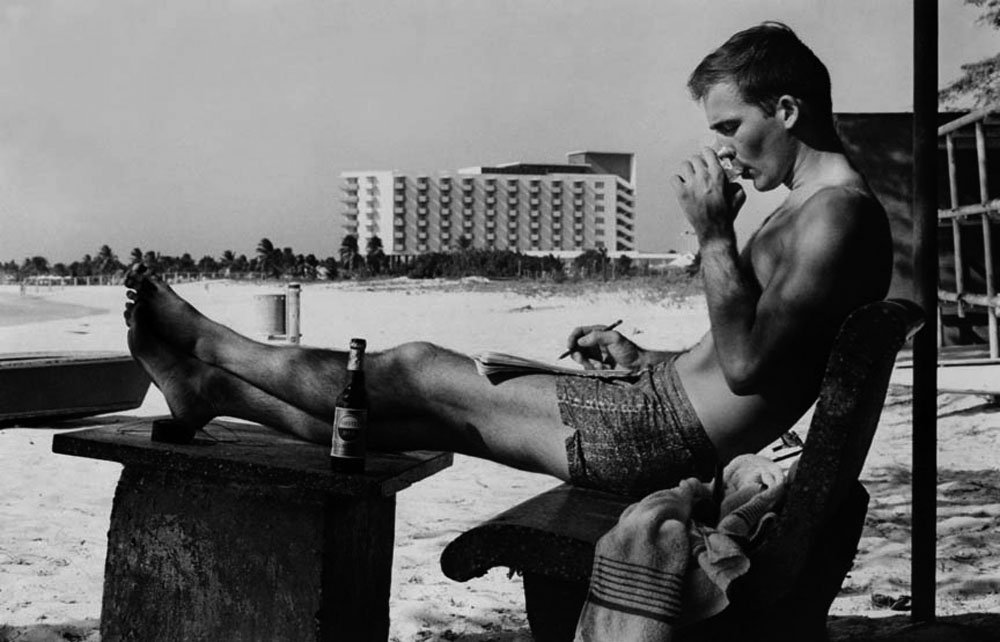 Posted by JD Hull. Permalink | Comments (0)
March 01, 2023
"I would have won them all--if my clients hadn't kept reloading and firing."
--Richard "Racehorse" Haynes (1927-2017). Trial Lawyer.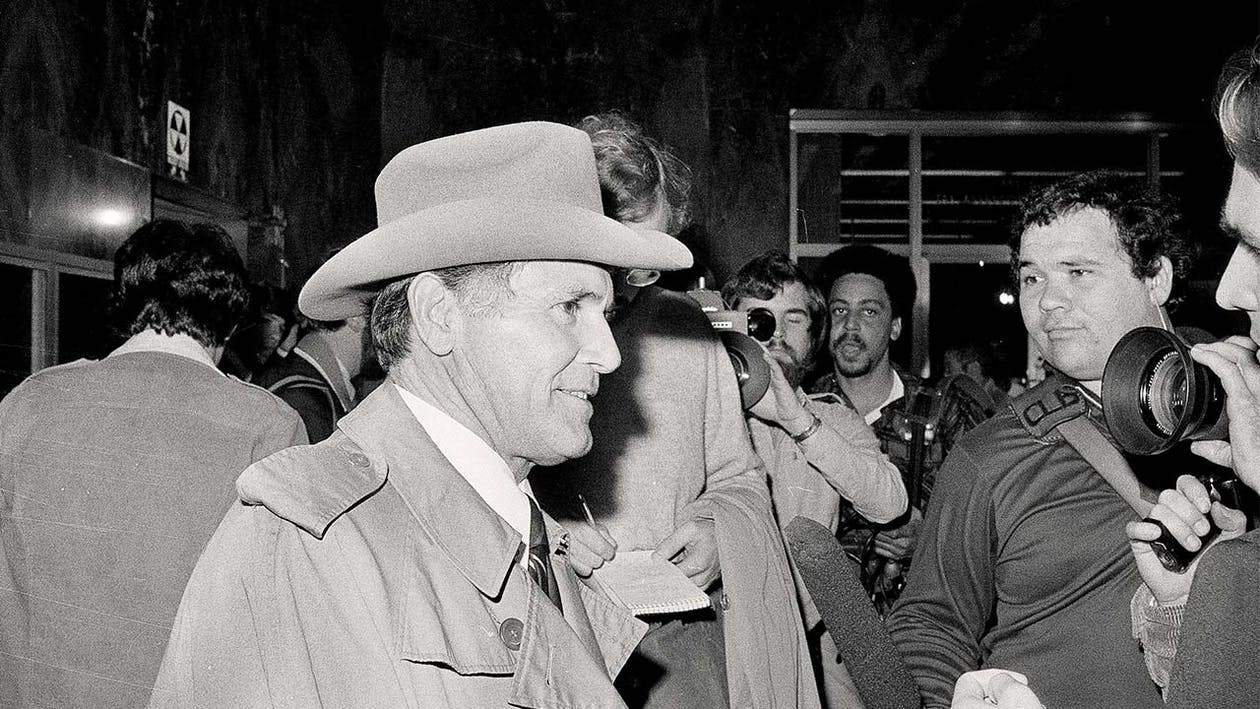 Posted by JD Hull. Permalink | Comments (0)
February 28, 2023
The hour doesn't matter. The gates never close. I daily walk by them during the workweek and maybe several times a day on Saturday or Sunday. This is the smallish Courtyard—it even has it own smallish Outdoor Chapel—at the entrance to the offices of the National City Christian Church. 5 Thomas Circle, N.W. Built 1930. Neoclassical. The architect was John Russell Pope. Pope loved big, no-ignore, national center city projects. The Jefferson Memorial, completed in the early 1940s, is another Pope building. National City Christian was Texan Lyndon Johnson's church. LBJ's state funeral was here in 1973. Worshippers in this nearly-200 year Presbyterian offshoot often have strong Southern roots. Think Presbyterians who like full-immersion baptism. They are also non-obnoxious inner-city activists of varying political and cultural bents. Educated. Devout. Musically sophisticated. Upbeat. They like people. Not every church does. Bonus? They love Dogs, too. In a big dog way. One spring Sunday a year you can get your dogs blessed on the DC church steps. A dog blessing. One of the warmest and funniest annual scenes in DC.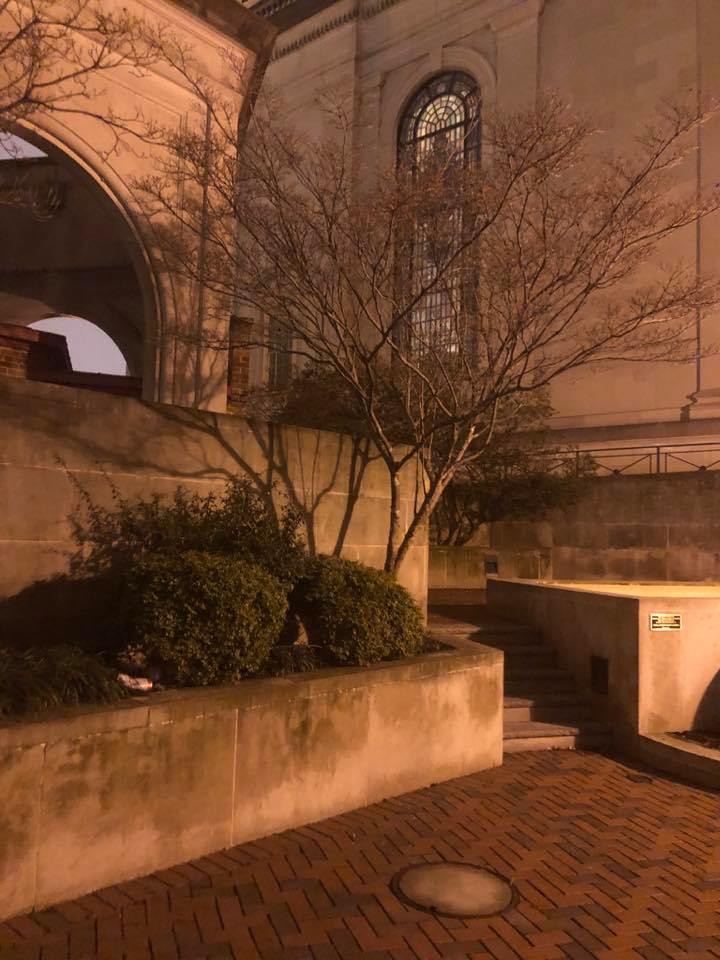 Posted by JD Hull. Permalink | Comments (0)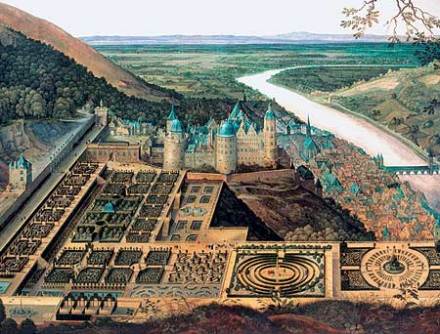 By Jacques Fouquières, Hortus Palatinus, (before 1620). Heidelberg Palace, gardens and terracing.
Posted by JD Hull. Permalink | Comments (0)
February 27, 2023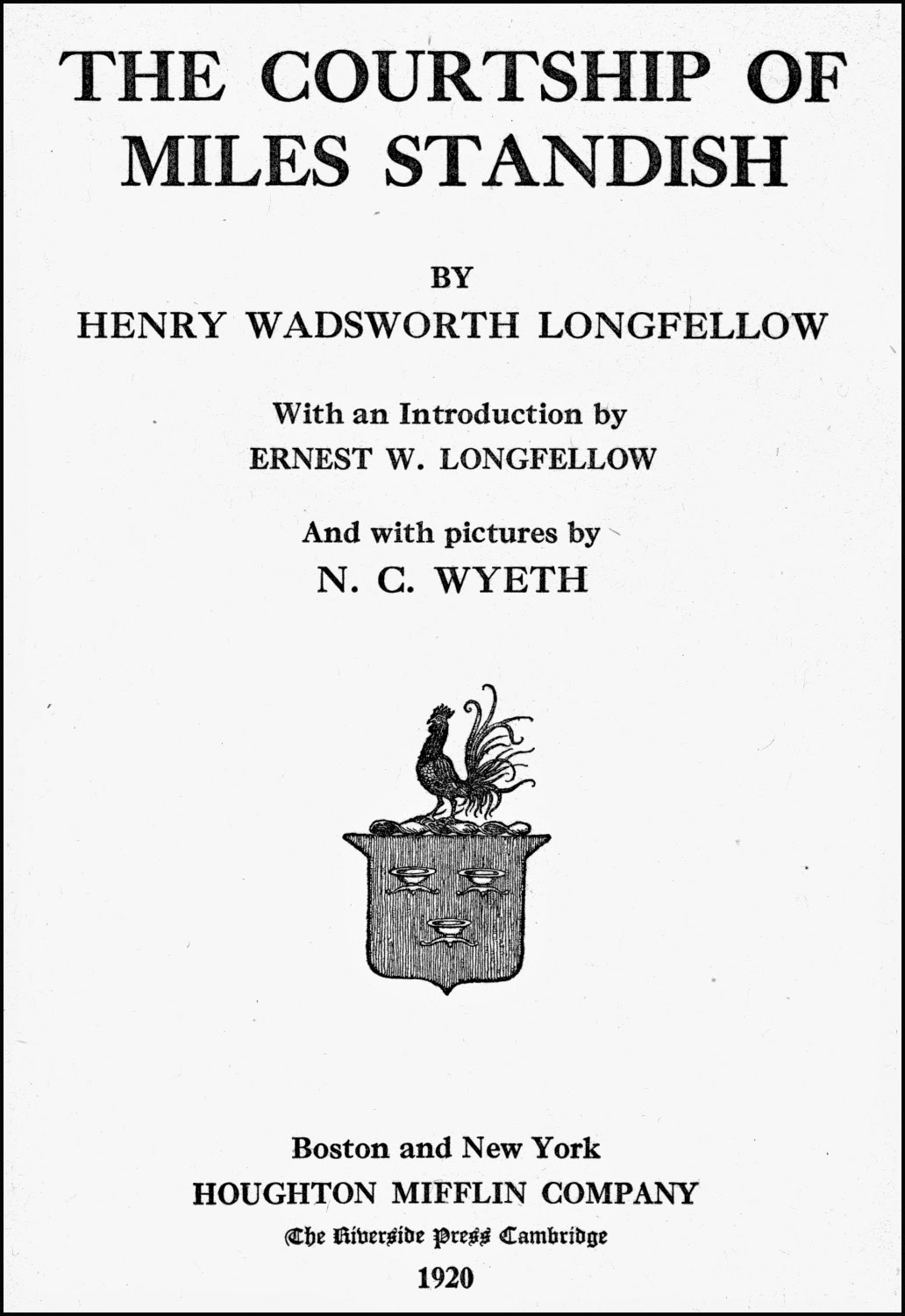 Henry Wadsworth Longfellow was born February 27, 1807 in Portland, Maine. He died on March 24, 1882 in Cambridge, Massachusetts.
Posted by JD Hull. Permalink | Comments (0)
Went to a couple of his practices when I was in high school. Authentic bluesman in the staid Queen City.
Posted by JD Hull. Permalink | Comments (0)
February 26, 2023
Speaking of snow, which I like and D.C. so far has escaped this season, Kitzbühel is a medieval town in the province of Tyrol, Austria, near the river Kitzbühler Ache. The Illyrians, a war-like tribe from the Balkans, mined copper around here starting between 1100 BC and 800 BC. Around 15 BC the Roman Emperor Augustus occupied and claimed this area--by that time the old Celtic province of Noricum--which included the Austrian Alps. After the fall of the western Roman Empire, the Bavarii tribe settled in the Kitzbühel region (around 800).
So Kitzbühel is old, with a 12th century wall around much of it. It's small (around 8500 people), beautiful, historical, and a bit slow--but loads of fun for those with pluck. In modern times, and before non-Austrians found it and made even it more famous for skiing, the region was a resort for wealthy and proper Austrians from towns like Vienna.
But Kitzbühel has loosened up a bit. Well, a lot. It now has decent jazz. Drinking happens. It's inexpensive to live or visit here. It's surprisingly quiet. You can write your novel or textbook. You can miss editors' deadlines--and count on forgiveness. Oh, you can ski. And you can watch some of the best skiers in the world.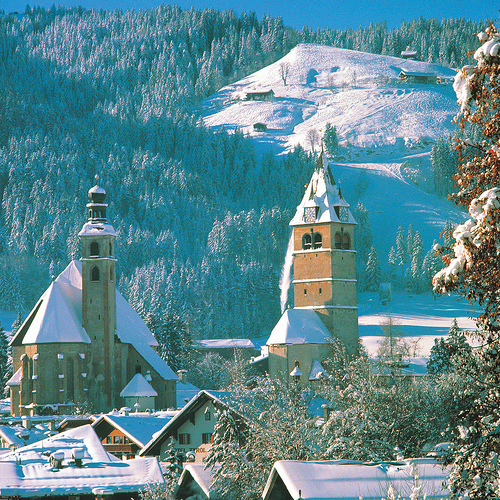 Posted by Holden Oliver (Kitzbühel Desk). Permalink | Comments (0)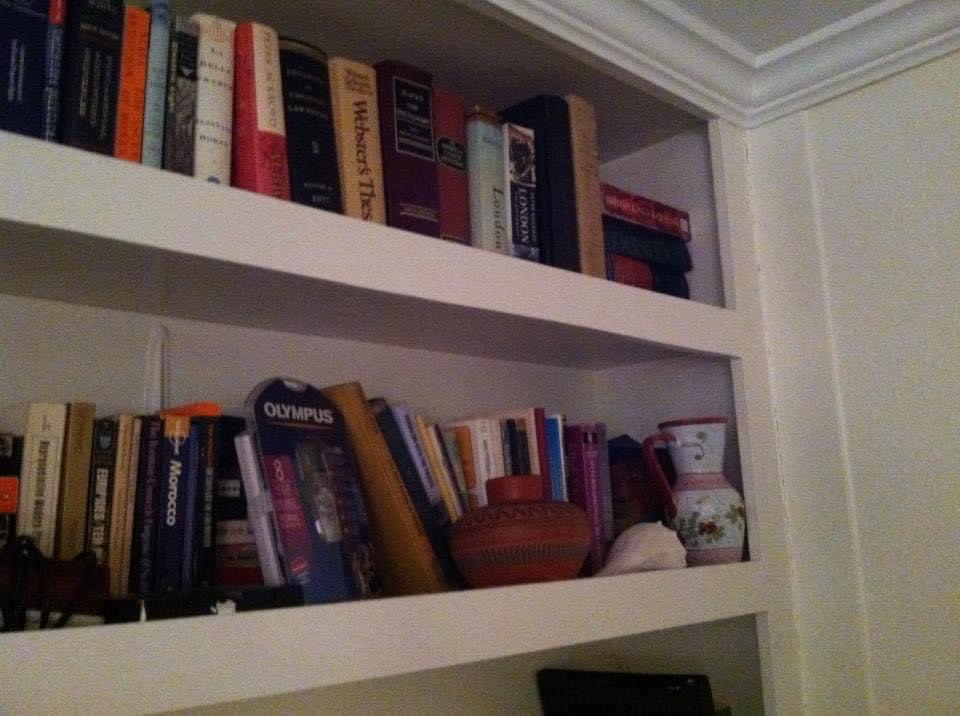 Posted by JD Hull. Permalink | Comments (0)
February 24, 2023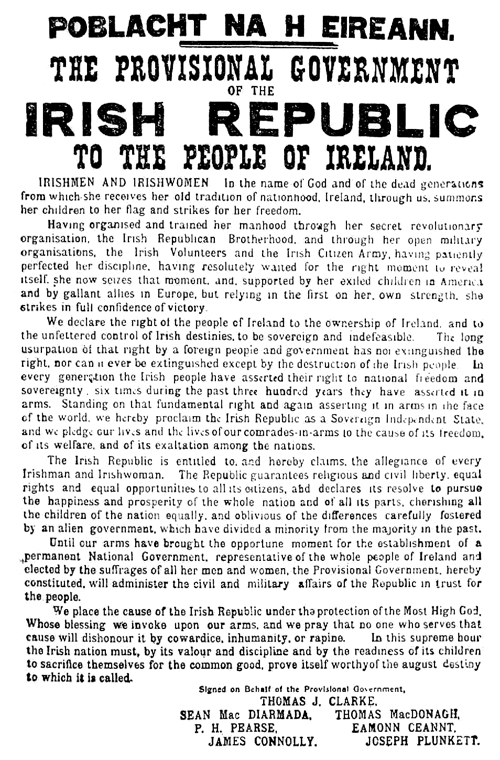 ("Proclamation of the Republic", April 24, 1916)
Posted by JD Hull. Permalink | Comments (0)
February 23, 2023
Clients pay for excellent--not for perfect. Excellent is way harder.
Clients 99.5% of the time are not paying you to be perfect. Clients don't want perfect. In the rare instances they do want perfect, they will let you know. So clients want excellent. Be excellent, not perfect. Got it? See, e.g., Rule 10: Be Accurate, Thorough and Timely--But Not Perfect of our repetitive and irritating but life-changing 12 Rules of Client Service.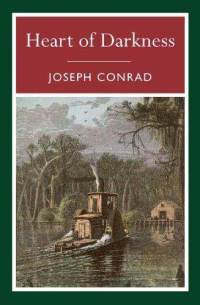 The Horror. The Horror.
Posted by JD Hull. Permalink | Comments (0)

Ray Davies cries "Victoria", Glastonbury 2010
Posted by JD Hull. Permalink | Comments (0)
February 22, 2023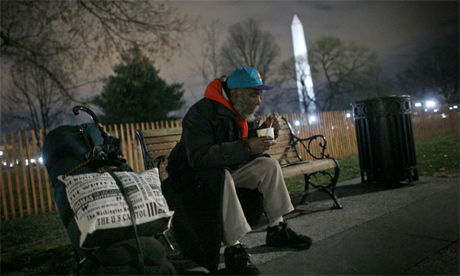 The purpose of this post—which we keep revising every time we post it—is simple. To keep humans alive during the 30 coldest nights of the year by doing something simple and effective for others without holding pressers about what great people we are when it's cold as a witch's tit downtown and in city parks.
Bear with me.
As a Yankee, Eagle Scout, outdoorsy dude, lifelong camper and all-weather philanderer, let me assure you that spending a night outside in colder weather has unique challenges. Even in the Fall. And generally in the period October through March.
Exposure. The Elements. And hypothermia. Call "it" what you will. Authors Jack London and Hans Christian Andersen each wrote well-known stories about it. And you can die from hypothermia well above 32 degrees F.
You say you would really like to help the urban homeless on both cold and super-cold American Northeastern and Midwestern nights? Chilly, plain cold and the bitterly cold, there are unpredictable nights that many cities are prepared to accommodate more homeless residents at shelters but for a number of reasons (both good and bad) thousands of Americas's rough sleepers take their chances outside?
Good. So see our inaugural post about our One Night, Person (March 5, 2015) campaign and our follow-up March 7, 2015 post. No, we don't have time to go over all of this again; we're working stiffs like you. Just read the posts.
Once again, and in short, here is the idea and the rules:
You're a Yuppie, professional or other generic dweeb between the ages of 22 and 82.You live in towns like New York City, Philly, Boston, Baltimore, Indianapolis, Cleveland, Wilmington, DC or Chicago.
Or similar cities in Europe. Or Asia. Generally? Think Northern Hemisphere. Planet Earth. Wherever Yuppies roam. You may live in the suburbs or in a downtown neighborhood of these cities. But if you work during the day in a downtown area of any of them, you and yours will go forth and do this:
1. Pick out and ask a homeless woman or man what articles of warm clothing she or he needs that you already have at home or in storage--thermal gloves, wool scarfs, warm hats and beanies, big sweaters, winter coats, thermal underwear, socks, etc.
2. Ask just one person at a time.
3. Agree on a time to meet (preferably at the same place) later that day or the next day.
4. Find the winter stuff you have at home or in storage.
5. Bring said stuff to the homeless woman or man as agreed.
6. Nine out of ten times, your new friend will be there when you show up.
7. Wait for forecasts of the next super-cold night--and repeat.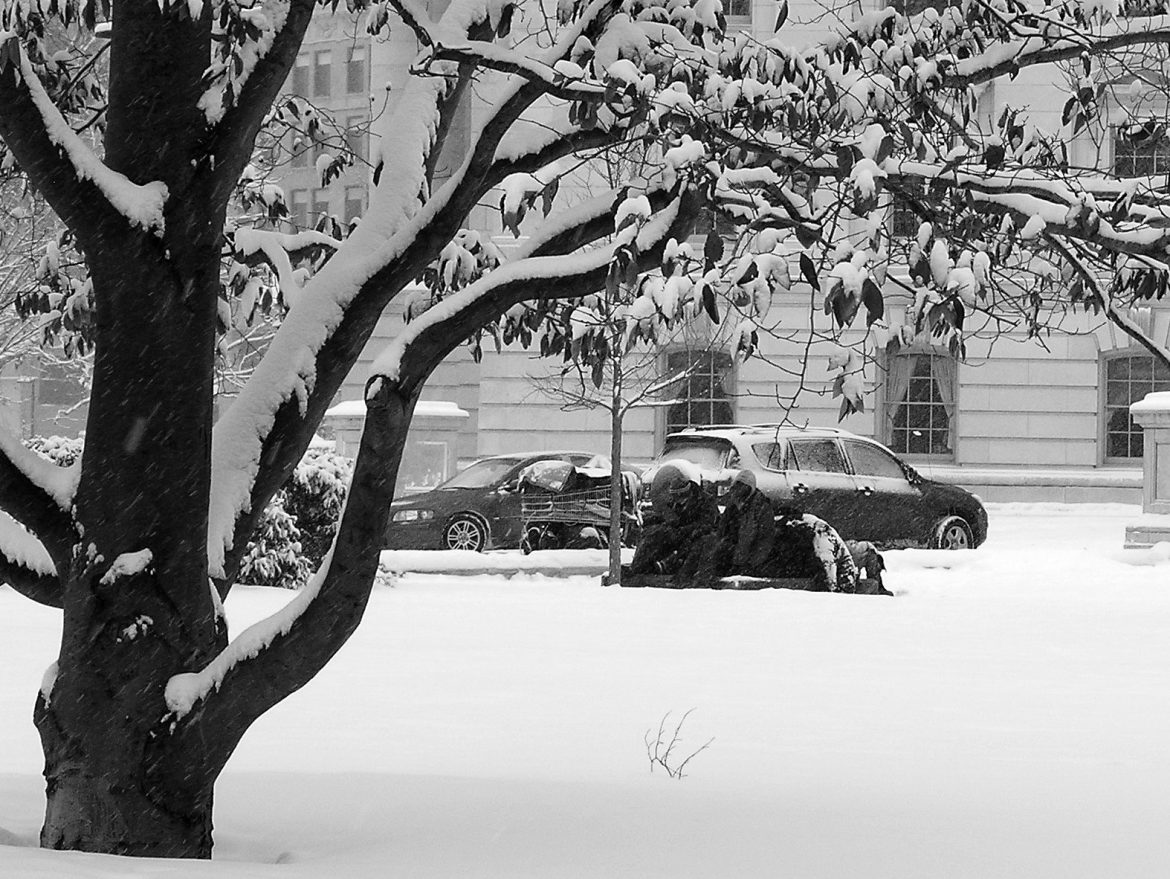 Posted by JD Hull. Permalink | Comments (1)
"There's no point in being Irish if you don't know that the world is going to break your heart eventually."

--Daniel Patrick Moynihan, Assistant Secretary for Labor, a few days after November 22, 1963.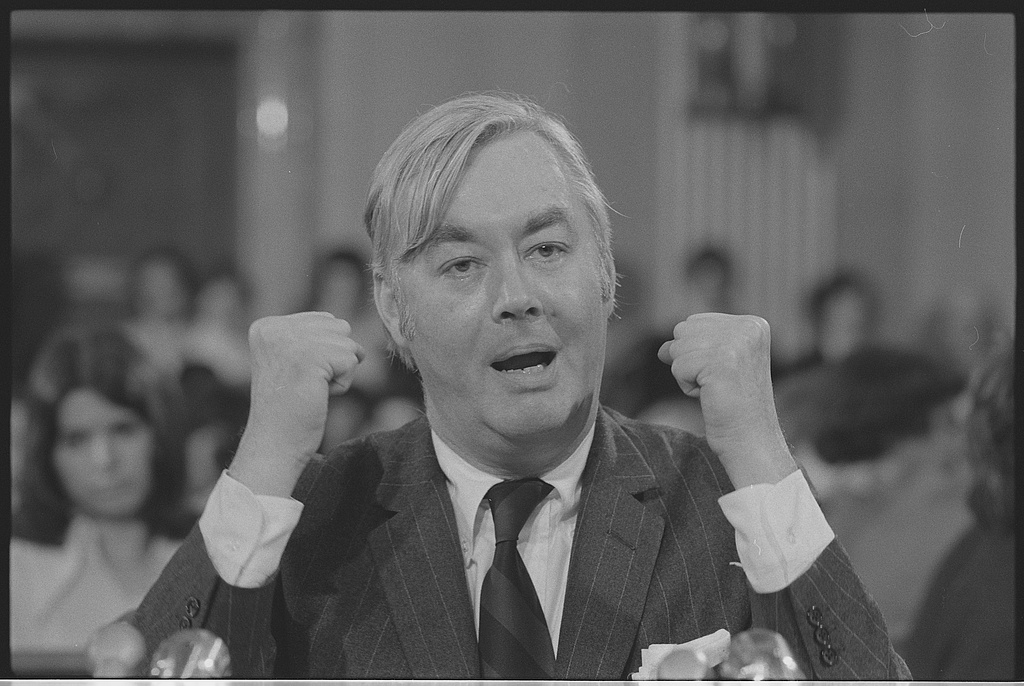 Posted by JD Hull. Permalink | Comments (0)
February 21, 2023
What strange phenomena we find in great cities. All we have to do is to stroll about with our eyes open.

--Charles Baudelaire (1821-1867)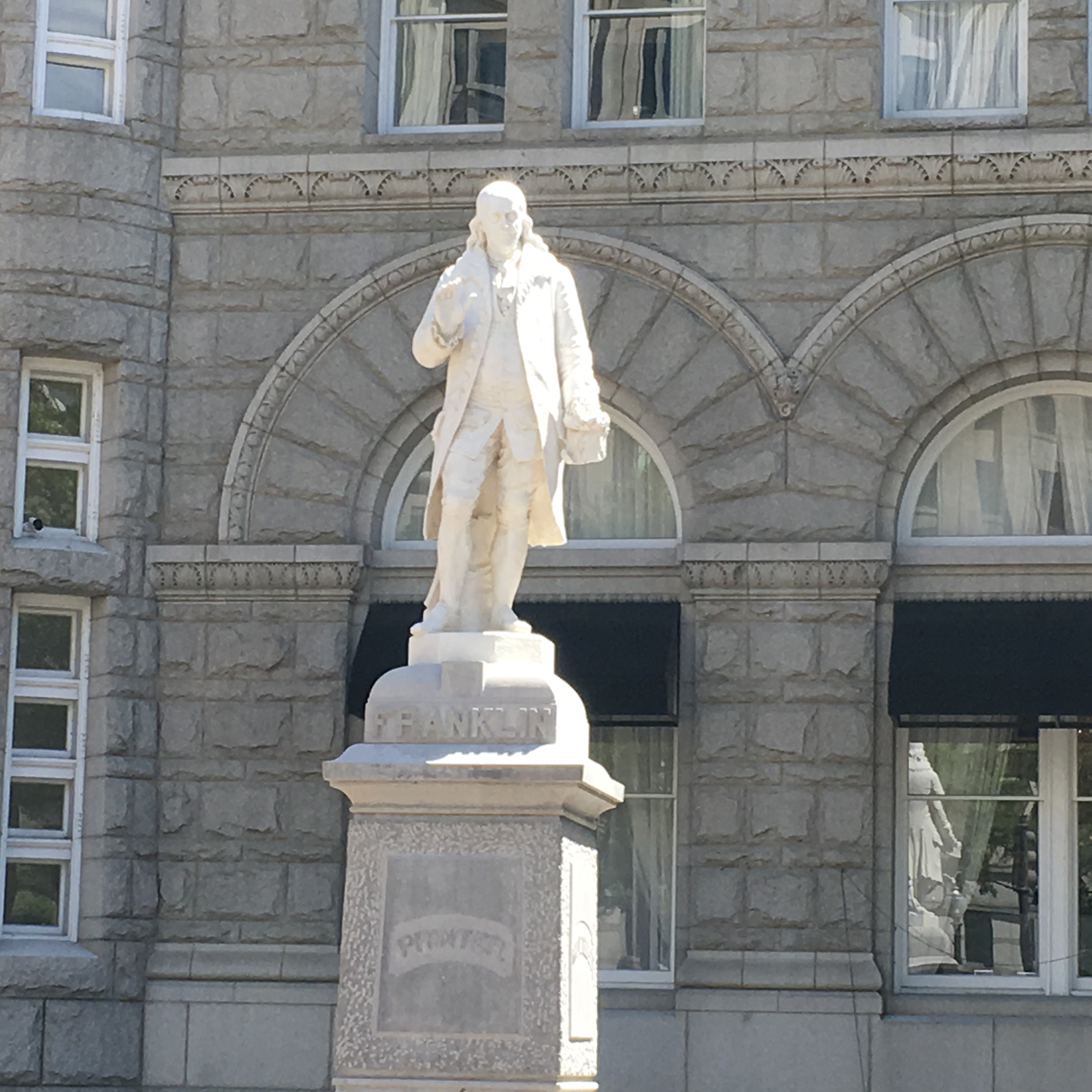 Benjamin Franklin, a Carrara marble statue in the District of Columbia by Jacques Jouvenal (1829-1905), a German American sculptor. The statue was dedicated on January 17, 1889, at 10th Street and Pennsylvania Avenue. It was moved in 1980 to its current site at the Post Office Pavillon at 1100 Pennsylvania Avenue. Photo: May 21, 2019
Posted by JD Hull. Permalink | Comments (0)
Right altar. North side. The Church of the Epiphany (Episcopalian). Built 1844. 13th and G Streets, Northwest. United States.Senator Jefferson F. Davis (D-Mississippi) and his family worshiped here in Pew No. 14 from 1846 until 1861. 2:30 PM June 5, 2019.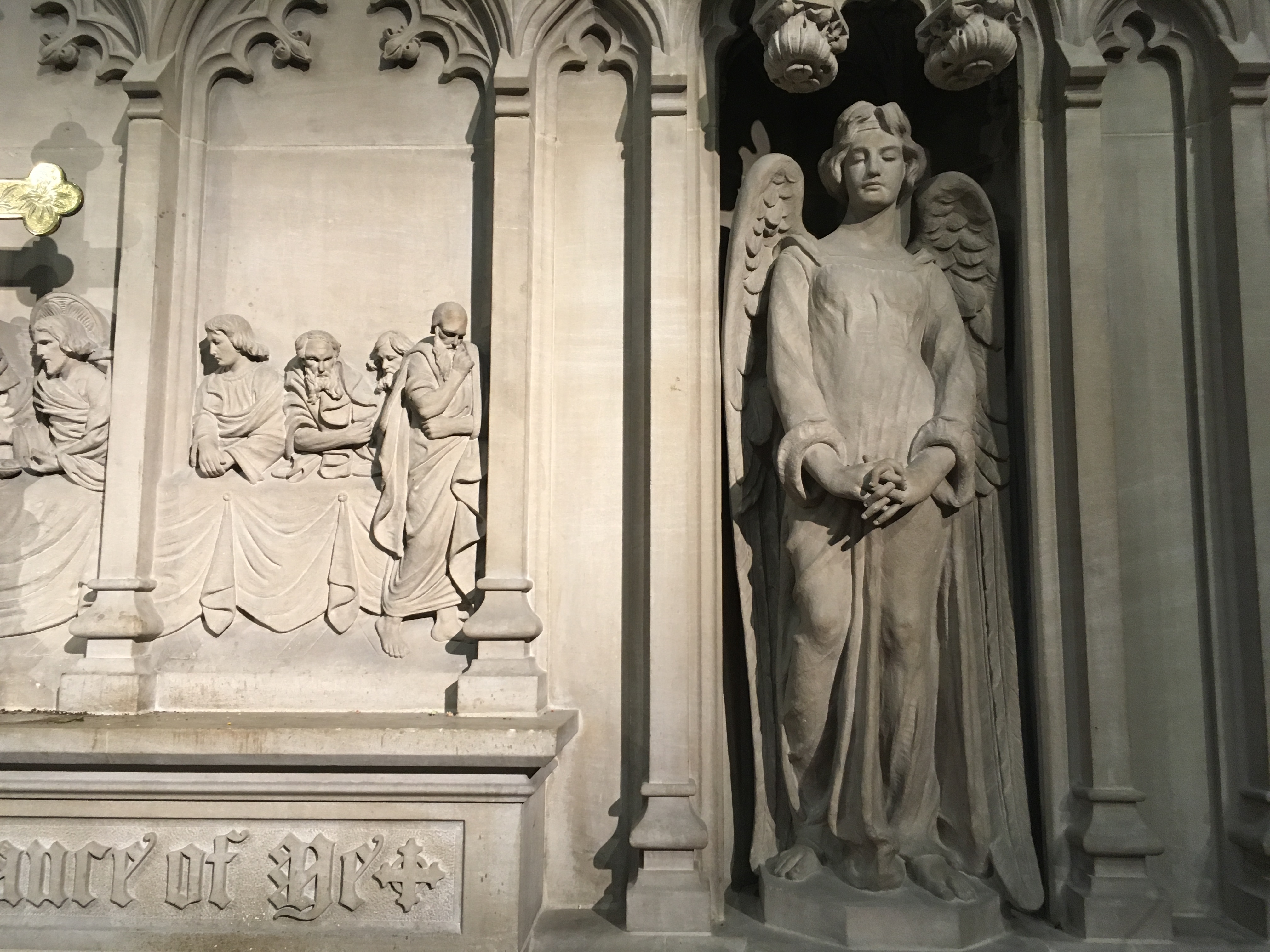 Posted by JD Hull. Permalink | Comments (0)
February 20, 2023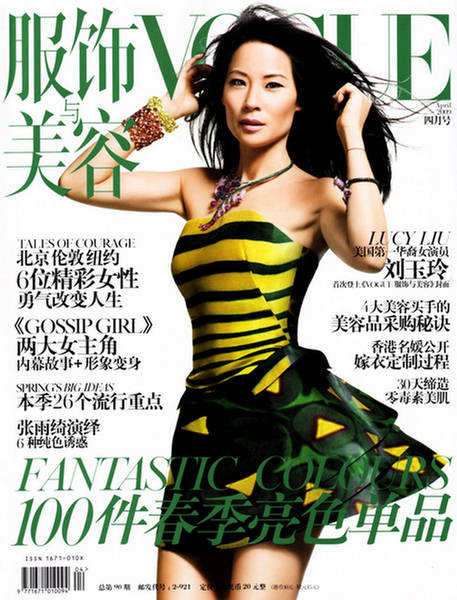 Lucy Liu Vogue China April 2009

Posted by JD Hull. Permalink | Comments (0)
February 19, 2023
My grandfather was born in 1900. He died in 1988. I still miss him. He grew up in the Ozarks in a town called Mountain Grove and, at a very young age, started taking degrees at the University of Missouri, Chicago and Yale. In my family in the 1920s, going to college would have been a very big deal, and granddad was the first in his branch to do that. He was of the sixth American generation of a family of German farmers who arrived in Philadelphia in the early 1700s and started out life Lancaster, Pennsylvania. They later moved to Middlebrook, Virginia where they would stay for 100 years. In the 1850s, they oved to southern Missouri where, 50 years later, grandad would be born and grow up. My grandfather was at heart a schoolteacher. He was principal of Shortridge High School in Indianapolis during the mid-1940s. He also managed people, authored books and eventually became a government official in the Eisenhower and Kennedy administrations. He traveled globally and extensively in his HEW position. "J. Dan" Hull wrote a standard text on high school administration that was used for decades. In the 1950s, he was elected to Cosmos Club in Washington. He taught me things no one else in my family could teach. And he gave me the Great Books. This giving started after he had finished his career in Washington, D.C., and had returned to Springfield, Missouri. Most were written centuries ago, and lived in his library long before I was born. He seemed to love Cicero's known works as much as any of his books. Now, I have all those volumes. They are, to me, like parts of him--and like very old friends of his in my care who've finally agreed to live with me indefinitely.
*from past posts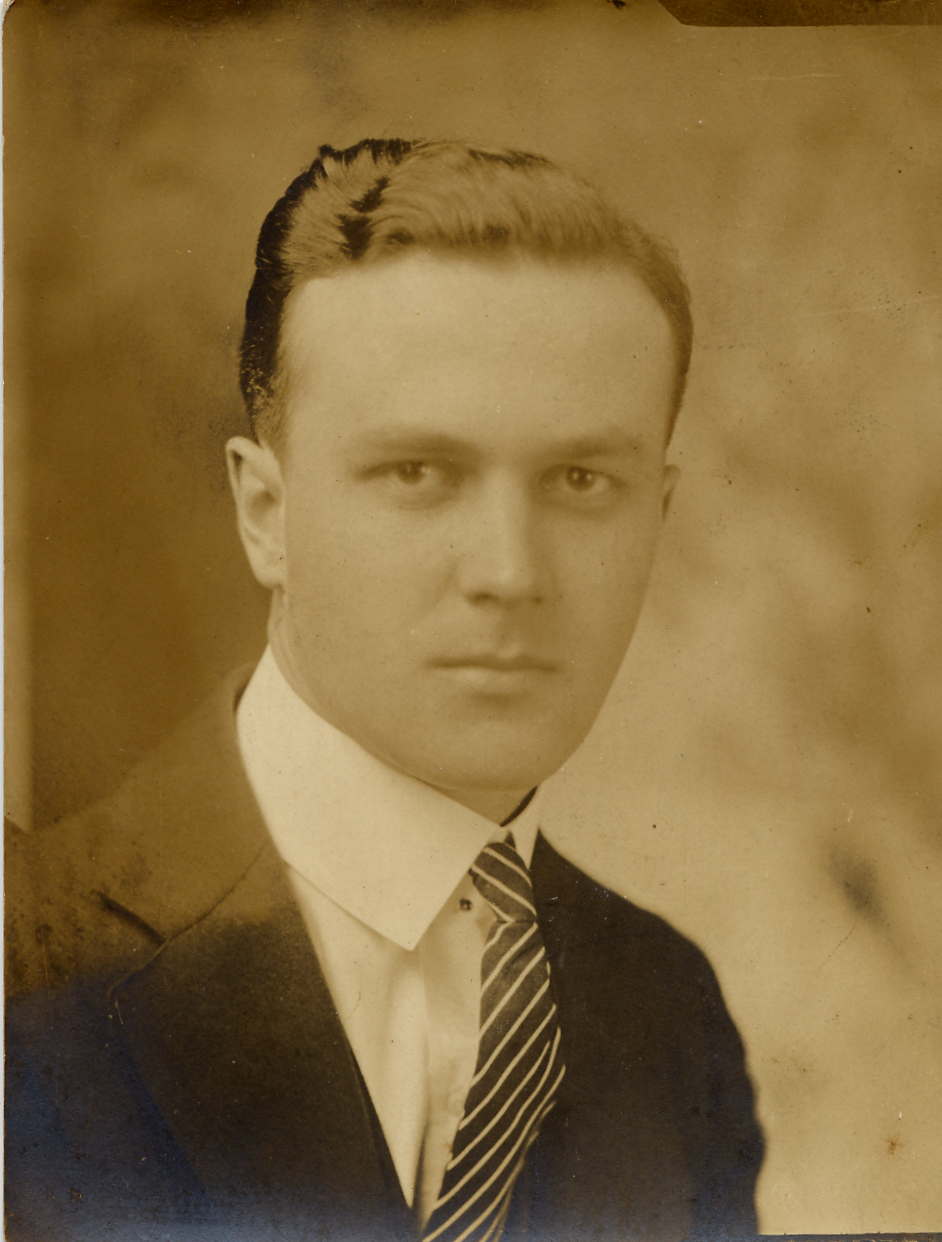 J. Dan Hull II in 1933
Posted by JD Hull. Permalink | Comments (0)
We no longer require humor in poets. We demand salvation. Of that commodity, Wordsworth still supplies the purest sort.

--Mark Van Doren, 1950, commenting on the subtle graduation of William Wordsworth (1770-1850) from his role as "nature poet" to one of philosopher who offered hope and reassurance to troubled Europe.
All his life, Wordsworth preferred the beauty and solitude of the outdoors to London and the most literary cities on the Continent. His poetry was seeing, feeling and emotional, its inspiration springing from northwest England's famous Lake District, where he was born, wrote and spent most of his life. In his younger years especially, the upheavals in France between 1789 and 1799, and his extensive travels through Europe, made Wordsworth sad, cynical and pessimistic about man and society. Writing 100 years after Wordsworth's death, Mark Van Doren (1894-1972), the remarkably influential Columbia English professor, himself a poet who won the Pulitzer Prize in 1940, gave Wordsworth high marks for his power in his later years "to soothe and console an age fallen victim to philosophic despair."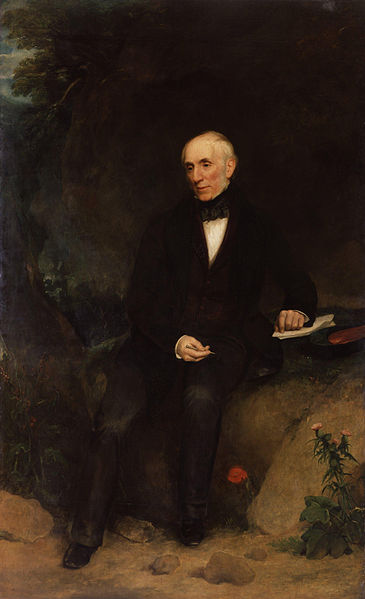 Wordsworth in the Lake District
Posted by JD Hull. Permalink | Comments (0)
February 18, 2023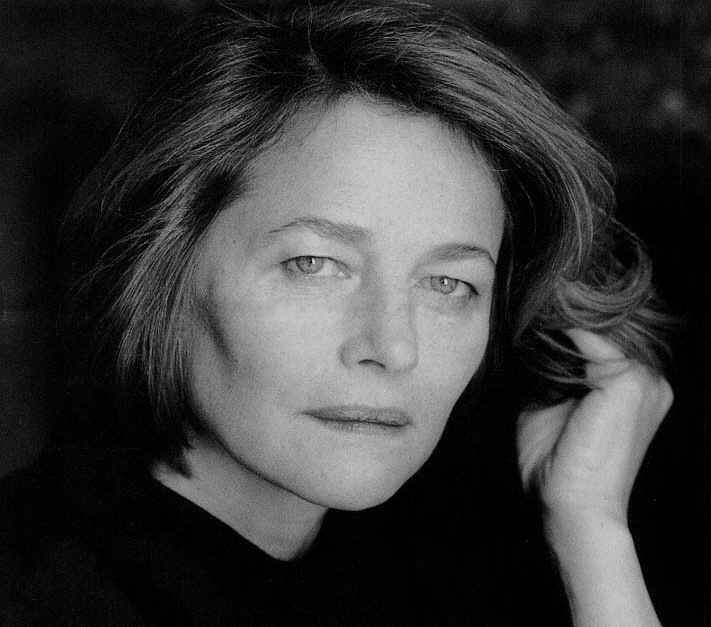 Posted by JD Hull. Permalink | Comments (0)
February 16, 2023
...are right here. Revel in their Wisdom. Ignore them at your Peril. Teach them to The Help.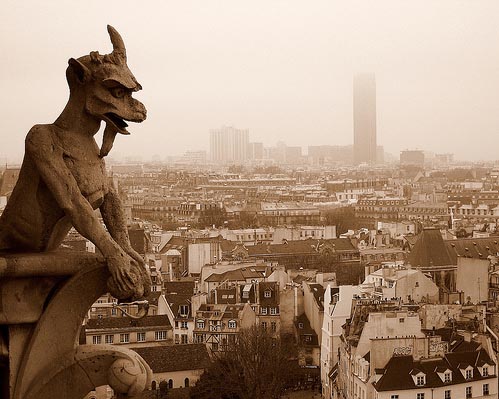 Posted by JD Hull. Permalink | Comments (1)
February 14, 2023
"Romeo and Juliet" from Act III parting scene, 1870, Ford Madox Brown (1821-1893). Oil on canvas, 53 × 37 inches, Delaware Art Museum.
Posted by JD Hull. Permalink | Comments (0)
Here is the complete text of a circa-1595 comedy by Shakespeare, Inns of Court in still over-percolating Legal London. And, most certainly, it was performed before law students at Gray's Inn, where Elizabeth was the "patron". Interestingly, the play begins with a vow by several men to forswear pleasures of the flesh and the company of fast women during a three-year period of study and reflection. And to "train our intellects to vain delight".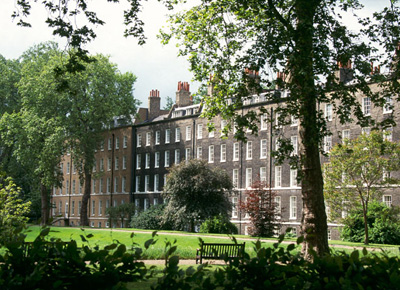 Posted by JD Hull. Permalink | Comments (0)
February 13, 2023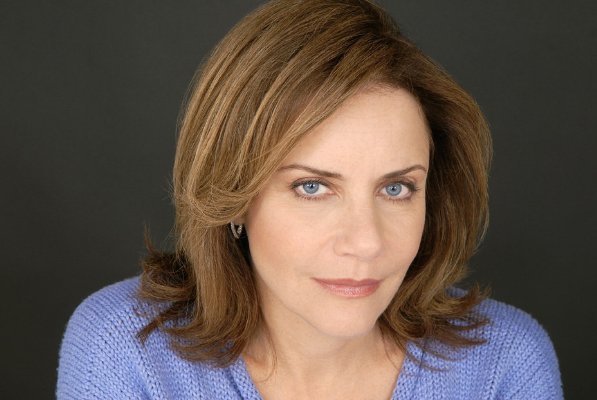 My friend Ellen Bry, an actress and prime time television mainstay (St. Elsewhere, Dexter, Boston Legal, Monk, The Closer) for decades, also known as this blog's in-house photographer, usually works in television. A few years ago she played Ester Hobbes, a Chicago socialite who suddenly loses everything, in The Lost & Found Family, a Sony Pictures release. In the film, we meet a strong and spiritual woman who is surprised to learn that she has inherited just one thing from her dead businessman husband: a run-down old house in Georgia, and the turbulent foster family living in it. Taken from the story Mrs. Hobbes' House, The Lost & Found Family is a remarkably powerful family film set in the American South. It was filmed in Jackson, Georgia, a town between Atlanta and Macon, with a population of about 4000, in Butts County. I was there once years ago. No, it's just not a movie for this stereotype: people who go to church, sing, say "golly", watch lots of TV, eat a lot, and are afraid of virtually everyone and everything all the time. There are artful, and moving, performances by Ellen and her younger cast members, who include teen heartthrob Lucas Till and Jessica Luza, a film and television actress. Ellen's other movie credits include Mission Impossible 3, Deep Impact, and Bye, Bye Love.
Original post: February 13, 2018

Posted by JD Hull. Permalink | Comments (0)
February 12, 2023
Paul Fussell's 1983 book "Class: A Guide through the American Status System." No finer, funnier or painfully accurate book on the subject. Fussell was a Penn professor, WWII combat veteran and WASP's WASP. Read it at your peril. It might bum you out.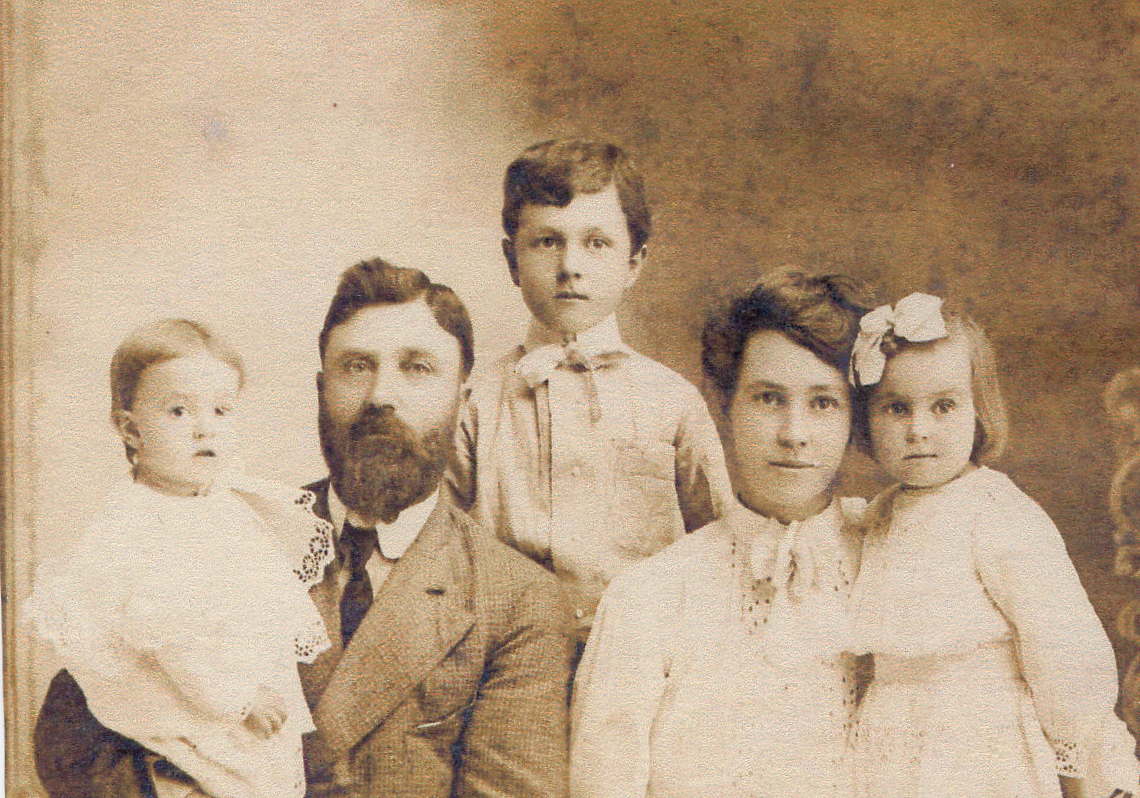 Posted by JD Hull. Permalink | Comments (0)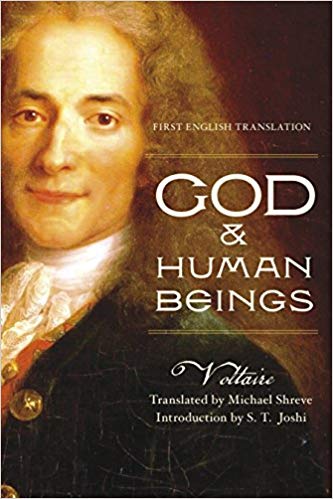 "In general men are stupid, vengeful, ungrateful, jealous, greedy for other people's goods, abusive of their superiority when strong, and deceitful when weak."

--First sentence, Chapter 1, Our Crimes and Stupidities
Posted by JD Hull. Permalink | Comments (0)
February 11, 2023

Henri, the existential cat, belongs to one Will Braden. "Being, Nothingness and Le Vet."
Posted by JD Hull. Permalink | Comments (0)
Based on actual experience lawyering, we wrote and published 12 Rules of Client Service in installments during a six-month period starting in October 2005. The 12 rules do seem to have legs. We are flattered. In whole or in part, they regularly appear in publications and sites for lawyers and non-lawyers (e.g., accounting and real estate). Some folks who discuss, quote or mention them like all 12 rules. Others like one or two in particular.
Our favorite? It's Rule Four: Deliver Legal Work That Change the Way Clients Think About Lawyers. It's our "Harry Beckwith" rule. Harry Beckwith, who first ignited the thinking of many professional services thinkers in "Selling the Invisible", was a huge influence on how we could make changes in everyone's lawyering--and the idea here is really his, not ours. An excerpt from Rule 4:
Why try "to exceed expectations" when the overall lawyer standard is perceived as low to mediocre? If your clients are all Fortune 500 stand-outs, and the GCs' seem to love you and your firm, is that because your service delivery is so good--or because other lawyers they use are so "bad" on service? Why have a low standard, or one that merely makes you look incrementally more responsive and on top of things than the boutique on the next floor up? Why not overhaul and re-create the whole game?

If you read the better writers on selling and delivering services, like Harry Beckwith in Selling The Invisible, you pick up on this simple idea: Rather than under-promise/over-deliver, why not change the way people think of lawyers generally and what they can expect from them generally? Get good clients--those clients you like and want--to keep coming back to you by communicating in all aspects of your work that you care deeply about your lawyering for them, you want to serve their interests on an ongoing basis and that it's a privilege to be their lawyer. Show them you fit no lawyer mold.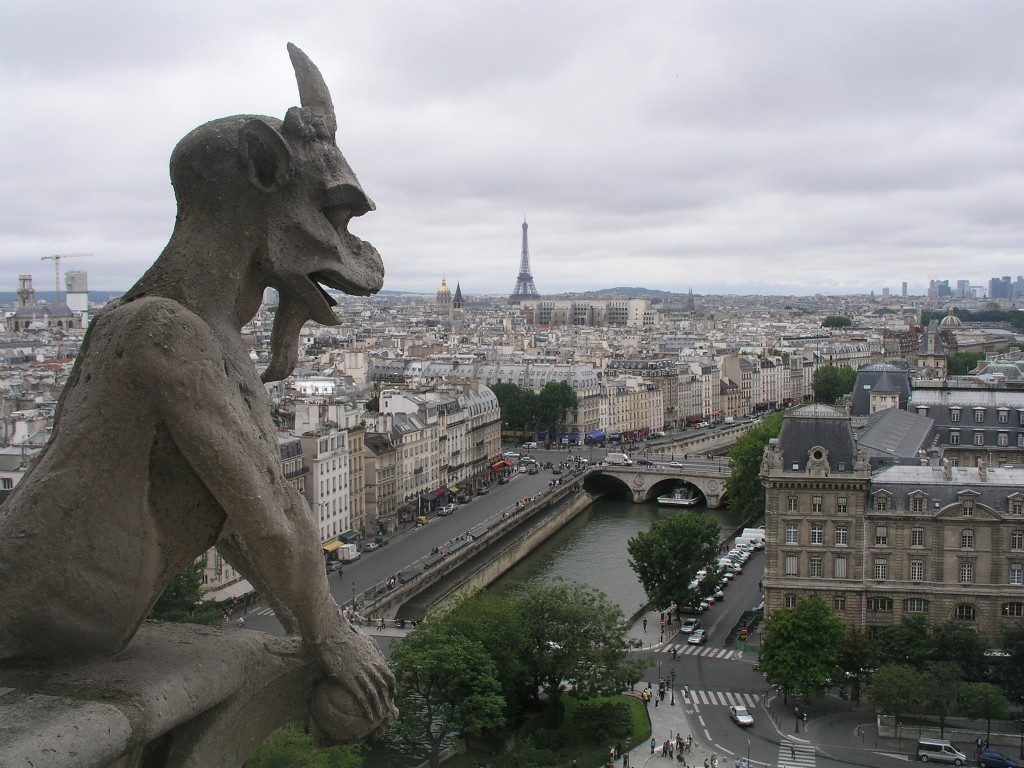 g
Posted by JD Hull. Permalink | Comments (0)
February 08, 2023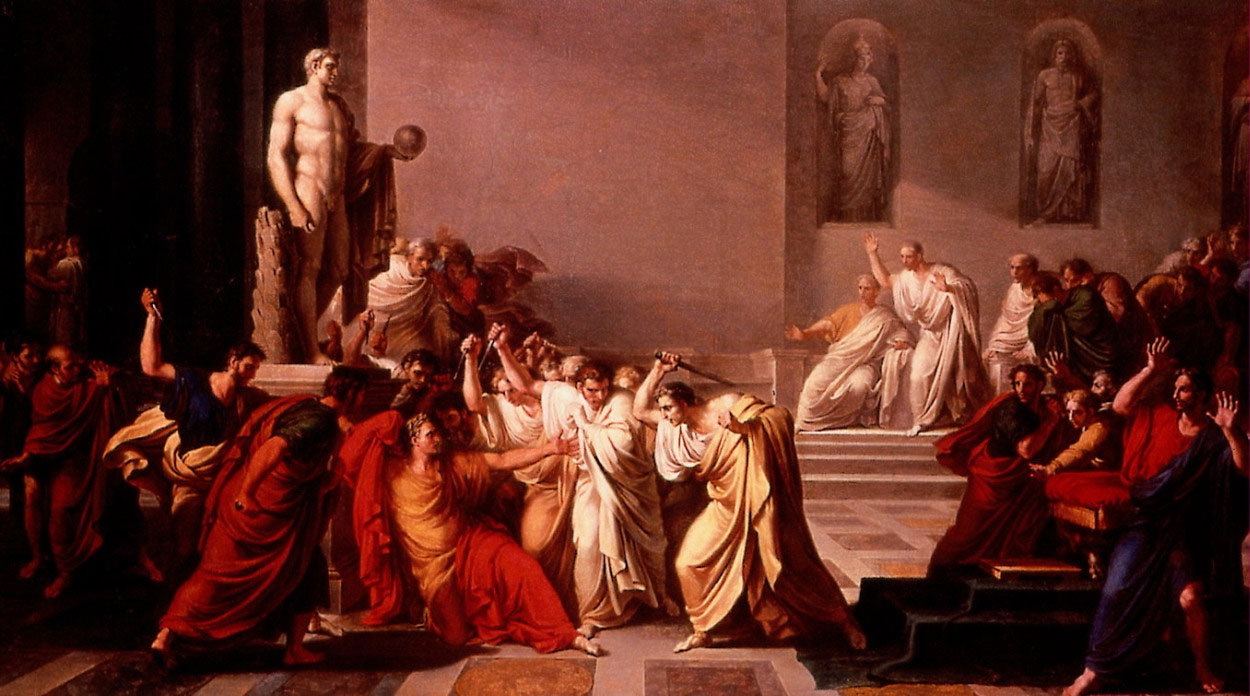 D. March 15, 44 BC. Above: Vincenzo Camuccini, Mort de Caesar, 1798.
Posted by JD Hull. Permalink | Comments (0)
If you have nothing nice to say, come sit by me.
- Alice Roosevelt Longworth, d. 1980
Posted by JD Hull. Permalink | Comments (0)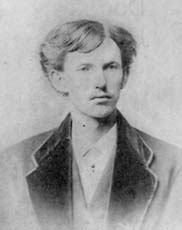 John Henry Holliday in 1872. Graduation photo.
He despised and, whenever he could, preferred to engage bullies. He had a knee-jerk resistance to following the crowd in anything. He thought for himself. He argued with everyone (including the Earp family) about everything. He liked underdogs.
The Gift of Loyalty, Being There, Standing Up. Nine-tenths of what has been said or written about him, including Hollywood's versions, is hype. Doc Holliday wasn't a great shot, or anything like an artist with that big knife he carried around with him. He didn't kill scores of people. He wasn't drunk 24/7. Not everyone hated or feared him. Yes, he could be as mean as a snake.
But when you clear away the Old West myth, he's still a tragic but compelling and often admirable loner. Biographers do agree that John Henry Holliday (1851-1887) was fiercely loyal and could be counted on to stand up for friends--not just the Earp family--and a few others who might need a bold if flamboyant assist.
To be honest, I wish more lawyers--too many of us are cowards and wimps--had Doc's pluck, his ever-readiness to "be there" for you and his fine madness. Most of us? We don't come by strong character, action or decisiveness naturally. Face it: as a group, we are barely above-average Dorks. We've raised holding back, and even common cowardice, to an acceptable art.
Like many lawyers-to-be, Doc grew up comfortably and was well-educated. He was raised in Georgia as a popular and bright youngster in a close, supportive and fairly well-to-do family in which, among other things, he learned about card games. His clan's fortunes were badly set back, but not destroyed, by the Civil War and the subsequent occupation by Union soldiers.
He started out adulthood in 1872 as a 20-year-old graduate of a fine dental surgery school in Philadelphia. But Holliday caught Tuberculosis from either his stepmother or a patient in his first year of practice. At 22, still the beginning of his dental practice, he was diagnosed as "consumptive"--and told that he had but a few months to live.
This shock, coupled with what some researchers believe was a star-crossed love affair with a first cousin, made Holliday move West for his health. Dentistry quickly took a back seat to gambling. He became a binge-drinking rogue with only a few friends, professional gambler, resident wit, expert womanizer and prankster who was somehow menacing to most of the people he met, even at a weight of around 140 pounds. Although he was clearly an emotional and in some respects volatile man, most reports have him clear-headed, quick-witted and even strangely calm in violent situations the moment they erupted.
This was a bit of Social Critic and Philosopher in Holliday, too. I've read three bios now on Doc. (The best, to me, is Doc Holliday by Gary L. Roberts, John Wiley & Sons (2006)). Even when drunk, or when he had lost his temper (both happened a lot), Holliday was clear-eyed in a number of respects.
He wouldn't beat up on weaklings. He despised--and, whenever he could, preferred to engage--straight-up bullies and self-hating creeps. He had a knee-jerk resistance to following the crowd in anything. He thought for himself; he argued with everyone (including the Earp family) about everything. He liked underdogs. And even when cornered--or was about to be hauled off to jail (also happened a lot)--he had something caustic and often incredibly funny to say.
Tuberculosisj did finally claim him in Colorado at age 37. There is no end to the lore about what he did and said, or to the speculation about what made him tick in those last 15 years. But even the most sober historical sources on Holliday do agree on one thing. Over and over again, if a friend--in a few cases a total stranger--needed him, he was there immediately.
Instinctive. No hesitation. An angry yet adept explosion. None of the pathetic step-by-step "analysis" of modern white collars that should shame us deeply every time and never does. You didn't need to ask Doc to help. Doc didn't need to think about it. He just did it.
Posted by JD Hull. Permalink | Comments (1)
February 05, 2023
Posted by Holden Oliver (Kitzbühel Desk). Permalink | Comments (0)
The only artists I have ever known who are personally delightful are bad artists. Good artists exist simply in what they make, and consequently are perfectly uninteresting in what they are. A great poet, a really great poet, is the most unpoetical of all creatures. But inferior poets are absolutely fascinating. The worse their rhymes are, the more picturesque they look. The mere fact of having published a book of second-rate sonnets makes a man quite irresistible. He lives the poetry that he cannot write. The others write the poetry that they dare not realize.

--Lord Henry Wotton, in The Picture of Dorian Gray, Oscar Wilde (1890)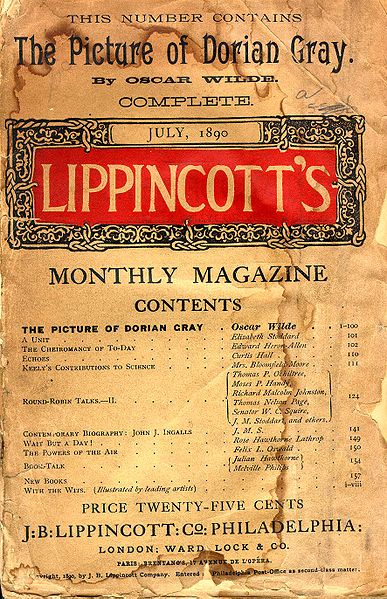 Posted by JD Hull. Permalink | Comments (0)
February 04, 2023
I met Beat badboy legend Lucien Carr once and briefly when he was working in DC for one of the wire services. Way talented, charming guy. And serious American history icon. Everyone even a little hip should know about his story. Carr's on the right below. Google him or research him properly, however you learn stuff. That's Memory Babe Kerouac on your left.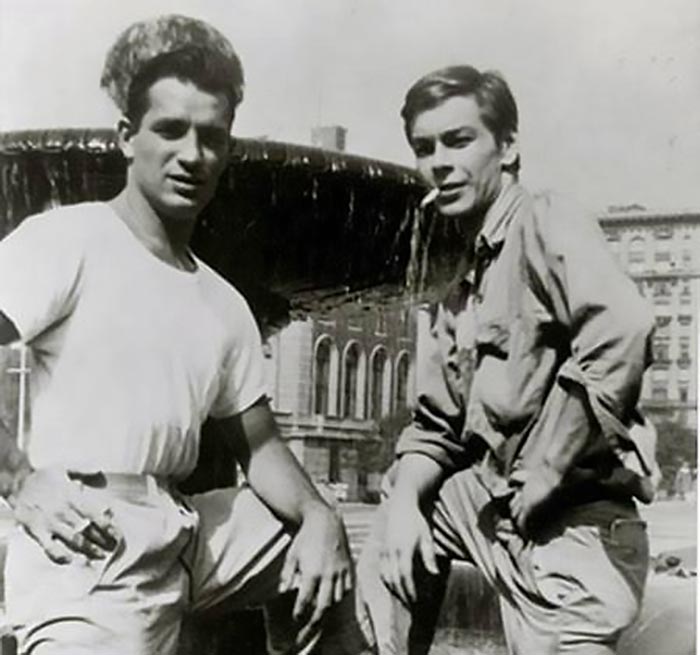 Posted by JD Hull. Permalink | Comments (0)
February 02, 2023
Every normal man must be tempted, at times, to spit on his hands, hoist the black flag, and begin slitting throats.
— H. L. Mencken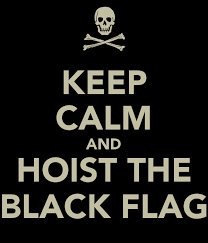 Posted by JD Hull. Permalink | Comments (0)
A wise man's country is the world.

--Aristippus (435-360 BC), as quoted by Diogenes Laertius, Lives of Eminent Philosophers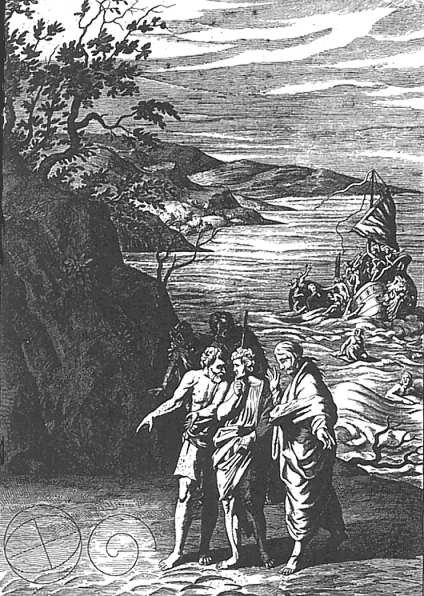 Posted by Holden Oliver (Kitzbühel Desk). Permalink | Comments (0)
Happy New Year. In 2023, and daily, stop apologizing for being open-minded, being outspoken, seeing all sides of an issue and being against the goofy fashion of that day. Think on your own. Get off your knees and let people know who you really are. Fight junior high mob culture. Tell the world you're done with it. Risk something.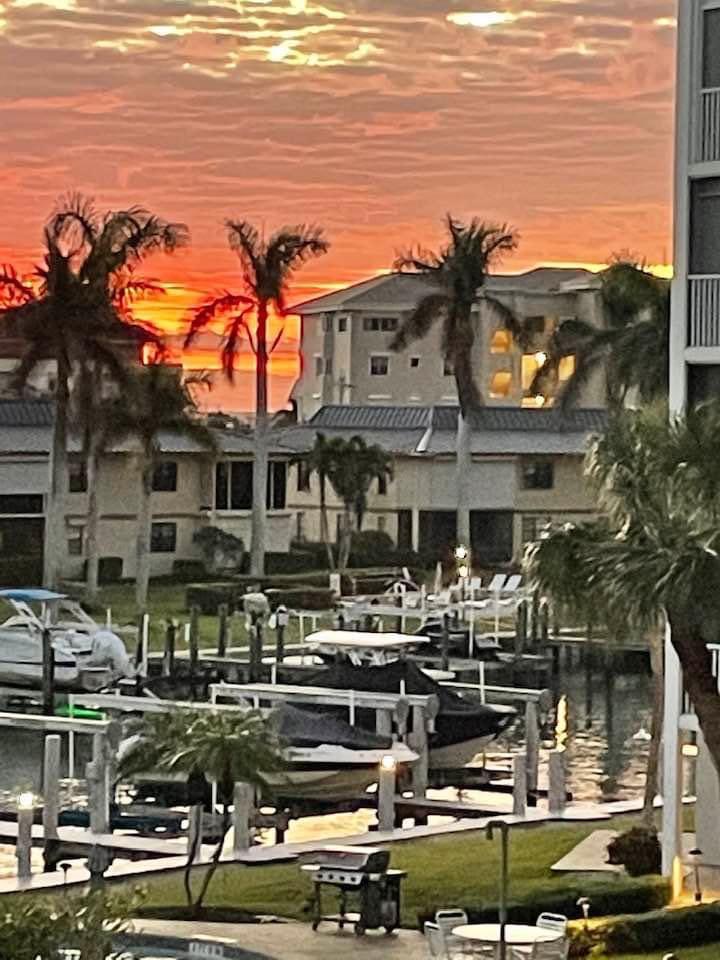 Original post 1/1/2023

Posted by JD Hull. Permalink | Comments (0)
February 01, 2023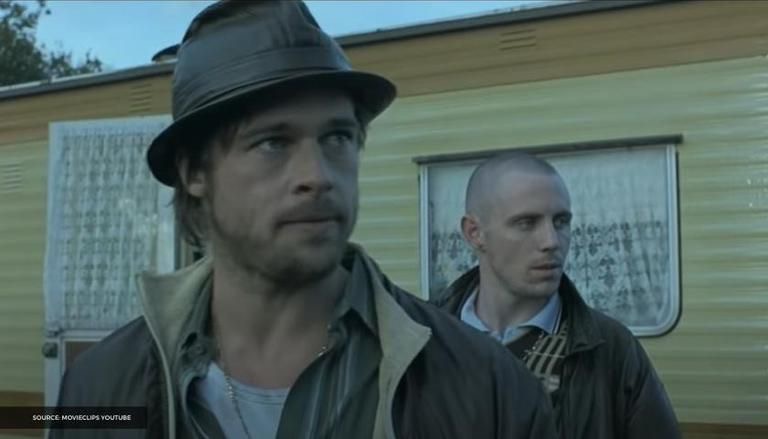 Never Forget. Avenge Mickey O'Neil's Mum.

Posted by JD Hull. Permalink | Comments (0)
Lawyering? A cruel and shallow money trench, a long plastic hallway where thieves and pimps run free, and good men die like dogs. And then there's a negative side.

--Holden Oliver, Salzburg, Austria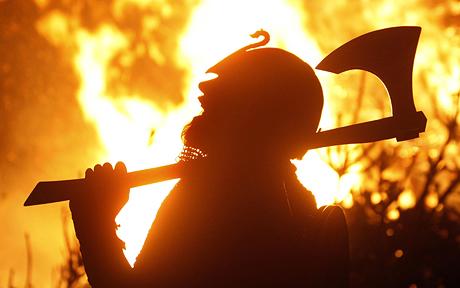 Posted by JD Hull. Permalink | Comments (0)
January 31, 2023
Prescient. Accurate. Inspiring. Irritating. Even upsetting. But they are not about you. Born right here in 2006, and part of Hull McGuire cosmos since the 1990s, the 12 Rules of Client Service try to align client and lawyer interests, and do a good job of that. They require discipline, persistence, attitude and a mind-set of enforcement. And big ones, frankly. Have a nice day.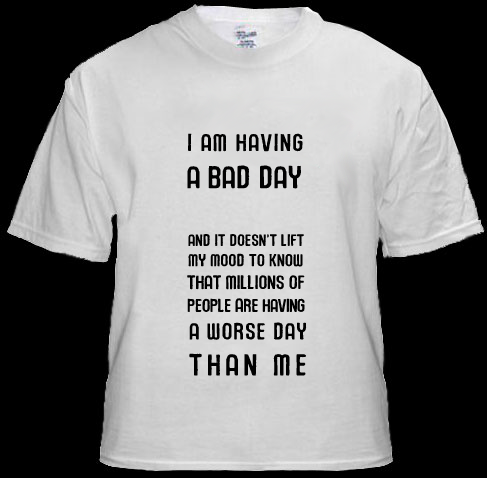 Posted by JD Hull. Permalink | Comments (0)
January 30, 2023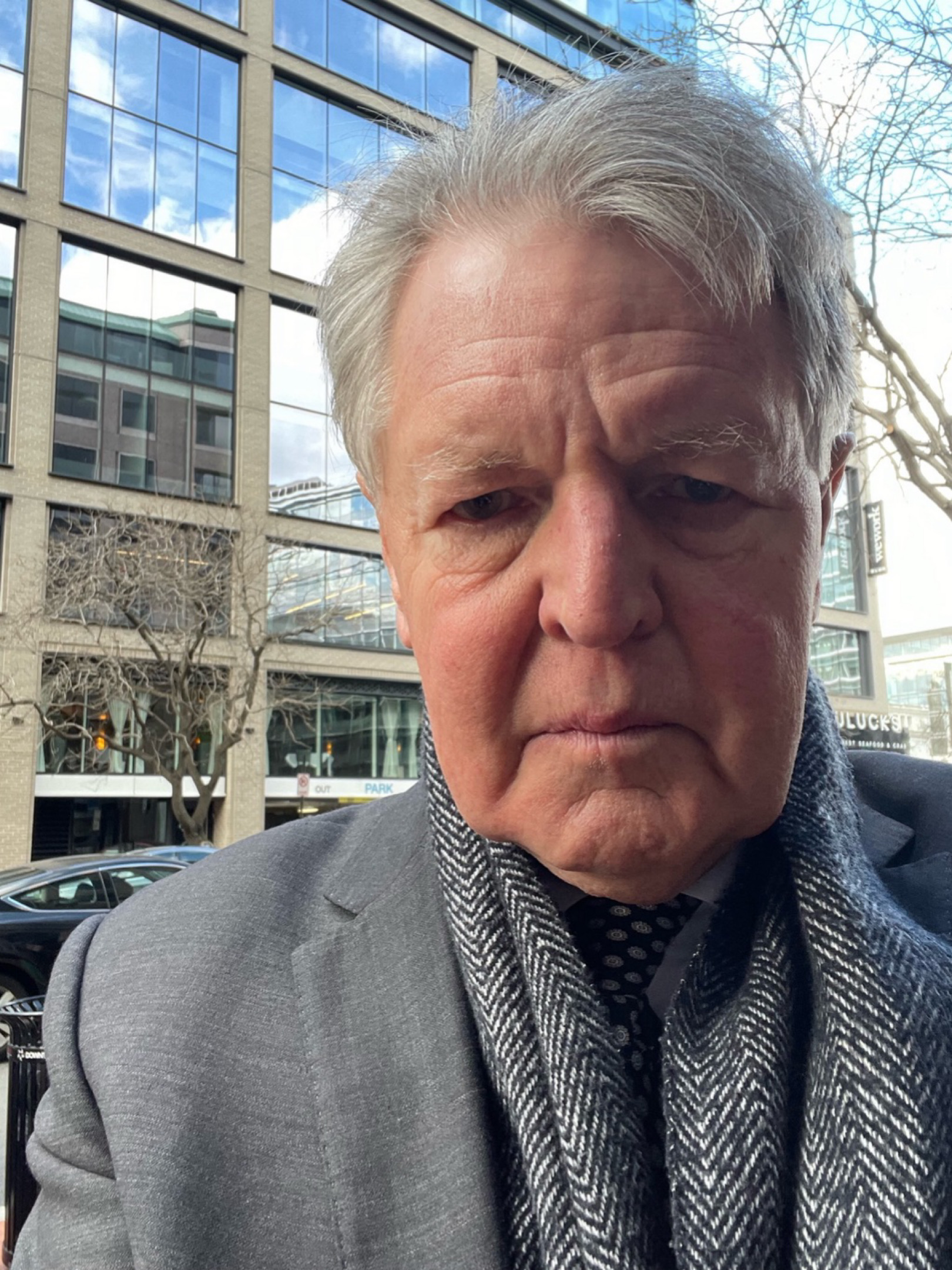 Posted by JD Hull. Permalink | Comments (0)