July 22, 2019
Paris was a bold man who presum'd
To judge the beauty of a Goddess.

-John Dryden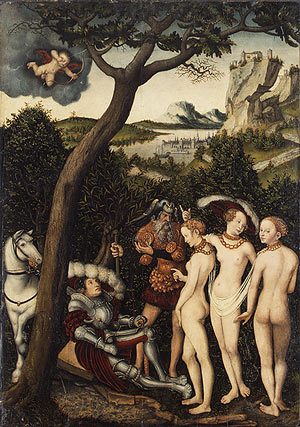 The Judgment of Paris, Lucas Cranach the Elder (1472-1553)
Posted by Holden Oliver (Kitzbühel Desk). Permalink | Comments (0)
July 21, 2019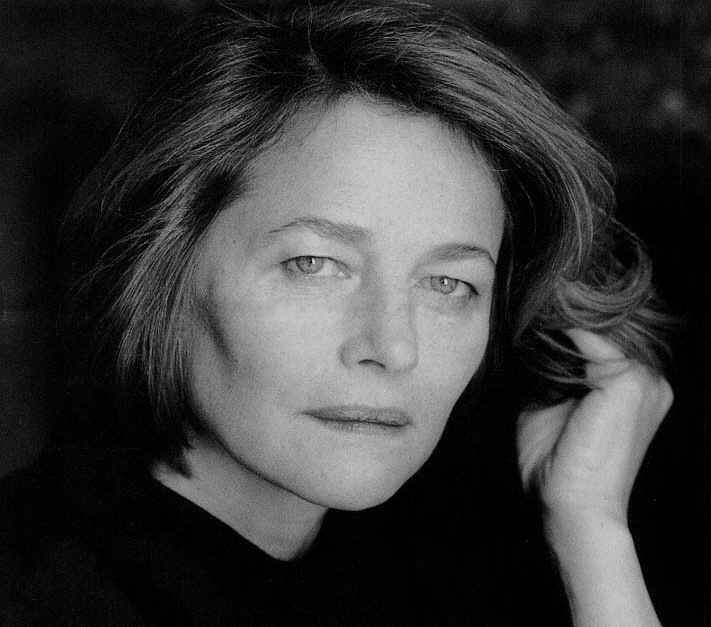 Great gifts, persistence and drive are hard to beat. If you don't know who Charlotte Rampling is, do find out.
Ah, Charlotte. You made up for many of the rest of us.
Posted by Holden Oliver (Kitzbühel Desk). Permalink | Comments (0)
"O Rare Ben Jonson"

--Words on the gravesite slab of English dramatist and poet Ben Jonson (1572-1637) in Westminster Abbey. Jonson was buried upright, i.e., standing up.
Twenty-five years ago, before The Great Neutering, before attorney gene pools started to dilute, when service professionals were well-rounded, if not classically-educated Renaissance people, when it meant a great deal to be a lawyer, and indeed to be a man, we had practitioners like Partner Emeritus. That is the nom de plume of a retired Brahmin New York City lawyer with an impressive following on the internet and who many culturally illiterate people--i.e., most lawyers these days (sorry, but that is the perfect truth)--apparently simply do not get. He's intimidating and spine-tinglingly scary to the maggotry, a comedic genius and WASP Yoda to the urbane.
Whoever he is--I sense pretty much everything about the way he portrays himself is authentic save his real name--PE has been there and done that (his legal breadth intrigues me) in upper-tier corporate law. And, perhaps, in life. Like me, he is an accomplished and unapologetic philanderer, and occasional cad. Color him, too, a bit picaresque. He is well-read and well-traveled. Two bonus CV points. He acquired and trained two Afghan show hounds. He even played polo, for fuck's sake. And like me, he does love the law, and this profession, which he worries about. At this stage, Partner Emeritus is also an accomplished satirist. A Lenny Bruce for those with Mayflower DNA. Governor-for-Life of Upper Caucasia. A Dean Swift for modern Manhattan.
PE entertains in two distinct, interchanging, modes. You commend his taste, and judgment, when he shifts gears from Satirist to Learned Critic. (You don't know when that is? That shifting? Your problem. Start getting a real education by attending the theatre, visiting art museums and reading Tom Jones, Candide, Huckleberry Finn. Devour Miller, Kubrick, Pope, Orwell. Behold Nabokov, Heller, Huxley, Mencken. View Pieter Bruegel. Listen to Gilbert & Sullivan. Will take years--but it's worth it.) Ninety-five percent of the time--no, I do not agree with his every assessment--he's right on the money about people, places and things. His writing is art. Class art. Informed art. Funny art. He disturbs, and brilliantly.
PE's best gift? It is his instinct for detecting two related (I think) qualities he detests: hypocrisy and mediocrity.
Watch him each week expose the growing cadre of bad actors--i.e., twinkies, teacups, imposters, poseurs, plagiarists, thieves--who regularly shill on ATL's eclectic pages, Partner Emeritus has an instinct for the jugular that is dead-on, lightning fast and funny. If you think--and not merely react--you will learn something. You may feel a bit uncomfortable about how you stack up in this universe. But you should learn something about yourself. Otherwise, try not to blow a tube, or pull a hamstring, laughing.
You can read him and howl along with me most weekdays to his comments to certain articles at Above the Law. For many people, PE is the best thing about David Lat's celebrated and storied website. Excerpts from one wistful ATL comment last week:
Prior to owning a 1981 DeLorean DMC 12, I owned a gorgeous 1979 BMW M1. One Saturday, while my wife was with her family at Martha's Vineyard, I took my car into the city and decided to visit the old Copacabana. There, I met a woman named "Sophia." We drank Dom Perignon and danced Salsa and some disco (I was a maven on the dance floor and could have given John Travolta a run for his money during his "Saturday Night Fever" phase). During that evening, Sophia slipped a drug into my drink. The next thing I know, I woke up with a throbbing headache and my lower body was in pain. Apparently, I had crashed my vehicle into a divider on the Long Island Expressway and Sophia was unconscious next to me. A police cruiser drove by and stopped. I explained to the officer that I had been drugged by the latina woman next to me and that she had robbed me (I made sure to place my wallet in her purse before she regained consciousness).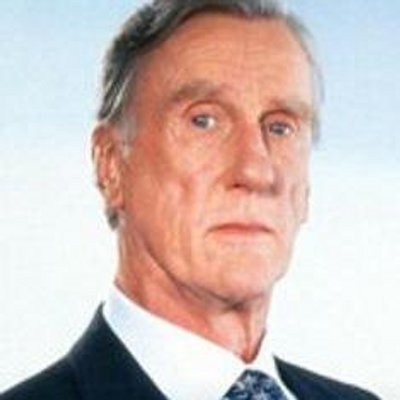 Posted by JD Hull. Permalink | Comments (0)
July 20, 2019
He was a loner with an intimate bond to humanity, a rebel who was suffused with reverence. An imaginative, impertinent patent clerk became the mind reader of the creator of the universe, the locksmith of mysteries of the atom and the universe.

--Walter Issacson, in Einstein: His Life and Universe (Simon & Schuster, 2007)


Children come with Imagination. It's standard issue.

--Holden Oliver in 2009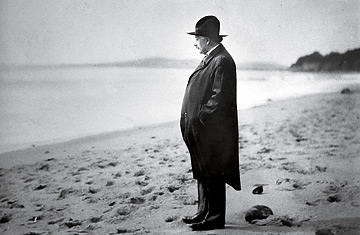 "E" at the beach: Another fresh take.
Try this at home and work: The Holy Surprise of a Child's First Look. Forget for a moment, if you can, about Clients and Paris. This blog is at heart about Quality, Old Verities, and Values--the things no business, government, non-profit group, religion, politician or leader (a) wants to give you or (b) can give you. No, not even family and friends can. You have to find them on your own. Work and Service, whether you are paid for them or not, are inseparable from these things.
At the blog, at our firm, and in our lives, we seek--in the largest sense--serious overachievers, and aficionados of life, past and present: identifying them, learning from them, having them as friends, hiring them and above all, never holding them back. It is often hard to find these people--or even to remember that they once existed. We do, after all, live in a cookie-cutter world. Originality, intuition, authentic spirituality, and even taste are not valued--these traits are often feared and attacked--in most of the West. This is especially true in America, where we continue to be geographically, culturally and (some think) cosmically isolated. The United States, despite its successes, high standard of living and exciting possibilities, has become world headquarters of both moral pretension and dumbing life down. Besides, fresh thinking leads to painful recognitions. It's easier to let something else do the thinking for us.
"Fragmentation" is a word some people (including those with better credentials than the undersigned to write this) have used for decades to describe modern humans all over the world: lots of wonderful, intricate and even elegant pieces--but no whole. So, in our search for coherence, we look for clues. We look to television, advertising, and malls. To work, and to professional organizations. To secondary schools, universities, and any number of religions (none of the latter seem "special"--they say identical intuitive and common sense good things, but just say them differently), and to an array of other well-meaning institutions. In fairness, all of these have their moments (hey, we all like our insular clubs).
Posted by JD Hull. Permalink | Comments (0)
July 19, 2019
If you have nothing nice to say, come sit by me.

-- Alice Roosevelt Longworth
Died on February 20, 1980 at 96.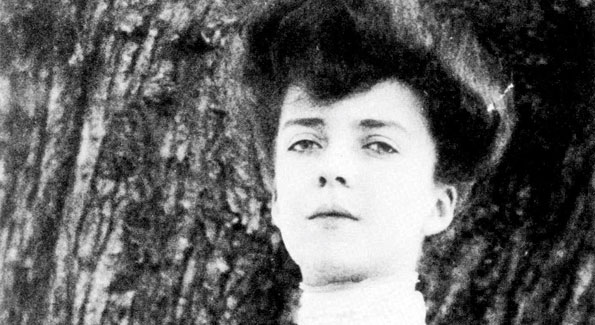 Posted by JD Hull. Permalink | Comments (0)
There is no joy except in creation. There are no living beings but those who create. All the rest are shadows, hovering over the earth, strangers to life. All the joys of life are the joys of creation: love, genius, action...

--Romain Rolland (1866-1944), Nobel Prize winner, in "Lightning Strikes Christophe".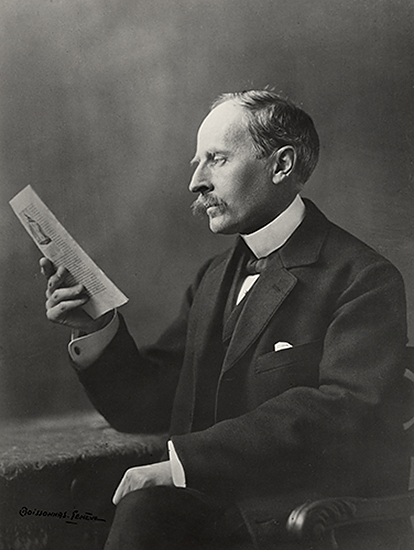 Posted by Holden Oliver (Kitzbühel Desk). Permalink | Comments (0)
July 18, 2019
Nobody will ever deprive the American people of the right to vote except the American people themselves and the only way they could do this is by not voting.

-- FDR (1882-1945) Patrician, Activist, Charmer, Leader, Bad-Ass.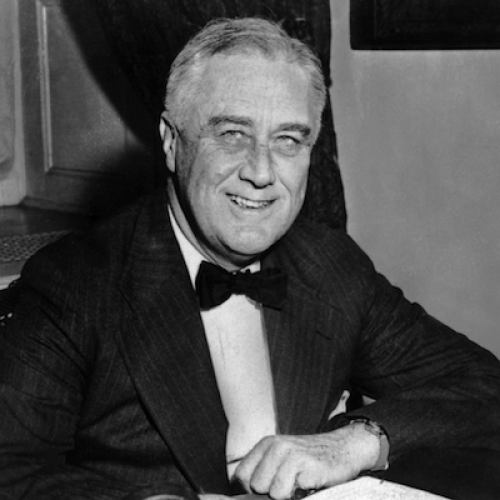 Posted by JD Hull. Permalink | Comments (0)
July 08, 2019
A man with his belly full of the classics is an enemy of the human race.
— Henry Miller, Tropic of Cancer (1934)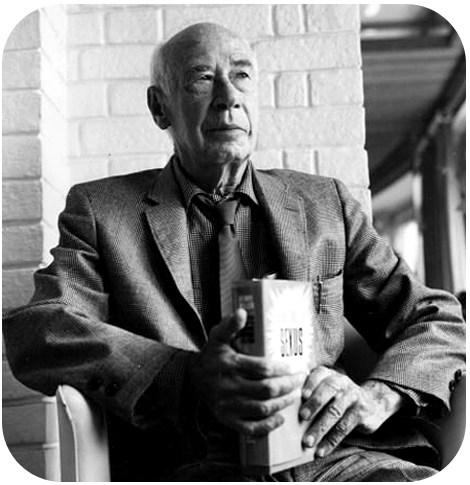 Posted by JD Hull. Permalink | Comments (0)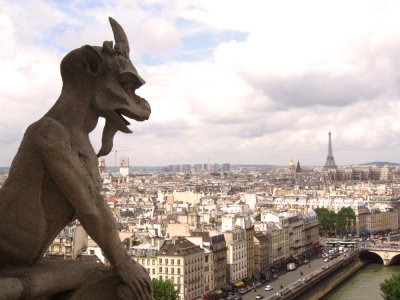 When you work, you are marketing. You are constantly sending the customer small but powerful ads. Rule Six comes from our hopelessly arrogant and deeply infuriating but consistently right, practical, and world-famous 12 Rules of Client Service.
Posted by Holden Oliver (Kitzbühel Desk). Permalink | Comments (0)
July 07, 2019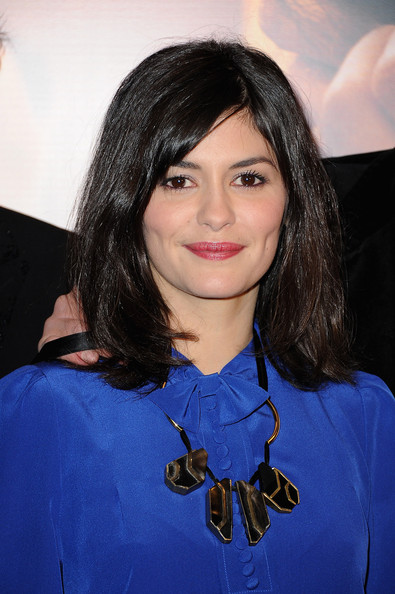 Source: Pascal Le Segretain/Getty Images Europe (2011)
Posted by JD Hull. Permalink | Comments (0)
July 06, 2019
The most civilized nations of modern Europe issued from the woods of Germany; in the rude institutions of those Barbarians we [received] the original principles of our present laws and manners.

--Edward Gibbon, The Decline and Fall of the Roman Empire, Chapter IX (1782)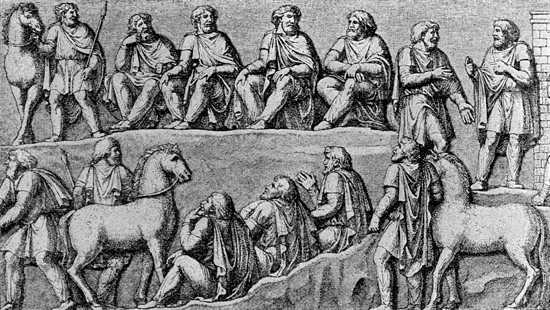 Posted by JD Hull. Permalink | Comments (0)
Never write a letter, never throw one away.

--Attributed to the late private investigator and consultant Thomas Corbally, two medieval priests, and three U.S. mayors.
For reasons which go back to 1974, WAC? misses Hunter Thompson. This son of Louisville put some of his best and funniest stuff in personal letters--and he wrote volumes and volumes of them. Over 20,000. I've read some off and on for years; my favorites (and the funniest) are his with boss Jann Wenner, Rolling Stone magazine's founder and editor, in the 1970s and 1980s. Others are published in Thompson's books over the years. See this clip from a Charlie Rose interview, undated, but his Rose's with Thompson, likely about 1997. HST talks about letter-writing here.
Posted by JD Hull. Permalink | Comments (1)
July 05, 2019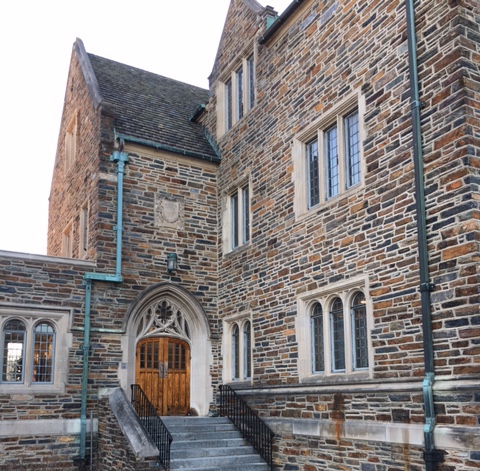 The Chronicle.

Posted by JD Hull. Permalink | Comments (0)
O famous Kent
What country hath this isle that can compare with thee?

--Michael Drayton (1563-1631), in Polyolbion
I've been here several times and will return as many times as I can. London lawyer friends live here in this village and civil parish of the City of Canterbury district of Kent, England: a sane and civilized rural way station on the path from Cardiff or London to Paris. Barham is above all ancient, pastoral and undisturbed. Population 1200. It was spelled Bioraham in 799, after Beora, a Saxon chief. The Anglican village church dates to the 1100s and was likely built over a Saxon church which existed at least by 809. Barham is not far from Canterbury--and local legend has it that one of knights who killed Thomas Becket had an estate here.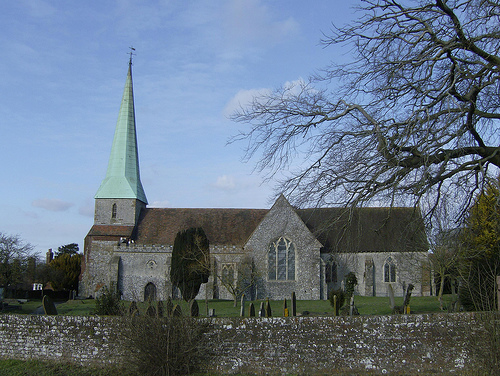 Posted by JD Hull. Permalink | Comments (0)
July 04, 2019

239 rue Saint-Honoré.
Posted by JD Hull. Permalink | Comments (0)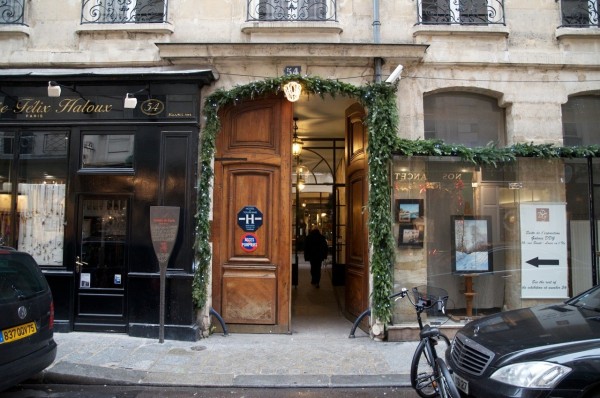 Hotel du Jeu de Paume, 54 Rue Saint-Louis en l'Île, 75004 Paris
Posted by JD Hull. Permalink | Comments (0)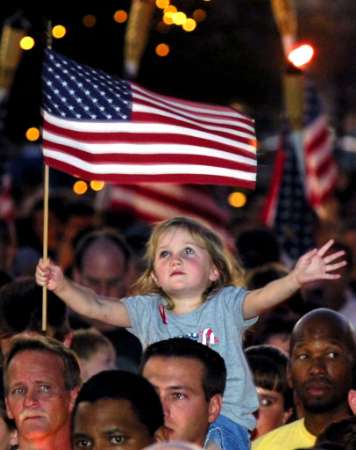 Posted by JD Hull. Permalink | Comments (0)
July 03, 2019
Our world-famous 12 Rules of Client Service. Revel in their wisdom. Ignore them at your peril. Teach them to your coworkers. Argue about them. Improve them.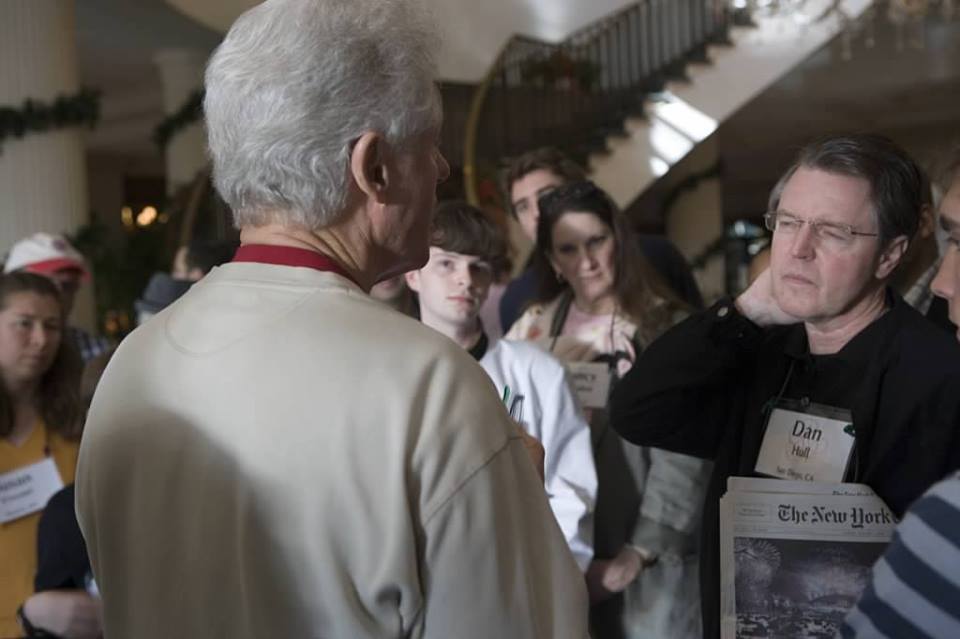 Posted by Holden Oliver (Kitzbühel Desk). Permalink | Comments (0)
Established in 1859 as the "Potomac Barge Club", the Potomac Boat Club is a rowing club on the Potomac River that sits on half an acre along Georgetown's southwestern border. It hosts several hundred members: recreational rowers, Washington-Lee High School crew team and professional athletes. Two members, Larry Hough and Tony Johnson, won the silver medal in coxless pairs at the 1968 Summer Olympics in Mexico City. The club's current building (below) dates to 1908.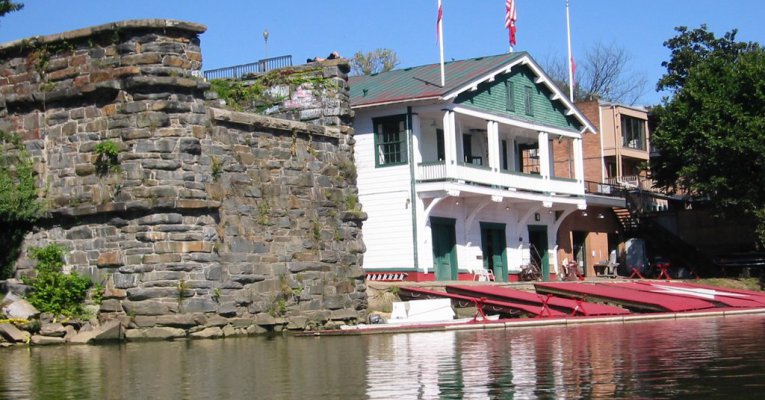 Posted by JD Hull. Permalink | Comments (0)
July 02, 2019
I met Beat badboy legend Lucien Carr once and briefly when he was working in DC for one of the wire services. Way talented, charming guy. And serious American history icon. Everyone even a little hip should know about his story. Carr's on the right below. Google it or however you learn stuff. That's Memory Babe Kerouac on your left.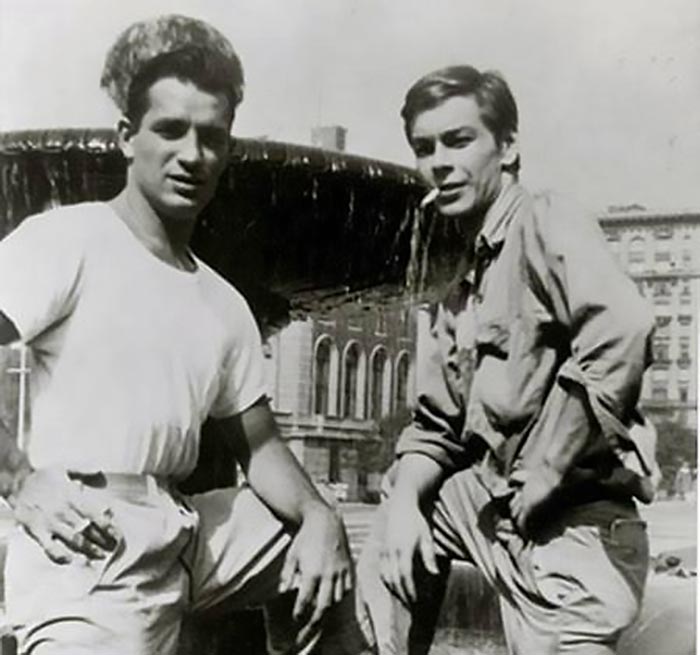 Posted by JD Hull. Permalink | Comments (0)
July 01, 2019
Happy Anniversary Penny and John Hull.
Dad, we miss you.
July 1, 1950
Posted by JD Hull. Permalink | Comments (0)
June 30, 2019
Eternity is a mere moment--just long enough for a joke.

--Hermann Hesse's version of Goethe, dead, possessed of a superior perspective, and speaking to Harry Haller, in Steppenwolf (1927).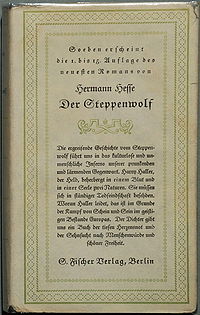 Posted by JD Hull. Permalink | Comments (1)
June 29, 2019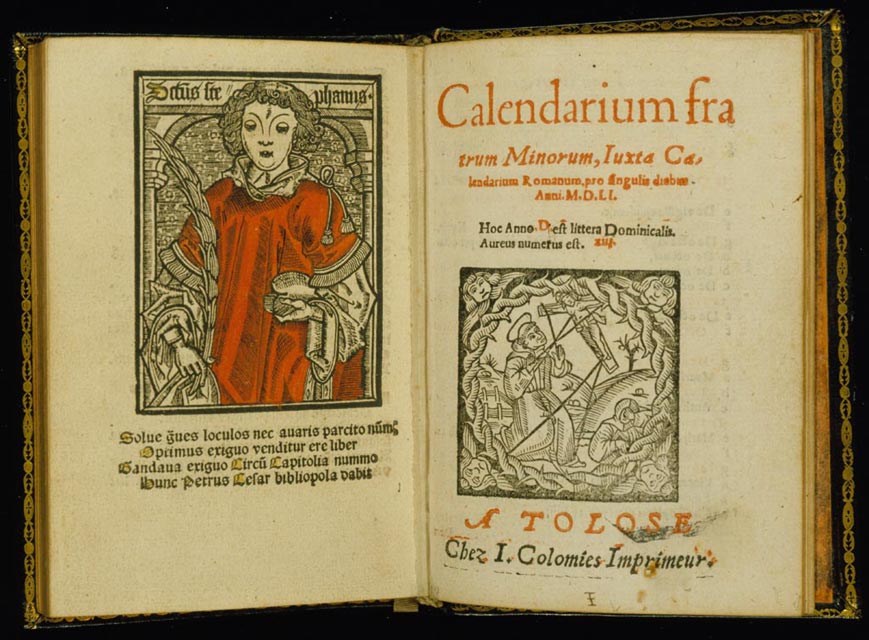 Global warming-driven or not, now is the always-hot weather period between July 1 and August 15 that early Greeks and Romans roughly 25 centuries ago named after the Dog Star, or Sirius, the brightest star in the heavens. Be reminded, however, that the "dog days of summer" coming early this year isn't just about the heat. You feeling okay there, Jack? If you are uncomfortable due to the heat and humidity alone, no problem. It does look like Al Gore was right about something.
But if you are walking around your town or city not only sweltering but also confused, overly-emotional, a bit paranoid and perhaps seeing mythical animals, penguins, weasels or other fauna you know for a fact are not real or certainly not native or known to survive in Metro Detroit--and finally you are not too much of a whack-job or flake to begin with--you may do well to head for a short summer respite at a local looney bin or garden-variety detox. Three or four days may be all you need. There are also some highly-recommended, reputation-saving out-patient programs where you can meet not only men and women for dating purposes but also a healthy chunk of the city's Irish big law partners who would much rather try six-week breach of contract and UCC Article 2 cases than spend time learning the names of their own children back in Swampoodle.
Indeed, dog days are not just about crazy hot summers. They are in league with Chaos Itself: "the seas boiled, wine turned sour, dogs grew mad and all creatures became languid, causing to man burning fevers, hysterics and phrensies". See (above) Brady's Clavis Calendarium, 1813.
Woof, y'all.

Posted by JD Hull. Permalink | Comments (0)
June 28, 2019
Airplane landing at Heathrow 1993. Hull brothers on board:
ME: Dave, this is so cool! Londontown. I've never been in England before.
DAVE: Dan, you lived in London for the entire year of 1978.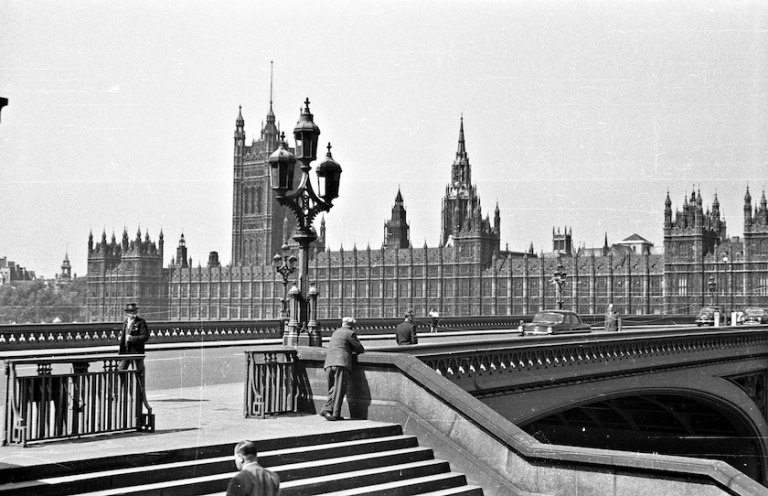 Posted by JD Hull. Permalink | Comments (0)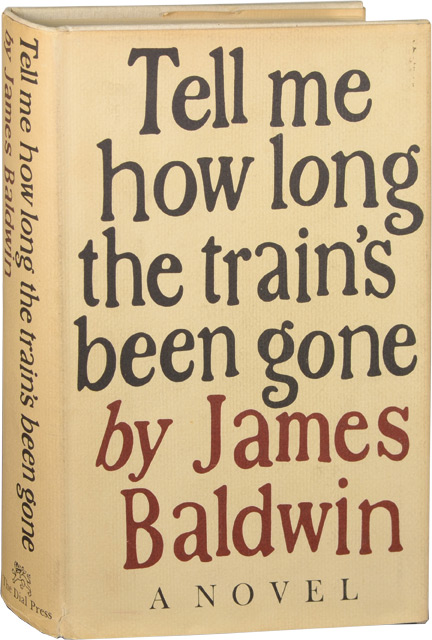 An essayist at heart, American novelist, poet and playwright James Baldwin (1924-1987) wrote his experimental fourth novel about the life of Leo Proudhammer, a black stage actor raised in Harlem who moves to Greenwich Village. Proudhammer has a heart attack on stage. Published in 1968, and panned by critics but widely read, "Tell Me How Long The Train's Been Gone" is an incredibly intense coming of age story set the 1930s and 1940s about racial prejudice, the American experiment, family, faith and sexuality.
Posted by JD Hull. Permalink | Comments (0)
June 26, 2019
Two days ago our hero Partner Emeritus commented in response to an Above the Law piece on summer associate offers:
It's a sad world we live in where kids think they are having the time of their lives by raising bottles of Korbel champagne adorned with cheap sparklers. The video [in the ATL article] is proof that law firms are not celebrating like it was 1984 or 2007 for that matter.

When I was a younger partner, I would take a handful of summer associates to Smith & Wollensky or Peter Luger's in Brooklyn and then party hard at the VIP lounge at Flash Dancers ('80s) or Scores ('90s). Most of the summer associates were caught in compromising positions during these soirees. For example, I had many Polaroids with SAs who were photographed in salacious positions with female entertainers. I even photographed a few doing lines of coke in the VIP lounge.

Once the summer associates became associates I would bring them into my office and give them copies of the Polaroids and remind them that I was the last person they ever wanted to cross if they wanted to keep their job or law license. Most of these folks became partners, which proves my methods for inspiring peak performance were quite effective.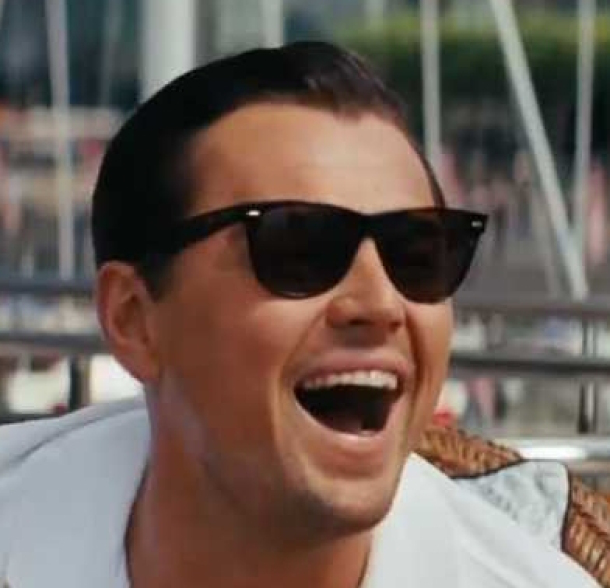 Photo taken in 1986 believed to be PE instructing summer associates Photo: Paramount Pictures).
Posted by JD Hull. Permalink | Comments (0)
June 25, 2019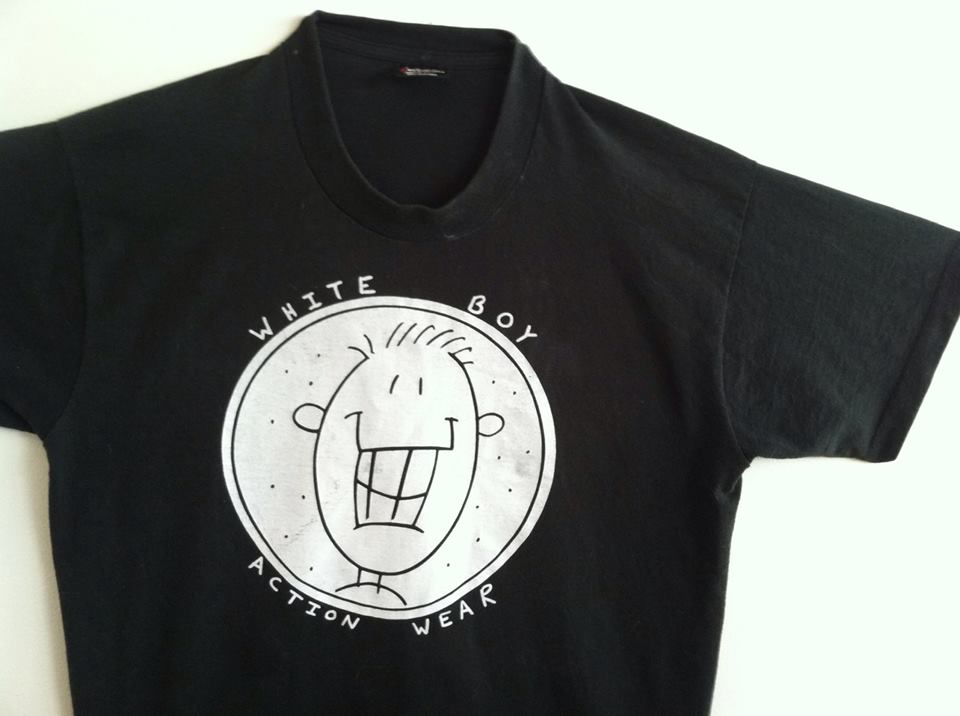 Posted by JD Hull. Permalink | Comments (0)
June 24, 2019
Around 1620, Jacques Fouquières painted Germany's Heidelberg Castle, a famous structure in both German history and art, in "Hortus Palatinus" (below). Although the Castle has been in splendid ruin for most of its history, artists still flock to its foundations, gardens and terracing. Camera-toting American lawyers do, too. I've spent several hours at the Castle on each of my three trips to Heidelberg--and I am sure I'll go again. Nearly 130 years ago, Heidelberg Castle was a hit with Americans. Samuel Langhorne Clemens, better known as writer and humorist Mark Twain, wrote about the storied castle in Appendix B to his famous "A Tramp Abroad" (1880).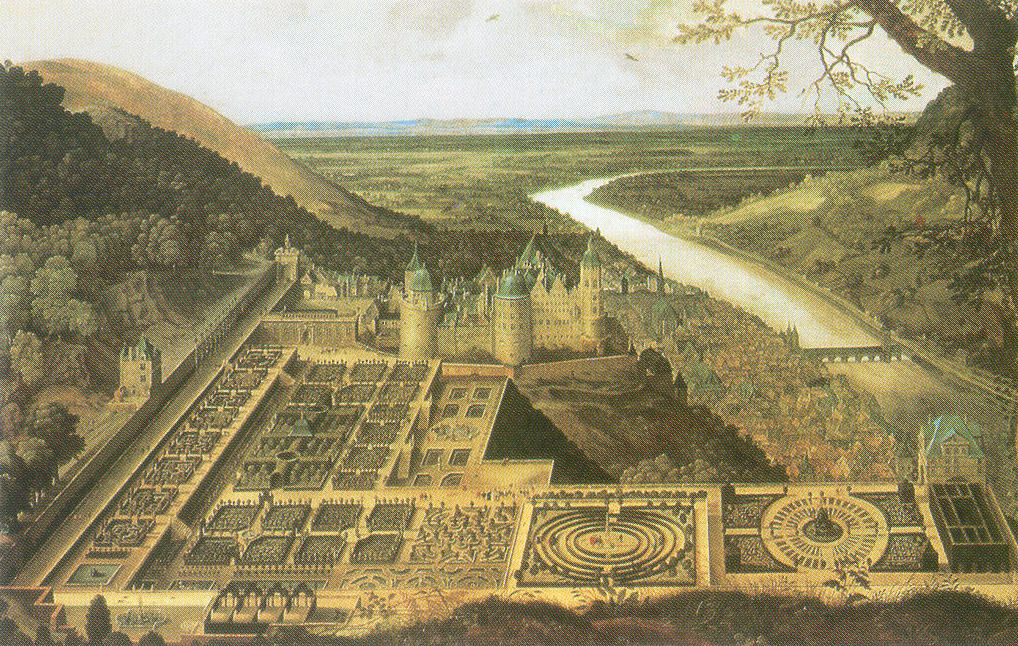 Posted by JD Hull. Permalink | Comments (0)
Laid out like a modern grid-form metropolis, Père Lachaise has the feel of a town--truly, a city of the dead--with tidy paved and cobbled "streets," complete with cast-iron signposts.

--Alistair Horne, in Seven Ages of Paris (Alfred A. Knopf 2002)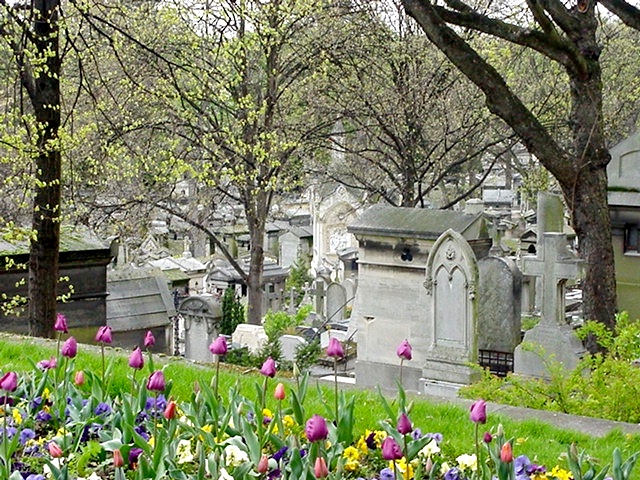 Père Lachaise Cemetery, 20th arrondissement.
Posted by JD Hull. Permalink | Comments (0)
June 23, 2019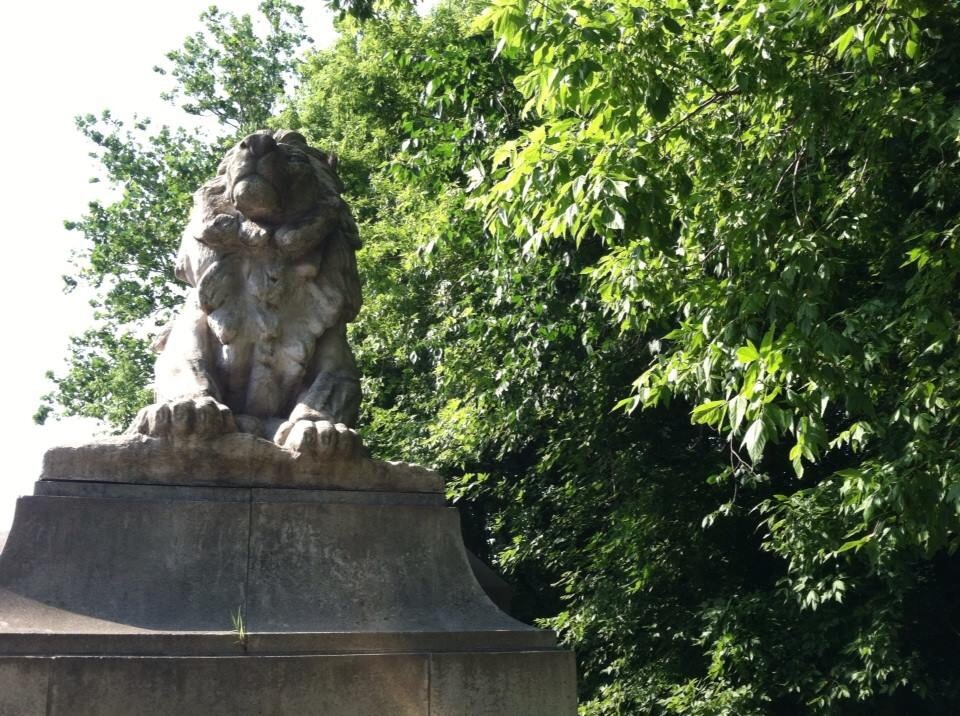 Lion No. 4, looking north up Connecticut Avenue.
Posted by JD Hull. Permalink | Comments (0)
June 21, 2019
It's June 21. Midsummer and Magic Time.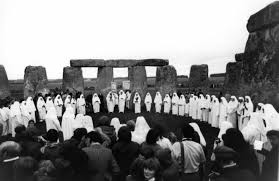 Posted by JD Hull. Permalink | Comments (0)