May 26, 2018
William Beard Hull (1837-1929). Born Augusta County, Virginia. In 1858, as oldest son, Bill, 21, on saddle horse served as his family's scout to move his parents Dan and "Mae" and his six brothers and sisters to Kansas. They were not super-rich but from strain of the Hull family of German Lutheran farmers who had been settled in Middlebrook, Virginia since 1750. They freed the three slaves they owned before the trip west. They took two wagons, including a special "contraption" built by Dan, and driven by one of their servants from Middlebrook. Although they were headed to Kansas, they liked what is now Mountain Grove, Missouri. They stayed there. In 1861 Bill went back to Virginia to fight for the Confederacy, and he ended the war with the Missouri 10th Infantry, or Steen's Regiment. He died at 91 in Oklahoma at a Confederate Soldiers home. He must have seen amazing things and changes in the American South. He married. He had at six kids, including my great-grandfather, John Daniel Hull I.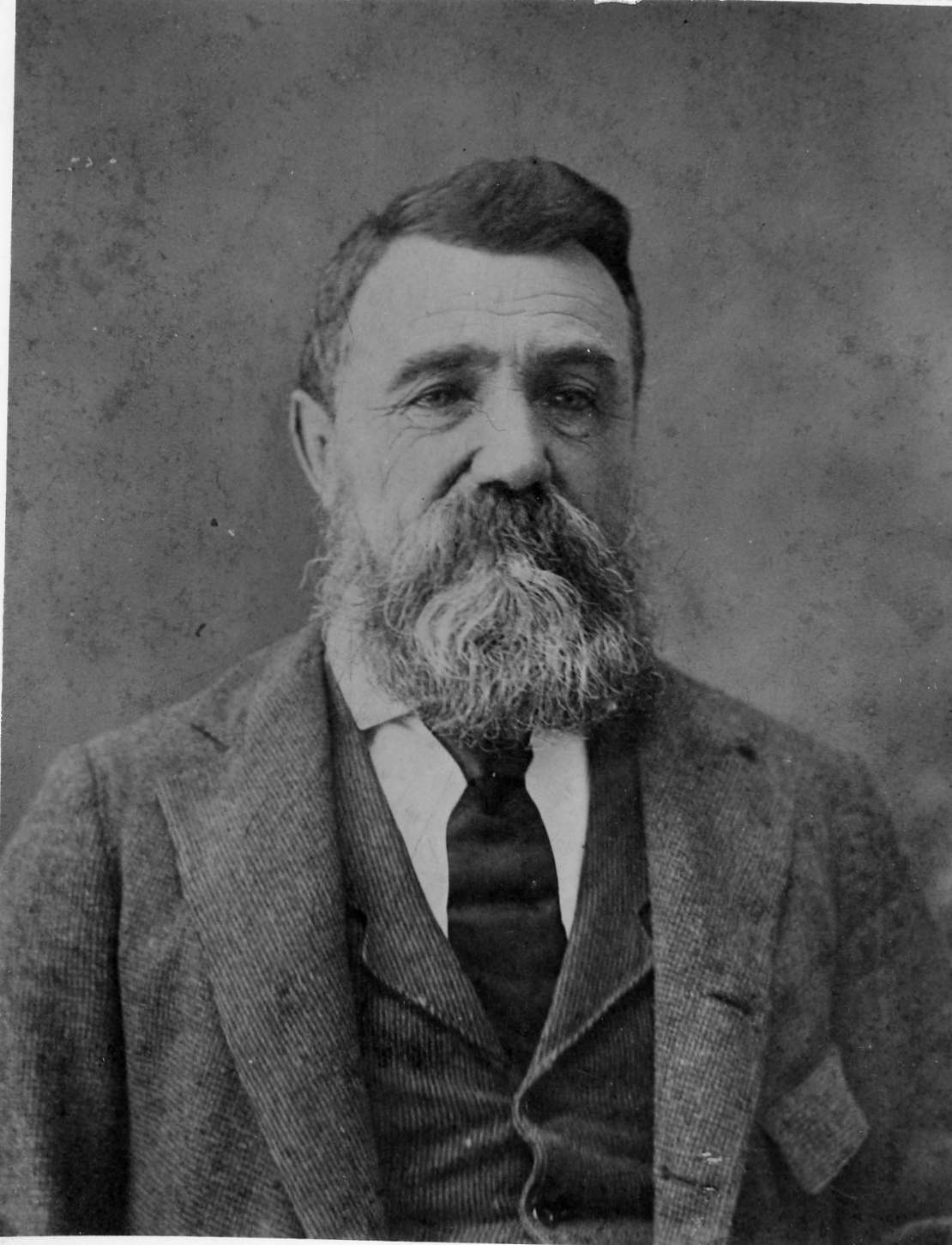 Posted by JD Hull. Permalink | Comments (0)
May 25, 2018
For us Yanks, Memorial Day is about resolute if terrified men and women, innocents all, who died, often horribly and in confusion, in American military engagements.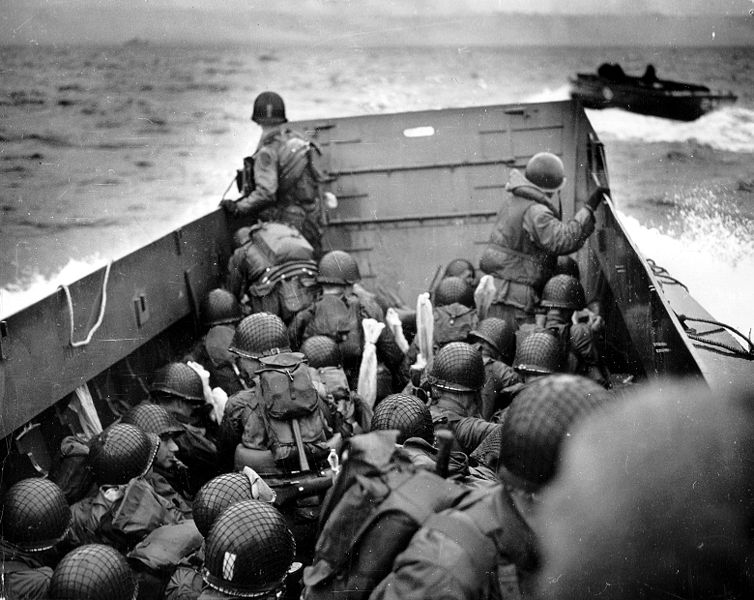 June 6, 1944. U.S. army officer watching Norman coast as his landing craft approaches Omaha Beach.

Posted by JD Hull. Permalink | Comments (0)
May 24, 2018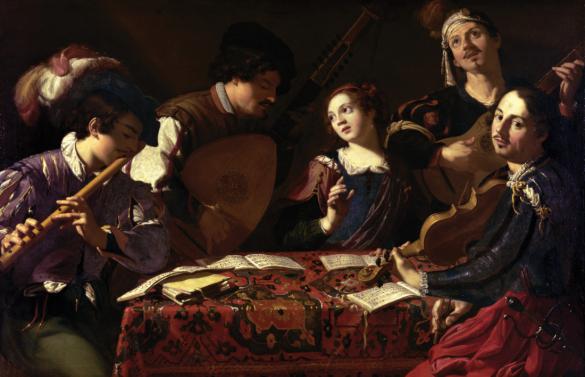 The Concert, c. 1620, Theodoor Rombouts (Flemish, 1597-1637)
Posted by JD Hull. Permalink | Comments (0)
May 23, 2018
The MC5 truly believed in the power of rock & roll to change the world.

--Rolling Stone
Below is the MC5's Wayne Kramer singing "Ramblin' Rose" at Wayne State University in Detroit in July 1970, two months after the shootings own May 4, 1970 at Kent State. Note that Patti Smith's husband, Fred "Sonic" Smith, now deceased, is the non-dancing guitarist in the dark cowboy shirt. One critic: "The MC5 brought out the animal in every audience."
Posted by Holden Oliver (Kitzbühel Desk). Permalink | Comments (0)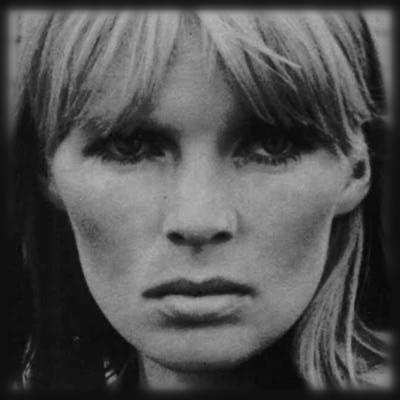 Born Christa Päffgen in Cologne (1938-1988)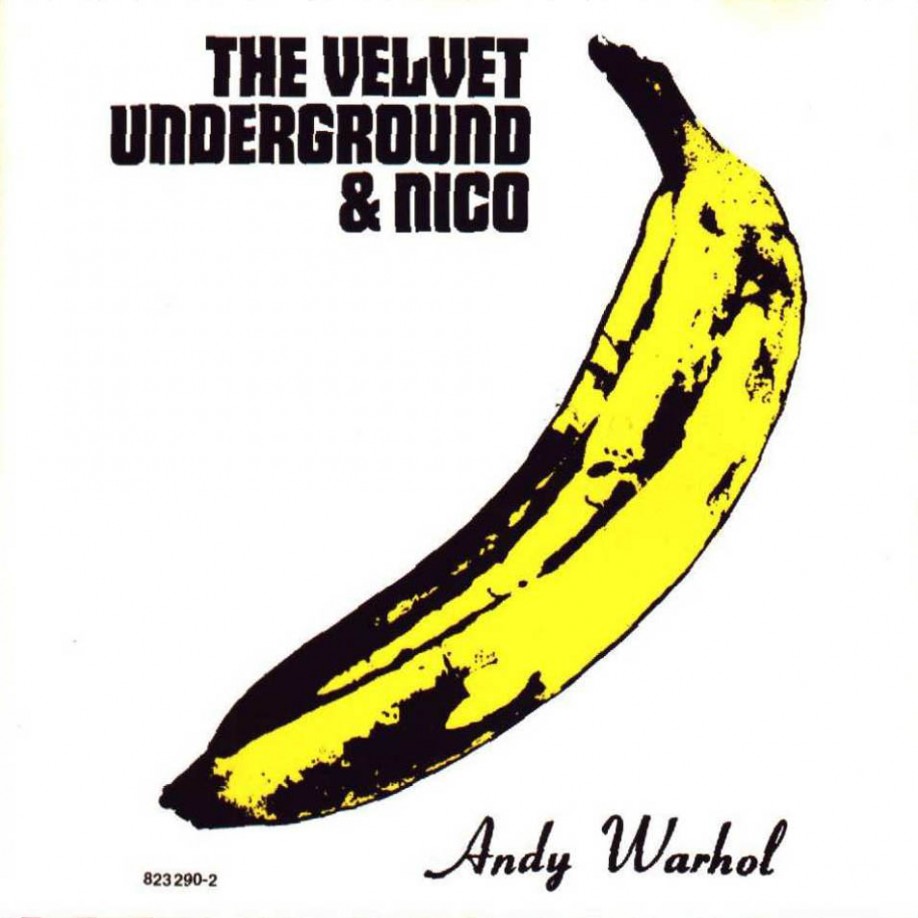 Posted by JD Hull. Permalink | Comments (0)
Rule 8 is Think Like the Client--Help Control Costs. The 2006 Explanatory Note for Rule 8--we reluctantly decided that an Advisory Committee Notes regime was a bit grandiose--begins this way:
Ask an associate lawyer or paralegal what a "profit" is. You will get two kinds of answers. Both answers are "correct" but neither of them helps anyone in your firm think like the client. The answers will be something like this. (1) "A profit is money remaining after deducting costs from receipts." This is the correct young transactional/tax lawyer answer. Or (2) "it's money left over at the end of the hunt." This is the correct fire-breathing young litigator answer.

The right answer?

A profit is a reward for being efficient. And until a lawyer, paralegal or staffer gets that, she or he will never know how a client--or a law firm partner--thinks.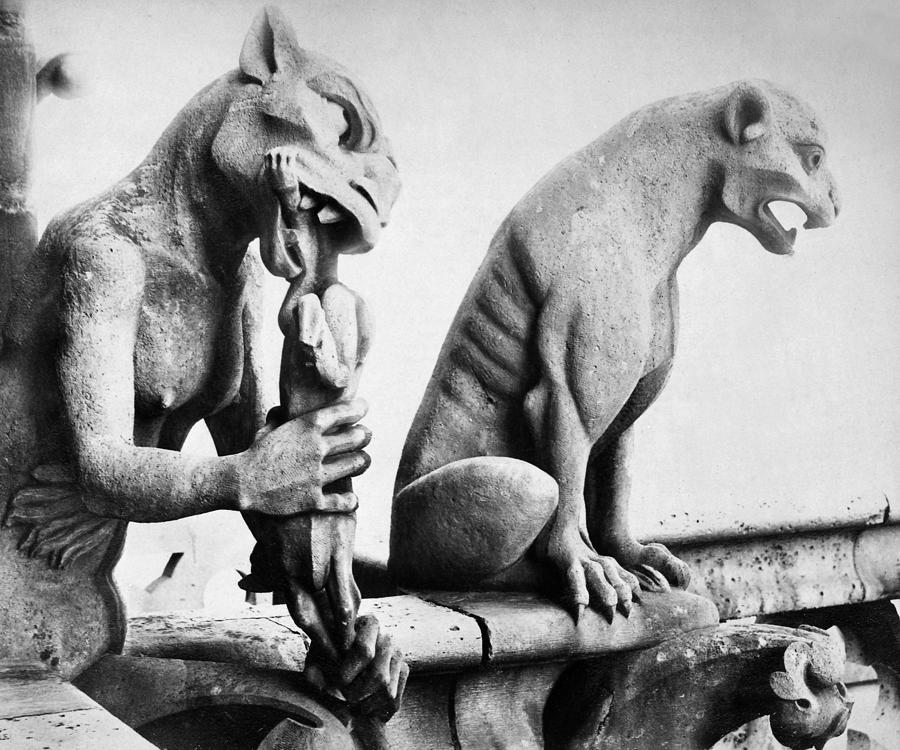 Posted by JD Hull. Permalink | Comments (0)
May 22, 2018
Next month, on June 15, the Magna Carta (Great Charter) will celebrate its 803rd birthday. The Charter was of course imposed by feudal barons on King John at the banks of the Thames near Windsor, England, on June 15, 1215. By limiting the king's absolute power, and protecting the rights of at least some of his subjects, the document wisely signed that day by King John became a critical building block in both English and American constitutional law.
The Magna Carta did two groundbreaking things. It acknowledged that punishment of citizens must be under the law of the land. More generally, it also gave rise to a settled notion, and expectation, that a monarch should not and cannot act on a completely arbitrary basis. What spurred the barons to confront King John? Answer: Taxes, mainly, without notice, over and over again, to pay for John's lackluster military campaigns on the continent.
What? You know all about the Great Charter? Okay, then by all means take this test one of our Brit cousins over at The Telegraph devised over the weekend for countrymen and colonials alike. At our shop, only the patrician Holden Oliver, with his first rate 13th century mind, got all the answers right.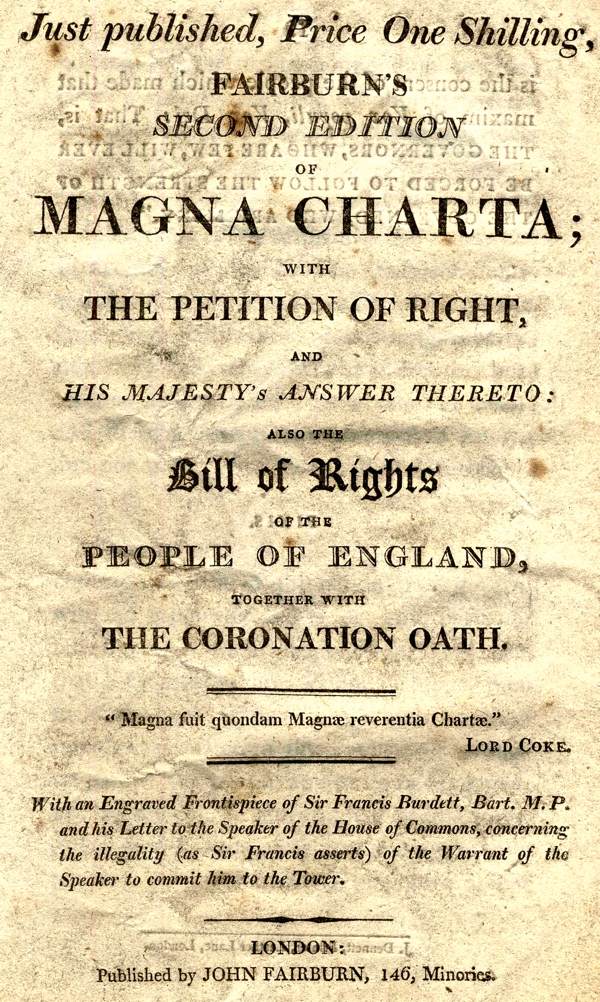 A reprinting in London in 1600s.

Posted by JD Hull. Permalink | Comments (0)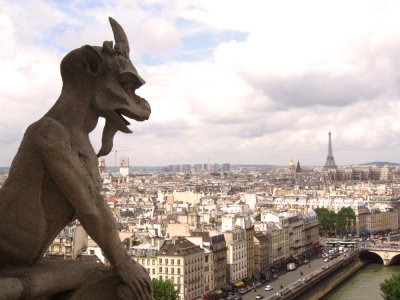 When you work, you are marketing. You are constantly sending the customer small but powerful ads. Rule Six comes from our hopelessly arrogant and deeply infuriating but consistently right, practical, and world-famous 12 Rules of Client Service.
Posted by Holden Oliver (Kitzbühel Desk). Permalink | Comments (0)
Being part-Irish like me is a gift. Mainly.
But overstatements for lawyers at work are Mainly Bad. True, they can be hilarious. With them, at parties, and in arguments with lame store clerks, we can drive home a point using hyperbole. Overstatements can even impress your date, wife or mistress--or all three. They can feel good to make.
But they are Bad for lawyers (and for our witnesses). We should keep them out of pleadings and remarks to arbitrators, mediators and judges. And juries. We have all made them. Yes, overstatements are Bad:
When you overstate, readers [and listeners, too--WAC/P] will be instantly on guard, and everything that has preceded your overstatement as well as everything that follows it will be suspect in their minds because they have lost confidence in your judgment or your poise.
Do see "The Only Writing Tip That Really Matters", quoting The Elements of Style, by William Strunk, Jr. and E.B. White, at Evan Schaeffer's The Trial Practice Tips Weblog.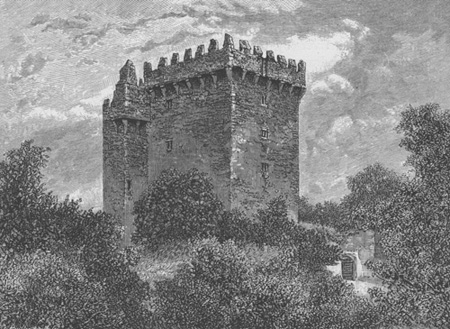 Blarney Castle, near Cork, Ireland
Posted by JD Hull. Permalink | Comments (0)
May 21, 2018
Apud Monasterium de Scone positus est lapis pergrandis in ecclesia Dei, juxta manum altare, concavus quidam ad modum rotundae cathedreaie confectus, in quo future reges loco quasi coronatis.

--14th century English cleric Walter Hemingford
An oblong block of red sandstone known as The Stone of Scone (or Scottish coronation stone) was already ancient and storied when Edward I "captured" it" in 1296 as a spoils of war. Edward took it to Westminster Abbey. There it was fitted into a wooden chair, known as King Edward's Chair. Most subsequent English sovereigns have been crowned on it.
The combative and opinionated Edward, who spent much of his reign taming and subjugating the Scots, and hated them, once referred to the Stone as "a turd".
Seven hundred years after Edward lifted the Stone from the Scots, on July 3, 1996, the British House of Commons finally ordered that the Stone would be returned. It was handed over to Scotland in November of that year at the England-Scotland border and taken to Edinburgh Castle. It will remain in Scotland except for future coronations at Westminster Abbey in London.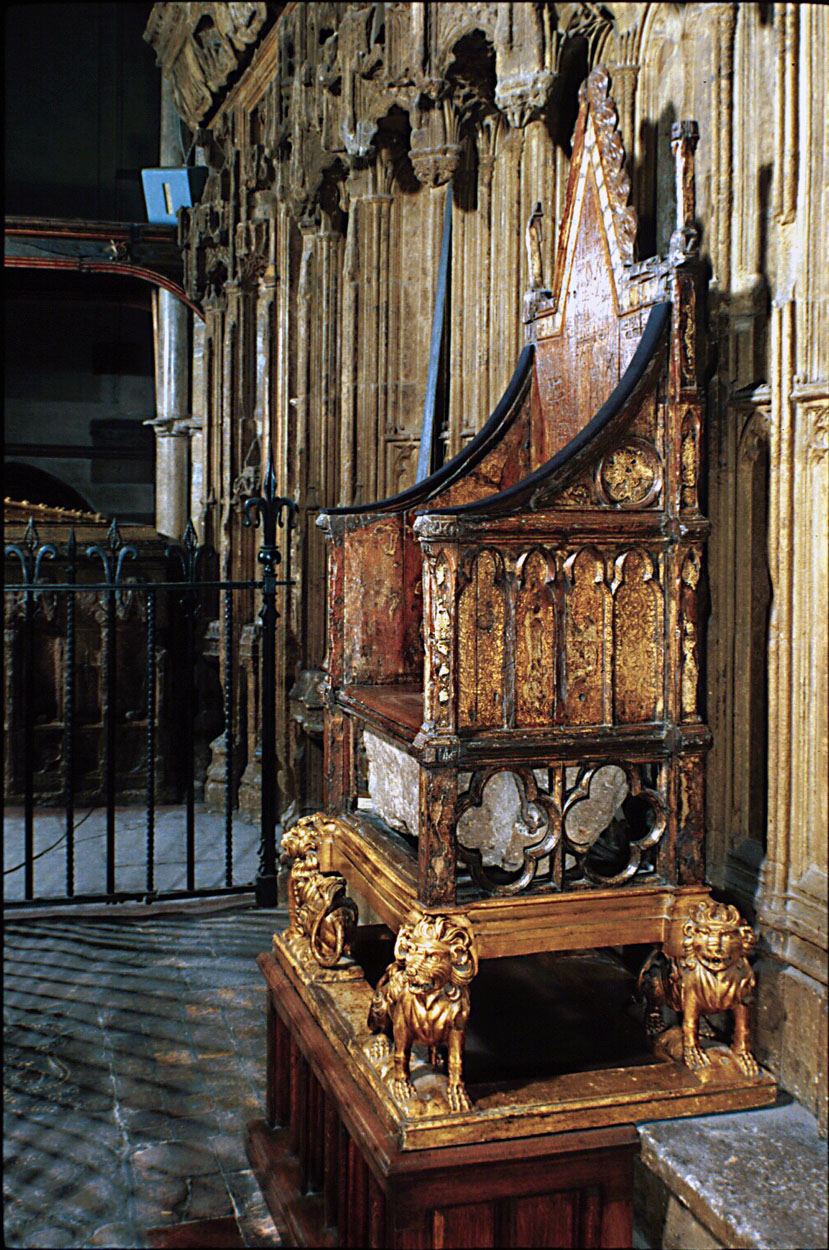 Posted by JD Hull. Permalink | Comments (0)
Over the years this blog has showcased a number of pet issues and themes. And apart from customer service, litigation strategies, lawyering abroad and cultural literacy. One of them has been the importance of thinking independently about law, government, politicians and political ideologies.
Or thinking about Anything. There are these days lots of good, and arguably "bad" notions and ideas--nationally and internationally--all along the political spectrum, and there is no reason to pick one party, camp or pol to follow on all ideas.
After all, people, not ideologies, solve public problems.
You don't need a label. You need not be a Democrat, Republican, Libertarian, Anarchist or Nihilst. You can "mix and match" both pols and ideas. Me? I've changed, if subtly, and in ways that trouble a friend here and there. But my thinking is pretty much the same as it was when I was in my 20s. As a "liberal", I never trusted Big Labor. I've never liked the "politically correct" speech regimen many traditional liberals unfortunately embraced. To the contrary, I've always admired free speech--and I revel in it. But the main change is that last year I registered Republican for the first time. Not much else is different.
Most of us do have a Political-Civil Rights-Human Rights-Social Justice resume, CV or profile (hereinafter "Political CV"). I use "political" broadly here to describe anything related to participation in public affairs where some social purpose was fully served beyond my own self-aggrandizement, ego or pleasure. More than one purpose is okay; few of us do anything out a pure heart to "will one thing." So below I've fashioned my Political CV. Forget about Dem or GOP or Libertarian scripts. I've listed things that I did in large part "for the public good." For example, things I'm not including are Senior Class President (mix of duties and agendas), Eagle Scout (the same), working in a union-shop factory (Keebler's, in my case), membership in student or church groups with some but not primary political or social welfare slant, merely being asked to run for Congress (and saying no), merely voting, serving on an elected but non-partisan Zoning Board for a community of 40,000 or going to see Jerry Rubin, Timothy Leary or Milo speak at the Cow Palace. Or throwing a huge pickle at an on-stage Iggy Stooge (and hitting him).
But passing out leaflets for a political candidate, demonstrating against POTUS candidate and Alabama Governor George Wallace or working regularly with the urban homeless? Oh yeah. Those are "political". They reflected my idea of furthering "the public good" at the time I did I them. You get the idea. There's got to be a cause, some heat, some passion in an activity that helps others. Doesn't matter if it's a national issue or not. Doesn't matter if there's rhetoric involved.
Anyway, I've been an "activist" in everything I've ever done--and particularly with respect to groups I've joined or with which I've identified. So since I was 16, here is my political resume in chronological order. I'll update it as I remember things things:
1. Campaigned twice for Jerry Springer (Ohio-D), for runs for Congress and City Council in Cincinnati.
2. Campaigned more briefly but earnestly for Howard Metzenbaum, U.S. Senator (Ohio-D)
3. Worked with Armstrong United Methodist Church in Indian Hill, Ohio on several long-term projects for inner-city kids in Cincinnati, Ohio. Some with my mother (Head Start). Some in connection with working toward God & Country Award for BSA. (I was Boy Scout.)
4. Worked twice at as counselor at a camp for inner-city handicapped kids at summer camp in Cincinnati.
5. My party's candidate for 1970 Governor of Ohio Boys State. I was "liberal" party candidate and lost to a black kid from Sandusky. Ohio named Tony Harris. The race made news on television and in newspapers all over Ohio.
6. Student Reporter, Duke University Daily Chronicle. Civil Rights beat, Durham. (1972-73)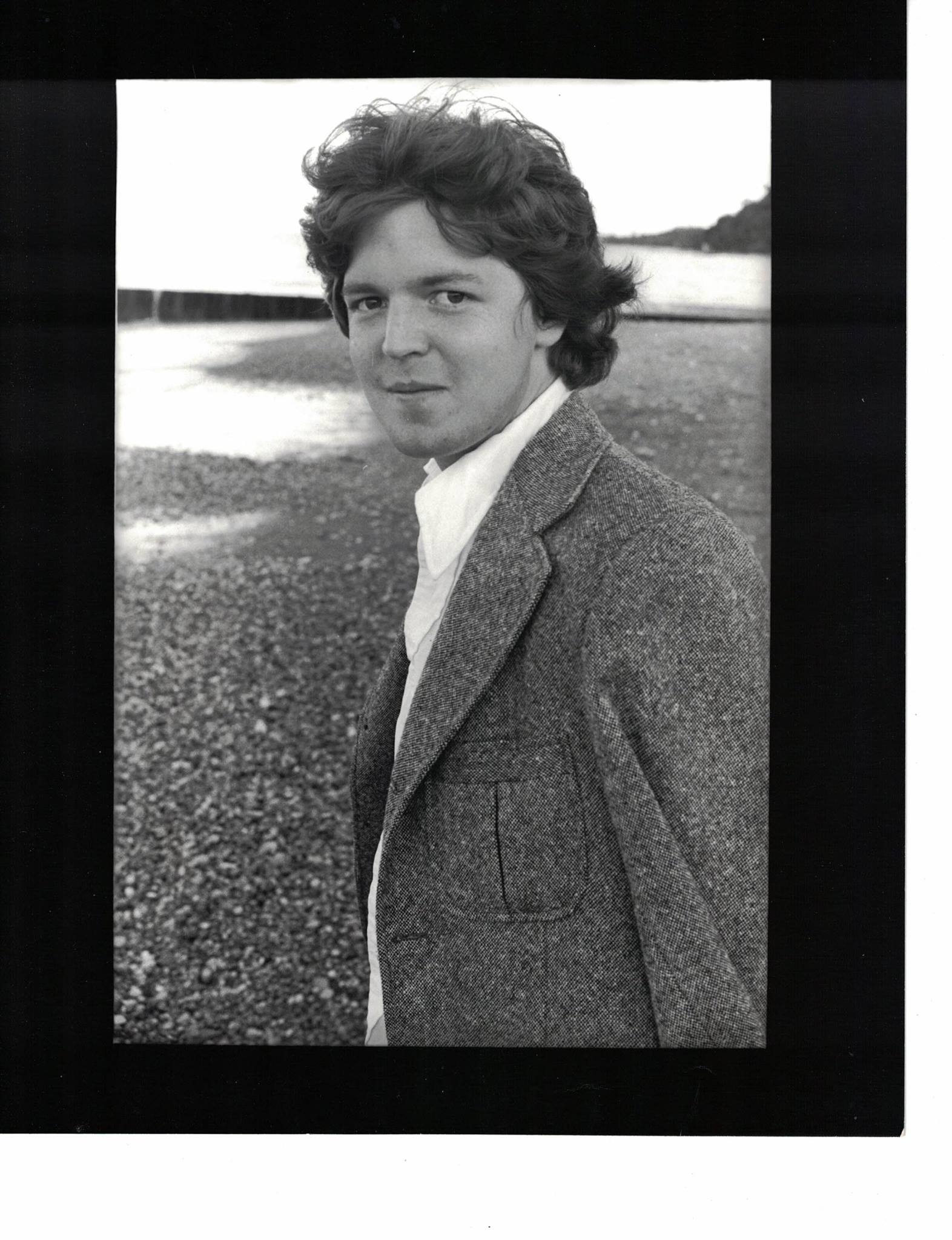 Dem then, GOP now. But still a classic liberal, and always the same guy.
Posted by JD Hull. Permalink | Comments (0)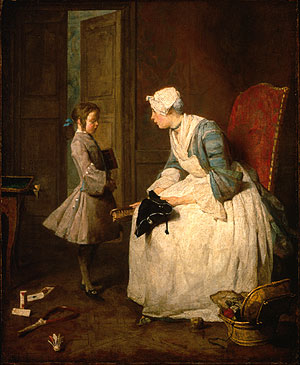 The Governess, 1739, Jean-Baptiste-Simeon Chardin (1699-1779)
In case your Governess never told you, you're from Mountain Grove, Missouri* or you were stoned all seven years at Hotchkiss, remember that when thanking anyone for something important--a meeting, referral or a dinner--do it and do it promptly with a handwritten thank-you note. We all fail here from time to time. Yet no valid excuses exist for not writing short prompt notes.
Too few of us practice gratitude, in either business or our "other" lives, enough. Some say the practice of saying thanks is good for the soul. Others swear it's good for revenues, too. Many business people and some lawyers with the highest standards taste (i.e., wear socks to meetings or court) think that no written thank-you note means no class--as harsh and low-tech as that may sound.
Typed is okay--but handwritten is better. Even if you are not convinced that thank-you notes are noticed and appreciated (they are), pretend that we know more than you (we do), and do it anyway (thank us later). Good stationery. We suggest Crane's on the lower end, or something better, like stationery from Tiffany's, or a Tiffany-style knock-off, on the higher end. A "studio card", maybe. Plain. Simple. Initials on it at most.
Posted by JD Hull. Permalink | Comments (0)
May 20, 2018
Read Paul Fussell's 1983 book "Class: A Guide through the American Status System." No finer, funnier or painfully accurate book on the subject. Fussell was a Penn professor, WWII combat veteran and (gulp) WASP's WASP. Read it at your peril. It might bum you out.
Posted by JD Hull. Permalink | Comments (0)
May 19, 2018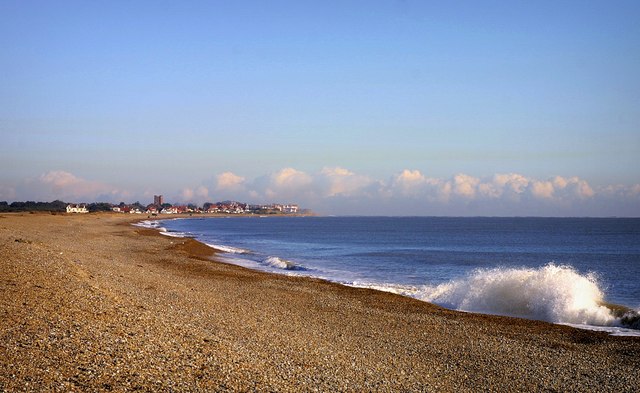 More precisely, it's in Suffolk, East Anglia, England, on the coast, and jutting out into the North Sea. Due east: The Netherlands, where lots of the DNA here originated over 1000 years ago. Pronounced "All-bruh". I've been here four times, starting in 2003. If you are in London, and you have an extra day, do something different and drive or take a train northeast to Aldeburgh, a Suffolk secret well-kept from Americans. The home and muse of the great Bertie Lomas, a much-loved and gifted poet, writer and editor who died at 87 in 2011. And if you are a beach lover--or a merely a lover of the beach--you and yours would do well to heed the little round stones beneath you.

Posted by JD Hull. Permalink | Comments (0)
May 18, 2018
Excerpt from the famous November 1974 Playboy Magazine interview with writer and humorist Hunter S. Thompson conducted by Craig Vetter, a well-regarded writer and storyteller himself.
PLAYBOY: ....this morning you've had two bloody marys, three beers and about four spoons of some white substance and you've been up for only an hour. You don't deny that you're heavily into drugs, do you?

THOMPSON: No, why should I deny it? I like drugs. Somebody gave me this white powder last night. I suspect it's cocaine, but there's only one way to find out...

PLAYBOY: What do you like best?

THOMPSON: Probably mescaline and mushrooms: That's a genuine high. It's not just an up -- you know, like speed, which is really just a motor high. When you get into psychedelics like mescaline and mushrooms, it's a very clear kind of high, an interior high. But really, when you're dealing with psychedelics, there's only one king drug, when you get down to it, and that's acid. About twice a year you should blow your fucking tubes out with a tremendous hit of really good acid. Take 72 hours and just go completely amok, break it all down.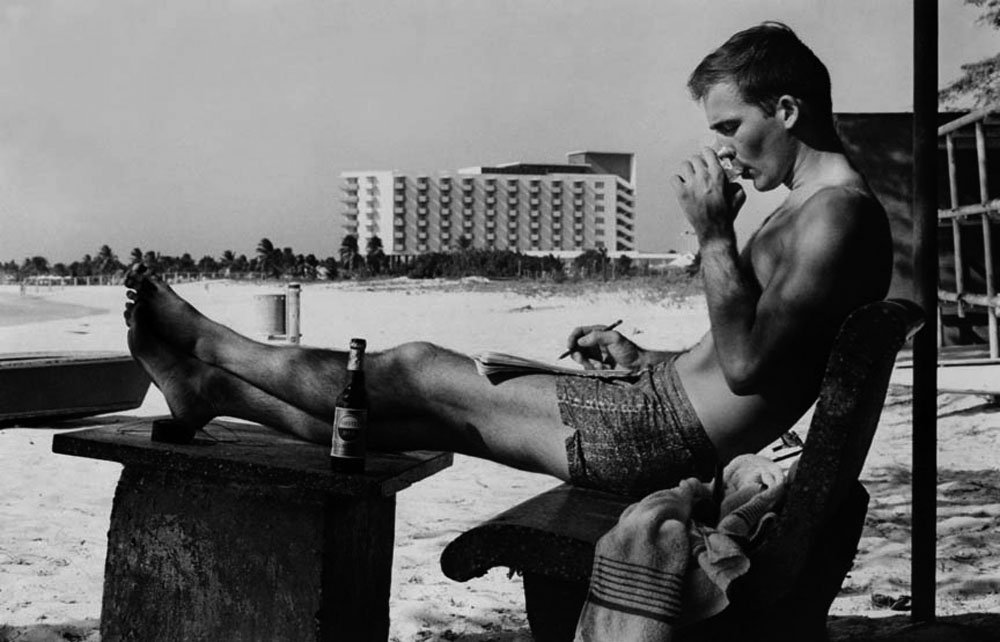 Posted by JD Hull. Permalink | Comments (0)
Top 10 - Corruption Challenges Index 2018, most challenging countries
Turkmenistan
Somalia
Libya
South Sudan
Syria
North Korea
Central African Republic
Afghanistan
Democratic Republic of Congo
Yemen
Top 10 - Corruption Challenges Index 2018, least challenging countries
New Zealand
Ireland
Denmark
Belgium
Hong Kong
Australia
Germany
Greenland
Luxembourg
Singapore
Source: RiskAdvisory.com May 2018

Posted by JD Hull. Permalink | Comments (0)
The Eisenhower era bragged of the good life for all, a time of abundance and prosperity, but it didn't touch the Neighborhood. The prosperous were gone to the suburbs; among those who stayed, money was still short. Everywhere in the city, factories were closing.

- Pete Hamill, A Drinking Life, 1994
Posted by JD Hull. Permalink | Comments (0)
May 17, 2018
John Daniel Hull III. May 17, 1928 - December 27, 2012. My Dad's 90th birthday would have been today. Based on his DNA, we had every reason to think he'd be here today to celebrate it with us. We lost him suddenly, unexpectedly. This blog has posted pictures of him at various ages. Below is one of his favorite places in the world. He loved water, boats, smallmouth bass and his family. He was authentic, original at all times, funny, aggressive, bold, robust and healthy, had a gift with spoken & written words and simply did not care what anyone thought about what he said or did. Ever. Playful is the word. He was, too, a celebrated athlete, a standout in both football and basketball at Shortridge High School and DePauw, both in Indiana. The last male Hull in my line born in the Ozarks, he was self-made, and storied, at Procter & Gamble. At age 84 he died suddenly and unexpectedly but happy. It was a lesson. His own Mom lived to be a happy and similarly feisty 101. His own Dad, paternal grandfather and paternal great-grandfather (a Confederate soldier born in 1837) all lived longer lives. Best genes a male Hull ever had or will have. But he had no regrets. And nothing was ever unsaid. Happy Birthday, Big John. They broke the mold, Dad.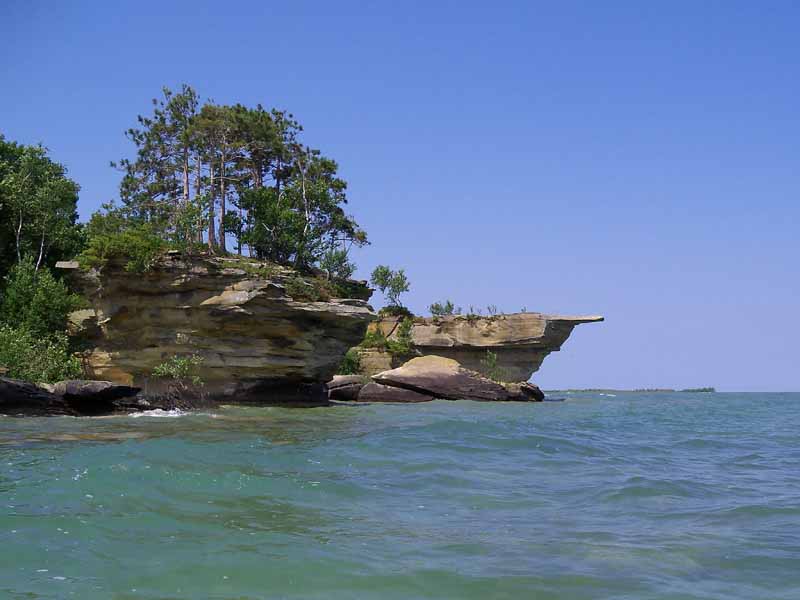 Posted by JD Hull. Permalink | Comments (0)
May 16, 2018
Tom Wolfe. Prince of Journalism. Risk-taker. Virginian. Original. Man in Full.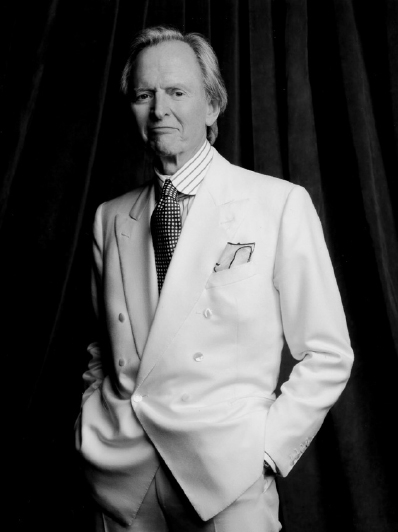 "Every girl crazy 'bout a sharp dressed man."
Posted by JD Hull. Permalink | Comments (0)
Two days ago our hero Partner Emeritus commented in response to an Above the Law piece on summer associate offers:
It's a sad world we live in where kids think they are having the time of their lives by raising bottles of Korbel champagne adorned with cheap sparklers. The video [in the ATL article] is proof that law firms are not celebrating like it was 1984 or 2007 for that matter.

When I was a younger partner, I would take a handful of summer associates to Smith & Wollensky or Peter Luger's in Brooklyn and then party hard at the VIP lounge at Flash Dancers ('80s) or Scores ('90s). Most of the summer associates were caught in compromising positions during these soirees. For example, I had many Polaroids with SAs who were photographed in salacious positions with female entertainers. I even photographed a few doing lines of coke in the VIP lounge.

Once the summer associates became associates I would bring them into my office and give them copies of the Polaroids and remind them that I was the last person they ever wanted to cross if they wanted to keep their job or law license. Most of these folks became partners, which proves my methods for inspiring peak performance were quite effective.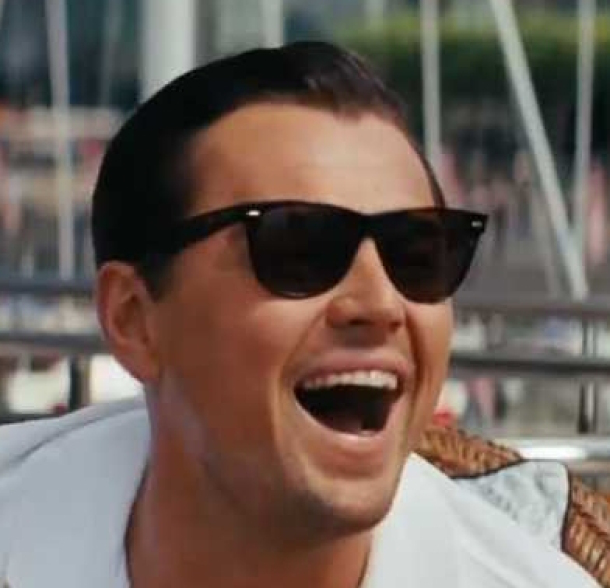 Photo taken in 1986 believed to be PE instructing summer associates.
Posted by Holden Oliver (Kitzbühel Desk). Permalink | Comments (1)
May 15, 2018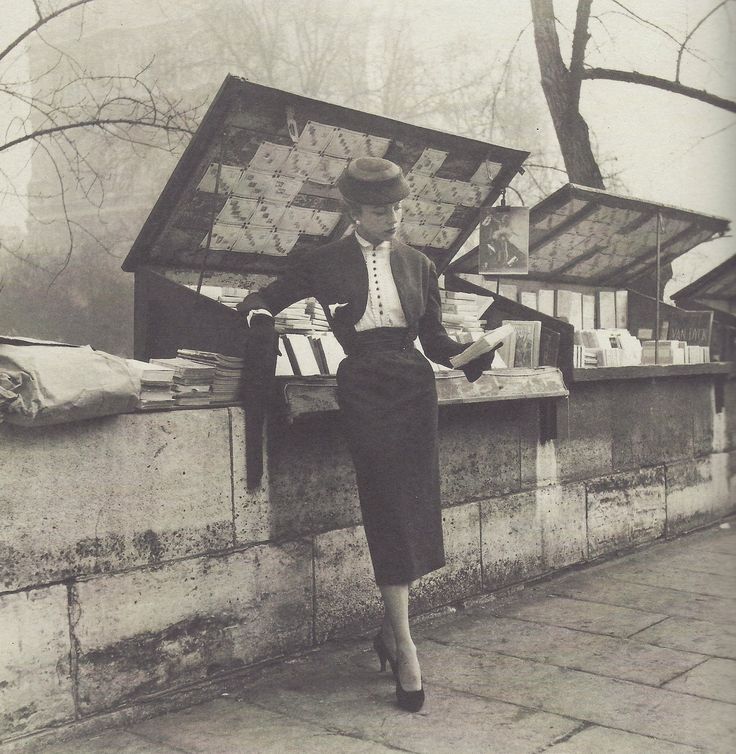 Paris 1952: Willy Maywald, Mannequin en tailleur quai Saint-Michel.

1. Never swive anyone named Zoe, Brigit or Natasha.
2. Let no one leave anything at your house.
3. Don't buy cheap shoes.
4. Shoe trees. Cedar. The most expensive.
5. Sorry. The Harvard Bluebook is always important.
6. British women don't really like British men.
7. Have a coworker in same room if you interview someone.
8. Completely legal interviews are not very informative.
9. Don't jump to hire law grads with blue collar backgrounds. Some think they've arrived and are done.
10. Women make better associate lawyers.
11. On documents Rules 34 and 45 do different things. Know what.
12. If you travel, cats not dogs.
13. Very attractive women think they're ugly.
14. Very attractive men are delusional.
15. Irish, Welsh, Finnish and Afro-American women are totally and forever in charge. They are heroes.
16. A disproportionate number of Irish people are drunks.
17. A disproportionate number of Irish people are verbally and lyrically gifted.
18. Jewish doctors do not get Irish, English or German drunks. Have a cookie instead?
19. Jews and Italians are the best drinkers. They have rules. They have the genes.
20. The Jews really are it. Consistently awesome and world-changing tribe for 2500 years.
21. Well-dressed Russian women are cheap, treacherous and insane.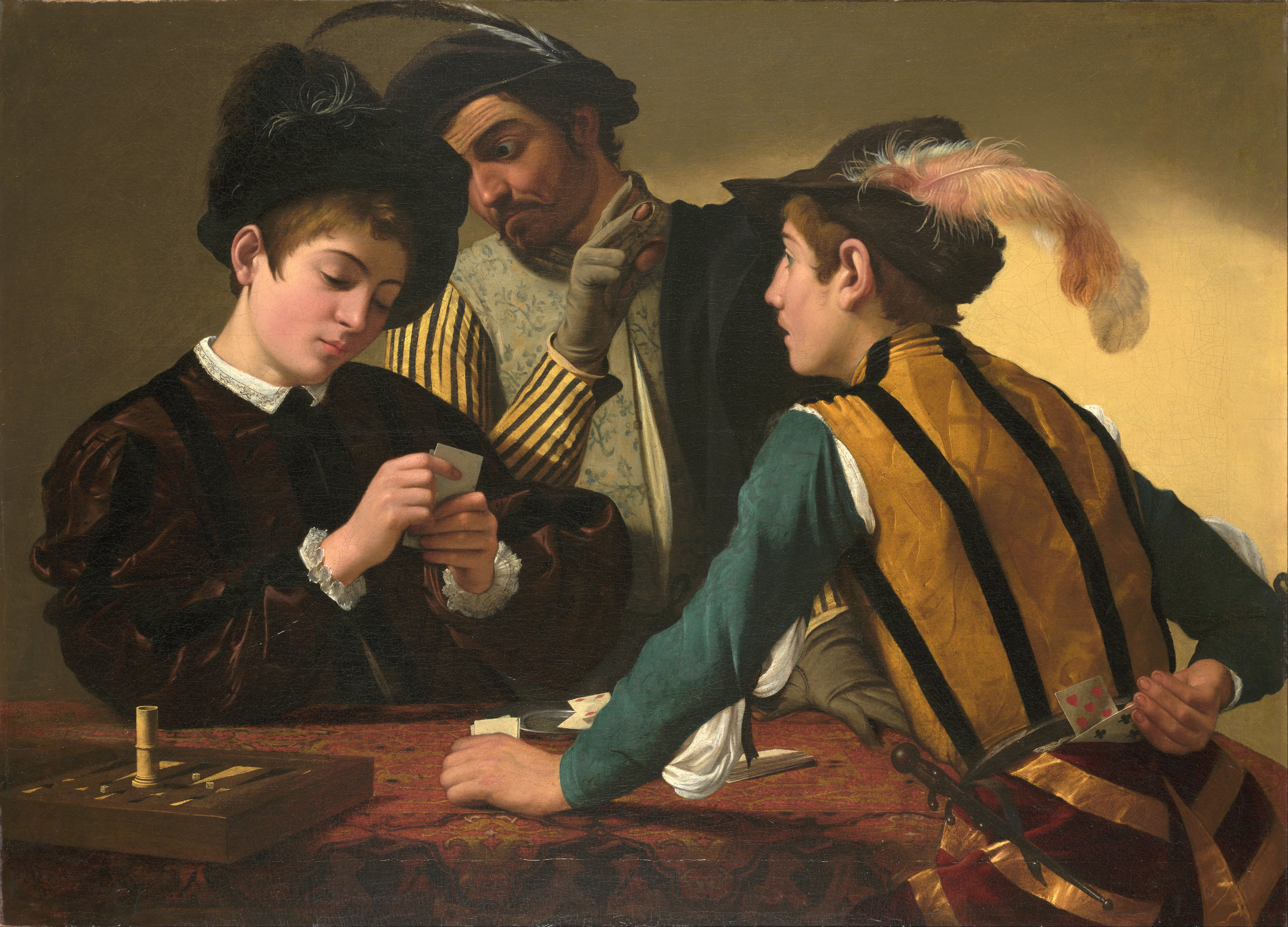 The Cardsharps, Caravaggio, c. 1594
22. Most lawyers dislike being lawyers. It shows.
23. Lawyers are less well-rounded every decade.
24. Super-smart and super-nice kids--without lots more--make lousy lawyers.
25. There are at most 35 truly excellent American colleges and universities. It shows when you meet their grads.
27. Parisian men are not as insecure, jealous or violent as other men. Let's just talk about this, Luc, okay?
28. Never be impressed by Phi Beta Kappas.
29. Always be impressed by Marshall scholars, Rhodes scholars and Wesleyan grads.
30. Have at least 4 impeccable suits. They should be expensive but need not be tailored.
31. Don't wear bow ties every day. Almost every day is fine.
32. Cuffs on all long pants except jeans and tuxes. Khaki? Summer only.
33. Twice a month you should dress like a pimp from a New Orleans whorehouse.
34. Saabs can be driven forever. They like to go fast.
35. Know who you are. Learn if you can family history back 8 generations at least.
36. Talk to people on elevators. All of them.
37. Don't do Europe with other Americans.
38. Just 2 cats.
39. Commando, guys.
40. When in Rome, do as many Romans as you can. ~ Hugh Grant, Brit actor
41. Always attribute--especially when you think no one will notice. They do.
42. When they notice, they might call me.
43. Don't let people tell you who you are.
44. The Internet teems with folks telling you what you must do/think/say/write. Get off your knees.
45. Always talk to jurors post-verdict.
46. One juror will always surprise you big time. Learn who that is before you close.
47. Don't communicate in any manner ever with that one female juror who seemed to like you a lot.
48. Women are meaner, more vindictive and more treacherous than men.
49. The dumbest woman is 100 times more complex than the smartest man.
50. Most men are easy to suss. Not much going on with most of them.
51. Rule 36, Fed.R.Civ.P., my friend.
52. Rule 56(d) is misunderstood.
53. Civil RICO is an unintended consequence.
54. Seldom watch television.
55. Dads don't get a pass for merely siring. So what?
56. All moms suffer.
57. Your mom is your best friend.
58. Buenos Aires has the best-looking people on this planet.
59. Lovemaking probably cannot be learned.
60. Love can be learned.
61. There are no lapsed or recovering Catholics. This is not bad.
62. Jewish women rarely have great legs.
63. Japanese woman have the best legs.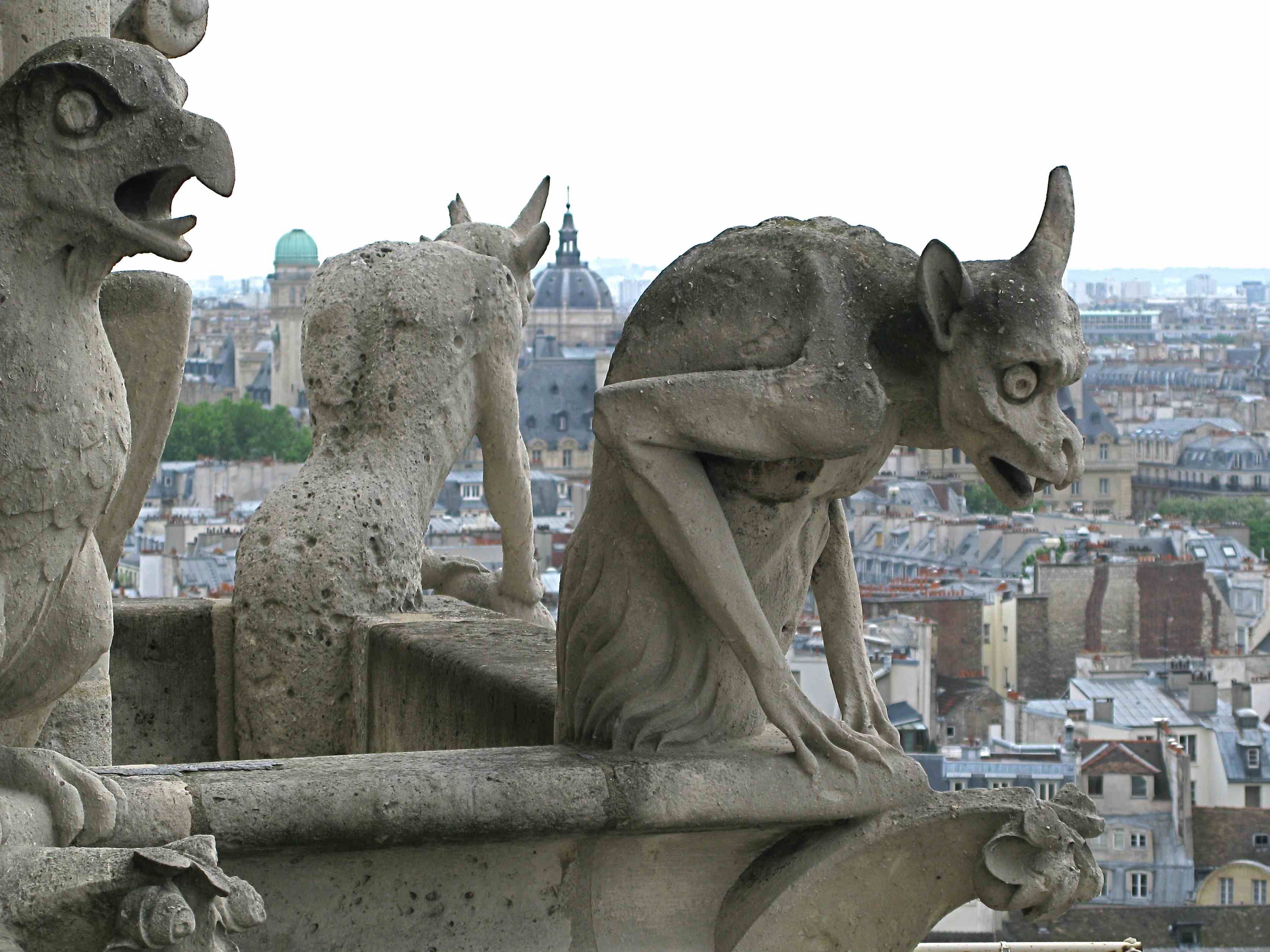 64. Jewish women are good lovers.
65. Japanese women are the best helpmates.
66. Hopelessly insane WASP women are the best lovers.
67. Fewer people should become parents or lawyers.
68. Brown shoes go well with grey suits. No one knows why.
69. Your handkerchief should never match your tie.
70. We need to bring suspenders back.
71. Being right is expensive.
72. The Dutch have no use for Italians.
73. Most Italians view Germans as classless.
74. The English diss anyone who is not English. This will not stop.
75. The French are playful.
76. The Irish are playful, but in a different way.
77. Women in Prague are not playful.
78. Trust no one in Budapest.

Posted by JD Hull. Permalink | Comments (0)
It's not about the lawyers anymore. No one cares you're a lawyer. Not impressive. A big so-what. In America, they made it easy to become a lawyer. Some day, everyone, including your waitress in Richmond, Kentucky, will be a lawyer. So get a head start on those you can. Distinguish yourself by serving clients. And get higher standards.
See Rule 9: Be There For Clients--24/7 from our Mr. Rogers-like but deadly serious 12 Rules.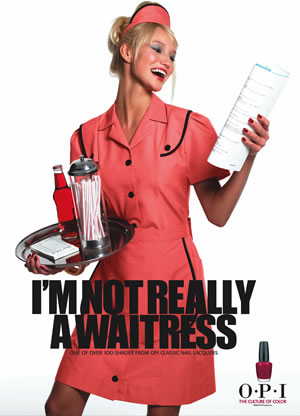 Posted by Holden Oliver (Kitzbühel Desk). Permalink | Comments (0)
May 14, 2018
Below is a photo by Clear Blue Sky of the Winston Churchill statue in Paris. In 1998, it was erected and unveiled just outside the Petit Palais. In bronze and by French sculptor Jean Cardot, it stands ten feet high and weighs about 2.5 tons. Cardot modeled it on a photograph taken on November 11, 1944 of Churchill marching down the nearby Champs Elysees with General Charles de Gaulle.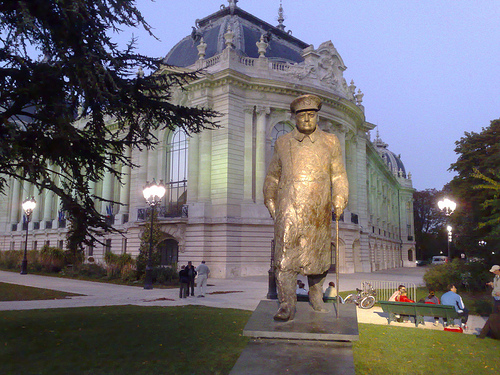 Posted by Holden Oliver (Kitzbühel Desk). Permalink | Comments (0)
Neither the tiny rural village of Lindsey nor the surrounding countryside has changed much since 1634, when one side of my family called Holden left there via Ipswich on the River Orwell for Massachusetts and, in time, a new "Groton", named after another small village near Lindsey. Three hundred and eighty-four years later, Lindsey is pastoral, green, mainly un-peopled and fairly remote. No visible overt 21st century commerce. Some farming. No tourists.
St Peter, a rough Anglican church, at one time Catholic, the one my ancestors attended, built in the 1300s, and even older church ruin, St James (1200s), are the only man-made constants. Still a "parish", Lindsey is on the B1115 Hadleigh-to-Bury road.
This is part of East Anglia--coveted, held and loved for so long by the Danes. The region's been victor and victim over and over again. Mainstream tribes from all over Europe battled here for centuries. It is storied. It is still beautiful. Nothing compares to it.
And it is a key "feeder" region in the English migration to America. From 1625 to 1640, Charles I had tried to rule England without calling the Puritan-dominated Parliament. Puritan dissenters, lots of them, lived in the area around Lindsey, and
from here hundreds of families fled across the Atlantic to the new world. The Winthrops, of tiny Groton, would become founders of the State of Massachusetts. But most of the settlers were poor, working families, and they would devote themselves to quiet, prayerful unpersecuted lives, and of work hard to build new communities. Of course, they would never see Suffolk or the valley of the gentle Brett again.

--Simon Knott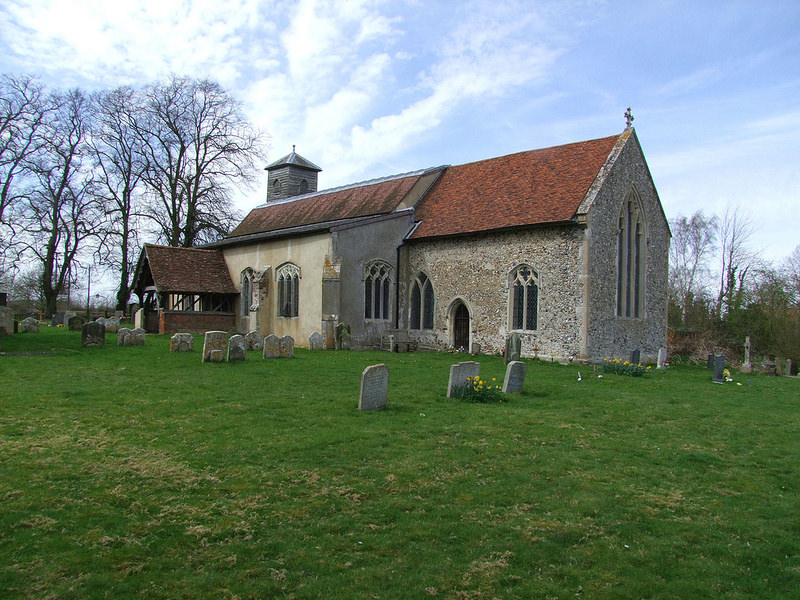 St. Peter in Lindsey
Posted by JD Hull. Permalink | Comments (0)
May 13, 2018
She lights up all rooms--not just ours.
My mother--to us, "mom"--was and is that mom all the other kids in the neighborhoods we lived in wanted to be their mom.
Before that, way before, she and her ancestors were part of one of the most romantic stories ever told. I imagine first thousands, and then tens of thousands, and then even more, of people out of Suffolk via Ipswich to Groton and other towns and slowly invading America, Massachusetts, Canada, and Three Oaks, Michigan.
But she never let on as we grew up that her family--and therefore mine--had been in America so long. We'd only heard about Hulls or Holles--German protestant minsters and farmer stock in the Palatine who come over on a ship from Rotterdam in the just-yesterday mid-1700s. I had to piece it together myself with some colonial organization records prepared in the late 1940s (at the request of a patron great aunt in Jacksonville, Florida who threw my parents' wedding in 1950) she had kept from everyone and finally gave me; it's actually typed before my birth and condensed to 6 pages. And a little help from Google on the part of Suffolk they came from via Ipswich.
Her family came from the still-tiny village of Lindsey, England, to Massachusetts in 1634. This is mainstream early Yank history. (I visit Lindsey, in Suffolk, in 2003. Her family's name is still on some of the stones in the churchyard, and in recent records of weddings still kept in the church.)
Exactly three centuries later, a photogenic only child is growing up in Chicago. It's the Depression. She starts working as a model when she is quite young. She's a bit quiet and sweet. And tall. Her own mother is strong, "well-raised", and with an Auntie Mame/stage mother quality she had until her death in 1970. In the late 1930s and 40s, the agencies love Mom's "all-American" girl next door face and smile. In photos, commercial or not, they jump off a page at you. Without makeup, she comes by a young yet "all grown-up" look at a very young age.
I am looking at one of them hung in my home right now.
Her face: Strength. Spirit. Fun. Femininity. A real but completely natural Charisma. In this one agency photo, that she's classically beautiful is nearly besides the point. At thirteen, she's an experienced model. Looks aren't everything--but in the 1940s they are still the pinnacle for a girl or woman. Times are hard. You're female? You're an off-the-charts pretty girl from Evanston? You've a natural figure? Well, use it, honey. She has some other breaks. She's good at language--and college bound. A pretty good athlete. A relative in the American South offers to pays for much of her education.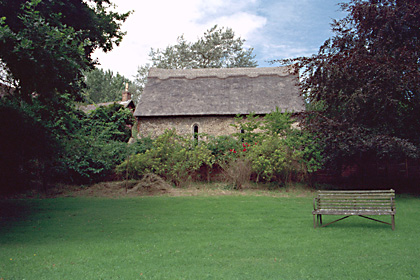 Lindsey, Suffolk, England
And then there's this one: she actually spends much of her teen and early adult years trying to gain weight. Milkshakes and candy bars. Anything is okay--and that continued. Here's someone put on earth to compensate for some of the rest of us: she has brains, smarts and charm. And an enviable--no maddening--metabolism. She can't gain weight. She even tries. I have the same gift/problem as a kid. I drink milkshakes with her. But I am 11 and she is 35.
But mainly, and here's The Gift: she loves people. I mean, she really, really loves them.
Today, in her eighties, she is still tall, almost 5'10", angular, with dark hair, and fresh, friendly, athletic, striking. In boarding school and college, she is always the homecoming queen, or "May Queen", or something--but that rare and somewhat quiet one without enemies.
All my life, I've heard both men and women remark how beautiful she is--and how nice she is to them.
People talk about the two qualities almost interchangeably--as if they go together. Usually, folks, they do not. With the exception of her, and just one other person, I consider humans without enemies as sad, low and worthless. They're either spineless soulless schemers or straight-up lily white wimps who must be 'liked' by everyone, and won't play in The Game of Real Life. But not Mom.
She is modest, and very private about her own needs, my brother and sister and I learn over time. The eldest, I am most 40 when I first see her entire modelling portfolio--scores of 1940s and 1950s glossies and pictures in magazines I heard about growing up. It is all stunning covering 15 years. Yet she quits it all early--because of us.
A late-coming family beef: Sorry, Dad, and Mom--but why not haul out those pictures earlier? I love black and whites of my Dad playing Hoosier basketball and football, both at Shortridge and college. And then color came slowly to the pictures in the post-college 1960 pictures. Who would not love the glories of Tide, Jif, Bounty and Charmin? Who isn't glued once they start looking through them to our albums of fishing trips and Pointe Aux Barques years? Vacations with 3 cousins named McCracken. A few male Holdens from Michigan. The pictures show how few in number--but how amazingly healthy--the last three generations of our family had become. One aunt. One uncle. The neighborhoods in La Grange, Grand Rapids, Detroit, then Chicago again.
Finally lots of images of Cincinnati: the promised land and, as it turned out, a class act. A true City-State with real city government that attracted talent. True, Cincy's a bit stiff but hardworking. True, it seems like we're a "tolerated minority" again. In Highland Park, Chicago, we weren't Jewish. In Cincinnati, we weren't Catholic--or of the "old German 'Zinzinnati stock". But nothing beats these Indian Hill schools. Like Braeside, another life-changer. It's the teachers--and the kids. The luck on us. Even my grandparents (the youngest of the four was born in 1900) are lucky enough to graduate from college And Mom tells us to notice it all. And I do.
In the pictures, she always looks as if she is quietly celebrating. Is she in prayer?
There are even some some black and white photos of my first real home: Aberdeen Proving Grounds. G.W. Hospital. Washington Circle. Beginnings I can't quite see. Anyway, lots of images: places and people we met. Musical instruments. Tennis rackets. Teachers for both. Much later Marco Island. Naples. French Lick. Kiawah summers with a new grandkid each one. Even meeting in Paris (my parents and me only; they were my first docents and guides). The 50-year anniversary trip. A 100th birthday party for a grandparent in Springfield, Missouri. Hey, I was there, too. We all were. Great photos--and I treasure them.
But when your smart French-speaking mom men are whispering about all through high school and college looks, and talks, better than "either Hepburn", and so many people like her, show me that stuff at sixteen, okay? Why the silence? Because she's a Greatest Generation-era woman? Here is the main event and fact of our lives: Our mother, Mom, is never interested in herself. Not ever. (It bothers us all). The past-glories portfolio can stay in the trunks, she must have thought to herself.
Beginning at 25, things change. She now loves noisy children and sloppy dogs. Too energetic and too physical, she still does things too quickly. I got this from her: an odd mixture of athleticism and metabolism that yields accidents.
But she, unlike me, always moves too fast for the sake of others. Fond of the troubled, those with raw deals, the strays, she must get things done for them. This, to me, is drive at its purest. She sizes them (and the rest of us) up in seconds. Notwithstanding the judgment you do get, everyone gets a pass. Street people, the mailman, animals and executives and wives.
Yes, our animals, too. She thinks of them as friends. Real friends. Word's been out for some time that Mom speaks several dialects of American Dog.
Each of the above creatures, human or not, is part of Life. All are equally considered. At our house it is always Christmas Eve. "Here," her voice seems to say in our house, "we will consider you. That is what we do here? Got it?" And with a determined let's-go smile: "Let's get this done. Now, please." Or "We have a problem to solve."
She has a very private but active spiritual life, and a natural class and ease with others. She is comfortable with, and genuinely interested in, everyone she meets, anywhere in the world. She wants to know them. She interviews you--but only out of curiosity, genuine interest and an enduring love for humankind most of us lose by 25.
Bear with me. I like movies, and they are often part of my firm's work. Think for a moment of the characters in the 1939 movie "Gone with the Wind". Imagine in one person a fusion of Melanie's love and compassion with Scarlett's resolve and strength.
Are these gifts to us all? Or challenges? Is God throwing down a gauntlet here? It doesn't matter. I want to age that well. I want to care about others that much. I want my laugh, like hers, to ring with the joy and humor of unfinished growth and adventure.
She has put up with me, and my father, and I wish I could be more like her. As the eldest, I am far more of a pain-in-the-ass than either my brother or sister, even though we are all just 2 years apart. (Fair warning: If you eat with me, I may make you finish your vegetables. I will tell you what I think. Maybe who to marry. Who to divorce. Whatever will help you that day.) I compete with my Dad only for a mother-and-wife's worry and angst.
Mom's led a very charmed life, which she views with gratitude, humility and grace. Nothing is taken for granted. She knows. My father, also an American success story (hard work does work), was a big part of that.
We three kids were, too. And our friends, new neighborhoods, adult friends, other people's noisy kids, animals, the happiest dogs on earth, oceans, rivers, lakes, always perch and smallmouth bass, some less edible or less noble fish, ravines, Mountain Grove, Chevy Chase, Port Austin, Alpena, 8 Mile Road, Pleasant Ridge, the Braeside and later Indian Hill schools, Duke (all three changed my life), North Deere Park, church in Glencoe for us red-haired protestants, Drake Road, the Cosmos Club, Mr. Whipple commercials, tennis, basketball, golf, more animals, more dogs, 8 grandchildren, 3 great-grandchildren foster kids, even foster people--all manner of events and creatures including, of course, human strays.
But she. She lights up all rooms--not just ours.
Happy Mother's Day, Penny Hull. Chicago Girl. Boarding School Sweetie. Ferry Hall May Queen. DePauw Campus Crush. Fashion Model. Keeper of Cockers. Keeper-Carer-Feeder-Trainer of John Hull III. Athlete. Task Master. Social Worker. Patrician Role Model. Angel to Strays and Mutts. Colonial Dame. Last Hull with natural class. Super-Mommy.
Posted by JD Hull. Permalink | Comments (1)
May 11, 2018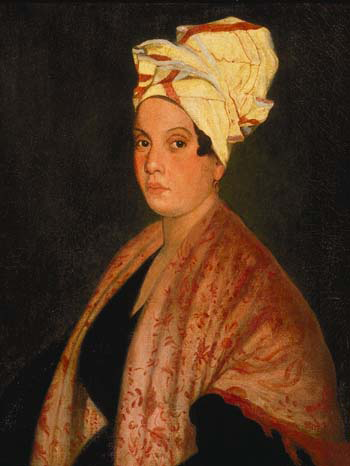 New Orleans-based Gene Dwyer is a gifted writer who deserves to be a household name. No, he's not a client. From Dwyer's website:
Marie Laveau of New Orleans is recognized as one of the most influential women of 19th Century North America. The life and legend of this Voodoo Priestess has been clouded in mystery. Her followers in the American South witnessed her supernatural powers of healing and casting spells prior to the Civil War and then during Reconstruction. Her legend, including her immortality, is even stronger and more complex. Thousands come to her New Orleans mausoleum every year to ask favors and pay homage.

"She Walks On Gilded Splinters" is the never before told story of the life and legend of Marie Laveau. Explore 16th Century Africa and New Orleans. with a riveting opening chapter in Selma, Alabama on March 7, 1965, a watershed day in the American Civil Rights movement. The novel is a unique, intricate murder mystery following retribution for the sins of past generations set against the history and consequences of the slave trade.
Posted by JD Hull. Permalink | Comments (0)
May 10, 2018
Books are fatal: they are the curse of the human race. Nine-tenths of existing books are nonsense, and the clever books are the refutation of that nonsense.

--Benjamin Disraeli (1804-1881)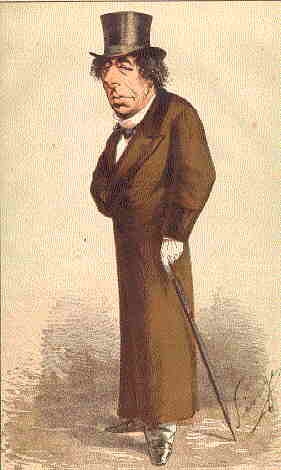 "Dizzy"
Posted by JD Hull. Permalink | Comments (0)
Ode On A Grecian Urn
Thou still unravish'd bride of quietness,
Thou foster-child of Silence and slow Time,
Sylvan historian, who canst thus express
A flowery tale more sweetly than our rhyme:
What leaf-fringed legend haunts about thy shape
Of deities or mortals, or of both,
In Tempe or the dales of Arcady?
What men or gods are these? What maidens loth?
What mad pursuit? What struggle to escape?
What pipes and timbrels? What wild ecstasy?
Heard melodies are sweet, but those unheard
Are sweeter; therefore, ye soft pipes, play on;
Not to the sensual ear, but, more endear'd,
Pipe to the spirit ditties of no tone:
Fair youth, beneath the trees, thou canst not leave
Thy song, nor ever can those trees be bare;
Bold Lover, never, never canst thou kiss,
Though winning near the goal—yet, do not grieve;
She cannot fade, though thou hast not thy bliss,
For ever wilt thou love, and she be fair!
Ah, happy, happy boughs! that cannot shed
Your leaves, nor ever bid the Spring adieu;
And, happy melodist, unwearièd,
For ever piping songs for ever new;
More happy love! more happy, happy love!
For ever warm and still to be enjoy'd,
For ever panting, and for ever young;
All breathing human passion far above,
That leaves a heart high-sorrowful and cloy'd,
A burning forehead, and a parching tongue.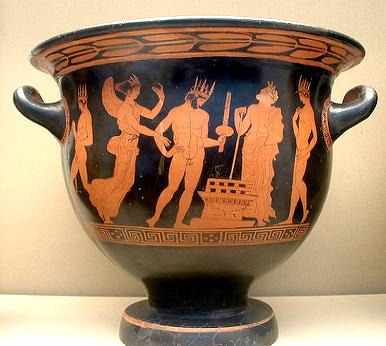 Posted by JD Hull. Permalink | Comments (0)
May 09, 2018
If you work for a peer firm, you will encounter me or someone very much like me. [Y]ou cannot avoid the essence of my character if you aspire to succeed... I or some form of my embodiment will exist to make your existence as uncomfortable and unpleasant as it can be. Welcome to the legal profession you self-entitled nimrods have created.

--Partner Emeritus, commenting at Above The Law, 2009
To the dismay of many, Partner Emeritus, the urbane, well-heeled lawyer, writer, satirist, culture critic, enemy of the militantly mediocre and hands-down Dean Swift of Above the Law's wise if wonderfully deranged Commentariat, has caught this blog's attention. With humility and honor, we today announce that "Best of Partner Emeritus" will be a feature and its own category here at What About Clients/Paris? Probably forever.
Among other subjects, we will spotlight PE's views on dogs, lawyers, brothels, sexual techniques and remedial programs for broken GenY JDs with Tourettes, Sydenham's chorea and/or lifelong spine problems.
We begin simply. We love a short but busy comment PE just made about his dog Simeon and his love for dogs--which for our money are about the best thing on this fourth-rate planet anyway. It follows from yesterday's ATL piece, Prosecutor's Pooch Spawns Epic Email Bitchfest by ATL's founder, ageless boy wonder and polymath David Lat:
Everyone here on ATL knows I am a dog lover. In the early '90s, a German colleague suggested that I own a dog so I can understand how to be patient with associates. I purchased my first Afghan hound, the late Algernon, in 1995 and I trained him to be a show dog champion. Algernon then sired my current canine companion, Simeon, who was a favorite to win the 2008 Westminster Dog Show before someone sabotaged his chances by slipping contaminated food in his kennel the night before the competition commenced.

This all being said, the AUSA who complains about doing his job on the weekend is in the wrong here. The workplace is not his home and he simply cannot act as if he were home (e.g., take off his mustard stained chinos and walk around in his underwear, etc.). Moreover, what if the dog bites a co-worker? Can the co-worker file a workman's compensation claim or does the lout who brought his dog to the office have separate liability insurance for the dog? As much as I detest government bureaucrats, I have to side with the dragon lady office manager in this dogfight.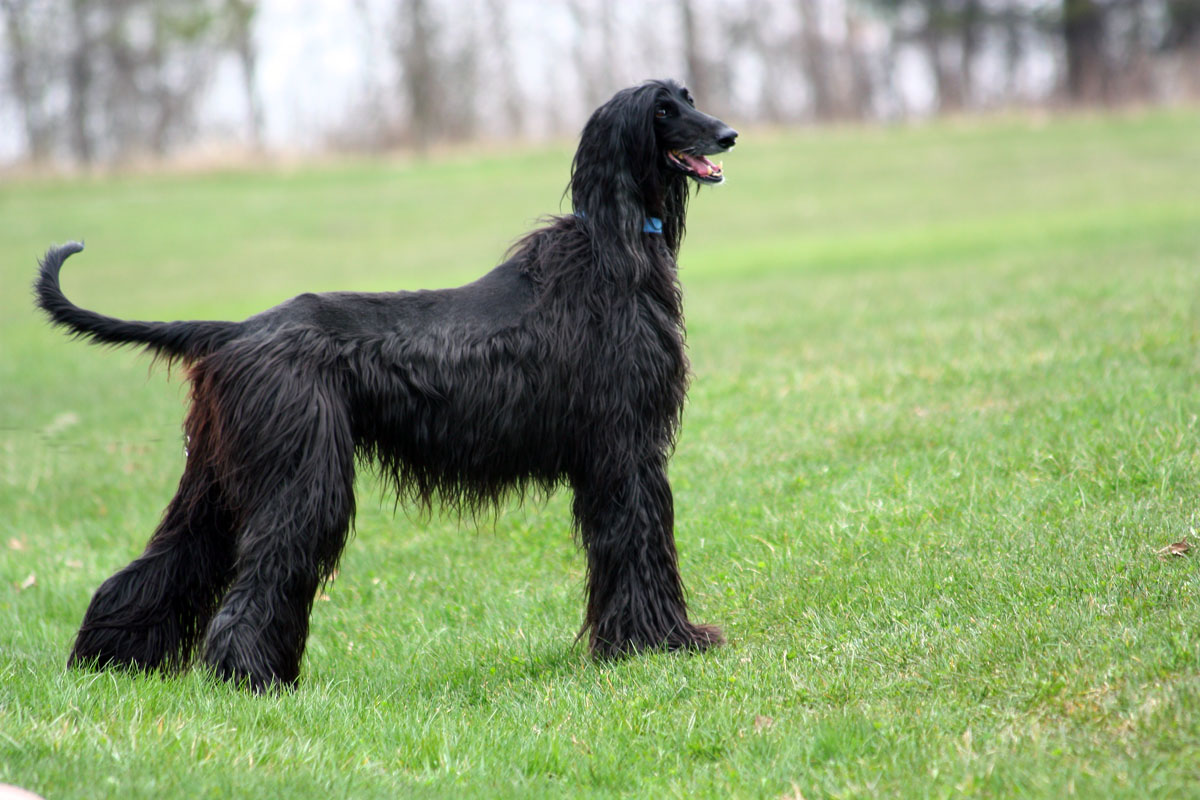 Simeon cruising London's Hyde Park?
The Best of Partner Emeritus: Introduction/No. 1
Posted by JD Hull. Permalink | Comments (1)
May 08, 2018
Long ago, I was a troubled but energetic young Midwesterner who found fun, love, hard work, humility, a little sanity, some power, friends and enemies--and kept them all--by practicing law in our nation's capitol. Rule 12 is from the grating but highly correct Rules of Client Service.
Anyone can do Rule 12.
First, be born good-looking, athletic, and way-charming into an affluent WASP family that settled here almost four centuries ago. Have family money. Date only twins or actresses who go to Smith. Second, go to school, work hard, make some more money. Third, build your own firm. Fire all but one pessimist. Get a grandiose notion of your targeted client base--and keep them coming back so you don't have to "market". Finally, start up your own "blog", even though you're not at all sure what a "blog" is--but you sure think a "blog" sounds suspiciously show-tunes and at best nerdy and passive-aggressive. Have someone teach you how to "work" the blog. Say anything. Ignite relationship-killing arguments in upstate New York towns you'll never visit; upset inept fellow suits you see every day. Paint older lawyers as Dorks, younger lawyers as Looters.
Seriously? Do Have Fun. If you're a professional, and you're not having fun, you're doing something wrong.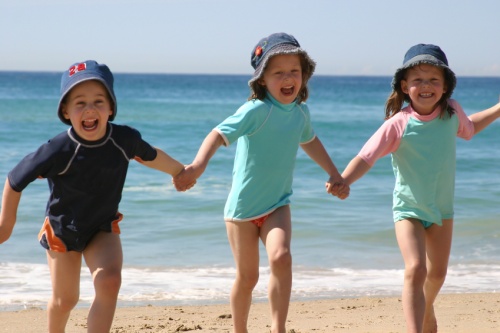 Dan Hull in 1967 with the Pennington Twins.
Posted by JD Hull. Permalink | Comments (0)
A wise man's country is the world.

--Aristippus (435-360 BC), as quoted by Diogenes Laertius, Lives of Eminent Philosophers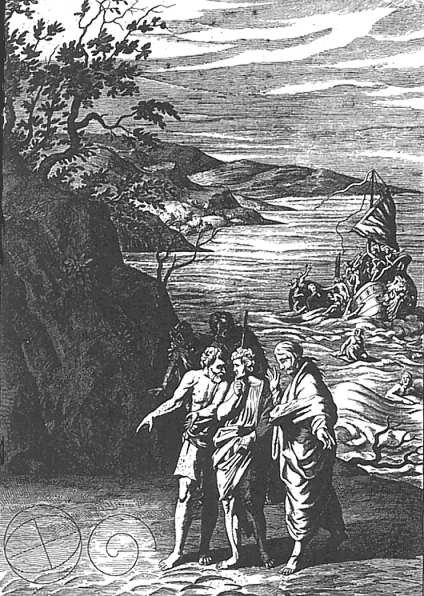 "There is hope. I see traces of men." Aristippus was shipwrecked on the island of Rhodes in the Aegean Sea. He and his fellow survivors did not know where they were or if the island was inhabited. But he sees geometric figures drawn on the sand.
Posted by Holden Oliver (Kitzbühel Desk). Permalink | Comments (0)
May 07, 2018
There is no joy except in creation. There are no living beings but those who create. All the rest are shadows, hovering over the earth, strangers to life. All the joys of life are the joys of creation: love, genius, action...

--Romain Rolland (1866-1944), Nobel Prize winner, in "Lightning Strikes Christophe".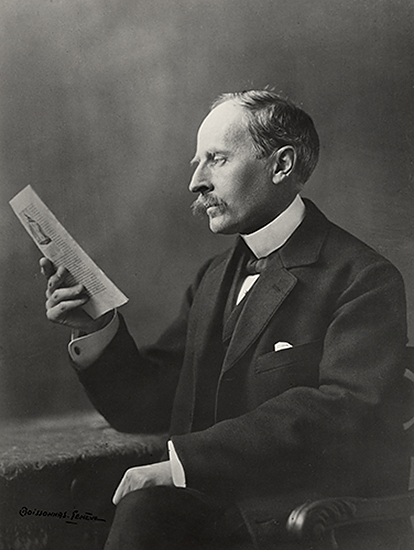 Posted by Holden Oliver (Kitzbühel Desk). Permalink | Comments (0)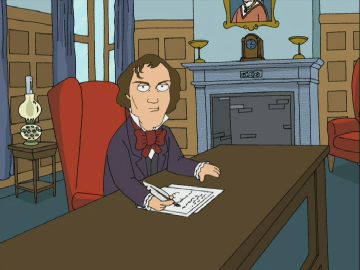 Young Ben Disraeli: "I rust like a Damascus sabre in the sheath of a poltroon."
Is being a good lawyer enough?
Consider what the young, precocious, mega-talented, persistent and world class pain-in-the-ass Benjamin Disraeli (1804-1881) thought--years before becoming Prime Minster of England--as he abandoned his legal career before it really started, in favor of writing and politics. According to one biographer, he exclaimed:
The Bar: pooh! law and bad tricks till we are forty, and then, with the most brilliant success, the prospect of gout and a coronet. Besides, to succeed as an advocate, I must be a great lawyer, and to be a great lawyer, I must give up my chance of being a great man.

--A. Maurois, Disraeli (Random House 1928)
Sidelined? Hobbled? Self-discarded in the great race of life? Maybe it's true. Hard-driving lawyer friends (both in-house and in law firms) do articulate a feeling of being "sidelined"--yet they are very proud of what they do as lawyers. They may think: Why merely advise--when you could lead, create boldly, and command? And do that every day? Lots of lawyers are Type-As. Yes, some of us who advise great companies really end up as officers, CEOs, and COOs? Sure, many more of us run for office.
But most of us are at best mousy posturing technicians. Should more and more of us throw our golfing hat in the ring of other life, the fields of commerce, and bigger--or at least different--ponds? Does law school and the profession make many of us so risk-averse, passive and routinely academic in our approach to life that it knocks the will and energy to lead out of us? Or were we just that way from the beginning?
Lawyers used to lead. Will that ever happen again?
(Image above: Family Guy Wiki)
Posted by JD Hull. Permalink | Comments (0)
See Rule 7: Know the Client. Every great client wants you to know him, her or it.
Take time out to learn the client's stock price, day-to-day culture, key management figures, industry players, industry reputation, overall goals and major things it tells the Securities and Exchange Commission. The client is publicly-traded, you say? Wonderful. You have much to read, friend. Also get a feel for what other credible sources--the client's website and public filings are not enough--are saying out there about your client.
Visit the client's offices and plants, too, especially if the client is small or privately held. Seeing live operations and key players moving around and interacting speaks volumes. Early on, and for every client, see as much as you can in 3D. Hey, it's fun. Do it free of charge.
Learn something about the client's history. Get a grip on its past and true origins. How your Houston-based petroleum or gas drilling client started out in 1884 in Indianapolis making pumps for bicycle tires will make sense, and maybe put a few things together for you. Even more importantly, history may tell you lots about the client's corporate "personality" and "culture", now and during the past 130 years. You may discover why the client now behaves as it does with its employees, and with vendors and competitors, or why it has a certain reputation in the marketplace.
By the way, in established and larger companies, my take is that corporate cultures and personalities--the Good, the Bad and the Strange--rarely bear any relationship to the make-up, character and day to day actions of individuals who currently lead and manage the company. And even if I'm wrong about that, personality, culture and atmospherics are certainly worth knowing about.
Finally, as you work for the client, does the talented in-house lawyer, GC or other client representative you must answer to actually pick up on your newly-acquired knowledge, nuances and insights? Yes. Absolutely.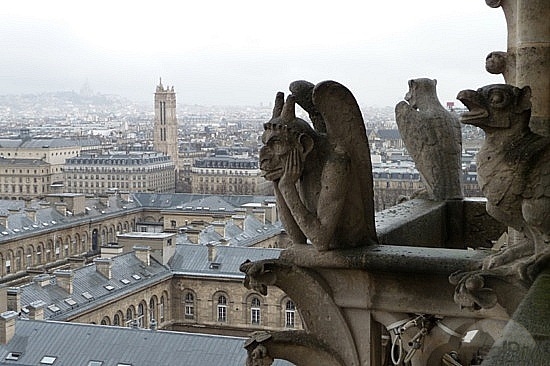 Posted by JD Hull. Permalink | Comments (0)
May 06, 2018
You cannot afford to act for business clients you do not like and respect. Rule One: Represent Only Clients You "Like". Life's short. The profession is demanding enough. From our annoying but dead-on accurate, world-famous, wise and must-follow 12 Rules of Client Service. Excerpt from Rule 1:
By "like", I mean it loosely: to derive for whatever reason real pleasure and satisfaction while doing legal work for a individual or organization.

My firm shies away from individuals as clients, regardless of his or her resources. We usually represent businesses. So in the case of an organization, we "like" the client because overall we somehow feel comfortable with or maybe even admire the personality, business culture or goals of that client, personally like/admire the client reps and general counsel, or both.

My firm "likes" business clients which are experienced, sophisticated users of legal services. When we perform well, the client appreciates us and signals that appreciation. So then we like the client even more, and want to do an even better job or keep doing the good job we are doing so we can derive more real pleasure from the engagement, and obtain more work.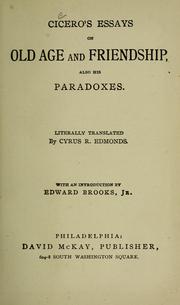 Posted by JD Hull. Permalink | Comments (0)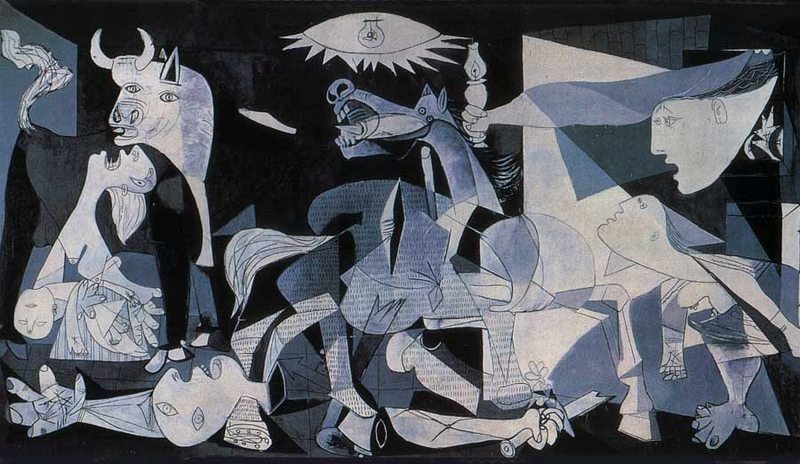 Here's a WWII story I first heard in 1992 in Paris from a struggling young Irish painter named Richard hustling his drinks and living by his wit, humor, charm and talent on a few choice blocks of the Right Bank. I never found out what happened to Richard. But ever since I've thought about this simple and apparently fairly well-known Picasso story, and more and more since 2005.
In the Fall of that year, Julie McGuire and I were together in Madrid. We made time to see Guernica, very likely Pablo Picasso's most famous painting, and some other great modern Spanish works, at the Museo Reina Sofia in central Madrid. Picasso painted Guernica in 1937 after both German and Italian bombers shelled Guernica, in Spain's Basque Country, on April 26 of that year, during the Spanish Civil War. The bombing by Germany and Italy happened at the request of Spanish Nationalist forces. The painting is an outcry, protest and lament of the self-assured, polite, smooth and famously composed Picasso.
The smallest details of the story seem to change. But historians and journalists seem to agree on the following:
In 1942, during the 1940-1944 German occupation of Paris, German officers often visited Picasso's Paris studio at a time when some of his paintings were being burned as decadent. On one visit, an aggressive Gestapo officer found a simple postcard with an image of Guernica in the studio. The officer confronted the painter, and held before Picasso's face the postcard with its breathtaking indictments of war, national pride, meaningless death, pointless suffering, waste, government hypocrisy, inflamed leadership and self-destruction.
"Did you do this?", the officer asked.
"No, sir. You did."
Posted by JD Hull. Permalink | Comments (0)
May 05, 2018
Today, other nations in the Americas honor Mexico. In the Battle of Puebla, on May 5, 1862, 4,000 Mexican soldiers defeated a much better-equipped invading French army of 8,000. Since the Battle of Puebla, no nation in the Americas has been invaded by any other European military force.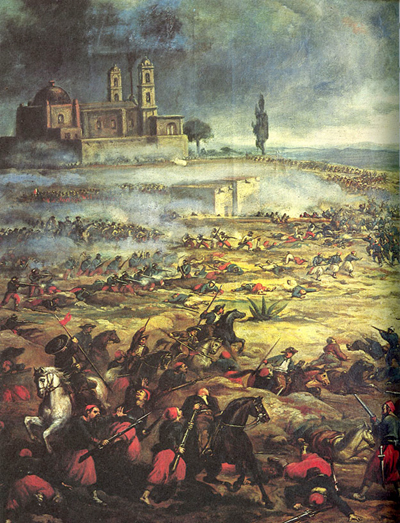 Posted by JD Hull. Permalink | Comments (0)
May 04, 2018
O God, I could be bounded in a nutshell, and count myself a king of infinite space.

- Hamlet Act 2, Scene 2.
El Aleph is a story by Argentina's hands-down dean of letters Jorges Luis Borges first published in 1945 and revised from time to time through 1974. It is the most amazing short story I've ever read. I and two other--and far more gifted--Indian Hill (Ohio) High School classmates read El Aleph in Spanish in 1970 with Mr. Fogle in our "Spanish V" class. In the story The Aleph is a point in space that subsumes all other points in space and shows you all that is occurring in the Universe at once. Is that far-in or what?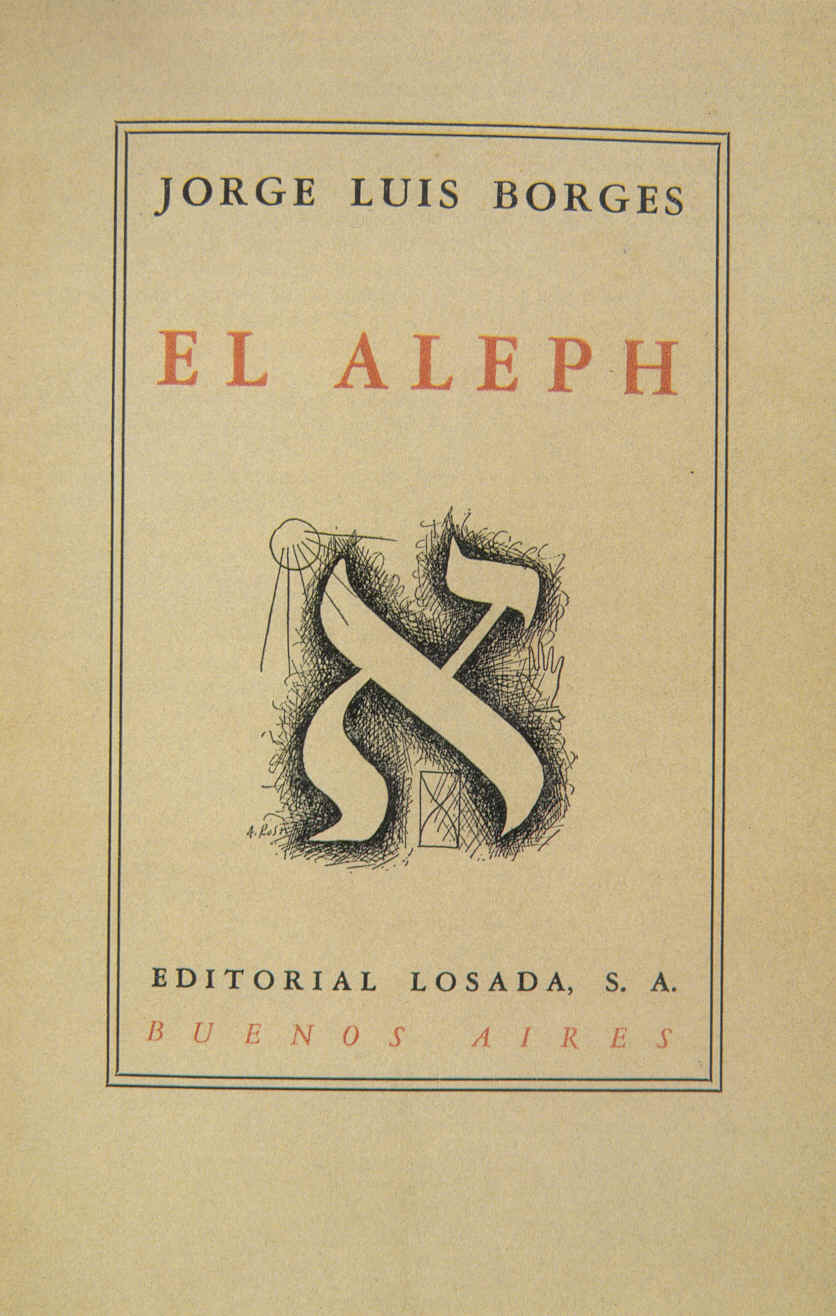 "Este palacio es fábrica de los dioses, pensé primeramente. Exploré los inhabitados recintos y corregí: Los dioses que lo edificaron han muerto. Noté sus peculiaridades y dije: Los dioses que lo edificaron estaban locos. Lo djie, bien lo sé, con una incomprensible reprobación que era casi un remordimiento, con más horror intelectual que miedo sensible."

Posted by JD Hull. Permalink | Comments (0)
May 03, 2018
Flag waving
Lowry-loving
Boundry shoving
Cottonmilled...
Bomb-rocked
Unbroken...

--from Carole Houlston's 2004 poem "Manchester"
Manchester, Britain's Second City, is feistier and rawer than London. Imagine another second city, Chicago, only smaller (in population, Manchester's center city is roughly 510,000, and its urban area is 2.6 million). But also a bit tougher. Proud blue collar towns like Cleveland, Pittsburgh and Baltimore also come to mind. No nonsense and shamelessly tough and gritty, Manchester's history in the last 200 years is one of tireless industrial expansion and a hardworking populace. The city was at the center of the Industrial Revolution that started in England in 19th century. Manchester became a major manufacturer worldwide, particularly in textiles, expanding steadily for decades. Manchester even had a school of thought based on free trade and laissez faire economic principles named after it ("Manchester School"), coined by England Prime Minister Benjamin Disraeli. In recent years, Manchester became primarily services-based. This new economy emerged as the fastest growing one in England, as well as one of the fastest growing economies in Europe. Maybe that's why no one in Manchester ever seems to yearn to move to London. Or to any other town. The City has everything--including a tradition of prospering on its own. Gritty Manchester. It's a "mean old town to live in by yourself".


Johnny Winter: Mean Town Blues
Posted by Holden Oliver (Kitzbühel Desk). Permalink | Comments (0)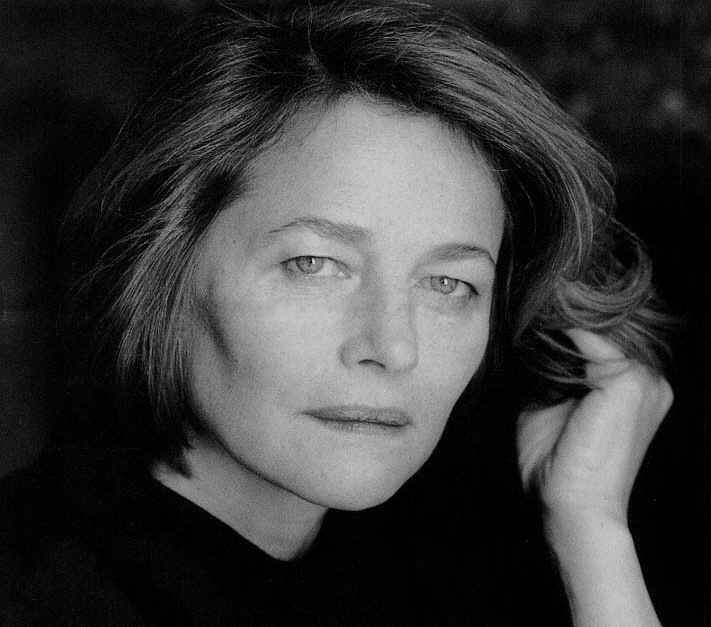 Great gifts, persistence and drive are hard to beat. If you don't know who Charlotte Rampling is, do find out.
Ah, Charlotte. You made up for many of the rest of us.
Posted by Holden Oliver (Kitzbühel Desk). Permalink | Comments (0)
May 02, 2018
Around 1620, Jacques Fouquières painted Germany's Heidelberg Castle, a famous structure in both German history and art, in "Hortus Palatinus" (below). Although the Castle has been in splendid ruin for most of its history, artists still flock to its foundations, gardens and terracing. Camera-toting American lawyers do, too. I've spent several hours at the Castle on each of my three trips to Heidelberg--and I am sure I'll go again. Nearly 130 years ago, Heidelberg Castle was a hit with Americans. Samuel Langhorne Clemens, better known as writer and humorist Mark Twain, wrote about the storied castle in Appendix B to his famous "A Tramp Abroad" (1880).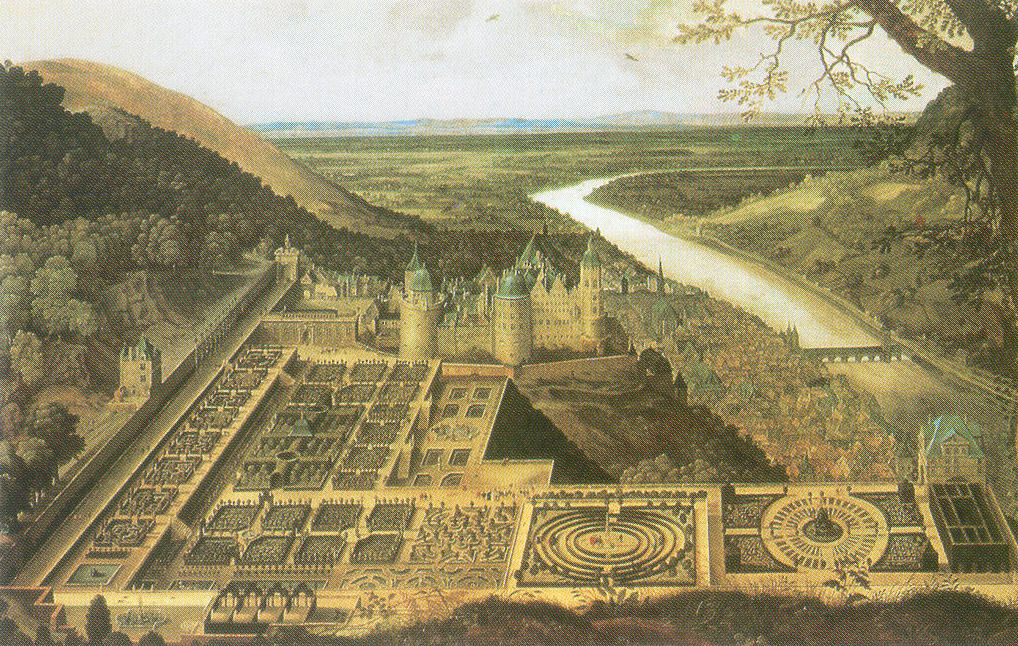 Posted by JD Hull. Permalink | Comments (0)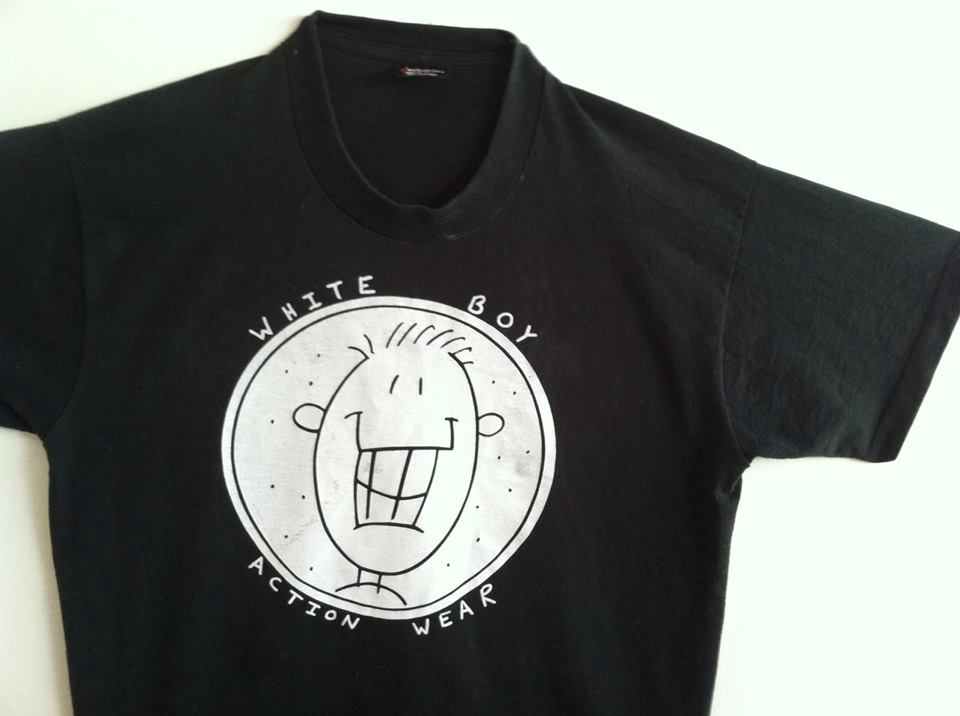 Twenty years ago I started a company called Black Dog to sell tees, sweatshirts, jackets and the like under the name of "White Boy Action Wear". The WBAW logo and "White Boy" (see T-shirt image above) would have appeared on every product.
We shelved the company and the clothing line when we realized something while selling a few items initially to obtain trade and service marks: very few people outside of the largest U.S. cities and some fun (but insular) snowboarding, skateboarding and extreme sports communities (a) "got it"--the name, that is--and (b) felt comfortable with it and the "concept", such as it is. Lots of people said they felt uncomfortable with White Boy Action Wear--the words, the concept, the tee shirt--and in ways they could not always explain to us. Me? I think it's funny (read: hysterical) and always have.
But I'm not everyone. Color me lucky. I've had a fine education. I've travelled. Met people. I even went to debutante balls, including the Bicentennial one at the Idle Hour Country Club in Lexington, Kentucky. I met Phil Donahue once, and he let me park his car. Met a creature named Maeve in Mainz and one called Miss Lucy on Île Saint-Louis. I'm semi-literate but have high standards, hopefully. I already know, for example, that "Flaubert" does not refer to a way to prepare food.
In short, and seriously, I do get, like and prize (a) irony and (2) satire, and usually no matter how edgy. You get the idea.
Help me out:
1. Does, for example, the T-shirt product above offend you?
2. Would you buy it?
3. Would you keep or wear it if it were a present?
4. Would you let your kids wear it?
5. Would you wear it at your country club? An Irish bar?
6. Would you wear it into the "Soul Lounge" in Madisonville, Ohio, a Cincinnati suburb of mainly black (or Afro-American) residents? Or at a mainly white working class bar in nearby the suburb of Norwood?
7. Even if you have no problems with it, and think it's wonderful and funny, what problems do you see other people having with it?
8. Have things (and sensibilities) changed or loosened up enough for people to understand the mild fun and satire connected the "White Boy Action Wear" idea and the goofy White Boy who would appear on every product?
Posted by JD Hull. Permalink | Comments (0)
May 01, 2018
May Day is a bit unique among the many old pagan holidays. For 2,200 years, at least in Europe, it's had a long and colorful run on its own, albeit in different forms. But unlike other pagan celebrations, May Day in Europe was never Christianized or abandoned as Christianity spread throughout Europe. It somehow managed to survive and flourish on its own. The first May Day holiday we know much about began in republican Rome about 250 BC. It was a one-day spring festival in honor of the goddess Flora, a fertility deity. Eventually the holiday grew to six days of special events and serious reveling, on April 28-May 3. Known as the Floralia in Roman religion for nearly 600 years, Rome's May Day was a "peoples" or plebeian holiday that took place at the Temple of Flora. (If you've been to Rome even once, you likely looked over the ground where the temple once stood. It's on the edge of the Aventine, a few hundred yards southwest of the Circus Maximus and Palatine Hill.) The Floralia featured drinking, mock gladiator games, animal sacrifices, "the pelting of the crowd" with vegetables (the first food fights?), dancing, nakedness, prostitutes (sex workers were specifically included and often featured), dancing naked prostitutes, theatre, colorful costumes and drinking. Below, one of the the greatest painters of the 1700s gives us a baroque take on the festival and its raw, fun and feral spirit.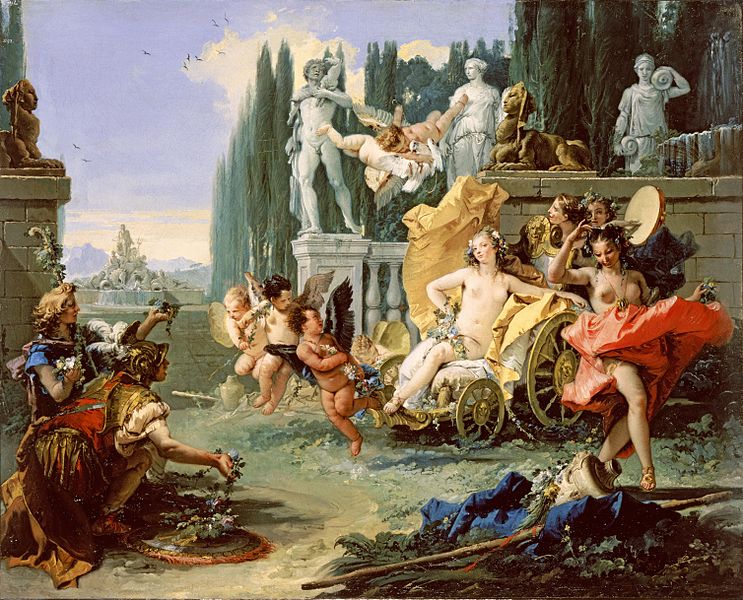 "The Empire of Flora", 1744, Giovanni Battista Tiepolo (1696–1770). The scene is supposedly based on Ovid's description of The Floralia.
Posted by JD Hull. Permalink | Comments (0)
April 30, 2018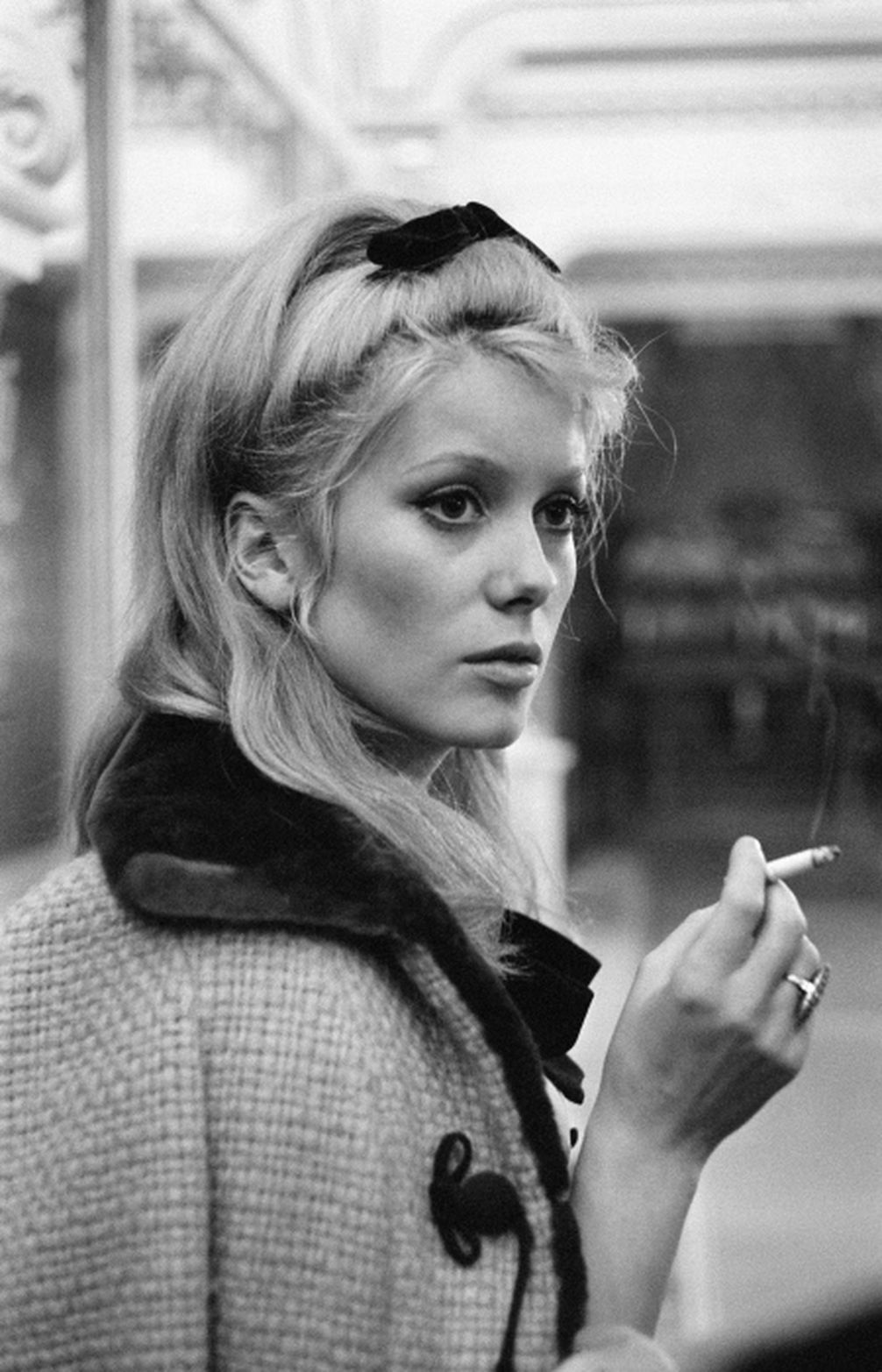 Posted by JD Hull. Permalink | Comments (0)
April 29, 2018
Well, for starters, education is not just about getting a job.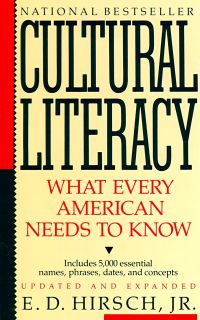 Posted by Holden Oliver (Kitzbühel Desk). Permalink | Comments (0)
Yes, I am a Jew, and when the ancestors of the right honorable gentleman were brutal savages in an unknown island, mine were priests in the temple of Solomon.

--Benjamin Disraeli (1804-1881), Parliament, 1835.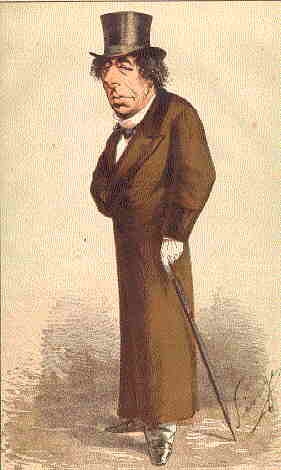 Posted by Holden Oliver (Kitzbühel Desk). Permalink | Comments (0)
April 28, 2018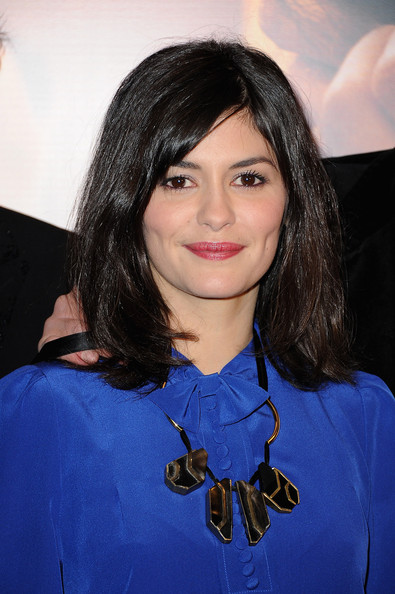 Source: Pascal Le Segretain/Getty Images Europe (2011)
Posted by JD Hull. Permalink | Comments (0)
April 27, 2018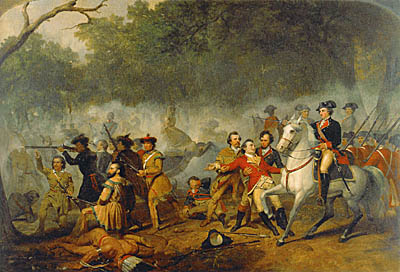 The early-in-the-case Rule 56 motion. Note the well-dressed Brit General Counsel taking a bullet.
Rule 56
.....
(d) When Facts Are Unavailable to the Nonmovant. If a nonmovant shows by affidavit or declaration that, for specified reasons, it cannot present facts essential to justify its opposition, the court may:

(1) defer considering the motion or deny it;
(2) allow time to obtain affidavits or declarations or to take discovery; or
(3) issue any other appropriate order.
Trial lawyers, in-house counsel and law students know that Rule 56 of the Federal Rules of Civil Procedure, or summary judgment, gives a litigant an opportunity to win on its claims or dispose of the opponent's claims relatively quickly and without trial. Accompanied by sworn affidavits, and most often discovery responses, a Rule 56 motion tries to show that there is no real dispute about key facts and that the movant is entitled to judgment under the law. If the trial court grants it, the movant wins on those claims.
But what if a summary judgment motion is brought against your client suddenly and early in the case and the local rules of the district court don't give you much time to develop and prepare an opposition? After all, Rule 56 lets a party who has brought a claim file for summary judgment after 20 days, and defendants can file "at any time".
It happens pretty frequently. Both plaintiffs and defendants make the motion early on. Defendants do it the most. No matter who moves early, or how it is eventually resolved by the district court, it's very disruptive. It will fluster even the most battle-hardened-been-there-seen-that GC or in-house counsel. It's an expensive little sideshow, too. Everyone in the responding camp hates life for a while.
Subdivision (d) of Rule 56, "When Facts Are Unavailable to the Nonmovant", provides a safeguard against premature grants of summary judgment. Some good lawyers seem either to not know about--or to not use--subdivision (d) of Rule 56. In short, you file your own motion and affidavit--there are weighty sanctions if you misuse the rule, so be careful--stating affidavits by persons with knowledge needed to oppose the motion are "not available", and stating why. (More senior lawyers may know this provision as Rule 56(f); it was re-lettered in the 2010 amendments to the federal rules.)
The federal district court can then (1) deny the request and make you oppose the motion, (2) refuse to grant the motion or do what you really want it to do: (3) grant a continuance so that you can develop facts and, better yet, take depositions or conduct other discovery. Granted, it's a rule that delays, but if used correctly, Rule 56(d) can give you the breathing room and time you need to develop the client's case--not to mention avoiding the granting of summary judgment.
Posted by JD Hull. Permalink | Comments (0)
April 26, 2018
Jacob Riis (1849–1914) was a Danish American reformer, journalist and photographer. He is still famous for his photos of New York City's slums and their uneasy mix of new Americans--especially those taken in Hell's Kitchen and around Five Points. Below in the 1890s is Mulberry "Bend" (then sometimes "Lane") in lower Manhattan and within the Five Points. It's now Mulberry Street, which runs through Chinatown and Little Italy.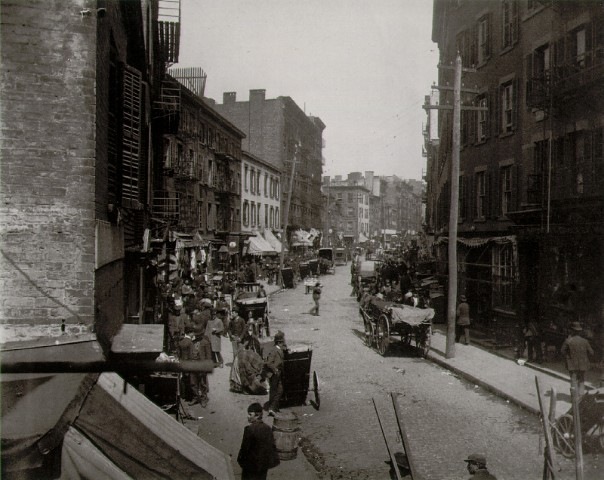 Posted by JD Hull. Permalink | Comments (0)