September 02, 2014
A current Rolling Stone feature by Matthieu Aikins covers the Kabul expat community from government contract boon days to the present, giving a vivid if troubling picture of increased danger to expats and contractors still in Afghanistan. It was originally published in mid-August. Excerpts:
It was so easy to make money in Kabul that it felt like we were all citizens of some Gulf oil state. If you could string a few coherent sentences together into a grant application, odds were that there was some contracting officer out there who was willing to give you money, no matter how vapid your idea. Want to put on a music festival in Kabul? Here's a few hundred thousand. Shoot a soap opera about heroic local cops? A million for you. Is your handicraft business empowering Afghan women? Name your bid.


The Kabubble economy was so hot that kids out of college were making six-figure salaries, and former midlevel paper pushers were clearing a thousand a day as consultants for places like the World Bank. "All of your expenses are paid for, you don't buy anything, you're getting this massive salary that you bank," Peter, the journalist, says. "Do that for a few years and you've saved half a million before you're 30. You could basically class-jump, by going to Kabul."

******

These days, expatriate life in Kabul is a sad reflection of its former self. Diplomats and aid workers operate under drastic security restrictions that keep them from attending restaurants or private parties, a condition that has been prolonged by the drawn-out crisis over the presidential election and who will succeed Karzai. Several of the restaurants and guesthouses that sustained the expat scene here have closed down. "A lot of people reached the point where they were like, 'OK, I'm out, I'm done,'" says Luisa Walmsley, a media consultant living in Kabul. "You start realizing that you're really close to all this stuff and that it's just a matter of time that you're going to lose someone."



Posted by JD Hull. Permalink | Comments (0)
September 01, 2014
Laid out like a modern grid-form metropolis, Père Lachaise has the feel of a town--truly, a city of the dead--with tidy paved and cobbled "streets," complete with cast-iron signposts.

--Alistair Horne, in Seven Ages of Paris (Alfred A. Knopf 2002)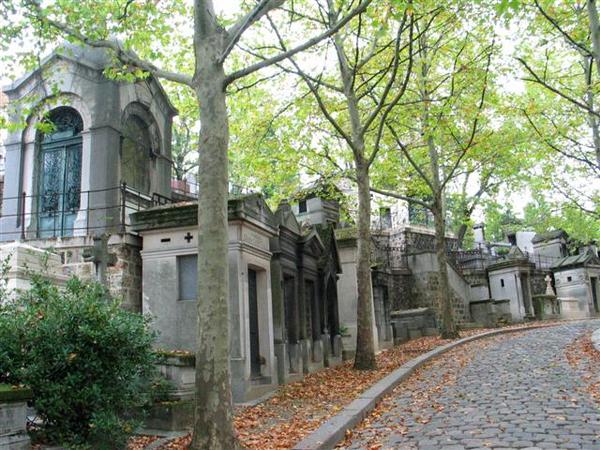 Père Lachaise Cemetery, 20th arrondissement.
Posted by JD Hull. Permalink | Comments (0)
August 31, 2014
Below during the performance of "Rollin' and Tumblin'" at the May 2005 Cream reunion concerts in London, a man in his 30s or 40s dancing in the audience was briefly captured on film for about 12 seconds dancing respectfully and quite well--most humans dance stiffly but this one is on good terms with his own body--in the small space surrounding his seat at the Royal Albert Hall. See 2:32 through 2:45 on the clip. The band playing is not too shabby either.

Royal Albert Hall, May 4, 2005
Posted by Holden Oliver (Kitzbühel Desk). Permalink | Comments (0)
August 30, 2014
Education is not about getting a job.
If you think the opposite, however, consider that the "just about getting a job"' rationale may be unique to the United States as a leading developed nation. What attributes aside from specific job skills do you personally value in a co-worker? And how are those attributes acquired?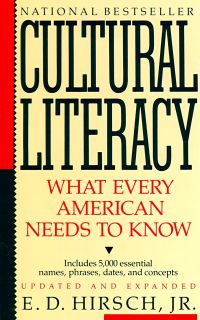 Posted by Holden Oliver (Kitzbühel Desk). Permalink | Comments (0)
I admire Scots. I think of them as useful, employable Irish people who are good with money and drunk only twice a week. Average White Band is a good example of Scots-ness. They are hard-working Baby Boomer Scots with an attitude. And they had a past hit record about Work itself that we always post around Labor Day.
Posted by Holden Oliver (Kitzbühel Desk). Permalink | Comments (0)
August 29, 2014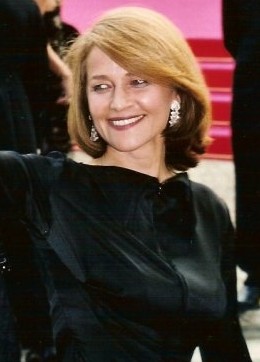 Cannes Film Festival 2001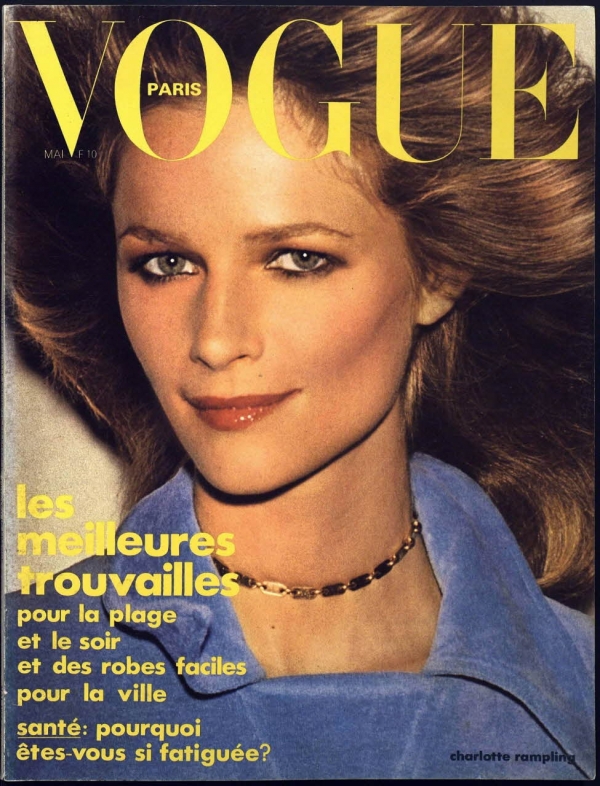 Circa 1975

Posted by JD Hull. Permalink | Comments (0)
In the New York Times yesterday, contributing writer Clive Thompson, also the author of "Smarter Than You Think: How Technology Is Changing Our Minds for the Better", suggests that Americans should strive to be more like our suddenly more-mellow cousins in Germany (yeah, Germany) and end the tyranny of 24/7 emails. We should have regular--yes, daily--off-periods or "time-outs" for workplace email. In America, would such a regime be wimpy, sane or something in between? At WAC/P, we like and support the idea. The Western preoccupation with constantly checking business and workplace email has become an hysteria that feeds on our employee-as-peasant mentality and increasingly has little to do with thinking and solving problems, i.e., doing work. Thompson's "radical" if sane piece begins:
This Labor Day weekend, odds are you'll peek at your work email on your "day off" — and then feel guilty about it.

You might envy the serene workers at Daimler, the German automaker. On vacations, employees can set their corporate email to "holiday mode." Anyone who emails them gets an auto-reply saying the employee isn't in, and offering contact details for an alternate, on-call staff person. Then poof, the incoming email is deleted — so that employees don't have to return to inboxes engorged with digital missives in their absence. "The idea behind it is to give people a break and let them rest," a Daimler spokesman told Time magazine. "Then they can come back to work with a fresh spirit."

Limiting workplace email seems radical, but it's a trend in Germany, where Volkswagen and Deutsche Telekom have adopted policies that limit work-related email to some employees on evenings and weekends. If this can happen in precision-mad, high-productivity Germany, could it happen in the United States? Absolutely. It not only could, but it should.

White-collar cubicle dwellers complain about email for good reason. They spend 28 percent of their workweek slogging through the stuff, according to the McKinsey Global Institute. They check their messages 74 times a day, on average, according to Gloria Mark, an authority on workplace behavior and a professor at the University of California, Irvine.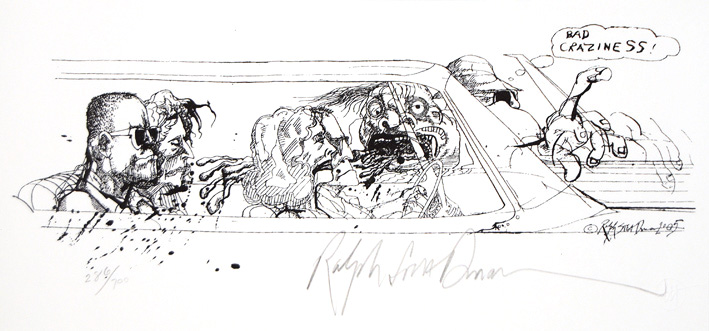 Image: Ralph Steadman
Posted by JD Hull. Permalink | Comments (0)
August 28, 2014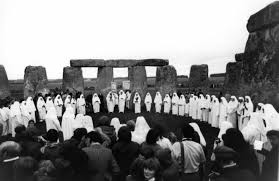 And now, my K Street pimp friend, you're going to write that Answer due tomorrow.

Lots of conversations with persons who approach your firm with a legal issue do not result in your getting hired. The matter might be too small, too insubstantial or not the kind of law you do. You usually know in the first few minutes. But very often the time from the initial call or meeting to saying "no" is protracted. You may need to review documents, or speak with someone they asked you to contact. However, that may take a few days, and involve a few conversations and emails.
In those cases in which you need to put off saying no, write a declination letter. Email. Regular mail. Something. Put it in writing that you are not her attorney. It's easy. It simply says you are confirming that you and your firm are NOT going to represent him, her or it in the matter at hand. It does not say why. It does not need to say why.
If the would-be client is an "unsophisticated user of legal services" or, in your view, a stone crazy person, the declination letter is especially important. You may even want to write one if there was only a short phone call or meeting to evaluate the matter followed by an immediate verbal "no". Again, if there may be any misunderstanding, write a declination letter. And do it quickly.
Frequent questions:
1. Do you really need to do this from time to time?
Answer: Yes. At least 4 or 5 times for would-be clients in a large or BigLaw firm during your career. In the smallest firms count on doing it at least 50 times in the course of a career. If you do plaintiff's PI or represent Mom and Pops business clients, you may do it more.
2. Who do you send them to and when?
Answer: (a) To would-be clients in situations where you take more time than usual to evaluate the matter they bring to you before saying no, (b) to unsophisticated users of legal services or, and most likely, (c) to crazy people who might tend to rely on your legal representation going forward despite the fact that you have declined the representation. Do it as soon as possible.
3. Why? Why would you ever need to send a declination letter?
Answer: Because unsophisticated and crazy clients are legion. They may not listen well. Or no one will represent them--and they may be so desperate for someone to move forward with their marginal or "dog" case that they in effect hijack you and your firm in hopes that you feel duty-bound to act or that you will change your mind. This is particularly true if a jurisdictional deadline is looming.
Posted by JD Hull. Permalink | Comments (0)
Well, I try my best to be just like I am.
But everybody wants you to be just like them
They say sing while you slave--and I just get bored.
I ain't gonna work on Maggie's farm no more.

--Maggie's Farm, Robert Allen Zimmerman (1941- )
Posted by JD Hull. Permalink | Comments (0)
August 27, 2014
Take heed that you do not your alms before men, to be seen of them: otherwise you have no reward of your Father which is in heaven. That thine alms may be in secret. --Gospel of Matthew, Chapter 6, Verse 1-4

What happened to the secret, anonymous or quiet side of good works and giving? --WAC/P, 2014, Jackson 5
The recent ALS Ice Bucket Challenge was tacky, tasteless, fun and great because it raised tons of money for and awareness about the fight against amyotrophic lateral sclerosis (ALS), often referred to as "Lou Gehrig's Disease". The Challenge entailed a fun ceremonial drenching by ice water and the promise of check followed by a challenge to your (most famous?) friend to do the same. See Jon Bon Jovi's video below. But to some it was also the pinnacle of our showiness and cluelessness about giving money to deserving causes and, especially, helping the less fortunate. Americans have always supported charities and, thanks to their leadership, Generations X and Y seemed to have amped up the altruistic impulse. Money is not enough. It's personal. You give your time.
Everyone, it seems, devotes their time and energies regularly to a worthy cause or institution. Above all, we talk or write about it at great length. We have become so public and even flamboyant with our services-to-others that information about them now routinely (almost as if it's seen as required) appears on resumes, CVs and job applications. Also being disclosed is information about religious affiliations, often in connection with some community service. We see it on Facebook and other Internet musings and hear it in casual live conversation. Community service these days is not only nice. It's cool, and a social "must", too. Americans of all ages and demographics are compelled to give us an inside peek at their personal goodness.
Many of the resumes I've seen over the past decade have information on community service or religious affiliation. Some are tolerable. Some of them scream "Hi, I'm a twit". Certainly, lots of these disclosures are sincere and done advisedly; people want us to know who they really are. But they are trumpeting, whether it's true/sincere or not, "hey, I am a nice person, and concerned about others" (i.e., service in the community) or that "hey, I am a devout person, and I'm both nice and honest" (i.e., affirmative identification with a religion). I am getting tried of it.
Keep that stuff to yourselves, maybe? Quit embarrassing yourselves. If the information we don't really want from you is true, we are confident that it will shine through you somehow in an interview or in the workplace. We want you to grow and benefit from the gift of community service, and your faith if you have one. But please don't talk about it. Showing us is just fine.

What happened to the secret, anonymous or quiet side of good works and giving? Wasn't that the original idea of the spirit, at least, that gave life to our giving?
One possible solution is the "What About Clients/Paris? Good Works Head-Out-of-Your-Ass-Now Challenge".
Here is how the WAC/P? challenge works:
Starting now, for one full year, any time, energy or money you or your family expend to (a) help the less fortunate, (b) find a cure for a disease, (c) fight or correct an injustice or (d) otherwise engage in any service or act of kindness, whether or not planned, shall be expended anonymously, secretly or, in certain cases, as quietly as possible. By way of example, and without limitation:
1. You may not write or mention that currently you or any member of your family are pitching in twice a week in the "inner city" at Jojo's Soup Kitchen,
2. That you took a leave-of-absence without pay to volunteer for 6 weeks at the Children's Hospital in Chile after the earthquake,
3. That you or your husband gave pro bono financial advice to the Church of the Final Thunder (or that your kid mowed the minister's lawn),
4. That you helped an elderly traveler fix her spare tire or help her get to her doctor's appointment on time.
5. You get the idea.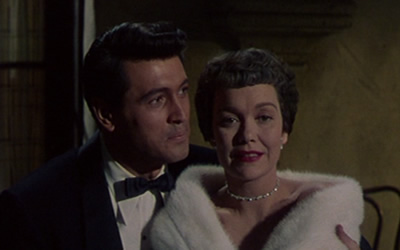 Rock Hudson and Jane Wyman in Magnificent Obsession (1954), based on the book by Lloyd C. Douglas (1929)

Posted by JD Hull. Permalink | Comments (0)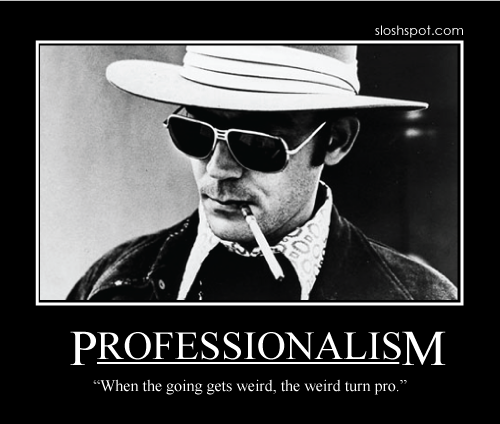 Posted by JD Hull. Permalink | Comments (0)
August 26, 2014
Or Overheard in Santa Monica. A true risk-taker college friend--no matter what they tell you 95% of Duke grads are not bust-out thinkers and leaders but instead very bright, pleasant, straight-up bourgeois citizens who play it safe; ironically, and by stealth, my intellectually über-wide open beloved alma mater even teaches them how to do this so they can replicate their parents if they so chose*--who failed miserably a bunch of times in the movie business but finally made it big in the writing-production side of nighttime television has this saying: "Dude, I've been broke--but I've never been poor." I love that.
* I loved Duke and am grateful beyond words to have been admitted. I expected that the university and my classmates would change my life in wonderful ways--and they did. I chose it over Dartmouth and some other fine schools. But we should all expect the world's "great" universities to drive new ideas, produce new kinds of people and make everyone, frankly, a little uncomfortable. They should never uphold the status quo.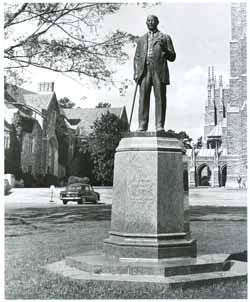 Tobacco entrepreneur James B. Duke. West Campus, Duke University.
Posted by JD Hull. Permalink | Comments (0)
In case you hadn't heard, on page 62 of the print edition of the September issue is "The Law-School Scam" by Paul Campos. It stars the InfiLaw System's three laws schools Florida Coastal, Arizona Summit (previously Phoenix) and Charlotte, Michigan's Thomas M. Cooley, Chicago's John Marshall and a few other law schools with names like 1920s-era apartment buildings which, before the 2008 Recession, were some of the players in the strange but unrelenting movement to make it easier and easier for people to become lawyers in the United States. If much of the Campos's well-written article seems familiar, it's because (1) several blogs have specialized in the "law school scam" (one blog even includes the phrase in its title) over the past four or five years and (2) David Lat's Above The Law has done a nice job of reporting on the strangest of all educational sagas: declining applications to "for-profit" law schools that are arguably of marginal quality in the first place coupled with people not particularly well-suited to attend law school applying anyway, getting in, running up huge debt to get through and expecting to obtain law jobs after graduating that simply no longer exist. Which reminds us. Don't miss the comments following the article. This subject makes folks angry.

Photo: Matt Dorfmann
Posted by JD Hull. Permalink | Comments (0)
August 24, 2014
Anyone who's tried to get published---from unknown Norman Mailers and John Updikes struggling to land the right agent to students, lawyers, execs, stay-at-home moms and other moonlighters and part-timers with a completed draft of that war or mystery tome and absolutely no clue about what to do with it--should like this new online publishing service platform: DoubleBridge Publishing, a new platform for publishing using a crowdsourcing model.
Unlike traditional brick and mortar publishing houses, DoubleBridge relies on crowdsourcing for 90% of its publishing house functions and also provides valuable review services, close to cost, to the public. A manuscript is reviewed for a small fee by several qualified reviewers who, in effect, screen the publication for quality and drive its next step.
DC-area businessman Rich O'Brien launched Doublebridge last week. He created the platform to link writers to qualified book reviewers, editors and formatters in order to help improve the quality of manuscripts received work and publish the best.
According to O'Brien, potential reviewers--including industry professionals, award-winning authors and aspiring authors--have already flooded the DoubleBridge website (www.doublebridgepublishing.com) with crowdsourcing membership applications.
"If you have your great American novel sitting in a drawer, pull it out and submit it, and our qualified members will give you three reviews highlighting its strengths or weaknesses", O'Brien said.
He continued: "If it's good enough? We'll publish it."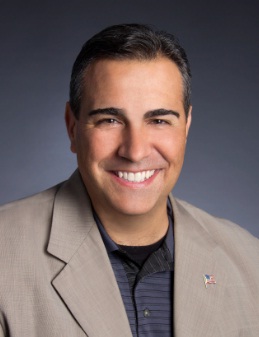 DoubleBridge Founder and CEO O'Brien
Posted by JD Hull. Permalink | Comments (0)
August 21, 2014
Rule One: Represent Only Clients You "Like". Life's short. The profession is demanding enough. From our annoying but dead-on accurate, world-famous, wise and must-follow 12 Rules of Client Service.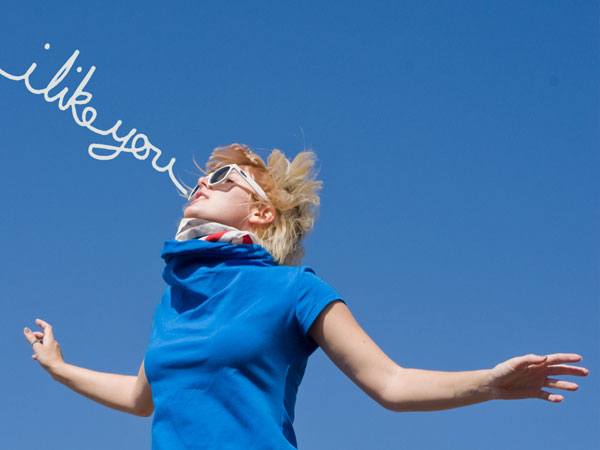 Posted by JD Hull. Permalink | Comments (0)
No passion in the world is equal to the passion to alter someone else's draft.

--H.G. Wells (1866-1946)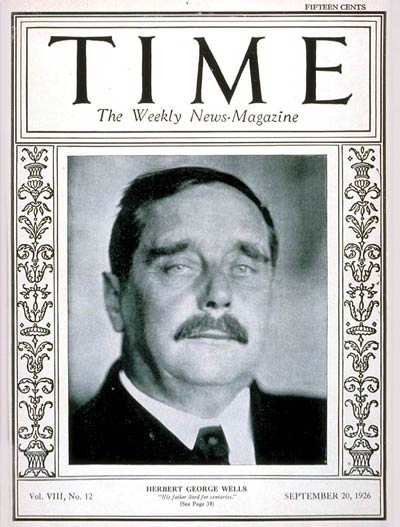 Posted by JD Hull. Permalink | Comments (0)
August 20, 2014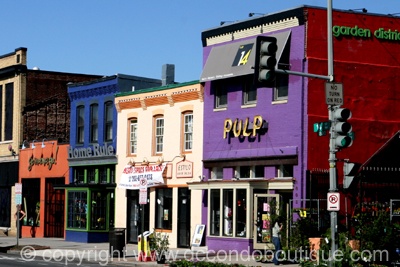 Another DC revitalization. No hookers, though. Where do they go, anyway?

Posted by JD Hull. Permalink | Comments (0)
August 19, 2014

Last night at the Staples Center.
Posted by JD Hull. Permalink | Comments (0)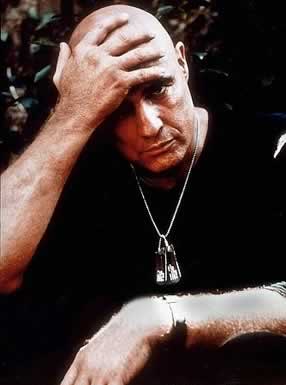 Stressed GC in Southeast Asia: "The Dweebs. The Dweebs."
The downside of Type-A. Perfectionism. A great place to "be from". A wonderful instinct, if controlled. It's also a curse, of: eldest children, professionals, knowledge workers, most lawyers, Felix Unger (Ungar in original Neil Simon play), The Church Lady, all spouses, mistresses, your Mom, and the Dweeb and Geek classes, or Techwazee. The horror, the horror. Too much, and you need rehab. Partners question your judgment. Clients 99% of the time are not paying you to be perfect. They don't want it. Be excellent--not perfect. See "Rule 10: Be Accurate, Thorough and Timely--But Not Perfect" in our infuriating but highly correct and world-famous 12 Rules of Client Service.
(Photo: Paramount Pictures)
Posted by Holden Oliver (Kitzbühel Desk). Permalink | Comments (0)
August 18, 2014
"This book is about stuff that annoys me, like waiting in lines, babies, boring sports, and job interviews. It's also about awesome things such as animals and boiled peanuts."
It's funny. You can get it on Amazon.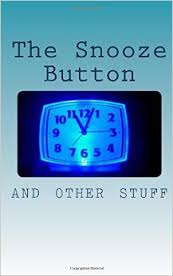 Posted by JD Hull. Permalink | Comments (0)
Chrissie Hynde of The Pretenders lives mainly in London now. Like me, she went to a truly great public high school in the Ohio suburbs, hers being up north in the more industrial Cleveland-Akron megalopolis. I like Ohio. I was lucky to spend half my childhood there. But whenever Hynde and The Pretenders over the past 30 years have performed this song--to be fair, it could be about quite a few Midwestern cities--her voice drips with anger, and you know what she means. It's powerful. Here's one of her tamer renditions.
Posted by JD Hull. Permalink | Comments (0)
August 16, 2014
Don't tell me the moon is shining; show me the glint of light on broken glass.

--Anton Chekhov (1860-1904)

Chekov in Melikhovo, Russia, 1897
Posted by JD Hull. Permalink | Comments (0)
August 15, 2014
Posted by JD Hull. Permalink | Comments (0)
August 14, 2014
Someone I met when I was 18 just sent me this picture. It's of where I lived on Capitol Hill after I was married. Federal style townhouse now about 130 years old painted the same regal blue. First-floor apartment. Just married, and both 29, a young associate and his smart, kind and so beautiful law student wife--the one who went to William and Mary, danced, played the violin, looked like Ali McGraw, was a vision and had worked as a buyer at Garfinckel's--lived there. Both driven. Both senior class presidents. 304 East Capitol is one block from the Folger Theater. Two blocks from SCOTUS. Three from the Capitol dome. Four from the subway. The neighborhood brims over with cocky, interesting, well-read, well-rounded and ambitious people. Pre-marriage girlfriends in the bars here and in Georgetown pouring beer on my head or leaving for Israel for something I'm sure I did or said. Hungover Sundays. The miracle of Spam. World-class academics, actors, musicians, statesmen and political pros just passing through. Gay men on bikes cruising me most summer days on way home from work. The Field and Stream splendor of the Tune Inn. Young men with names like Arvin from Salt Lake not only drinking like pros but trying to pick up waitresses with brogues named Maeve who would only eat them alive and humiliate them--in public--by critiquing their lovemaking the next day. The neighborhood has, say, 30 AA and NA meetings a week. Three rehabs. Interns named Muffin and Sugar. Resident members of Congress with their guards down. And within lunging distance of 10 churches, 8 parks, 12 secondary schools and maybe 60 restaurants and bars with names from D.C. history like Jenkins Hill and Tunnicliff's. Funny bartenders. Mean waitresses. Is this a great 'hood or what?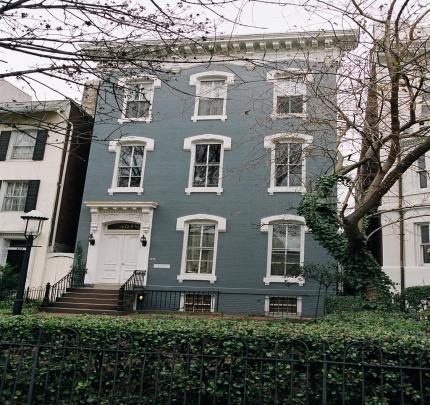 Posted by JD Hull. Permalink | Comments (0)
August 13, 2014
Although Hayden (1916-1986) was not in love with Hollywood or acting, he was a highly regarded actor who was cast in westerns, action films and film noir for over forty years, usually as a leading man. He was also a spy, war hero, seeker, sailor, adventurer, rebel, gifted writer and eccentric's eccentric, all six foot five of him. He was authentic. Never contrived, posed, phony or obliged to be different. Never sucking up. A pure lover of being alive. Read his biography, artful screed and best work, in "Wanderer" (1977).
Posted by JD Hull. Permalink | Comments (0)
August 12, 2014
Rest in Peace, Sir Robin. Man-Child. Preacher. Madman. Rogue. You were truly touched by fire. See NBC coverage.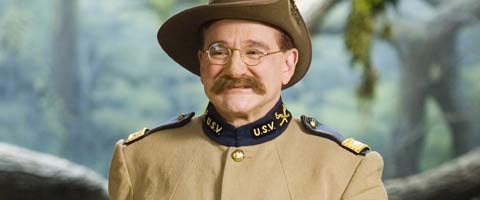 Posted by JD Hull. Permalink | Comments (0)
August 11, 2014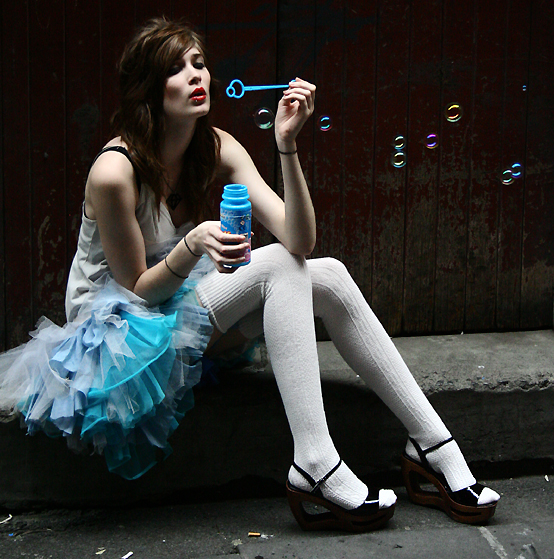 Crystal, blowing off work again--and just when you need her.
Not exciting. Just useful. In October of 1976, Congress passed a barely-noticed housekeeping addition to Title 28, the wide-ranging tome inside the U.S. Code governing federal courts, the Justice Department, jurisdiction, venue, procedure and, ultimately, virtually all types of evidence. 28 U.S.C. Section 1746 is curiously entitled "Unsworn declarations under penalty of per­jury".
It allows a federal court affiant or witness to prepare and execute a "declaration"--in lieu of a conventional affidavit--and do that without appearing before a notary. Under Section 1746, the declaration has the same force and effect of a notarized affidavit. Read the 160 word provision--but in most cases it's simple. At a minimum, the witness at the conclusion of her statement needs to do this:
"I declare (or certify, verify, or state) under penalty of perjury that the foregoing is true and correct. Executed on (date). (Signature)".
A "unsworn" declaration with the oath required by section 1746 can be used almost any time you need an affidavit, e.g., an affidavit supporting (or opposing) a summary judgment motion.
Posted by JD Hull. Permalink | Comments (0)
In Slate today, the article "Sex Offender Laws Have Gone Too Far" argues that both state and federal sex offender registry laws are draconian and wrongly based on "the terrible exceptions" rather than the norm. We agree. Bravo to the three Yale law students--Matt Mellema, Chanakya Sethi and Jane Shim--who wrote it. Part II of this story on what to do about it ("making registries smarter and better") will appear in Slate on August 15. Excerpt from today's piece:
In seeking answers to those questions, over the last several months, we were surprised to find that one of the sharpest—and loudest—critics of the ballooning use of registries is Patty Wetterling [mother of an abducted child missing since 1989]."These registries were a well-intentioned tool to help law enforcement find children more quickly," she told us. "But the world has changed since then." What's changed, Wetterling says, is what science can tell us about the nature of sex offenders.

The logic behind the past push for registries rested on what seem like common sense assumptions. Among the most prominent were, first, sex offenders were believed to be at a high risk for reoffending—once a sex offender, always a sex offender. Second, it was thought that sex offenses against children were commonly committed by strangers. Taken together, the point was that if the police had a list, and the public could access it, children would be safer.

The problem, however, is that a mass of empirical research conducted since the passage of Jacob's Law has cast increasing doubt on all of those premises. For starters, "the assumption that sex offenders are at high risk of recidivism has always been false and continues to be false," said Melissa Hamilton, an expert at the University of Houston Law Center, pointing to multiple studies over the years. "It's a myth."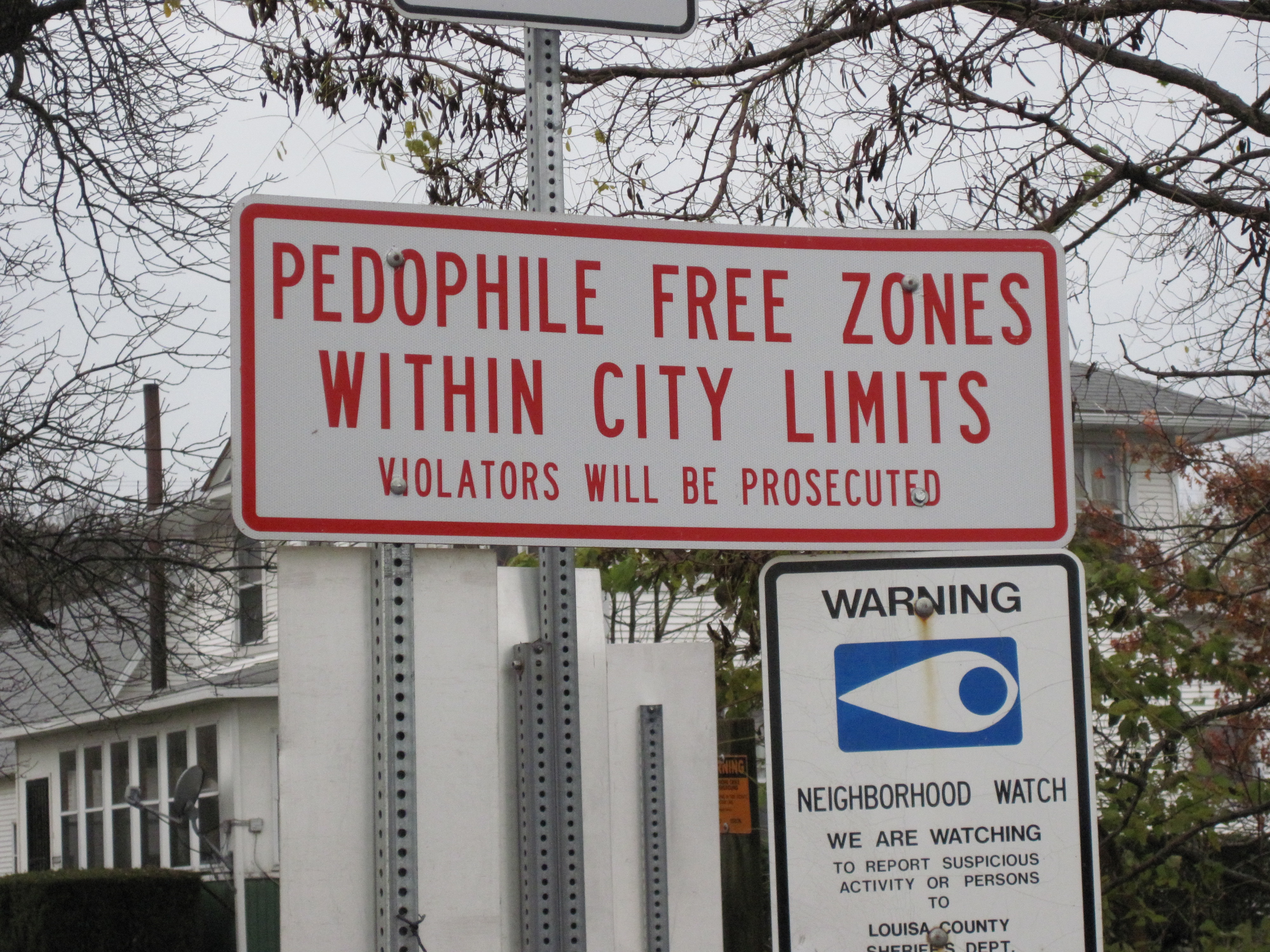 Posted by JD Hull. Permalink | Comments (0)
The 'hood with a little bit of everybody.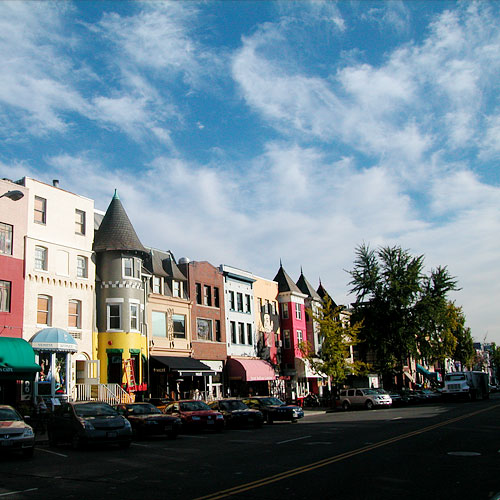 Posted by JD Hull. Permalink | Comments (0)
August 10, 2014

For all you prisoners of rock 'n' roll.
Posted by Holden Oliver (Kitzbühel Desk). Permalink | Comments (0)
He was a loner with an intimate bond to humanity, a rebel who was suffused with reverence. An imaginative, impertinent patent clerk became the mind reader of the creator of the universe, the locksmith of mysteries of the atom and the universe. --Walter Issacson, in Einstein: His Life and Universe (Simon & Schuster, 2007)

Children come with Imagination. It's standard issue. --Holden Oliver in 2009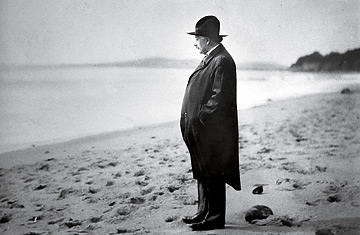 "E" at the beach: Another fresh take.
Try this at home and work: The Holy Surprise of a Child's First Look. Forget for a moment, if you can, about Clients and Paris. WAC/WAP? is at heart about Quality, Old Verities, and Values--the things no business, government, non-profit group, religion, politician or leader (a) wants to give you or (b) can give you. No, not even family and friends can. You have to find them on your own. Work and Service, whether you are paid for them or not, are inseparable from these things.
At this blog, at our firm, and in our lives, we seek (in the largest sense) serious overachievers, and aficionados of life, past and present: identifying them, learning from them, having them as friends, hiring them and, above all, never holding them back. It is often hard to find these people--or even to remember that they once existed. We do, after all, live in a cookie-cutter world. Originality, intuition, authentic spirituality, and even taste are not valued--these traits are often feared and attacked--in most of the West. This is especially true in America, where we continue to be geographically, culturally and (some think) cosmically isolated. The United States, despite its successes, high standard of living and exciting possibilities, has become world headquarters of both moral pretension and dumbing life down. Besides, fresh thinking leads to painful recognitions. It's easier to let something else do the thinking for us.
"Fragmentation" is a word some people (including those with better credentials than the undersigned to write this) have used for decades to describe modern humans all over the world: lots of wonderful, intricate and even elegant pieces--but no whole. So, in our search for coherence, we look for clues. We look to television, advertising, and malls. To work, and to professional organizations. To secondary schools, universities, and any number of religions (none of the latter seem "special"--they say identical intuitive and common sense good things, but just say them differently), and to an array of other well-meaning institutions.
In fairness, all of these have their moments (hey, we all like our insular clubs).
Posted by JD Hull. Permalink | Comments (0)
August 09, 2014
Half my life is an act of revision.

--John Irving (1942-)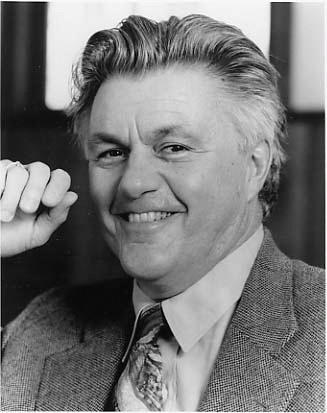 Posted by JD Hull. Permalink | Comments (0)
Detroit, July 19, 1970
Posted by JD Hull. Permalink | Comments (0)
August 08, 2014
See 0:25-0:45
Posted by JD Hull. Permalink | Comments (0)
If there is something about a strategy, a client demand, a candidate for employment, a new firm policy, a document-in-progress or draft of a pleading, brief or contract for a client, and you just can't articulate the problem, your instincts are trying to help you. Articulate it. Discuss it. Fix it now.
(Sorry to be metaphysically clumsy. It happens.)
Posted by JD Hull. Permalink | Comments (0)
August 07, 2014
"He who makes a beast of himself gets rid of the pain of being a man."
--Samuel Johnson
Posted by JD Hull. Permalink | Comments (0)
August 04, 2014
Lawyers who won't take a stand is a time-honored tradition. Ernie from Glen Burnie, a lawyer and a life-long friend of mine, is not such a creature. It's just his nature. He's an activist in all matters. He'll stand up for people who pay him--and for people he just met on the subway. In late 1995, when the championship Netherlands Women's National Volleyball Team were staying at the Mayflower, Ernie, I and two lawyer from the DC office of [firm name deleted] met the four tallest at Clyde's.....sorry, we're getting sidetracked. There are so many wonderful stories about Ernie from Glen Burnie (EFGB). But read first the very short story about Ernie's big find circa 1990. We first reported on it in June of 2006. It's about an old parchment he claims was discovered in Alexandria, Virginia, around the same time we both began practicing law in the District. Do see The Seven Habits of Highly Useless Corporate Lawyers. This is a true story, mostly. So listen up.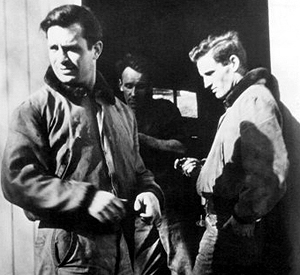 Stand-up guys: The author, then a dead-ringer for writer Jack Kerouac, and EFGB in their pre-lawyer and pre-Netherlands Women's National Volleyball Team years.
Posted by JD Hull. Permalink | Comments (0)